Built in 1973, this 4,930 square-foot residence in Phoenix, Arizona, was dark, outdated, and missing a connection to its incredible backdrop of Camelback Mountain. This 180 Degrees Design + Build renovation focused on a personal expression of modern, whimsical design and creating an intersection between the home's structural mass and its surrounding views.
Nestled at the base of Camelback Mountain in Phoenix, Arizona, this renovated 1960's home was reimagined to achieve two goals, capture the grandeur of Camelback Mountain and long vistas of the Phoenix valley, and create various spatial experience for the owners and their guests. The experience begins at the street where the architecture and massing proportions were simplified to respect the very textural and colorful mountain.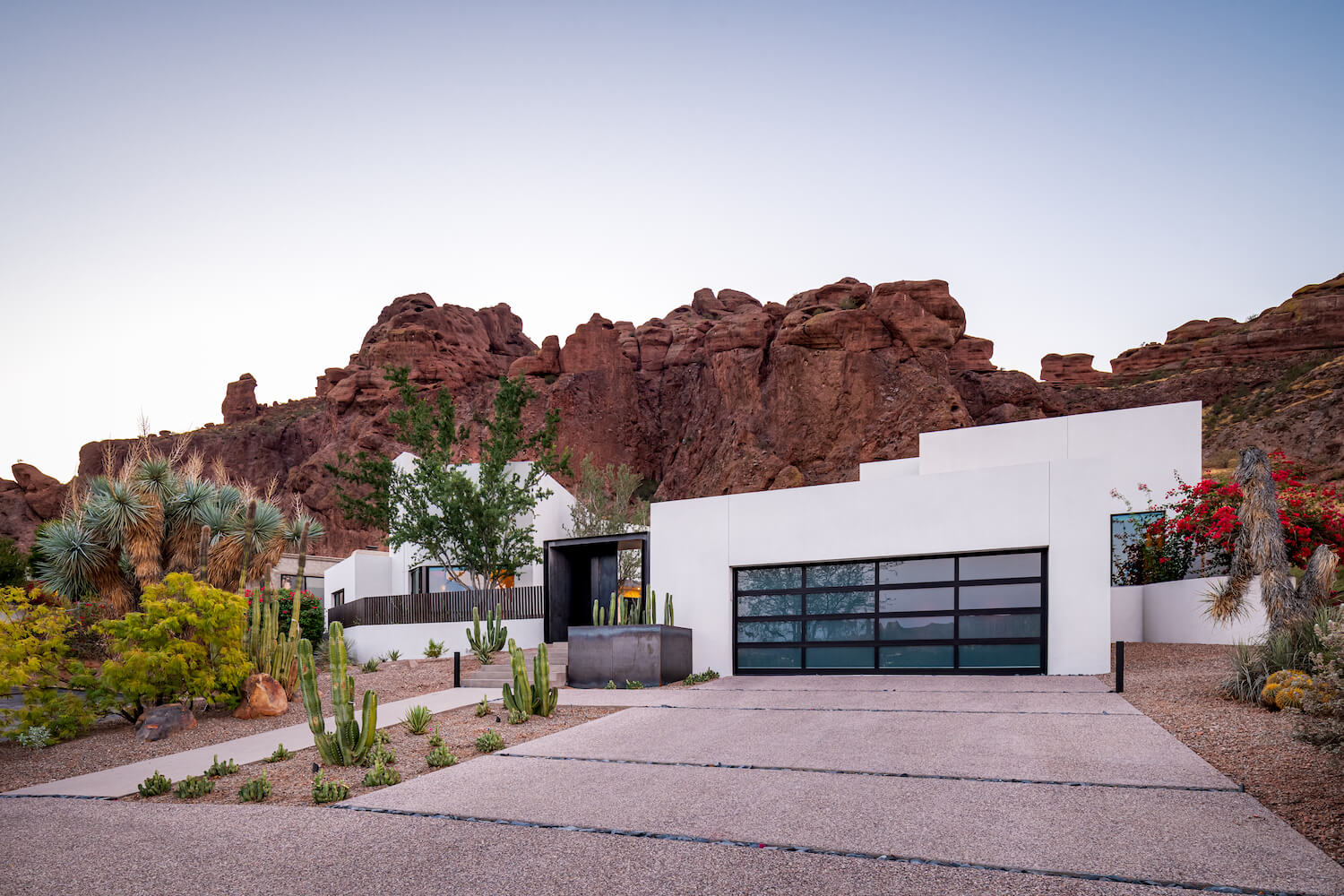 image © An Pham Photography
As you elevate yourself through the first of two steel portals, you are greeted with a large courtyard highlighted by key stopping points to view some of the well-known rock features of Camelback Mountain. The second steel portal, painted in vibrant yellow to mimic the yellow blooms of the desert plants, compresses as you enter the home. As you maneuver around the feature fireplace, the roof line tilts upward to reveal the dynamic vertical face of the mountain. The balance of the home wraps around the courtyard in a minimalist style that celebrates and reveals the immediate exterior views and surrounding mountains. The reconfiguration of space created opportunities for flexibility in spatial experiences – both private and engaging.
Central to the program was pulling the home's original footprint back from the property line, raising the roofline, and installing an 18-foot tall by a 36-foot wide glass wall and sliding door to maximize backyard views. Clerestory windows along the north elevation add more natural light. A suspended steel fireplace anchors the entry and creates a junction point for the home that reveals the mountain views upon entry. The dramatic entry contrasts the original 1970's design; dark, outdated and overgrown with Ficus trees; the courtyard now recaptures its connection to the breathtaking proximity to Camelback Mountain.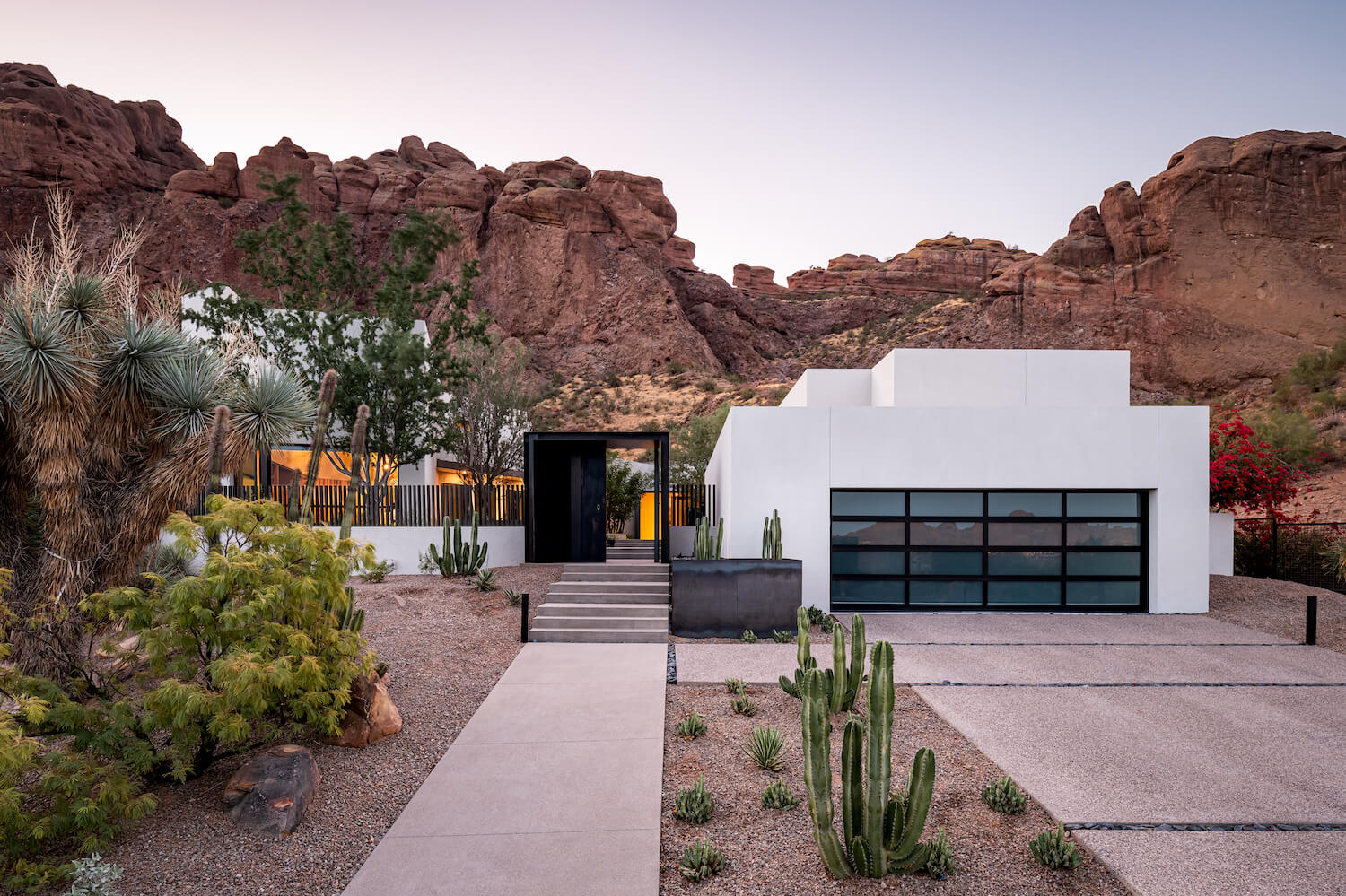 image © An Pham Photography
The landscape and hardscape plan welcomes visitors and moves them through specific points-of-interest. The first of two custom-fabricated portals features a custom steel gate, which introduces some of the steel details found throughout the house. The second, a large steel parallelogram powder coated in a bold marigold color, frames the home's main entry and beckons visitors through the courtyard. An acid-etched concrete path moves through large ironwood trees—various groupings of fencepost cactus and agave in raised steel planters. Conversation points along the path provide scenic viewpoints of the surrounding red rocks. Frameless glass windows that flank the courtyard reflect the garden's texture.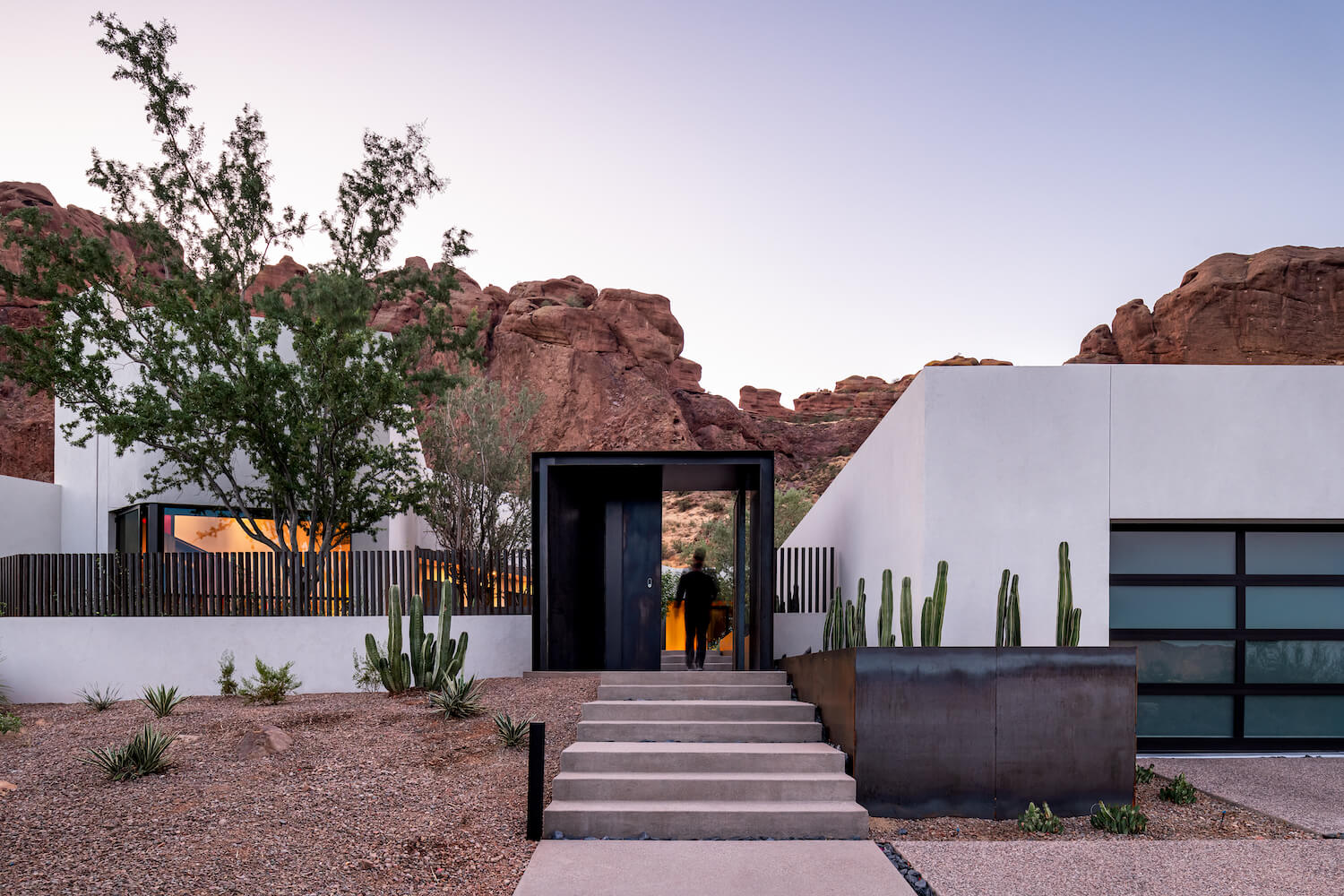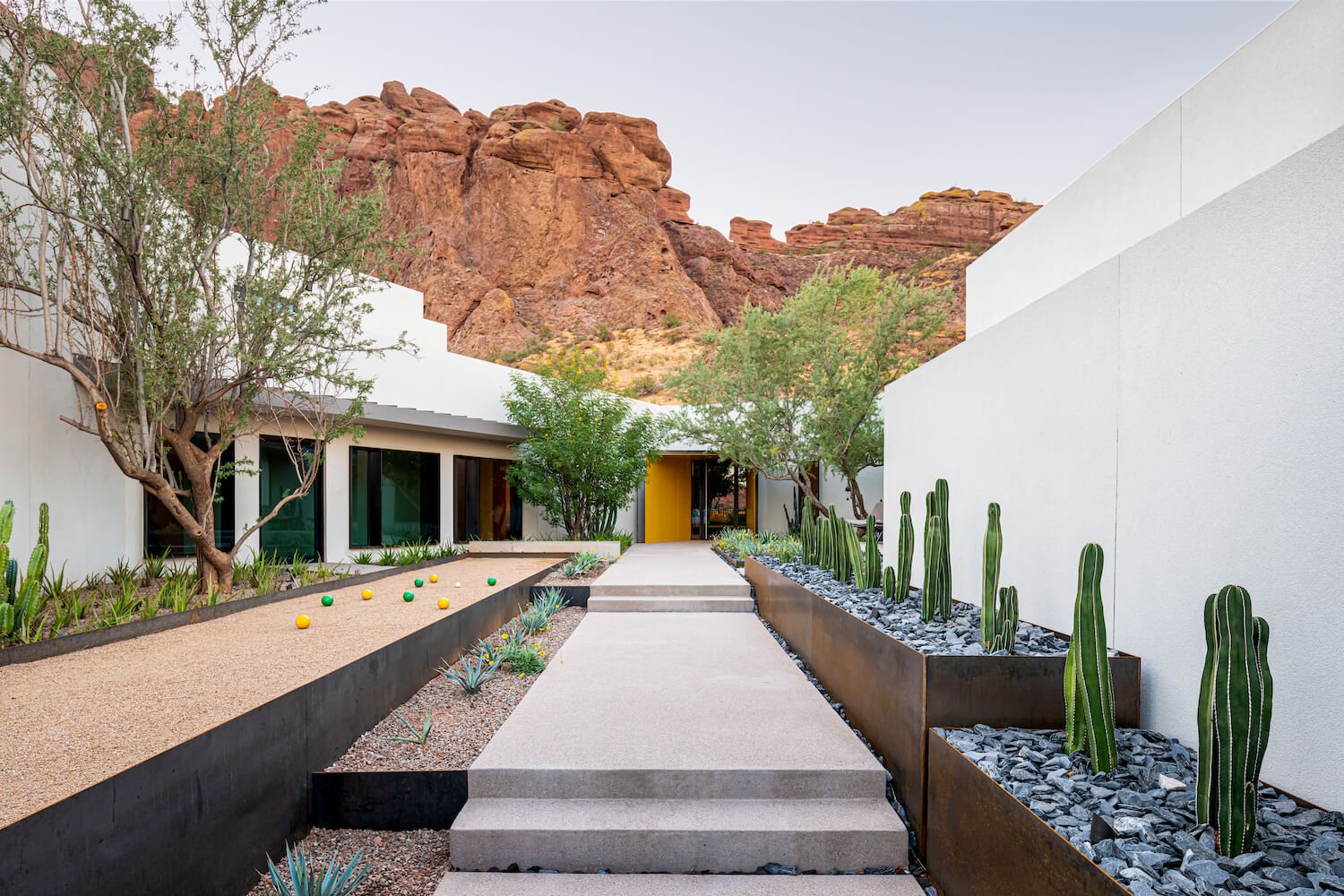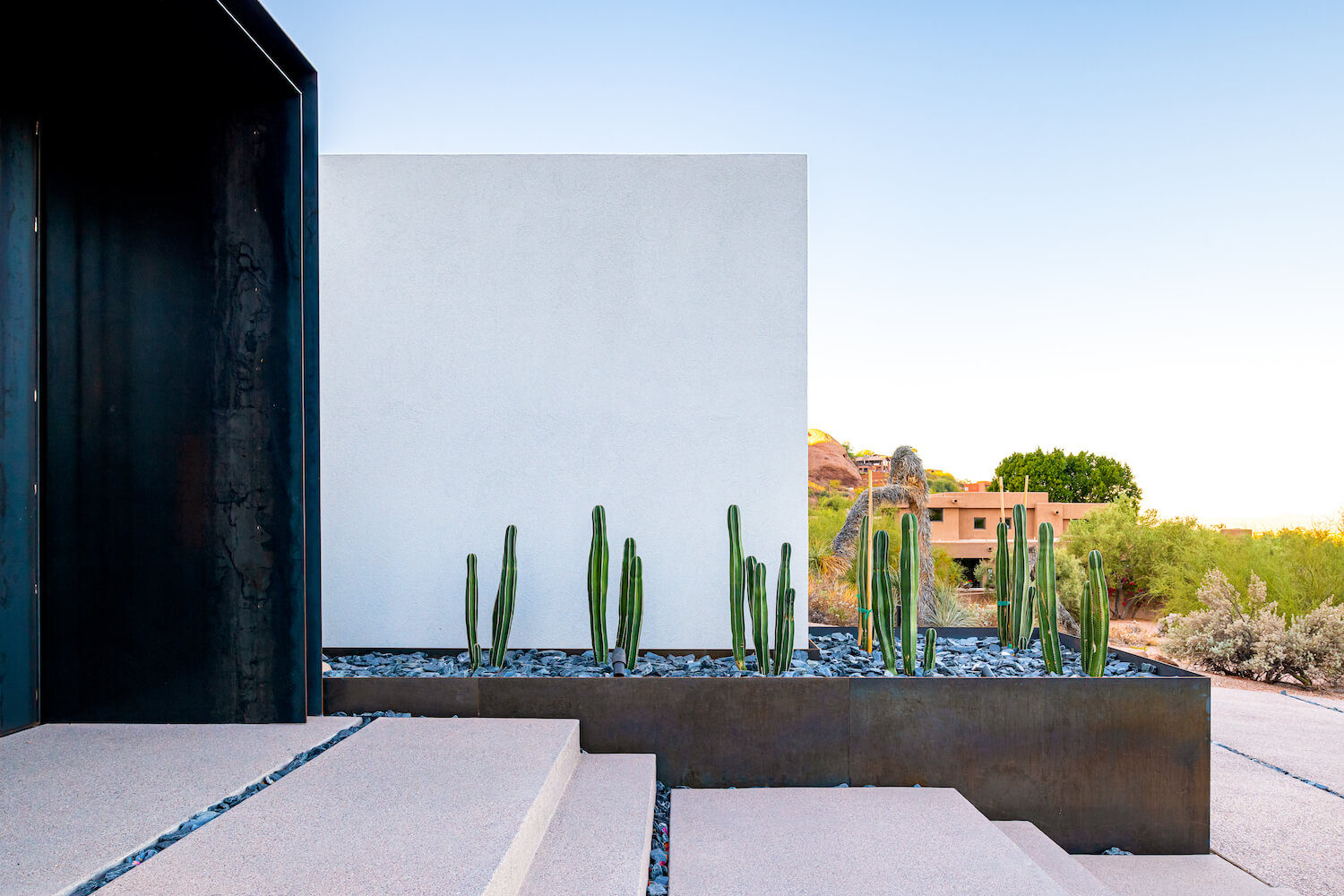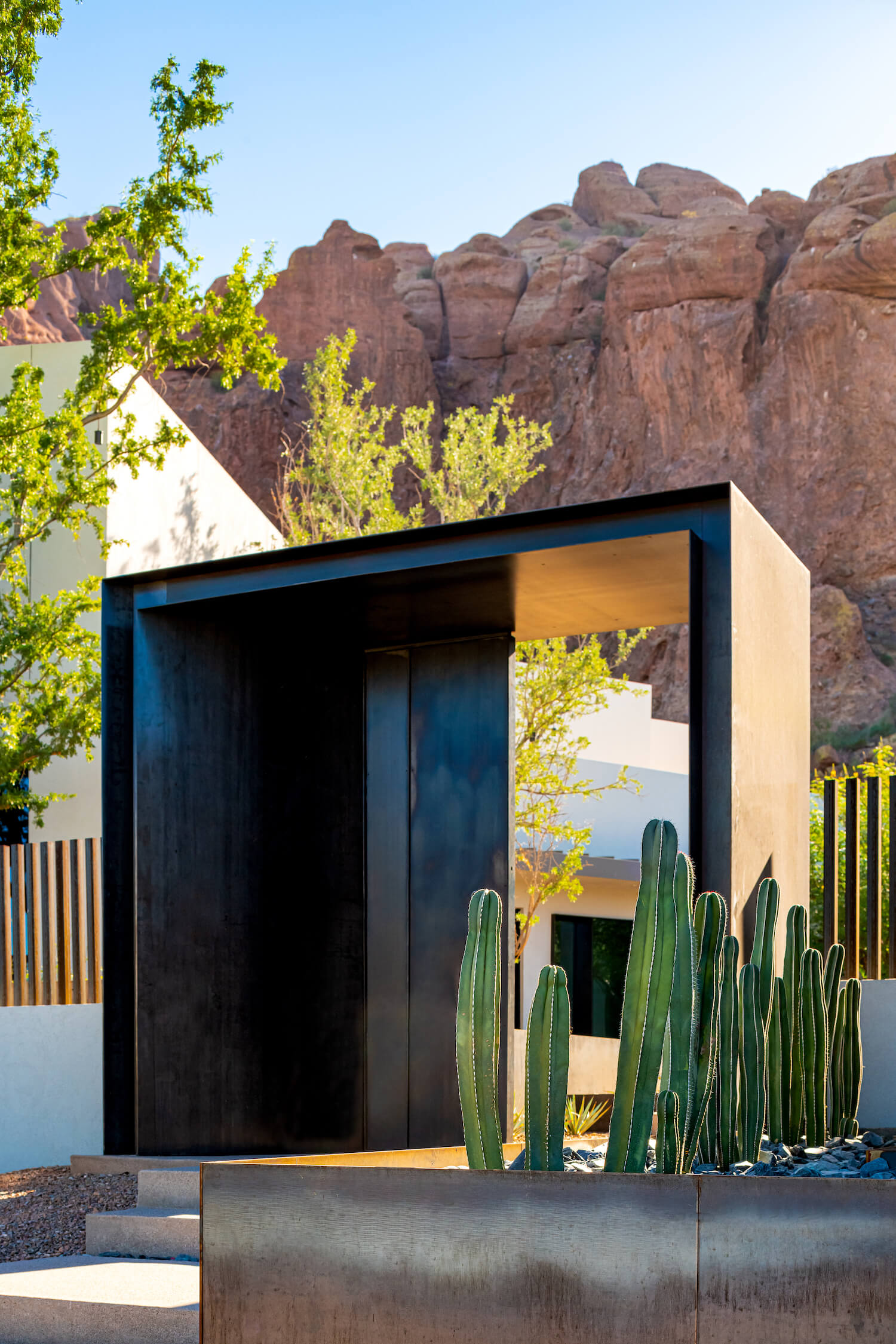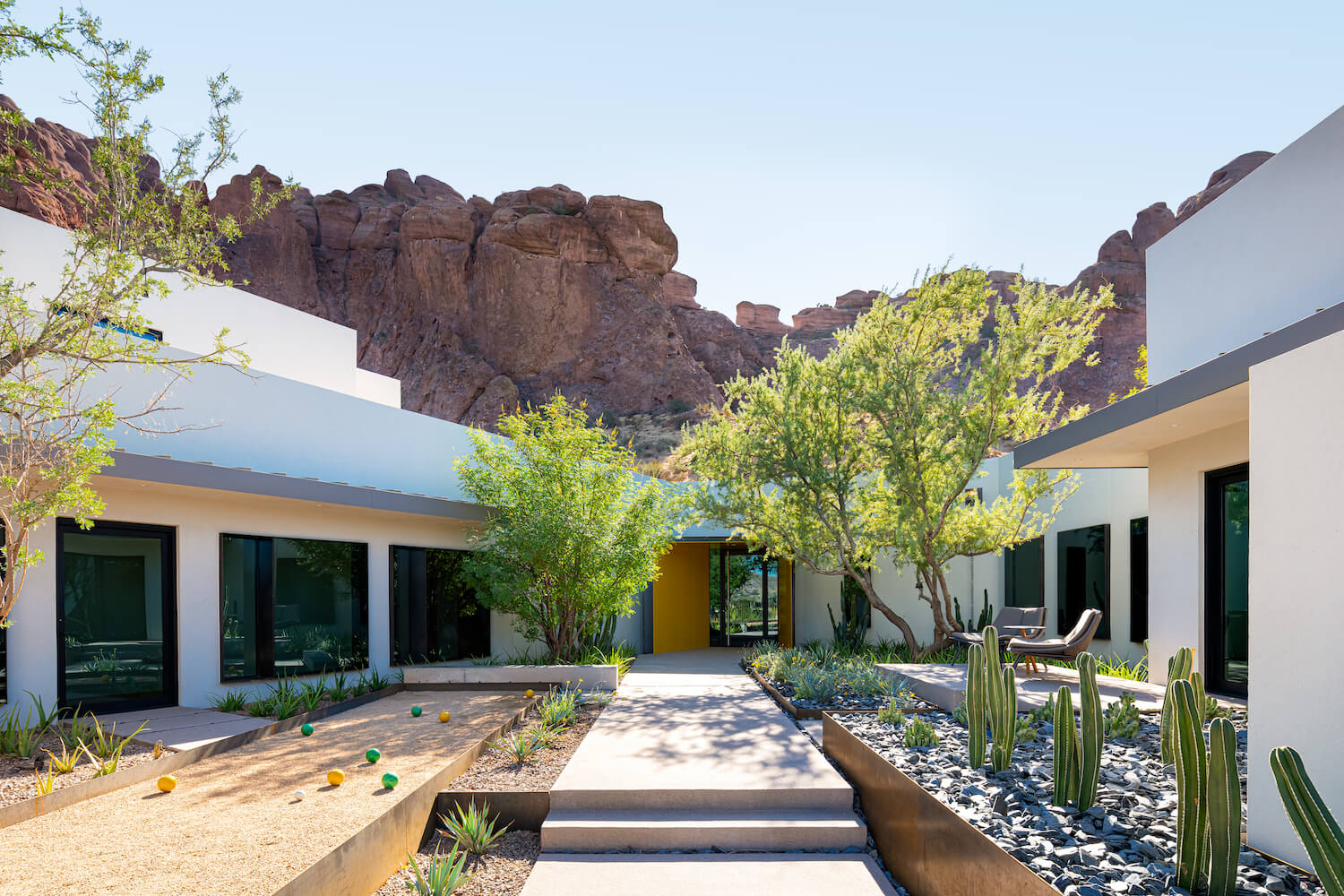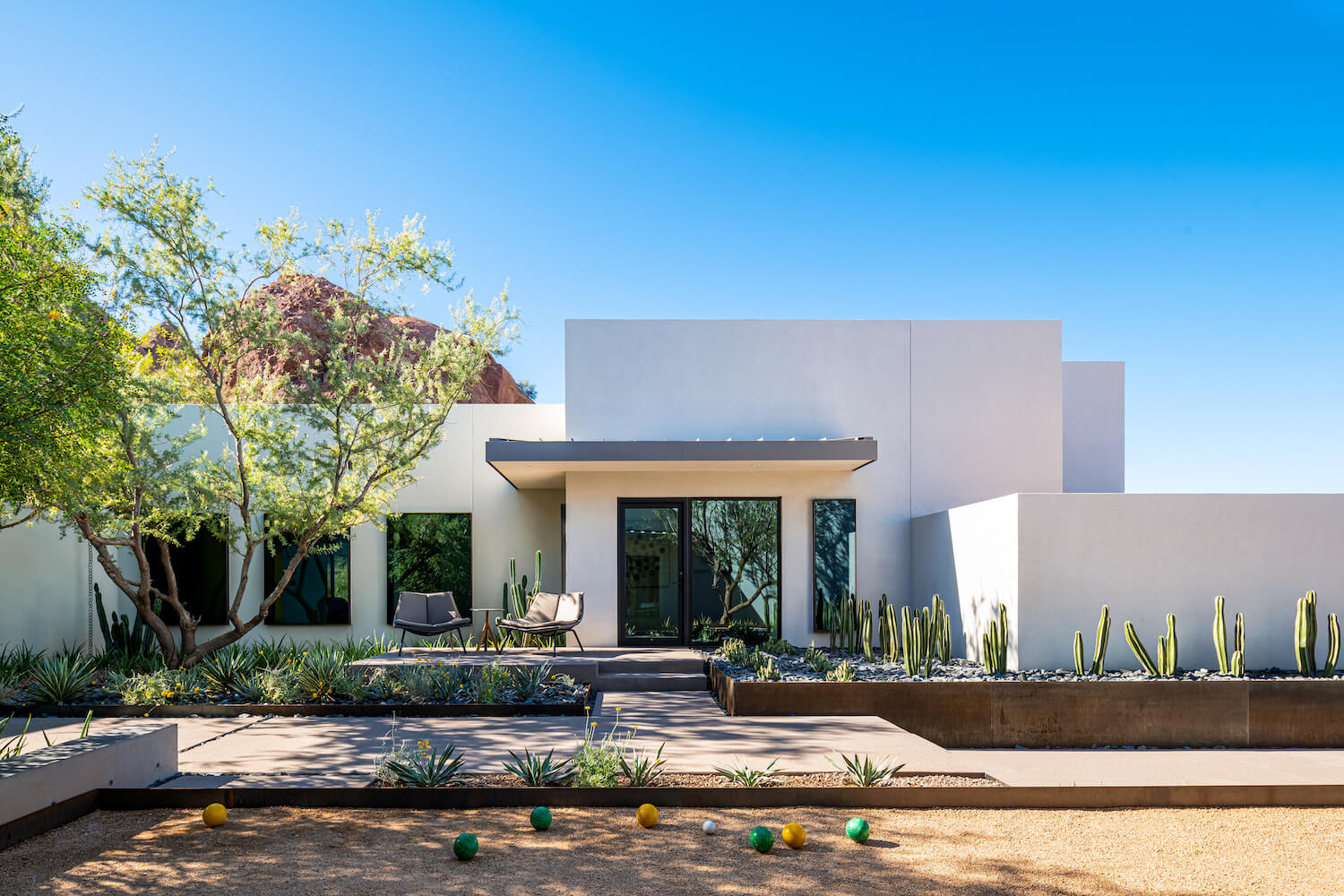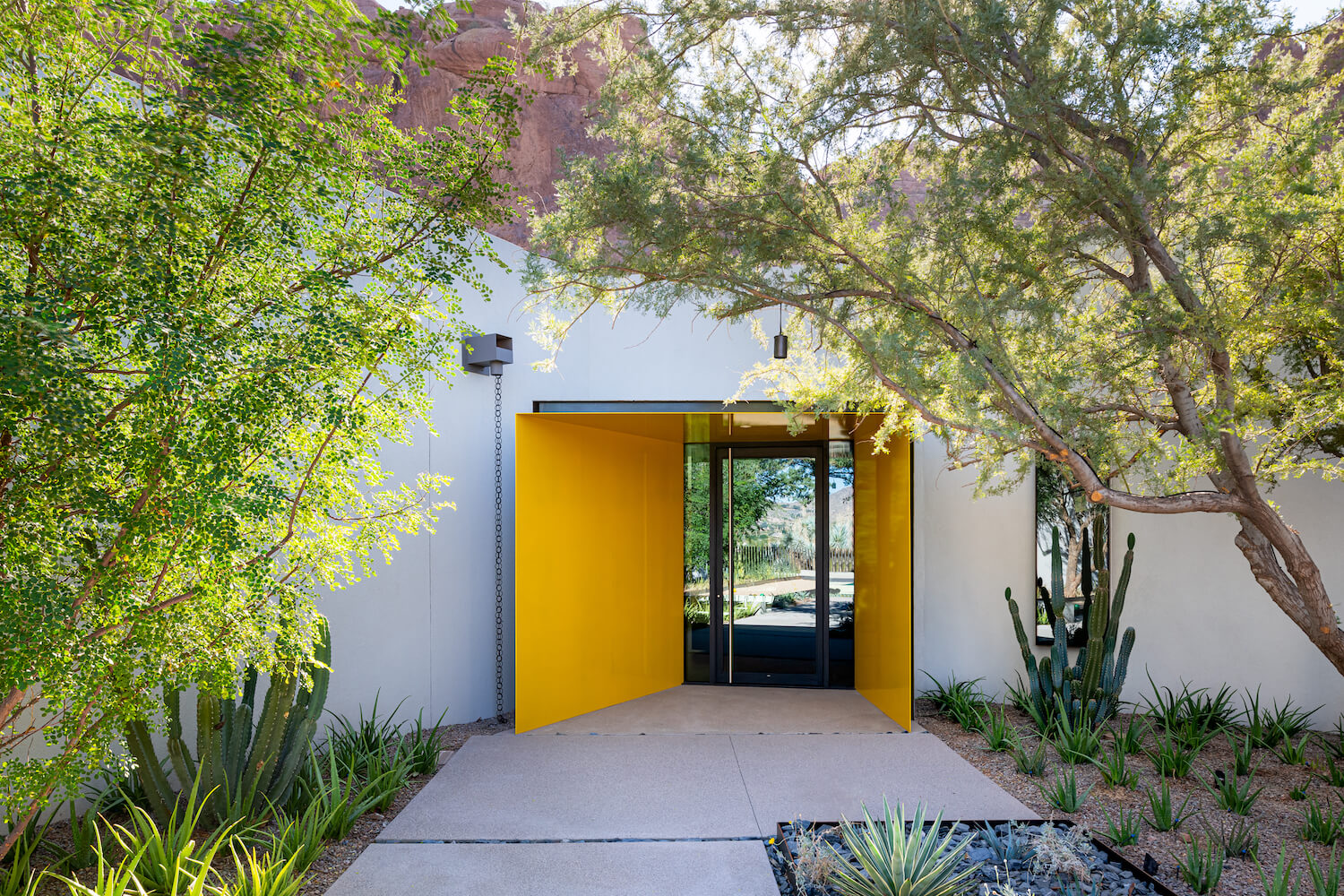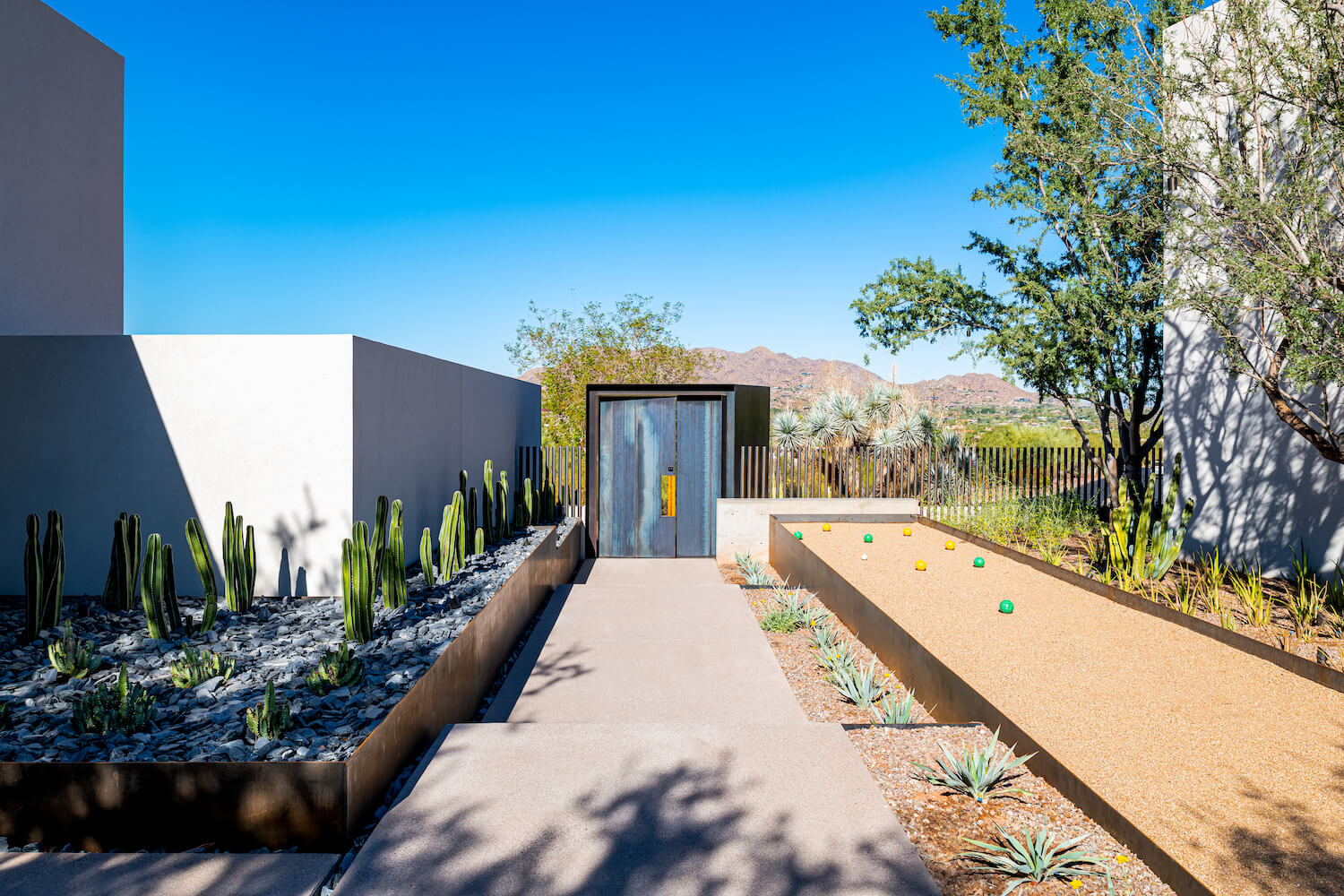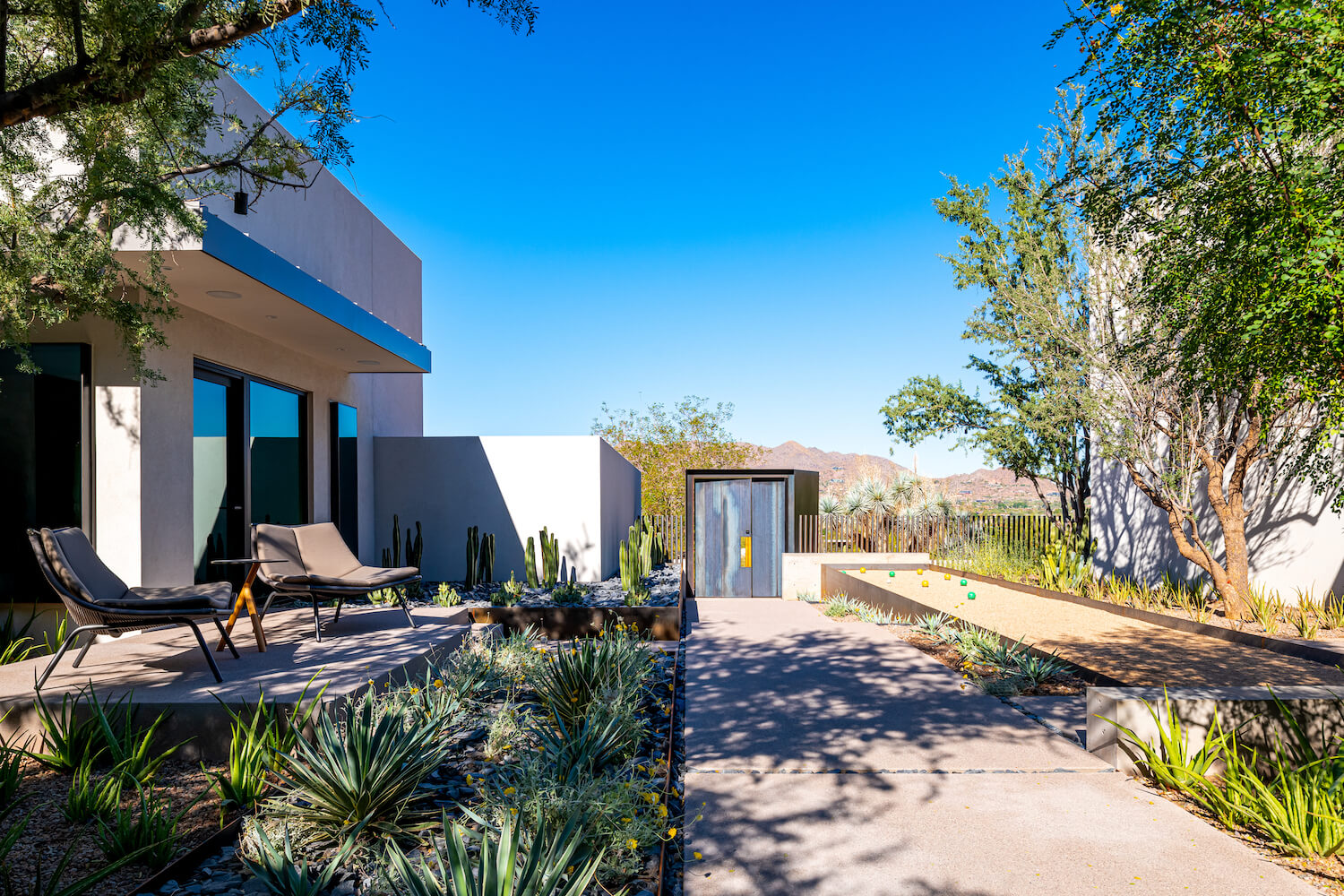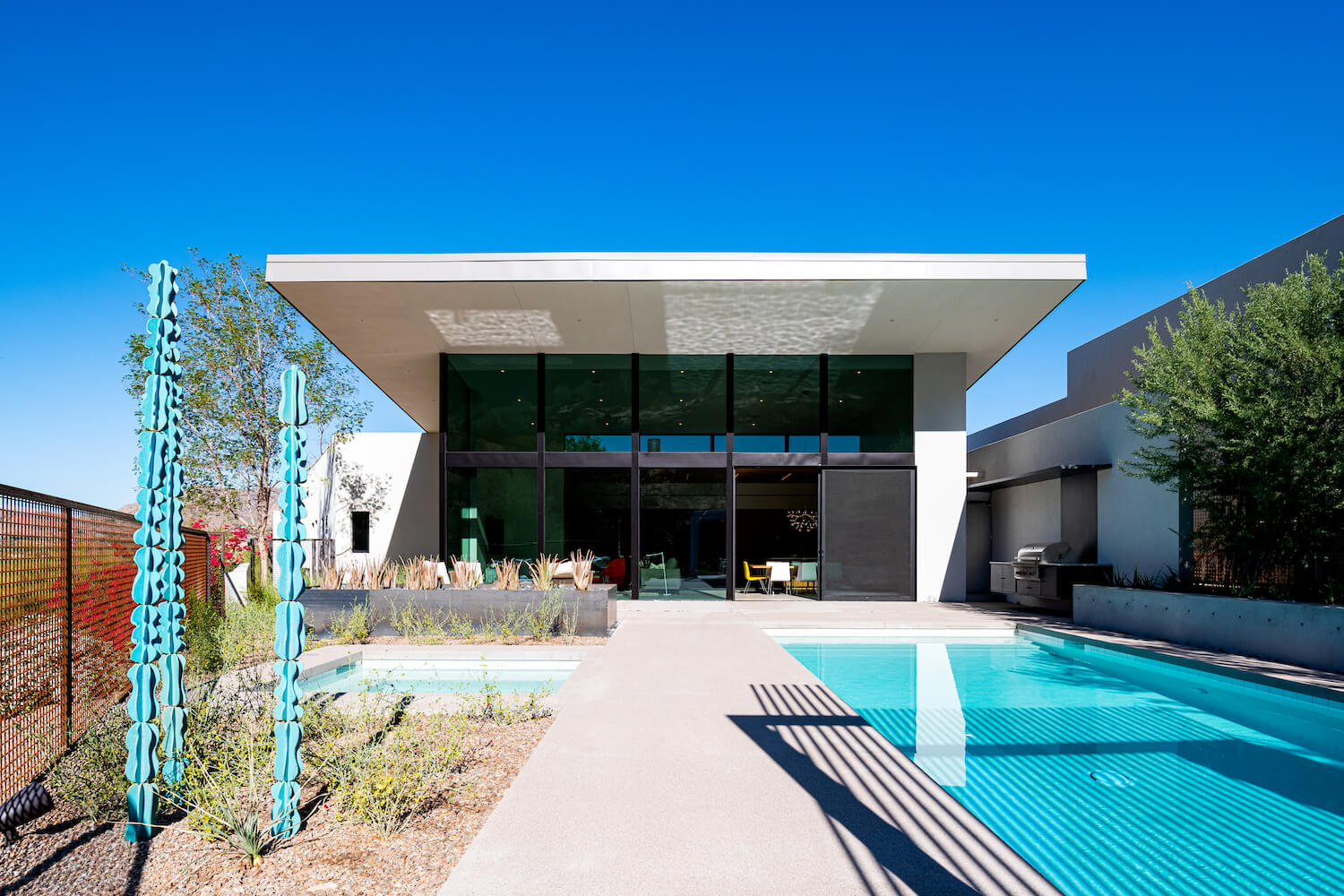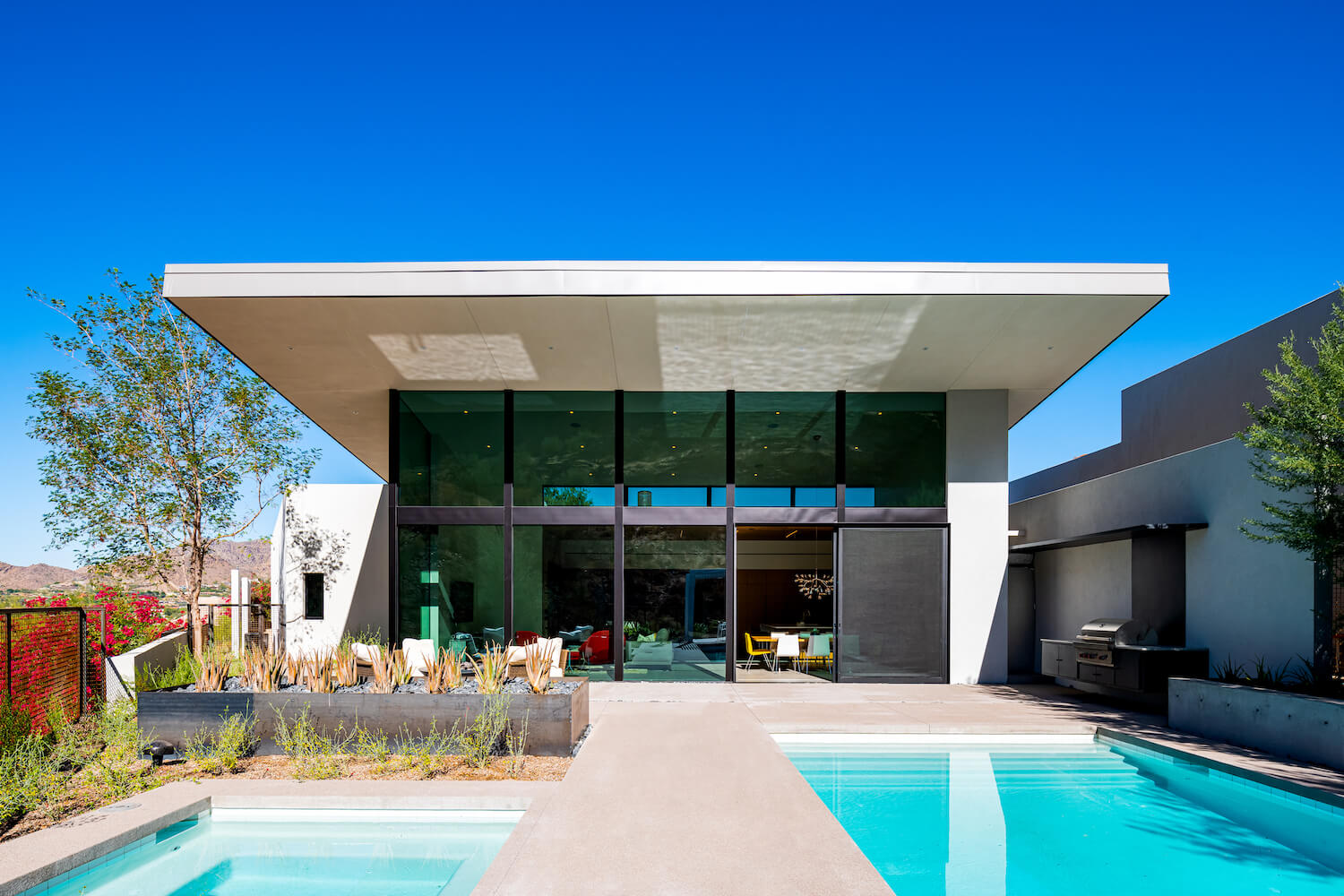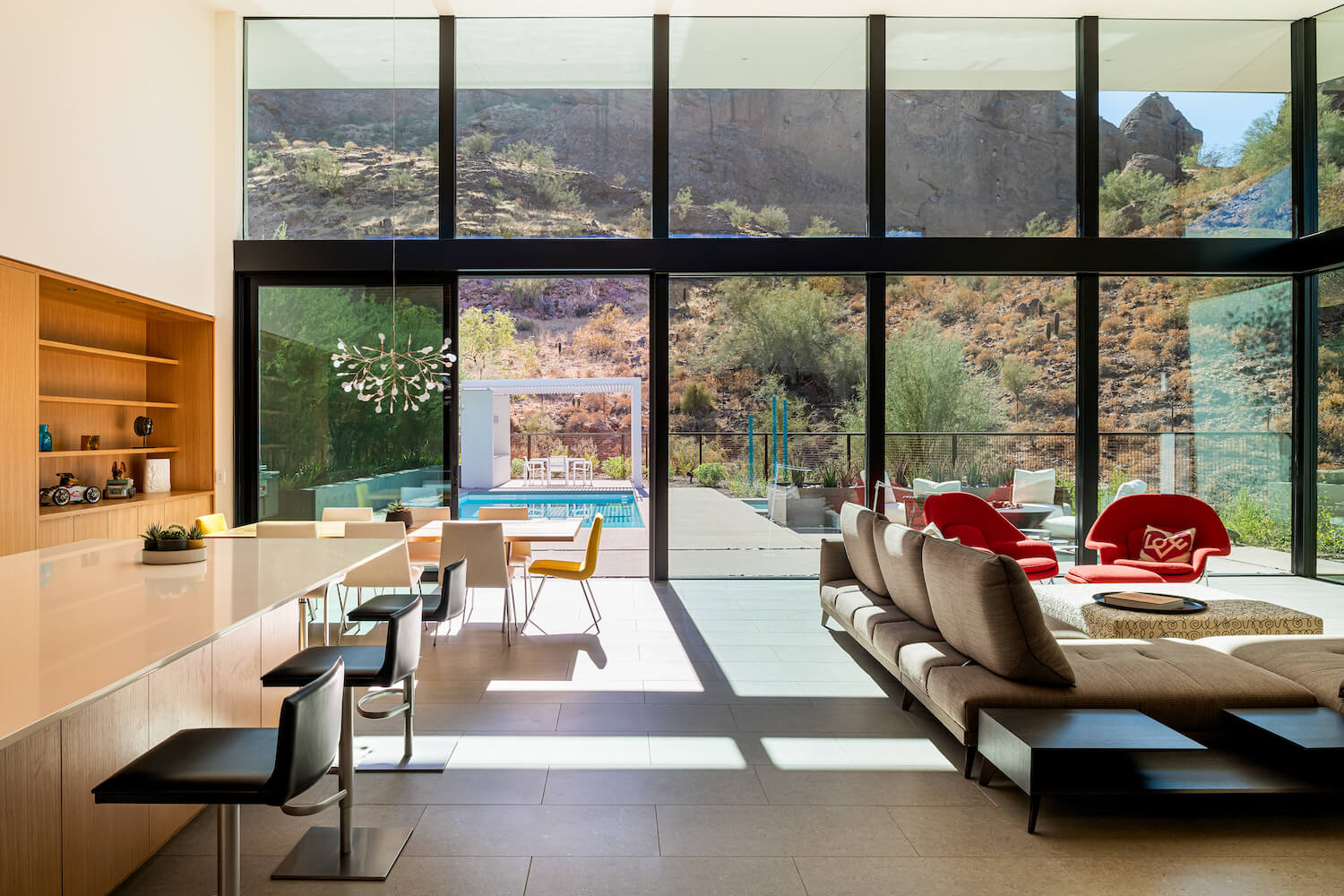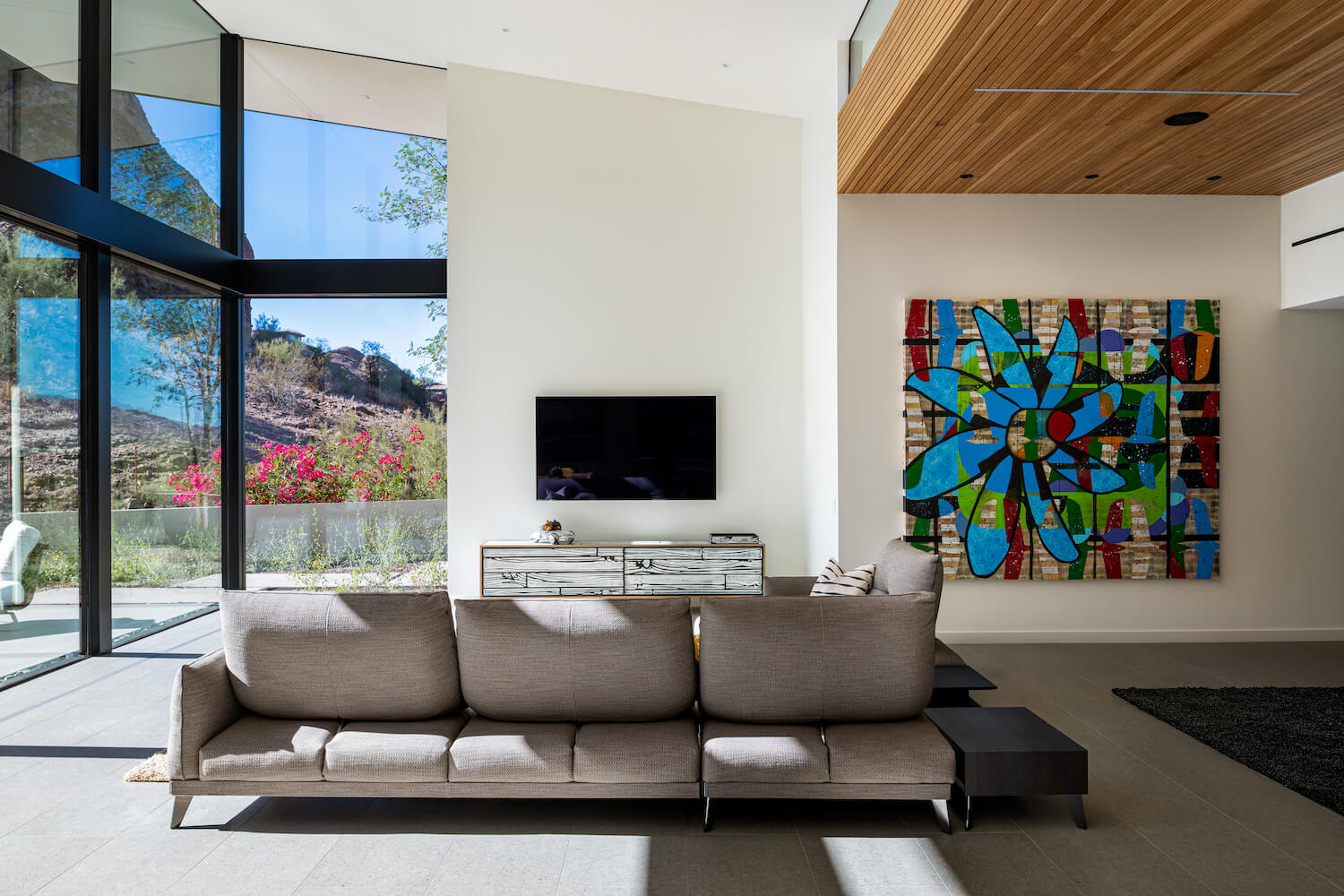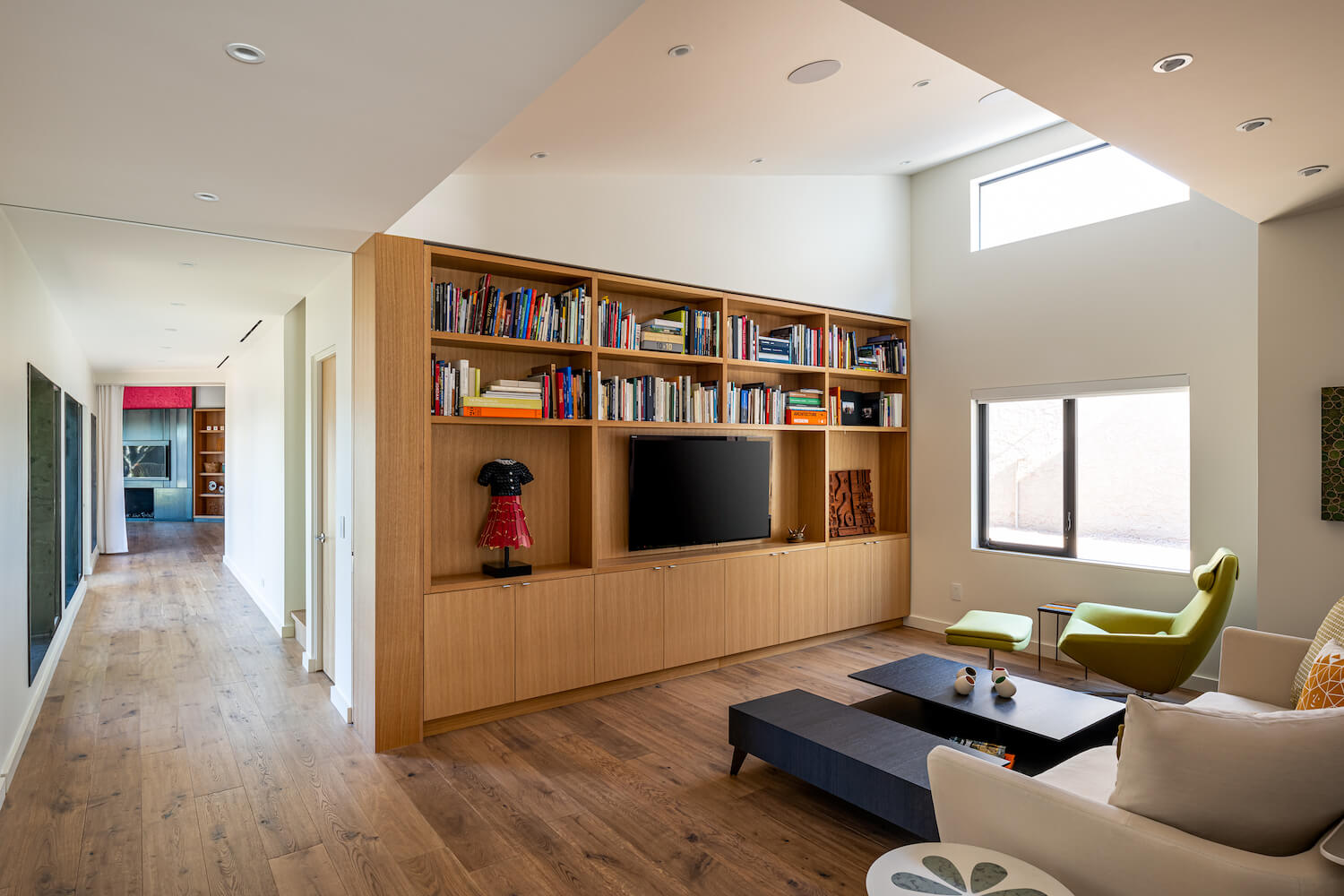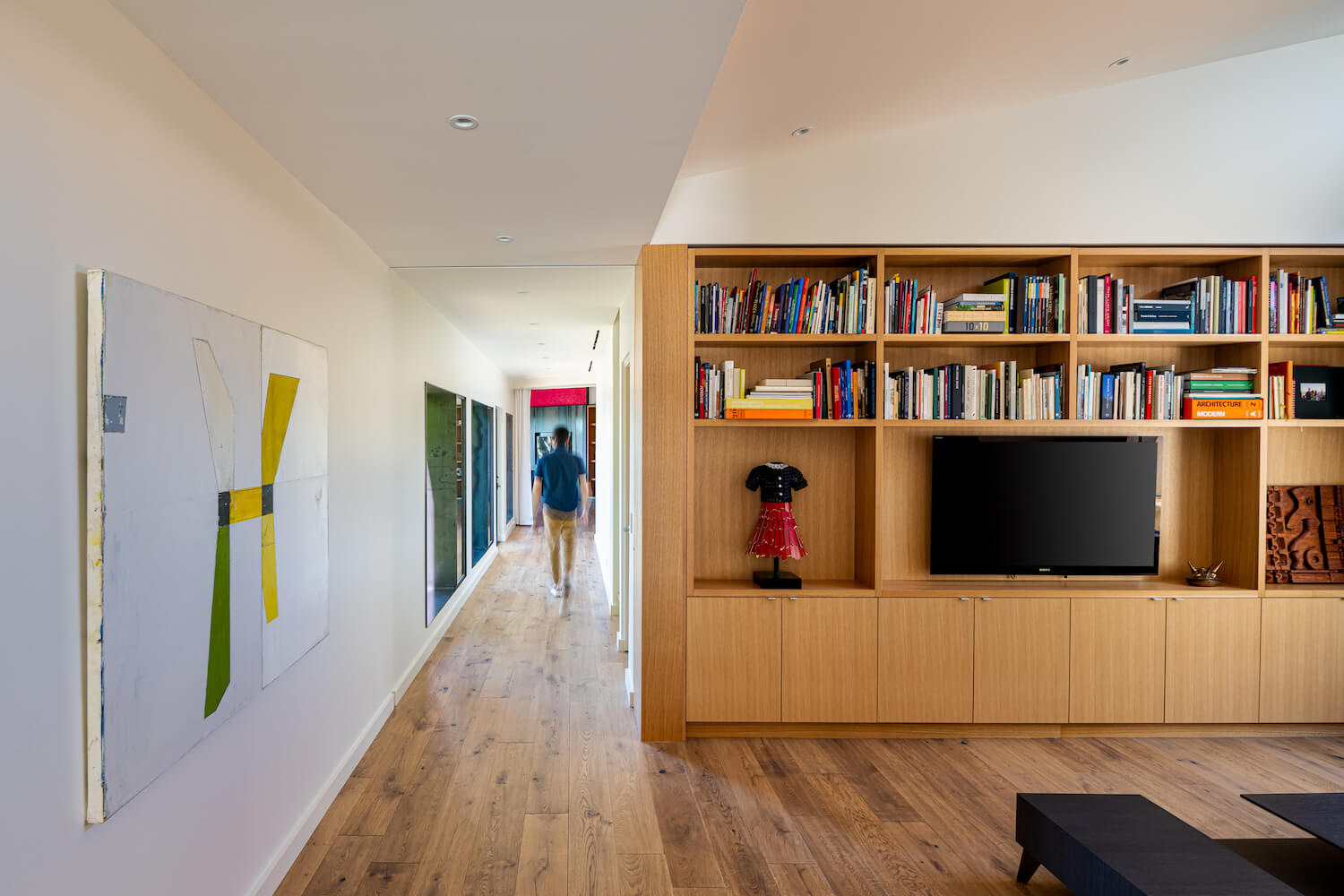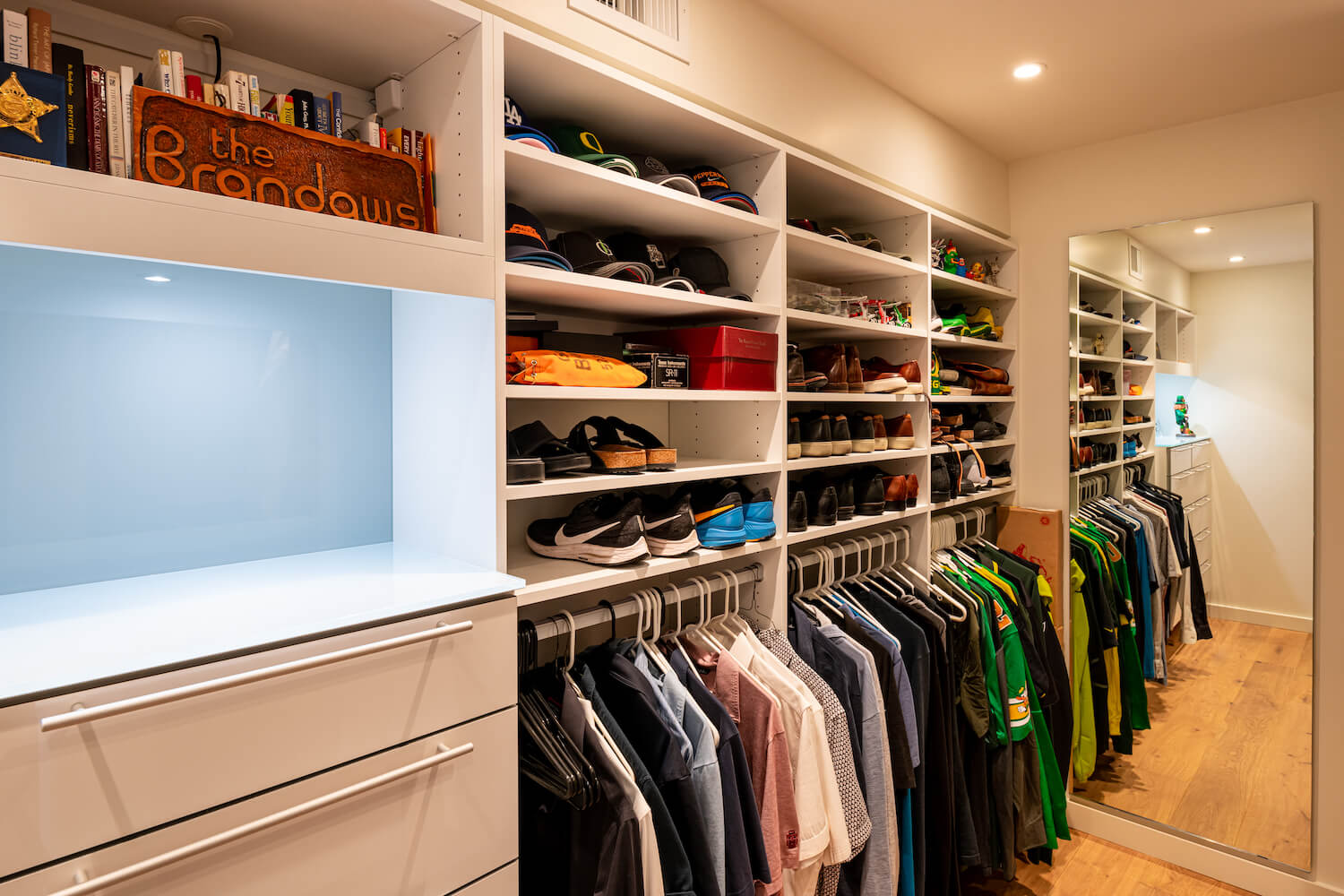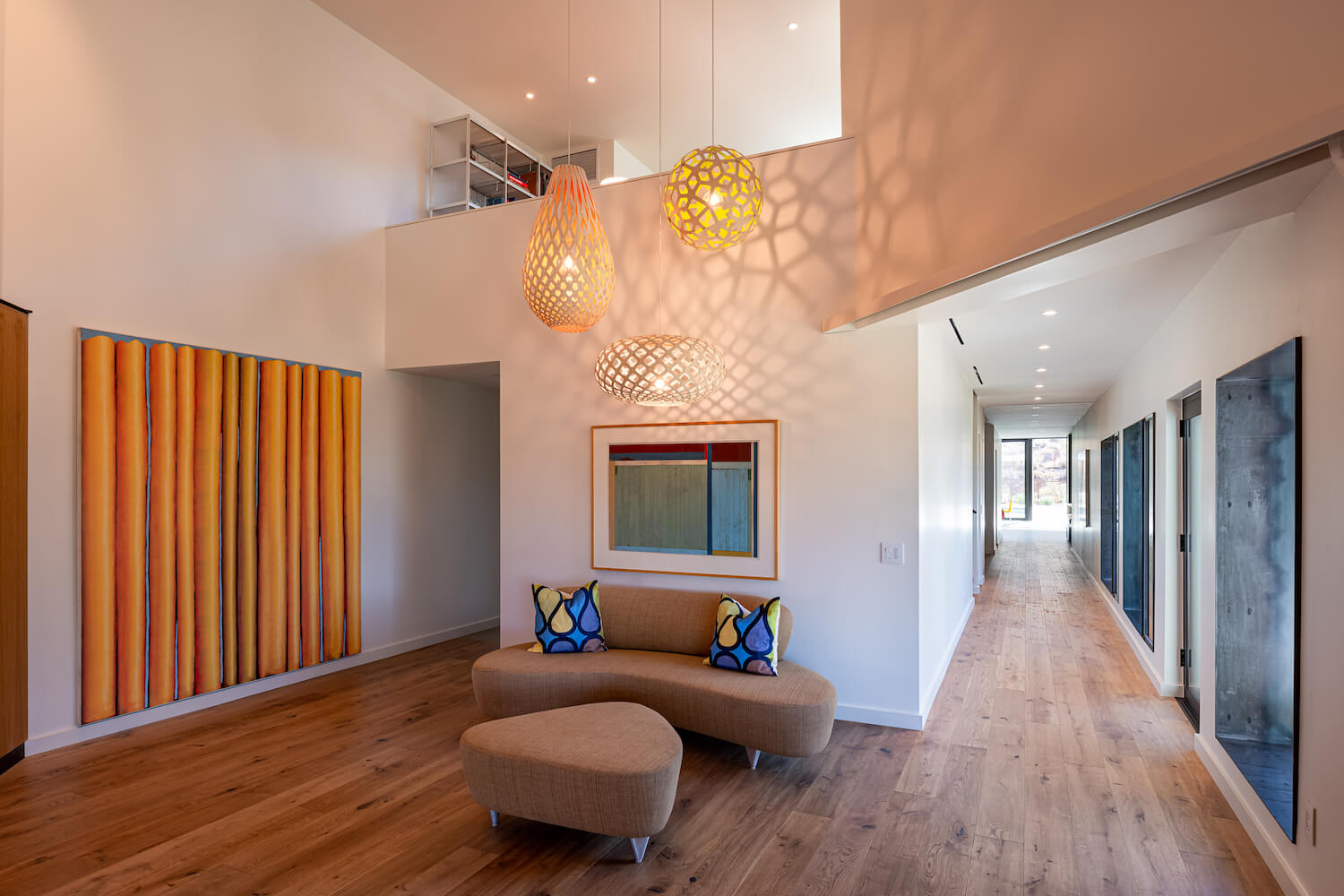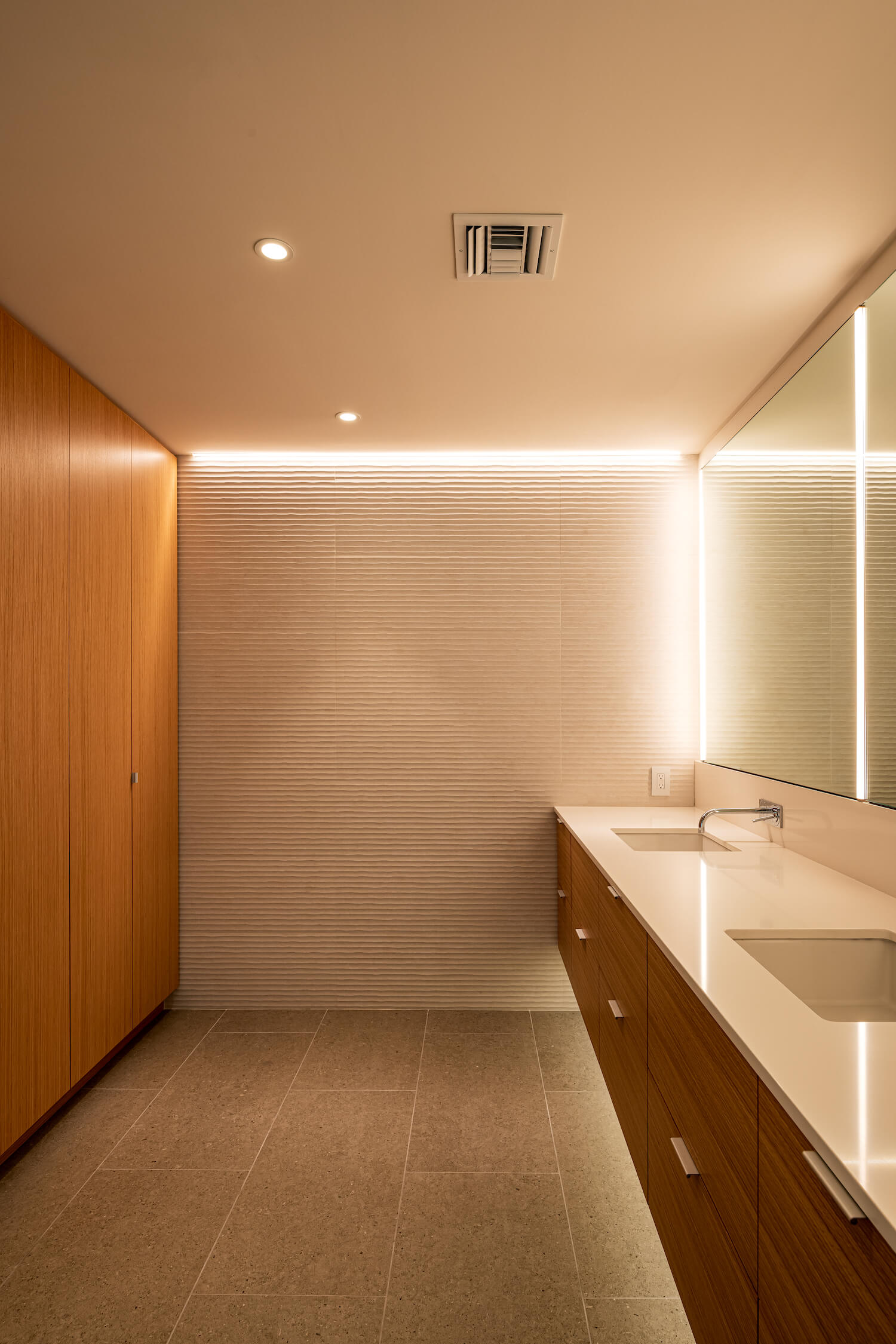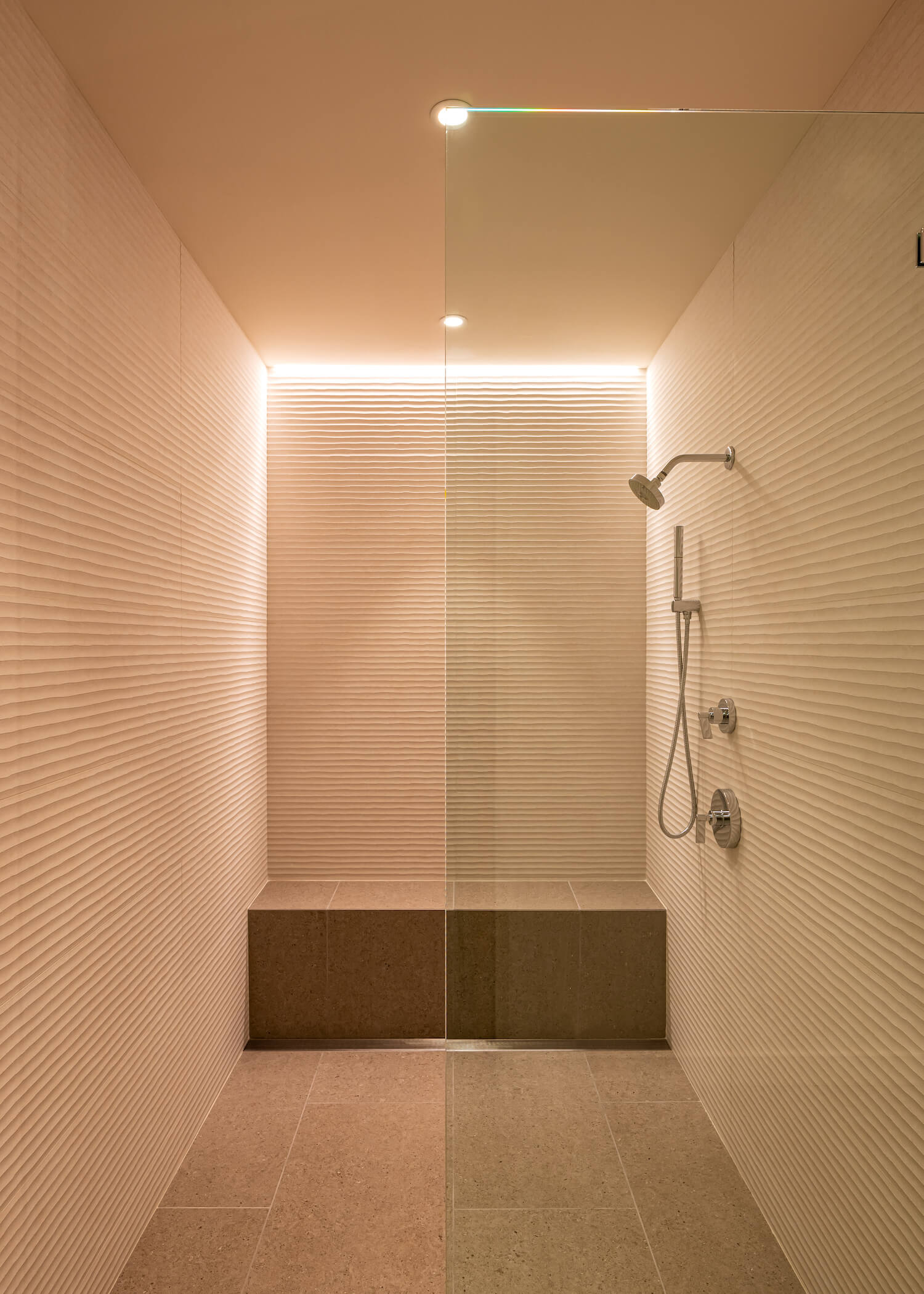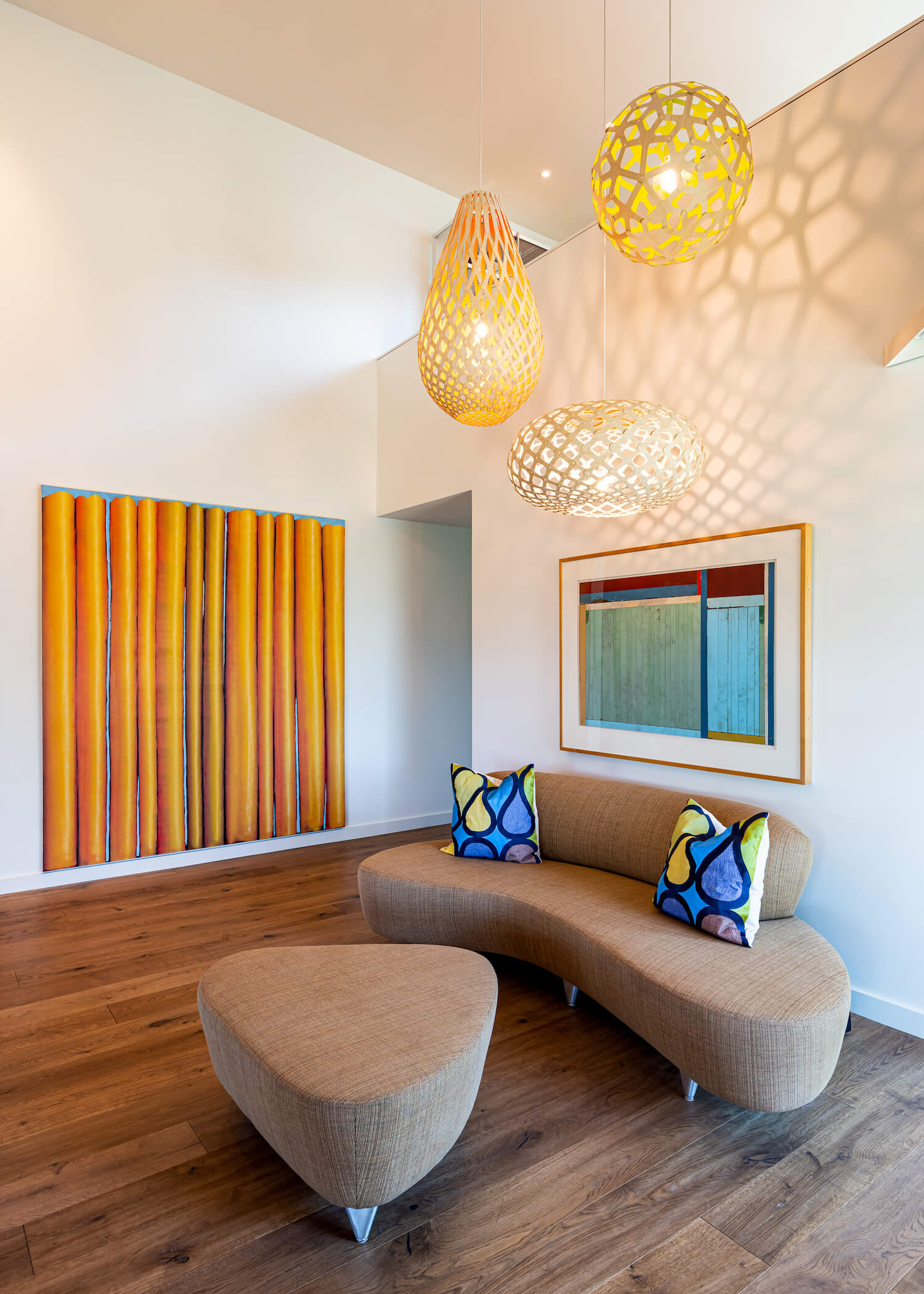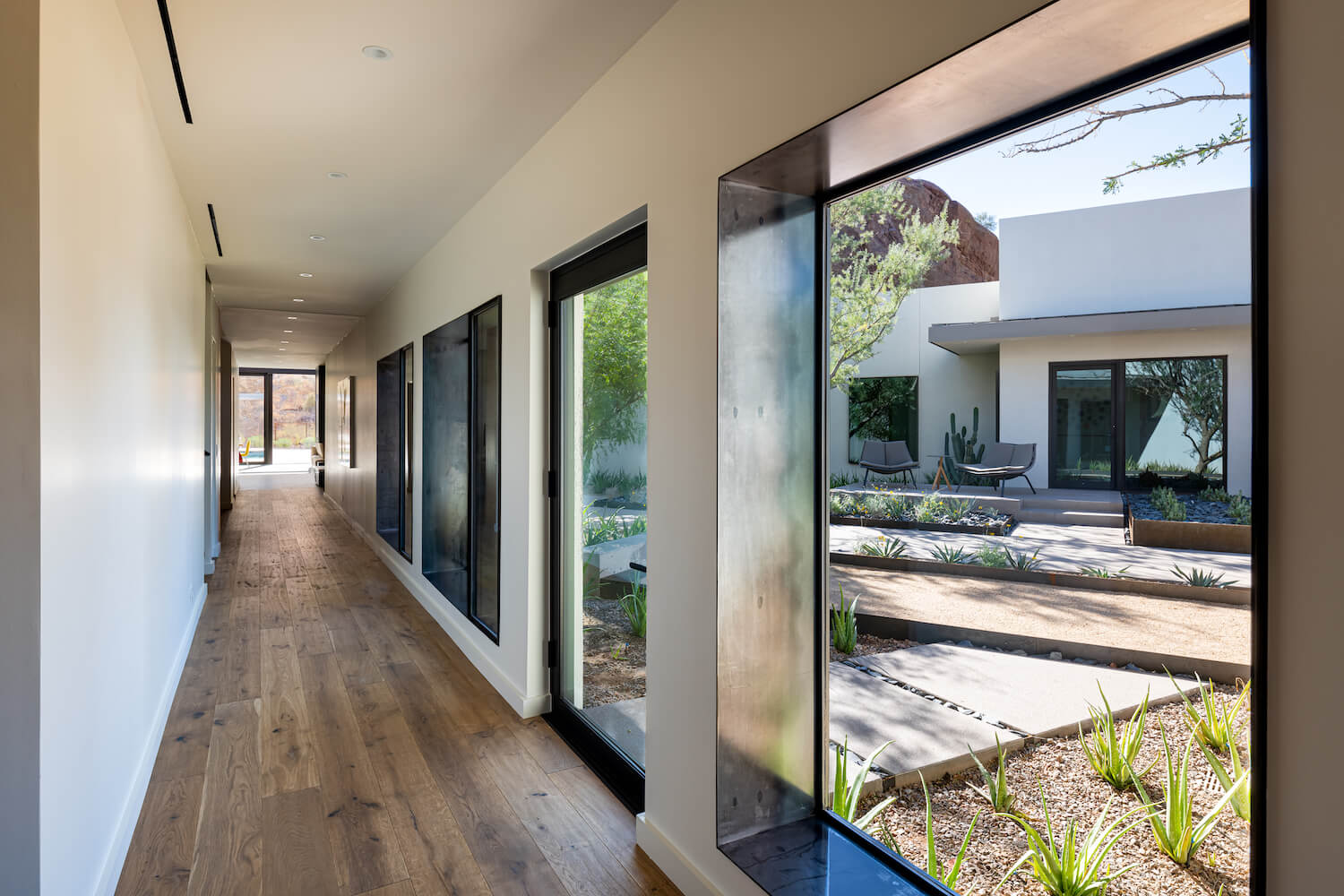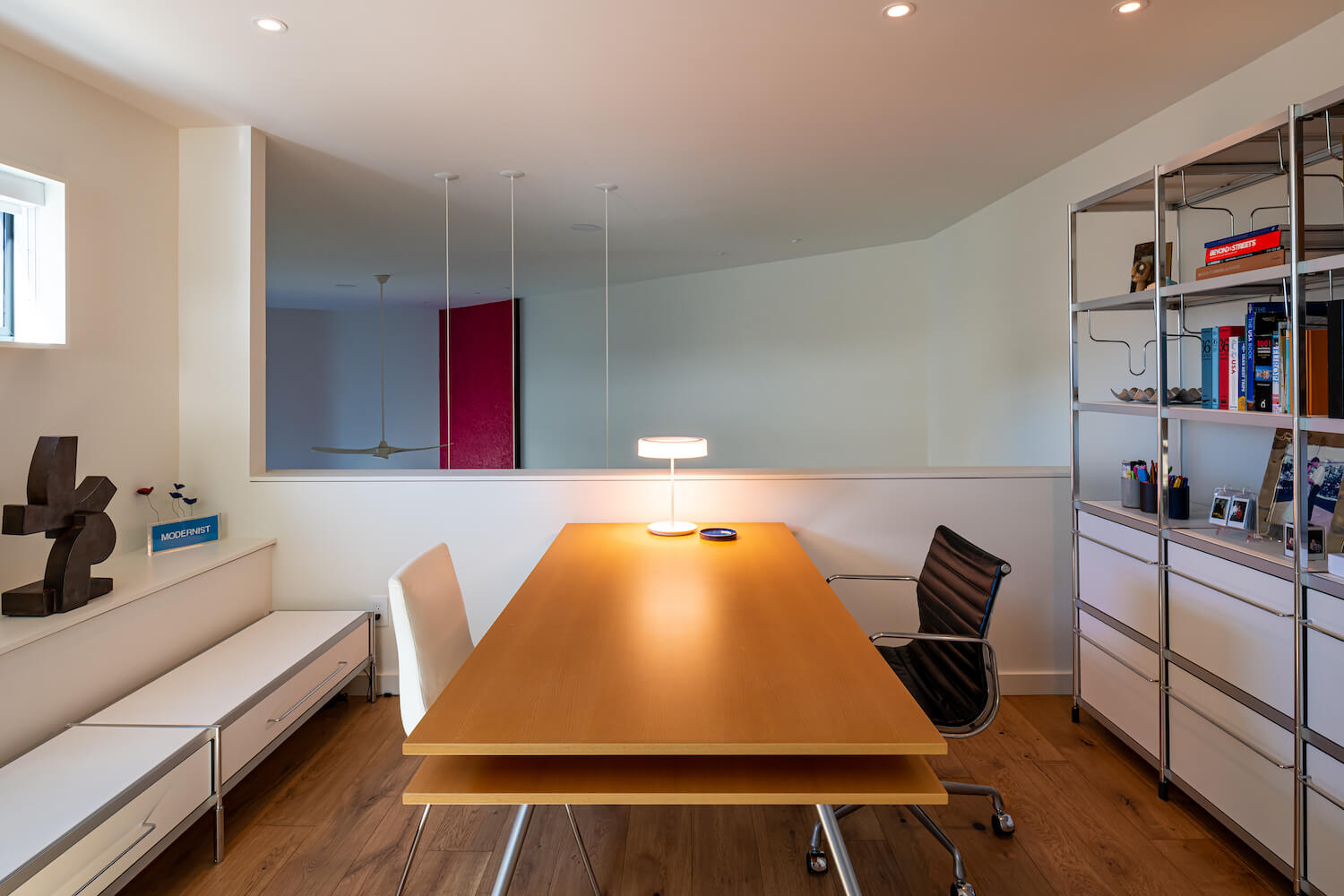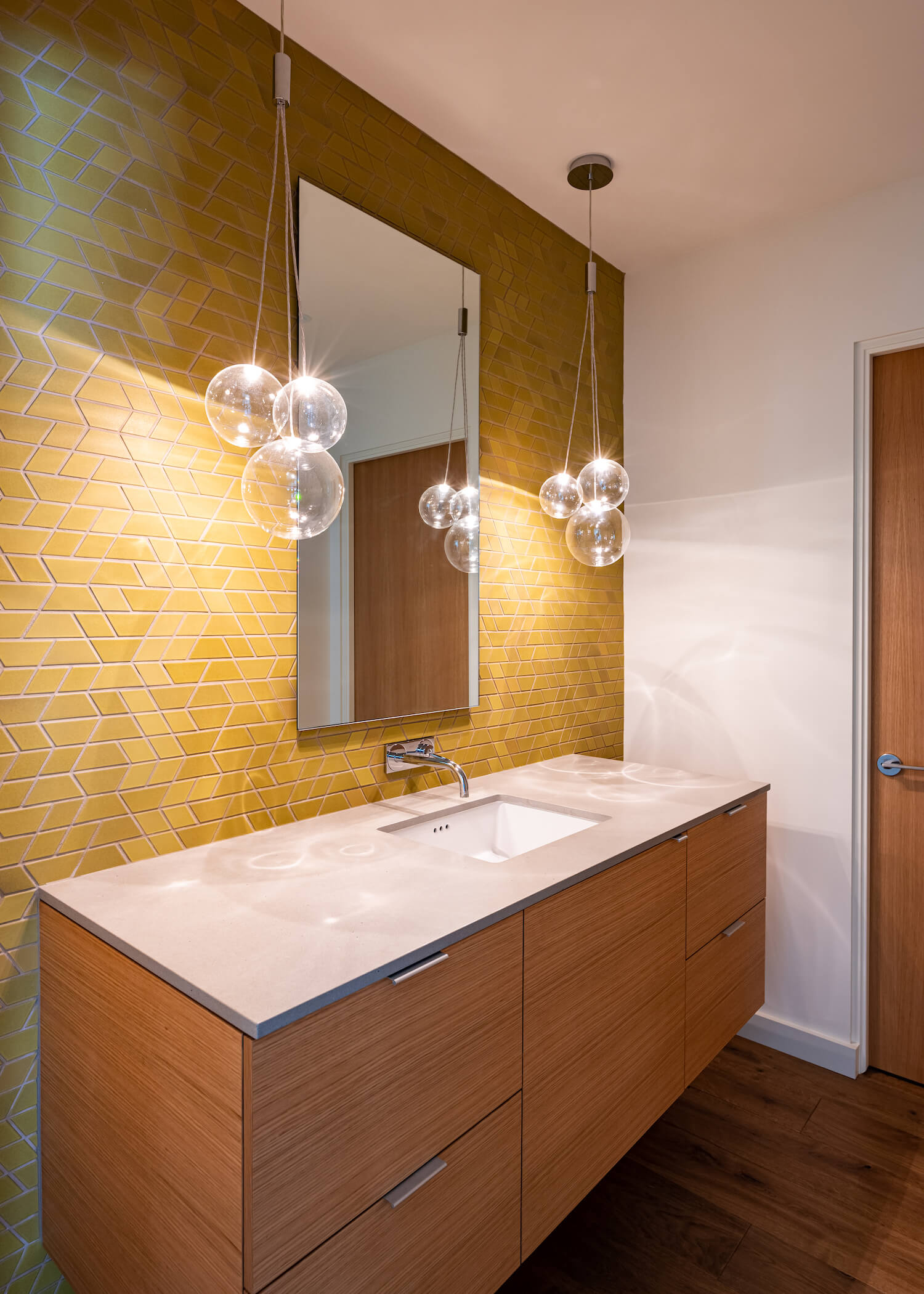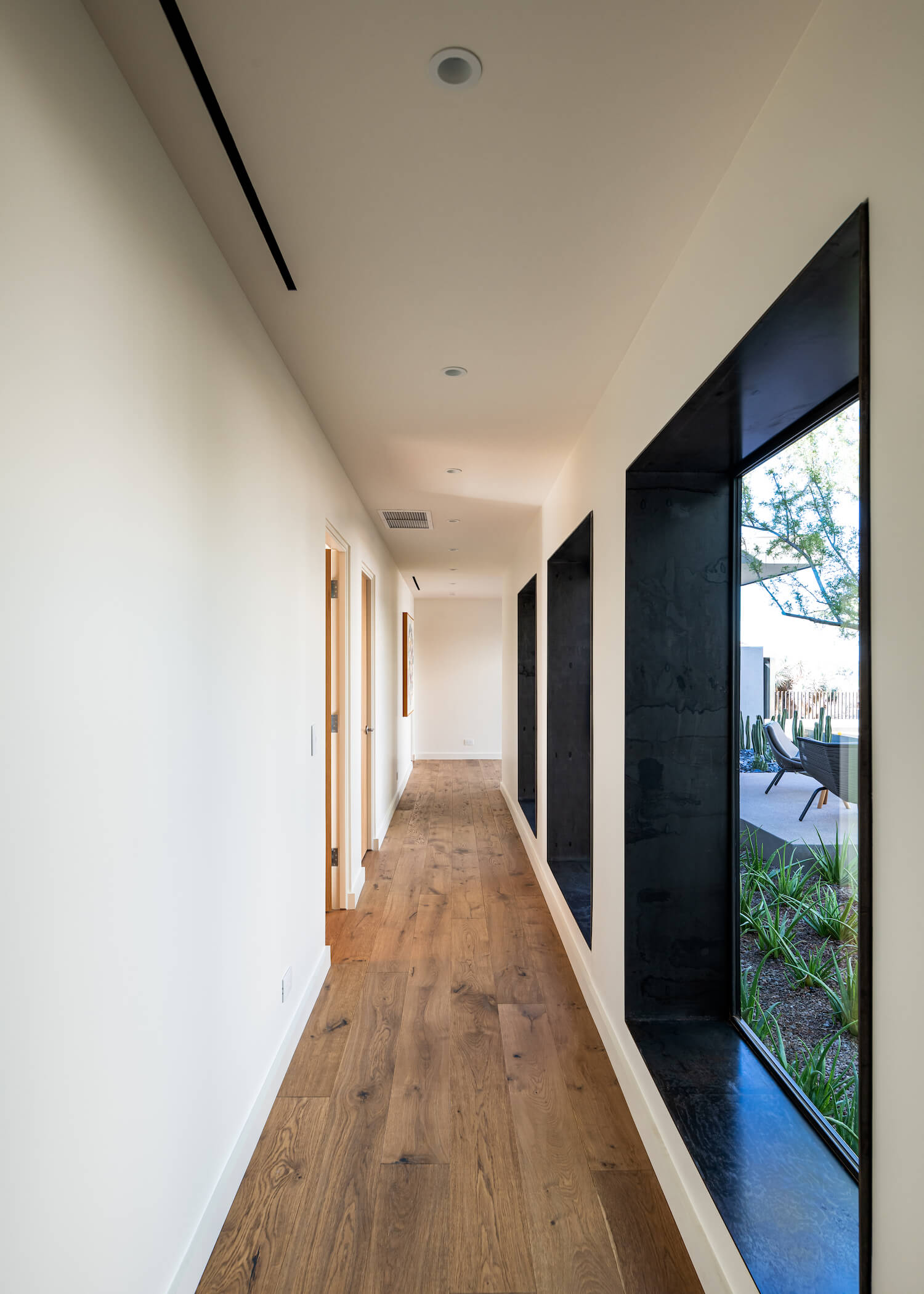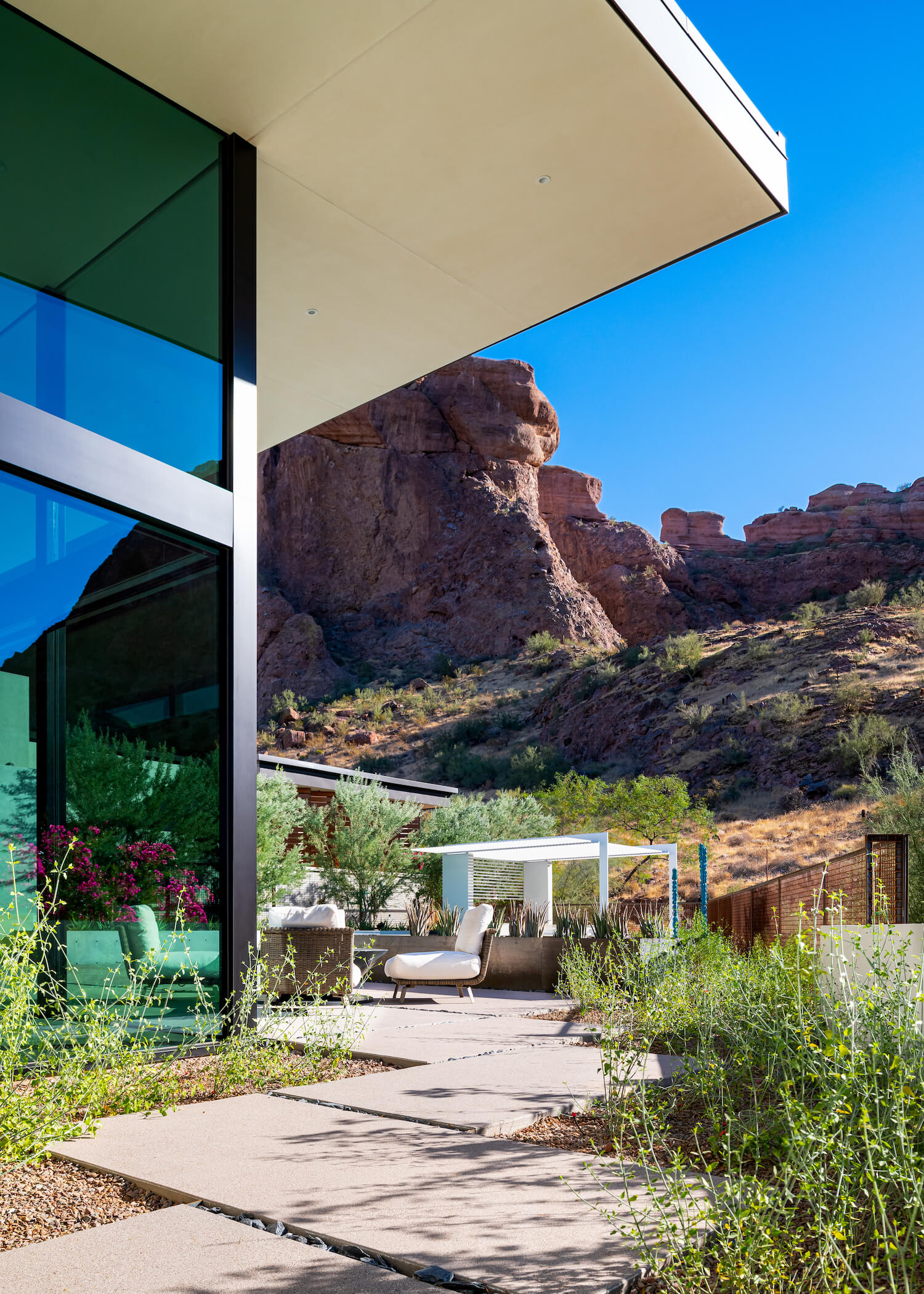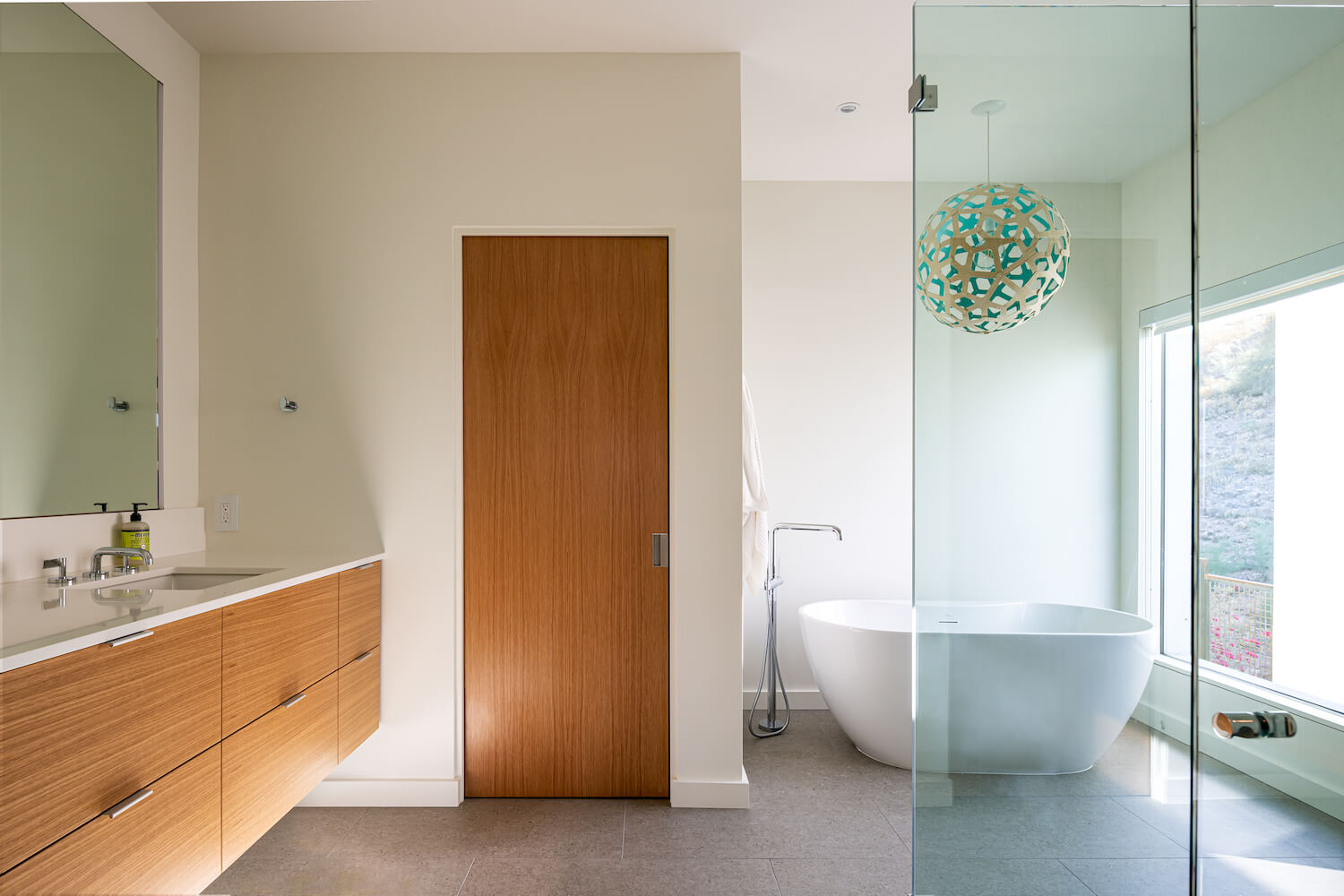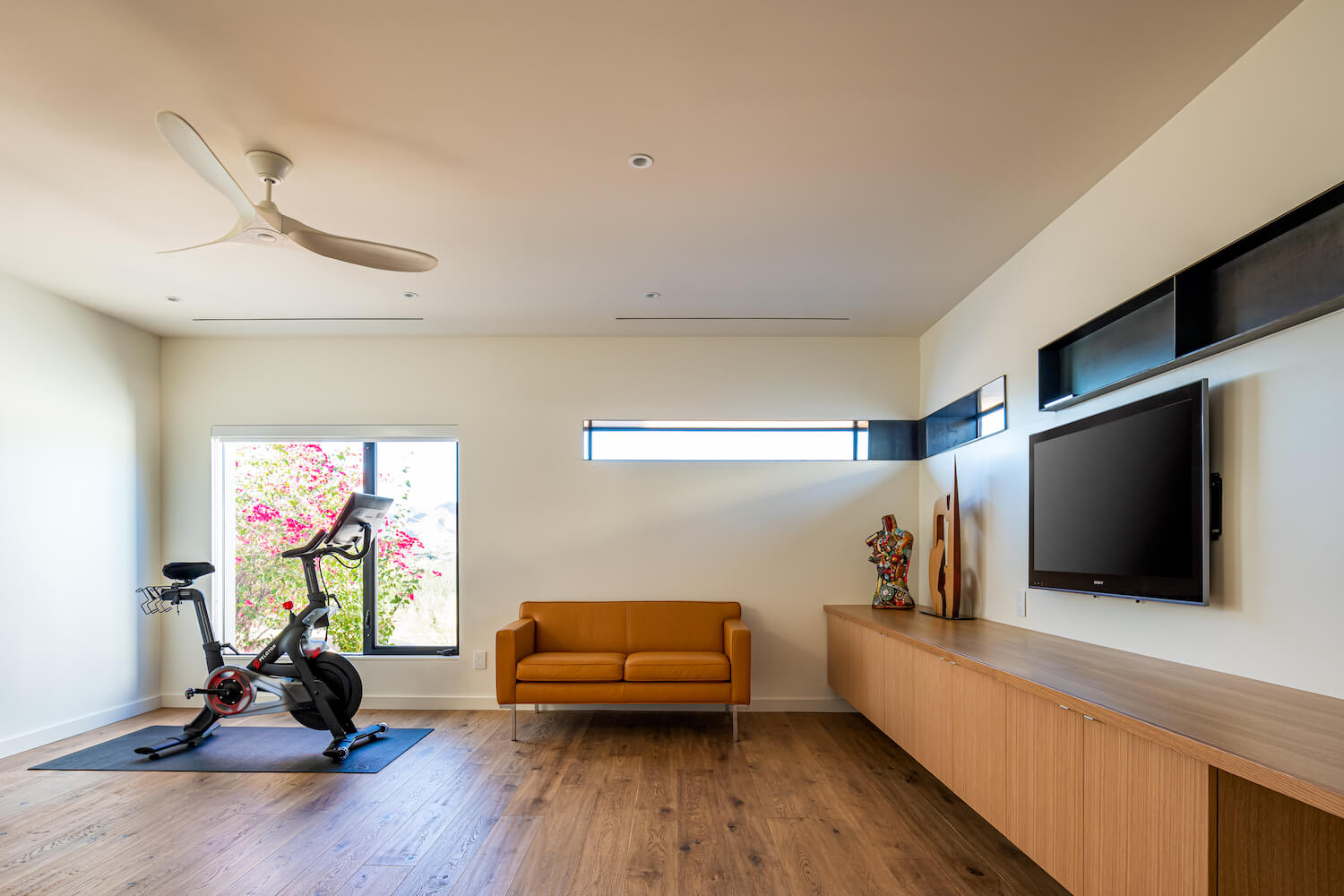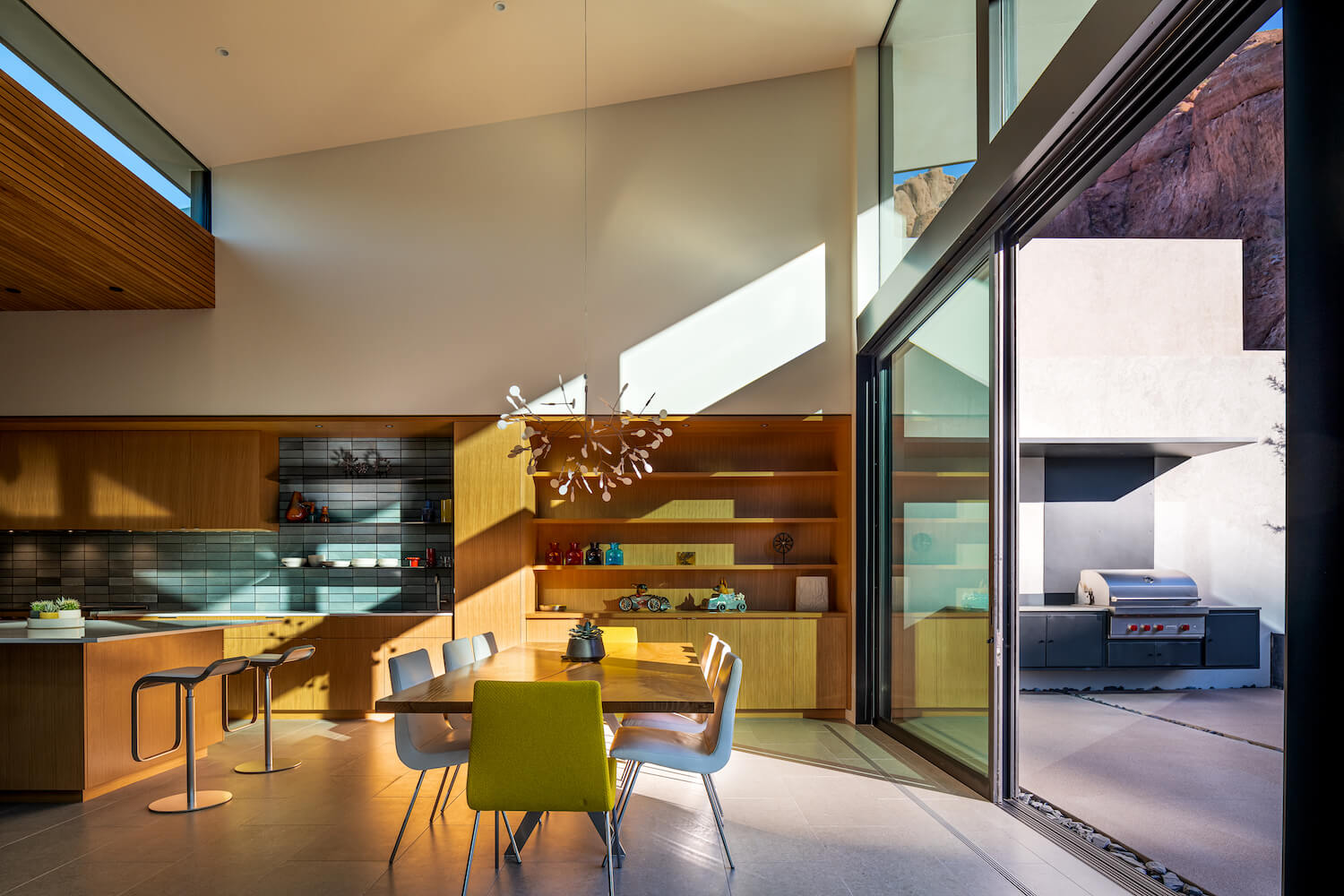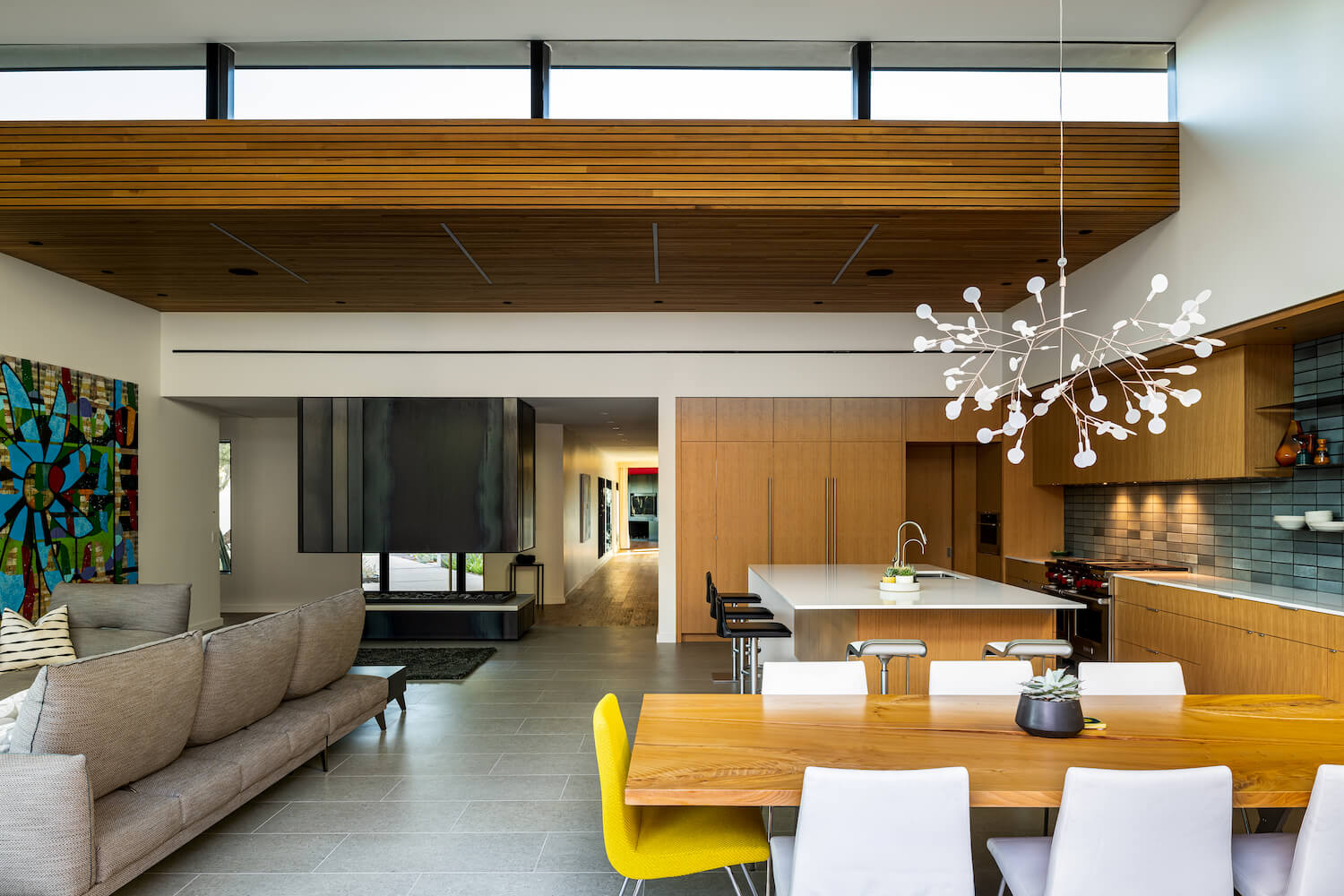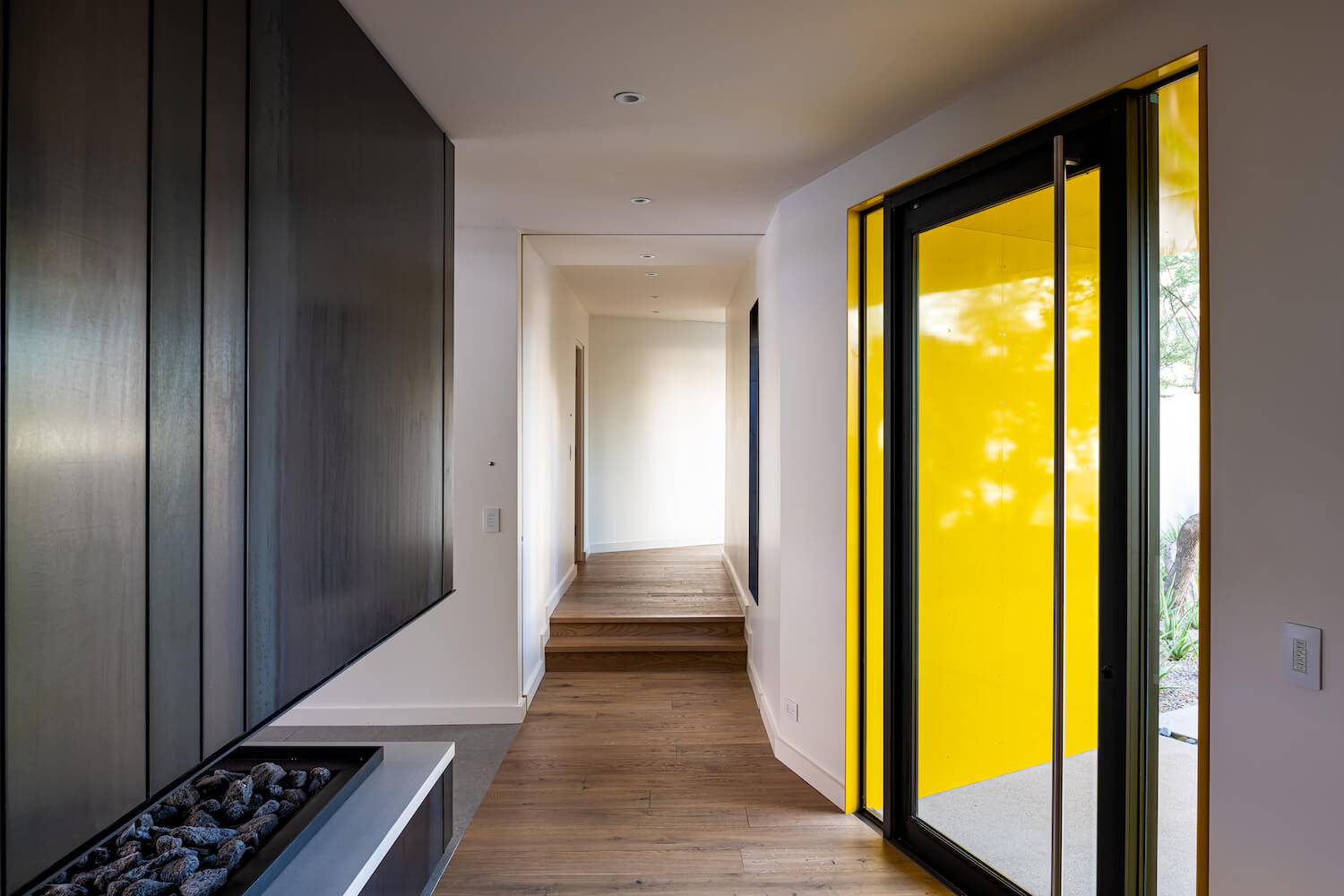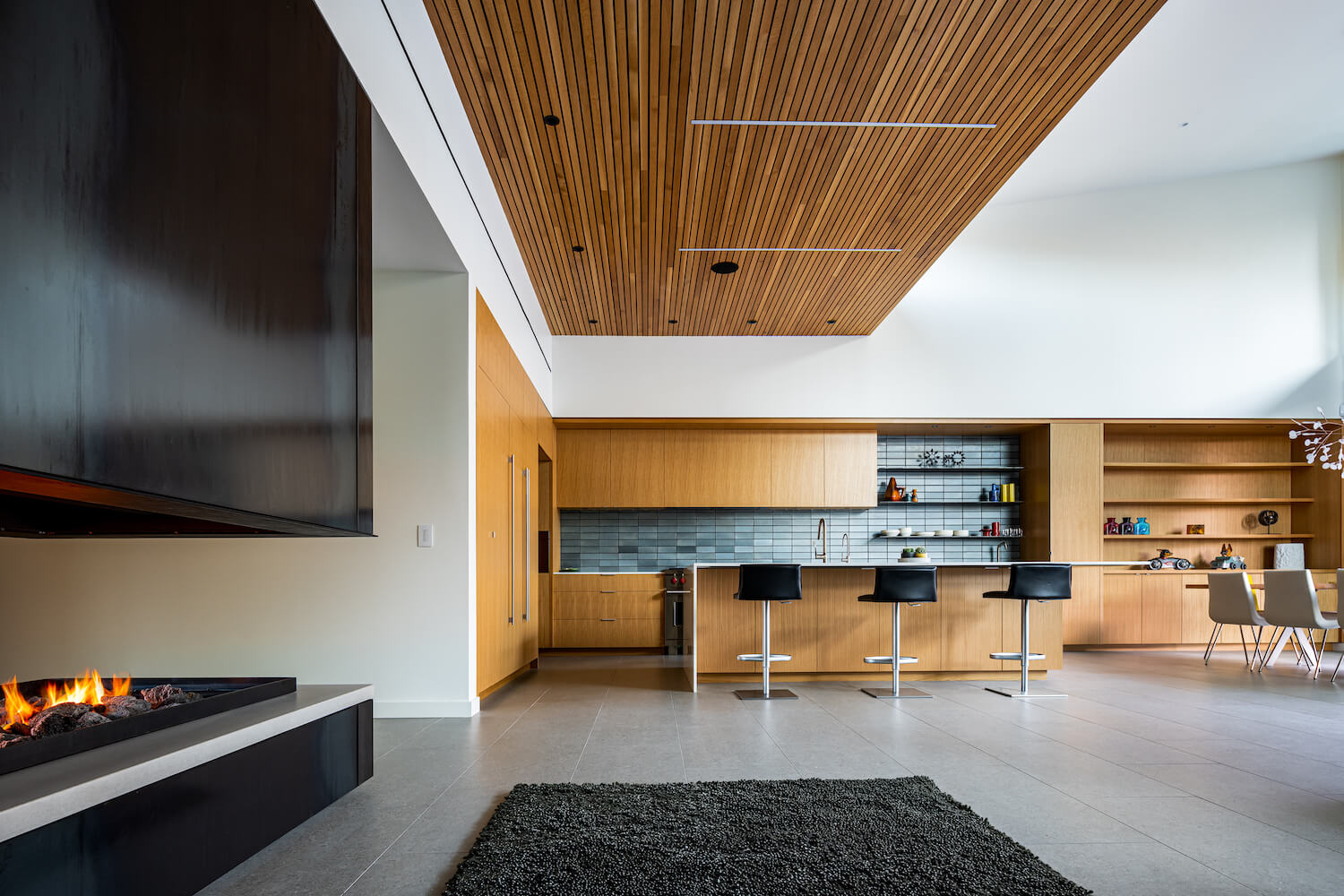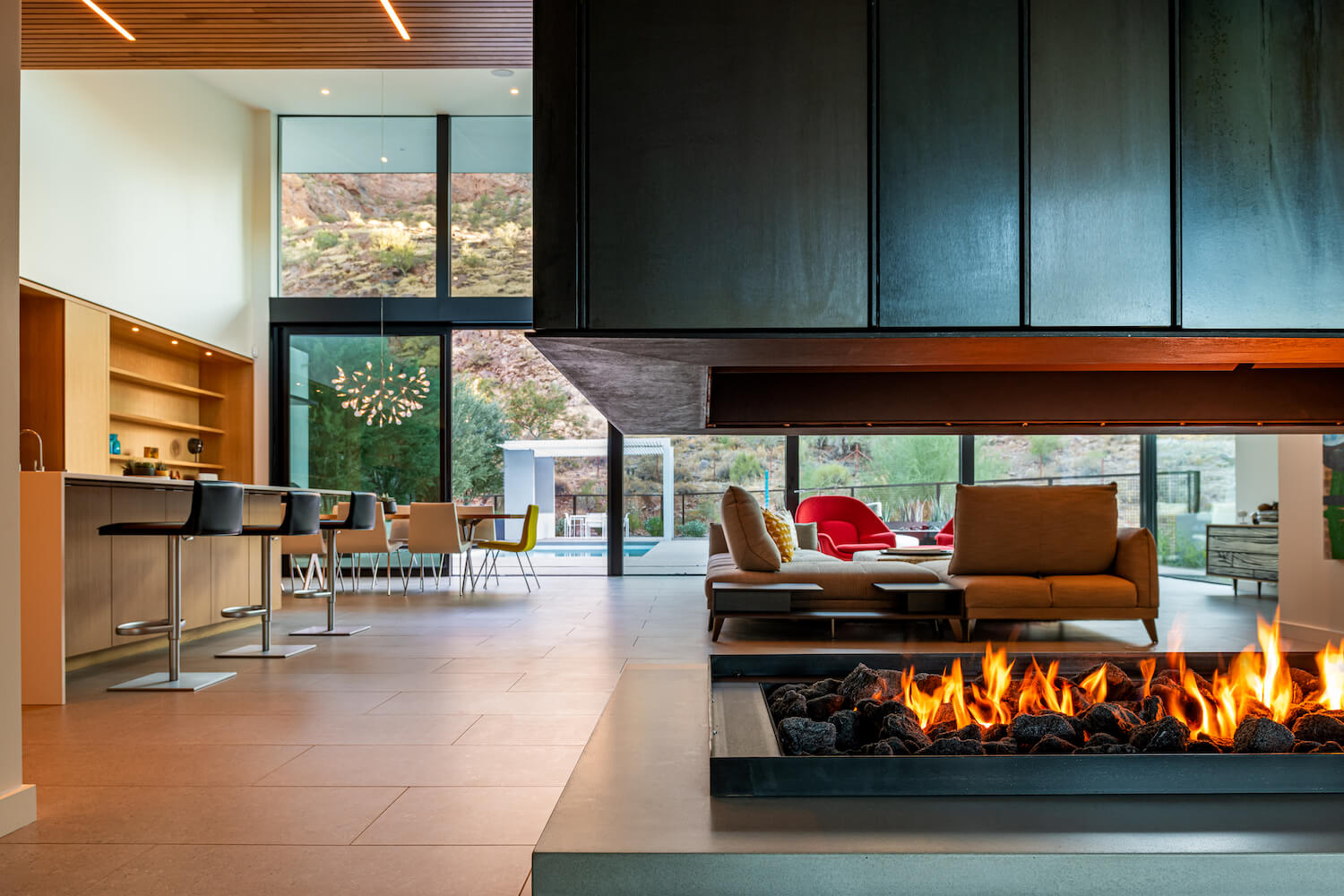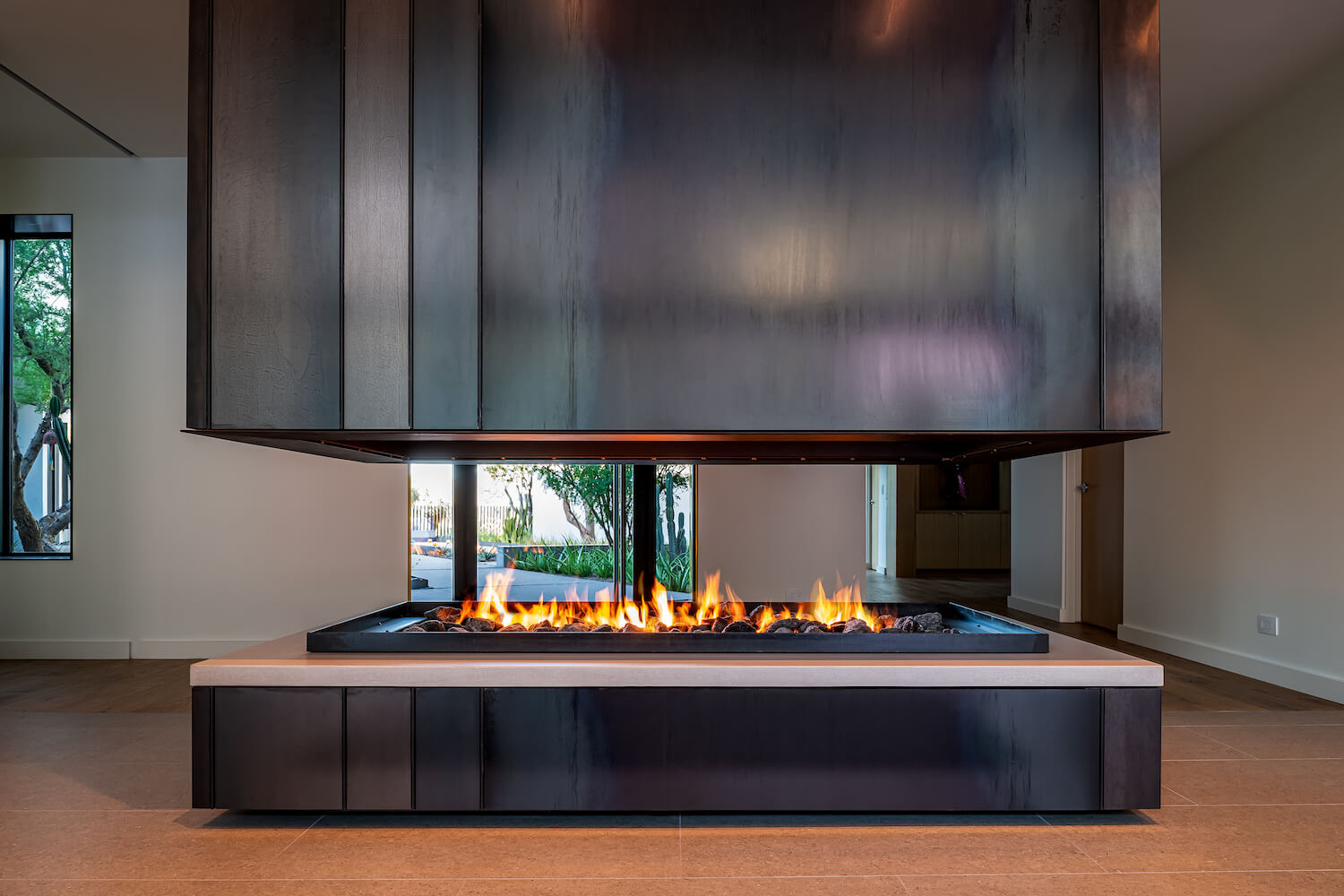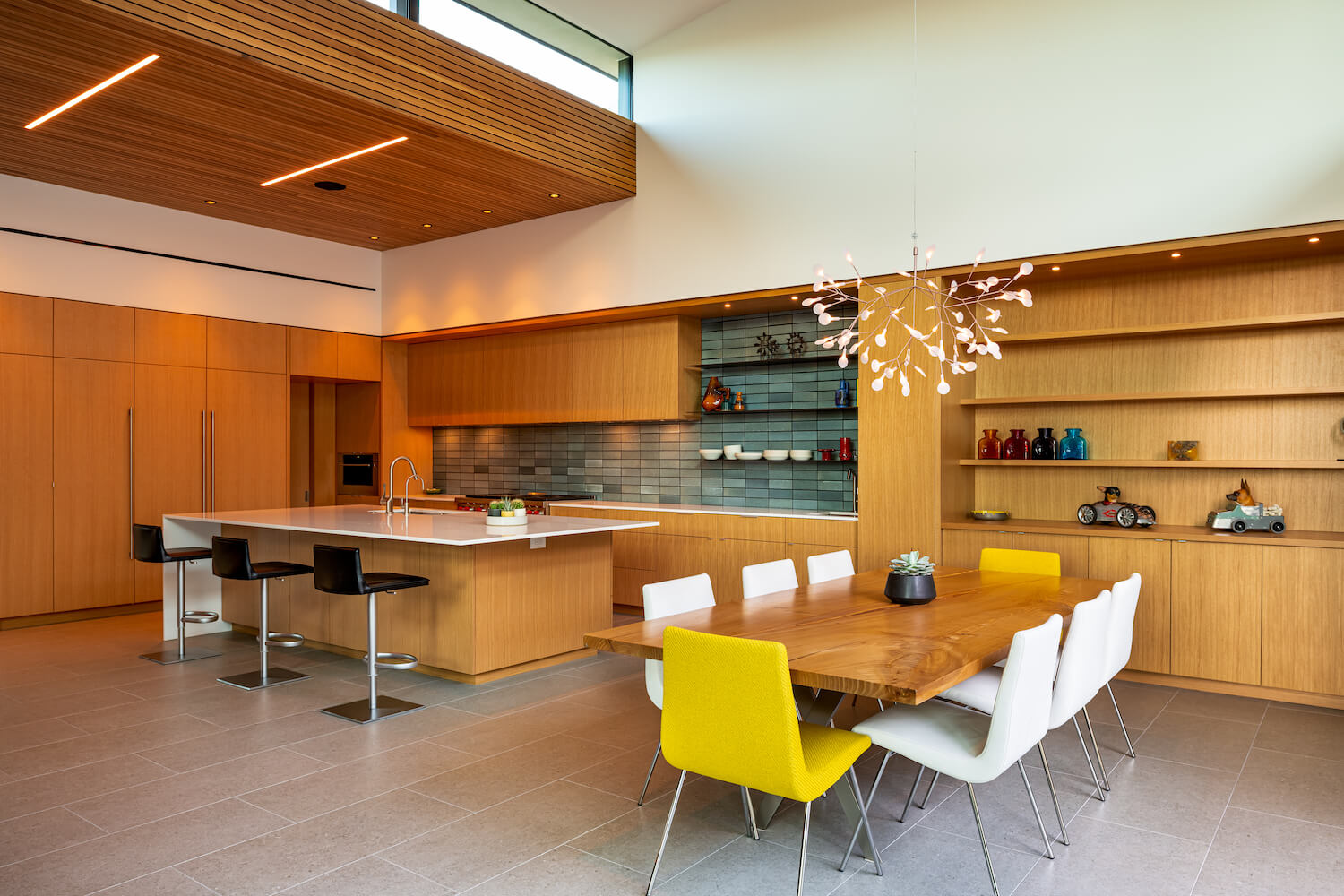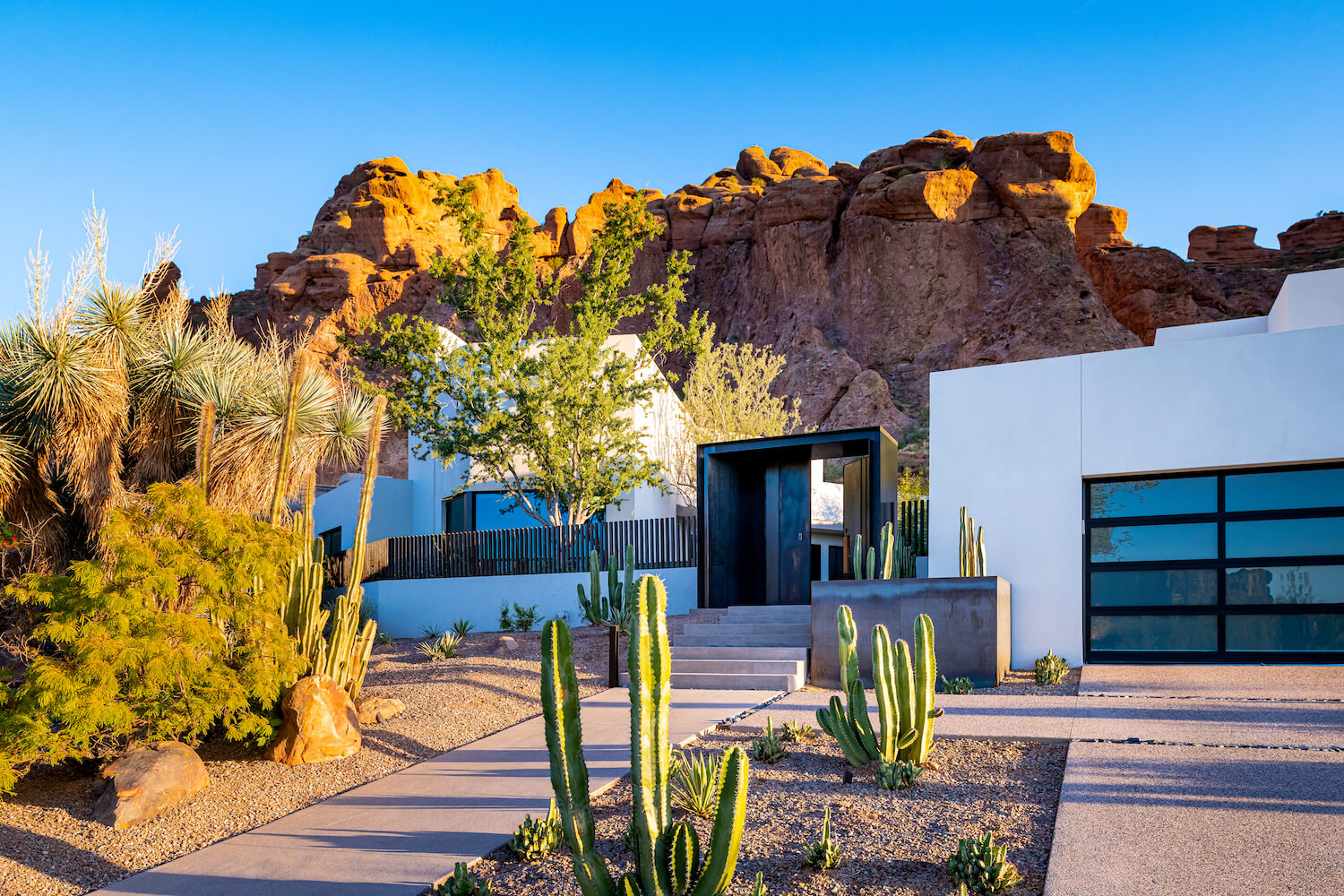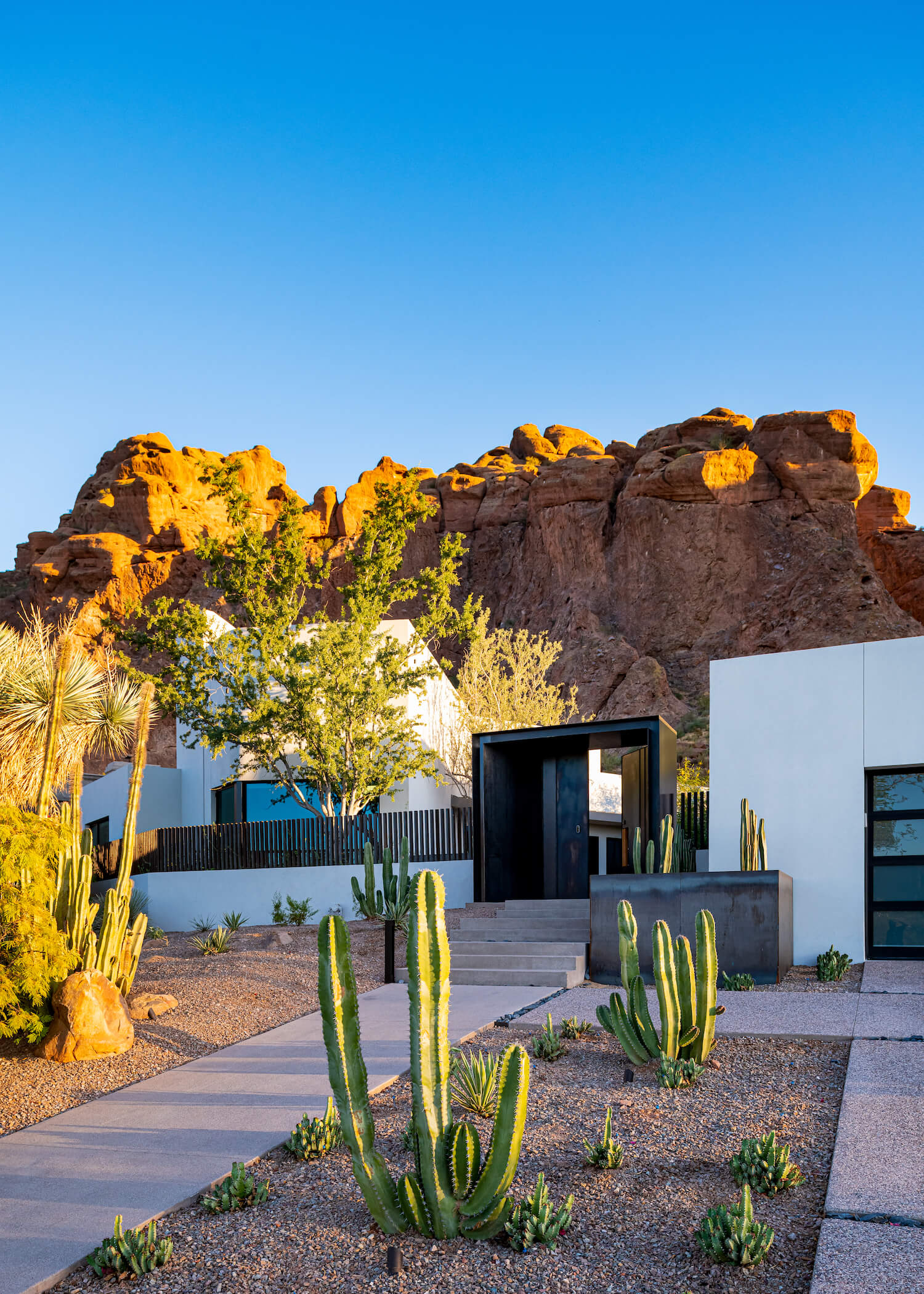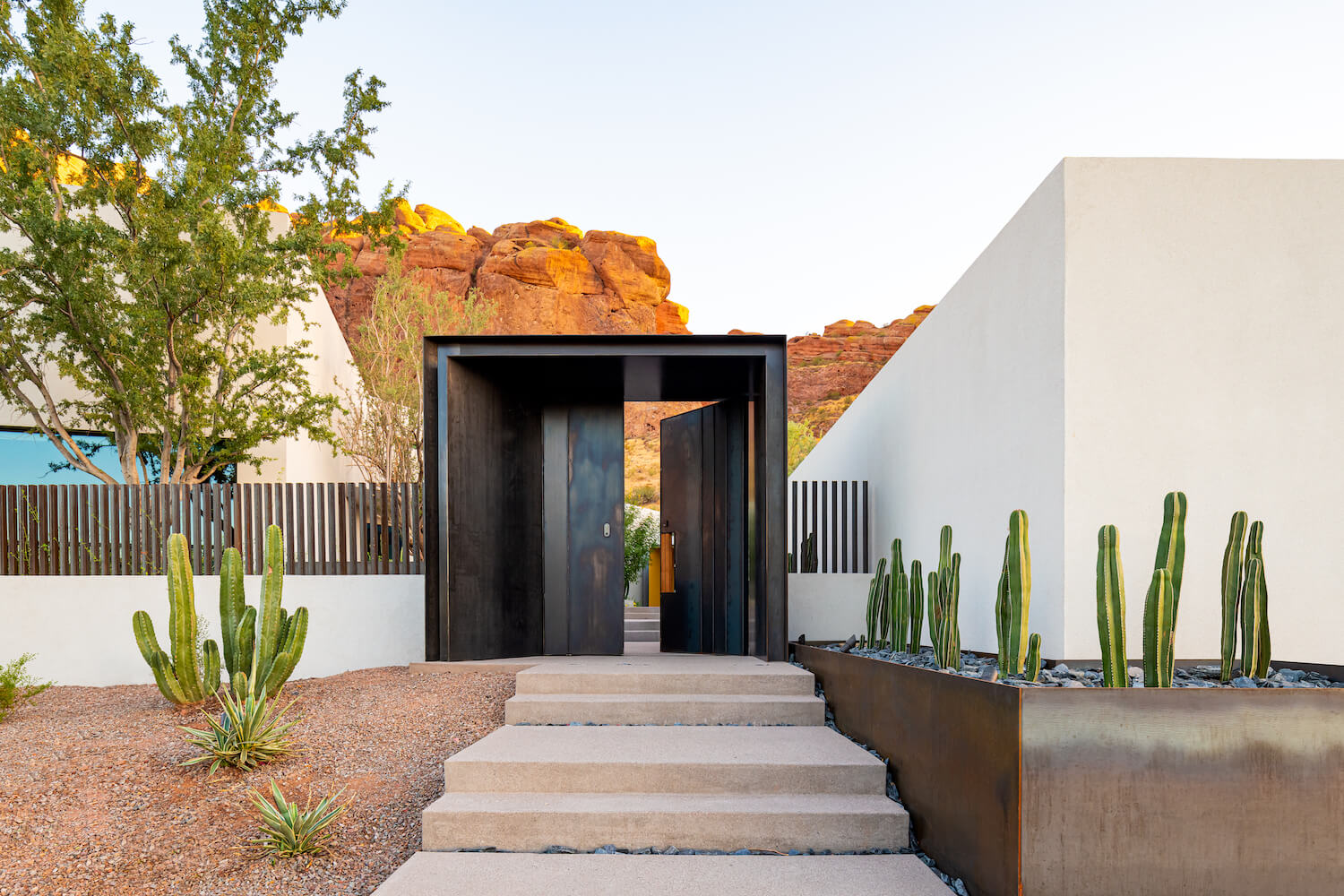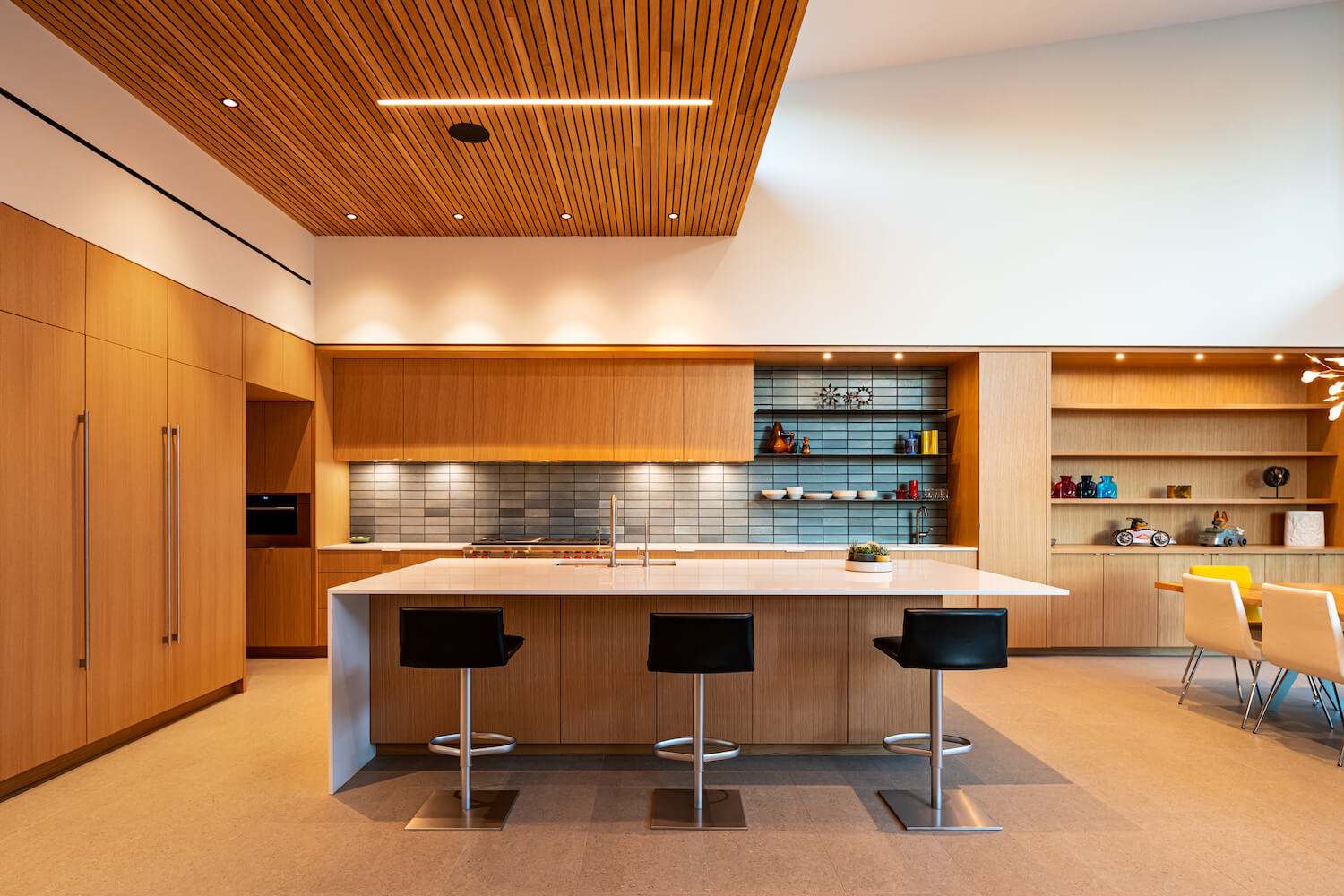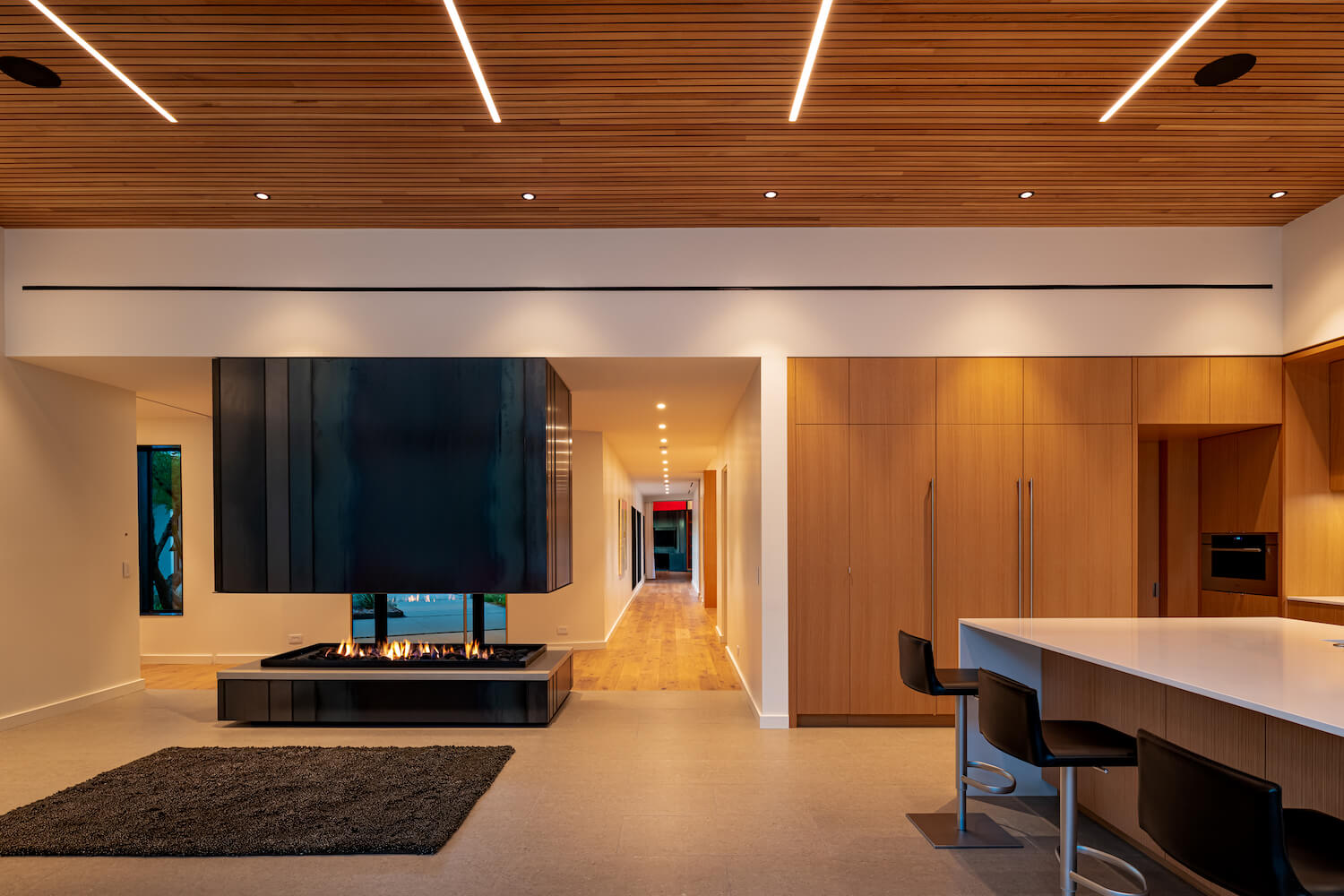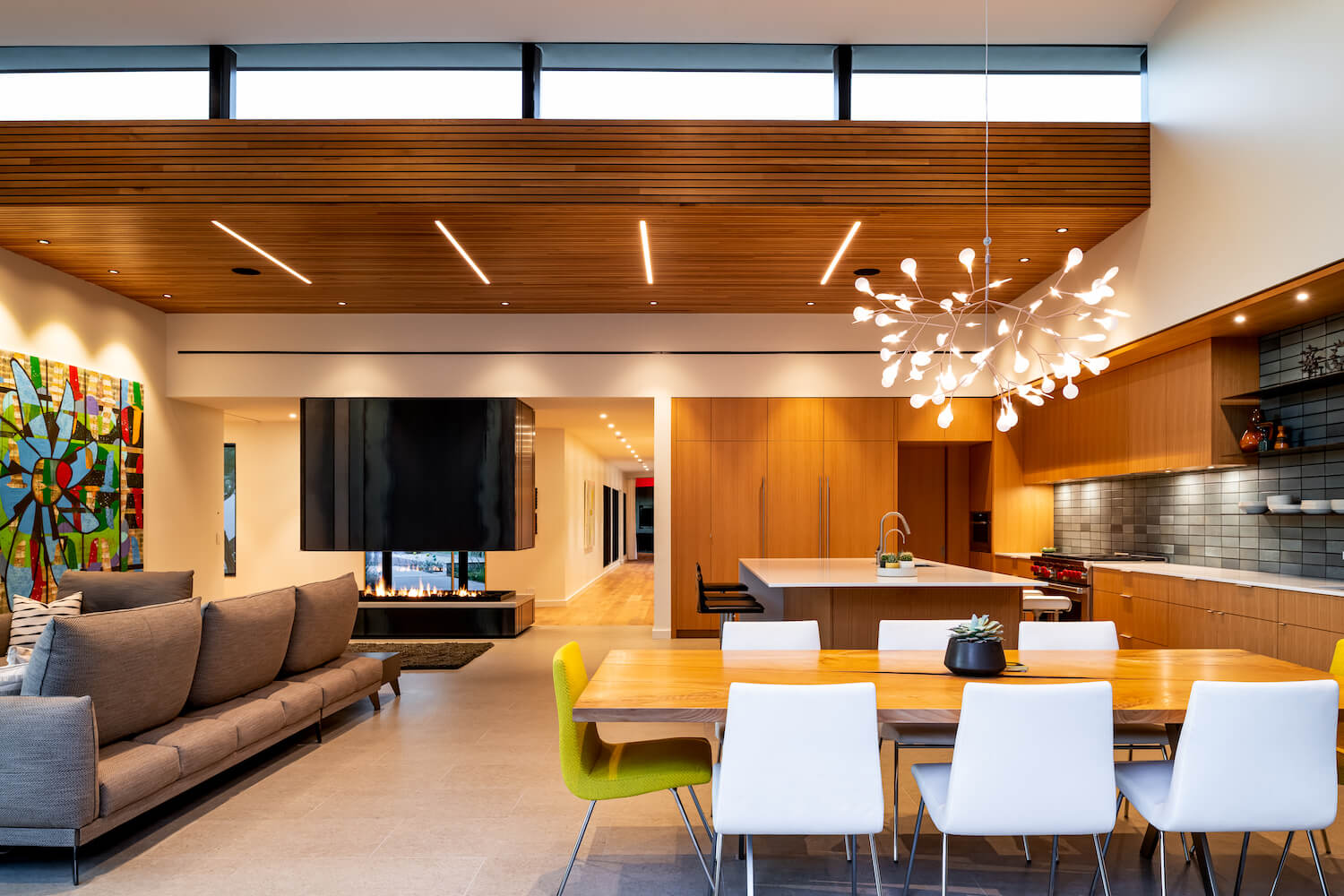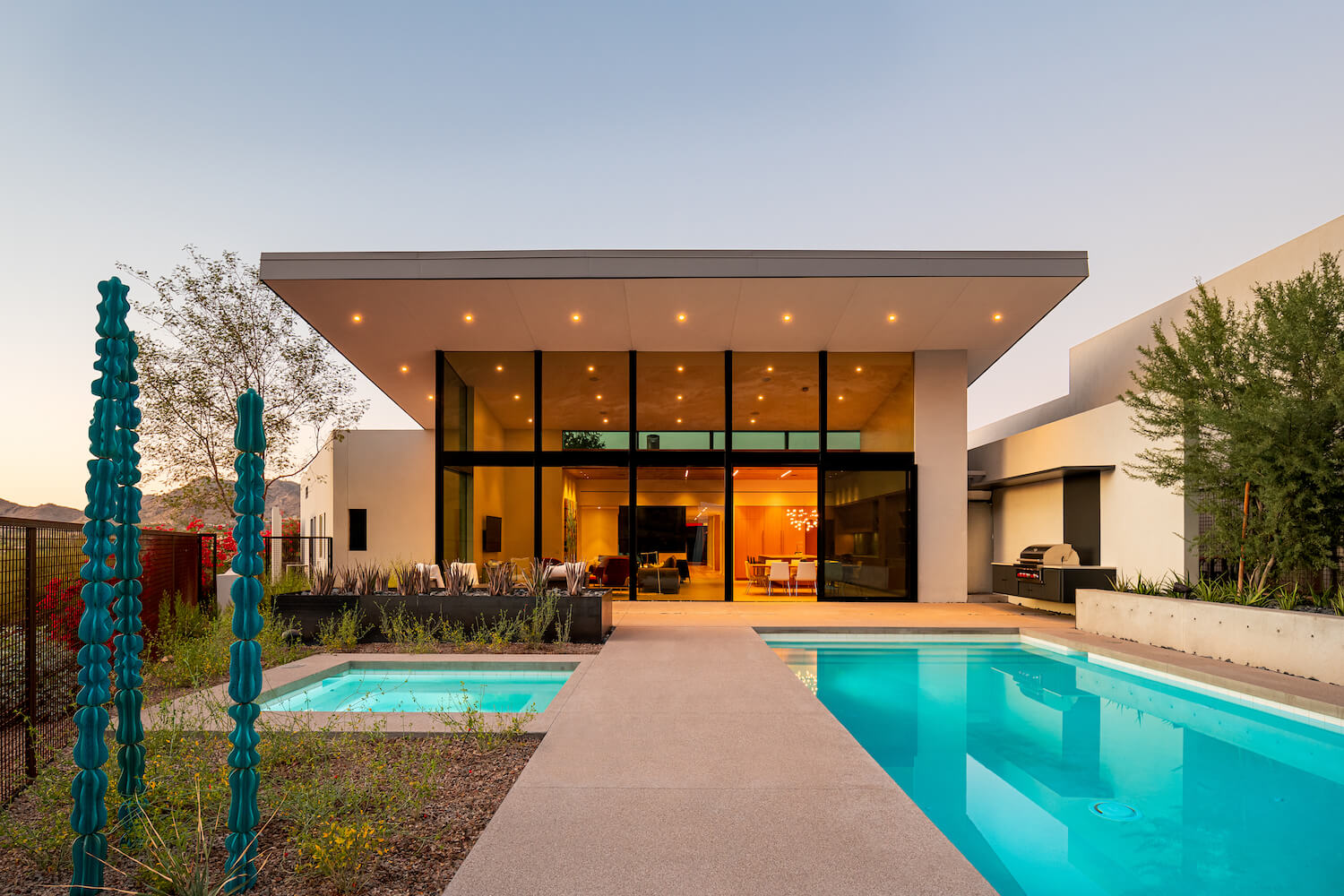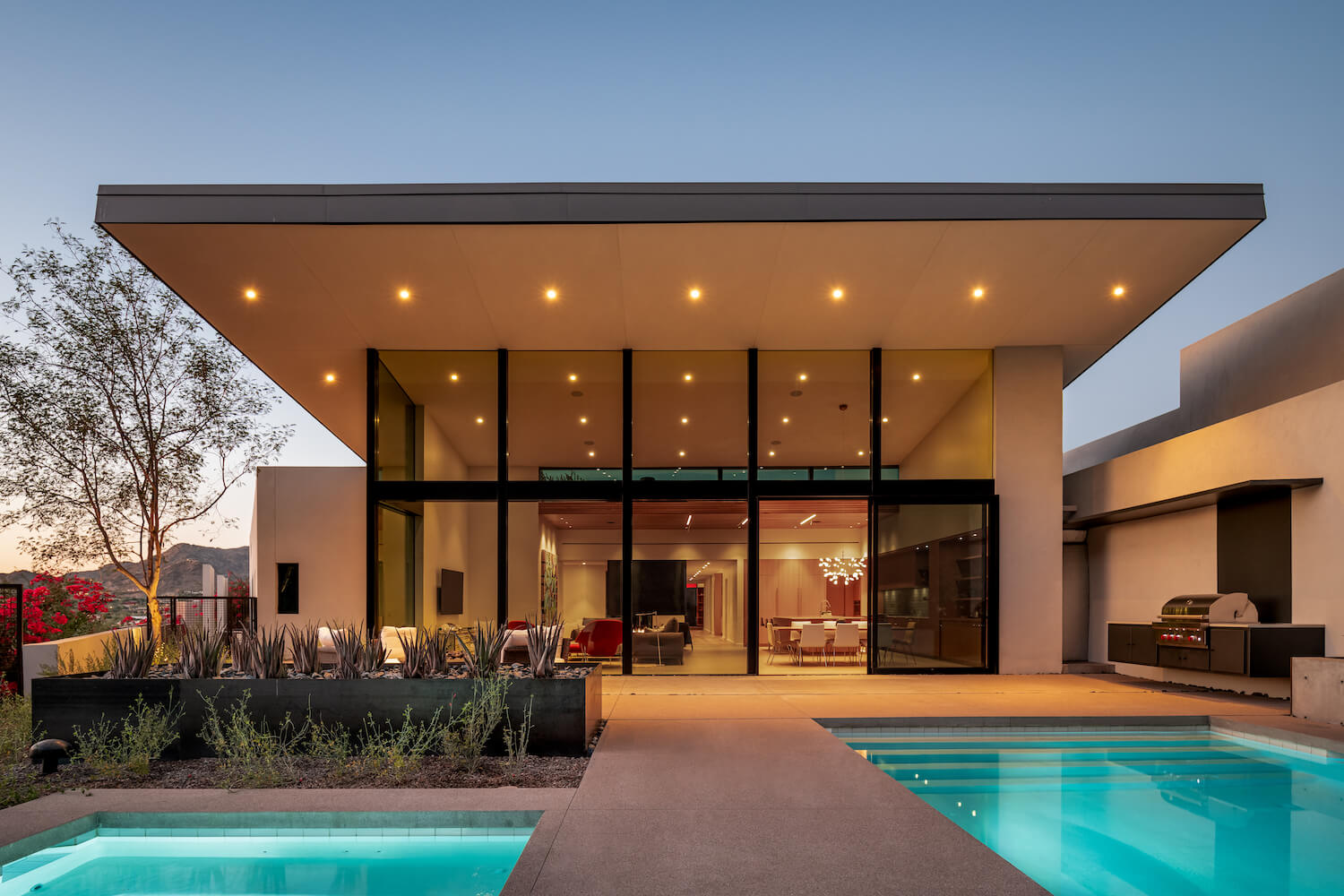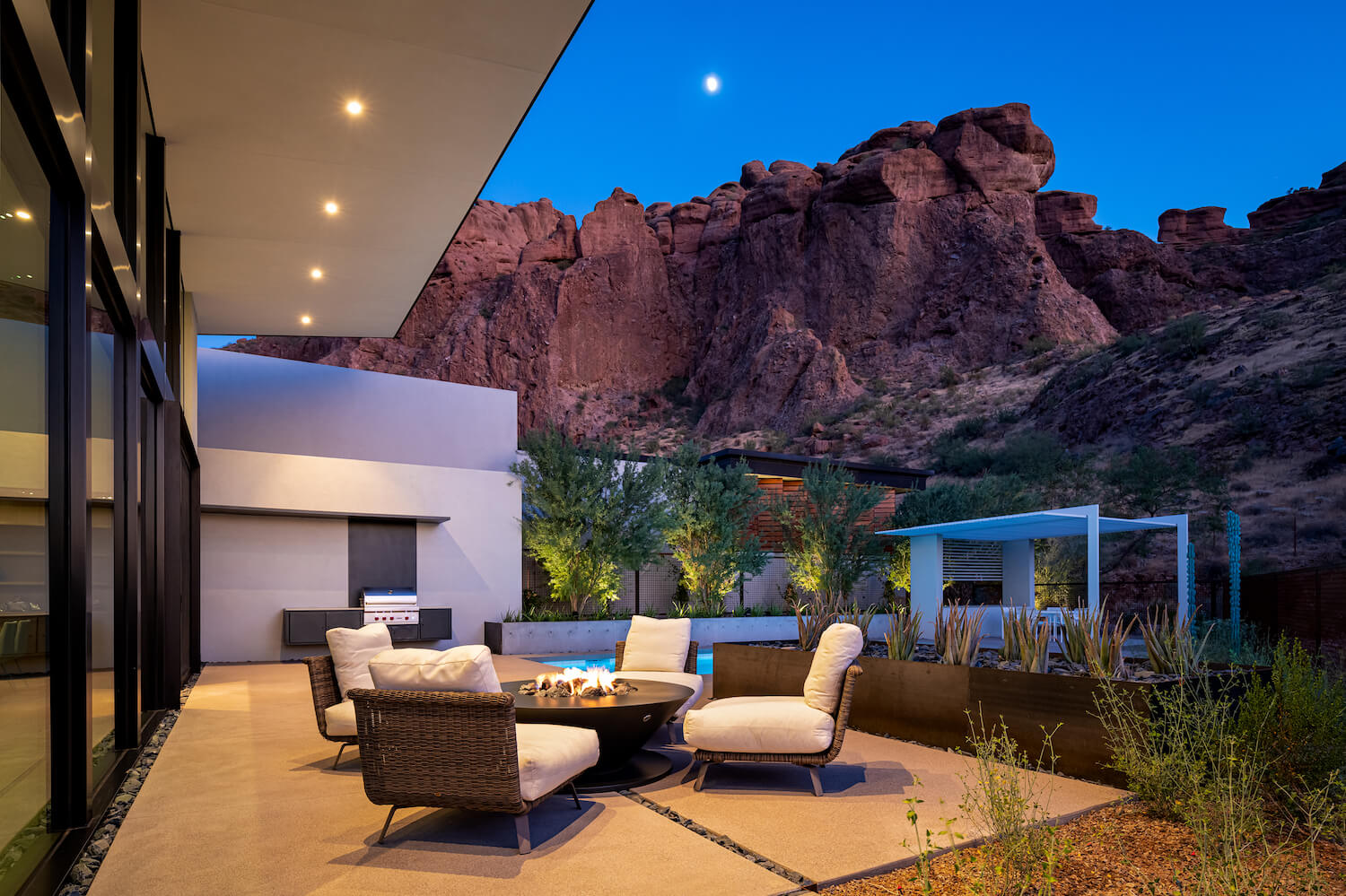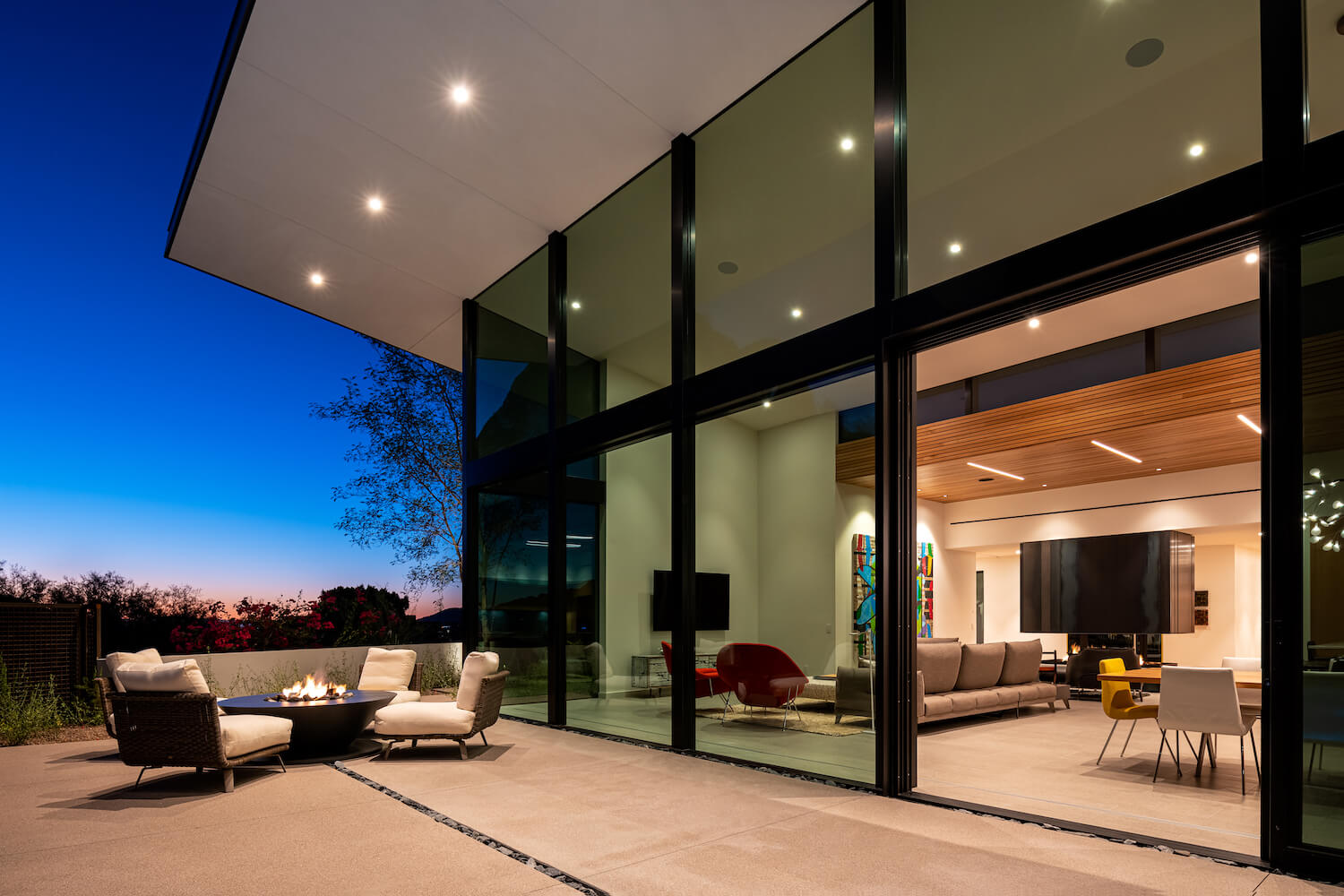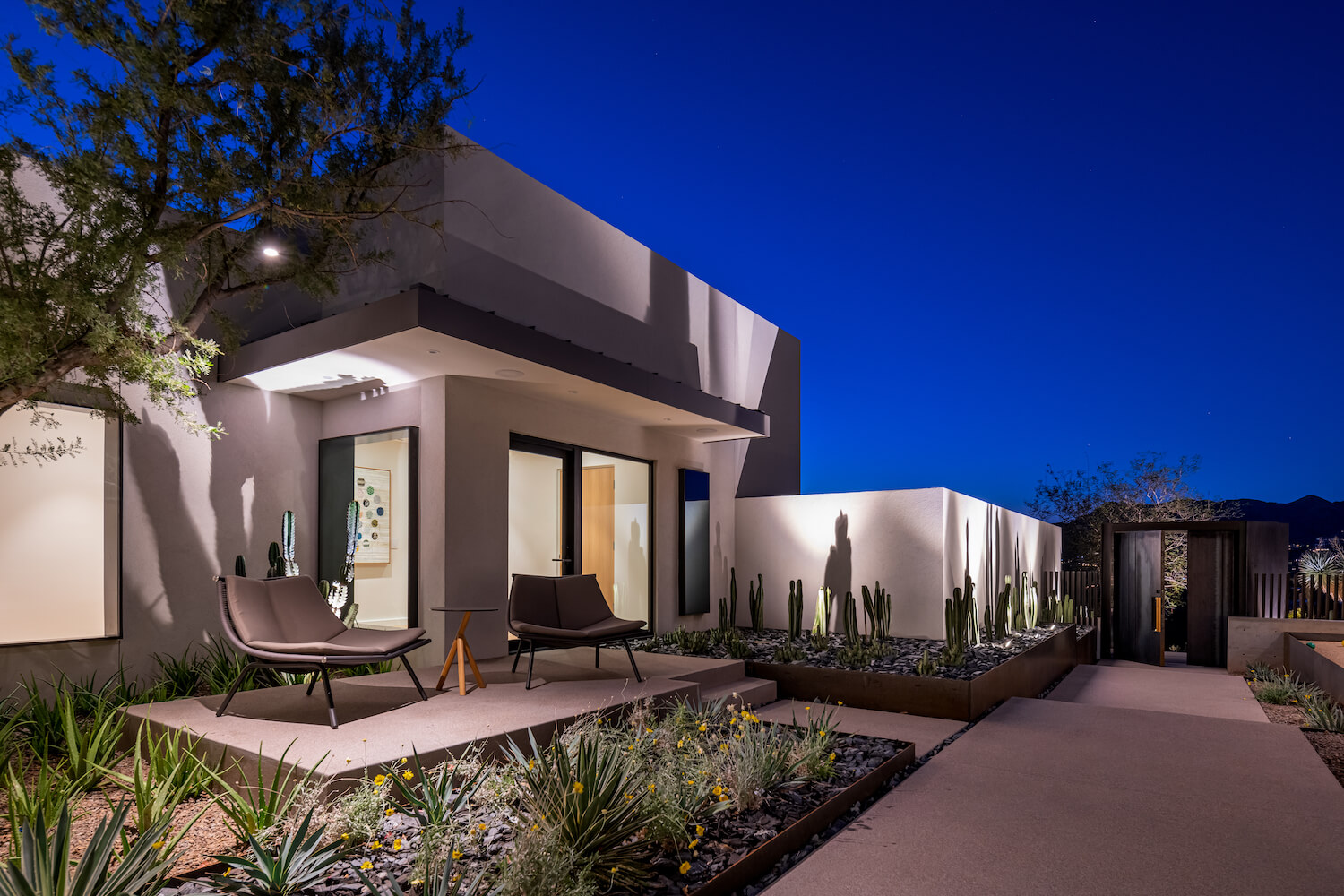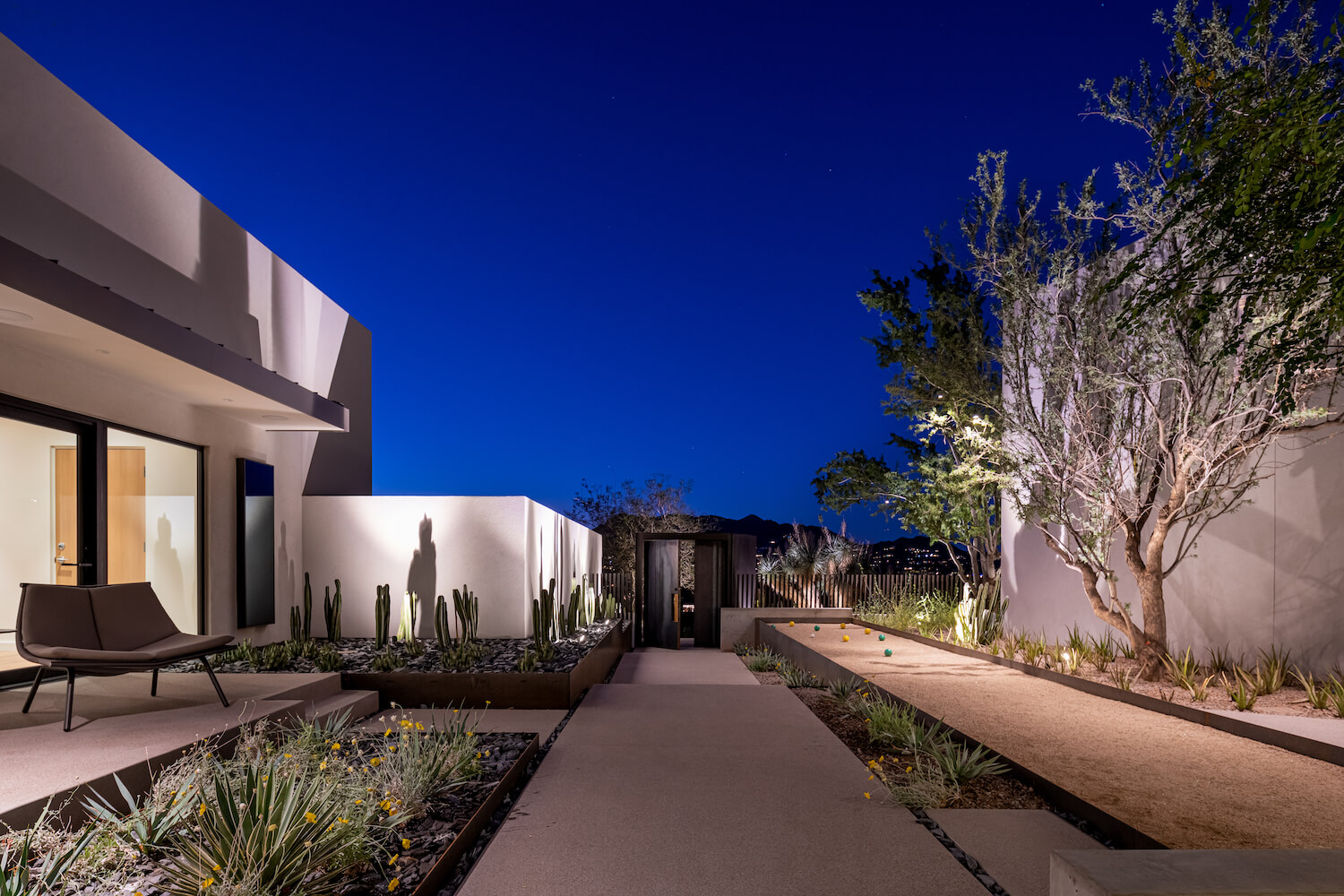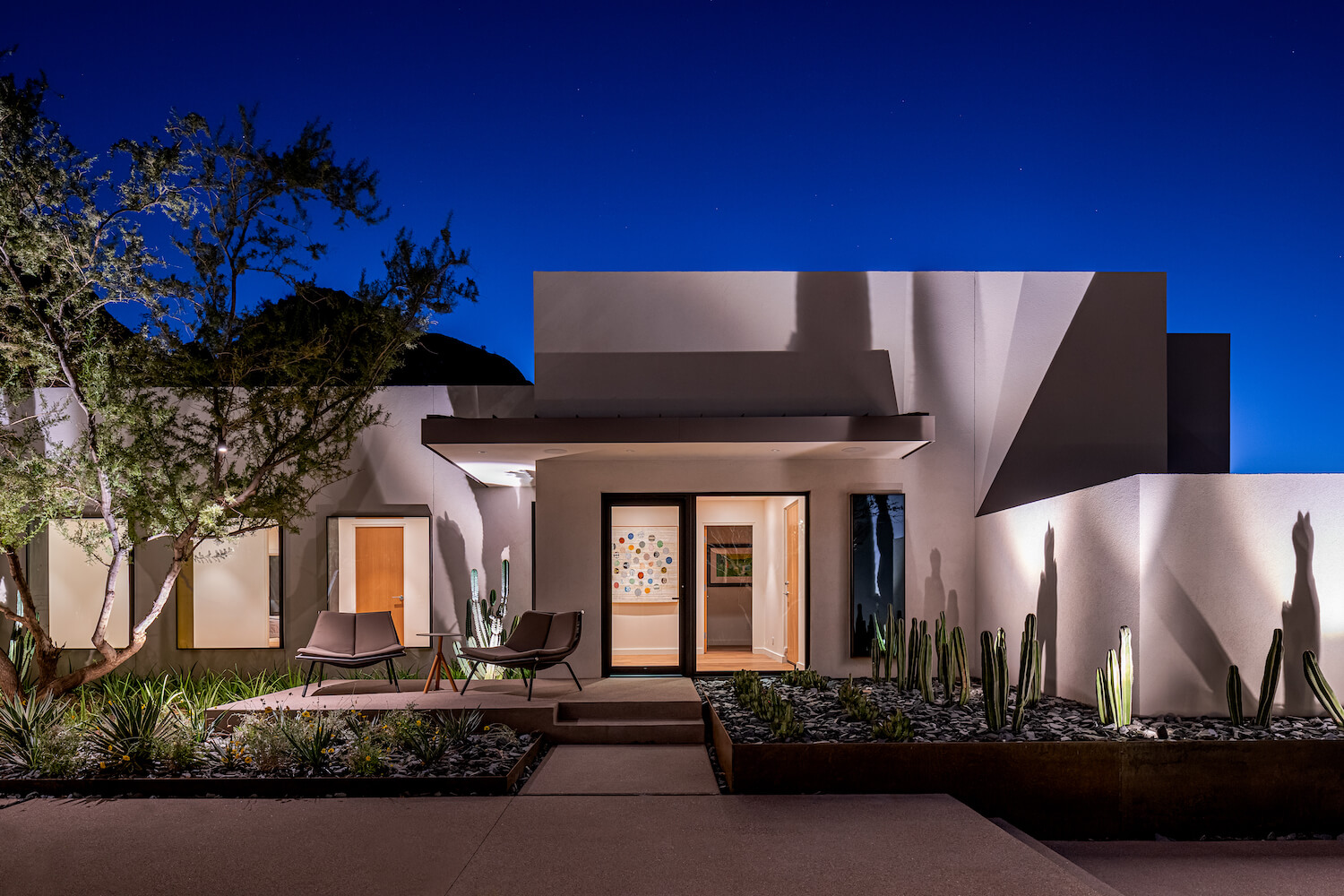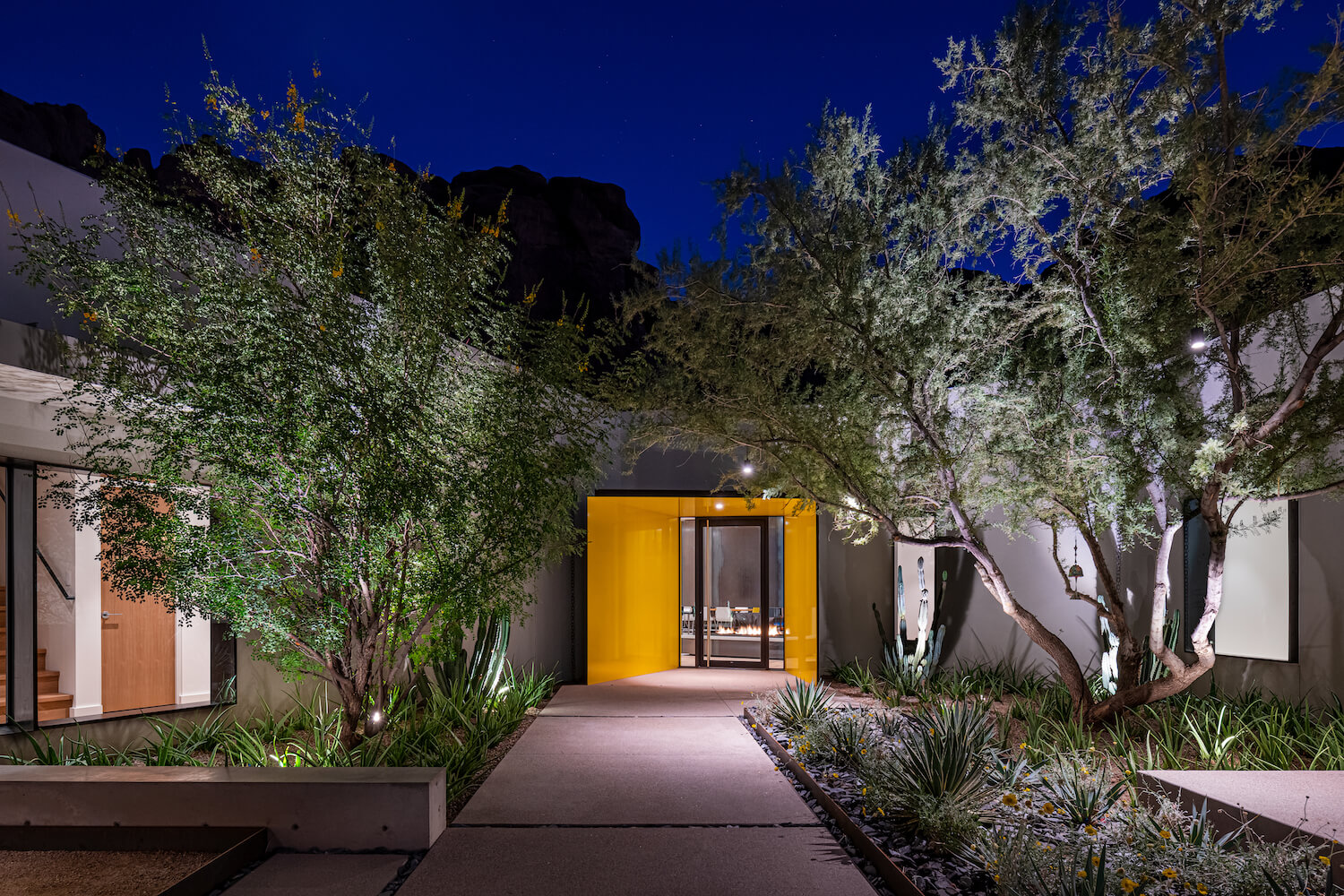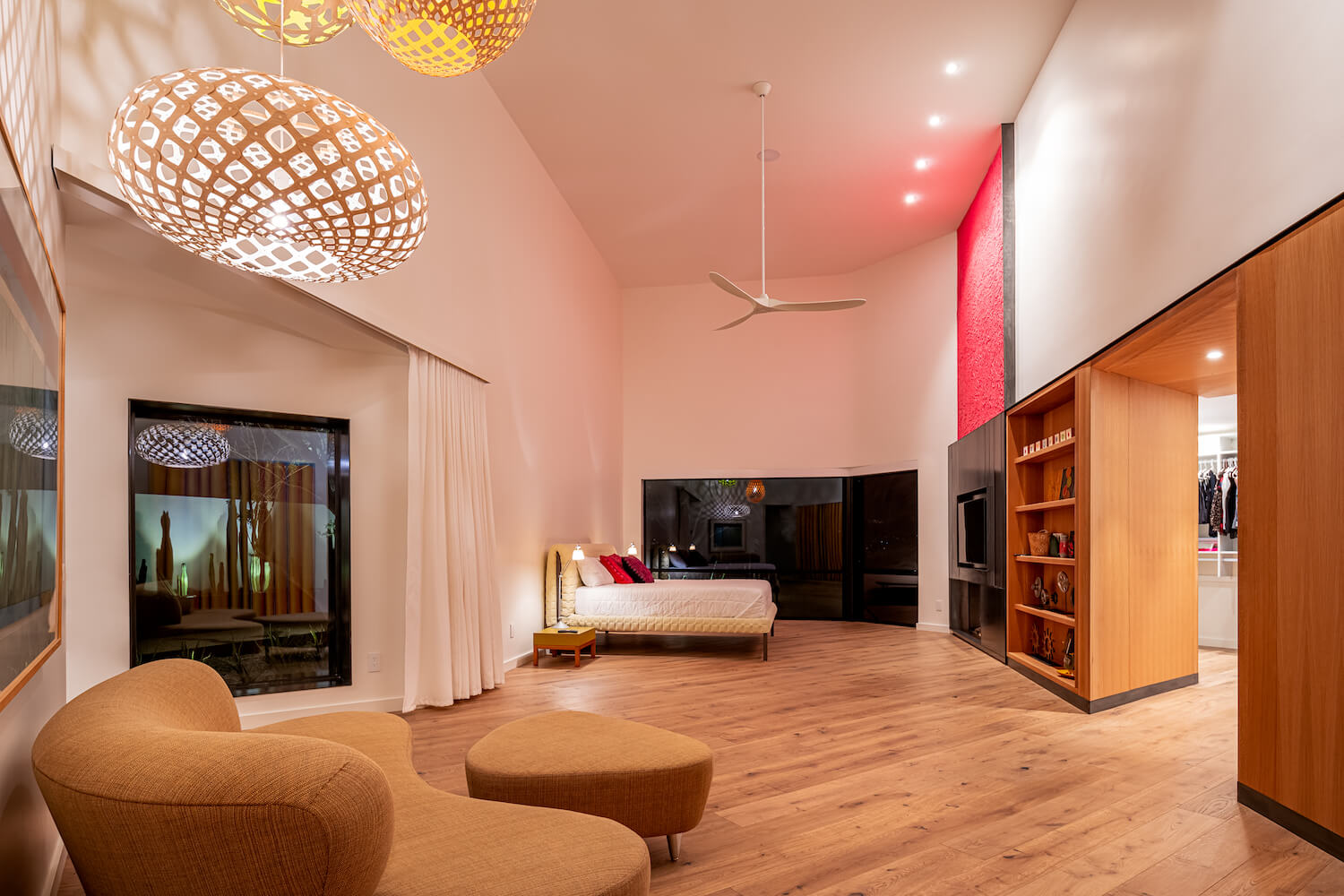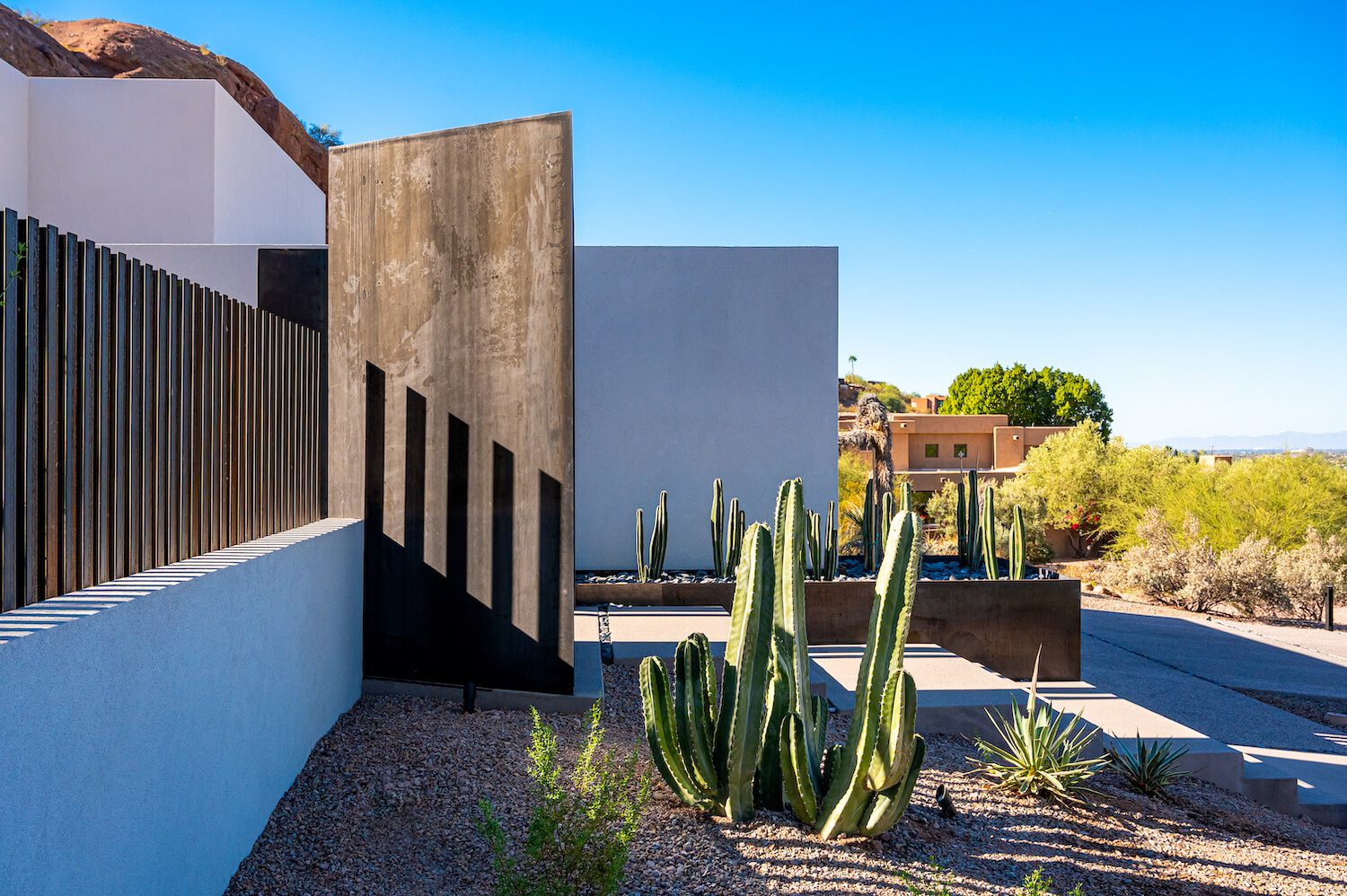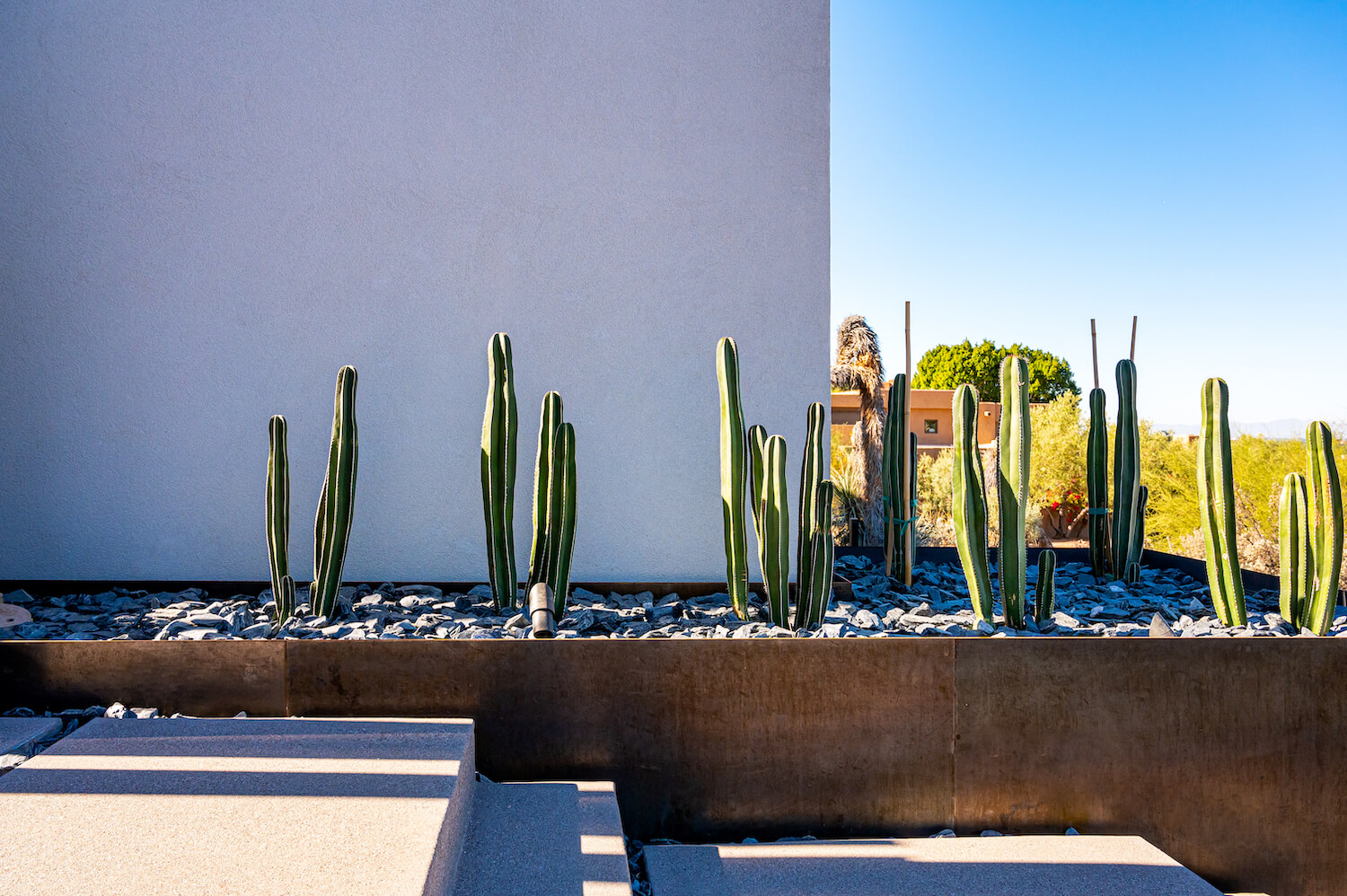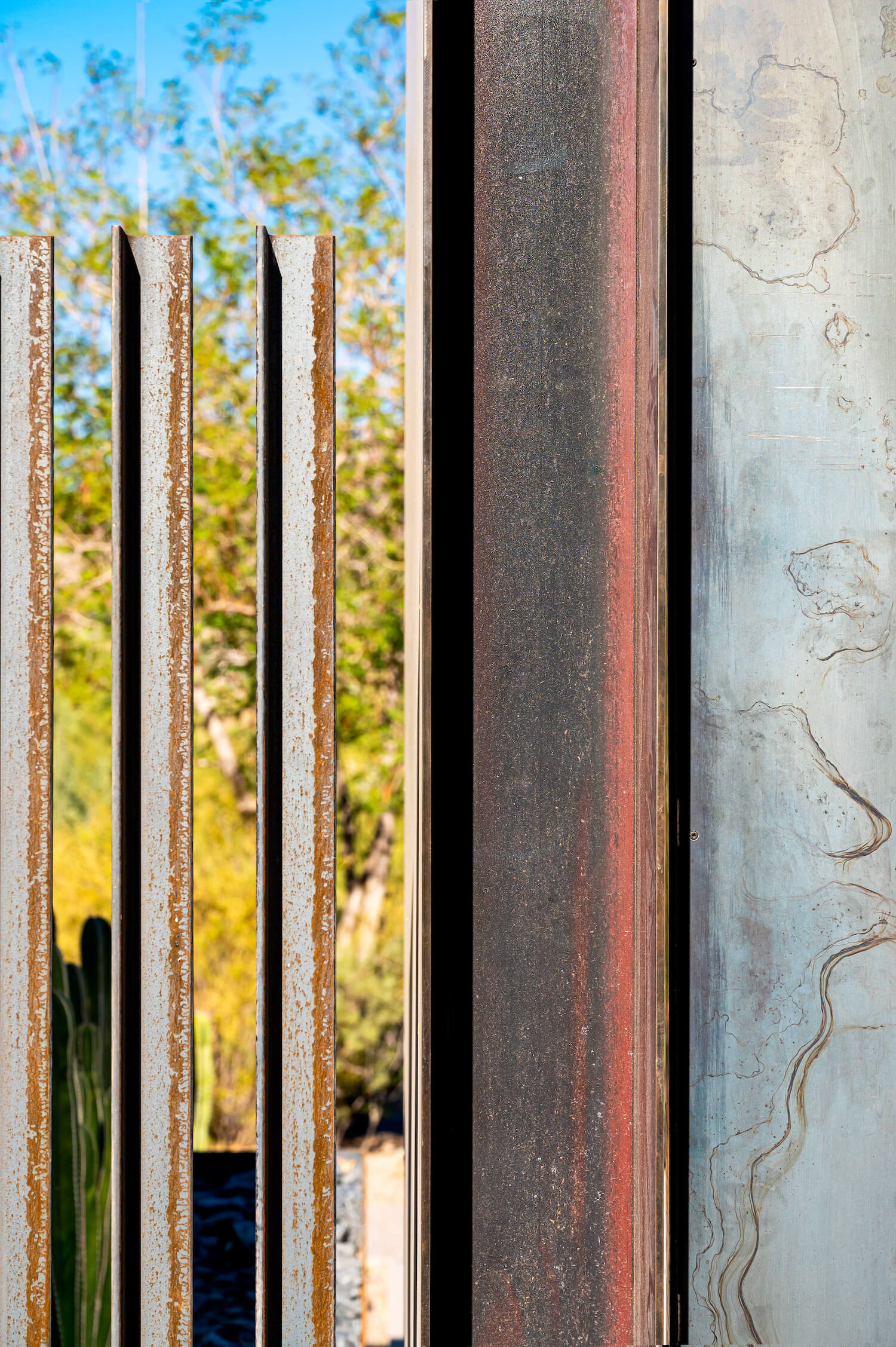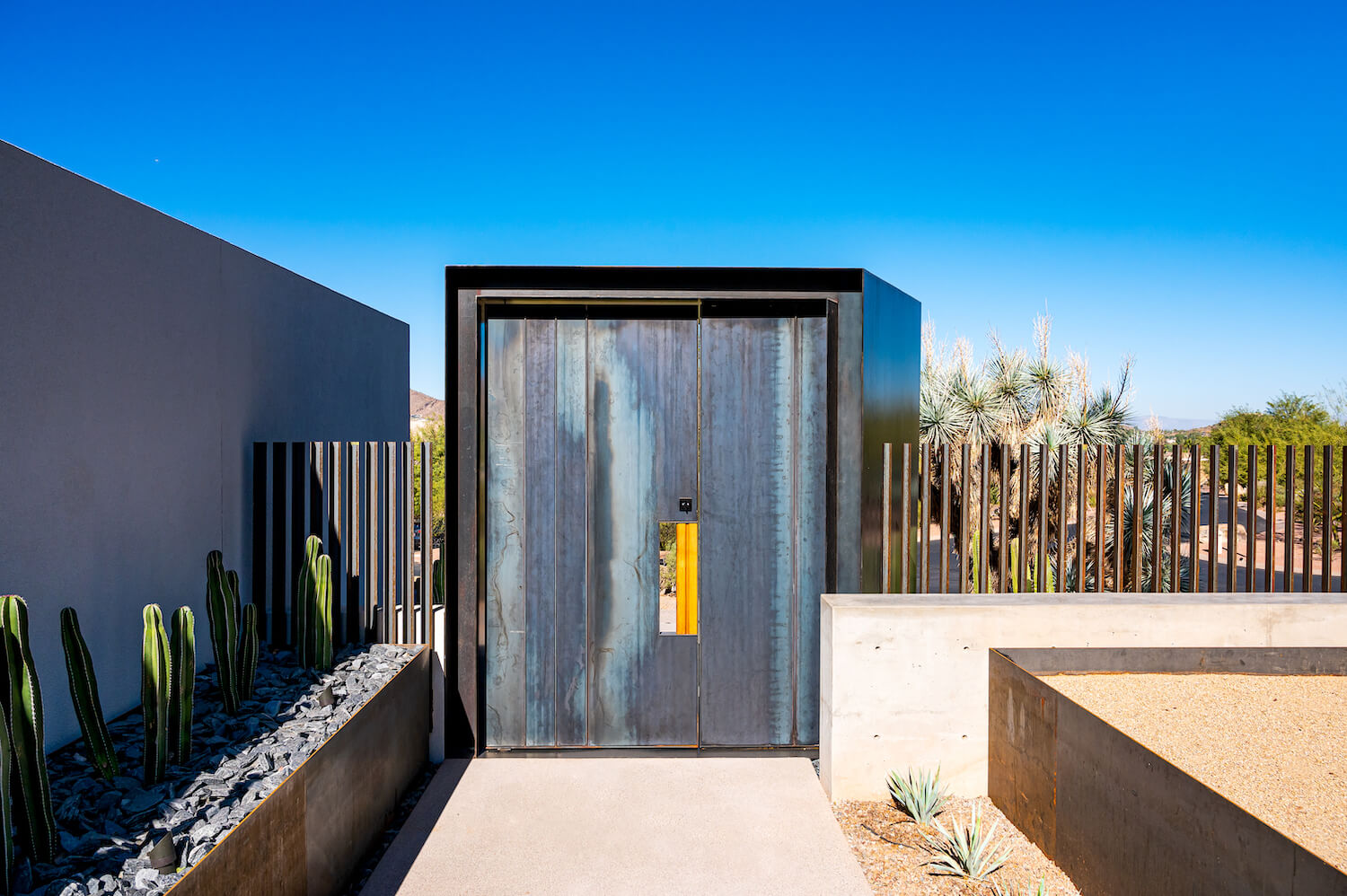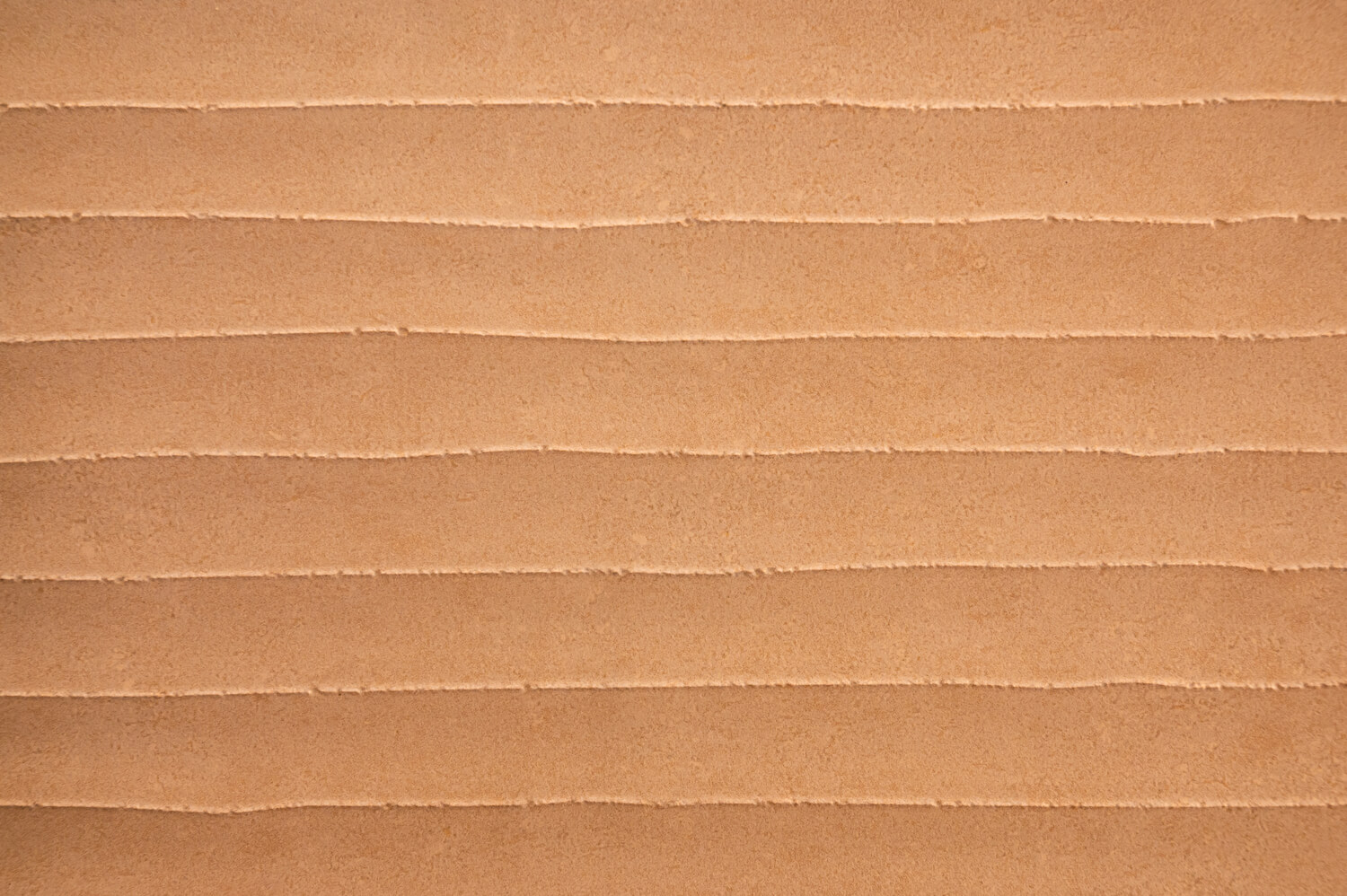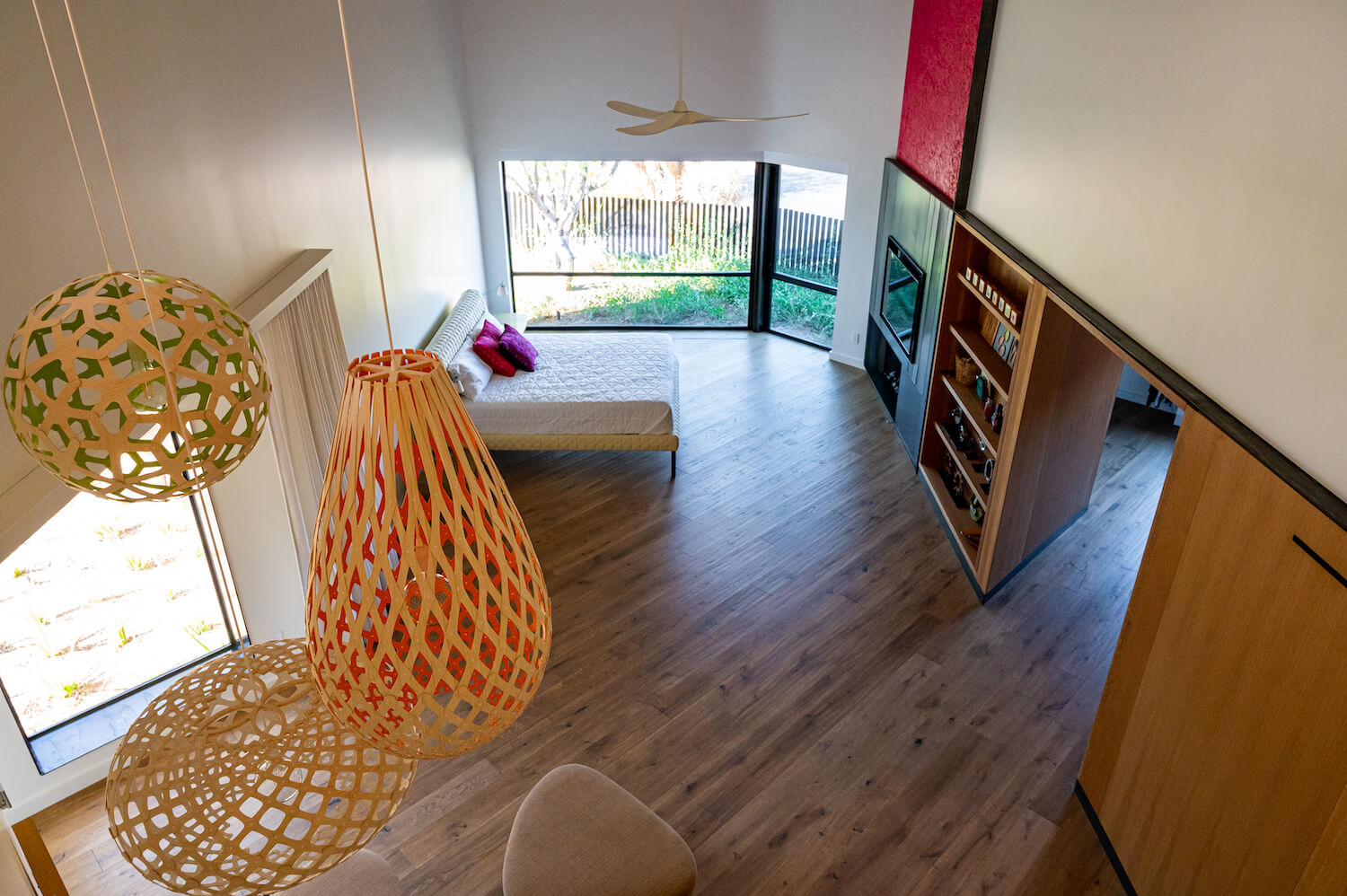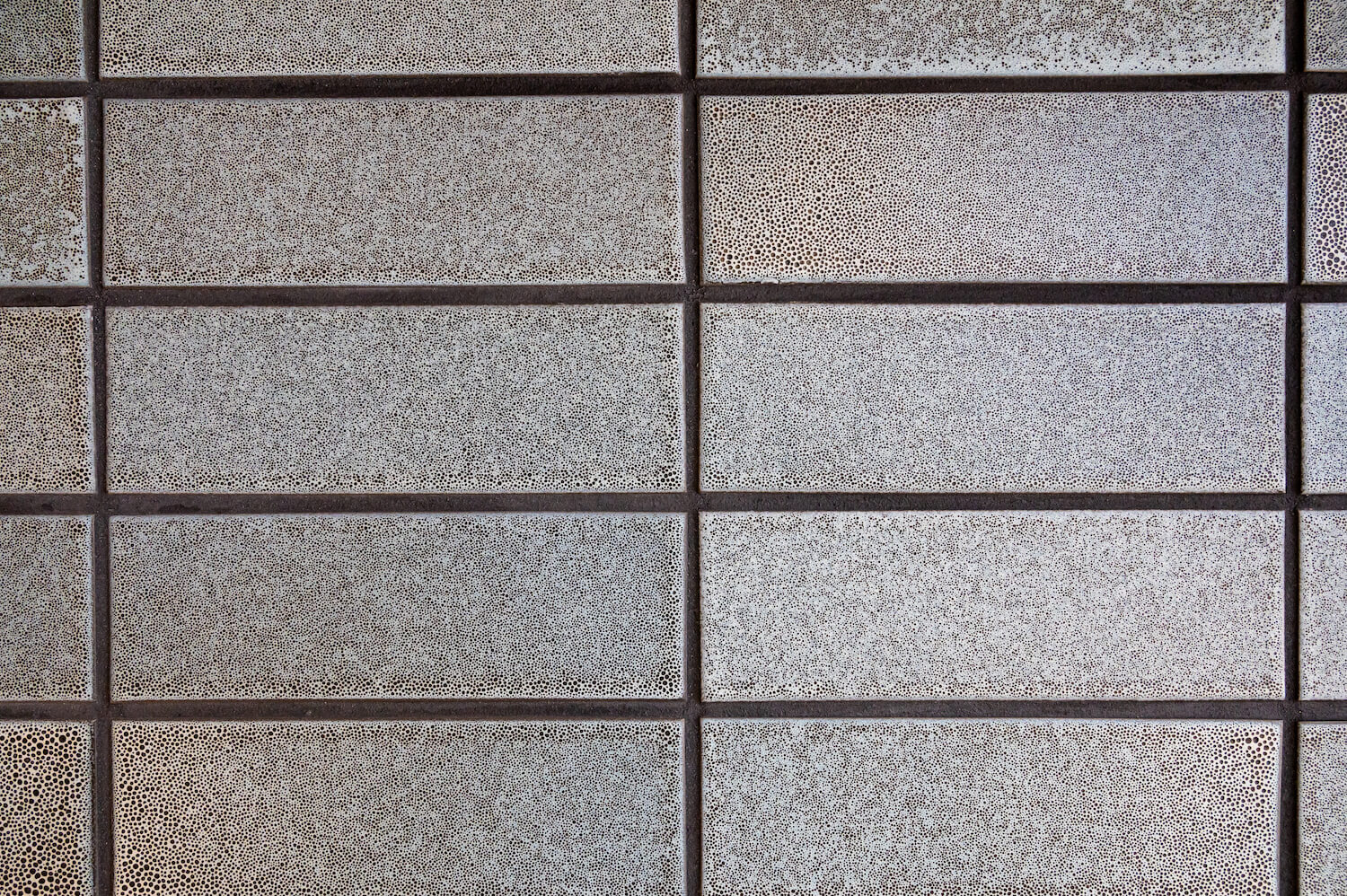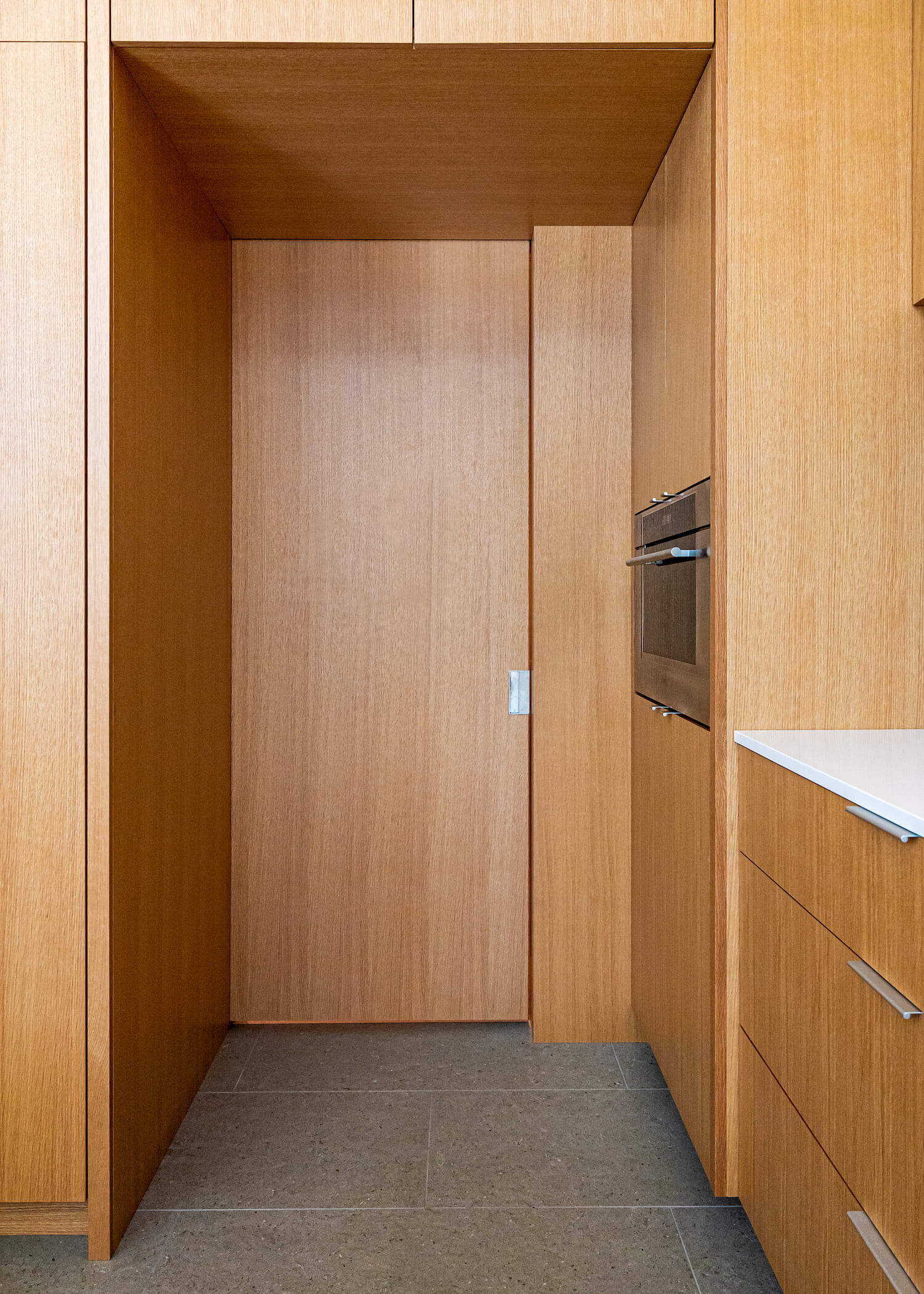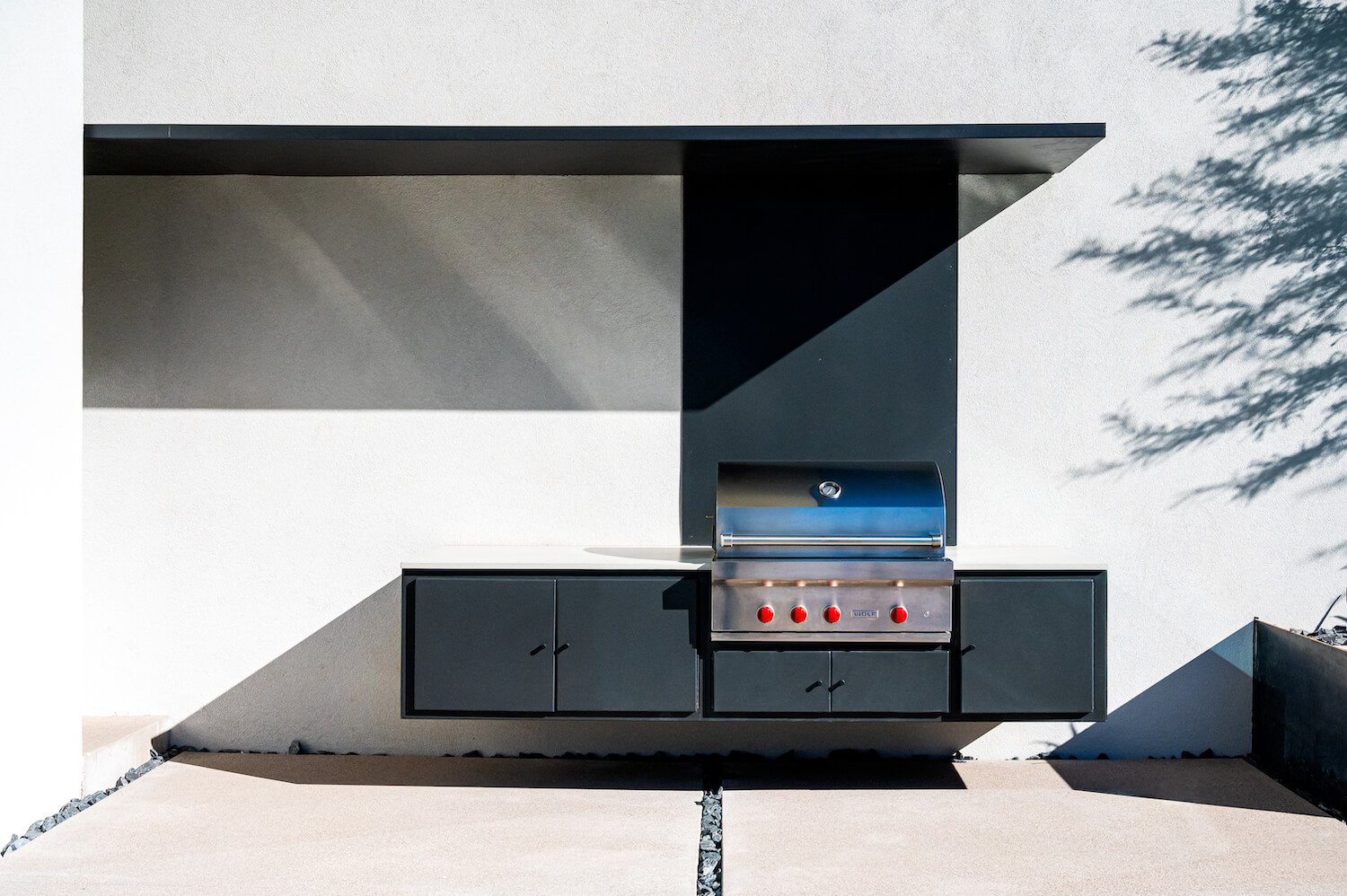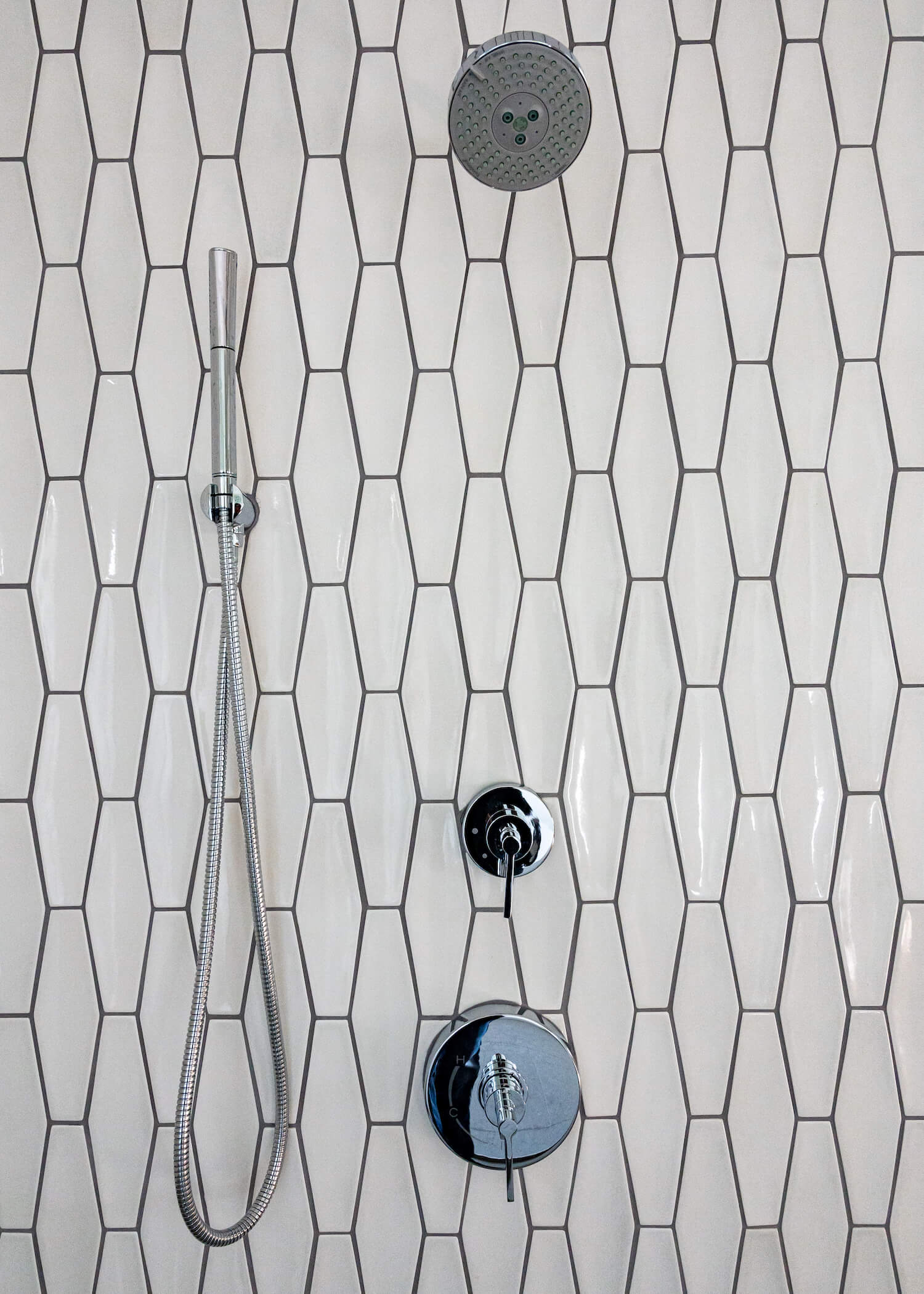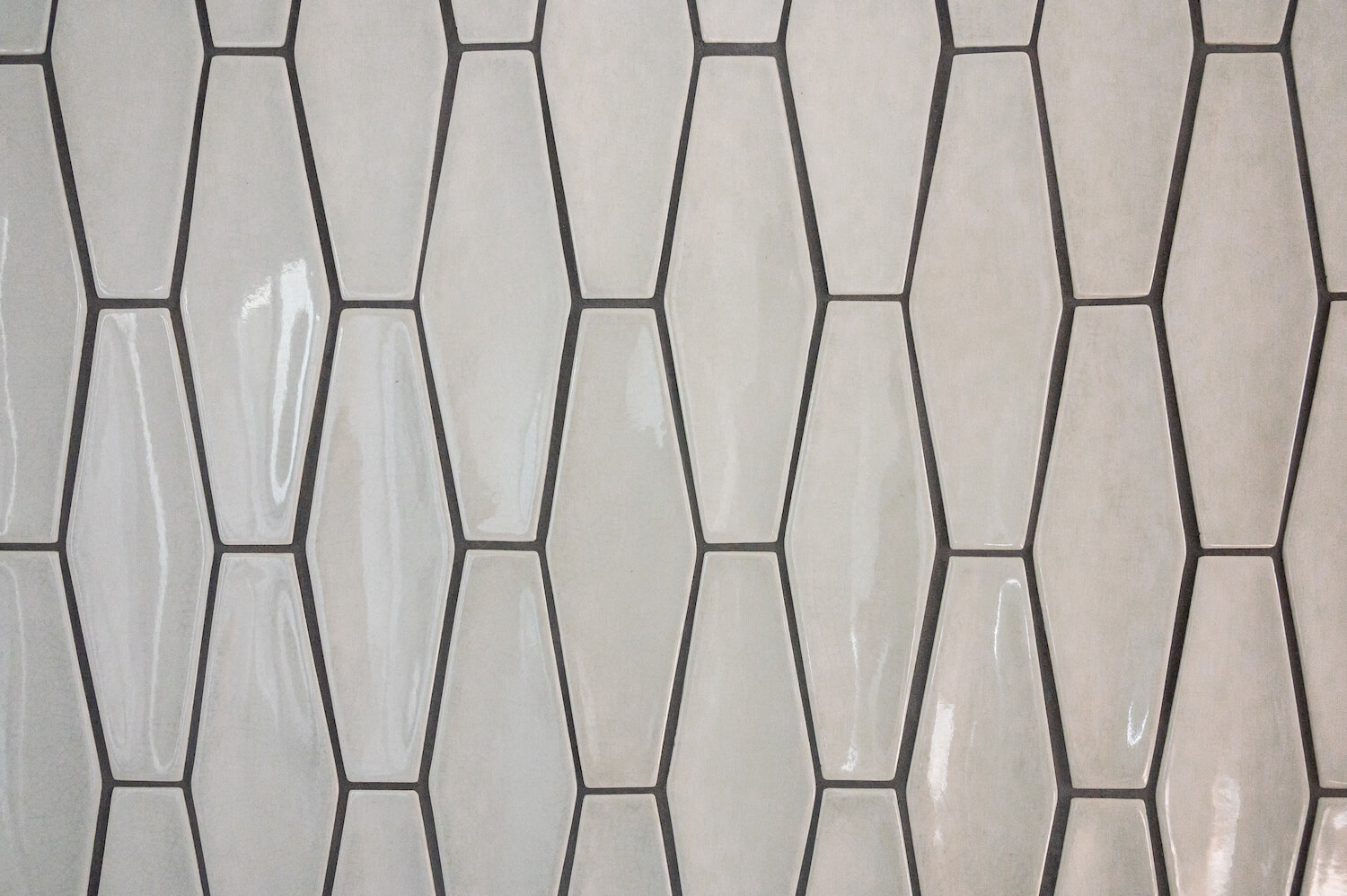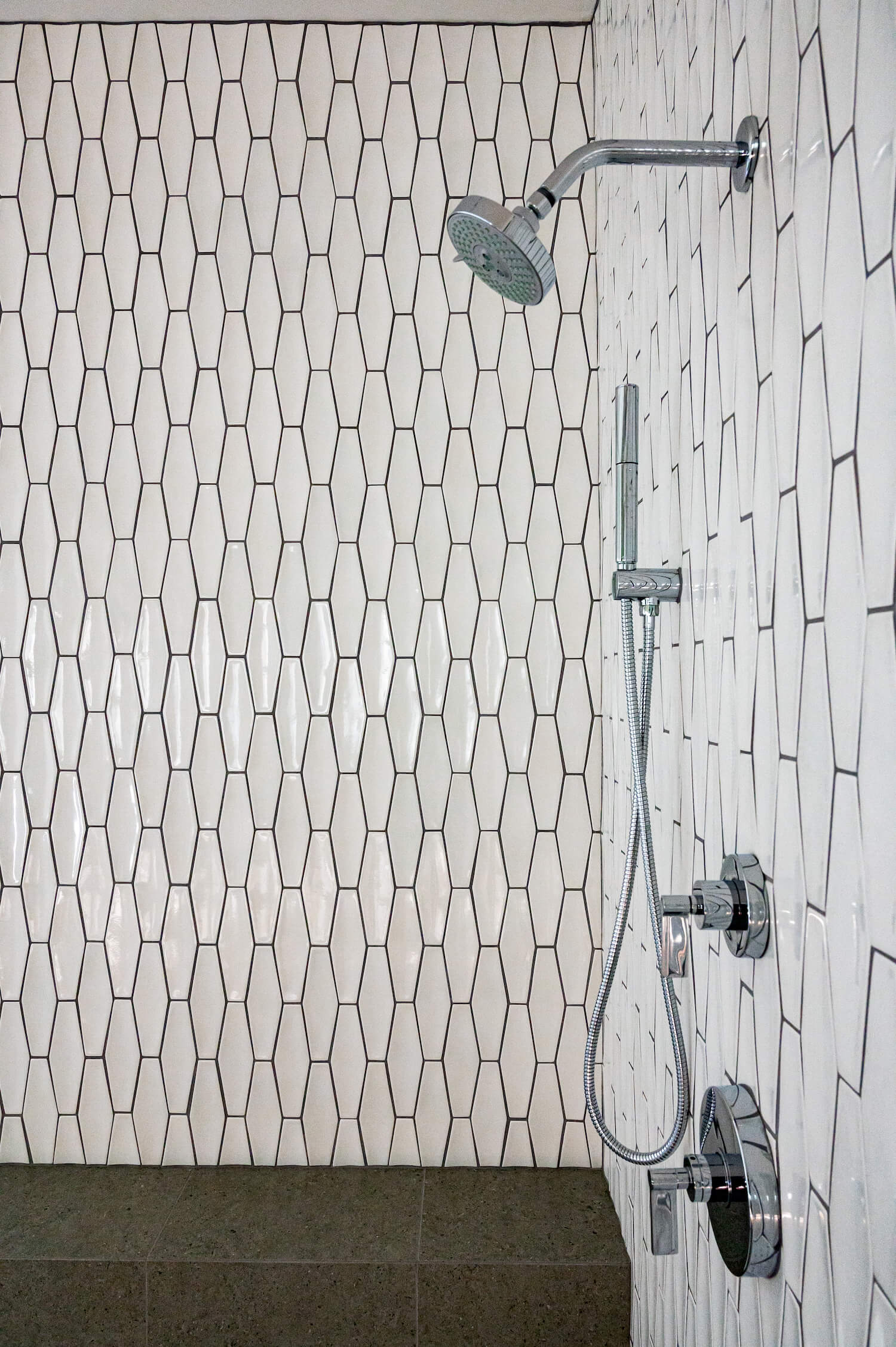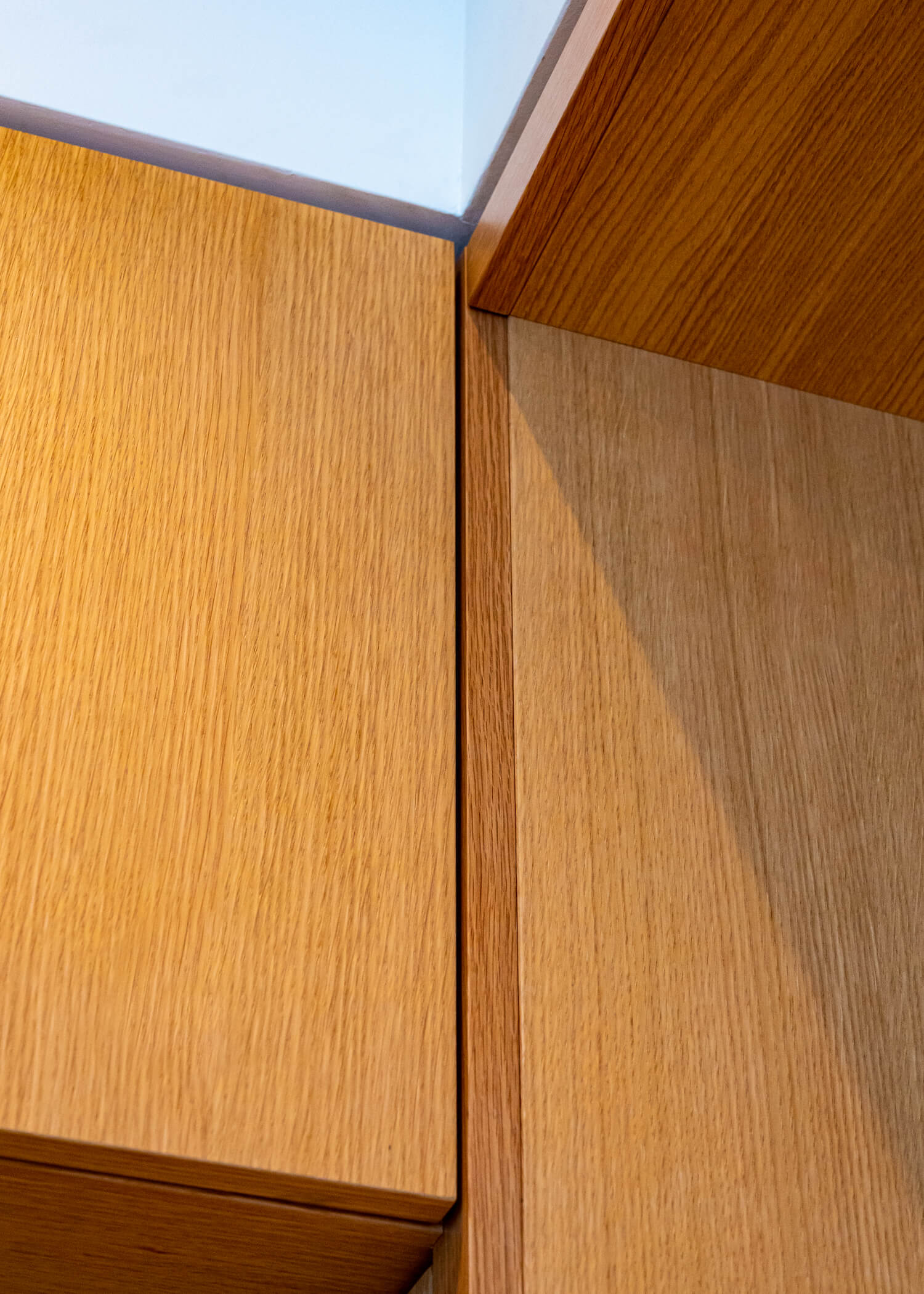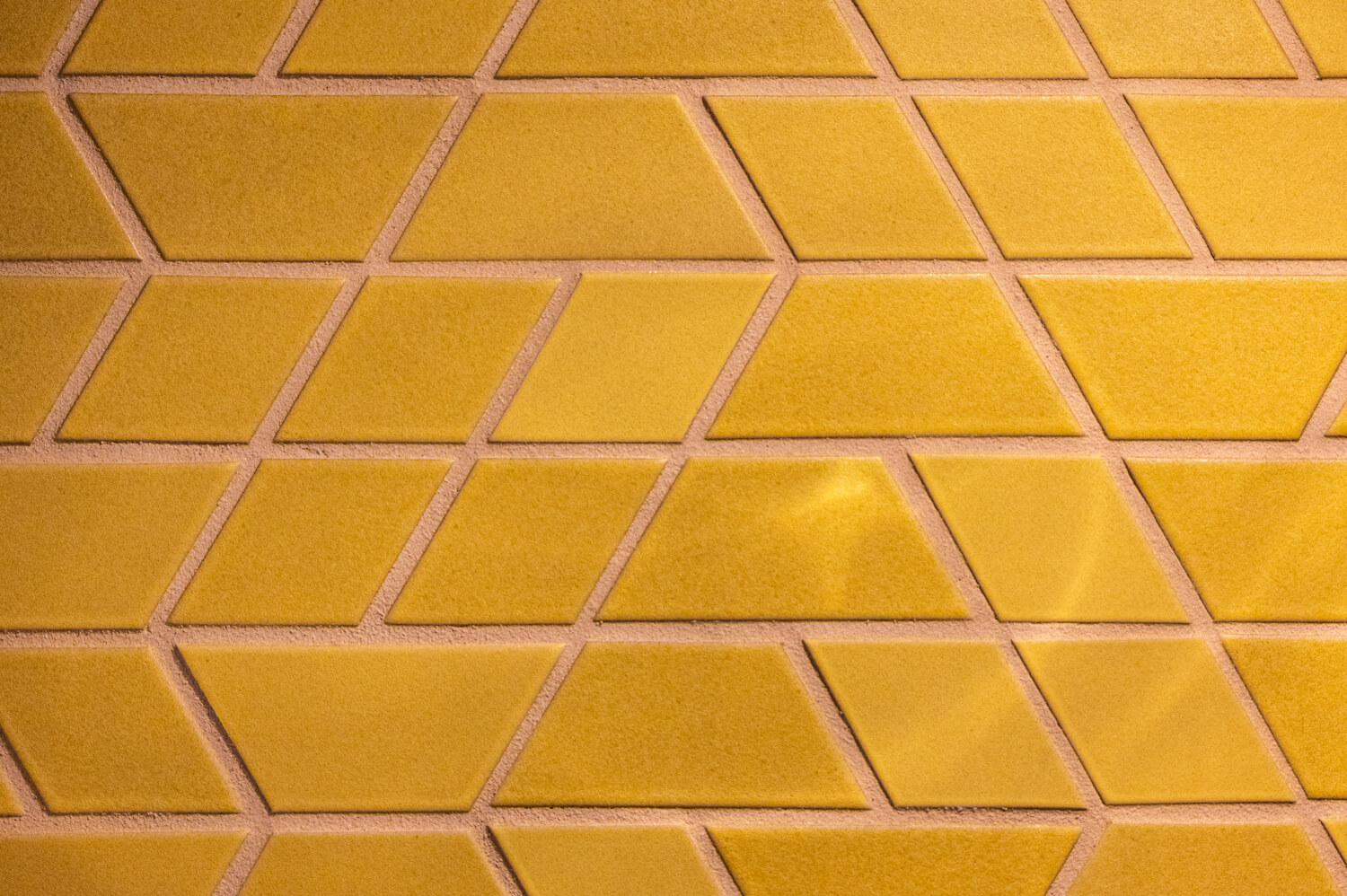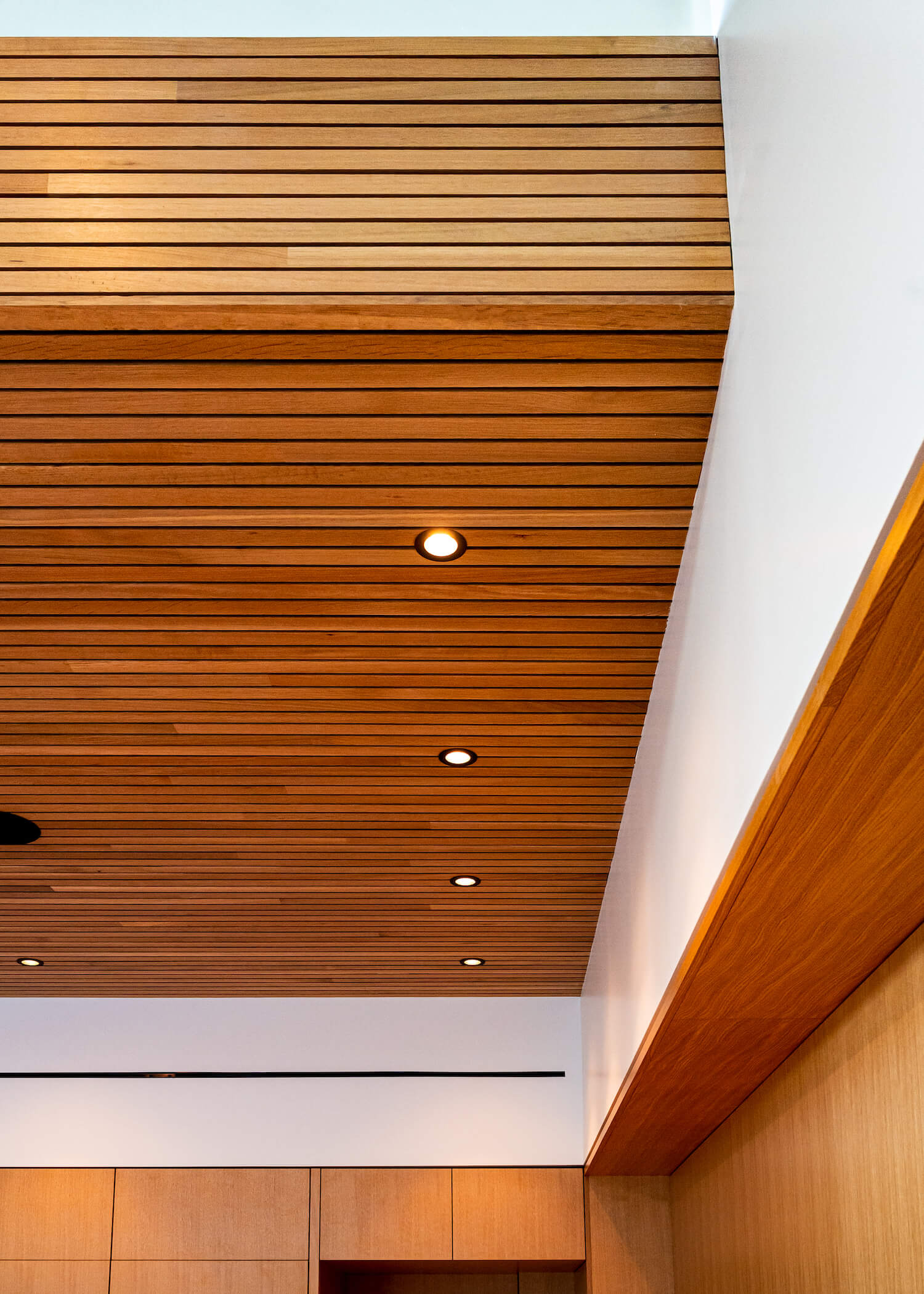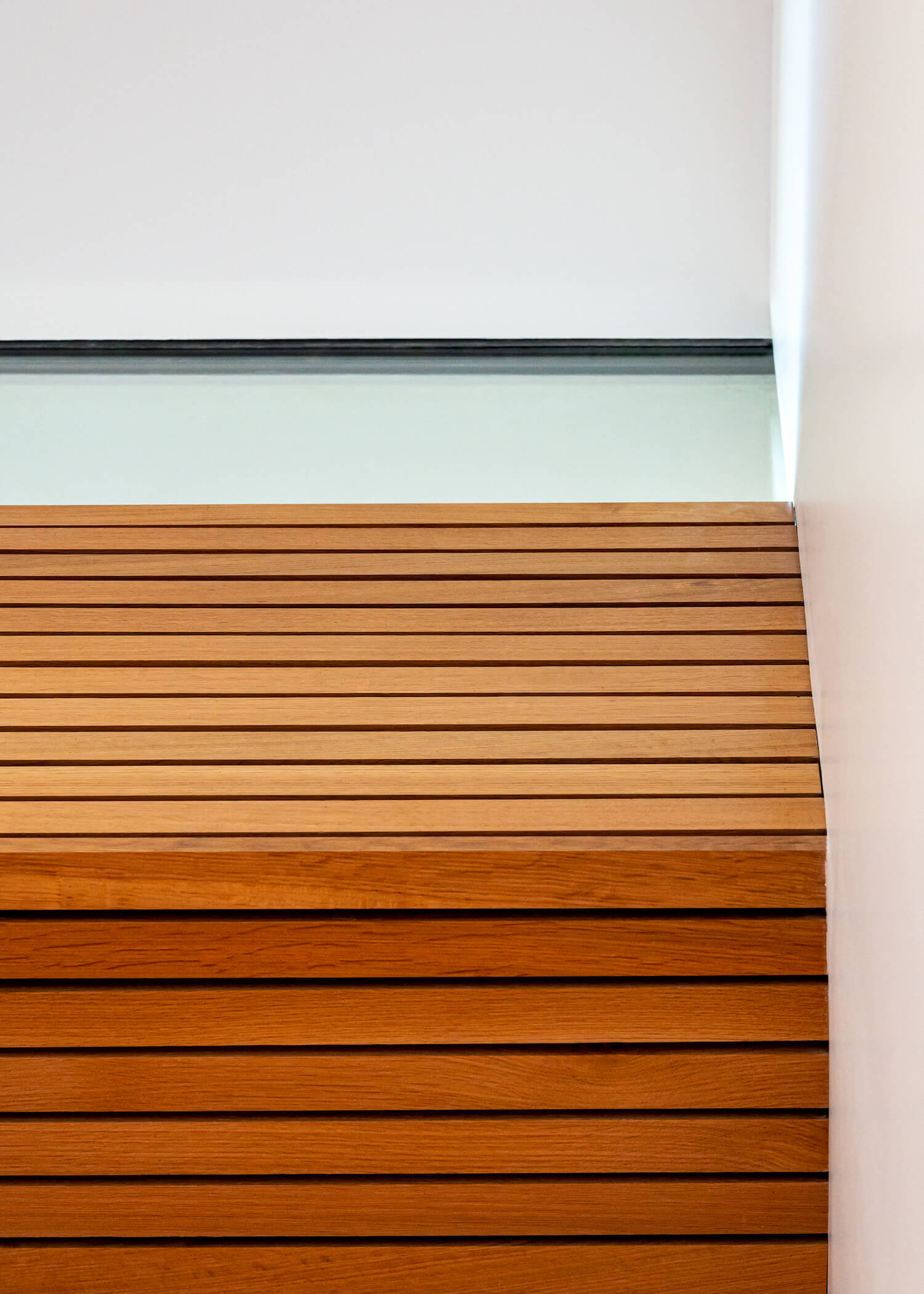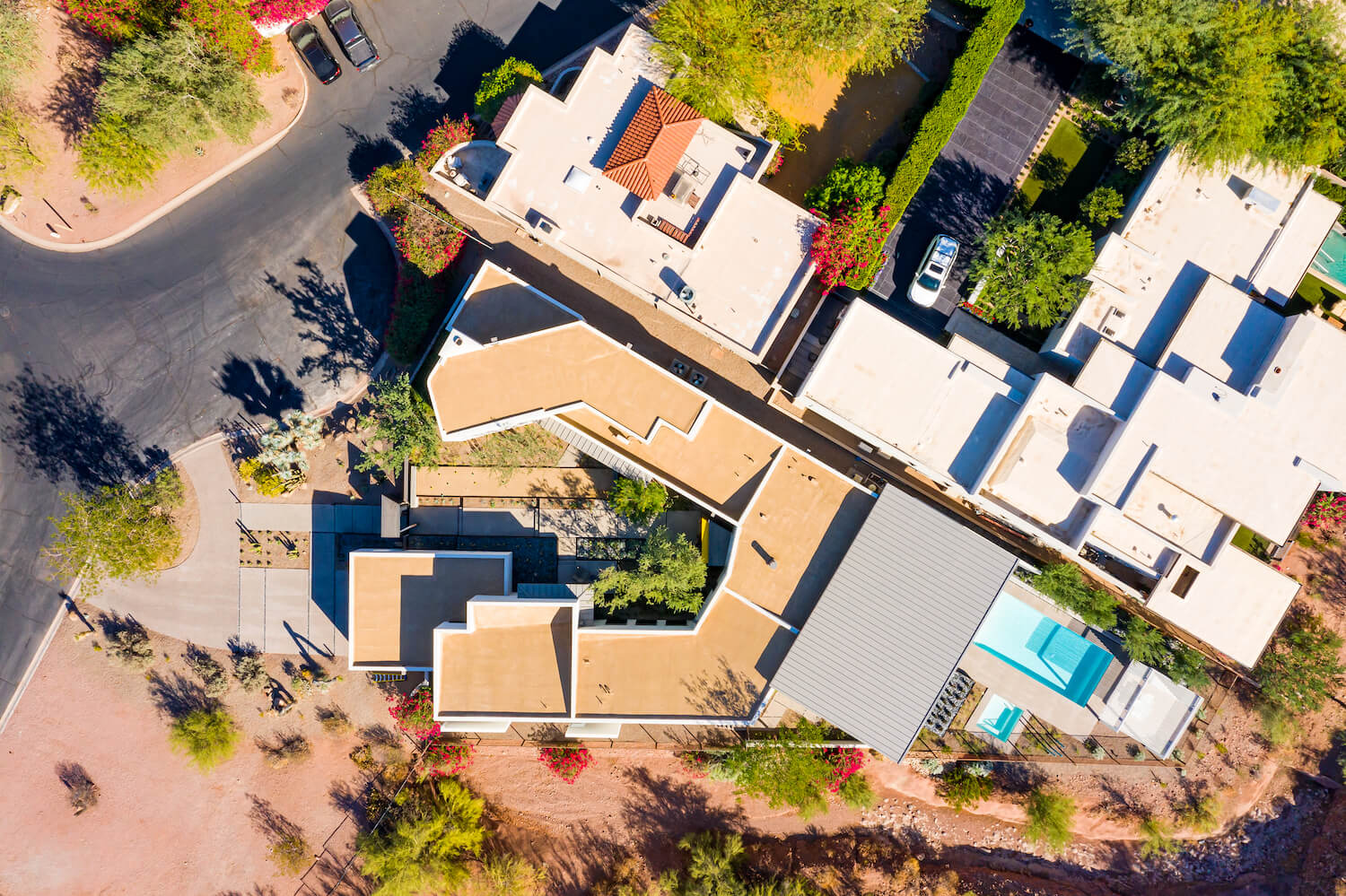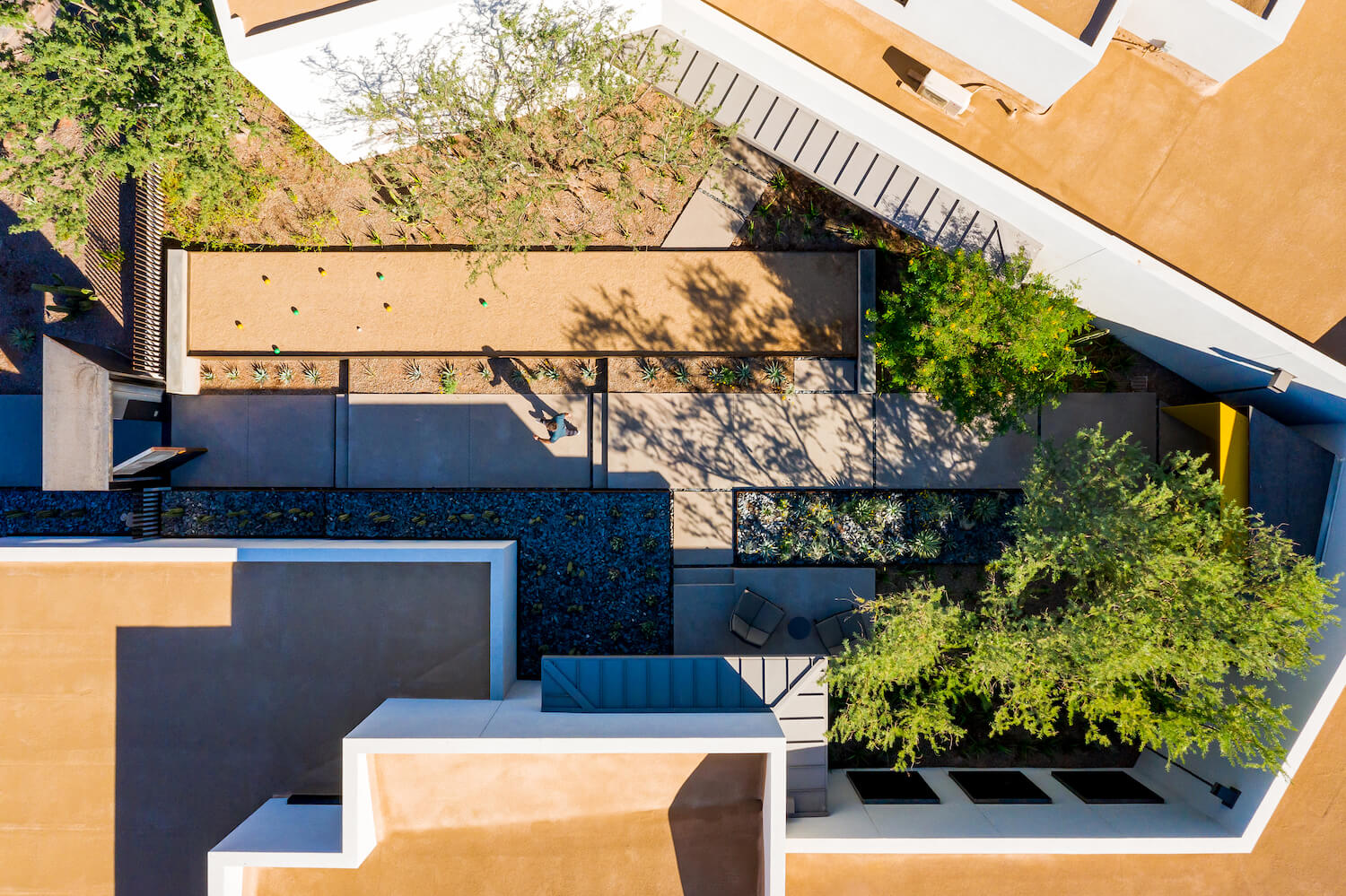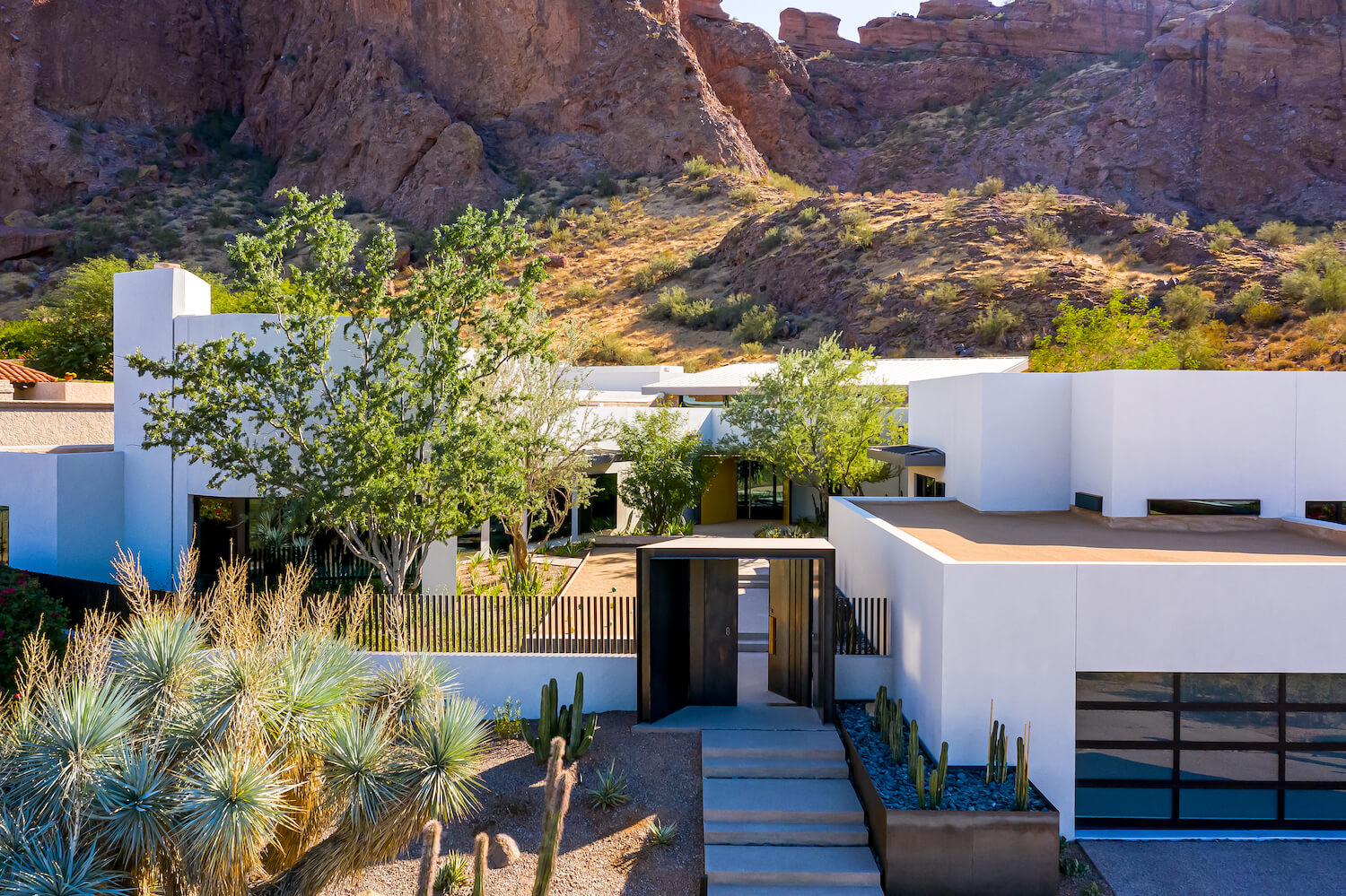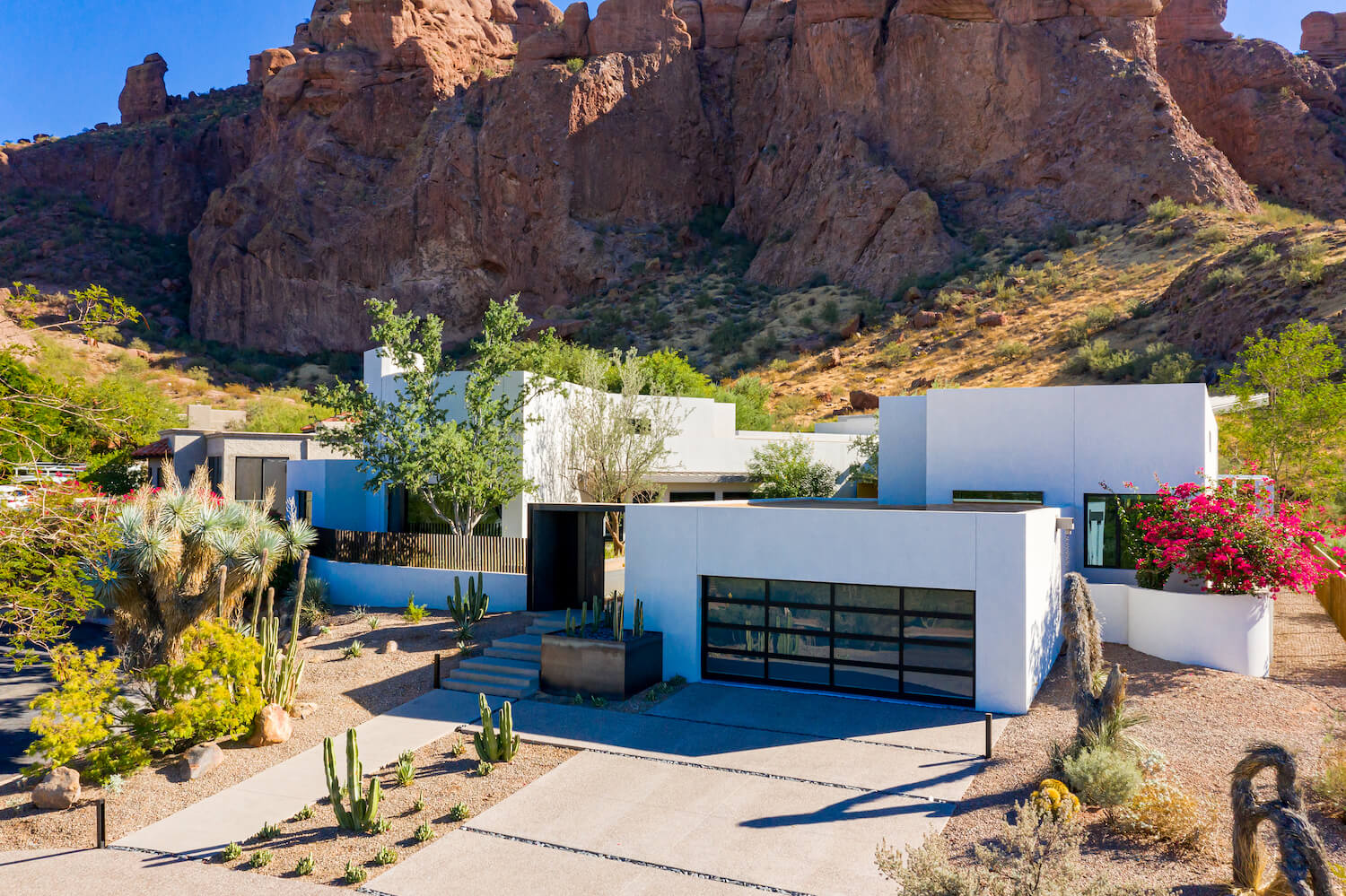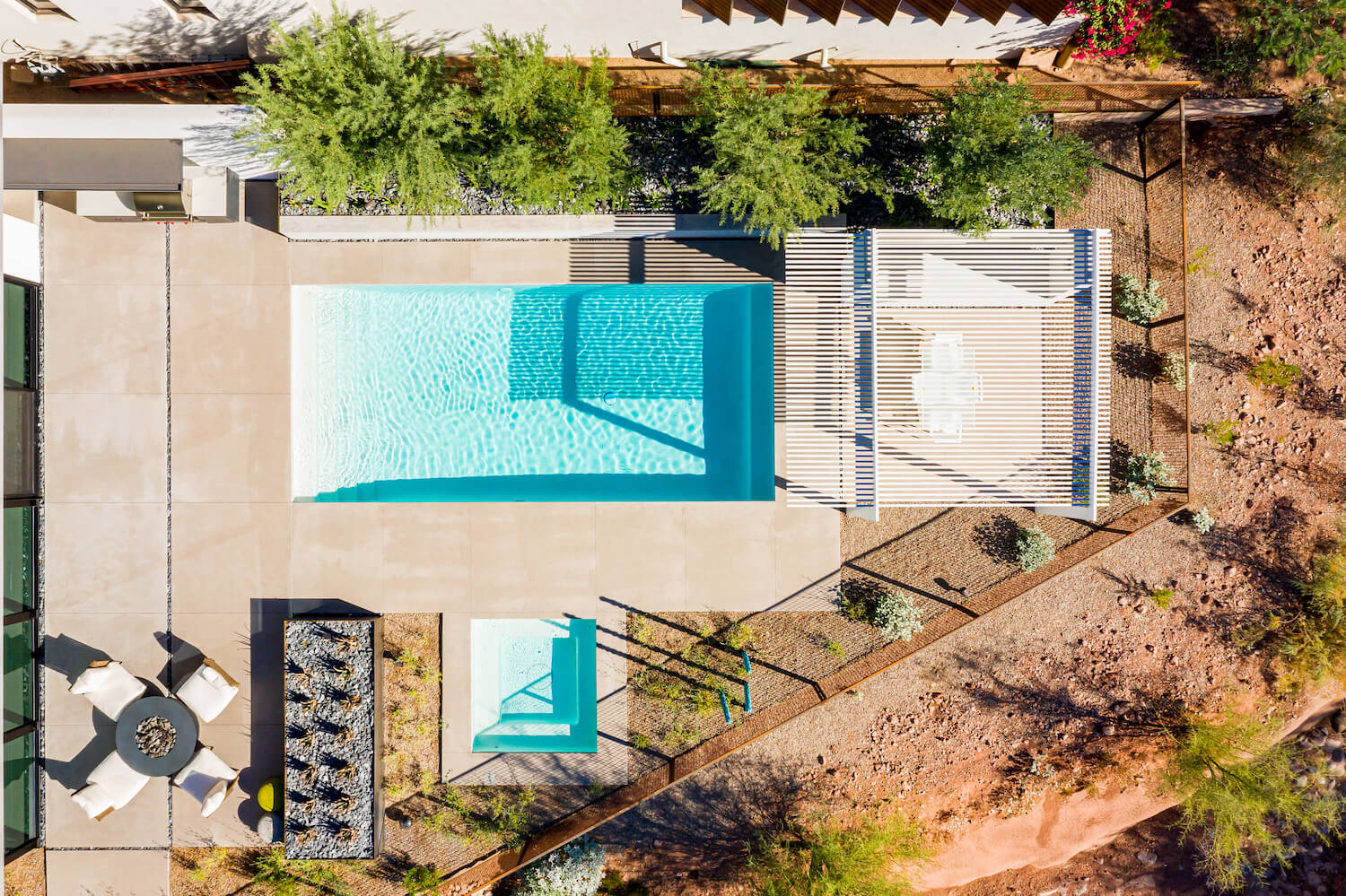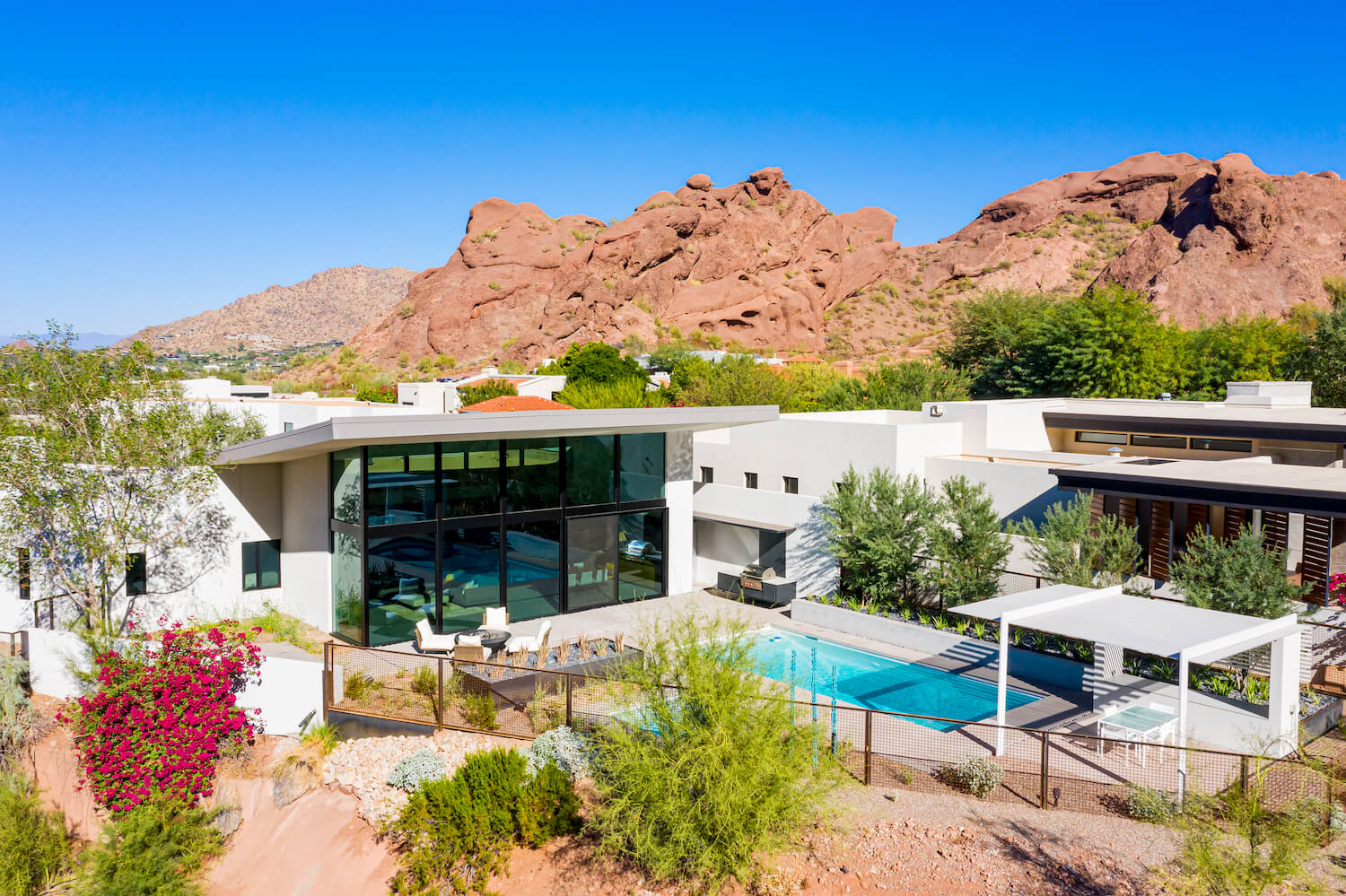 ---