The Shanghai & Vancouver based architect and architectural photographer Amey Kandalgaonkar has designed a concpet for a riverside hotel in Vancouver, British Columbia, Canada.
Project description by the architect:
This project, it's location and atmosphere is inspired from Eltz Castle a medieval castle located in the hills above the Moselle River, Germany. The architect was focusing on creating a brutalist structure that also sits delicately with surrounding nature.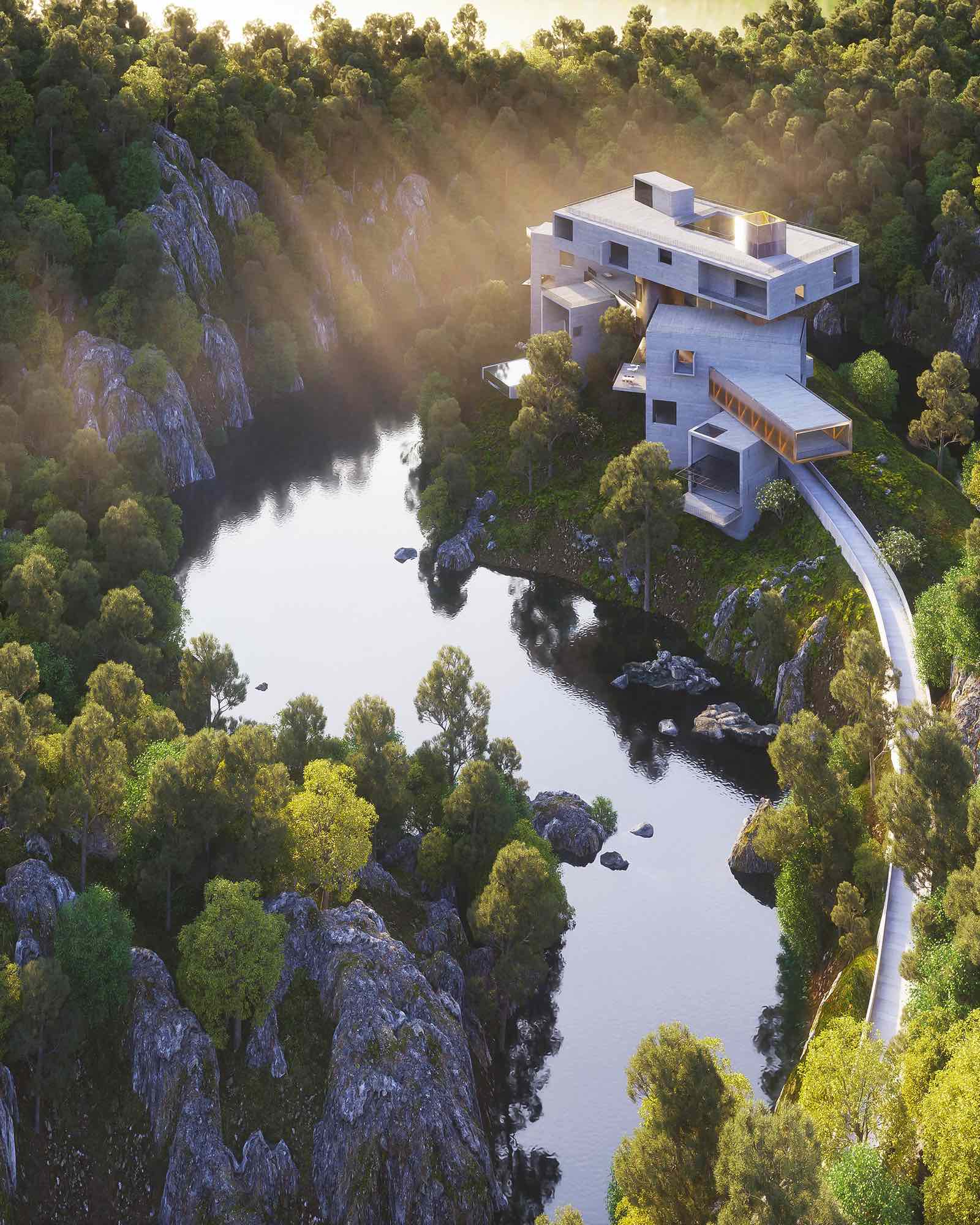 image © Amey Kandalgaonkar | @ameyzing_architect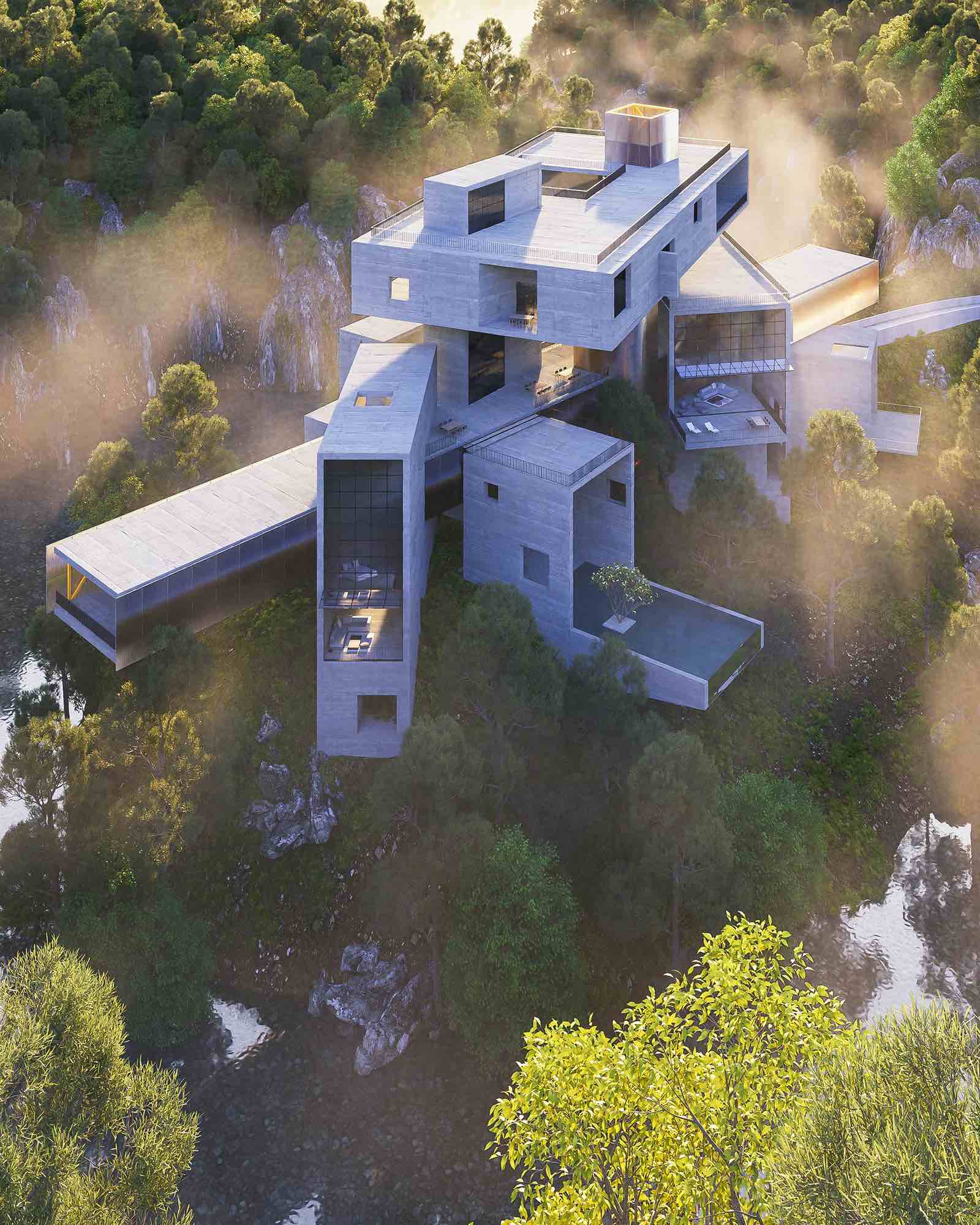 image © Amey Kandalgaonkar | @ameyzing_architect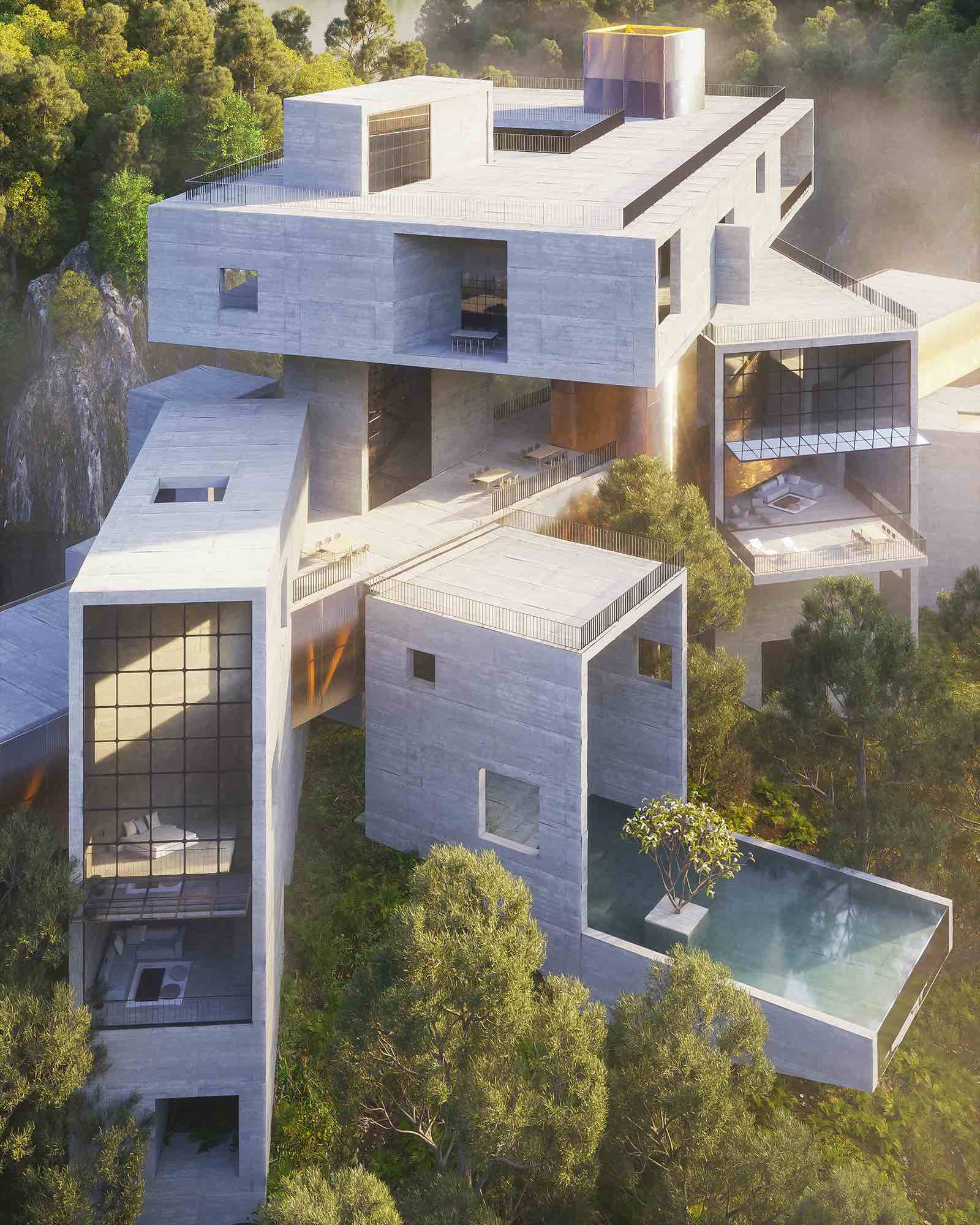 image © Amey Kandalgaonkar | @ameyzing_architect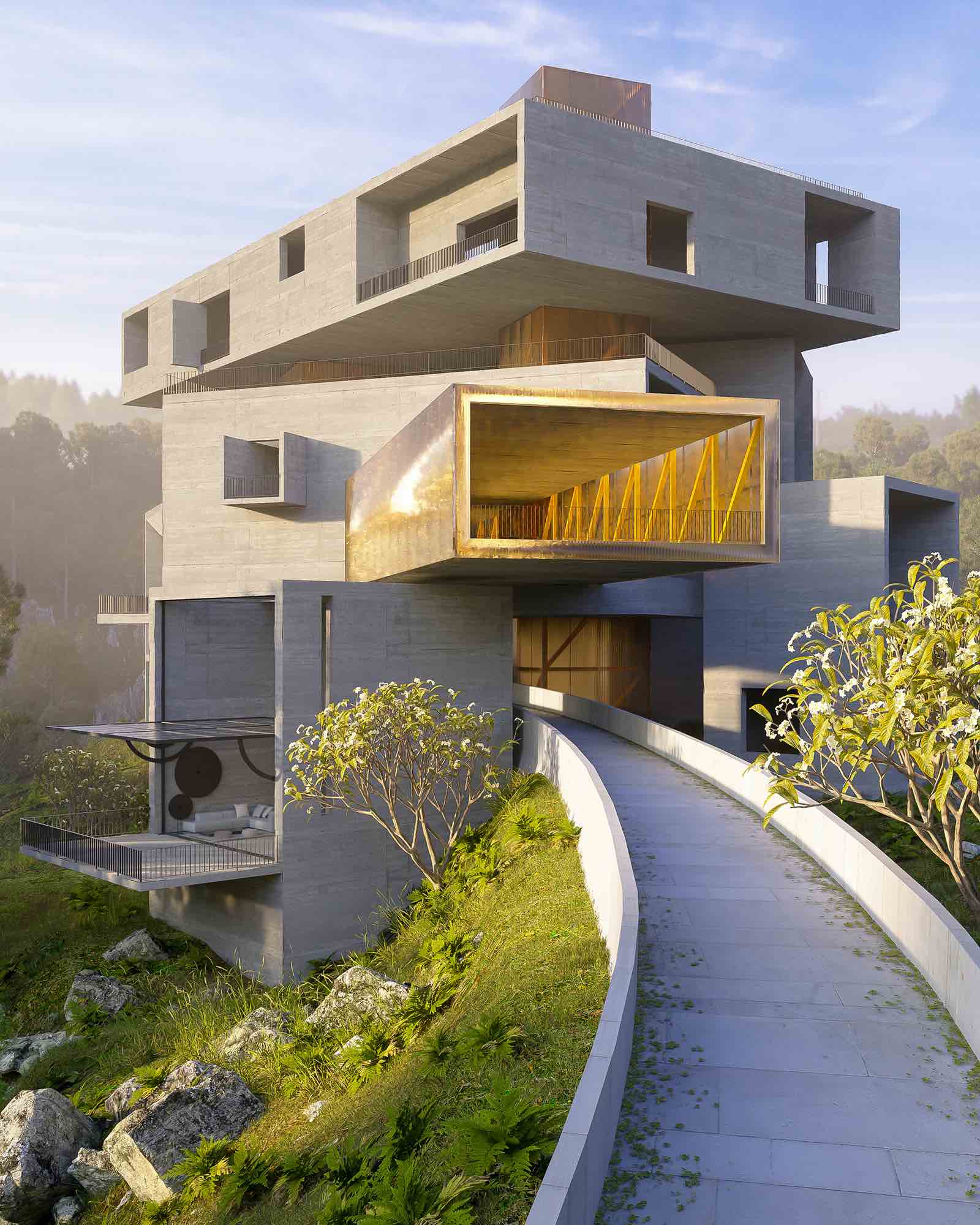 image © Amey Kandalgaonkar | @ameyzing_architect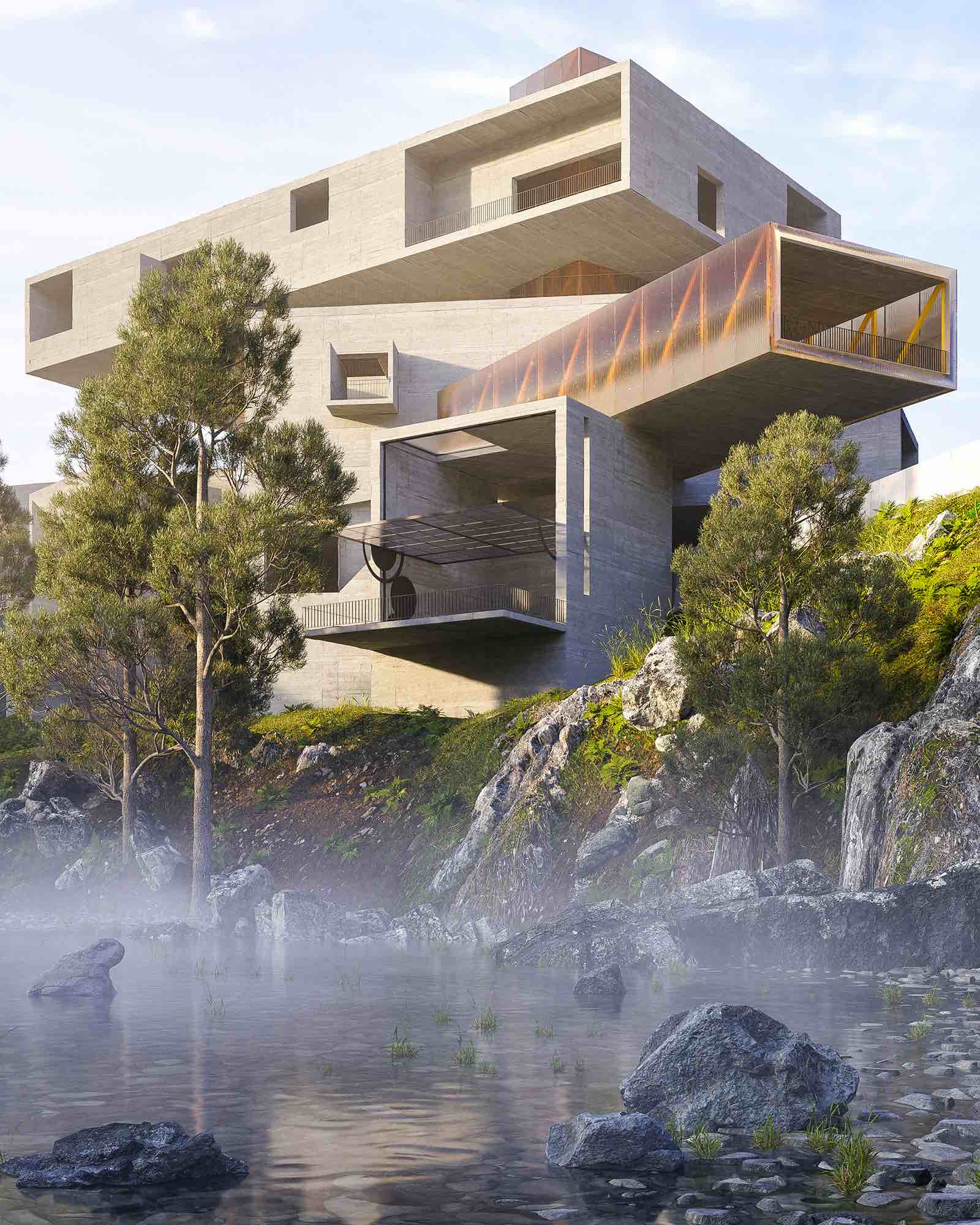 image © Amey Kandalgaonkar | @ameyzing_architect
Architect: Amey Kandalgaonkar | @ameyzing_architect