The Turin-Italy based architecture and design practice WAFAI has designed "The lake house'' that located in Switzerland.
Project description by the architect:
The concept evolves around a dynamic open space that will start to move since the entrance as you walk inside the house towards the main facade that opens
toward the lake making the light flow inside and complement the simple yet cozy interior design that emphasized by a sculpted wooden staircase that imposes
the main house space of the residential living room. The dynamic exterior lines will lead the eyes towards the forest and merge the house in the environment gently without bothering the sky/forest scene.The wood/glass wall/roof moves progressively provide natural sunlight and a panoramic view of the sky and the forest.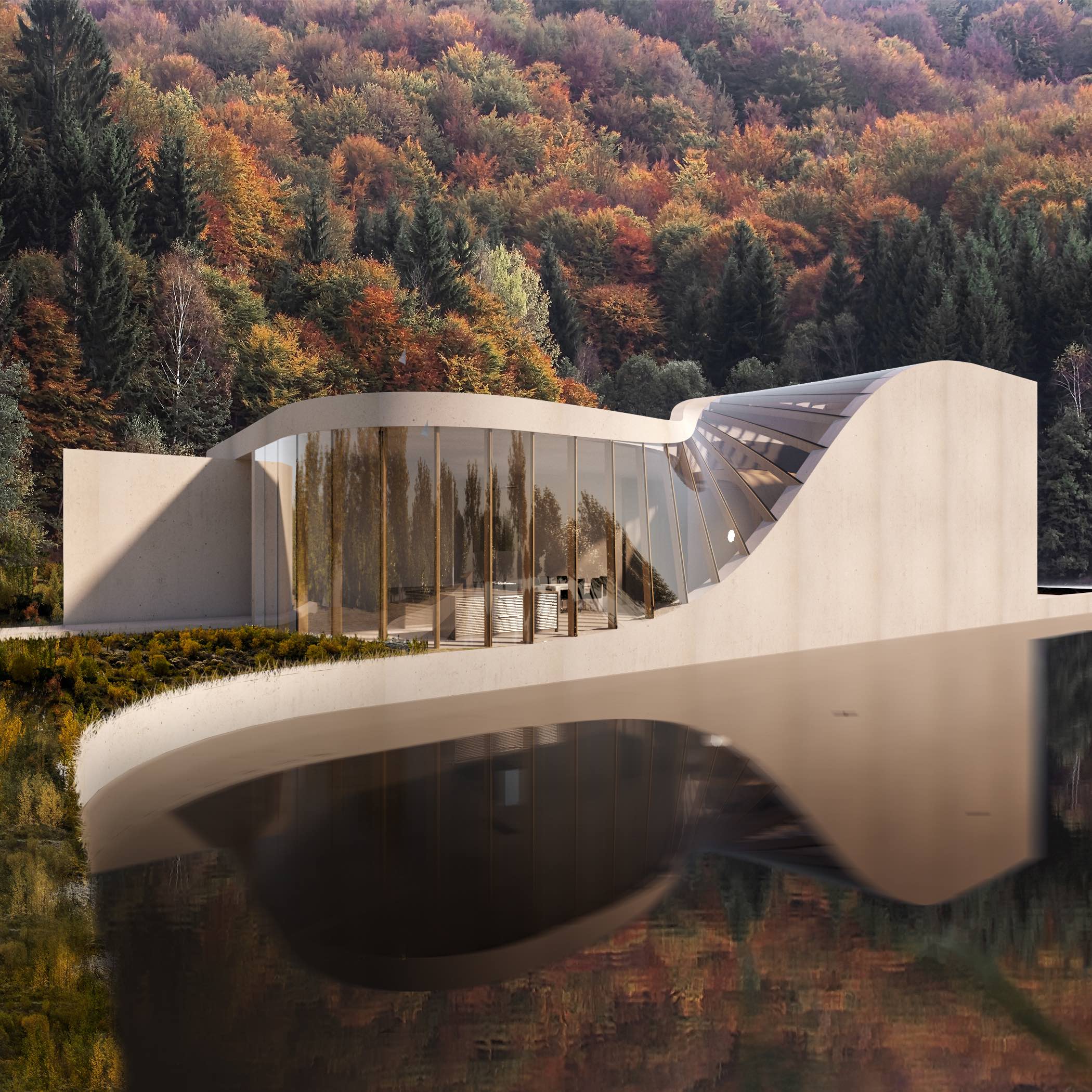 The main spine moves upward gently directing the eye to the forest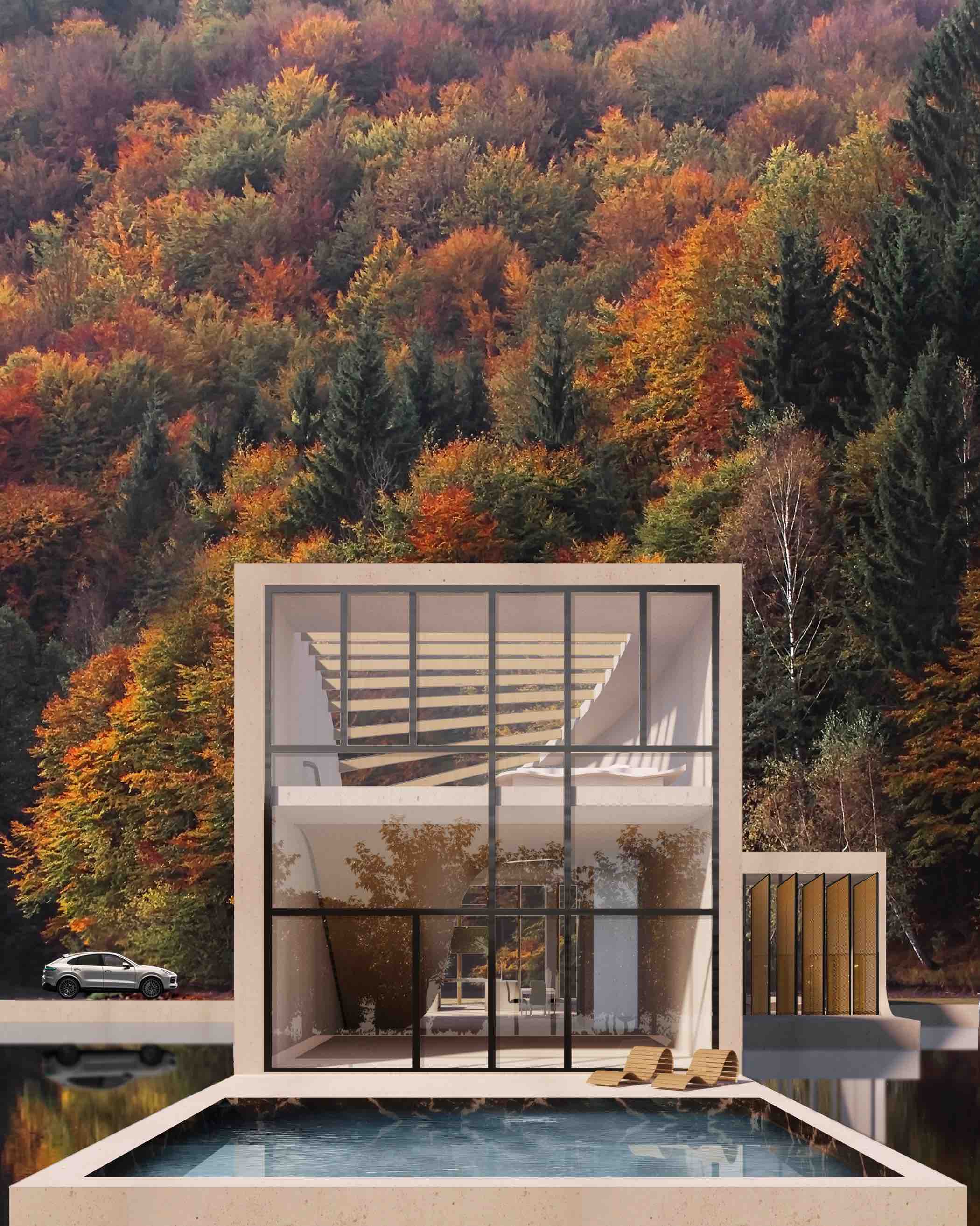 The Waterfront/Lake Facade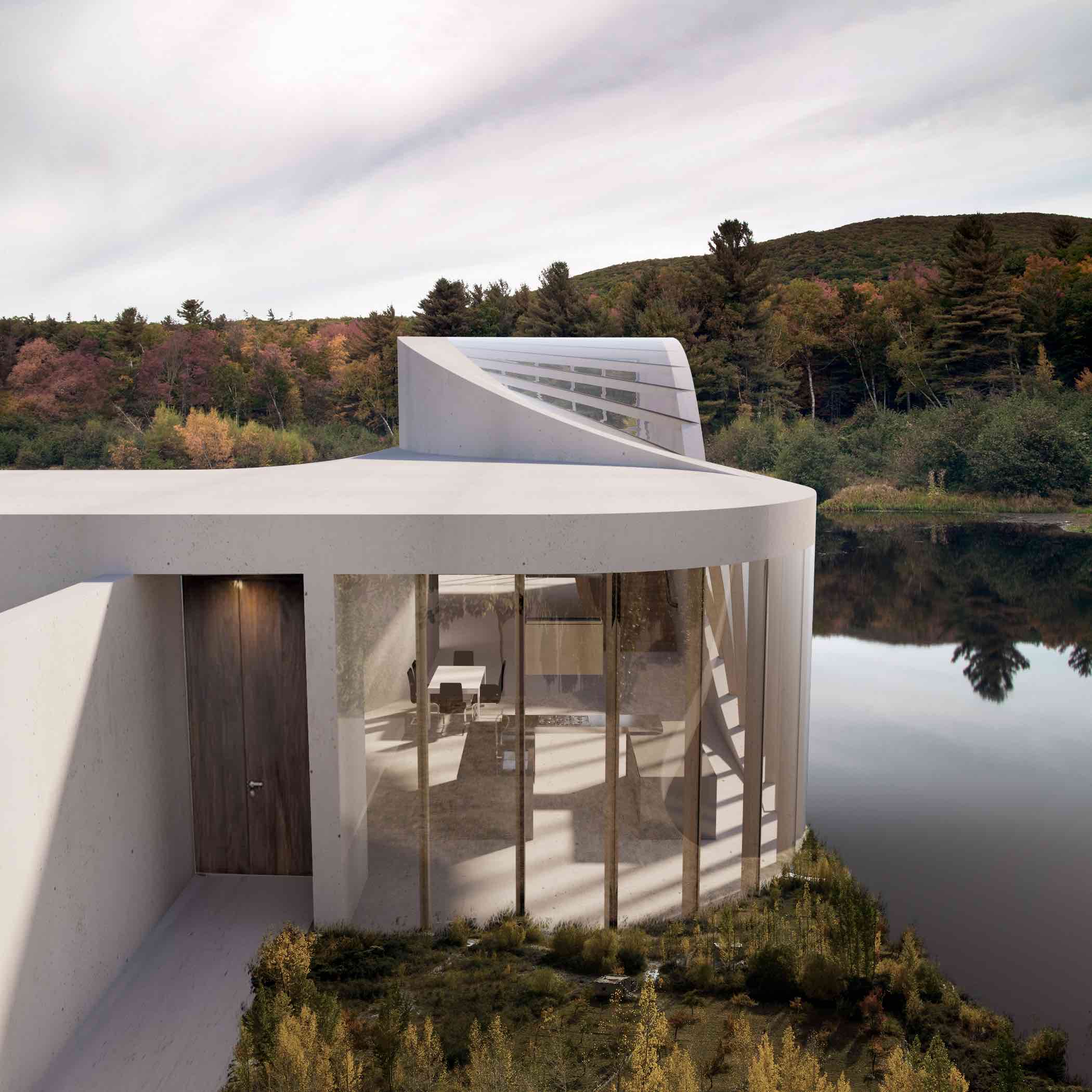 The twist as seen from above the entrance and how the wall is turning into the roof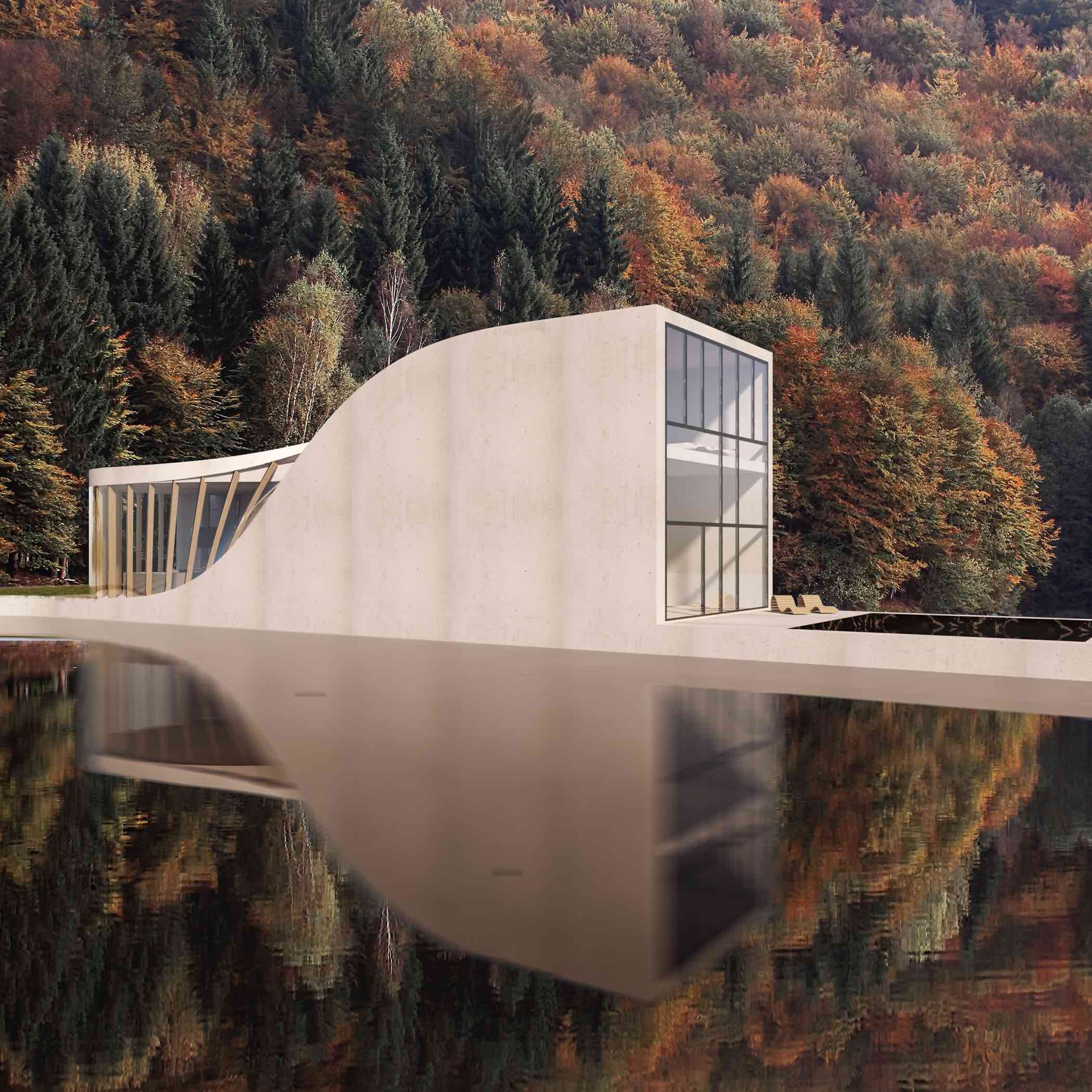 The relation between the mass and the water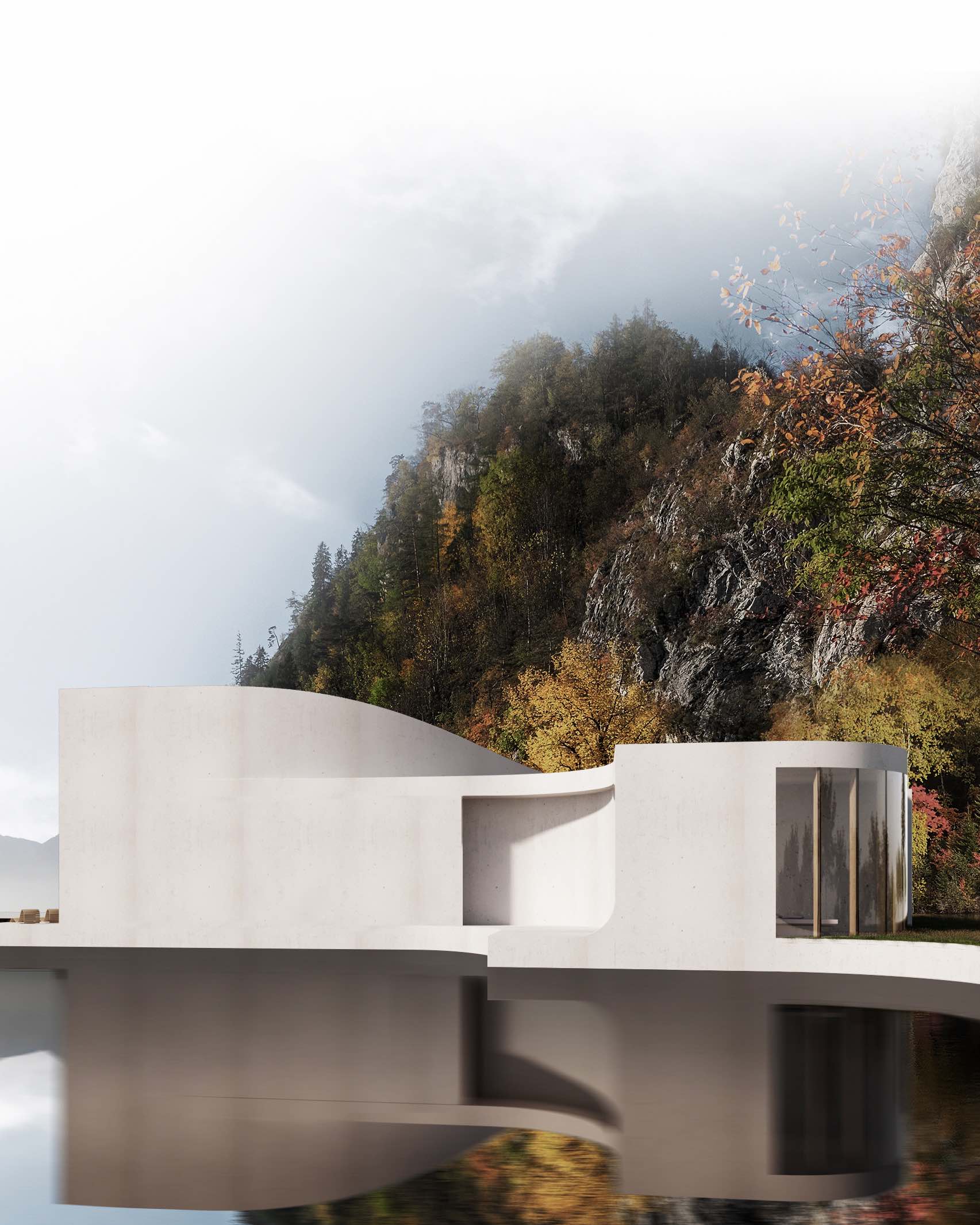 The other side of the story where everything is silent and imposing nature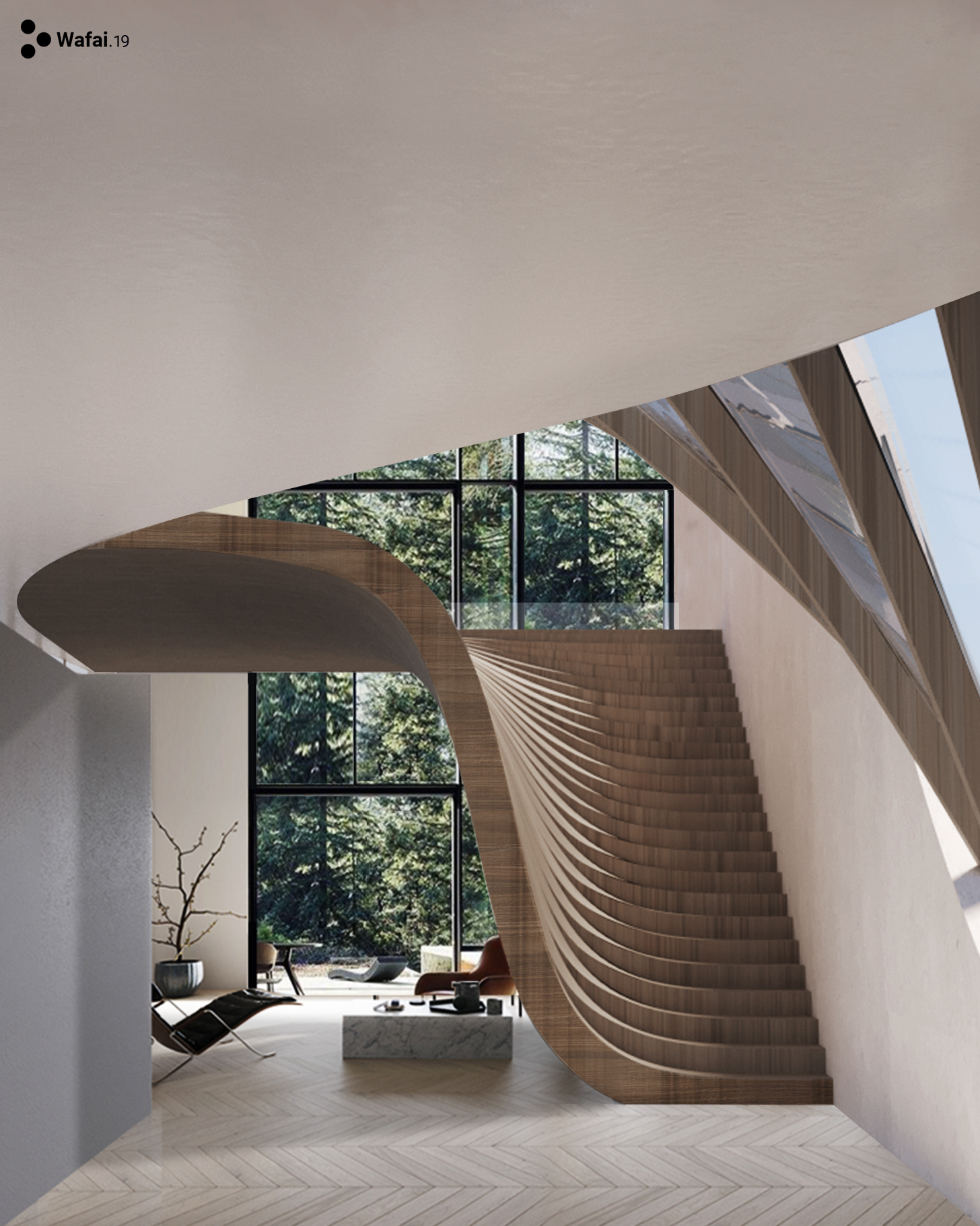 The Dynamic yet cozy interior space imposed by the sculpted wooden stair
---
Architect: WAFAI
Location: Switzerland
Year: 2018-2019
Tools used: Rhinoceros 3D, Autodesk 3ds Max, Vray, Adobe Photoshop