Schuchovski Arquitetura: The 120 m² apartment inserted in a privileged location in Curitiba, in front of Praça da Espanha, was chosen by the couple of doctors who wanted a practical and convenient home for their intense work routine and also to host their children who live abroad when they returned to Brazil, which takes place at least twice a year.
The clients' minimalist and contemporary style was translated into integrated environments, where the living space connects to a large gourmet balcony with barbecue area, which has become the family's favorite space to enjoy their morning meals contemplating the view of the square. The kitchen was also open, considering that most of the time this is a home for two people and therefore the connection between spaces was enhanced. The windows receive Hunter Douglas blinds that open vertically like curtains, dressing the openings and setting the living area and home theater. This space is also optimized with the automated Natuzzi sofa, with a retractable chaise, which when folded presents itself as a sophisticated living sofa, but can be opened, providing all the comfort for moments of rest.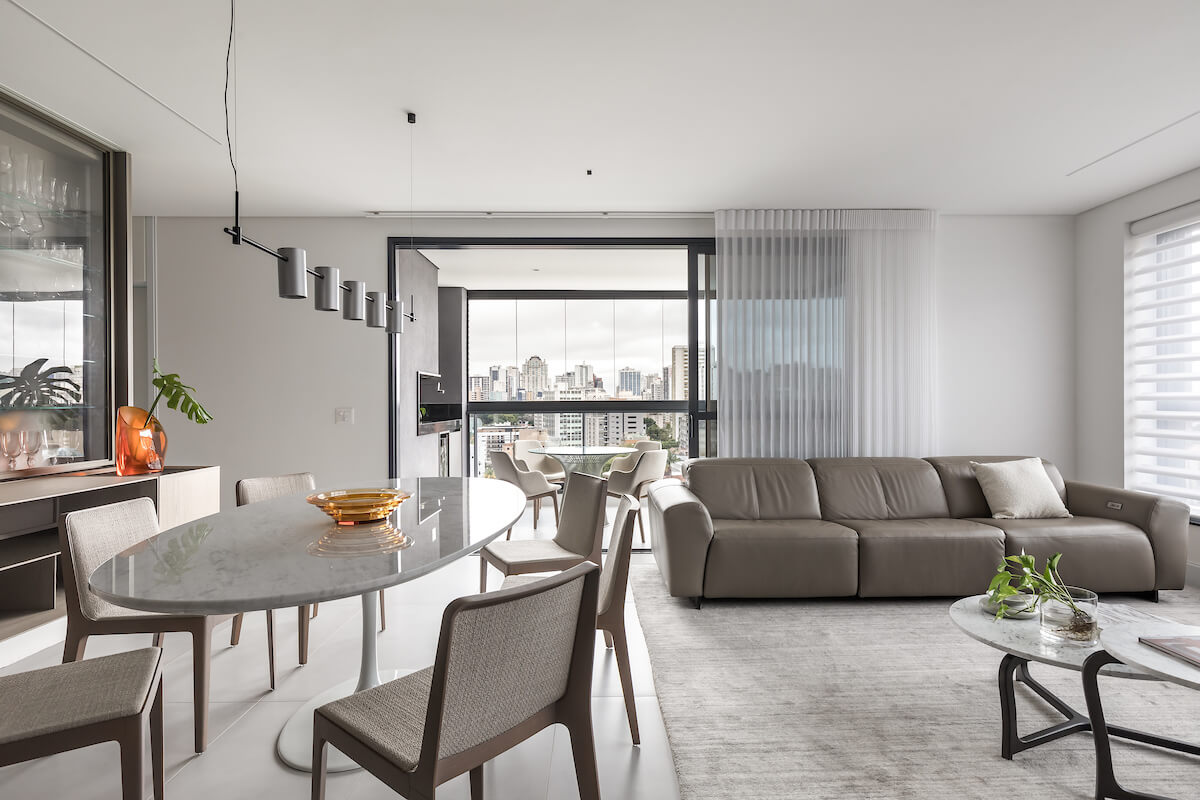 In the main suite of the apartment, storage spaces were prioritized, with a generous area of ​​closets. An important bench space was created considering that the client is a doctor and works with aesthetics, and therefore her moment of daily care is essential. Through all the apartment, a color palette was followed in neutral tones of gray, white and earthy tones, with details that bring interesting focal points to the spaces.
As for the finishes, much of what was delivered by the construction company was maintained and complemented with differentiated coatings and joinery. A slatted panel executed by Florense surrounds and frames the TV area and envelops the door that leads to the intimate sector of the house, bringing coziness and privacy to this area. The joinery also receives the glass cabinet, made with glass doors to optimize closet space and store the client's collection of crystals.
In every detail, this was a project designed for the particularities of the family's routine and identity, thus conceiving a personalized, functional and sophisticated interior project.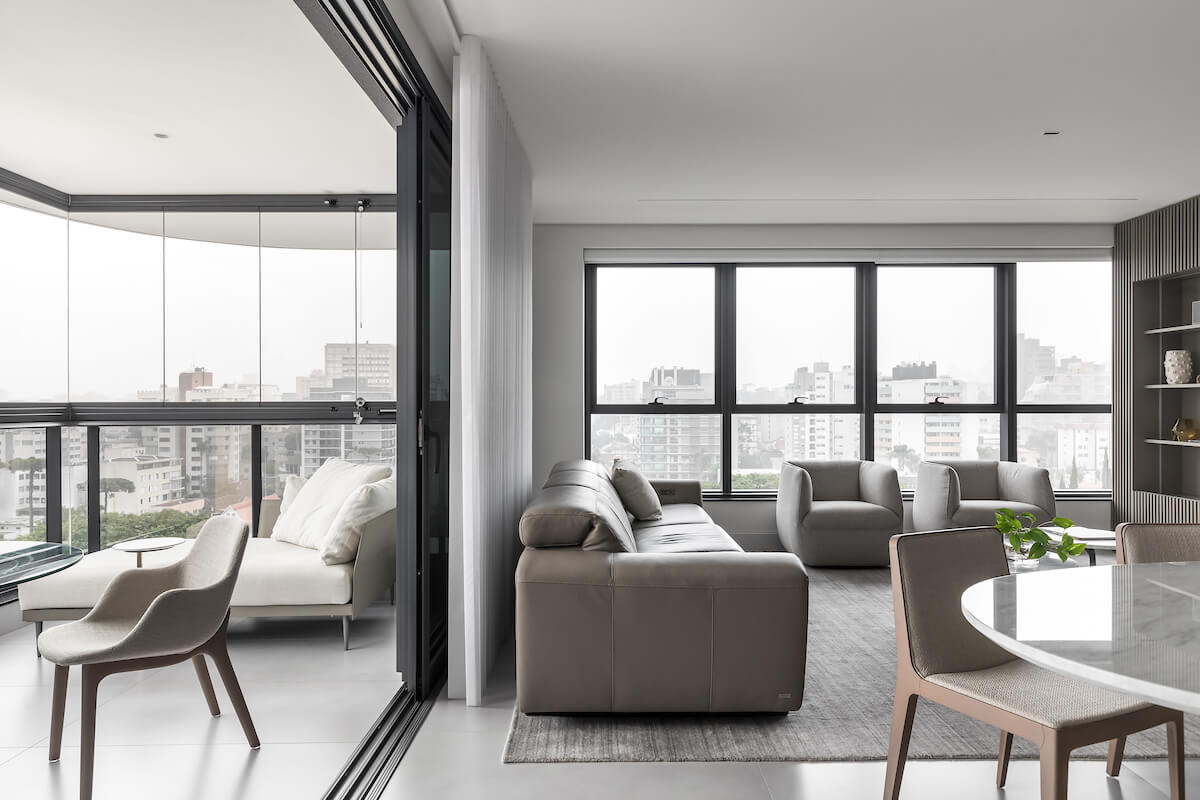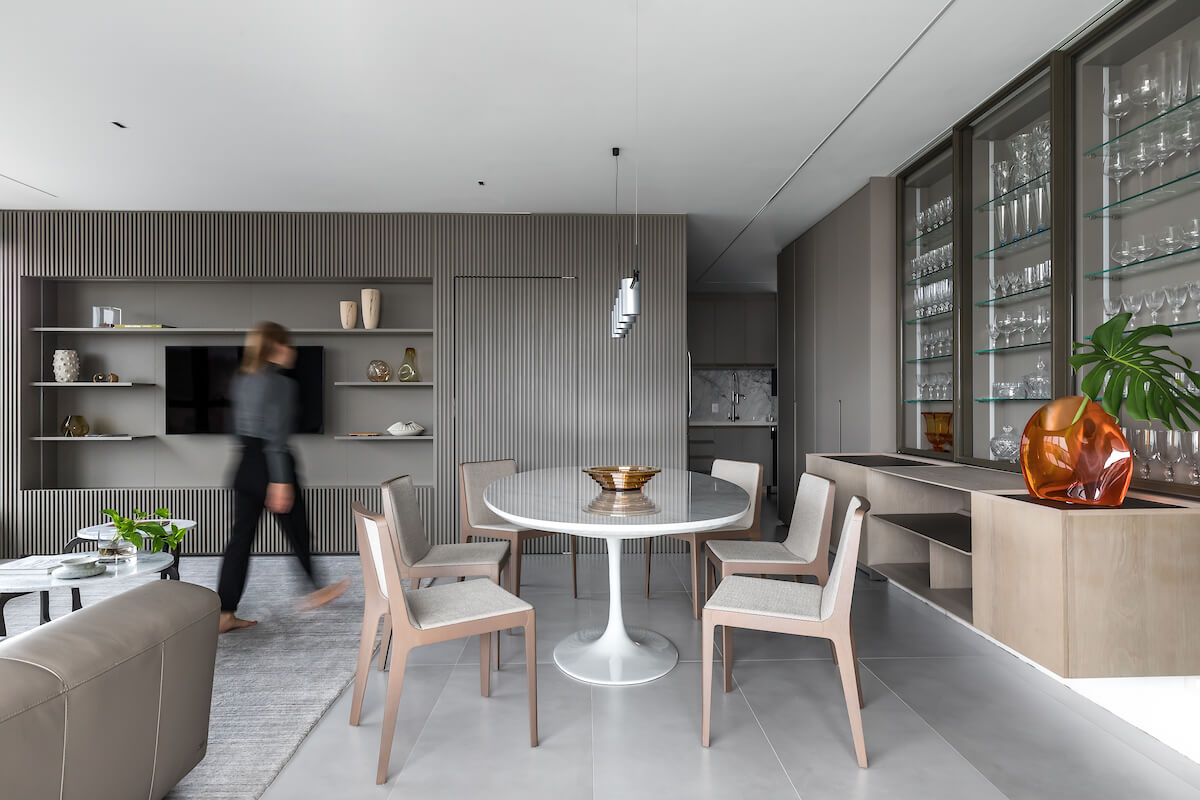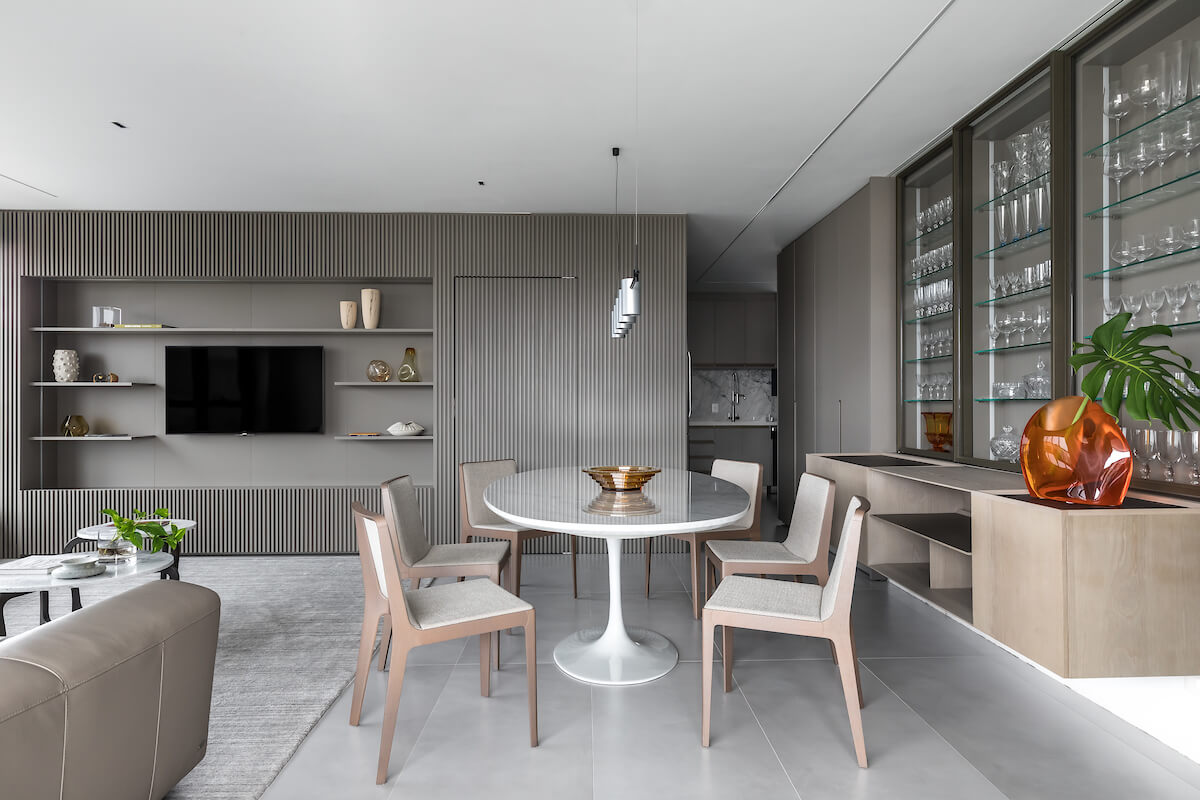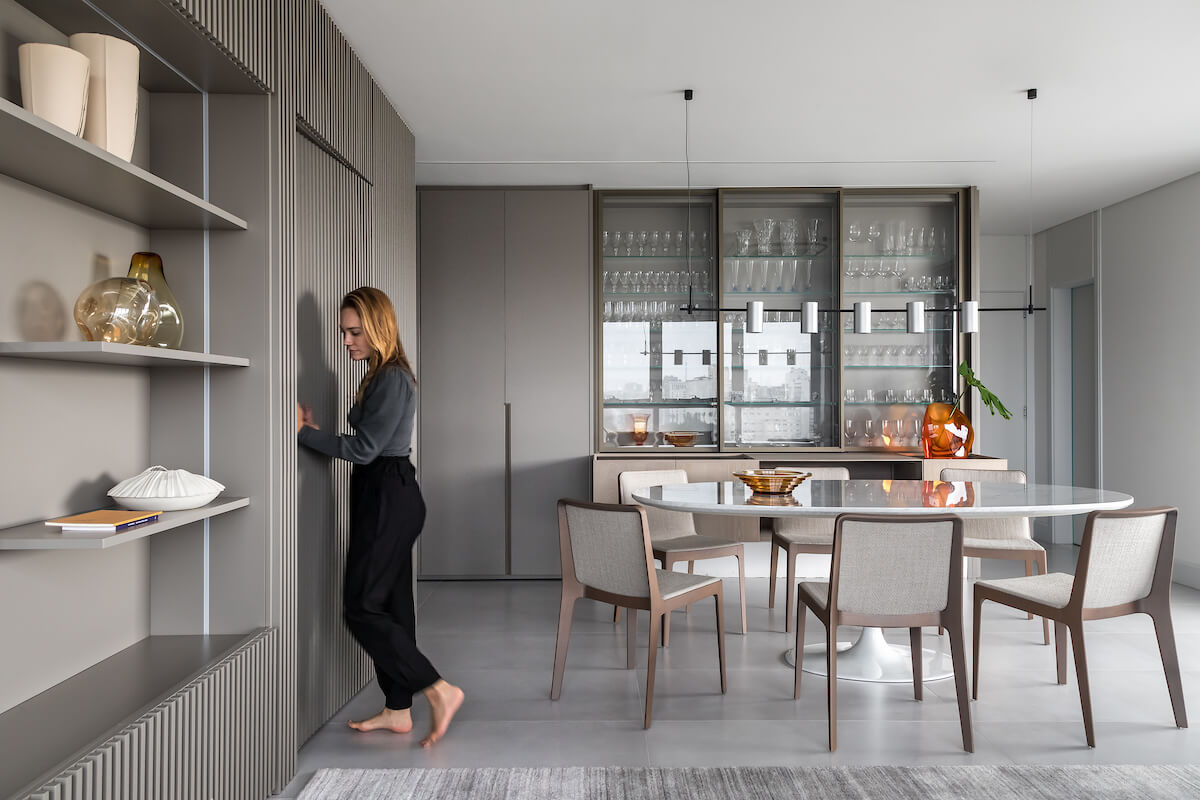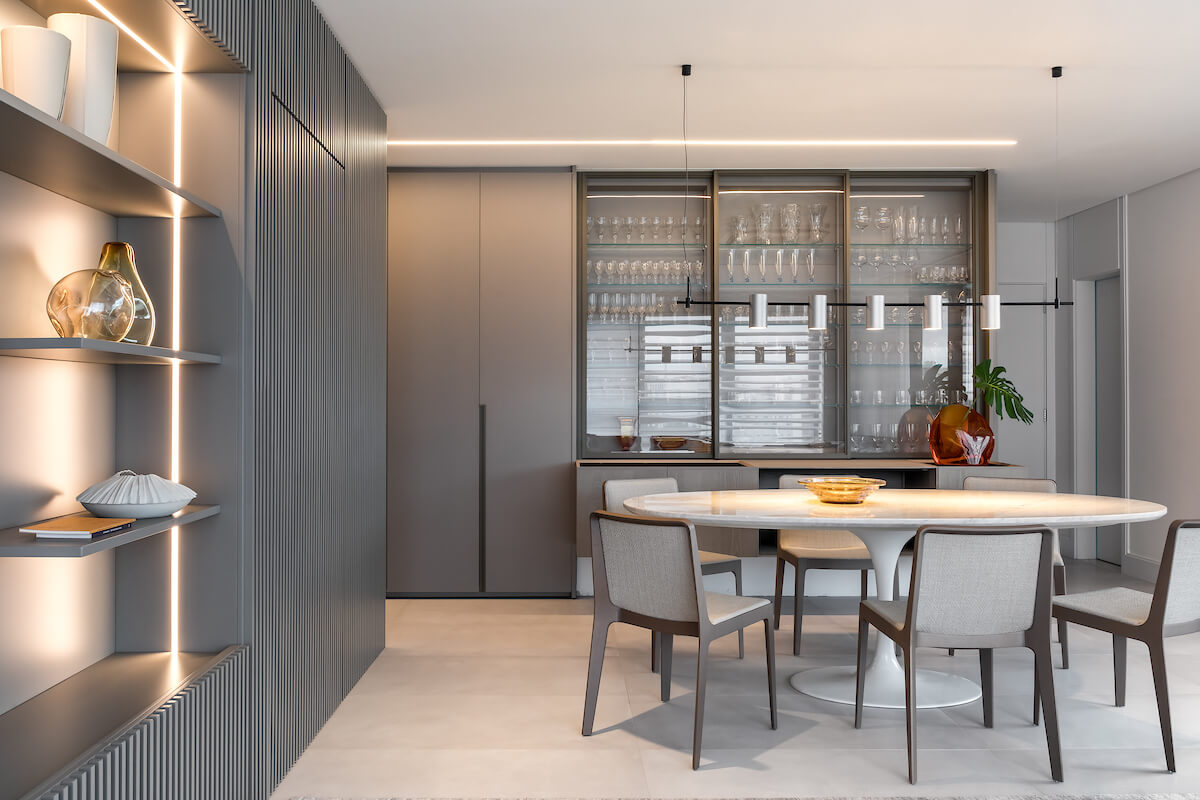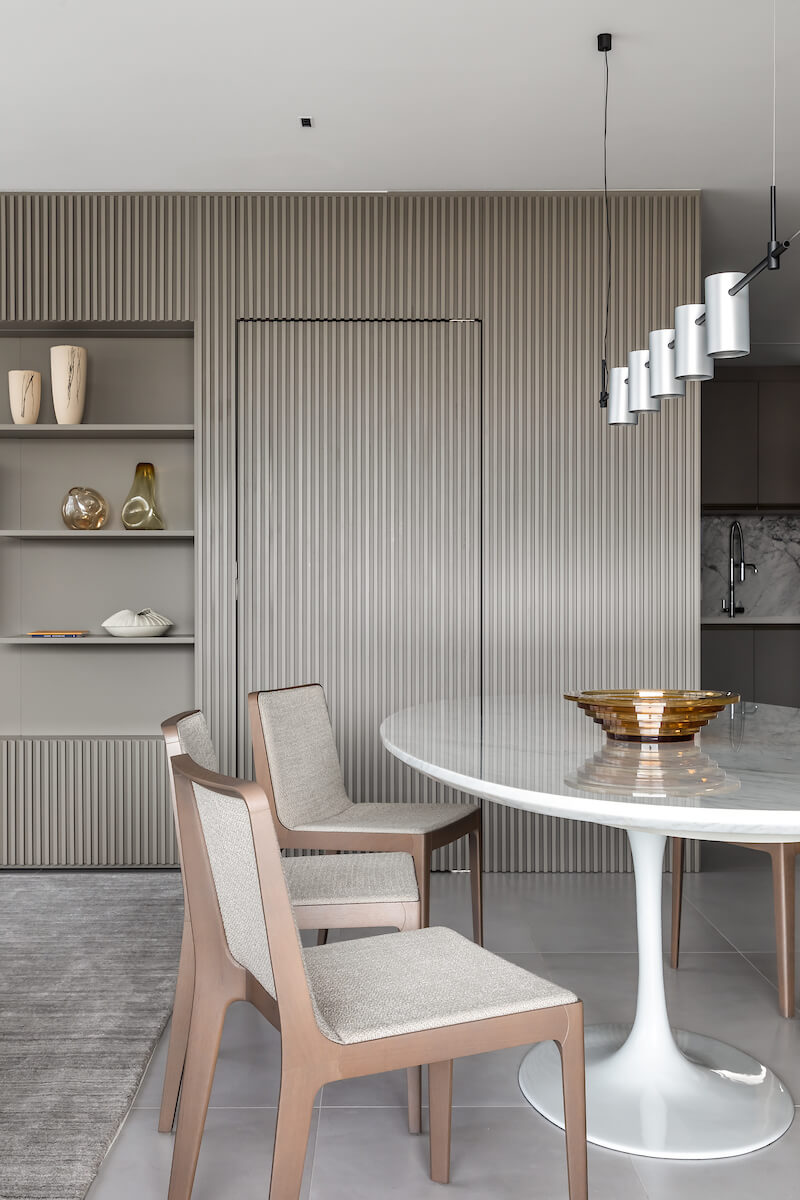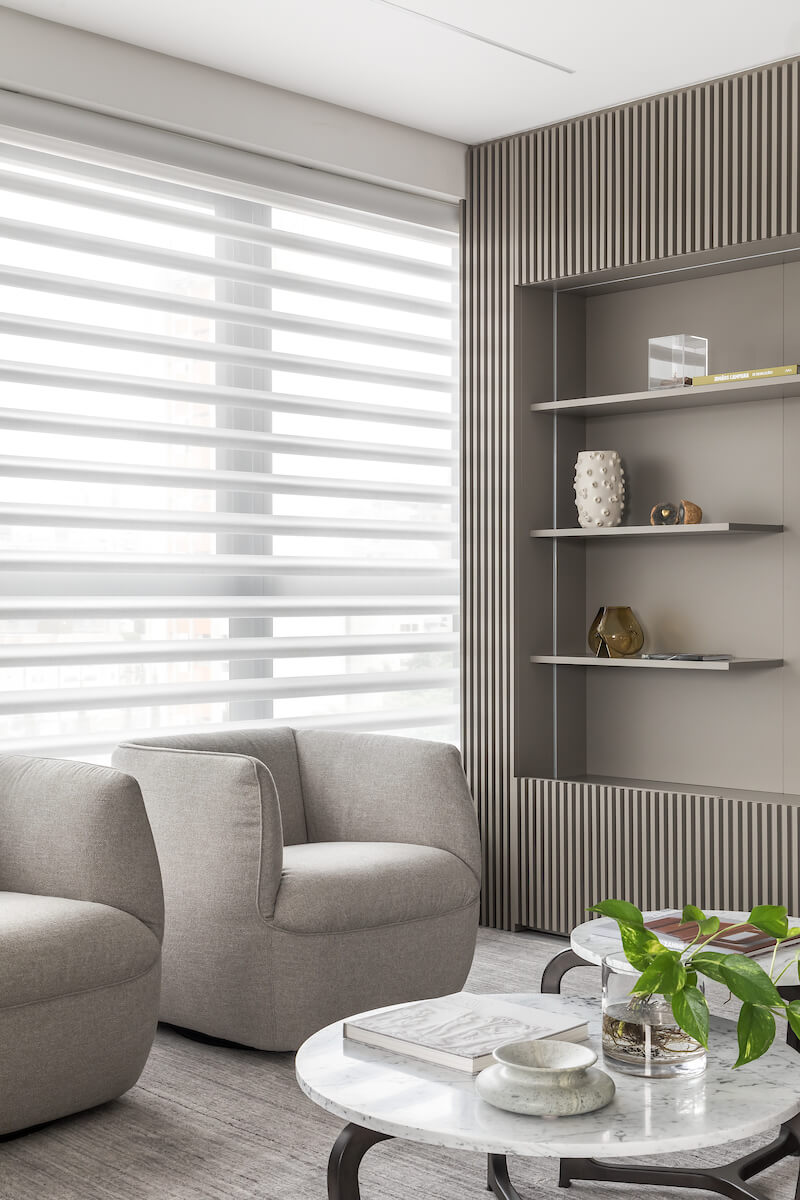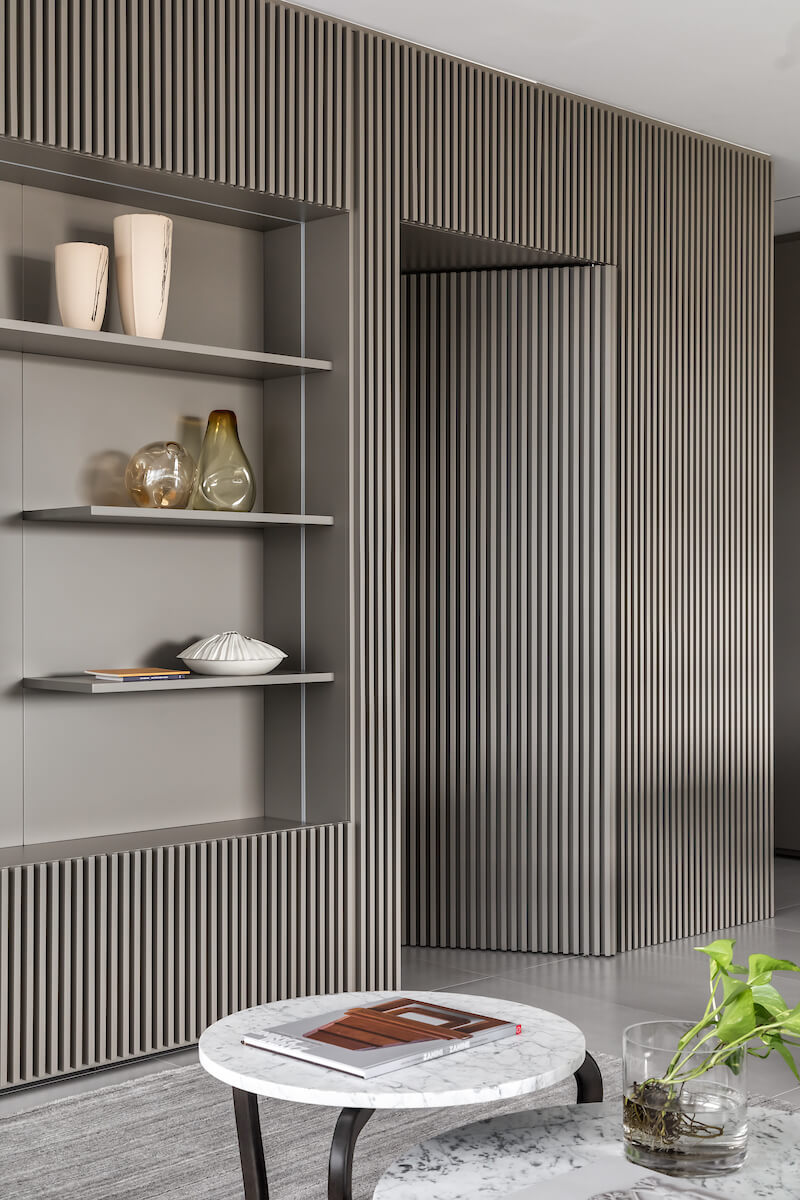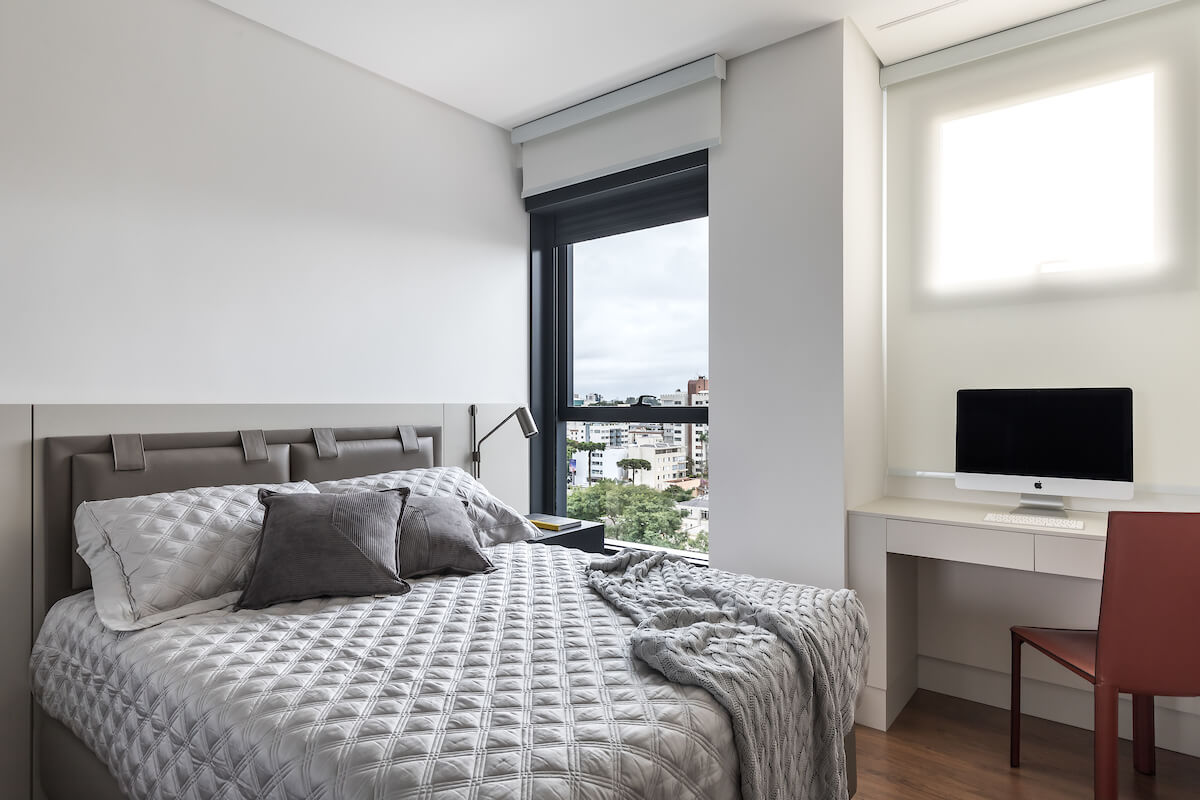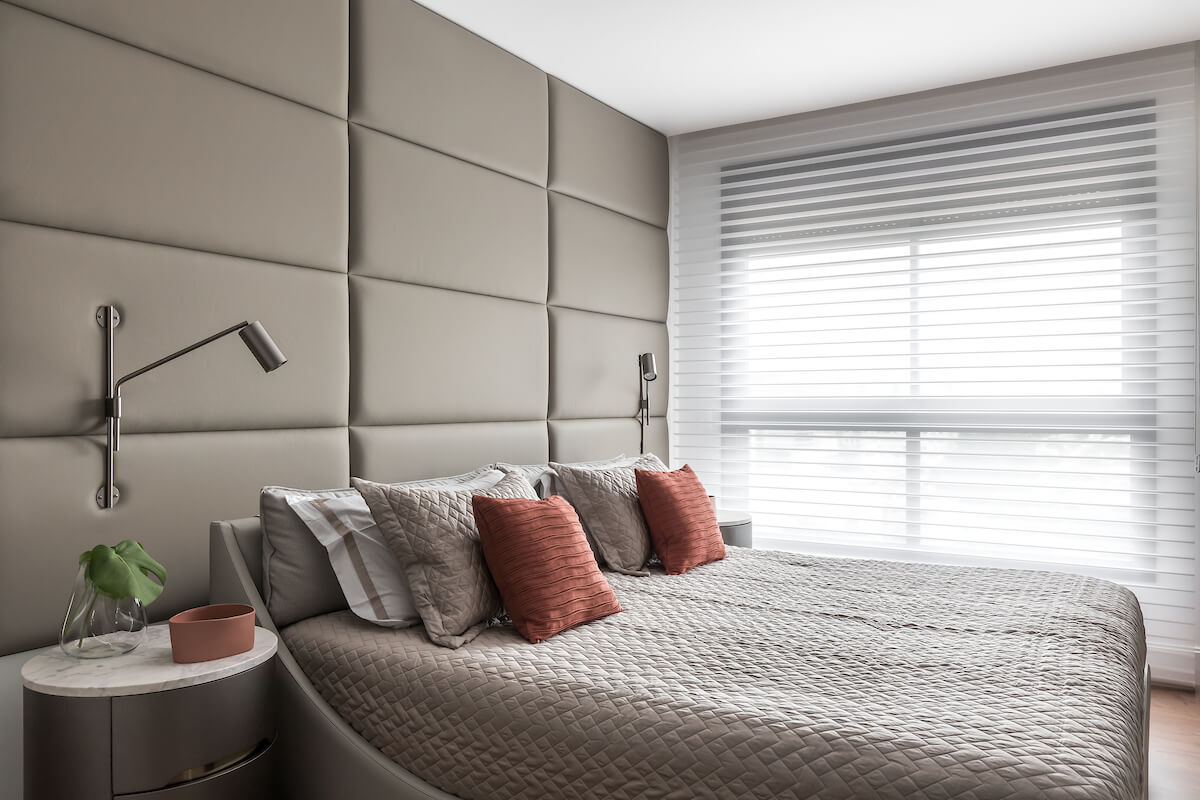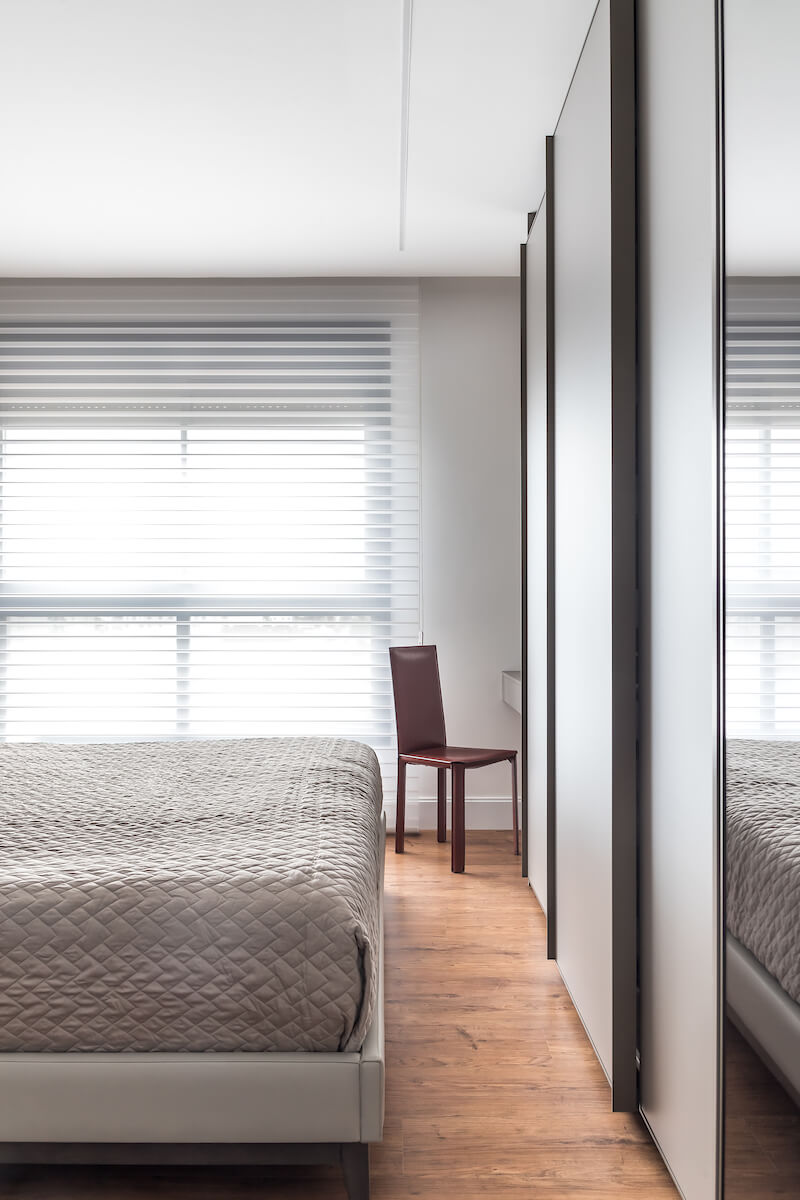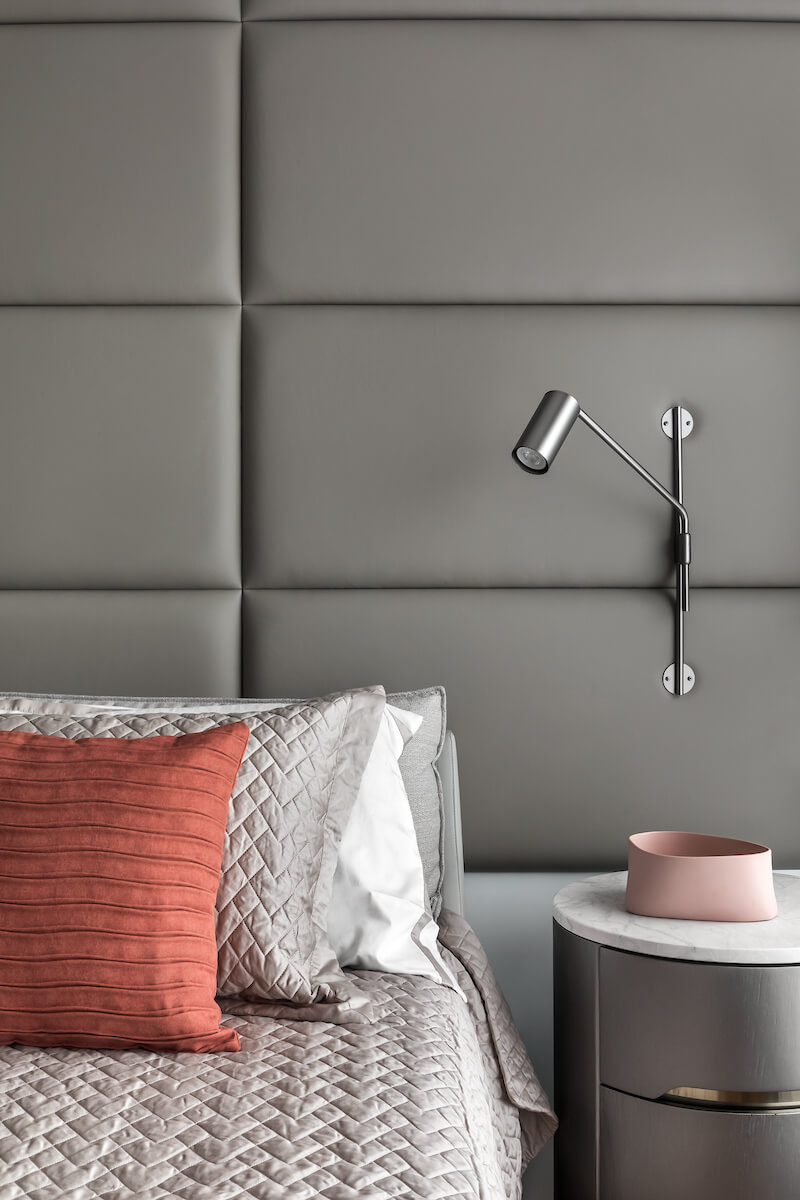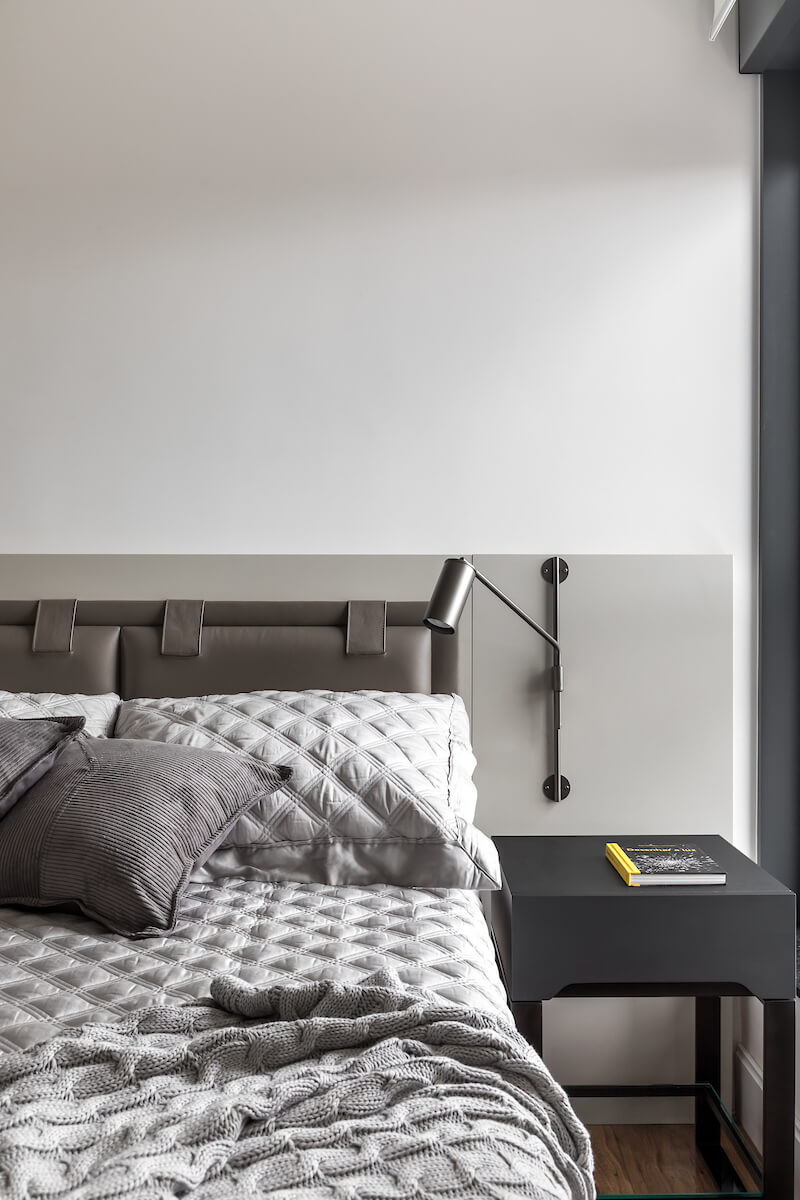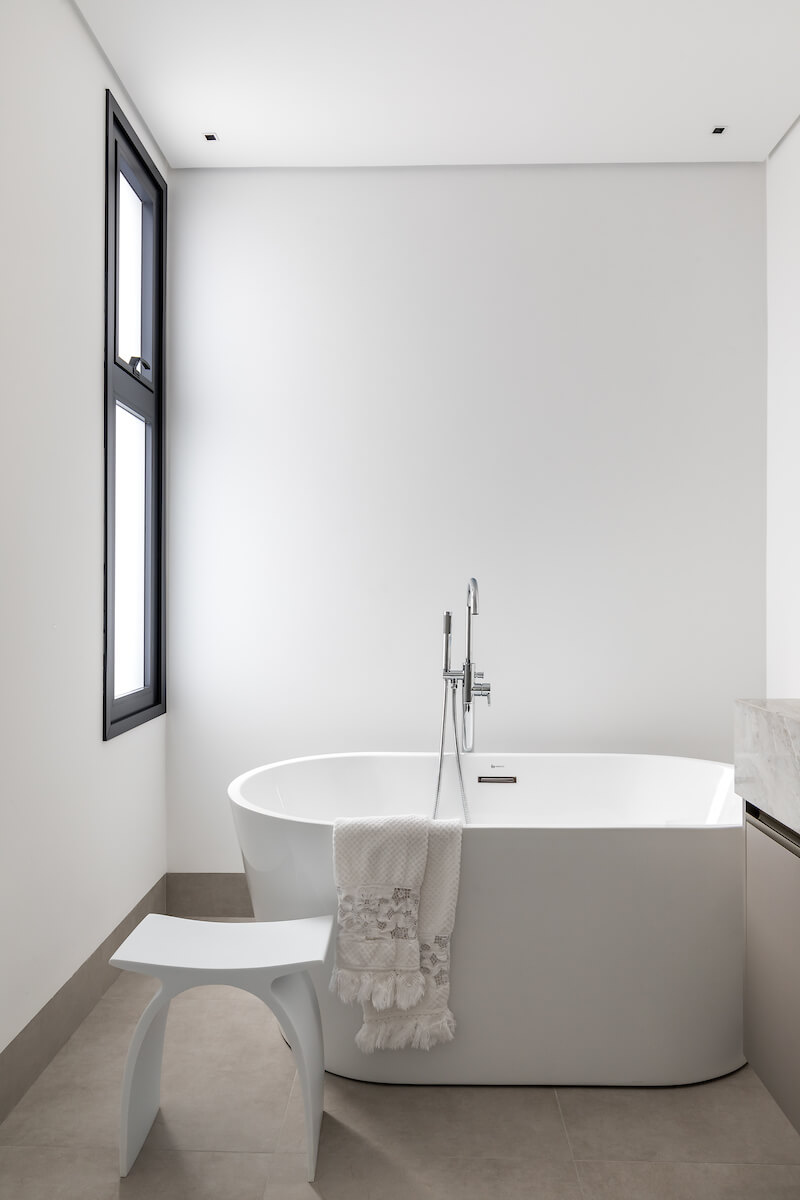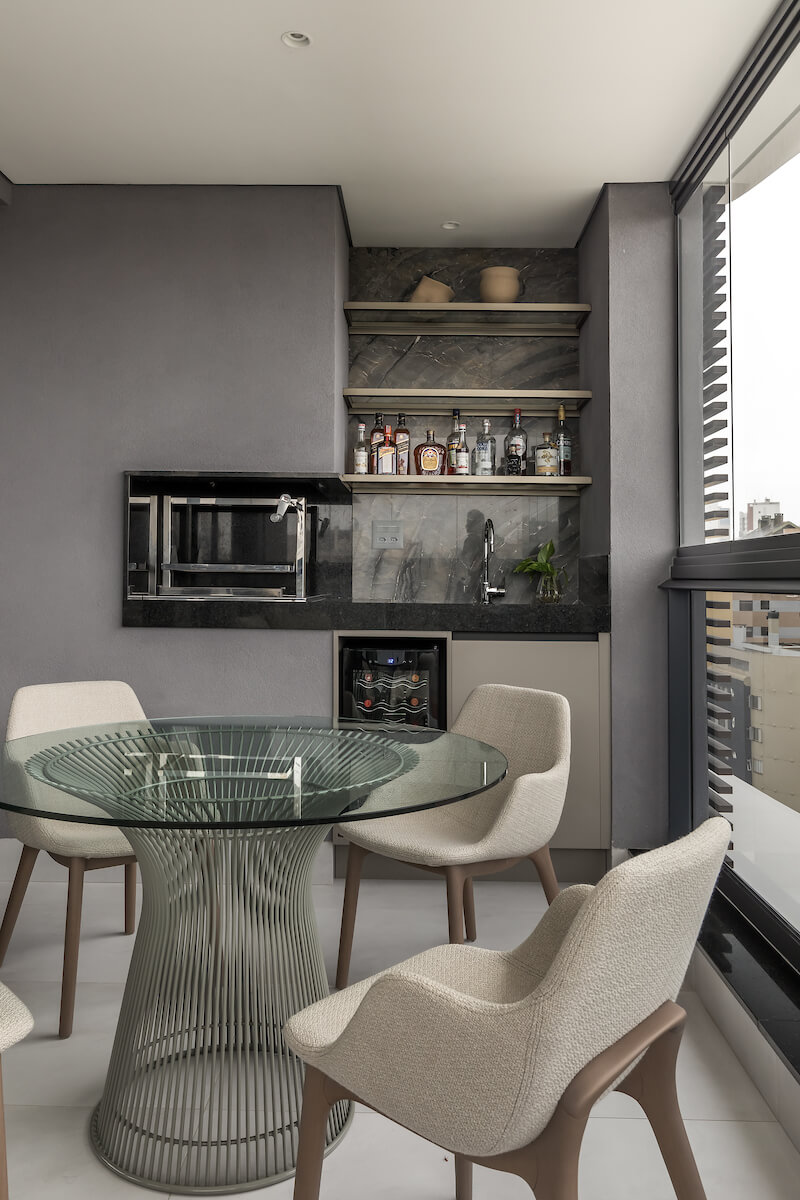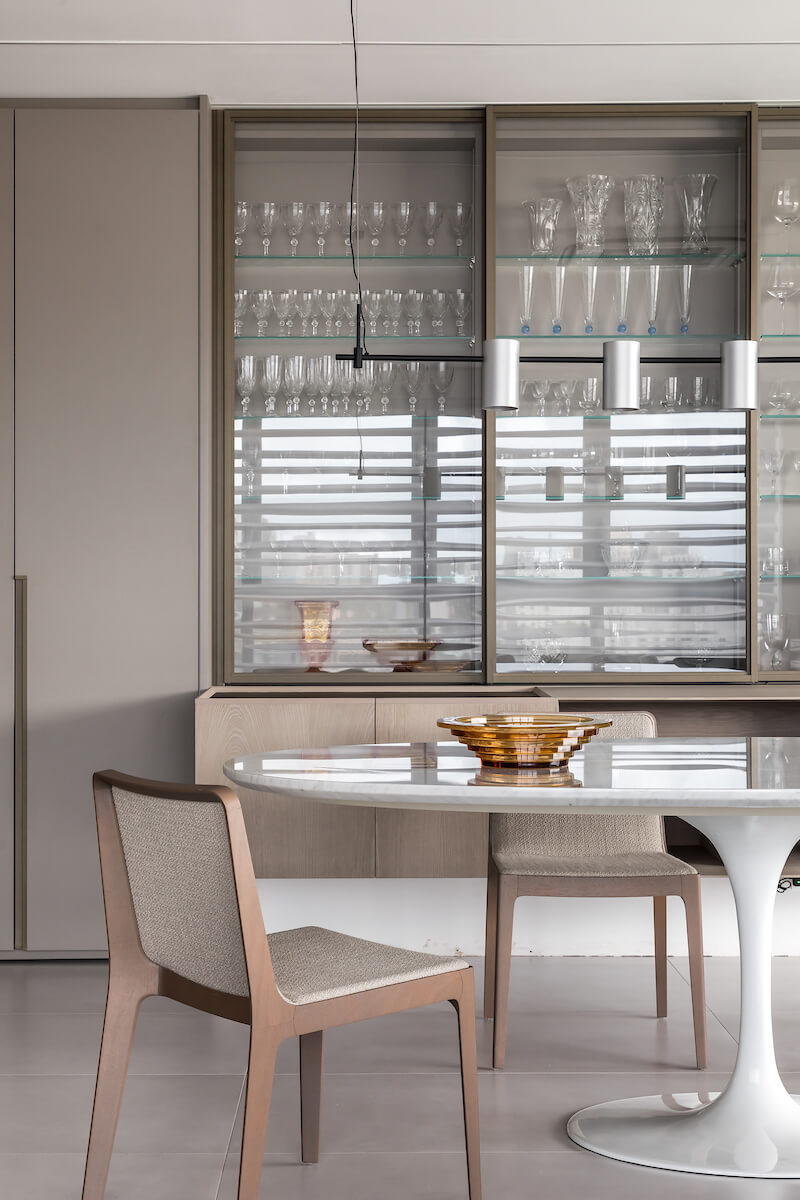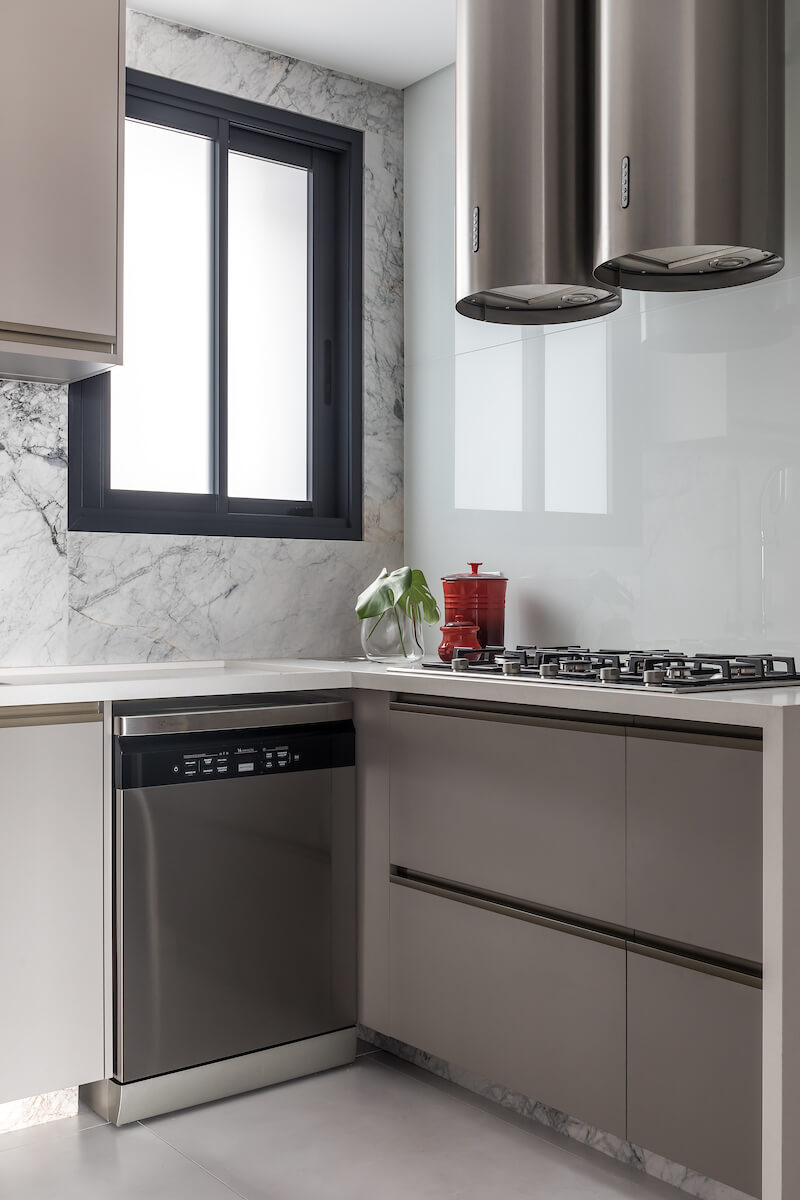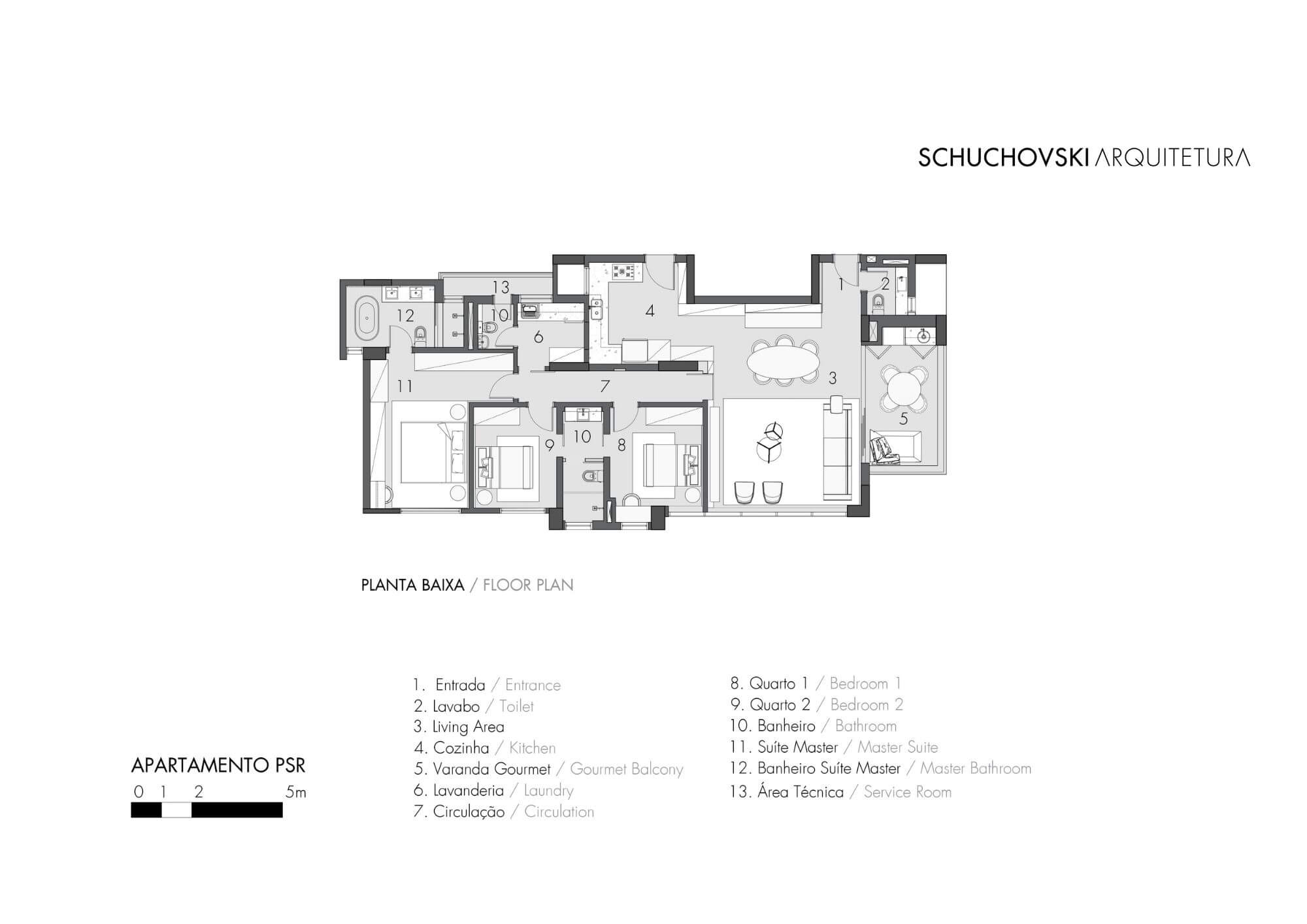 ---