Babayants Architects: Architecture and design are always about people who will use them. Interior is a private story that describes and adjusts to clients' individuality.
In the world where we are separated by online reality, sub-specialities, private borders, where a smartphone is a part of our hand, architects are doing their maximum to gather us. They organize routes and spaces that make us communicate. This happens on all levels: while planning cities, designing ensembles and buildings, even the interior. The line between spheres and functions is vanishing. Separating of objects and spheres is in the past. Present is multifunctional. And it all is reflected in the living interior. A modern interior sincerely matches a modern lifestyle.
We had a lot of creative work in this project. And creativity means a constant search, experiments and trying something new. Bright angles is not a typical story for us, but that was the case! And clients supported our mood.
Interesting accident - a Pantom 2020 and its deeper echo in the tone of curtains. This project is all about rich color matches.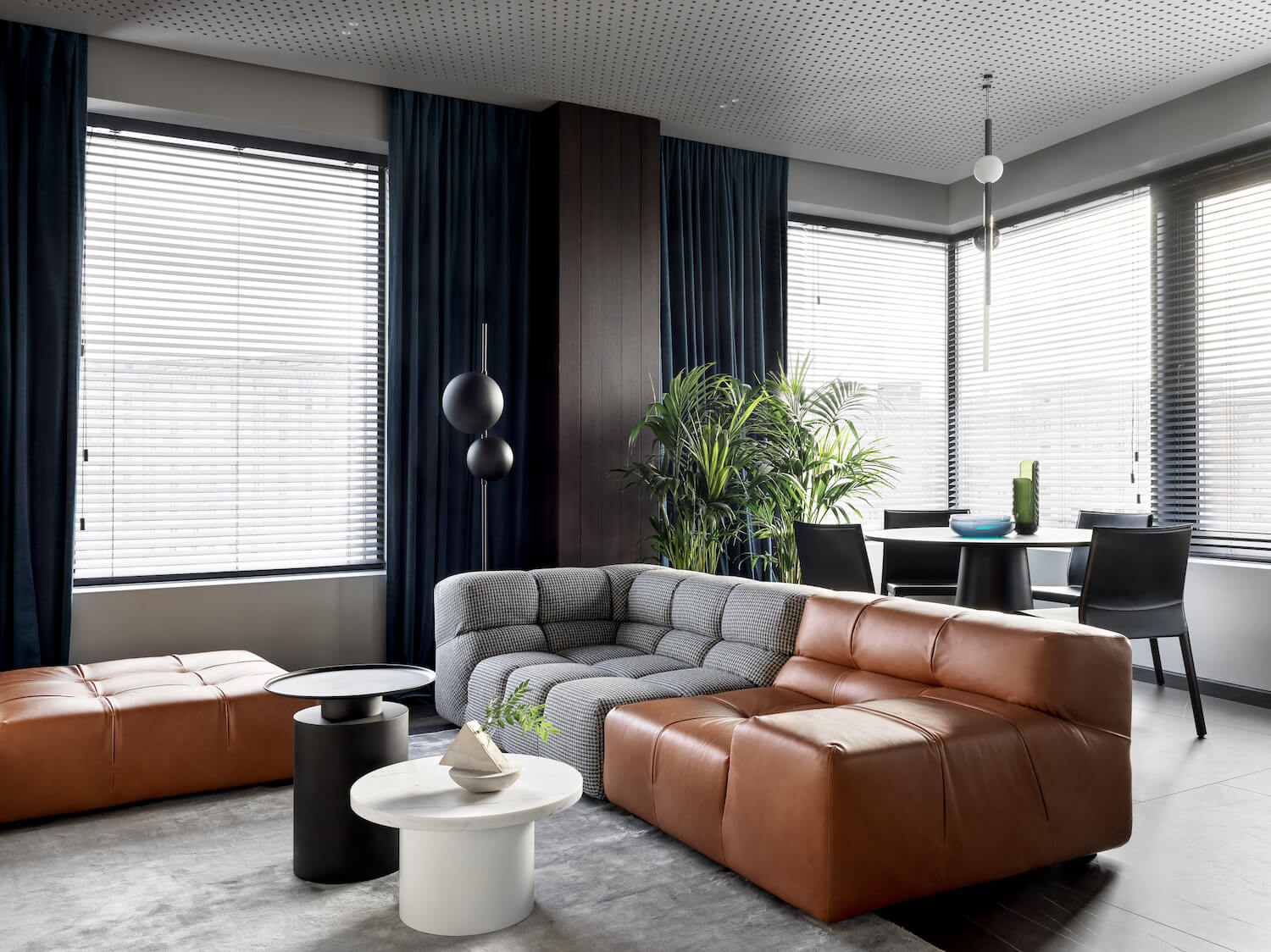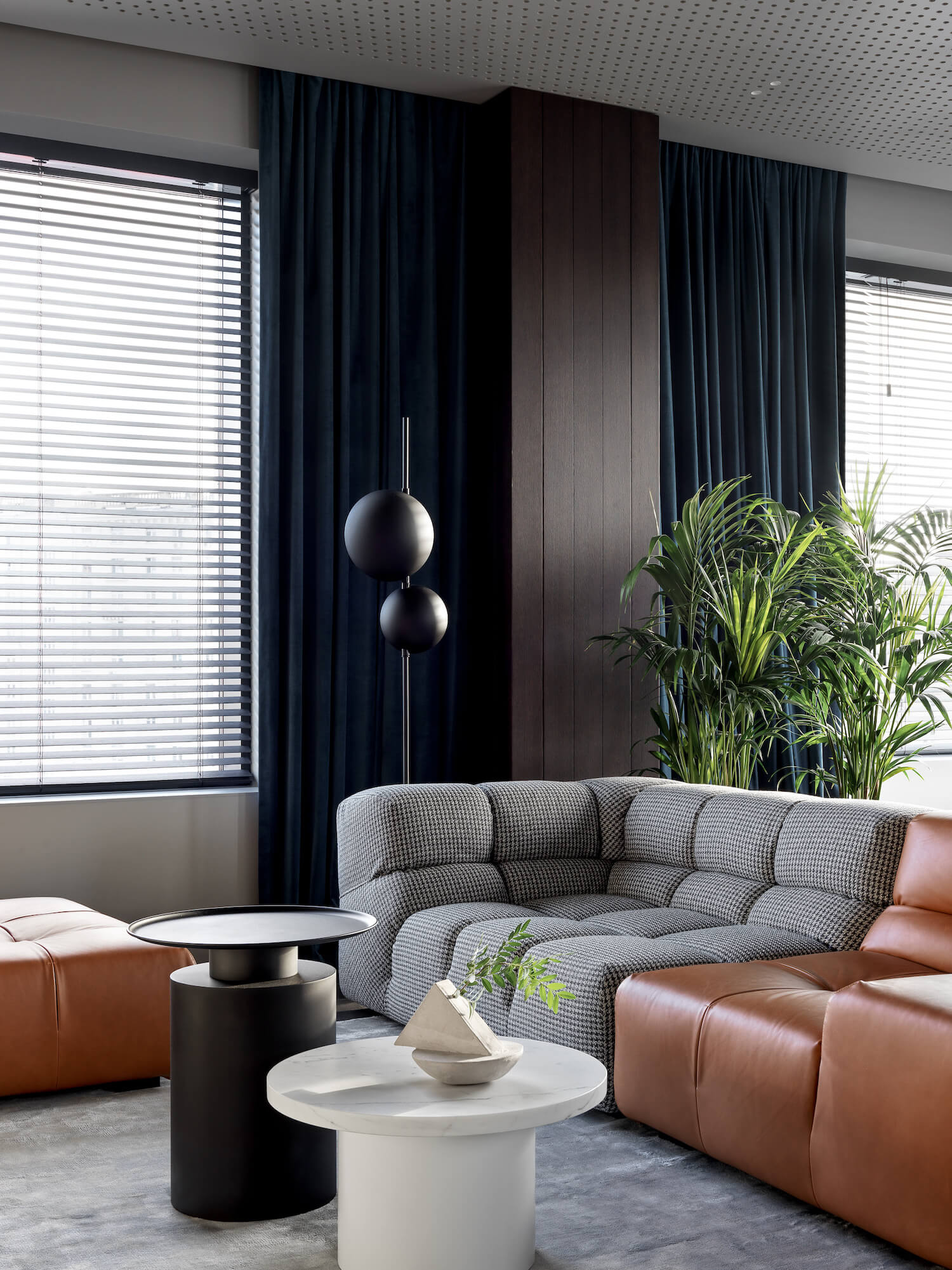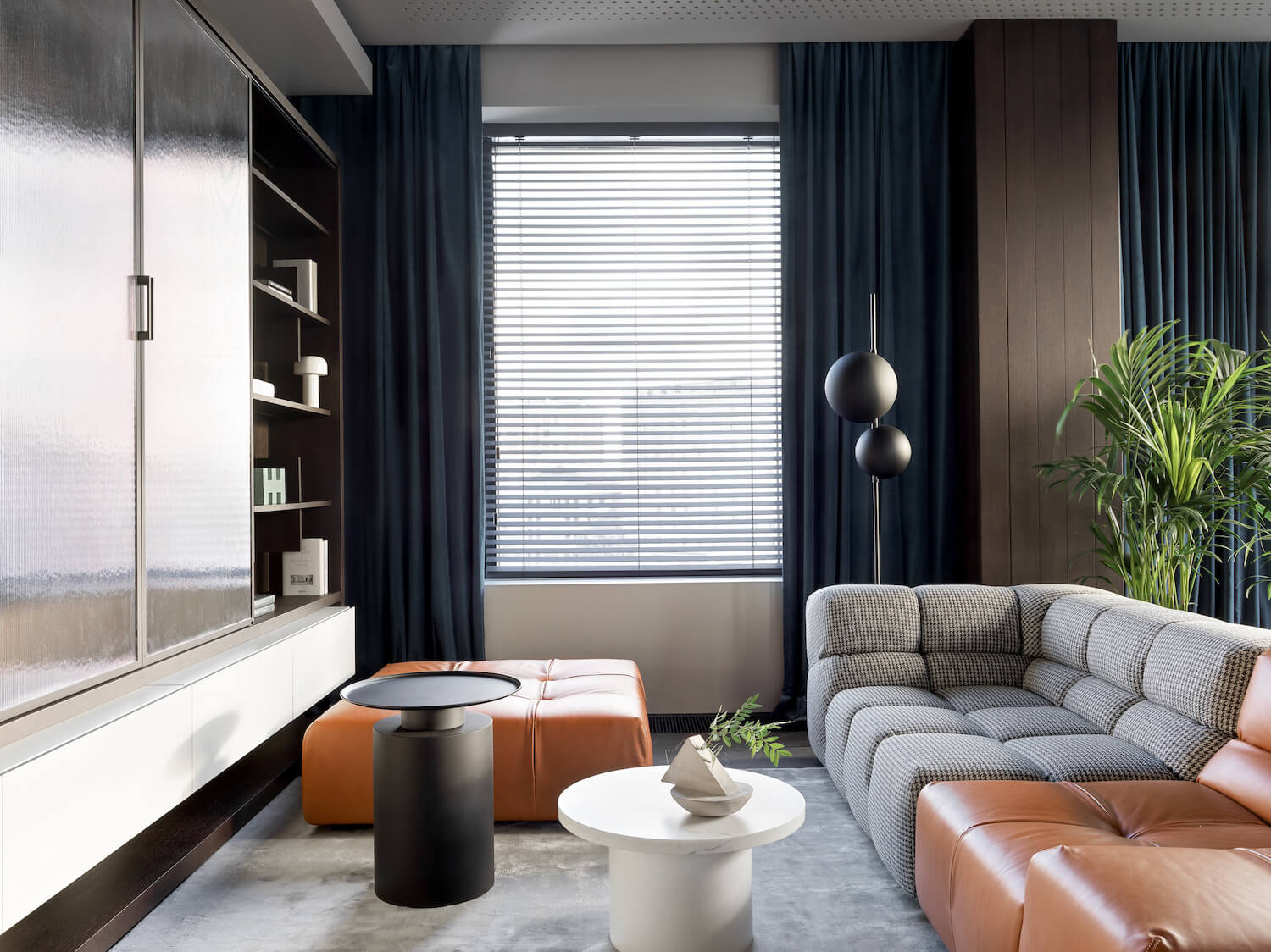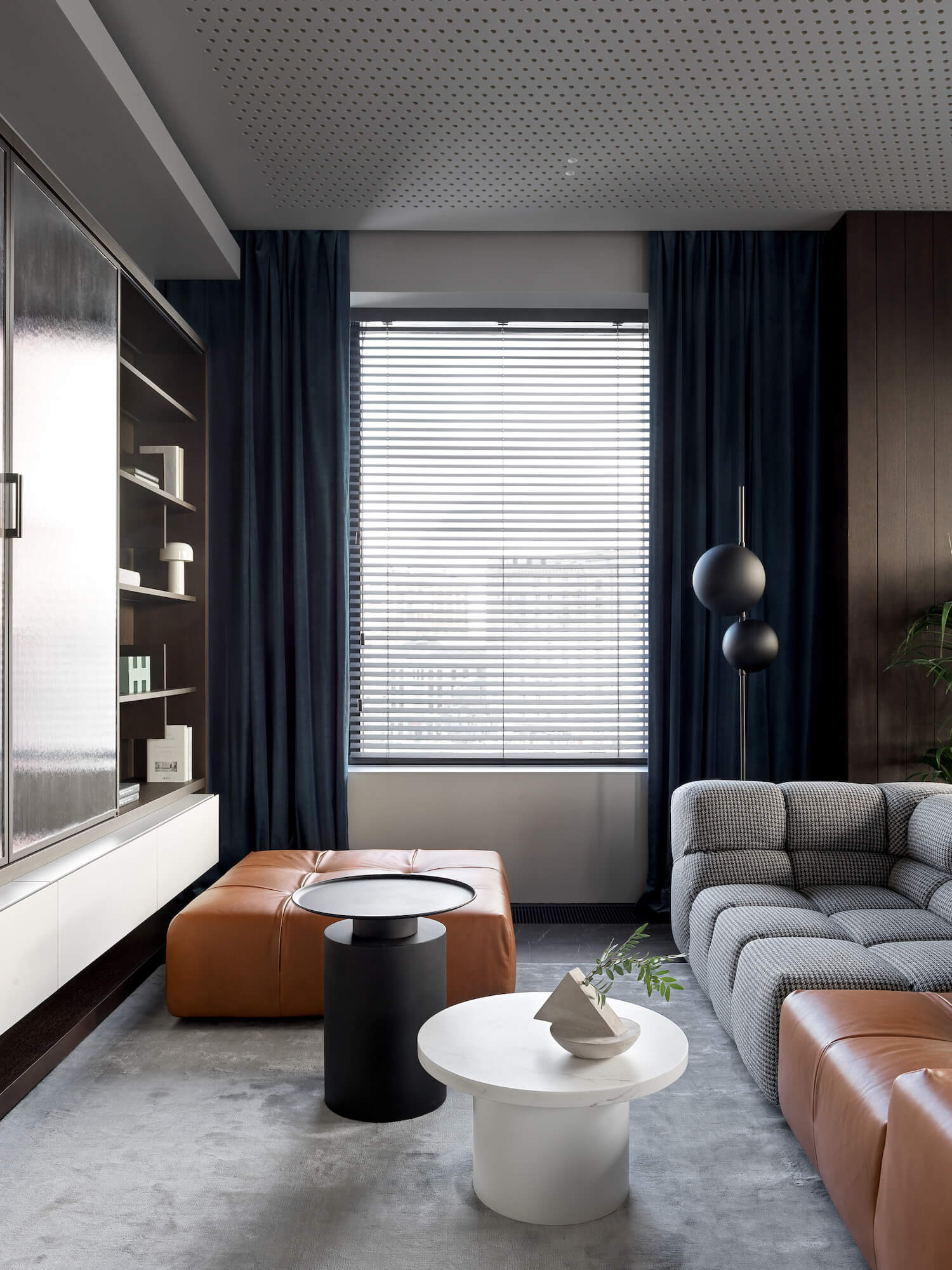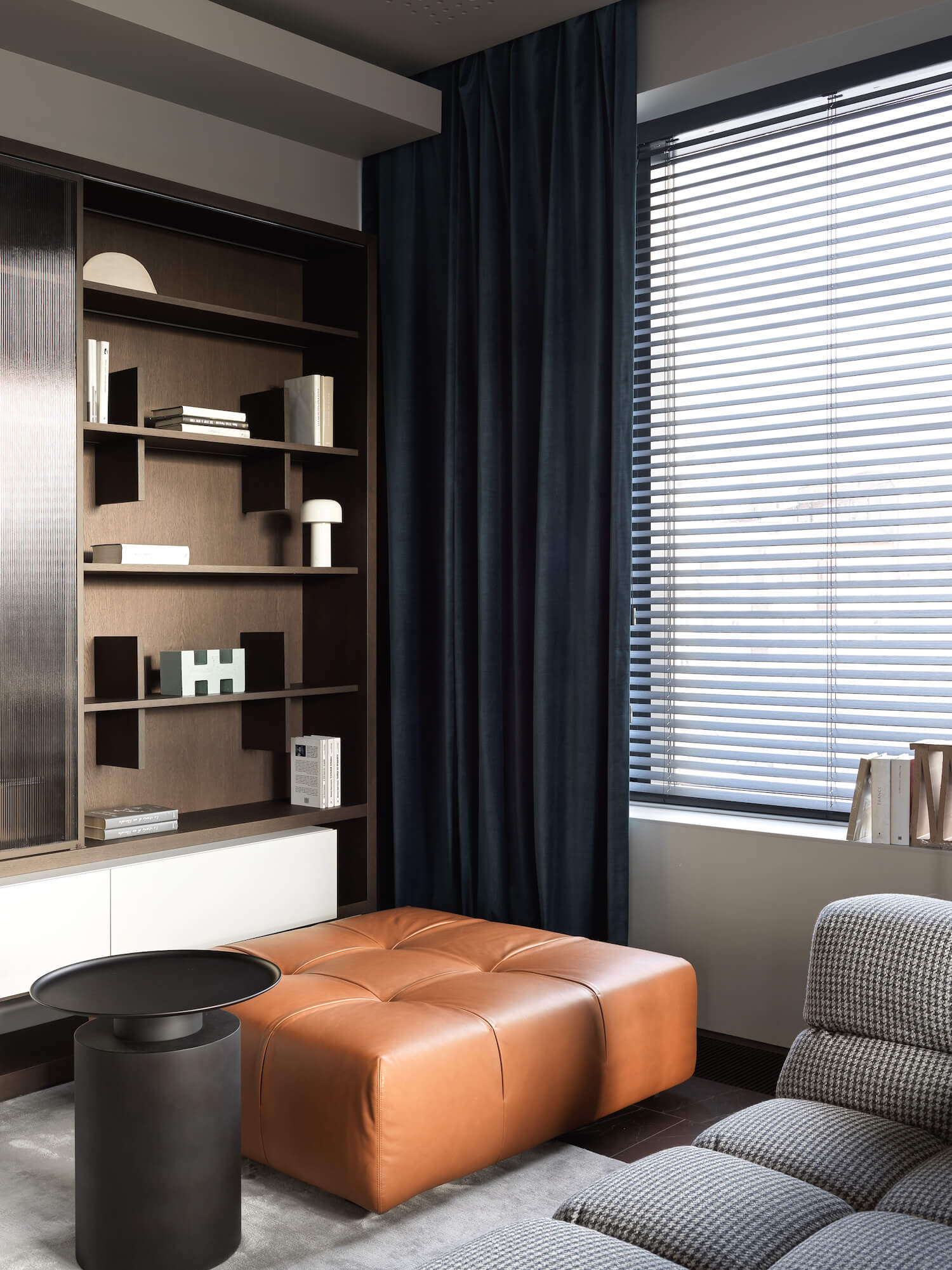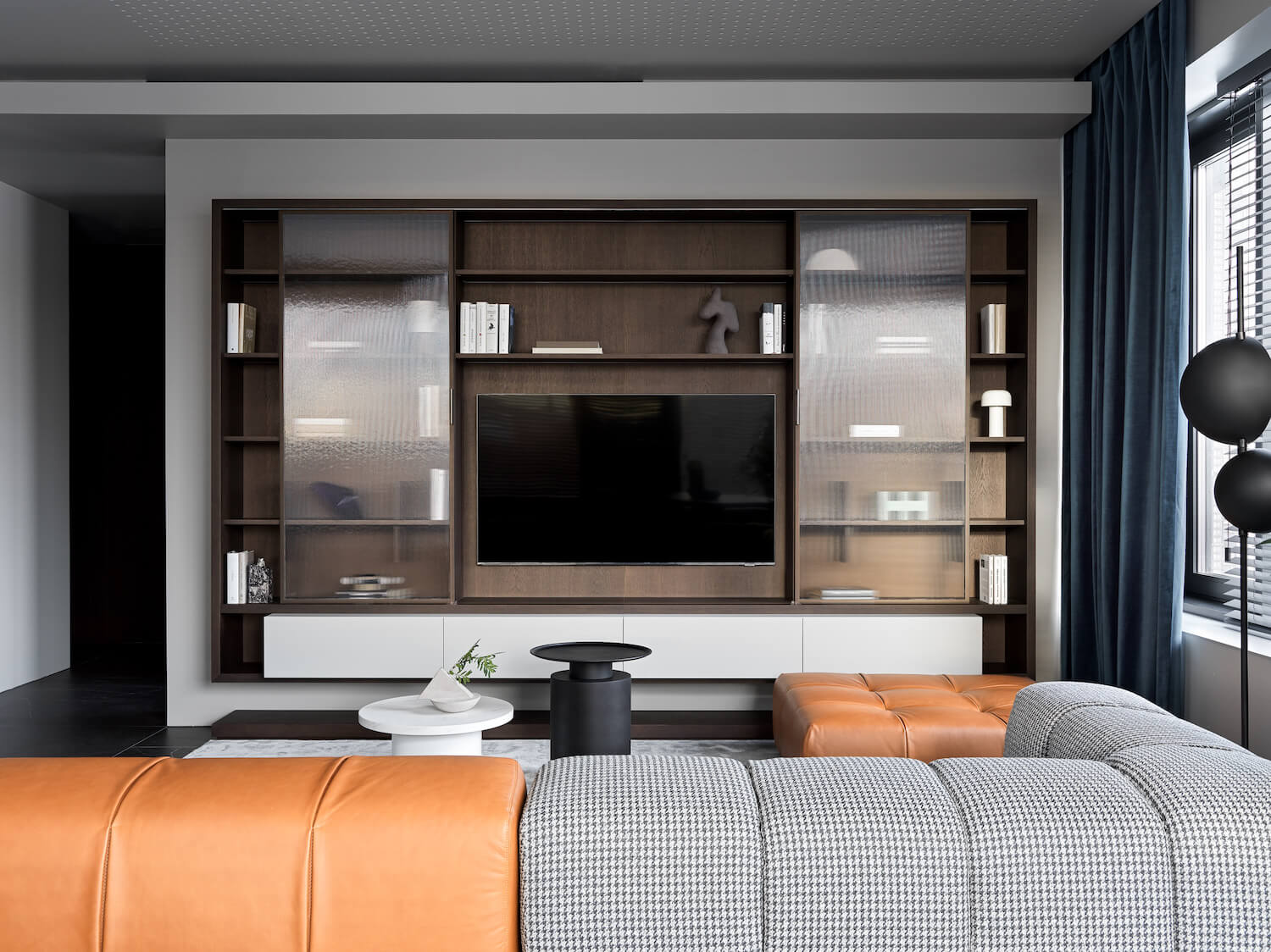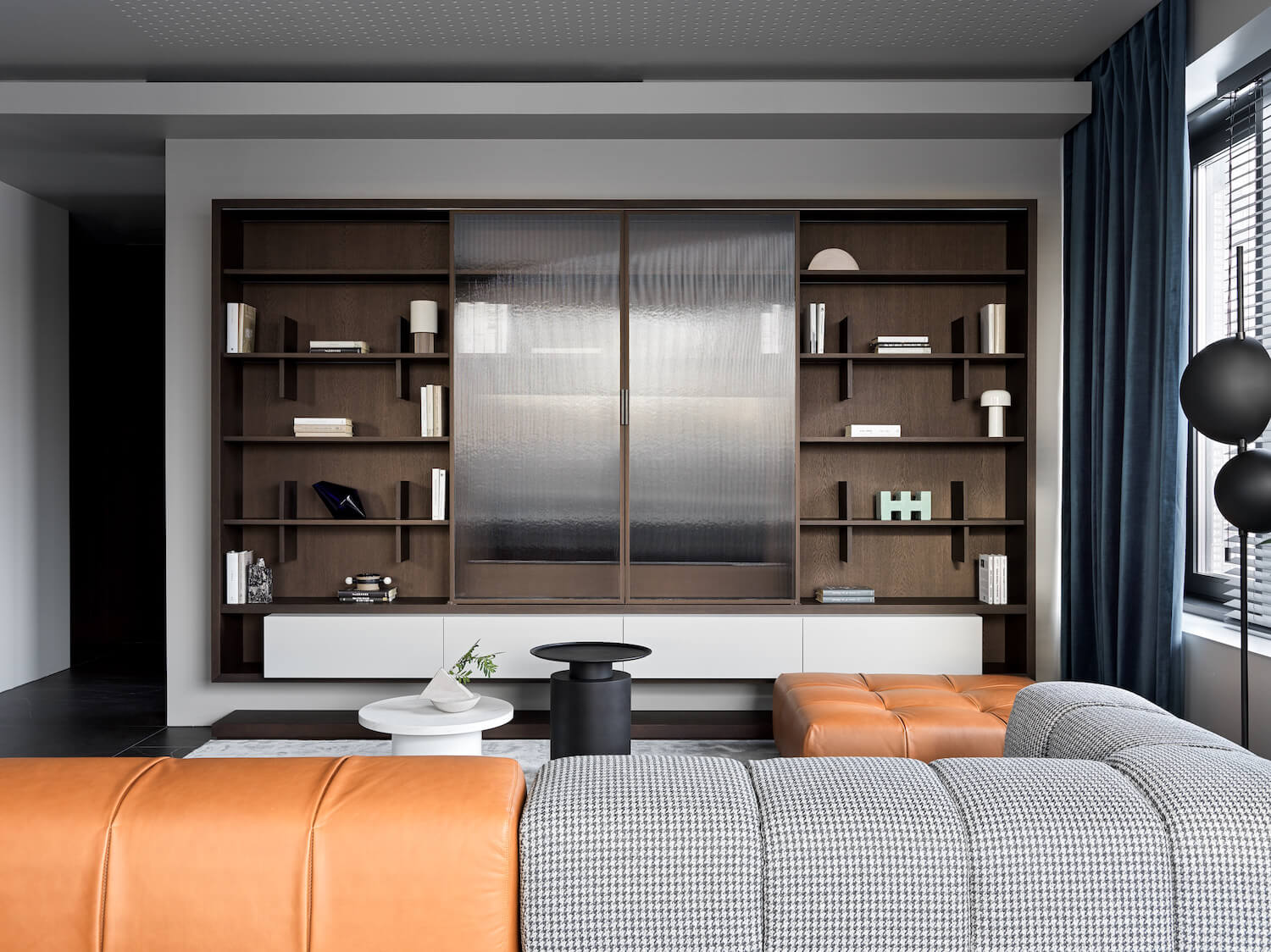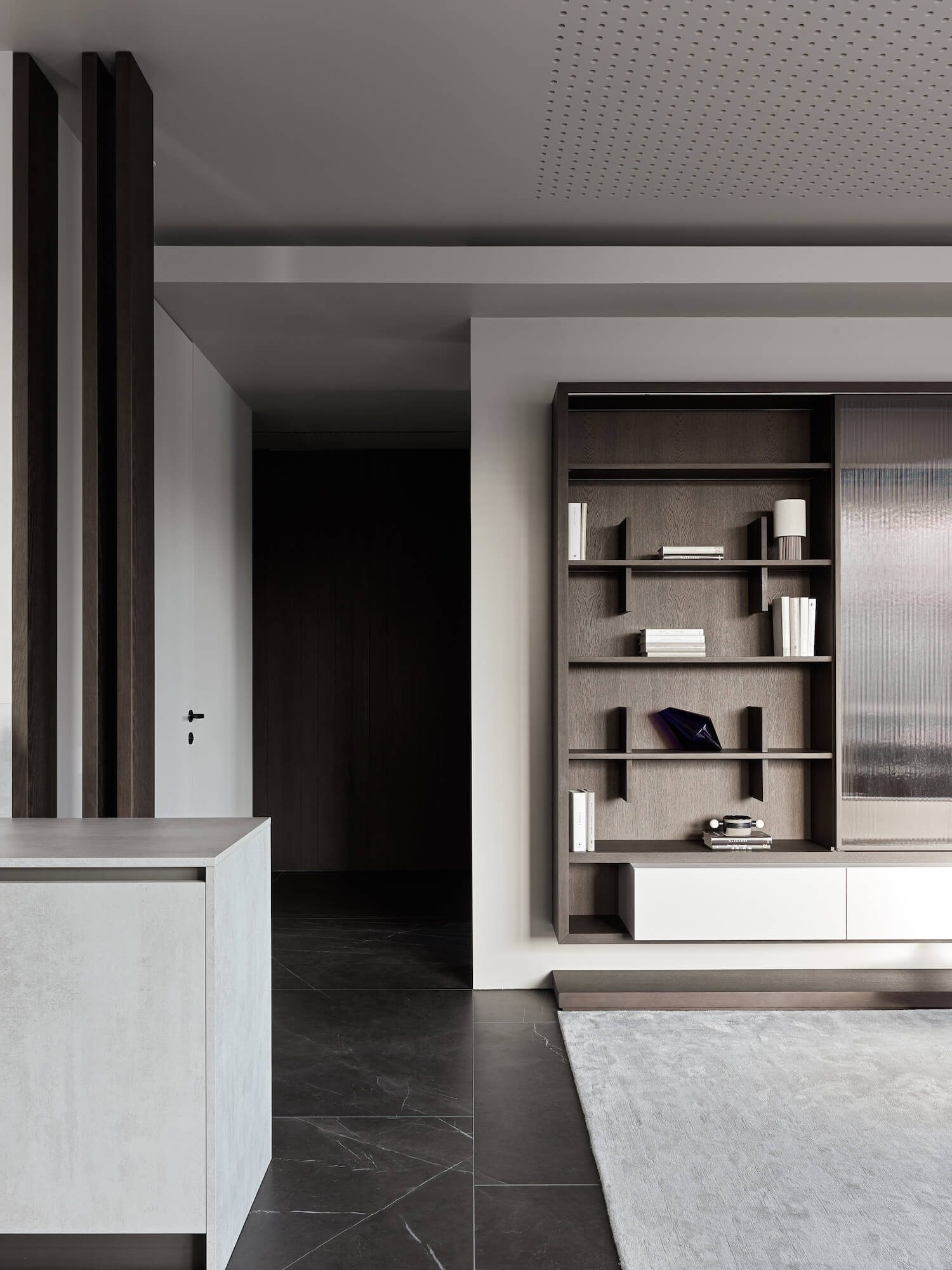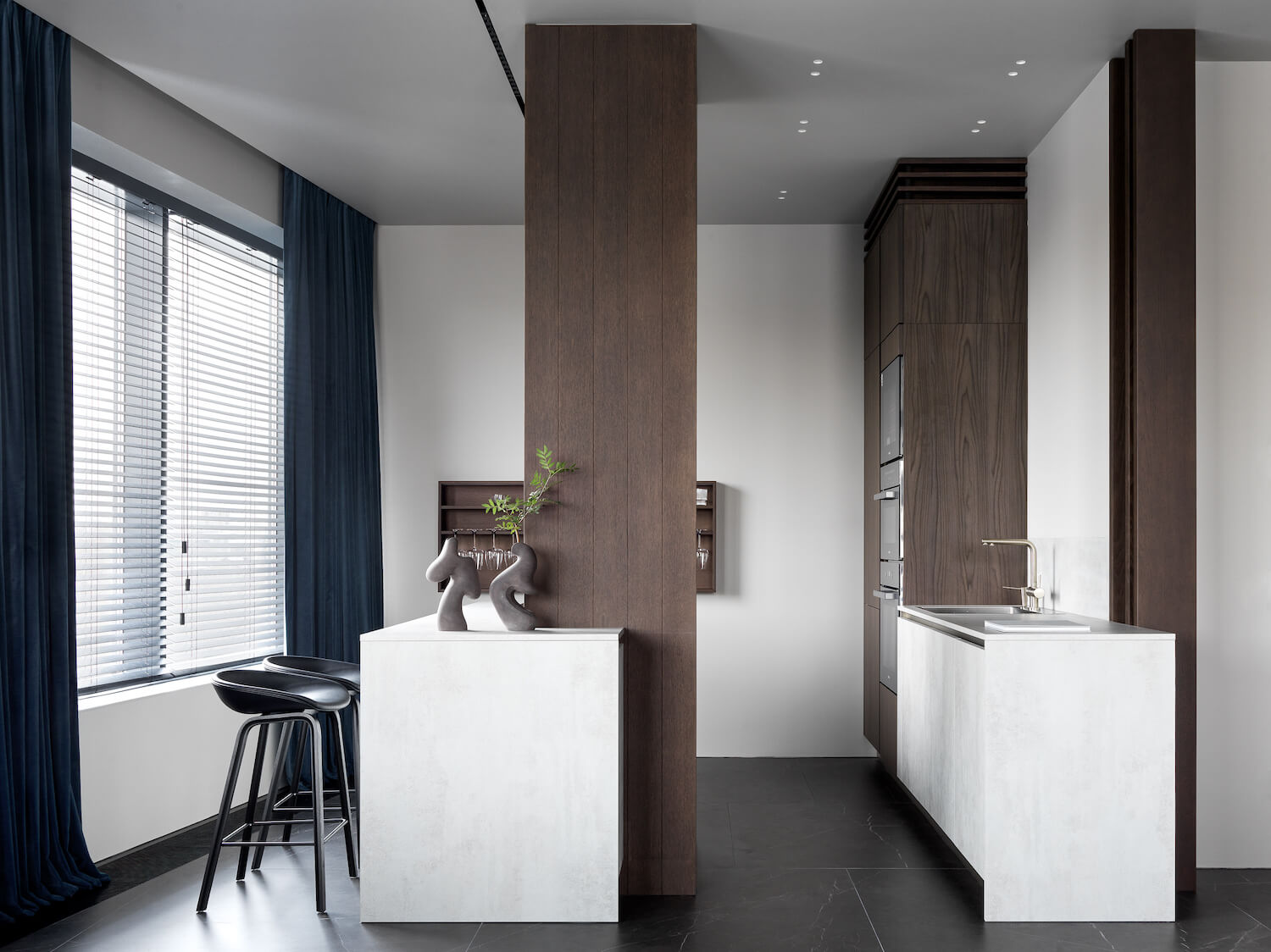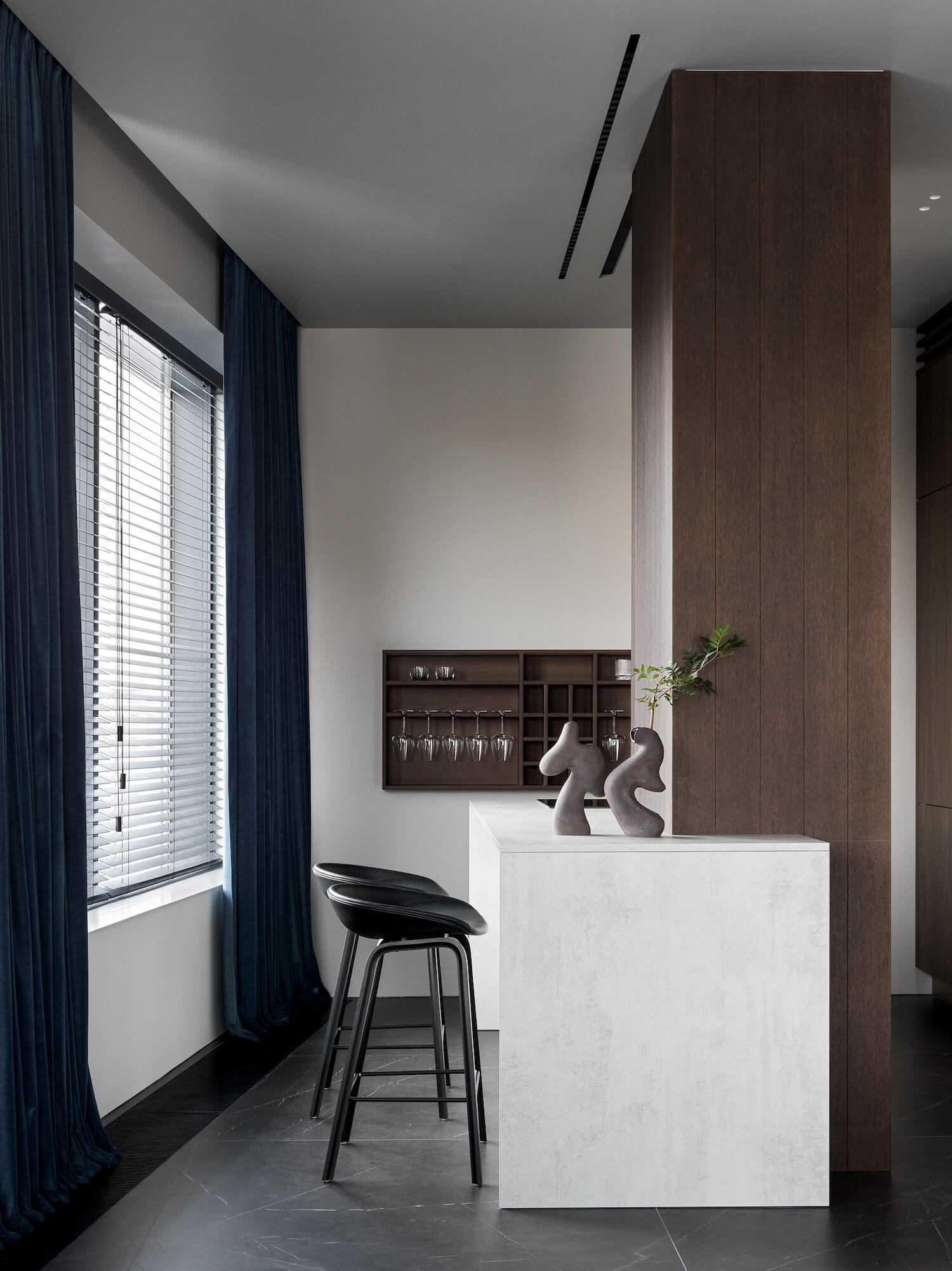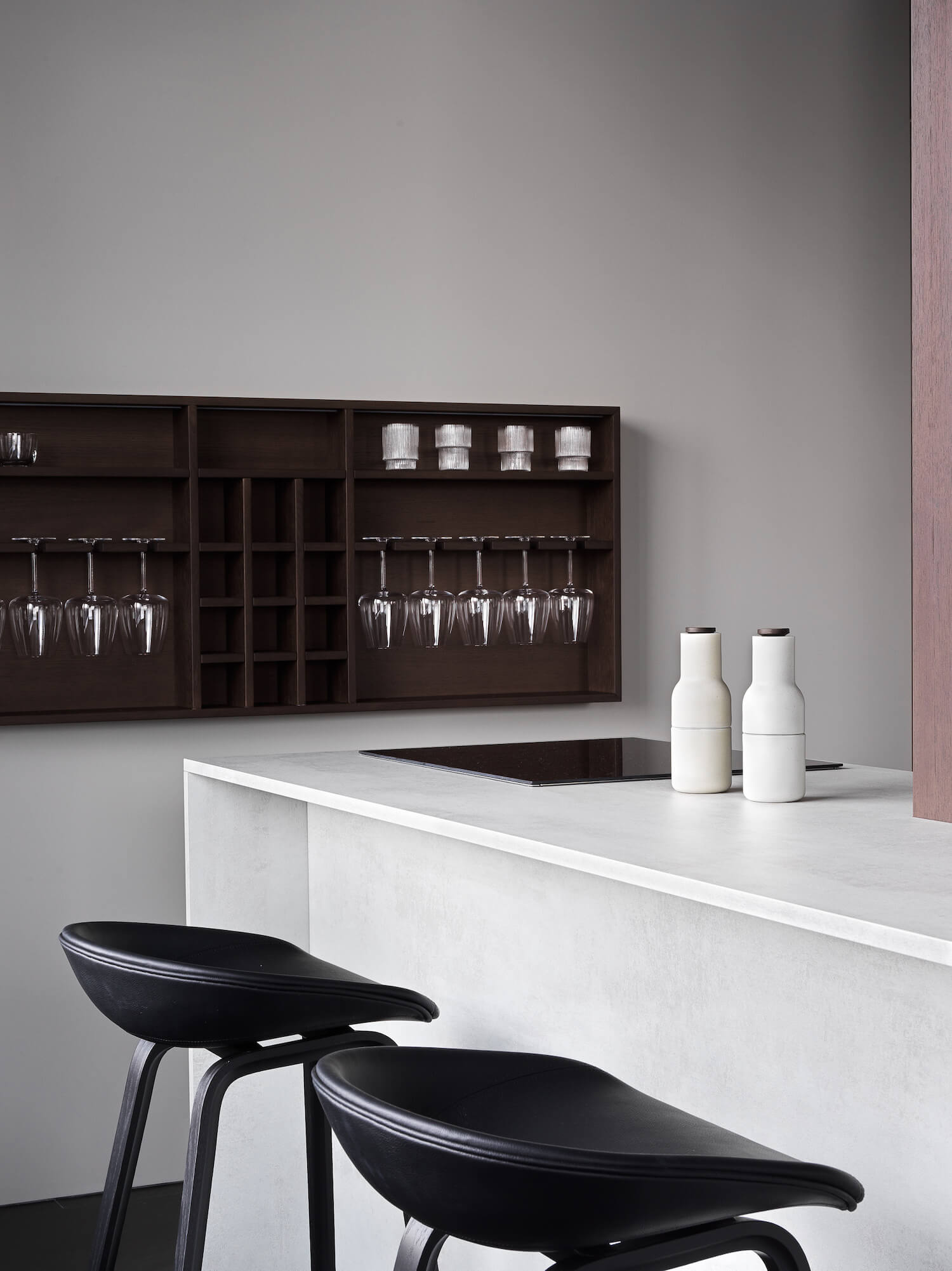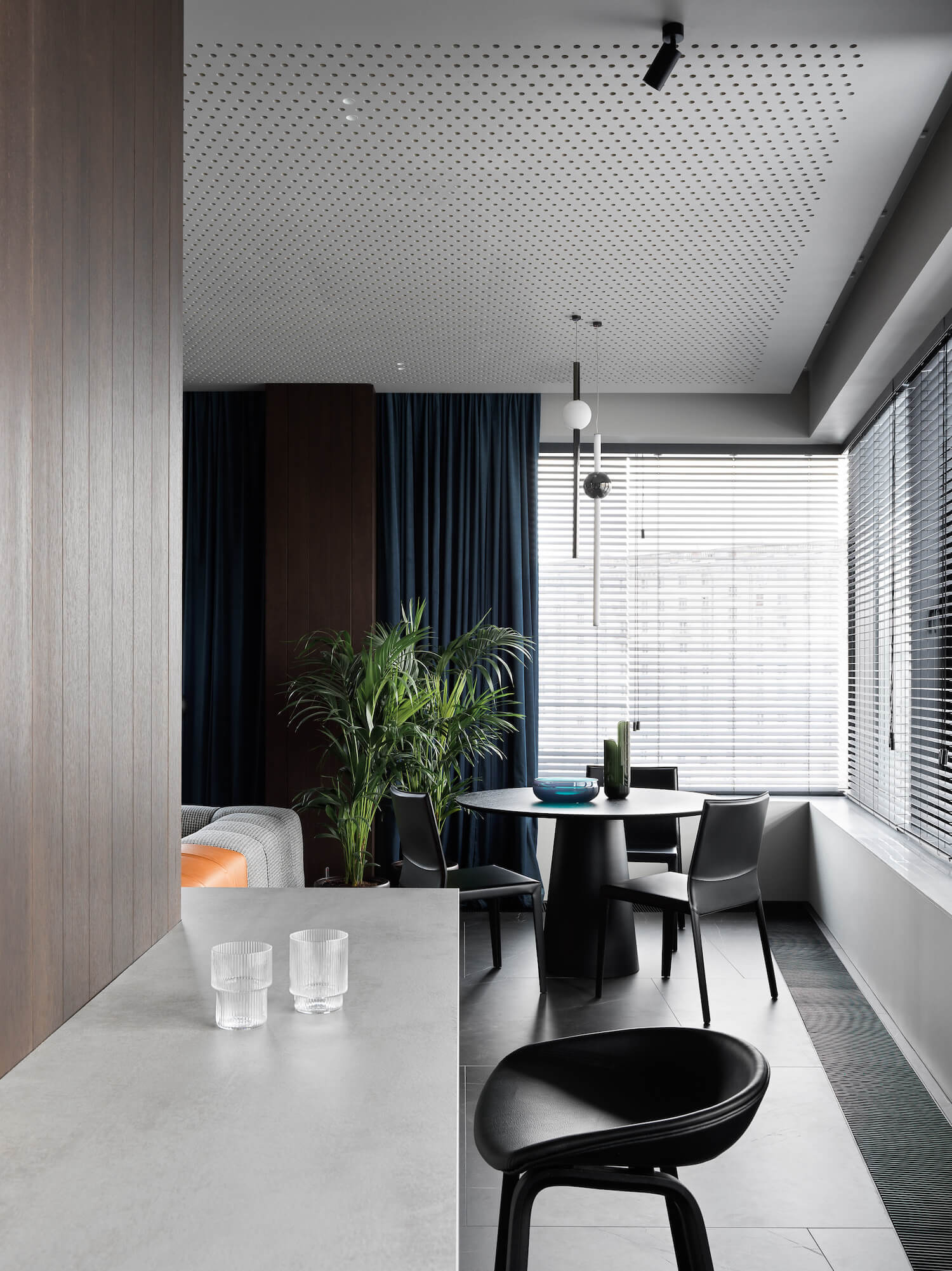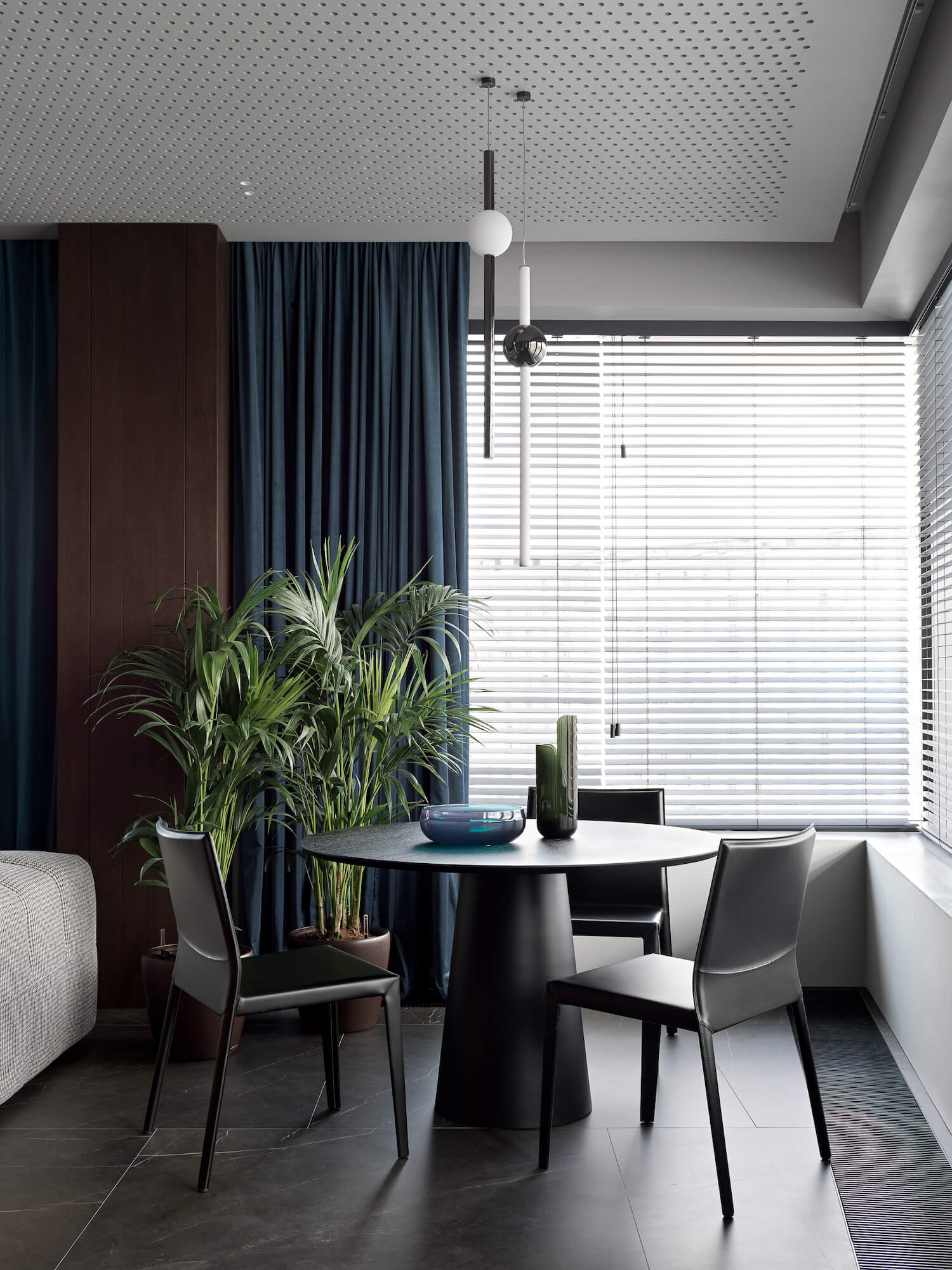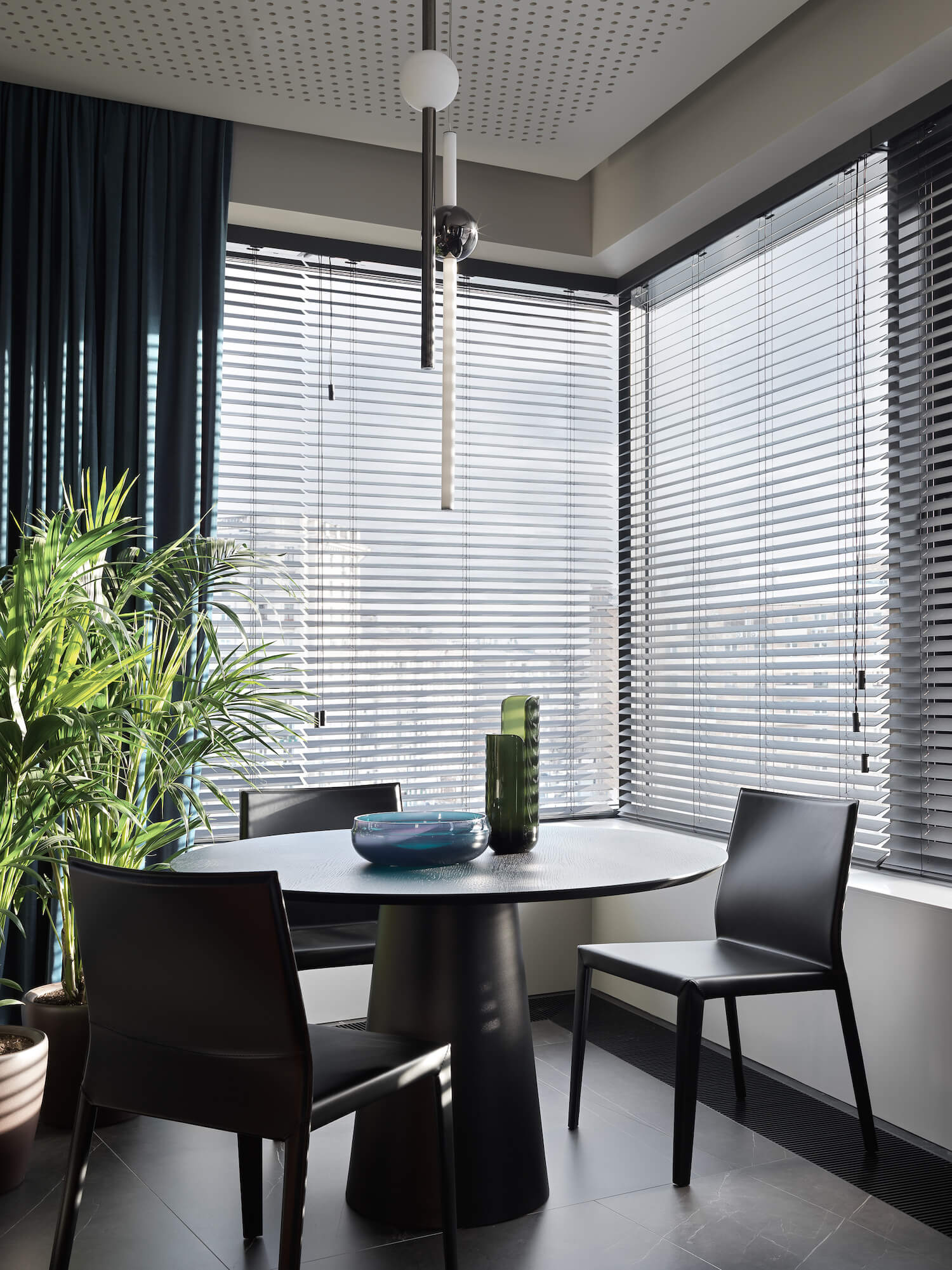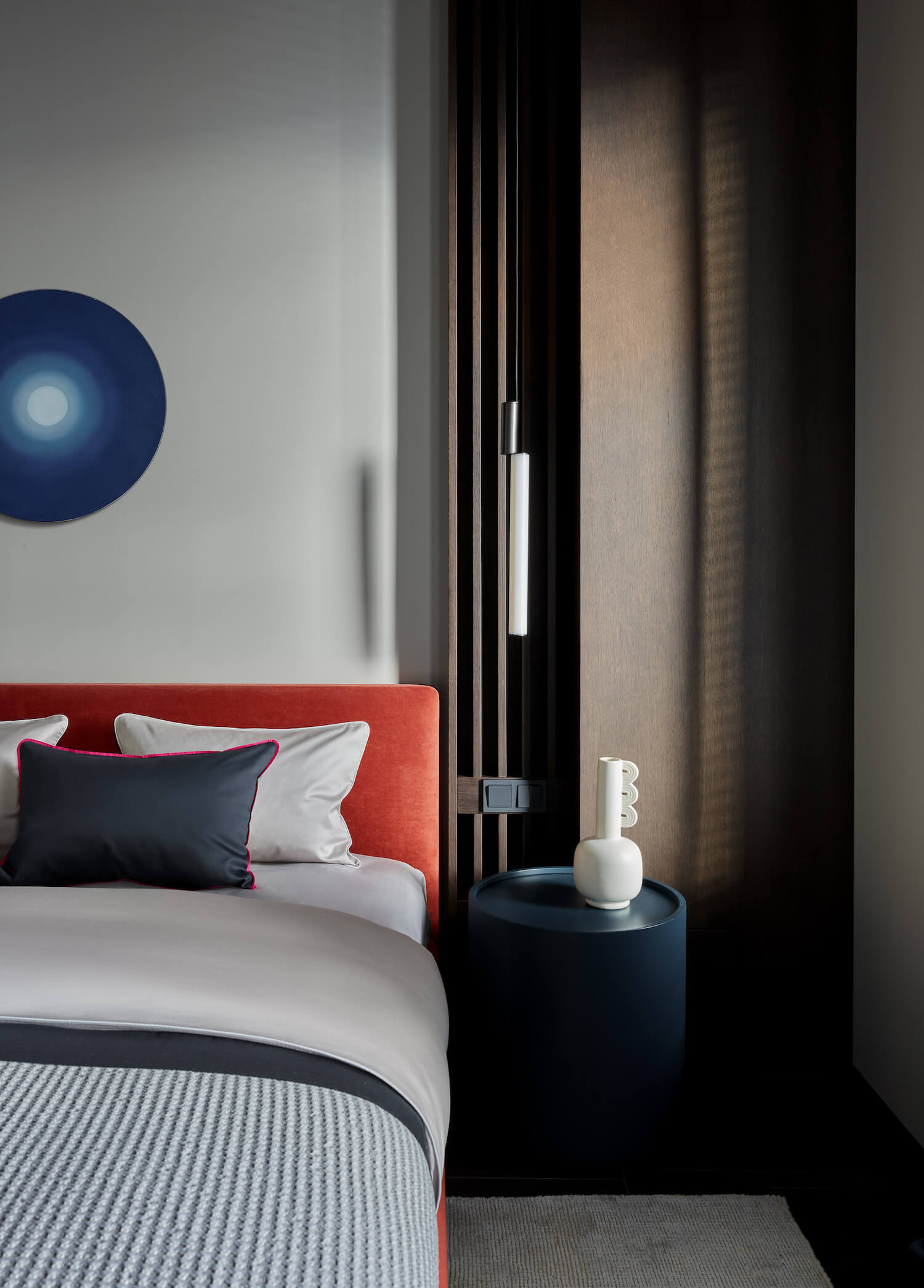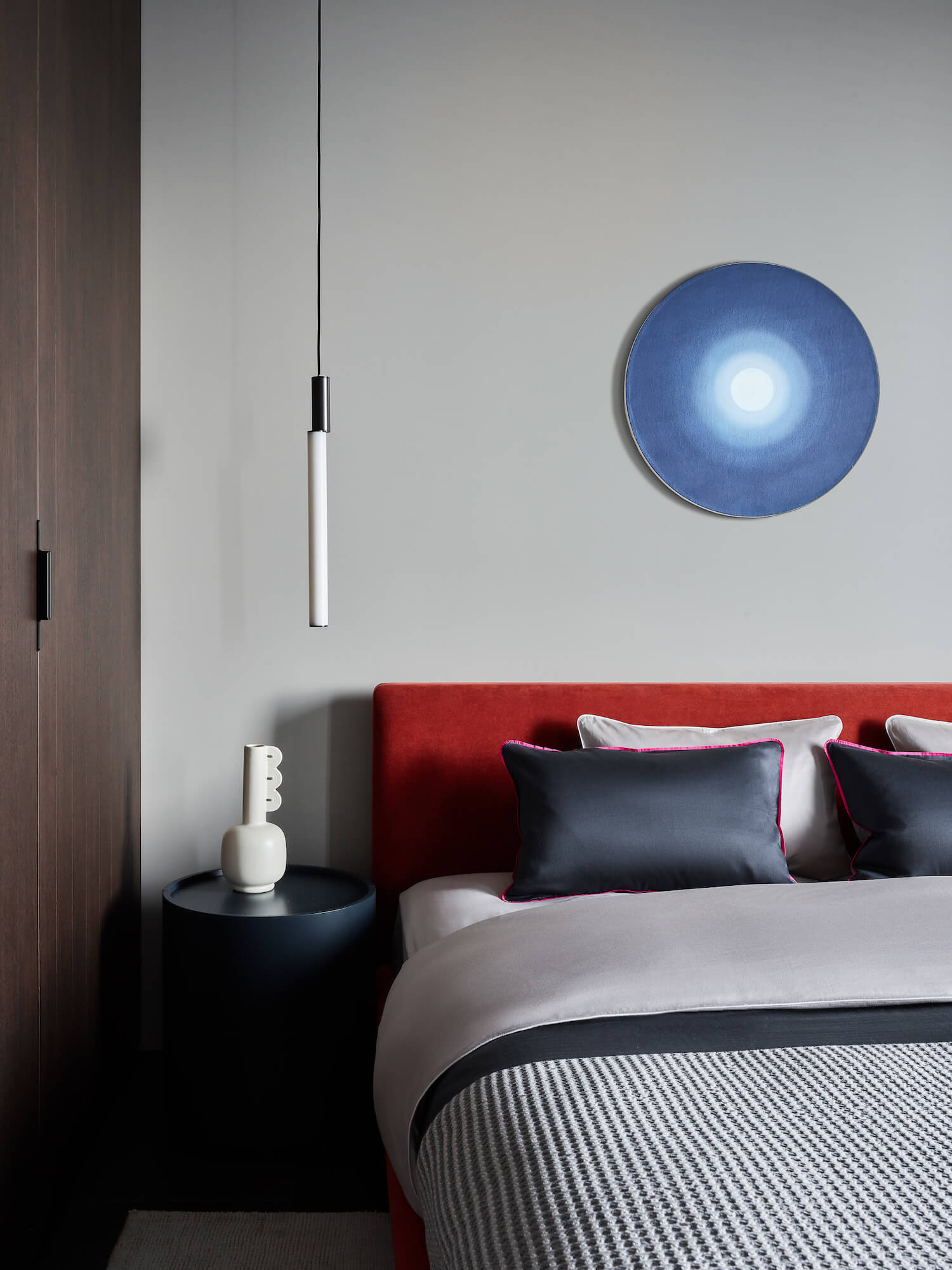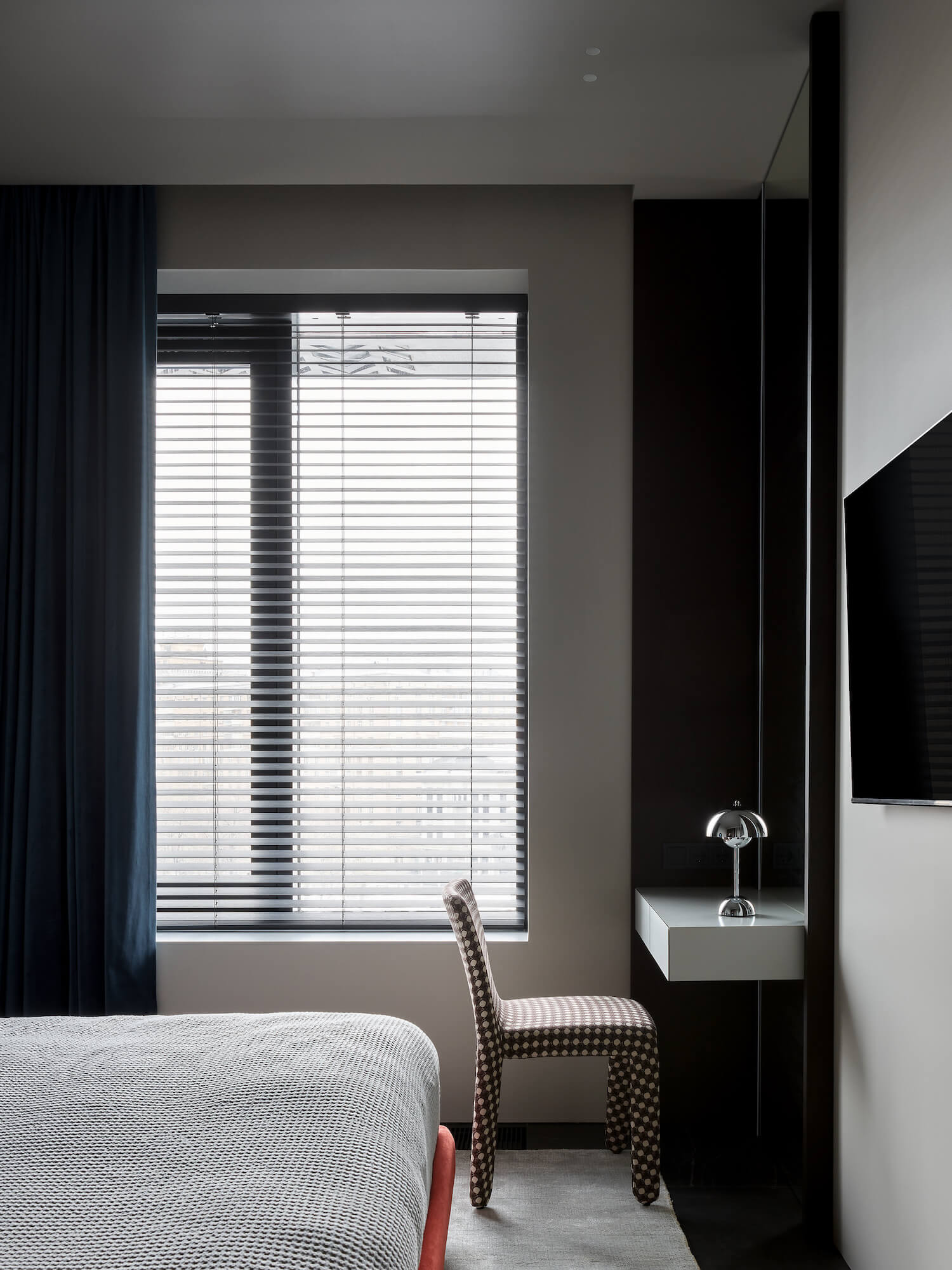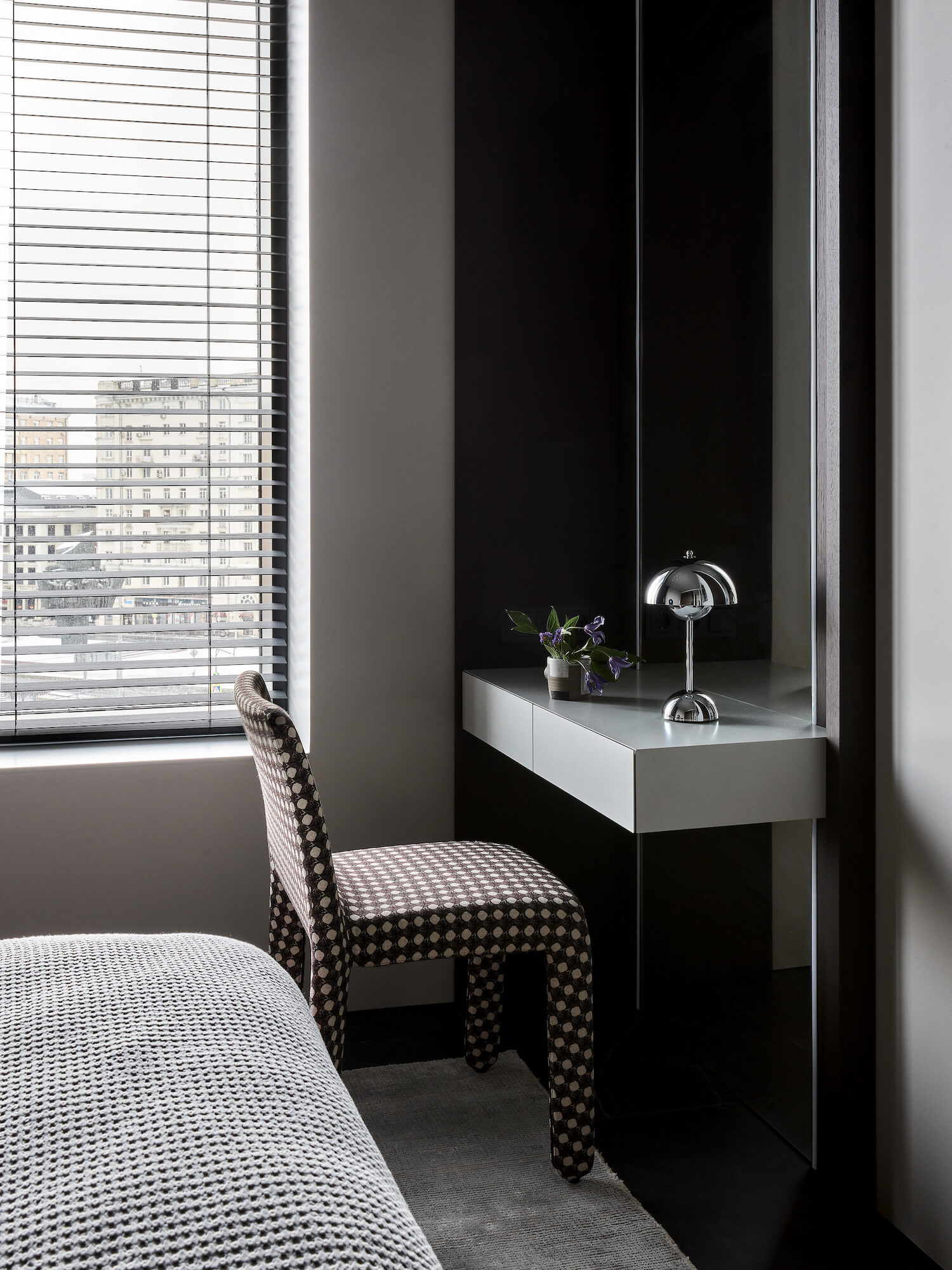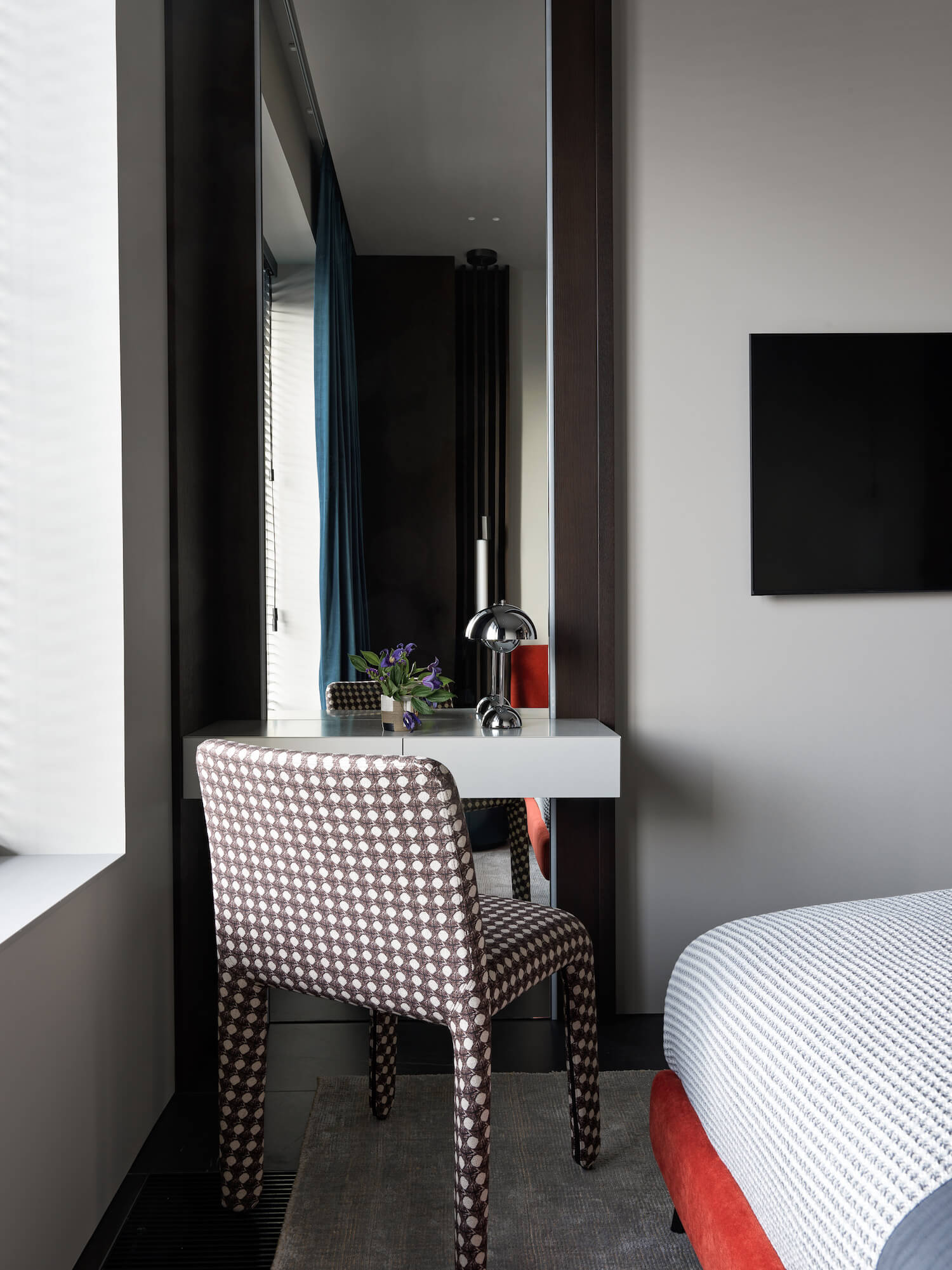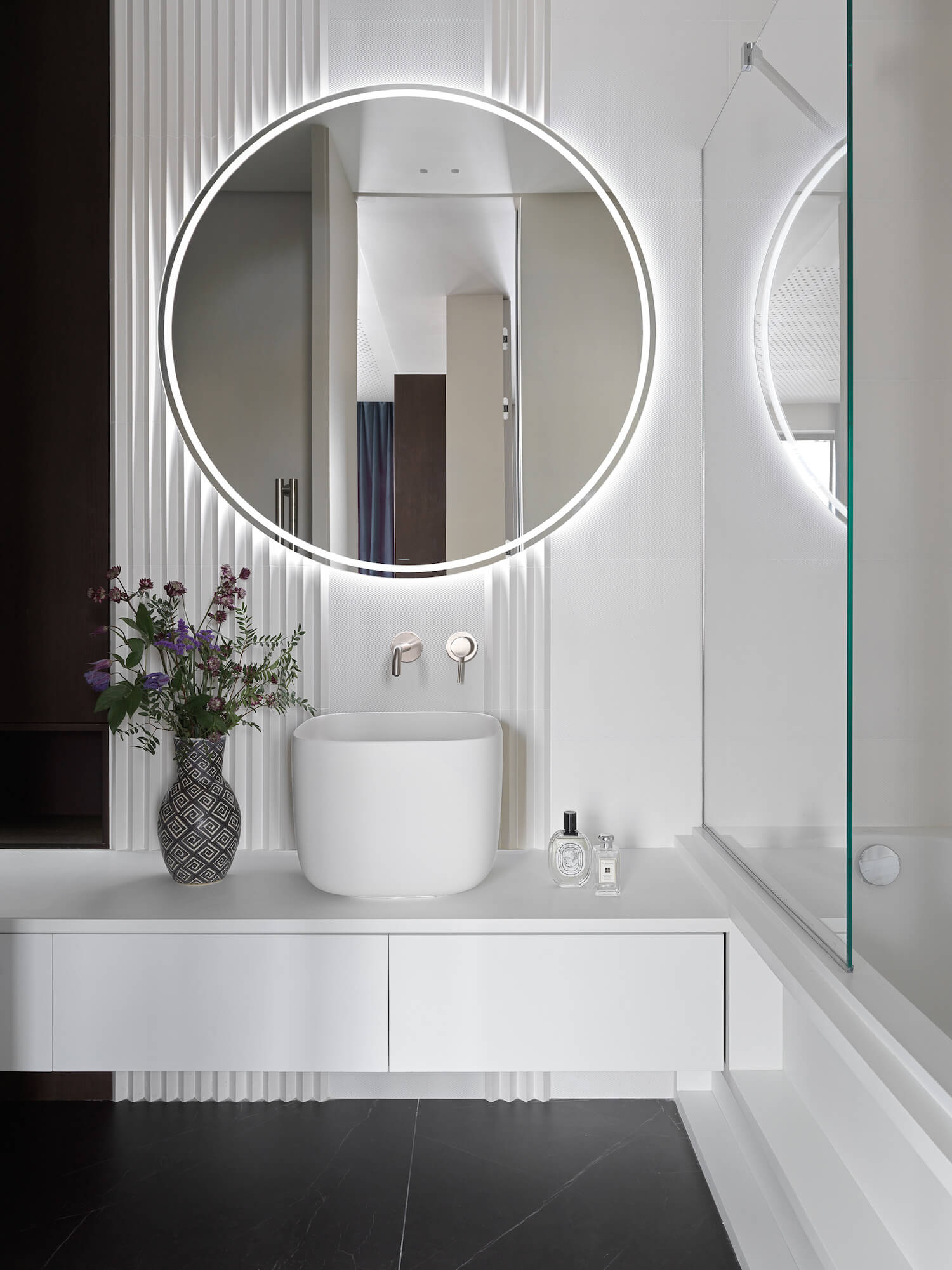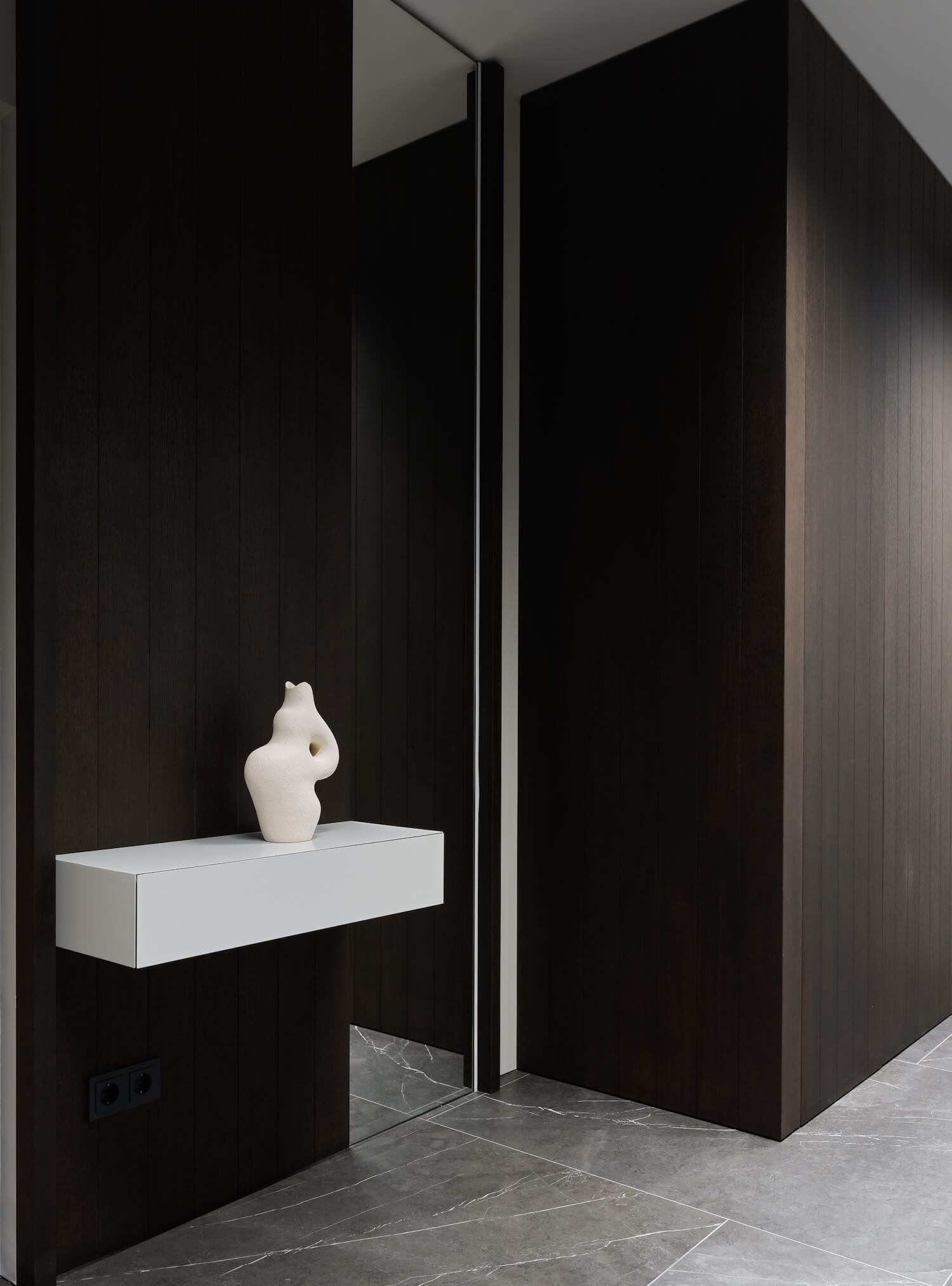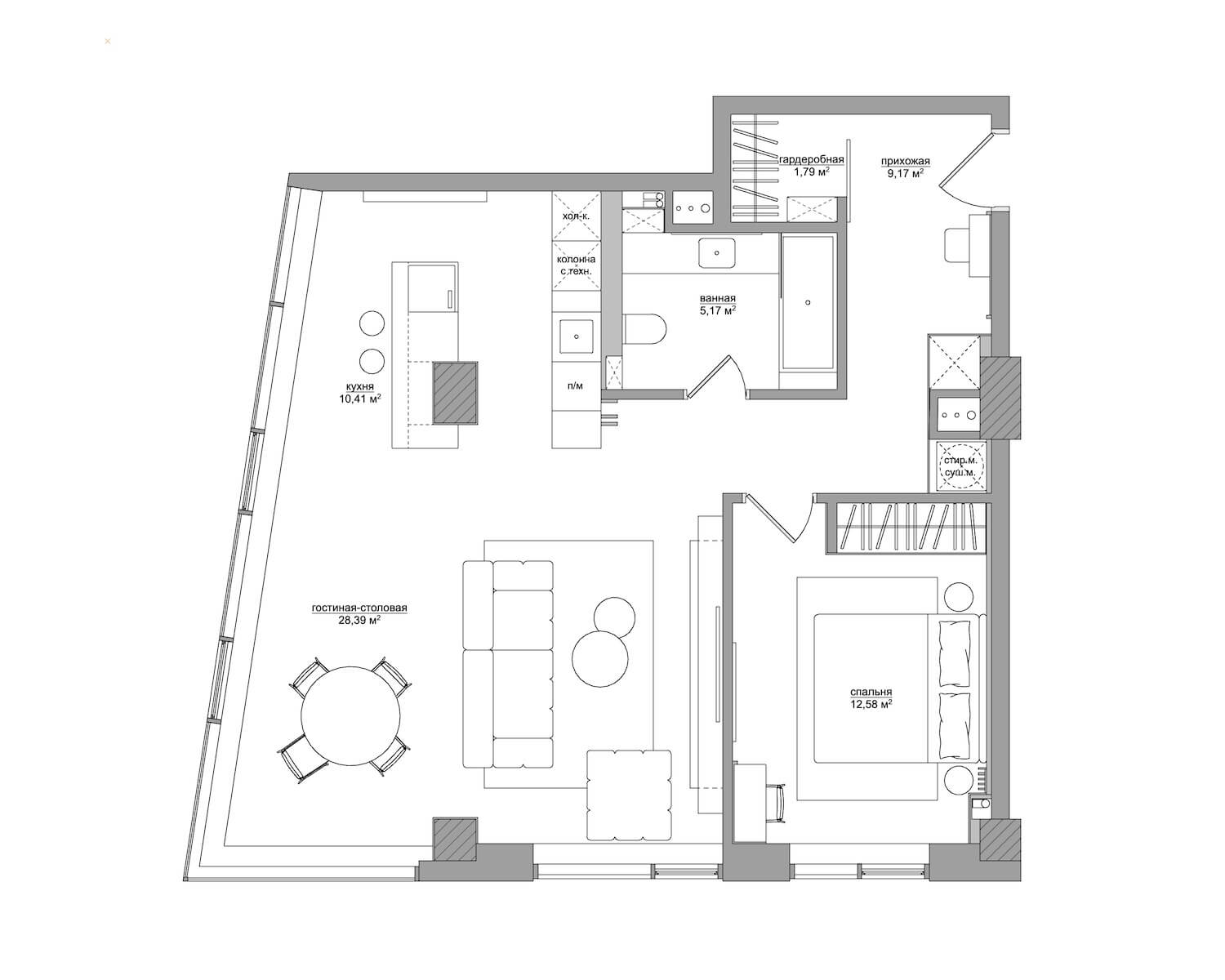 ---