​​Do you love spending time outside? If so, then your yard is the perfect place to make that happen. You can spruce up any outdoor space with a little hard work and creativity, and enjoy it for years to come. Your outdoor space is one of the few places where you can be creative without worrying about major consequences, so take advantage of that. Here are landscaping ideas that will transform your yard into a dreamy outdoor space:
Keep the Lawn Green and Lush
You've probably heard the common advice that you should have a green thumb for your yard. In other words, to take care of it so well that it stays beautiful without too much work. The best way to do this is to keep the grass alive and healthy with regular watering, fertilizing, and mowing. Mow when the blades are roughly two inches high to keep your lawn green and healthy throughout the year. You can also grow grass in hard-to-mow areas like steep slopes by laying down wood chips and seeds. Lawn Chips decompose quickly and will turn into soil, making it easier for the grass or other plants to take root.
Build Fire Pits or Fireplaces
Everyone loves sitting around a roaring fire on a cool night. However, you don't need to live in an area where it gets really cold regularly to take advantage of building a fire pit. If you have good, dry wood available around your yard, then you can easily build one or two for outdoor entertaining purposes. To save money and stress on building materials, this landscape construction in NSW can help out and create something beautiful in your open space. You can decorate around it with potted plants or flowers, and light your fire pit at night for a bit of added warmth.
If the building isn't really your thing, installing already made fire pits is a good idea too. These are usually made of metal and can be either freestanding or built-in. They come in all shapes and sizes, so choose the one that works best for your yard. There's also an option to have a fire pit embedded in your deck if you're planning on remodeling. This way, you can still enjoy the fire pit when you're indoors.
Interesting Outdoor Lighting
It's hard to beat the view of your yard under the stars with nothing but natural light for illumination. But if you want something more interesting than that, consider garden lighting. If your home backs up to a wooded area, then wiring a few solar lights to your back fence can easily illuminate the path. These are also a great idea if you have kids or pets because they provide just enough light for them to see where they're going at night.
For those who really want to be able to see their yard as much as possible, think about installing floodlights. These come in many different styles, but one of the most popular is the post-top luminaire because it provides great illumination without being too obtrusive. You can install them onto your deck or fence posts for added light during parties and barbecues.
Make Your Own Patio
If you're looking for landscaping ideas that don't require a lot of money, then consider making your own patio. landscape construction doesn't have to be anything major – just enough space for a table and chairs to enjoy some outdoor dining on nice days is all it takes. You can use pavers or bricks to create the patio, but it's best if you at least put down some weed barrier fabric first because this will prevent weeds from growing up in between the cracks.
Add a Pedestal Fountain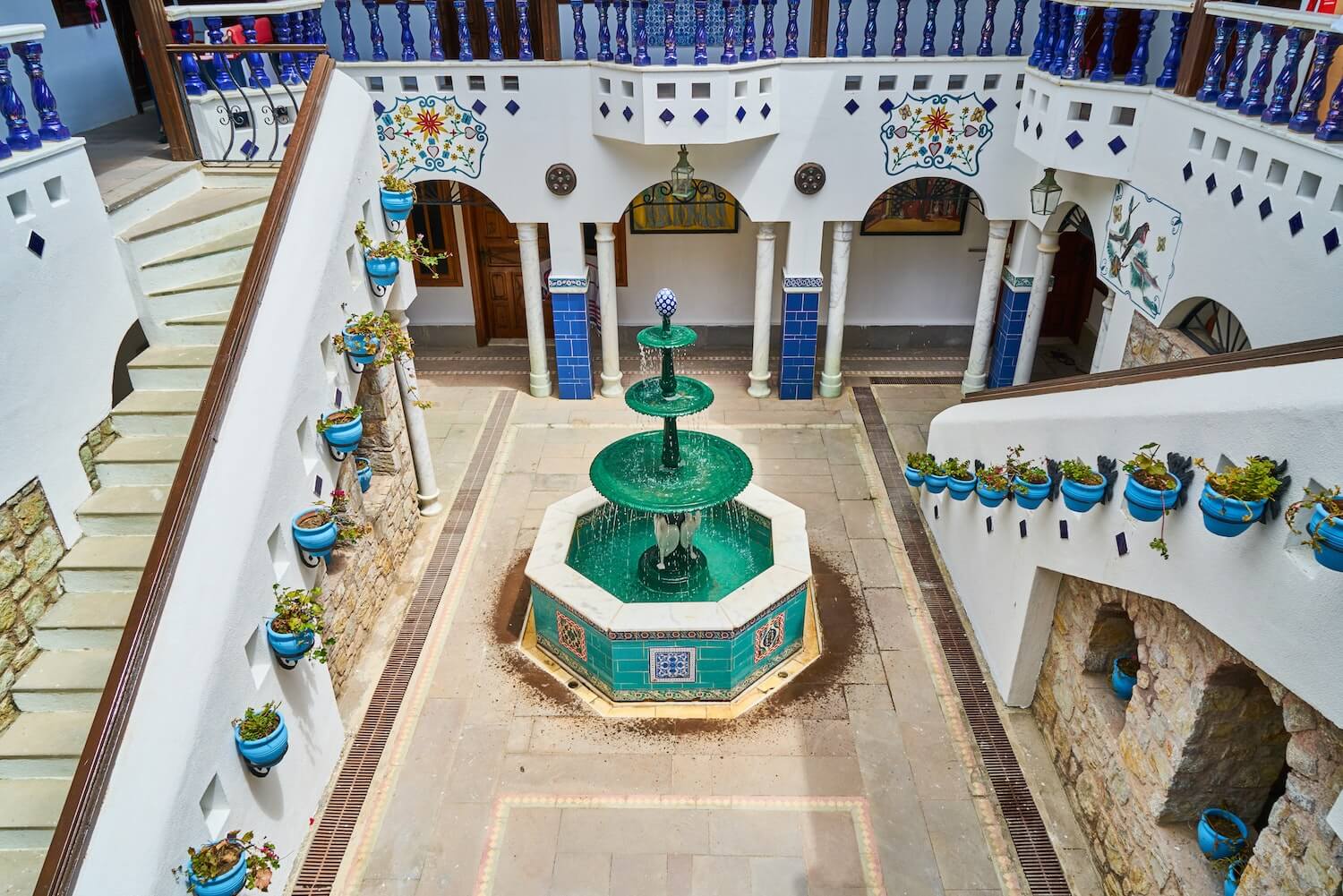 image © Engin Akyurt
While it's nice to have running water, in most cases ponds are expensive and require a lot of maintenance. On the other hand, a well-designed pedestal fountain can provide your yard with calm waters that you can enjoy on hot summer days. Even better, you can build one yourself with a few tools and some knowledge of carpentry. If you're not much of a handyman, then purchase one already made and save yourself the trouble. As long as it doesn't have a pump, your fountain will run with sunlight for free. You can even tie it into your outdoor lighting for added effect once the sun goes down.
Create an Outdoor Kitchen
If you love hosting parties in your backyard, then you might consider adding an outdoor kitchen. This could be as simple as a couple of cabinets and a countertop for food preparation. Or if you want to go all-out, then expand your outdoor room with a full kitchen complete with regular appliances such as an oven or refrigerator. This way, you can host barbecues and parties whenever you like without taking up space indoors.
The majority of people think about landscaping as something that will make my yard look better or a place for plants. But it's so much more than that. Designing and implementing a beautiful outdoor space is an investment in your family because you're creating memories with each experience: whether it be sitting around the fire pit roasting marshmallows on a summer evening, making s'mores at the outdoor kitchen during a party, watching fireworks from within your backyard during Independence Day celebrations-or simply enjoying breakfast al fresco every Saturday morning.


---