Certain cities around the world are destinations for people who want to live in a particular way. New York City for culture, Paris for romance, Los Angeles for a fabulous lifestyle, Milan for shopping, Rio for Carnival, and Miami for partying. People who flock to Miami year-round know that it's not just about the weather and the beach. It's about the lifestyle of the city. The city of Miami is hugely popular among American residents and investors from all walks of life. There are lots of people from all over the world that have moved to Miami to live.
There are several reasons why this is so. The weather in Miami is fantastic. People come from all over the world just to come to Miami and spend the winter months. Nevertheless, there is one particular reason that real estate investing is so popular, and that is because it's an excellent investment.
Miami Is Friendly to Landlords
Naturally, this is only beneficial if you plan to rent it out, but since many investors only visit during the winter months of their home state or country, it is frequently advisable to do so when you aren't there. Since Miami has some of the most relaxed rent laws, the price is set by the market rather than the government. This is agreeable in economic terms as it ensures that those planning to rent their properties can get a real return on the investment. It is landlord-friendly in other ways too. Evictions are easier to process, and there is even a 7-day unconditional eviction process for repeat non-payers.
Many Upcoming Locations
Miami is a constantly changing city, and that is why many people are attracted to it. They appreciate its diversity and endless opportunities. If you are one of these people, you may not know where to begin your search for an apartment, and that is why we are here. The following is a list of great neighborhoods that are up and coming. One such place is Edgewater in Miami, which has recently had somewhat of a renaissance. From the late '90s to the mid-2000s, it was on a downward trend. Nevertheless, it has since found its reason for being and seen a tremendous amount of investment flood in, and this is a similar picture all around Miami.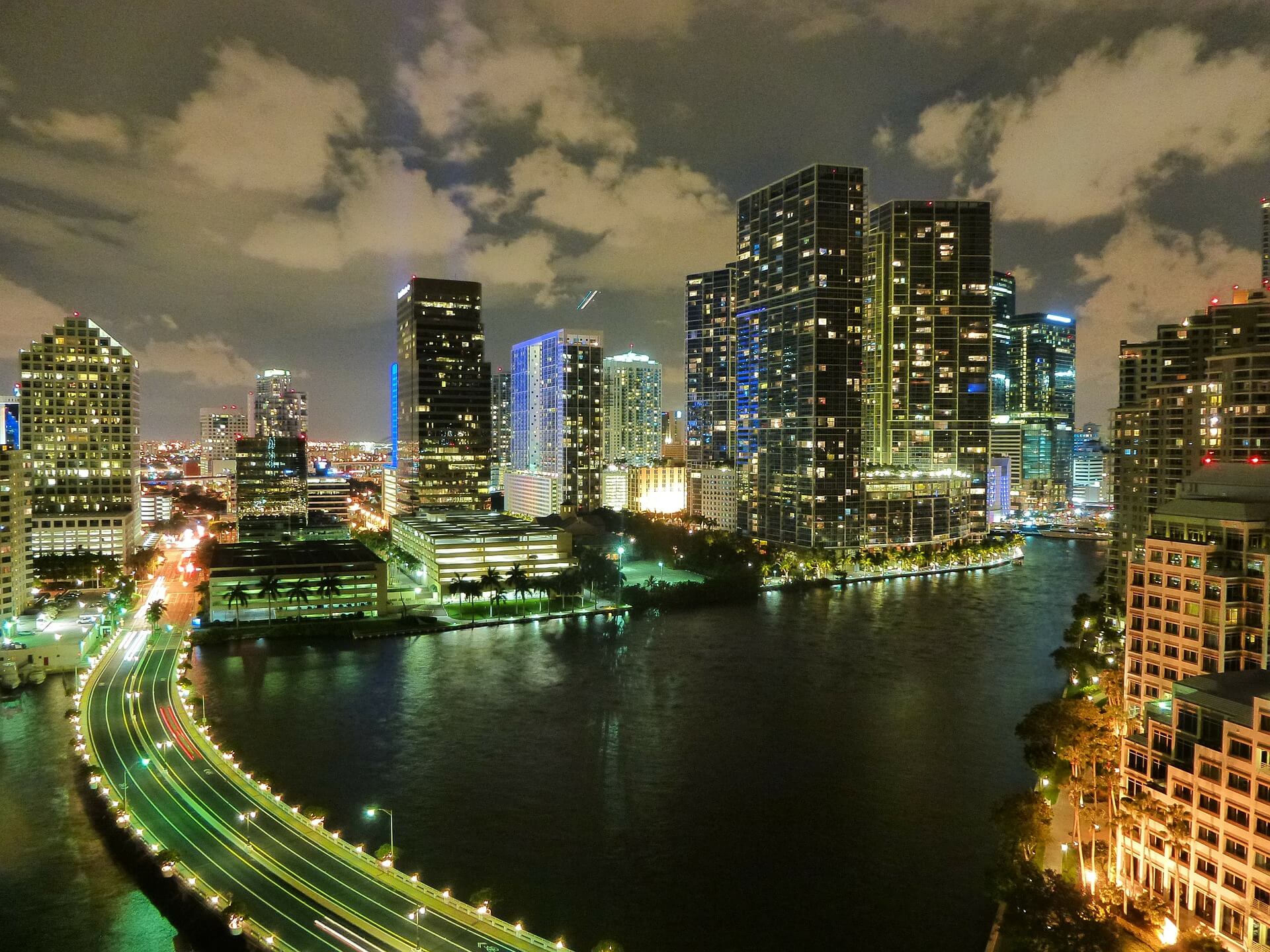 image © Holger Detje
Booming Tourism
Miami has always been a tourist destination. With its warm weather and beautiful beaches, it's naturally a great place to go if you want to relax, unwind, and have fun. Add in that Miami is one of the fashion capitals of the US and the home of many movie studios; you have a desirable location to invest in. What this means for property investors is that you can capitalize on both domestic and international tourism that is famous here. This could be from holiday homes to setting up a business catering for the demand. The opportunities are endless.
It's Cosmopolitan
Miami is a melting pot of nationalities, cultures, and people. This cosmopolitan city offers various activities, ranging from shopping on Lincoln Road to visiting the Vizcaya Museum and Gardens, from eating at SoBe to dining at Bayside Marketplace. No matter what you want to do, there is something for everyone in this city. This worldwide feel to the city is beneficial for not just an investment point of view, but also a quality of life one. If you plan to live long-term here, the availability of exciting cuisine and varied culture can make life remarkably enjoyable.
Return on Investment
From a purely monetary point of view, the ROI is incredible. Every year there are some great opportunities in Miami real estate. For example, the Miami real estate market is experiencing a boom, and many investors are taking advantage of it. With the average sale price for a home in Miami Beach at $1.7 million, it's no surprise that investors are flocking to South Florida with the hopes of making a great deal. This could be from flipping at the right time to buying up dilapidated properties and fixing them up. It would be best if you did some research before to get the best property in a location that is expected to increase in value over the next few years.
If you are looking for a high return on your investment, Miami is assuredly the best place to invest. There are other advantages as well, including the vibrant culture and a pleasant climate all year round. If you are looking for a place to set up a business or even retire to, Miami should undoubtedly be on your list.


---