Switzerland is known for its class, poise and sophistication. Think about it: Swiss chocolates, Swiss watches, Swiss suits… There's something elegant about Swiss style, which transcends every aspect of culture, including fashion and real estate.
Swiss interior design is a favorite among home decor lovers, and interior designers worldwide are reproducing this look. These designers typically incorporate some aspects of Swiss interior design into their style to create a unique look for their homes.
Although design features differ from one home to another depending on who designed it and who owns it, specific interior design trends will always be present in typical Swiss apartments.
In this article, we take a look at what modern apartments in Switzerland look like and five designs you can steal from them. Let's dive straight in!
Plenty of natural light
Allowing lots of natural light into your home is refreshingly essential, and no one does it better than the Swiss people. For starters, it helps you significantly cut down on lighting costs.
Besides, natural light is also known to help brighten the mood and keep us feeling more productive. As if that isn't enough, it helps to keep your body clock in check and sync with the daylight.
A home that has plenty of light is also conducive for house plants, which are also a big part of Swiss interior design.
These factors are possibly the reason the majority of modern apartments in Switzerland insist on using expansive glass walls to allow as much natural light into homes as possible.
If you're looking to add the Swiss touch to your home, going for tall and wide windows is one way of sticking to the script. You could also install a bunch of skylights if you want.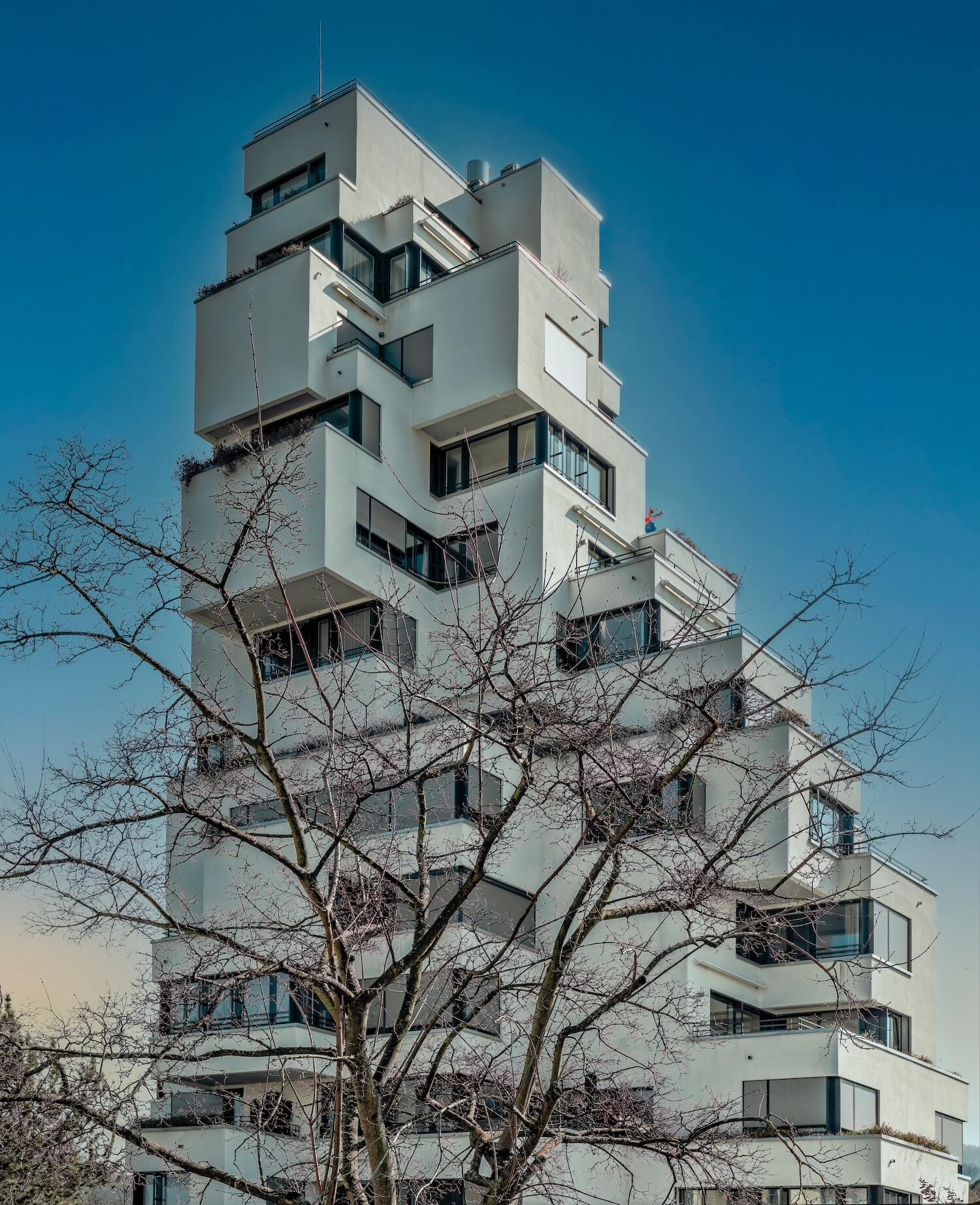 image © Ricardo Gomez Angel
Industrial furniture
Industrial furniture is quickly becoming a popular interior design trend worldwide, and it's now an almost permanent fixture in modern apartments in Switzerland. Typically, furniture items of this nature are modular and minimalistic, come with sharp corners and have sleek metal legs or frames.
But don't mistake it for vintage, mission-style furniture that are usually made from rustic hardwood and have rounded corners. Industrial furniture always works when trying to get that Switzerland look and feel into your apartment.
Minimalism and plenty of convertible space
Minimalism plays a crucial role in the design of most modern apartments in Switzerland. These homes feel spacious and open rather than crowded and packed. If you're a hoarder – and most people are – you might find it hard to follow this tip.
Minimalism is quite the rave these days, with numerous YouTube channels dedicated solely to teaching others how to embrace it. It offers an excellent way to rid yourself of distractions, unnecessary baggage, and, you guessed it, roaches and rodents!
A lot of homes in Switzerlandhave an open and airy feel, a feat they owe primarily to the minimalist furniture design. This leaves a lot of convertible space, which you could use however you require when the need arises.
Tall ceilings
Exposed loft apartments are standard in Switzerland. This plays in with the open, spacey theme we've already discussed at length earlier.
Modern apartments in Switzerland almost always have tall ceilings, with windows running from floor to ceiling. Again, natural light.
Living in homes with tall ceilings is incredibly refreshing. Since the floor and ceiling are so far apart, sound waves aren't reflected and refracted back and forth on these surfaces. This explains why these homes generally have little to no echo, despite having a minimalist design.
Tall ceilings are especially a staple in many apartments across the country.
Wooden floors
The thing about spacious, minimalist, industrial homes is that they could quickly feel like a warehouse rather than a home. This is why so many of them have wooden floors and wooden staircases. Wood is an incredibly grounding material that makes us feel connected to nature and more at peace.
In some modern Switzerland apartments, you will find planks of wood running across the ceiling or affixed to the wall. Wood gives you endless possibilities for finish, texture, and even color.
Design your perfect home the Swiss way!
The place where you live says a lot about your personality, style, and taste. Having a comfortable home that completely fits your needs also positively affects your mental wellbeing.
If you are looking to do a home makeover, modern Switzerland apartments are a good place to seek inspiration from. These homes are designed with class, utility, comfort, and style in mind and are especially ideal for the young, chic professionals.
---