Making changes to your home can be an exciting process, but ensuring you have enough space to accommodate those changes is vital. Whether adding a new room or simply expanding an existing one, having extra space will make the renovation process much smoother and less stressful. Keep reading to learn more about why having extra space is essential when renovating your home.
Move furniture around without feeling cramped.
When renovating a space, having an extra room can be a lifesaver. It gives you a little breathing room when moving furniture around and lets you rearrange and experiment with different layouts without feeling cramped or crowded. There are many ways to create extra space when renovating, such as temporarily renting a self-storage space to store furniture and boxes. To find the perfect provider for this service, explore the internet. There is an excellent chance for you to find a website dedicated to a self-storage option in your area. You can find out more here regarding the different types of storage units and the benefits of renting one. You will also be able to compare prices and find the best place to store your belongings while renovating.
Add new pieces of furniture or appliances without having to worry about where they will fit.
Having that extra room means you won't be sacrificing style for functionality. Not only will this give you the flexibility to add a few more pieces, but it also allows you to decorate with a little more creativity. With extra space, adding a sectional couch or an oversized armoire won't be an issue, and these new furniture pieces can make all the difference in creating the perfect atmosphere for your home. Furthermore, you won't have to worry about squeezing larger appliances into tight spaces either. With extra room in your renovation plan, those appliance sizes become much easier to work around and integrate into the overall look of your home.
More storage options
When renovating, having extra space can make the difference between a cramped and uncomfortable living space and one that feels open and inviting. This extra space means you have more storage options for items that don't go elsewhere. If you have a lot of stuff, this added storage room can help keep your living area less cluttered and maintain functionality. It also allows you to bring in new furnishings without worrying about tripping over existing furniture. Taking advantage of the extra space during renovation is critical to creating a comfortable home environment that will be enjoyable for years.
Opportunity to create different areas for different activities
You can create separate rooms and unique spaces for different activities within a larger area. For example, you could incorporate an office into a space previously occupied by furniture or by removing a wall to join two rooms together and create something entirely new in its place. You could even divide the room into two sections with their style and character. Extra space allows you to become creative with how you design and decorate, allowing your home to express both functionality and personality.
Makes your home feel more open and airy
When you are renovating, having extra space is essential to achieving an airy and open feel. The visual cleanliness that comes with being able to spread out more can have a fantastic effect on the look of any room. When your home feels less cramped, it allows creativity in your design and decorating of the room. Moreover, the spaciousness that comes from having extra space gives a feeling of freedom, making it easier and more enjoyable for dancing, entertaining friends, or simply reading a book. Renovating your home and creating that extra space is a great way to improve its function and aesthetic appeal.
Make your home more inviting and welcoming to guests as well.
Having some extra space available during renovations can create a more inviting and welcoming atmosphere for guests in your home. By freeing up just a few inches here or there with creative solutions, such as built-in shelving or seating within walls, you can create an airy feeling for visitors when they walk into the room, even if the renovation works are not yet over. This means that, even during renovations, you can still make your home comfortable and inviting.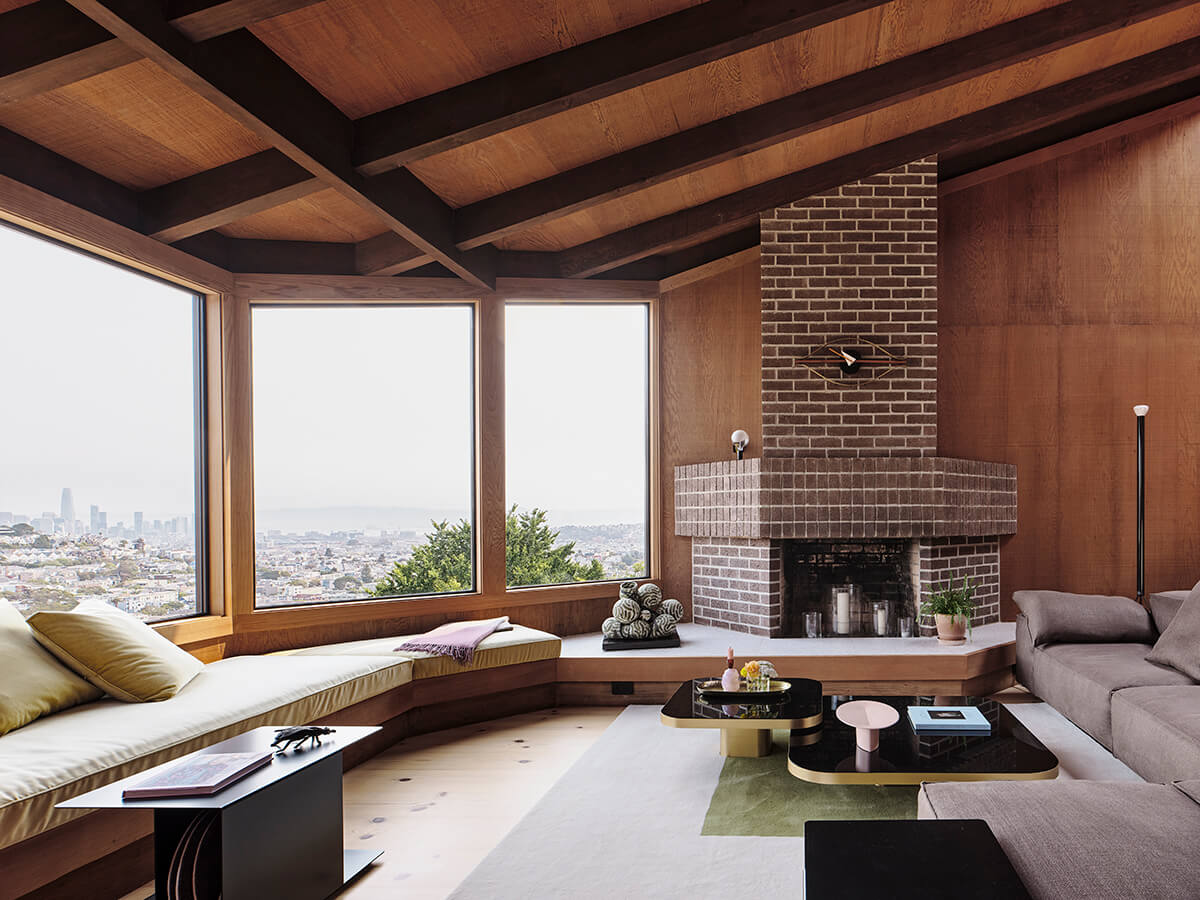 Redwood House, renovation of a 1974 two-story family home in Noe Valley, San Francisco by Studio Terpeluk. Image © Joe Fletcher
Overall, having extra space during the renovation process is incredibly important in achieving the look and feel you want for your home. It allows for more flexibility regarding furniture choices, storage options, and creativity with design. Ultimately, this extra space can help you to create a much more comfortable, inviting, and airy atmosphere in your home. By taking advantage of this extra space, you can make the most of your renovation project and ensure it is a success.

---