Alessandro Isola: Challenging the way our everyday objects are designed, seen, experienced and inhabited, the Slide Sink is part of a series of domestic objects that go a step beyond the typologies we are used to, embracing the elements of movement, interaction, fun and play in its use.
The Slide Sink is part of an architectural renovation in Moscow. The answer to the design came from the fact that the bathroom was too tight to have the sink's drawers opening the usual way from the front elevation and the only way was to make the drawers open sideways.
As with most of our projects, the Slide Sink combines design aesthetic with function, becoming a piece of art with functional value. The purity of the cubic marble form is deconstructed, acquiring further dimensions and functions.
The Slide Sink is engineered and made in Italy by independent artisans. It is made of metal, clad with stone and oxidized bronze. A concealed metal spine-mechanism supports the drawers in place and gives them their horizontal movement. A lot of work and clever engineering was put towards minimising its weight while achieving the very smooth sliding movement of the drawers.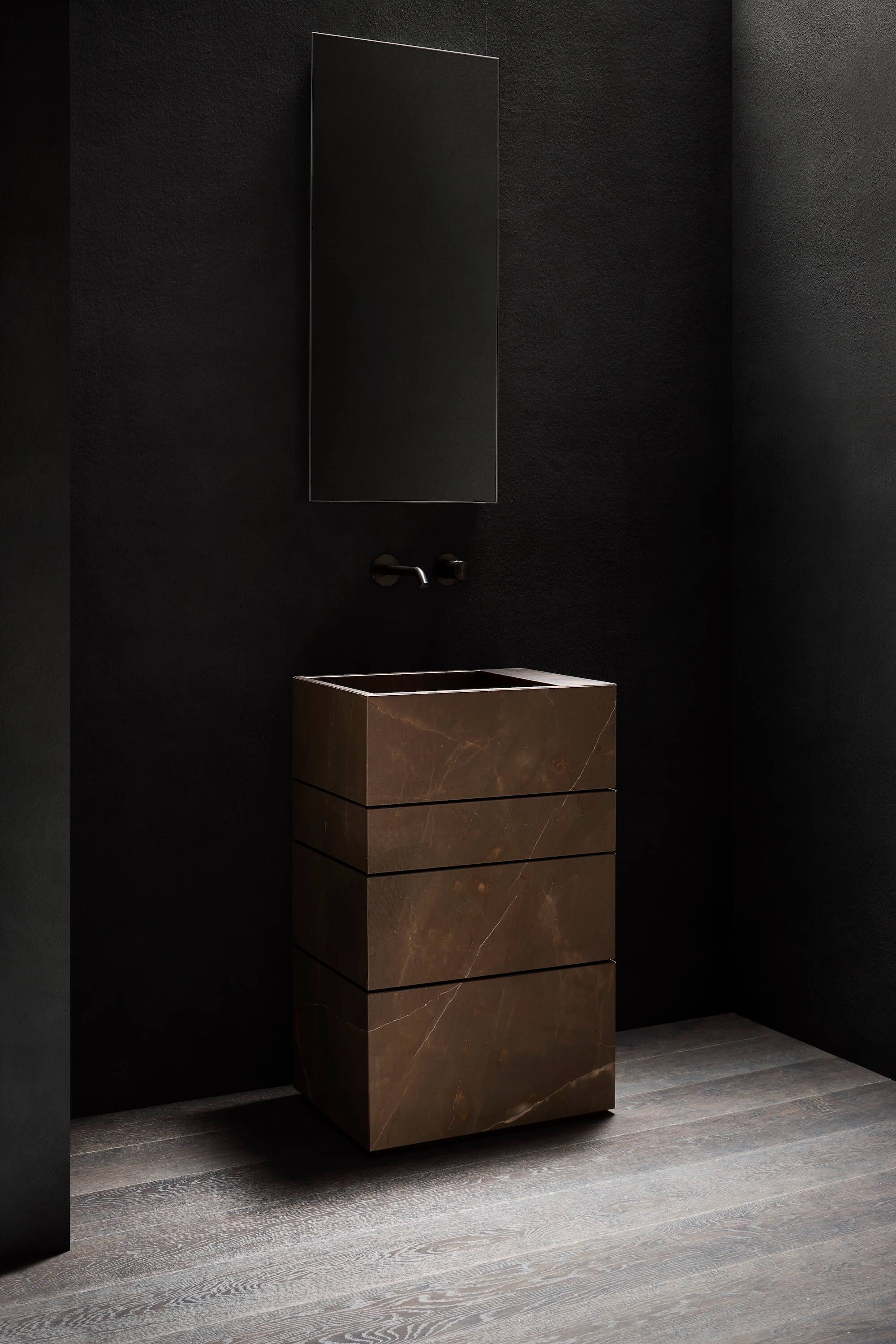 image © Studio Auber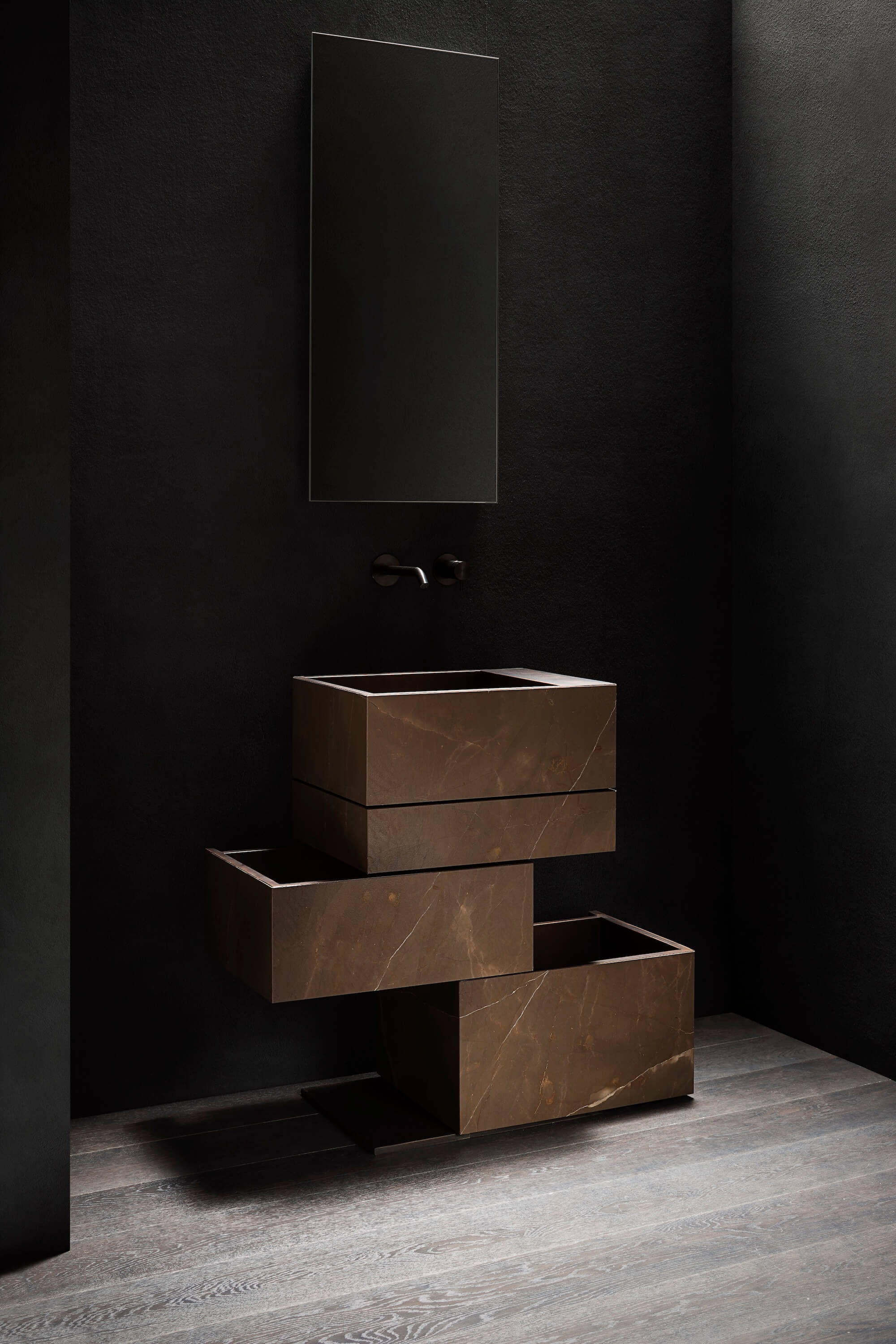 image © Studio Auber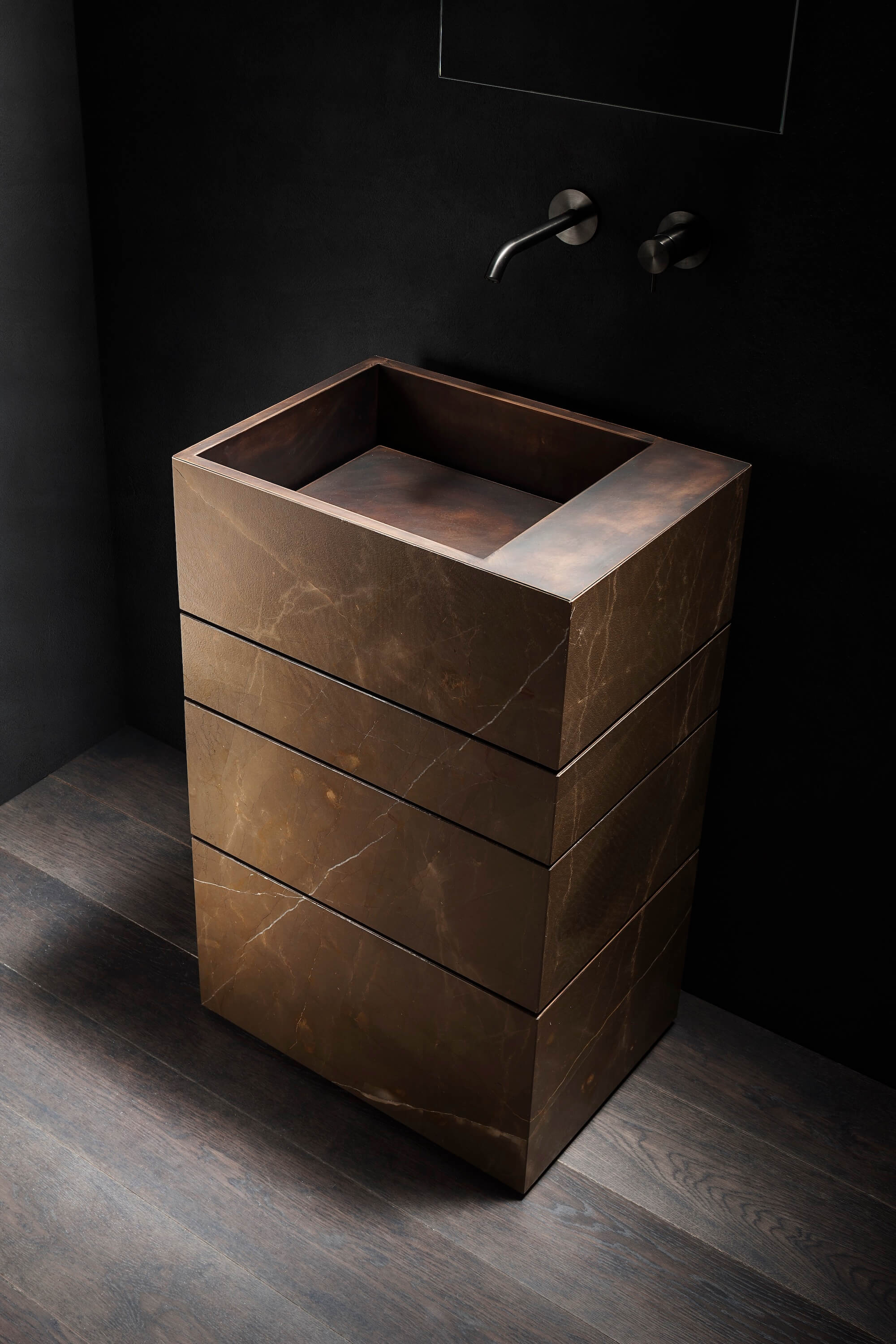 image © Studio Auber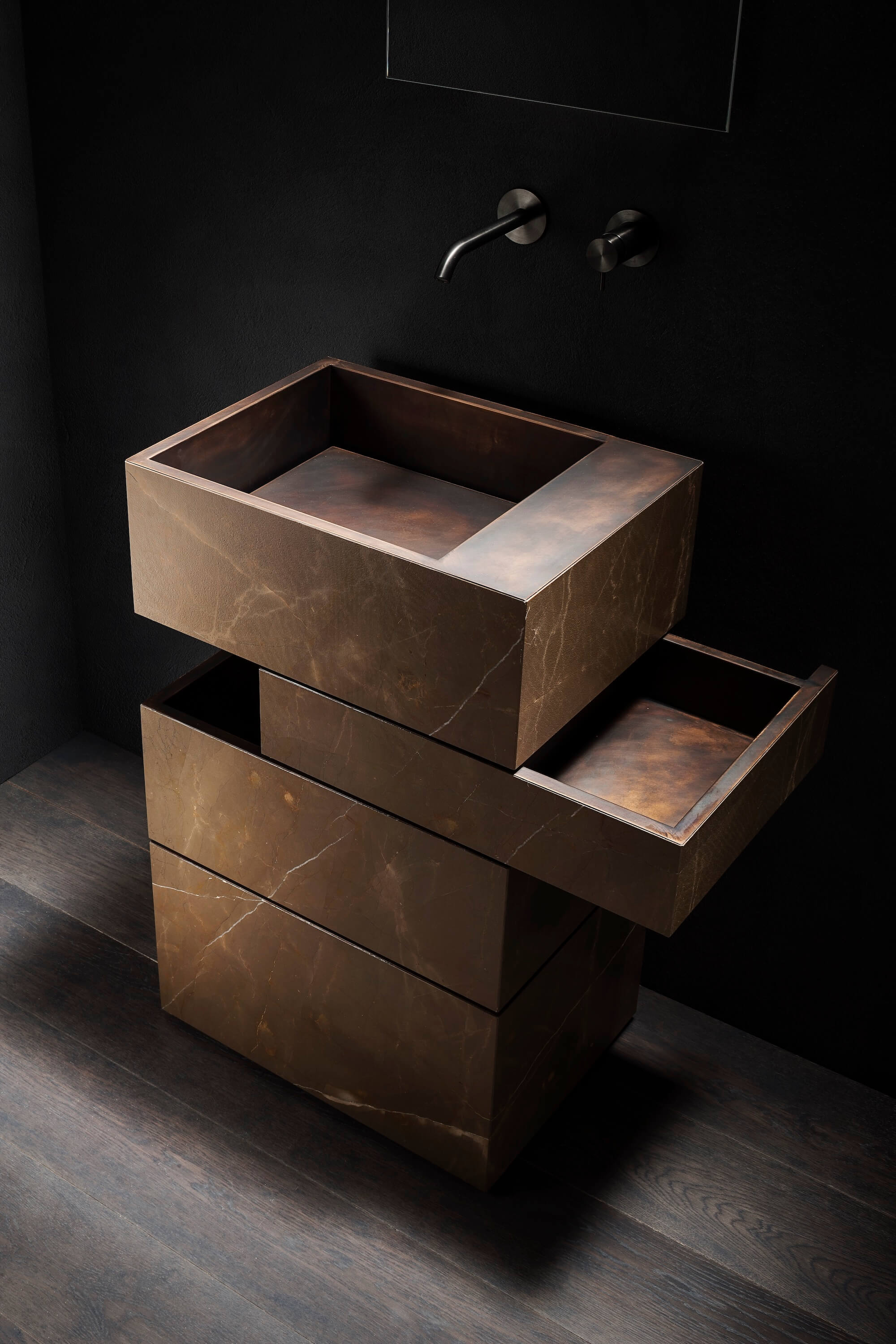 image © Studio Auber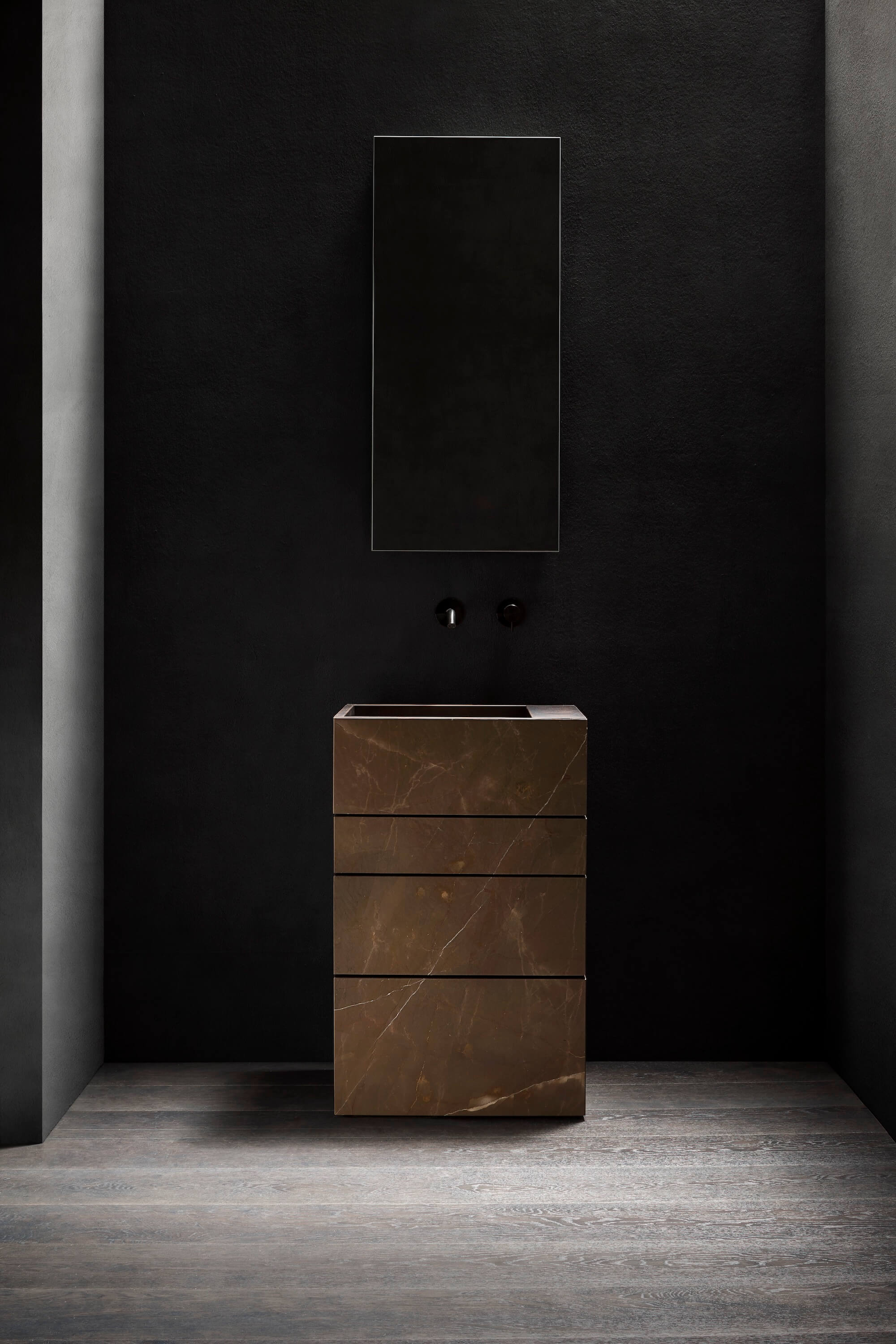 image © Studio Auber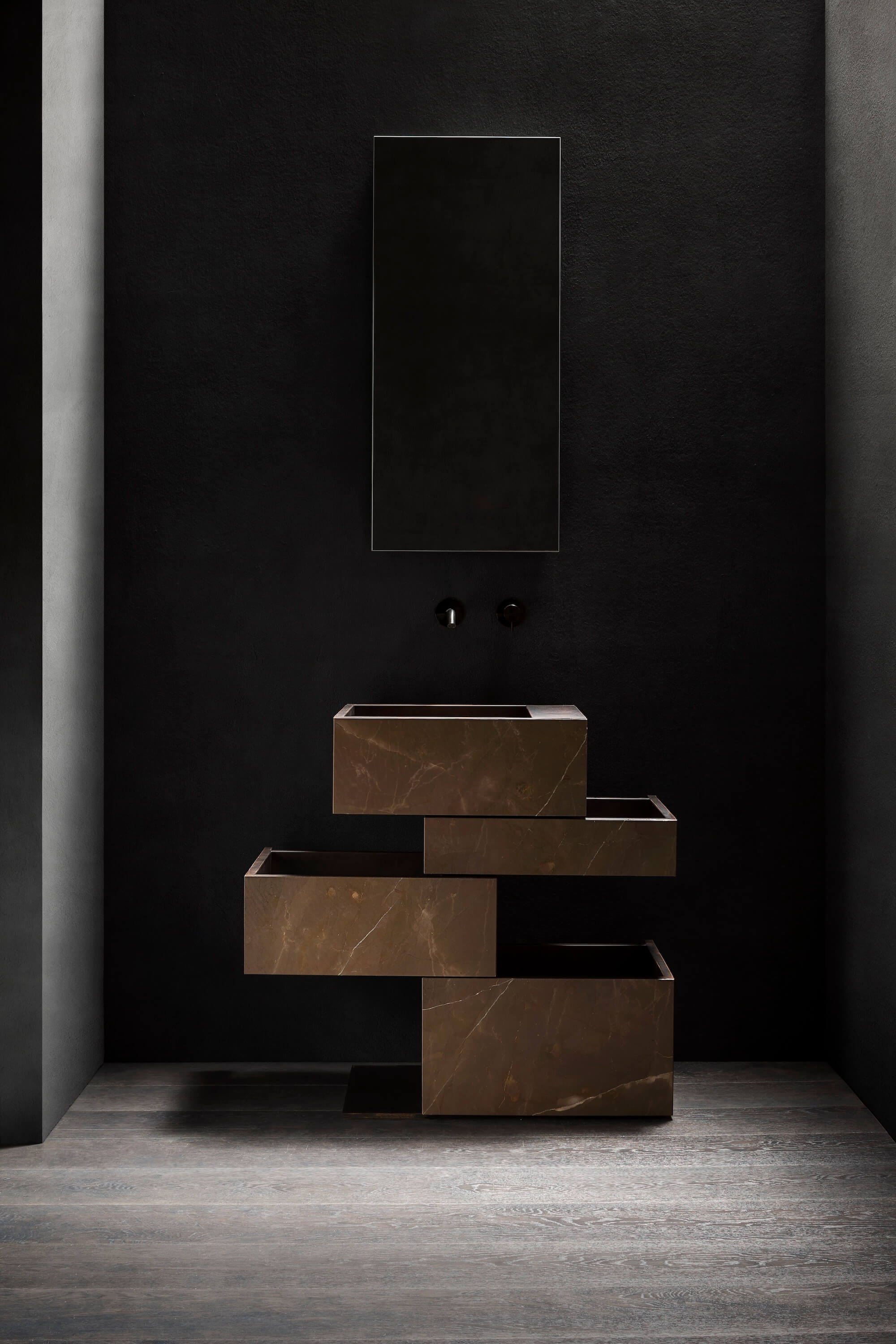 image © Studio Auber
Connect with the Alessandro Isola
---