Osmond Lange Architects and Interiors recently completed the interior revamp of the Cape Winelands Airstream Trailer on the roof deck at the Grand Daddy Boutique Hotel in Cape Town, South Africa, as part of the Decorex Design Trail.
Architect's statement: Soft colours, layered textures and a celebration of South African interior products make up the cosy and luxurious interior of this renovated Airstream Trailer that has a Cape Winelands theme.
All décor elements were carefully chosen as inspired by the rich colour palette of the region's fynbos, sandstone andvineyards. The trailer is located on the roof deck of the Grand Daddy Boutique Hotel in Cape Town and serves as a hotel suite. The existing walls were rendered in light tones, timber slats limewashed and the head of the bed was replaced with a light and contemporary birch slatted headboard.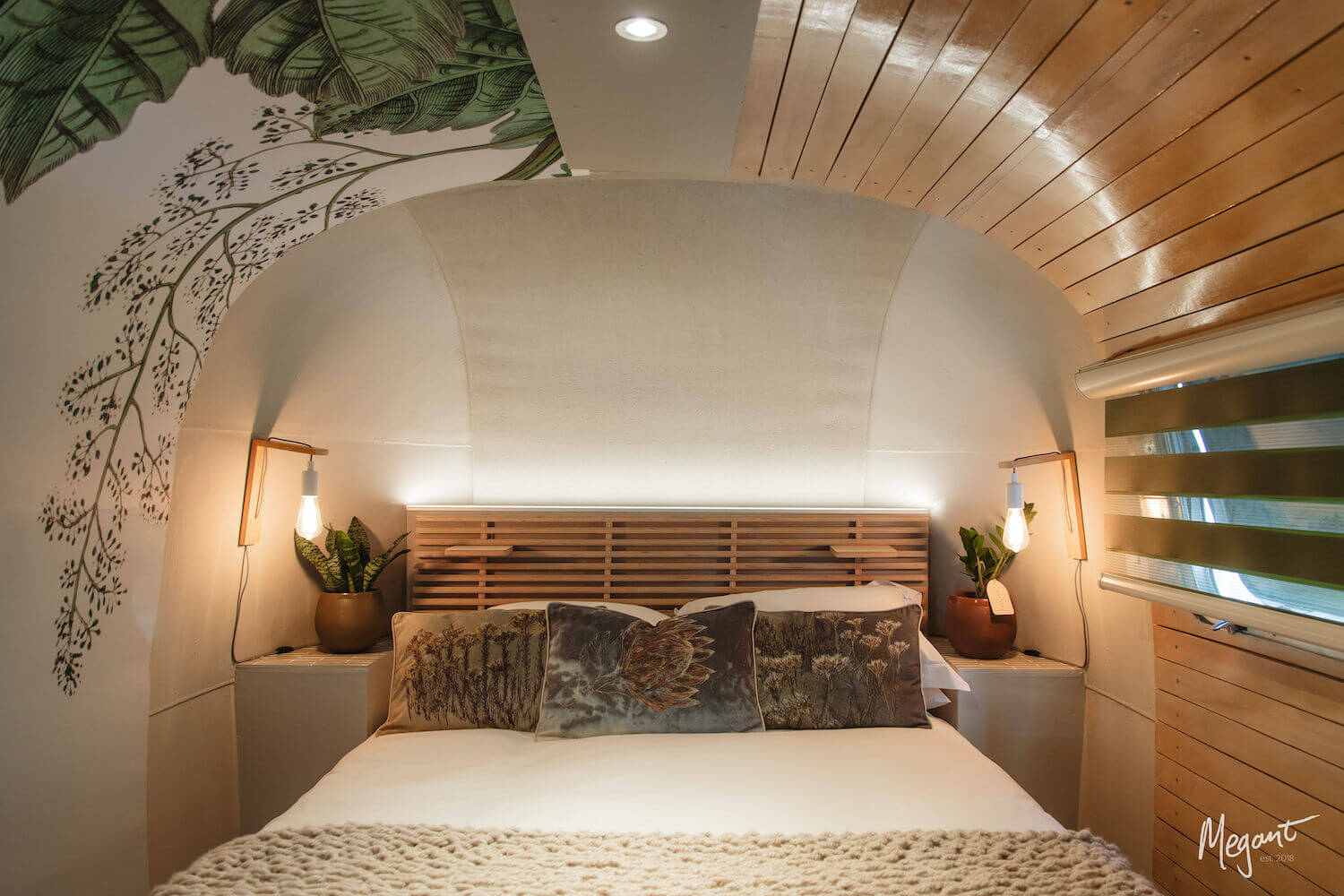 image © Megant Images
Custom designed wallpaper evokes the sense of walking in a vineyard. The grape leaf motive on the wallpaper is repeated in the framed pressed vine leaf artwork and printed leaves on scatter cushions. A more abstract reference to grapes and leaves can be found in the green tones of the feature wall, wall tiles and blinds.
Each décor item tells a story that originates from its artist or crafter. Most products are local and handmade: wine-stained cushions, sketches of historic Winelands buildings, handmade ceramic vases, hand painted and stitched cushions and hand-woven throws.
Osmond Lange Architects and Interiors created a welcoming space where guests can relax and appreciate the creativity and craftsmanship of South African designers and experience the ambiance of the CAPE WINELANDS.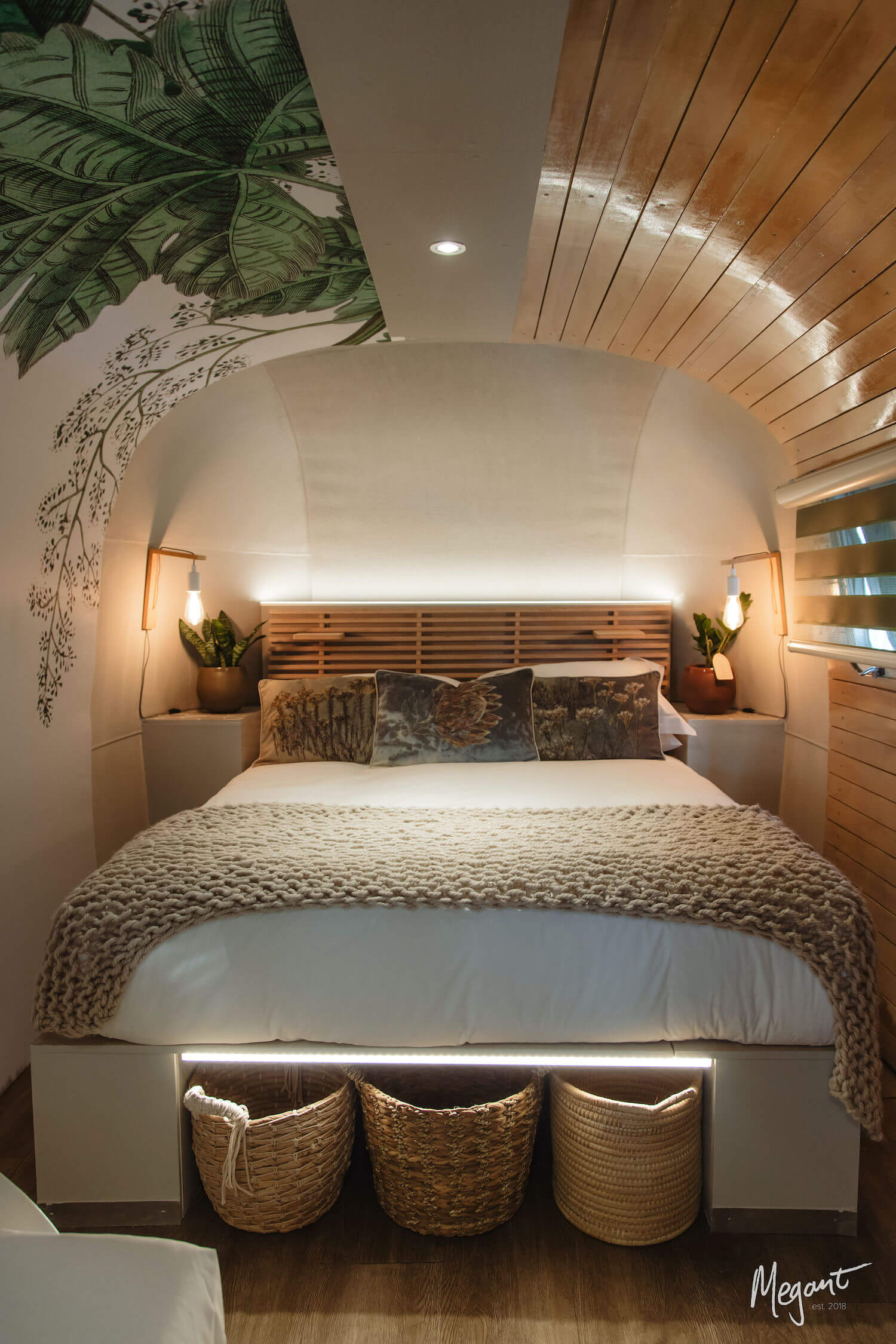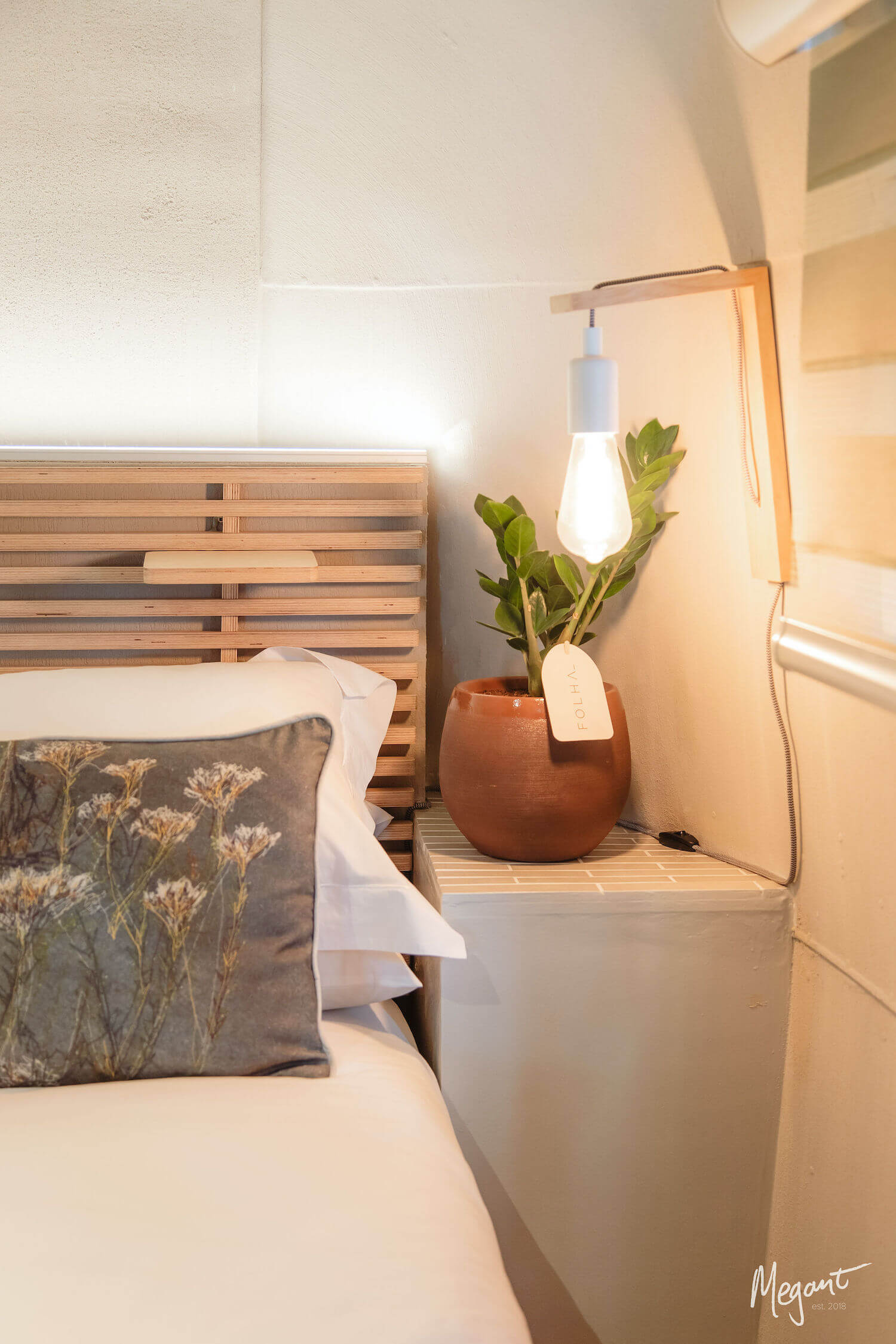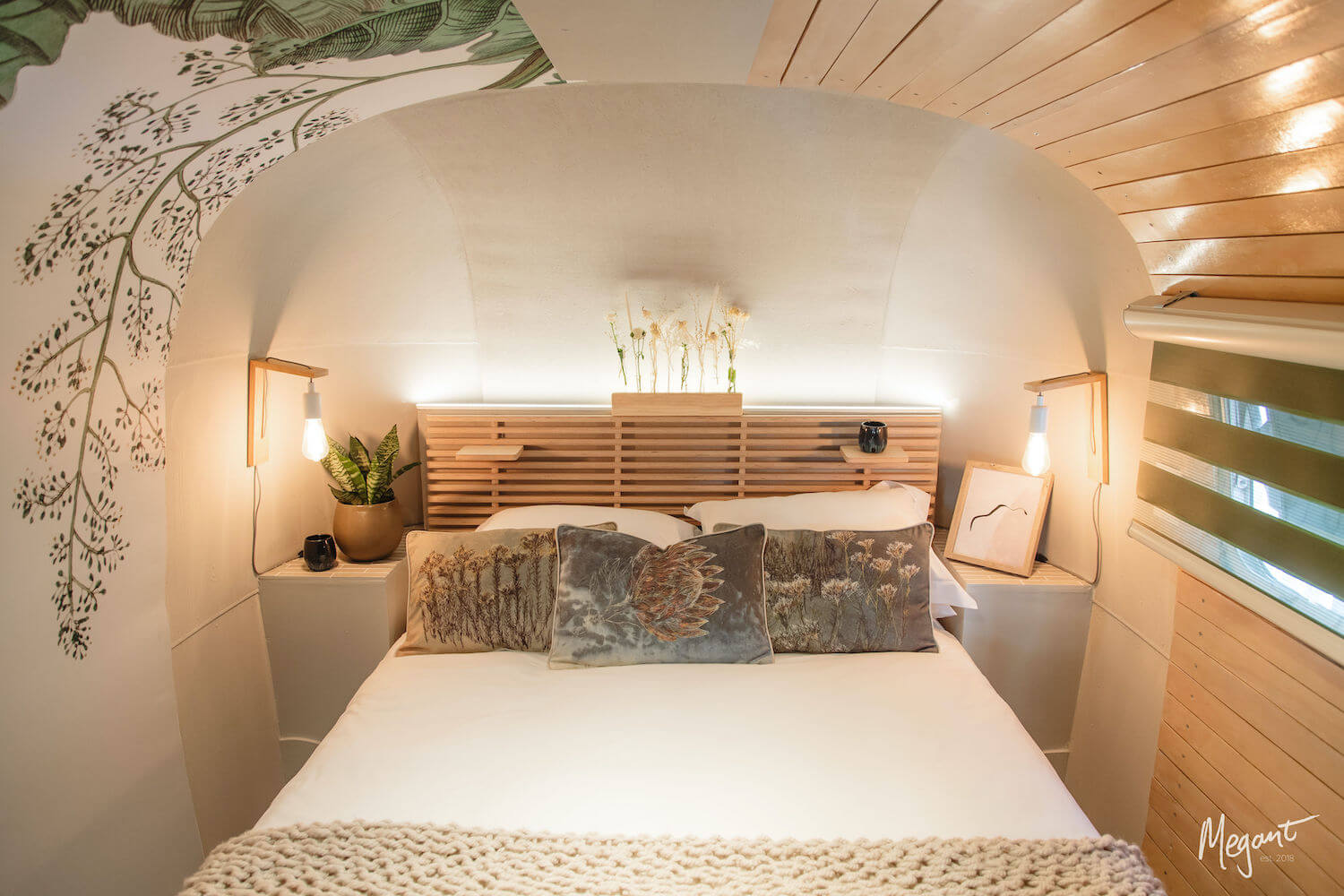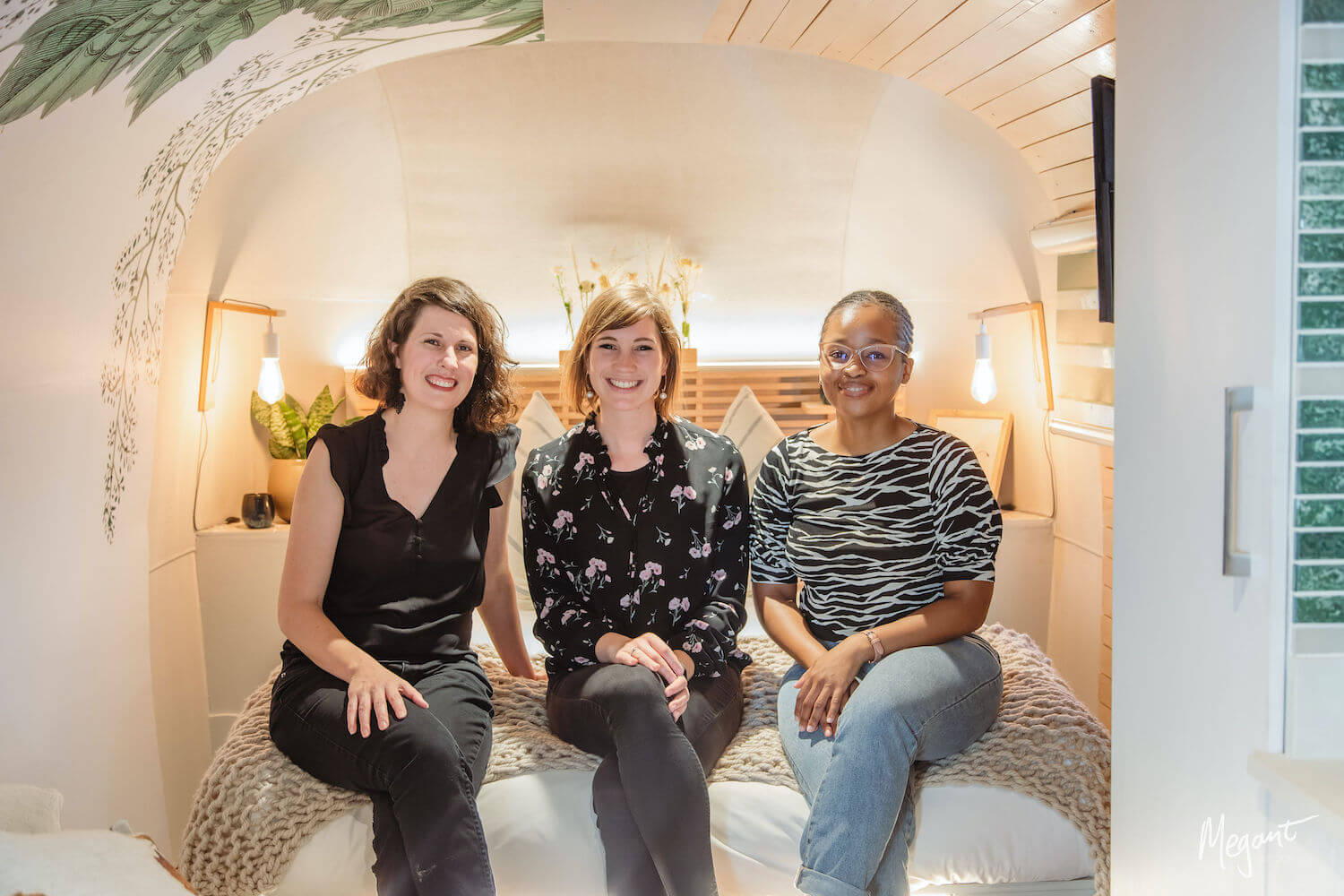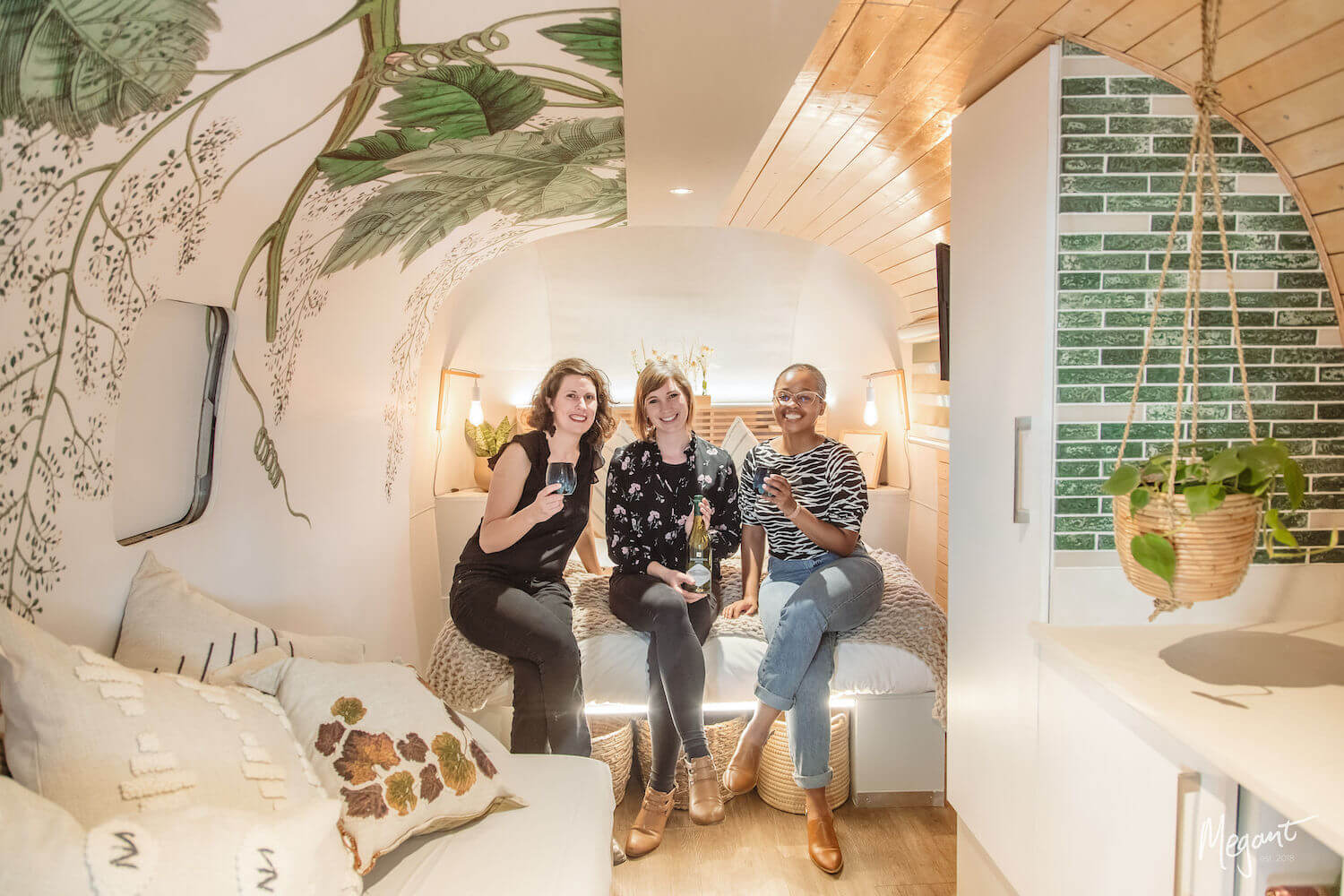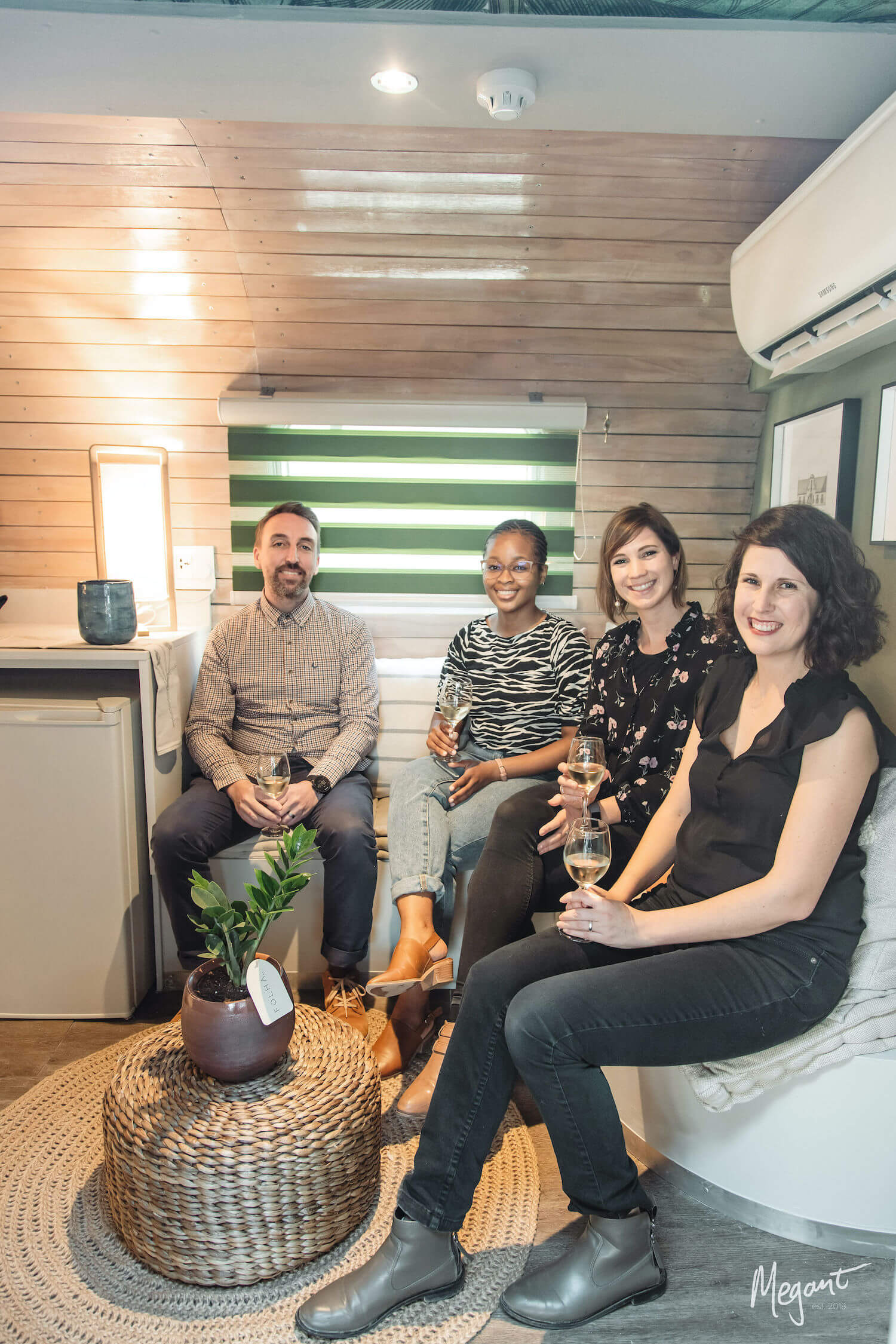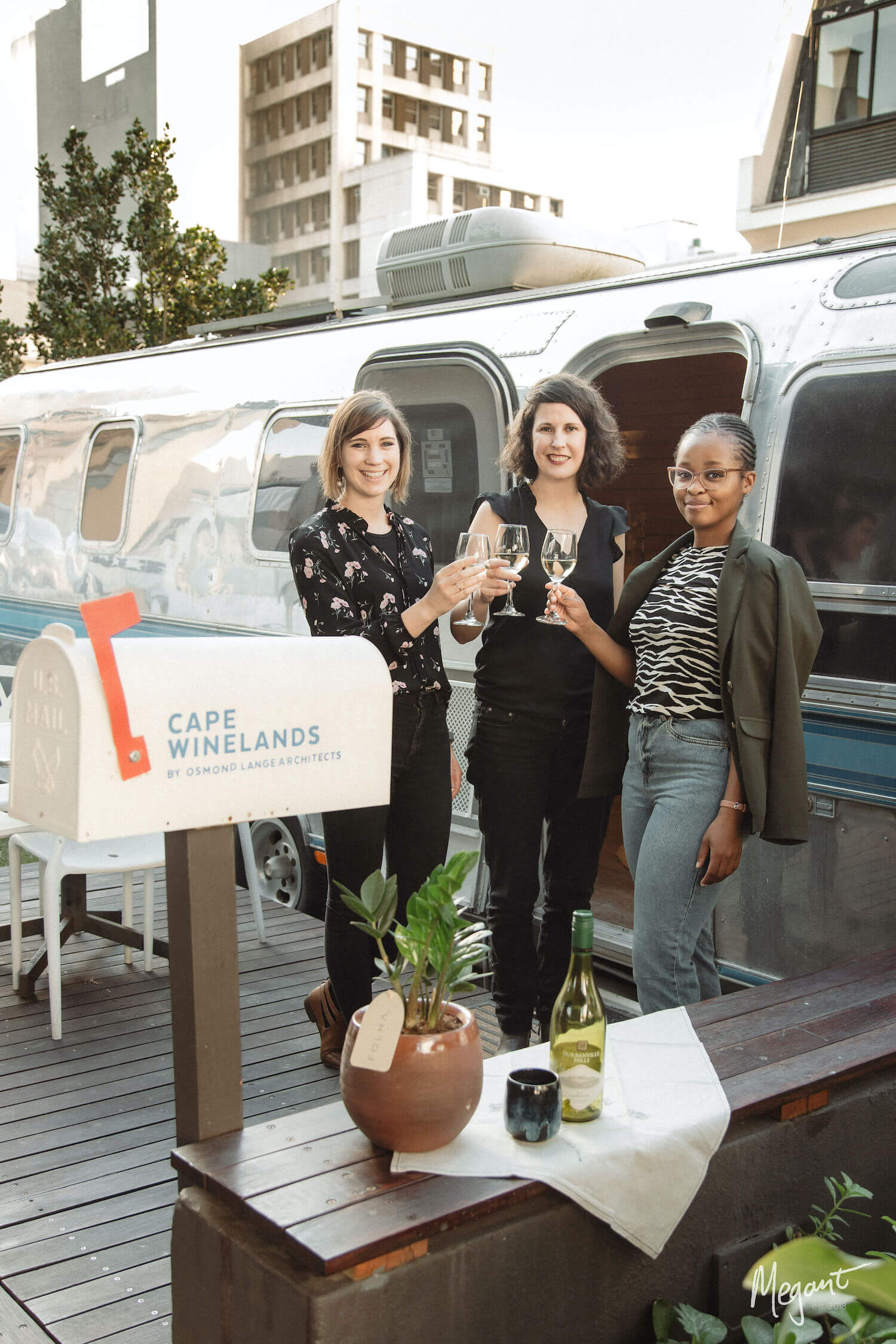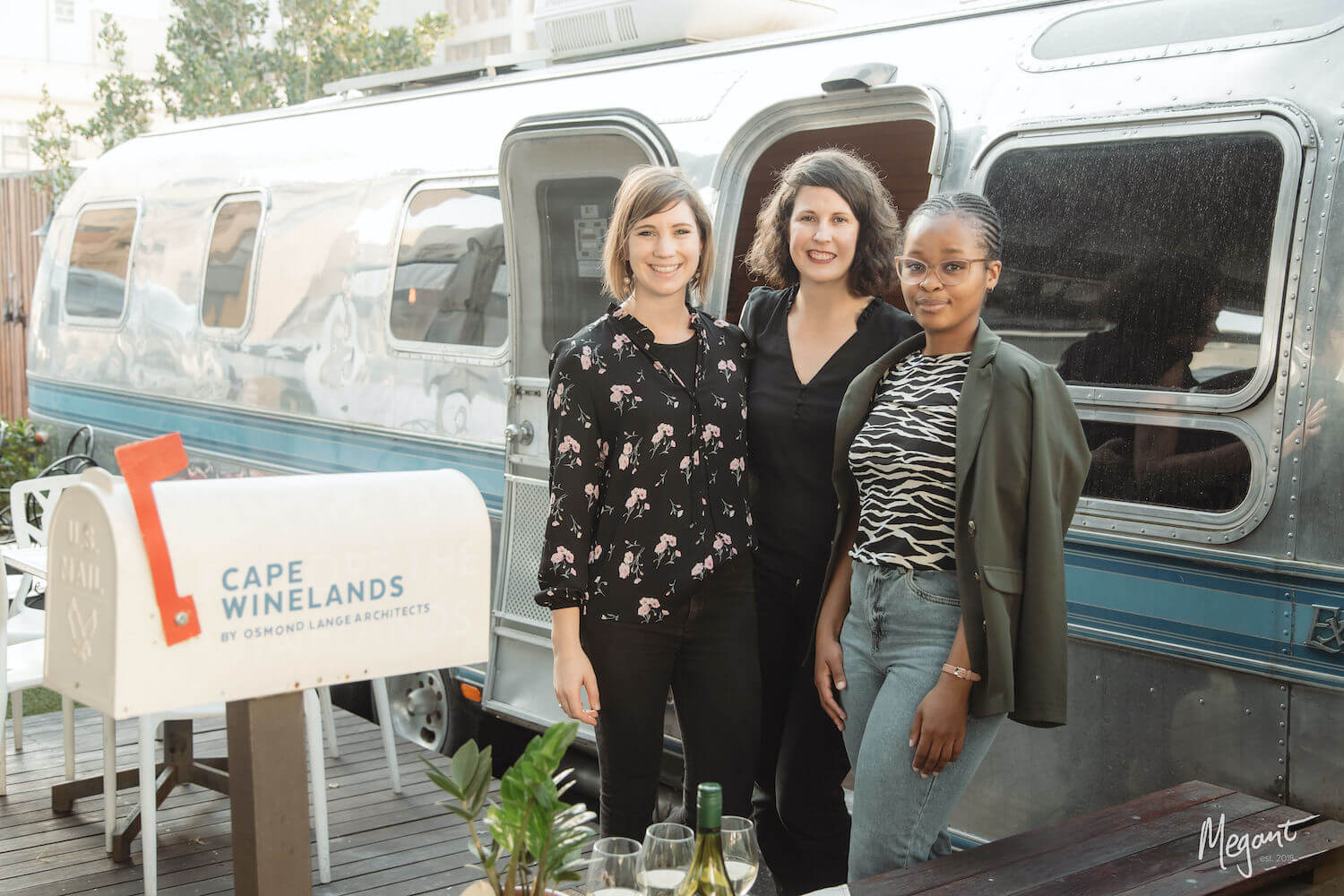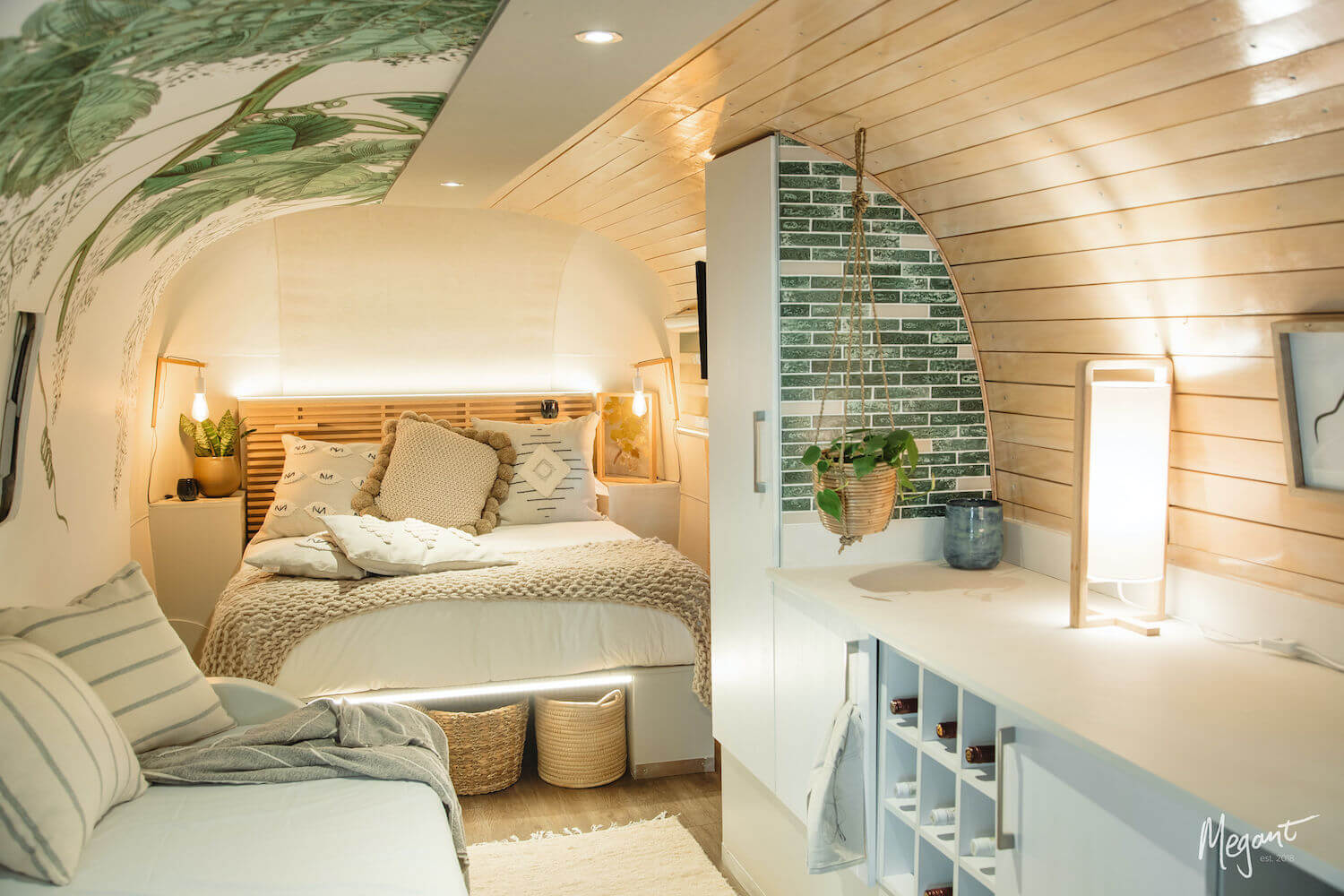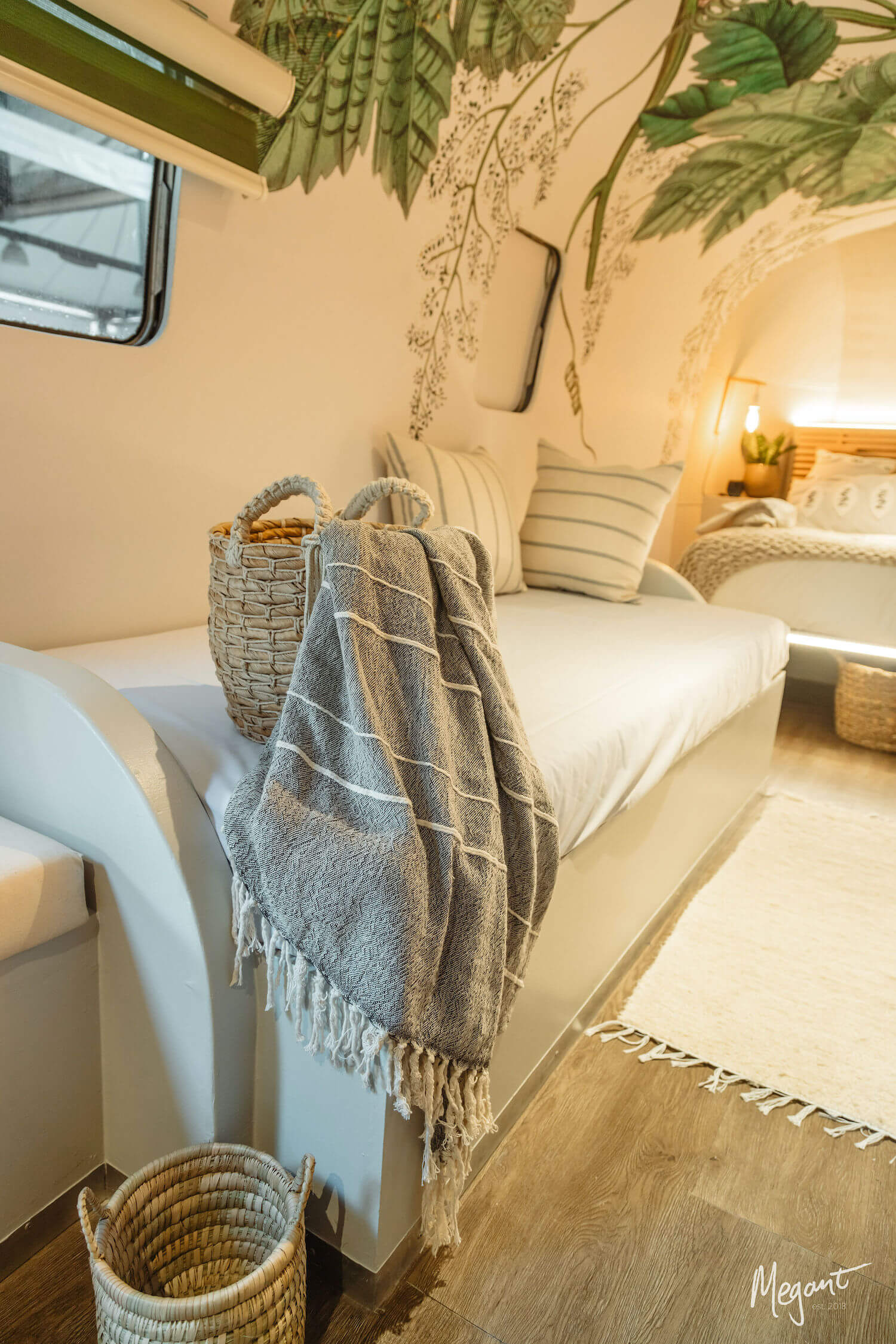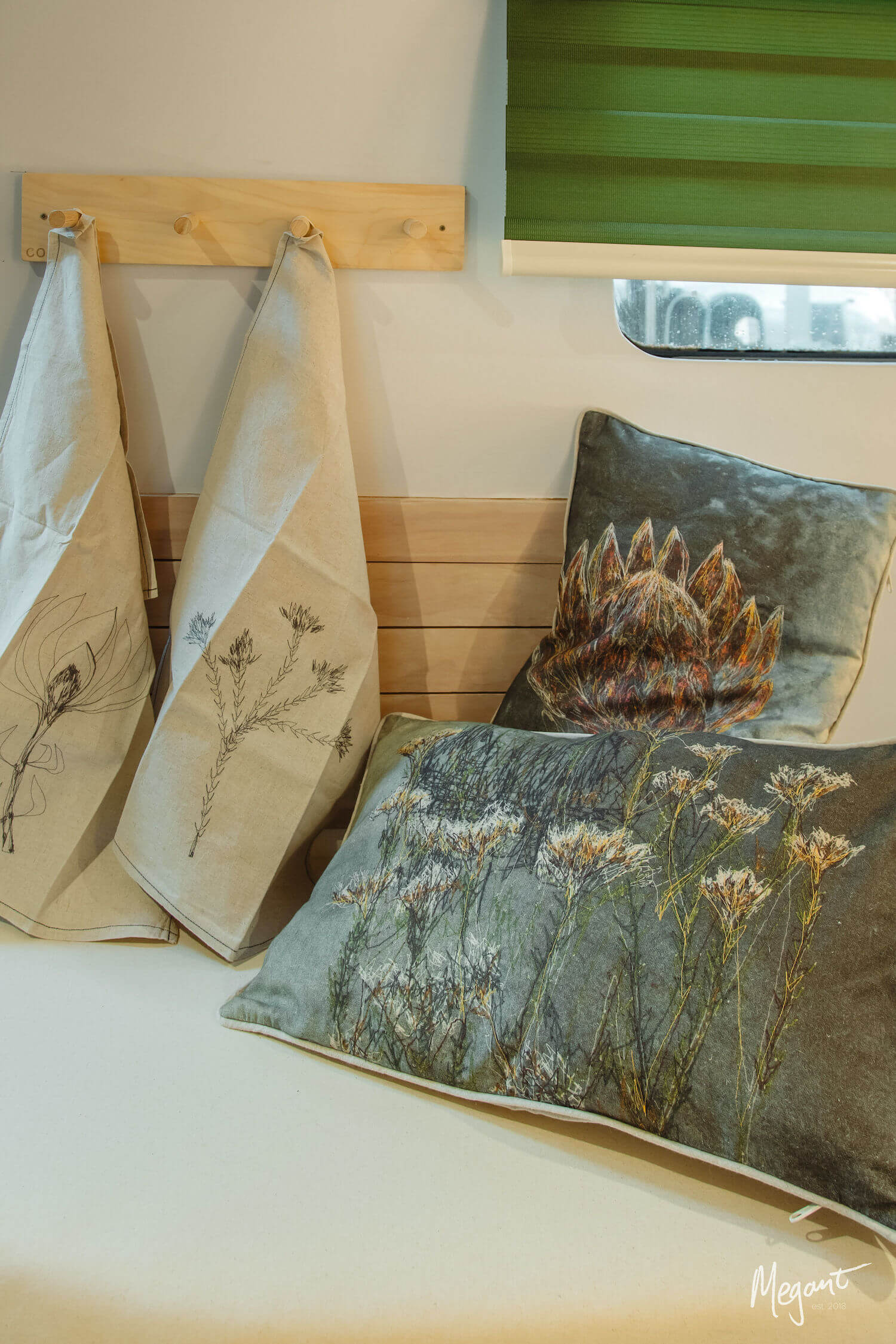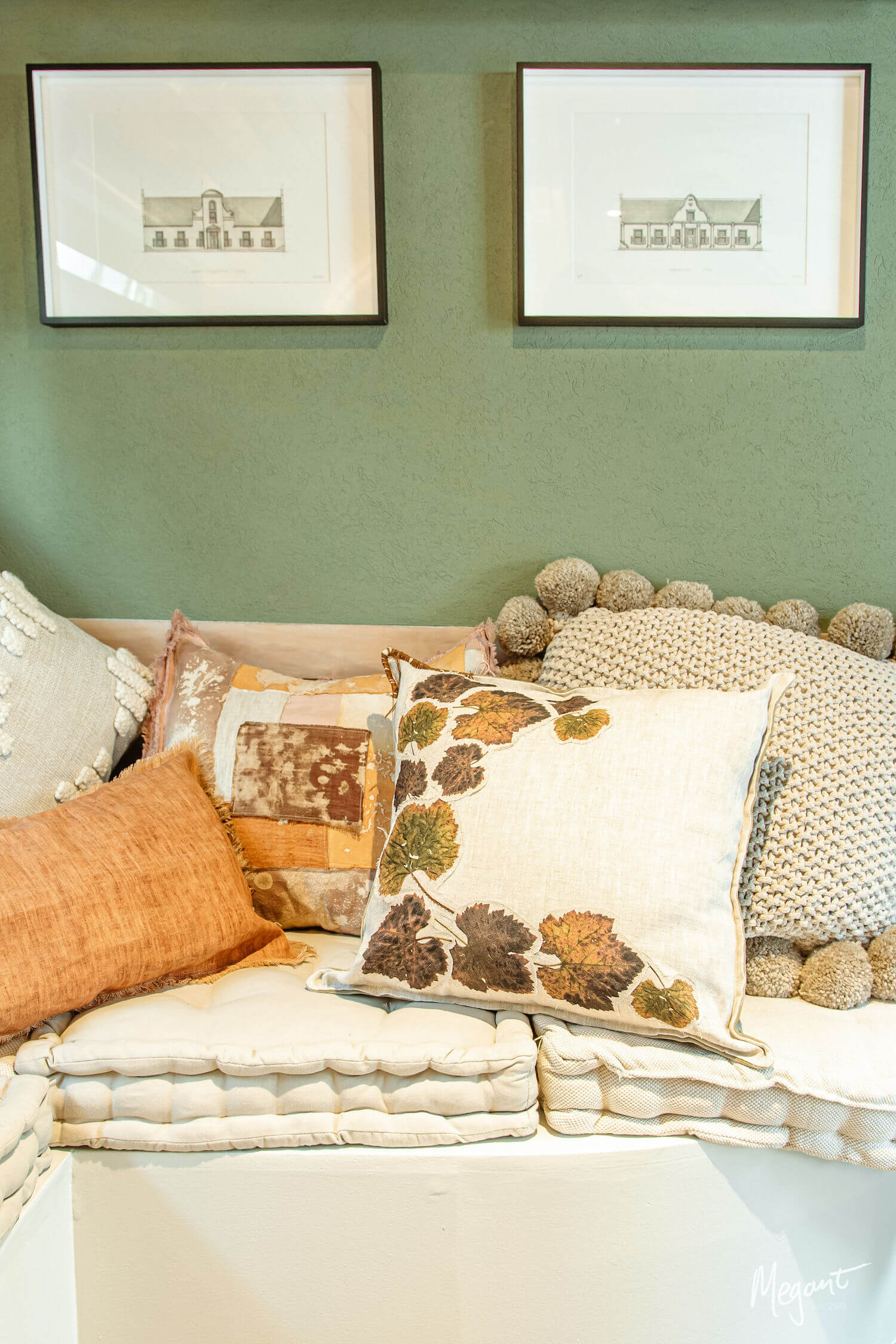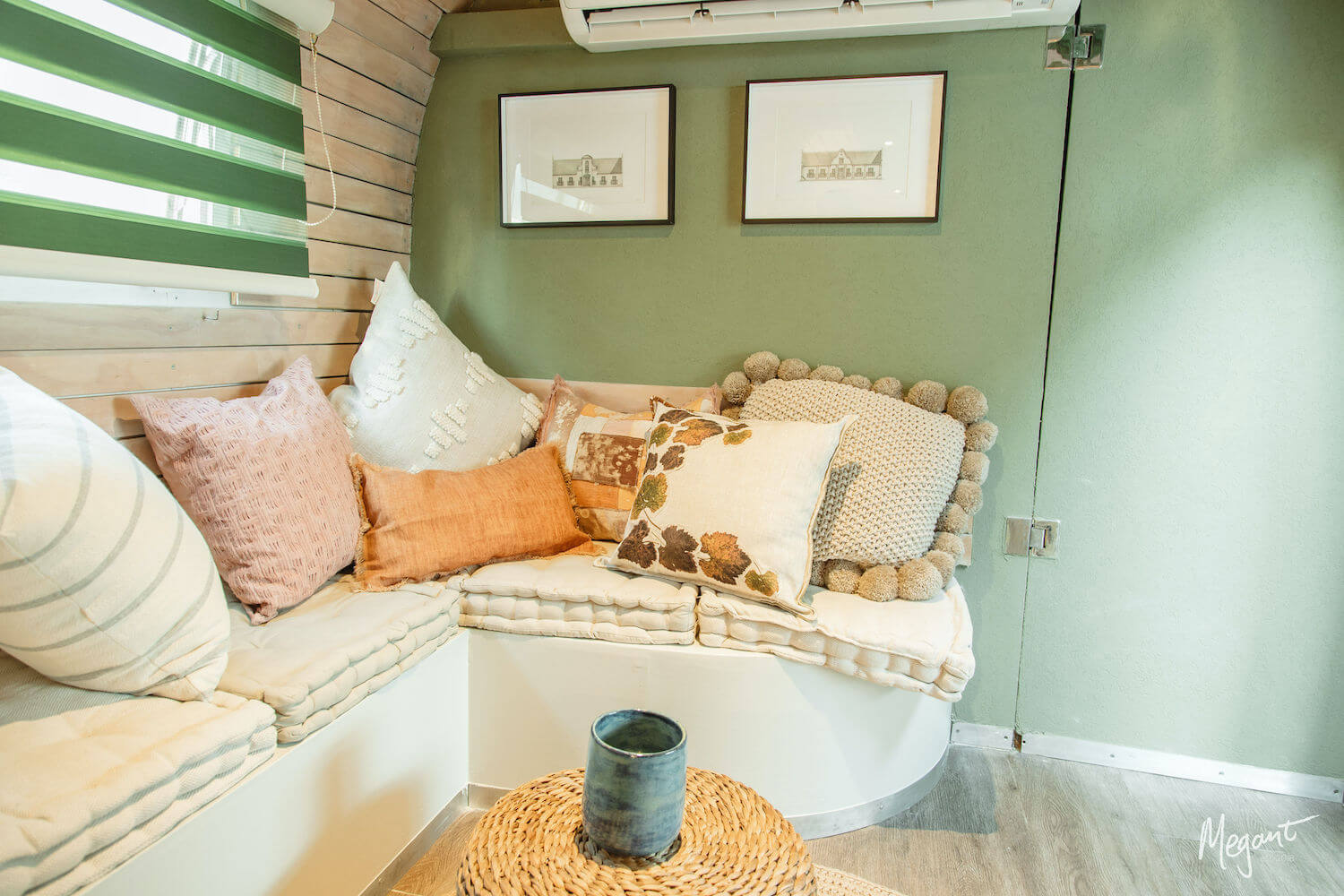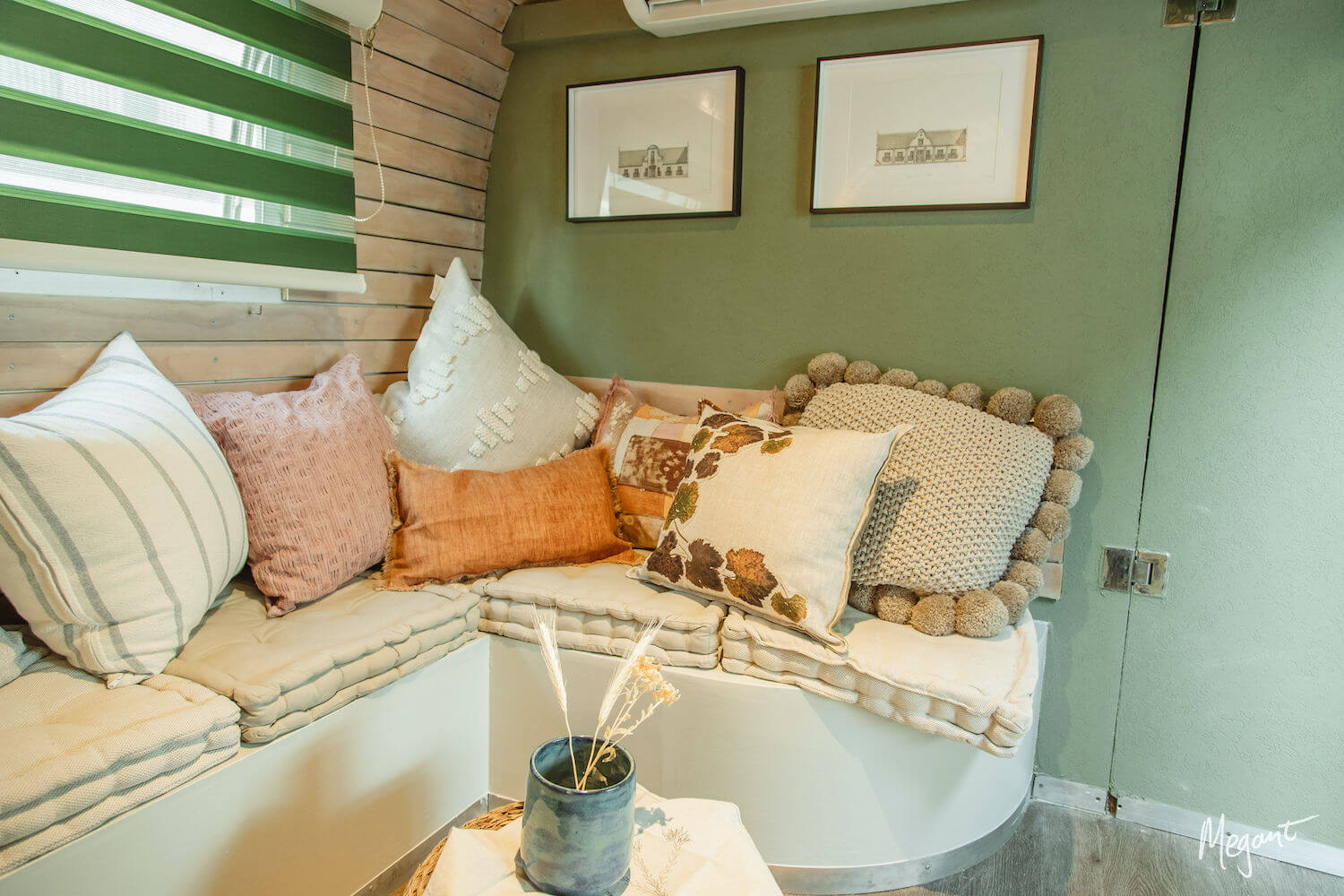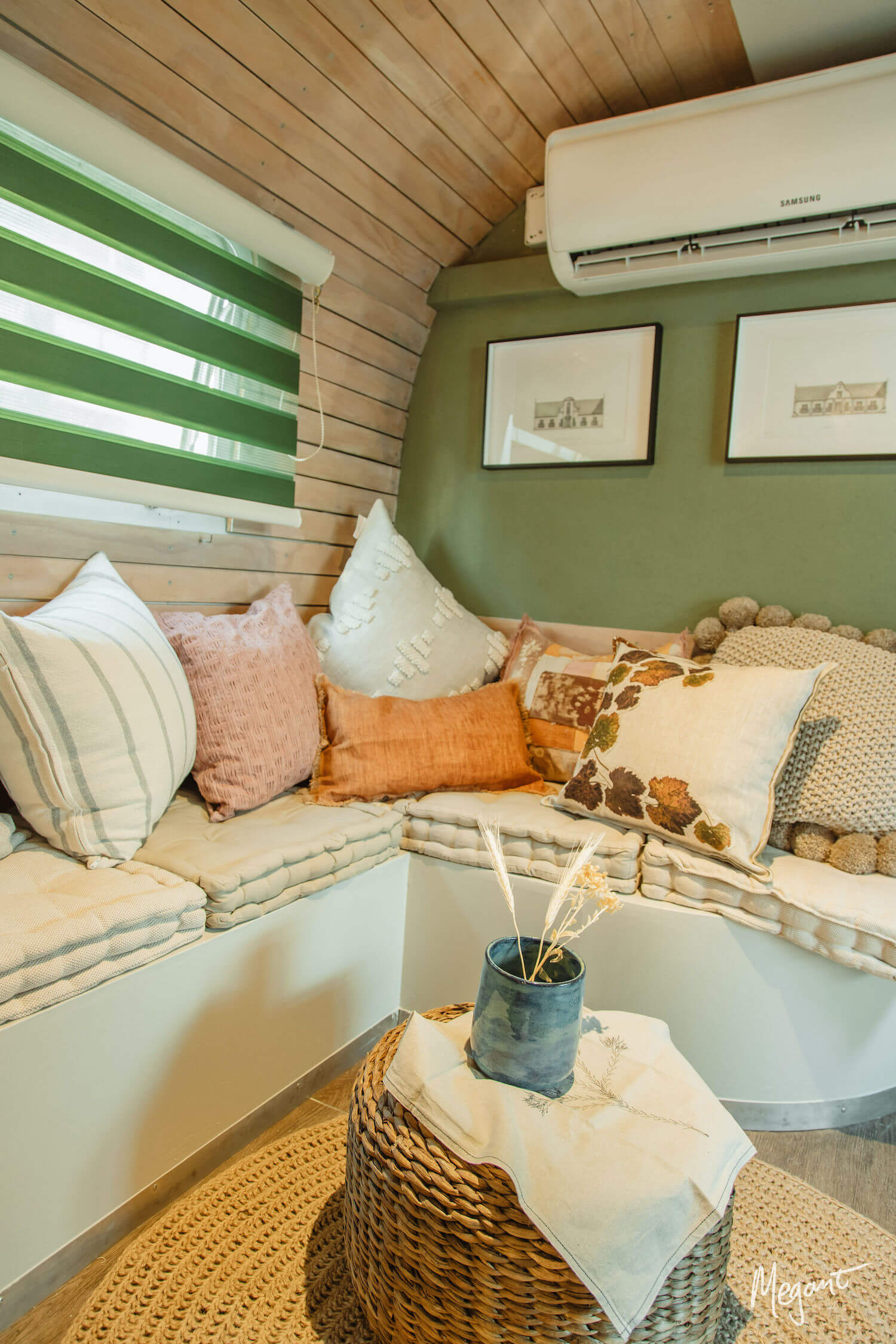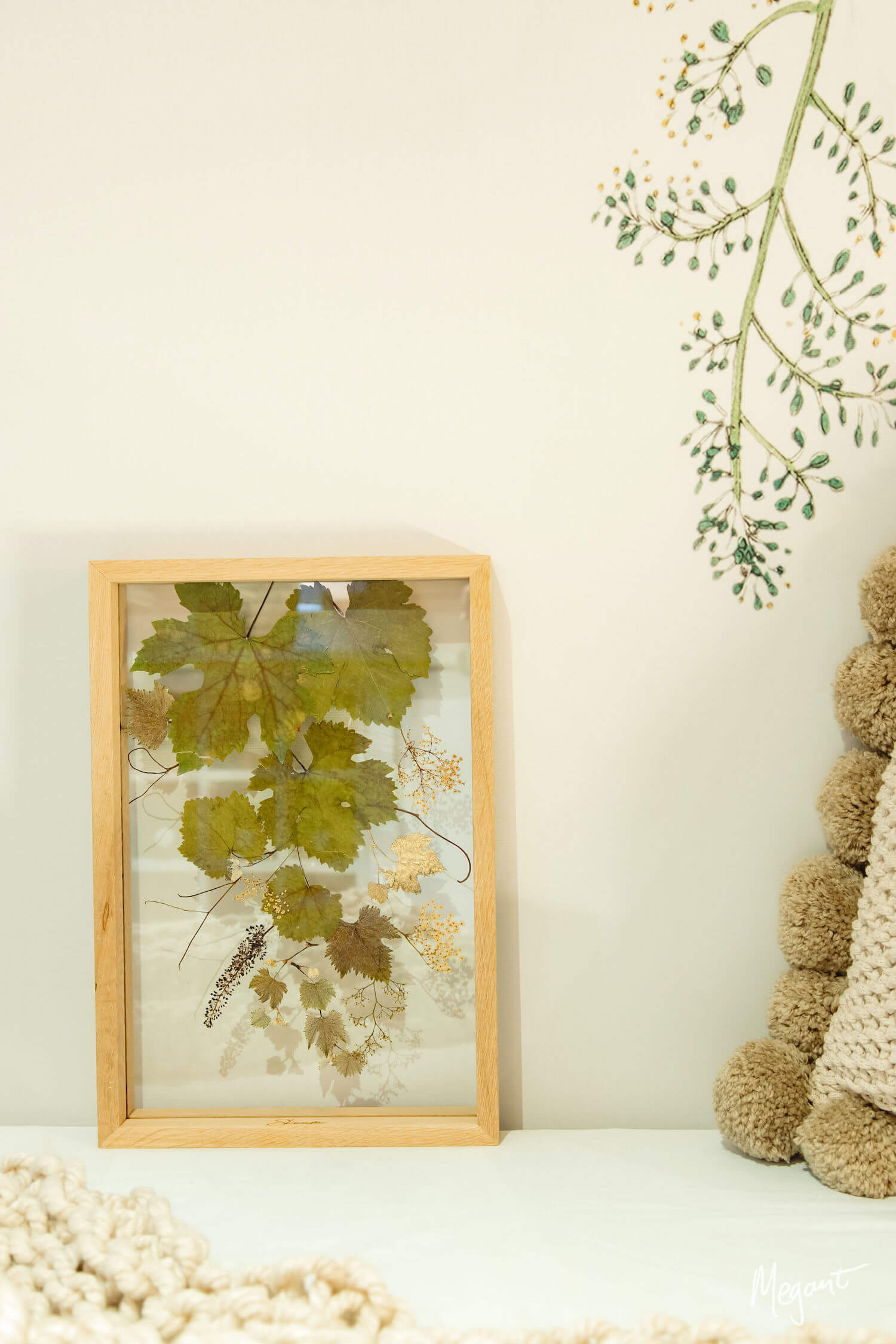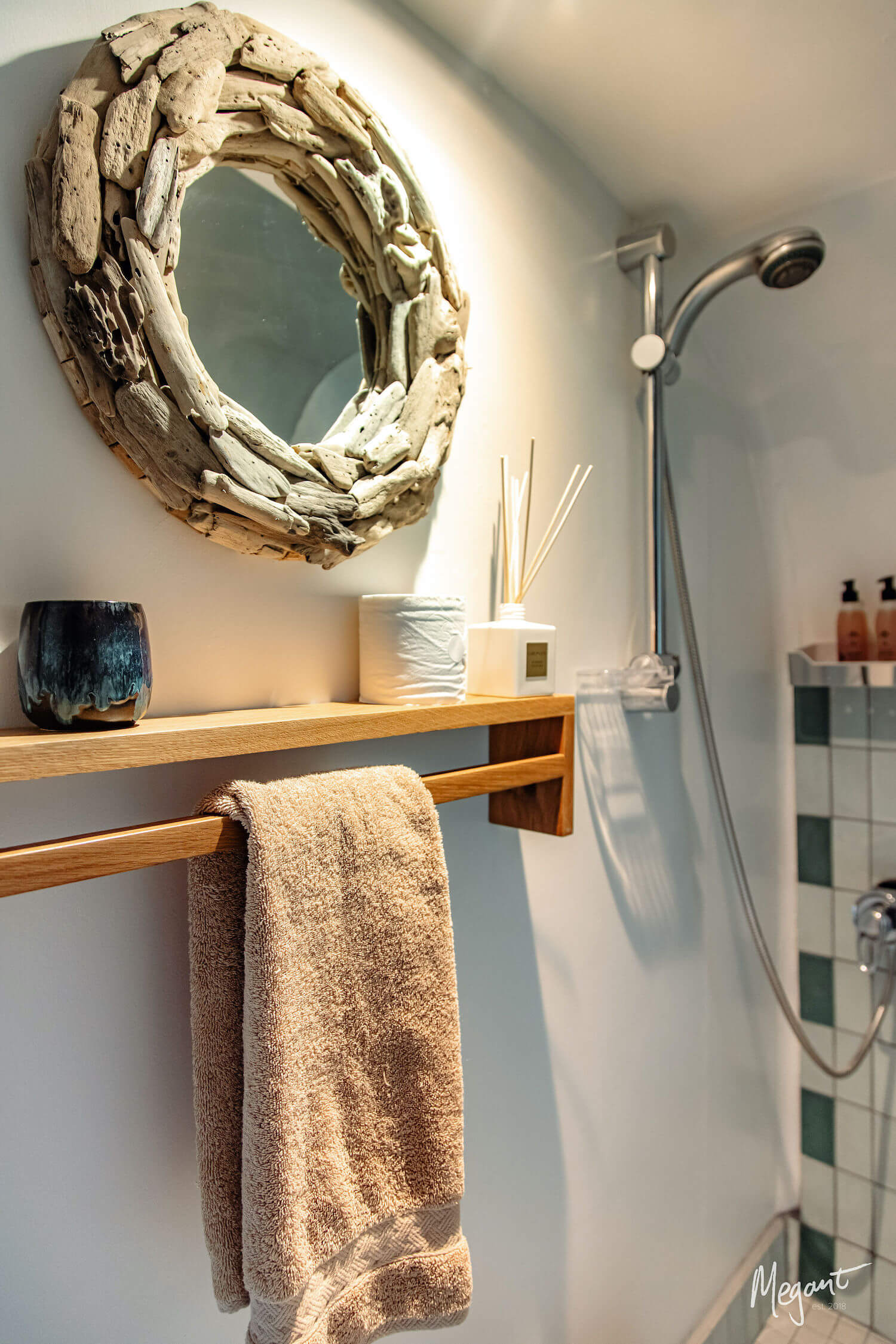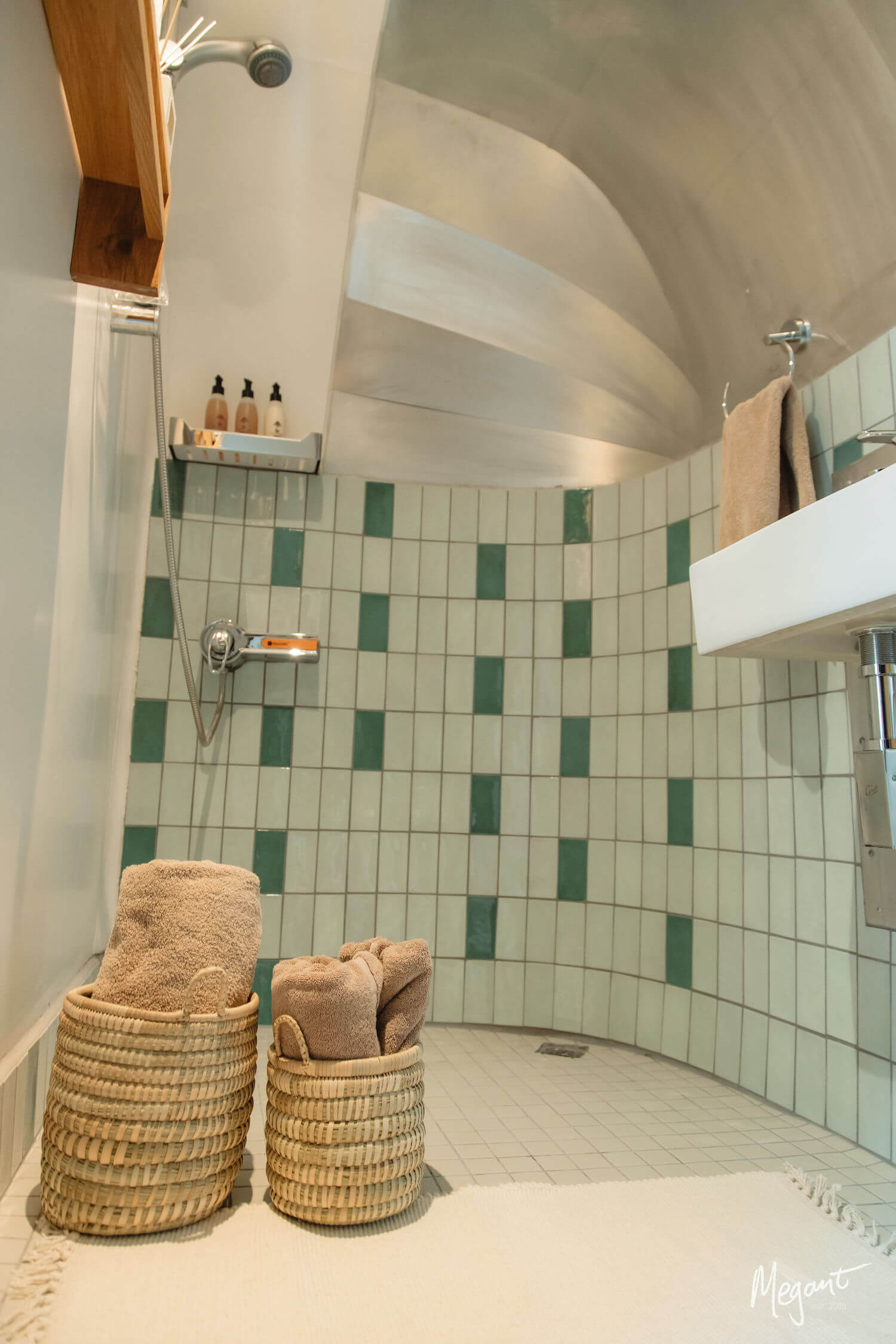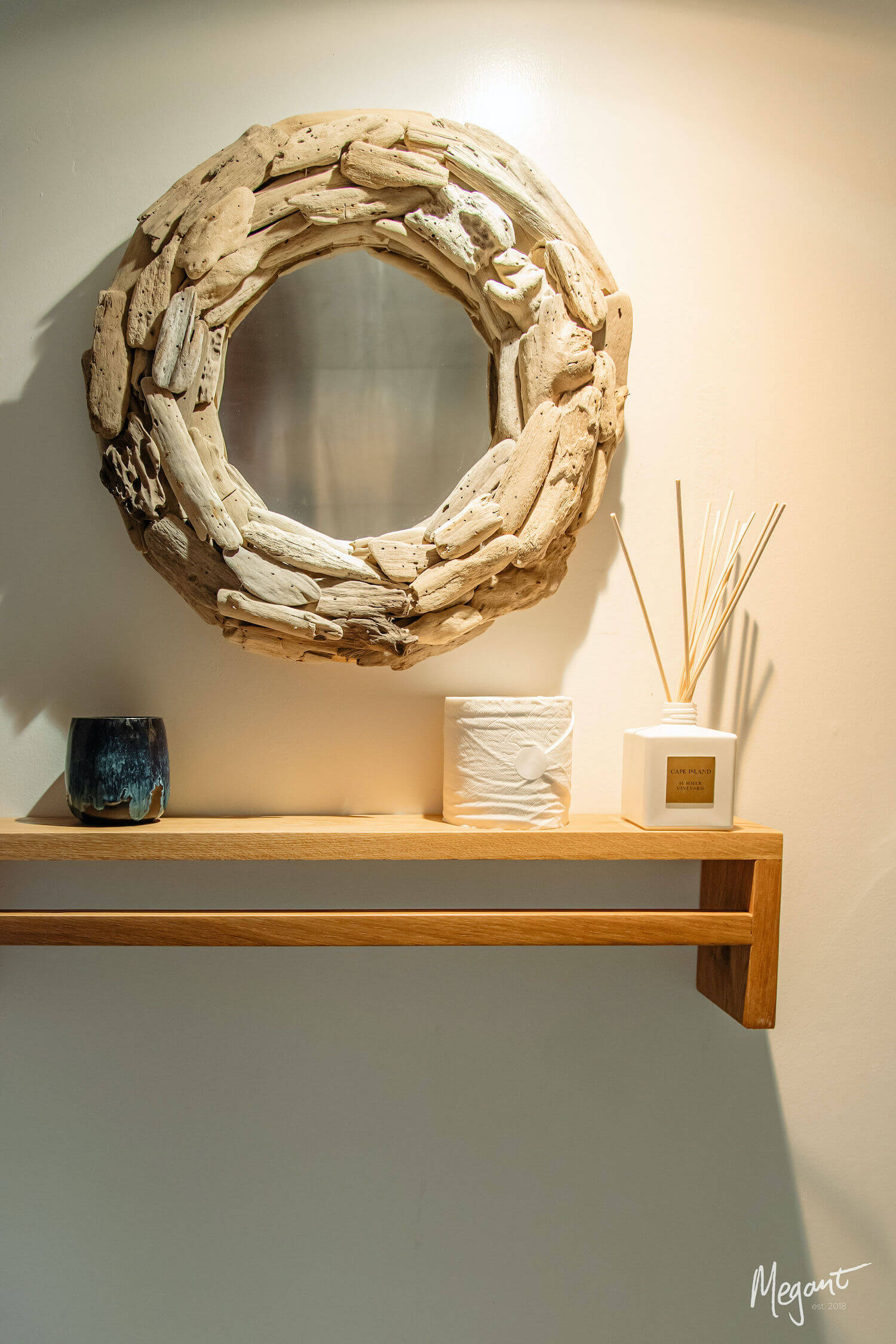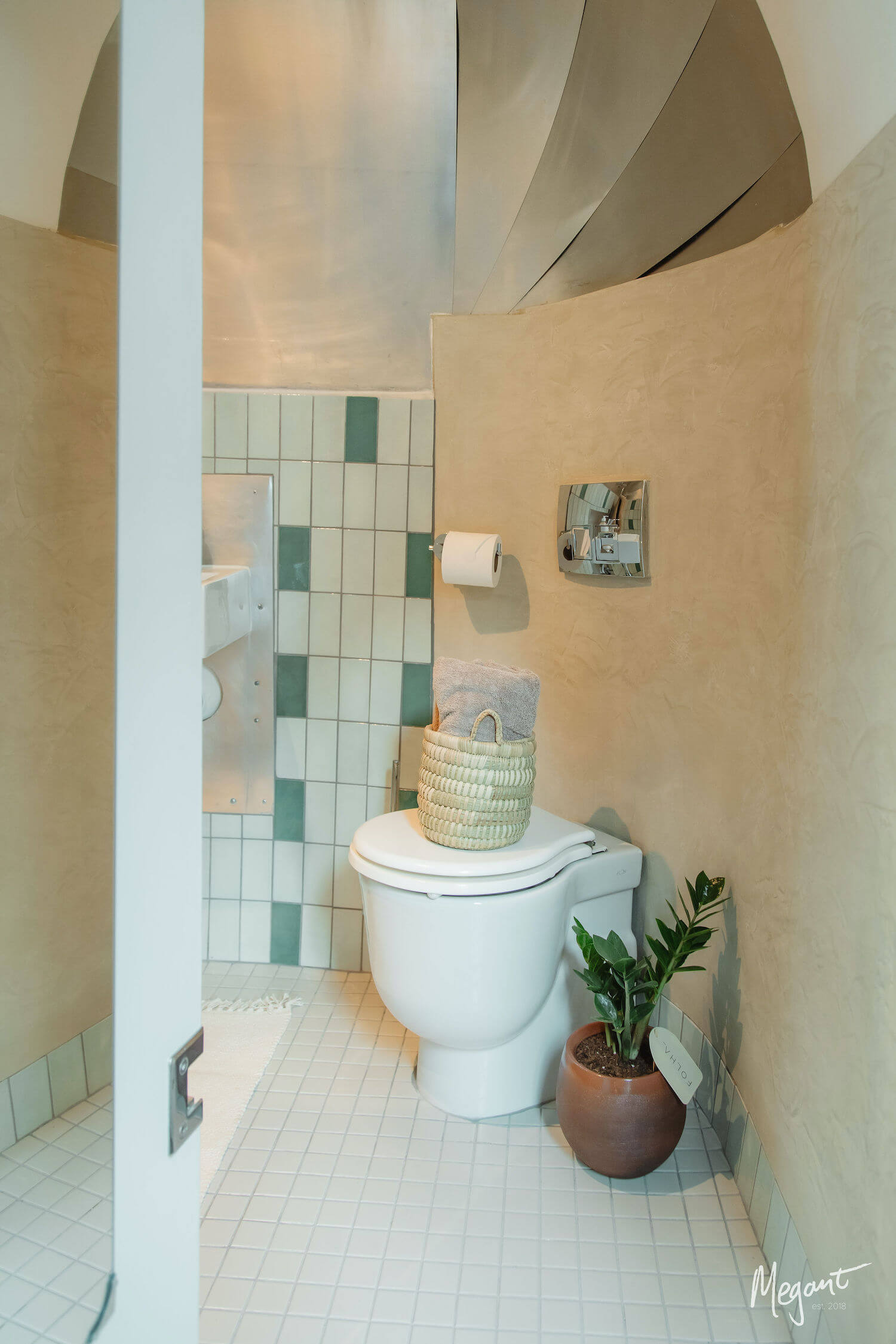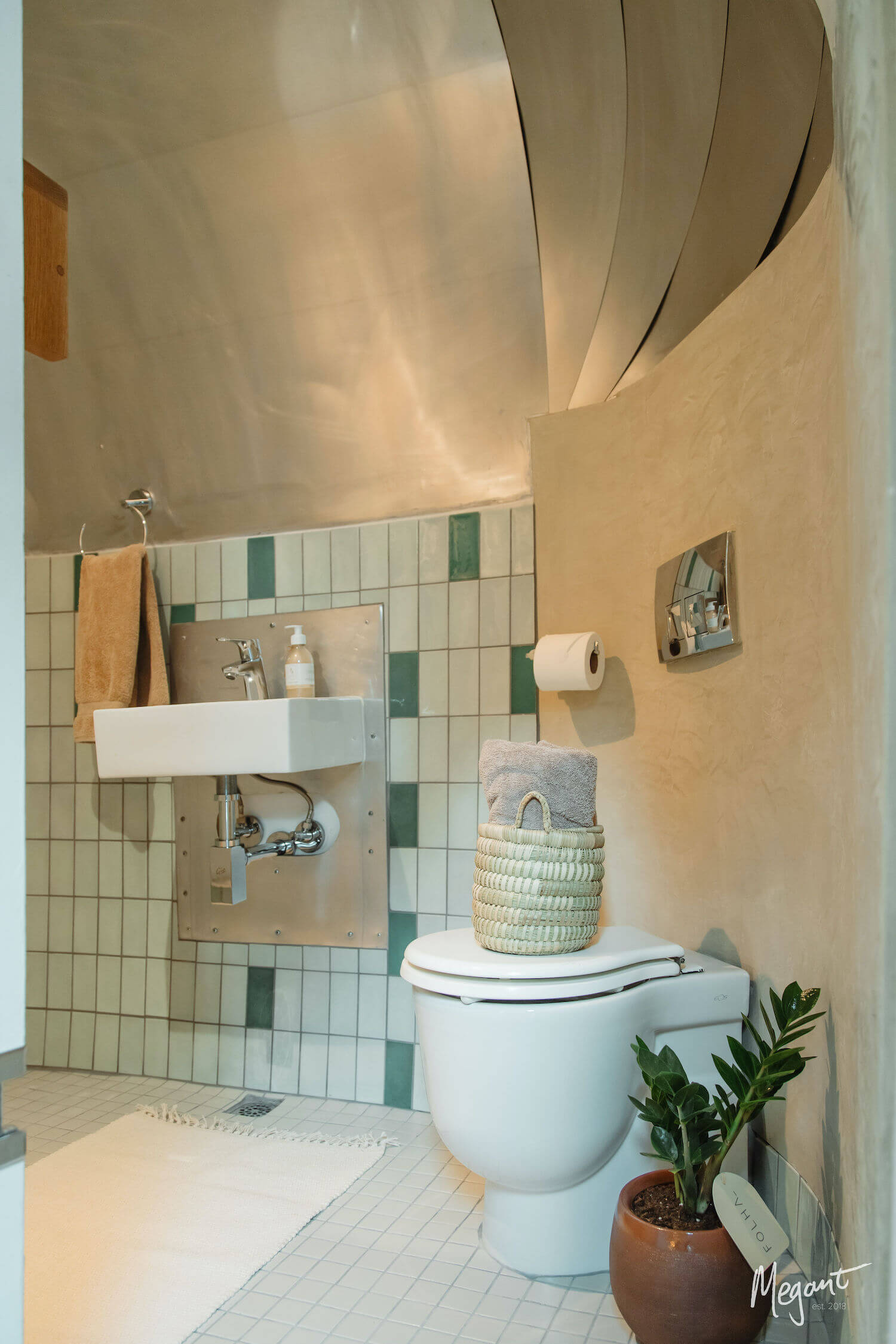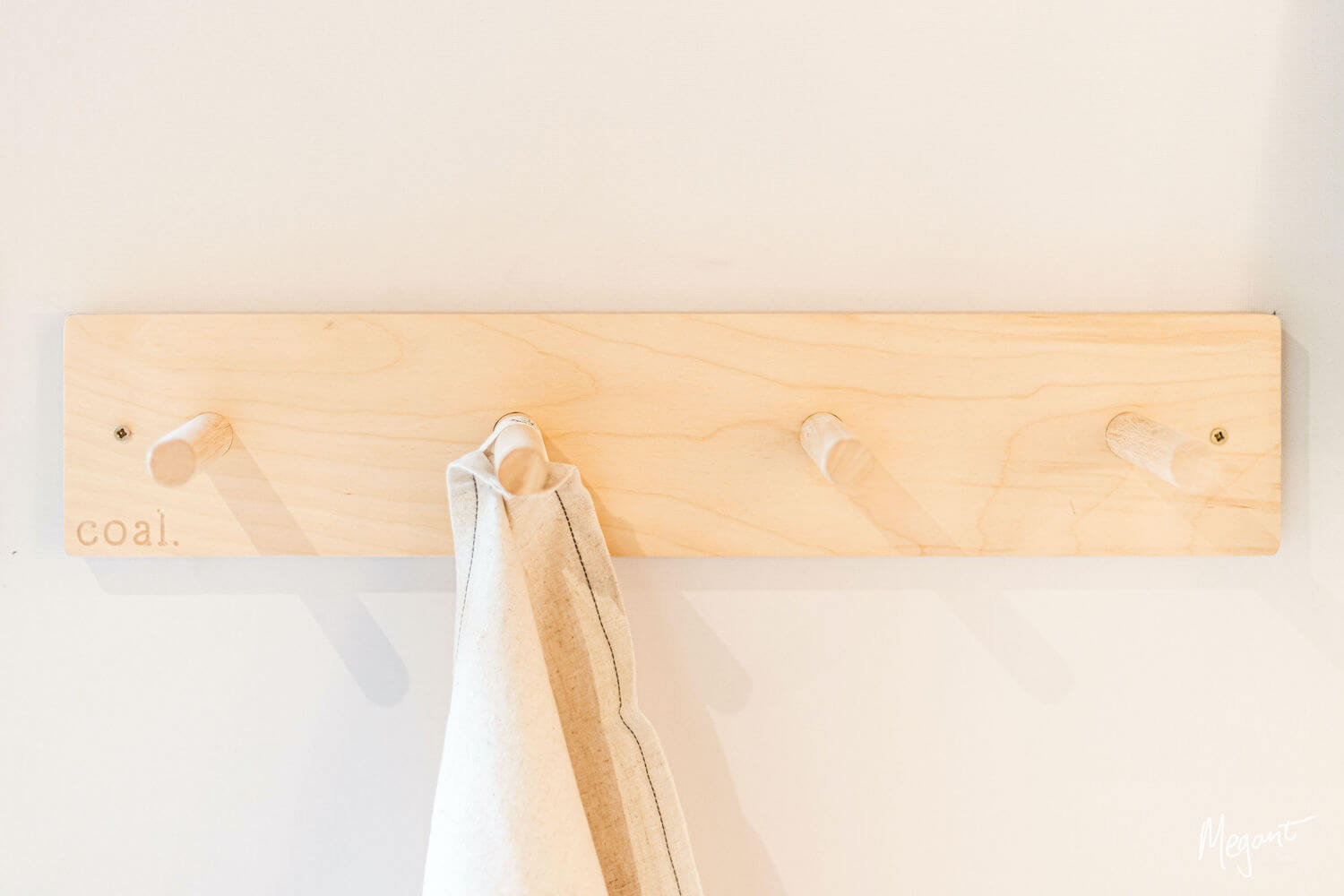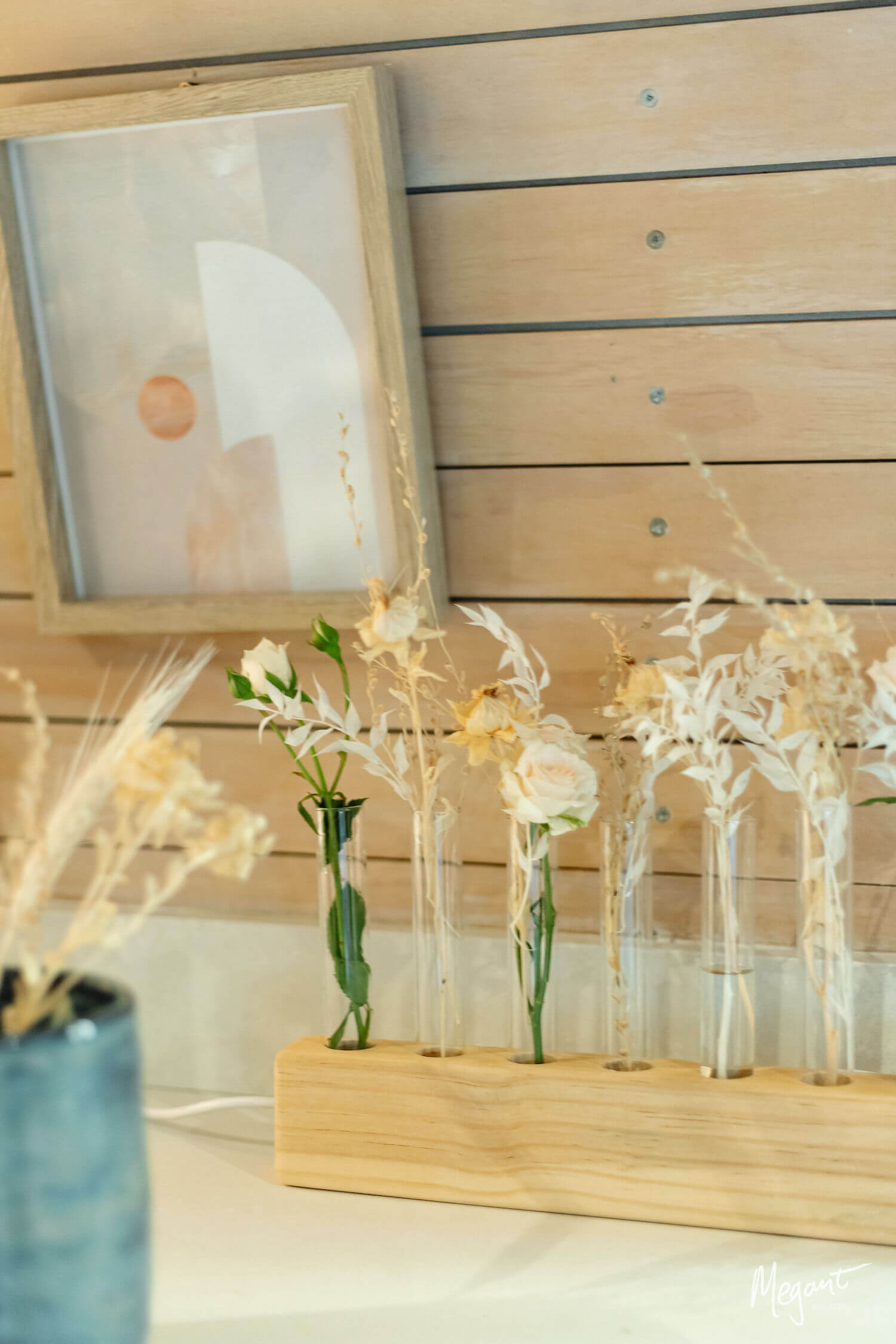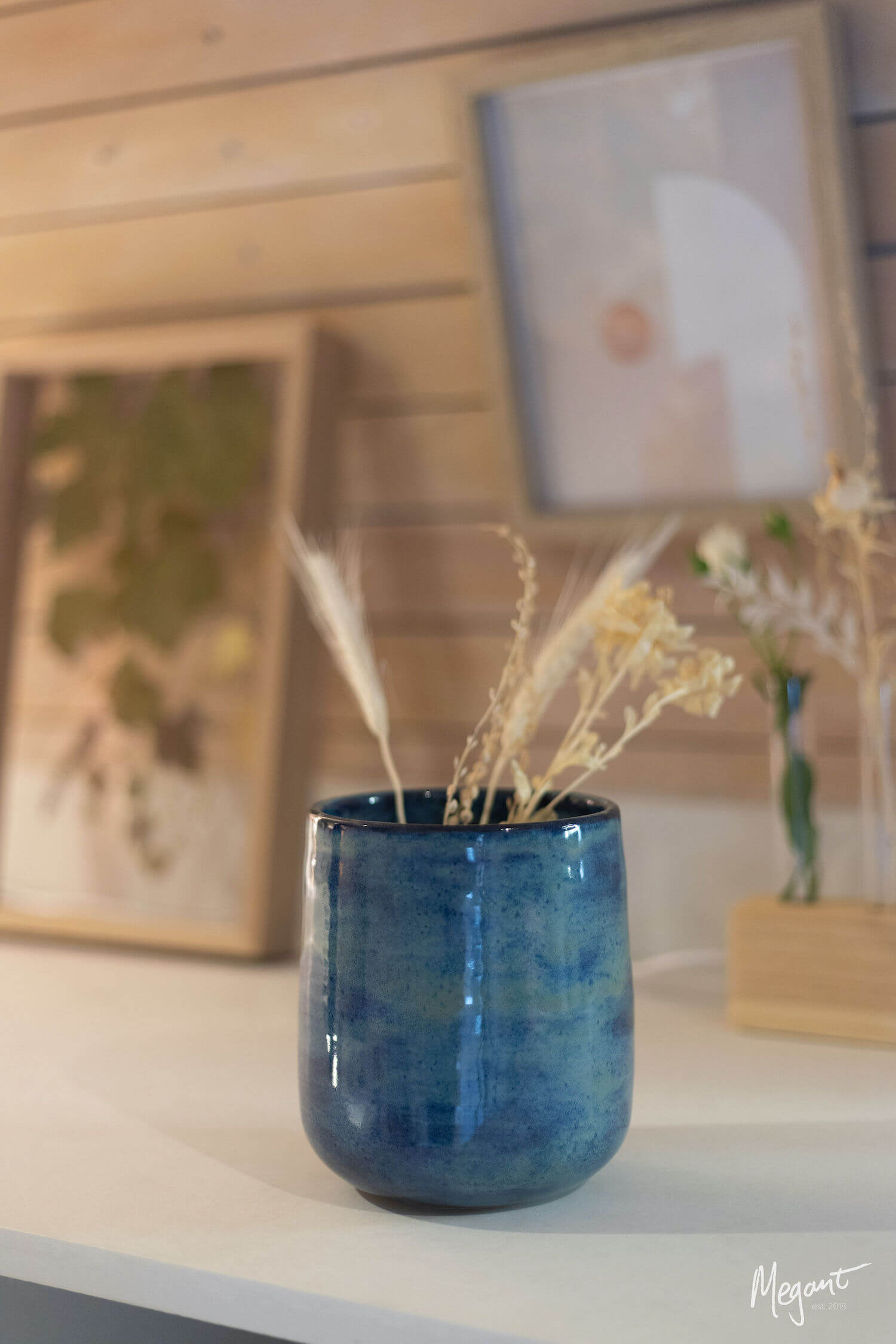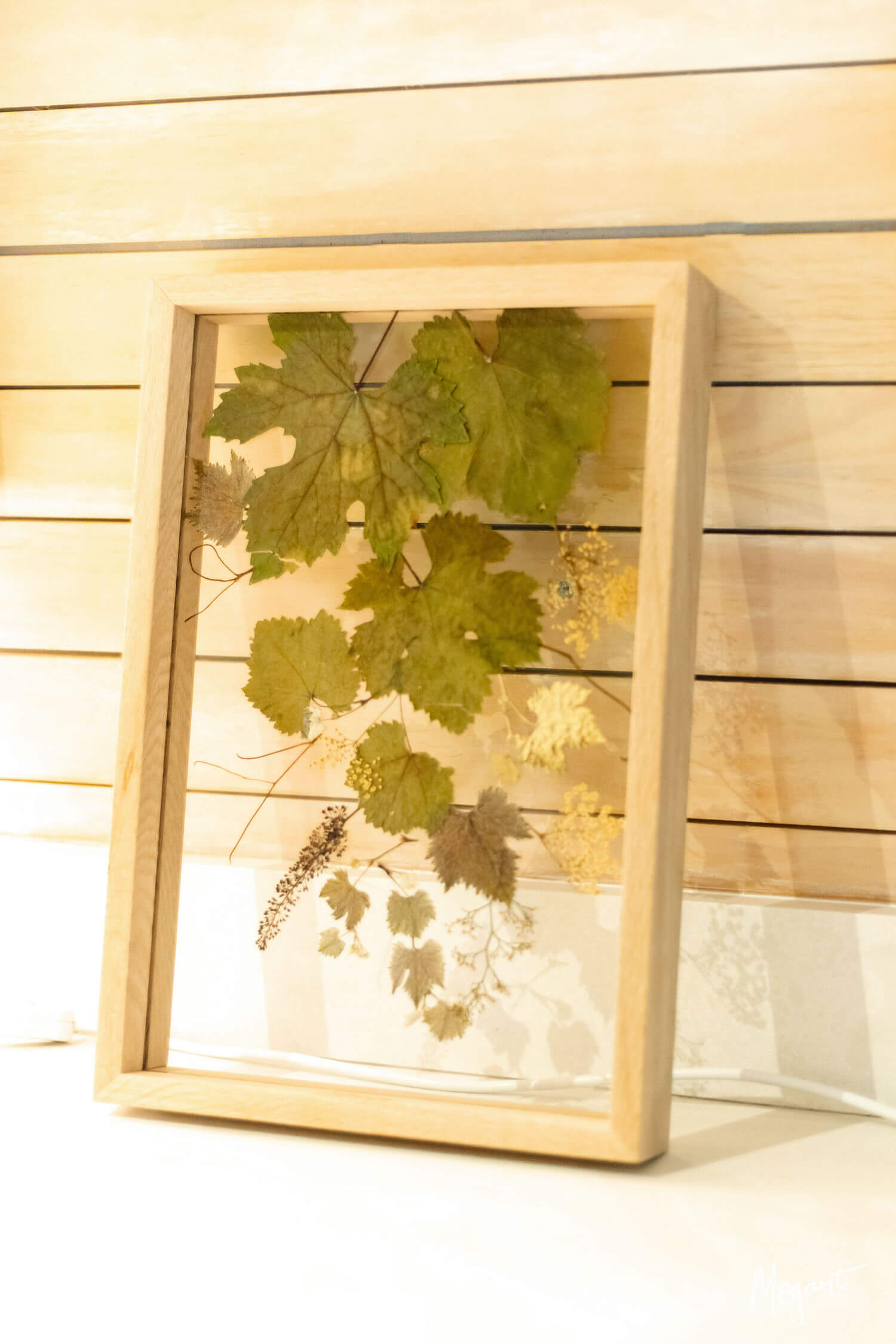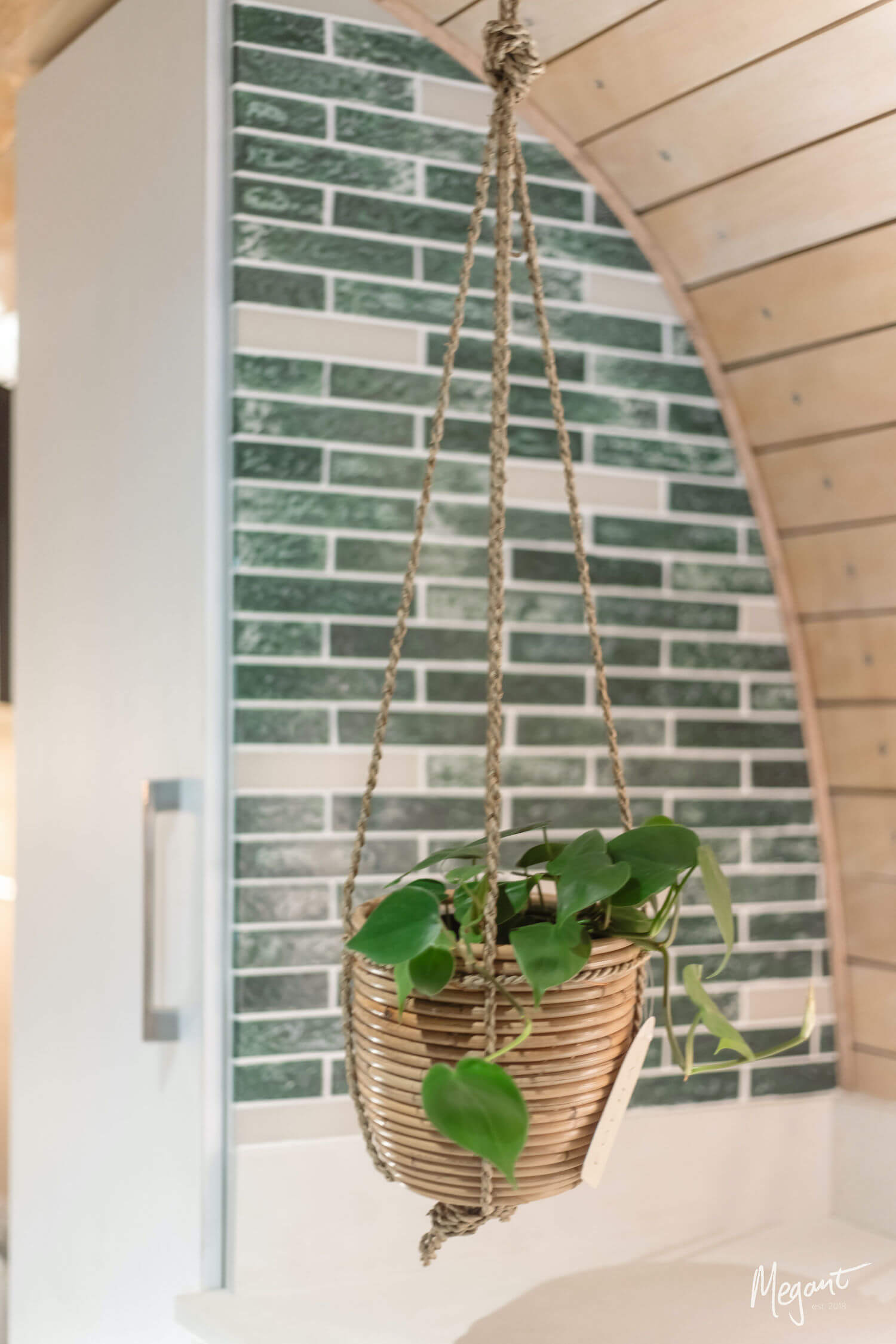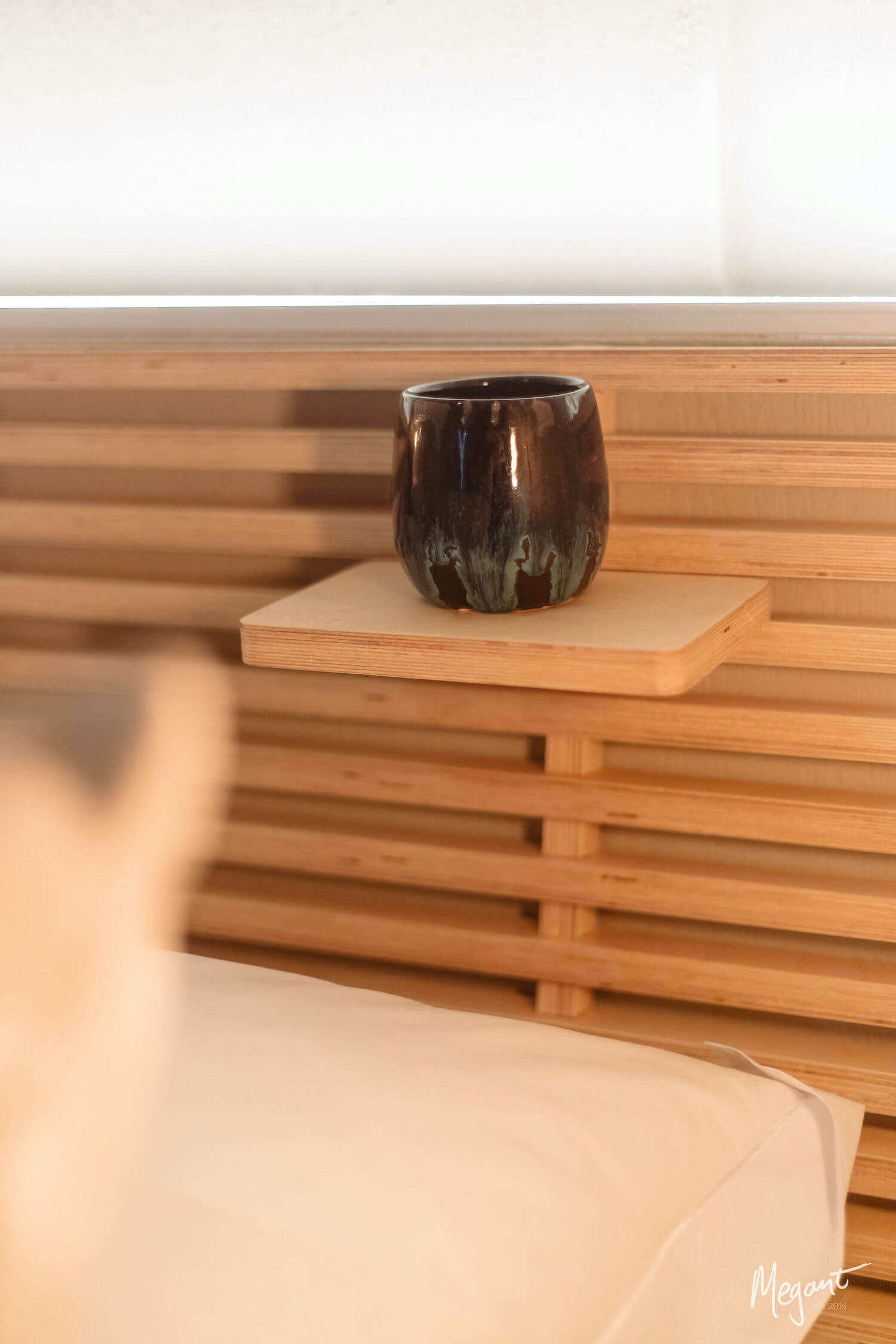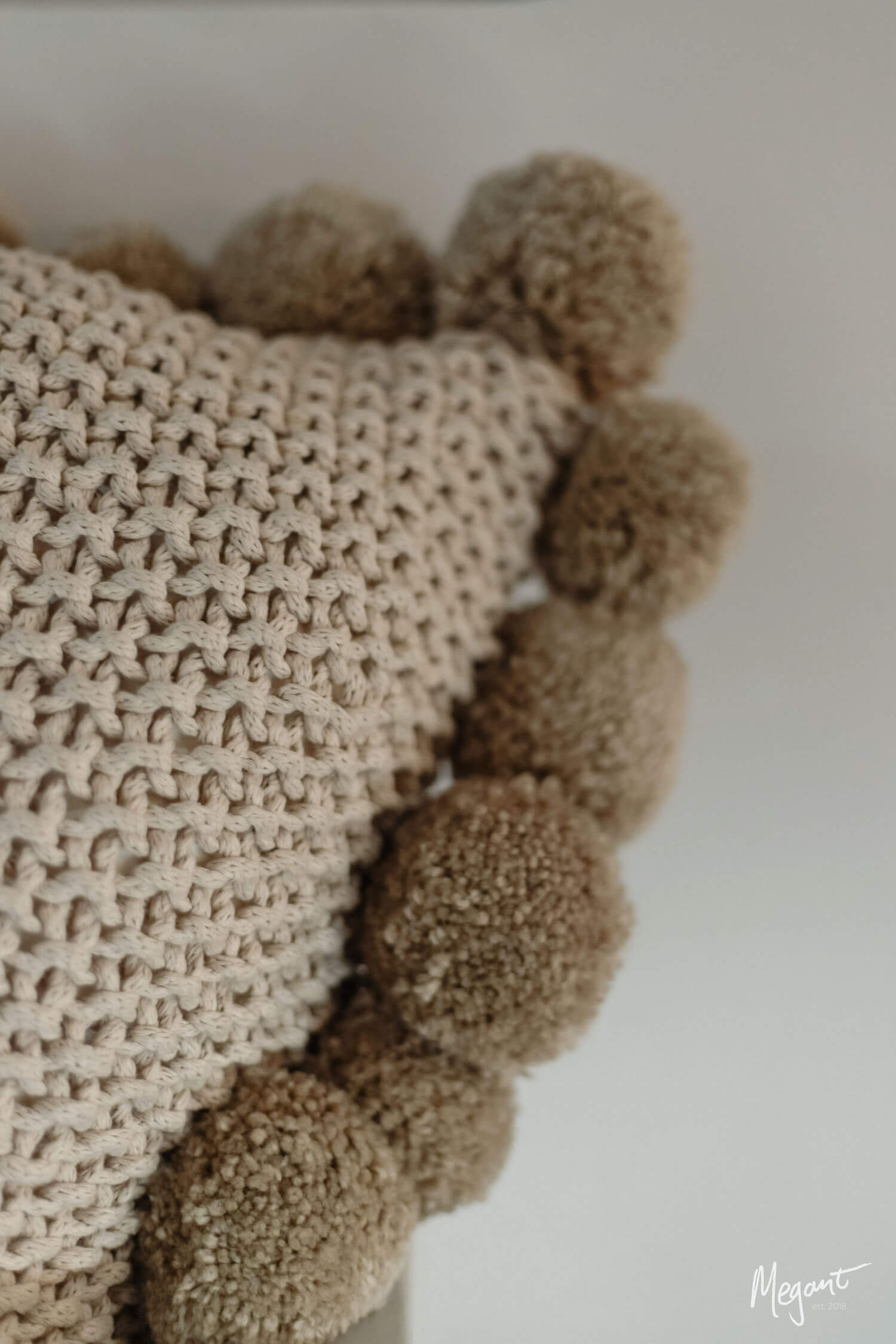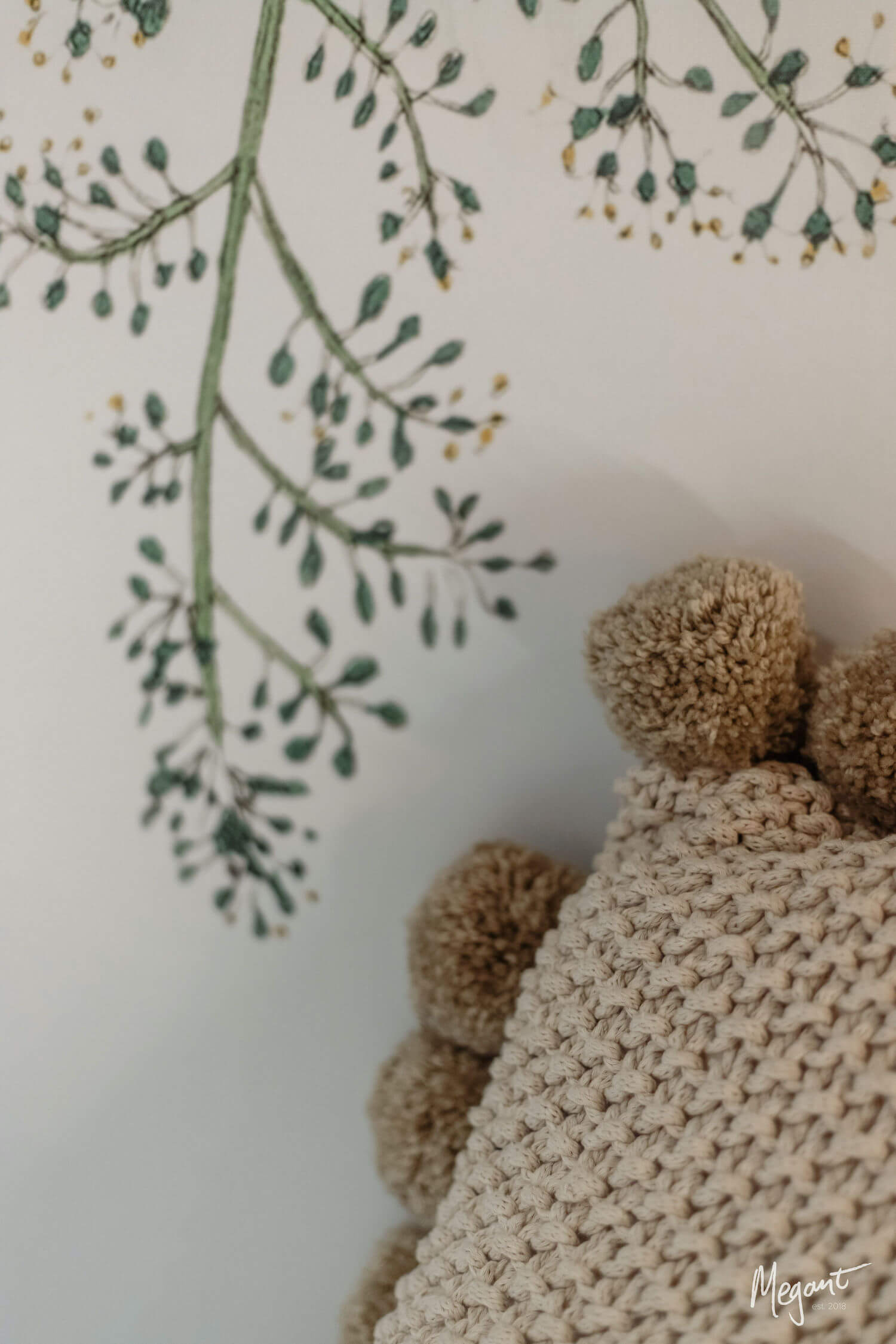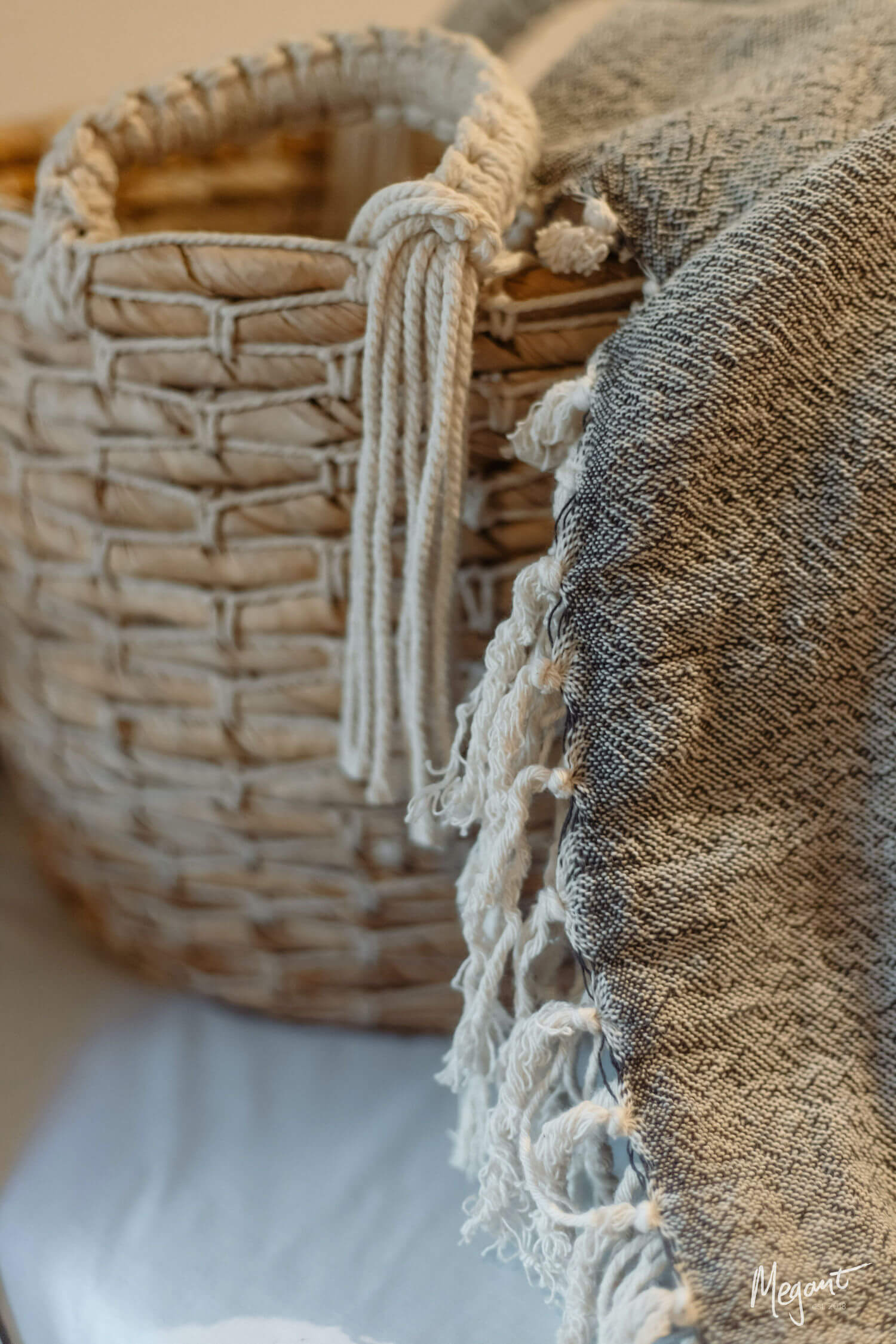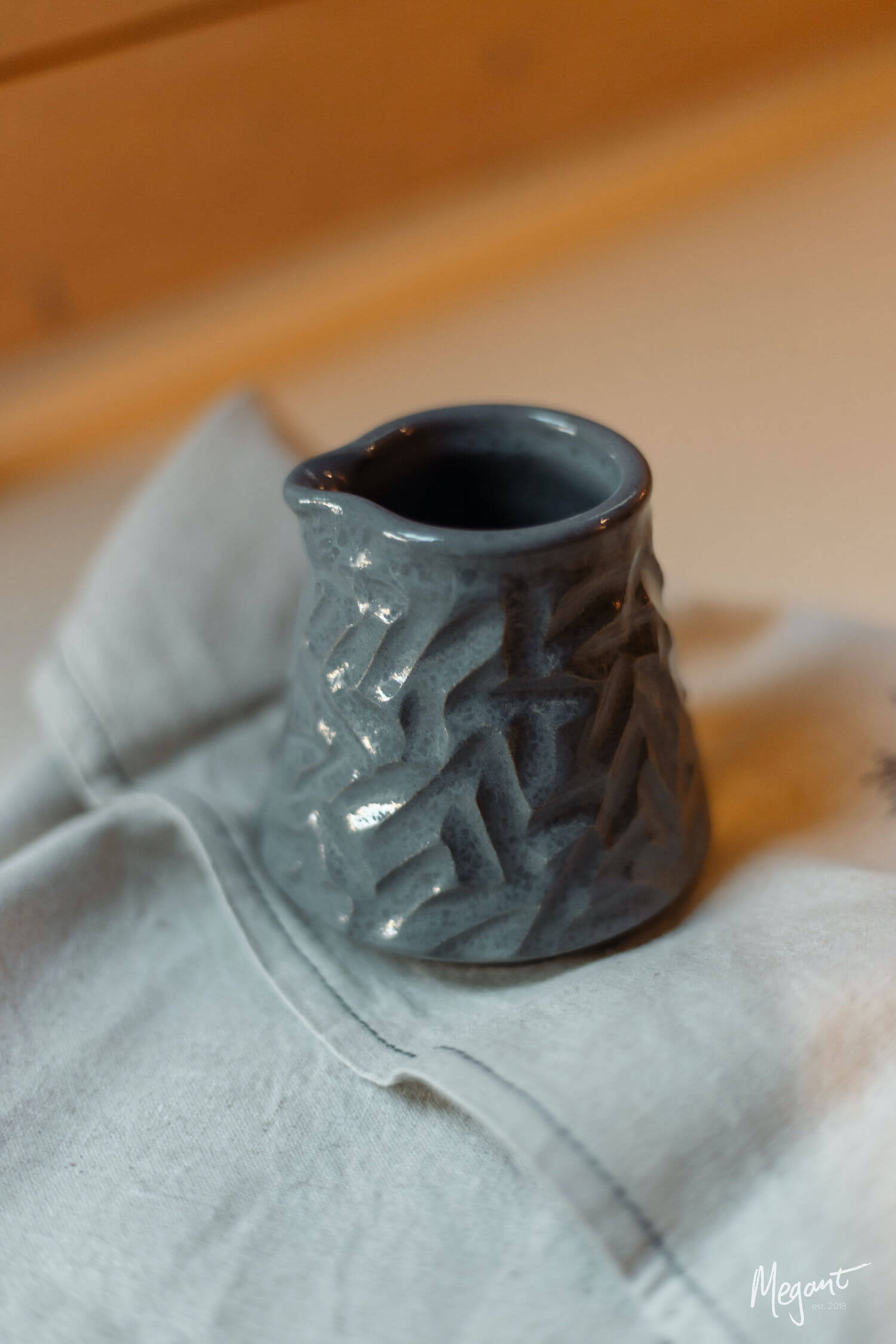 ---