Habif Architects: Bodrum Z House is a holiday house project that has been reconsidered due to the changing usage needs of a family of 4 and some structural requirements. It aims to create a living space on the Aegean Coasts, which elegantly adapts to its landscape and location, where the feeling of light, comfort and flow play a leading role.
There are common living areas on the ground floor, bedrooms on the upper floor, guest suites and other common areas integrated with the garden on the basement floor. An infinity pool has been placed in the garden at the basement level. The fire pit area right next to it has a seating and dining use. Large terraces directly related to the living spaces on each floor, wide doors opening to them, facades and installations where local stones are applied with local craftsmanship in the garden establish a visual and tactile connection between the interior and exterior.
Bodrum Z House has a decoration sense in which the use of natural stone and natural wood is essential and complemented by works of art. Furniture details and materials aim to create an elegant yet strong sense of space. The lighting setup has been created specifically for works of art & designs in every part of the house. With its directly related indoor and outdoor spaces, the use of natural materials, and its non-strenuous forms, Bodrum Z House offers a living experience that gives a refined impression but also lets everyone feel as they can really live and be comfortable in the space.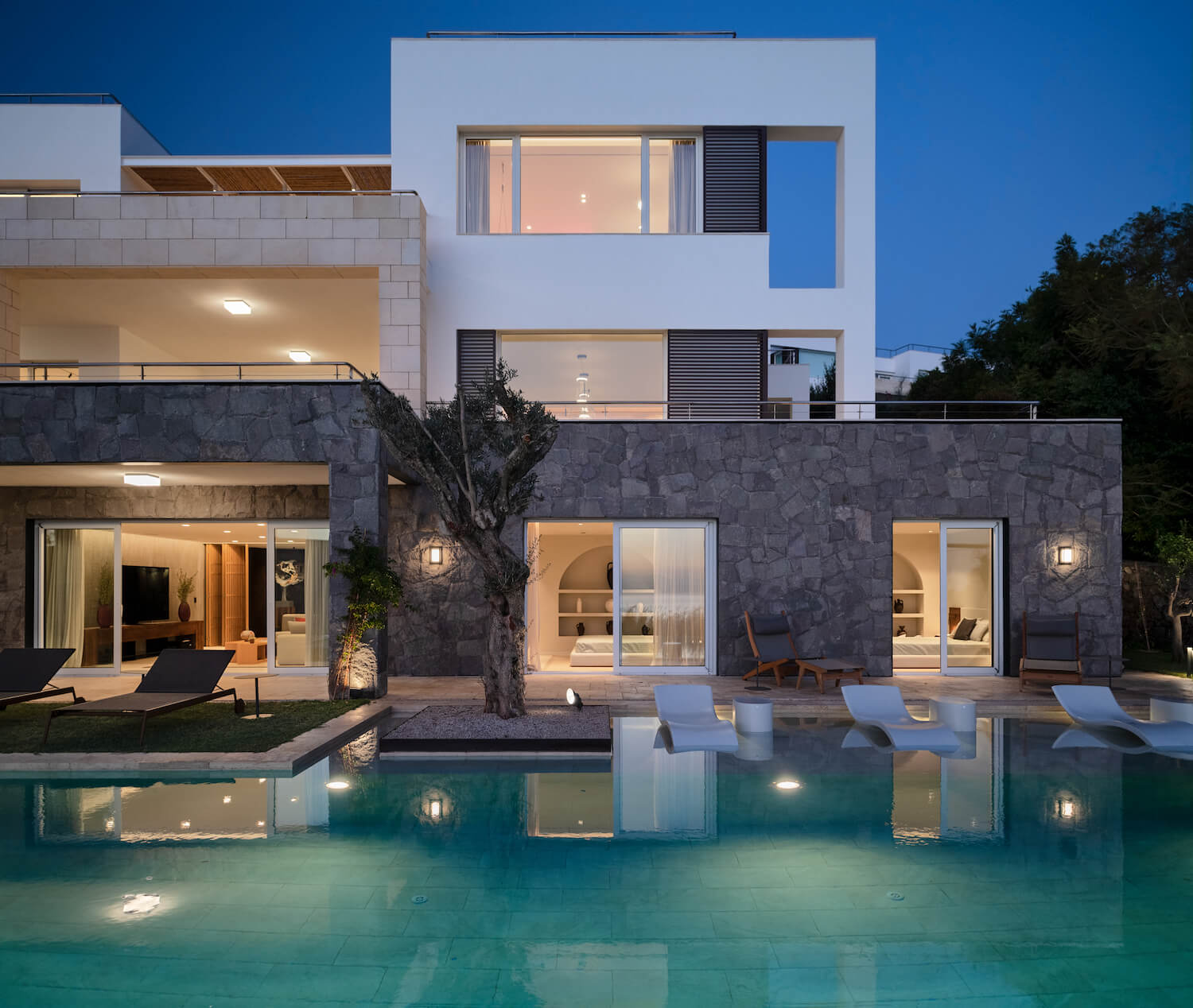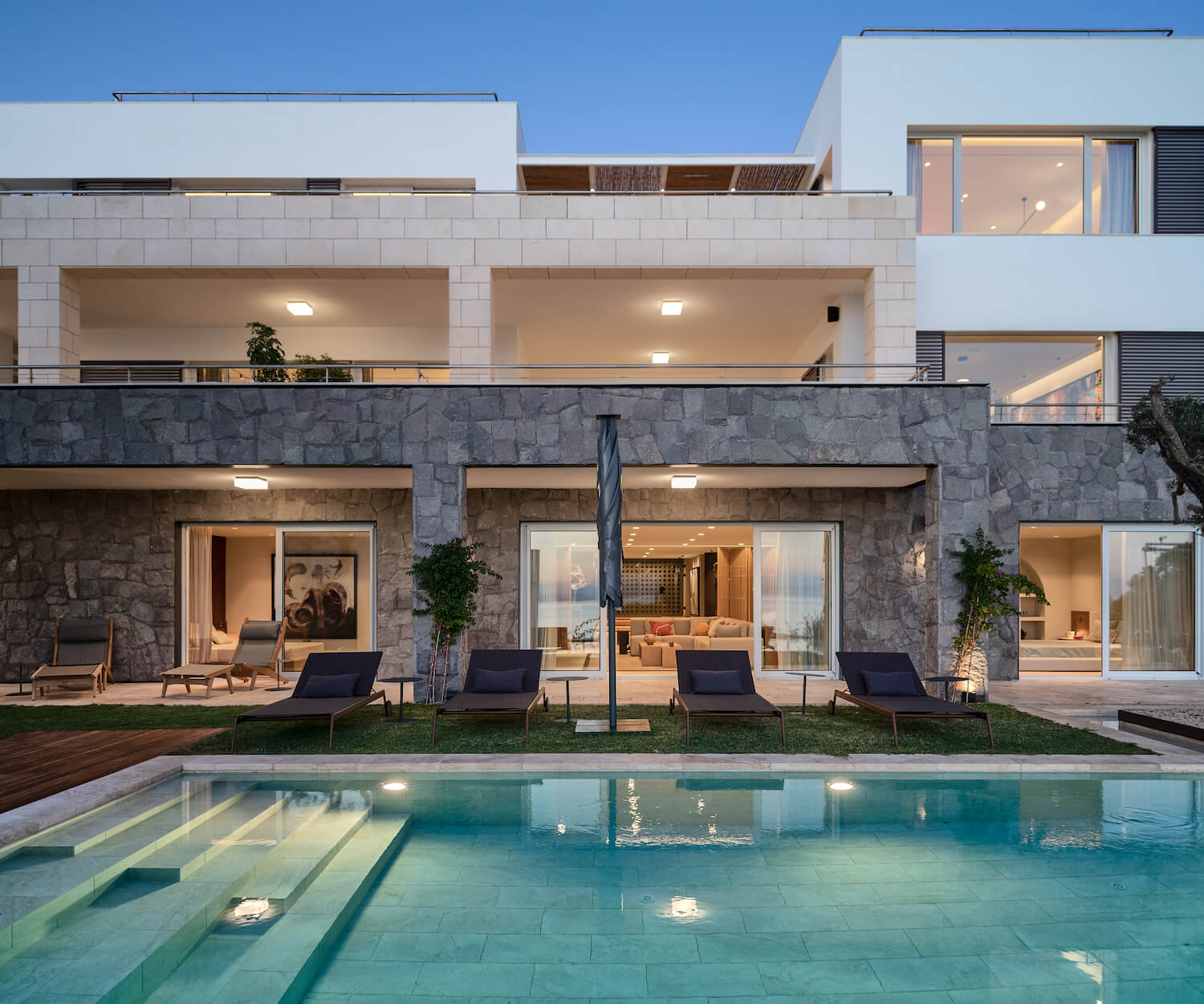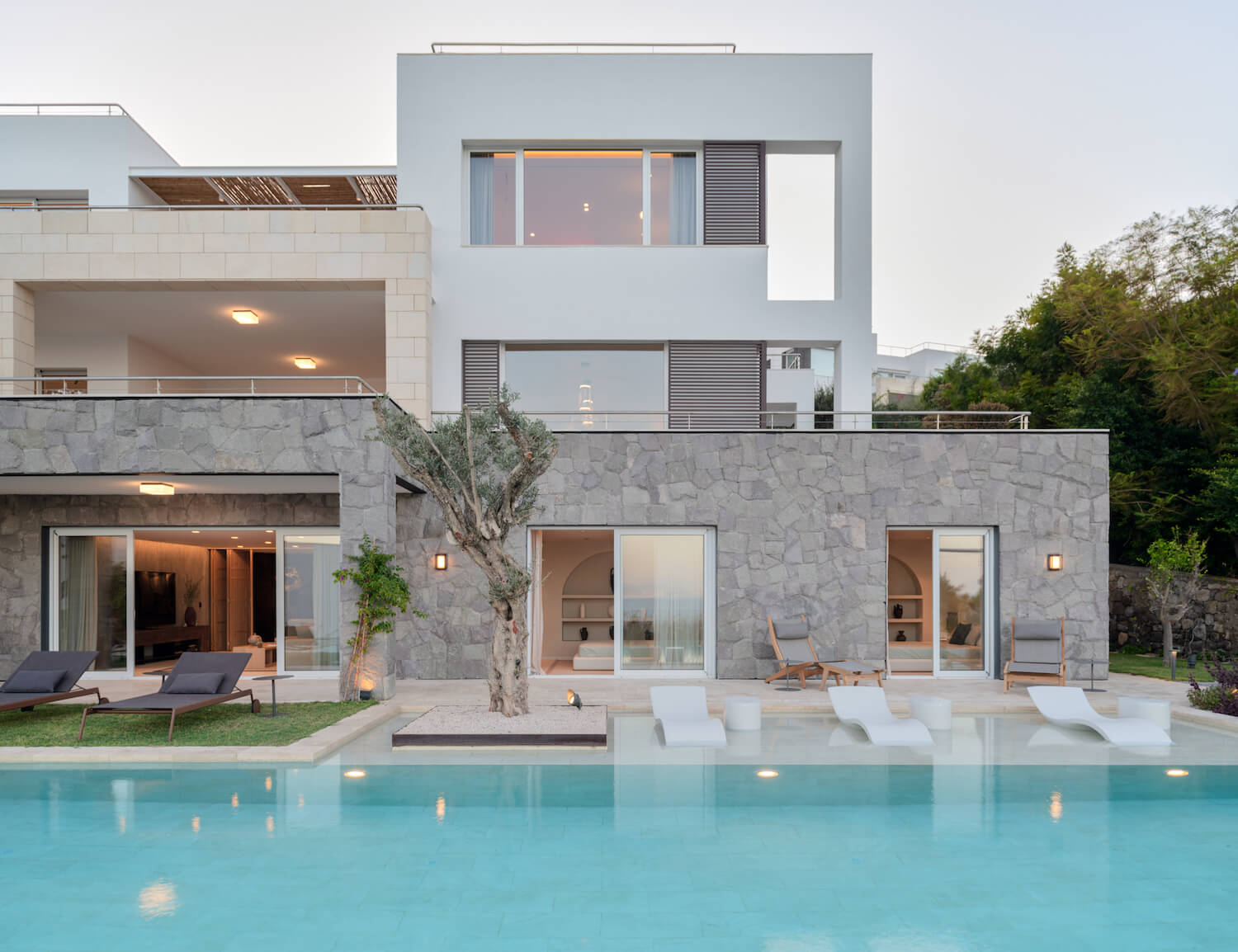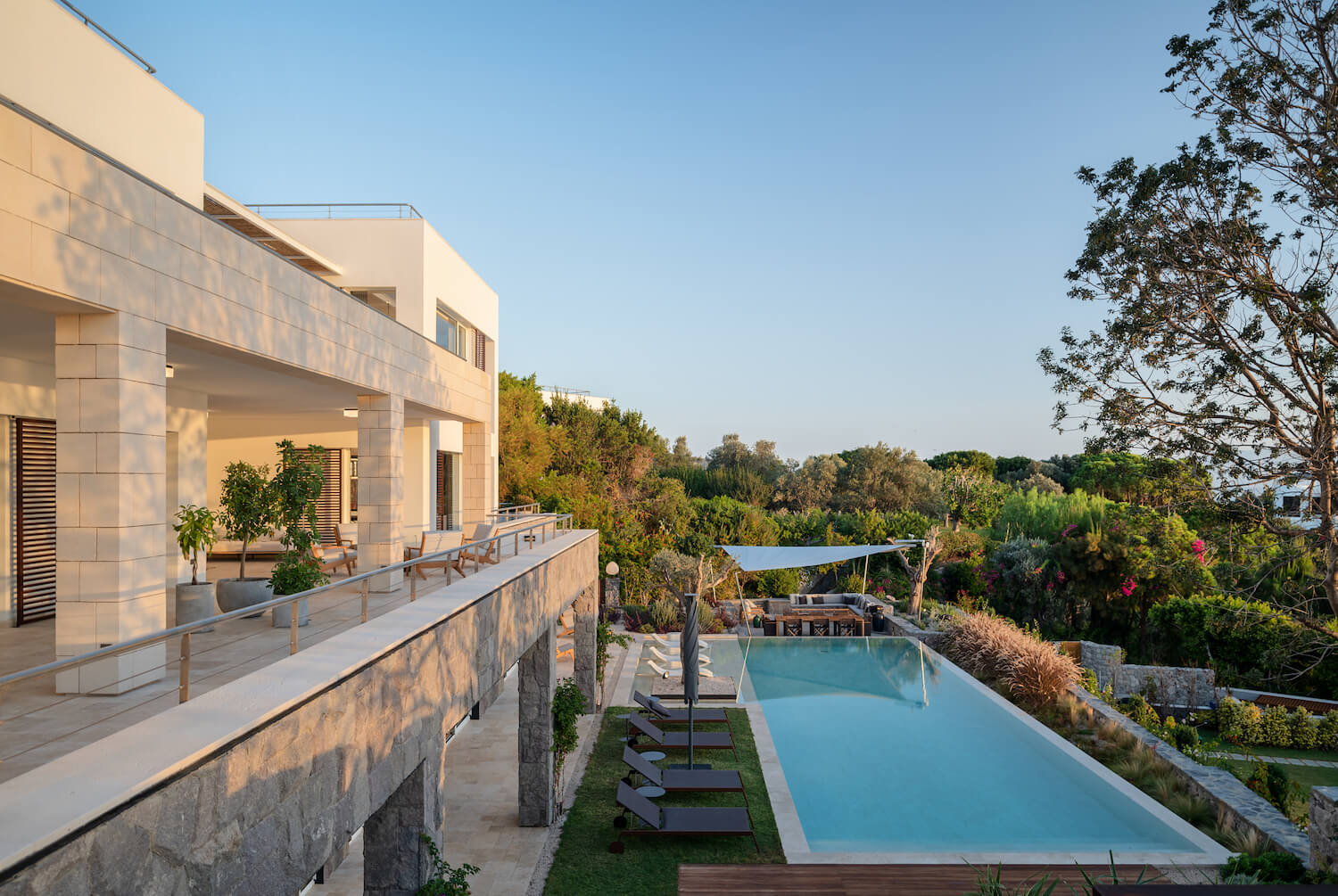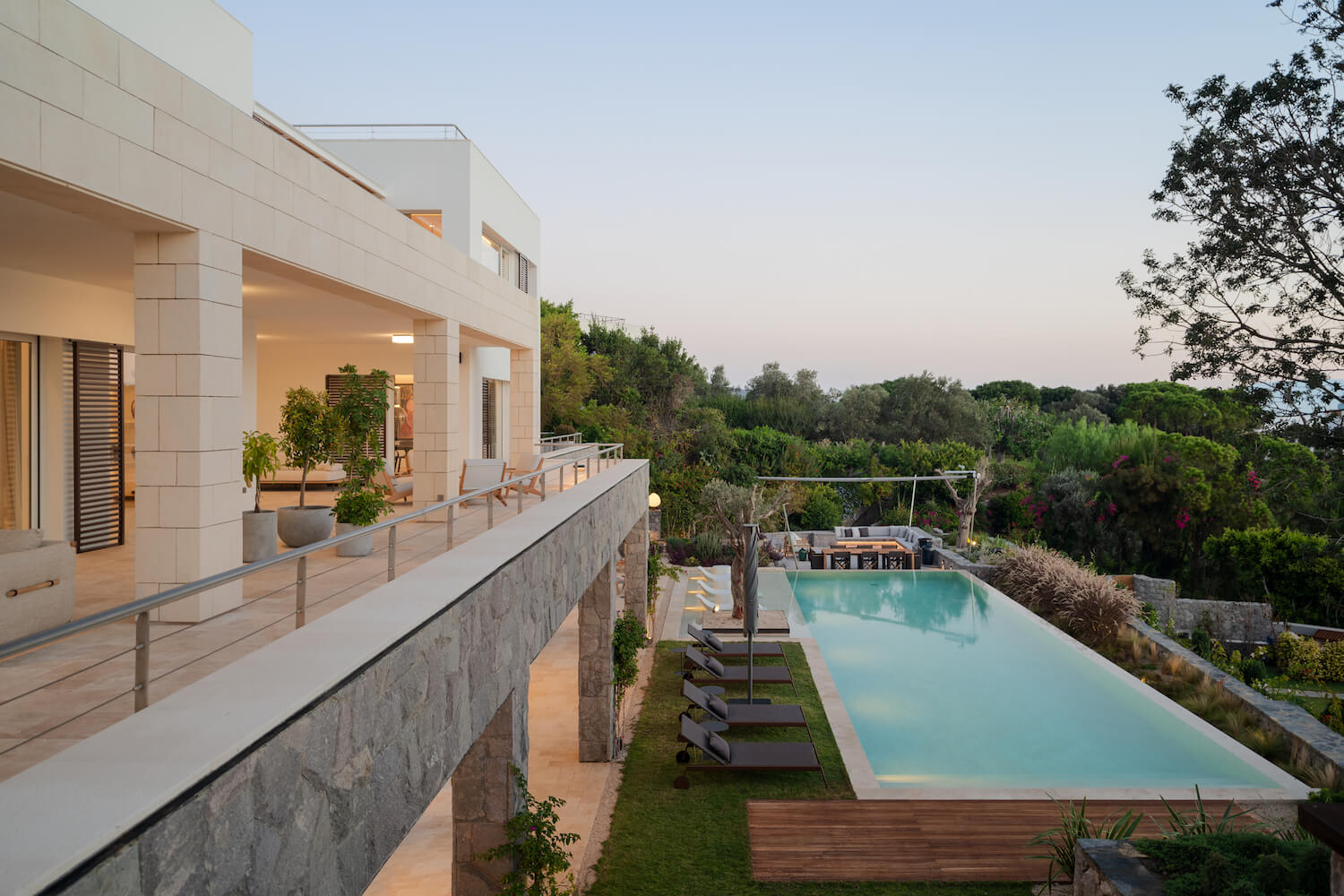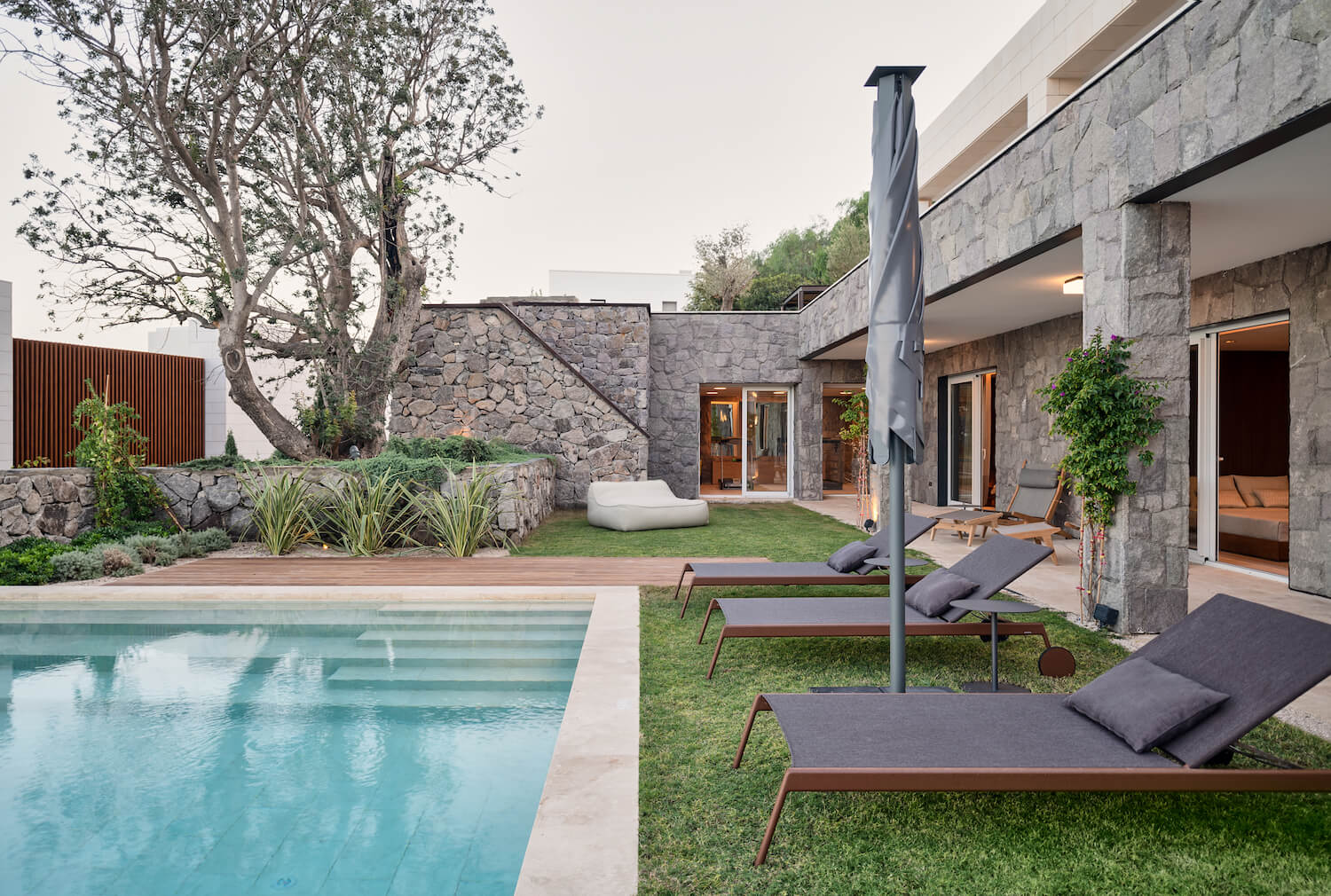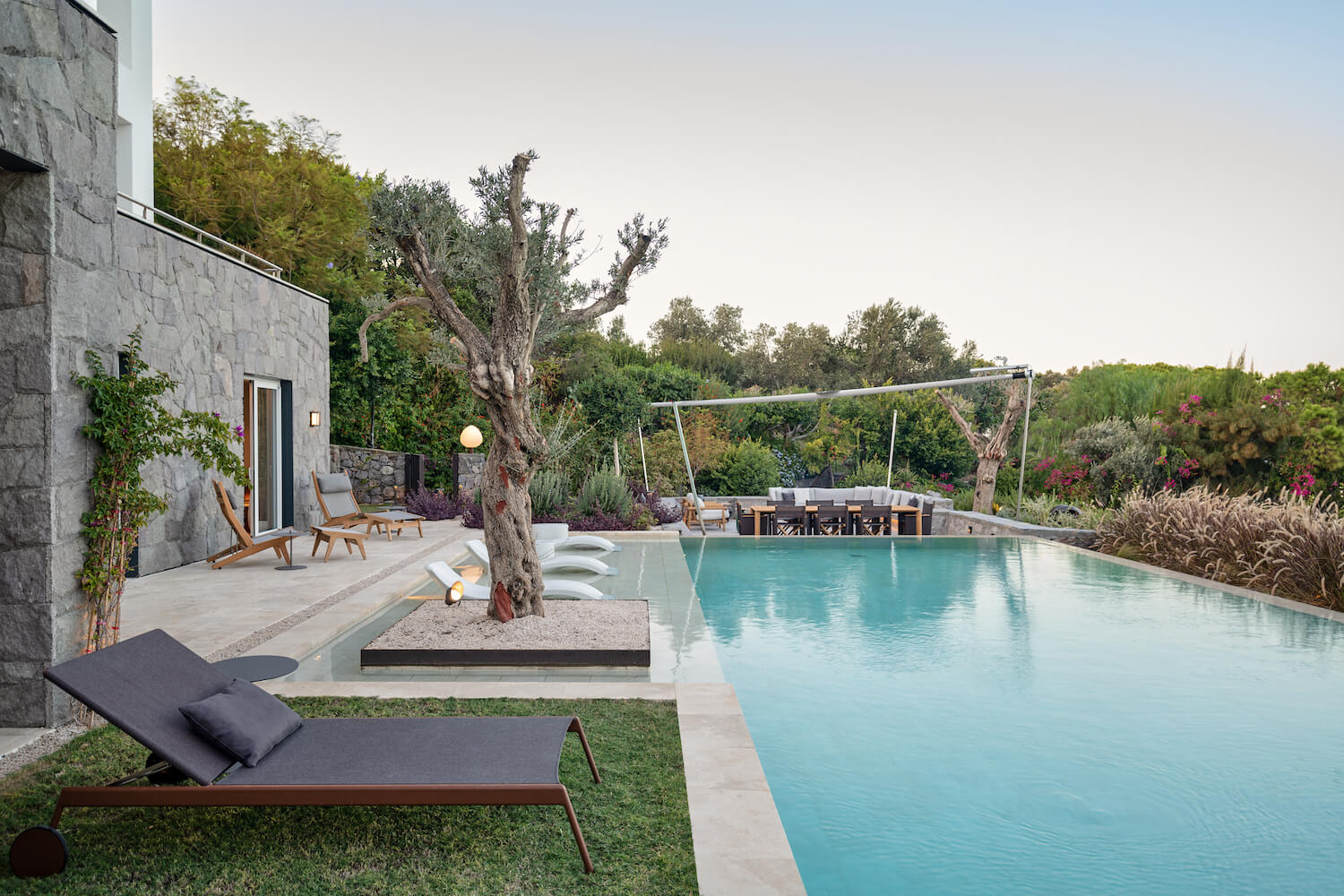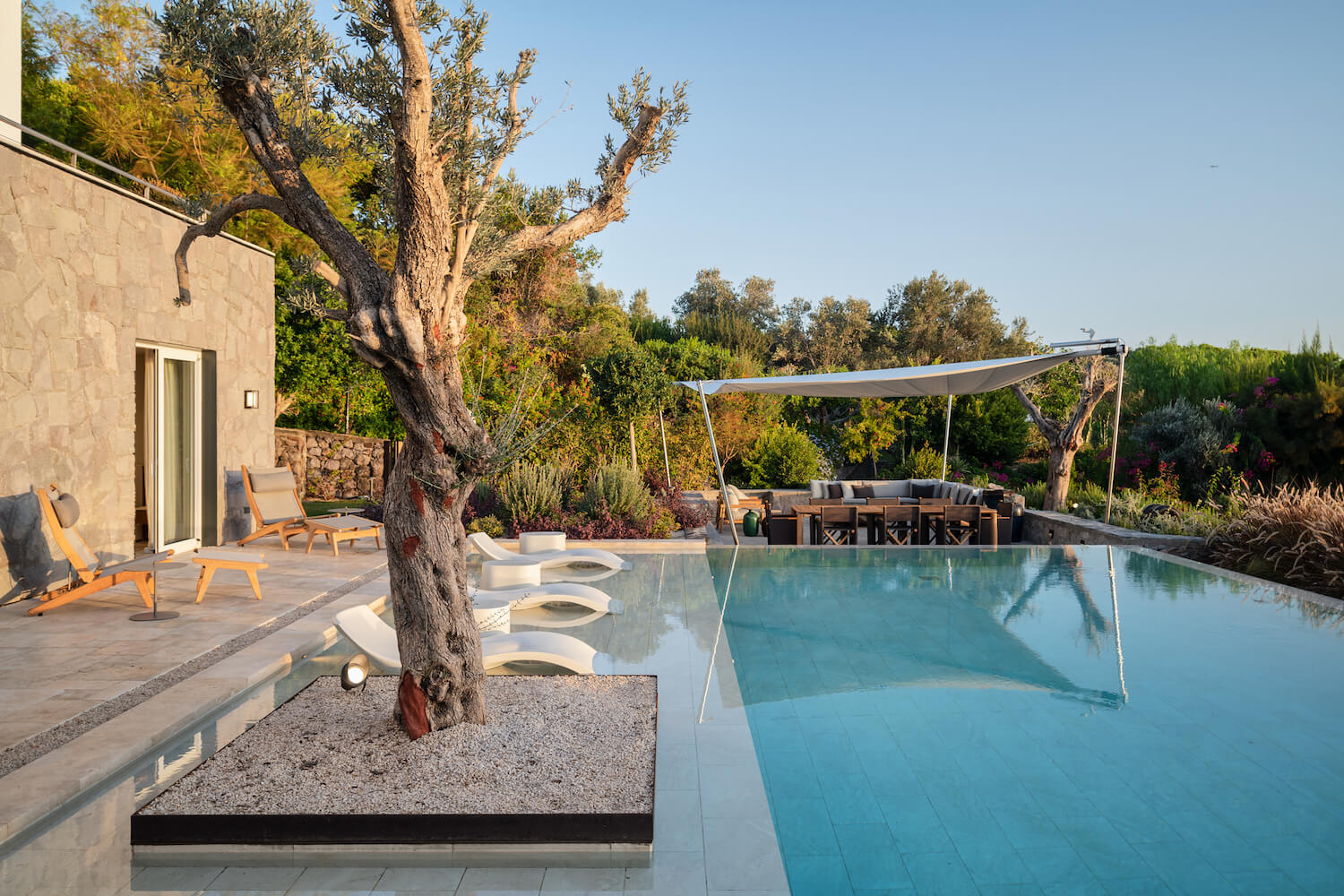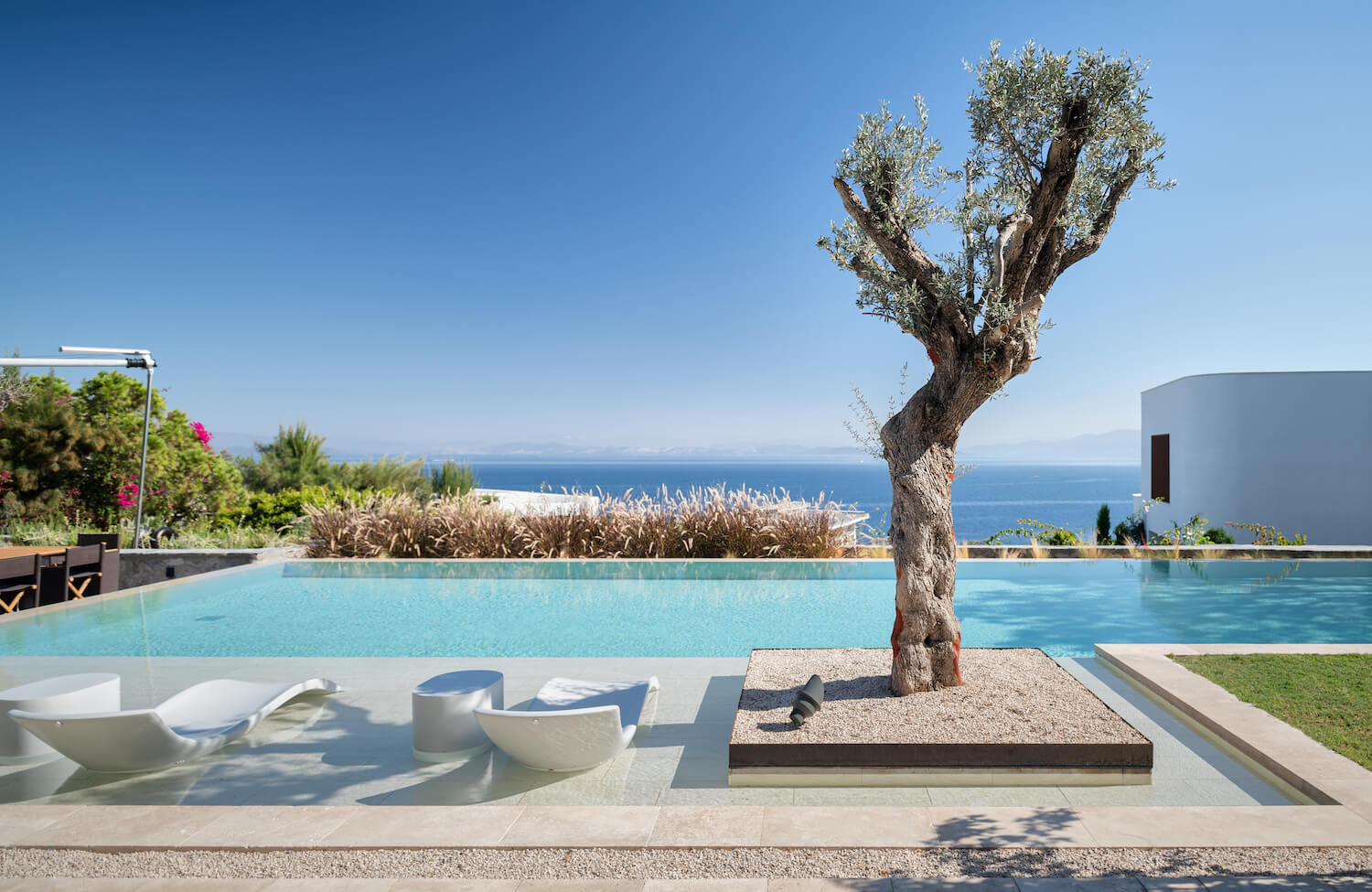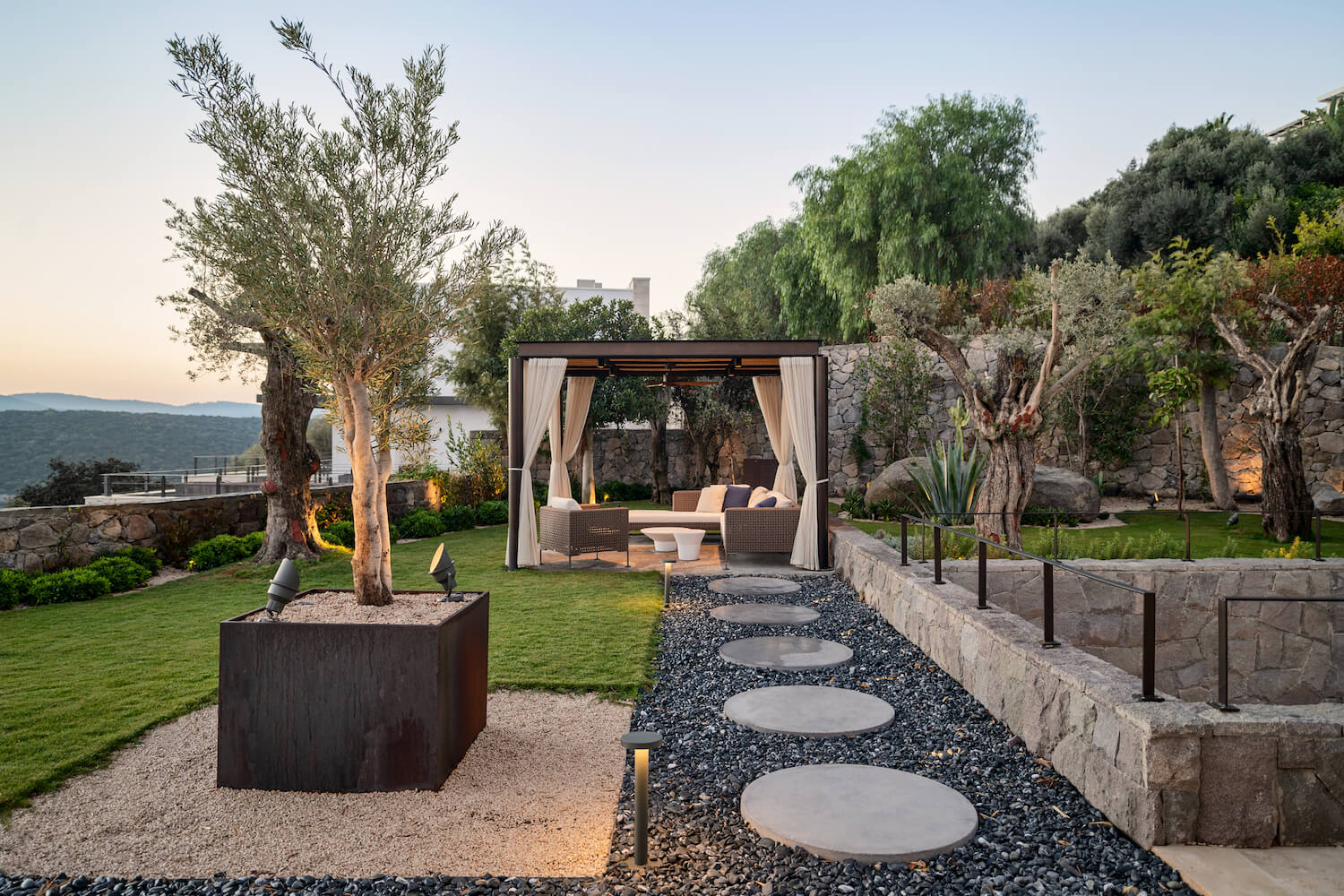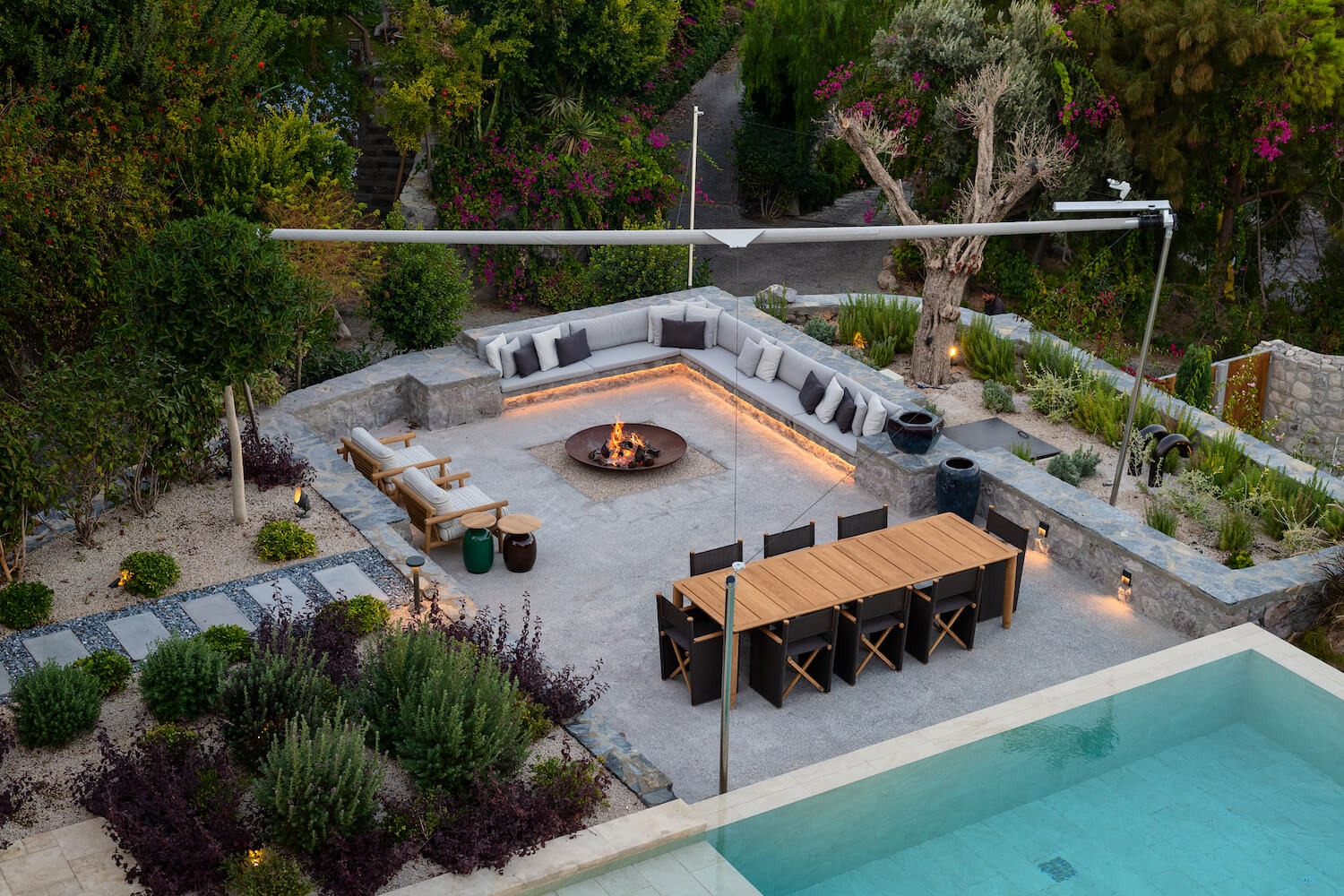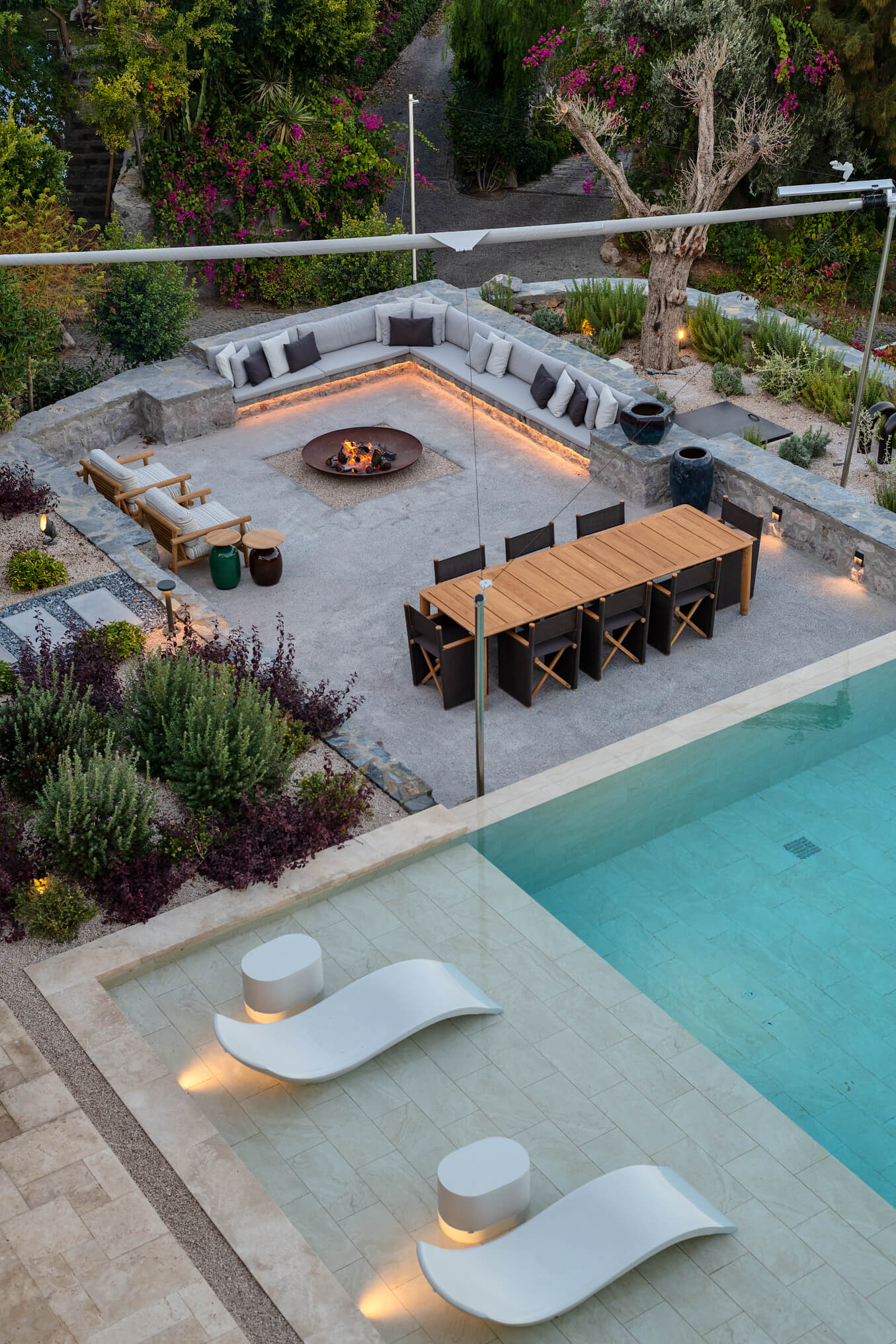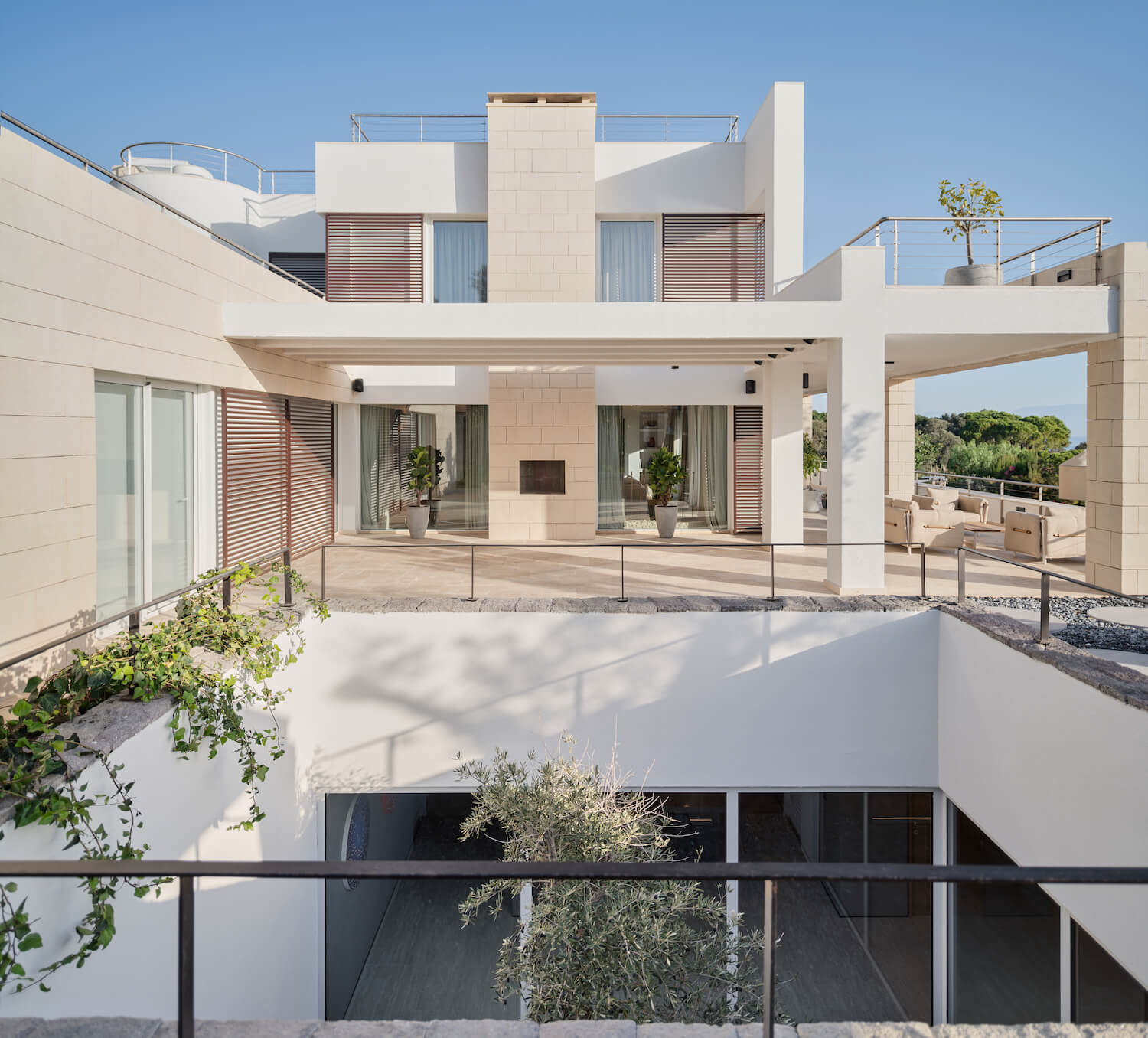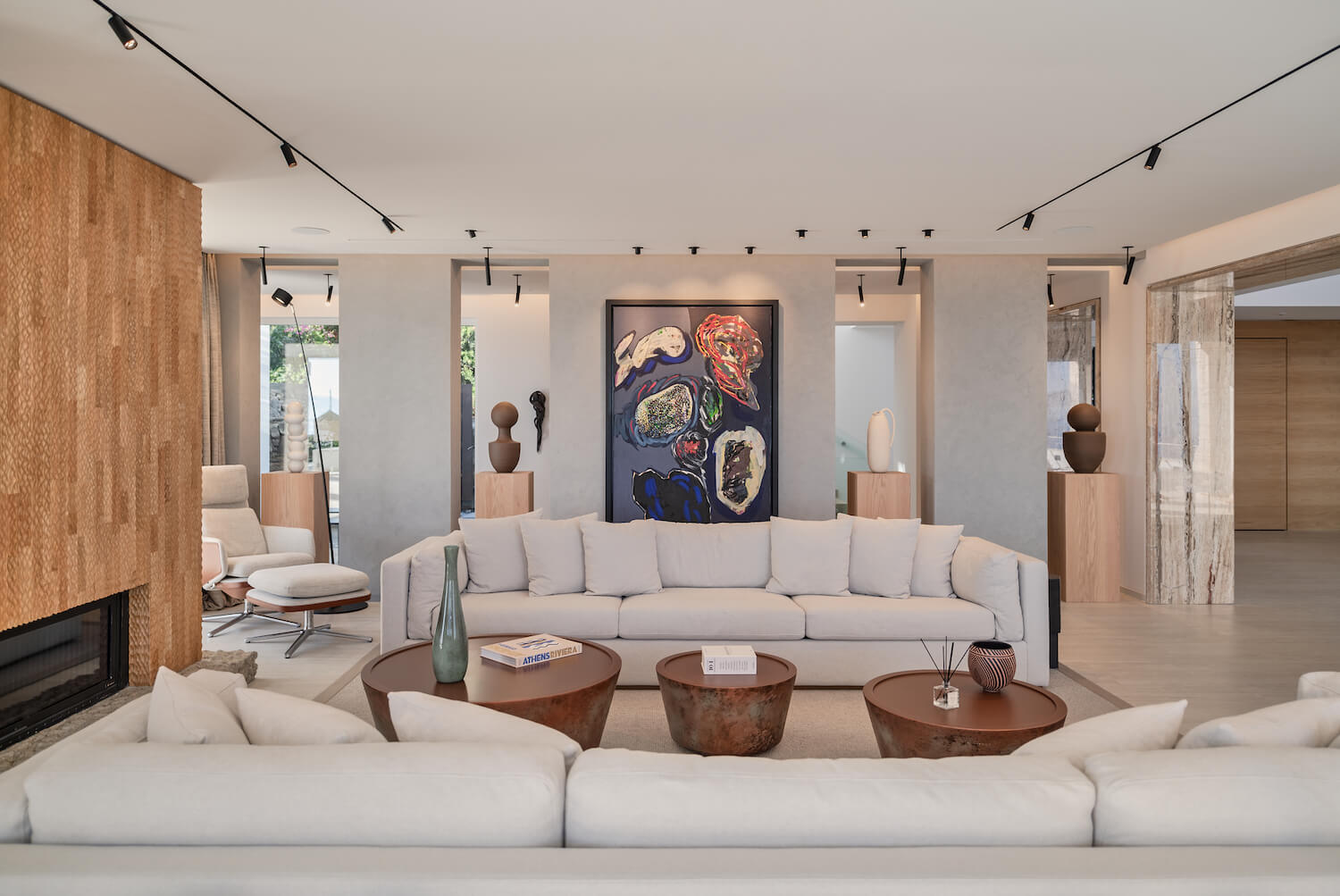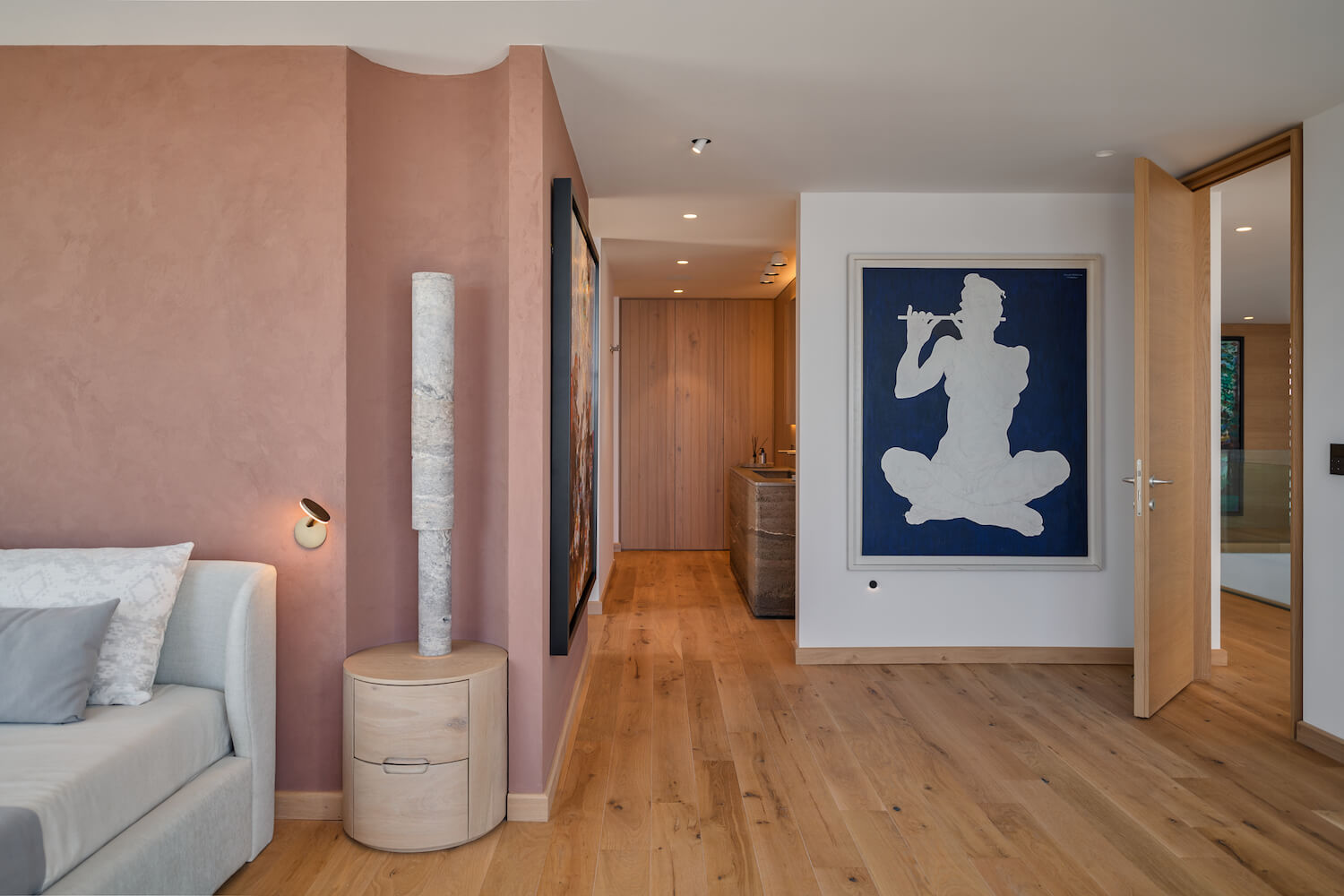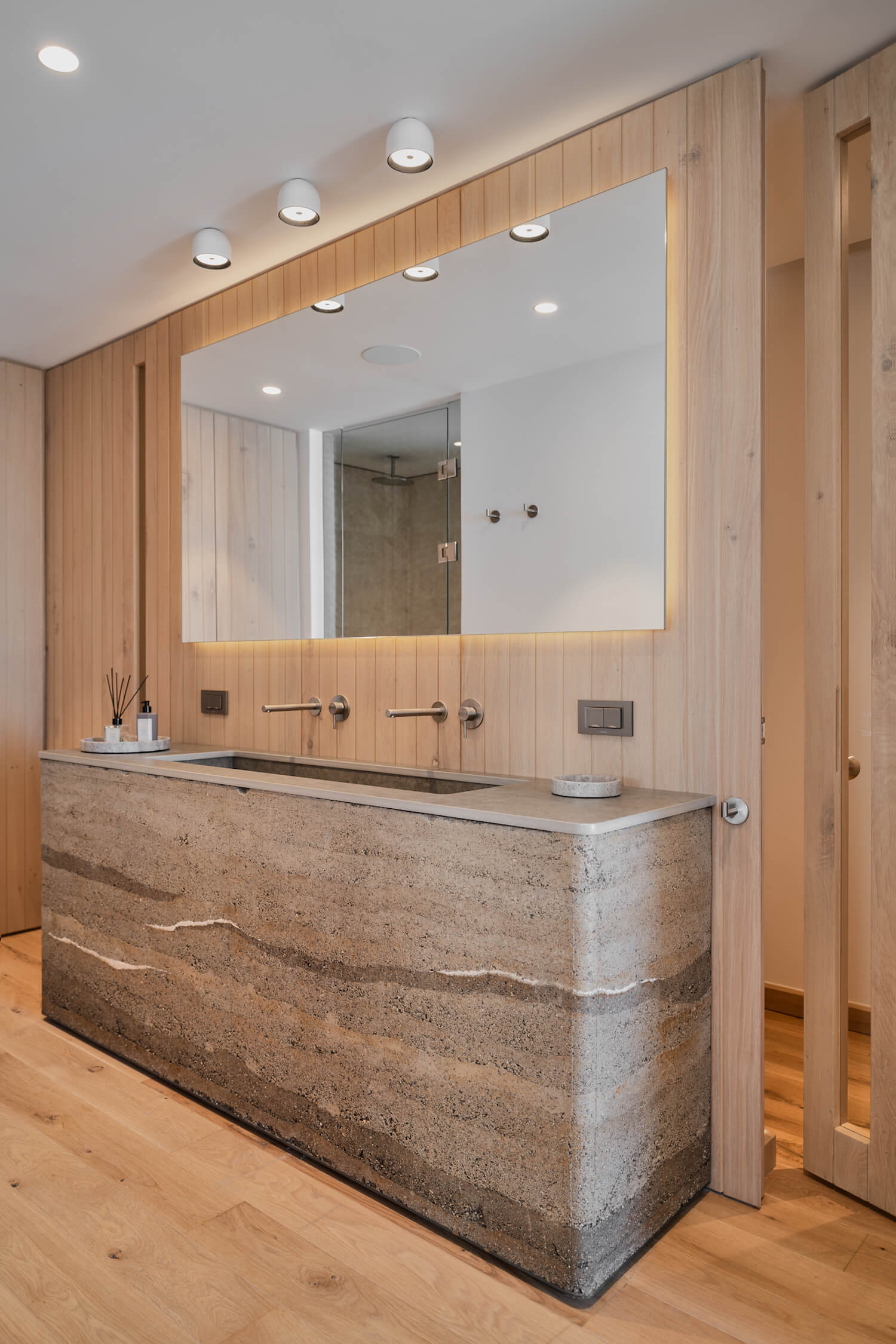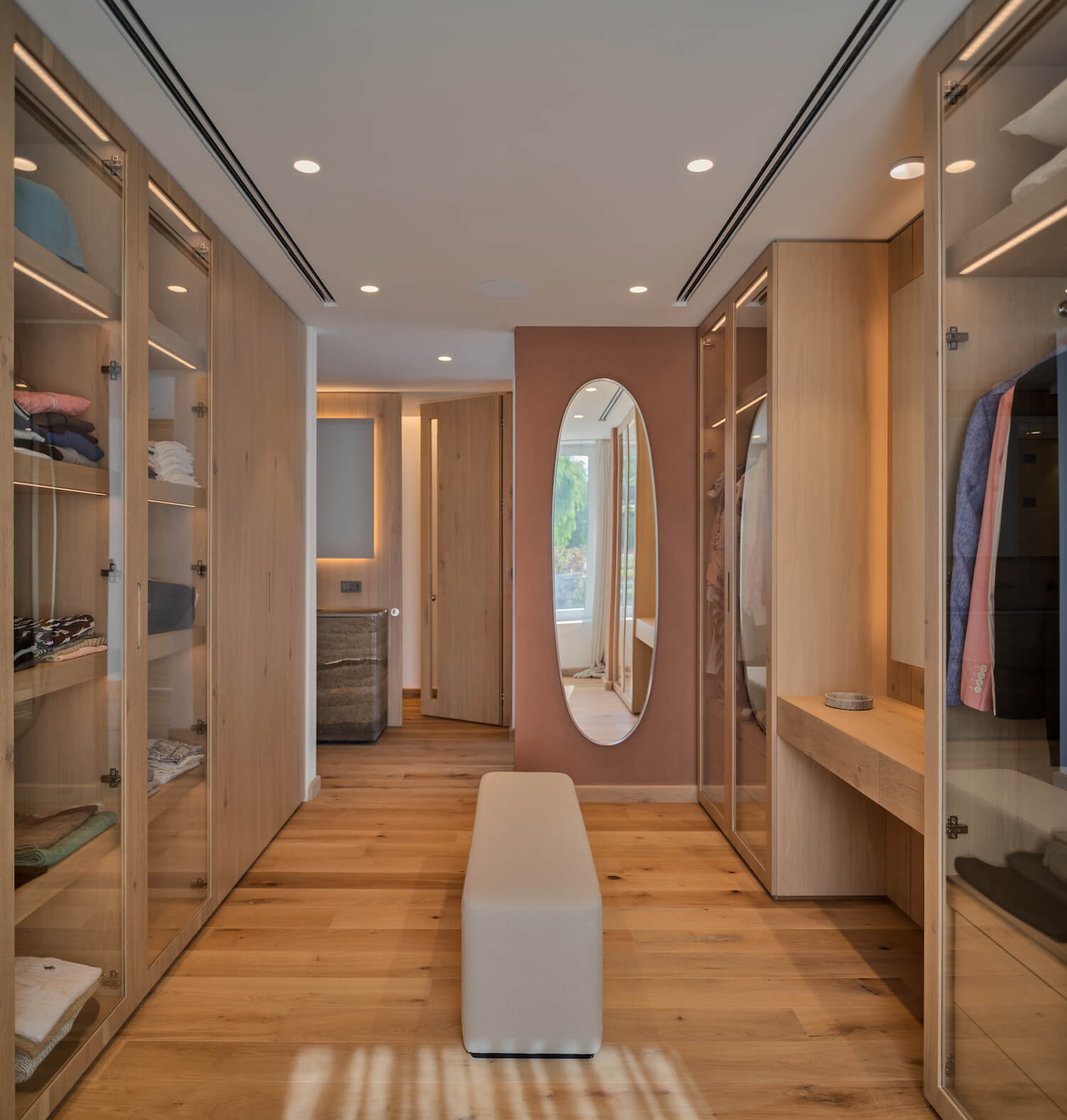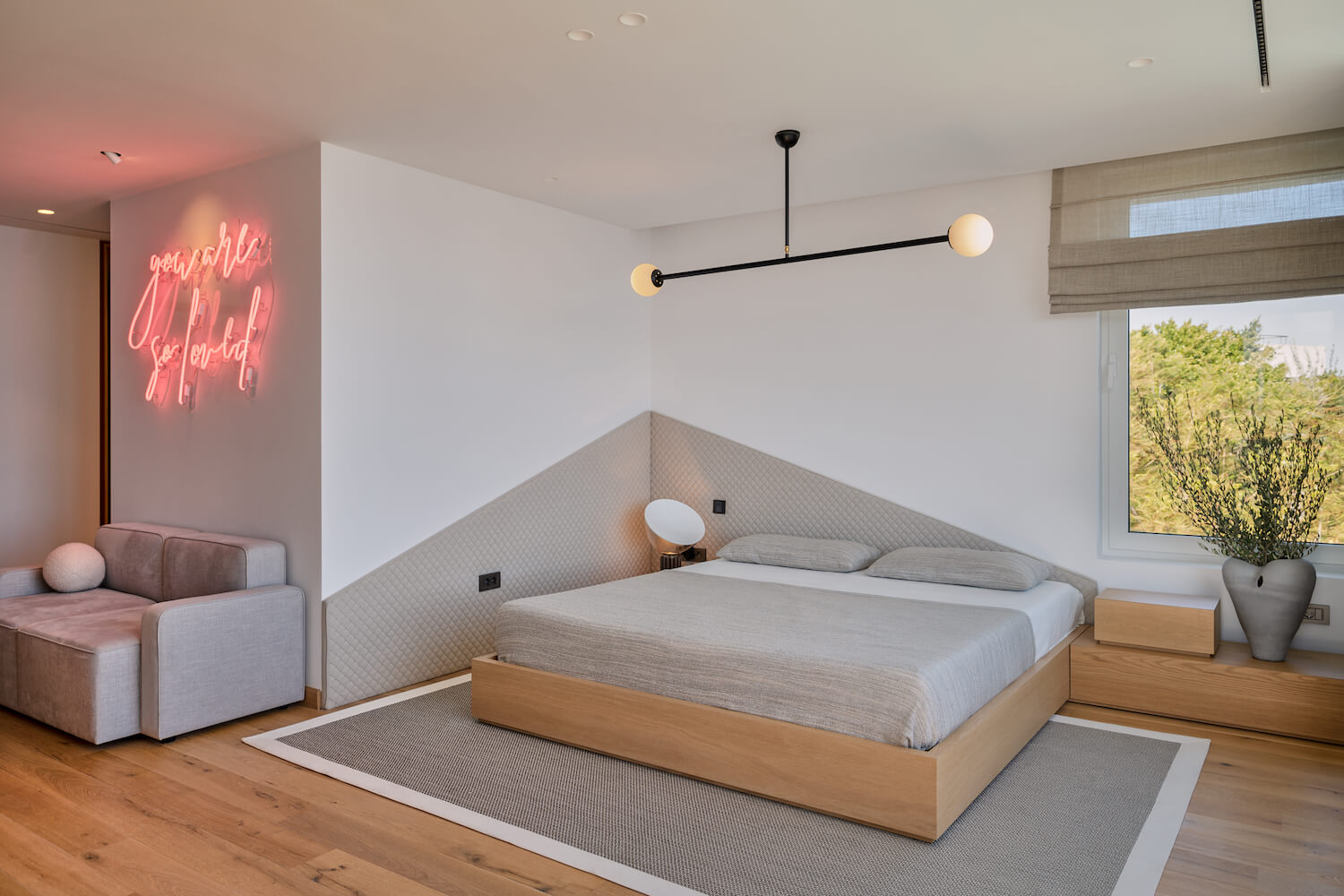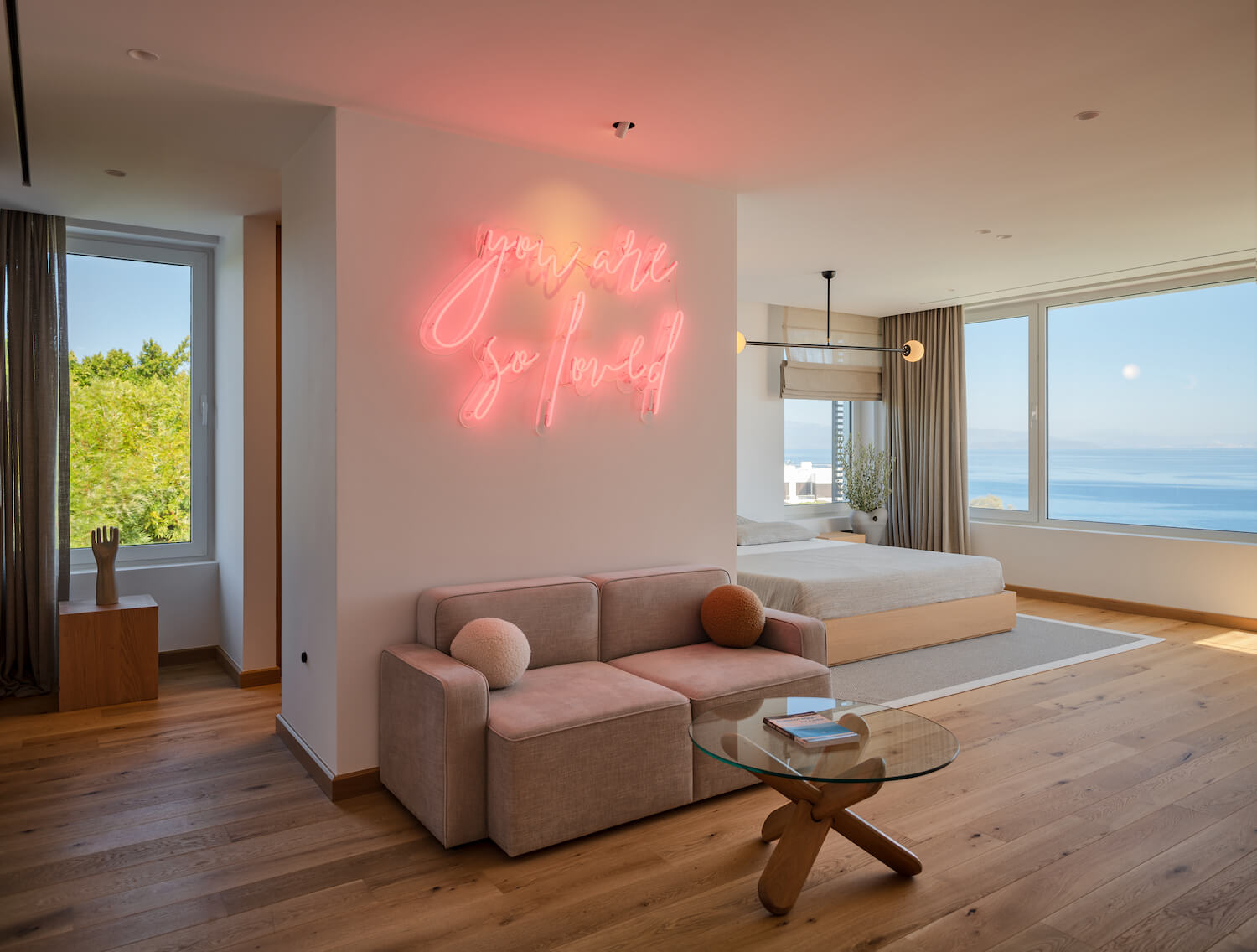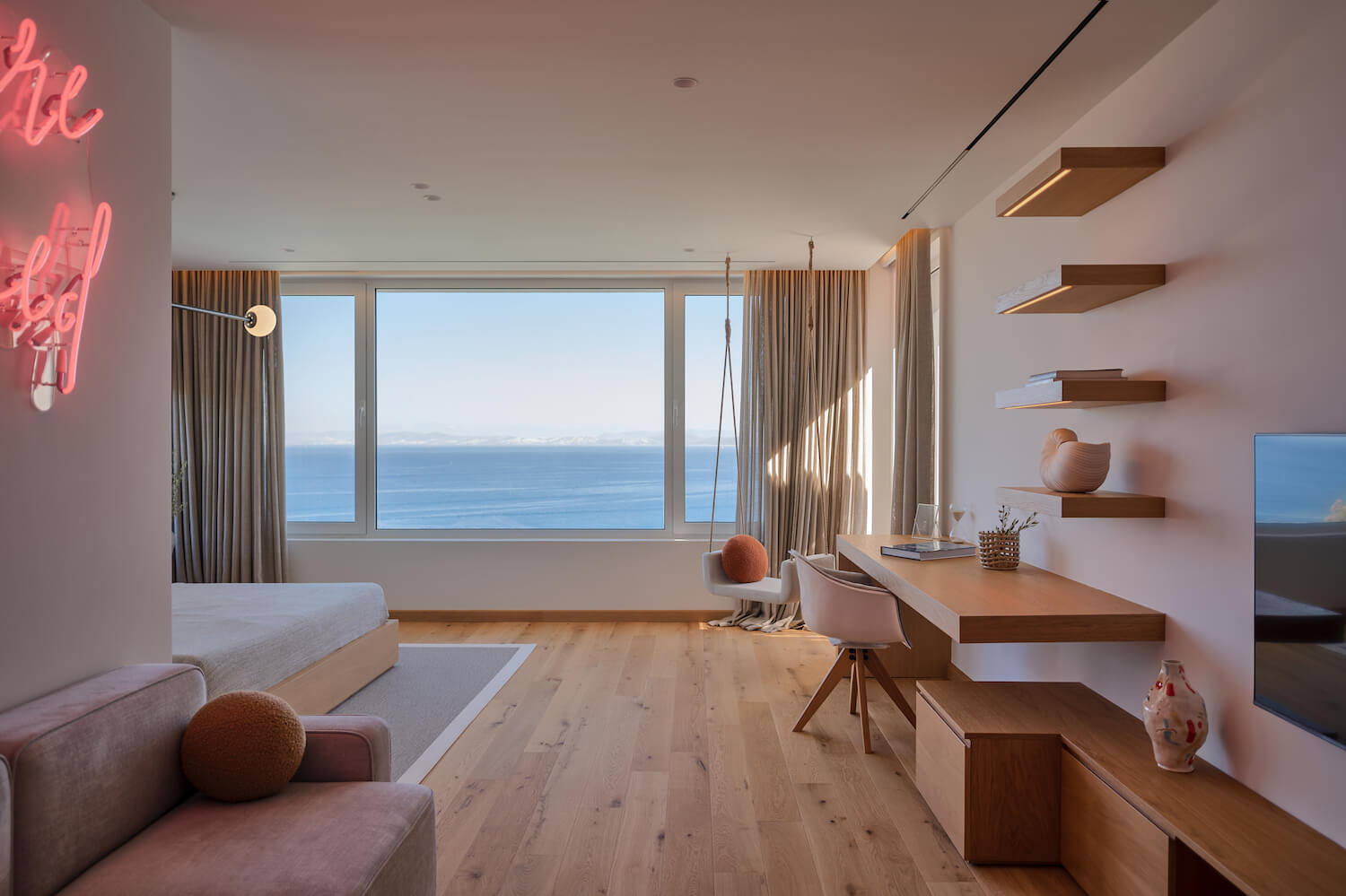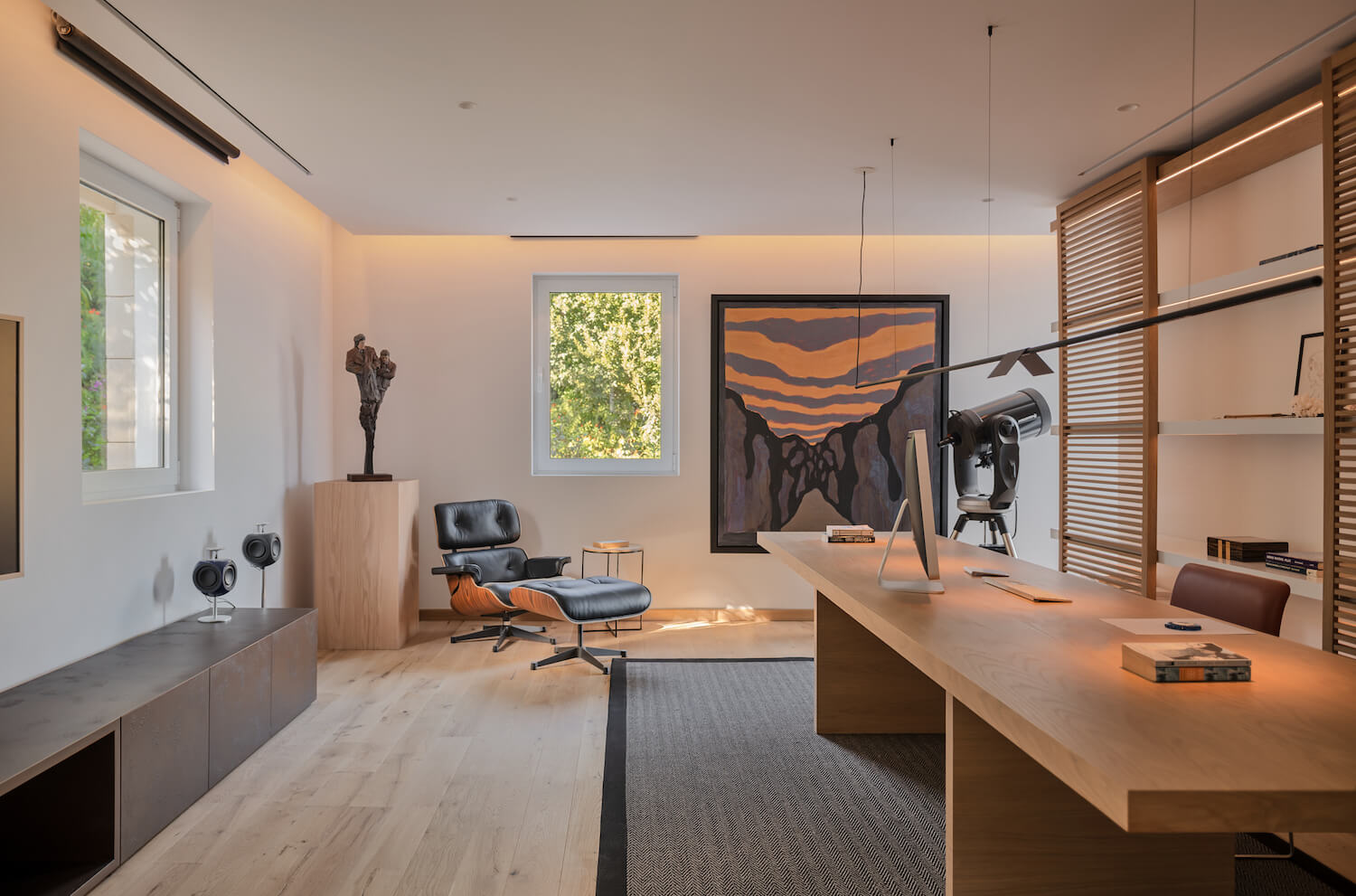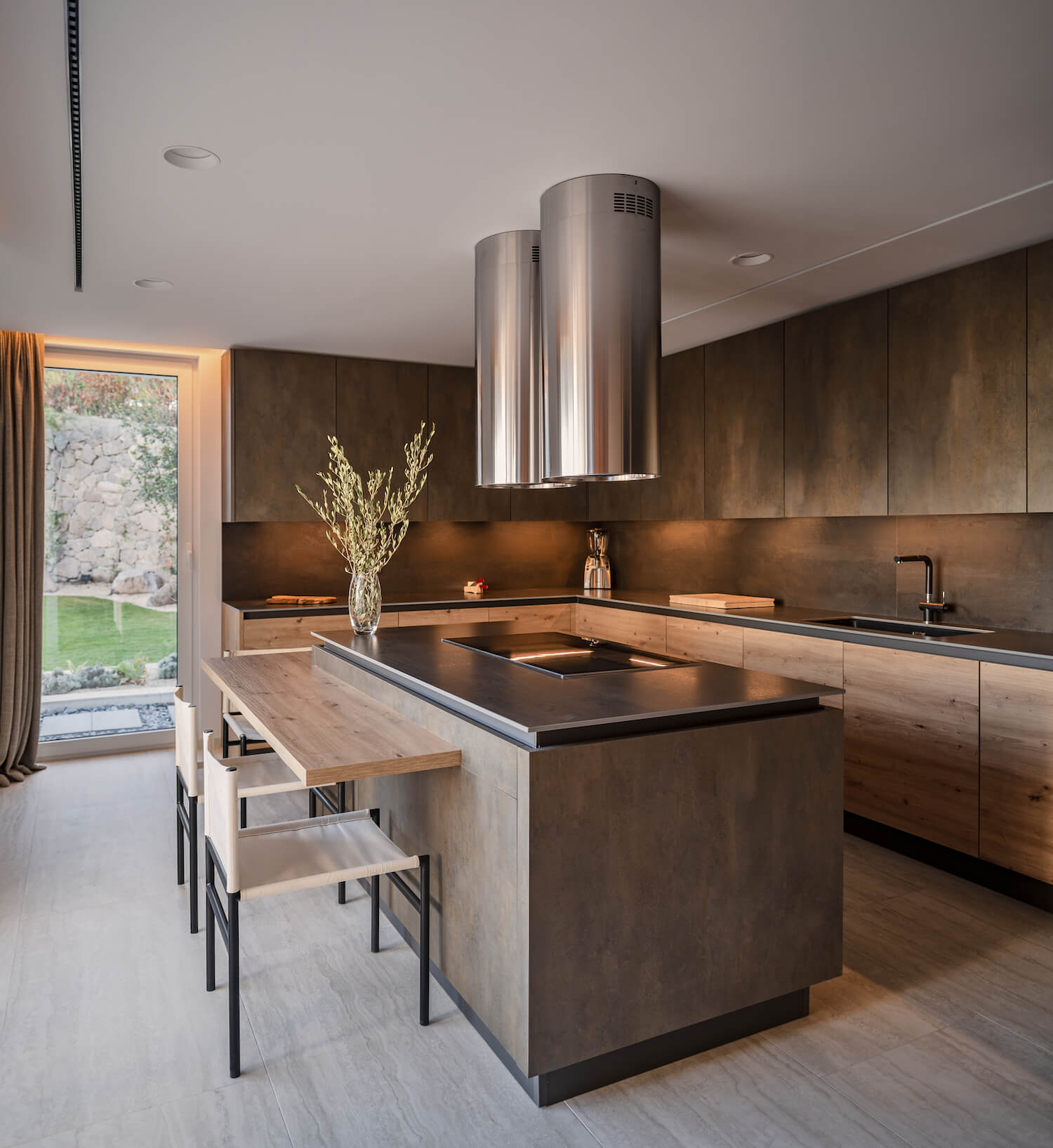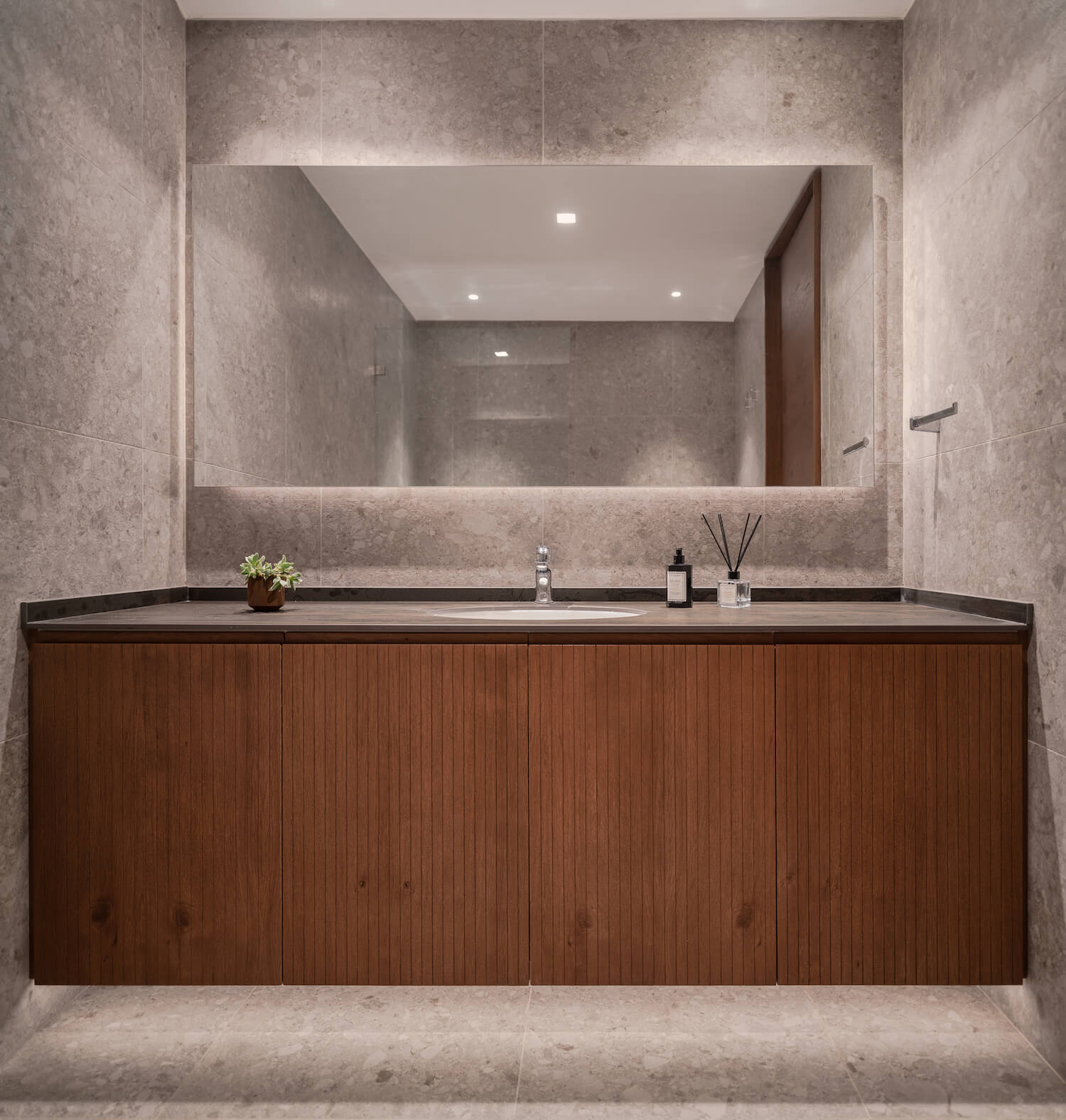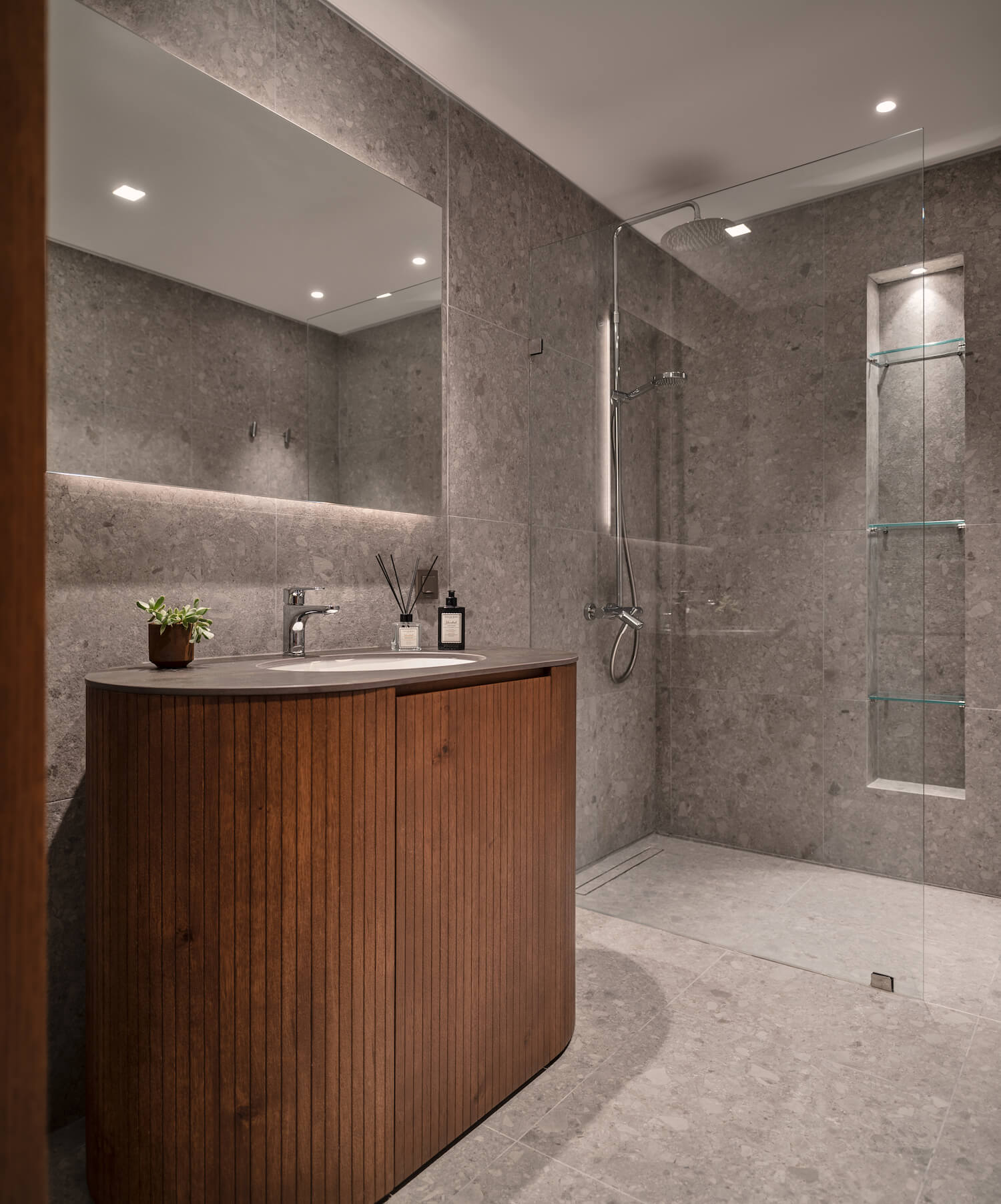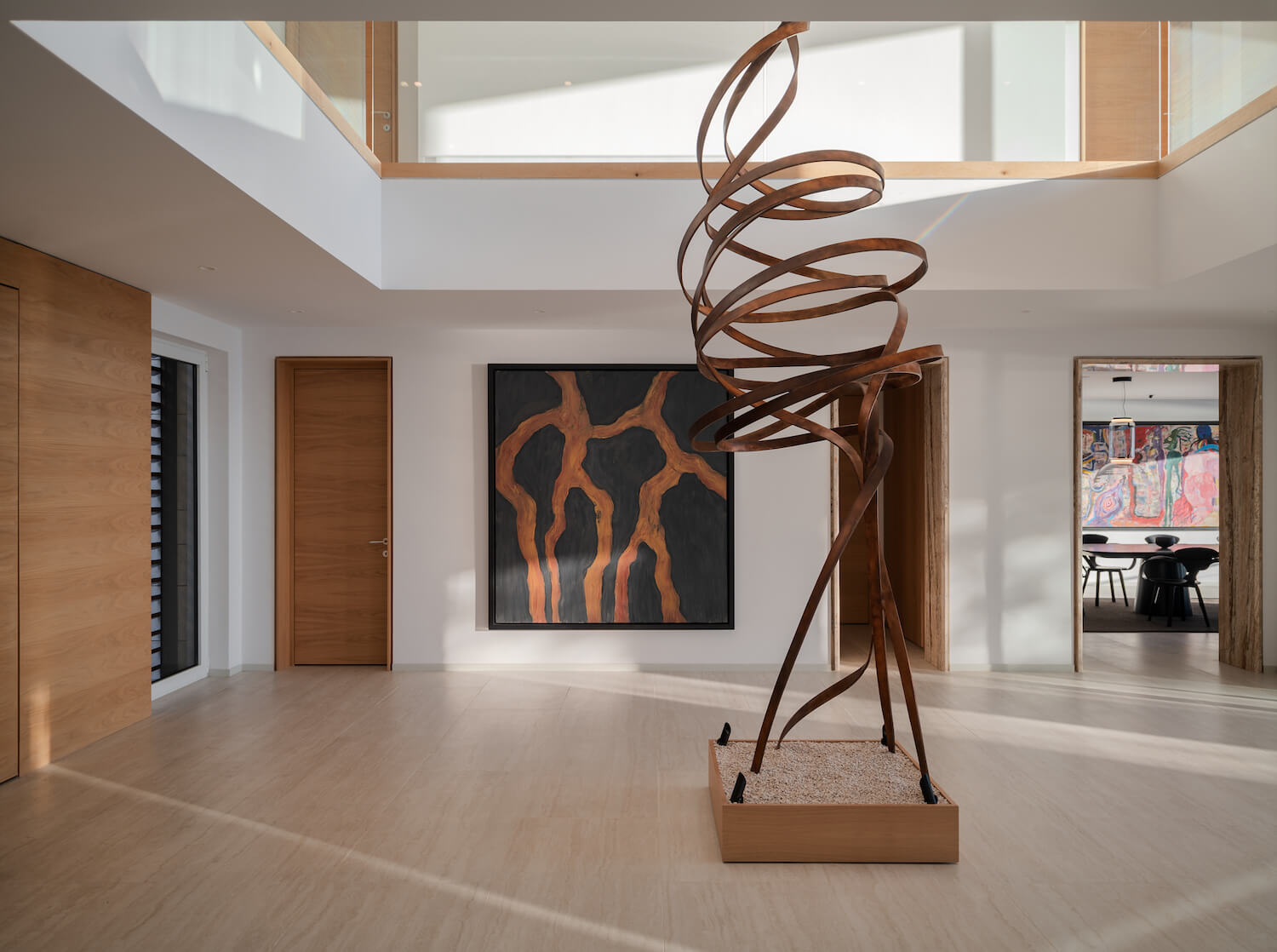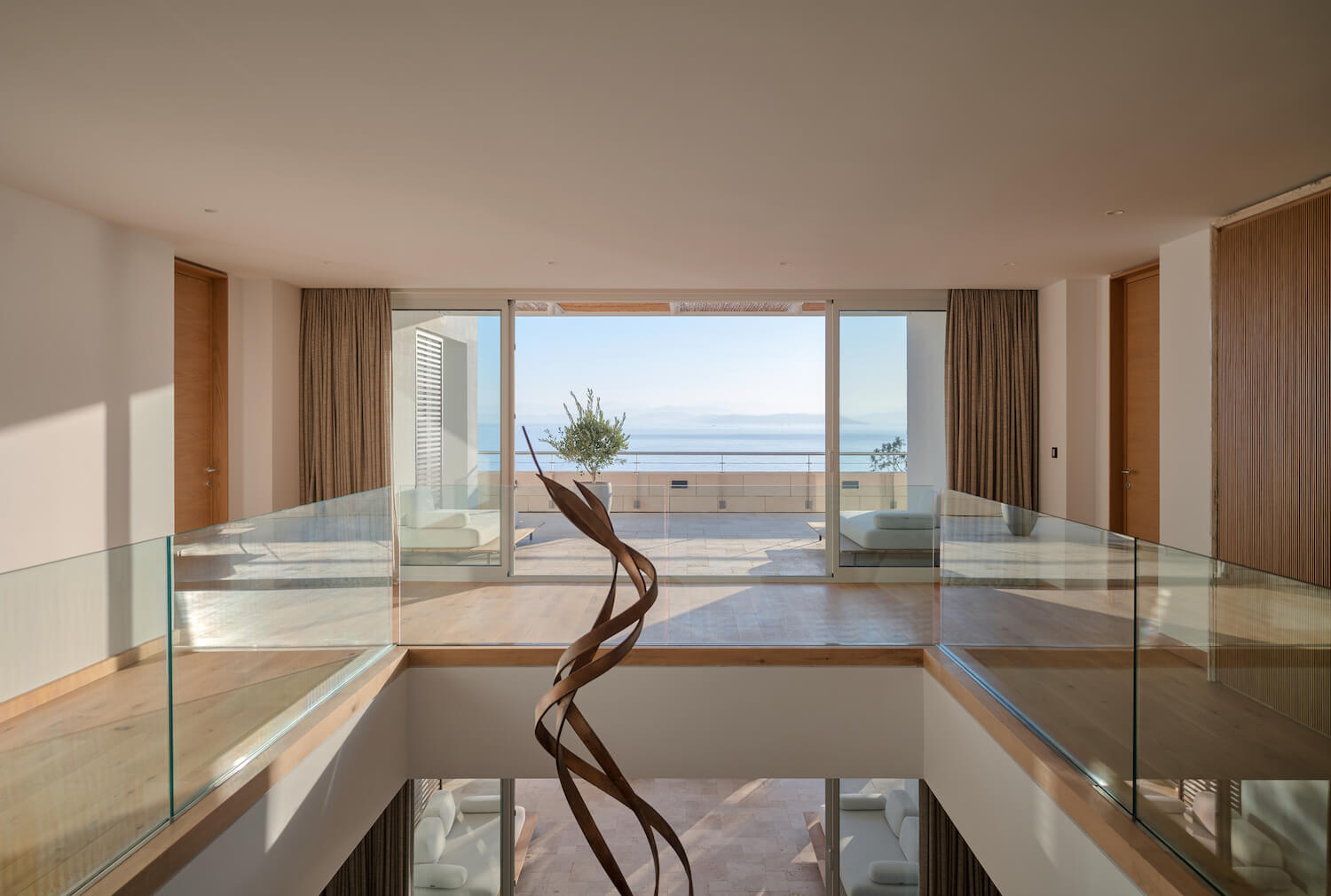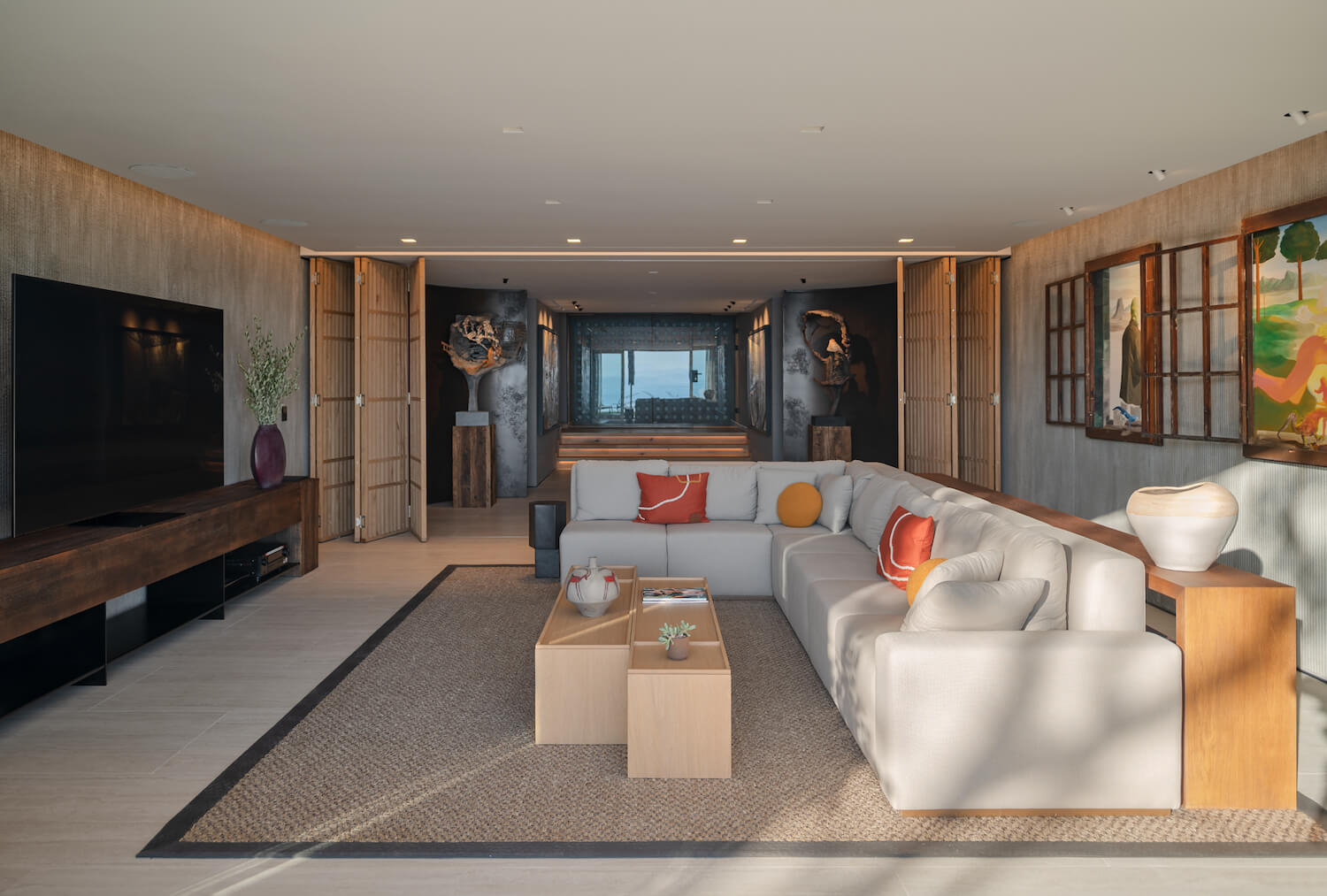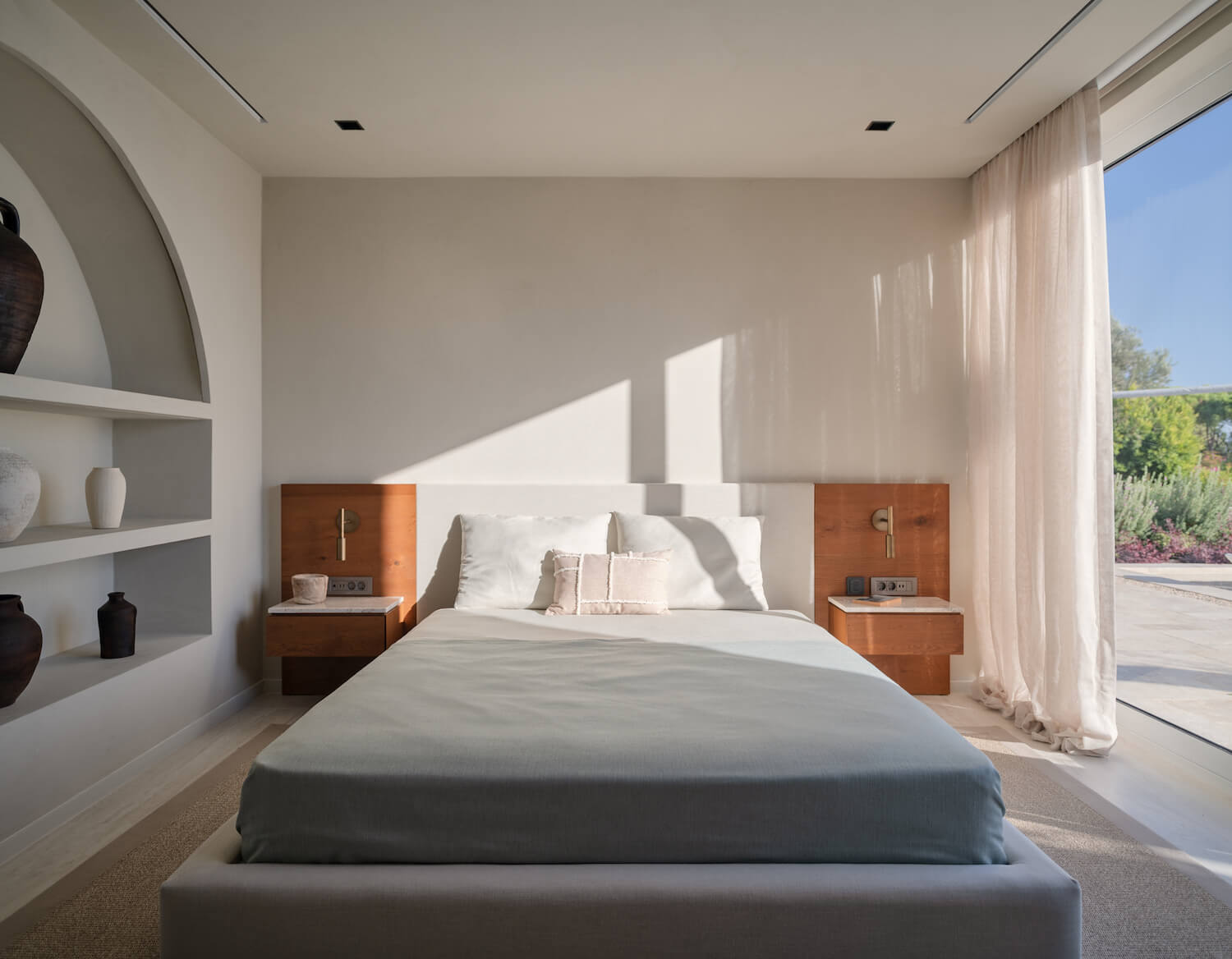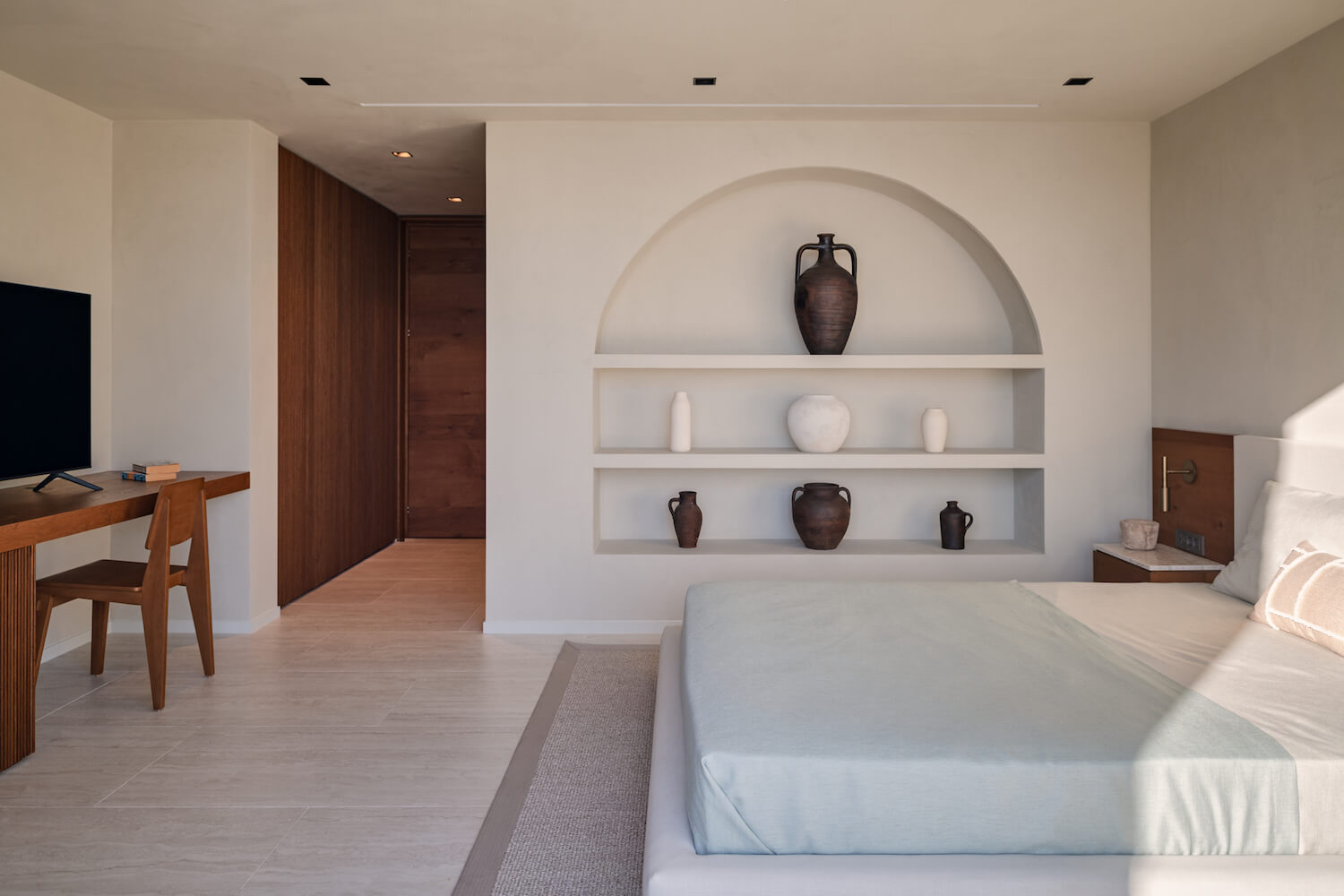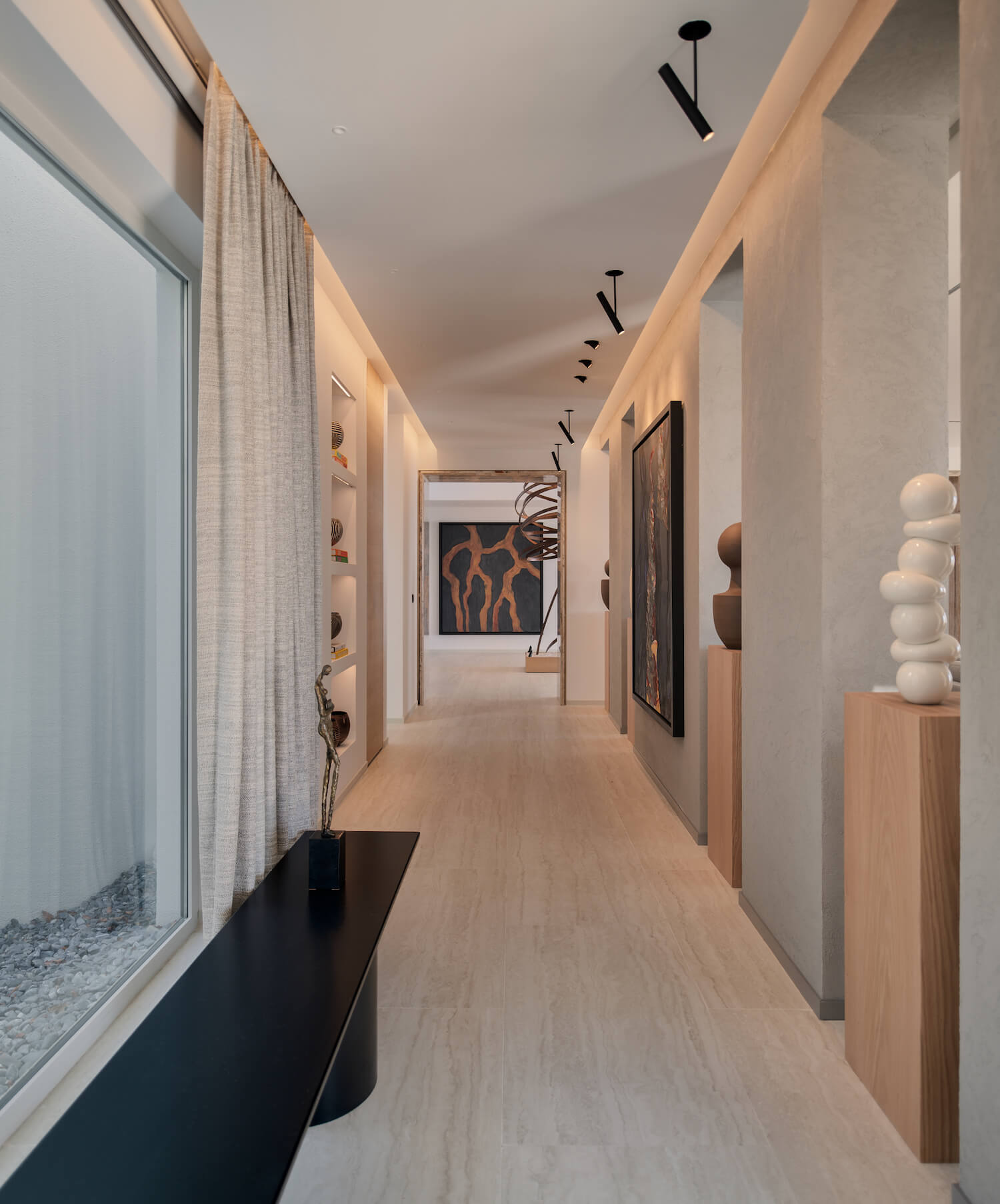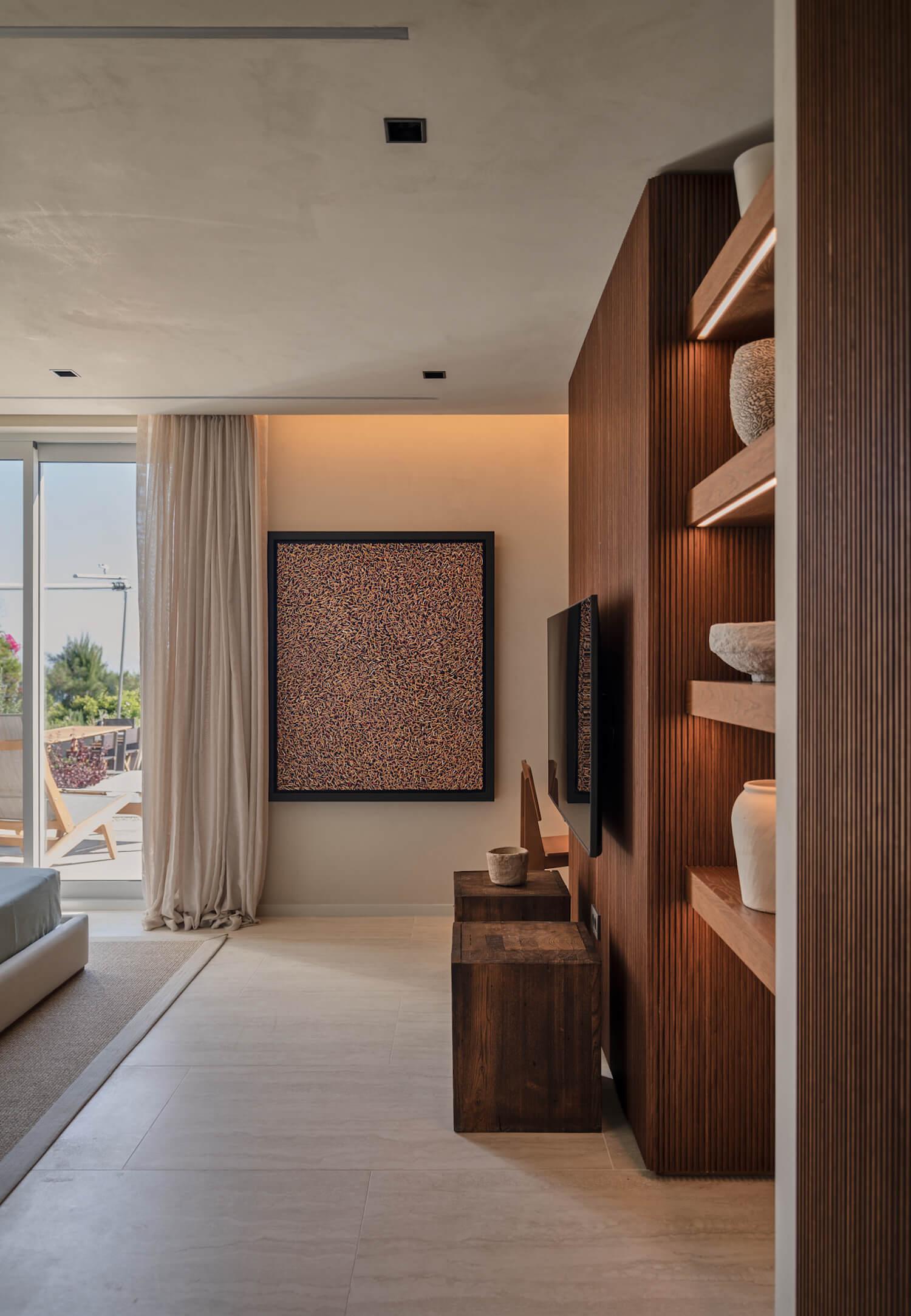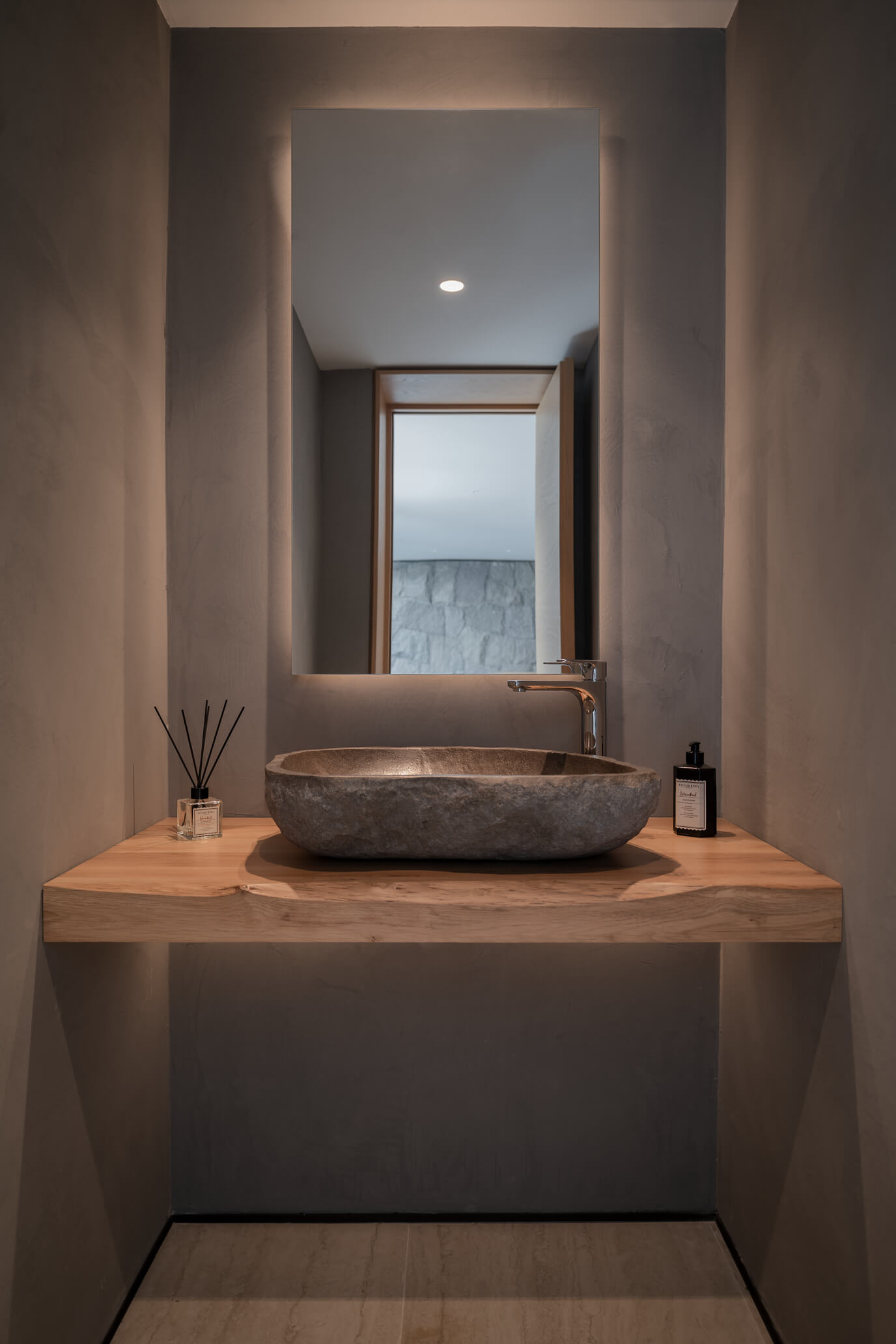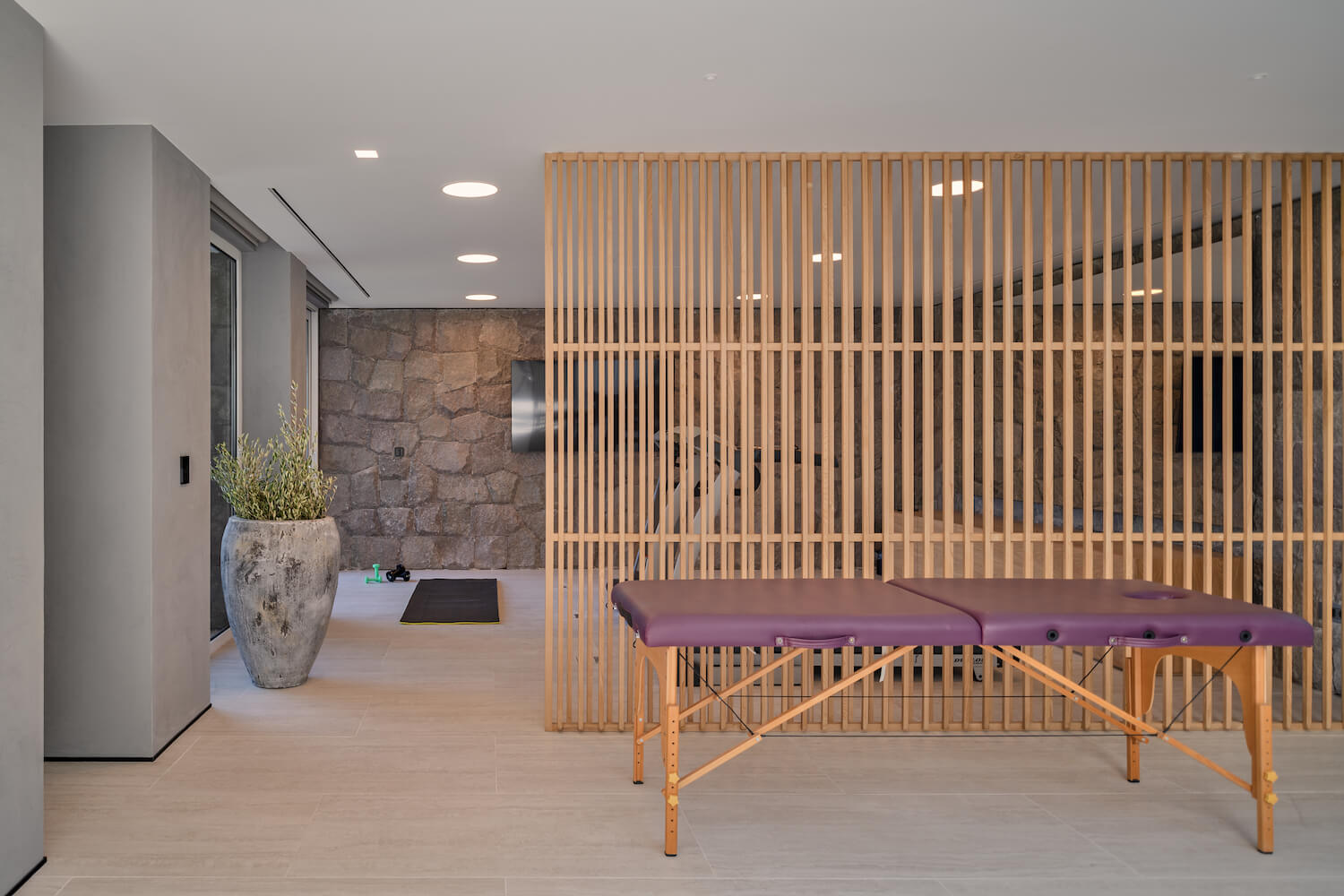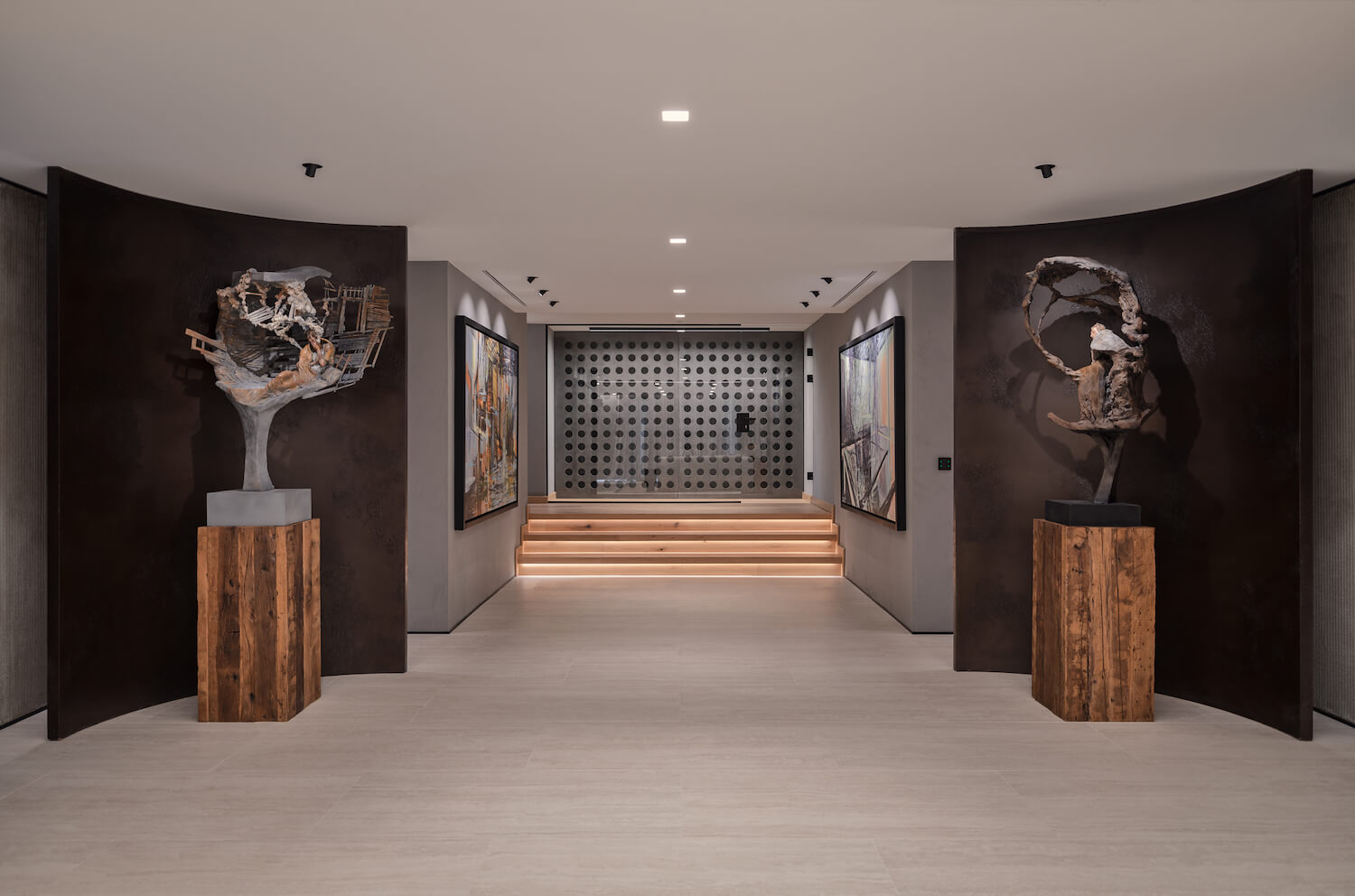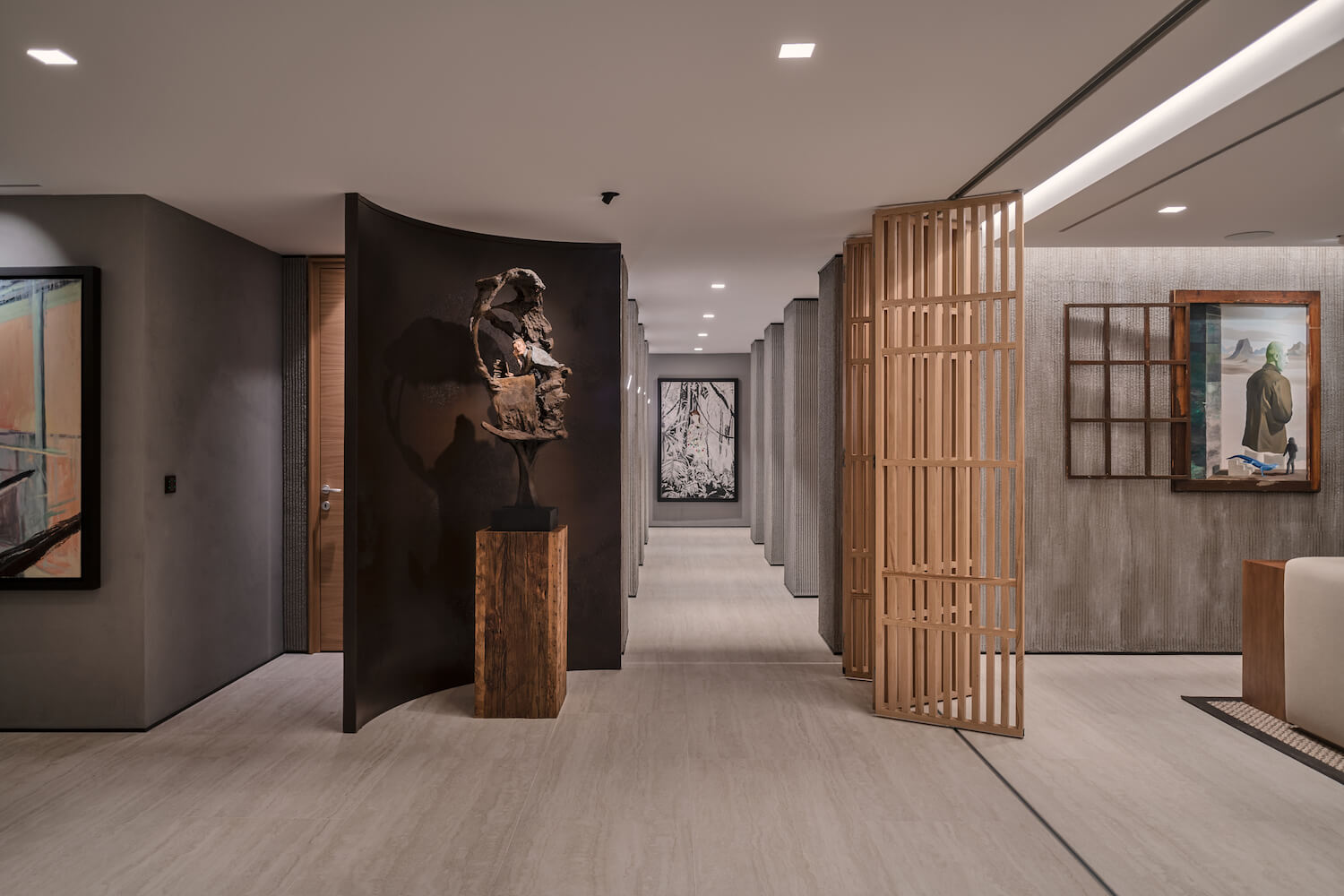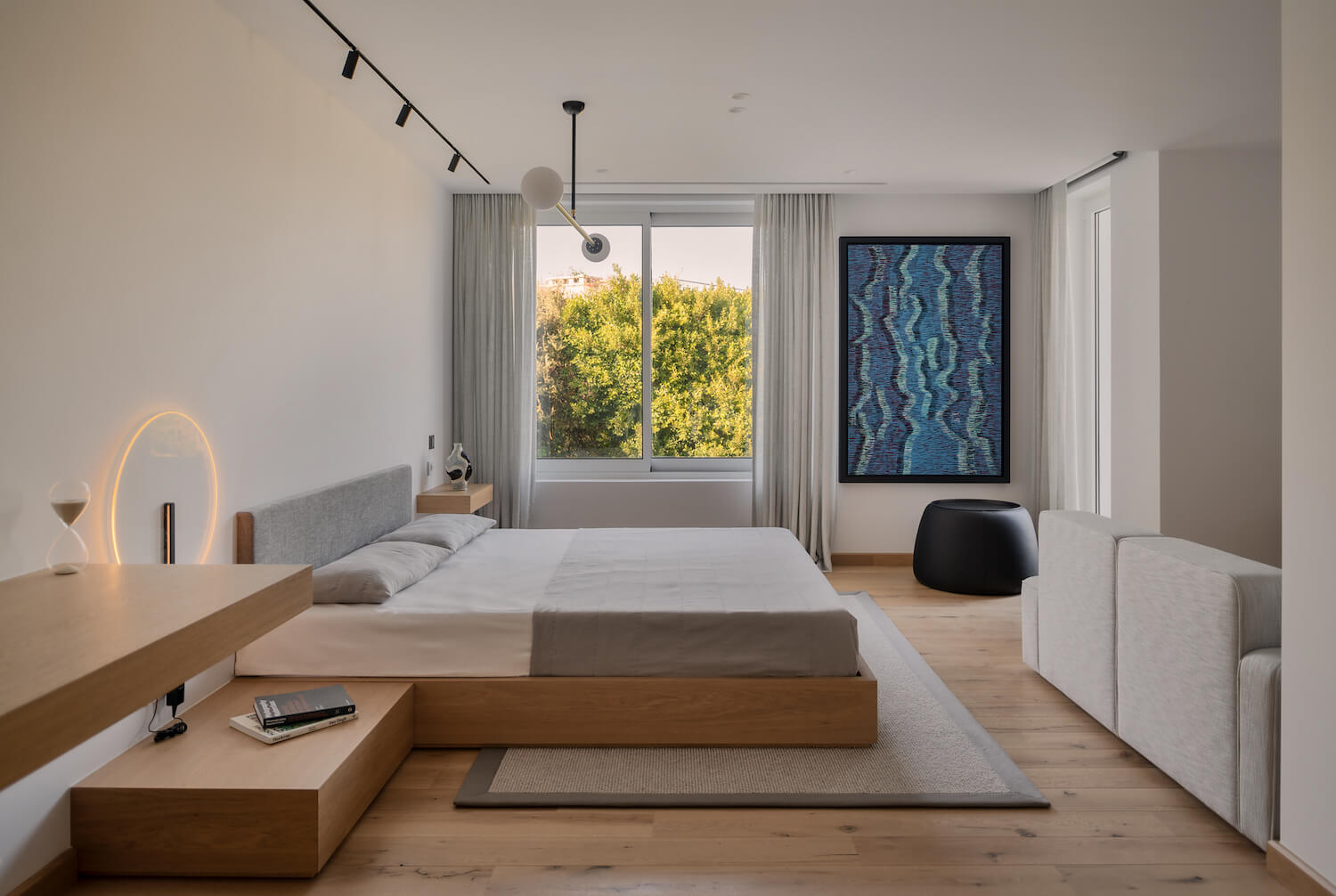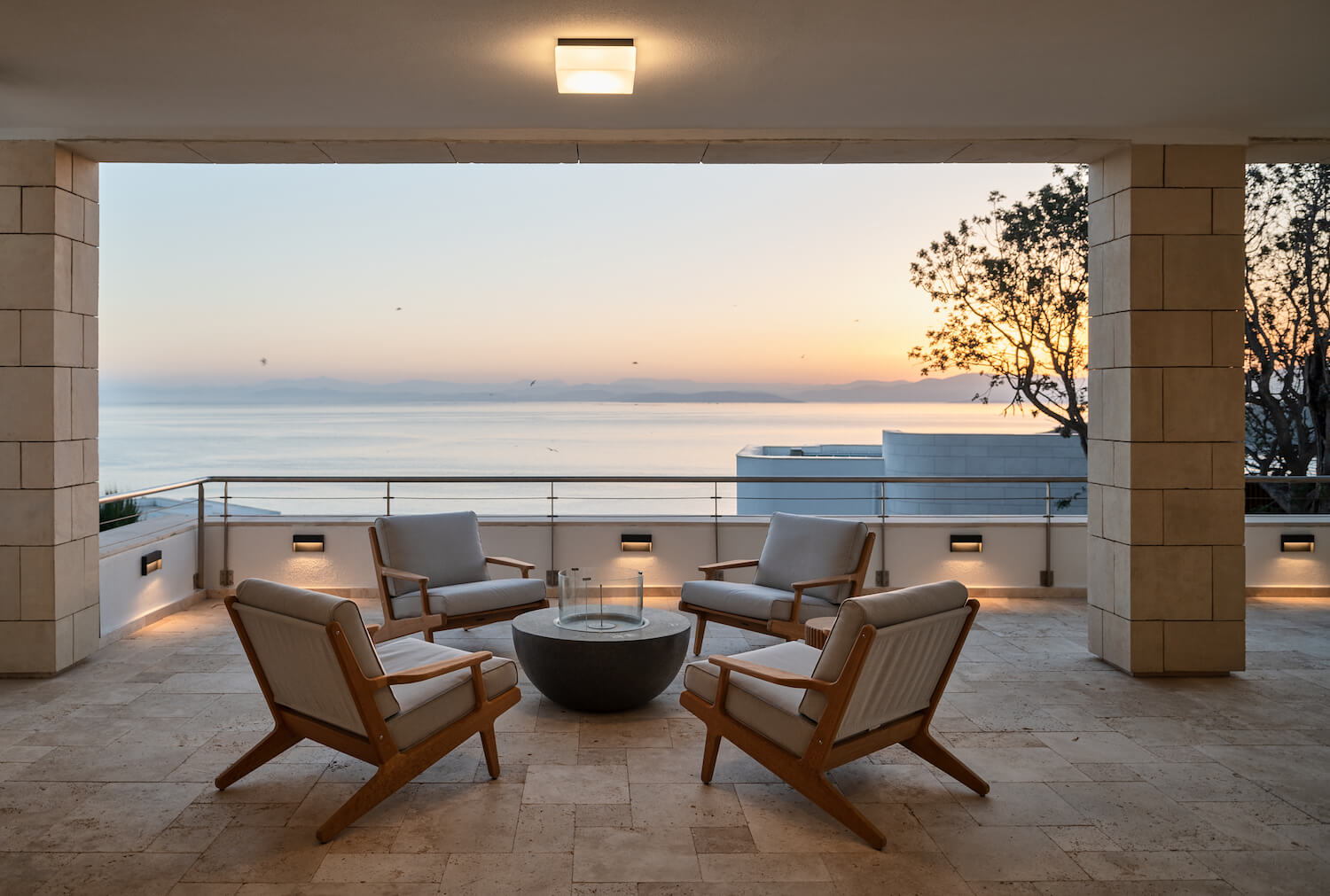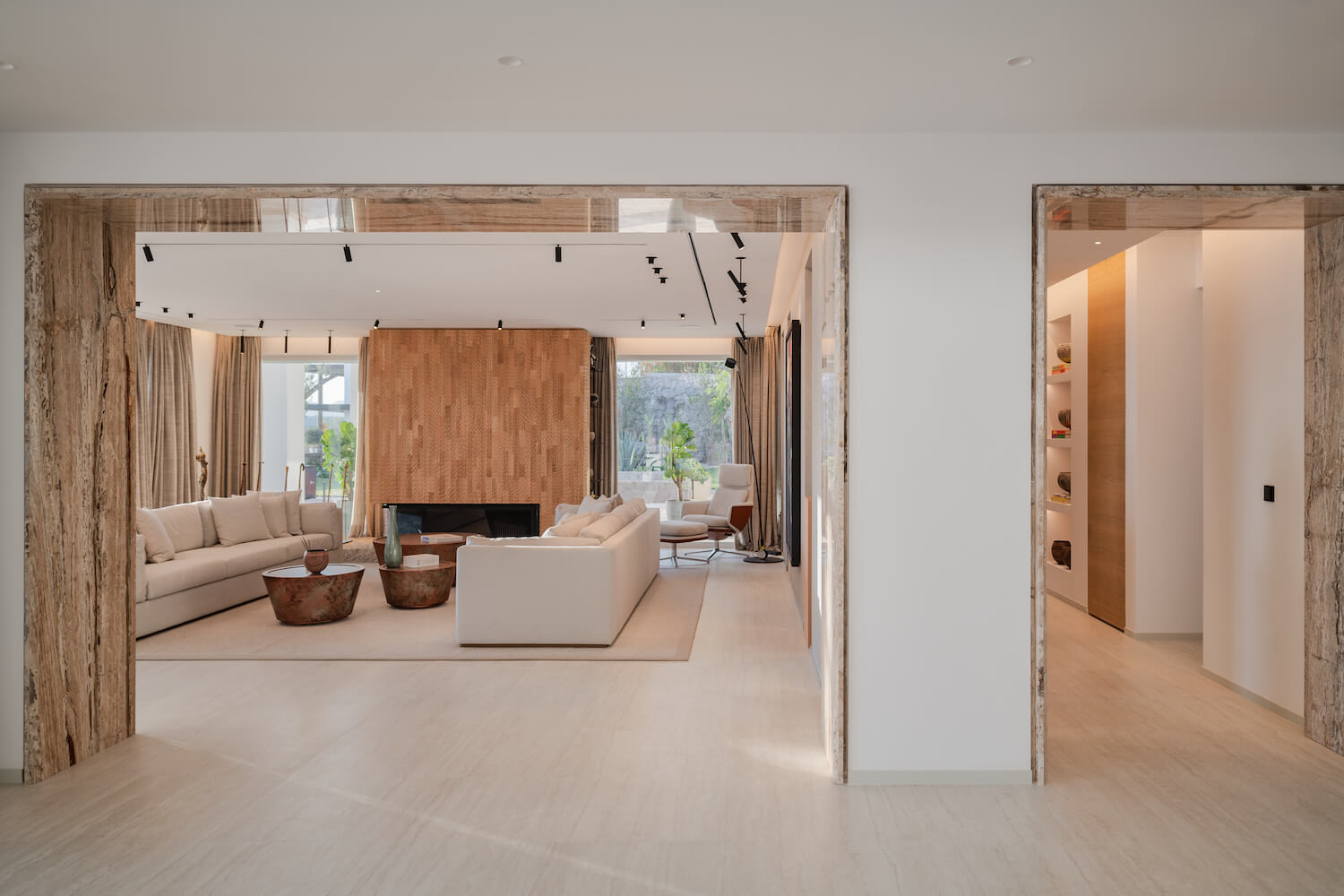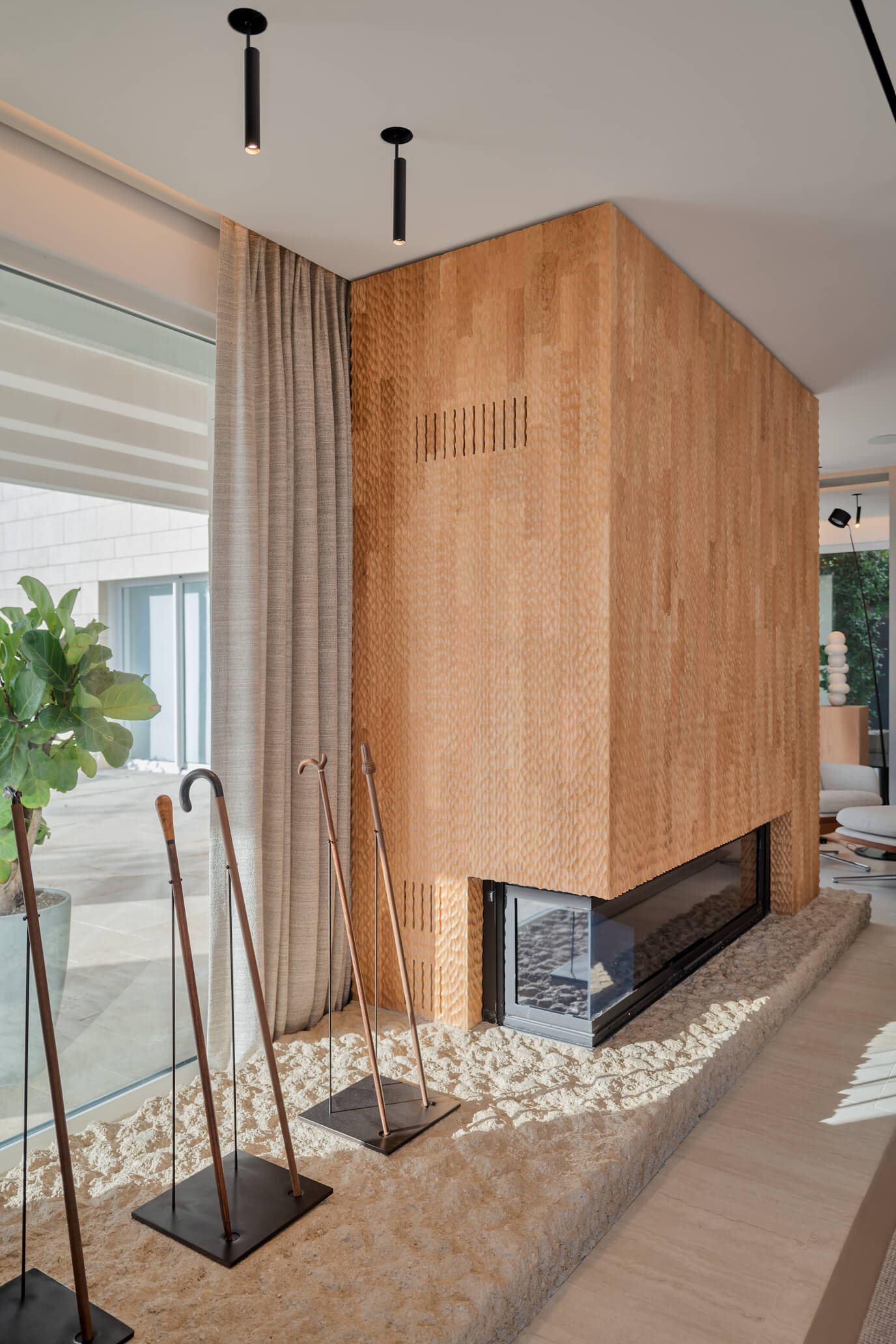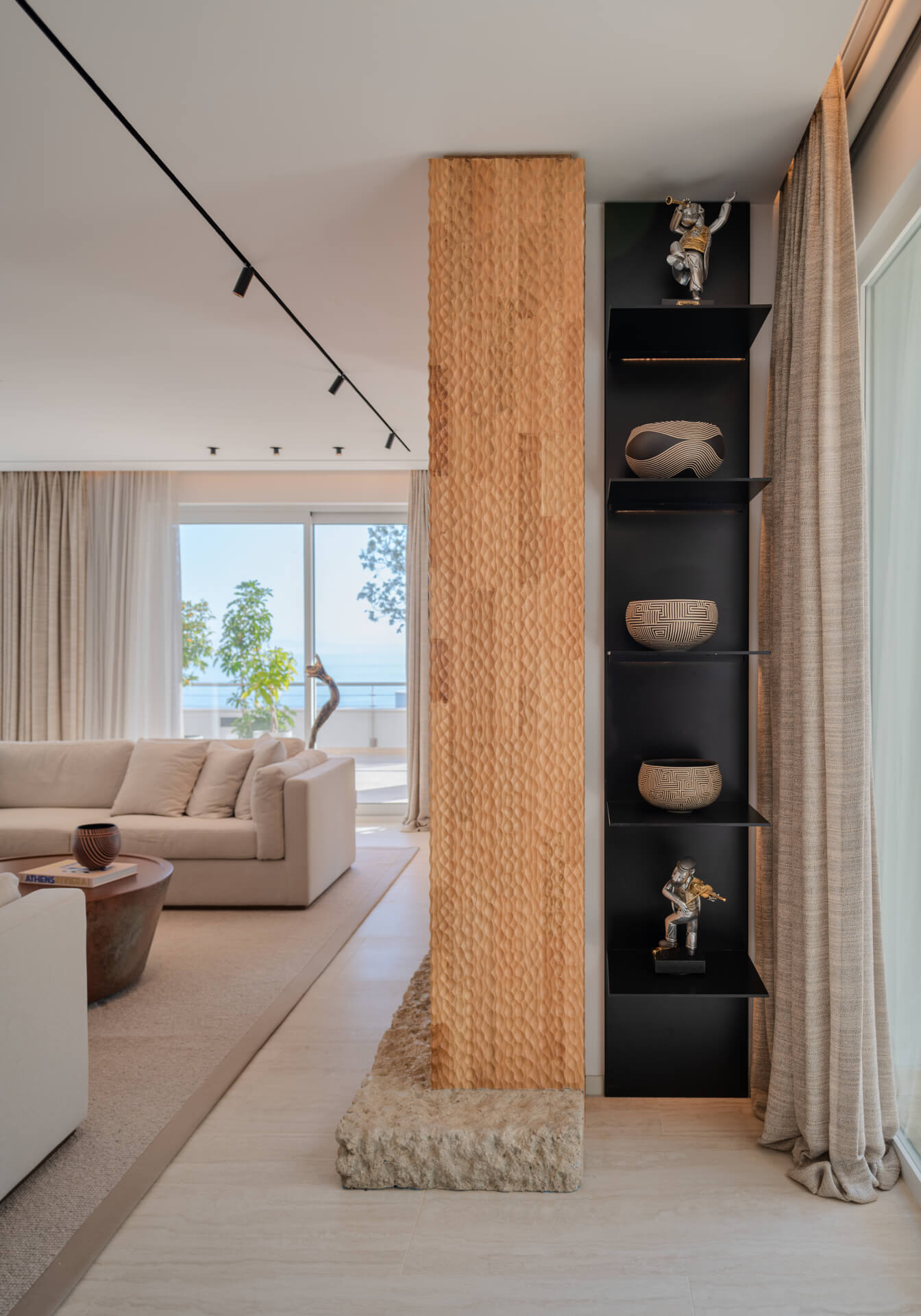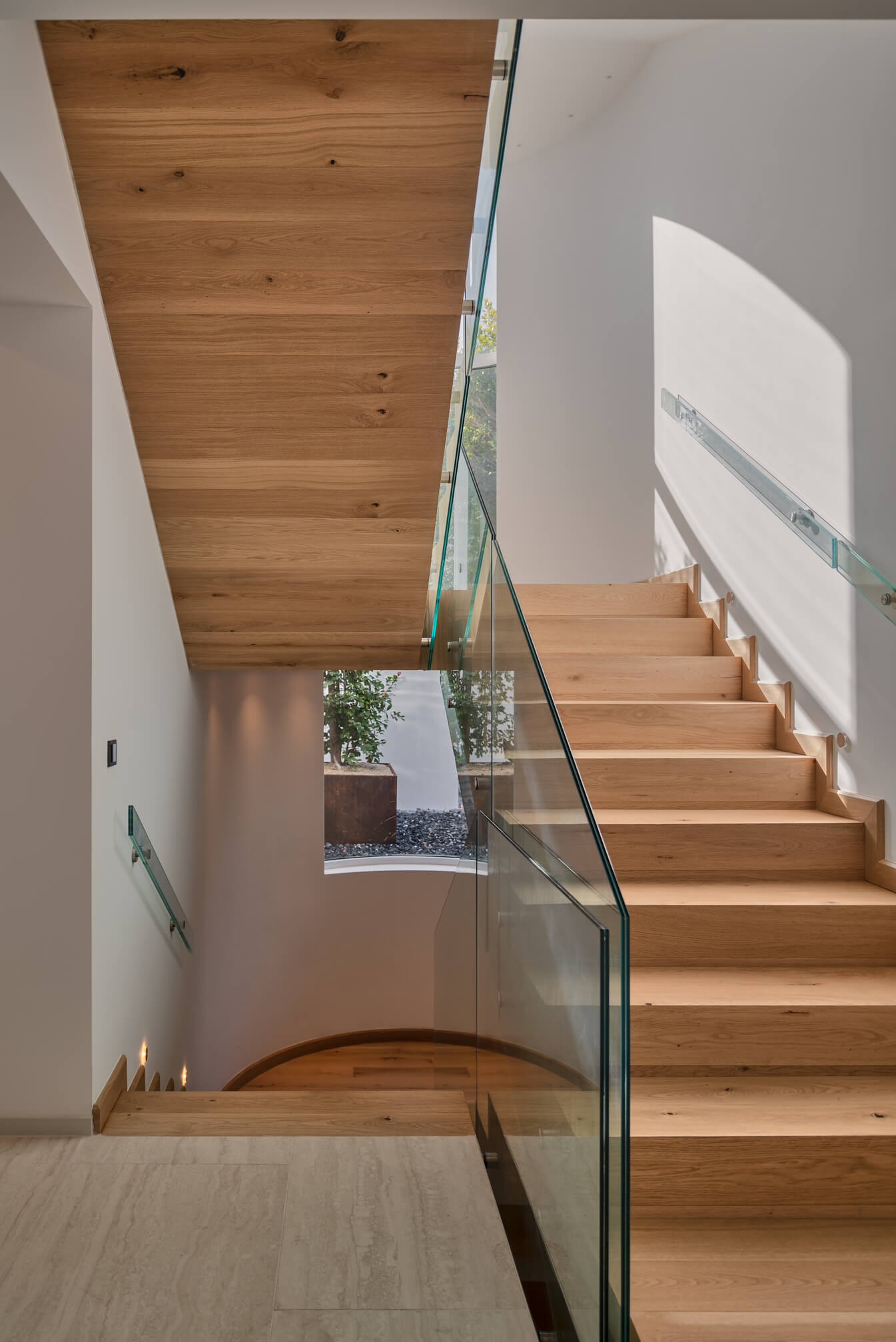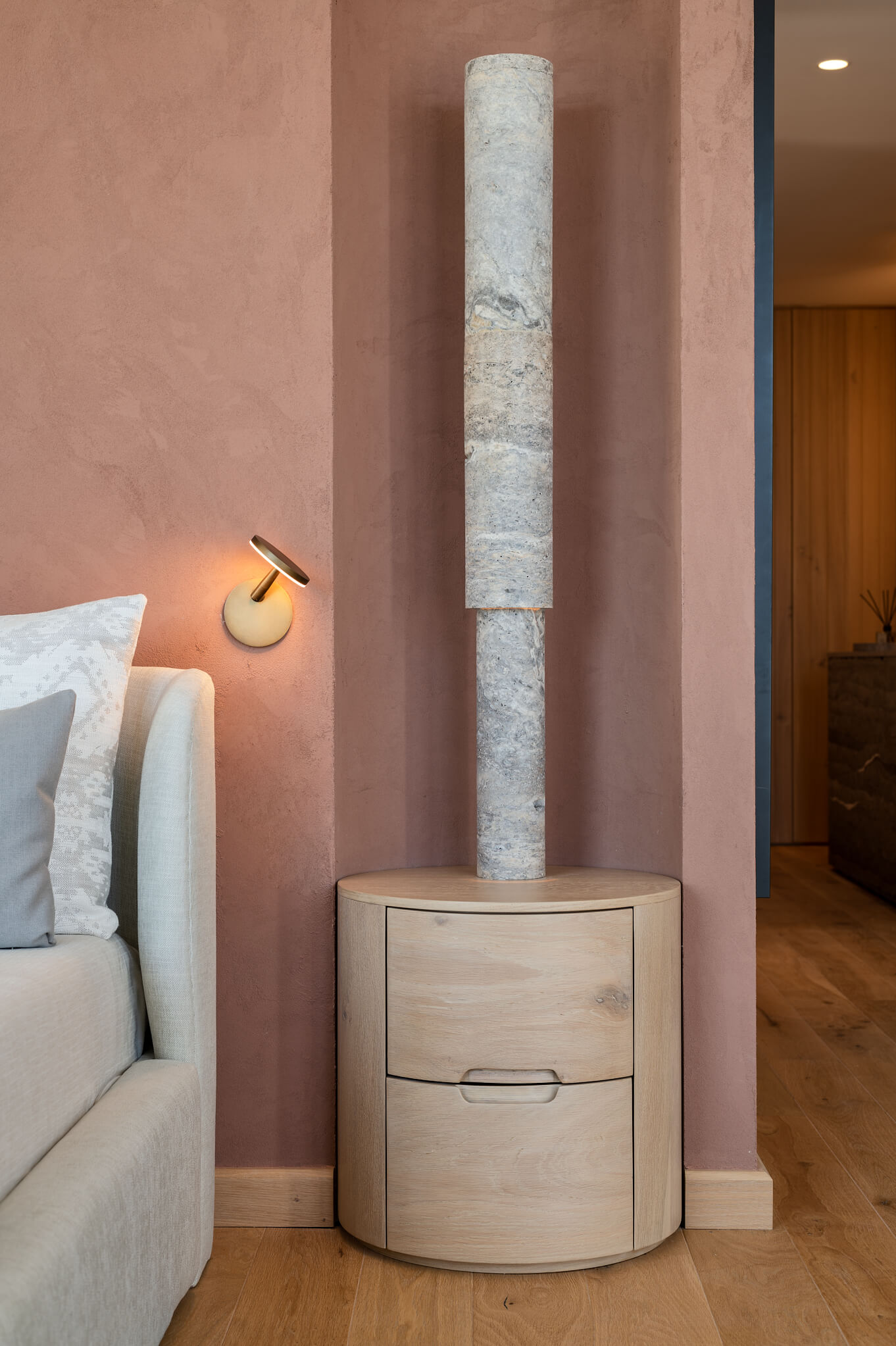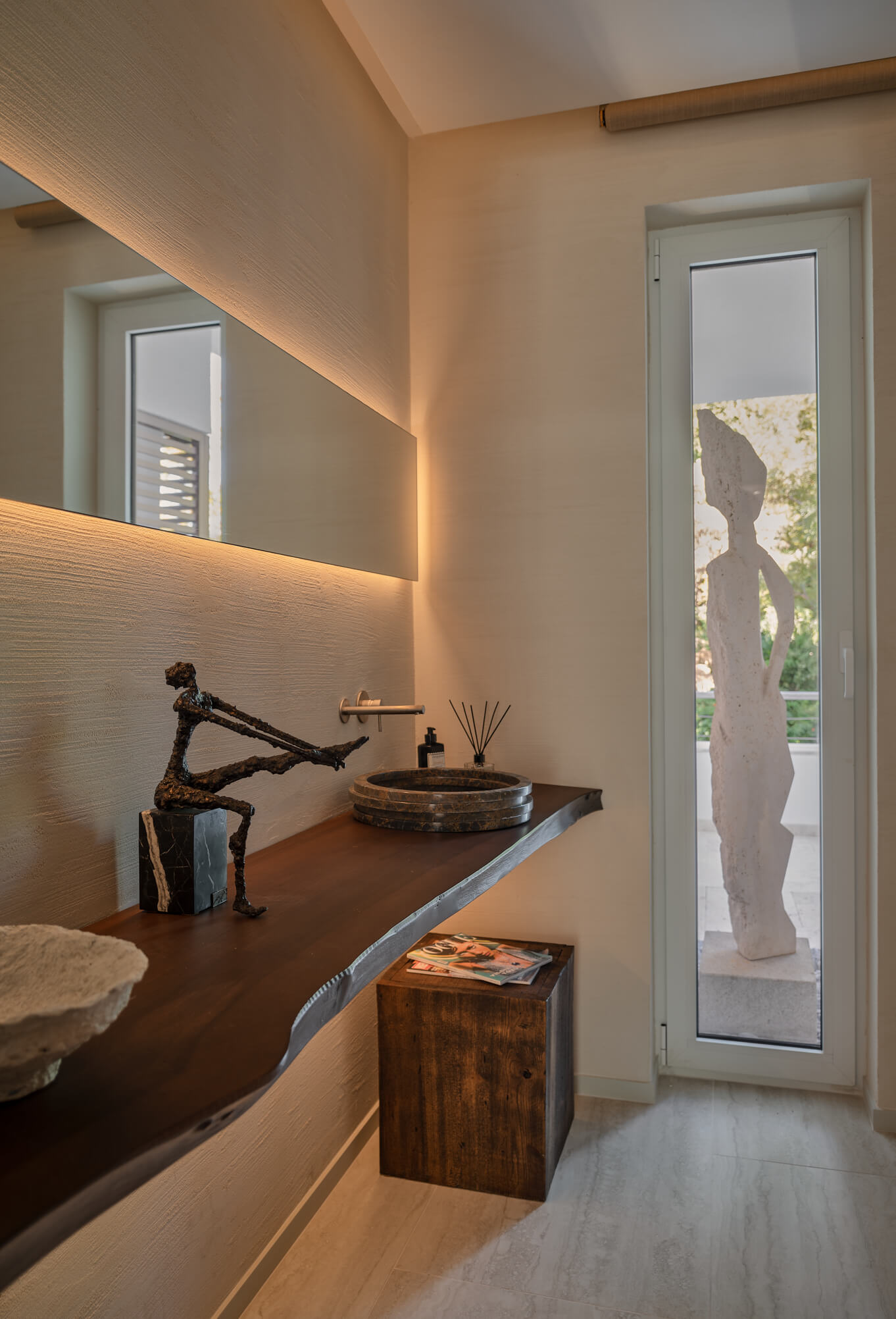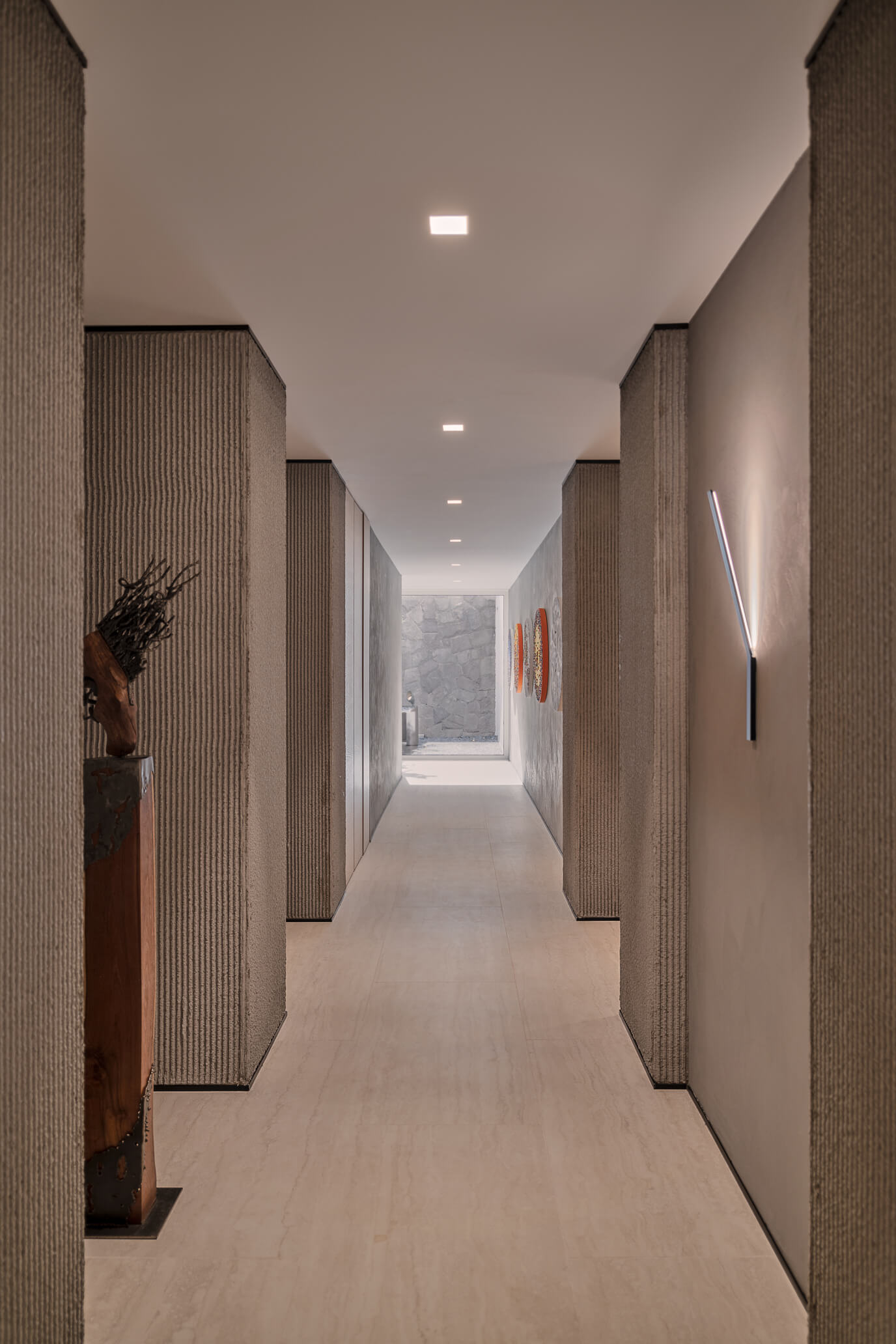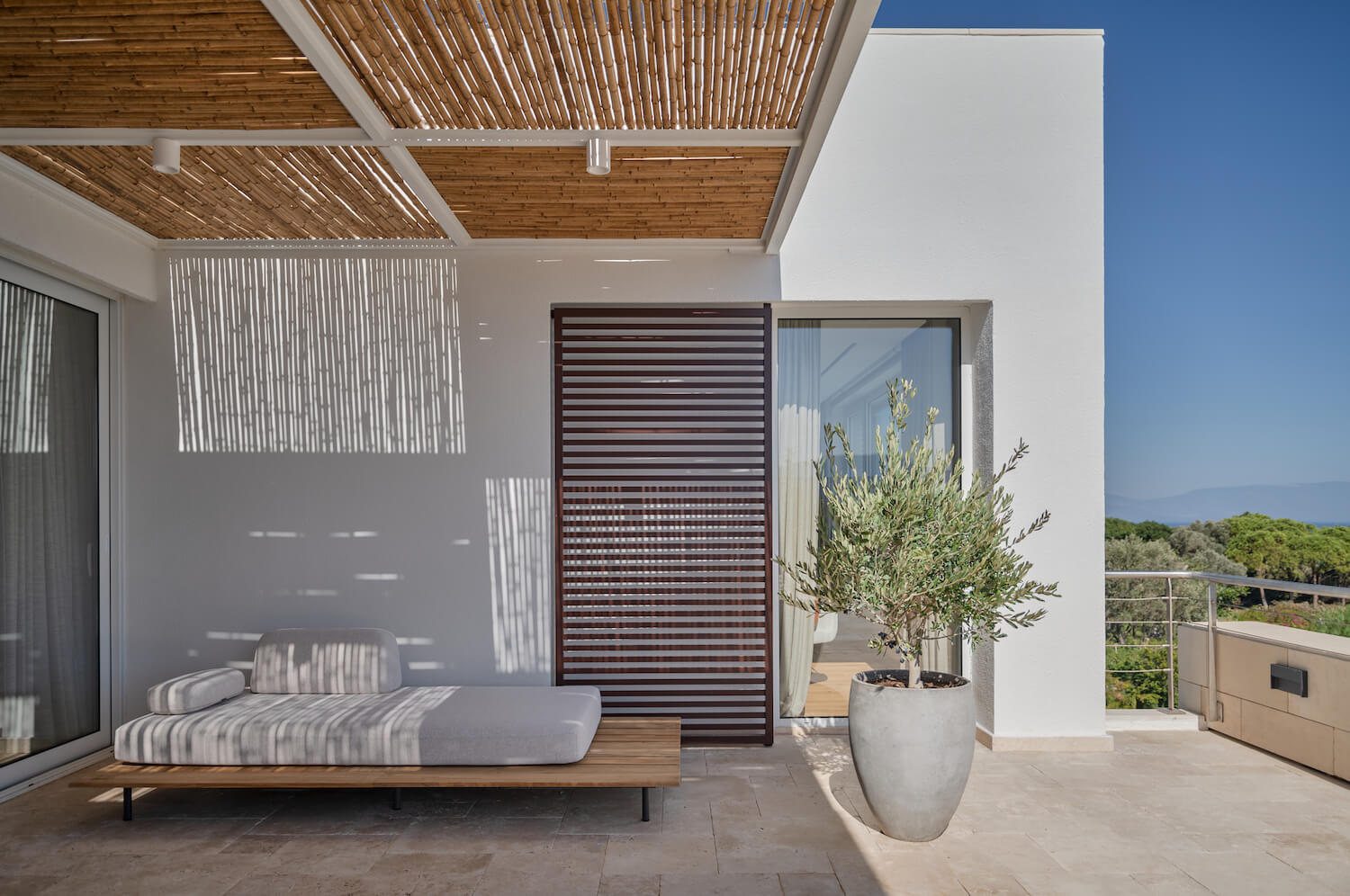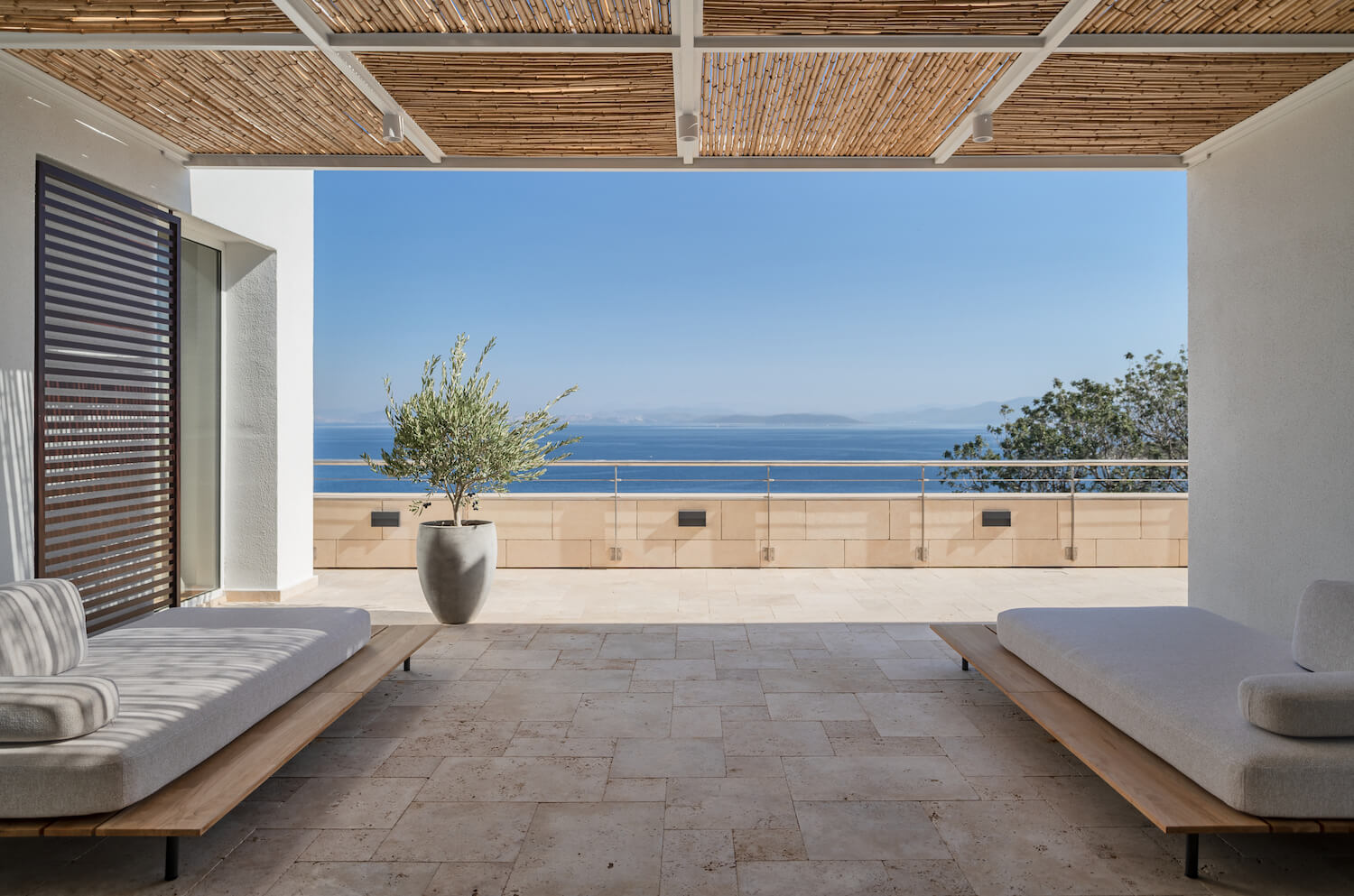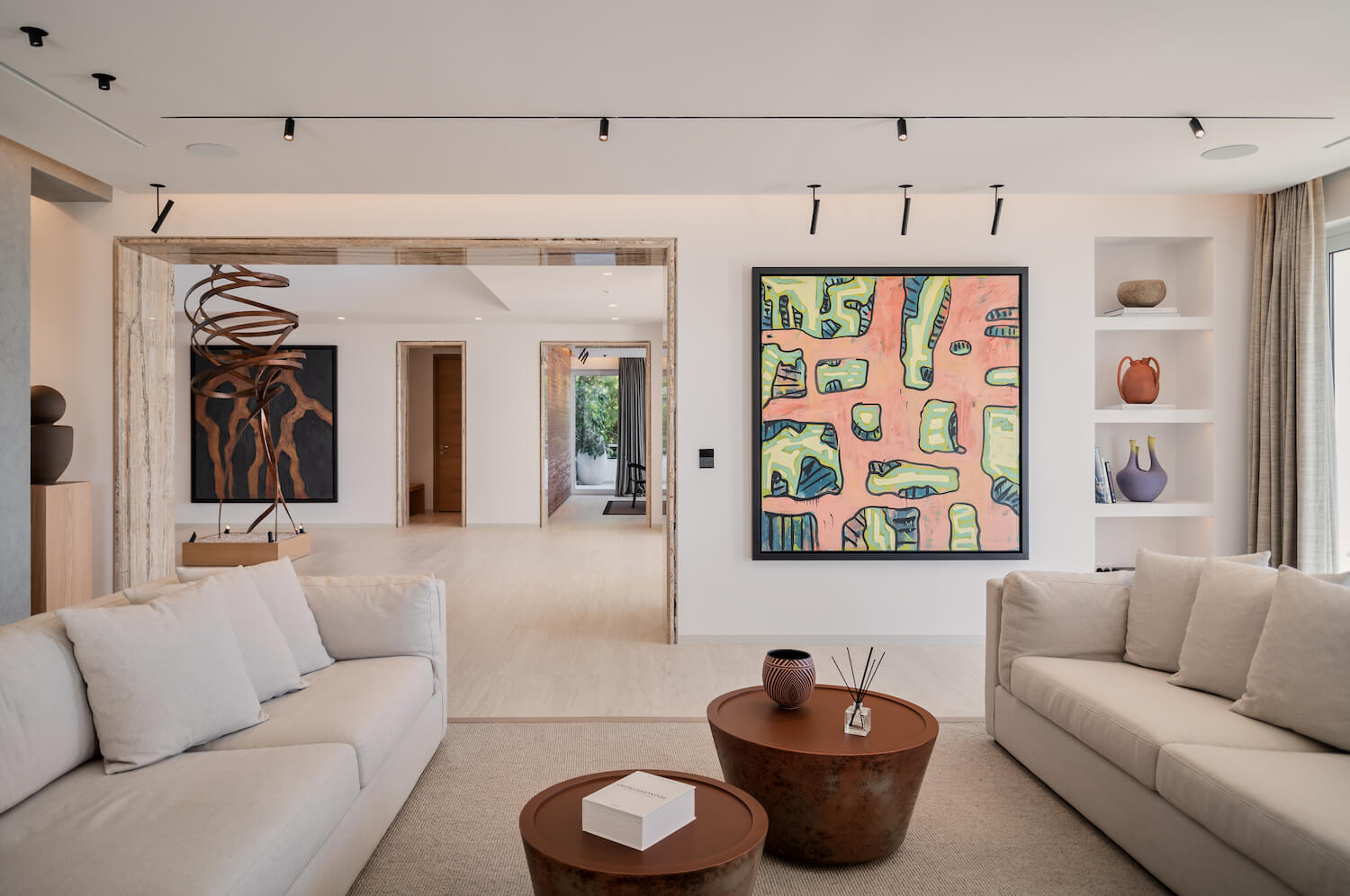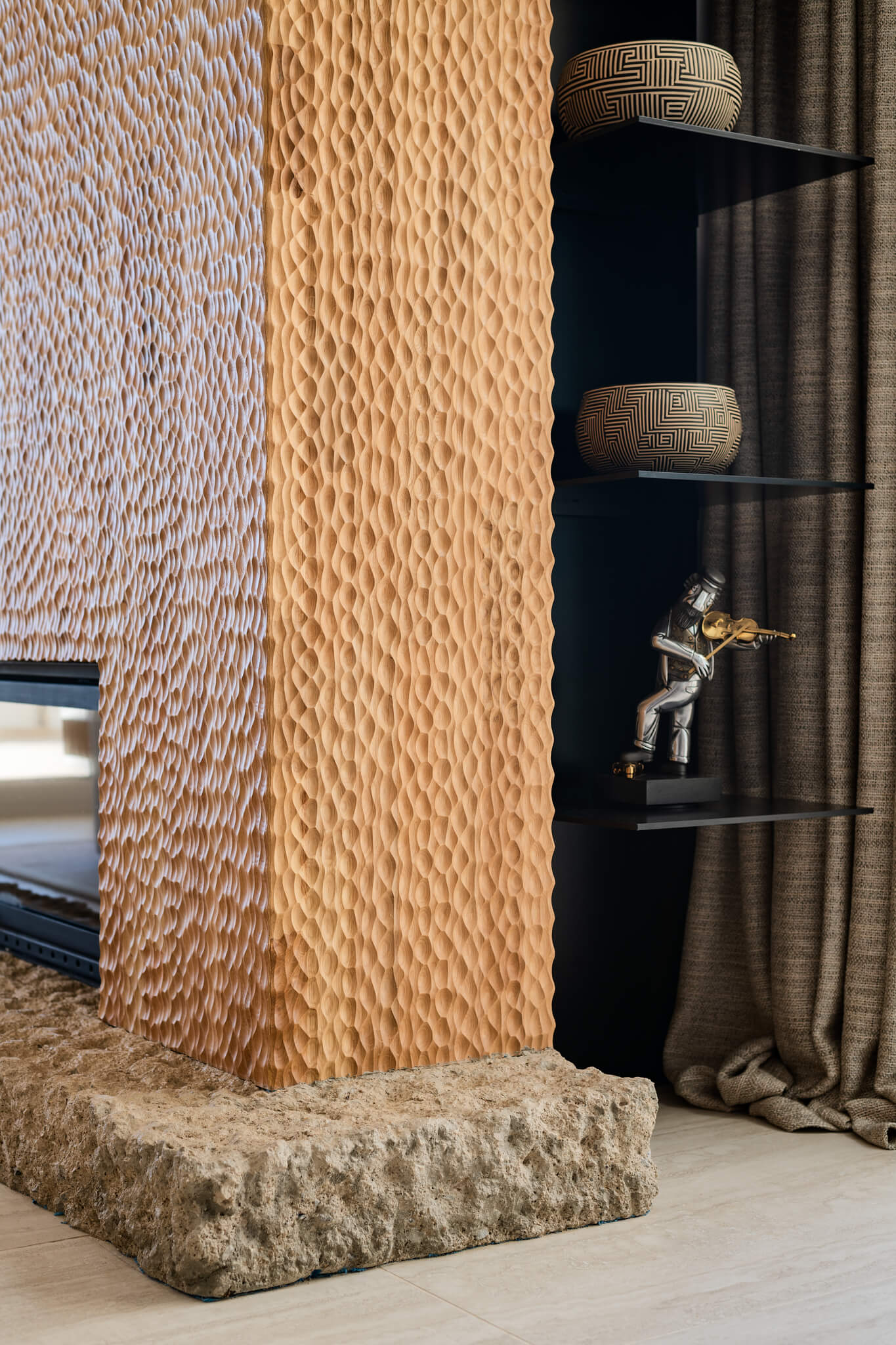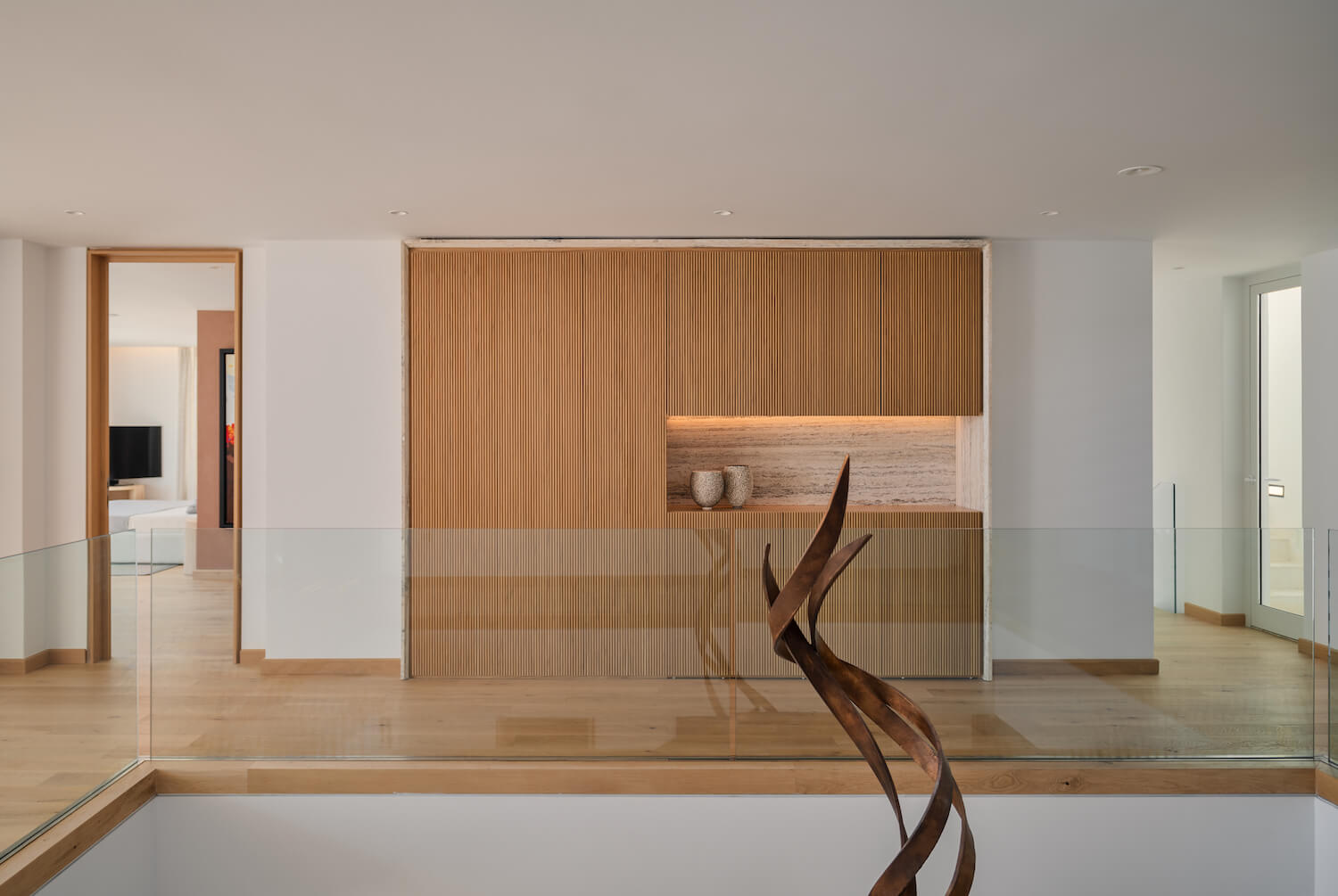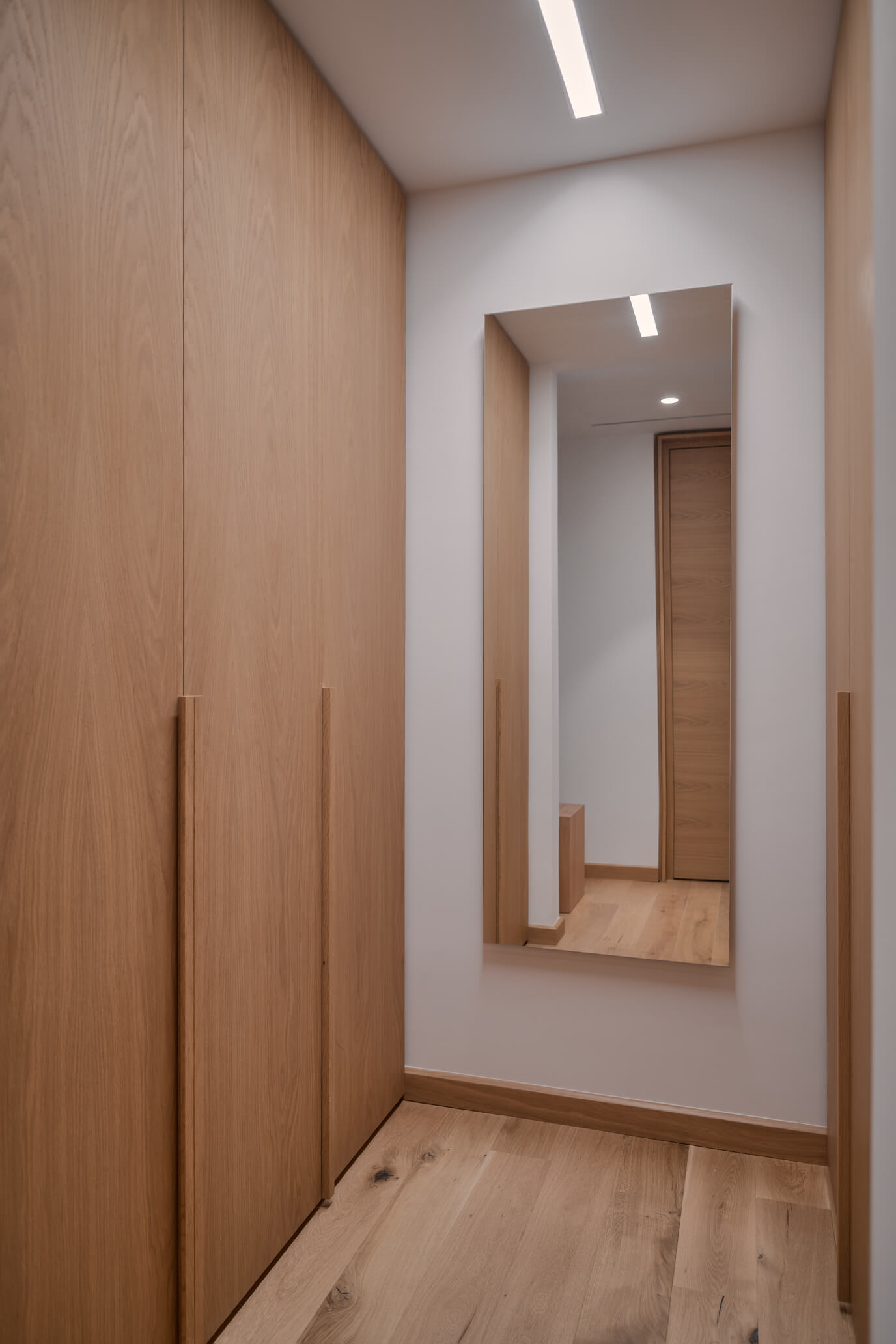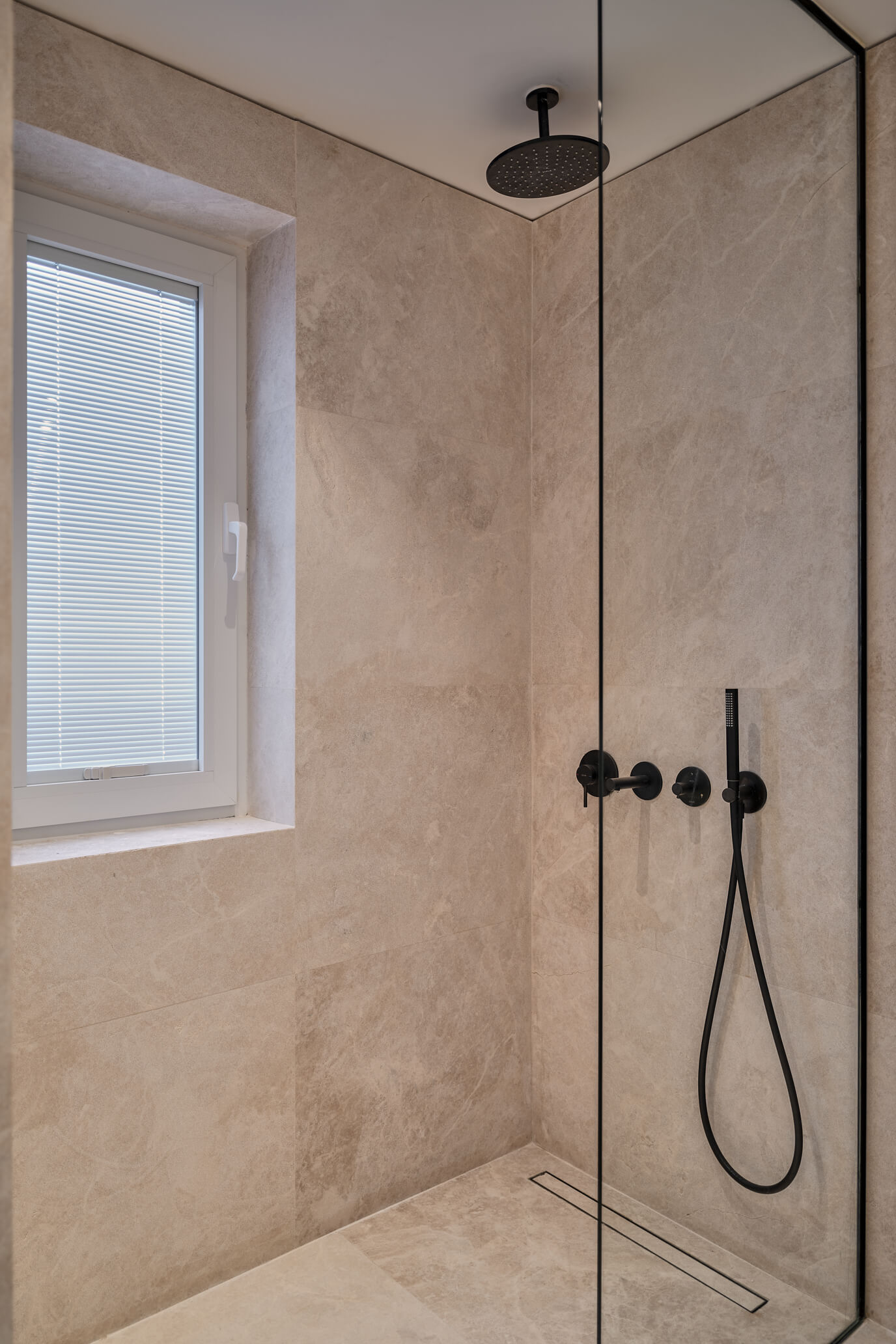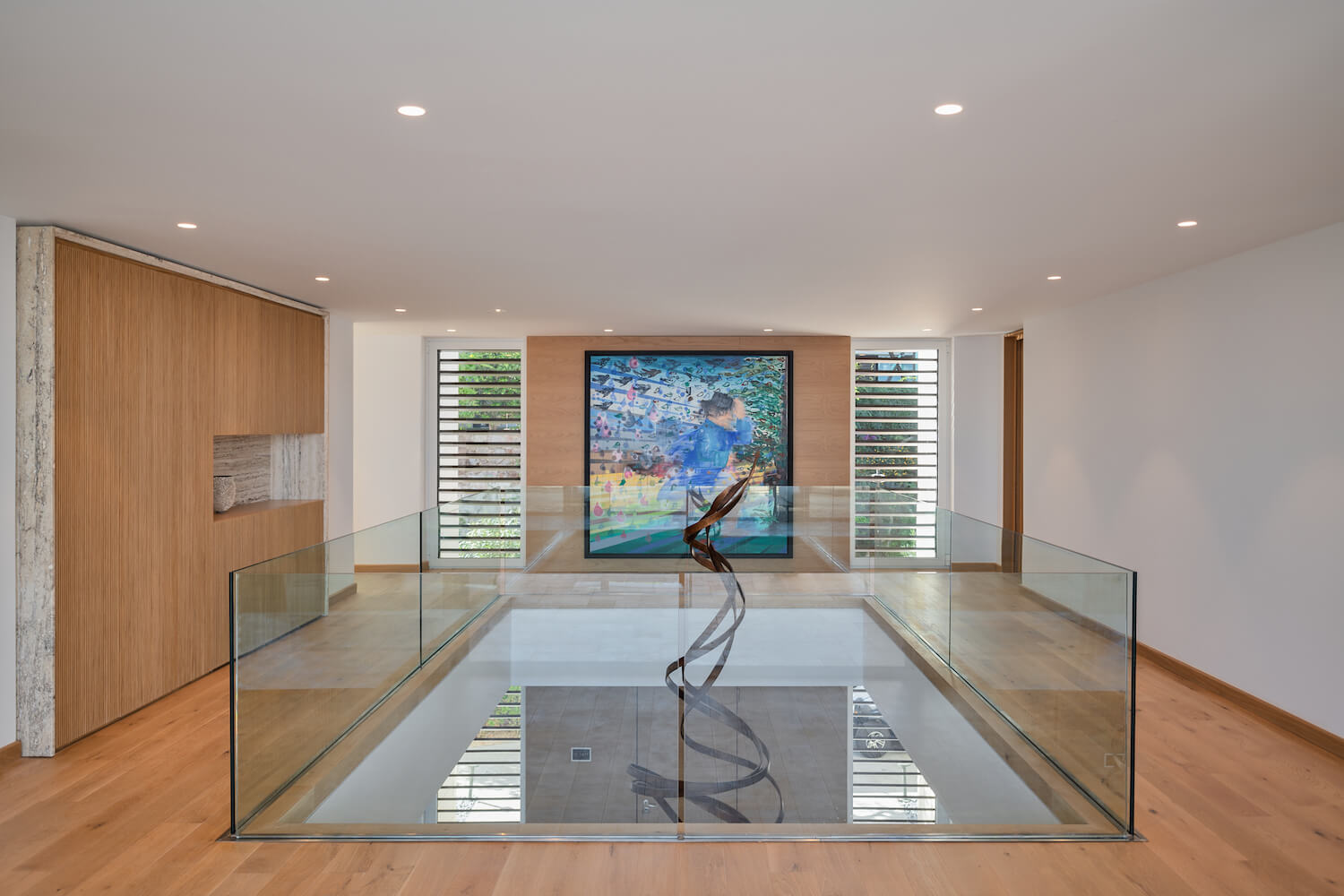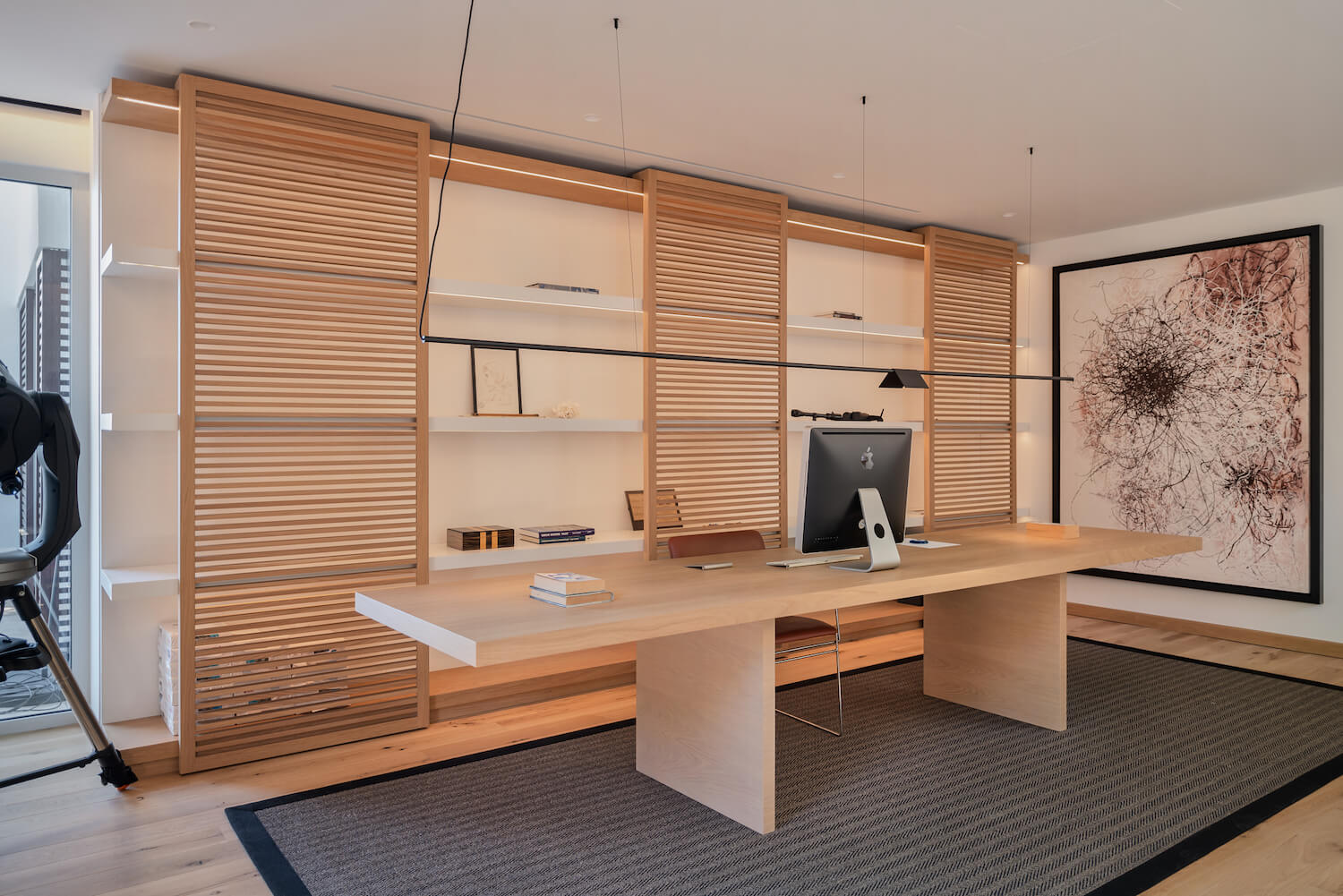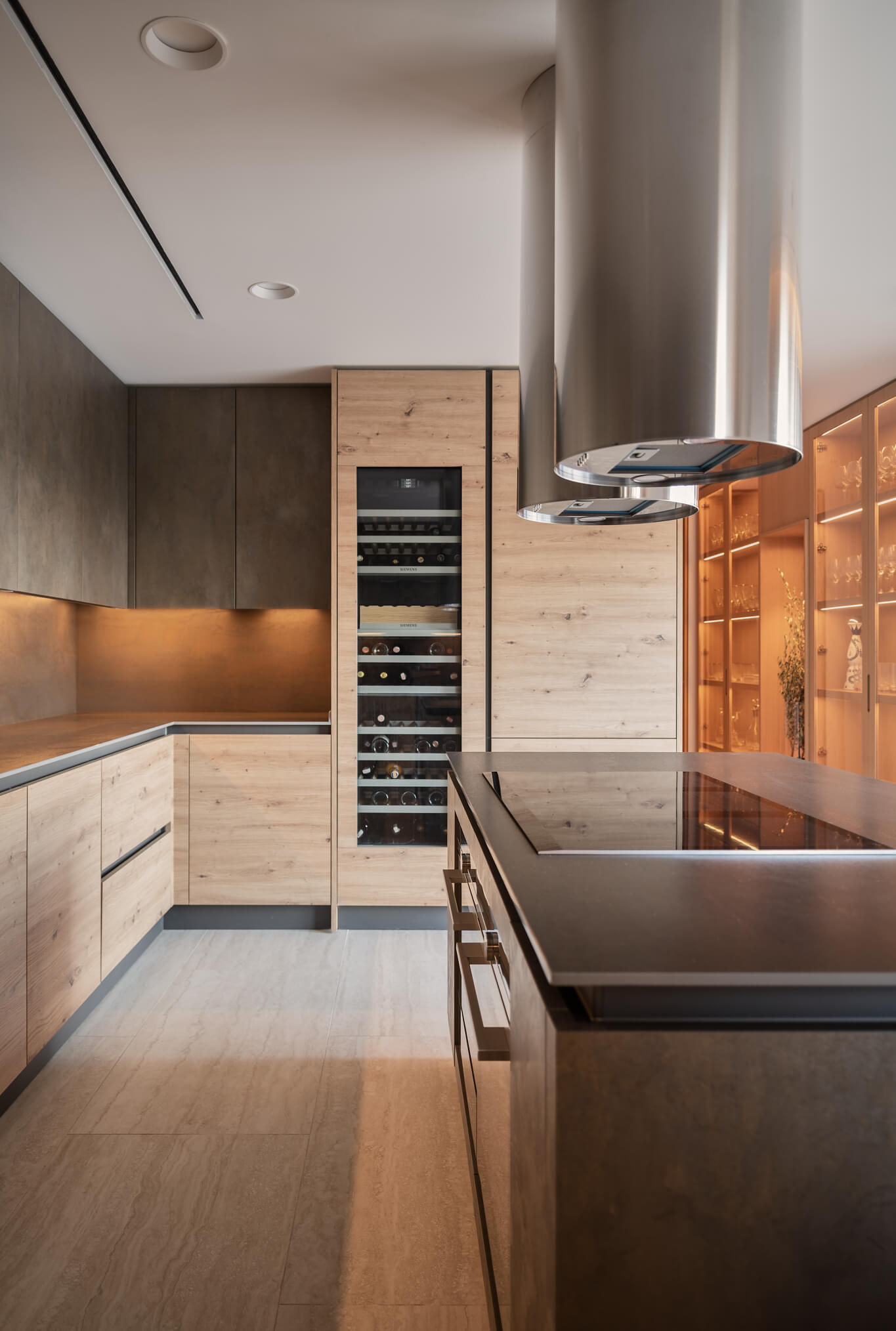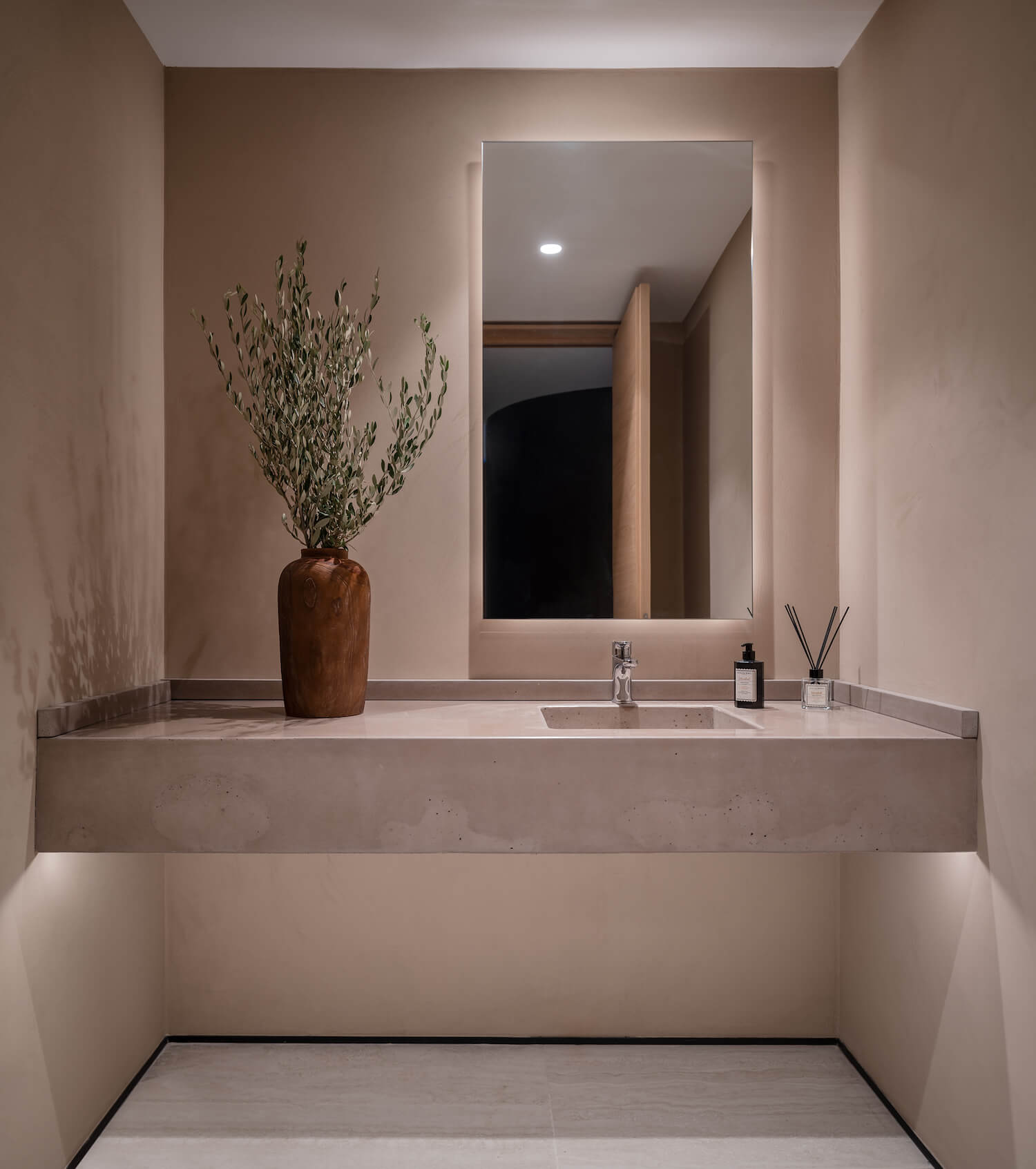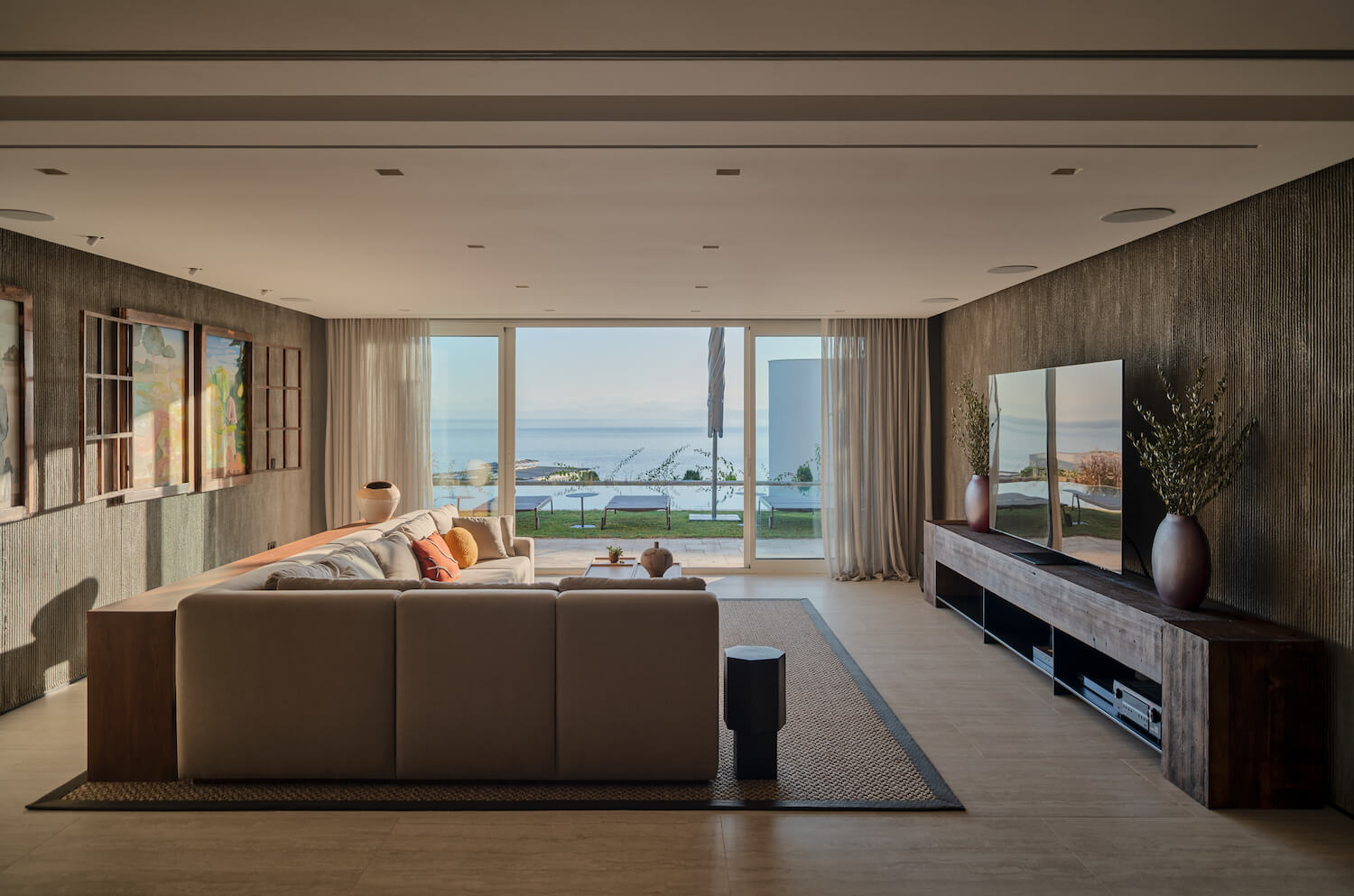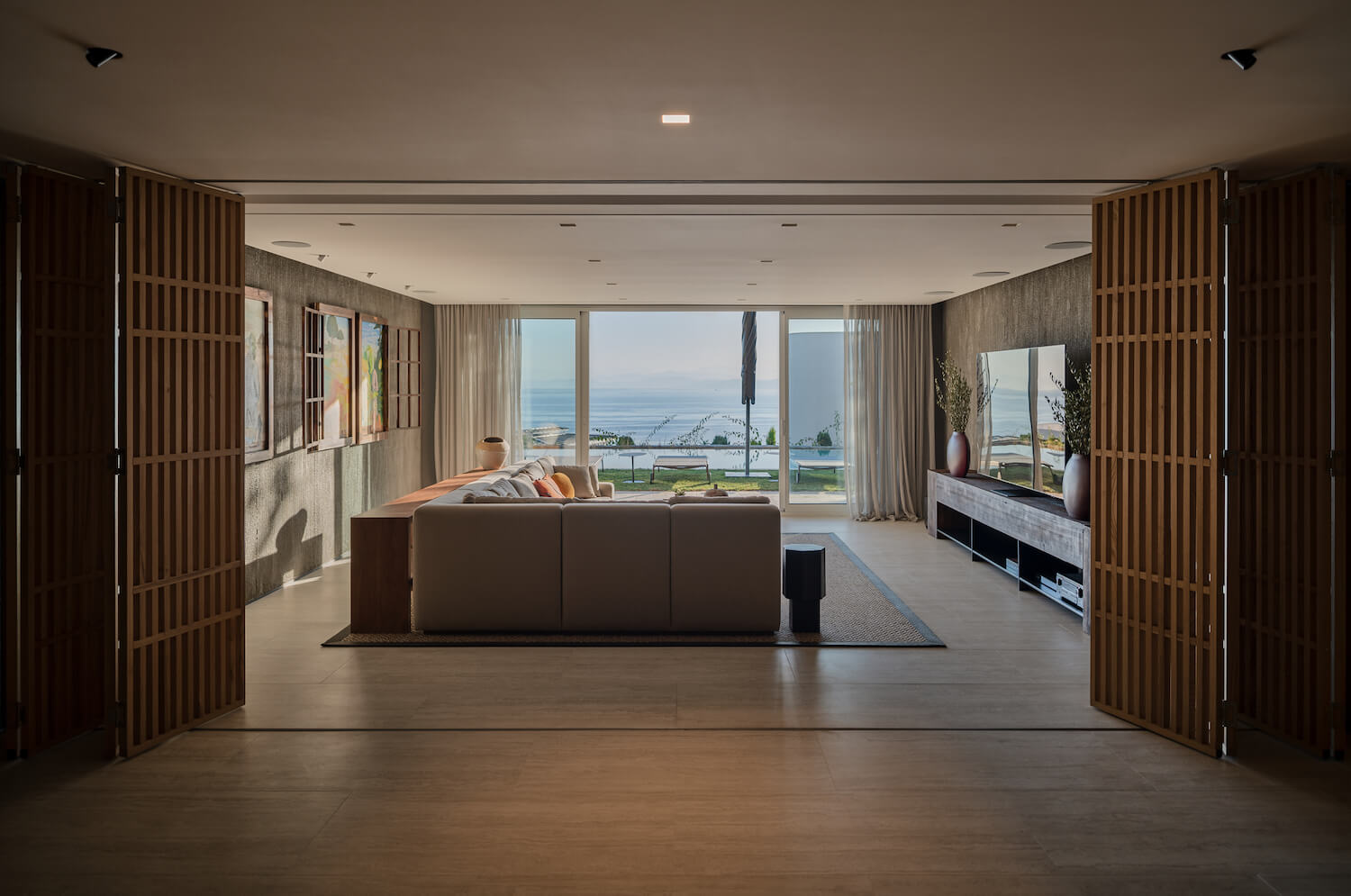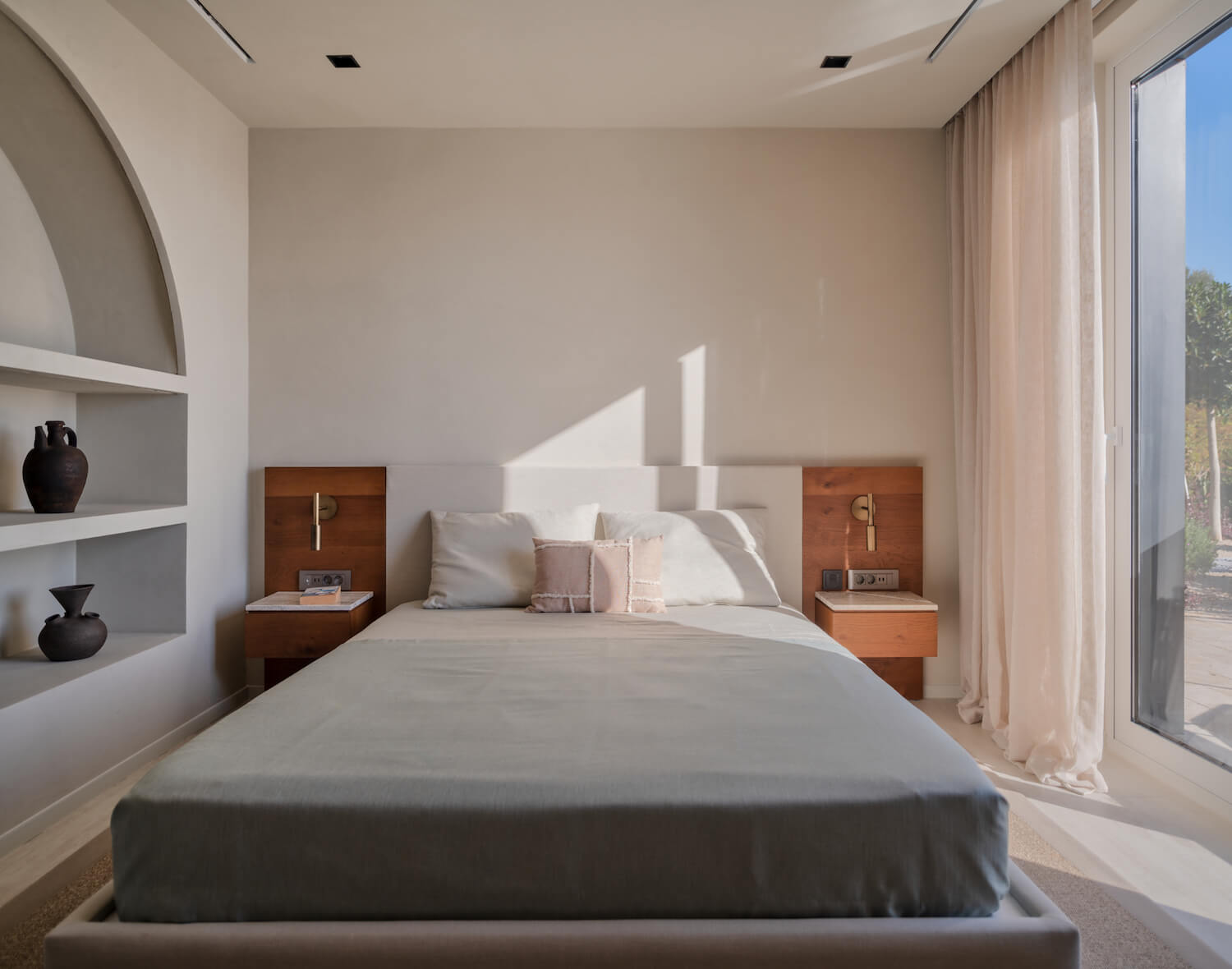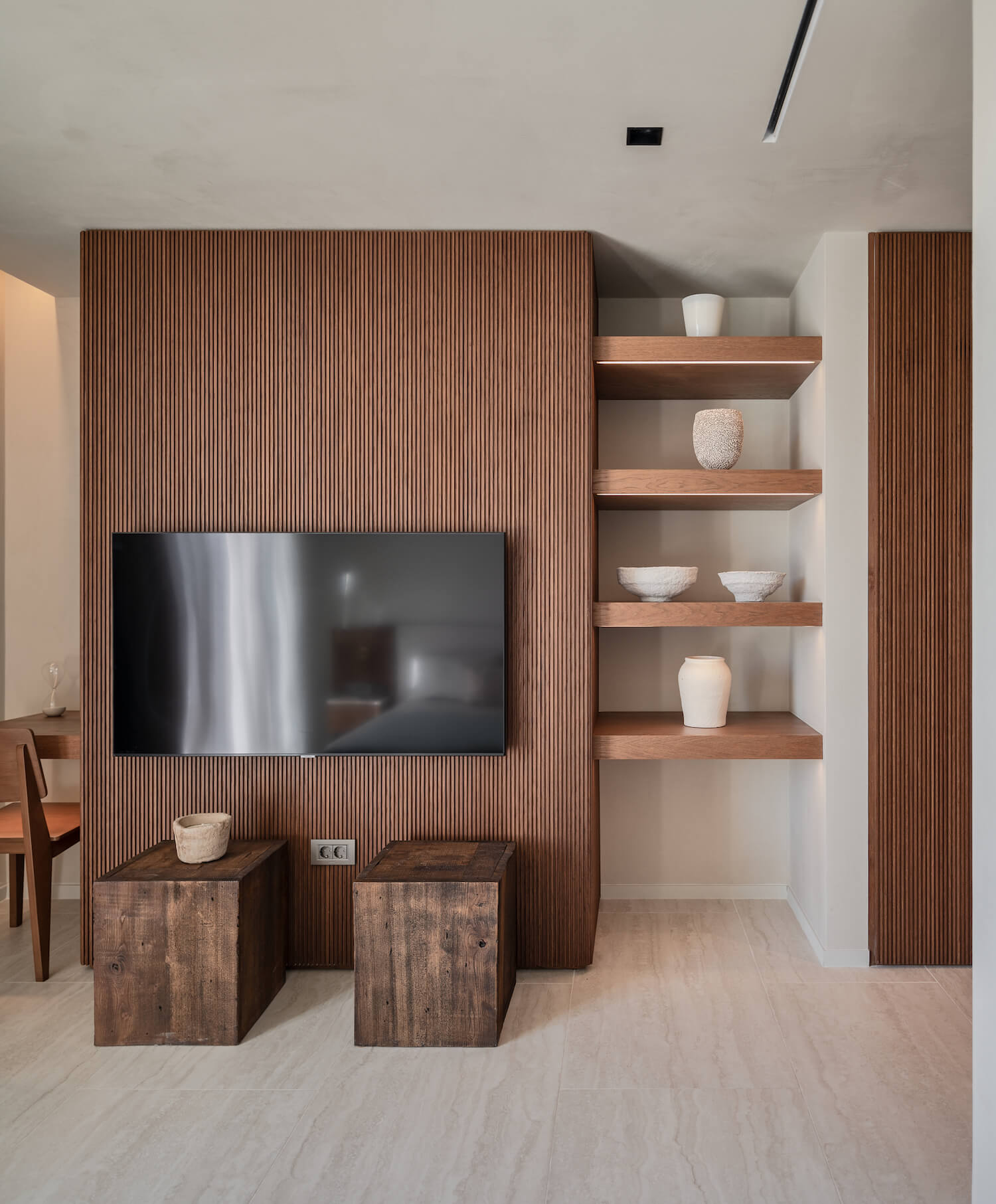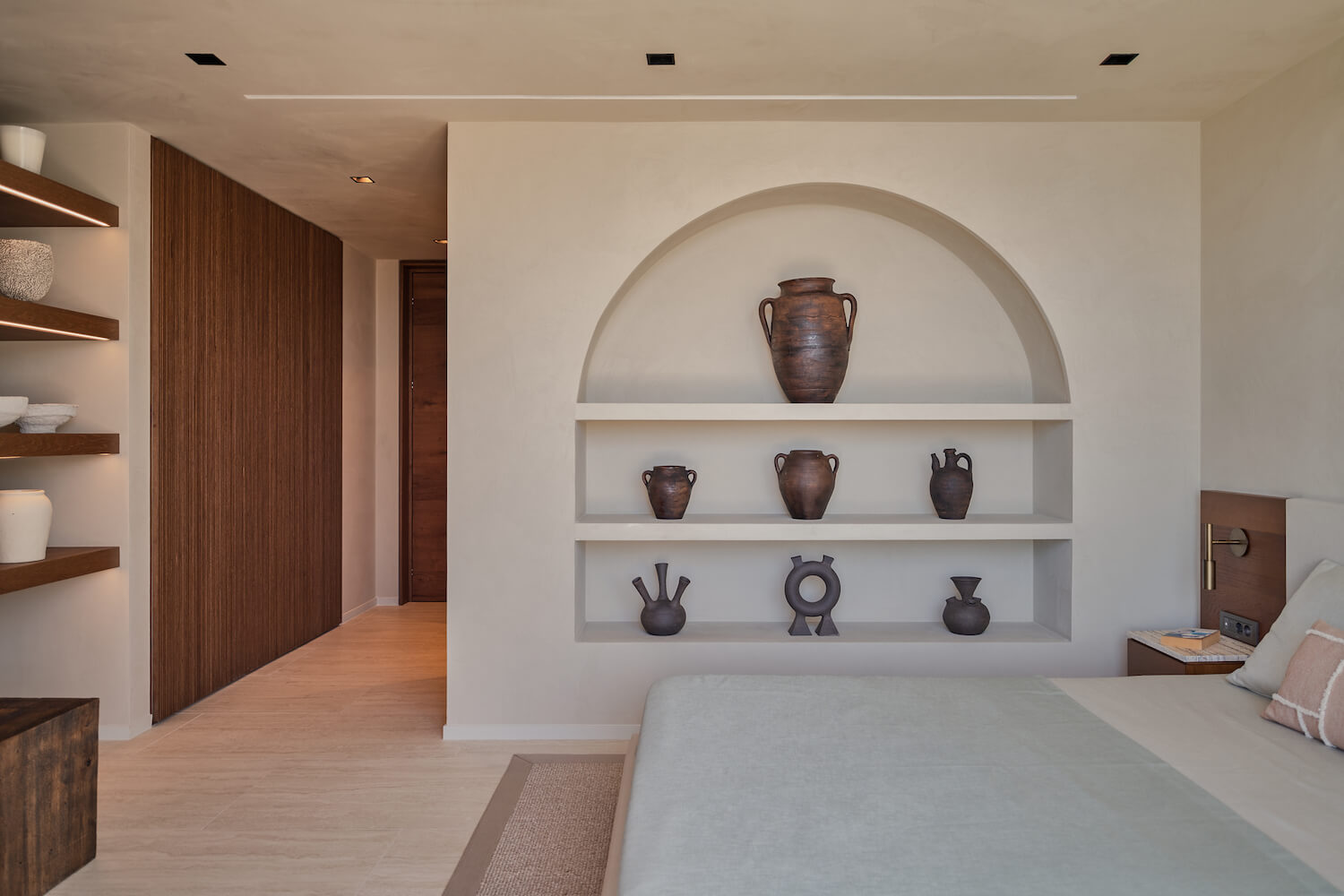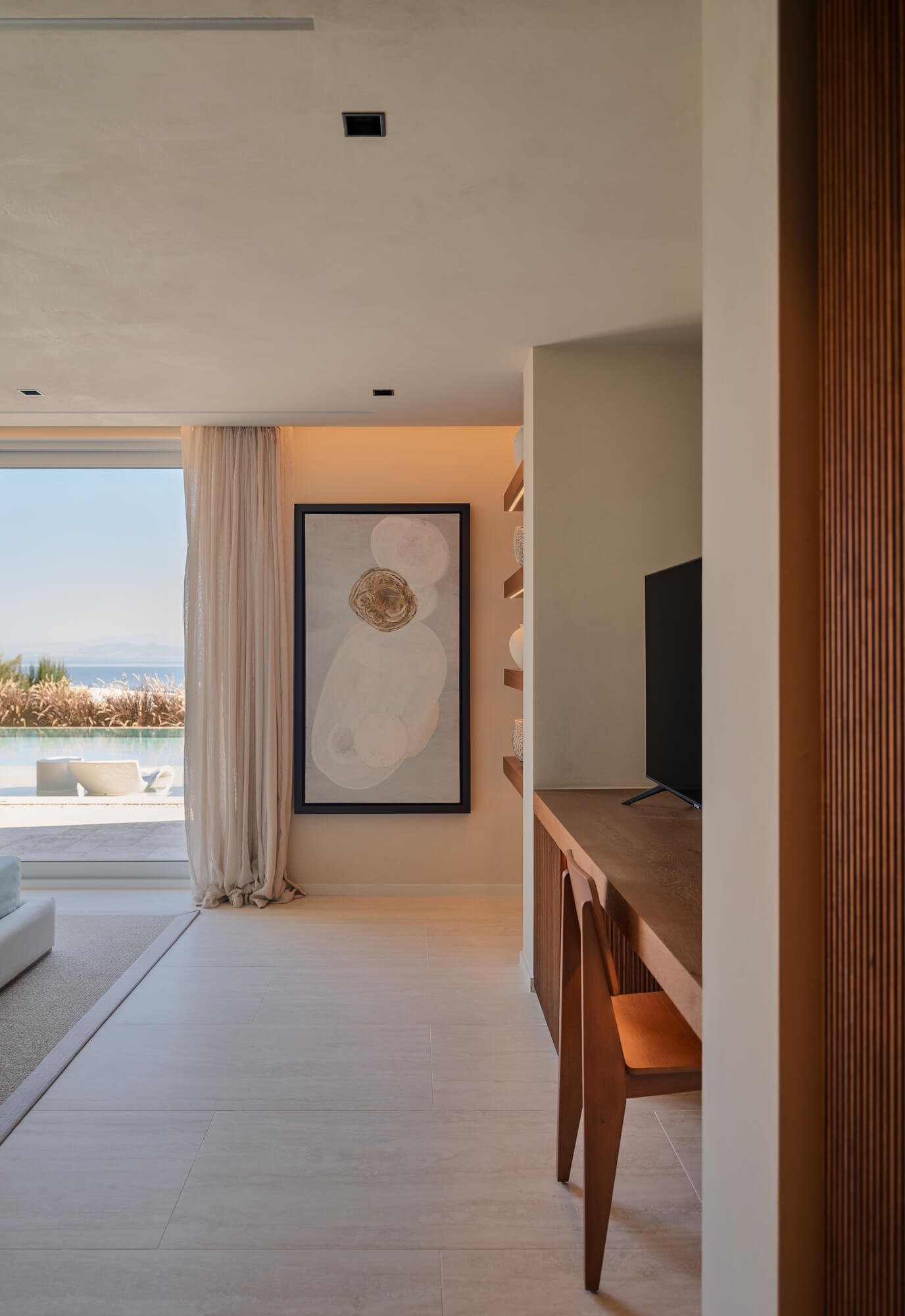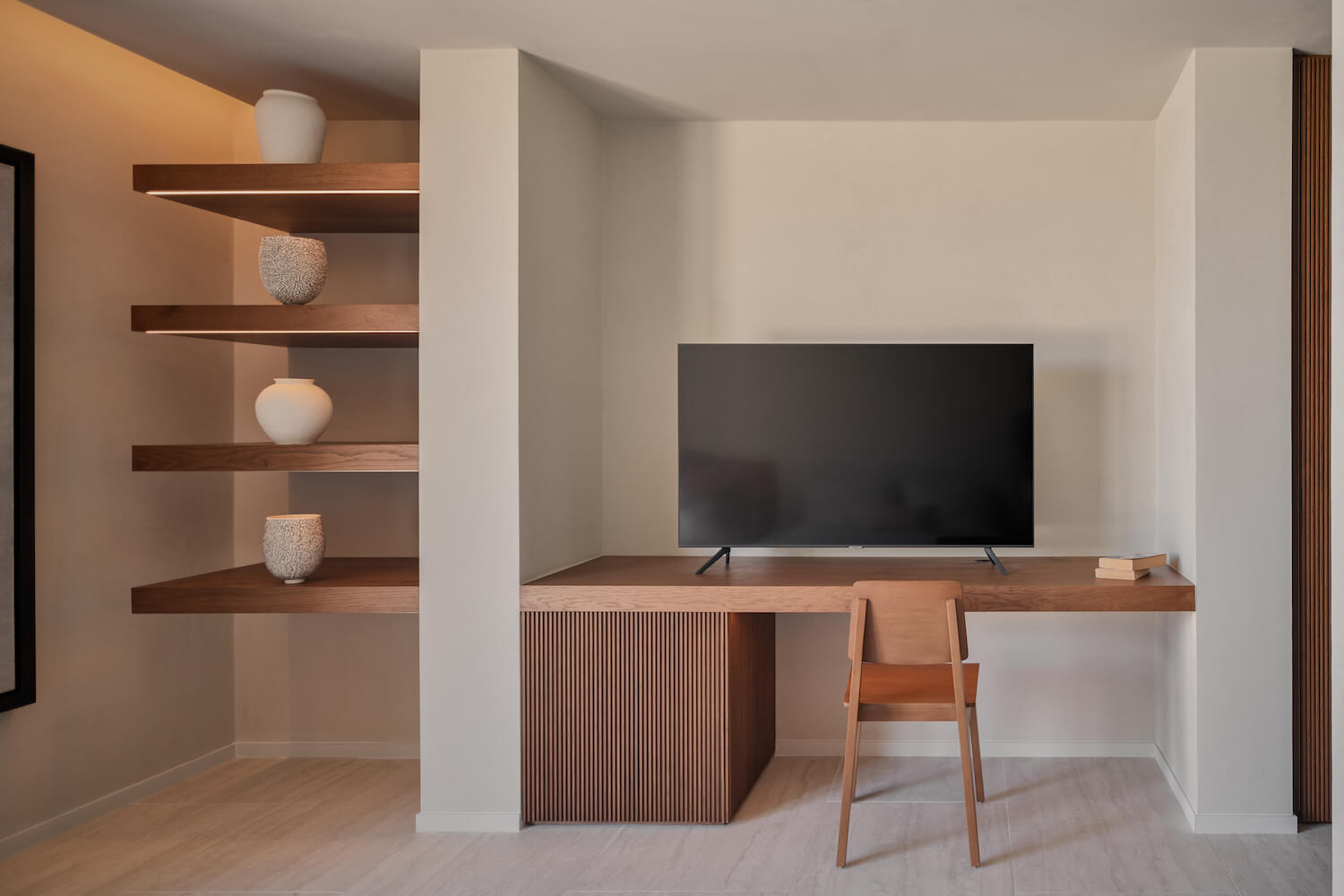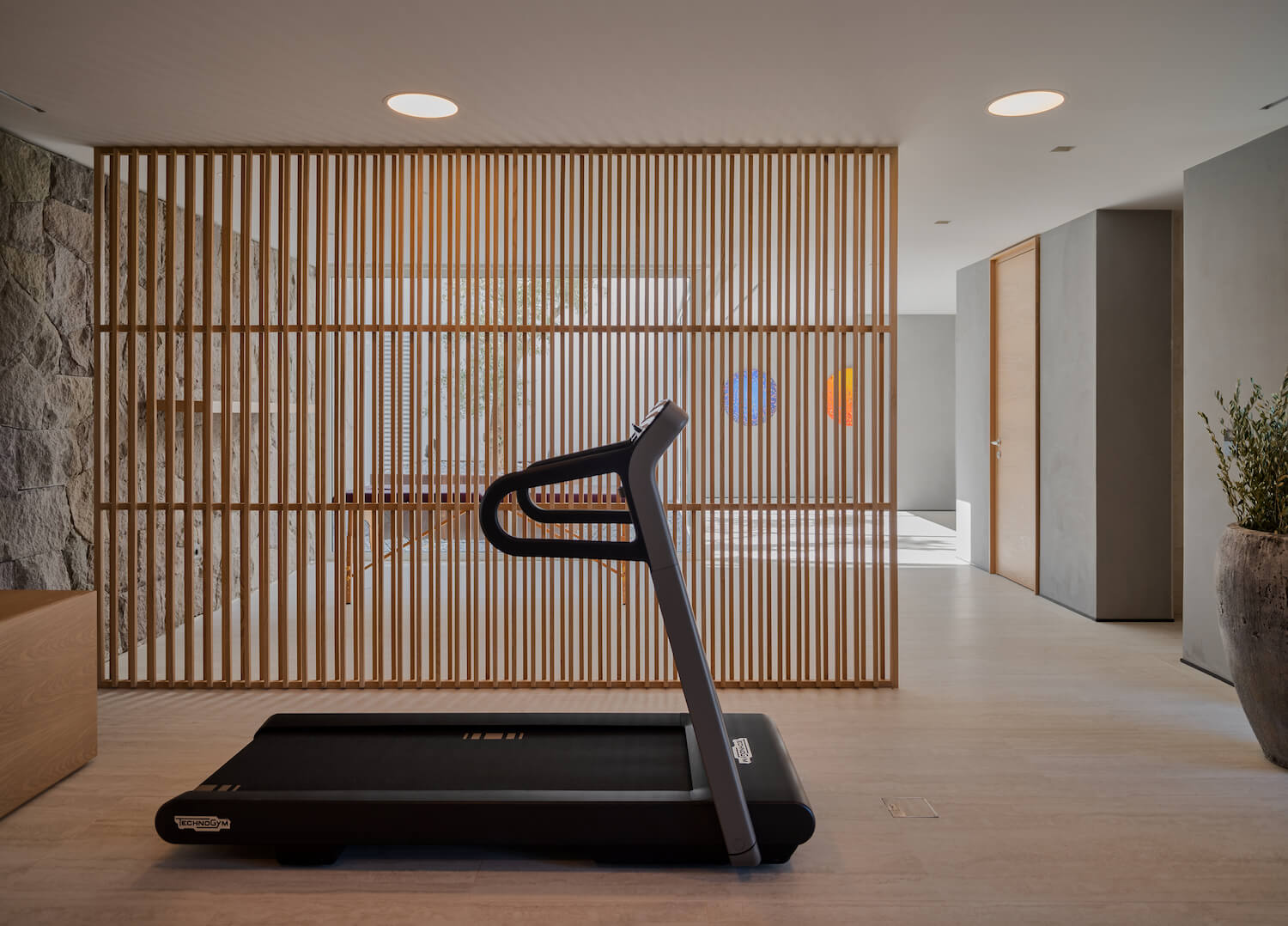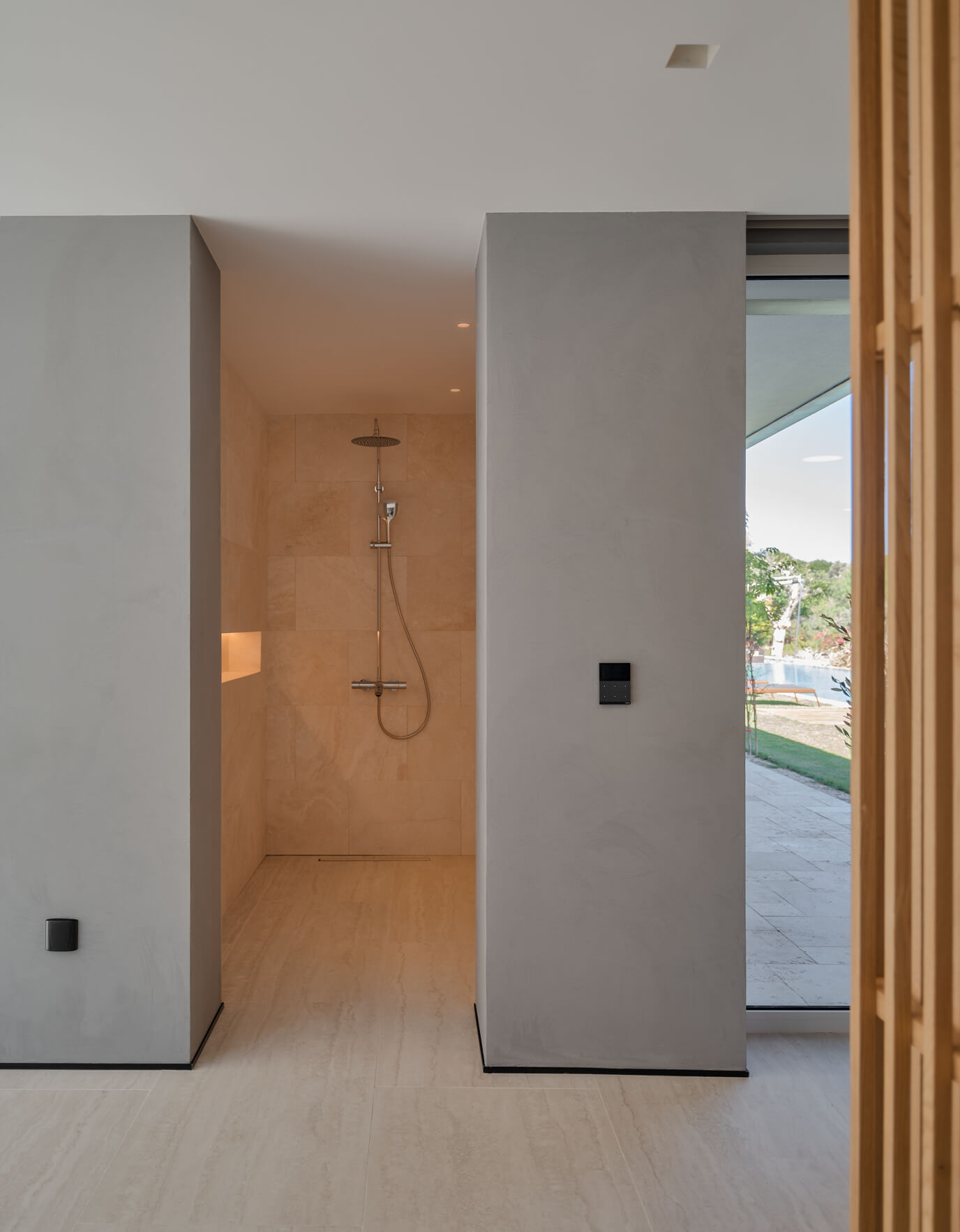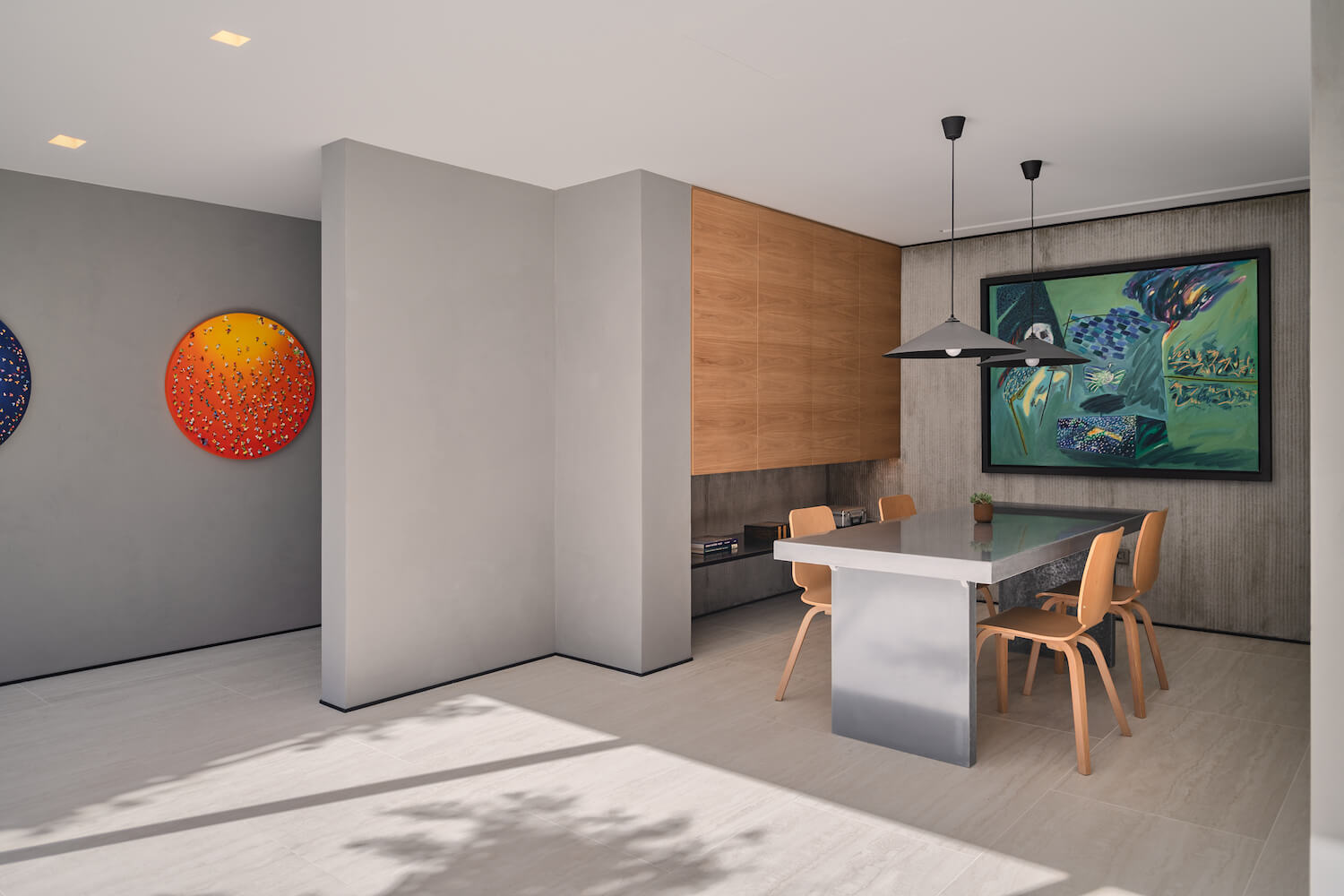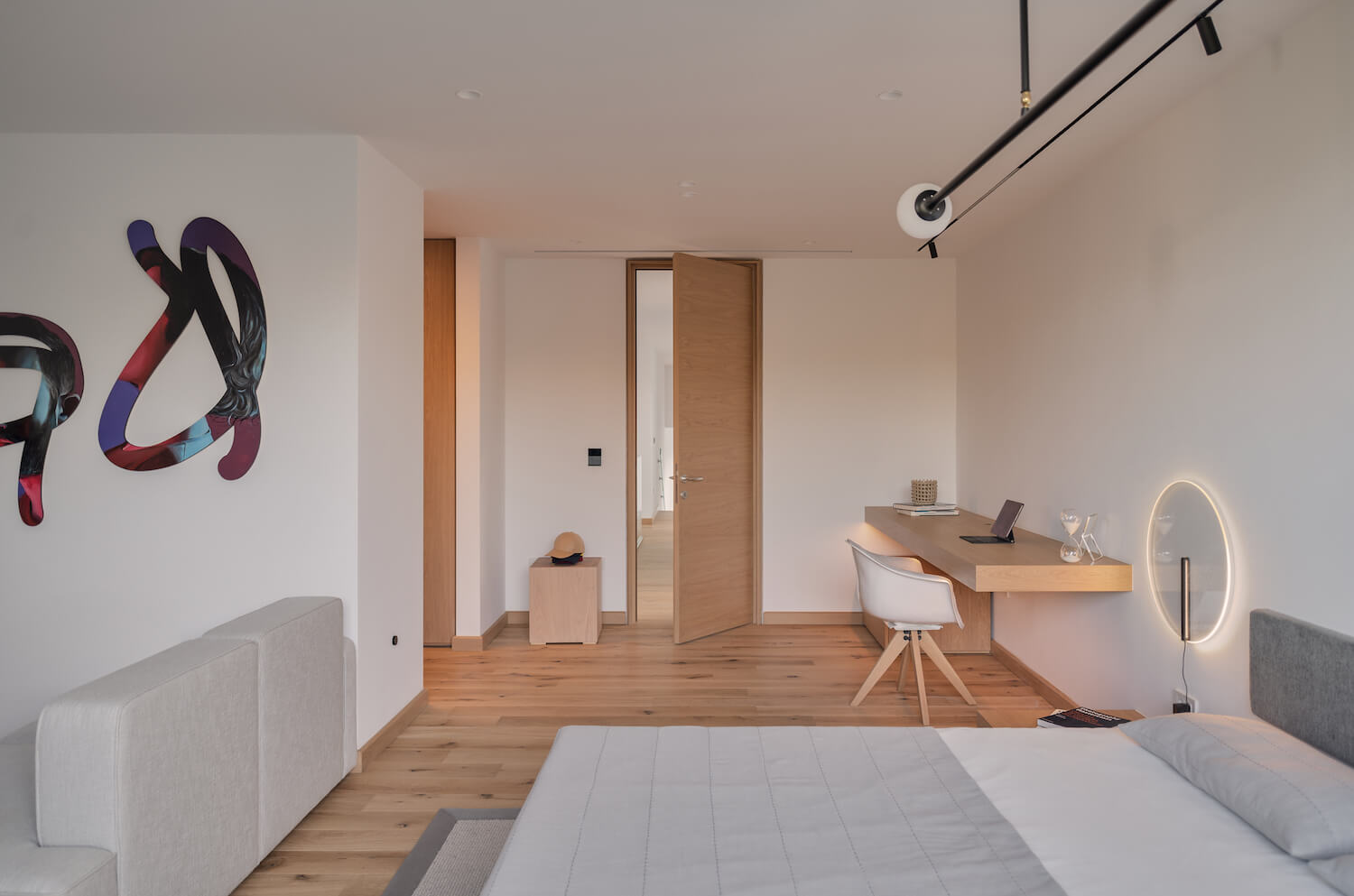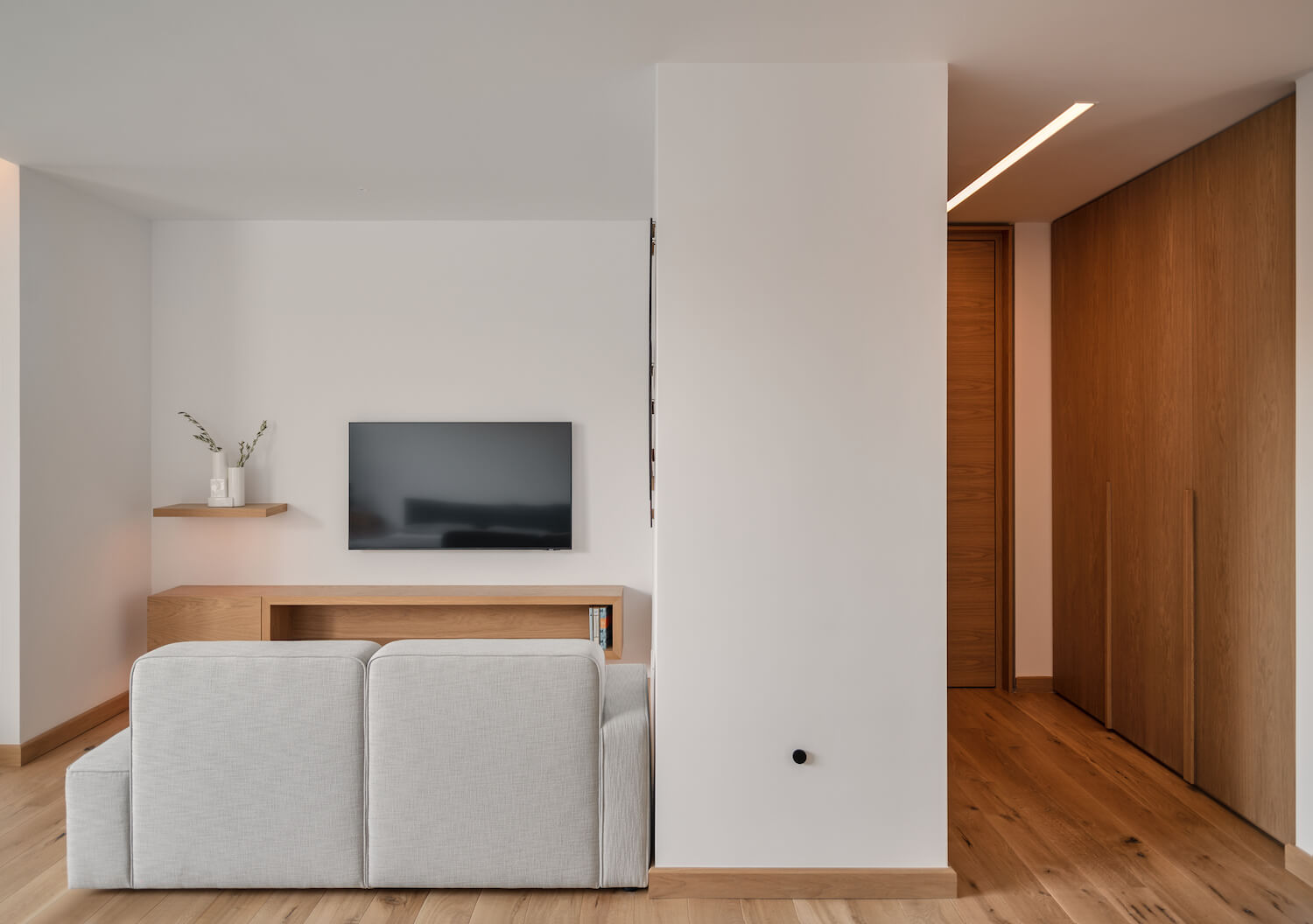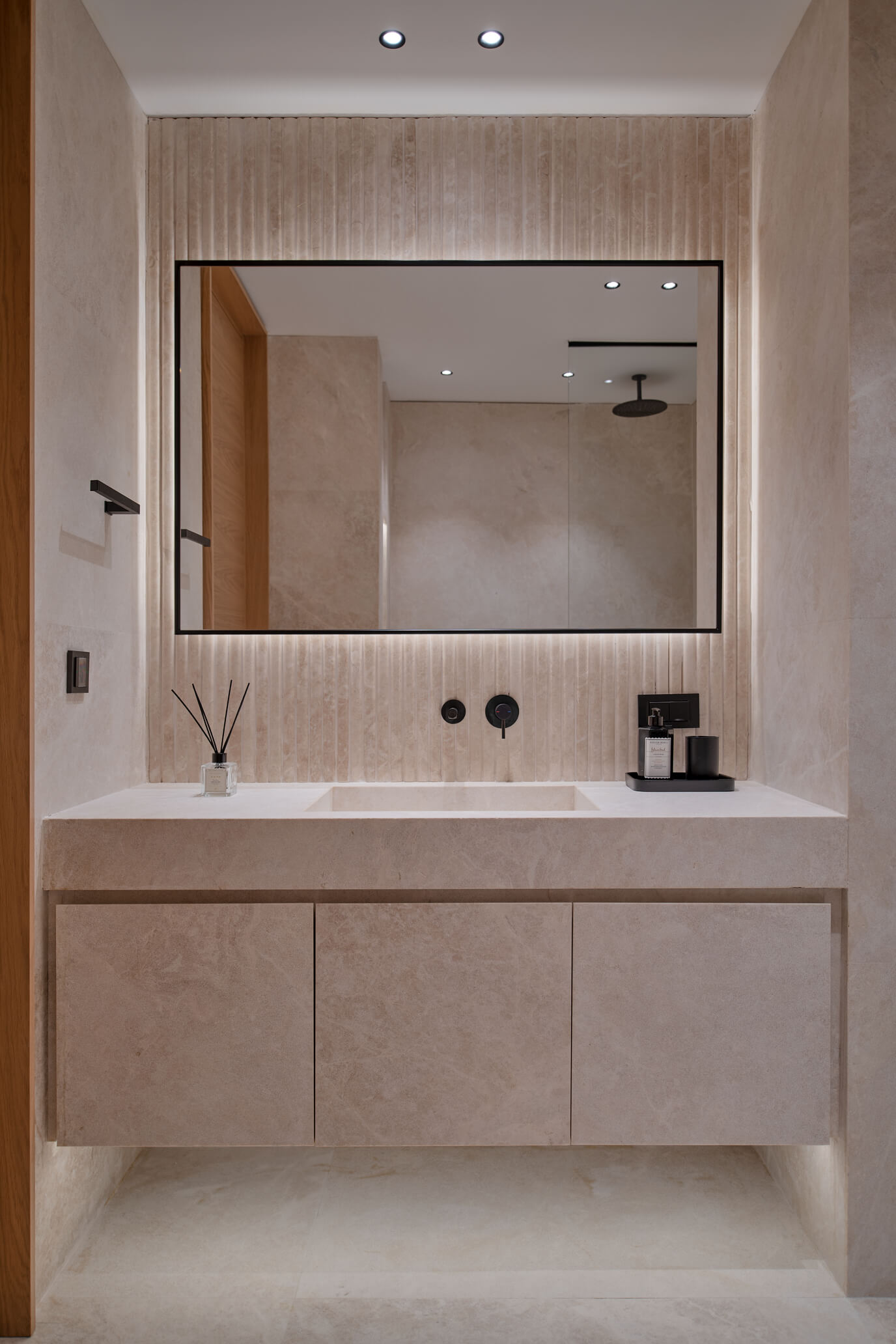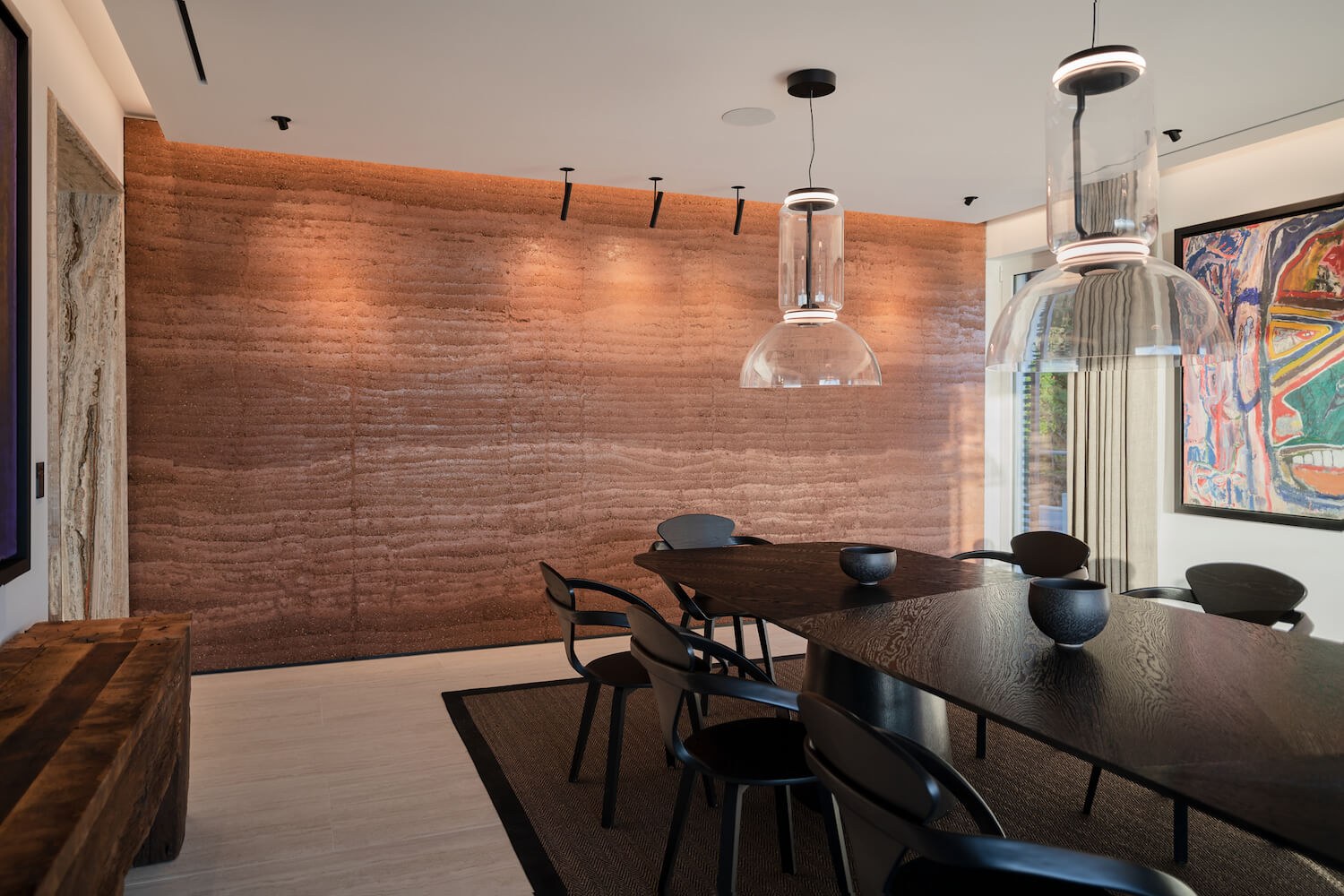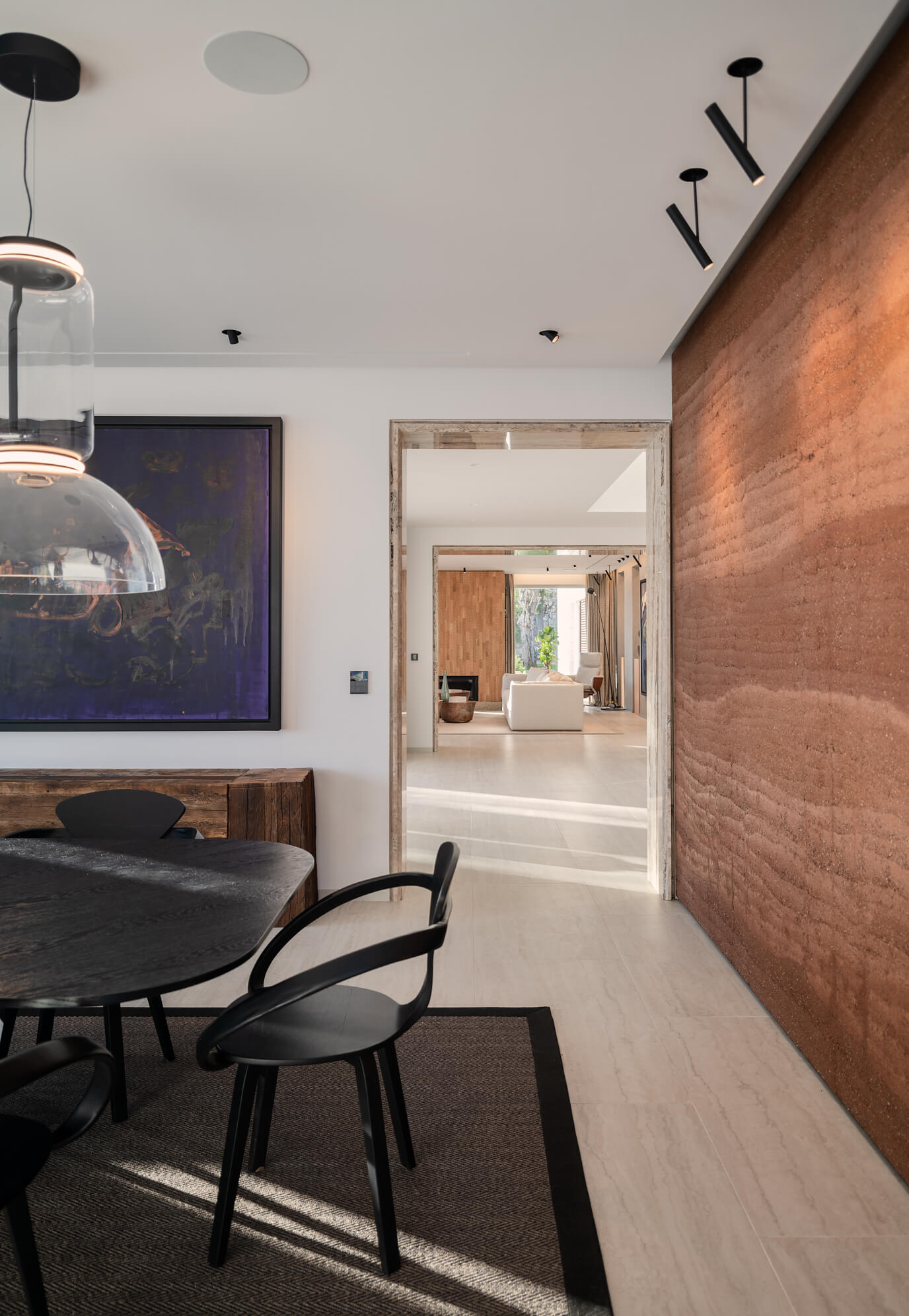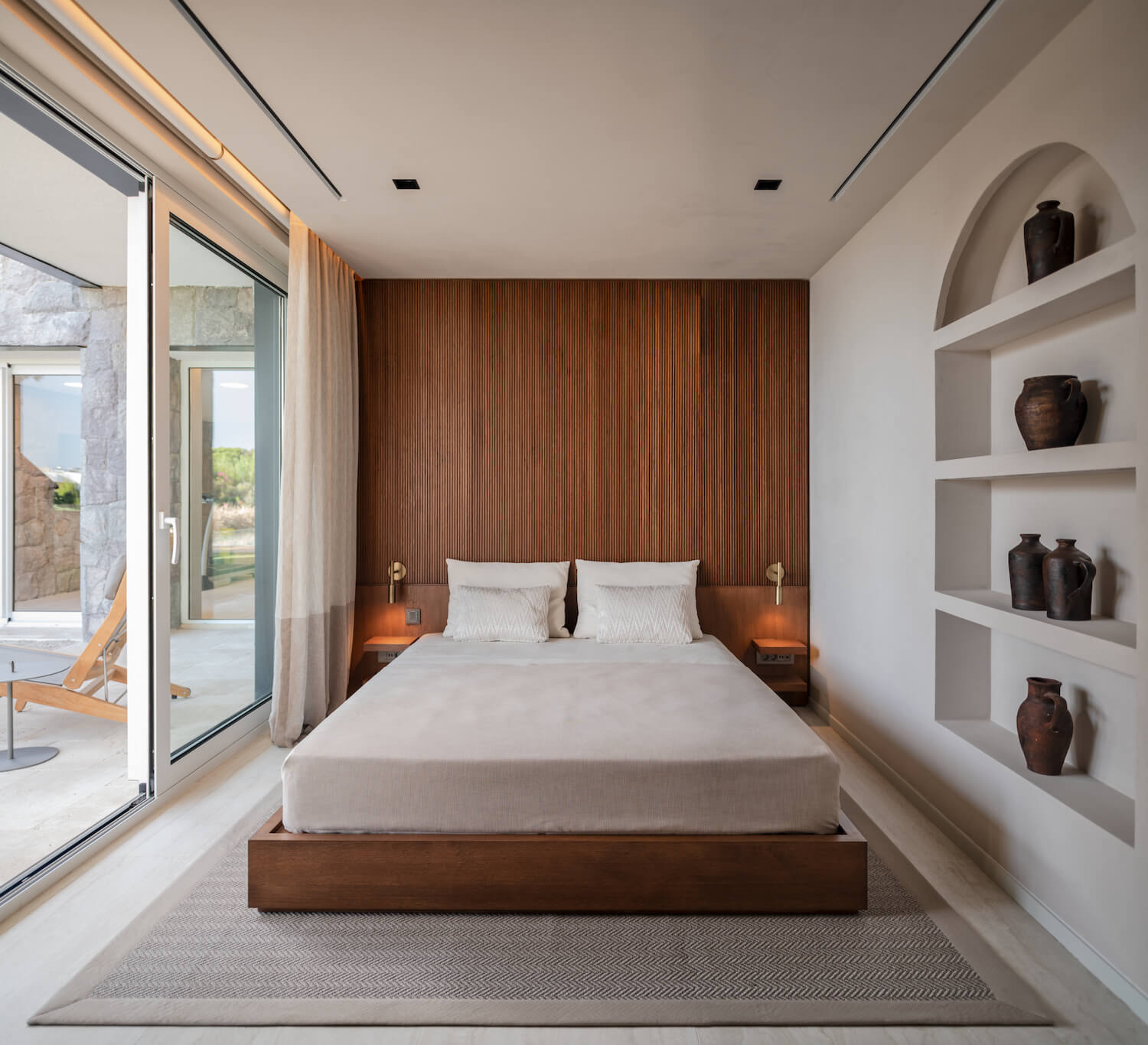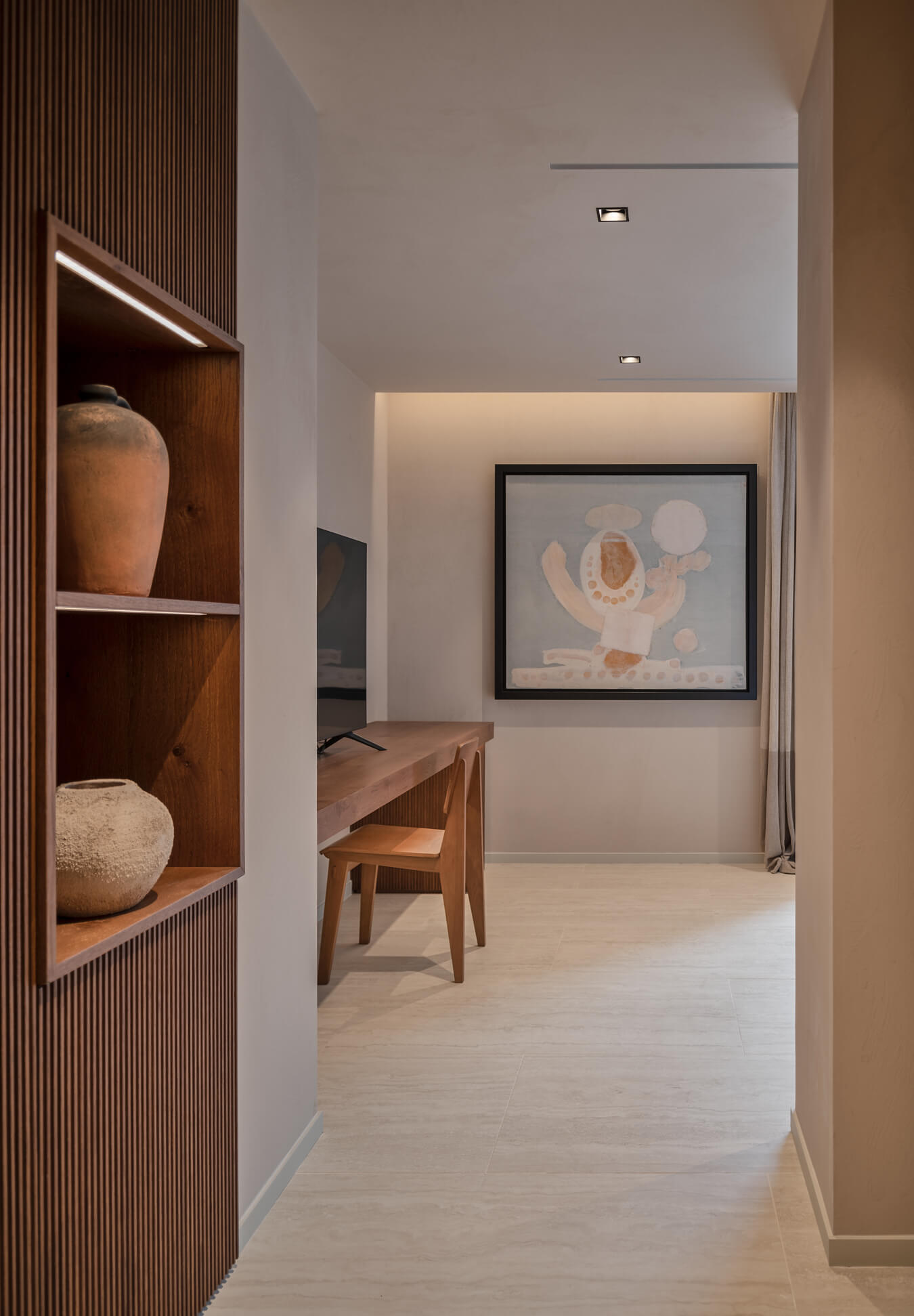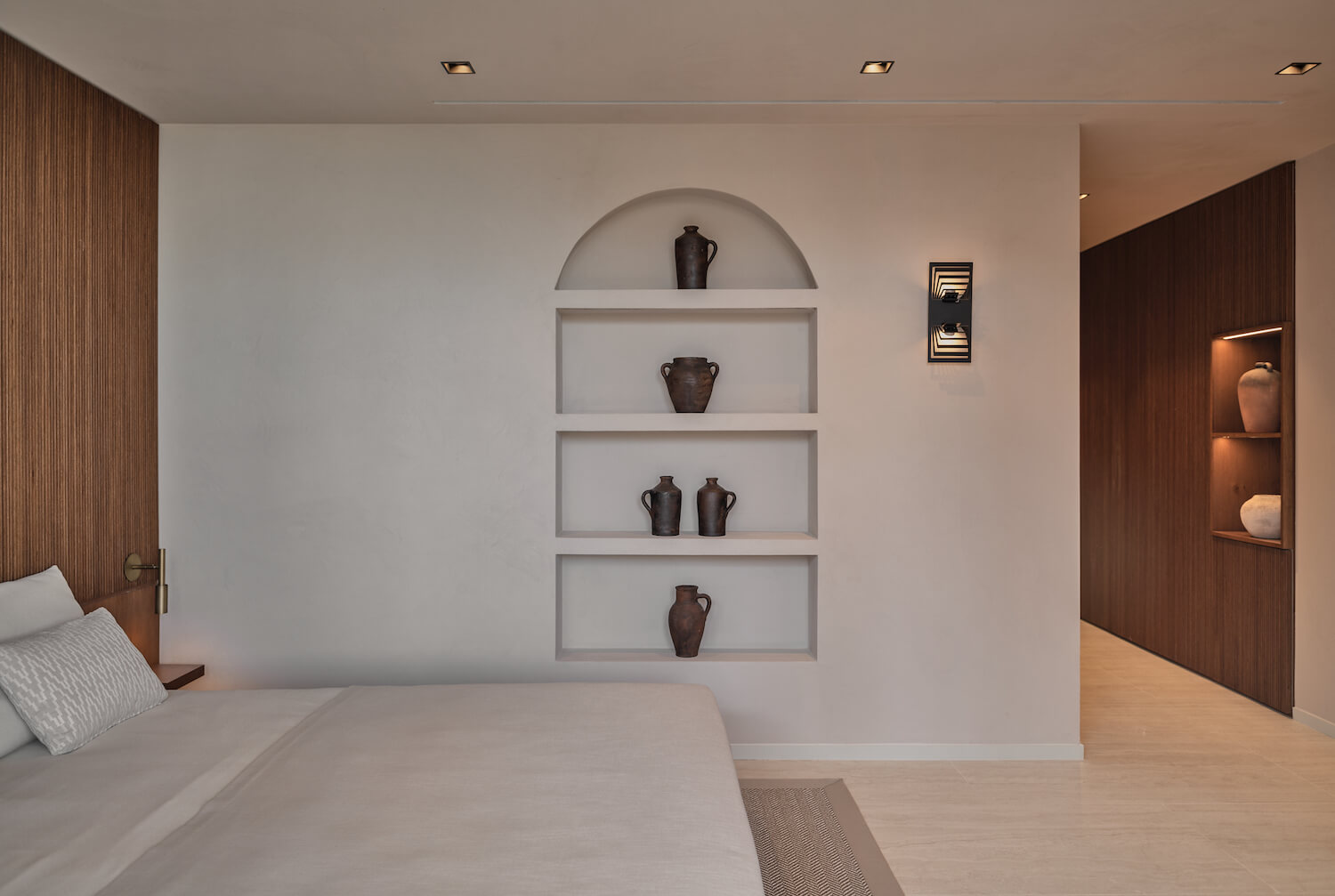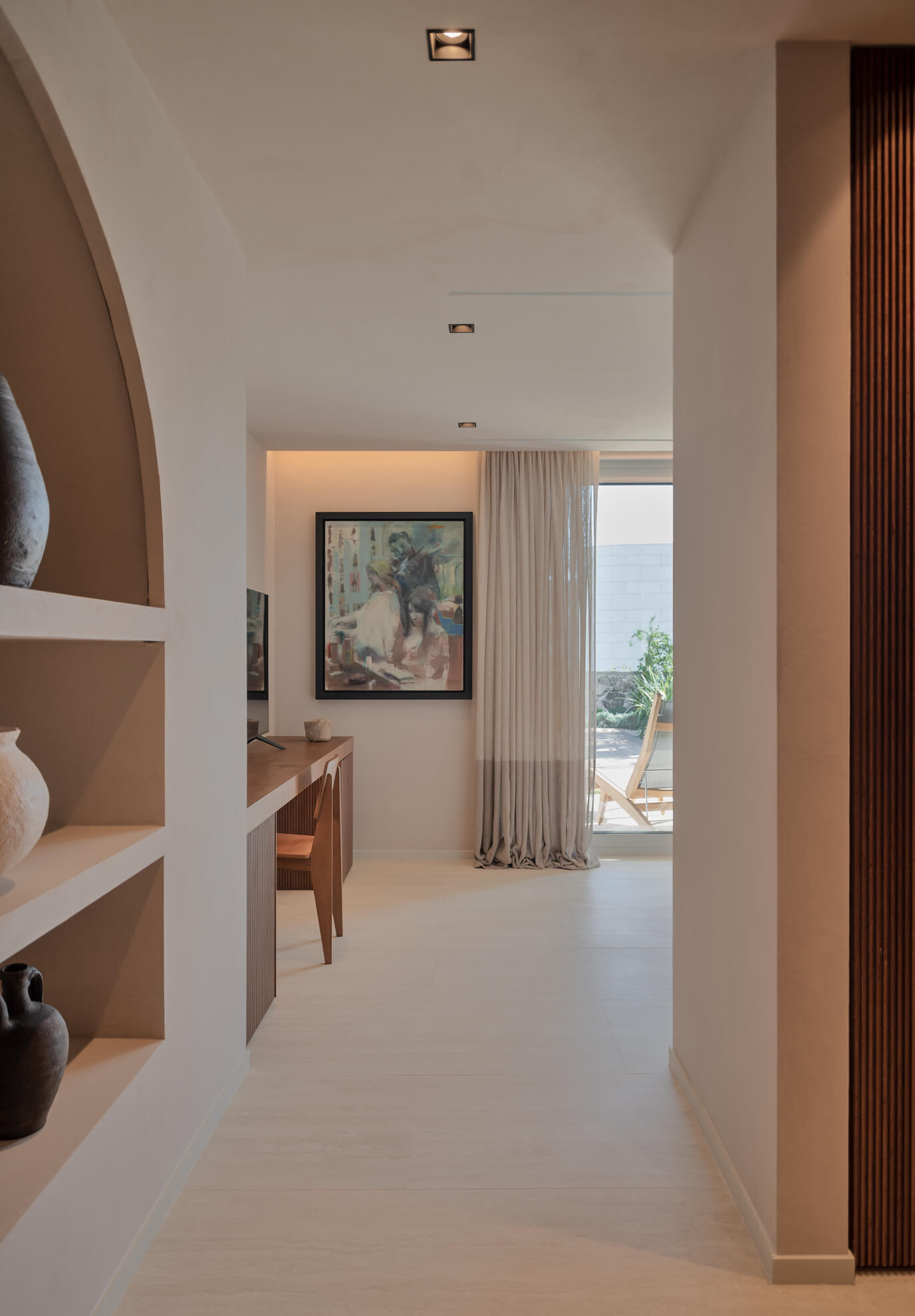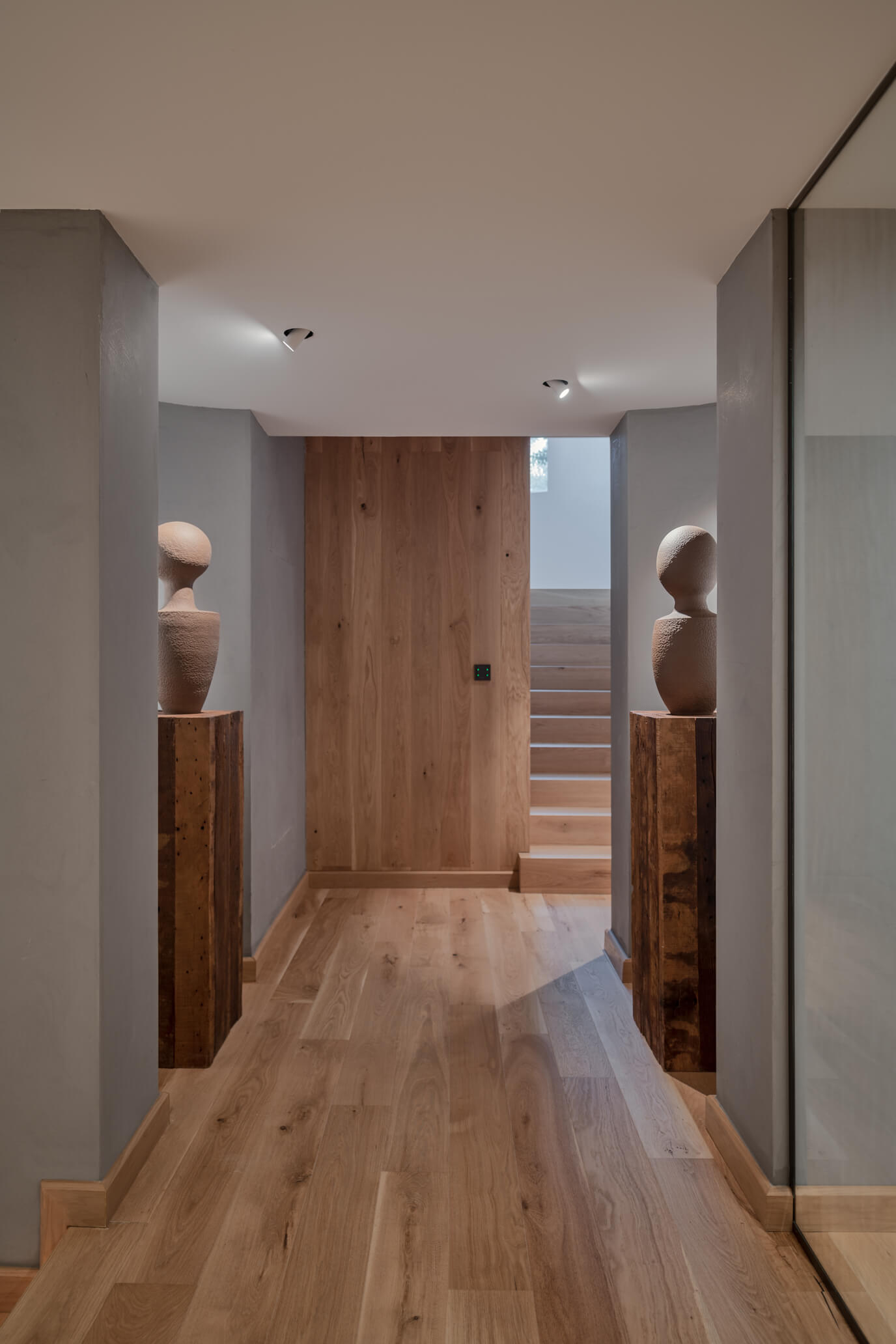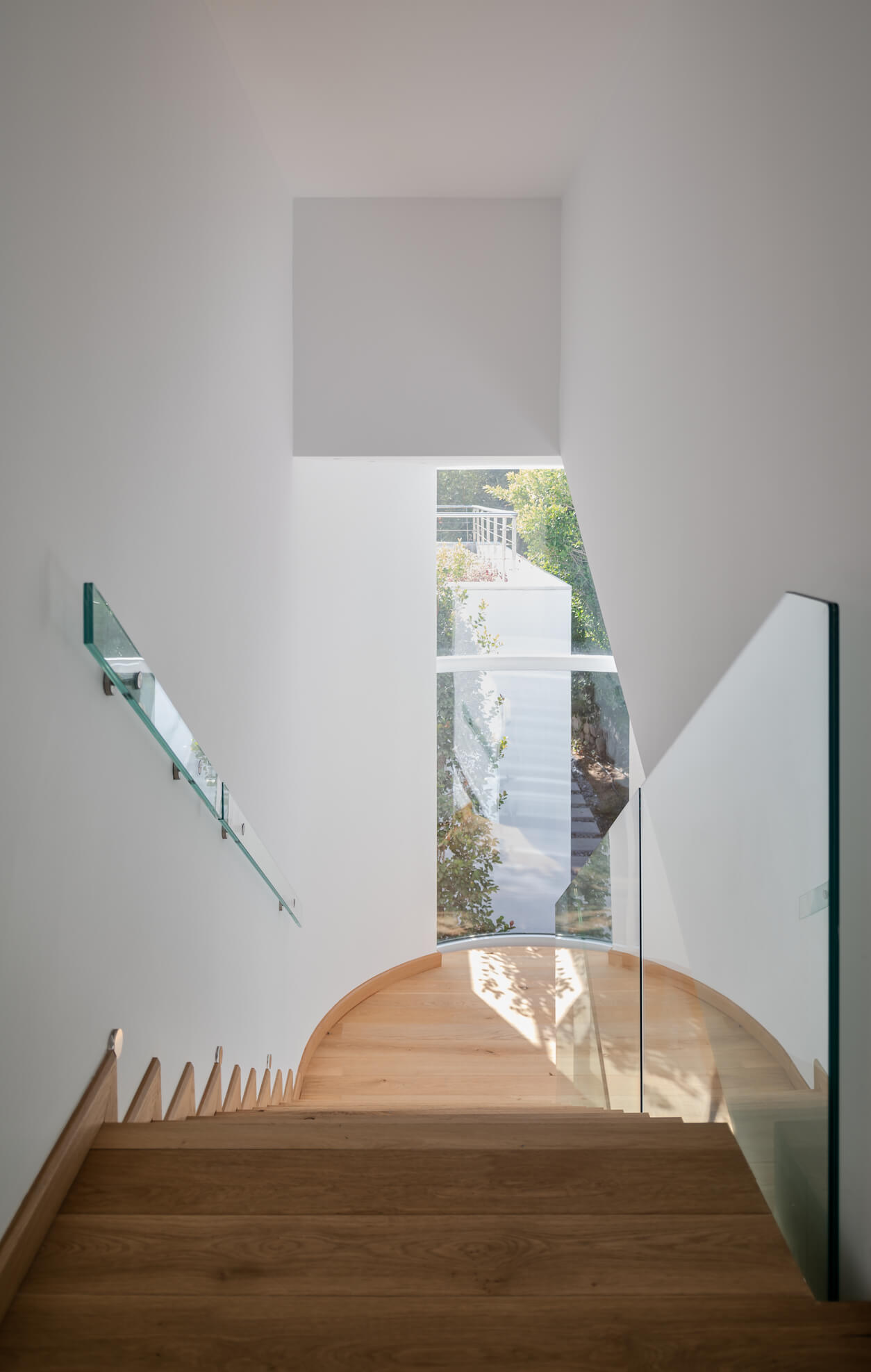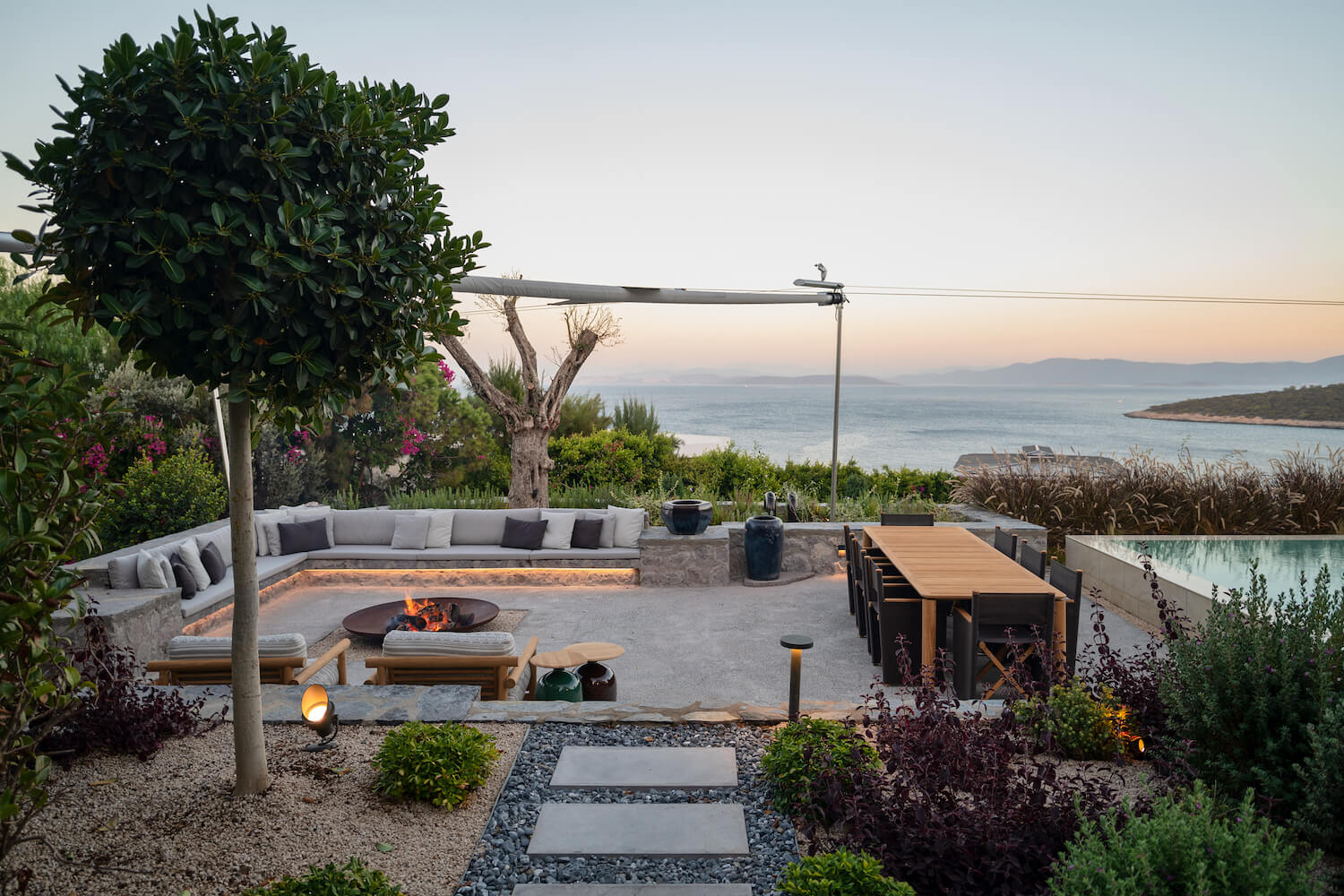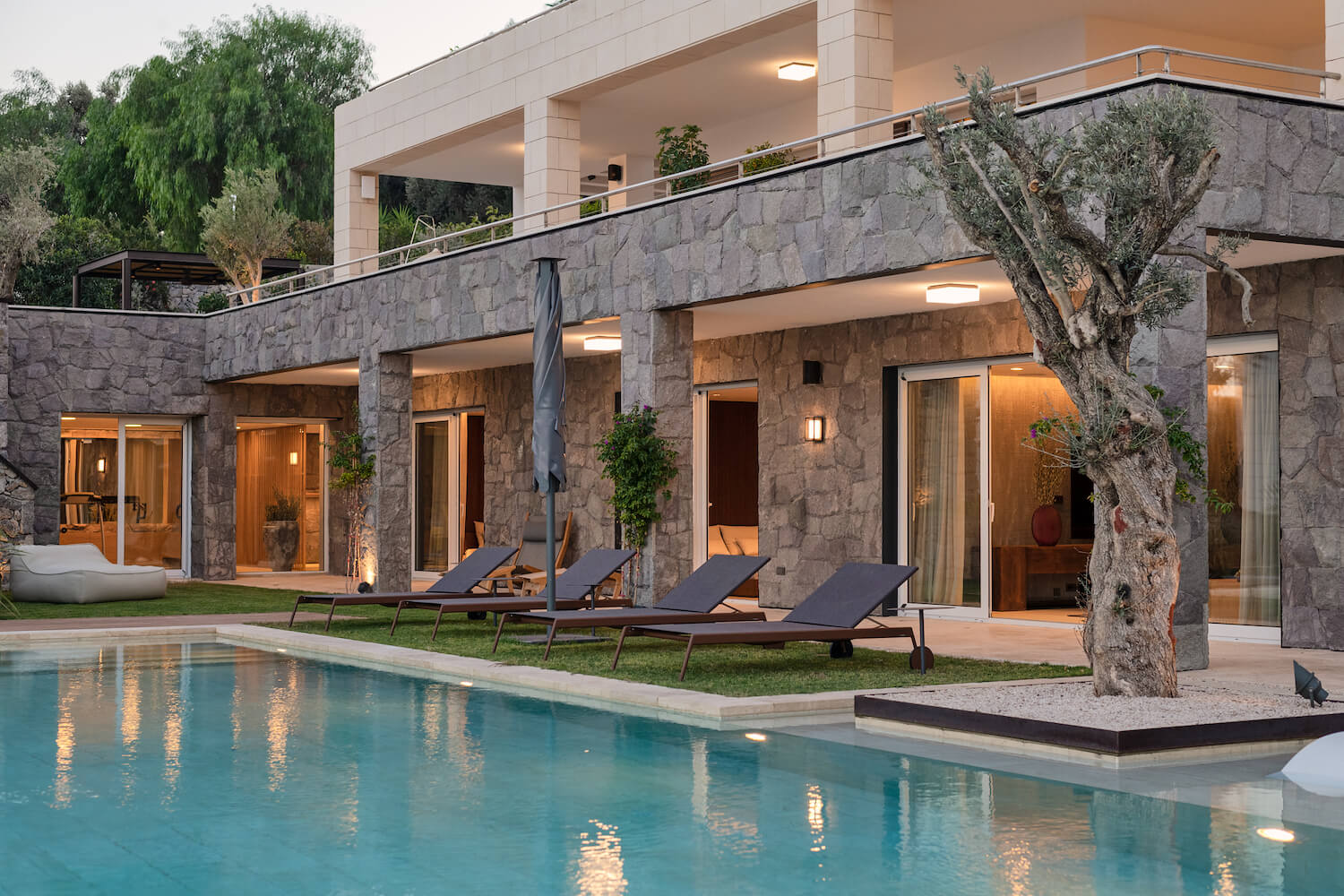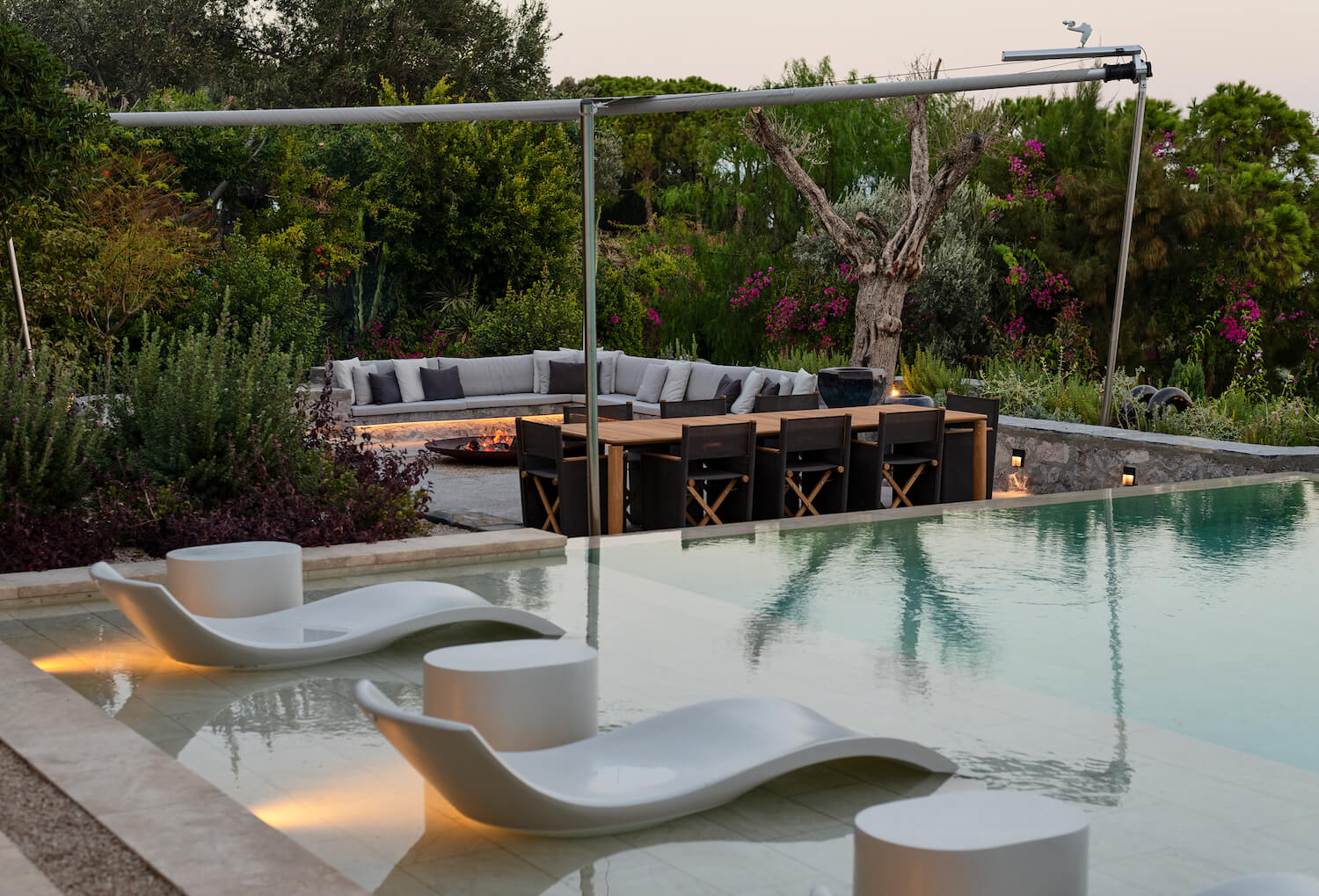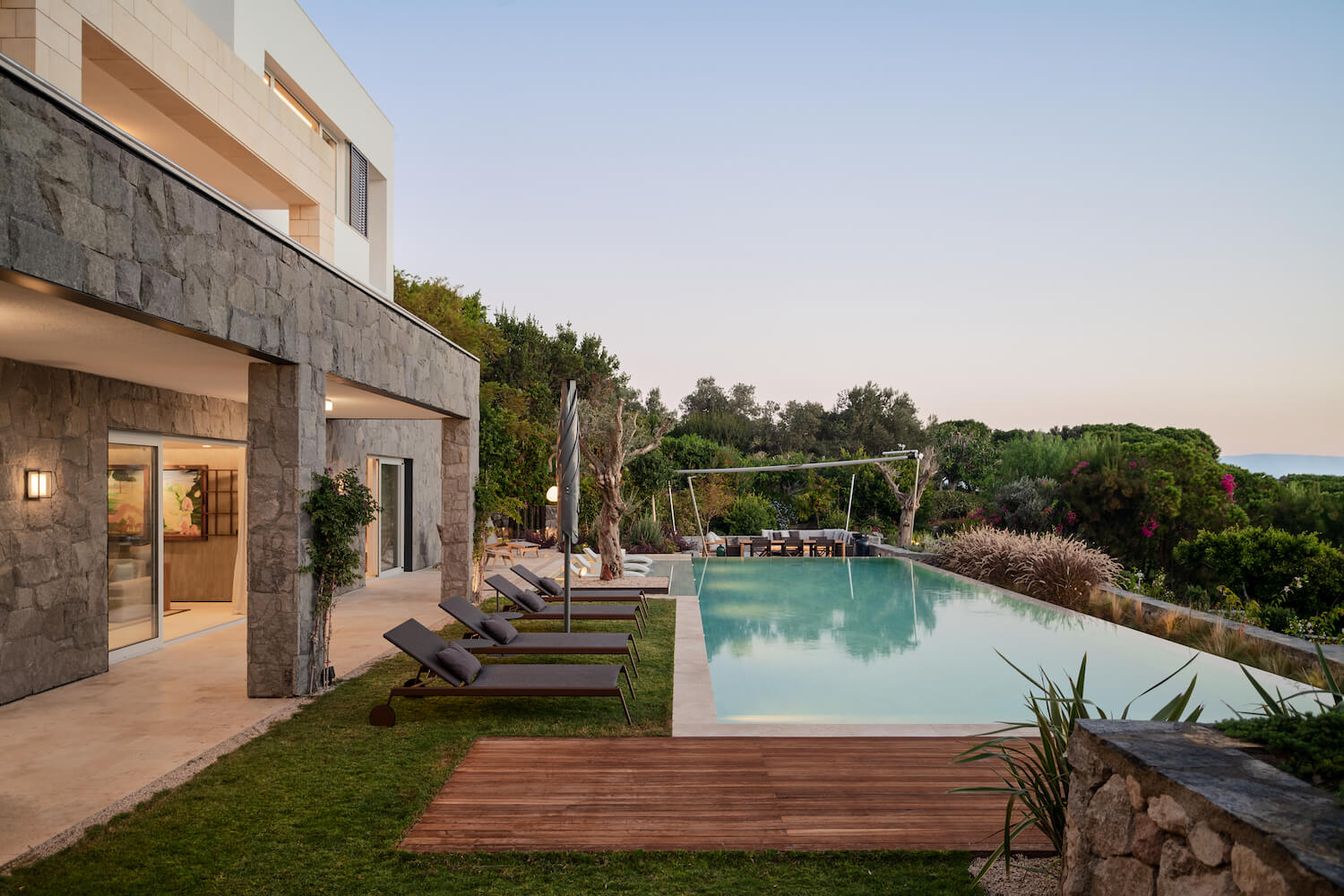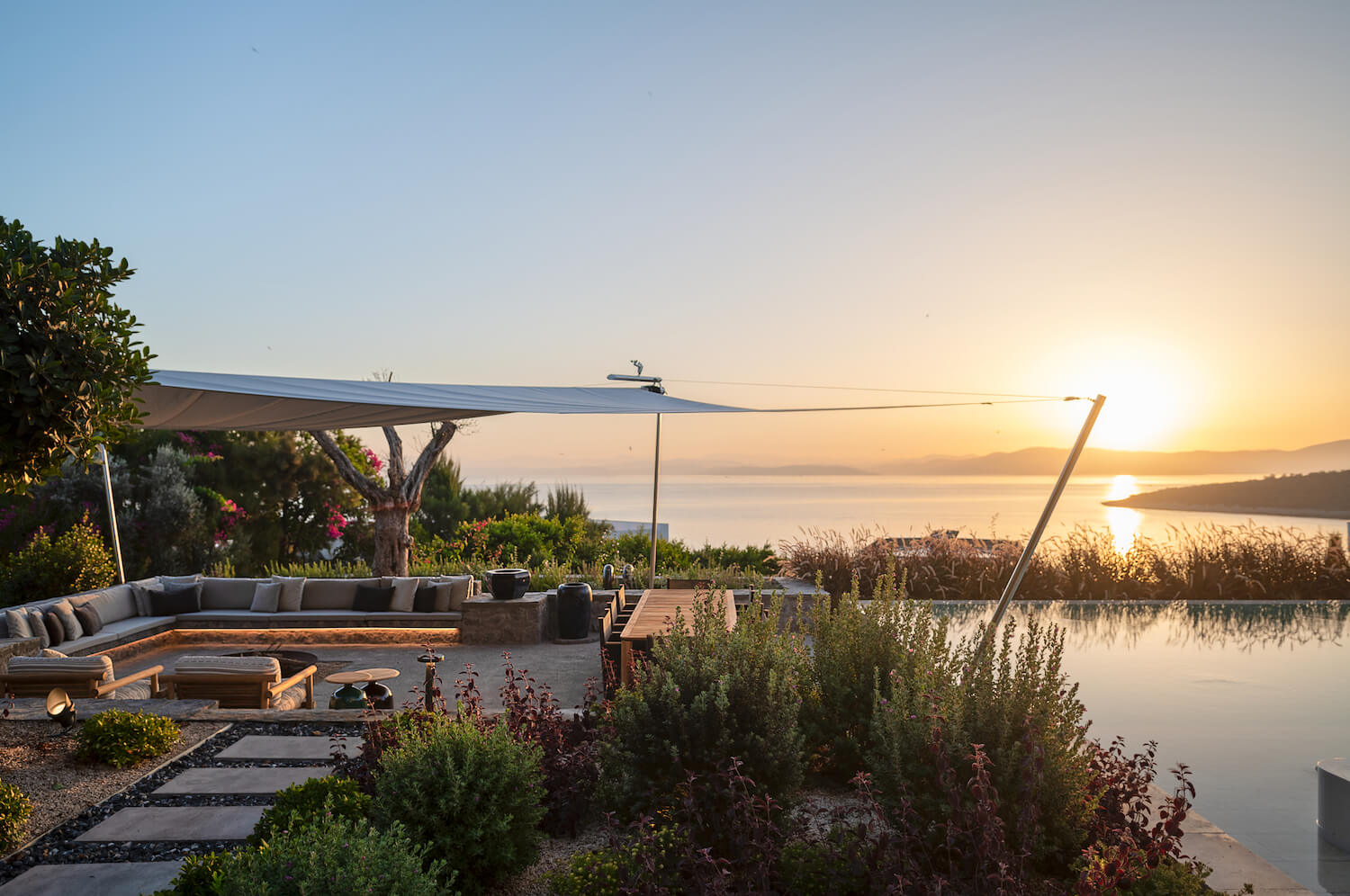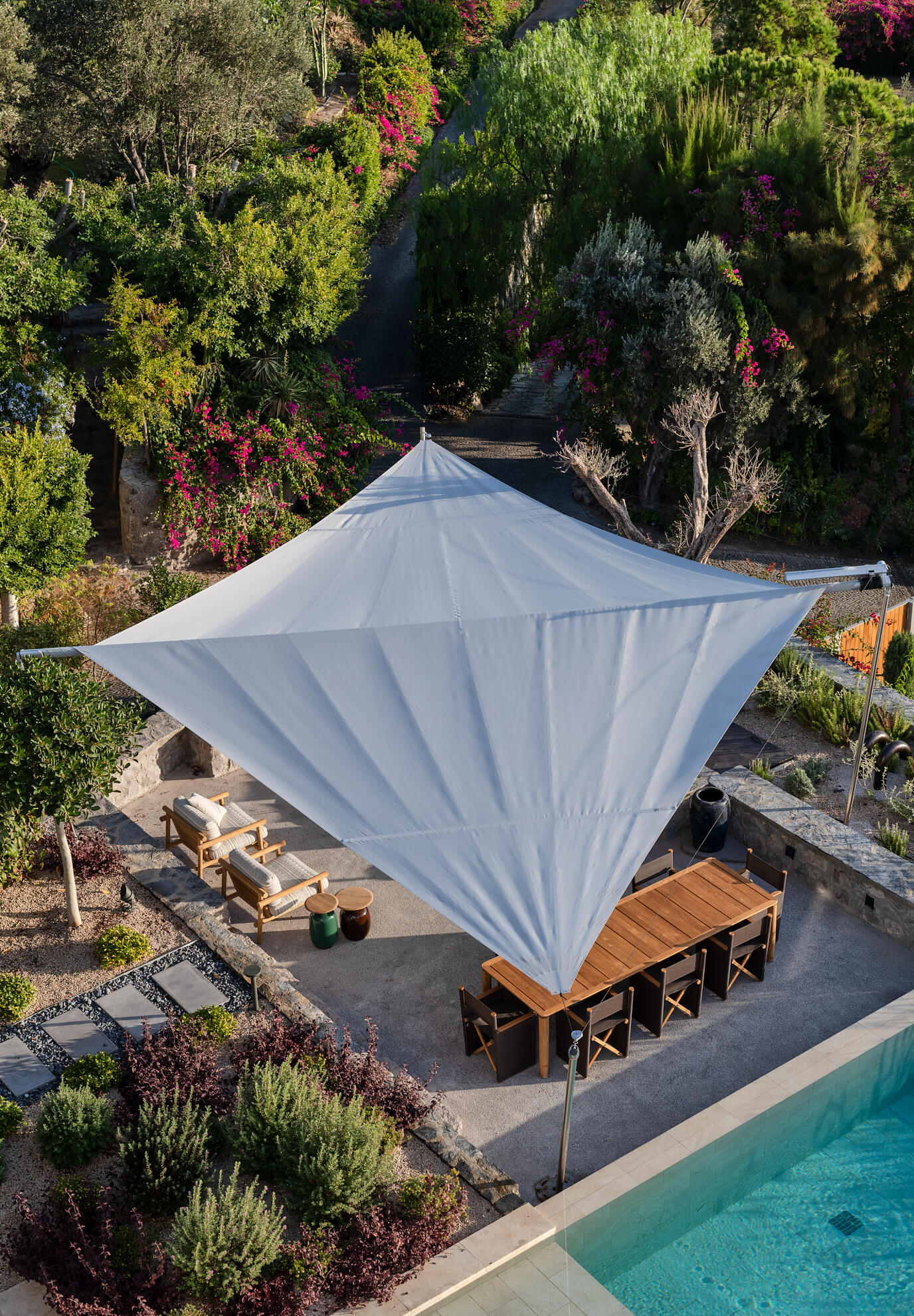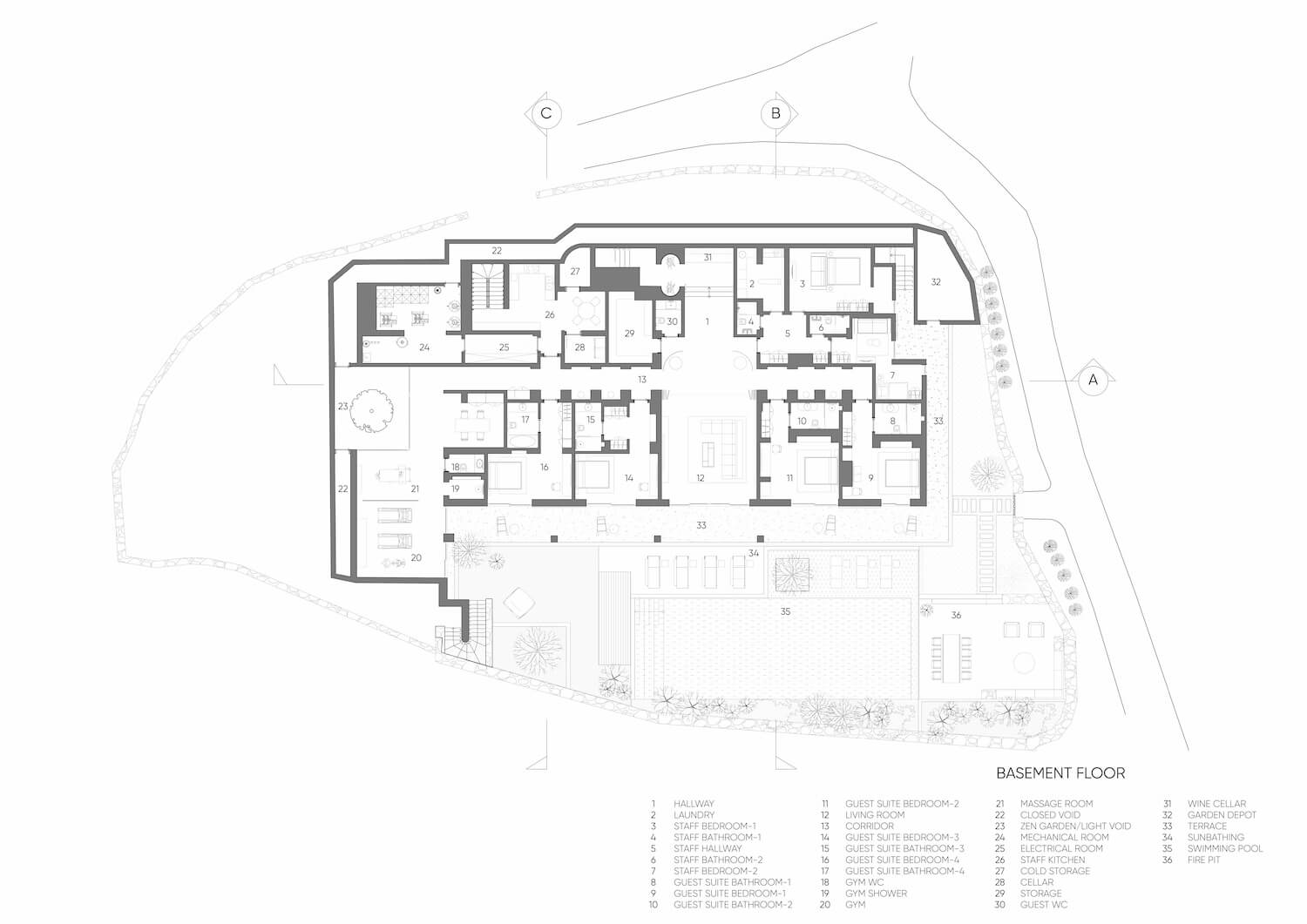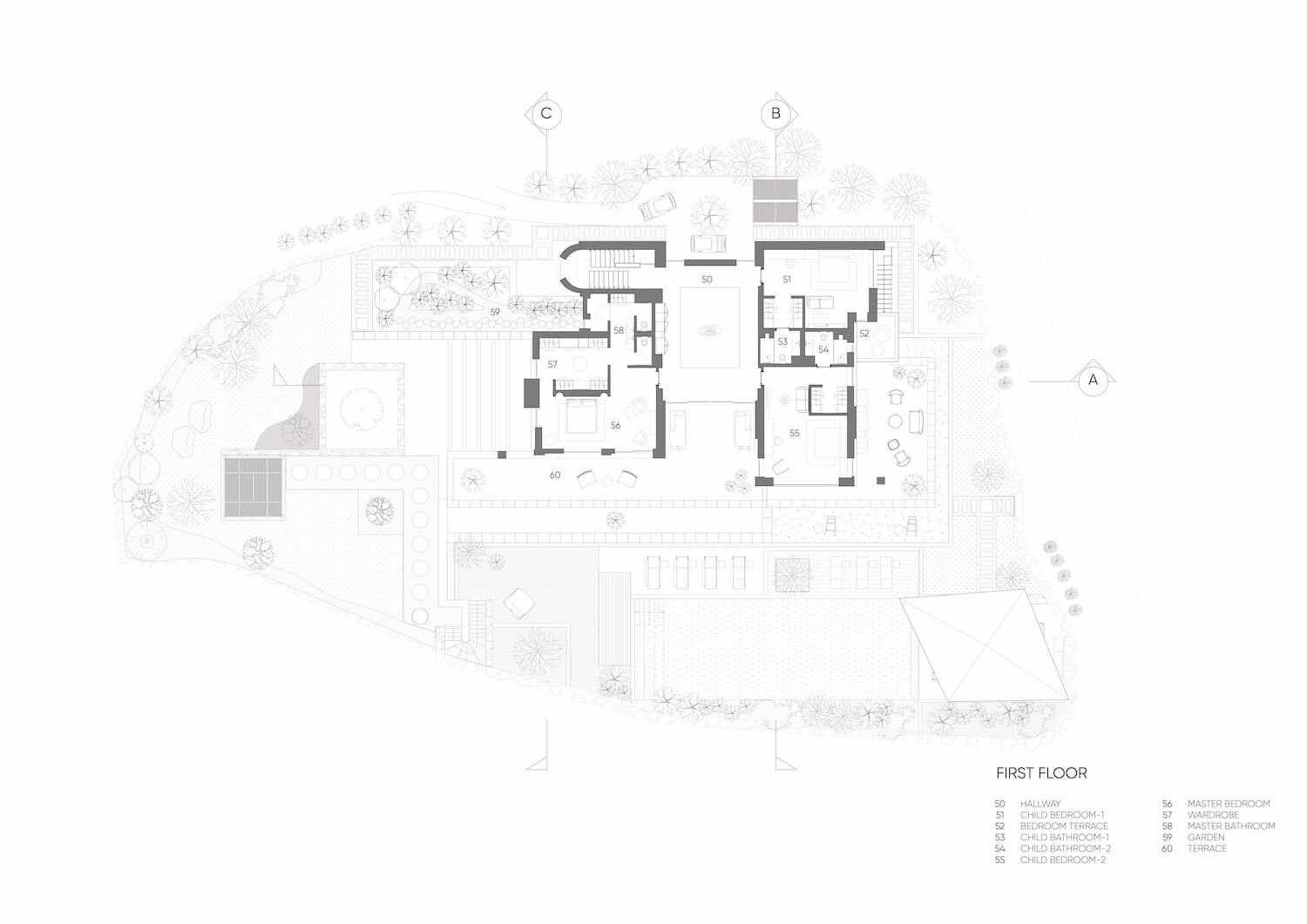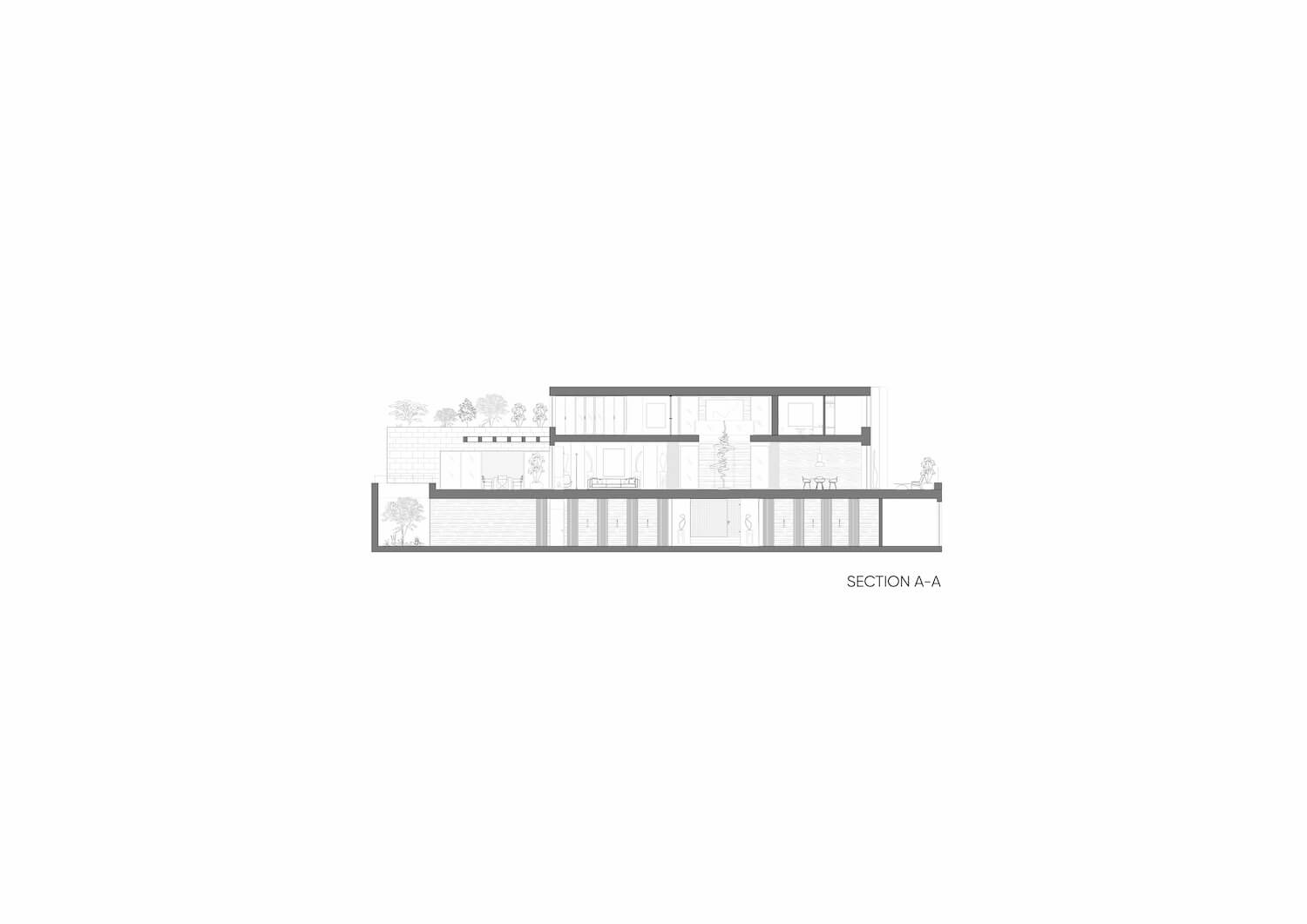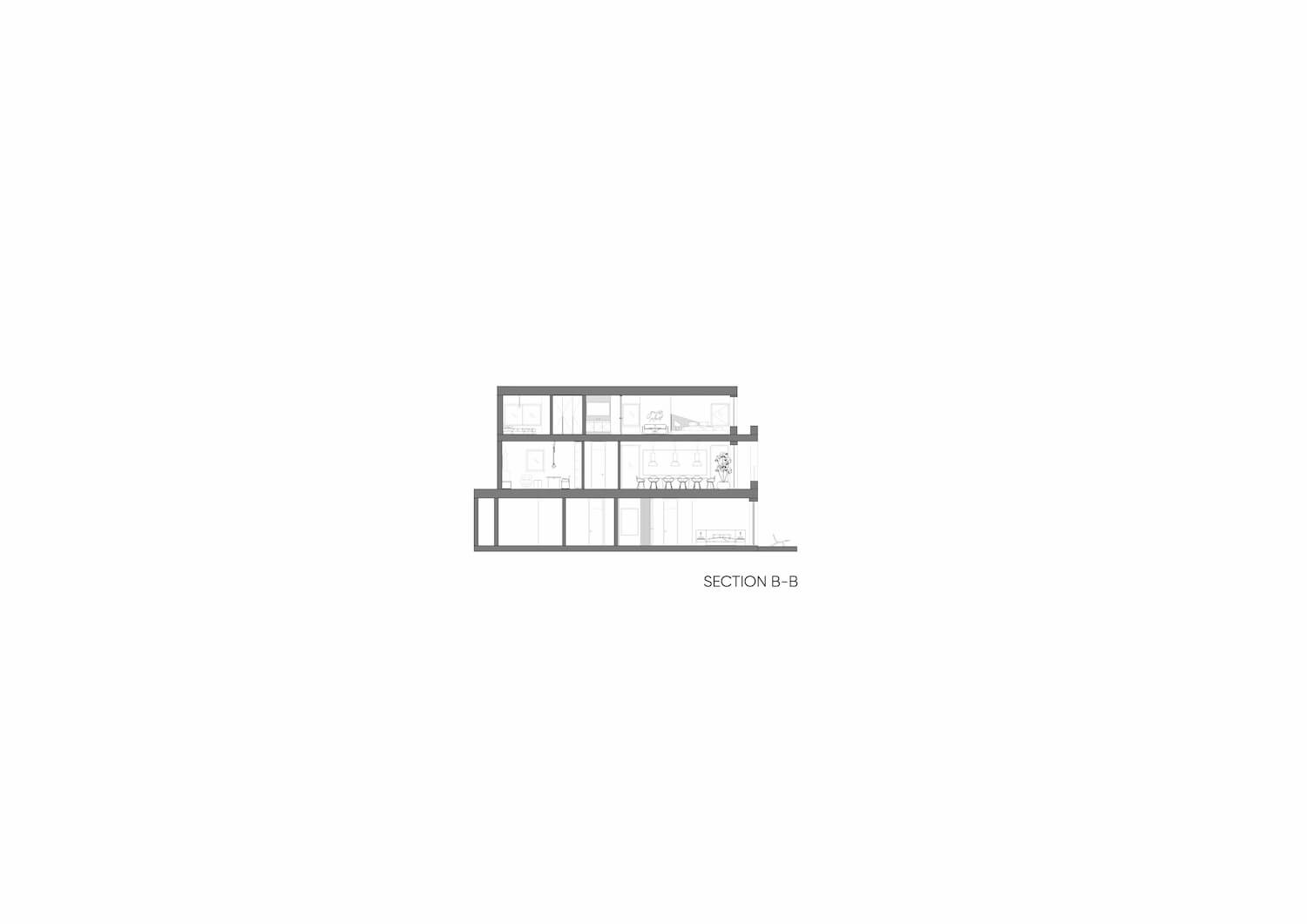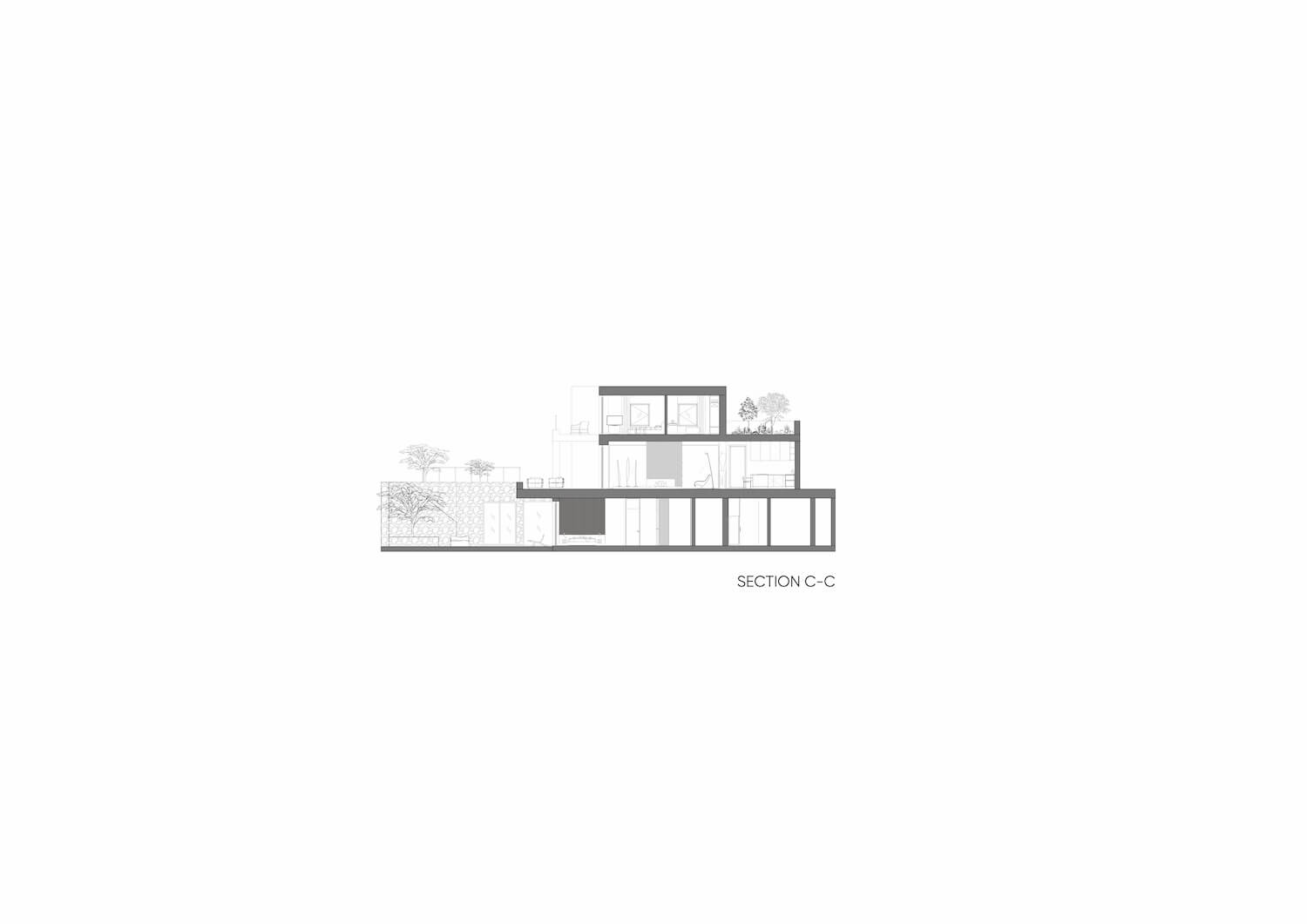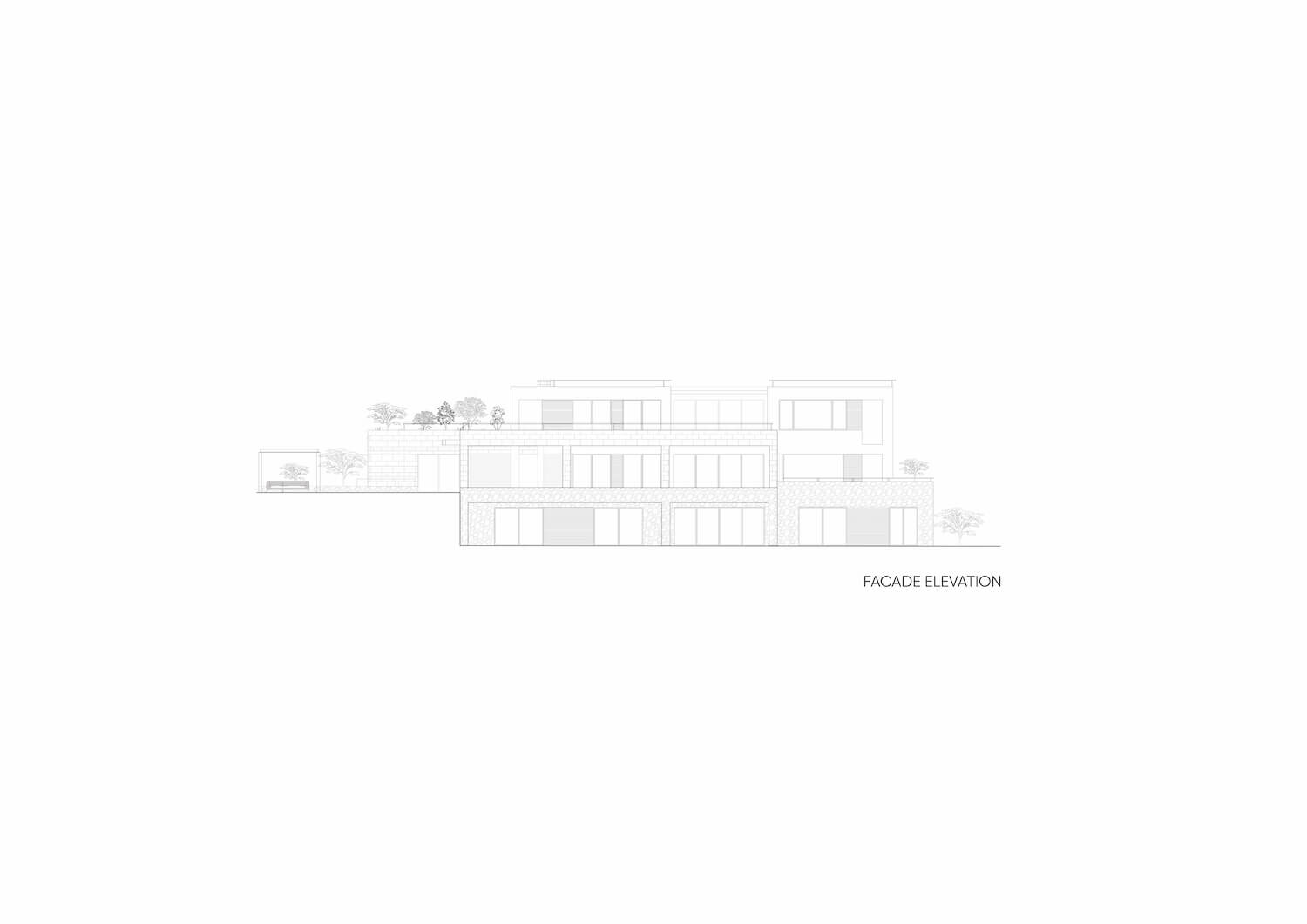 ---