Jacobschang Architecture: This hillside canyon adjacent to Griffith Park with expansive views, a large leveled landscape and mature trees are what drew the owners to the property. The existing house however, possessed a handful of conditions that required attention: there were two kitchens, a motorized bathroom wall opened to the living room, built-in cabinets were built to fit outdated hi-fi equipment and a disorienting variety of polyurethaned woods.
The original mid-century post & beam house was constructed in 1953. The adjacent land was purchased and joined in the 1990's, which created a larger piece of property with two separate houses. In 2007 the two structures were combined into a single home, but the result left the house lacking synthesis.
House renovations focused on two primary strategies: re-cladding the exterior and organizing the interior to take advantage of the large level garden and the views beyond the property.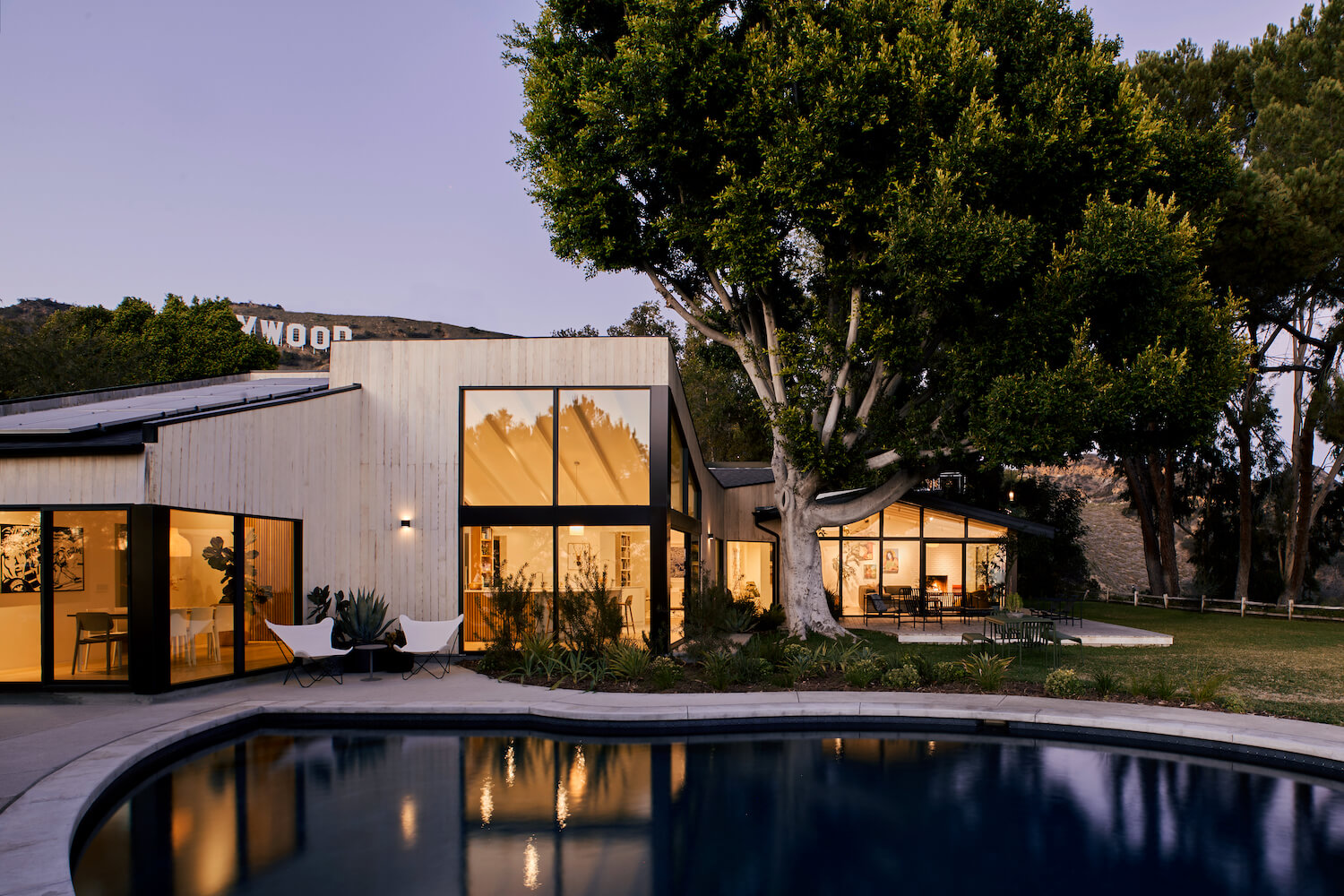 The aged stucco and roof overhangs were removed and the house was insulated and clad with modified wood cladding and thermally efficient windows & doors. The wood cladding is left unfinished and is intended to weather to a natural grey as the tannins leach, requiring very little ongoing maintenance.
On the interior, the communal spaces of the house are now linked along a wall of glass that connects these rooms directly to the outdoors. The new centrally located kitchen is the most active room in the home and sits adjacent to indoor & outdoor dining, the pool deck, a mudroom and the front entry. The kitchen also separates private spaces and provides a meeting point for the family bedrooms & guest rooms.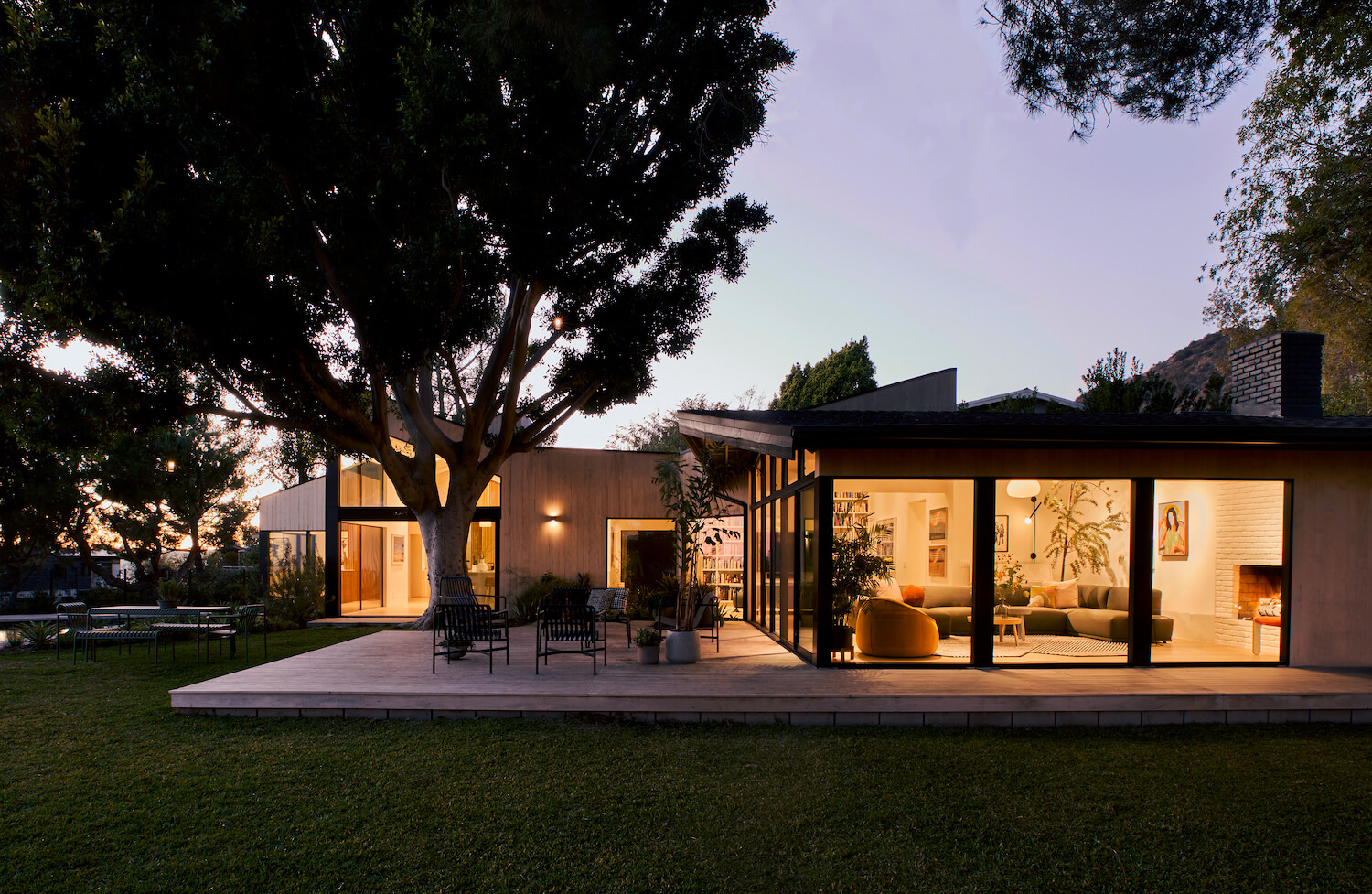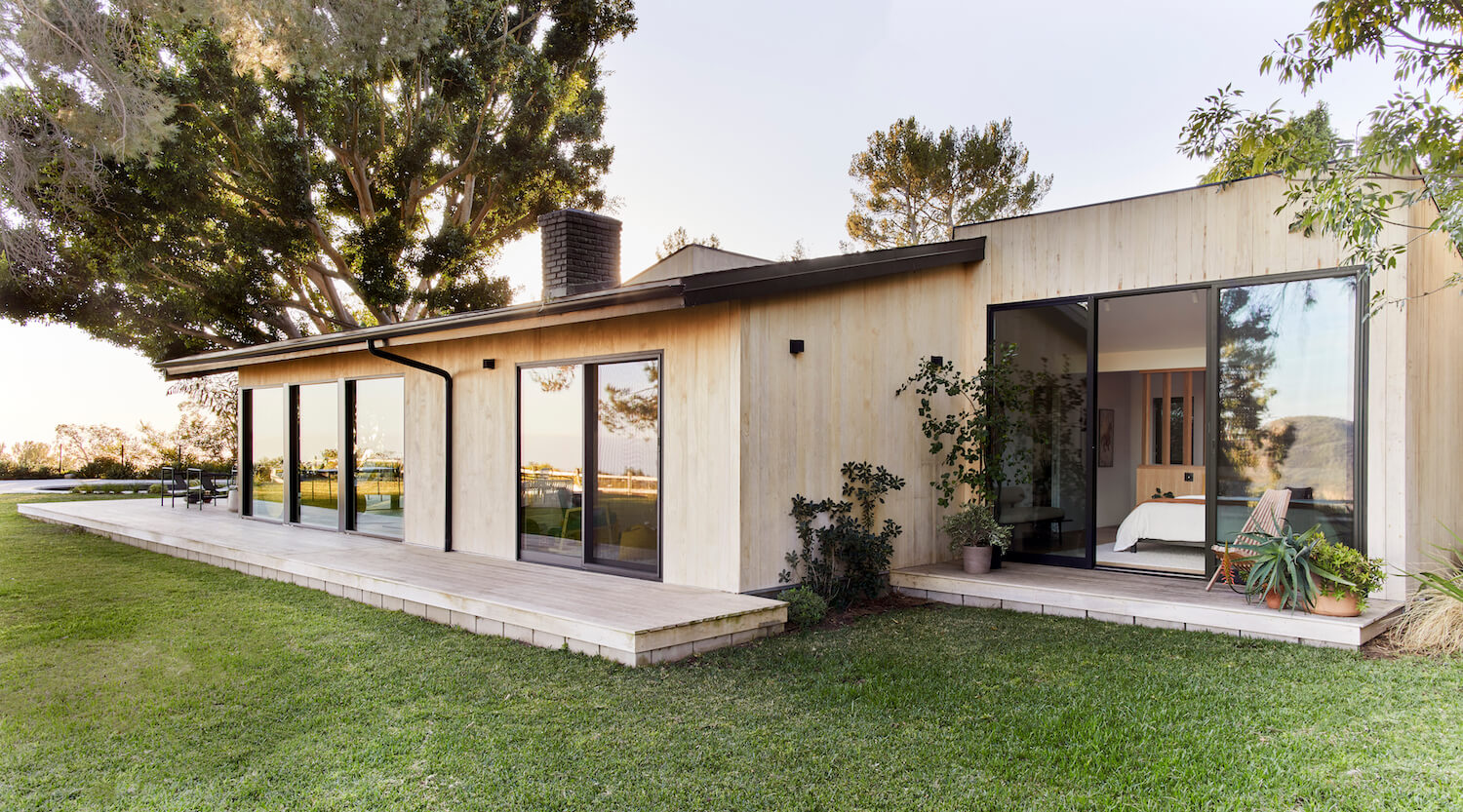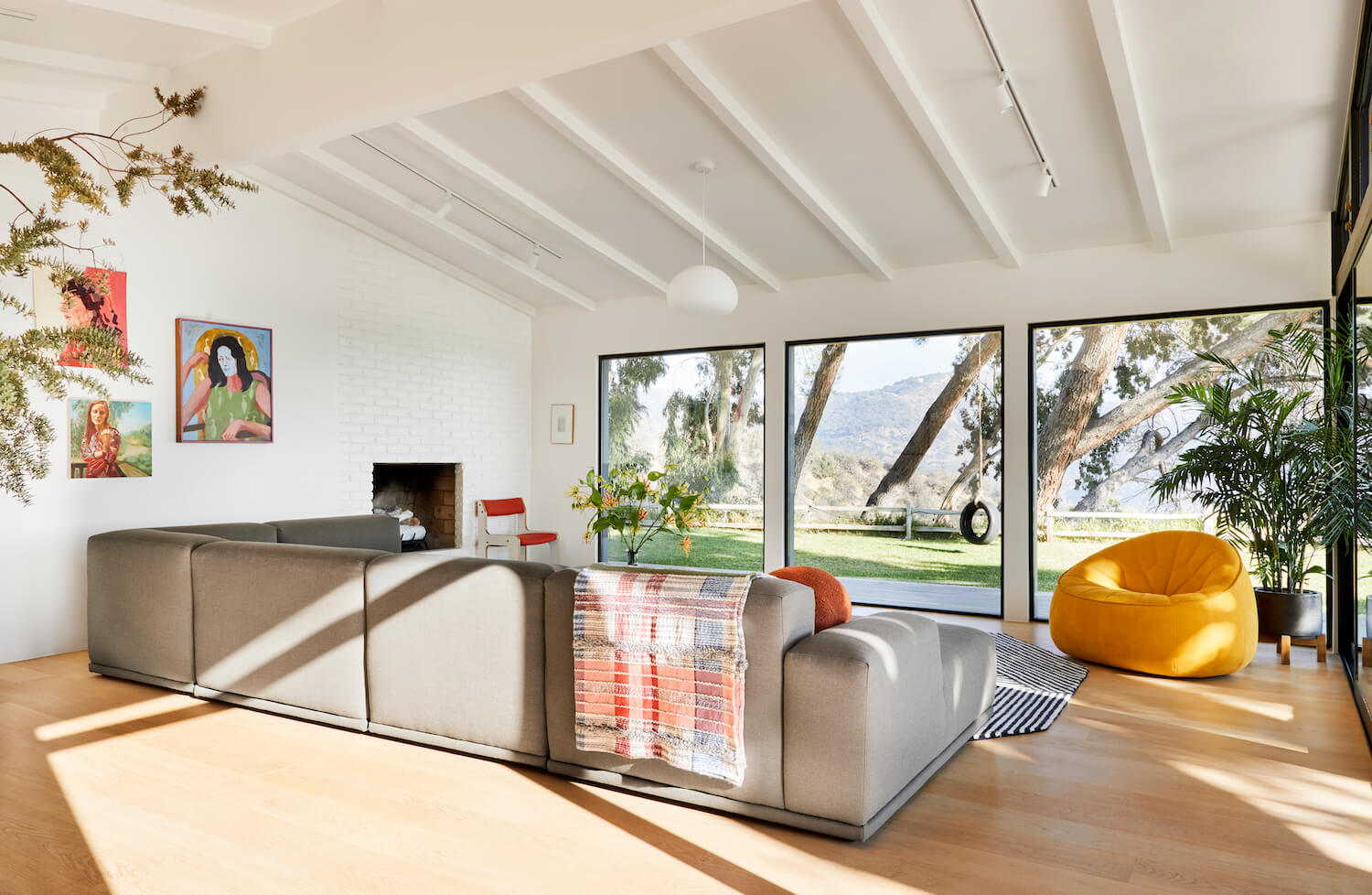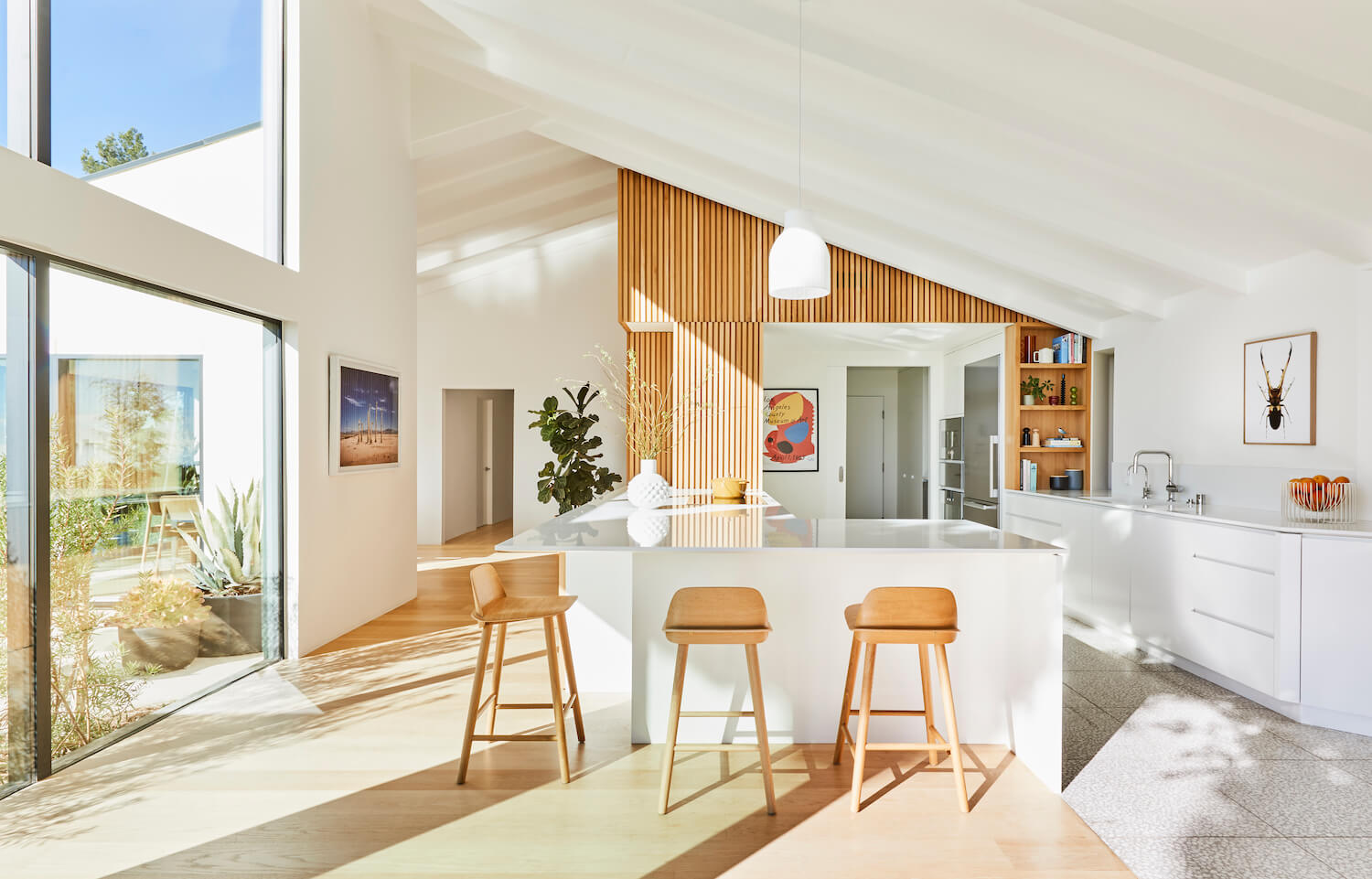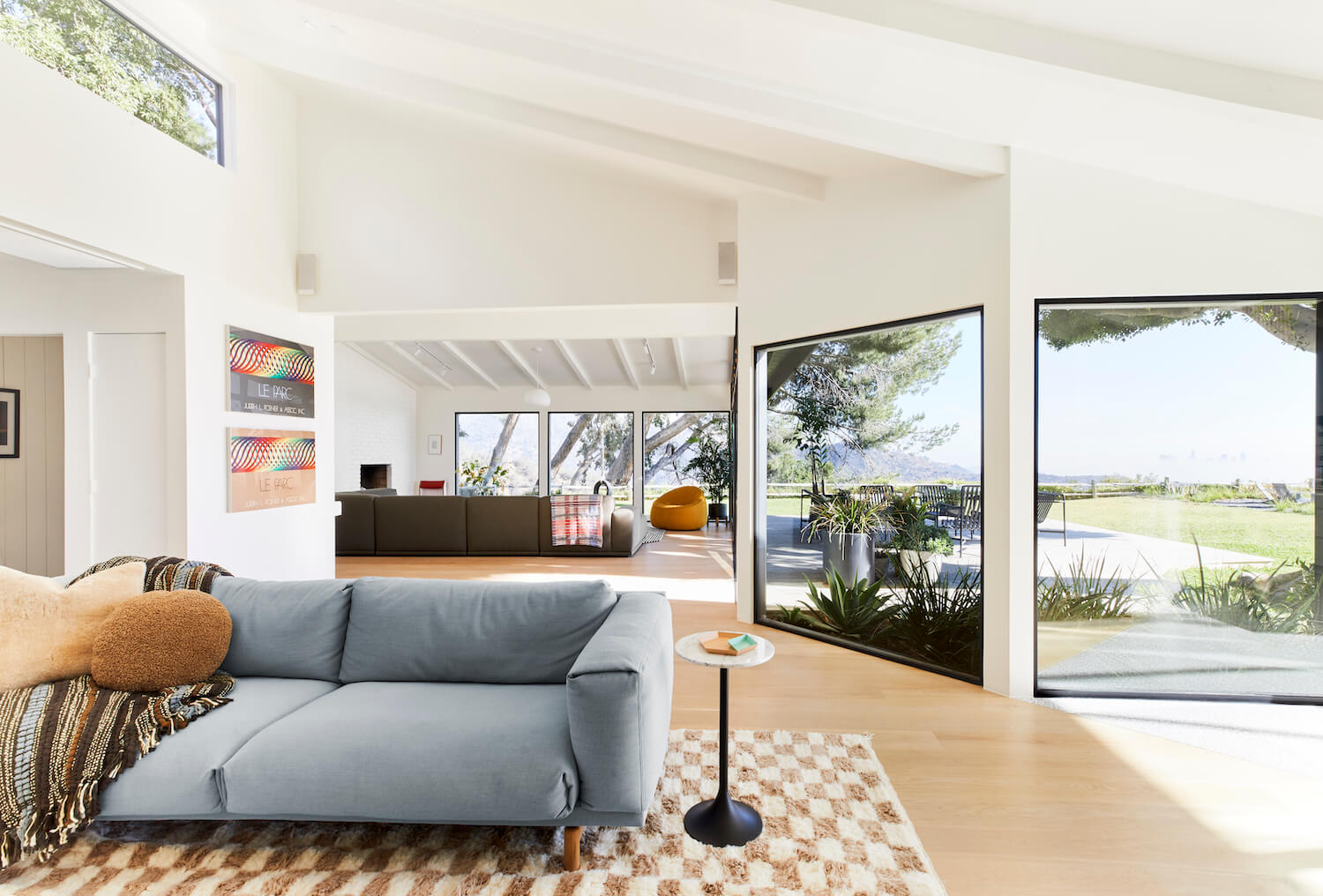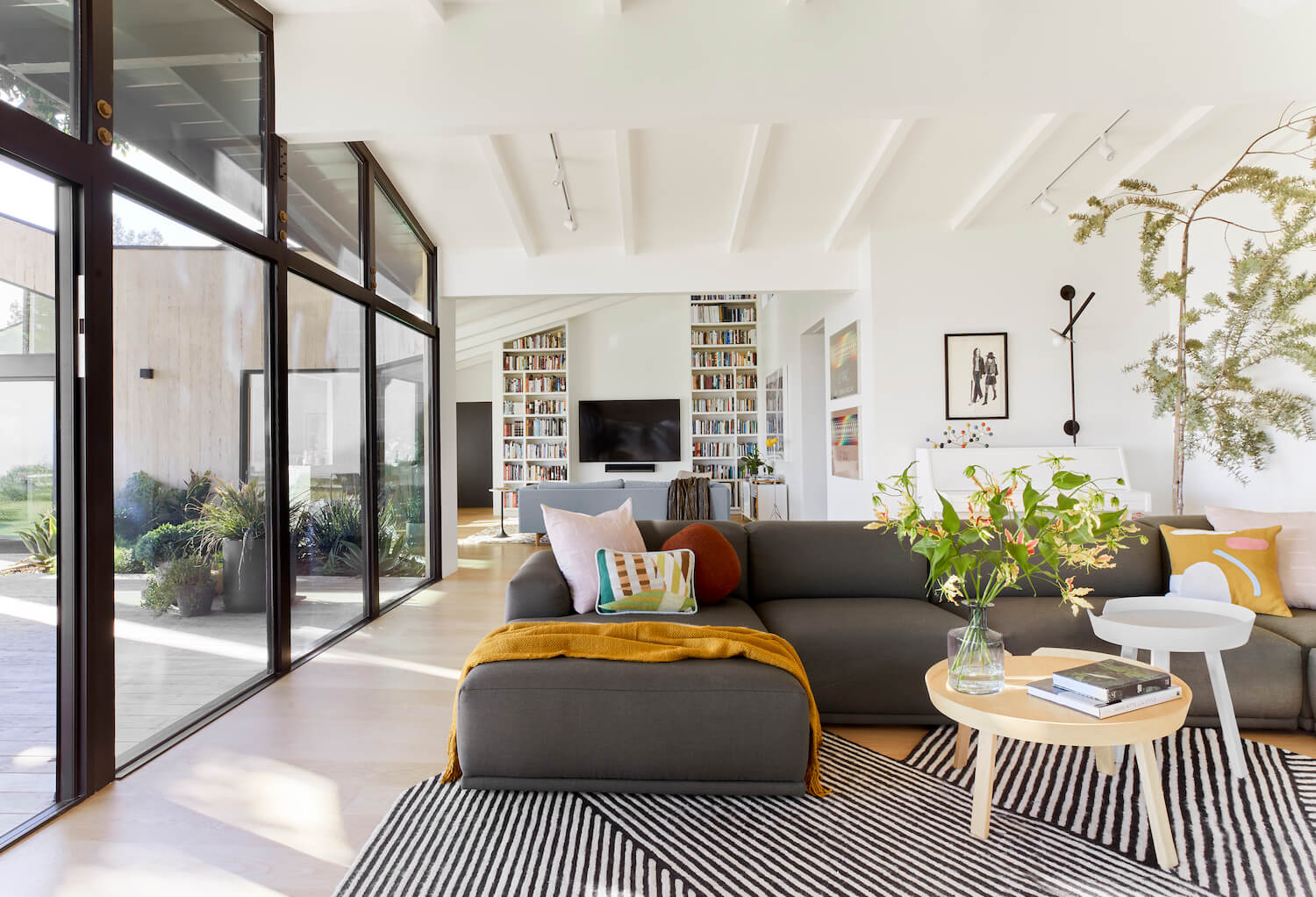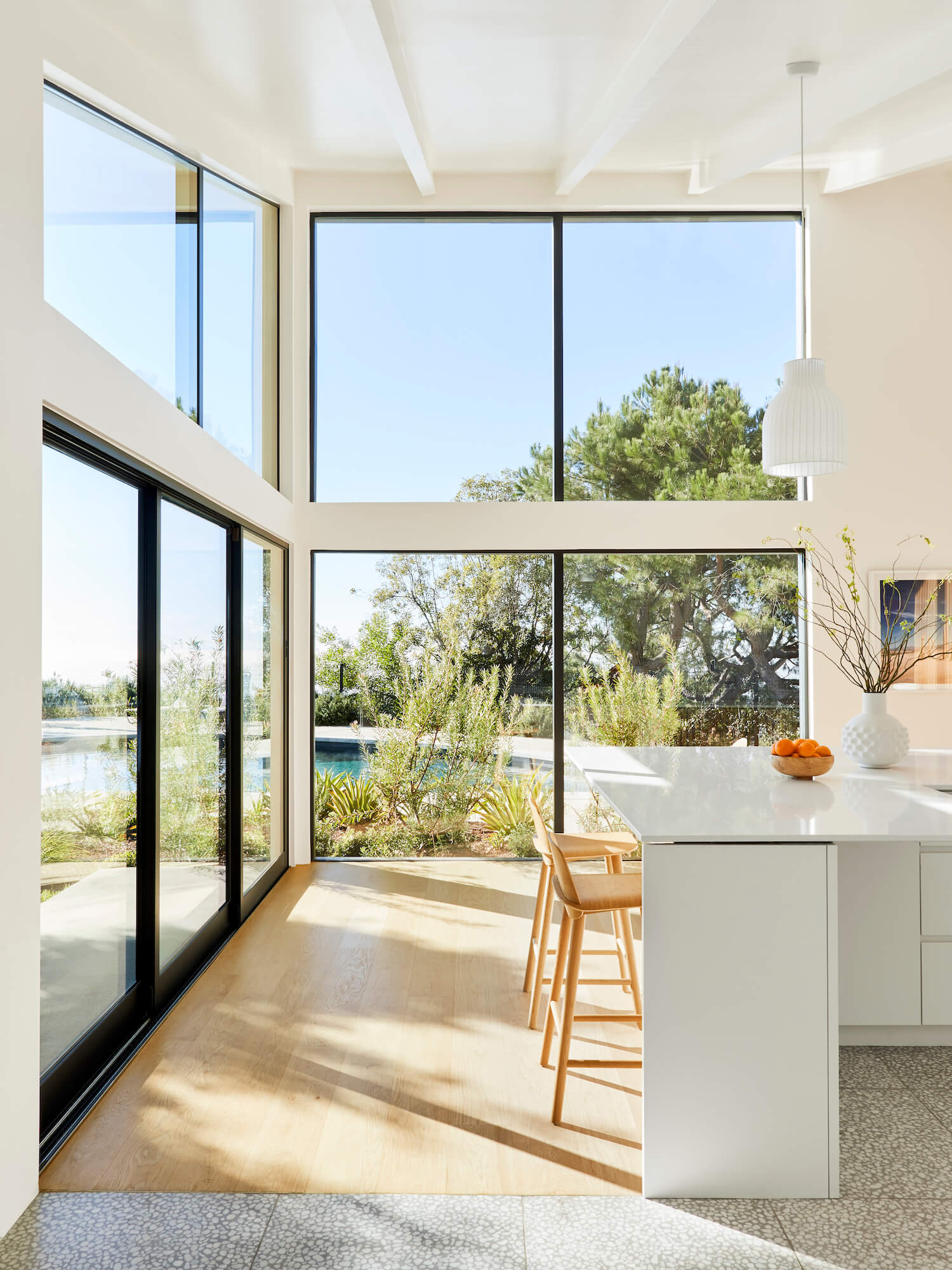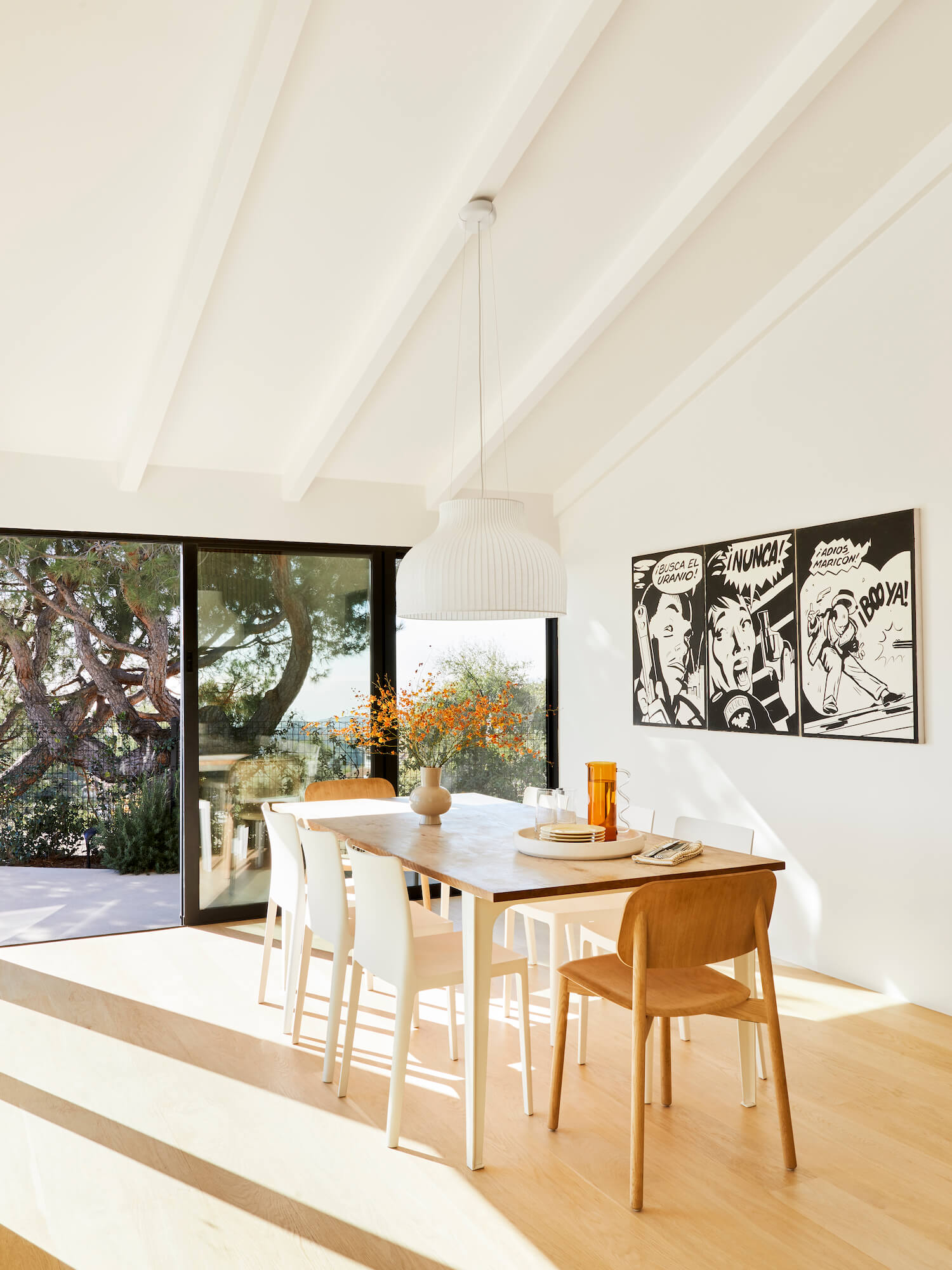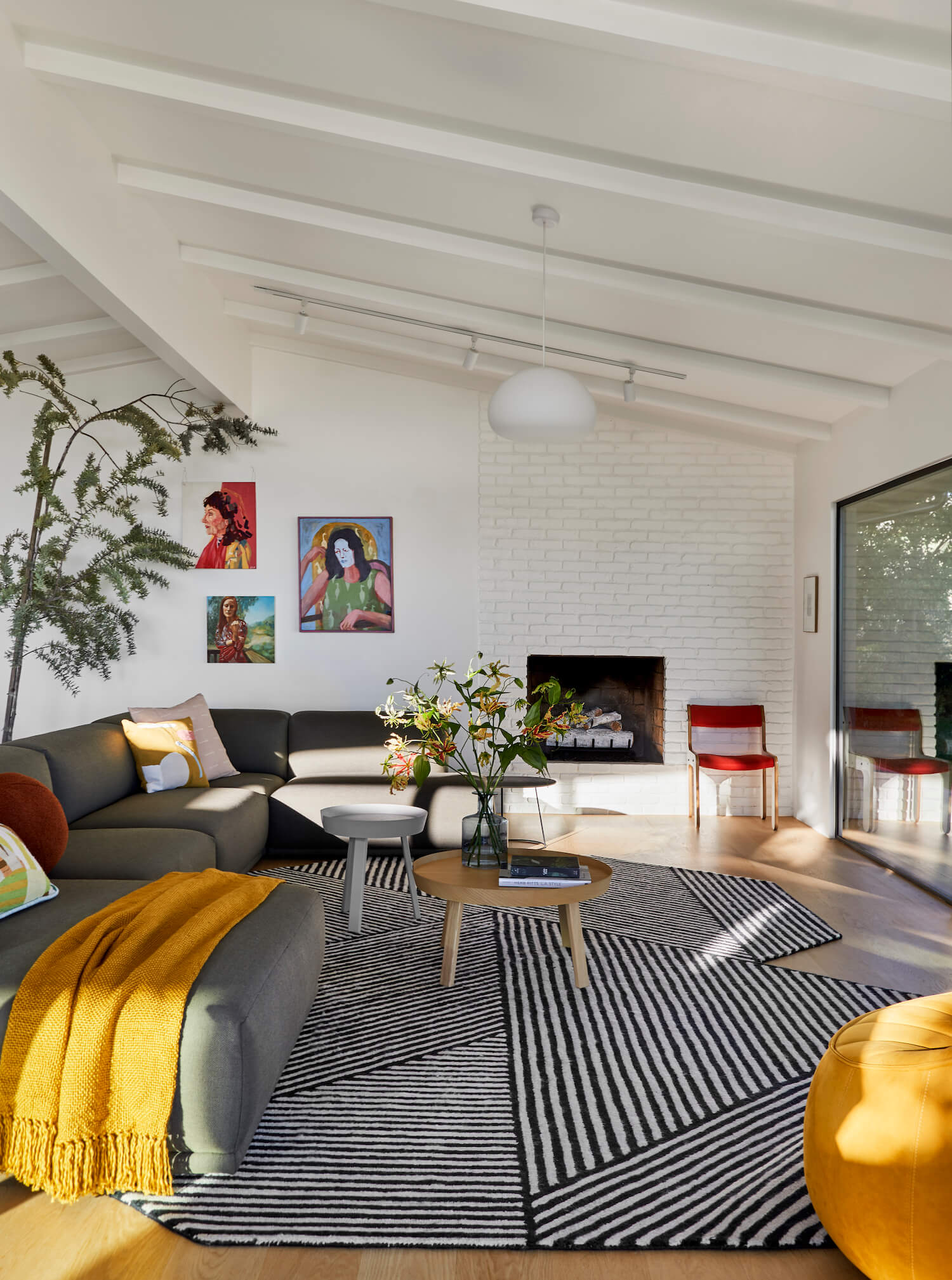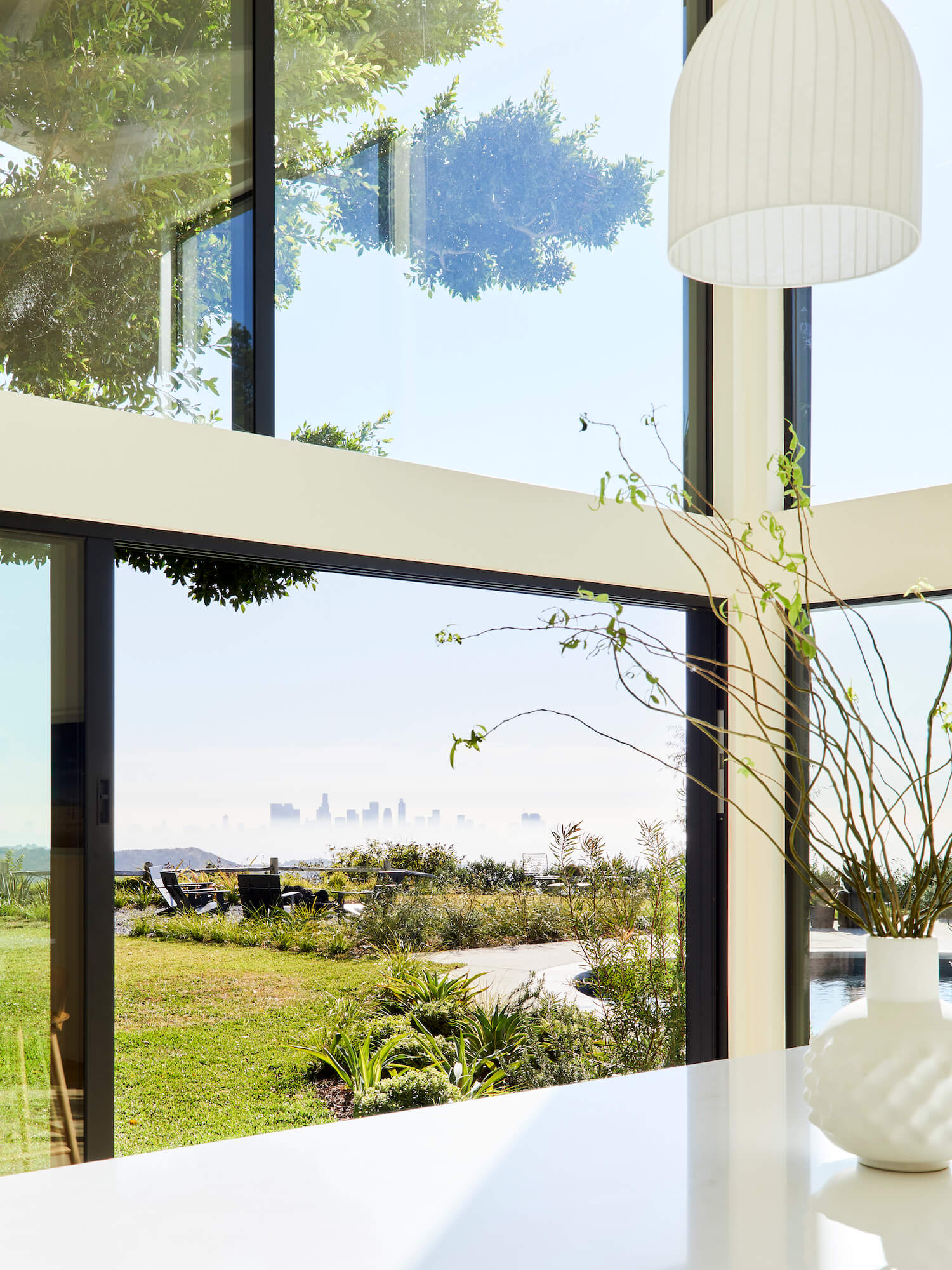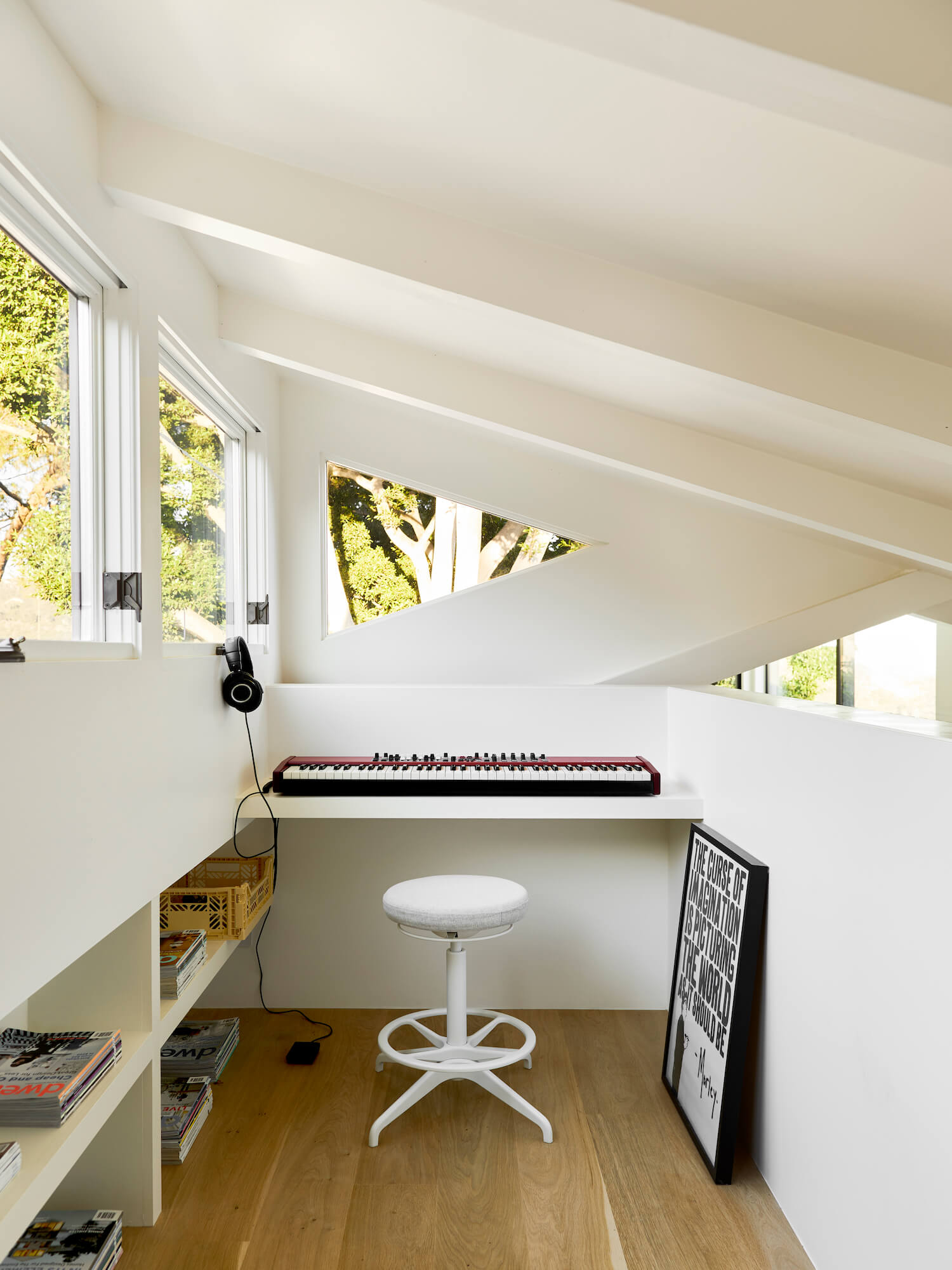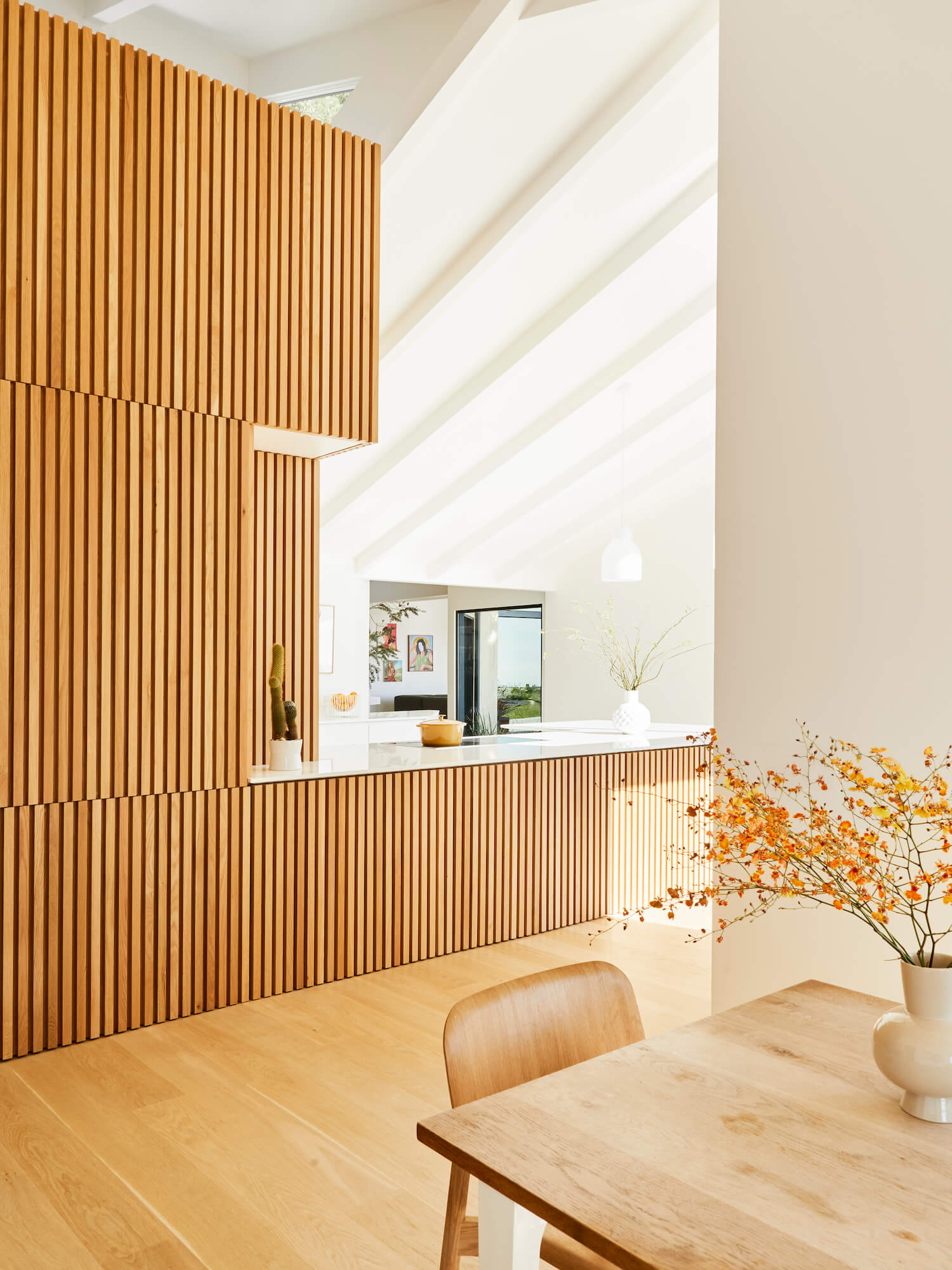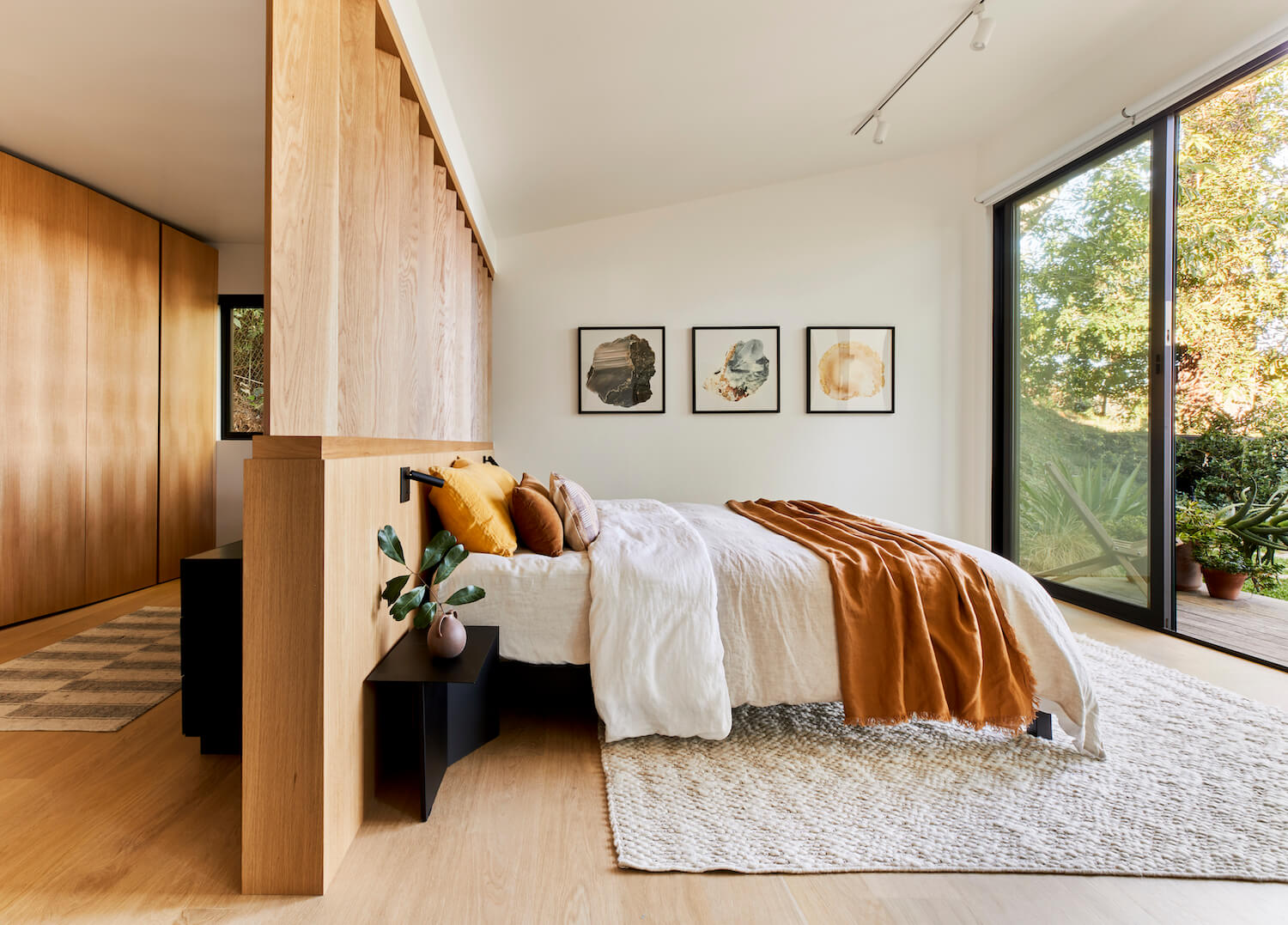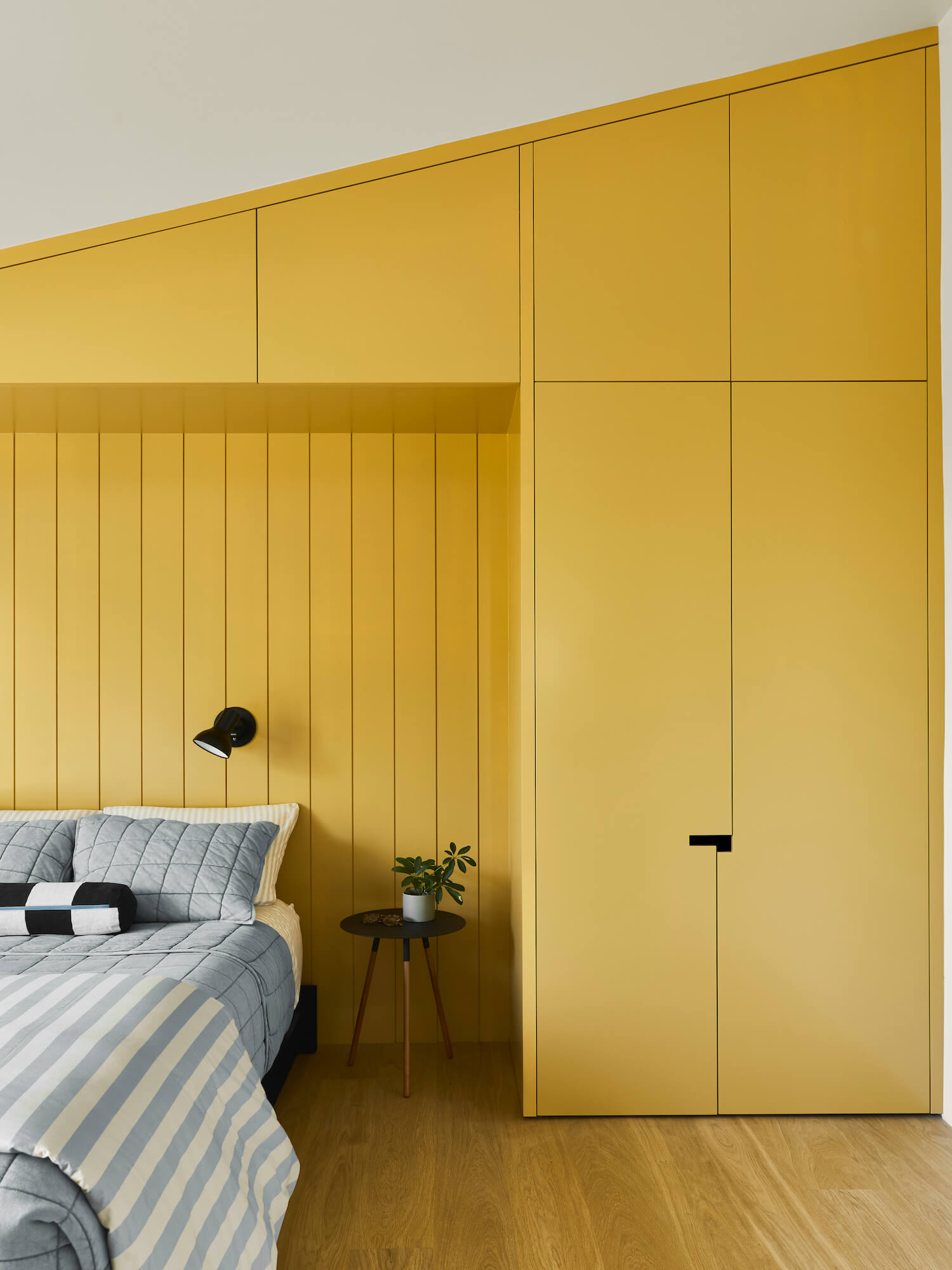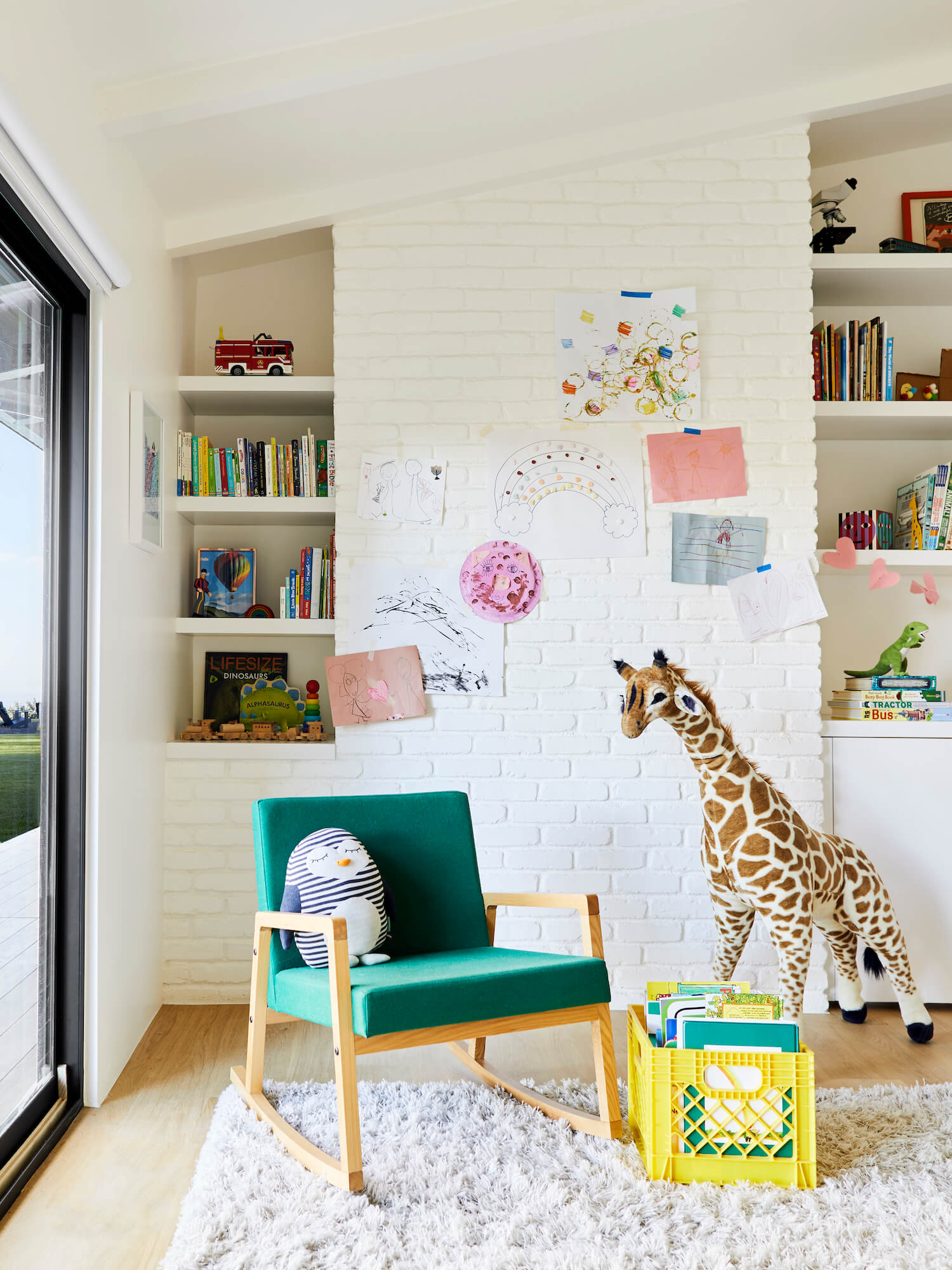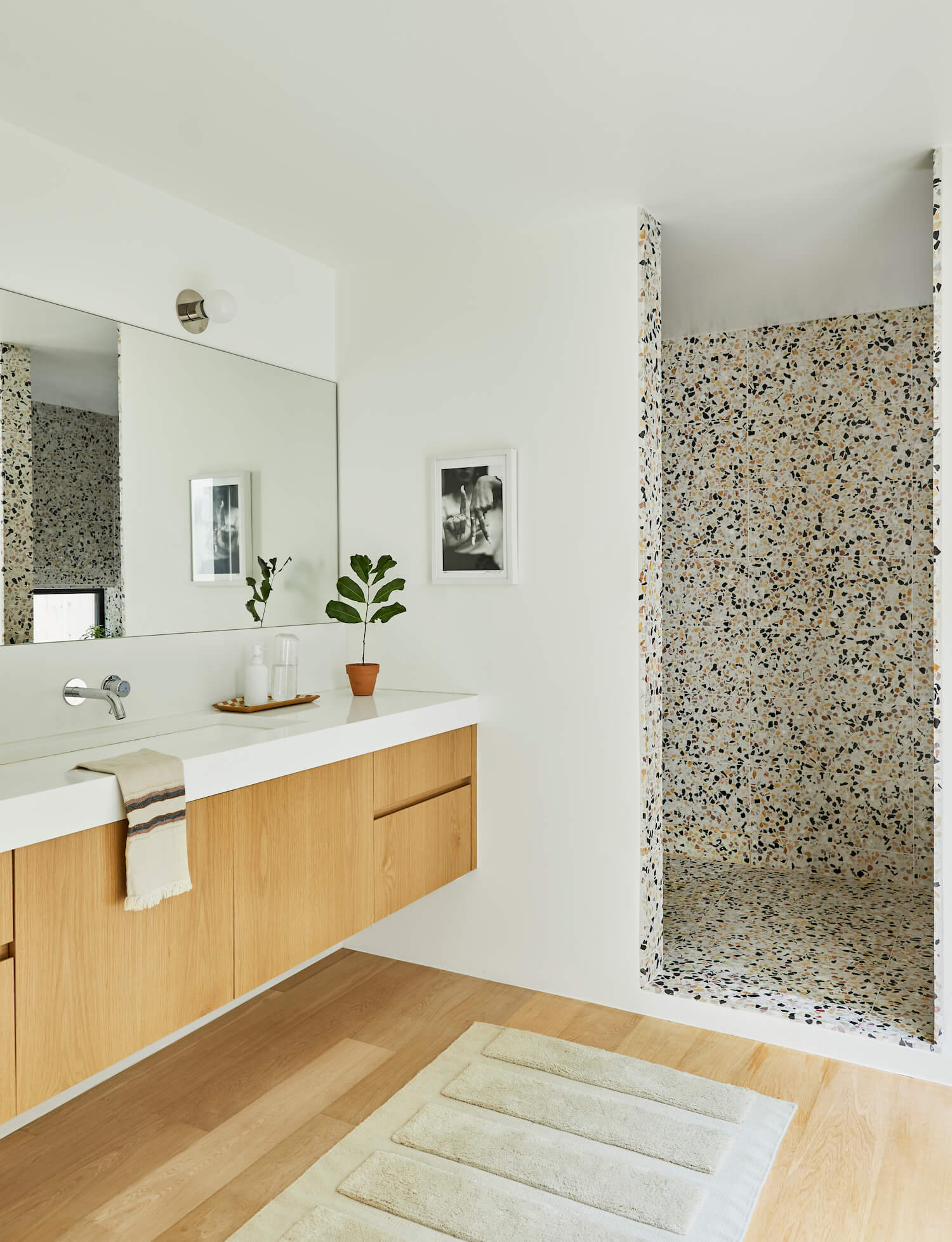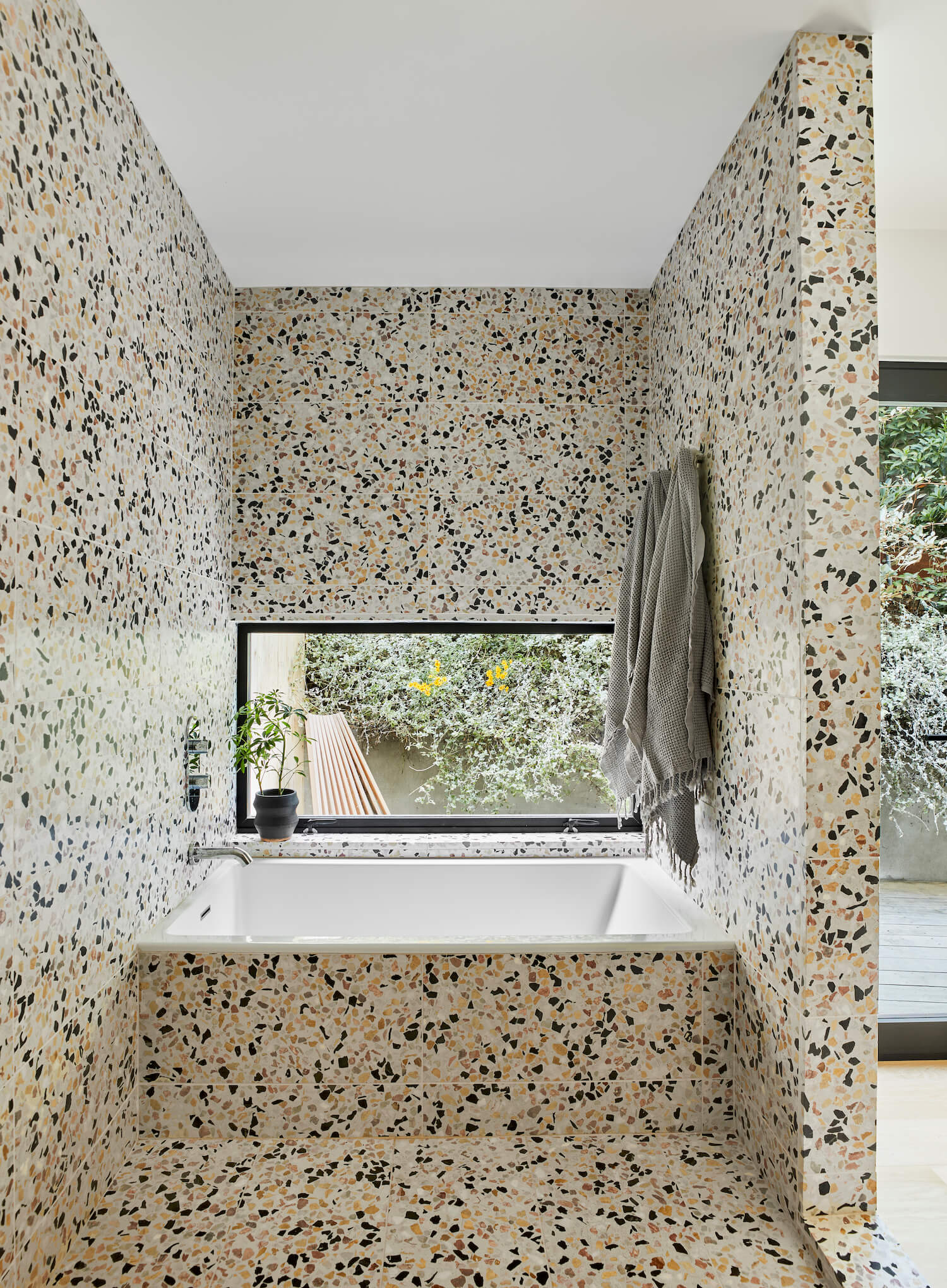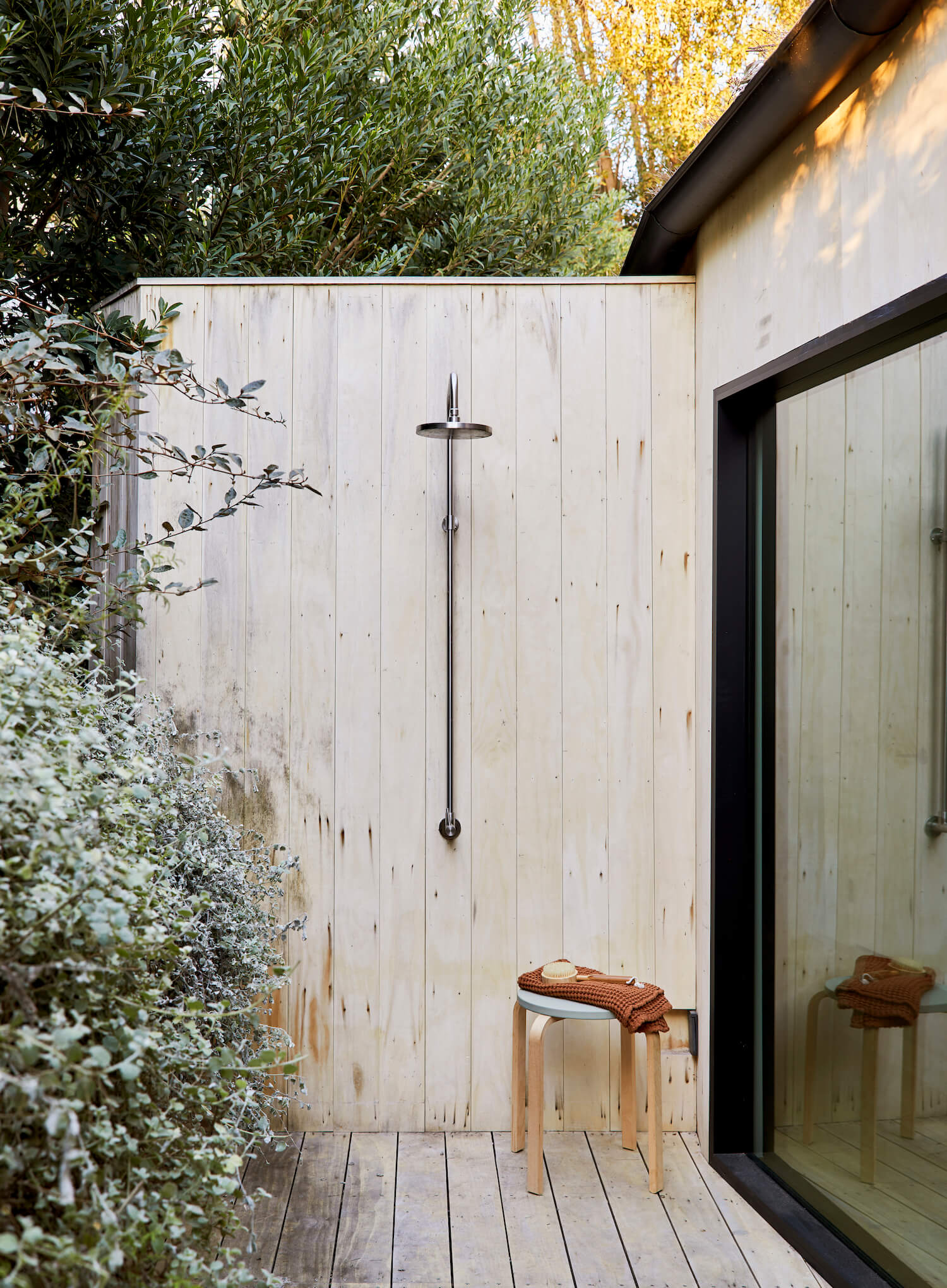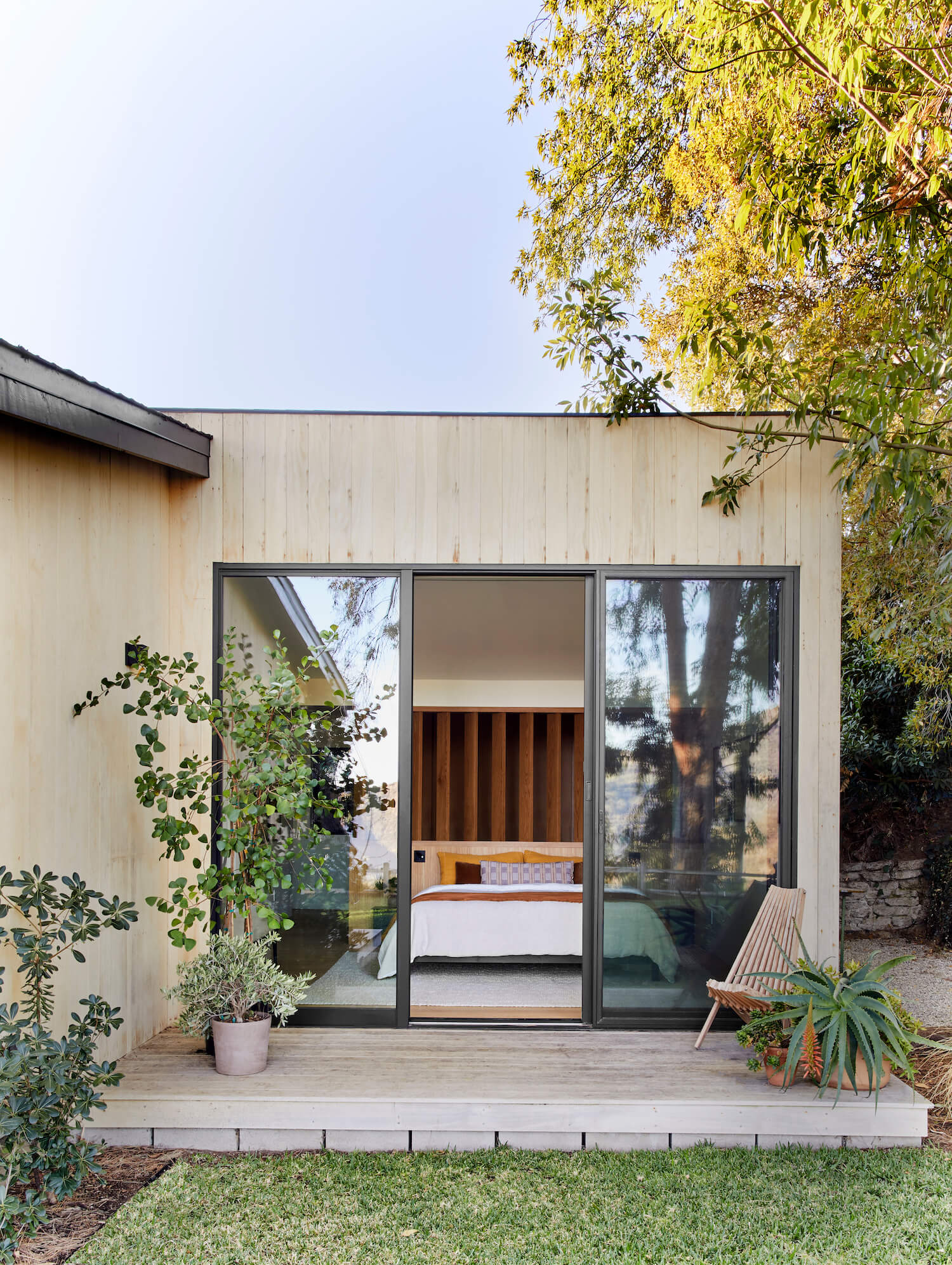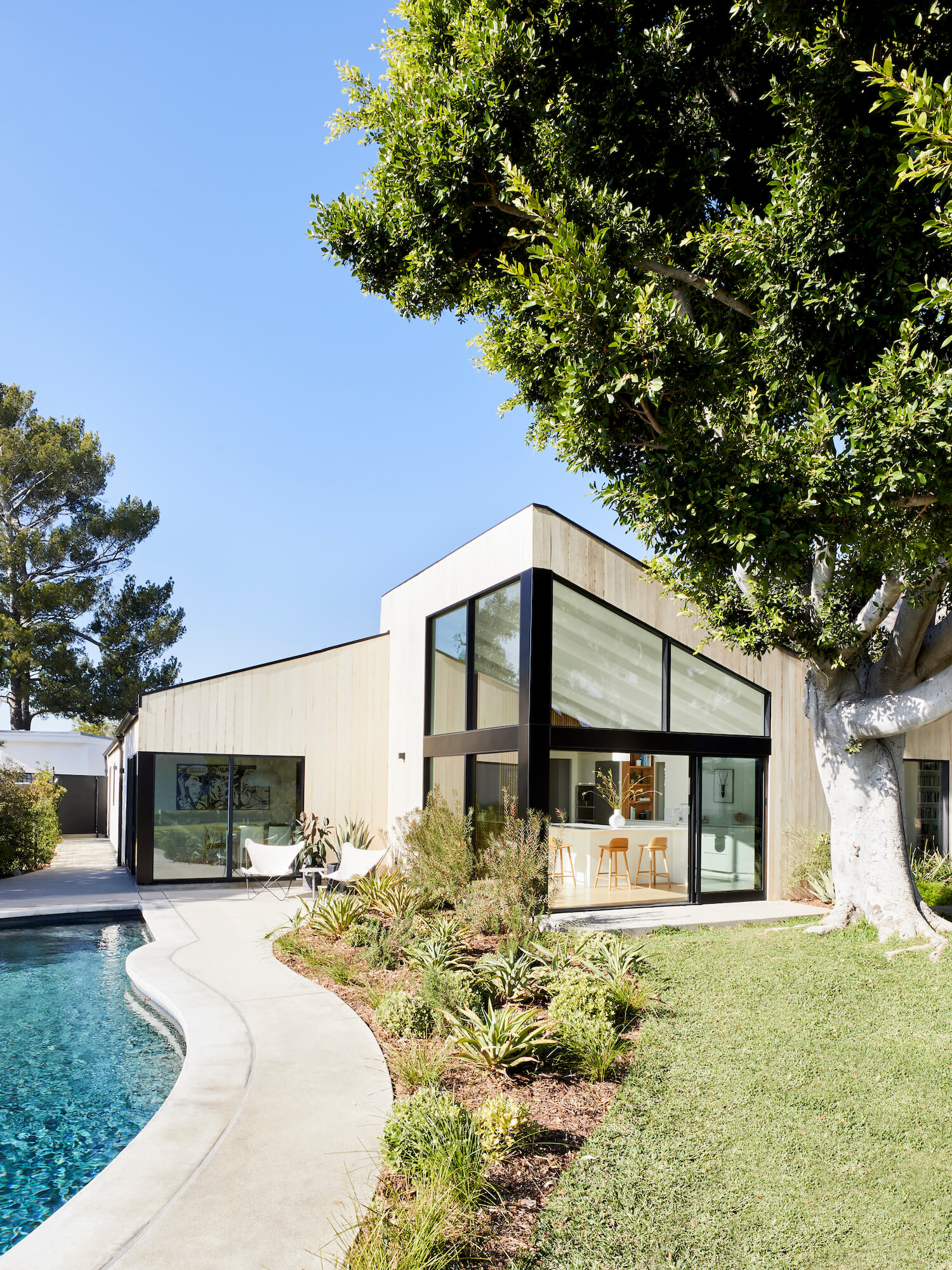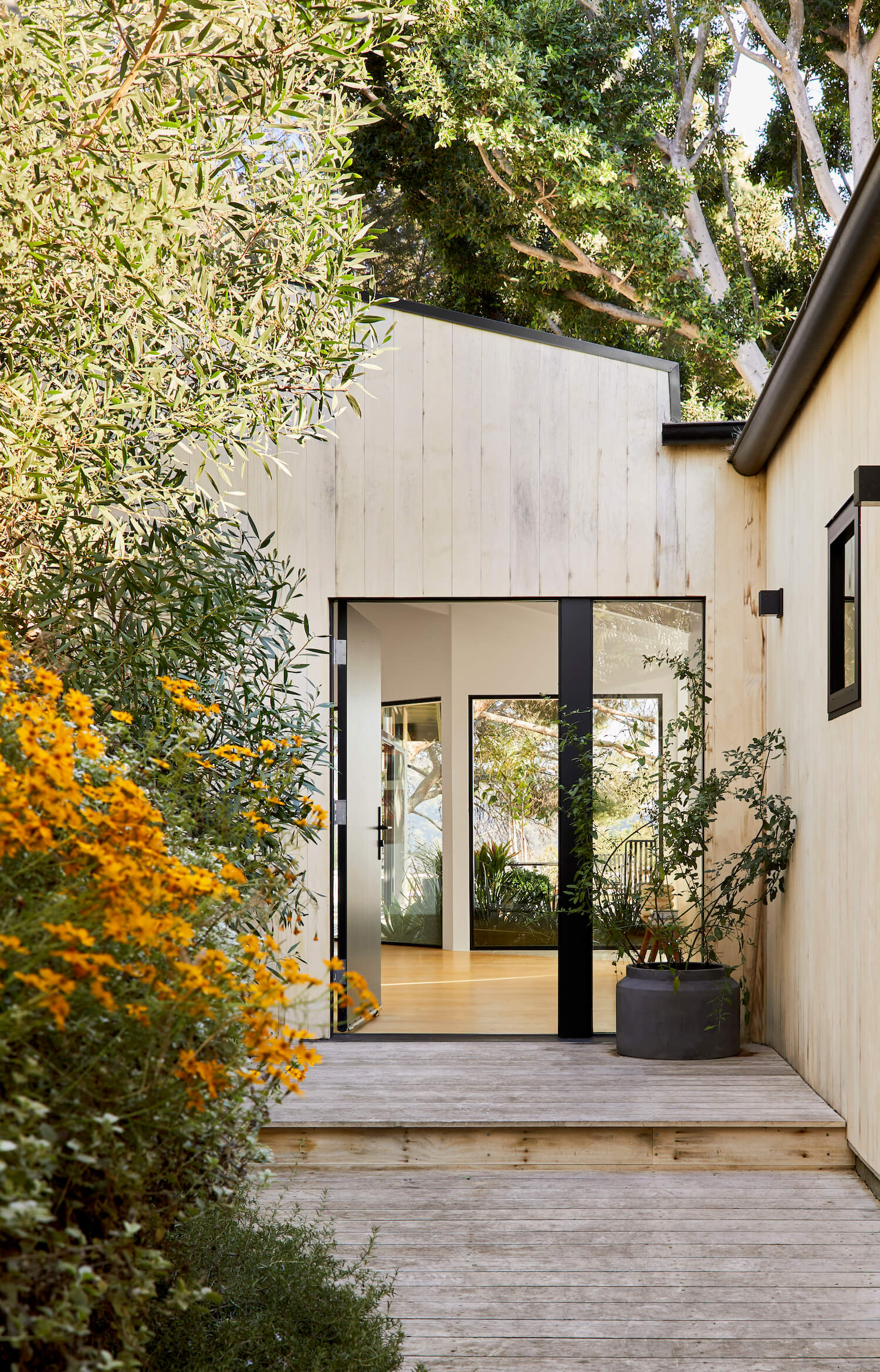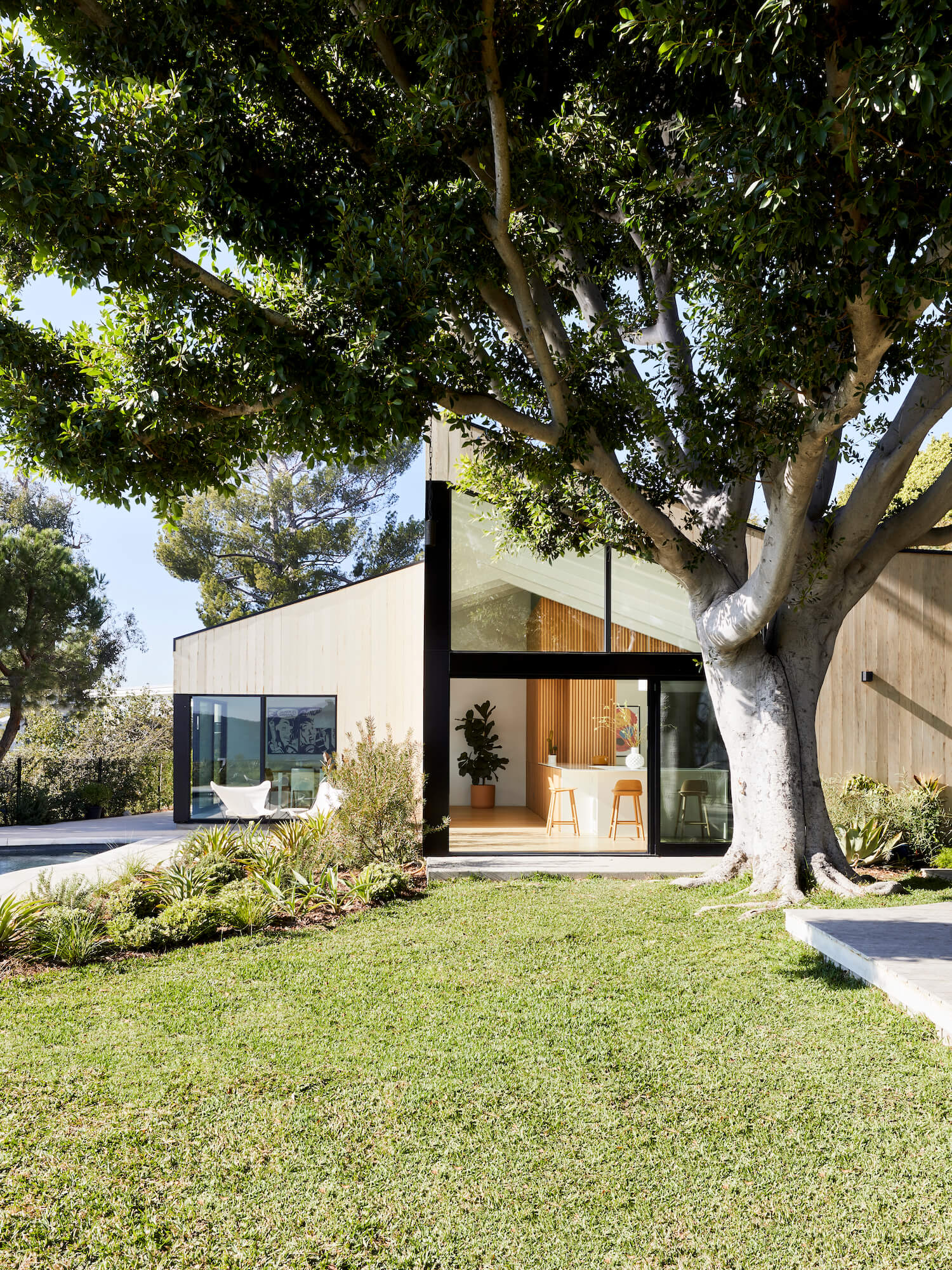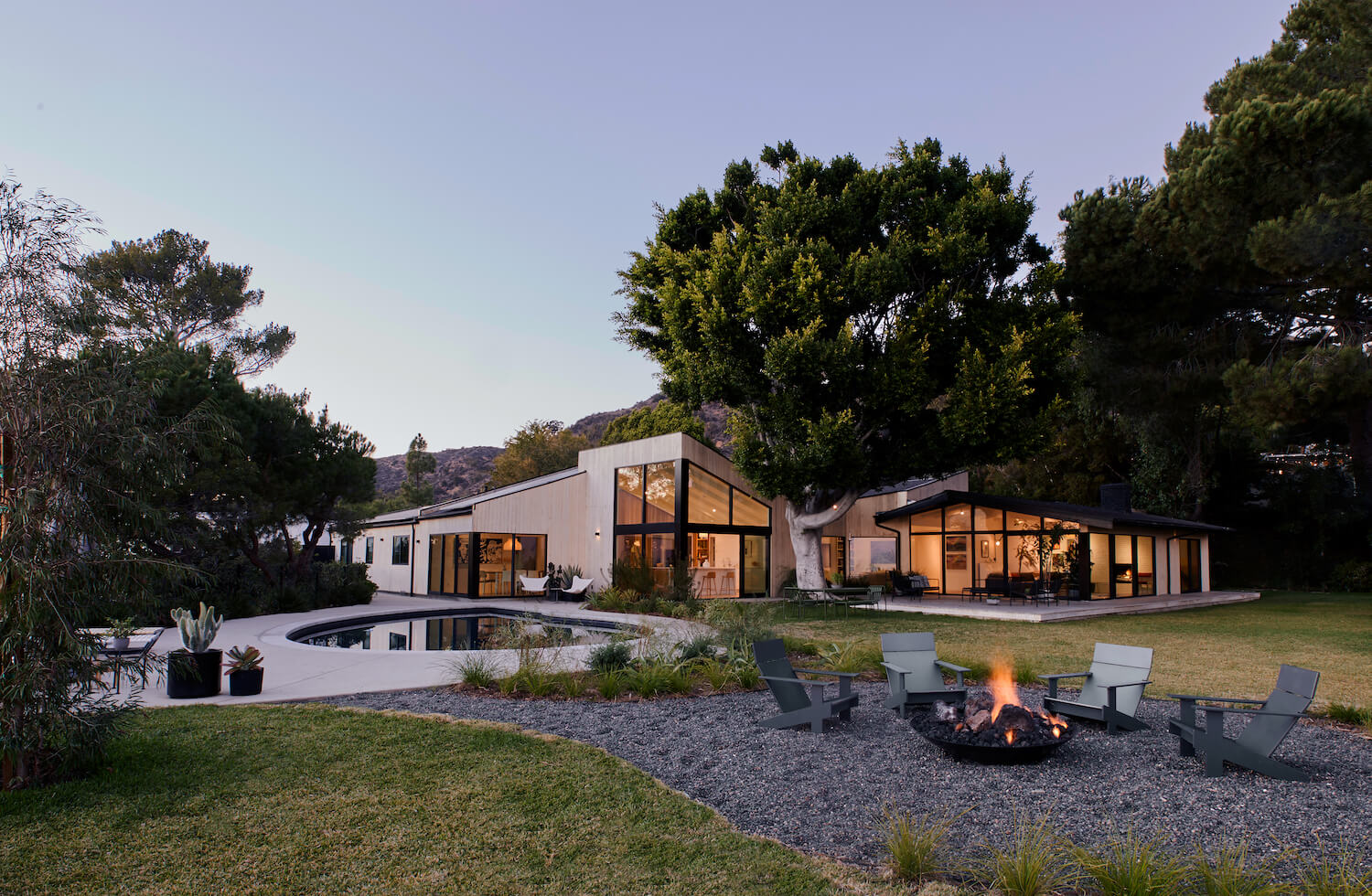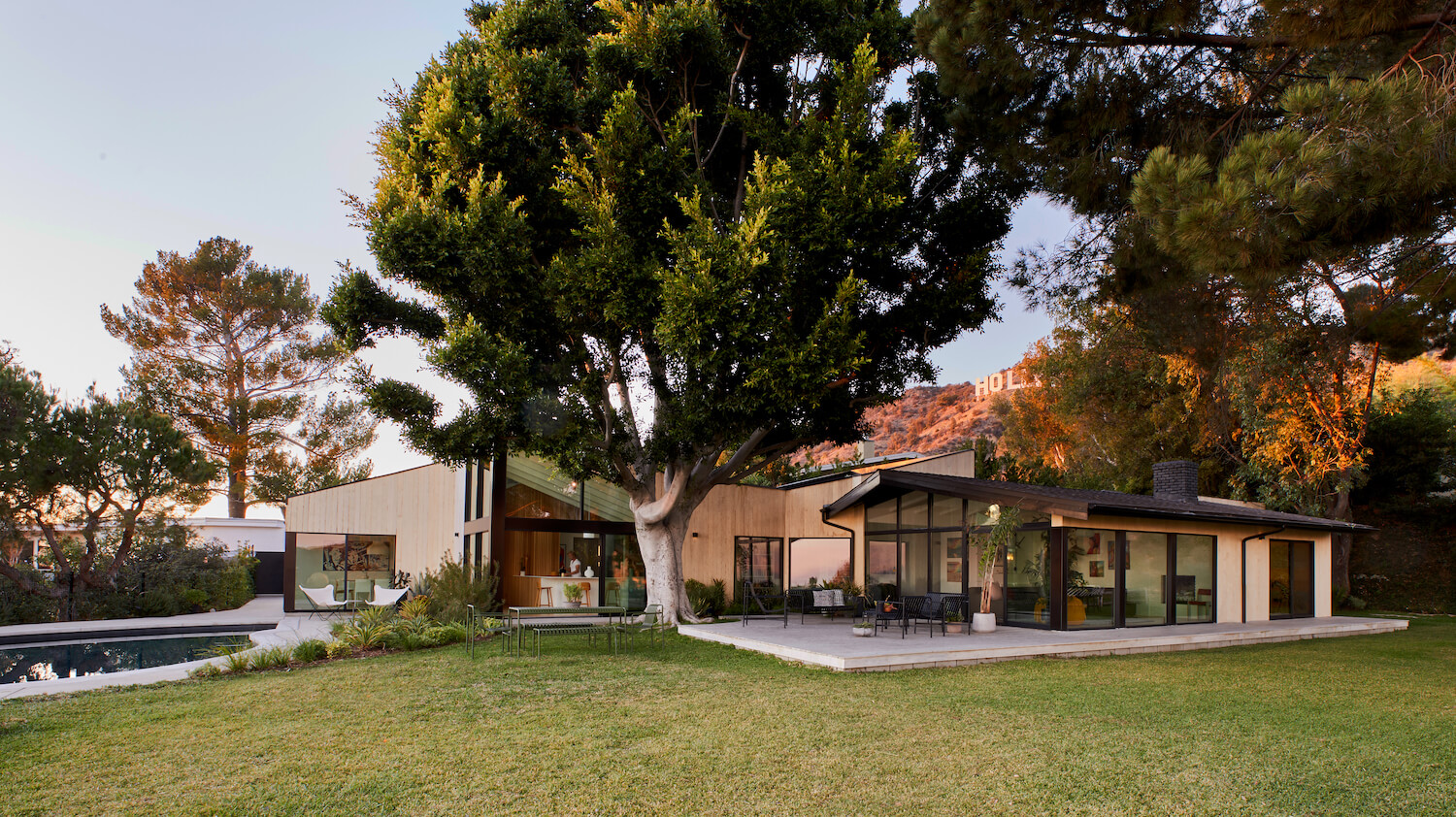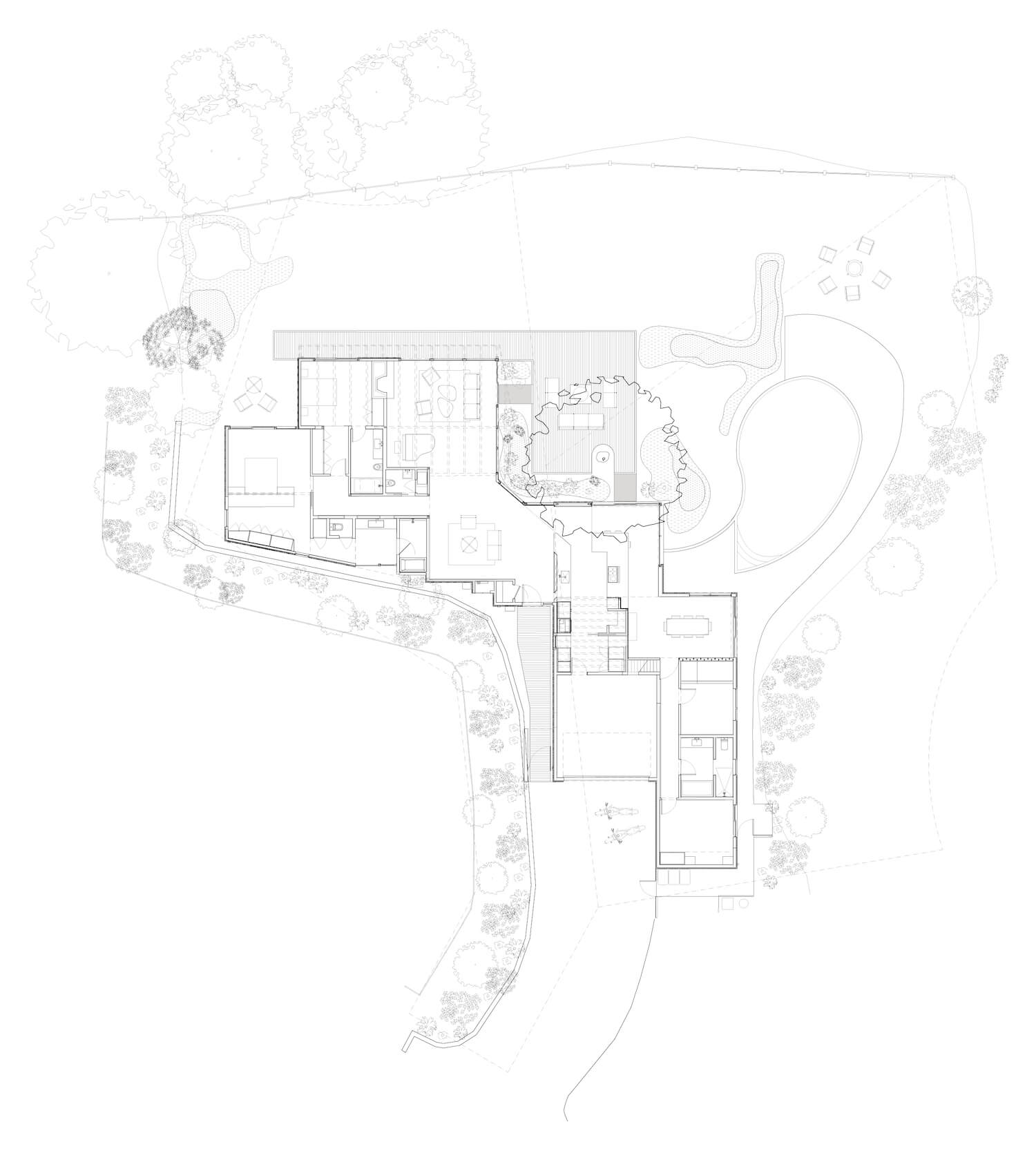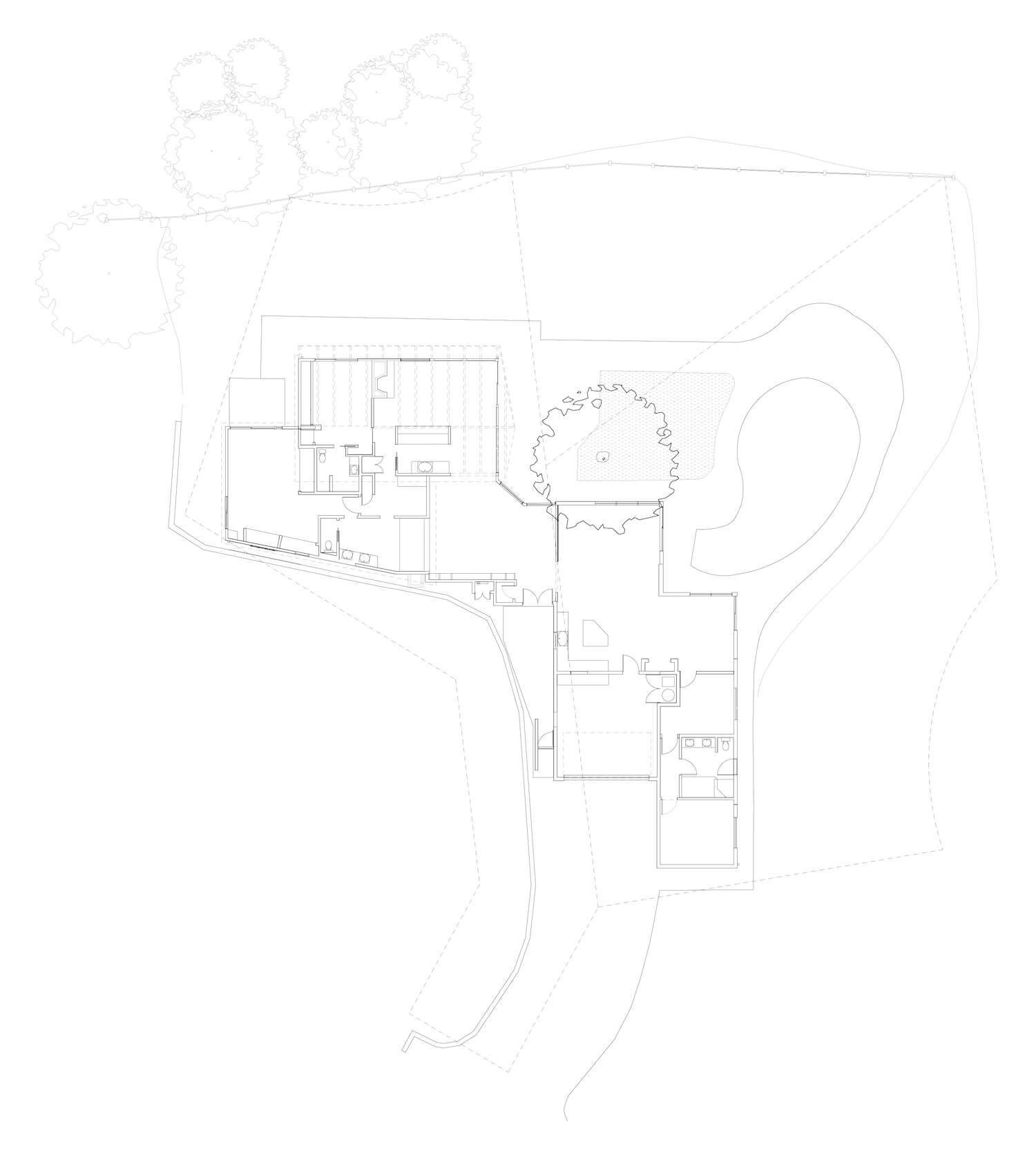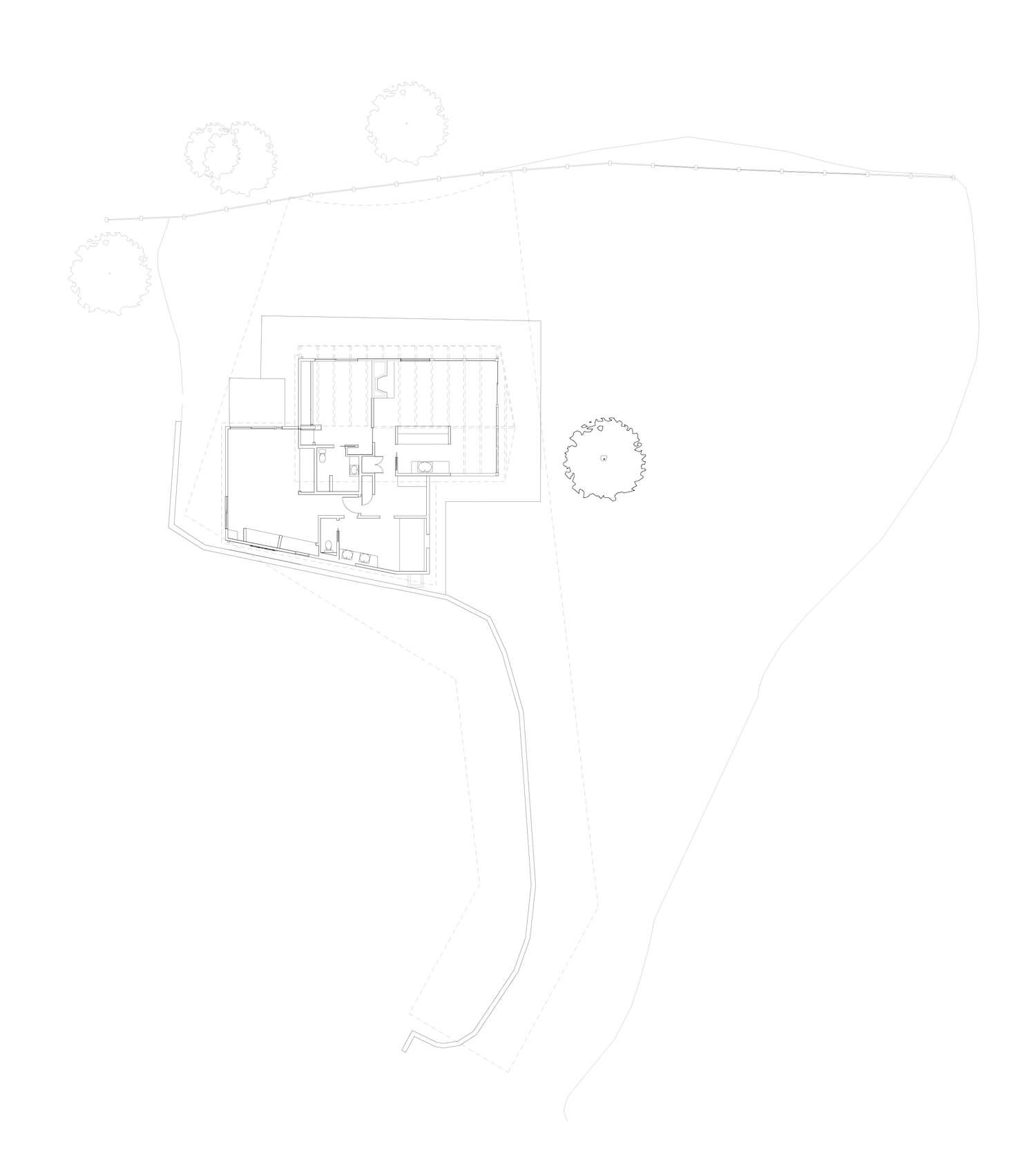 ---