monovolume architecture + design: Inside the traditions, under a monumental roof. Traditional construction methods combined with modern living comfort in the midst of breath-taking scenery. These aspects characterize House K2 on the Renon high plateau. Surrounded by woods and meadows, the building offers an ideal retreat in the middle of the mountains.
The basic concept of the design is a contemporary interpretation of traditional South Tyrol architecture. The monumental roof covers the apartment below and creates a feeling of cosiness and security. Deliberate dormers frame the spectacular Dolomites and bring the mountains inside the living quarters.
The protagonist of the apartment is the self-supporting interior staircase, which swings to the upper floor in a "U-shape" and contrasts with the very subtle access staircase on the outside. At the centre, between the living room and the dining room, is a multifunctional piece of furniture incorporating the tiled stube, reinterpreting the traditional architecture of the old South Tyrolean farmhouses. The use of local materials and craftsmanship gives the building further authenticity and longevity. Light colors and materials on the inside contrast with the sober and darker materials of the outside areas and enhance the feeling of intimacy. Targeted lighting deliberately emphasizes and sets the scene for the monumentality of the roof.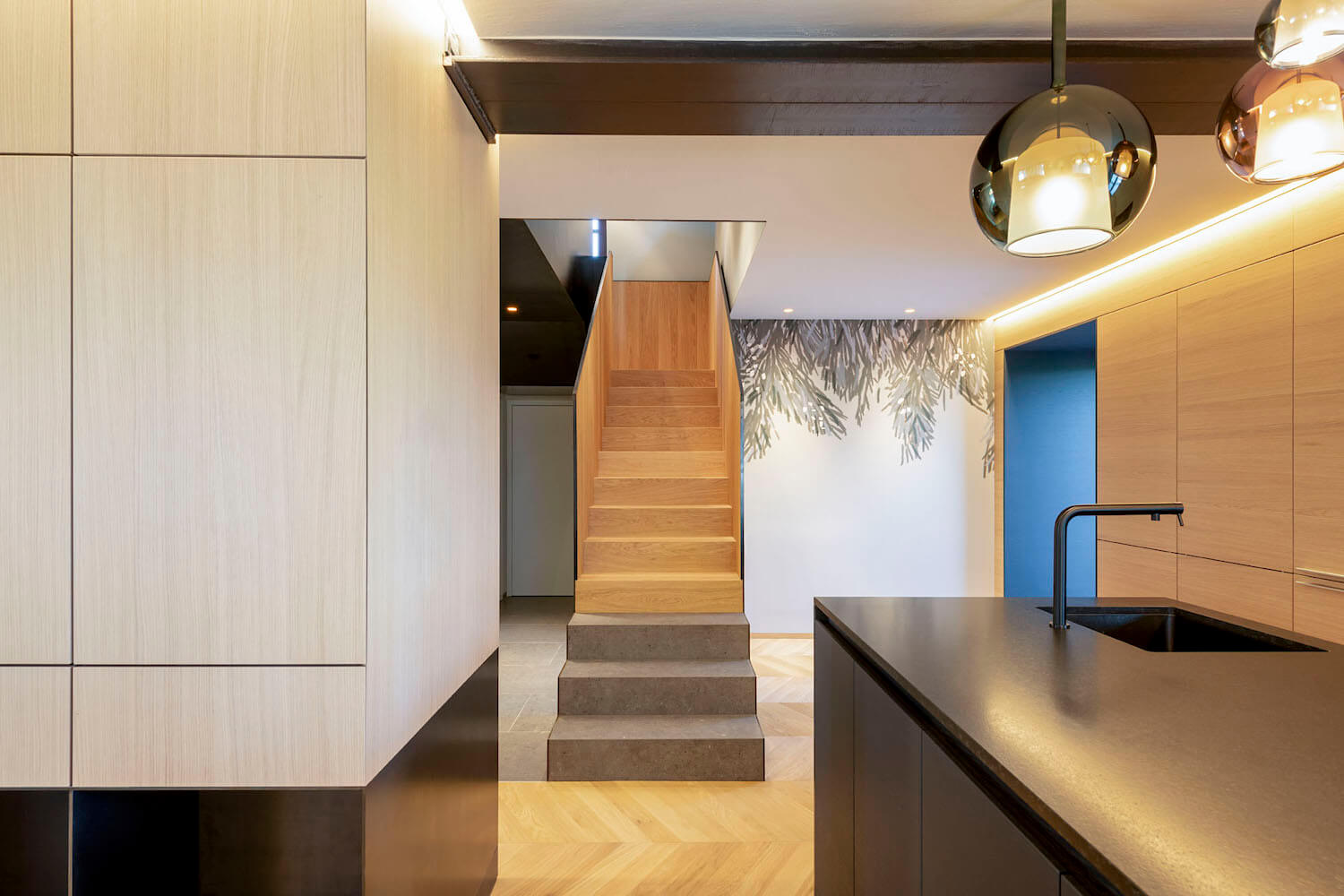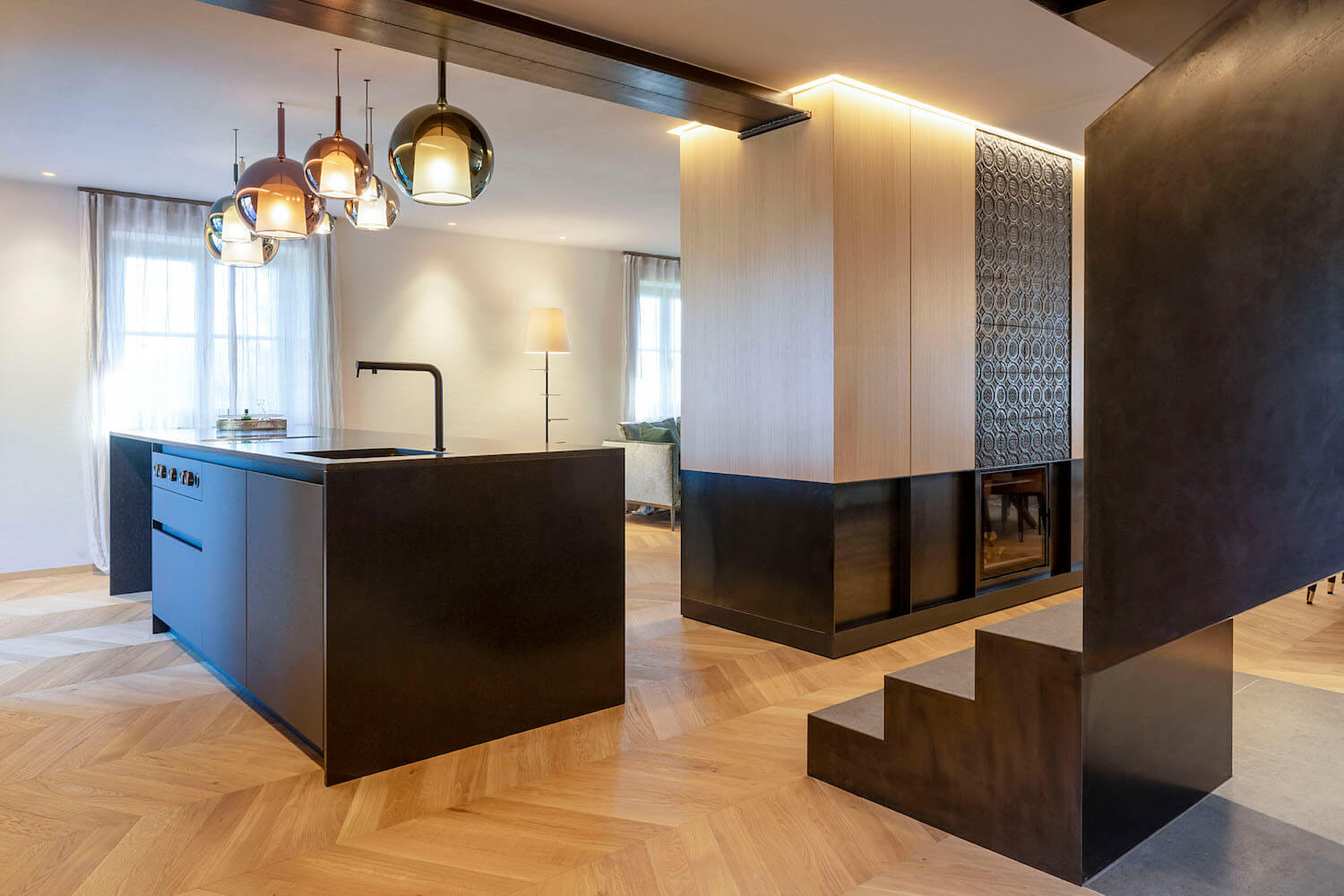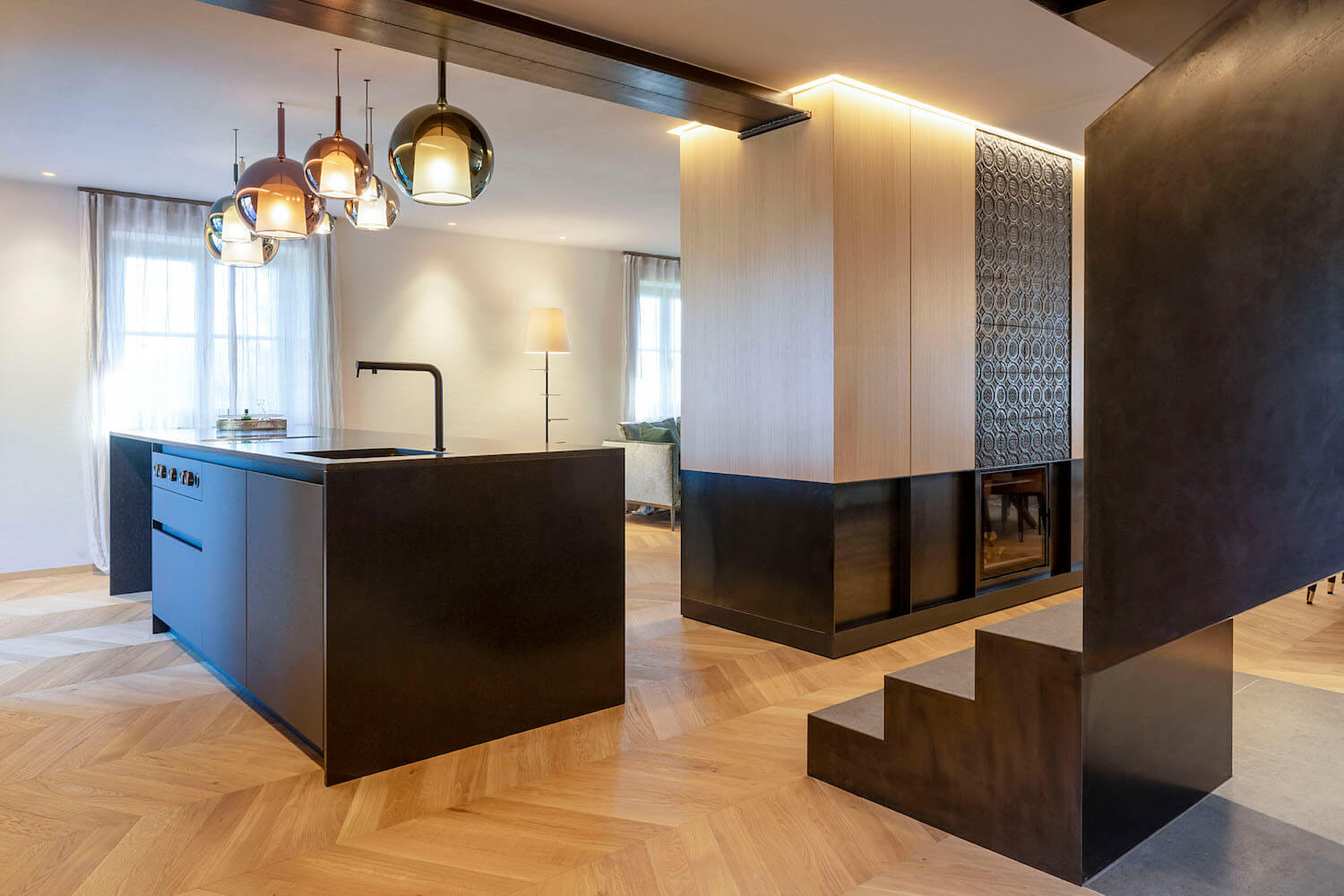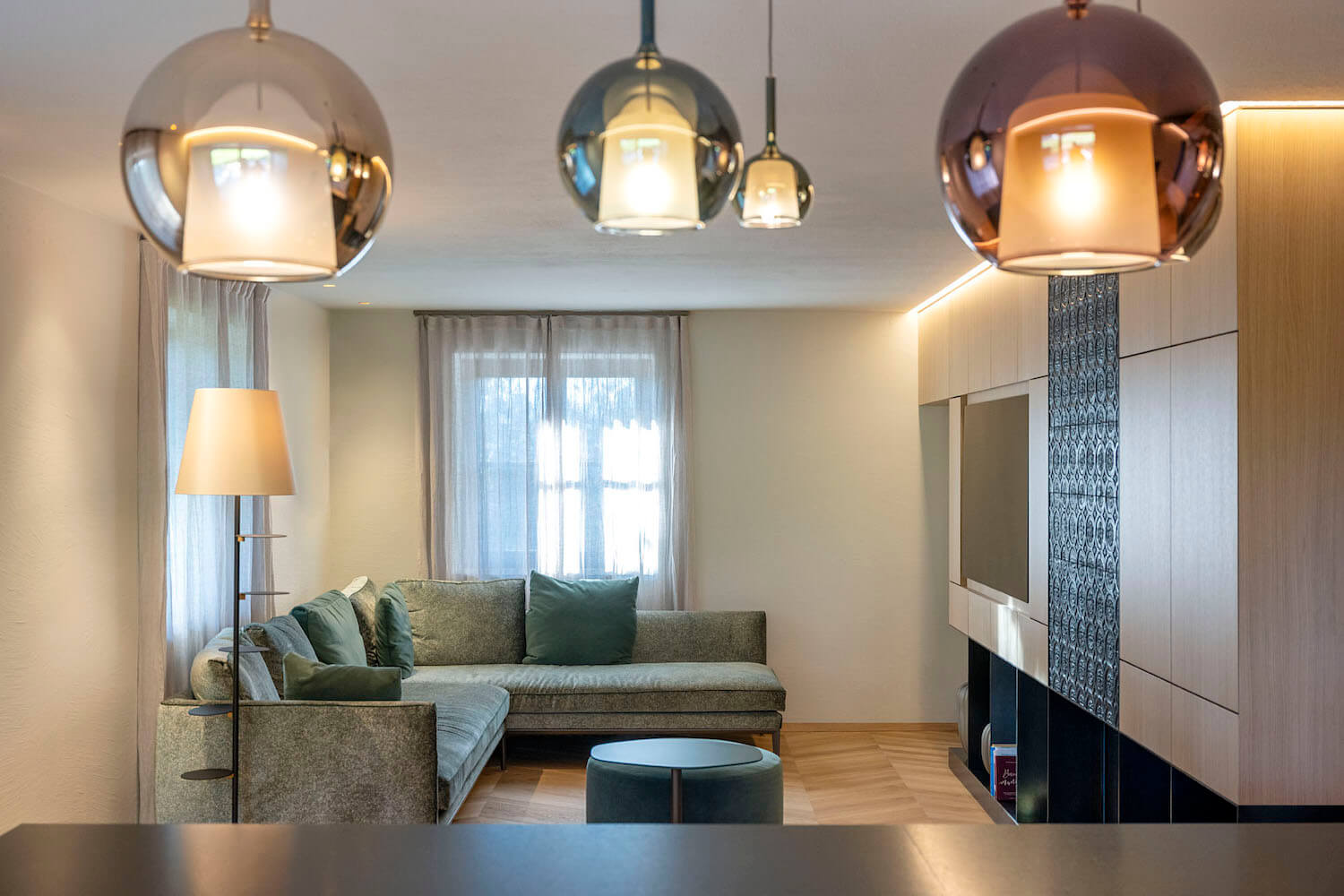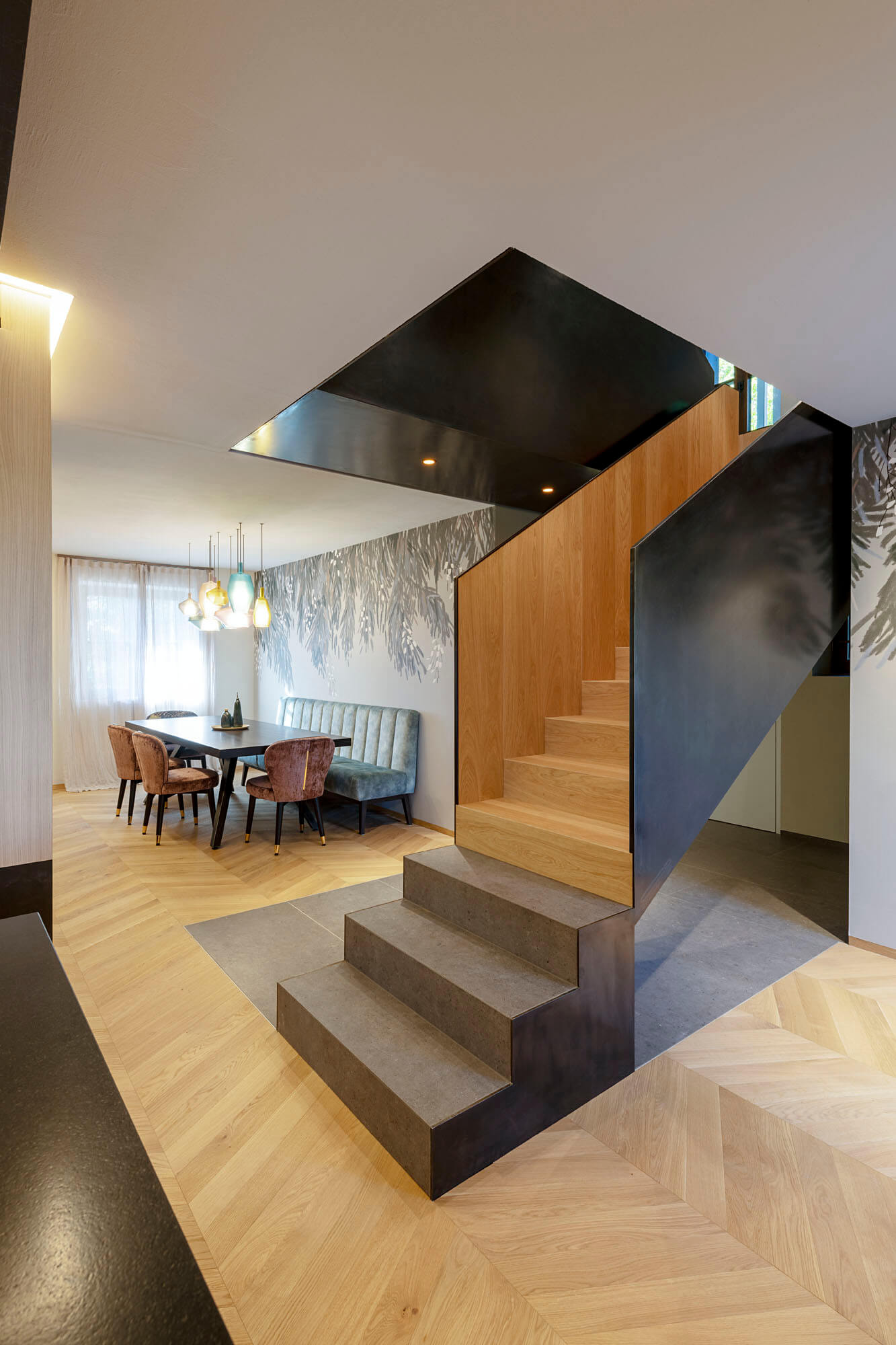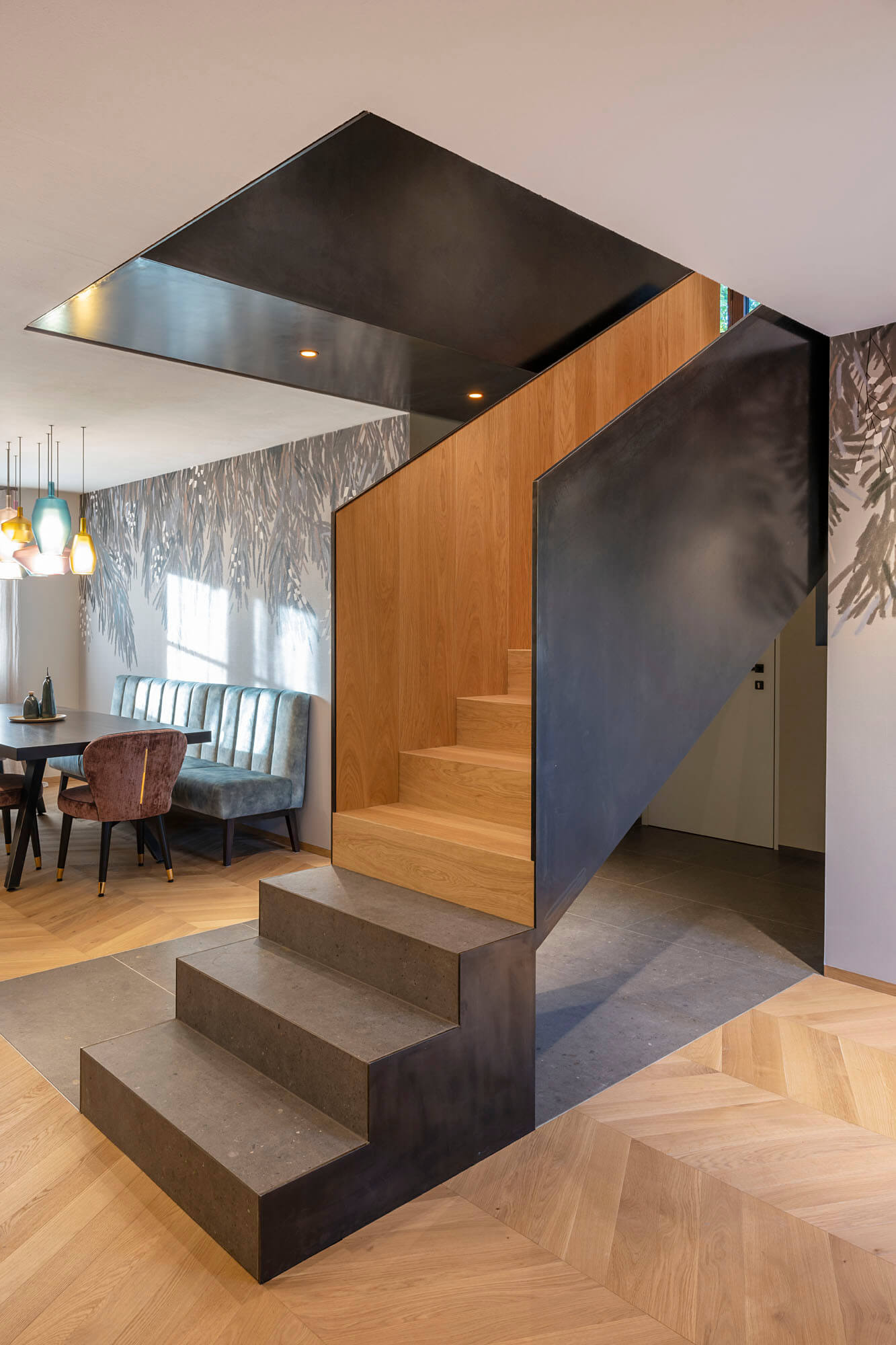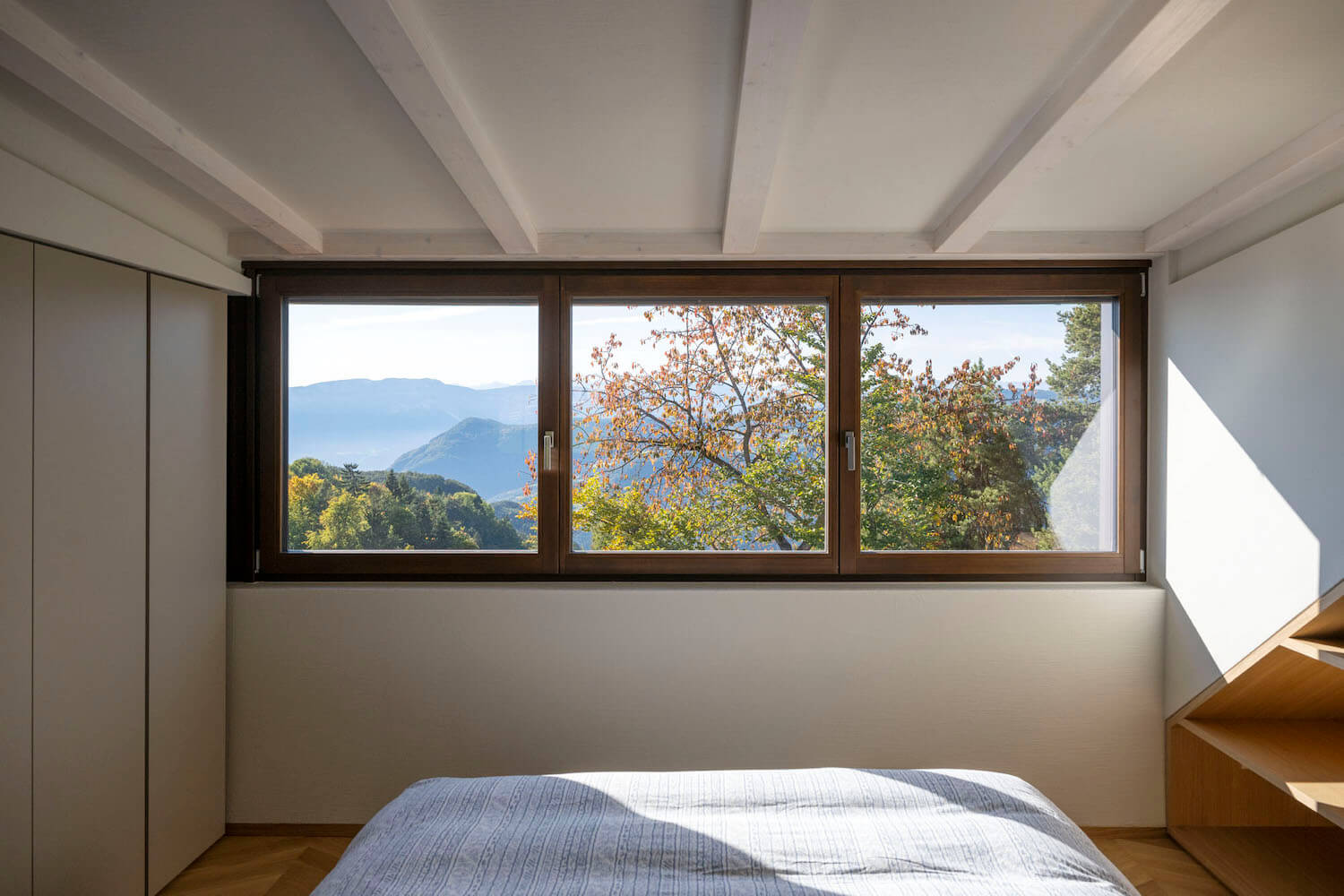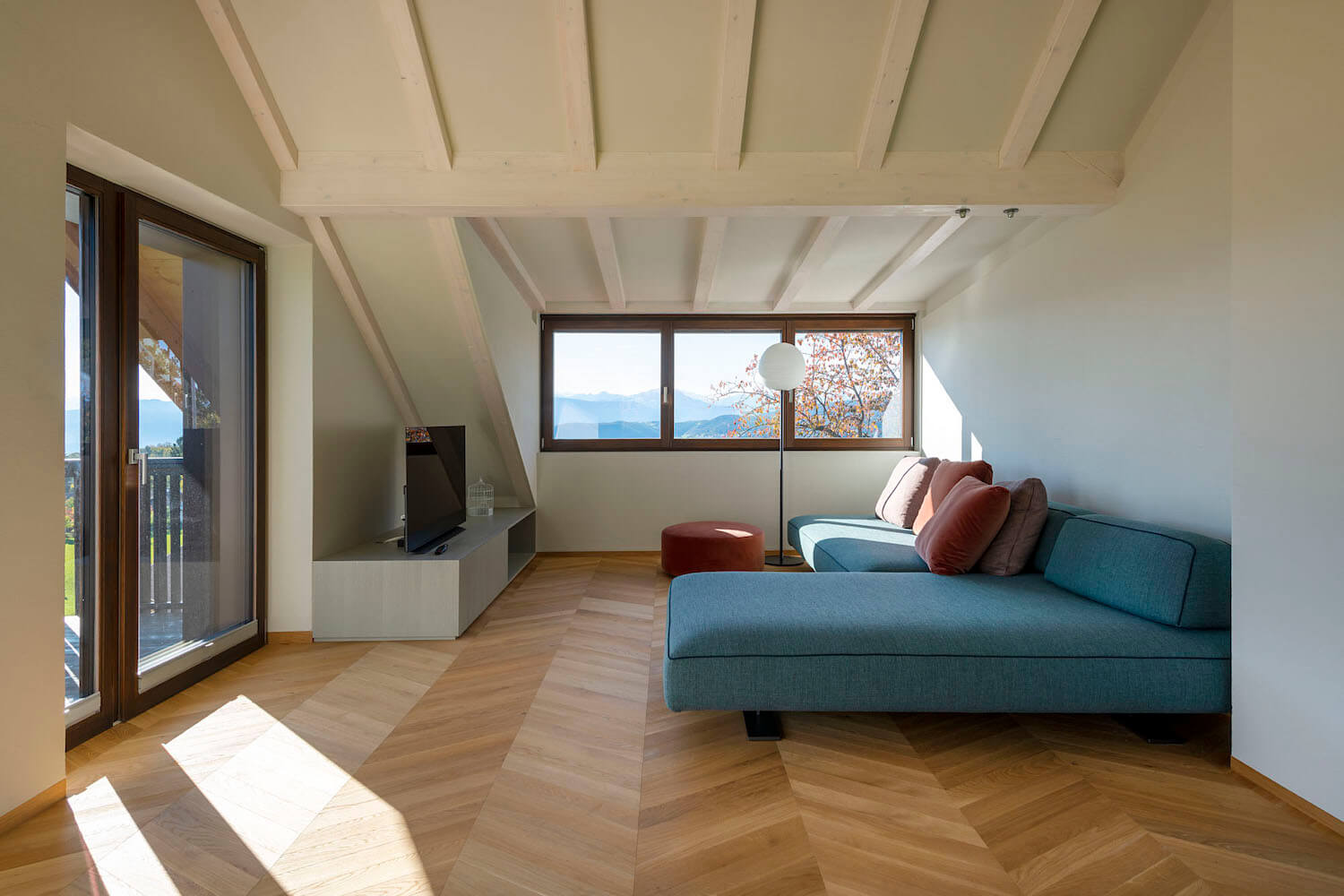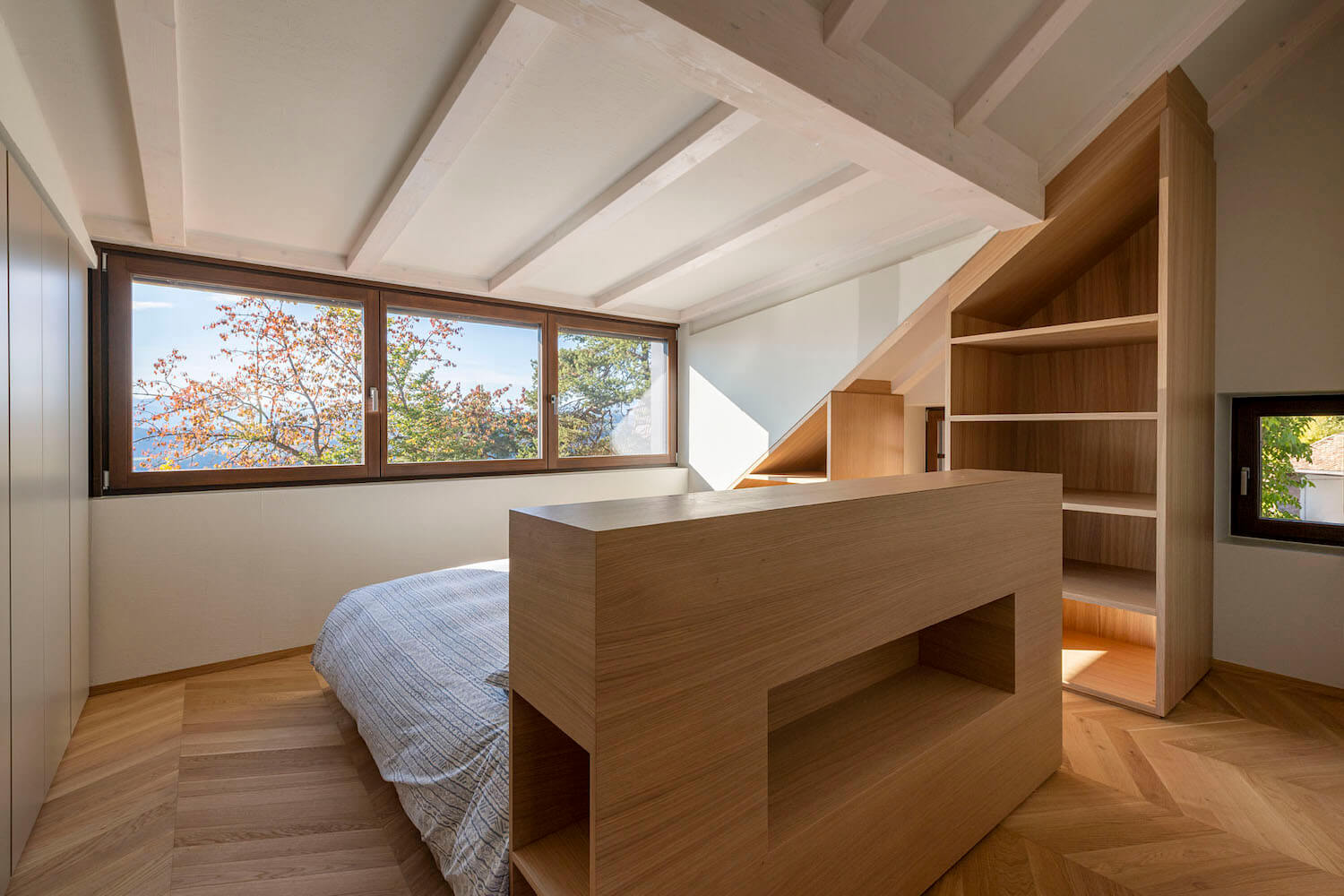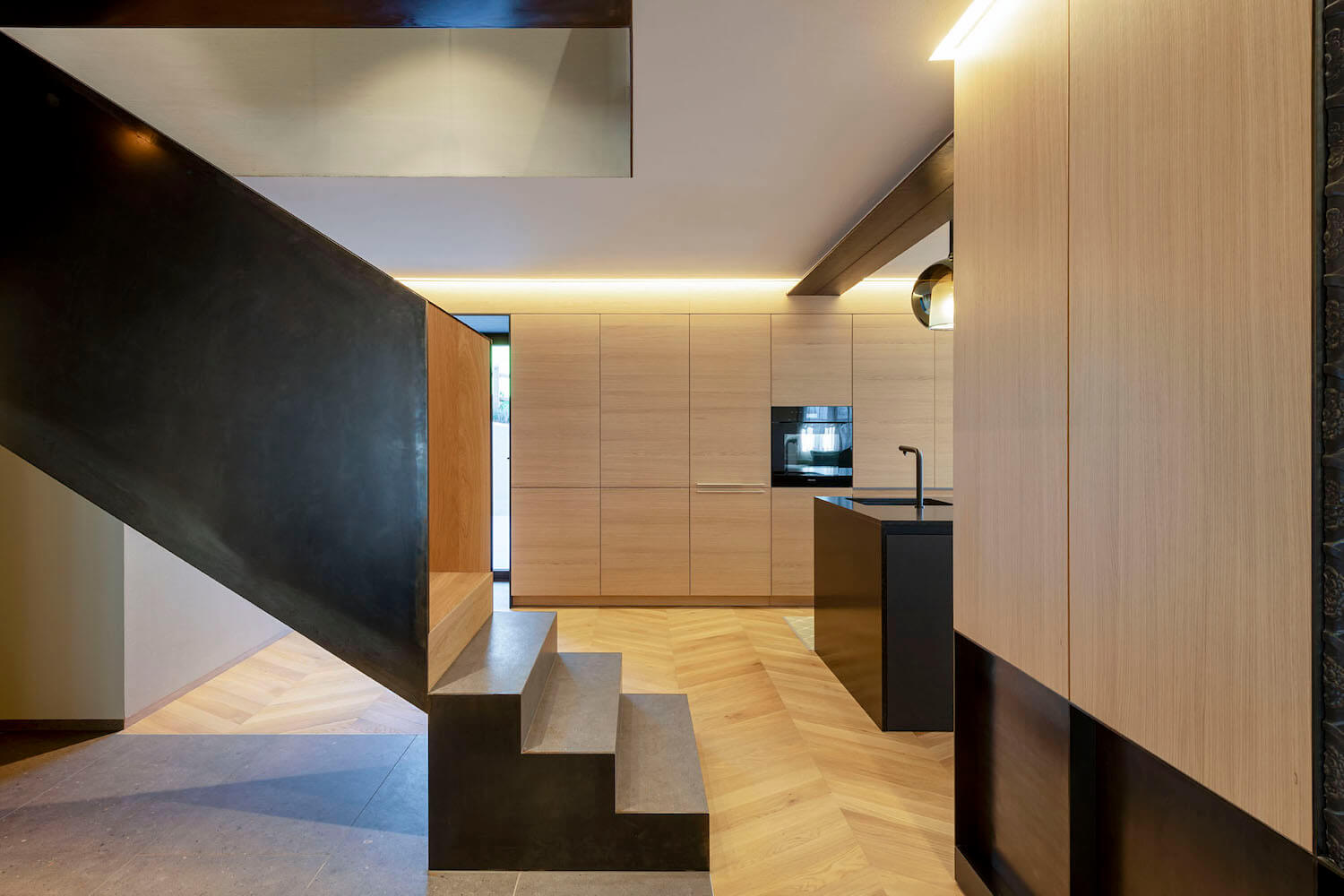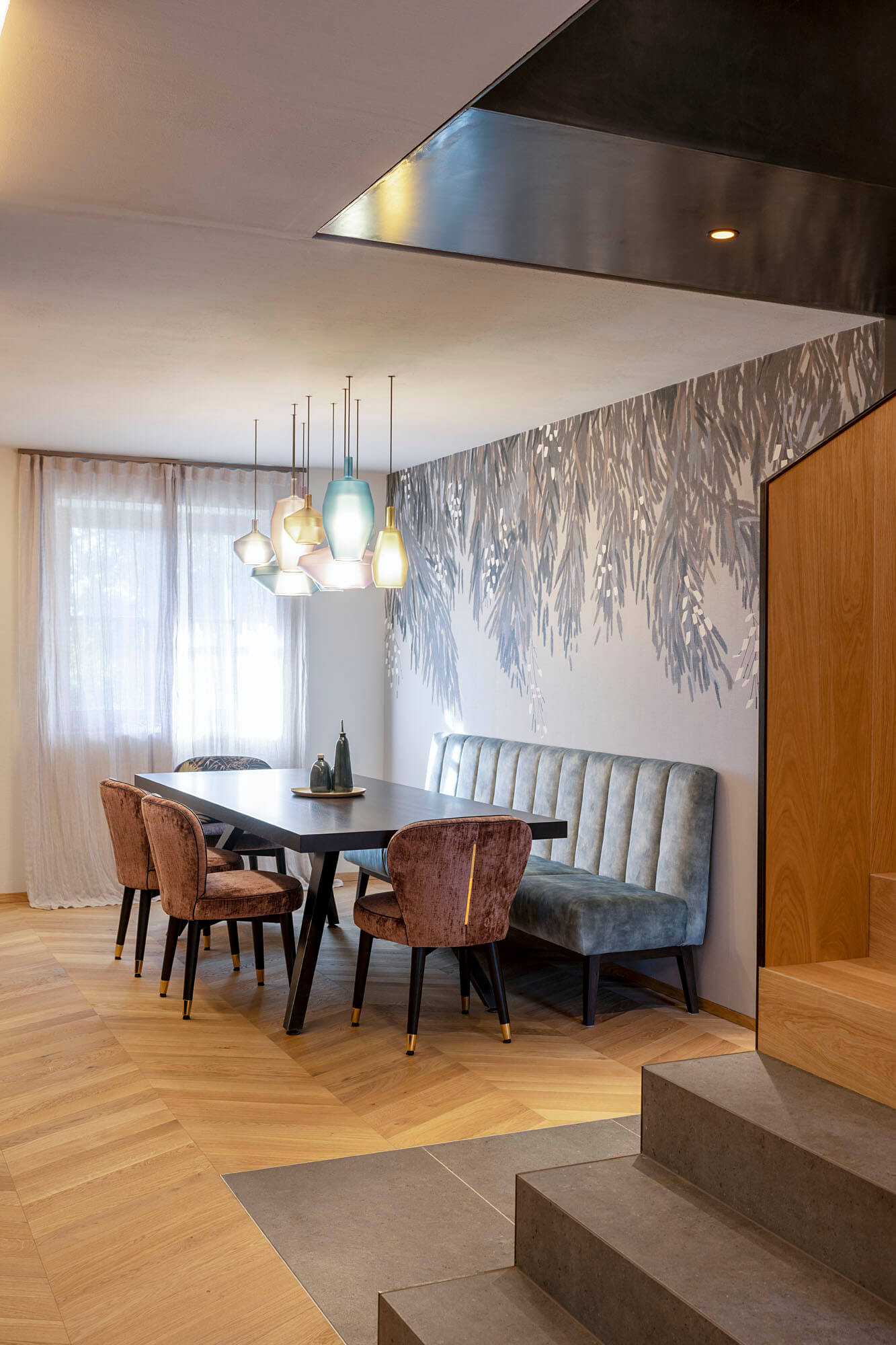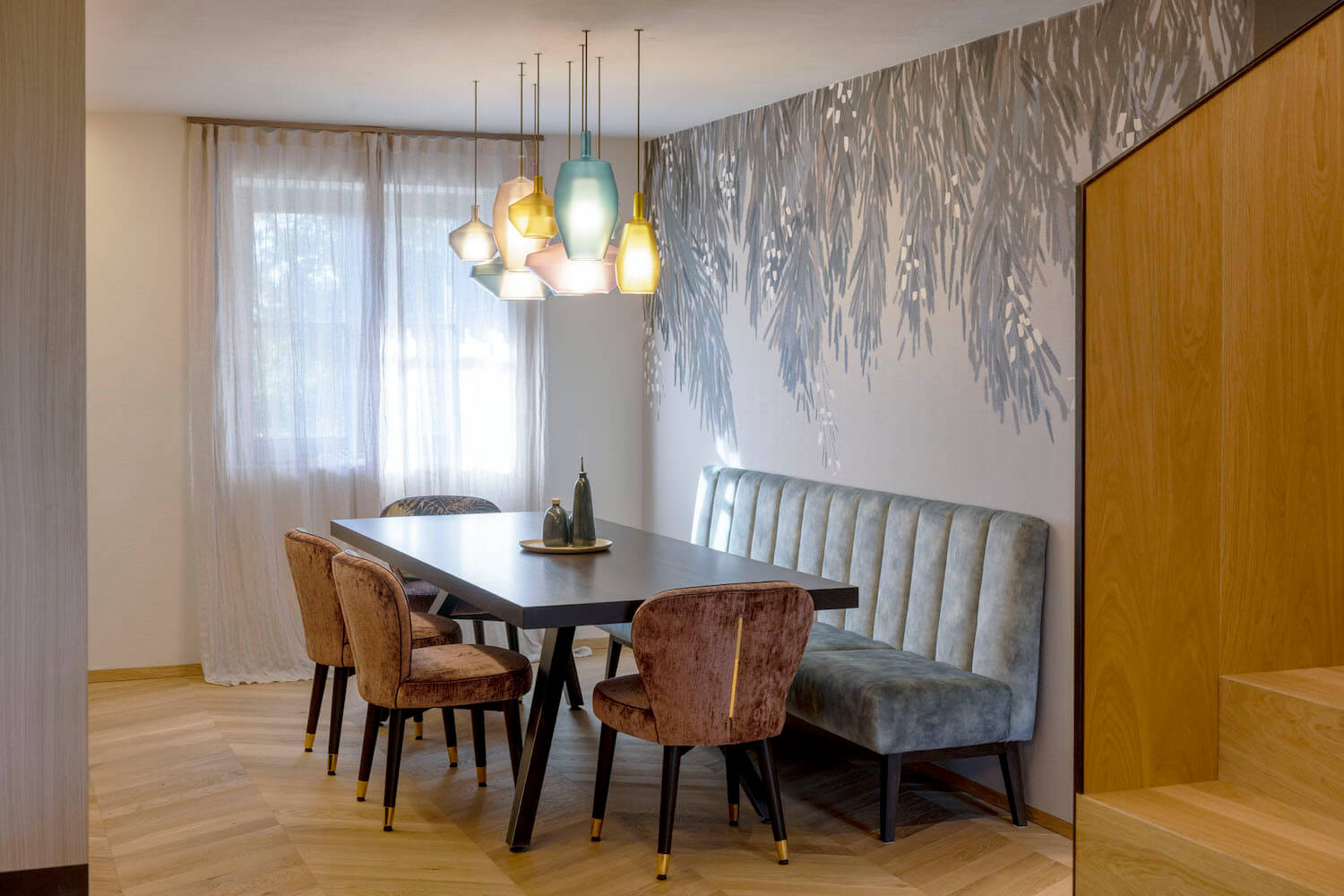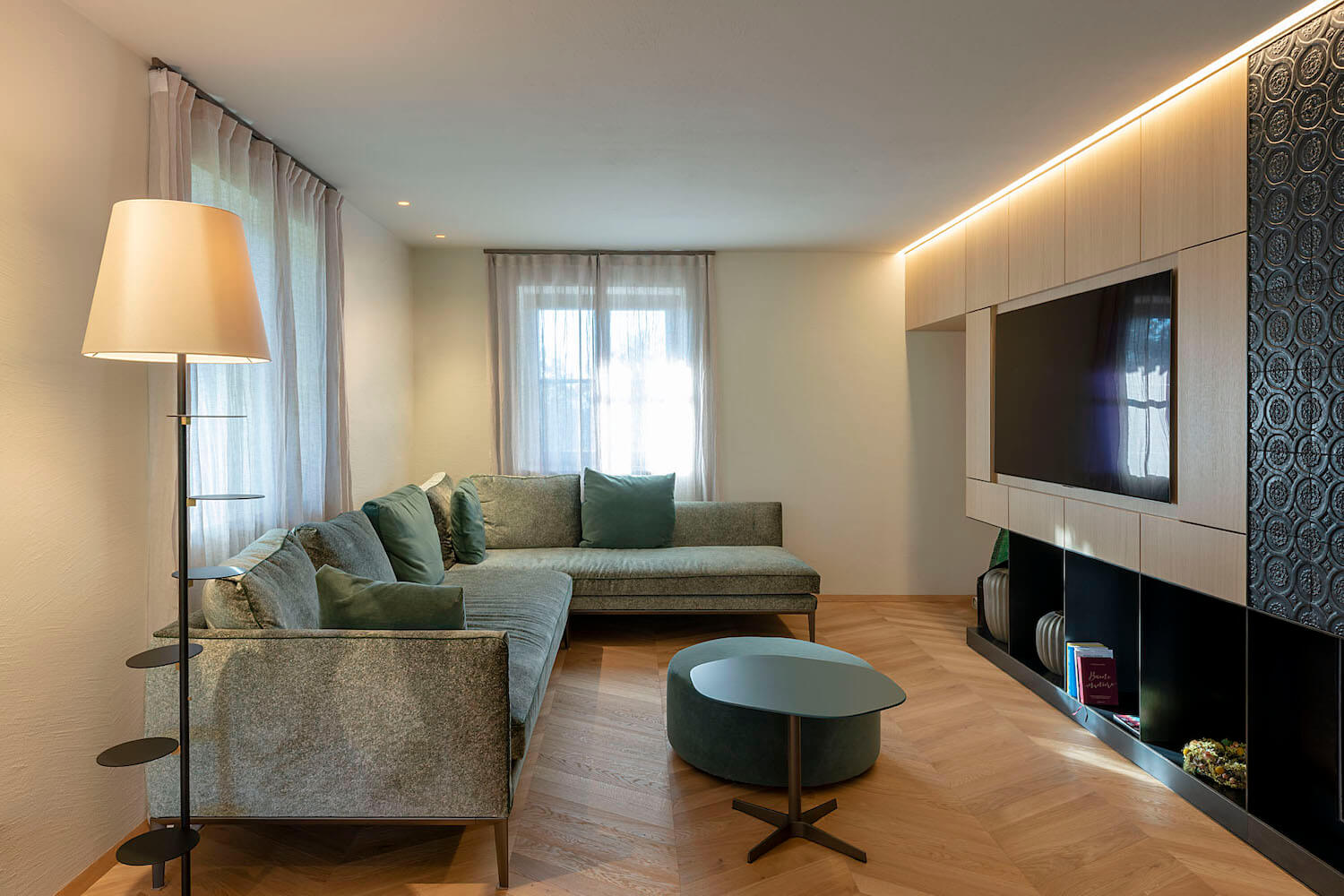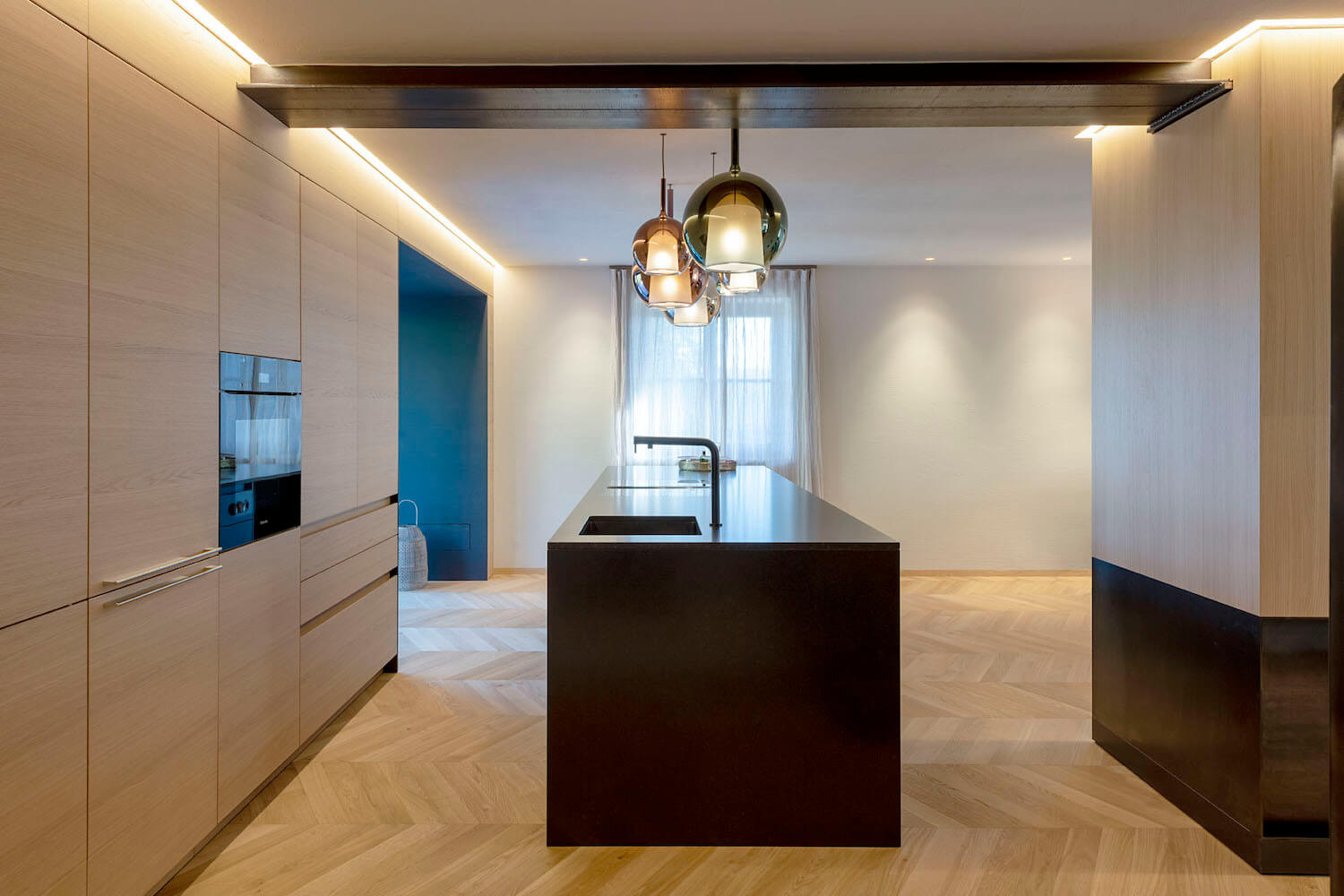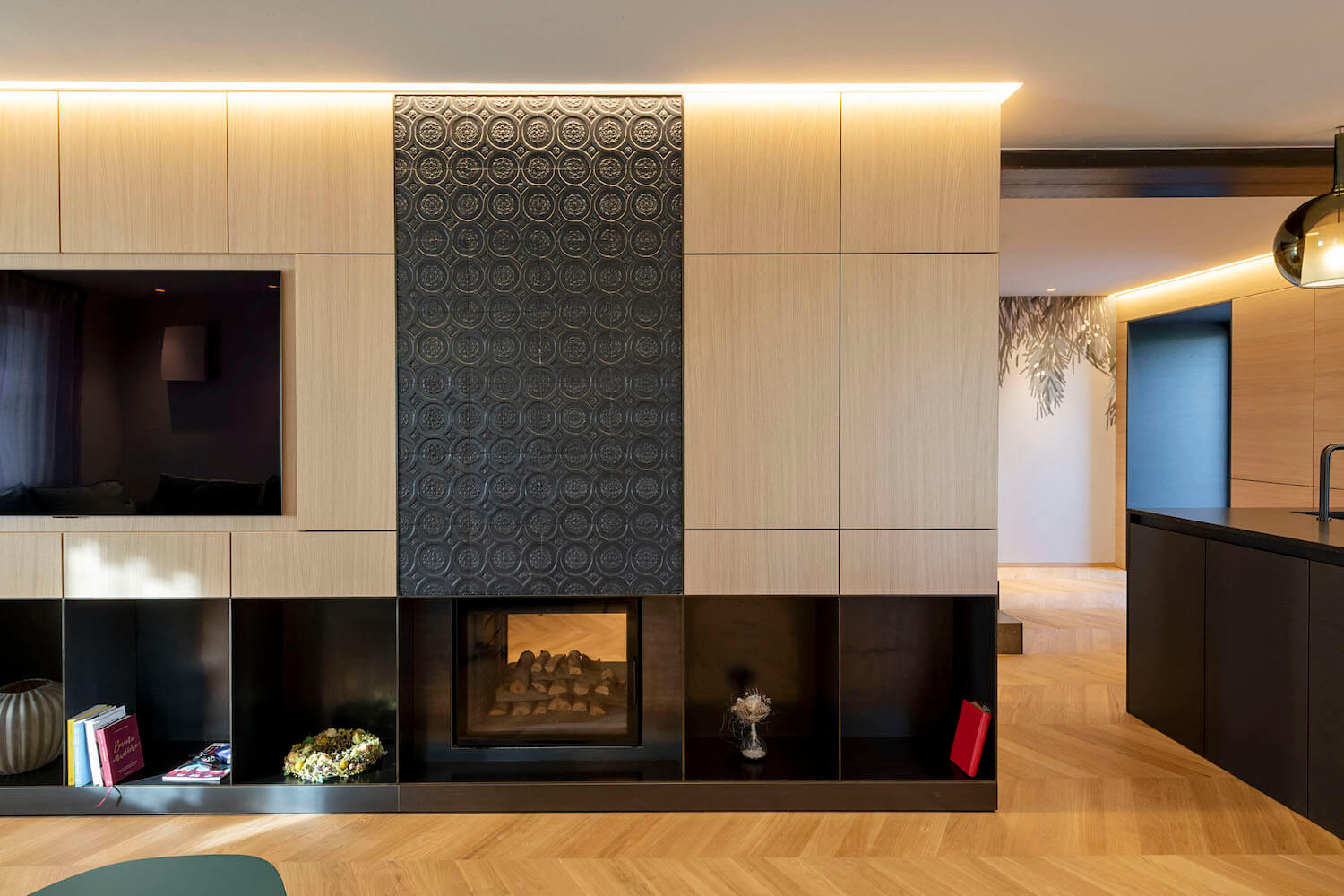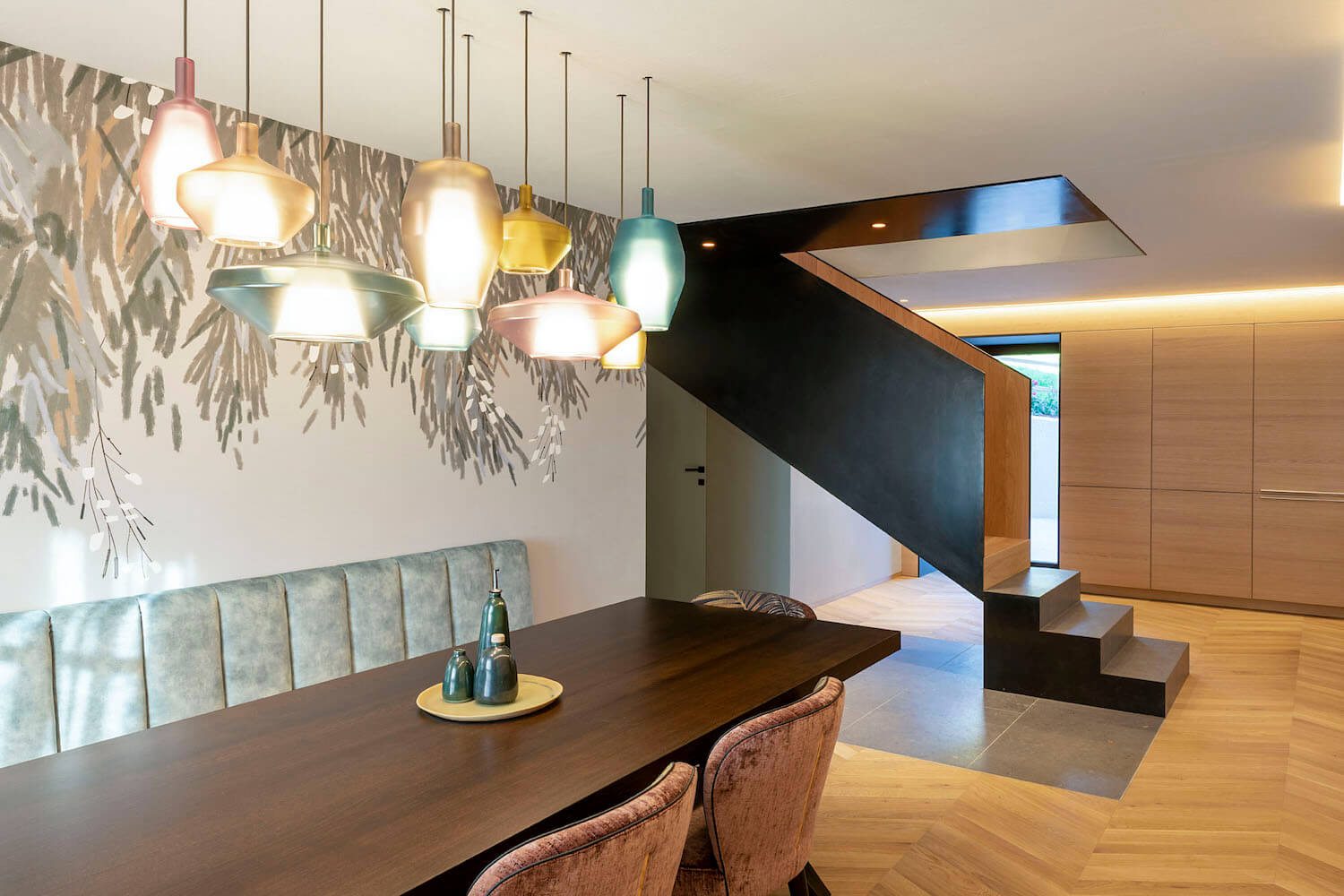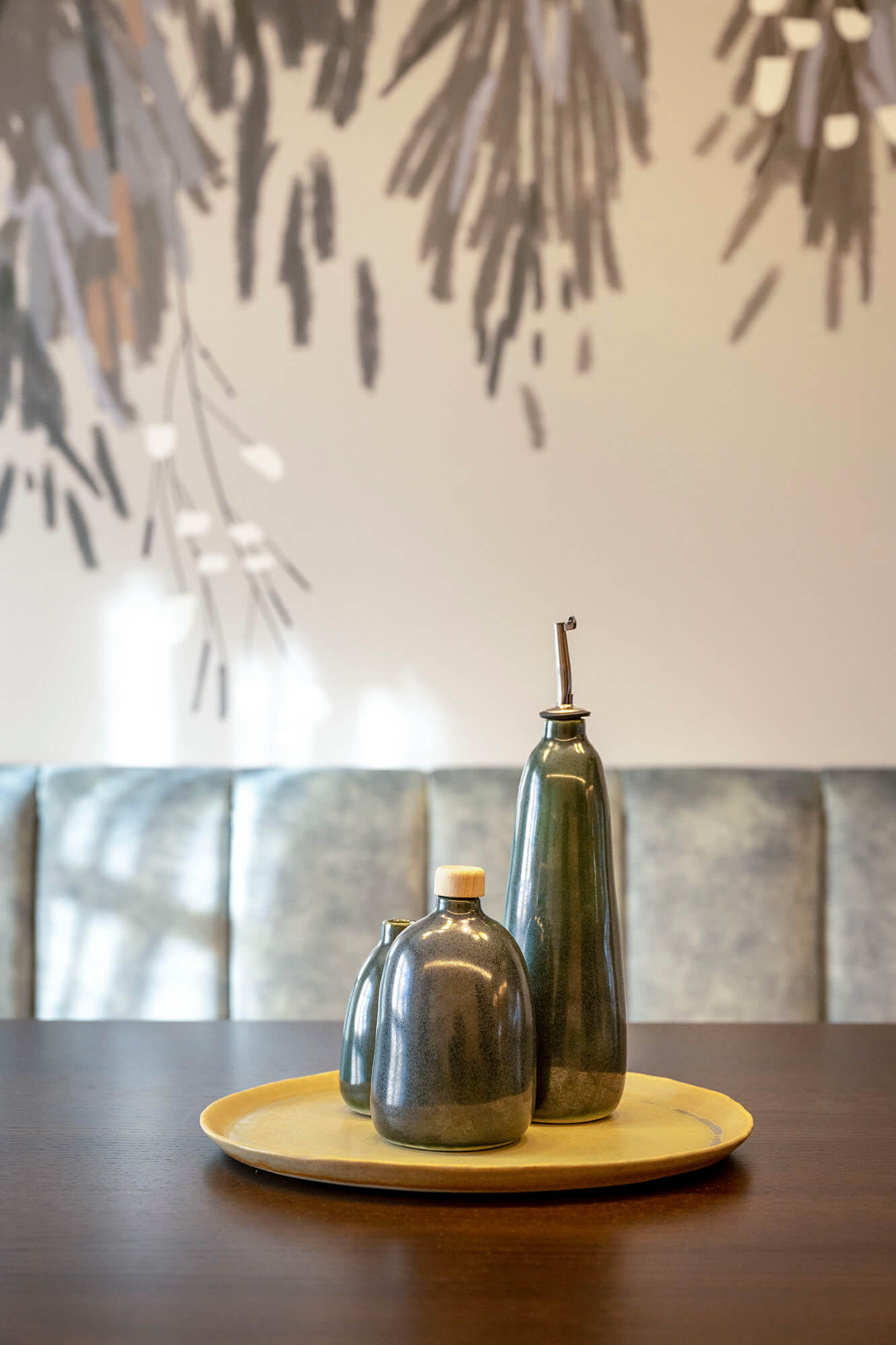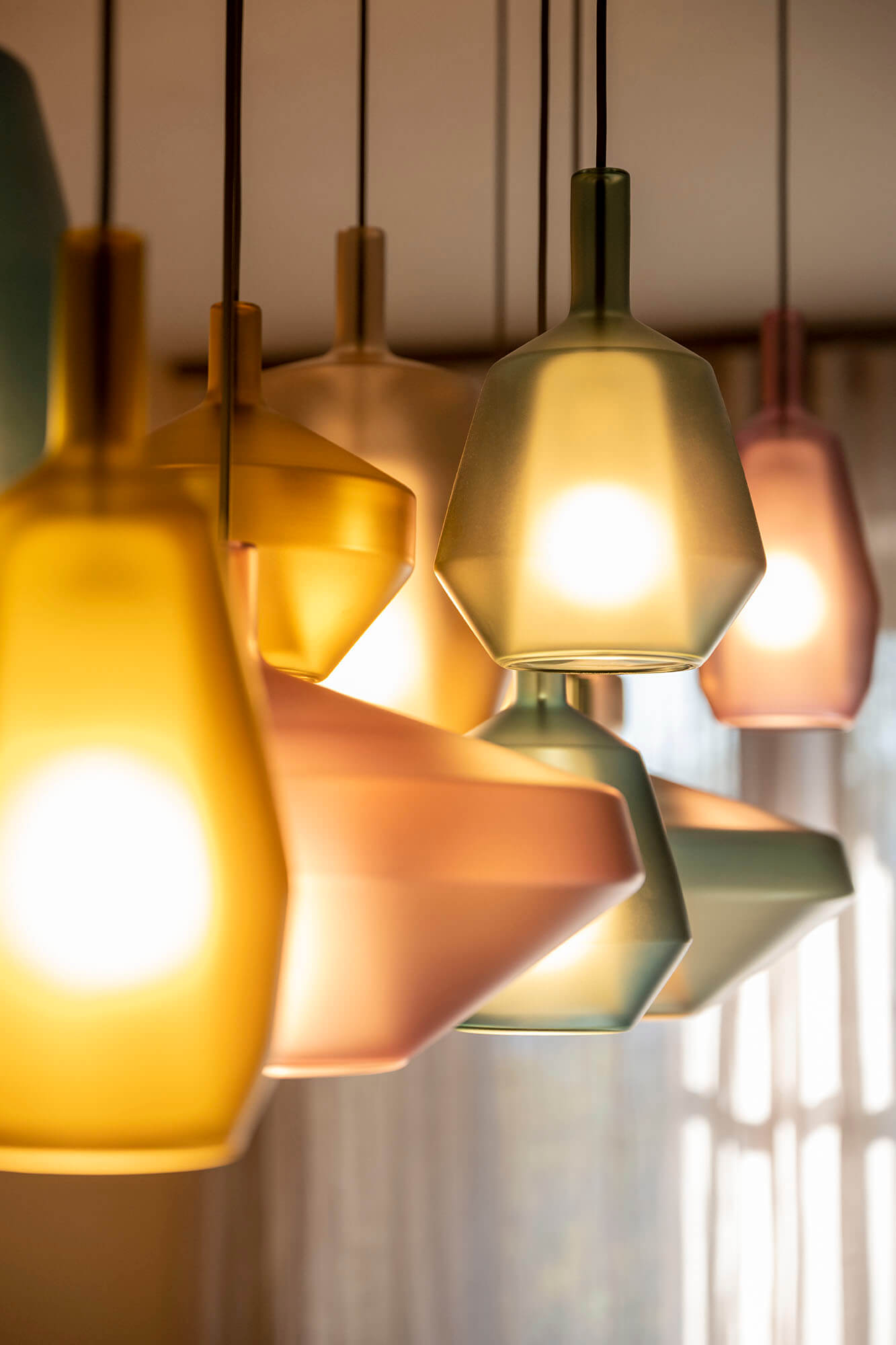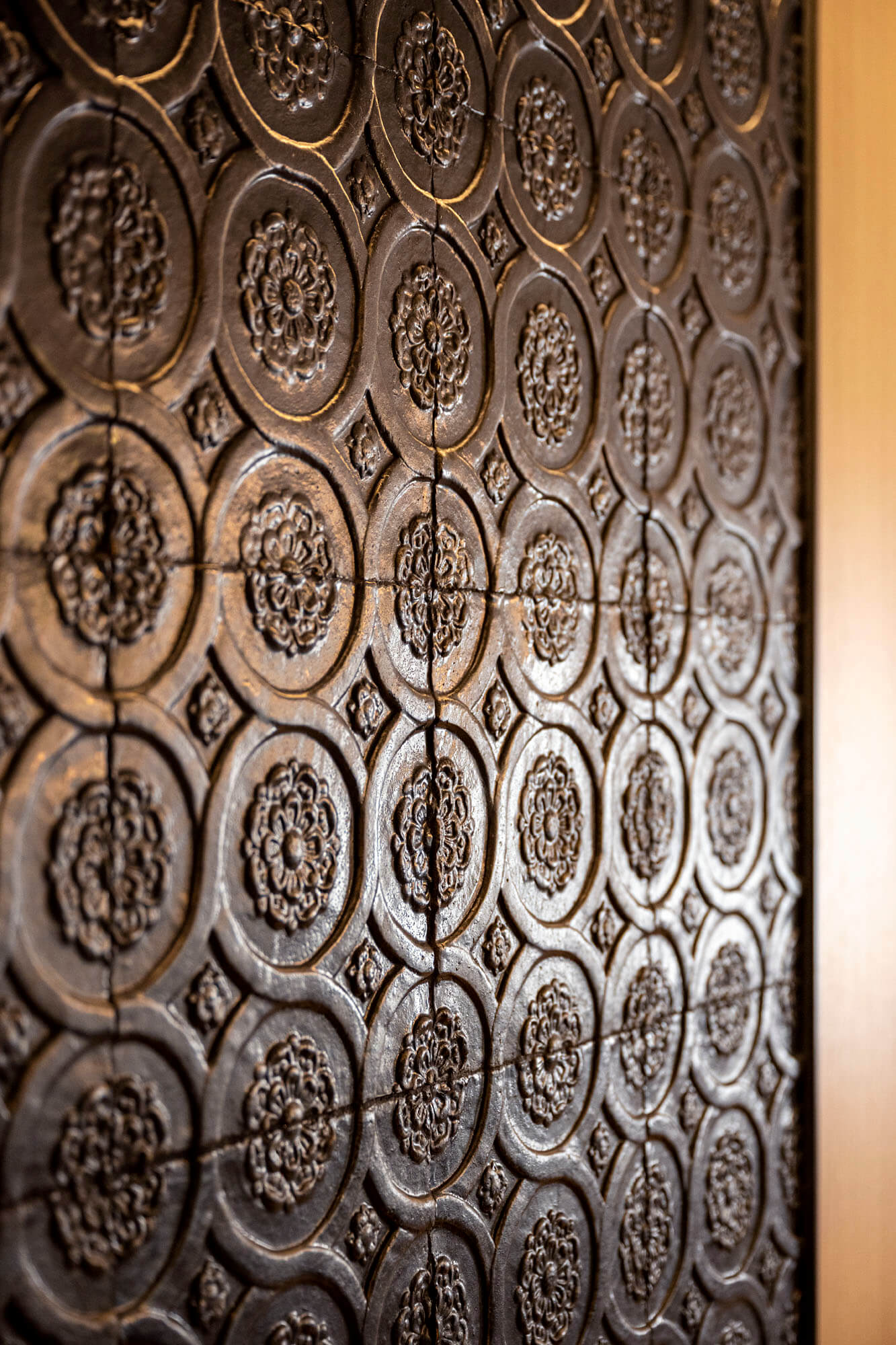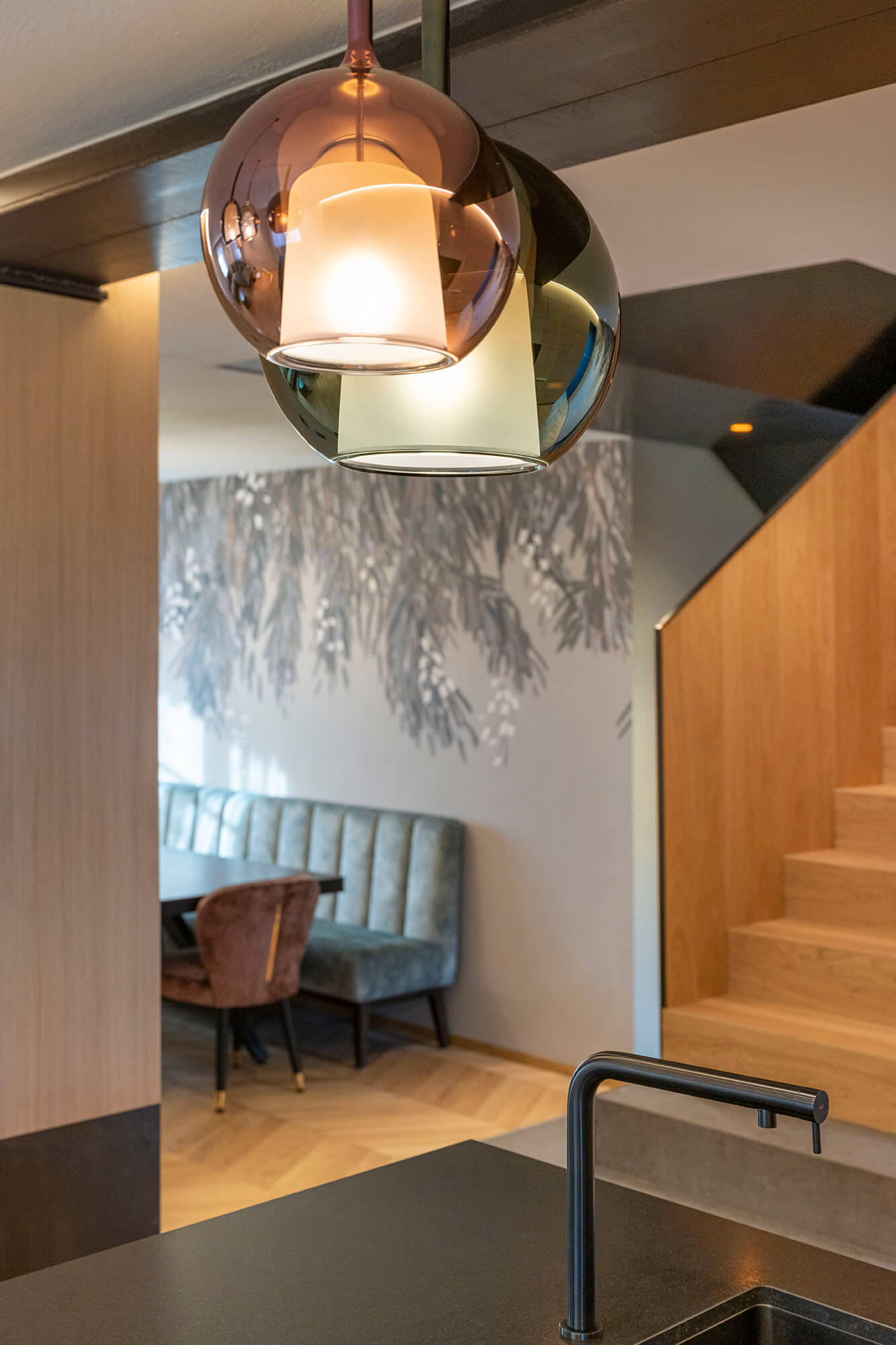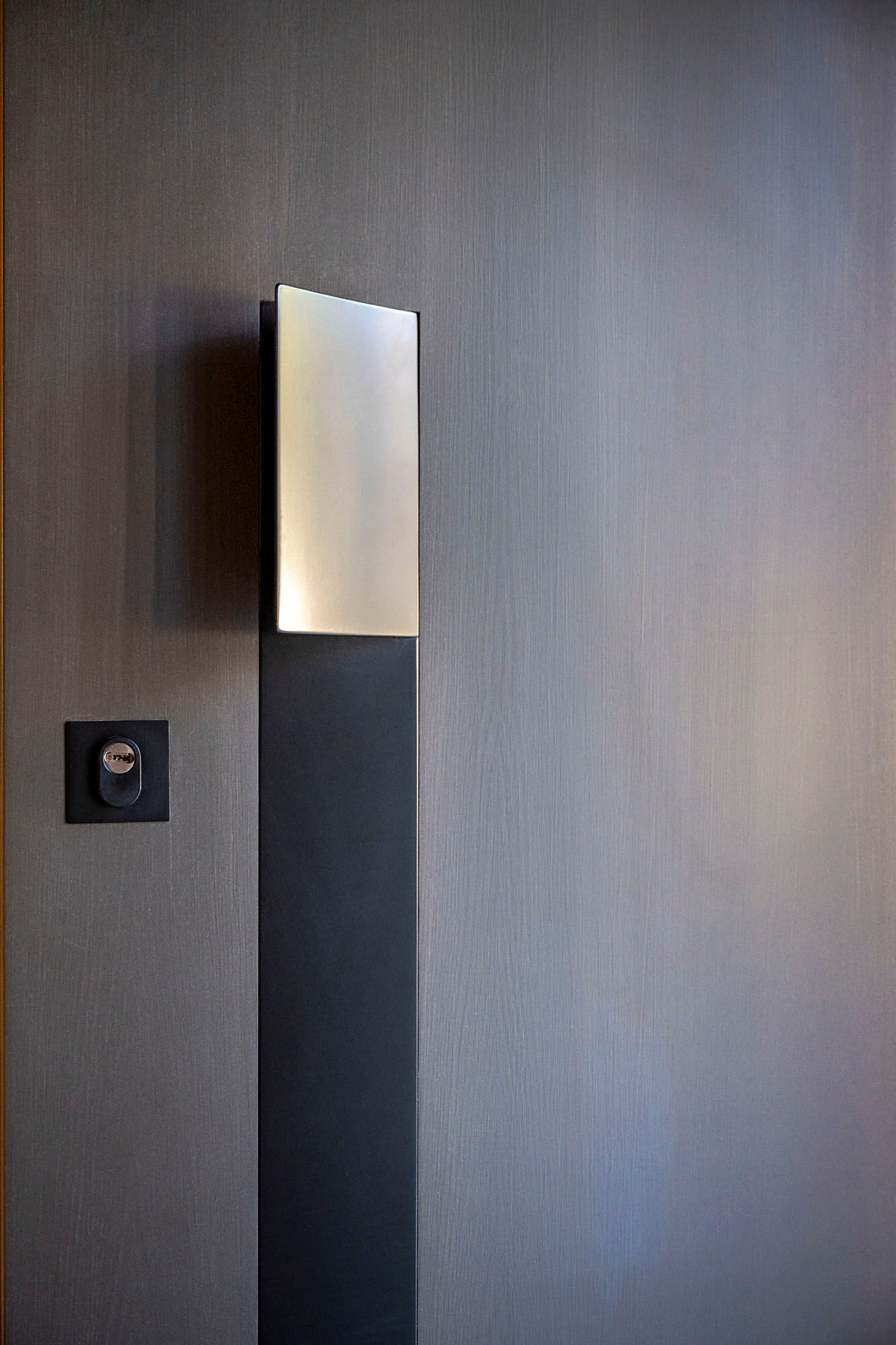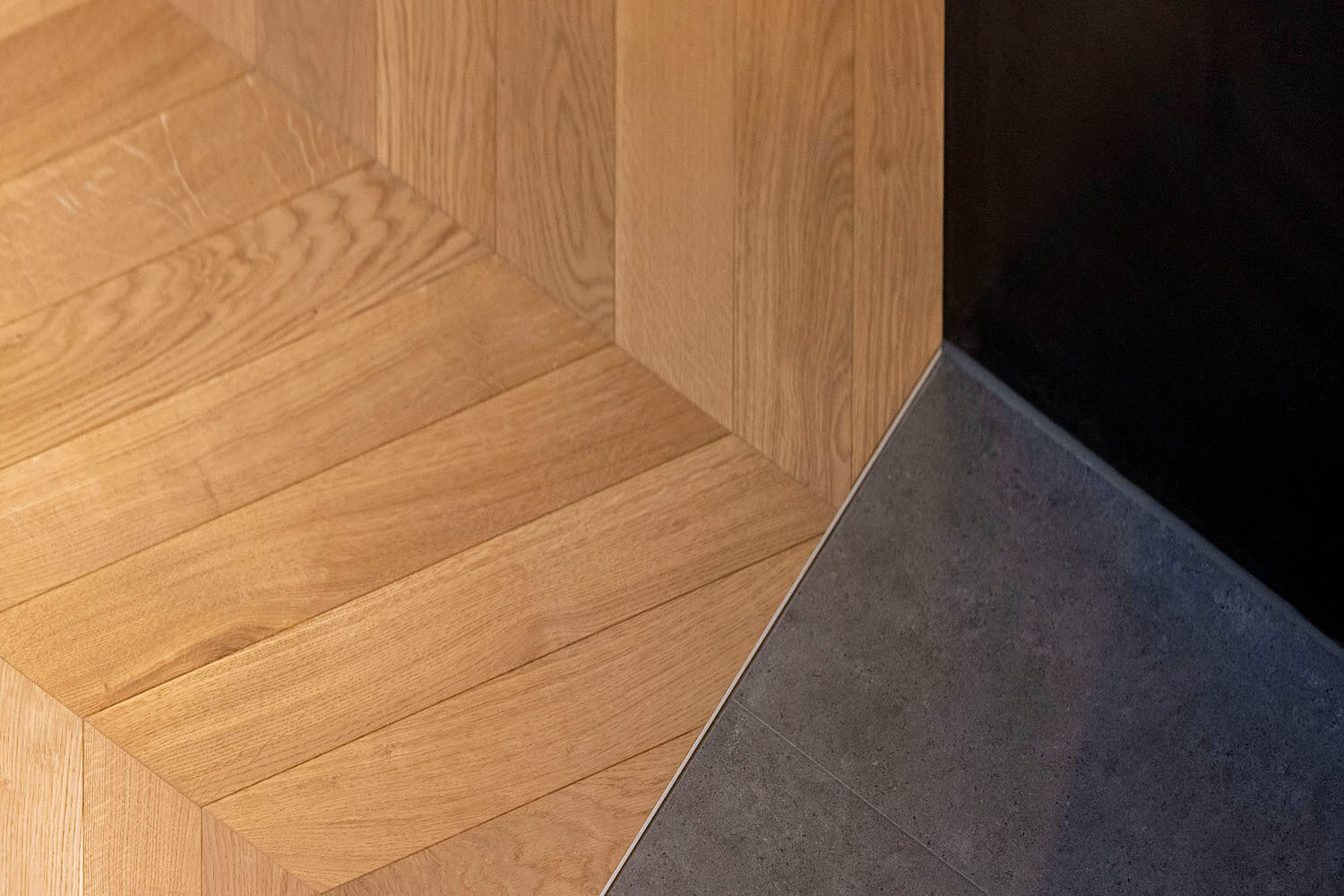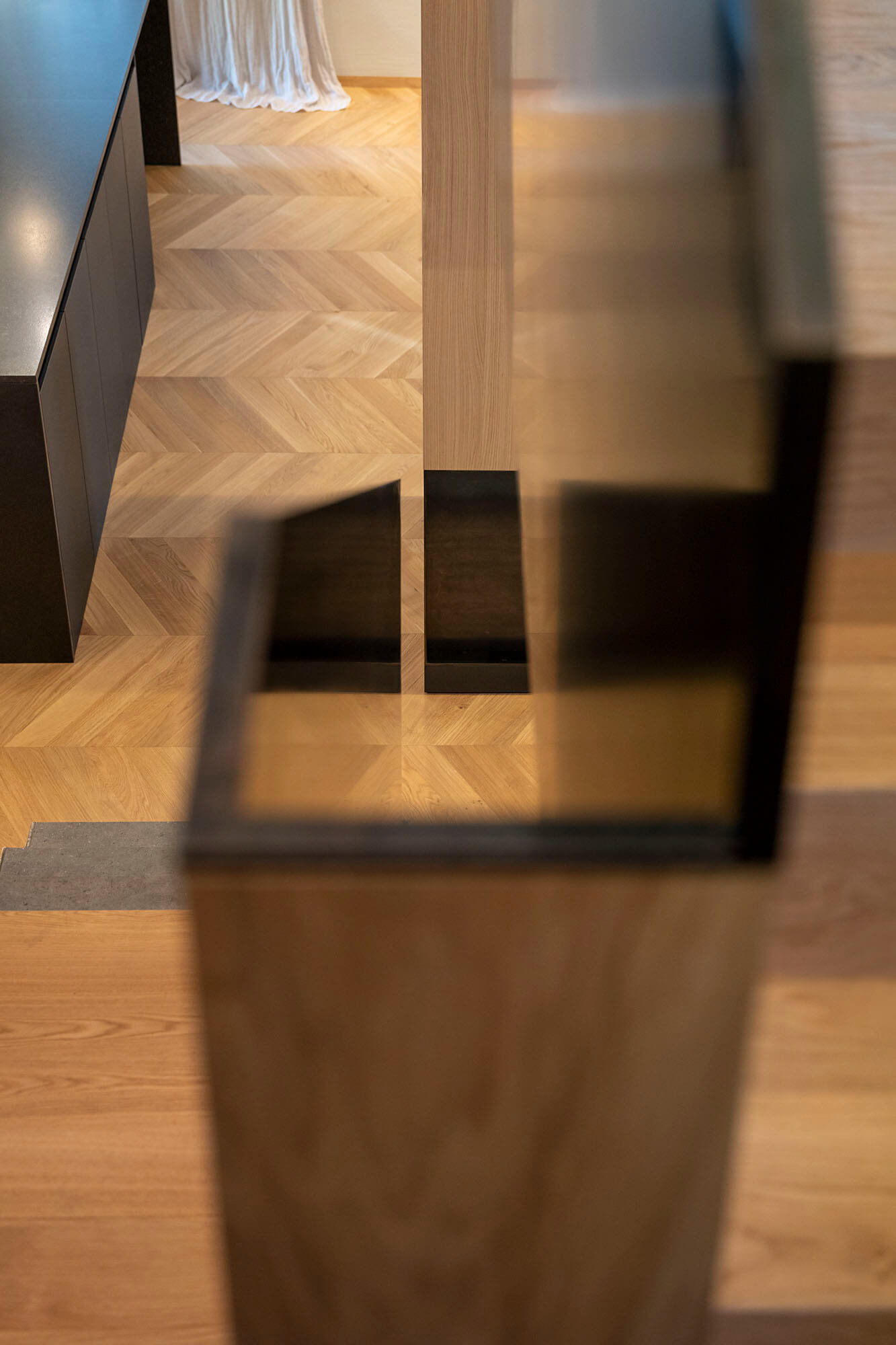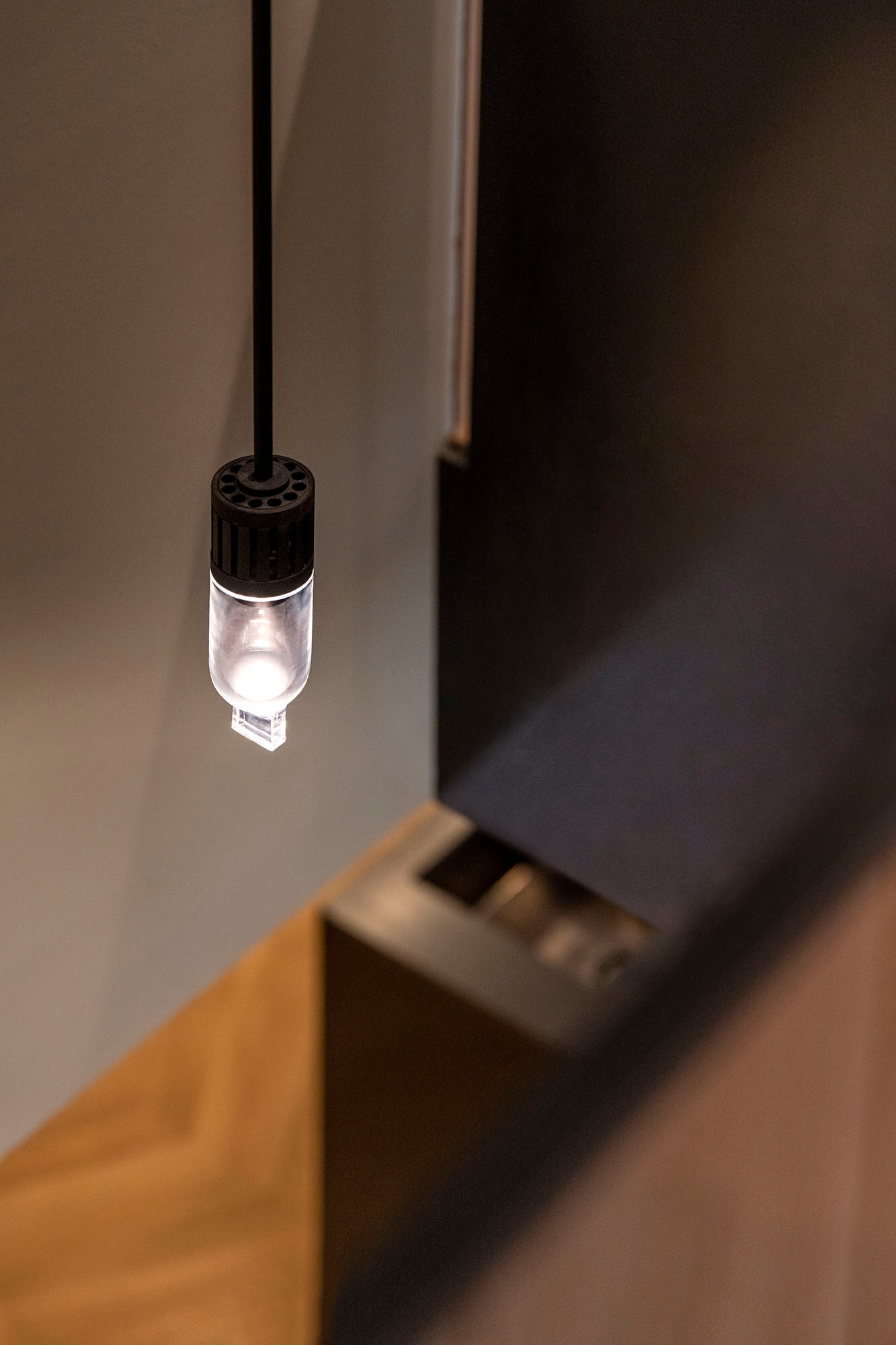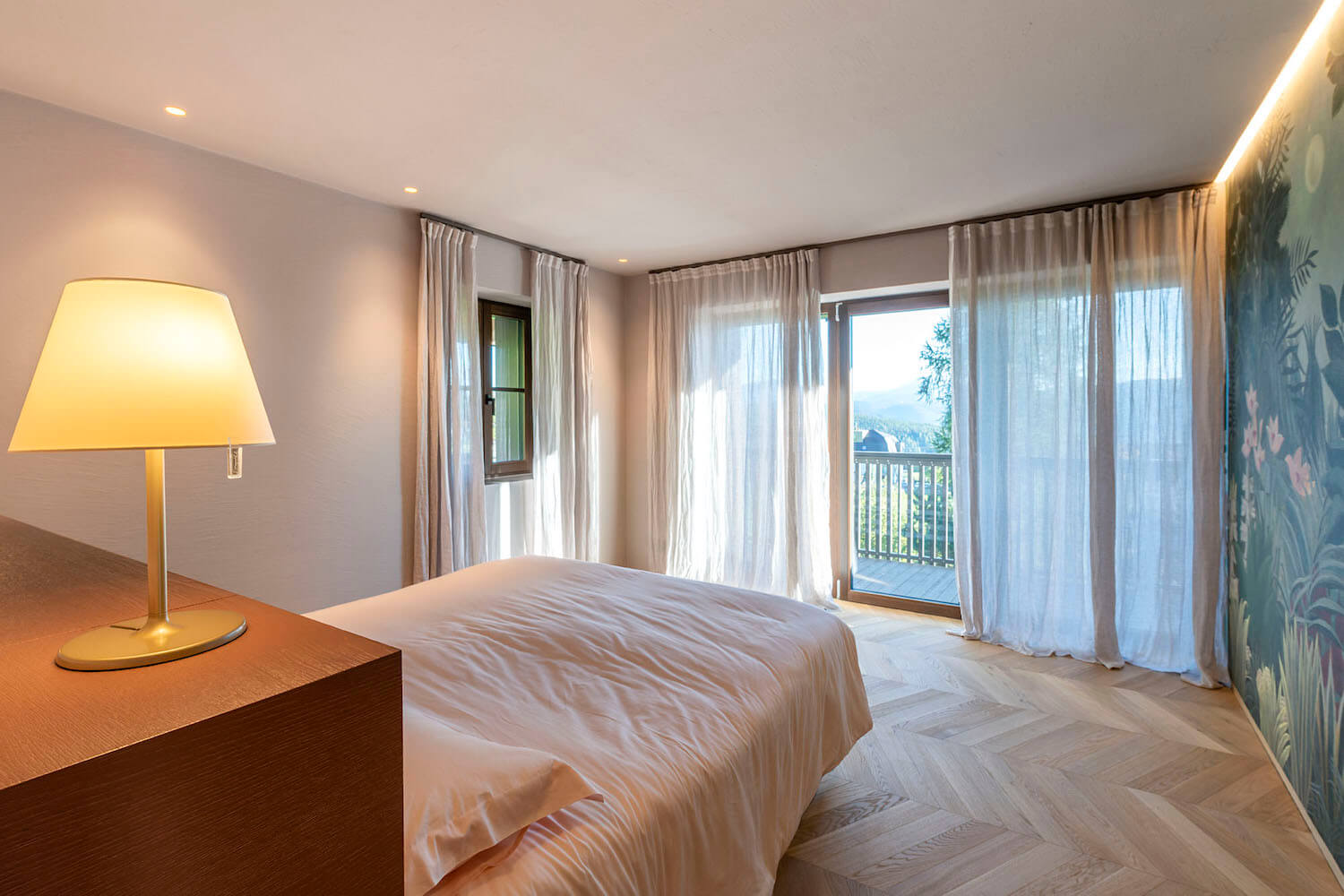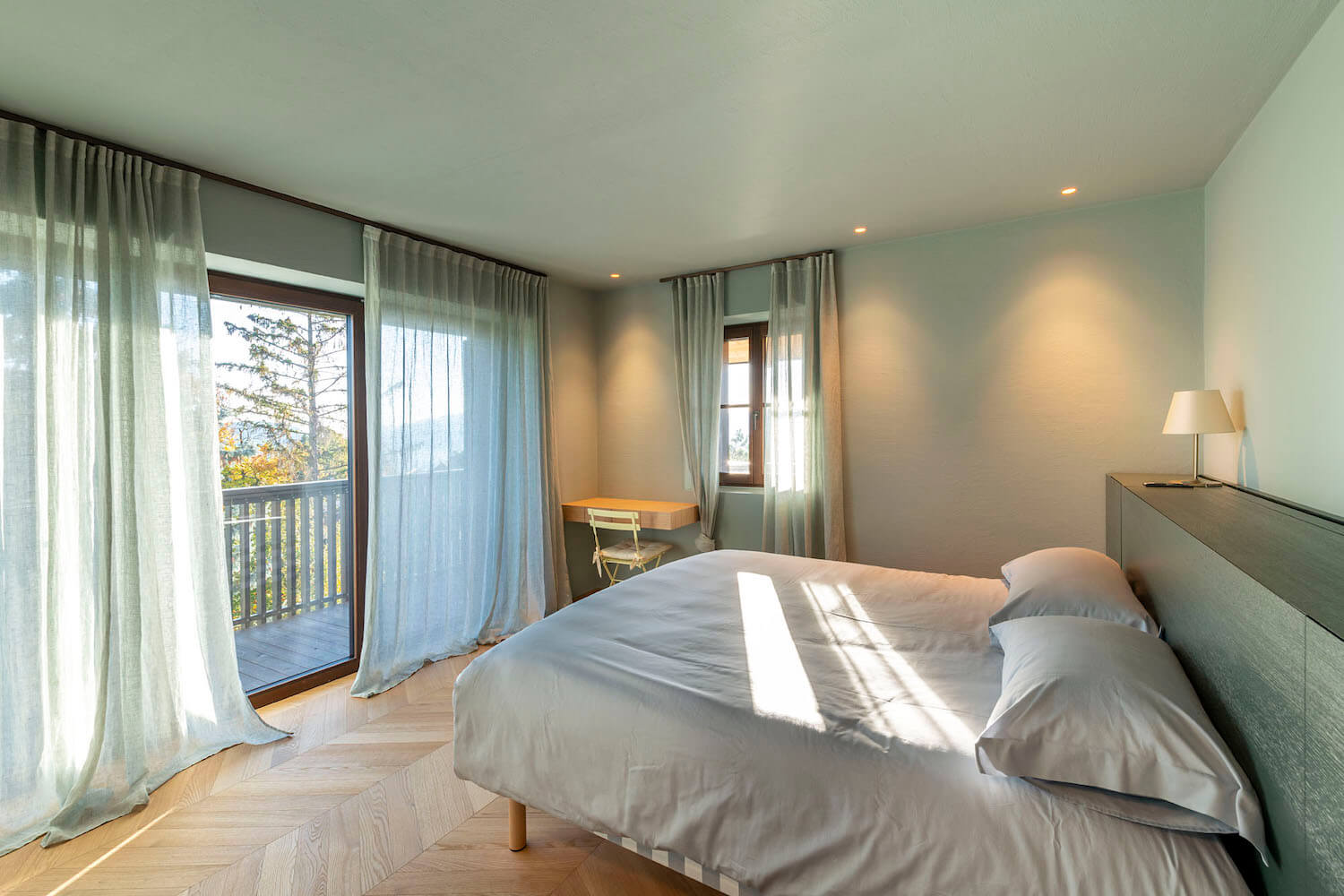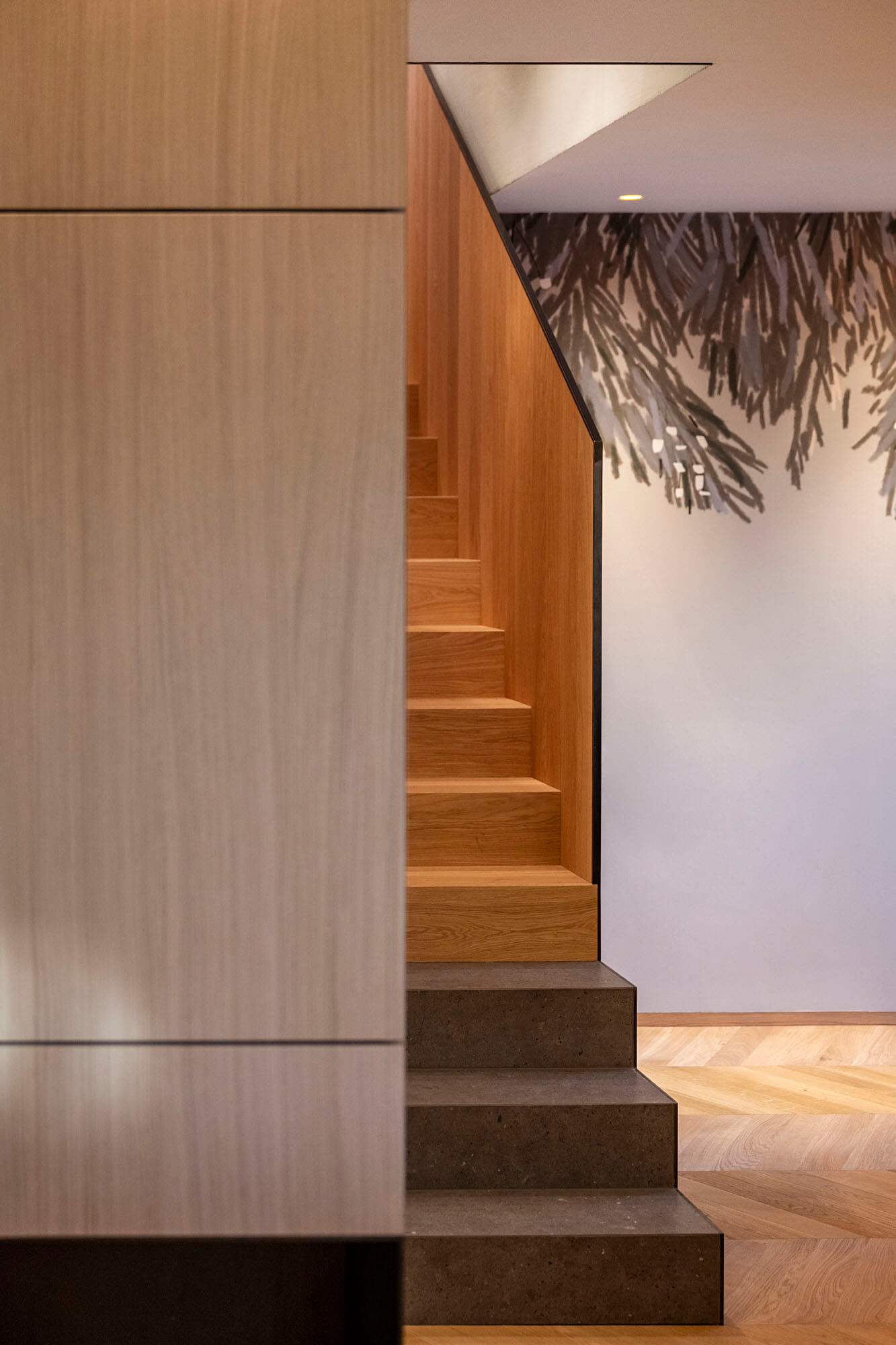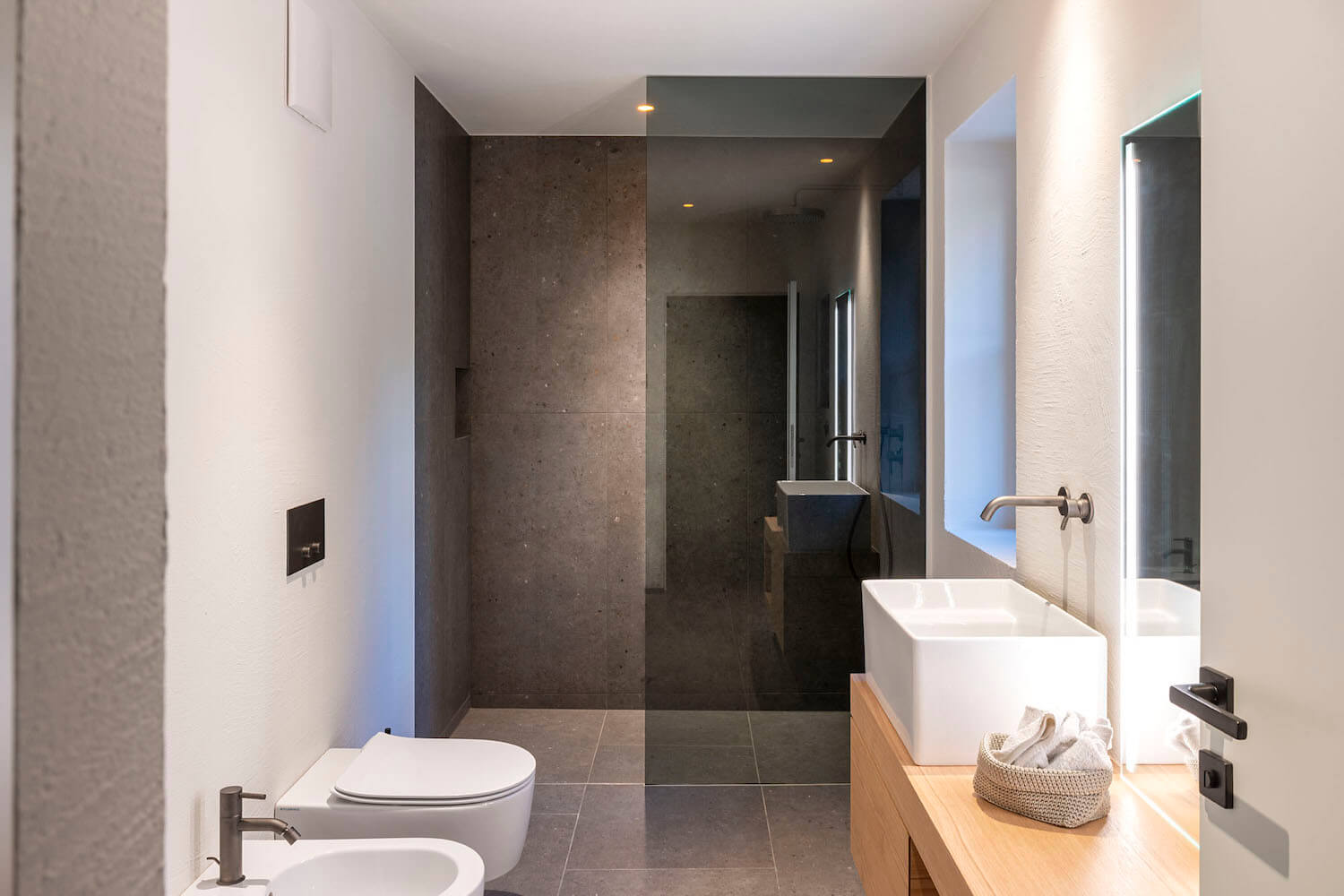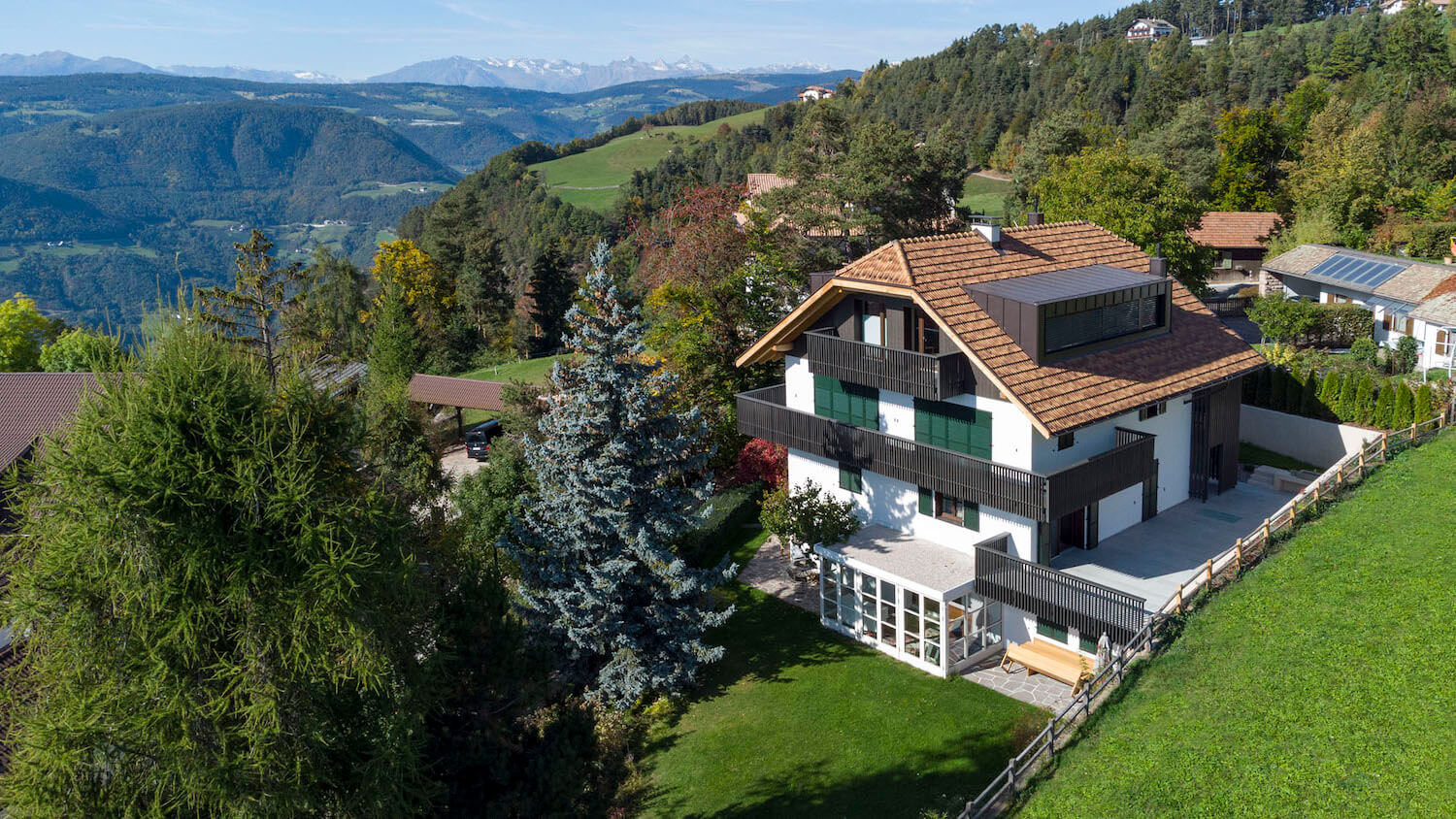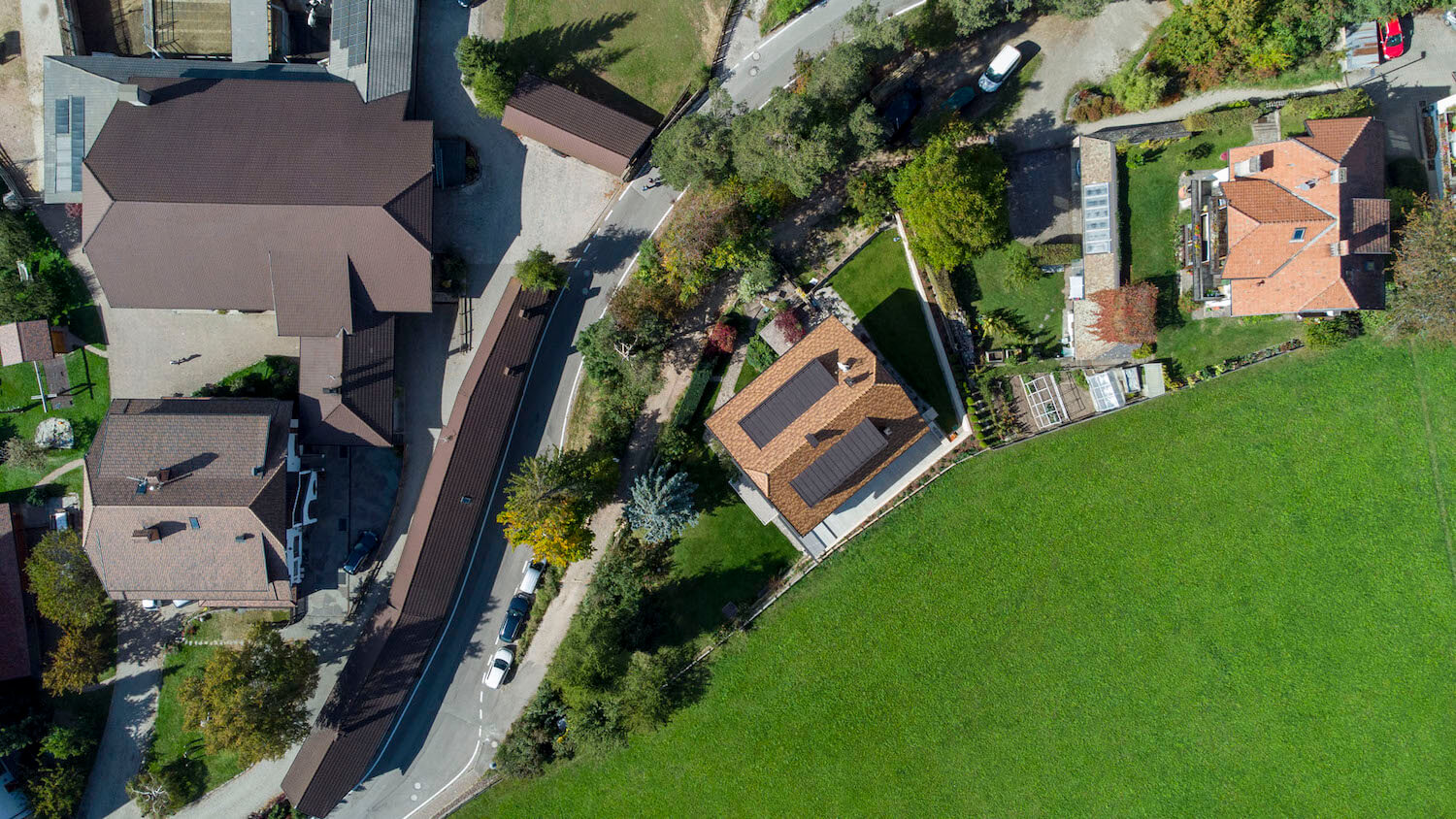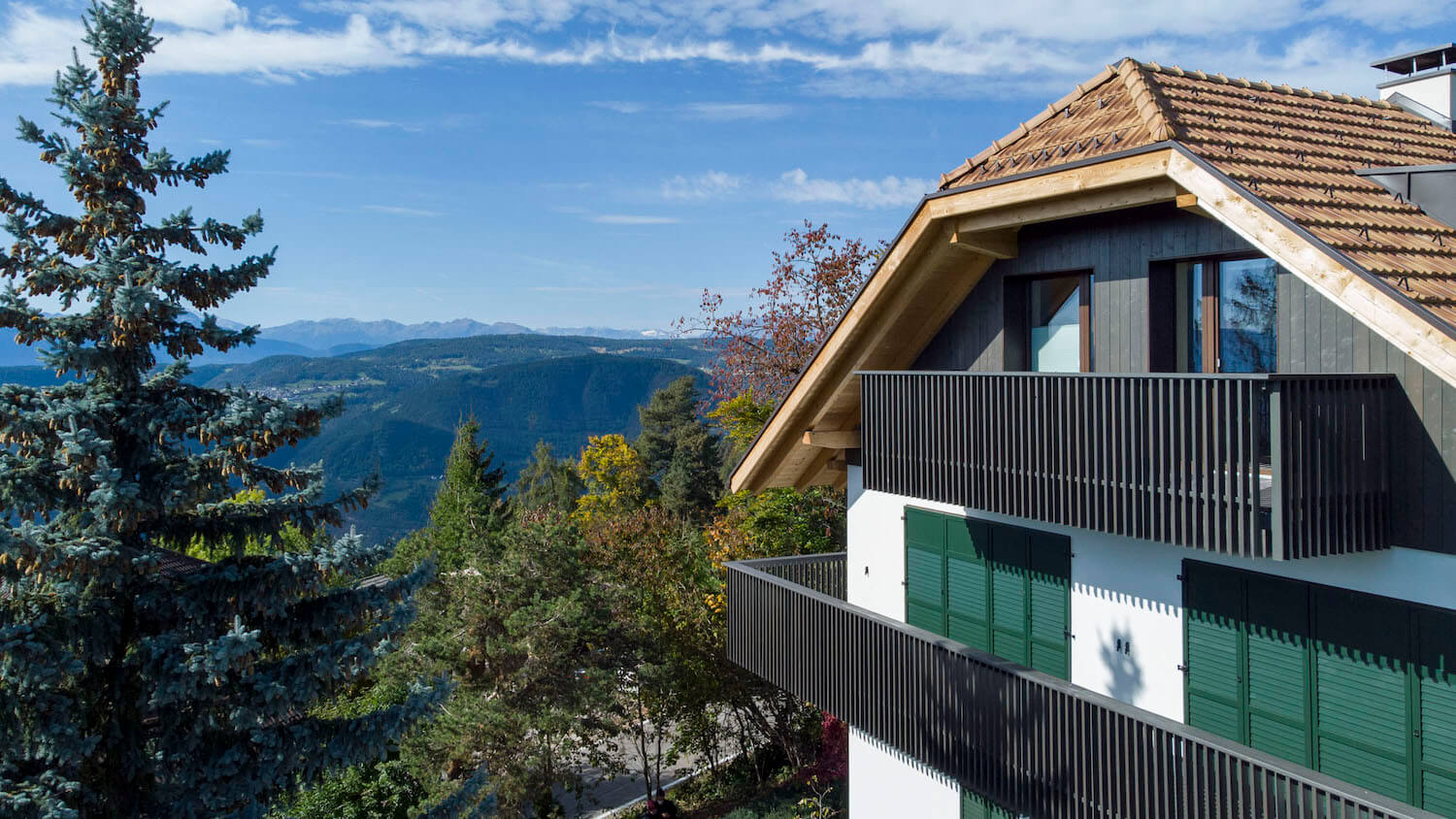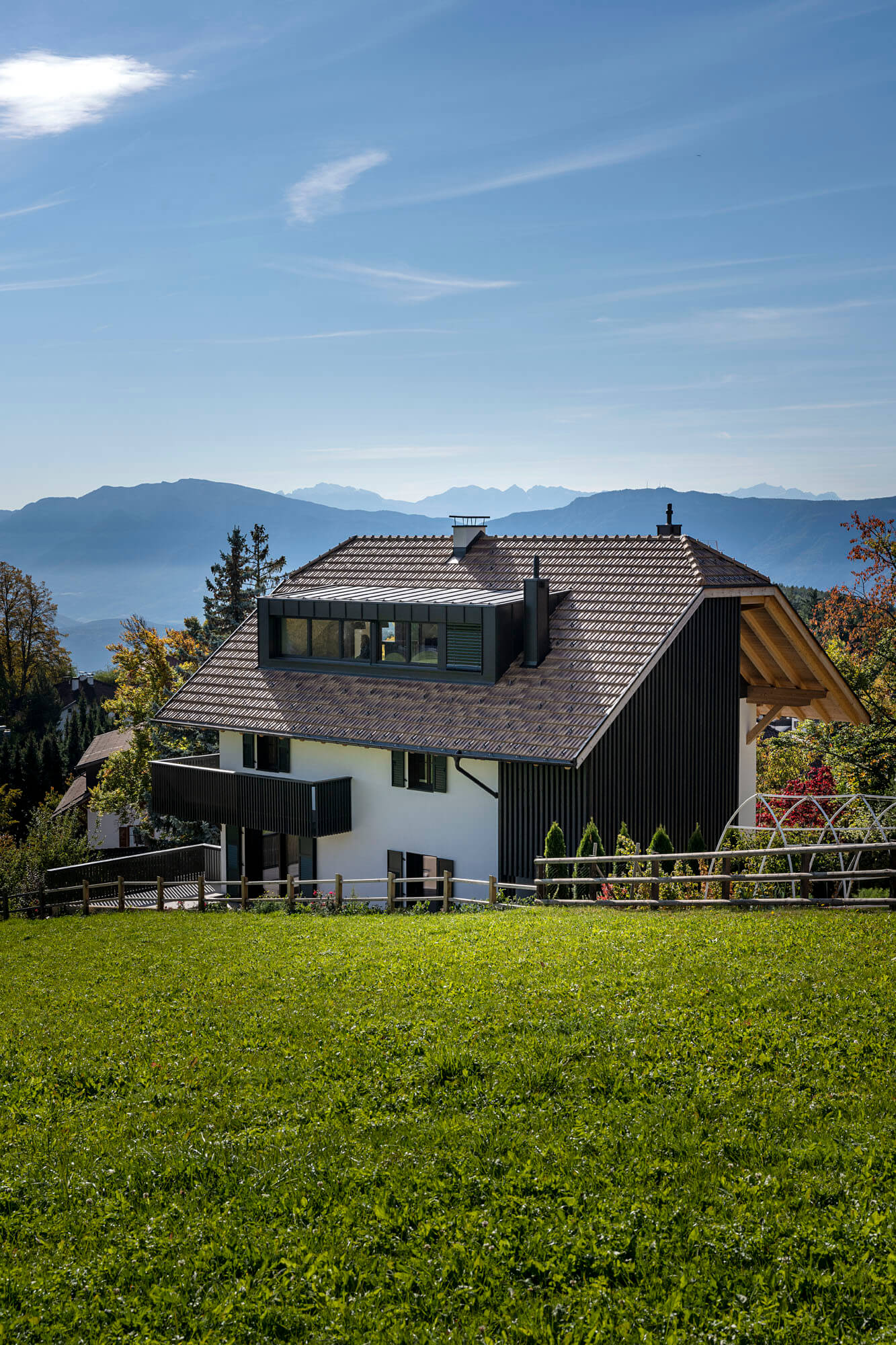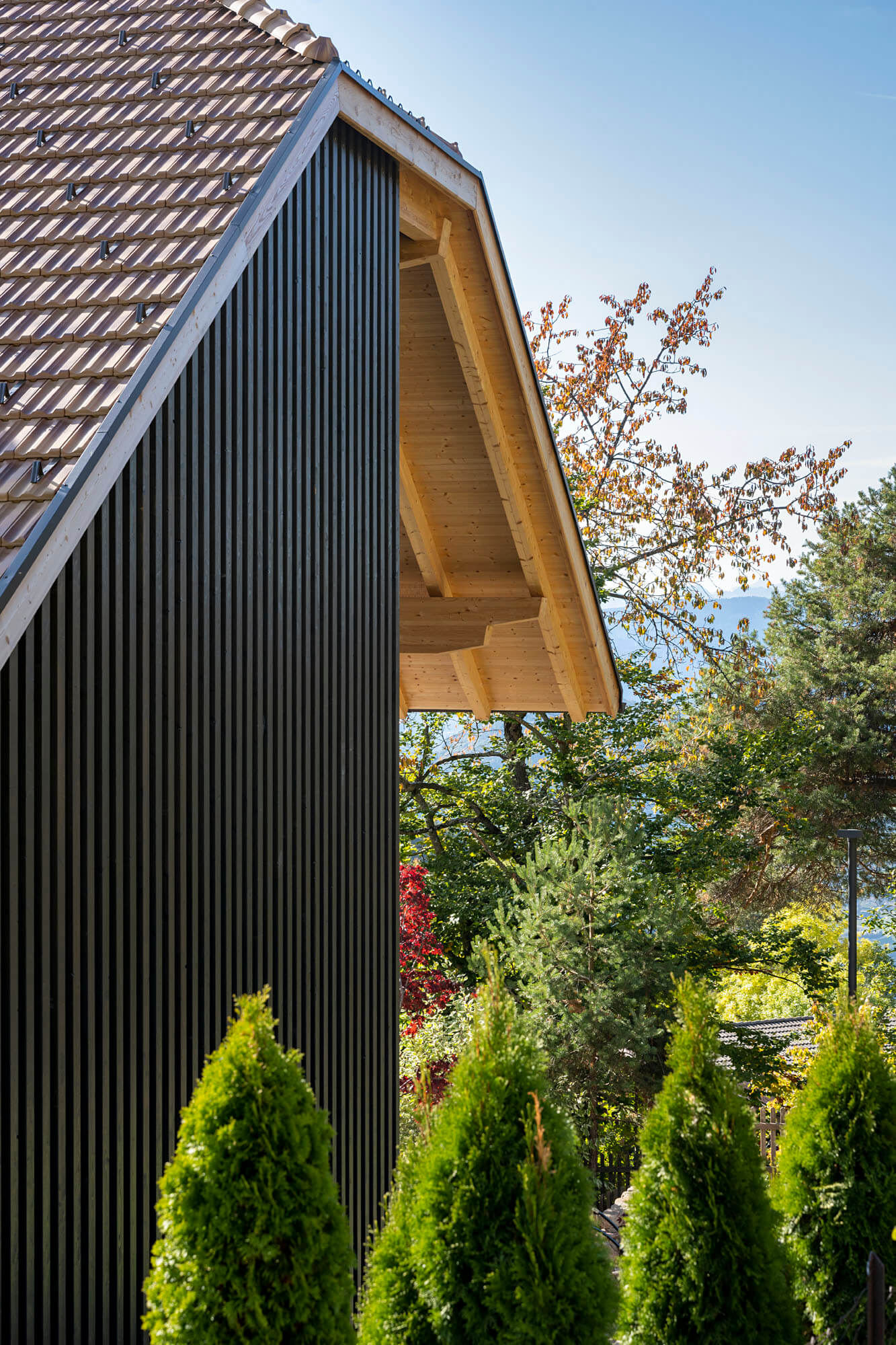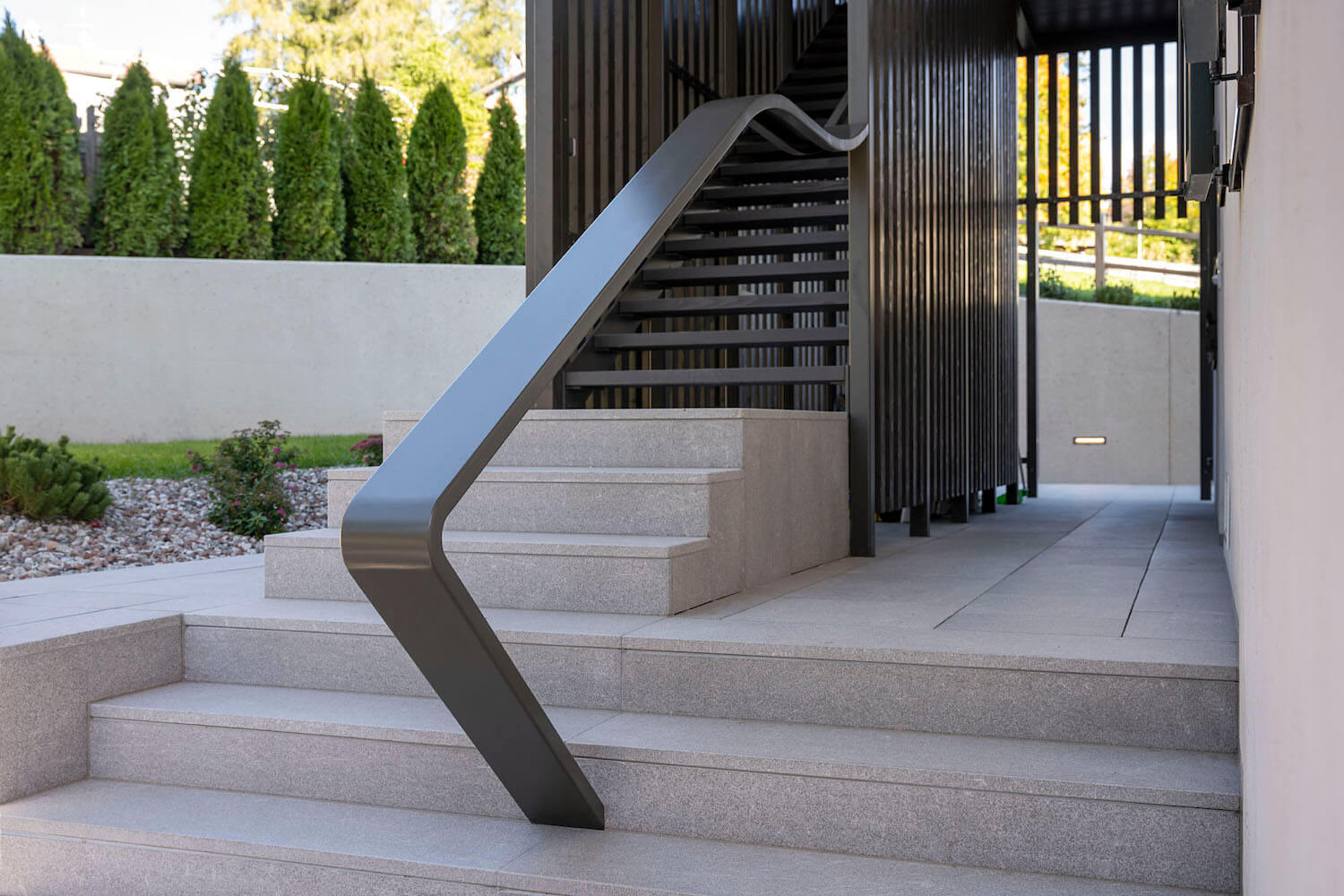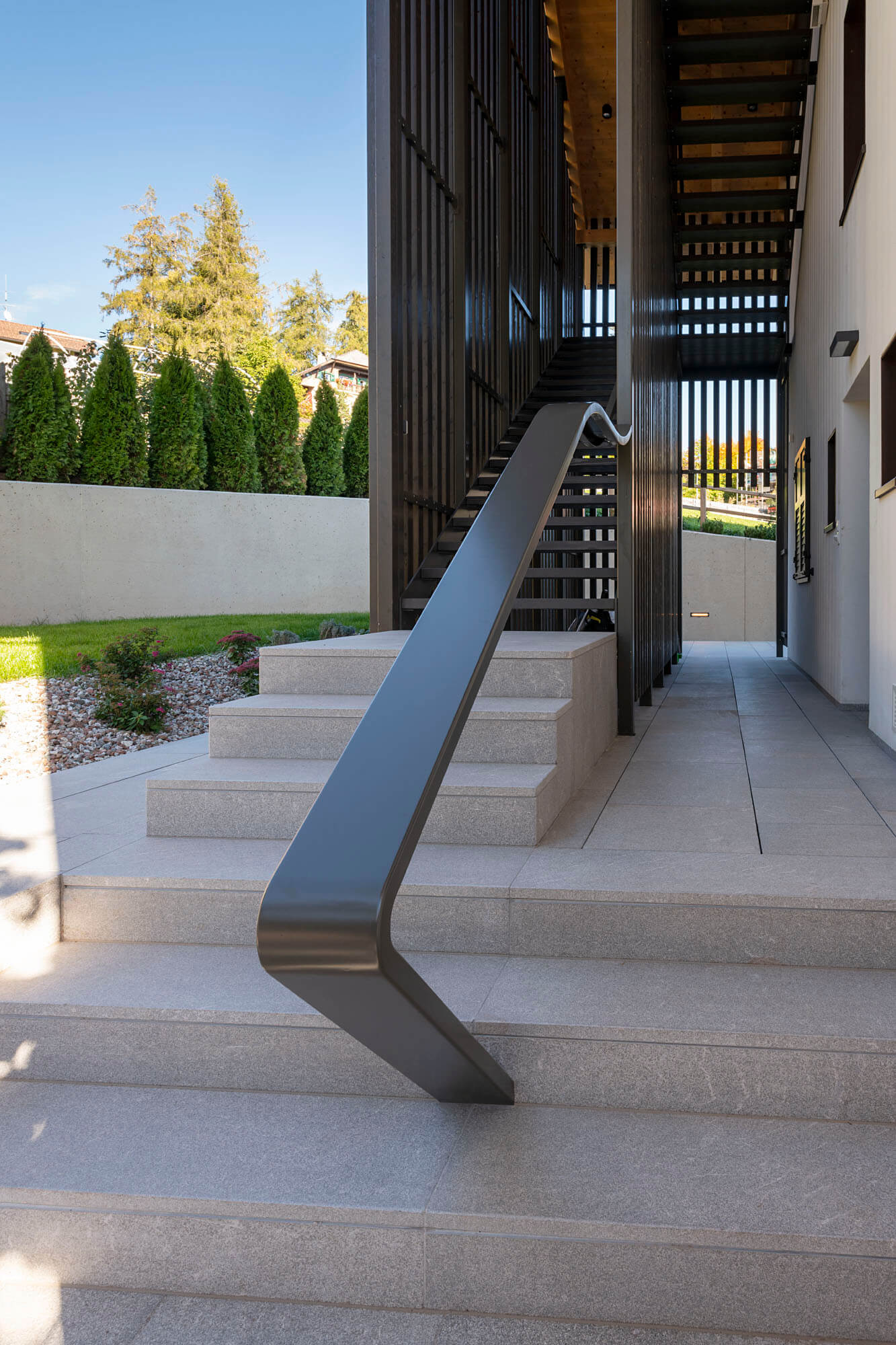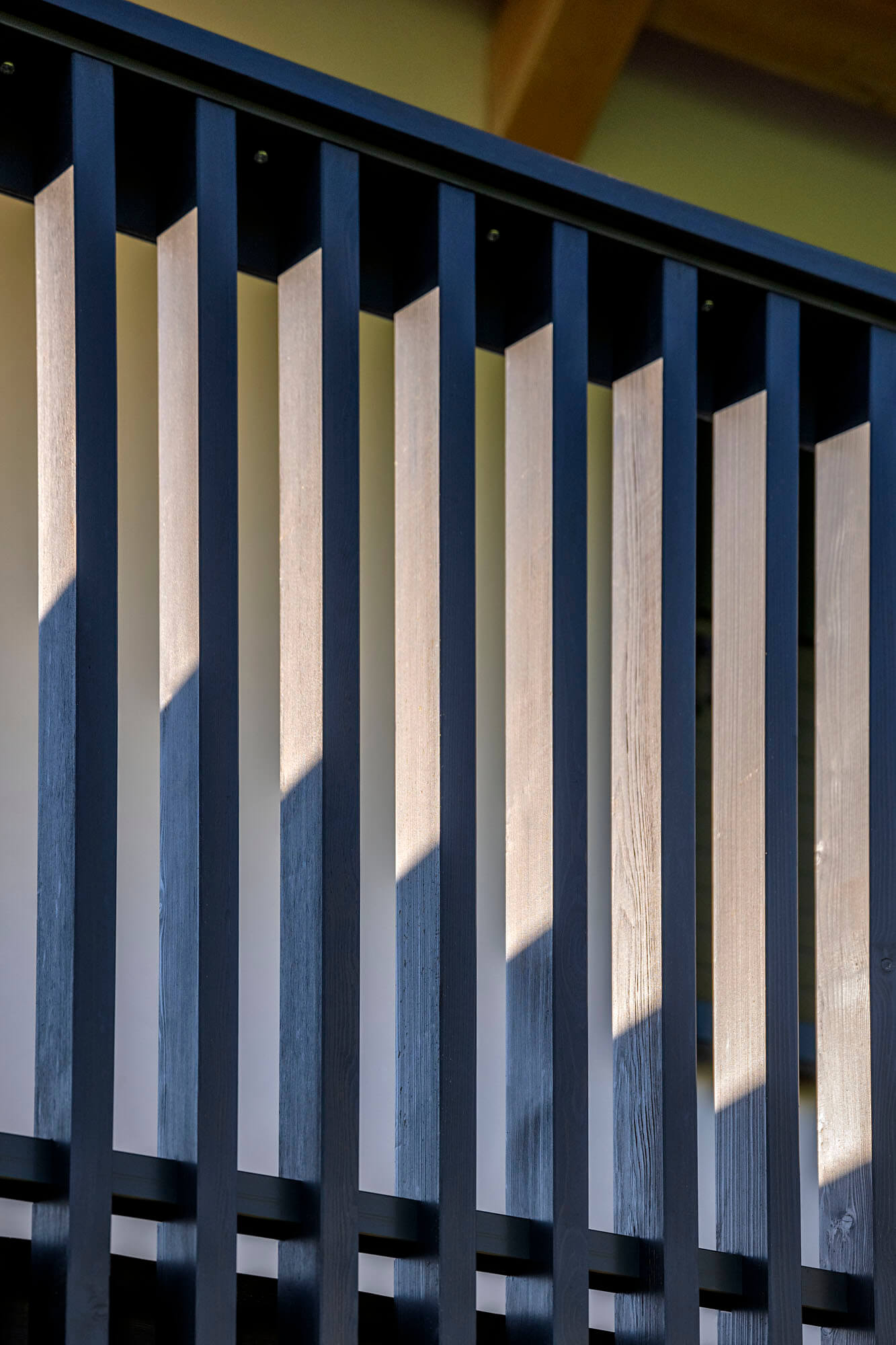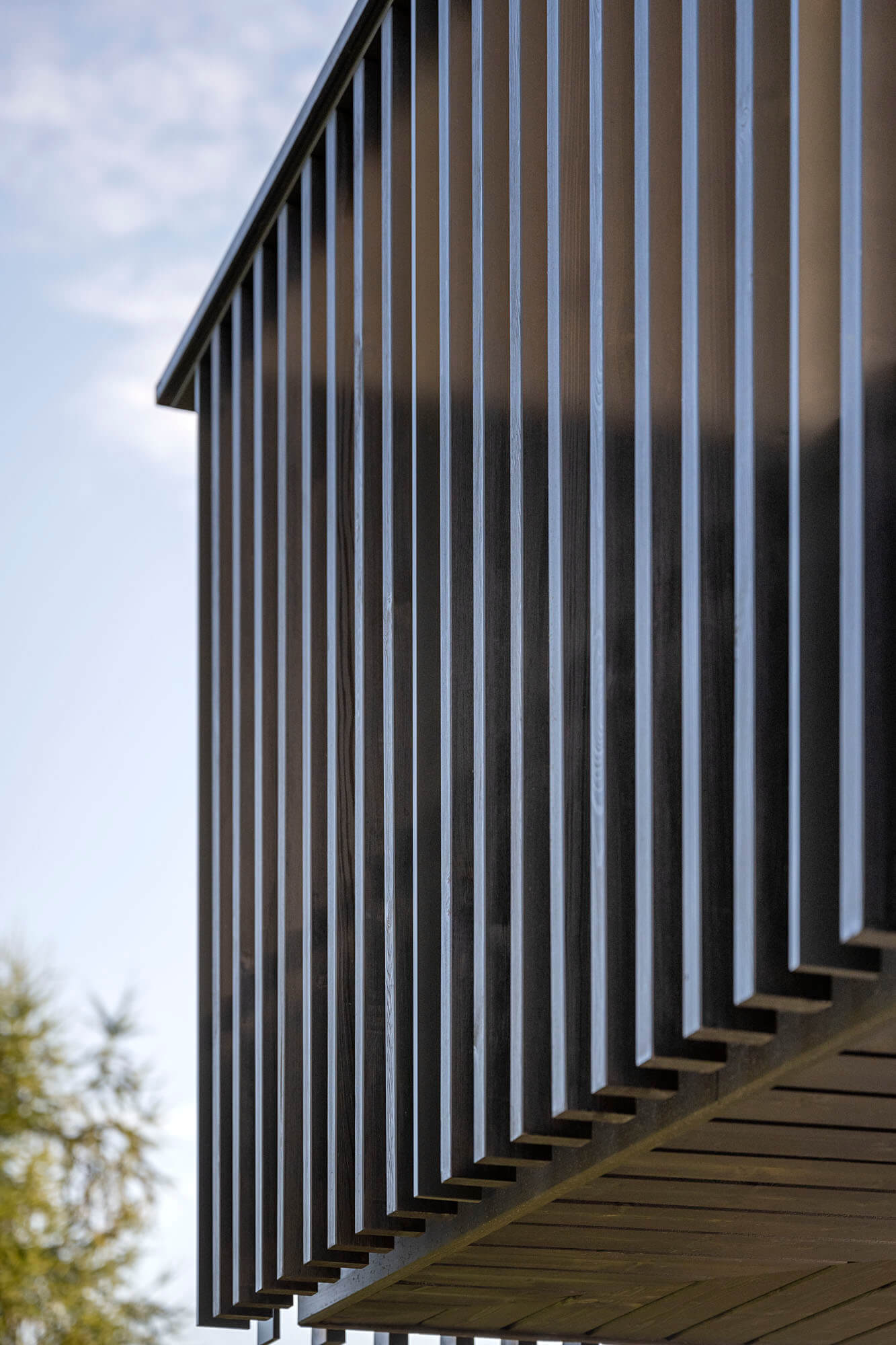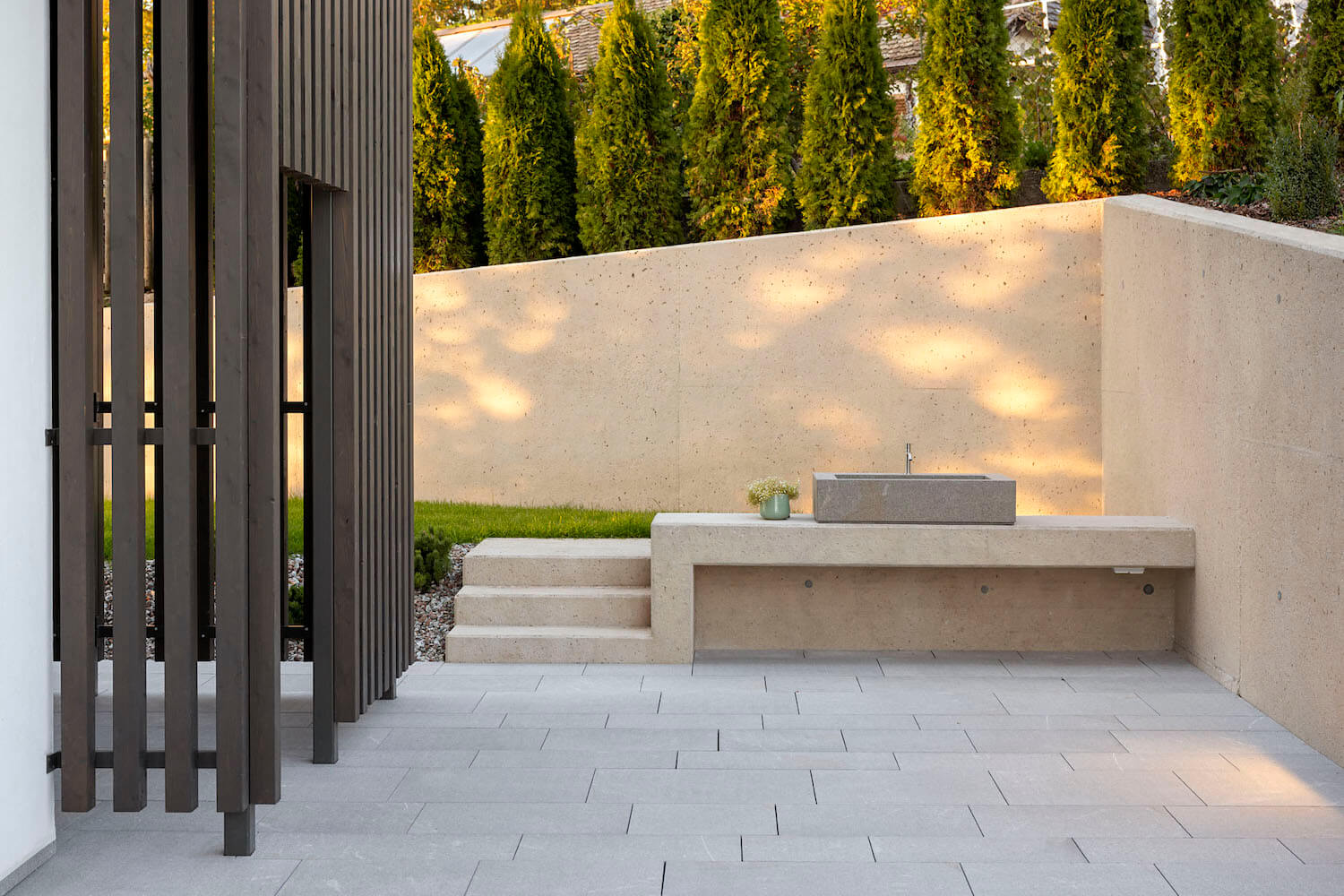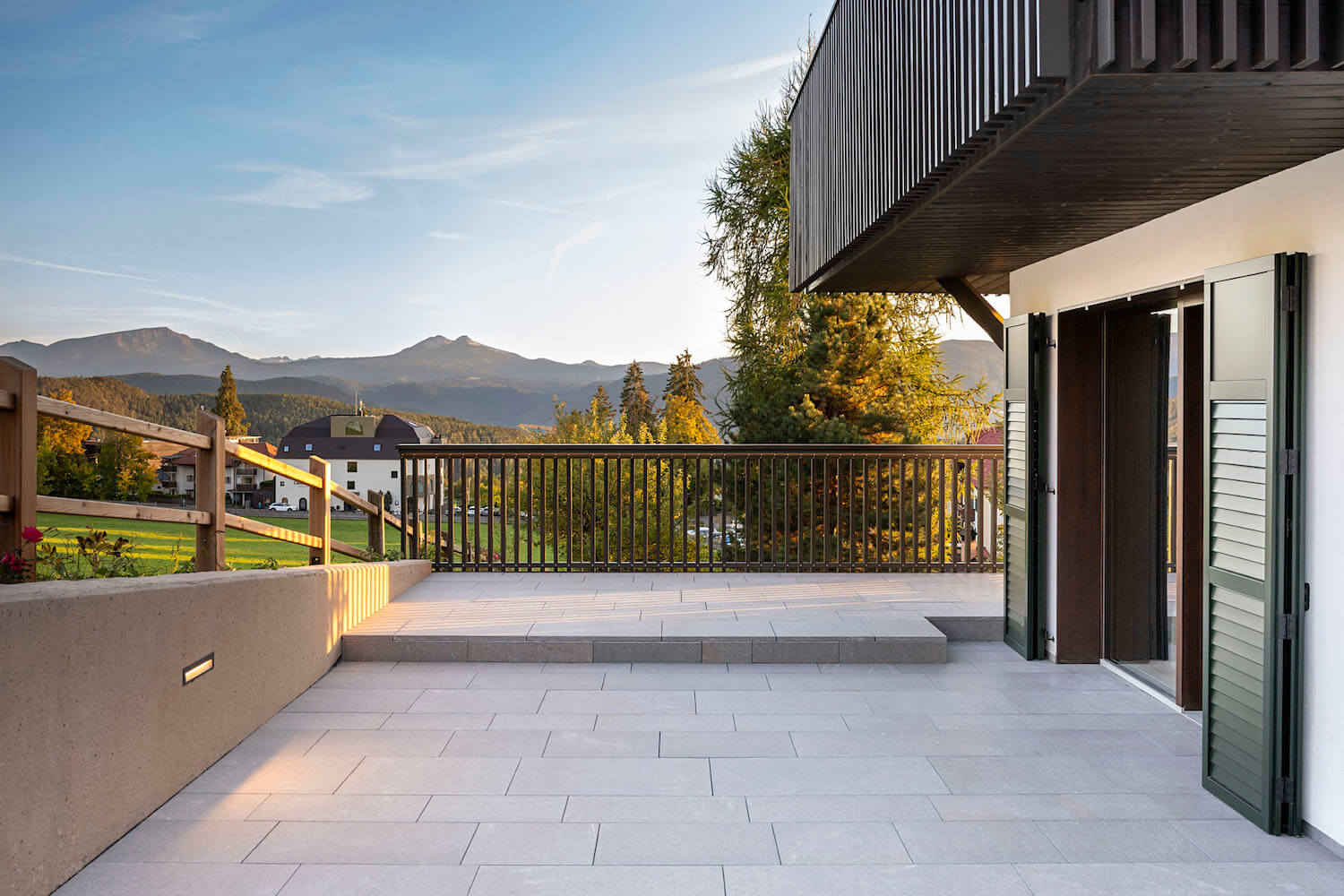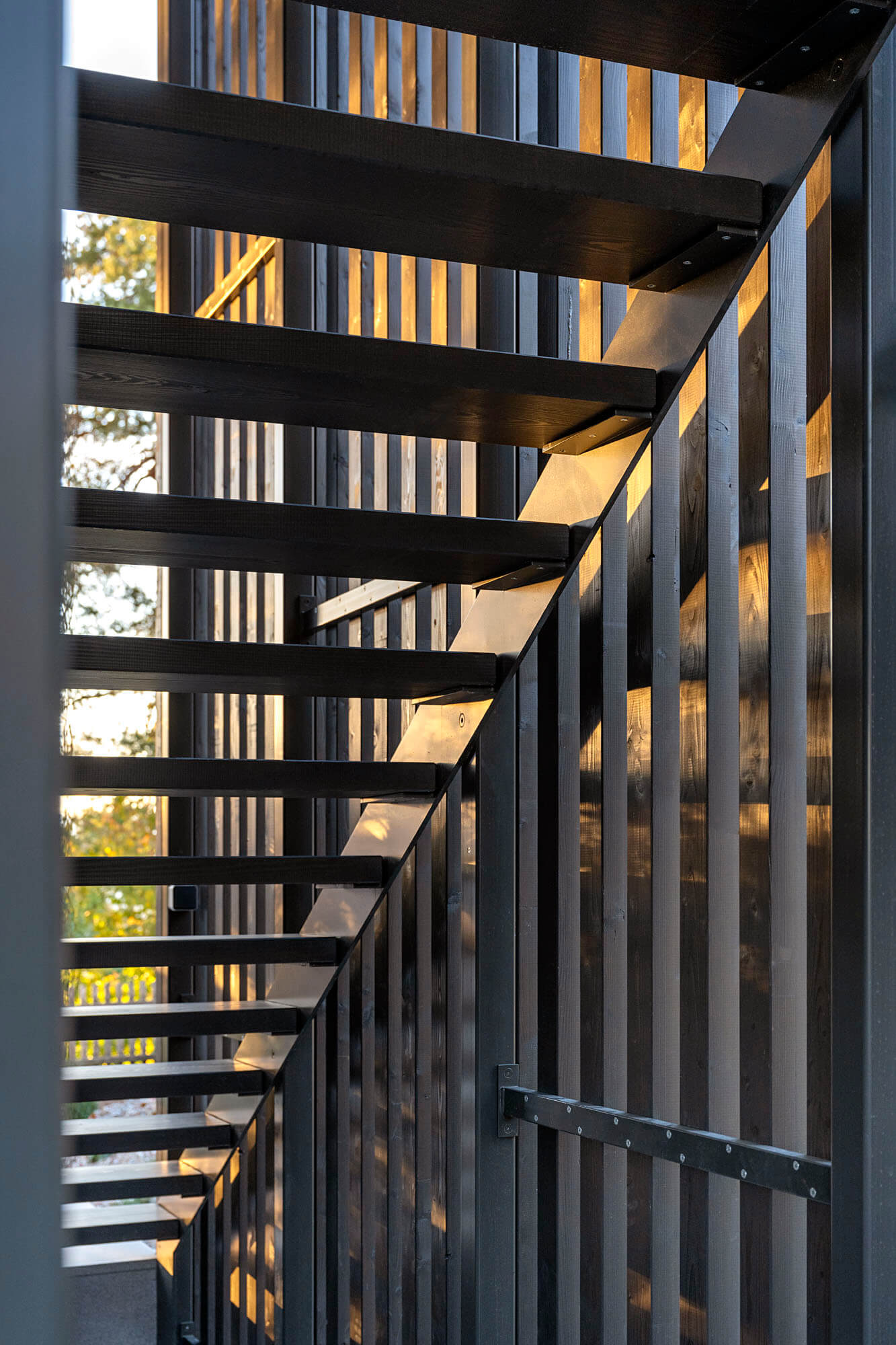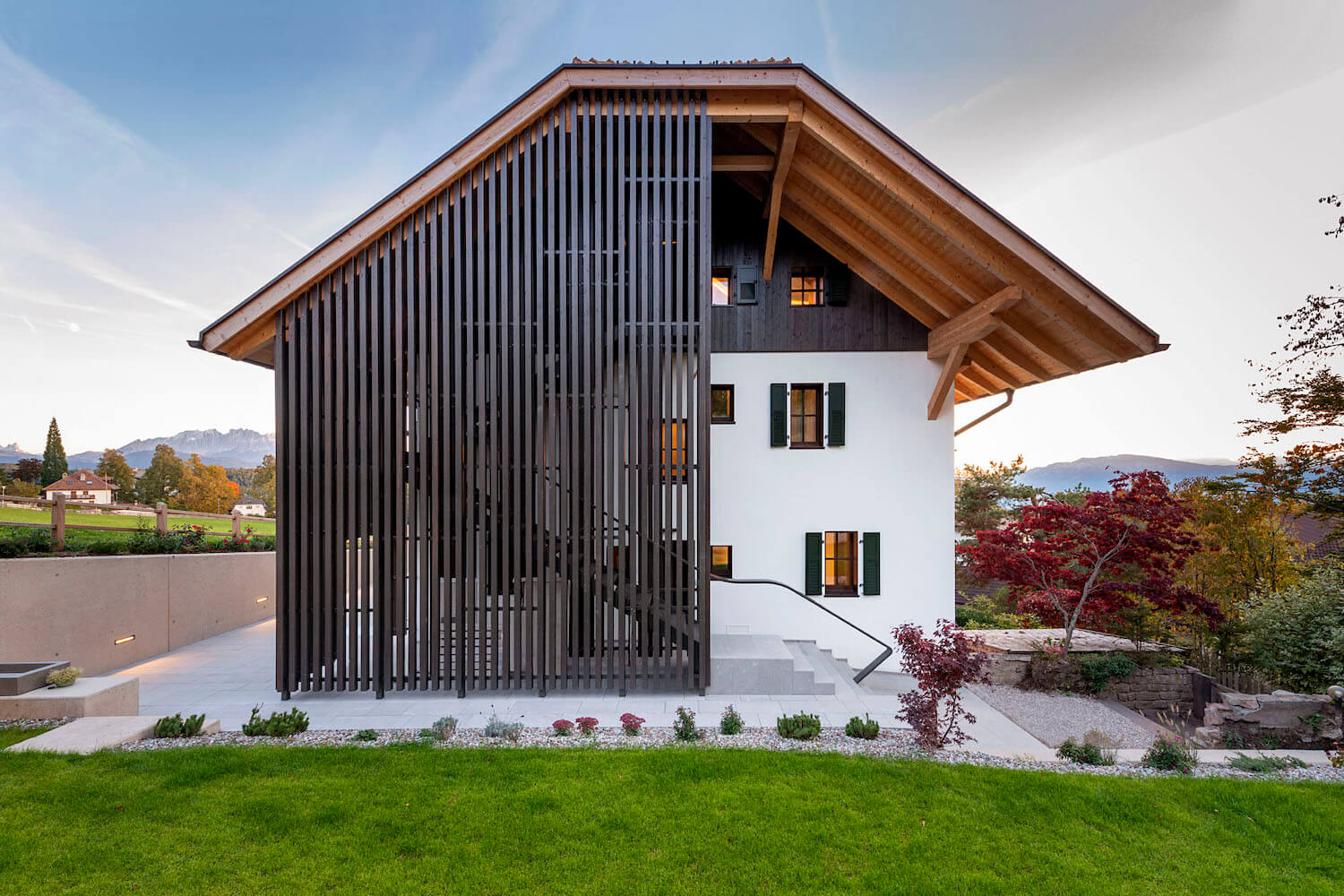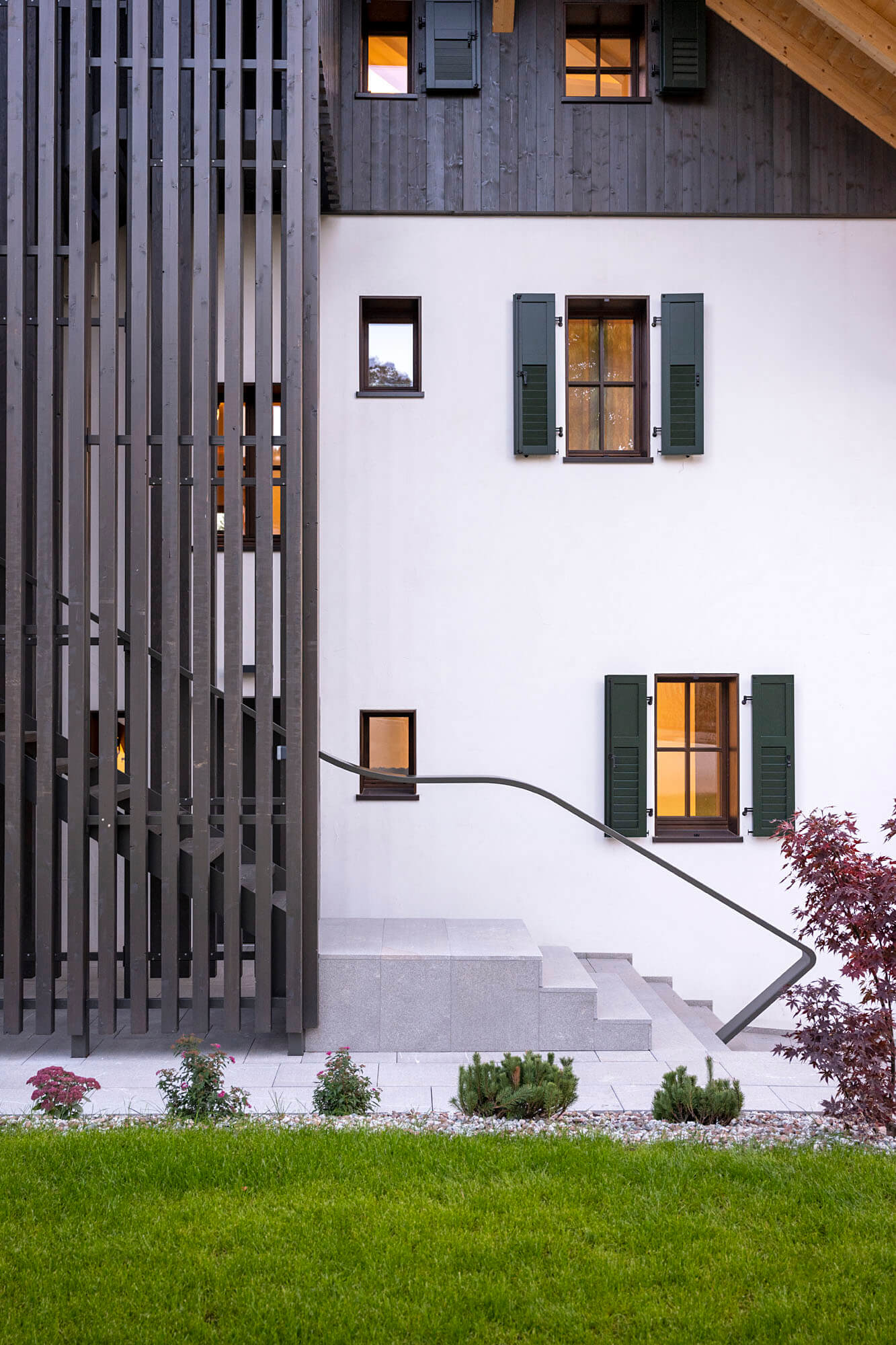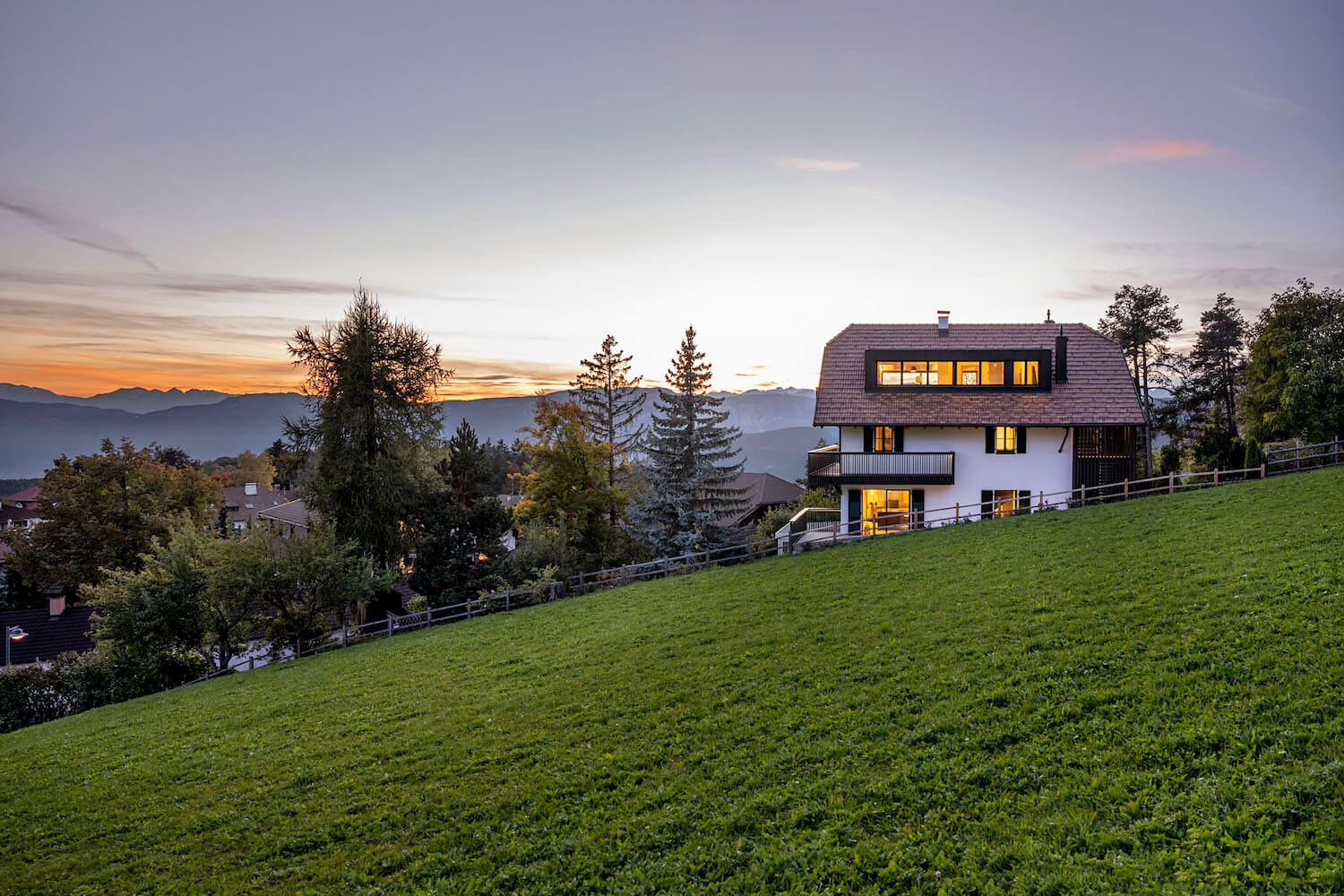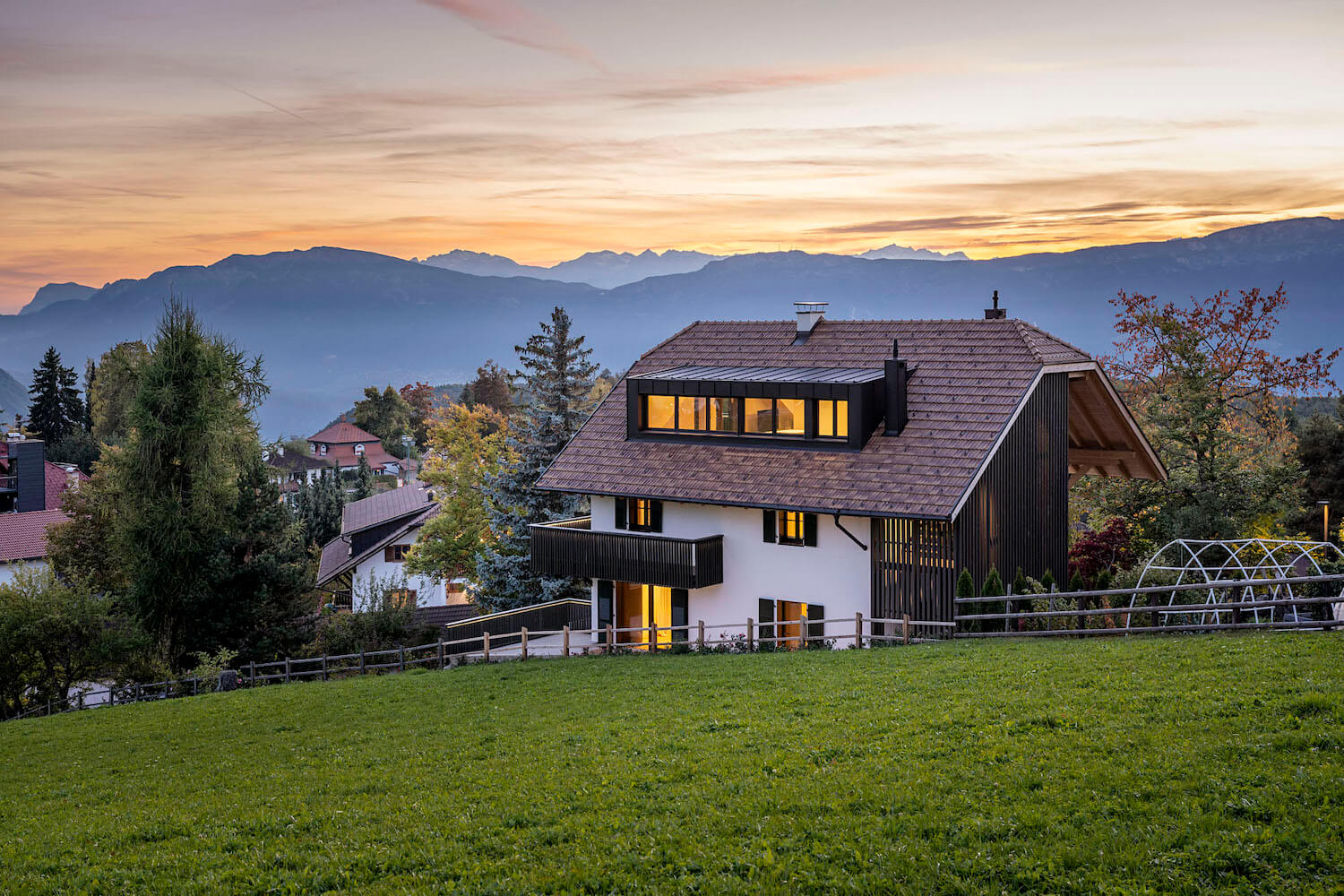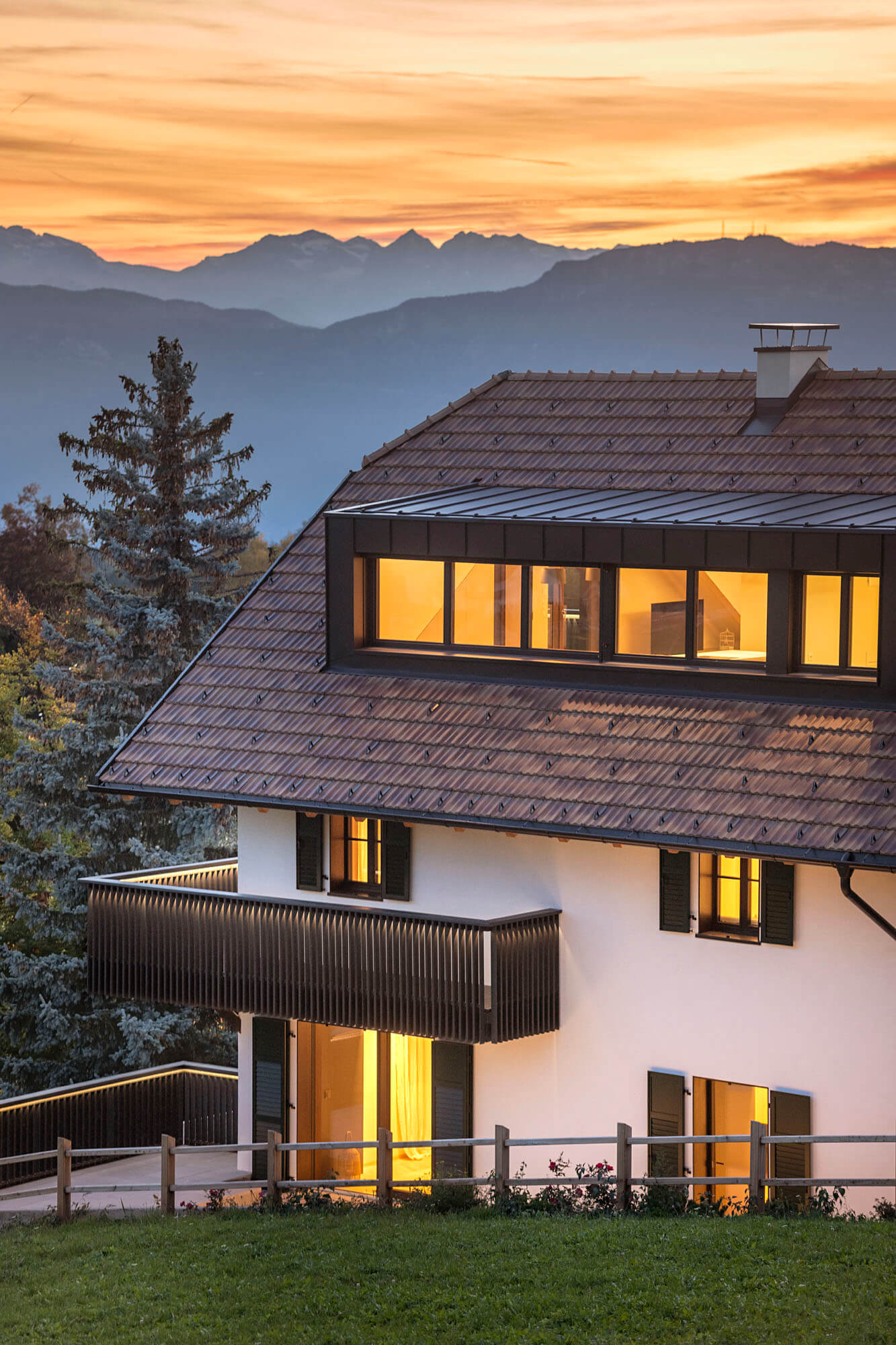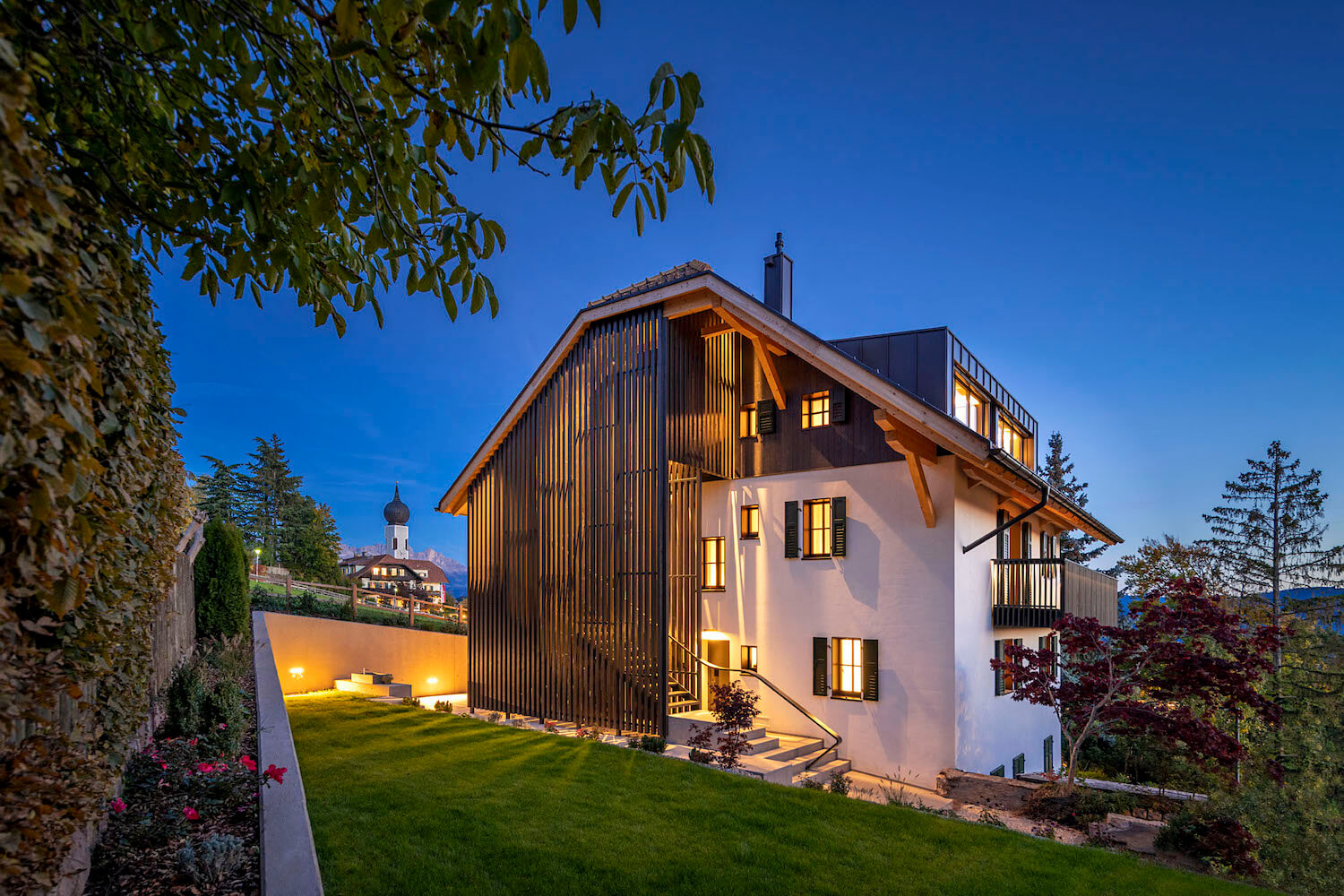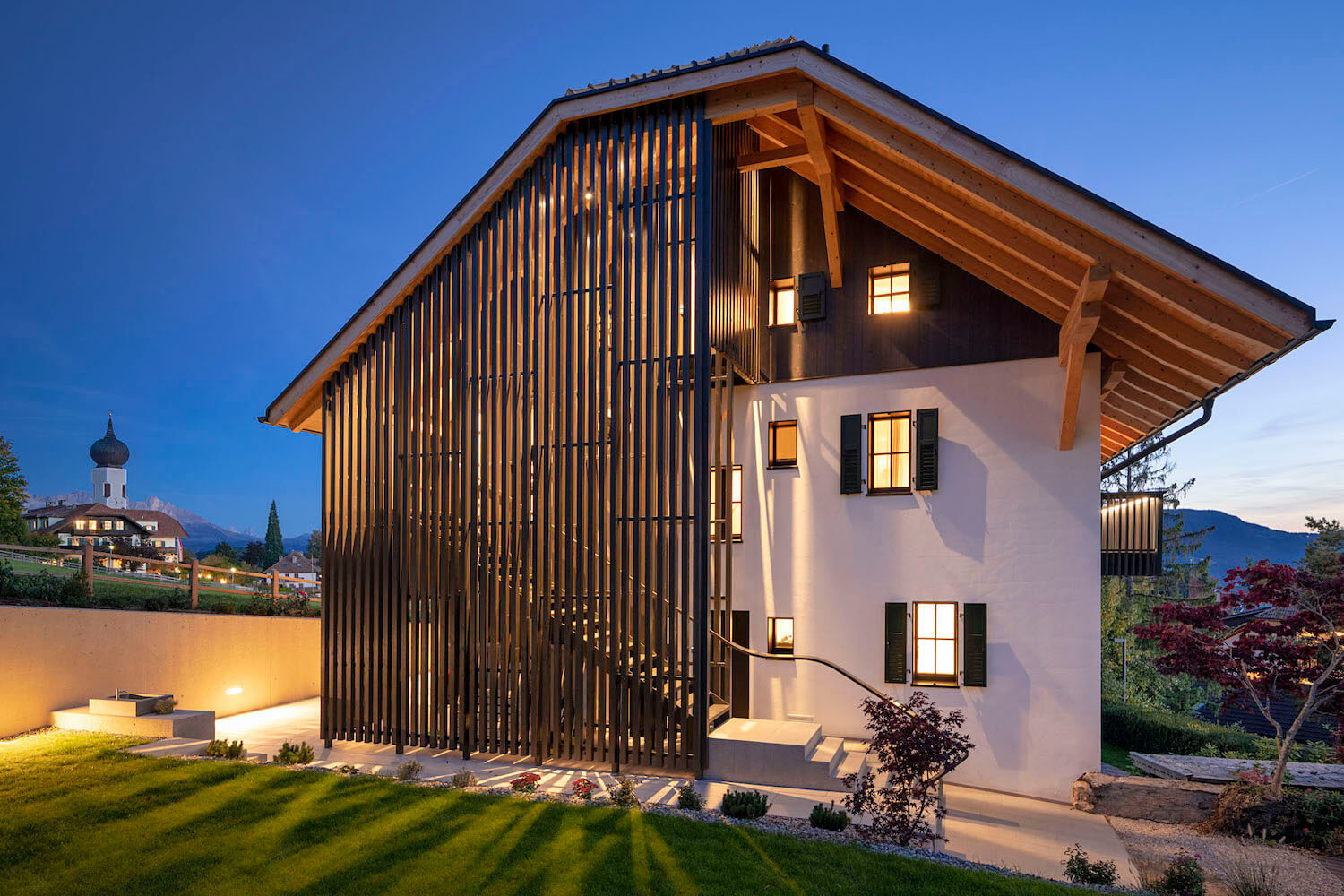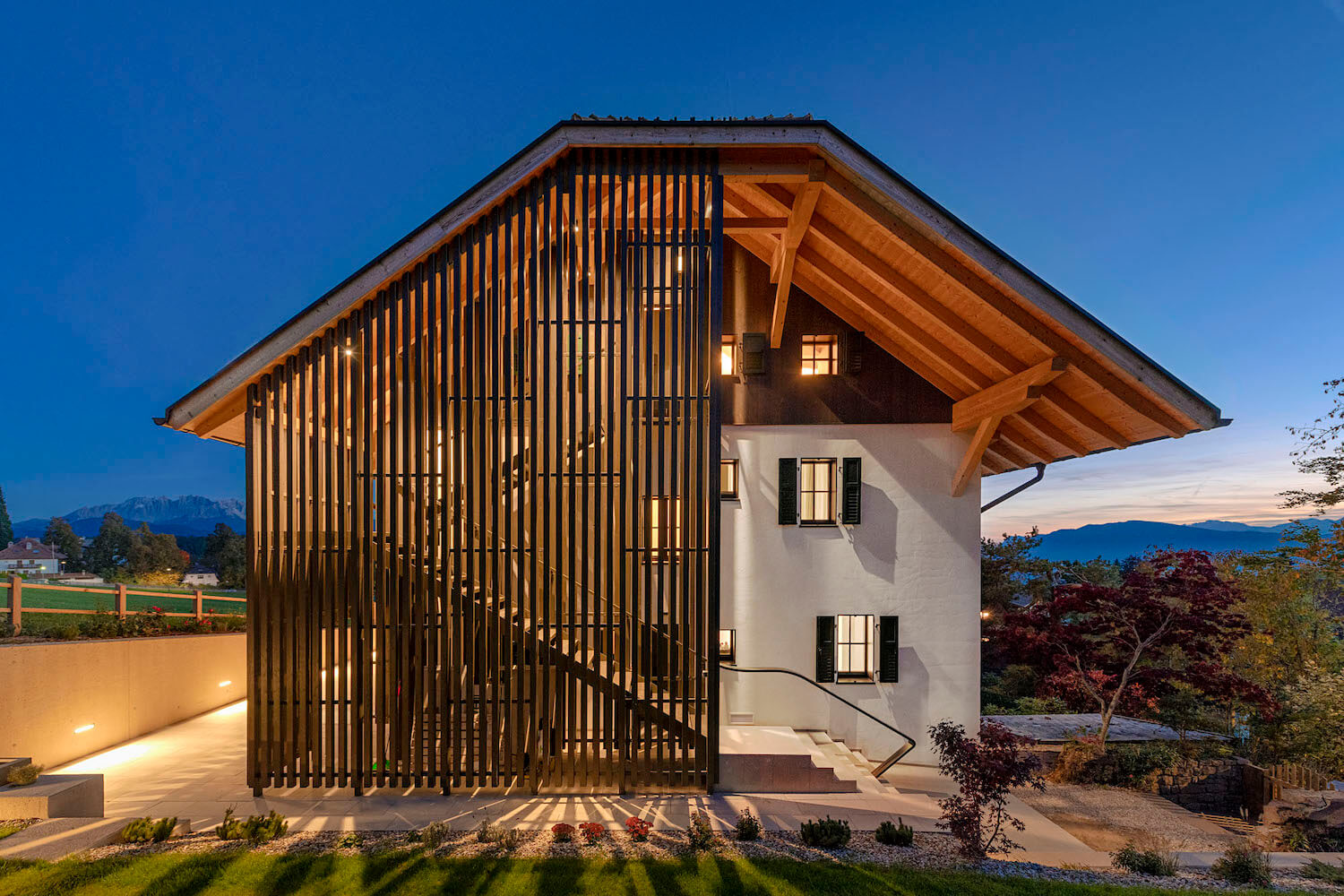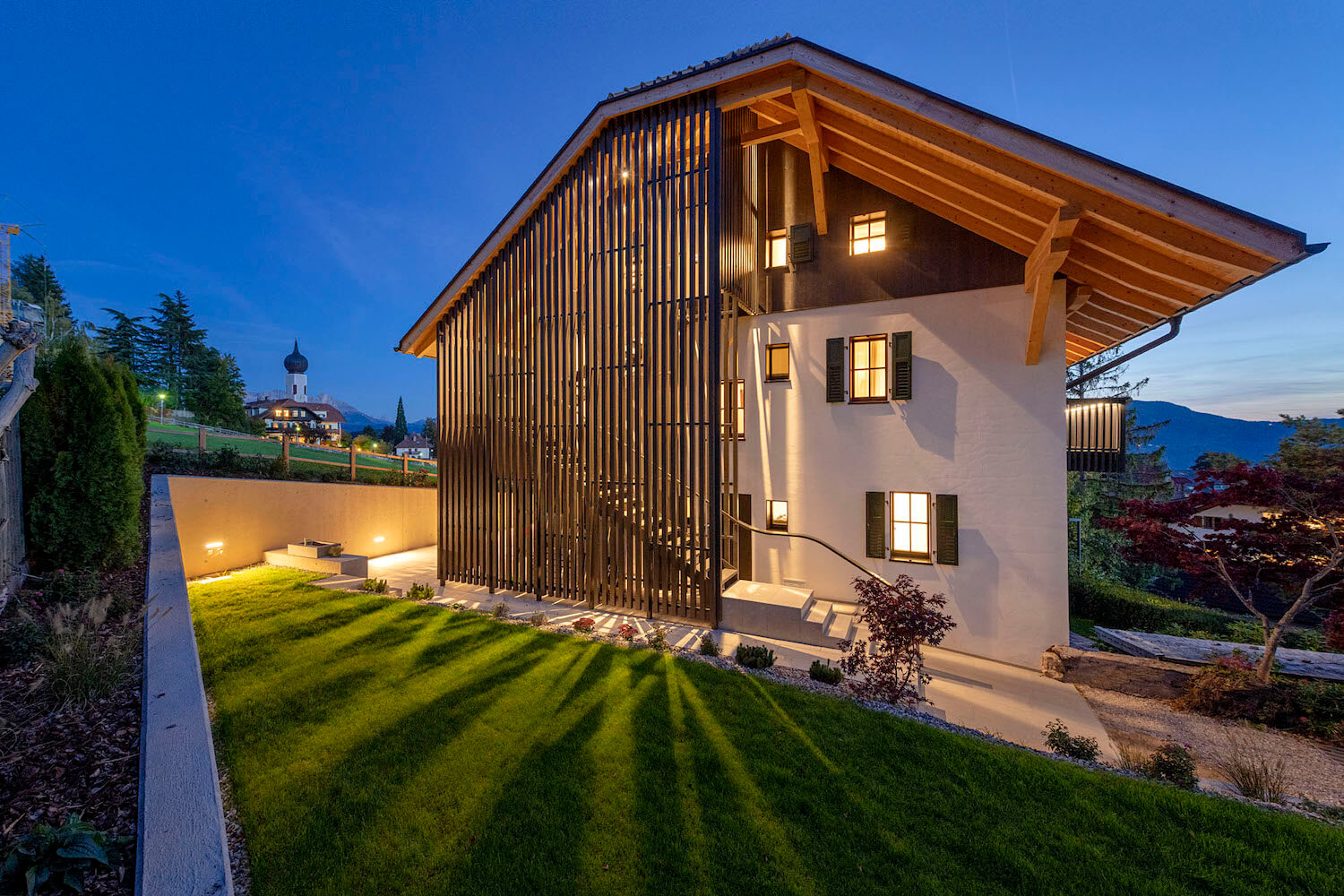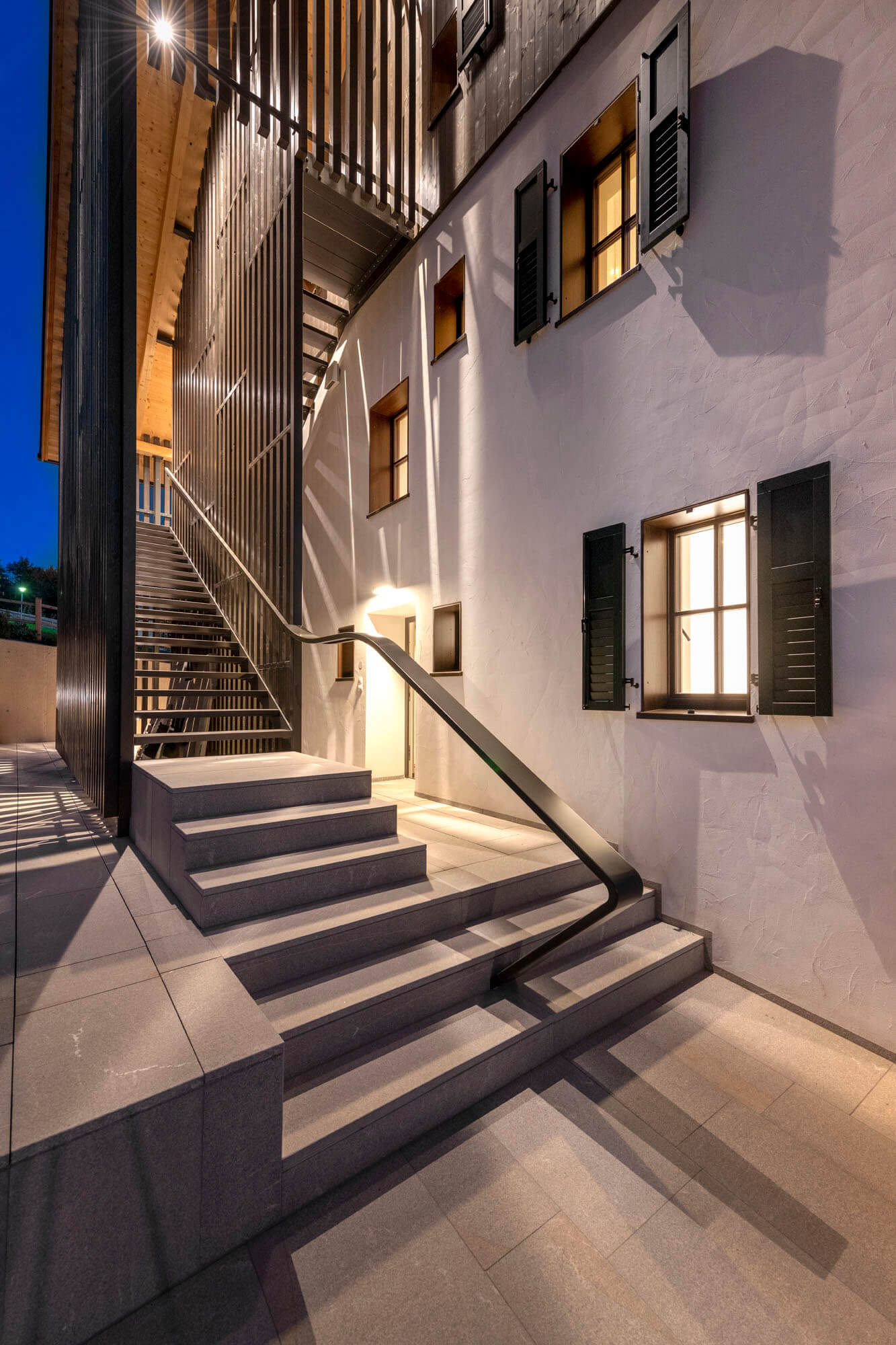 About
monovolume architecture + design is a South Tyrolean architecture and design firm. The two founders Patrik Pedó and Jury Pobitzer met during their studies at the university of Innsbruck and in 2003 founded monovolume architecture + design, which today realizes both refurbishments as well as new constructions. Its portfolio includes conceptual studies, architectural and design projects, constructions ́ planning and supervision, project management, visualization 3D and virtual reality as well as urban planning and masterplans. In addition to architectural projects, exhibition and product design are the core fields of the office's activity.
At the heart of monovolume architecture + design is a young, interdisciplinary and international team of 15 creatives: architects, industrial designers, 3D artists and graphic designers.
In October 2019 monovolume architecture + design moved to its new office at Cavour Street in Bozen, Italy.
---