Tim Ditchfield Architects: Inspired by a journey to Palm Springs and the spirit of mid-century modernism, this project was a pilgrimage in design. An exercise in restraint, the floor plan seeks not to maximise built area, but create generous indoor-outdoor spaces throughout the site for any occasion or time of day and carefully curate a sequence of framed views. Designed primarily as a residence for two, but with provision for guests, it was important to consider the ability to feel intimate for two whilst remain generous when fully occupied.
This design commission was initially undertaken by Peter Dawson / Architectus, and full credit is owed to him for a strong conceptual framework. Tim Ditchfield Architects resumed the design process at the schematic design stage, with some refinements to the conceptual planning.
The planning is anchored around a grassed courtyard with a vista through the lanai to the river. The approach sequence is via a covered link with cantilevered roof and concrete spine wall, with this vista terminating in a textured in- situ concrete wall with varying shadows throughout the day.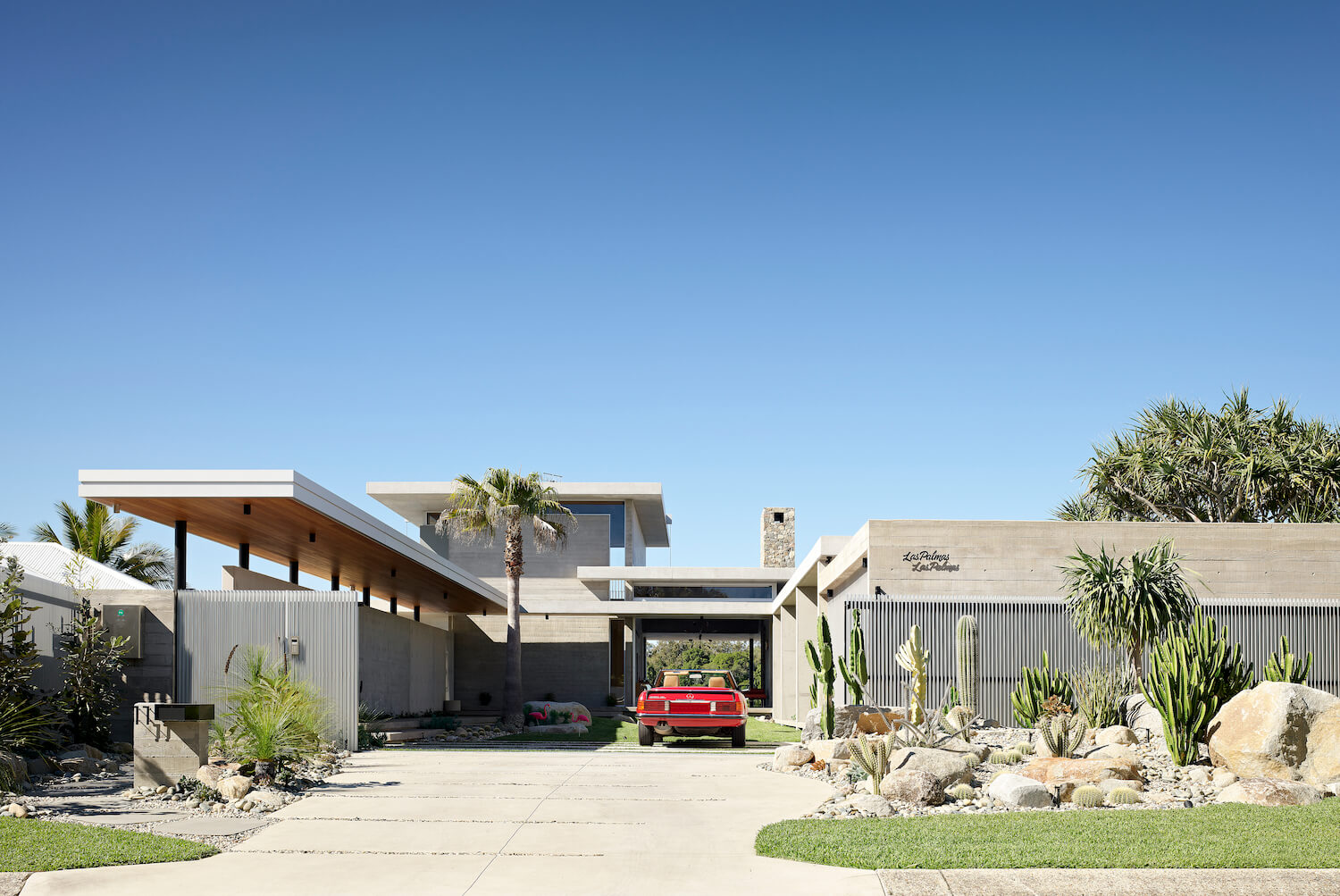 image © Scott Burrows
The different functions are separated into two main zones, the living wing, and the services / guest wing. Entry is at the crossover point of the two wings, where a sense of arrival is celebrated here, through the lanai space and into the home's hearth. From here, the river views contrasted by the raw materiality dominate the spatial experience.
The built form is unashamedly modernist, with strongly pronounced horizontal planes, simple forms and honest materiality. Mid century cues are used throughout the project in details, level changes, furniture, and materials. Externally the design employs a robust and timeless palette of insitu-concrete walls and roofs, anodized aluminum battens, minimalistic balustrading, feature breeze blocks, and honed concrete steps and terracing.
A key design decision was to allow a generous set back the building form the street, allowing the front landscape to form part of the public domain, and a provide a low scale street presence. Since completion, the unique landscaping and street facade has attracted much attention from onlookers to the extent that the owners are a little sick of the continued attention.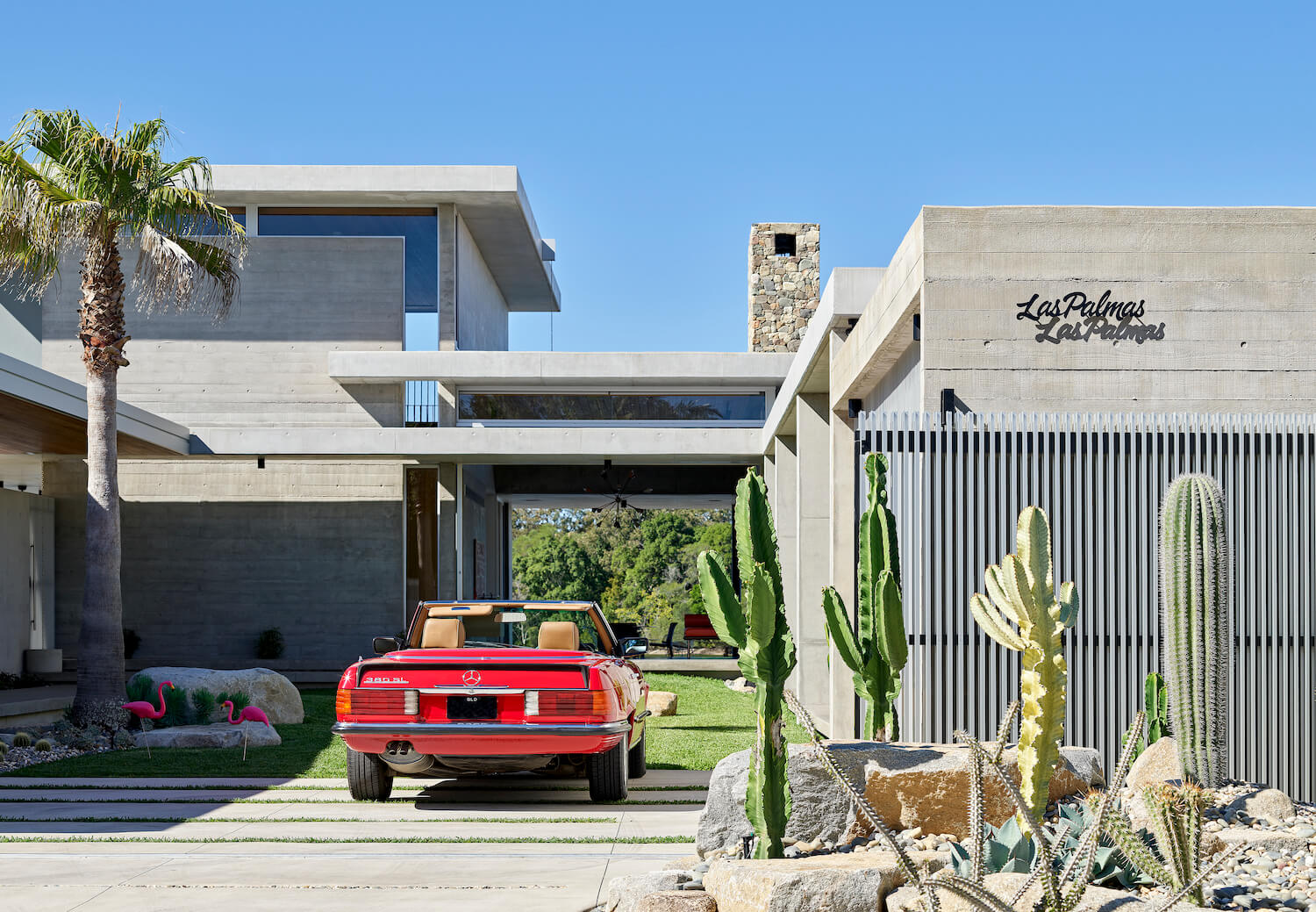 image © Scott Burrows
The project also seeks to be kind to the river frontage, with only a small two-story section for the master suite. The result is that from the river the project with its muted grey tones blends in and compliments its surrounds rather than dominating them.
Regarding sustainability, the amount of concrete needs to be offset with the proposed durability and quality of the build, and hence we feel that the lifetime embodied energy would be low. The house is well appointed with 15kW of PV, Tesla Battery Systems. Ample thermal mass with shading and great cross ventilation allows the users to rarely need artificial heating or cooling.
A truly enjoyable collaboration between client architect and builder, and the outcome we feel speaks for itself.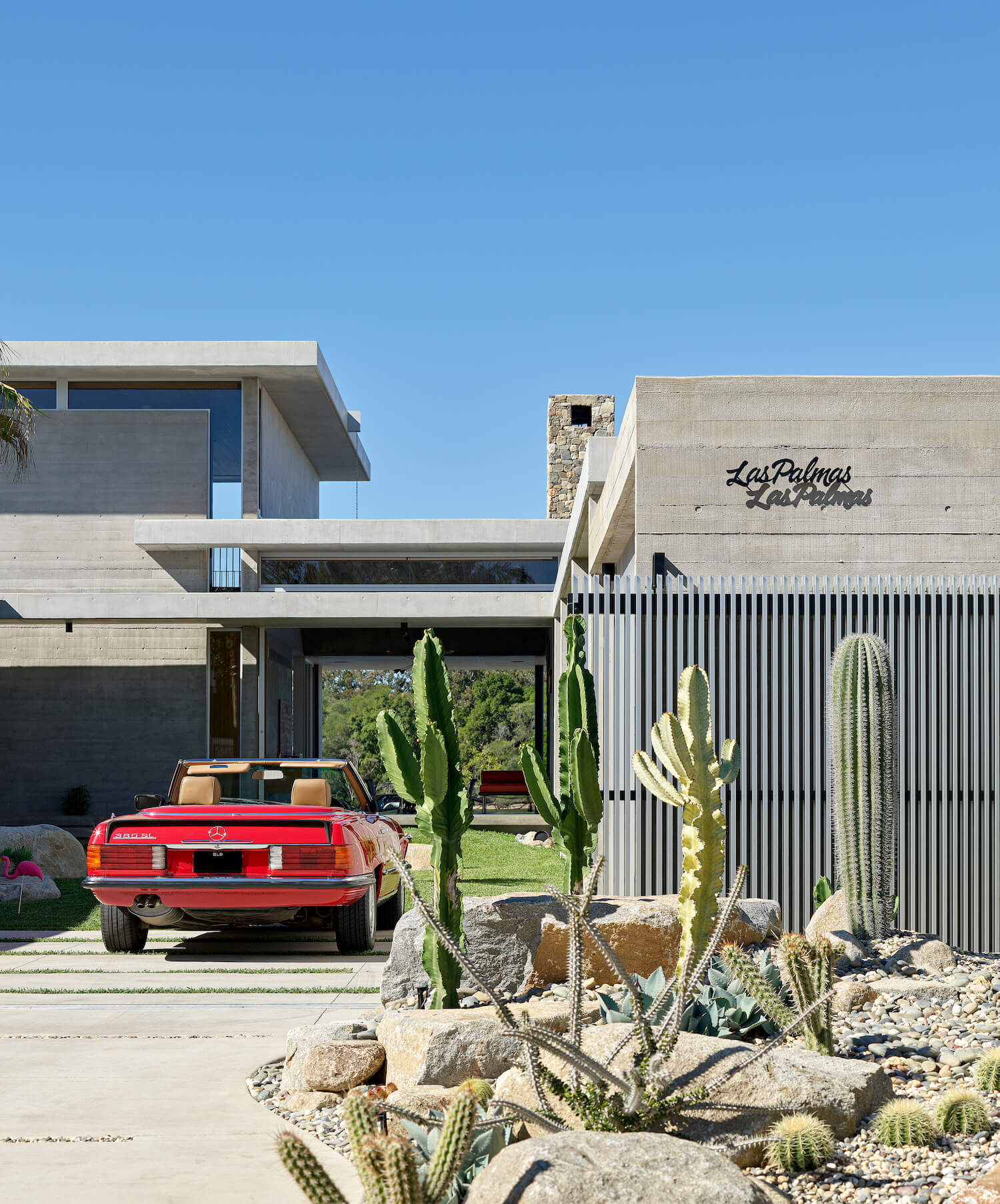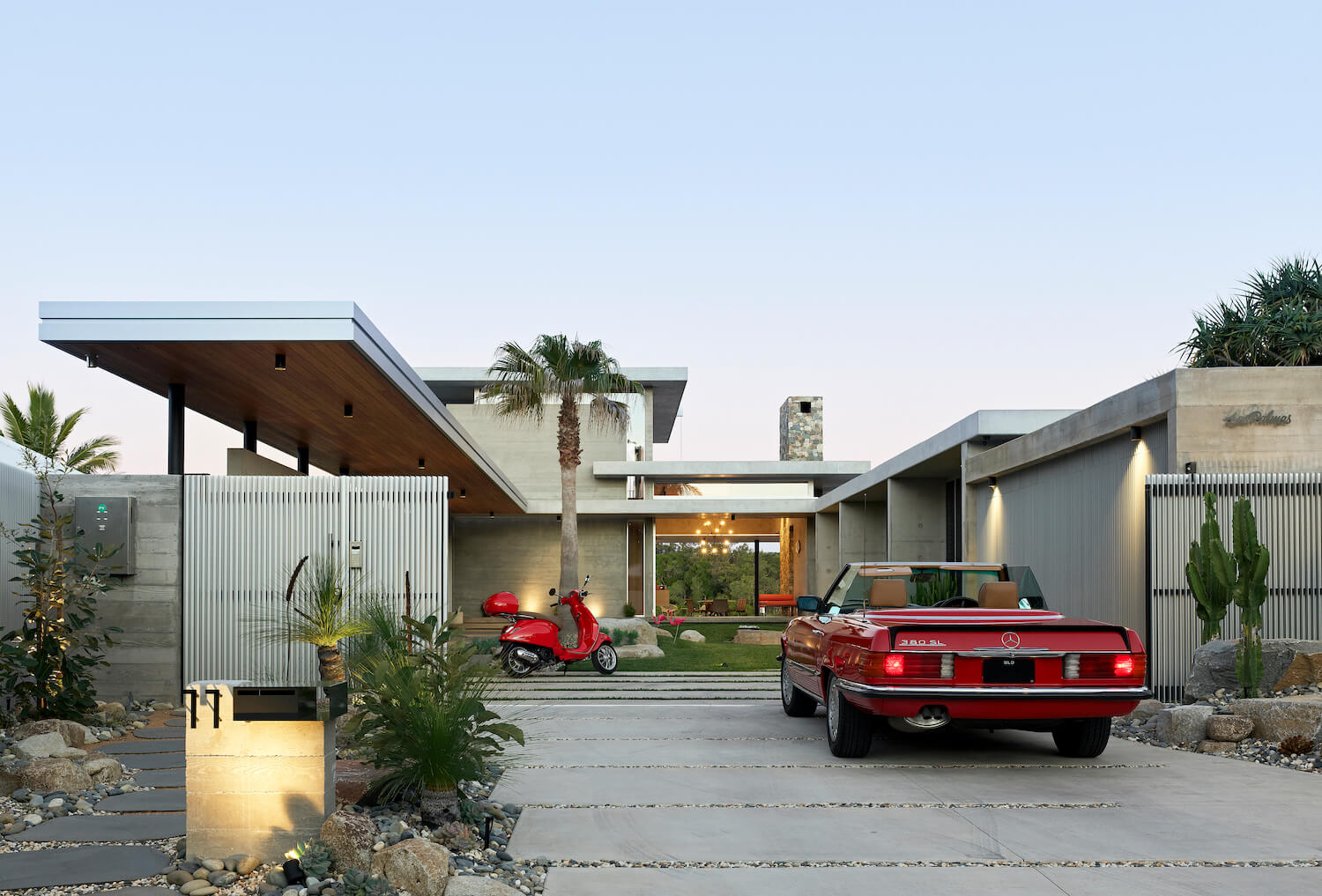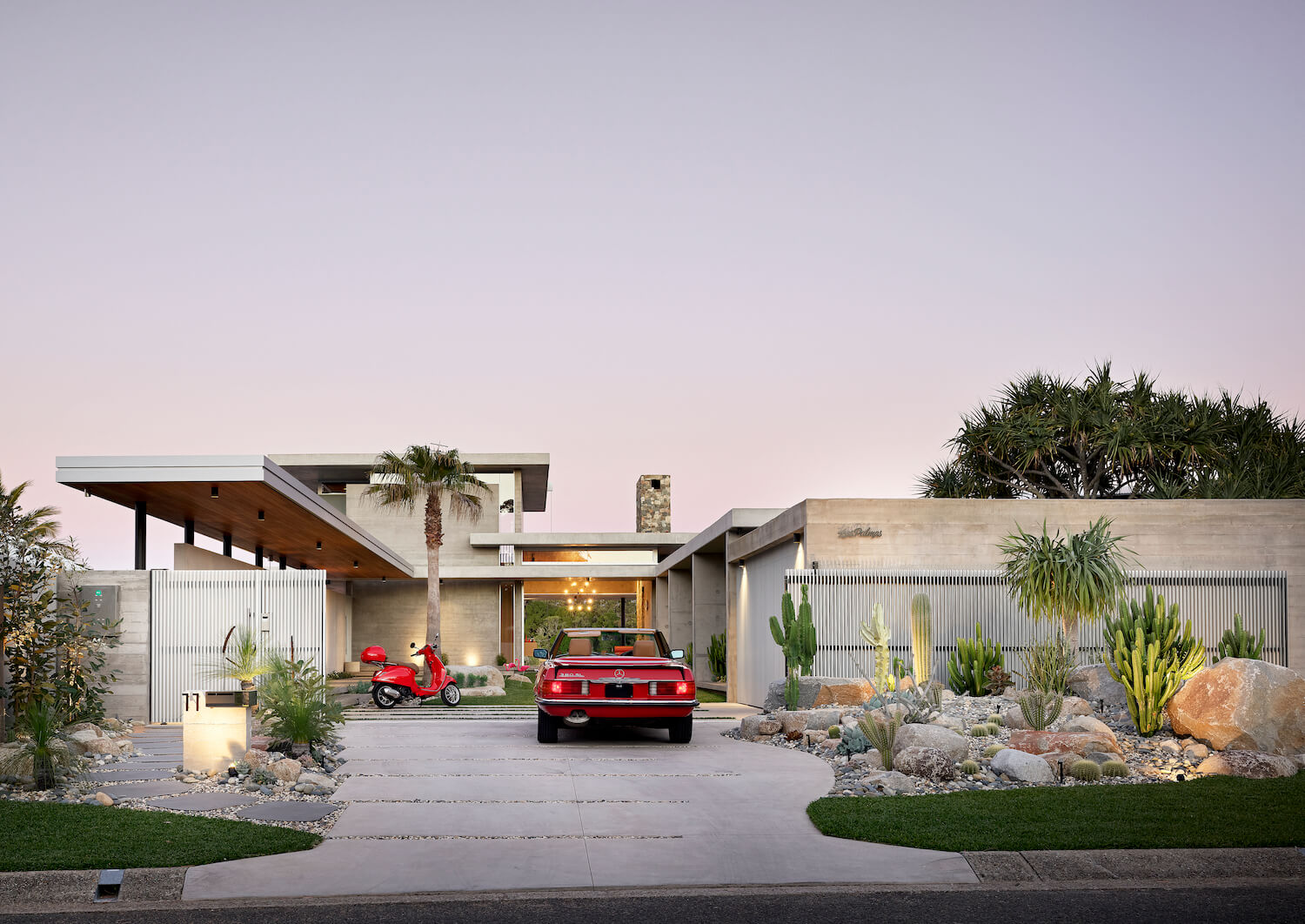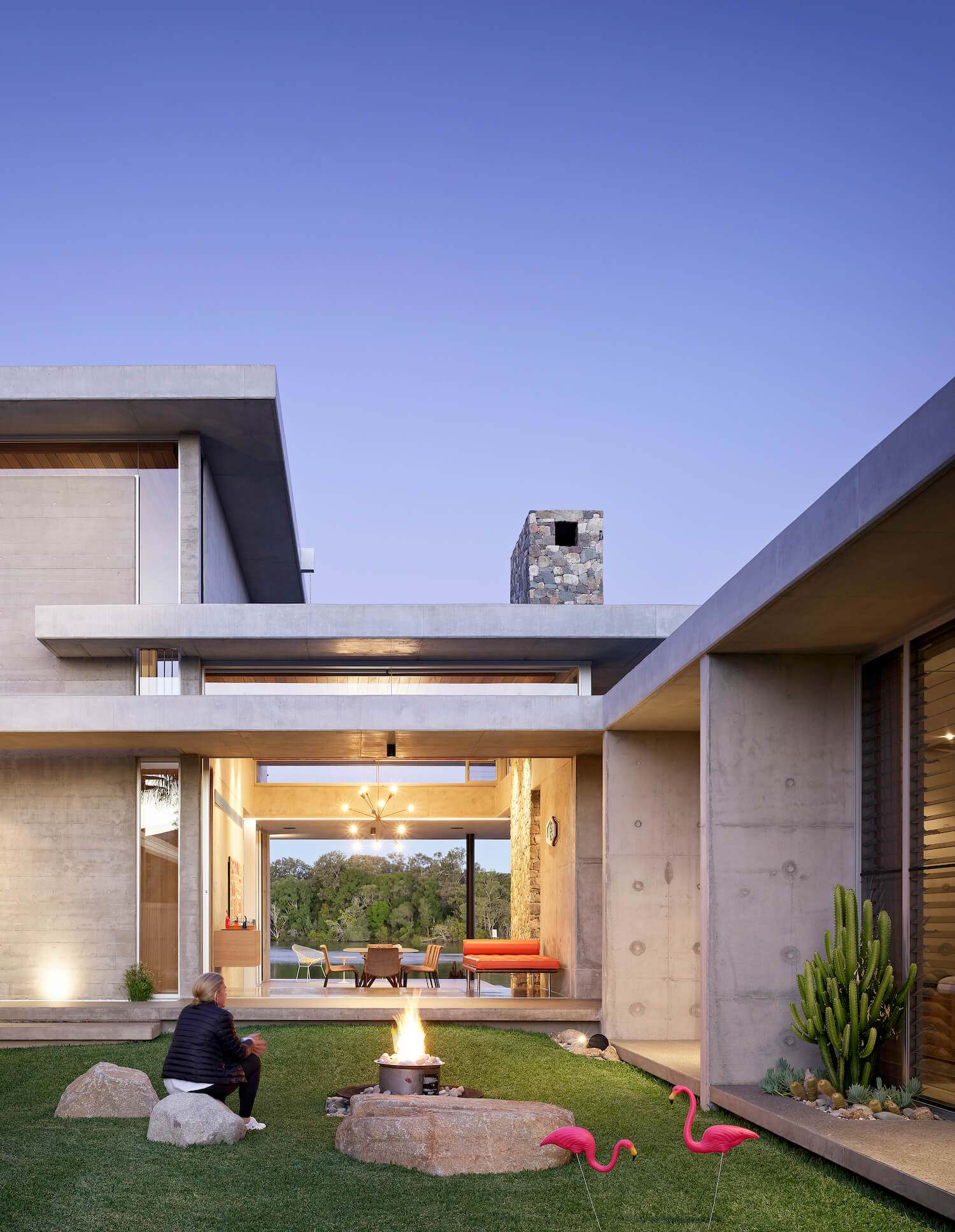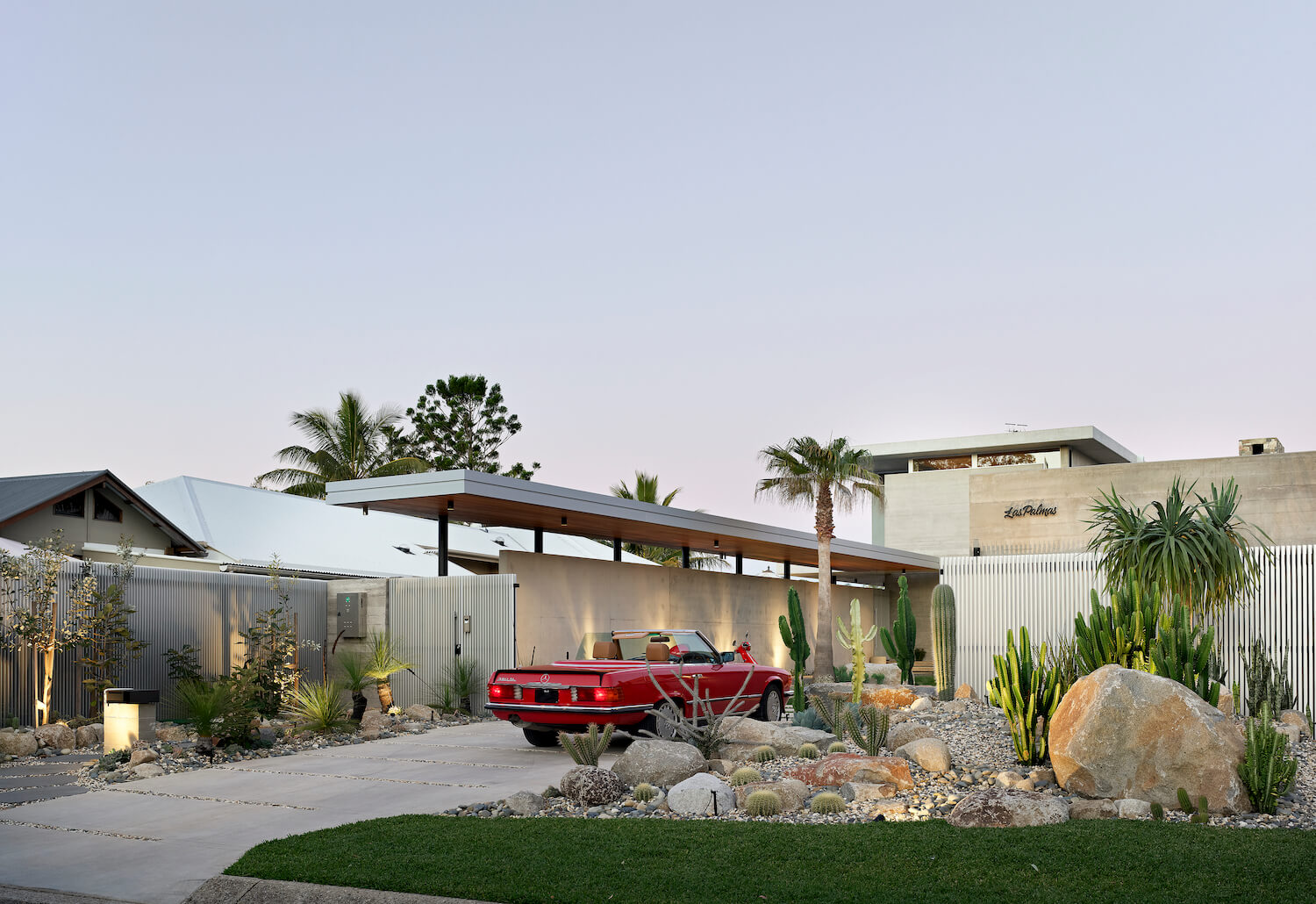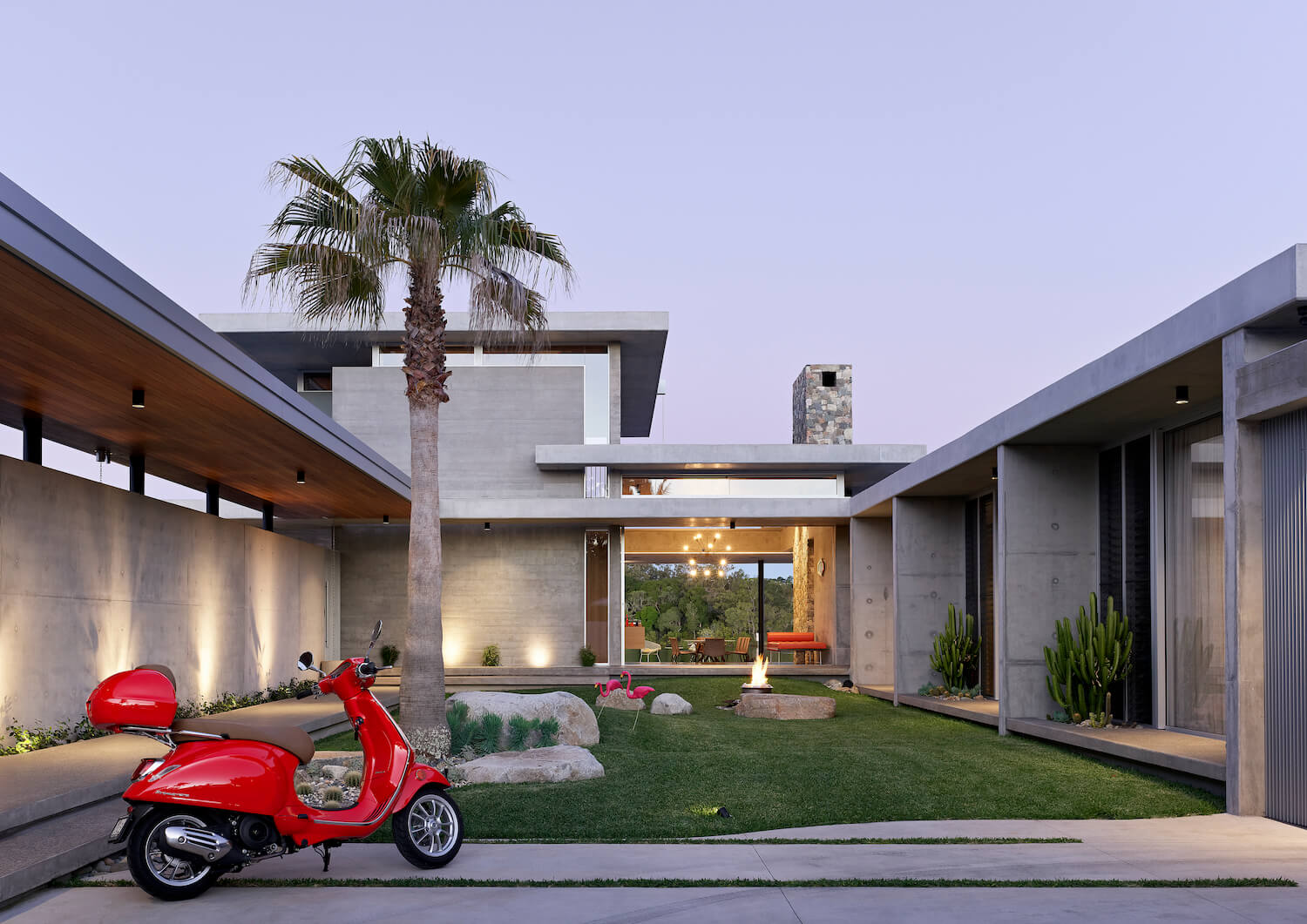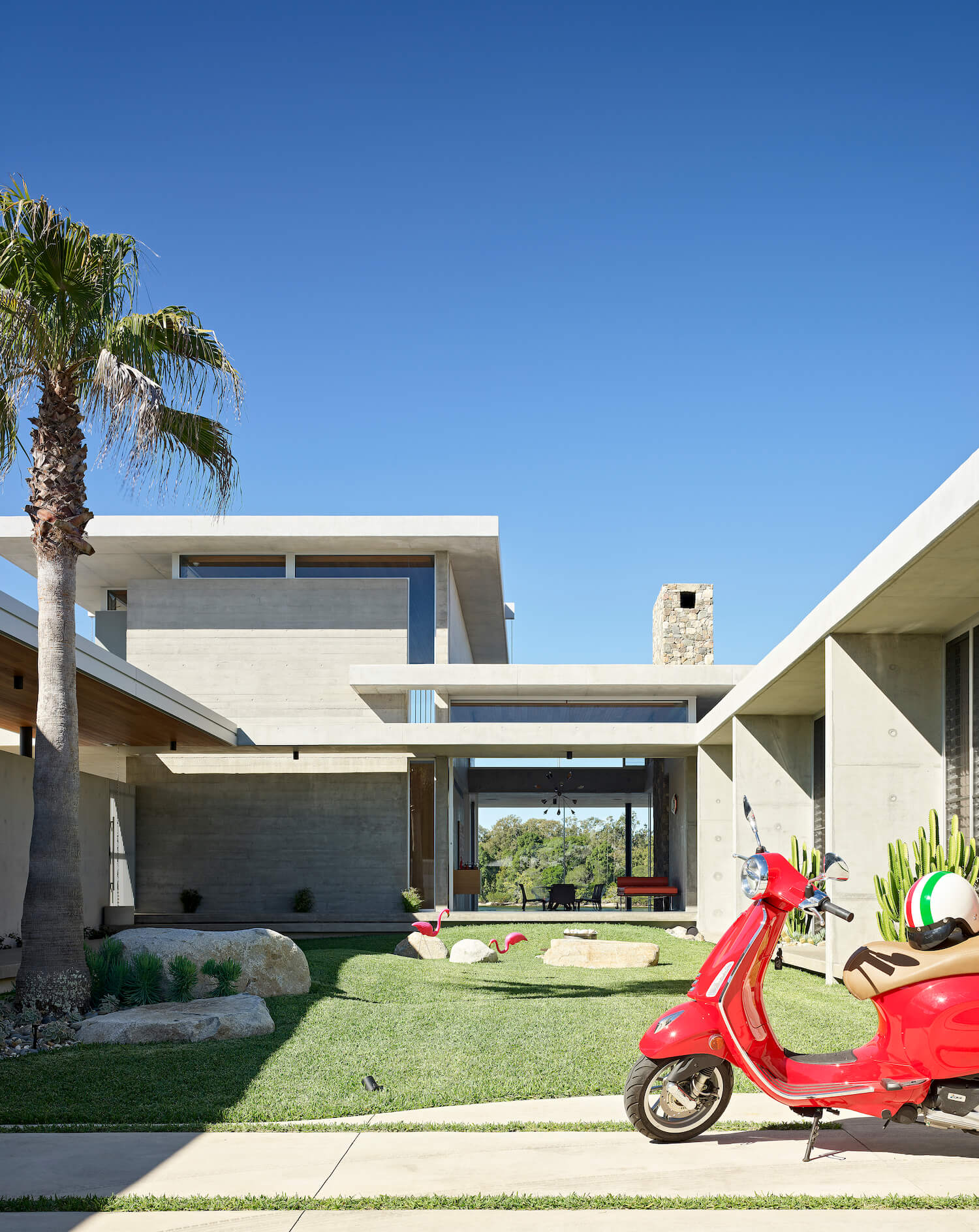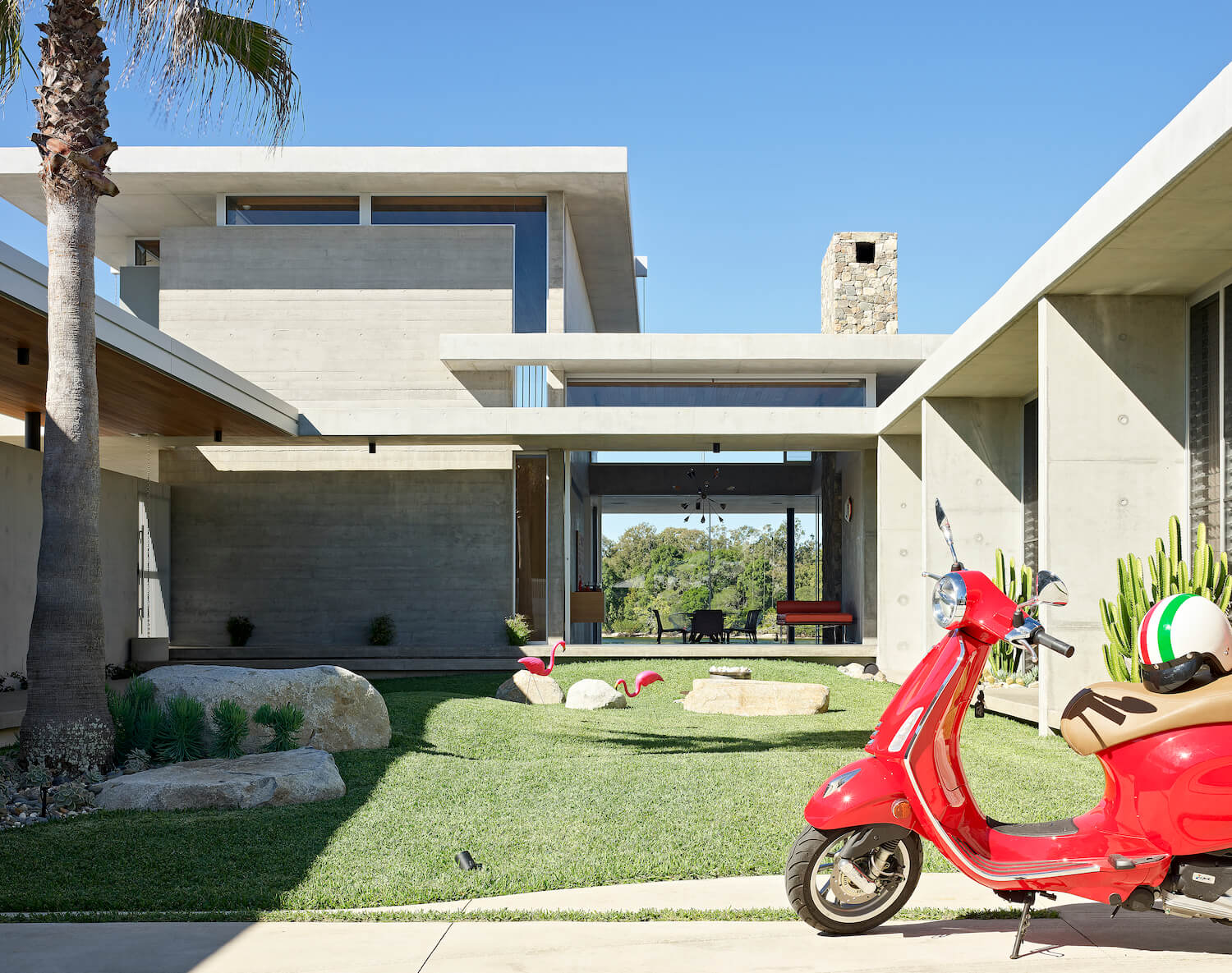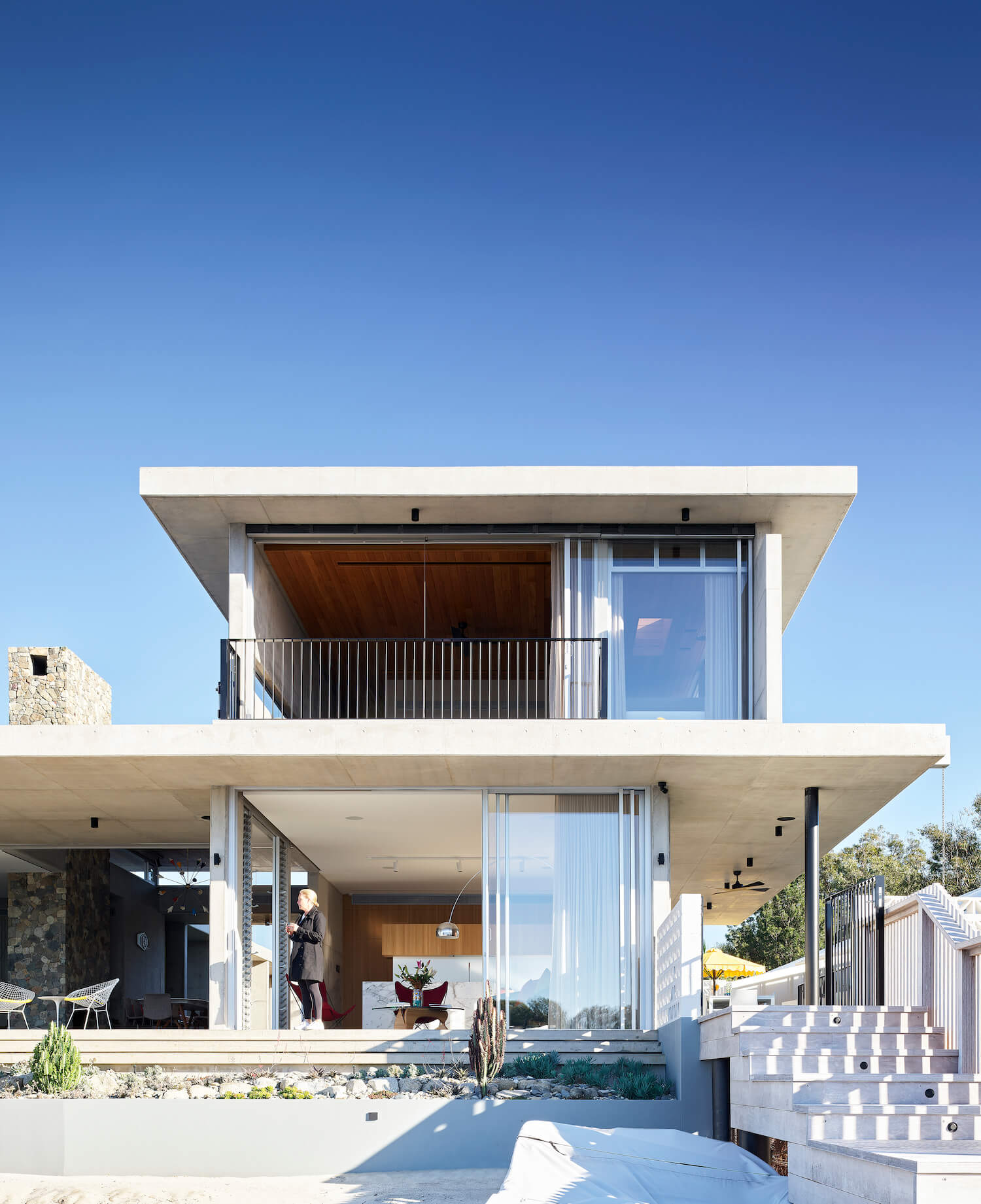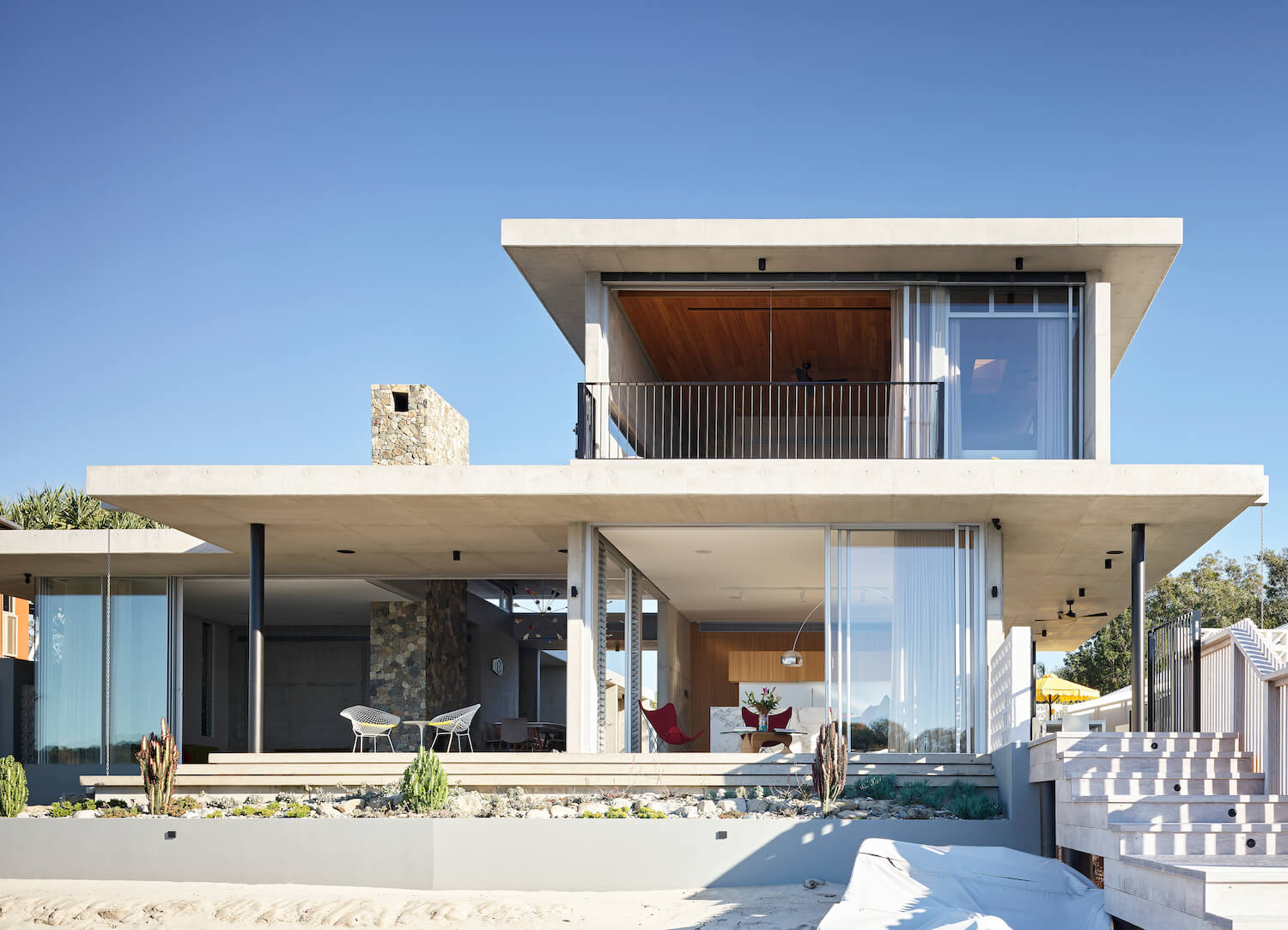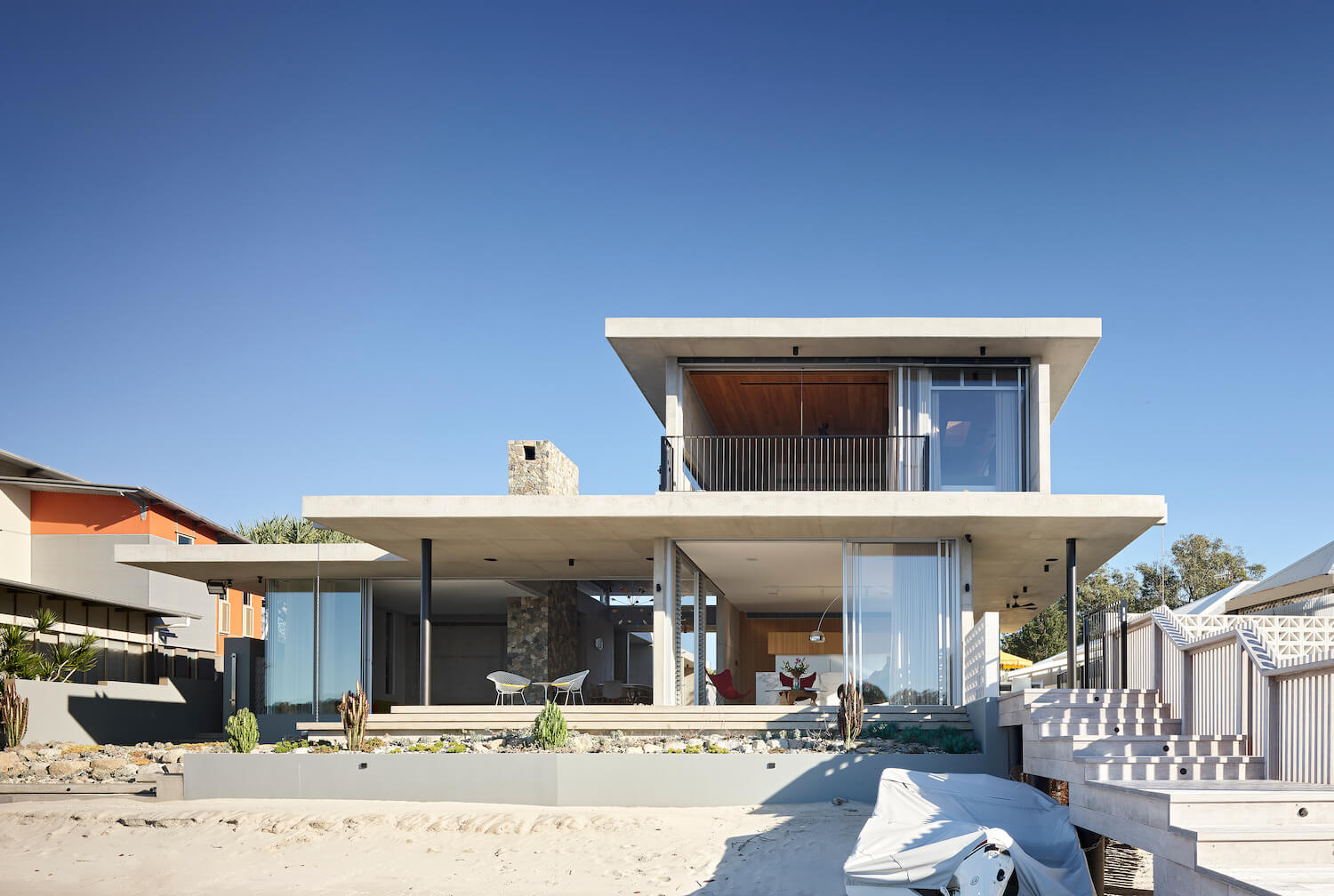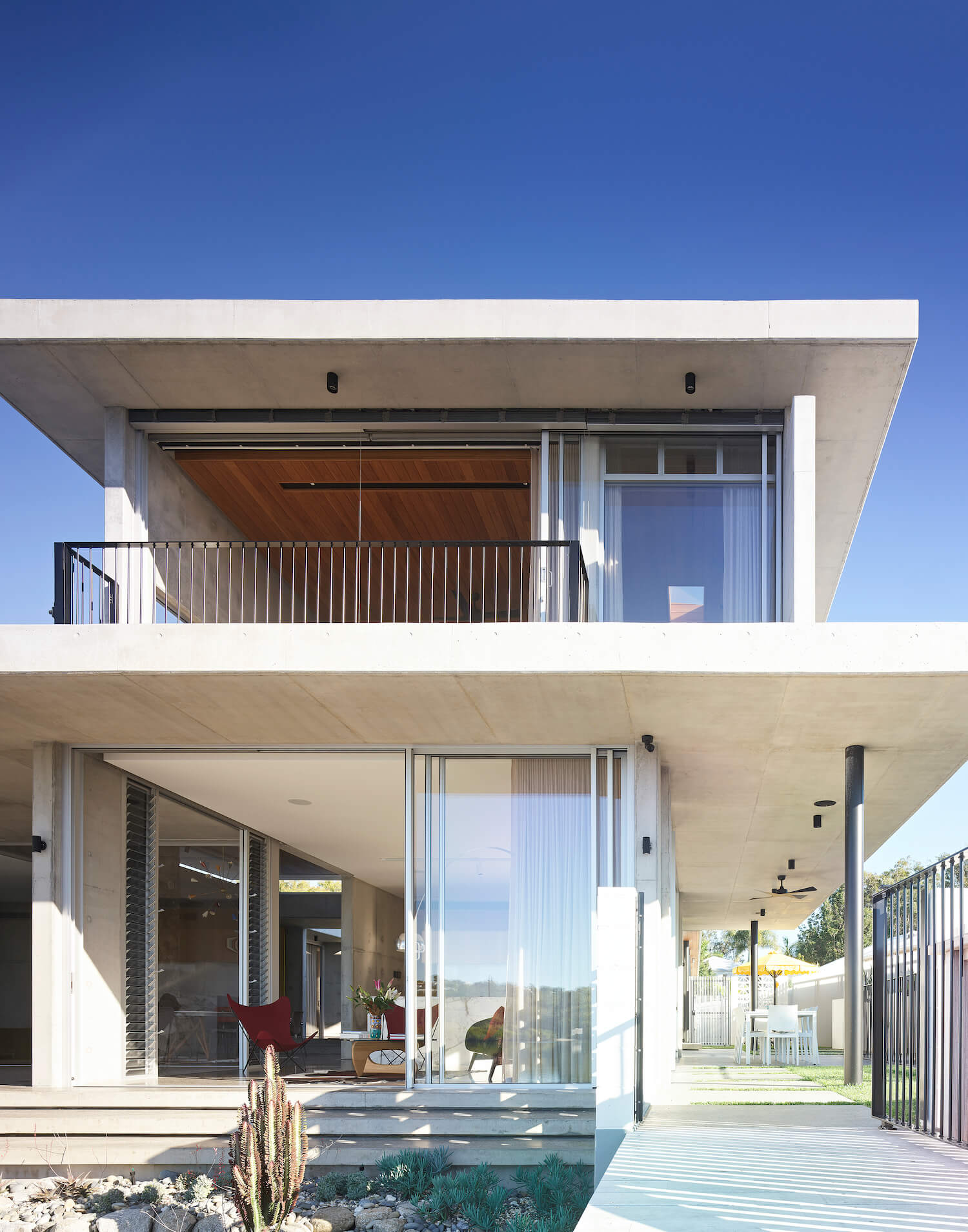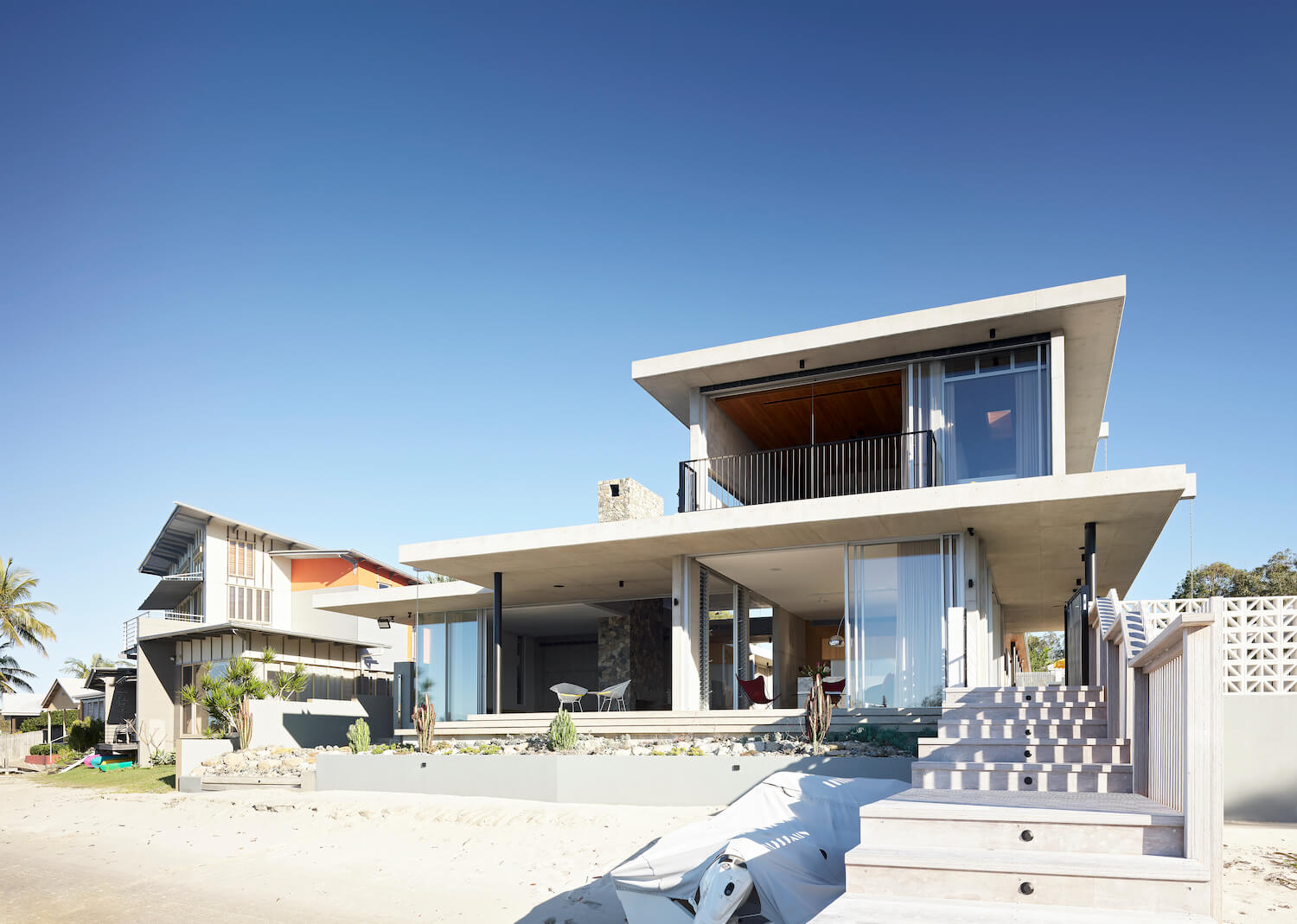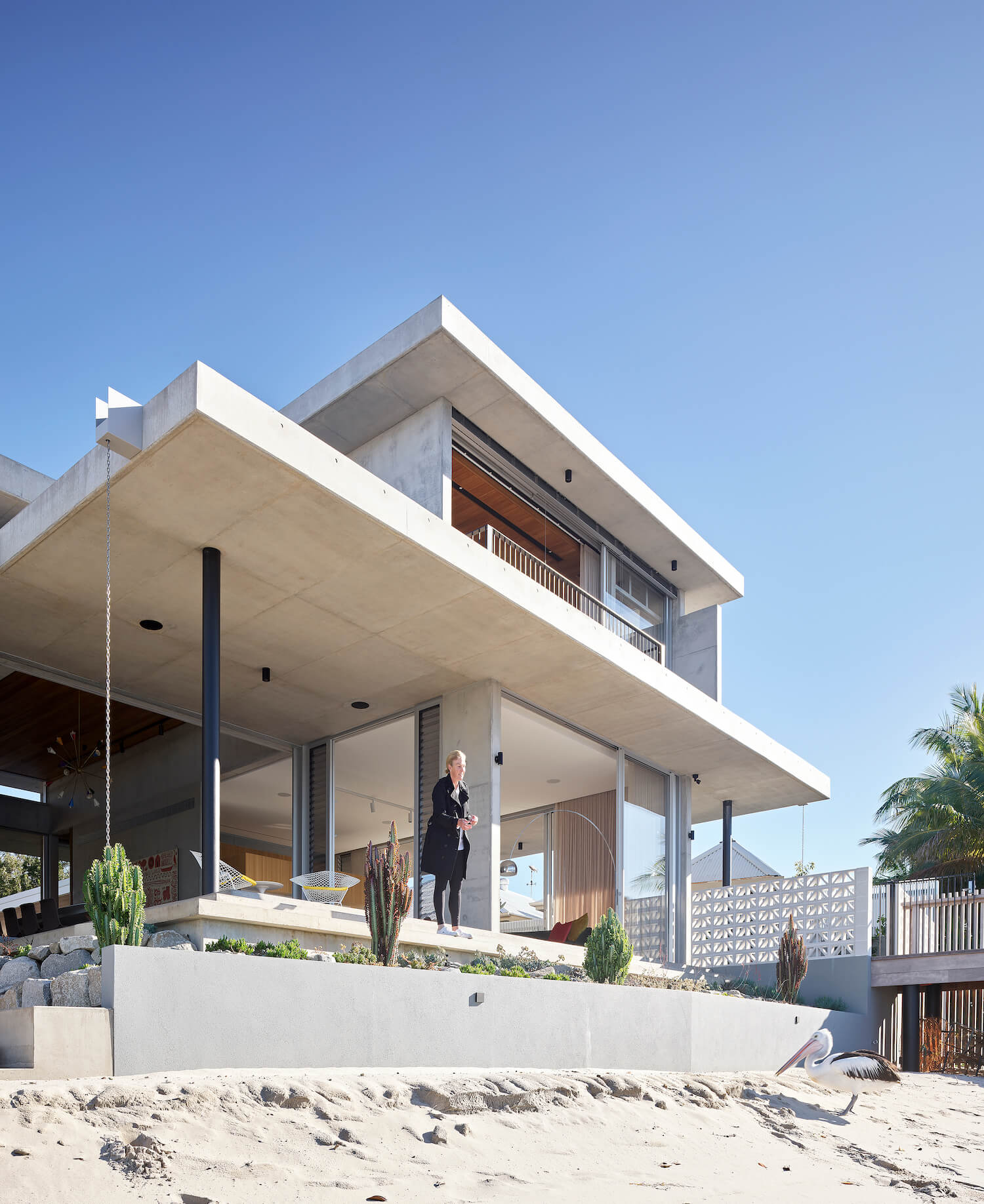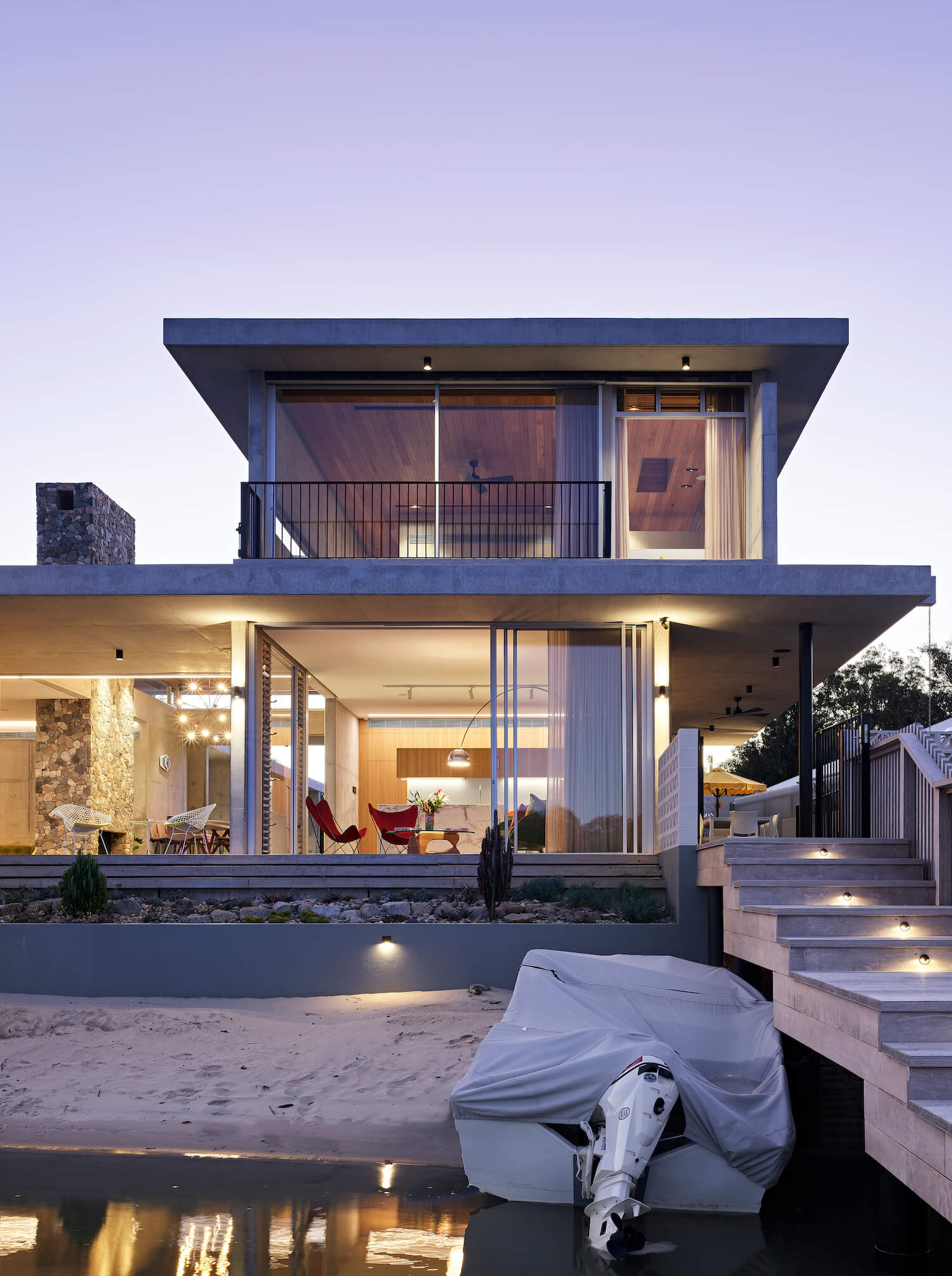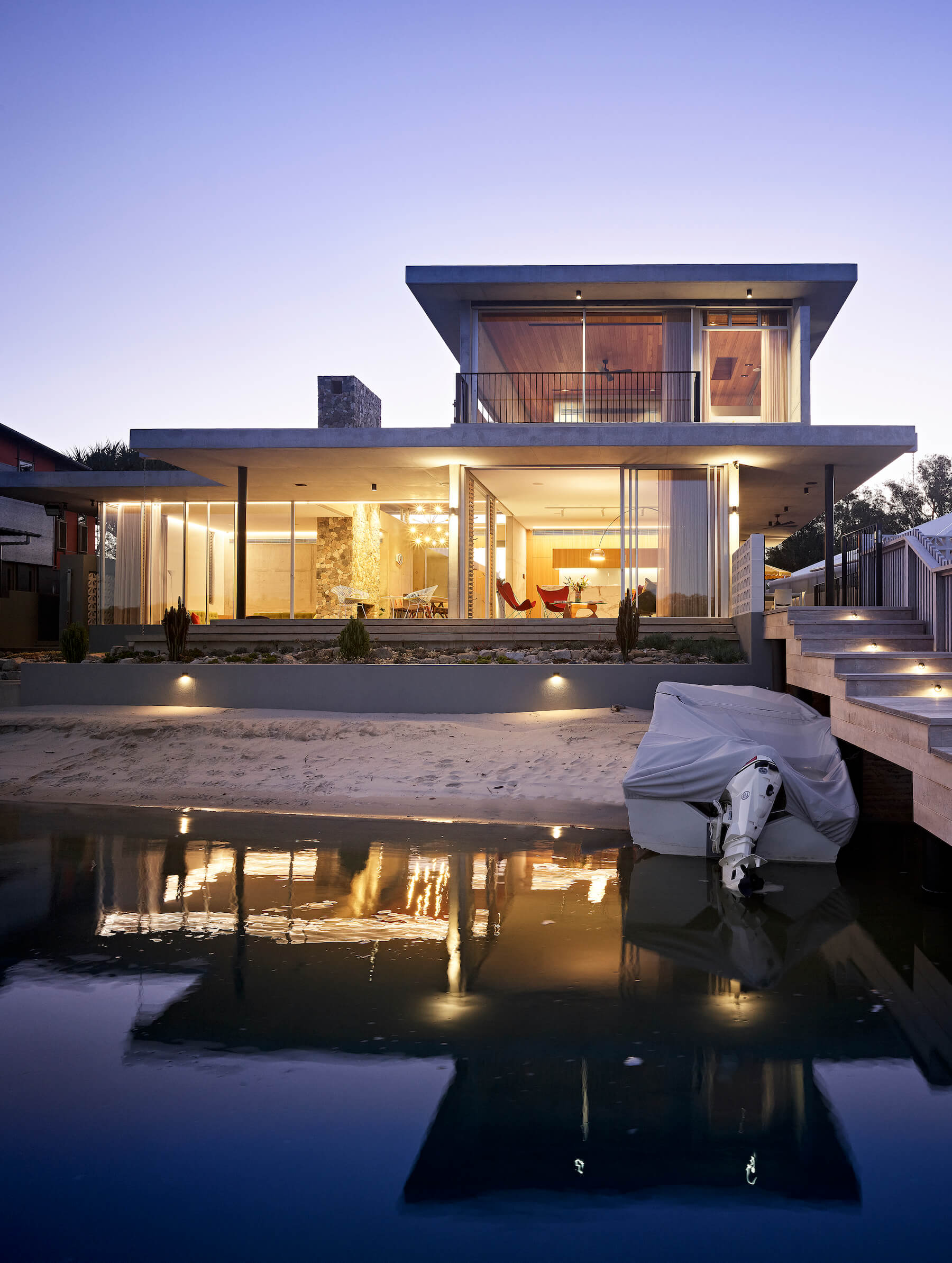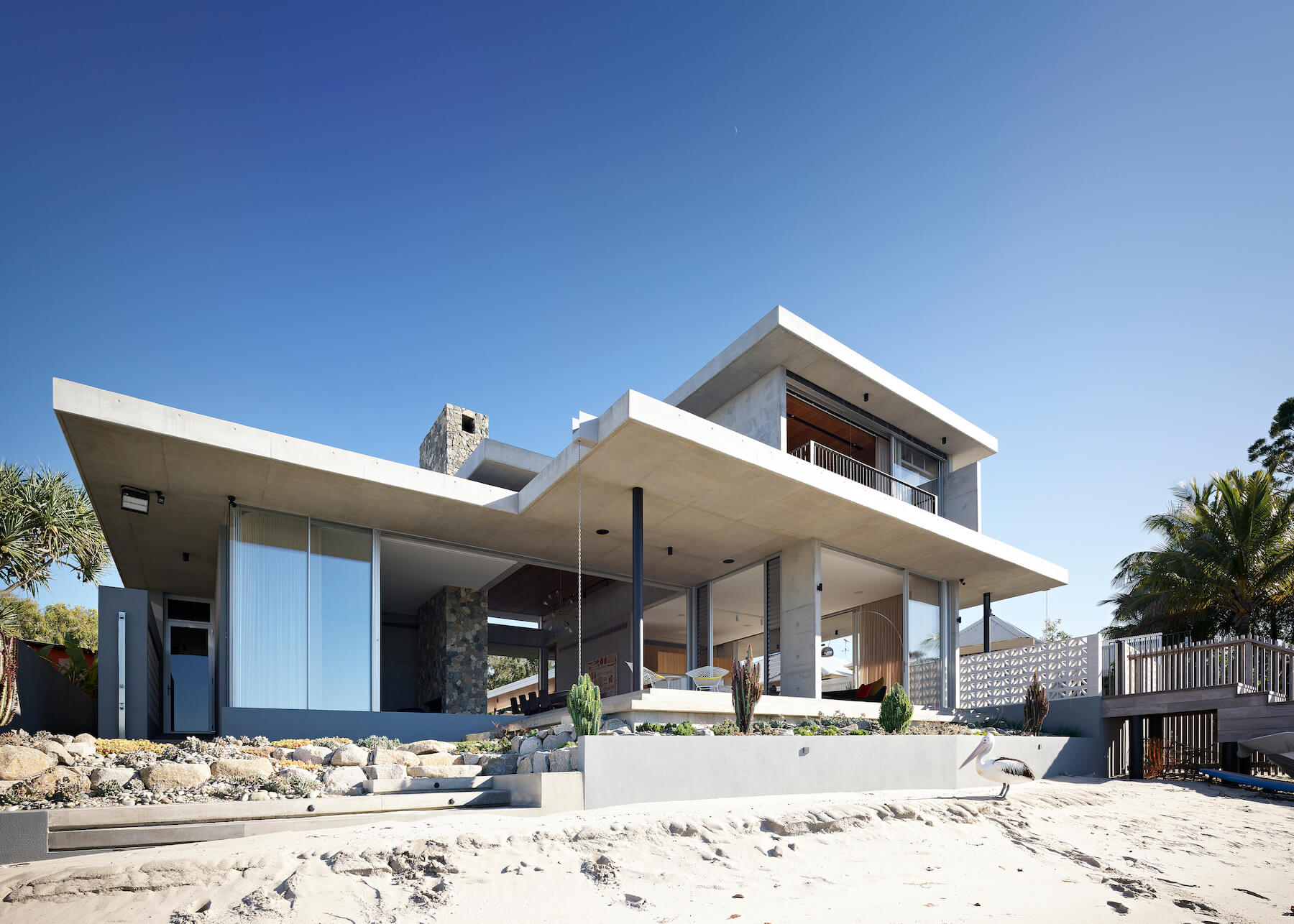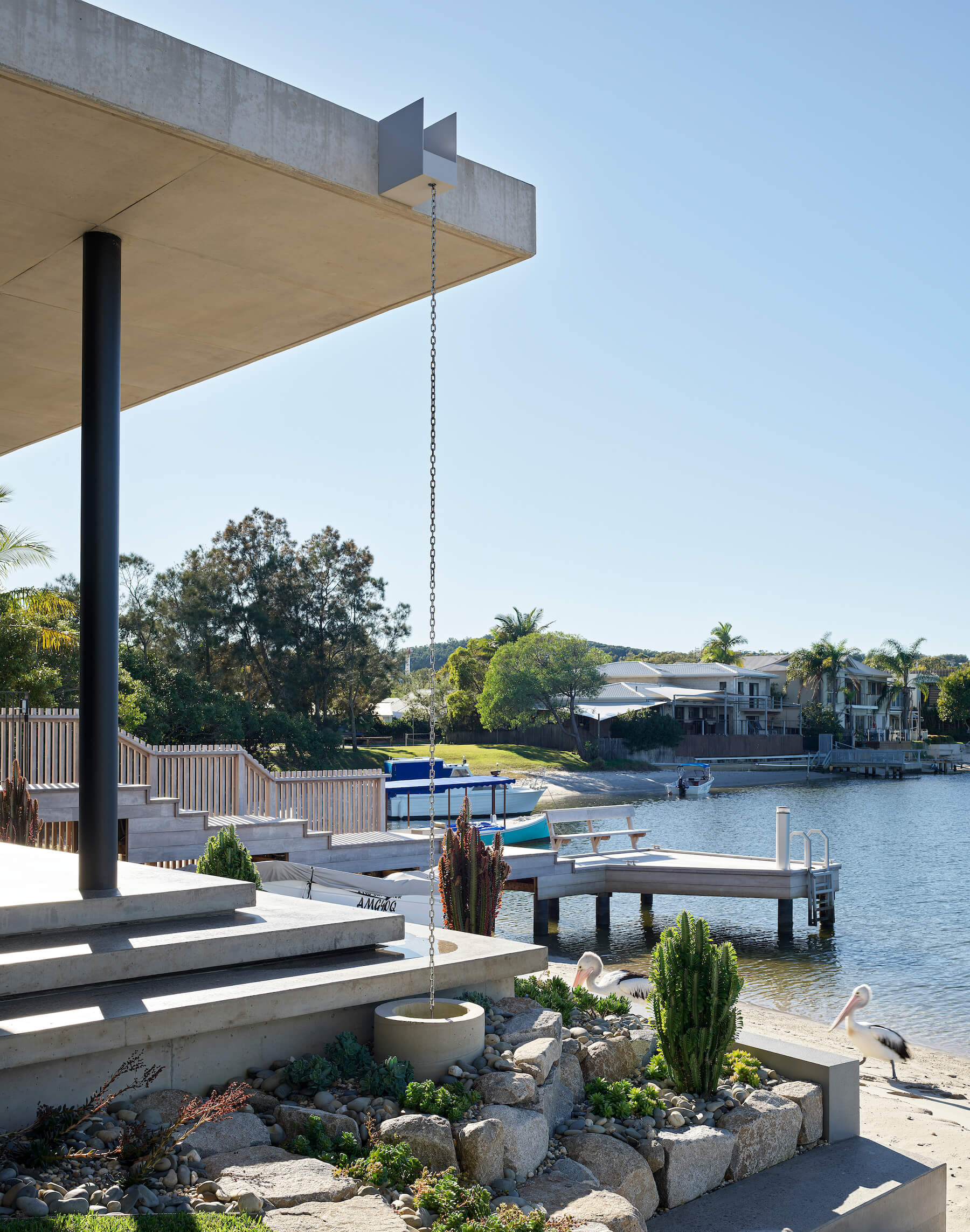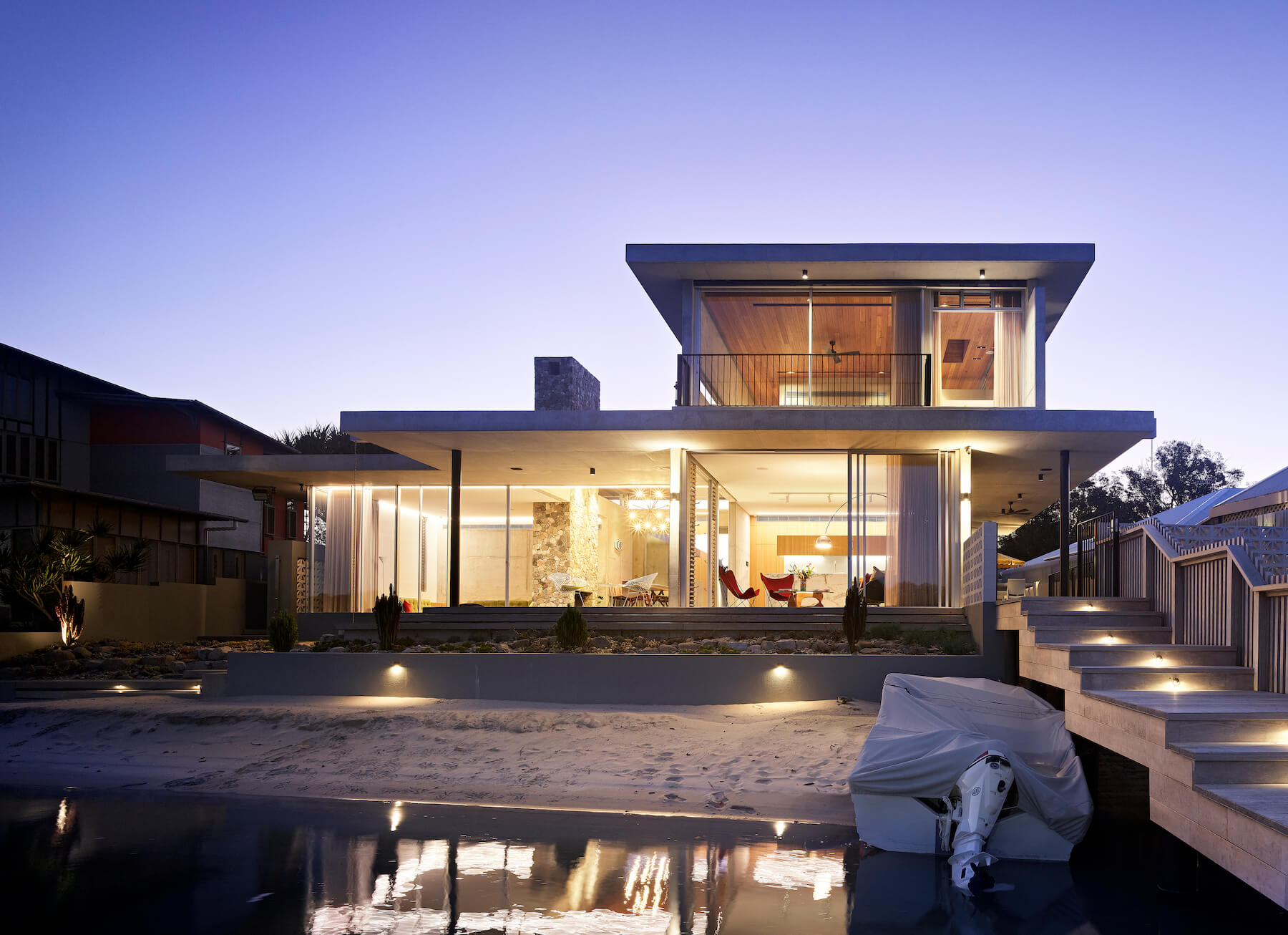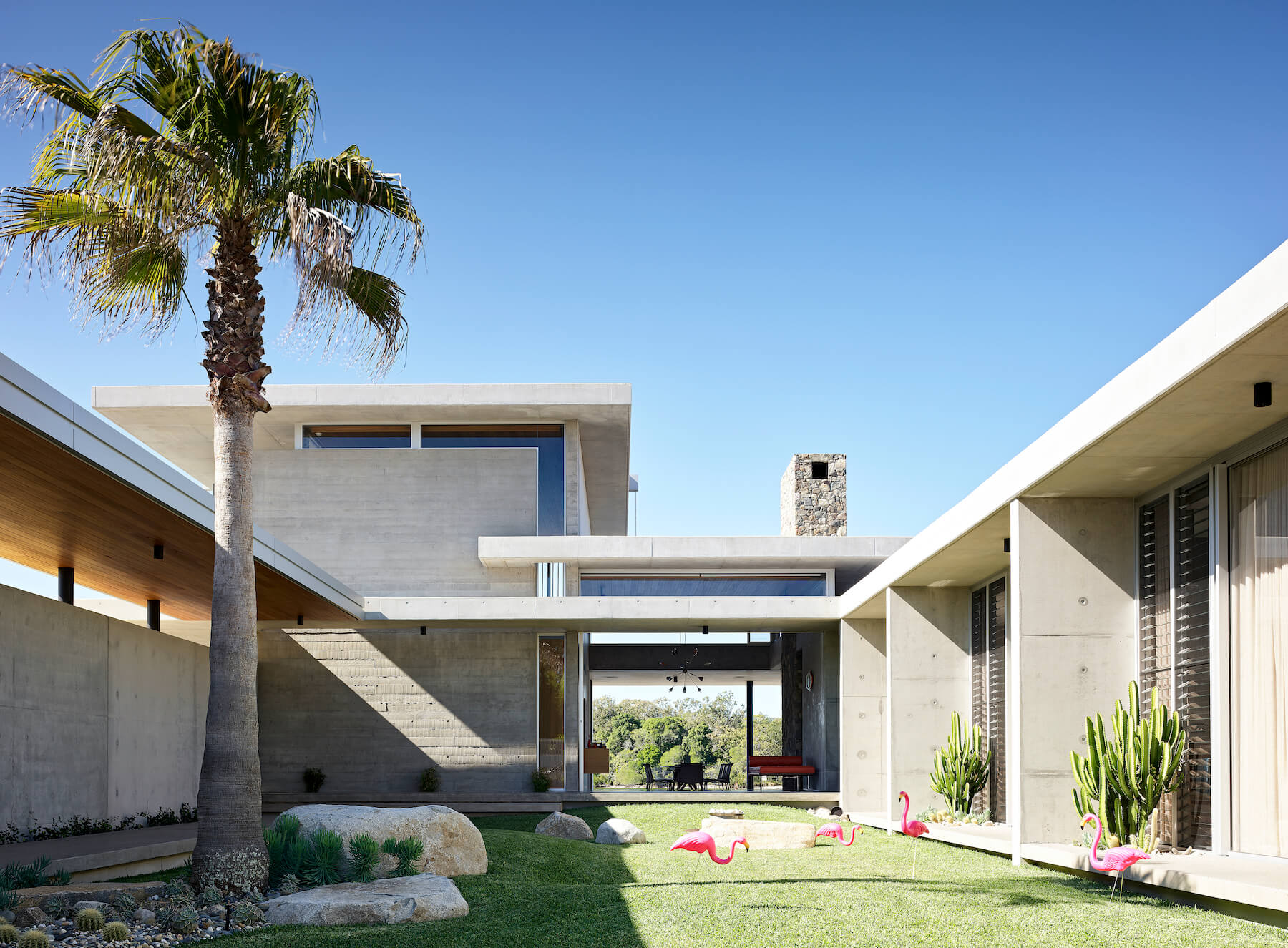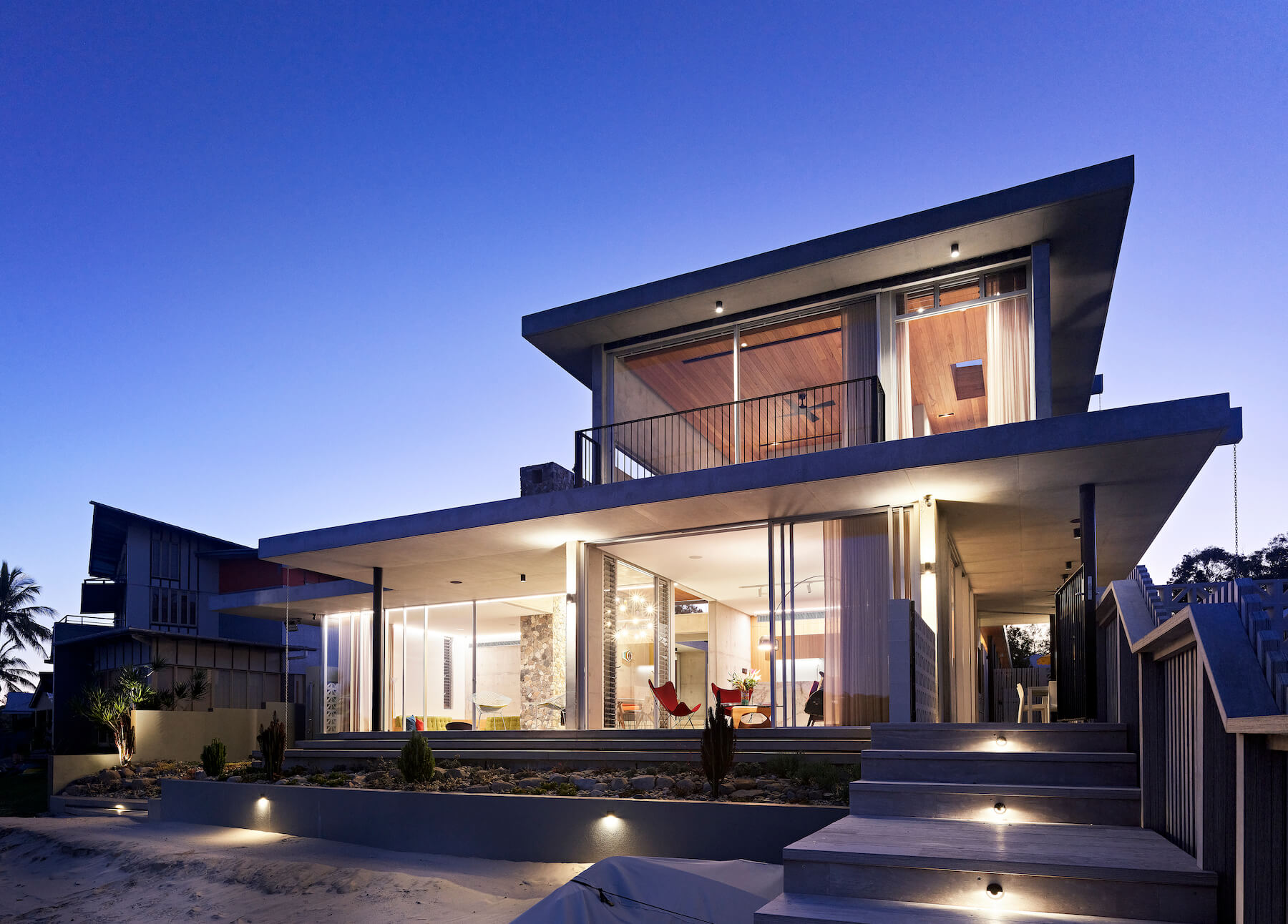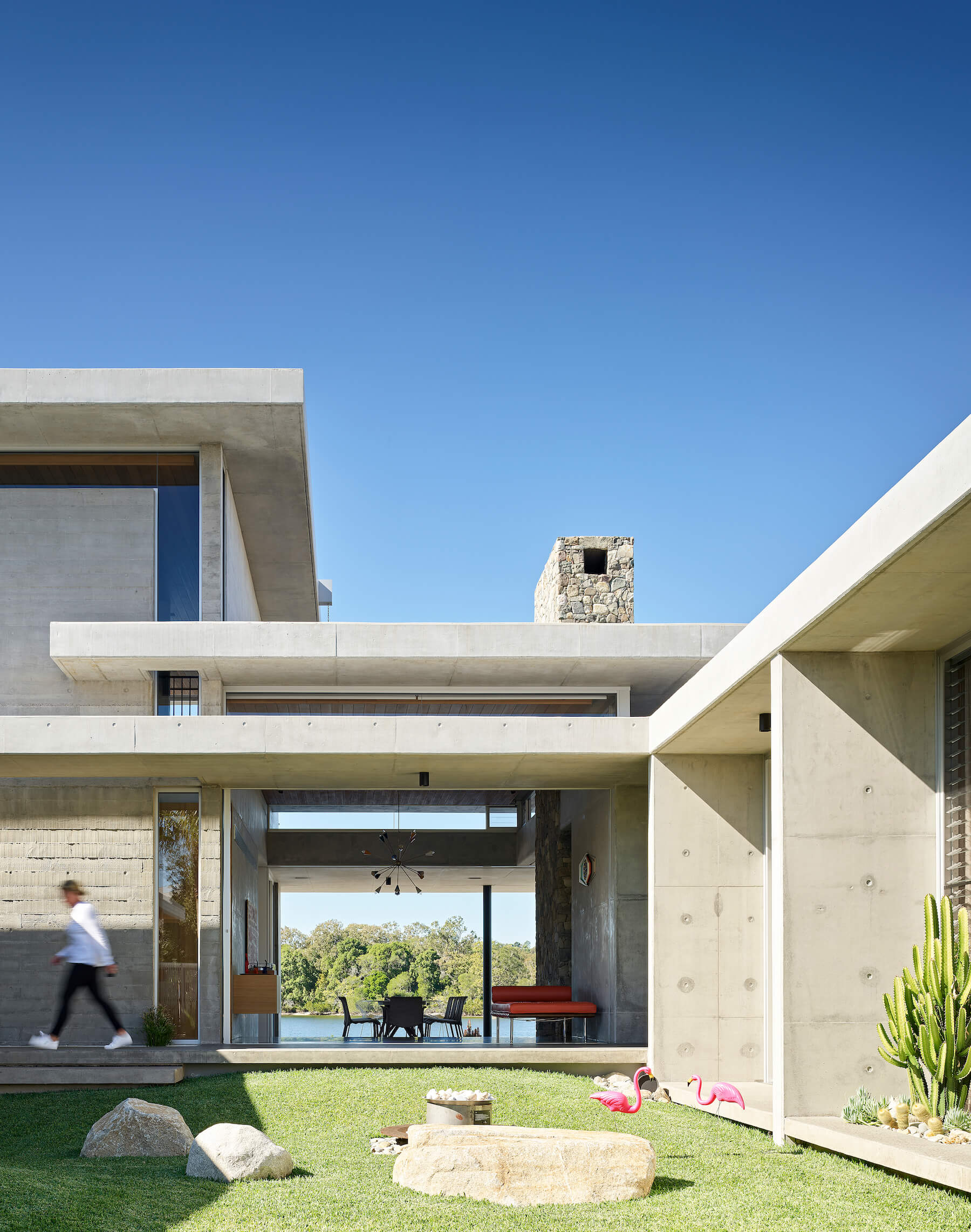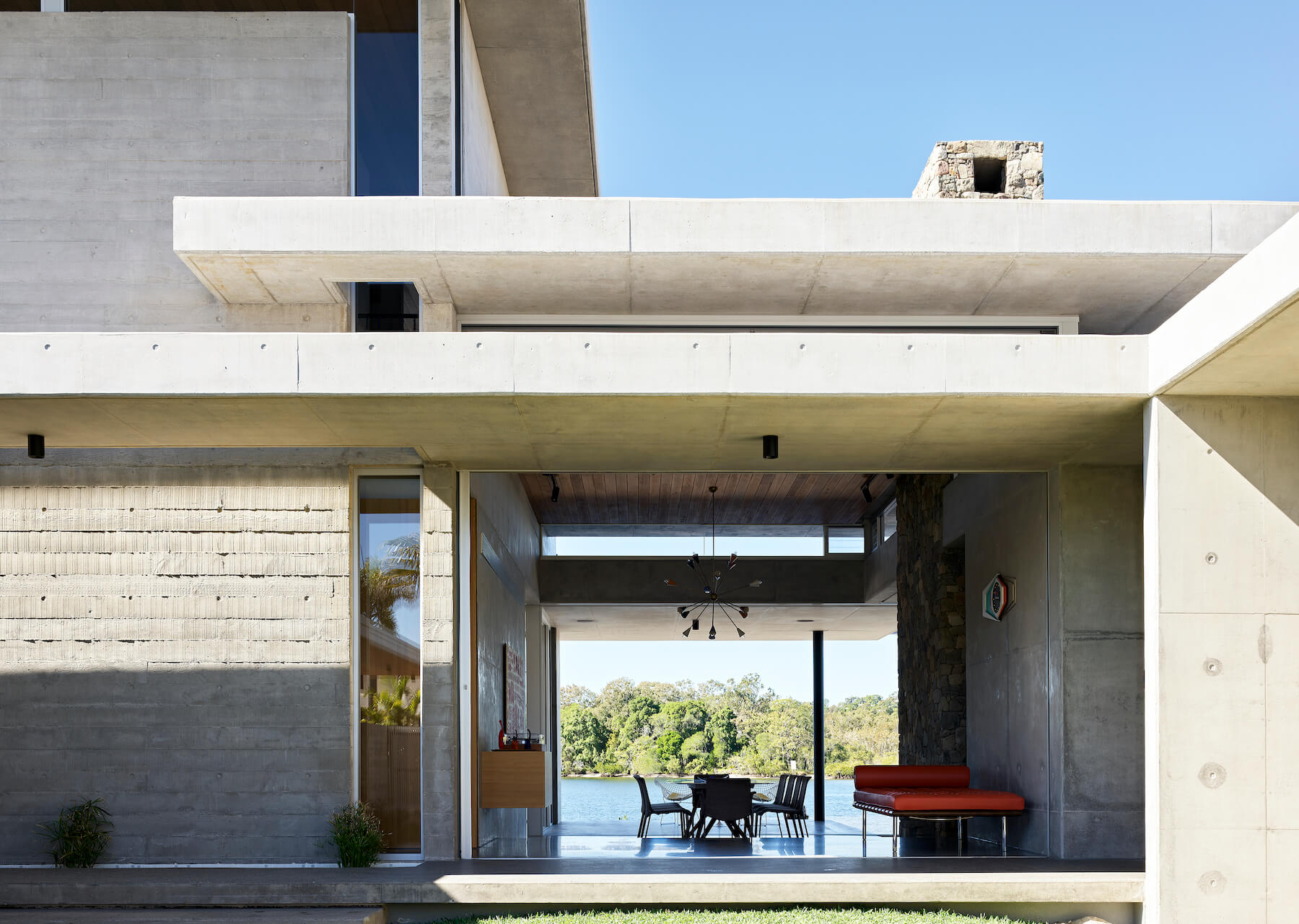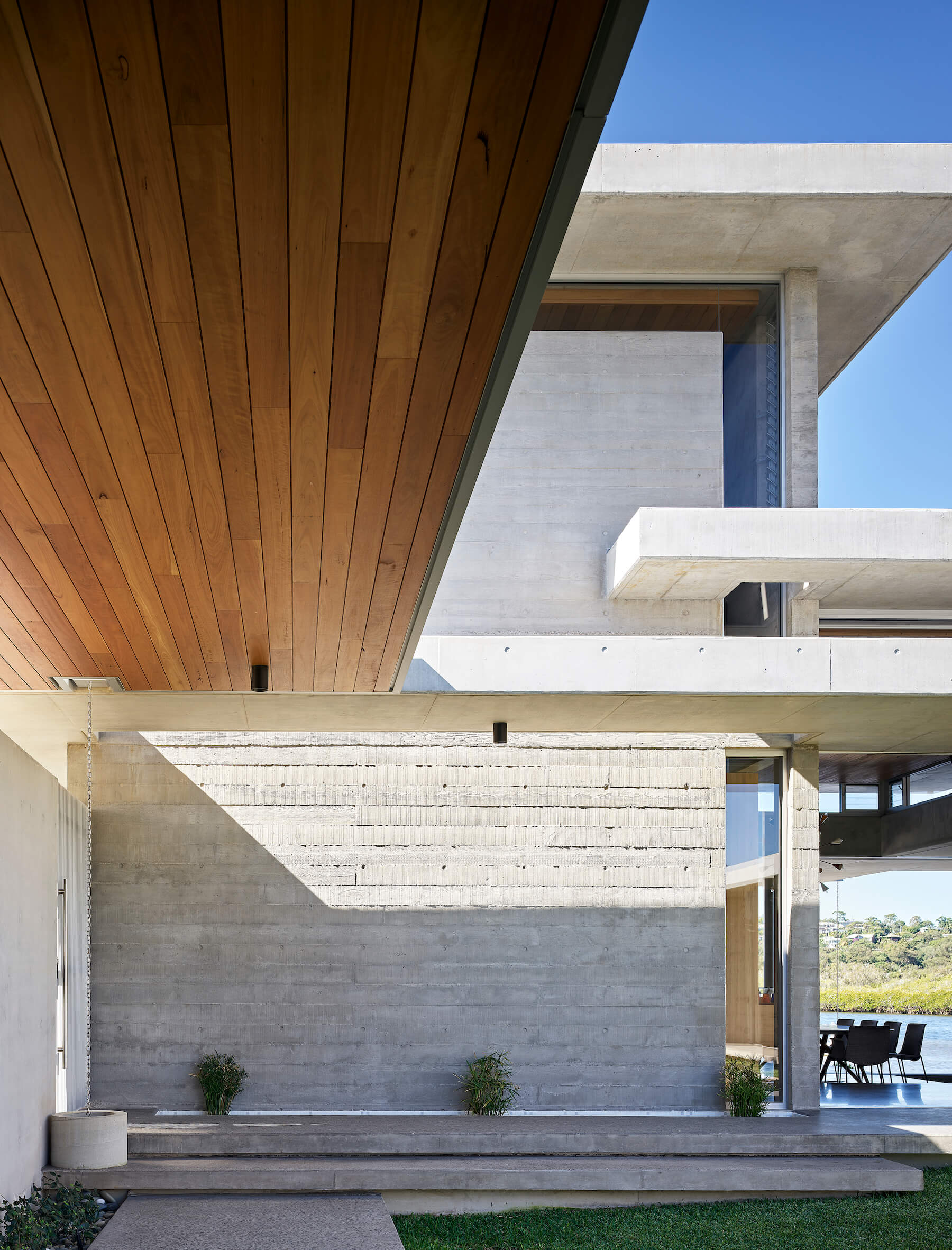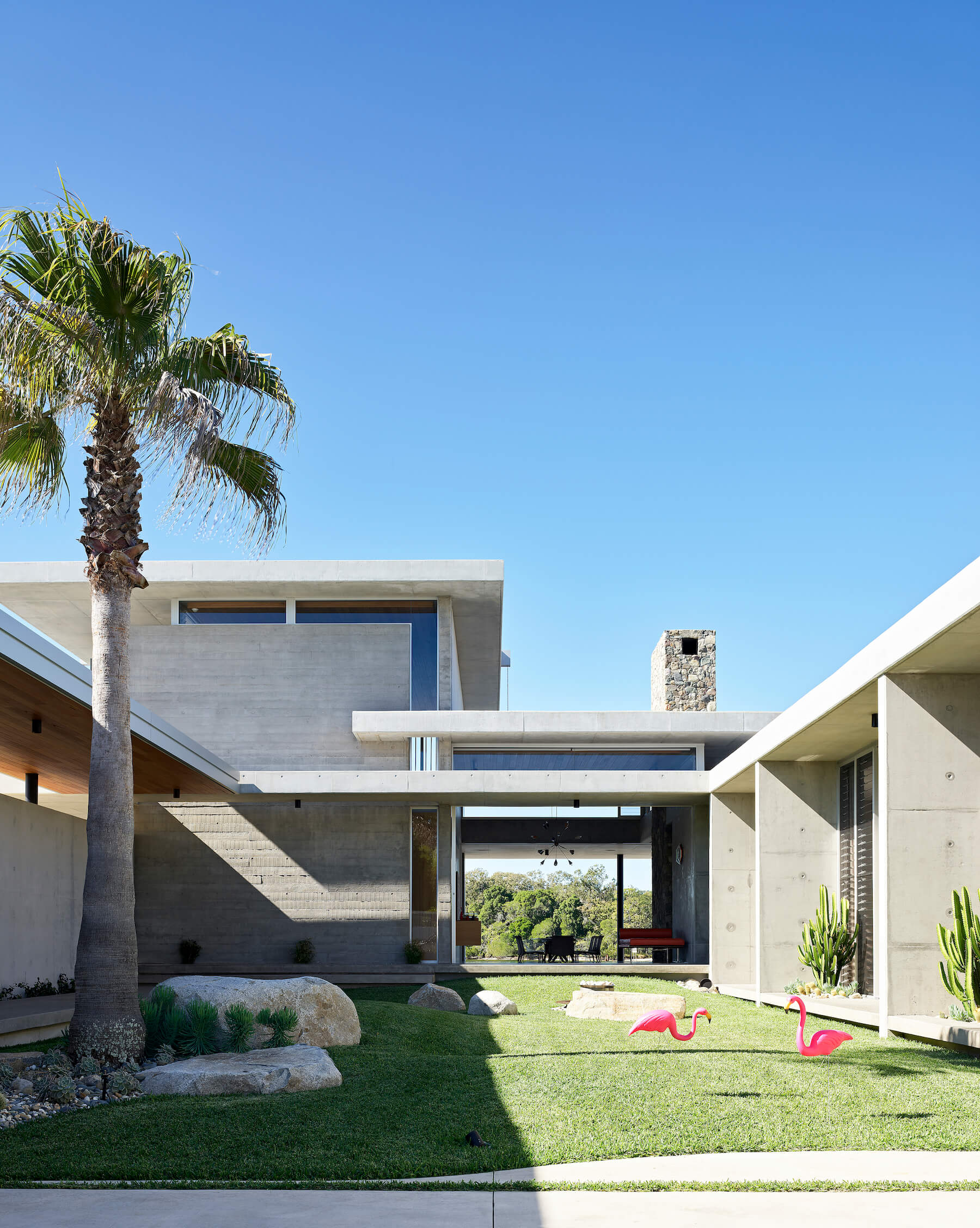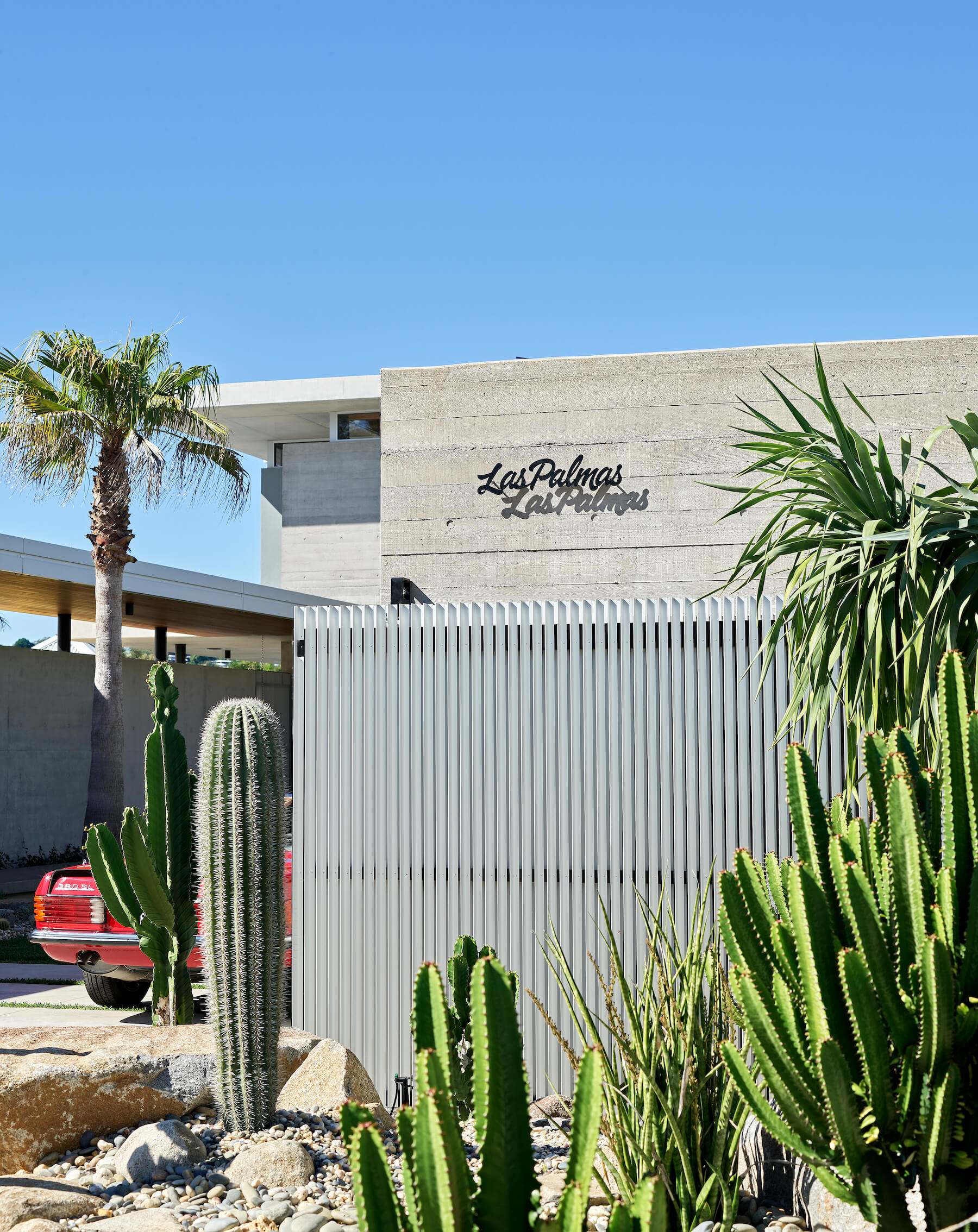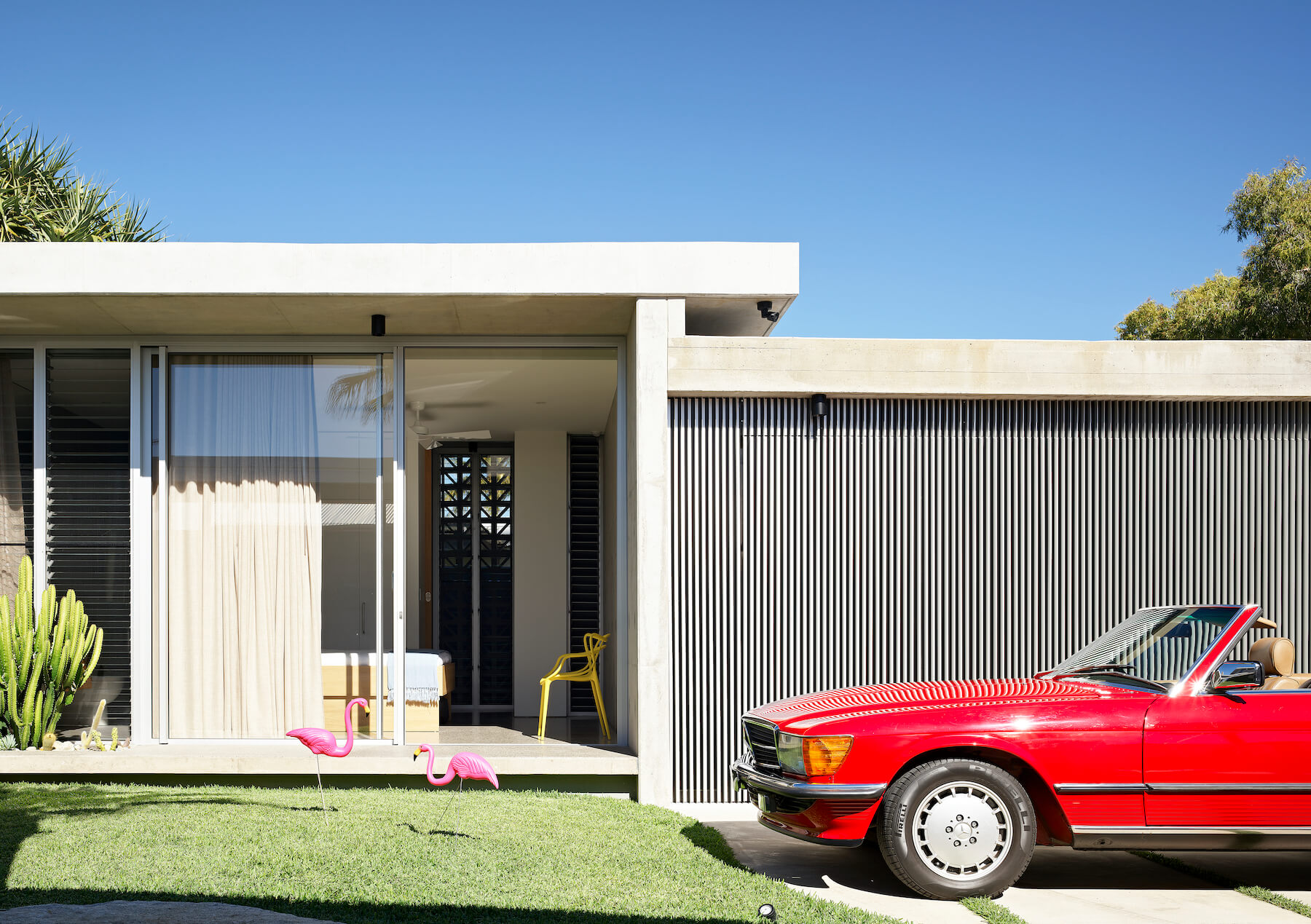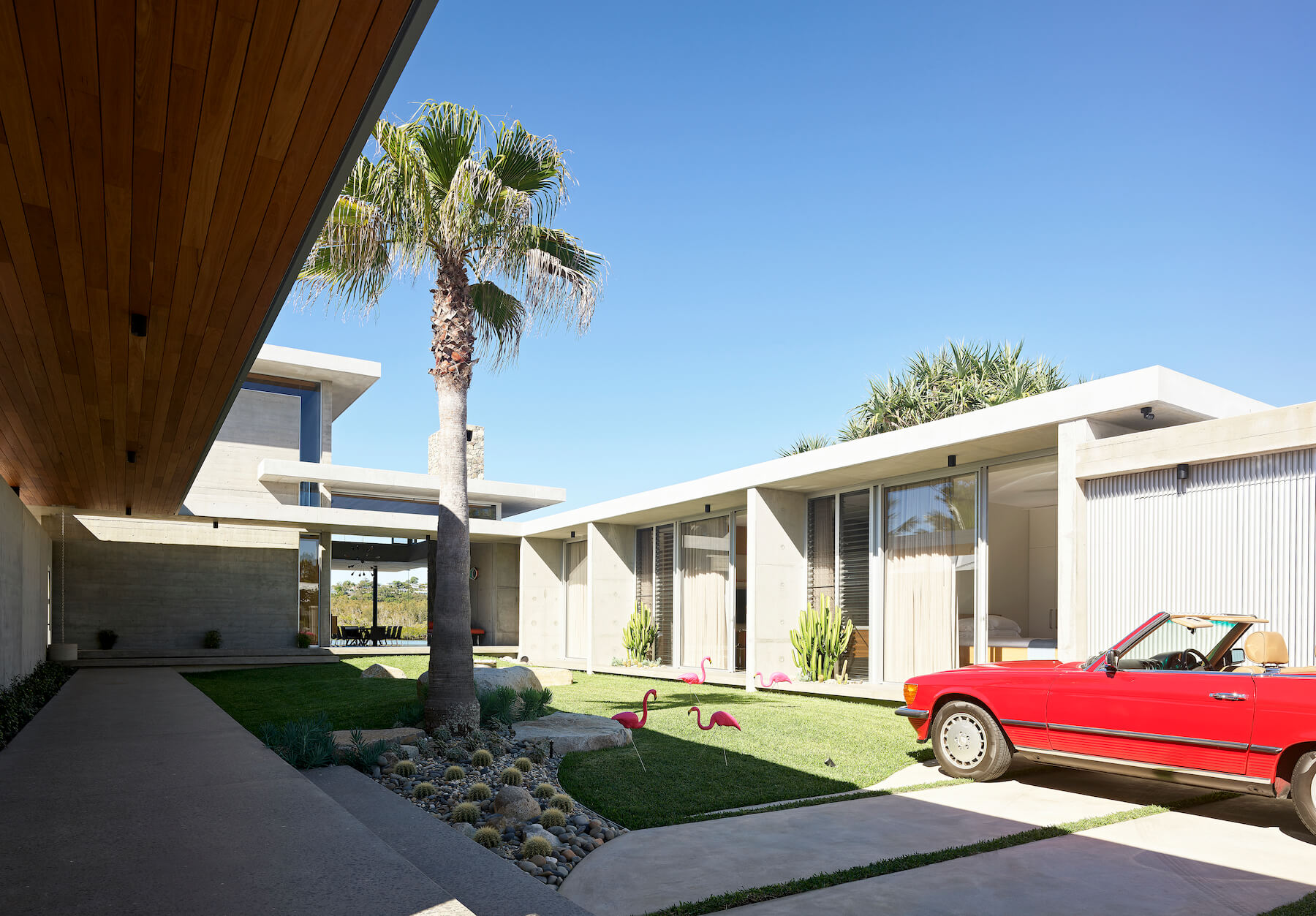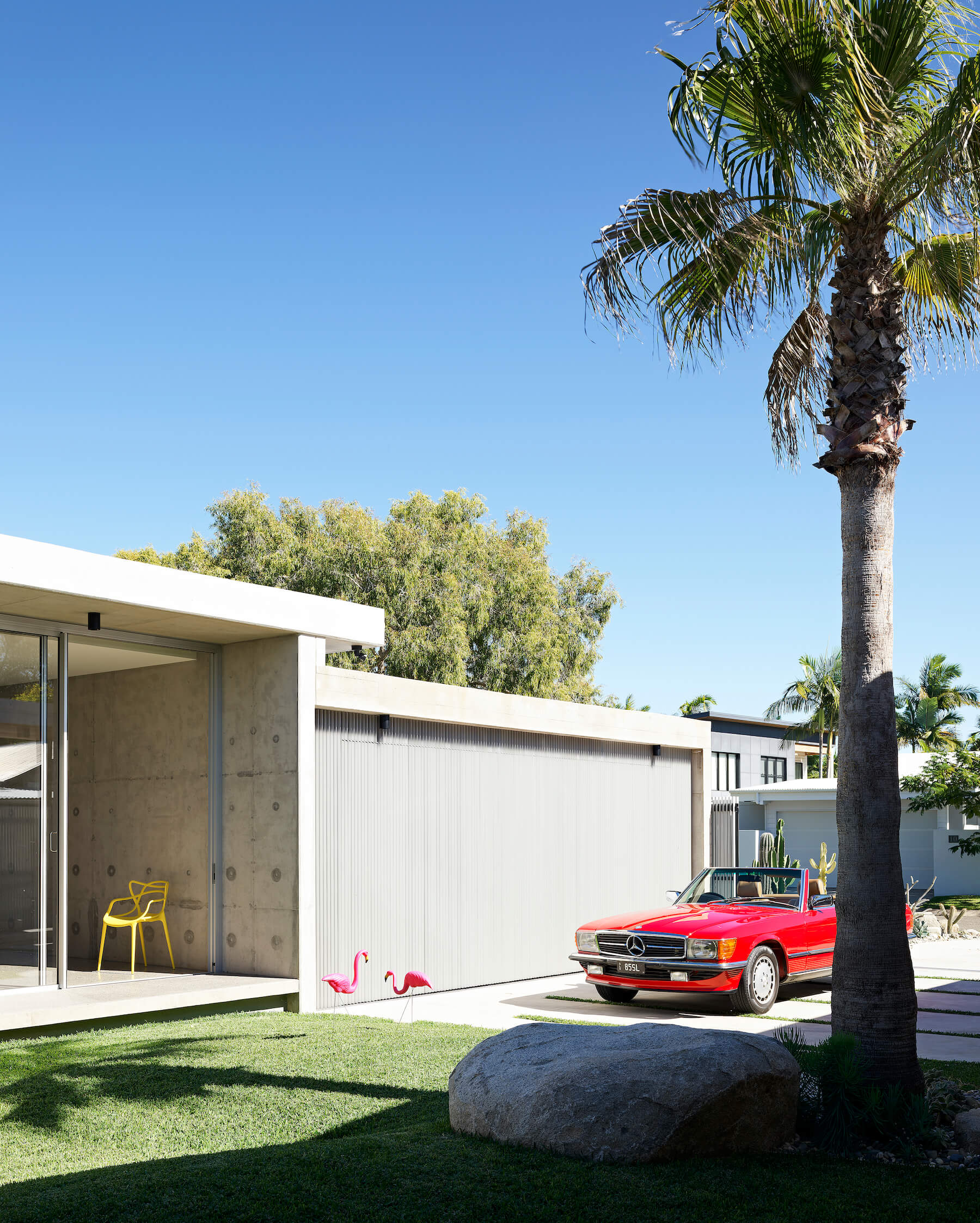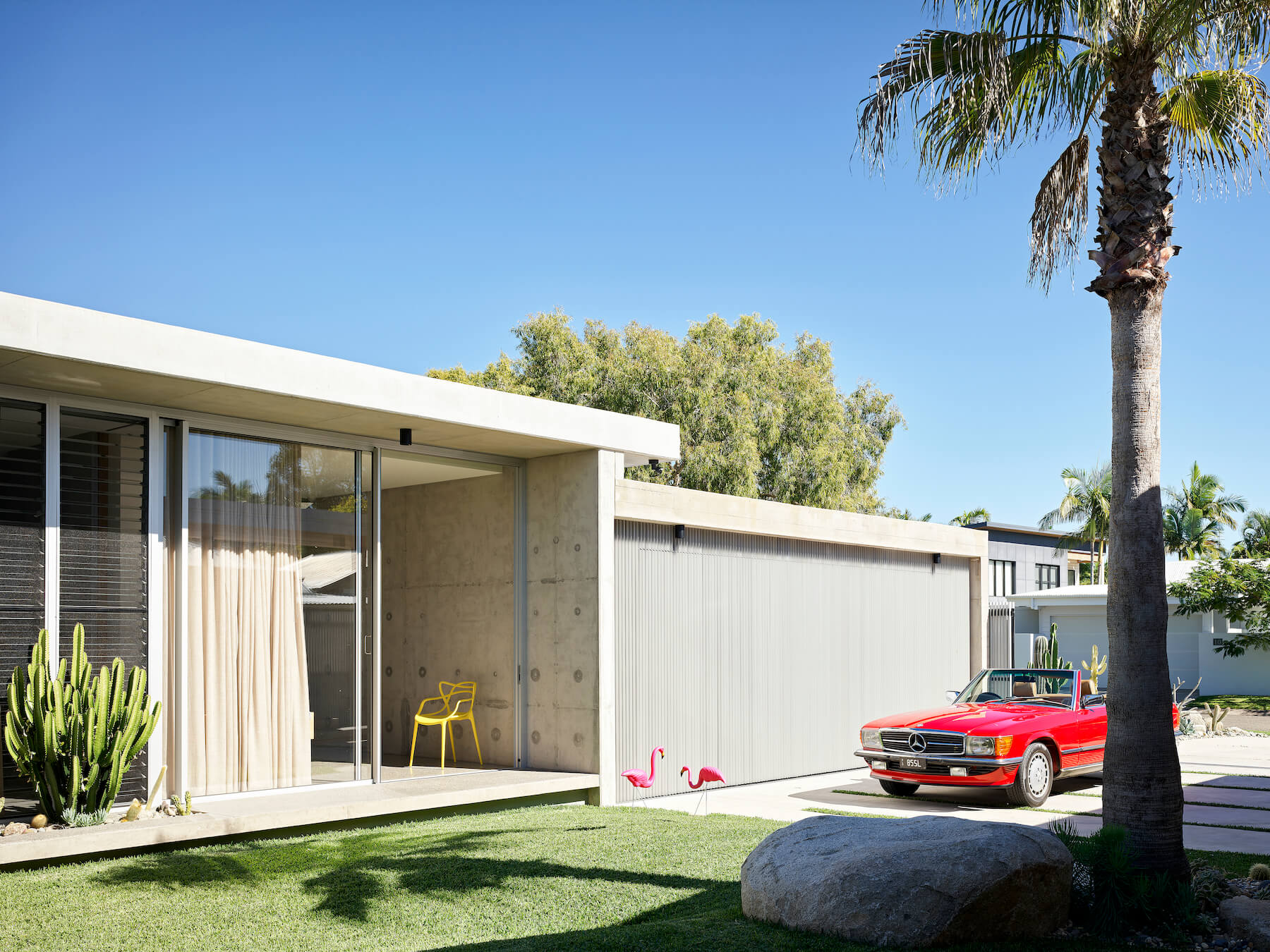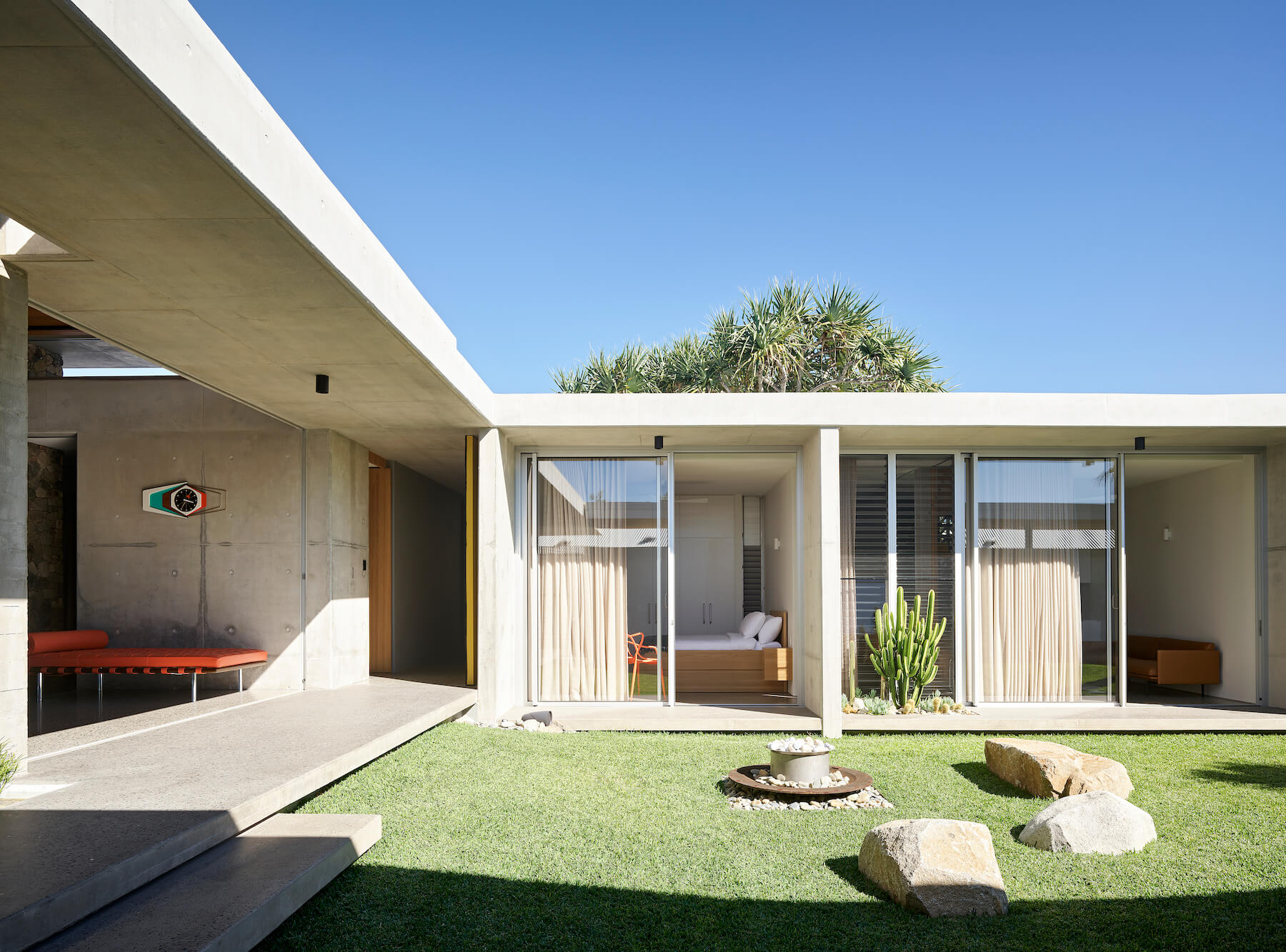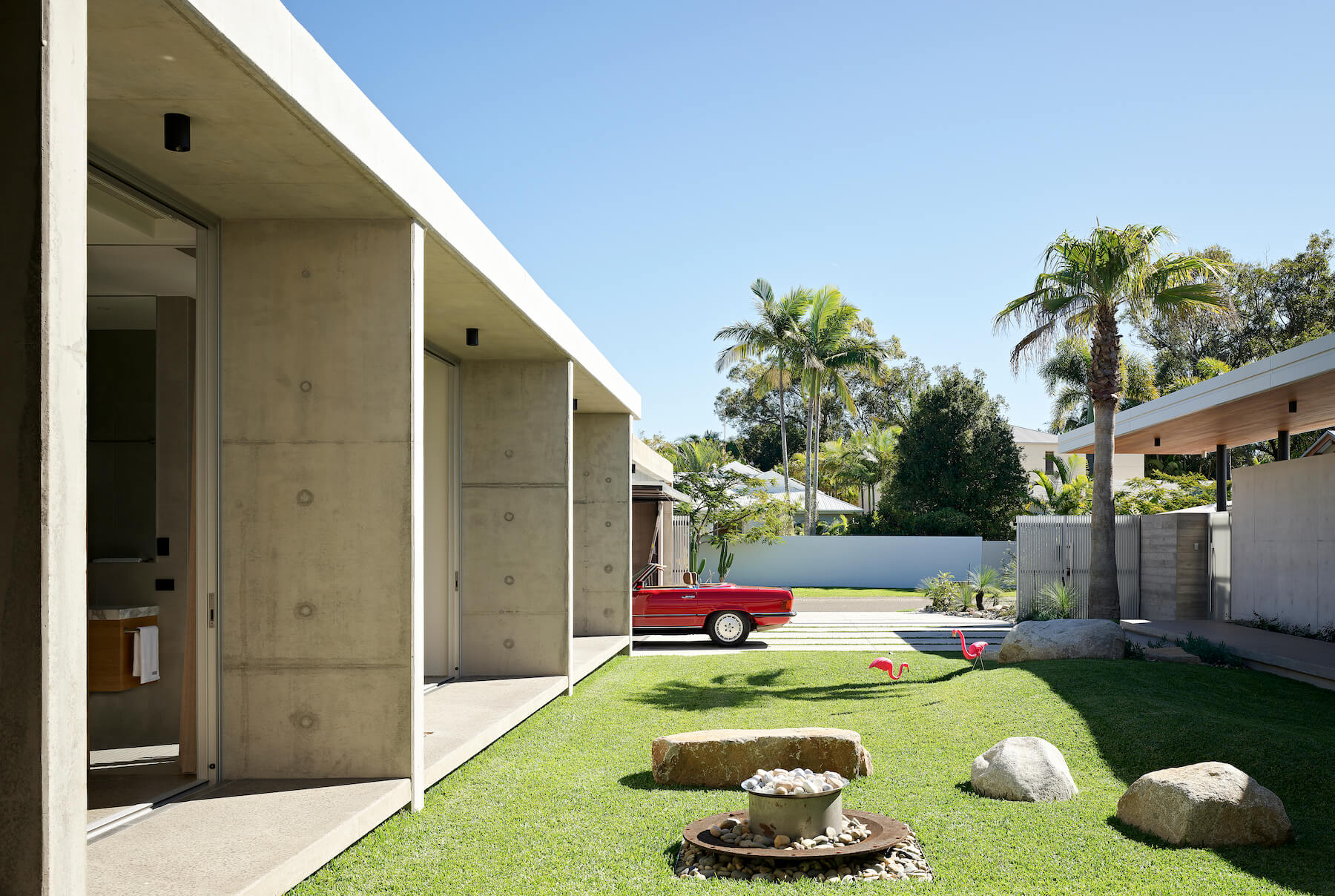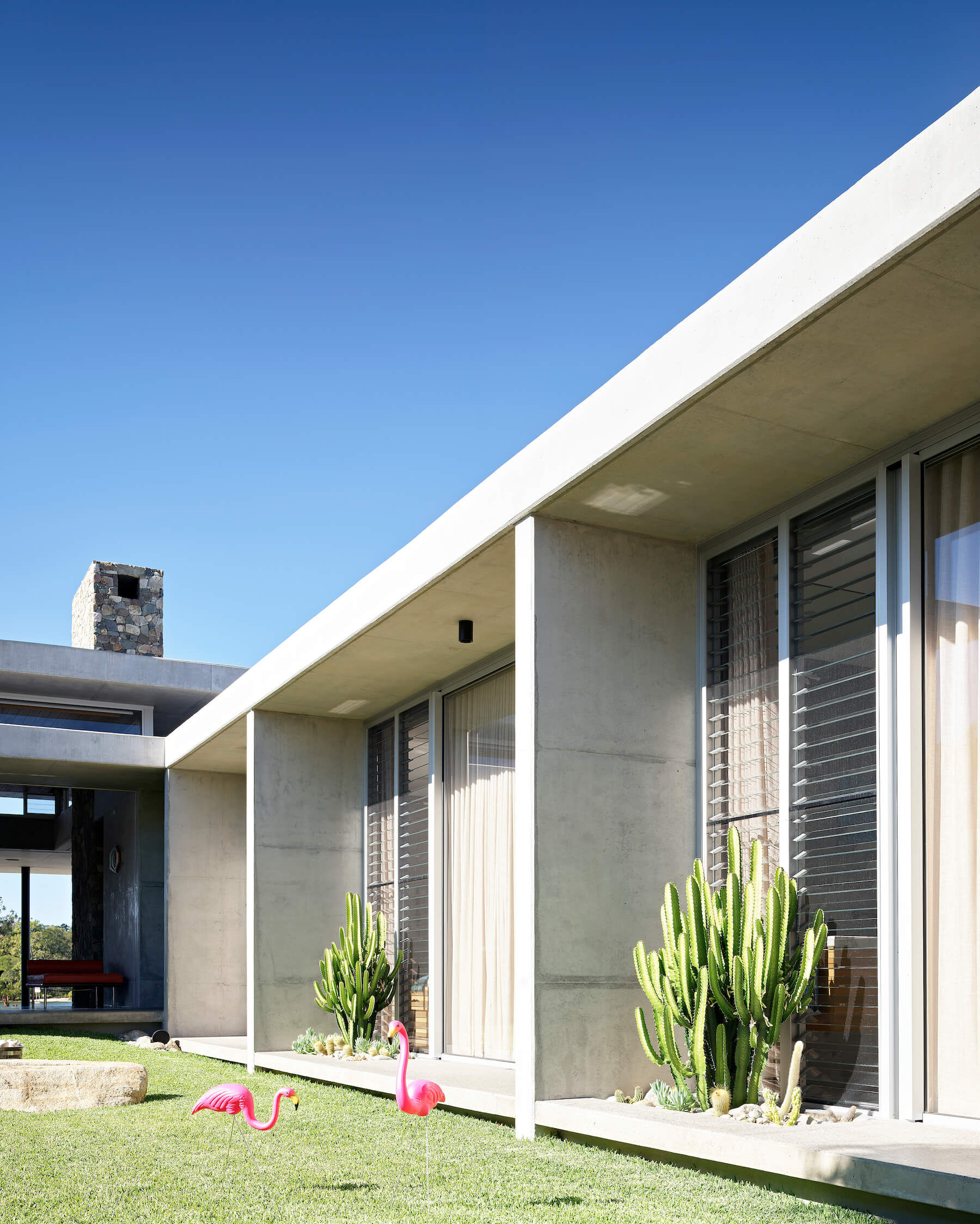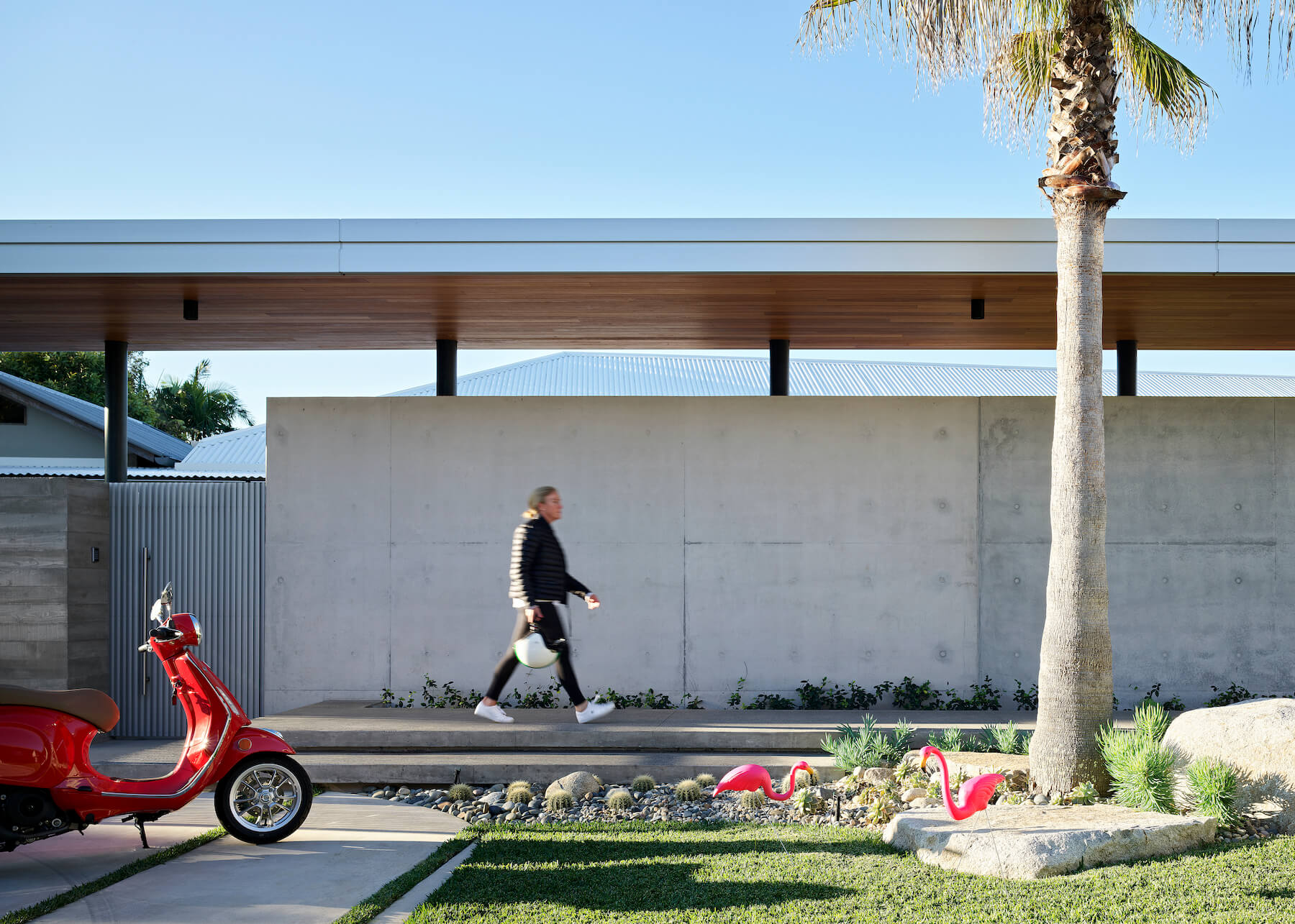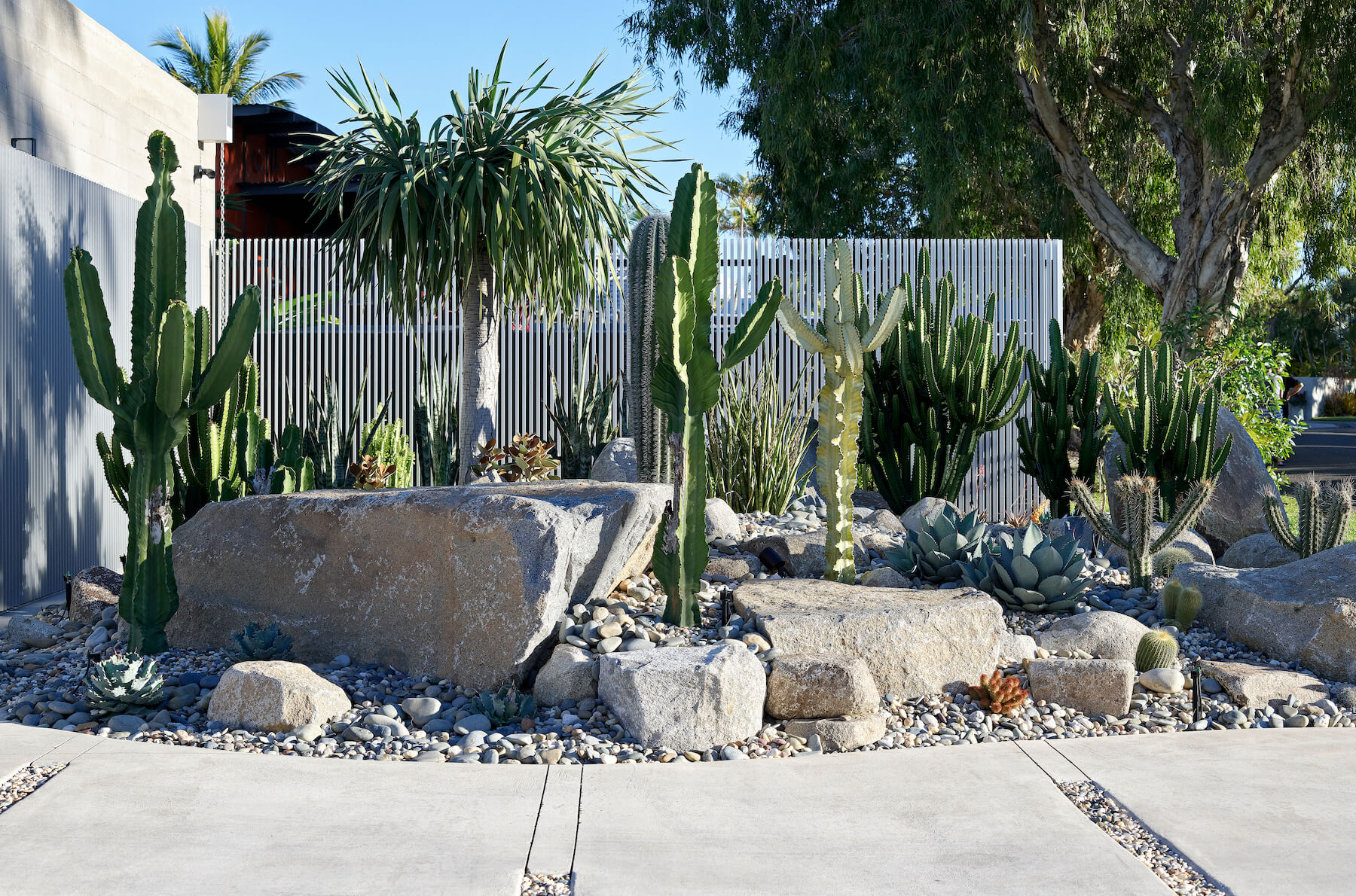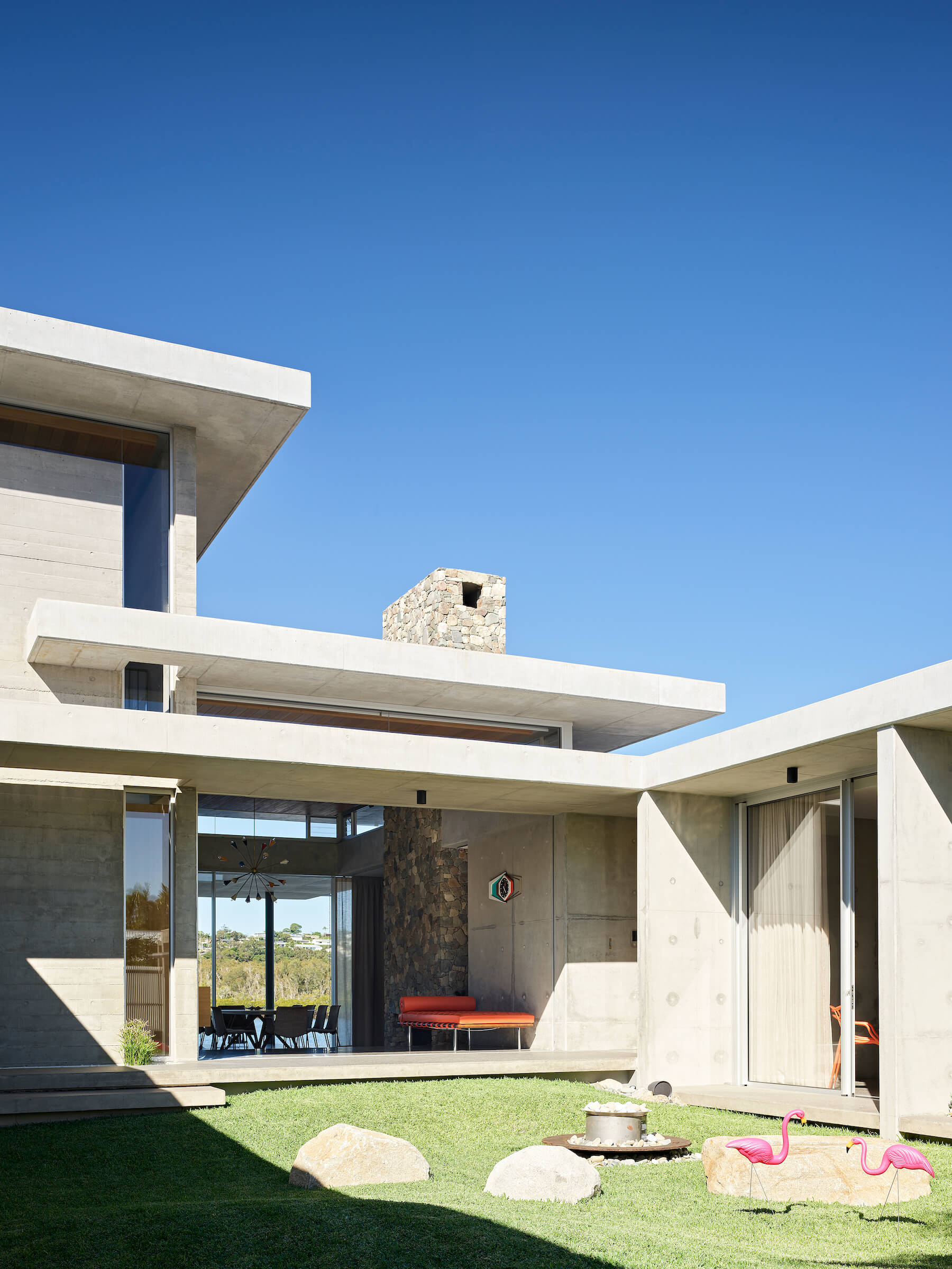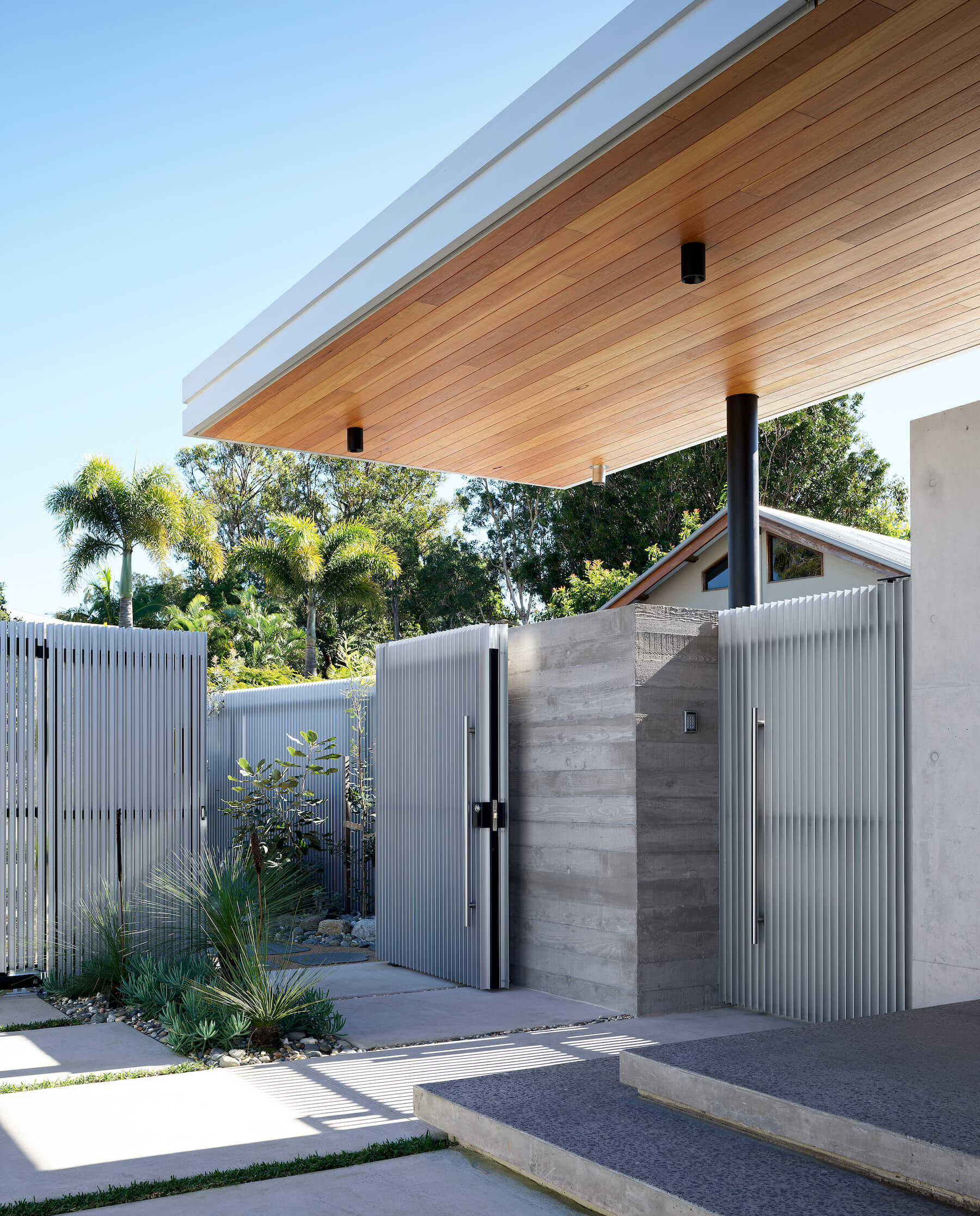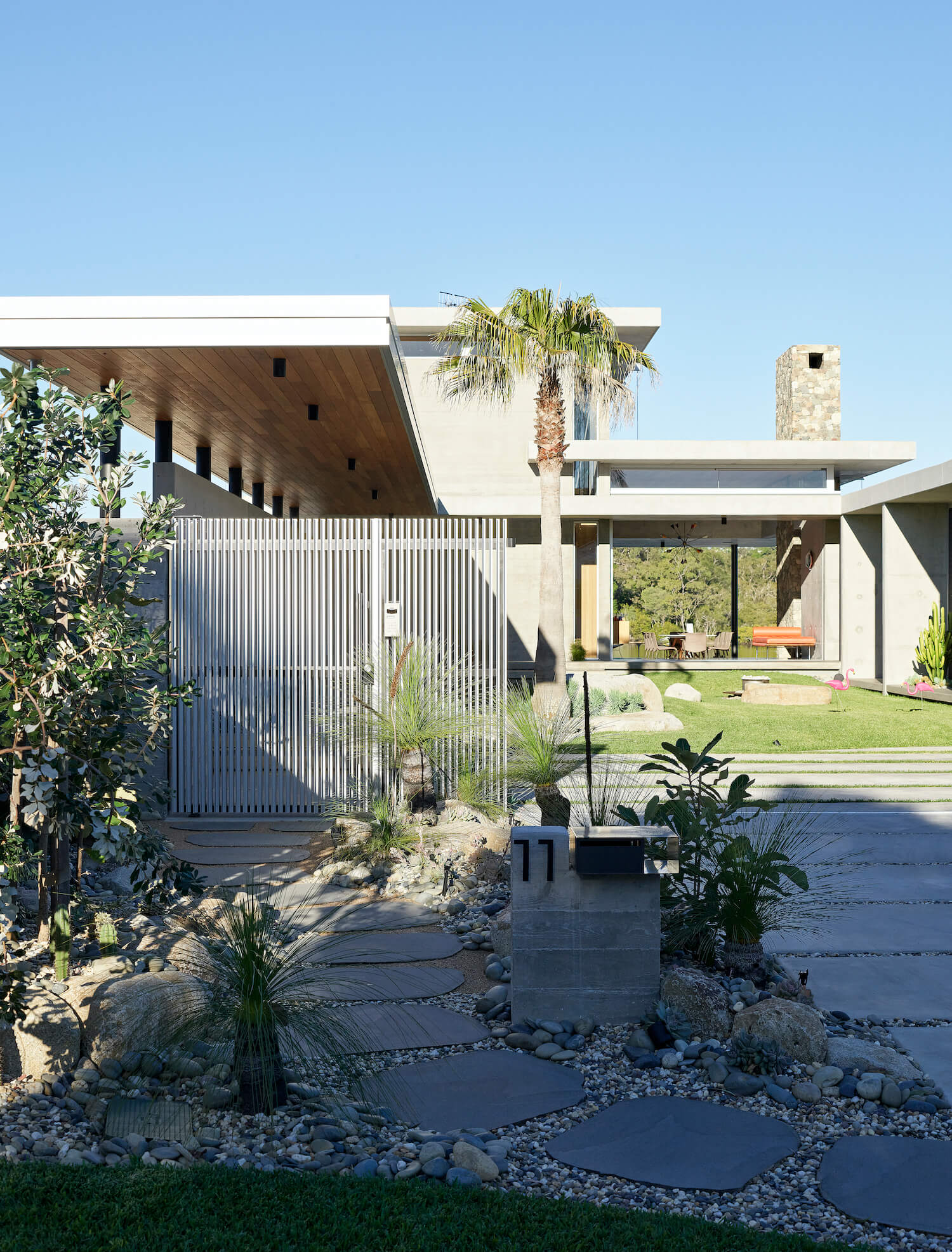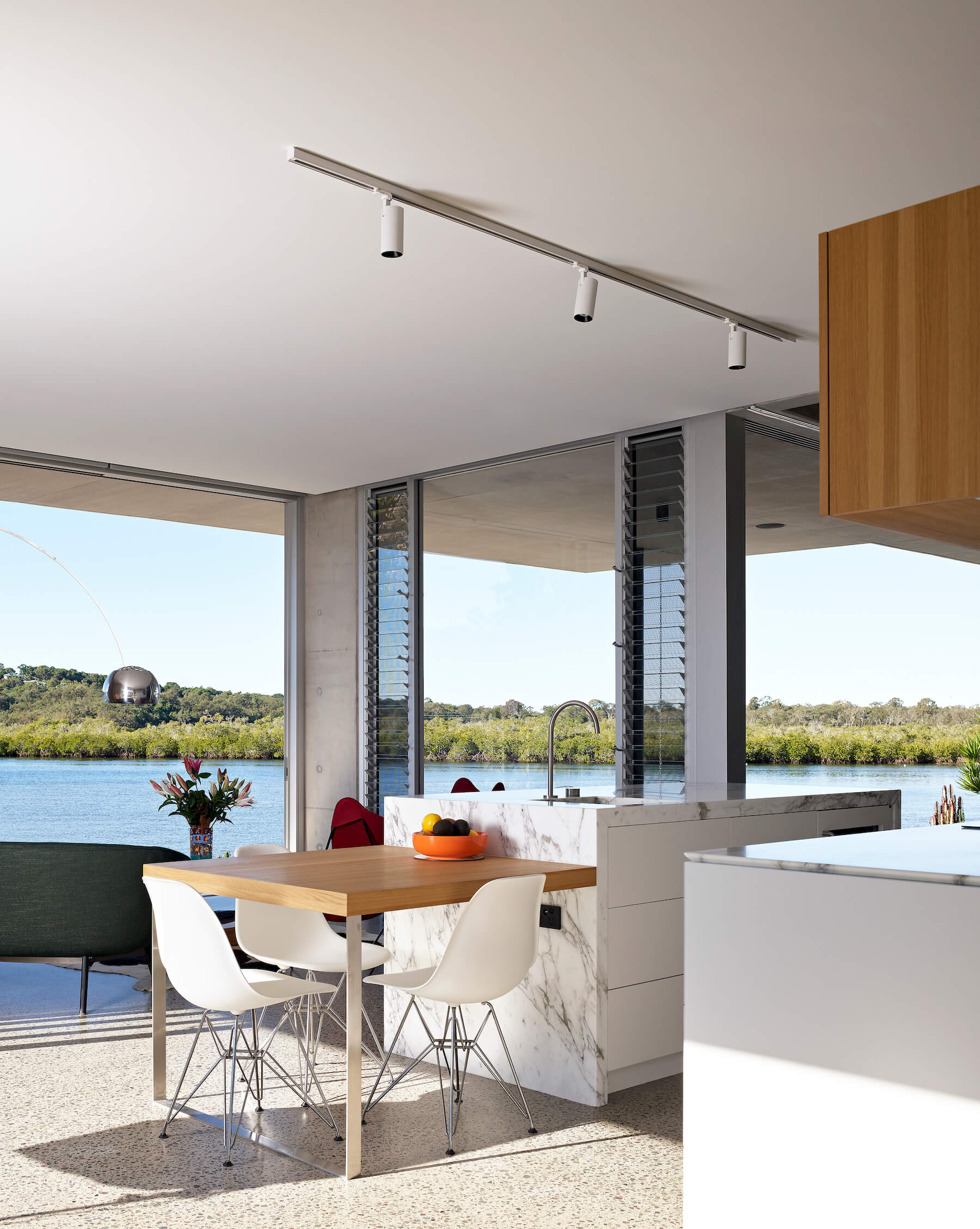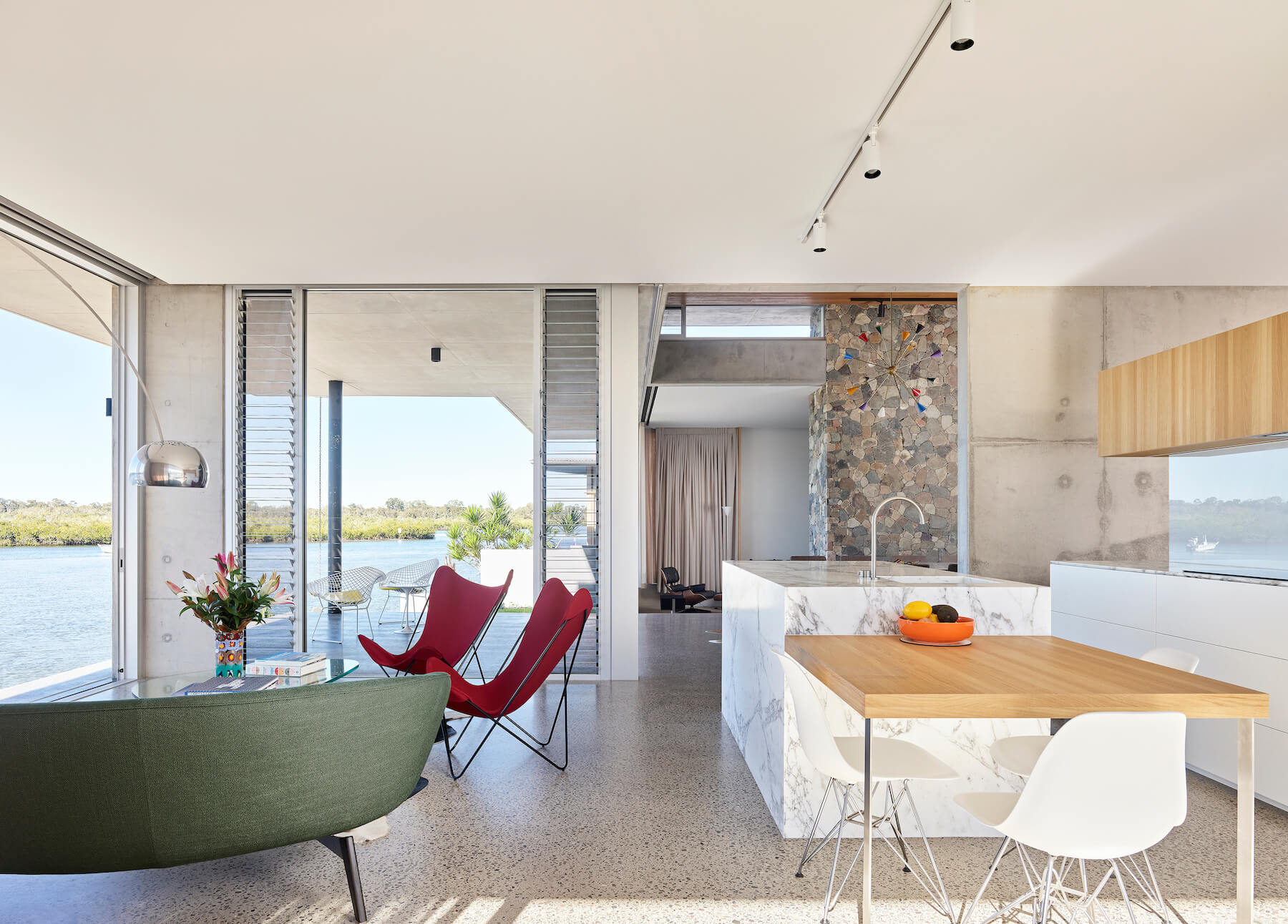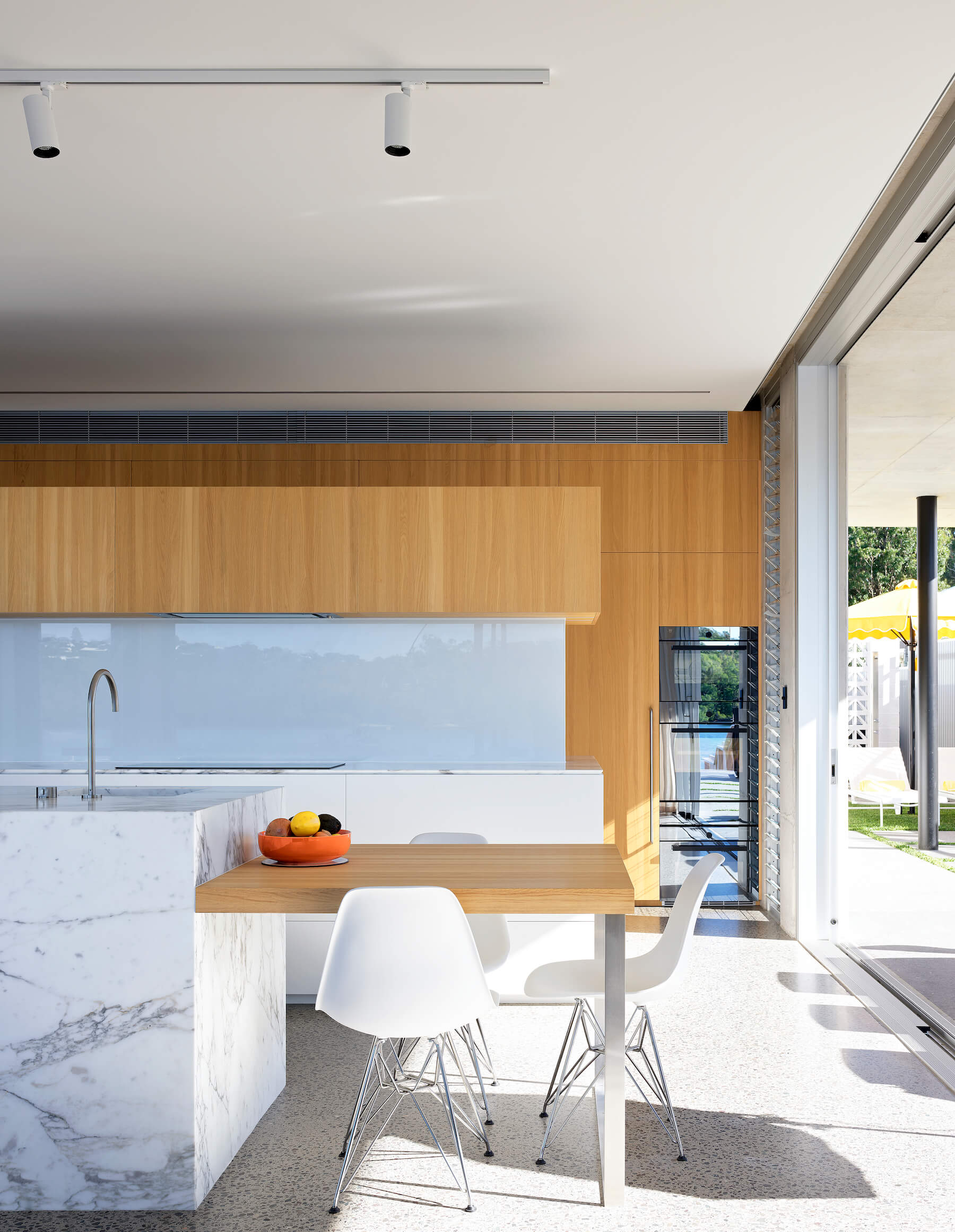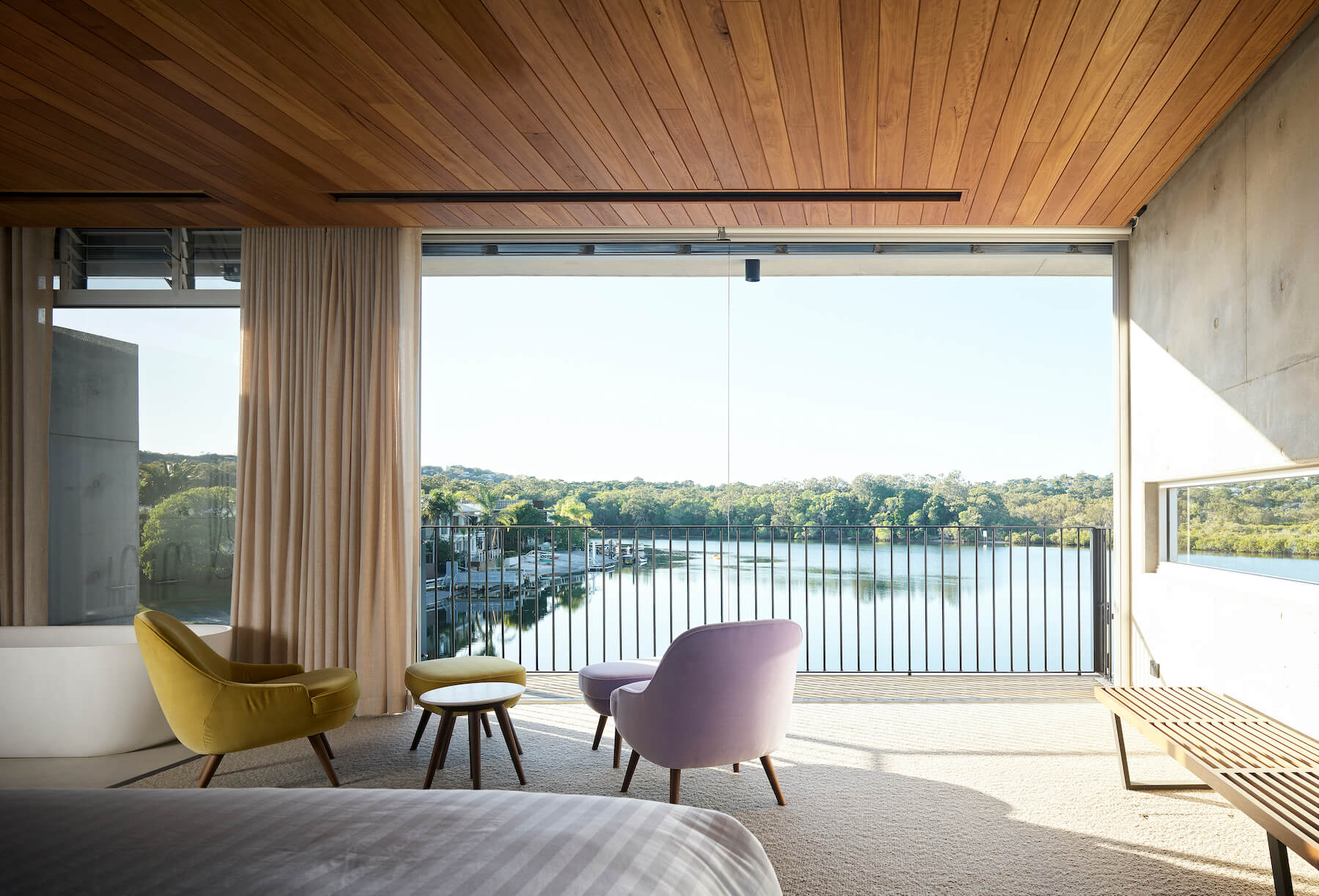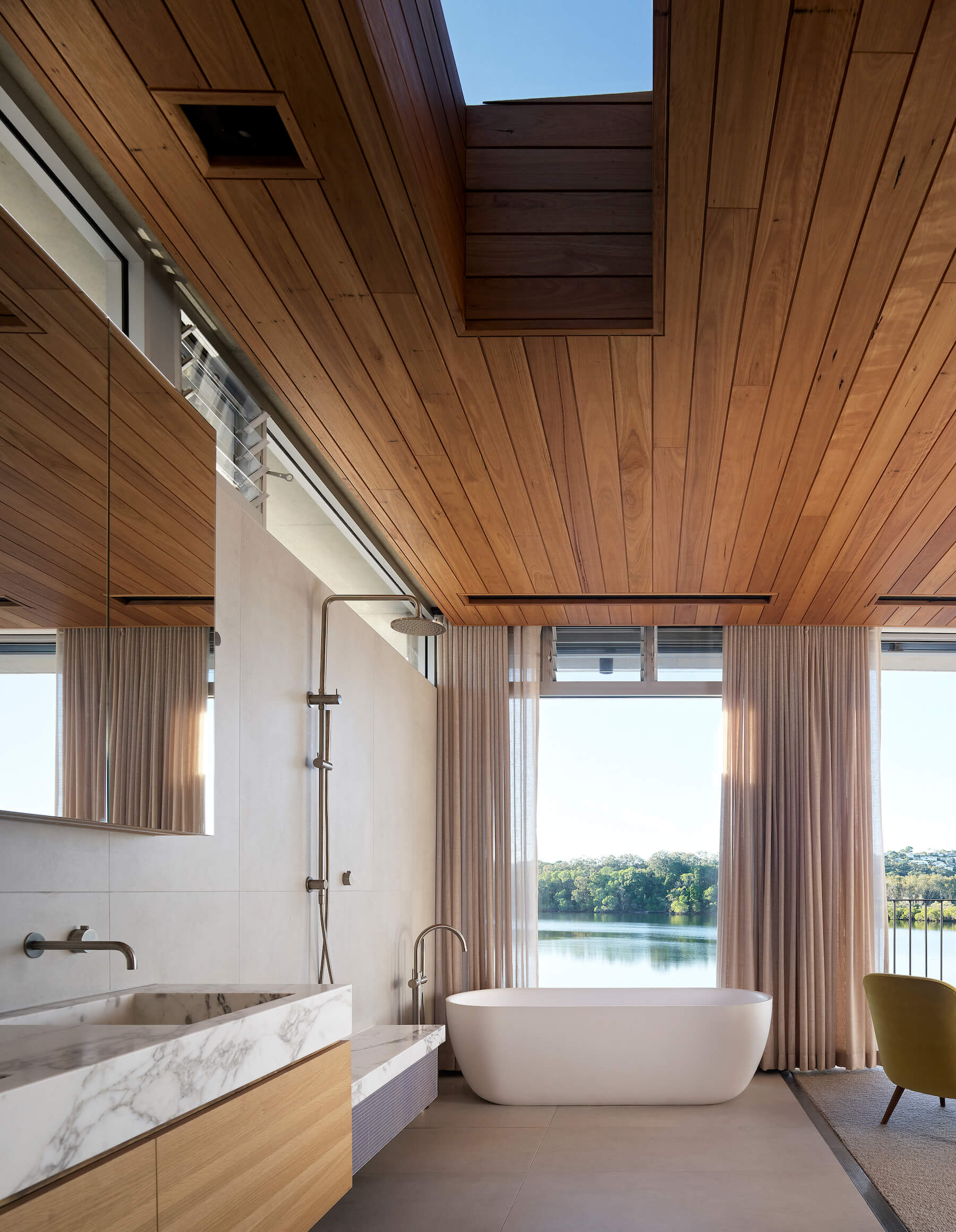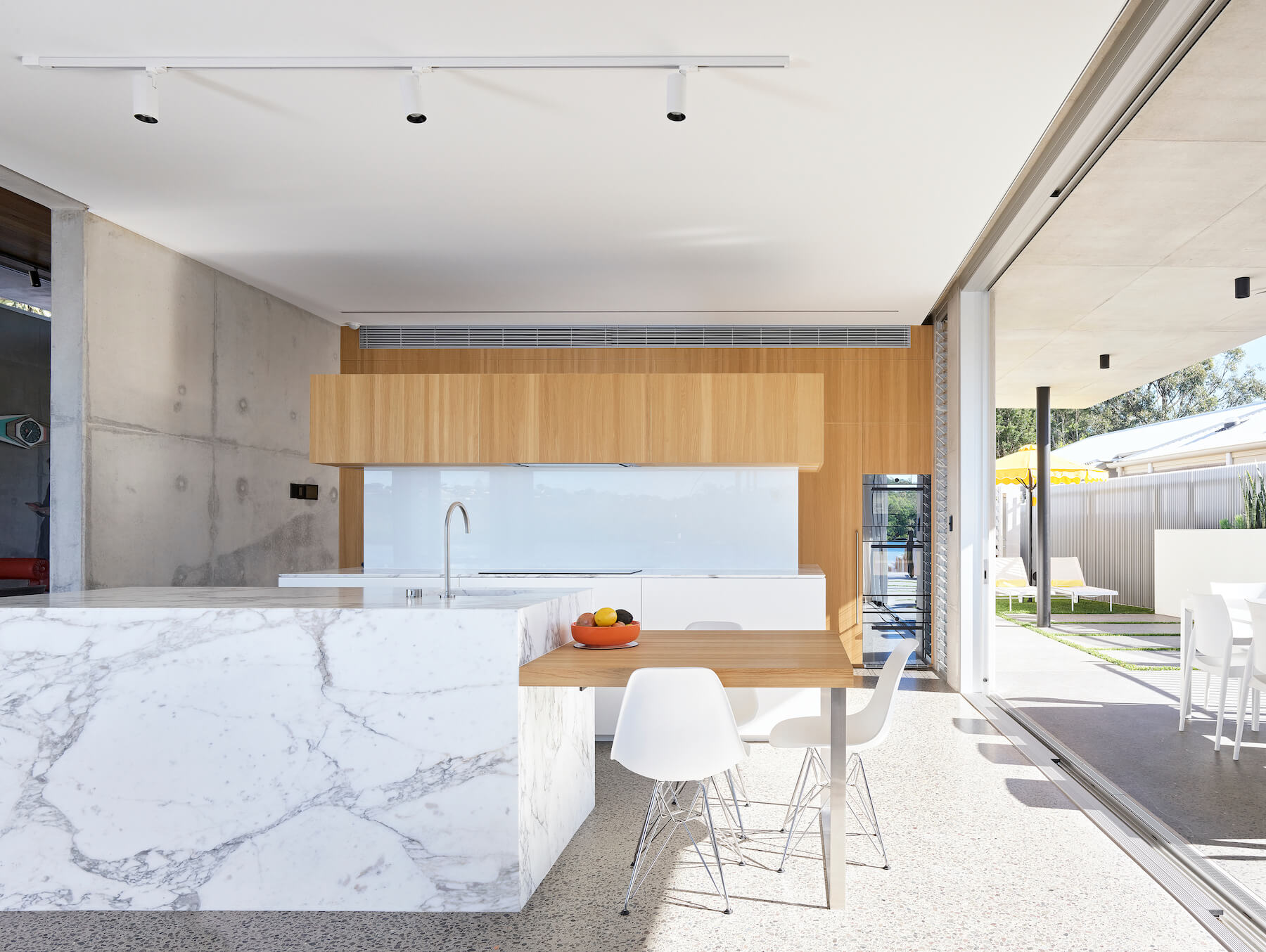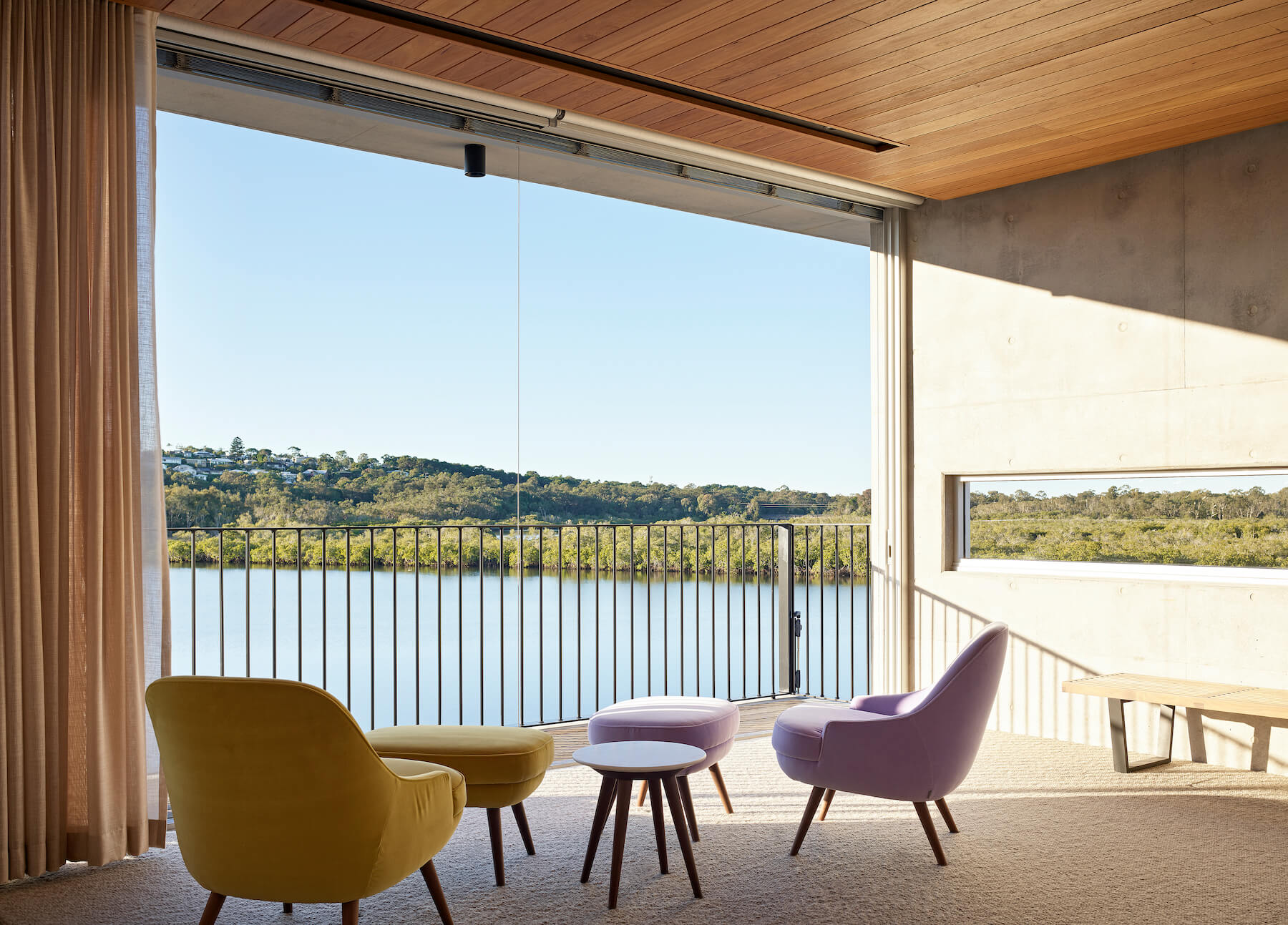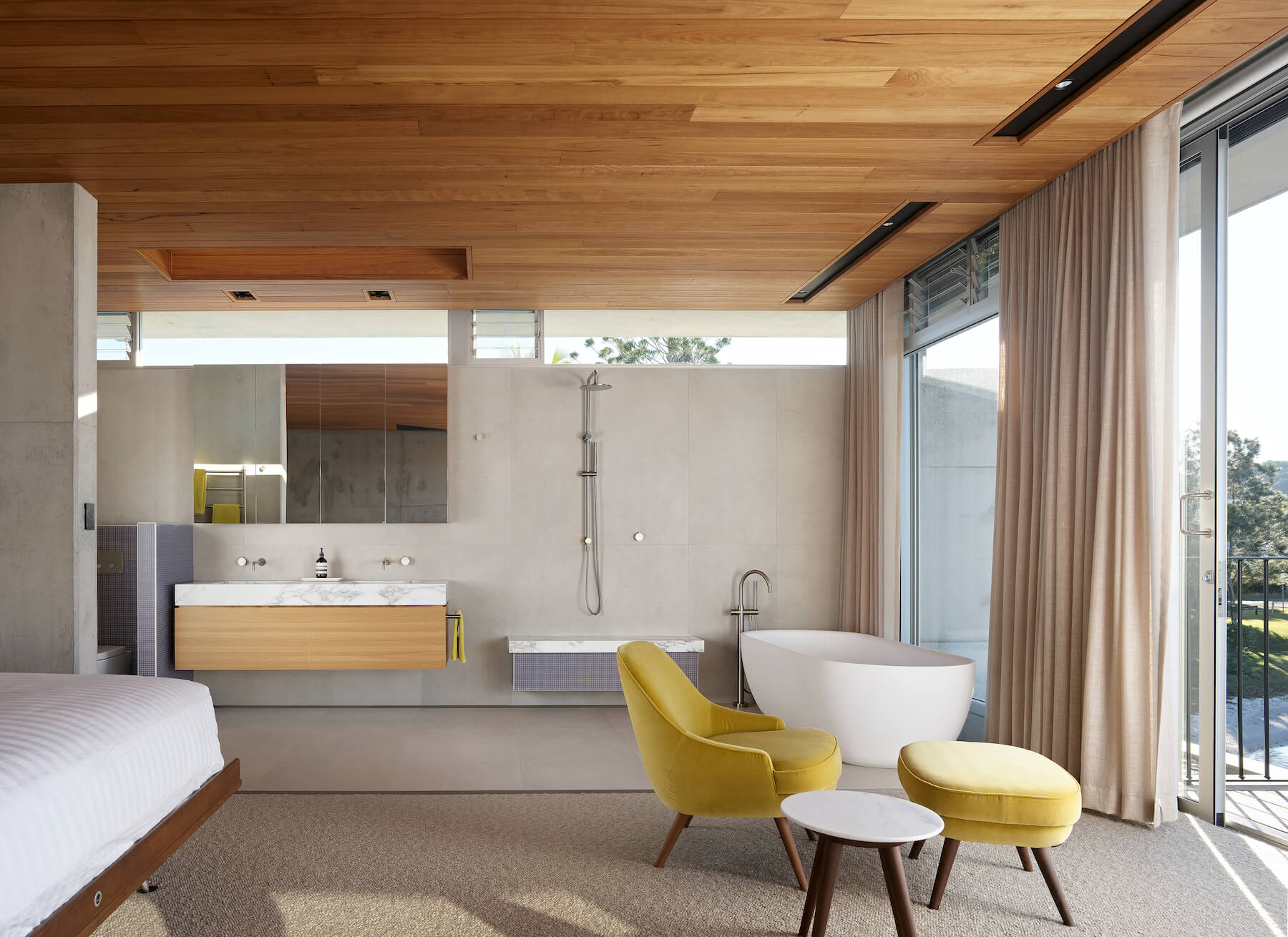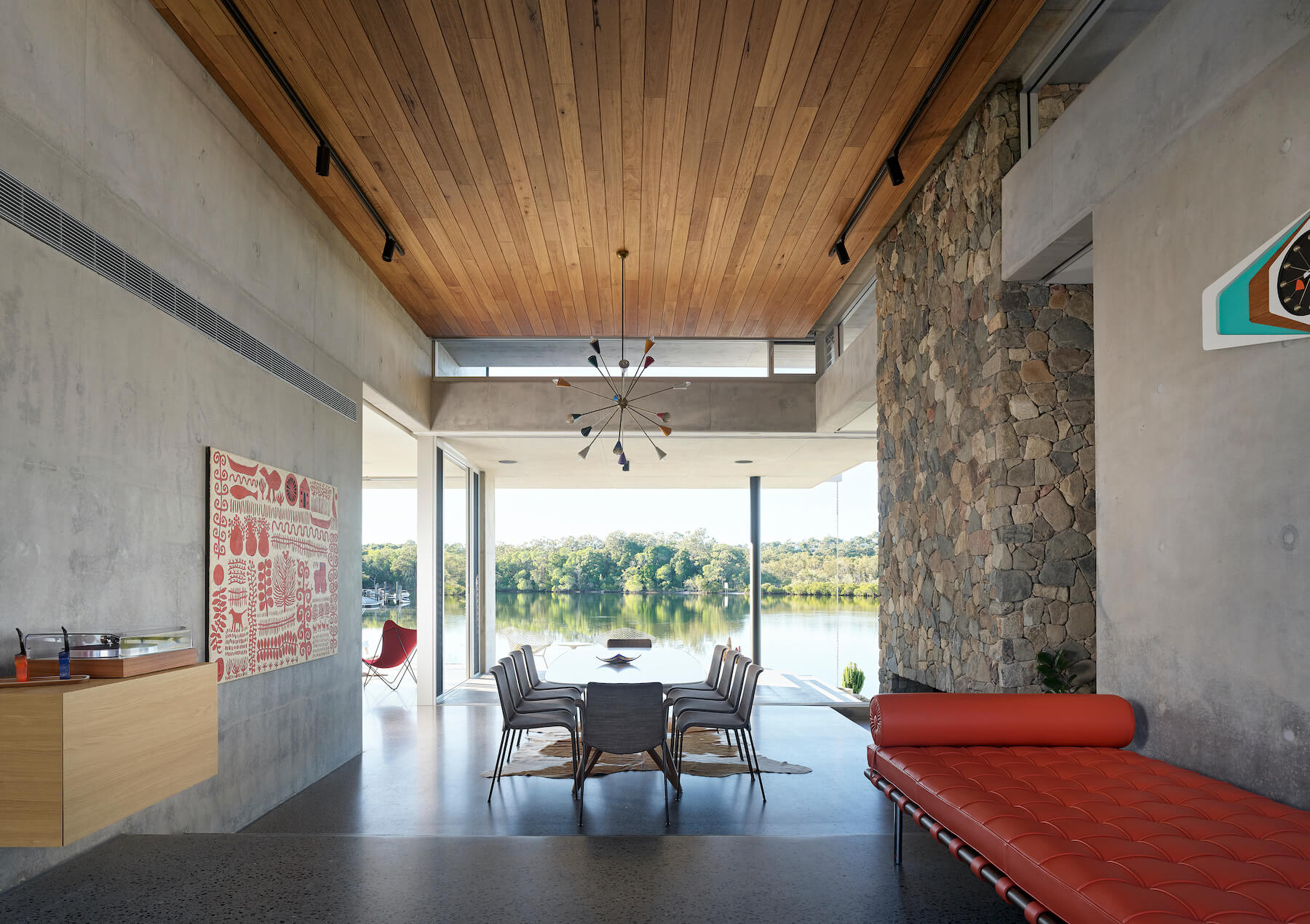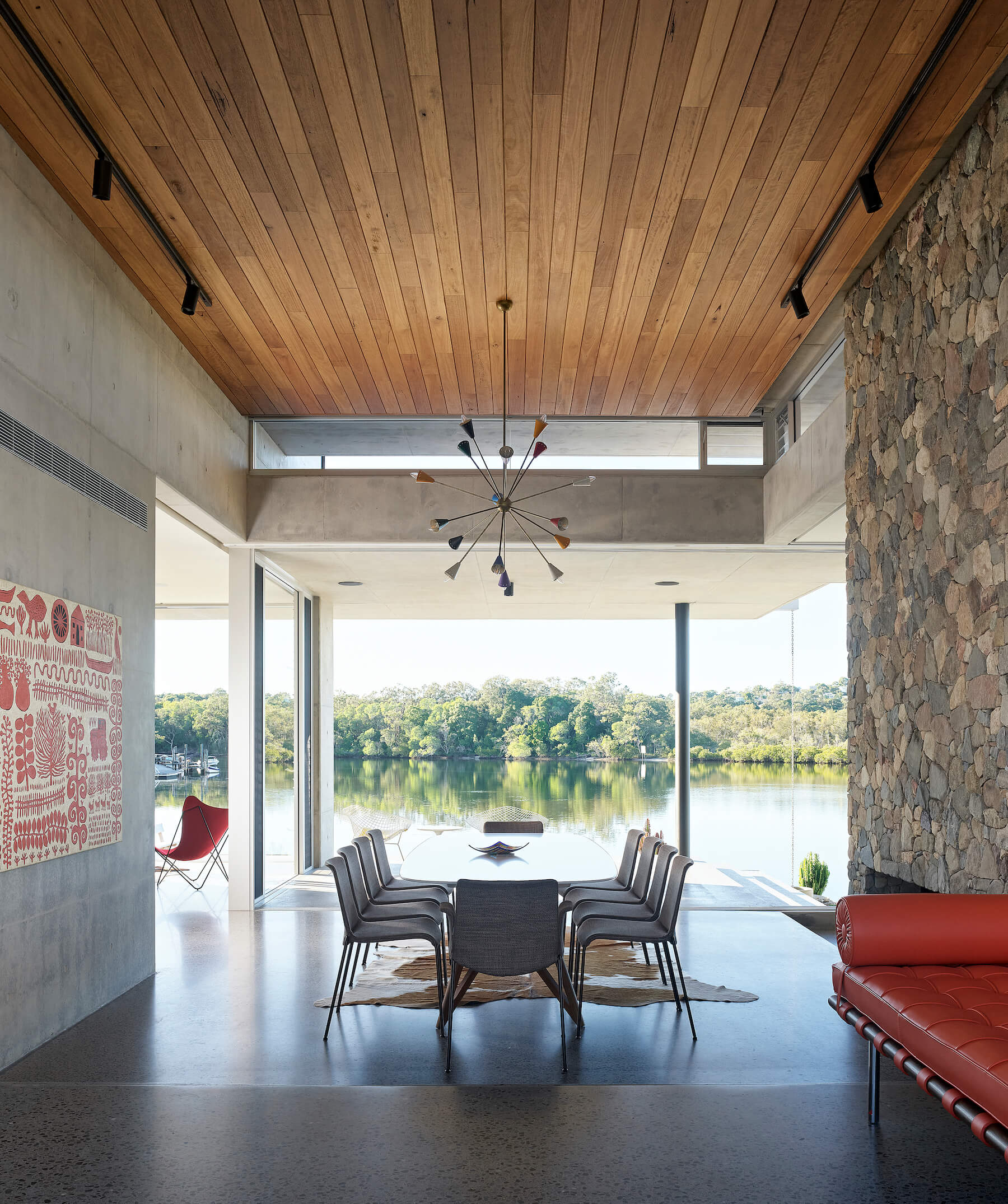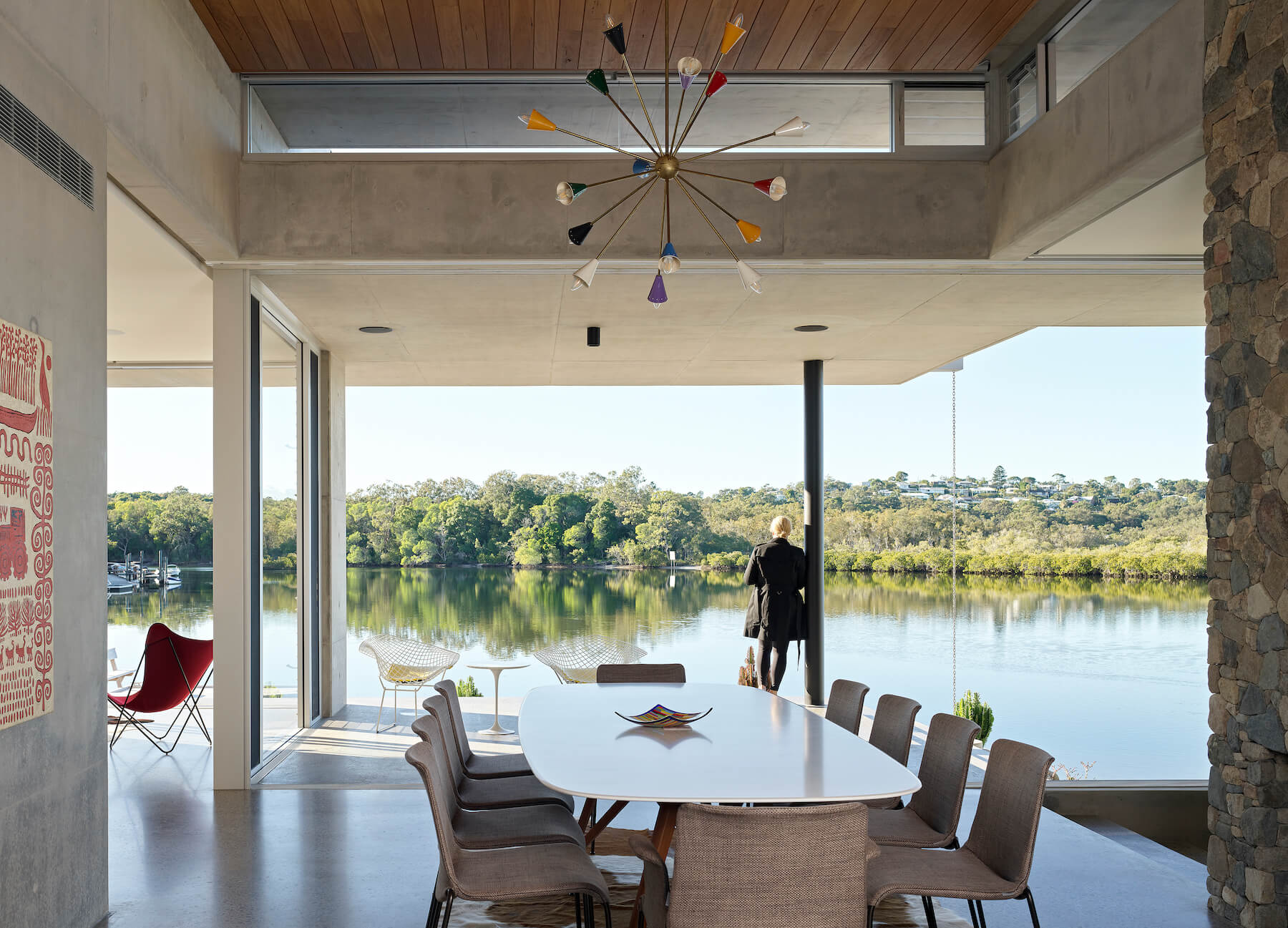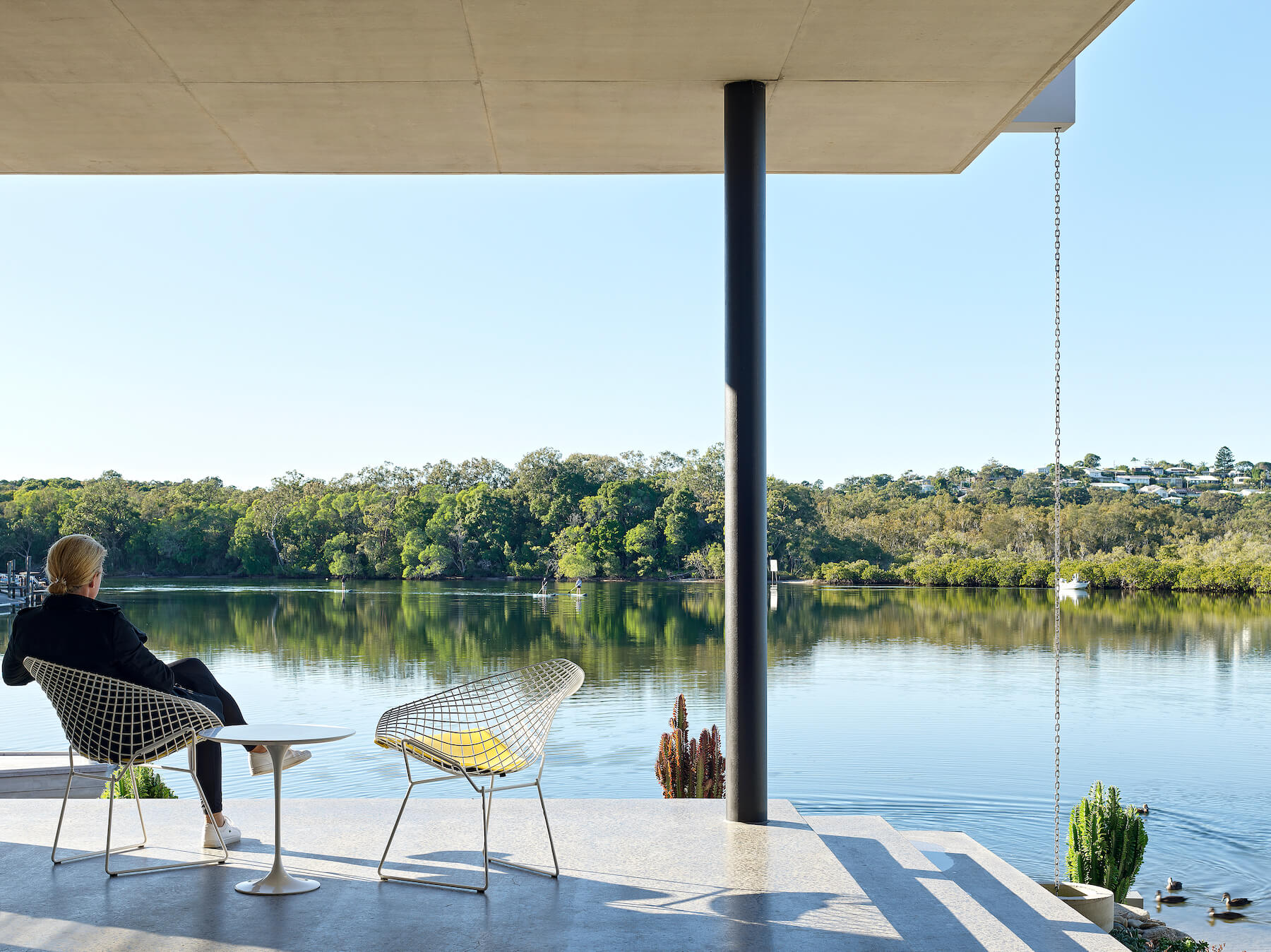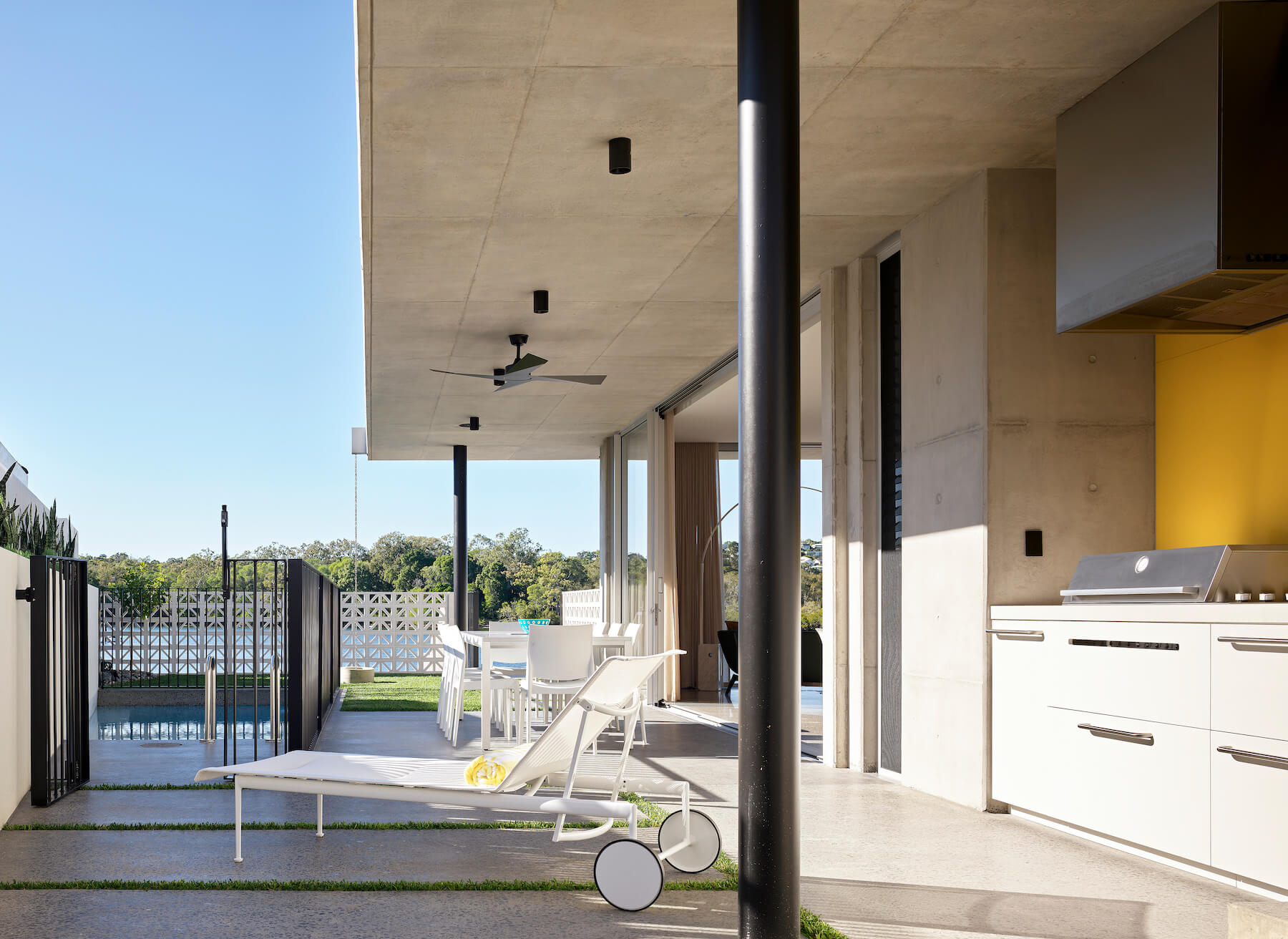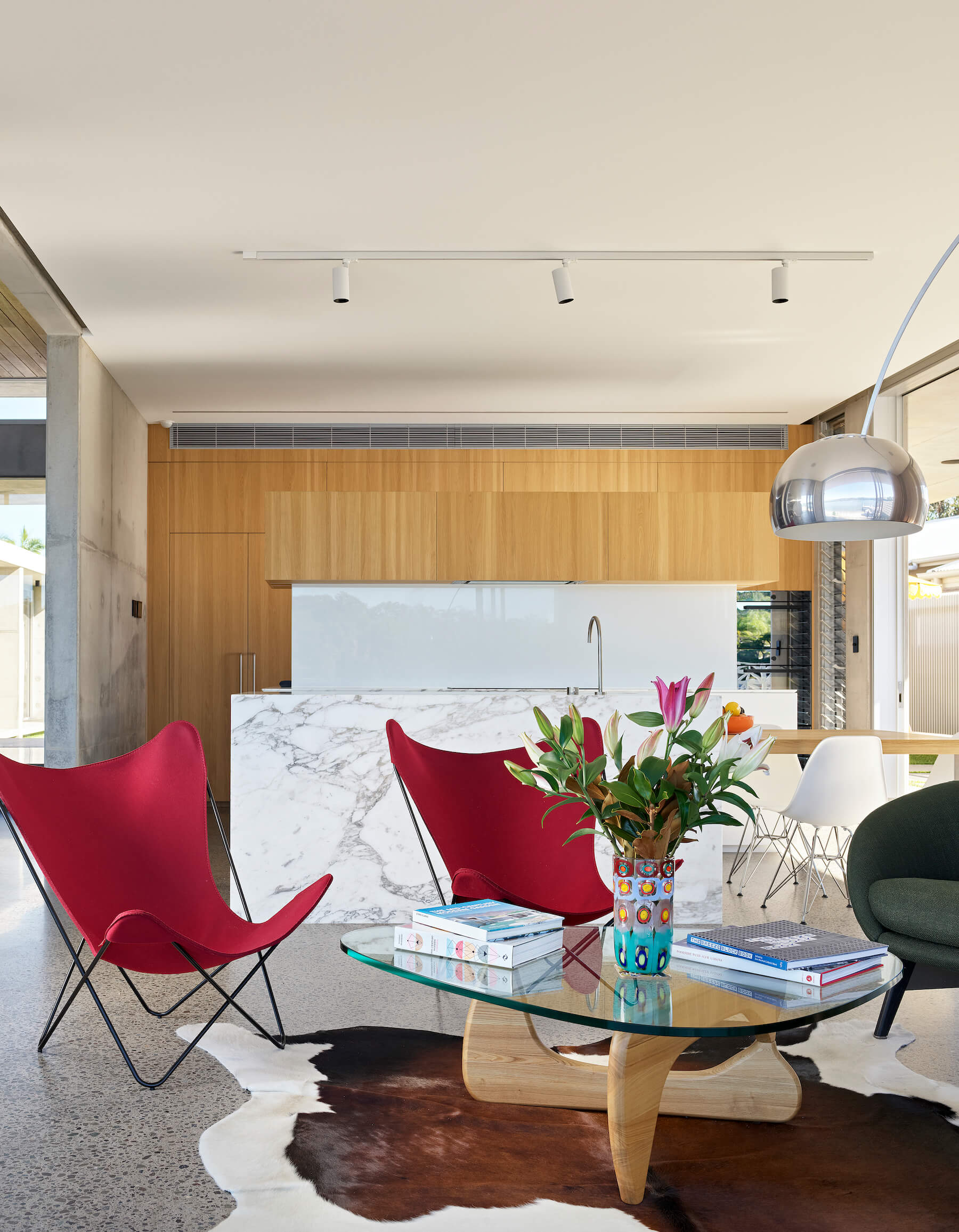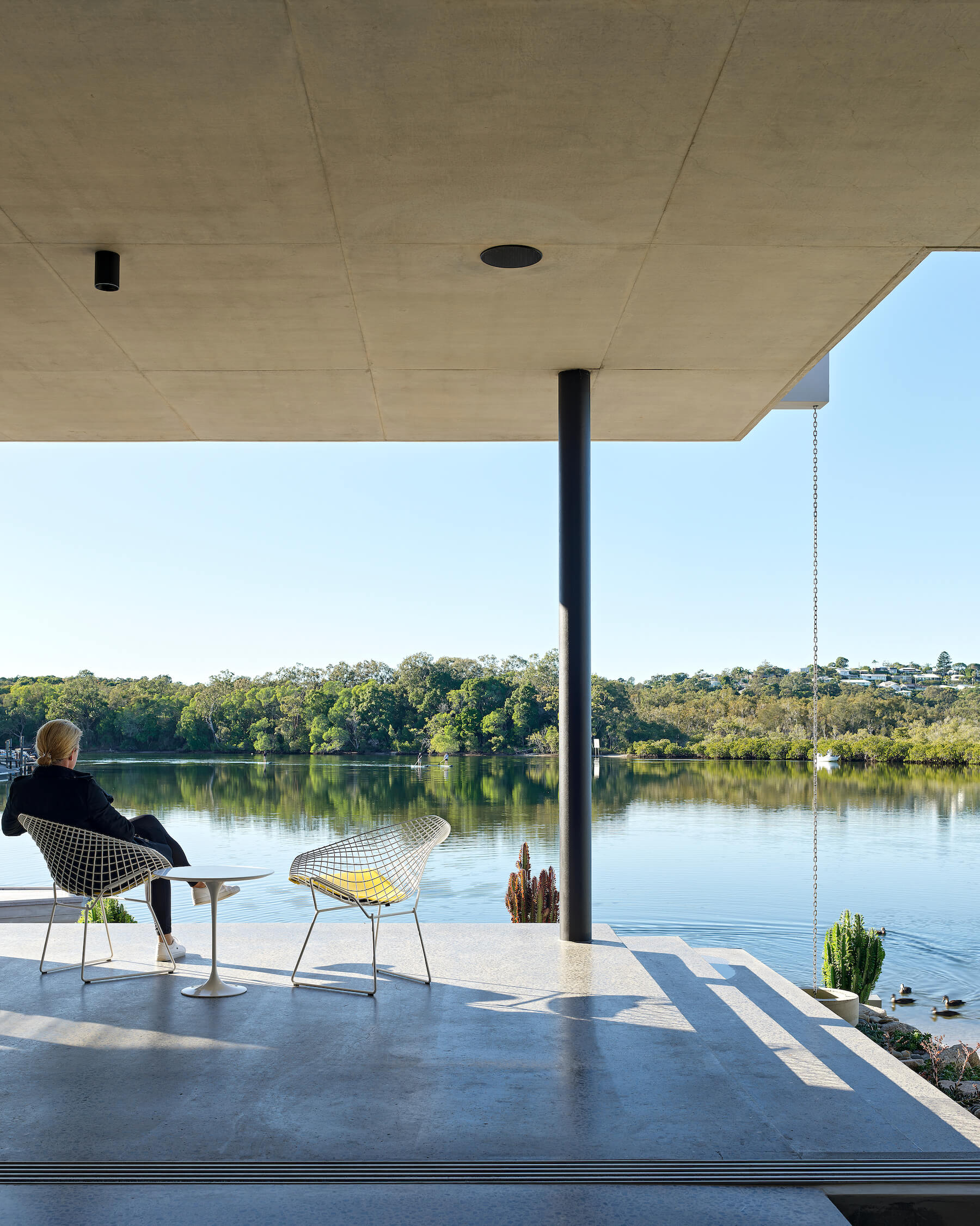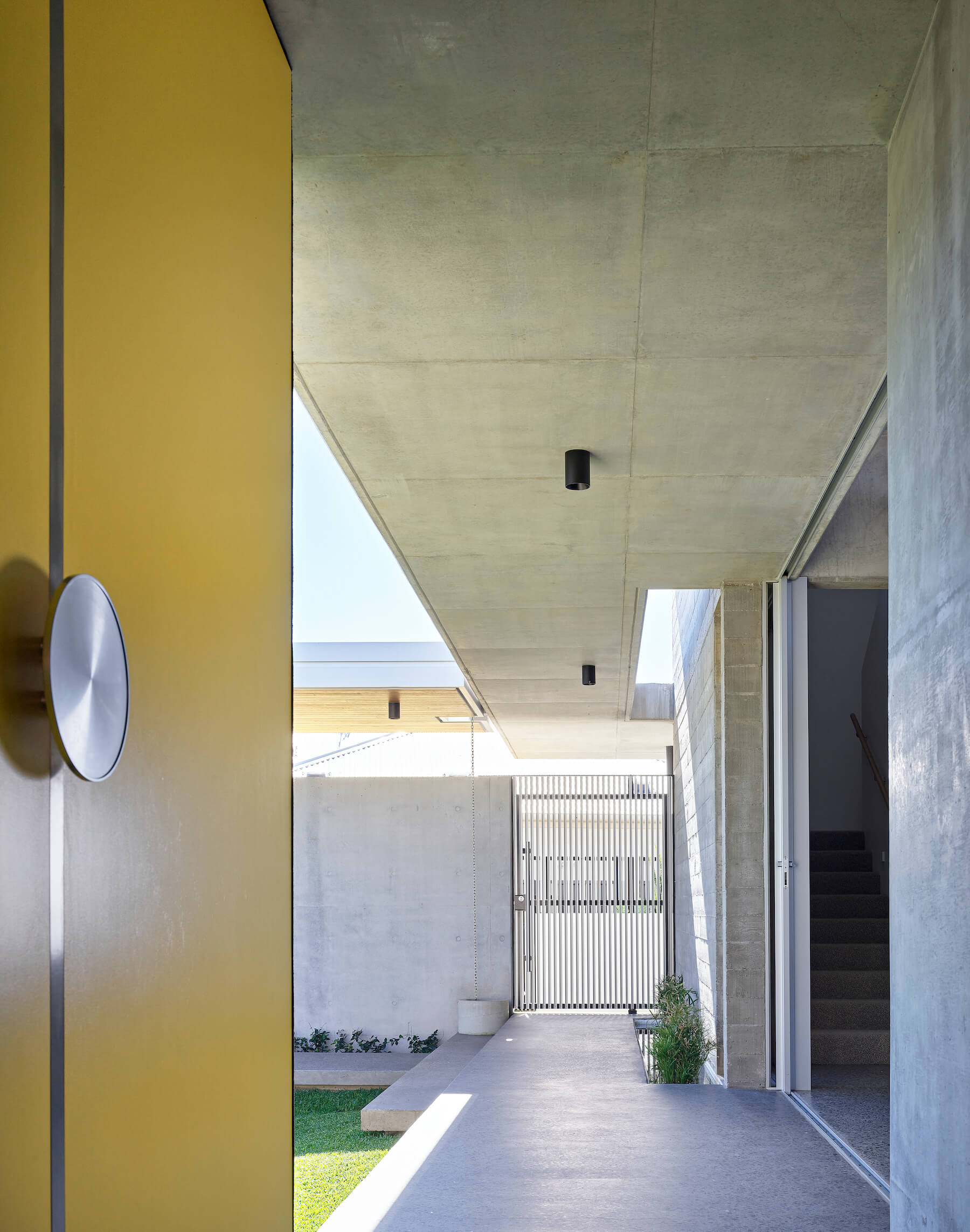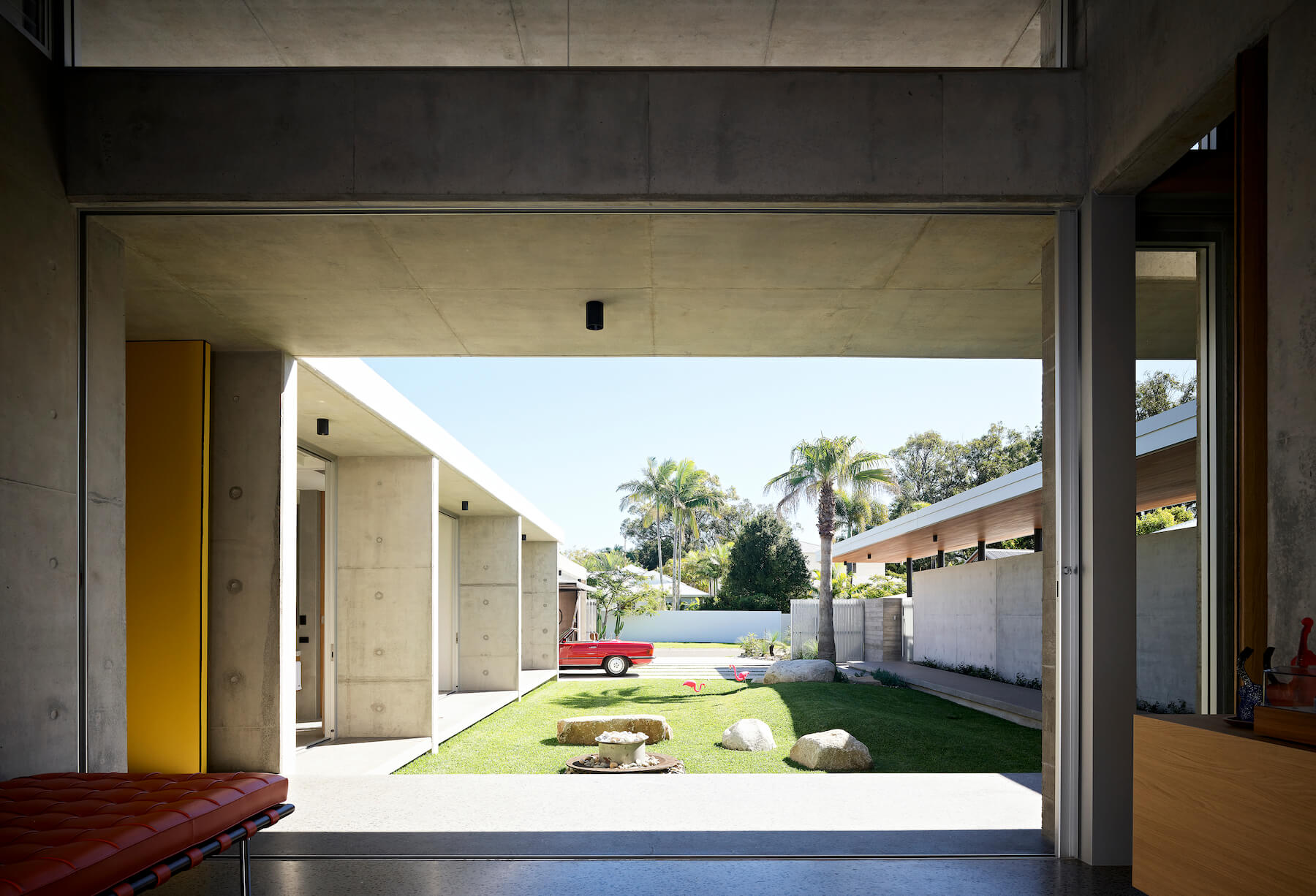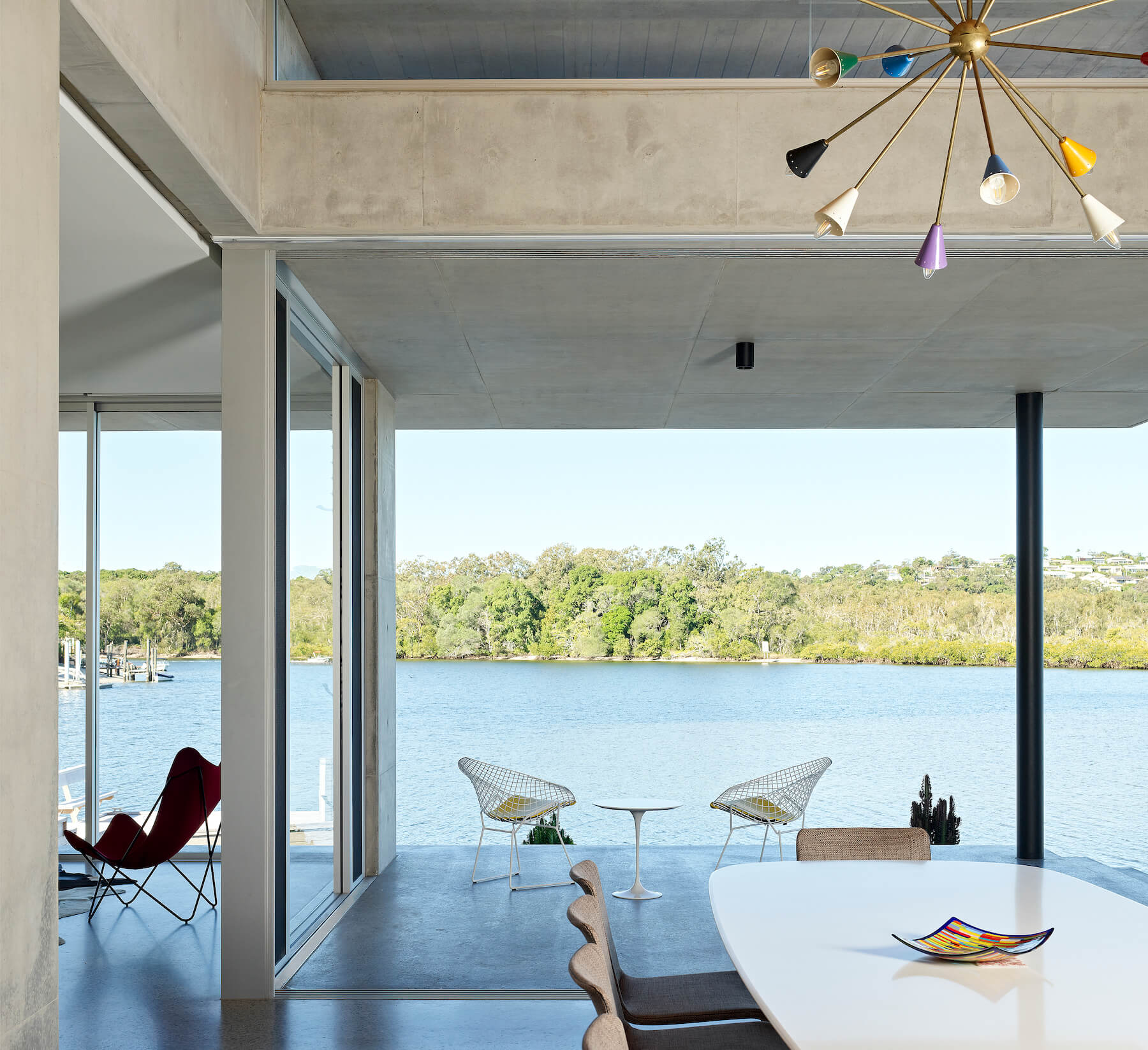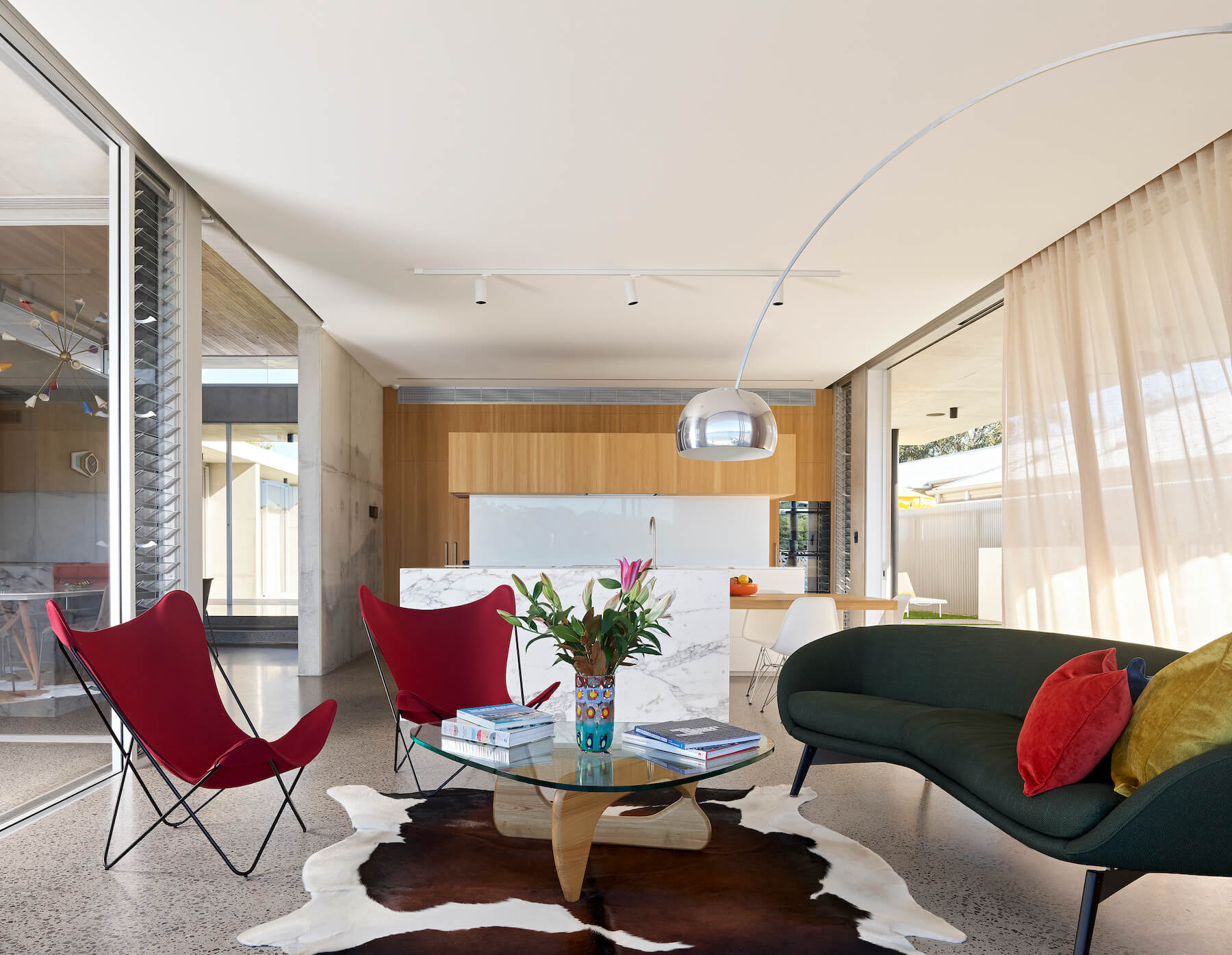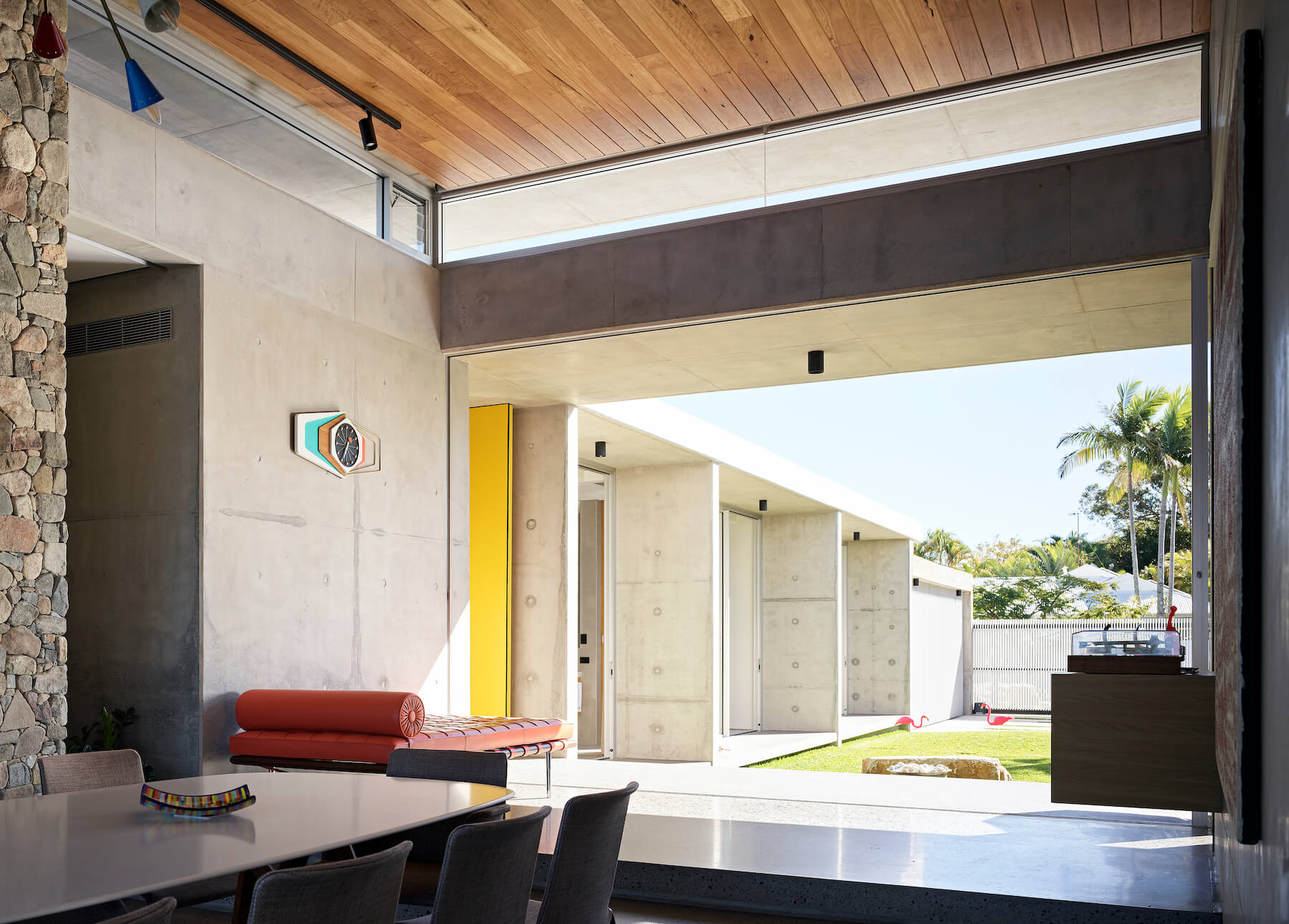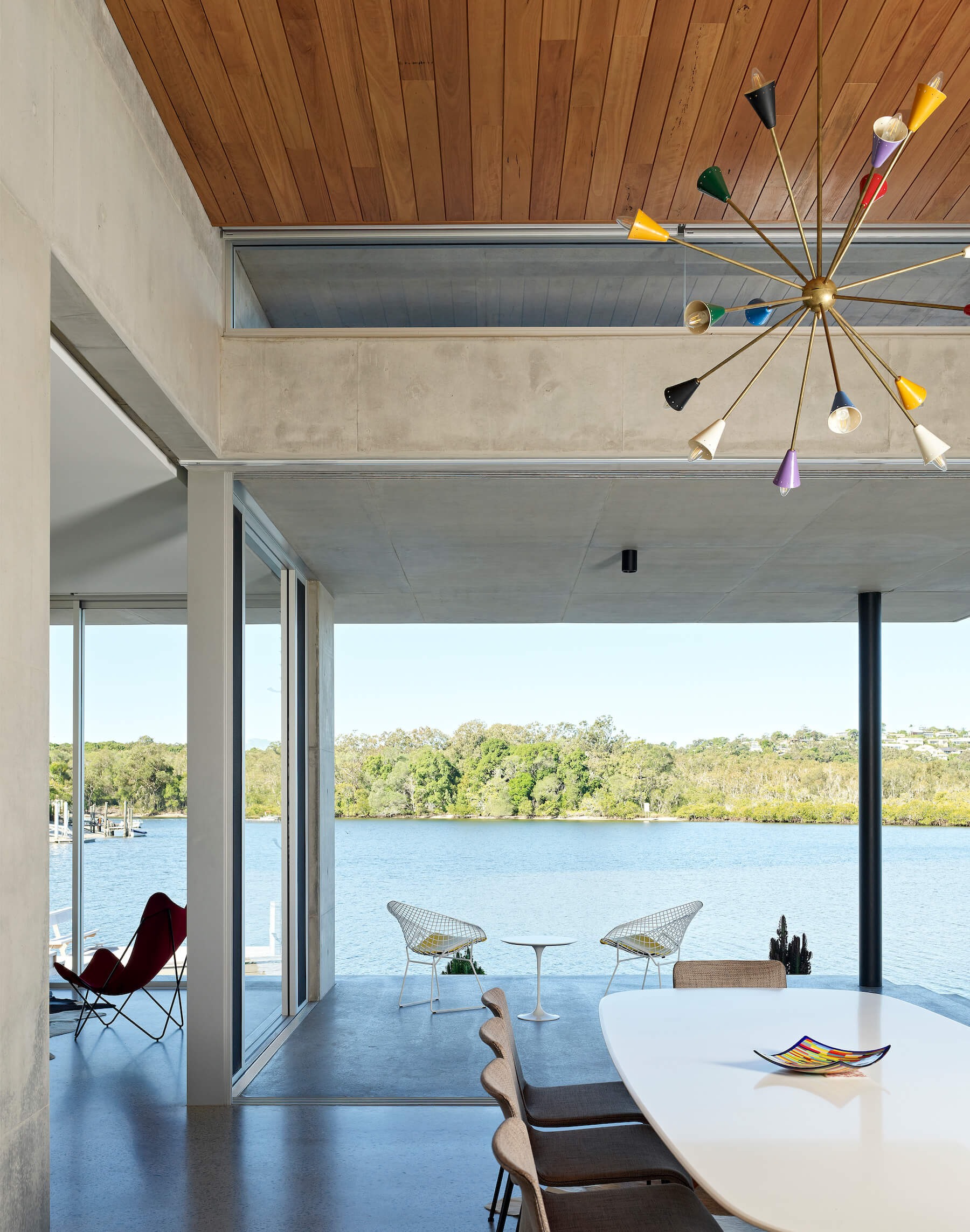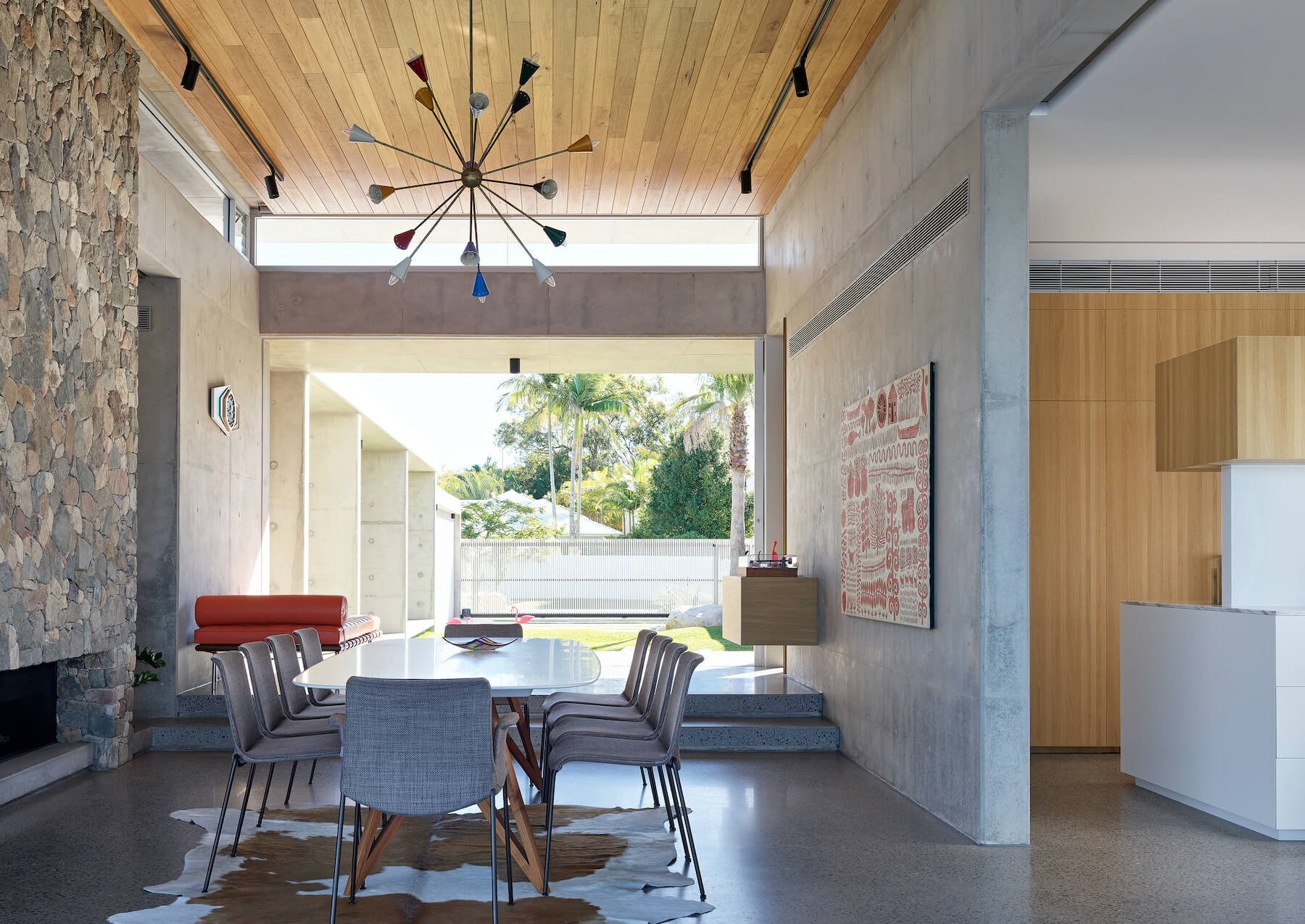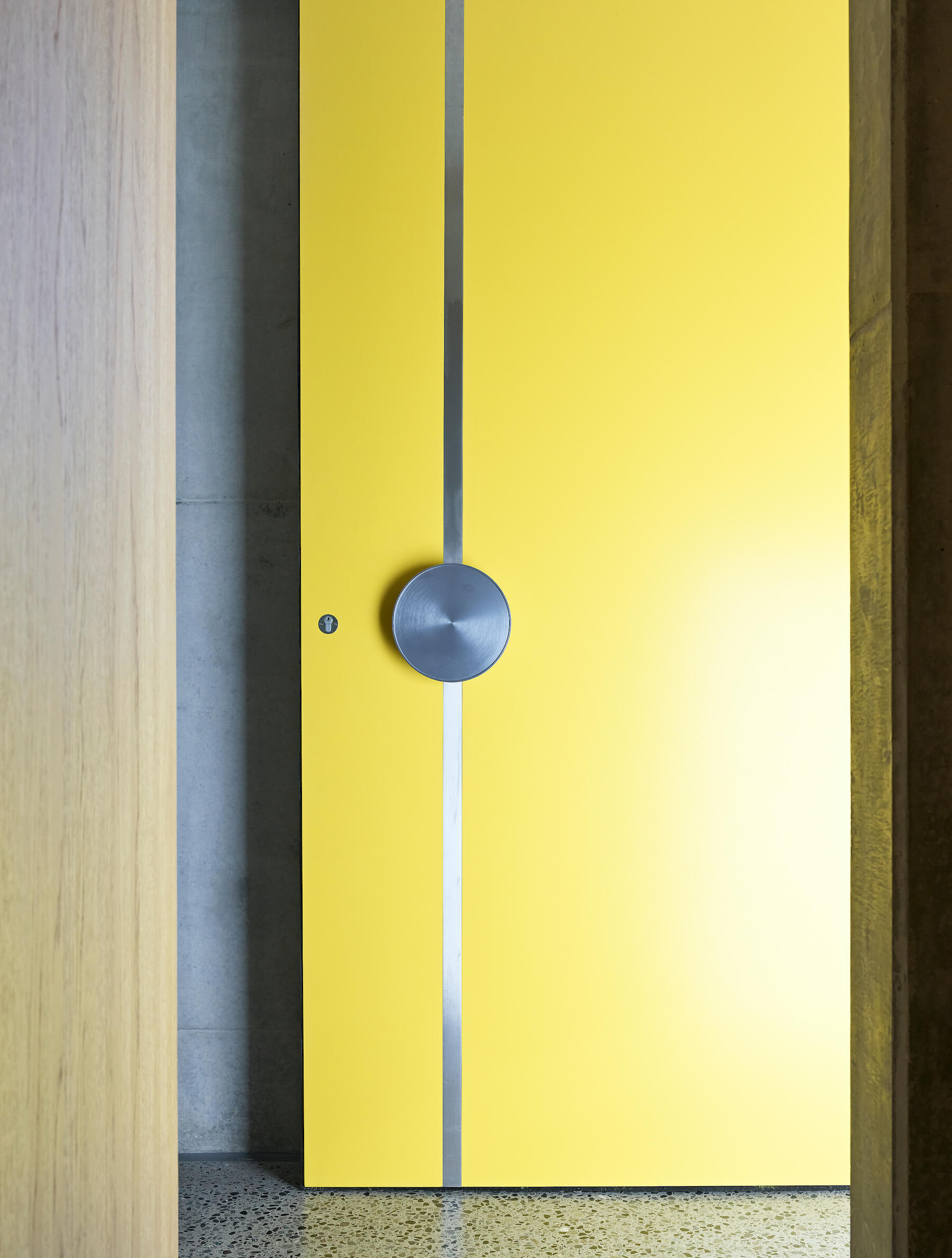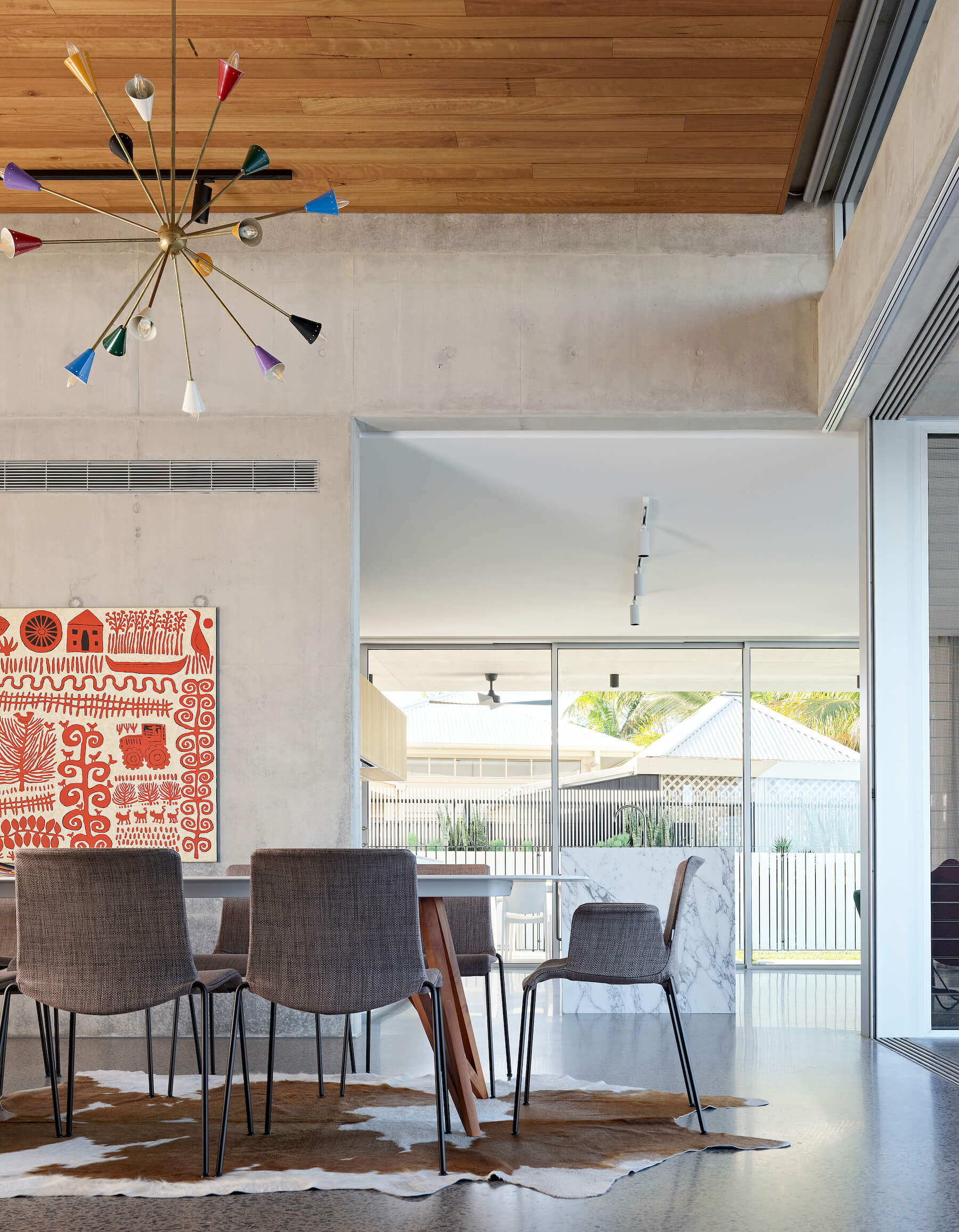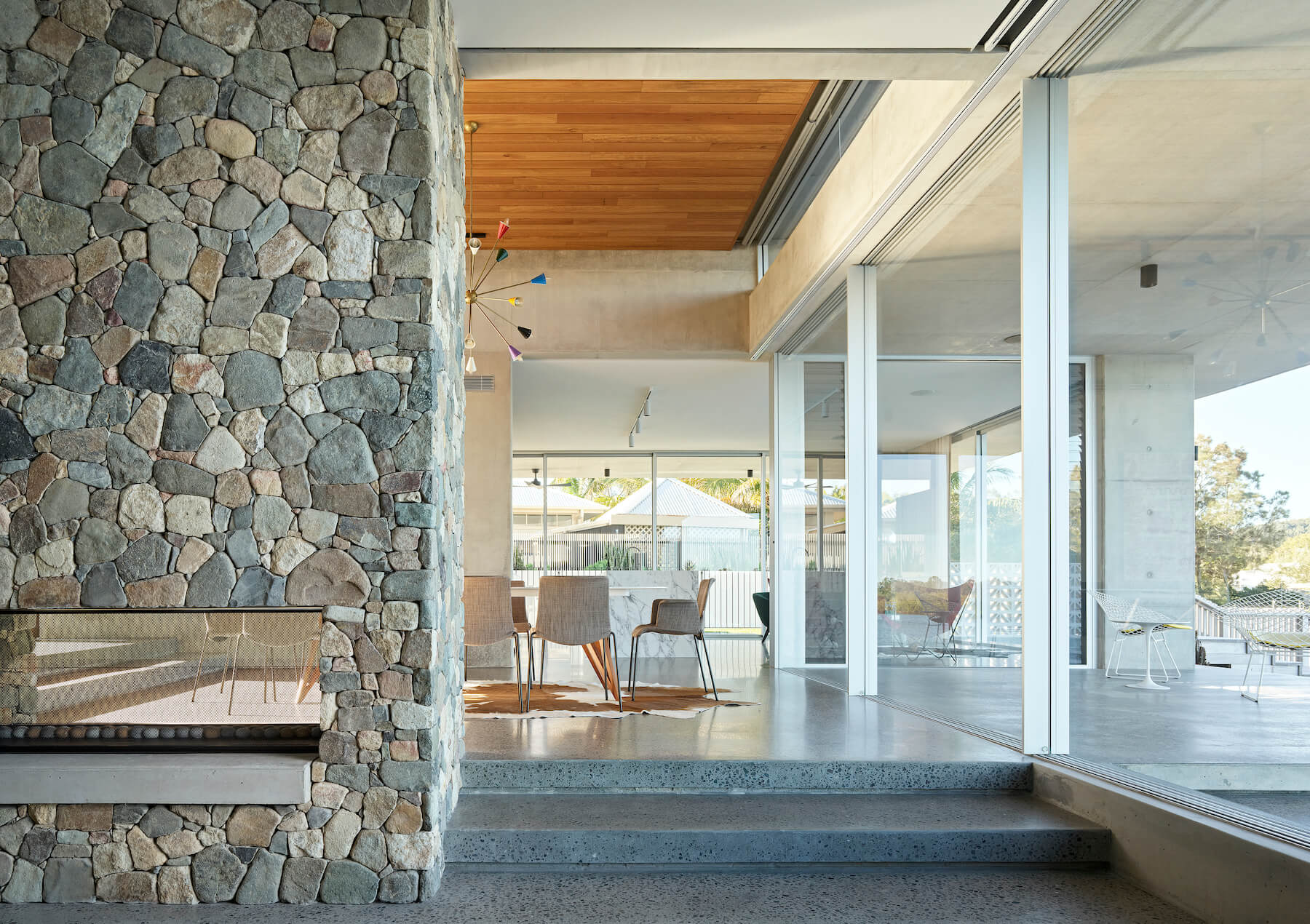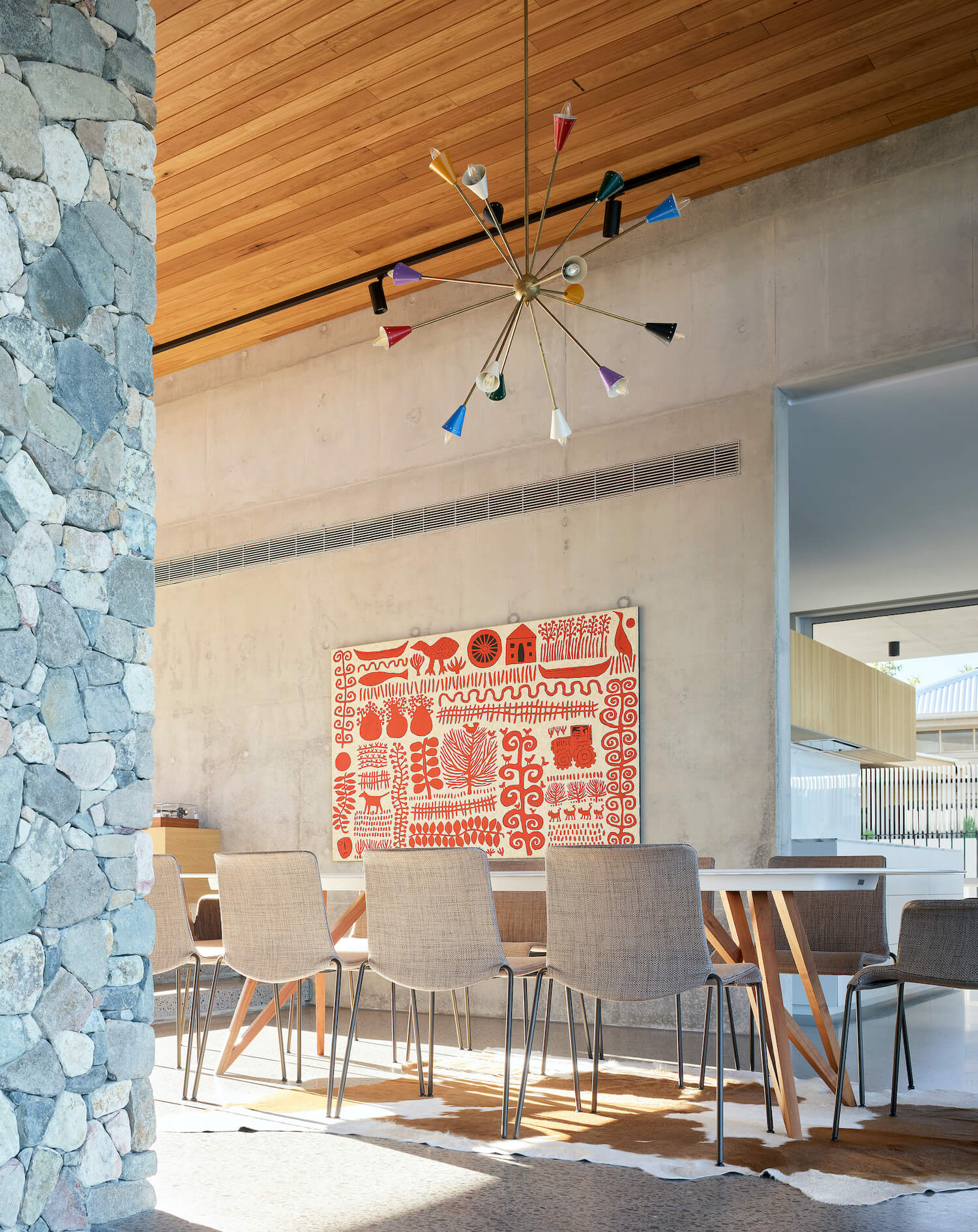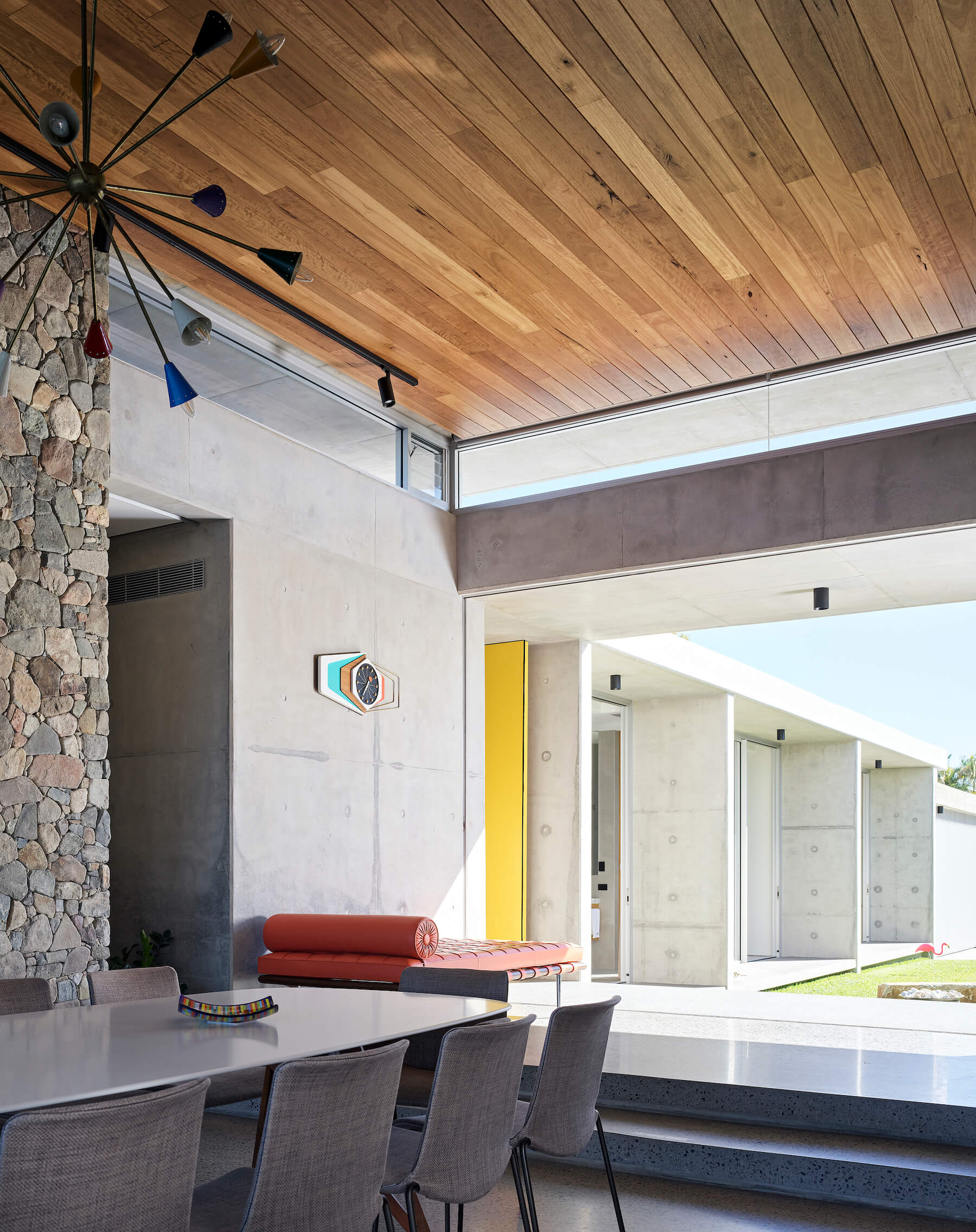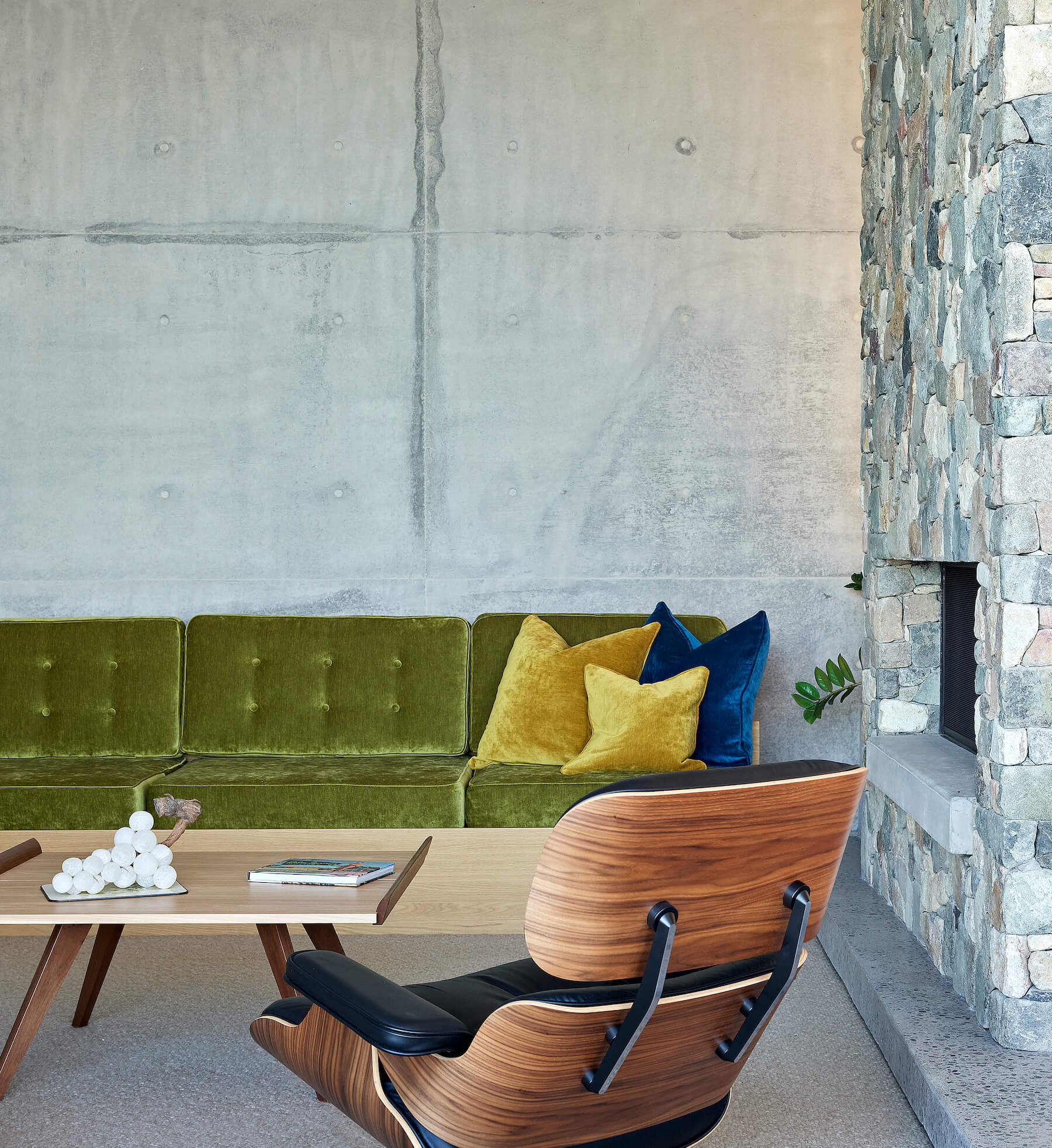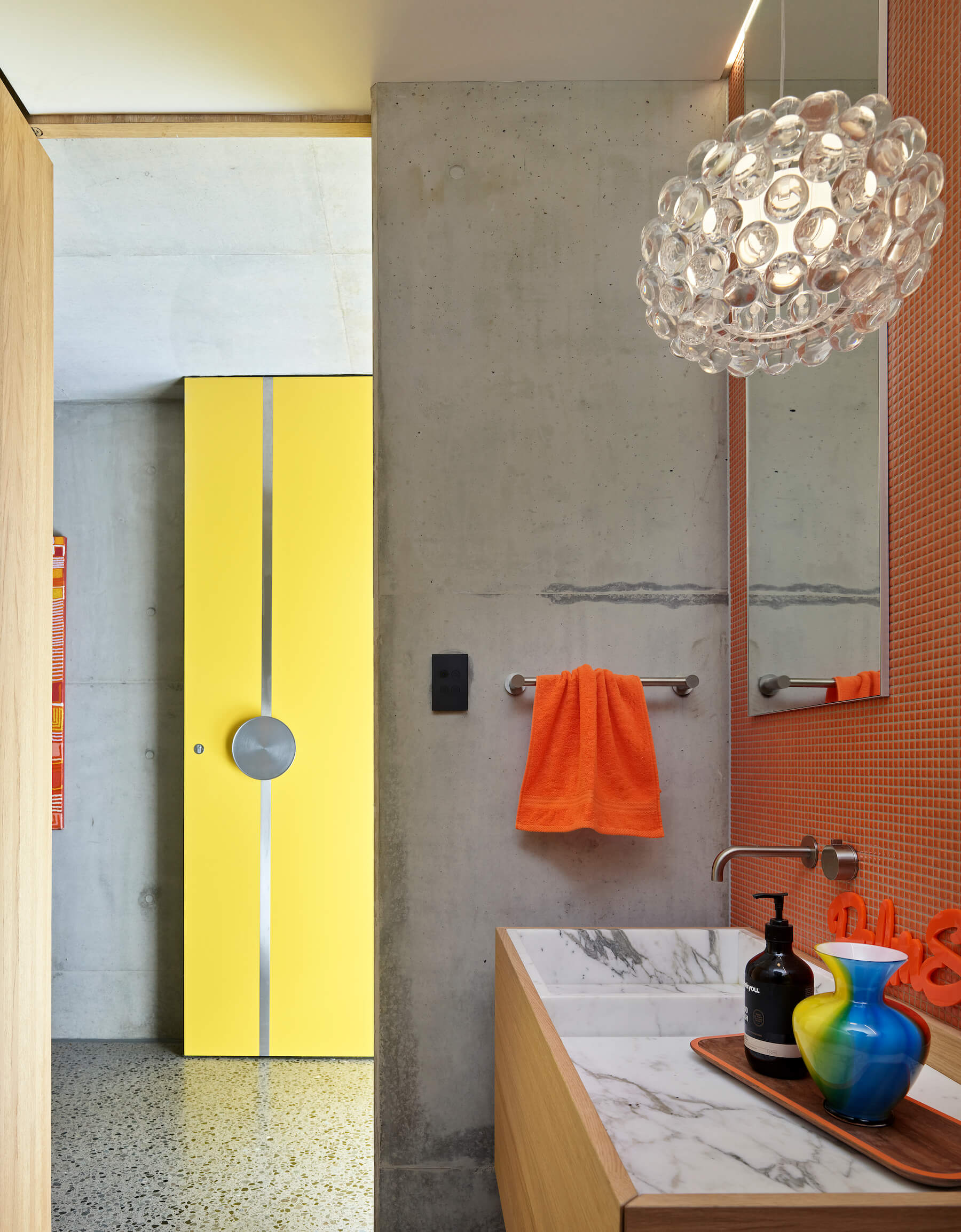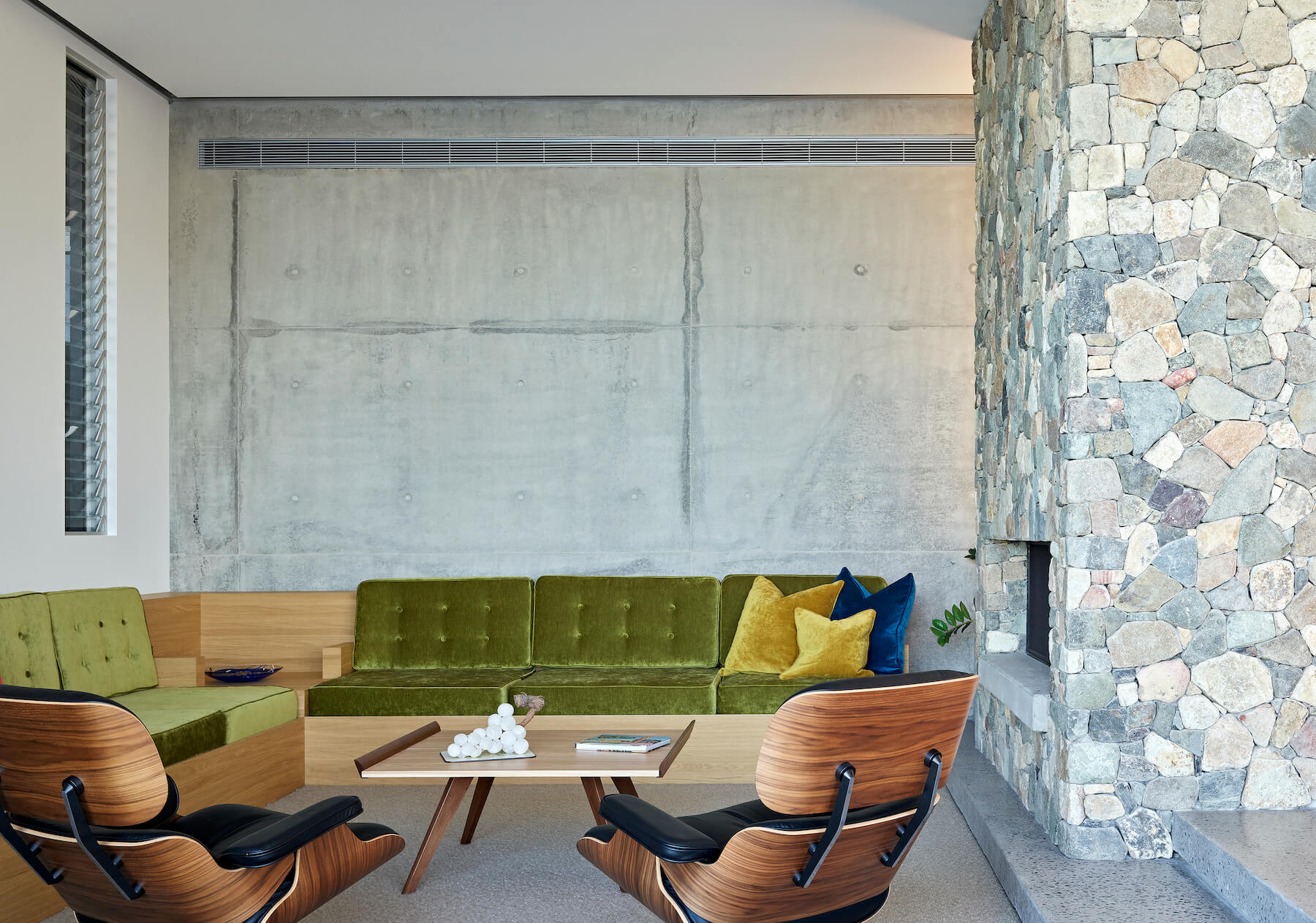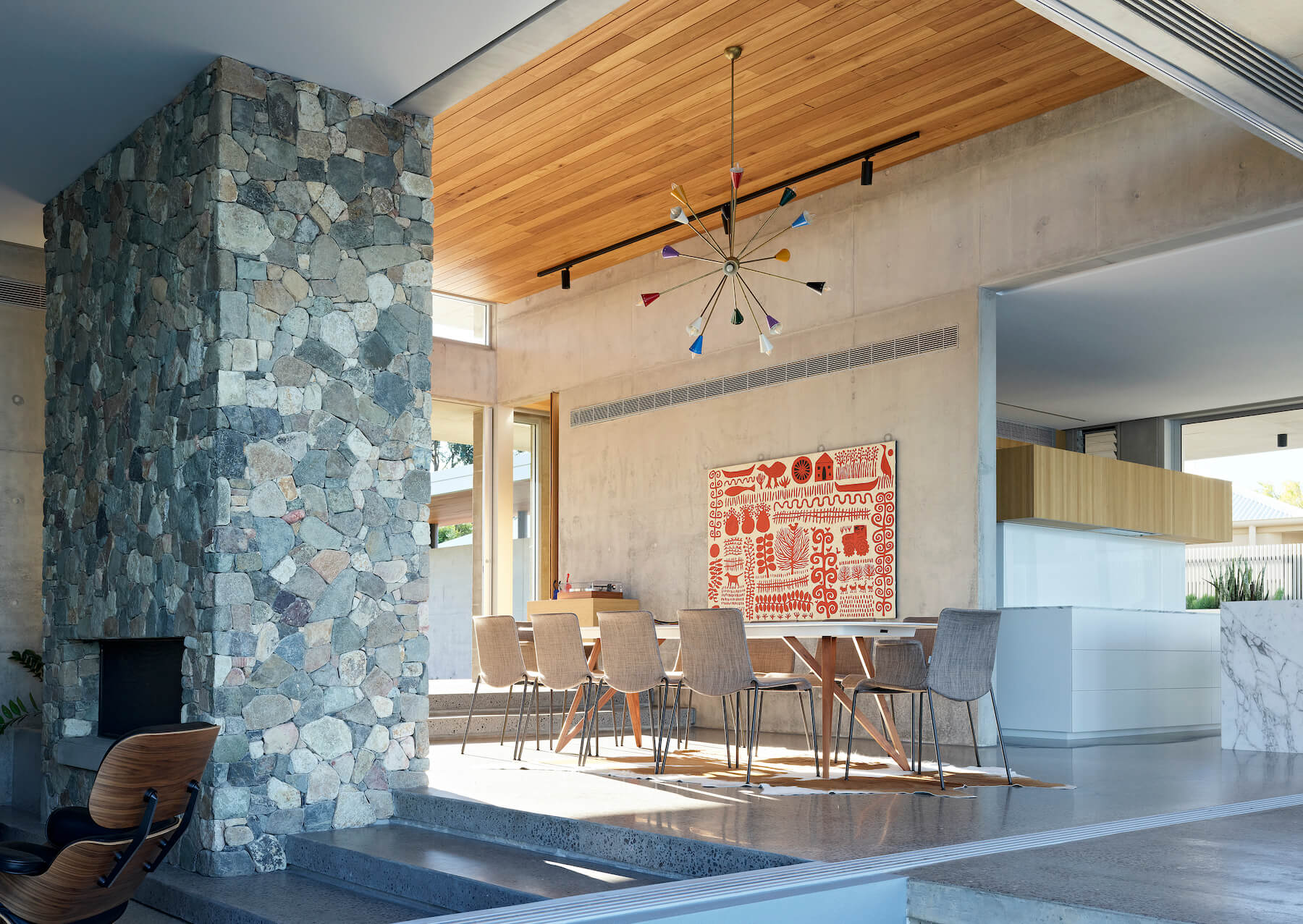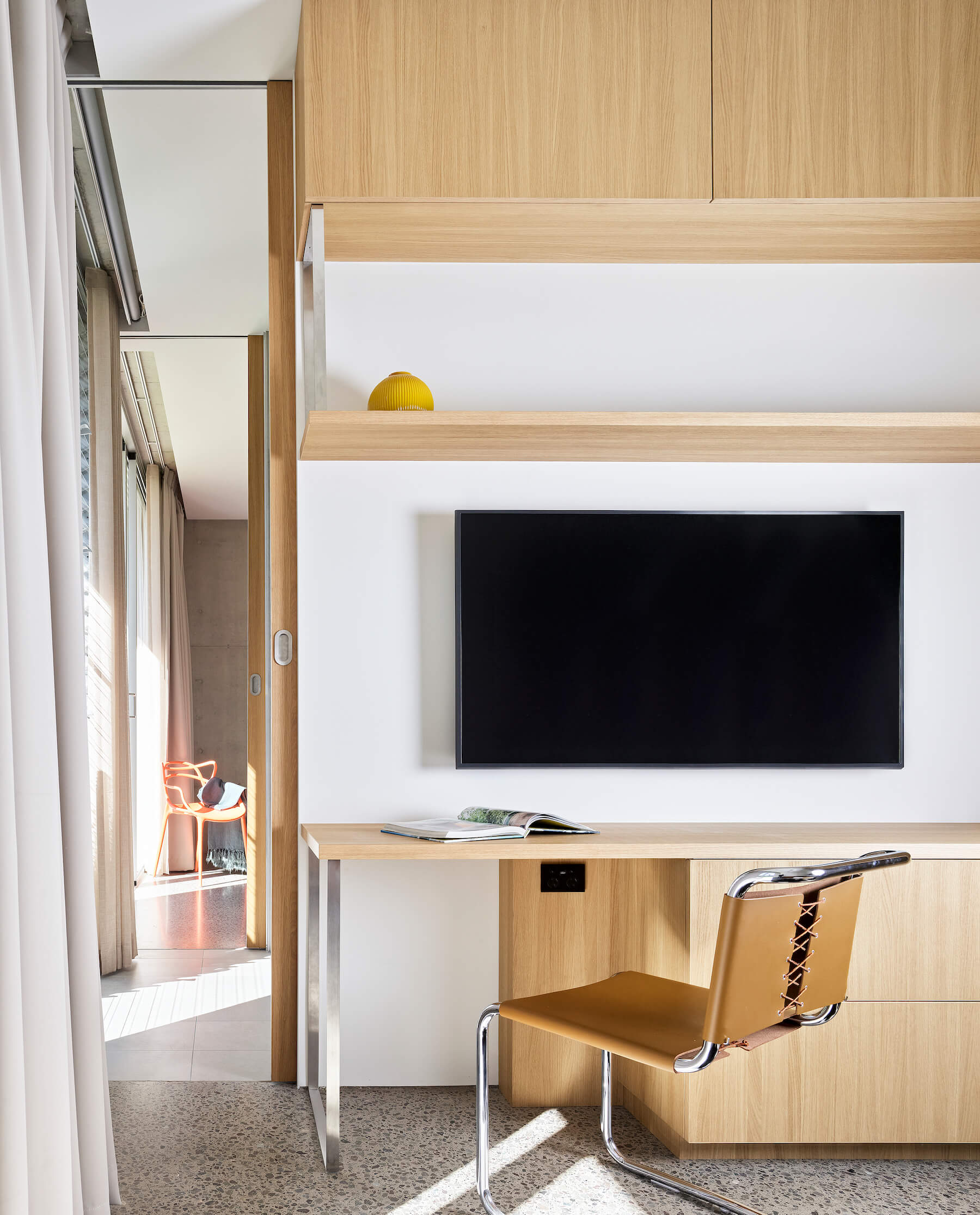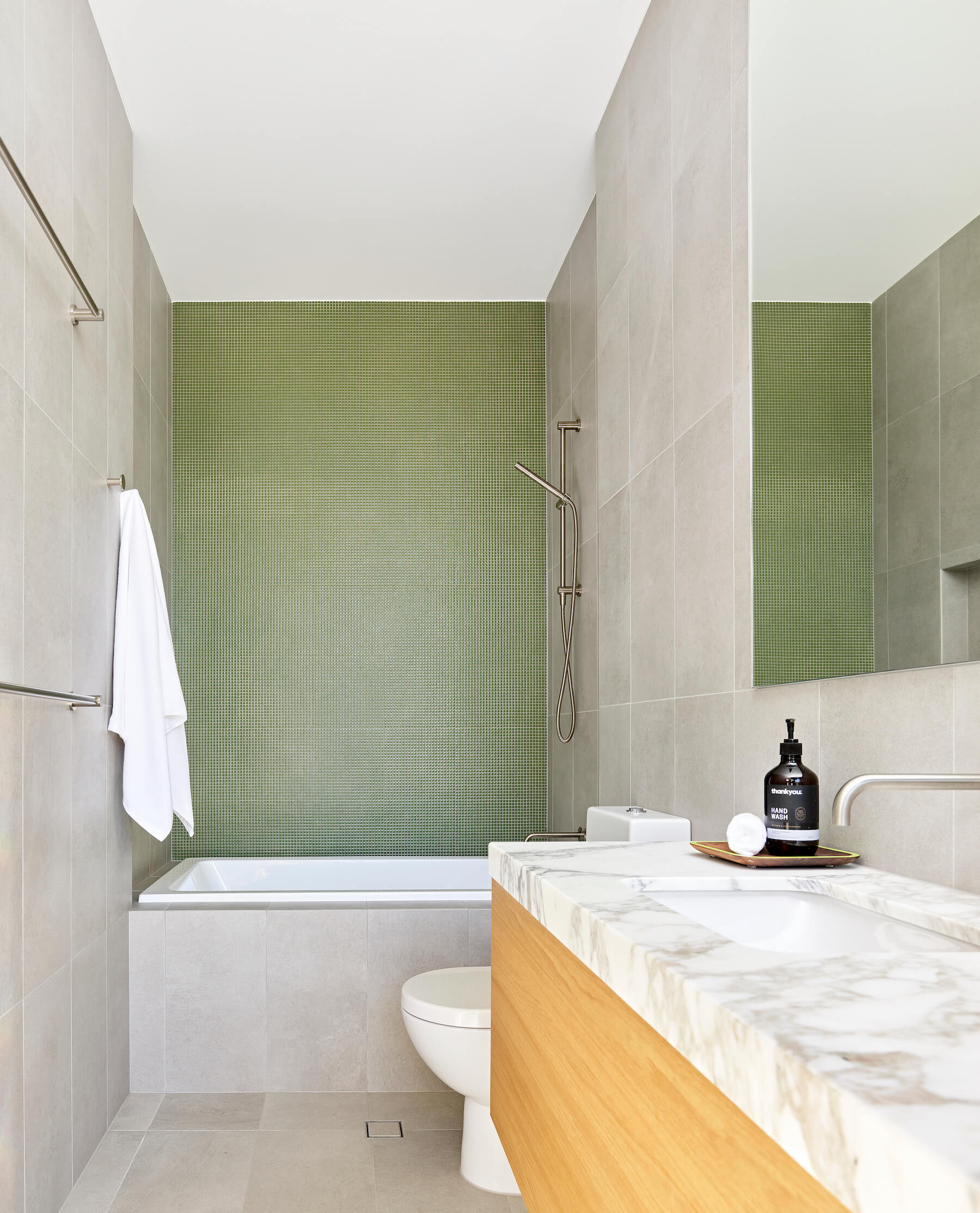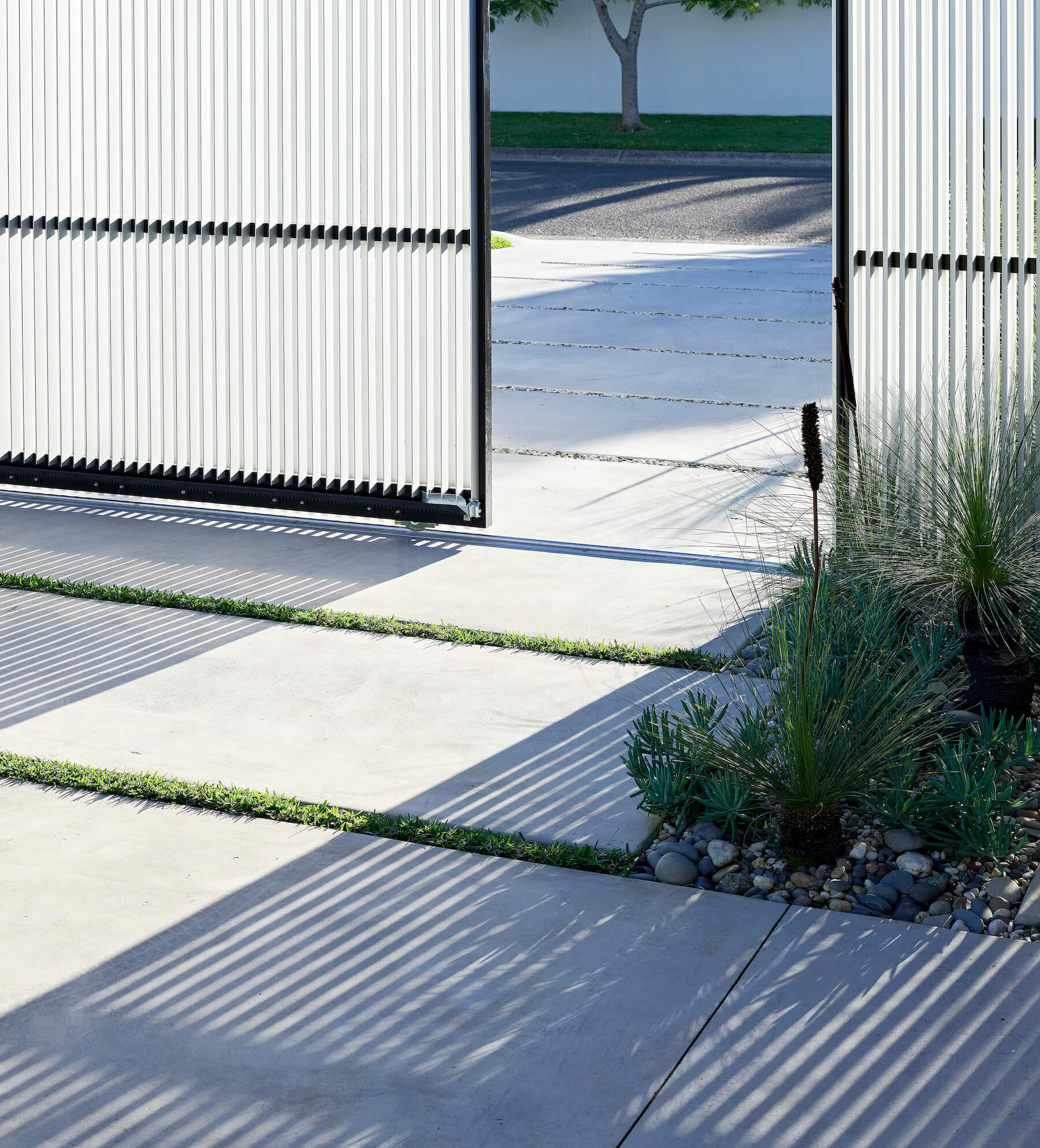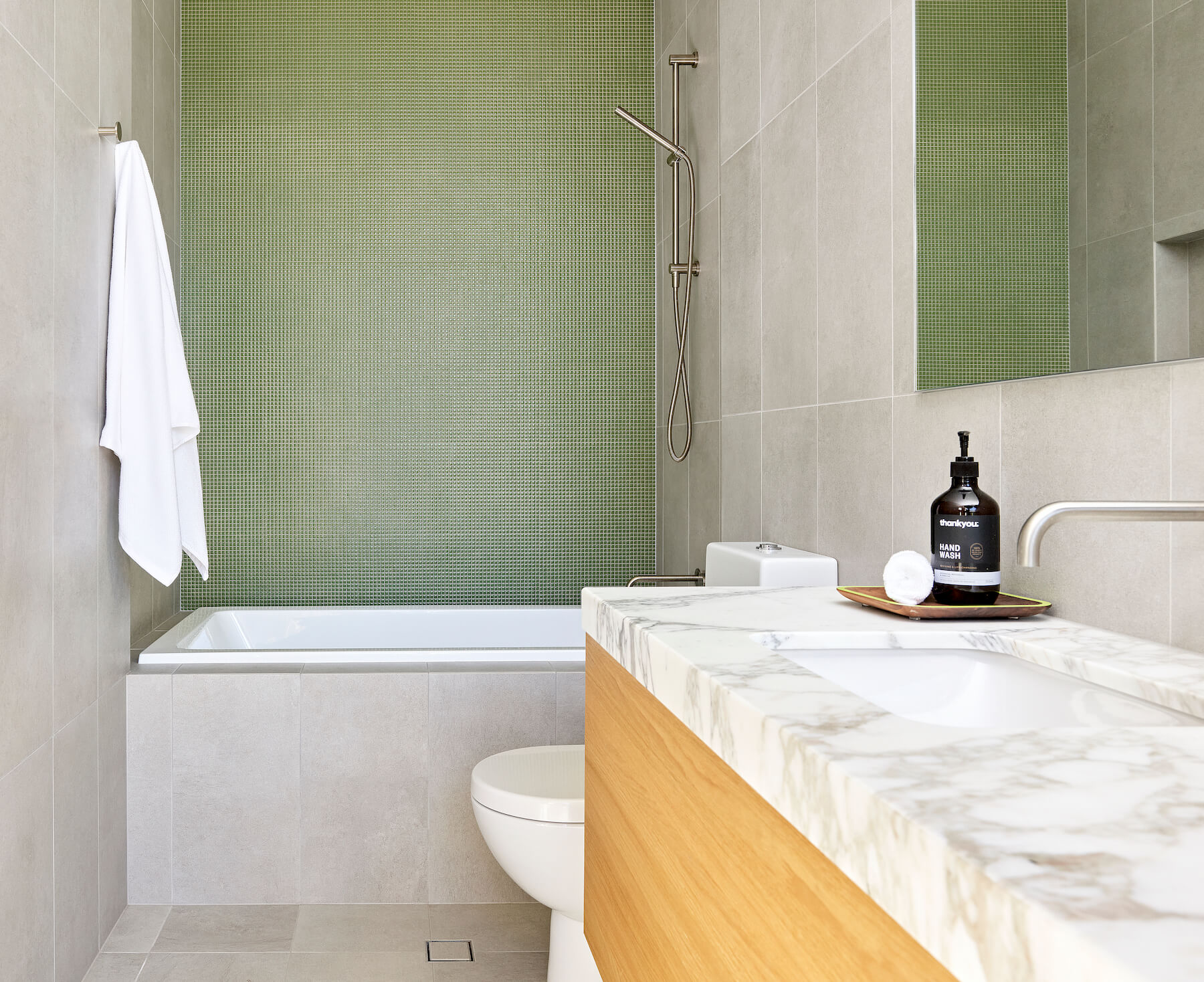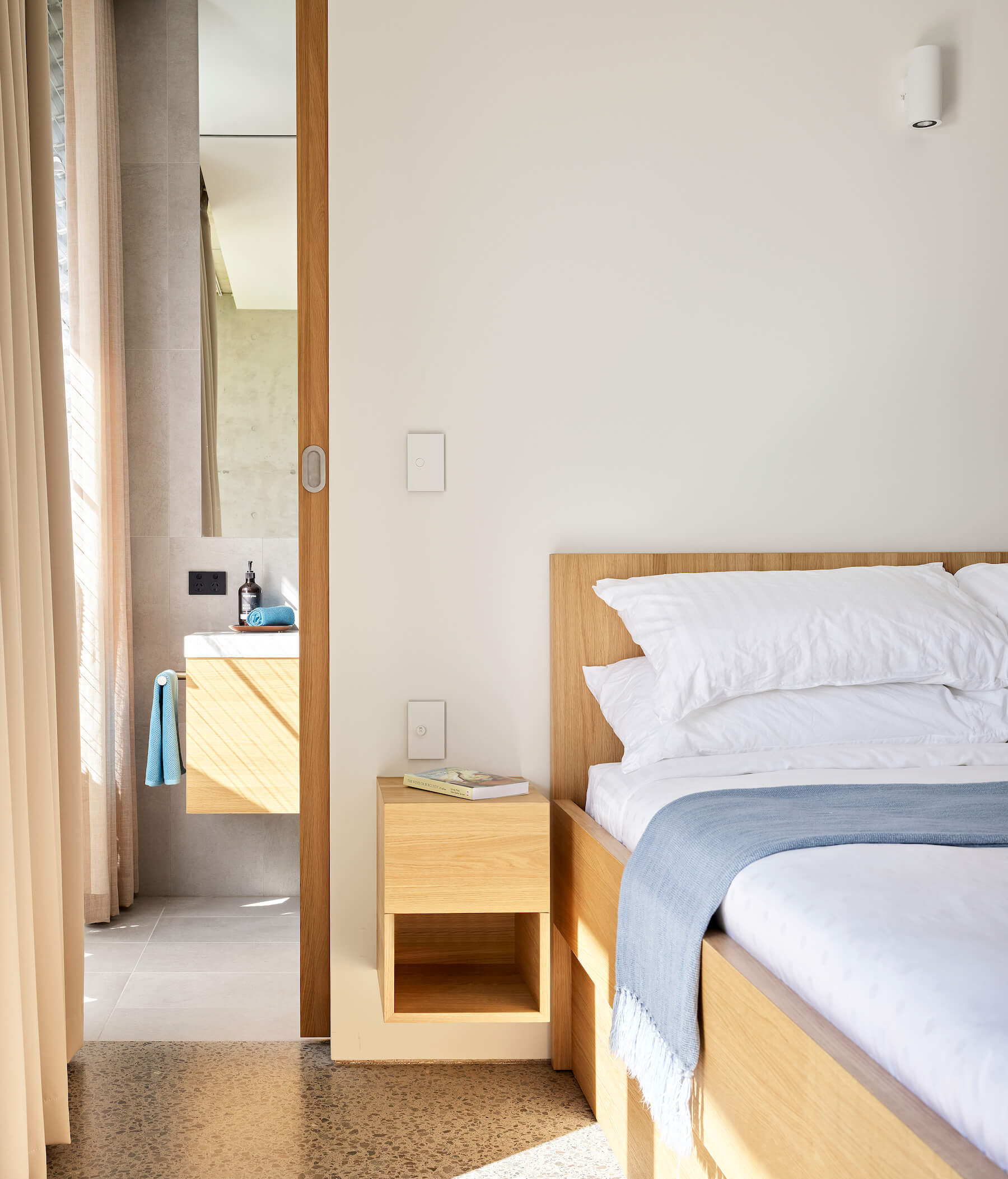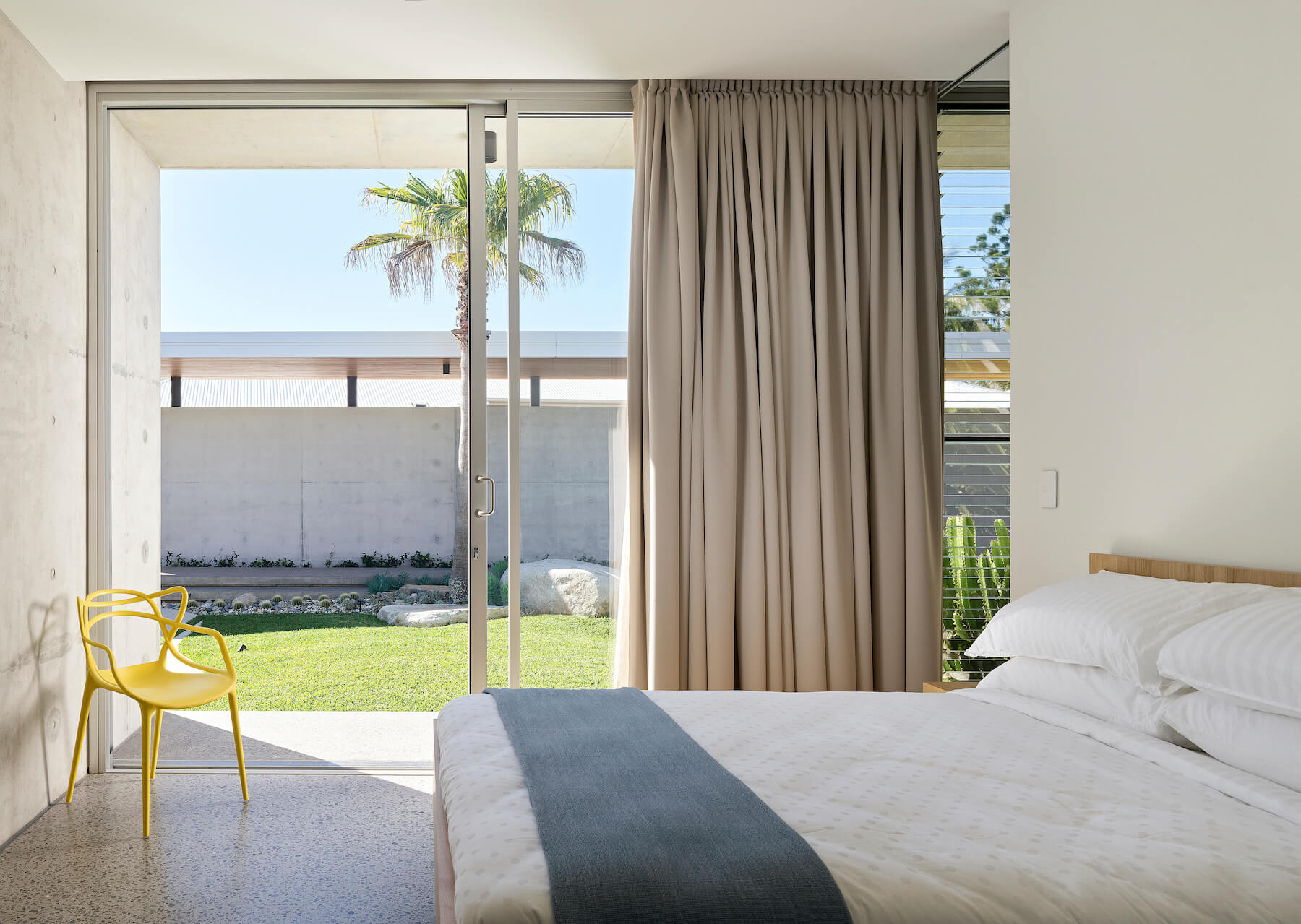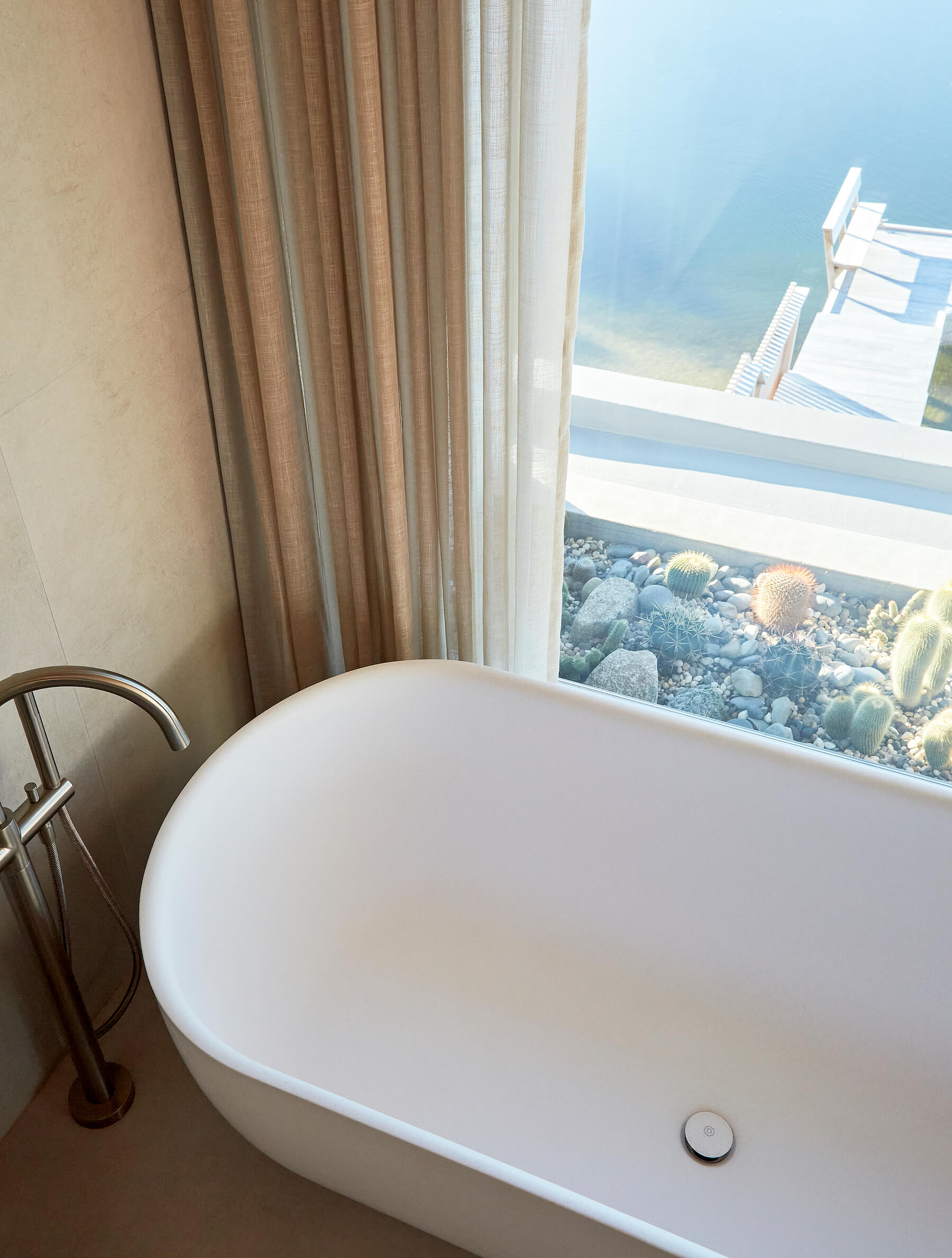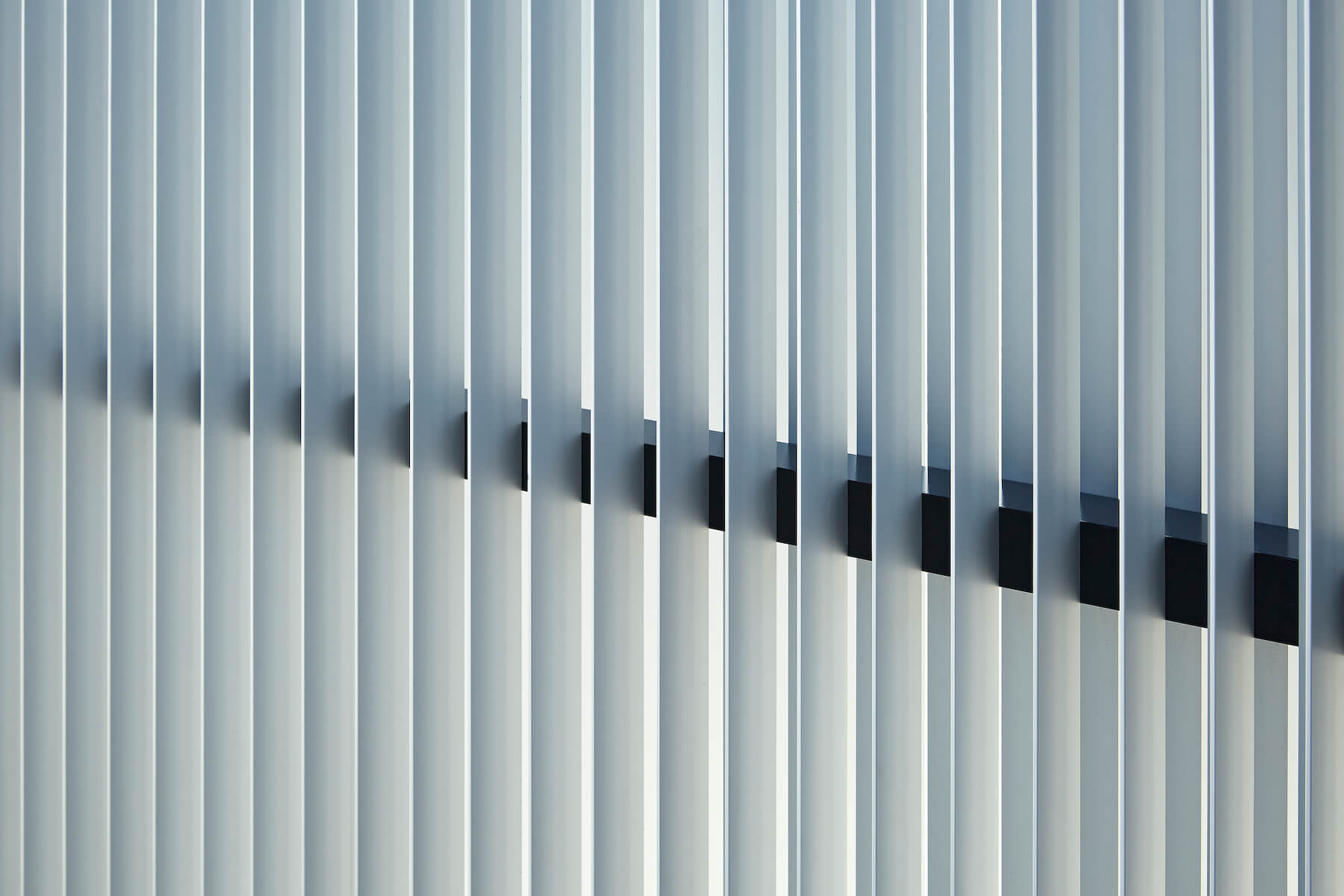 ---