Smitharc Architecture + Interiors: The Lavendale Residence inverts the typical neighborhood typology by placing the "back" porch in the front yard to preserve and highlight existing mature Live Oaks, maximize outdoor living area and leverage the soft, North facing daylight. Low slung, planar forms are employed on the front half of the lot as a human-scale nod to the busy pedestrian street life. A 4' tall undulating architectural concrete wall and verdant hedge along the street provide privacy for the homeowners while further defining and enhancing the transition from public to private space.
Long, linear facades are treated with a restrained palette of sawn grey limestone, corrugated + perforated grey zinc siding and thermally modified wood soffits that emphasize their horizontality while offering naturally aging patinas; a material softening to the taught and geometries and dramatic cantilevers. Uninterrupted walls of glass are carefully positioned to admit generous amounts of indirect natural light and panoramic views from within while denying prying exterior views.
Interior finishes are treated as refined versions of their exterior counterparts lending a seamless yet progressive transition from nature to interior. Honed grey limestone, blonde white oak, waxed steel plate and anodized aluminum serve to compliment the constrained geometries with depth and visual texture. Acting as focus for all the major rooms, a central glazed courtyard breathes light, air and calm into the heart of the home. This atrium with built-in concrete benches houses several sculptural River Birches that sway in the breeze, casting a ballet of dappled light across the interiors.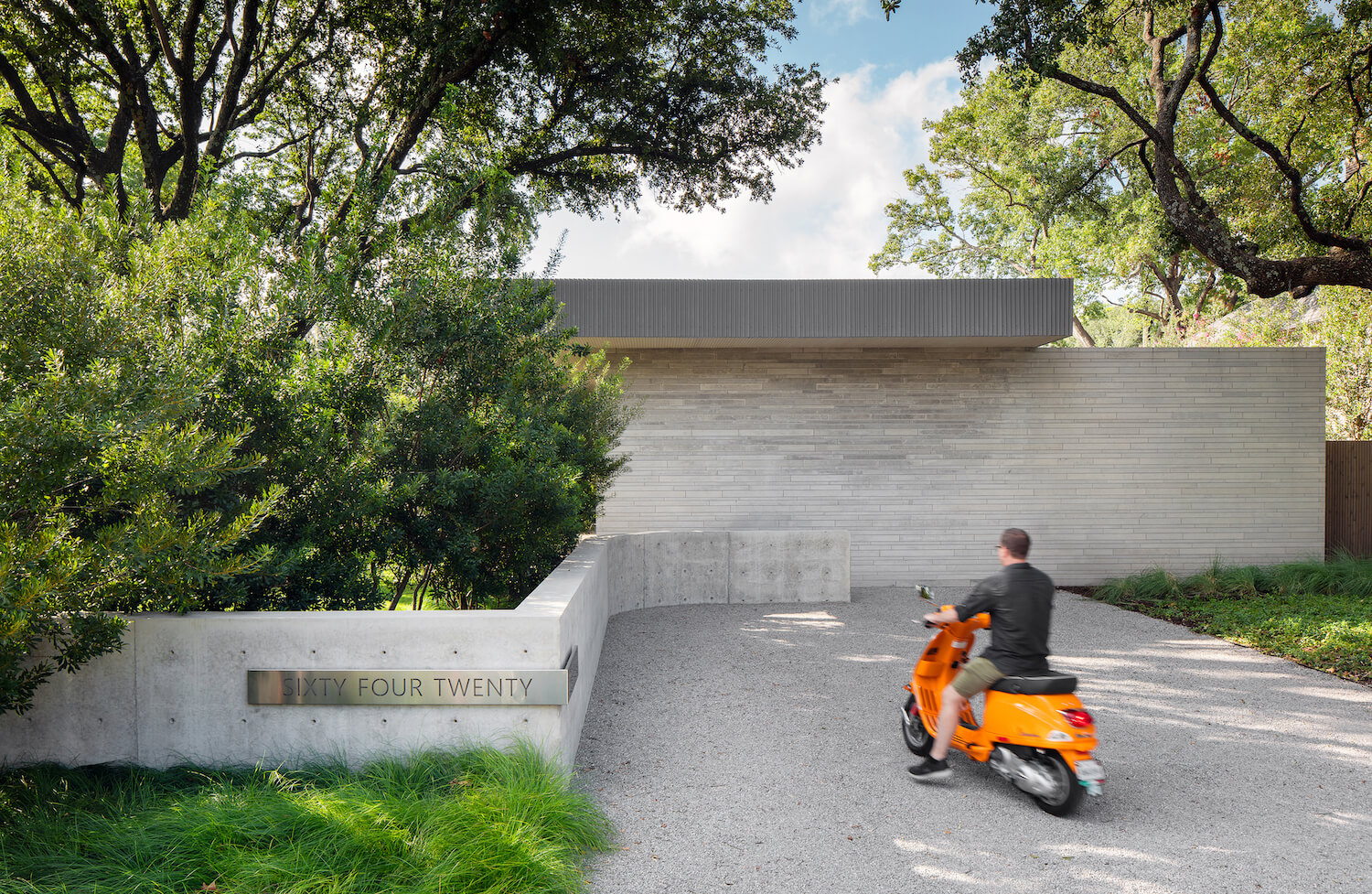 What was the brief?
Create a new home for a retired couple that was both open to the outdoor and private from neighbors and the street
What were the key challenges?
Placing a modern glass-filled home on a diminutive, inner block lot in a way that admitted natural light but not views while also preserving the large live oak trees.
What were the solutions?
We flipped the typical neighborhood typology by locating the "back" amenities (Porch, outdoor Living and Kitchen) in the "front" and screened with masonry, concrete and timber site walls
Key products used:
Texas gray limestone, Accoya thermally modified wood, VMZINC corrugated zinc, high-performance thermally broken aluminum window system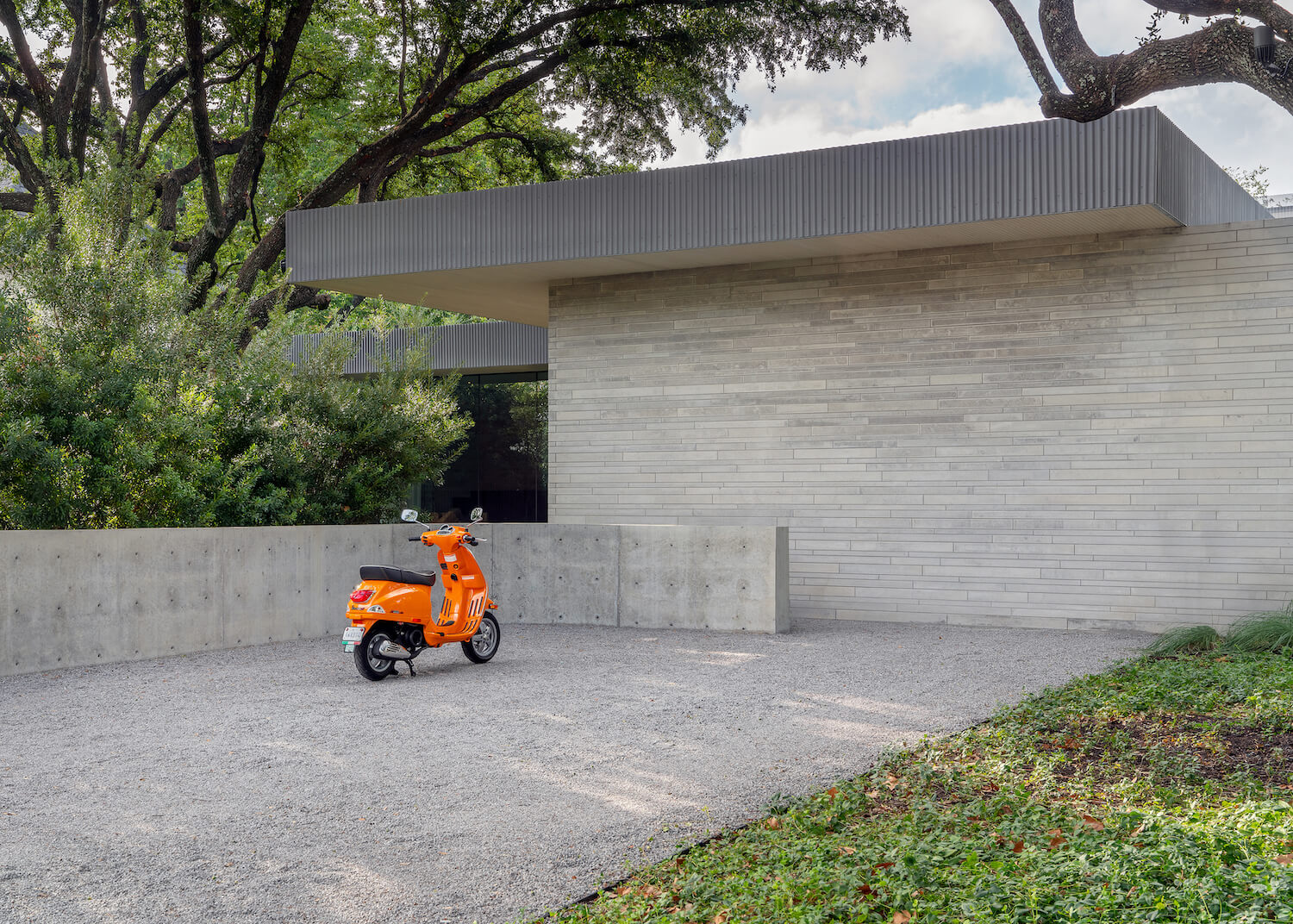 How is the project unique?
The design inverts the typical house layout to leverage amenities on the site while also creating a calm, serene interior. A neutral palette of natural materials provides a cool, modern aesthetic while also imbuing the home with a warm, hygge feel.
What building methods were used?
Pier and beam foundation, steel and timber frame, low-slope epdm roofs
What are the sustainability features?
Building design orients all major glazed areas towards North for soft, indirect natural light. All windows/ exterior doors are high-performance insulated low-e glazing in thermally broke aluminum frames. The zinc exterior cladding is 100% recyclable. The limestone is locally sourced. The Accoya wood siding and soffits have a lifespan much greater than other non-thermally modified timber products
Who are the clients and what's interesting about them?
A couple of recently retired CFO's wanting an oasis-like home-base for their travels that they could age with.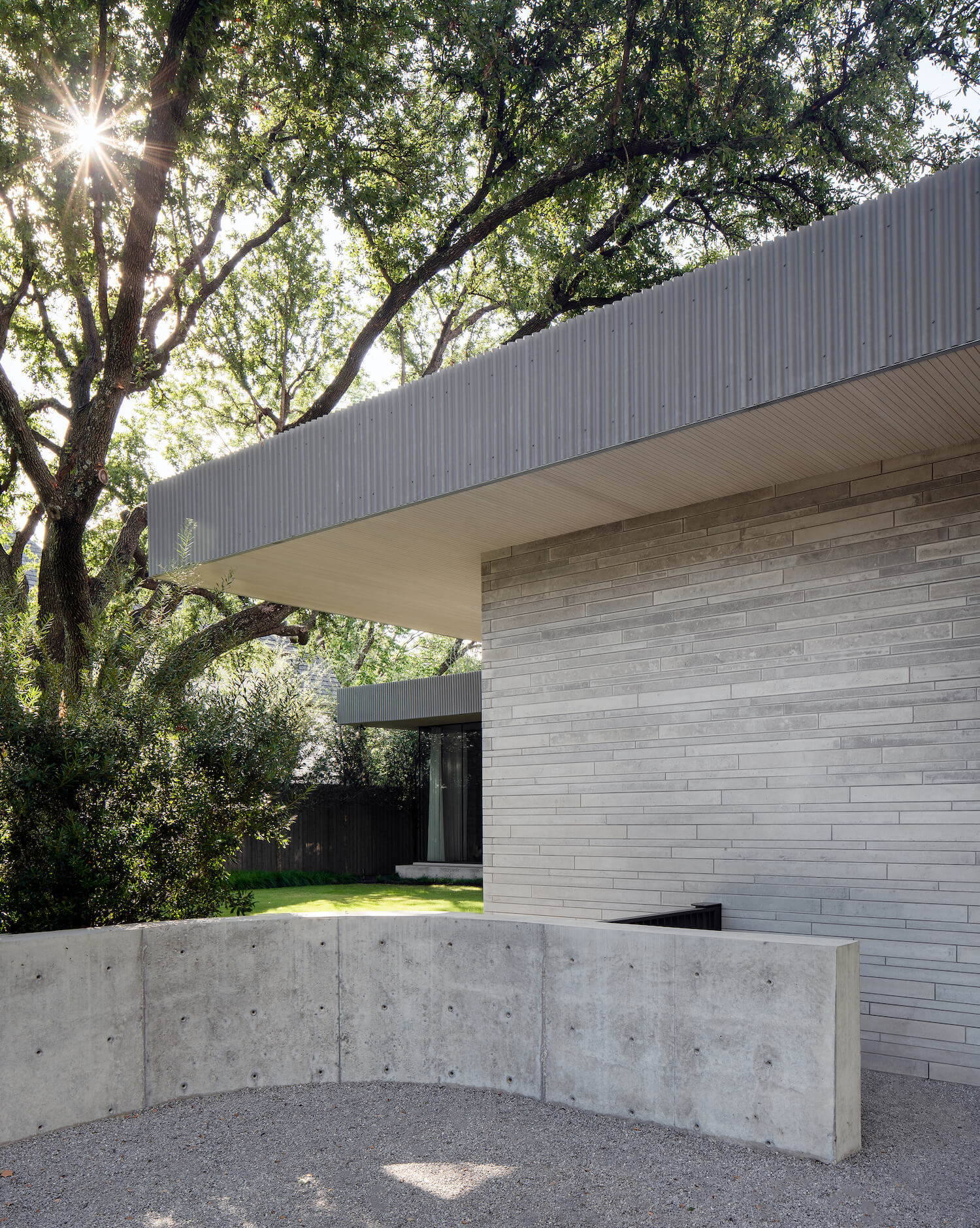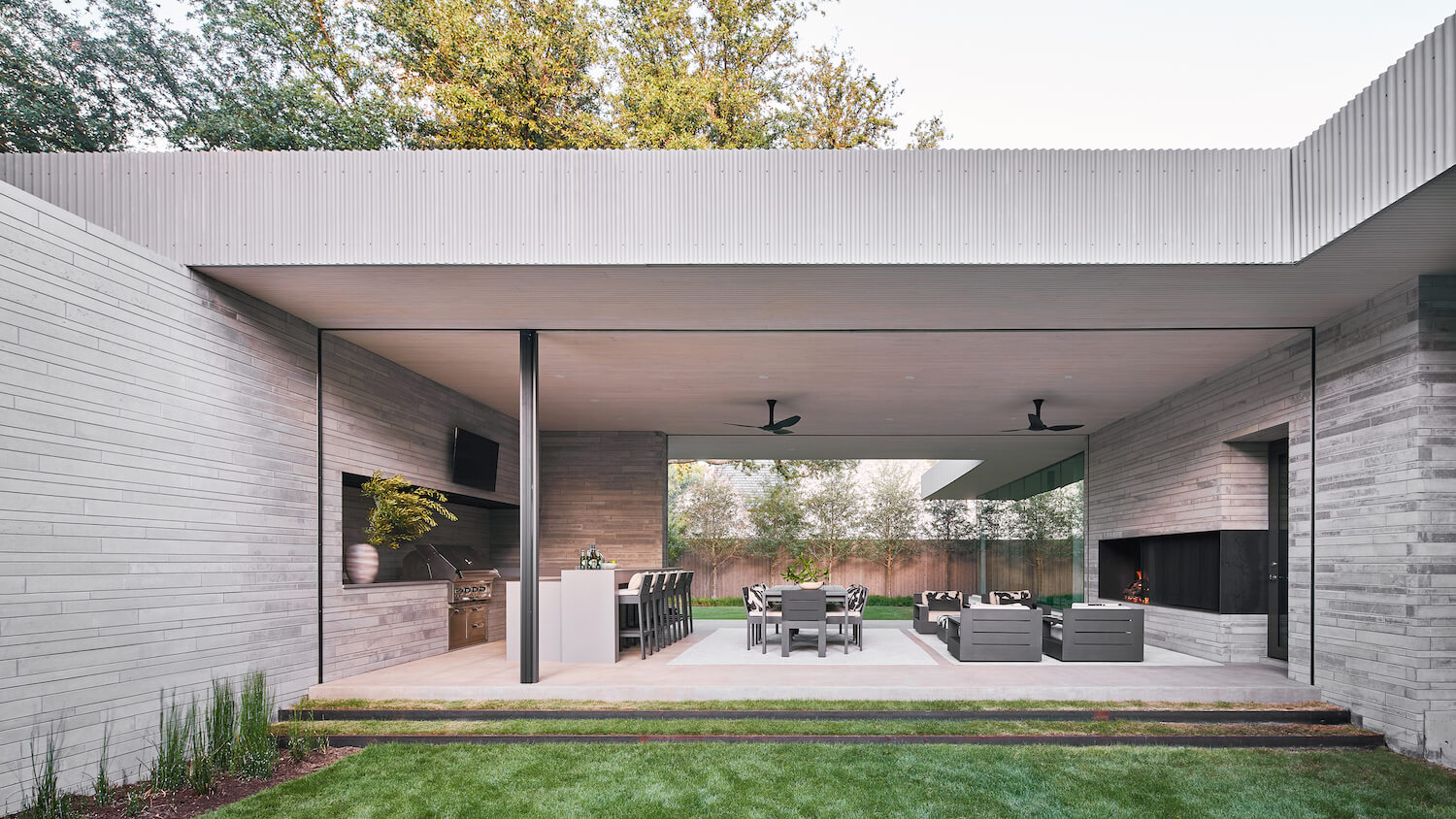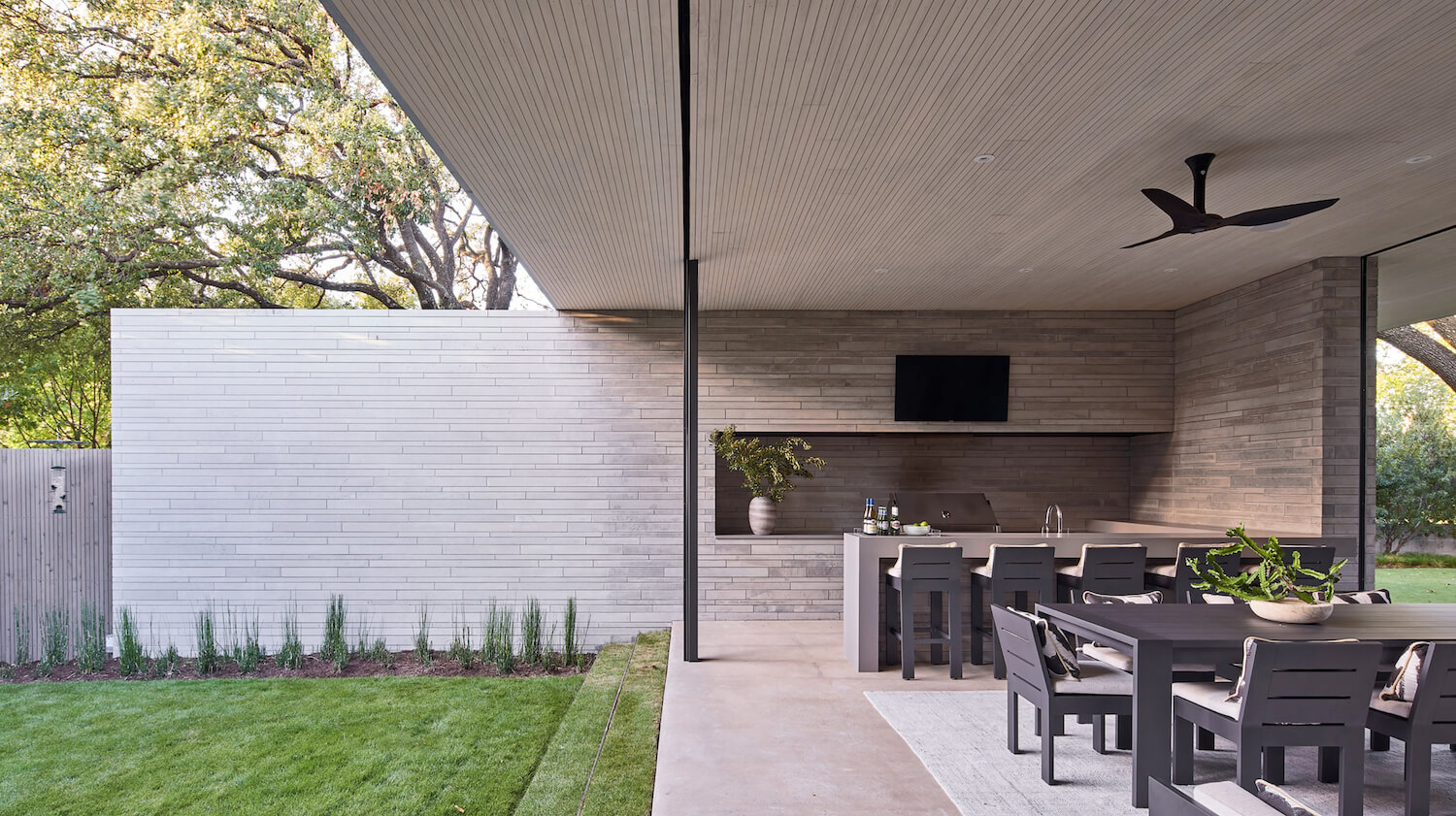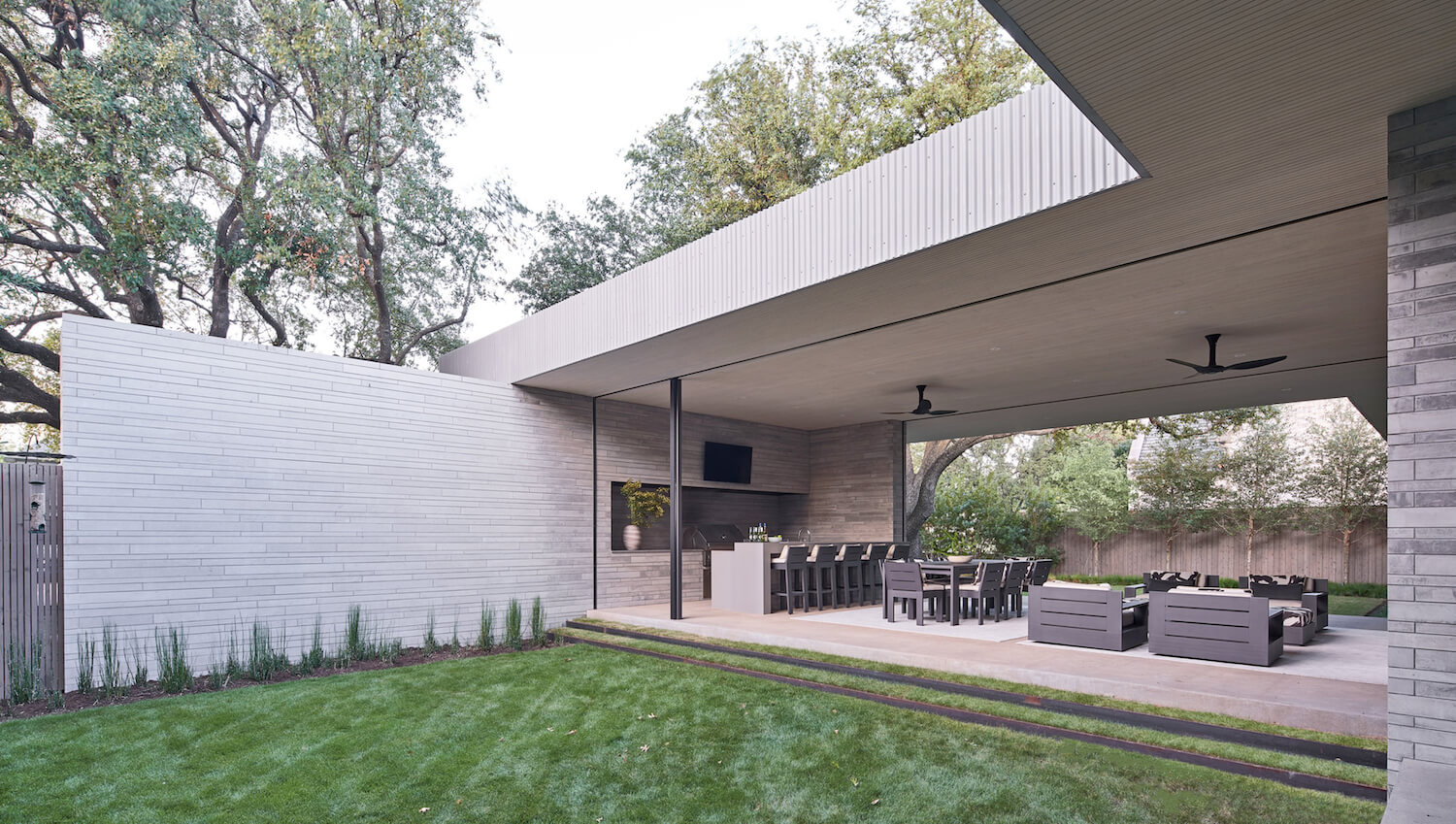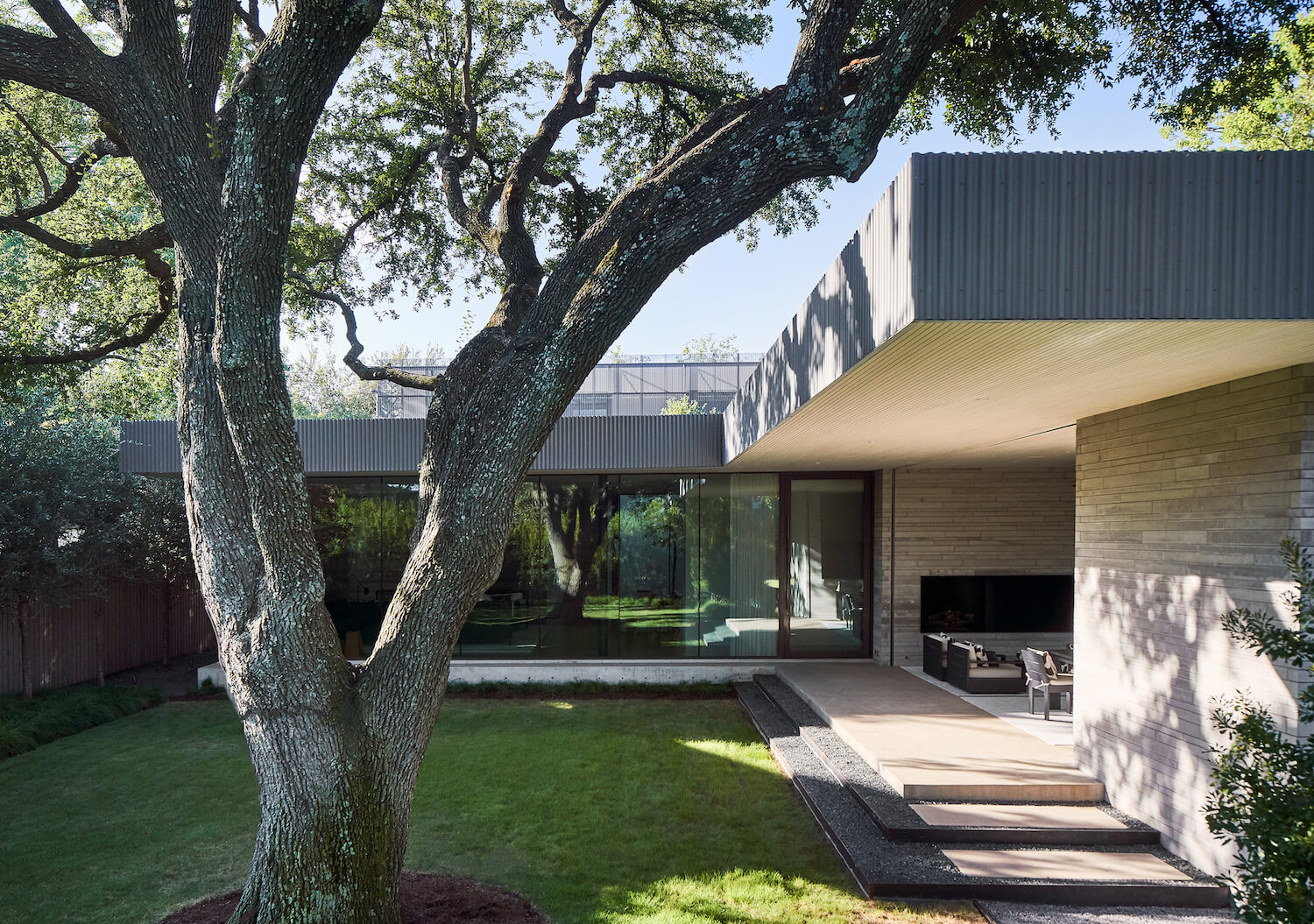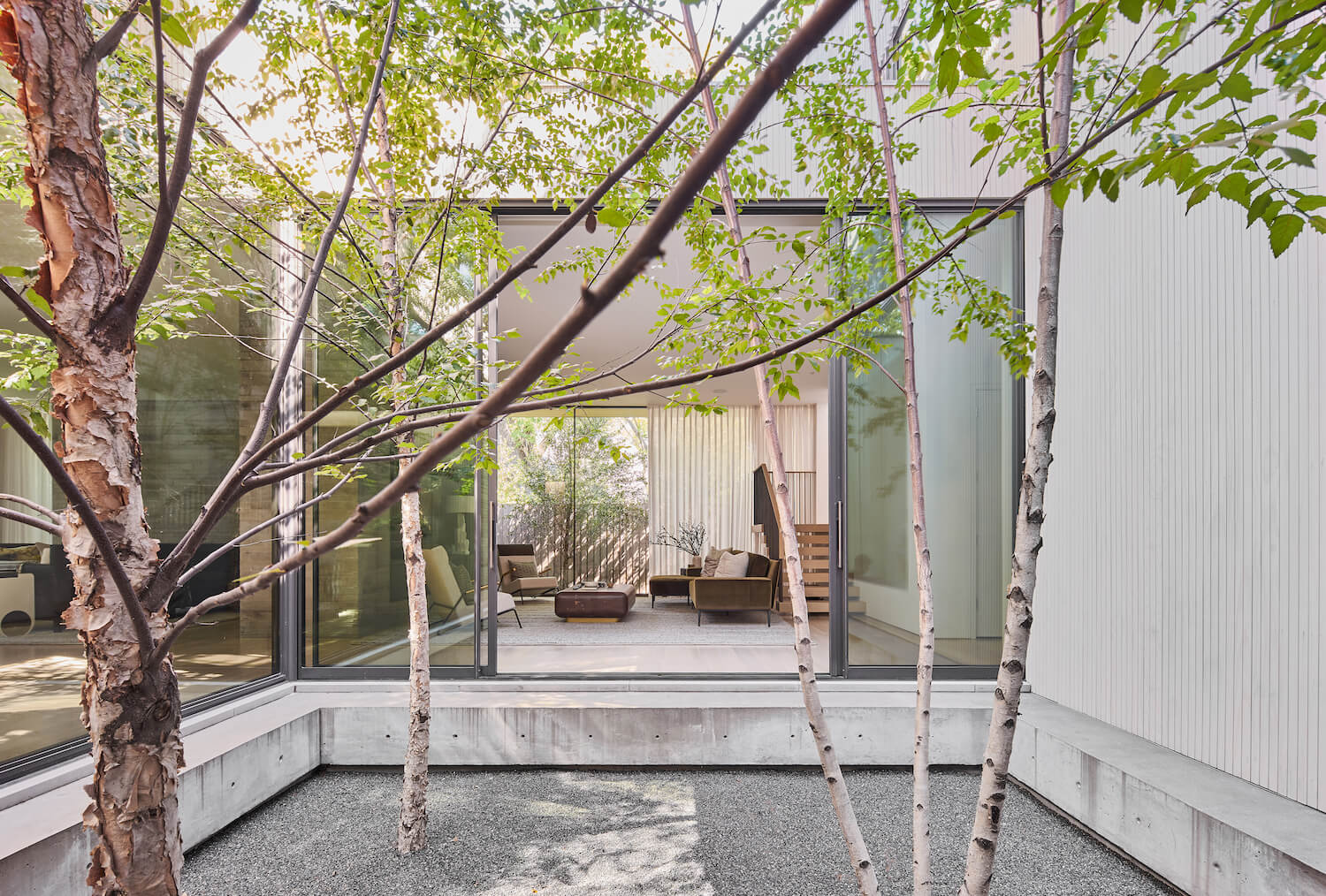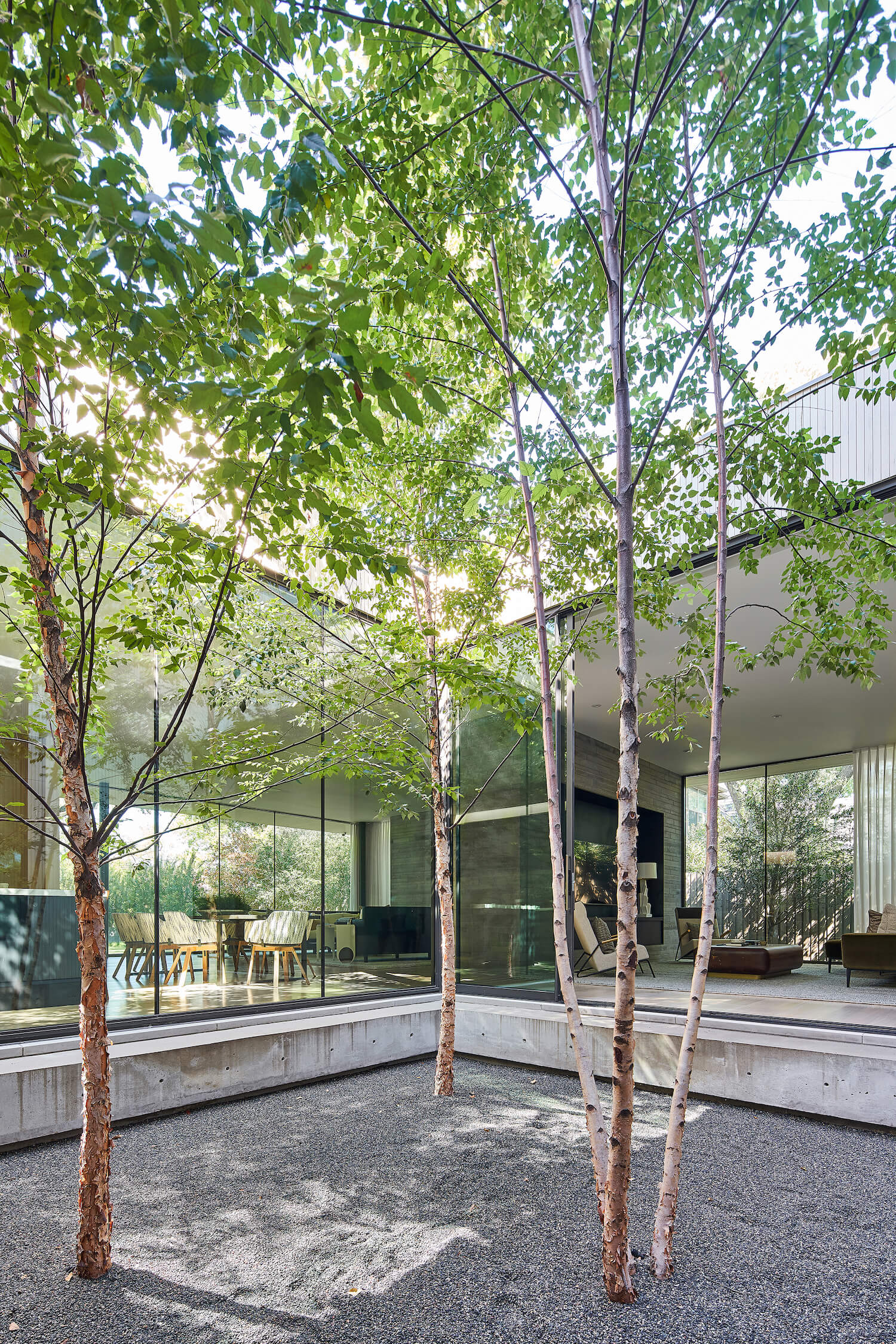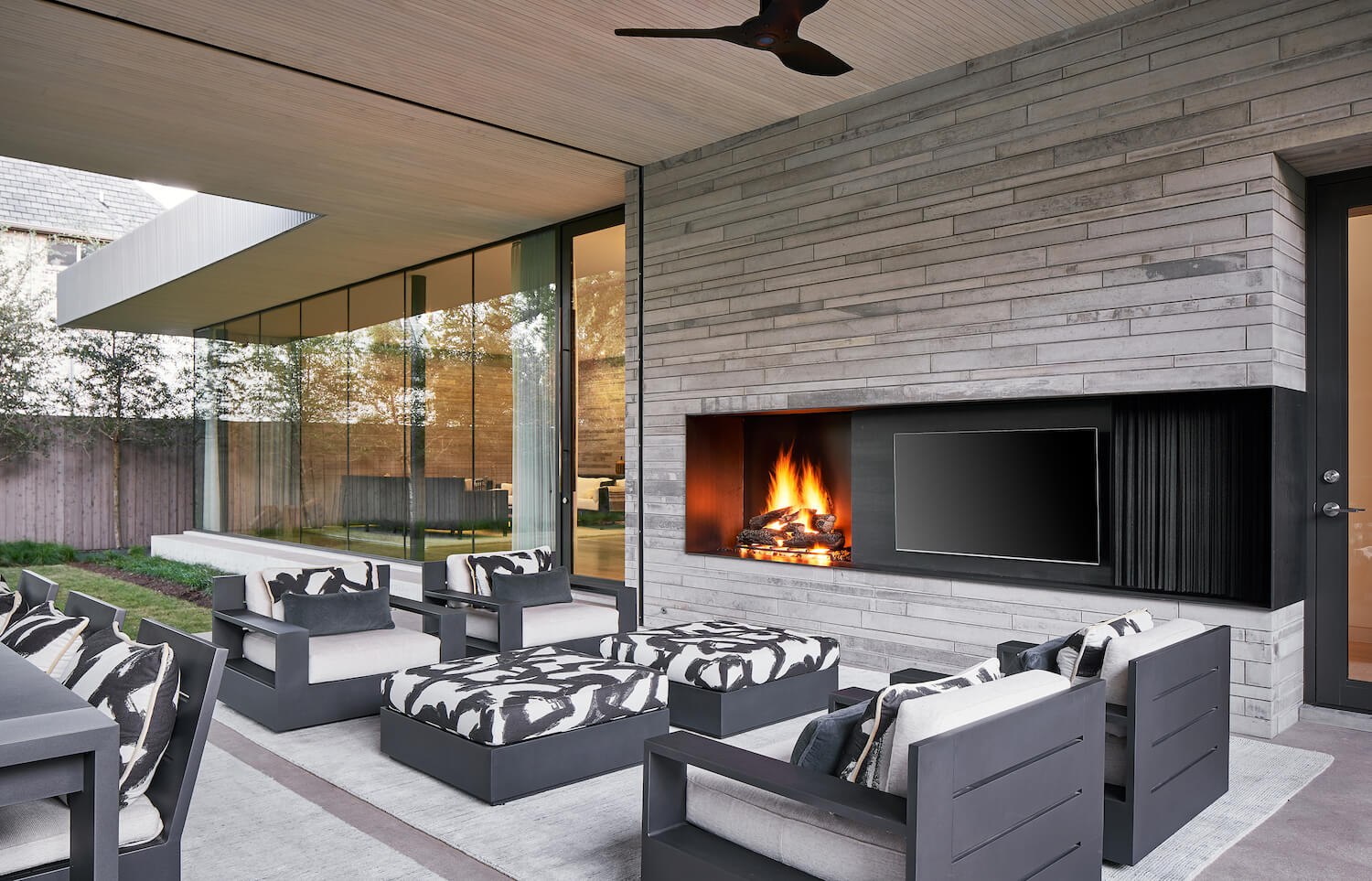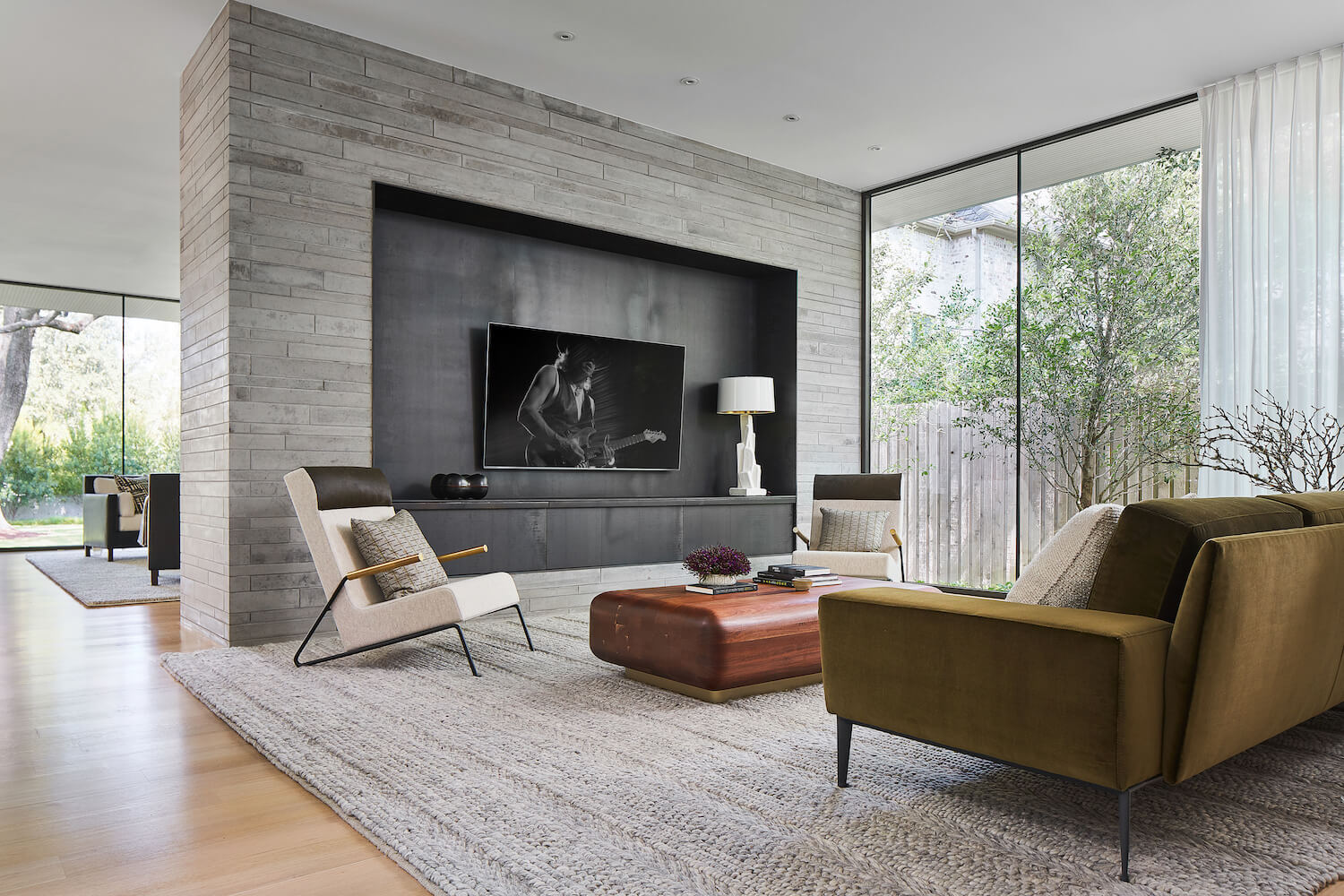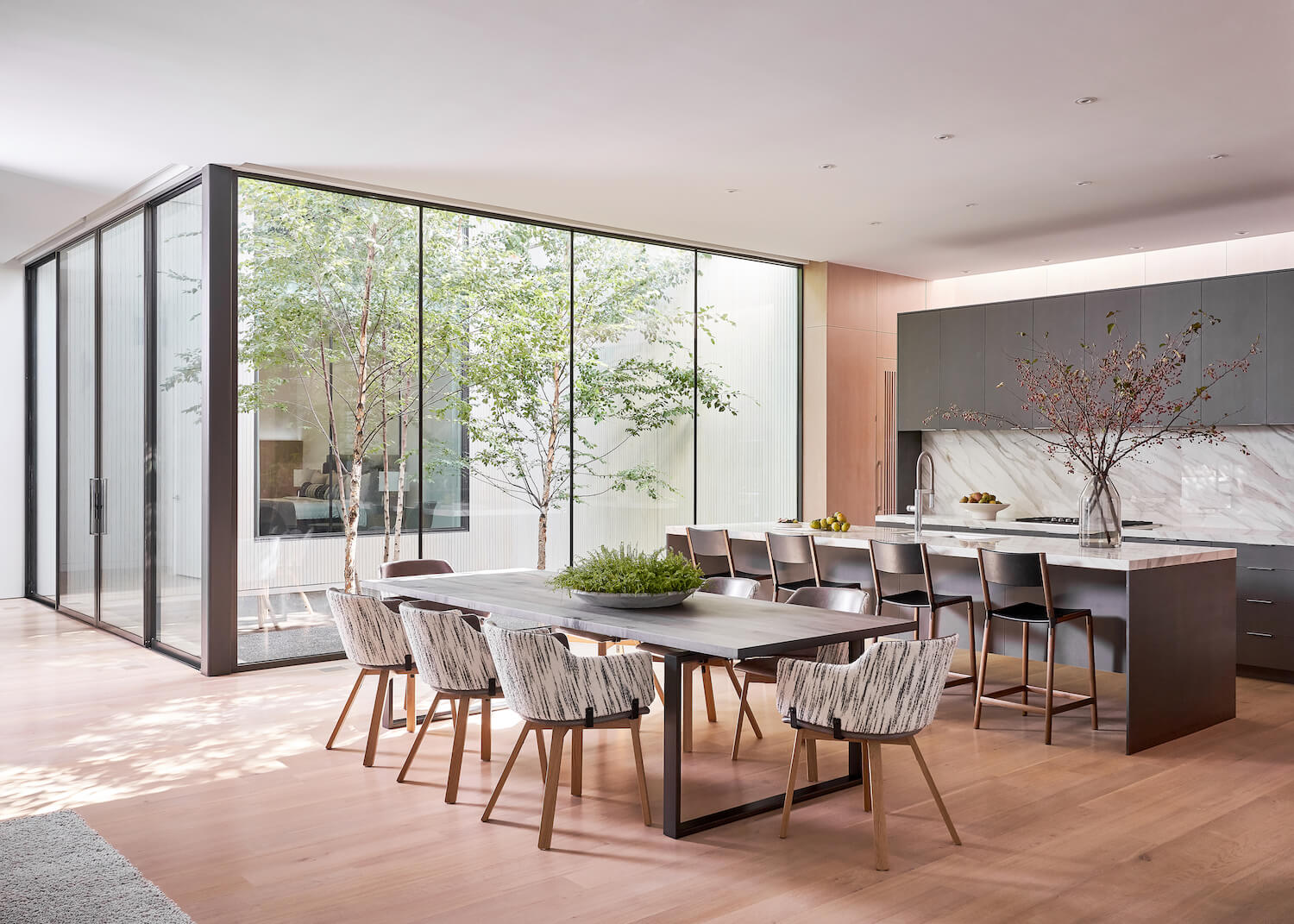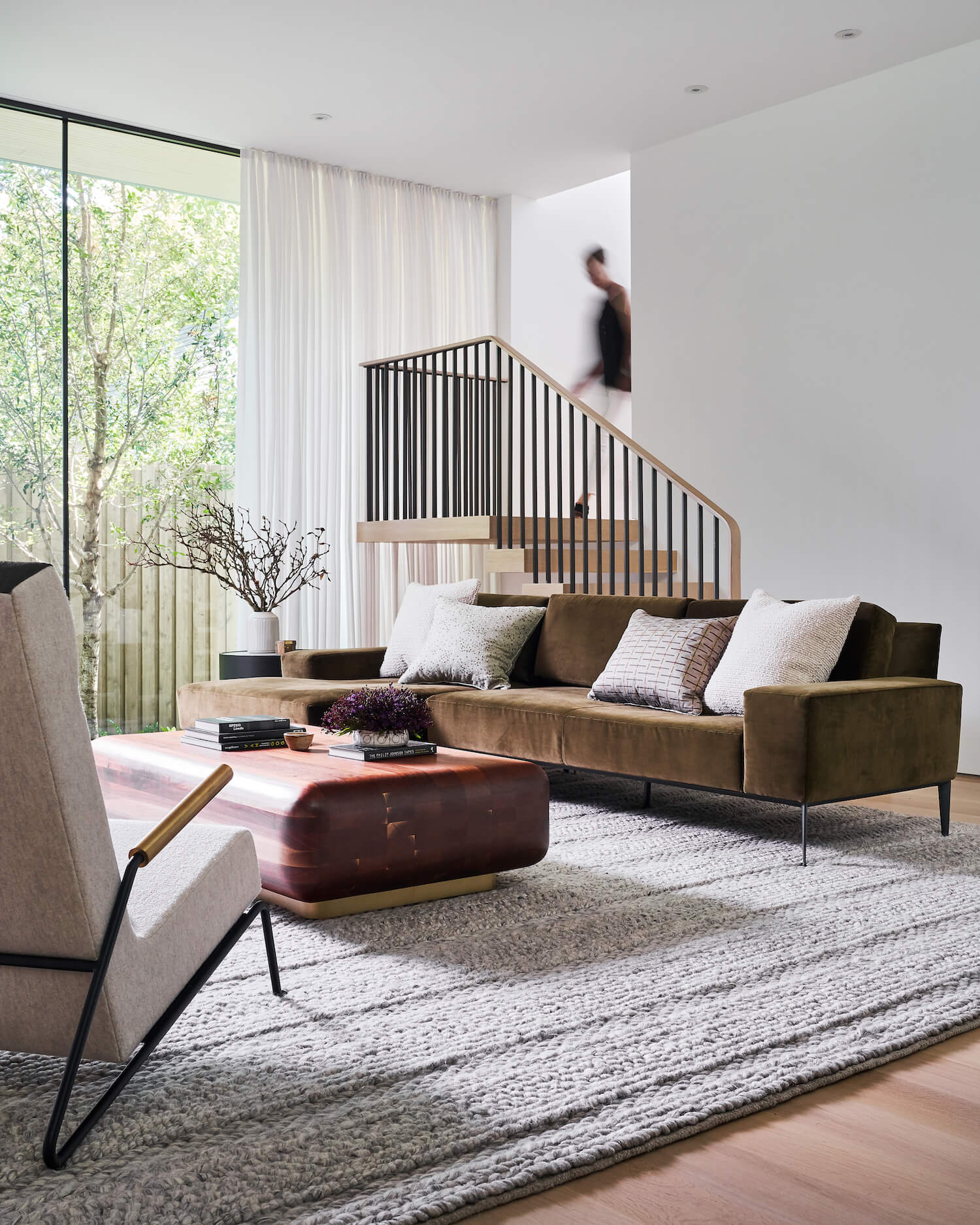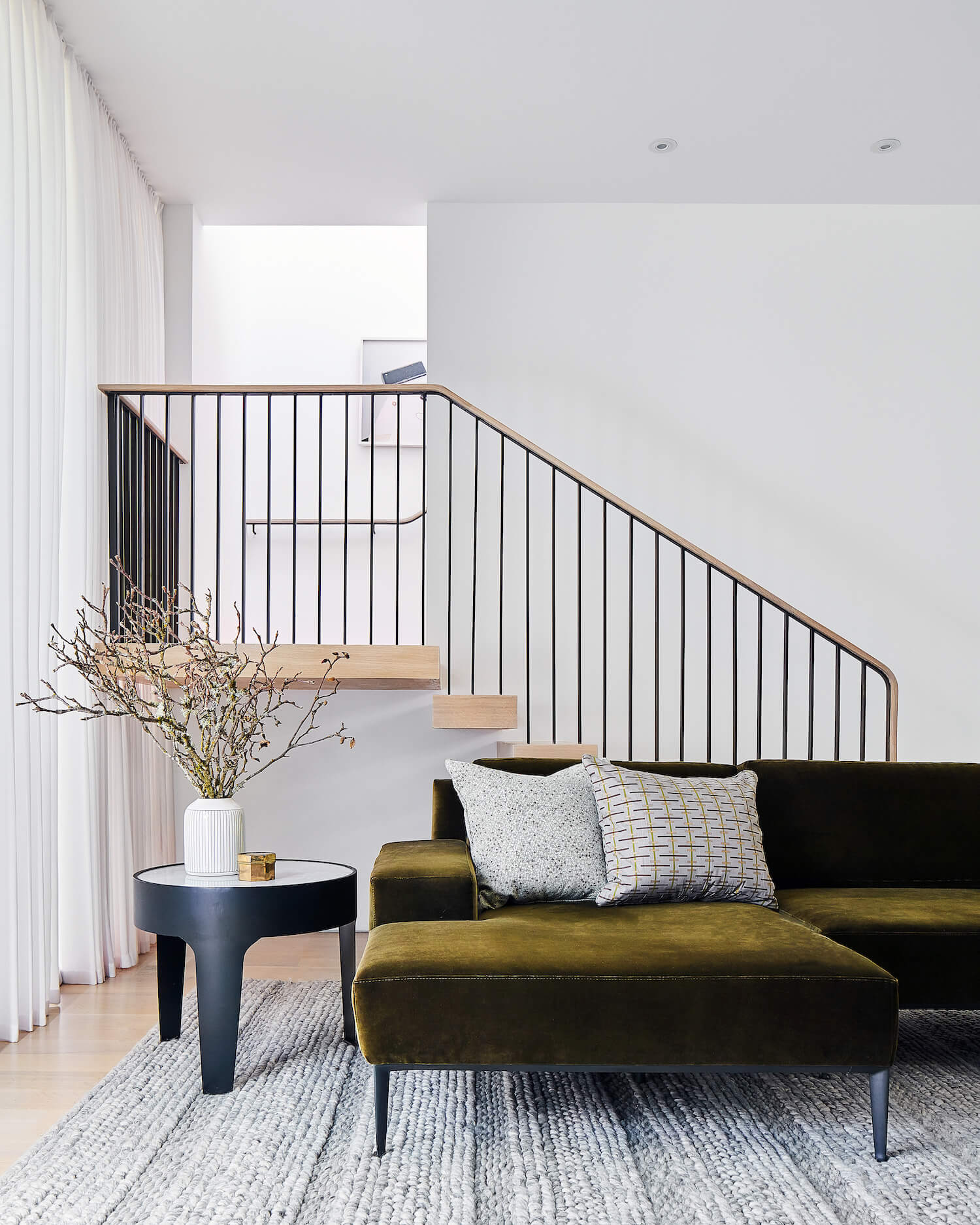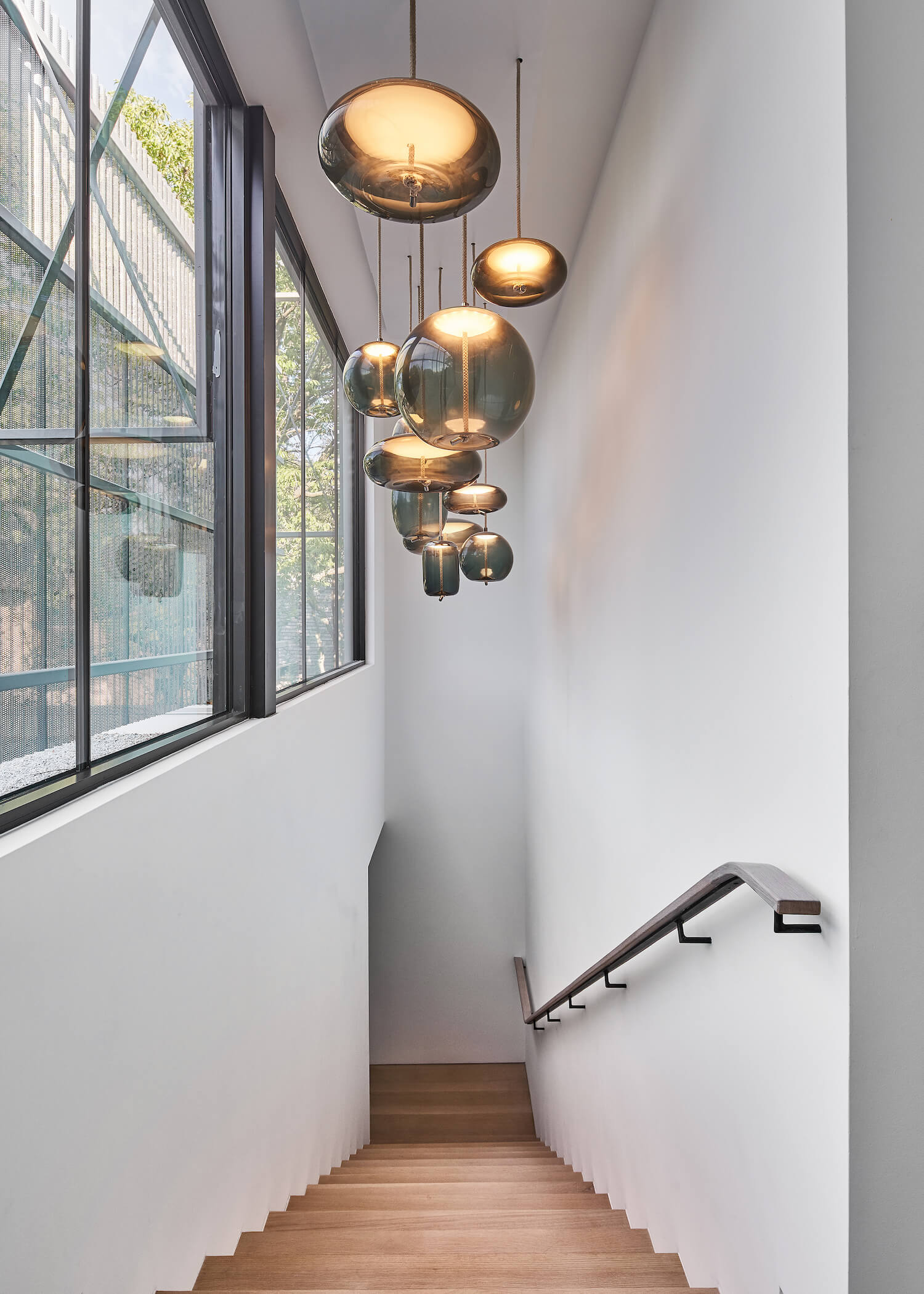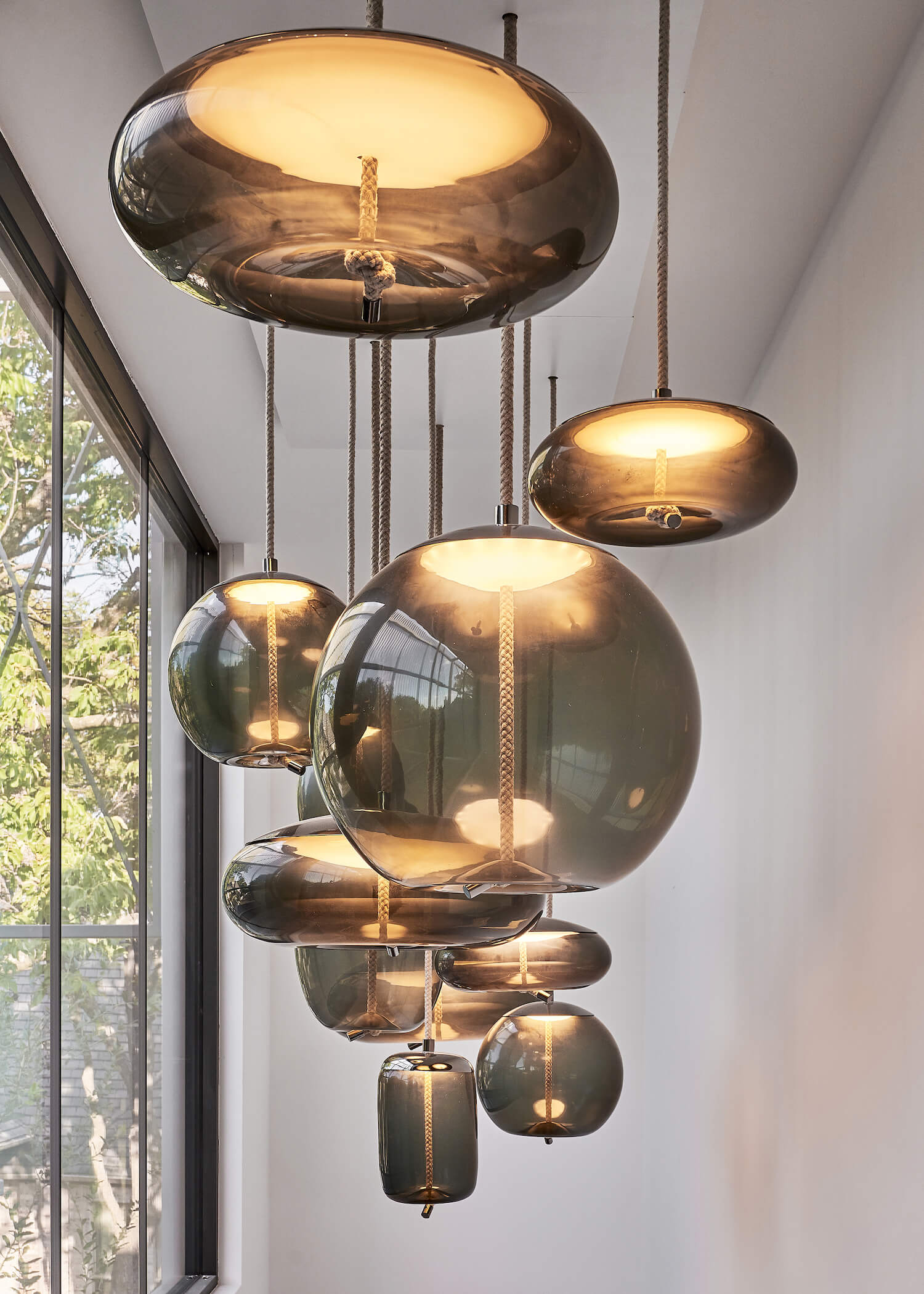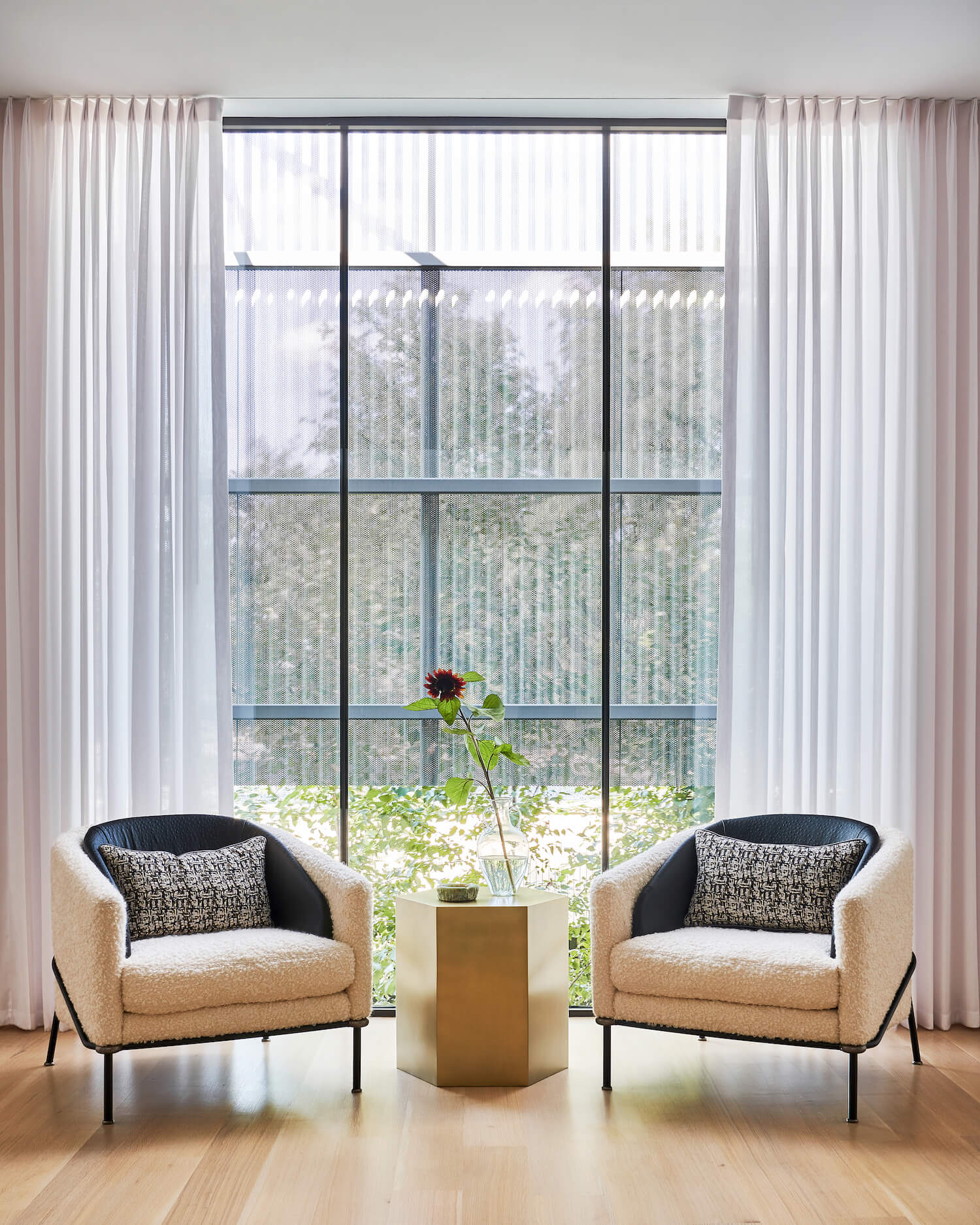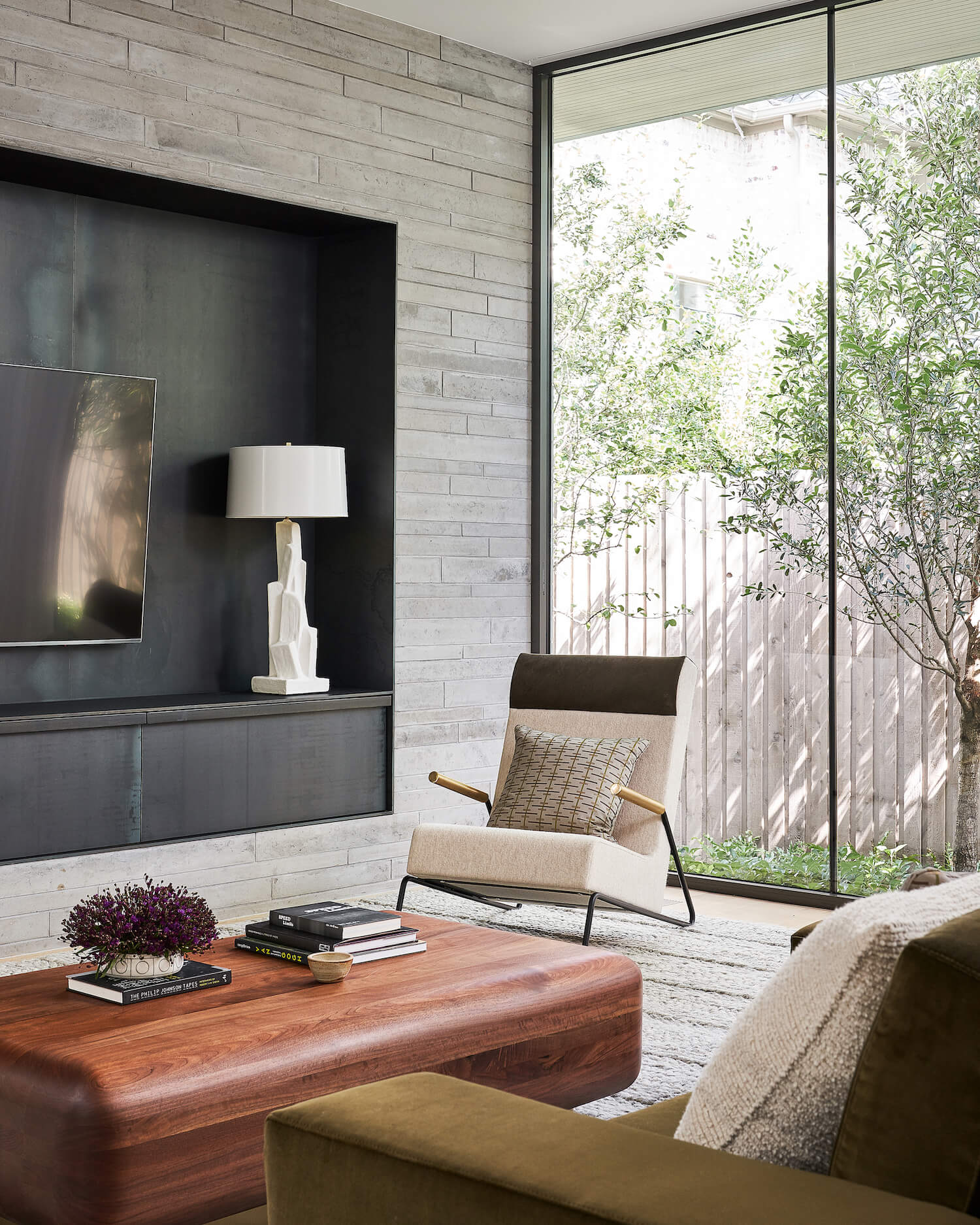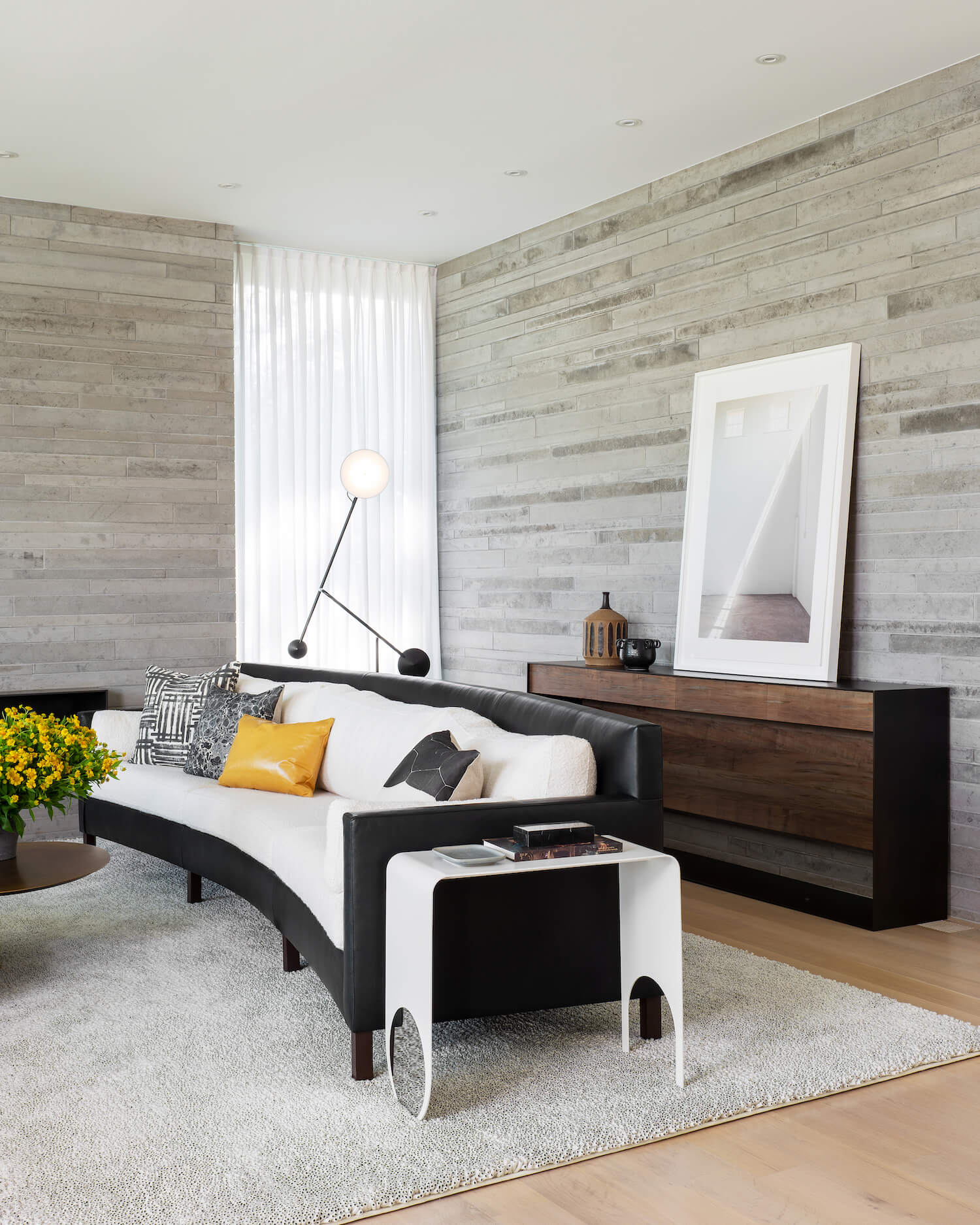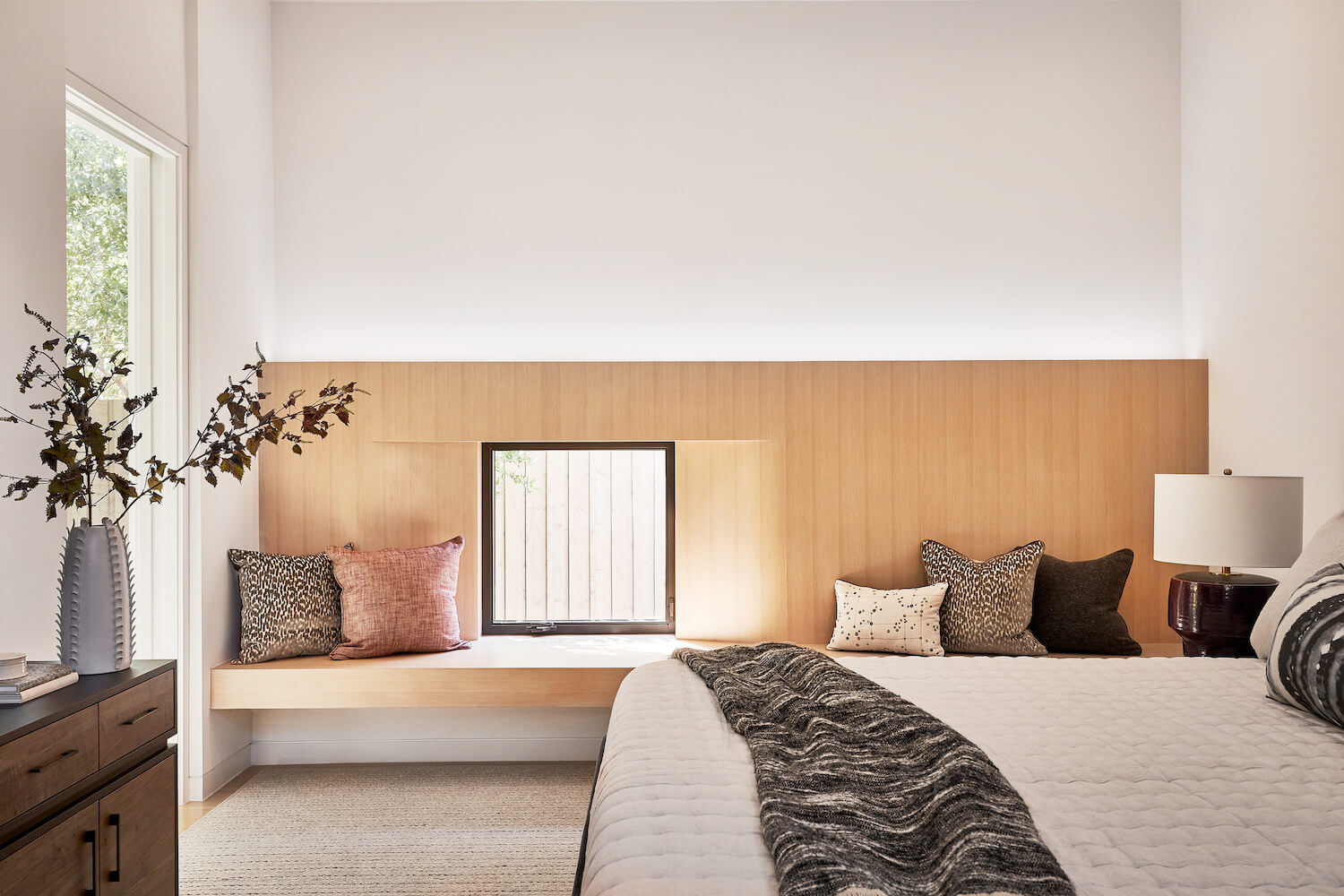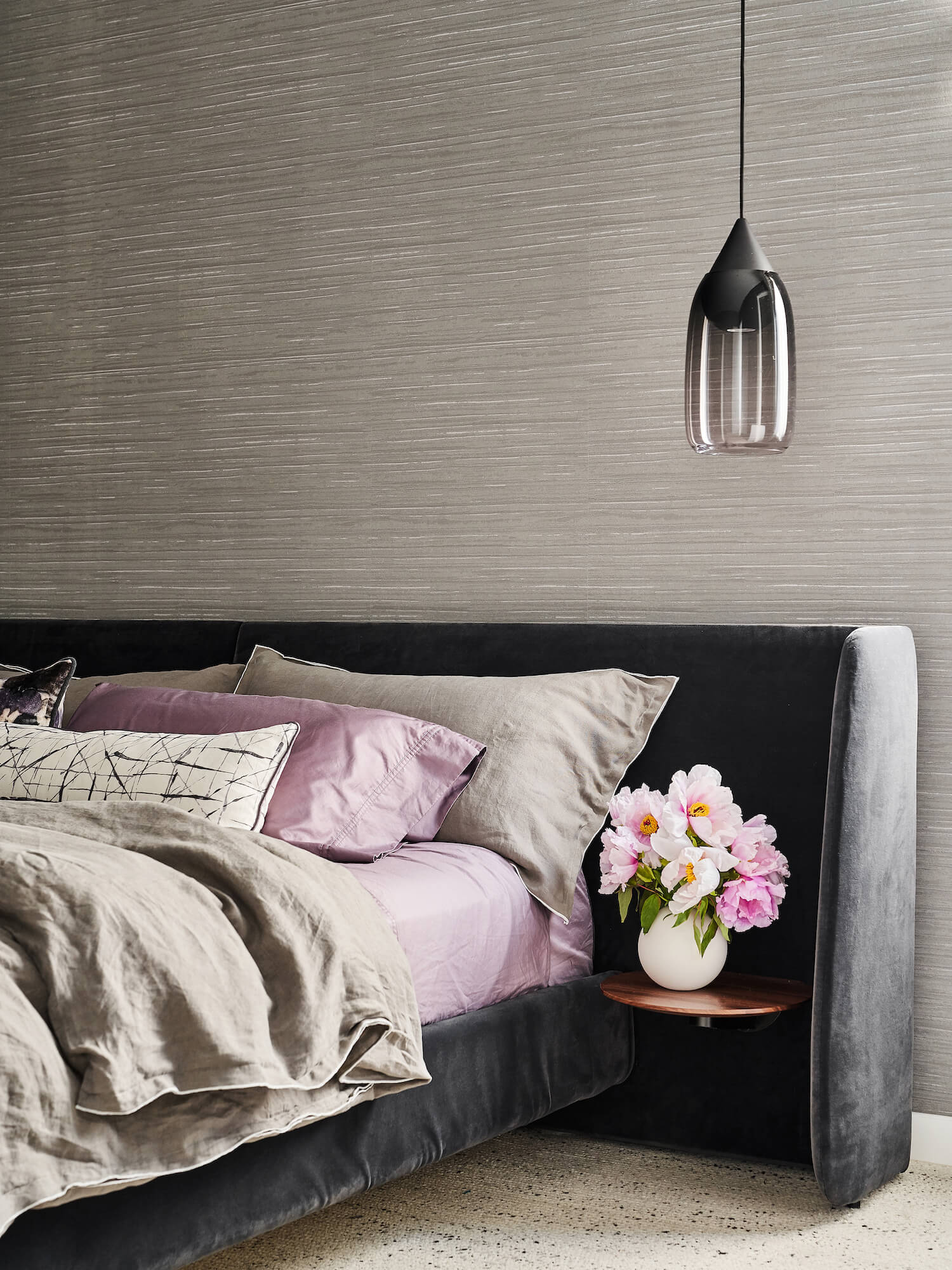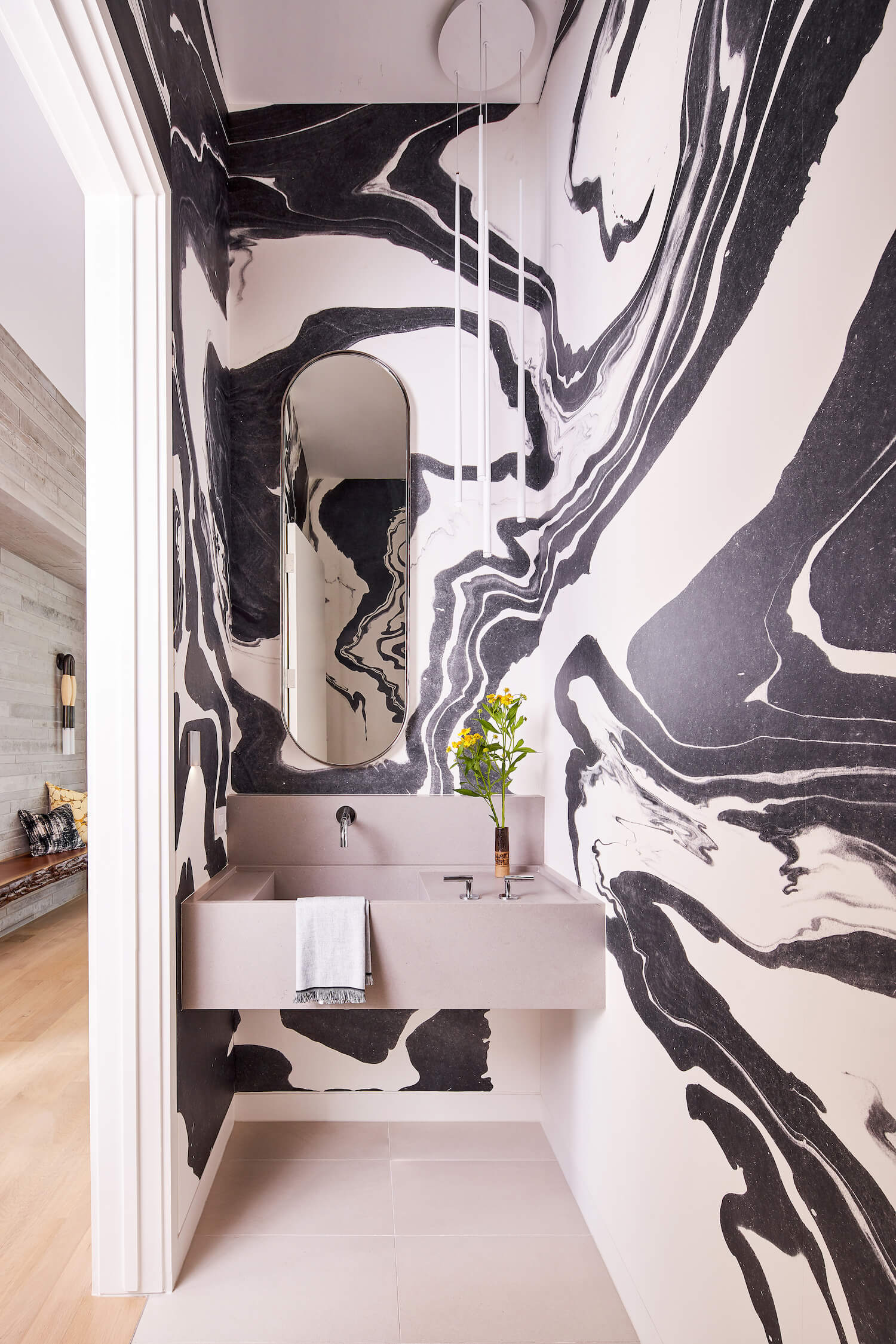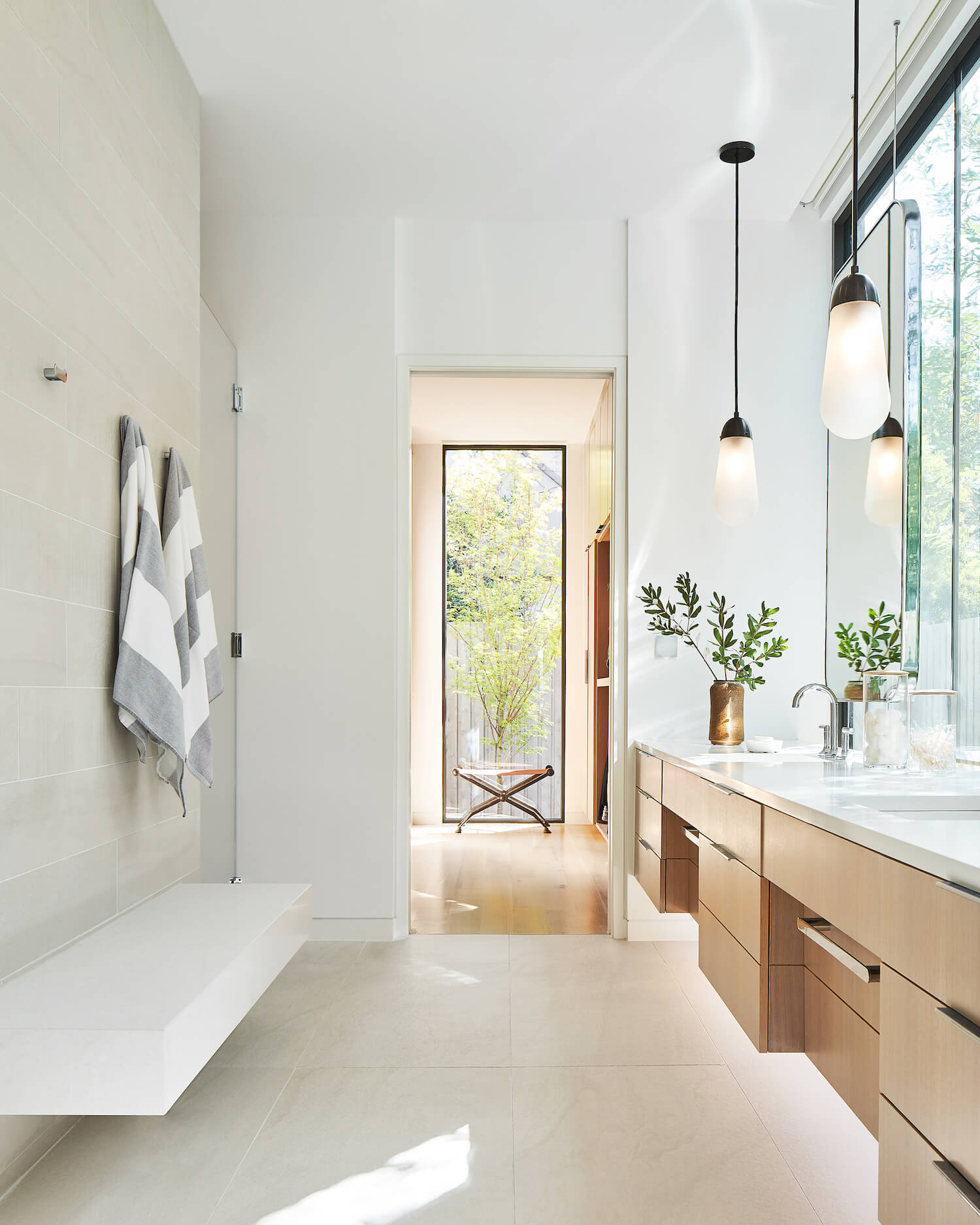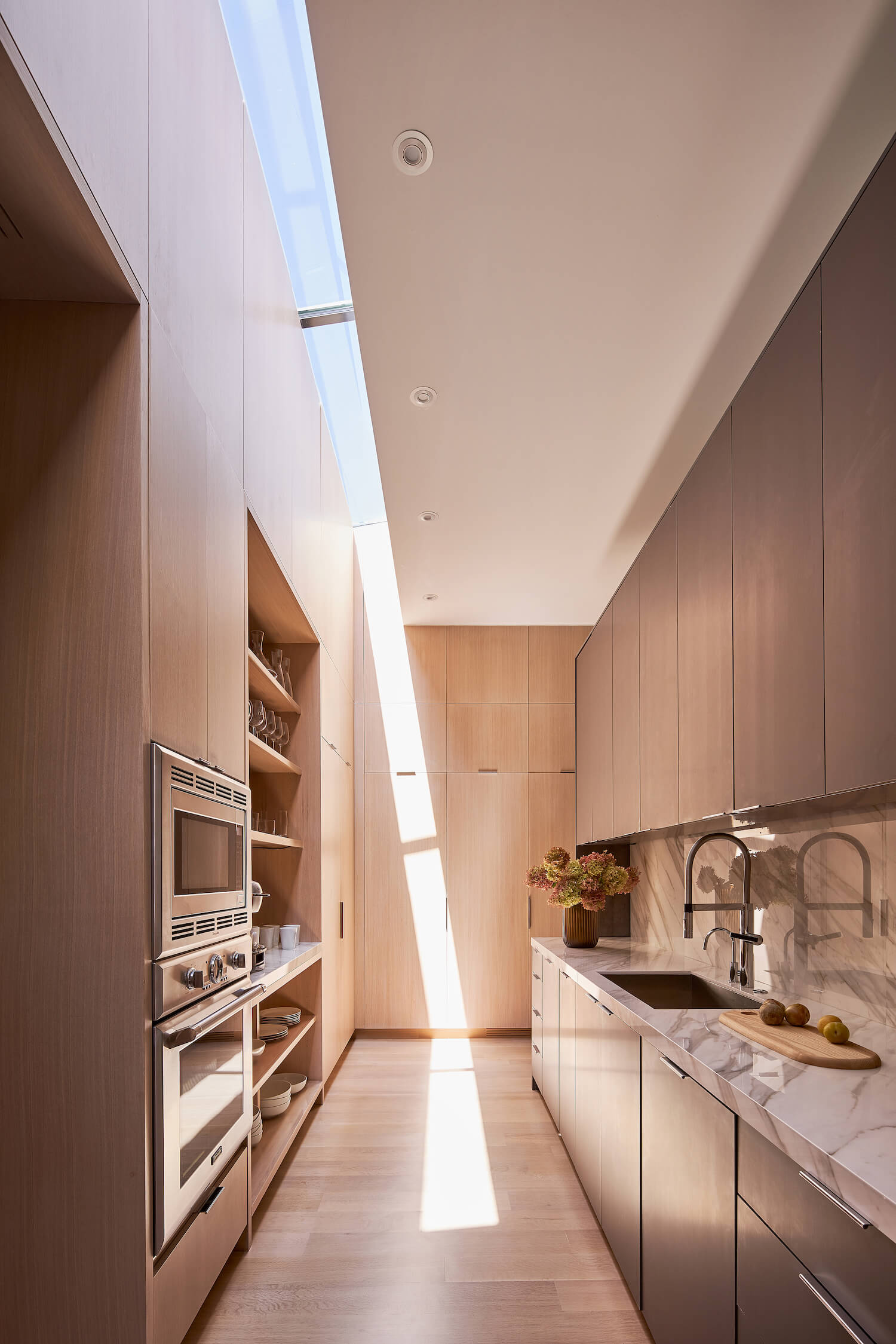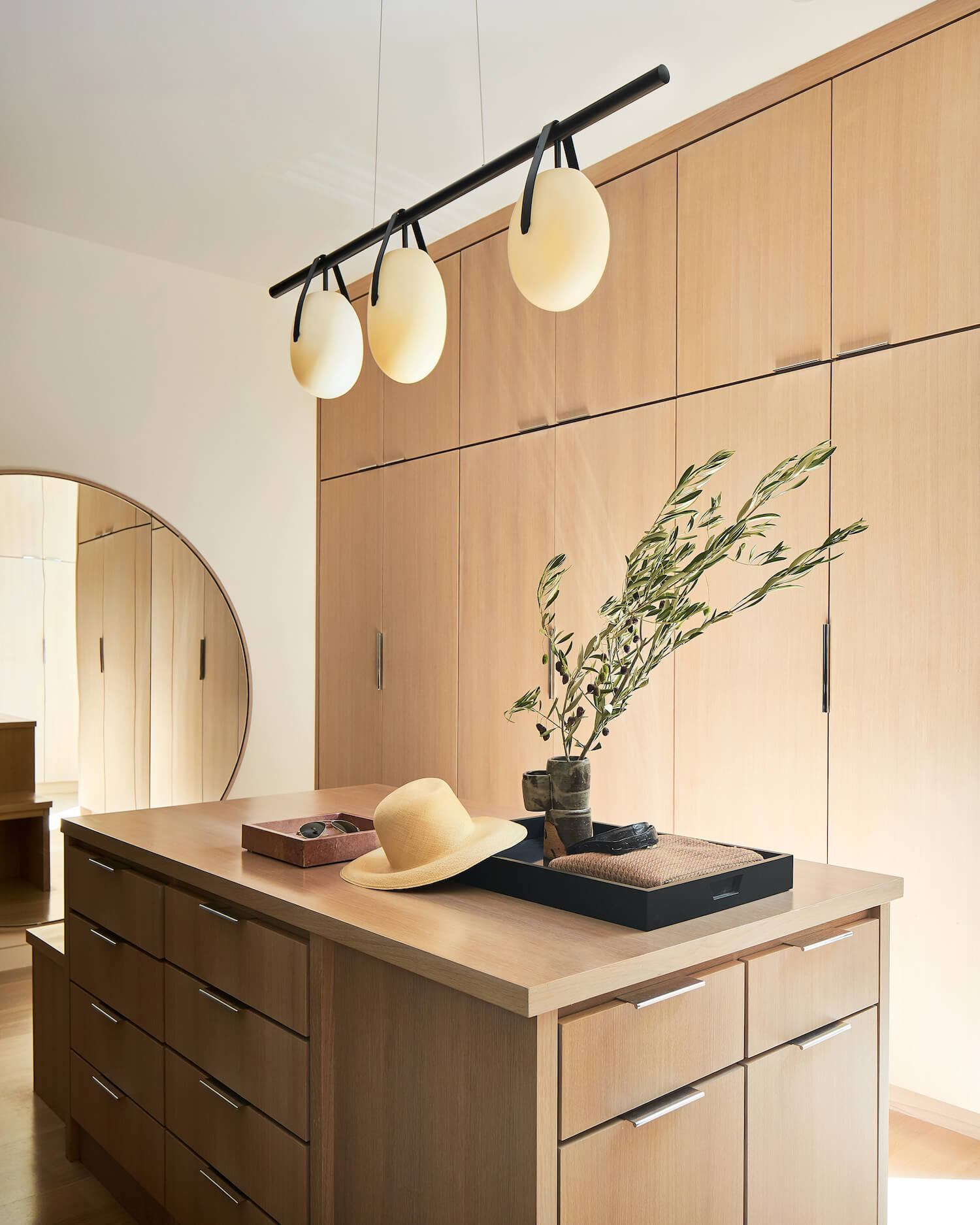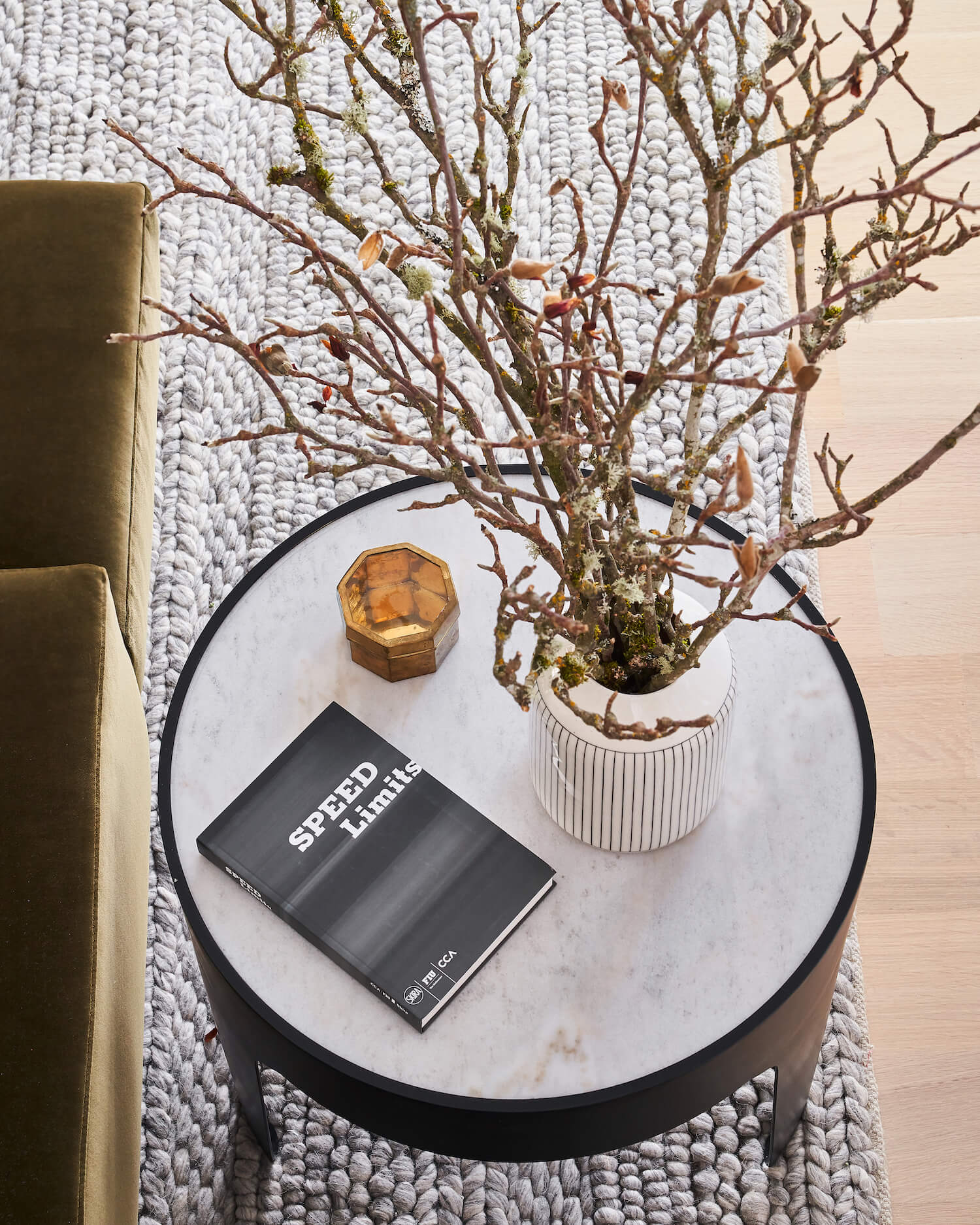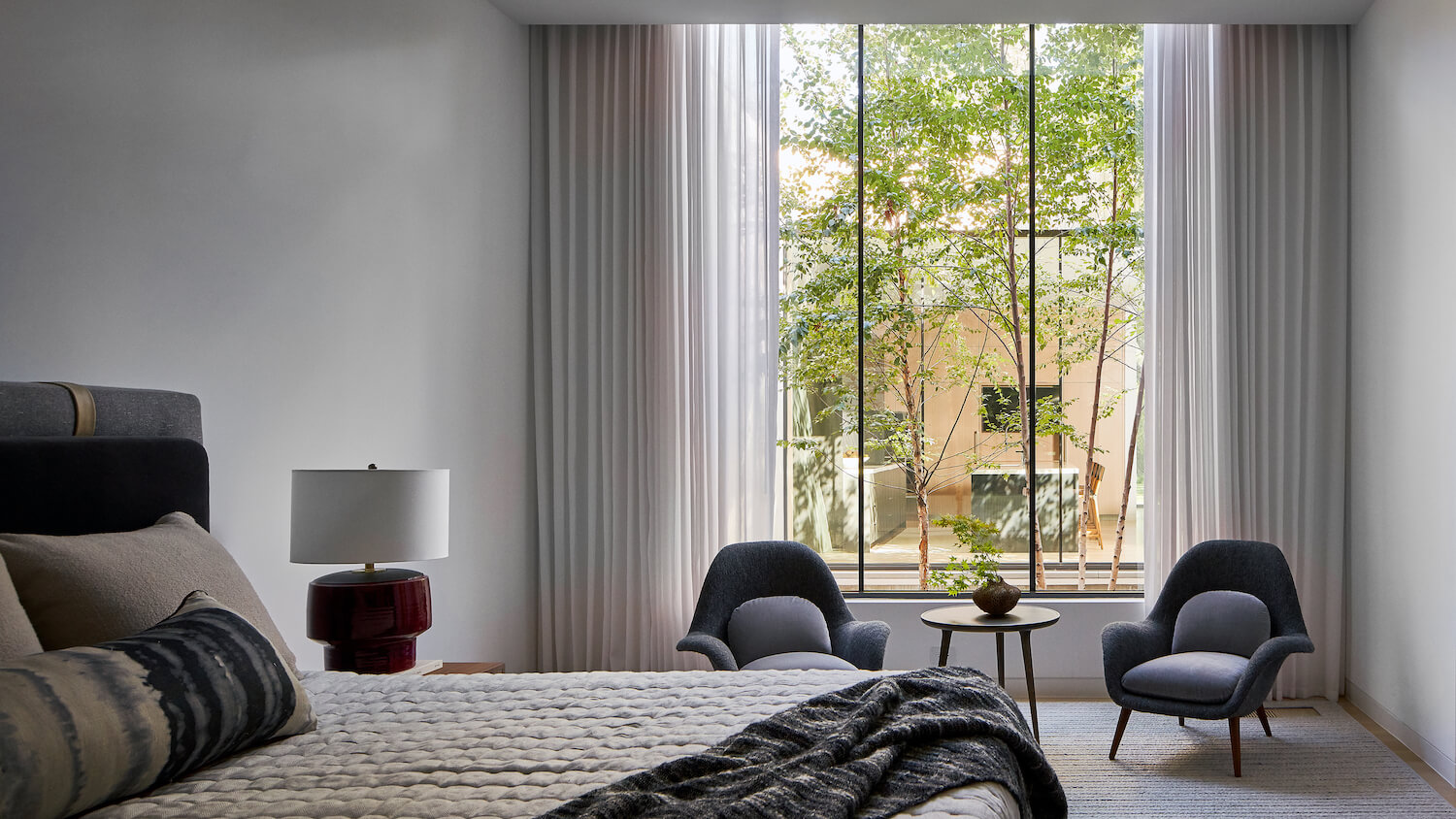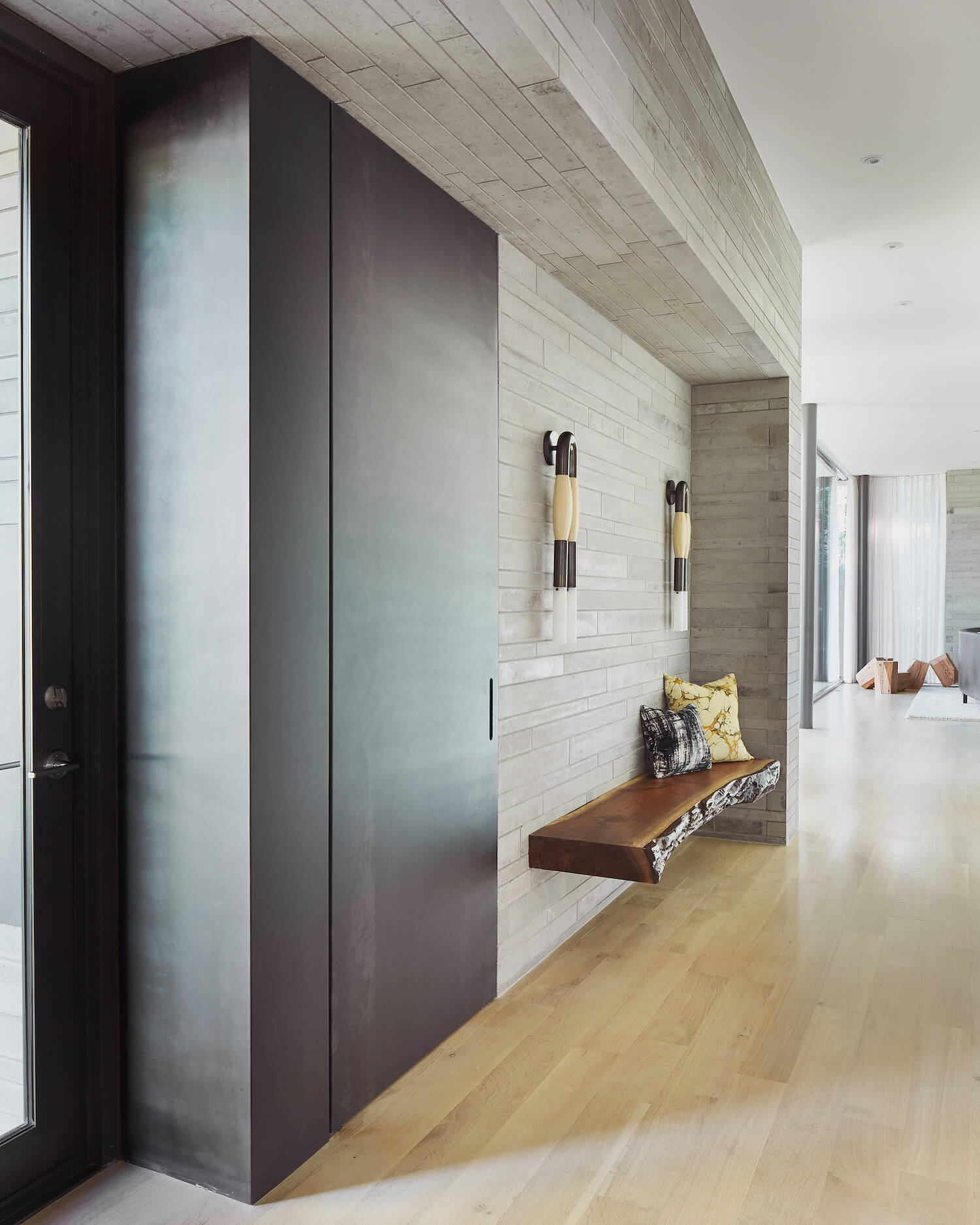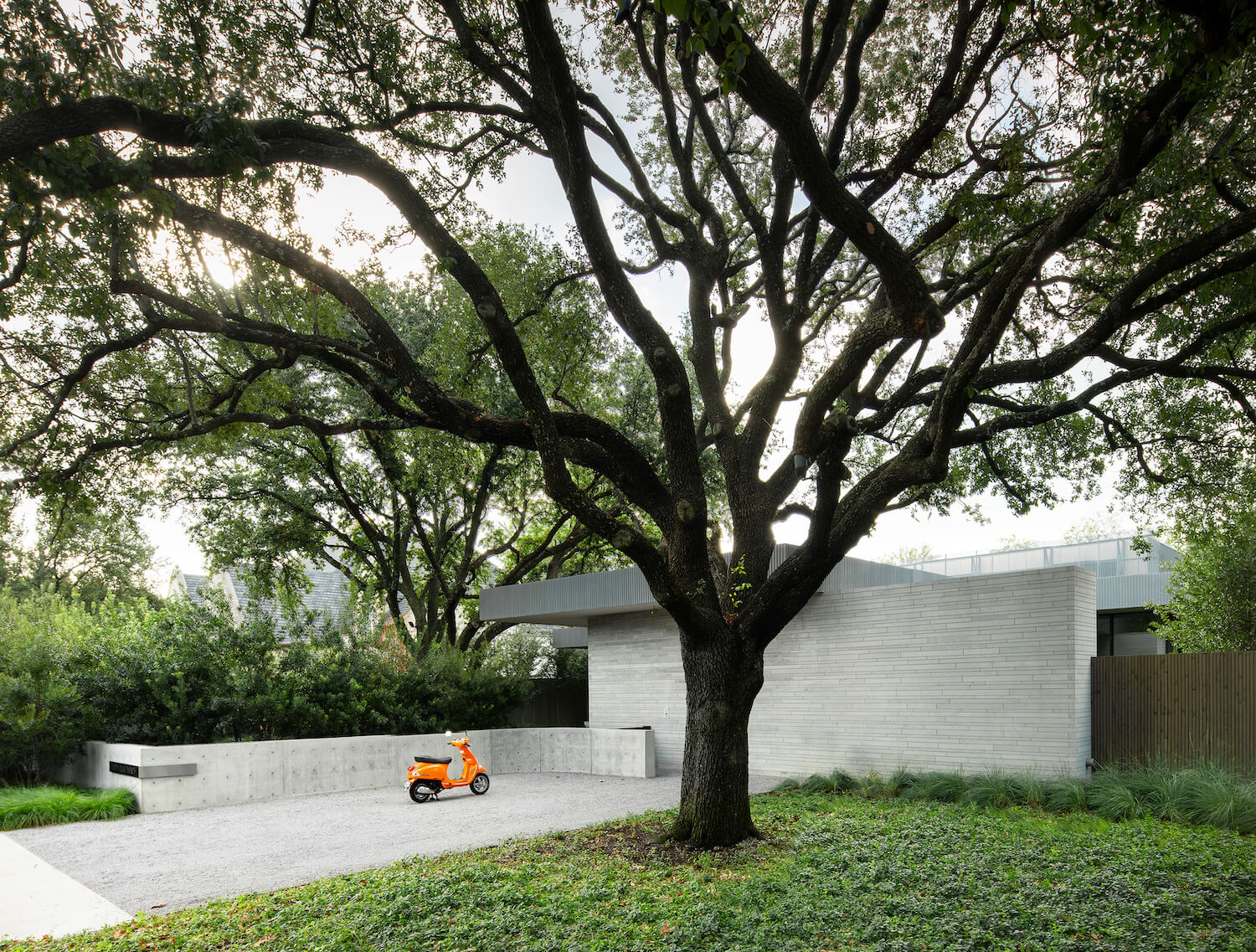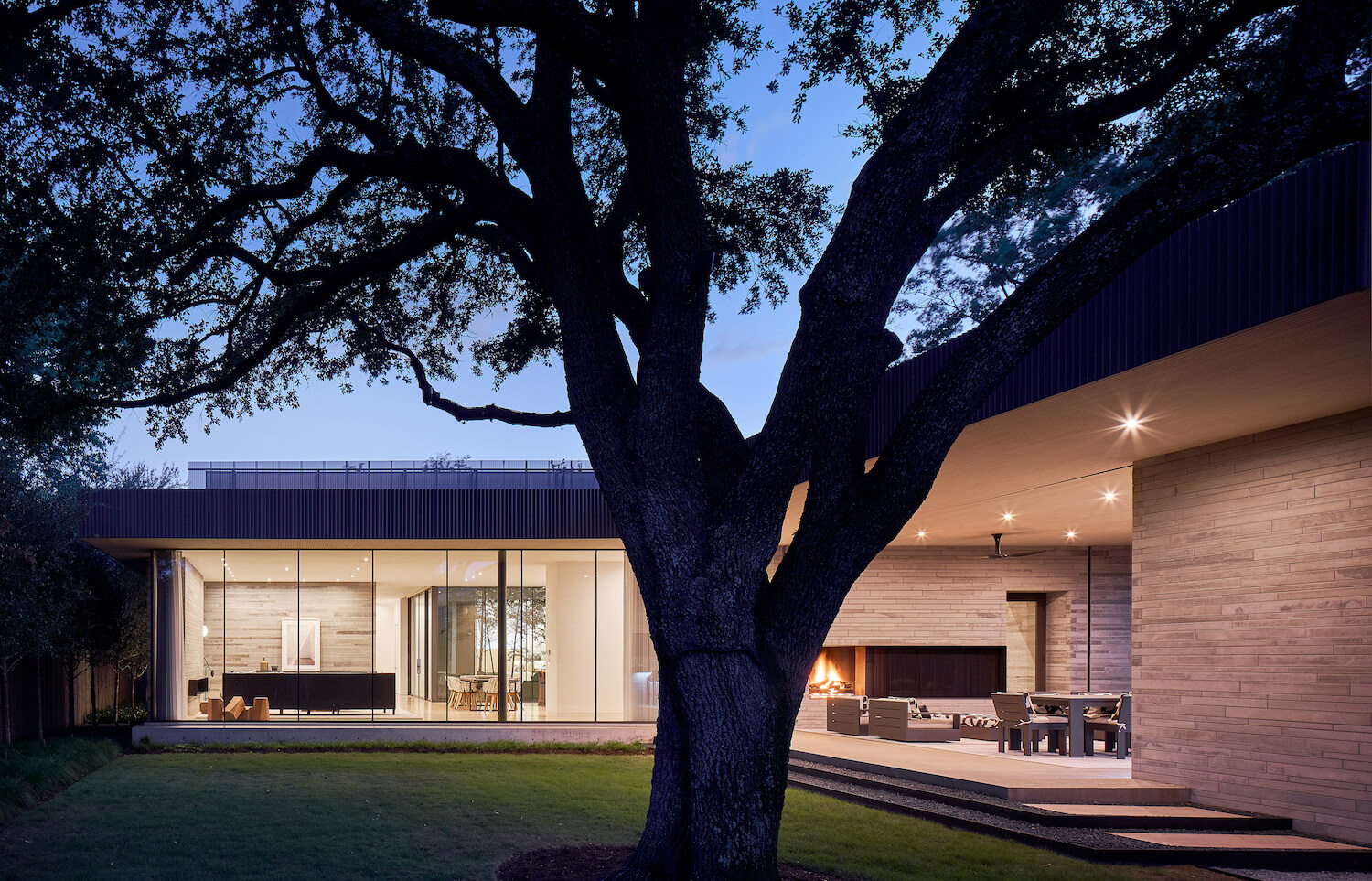 ---