Everybody on earth has its own dream home, in terms of design and style. However, the key question is: where should that dream home be locate? Shall it be on a beach, a mountain, a desert or a forest?
LYX arkitekter answered this spontaneous question by introducing it new revolutionary mobile home concept. "LYX home"
This expandable mobile home is super easy to transfer to your desired destination, all what you need is smartly fit into this tiny spacious home.
LYX has provided the home with kinetic foldable curtains in order to reduce the power consumption and increase the privacy. You can expand the home to have an additional bedroom. You can smartly adjust the home orientation to reduce power consumption by using the latest GPS technologies. The home is affordable to buy and to use, it is self-dependent in term of required energy and it allows people to optimize their dream houses as never before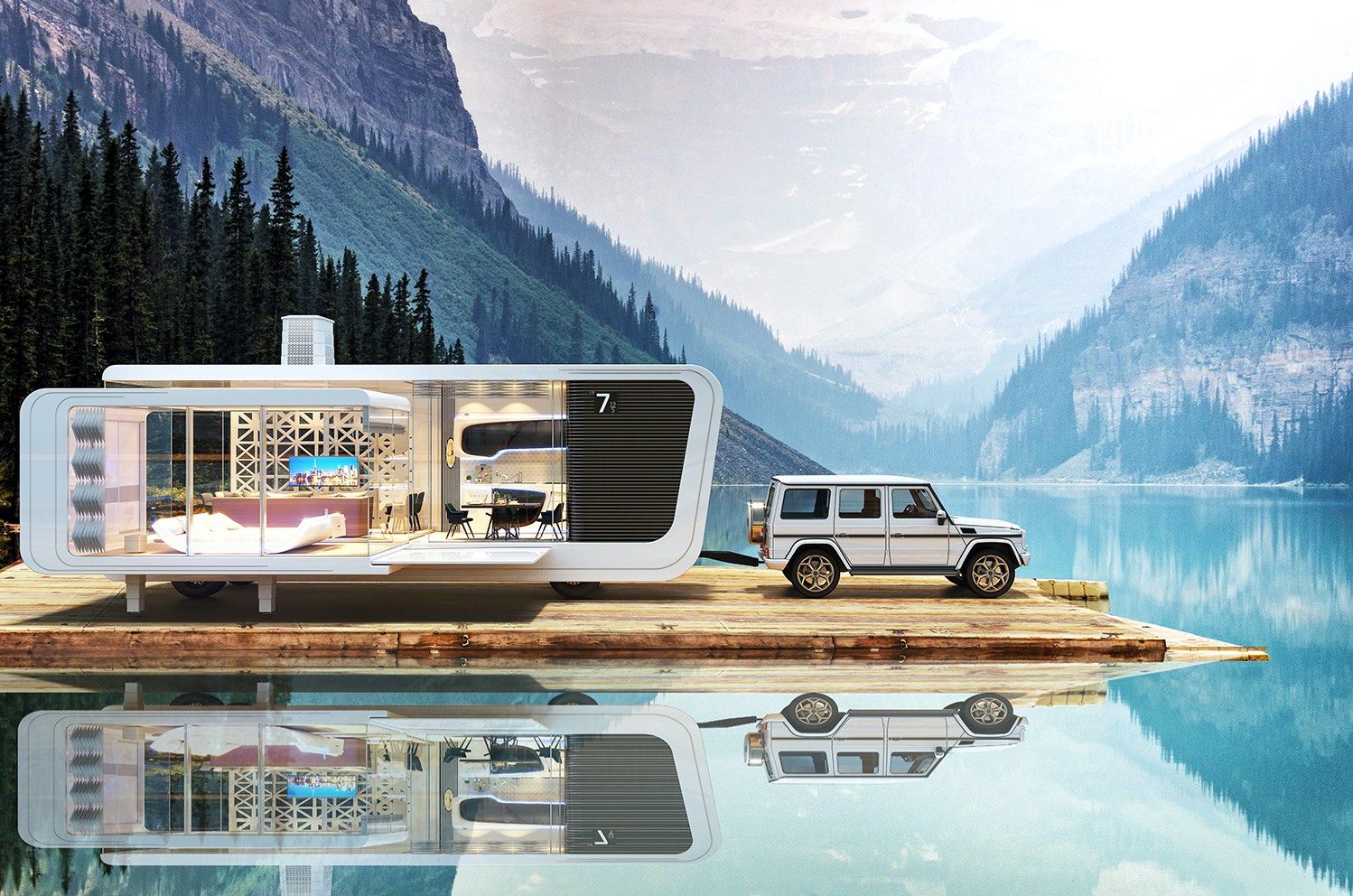 Design concept
The main idea was based on combining a luxury smart home with a sophisticated car, adding kinetic features, being eco-friendly and sustainable the final product will be the new era of mobile home industry.
The home dimensions in the closed mode is (2.7 m * 11.6m) which is almost the same size of a 40 feet container box, the approximate area of the home is the closed mode is 32 sq.m, while it reach up to 42 sq.m in the open mode.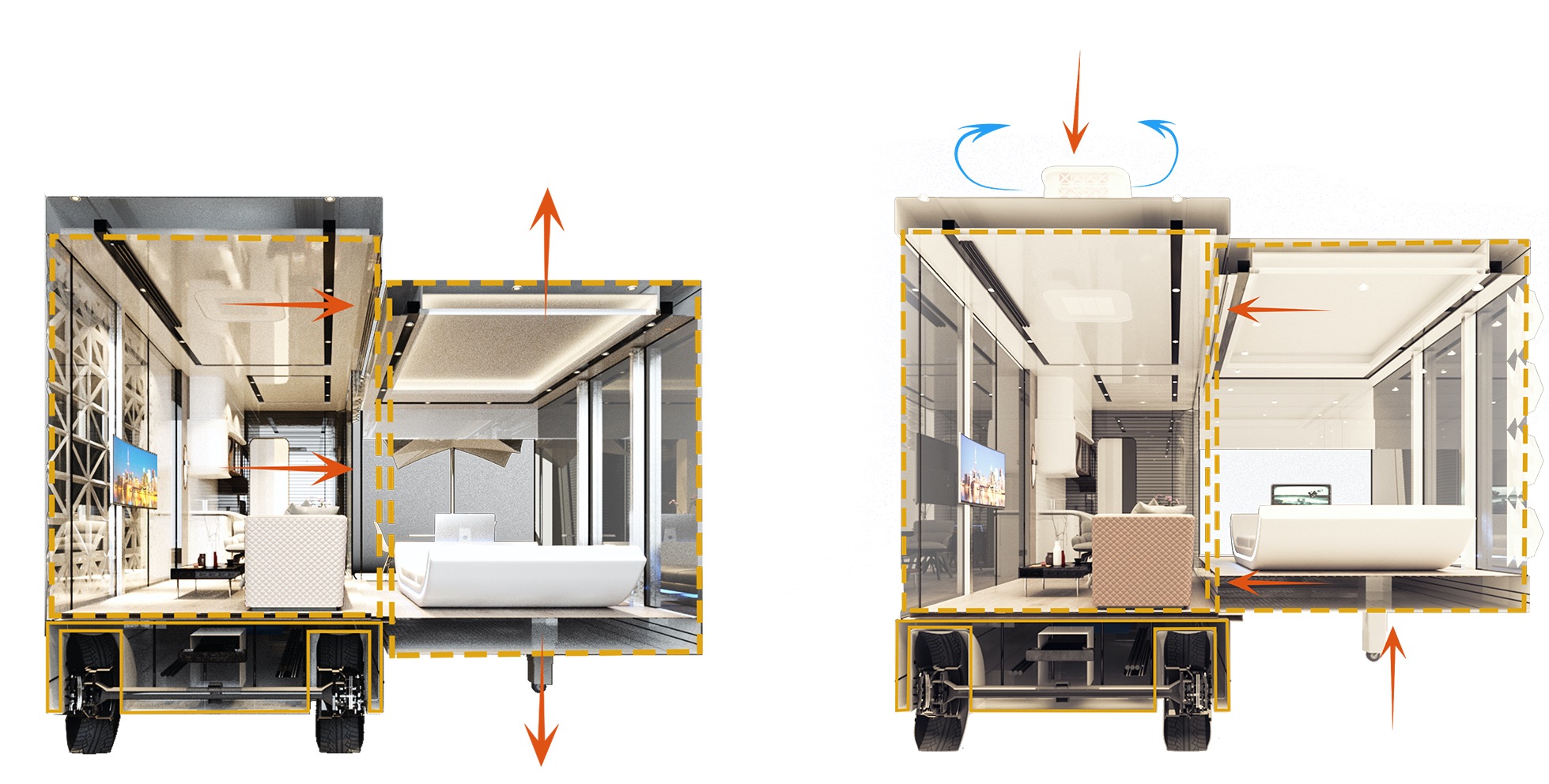 The concept shape was originally inspired from the container box and evolved by smoothing the edges dividing the boxing into different living zones creating some movable spaces and adding kinetic features.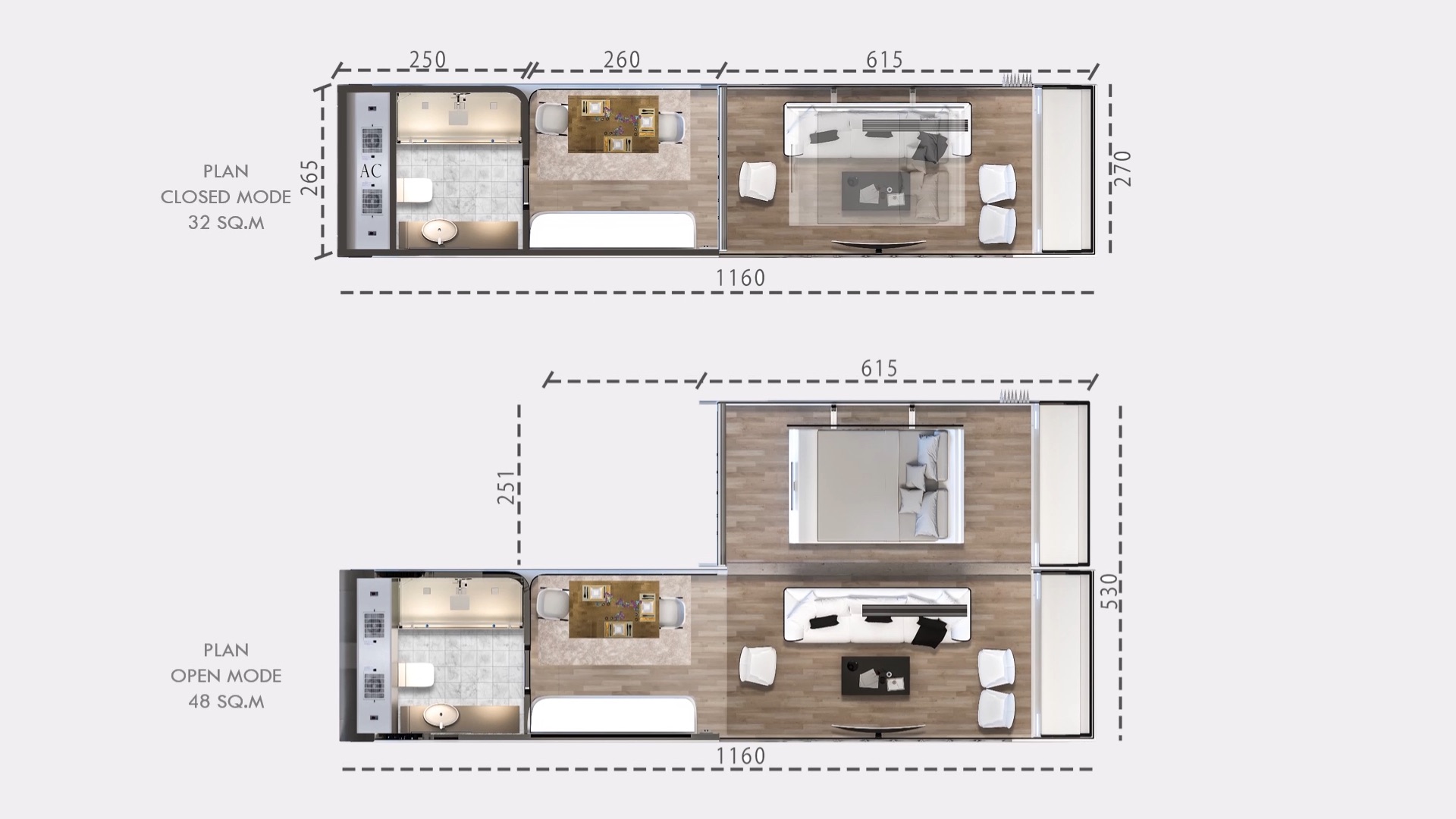 The home is basically consists of cutouts, living room, kitchen, washroom, little dinning space and an extendable bedroom with an over hanged bed all necessary equipments are concealed and located at the rear side.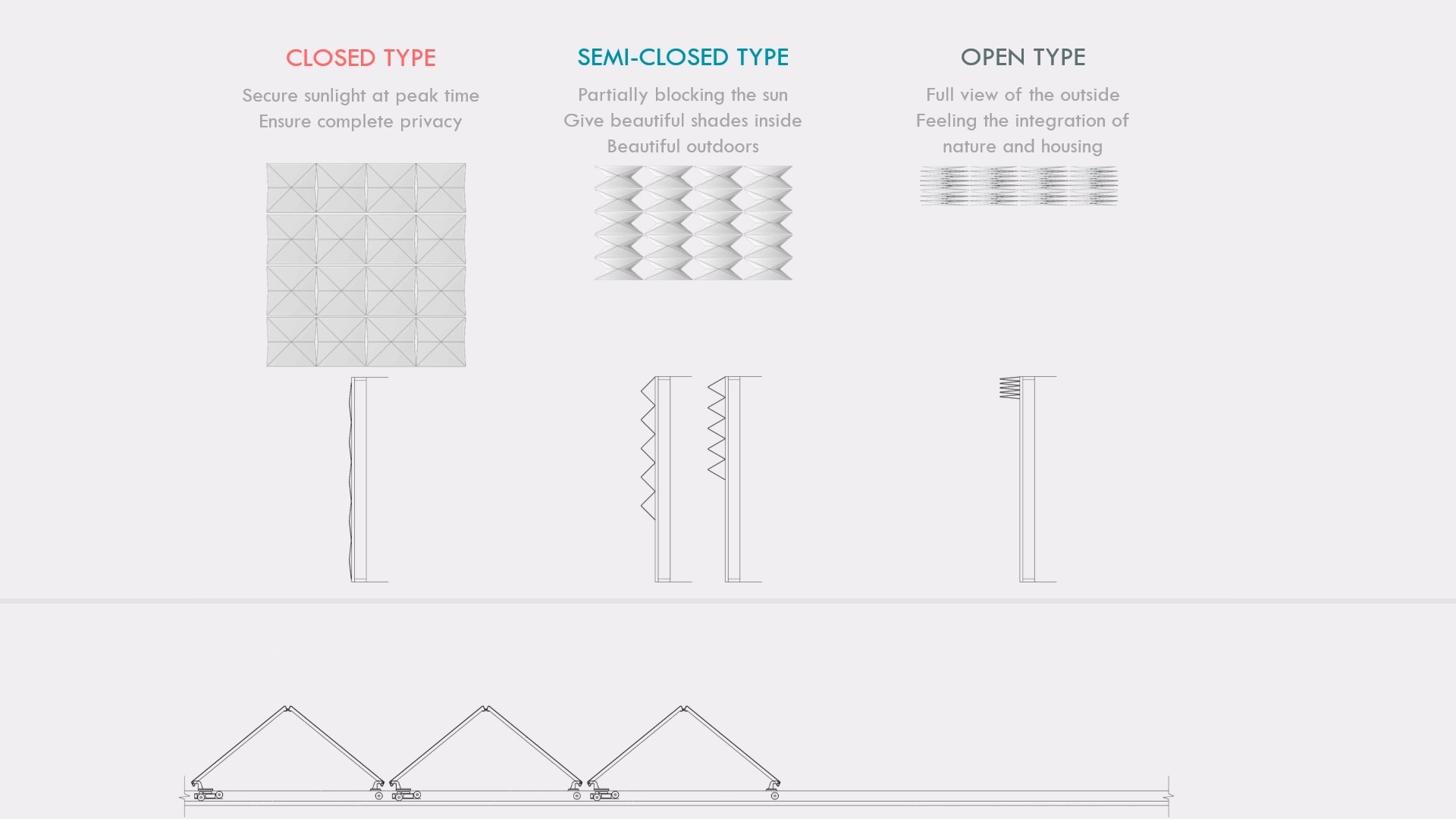 For materials we used Carbon fiber which is esteemed for their capability to give increasingly feasible transportation answers for diminished carbon discharges during use, yet the generation and end of life periods of their lifecycle uncover a more noteworthy ecological effect than the metals they ordinarily supplant.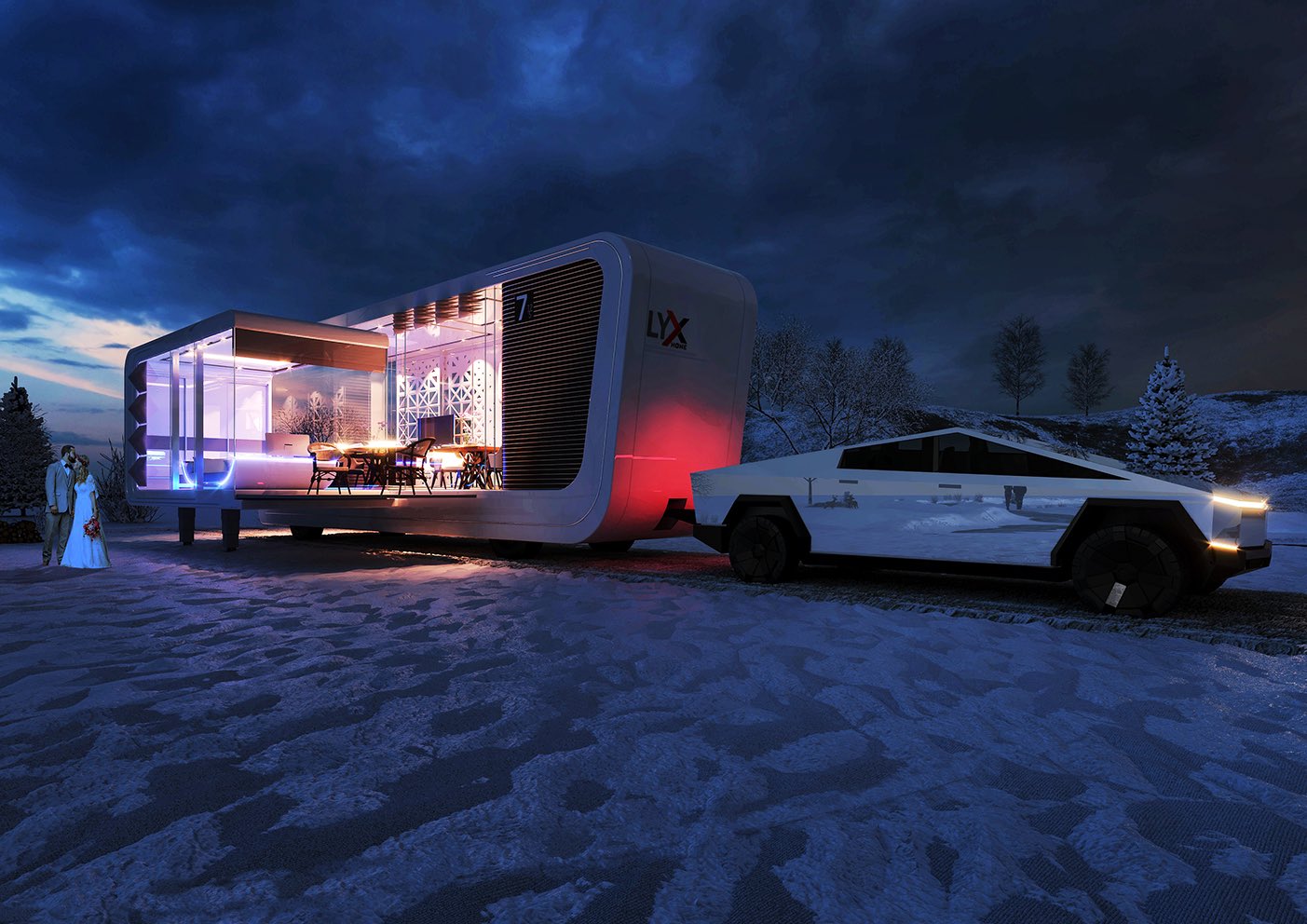 Combining with Tesla:
Combining this lYX home with Tesla Cyper truk for instance could make a revolutionary detour to embrace the nature again and significantly reduce the global warming. Elon Musk said: "it's ok to have your egg in one basket. As long as you control what happens to that basket "and we can say that LYX home could be the other half of any electric cars.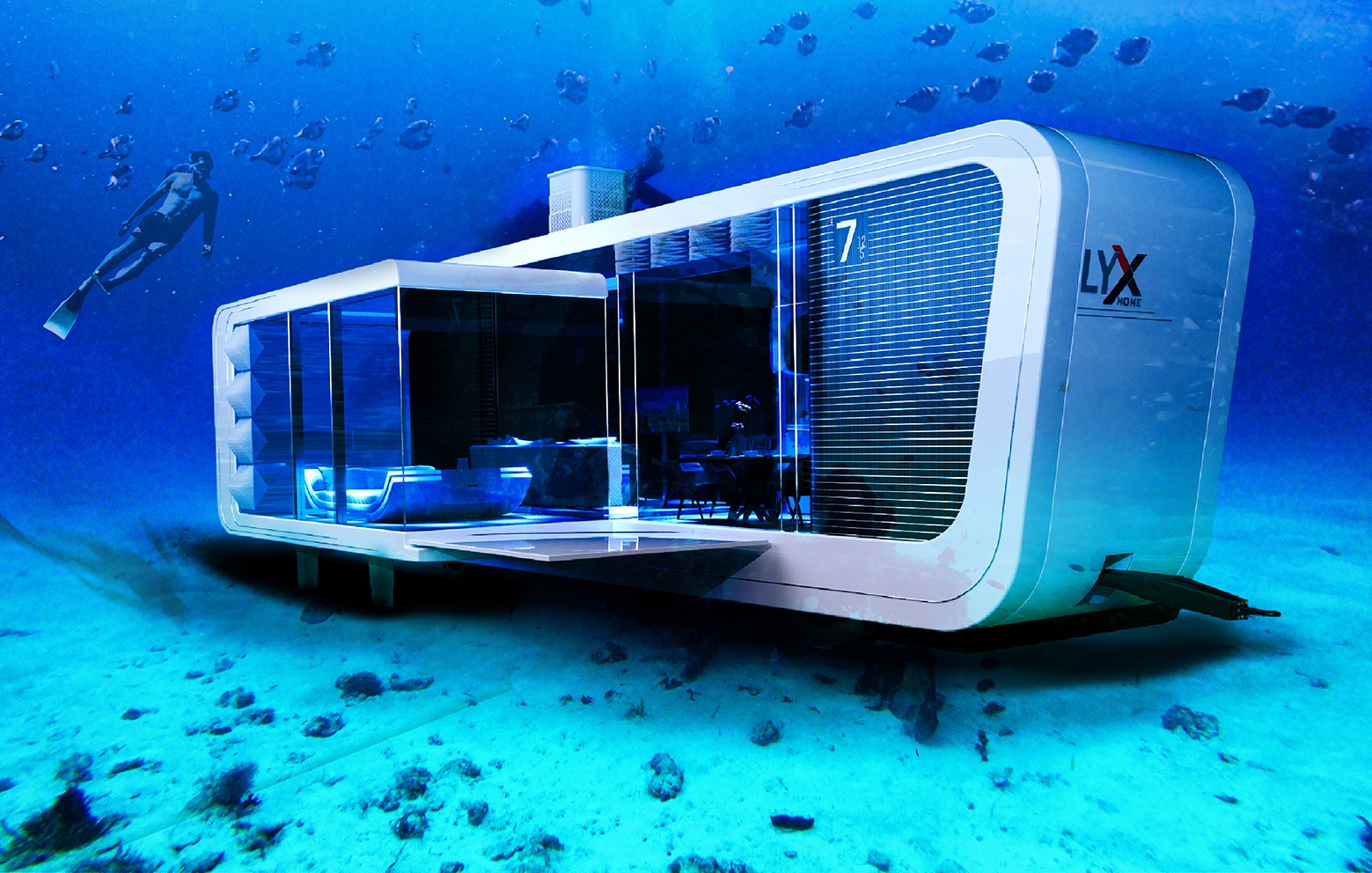 Renewable energy using PV
In order to power the house with the sufficient energy. three systems has been implimented.
* First, it can be connected to the grid. or power supply point when it is camping.
* Second, it has enough number of rechargable battries which can be recharged during camping or even when driving by using advanced dynamos.
* Third, PV solar panels on the roof. which is interactive and adjustable to fit withthe best sun angle during camping mode. And it can also recharge the batteries.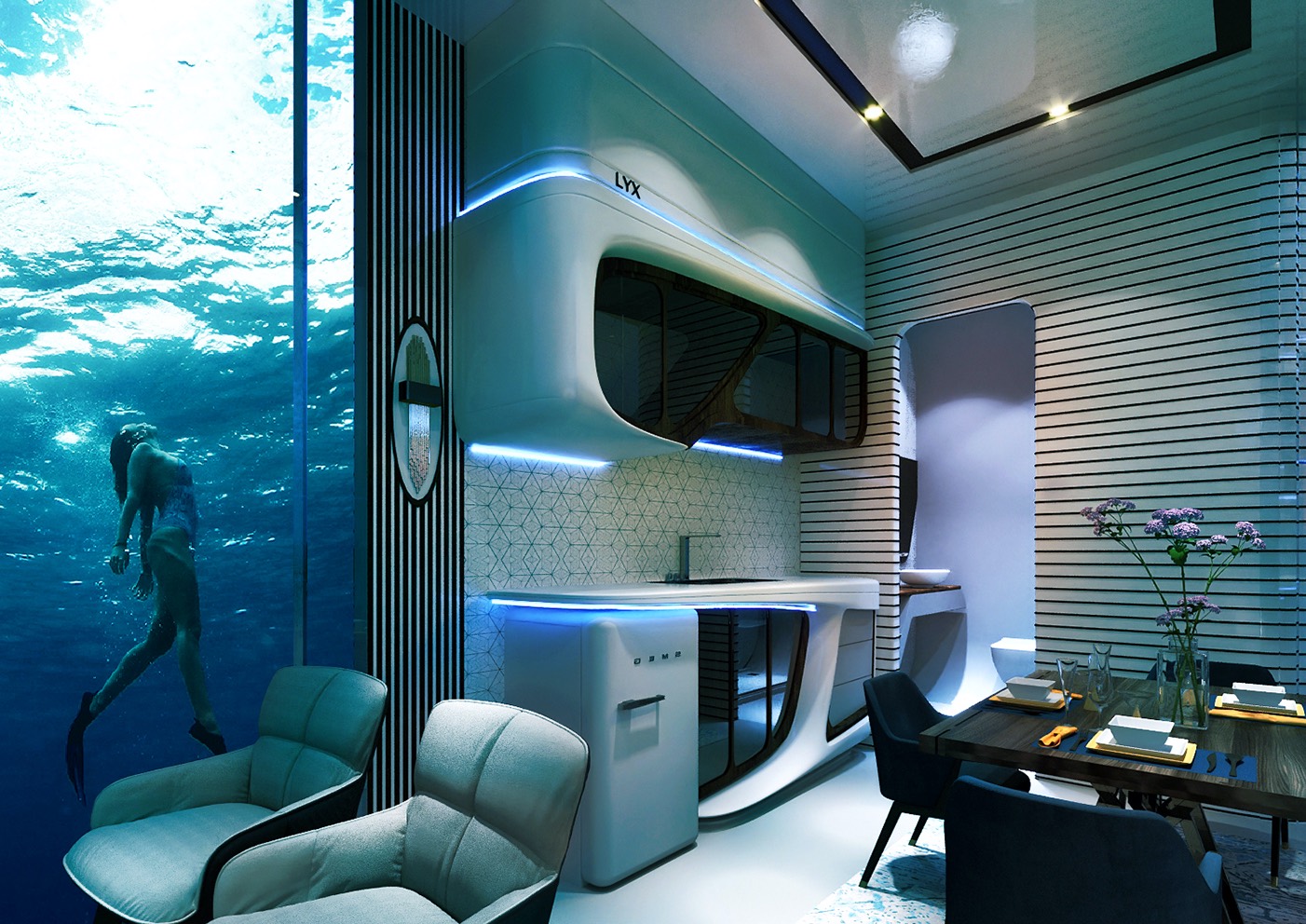 Environmental ideas
1. Dynamic movement and strategies
The suspension system is an adjustable air suspension powered by an electric engine. The air pressure inflates the bellows, and raises the home chassis from the axle when it is off road. The extendable bedroom slides and jacked in and outward on a Skidding System. The bed slides down from the ceiling and an extendable terrace slides out from the flooring. All these mechanisms are well engineered according to the available spaces. All these mechanisms are well engineered according to the available spaces.
2. Wind catcher
The home is provided with an aluminum unit-directional wind catcher to create natural ventilation. It can function in directing airflow downward or upward. Using the aluminum for the wind catcher provides a more efficient capturing system allowing for wind capture from multiple directions. The wind catcher is motorized and can move up and down whenever necessary.
3. Façade Mechanism and Details
On the other side of the house a kinetic origami curtain was carefully designed not only to shade the interior space, but it also add an elegant touch to the exterior facade.
It is a motorized curtain with an automatic sun sensor .The concept of this kinetic features was basically based on an origami Aluminum screen folding Principle, The folding structure is based on a repetitive origami square pieces with size 60*60 cm, which are folded in a way to create a 3D double surface from a 2D flat surface.
In order to shade the living space inside the house a parametric pattern Aluminum screen has been provided to slide and shade whenever required.
The simple and stylish design of the house allows you to surround yourself with the scenic beauty of nature. The full glass walls are remotely switchable to give full privacy or full view whenever desired ,and each elevation have a separate dynamic feature which can be used according to the Sun direction and required shading or lighting.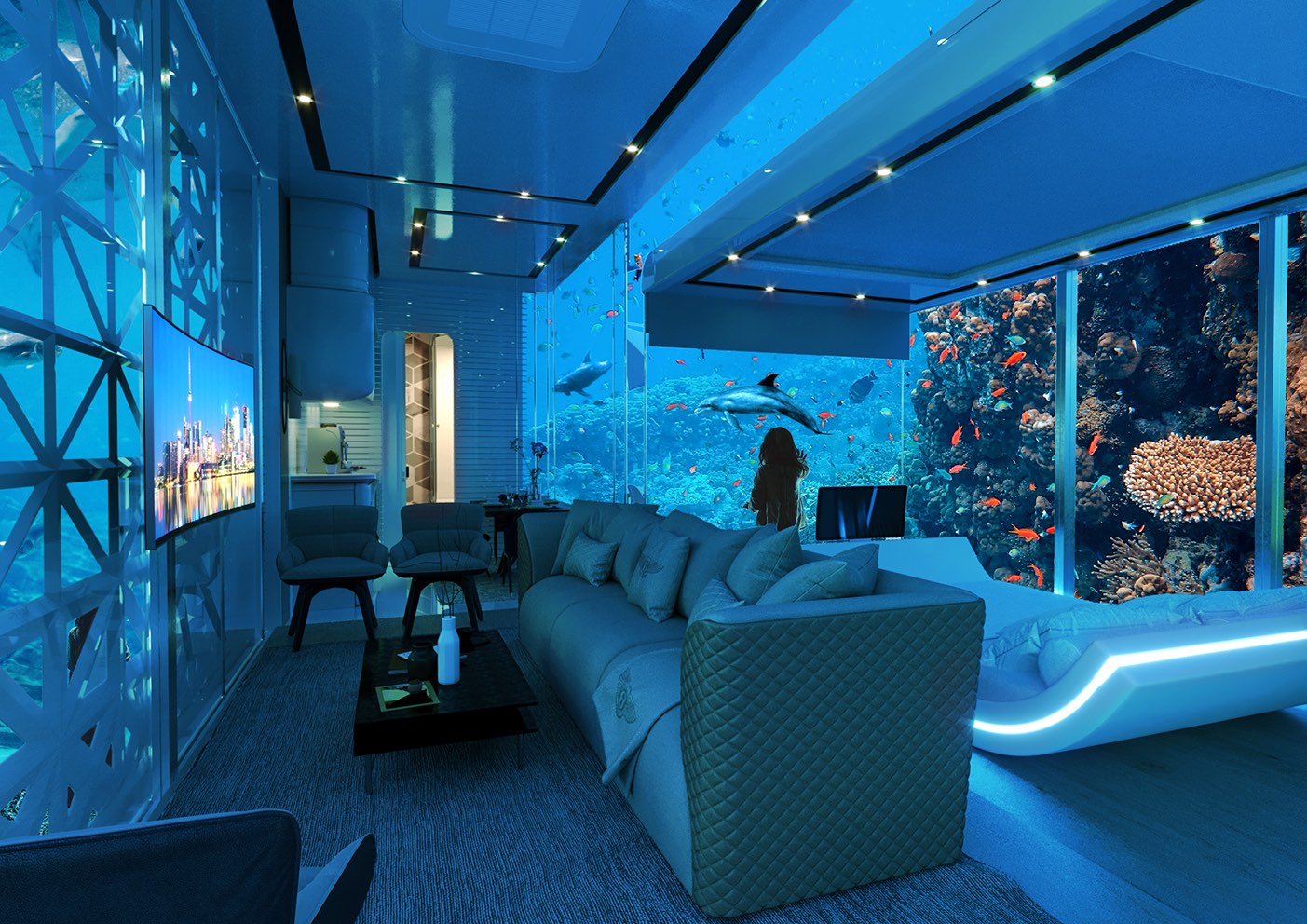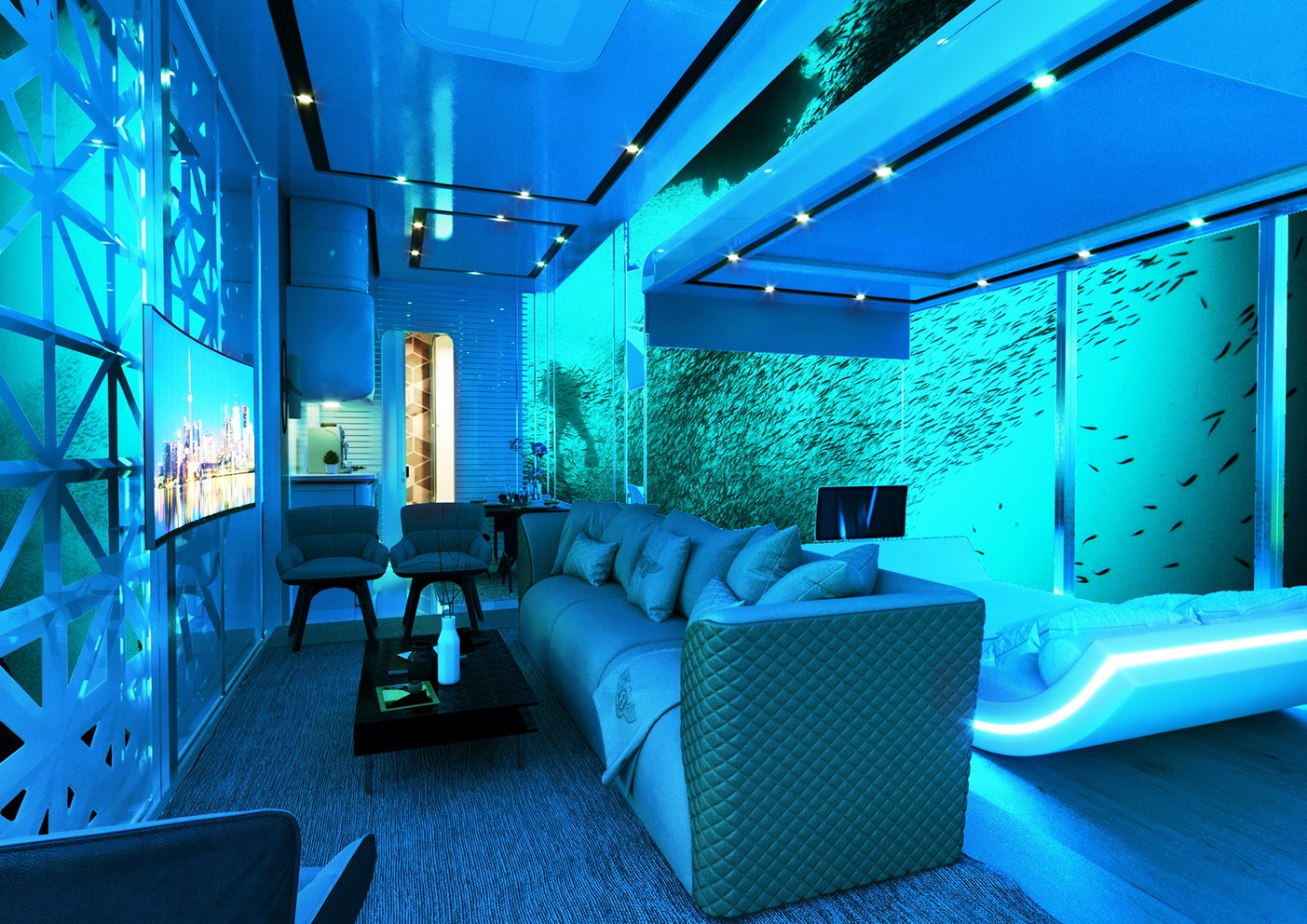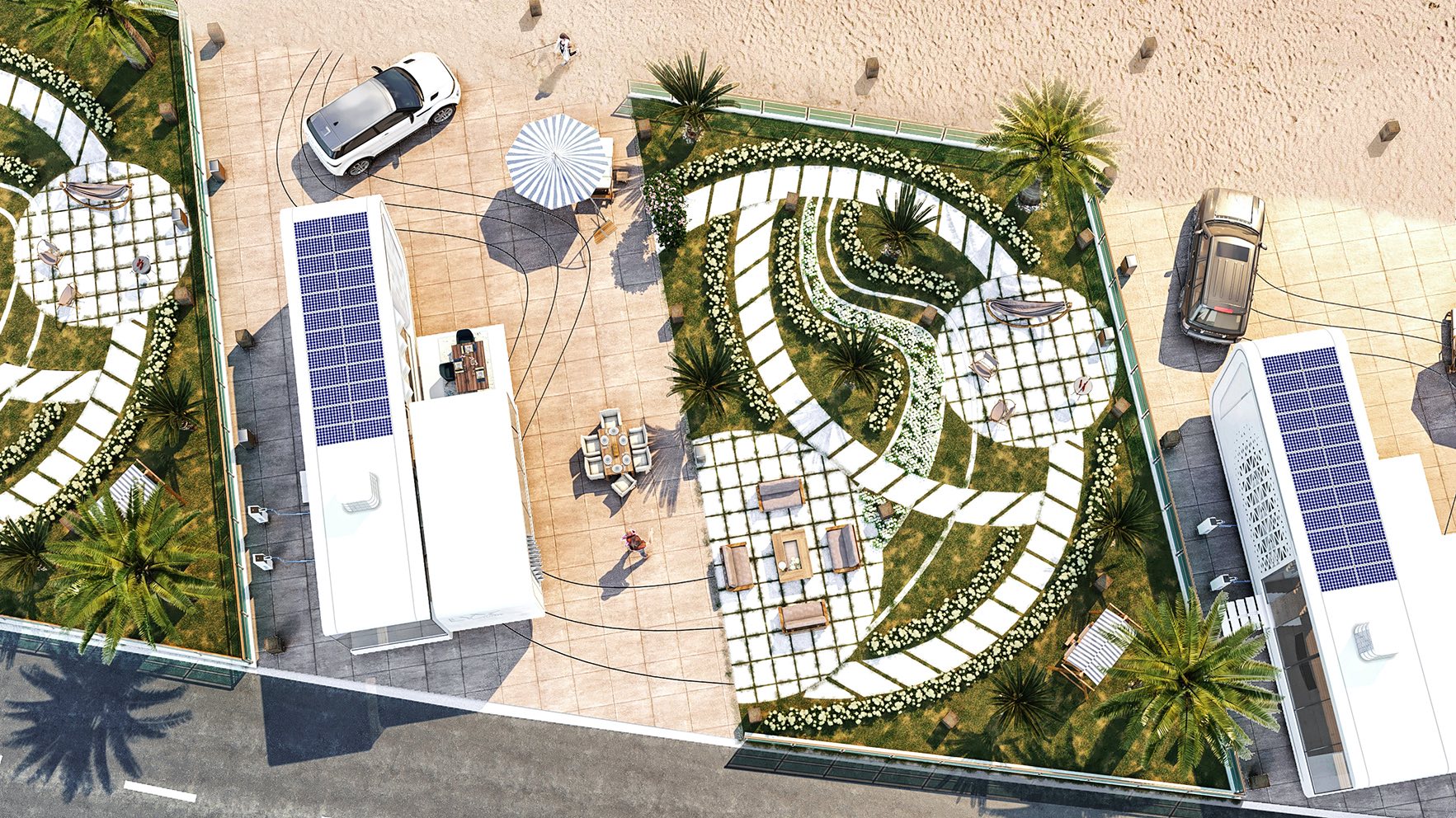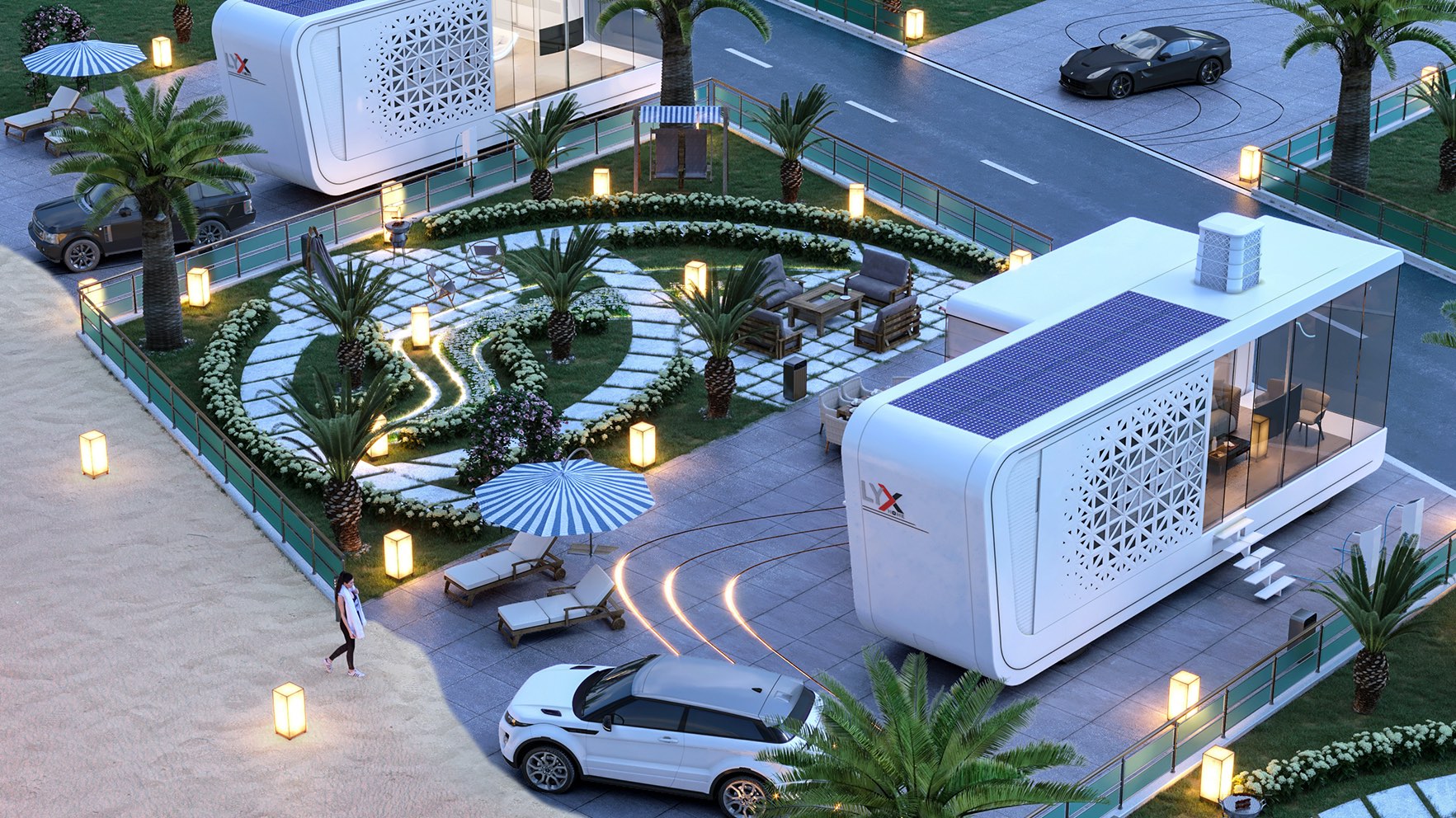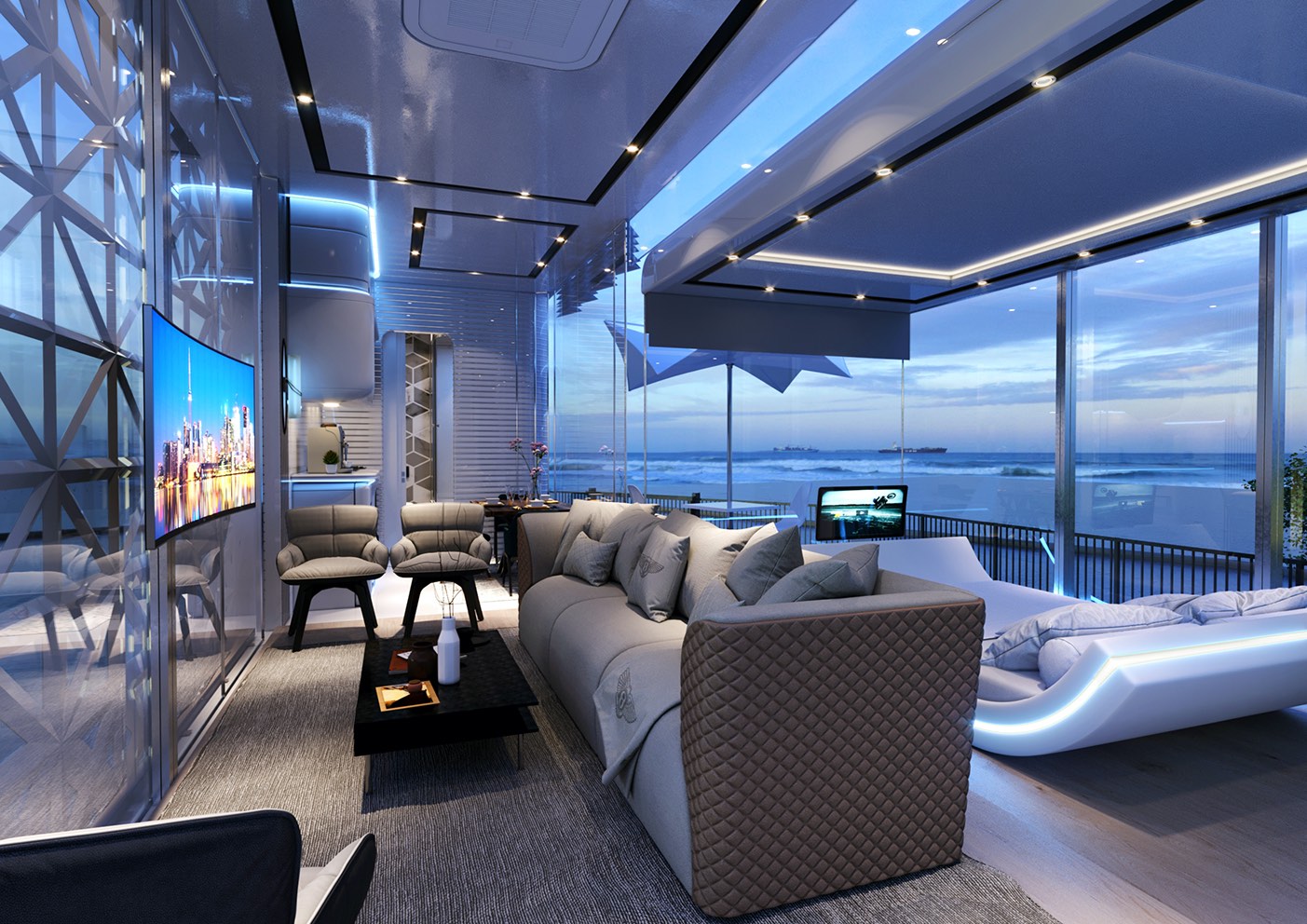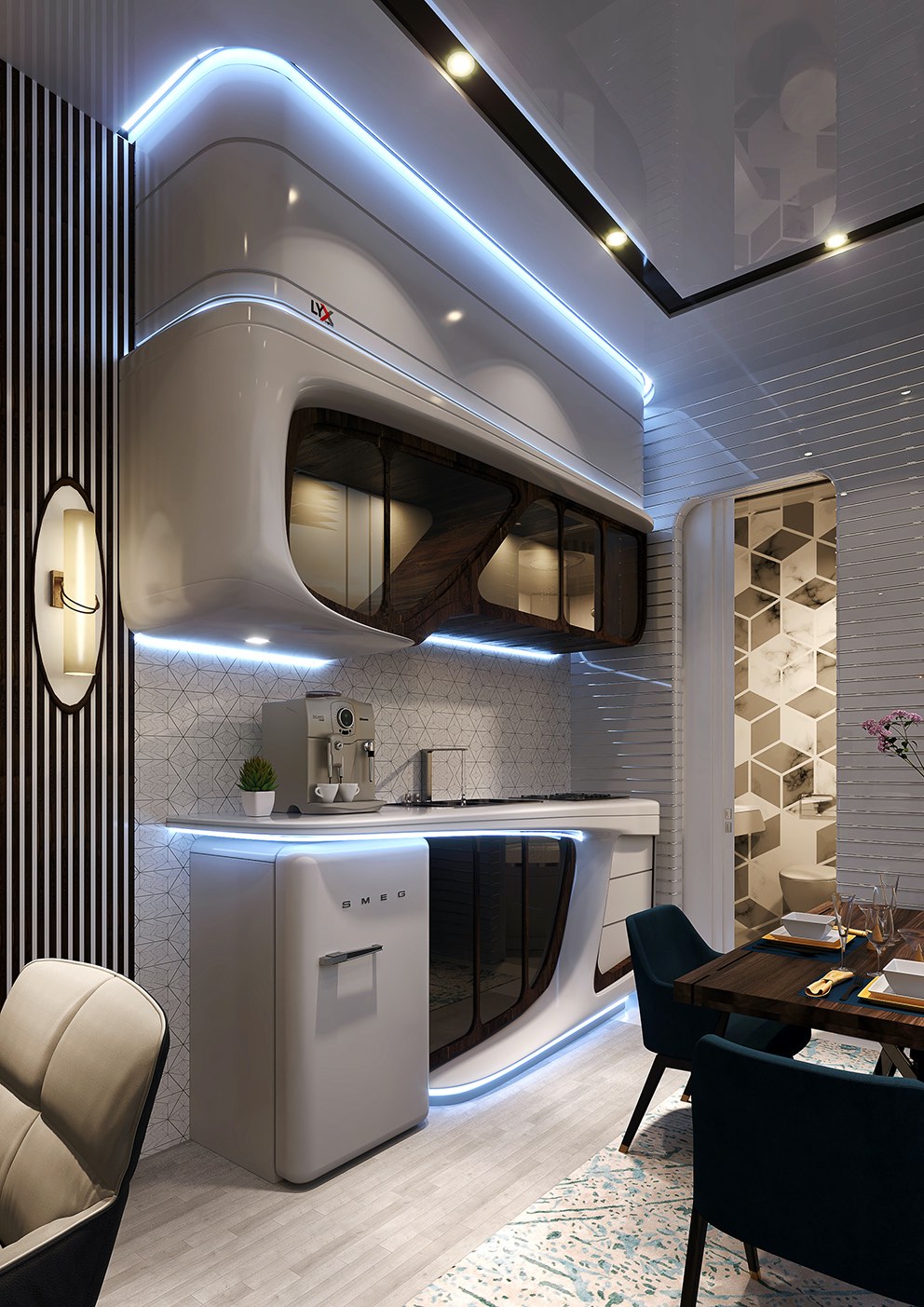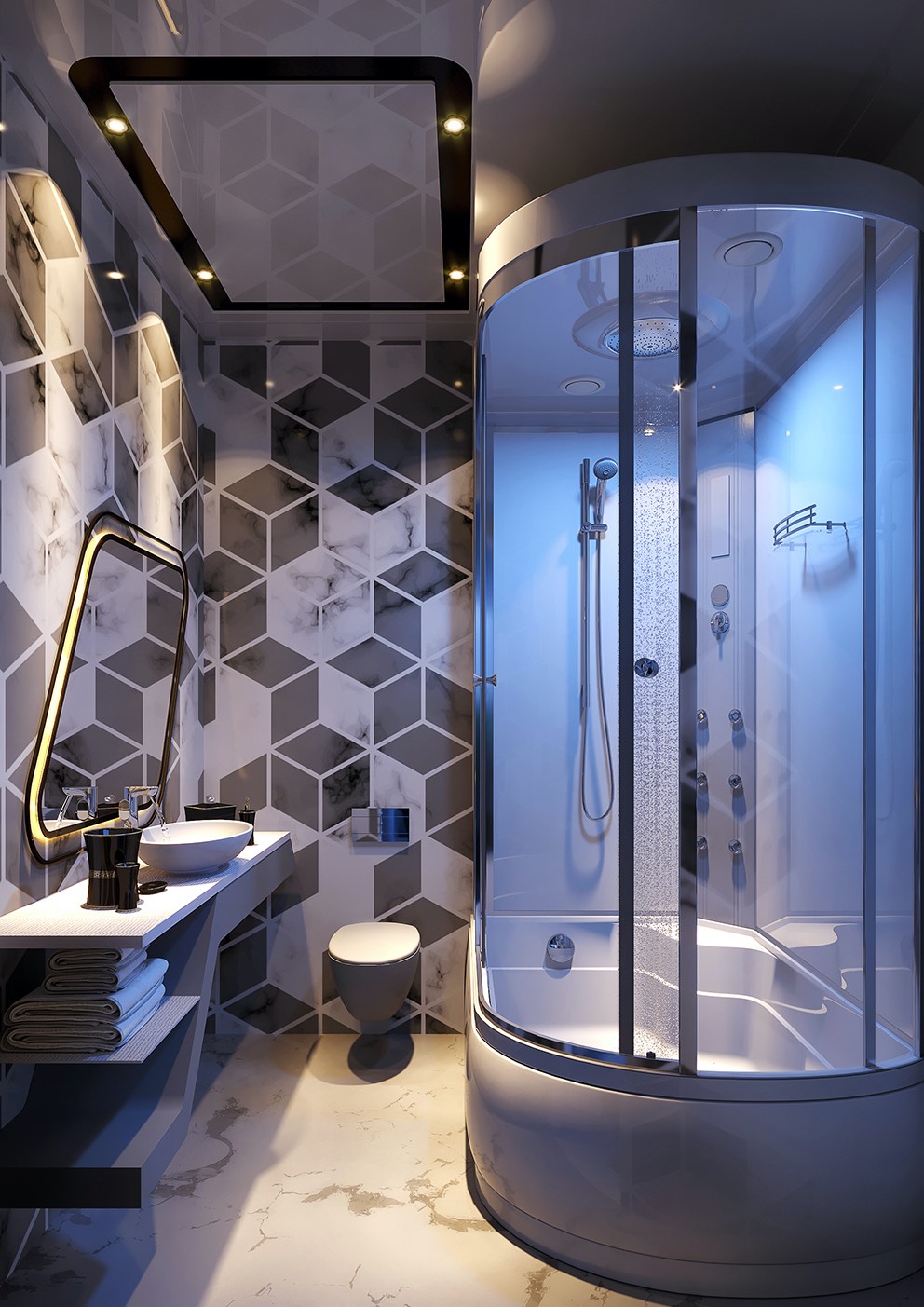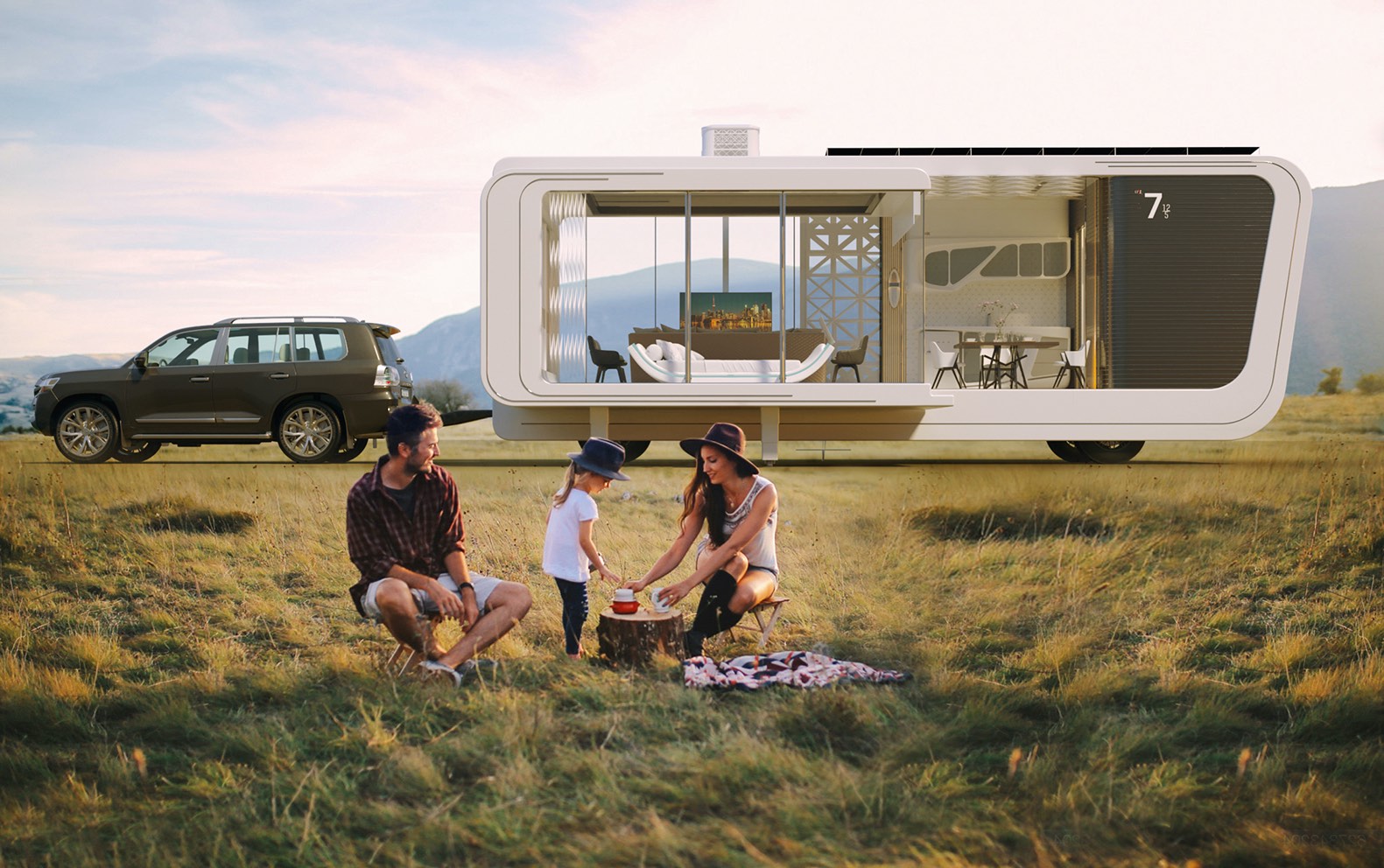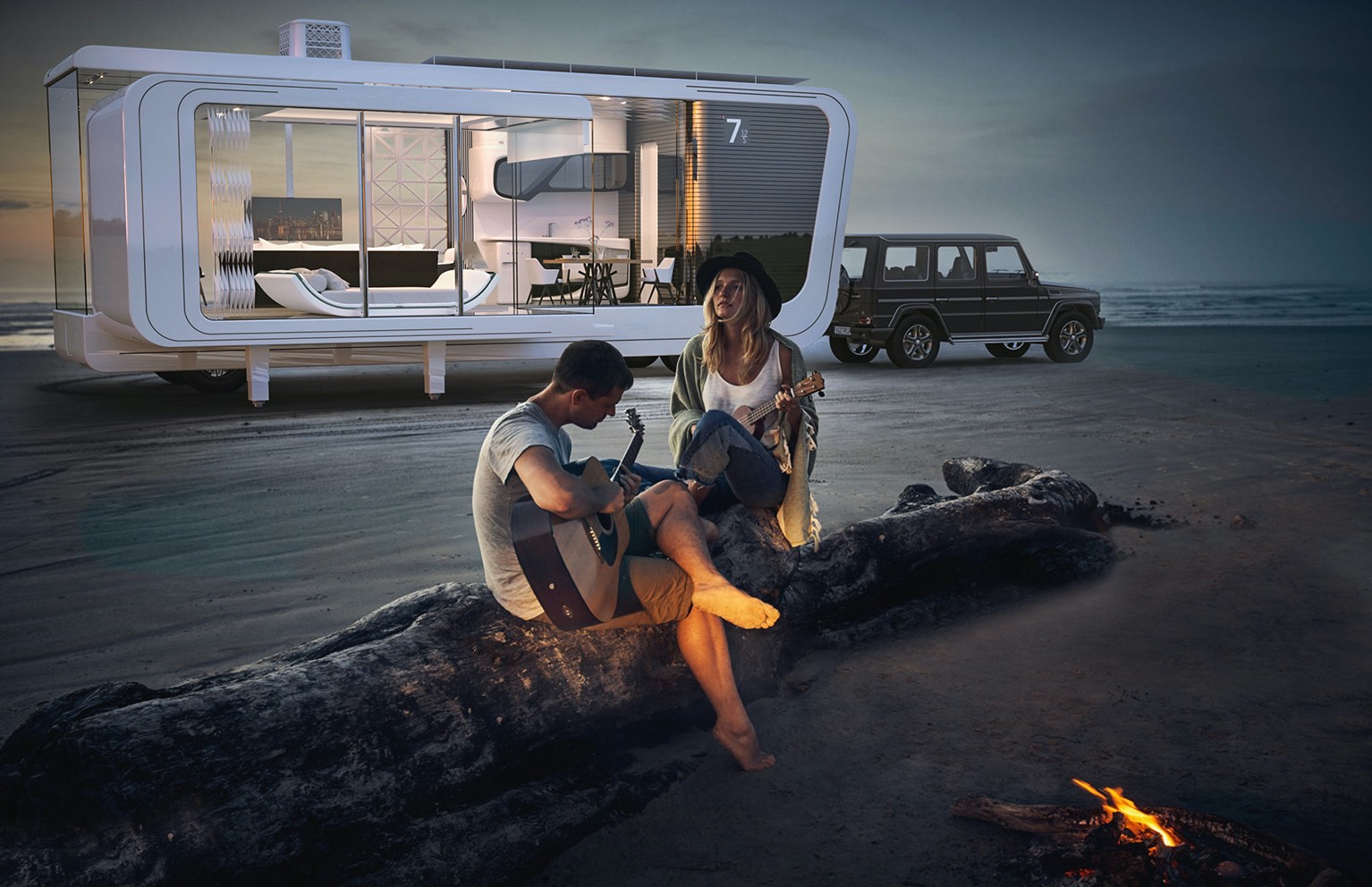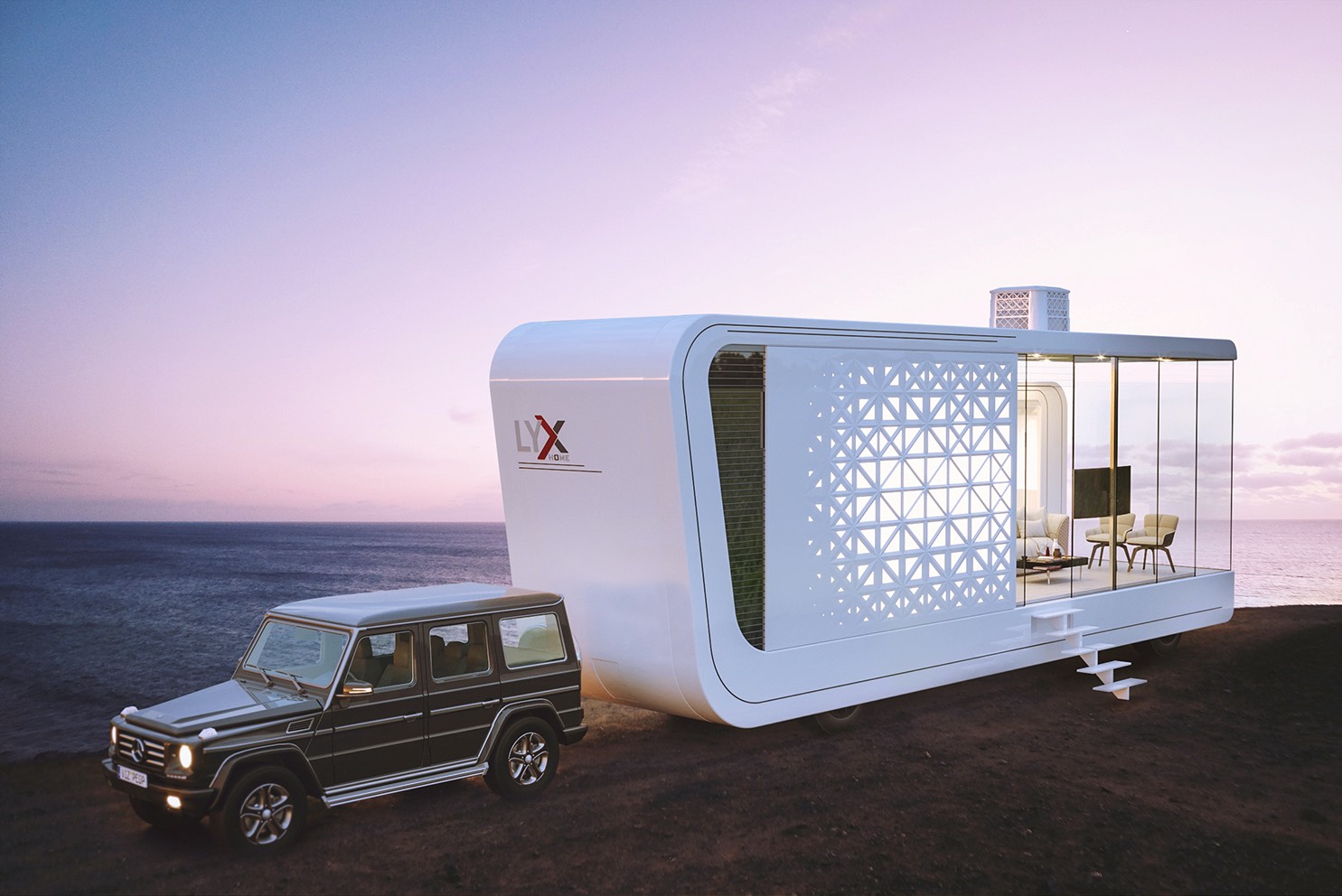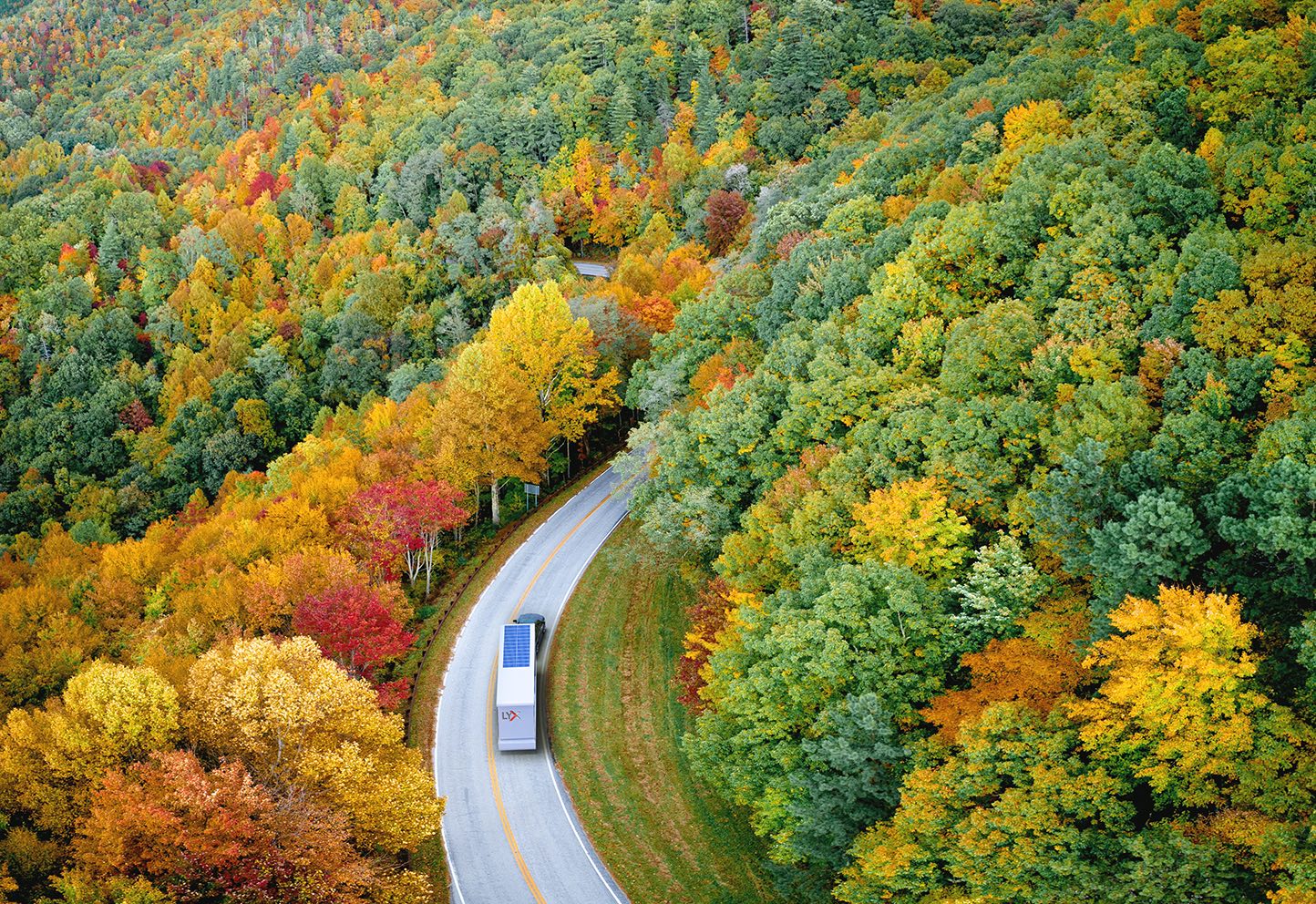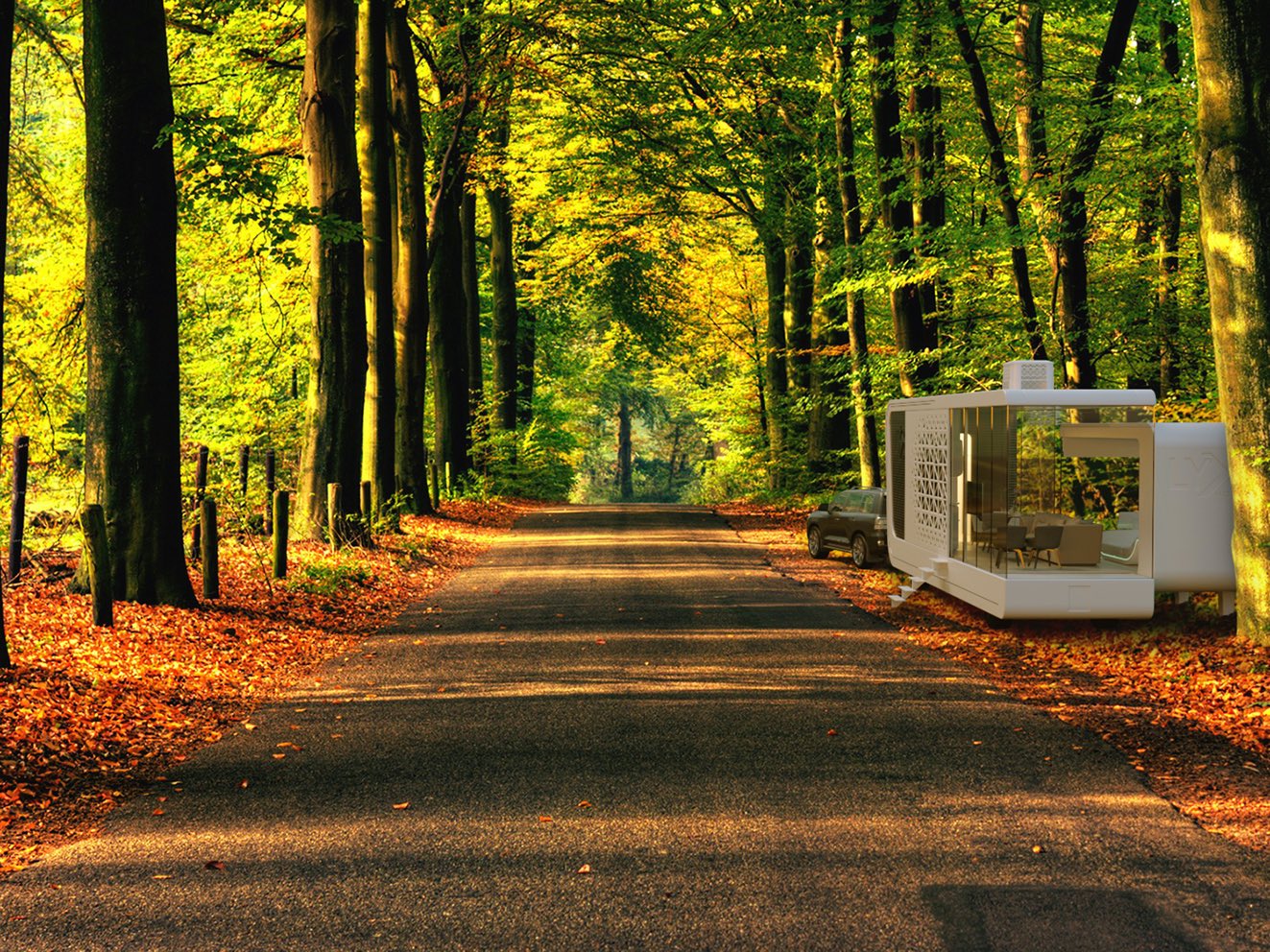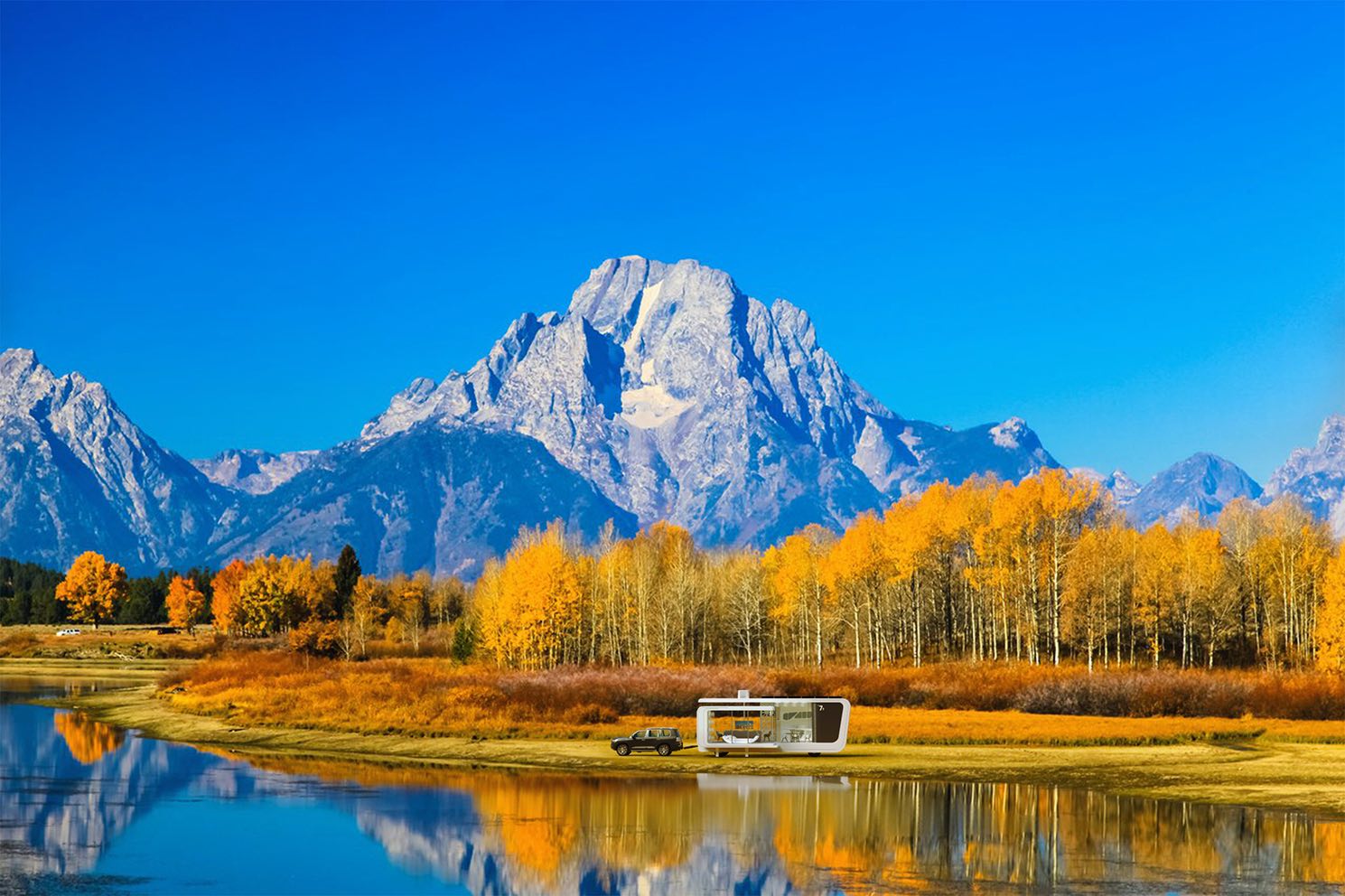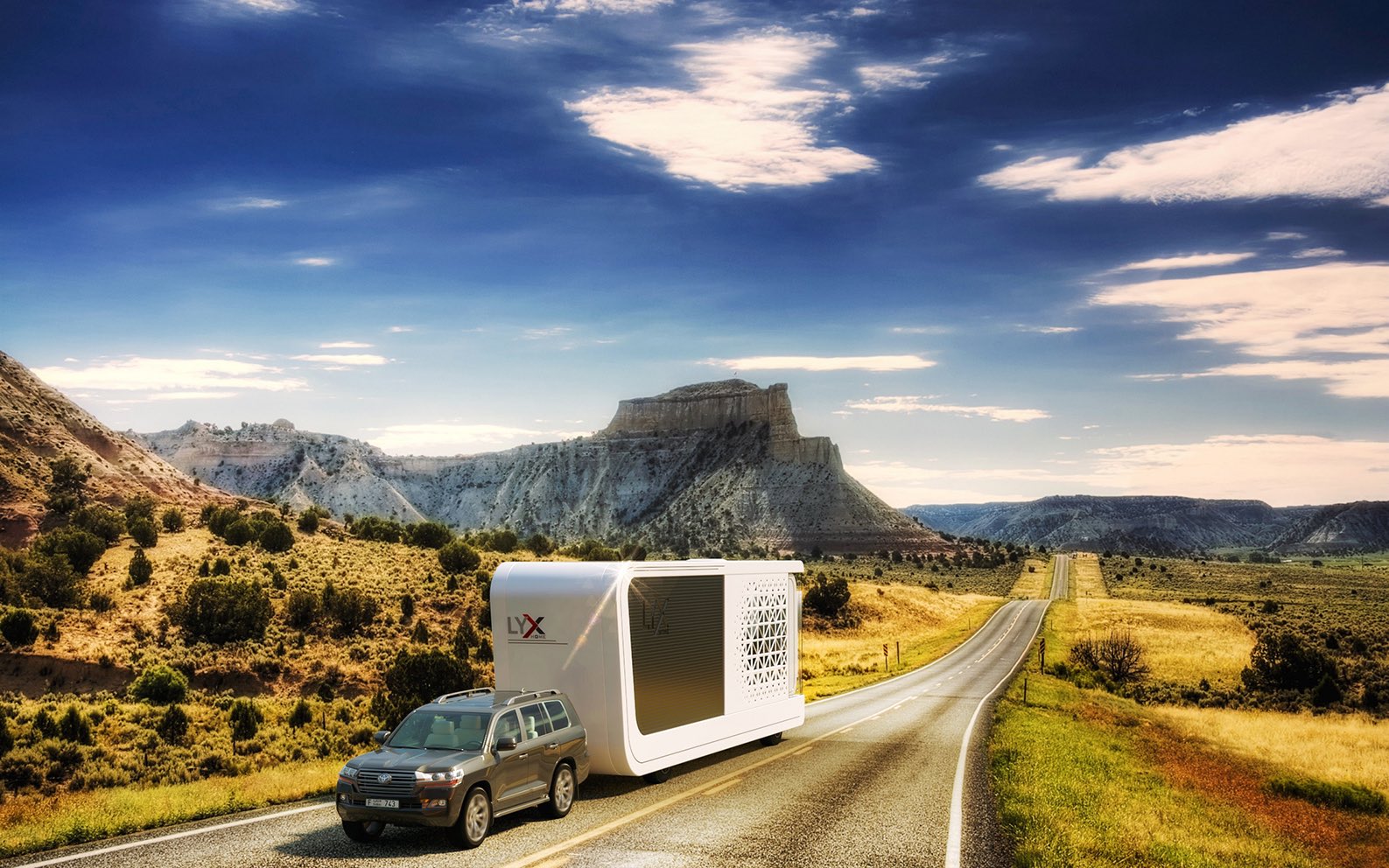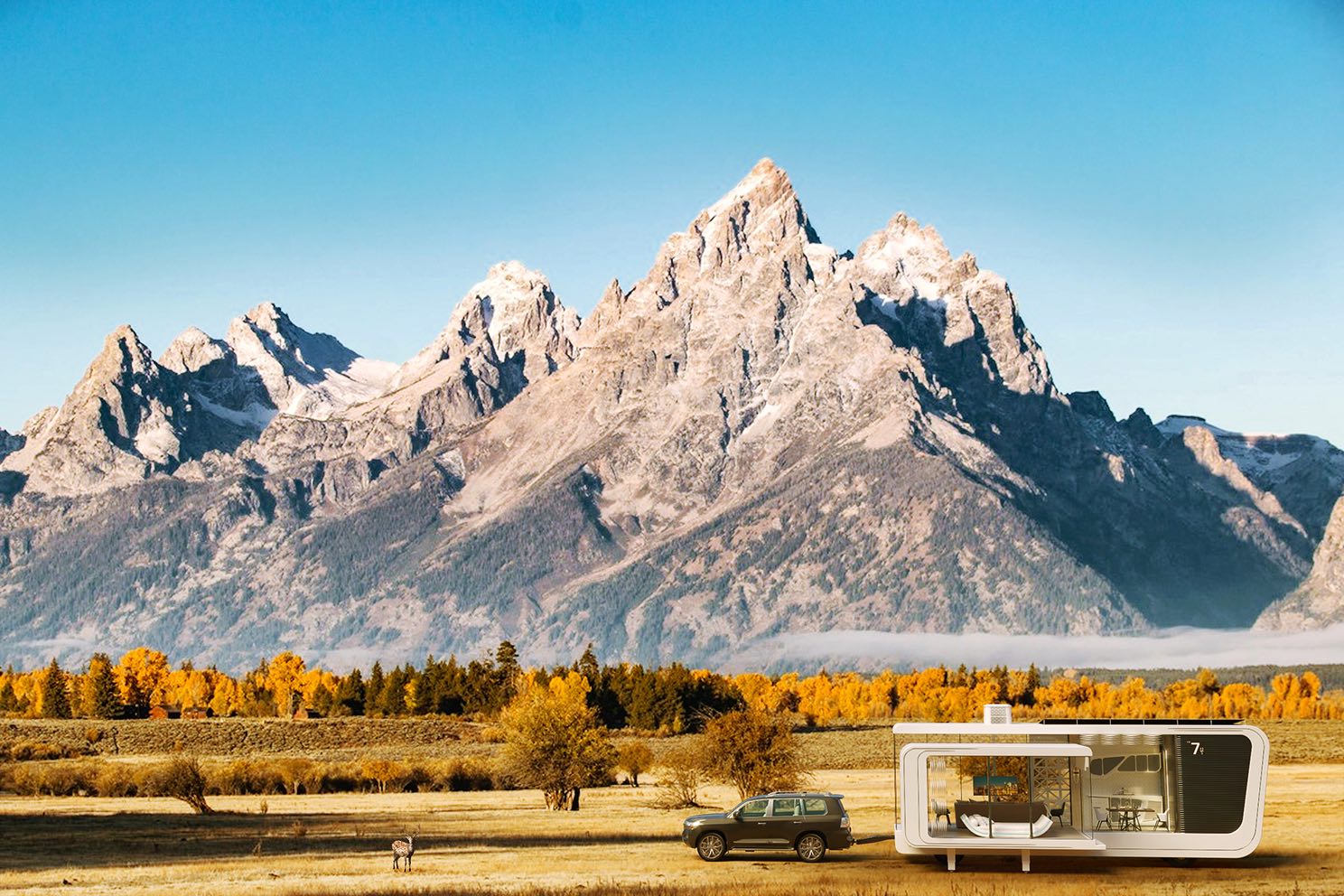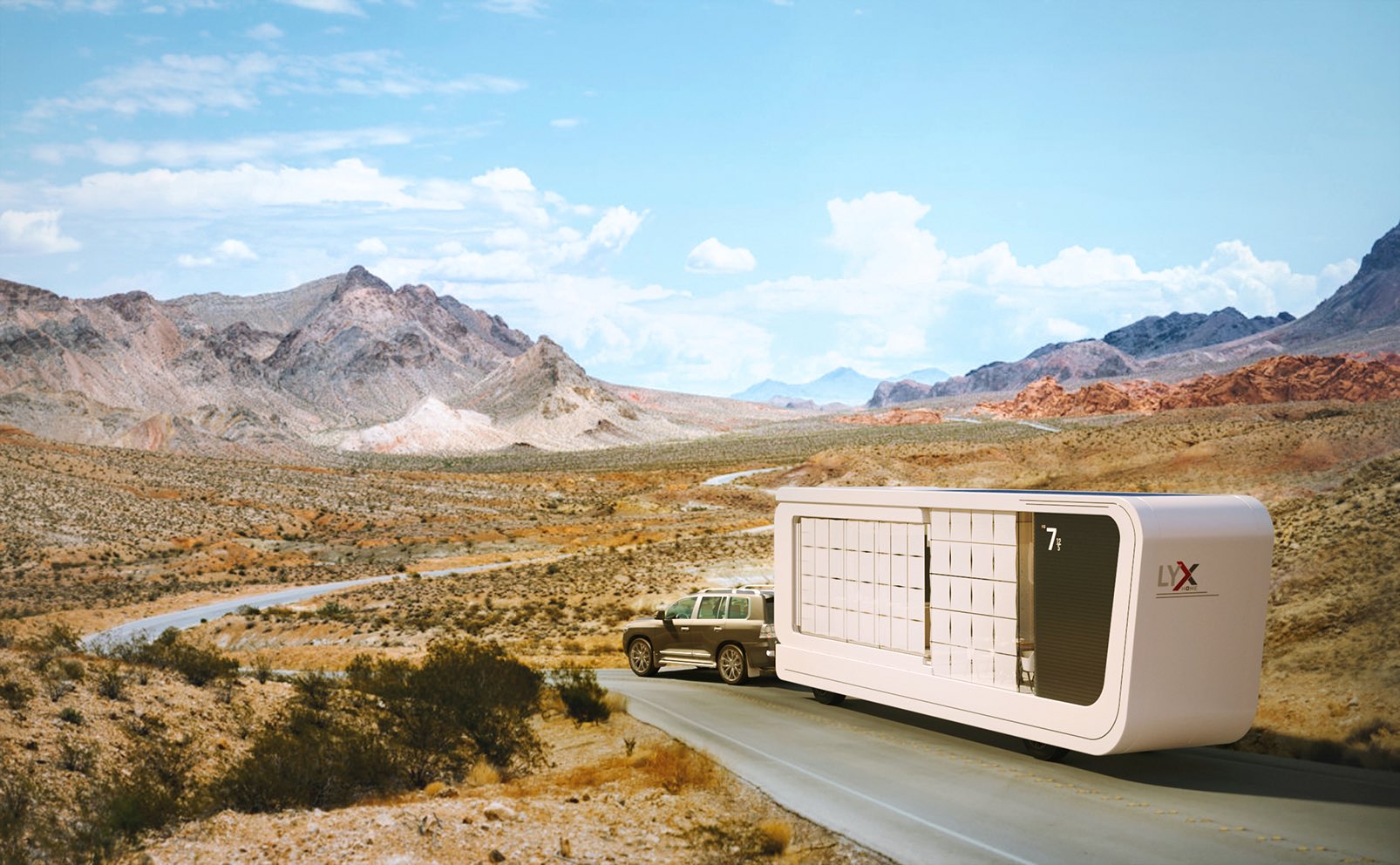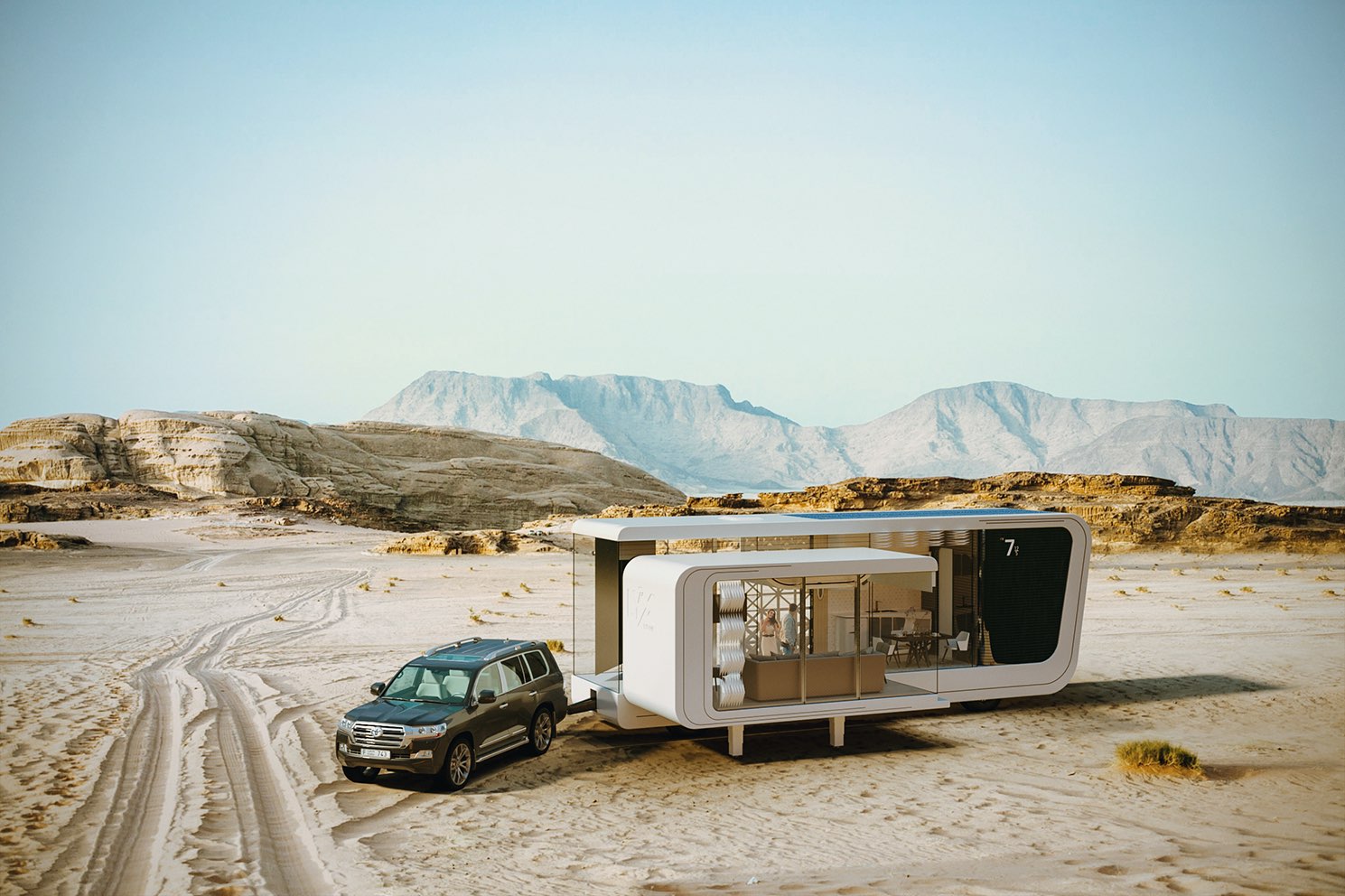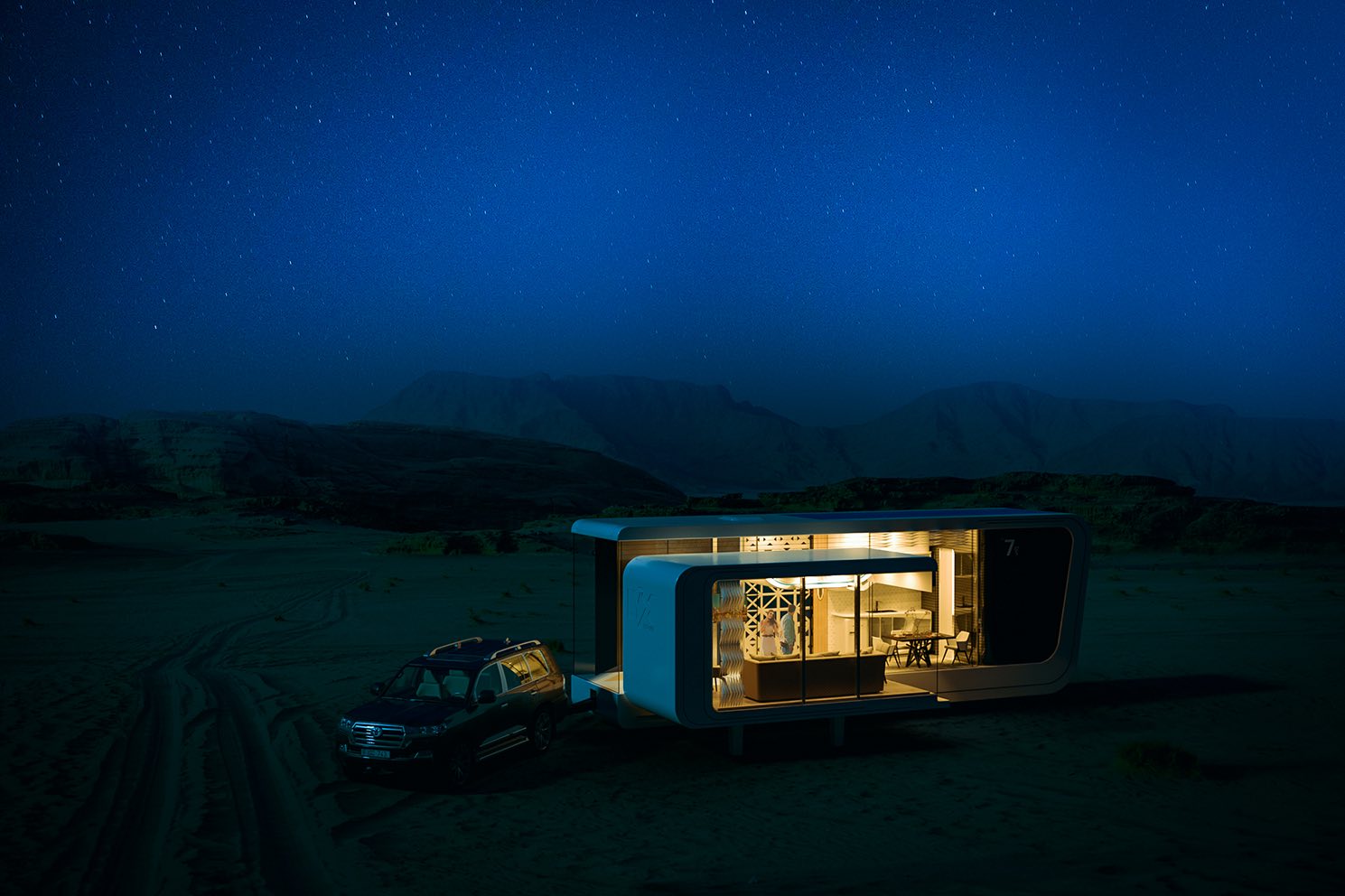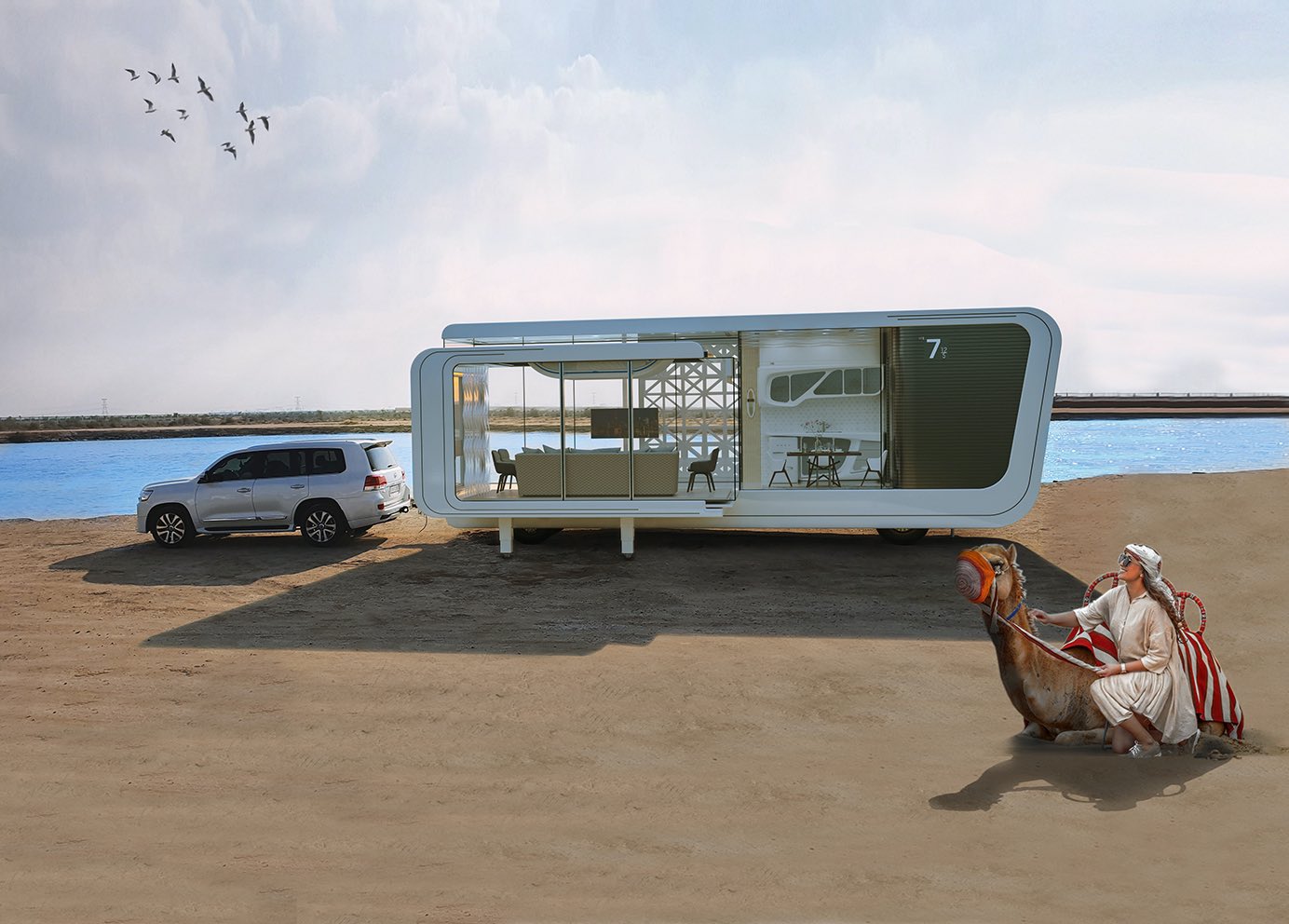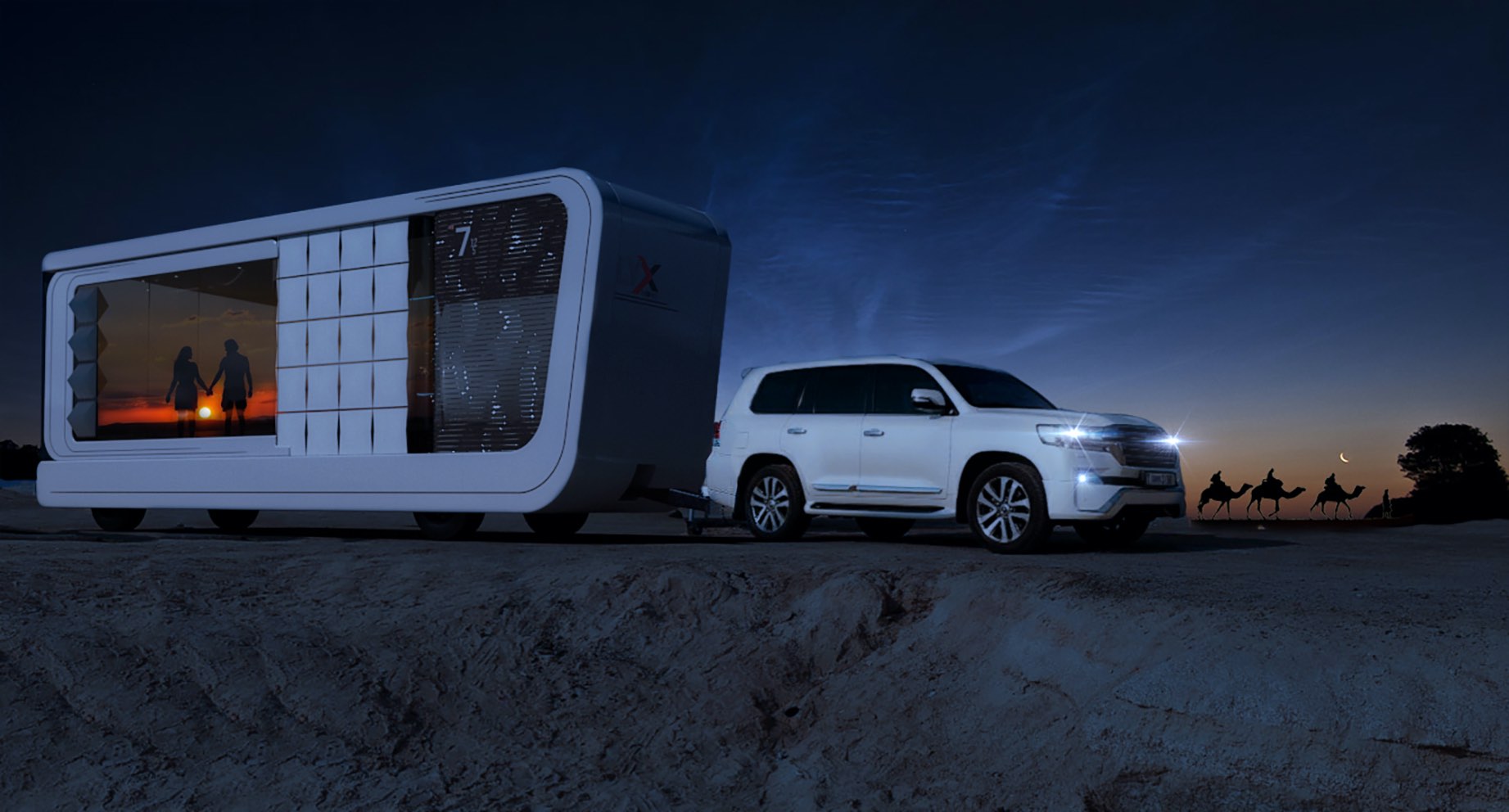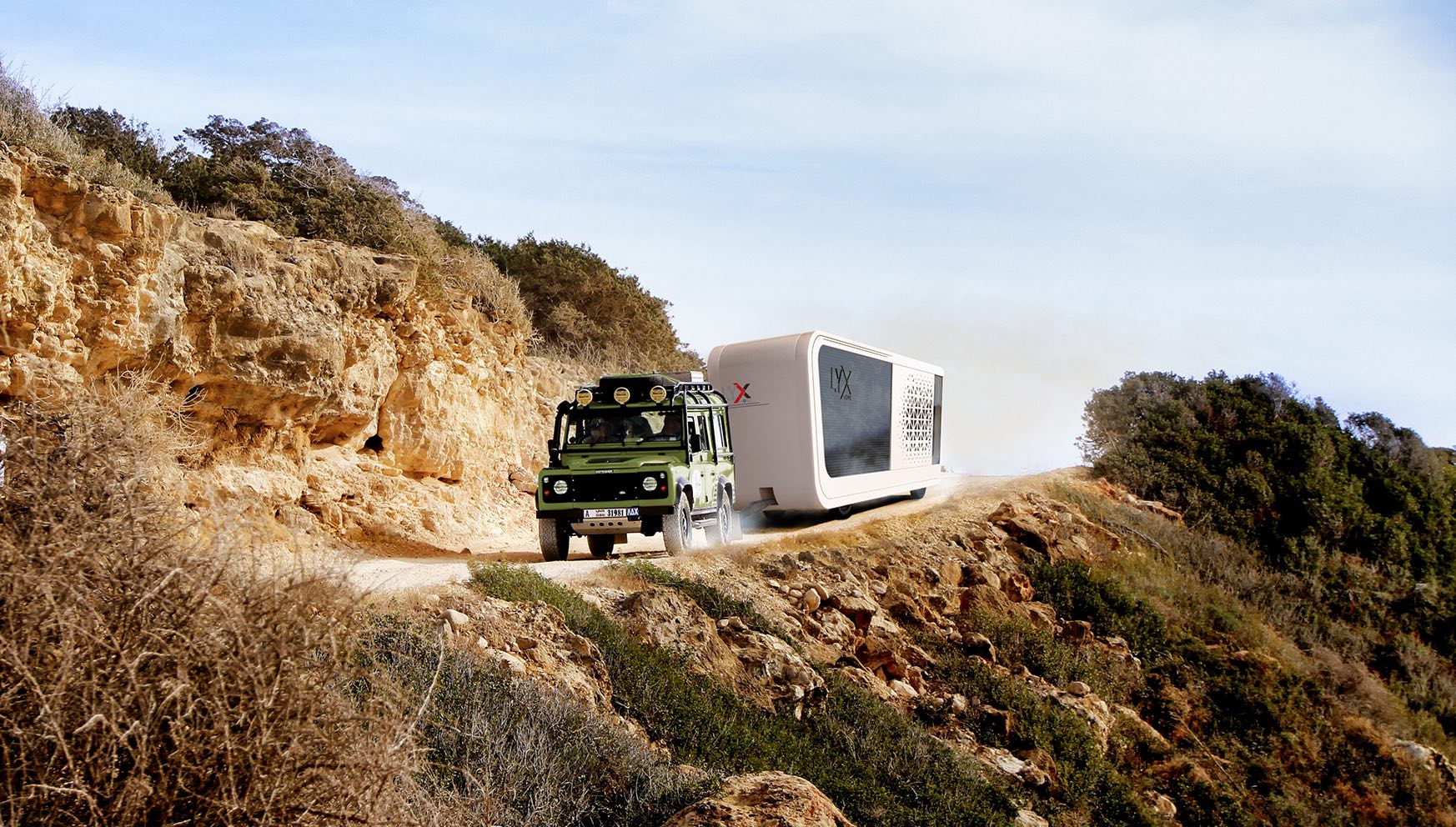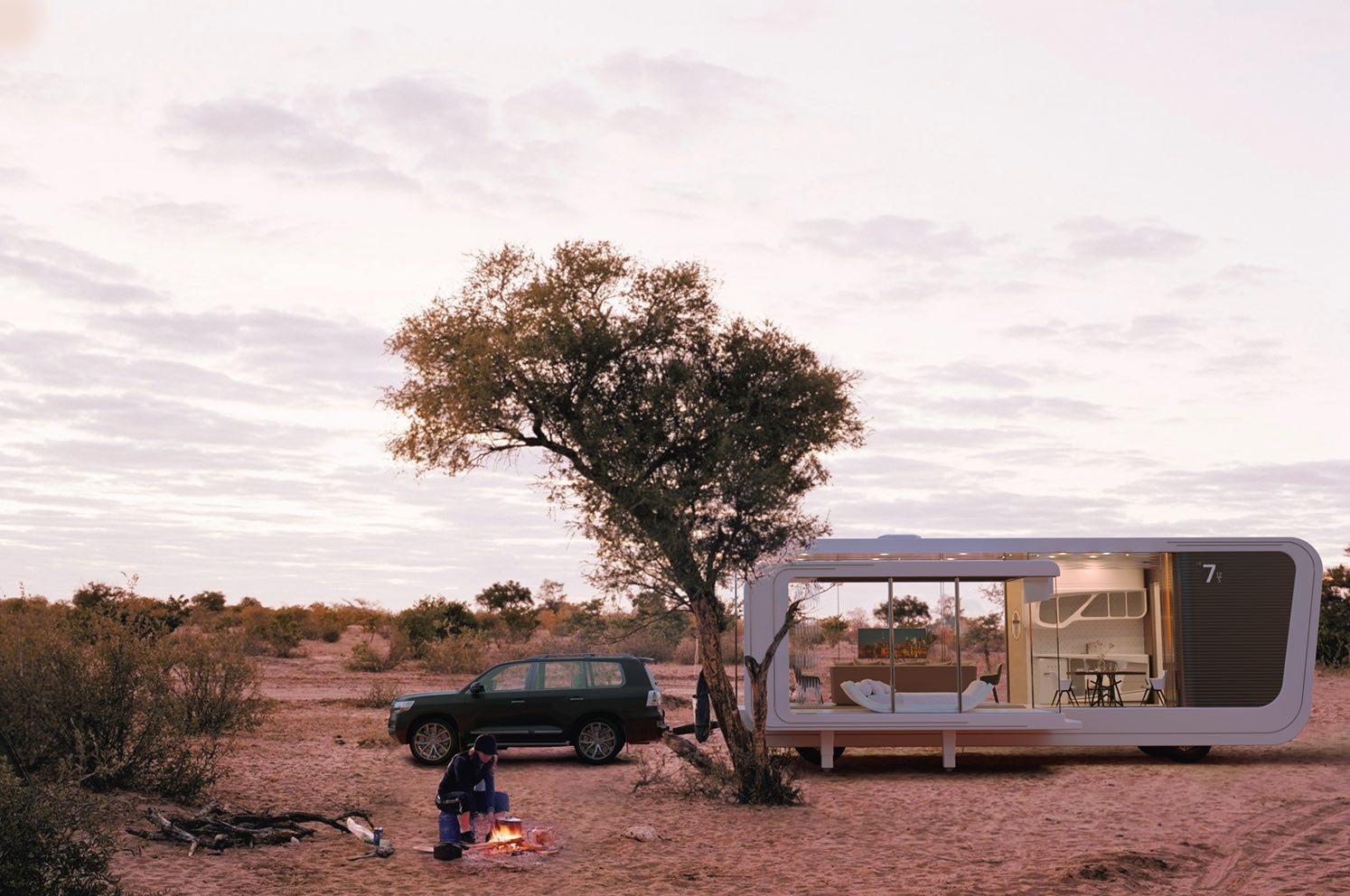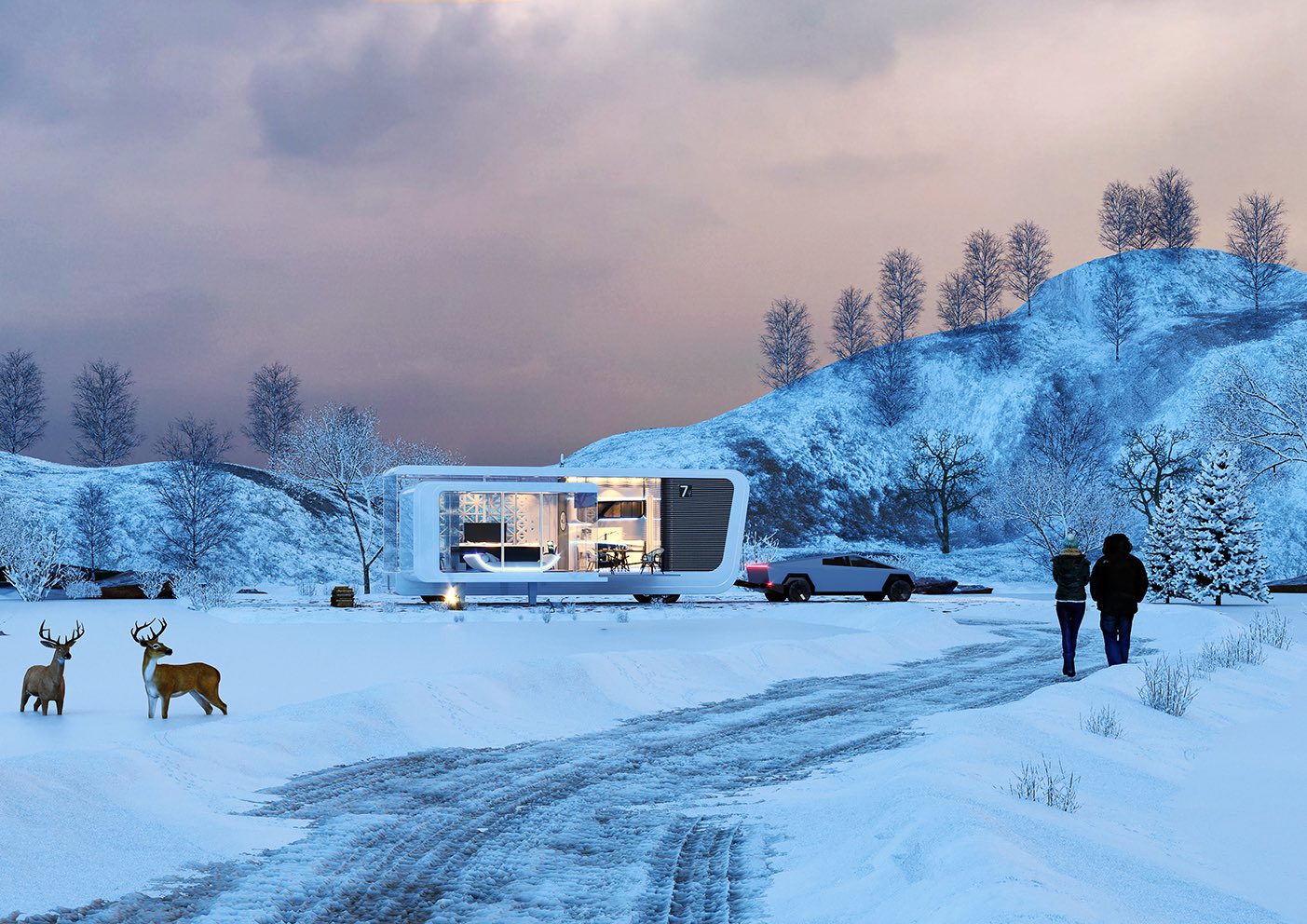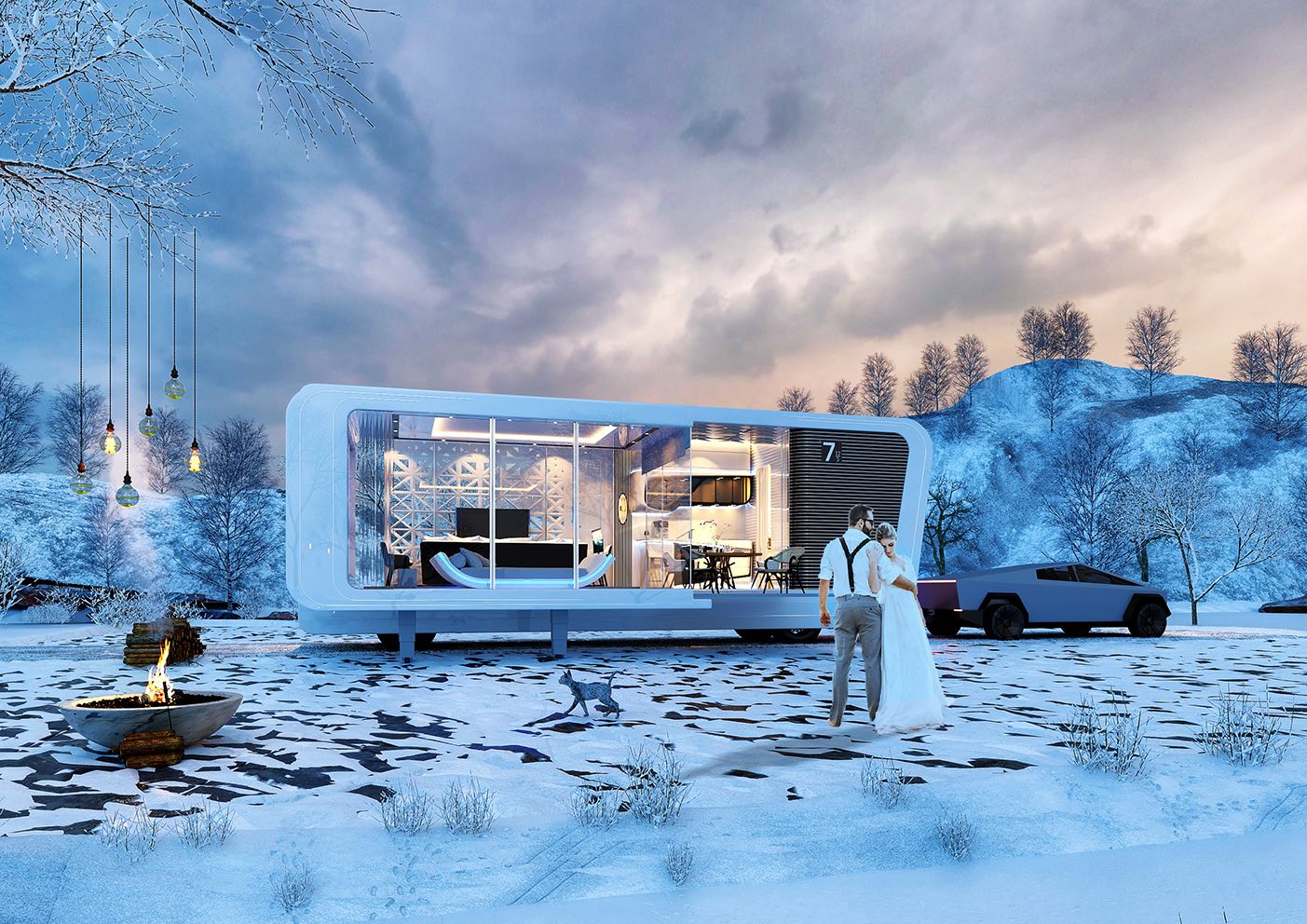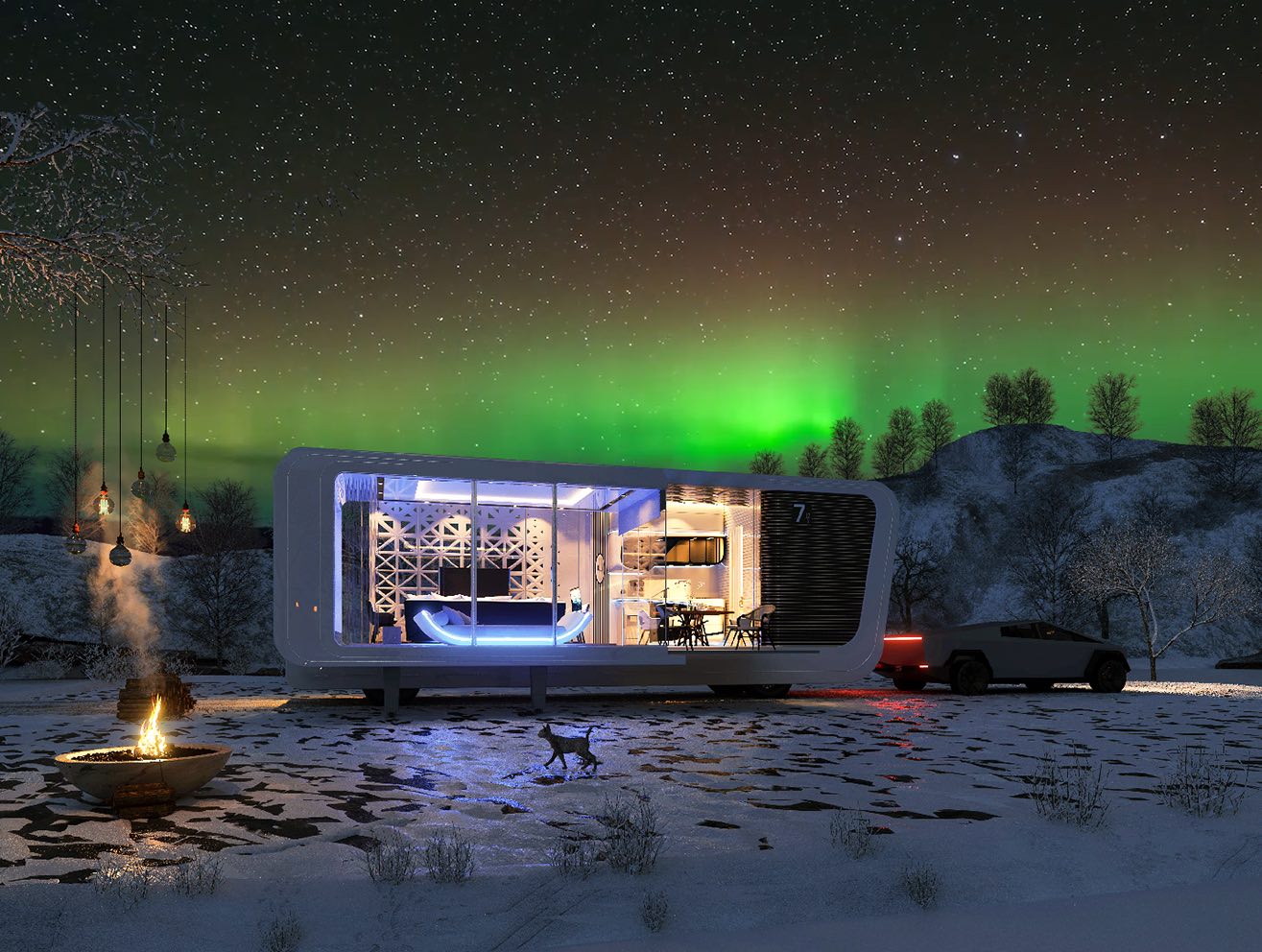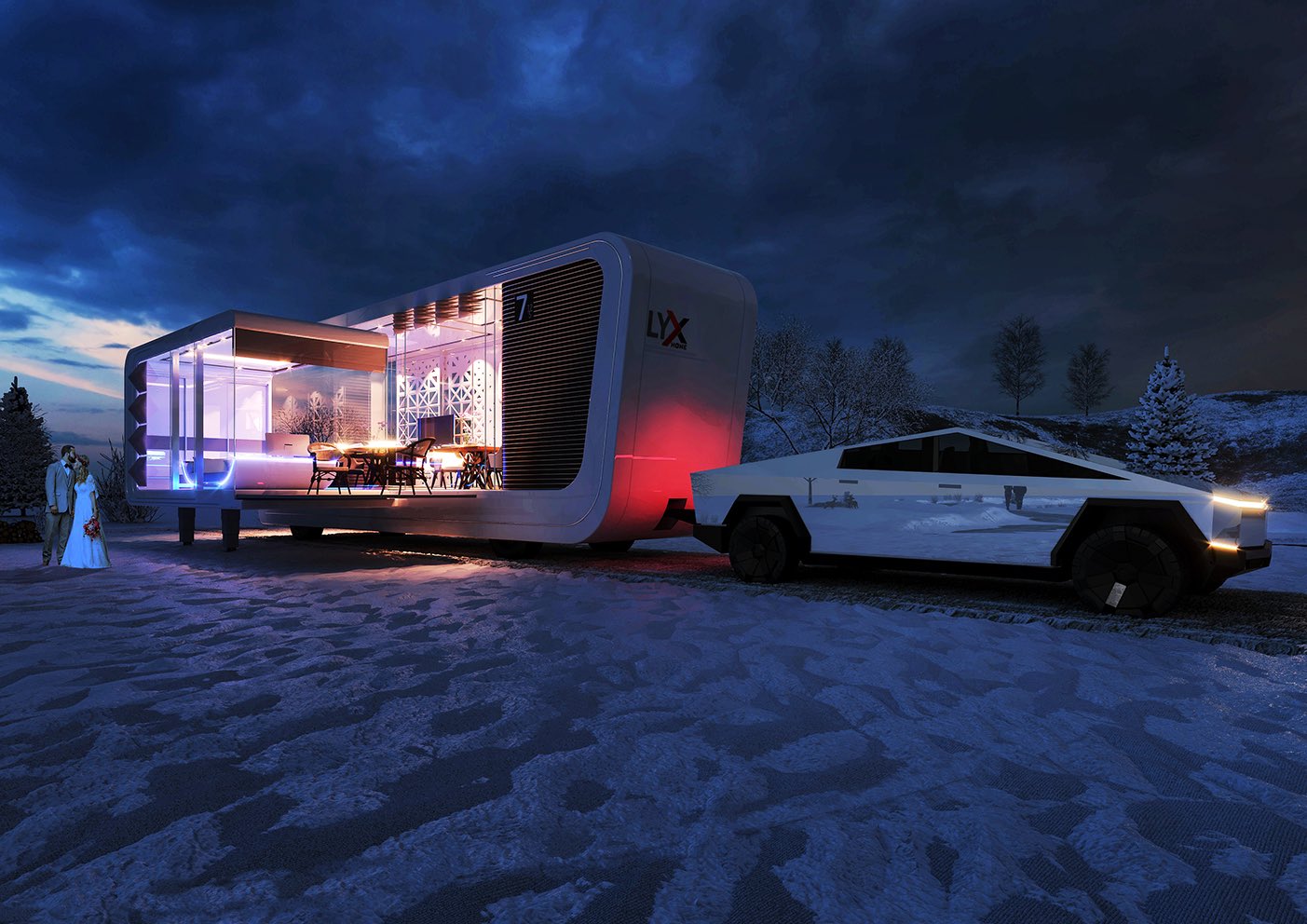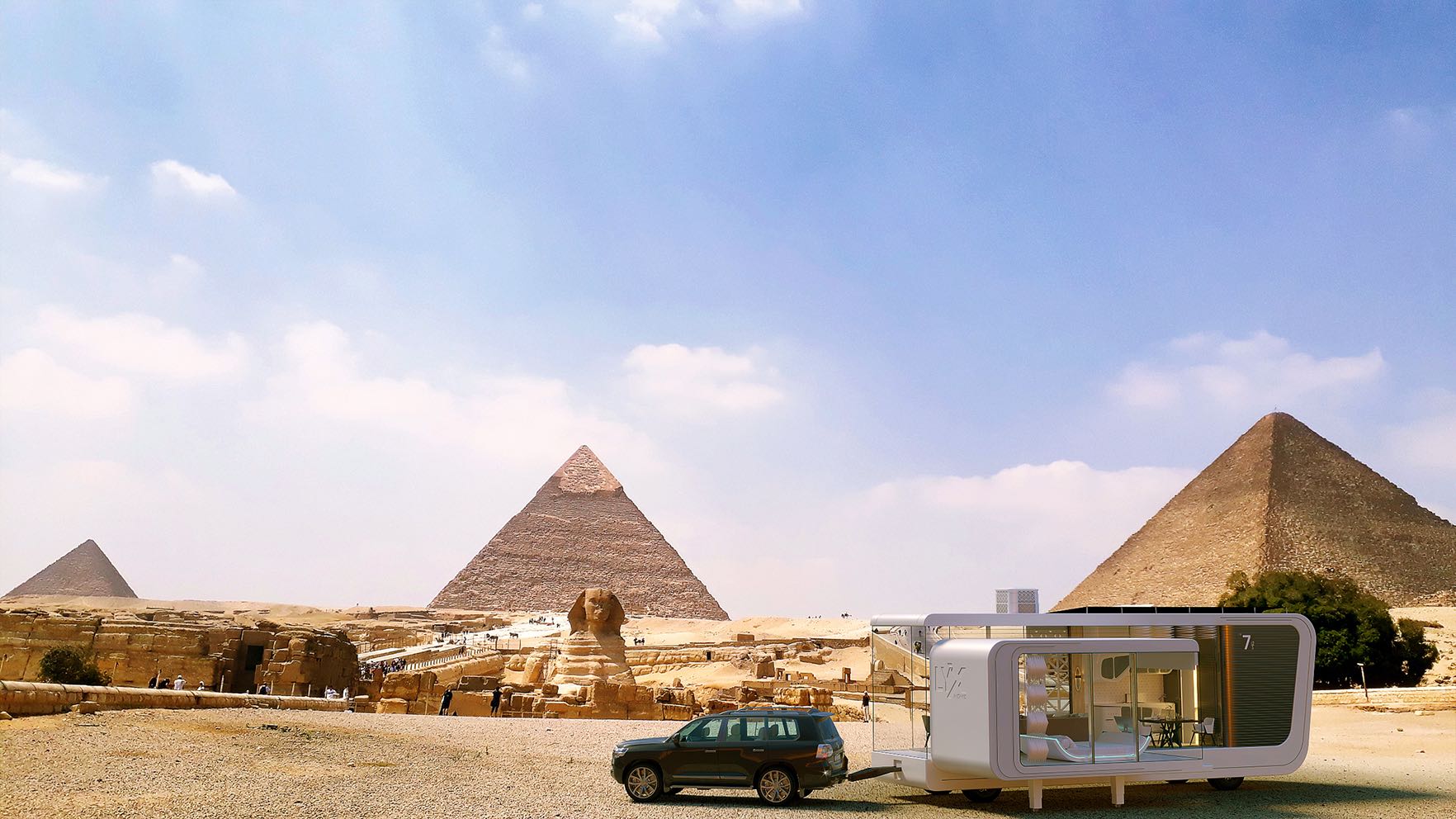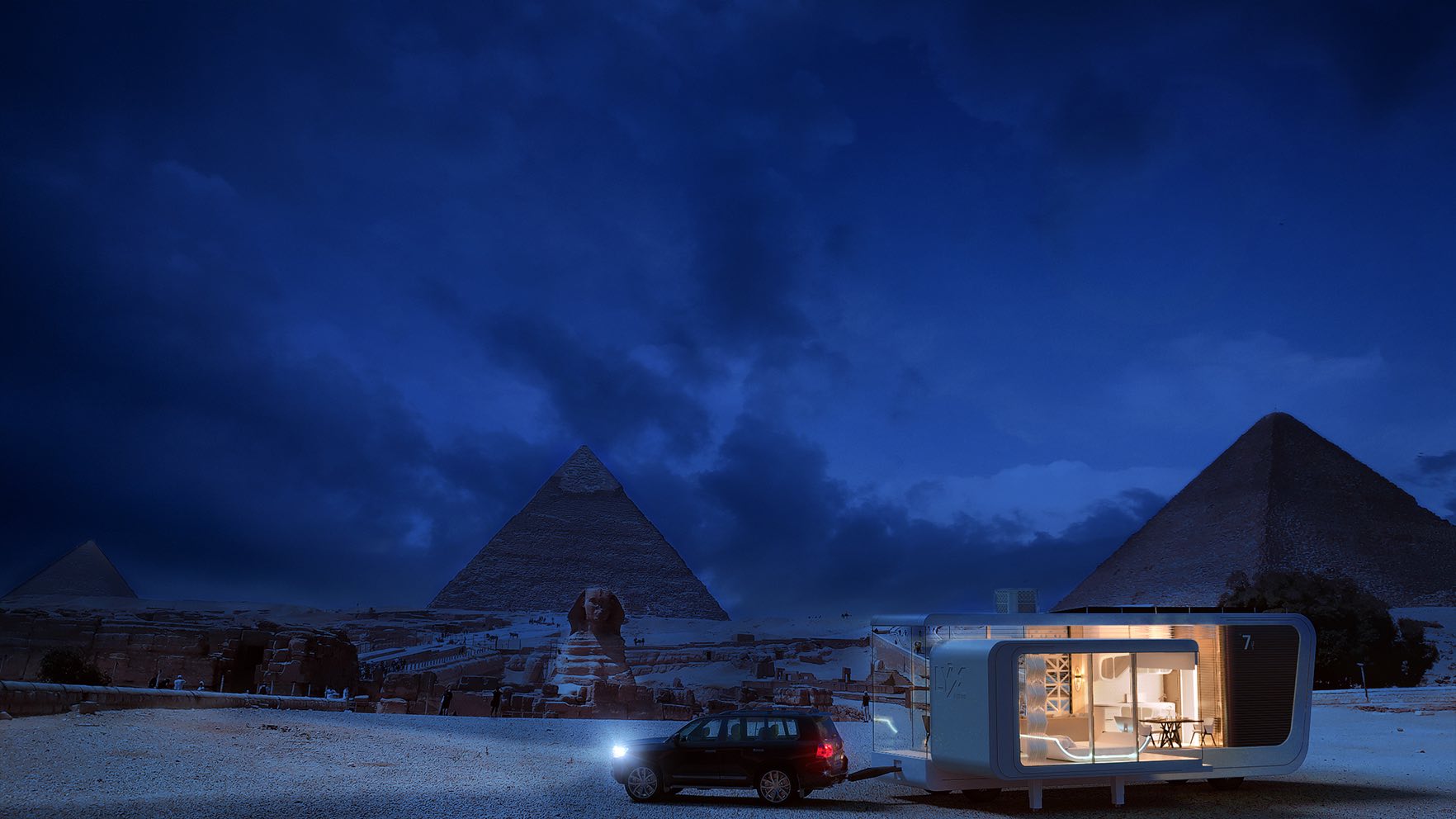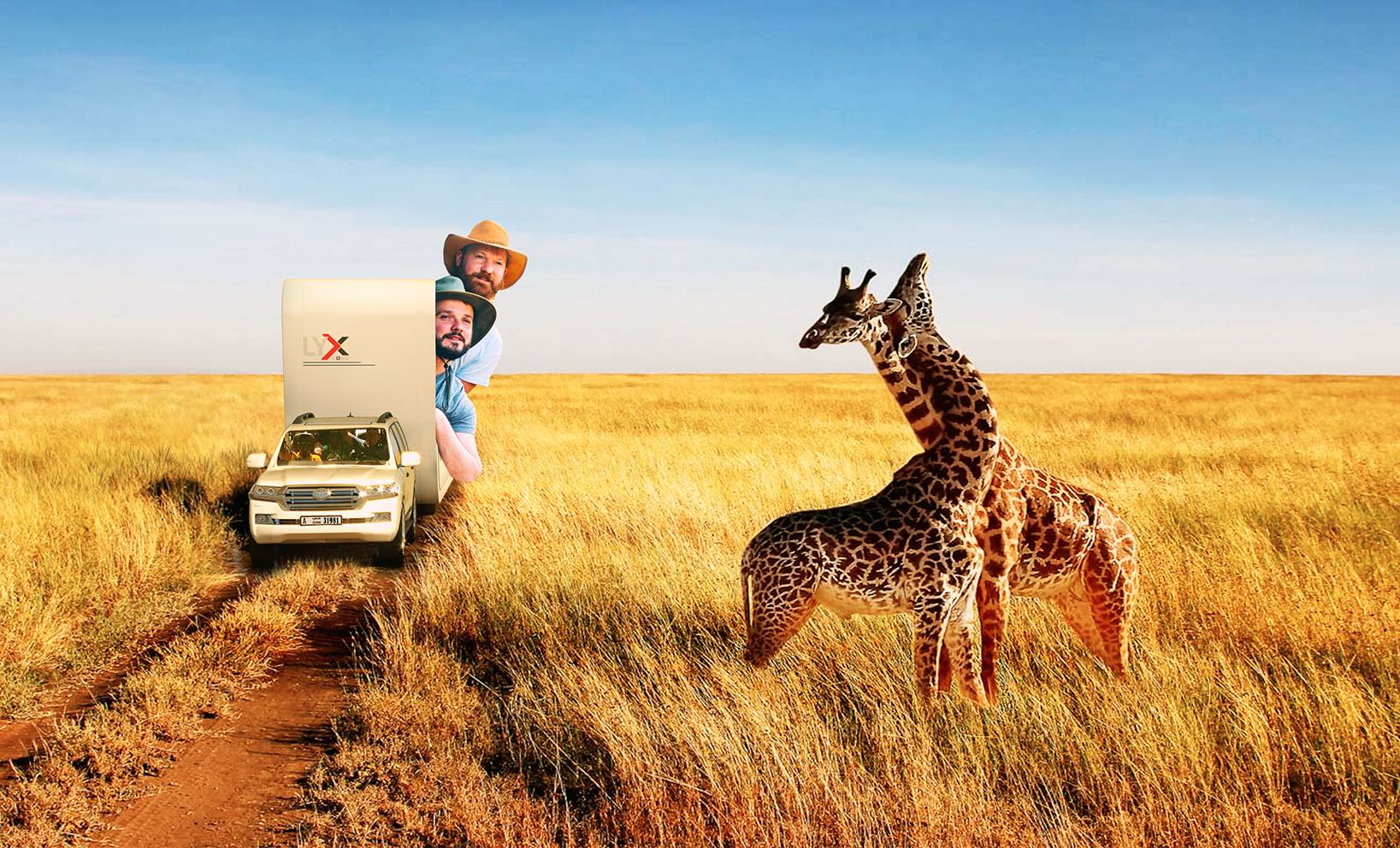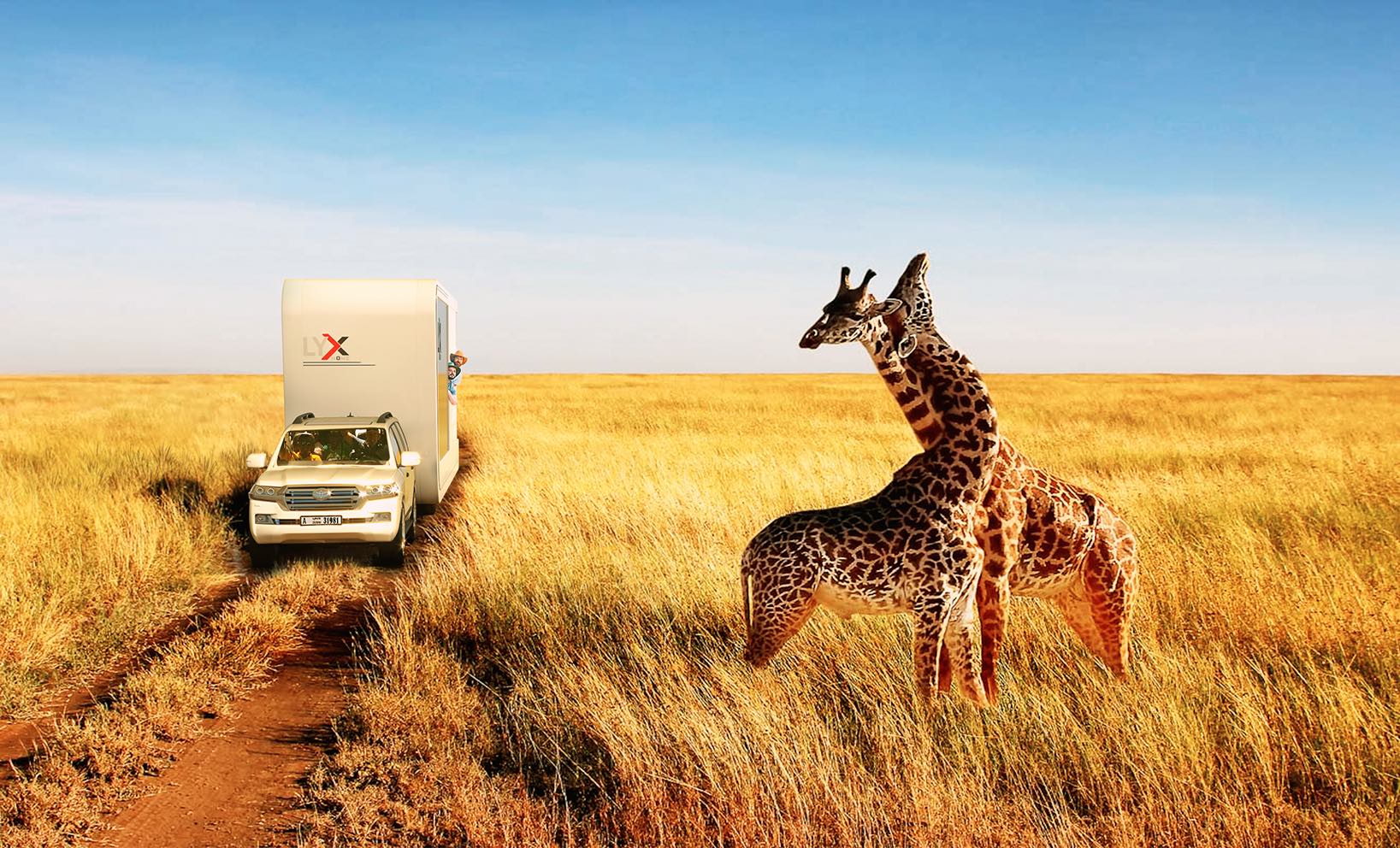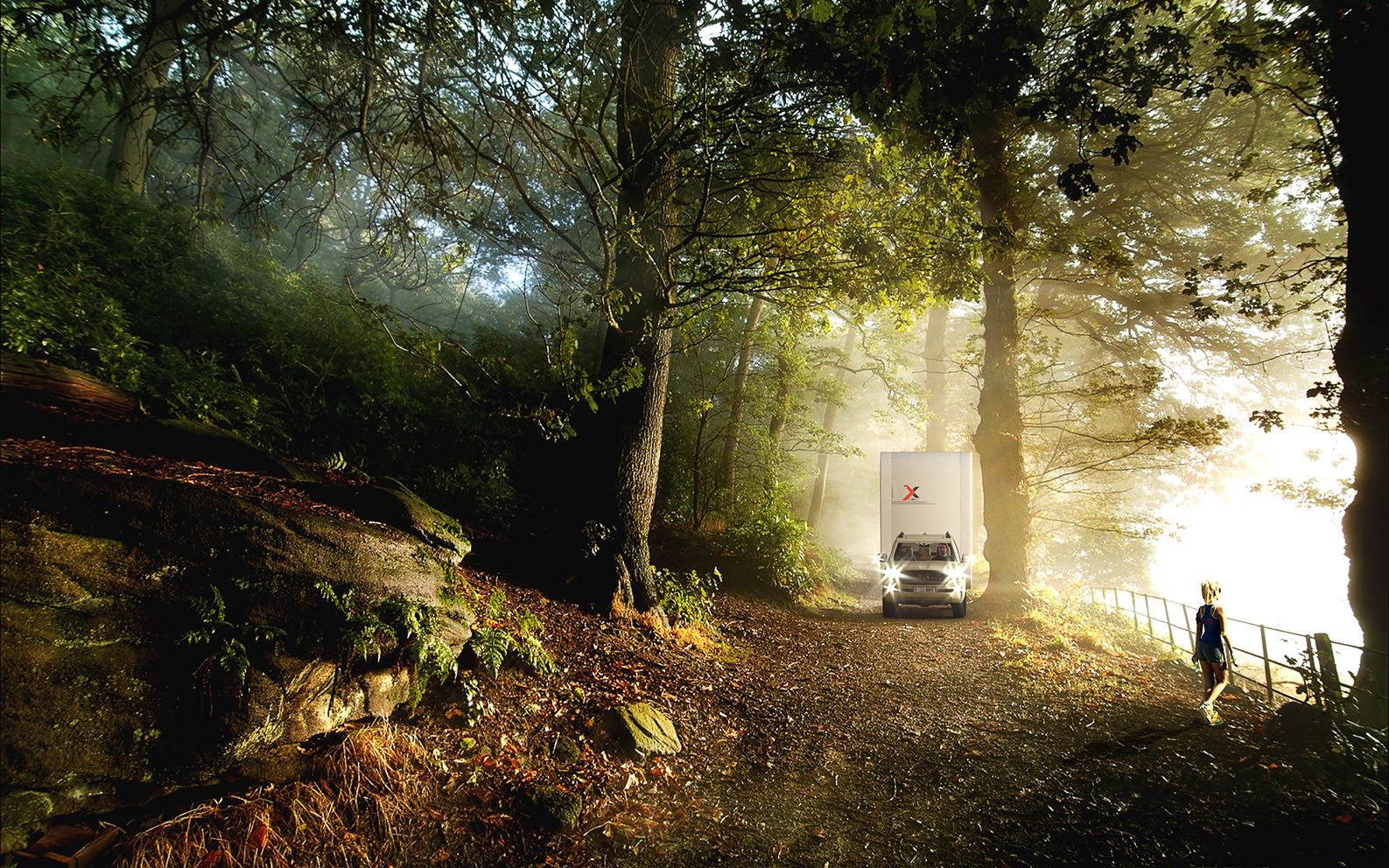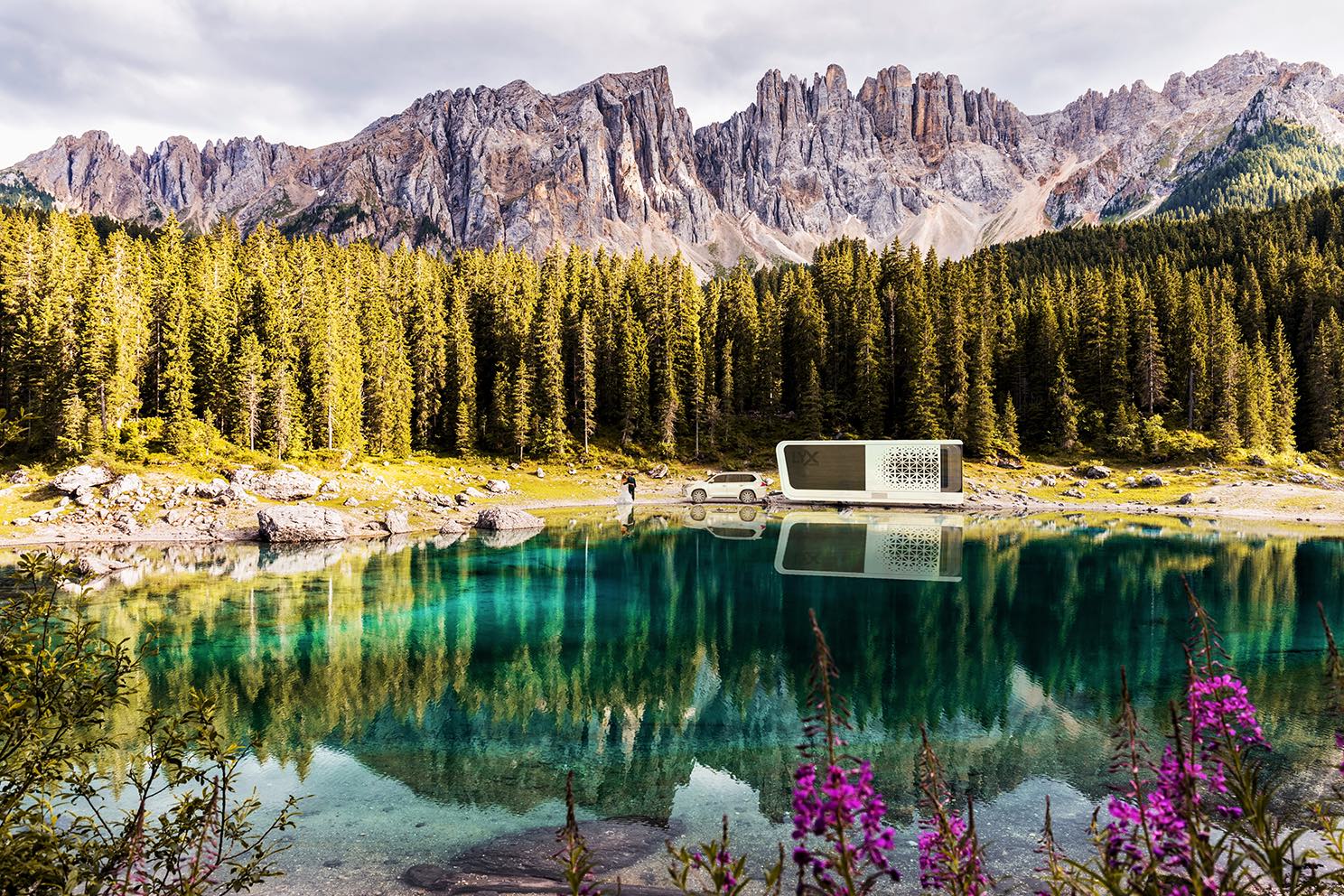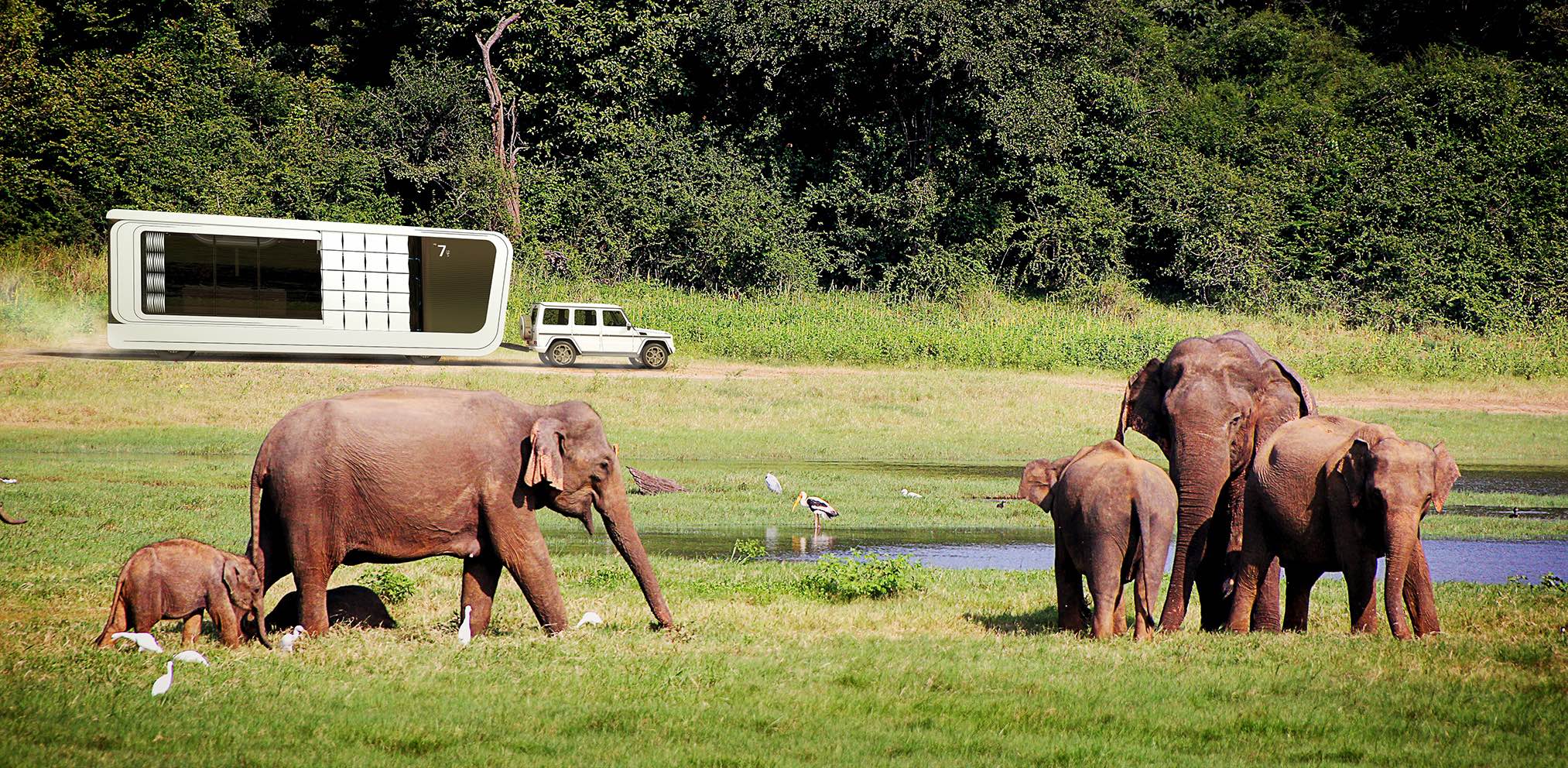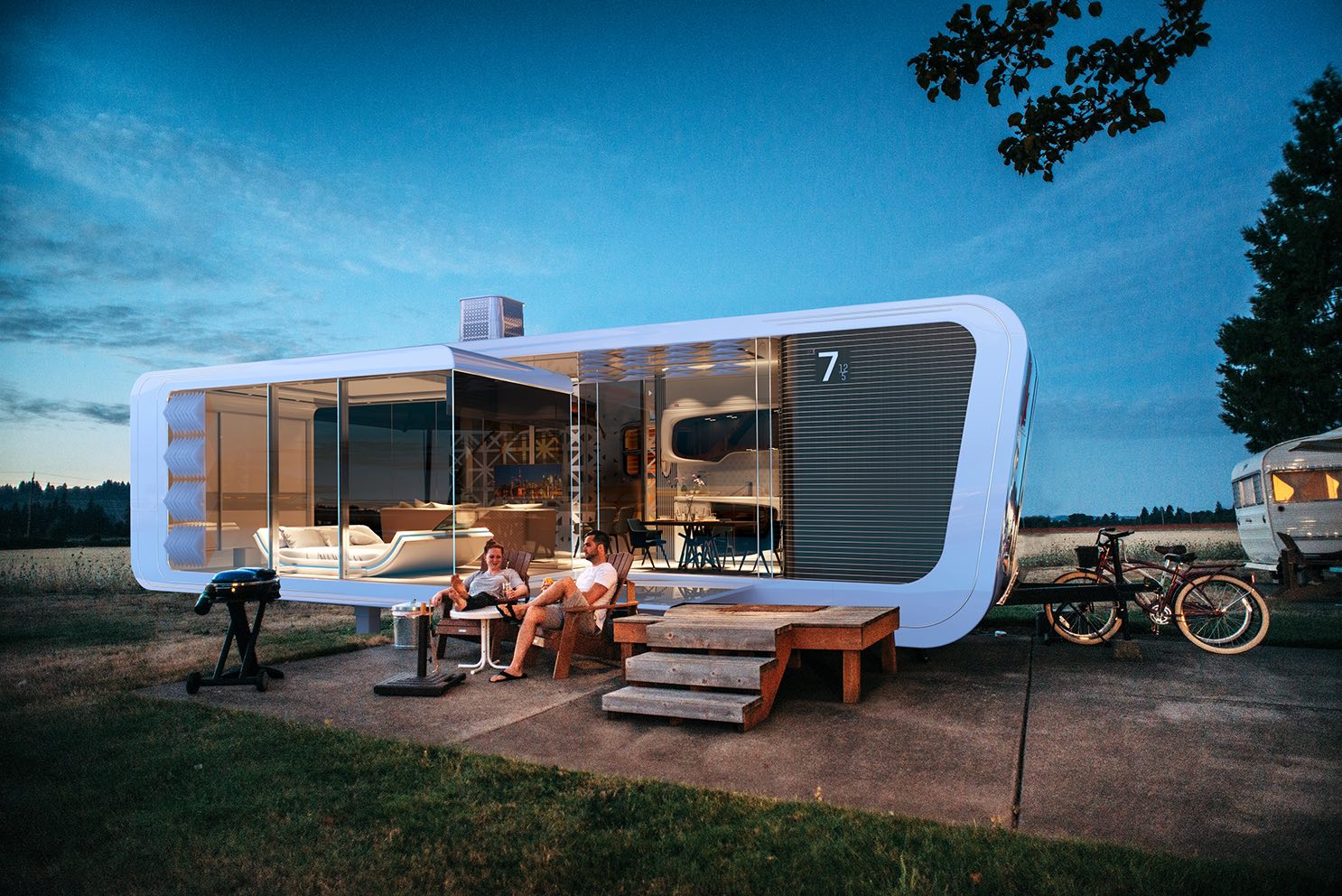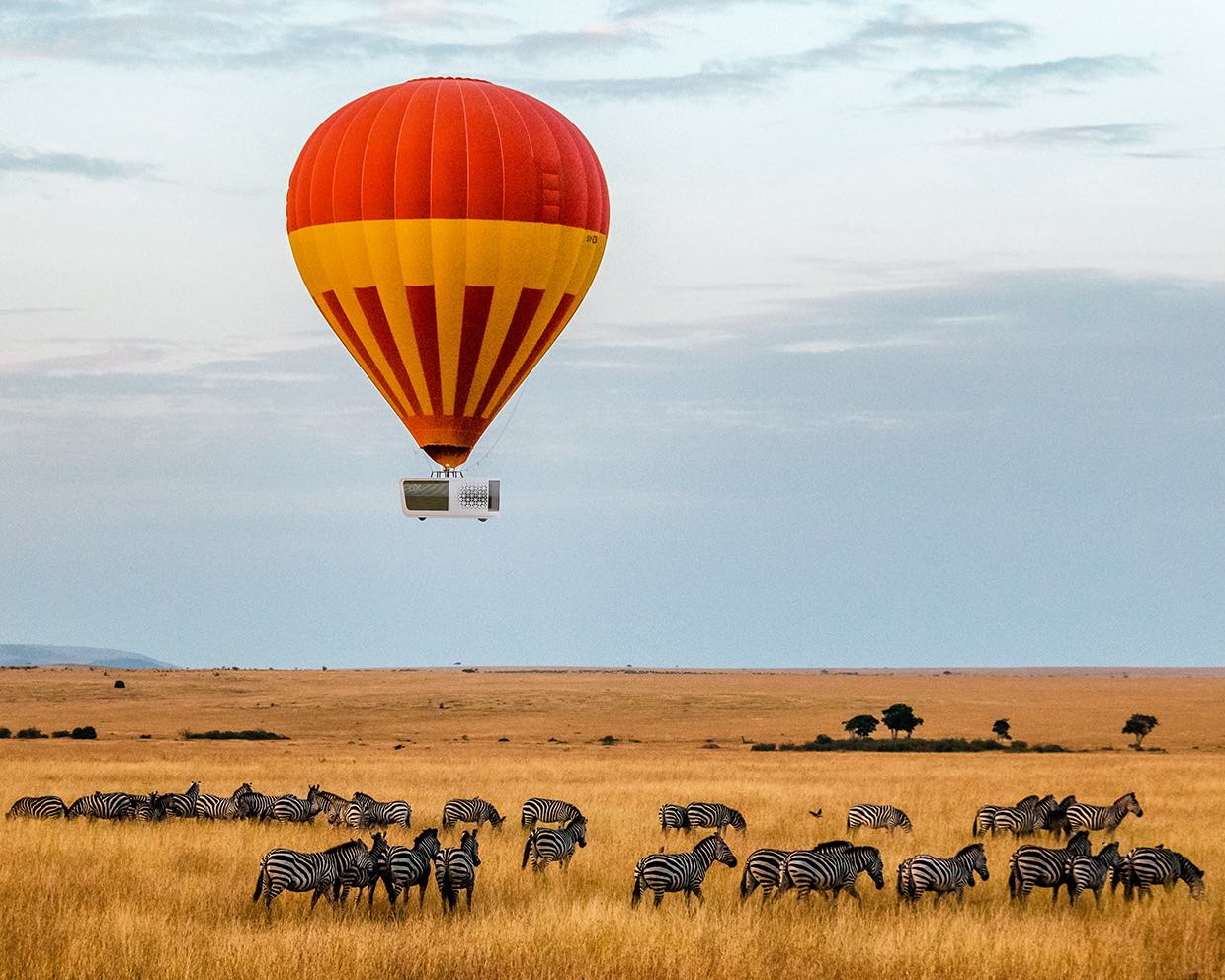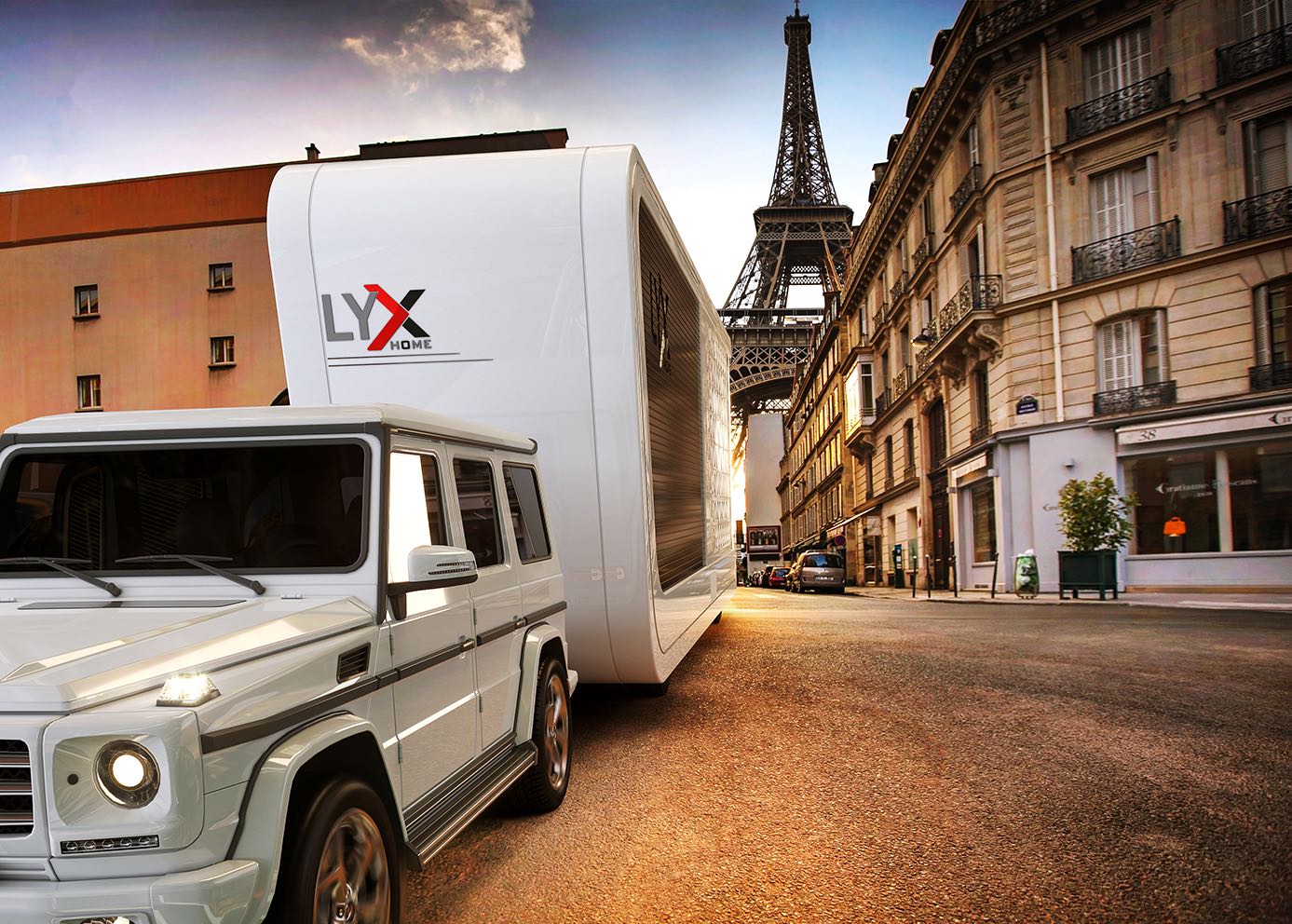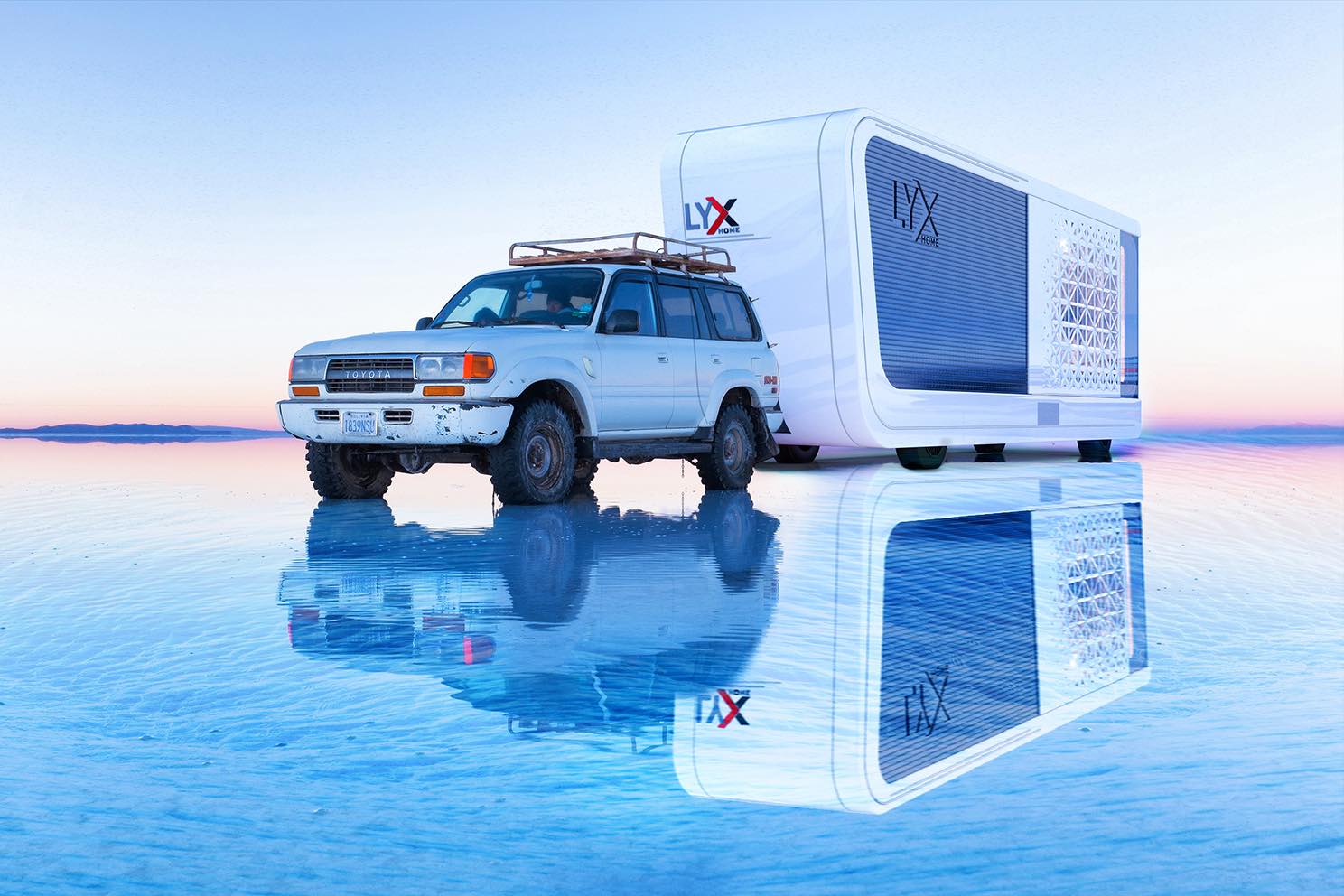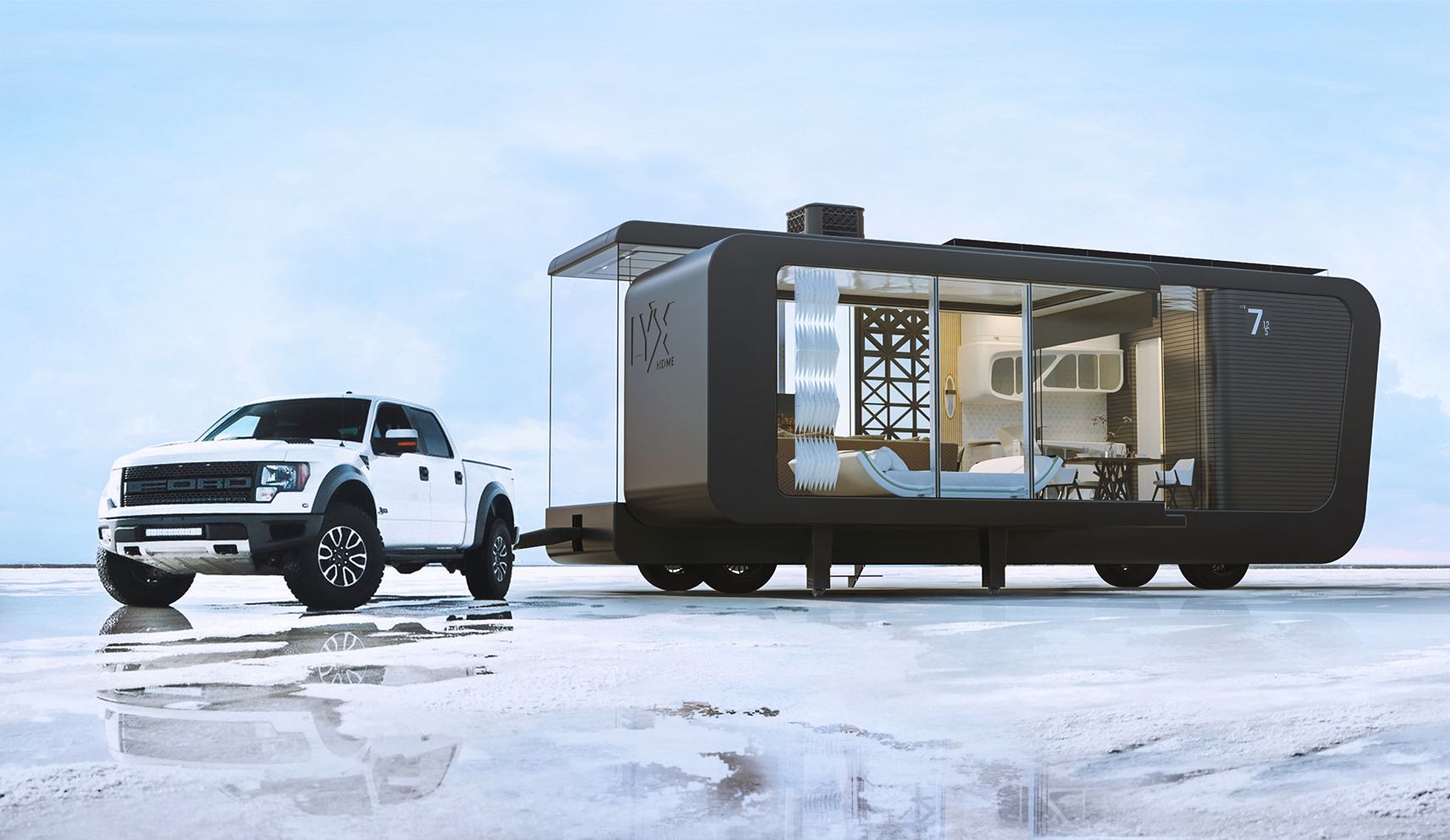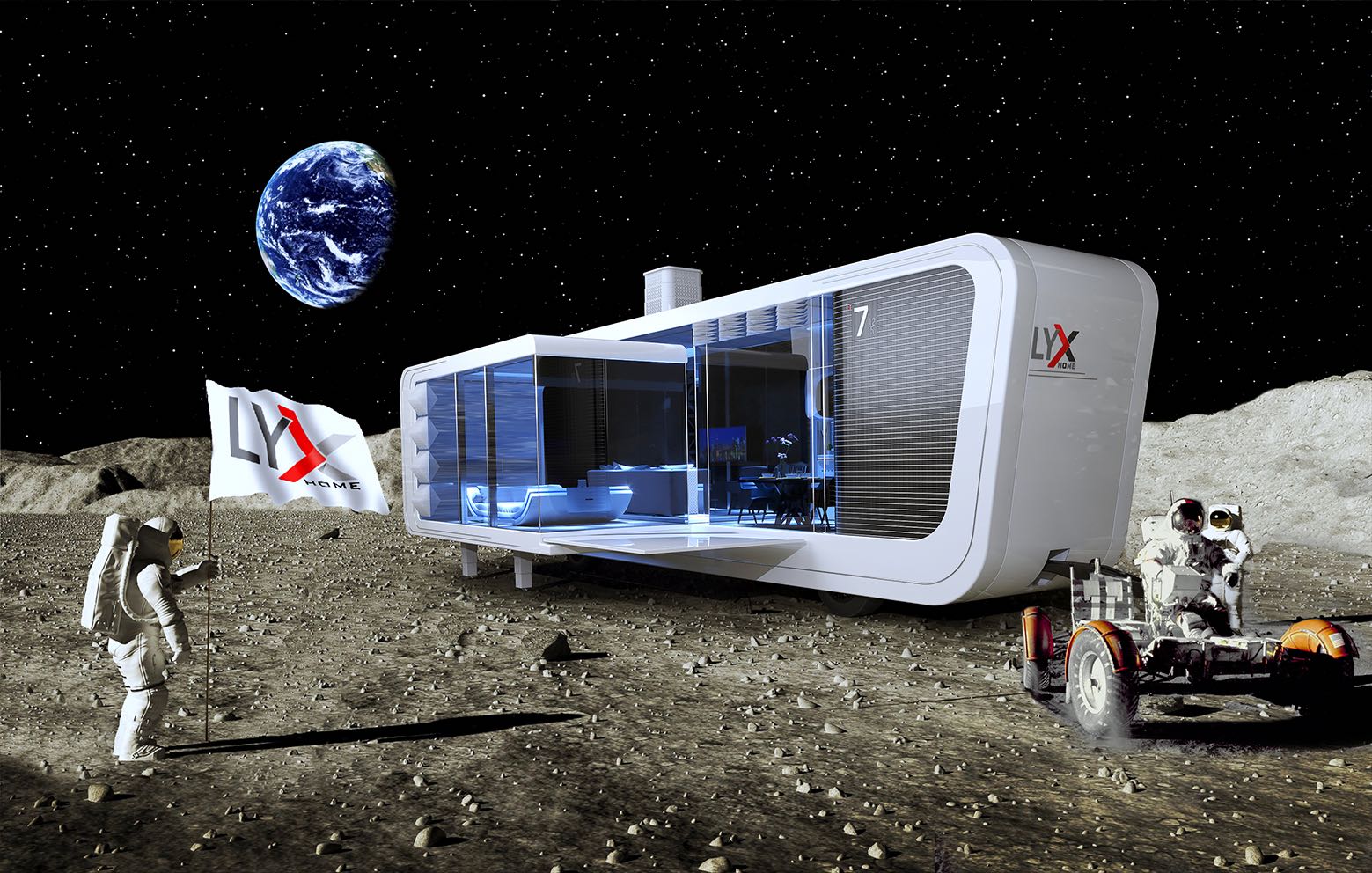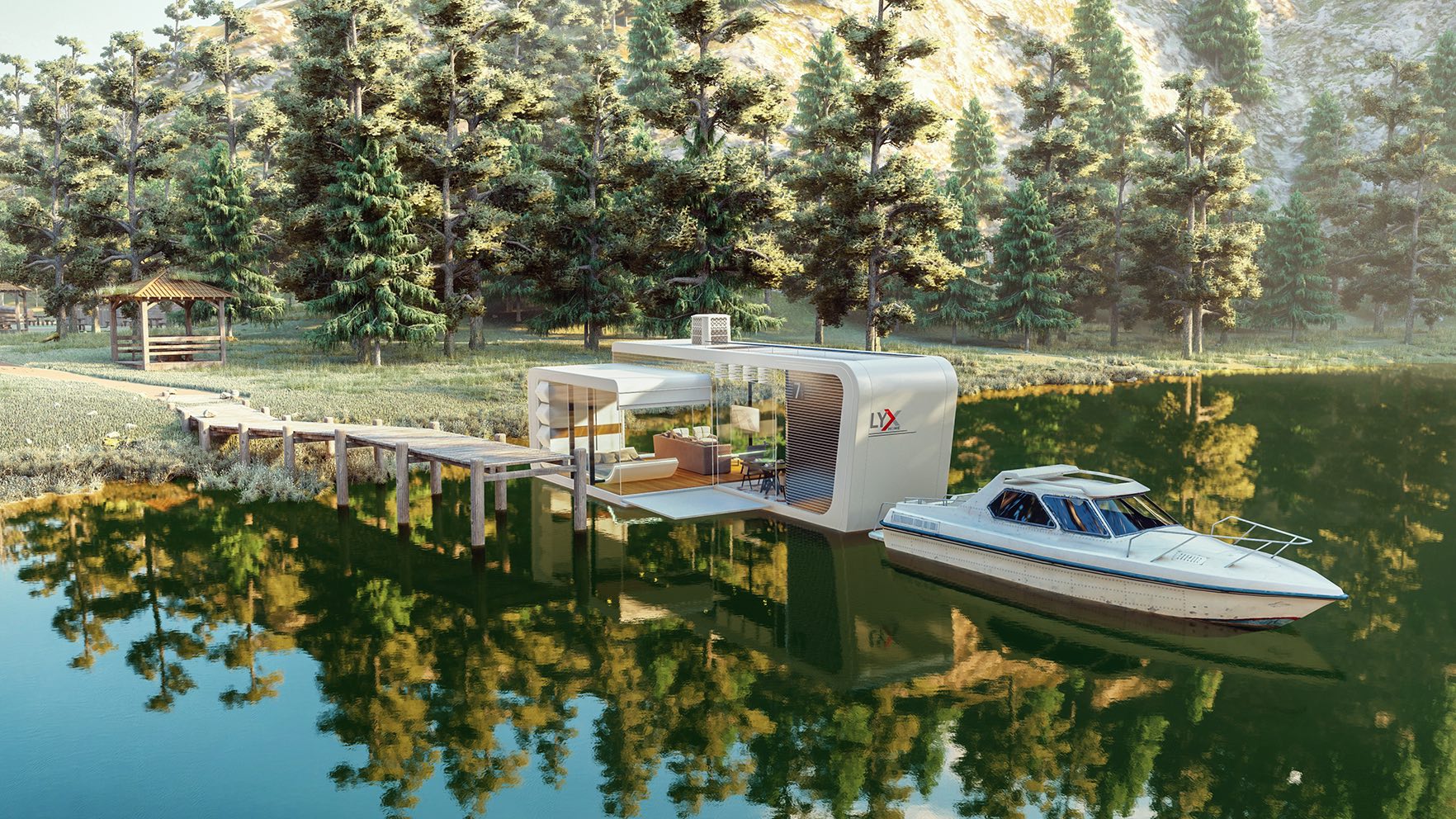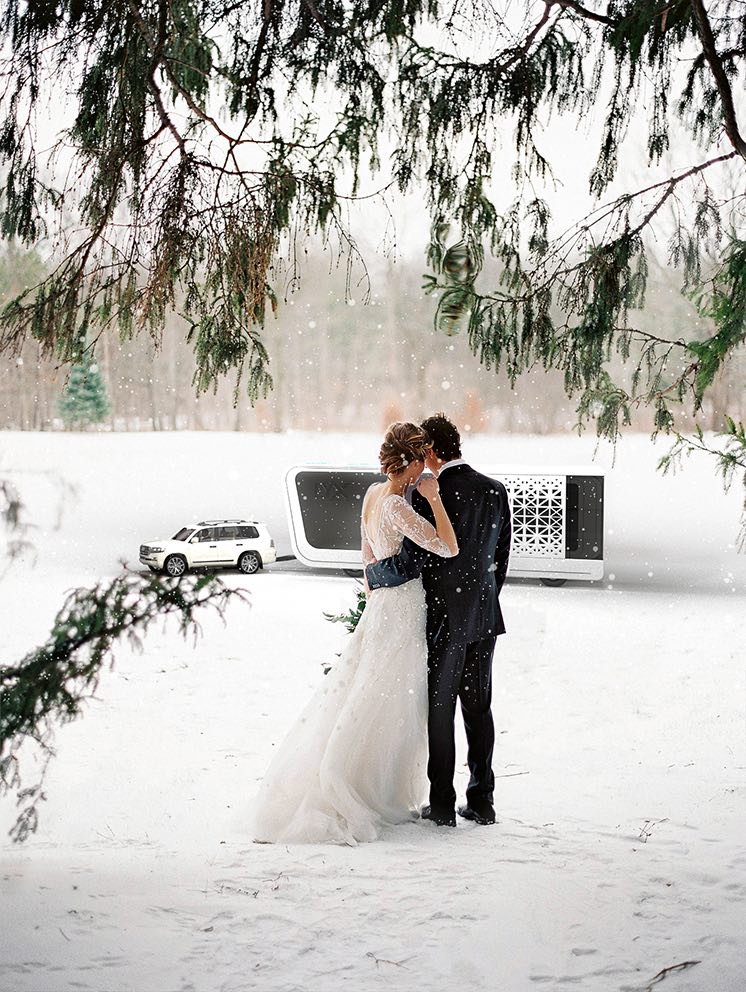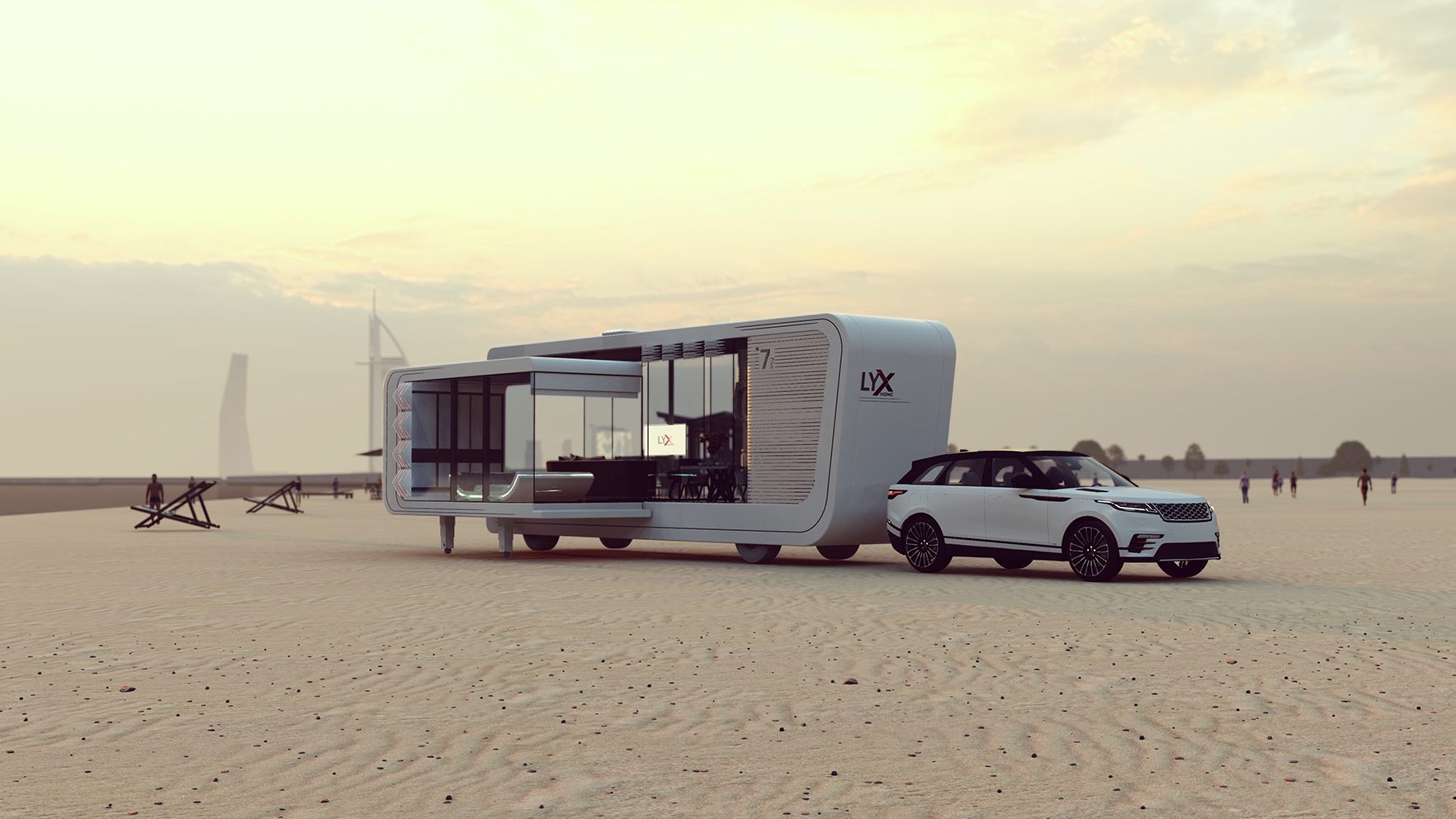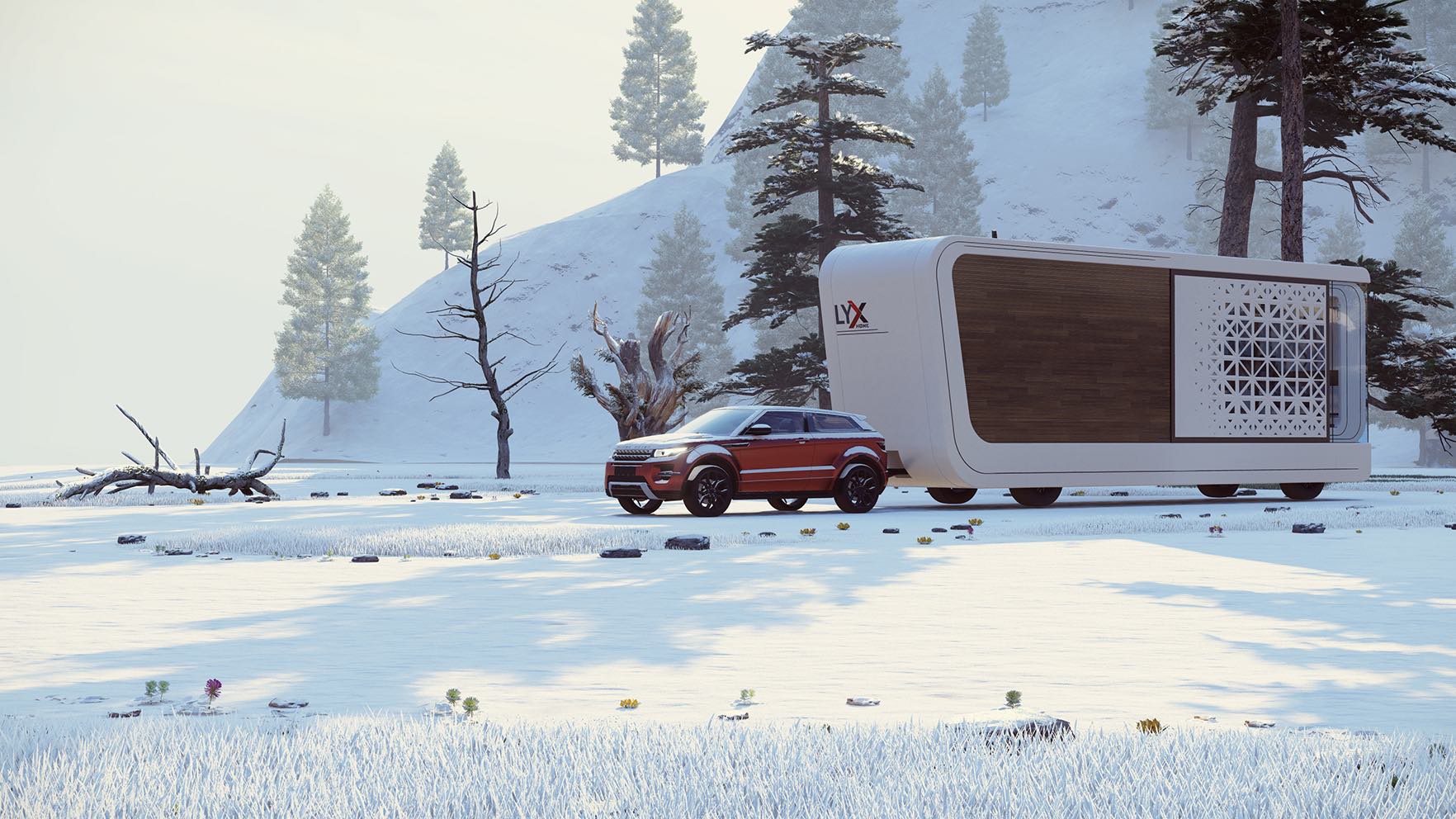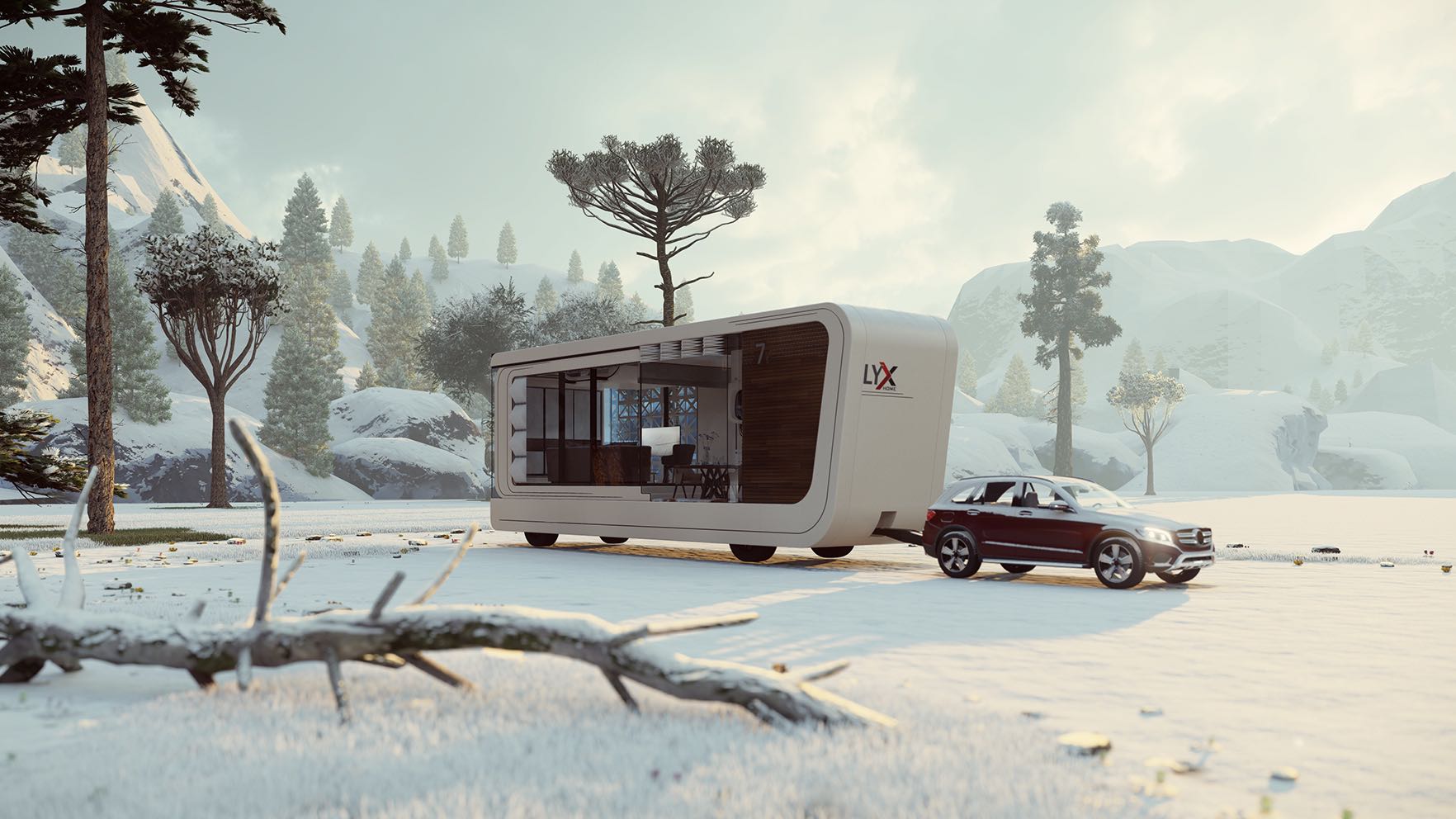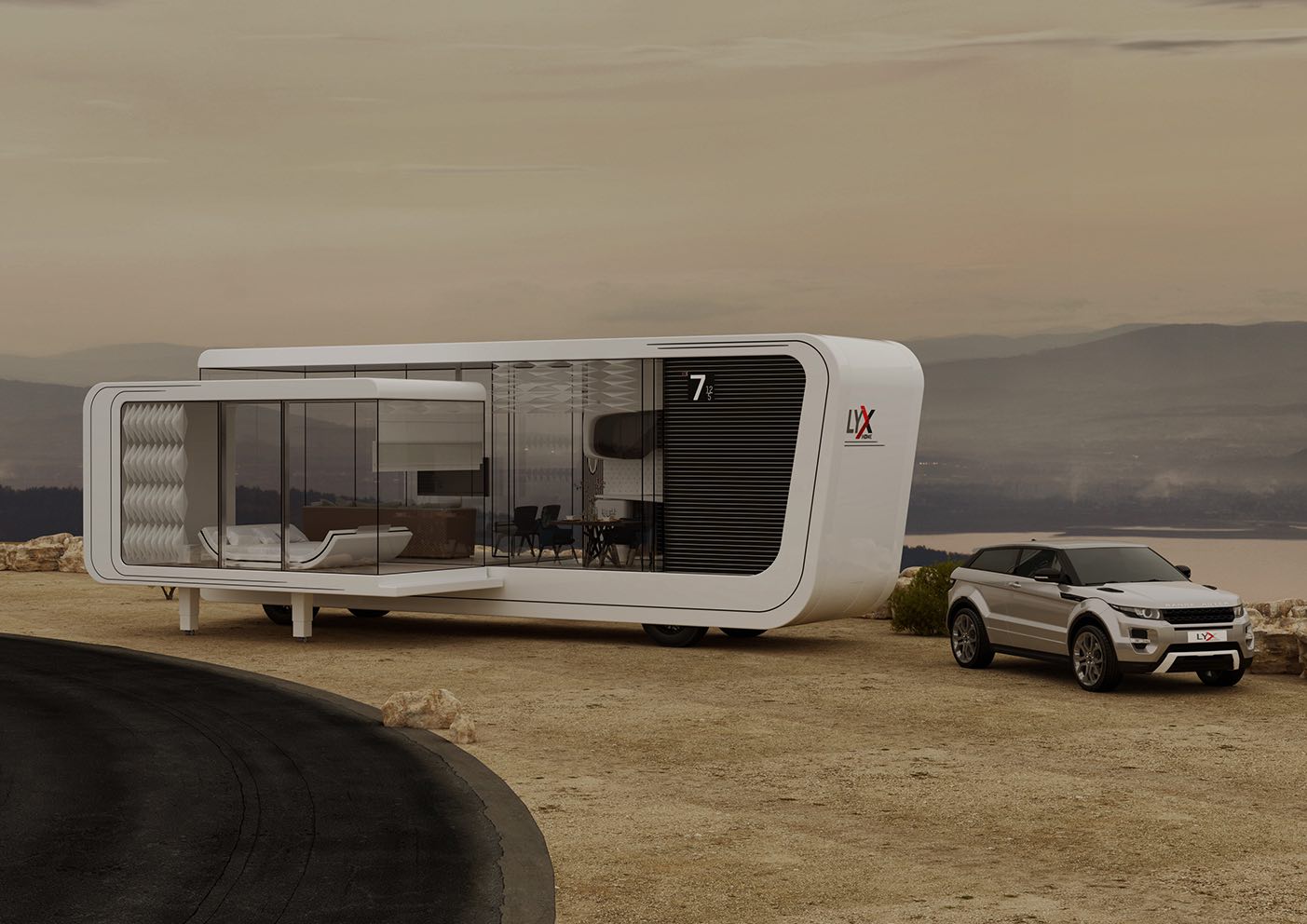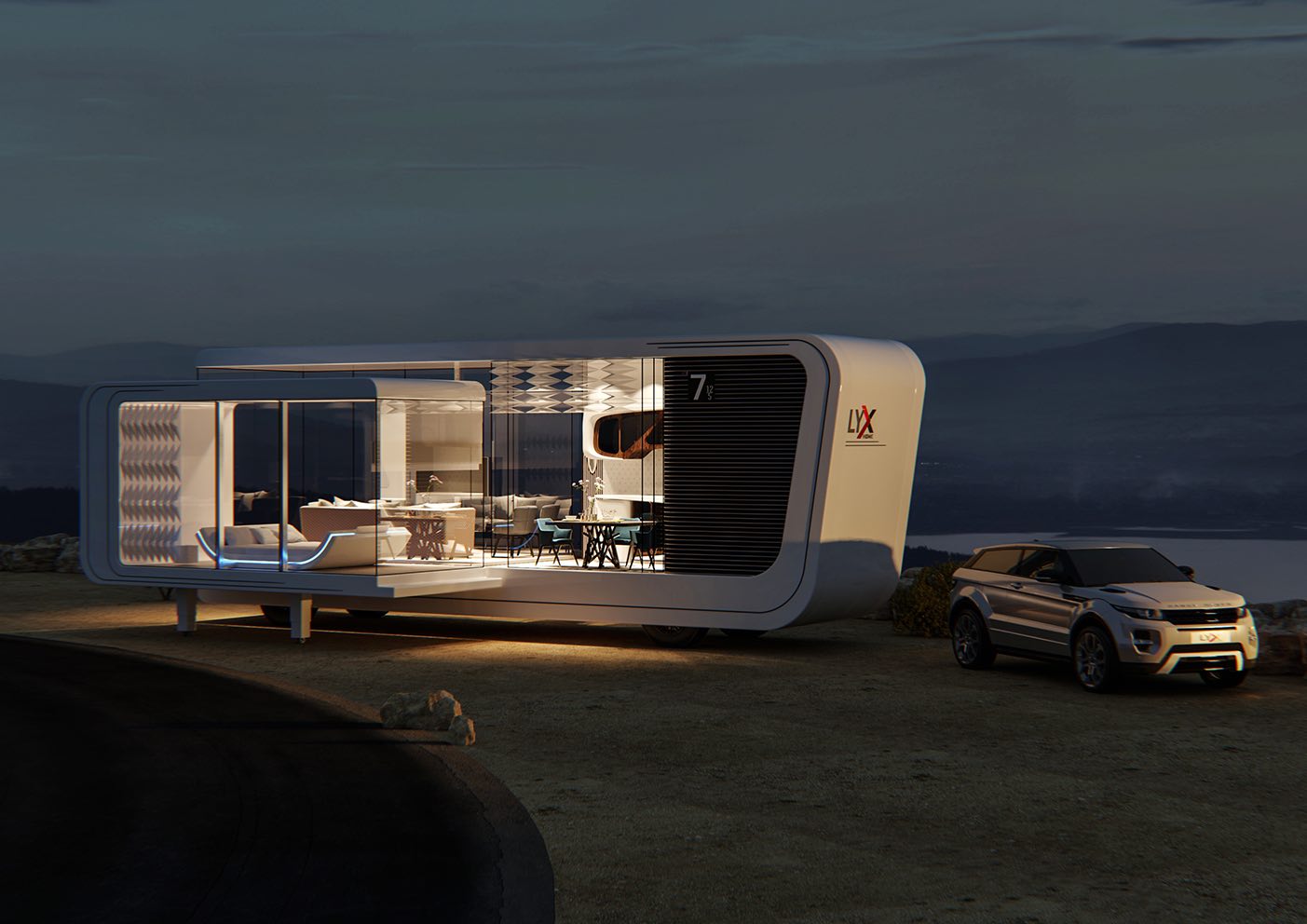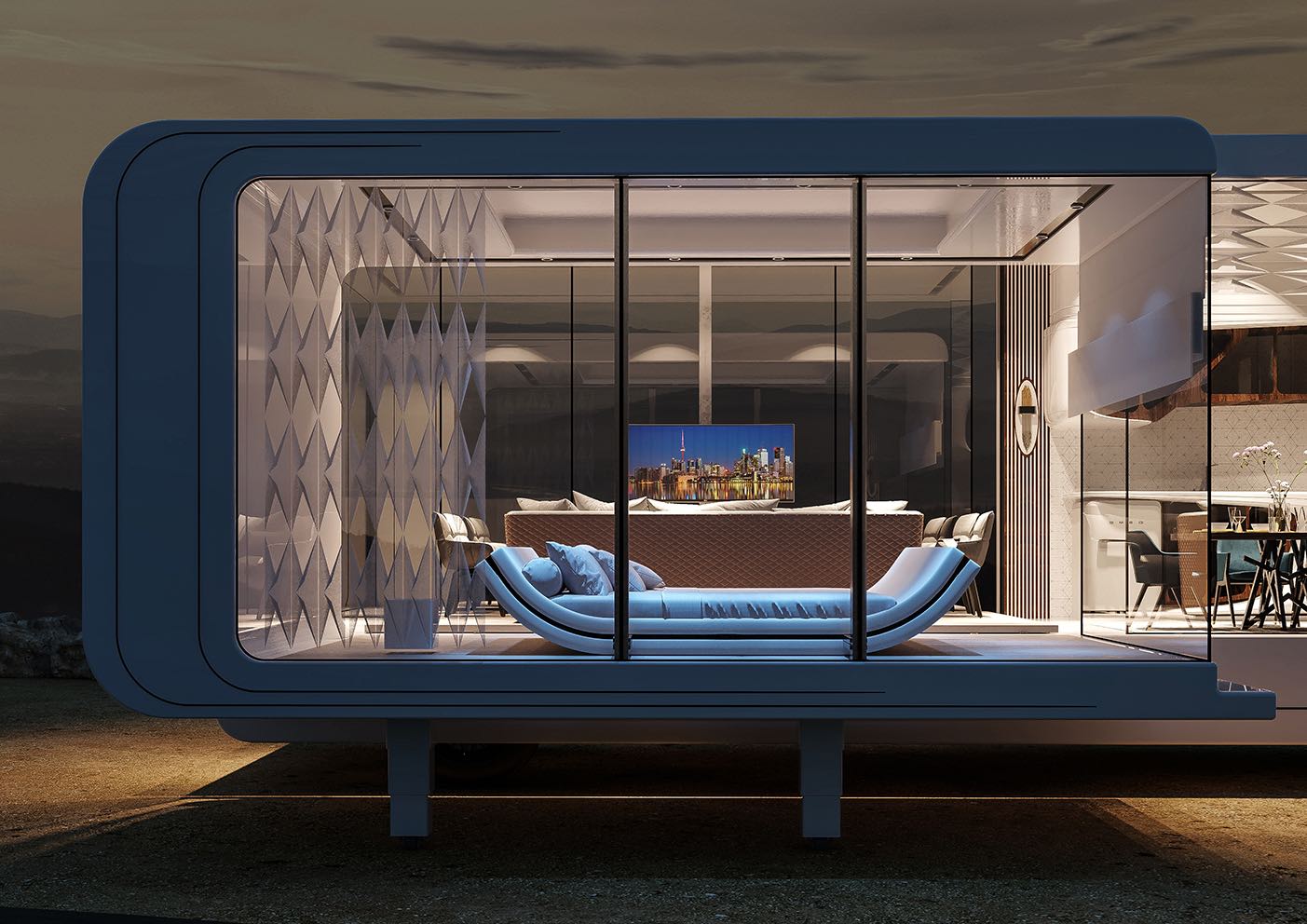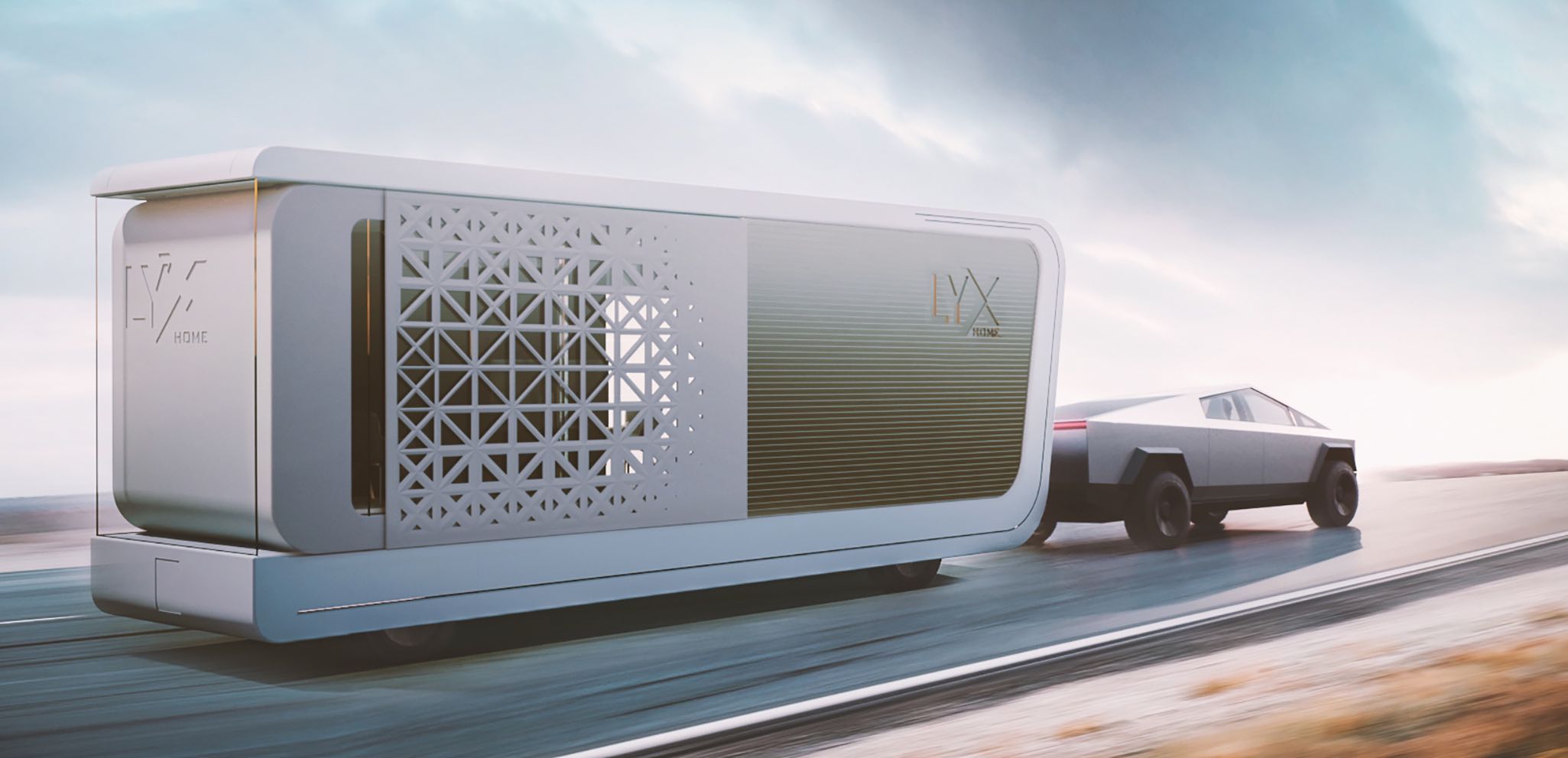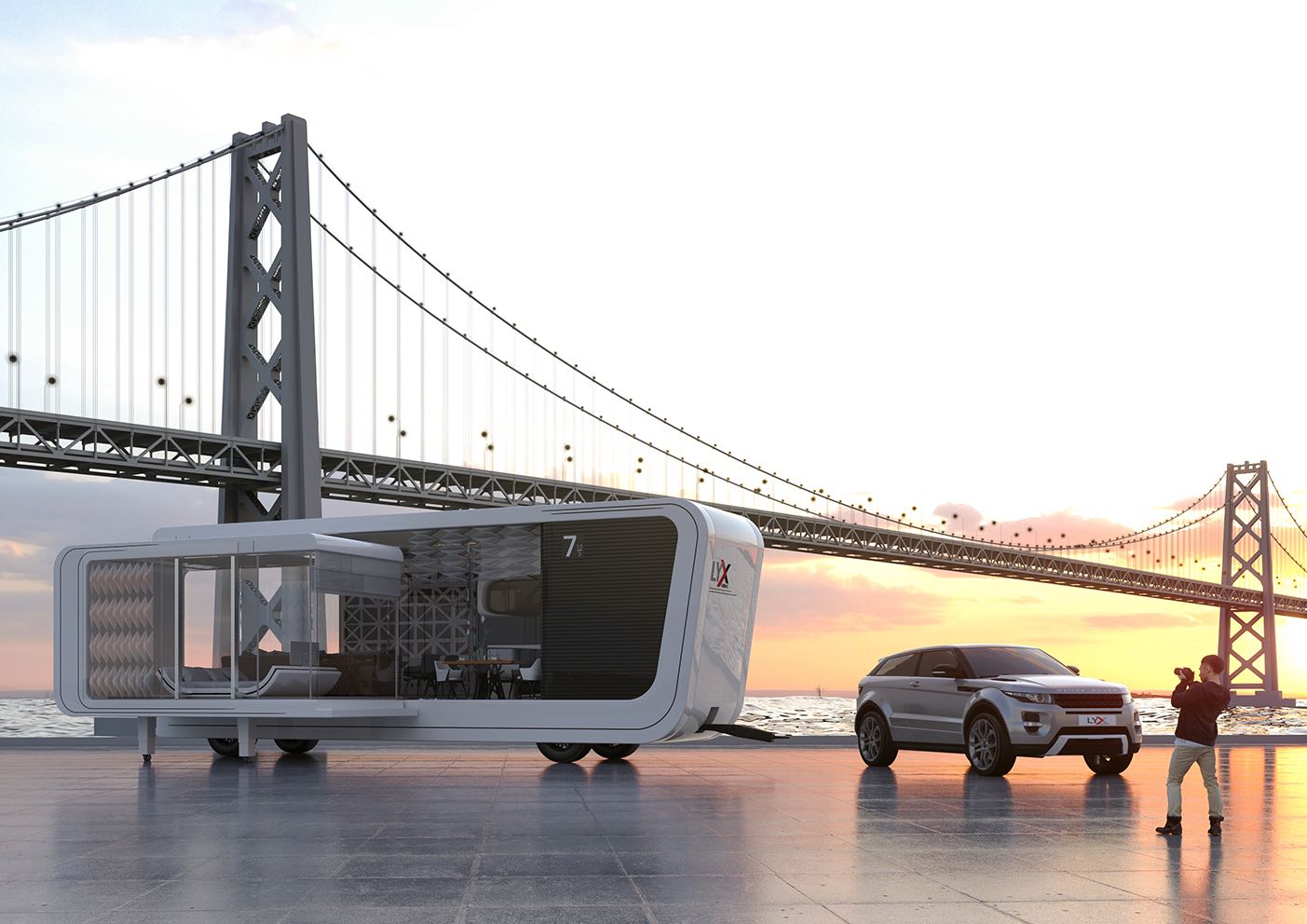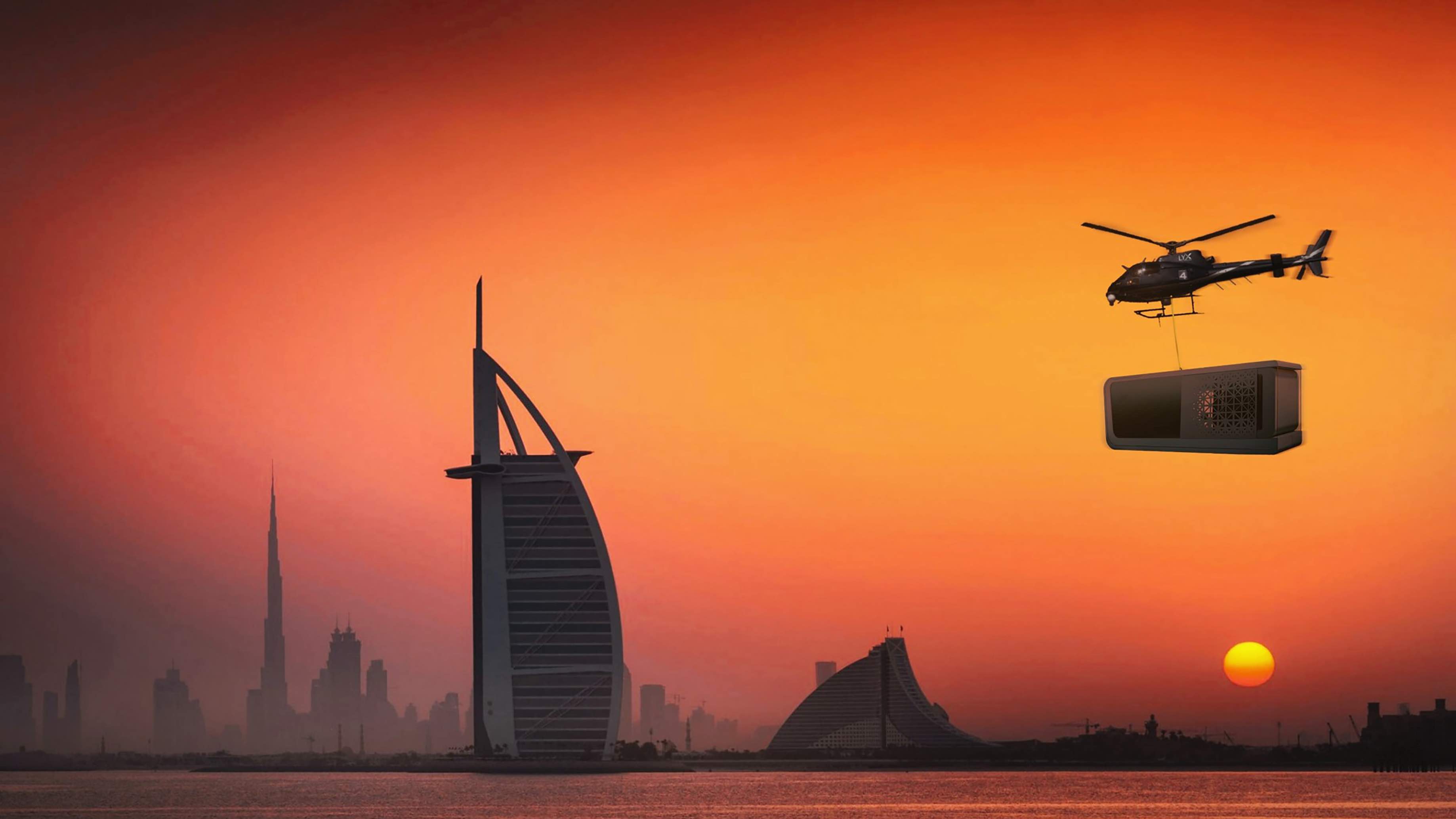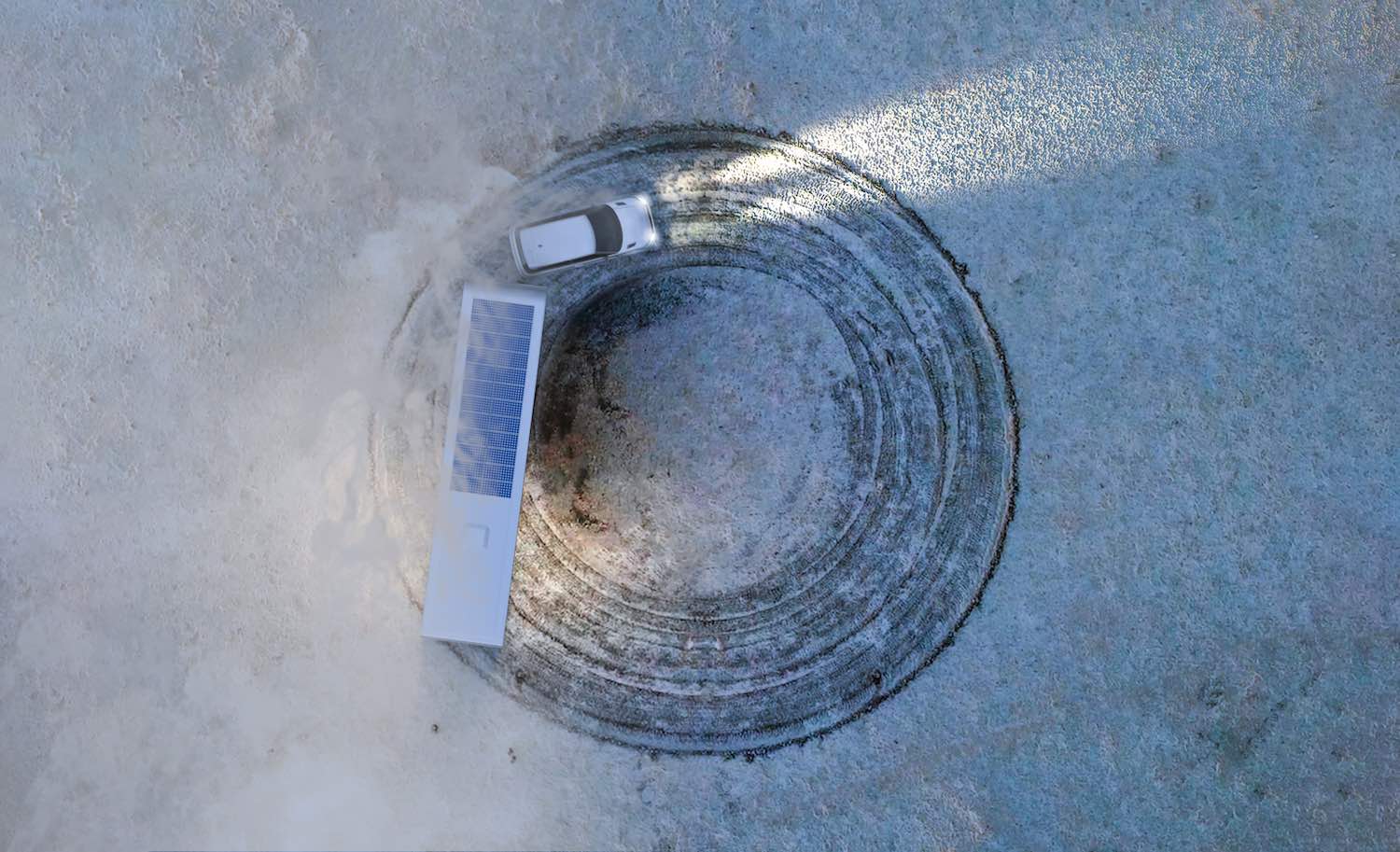 Project name: LYX Home
Architecture firm: LYX arkitekter
---