Mckimm: Moda one is a bespoke, 2 bedroom residence within a multi-residential project - a light filled, open floorplan for a potential buyer. A light, calming neutral palette, with a focus on curves and organic forms.
Materiality was the most important aspect of this project – something that would suit everyone. Our inspiration came from the idea of 'wellness'. When we think wellness we think of soft, yoga, calming, nature. Softness was achieved through curving elements such as the fireplace and rangehood. A calming feel is achieved through the light and tonal material palette, nothing is harsh. Additionally – the use of venetian plaster added to this sense of calm. The texture reflects the light is a beautiful way, it also allows forms to spear more monolithic – like a natural boulder.
This project is an example of luxury living within a smaller space. The kitchen demonstrates a thoroughly thought out flow and use of space. Ample storage, bench space, light are all prevalent – we believed the kitchen needed to be a generous size as the importance of food and cooking aligns with our ideas of wellness. The laundry includes a washer and dryer stacked, as well as 1 pull out washing basket, sink, and a hanging rail above the bench - light is bowed from the kitchen area. A compact, but functional and seemingly spacious laundry.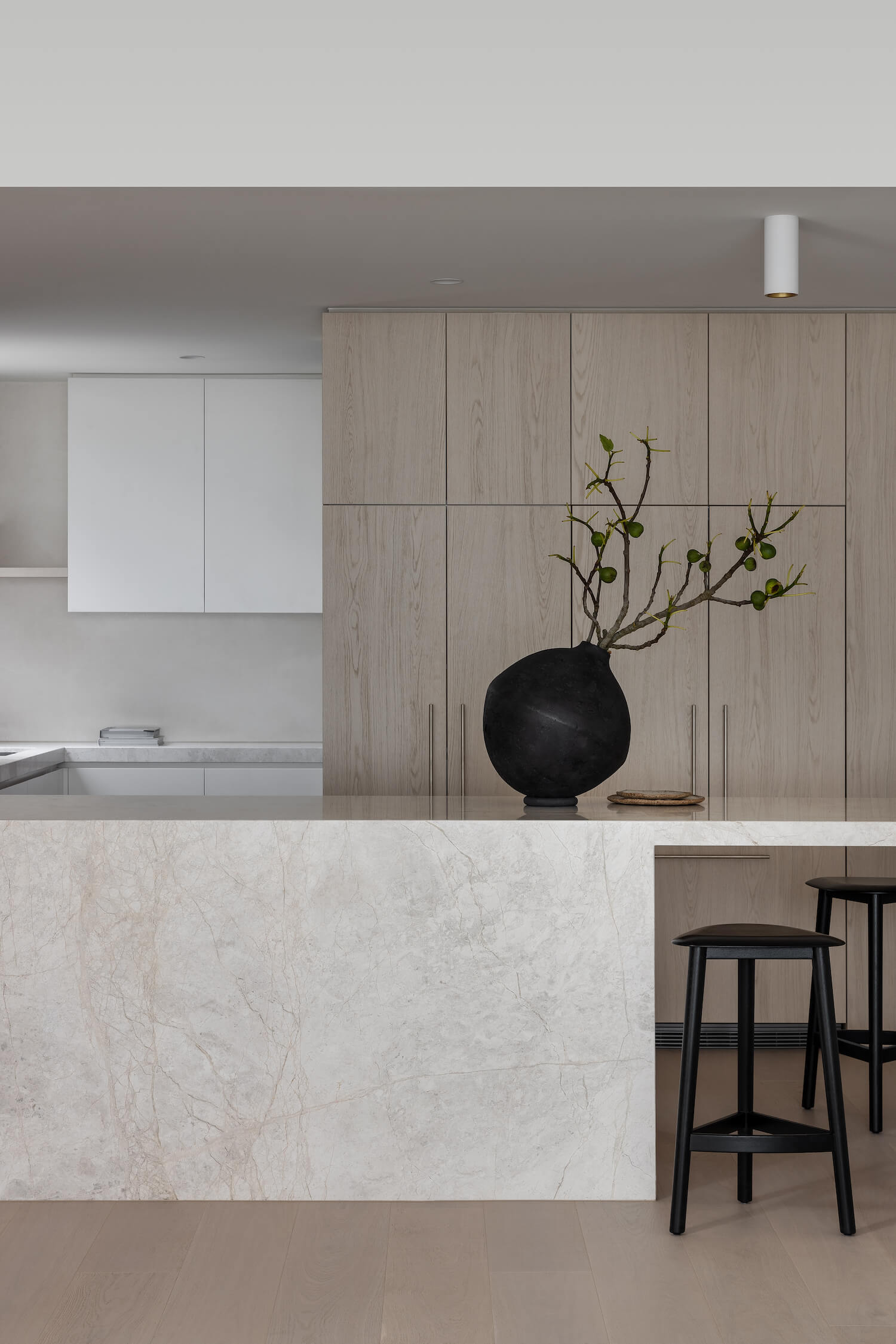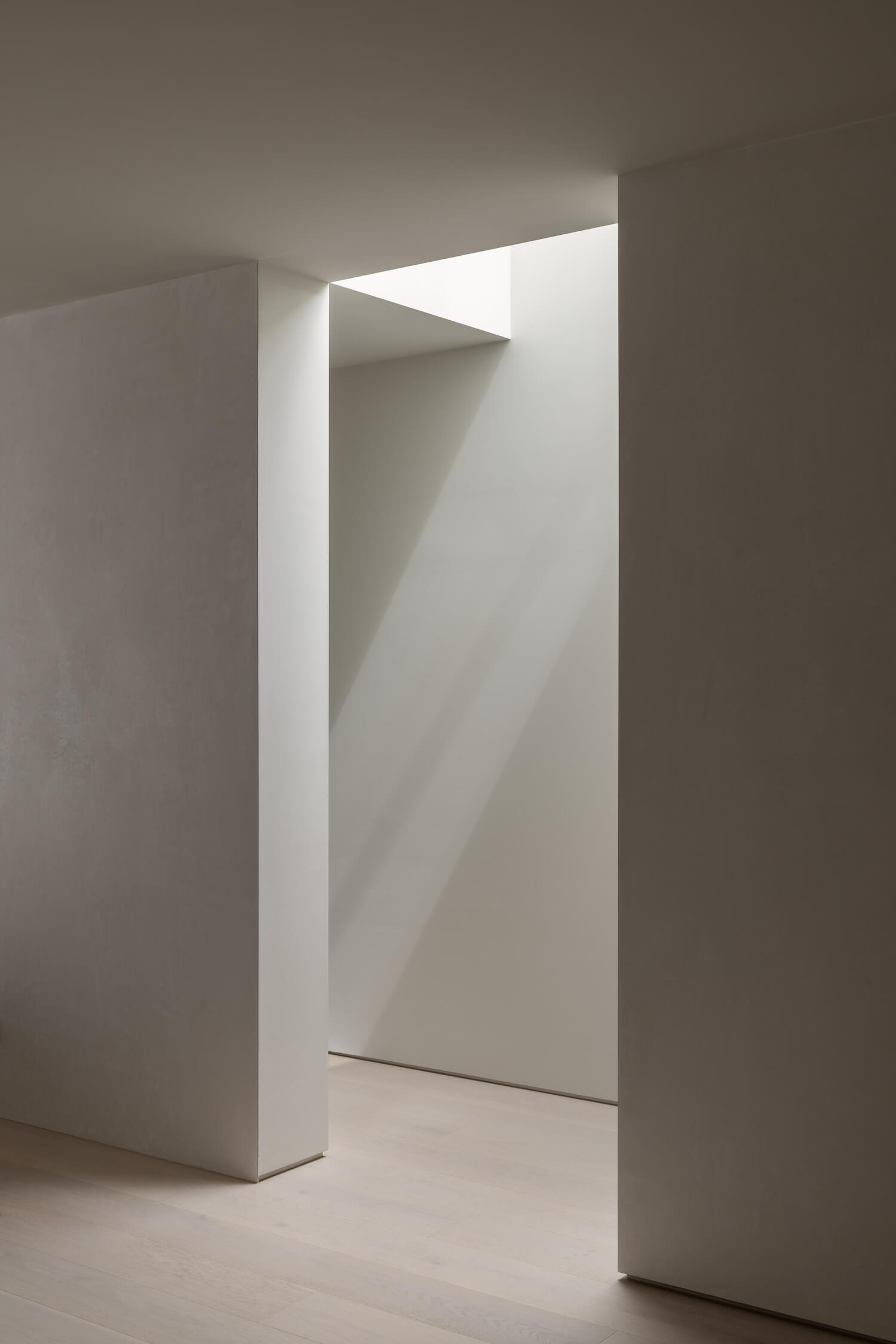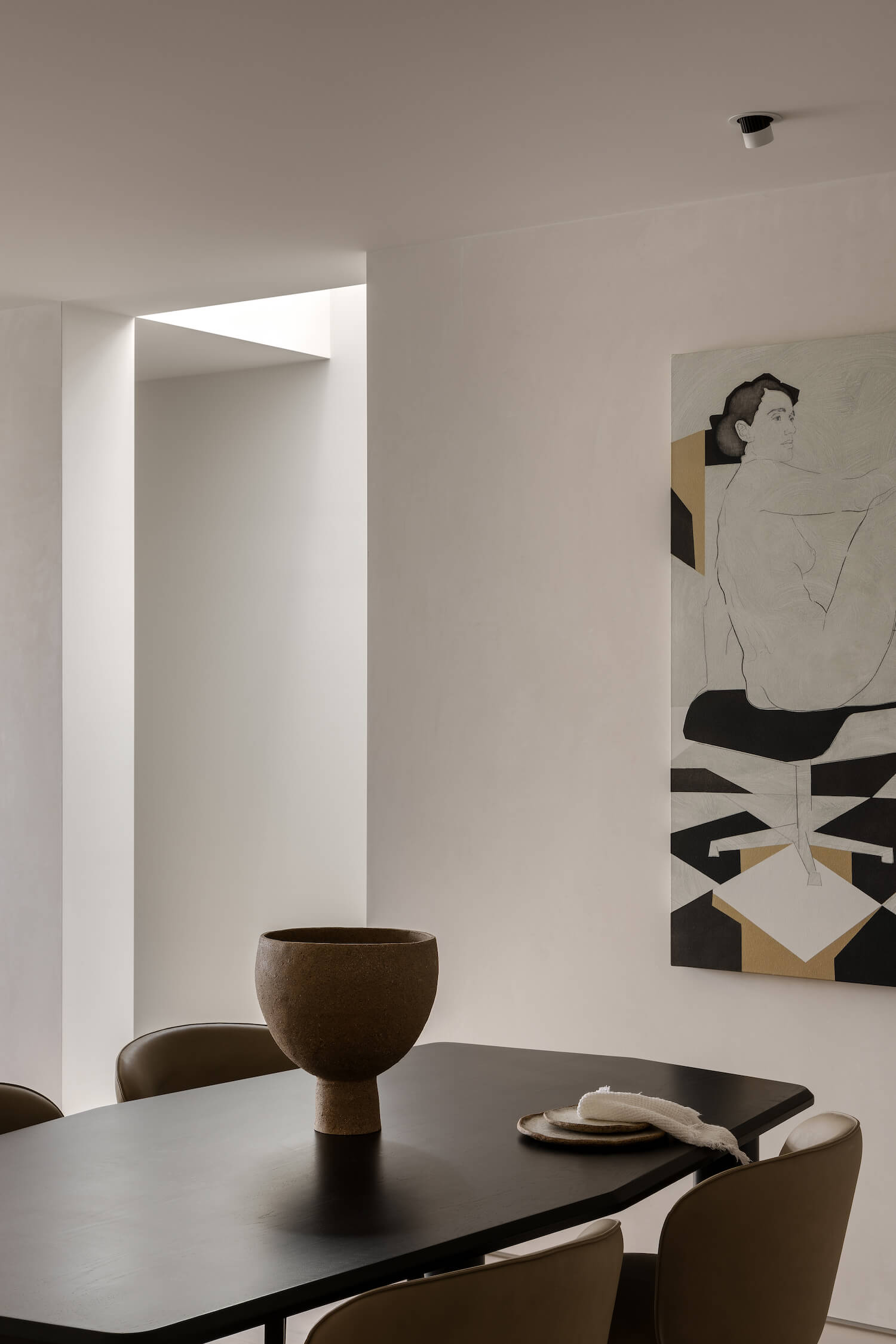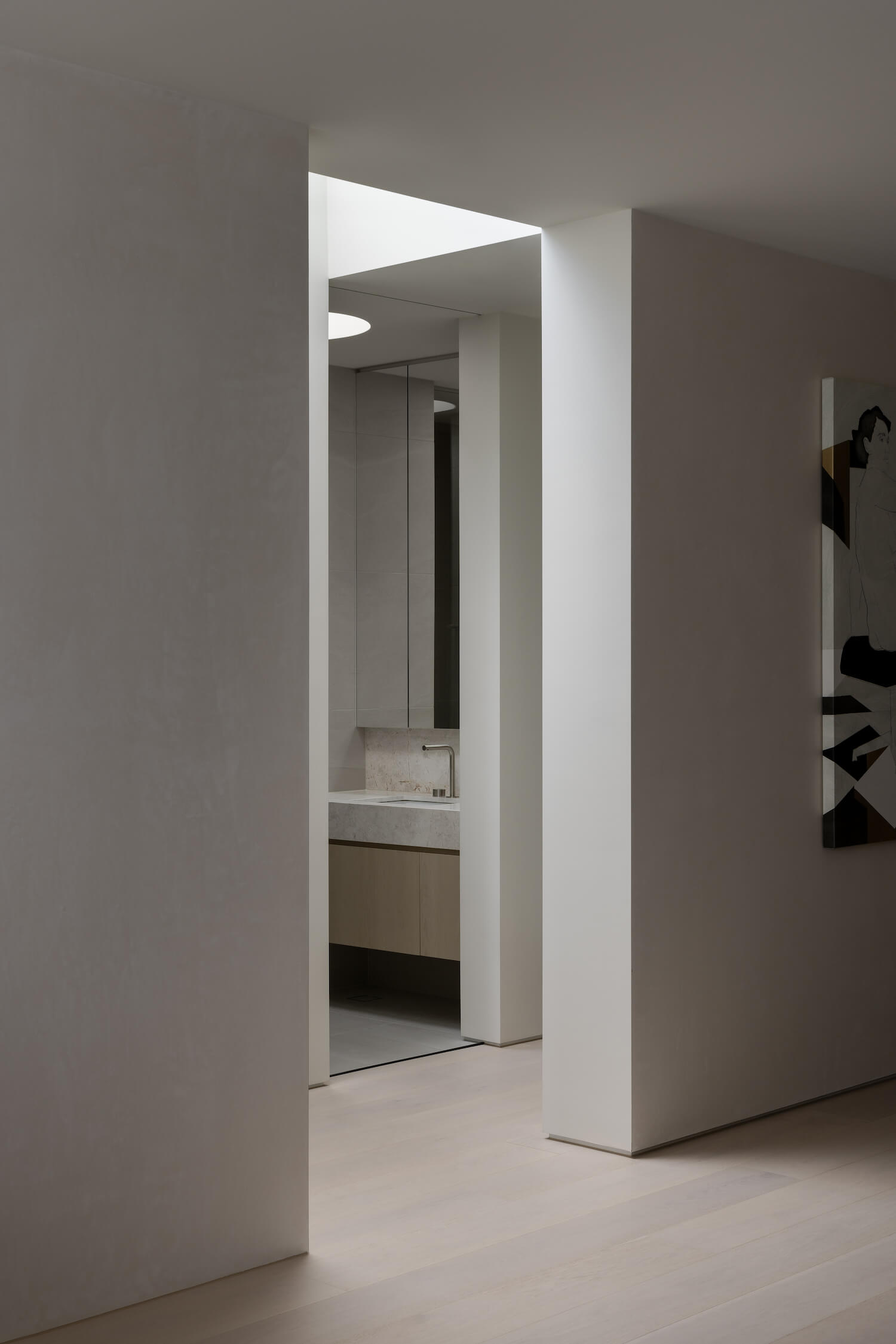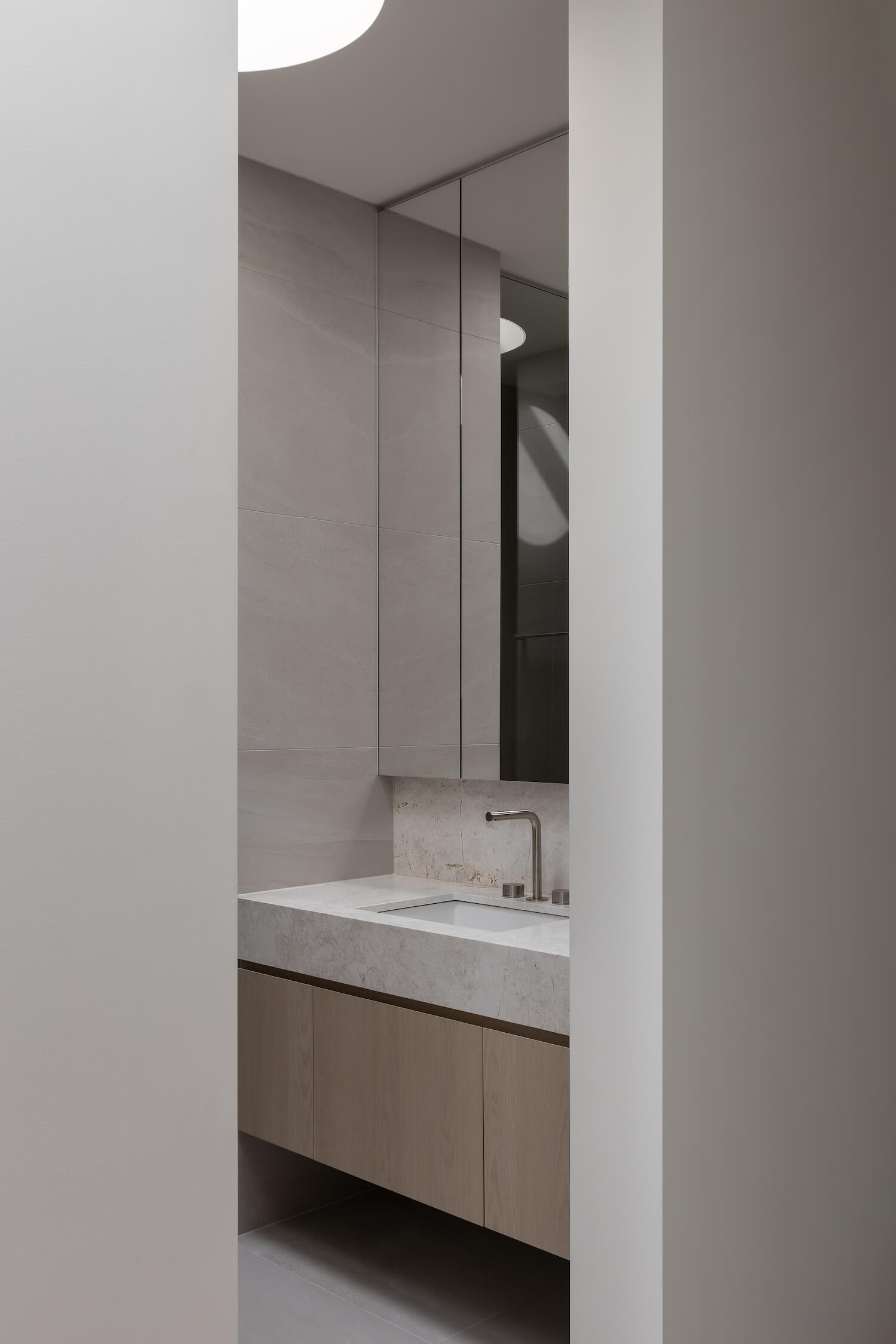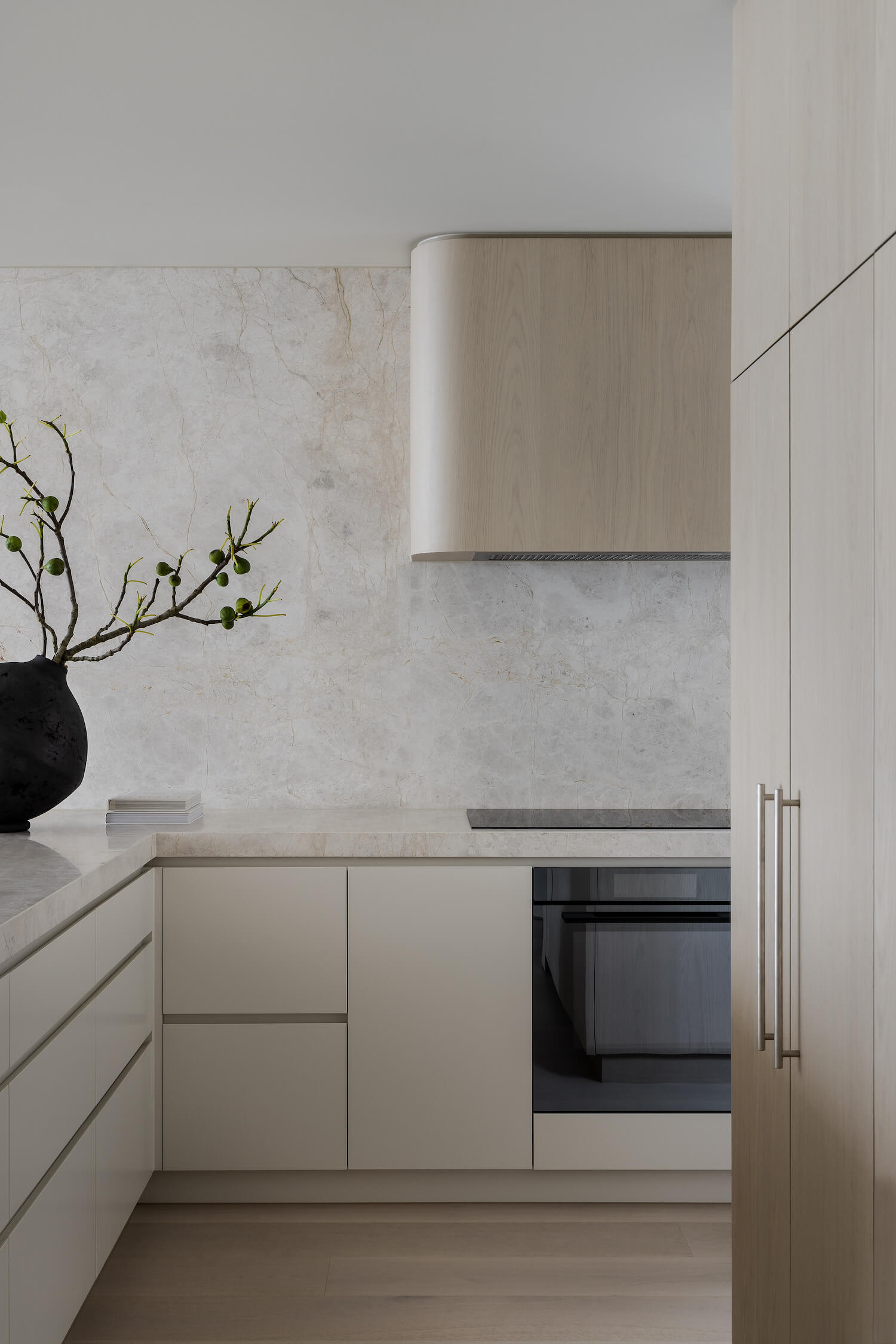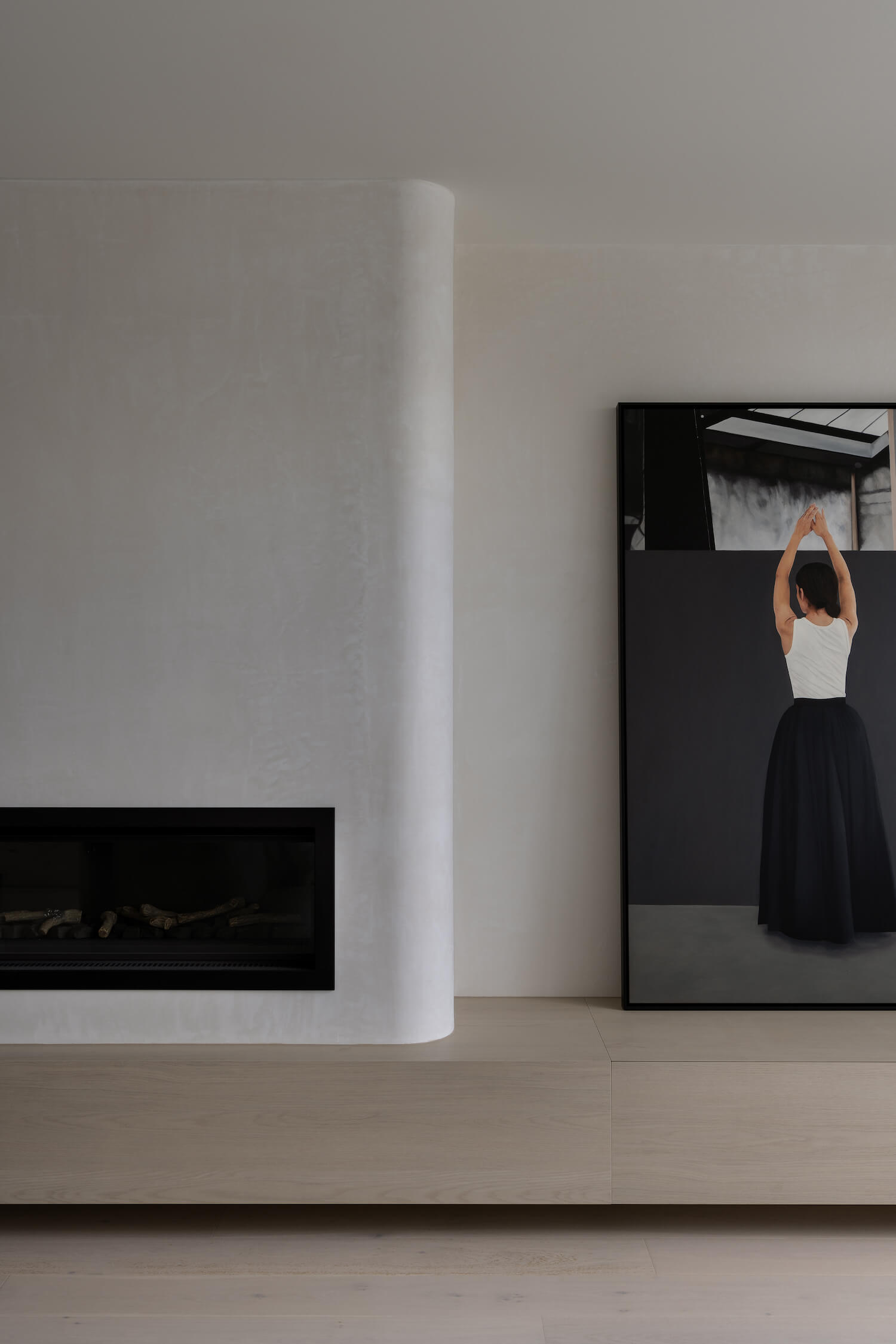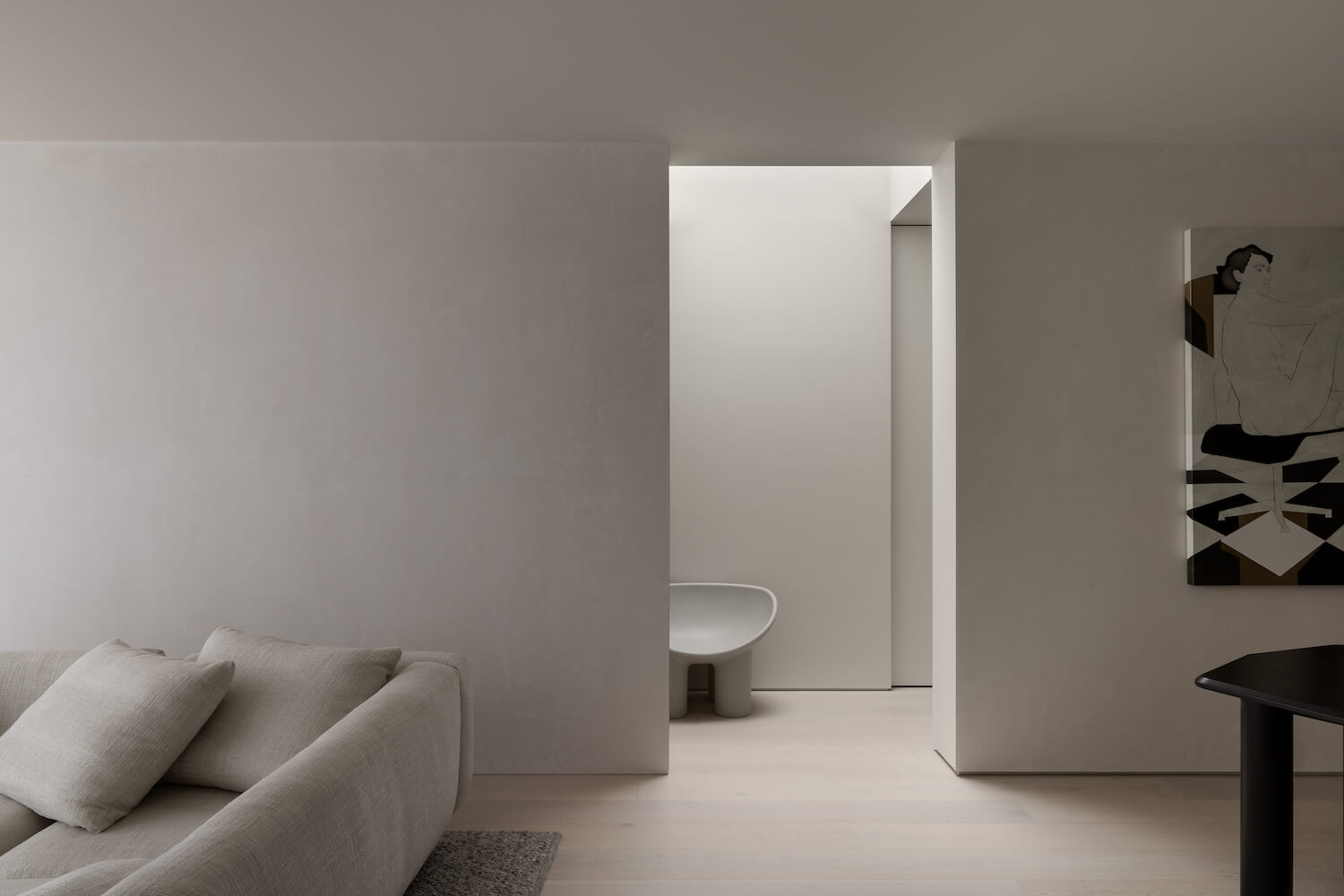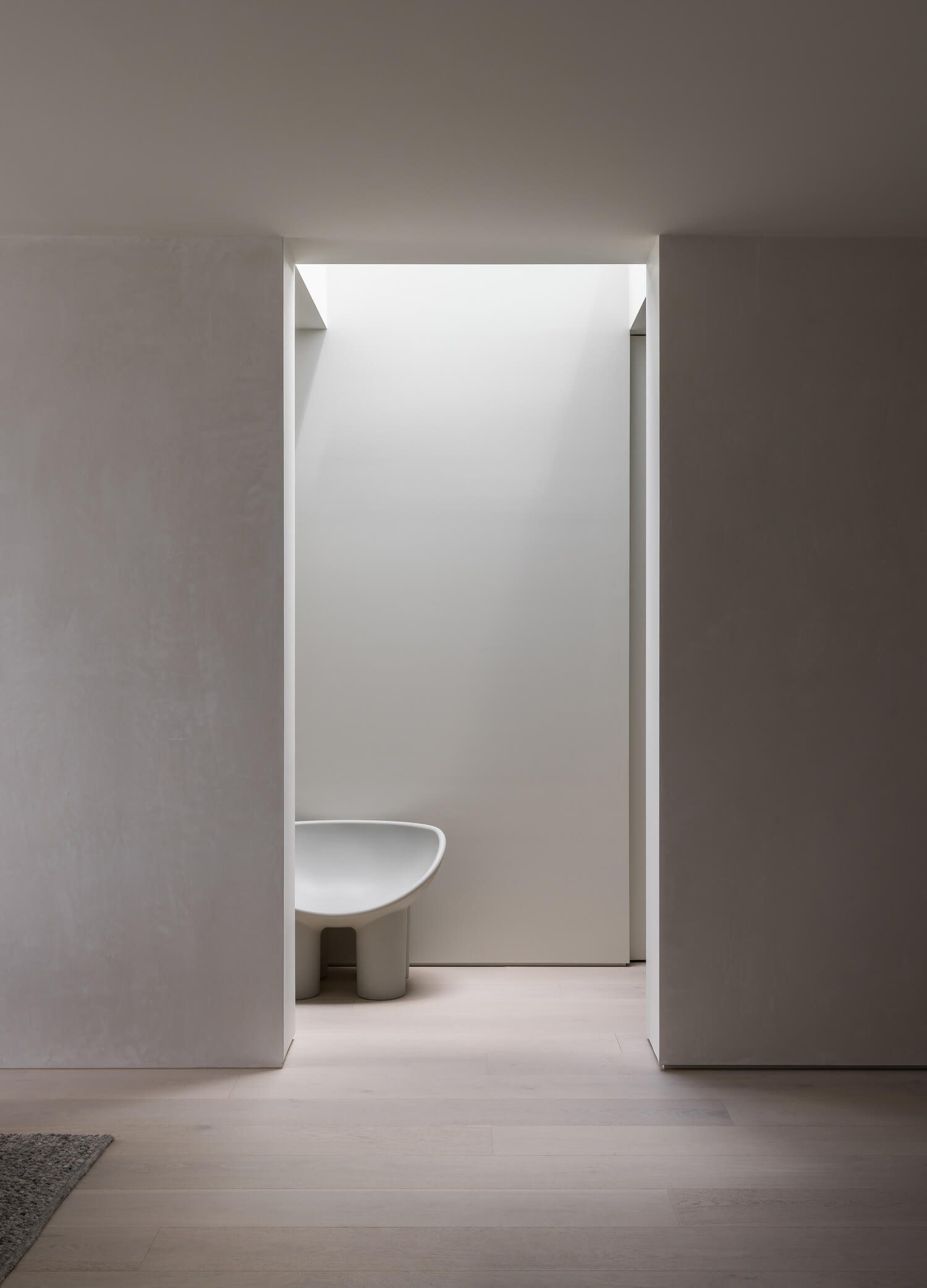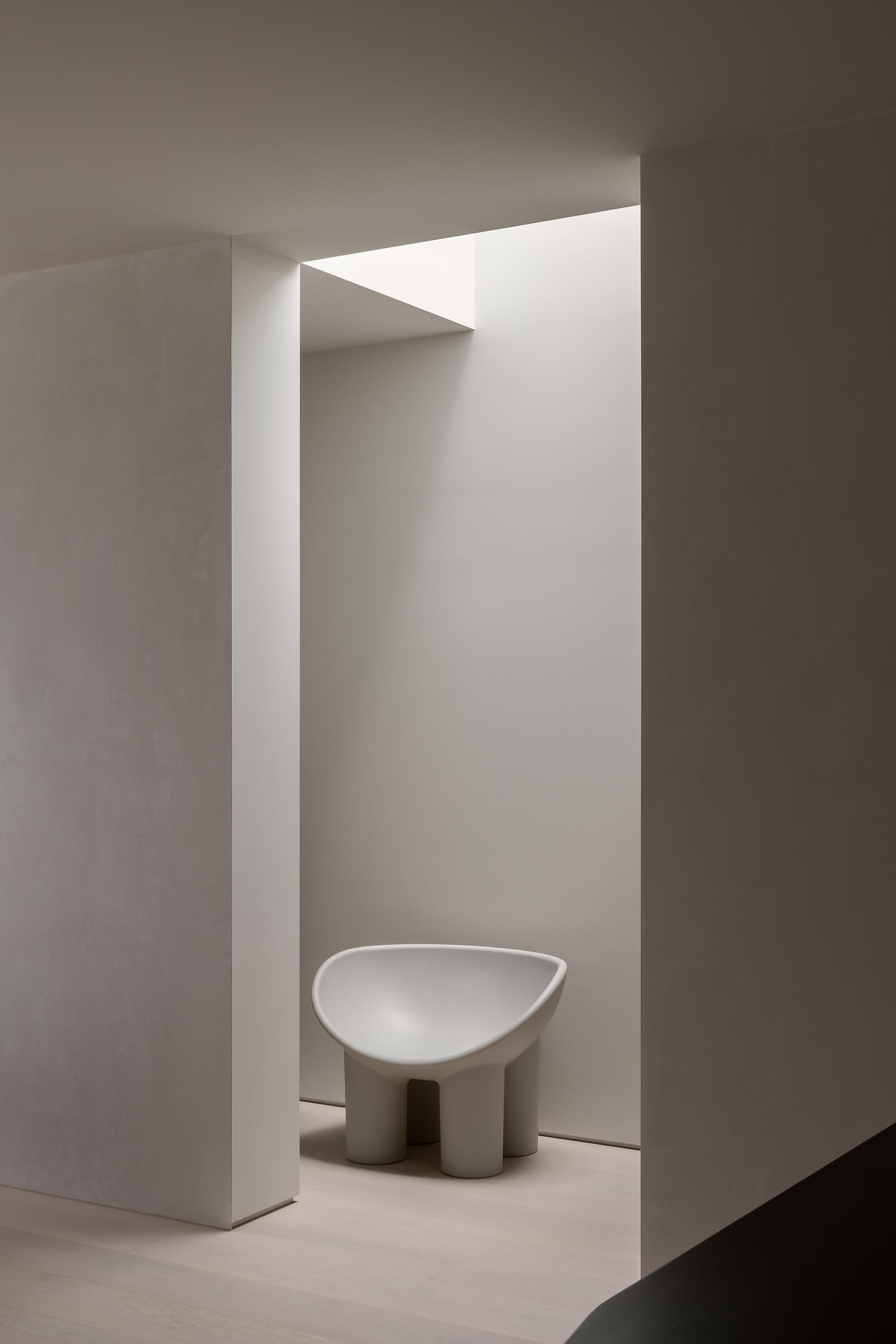 ---