The mckimm interior design team were engaged by former clients to bring a new dimension of materiality and functionality to certain spaces within their mckimm home. With the intent of enhancing the homes visual character, the new features offer sympathetic enrichments to existing spaces, creating additional layers that explore connection, tactility and practicality.
In the living room, a Cheminees Philippe was installed to bring warmth and richness during the Melbourne winters. Appearing to hover in space, the industrial-look wood-burning fireplace floats atop a marble inset, curved to bring a softness and juxtaposition to the living area. Beyond the fireplace and original floating concrete hearth, wide-format timber was vertically clad to the walls, continuing the existing linear narrative within the home. Providing a sense of connectivity between the living, dining and kitchen zones, timber was further added to the original plasterboard bulkhead in the kitchen, creating a seamless transition between the zones. Unifying the spaces further, a feature Laurent 07 Lambert & Fils pendant connects with the industrial aesthetic seen with the installation of the Cheminees Philippe in the living room.
Downstairs, a marble-clad wine cellar is an unexpected new focal point as you descend the homes central core spiral staircase. Striking and voluminous, the cellar was added to bring a new dimension to an underutilised area. Glux Green Lattern marble clads both the walls and floors, creating a dark and intimate space that enhances the internal experience of the basement. Utilising the intrinsic rawness of steel, the space is softened by the inclusion of curved glass and a feature wall light by Melbourne based lighting design studio, Articolo.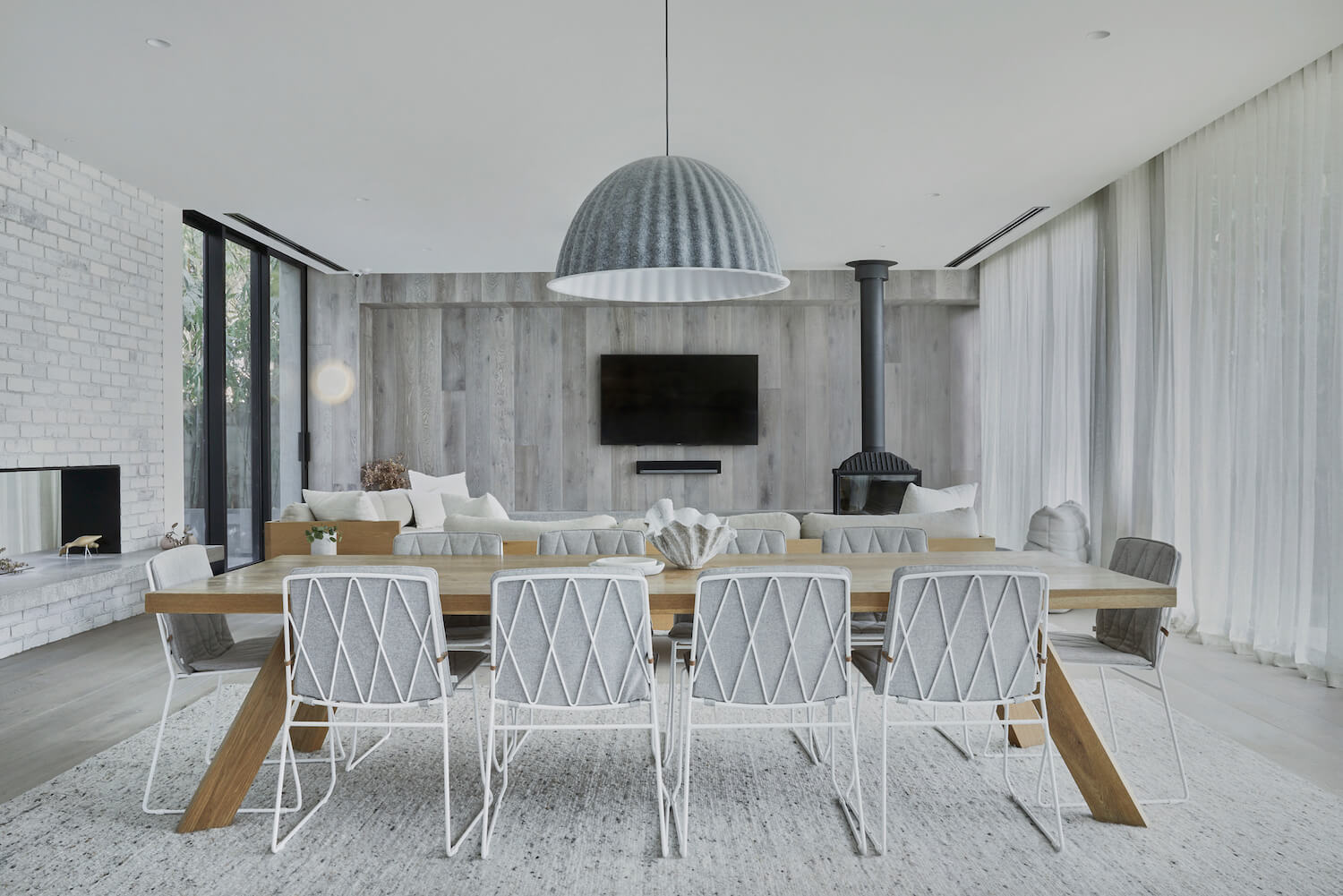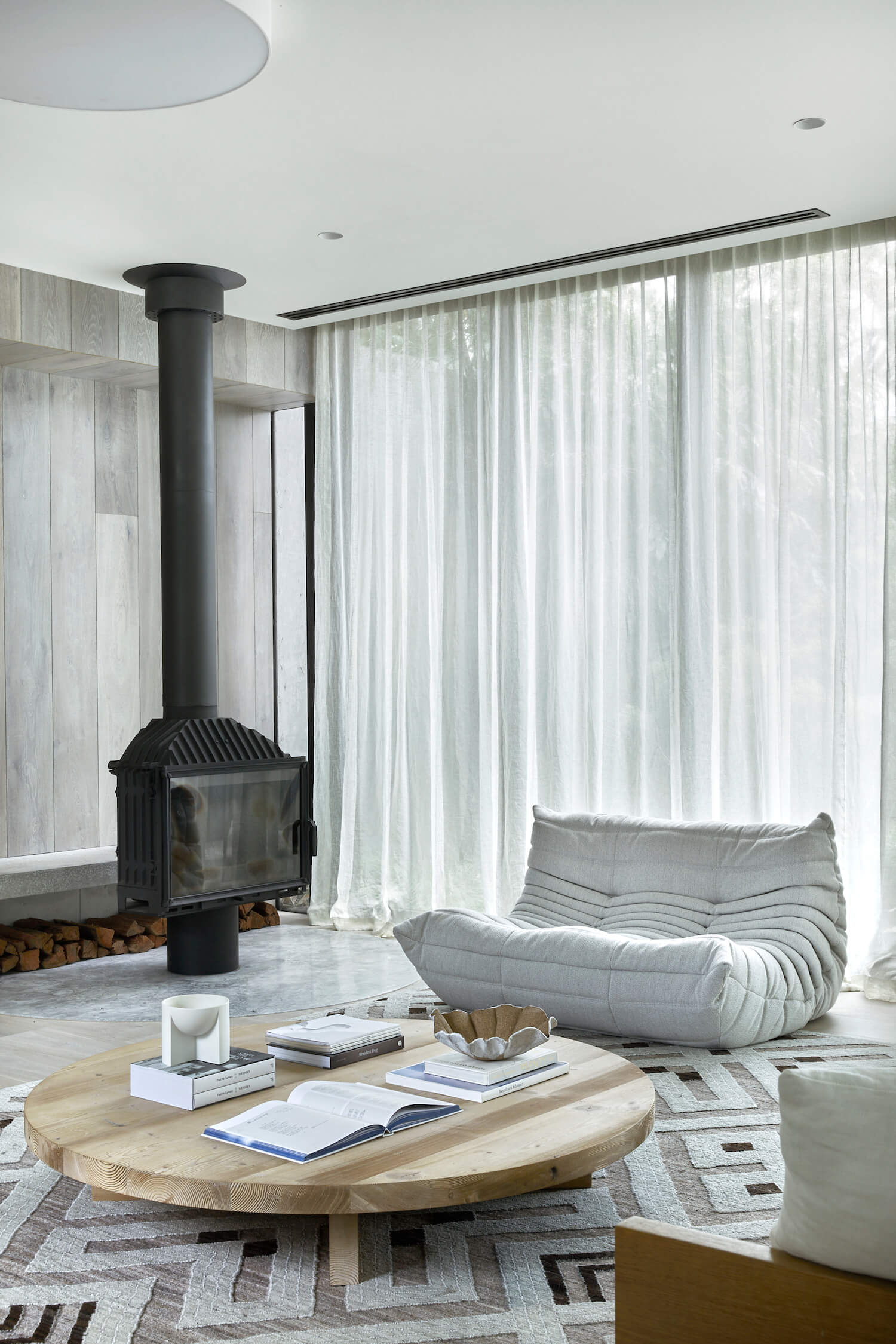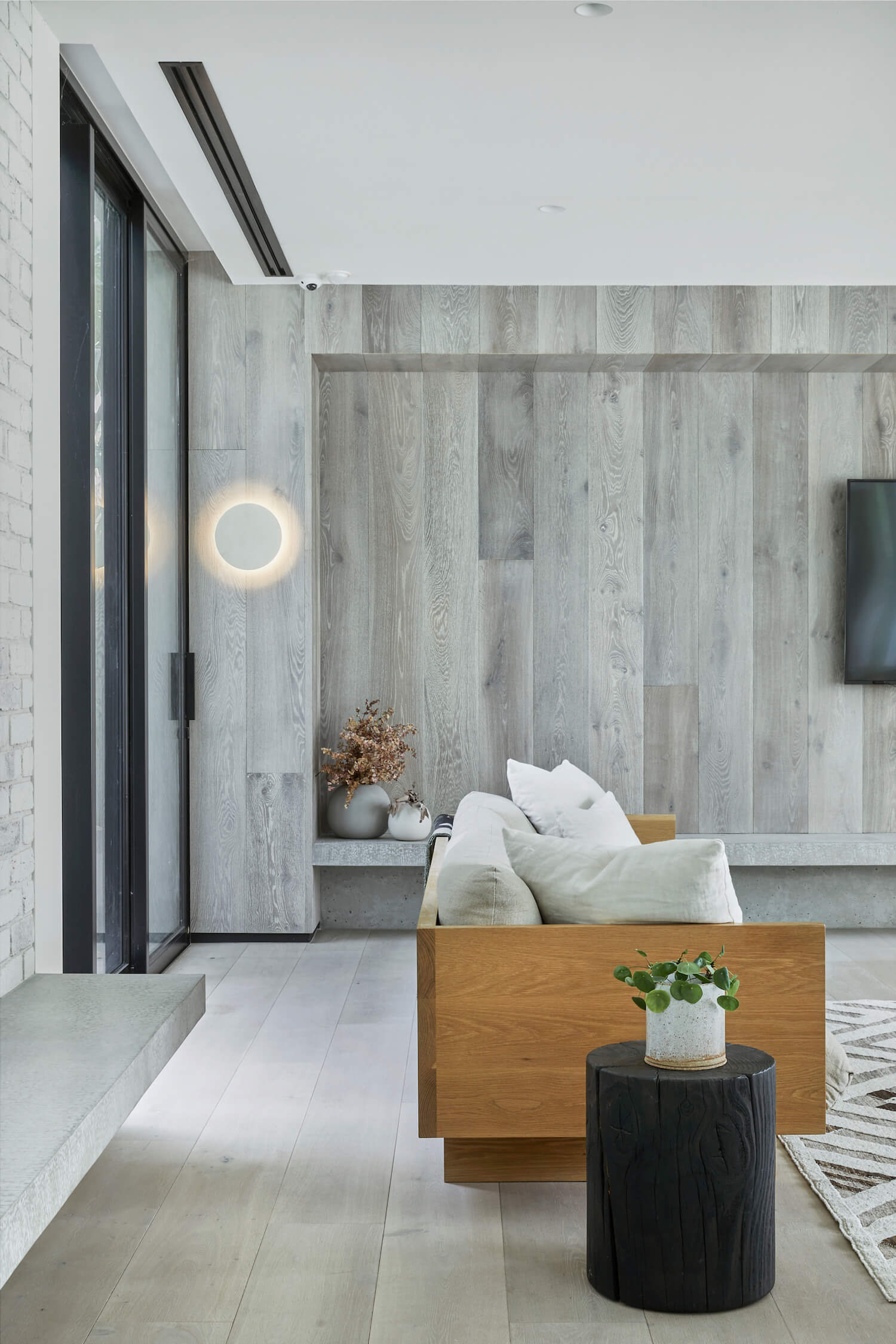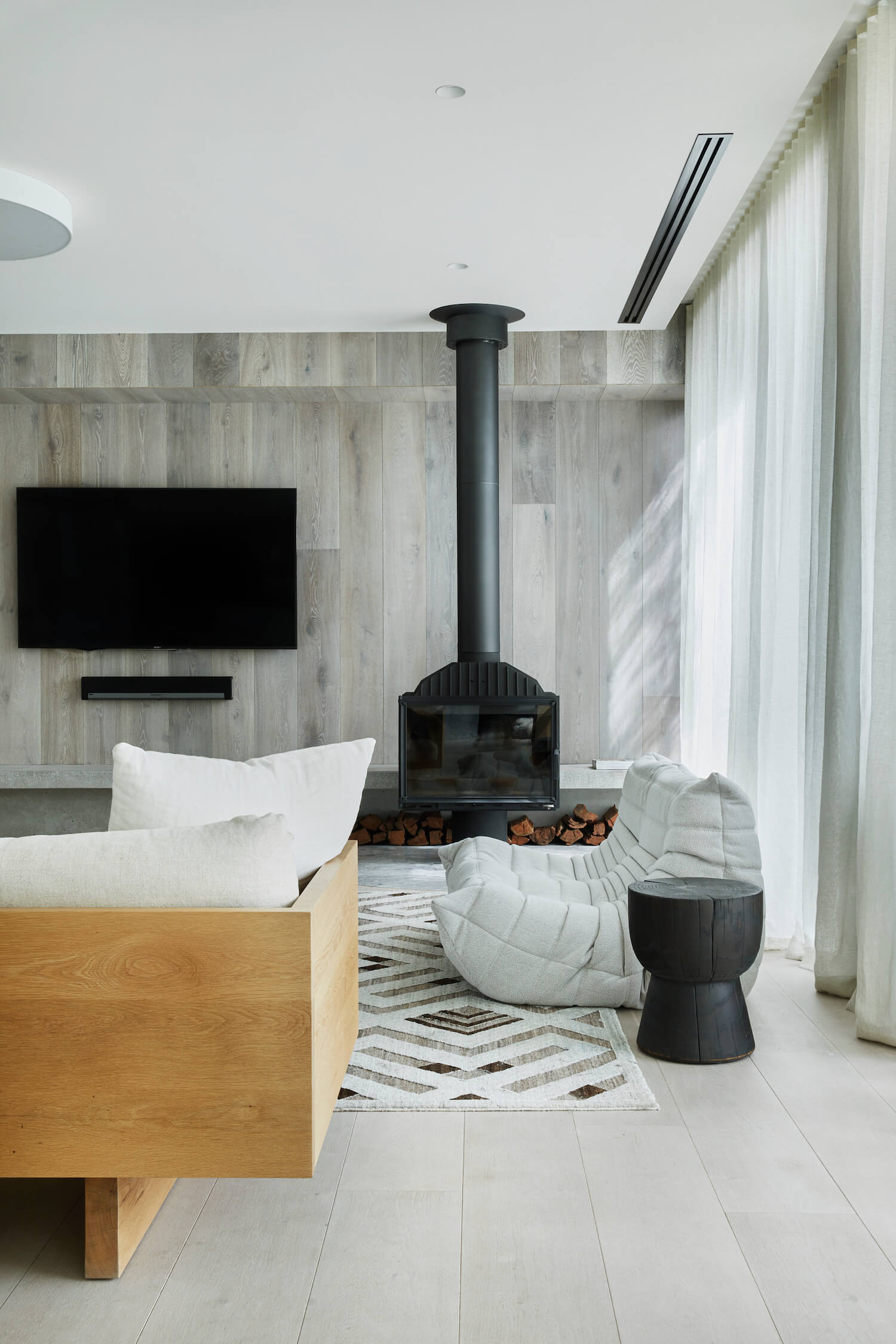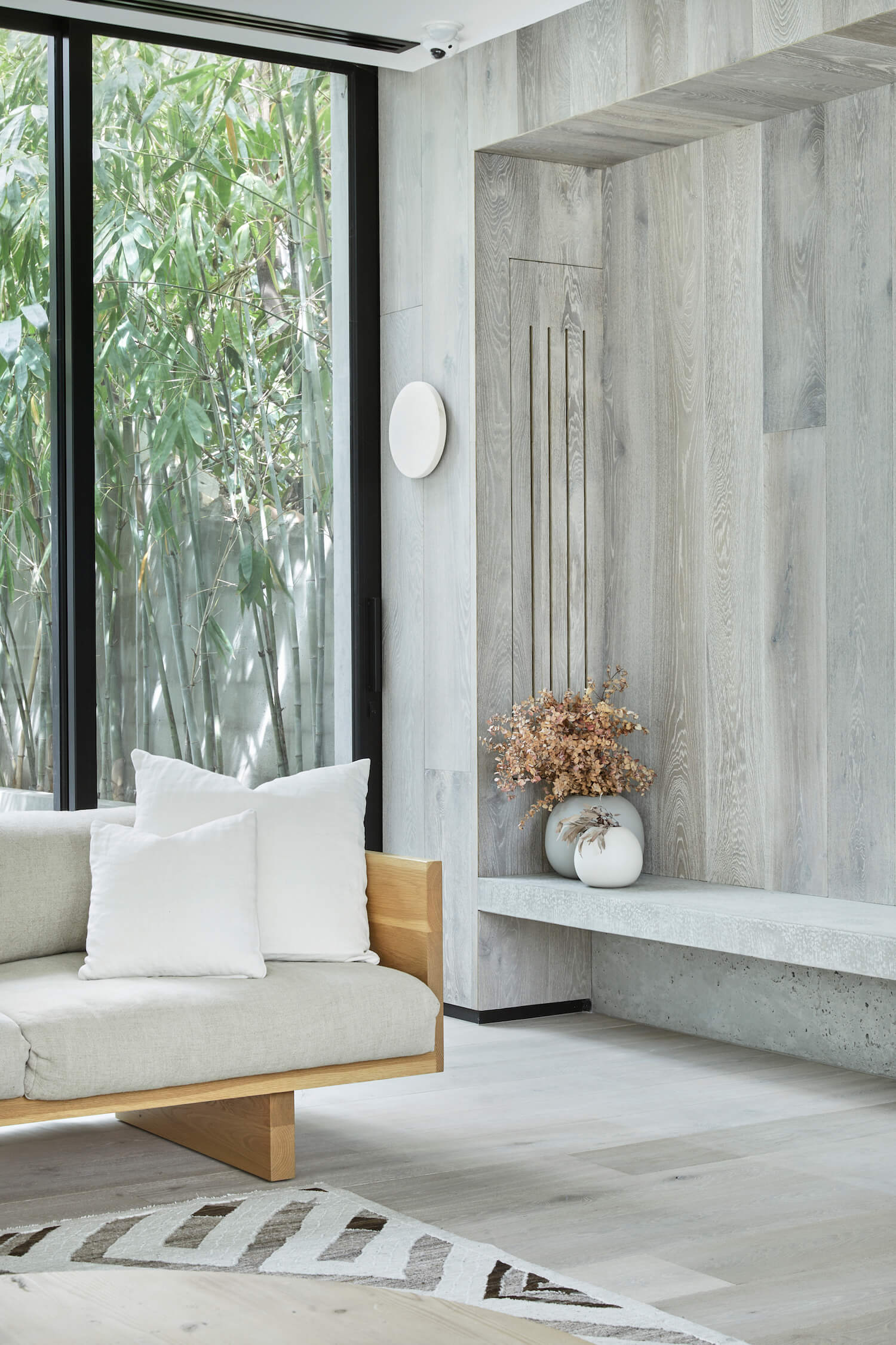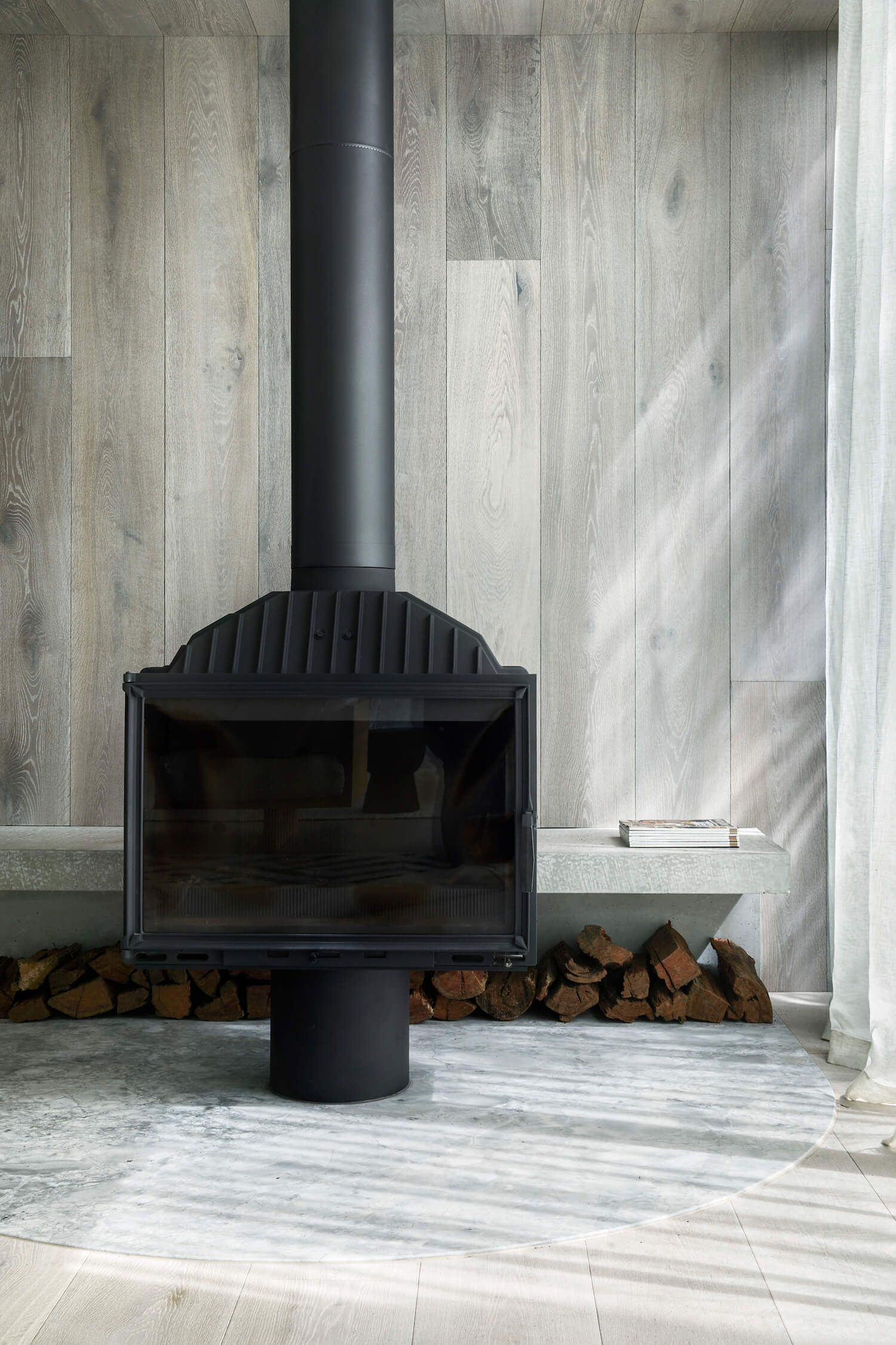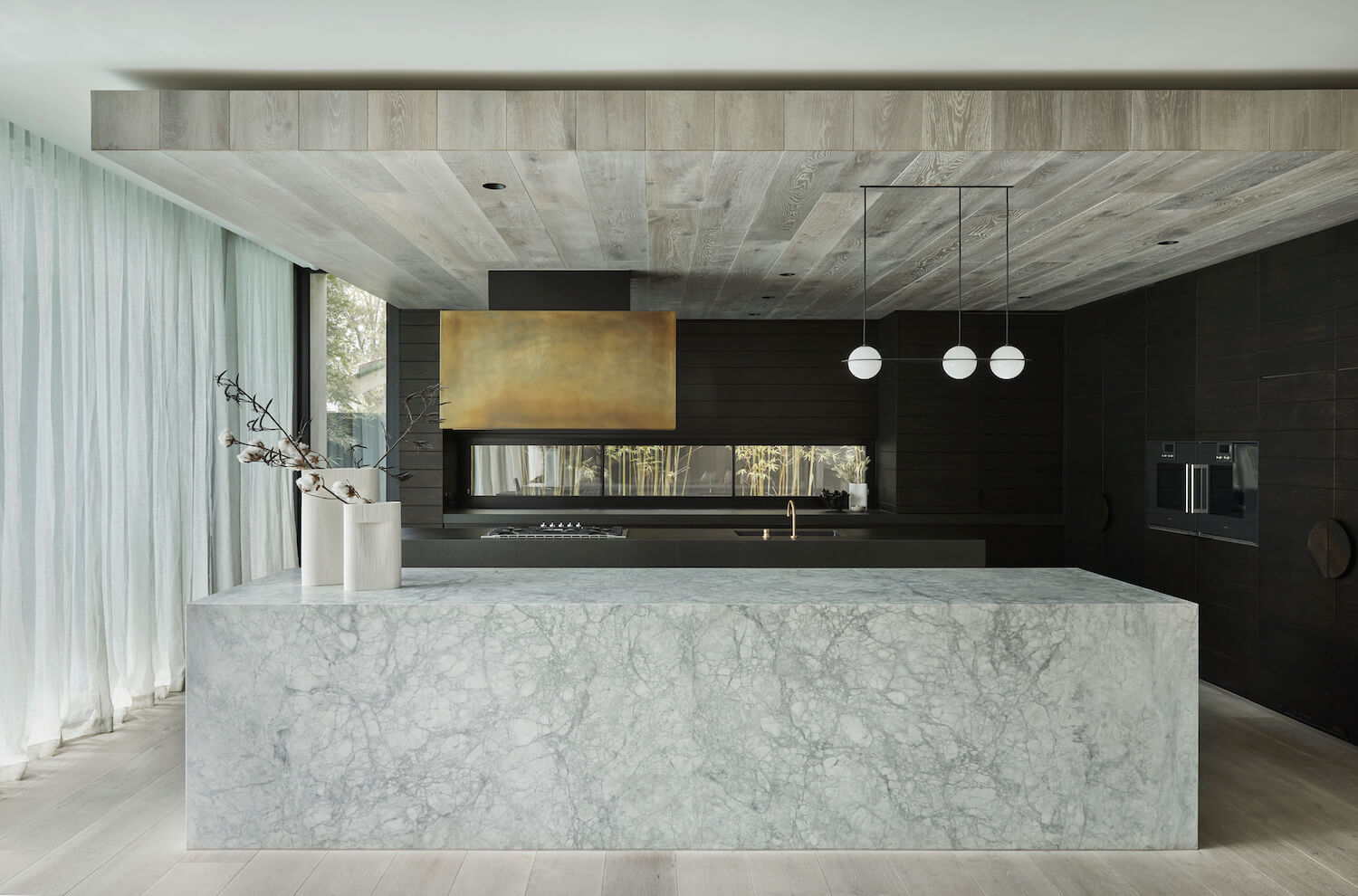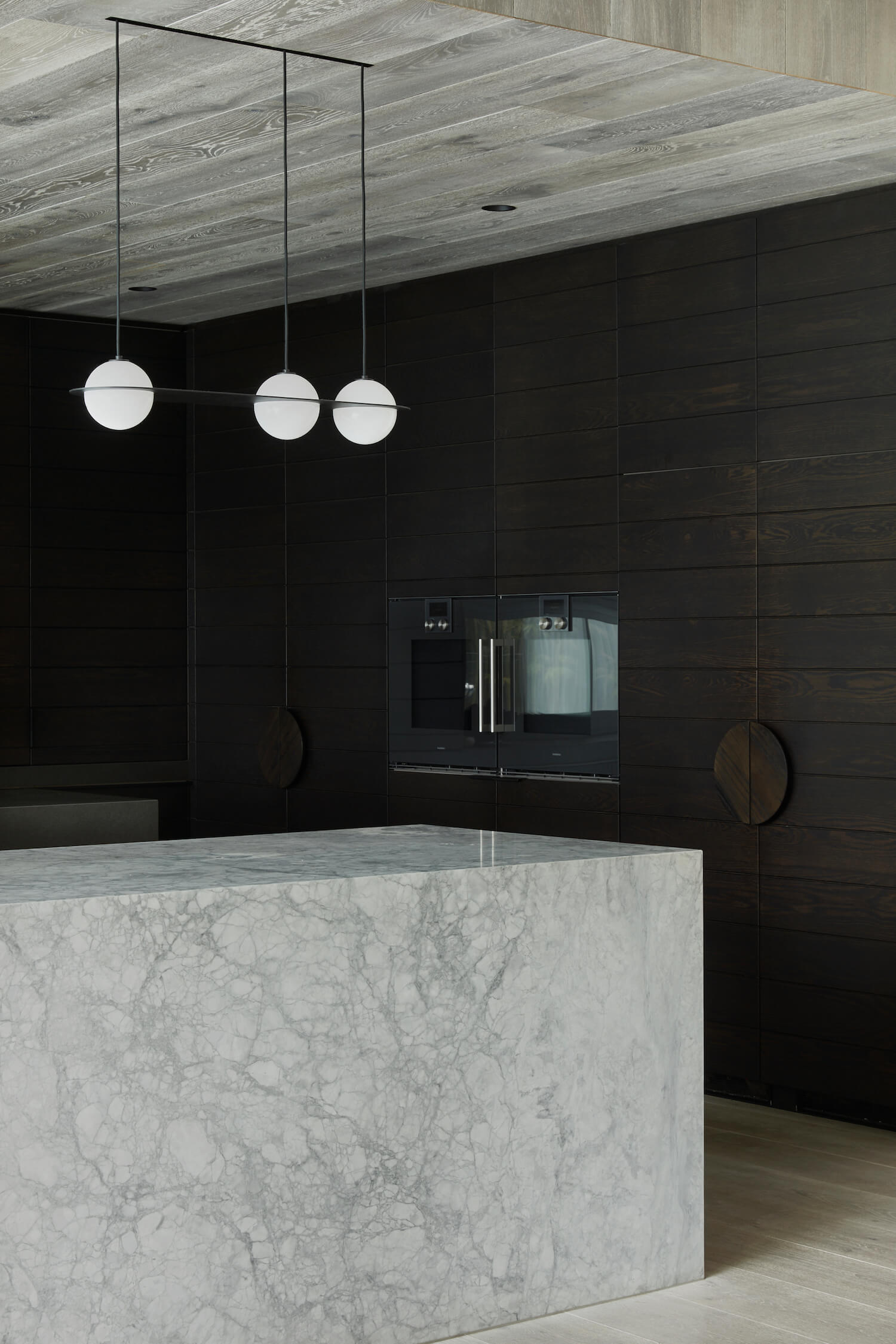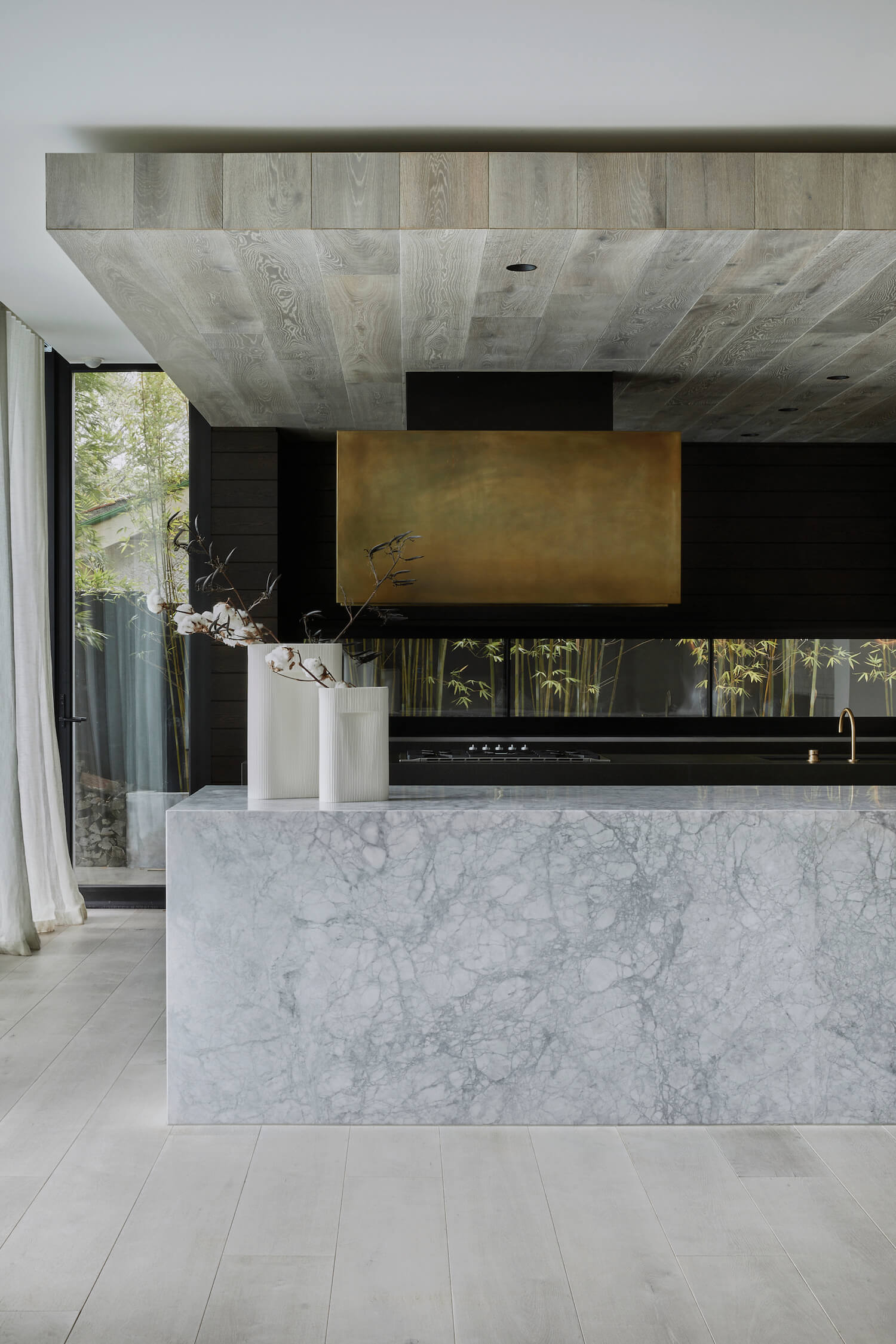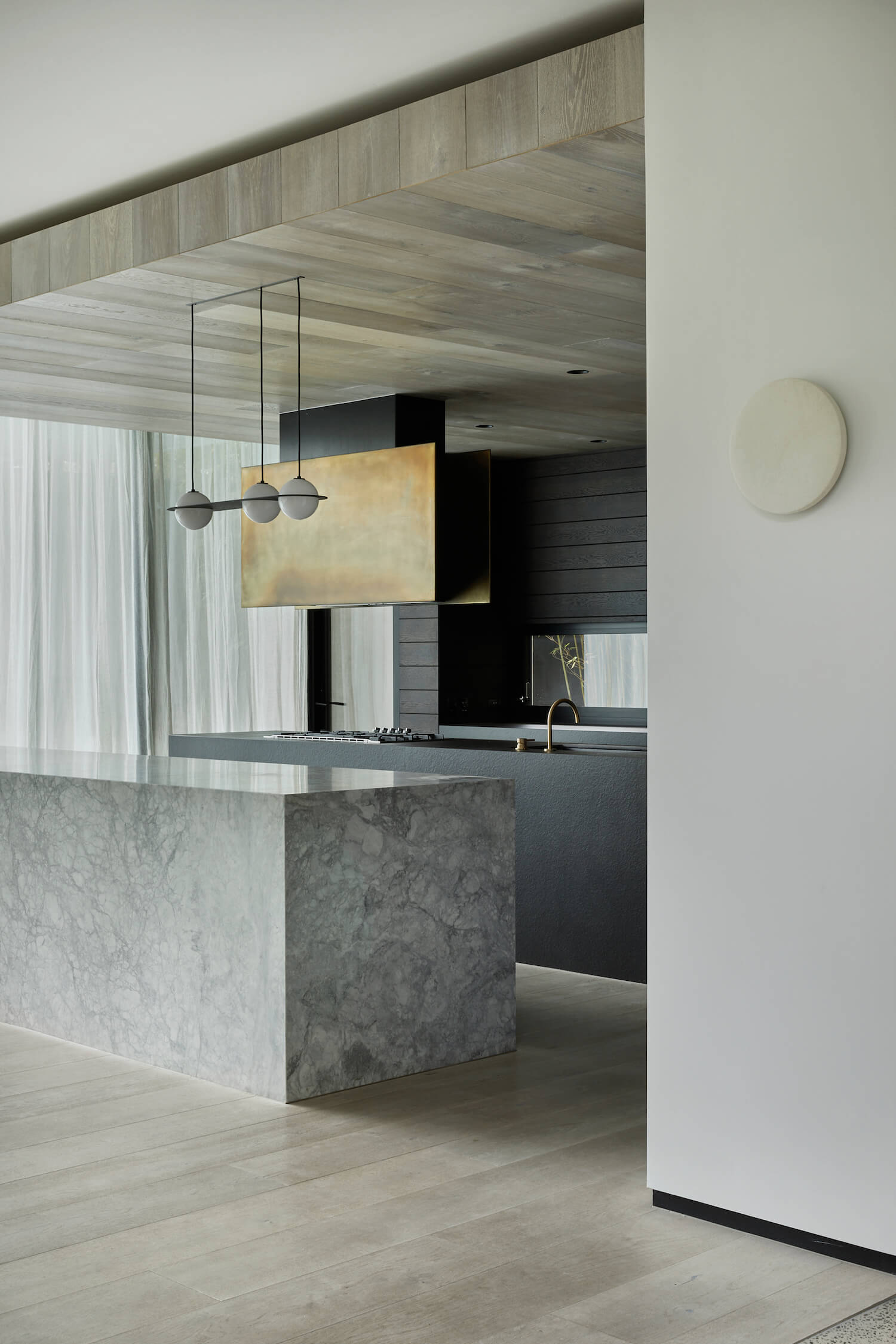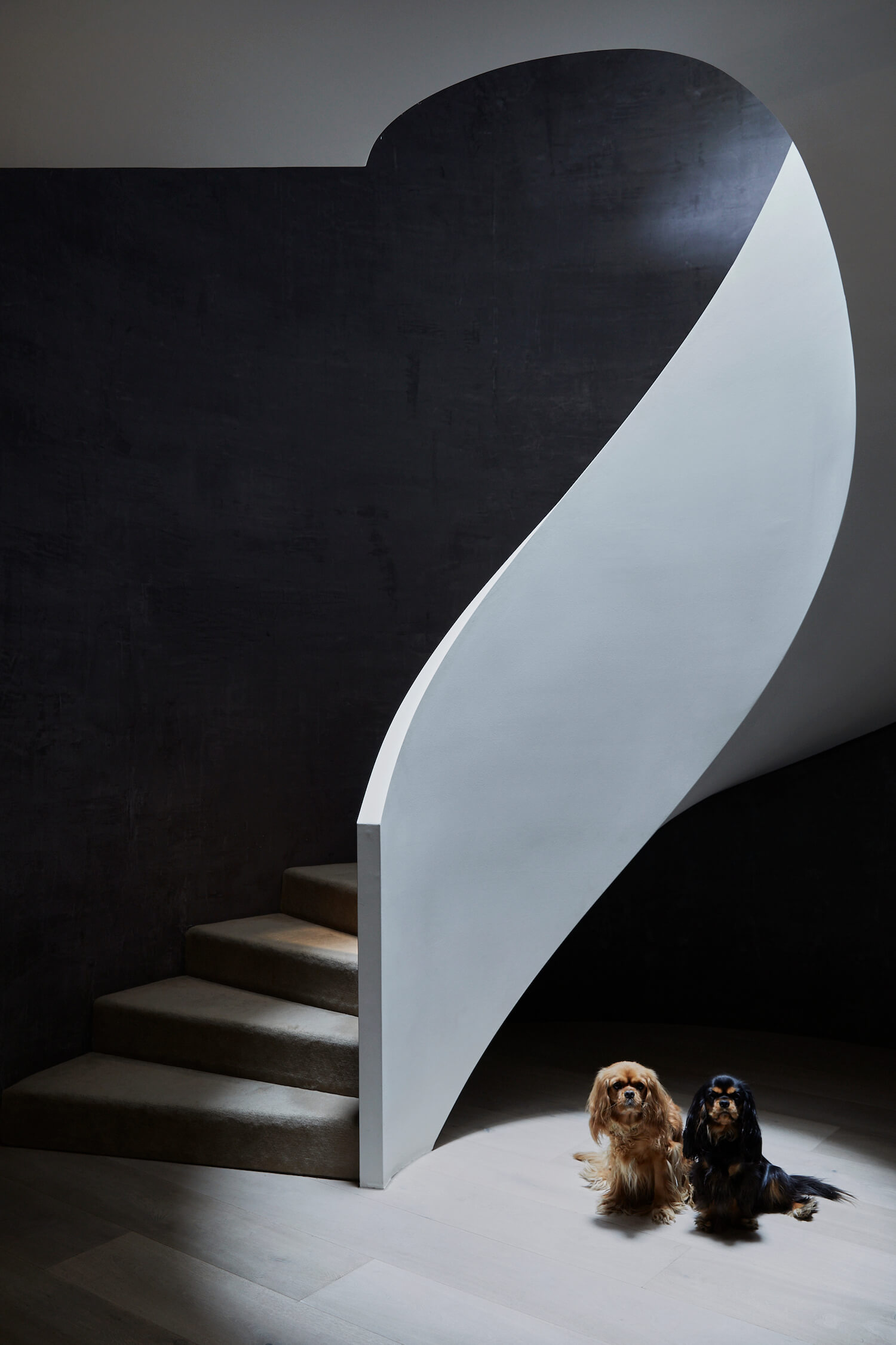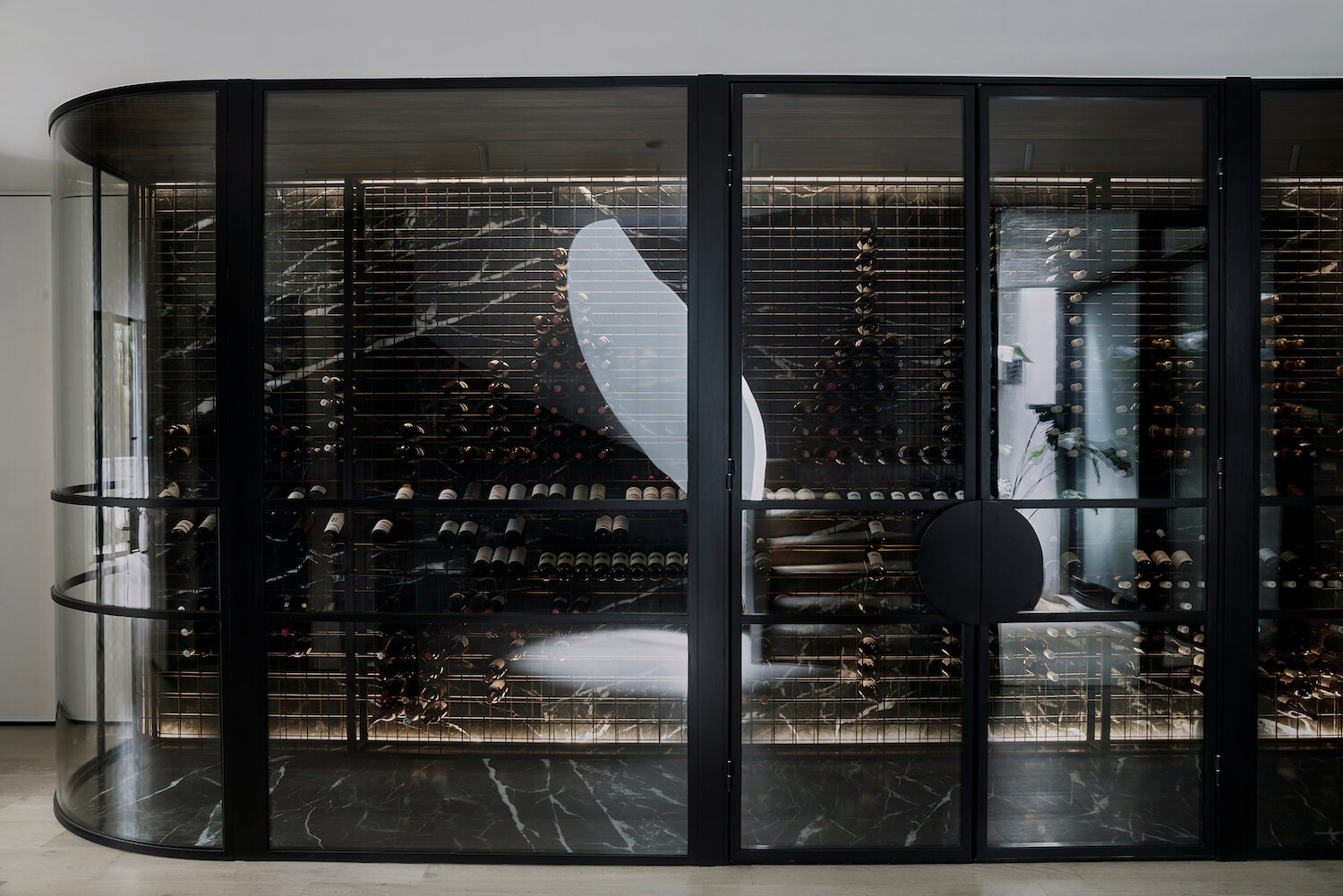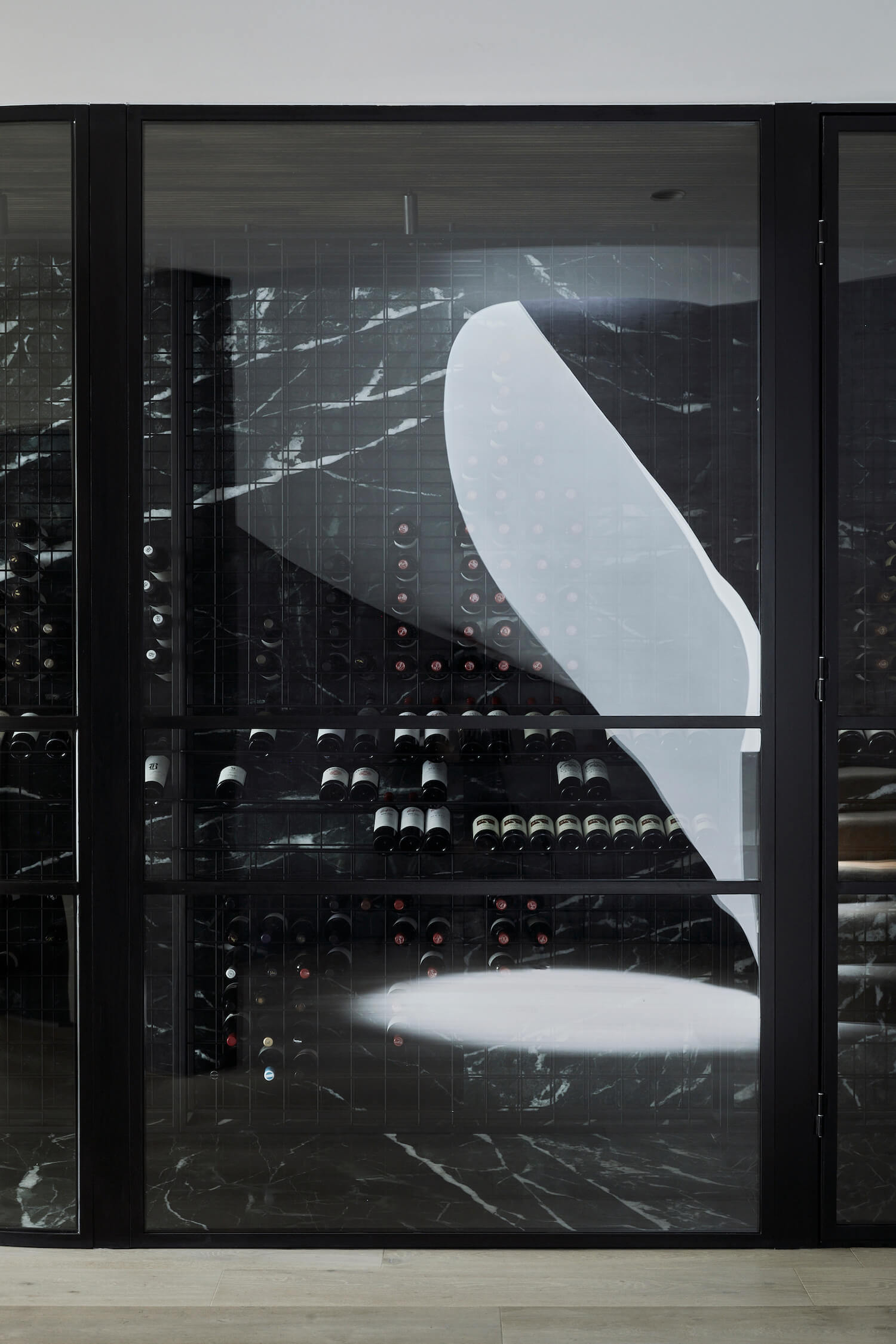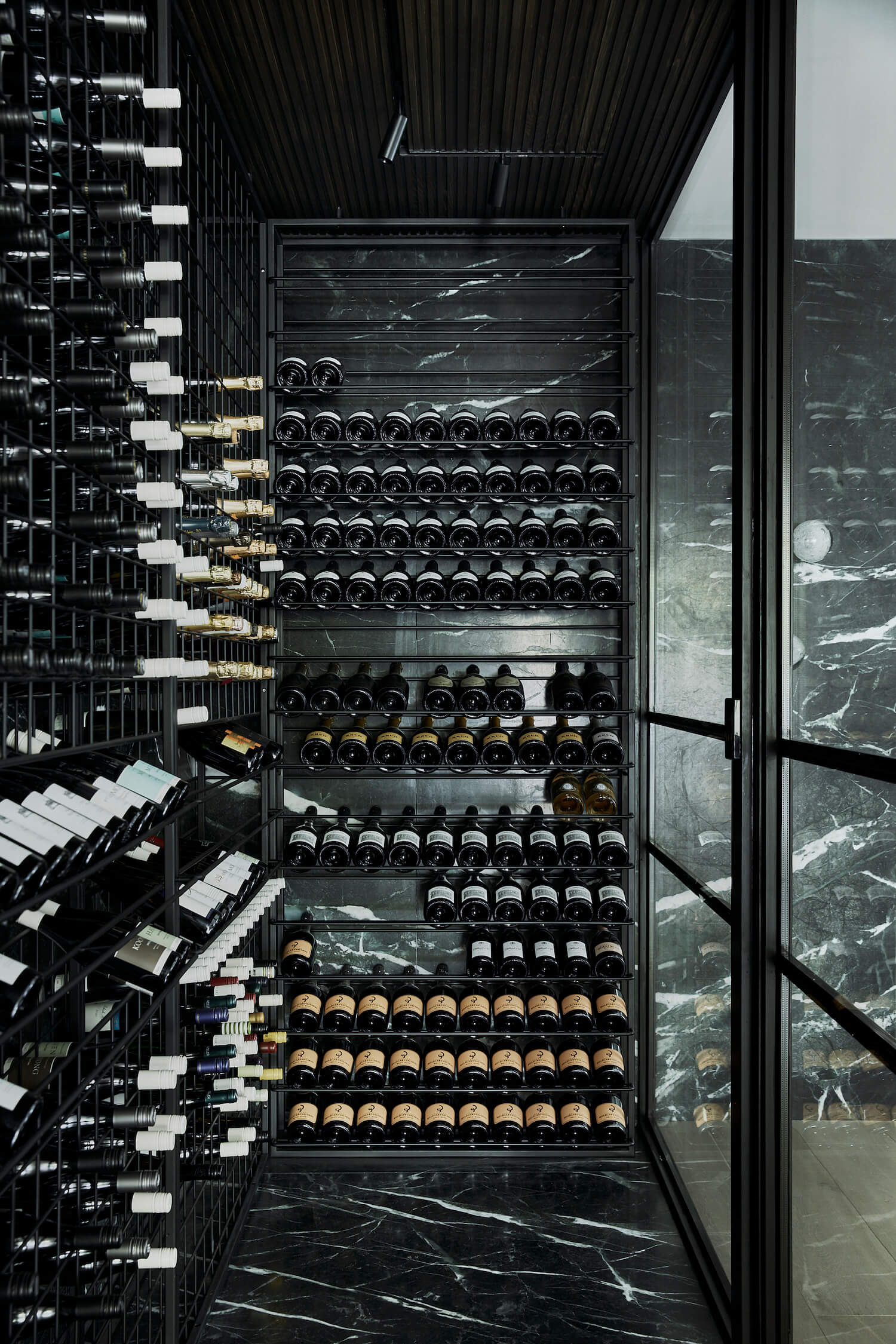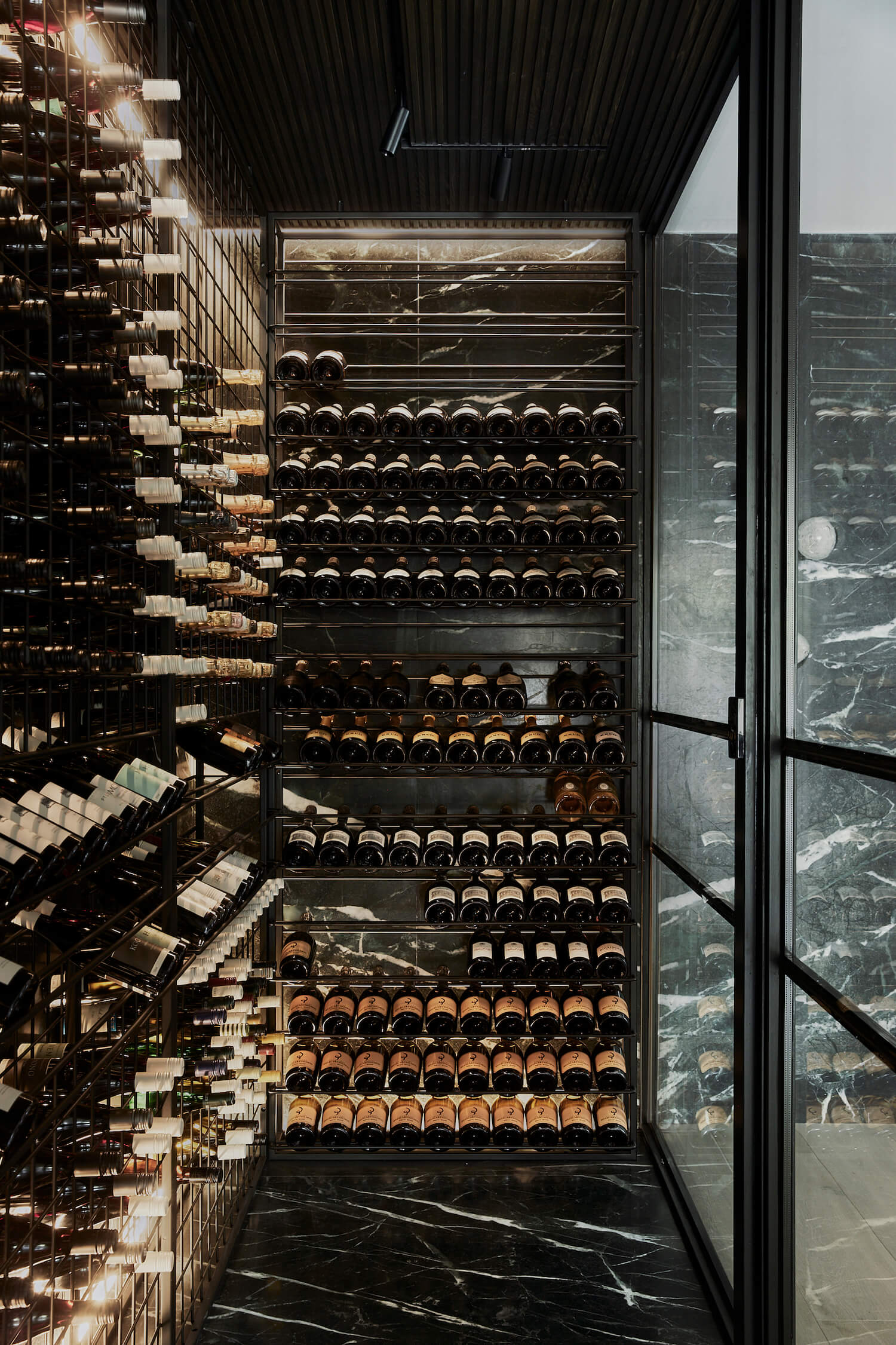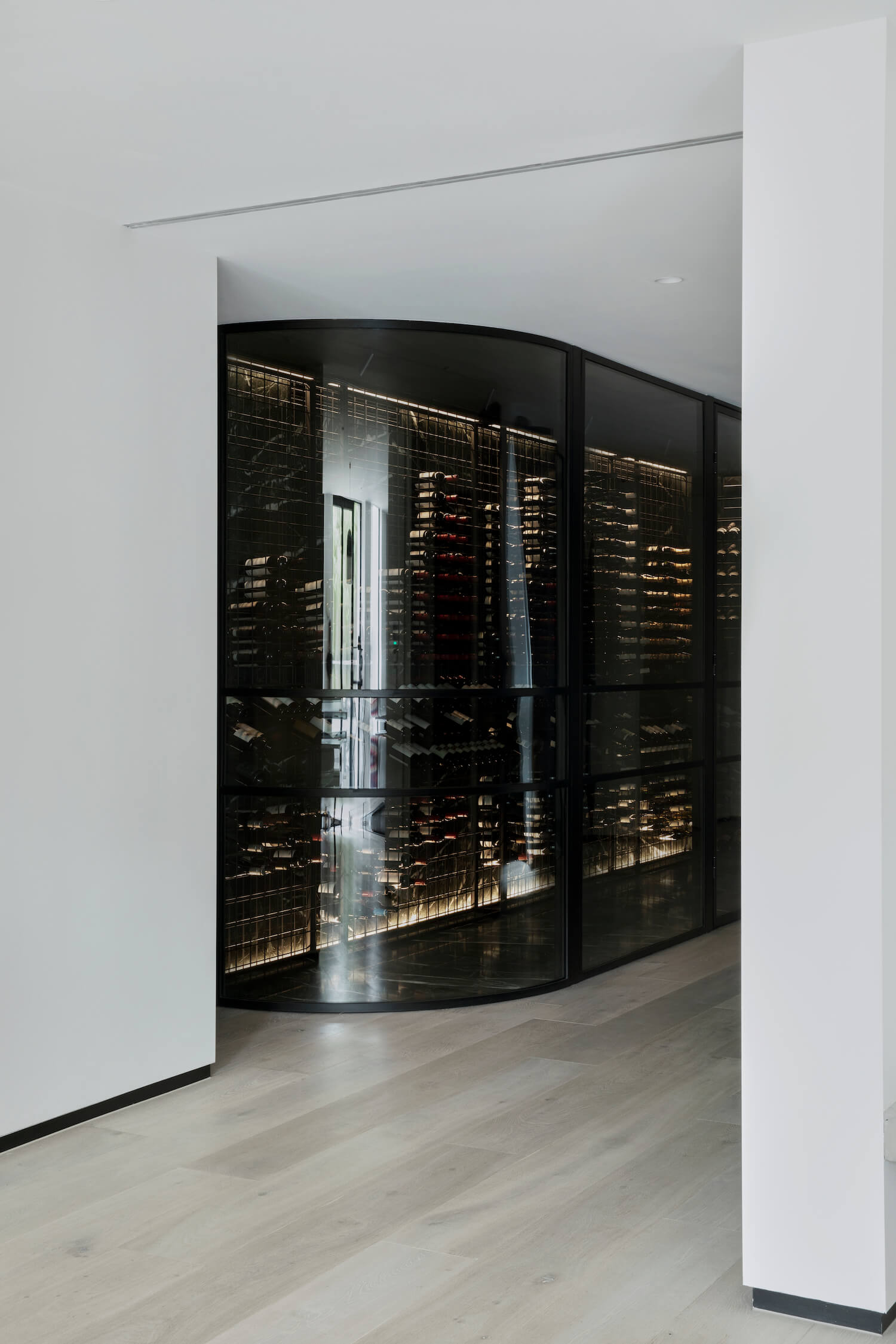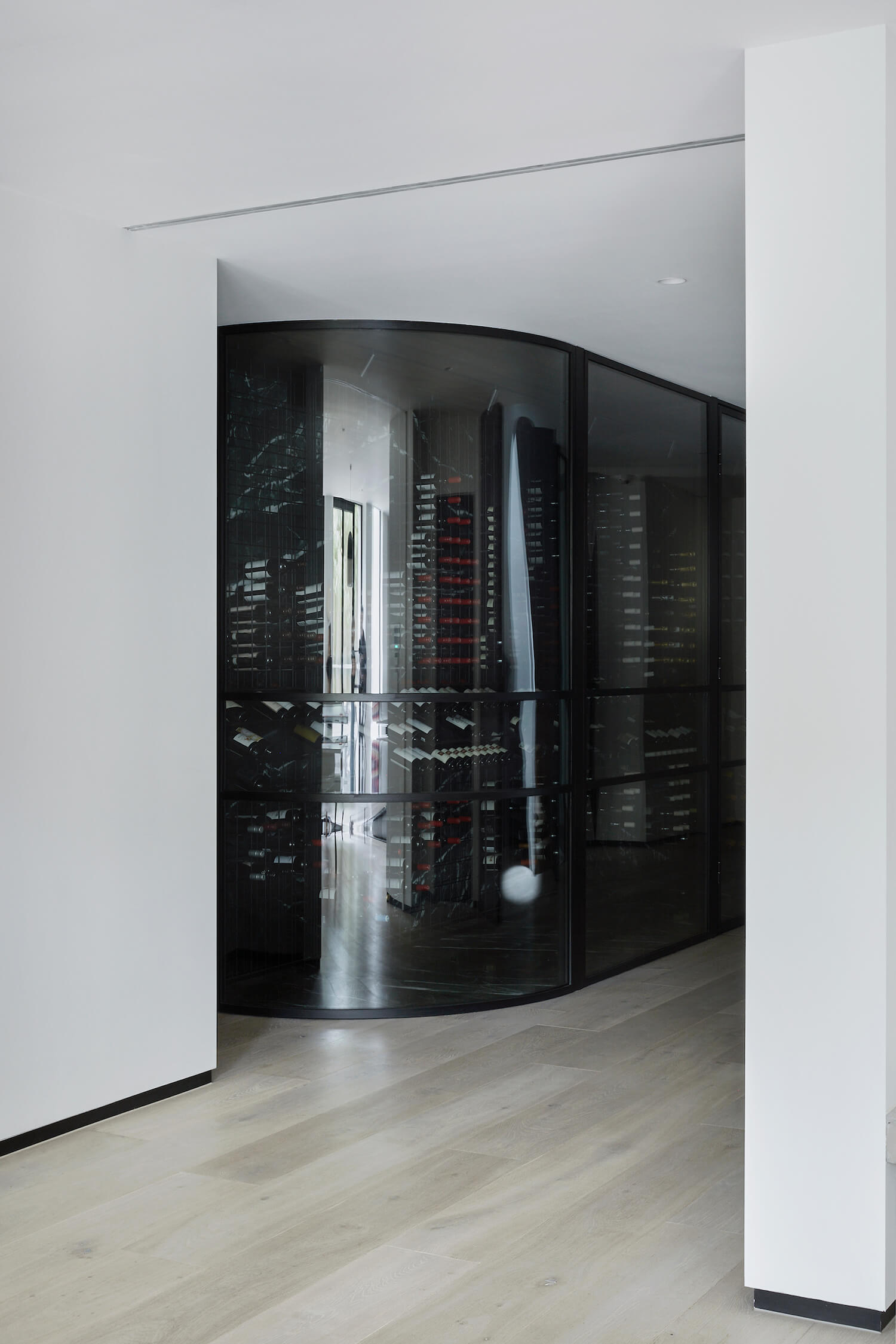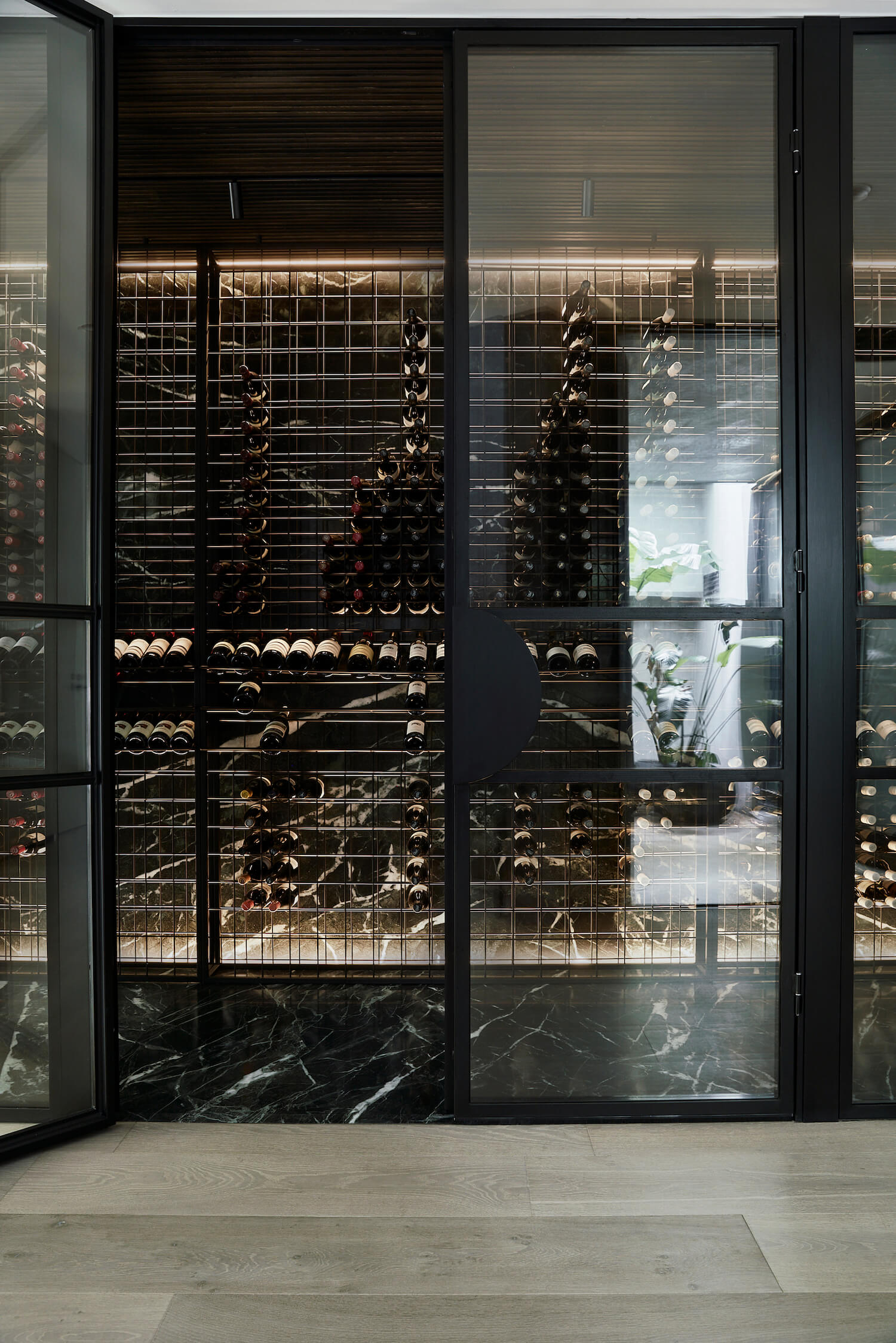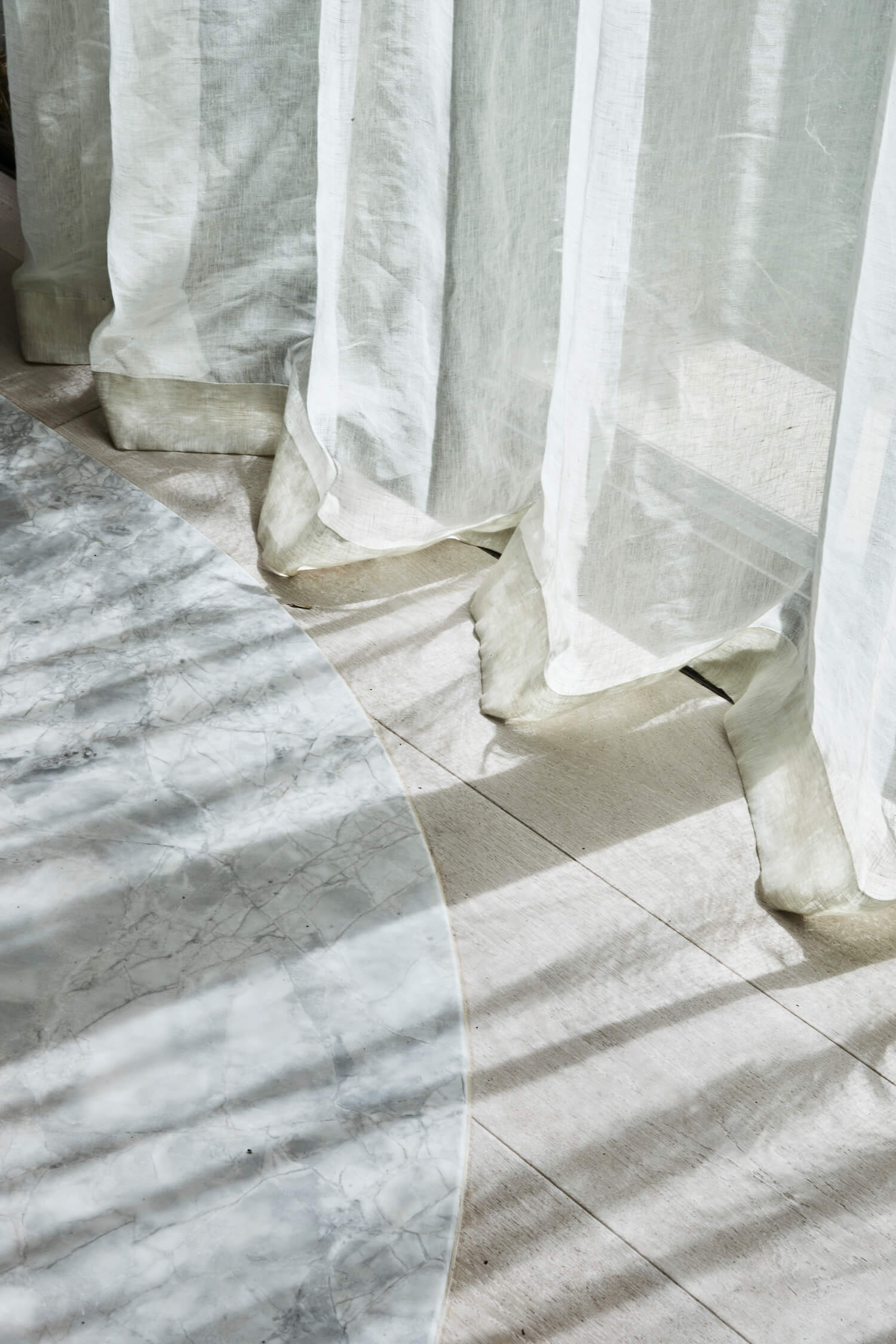 ---