OON Architecture: This residence is located in Barbarita, a neighborhood in the northern zone of Greater Buenos Aires, and is situated on a plot with a lakefront that allows for complete openness and provides ample views of the surrounding landscape. The search for a clear volumetric language is proposed, based on the use of boxes supported on top of each other and articulated plants around the figure of a semi-internal green patio. A central axis crosses the house and orders its program along its path.
At first glance, cubic bodies stand out with diagonally projected planes that enhance the movement of the general morphology and determine the programmatic volumes. The main volume on the upper floor appears to be flying over the front and generates a large semi-covered access to the residence. It is supported by three smaller volumes that contain an atelier, a music room, and a barbecue and storage area, respectively. The interaction of these volumes and the central patio result in the social spaces of the residence.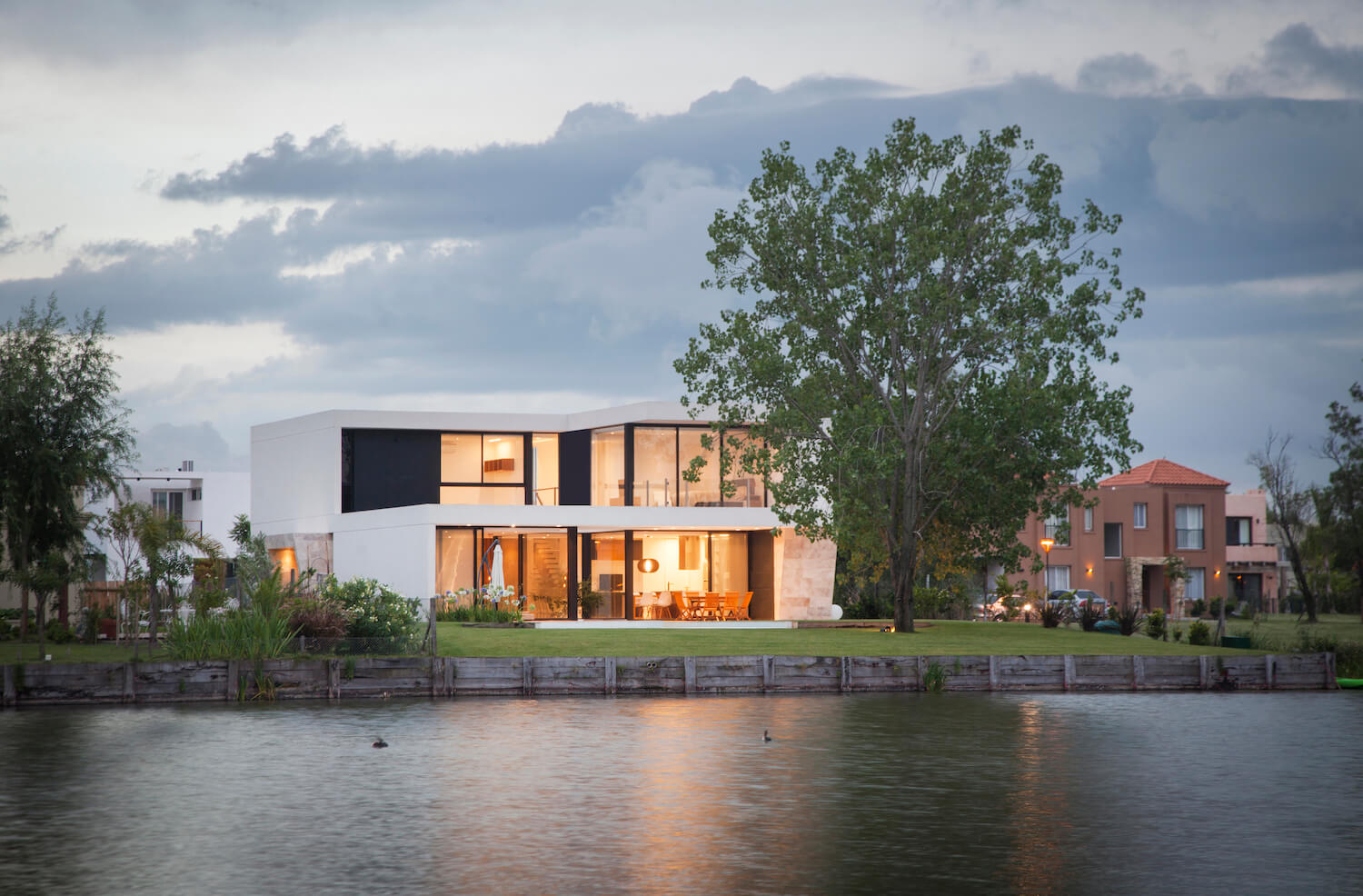 Water plays a fundamental role, with a linear pool that enhances the central axis of the project and seems to break the glass boundaries and enter the house through the patio. The moving water produces undulating flashes of light that reflect on the surrounding walls and slabs and seem to soften the rigidity of the predominant straight lines.
The linearity of the design is also expressed through a single-flight staircase that rests on the axis and connects to the intimate program of the upper floor. Here, a hall appears with access to a green terrace that links to the main suite, which has a desk and three en-suite bedrooms flanking it.
In the volumetric design, windows or openings do not appear. Instead, the horizontal aspect of the house is enhanced by the dematerialization of the walls, and the vertical enclosures are resolved with large glass panes or lightweight and corrugated metal materials. The integration of materials and the continuity of floor-wall-ceiling enhance the dematerialization of boundaries, creating a sort of flow of spaces complemented by large eaves that, from the interior, seem to penetrate into the exterior space, making the boundaries practically indistinguishable. The interior floors at all times transform into exterior ones, allowing for an immediate relationship with outdoor spaces and the pool that colonizes the closest areas and links the house with the garden.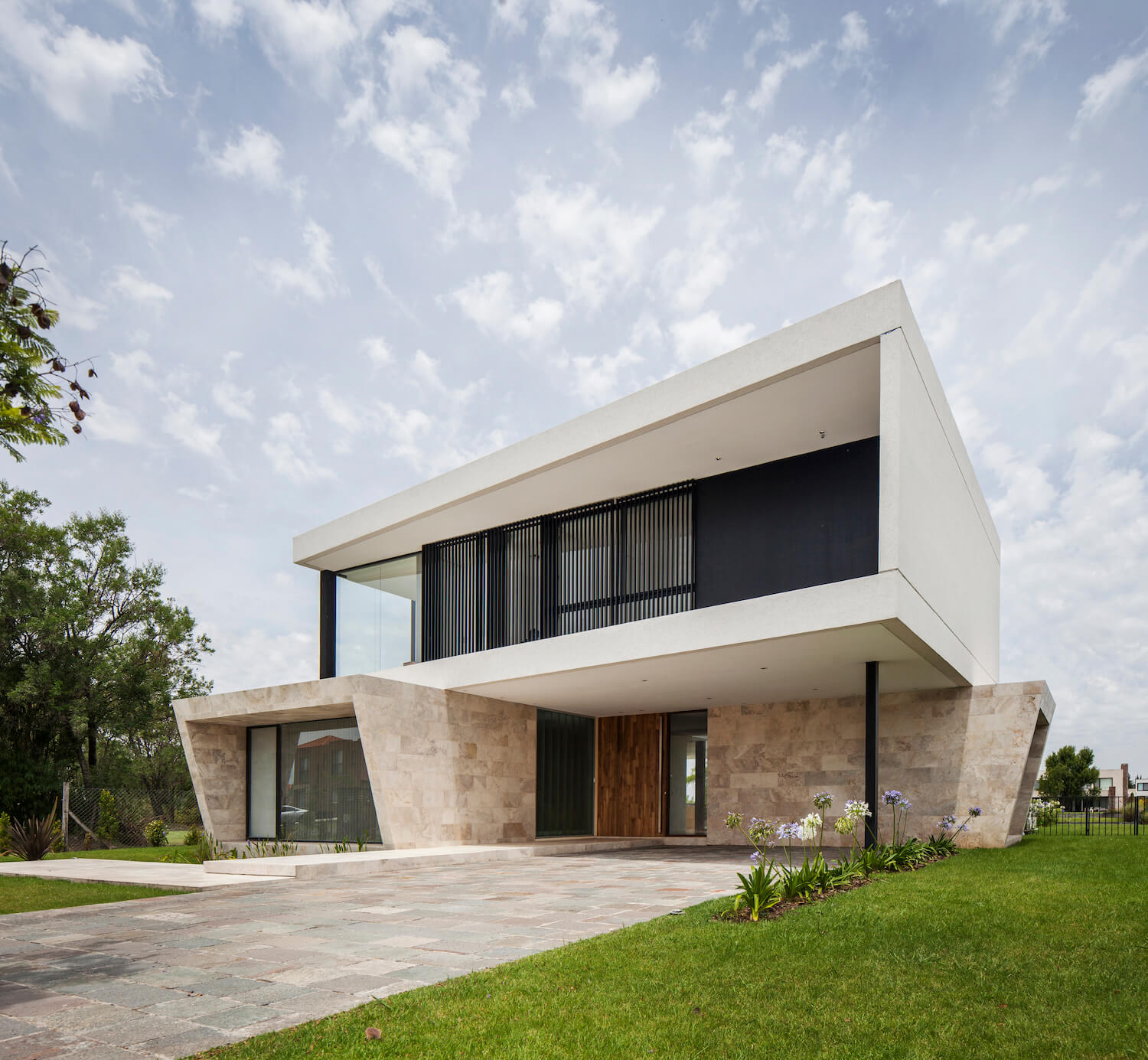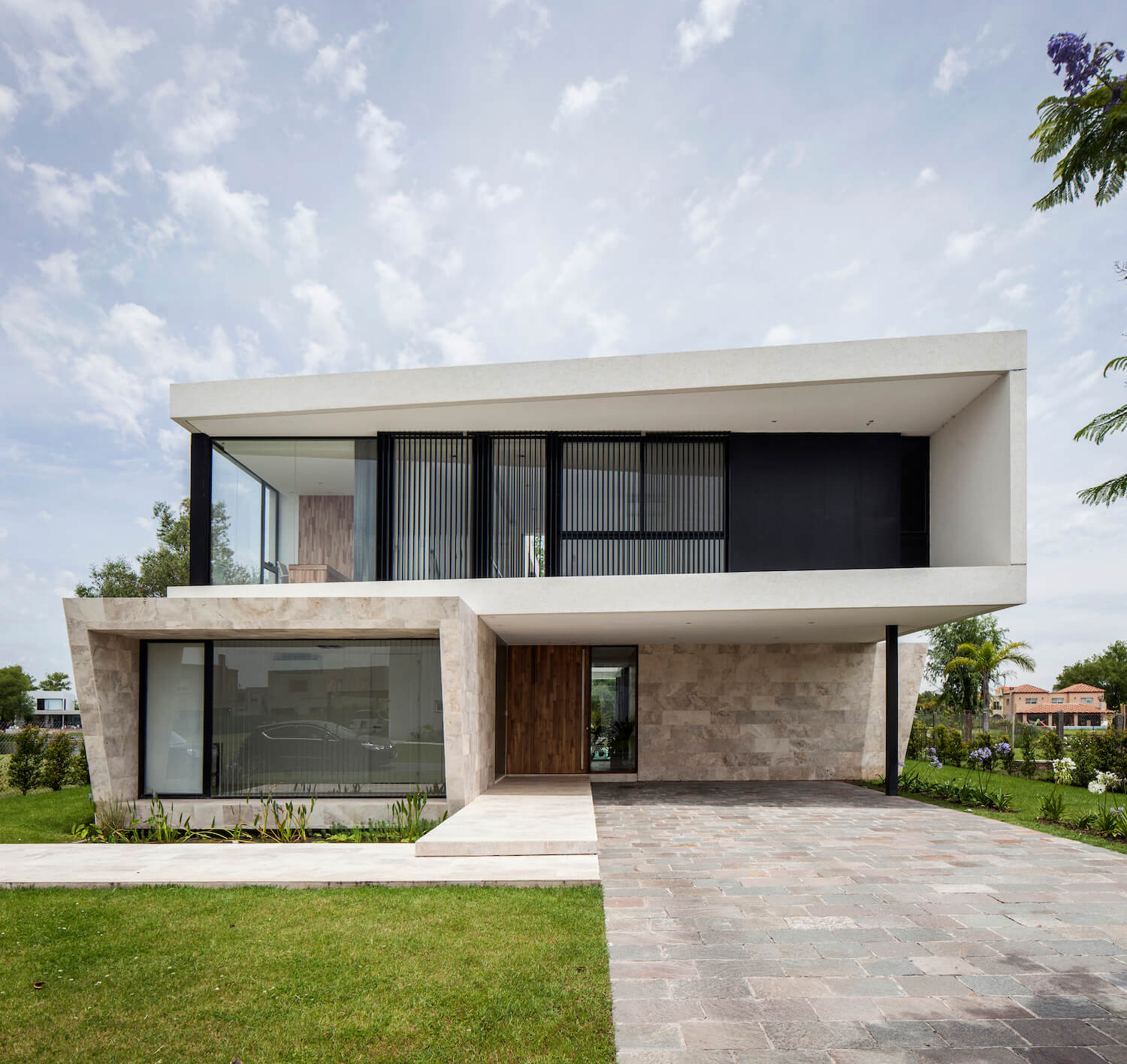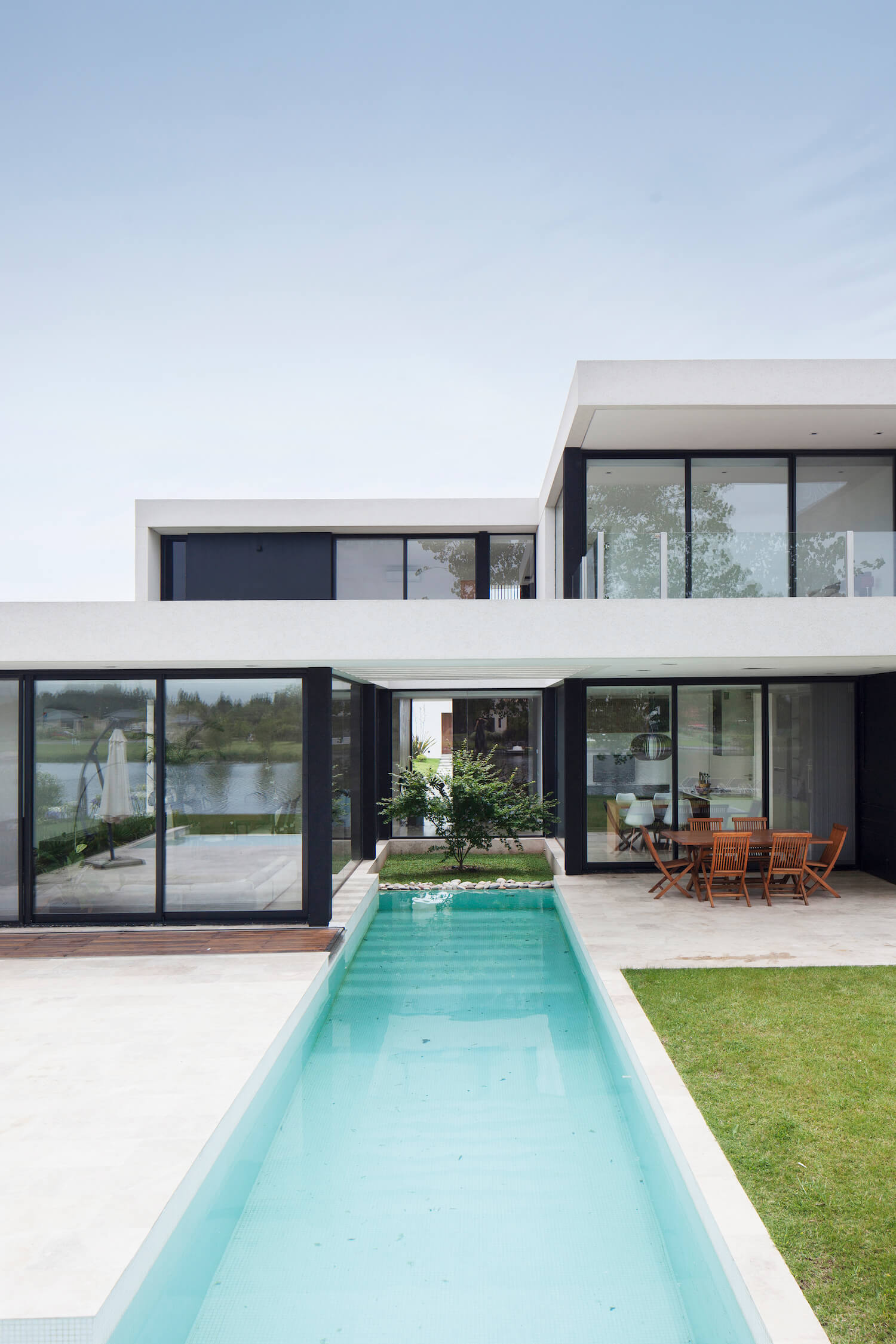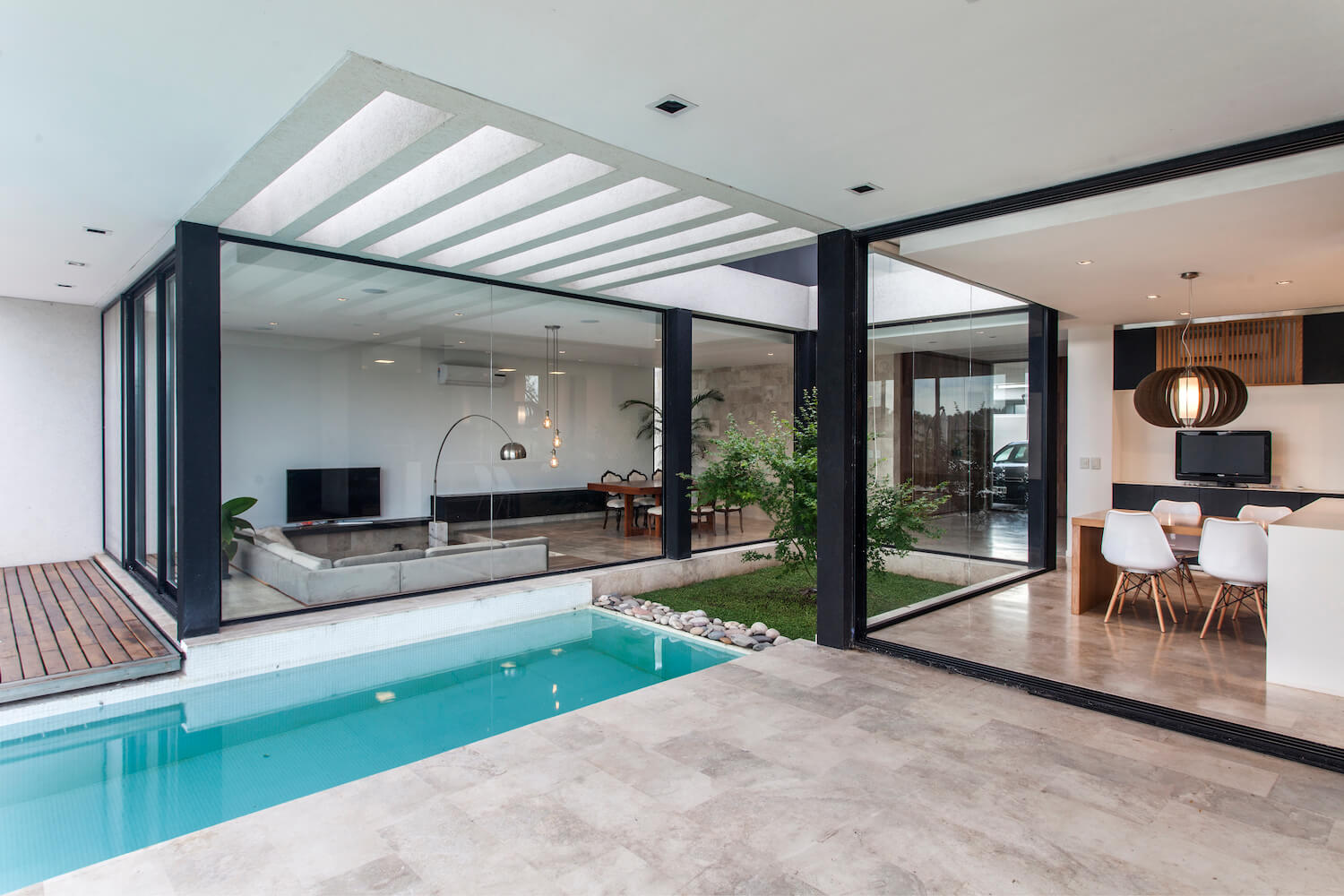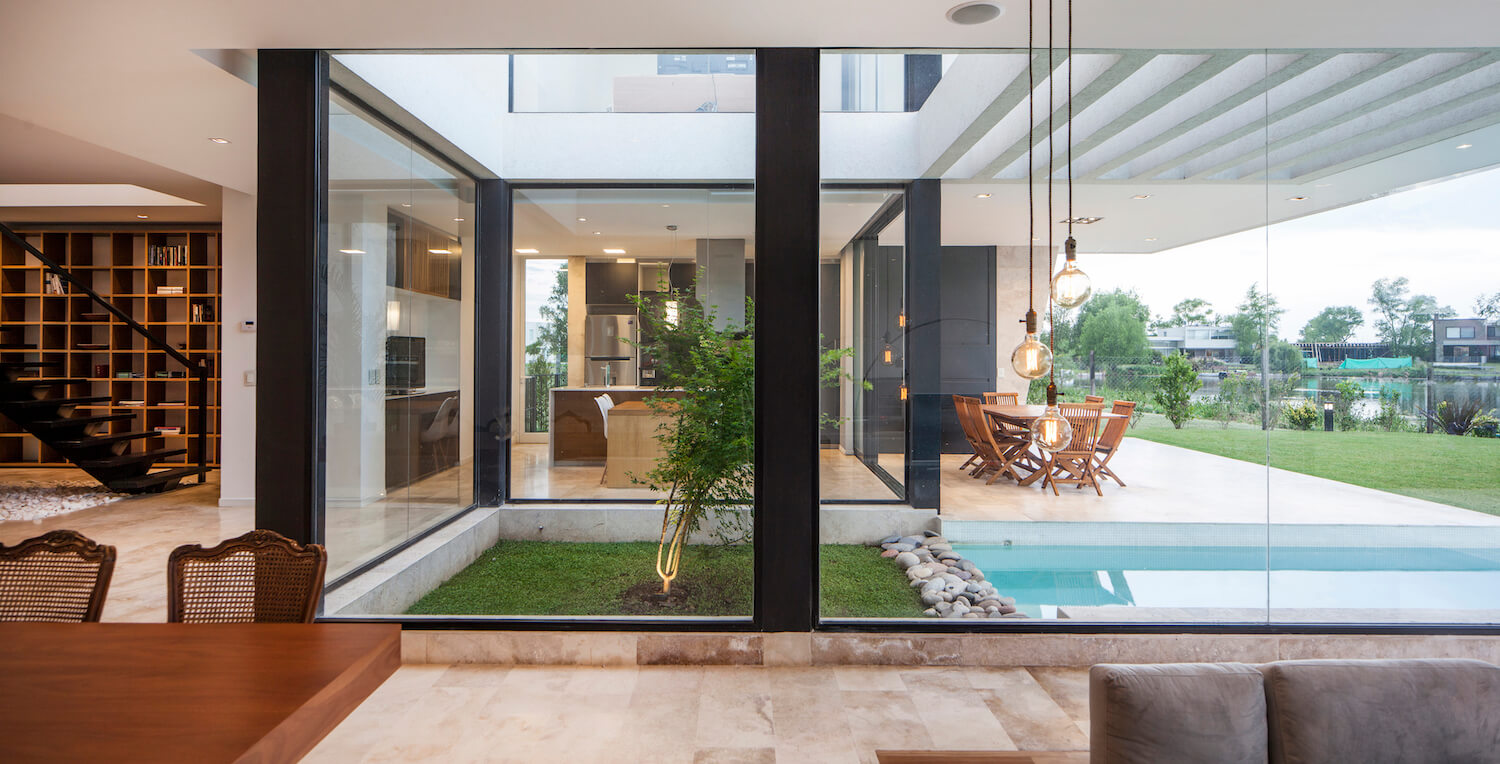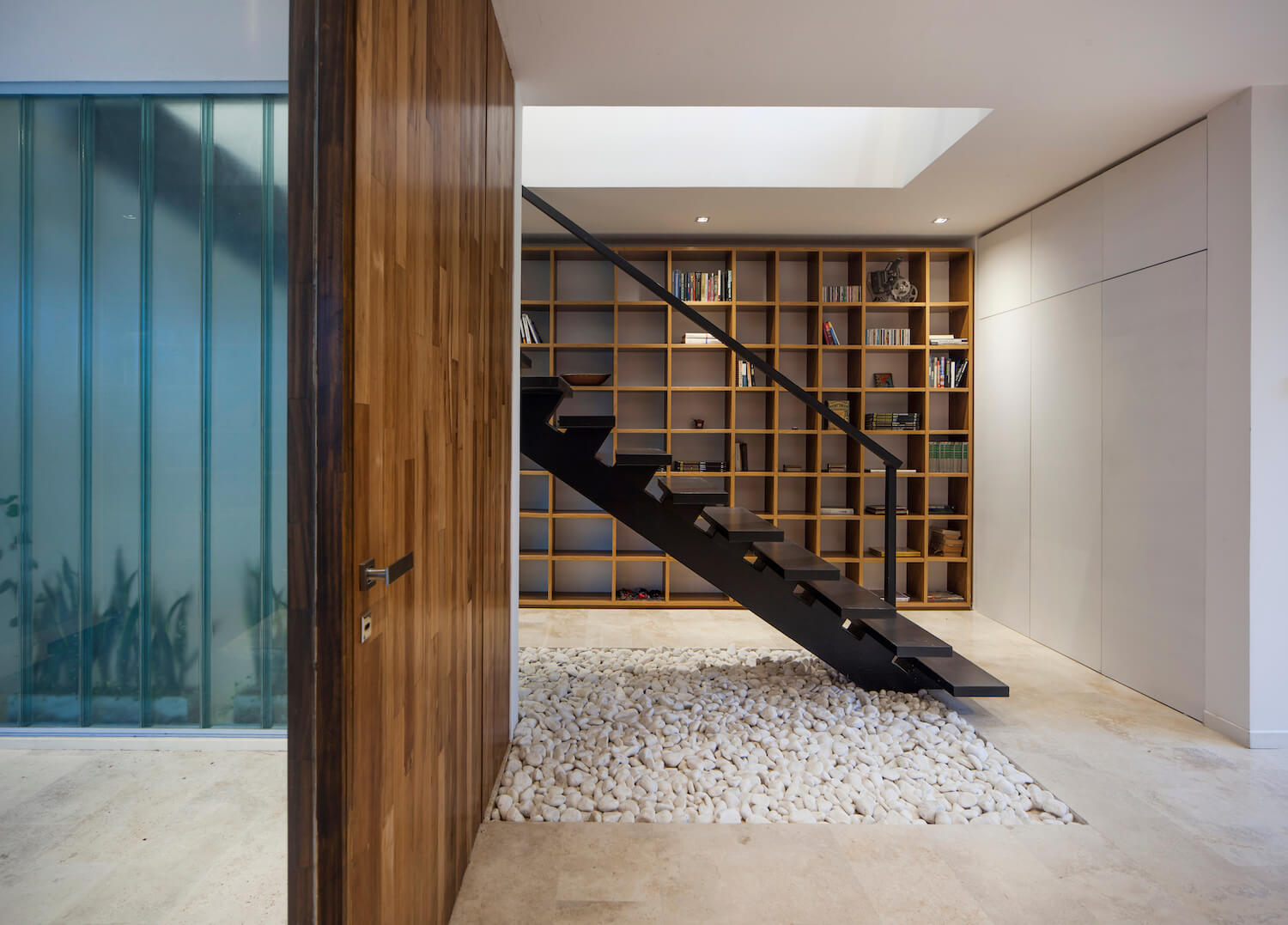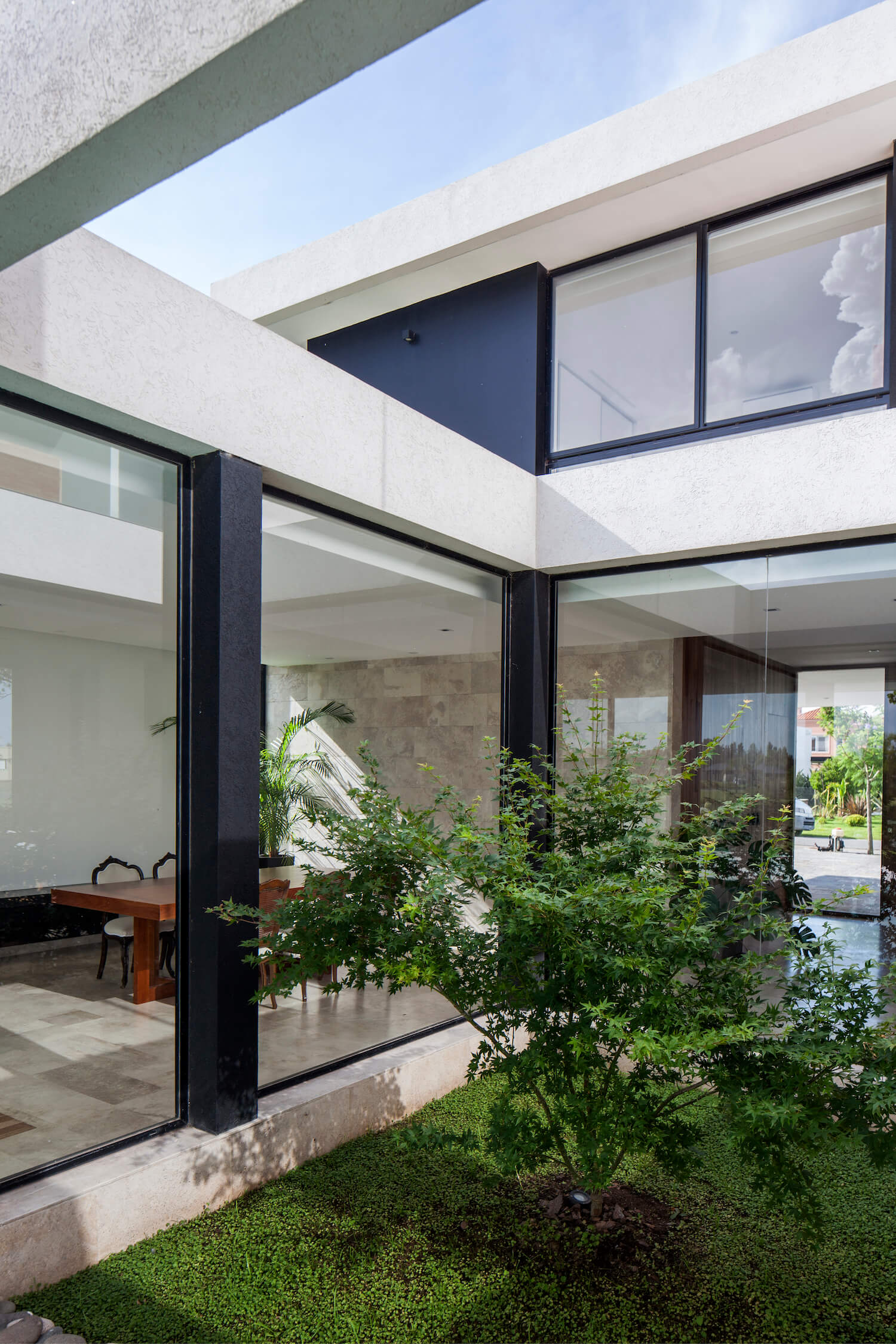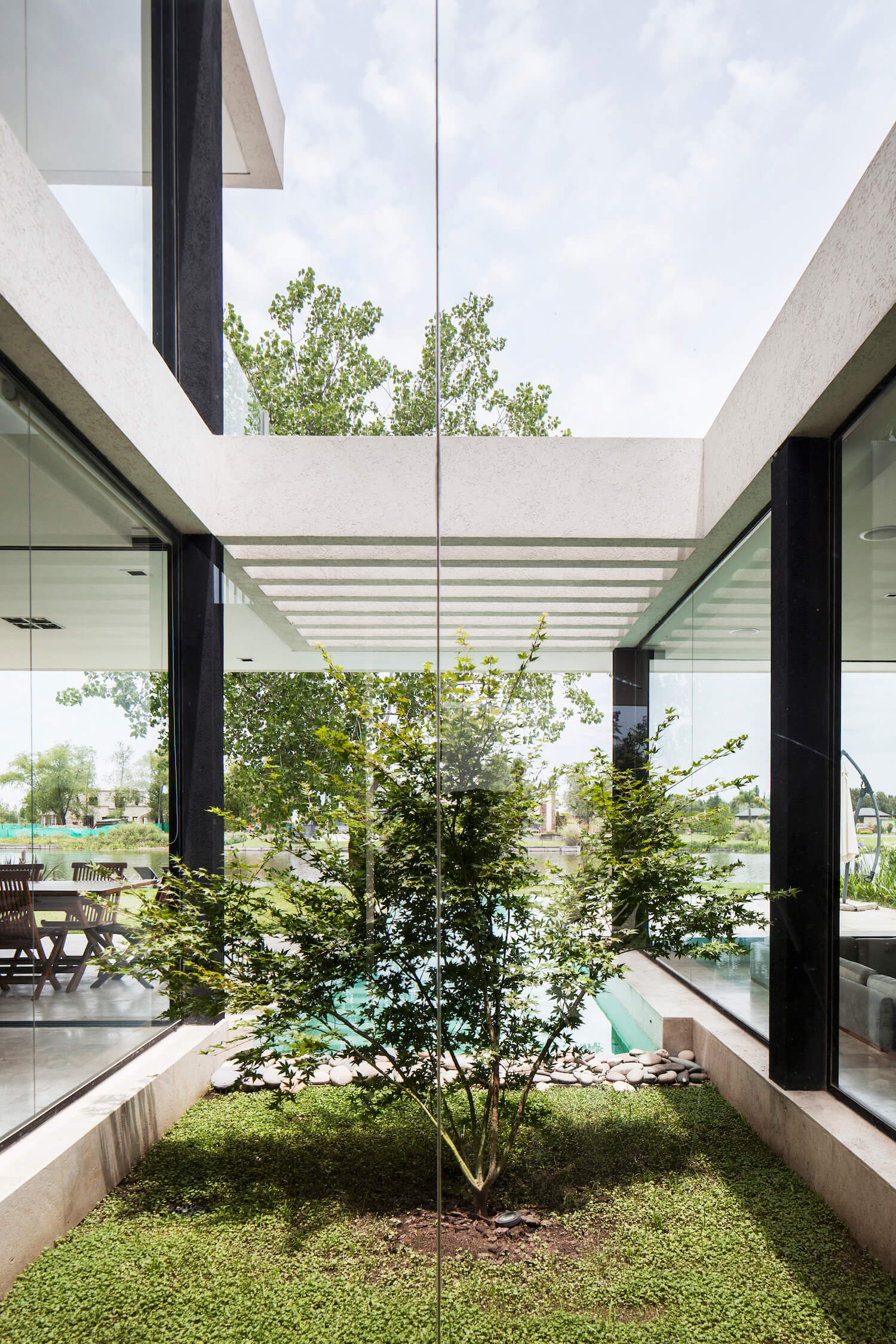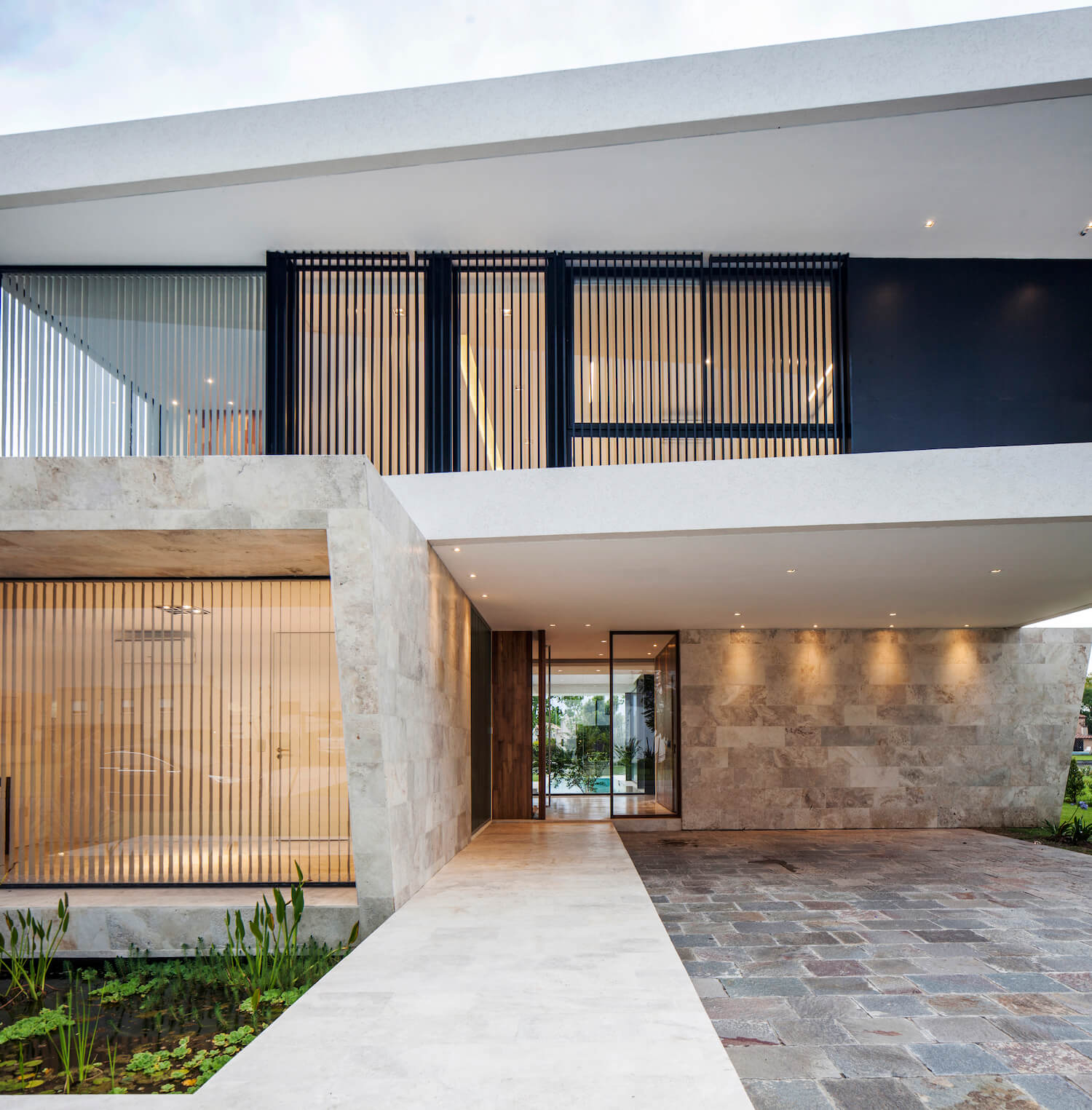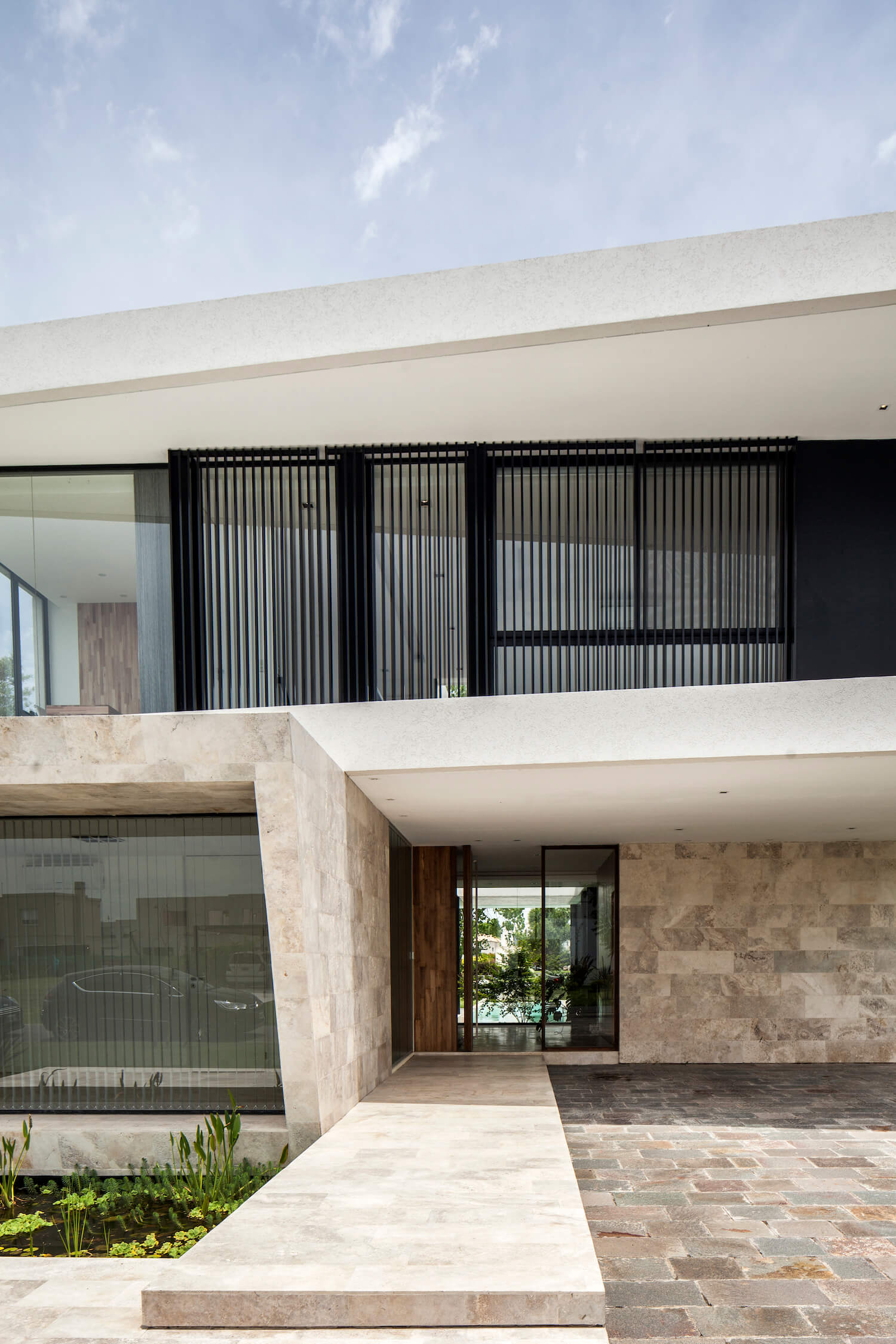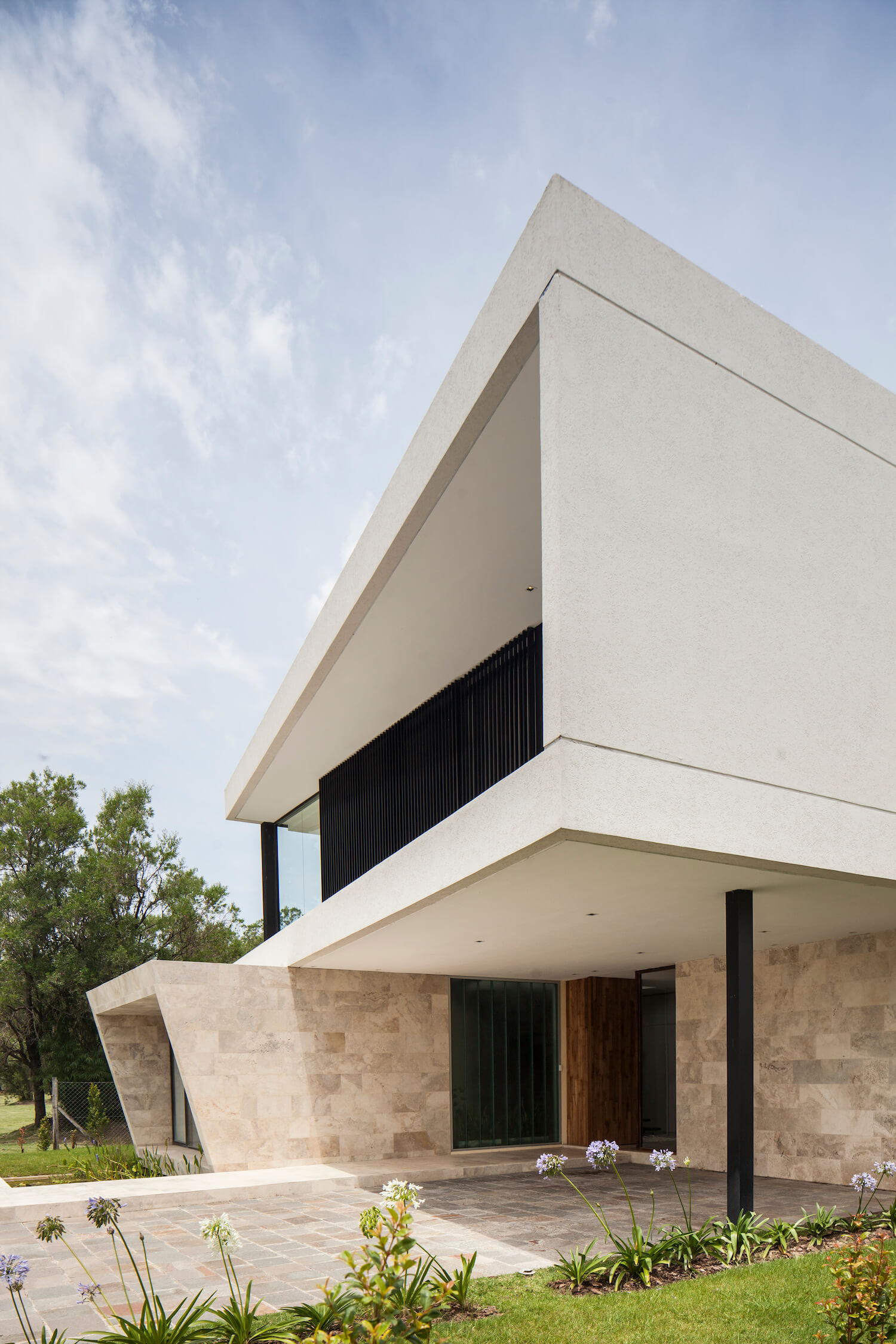 ---