Castlepeake Architects: The house is composed of 2 'L' shaped blocks stacked on top of one another. The short ends of each 'L' extend to the north to create a courtyard at ground level. The living spaces are arranged around this courtyard to maximise access to sunlight and to create a strong relationship between internal and external spaces. The upper level master bedroom is located above the external deck. Its form creates a framed view below it from the courtyard and second living space to the length of the swimming pool at the rear of the property.
The upper level form rakes up to the north and to the west and is broken down by a series of screened openings which modulate light and direct views from within the house to the roof garden above the garage and to the pool and rear garden. The roof garden is visible from the street and adds to the softness and greenery of the front garden which in turn minimises the bulk of the building when viewed from the street.
The house was designed and documented for a fast track approval under Complying Development legislation. This avoided the time and costs of the more conventional DA process.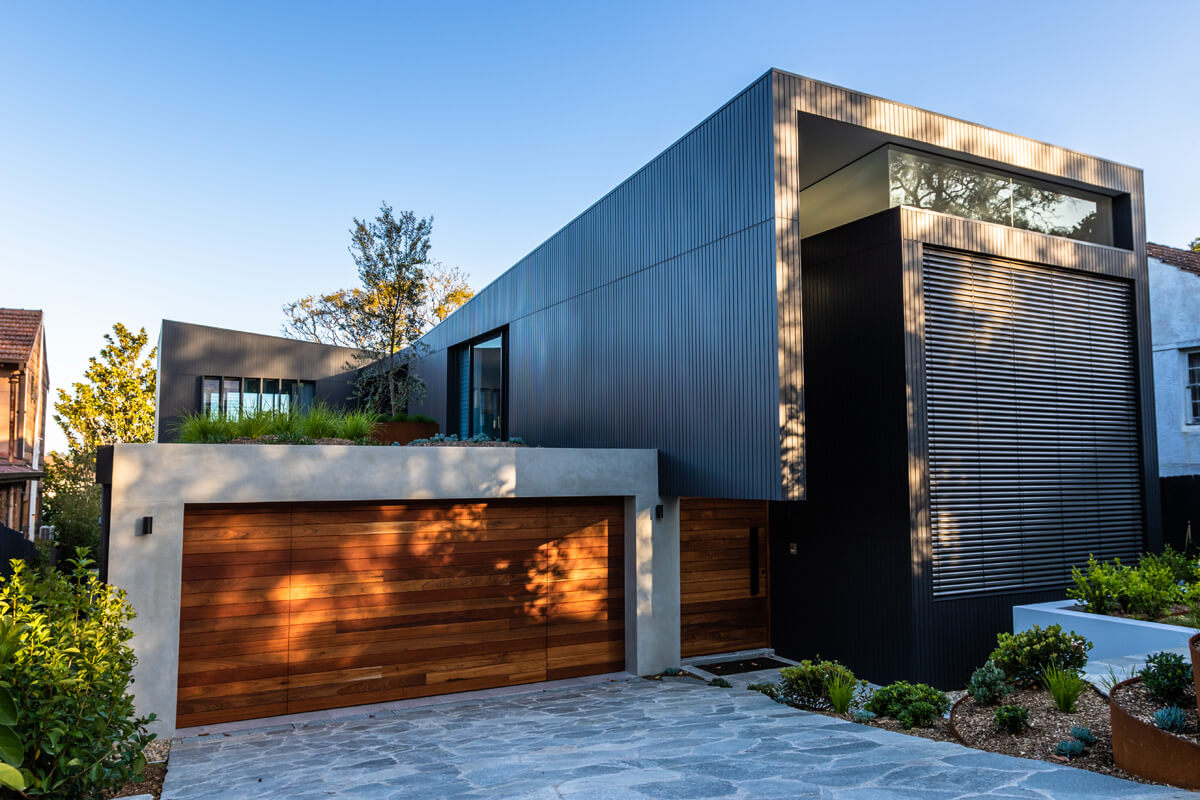 What was the brief?
It was done as a development, so it needed to have appeal to a wide audience but also be visually striking in its form.
What were the key challenges?
1. Getting light into the house for a client who wanted to maximise the size of the building while still creating an open feel and interesting building form.
2. Coincidentally the rear line of the house and pool aligned directly with a shallow sewer. Ther rear building line could not move as the client wanted to maximise floor space for the house.
What were the solutions?
1. Two overlapping L-shaped levels with the negative space providing garden space (over the garage); a covered terrace below the upper level providing a line of sight along the northern side of the property from a courtyard to the pool.
2. An engineering solution bridging over the sewer.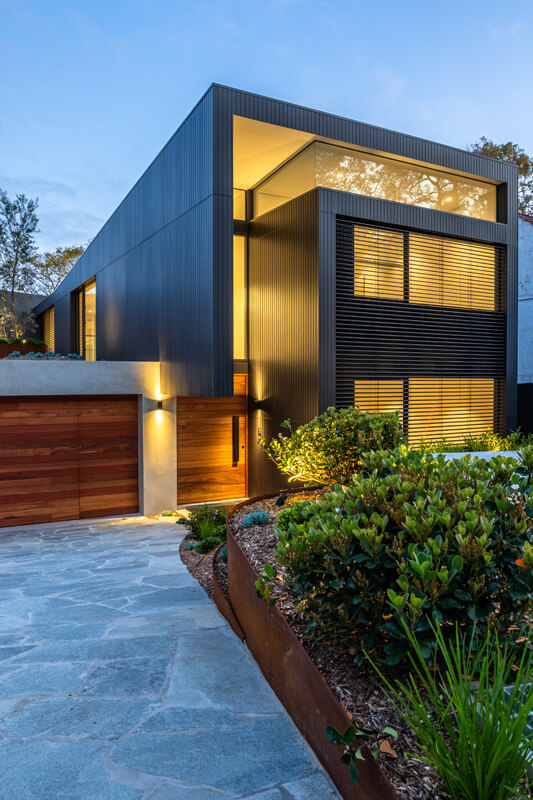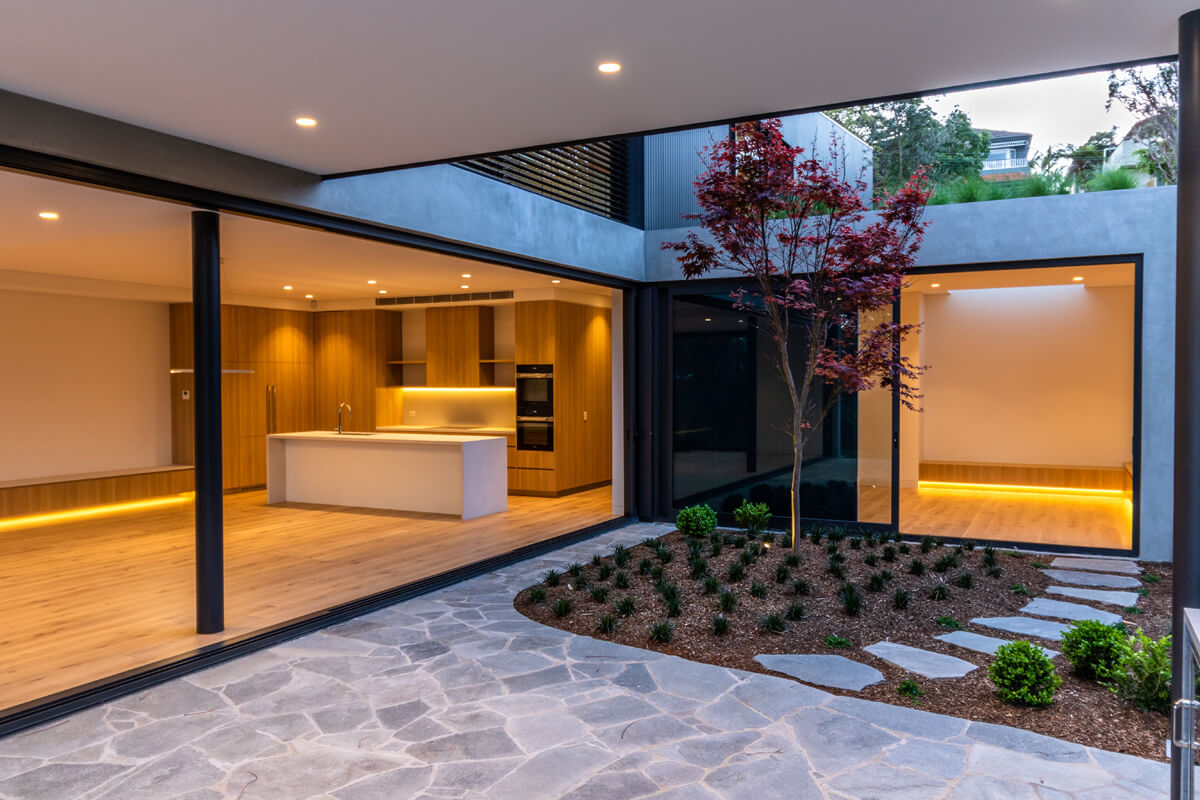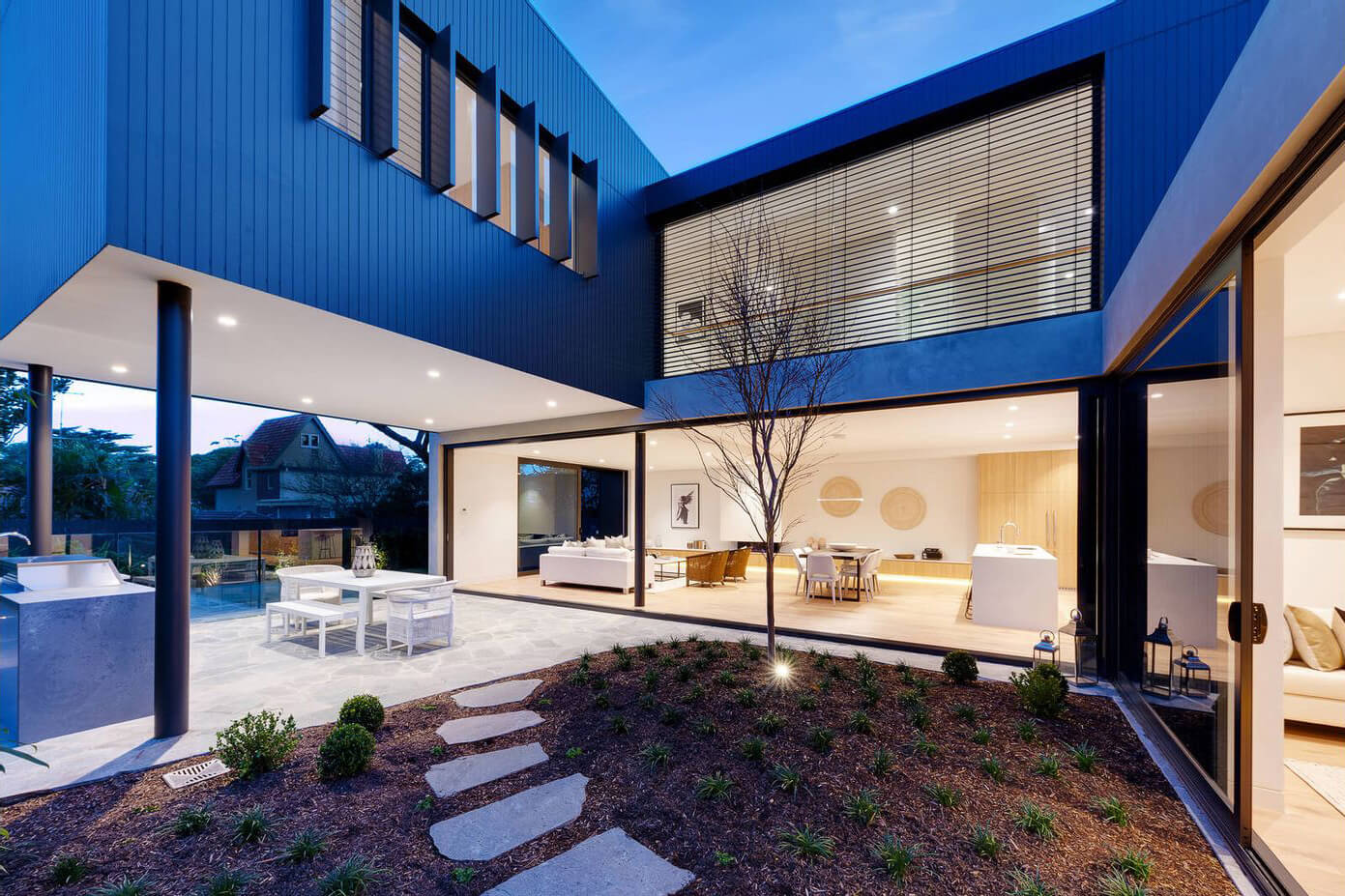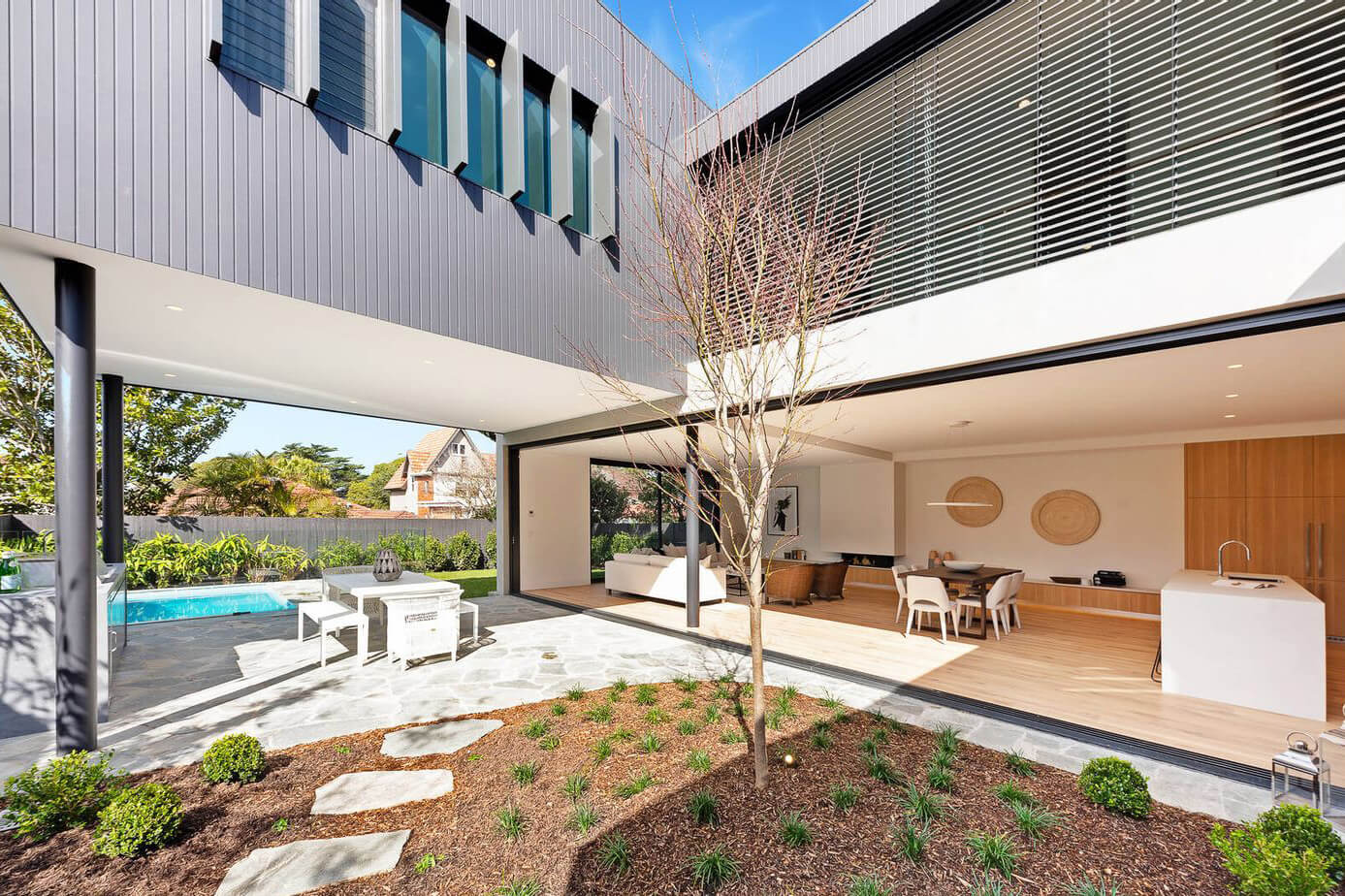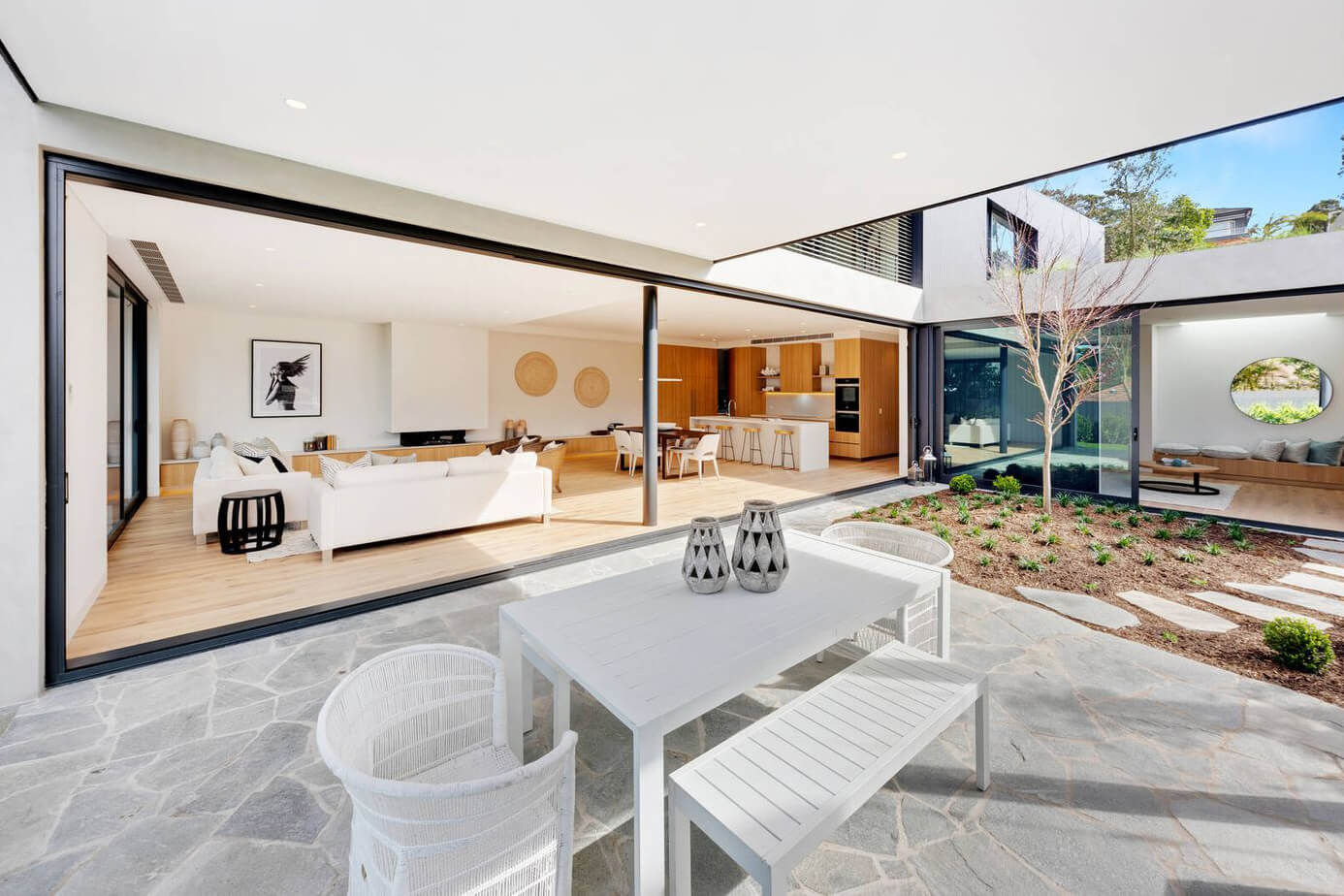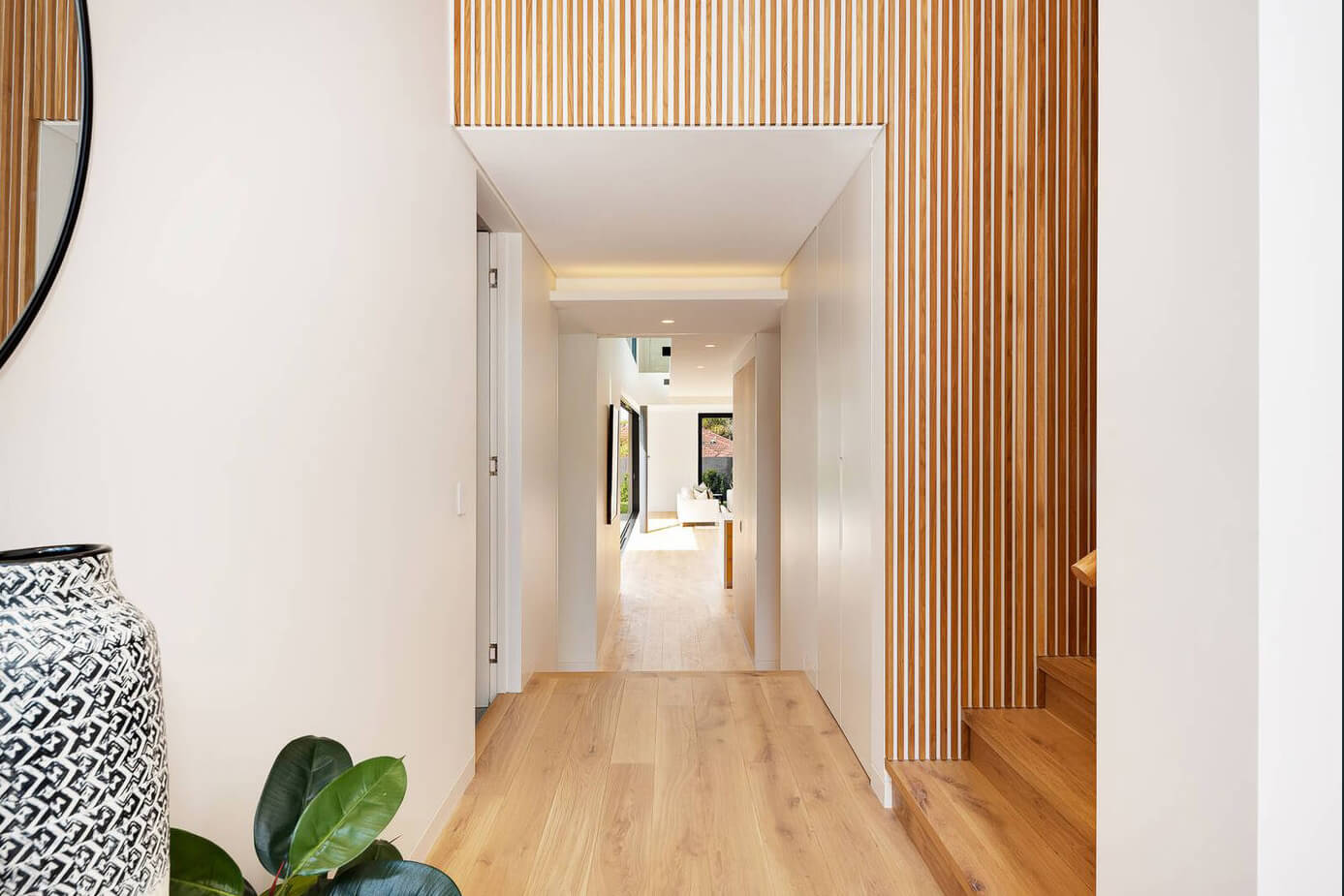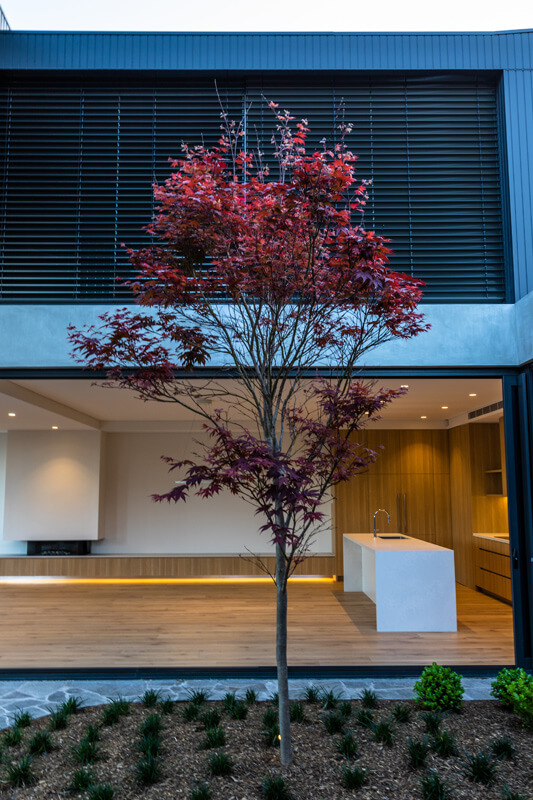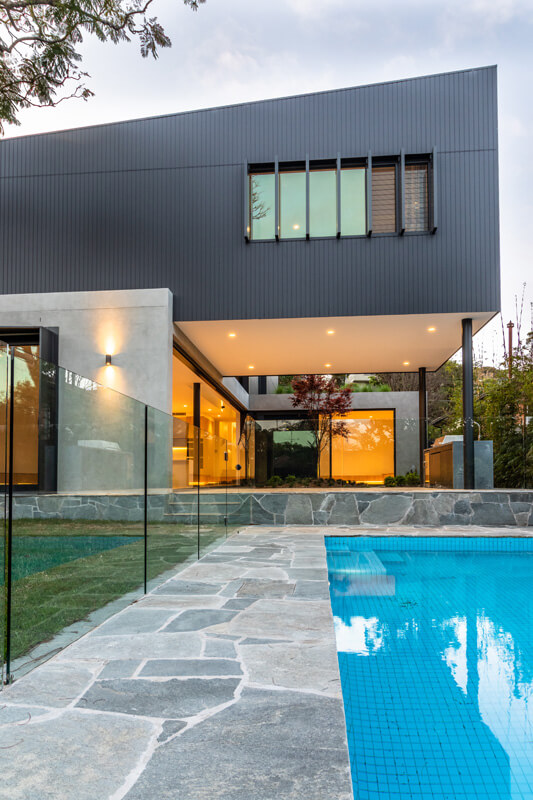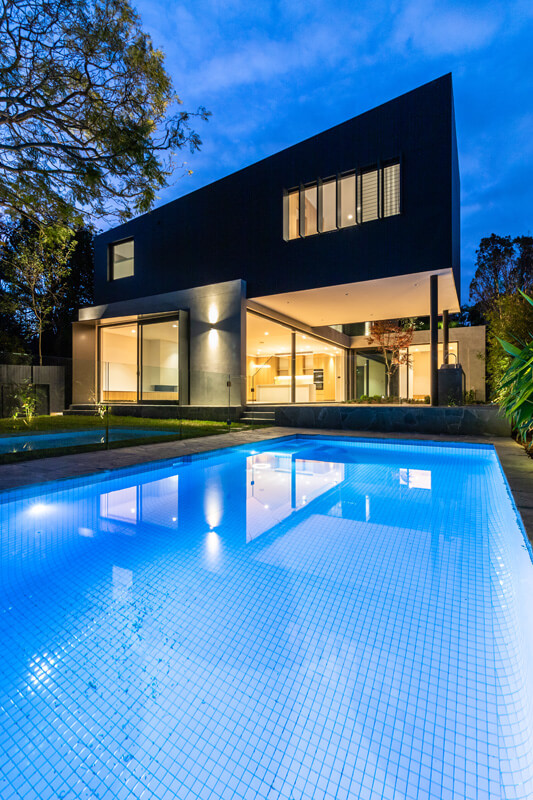 About
Castlepeake Architects is a design focused, Sydney based architectural practice with many years experience in new, altered and heritage houses mainly within the Sydney and NSW Coastal regions. Our houses respond to place whether in an urban setting: Northbridge houses, Seaforth houses, Mosman house, Cremorne house, Roseville house, Clifton Gardens house, Concord house, Middle Cove house, or a coastal / beach / clifftop setting: Bondi house, Avoca house, Killcare house, Dee Why house, Seal Rocks house, Pretty Beach house, Umina Beach house. Materials are used so that the natural finish is often expressed: off form concrete walls, polished concrete floors, exposed concrete ceilings, structural timber posts, timber floors, timber screens, rammed earth walls, exposed steel structure.
---