Designed by Quito-based architecture office Najas Arquitectos, Paralelogamo House is private commission for a family home located in the Cumbayá Valley in Quito, Ecuador. It has been resolved by two parallelogram volumes that resolve the architectural parti thru an ¨L¨ shaped configuration that allows the programmatic necessities to be resolved while maximizing the visual and physical connections to the remarkable landscape views of the site and also allowing the internal spaces to have complete fluidity with the private gardens.
The fist parallelogram has been resolved by a single height foyer that frames the main entrance in order to compress the visuals from the street and, by accessing the door threshold, decompress the space to enter the main social areas in a double height living room that displays complete transparency to the surrounding landscape by a flexible glassed connection to pool and bbq area on the back garden.
The second parallelogram, on the north side, has all the service areas on the first floor along with a guest bedroom, a photo studio and home office and, on the second floor, the private bedrooms and media room around a center terrace for family gatherings and enjoyment of the natural surroundings.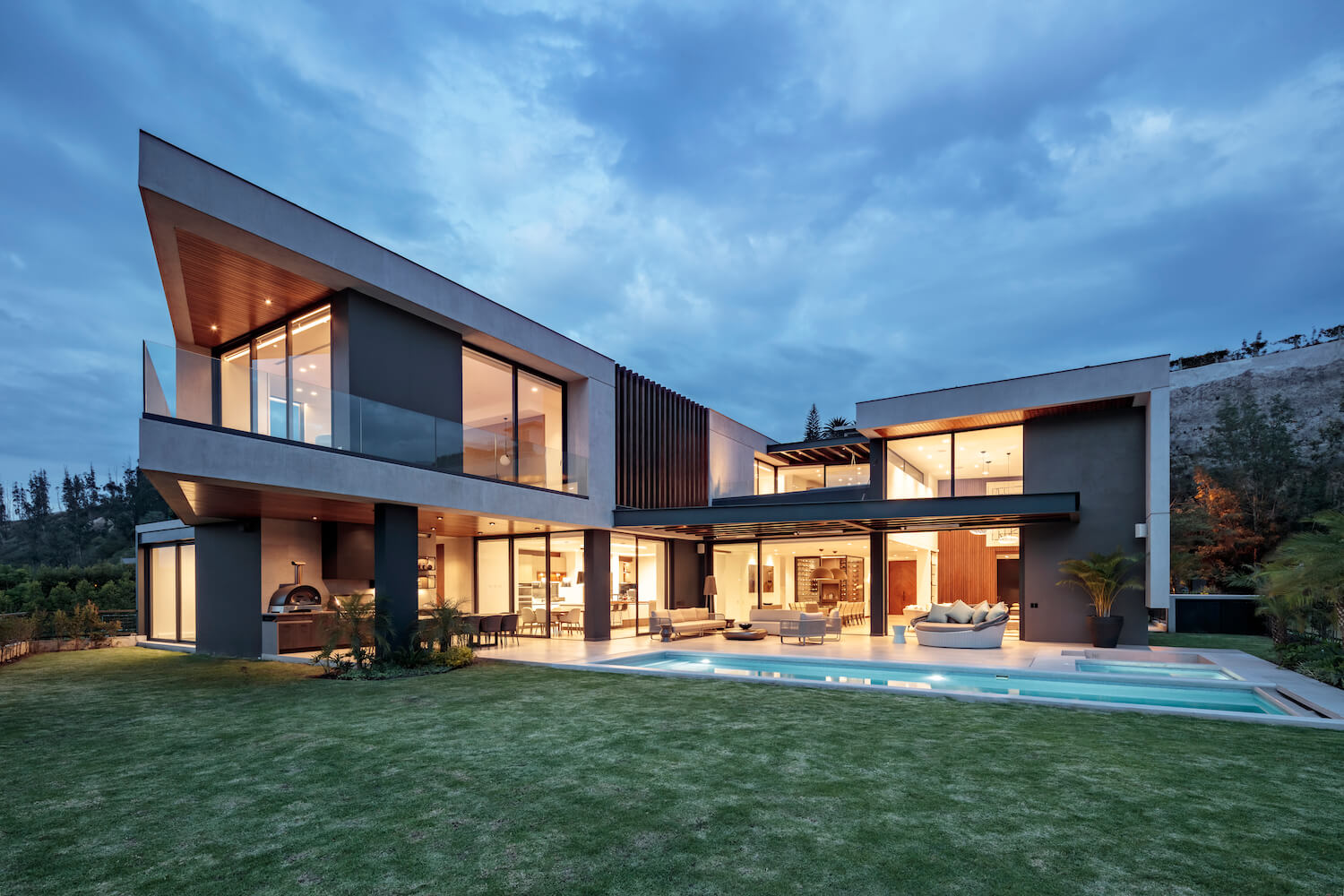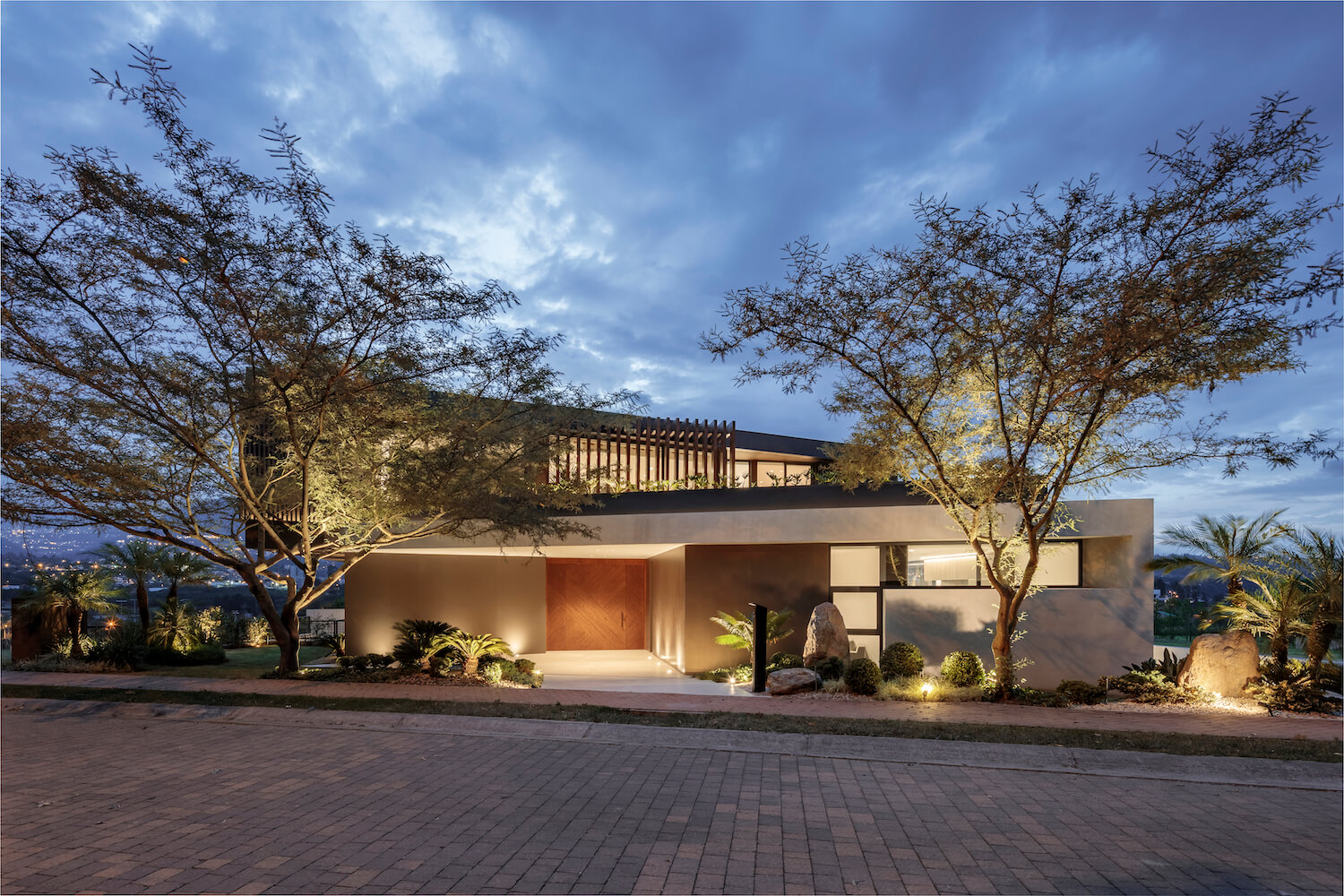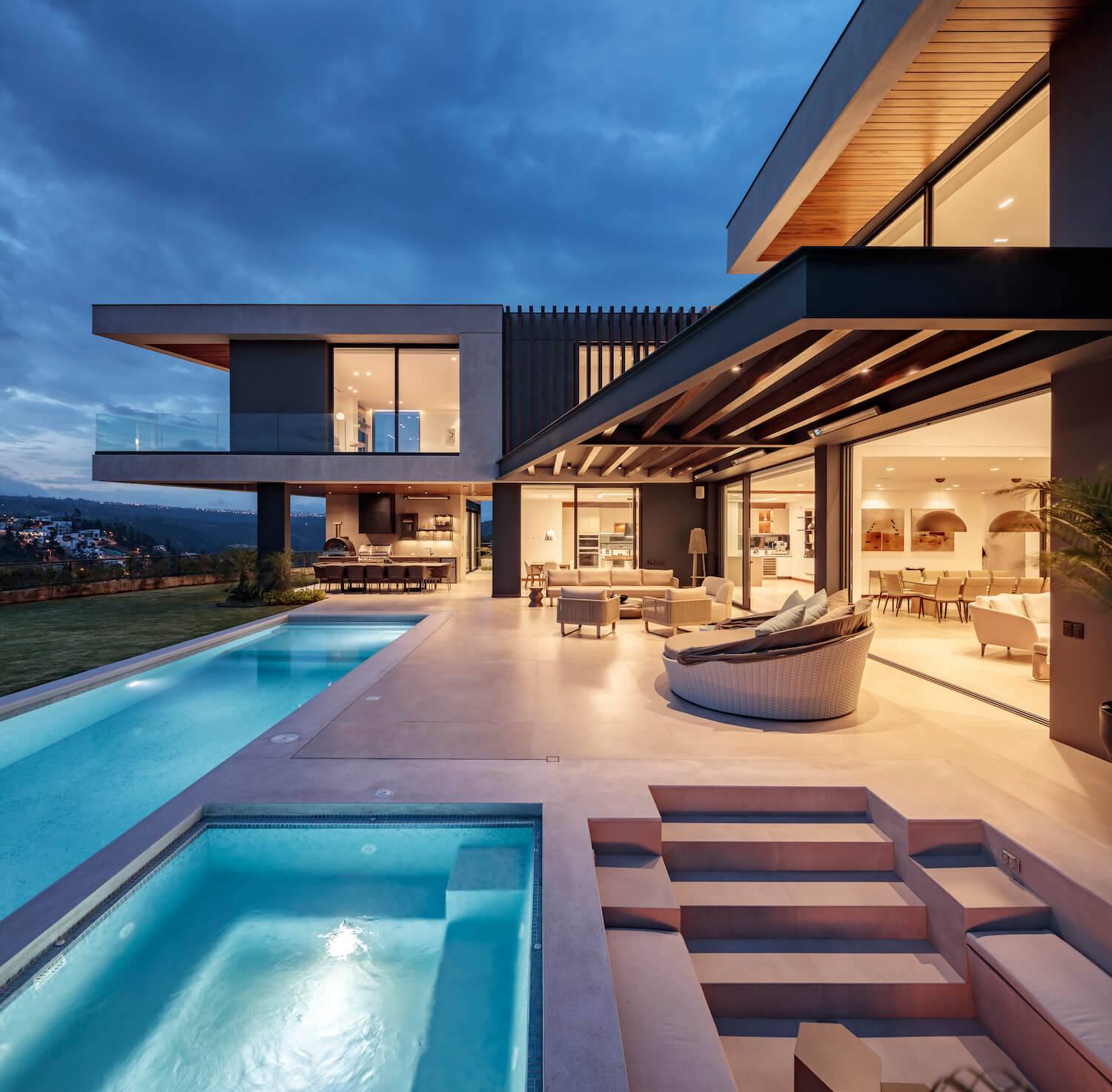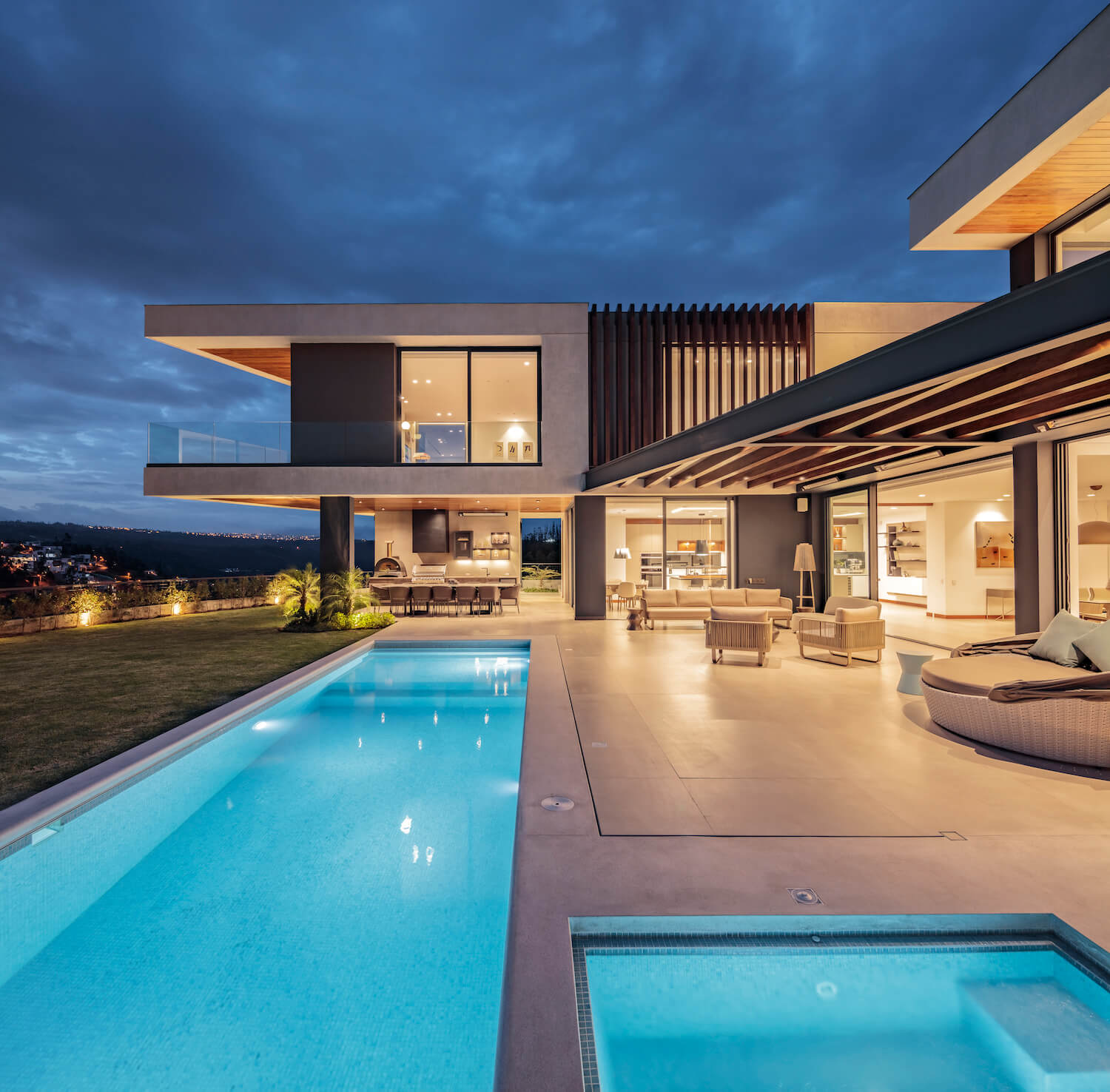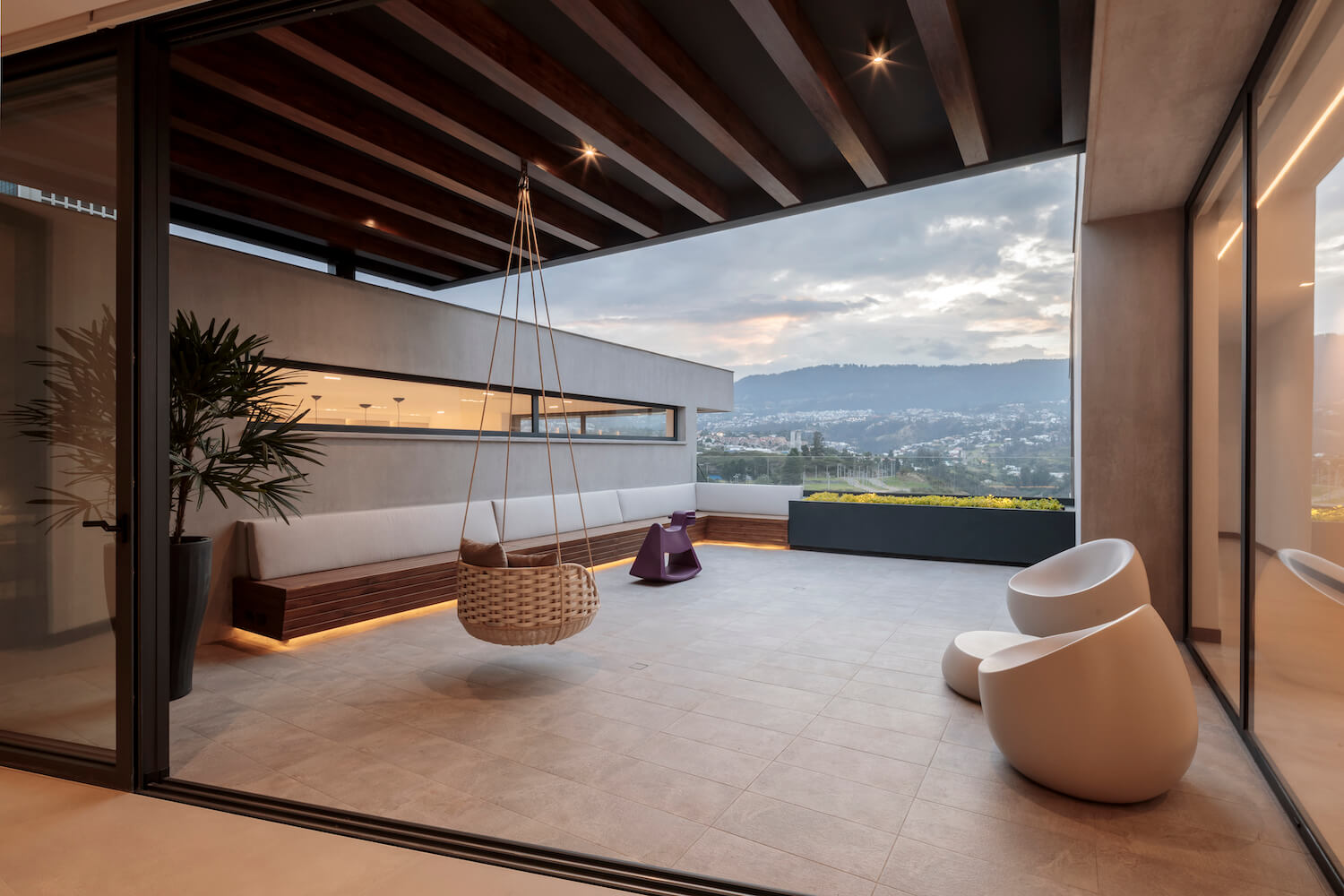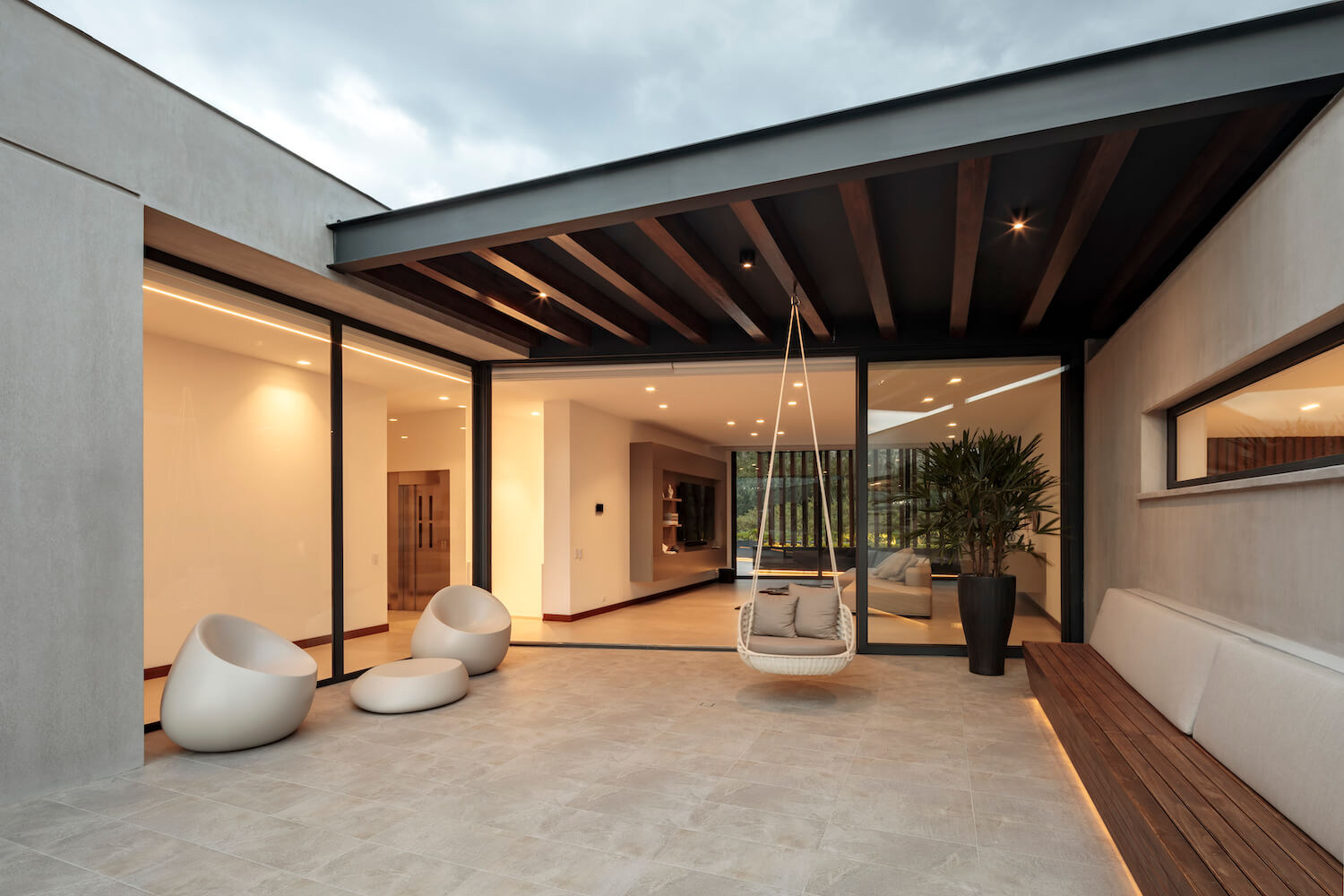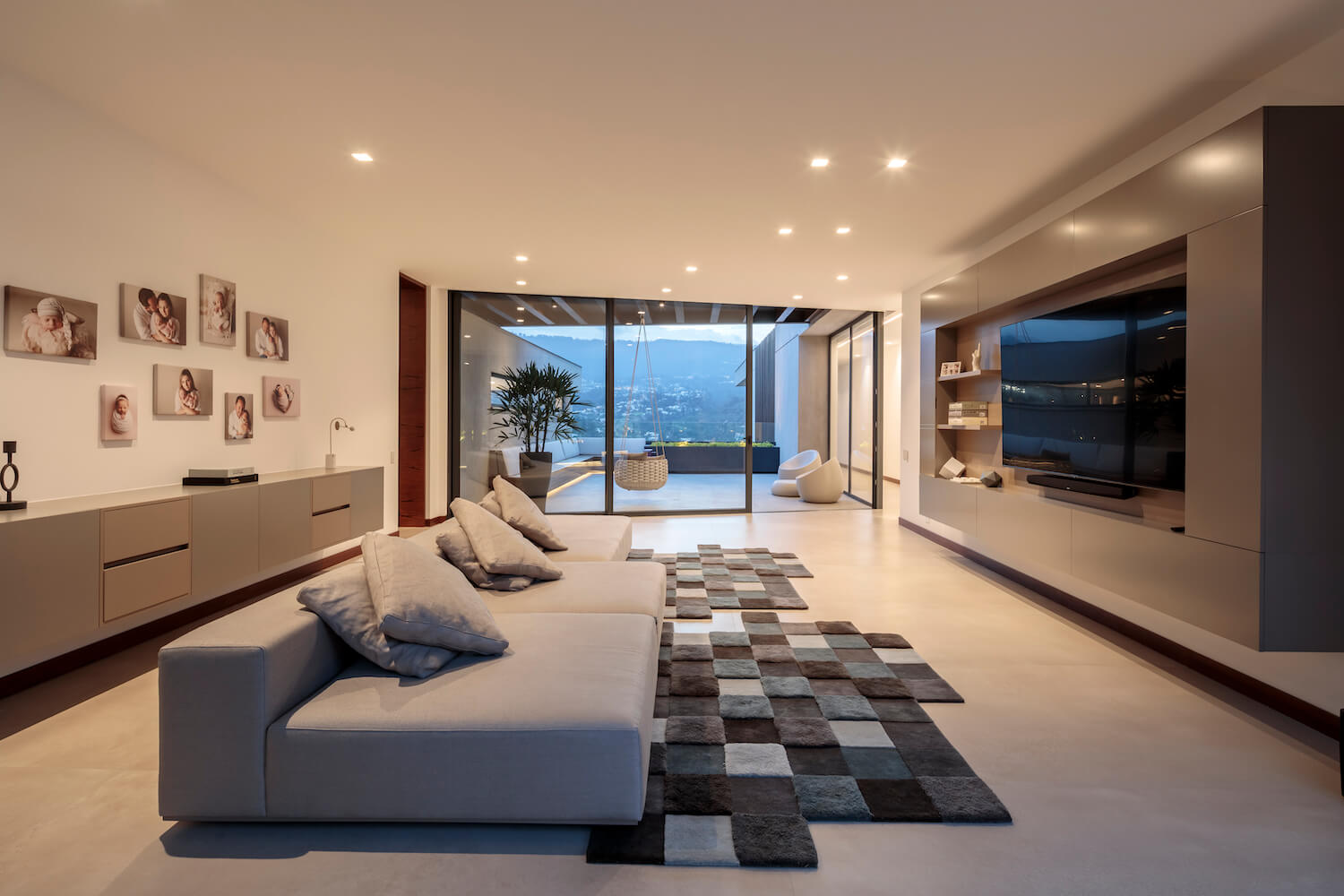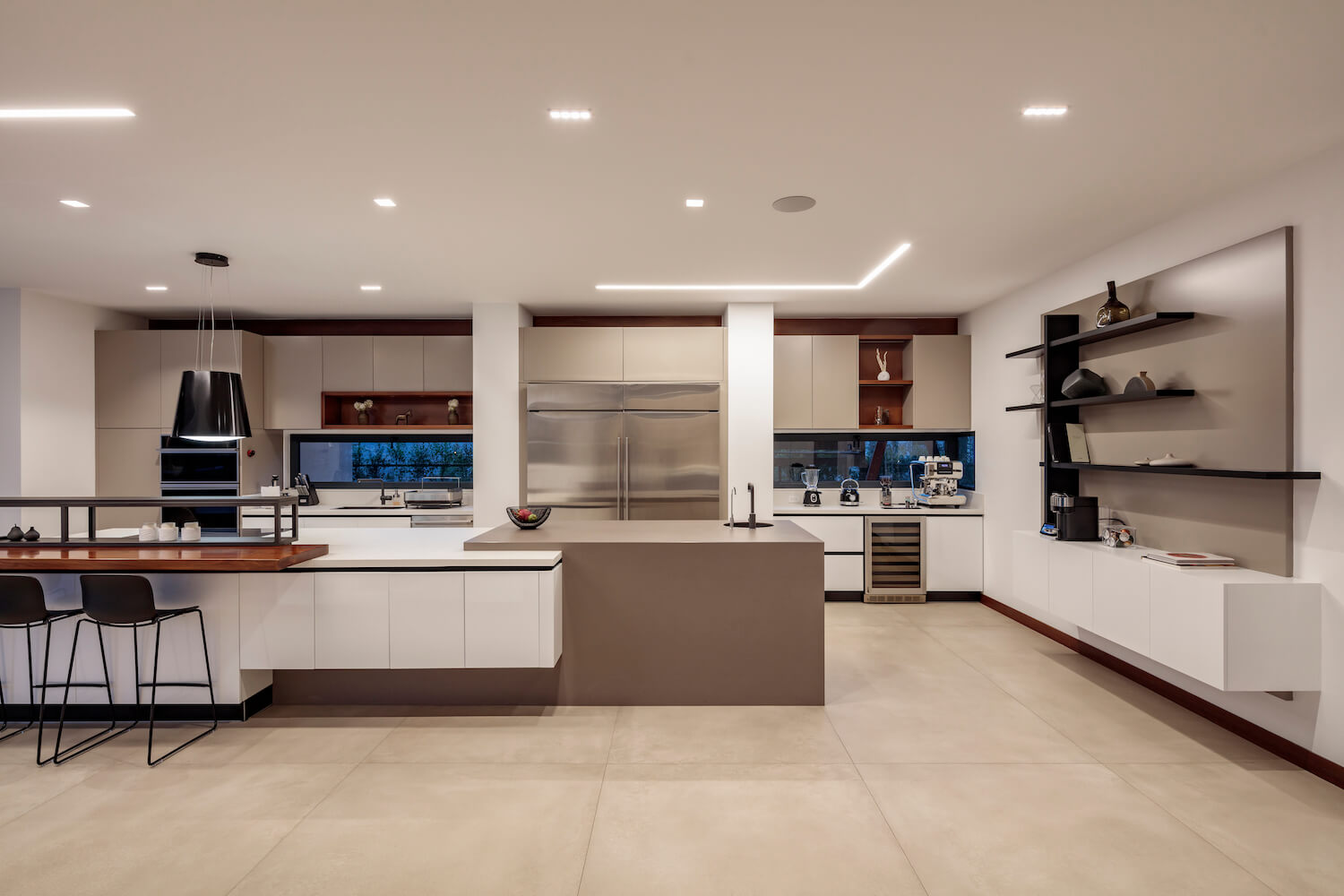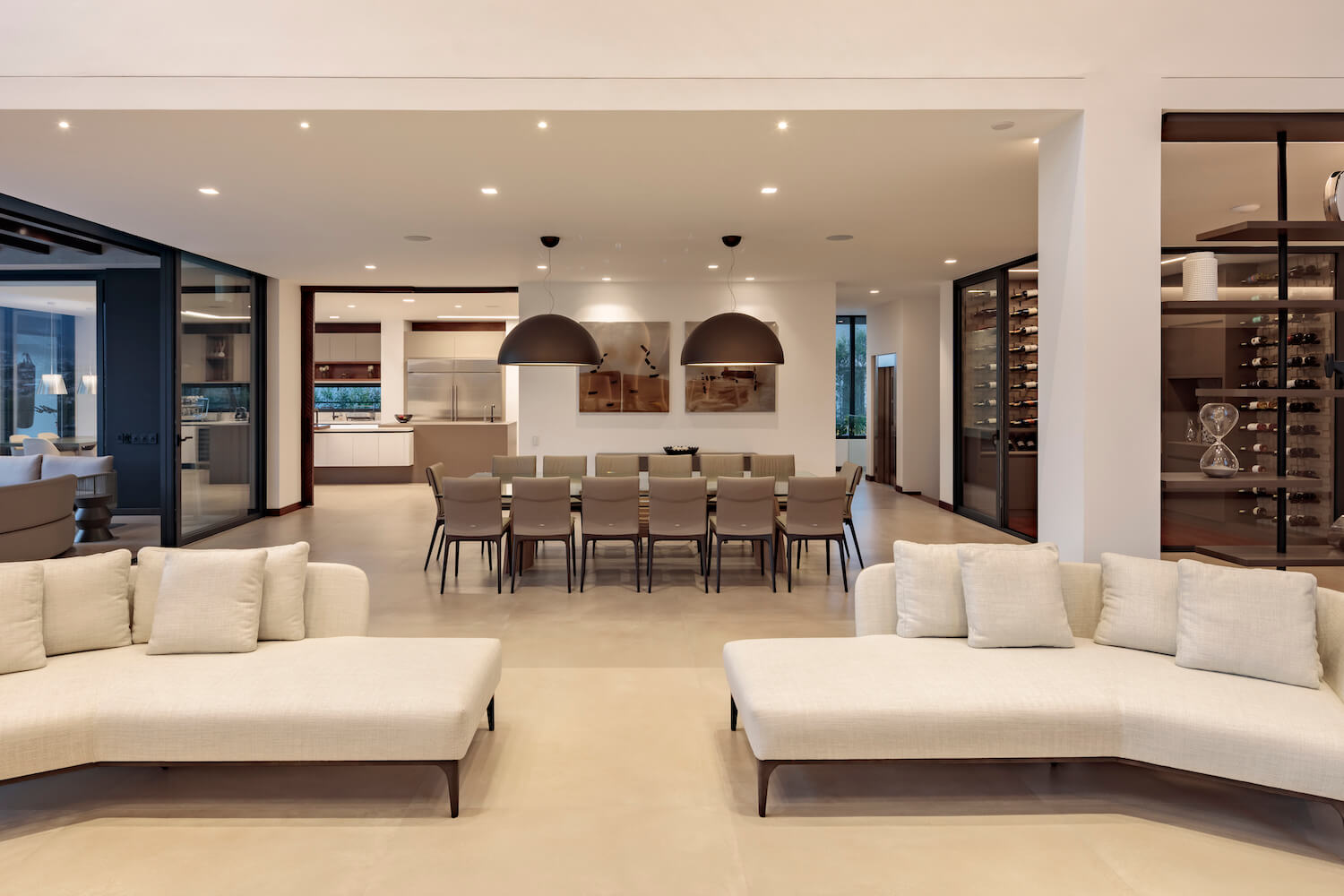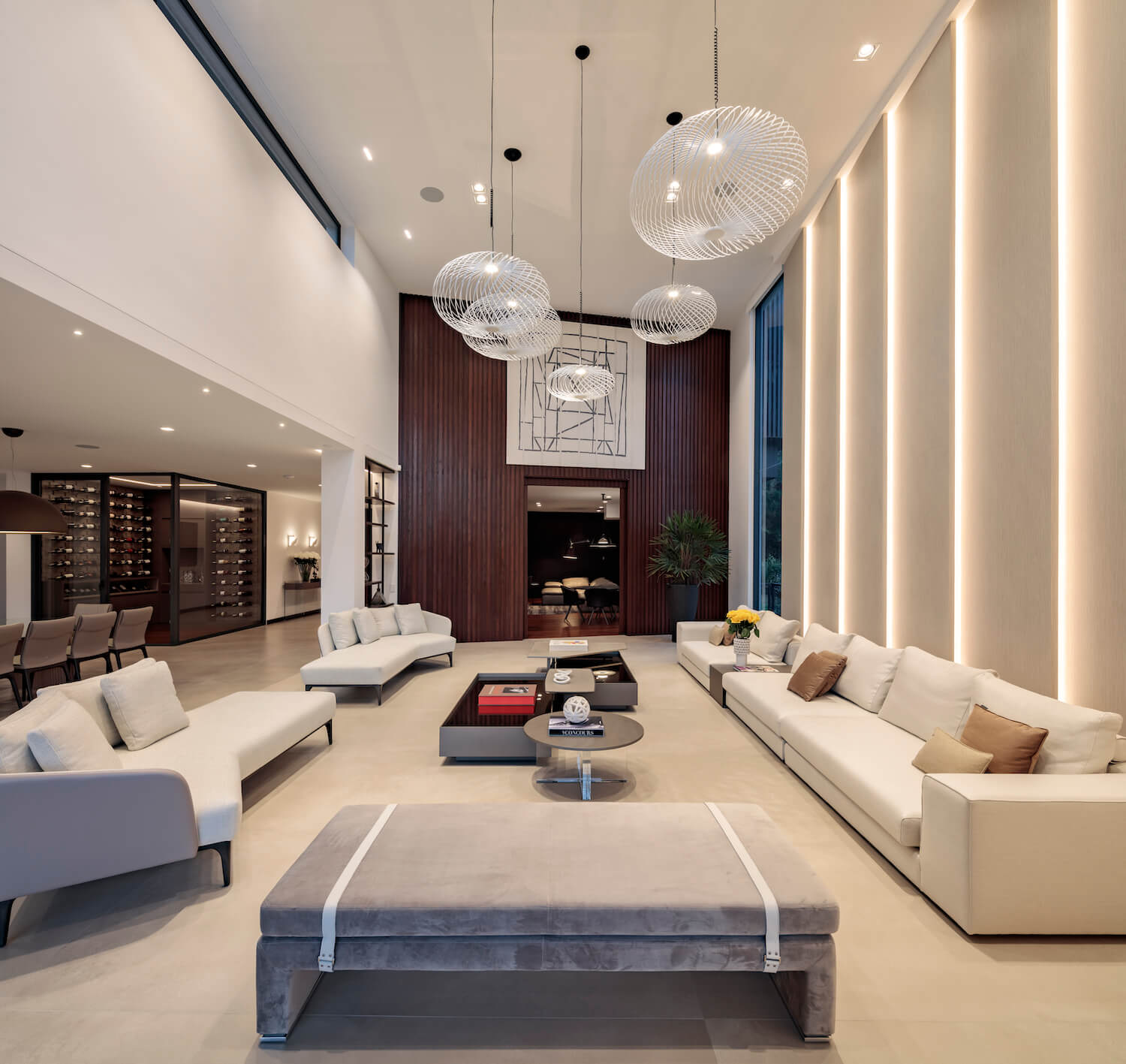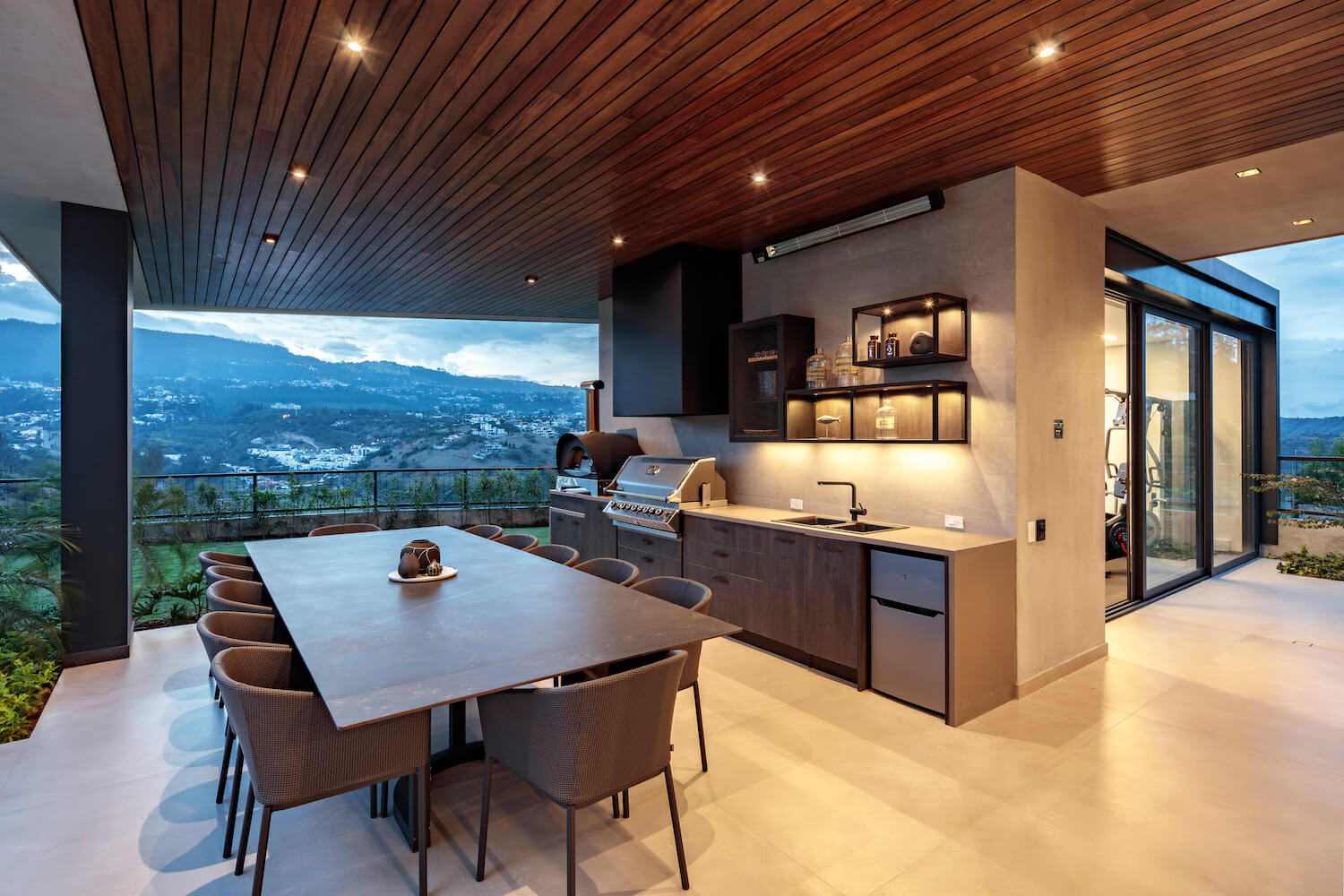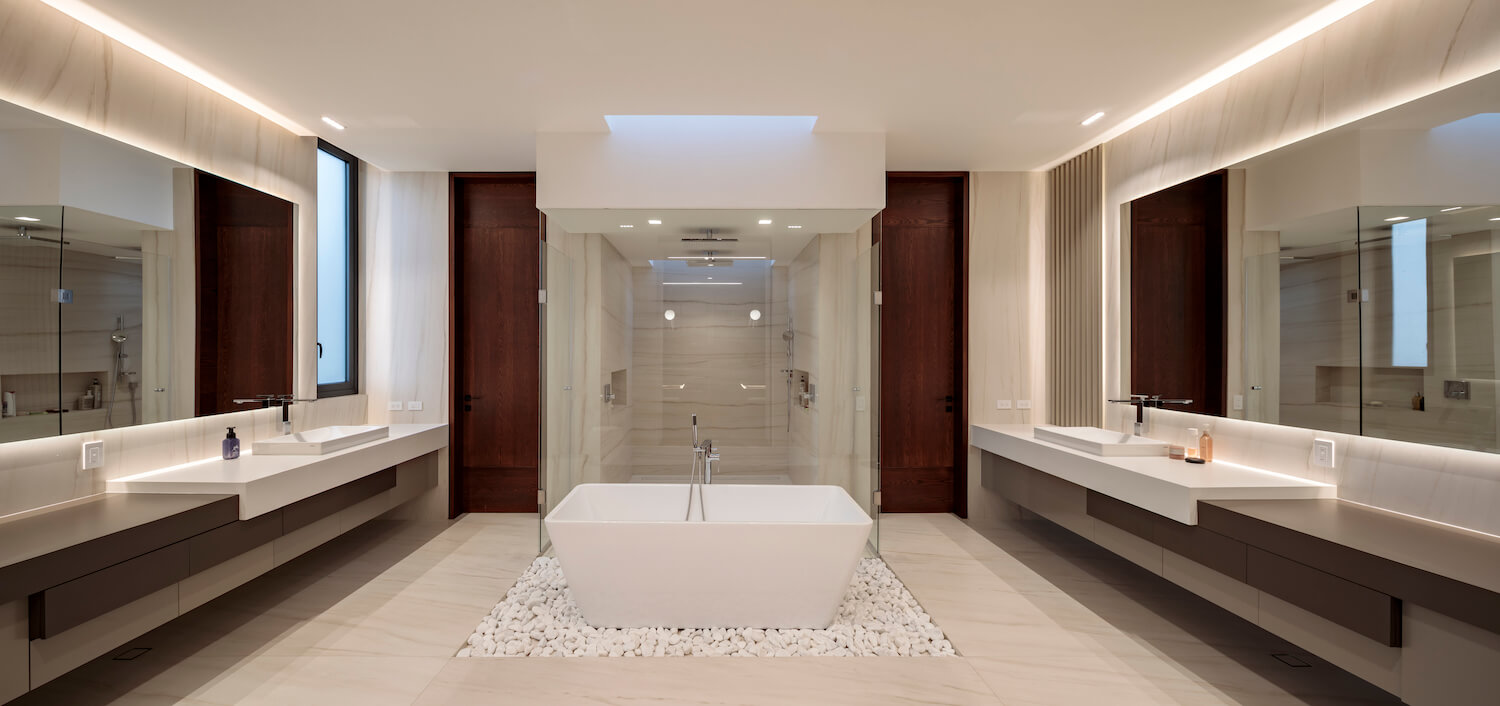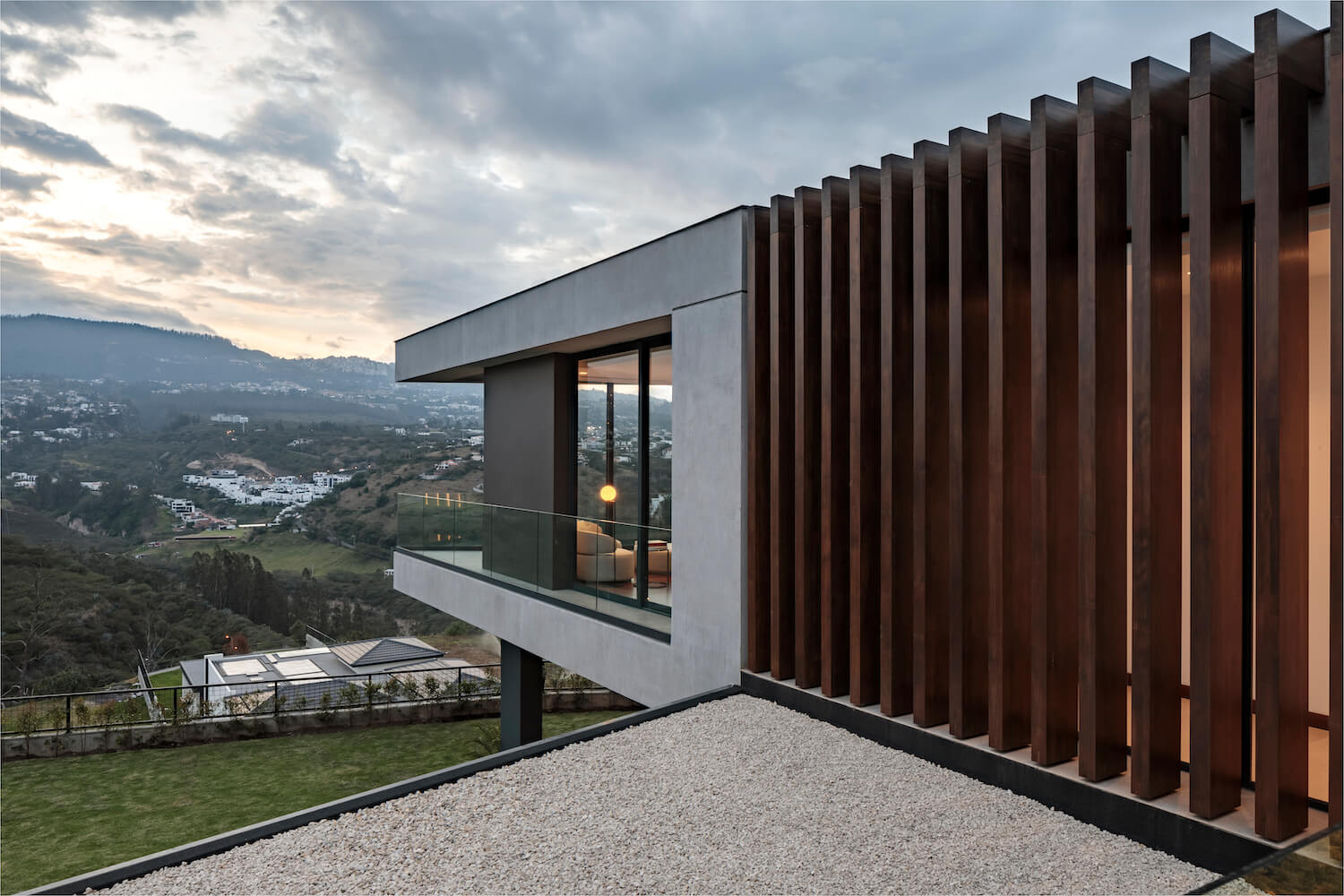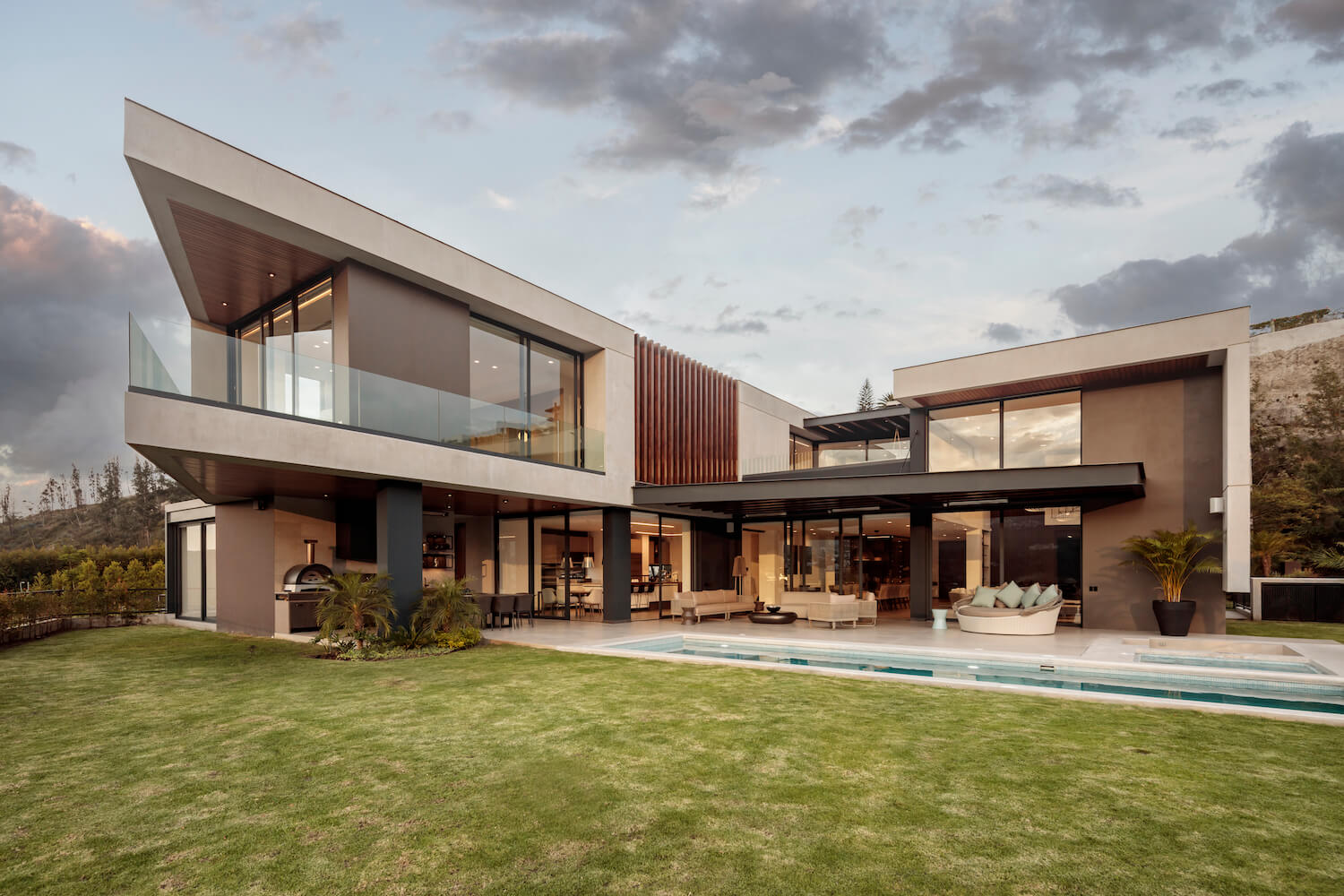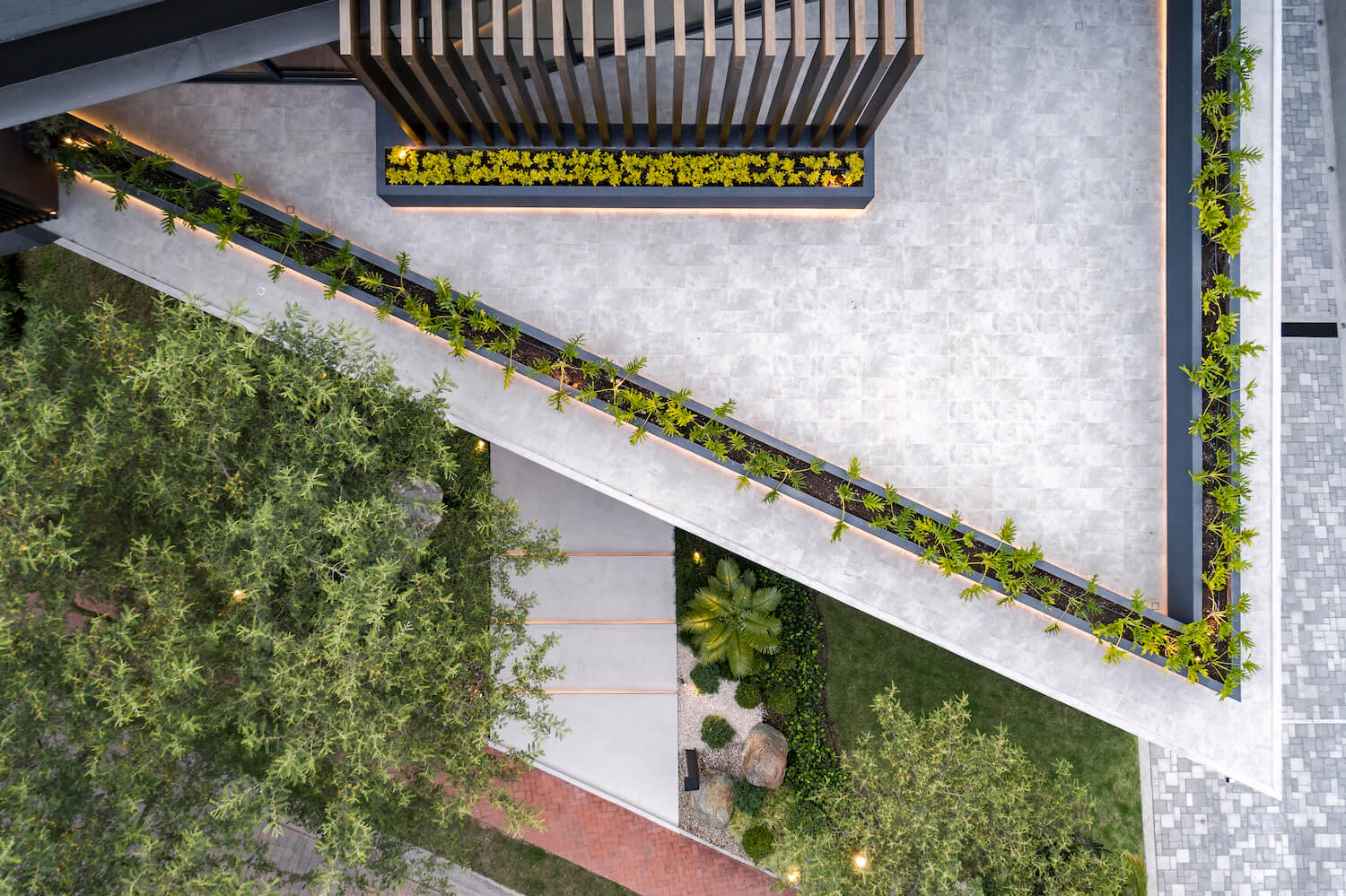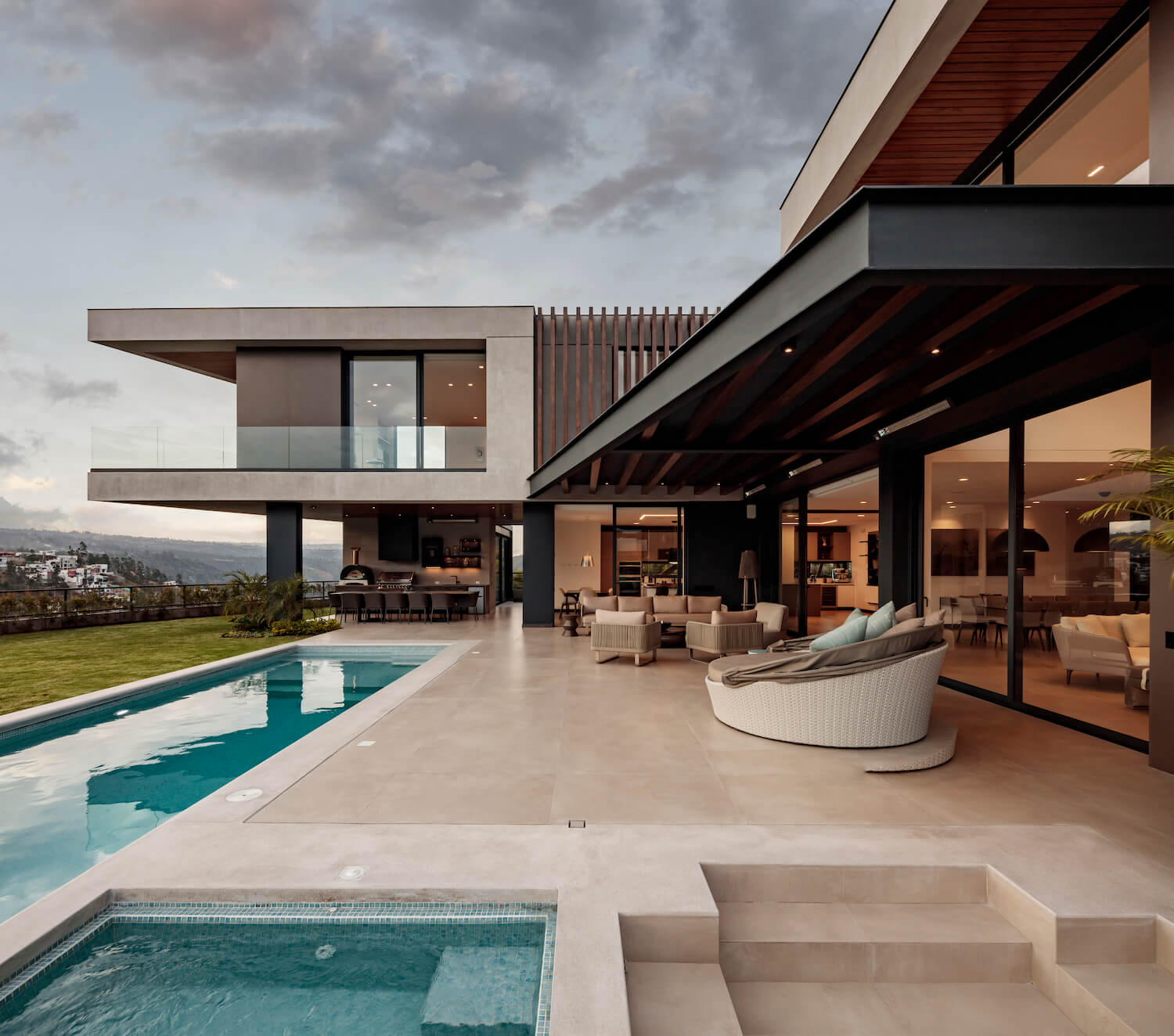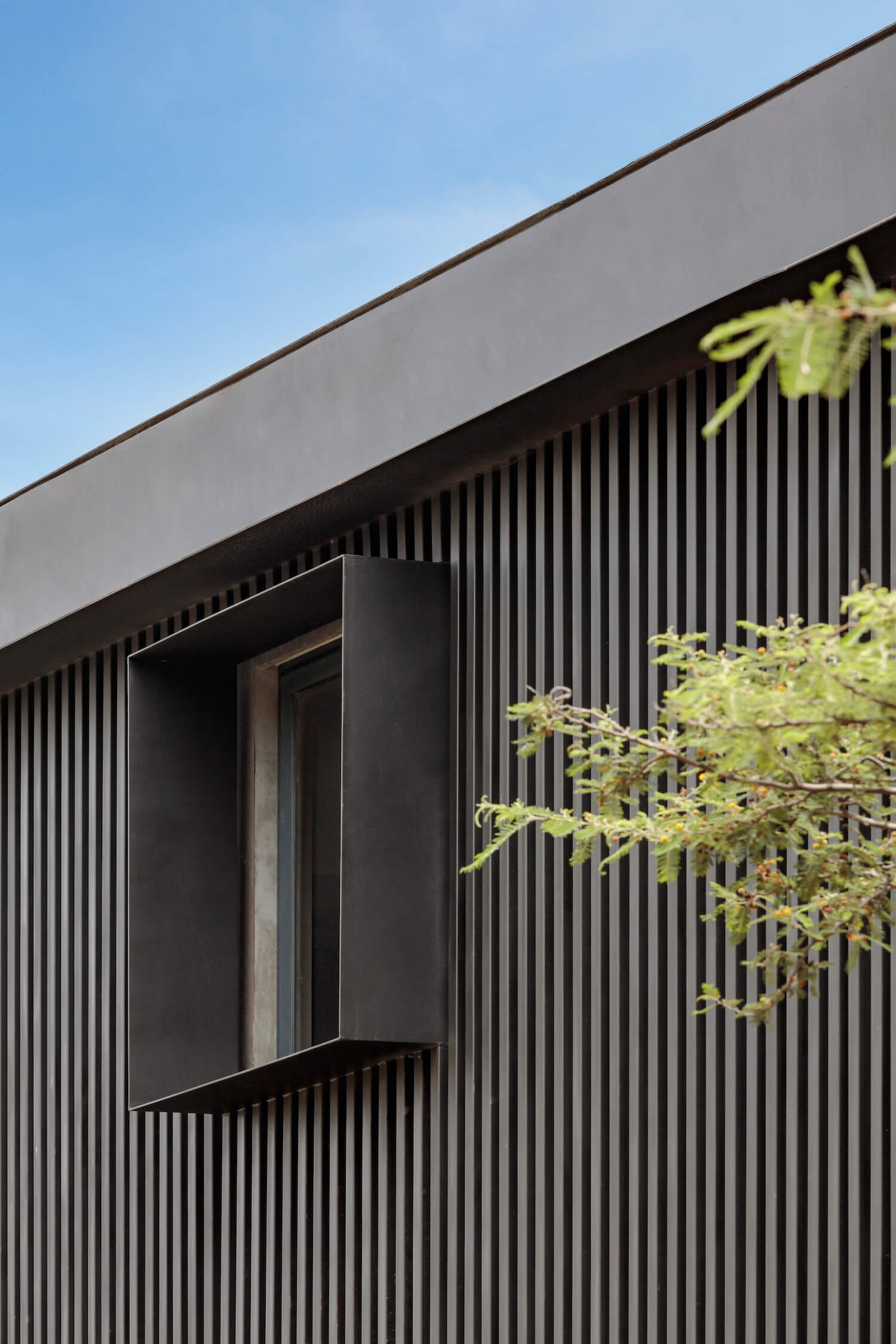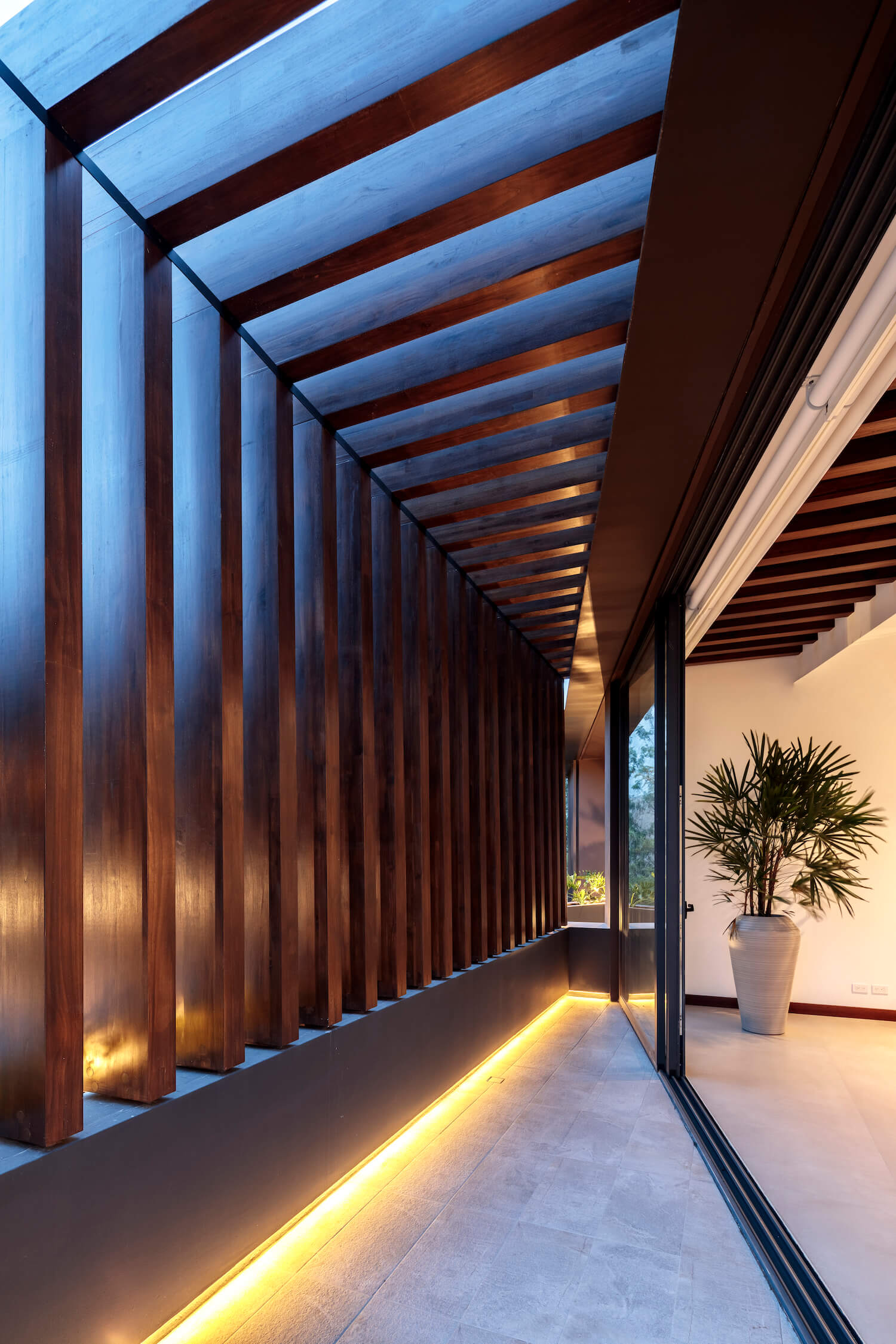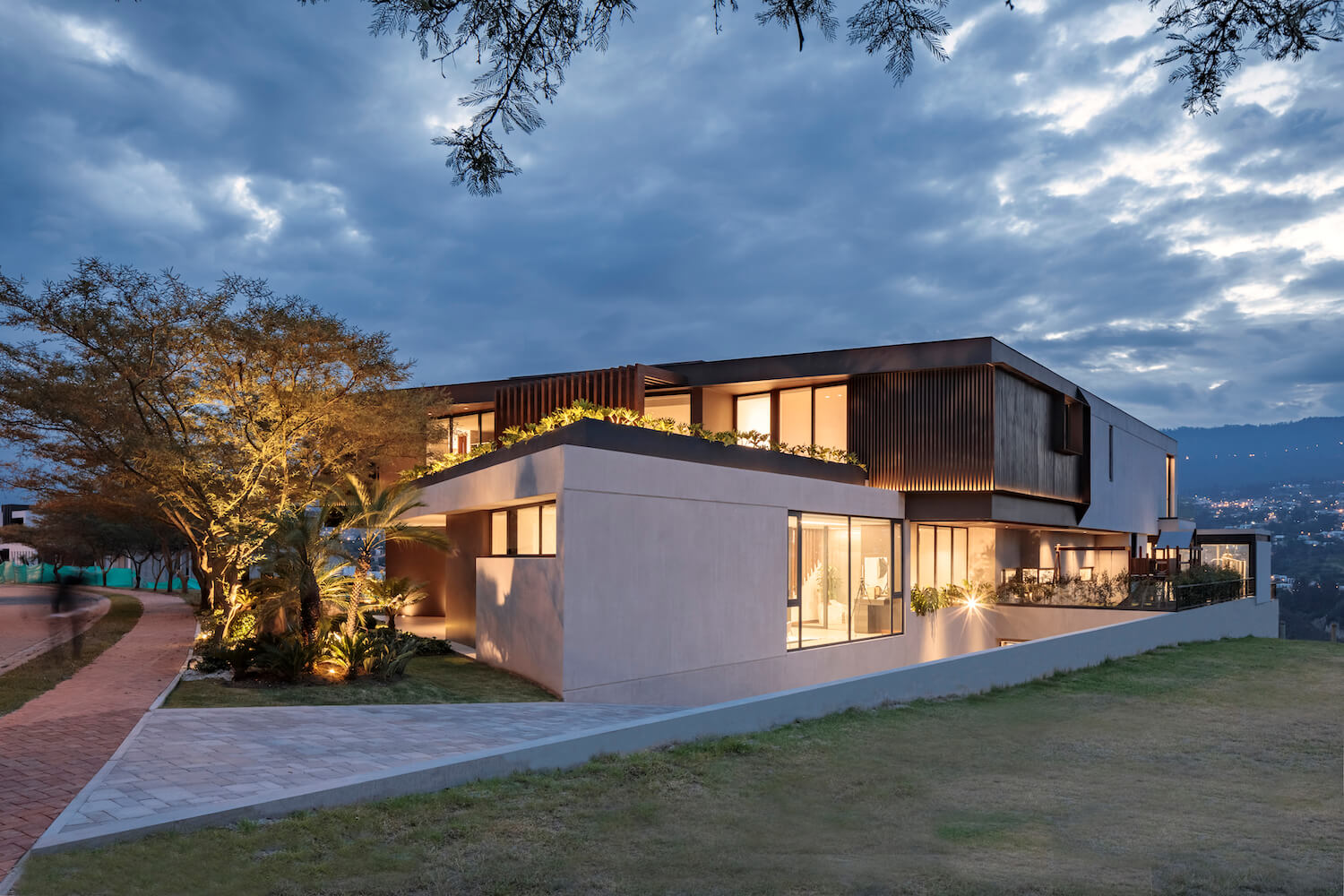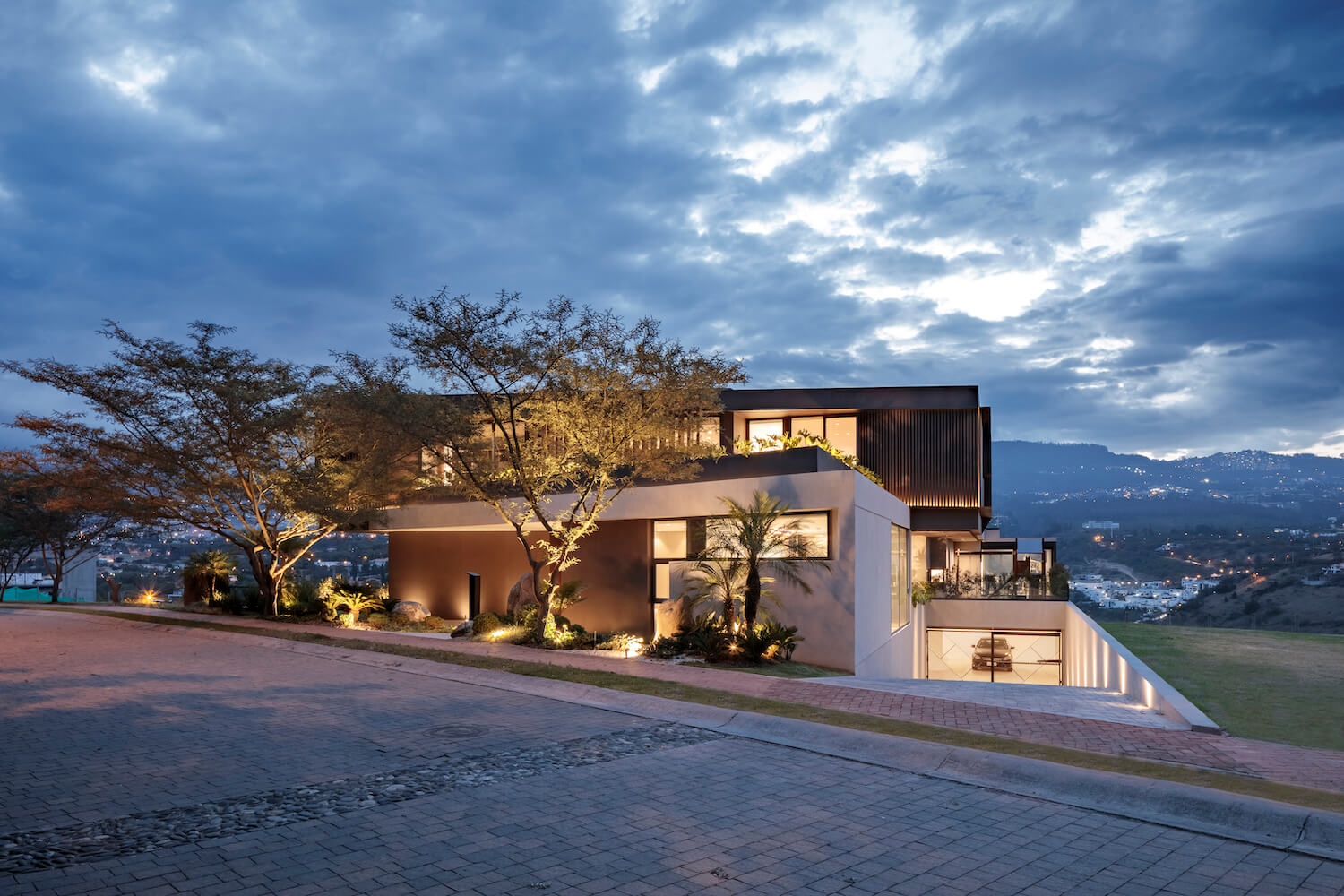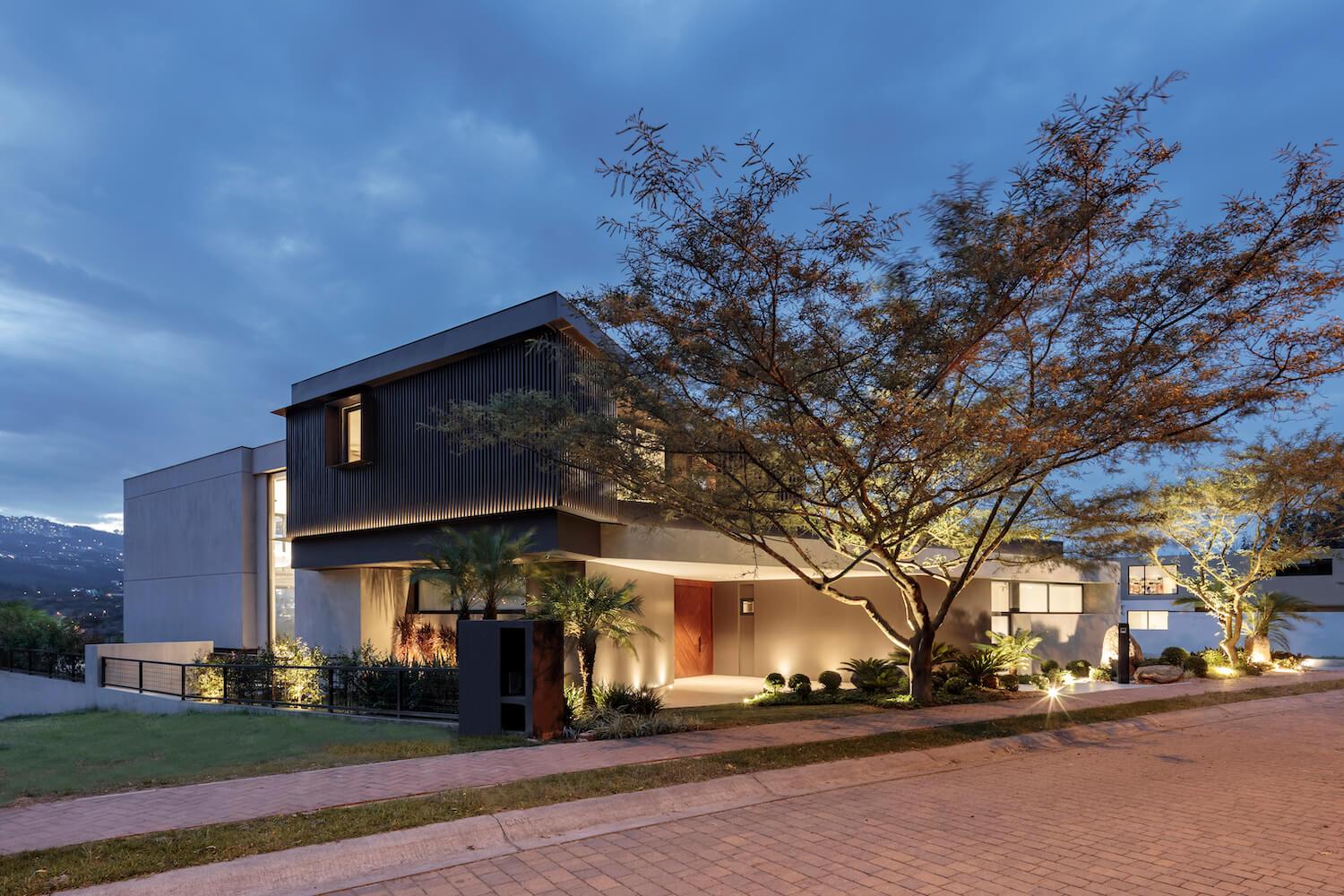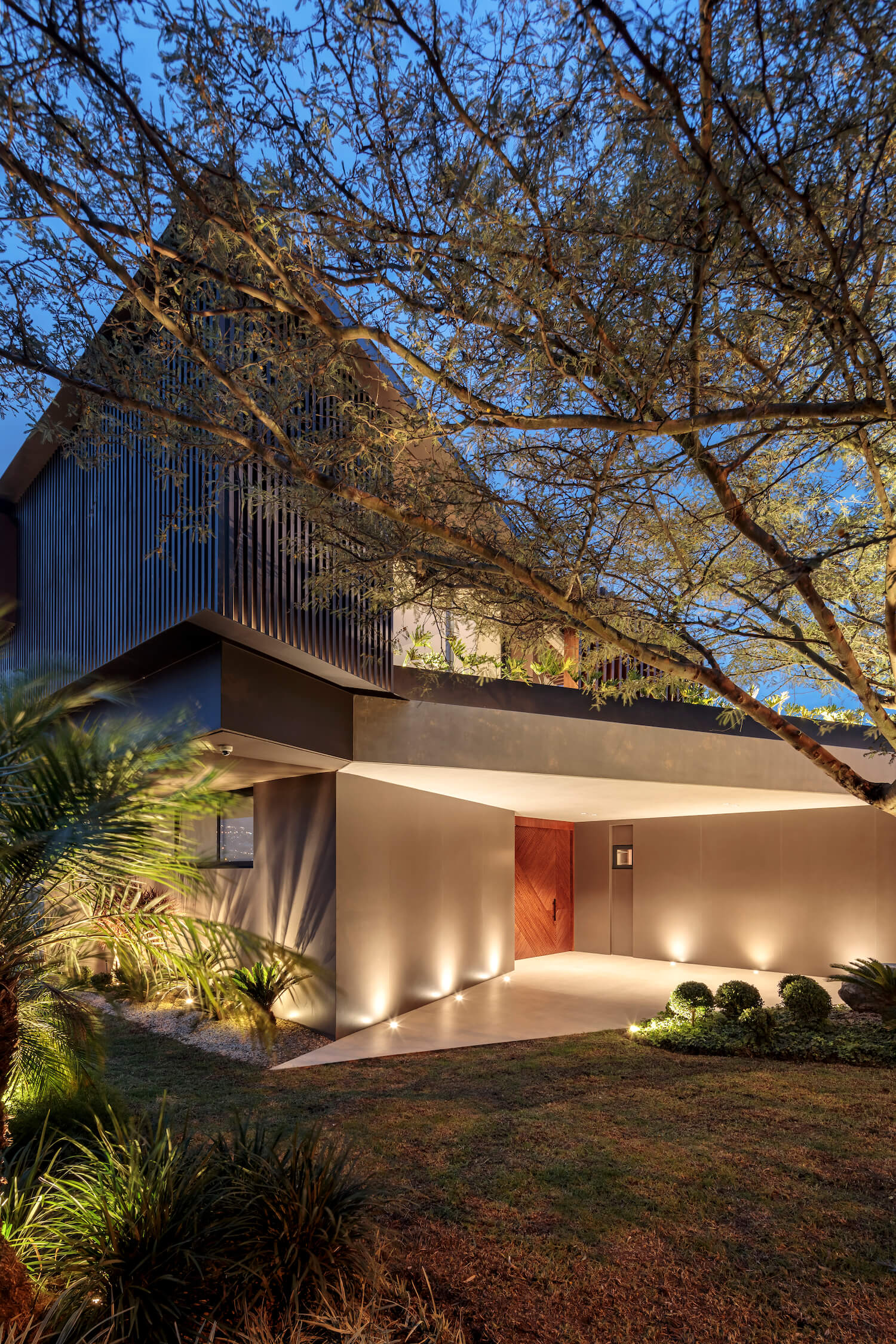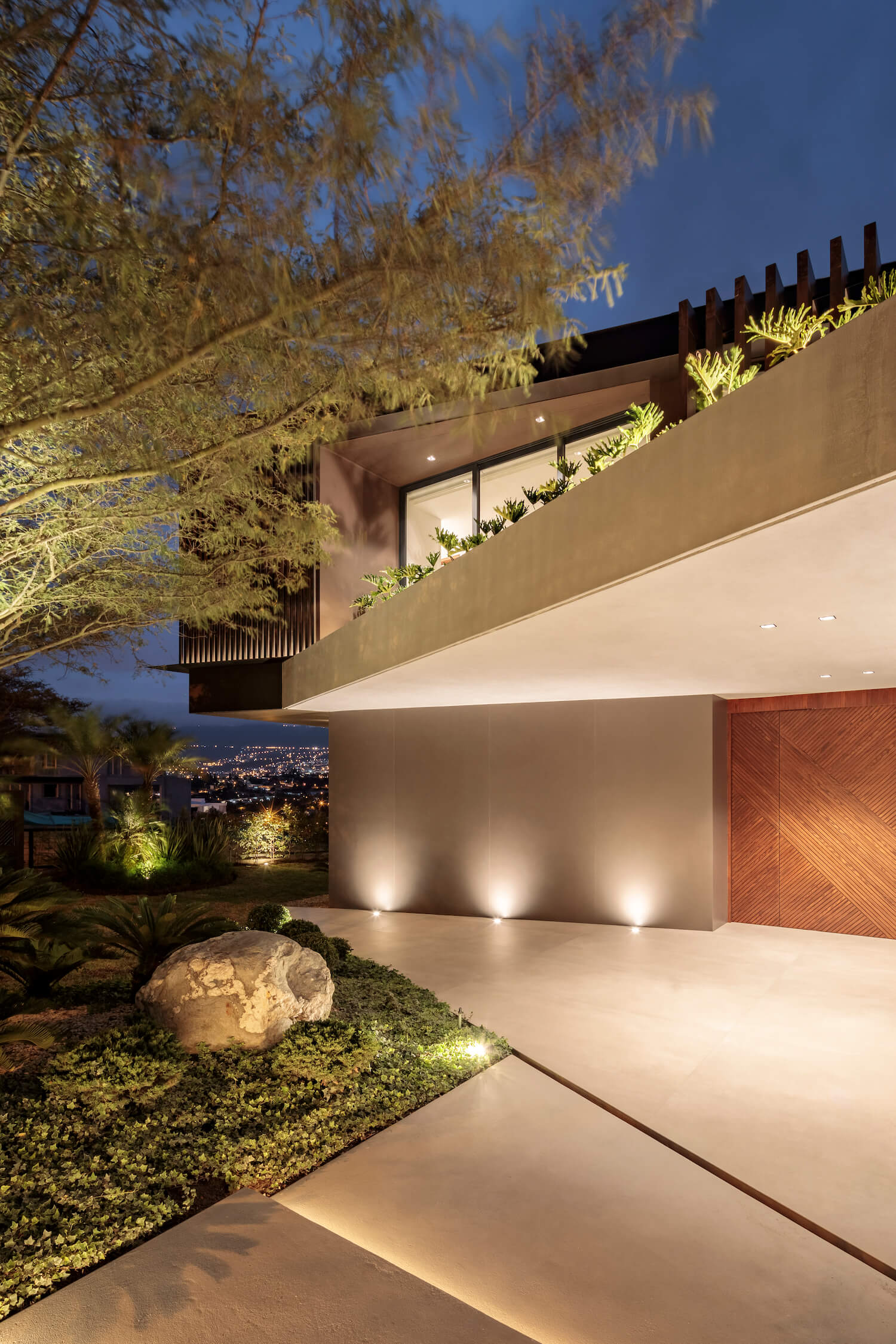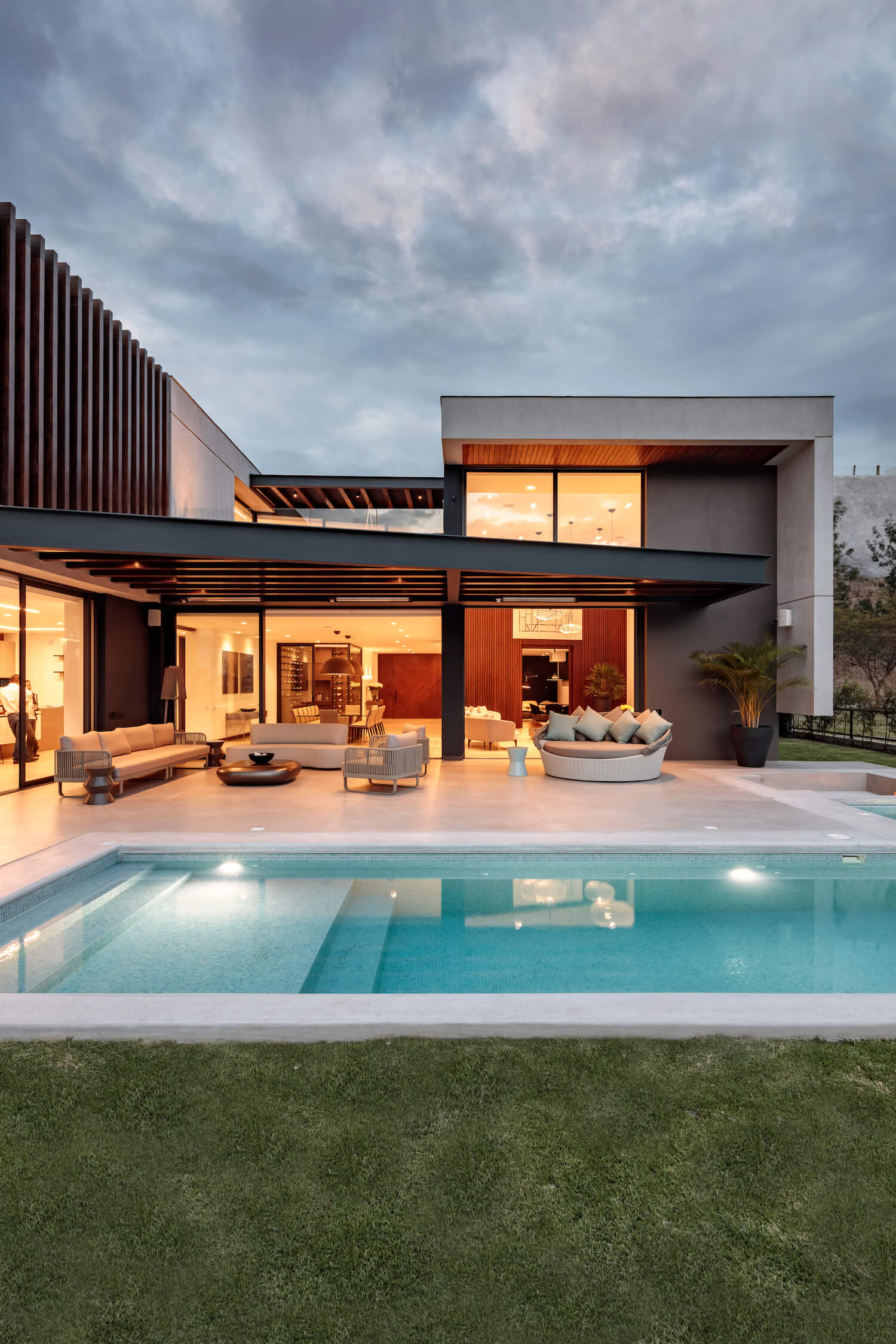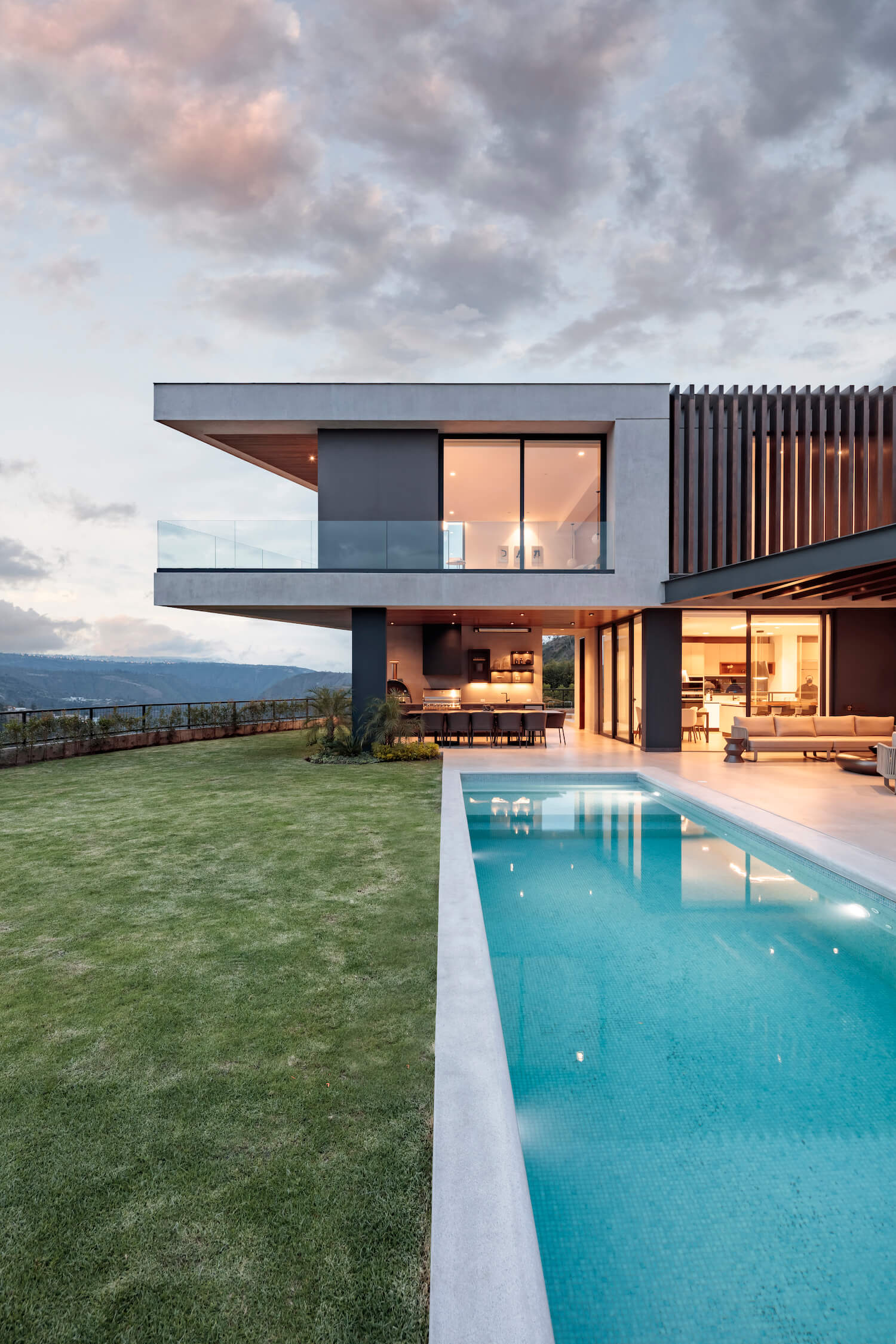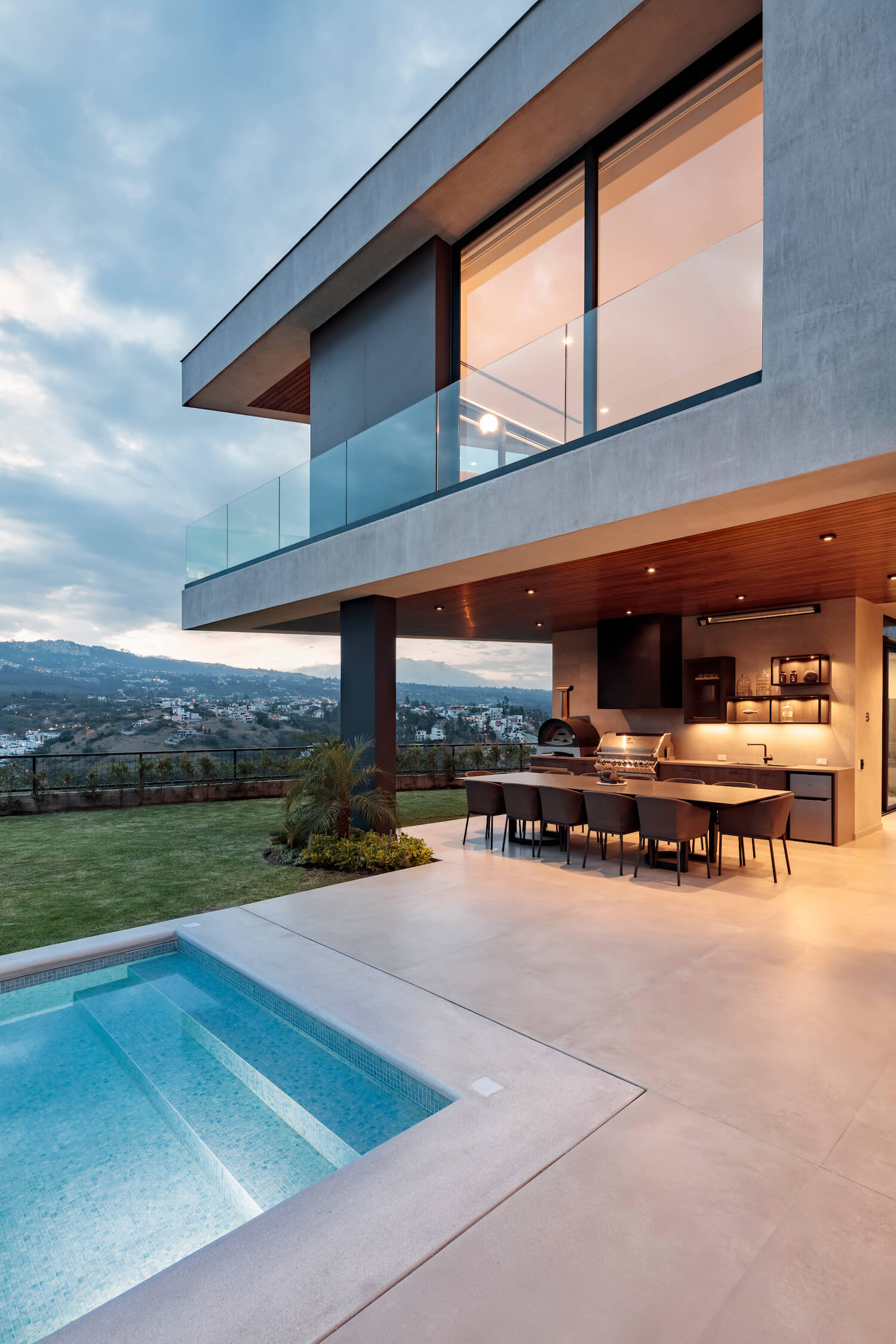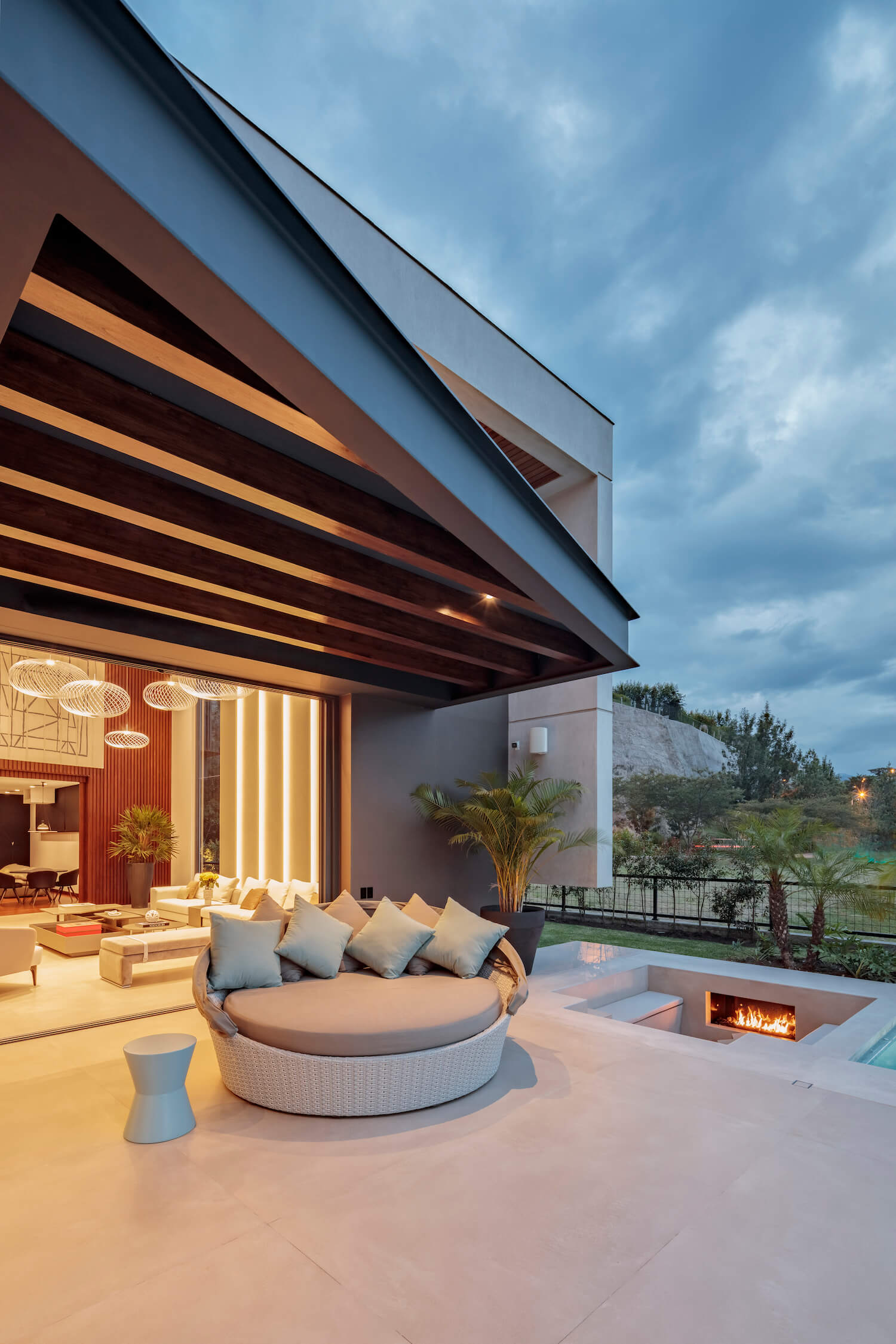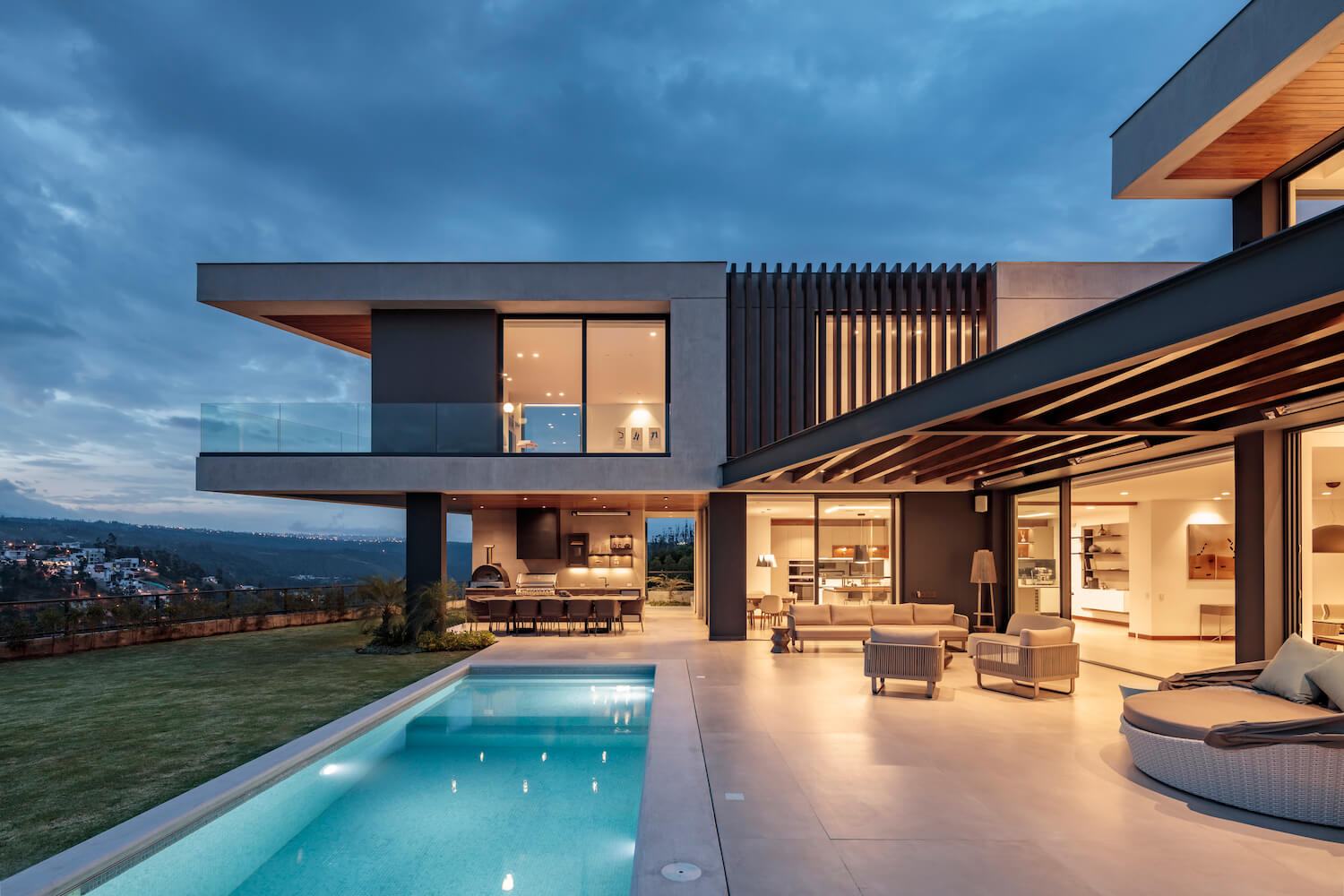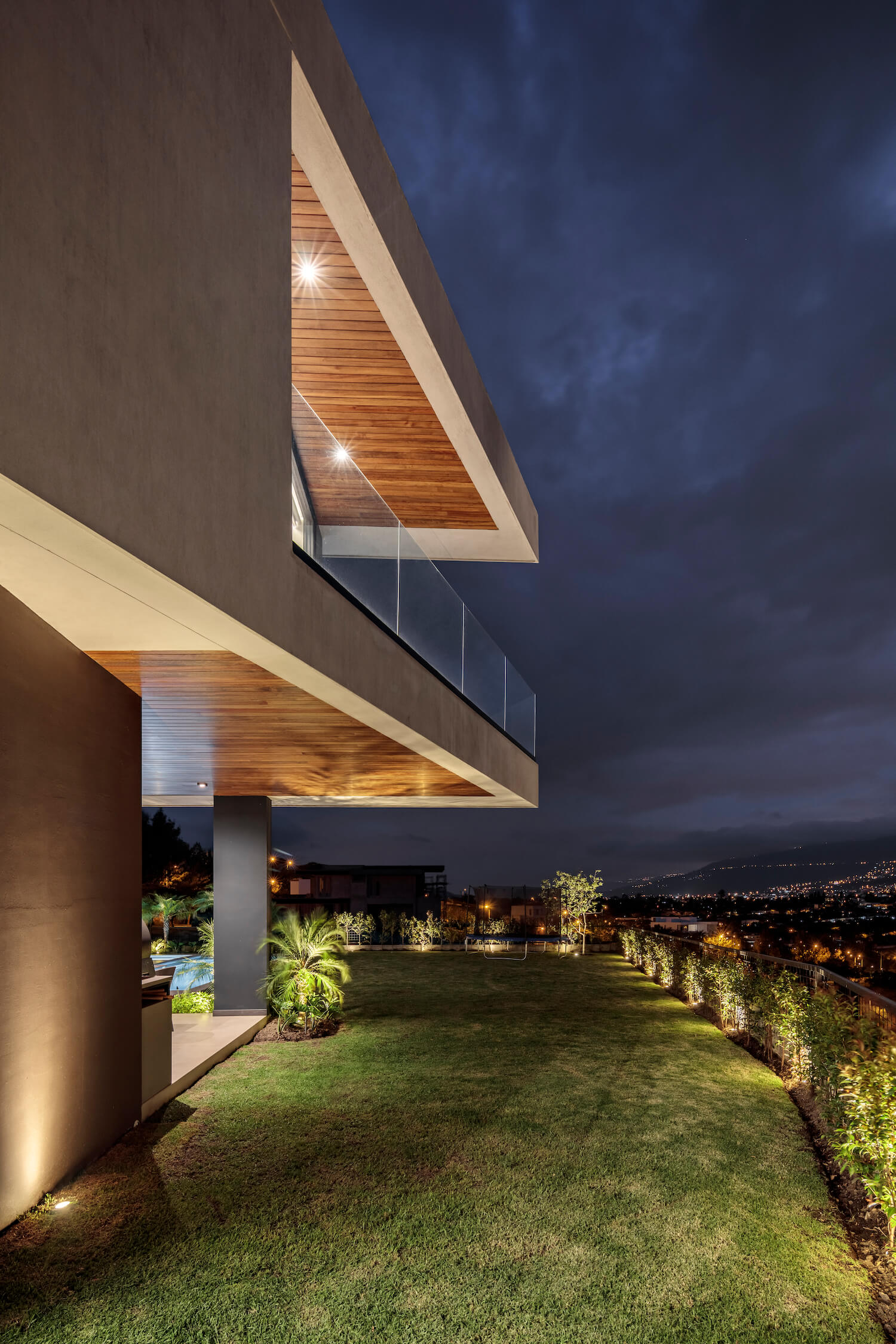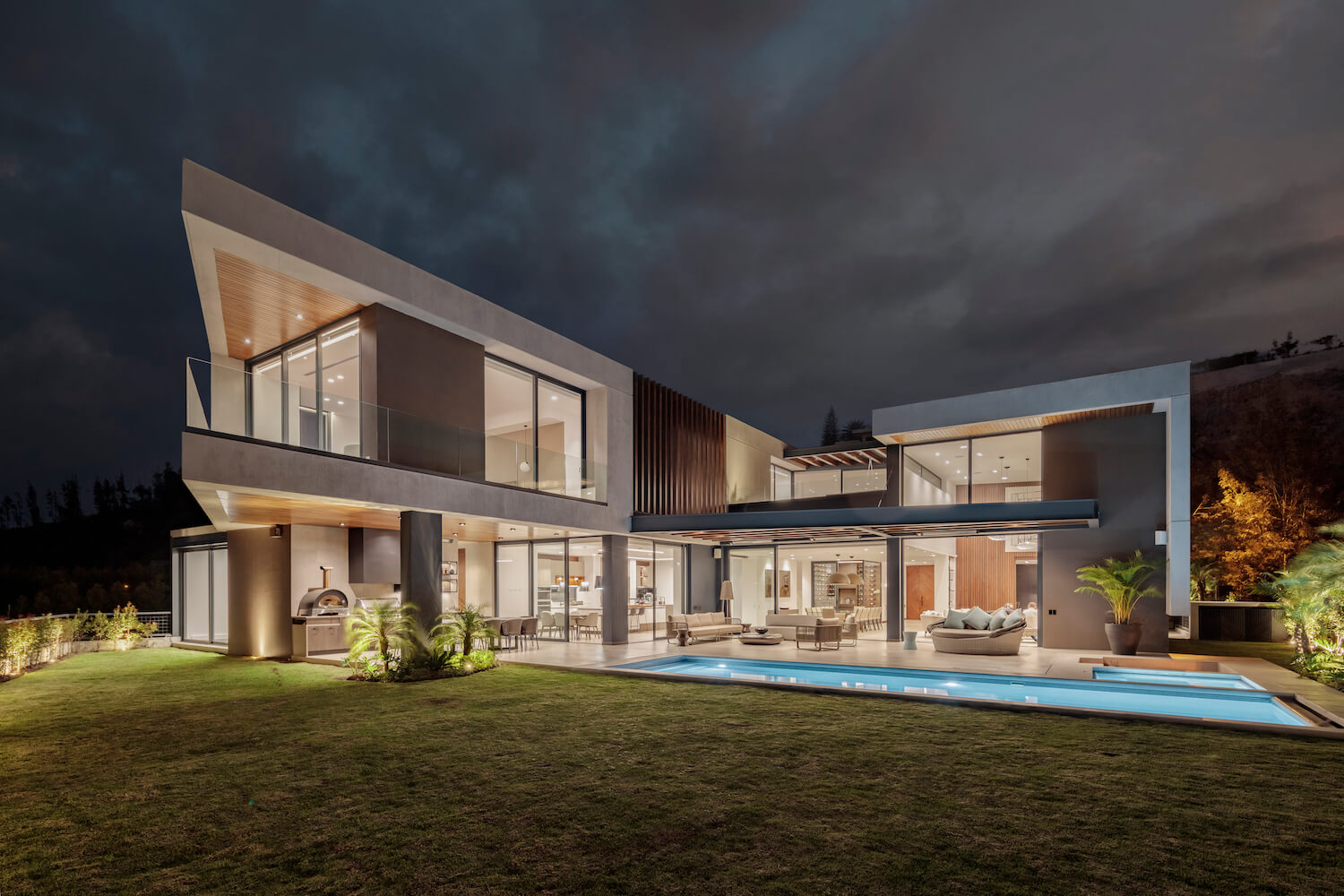 ---