Pankaj S. Pund: Site is situated at top of hill facing east side adjoining Trimbak-Girnare road. Having a beautiful view of gautami-godavari dam.
Concept: Basically client need some local architecture techniques like thatch roof, mud walls, cowdung flooring etc.also he is very found of rustic looks in architecture. Eventually structure was ground floor only but as clients requirement gets changed we have to go up to first floor.
So considering clients requirement, our theme is based on vernacular architecture, so the material selection is more important.
As the site is situated in heavy rainfall area, also site experiences adverse climate such as hot in summer and cold in winter. Considering these aspect we placed rooms accordingly. The structure is climatic responsive, we tried to use green and environmental friendly material.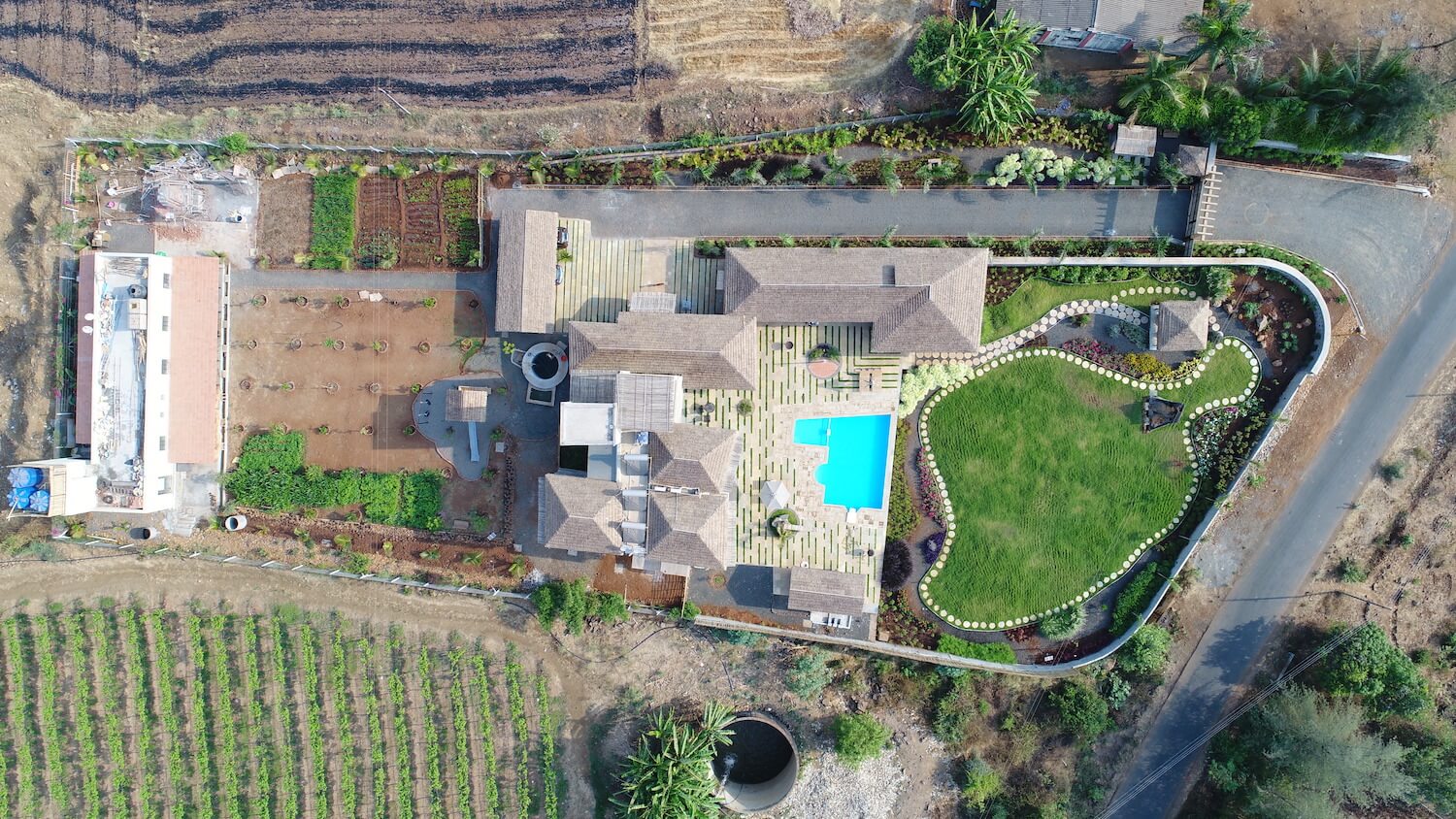 We used local in site stone for construction, also used local labour for construction. We used bamboo as sun and rain barrier in front of balcony. Used low-pitched roof in front of balcony.
Placed erought iron furniture in balcony for rustic effect. For flooring we used rough shahabad tiles. For walls we used hand textured finished to give mud effect. Same theme was carried out in landscape also. We are giving more importance to nature so maximum of area are opened in landscape or small coutryards.
We used artificial thatch for roof it is maintainace free than natural thatch. For lighting we used led light which are warm in colour so that it gives sotthing effect and creates mood. While choosing the furniture we followed the same theme so we used sisam wood with matt finished for furniture. Some of the artifacts and crockery we collected from all over local as well international market.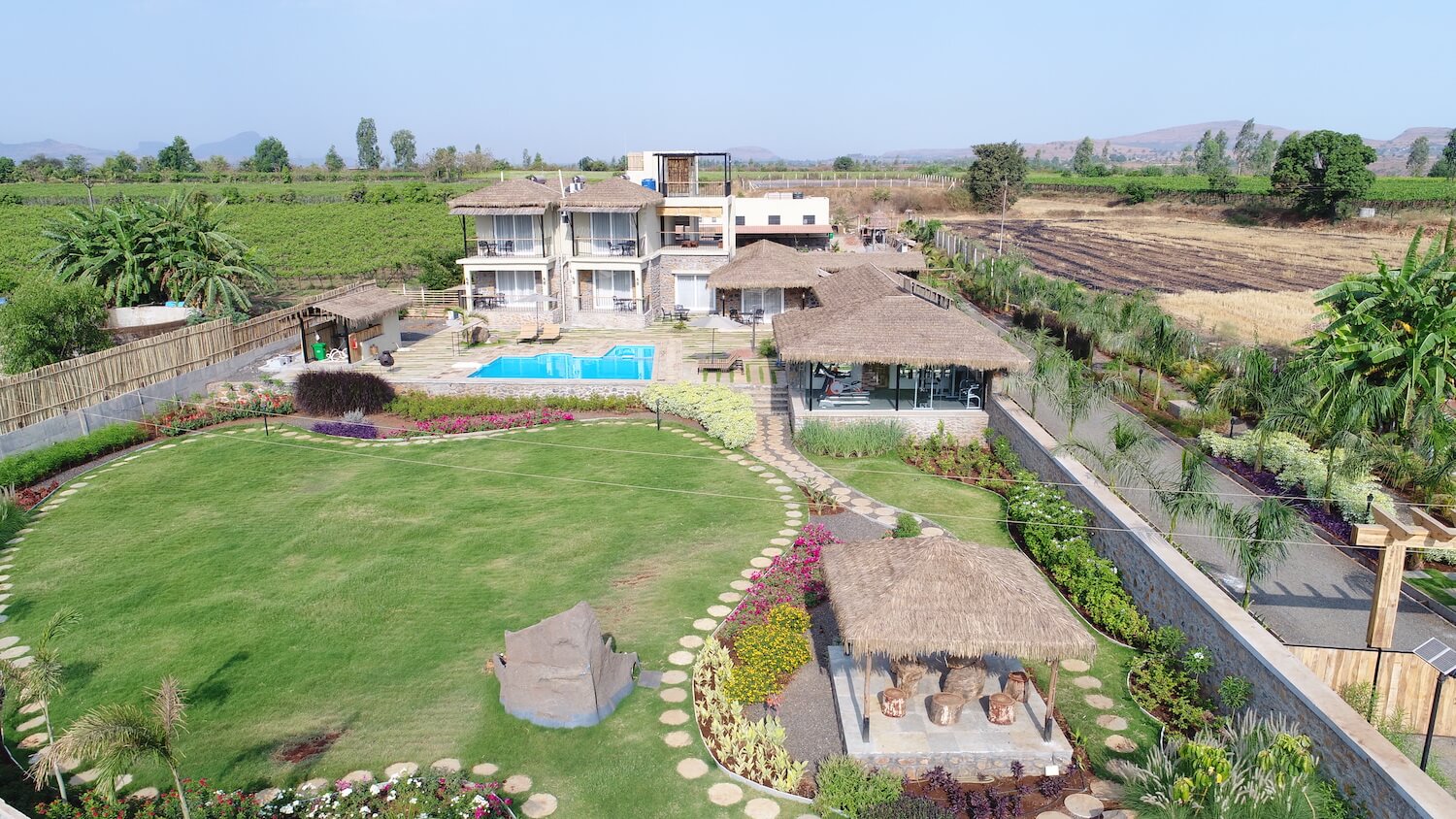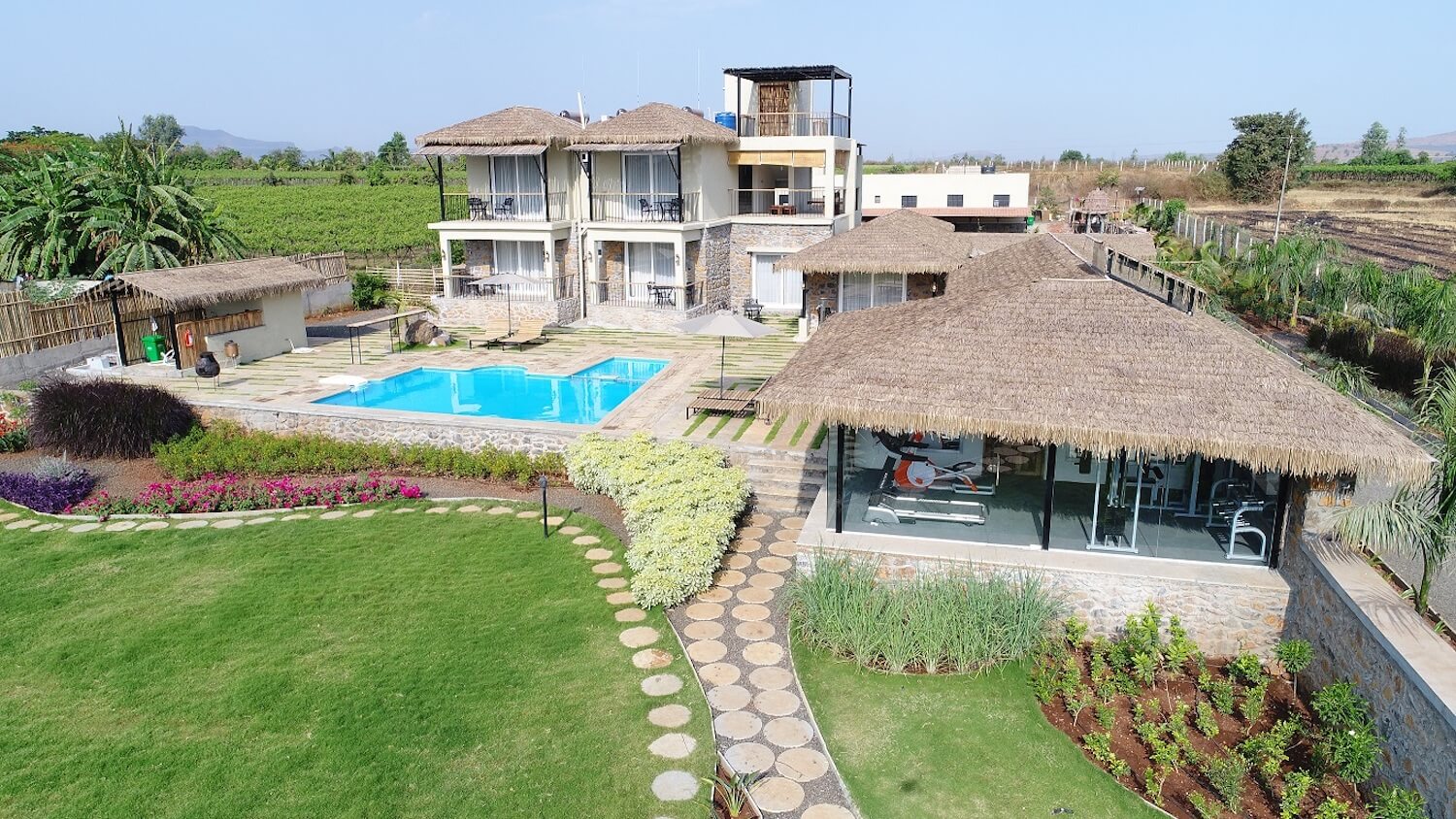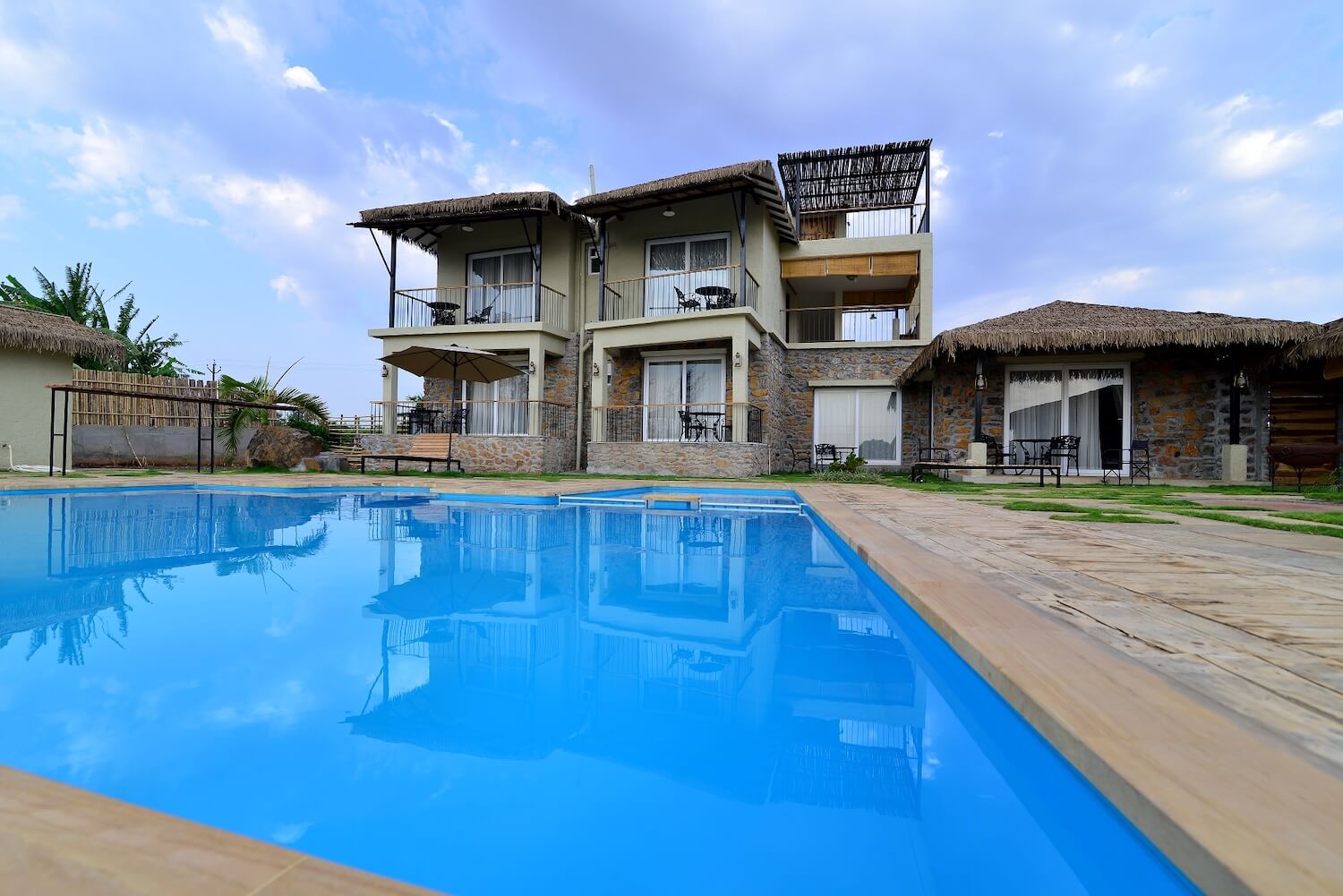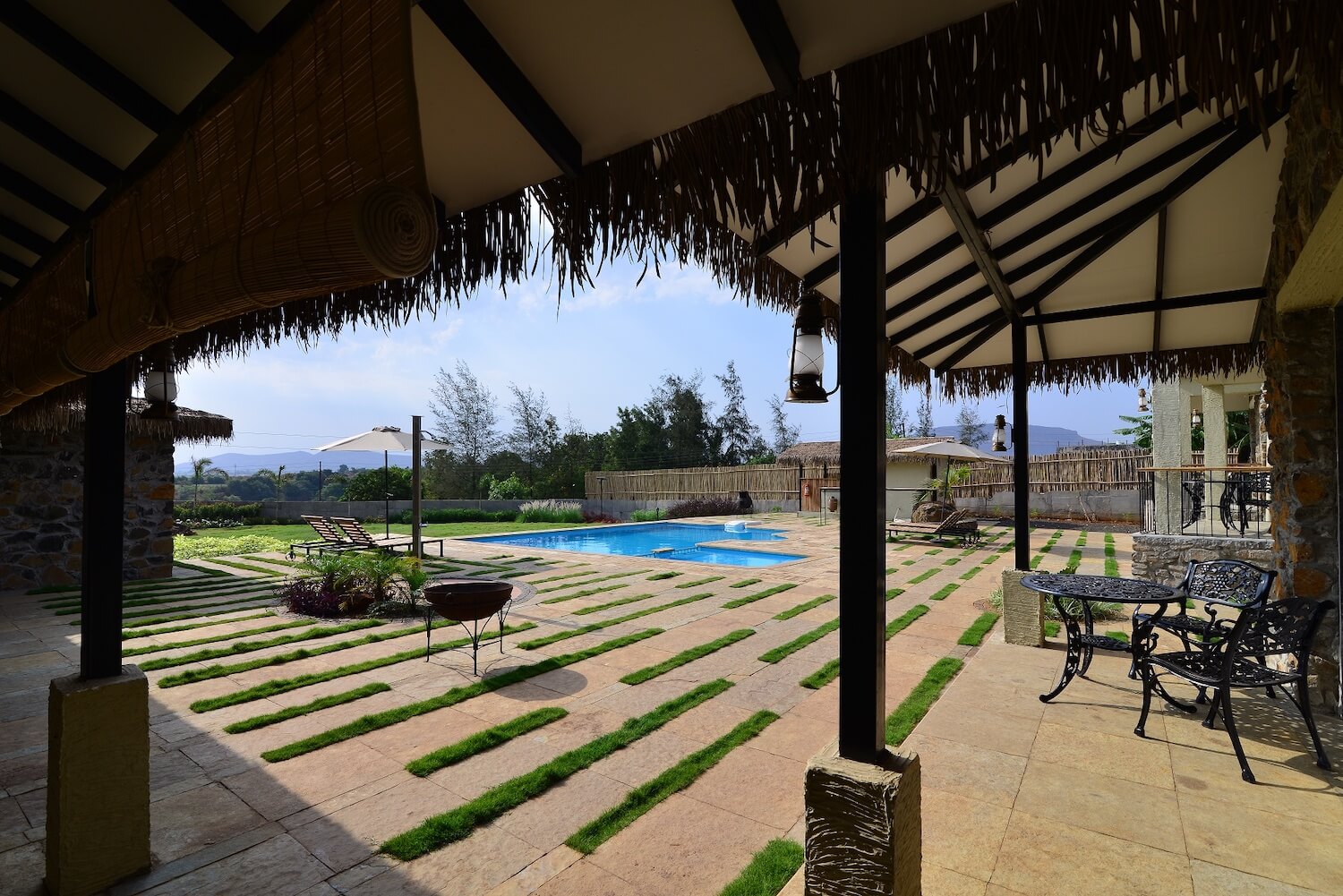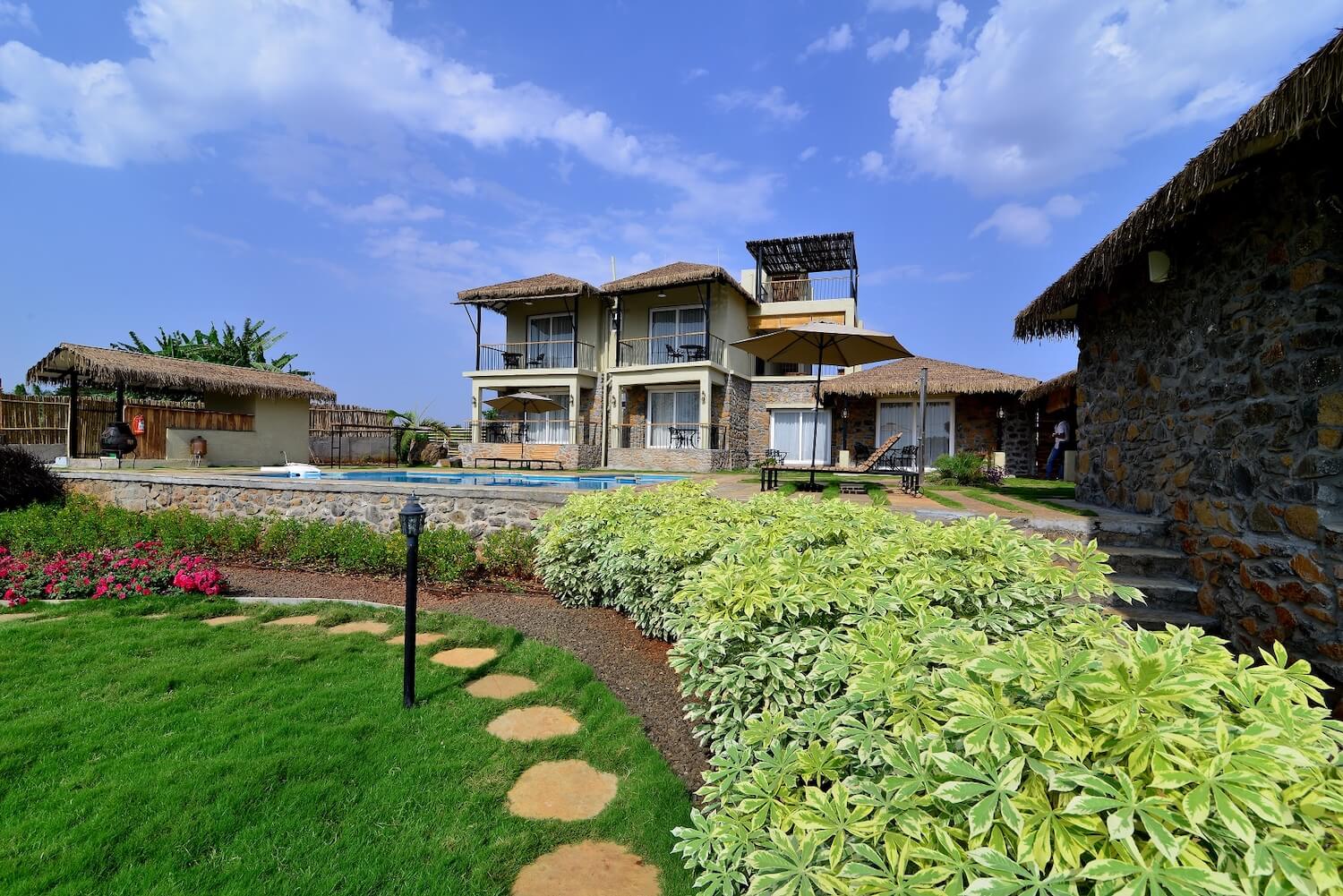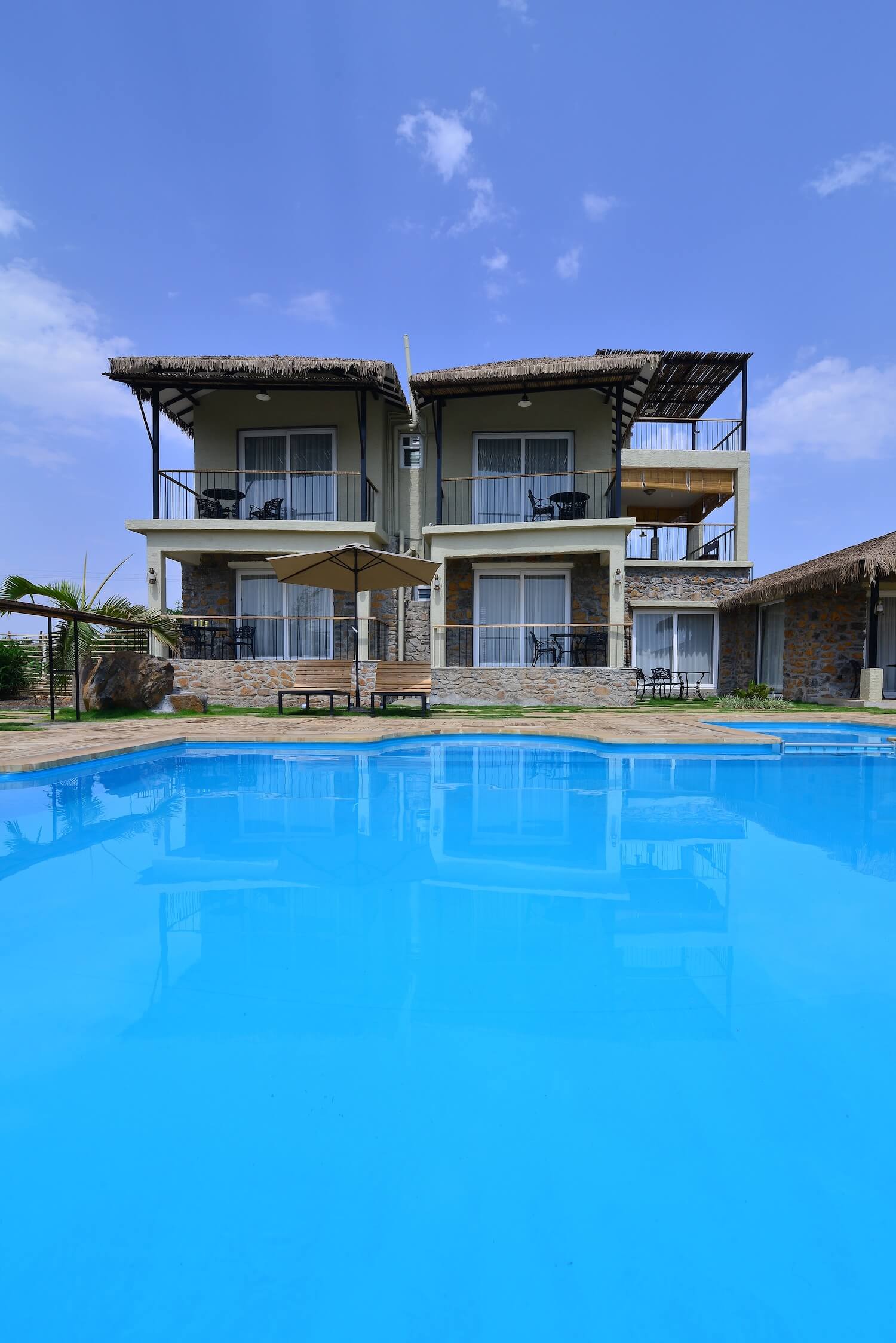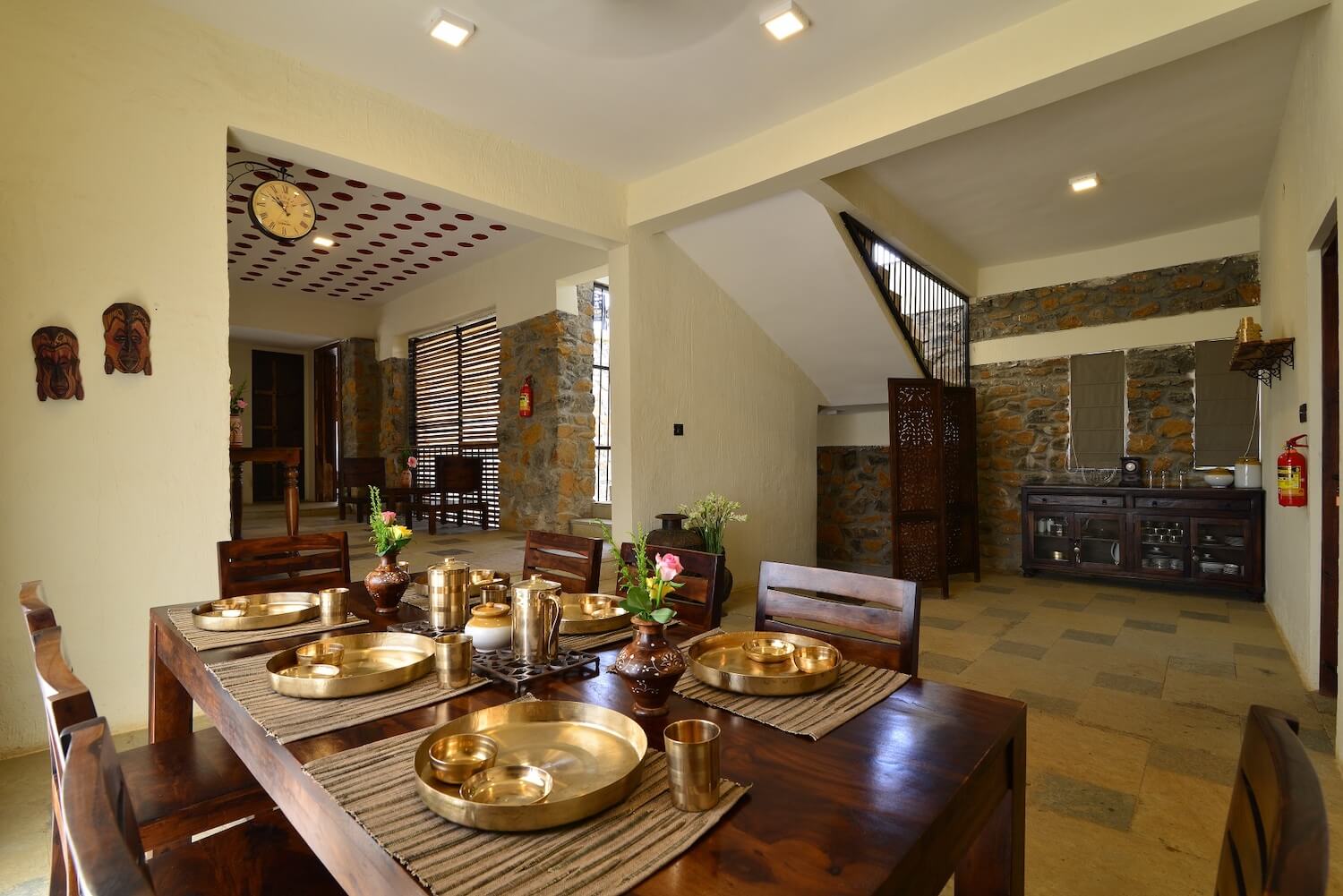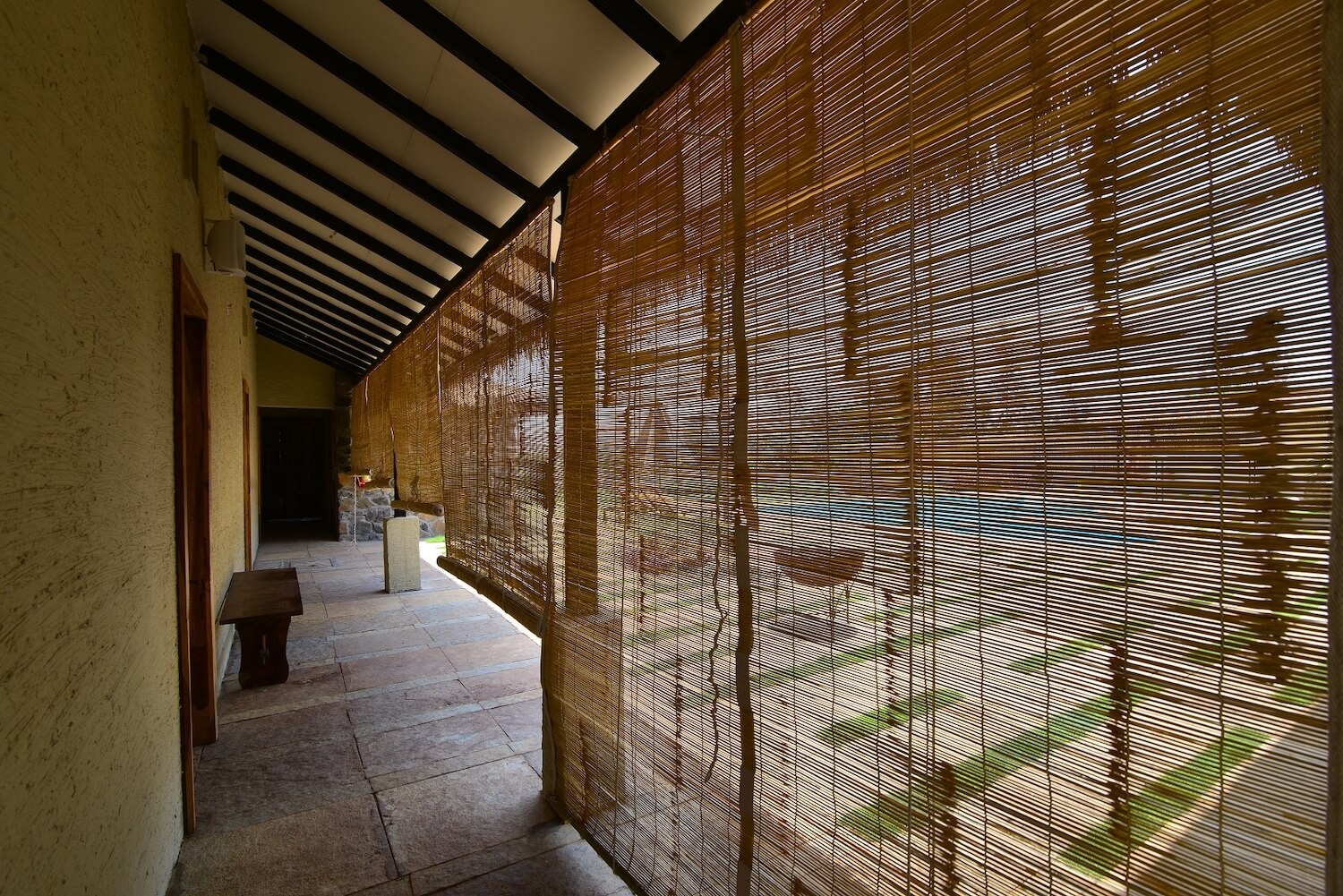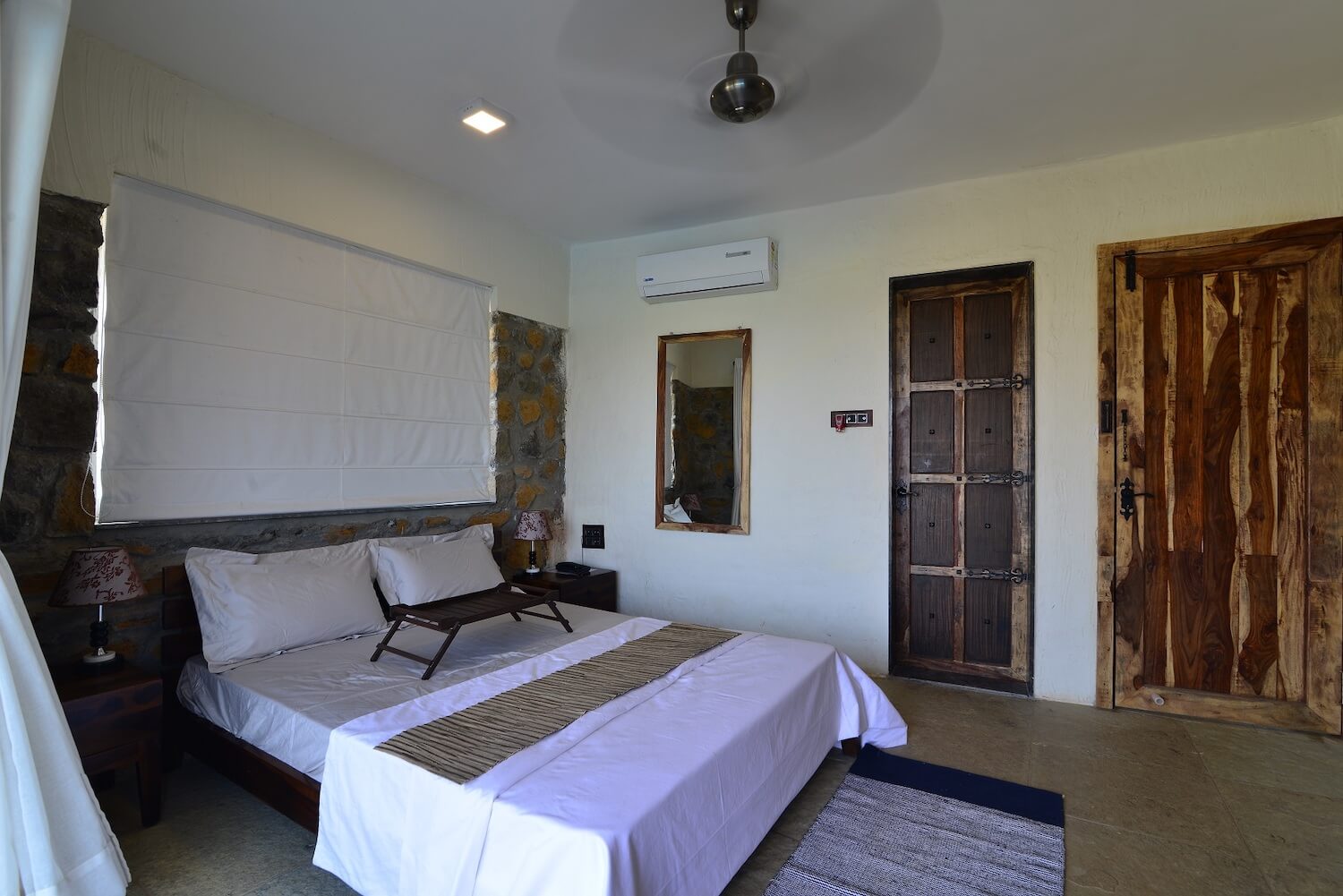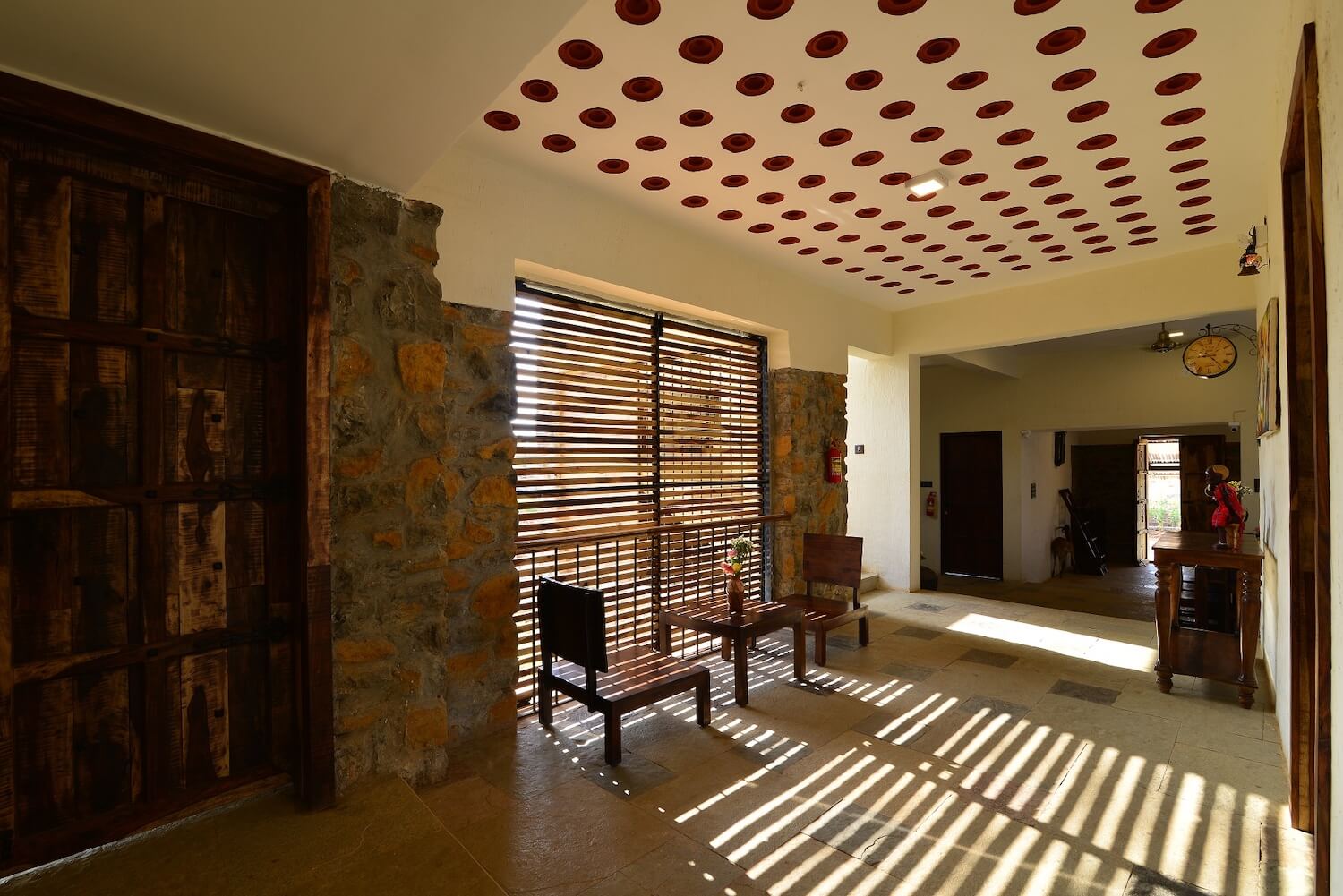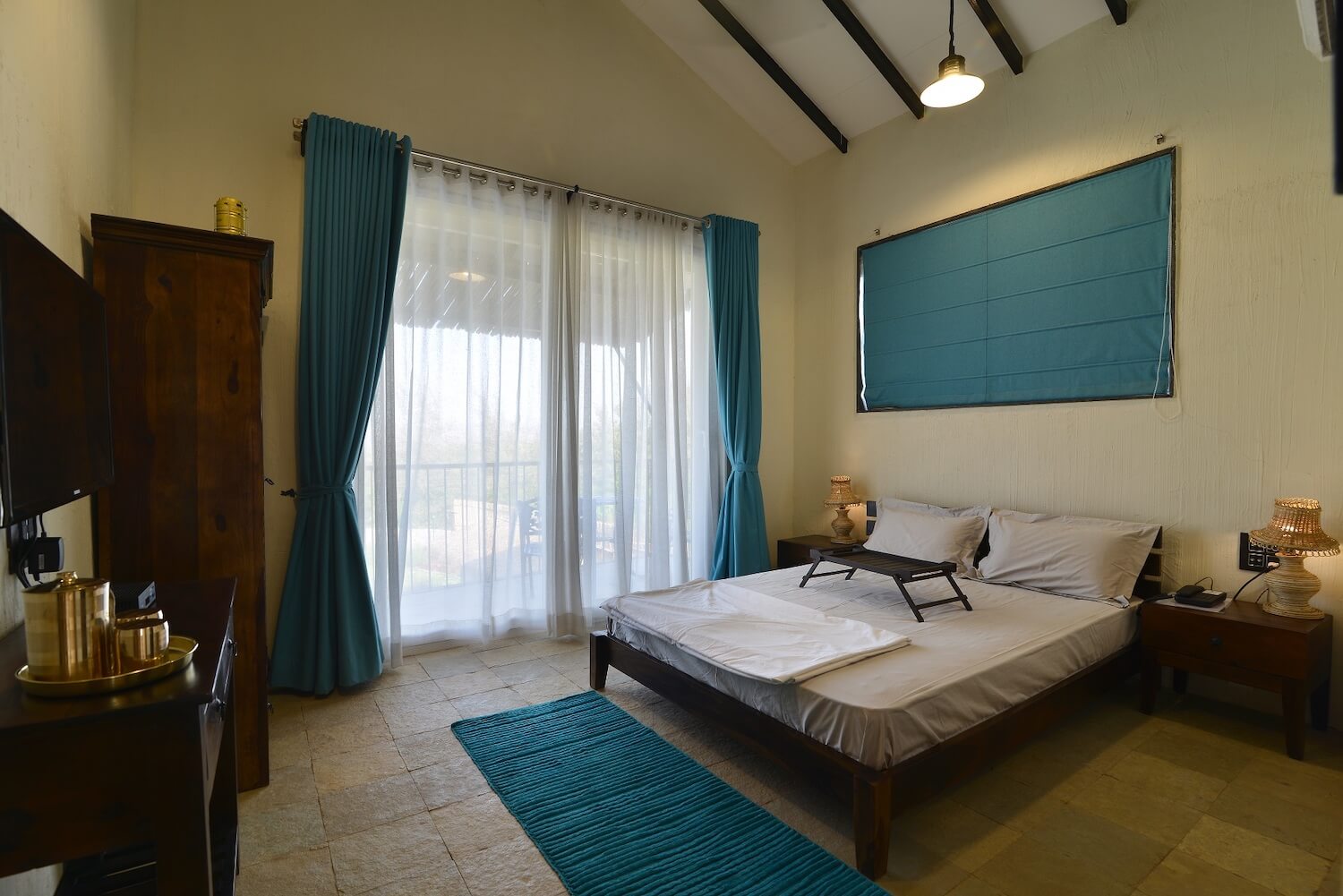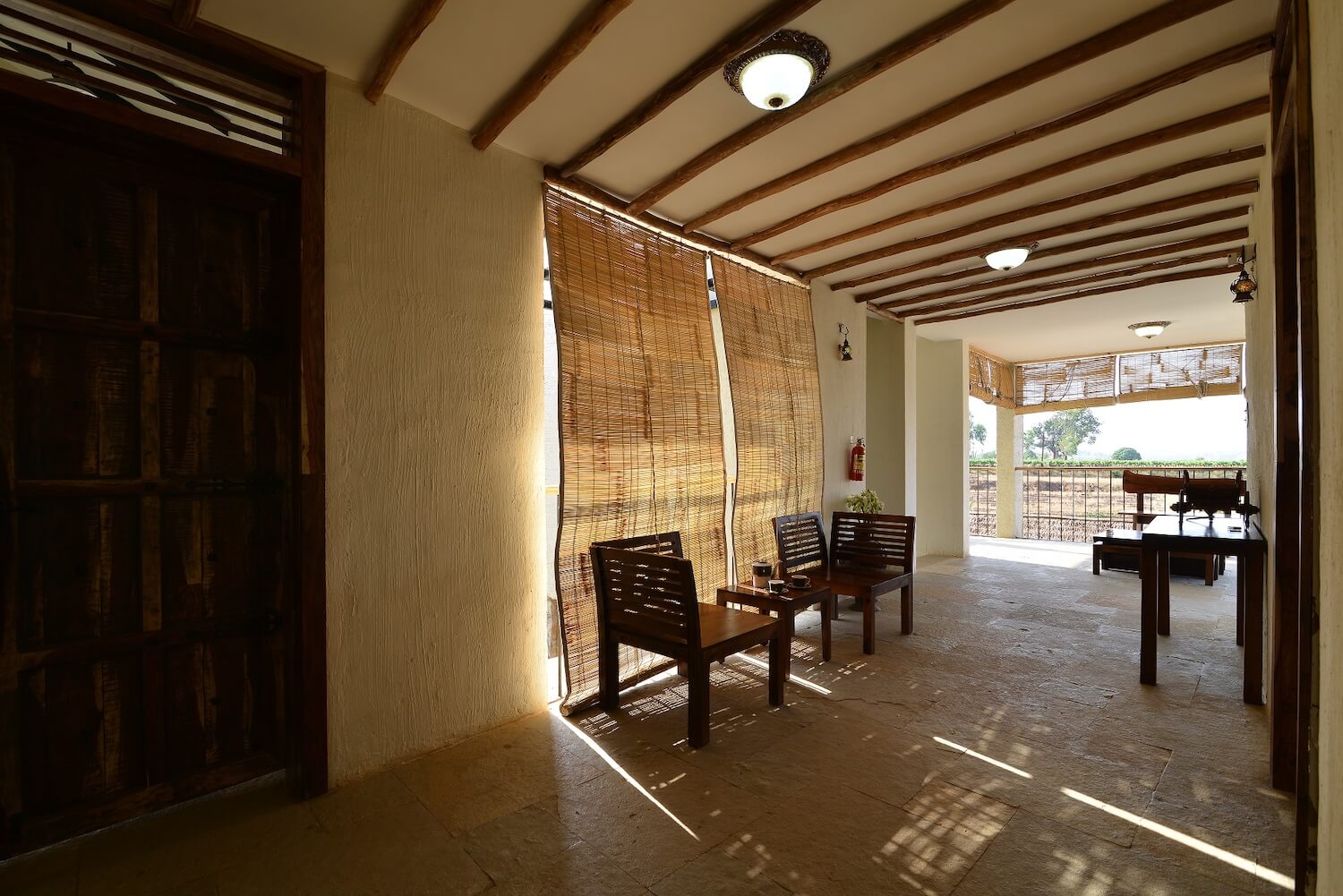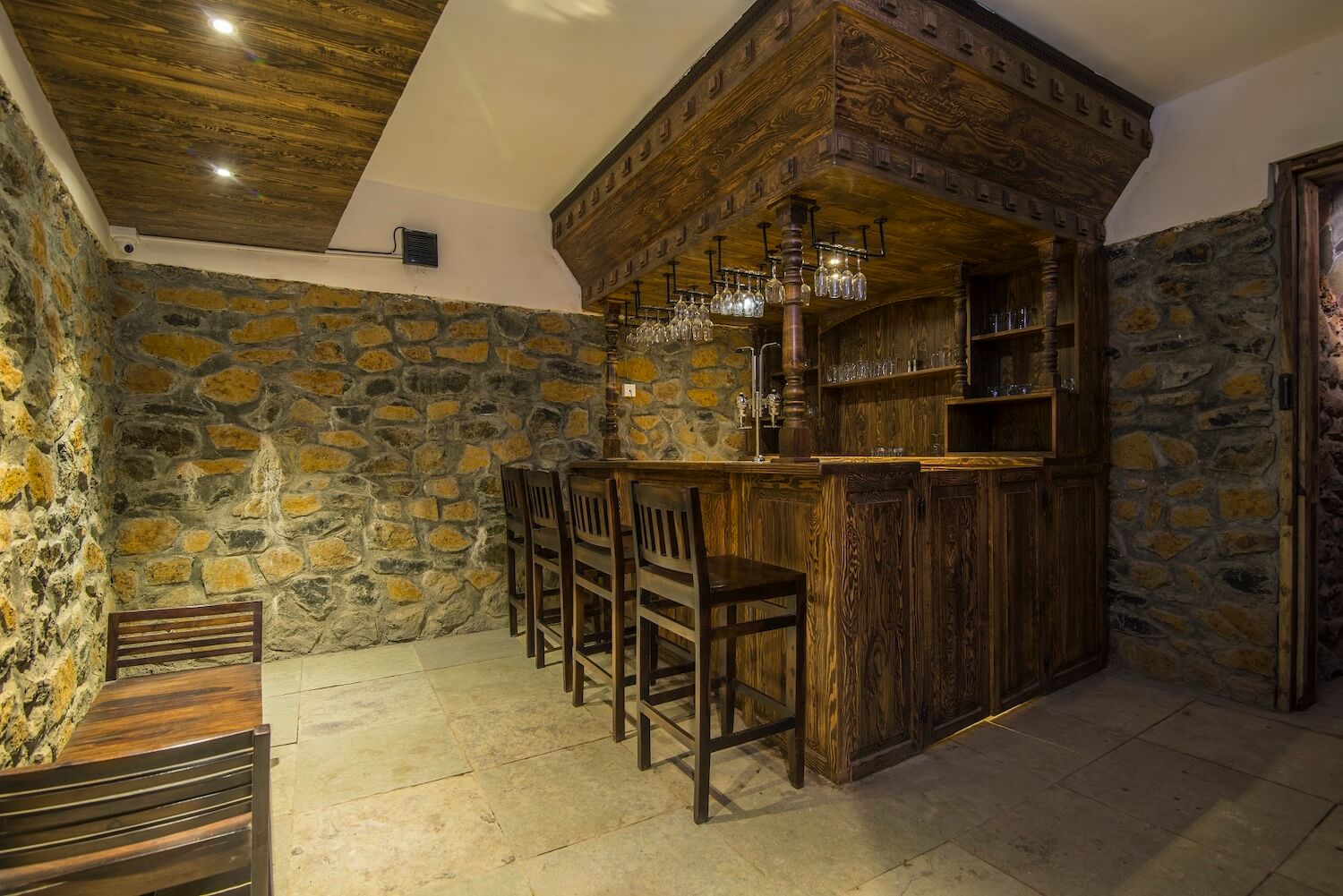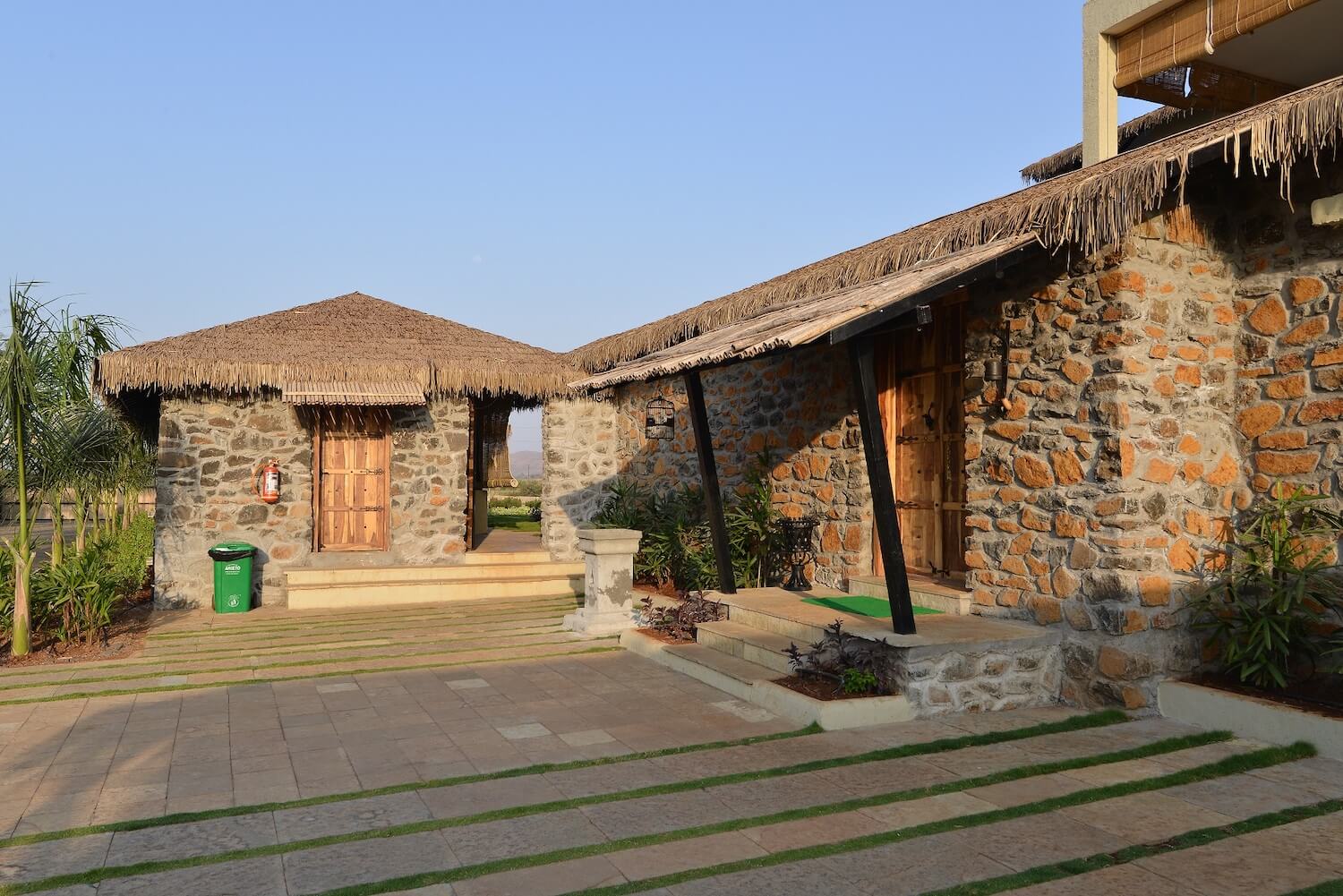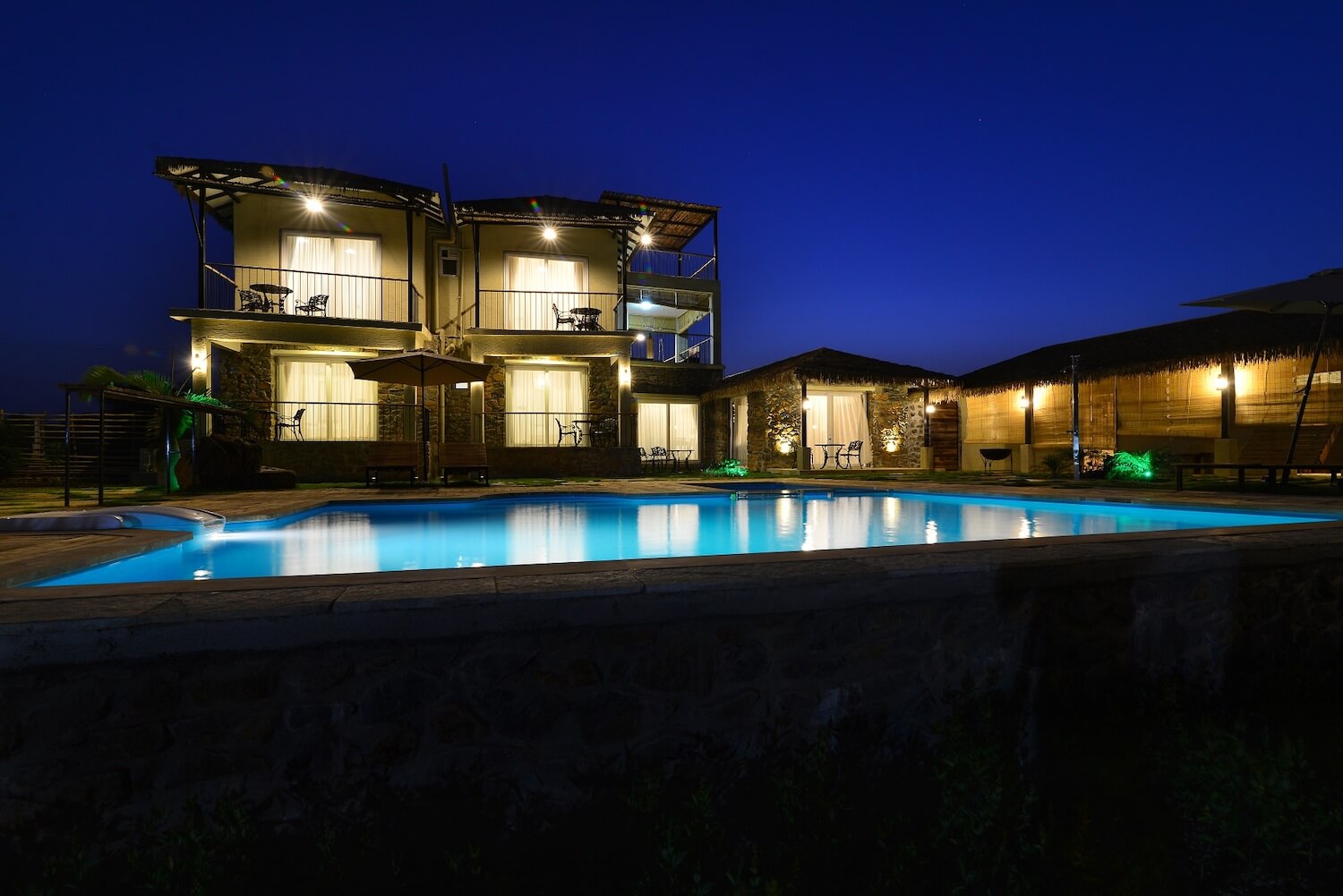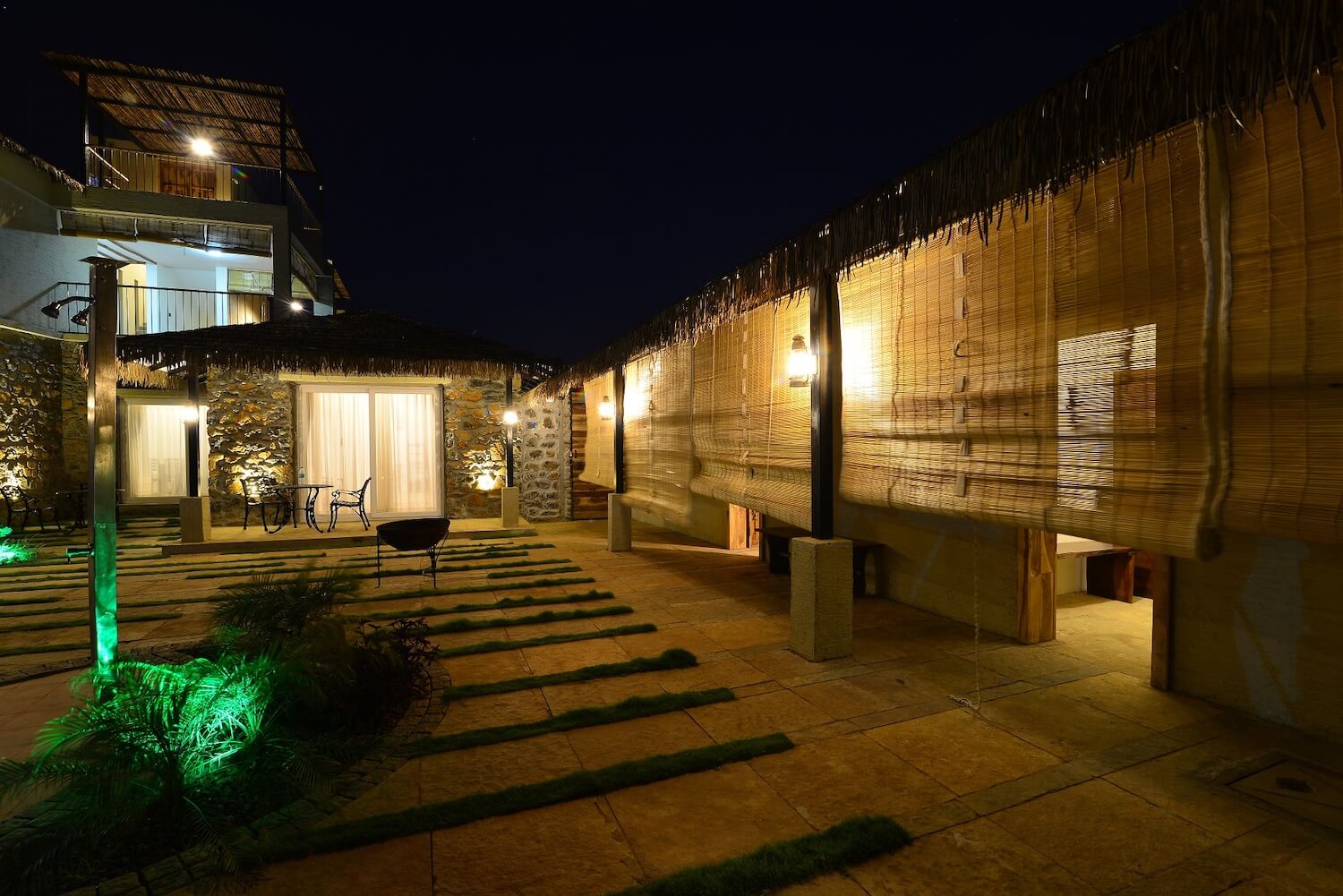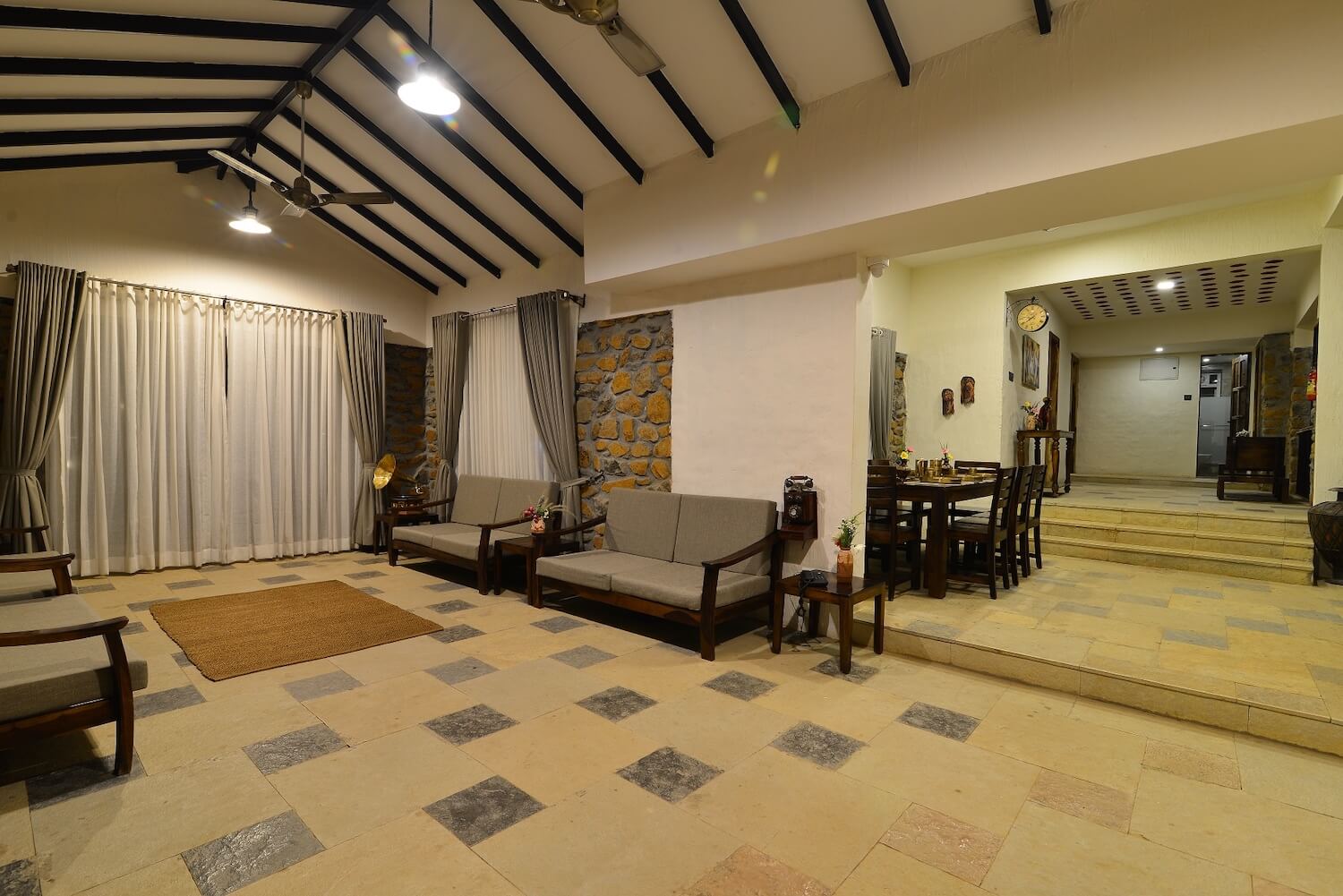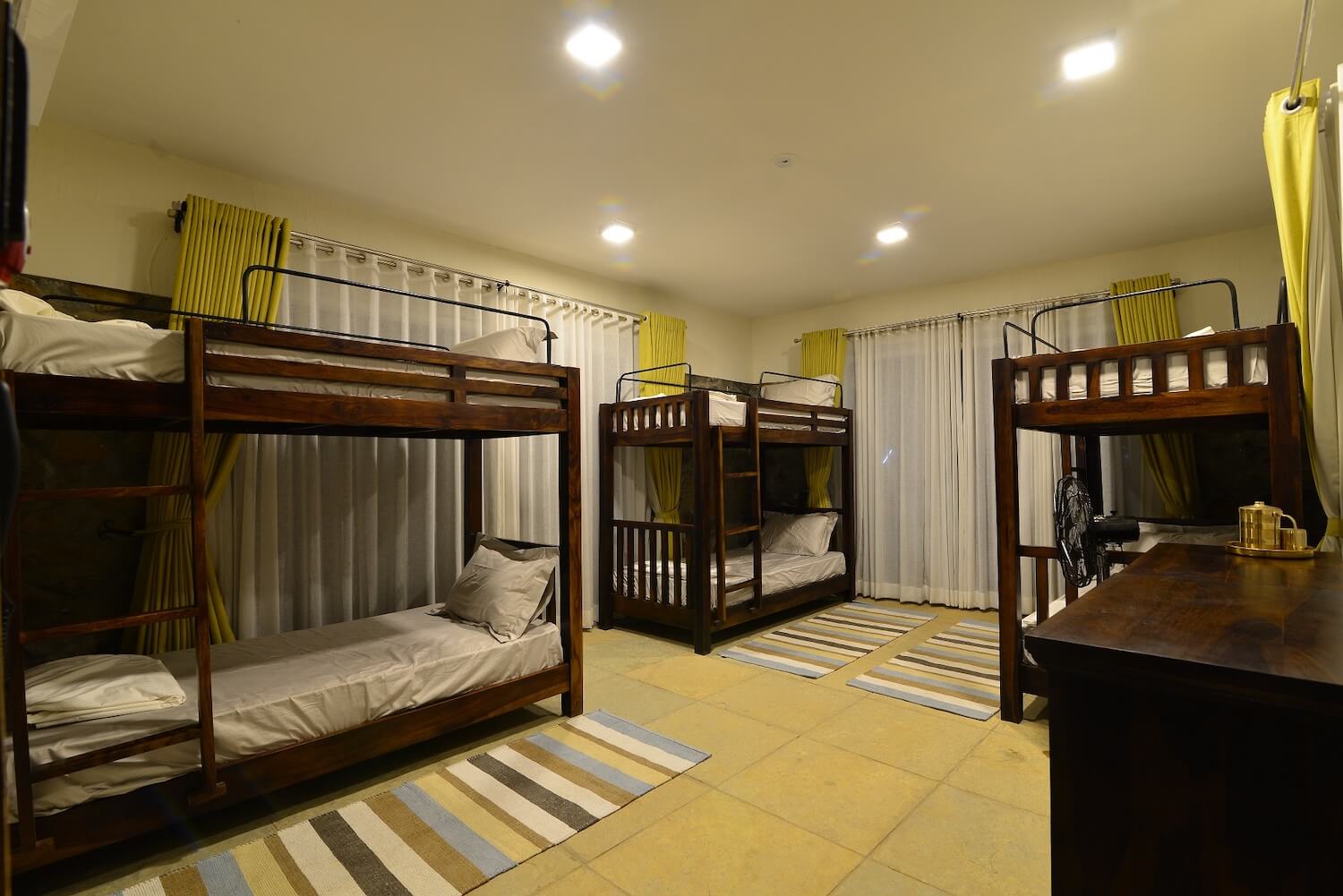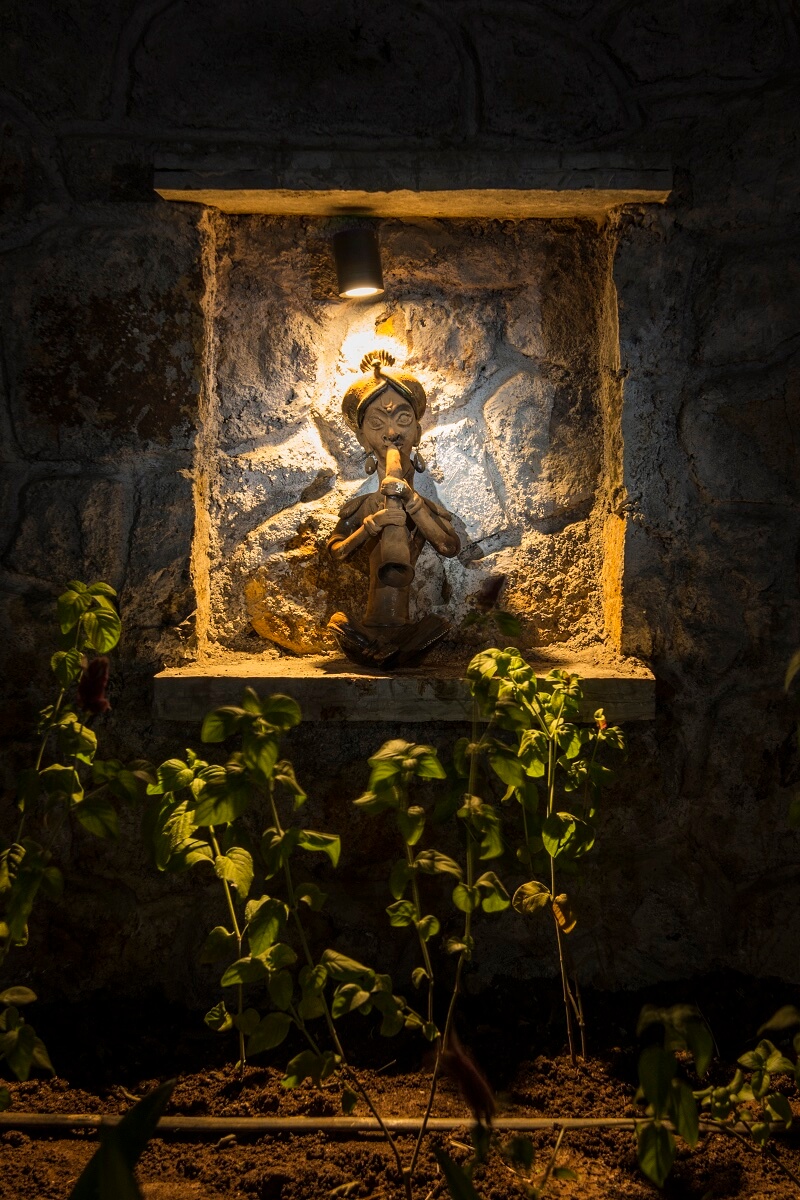 ---