Nico van der Meulen Architects: A new house where the architects worked with the clients for about twelve years before they started building. The 1200sq.m. home is situated on a 4000sq.m. east sloping/facing stand though the house itself is north facing with the major rooms having the view to the east.
Extensive folding aluminum screens were used both for privacy and sun control. The north and east elevations are totally glazed, as well as parts of the southern elevation.
The main entrance is situated between two water features, with a larger water feature and the pool immediately visible through the transparent hall.
An atrium divides the more formal part of the home from the family living space, with a spacious study, formal lounge and guest bedroom placed to the west side and the open plan kitchen, dining and family room on the east side. These rooms open onto a covered patio (lanai) with views to the east and adjoining the pool area, firepit and large pond, with a Jacuzzi on one side.
Two garages are situated in the basement and another two next to the entrance hall. Next to the kitchen is a pantry, walk-in cold room and a scullery with stairs leading down to the garages.
The basement houses a home theatre, gymnasium, wine cellar and a kitchenette as well as several technical rooms, as the house was designed to function of grid when required, with a large photo voltaic installation on the roof, and water harvesting.
The top floor consists of a main suite with three more suites on the opposite side of the double volume area, as well as a pajama lounge and another study.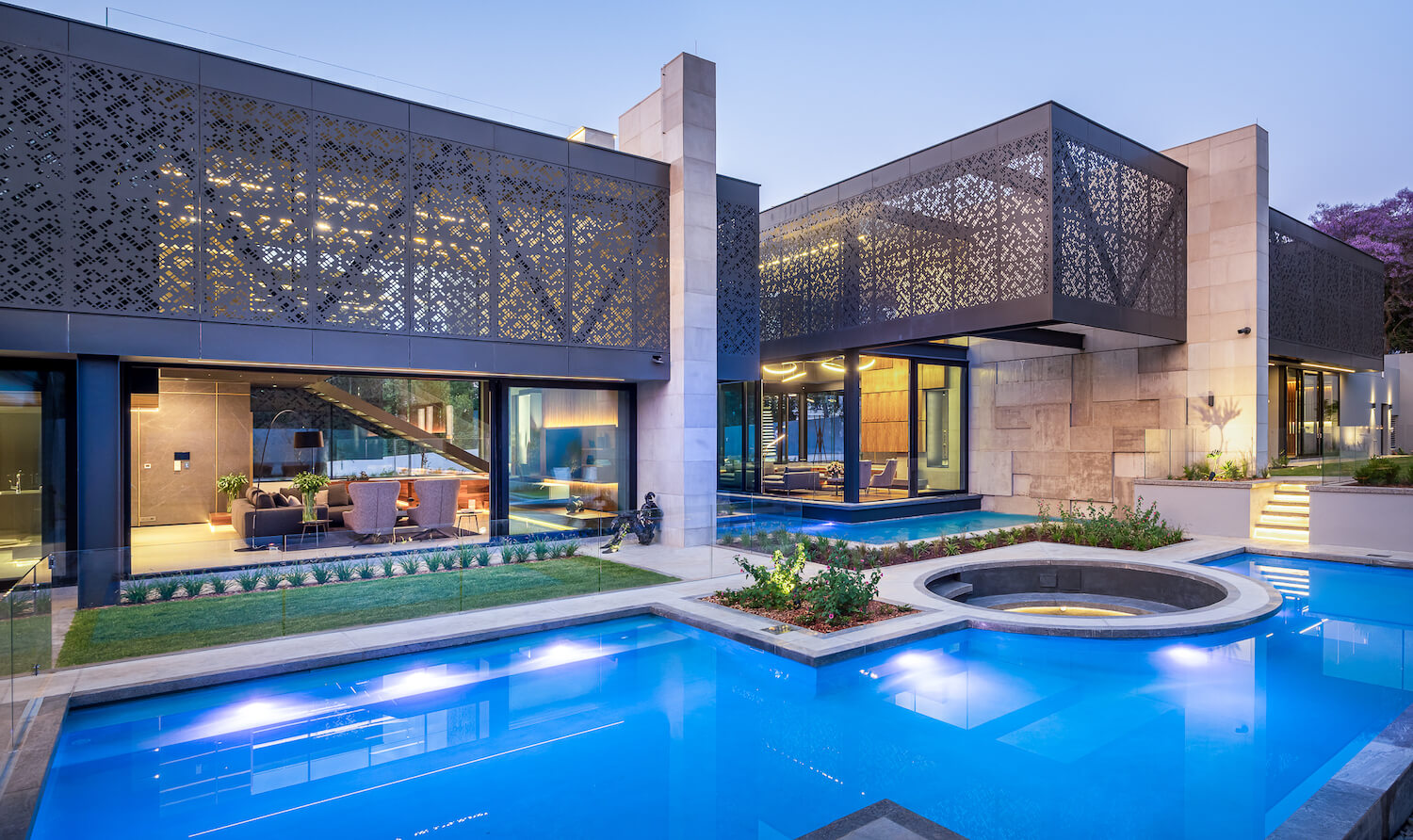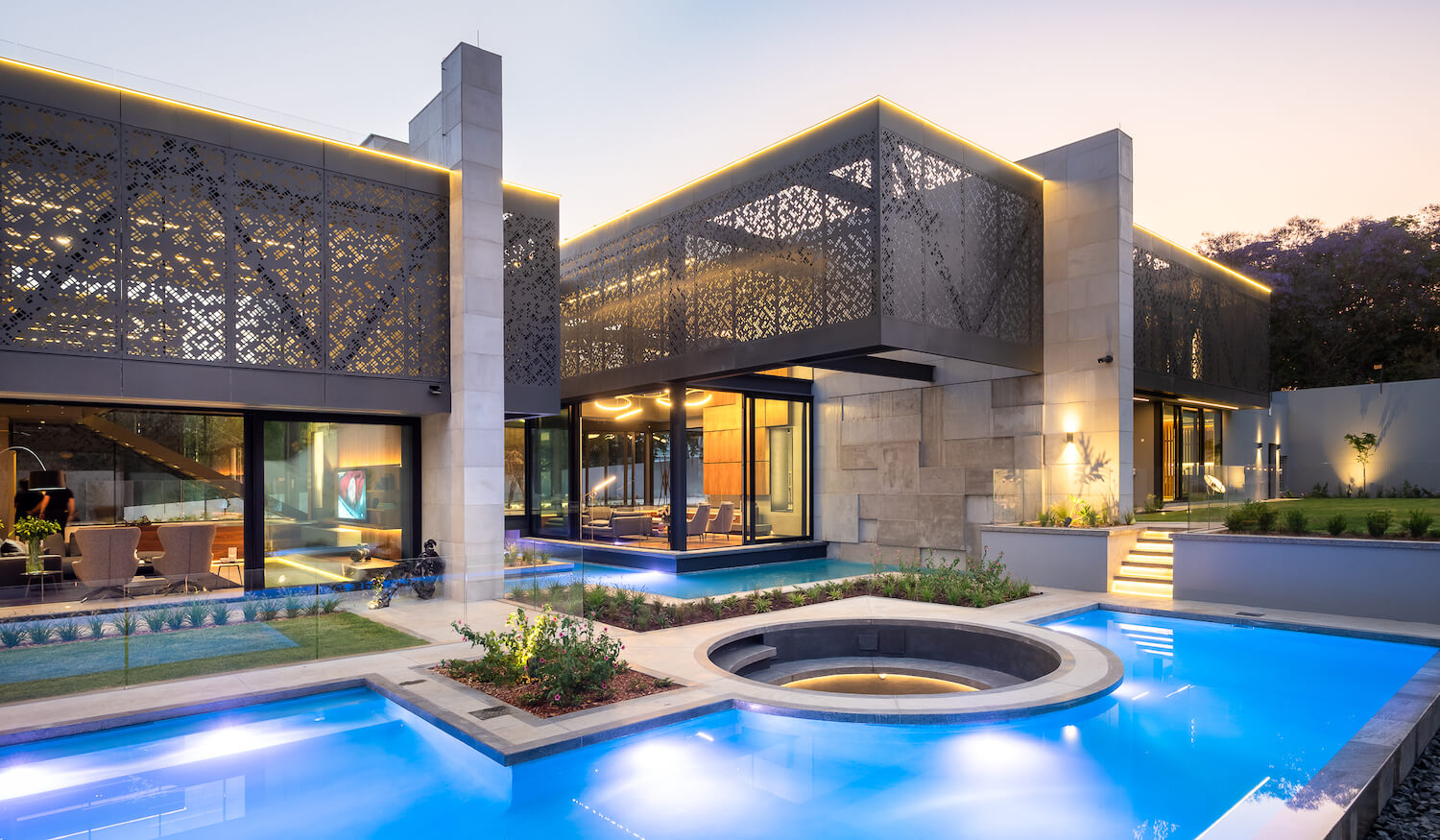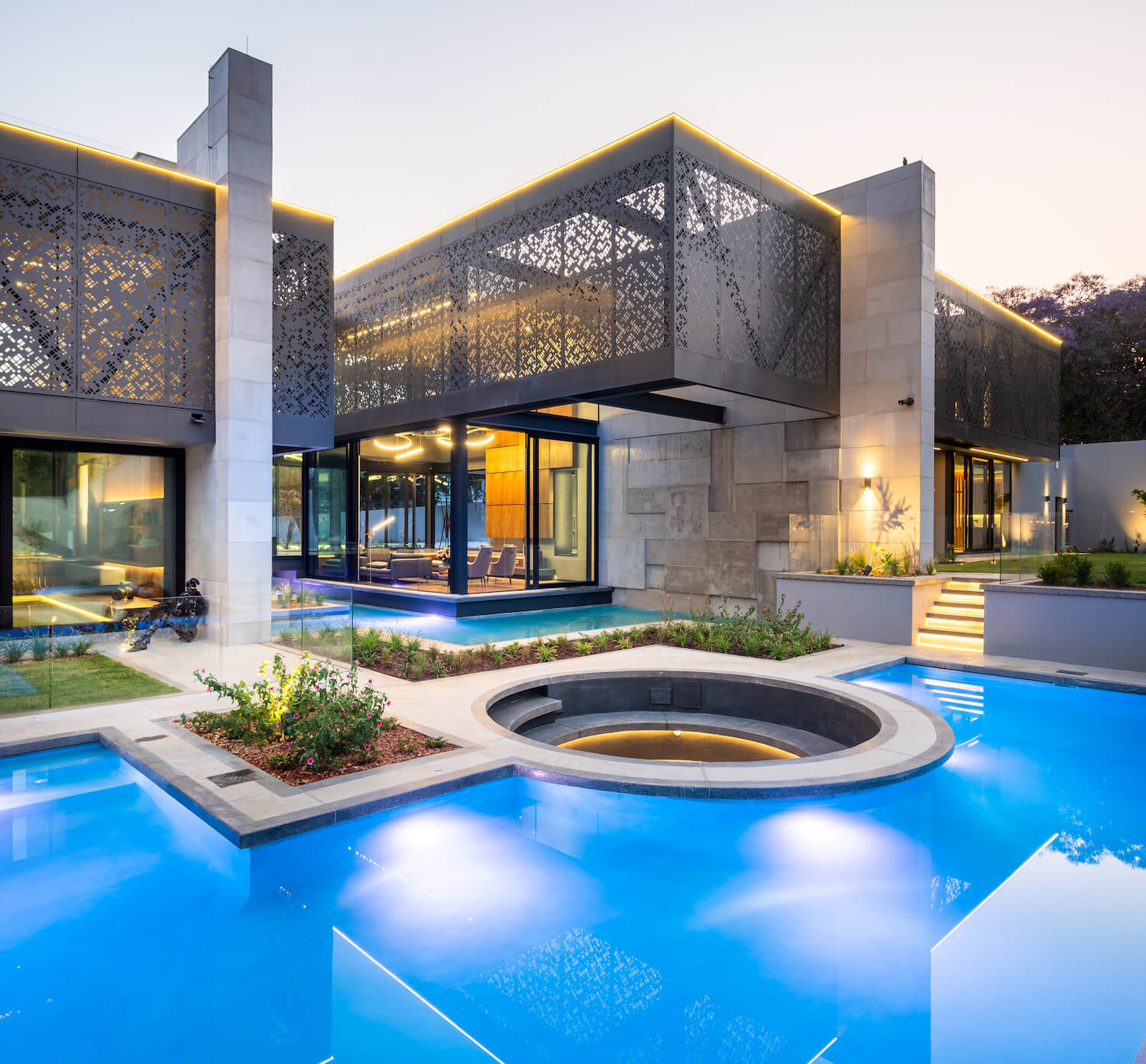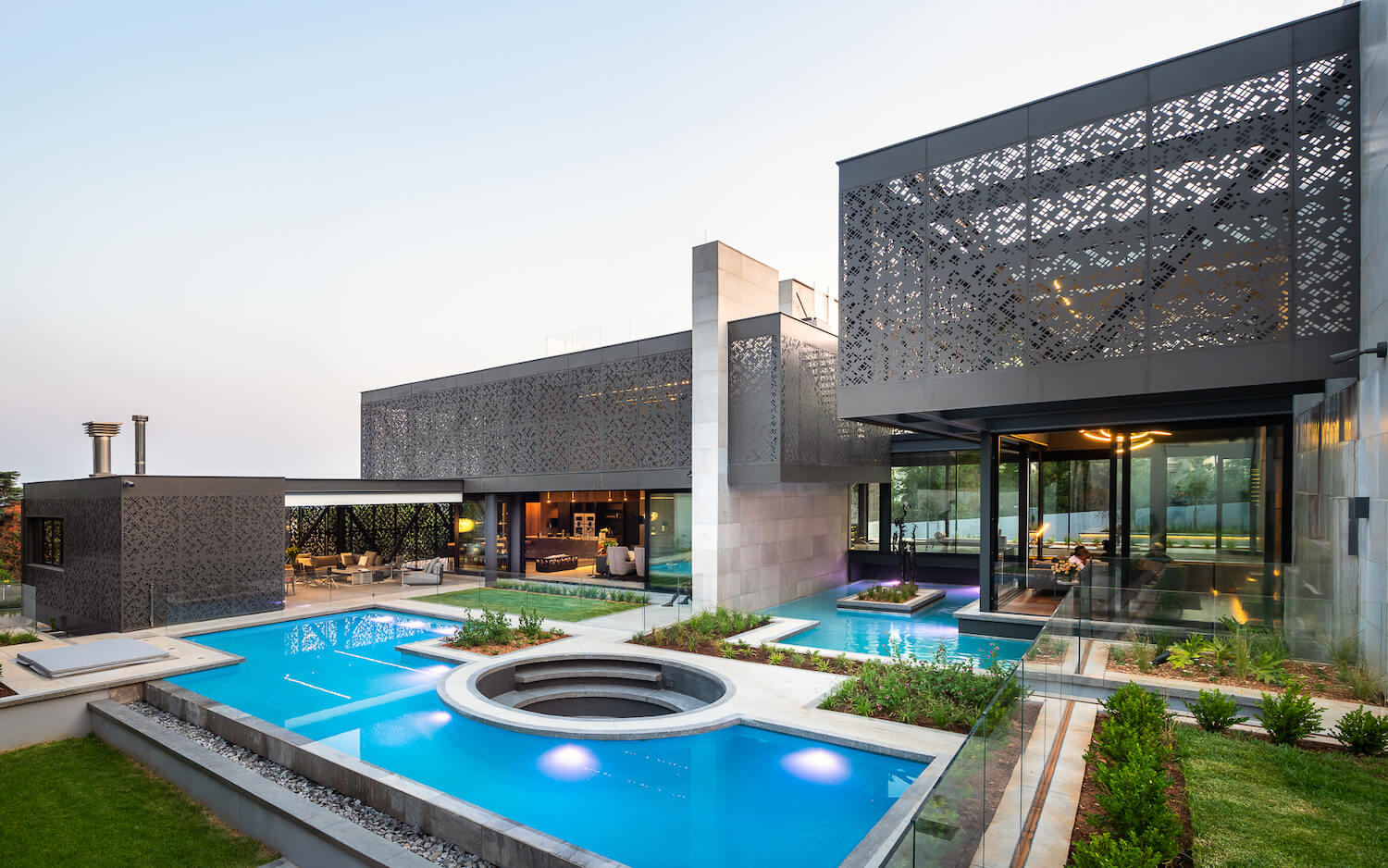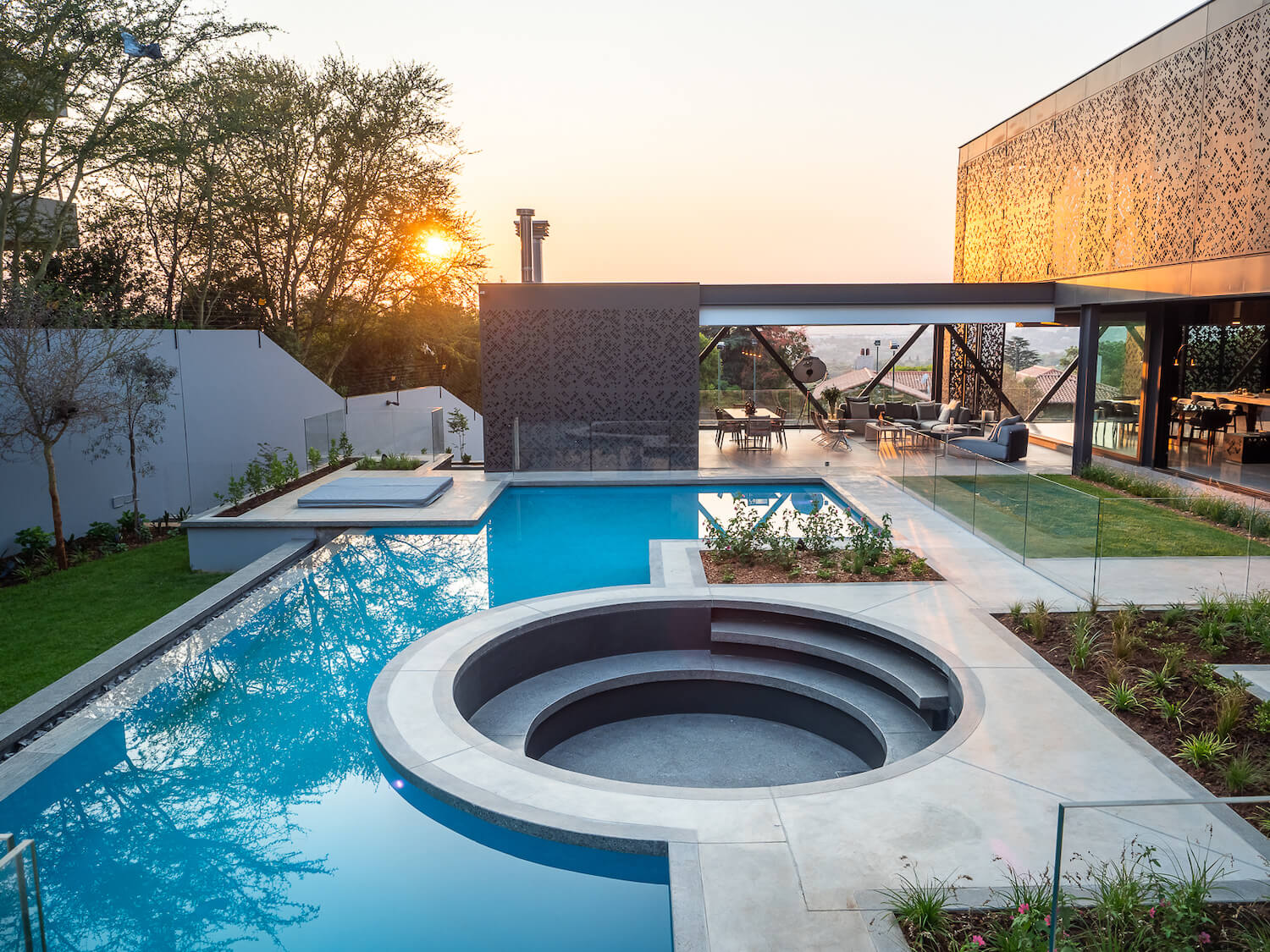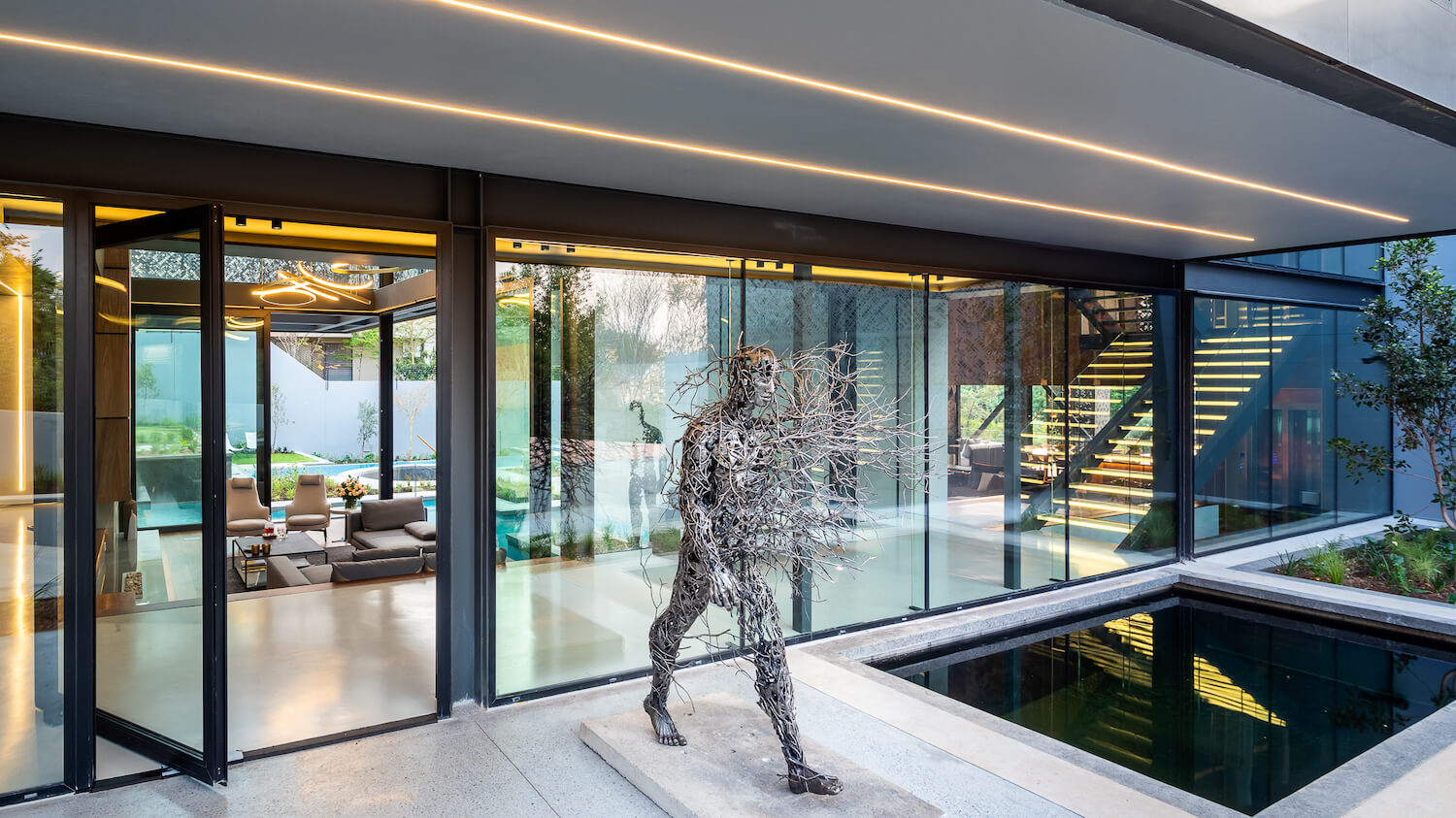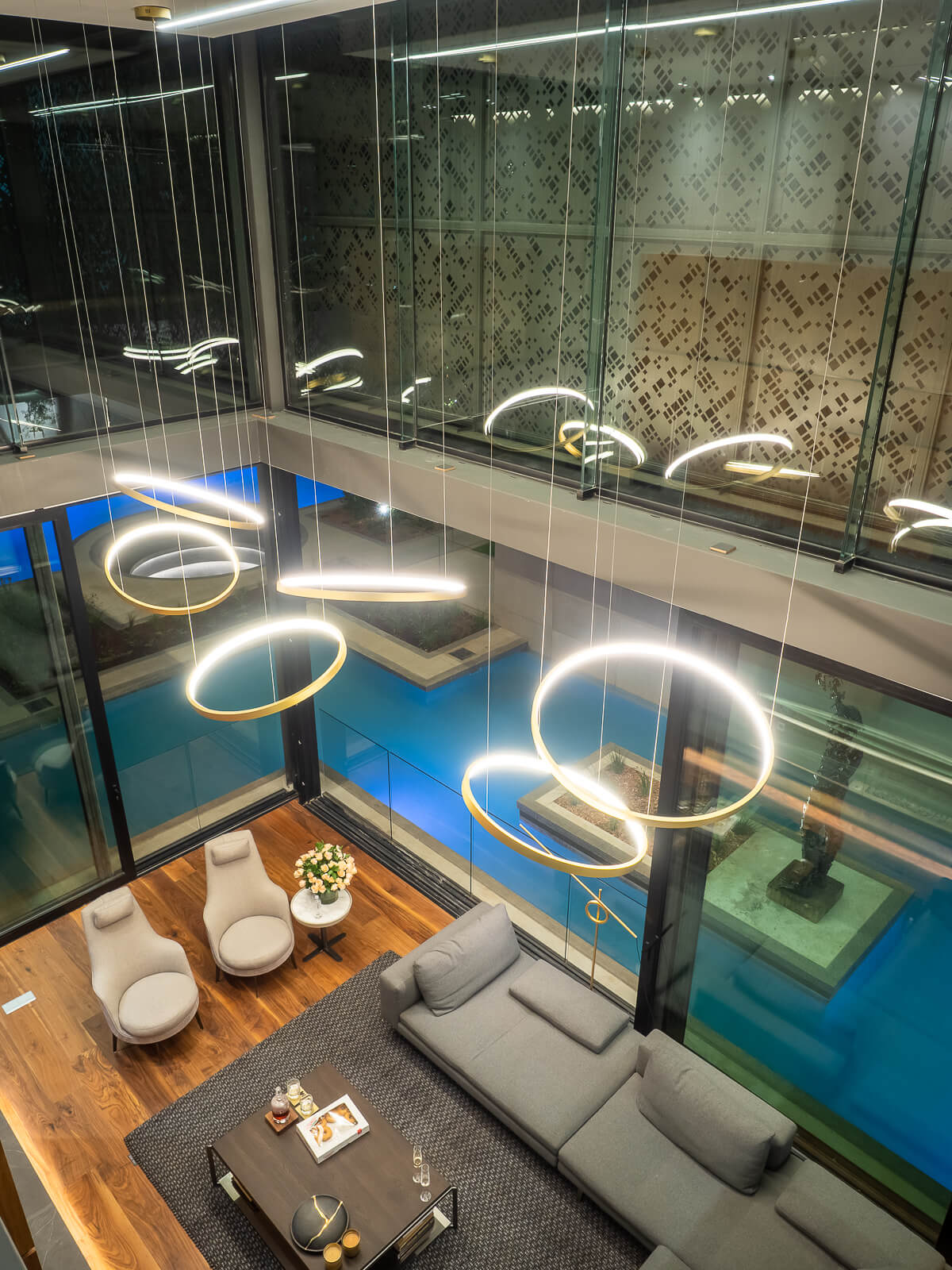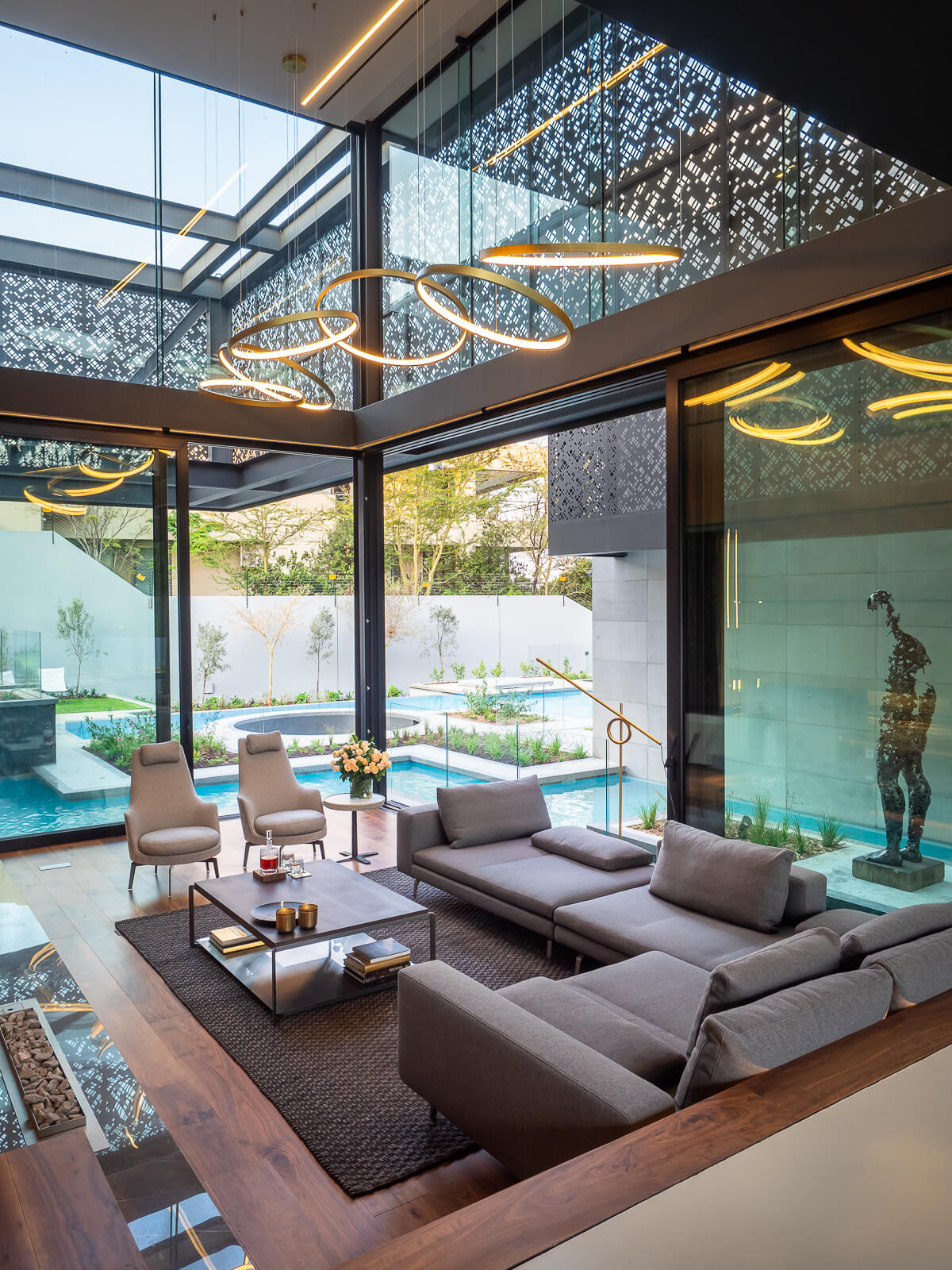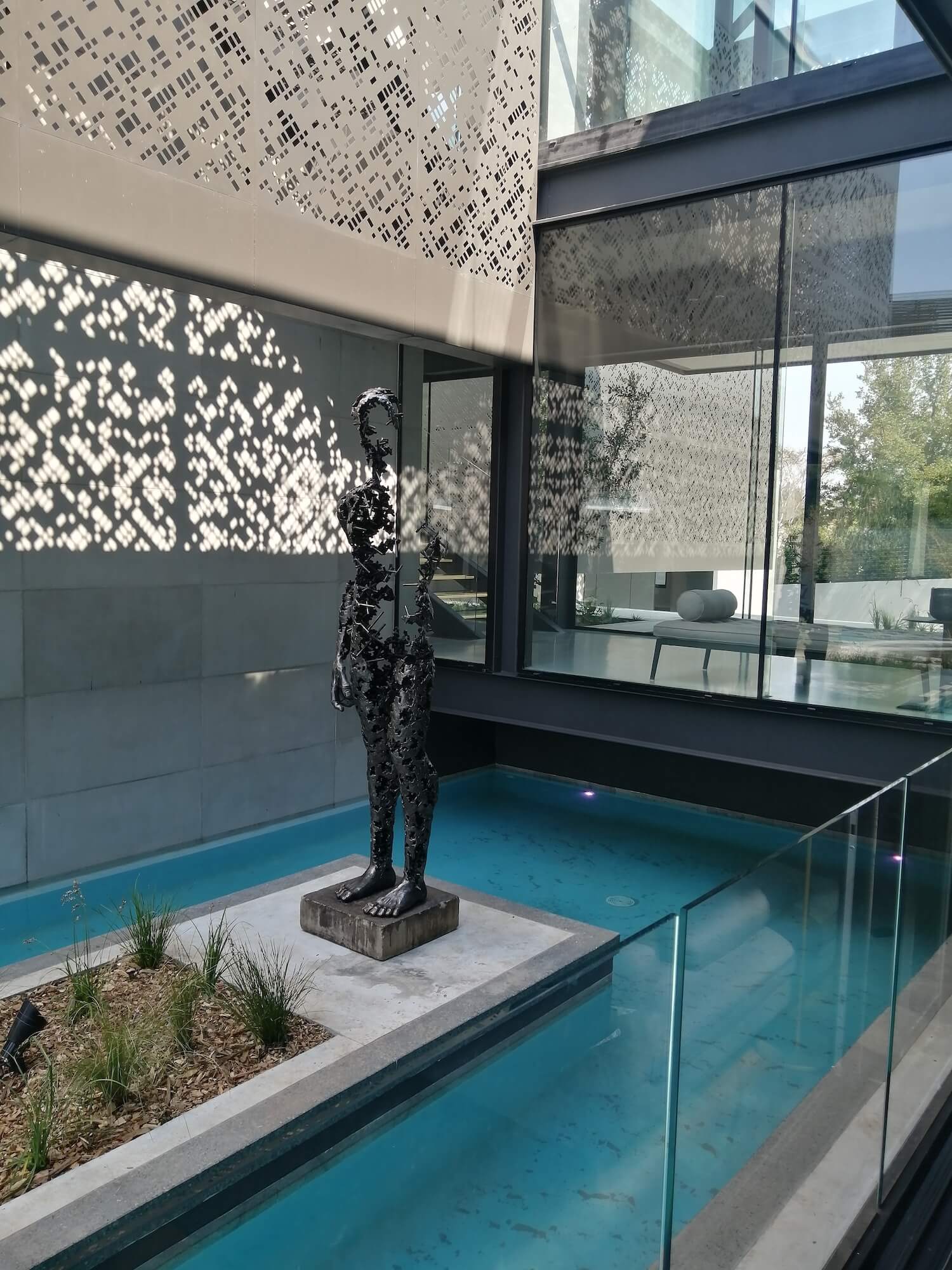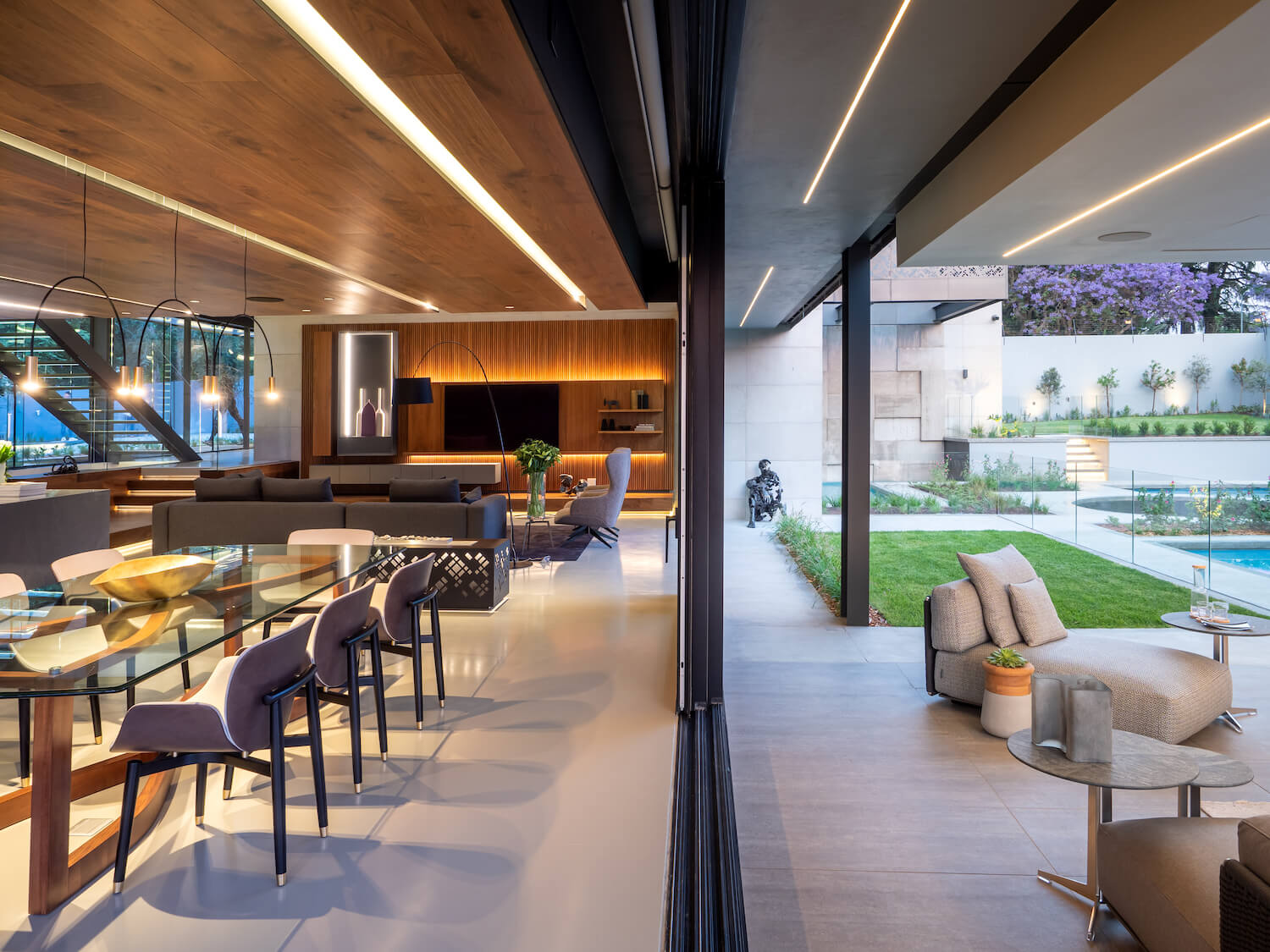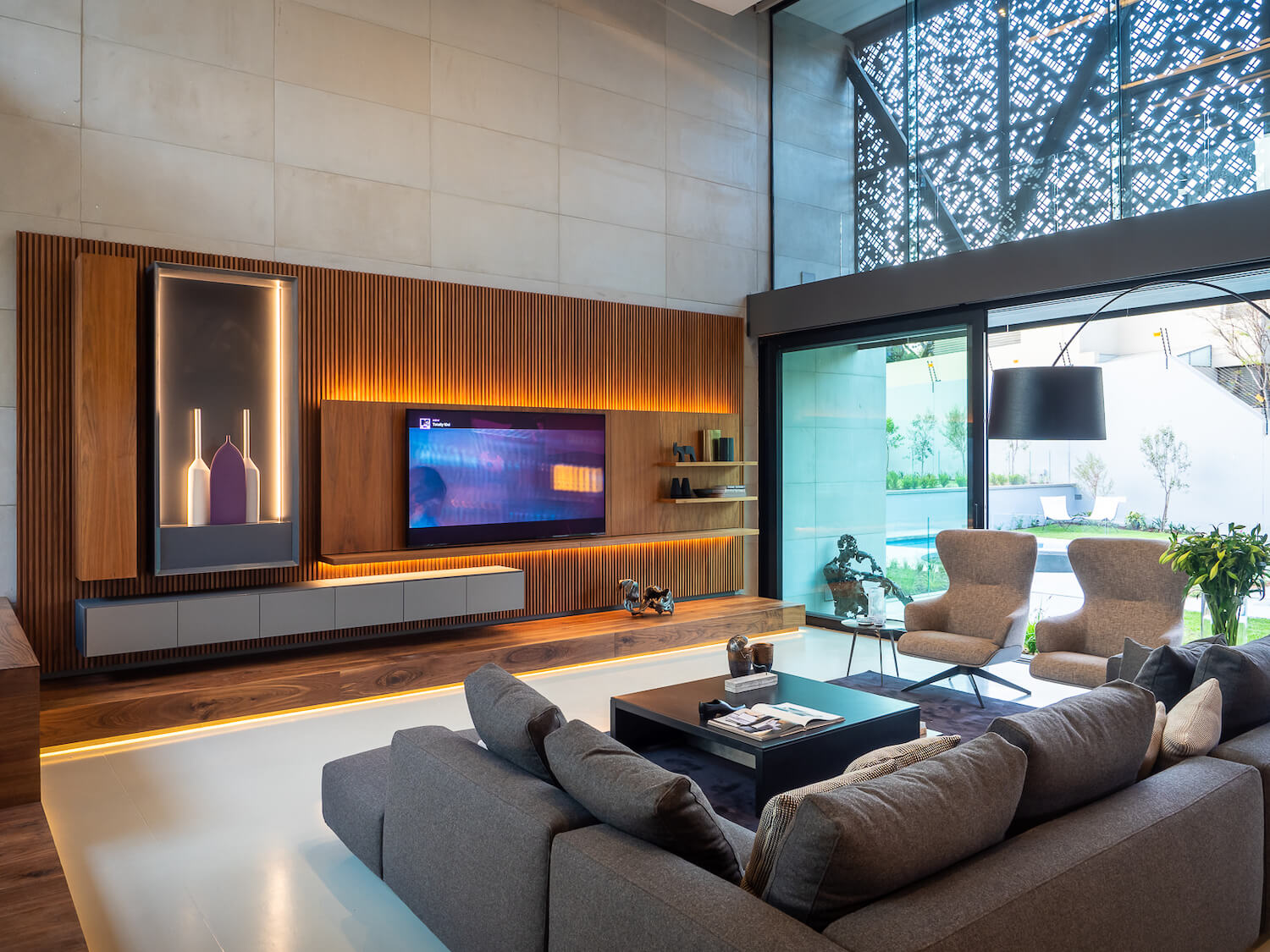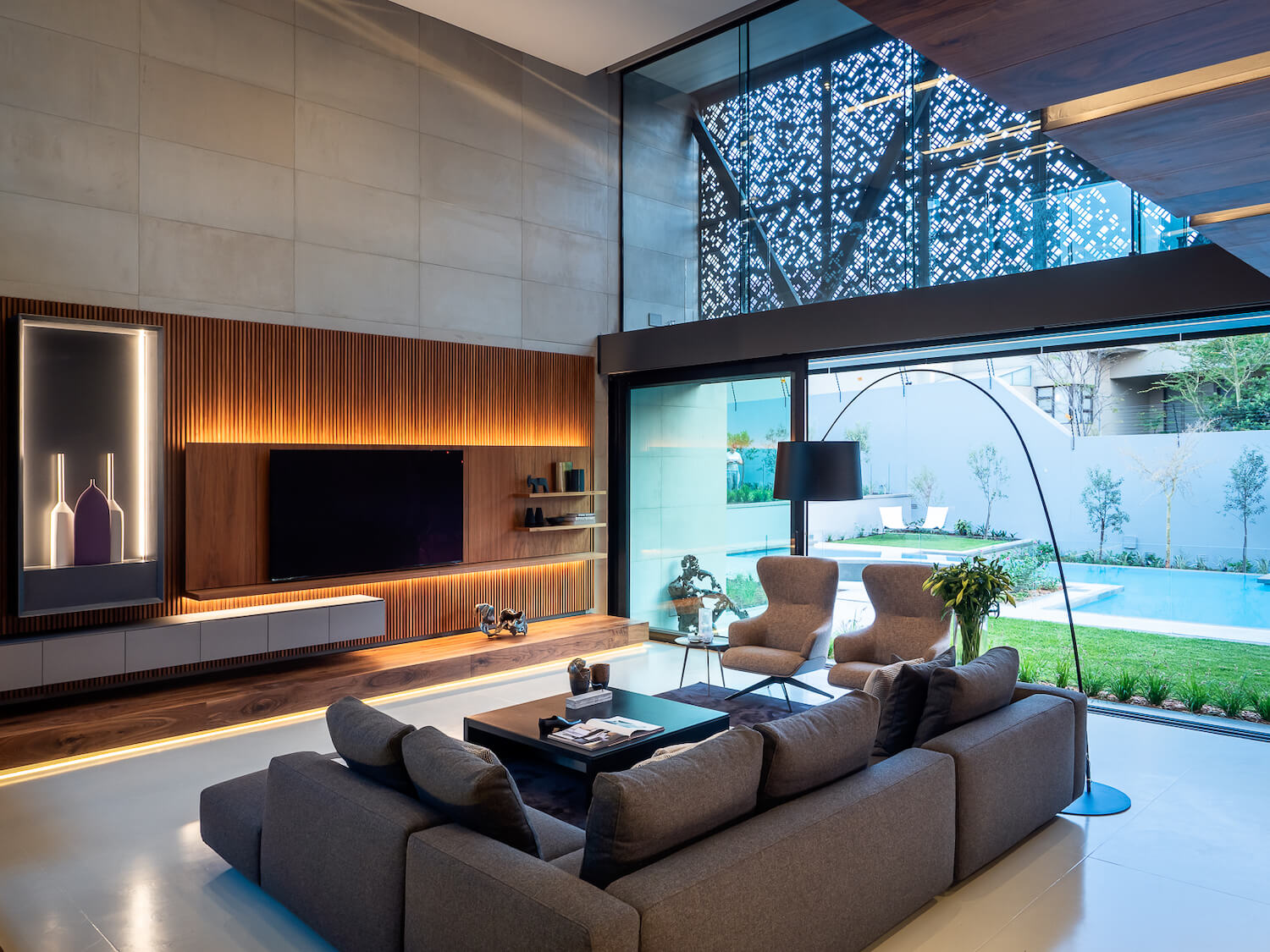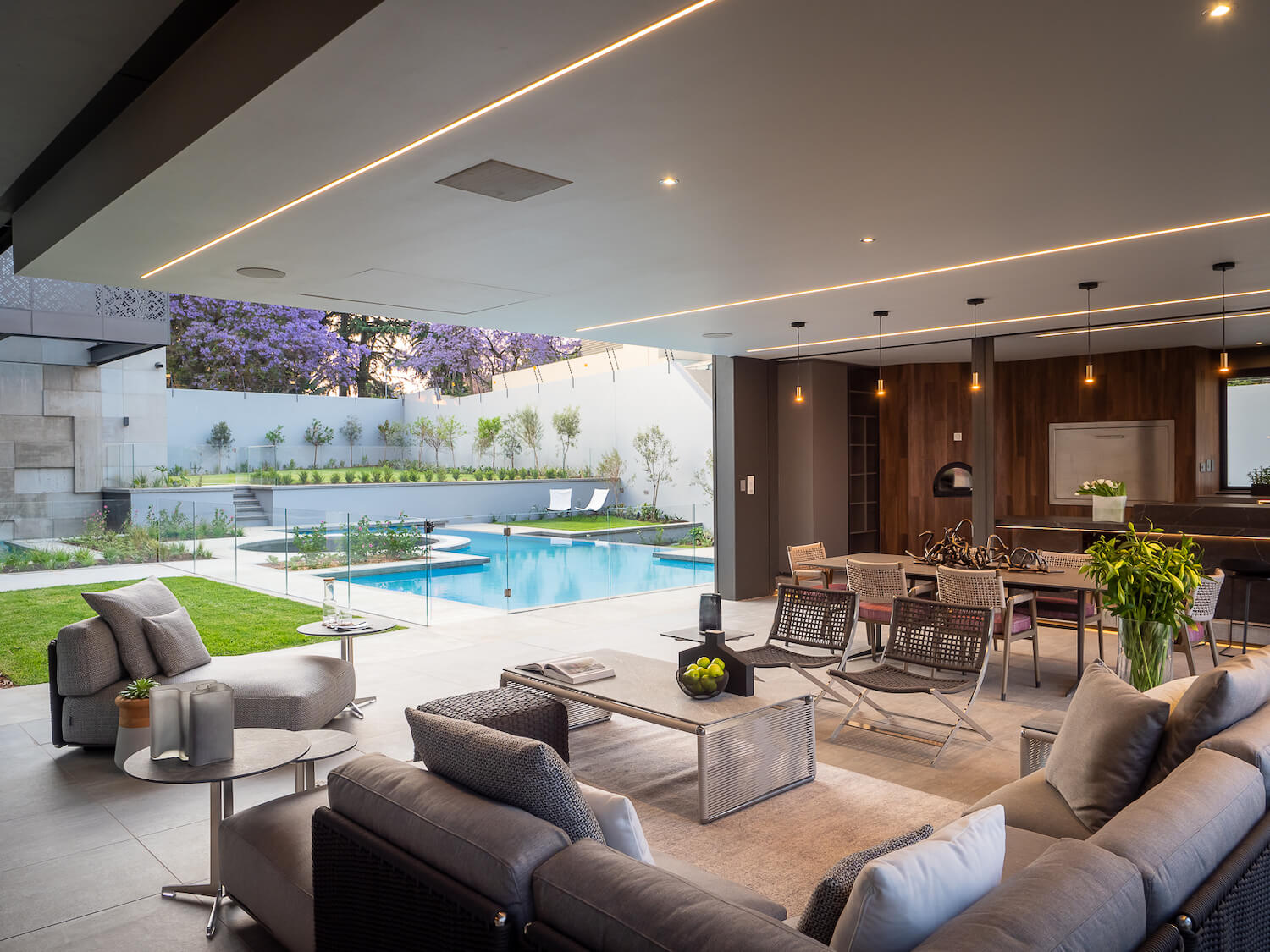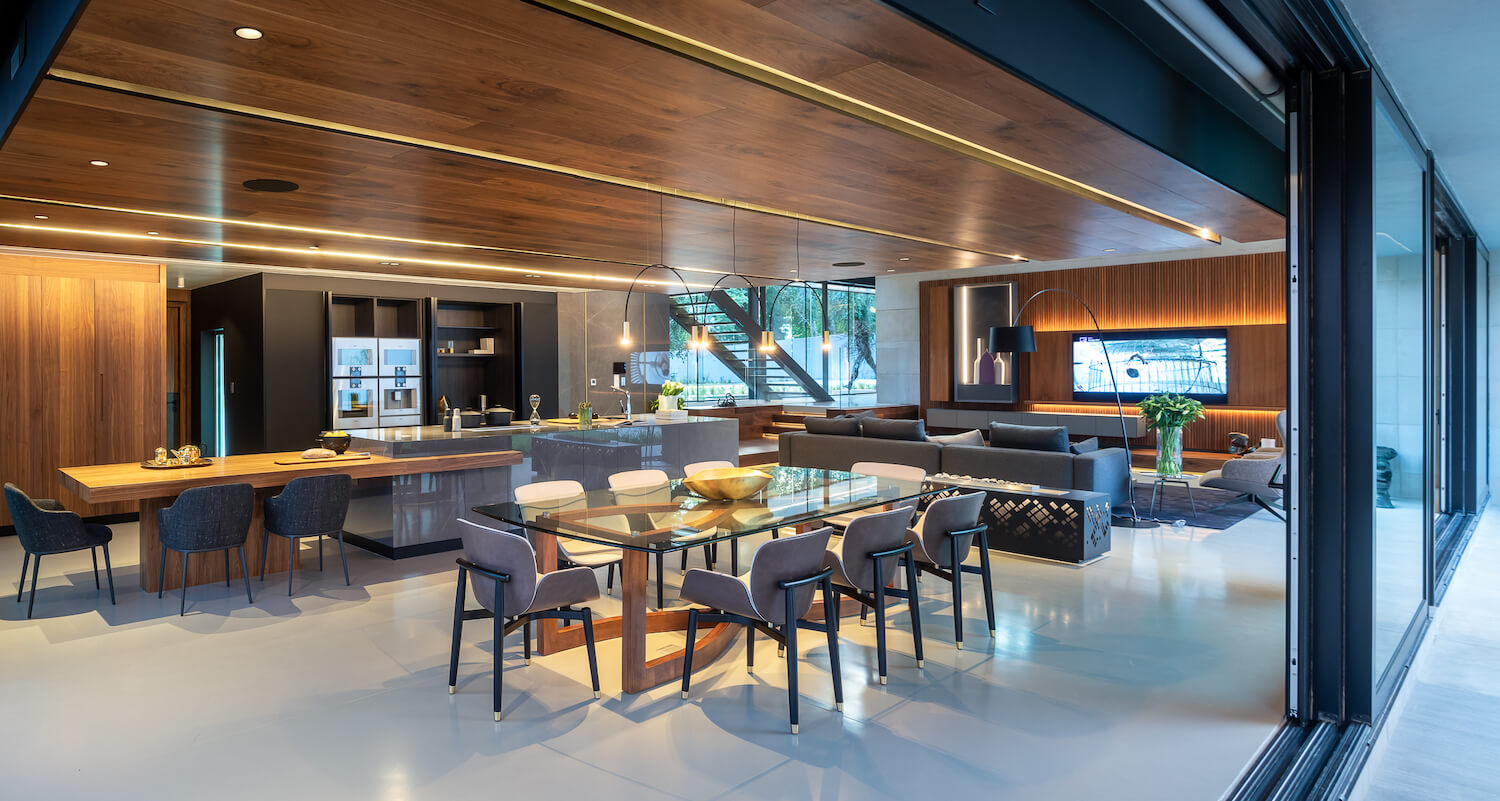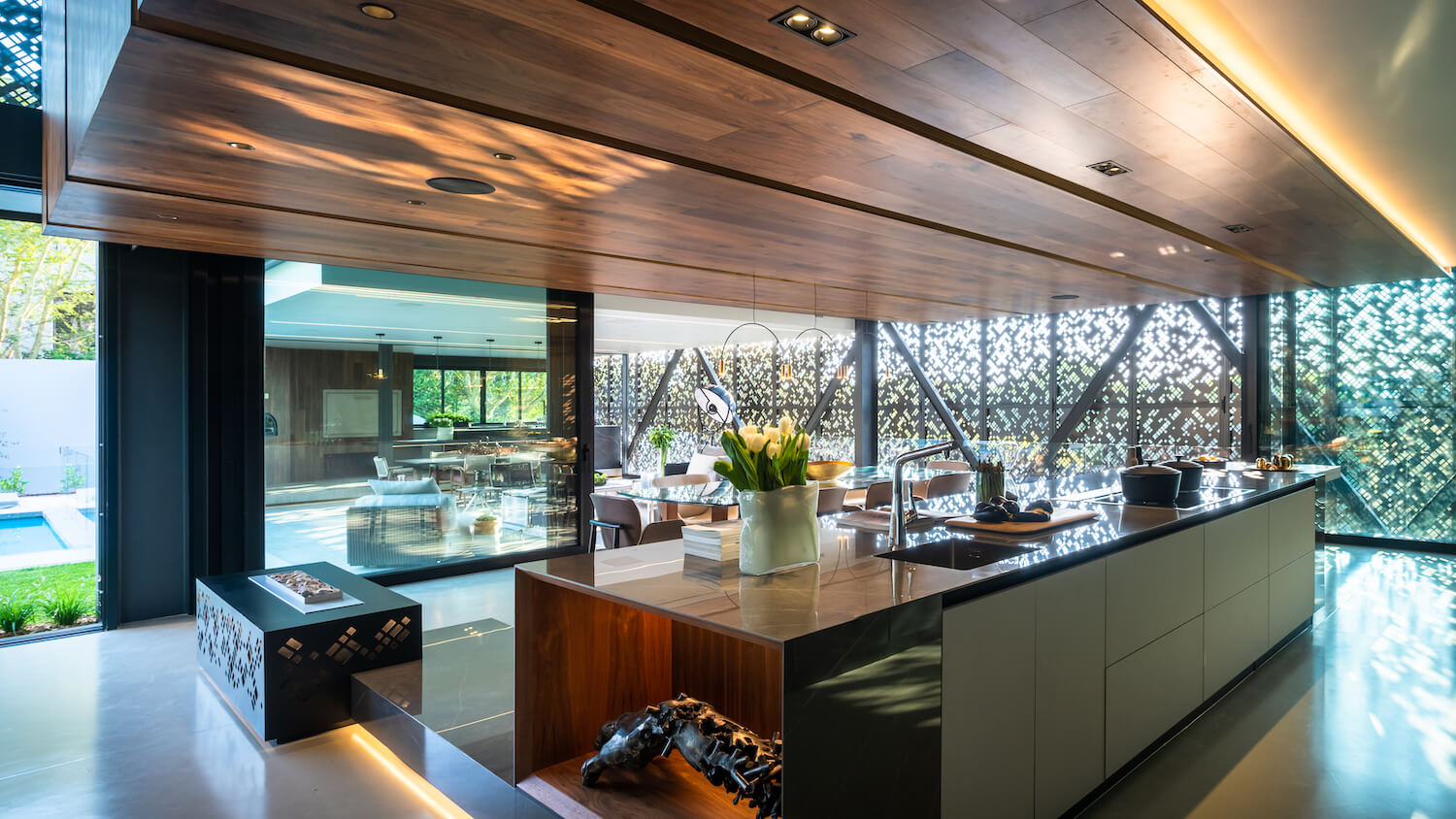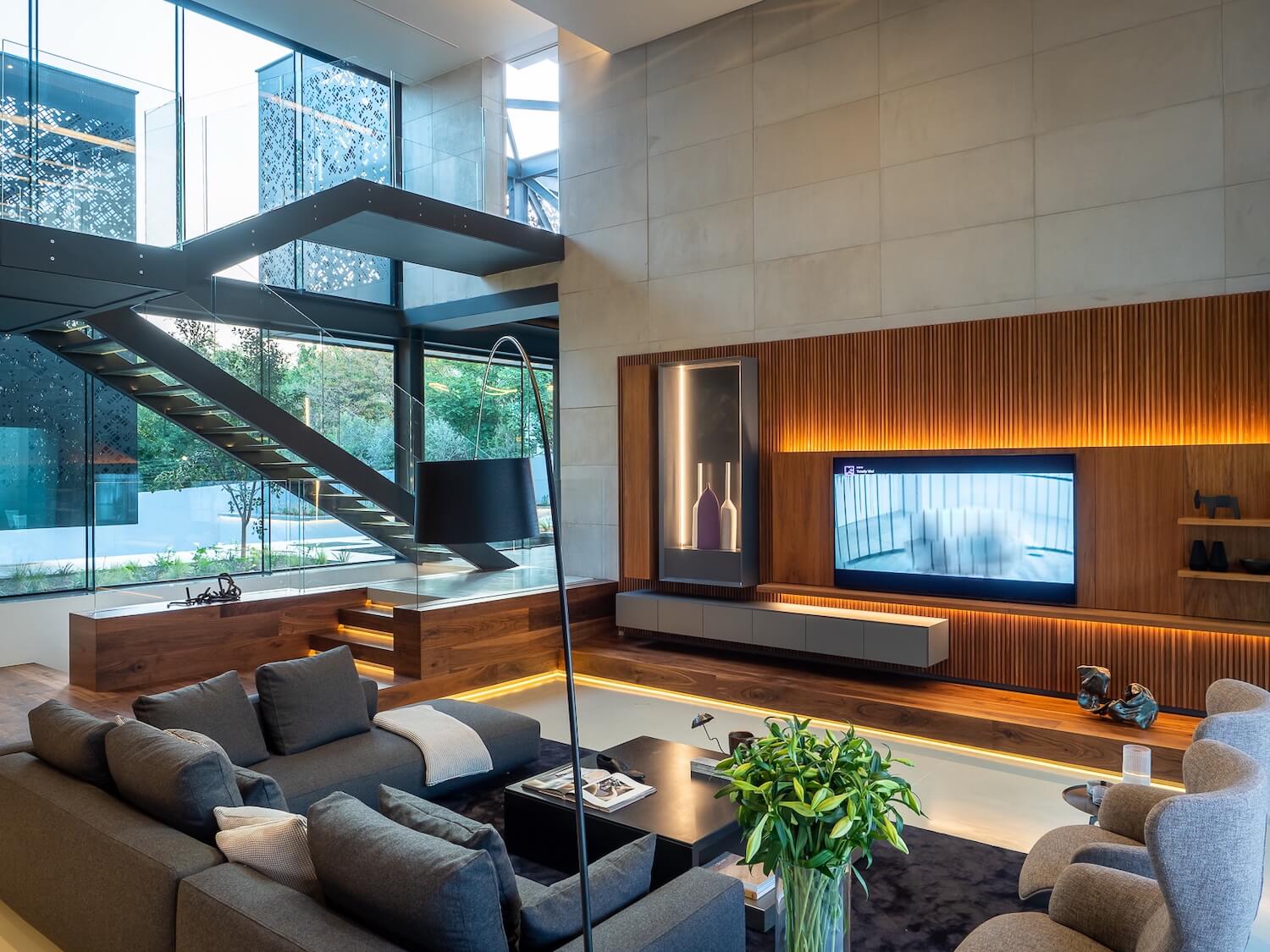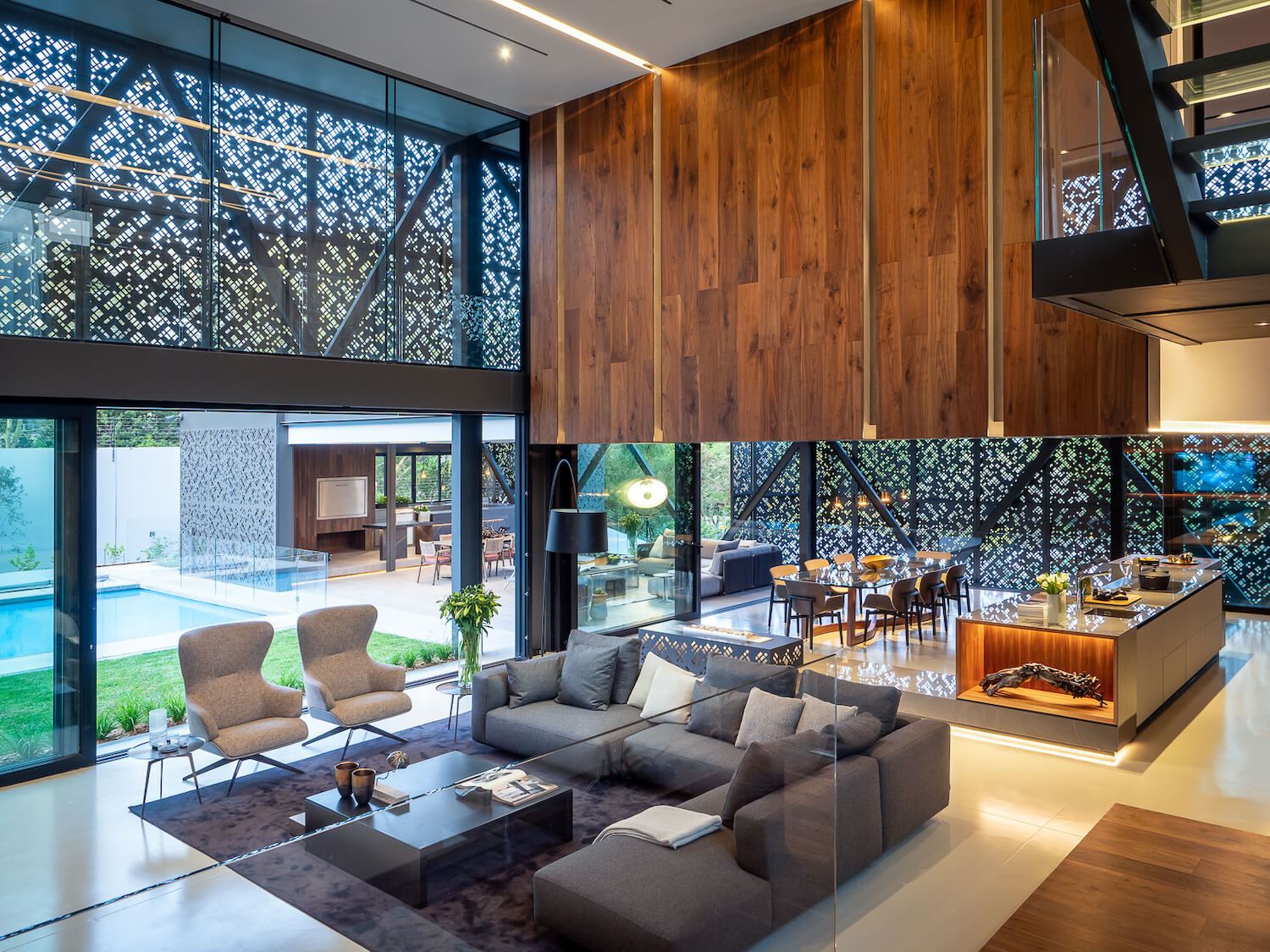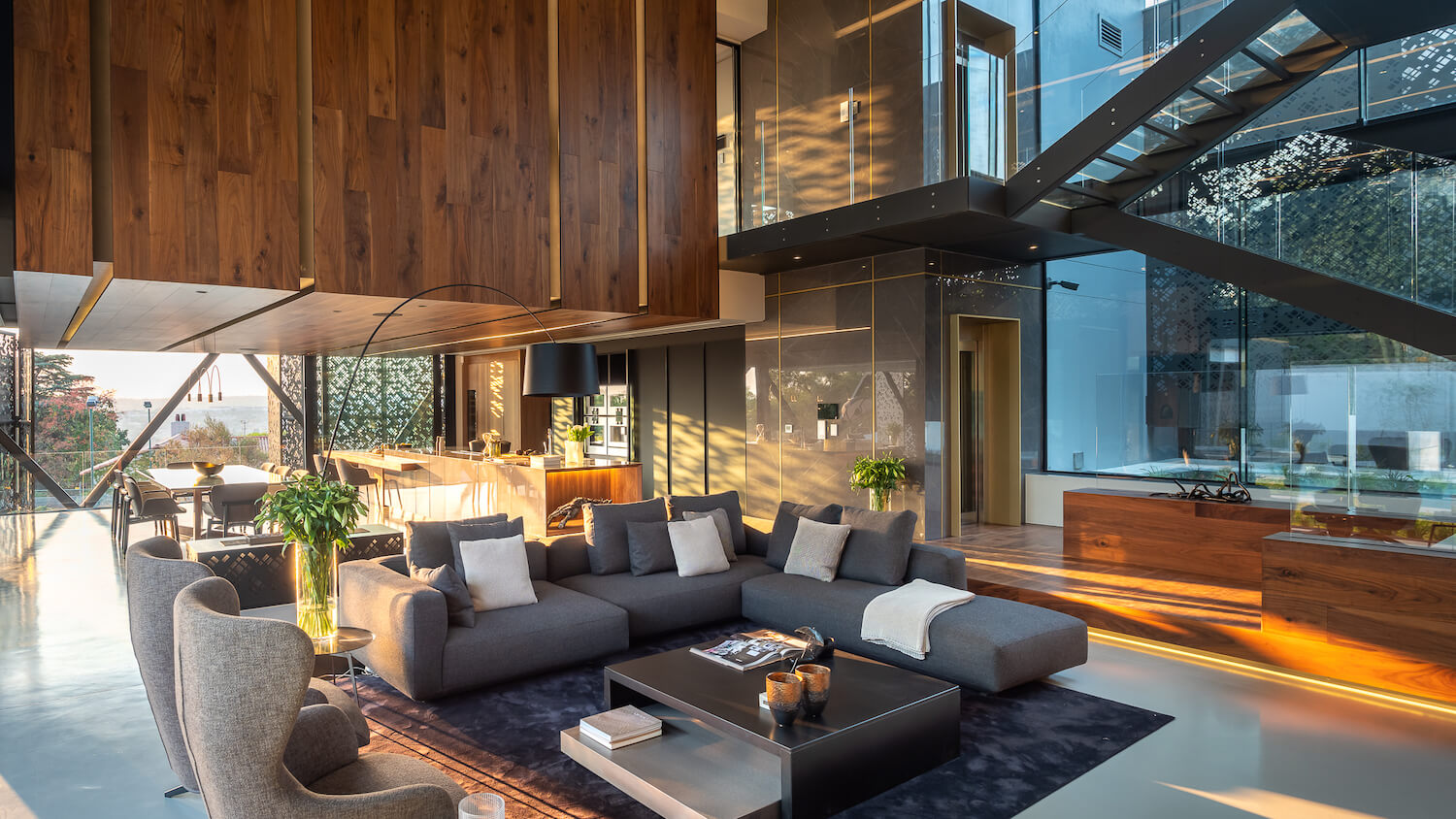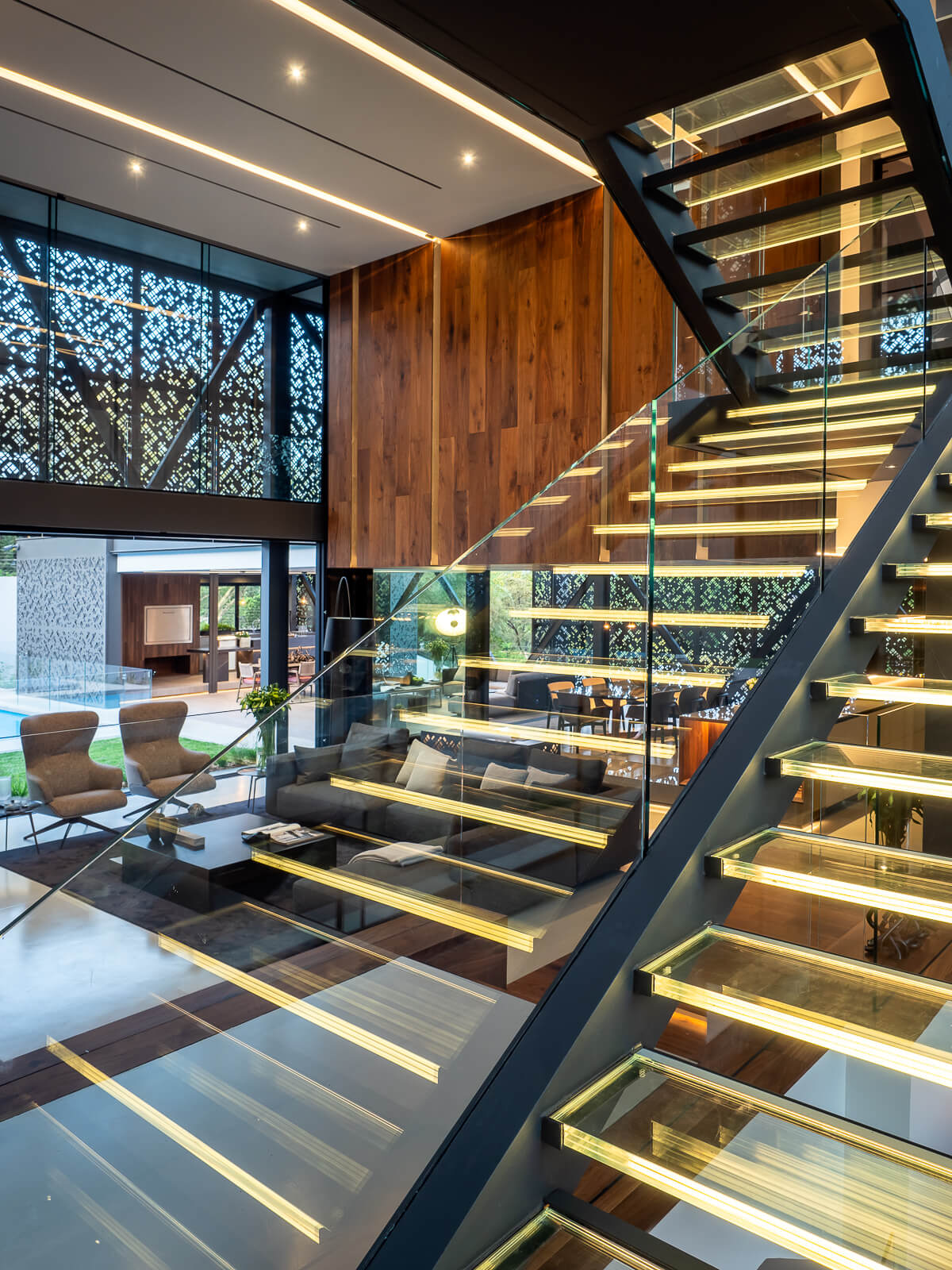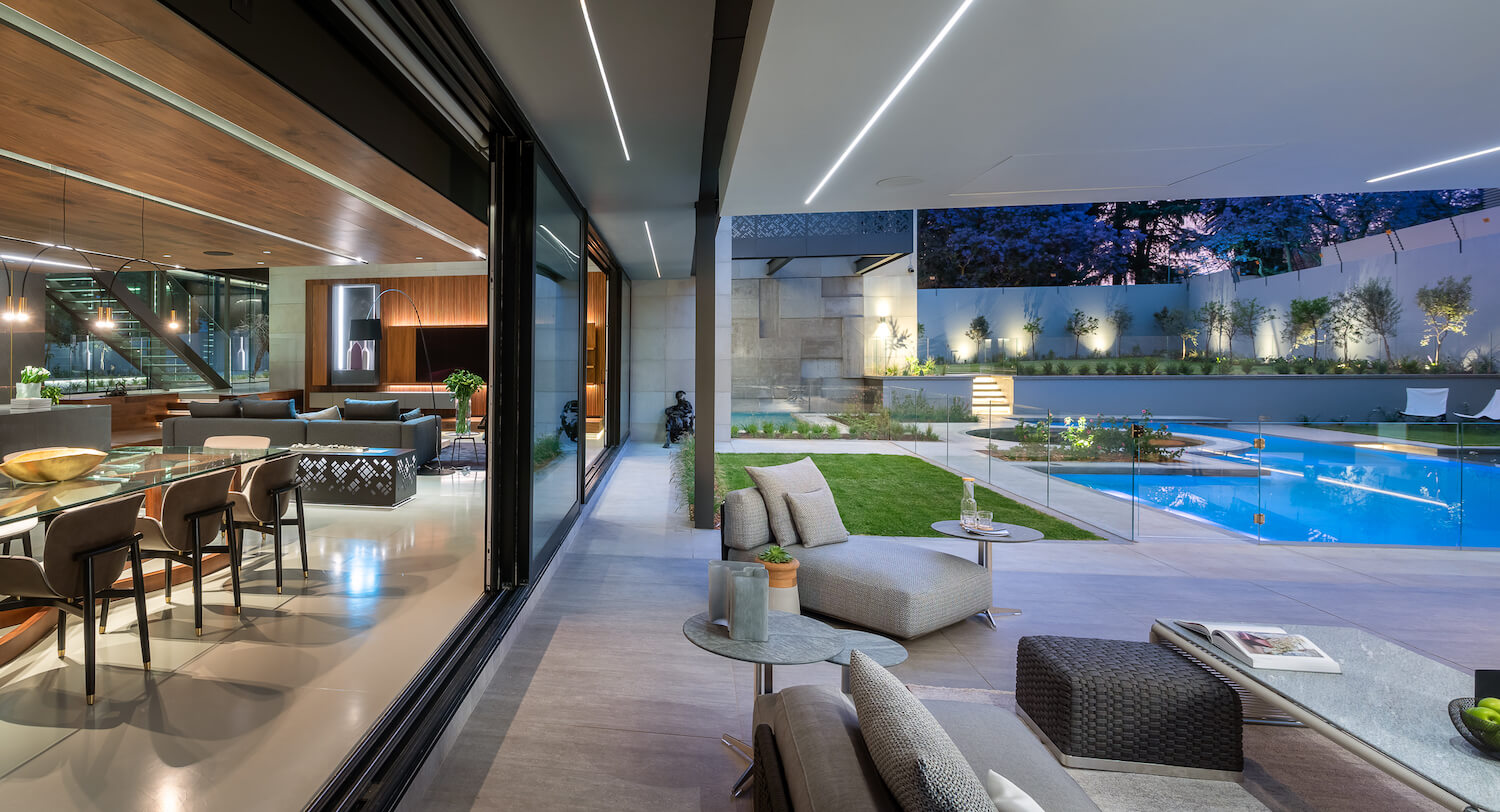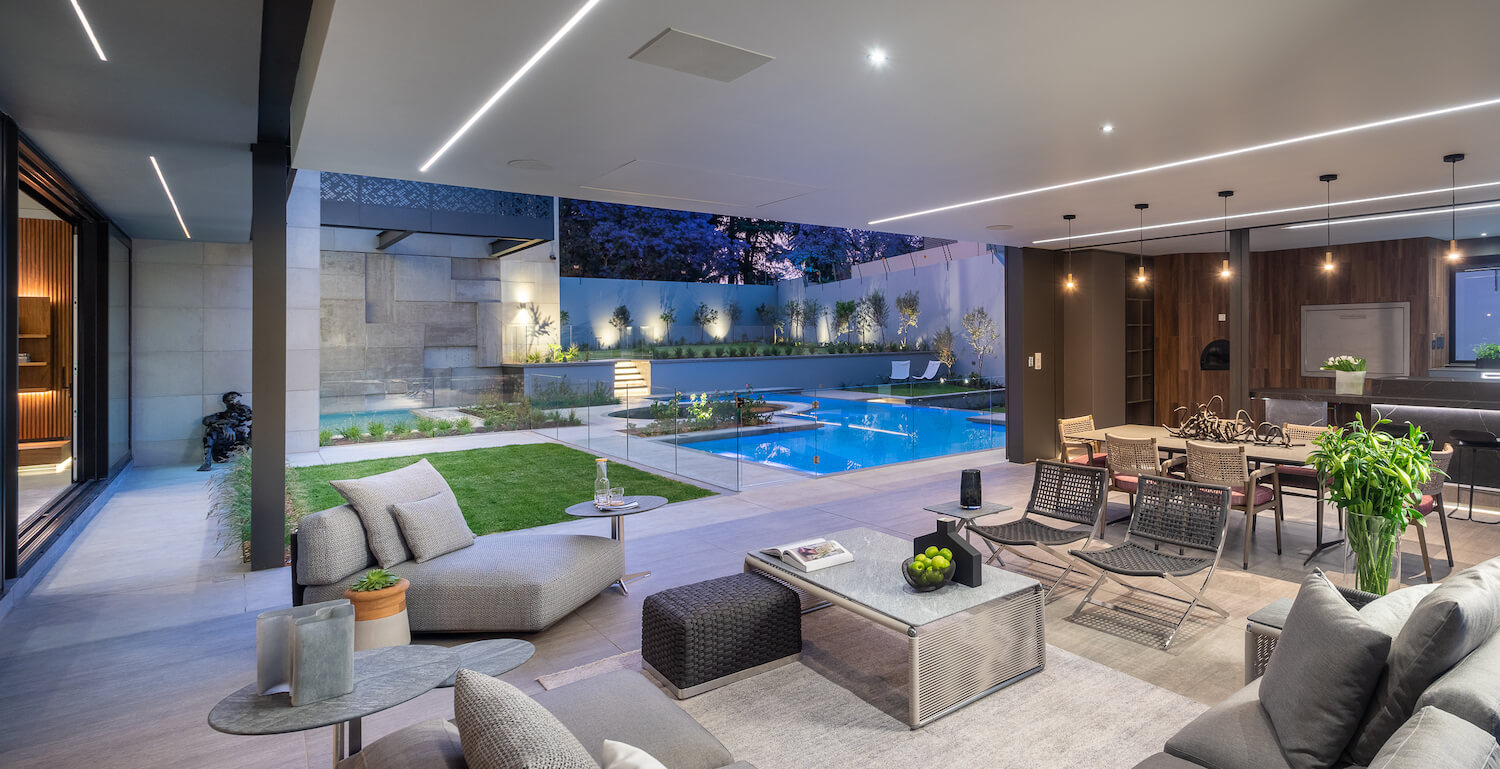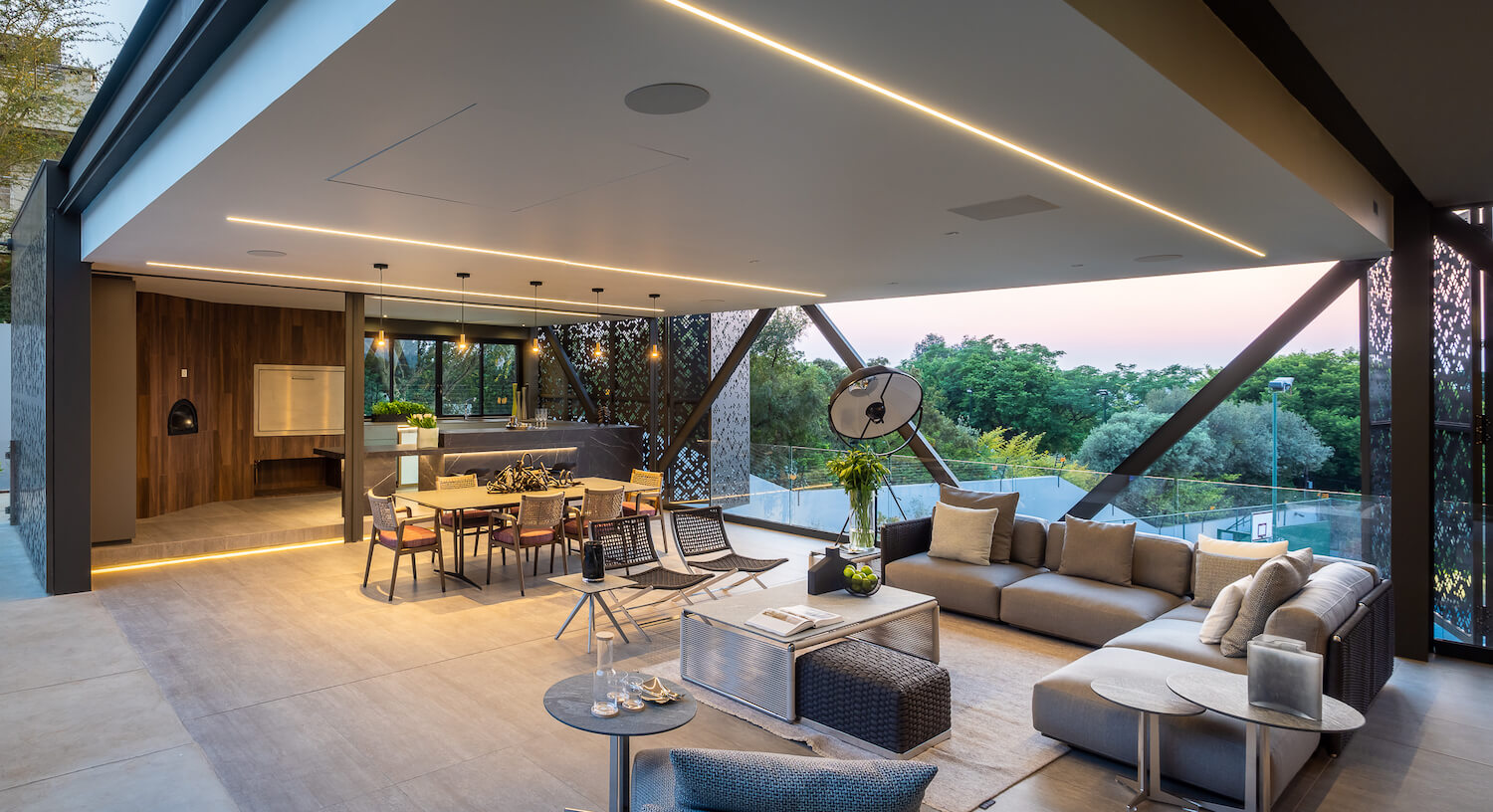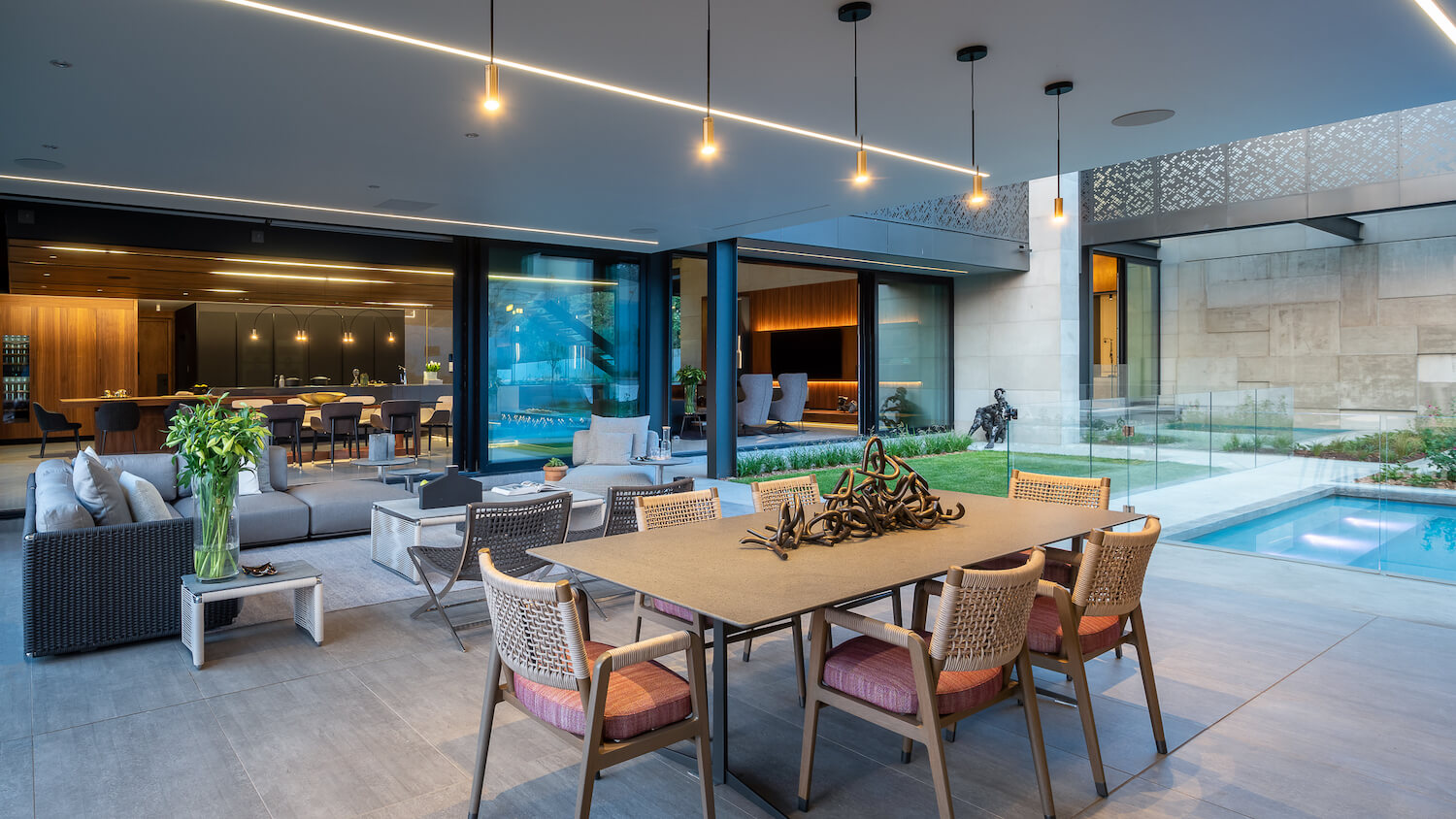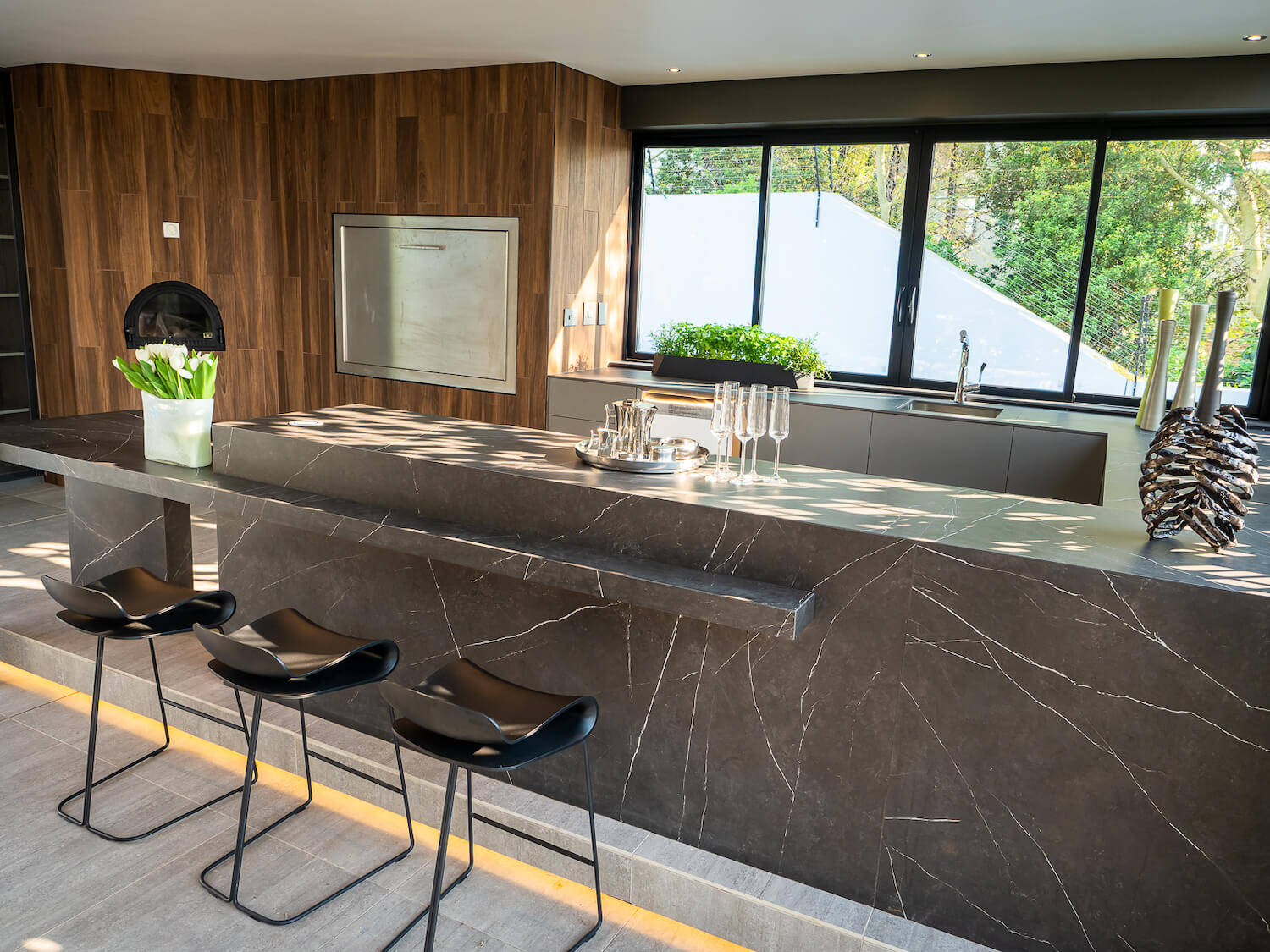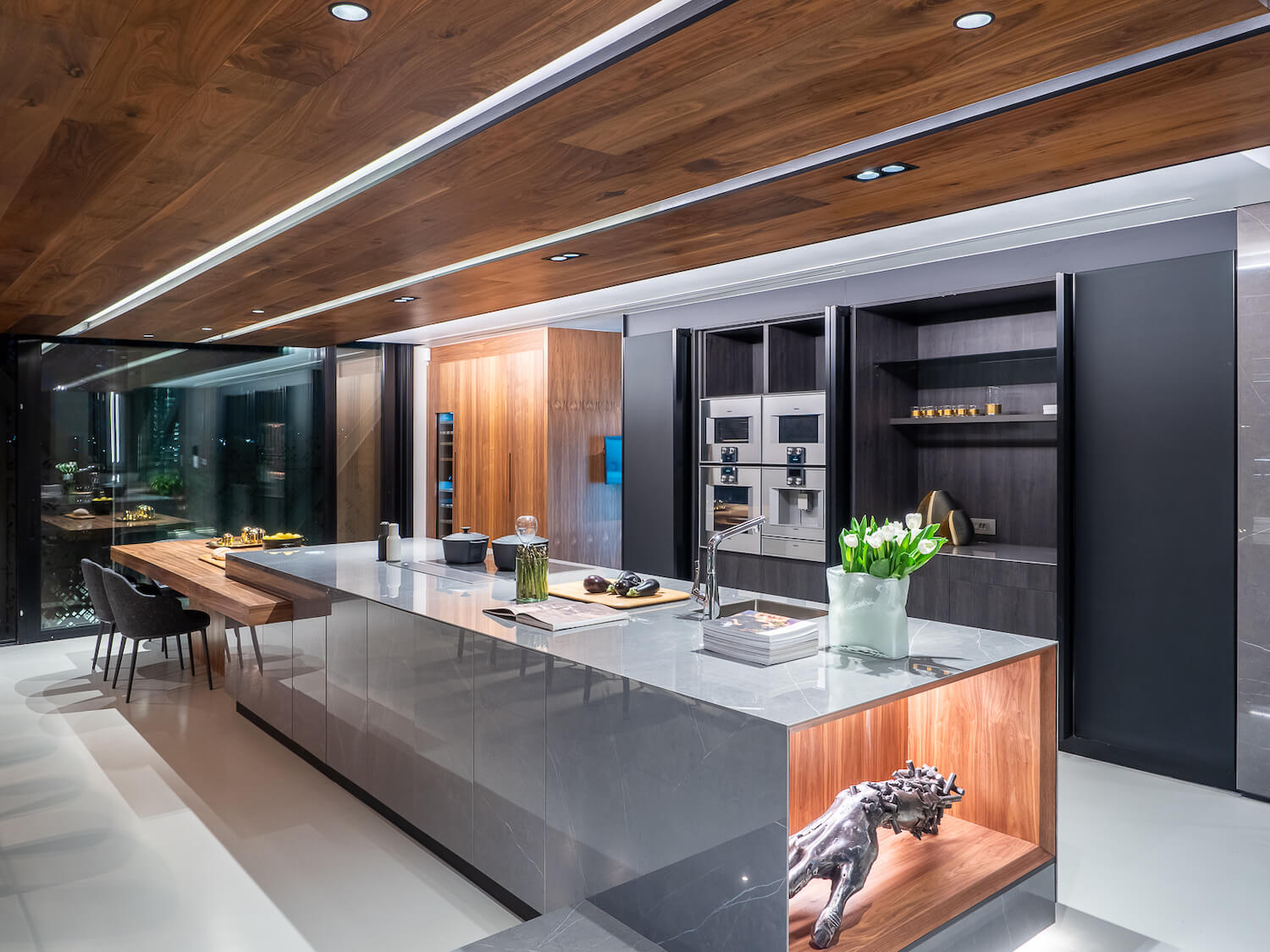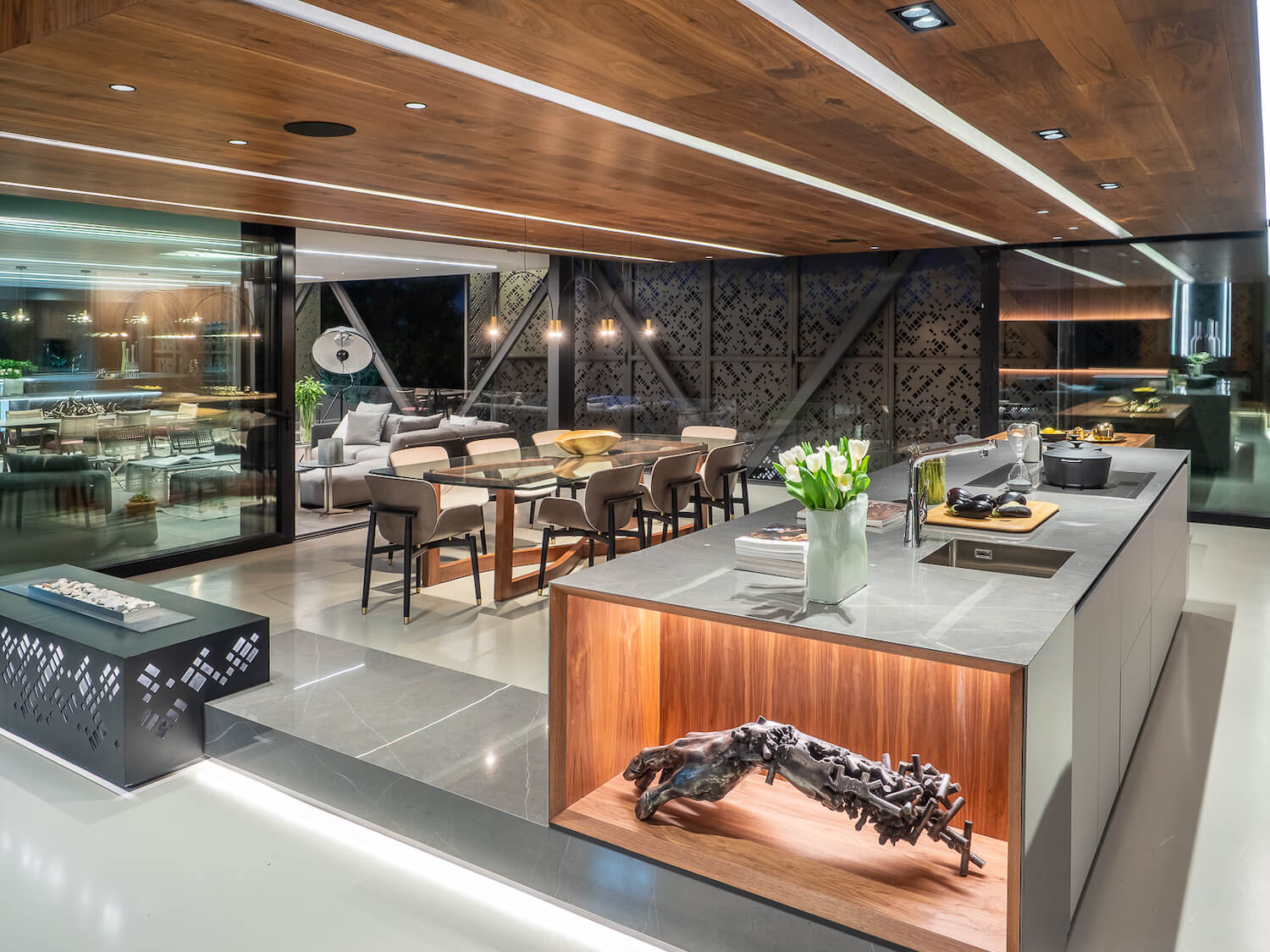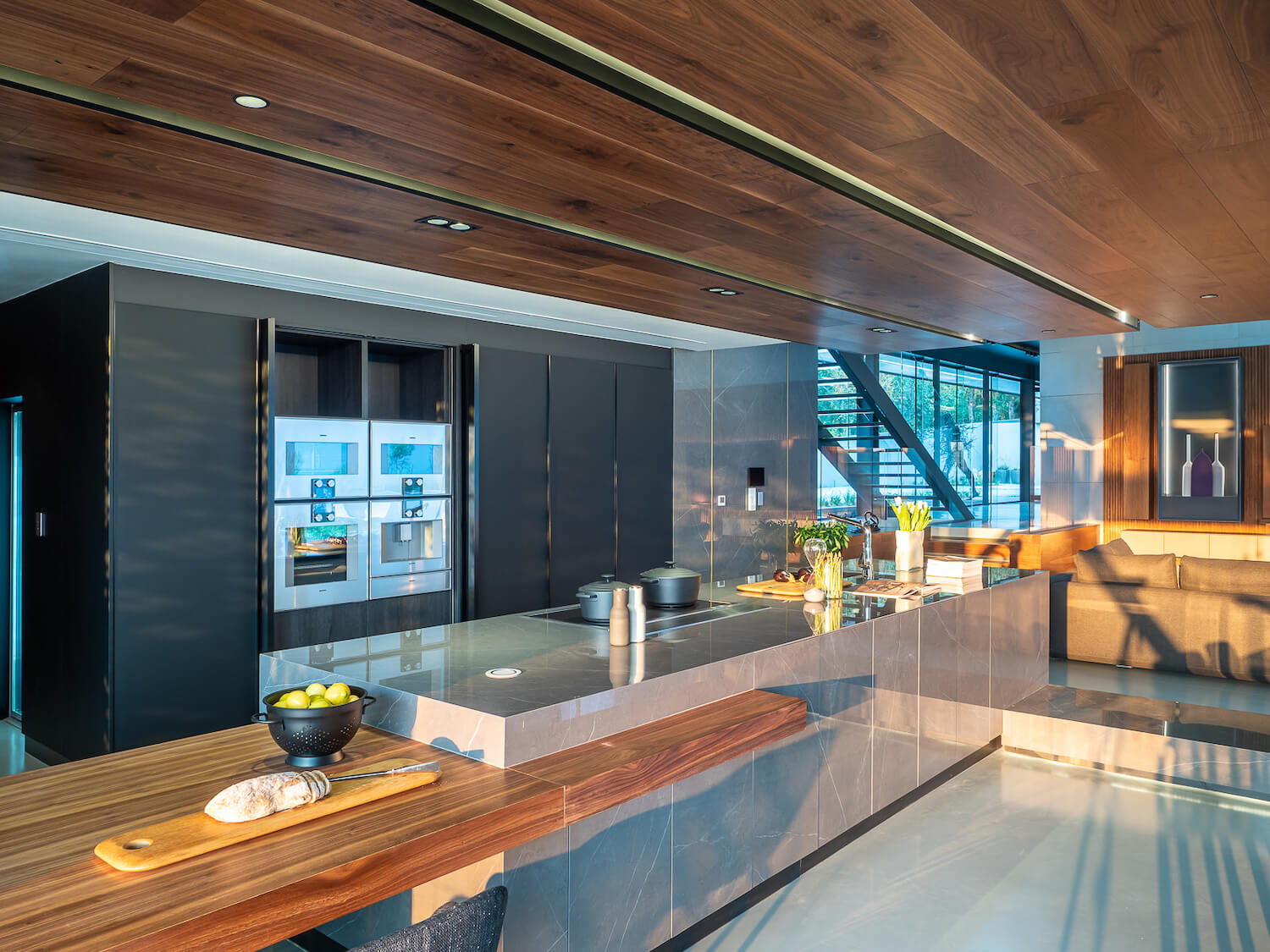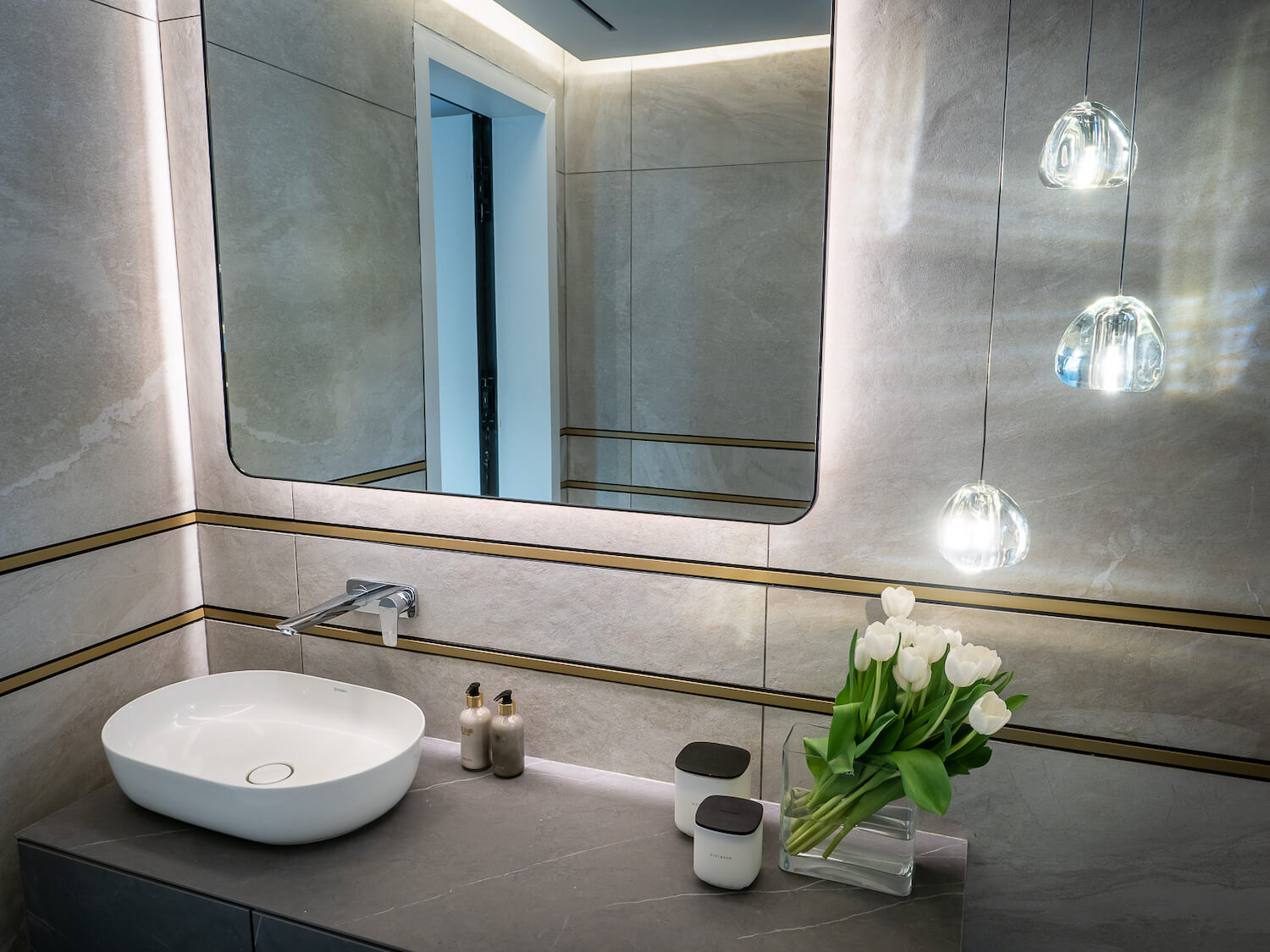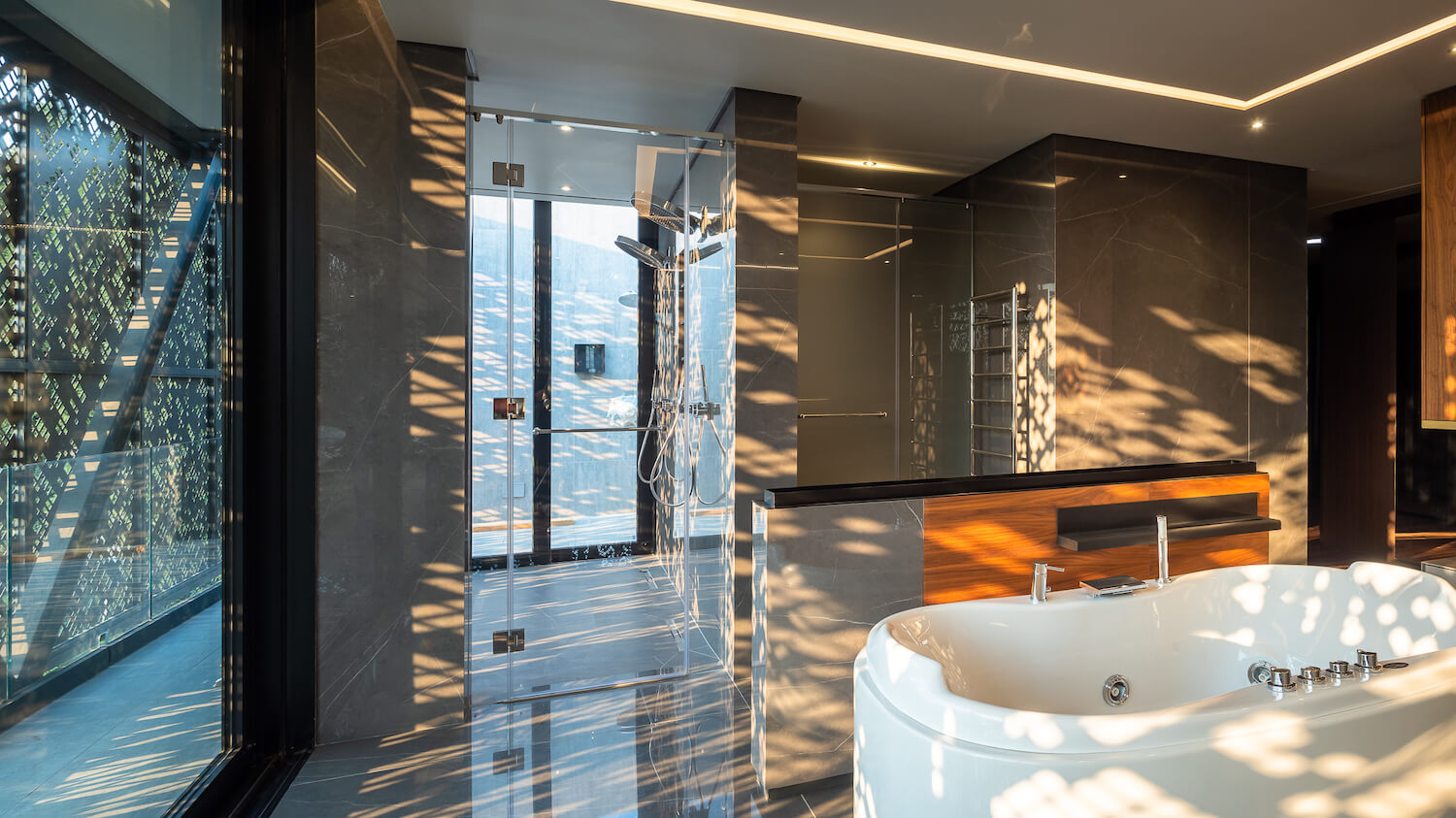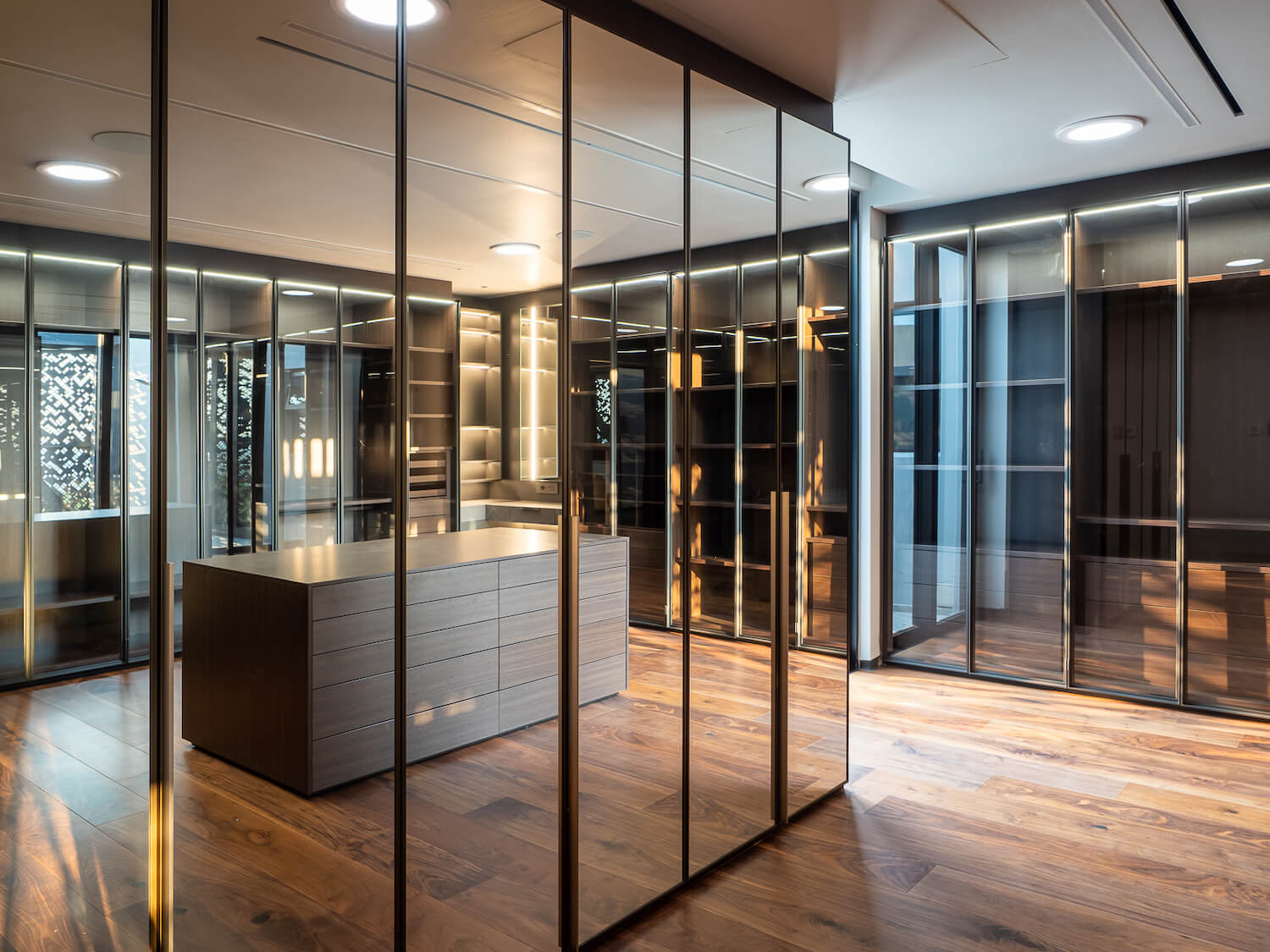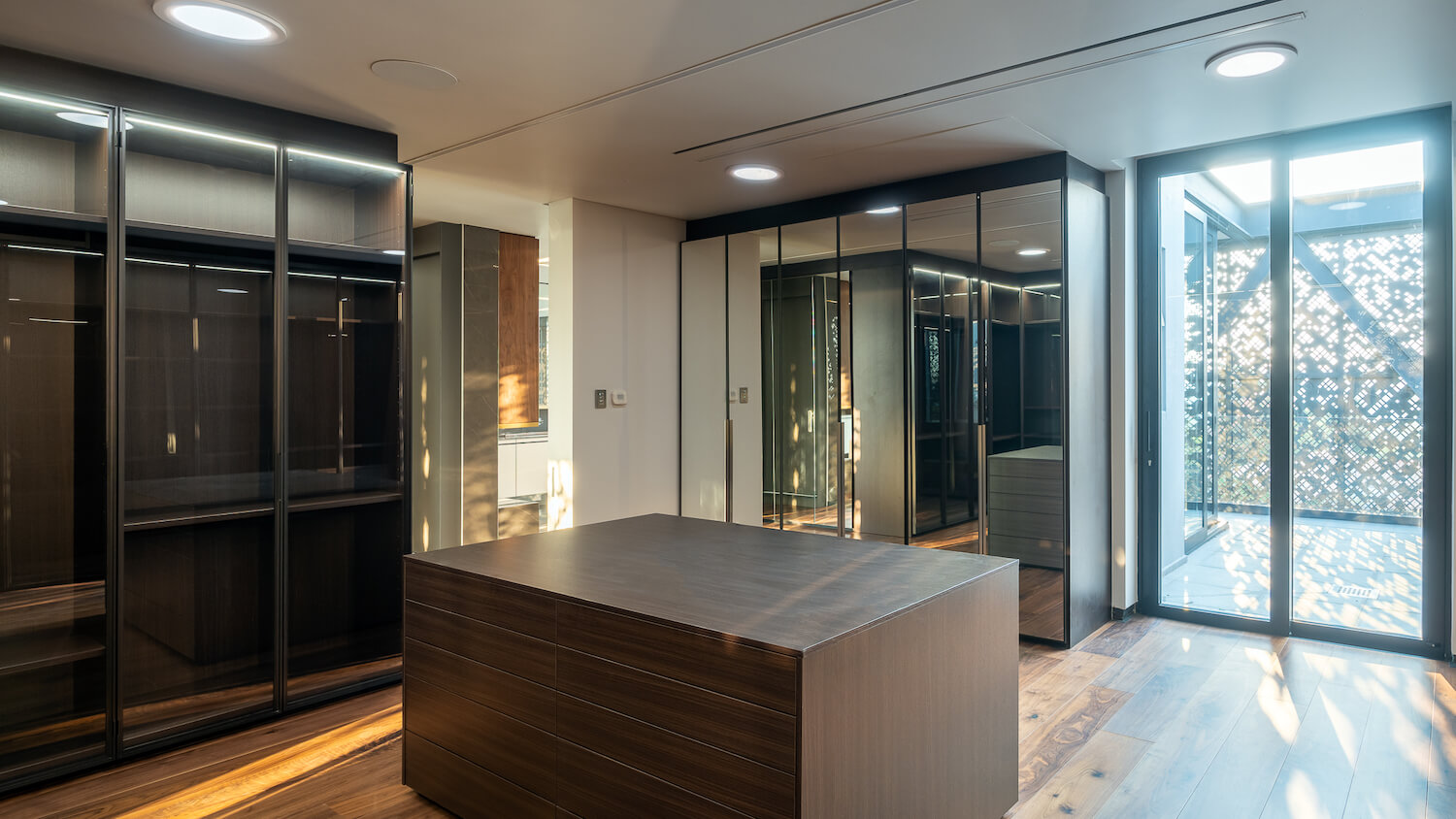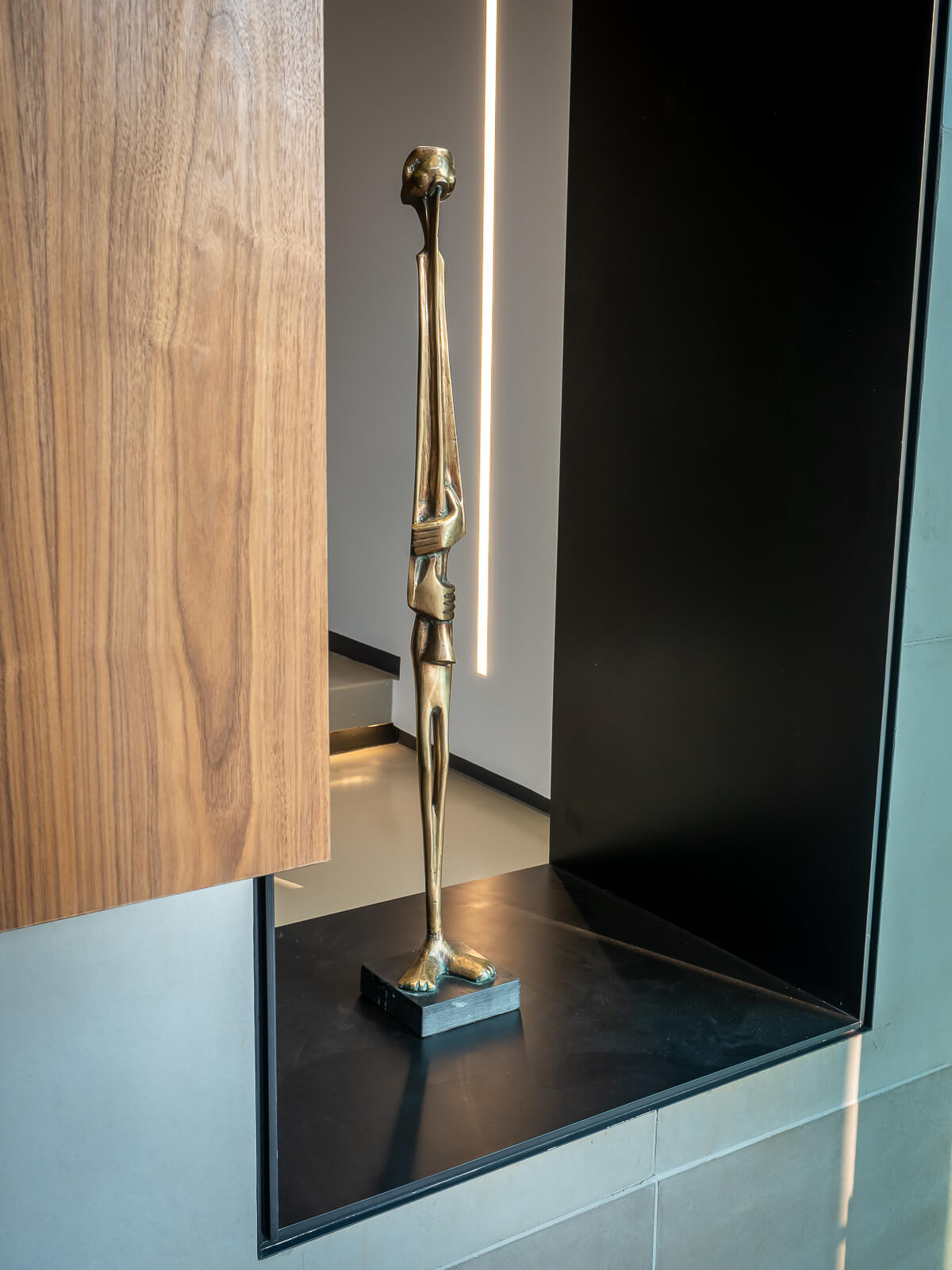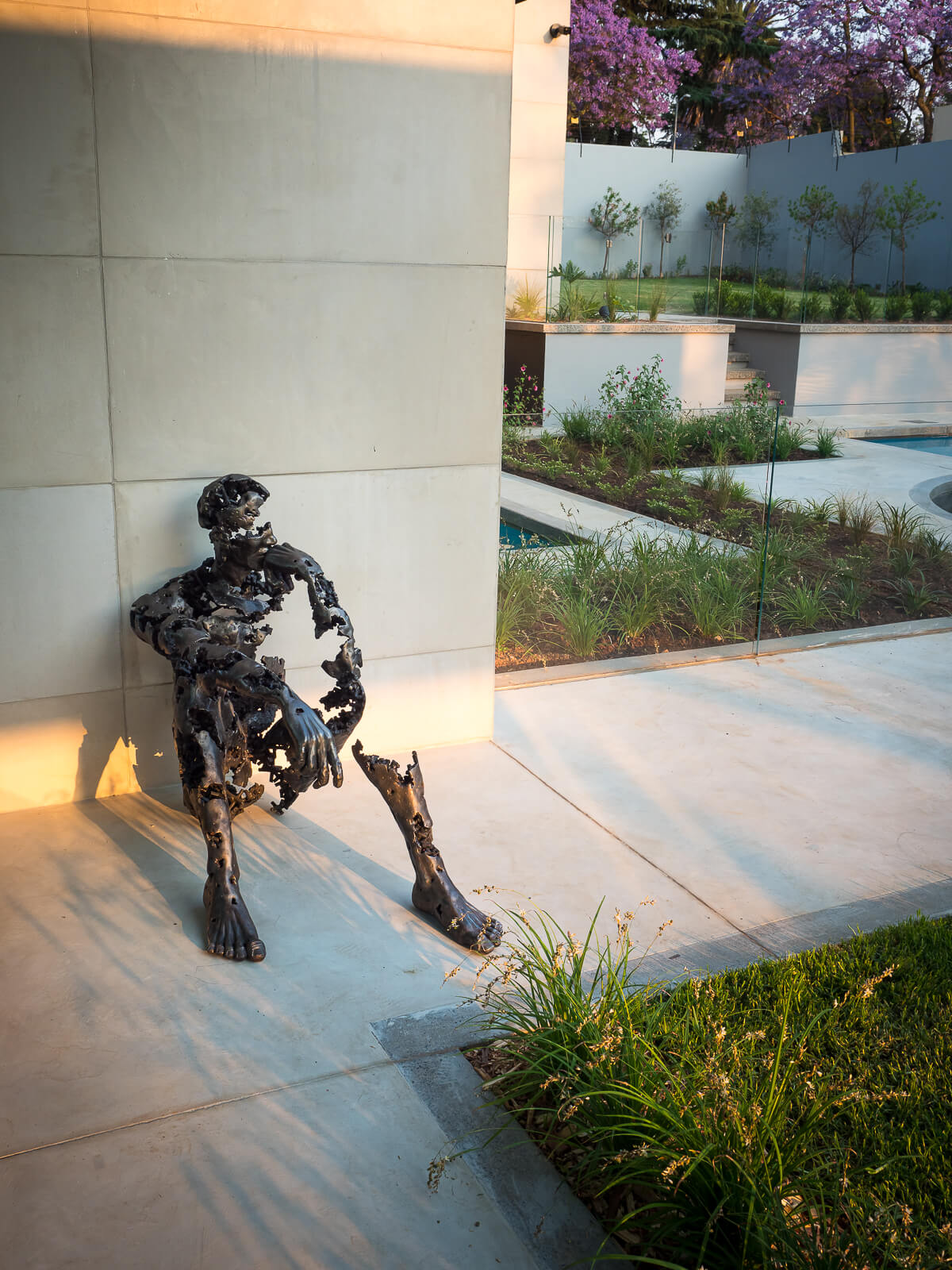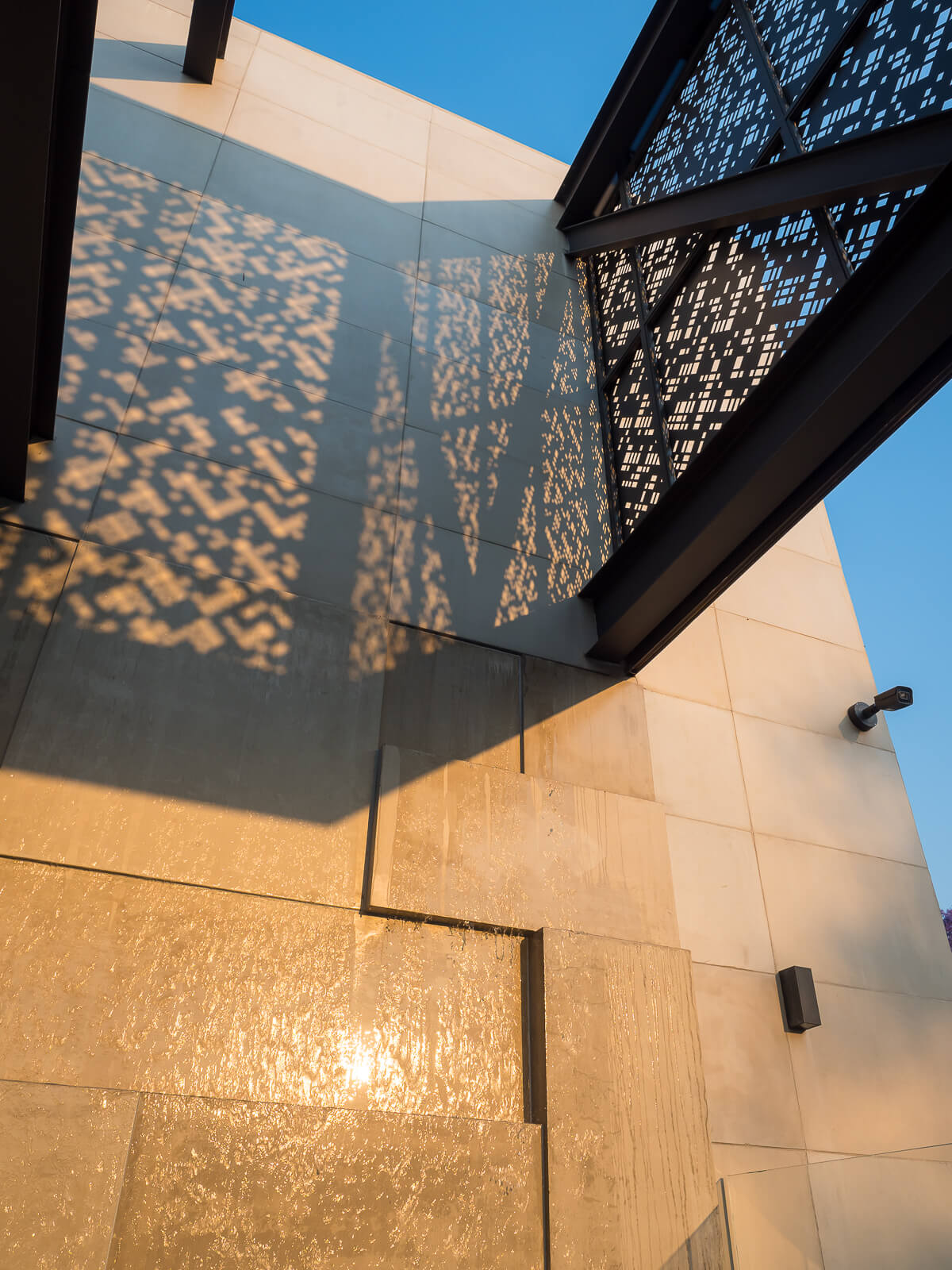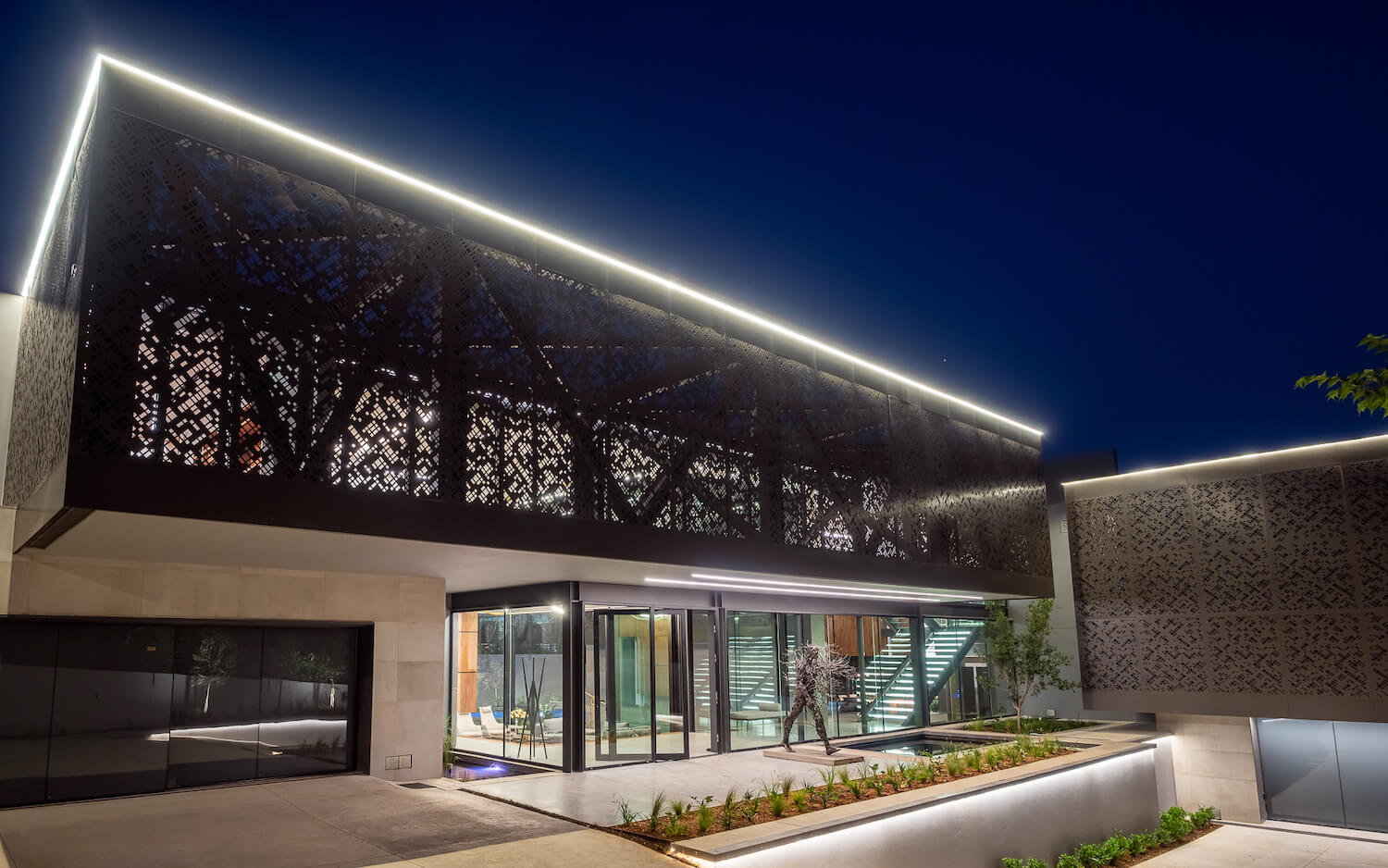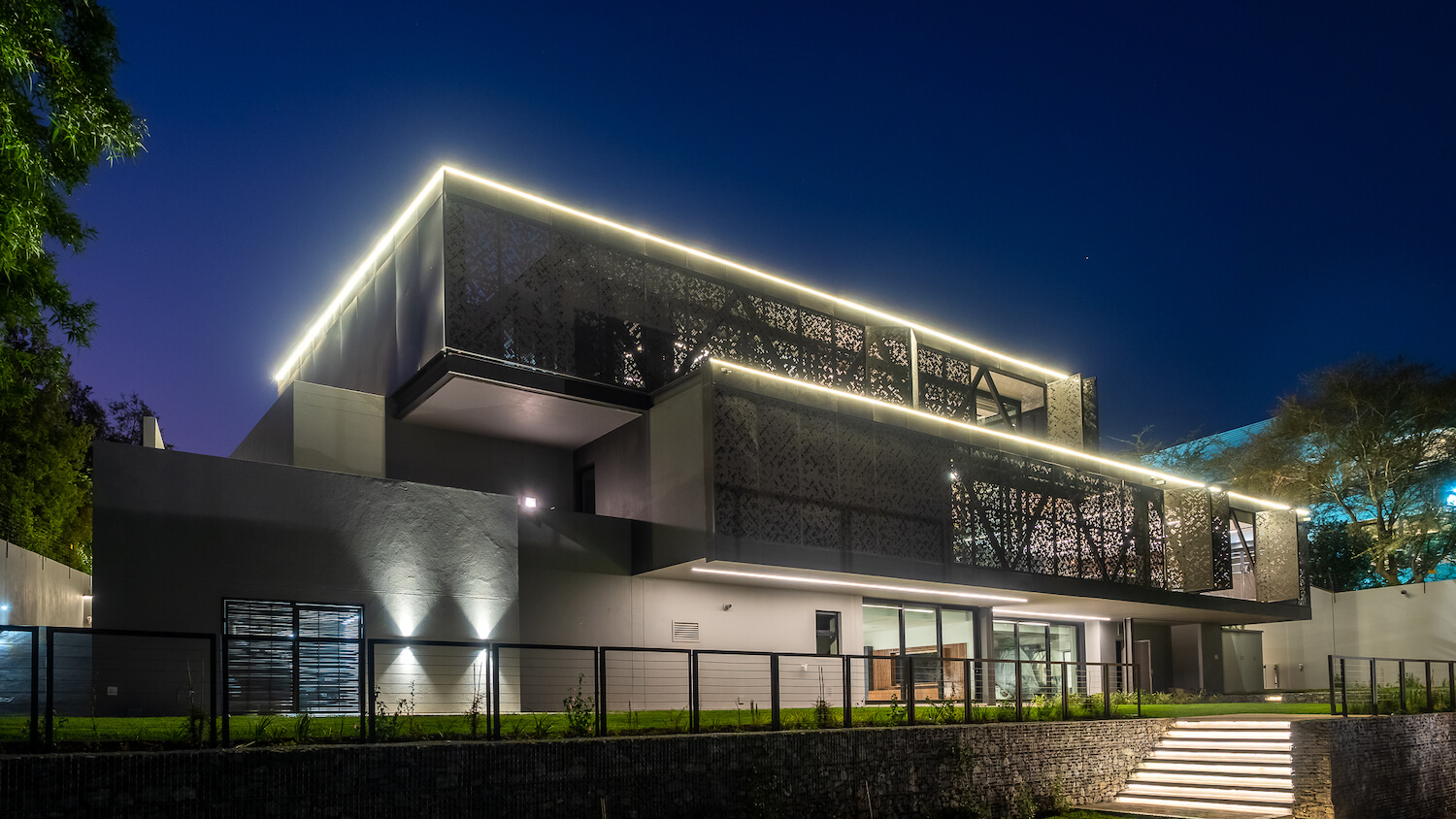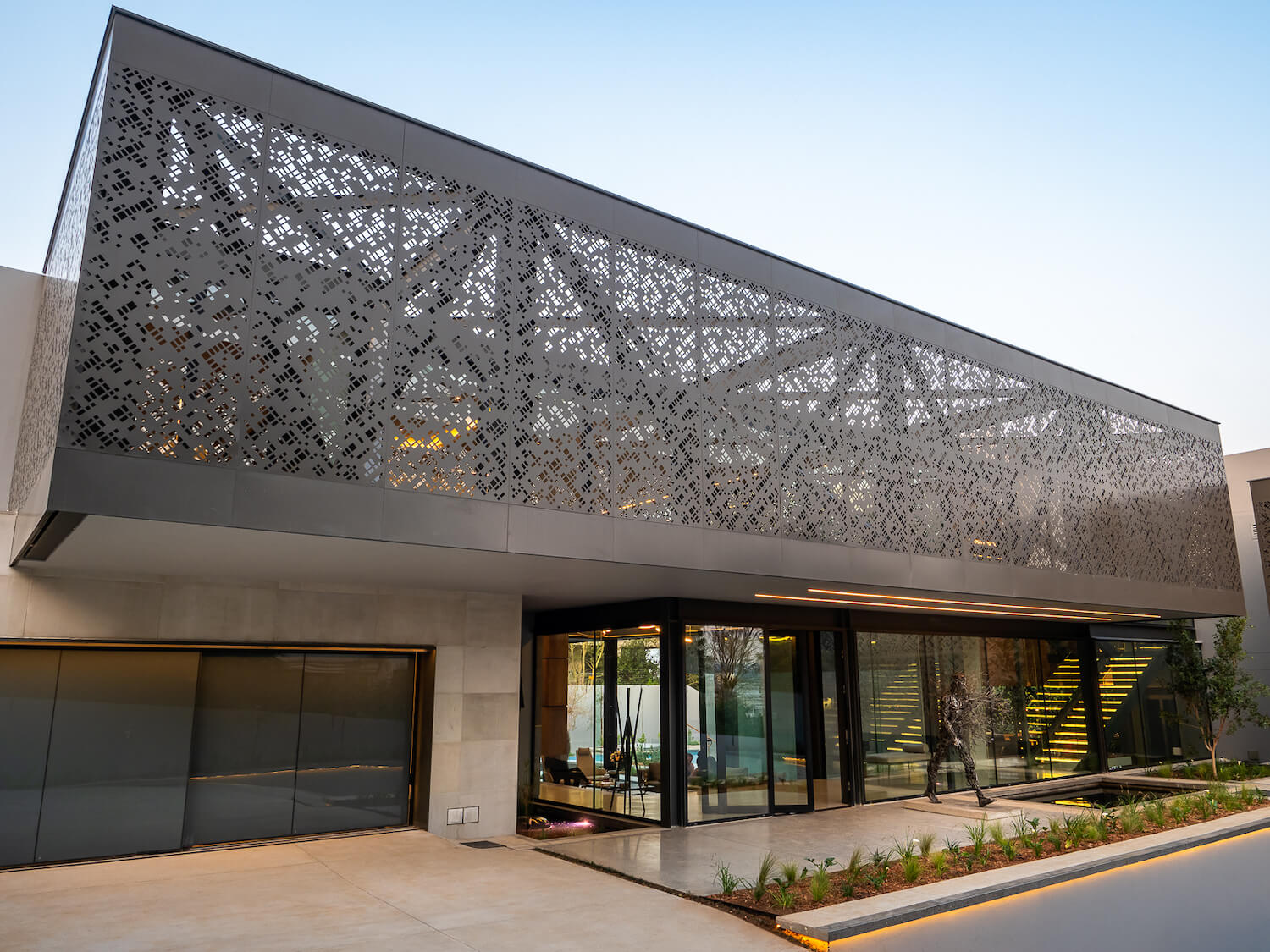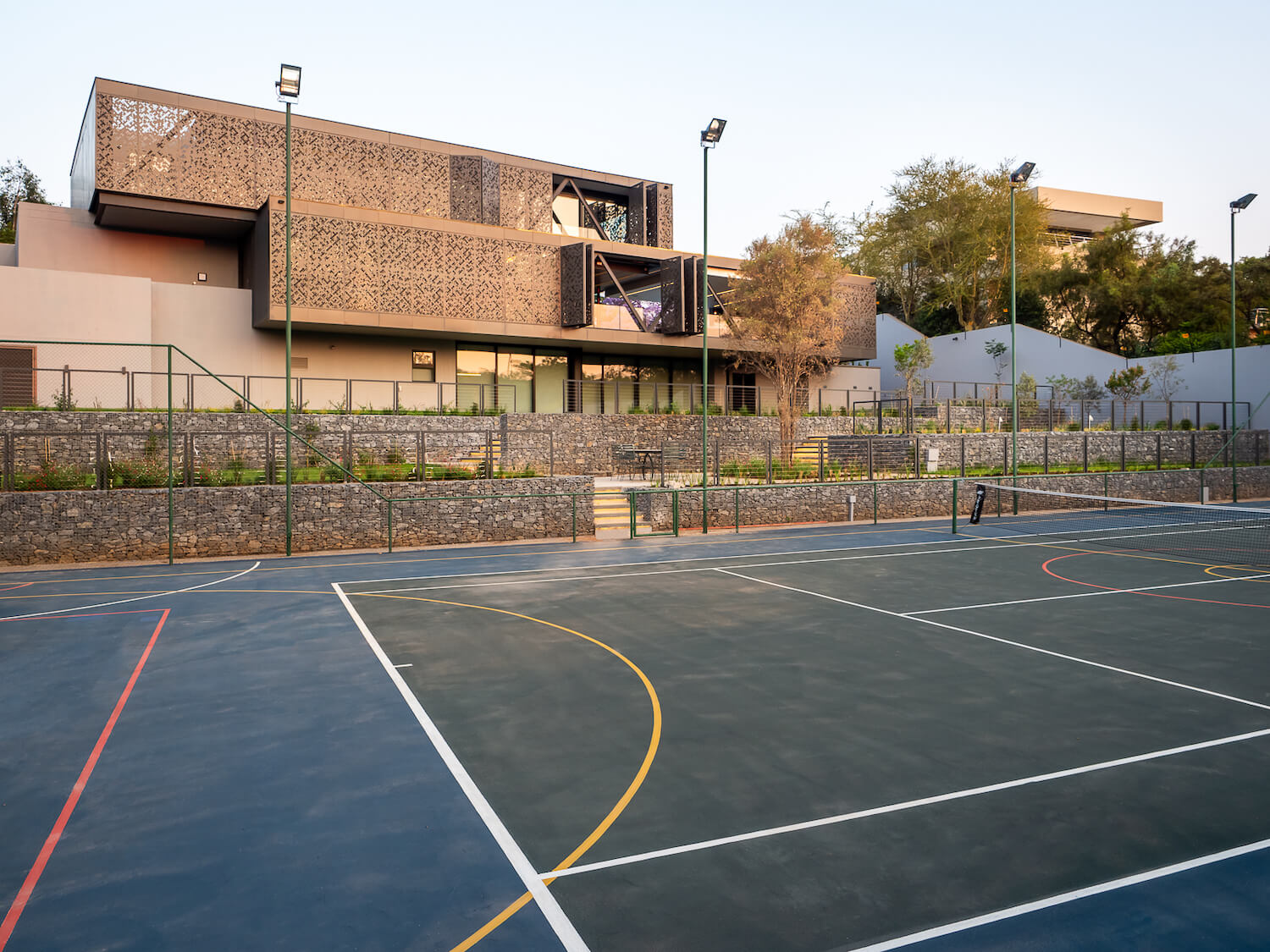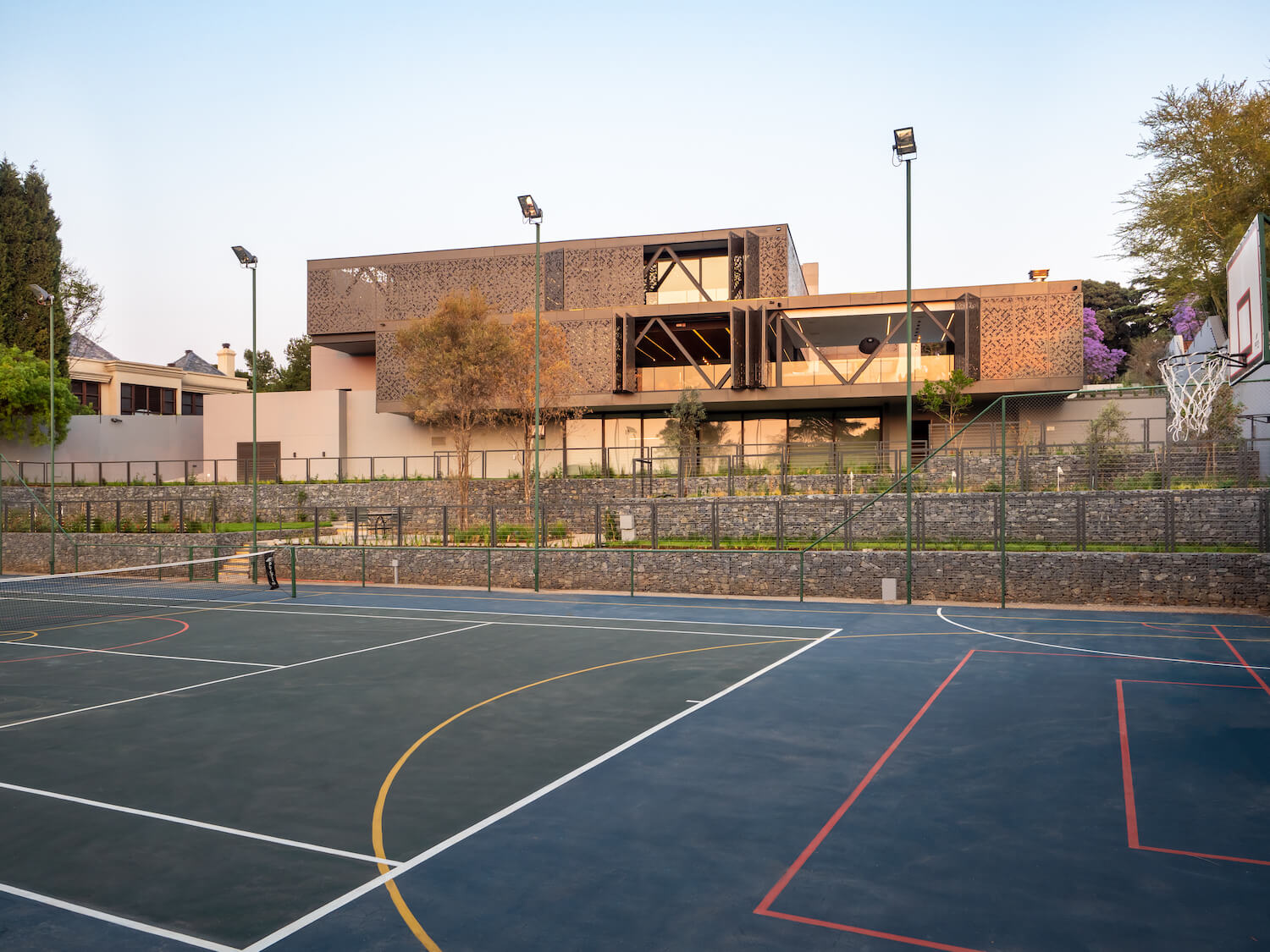 About
Nico van der Meulen Architects which is situated in Johannesburg, South Africa was established in 1984 by Nico van der Meulen and his wife Santa.
The architectural practice focuses on designing innovative, luxurious homes, both contemporary and traditional, tailored to the tastes and needs of their clients. The company remains at the forefront of design by exploring new forms, pushing the boundaries, and evolving with technology without compromising on the authenticity of the design, aesthetics, materials, and originality.
Nico van der Meulen Architects has designed more than 4000 buildings during the past 40 years, many of which have received international acclaim, some as far afield as the United States of America, United Kingdom, Ireland, Cyprus, Portugal, Australia, Italy, Saudi Arabia, Russia, Canada, and many African countries.
The firm is known for designing many of South Africa's most beautiful homes.
---