Nathan Fell Architecture: With the right setup, the less pleasant days can be made agreeable. The shade and ceiling fans are provided for the summer, and two heat lamps are provided in the lounge space to make the mild winter days more bearable. There is a retractable projector screen with outdoor projector, which were used rather than a tv so that the shaded space can be more open on multiple sides (enhancing ventilation).
As avid fitness buffs they needed a space for a lot of major weightlifting and cardio gym equipment. Due to the lockdown at the beginning of the global pandemic, the equipment they previously had was spread throughout their house. The total space allowed for the cabana was limited so the gym space was specifically sized with all the equipment arrange for compact but optimal use. The gym is the only conditioned space within the cabana, but large sliding glass walls are provided to take advantage of the gym's proximity to the pool and outdoor areas.
The space is used by the owners everyday for working out, cooking watching movies or just meditating. The project presupposes that Artifice, when done with intention, is just as functional as the physical uses of the spaces and objects it decorates.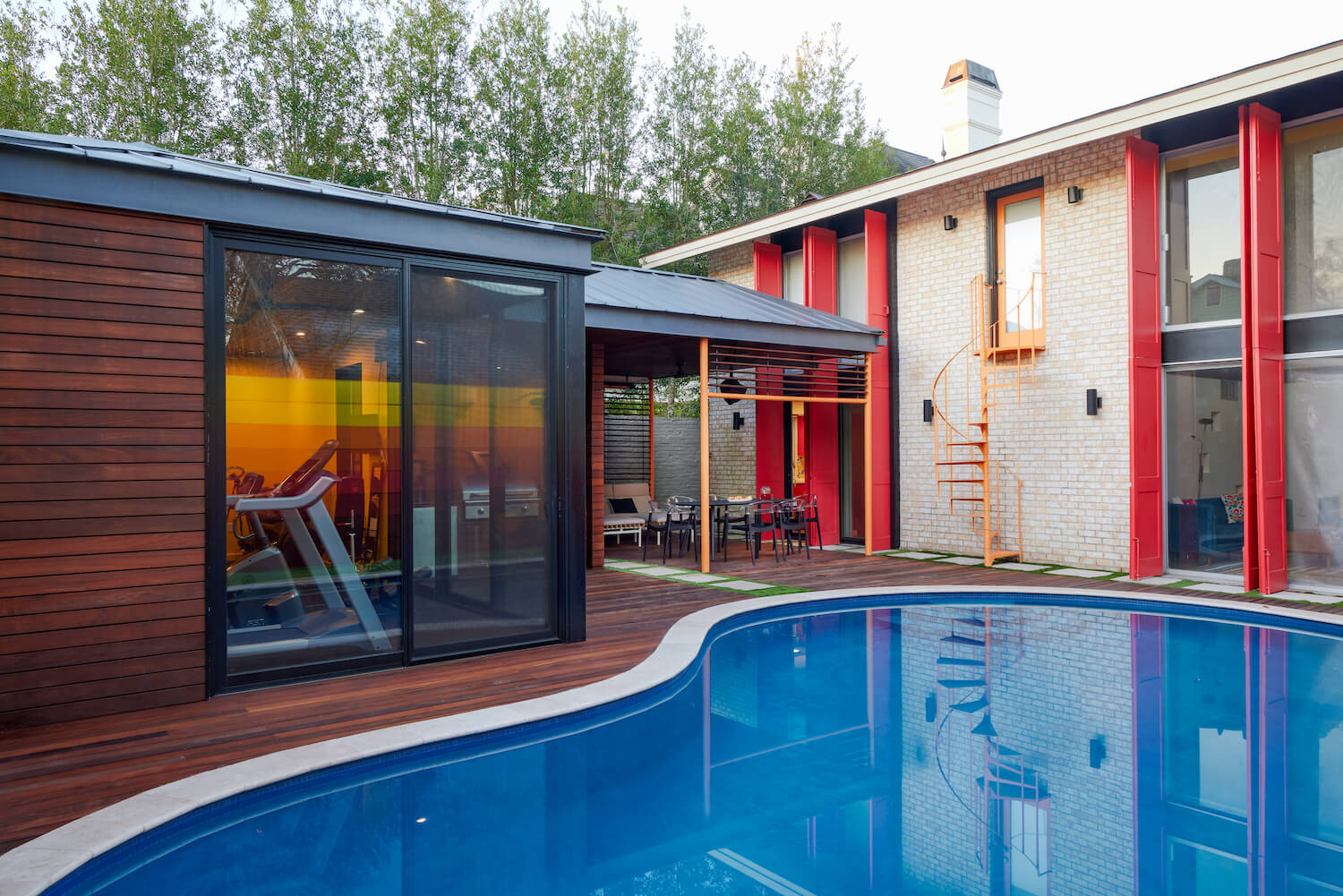 What was the brief?
A remodeled backyard to include a new cabana with a professional home gym, lounge space, small outdoor kitchen and bathroom.
What were the key challenges?
The backyard was compact with an existing kidney shaped pool, leaving little space for a gym and other uses. Additionally zoning provisions only allow for a certain sized cabana structure.
What were the solutions?
The list of gym equipment was established prior to the design. The gym was situated as far back in the yard as possible to allow for the open shaded areas between the existing house (and the enclosed portion of the cabana) to be more private and shaded.
How is the project unique?
There are several unique qualities to the project, but the clients embrace of color is probably the most distinguishing characteristic
Who are the clients and what's interesting about them?
The husband-and-wife clients are both avid fitness buffs. The wife is a professional body builder whose use of the home gym propeller her to win a recent competition.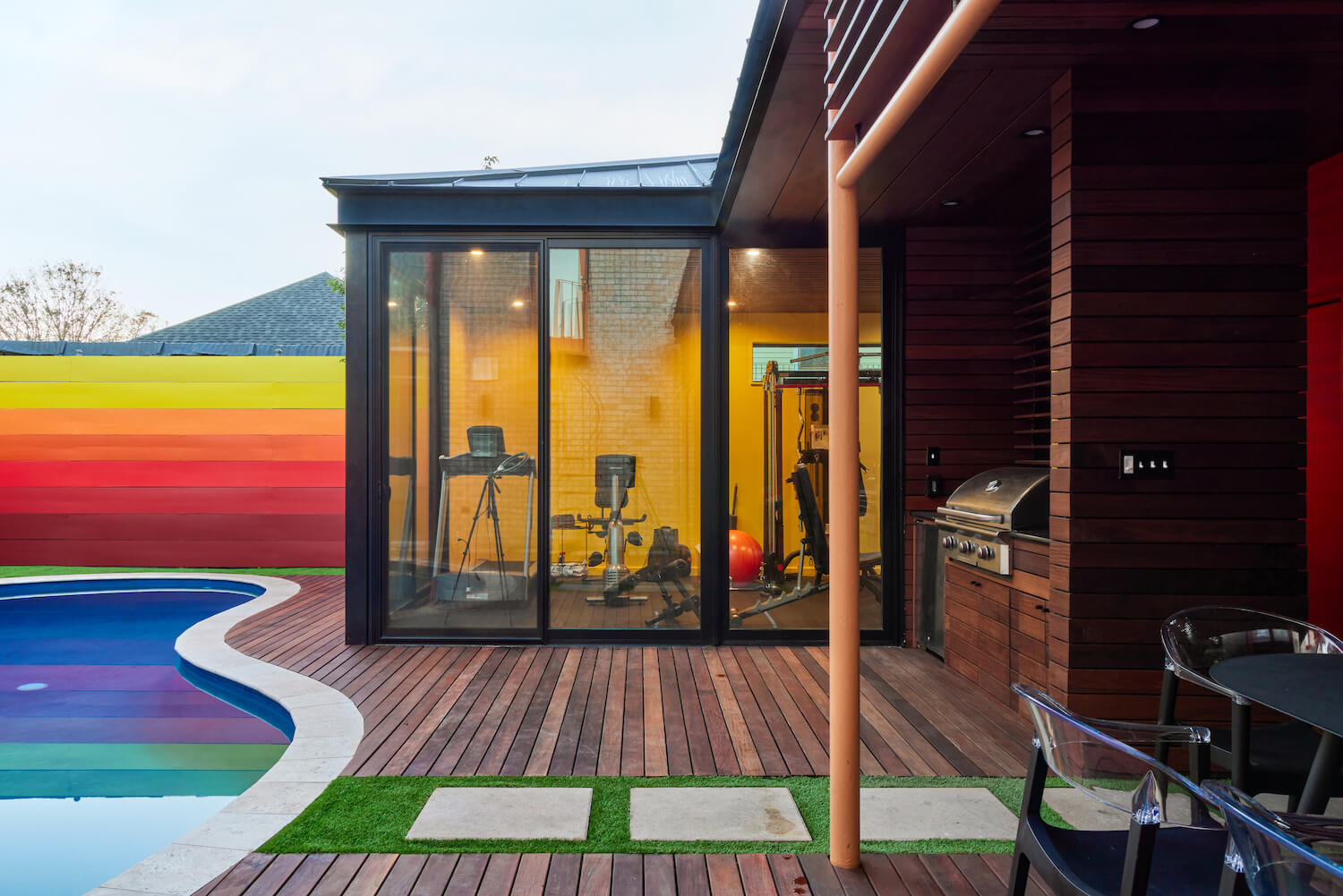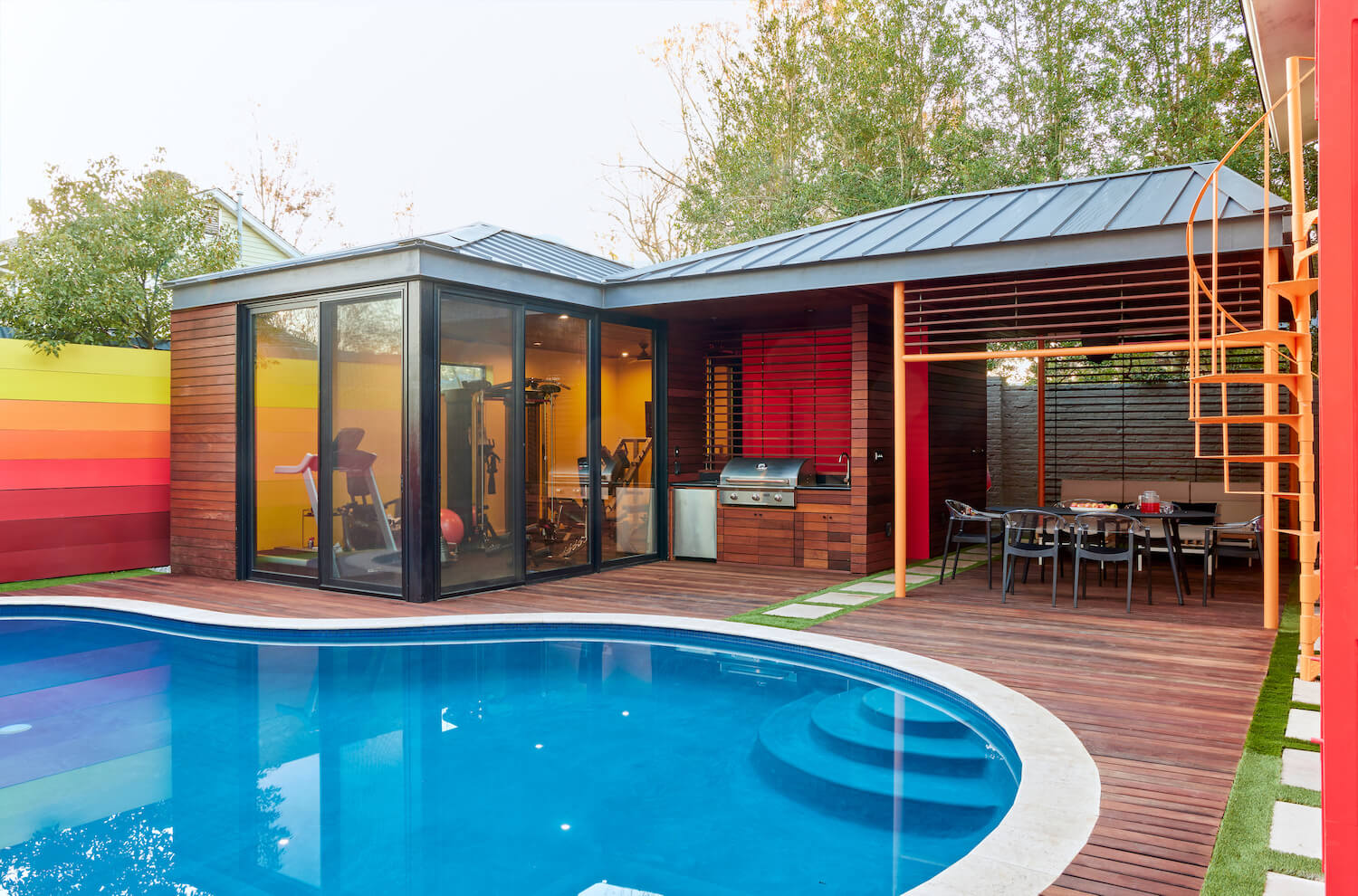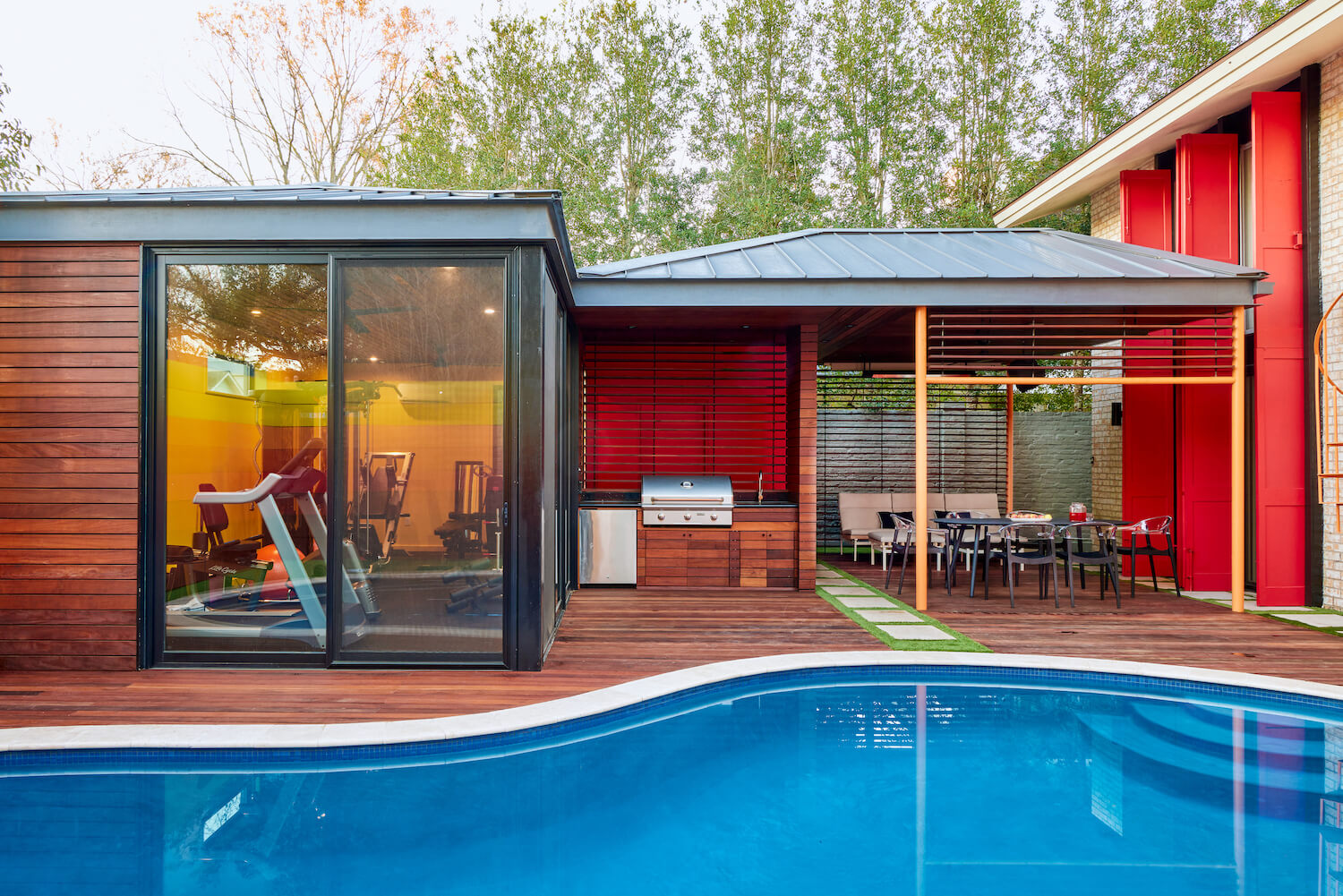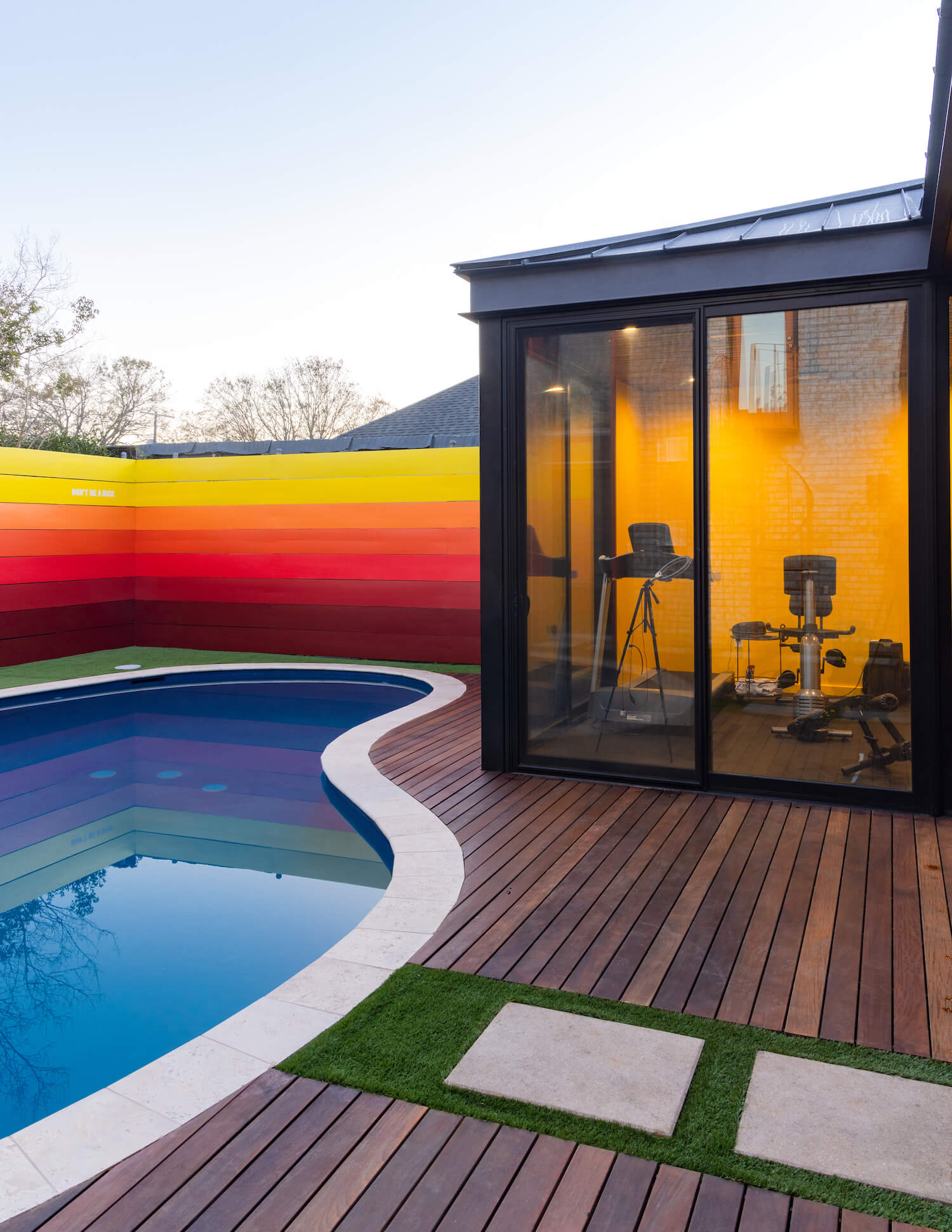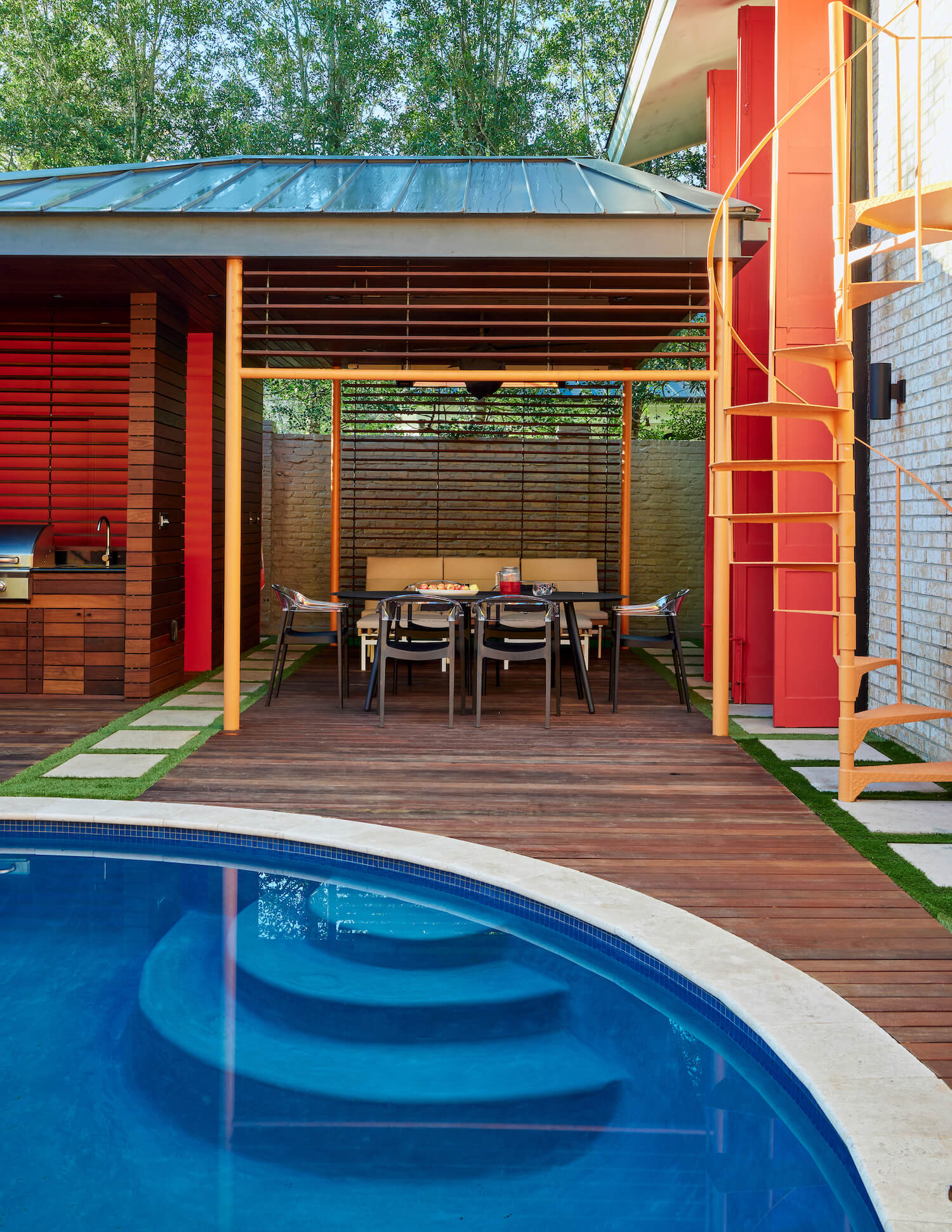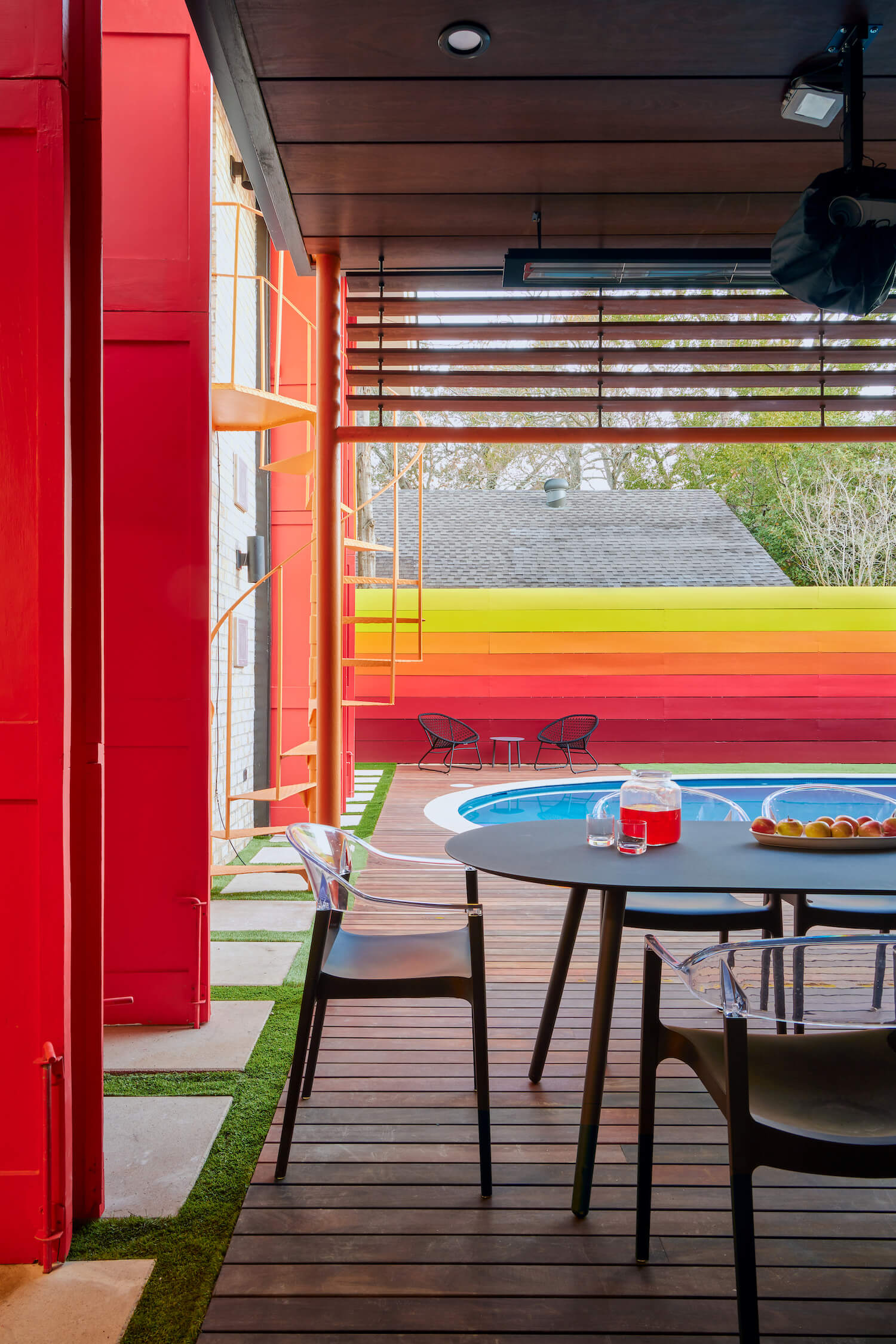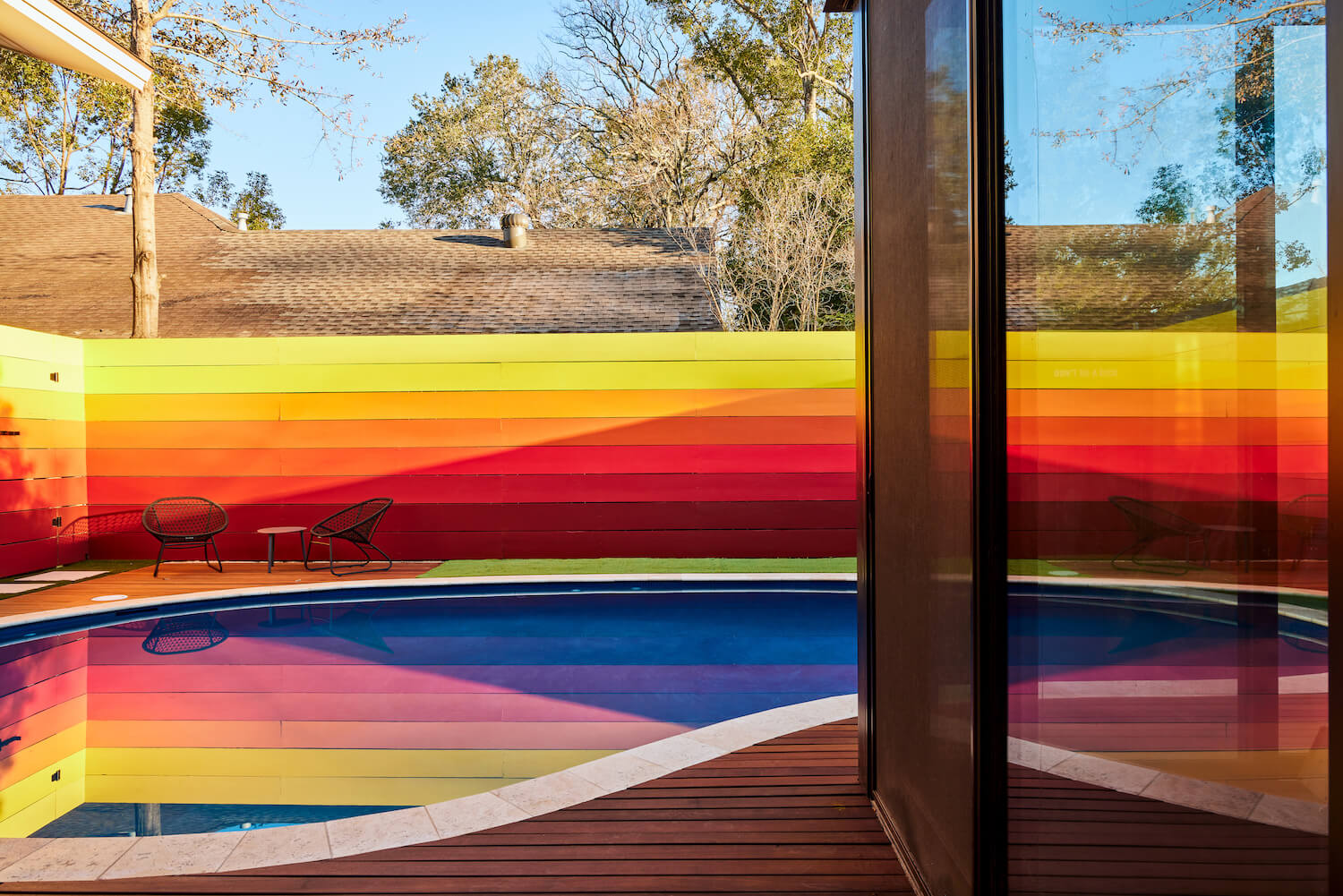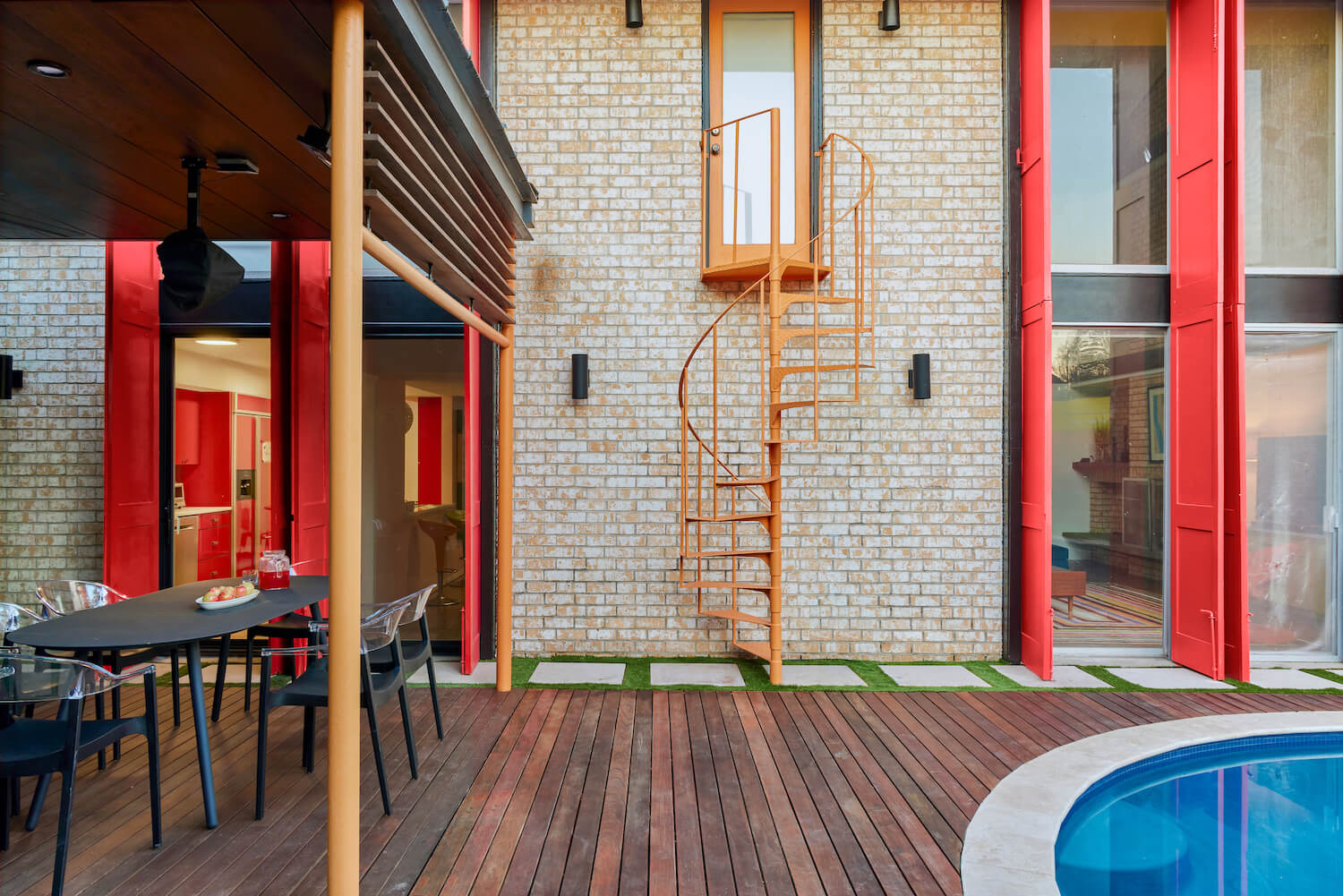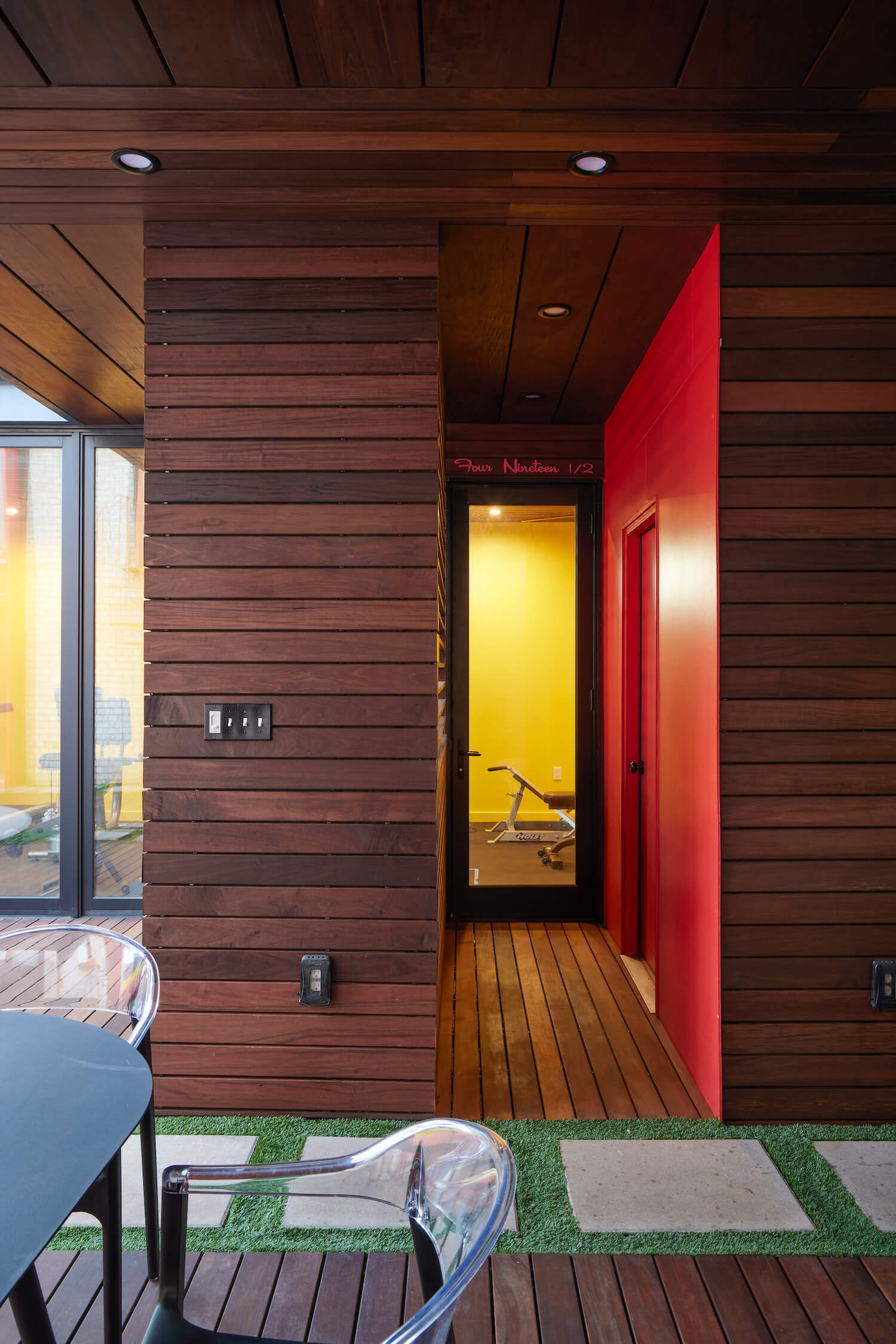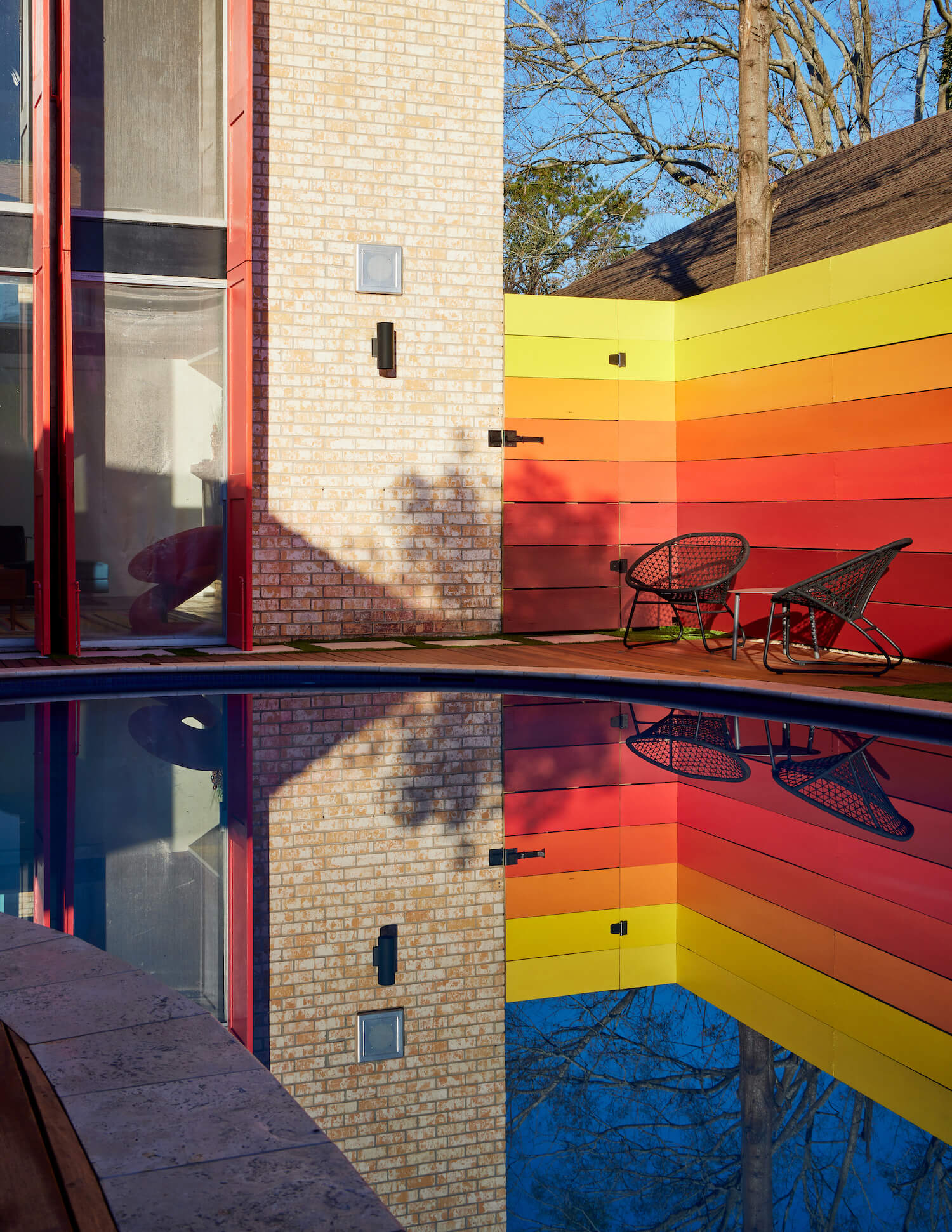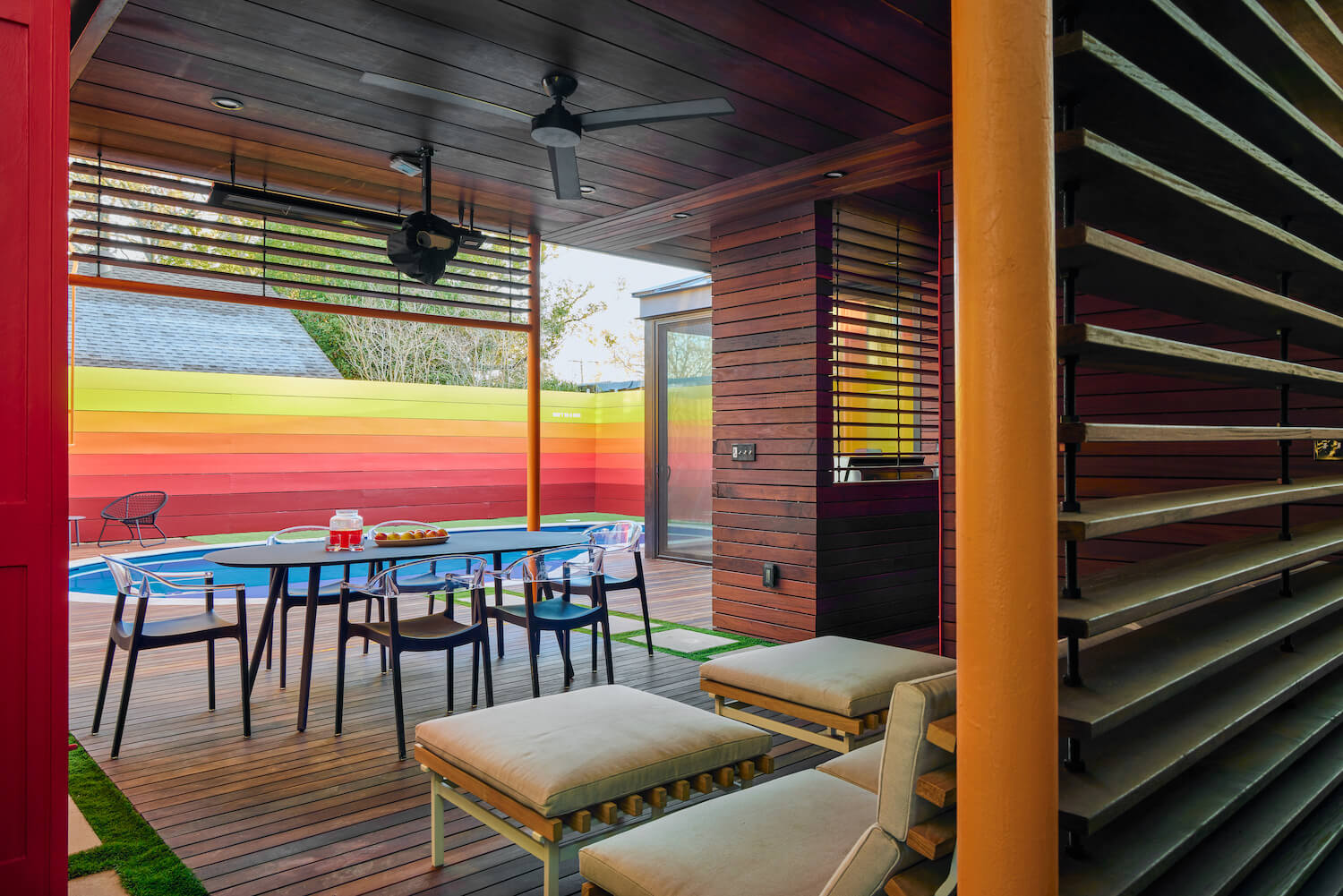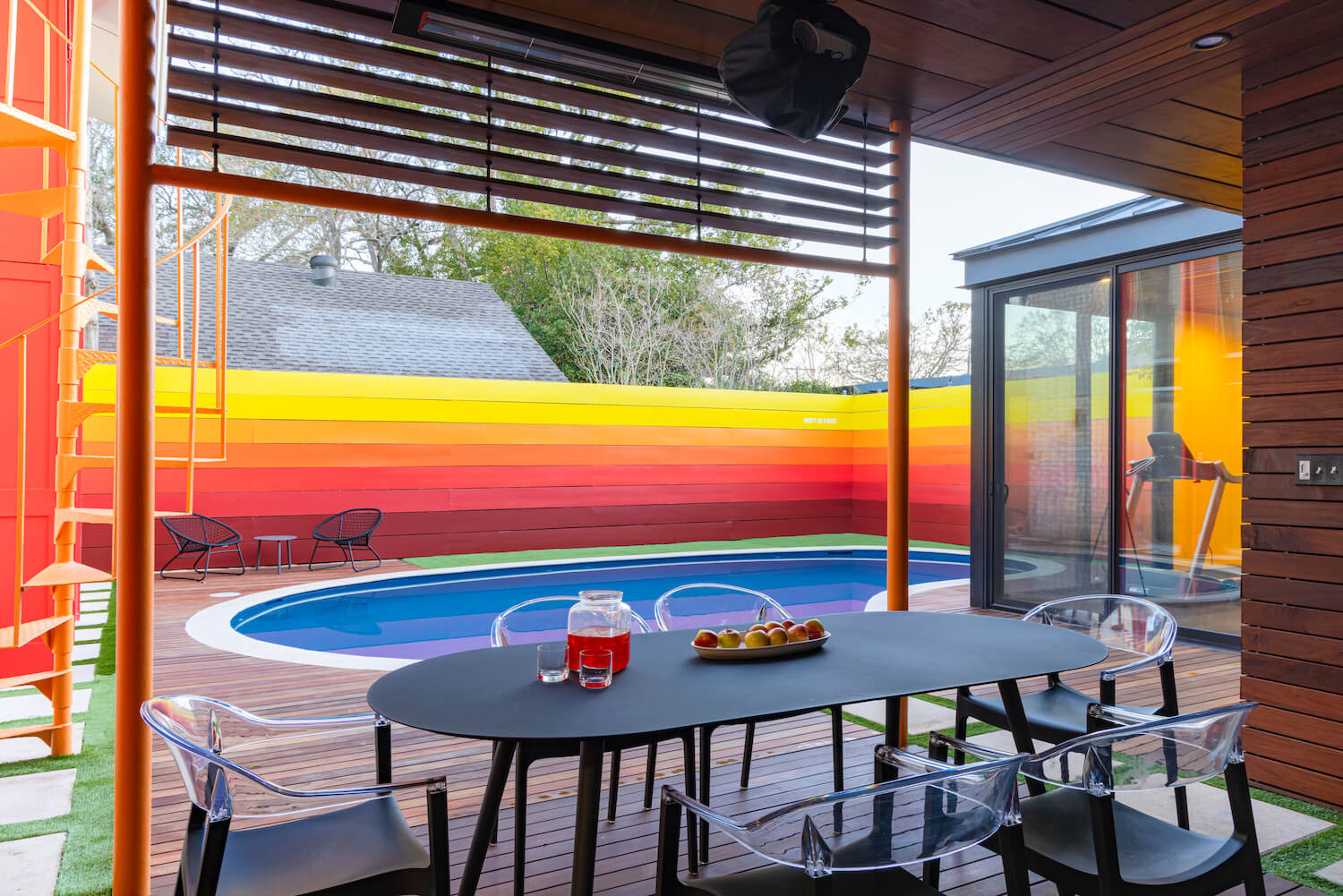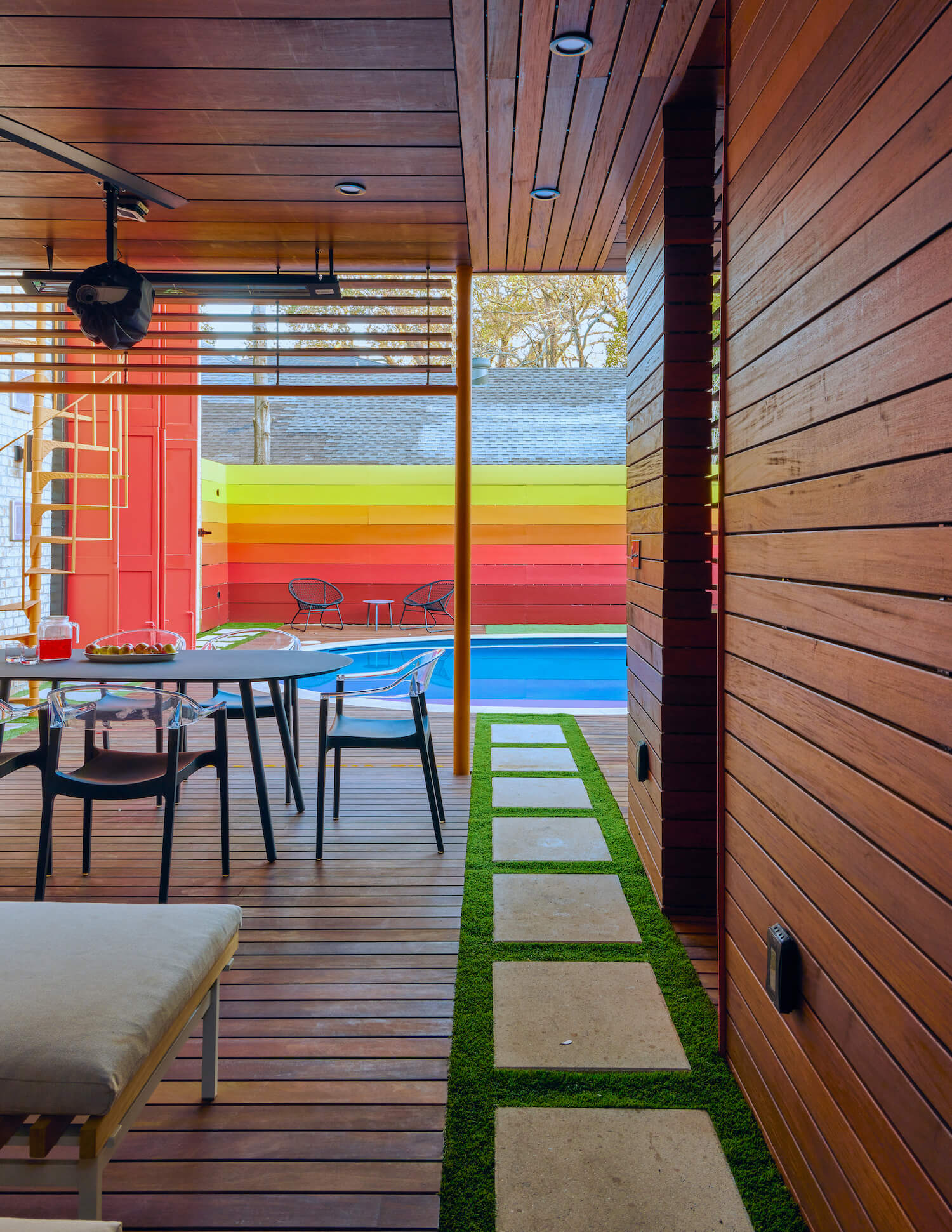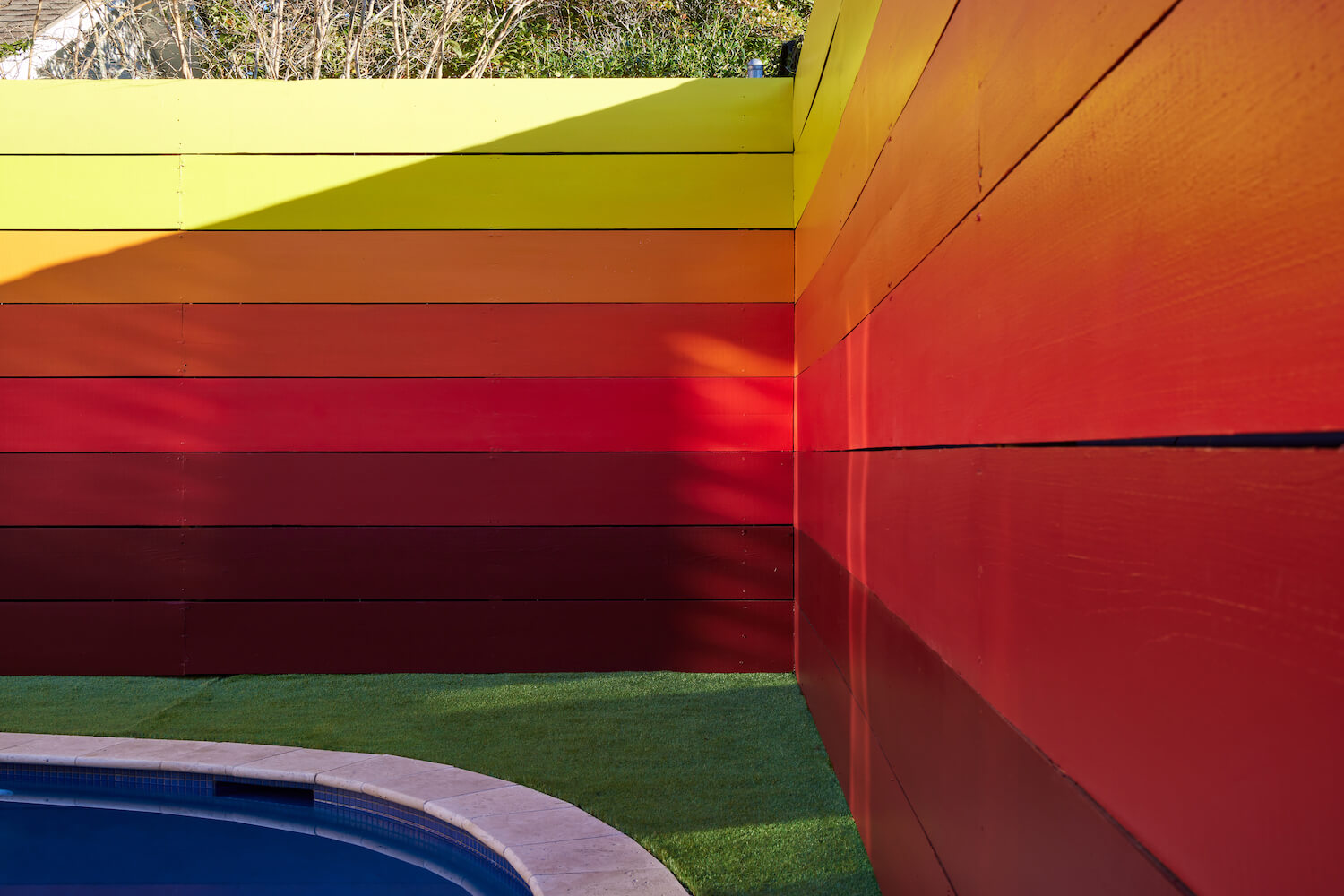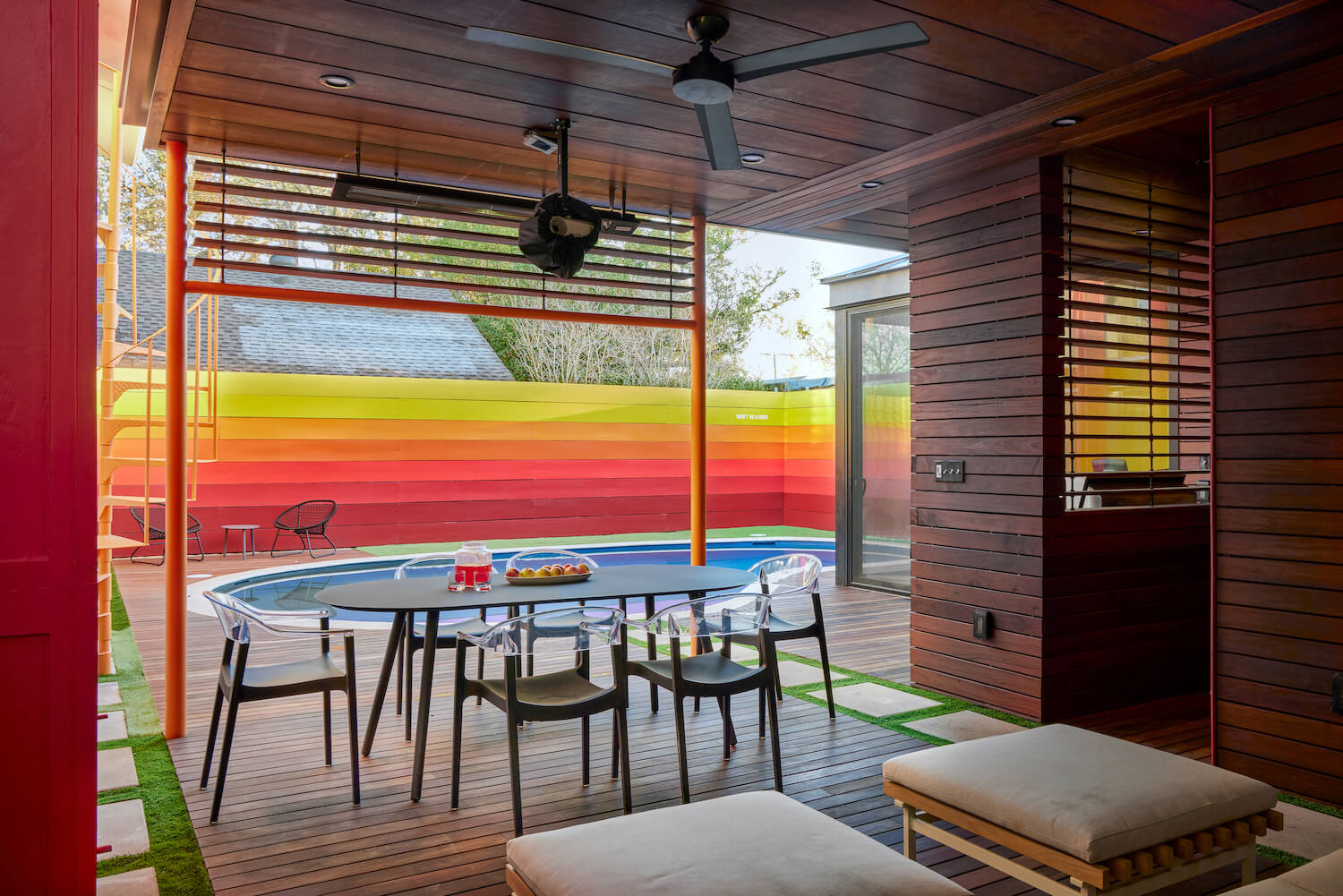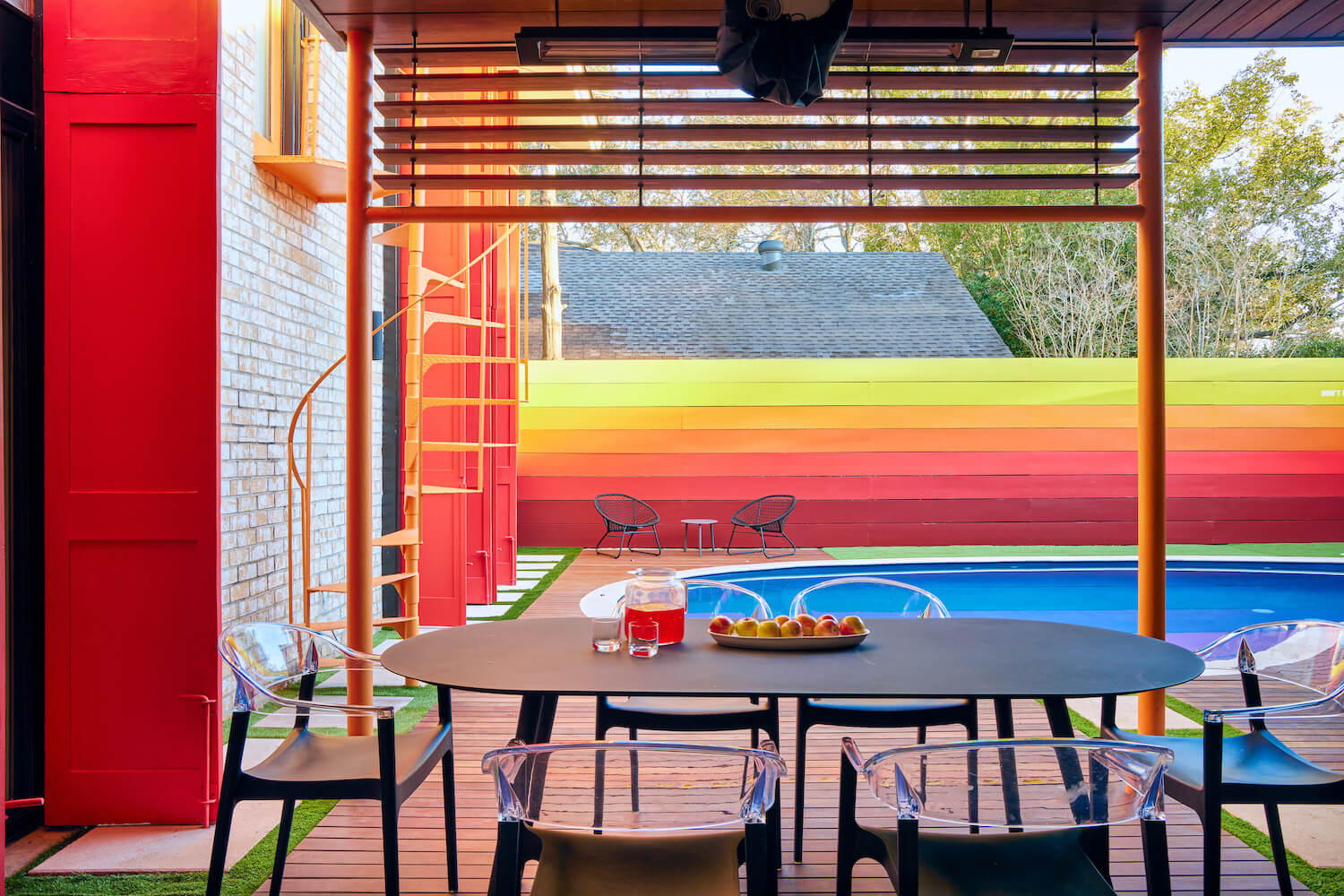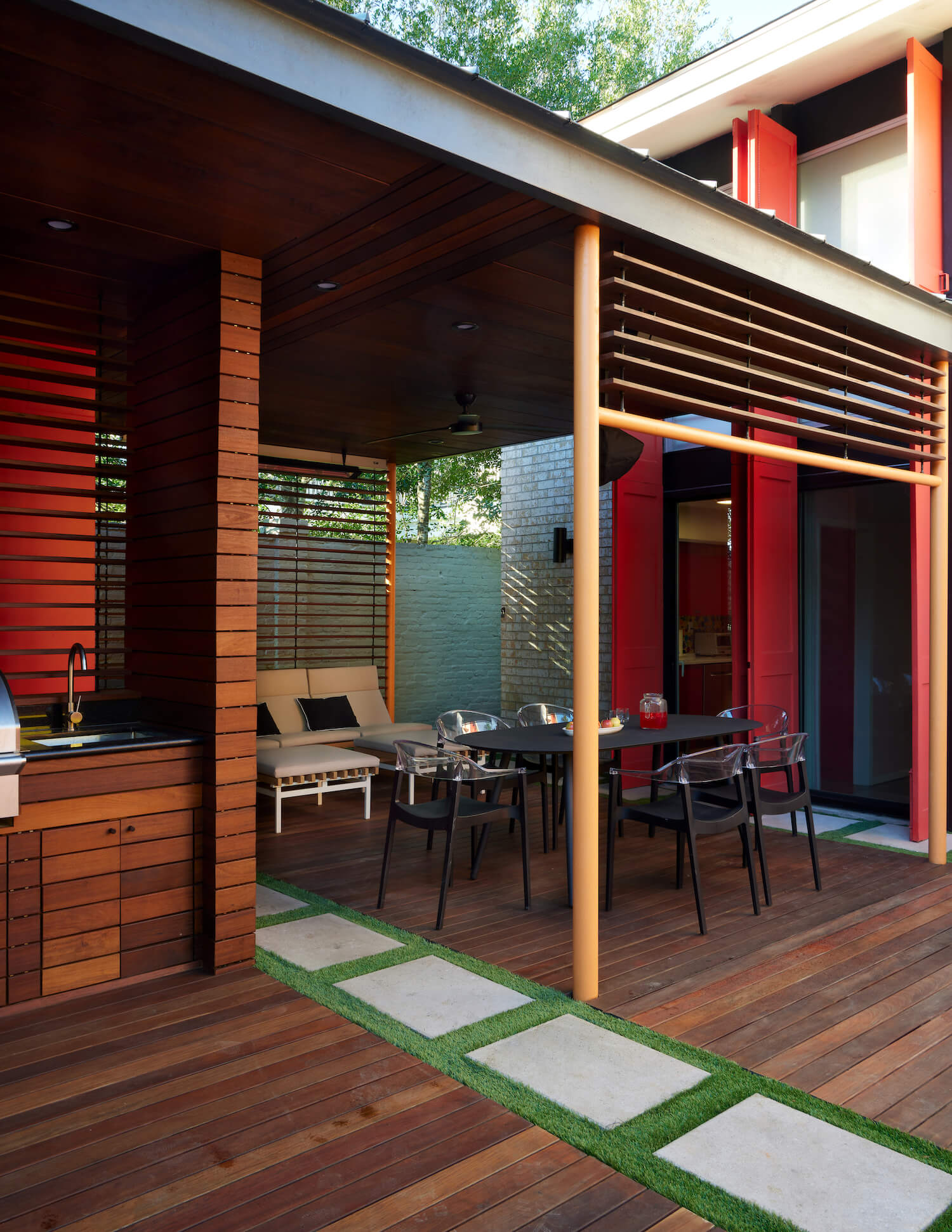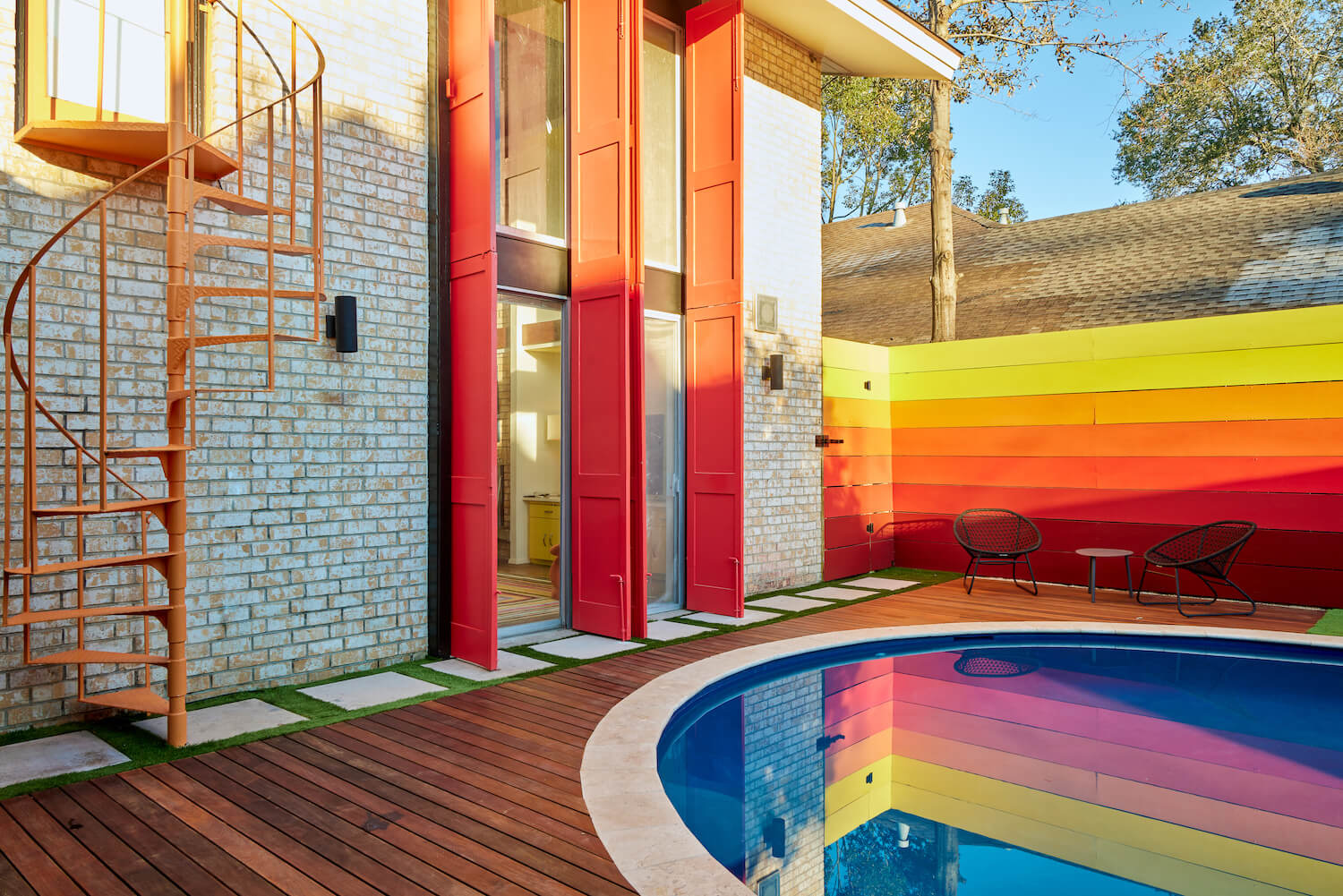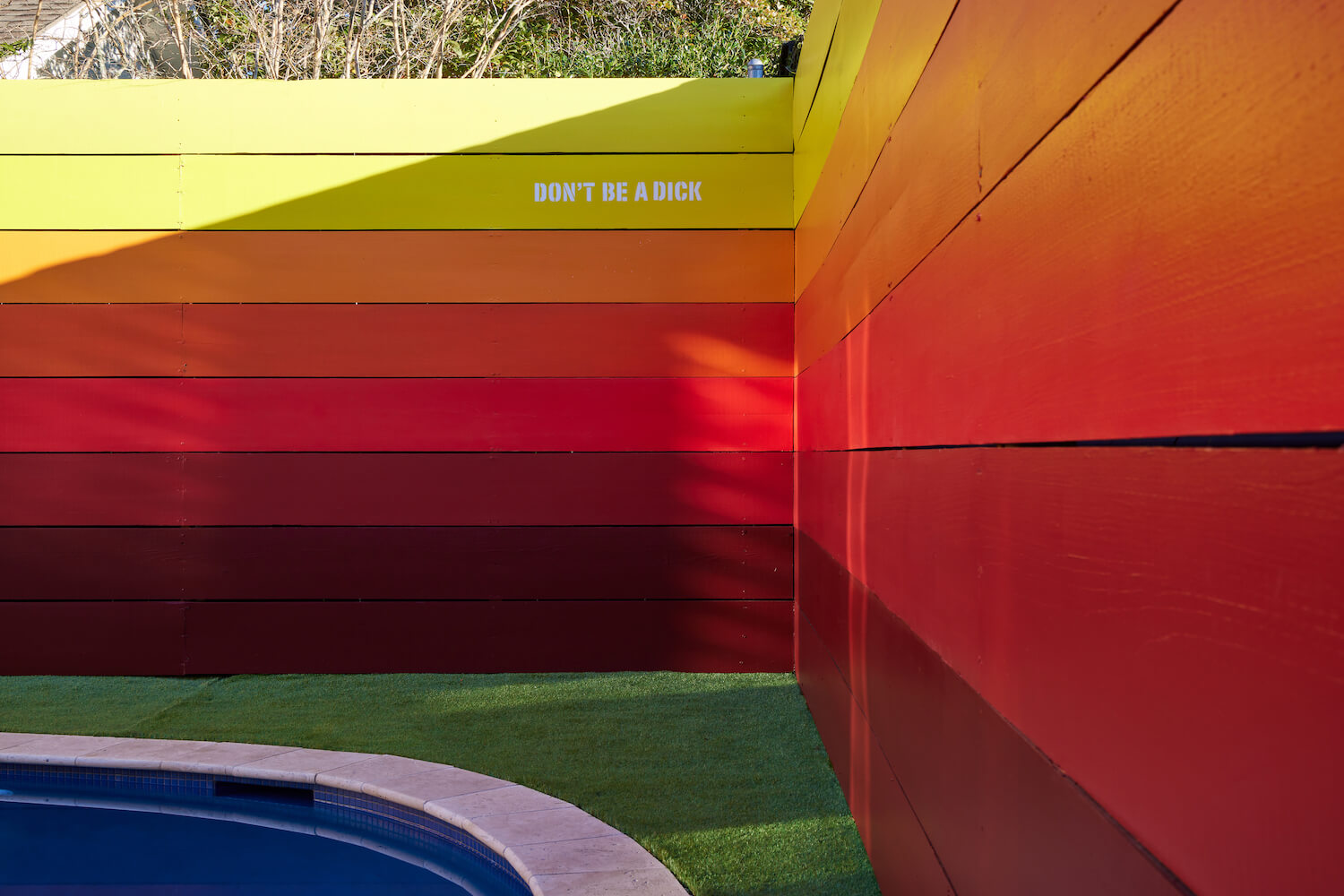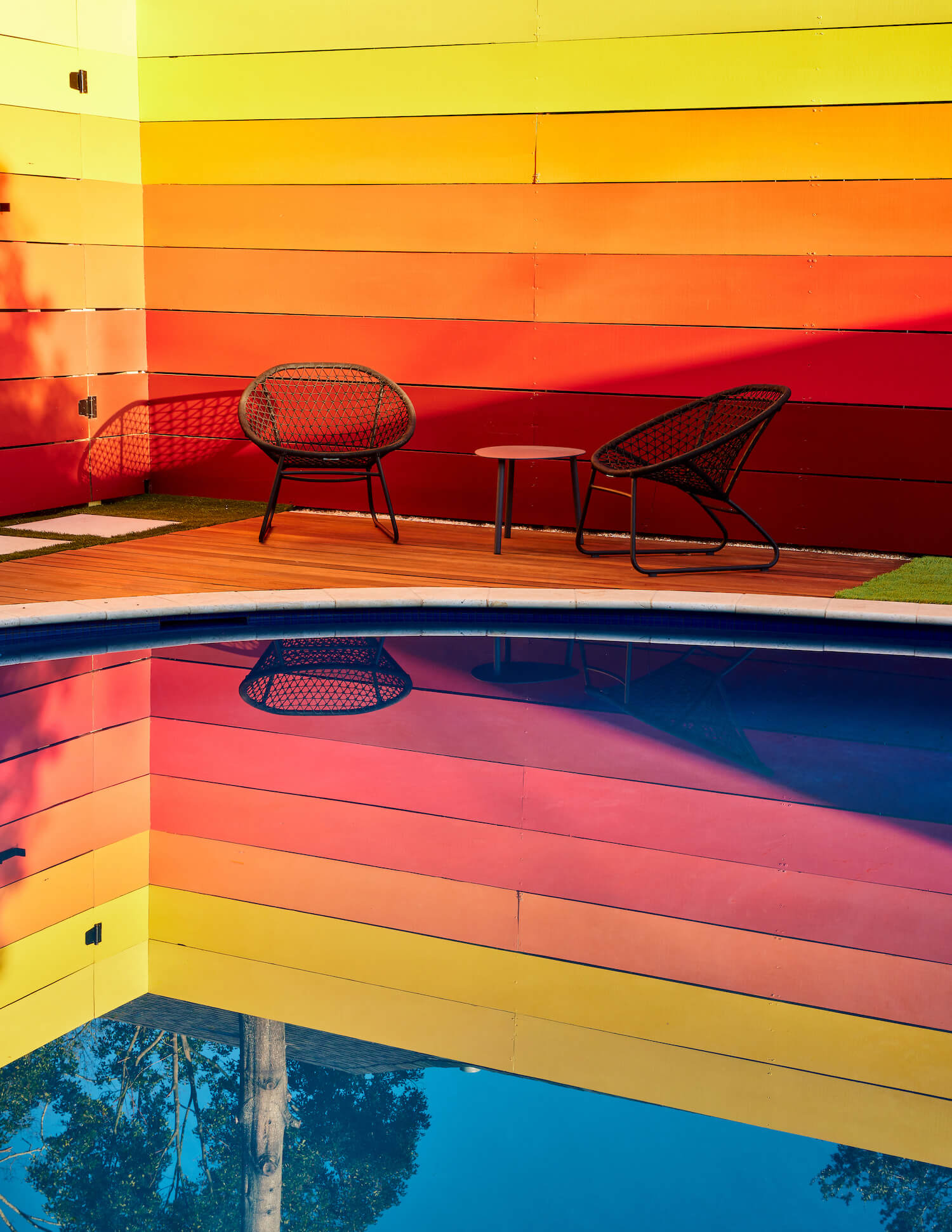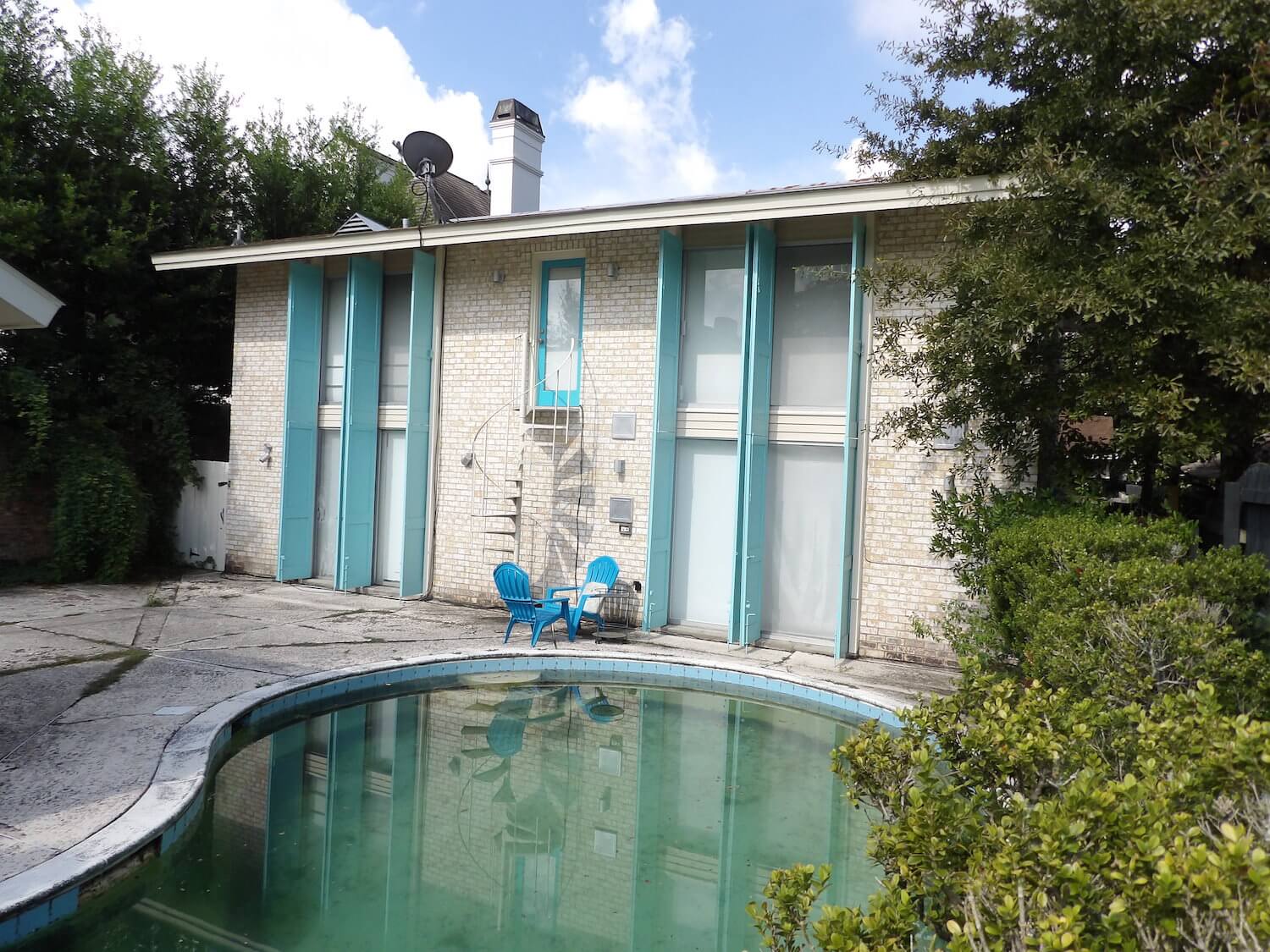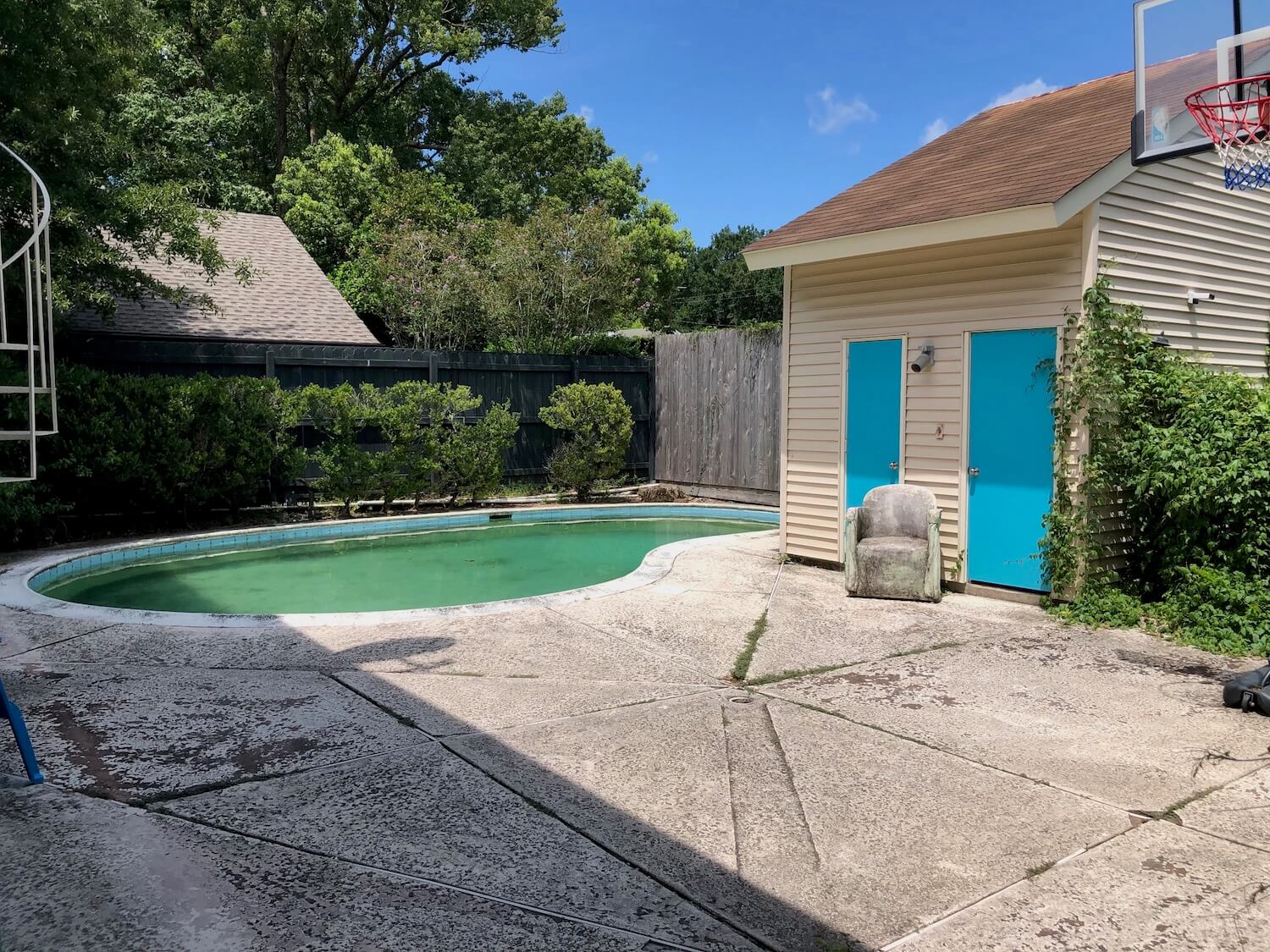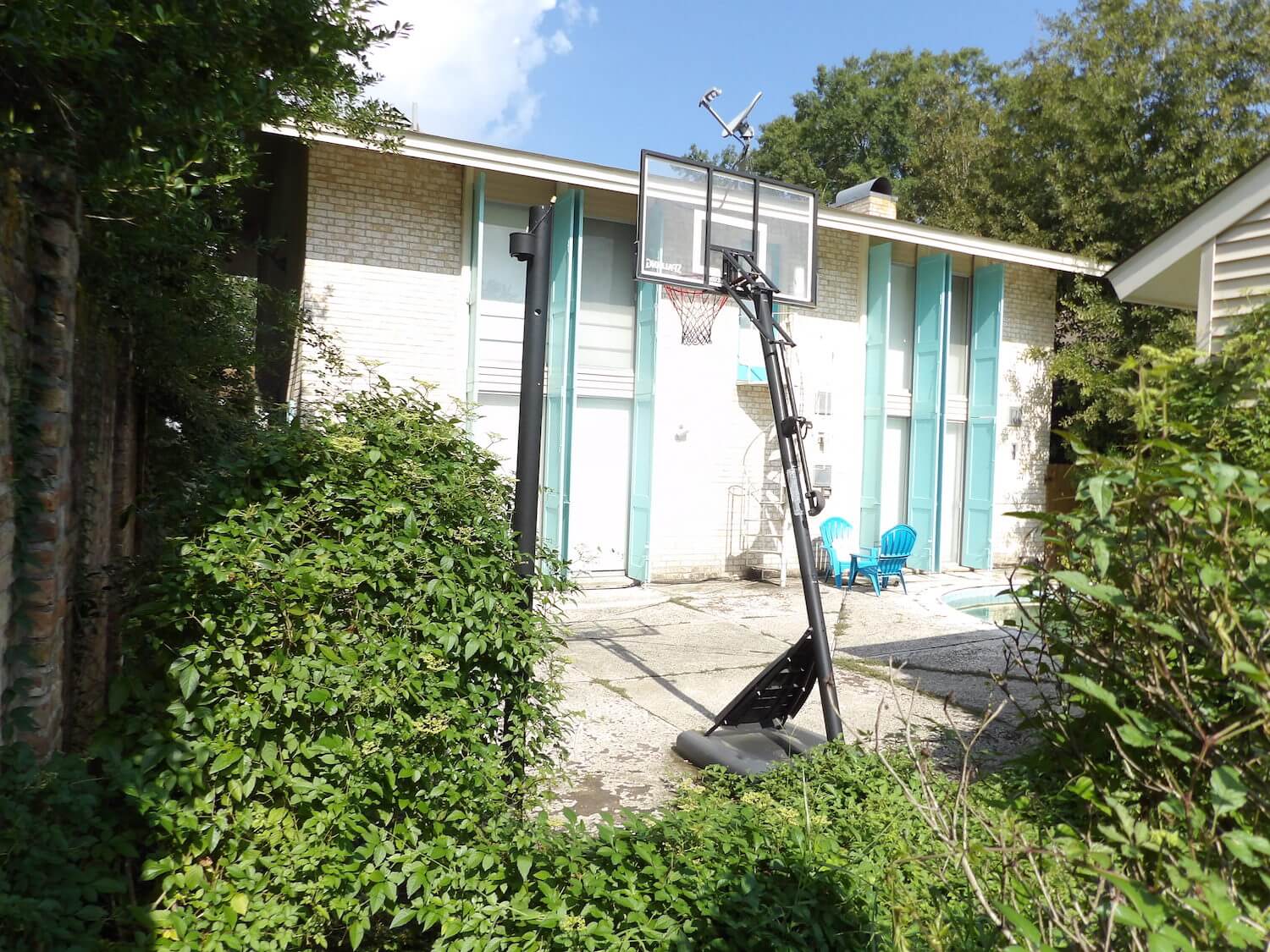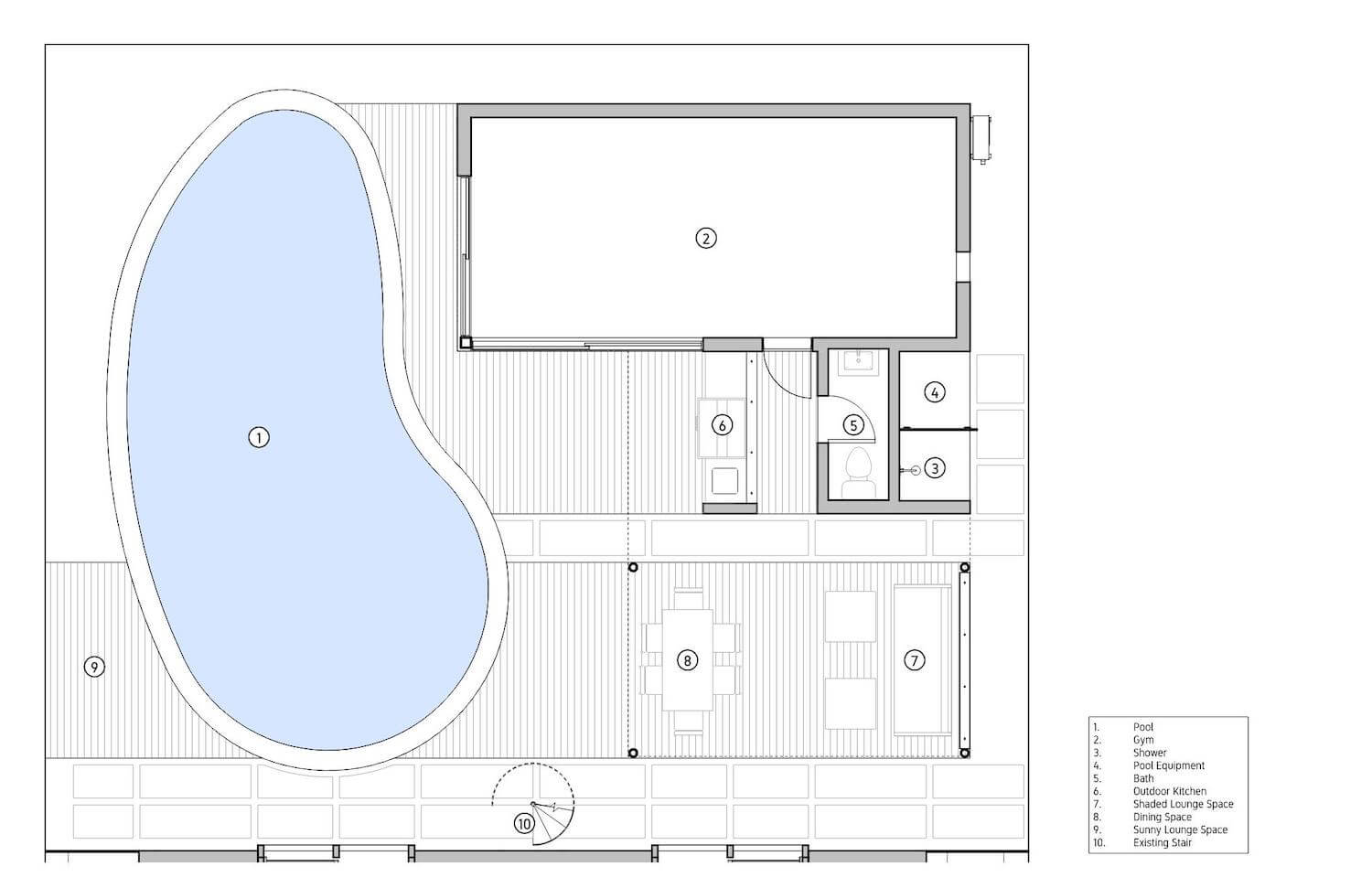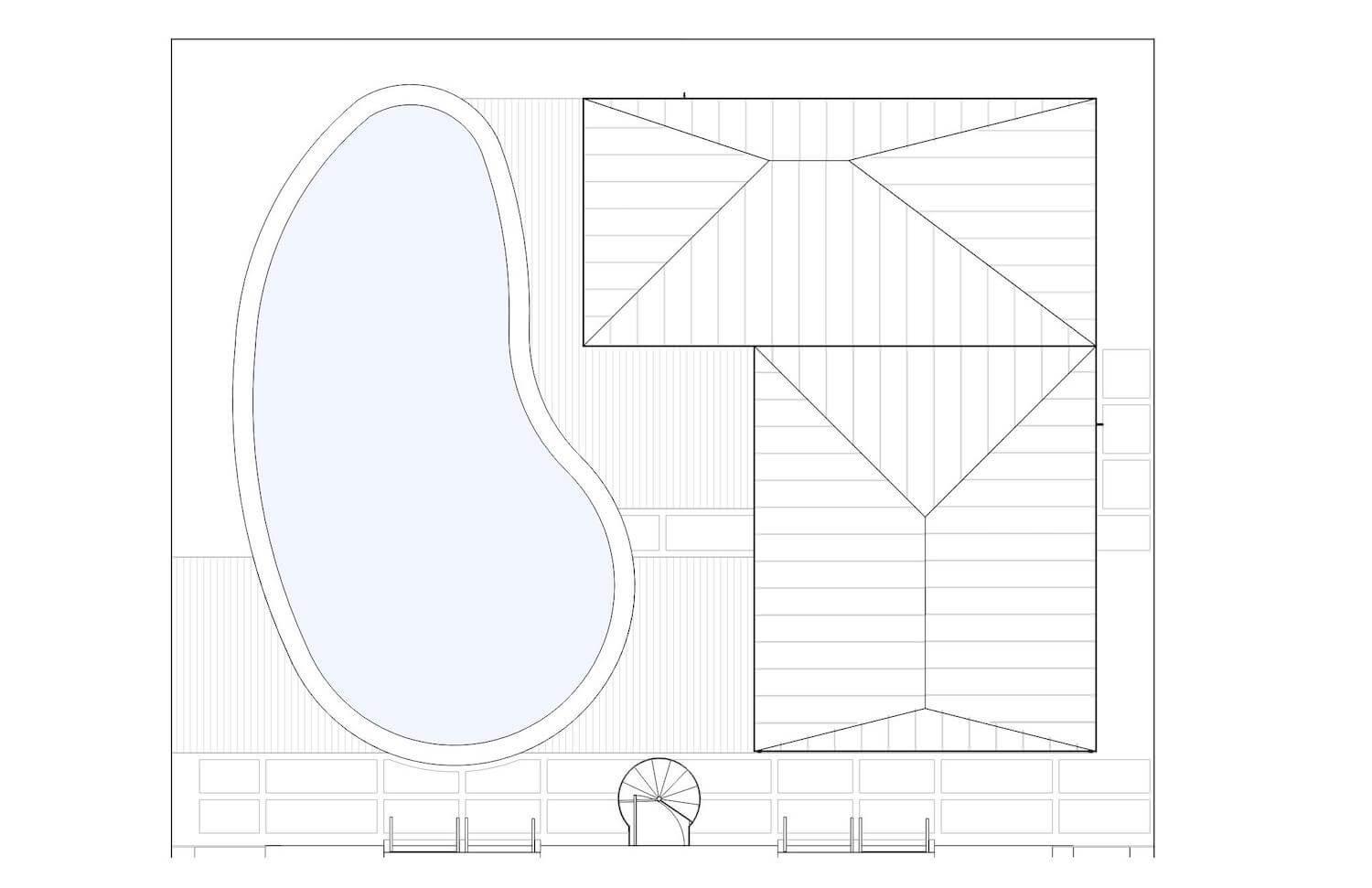 About
Nathan is an Architect with 25 years of experience working on a diverse range of projects. He has practiced in Chicago, Charleston, and New Orleans.
Nathan has experience with several project types including single-family residential, hospitality, institutional, office, healthcare, education, and commercial. These various experiences have proved beneficial for the cross-pollination of ideas that go beyond conventional assumptions.
From pre-design through construction, Nathan's enthusiasm, dedication, and attention to detail lead to successful project delivery. His approach is to seek opportunities through unbridled optimism. He believes that architecture justifies big ideas, not only by practical use, but also by the joy that well-considered spaces can evoke.
---