The Sydney-based architectural studio Stukel Architecture has designed "Splice House" that located in the Sydney suburb of Wollstonecraft, Australia.
Project description by the architects:
The genesis of this project was a Dutch couple falling in love with Australia and wanting to make a home in the Sydney suburb of Wollstonecraft. The brief was distilled to the desire for spaces that were at once both tropical and austere, a wonderful contradiction which leads to a unique renovation of a typical semi-detached Federation dwelling.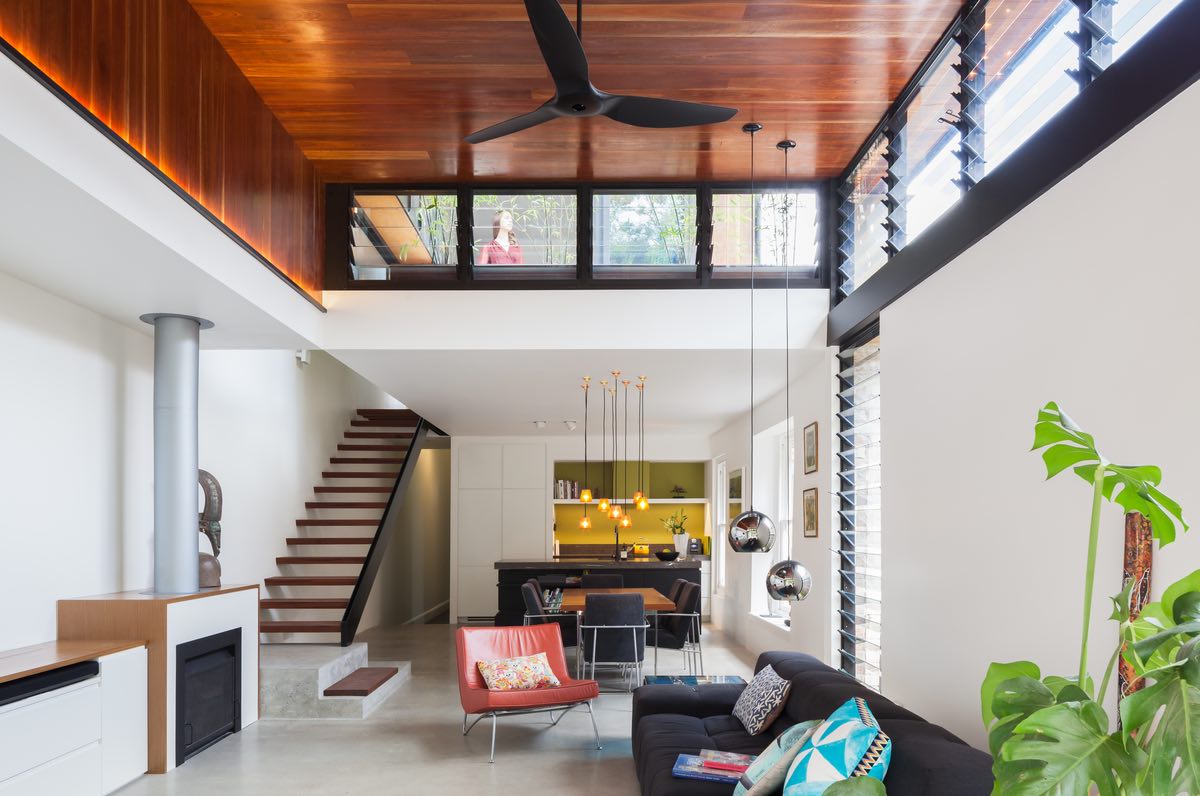 image © Katherine Lu
The project was ambitious in its aspirations, and Stukel Stone was the second architects to make an attempt for the owners. The breakthrough was in determining that the building works could circumvent the Local Council Development Application procedure by way of the 'State Environmental Planning Policy (Exempt and Complying Development Codes) 2008'.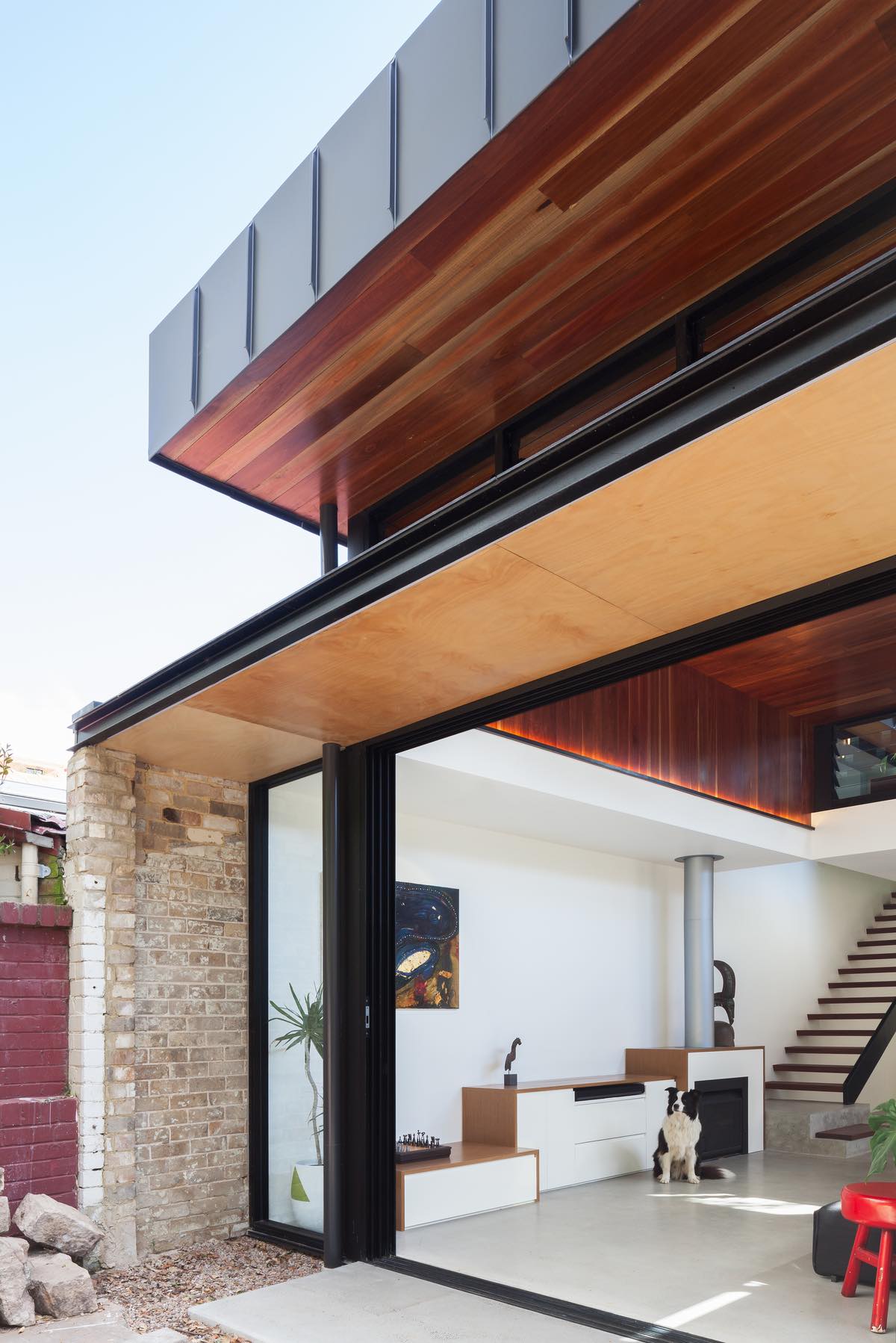 image © Katherine Lu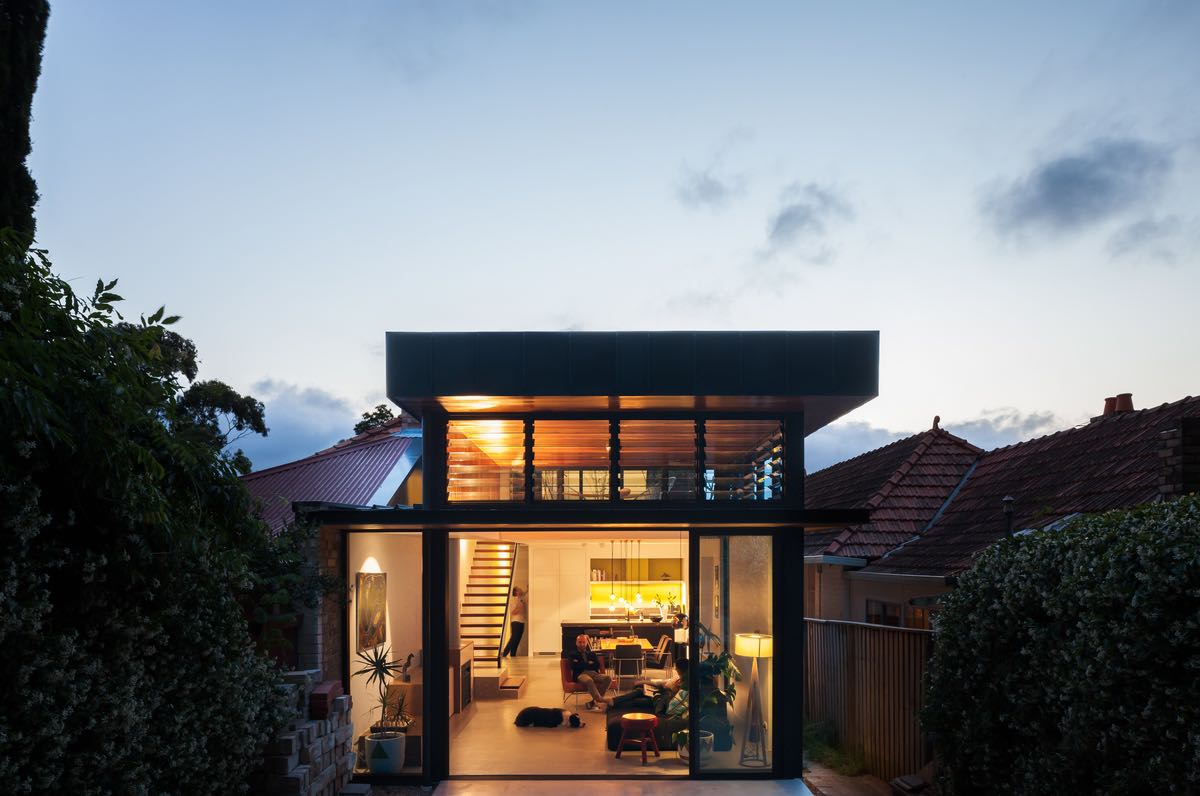 image © Katherine Lu
The design required careful calibration of side setbacks, floor areas, roof heights along with thorough site analysis; with a dash of good luck (front boundary width was compliant within 15mm). This ultimately allowed for a much stronger contemporary design response within a normally historically prioritized planning area.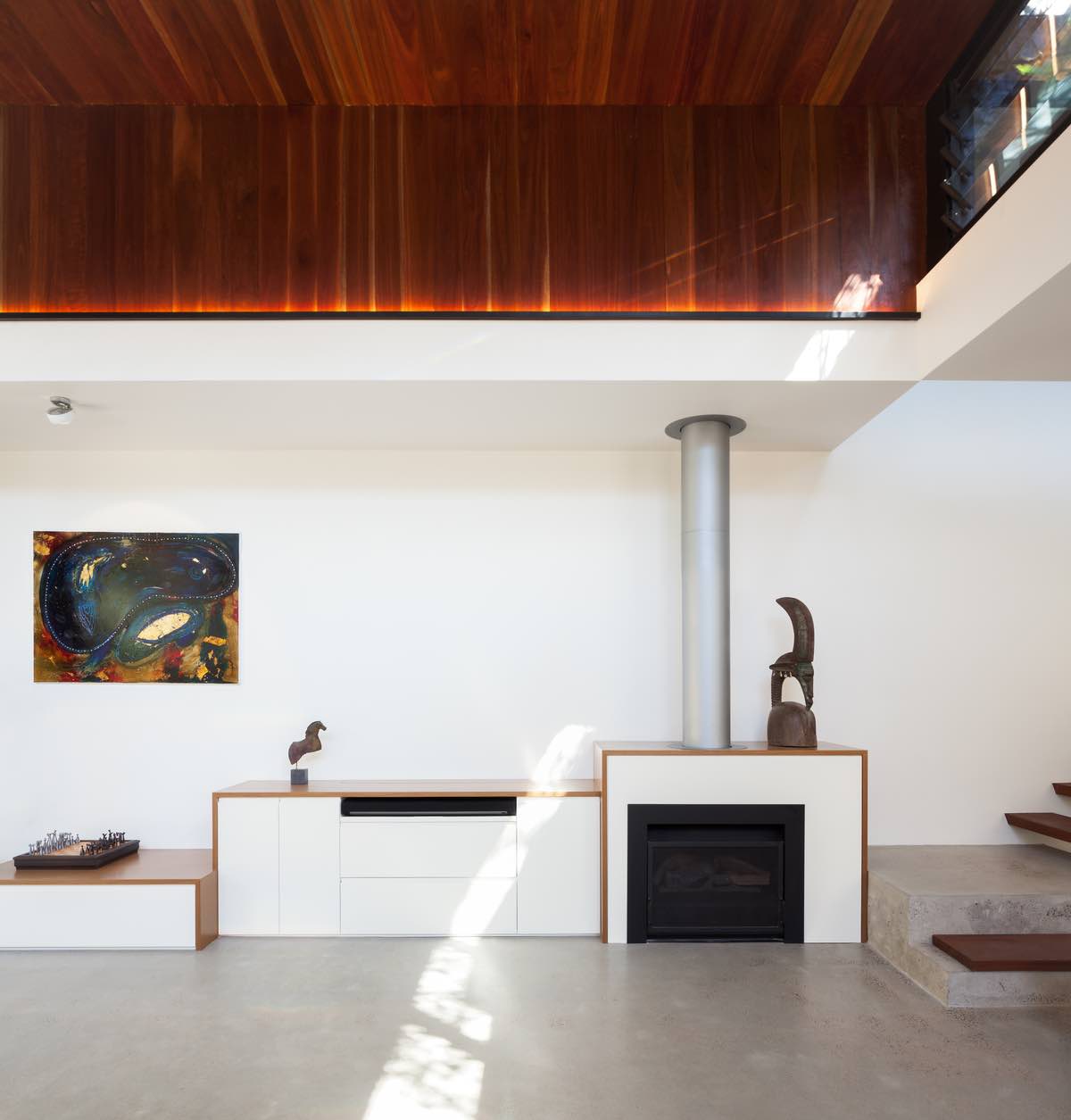 image © Katherine Lu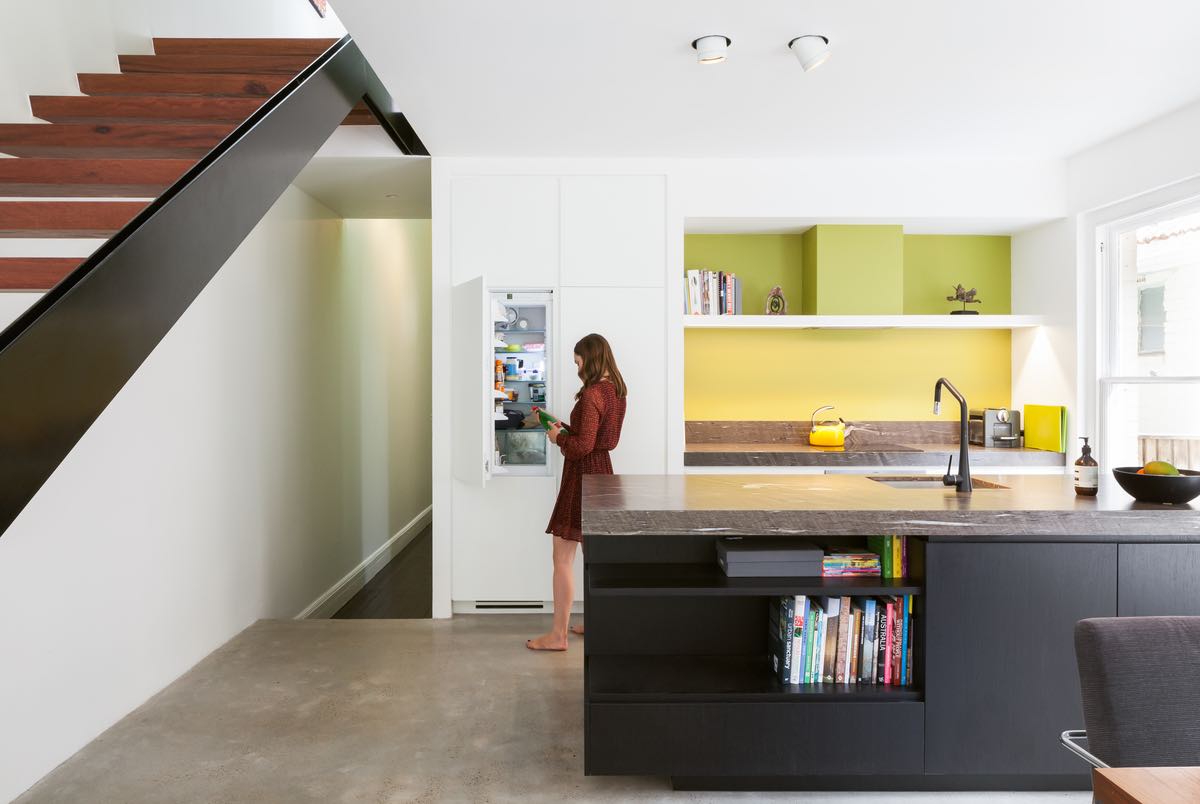 image © Katherine Lu
The existing fabric of the semi-detached dwelling was interrogated for all redundant partitions and structure which were unceremoniously removed. The opportunities of the project were revealed as the resultant internal volumes were amalgamated then re-apportioned within the existing building envelope.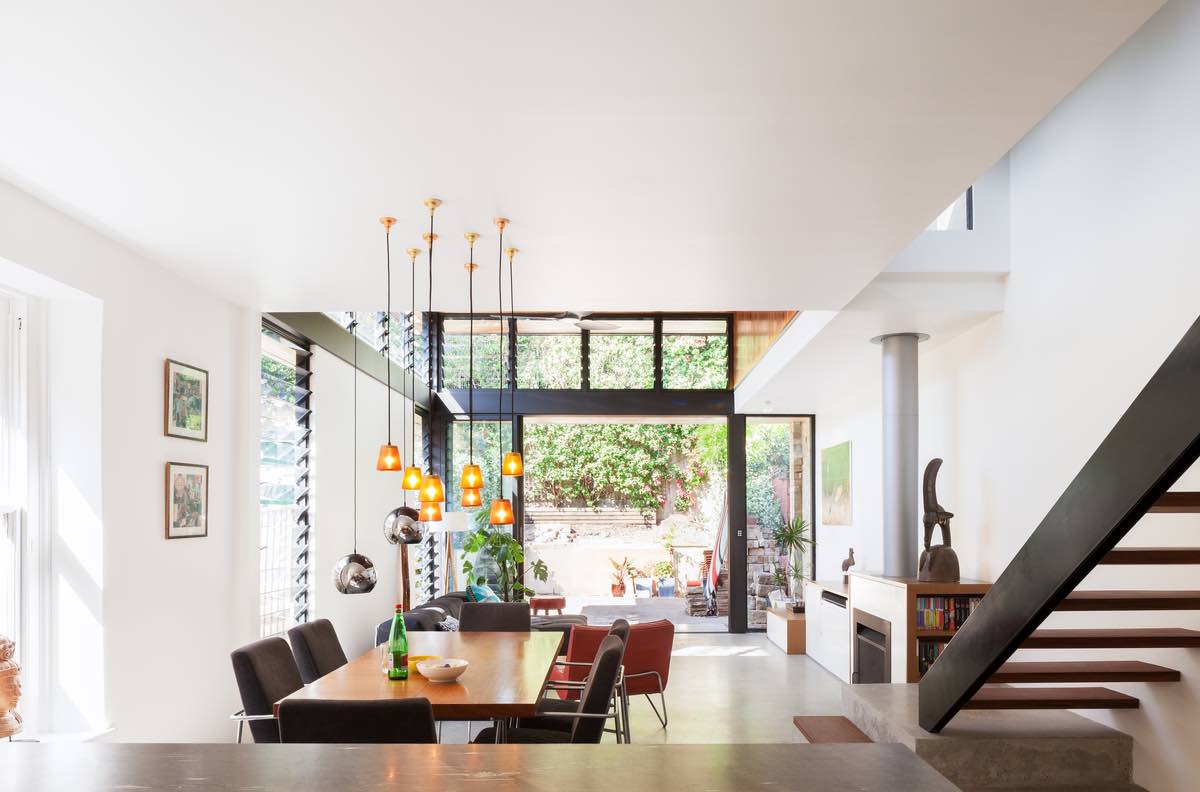 image © Katherine Lu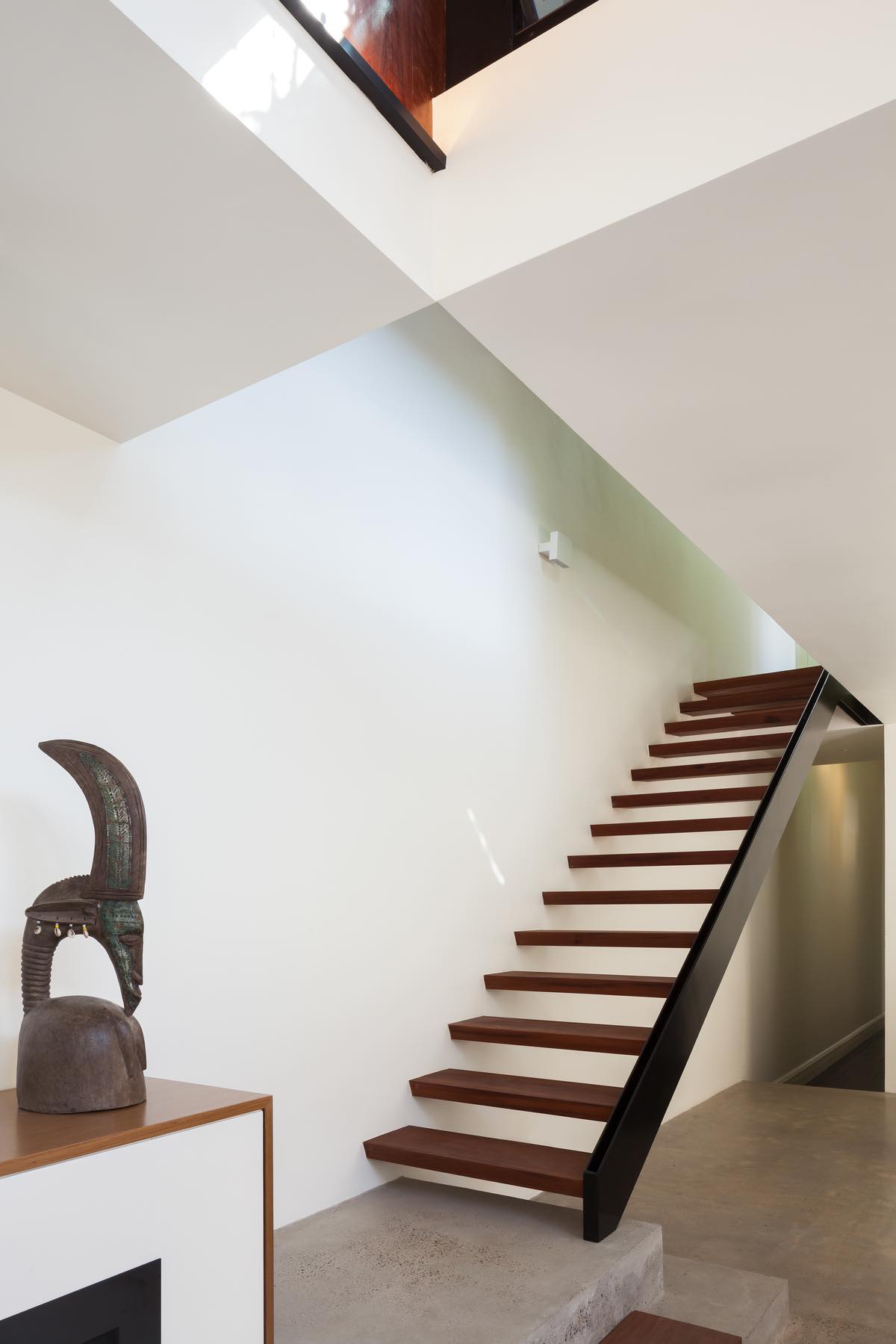 image © Katherine Lu
The realized architecture offers delightful surprises. The ceiling to the original entry corridor sweeps in a curve to a soaring 6.5m with high-level clerestory glazing, setting the tone of the light-filled renovated works to the rear of the house. In playful contrast, the upstairs shared bathroom is secreted behind a camouflaged timber board wall lining.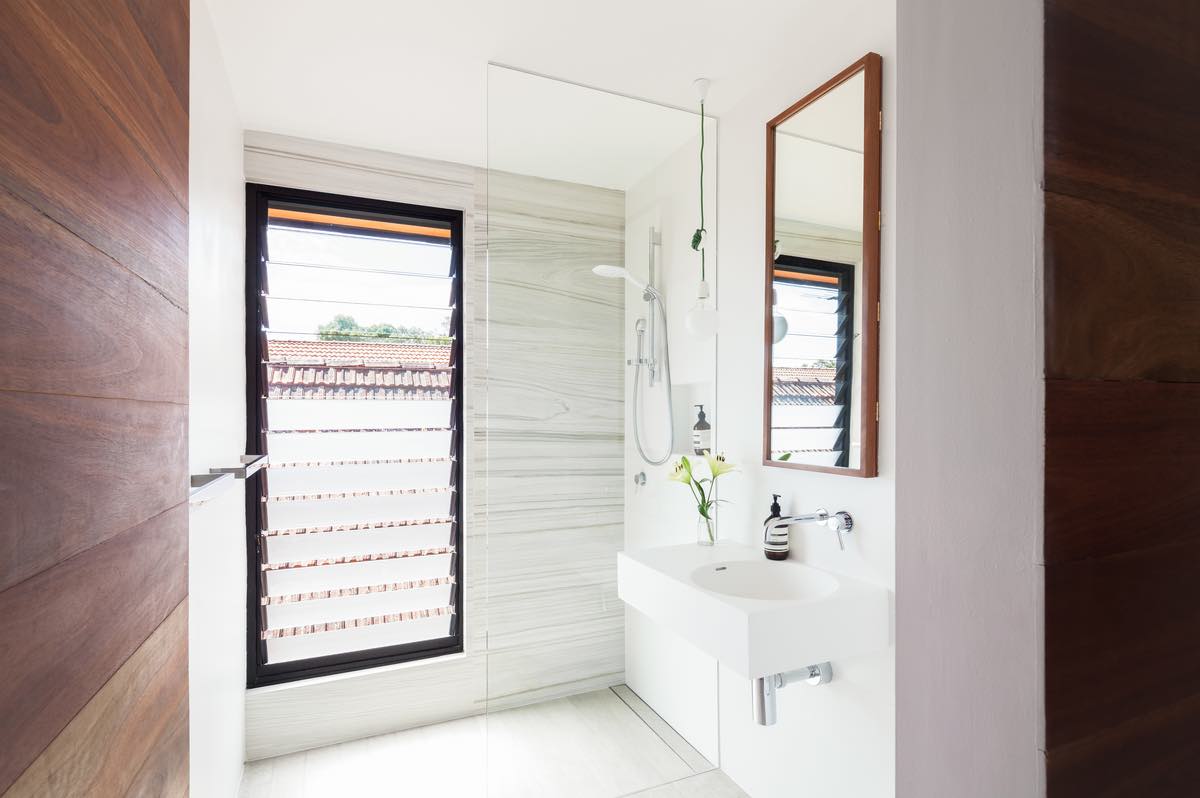 image © Katherine Lu
image © Katherine Lu
The new volumes are strategically set within the existing form of the building, linked by a first-floor balcony with planting. The living space is a double height Pavilion with clerestory glazing to three sides, with generous awnings to protect openings and provide light shelves which illuminate the ceiling.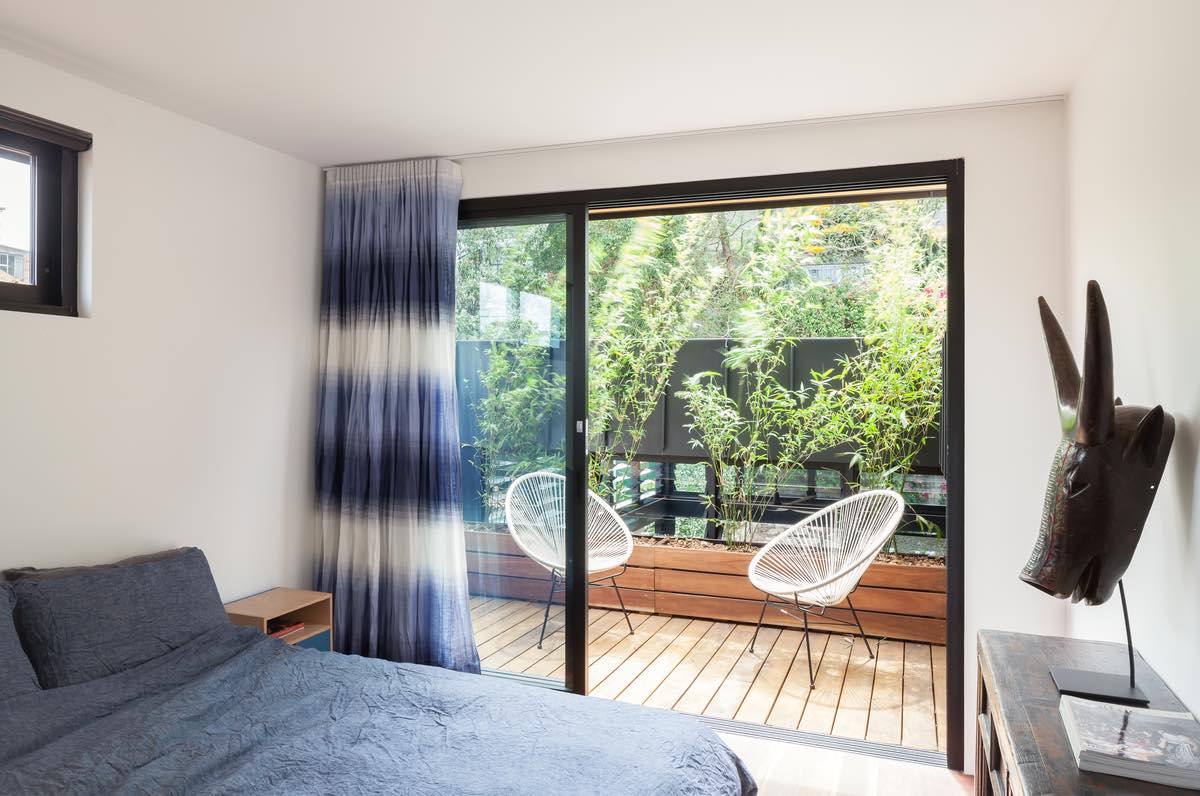 image © Katherine Lu
image © Katherine Lu
The design was devised in primarily two architectural sections. The first a more 'public' circulation link between the front, rear and upper levels of the house, and the second a series of interconnected terraced planes and roofs from the main bedroom to the back wall of the garden offering visual, aural and spatial continuity. These two conceptual sections reconcile at an improbably sharp ceiling junction formed by structural trickery, the Splice.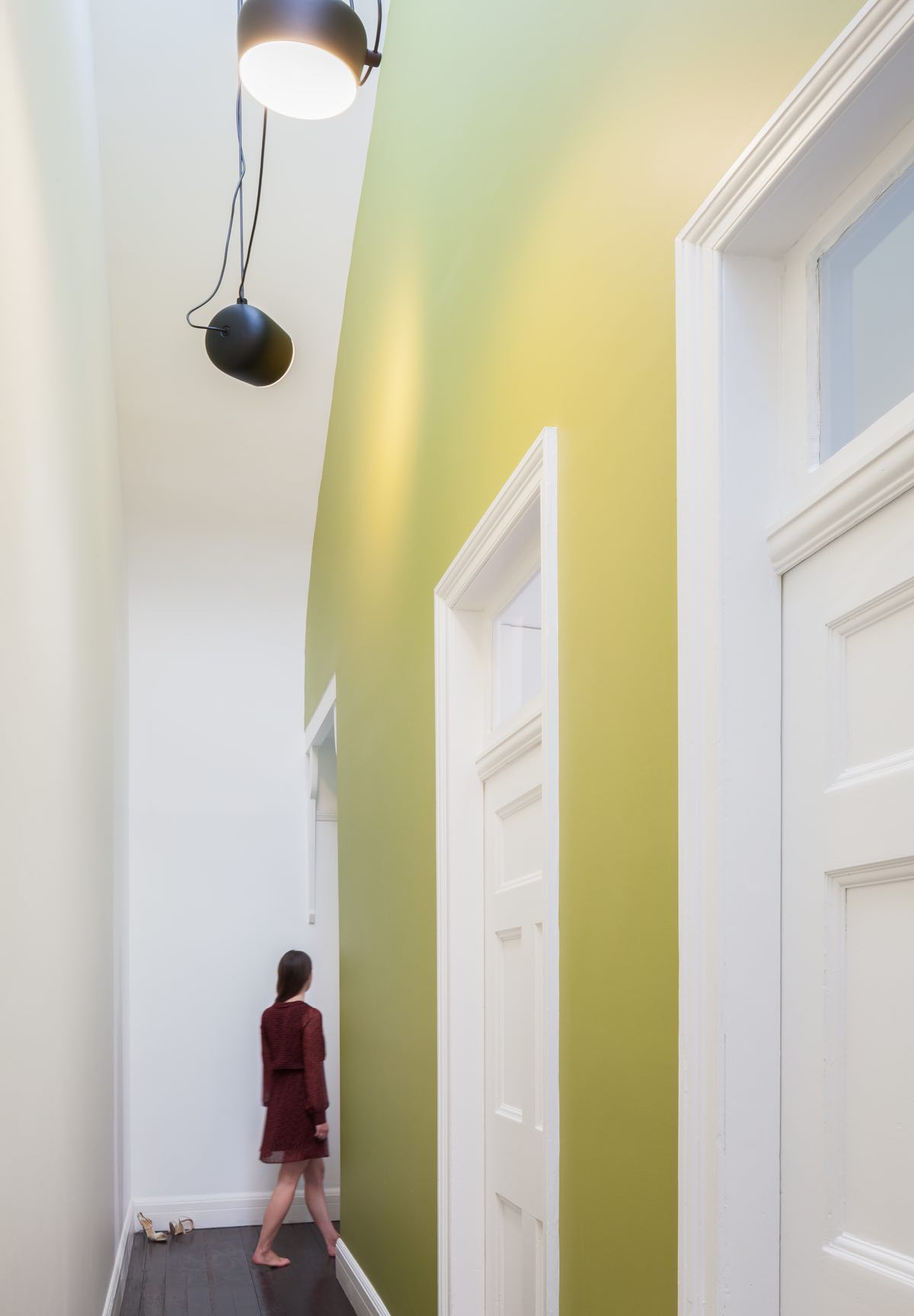 image © Katherine Lu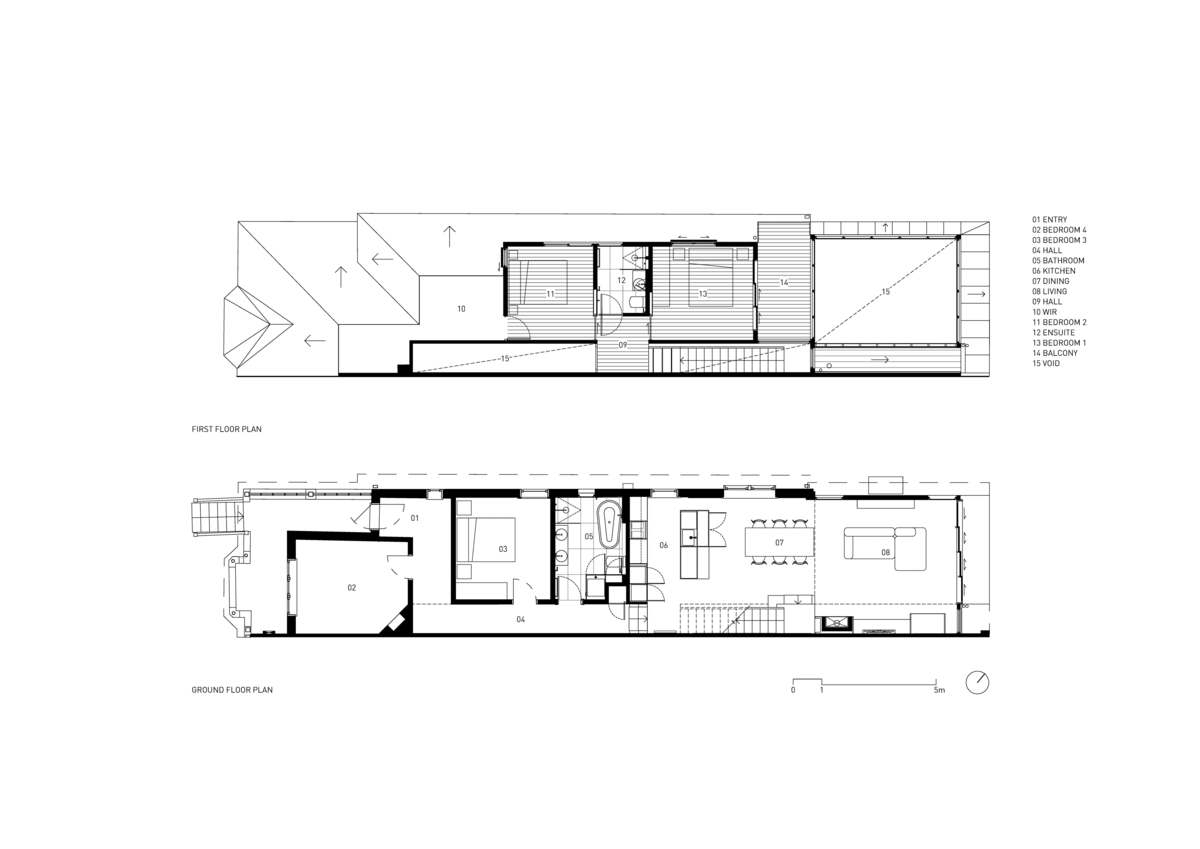 Plans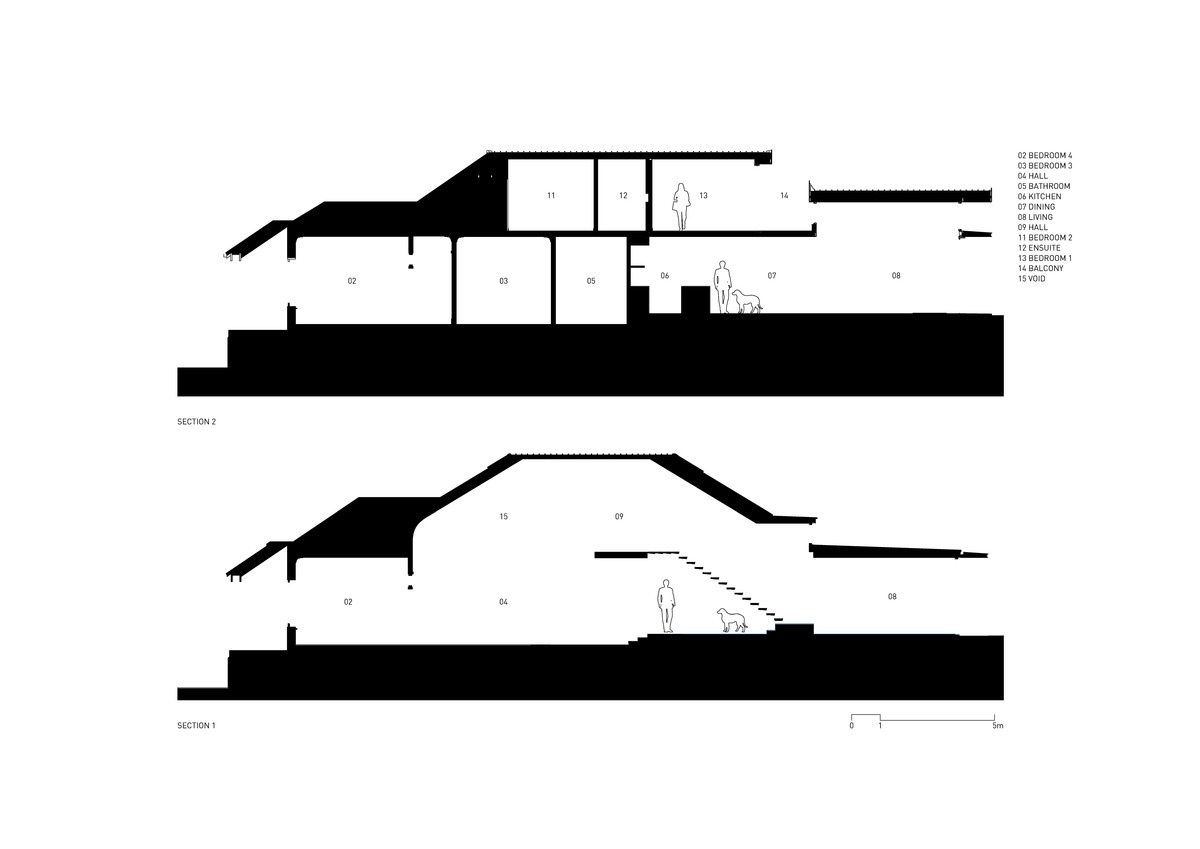 Sections
---
Architect: Daniel Stukel Beasly
Team: Tobhiyah Stone Feller
Year: 2014
Area: 112 m²
Photographer: Katherine Lu
---