Mckimm: A contemporary expression of raw materiality, showcasing bricks, bluestone and porcelain - personifying the mass of a boulder, delicately floating within the shallows of a deep blue body of pool water, the weighted walls are softened by warm timbers and curves, all perceived through a biophilic line-of-sight.
Elements are designed to enhance thermal mass efficiencies with concrete floors, bluestone blade walls, framed by solar shelf canopies to shield sanctuary spaces below.
A substantial-scale home with no unused zone, the articulated journey between spaces eliminates the feeling of vast open-style living.
Intimate spaces created in the kitchen using pocket doors to bar and seating behind, with interaction also encouraged within the cooking zone and natural progression from coffee area to the main kitchen, scullery, pantry, and laundry journey along the large island bench.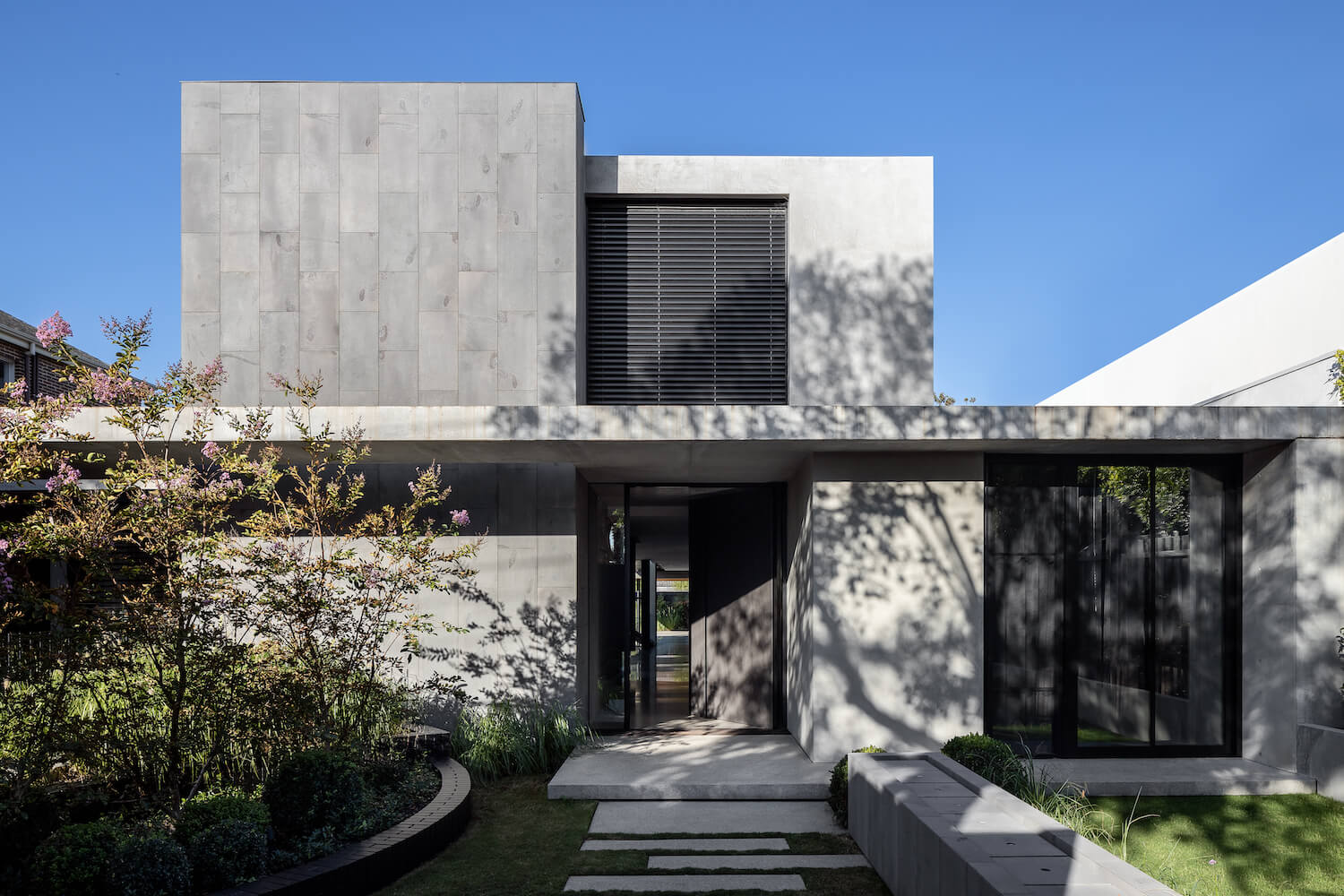 image © Timothy Kaye
An exclusive Wine Room allows for separate seclusion within a large basement area. The curved wall symbolizes the flow through to the main bar and open cinema. An oversized pivot front door shields the welcome experience and unfolding of the house through the gallery breezeway.
The Master Bedroom is positioned specifically to embrace East with early morning sunrises. The flow from bed to dressing robe and Ensuite outlining the daily routine.
Northern solar aspect crafted to embrace the journey of the sun throughout the day with shadow play everchanging in alignment with seasonal change. Natural light lifts the mood and warmth of a darker palette.
The journey of surrounding water symbolizes the journey home at the end of a day with entry shallows for informal family reconnection leading to deeper water and connection at a dinner gathering and finally cascading to lower secluded space at the end of the day before the whole process is repeated in the morning as the movement of water recycles back to the shallows once again.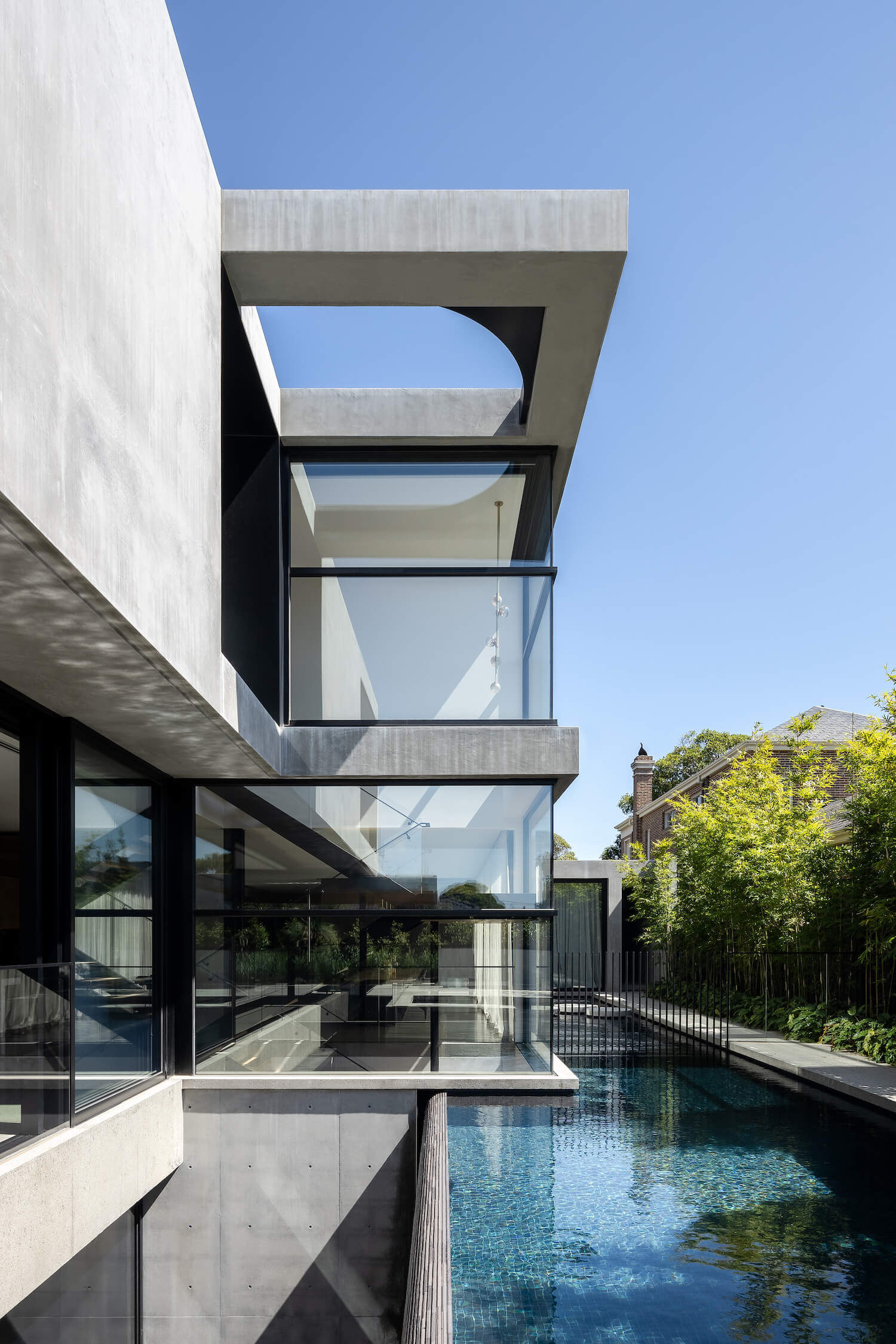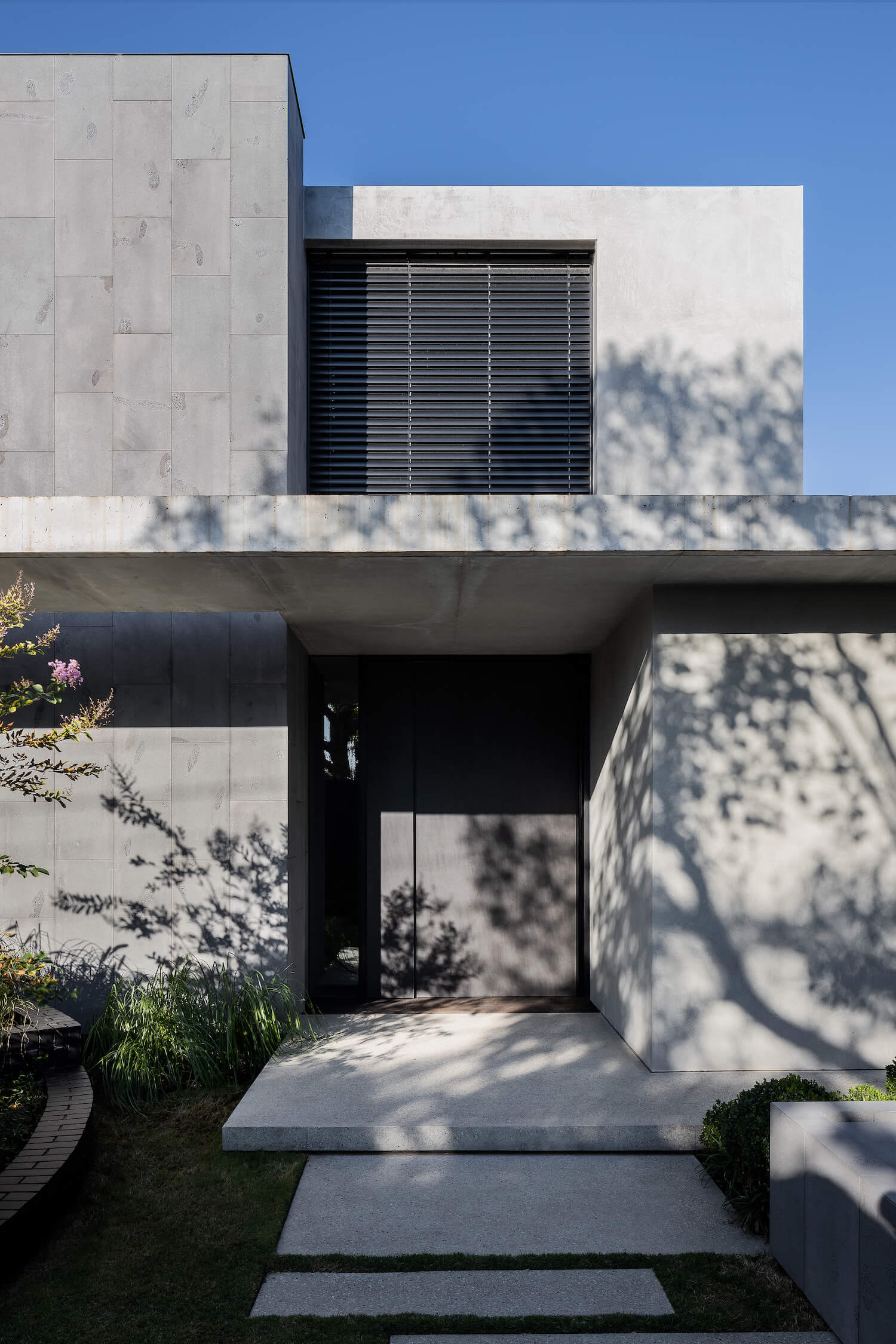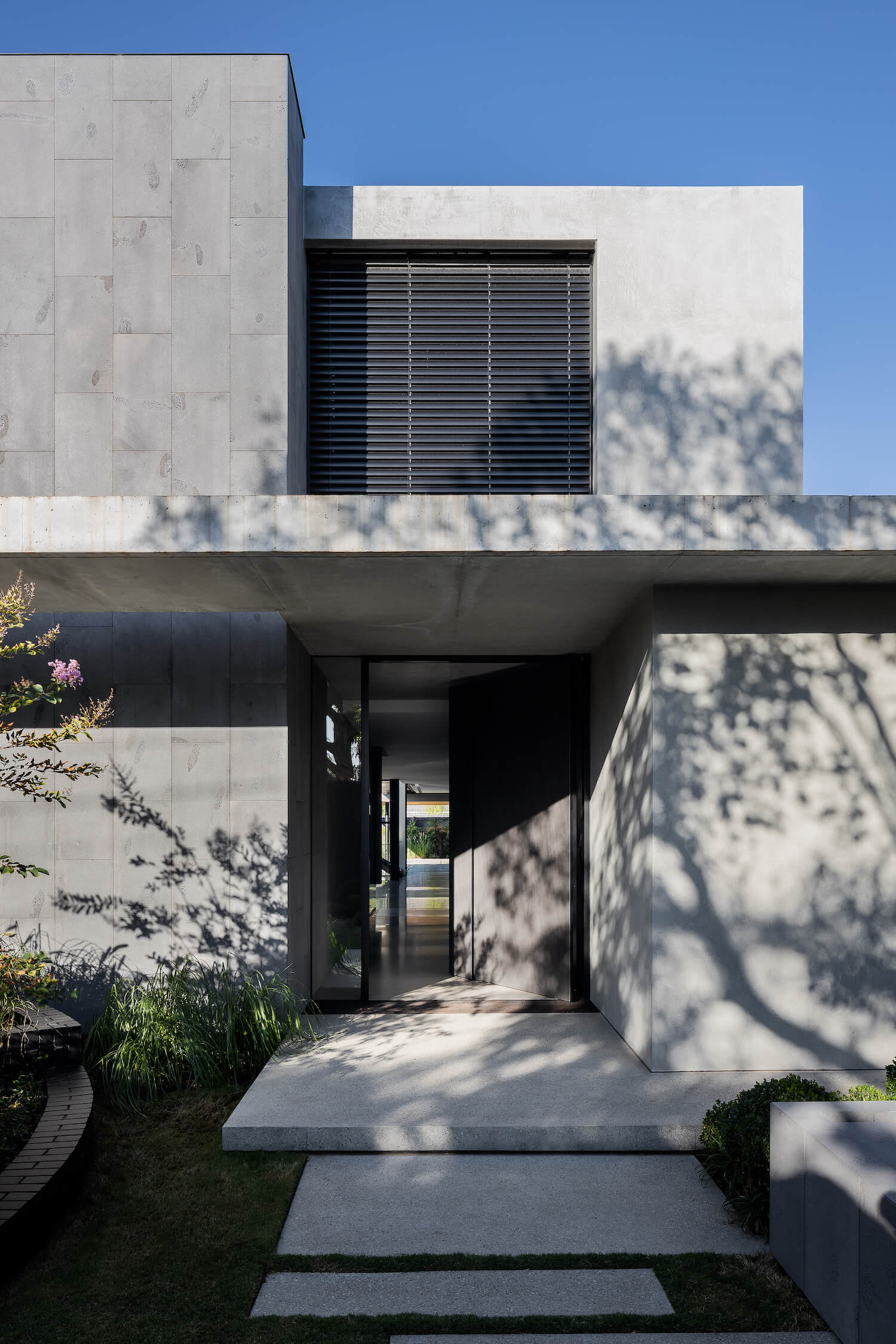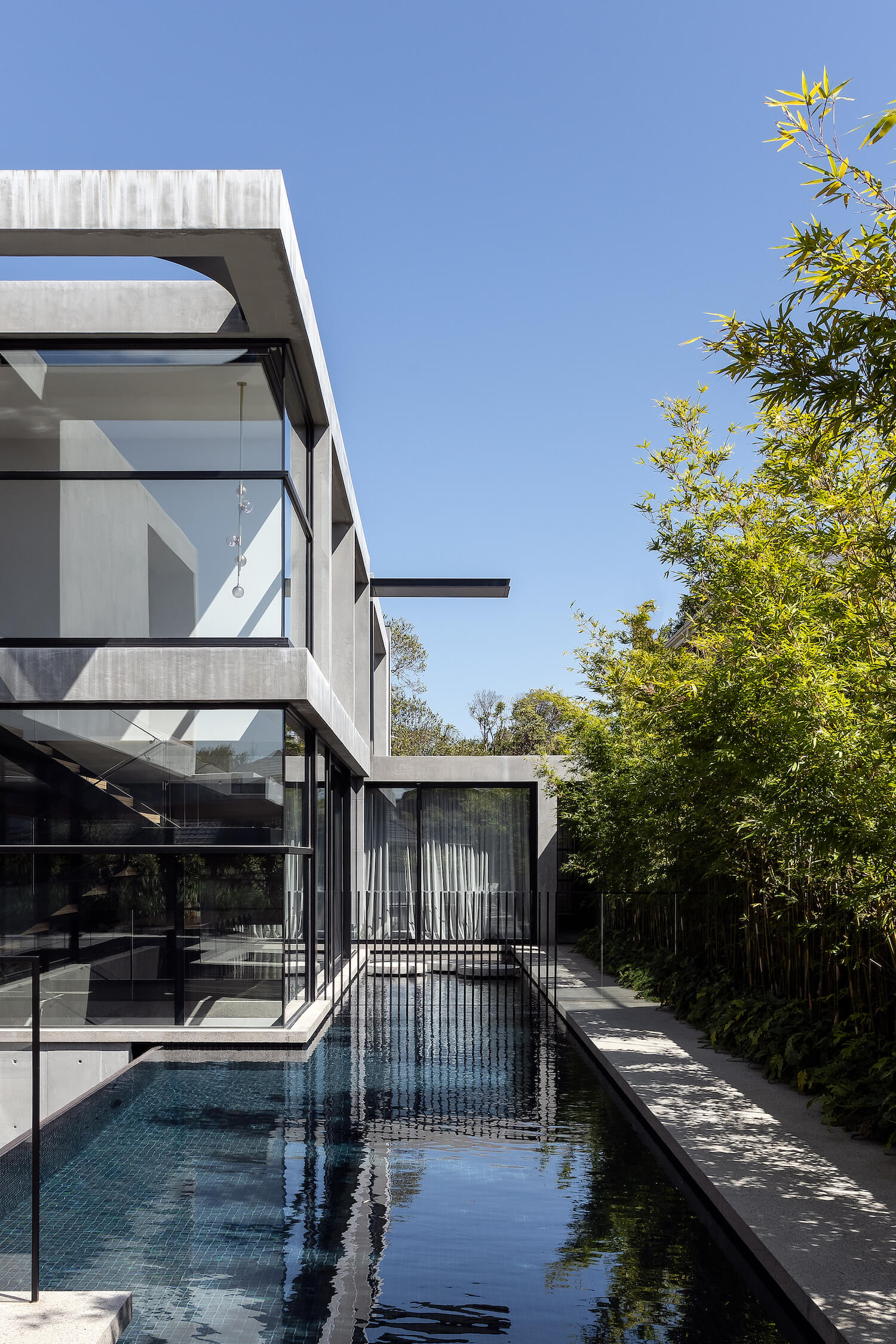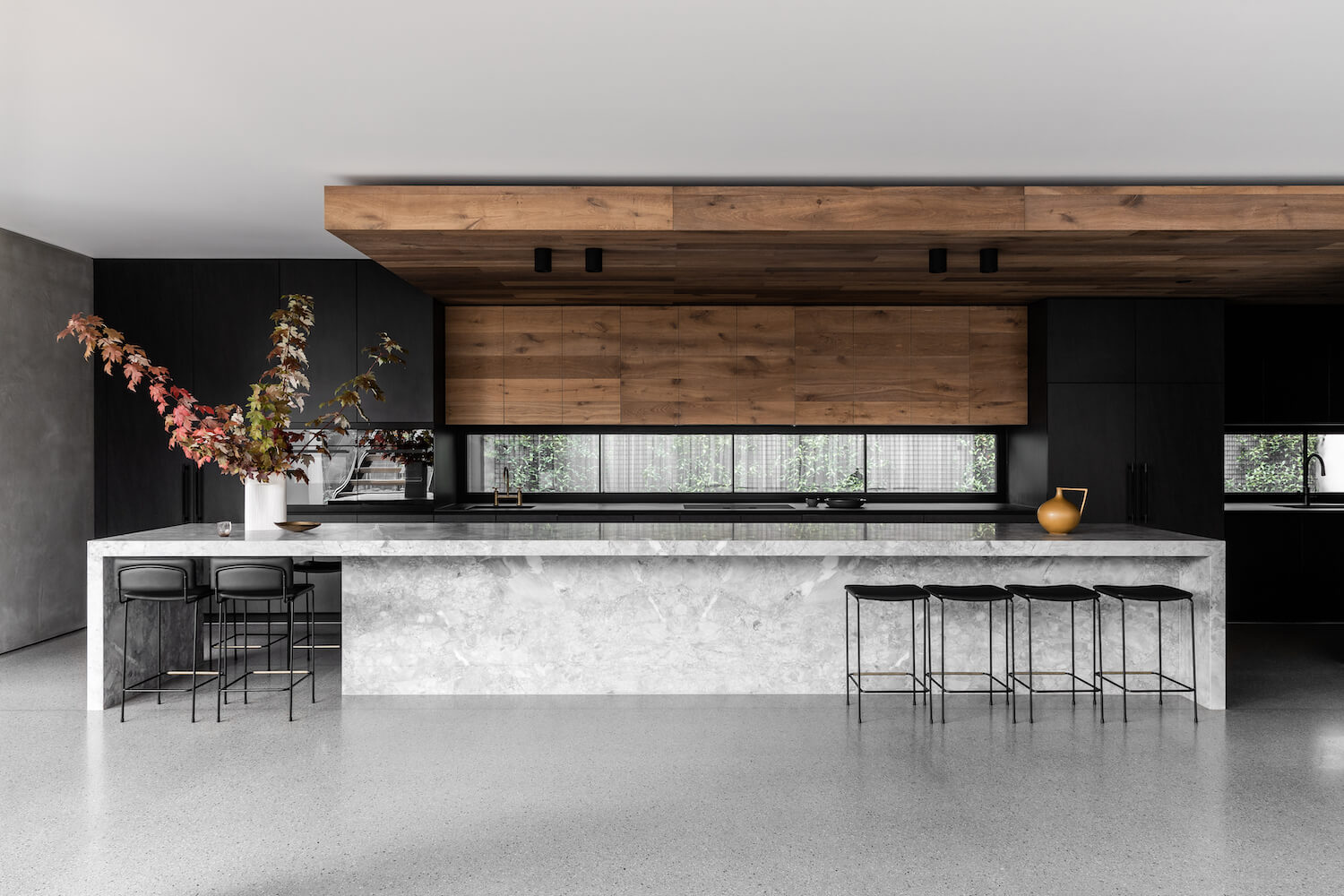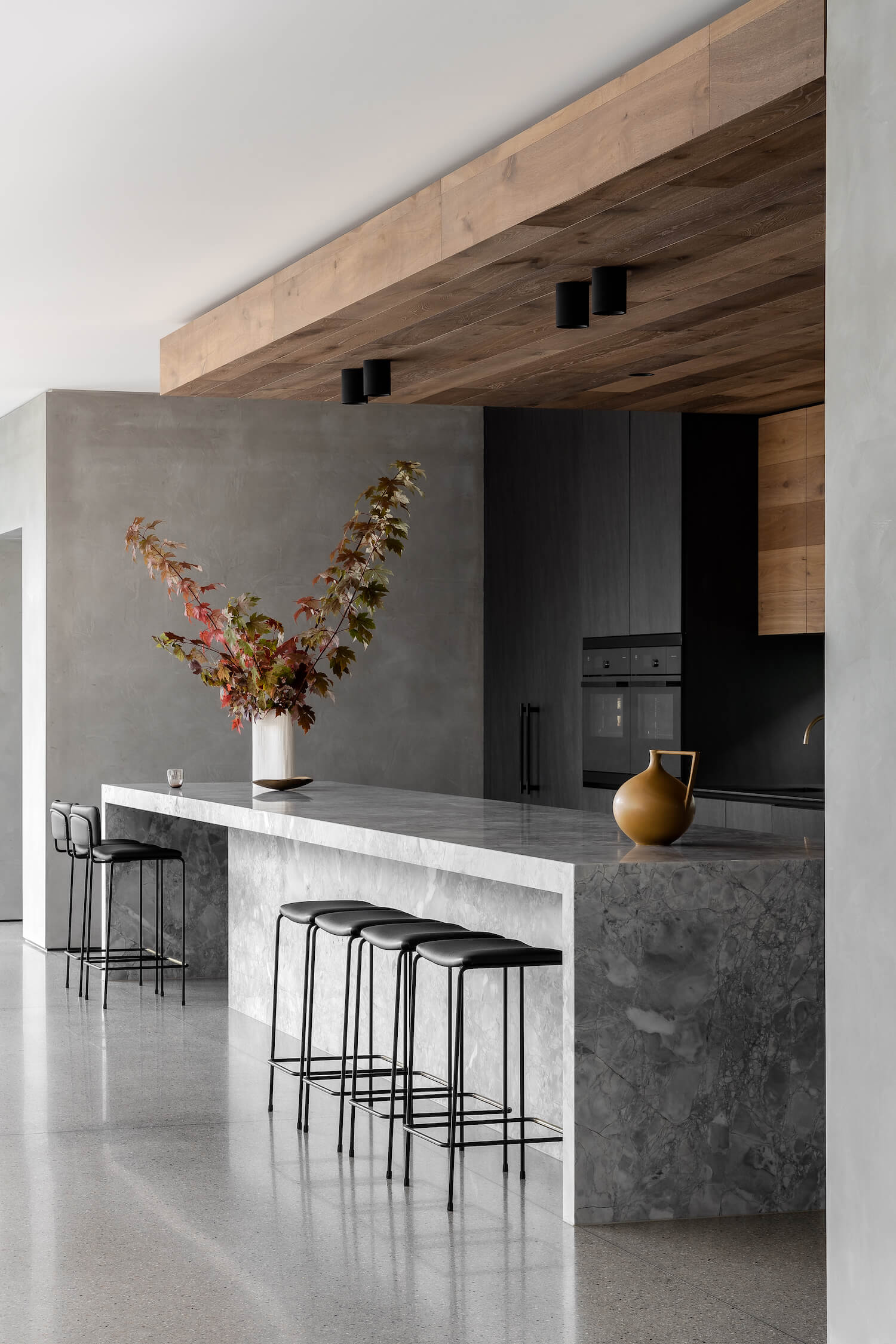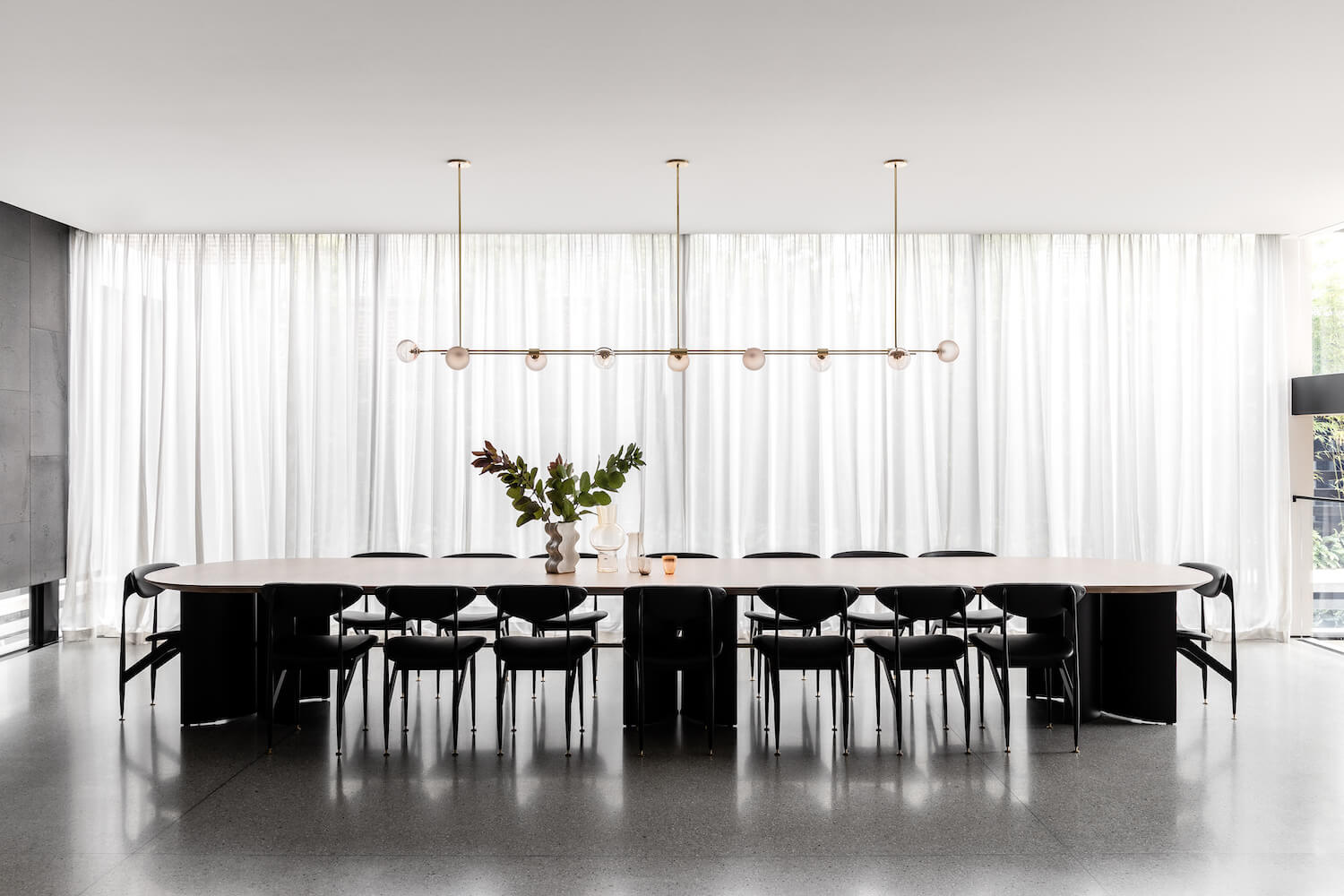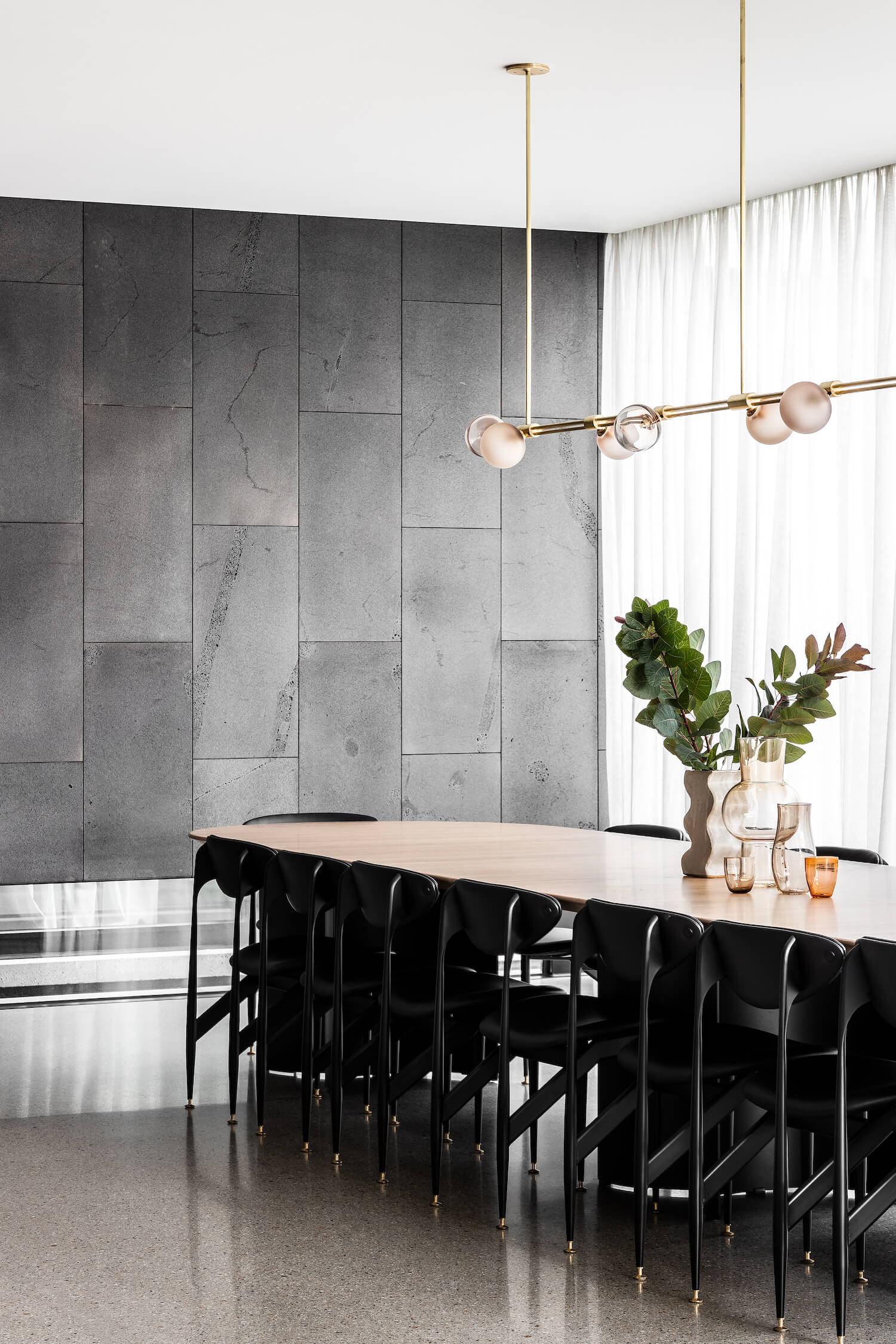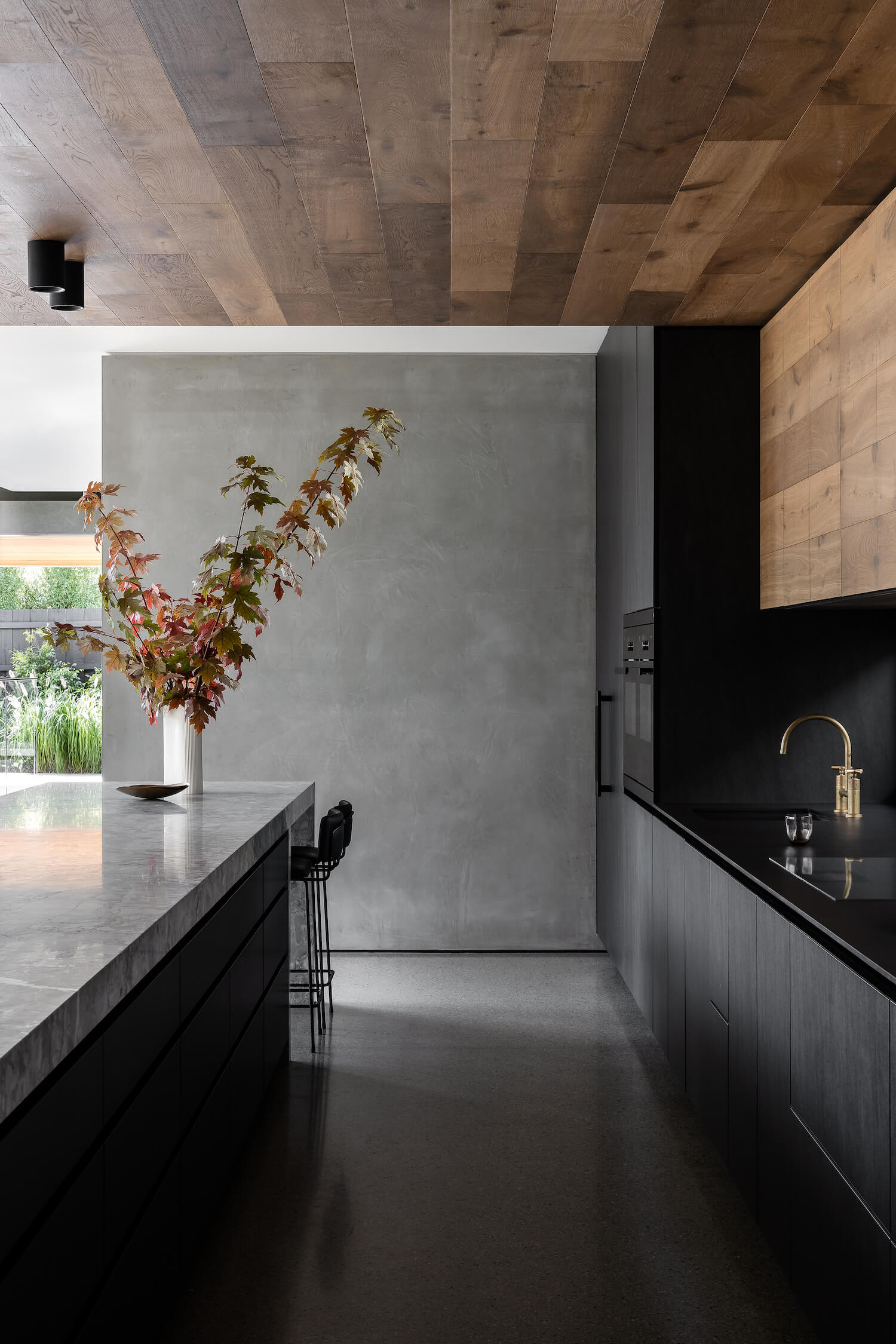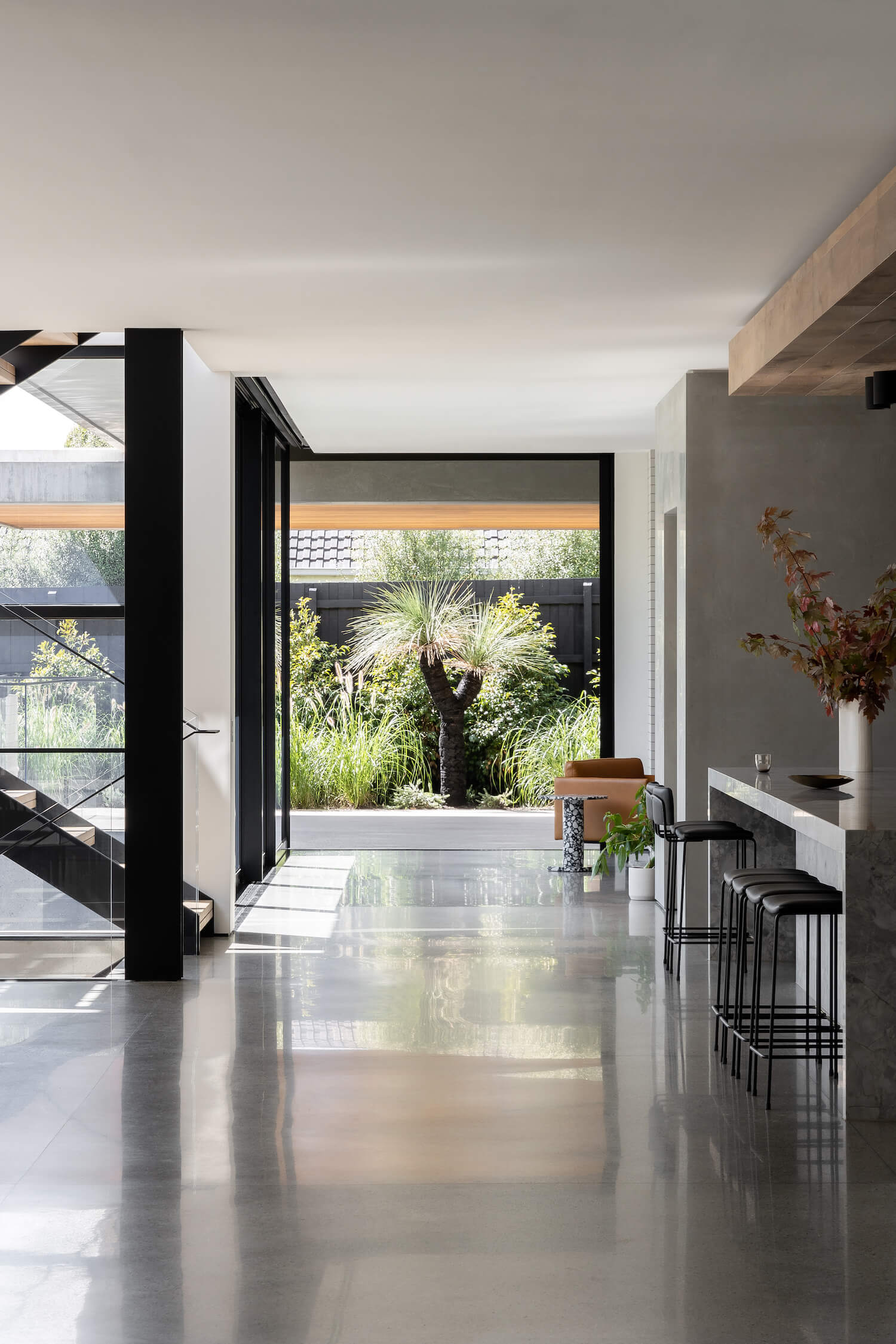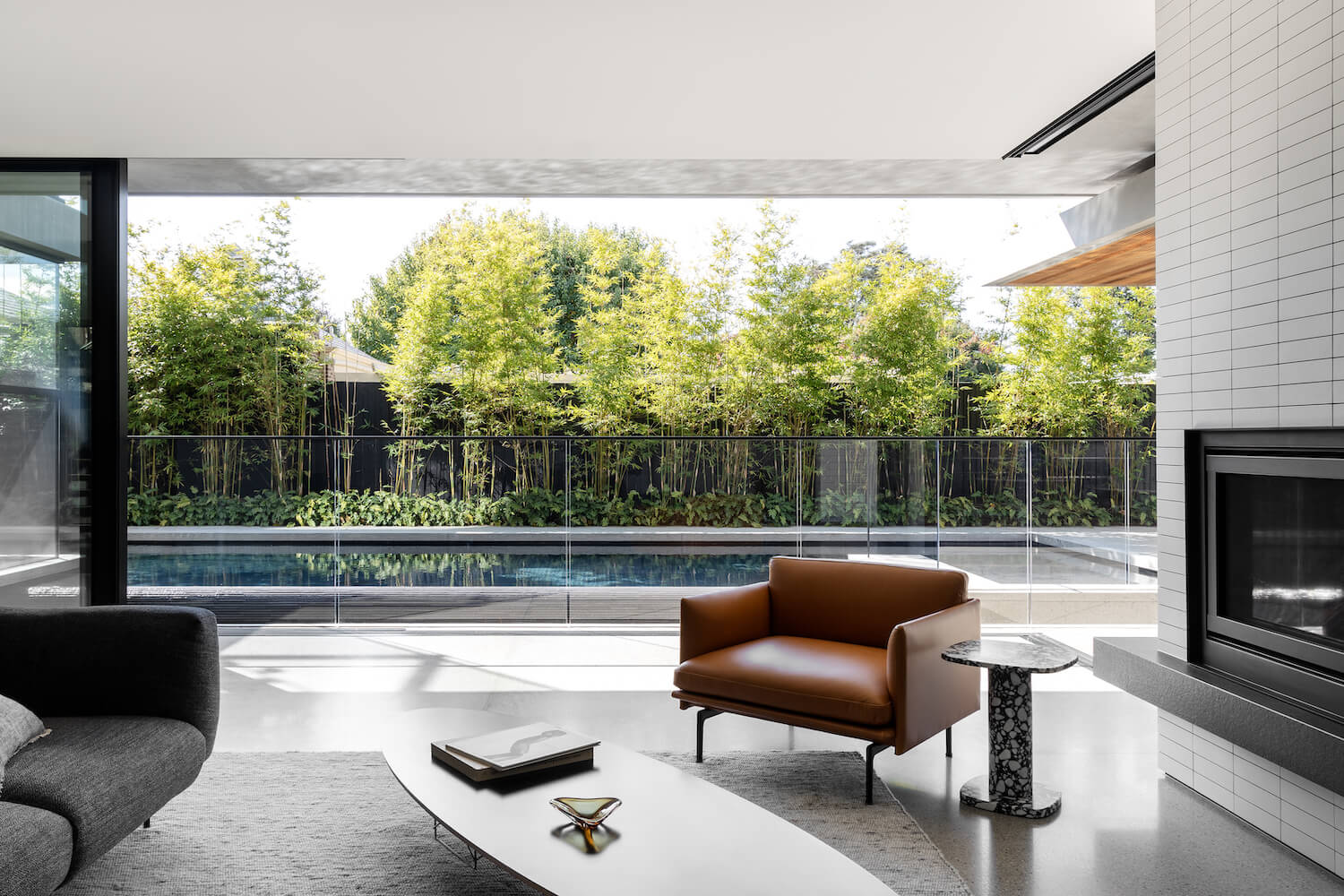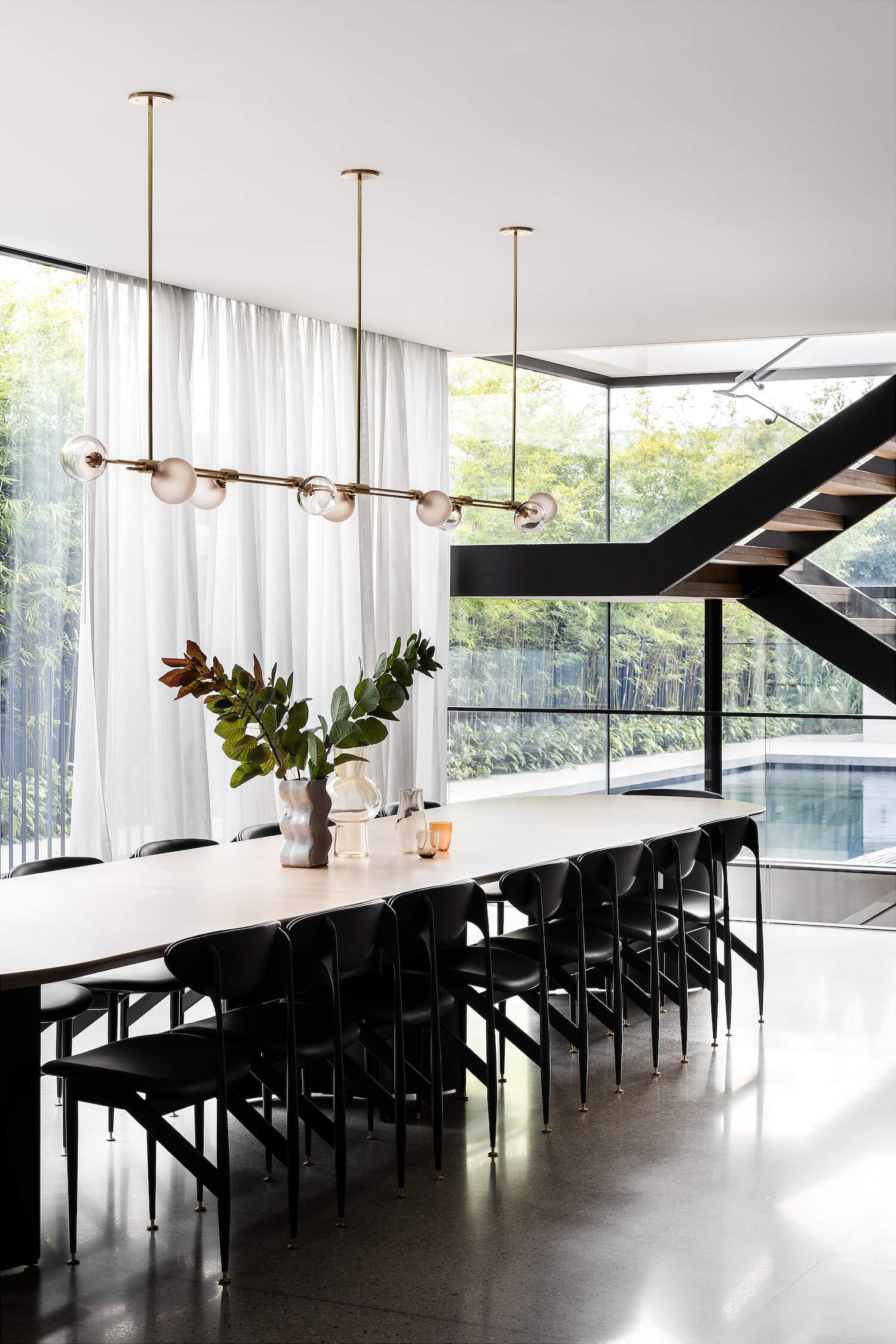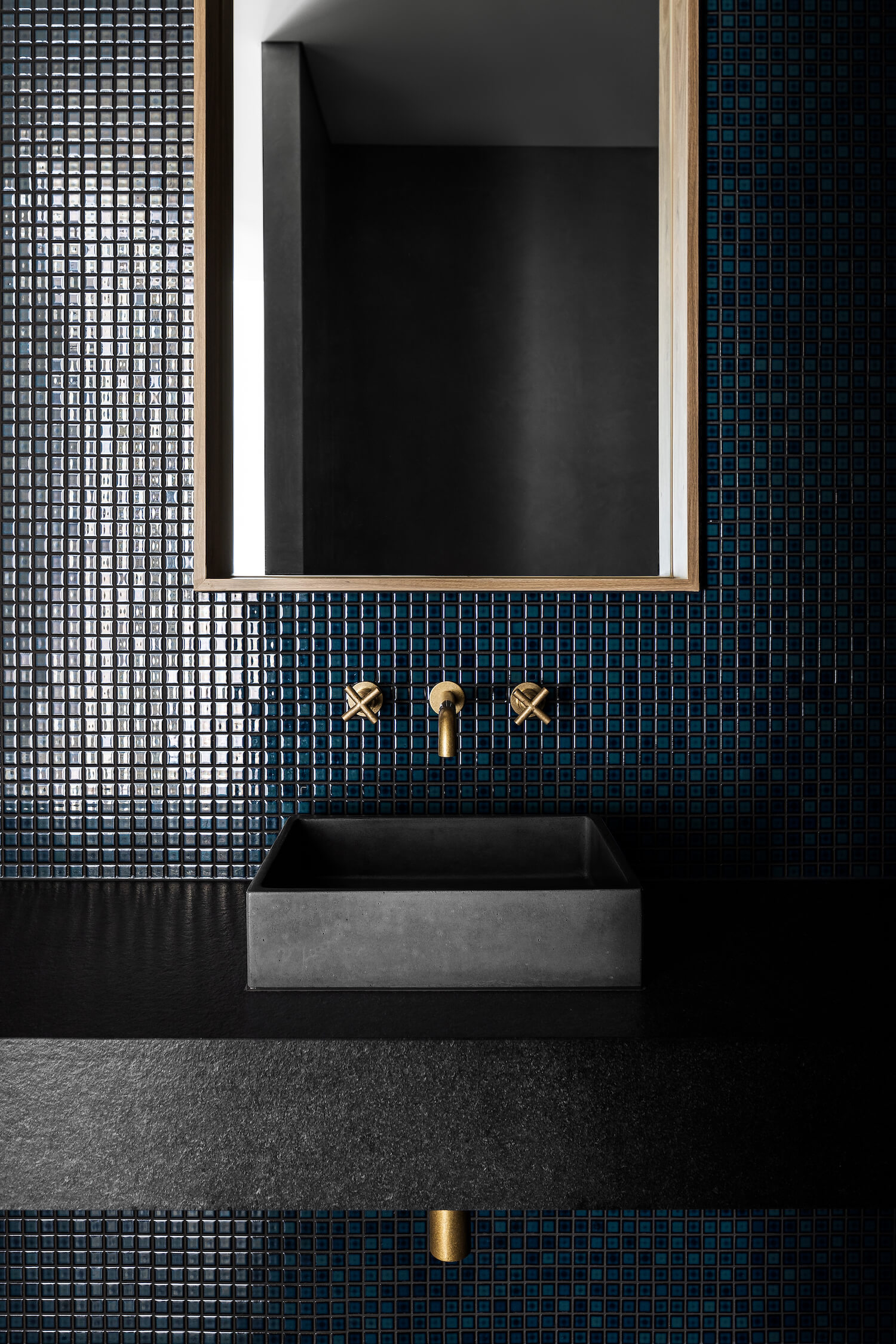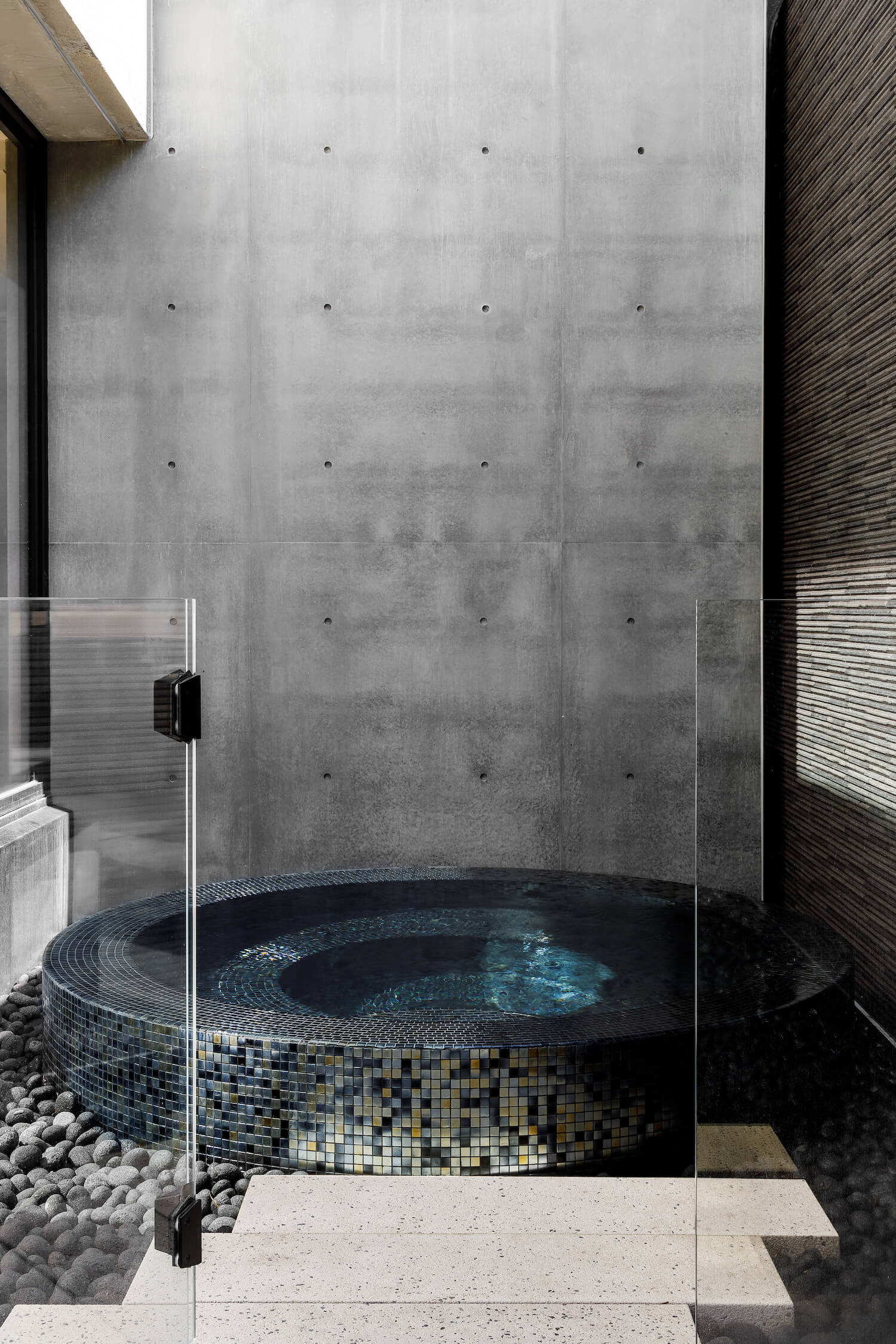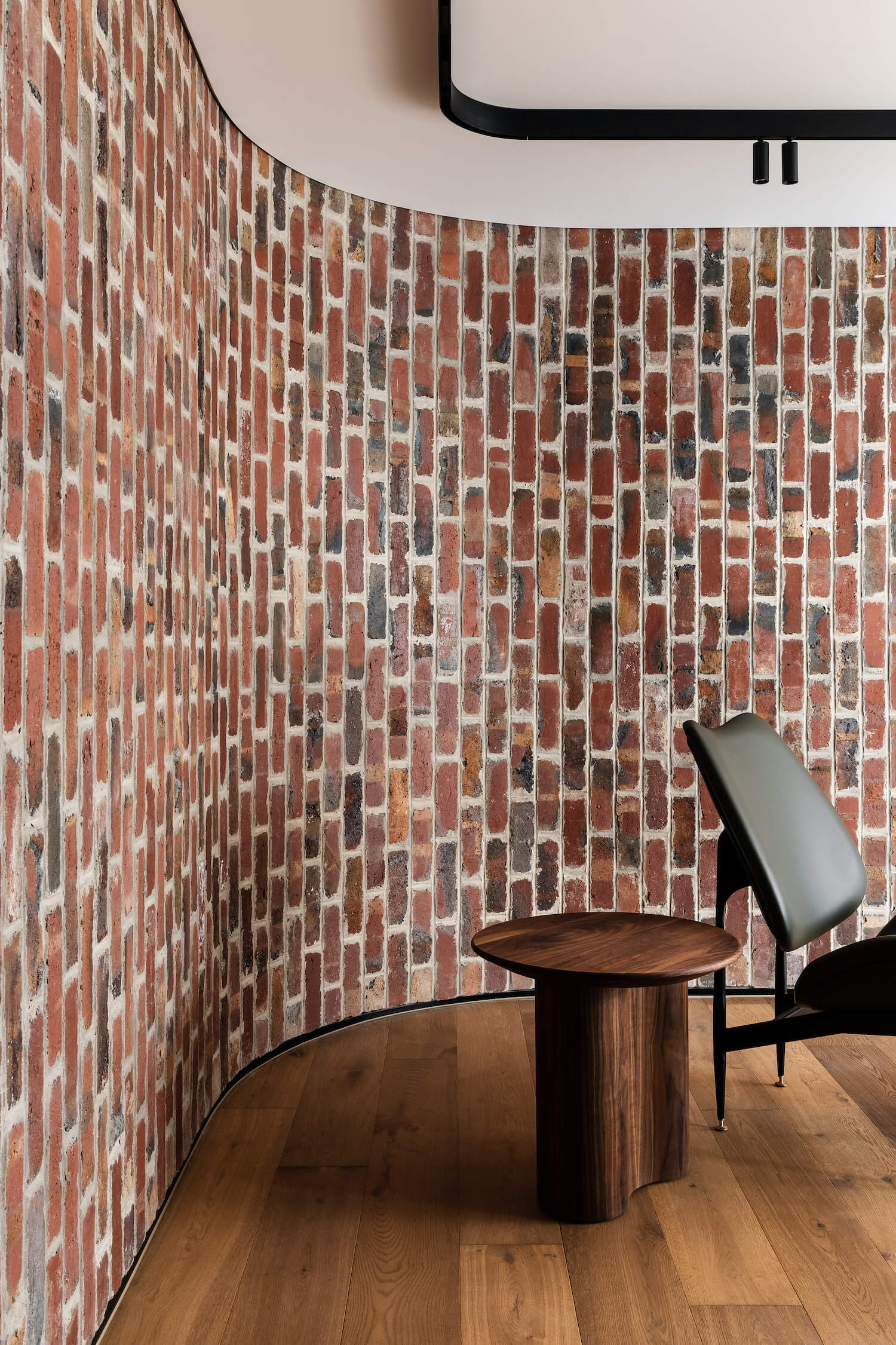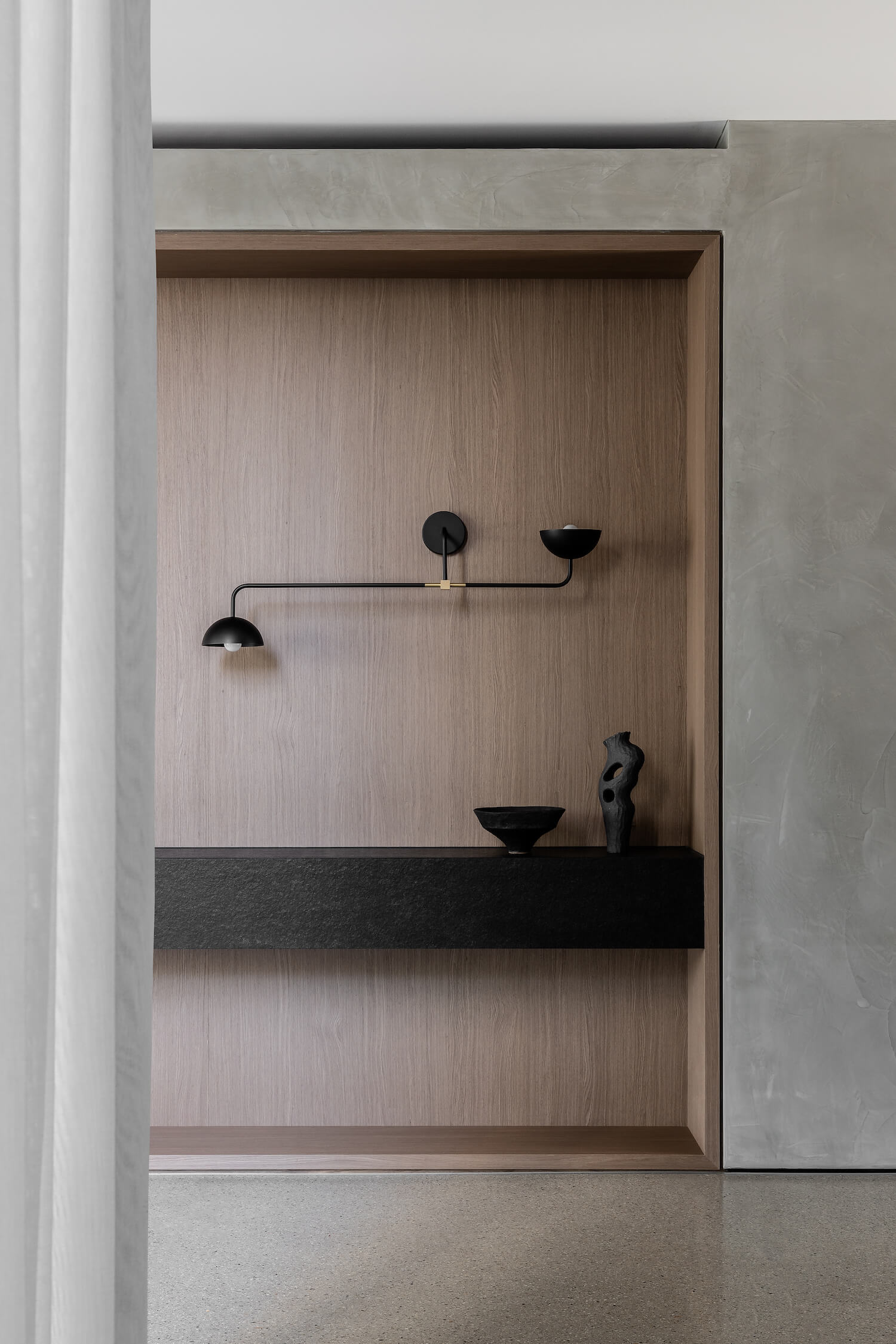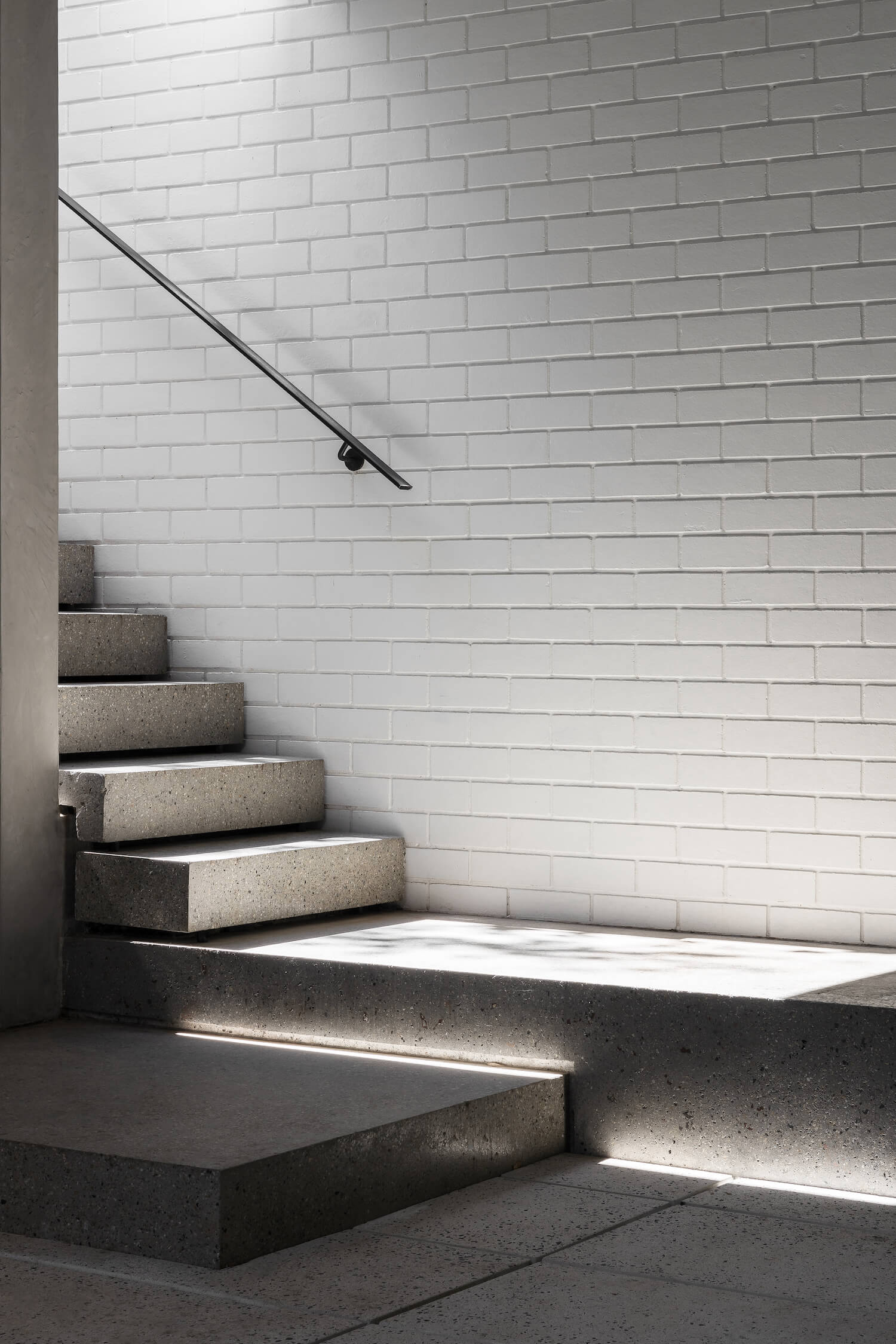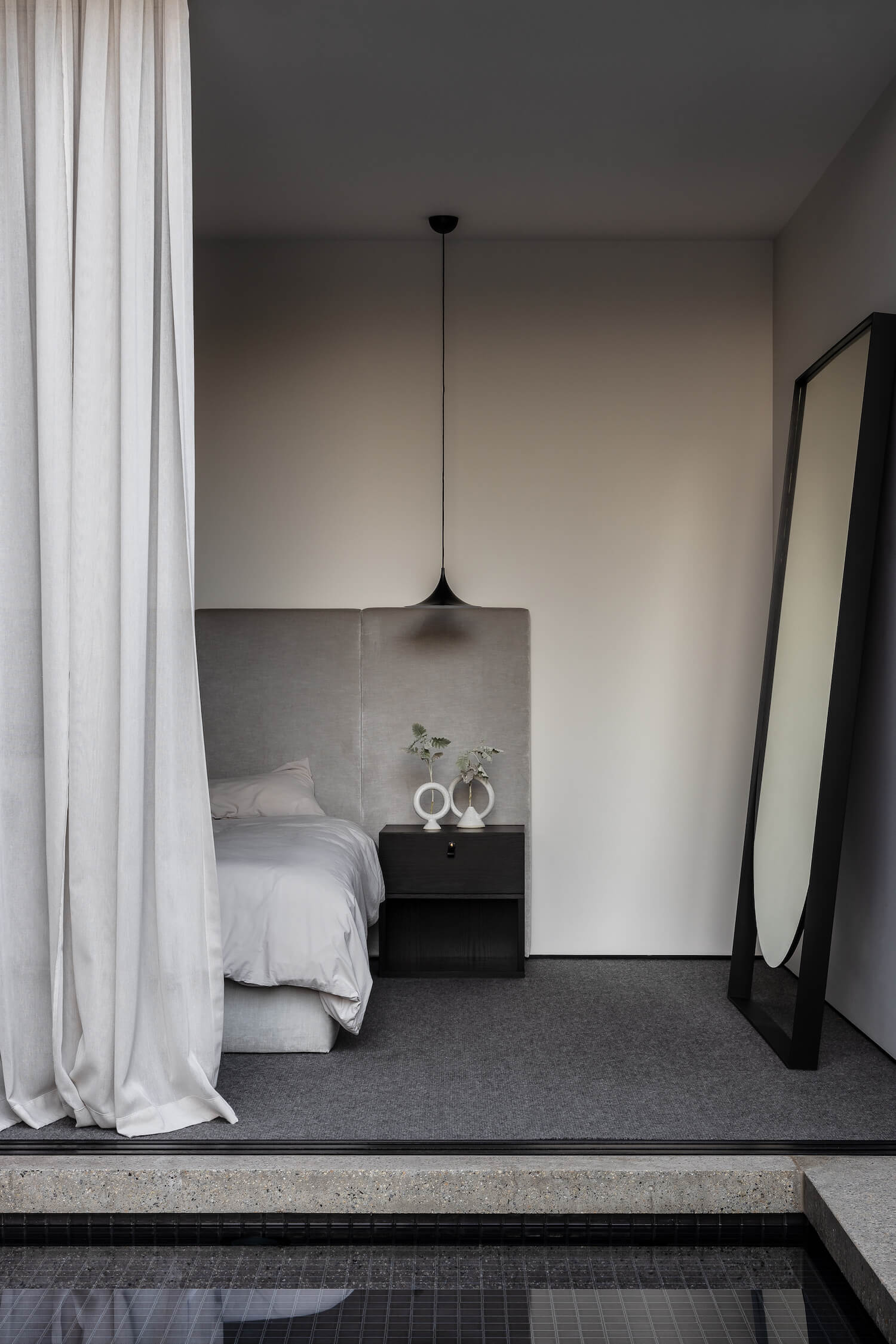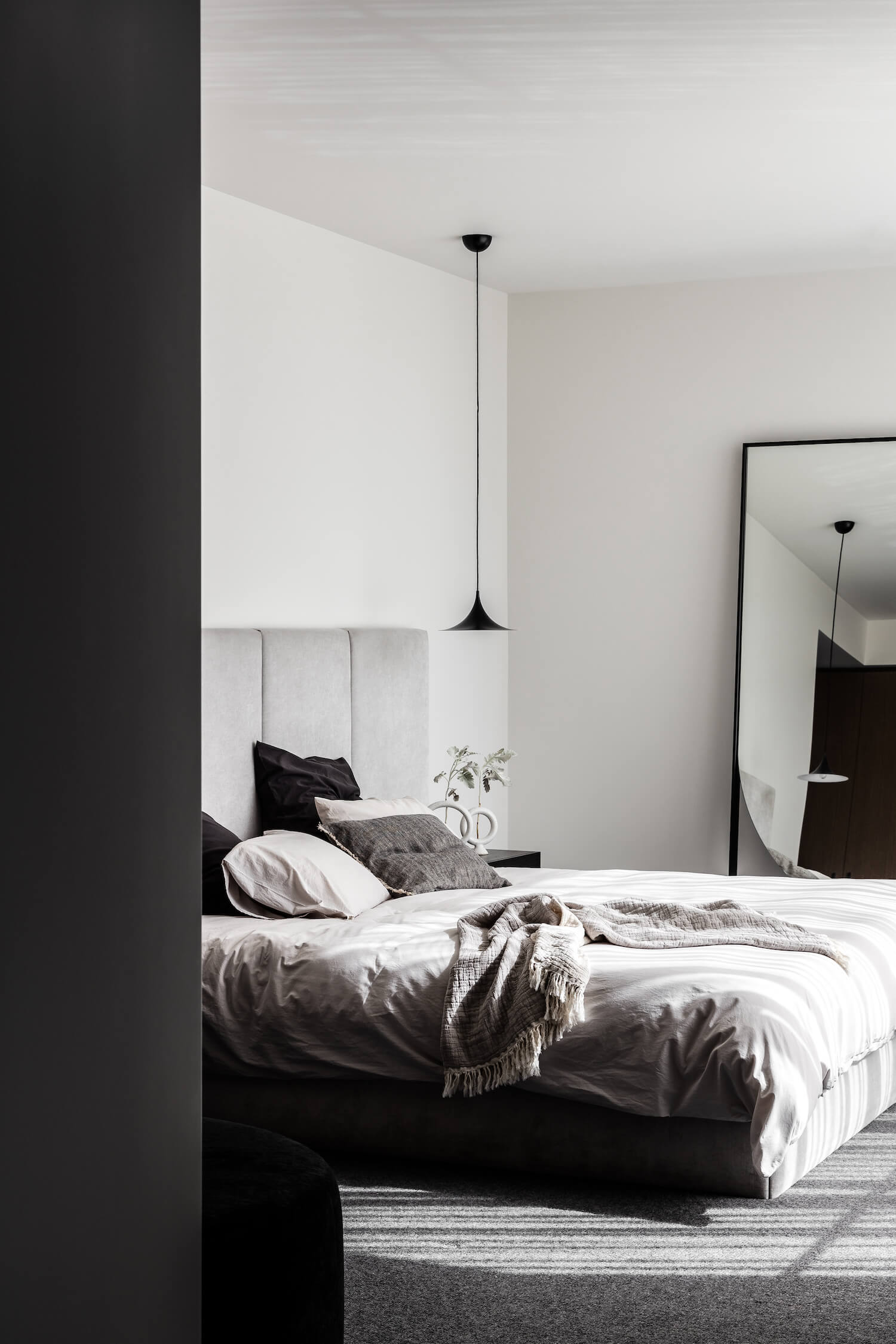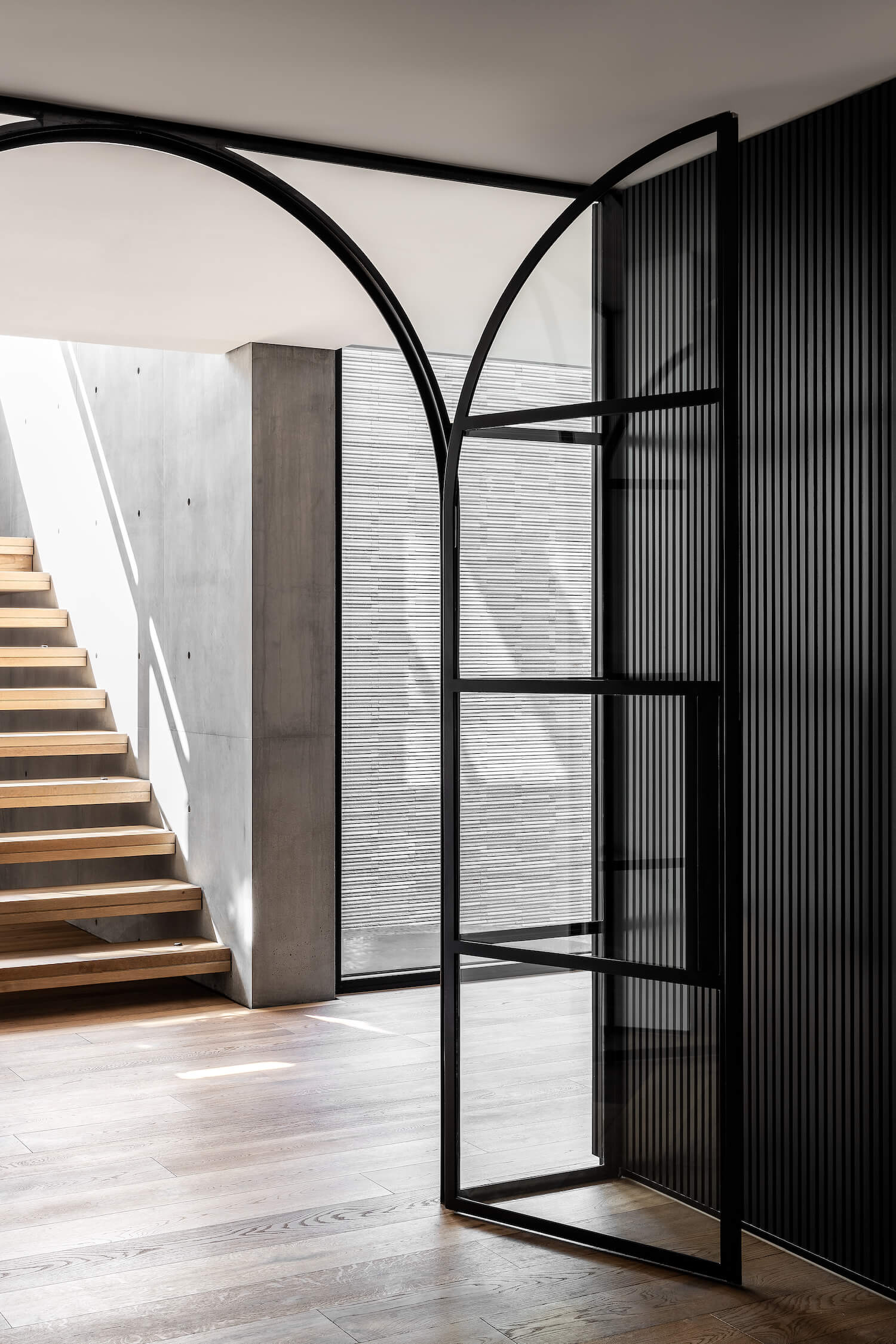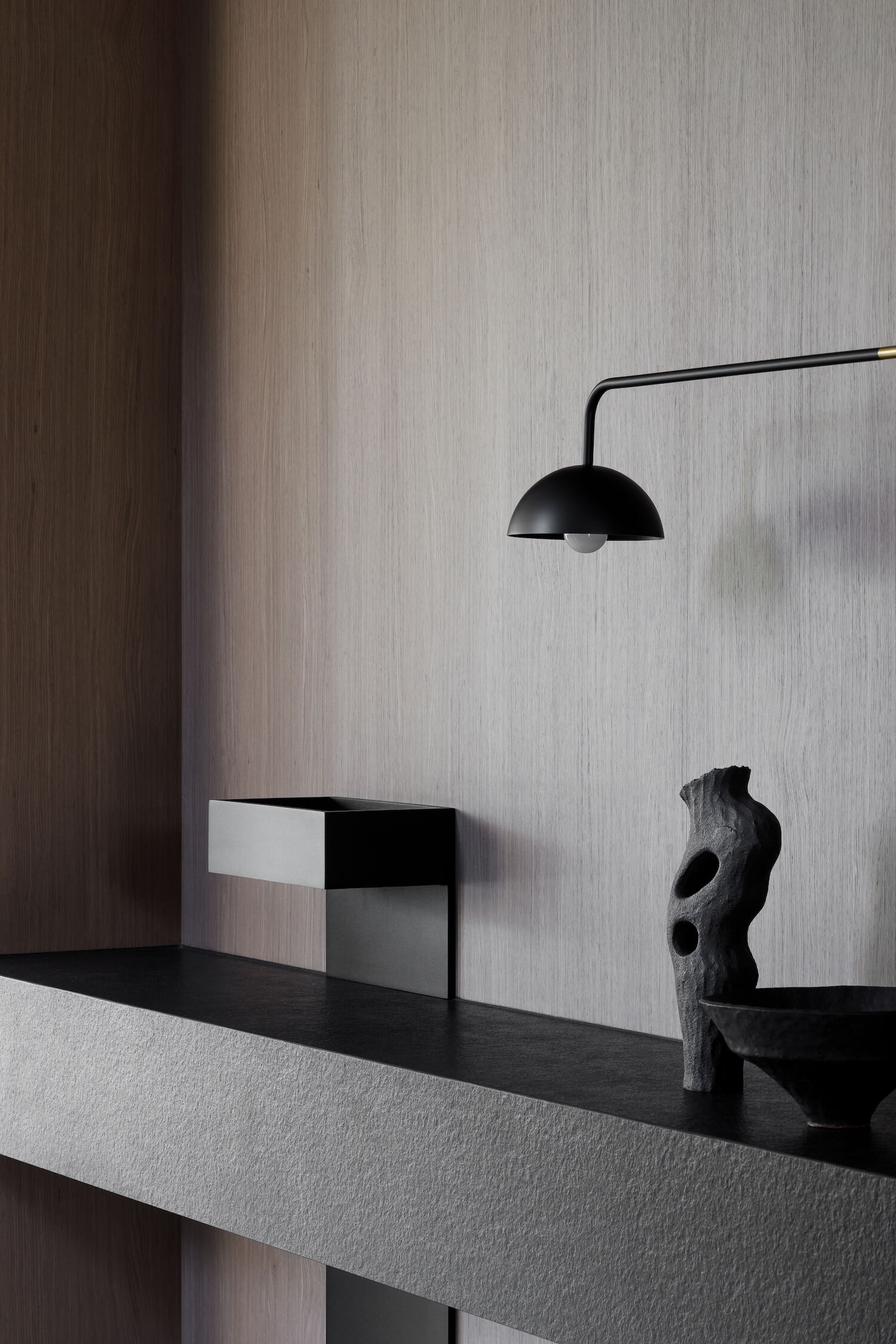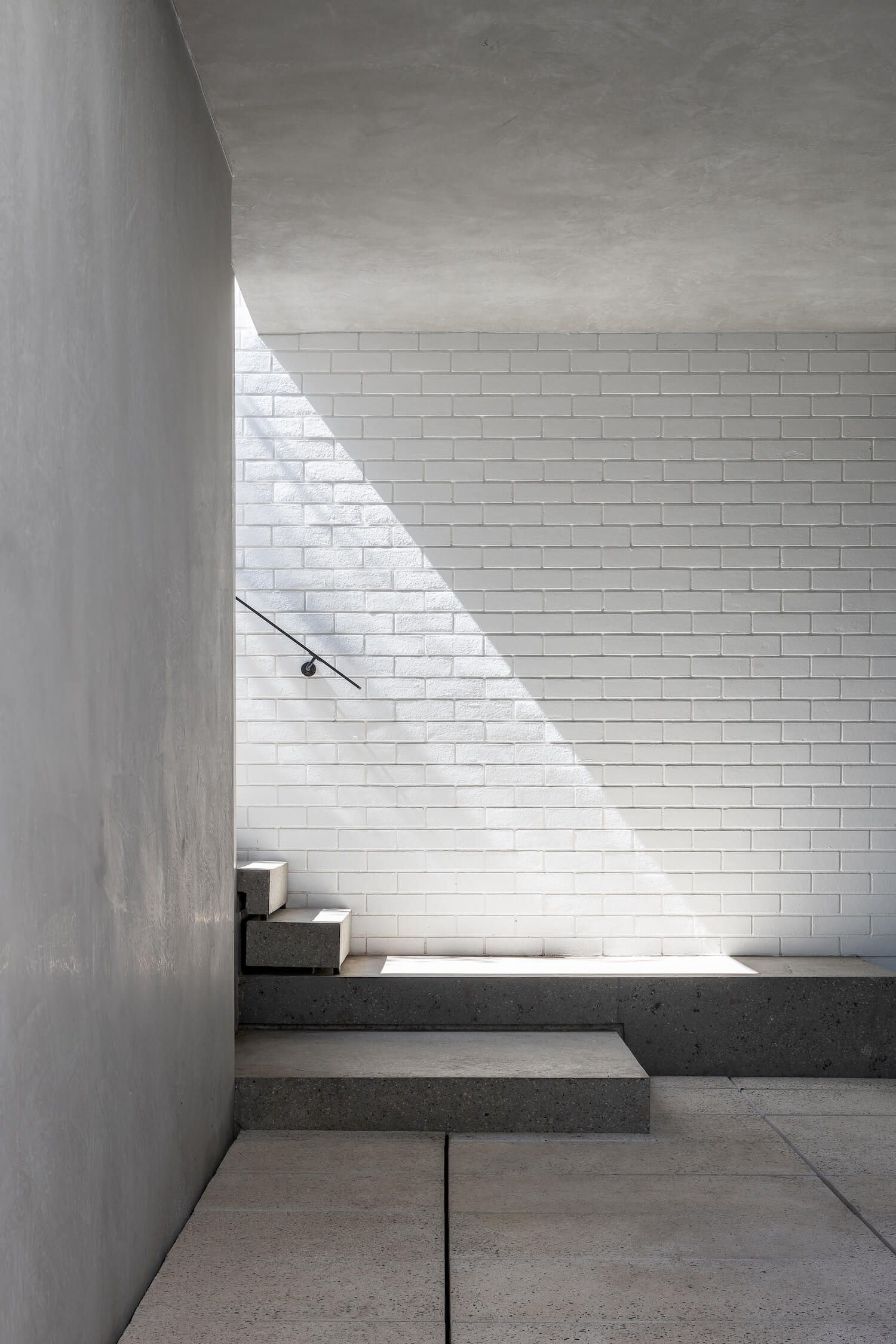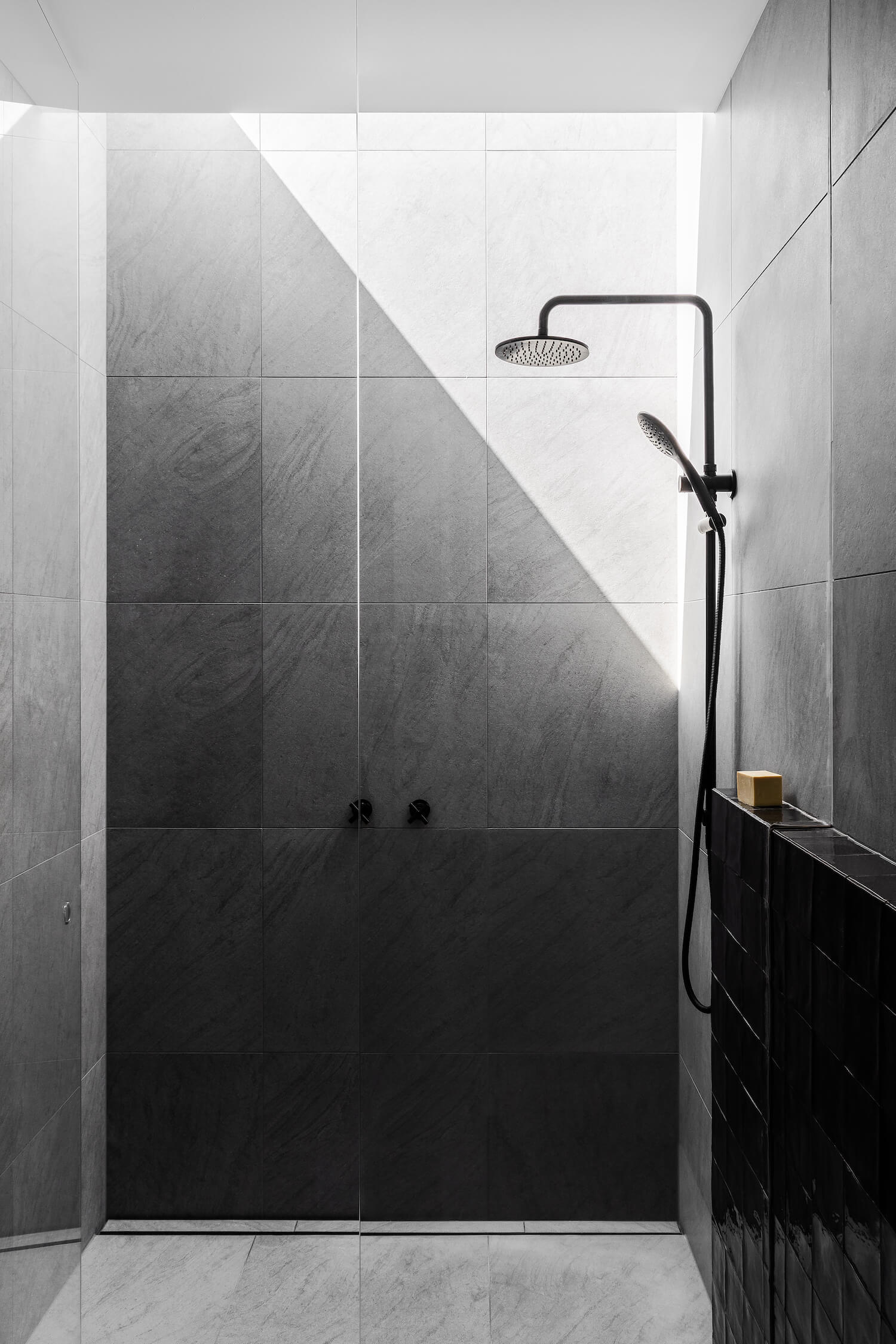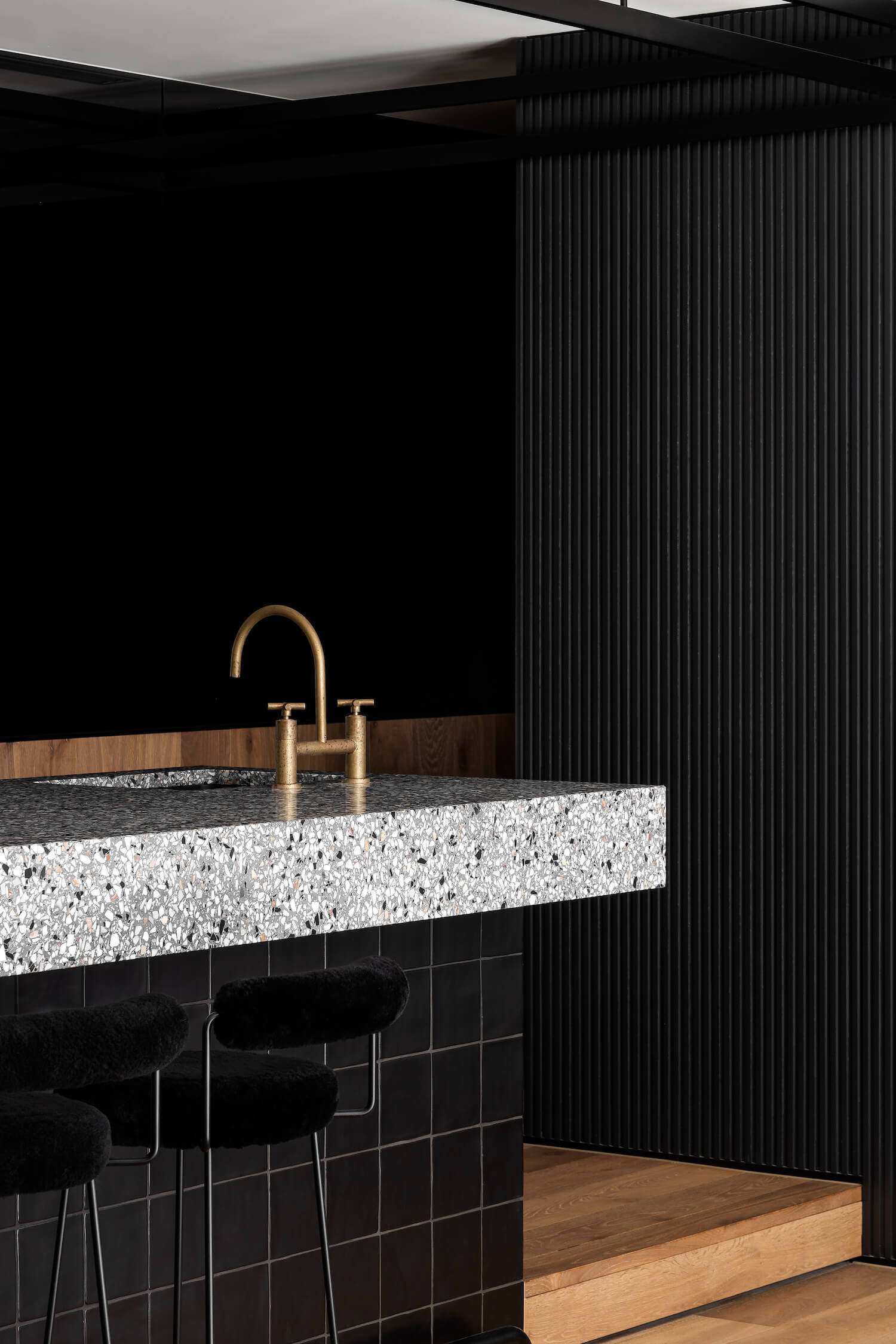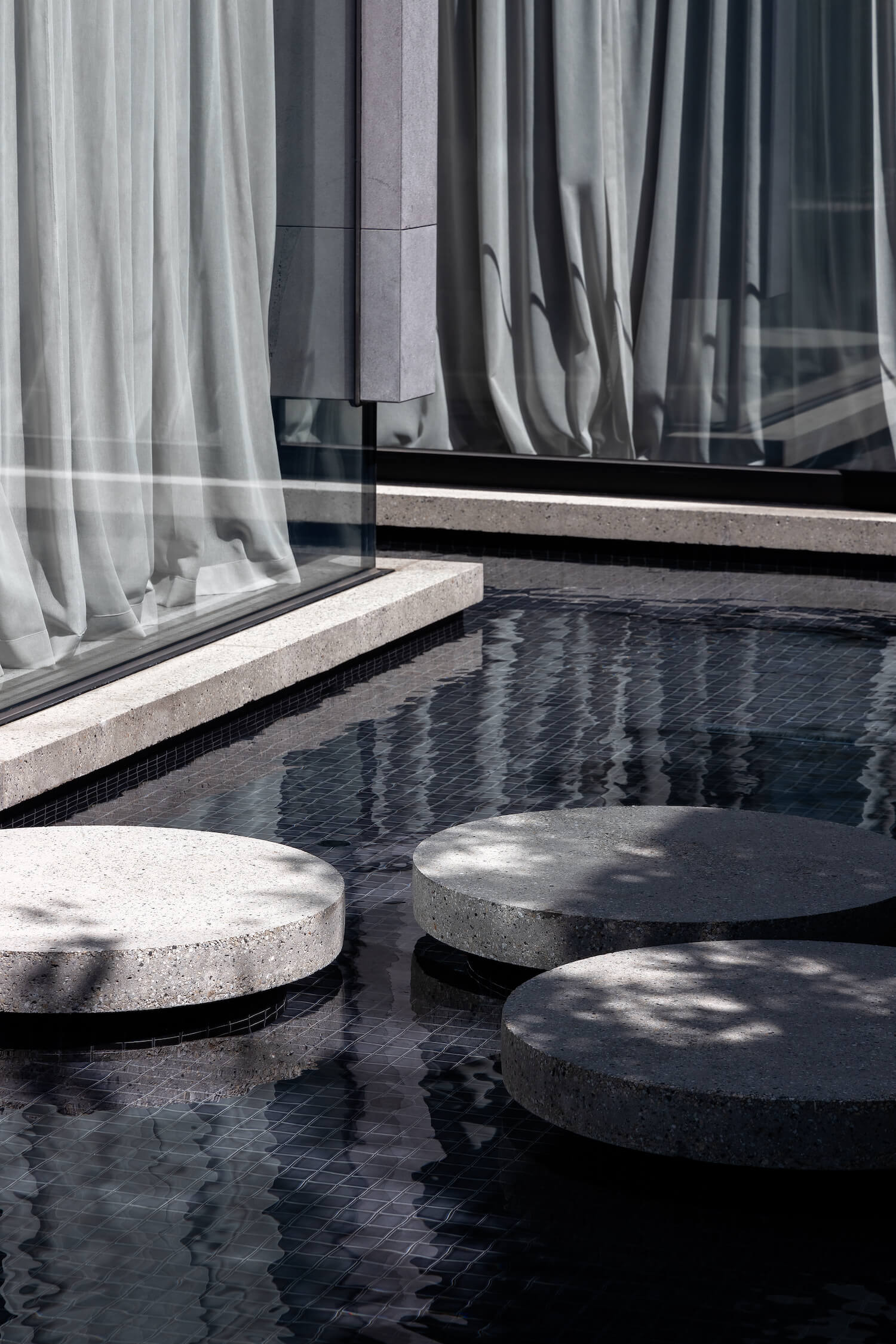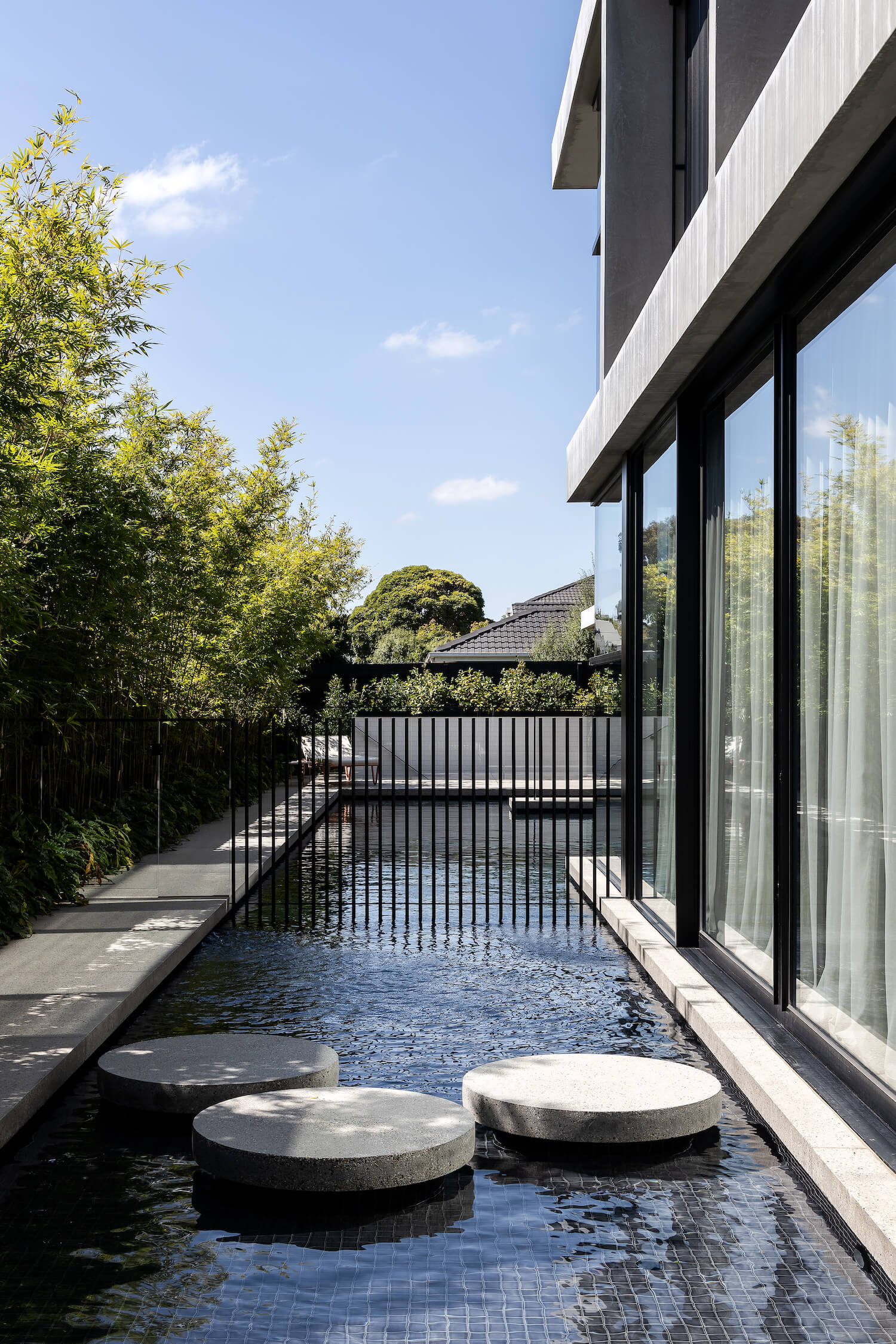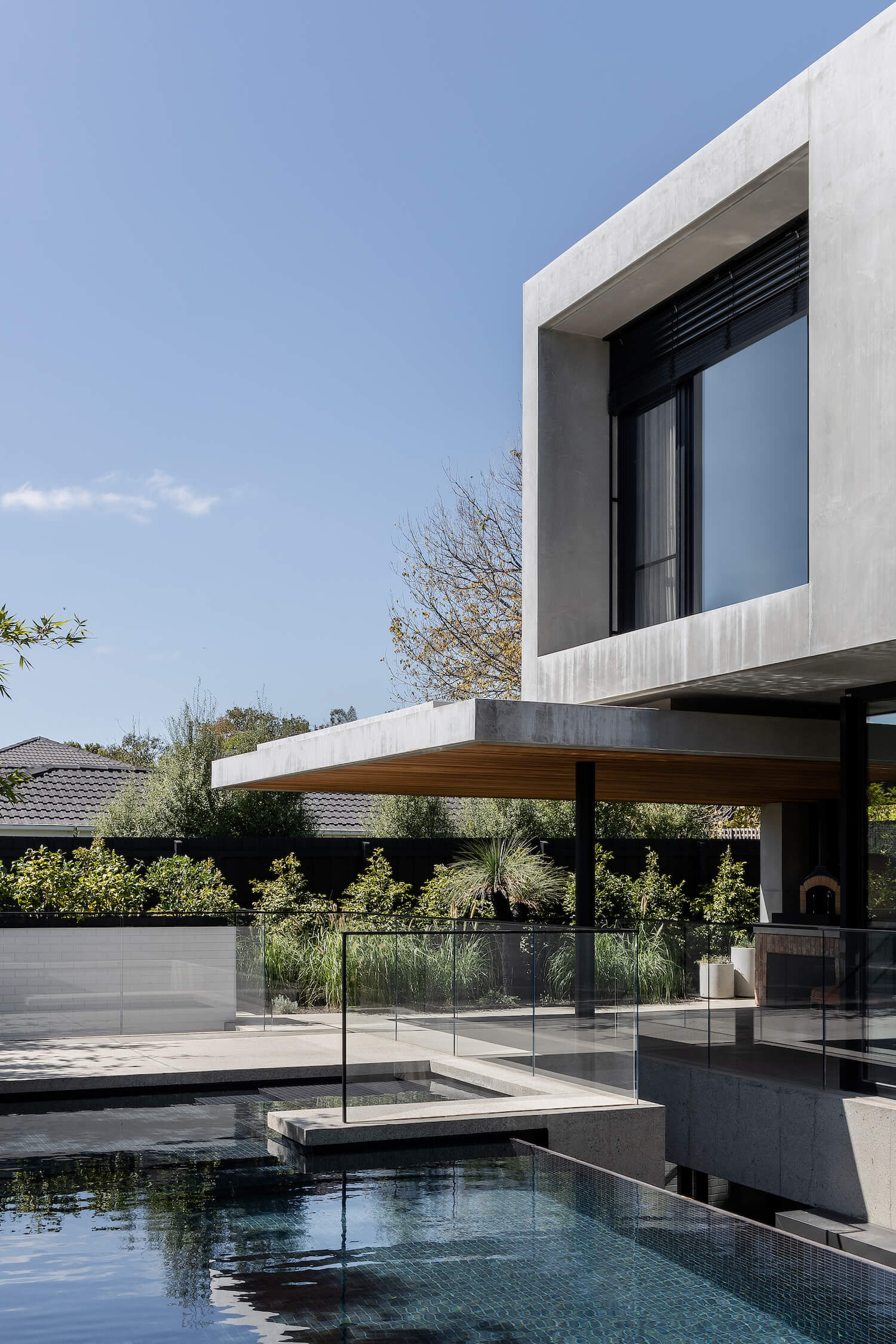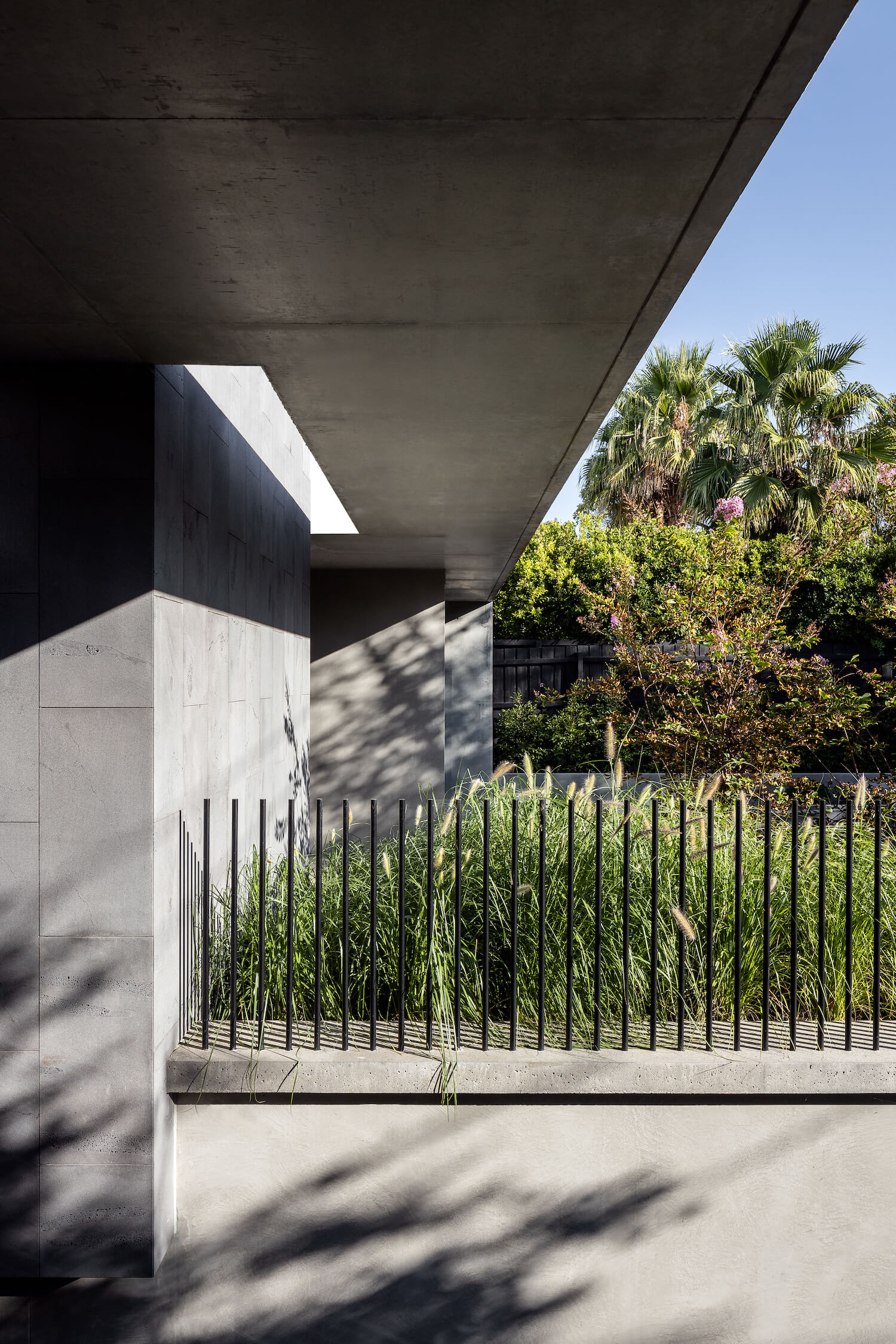 ---