A Tropical, Modern Family Retreat by The Up Studio. Infinity House is a ground-up 19,000 SF family retreat on the Intracoastal Waterway of Boca Raton. The impressive size of the home is broken into five separate zones, allowing The Up Studio to create a sense of retreat for all of the occupants and visitors.
The front and rear of the house are treated differently to react to site conditions – The front is surrounded by landscaping to shield it from the street while the rear is open to the waterway, allowing the interior and exterior to merge.
Due to the extreme Florida summer sun, a cantilevered shell integrates both solar shading and exterior living spaces with a single gesture.
"Waterfront property always offers a unique opportunity to explore the front vs. the back of the house," said John Patrick Winberry, Architect and Partner at The Up Studio. "It feels like you're in an intimate experience as you approach the house. But once you're inside, the view explodes due to the glazing overlooking the water. I love the dynamic nature of the entry sequence which is wrapped in greenery, in an intriguing dialogue with the back facade, which is wrapped in glazing."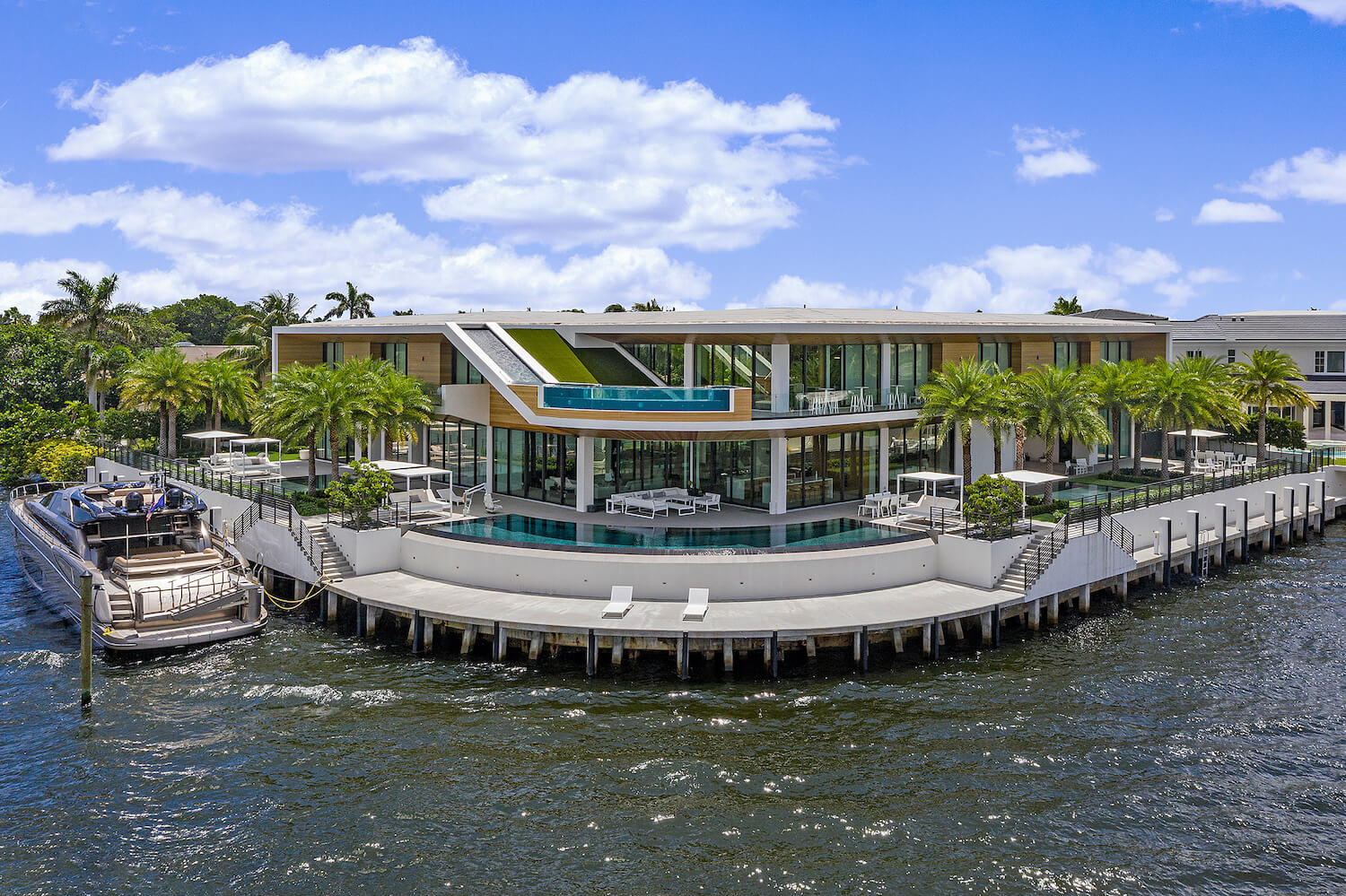 DESIGN CONCEPTS:
MAXIMIZE VIEWS — The overall shape of the residence was conceived by conceptually breaking the home into zones. Placing the dock, guest suites, utility, and garages in areas that won't obstruct views allows the common spaces, primary bedroom wing, and family suites to sit in locations that have the best views of the neighboring Intracoastal Waterway.

ENVIRONMENTAL CONSIDERATION — The residence was then wrapped in a "ribbon" of concrete which provides a flat roof for solar power, multiple green roofs, and overhangs that are calibrated to keep the interiors cool by blocking the direct heat of the hot Florida sun.
GEOMETRY — The free, open floor plan is organized around a rigid grid system that is bisected by a diagonal axis. This axis comes to an apex at an exterior seating area which blurs the line between the home's indoor and outdoor spaces. Above it, a cantilevered "floating" pool becomes the defining feature from the perspective of the passing boaters.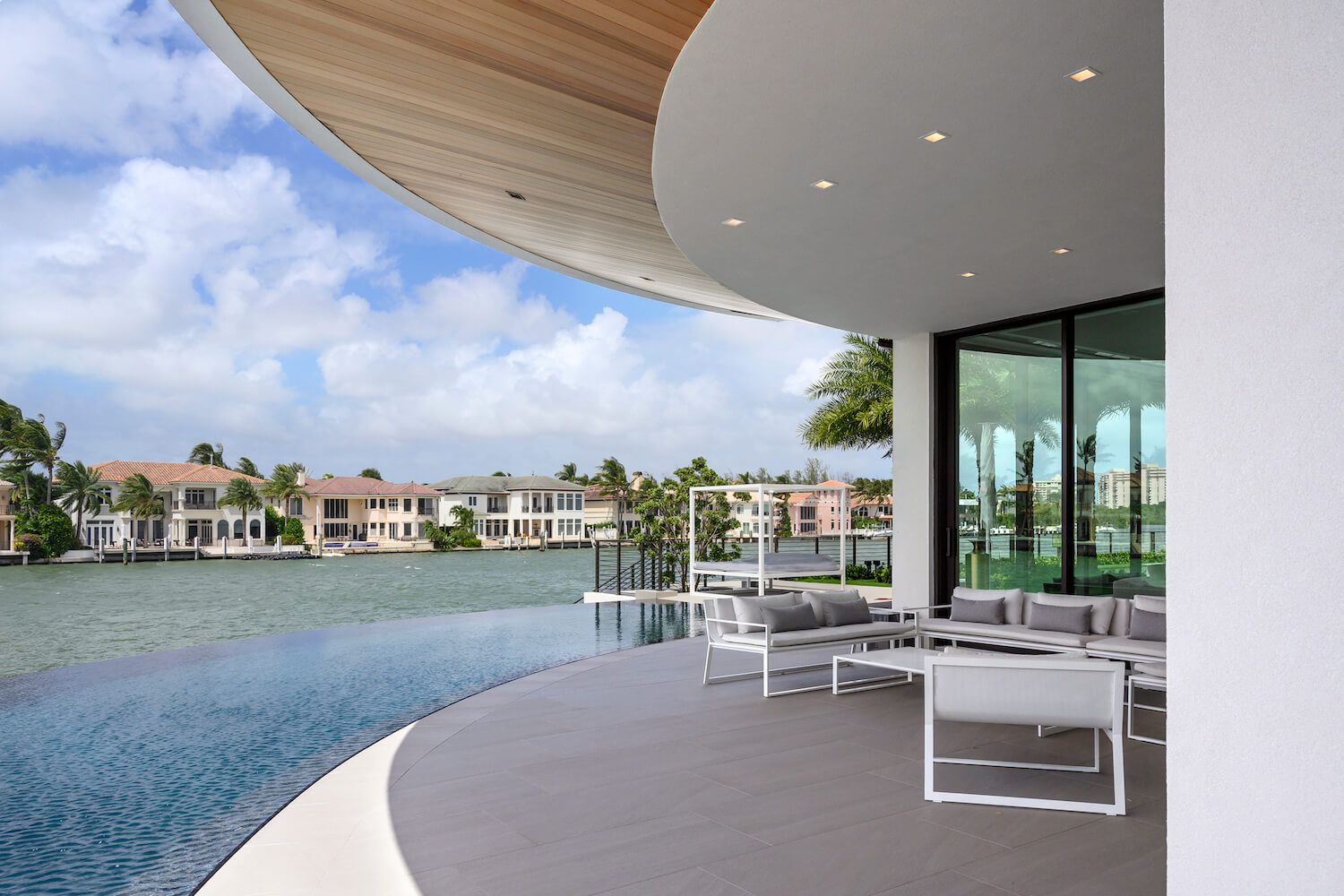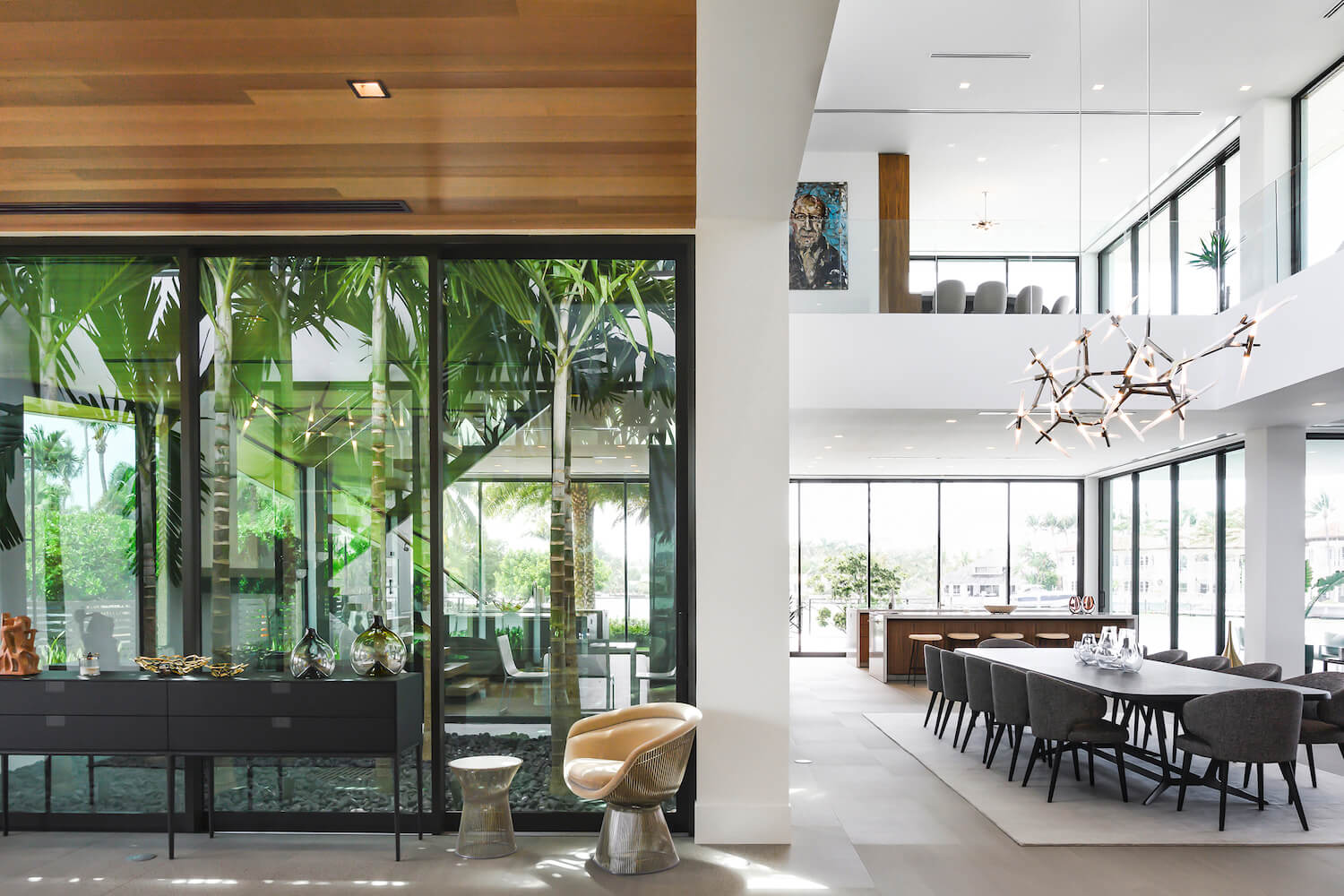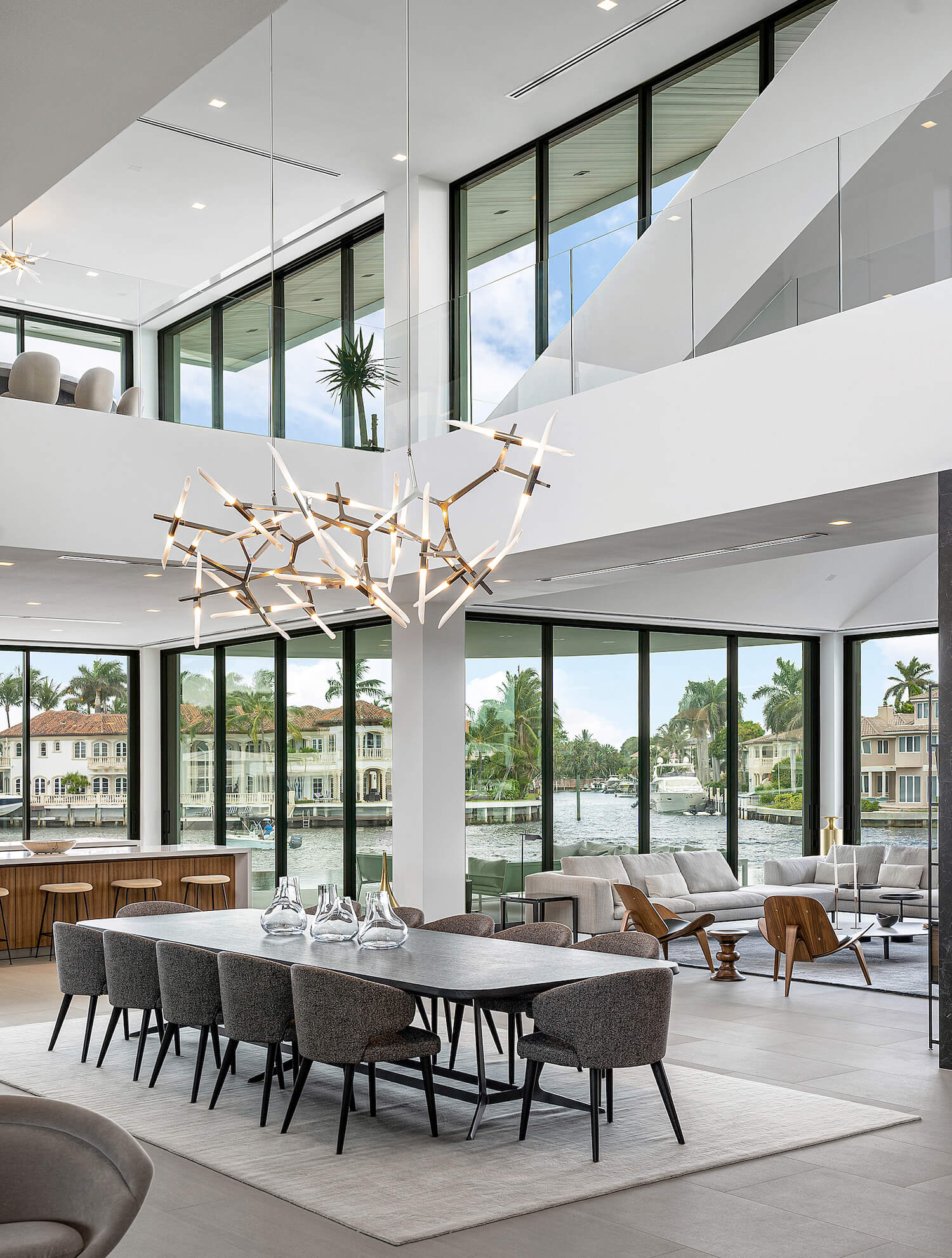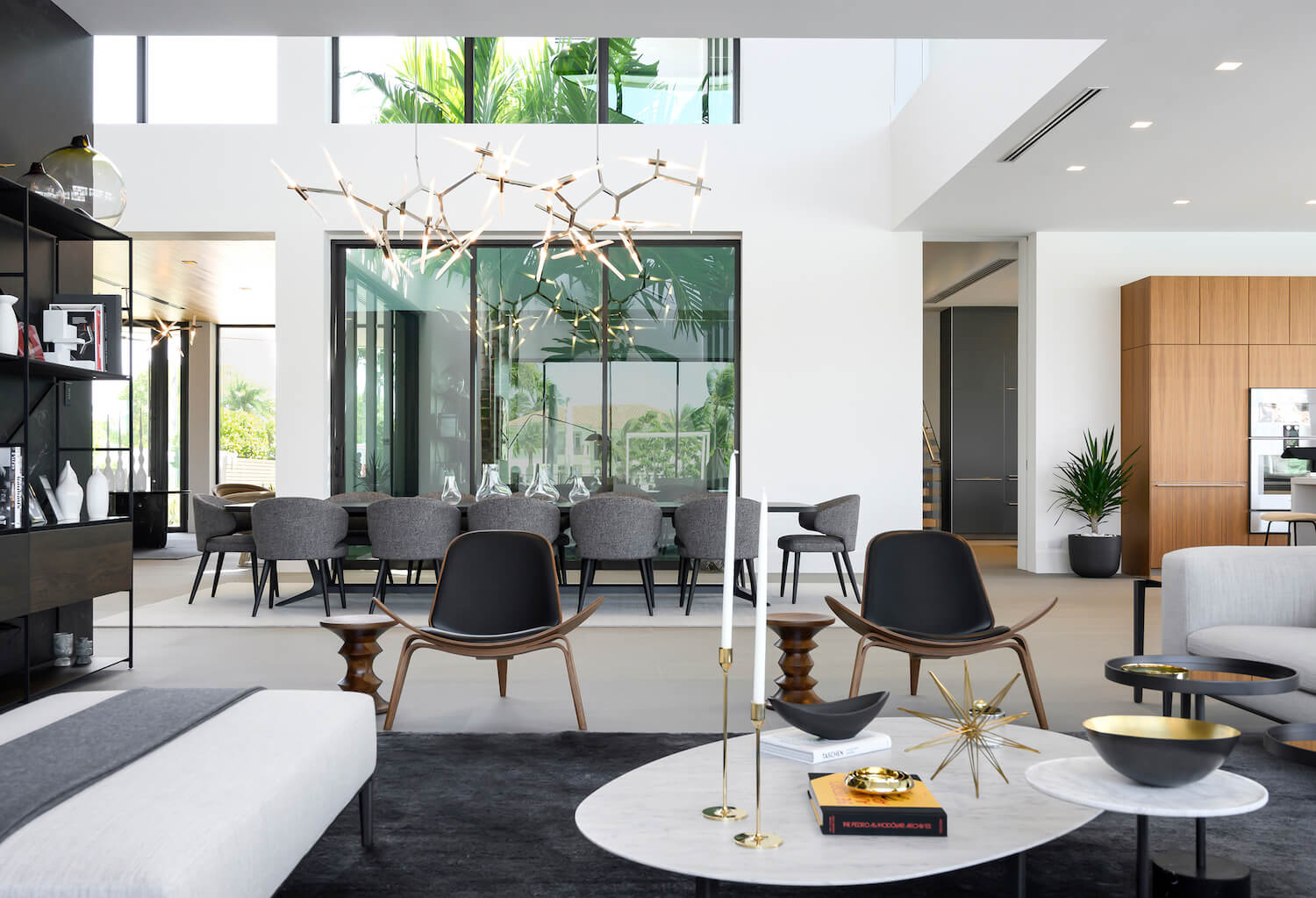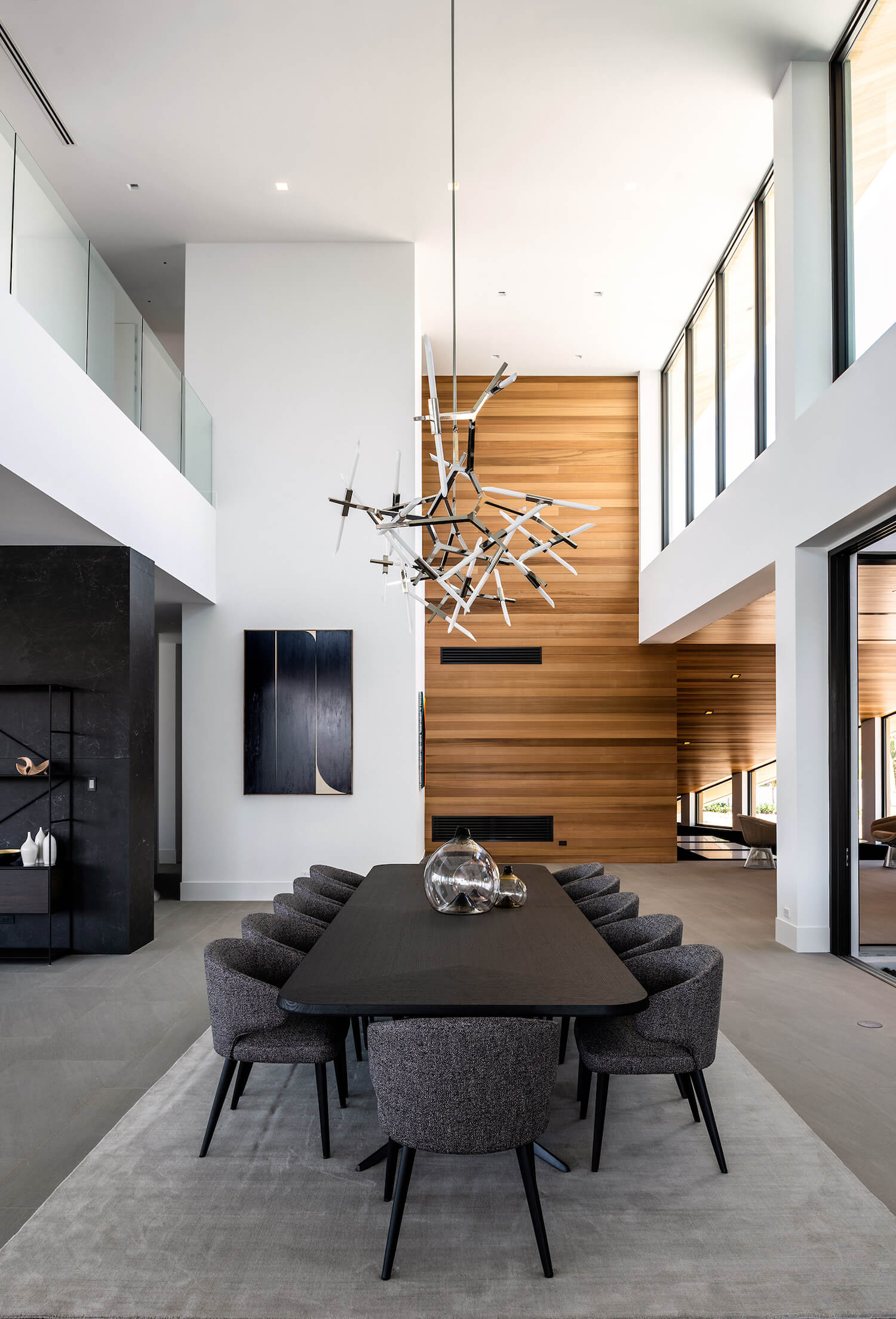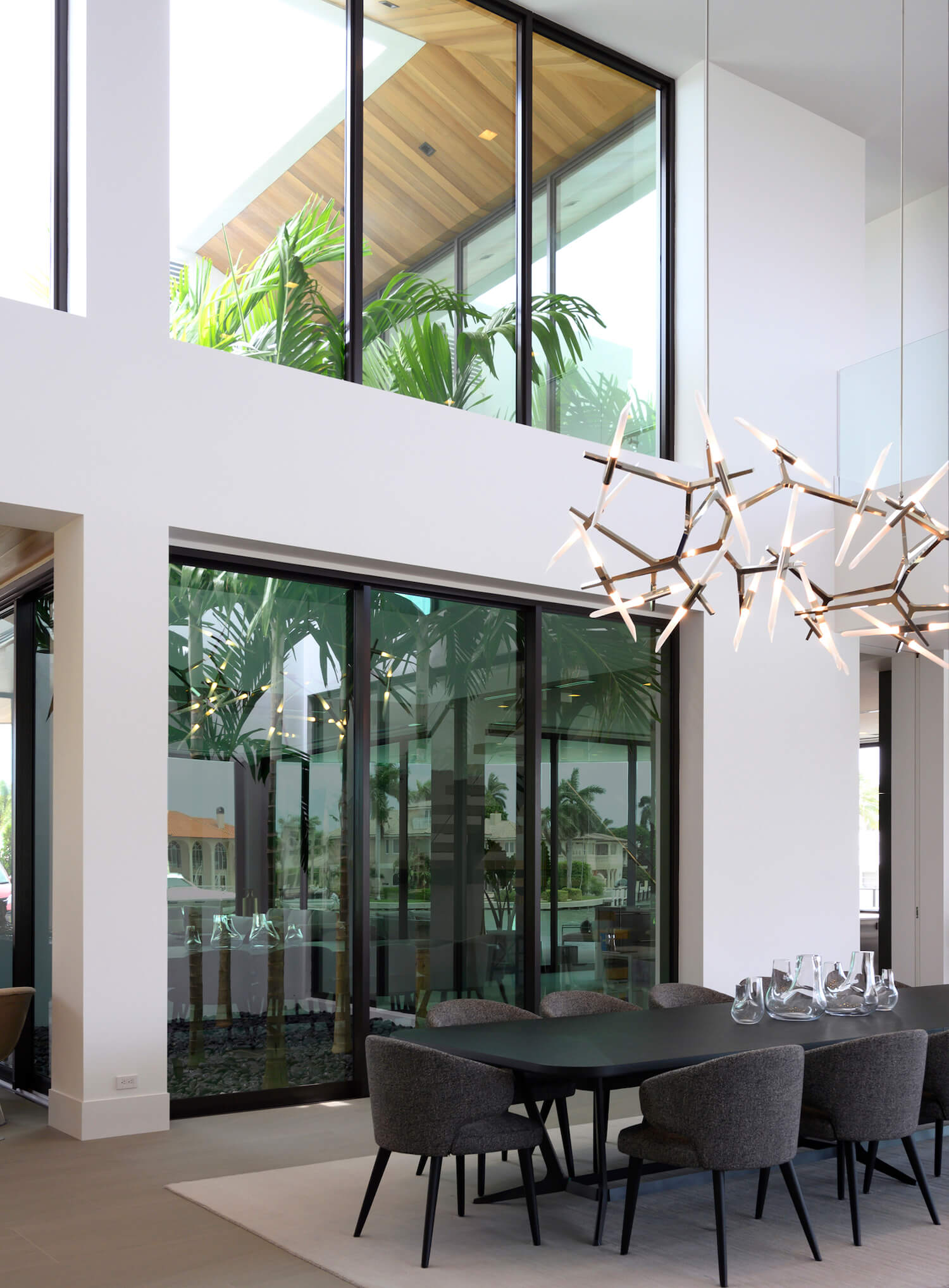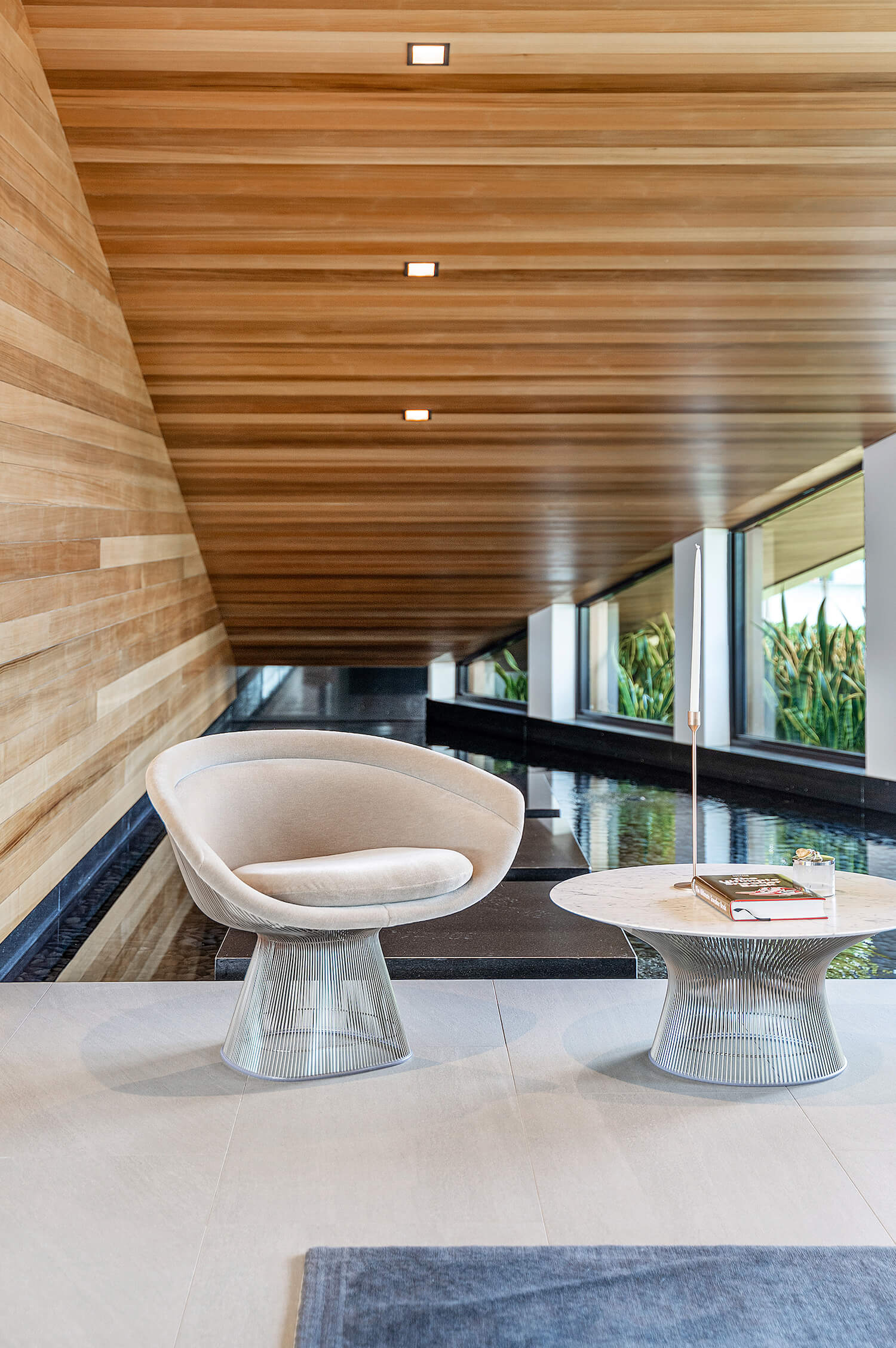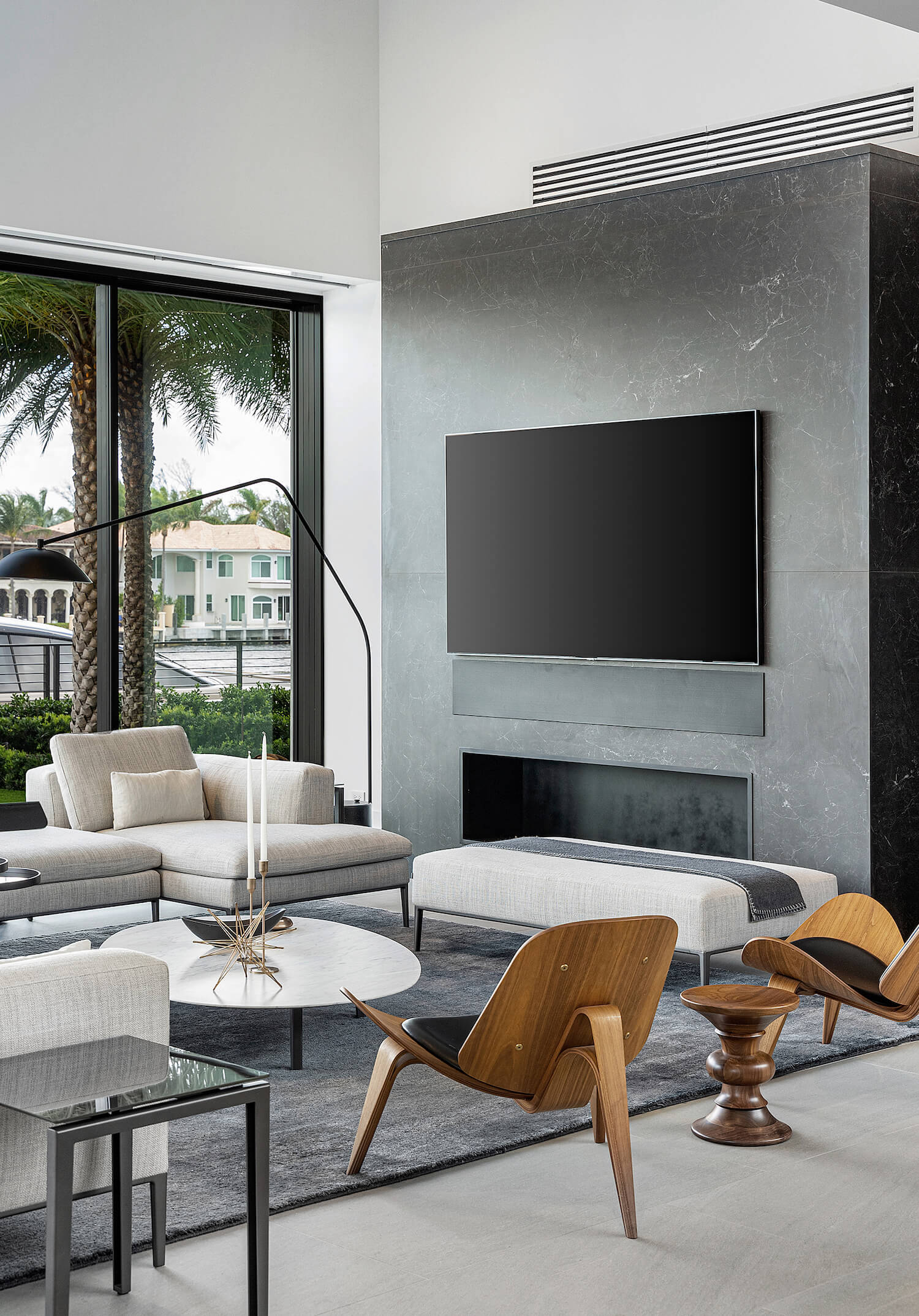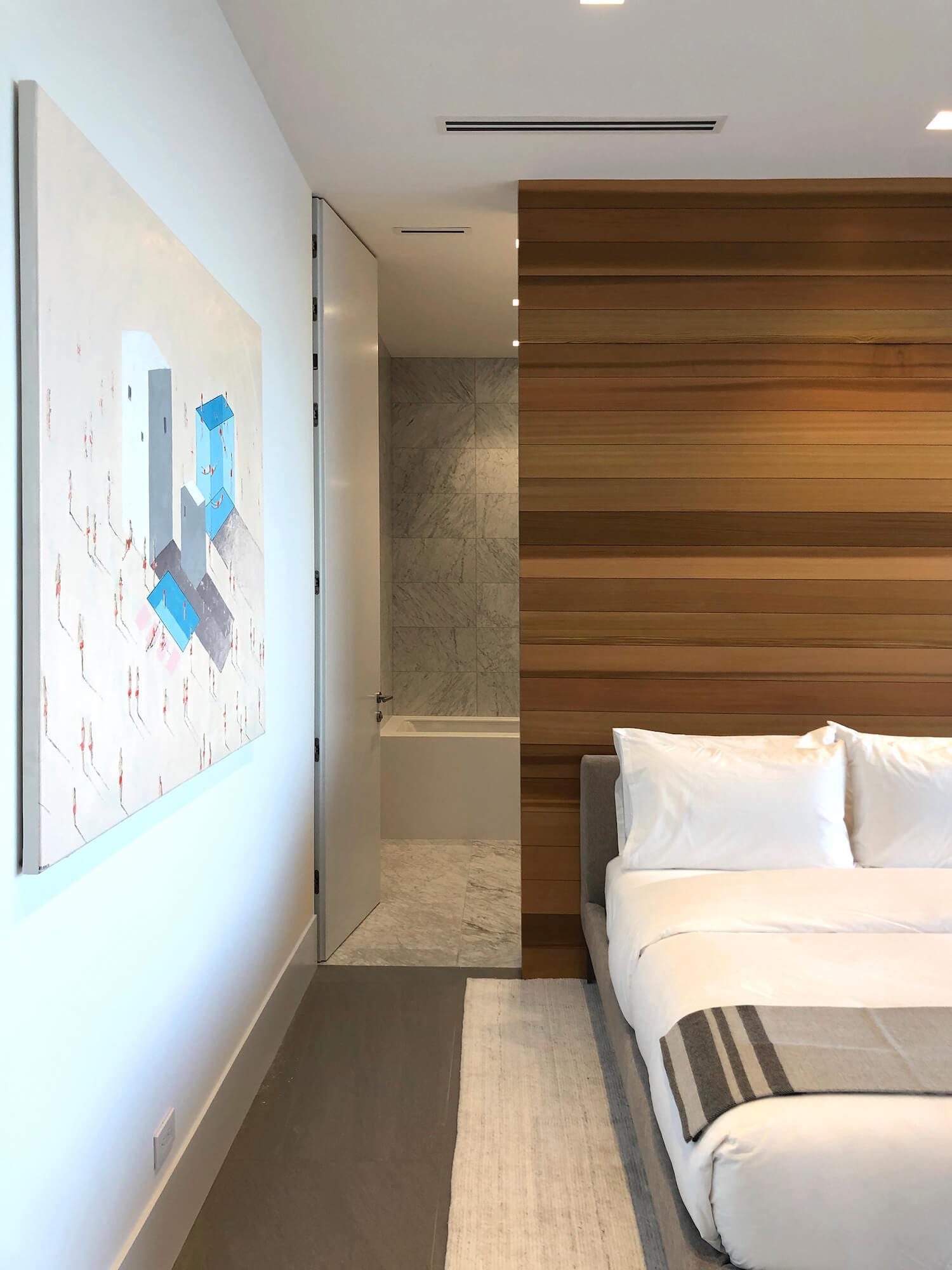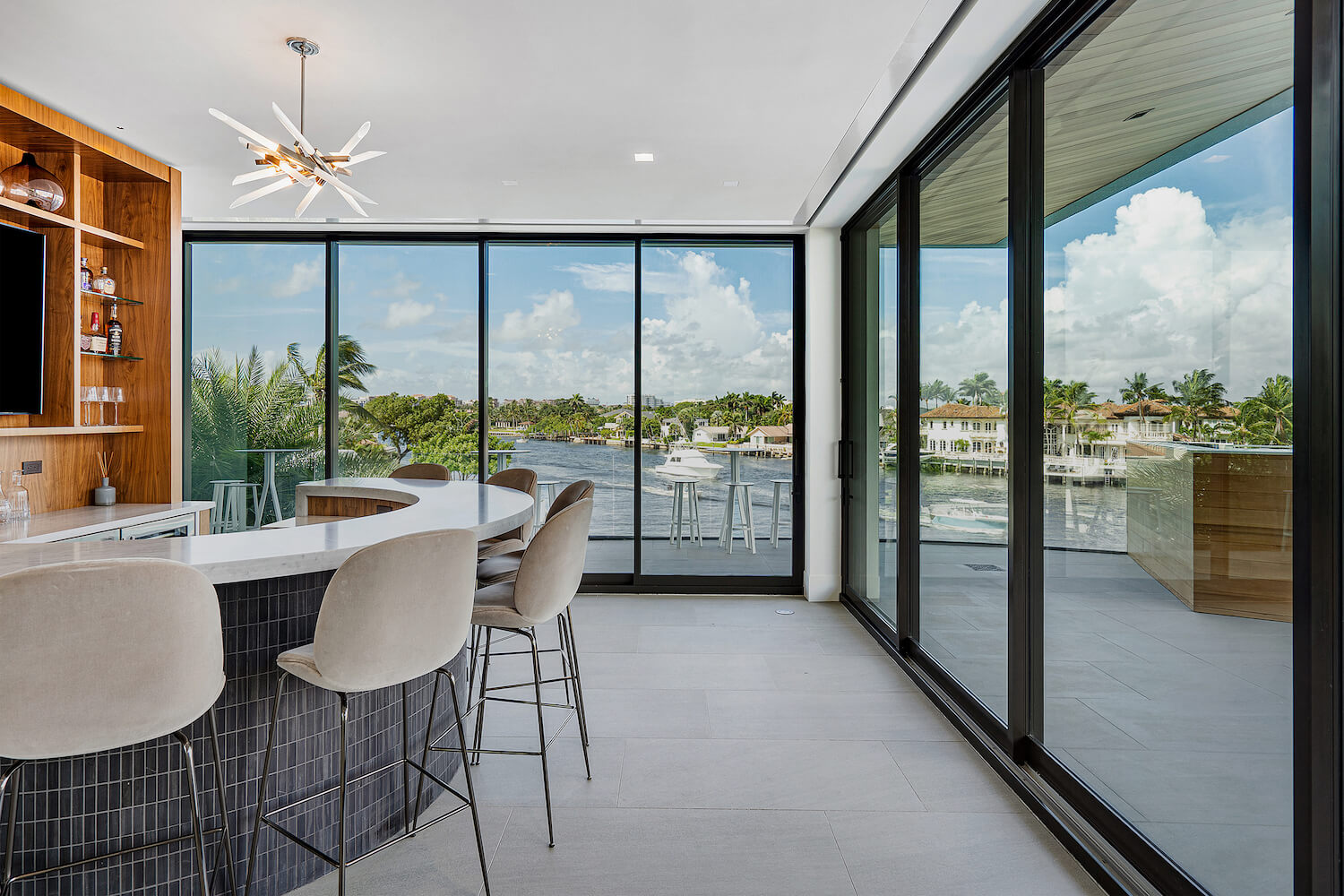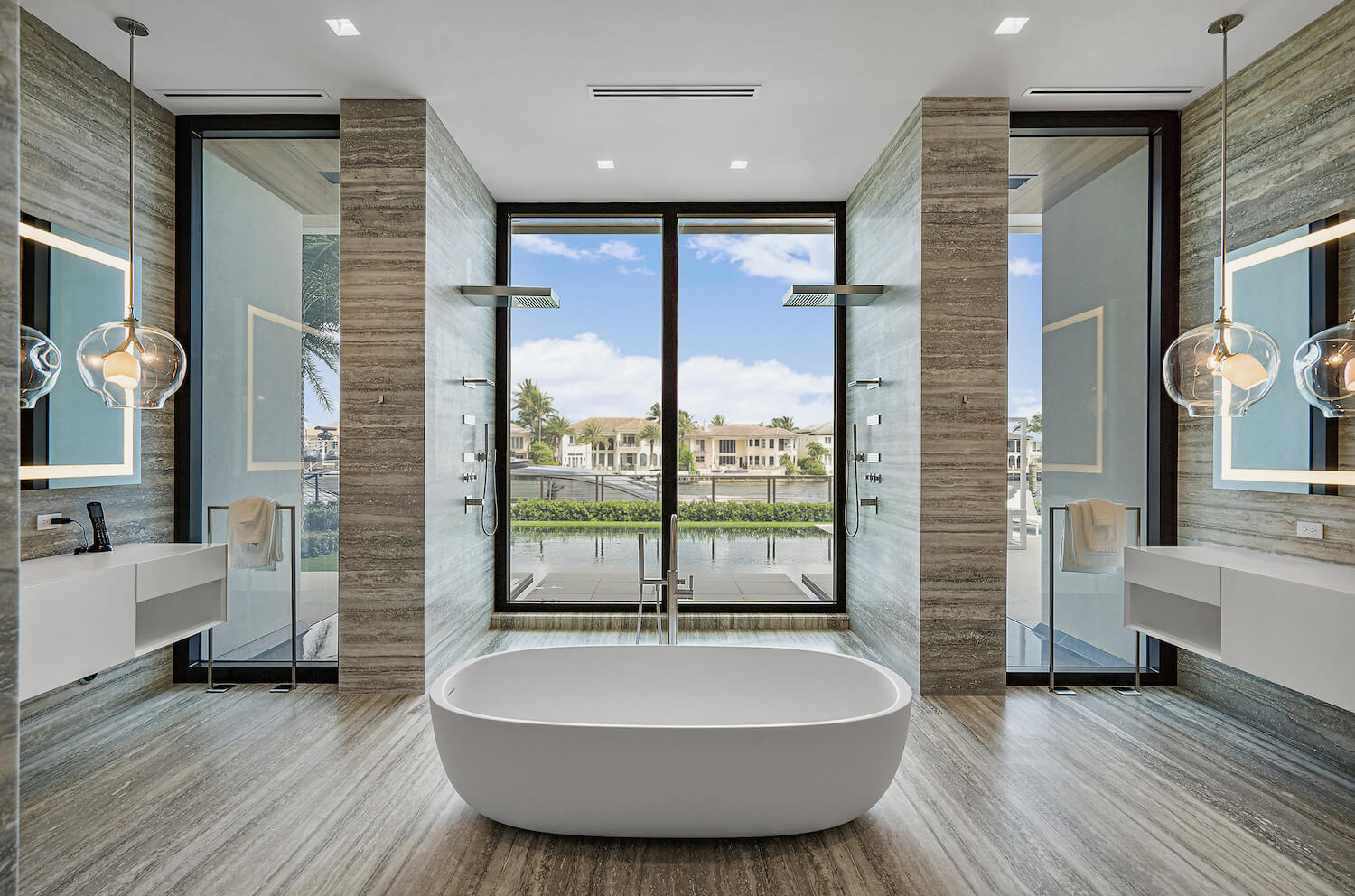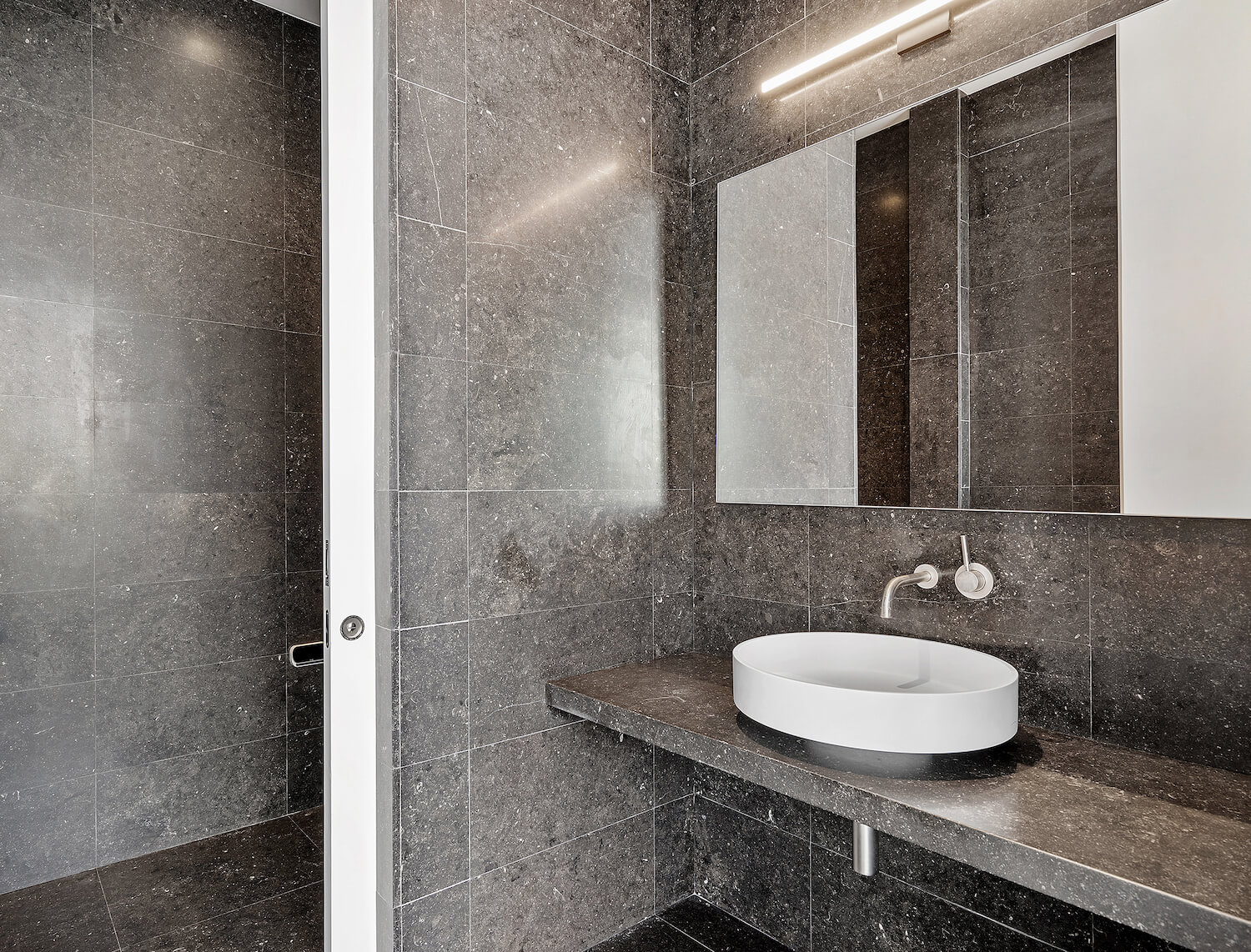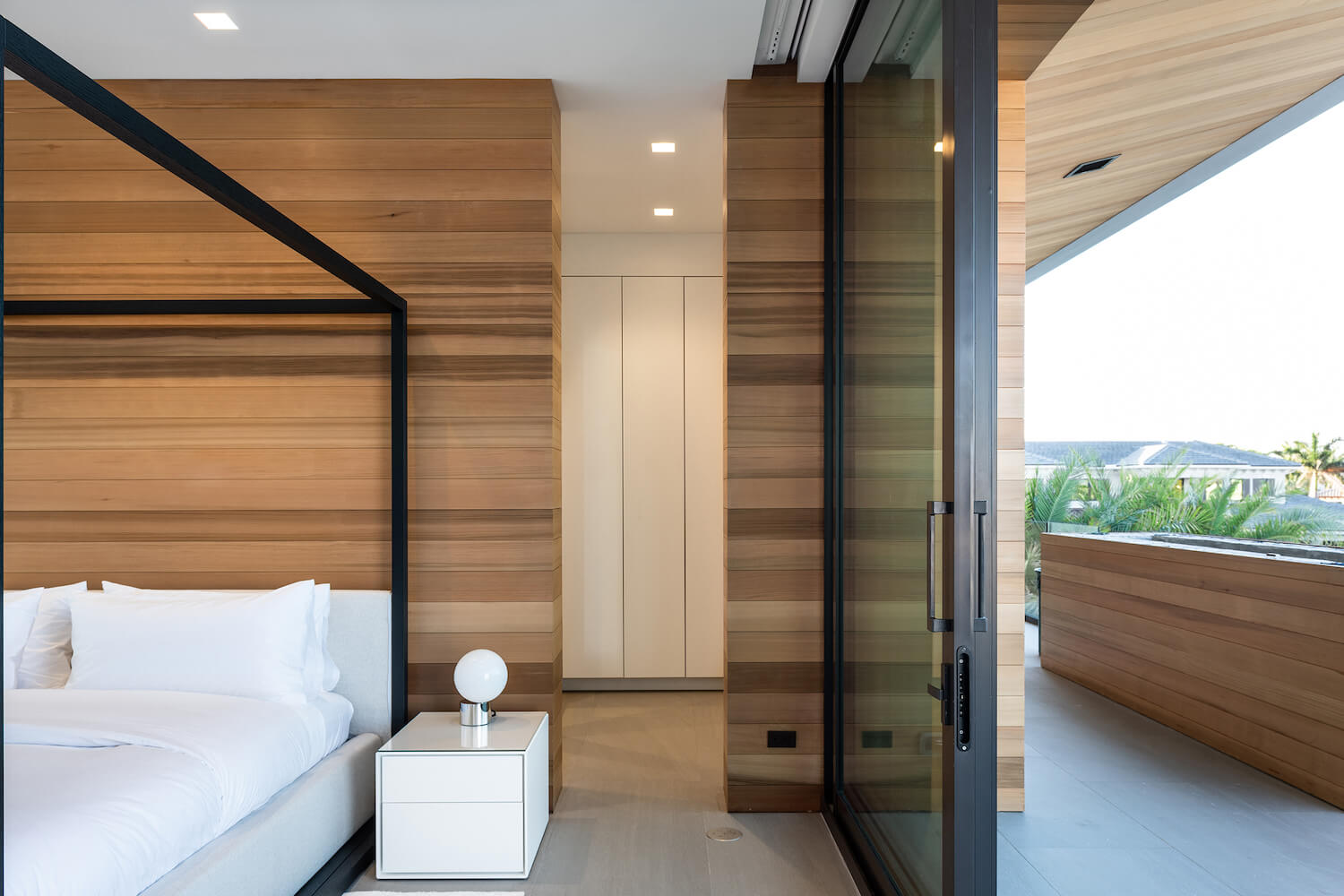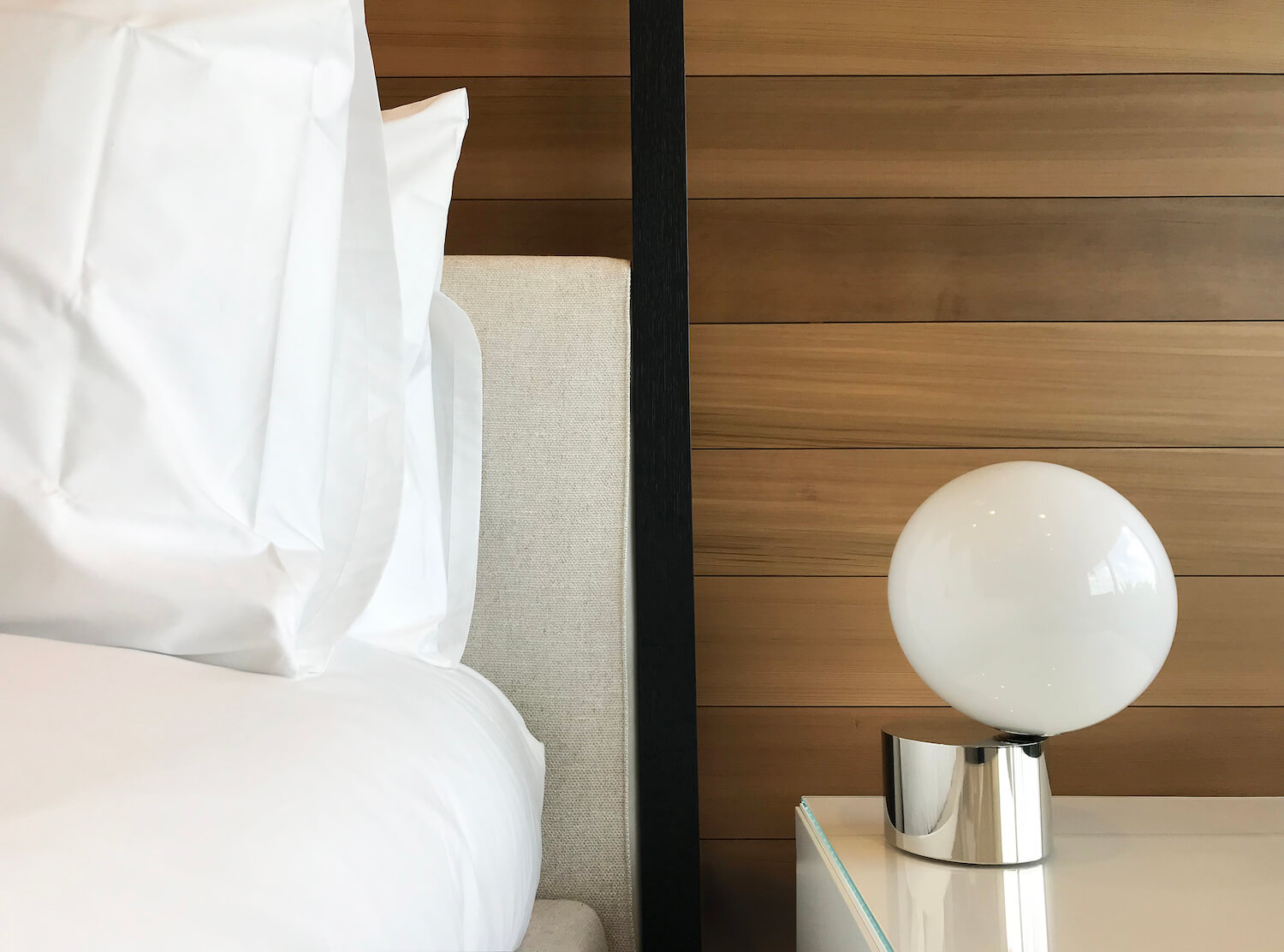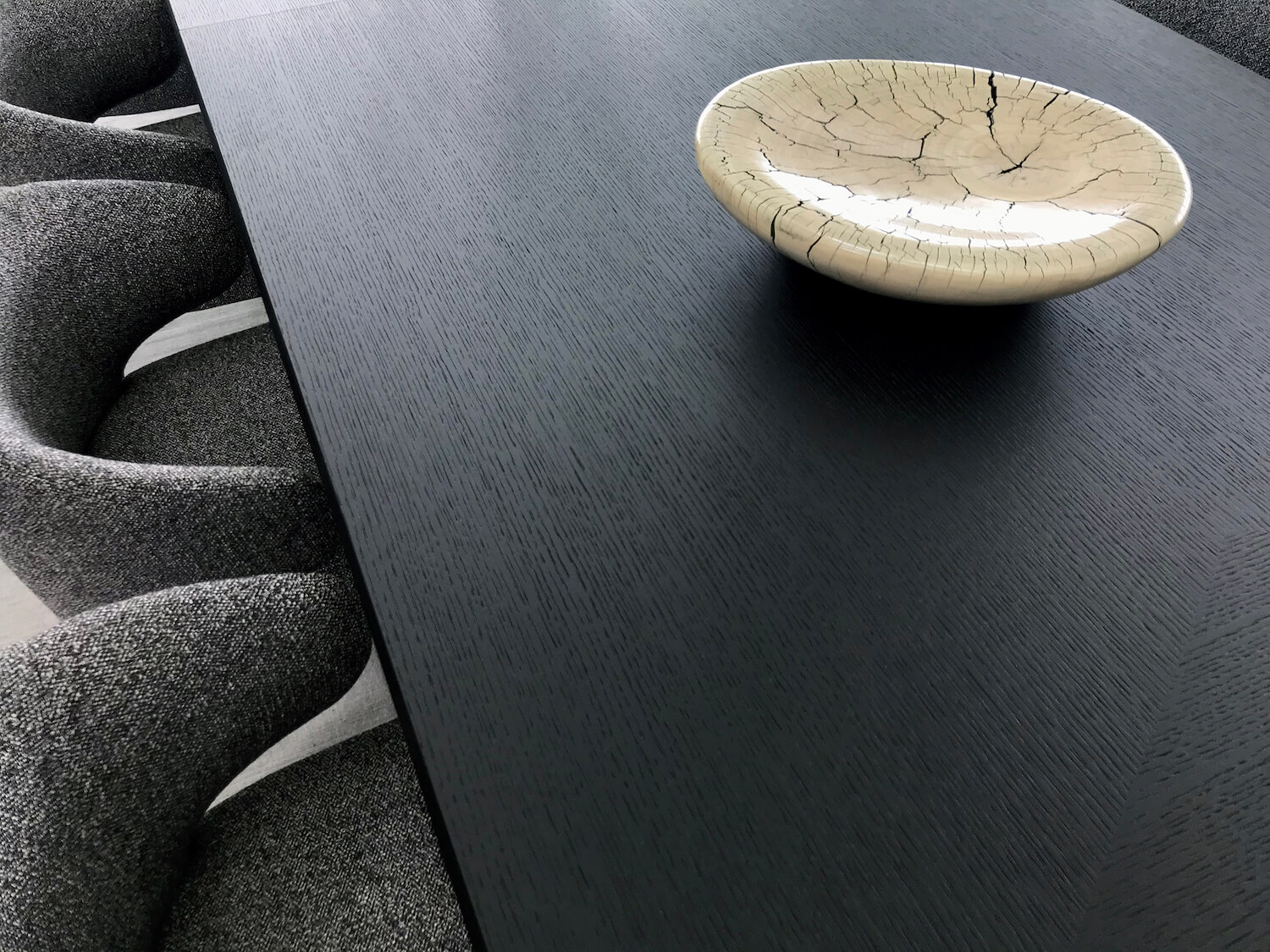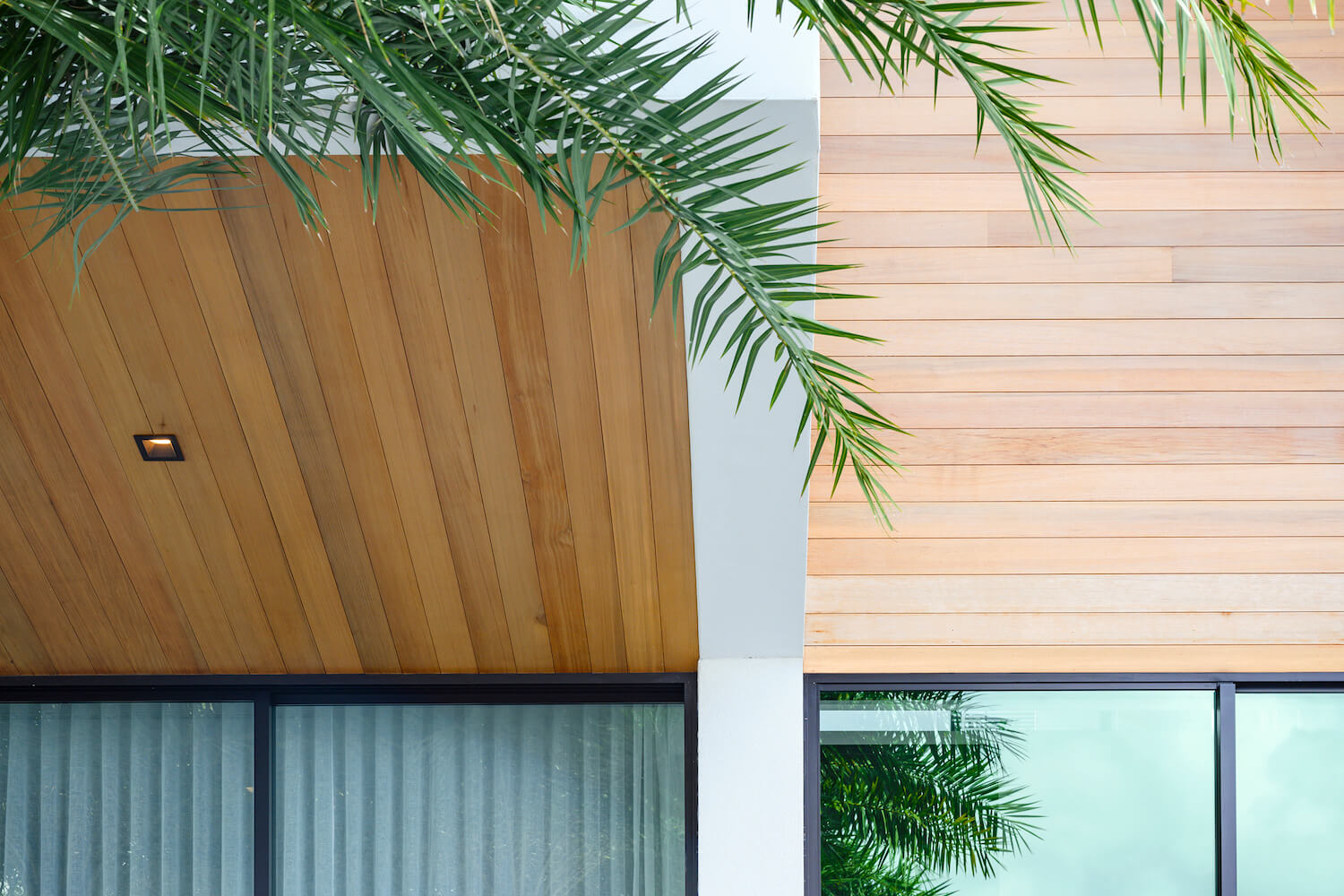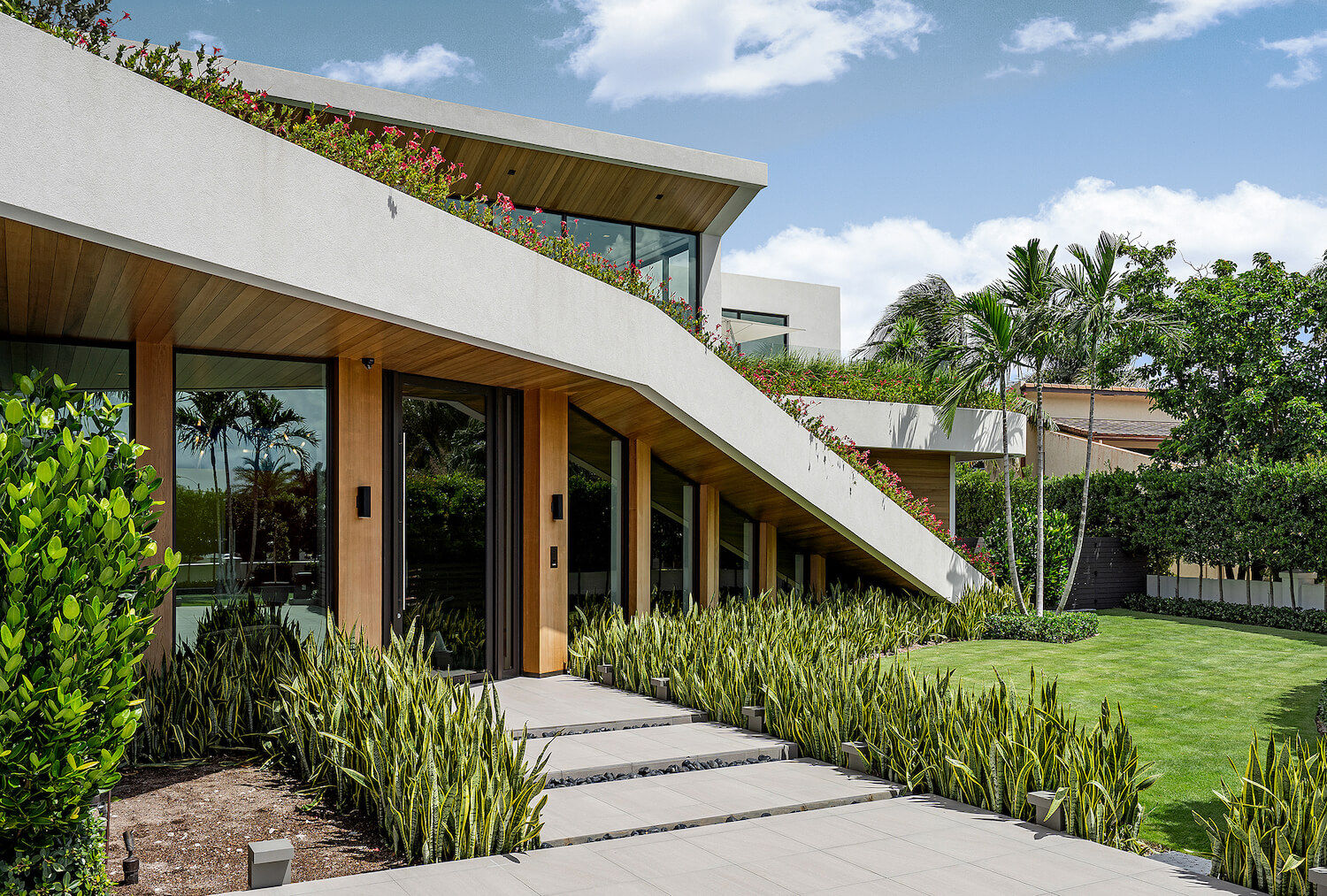 ---