Designed by Cuenca-based architecture studio INAI Arquitectura, Casa Tres Puentes located in Cuenca, Ecuador.
Project description by architect:
The house is located in a sector called "The Island" since it is framed by two of the four rivers that flow through the city, this was a reason that suggested the use of bridges from the design party to solve the functional and aesthetic part.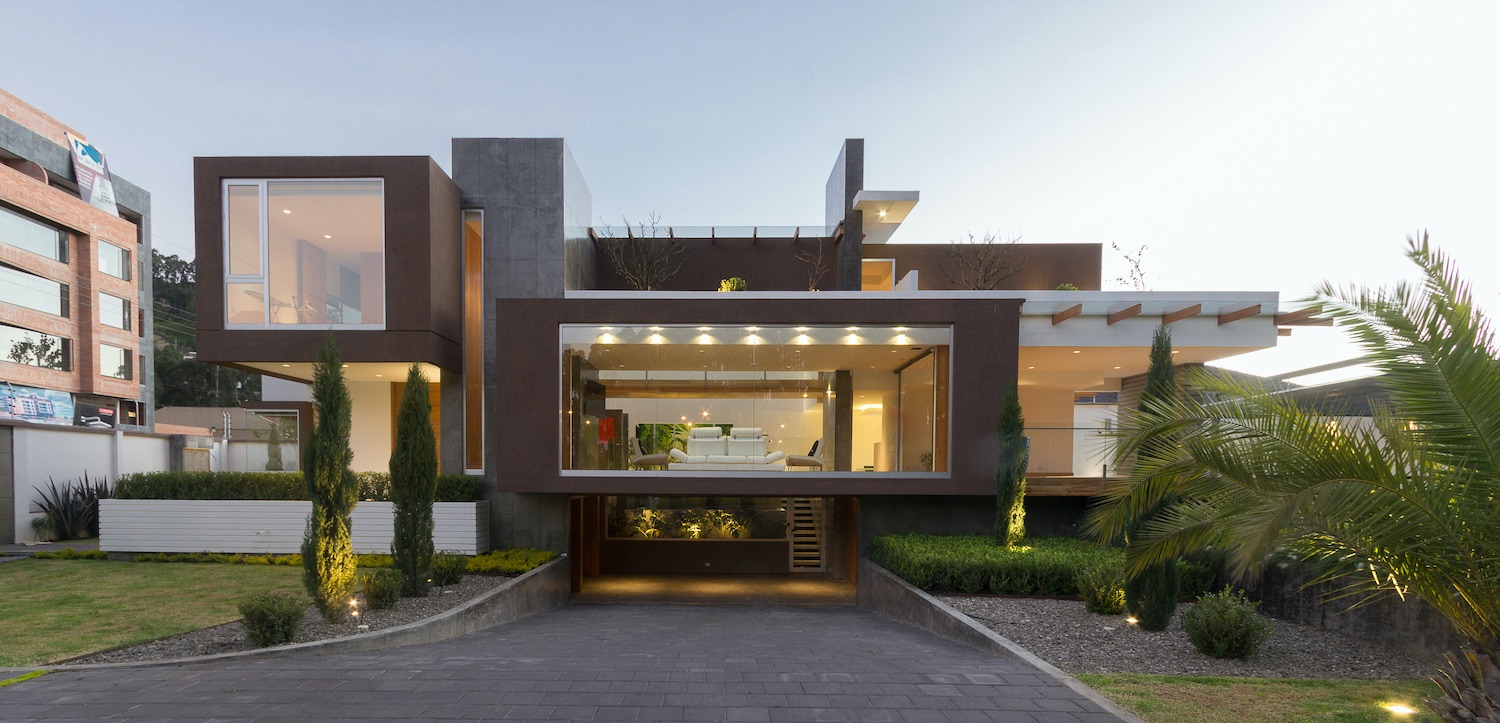 image © JAG studio
The purpose is to take advantage of natural lighting and maintain fluid communication between the different areas of the residence and the outdoor space; There are several unevenness, so different floor heights can be seen, which also affects ceiling levels, resulting in entertaining spatial movement.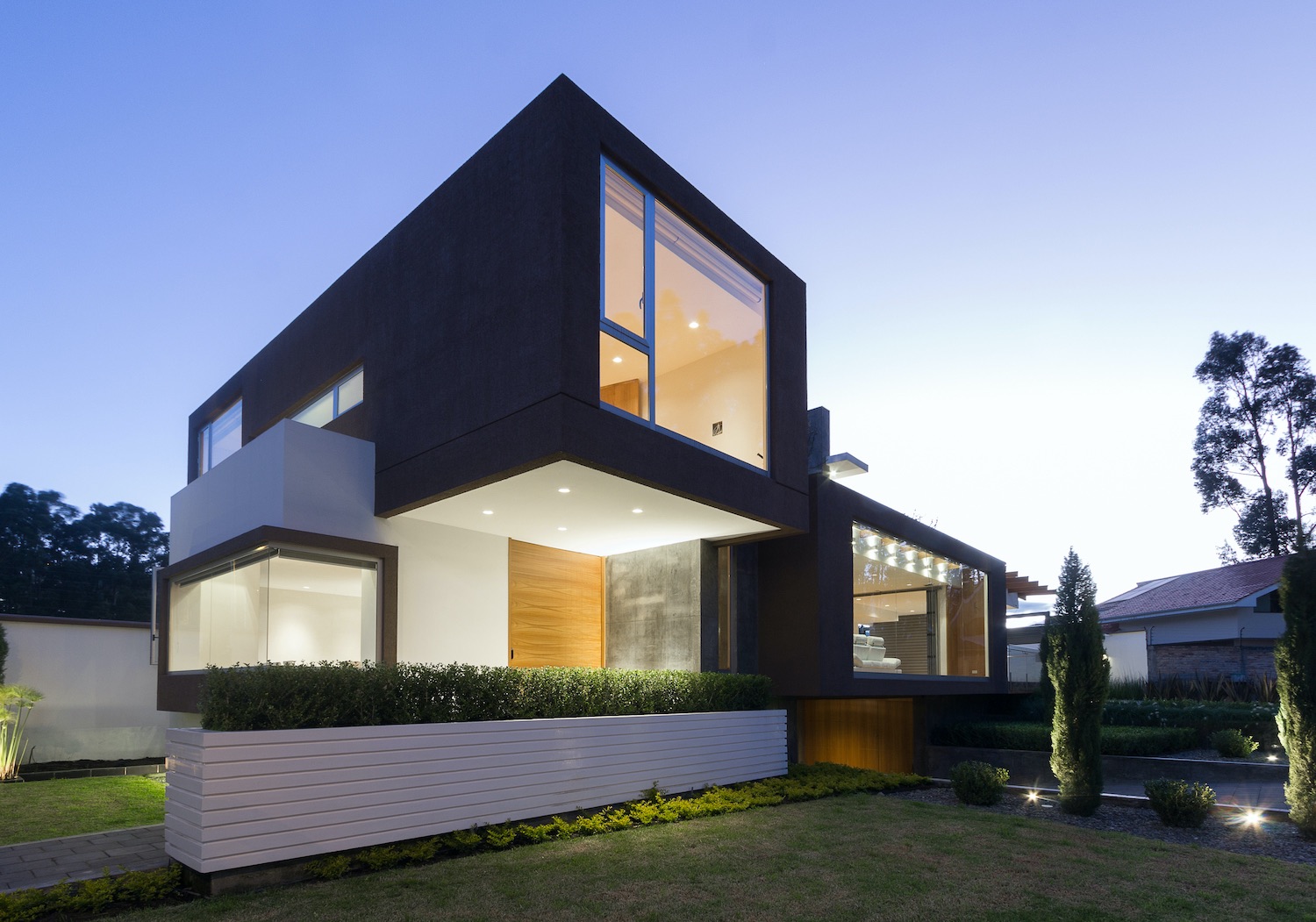 image © JAG studio
The selected materials for the coverings are raw and natural, eucalyptus wood, exposed concrete, porcelain tiles in light colors, glass in outstanding vertical planes and covers are a constant throughout the environment that provides a wall and ceiling very pale color scheme of white tones.
image © JAG studio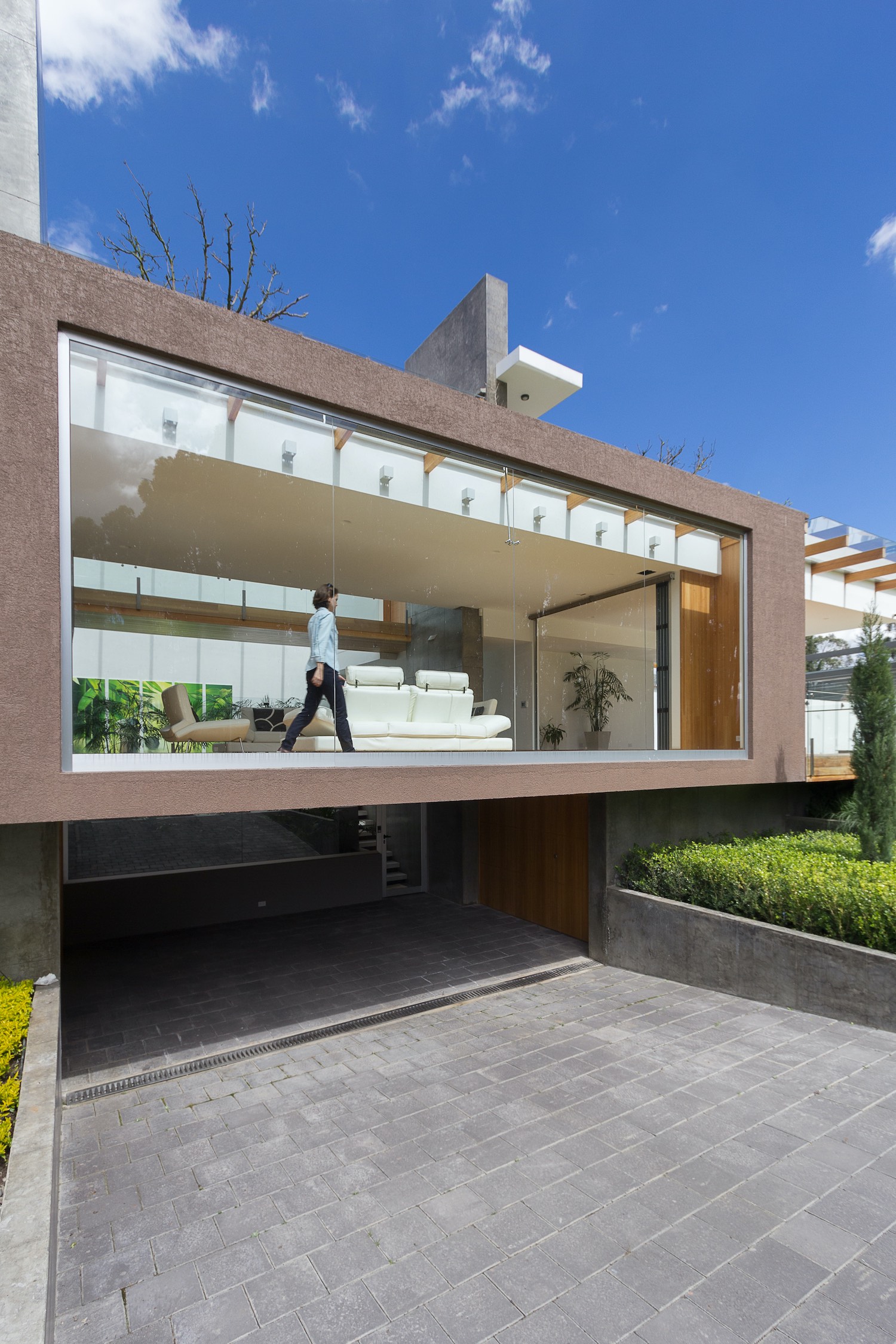 image © JAG studio
In the very center of the construction and enjoying visual control from all angles of the building, there is an interior garden space, it is the most illuminated of the entire house where the horizontal circulations that communicate the different areas have been concentrated.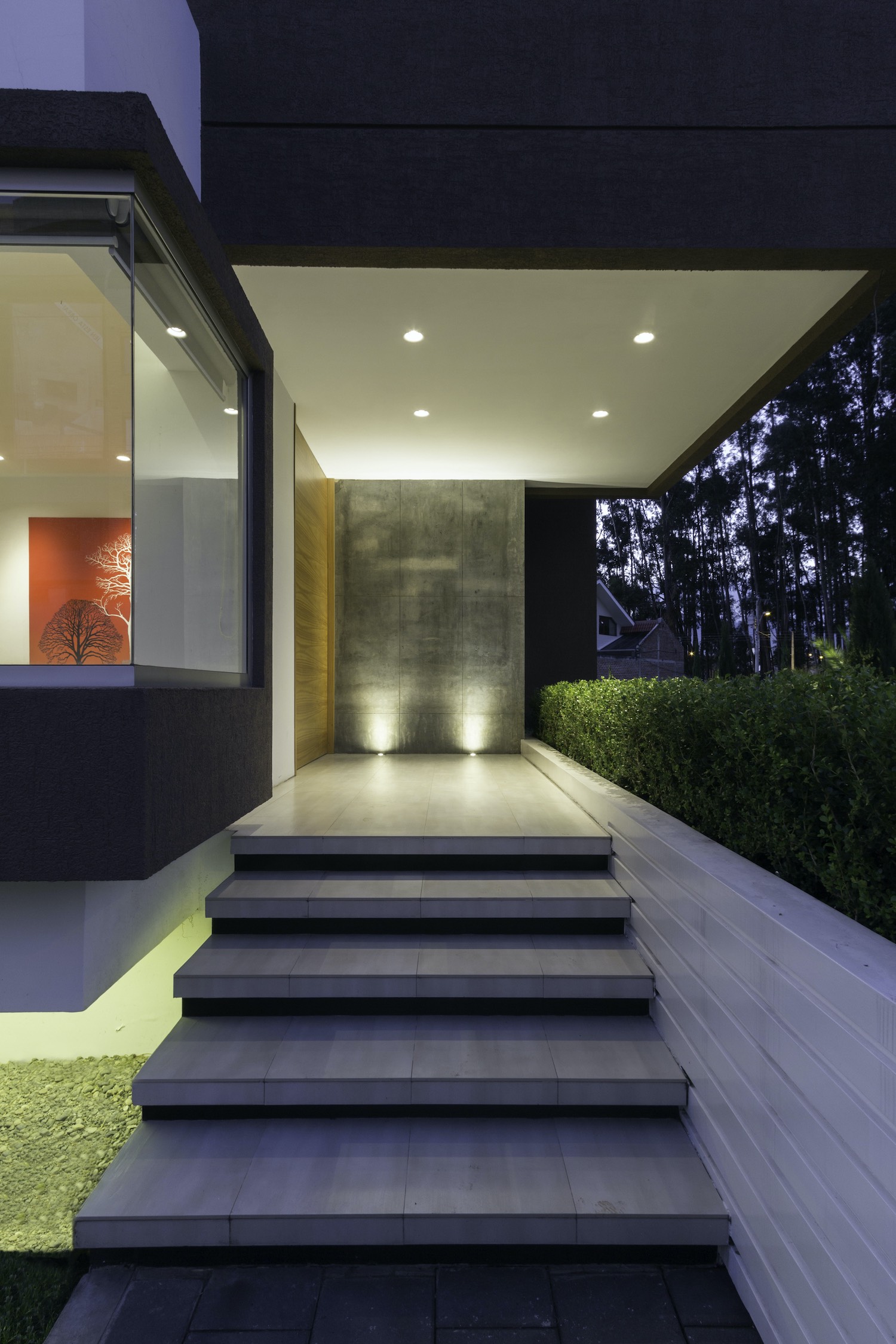 image © JAG studio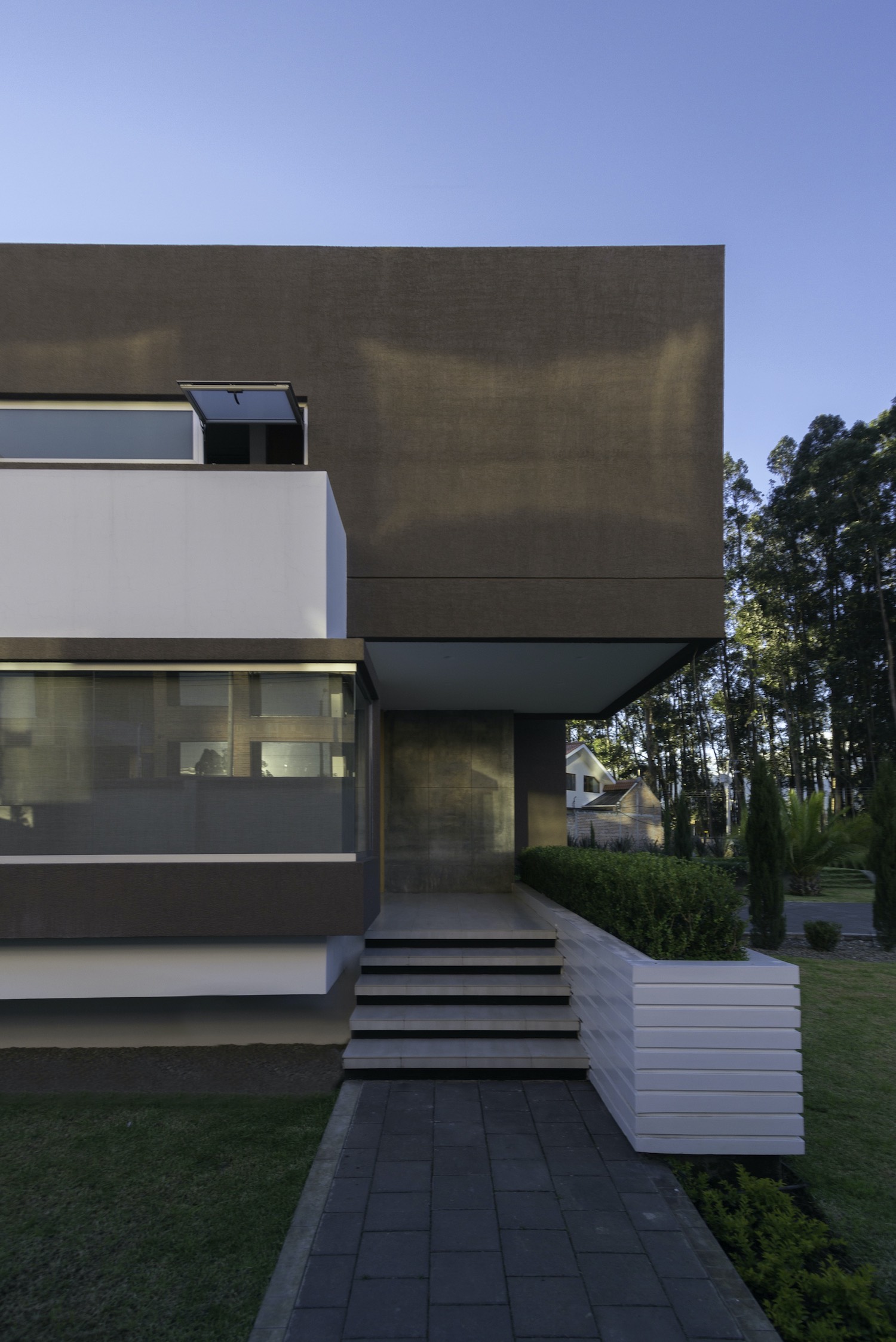 image © JAG studio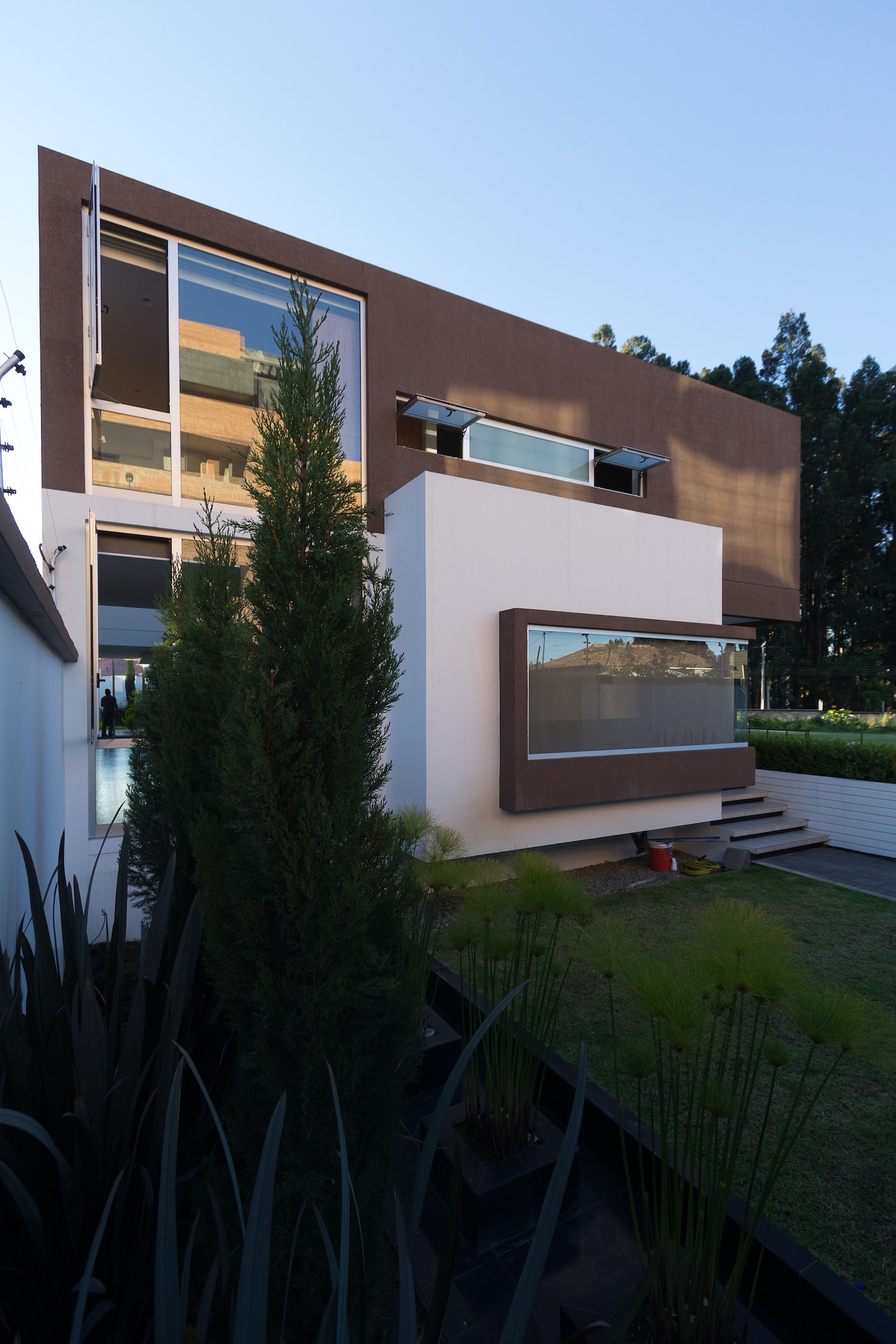 image © JAG studio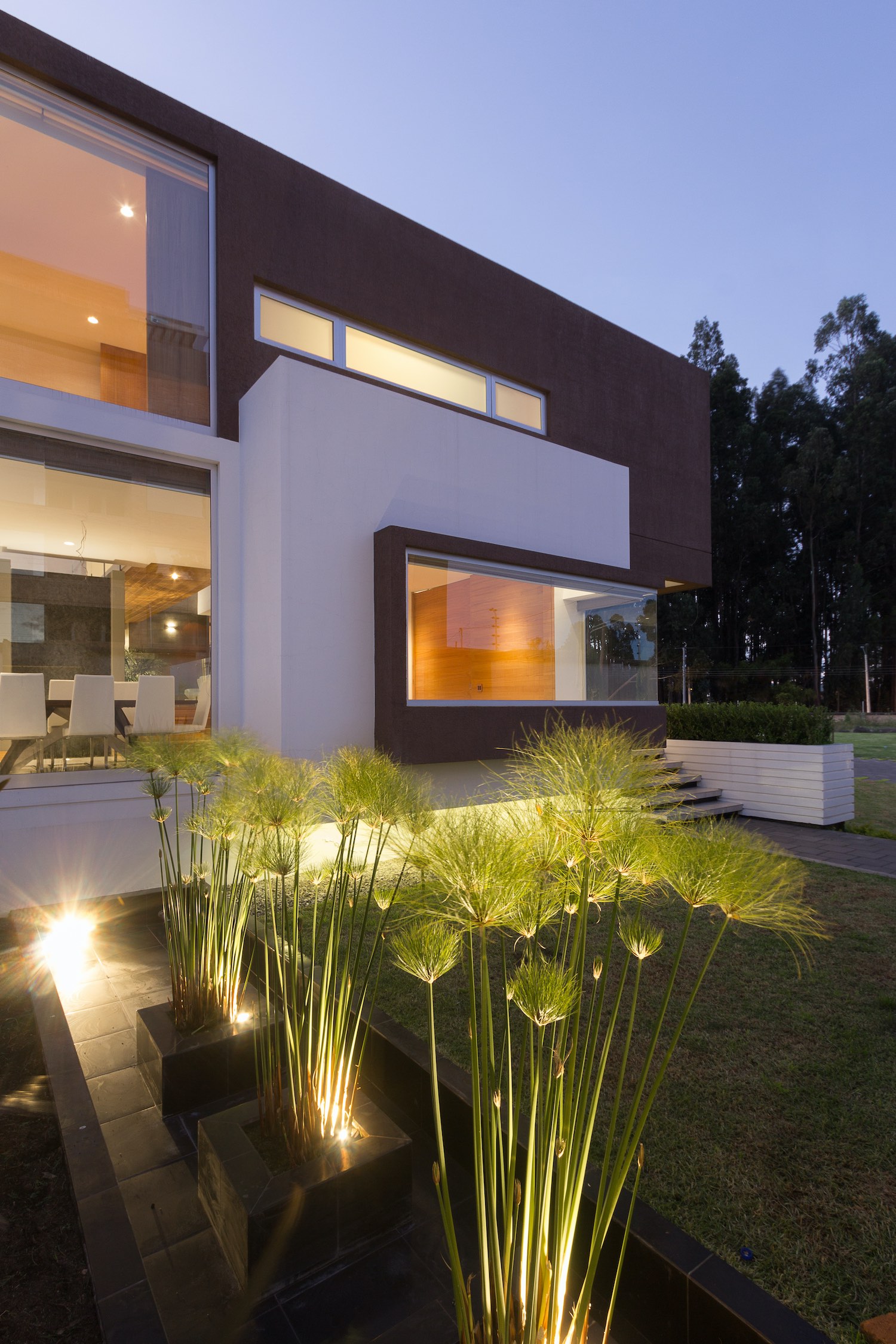 image © JAG studio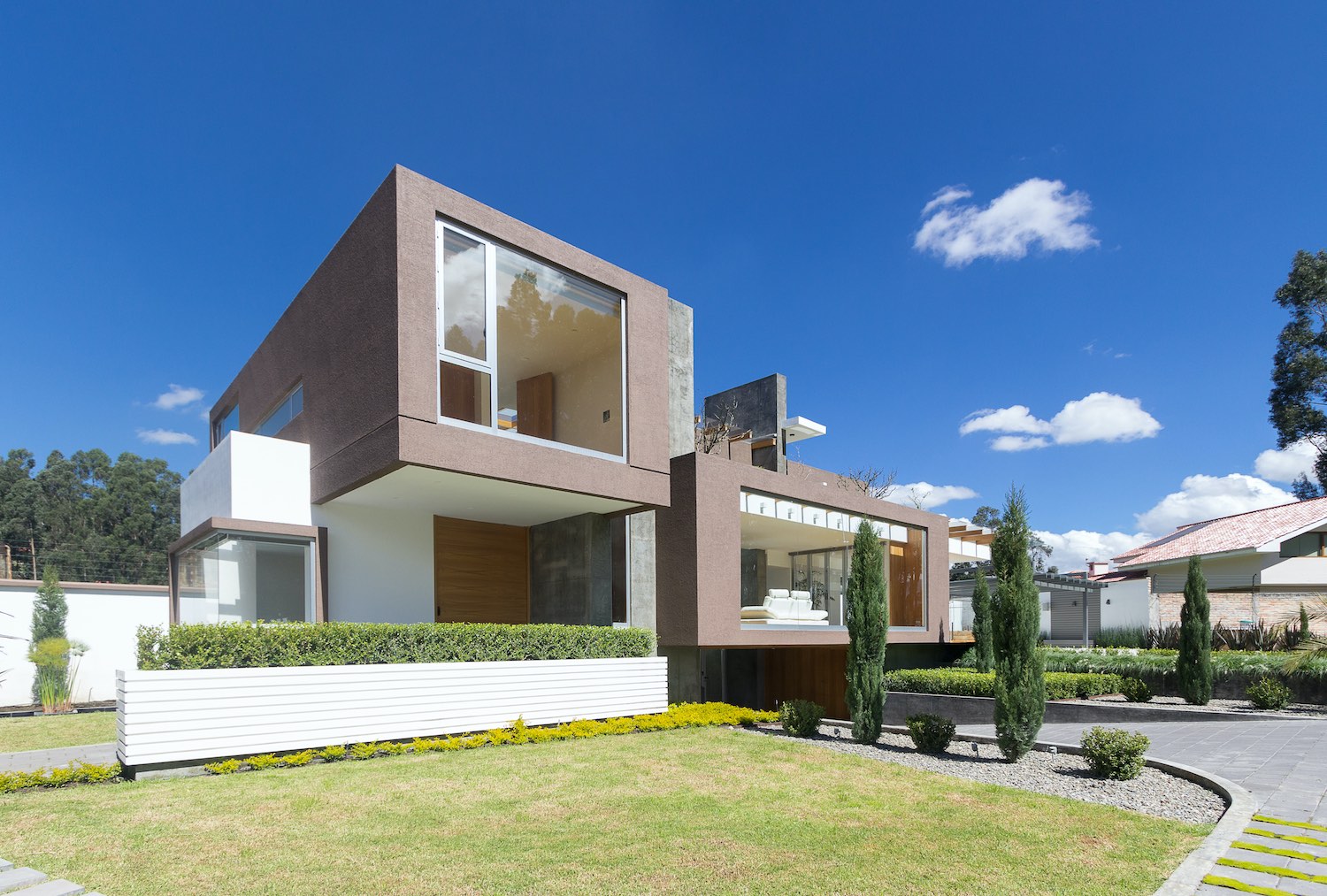 image © JAG studio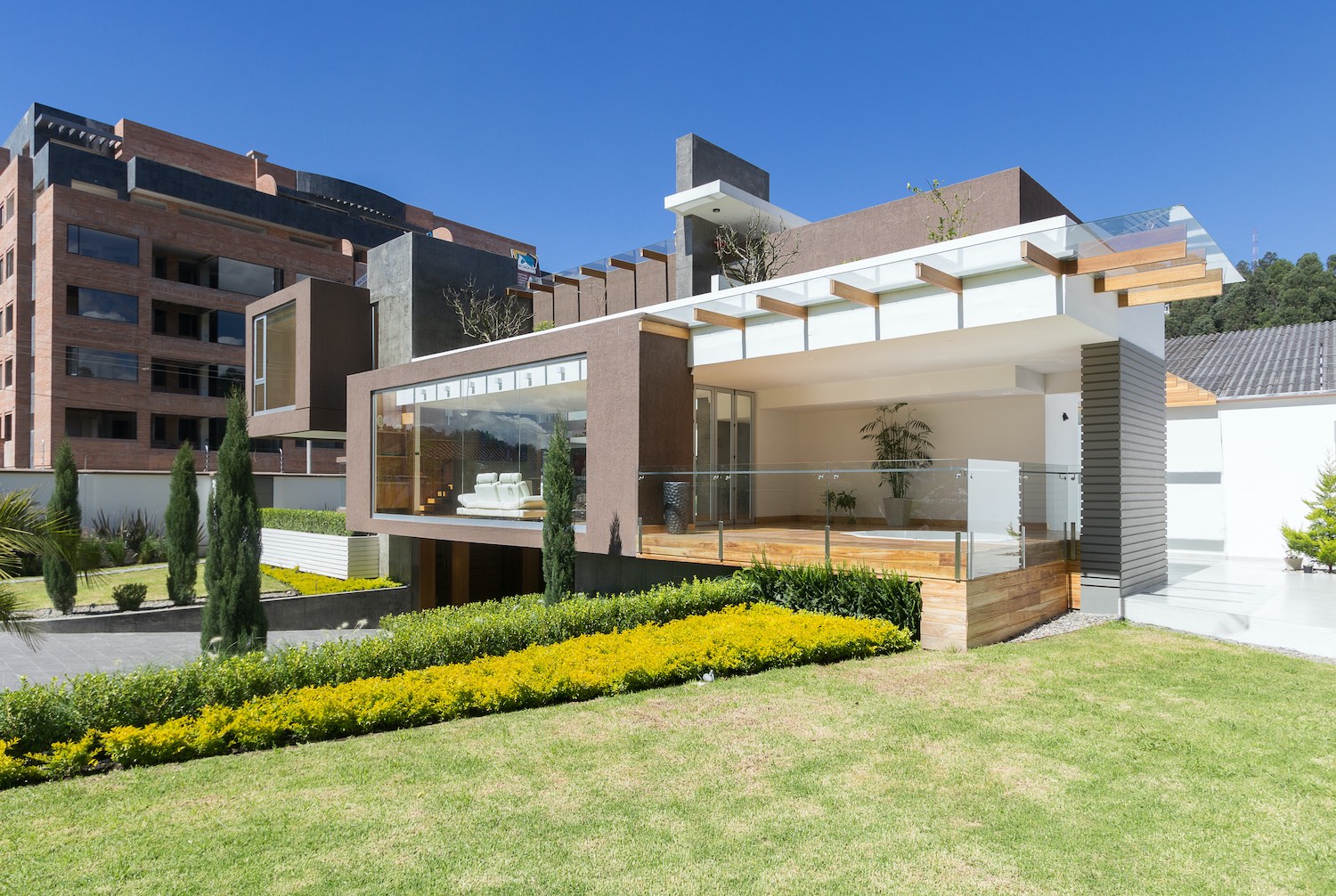 image © JAG studio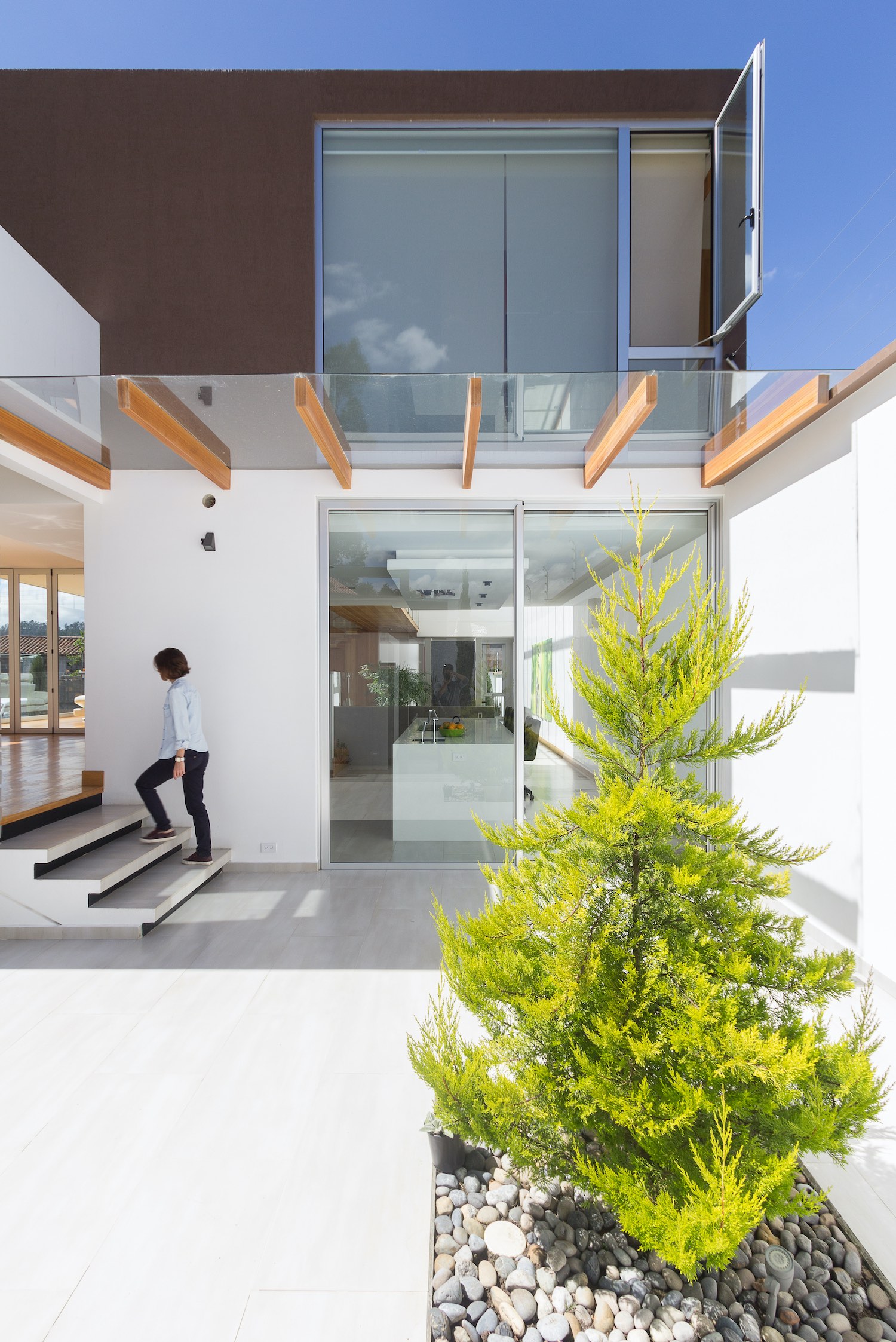 image © JAG studio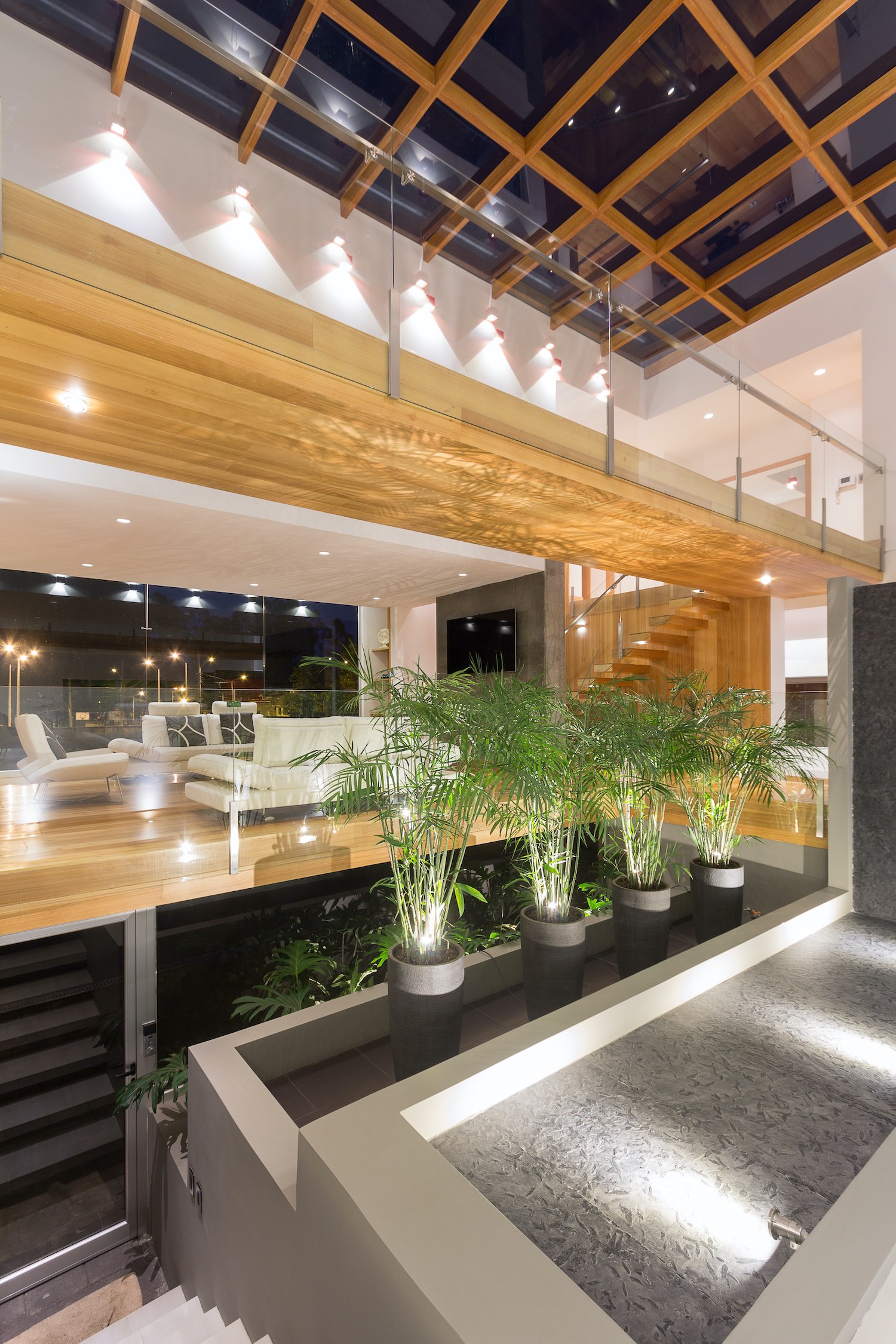 image © JAG studio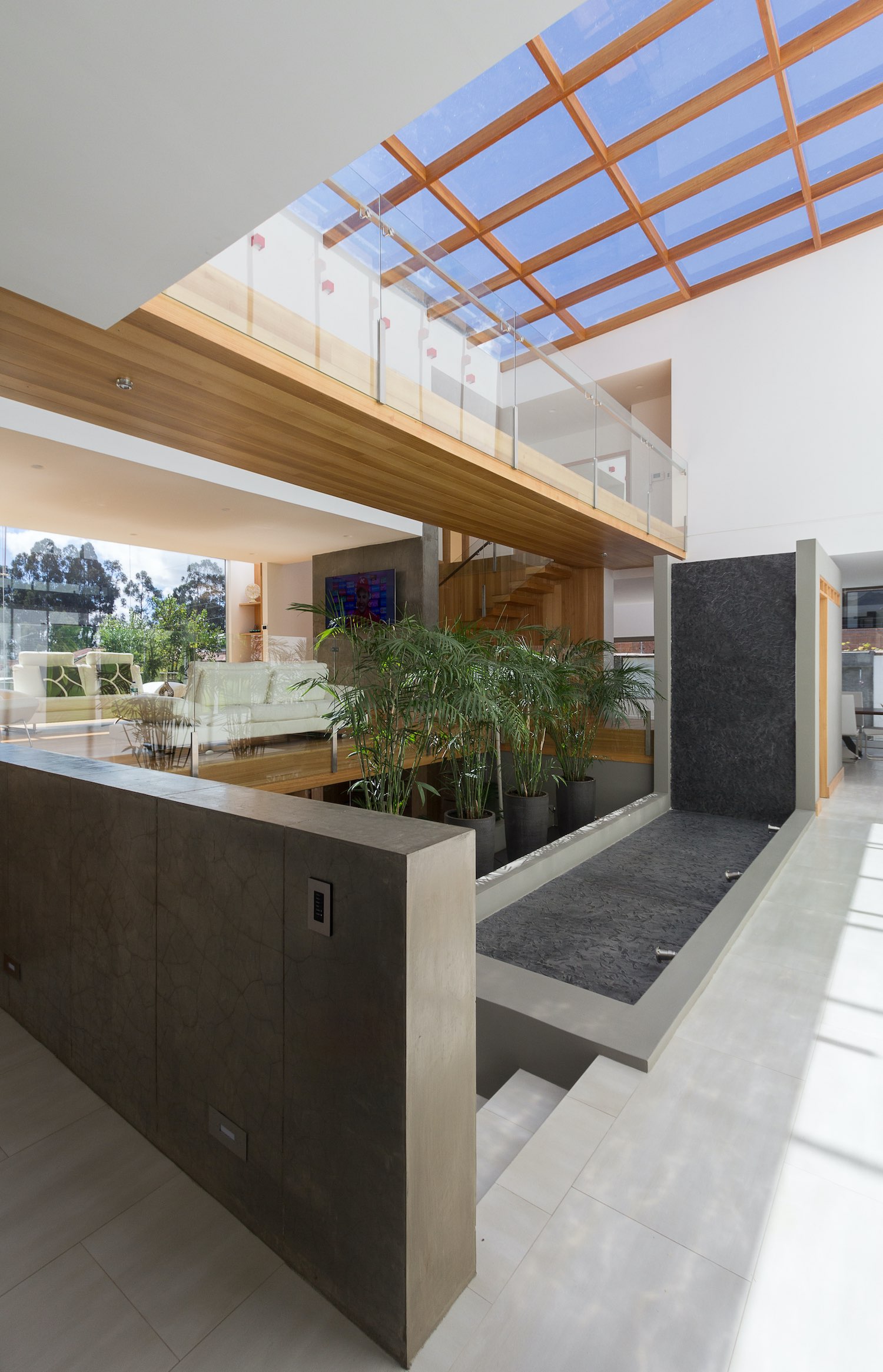 image © JAG studio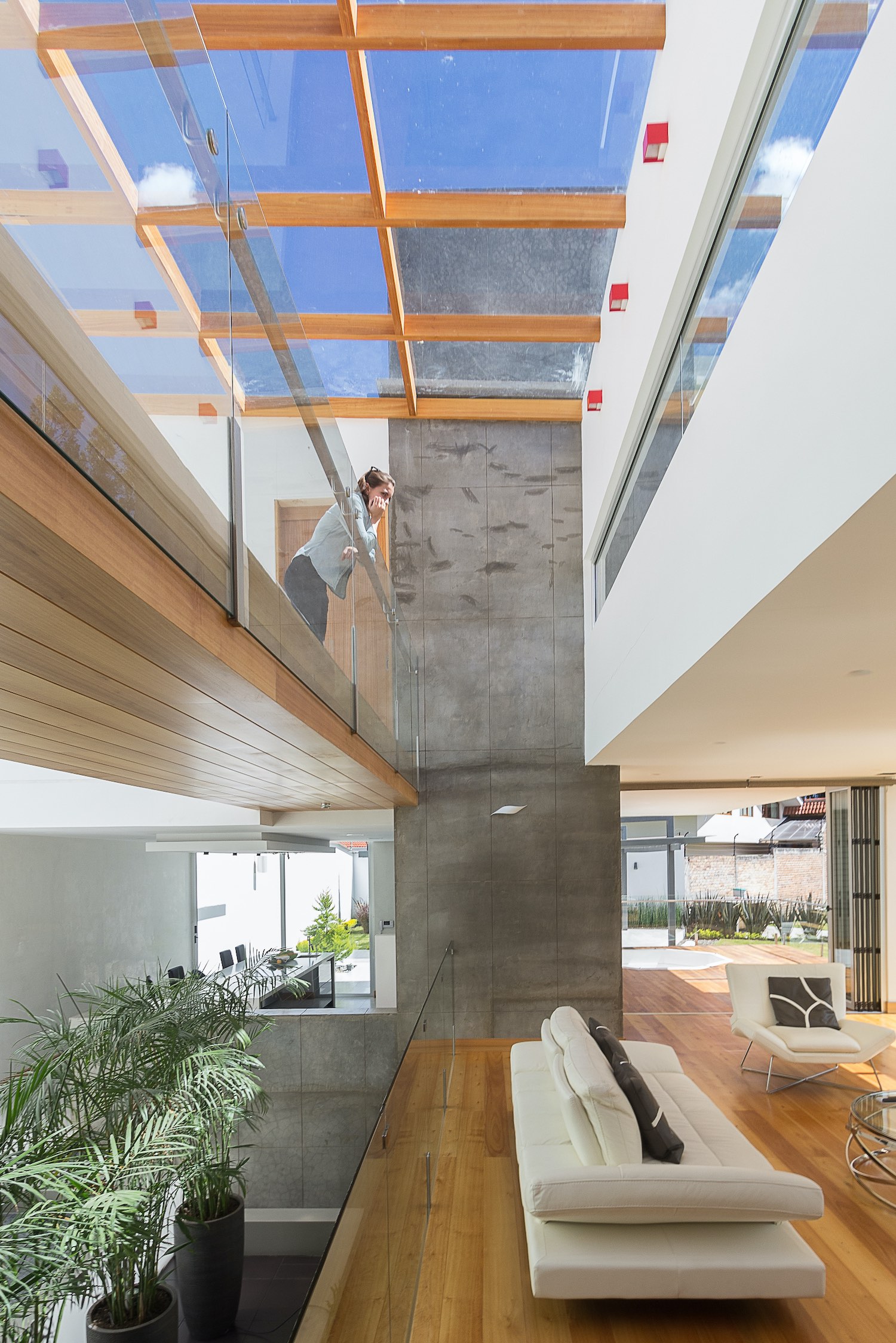 image © JAG studio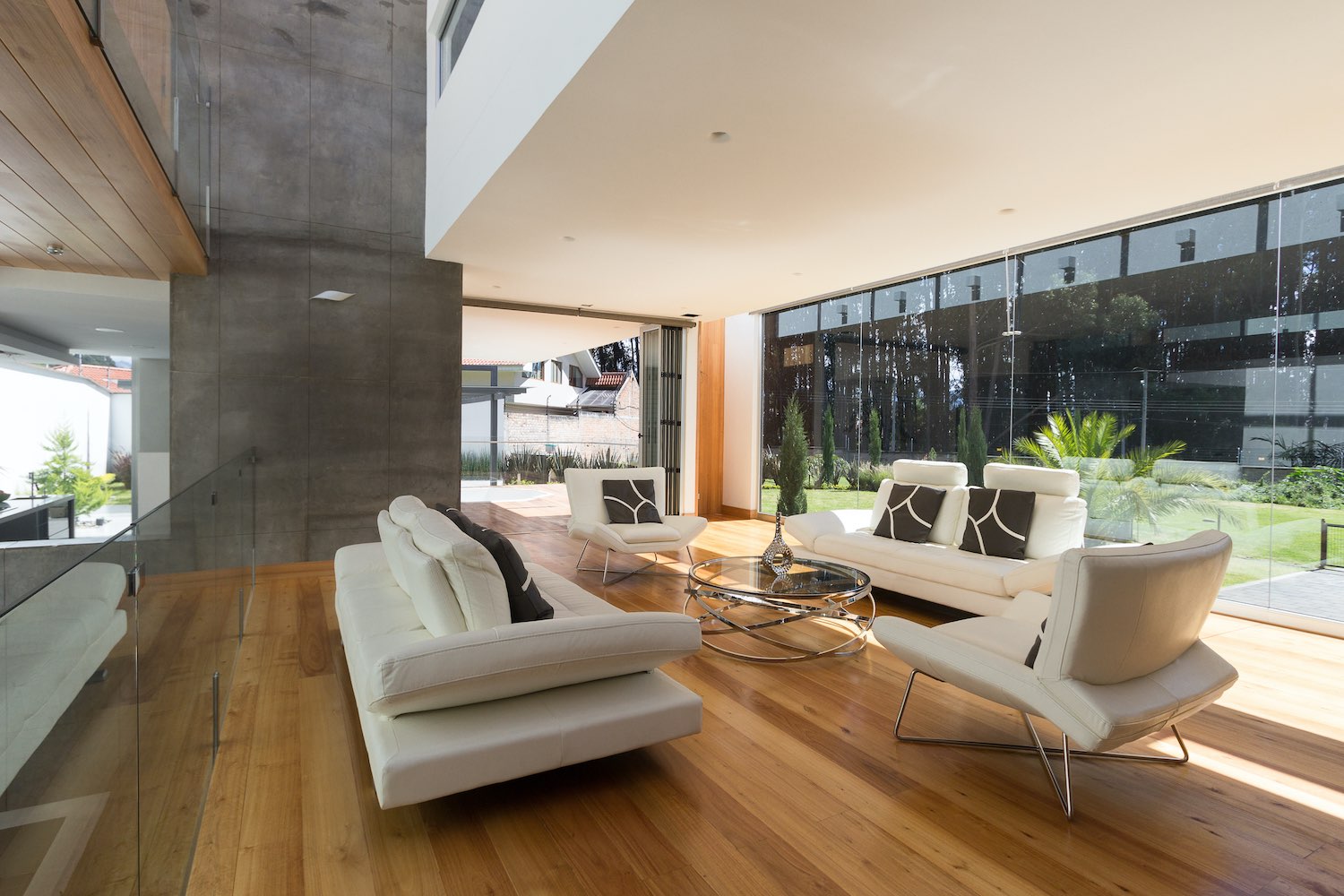 image © JAG studio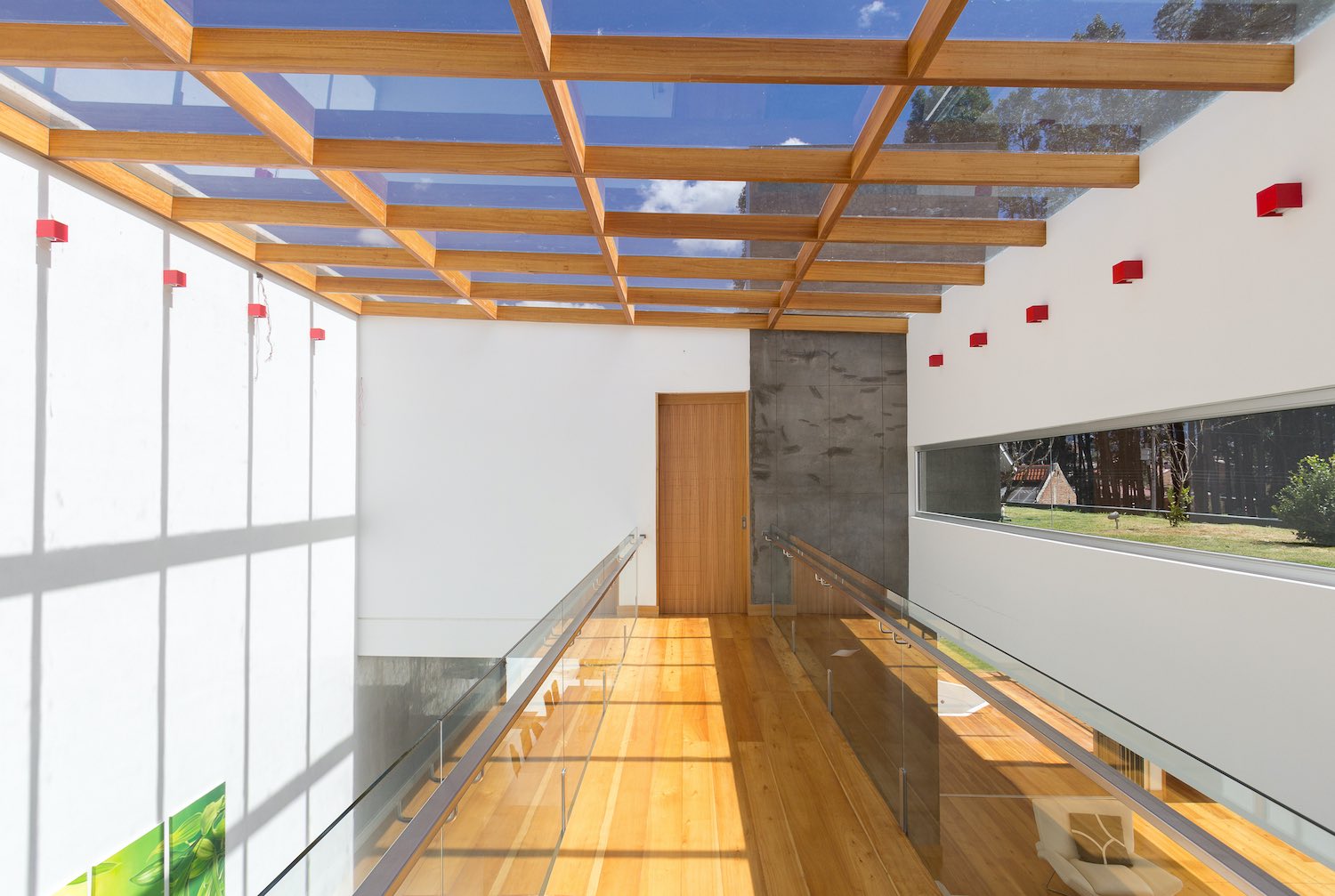 image © JAG studio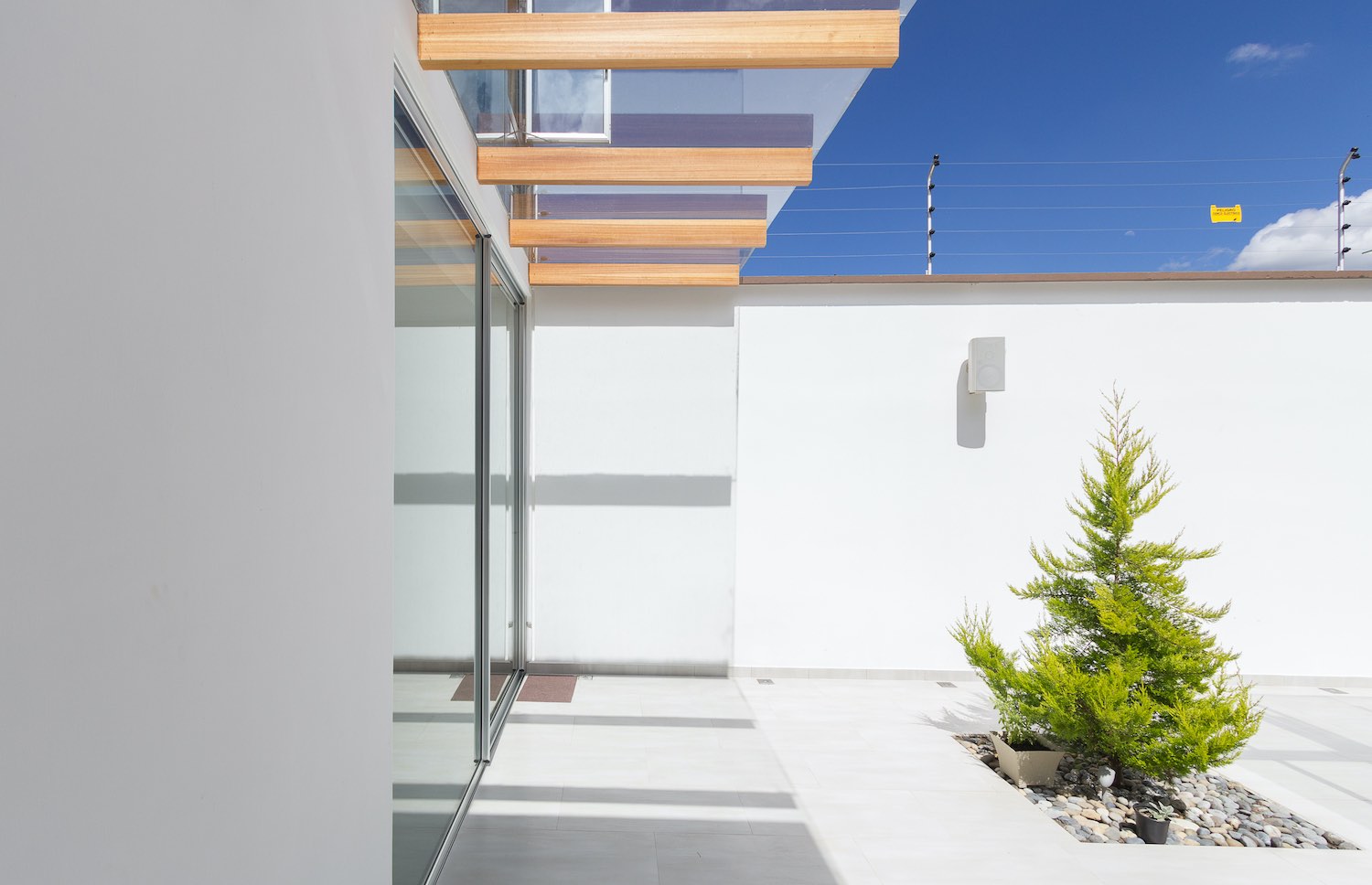 image © JAG studio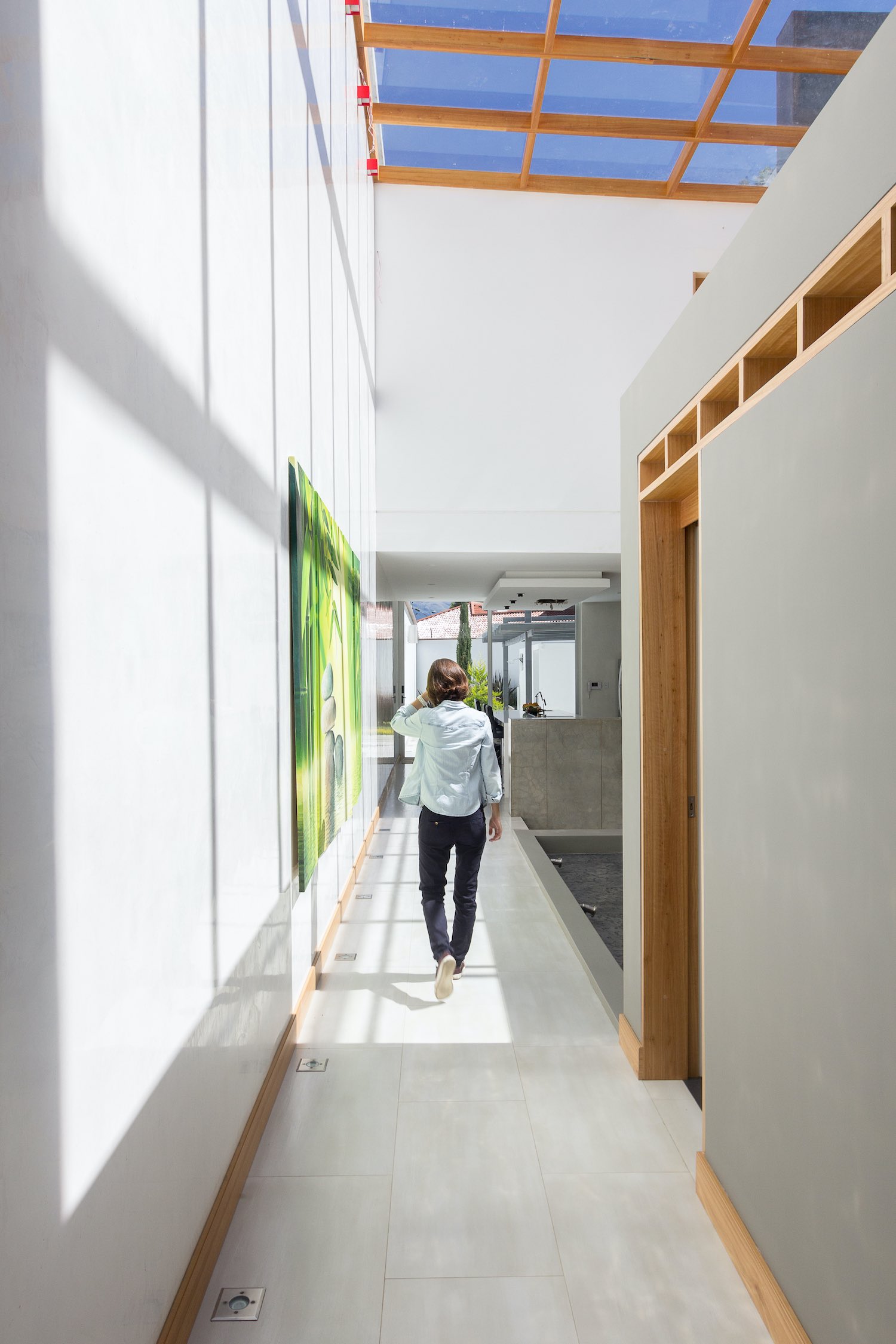 image © JAG studio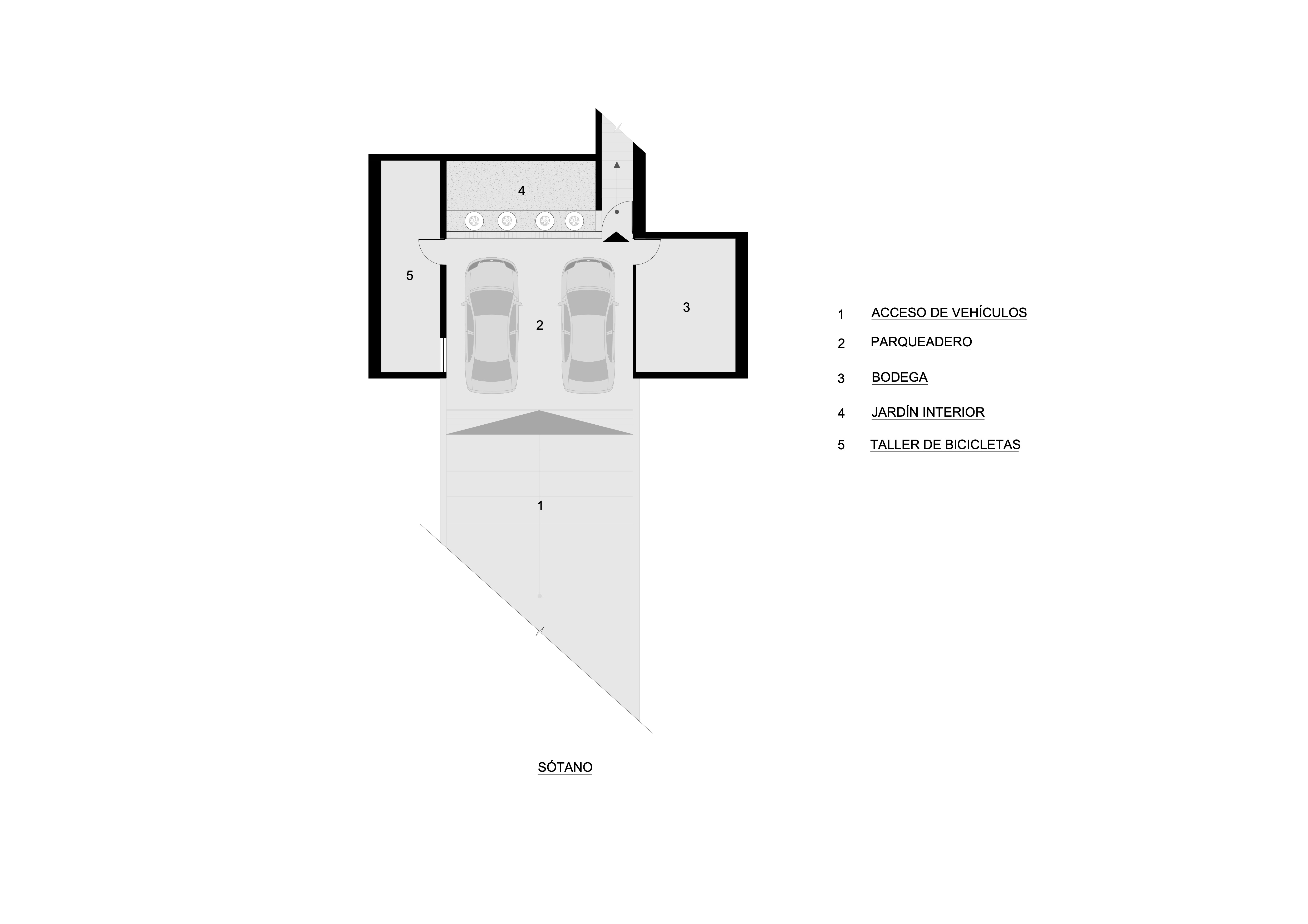 Basement Floor Plan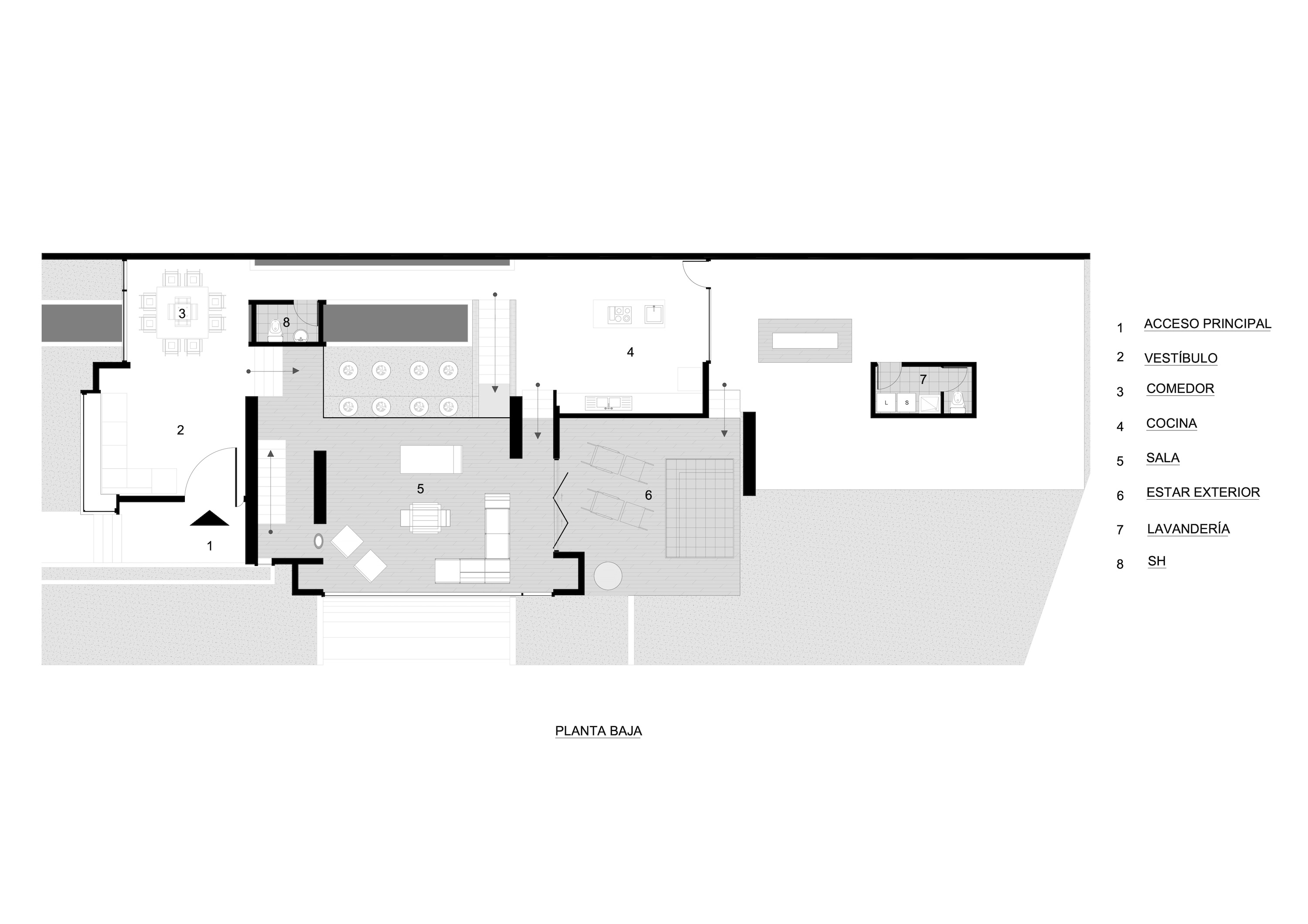 Ground Floor Plan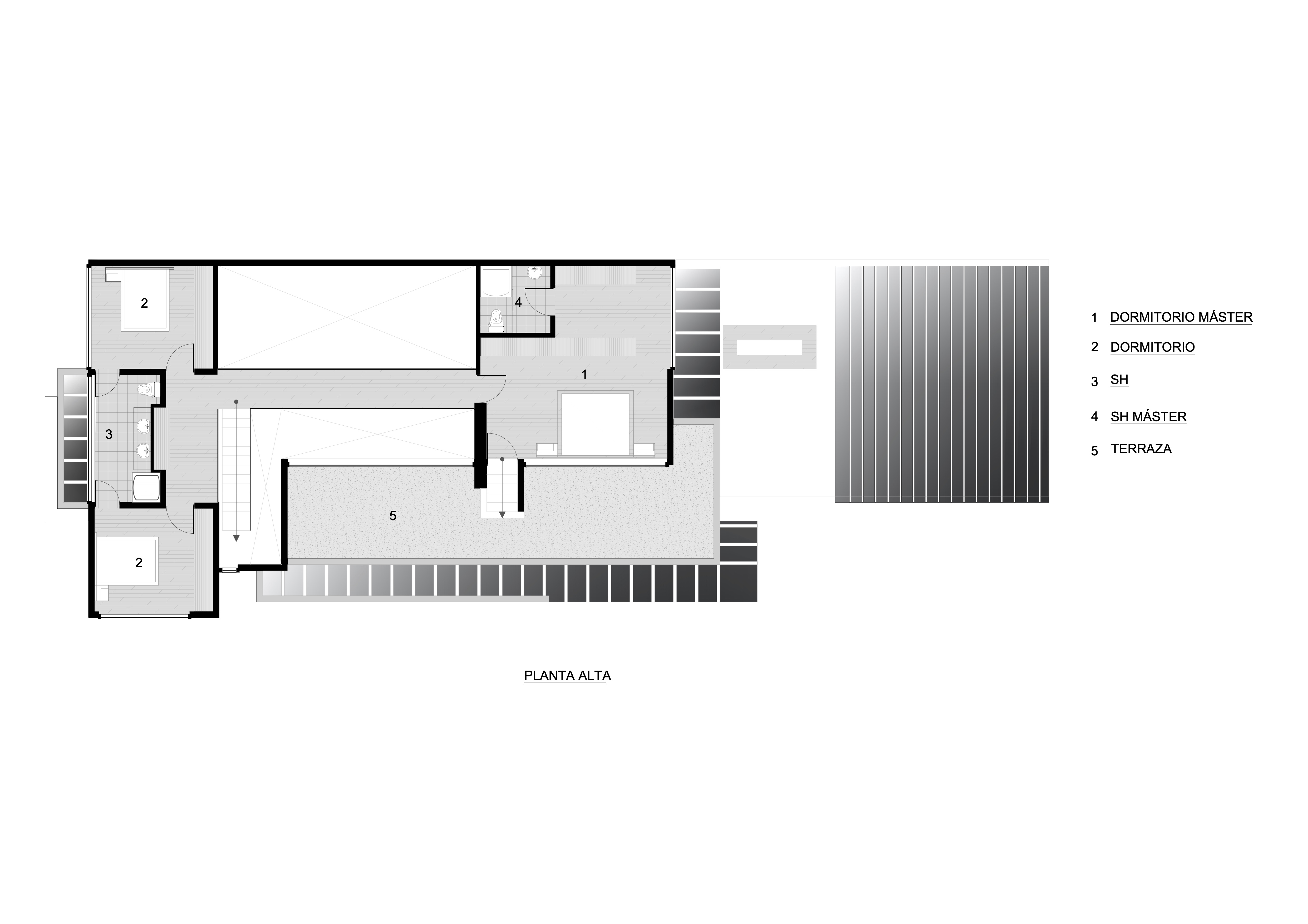 First Floor Plan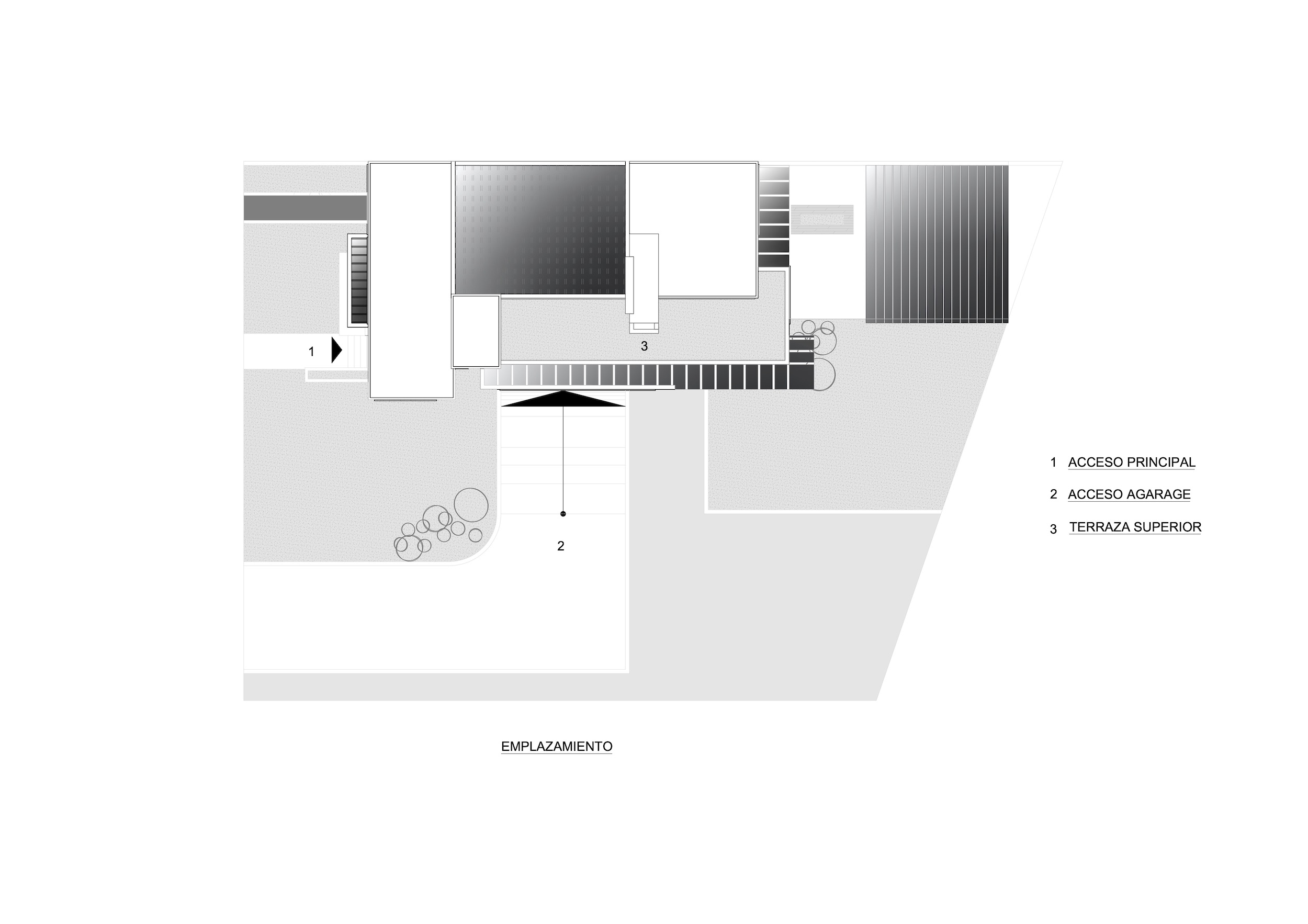 Rooftop Plan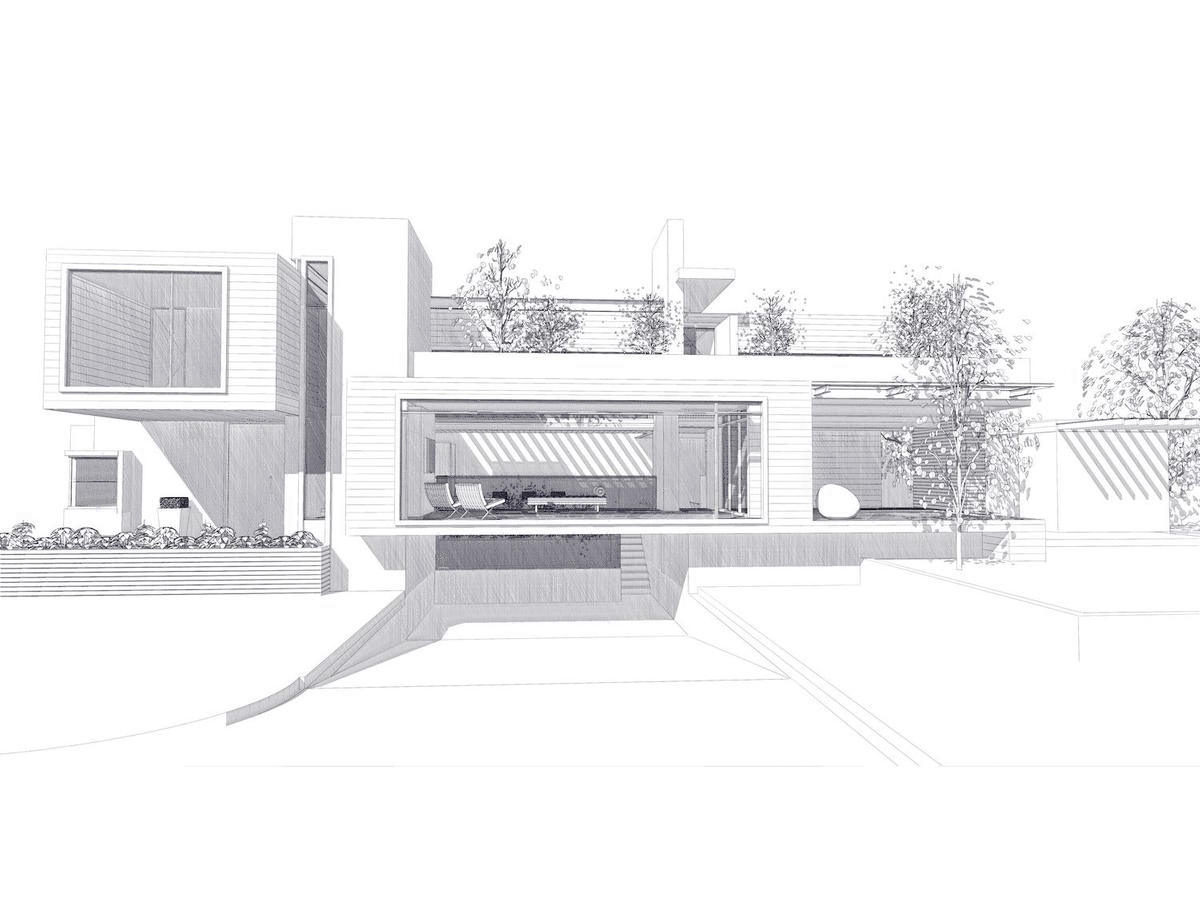 Axonometric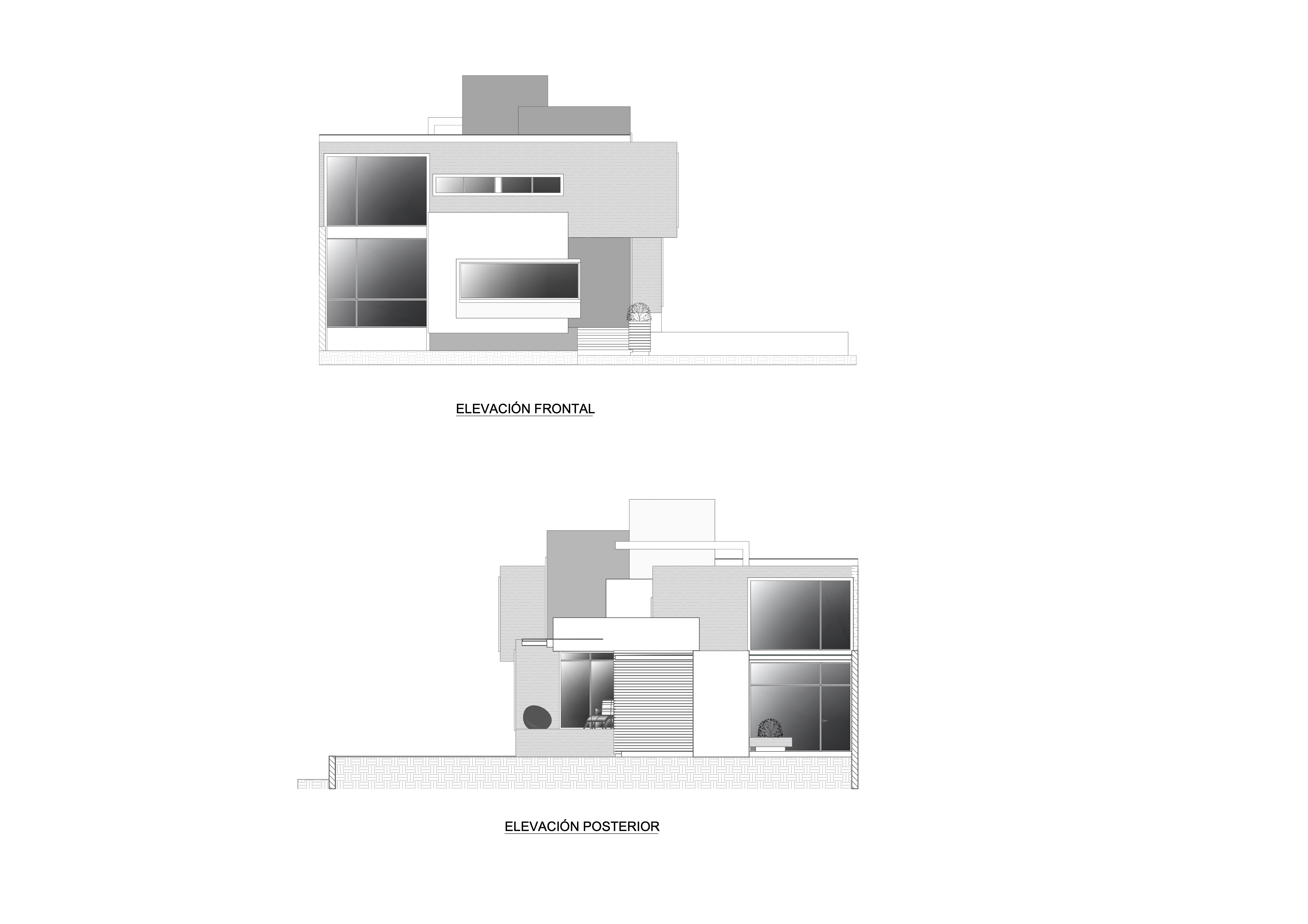 Front and back elevation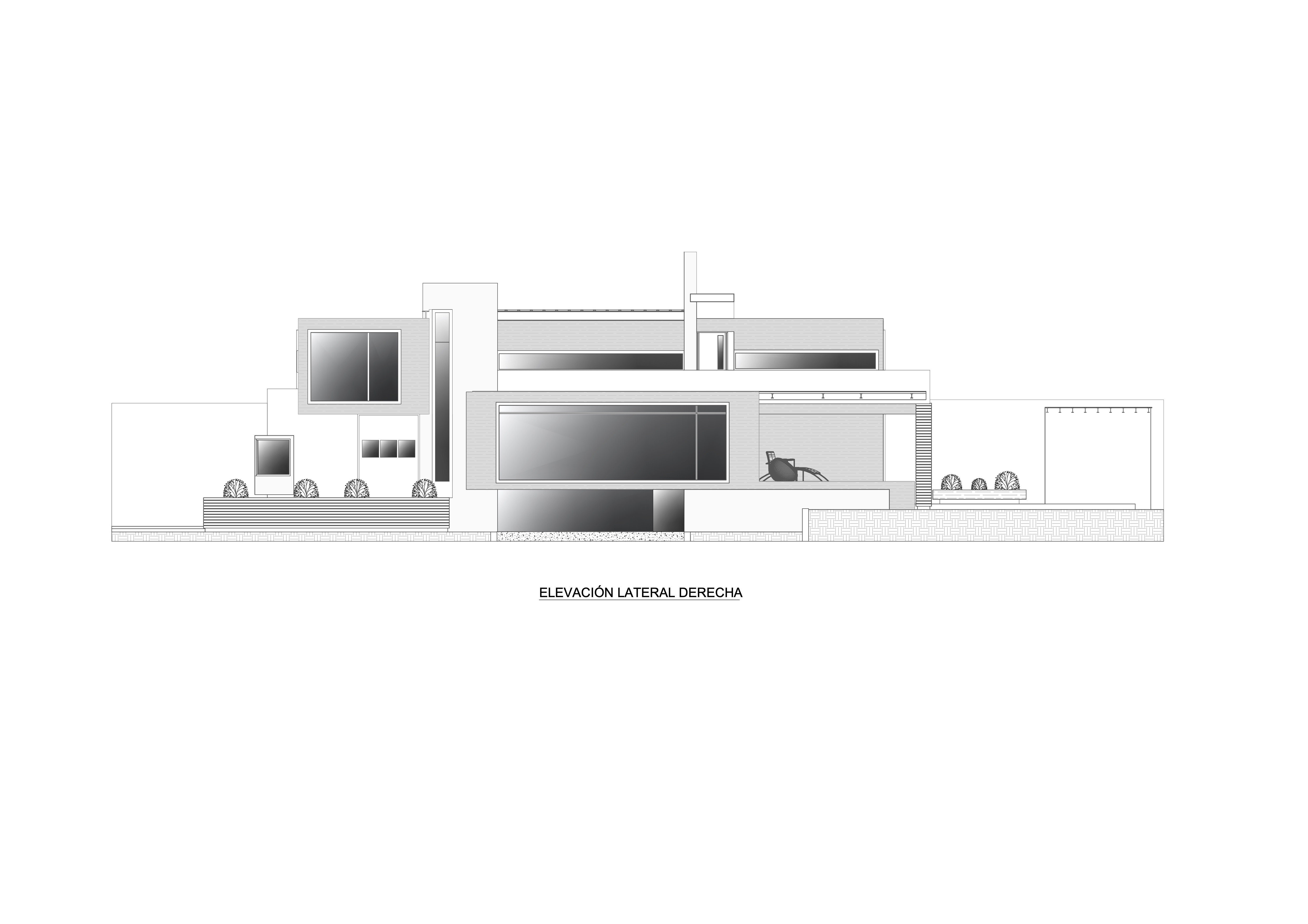 Side elevation
Architecture firm: INAI Arquitectura
Location: Cuenca, Ecuador
Built area: 350 m²
Site area: 910 m²
Project name: Casa Tres Puentes
Principal architect: Paul Vázquez
Interior design: INAI Arquitectura
Design year: 2012
Completion year: 2016
Landscape: Sebastián Torres (FORA Paisajismo)
Photography: JAG studio
---