CL3: The contemporary, almost minimalistically simple concept of the buildings is a freestyle transcription of the traditional morphology of the original architecture of Jeseniky. The classic gable roof completes the basic mass on the rectangular foundations. Both buildings are completely clad with a typical material of local origin – larch shingles in natural design.
The loggias form a contrast to the "soft", unplaned larch cladding of the main mass of the house, which will darken over time. The crystalline shine of the coloured glass mosaic, together with the strictly square windows of the same frame colour, define the character of the buildings.
The residential parts are designed as sand-lime brick walls with reinforced concrete monolithic ceilings, and the roof is a wooden gable construction. The building stands on strip foundation.
The design relies on traditional materials – the wooden cladding of larch shingles from the local forest, which is a free paraphrase of the facades of local barns, and gabels of residential buildings. Coloured loggias are set in contrast to the naturally greying cladding, adding a colourful accent and vibrancy to the buildings.
The building has been designed to be as self-sufficient as possible in respect of the mountain environment – the only supplied utility is power. Heating is based on a ground–water heat pump, common areas are equipped with air recuperation, water comes from its own well with water-supplying equipment, and wastewater will be disposed to a domestic sewage treatment plant with cleaned water absorption to the ground.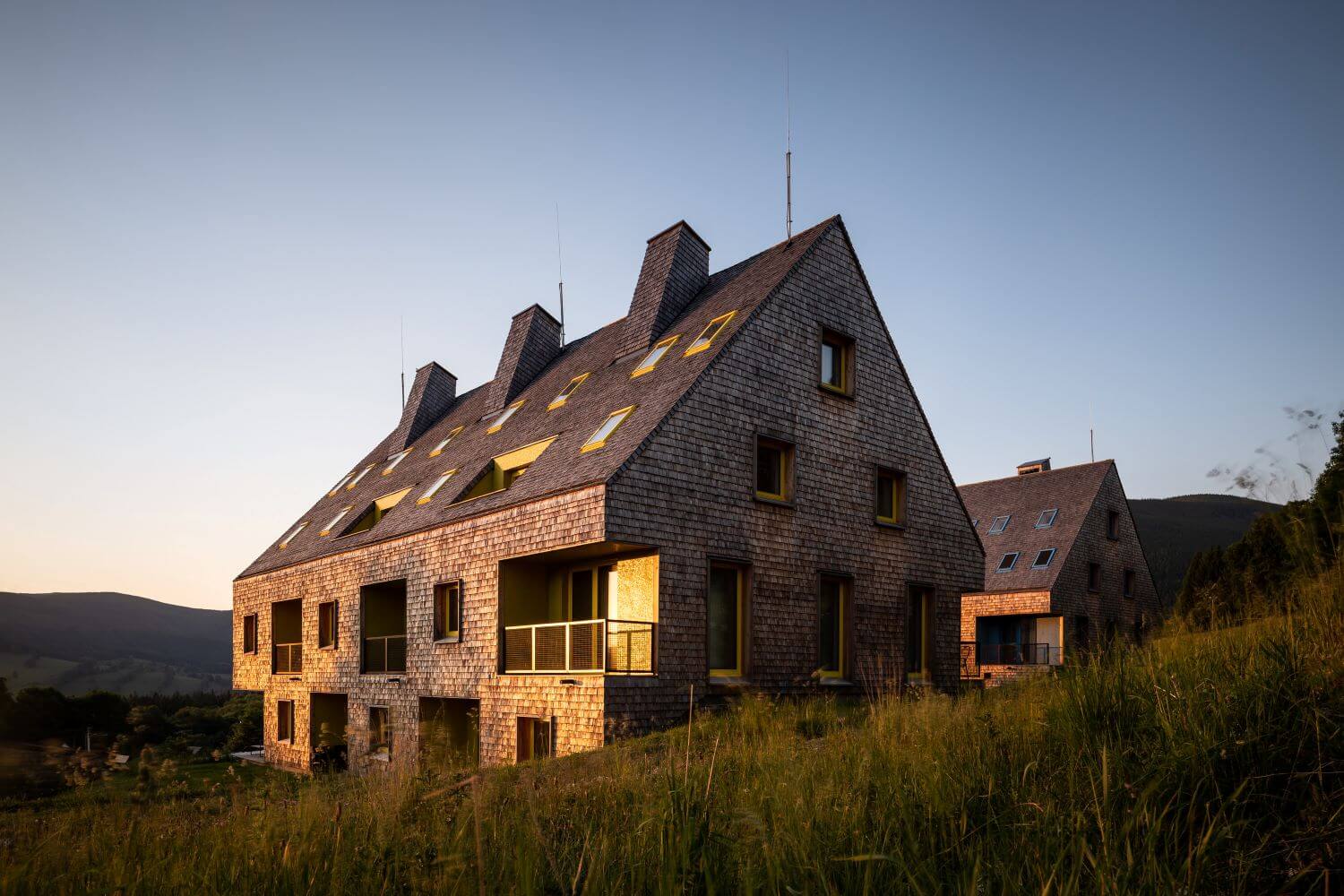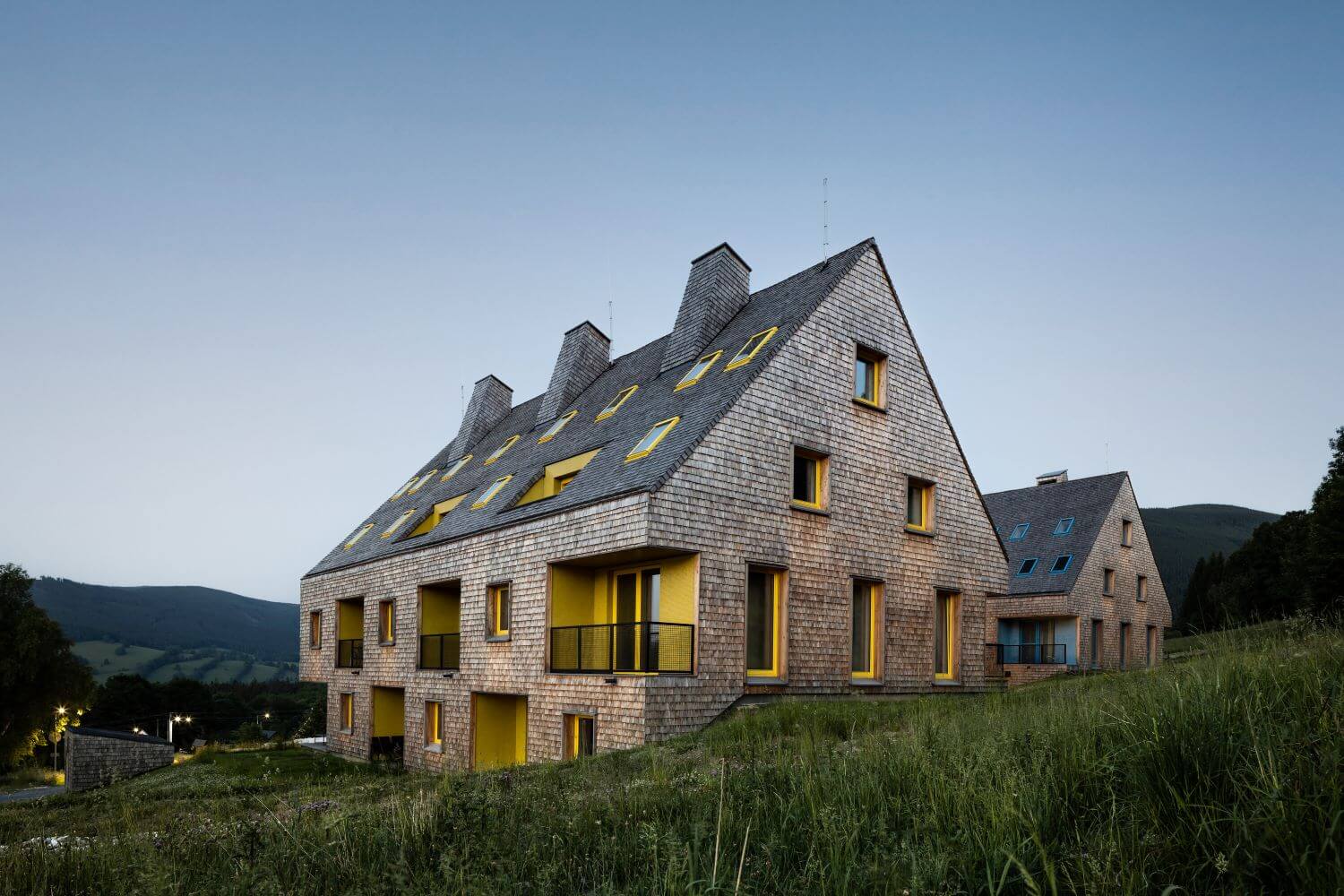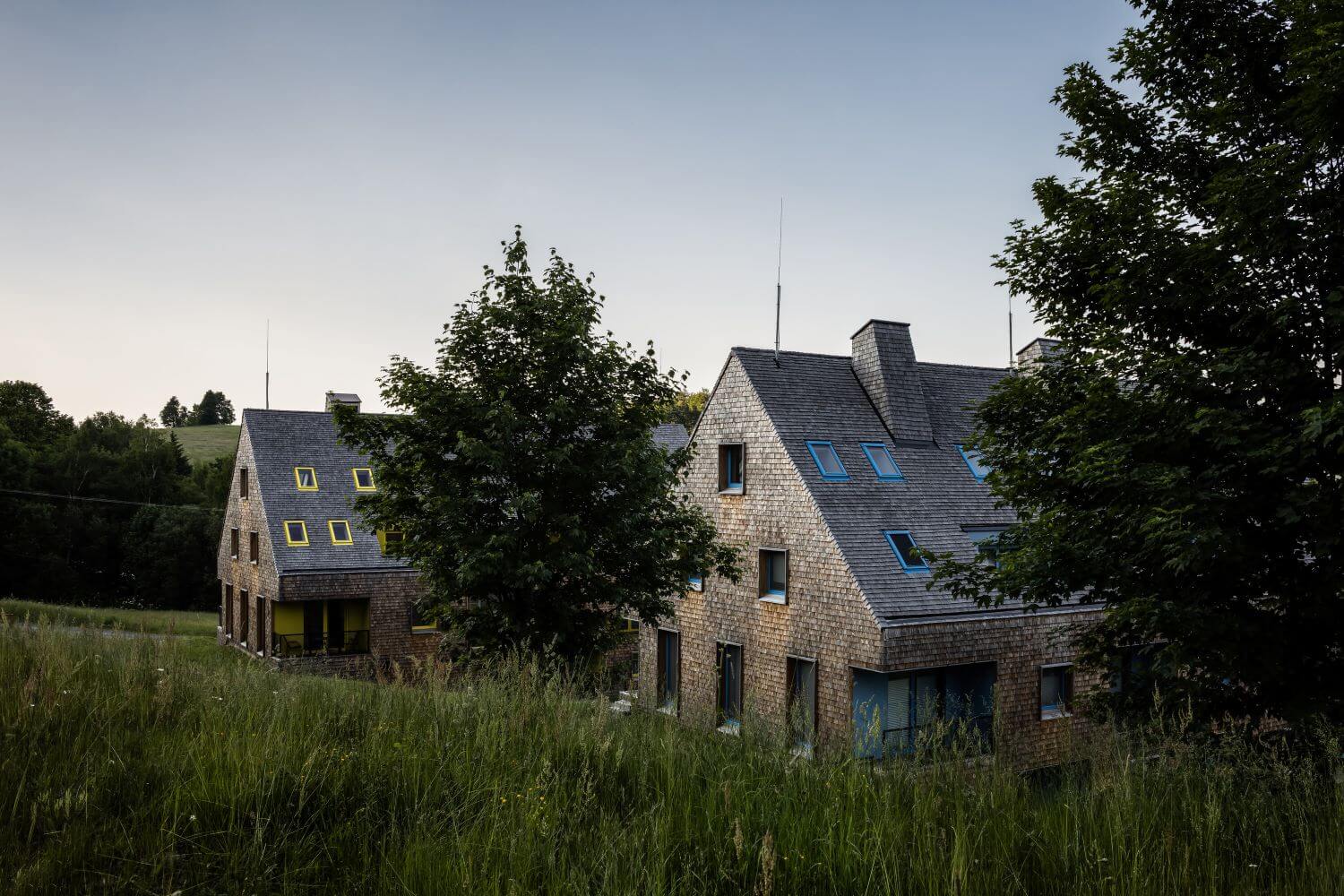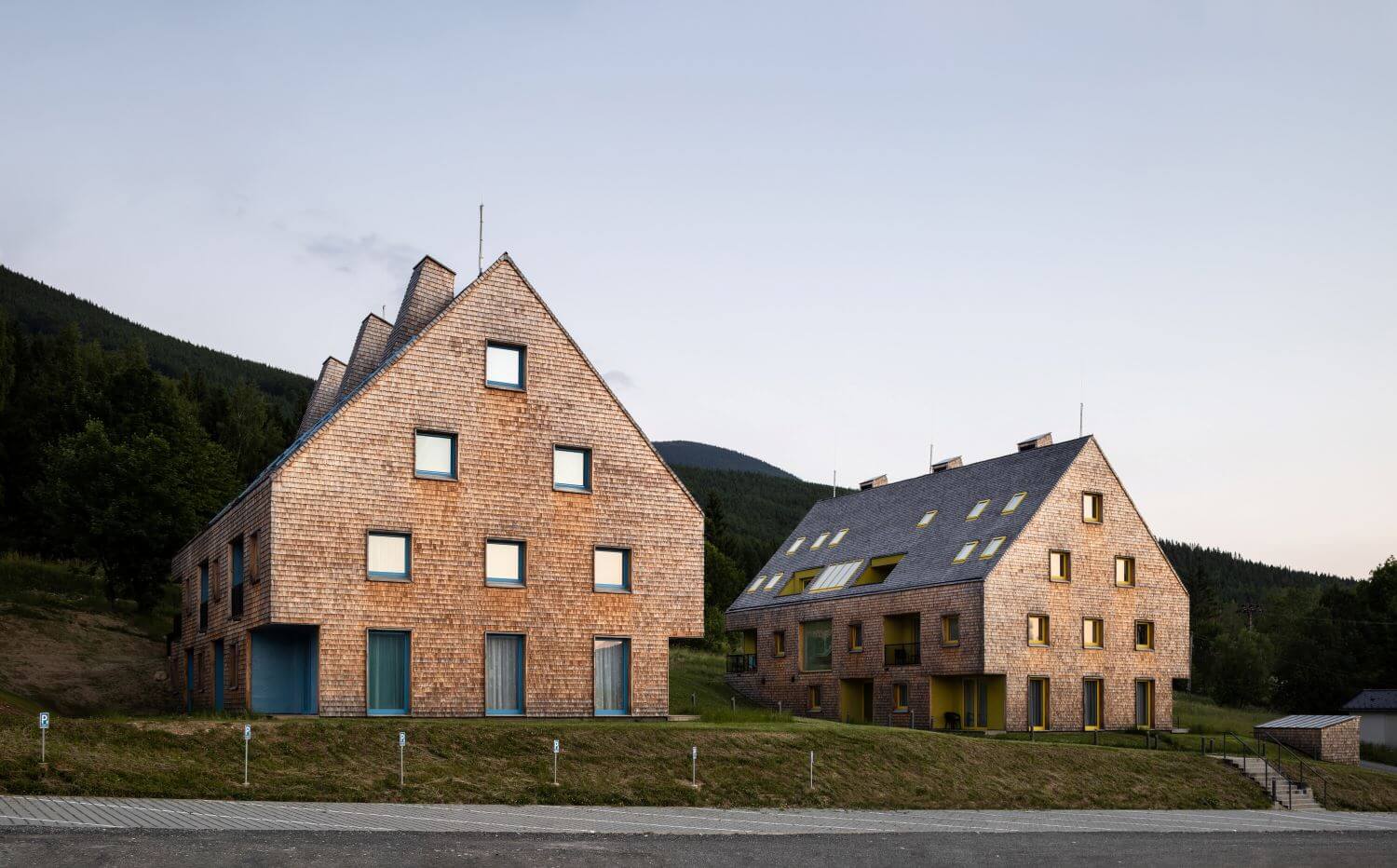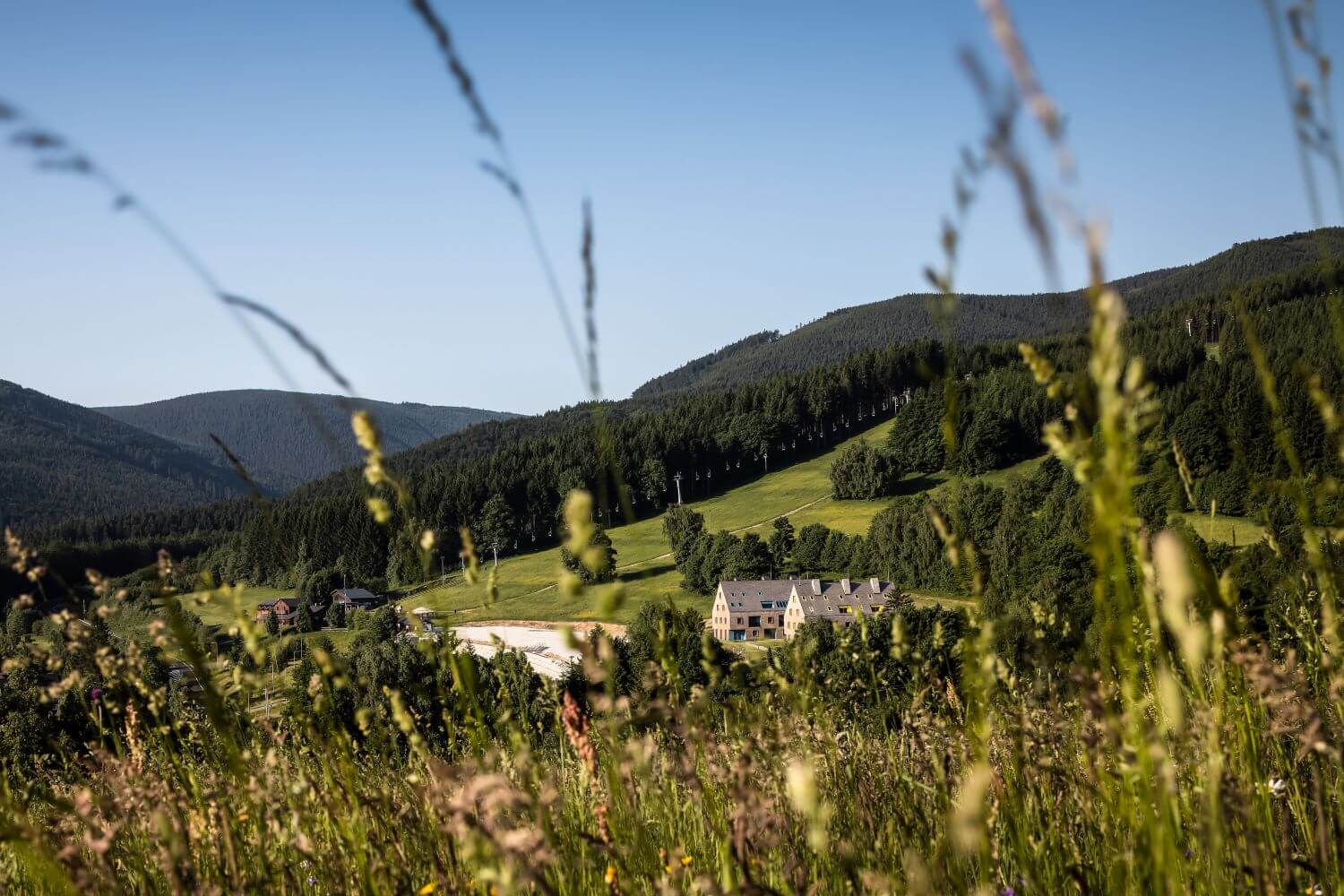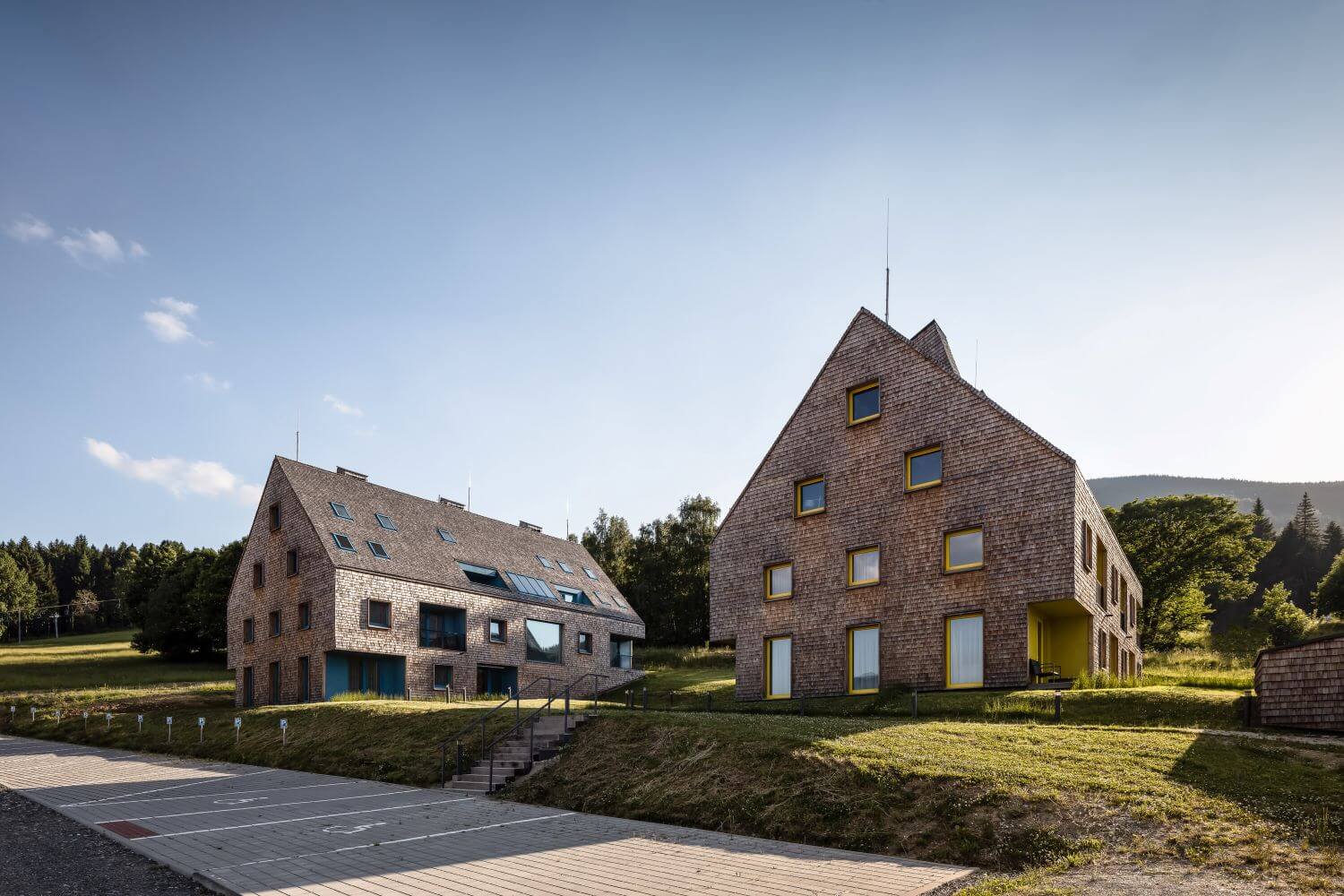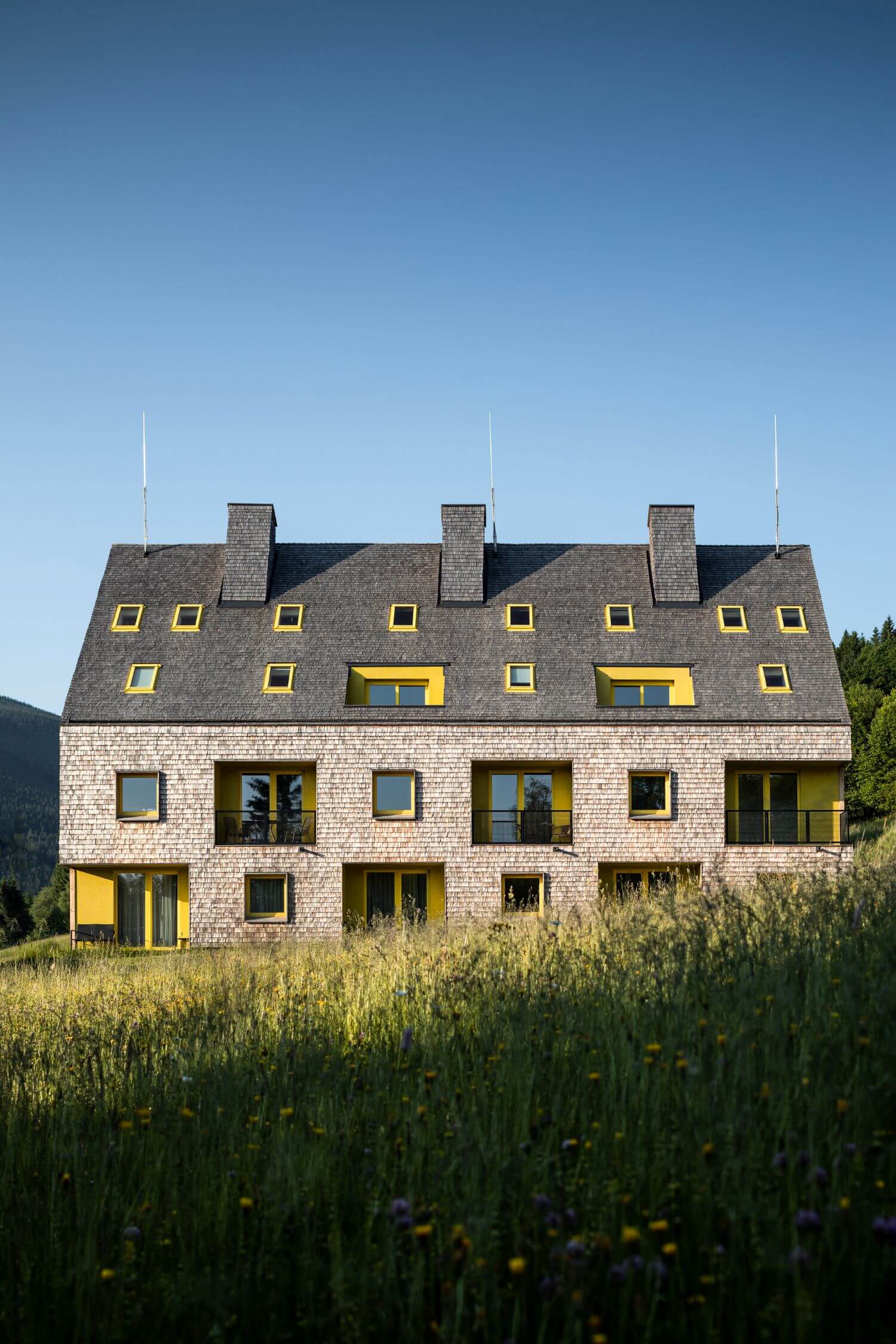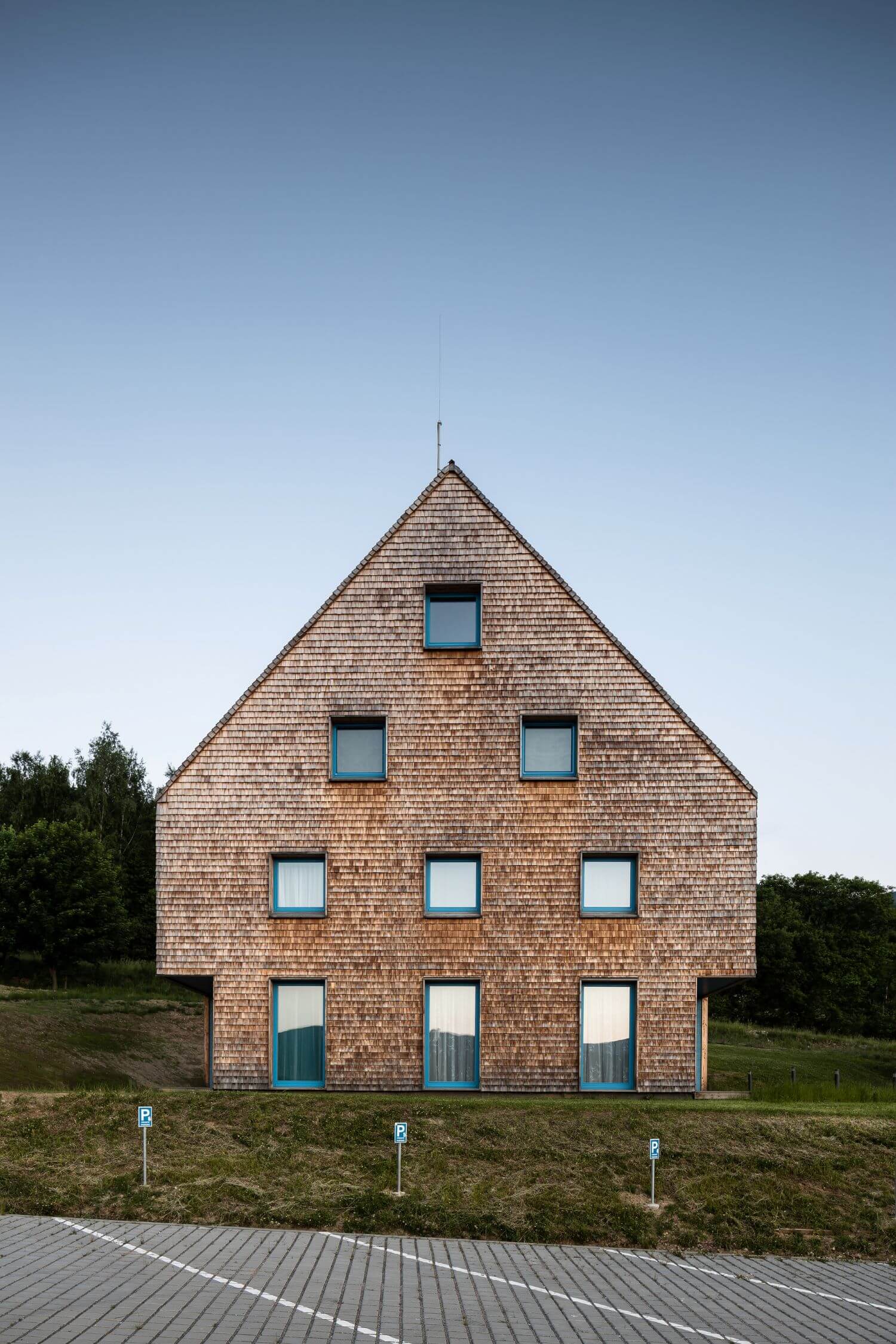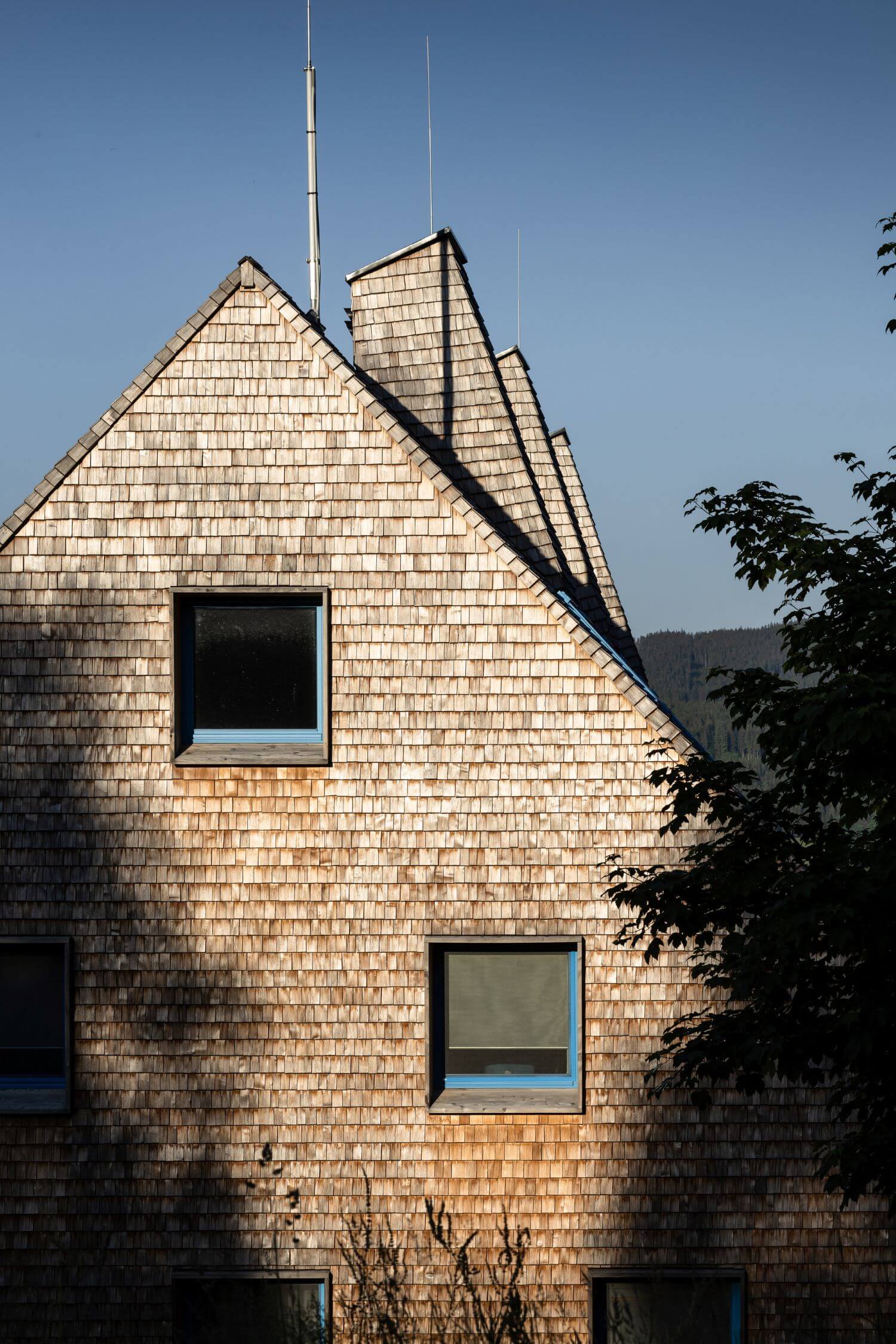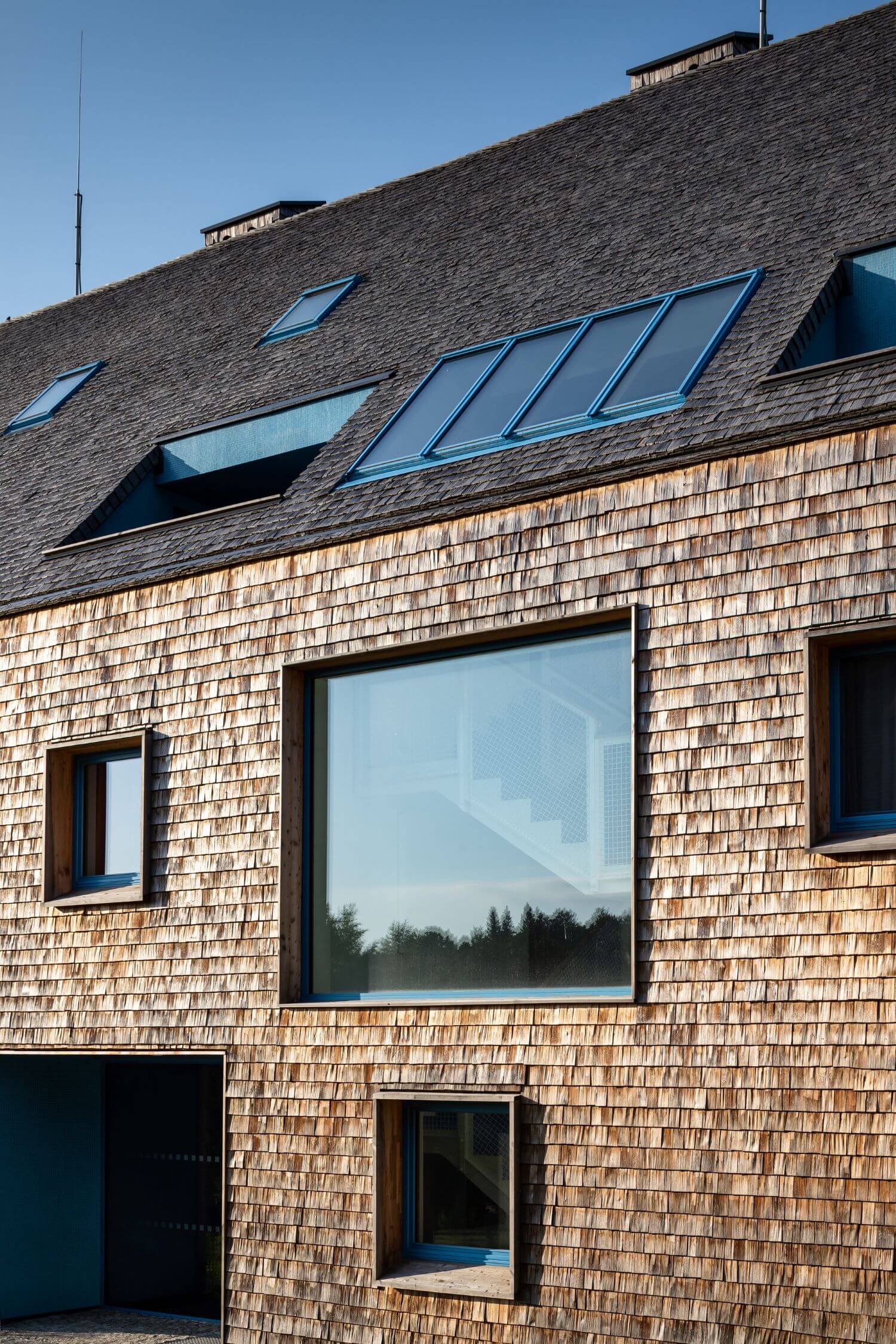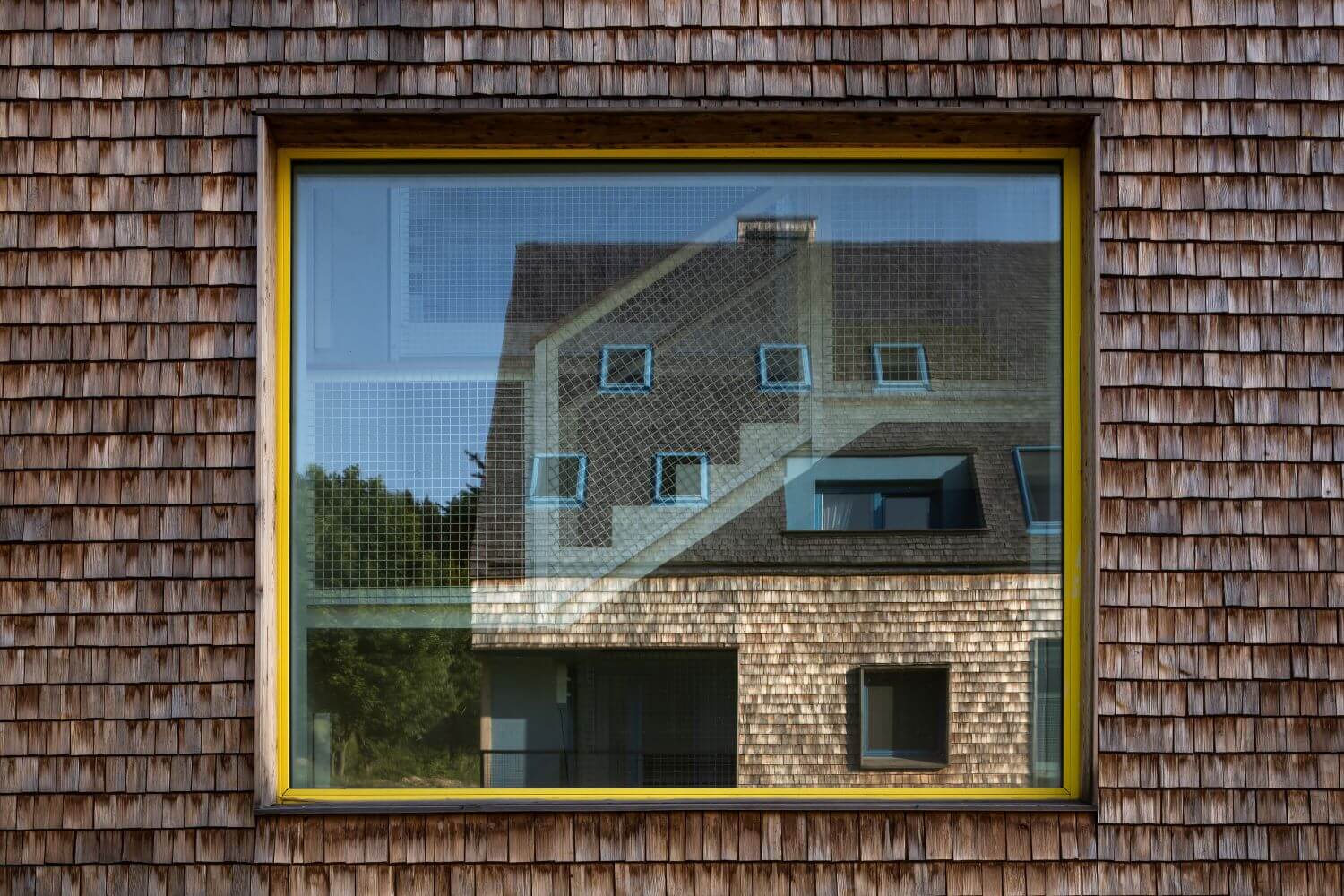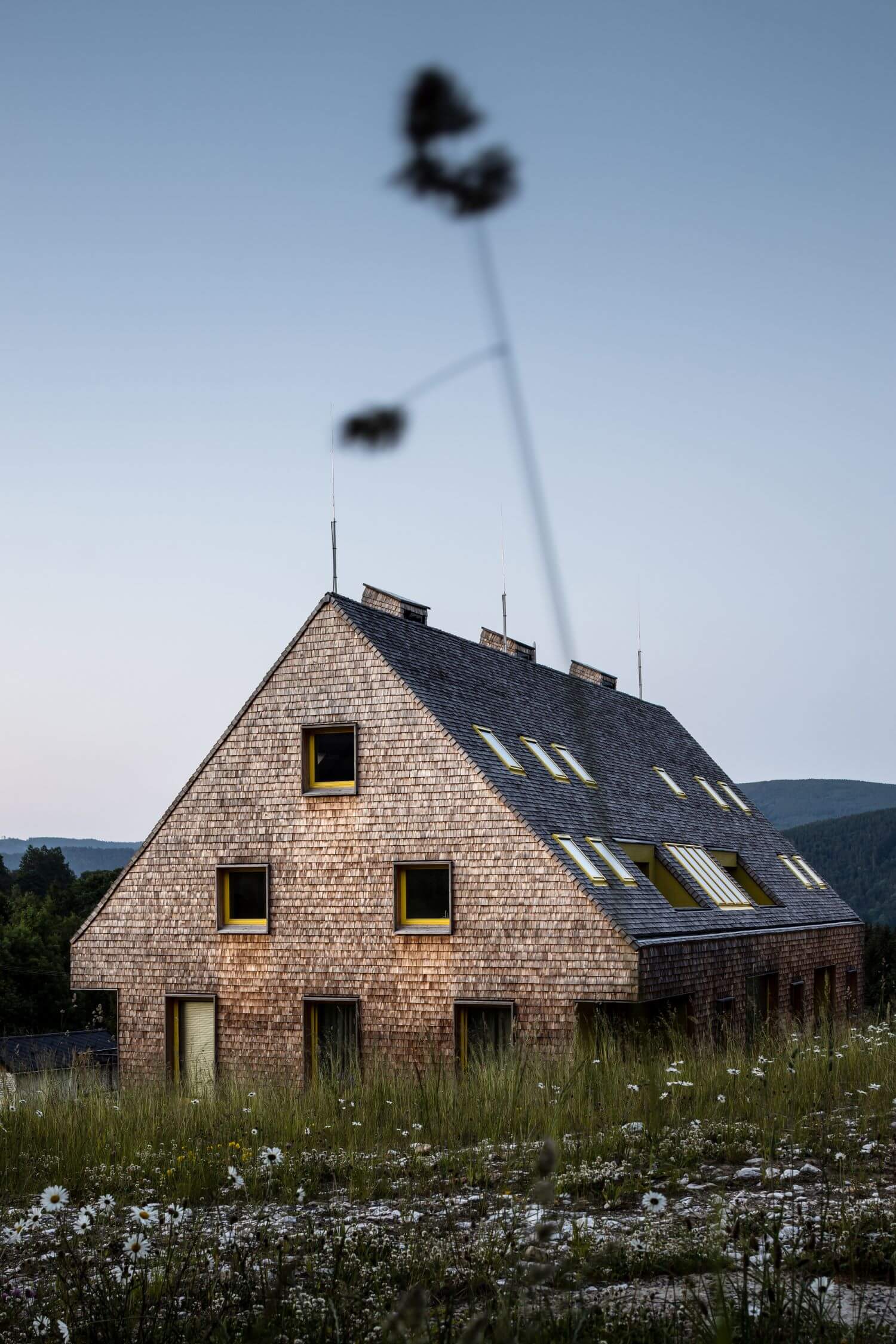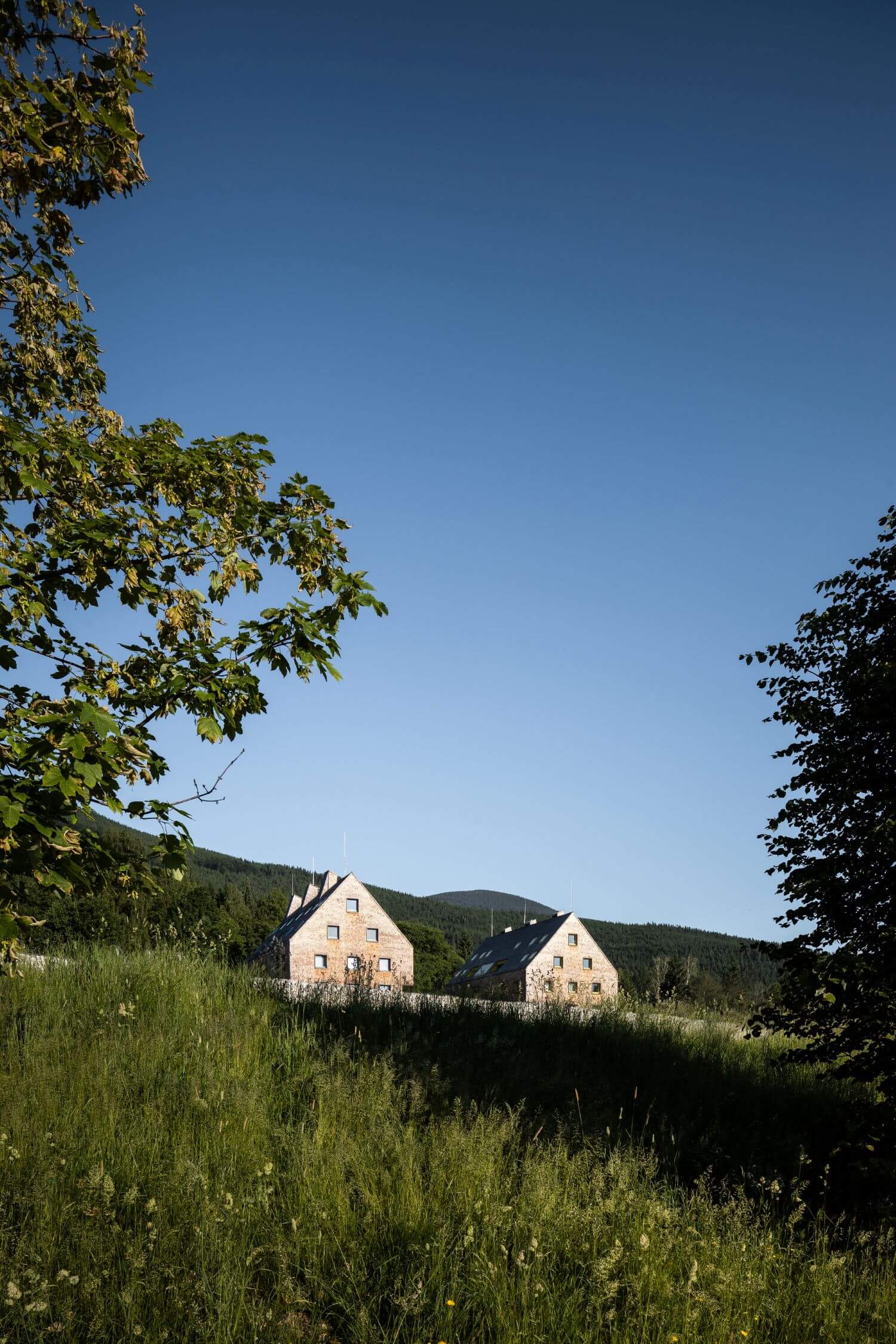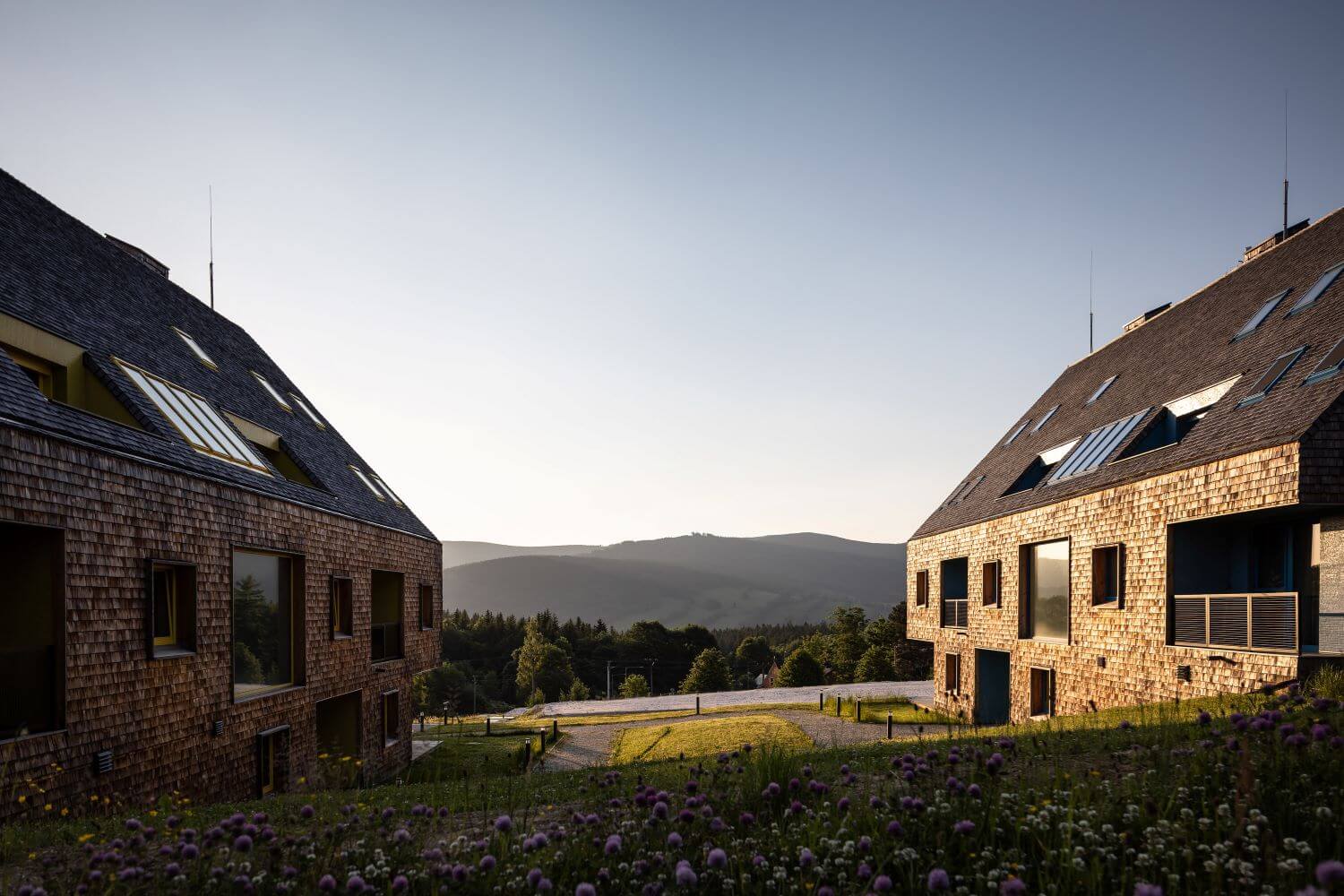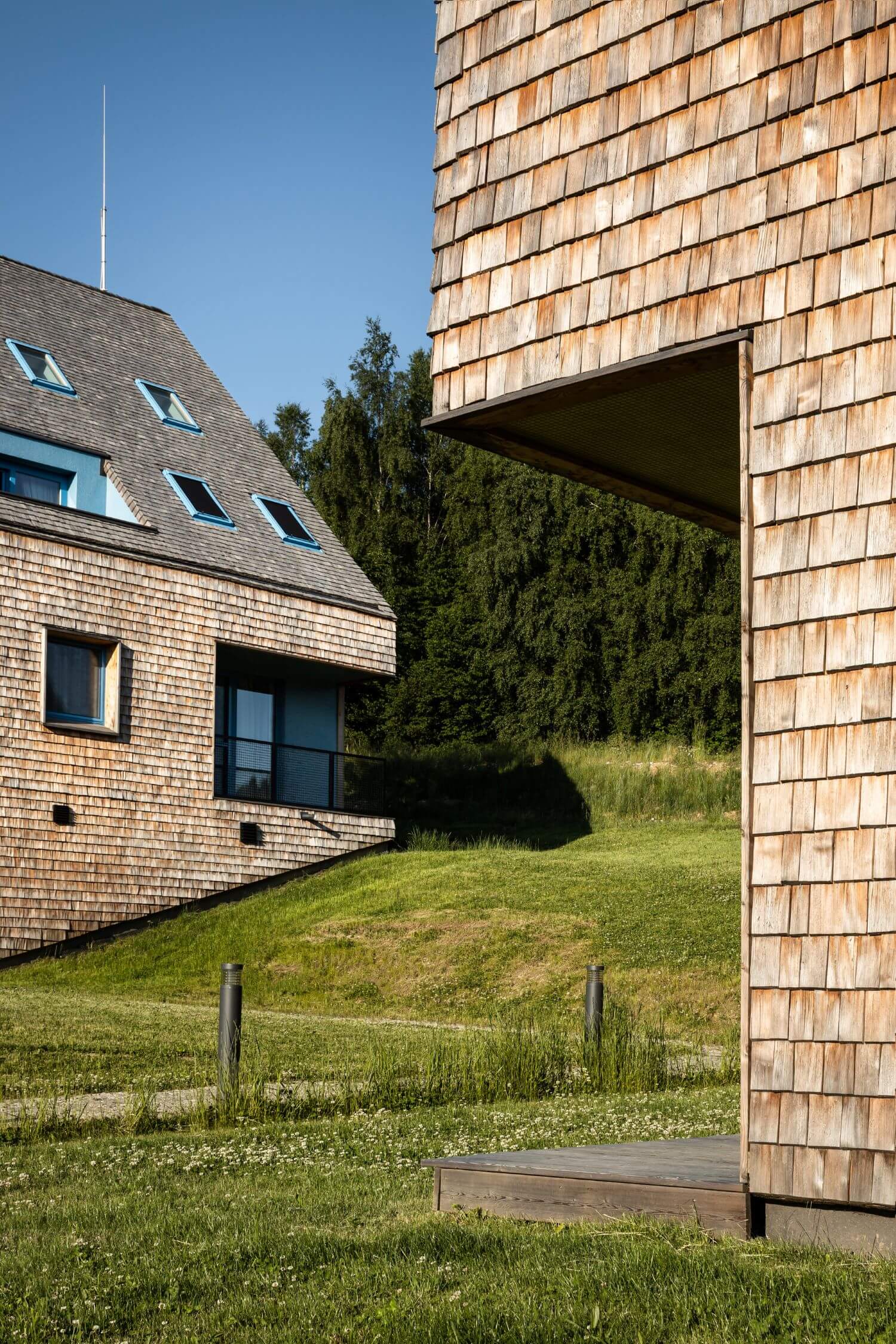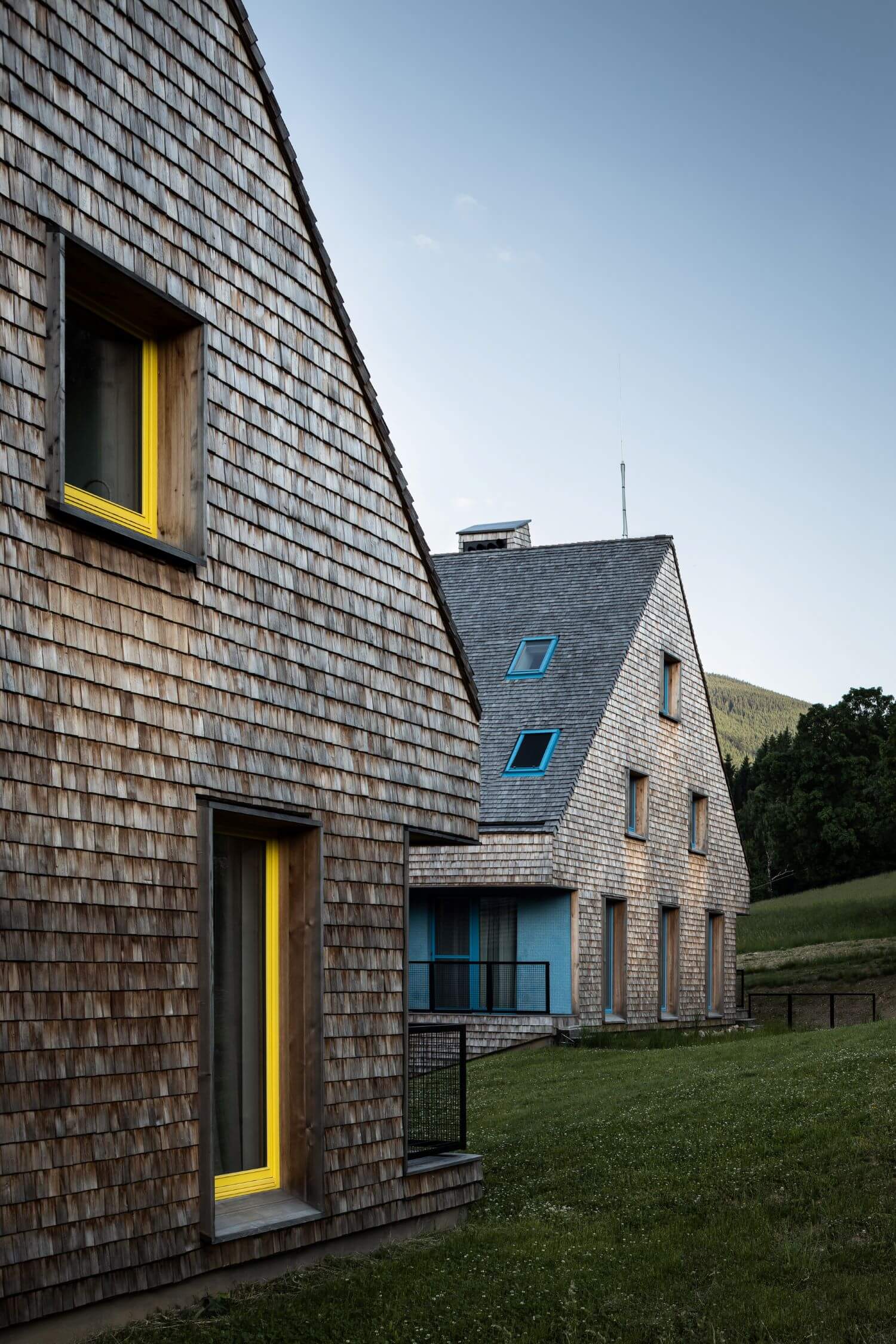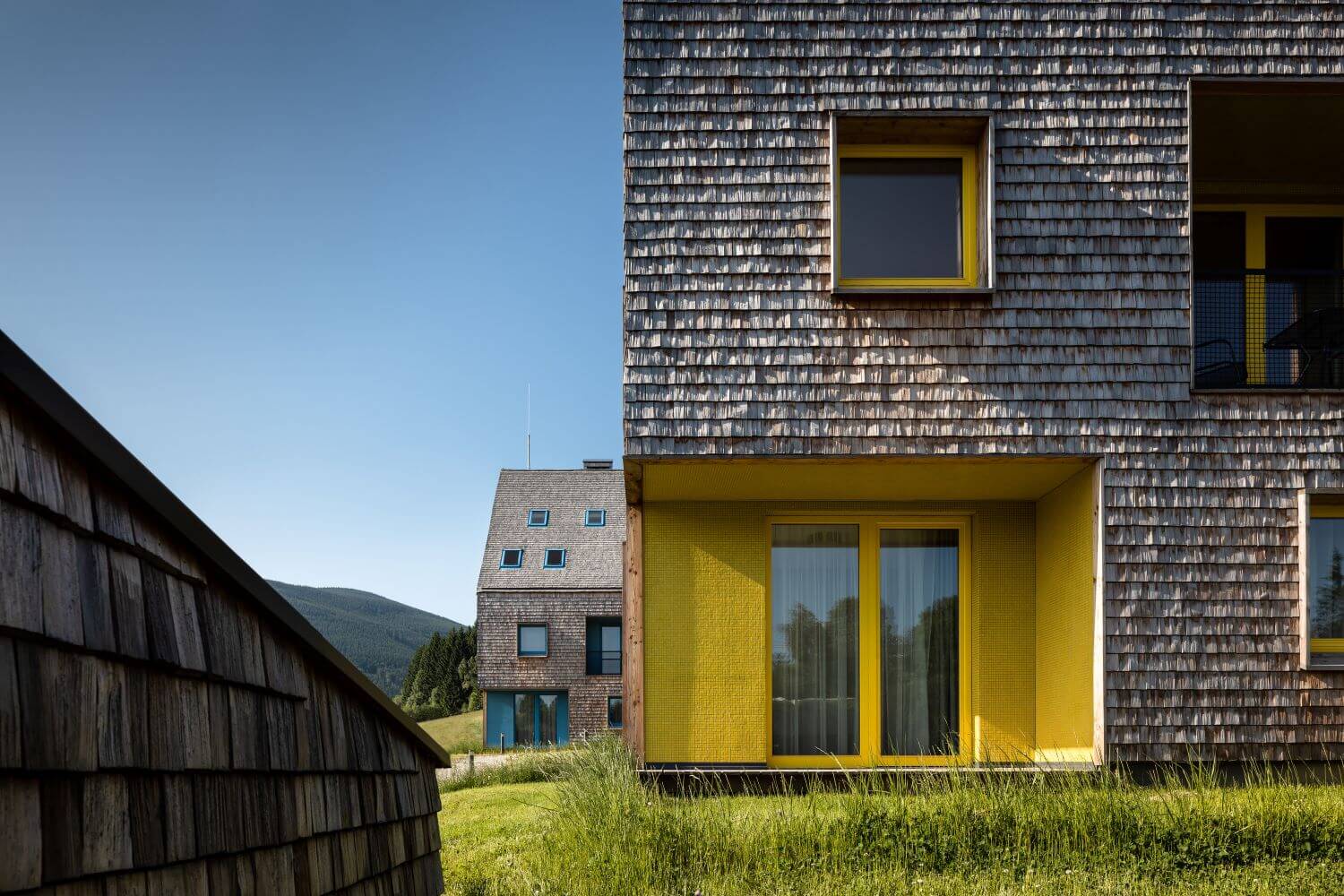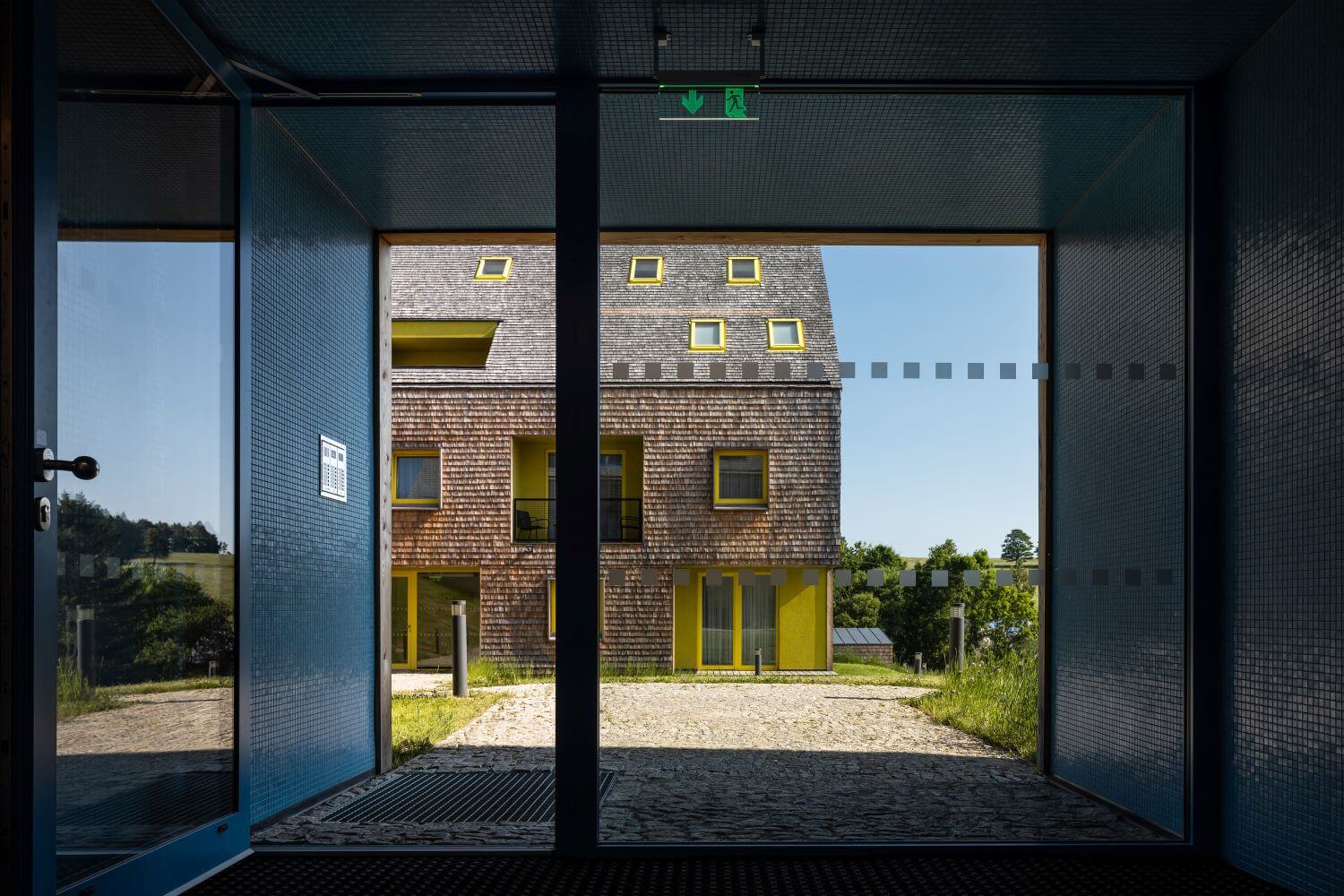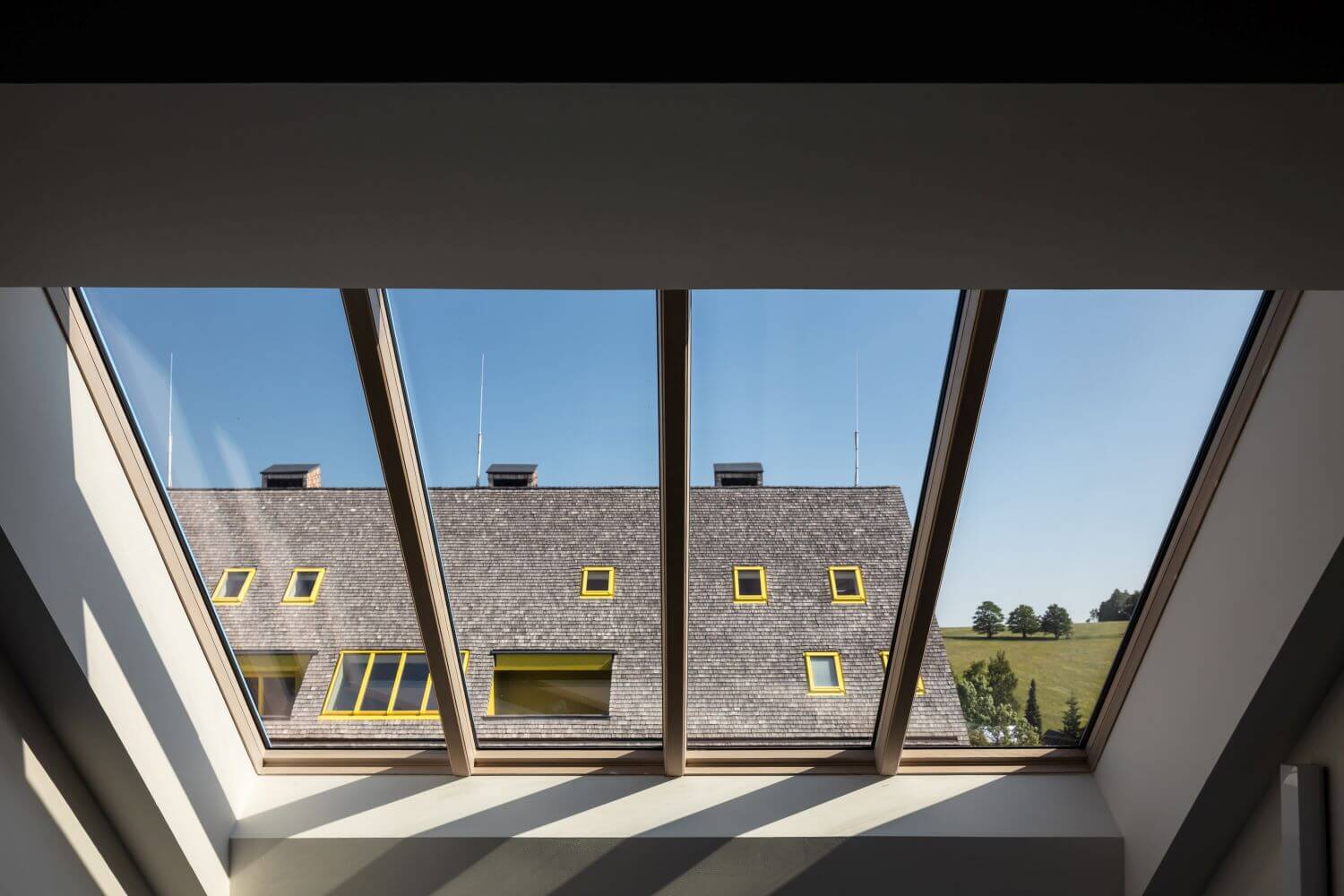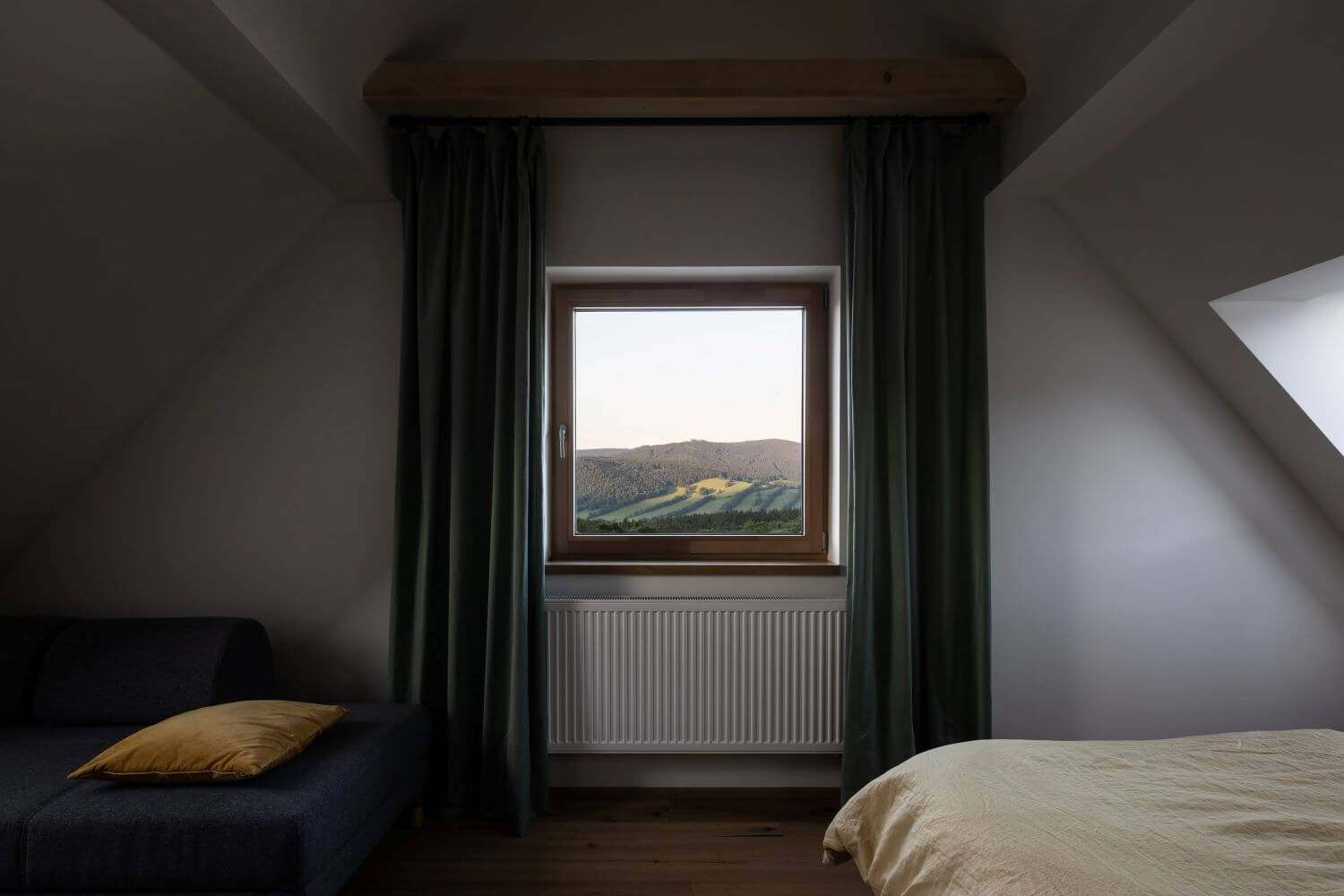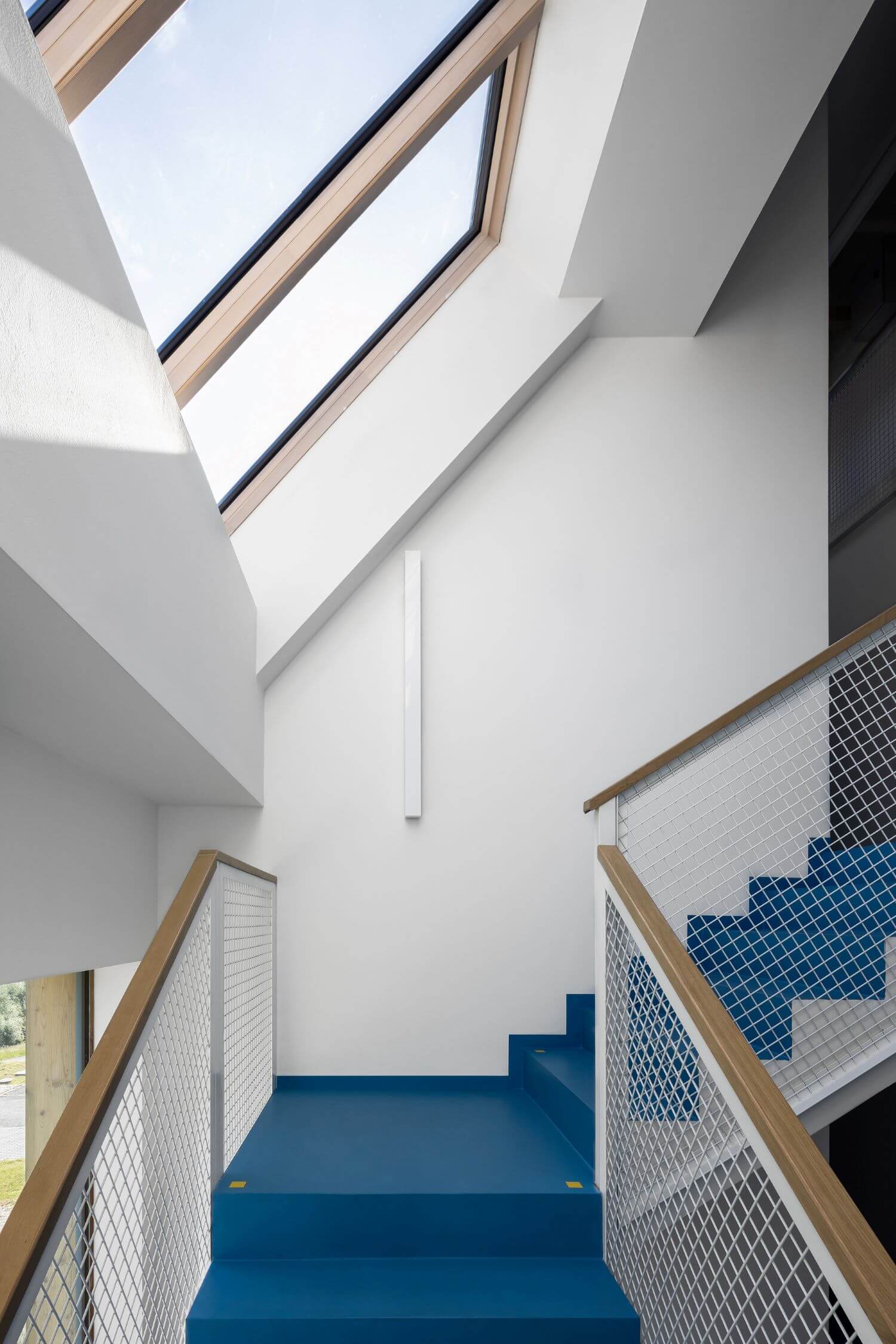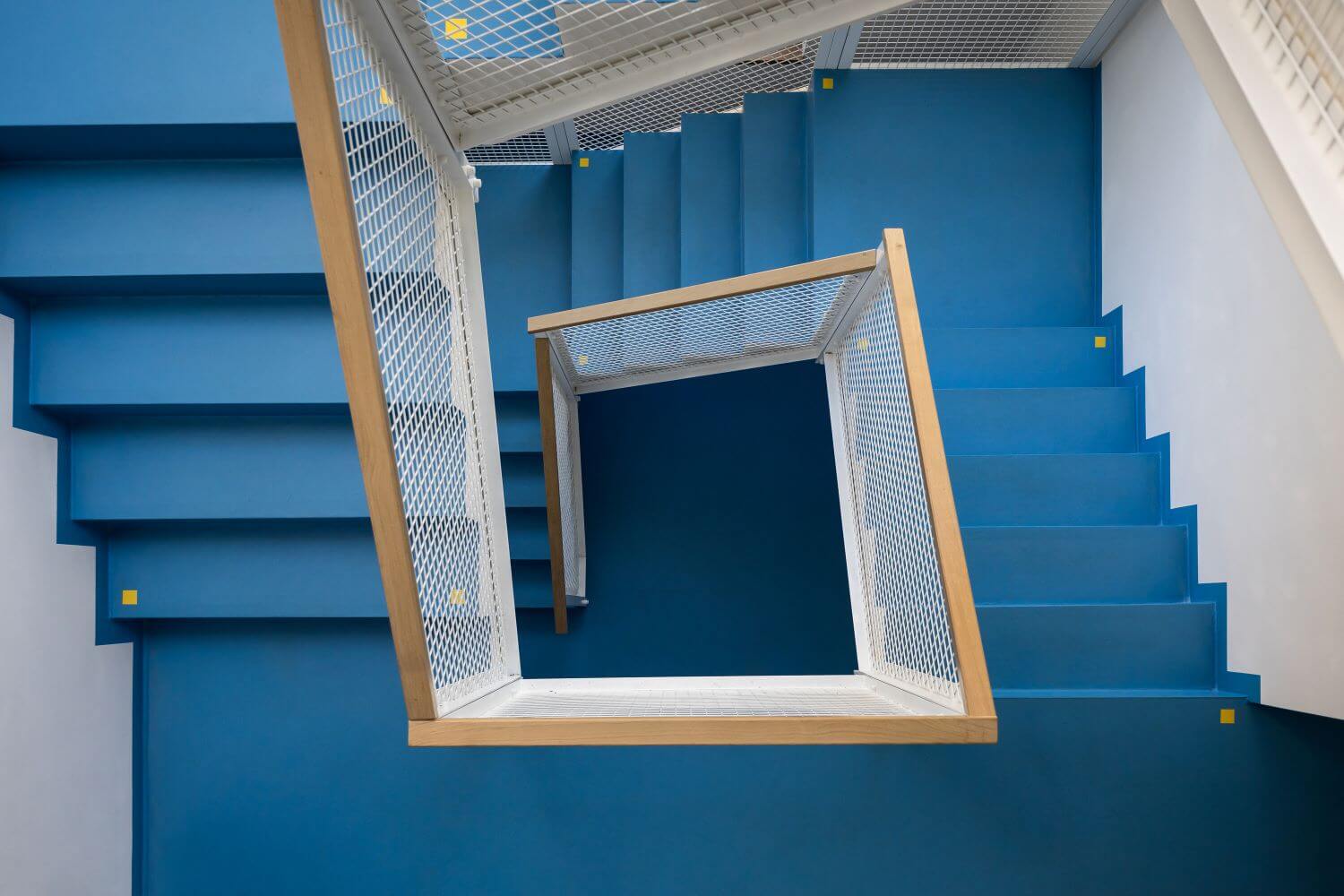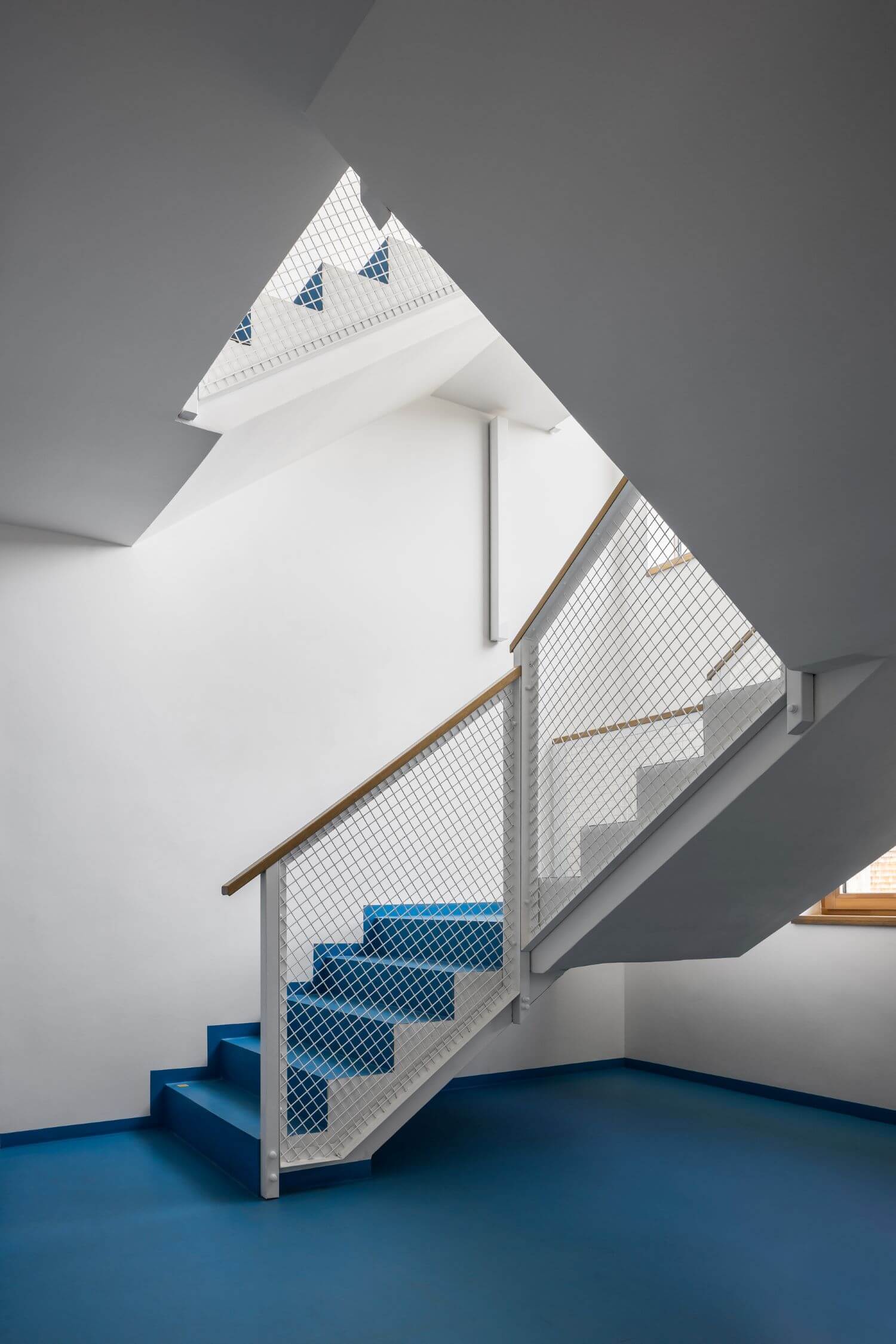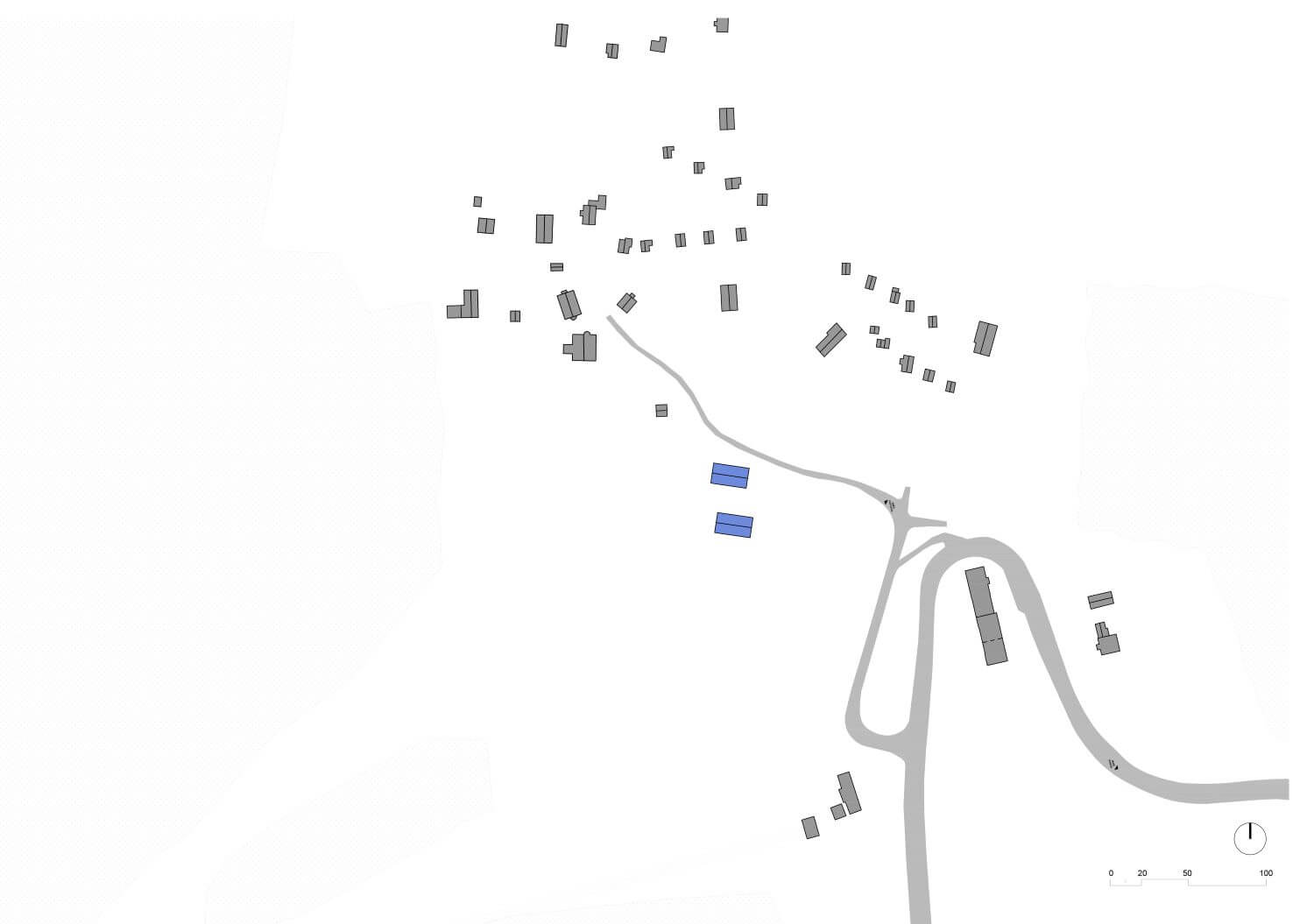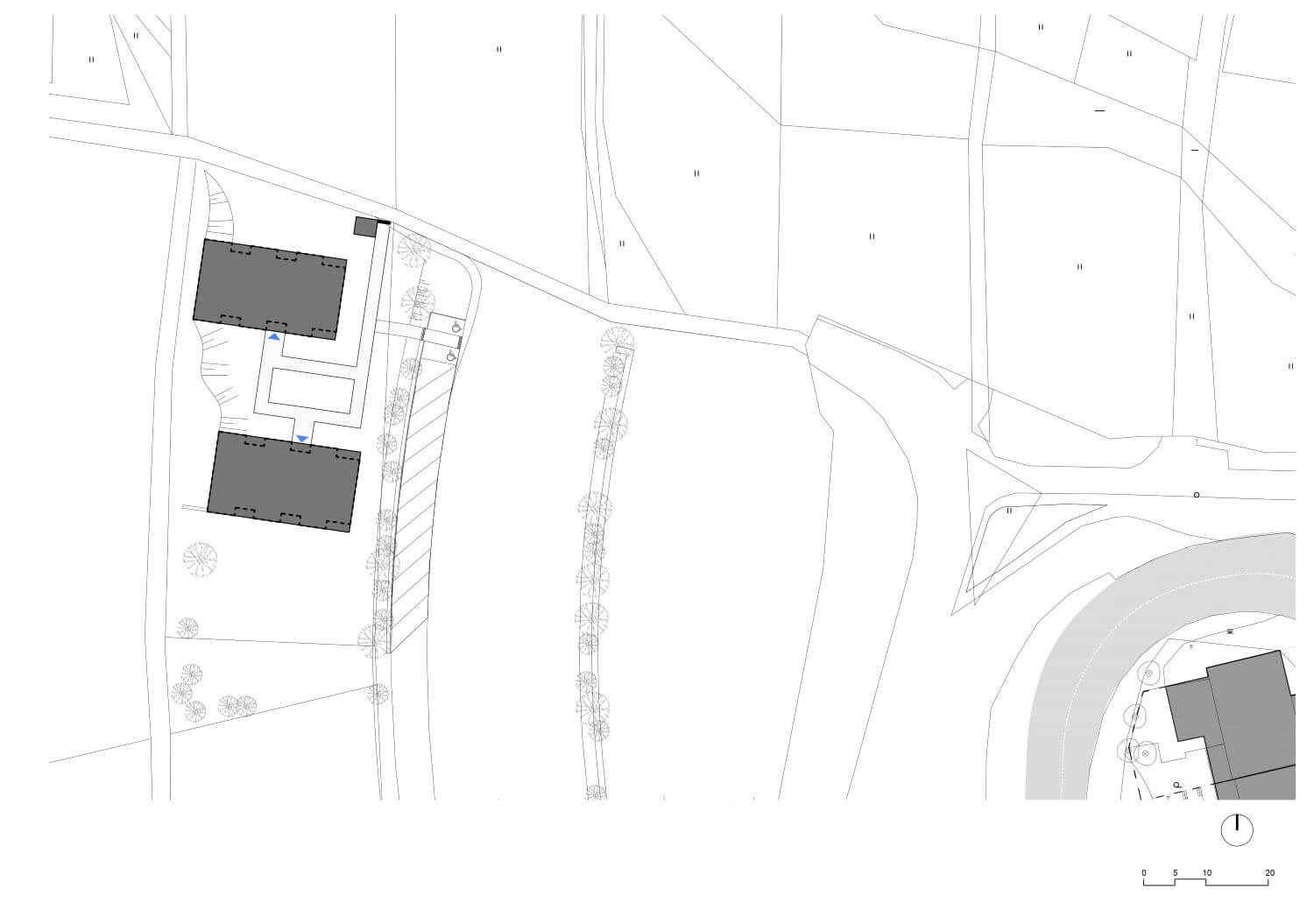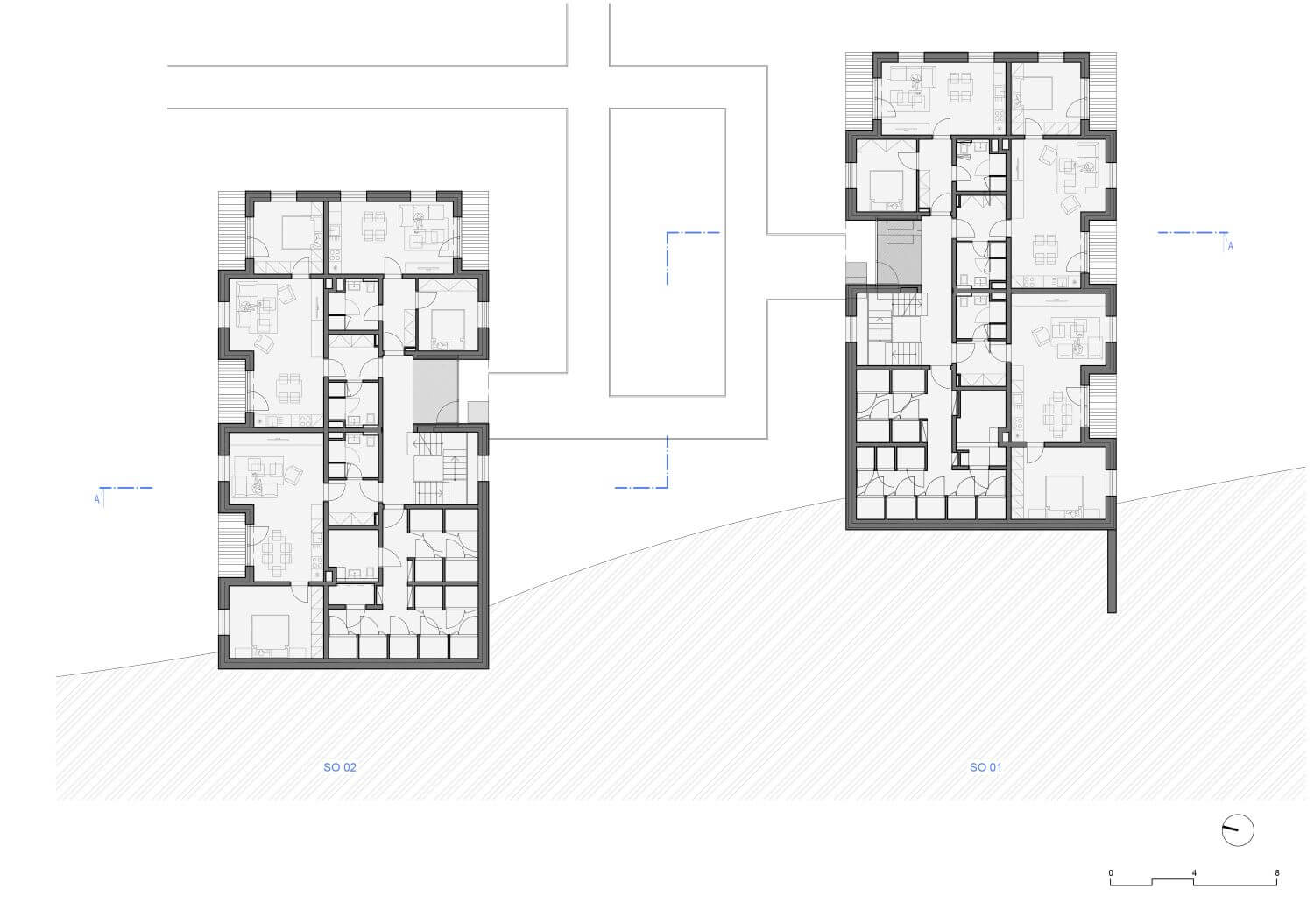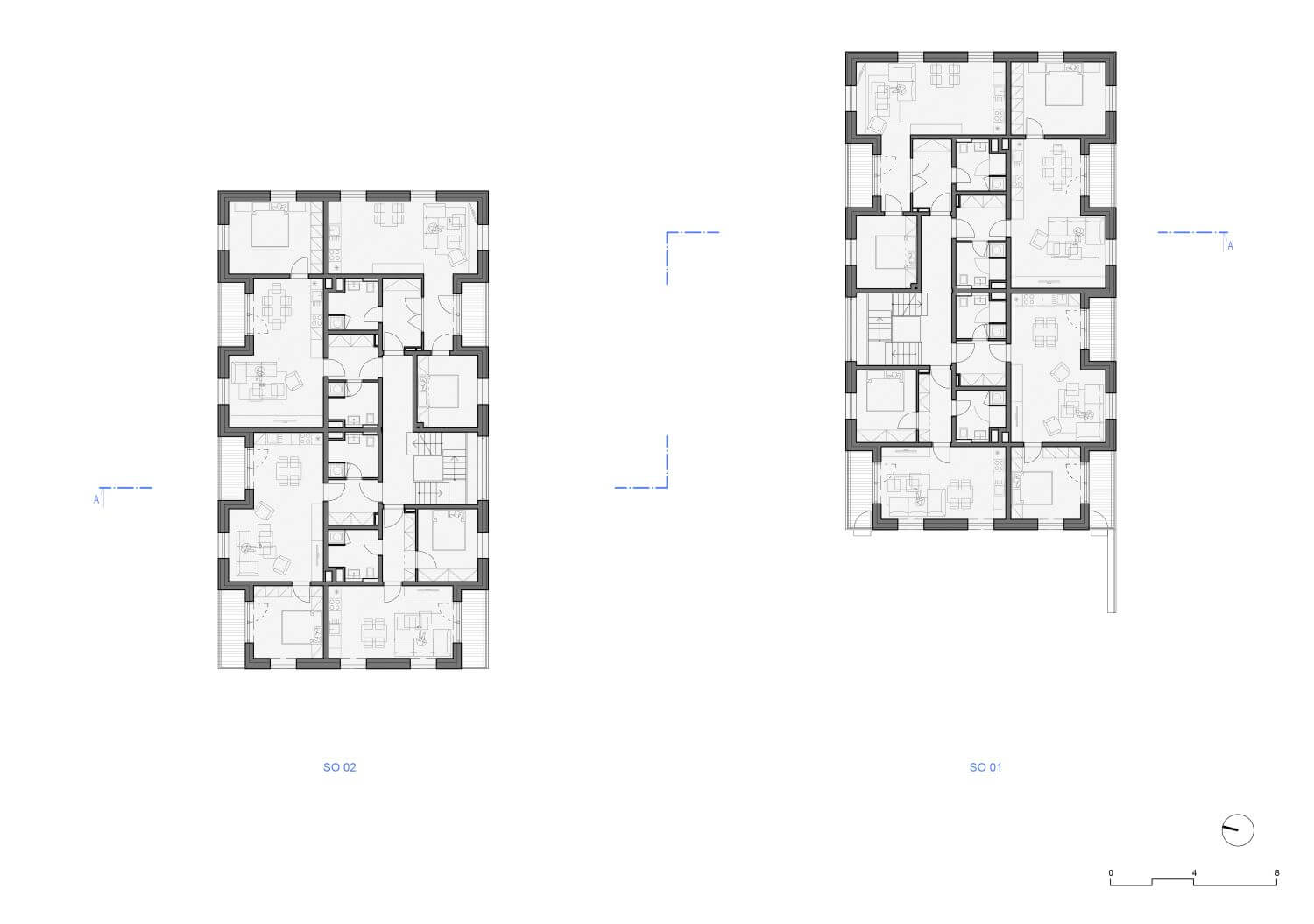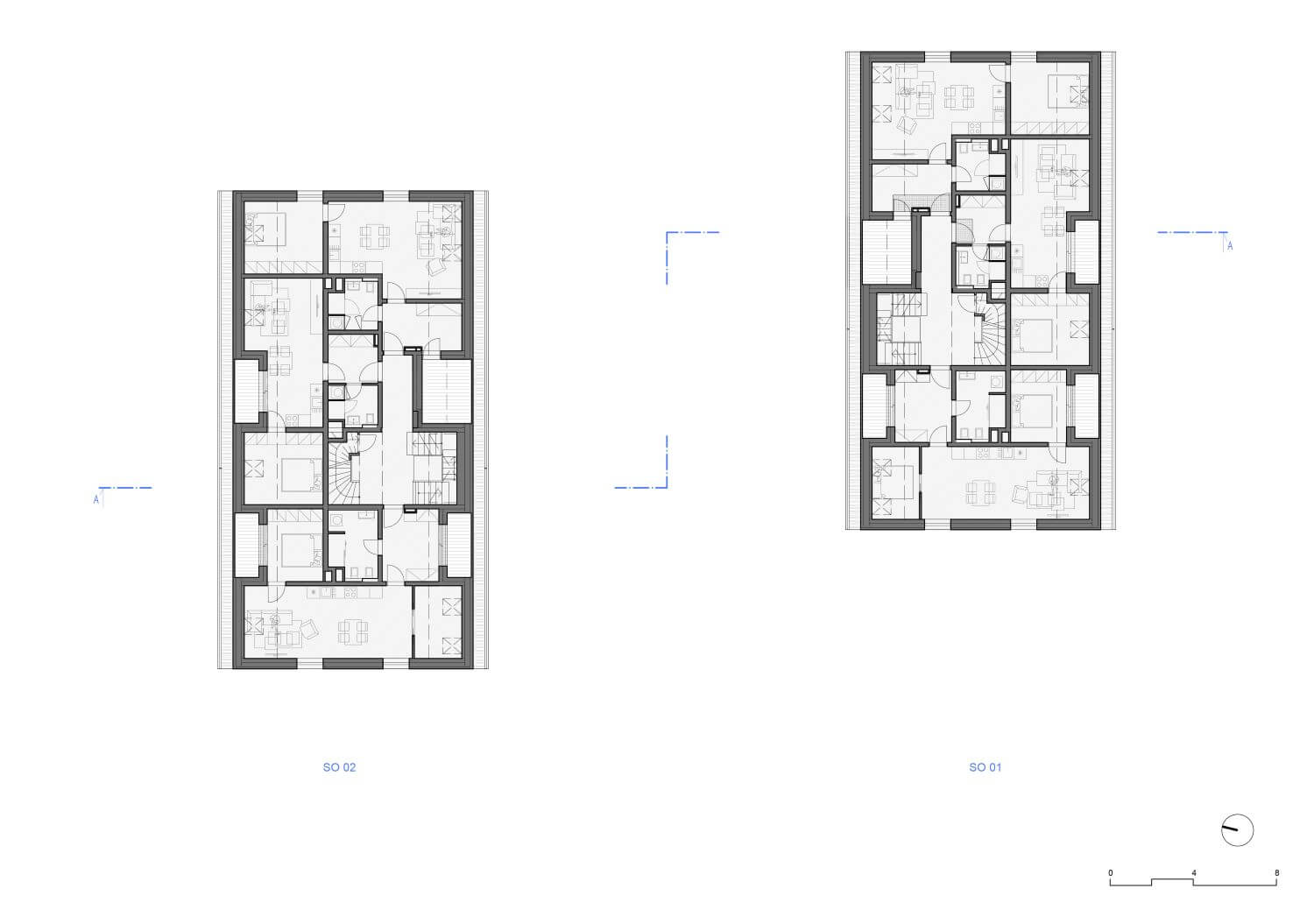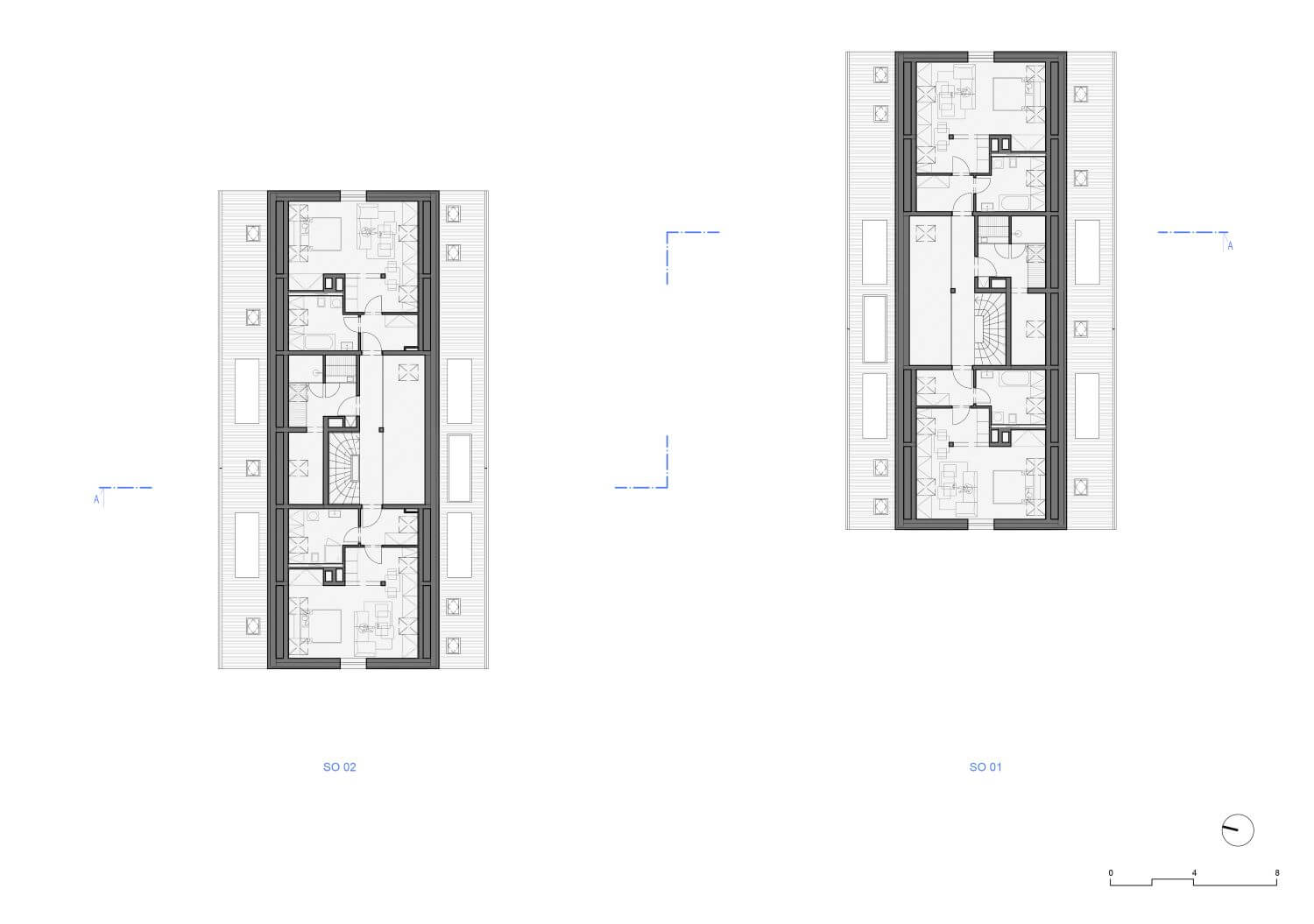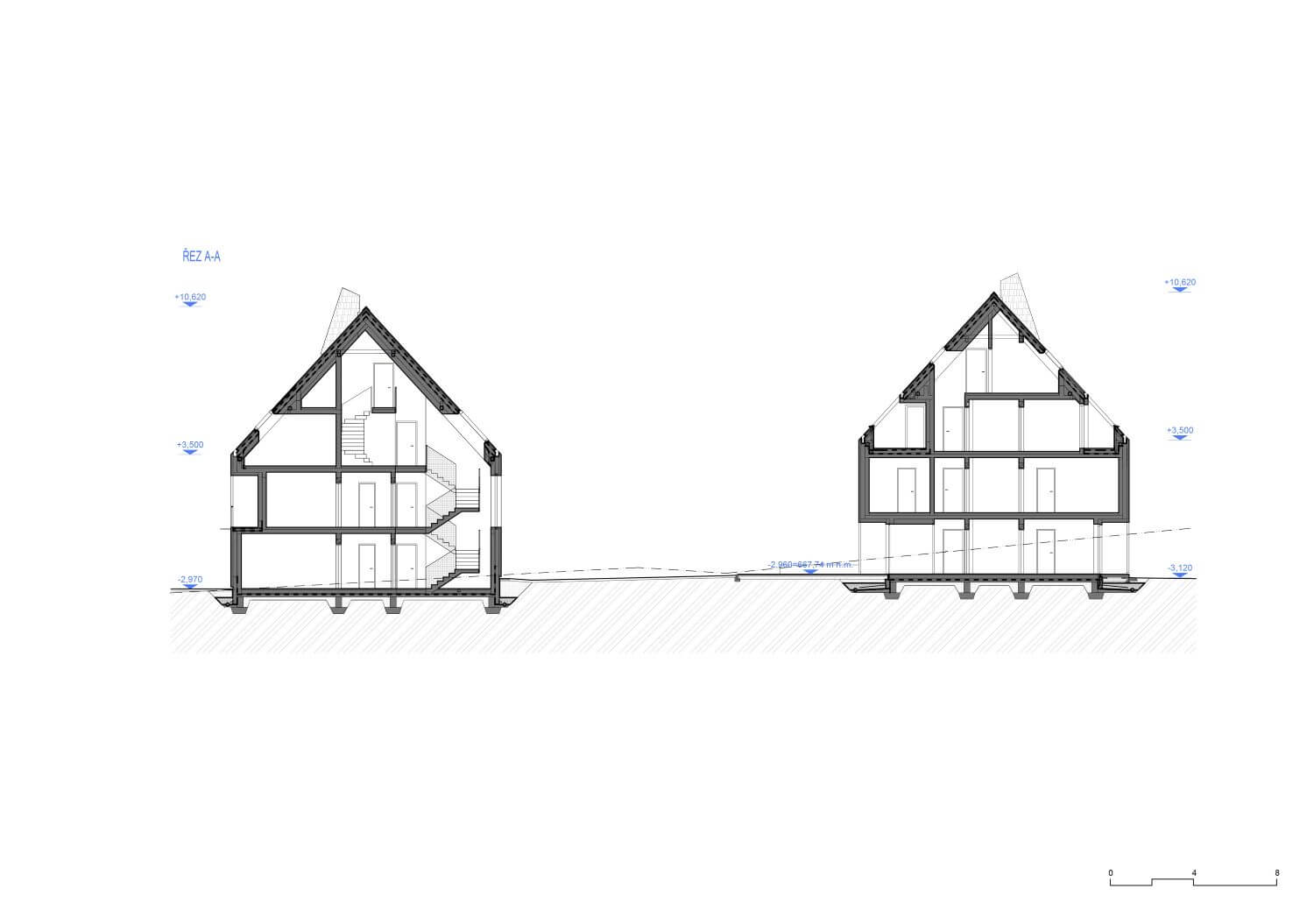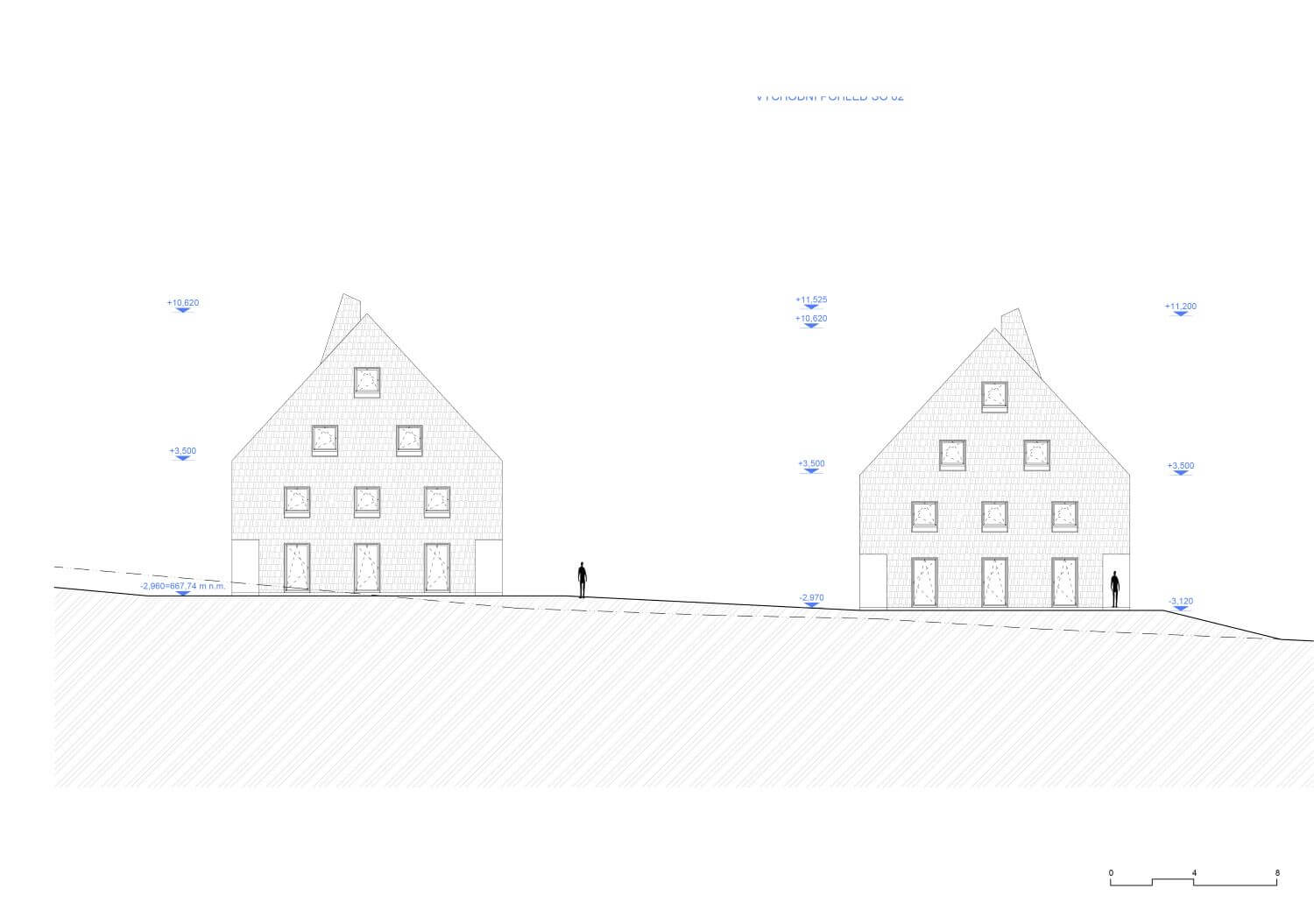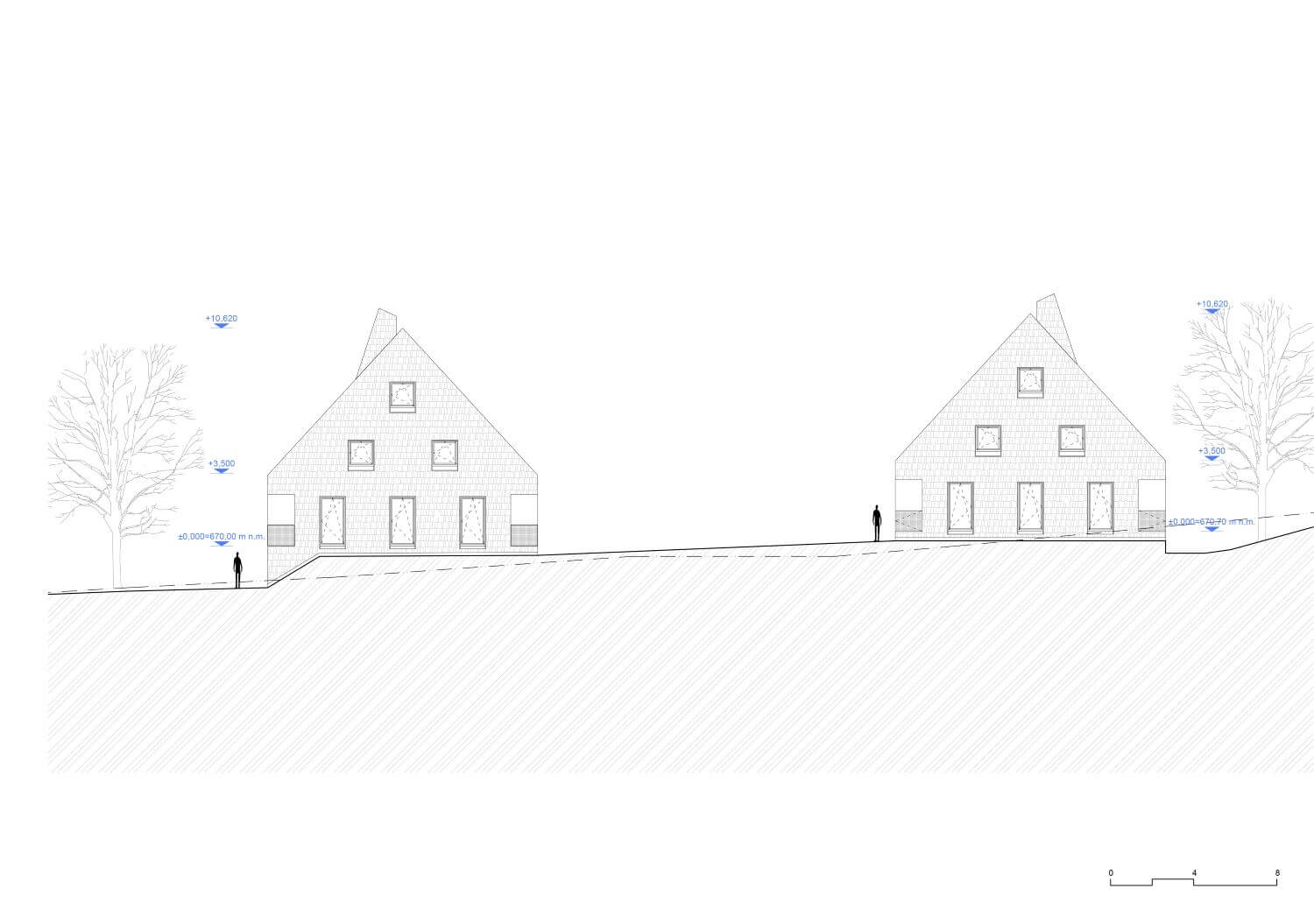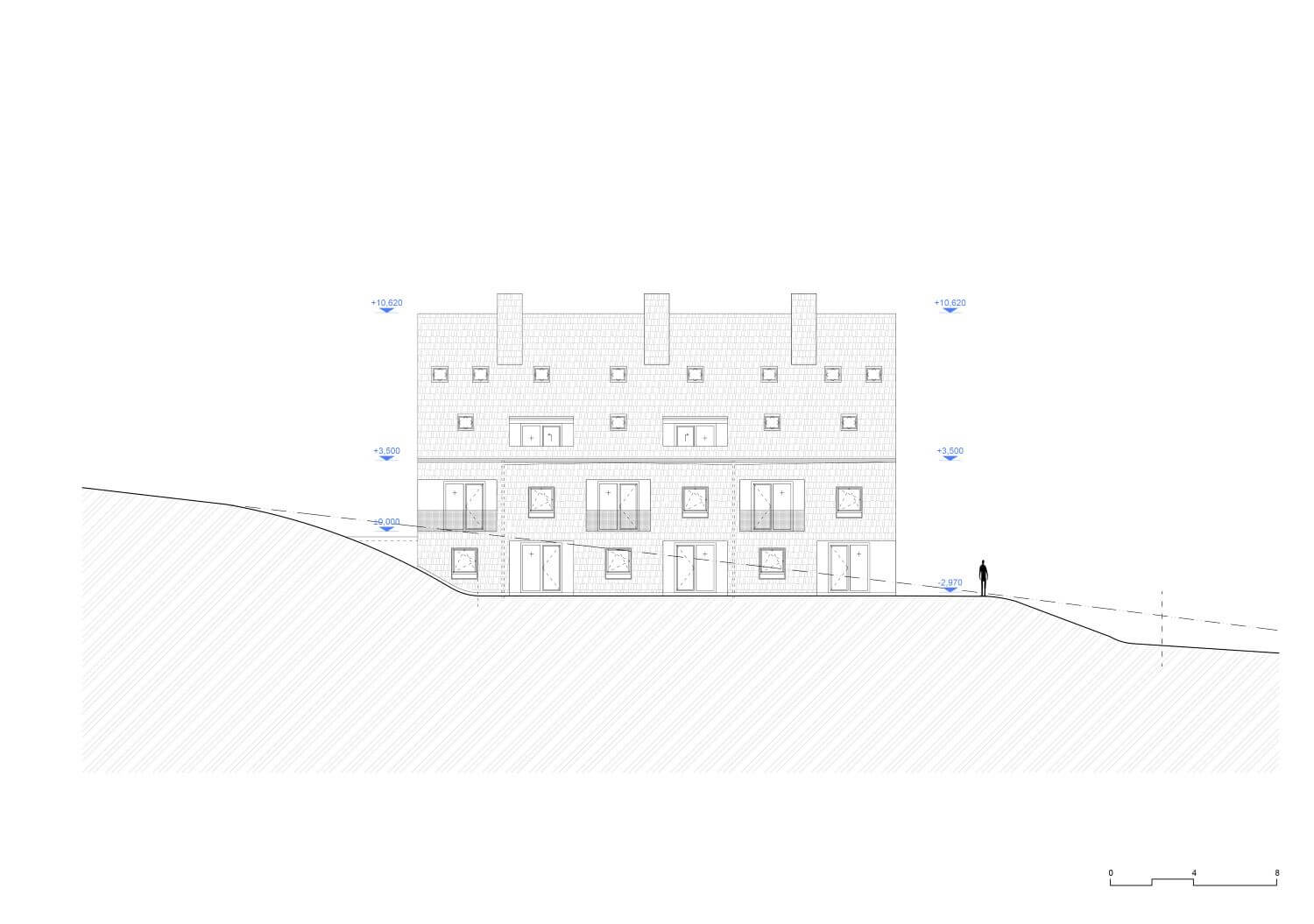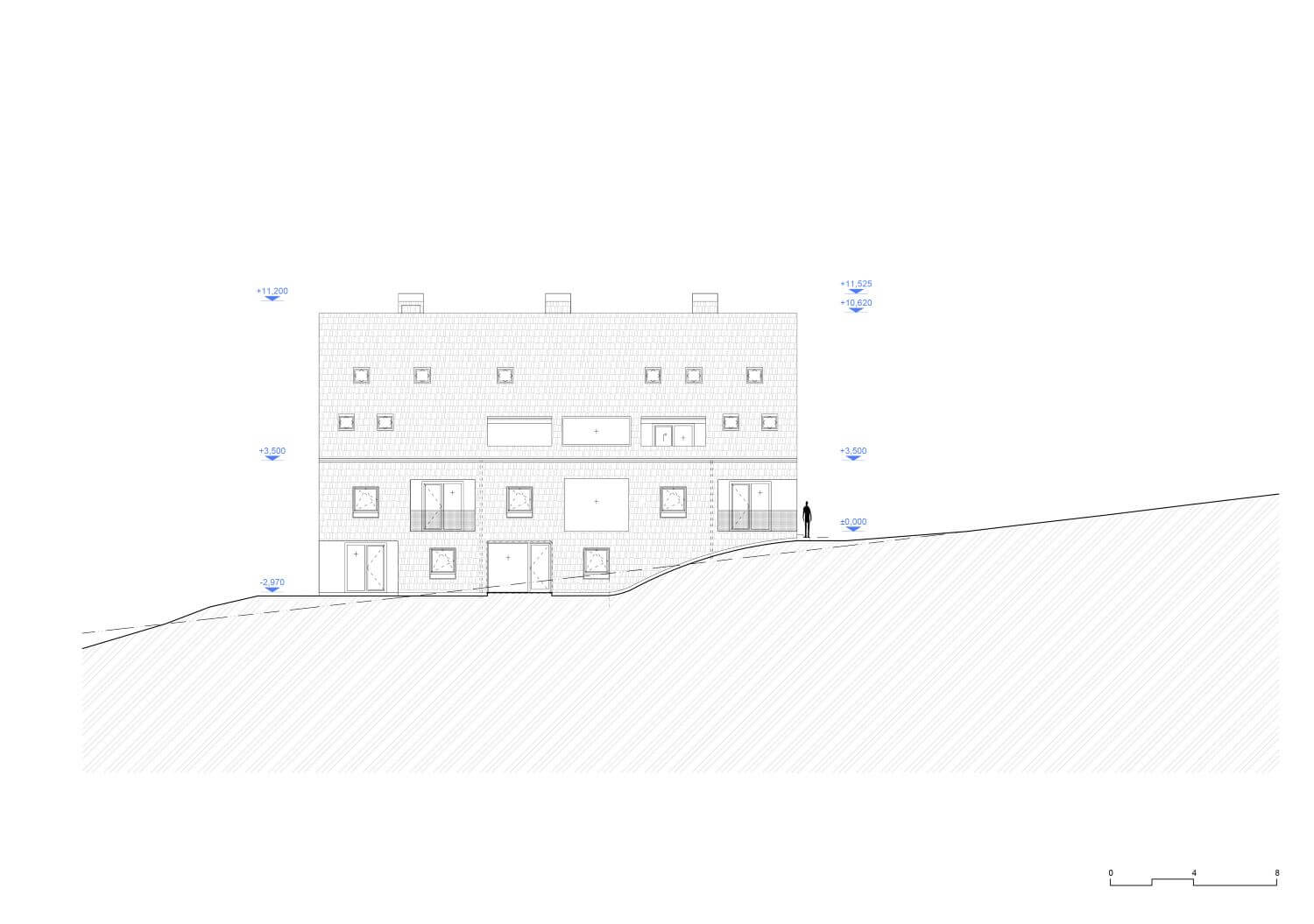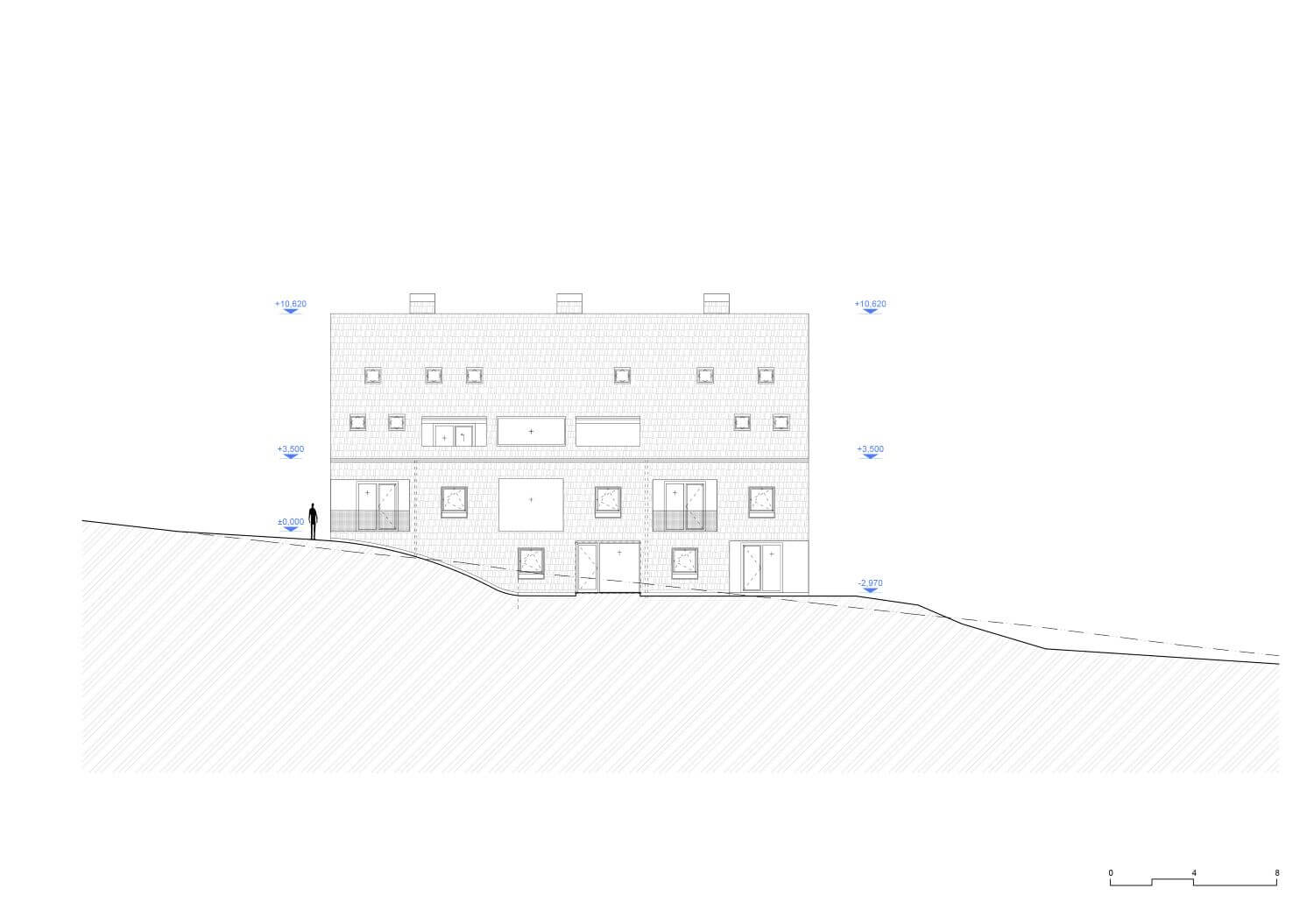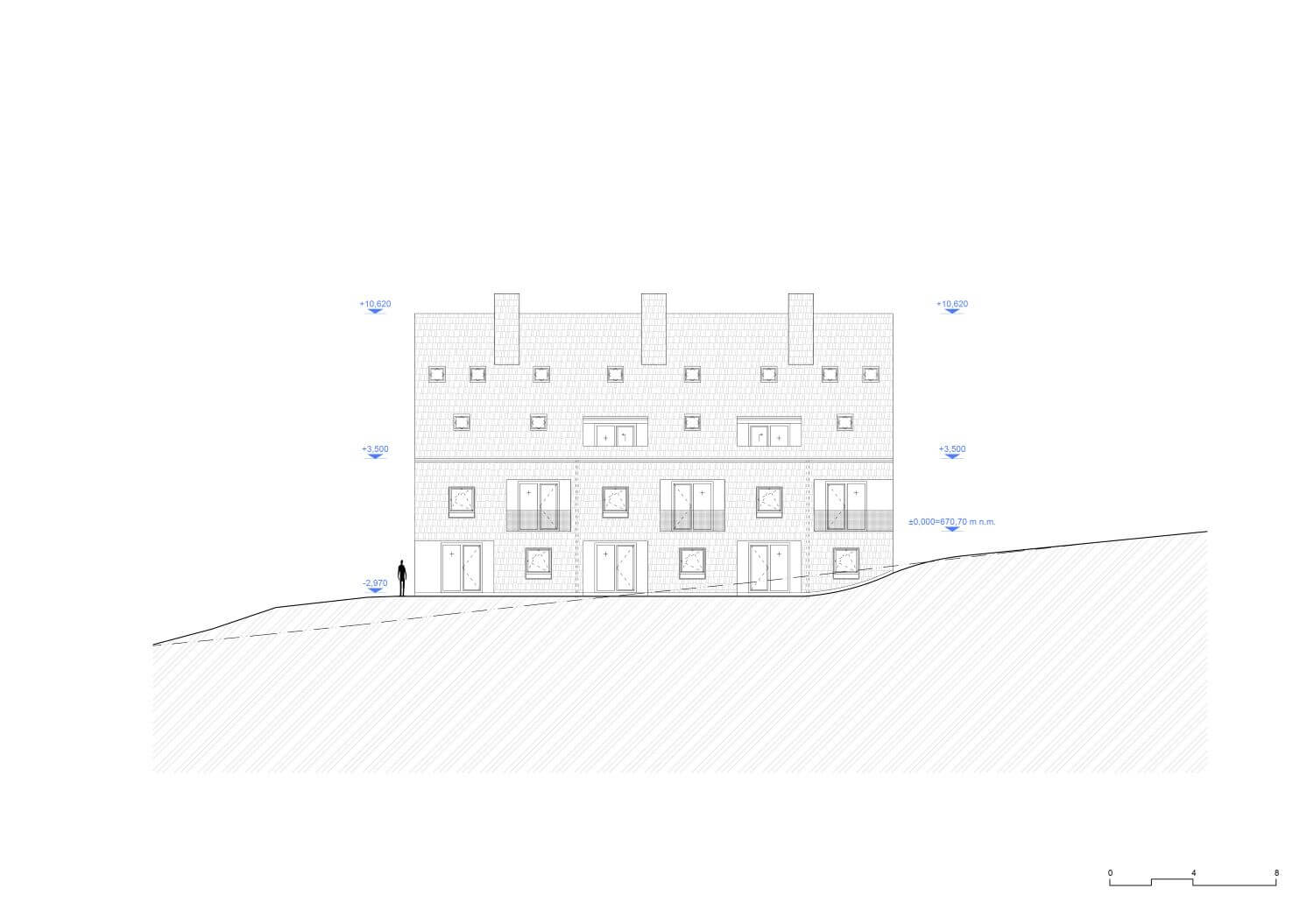 About studio
Atelier CL3 is an architectural and commercial company created within the platformo of an association of architects, a studio, a laboratory that goes beyond just design. Our main motto is that "Architecture for us is not pursuit of a pretty picture or a routine factory of dreams.We have joy and energy time the asignment is an impossible challenge. We work in a team with respect of the opinions." The togetherness of team members, breadth of opinions and skills, as well as interdisciplinary overlaps in creation, are the basic of our work.

The basic members of the team are Roman Gale, David Bures and Radek Pasterny, who are supplemented by other collaborators – now they are Petra, Kristýna, Adéla and Mirek.
---