You don't have to go abroad to have a vacation. In fact, you can have one at home. While it might sound impossible, it is something that more and more people are actually doing. The term 'staycation' usually refers to taking a vacation in an area that's near to one's home, but actually vacationing at home brings new meaning to the term. When you spend your vacation at home, it really is a staycation.
This post will tell you how you can make your home the ideal spot for a relaxing staycation.
Buying Hot Tub
A hot tub is an extremely effective way of making your home the ideal staycation spot. This is especially true if you have never been in a hot tub before (or just really like them). The addition of a hot tub to your property will give you somewhere to relax and escape from your life. If you want to learn more about them and how they work, then visit www.hydropooldevon.co.uk and read their articles or brochure. As far as benefits go, hot tubs have many. They provide stress relief, improve your sleep, relax your muscles, improve cardiovascular health, increase insulin sensitivity, and burn calories. Hot tubs are also a fantastic place to spend some time with your spouse or even your family. You can buy them on credit if you are on a budget. An alternative to a hot tub is to install a pool, although that can cost a lot more.
AC Unit
If the region that you live in is extremely hot, then an air-conditioning unit might be a great way to replicate the coolness of a tropical hotel room. After all, air-conditioning units are a fixture in most hotels and spas, wherever you go in the world. The world is experiencing much longer, hotter summers than ever before, due mainly to climate change. An air-conditioning unit will help to make your home a much more relaxing and comfortable space for you to spend your vacation. You can buy a portable unit if you are on a budget or don't need a fully-fitted home AC system.
Open Space
If you want to make your home the ideal place for a staycation, then you need to open it up. Making your home more open (as in moving the furniture around) can make it feel a lot fresher. Simple furniture changes can significantly improve the enjoyment that you derive from your home. It is also important to throw open the windows so that you can get fresh air. While the air coming in might not be a sea breeze, it can still make your home more relaxing.
New Rugs
Whenever you go on holiday, hotel rooms seem to be decked out with rugs. If you want to turn your home into your own version of a tropical hotel, then why not invest in some new rugs? Kilims, in particular, are best. Kilims are used in most hotels because they are easy to clean and complement hot interiors very well. Kilims are also much more affordable than full-pile rugs. It is worth noting, if you are going to buy a kilim then you should buy one that's 100% wool and hand-knotted, so you get the most for your money.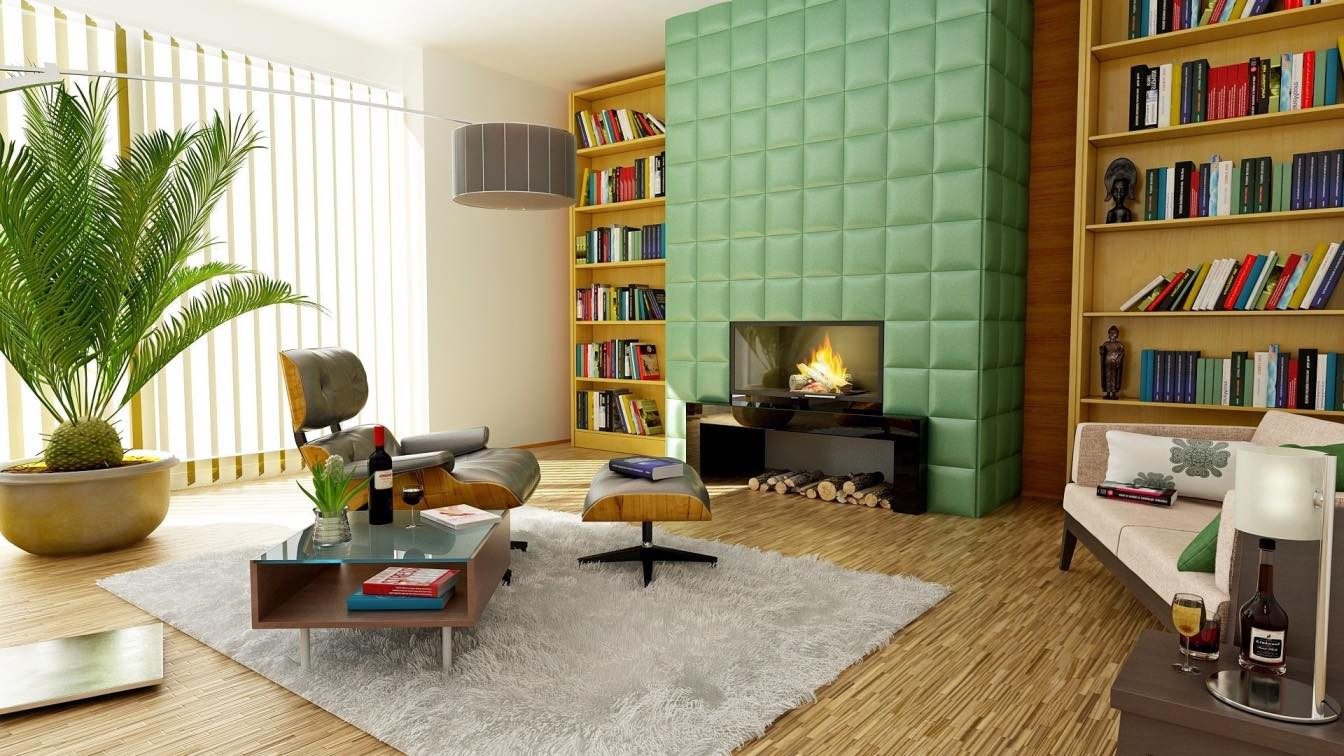 image © Pixabay
Buying Electronics
New electronics can also be a very effective way of increasing your home's enjoyment factor. If you are having a staycation, then why not treat yourself to something new, like a television, stereo, or games console? If you are on a budget then you can probably buy electronics on credit. If you do not want to take out a credit agreement then you could buy them with a service like Klarna, that allows you to break down the cost of your purchases into more affordable monthly instalments. Klarna does perform a soft credit check, though it will not affect your score.
Dream On
Don't forget to daydream. Nobody really wants to have to spend their vacation at home; most people would much rather be on a beach somewhere. However, if you are having to spend yours at home, then a good way to while away the hours is to pretend you are somewhere else. If daydreaming isn't really your thing, then why don't you go out and buy a new book? Books can be very immersive and can take you to exciting new places. An alternative to books are films. Why not watch a film you haven't seen before, from a genre you wouldn't ordinarily watch?
Staycations can be fun. However, you do need to prepare for them. The best way to prepare is to transform your home into a tropical hotel. This post's advice will help you to do that.


---