The Copenhagen based architecture studio Henning Larsen Architects has designed Eystur Town Hall that located in the breathtaking Faroe Islands, Denmark.
Architect's statement: For the people of Eysturkommuna, a visit to the local town hall is a breathtaking experience.
Deep in the spectacular Faroese landscape is a town hall completely merged with nature: The green-roofed town hall of the small Eysturkommuna is not just a building but serves as a bridge for the citizens to cross the river.
The building pays tribute to the Nordics and the traditional Faroese way of building. Yet, it defines a new path for contemporary Faroese architecture.
"Having difficulties distinguishing where the landscape ends and the building begins is a central theme in traditional Faroese architecture. The town hall design was driven by the notion of this blurred line, and as such a take on modern architecture in the Faroe Islands," Ósbjørn Jacobsen, Partner and Lead Design Architect at Henning Larsen, explains.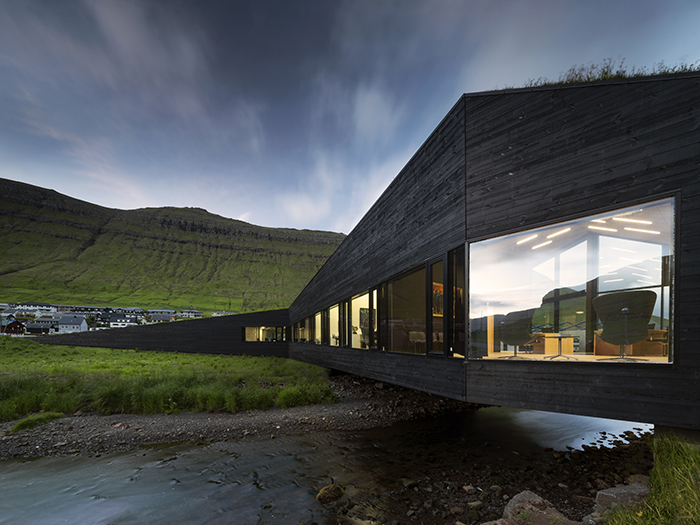 image © Nic Lehoux
Before the fishing industry made its entry with a large and important factory, the attractive local beach was the natural gathering point for special occasions. According to plan, the town hall is the first of more buildings to reclaim public life in the center of Norðragøta.
Thus, Town Hall Eysturkommuna takes on the important task of establishing a space that will revive the local community. The terraces and roof are open to the public, people can come here to have picnics and swim in the river. An exterior sound and light installation of artist Jens Ladekarl Thomsen, drawing from sounds and structures of the local society and nature, lett passers-by believe that 'the house speaks' of its surroundings. Eysturkommuna covers five different settlements of total 2000 inhabitants.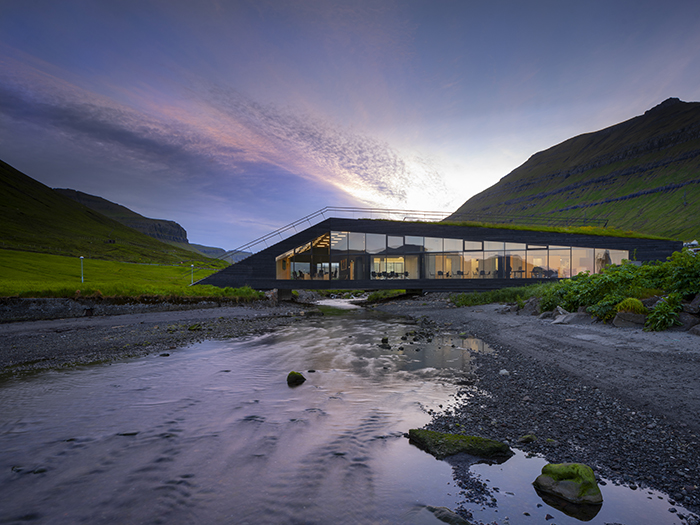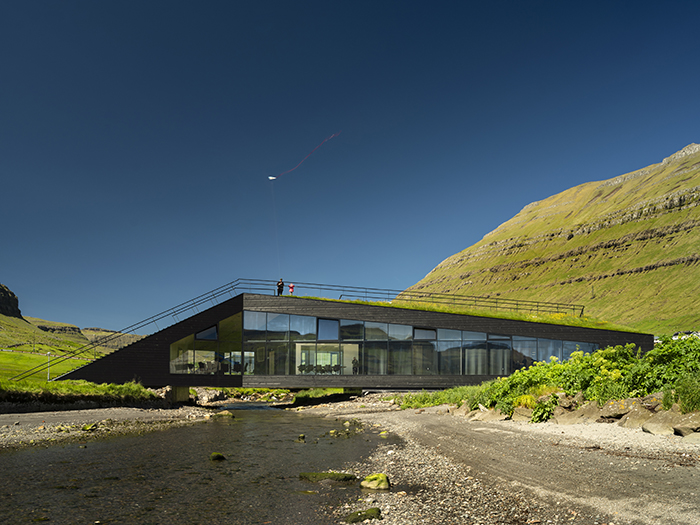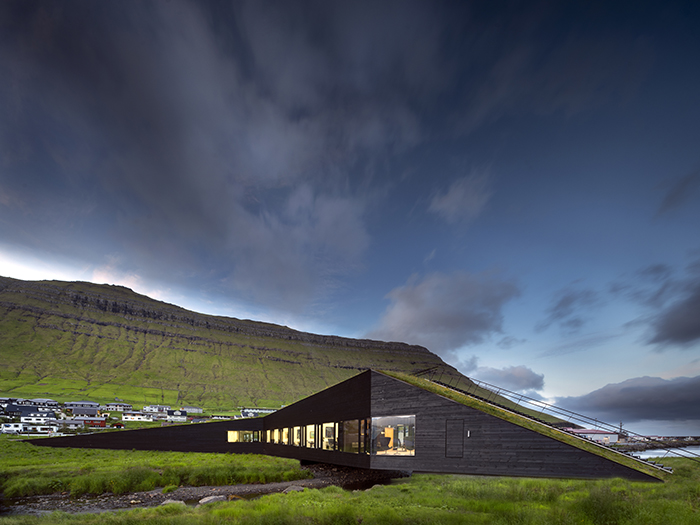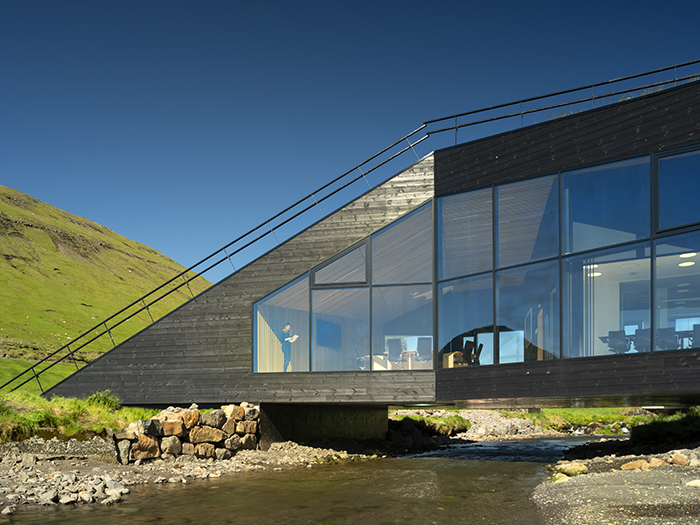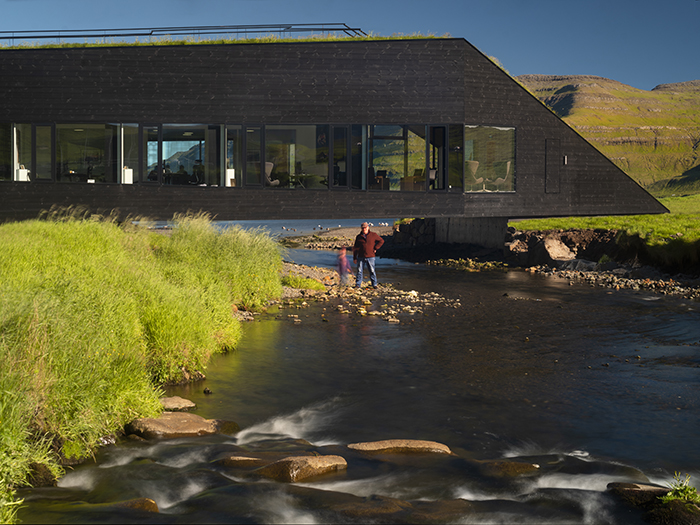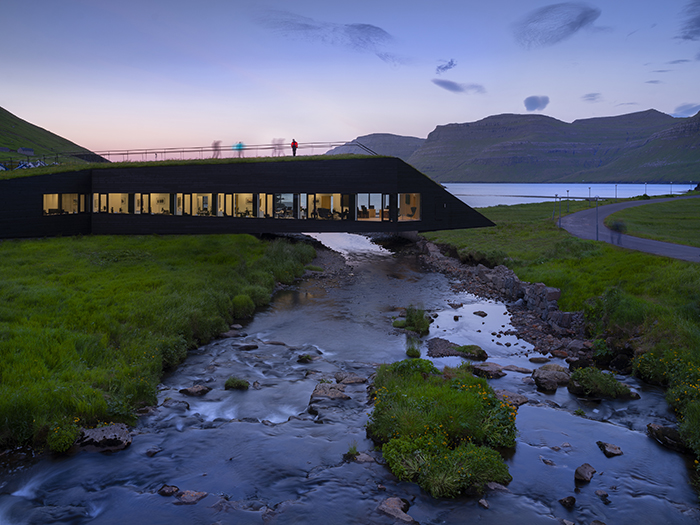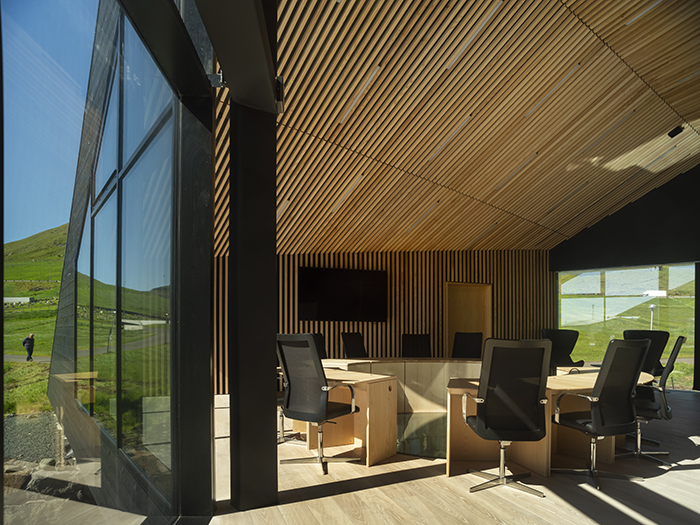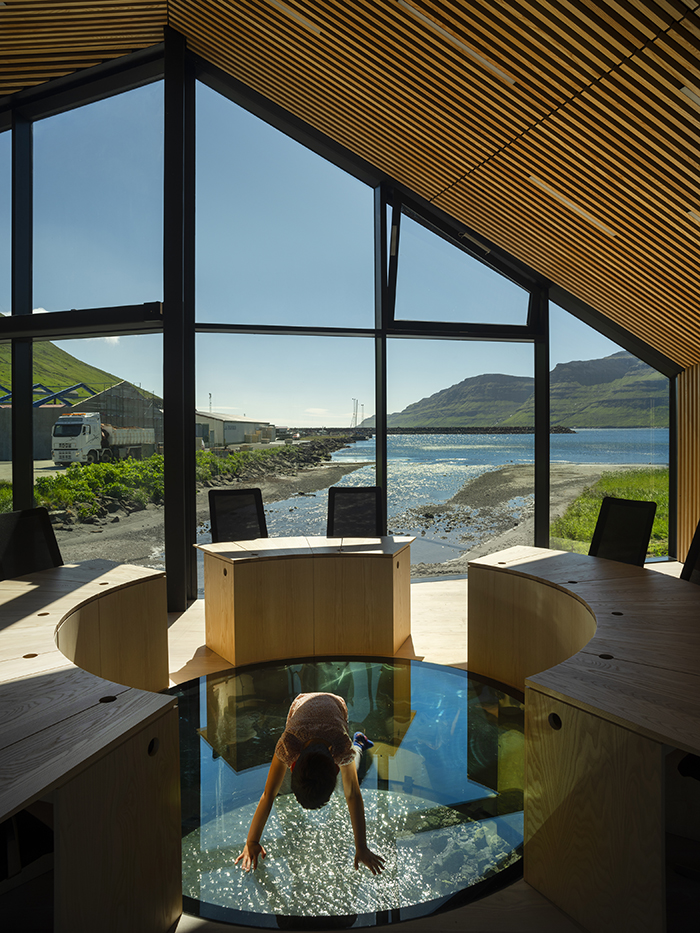 Architect: Henning Larsen Architects
Location: The Faroe Islands, Denmark
Client: Eysturkommuna
Area: 750 m²
Team: Engineer: Spenn, Veri-Con, SMJ
Photographer: Nic Lehoux
---