Ruptura Morlaca Arquitectura: In the deep silence of that mountain, we observed as intruders a dialogue between elements where an atmosphere of gravity was breathed, and the changing shadows of dawn were felt. We propose not to affect the nature of that conversation by placing a reinforced concrete platform between elements that flies towards the treetops and catches encounters with the mountain.
We use the pretext "La casa de las Palomas", a colonial building located in the historic center of the city of Cuenca - Ecuador, it is developed from the experiences with three patios that trap privacy, the walls of this building are characterized by Presenting different drawings that represent landscapes to the outside, perhaps, it was a way of feeling not enclosed that was even drawn on these walls together with pigeons, under the pretext we cut it in half to insert this artifact in the place and generate real encounters with the mountain without losing that longed for introspection.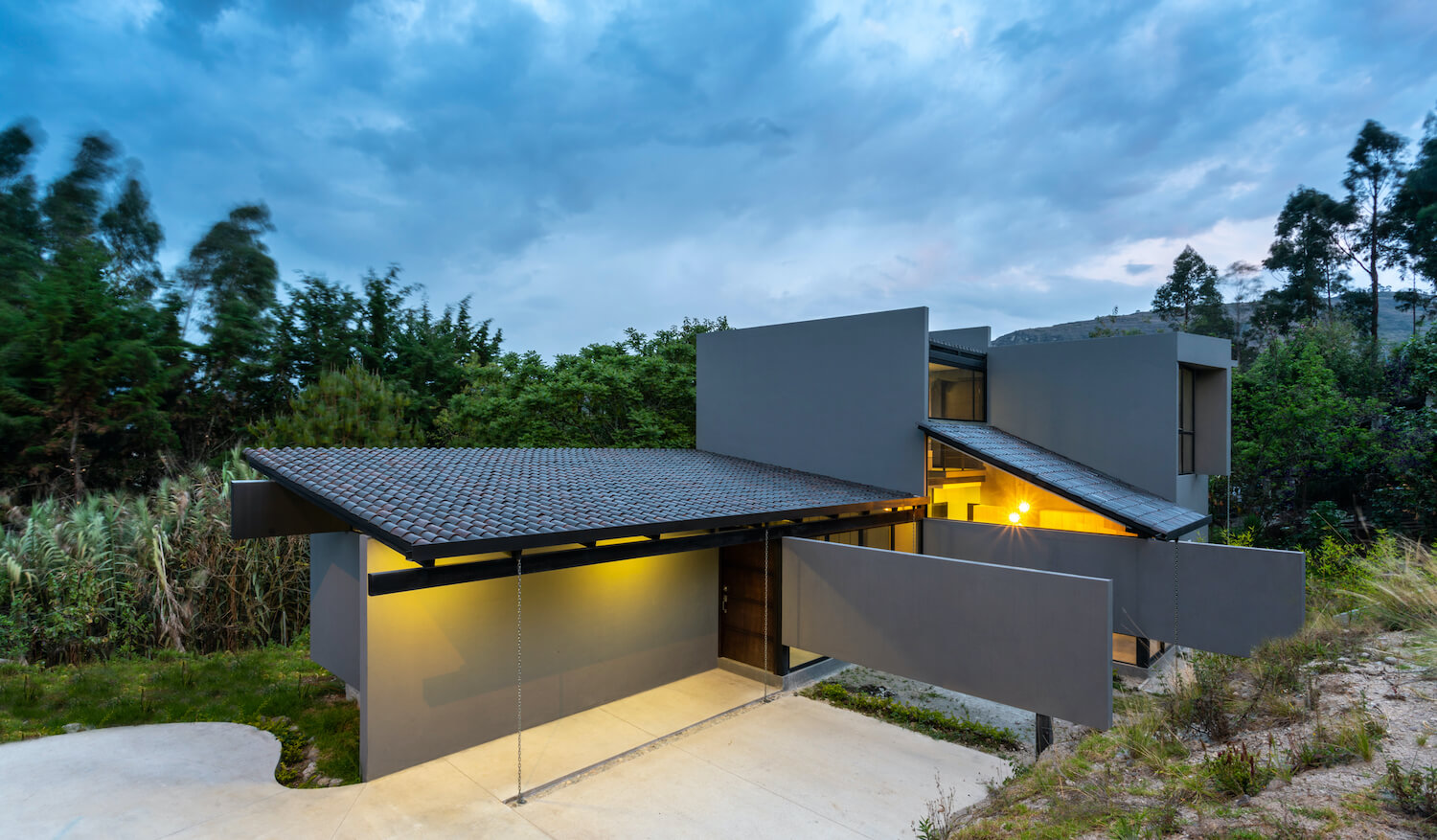 image © Oscar Moscoso
The gray rocks float in all directions, forming three patios that encourage people to inhabit the space informally, stretching the limits. They delimited the space between them, all fulfilling their function, both of avoiding the direct incidence of the sun, maintaining heat retention and providing privacy inside.
We locate the private areas in a two-level gray formation perforated by large windows that allow natural light to fill the space, leaving the areas open to the relationship with the different patios and trees.
We insert a structured shade with steel branches, one of which is 18 meters long, supports the upper floor slab and a cladding of brick sheets, all of which weave an overlapping nature that allows the covered space to flow.
By releasing and integrating the space between accumulated pieces, we generate a spatial and temporal dissolution where the interior and exterior intertwine without ornaments, slowly disappearing between branches and rocks.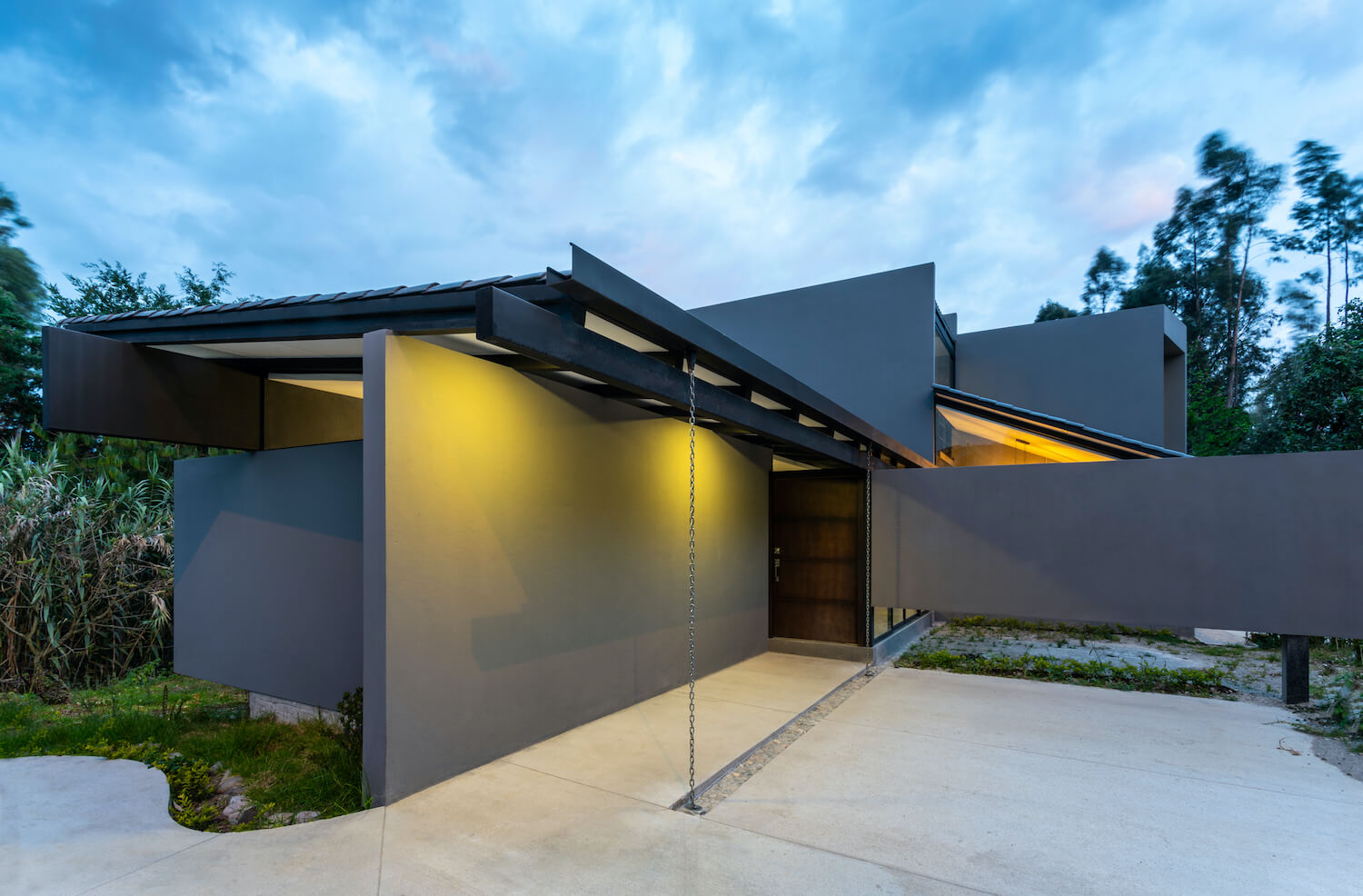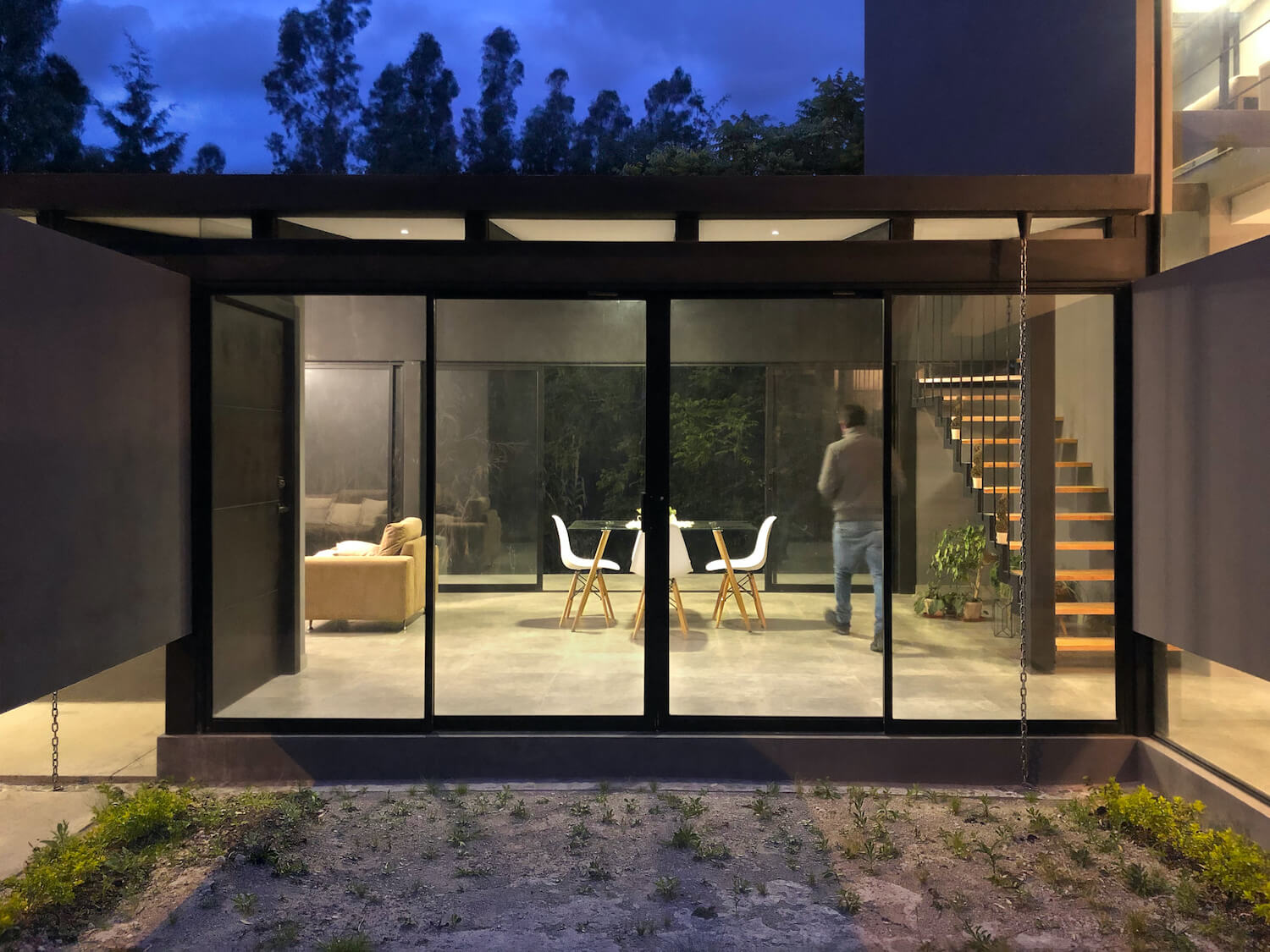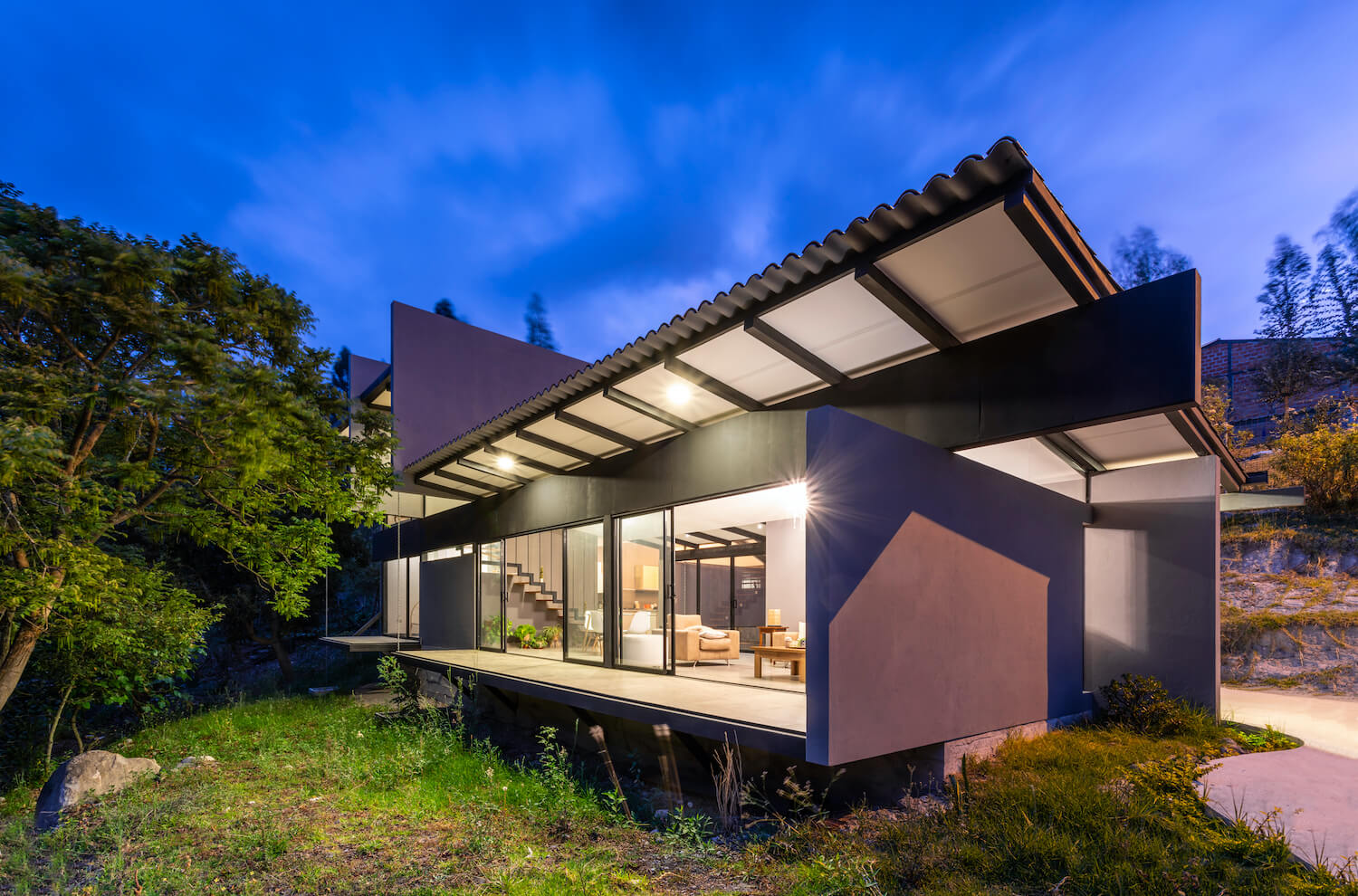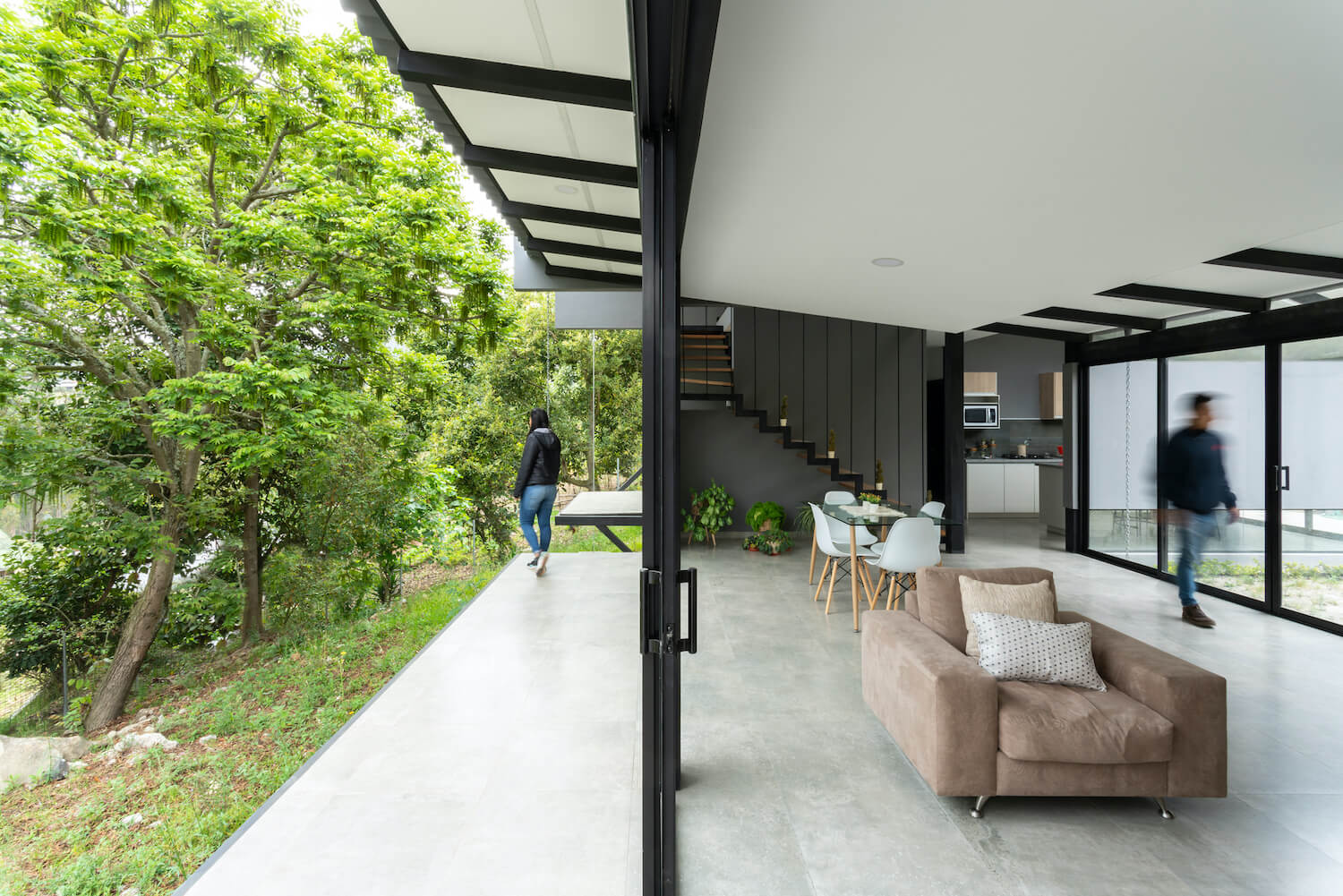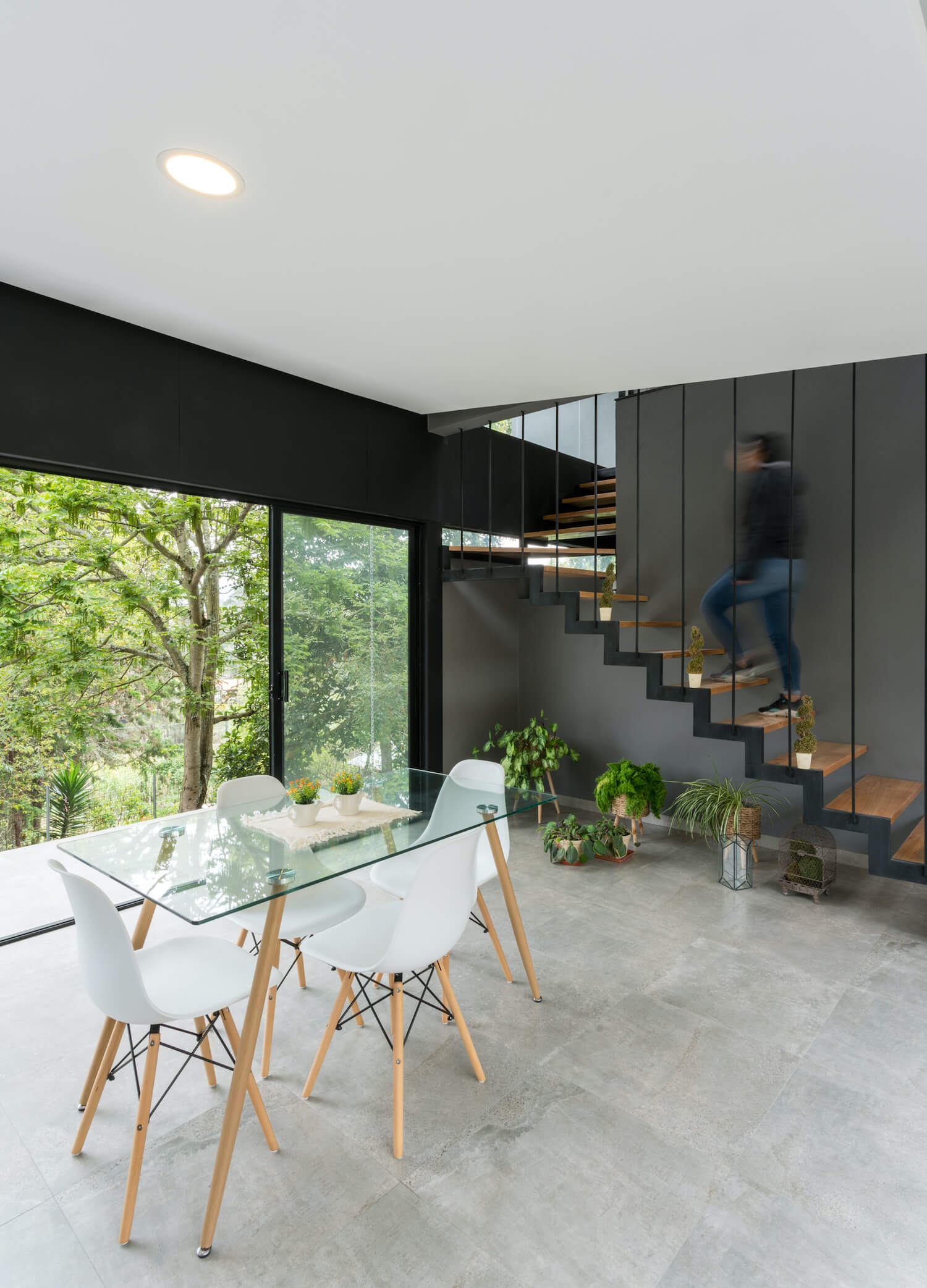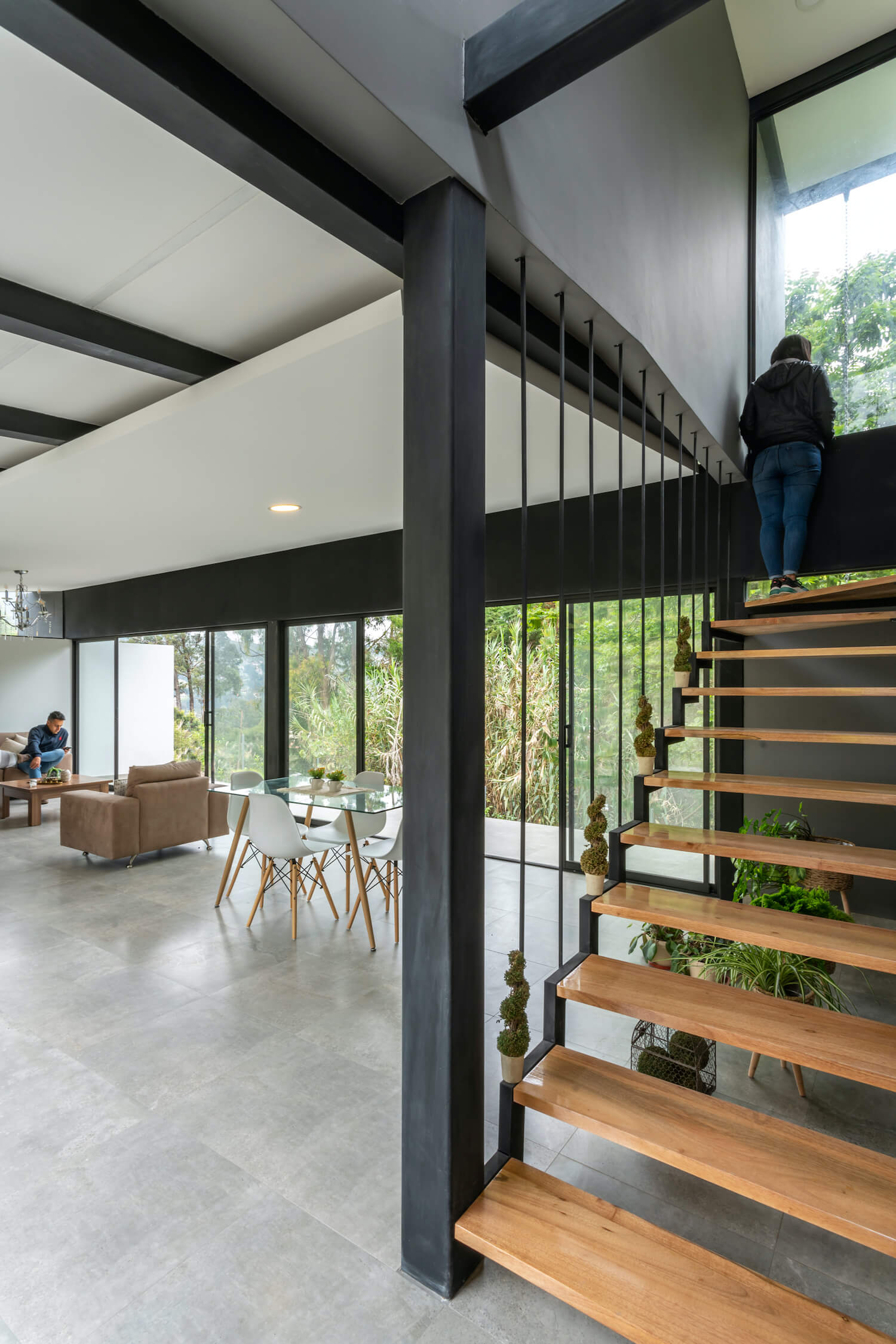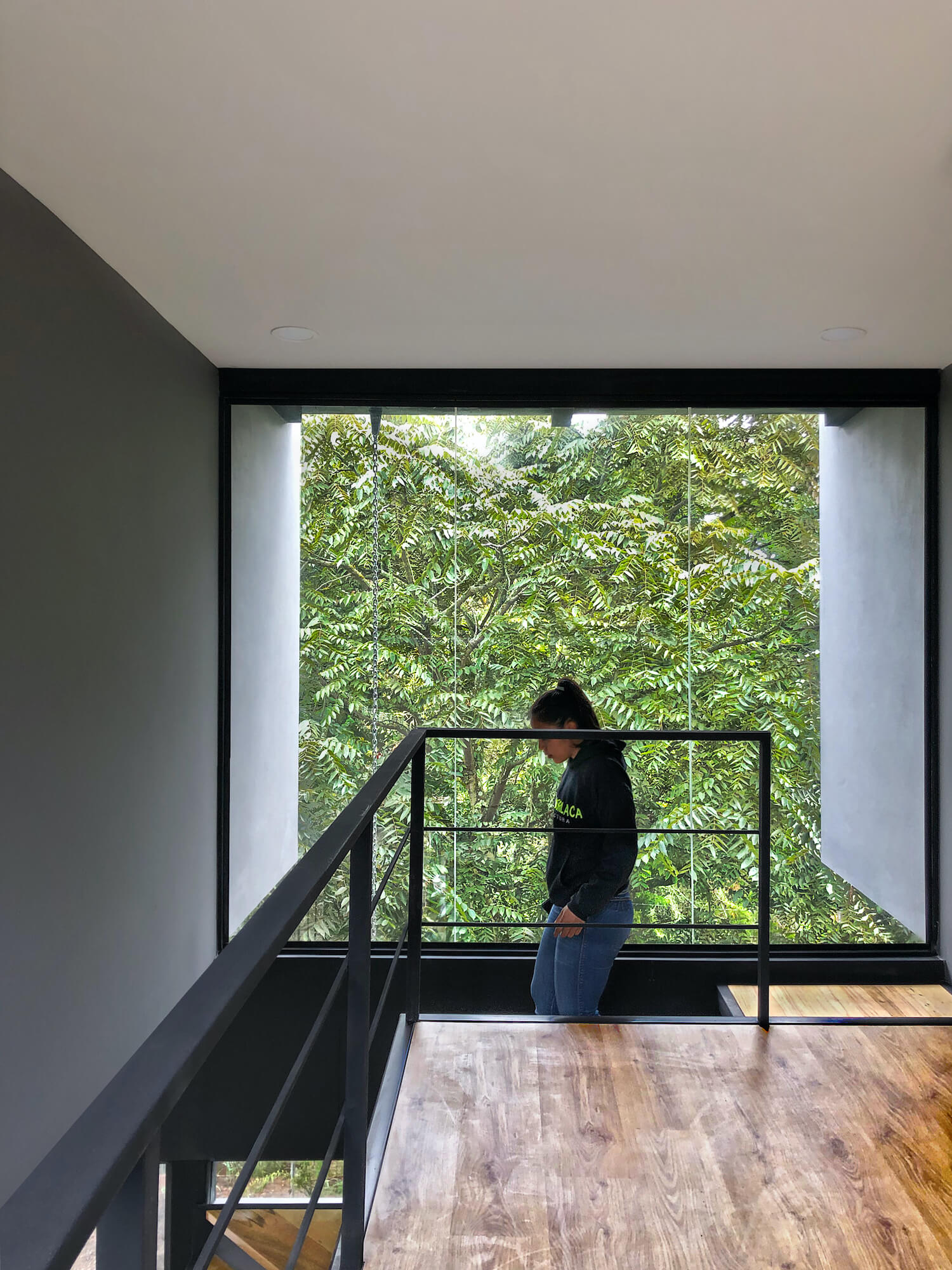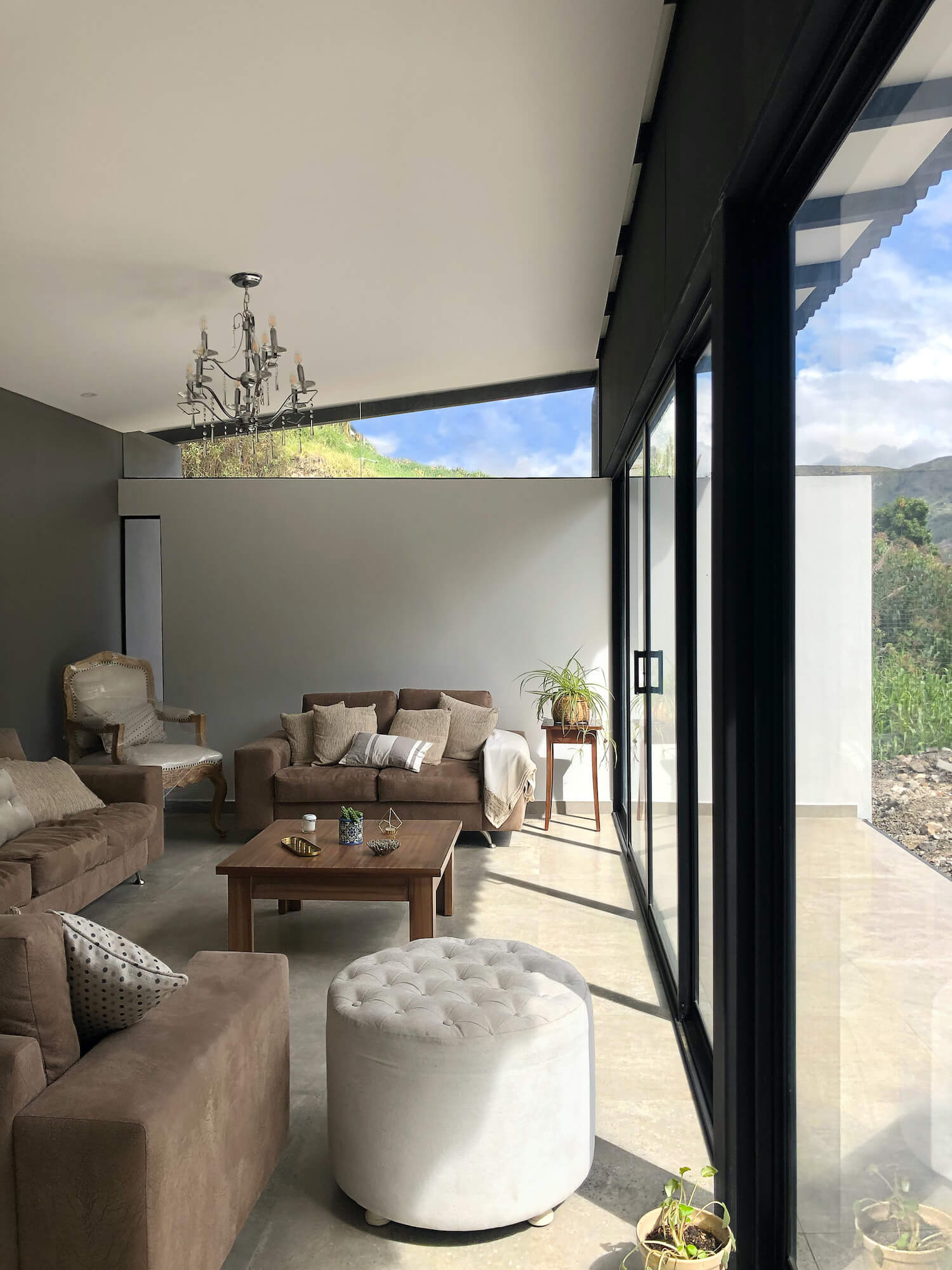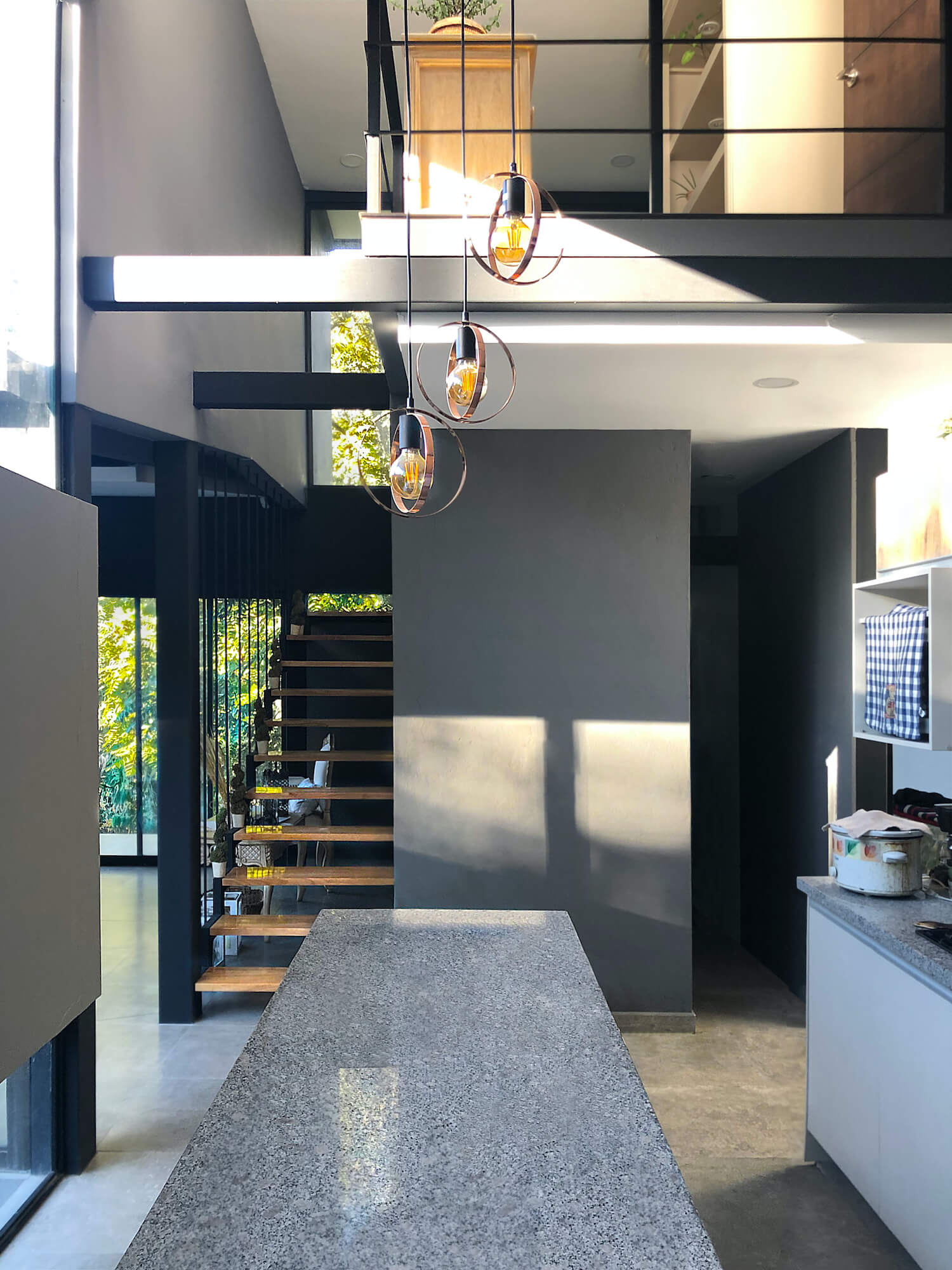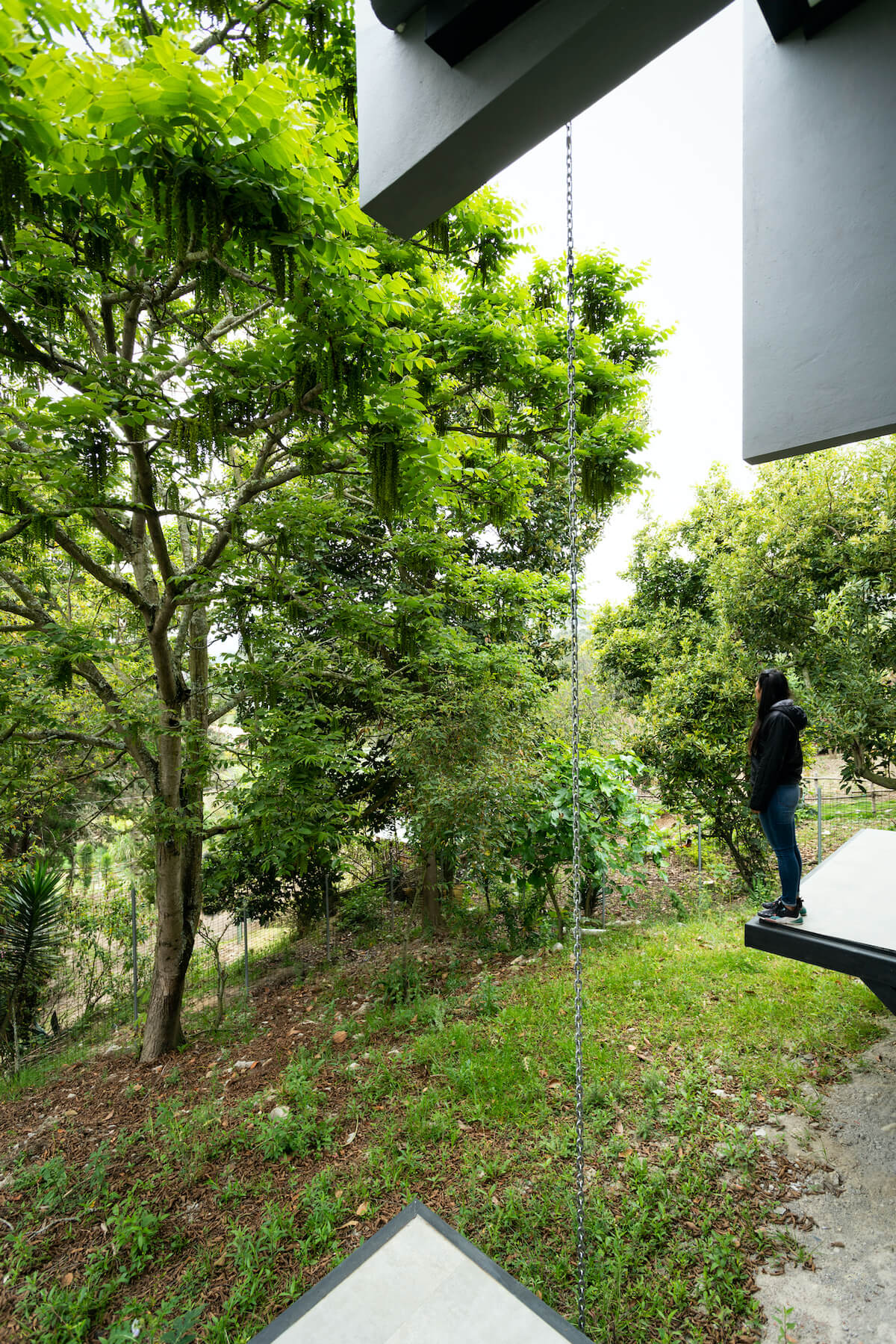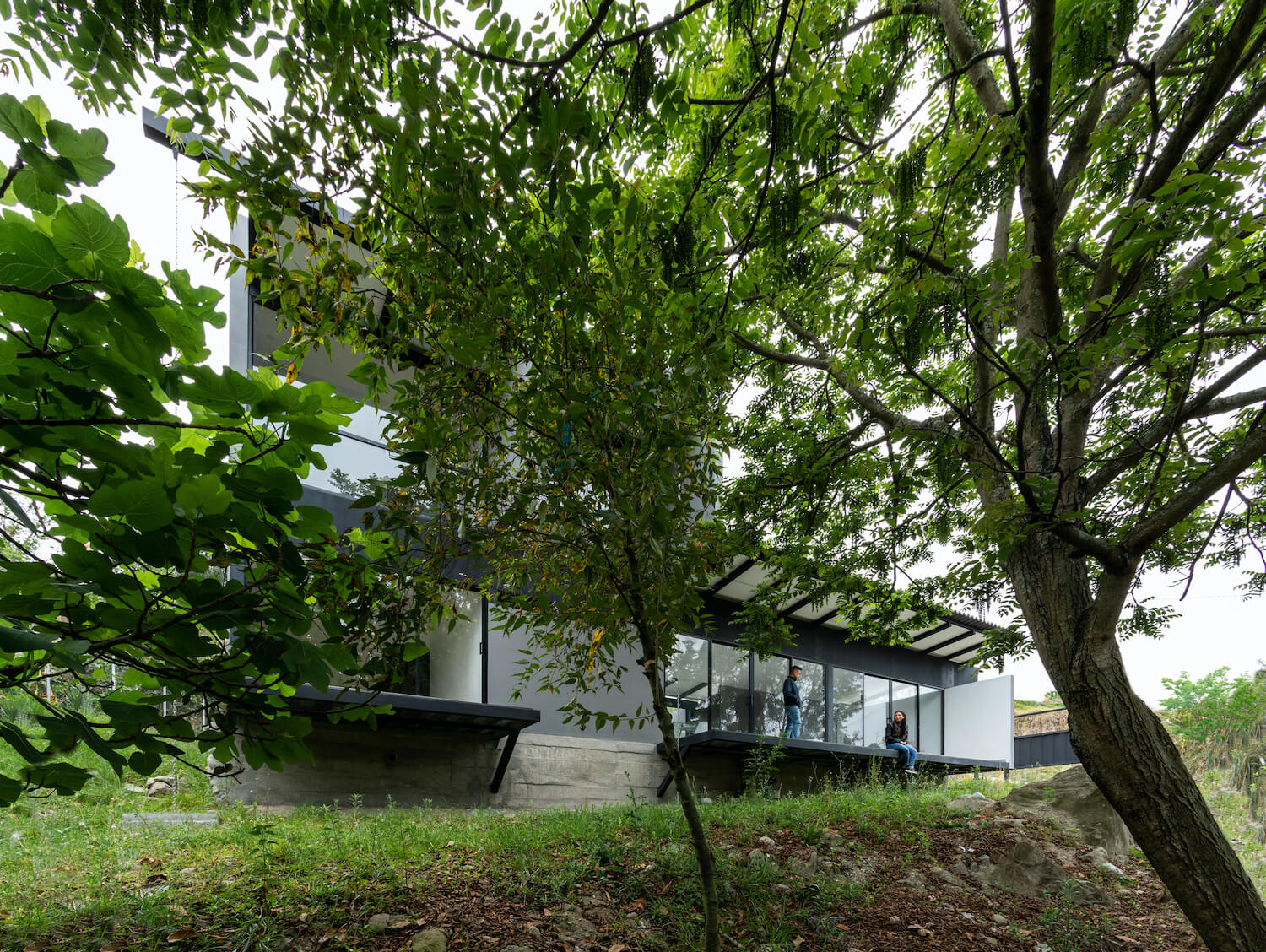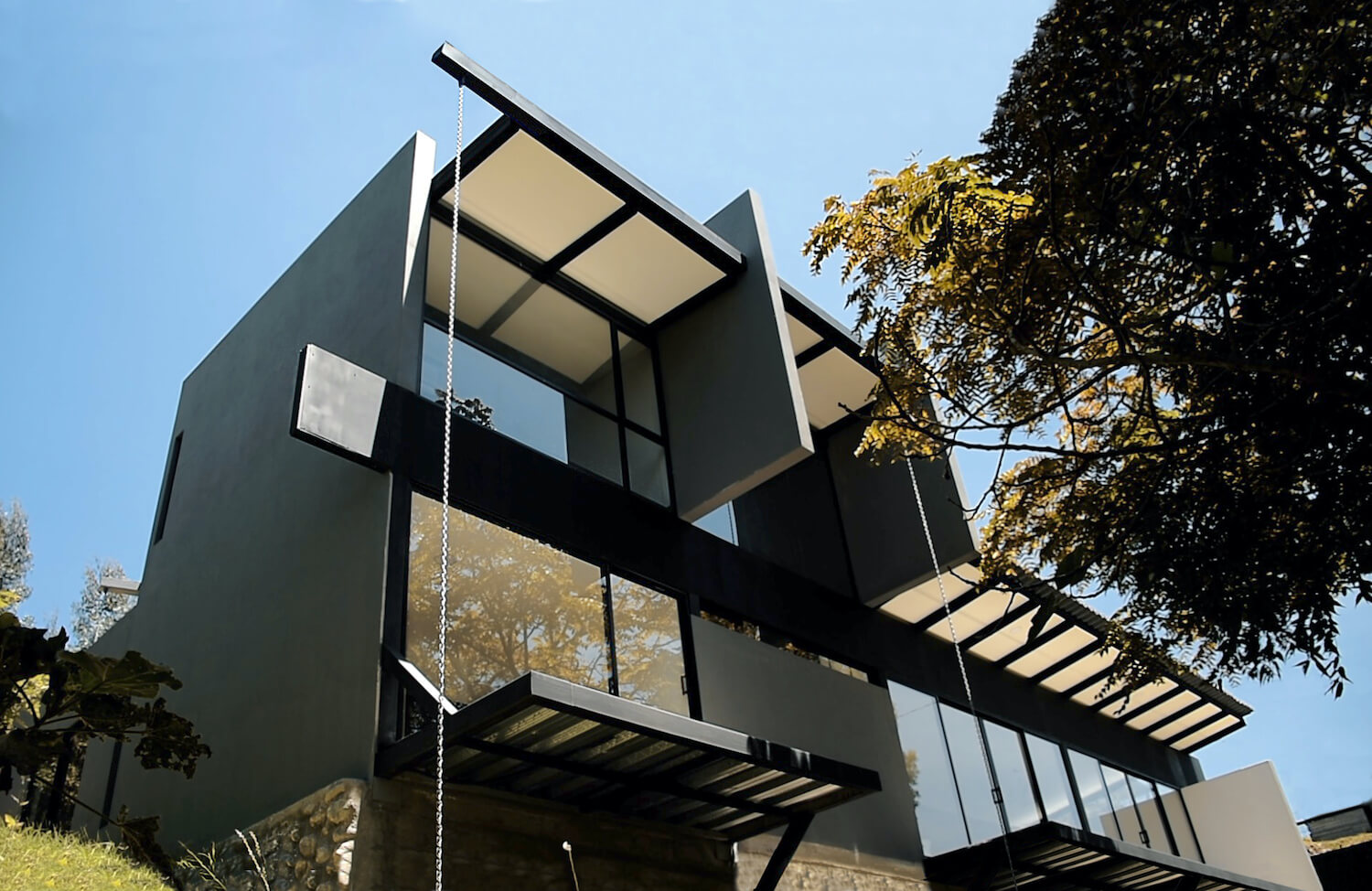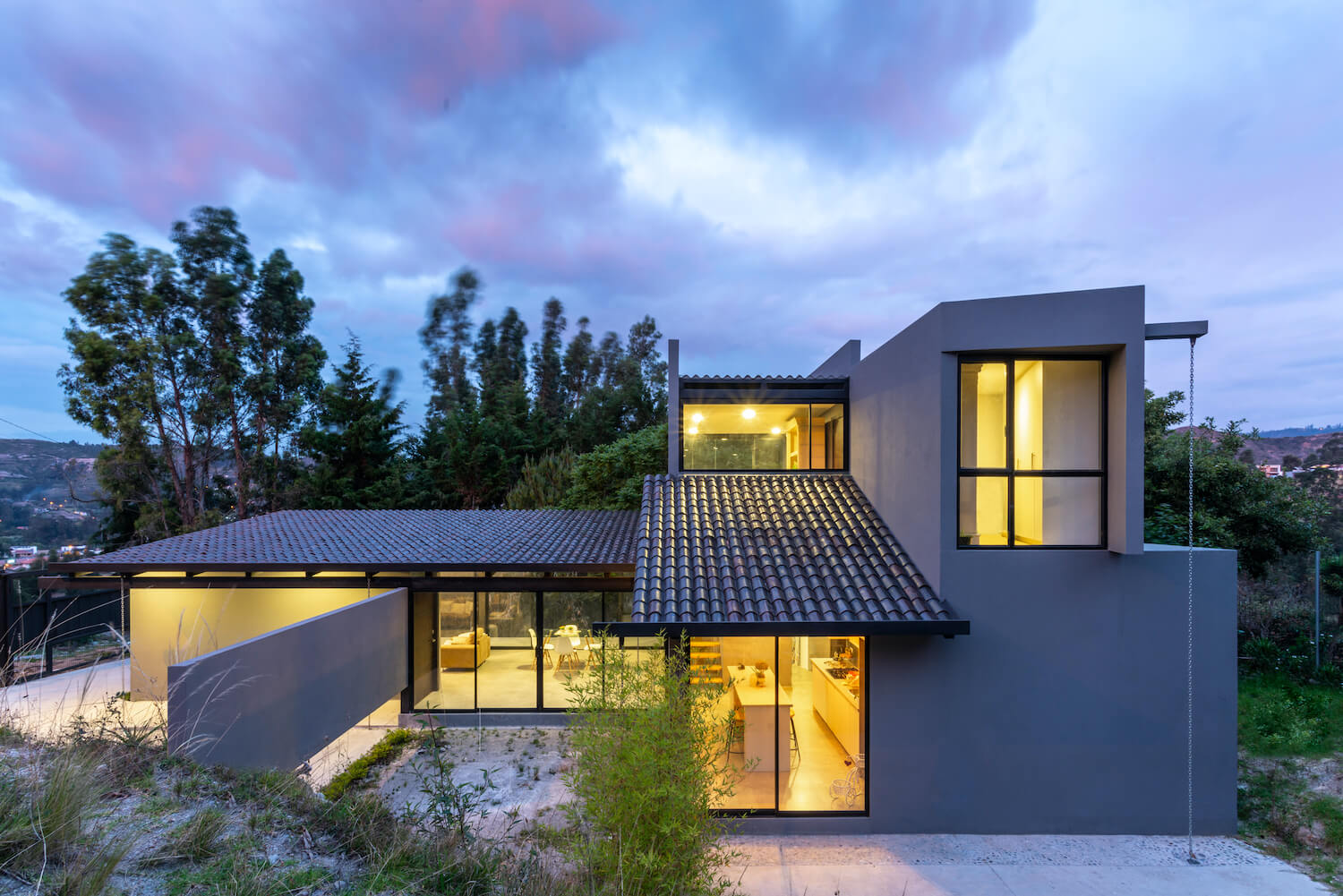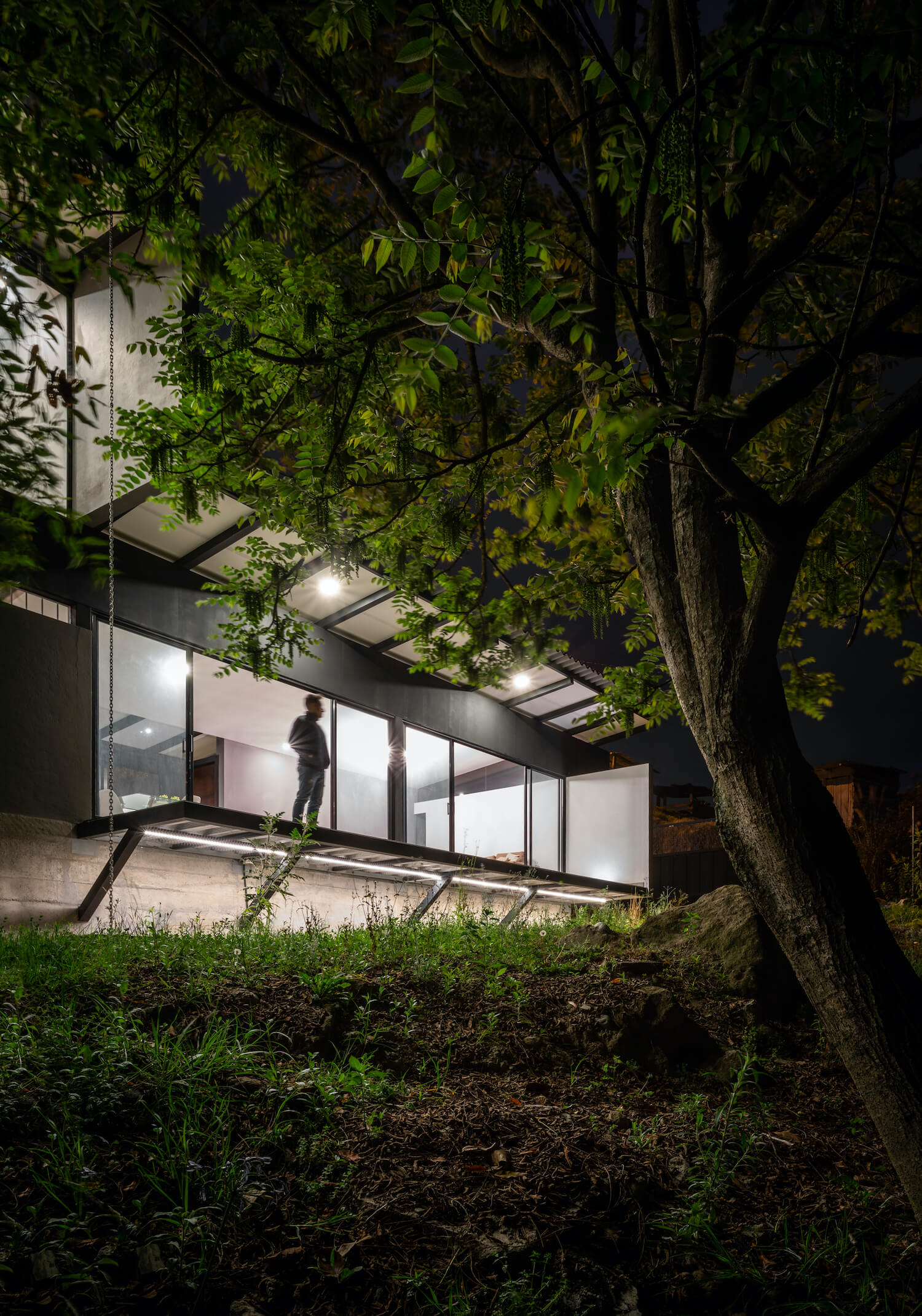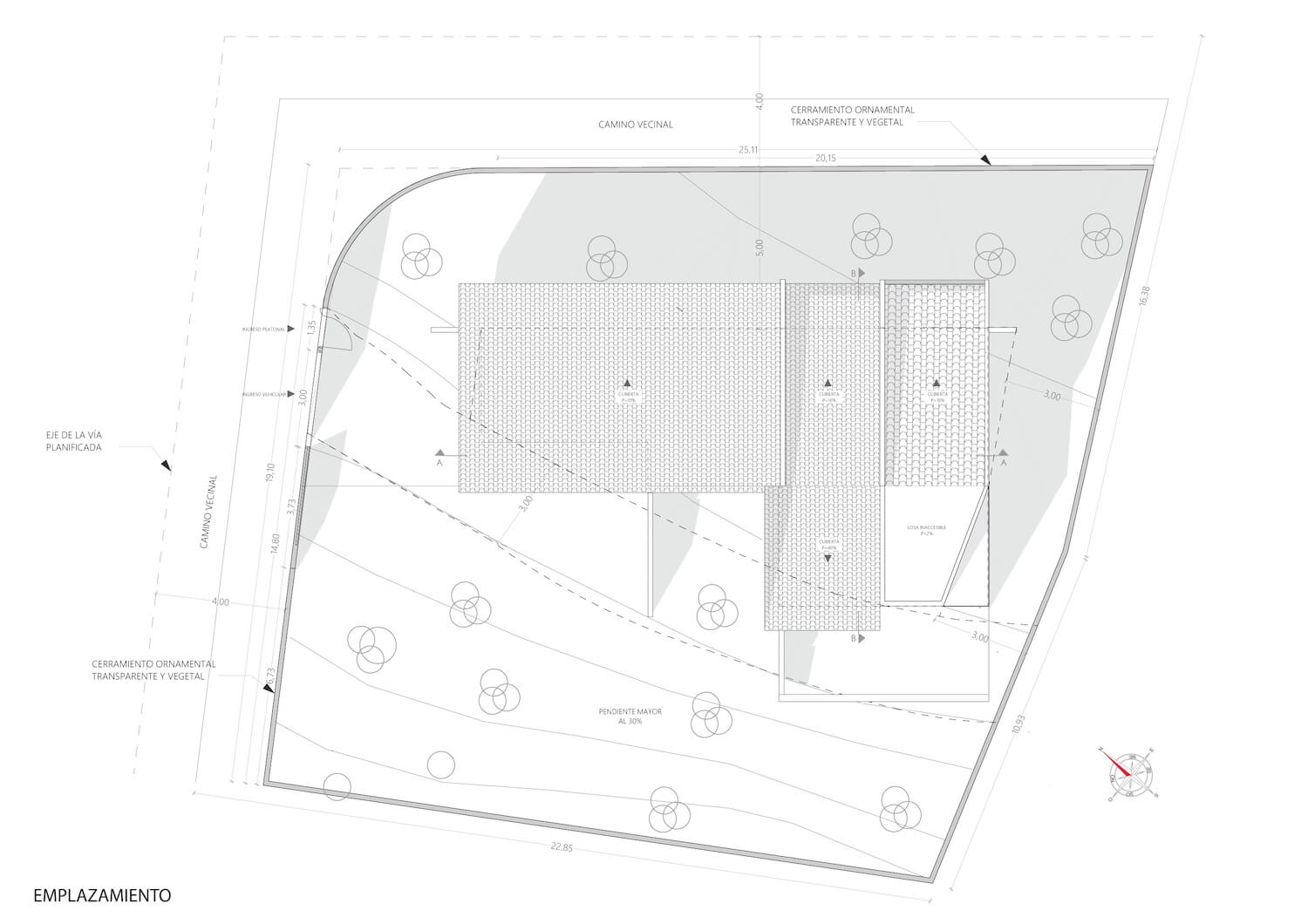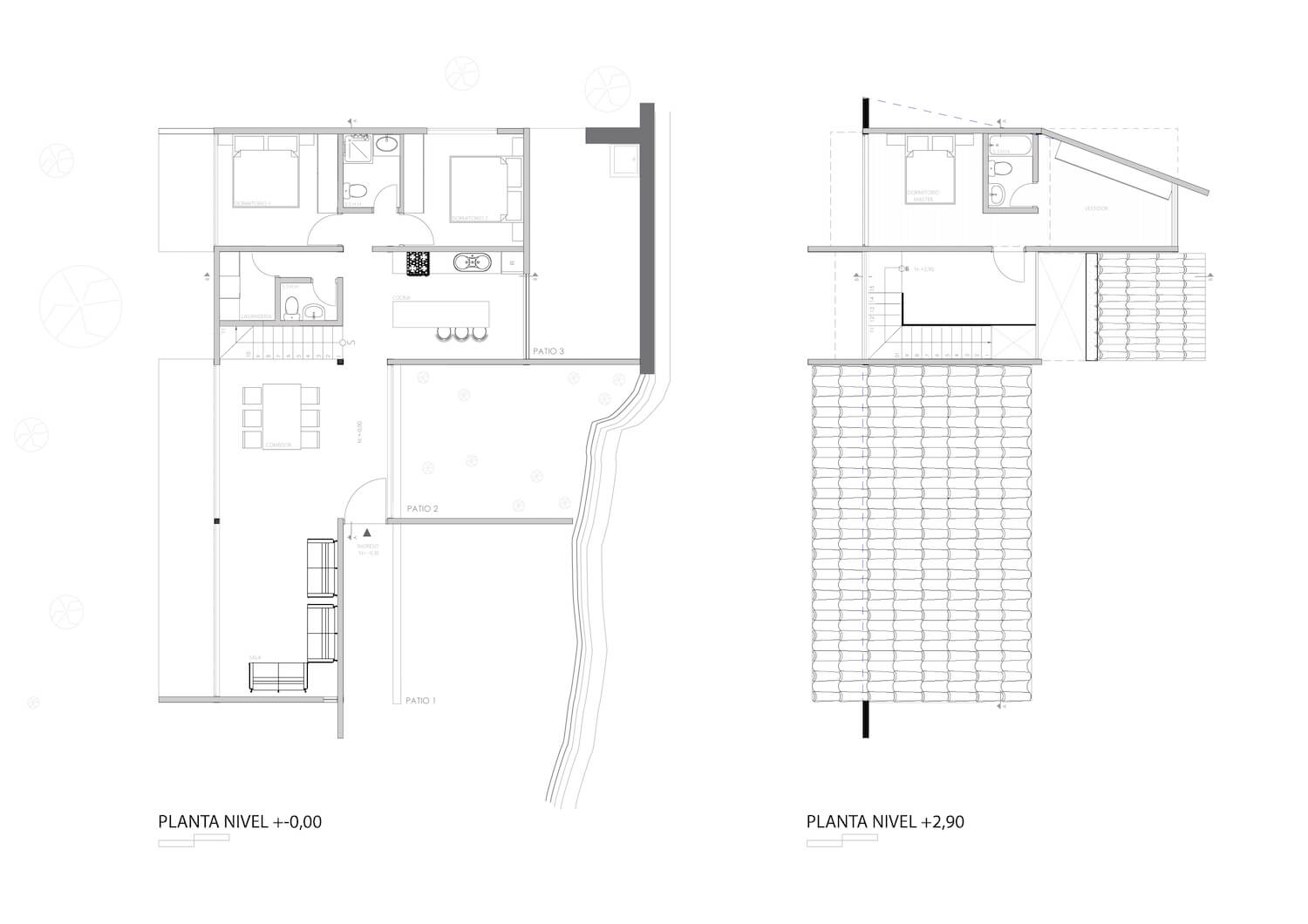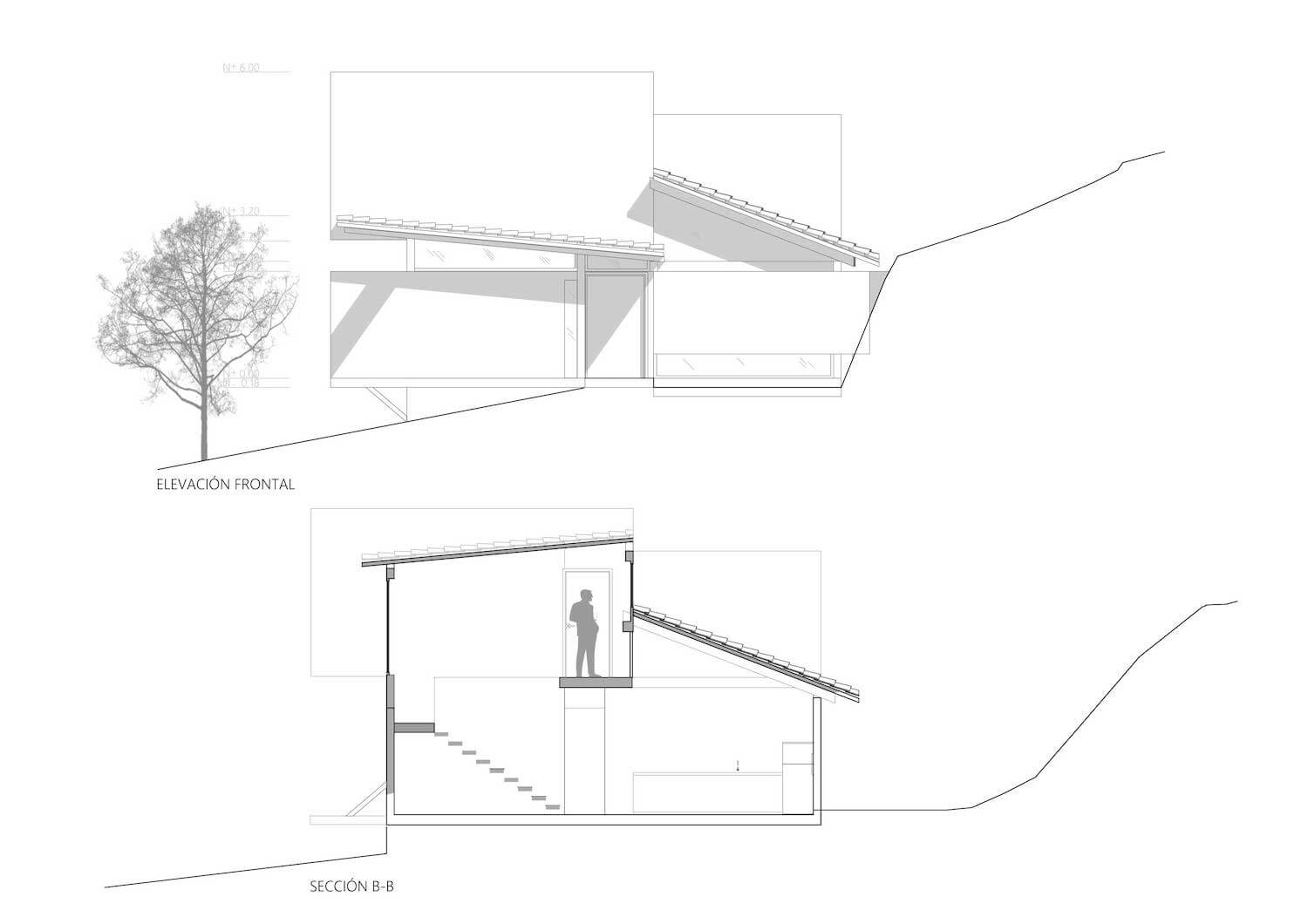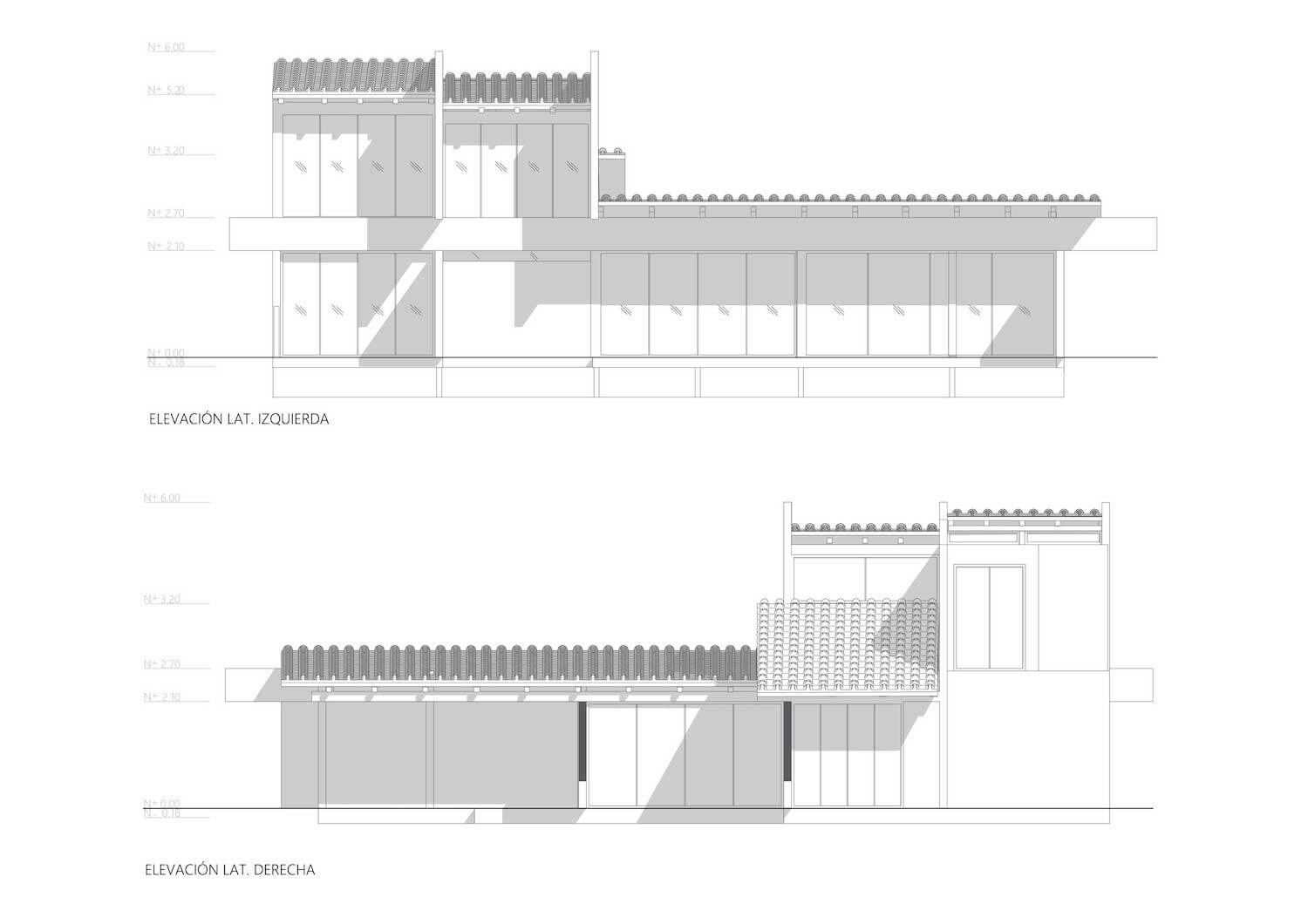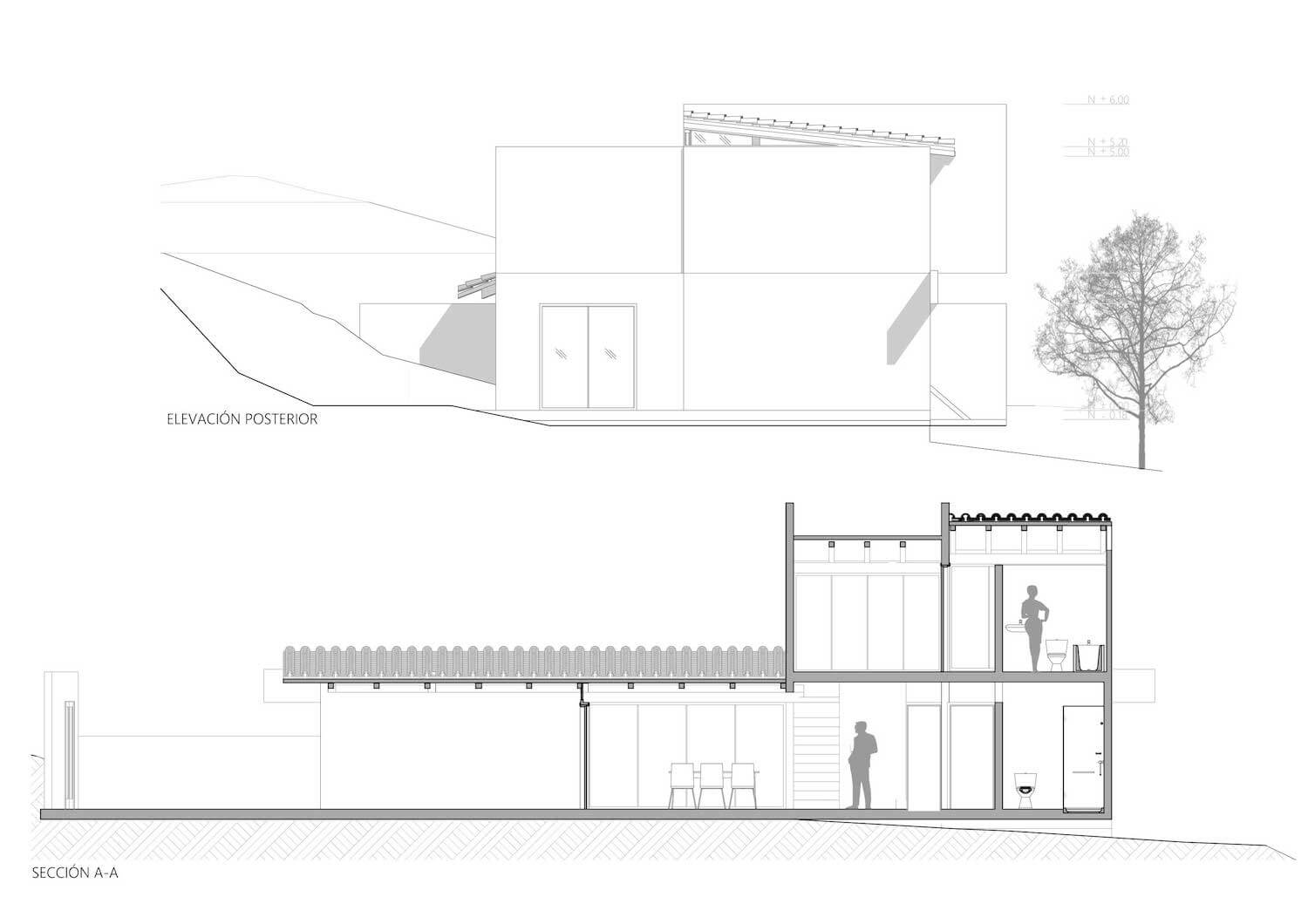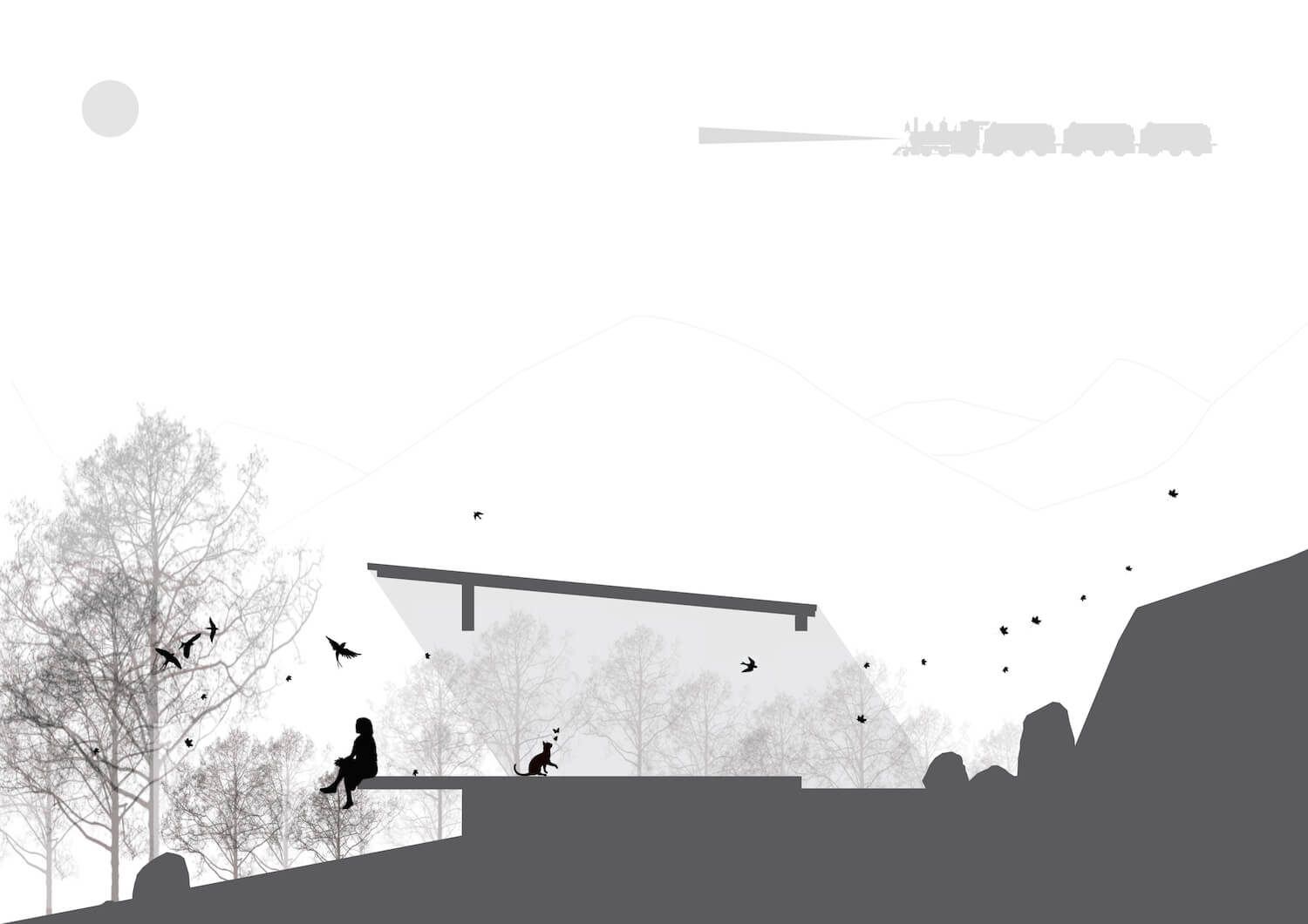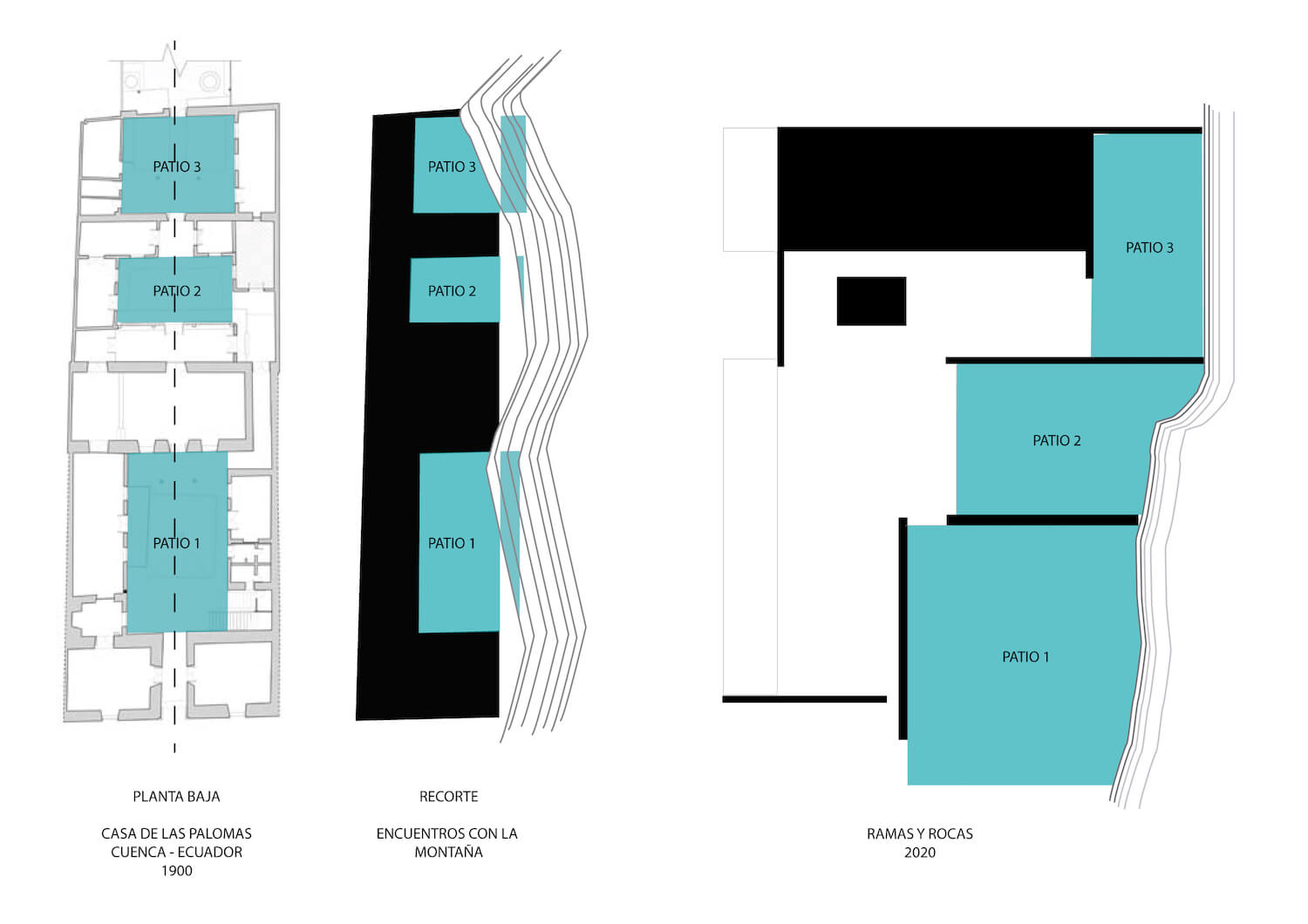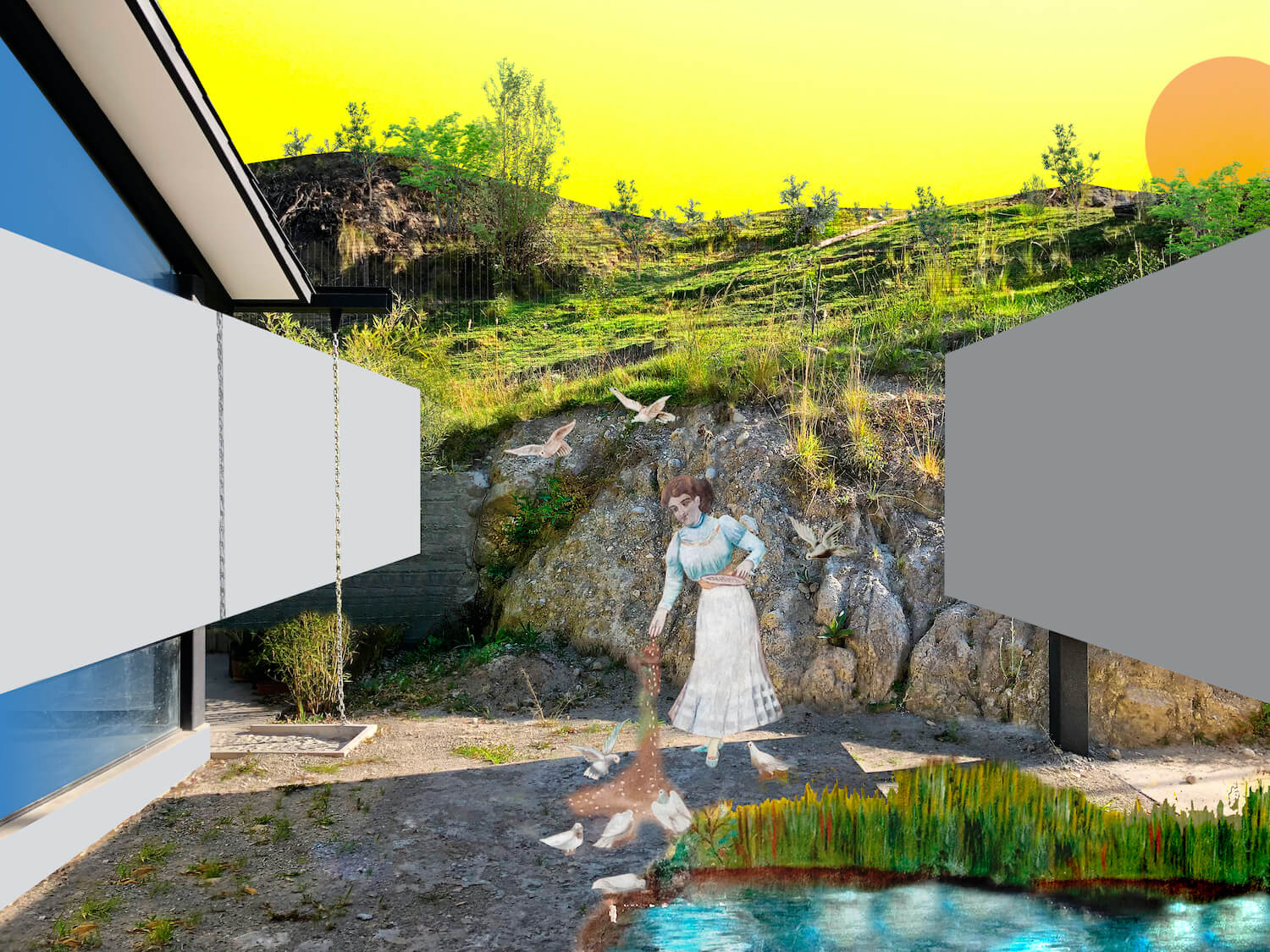 ---