Aamer Architects: What was a semi-detached house has been rebuilt as a detached 2½ storeys bungalow with basement, swimming pool and a car lift. The style of the architecture is a nudge towards a mix of Brutalism and Modern Art. The front façade is a sculptural composition of form, plains and shapes executed in off-form concrete that contrasts in harmony with dark granite cladding and aluminium roof structure.
What was the brief?
Originally a semi detached house, the new owners wanted a new detached home instead, a contemporary unique home with a strong appeal, a 'show piece' positively standing out from neighborhood properties, the home to be a comfortable 'place' to live in.
What were the key challenges?
The key challenge was the narrow site and the high steep slope at the rear adjacent to a school.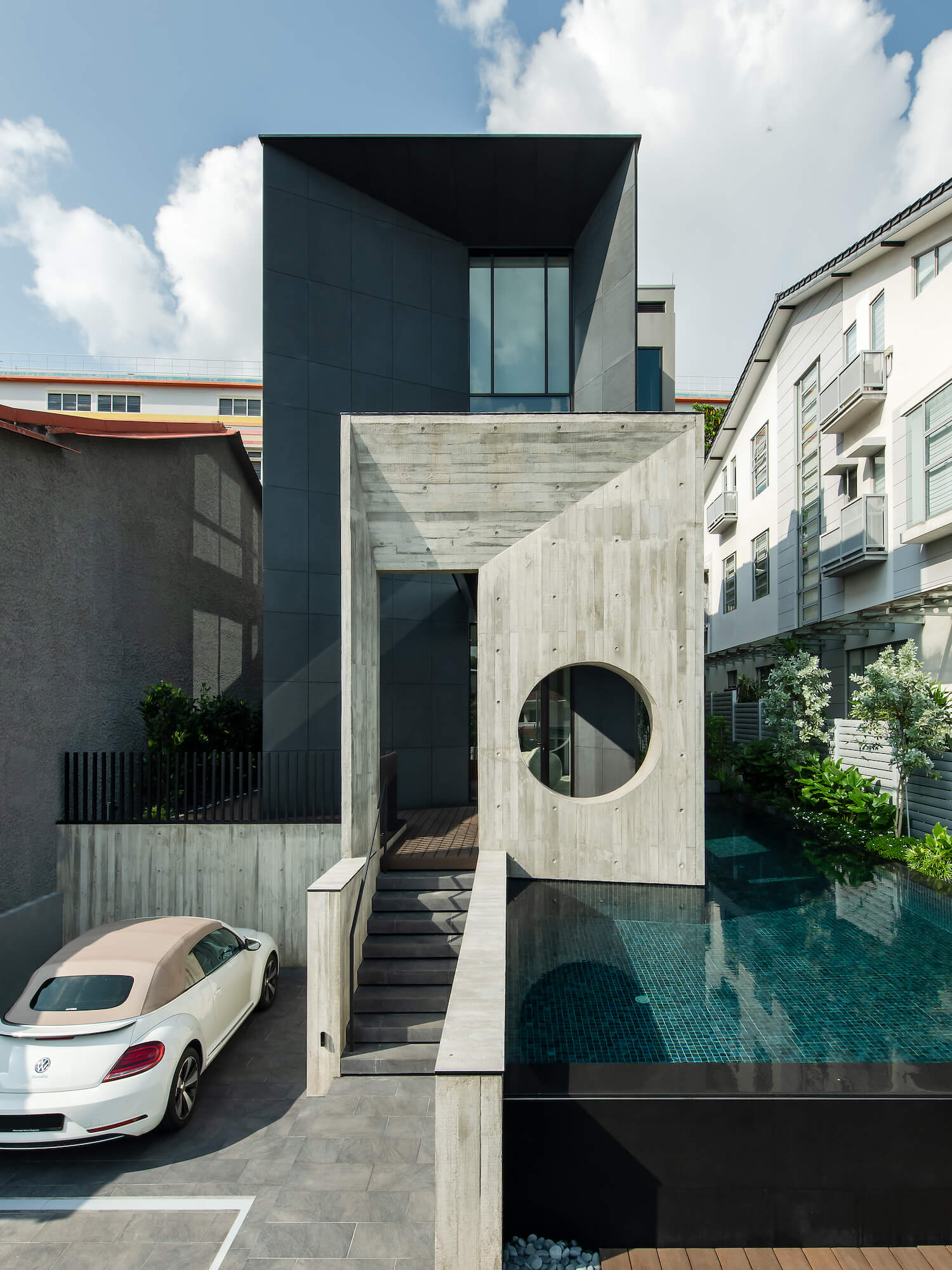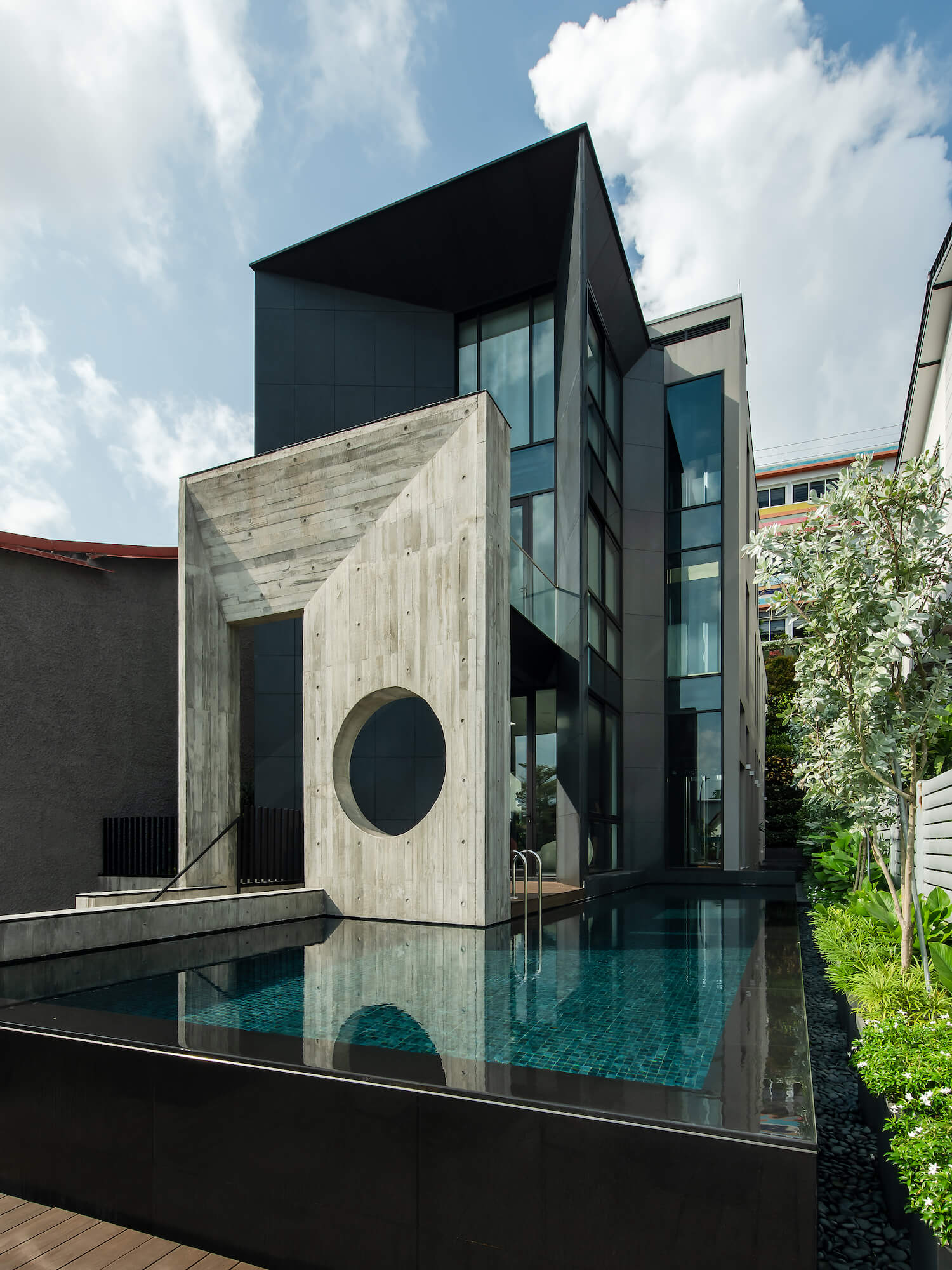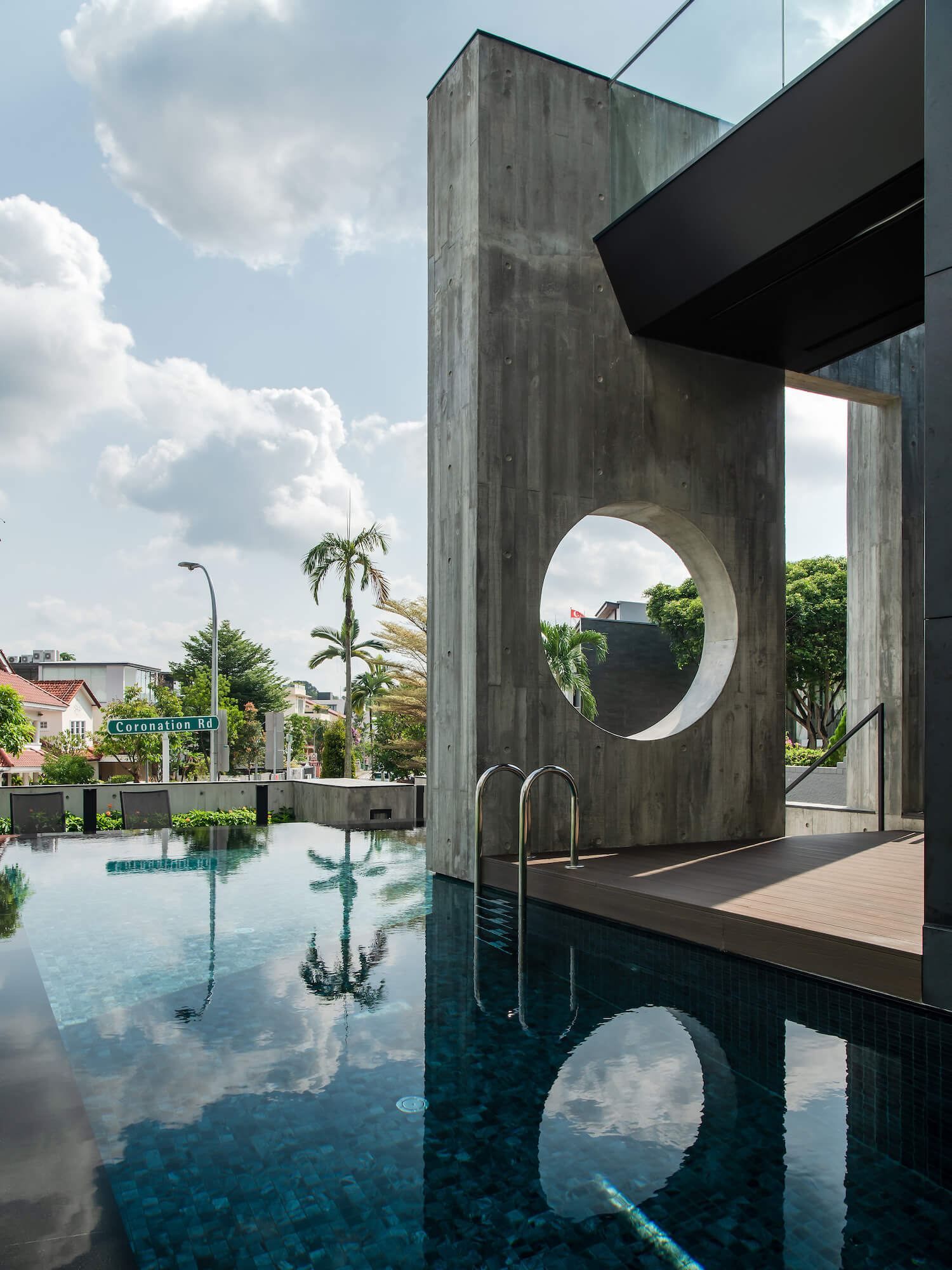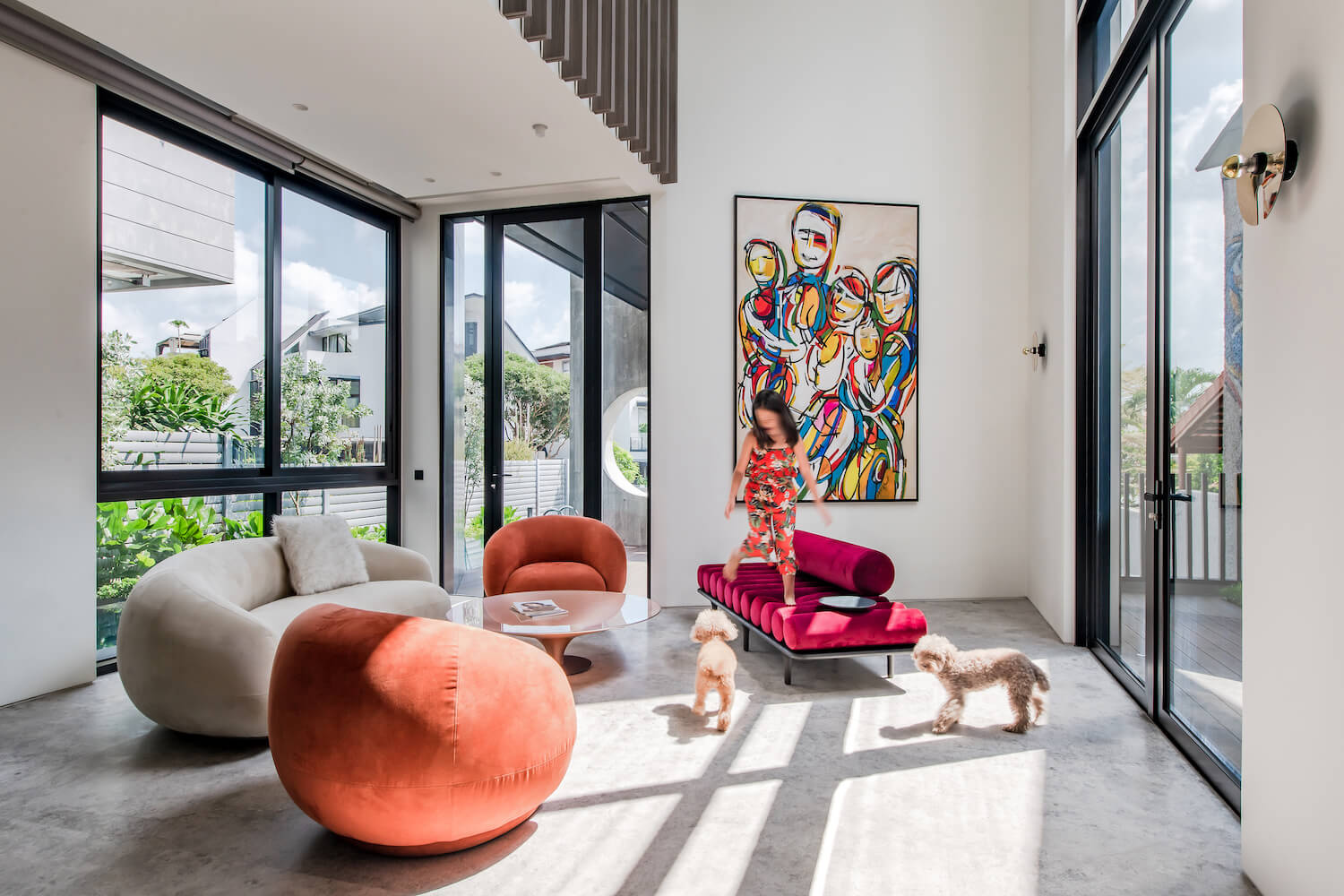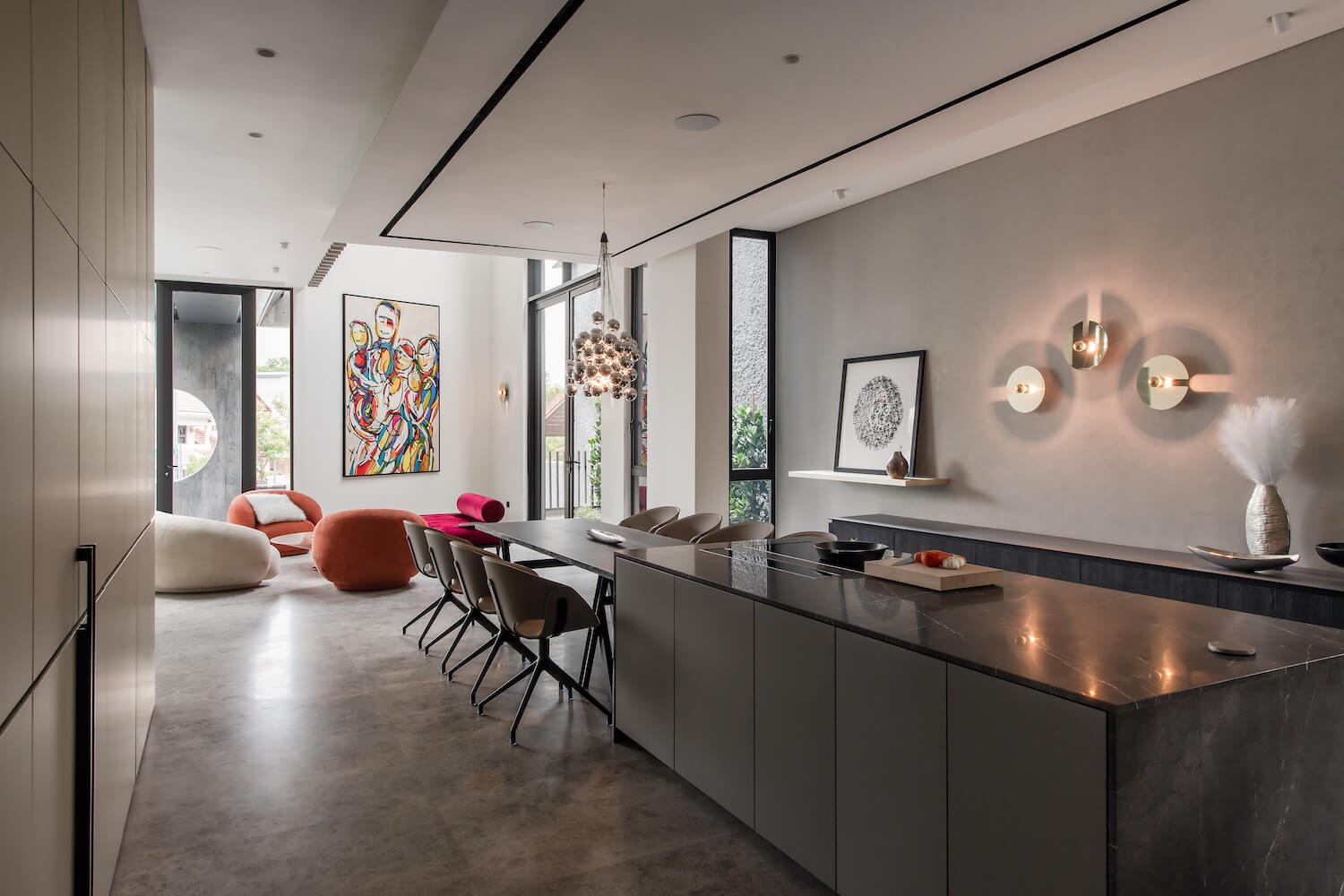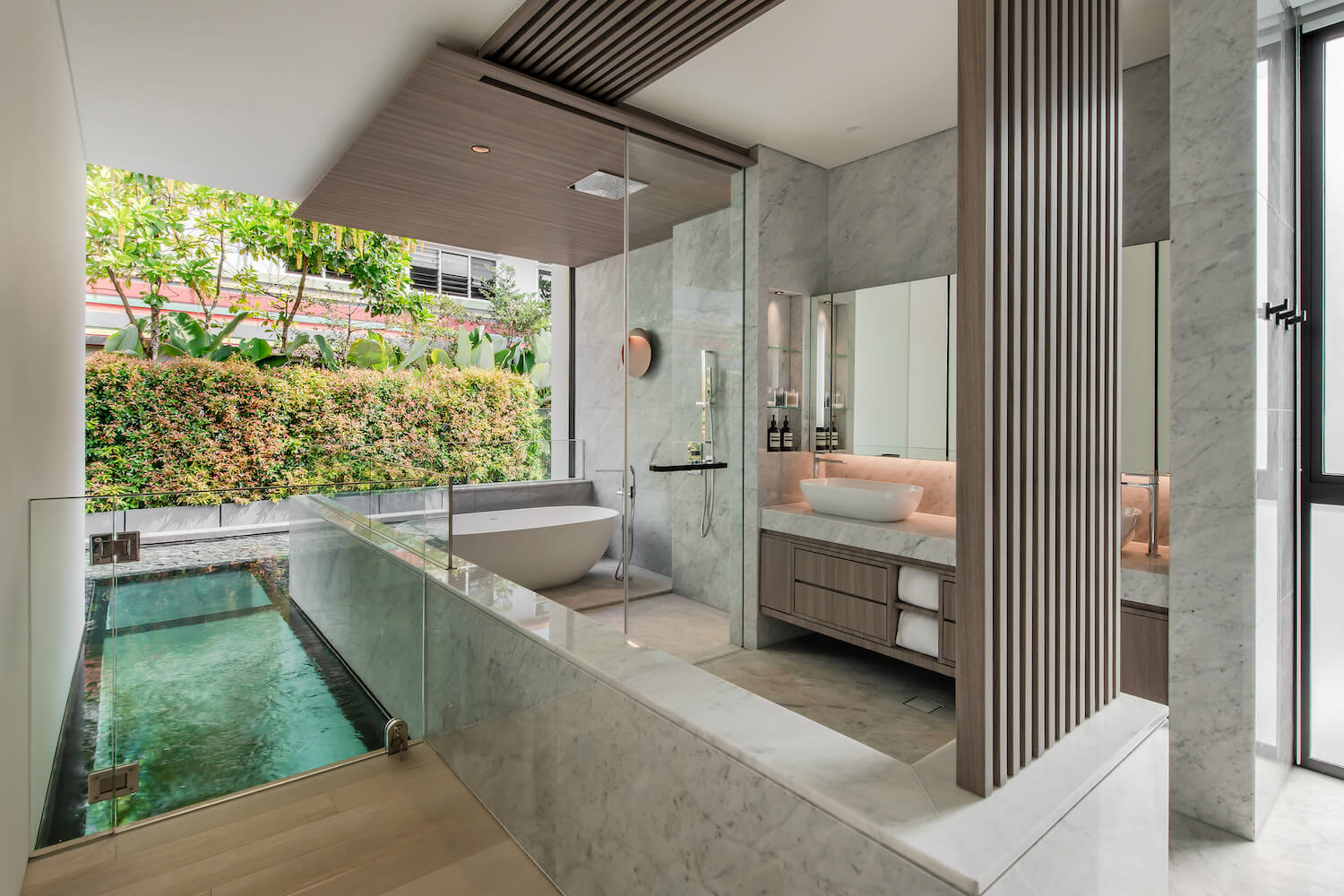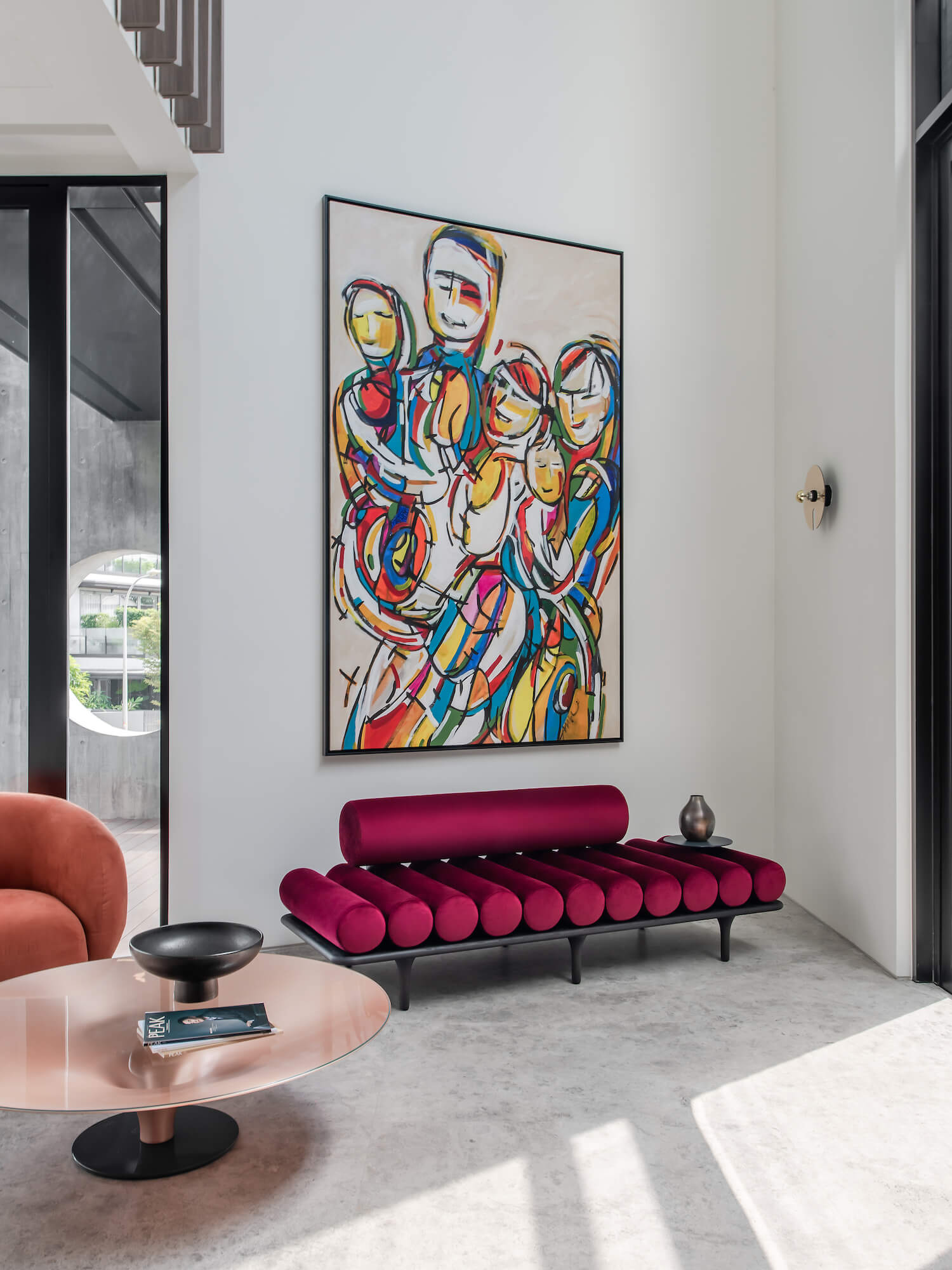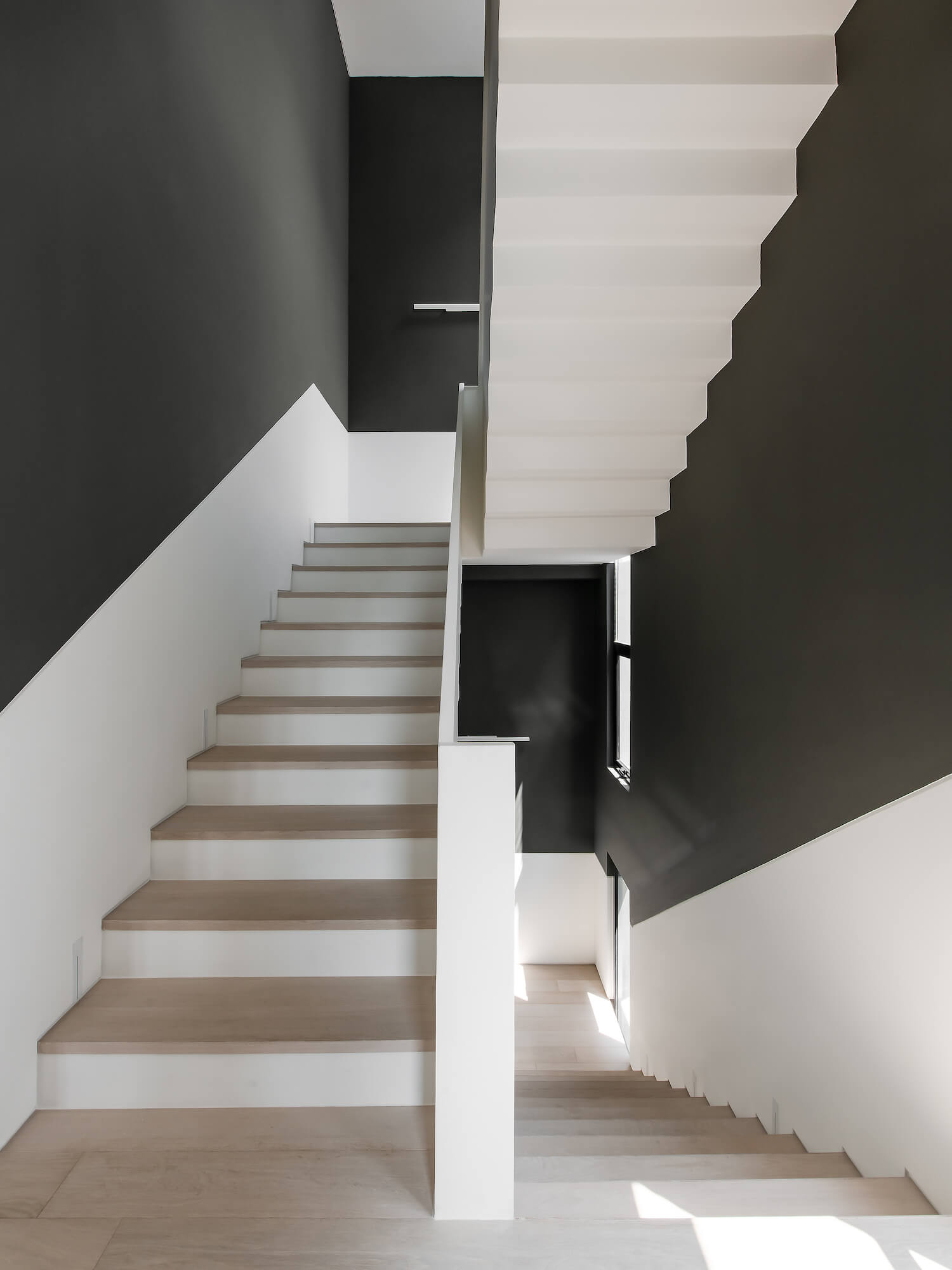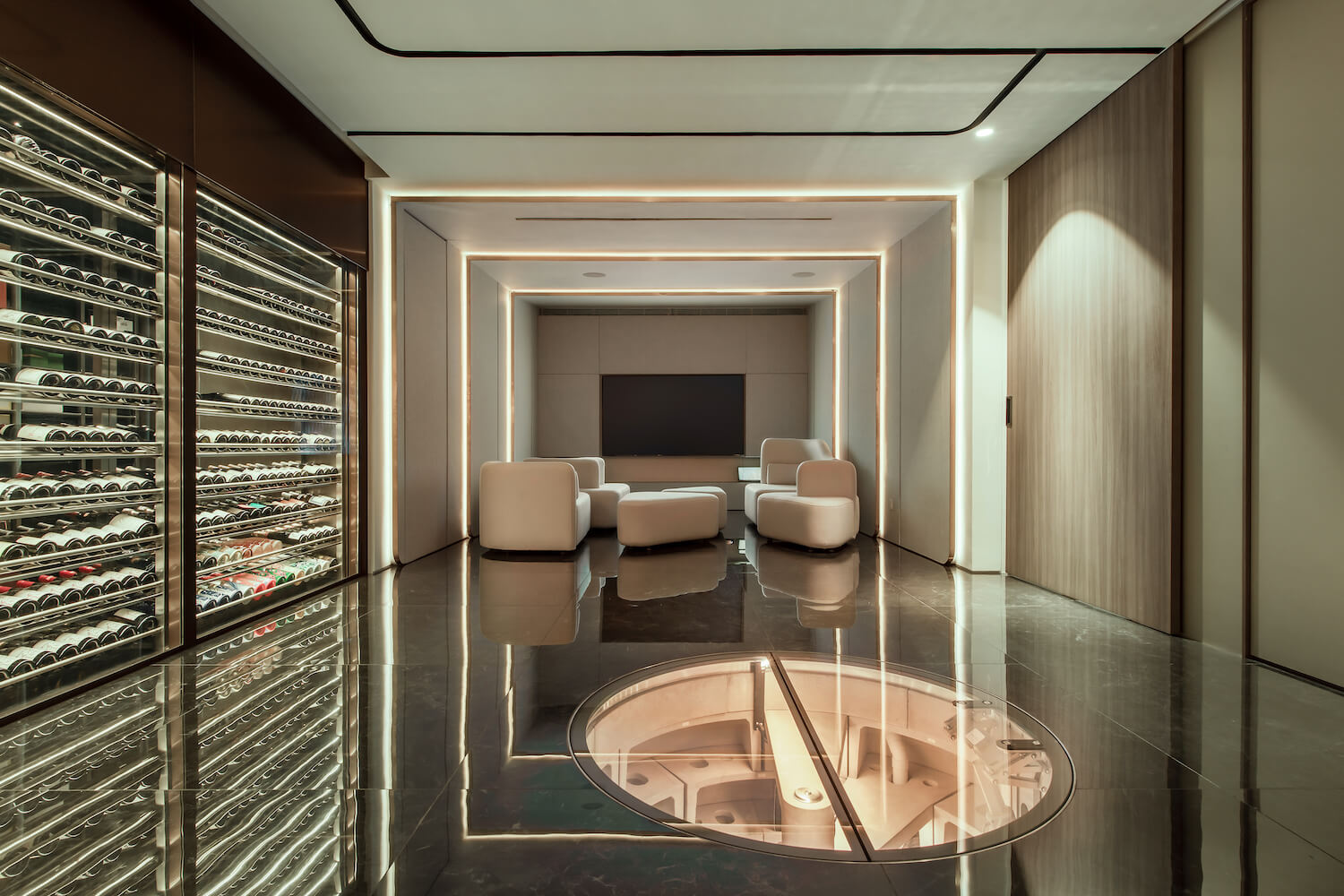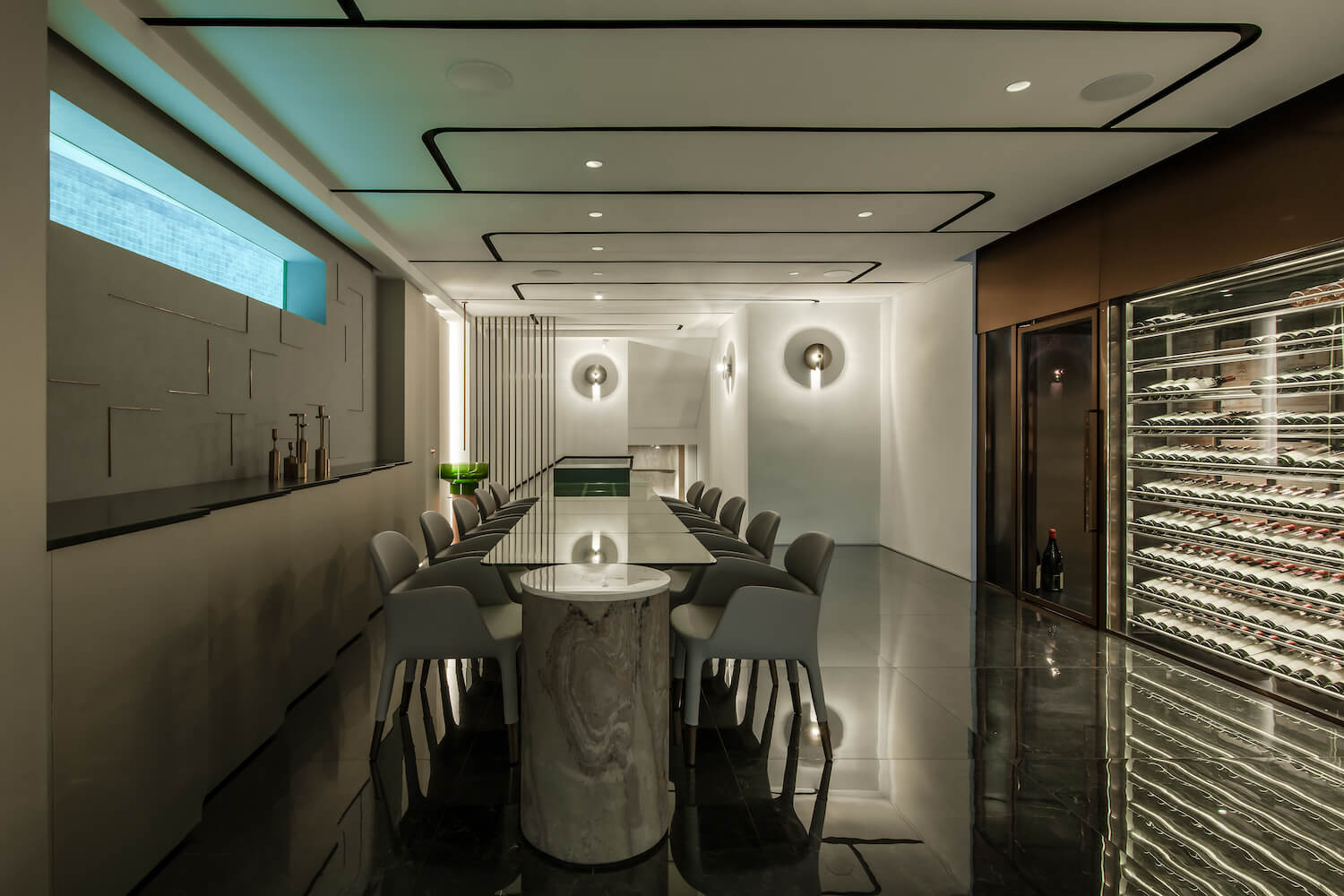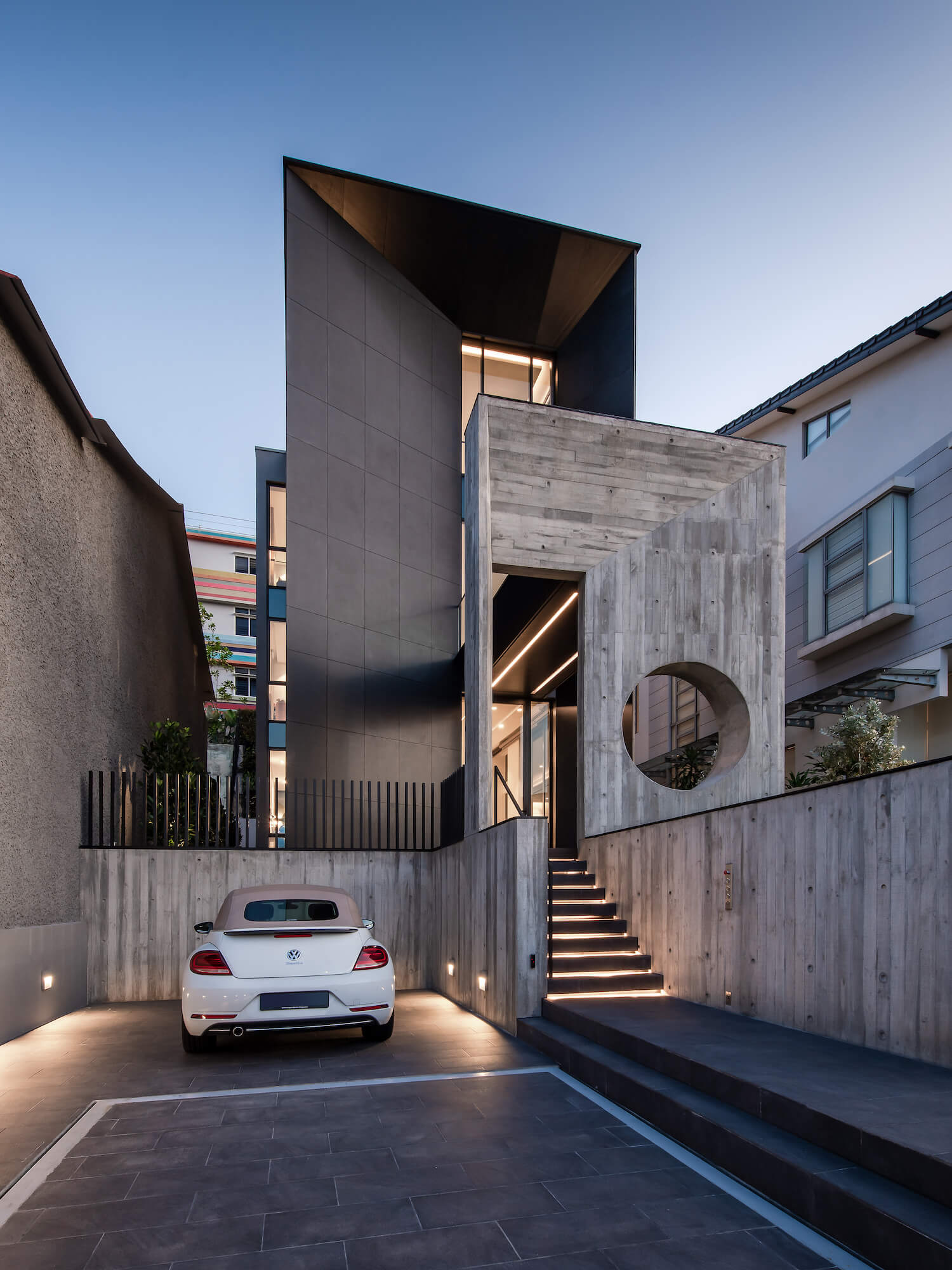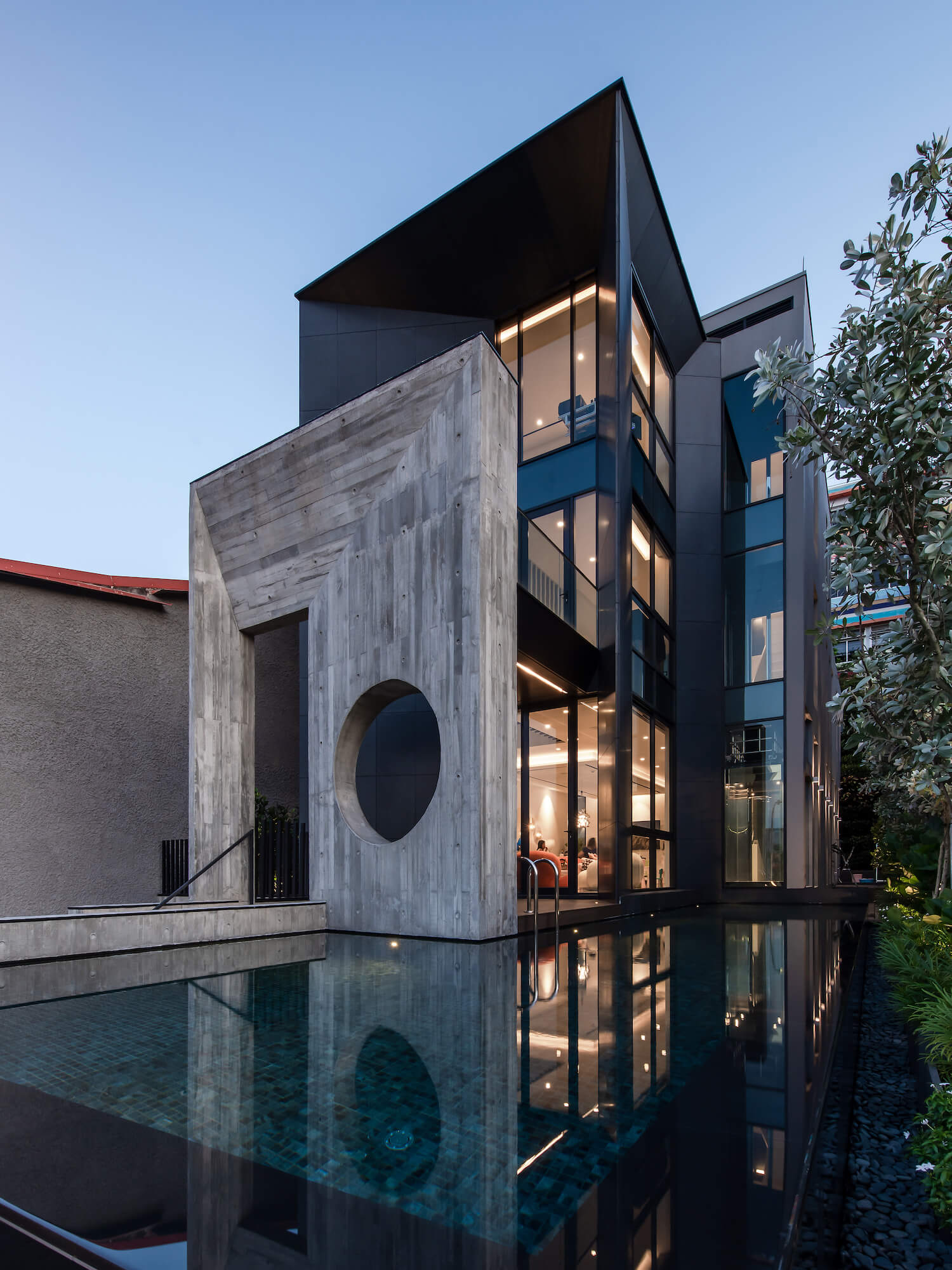 About
The Philosophy – Sculpting Spaces in the Tropics
Aamer Taher's designs are well known for their 'flair and curves', its playfulness and departure of conformist shapes. Or one could say, his architecture is an extension of his character.
He views every project as a work of Art, conceived through thorough appreciation of site, context and brief. Each is carefully sculptured to good-humouredly fit into the site while keeping client's brief intact and with due care to cost efficiency.
The Firm
Aamer Taher established his Studio in 1994, two years upon his return to Singapore from London, where he trained in the Architectural Association School of Architecture and practiced with several firms including the prestigious Michael Hopkins and Associates.
He is a former council member of the Singapore Institute of Architects (SIA) and he was a part-time design tutor in the School of Architecture in the National University of Singapore (NUS).
AAMER remain a cutting-edge boutique design firm providing a one stop full range of architectural design and professional services including master planning, interior and landscape design with a dedicated team of professionals.
---