Studio Saxe: Nestled amidst the existing trees in the surf town of Nosara, in Guiones beach, these tropical condominiums gracefully intertwine with nature, fostering a distinctive habitat.
Overview
Our Swiss client approached us with a vision to create an exclusive and contemporary condominium complex that would serve as both his winter getaway residence and a short and long-term rental project. Inspired by his dream and aspirations, we partnered to turn his vision into a stunning reality.
"I came to Studio Saxe with the intent to build my contemporary dream winter getaway residence and holiday rental project in Nosara. My expectations got more than surpassed and my dream became reality!" – The client
Concept
Centered around a verdant, central courtyard teeming with existing trees and lush vegetation, the concept for Quin is a testament to the harmonious integration of architecture and nature, envisioned by Costa Rica architects.
This natural oasis is framed by a series of landscape apartments, each thoughtfully designed to ensure privacy while offering breathtaking views of the surrounding beauty. The intention is to create a serene and tranquil living environment where residents can personally connect with the natural world.
Design
Studio Saxe's highly detailed design for the property emphasized the preservation of the majority of the existing trees on the site, while incorporating architectural details throughout the building. The philosophy focused on using vegetation as a natural barrier against intense sunlight, cultivating a sense of maturity within the project. Buildings were strategically positioned along the periphery of the site to create a central heart space, where wind, sunlight, and plants worked together to offer privacy and a sense of seclusion.
Architectural details were incorporated throughout the building, such as parasols to provide shade and create outdoor living spaces, and stairs that were carefully crafted to blend with the natural surroundings. Various outdoor spaces, such as terraces, balconies, and individual swimming pools, allowed inhabitants to experience the surrounding jungle environment in a seamless manner. The finishes were thoughtfully chosen to blend with the natural surroundings while still offering a contemporary touch, creating a harmonious balance between the built and natural environment.
The final result was a unique living space that provided a perfect blend of comfort, privacy, and immersion in nature, with architectural details that were thoughtfully crafted to enhance the overall aesthetic.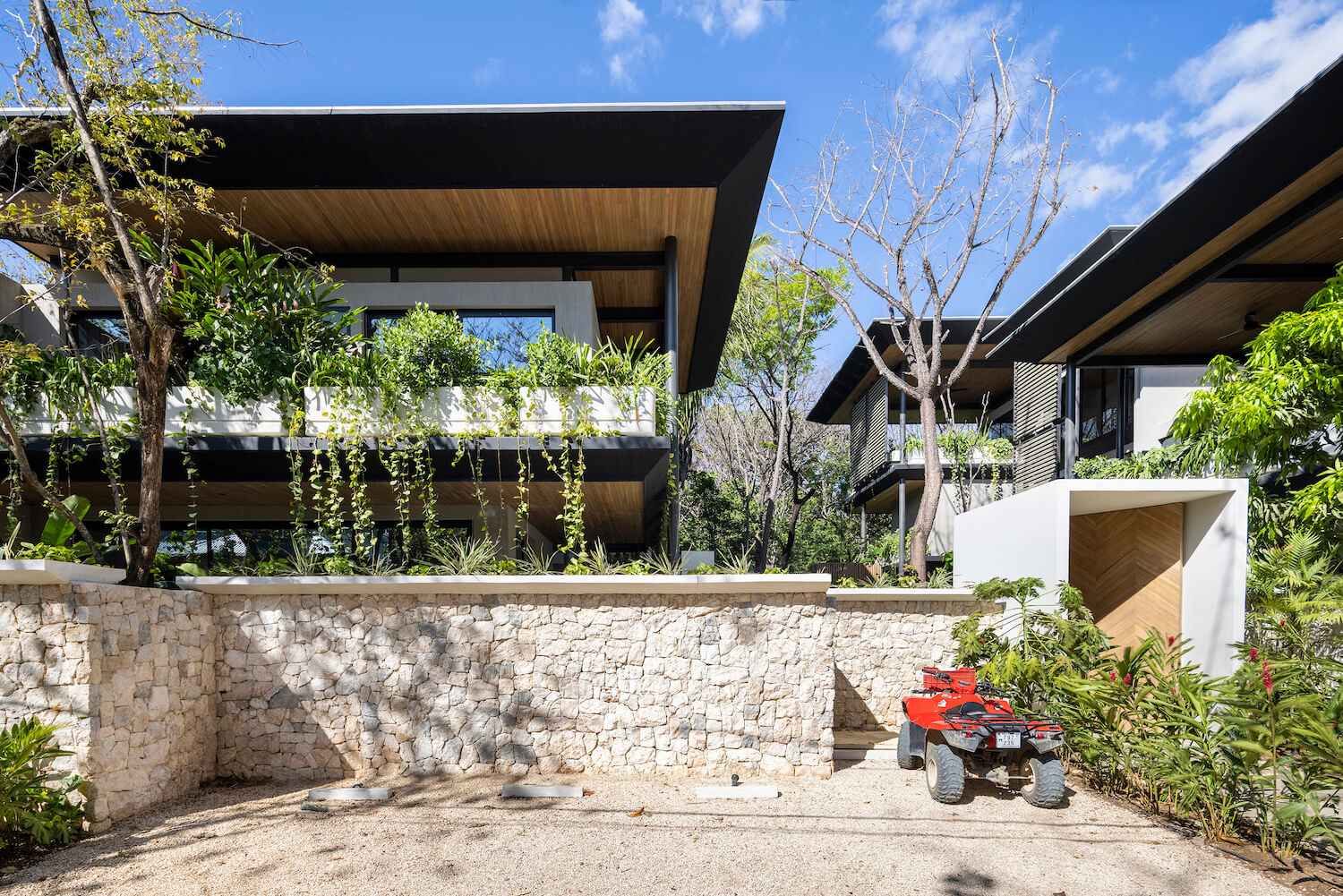 Sustainability
Deeply ingrained in the design approach is the commitment to sustainability, exemplified through the incorporation of bioclimatic principles. These principles help create intelligent spaces that protect against the sun's heat and promote cross-ventilation. Nature plays a crucial role in the project, with planter boxes integrated into the design and irrigated by a sustainable treatment plant system. This approach creates a dynamic habitat of recyclable resources that continuously circulate throughout the development.
Construction
Employing a lightweight construction system, Quin facilitates openness to the outside while minimizing the impact on the natural environment. Privacy screens on the exterior generate a sense of availability and a translucent effect, allowing nature to seamlessly blend with the structure. Prefabricated concrete planter boxes and other components are transported to the site, expediting the construction process and ensuring a high-quality finish.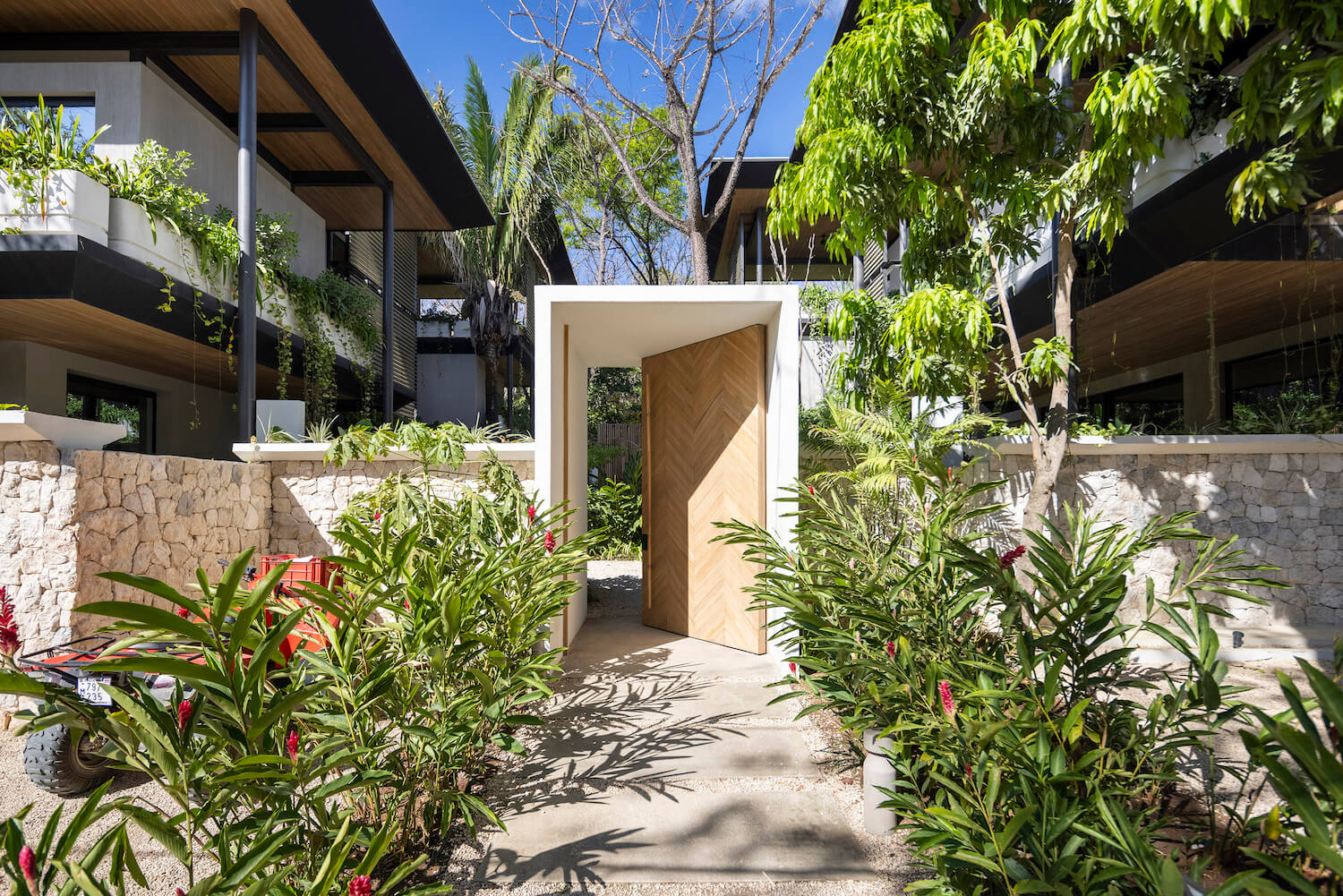 Interior Design
The interior design department at Studio Saxe collaborates closely with the architecture team to achieve a seamless integration of indoor and outdoor materials. This cohesive blend addresses the practical requirements of rental properties while also creating unique, inviting spaces. A carefully curated selection of colors, textures, and materials, combined with an emphasis on local craftsmanship, results in an authentic design that reflects the essence of the region.
Landscape
Embracing green architecture, Studio Saxe's landscape department sought to enhance the existing ecosystem by fostering a wild, yet thoughtfully diverse, array of natural elements that harmonized with the pre-existing trees and vegetation. The landscape was meticulously crafted to soften the building's appearance and integrate it with its natural habitat, ultimately providing residents and visitors with an immersive, visually stunning experience that celebrated the beauty and vitality of nature.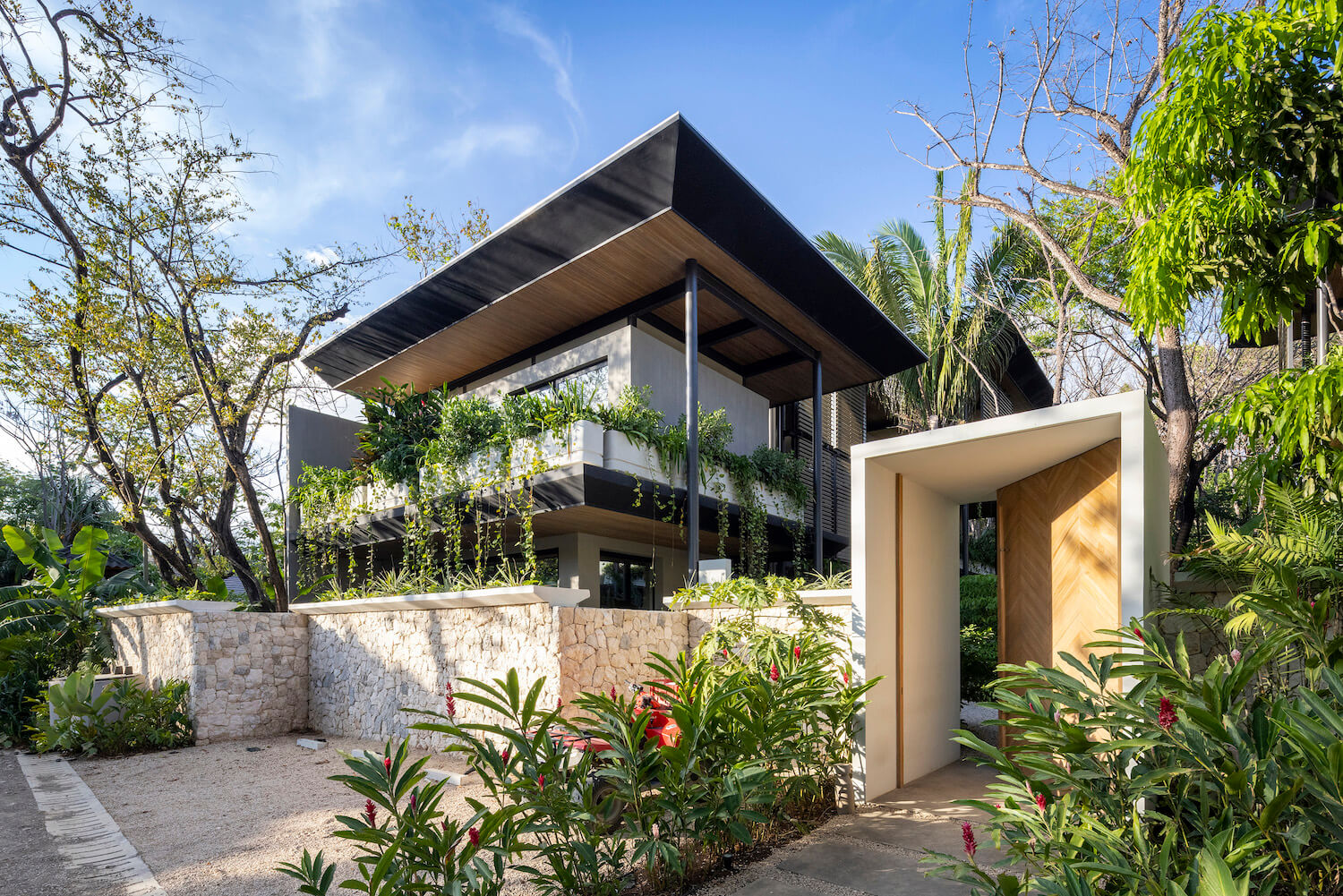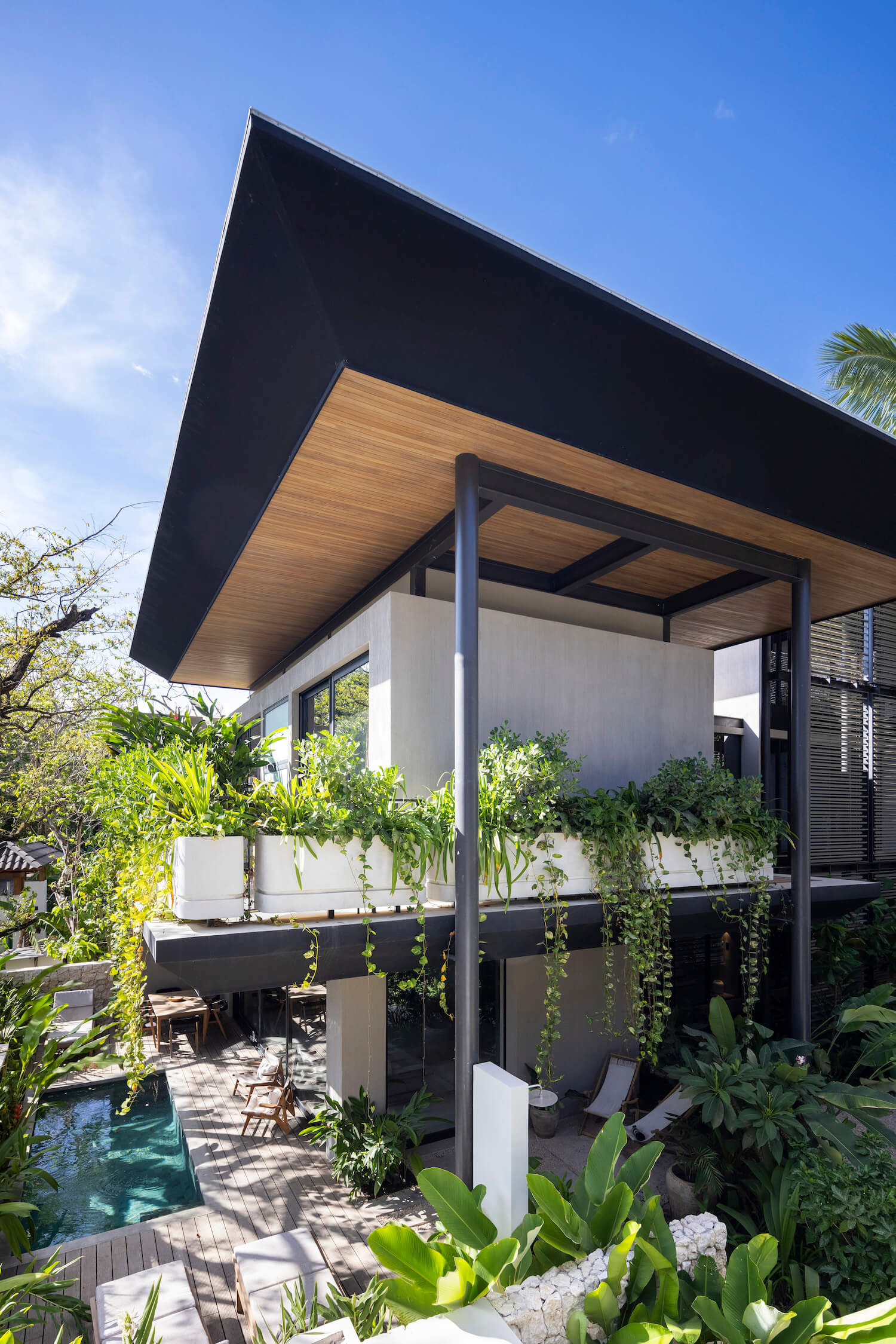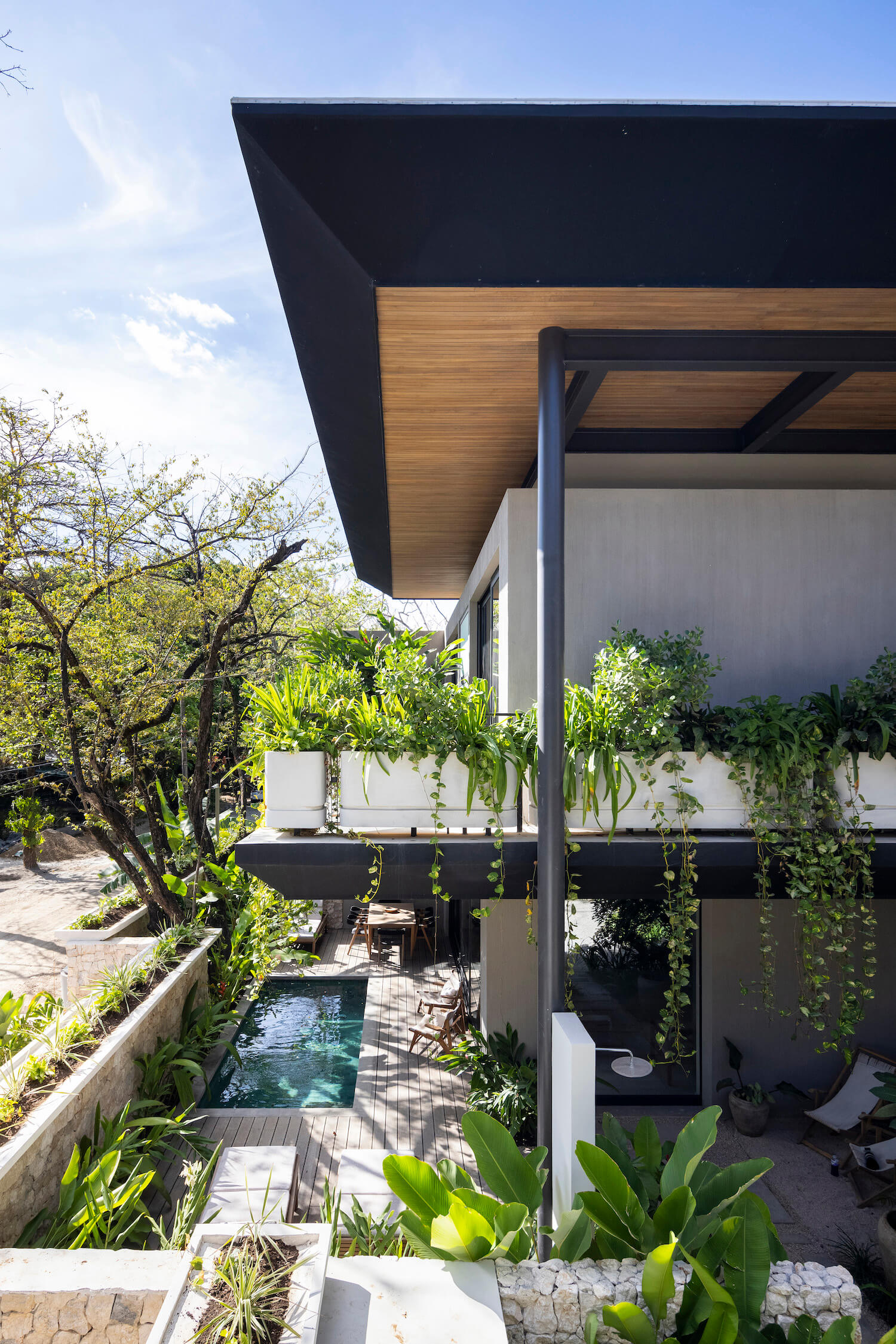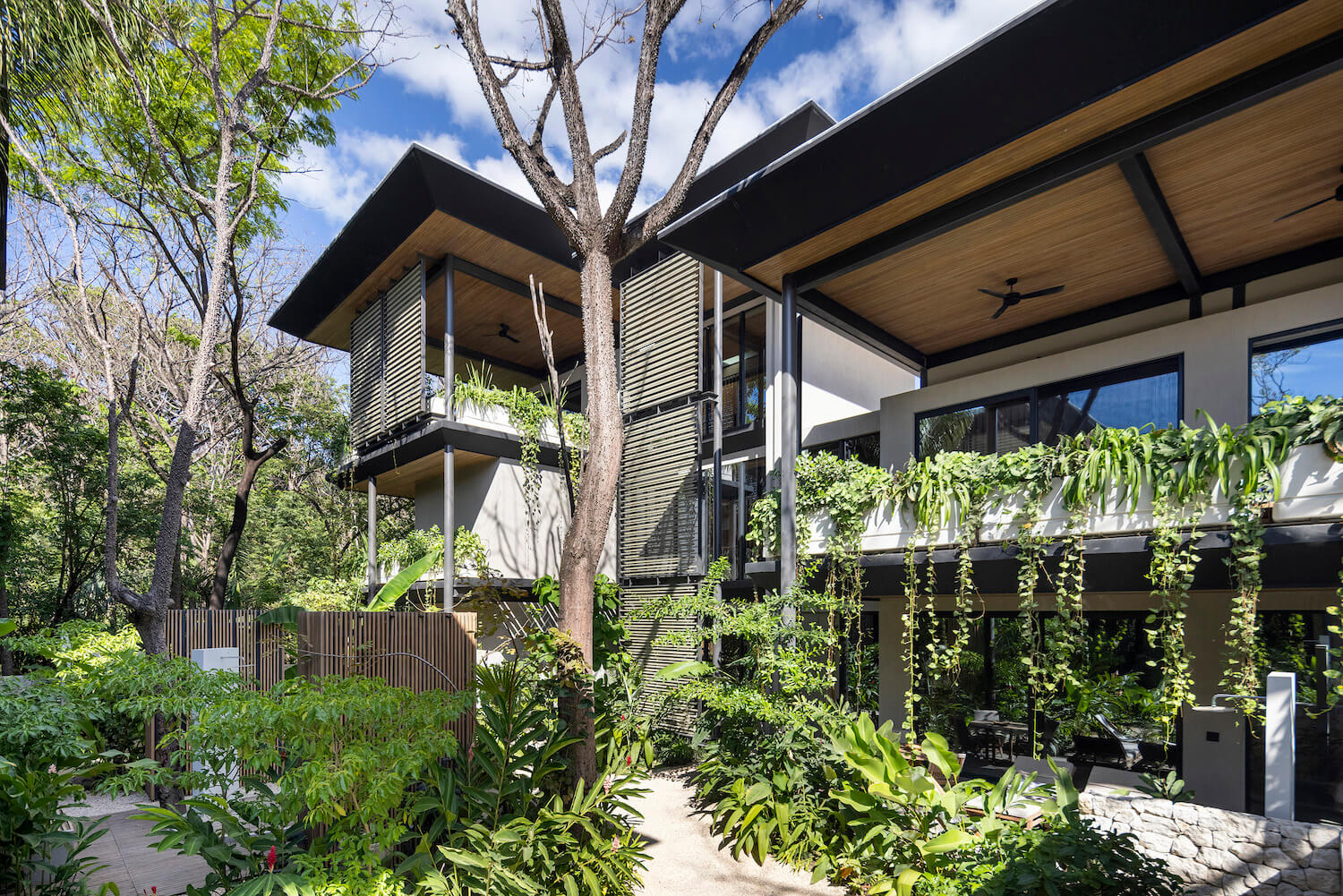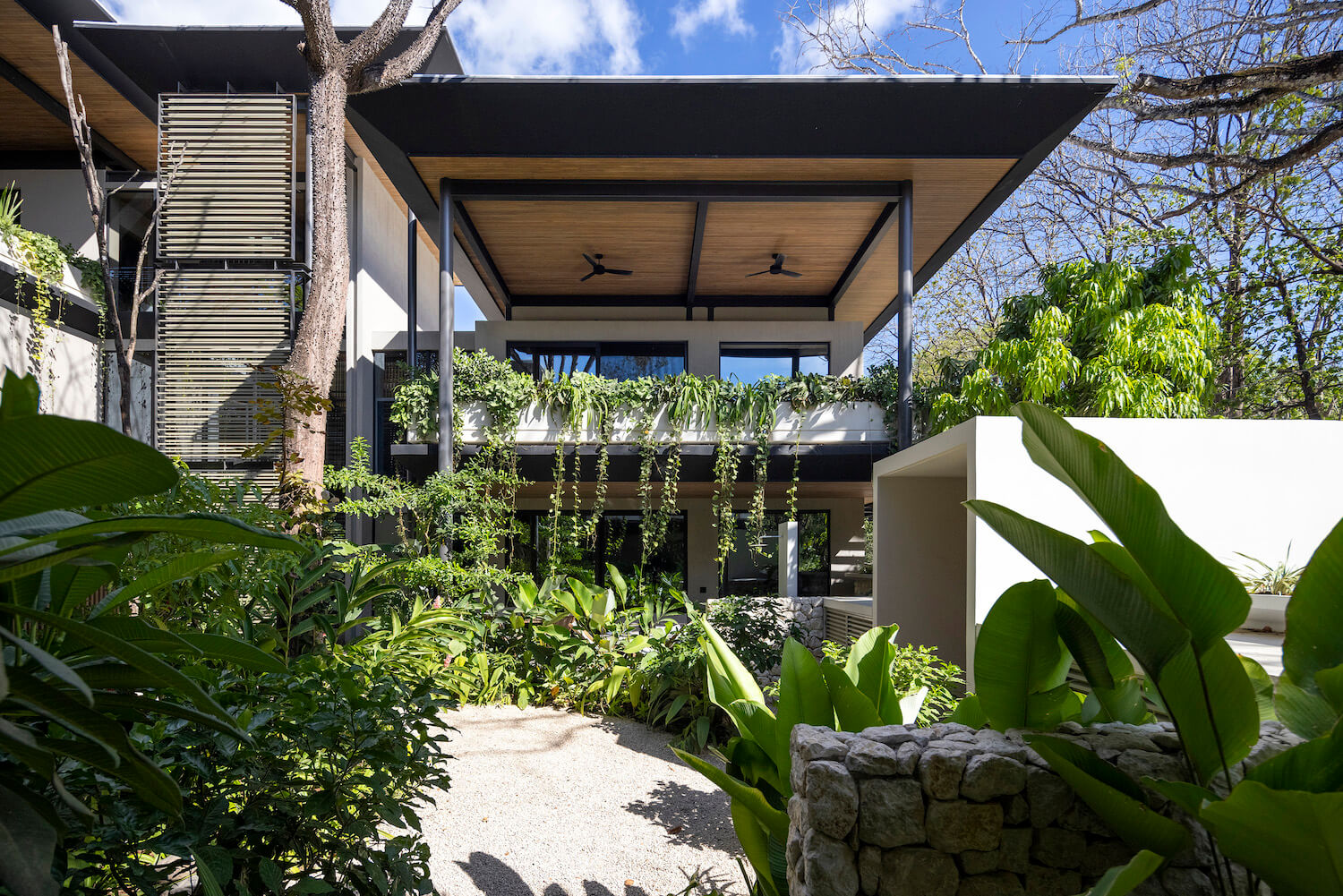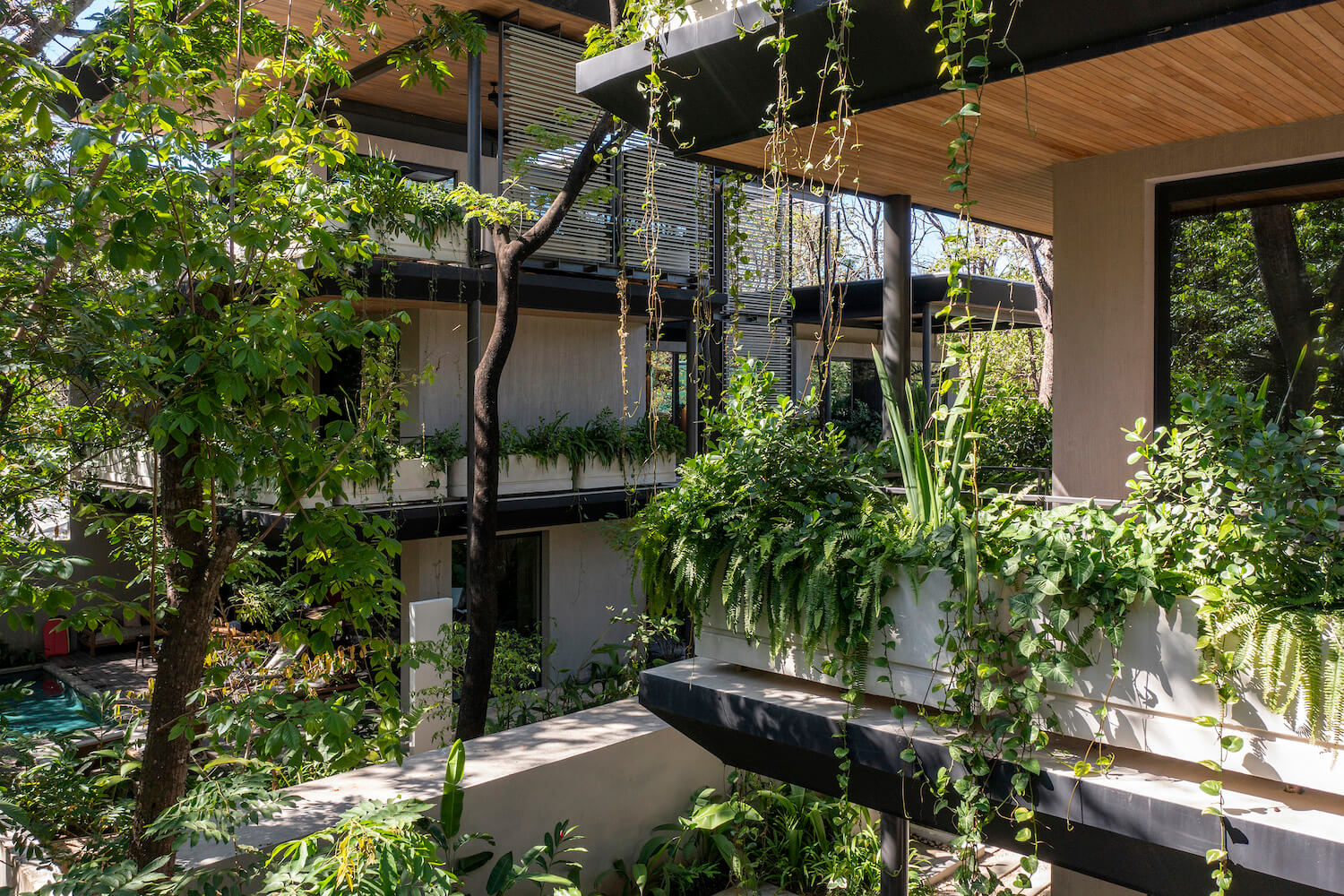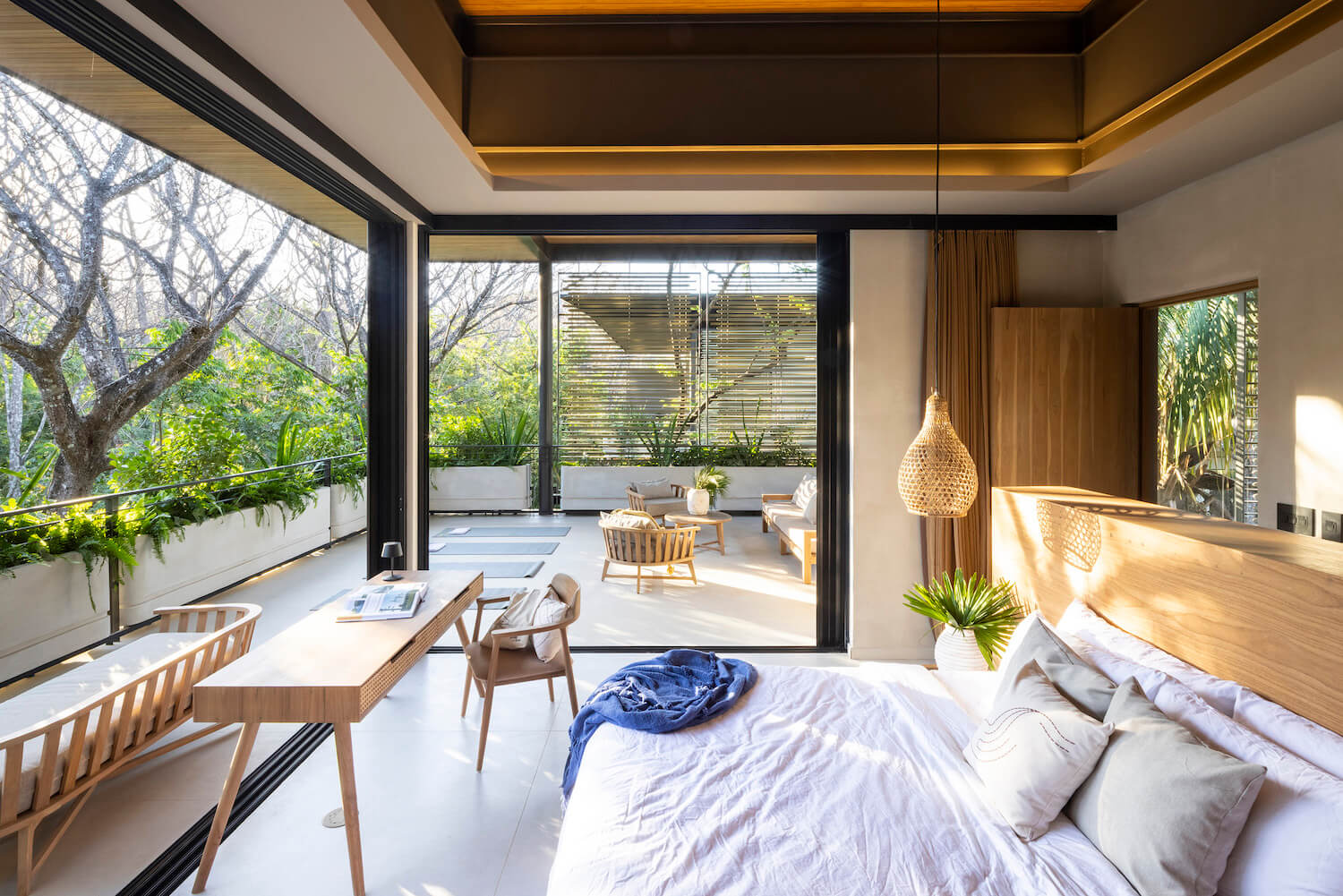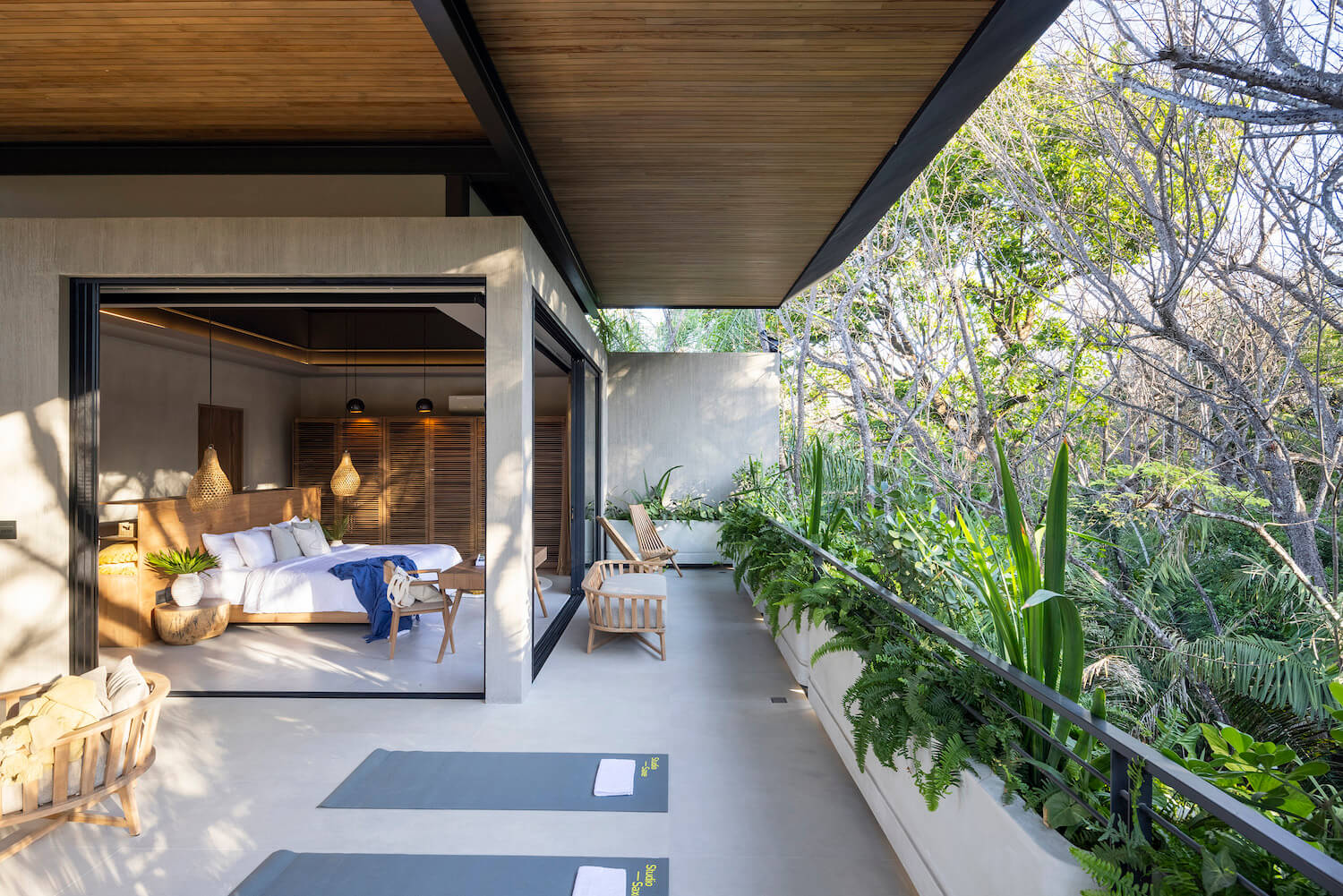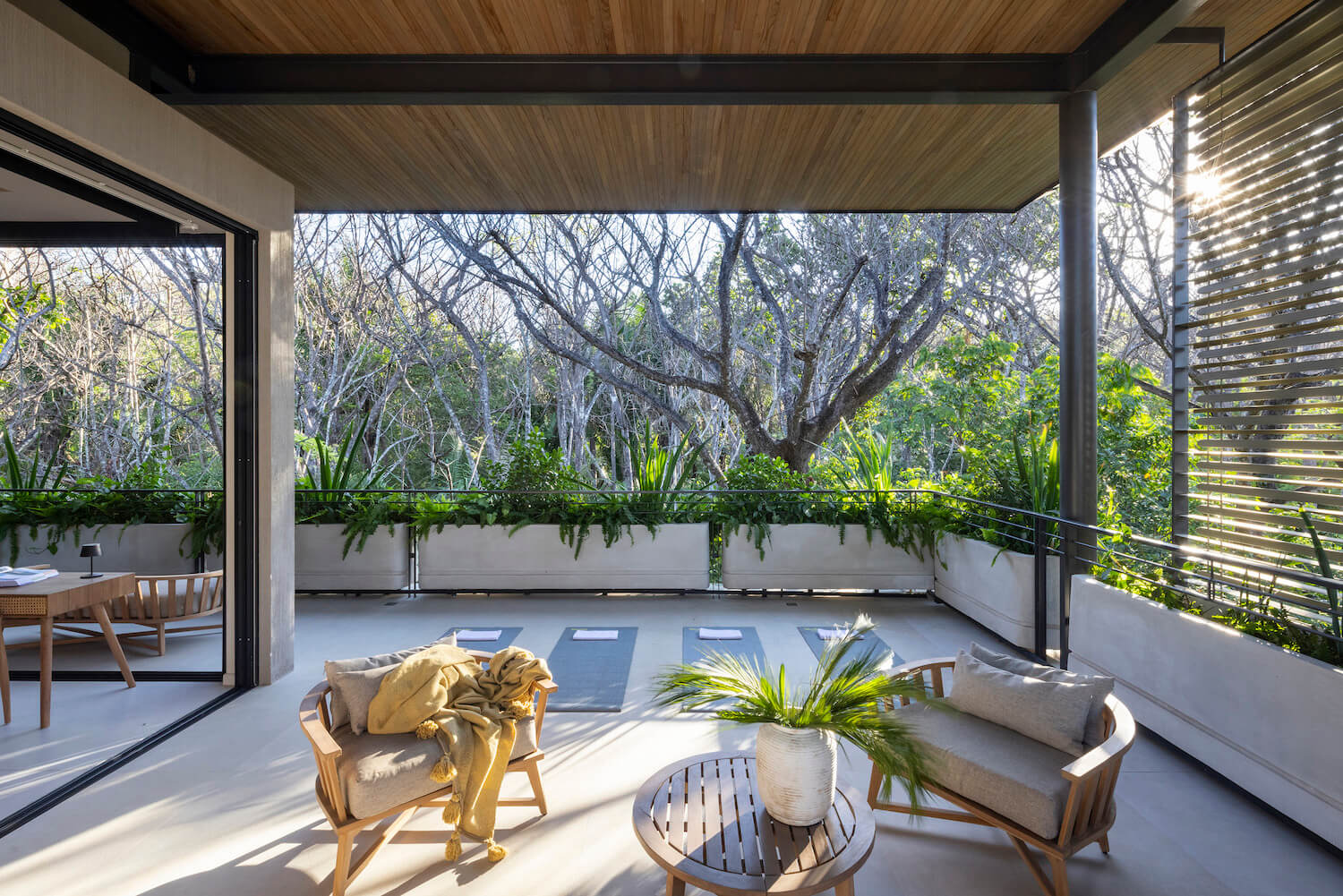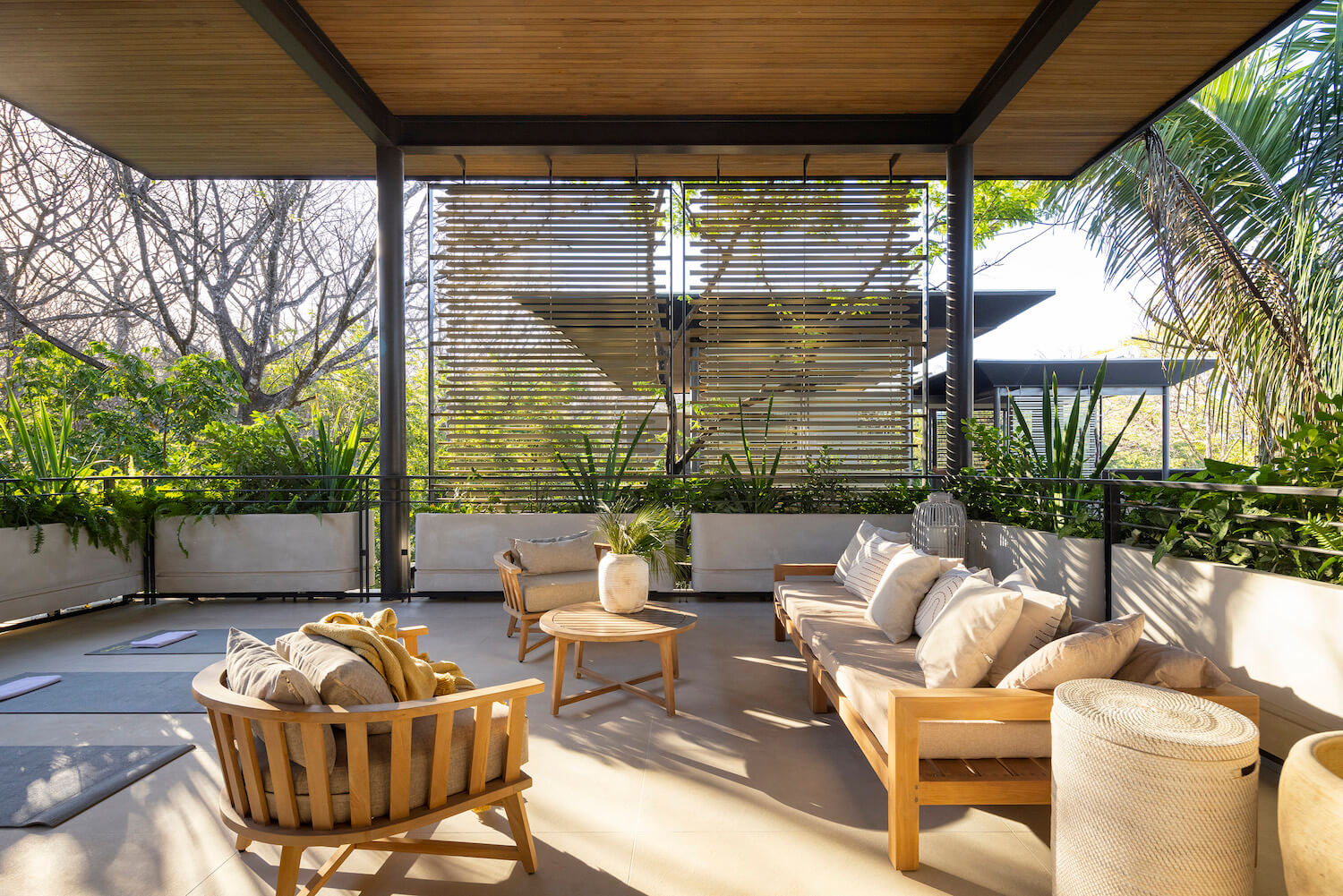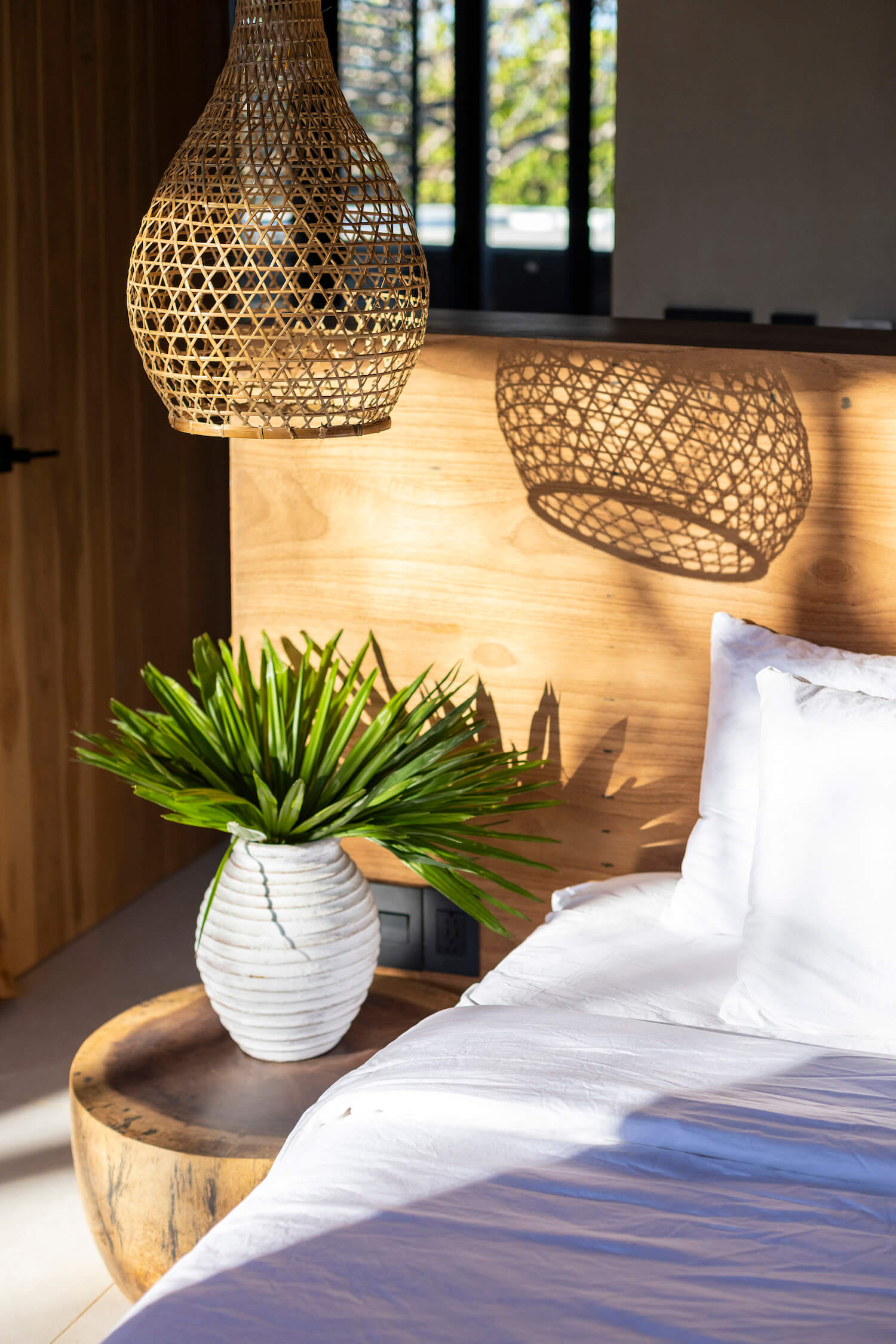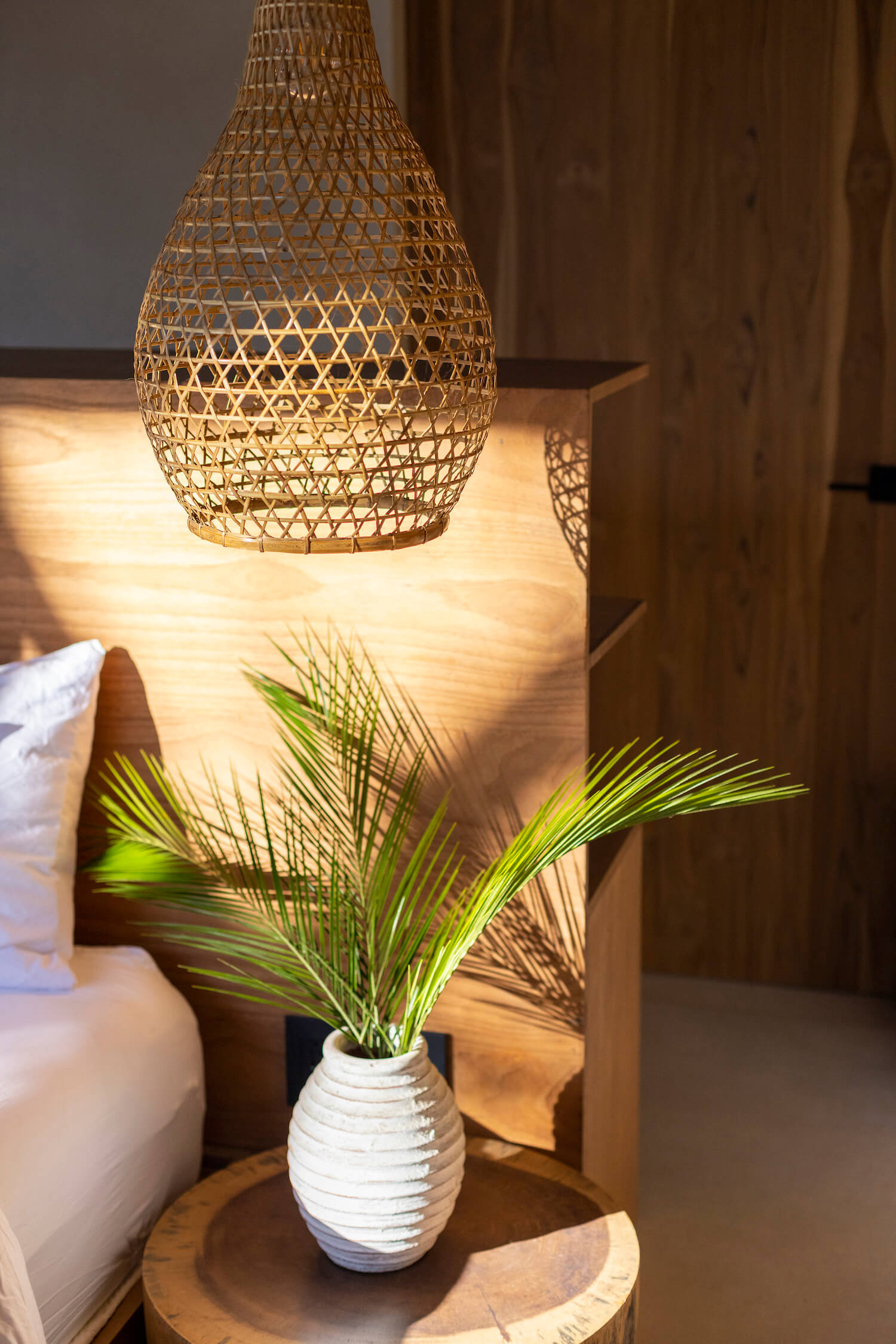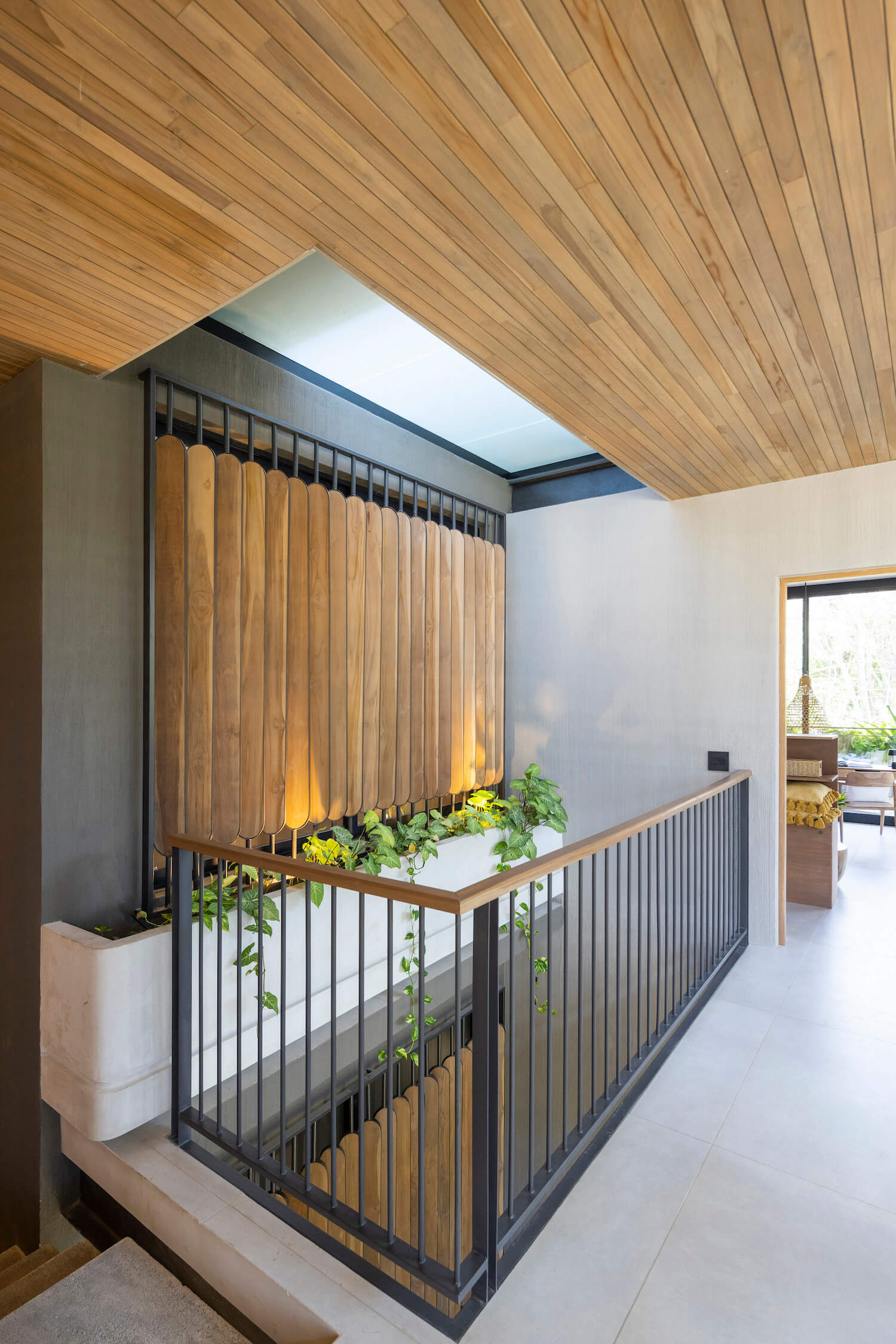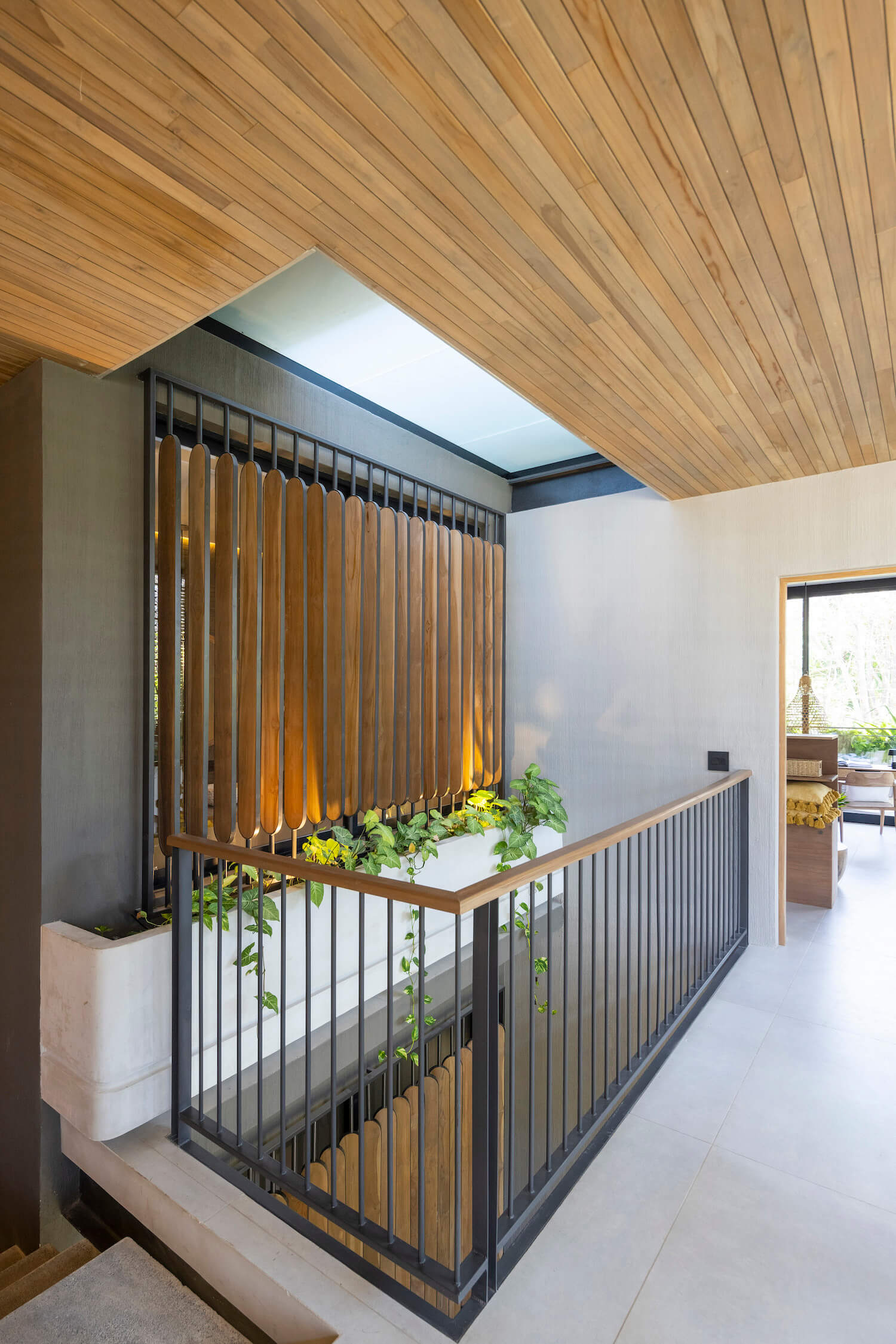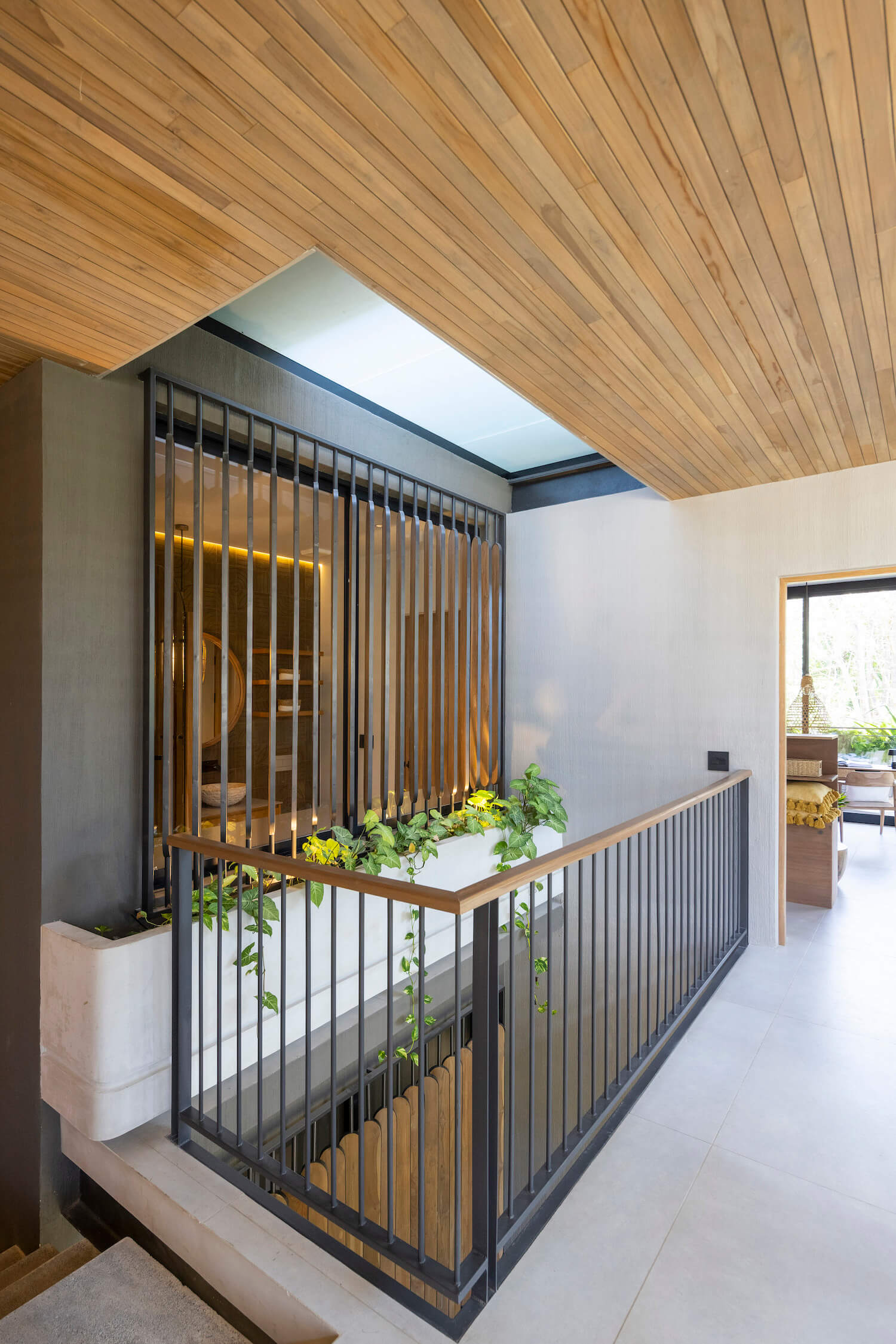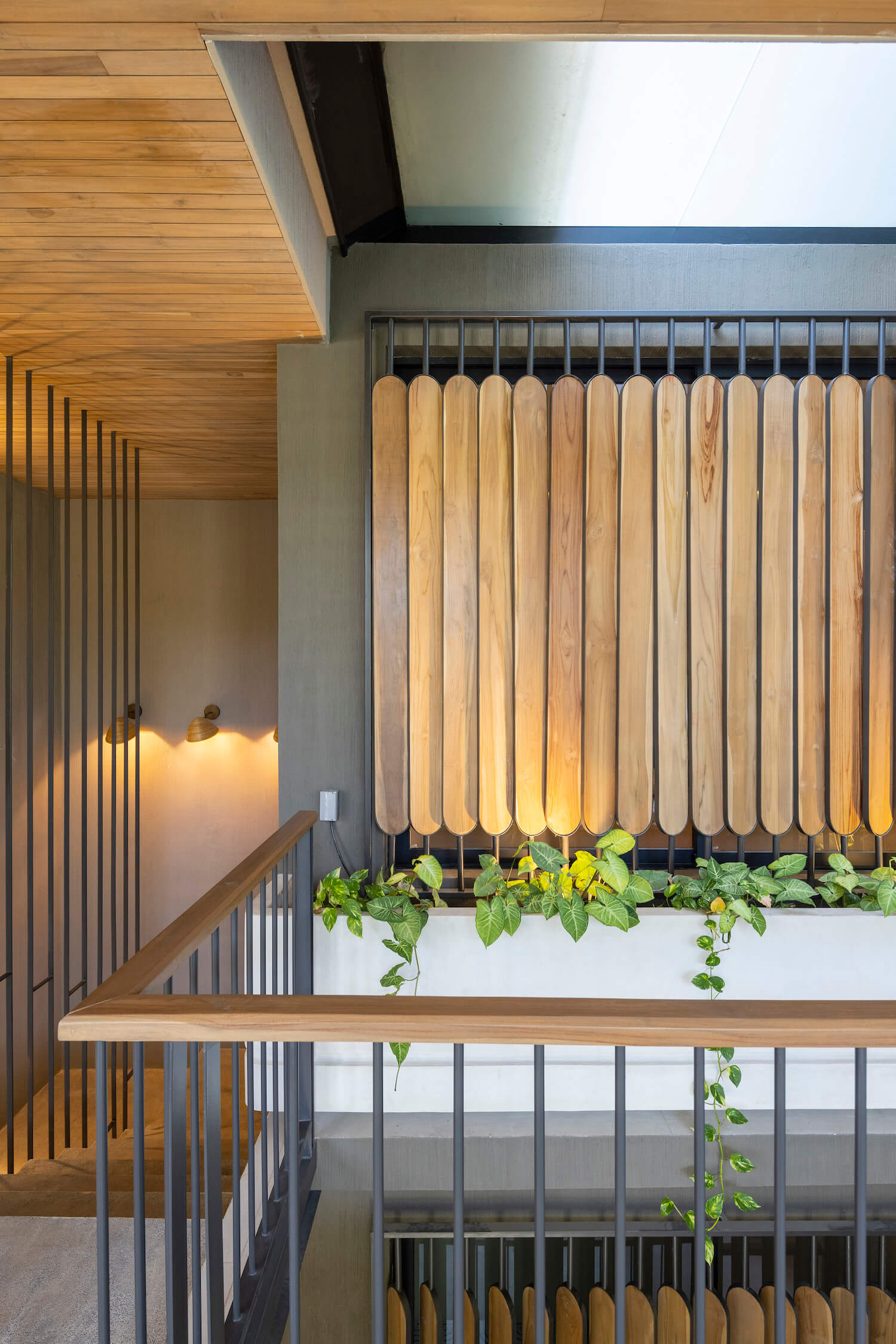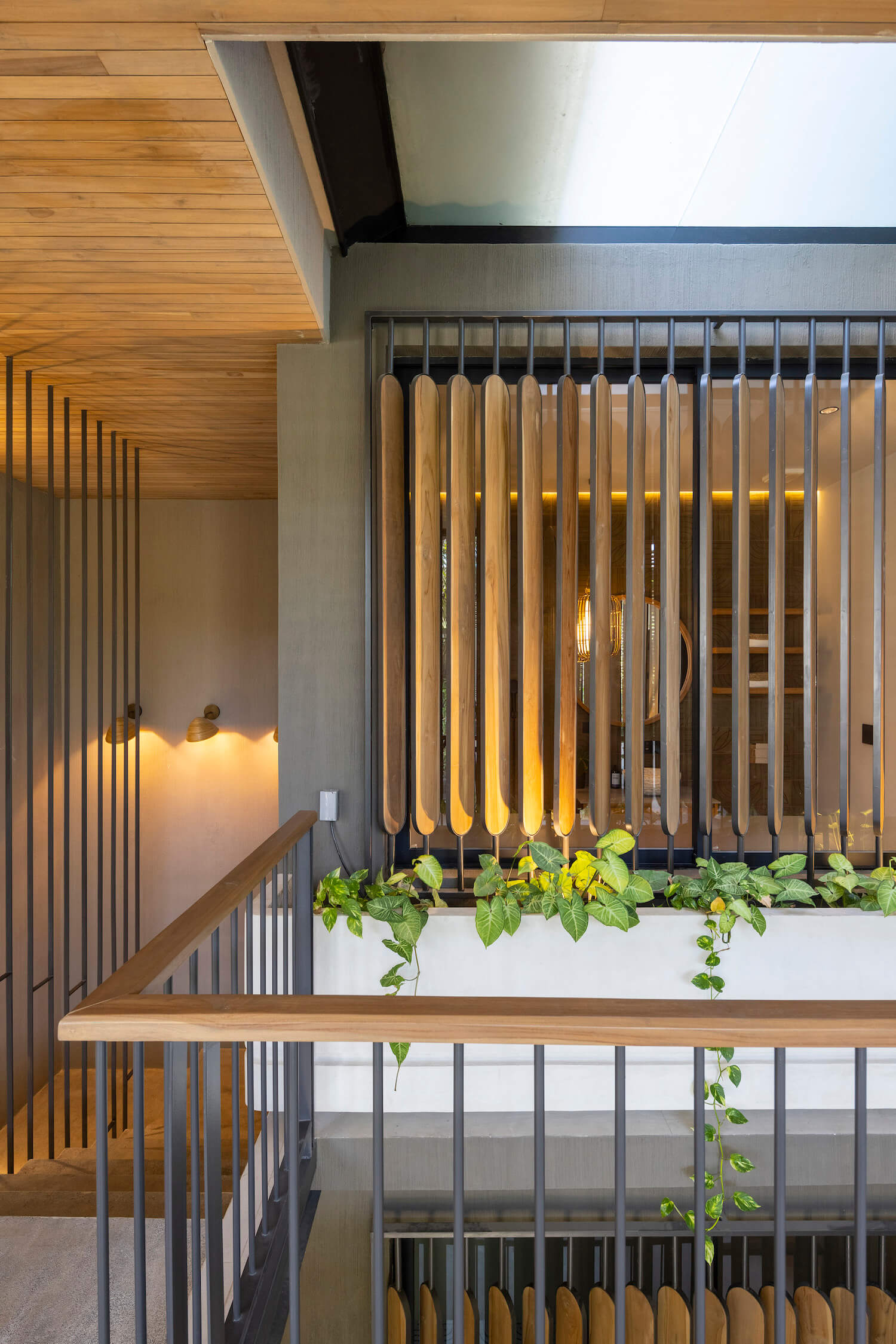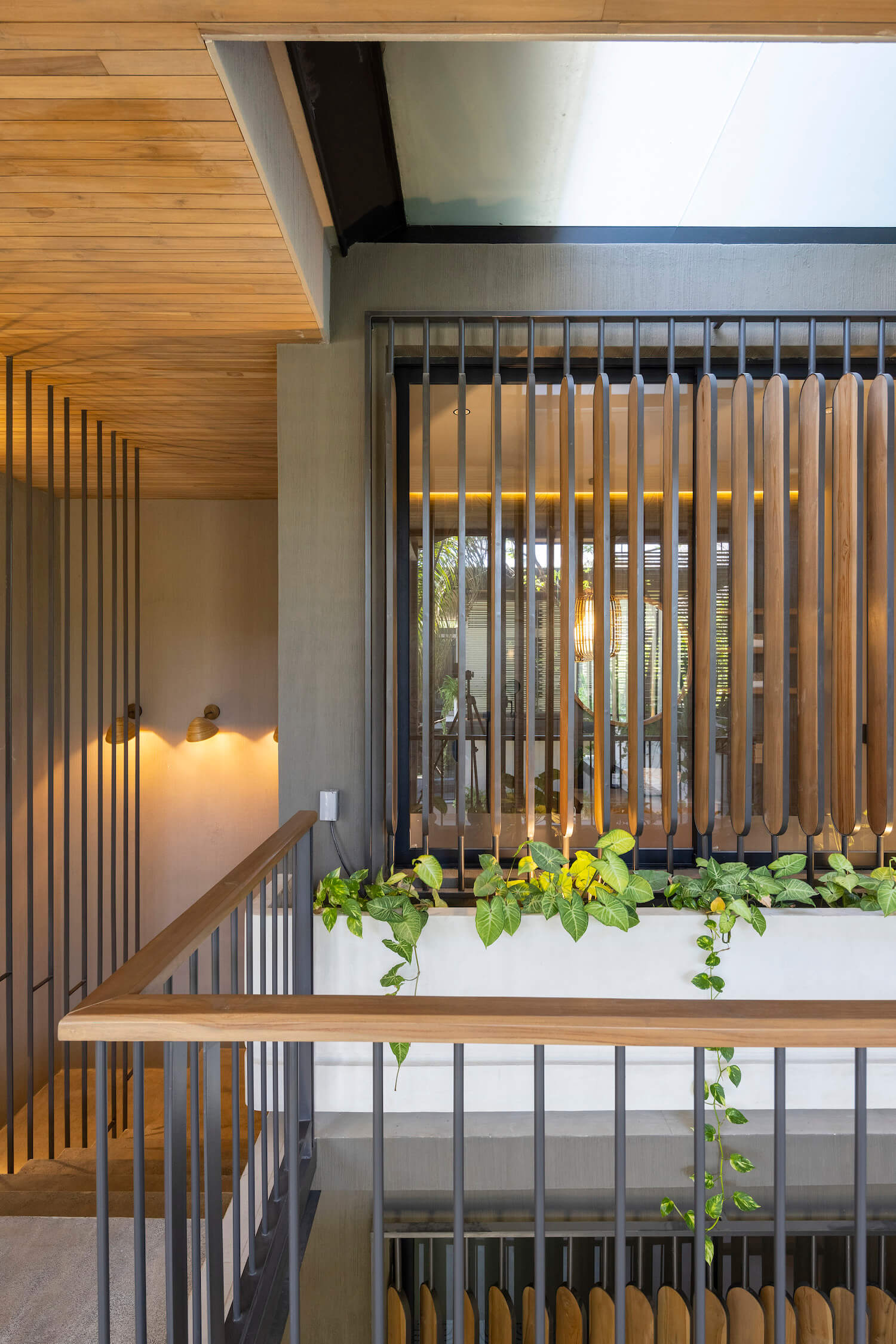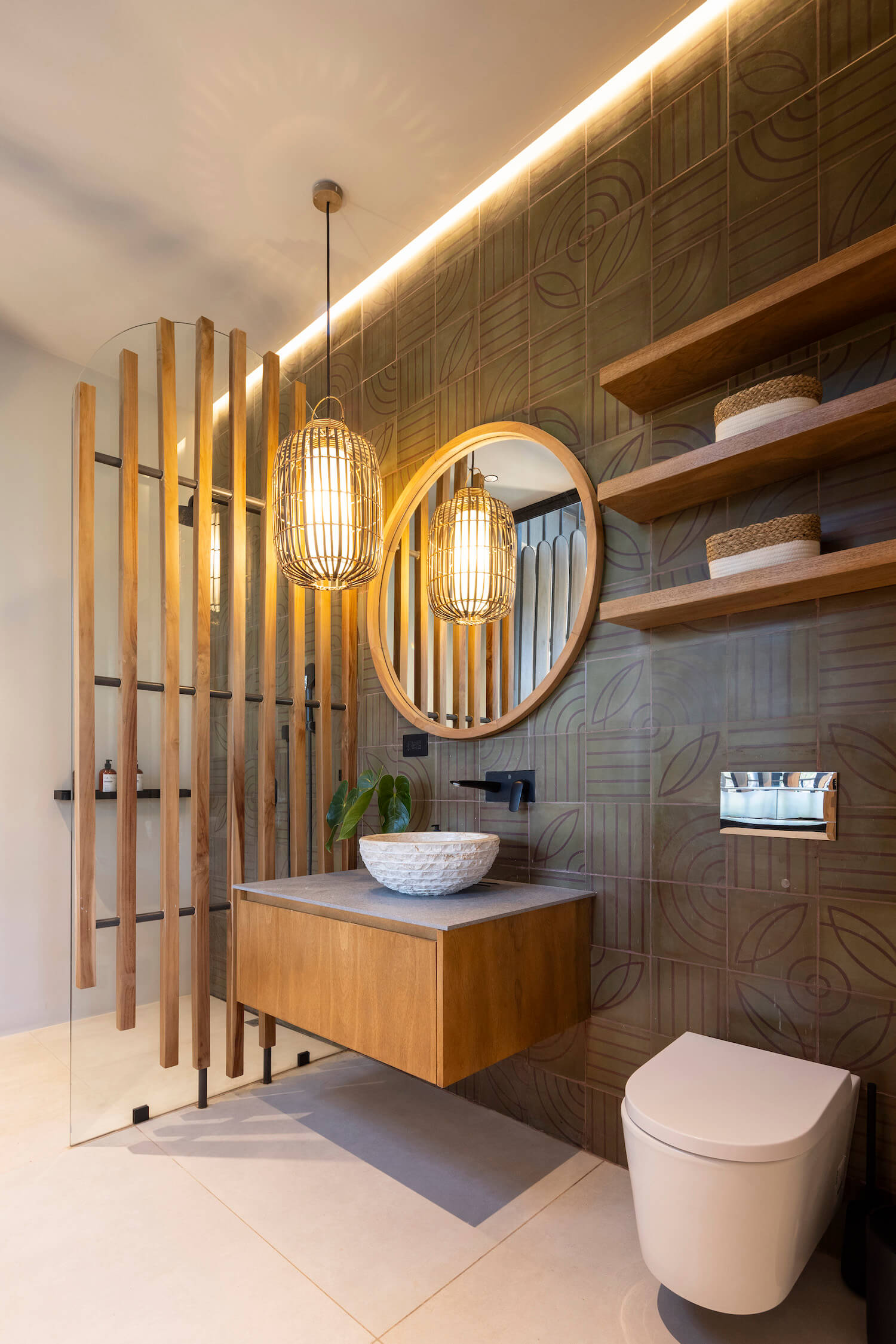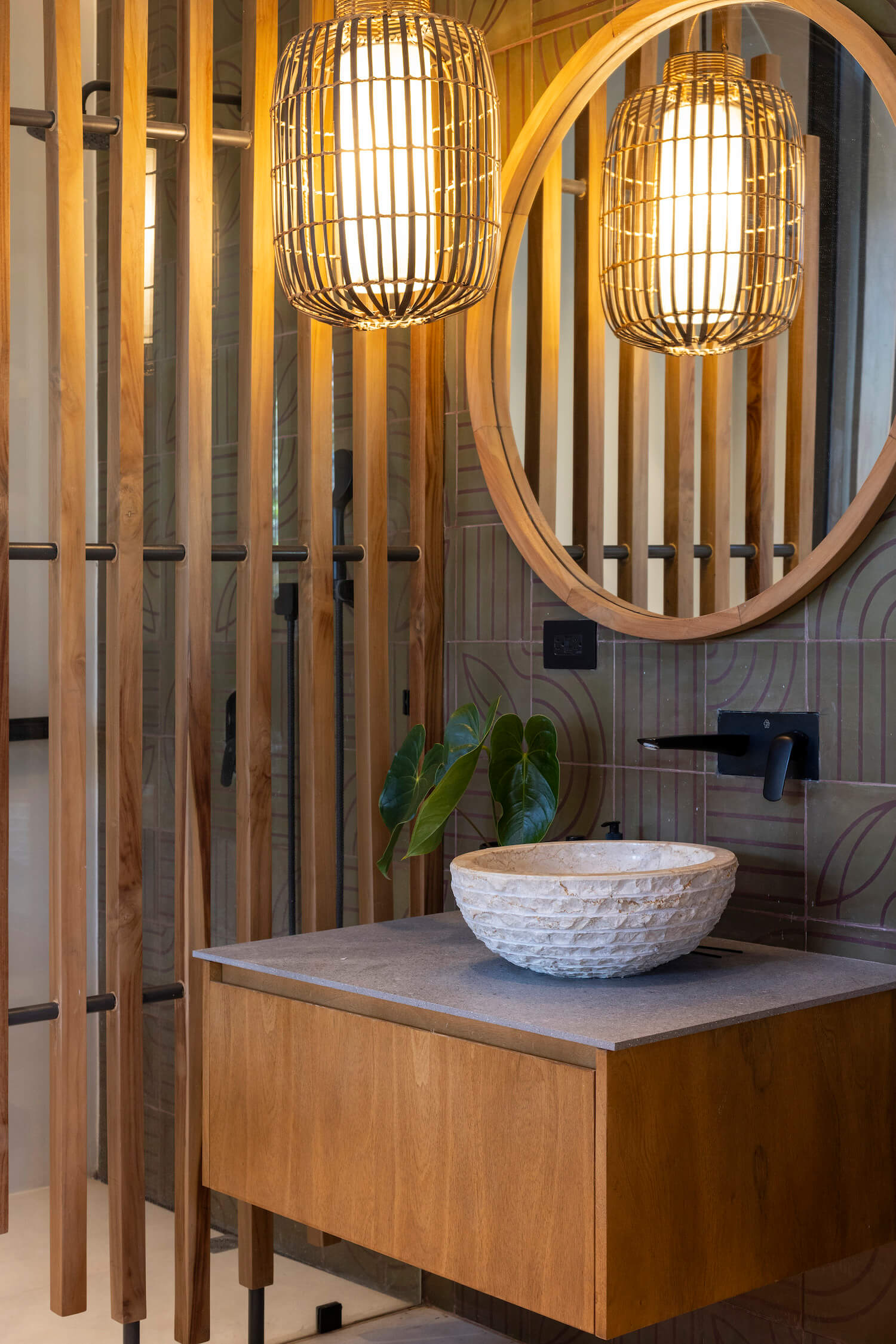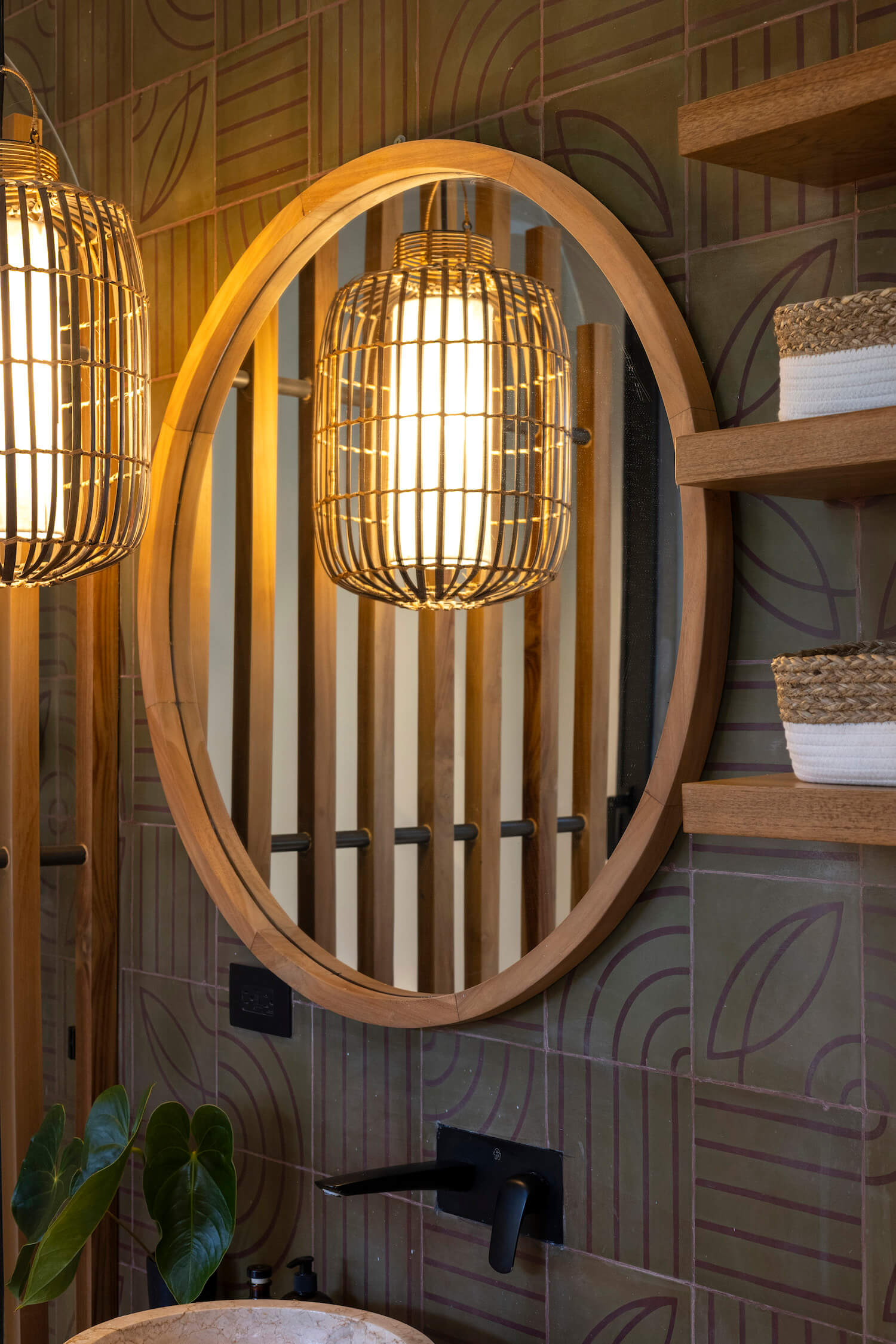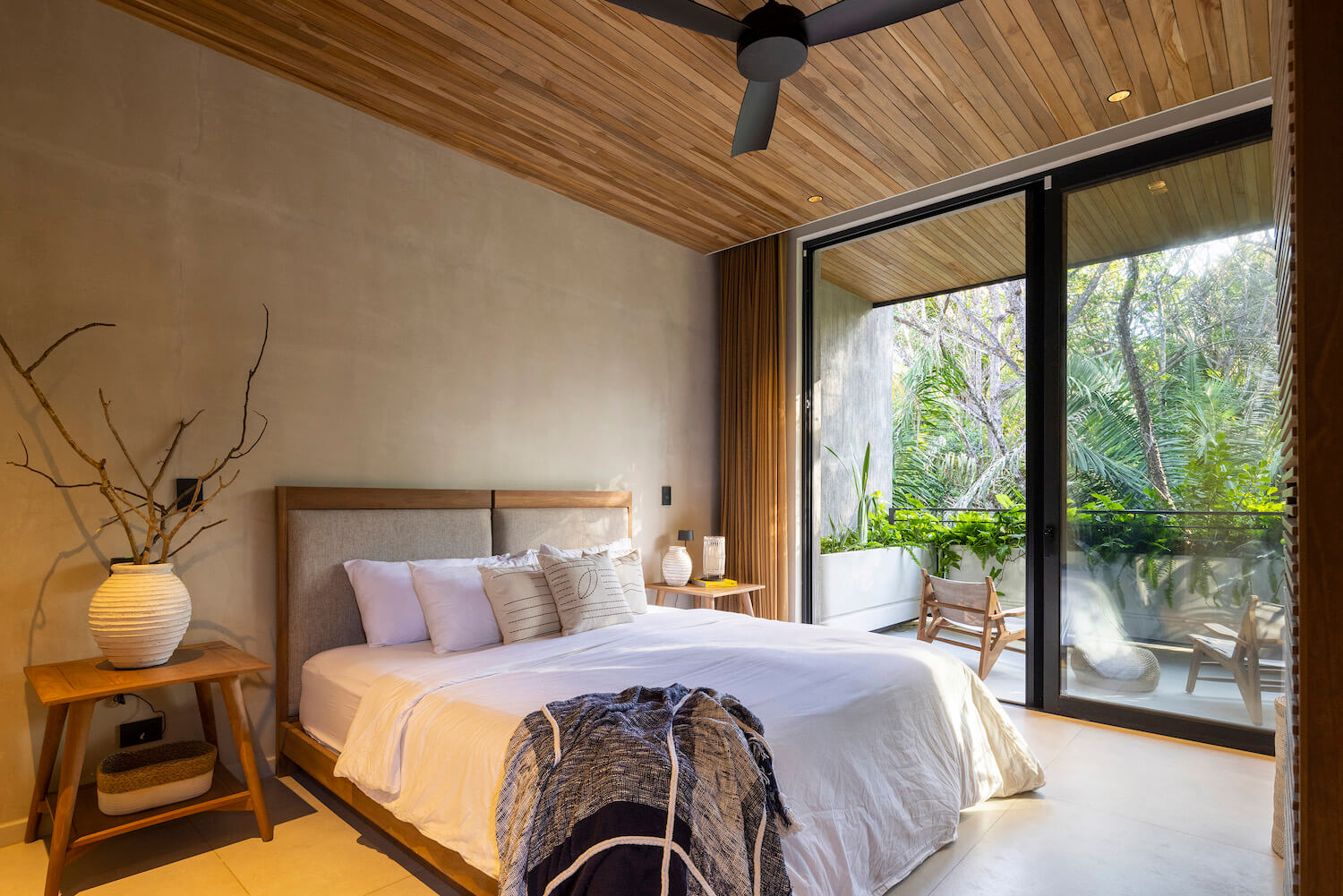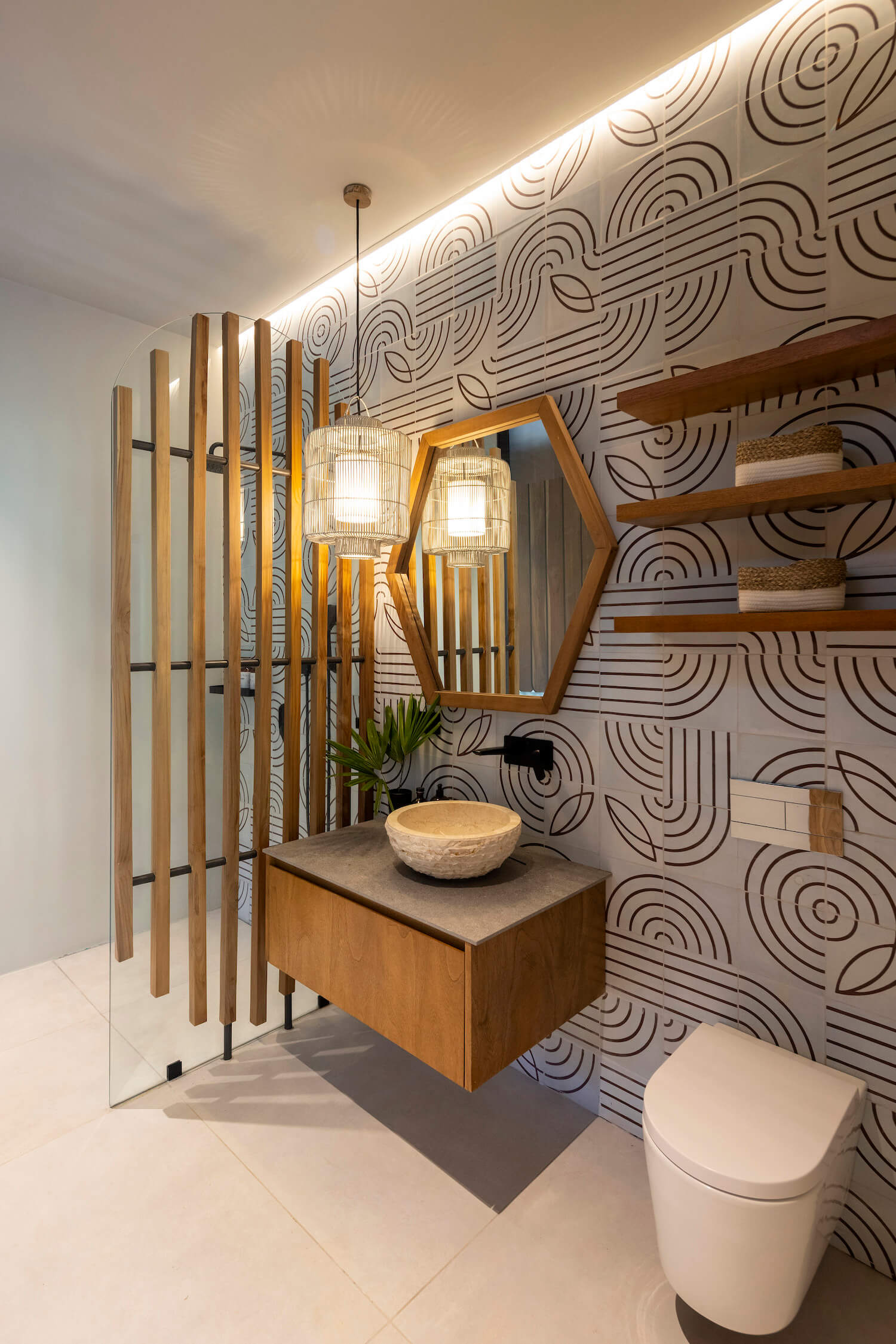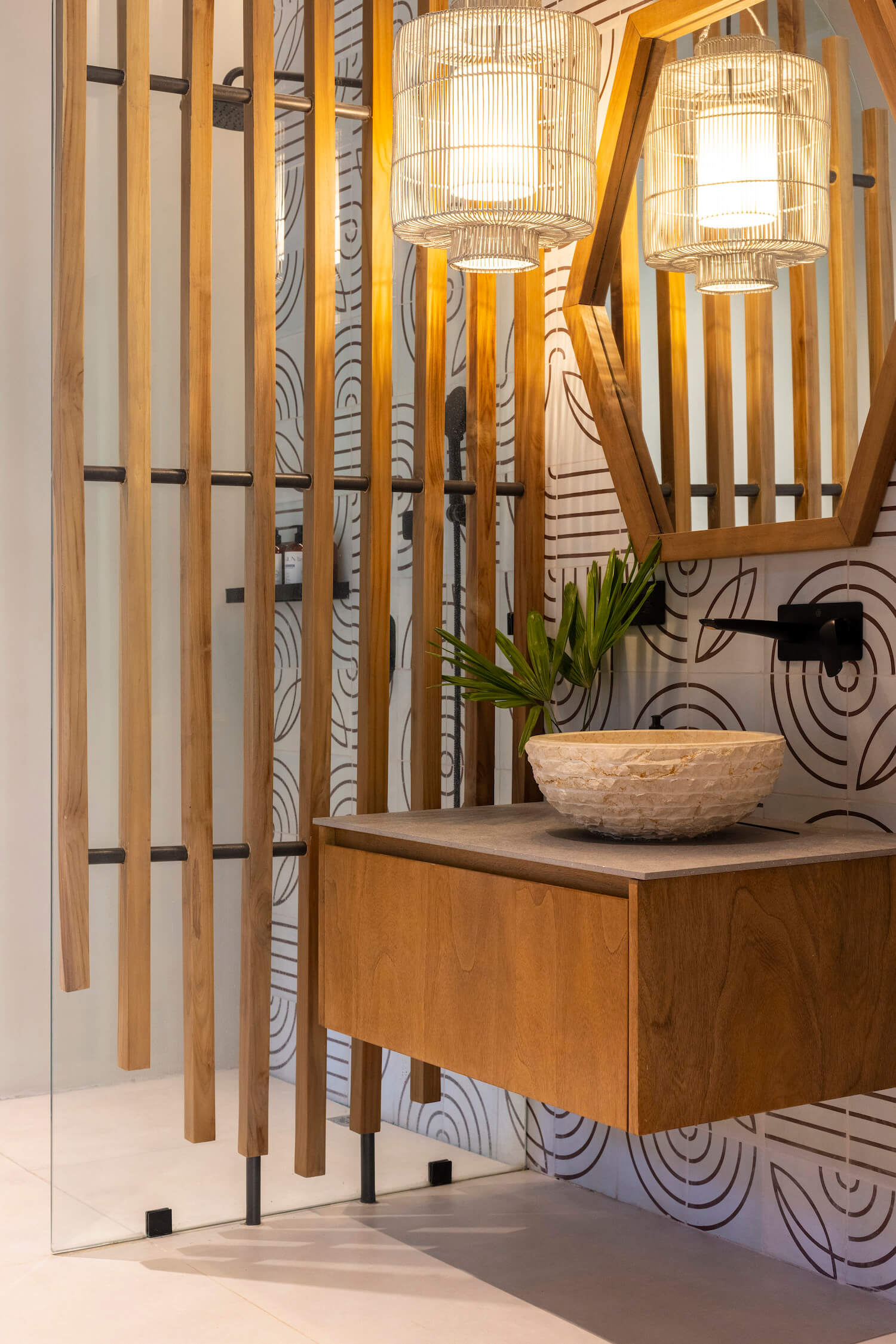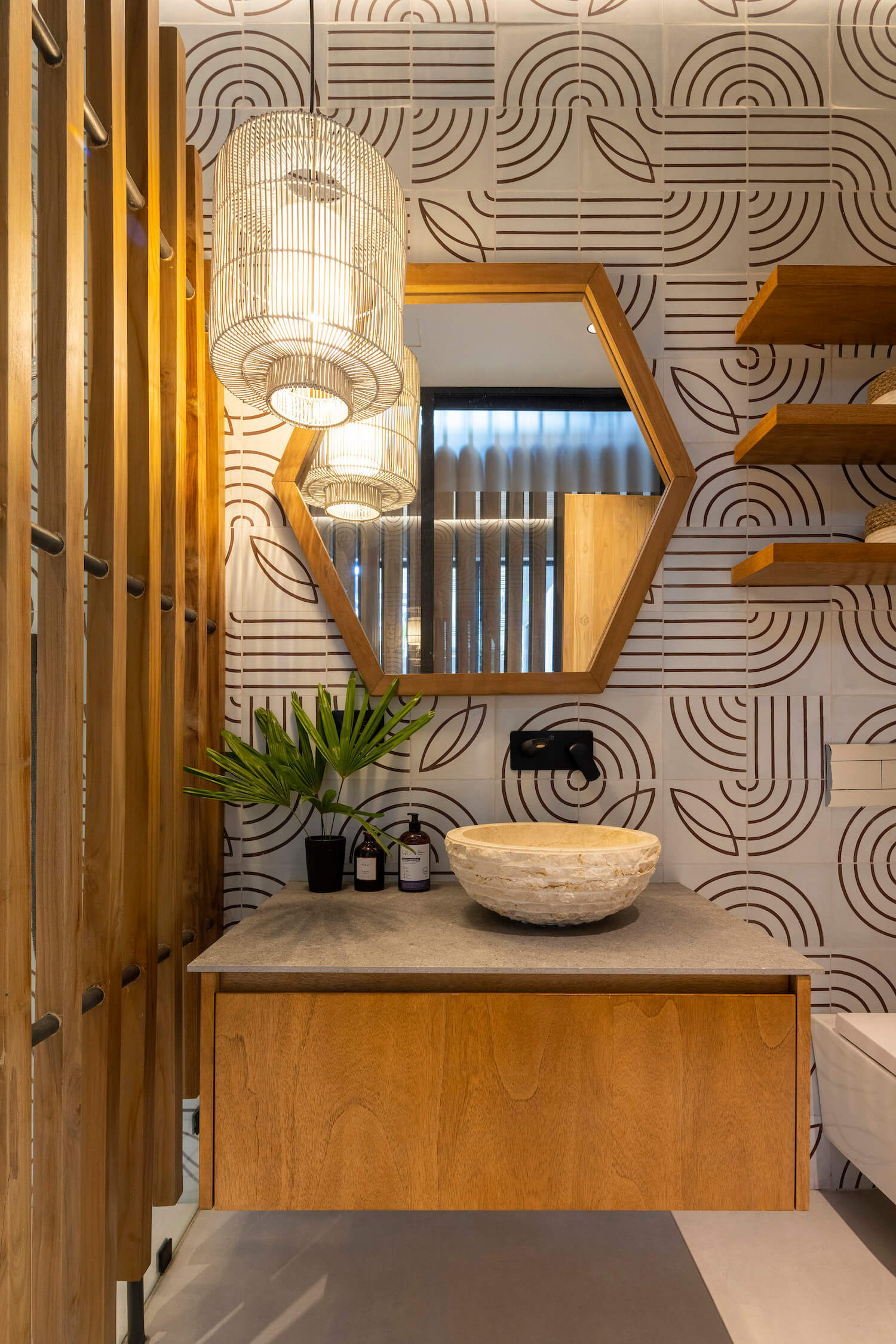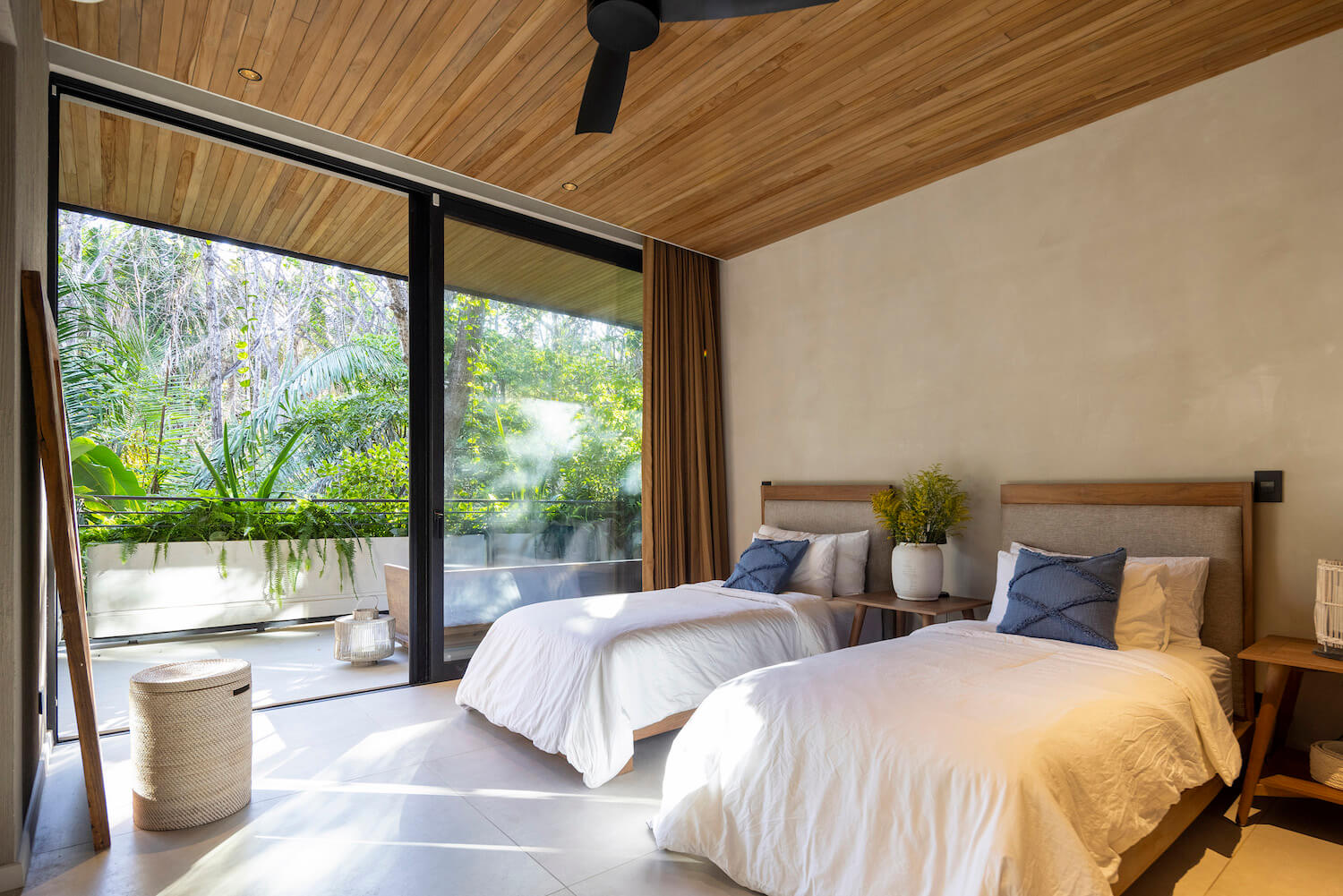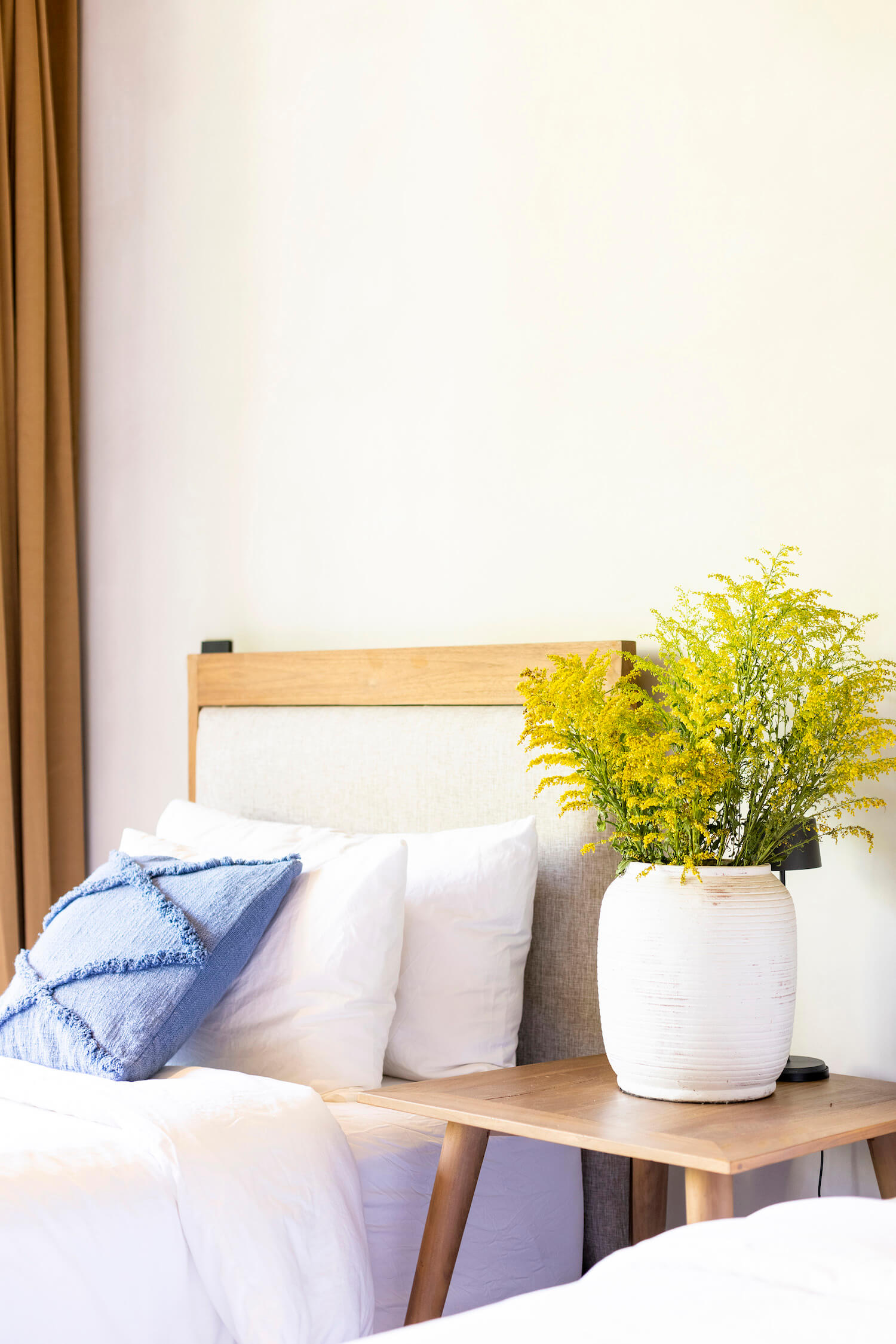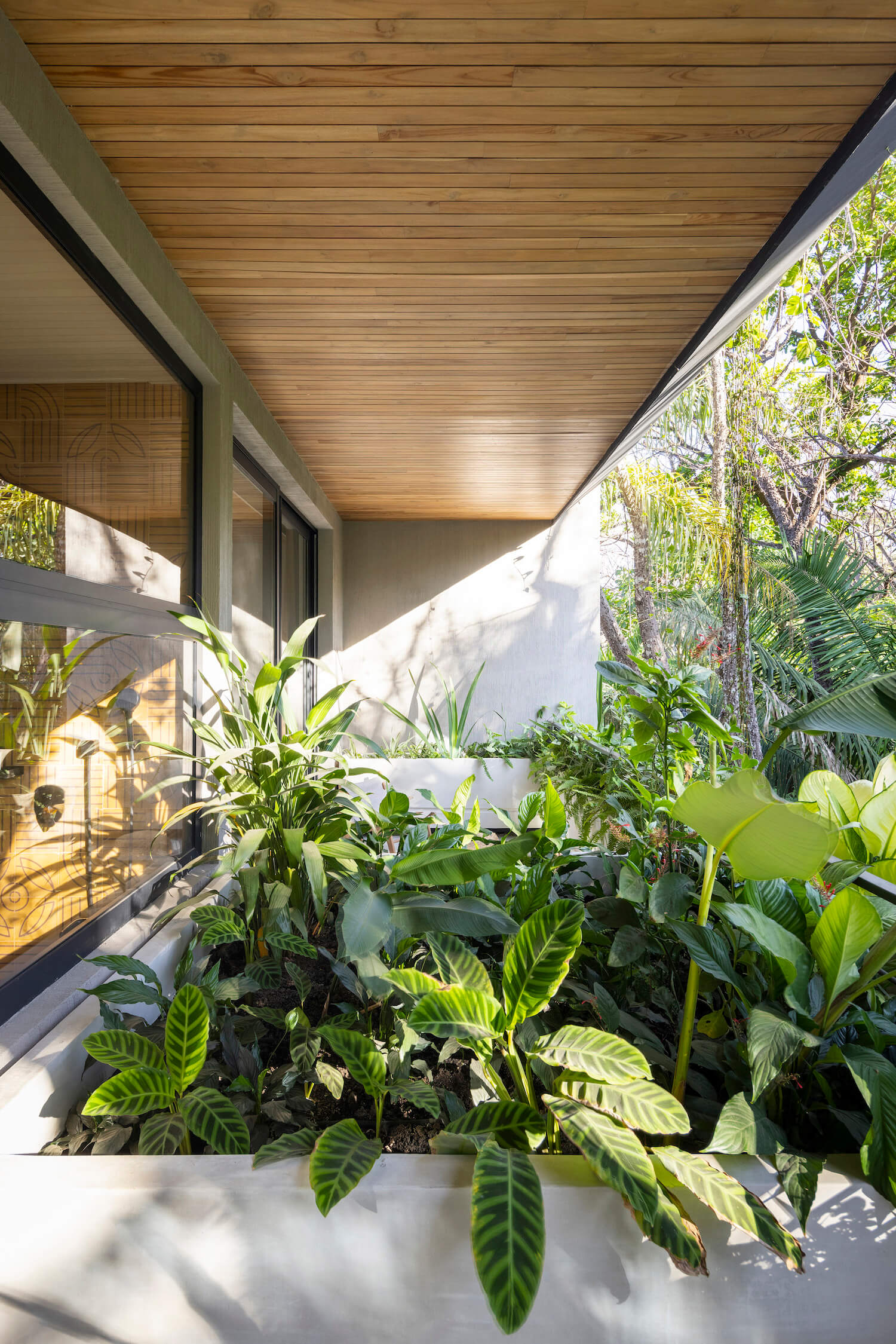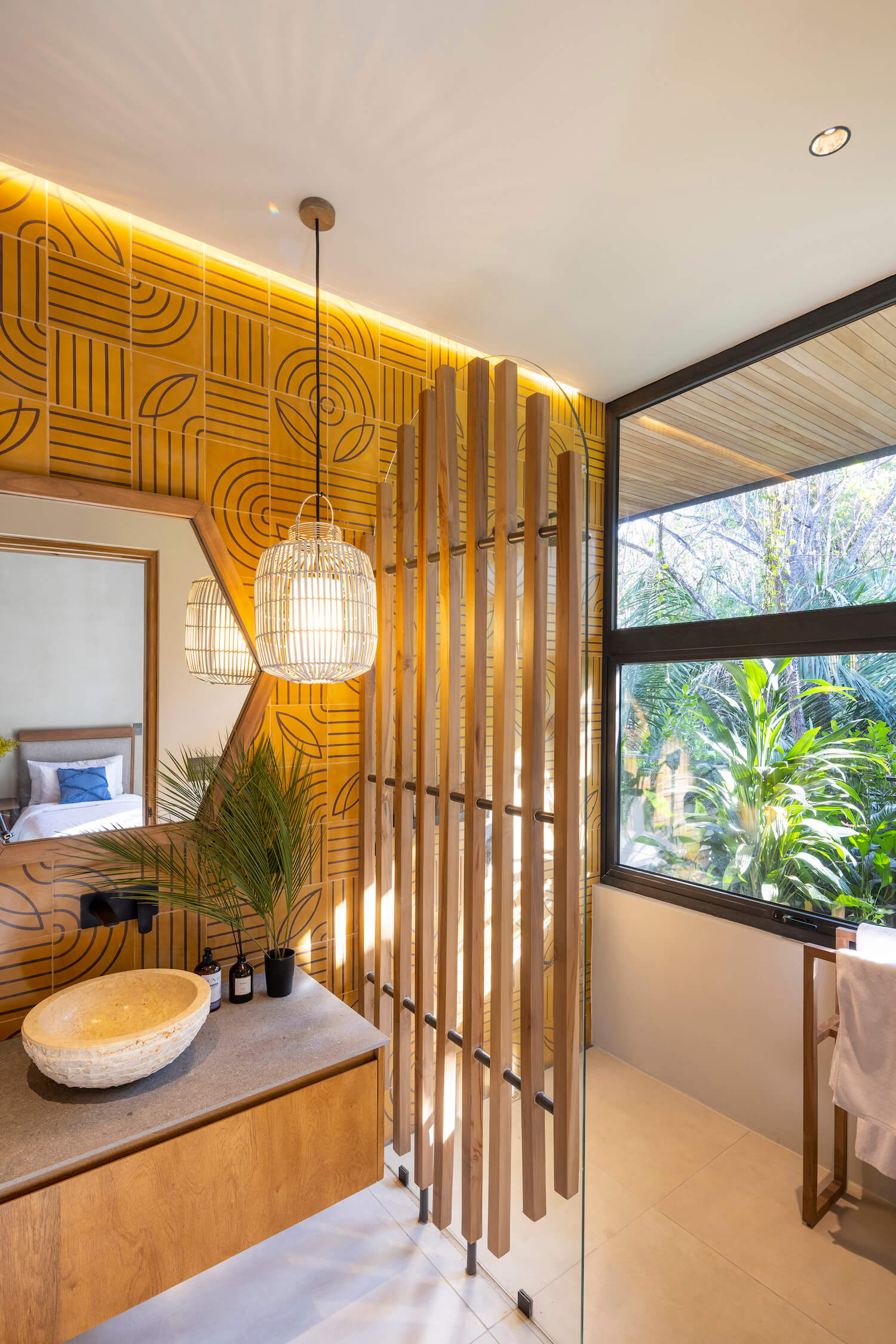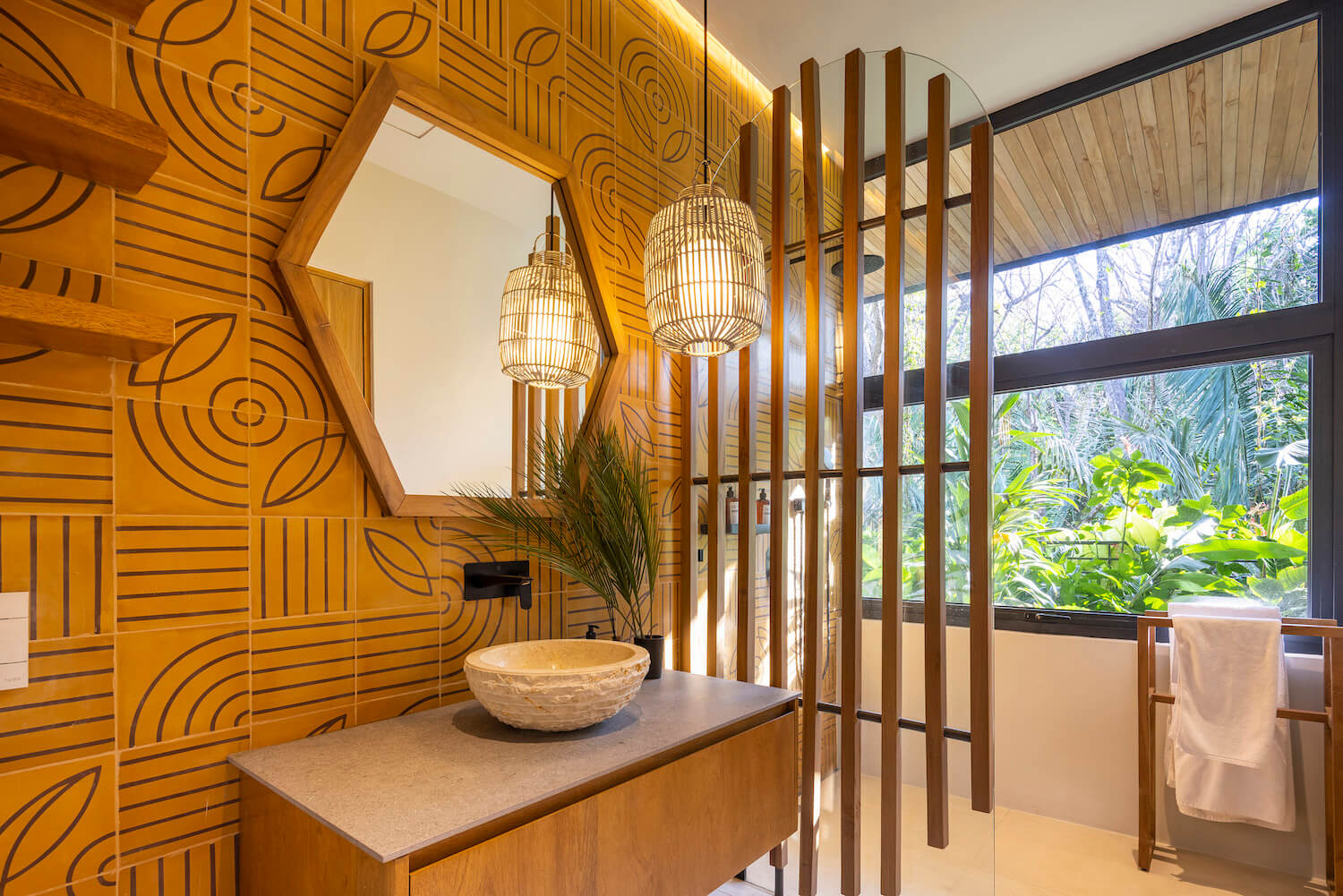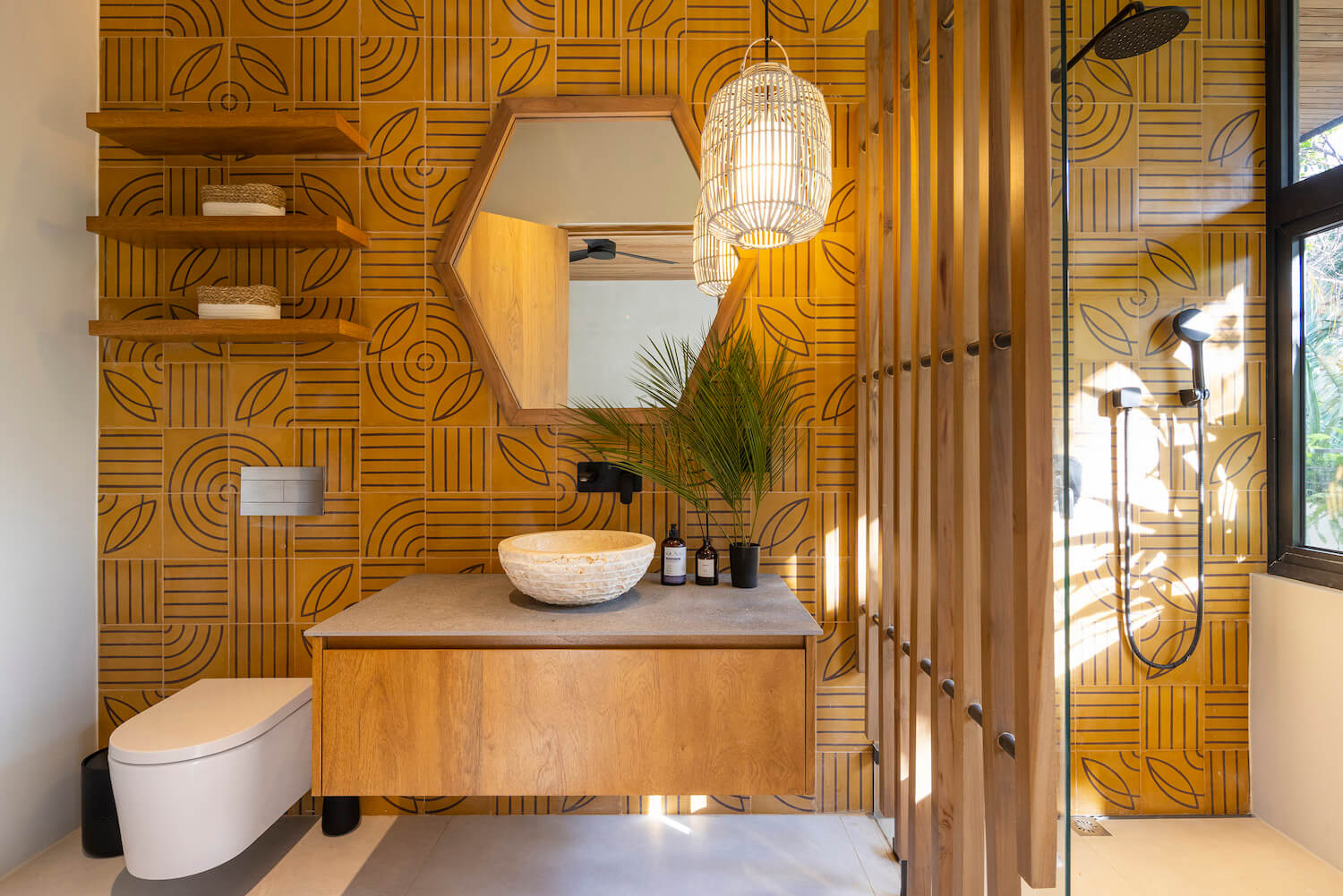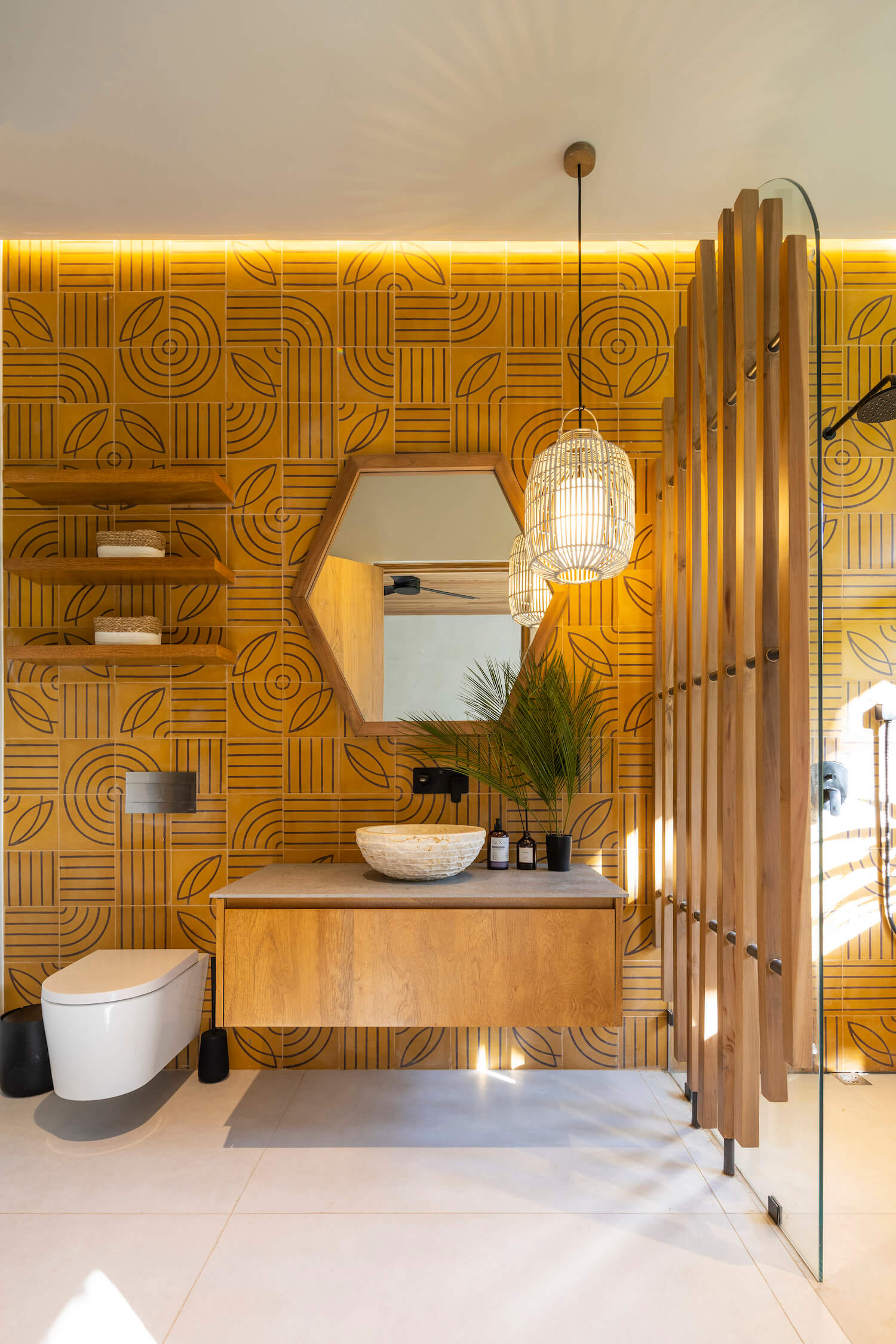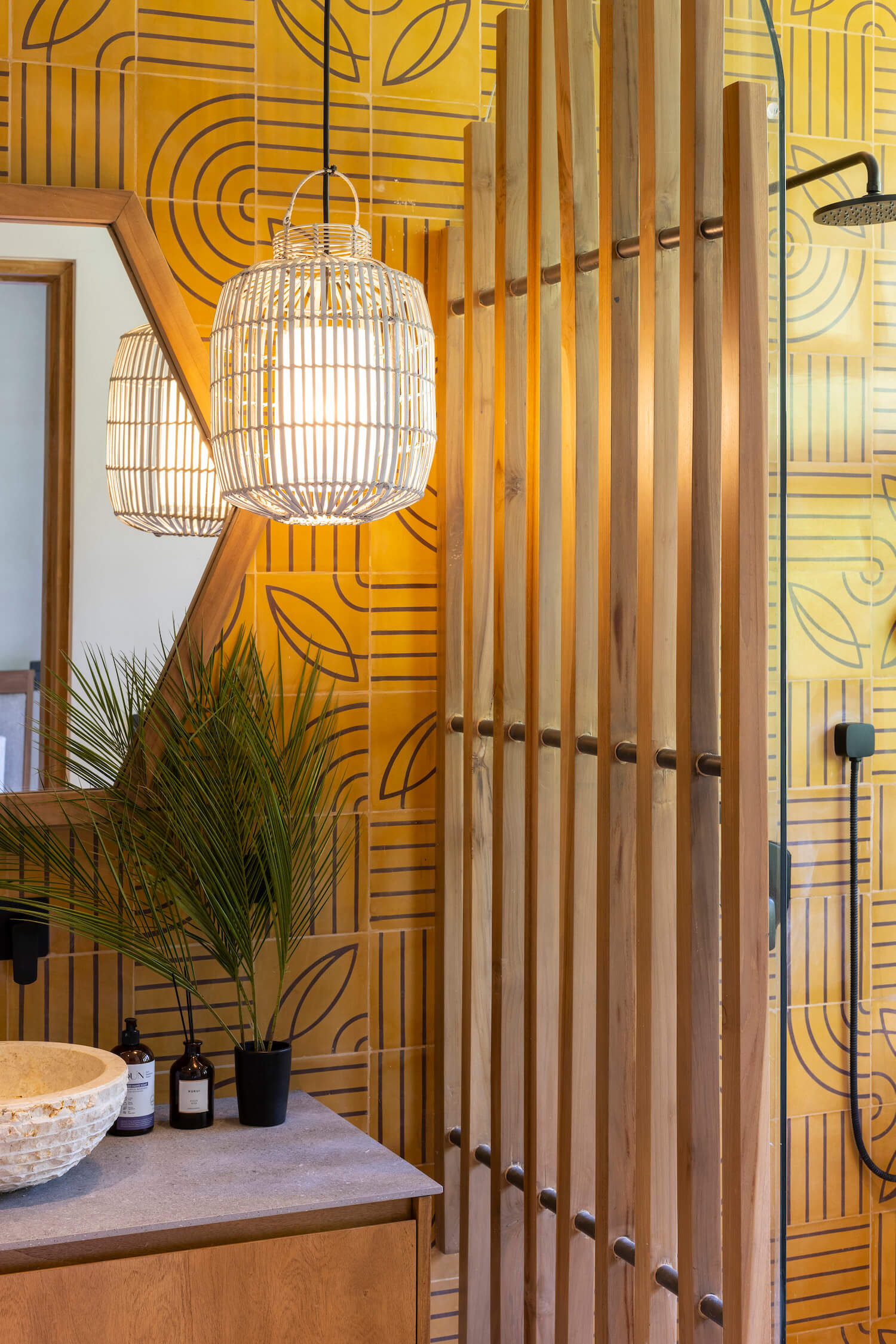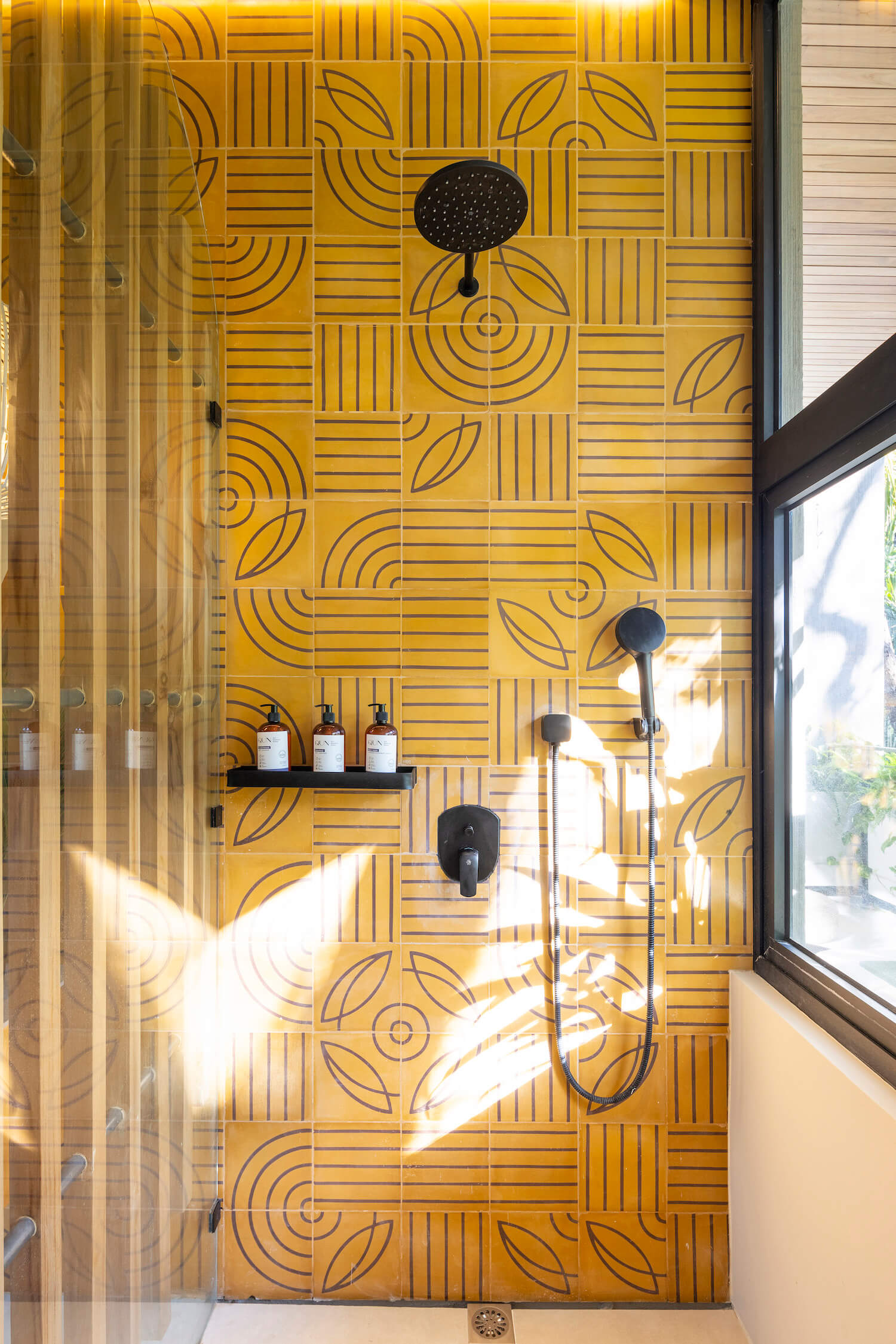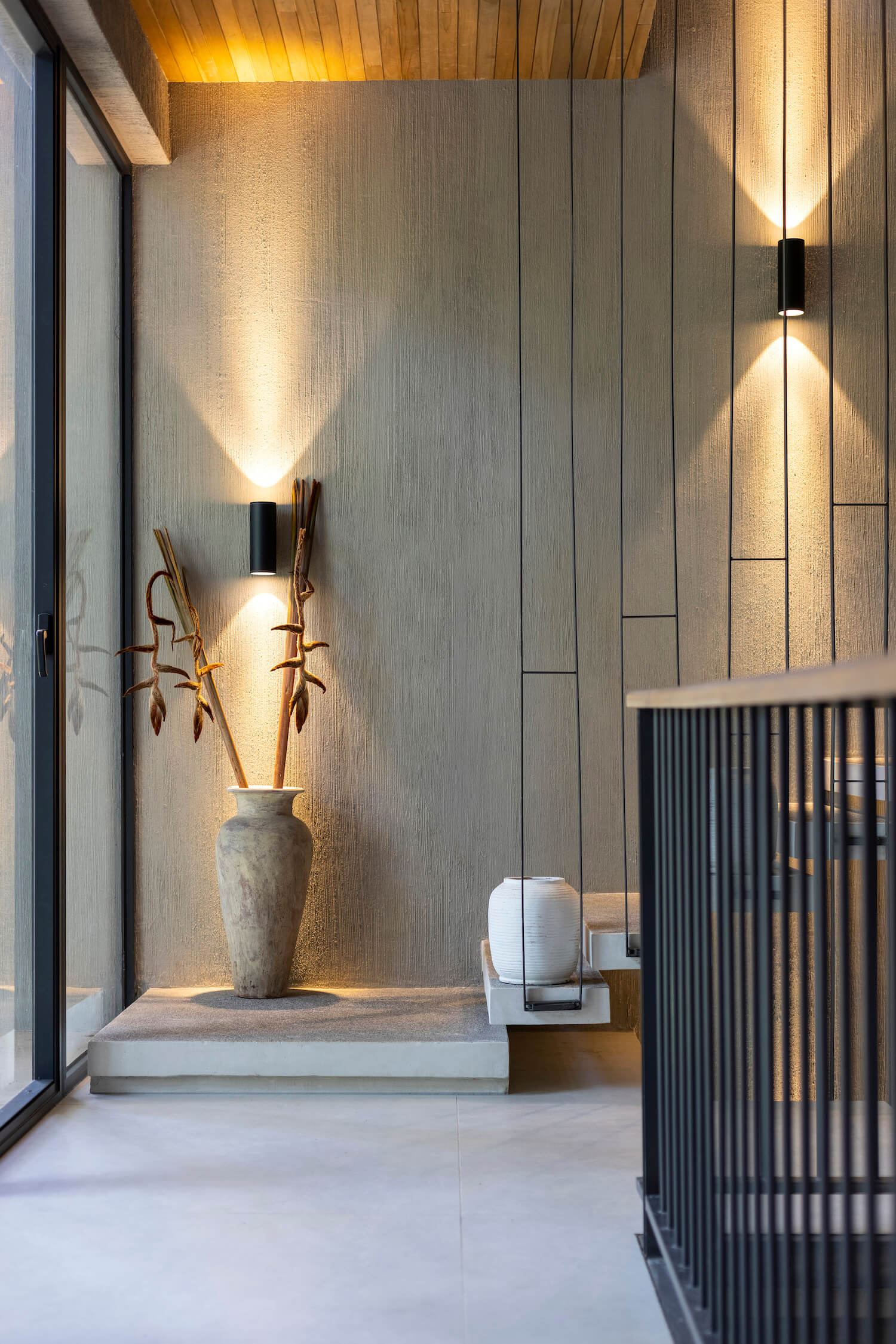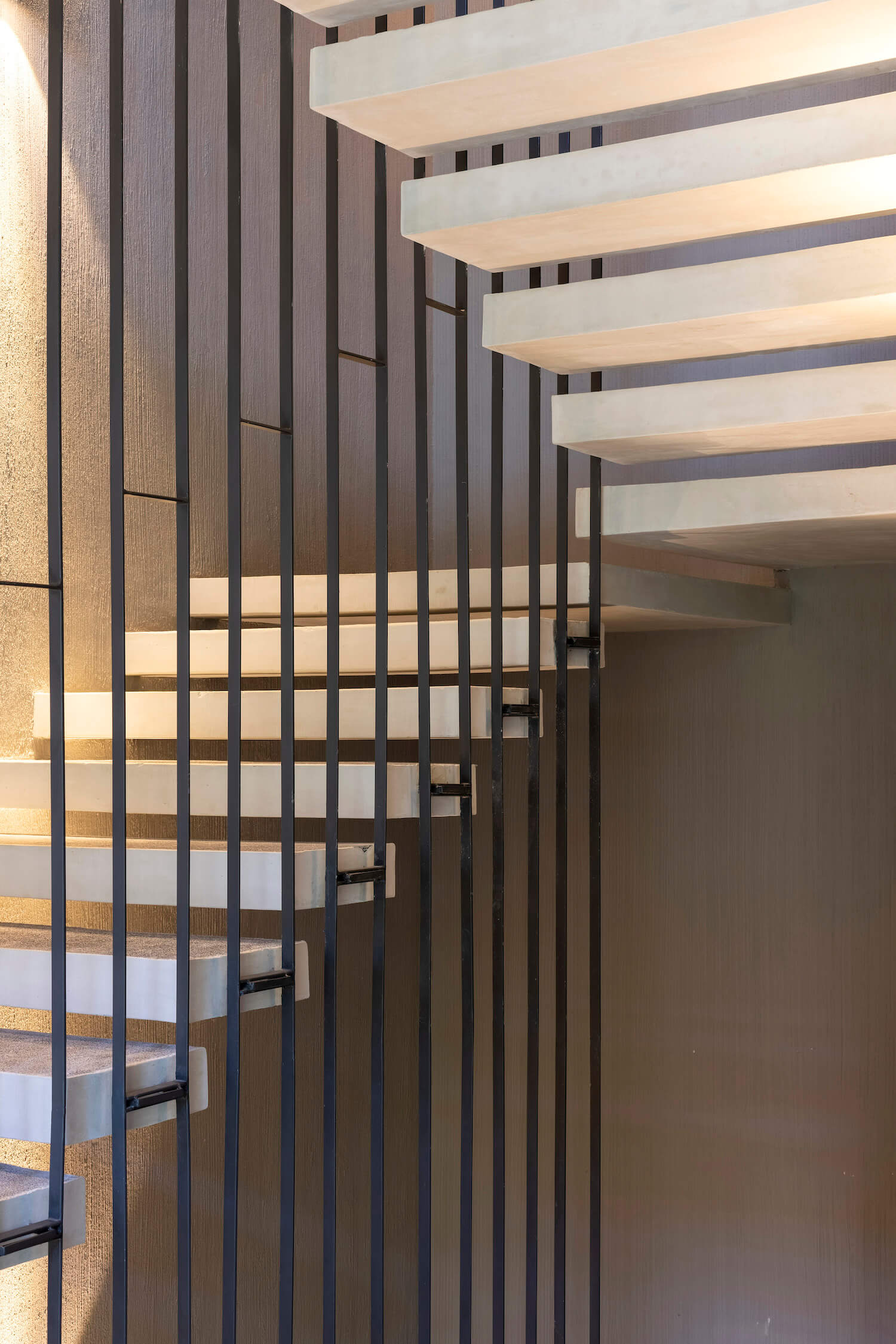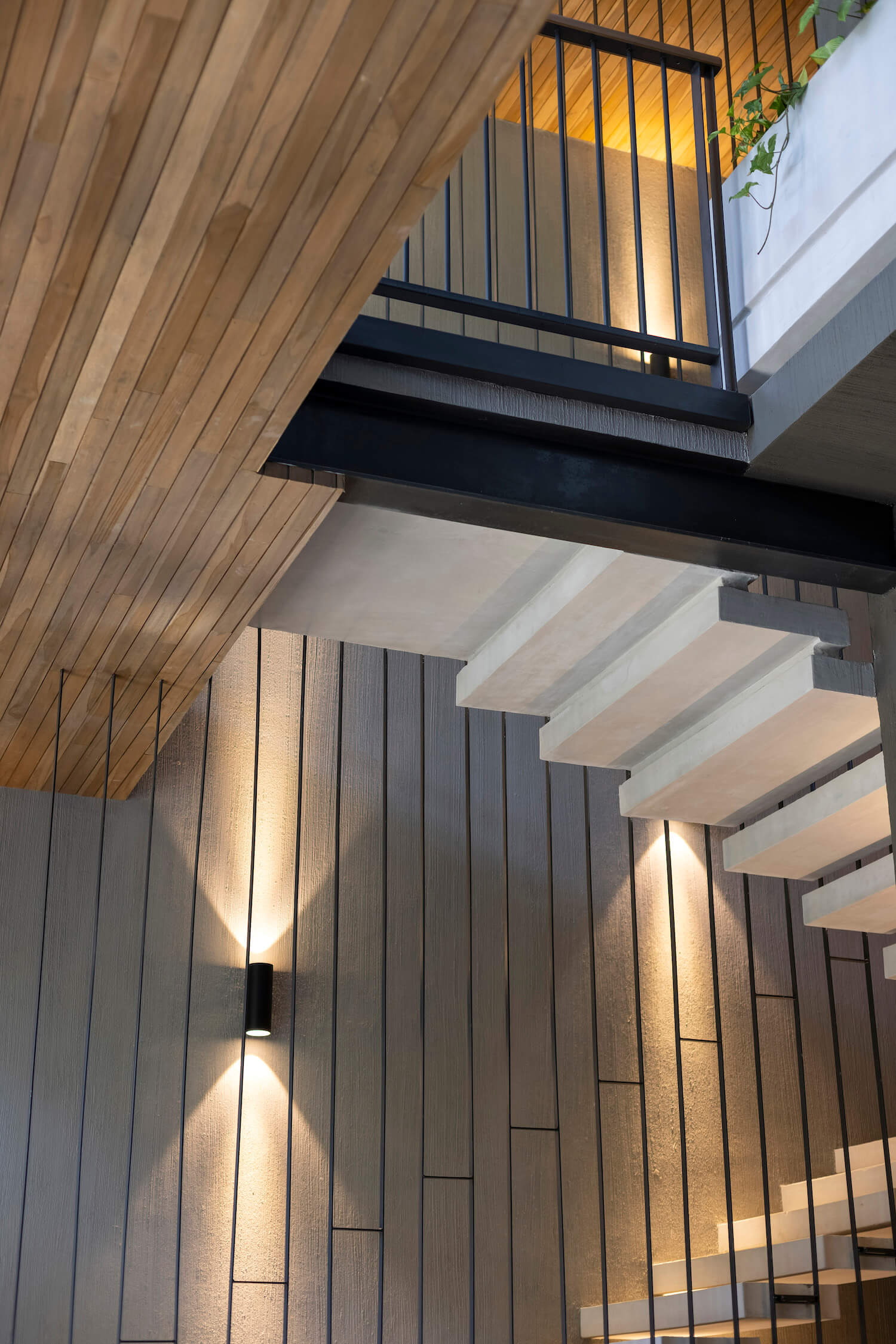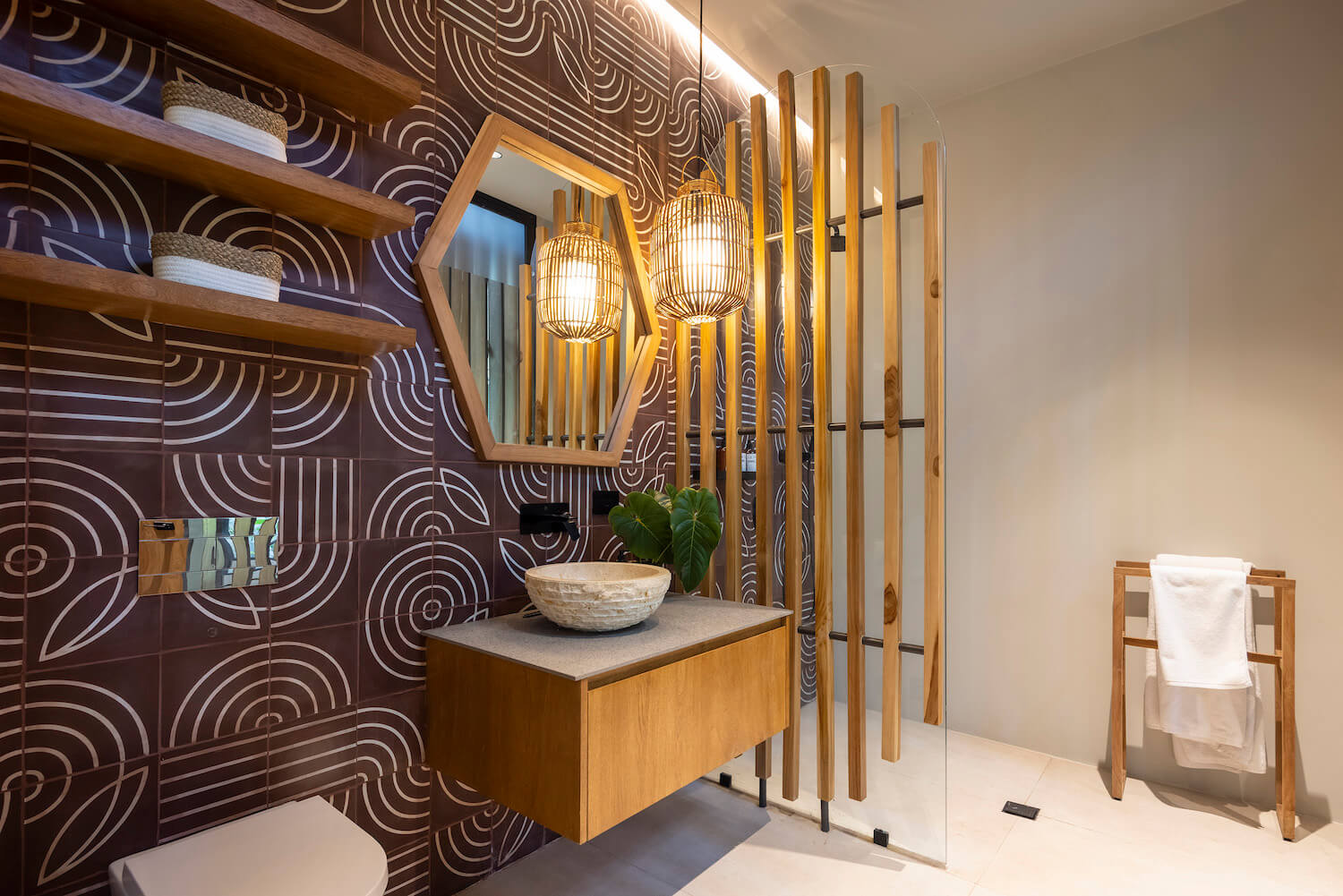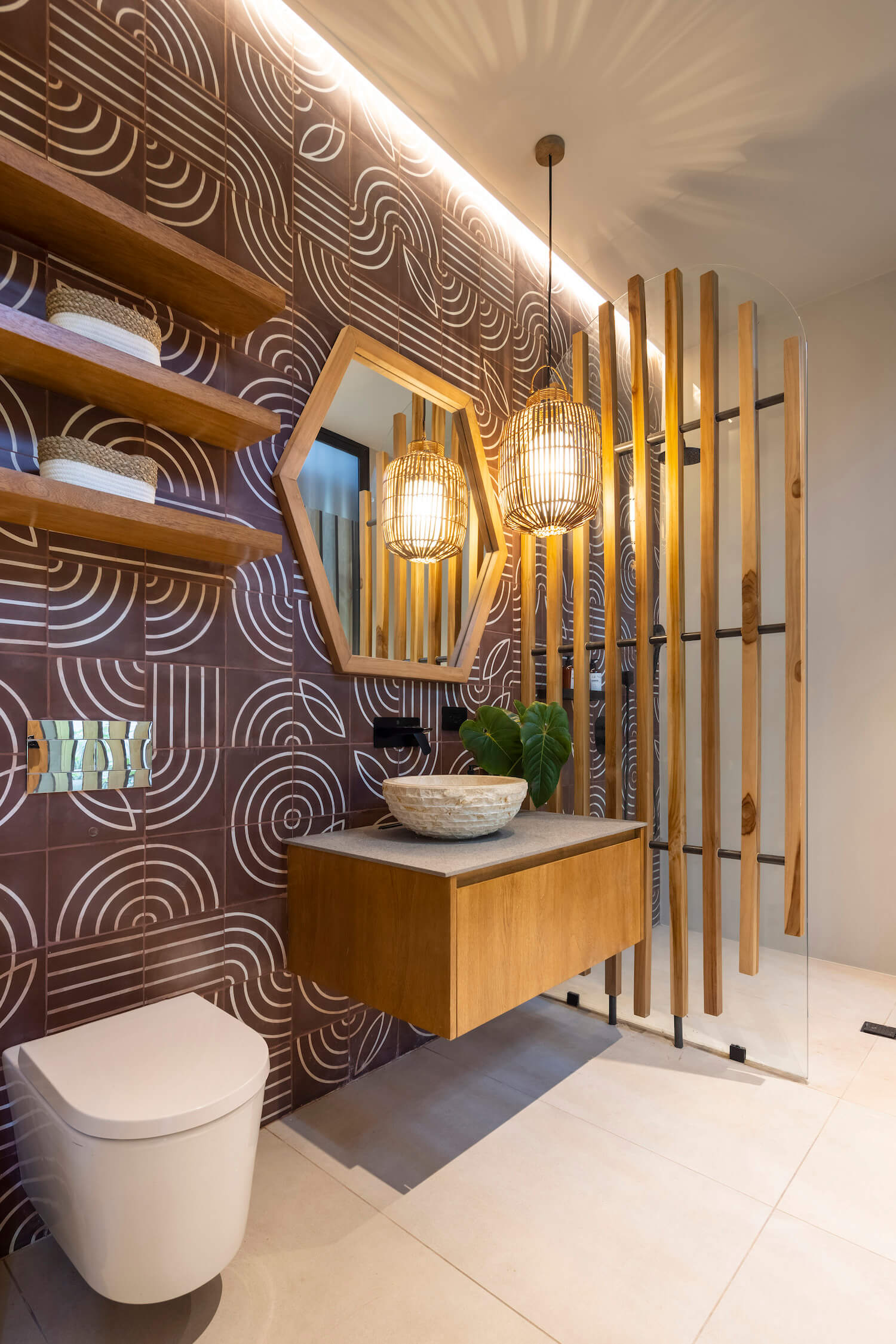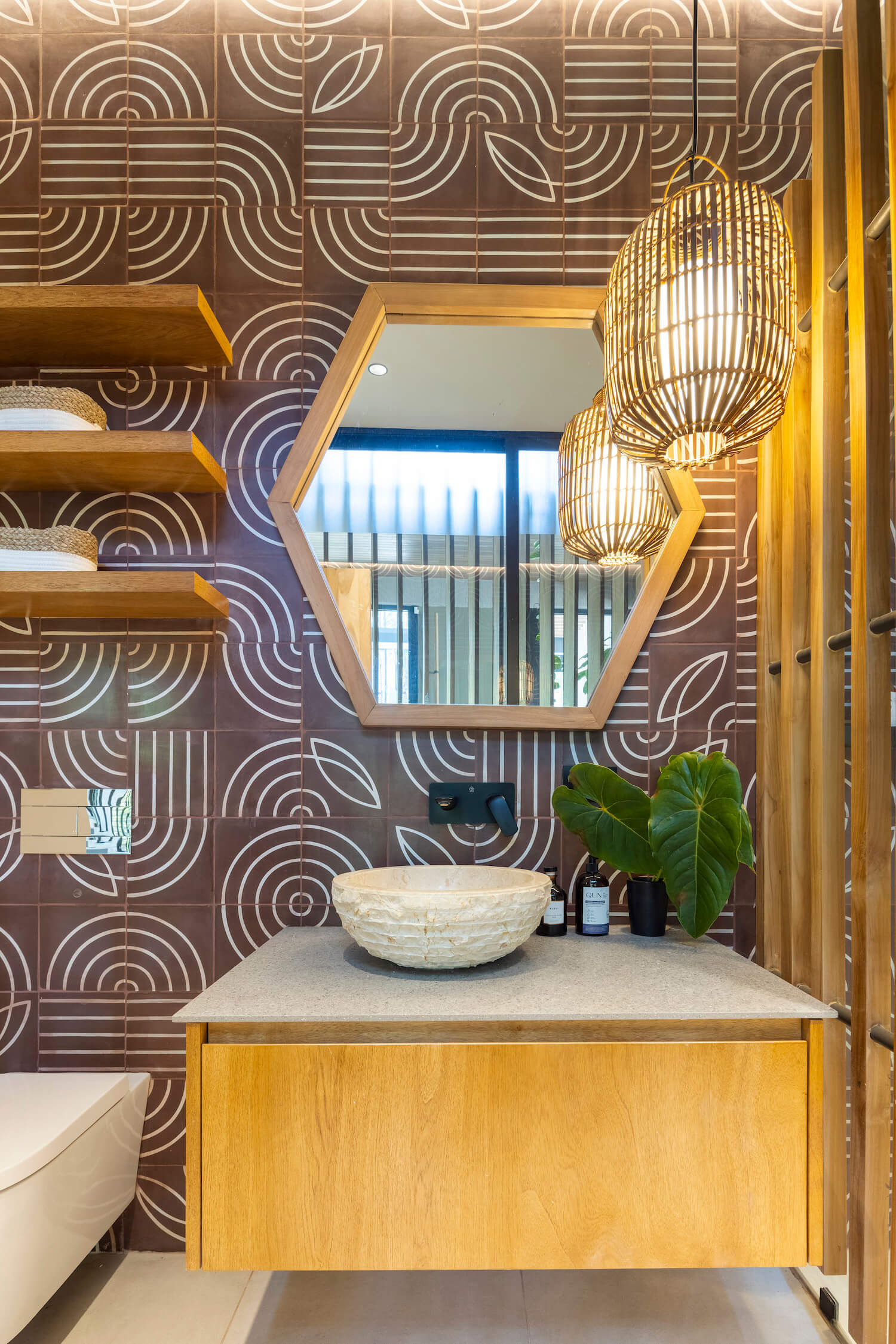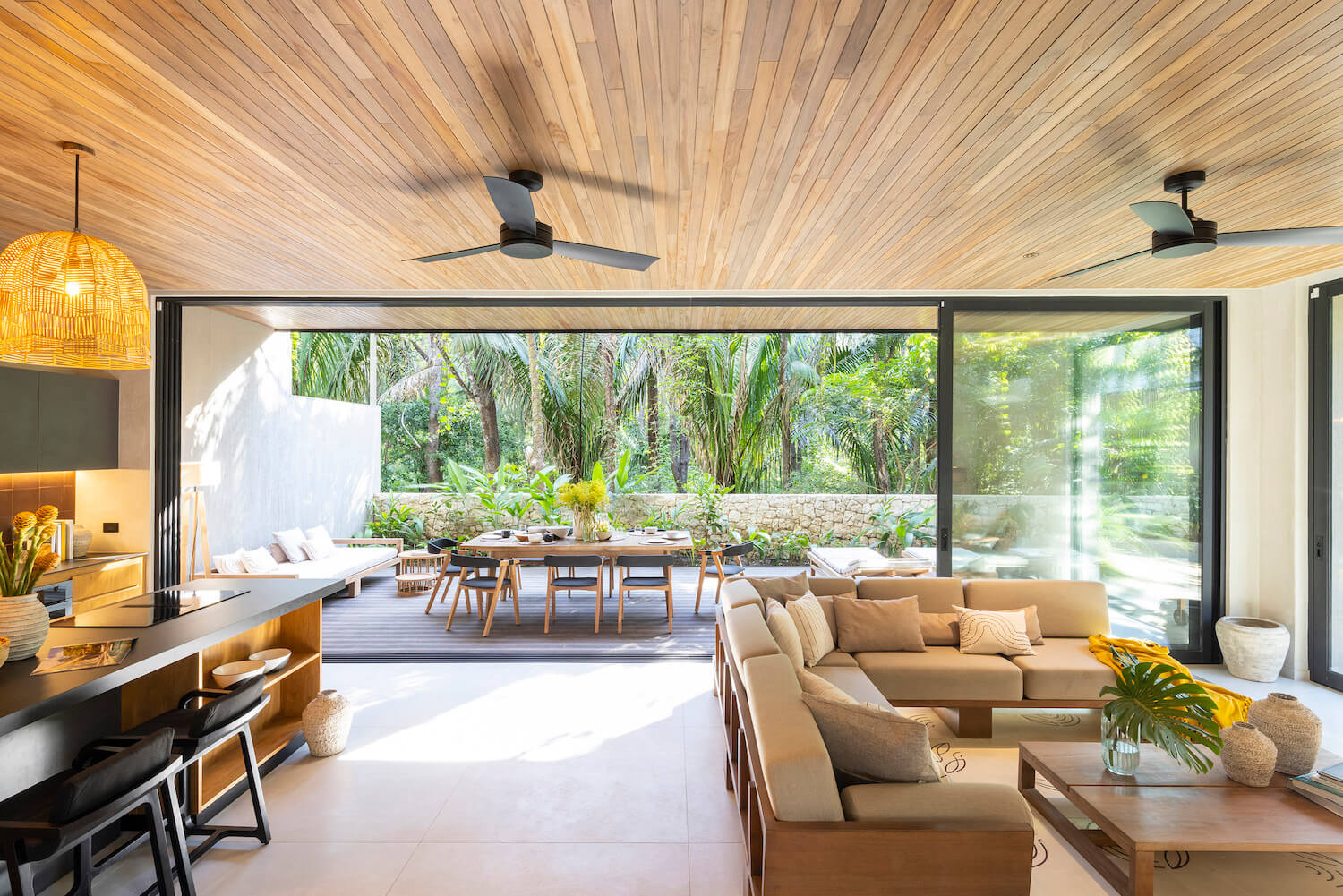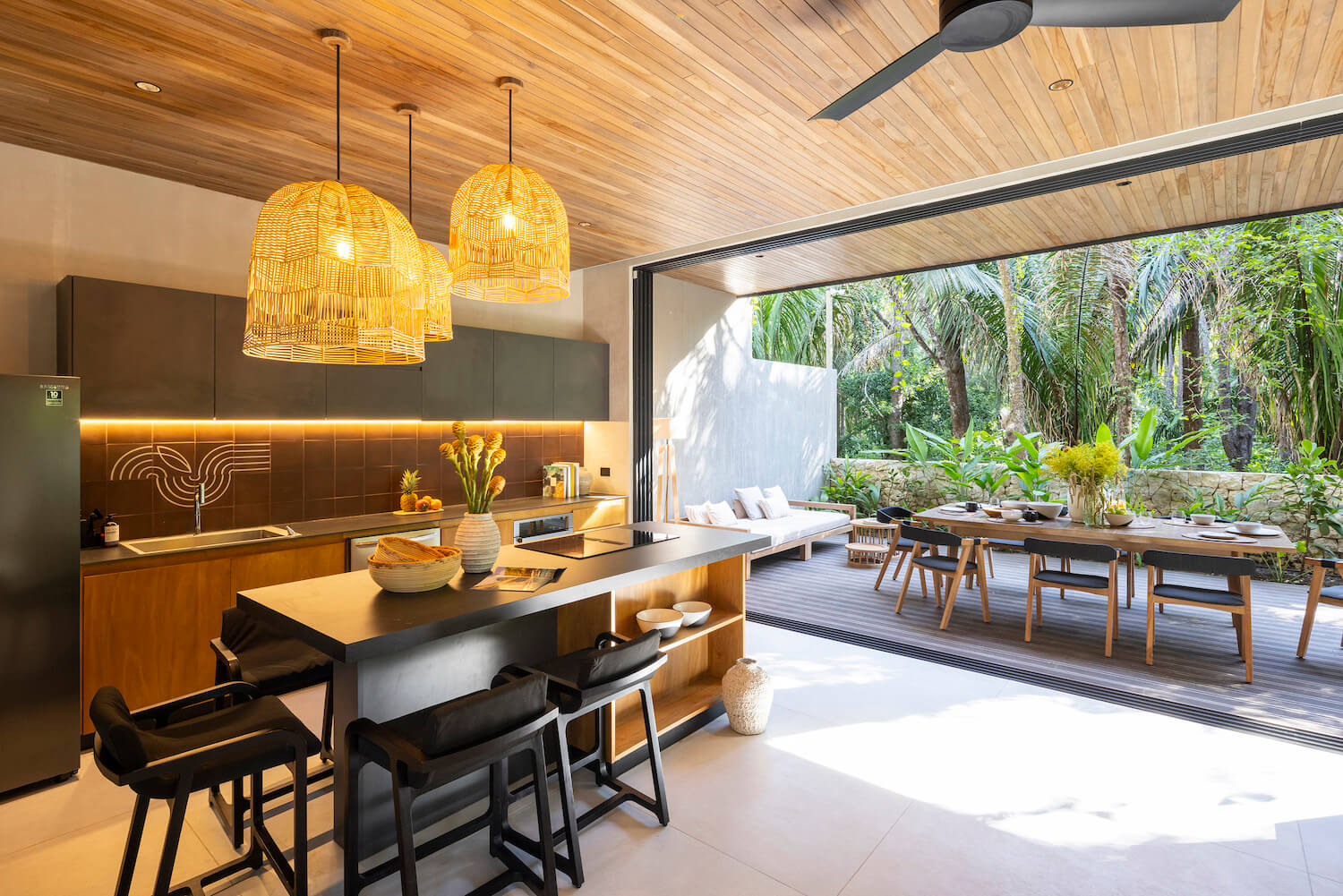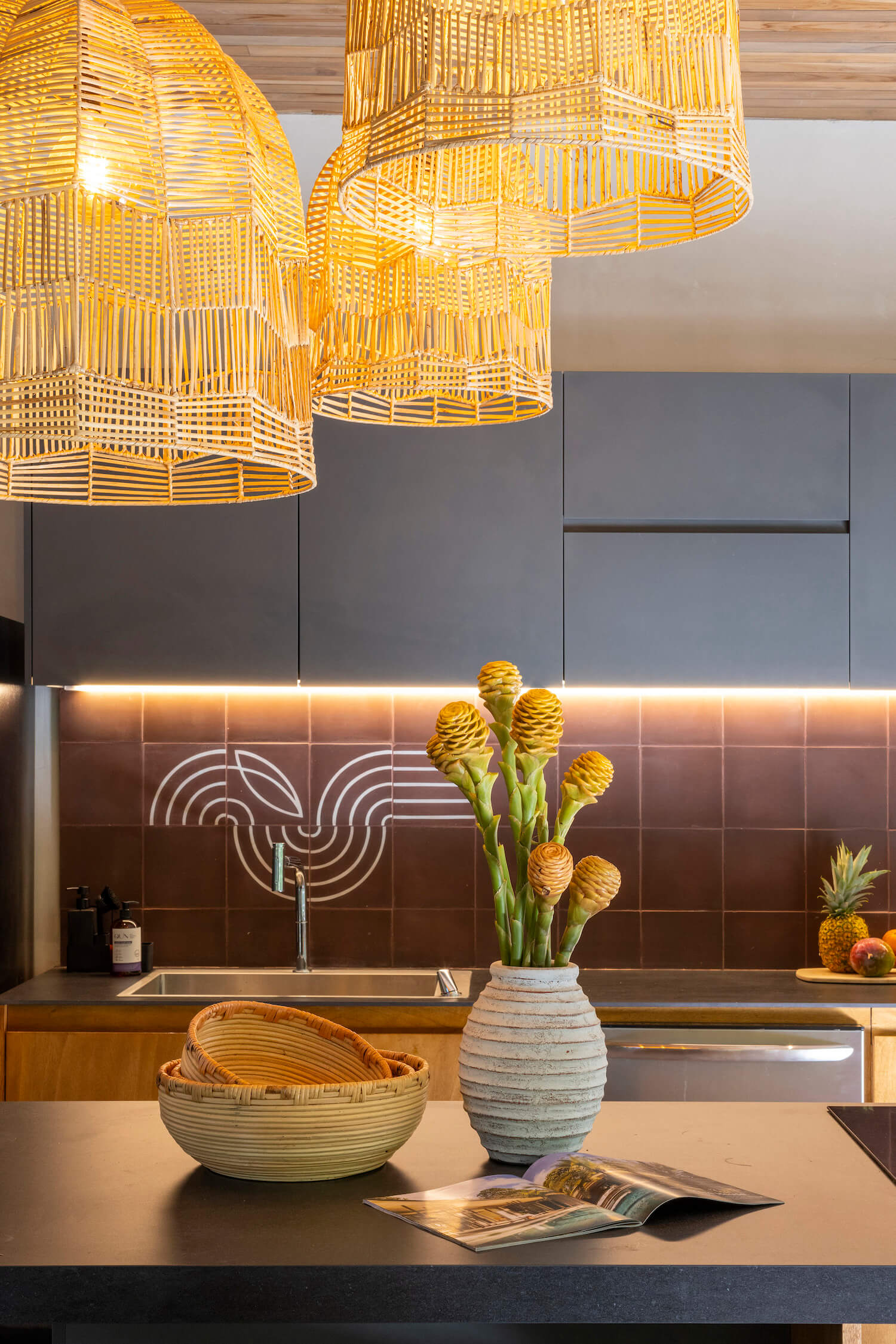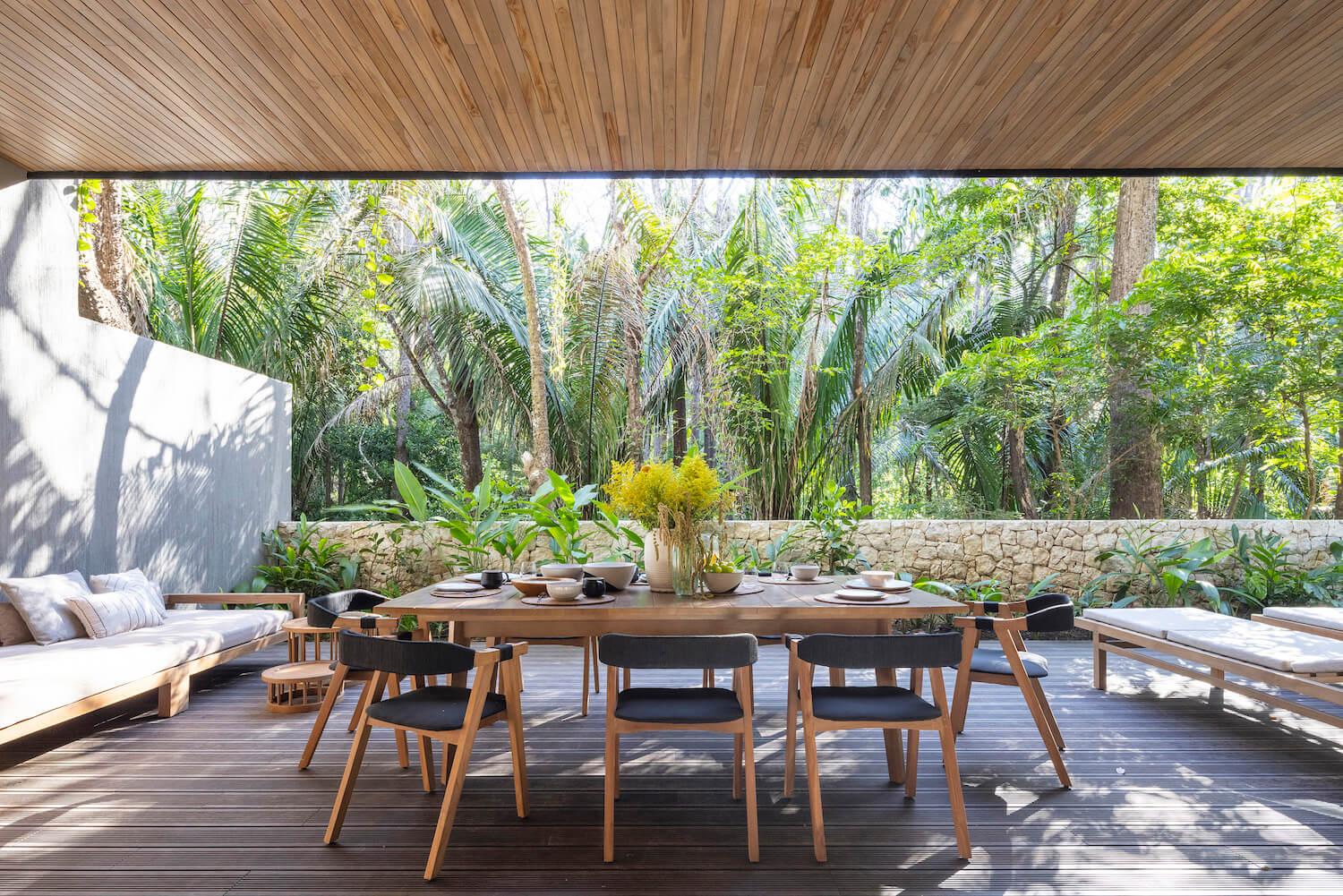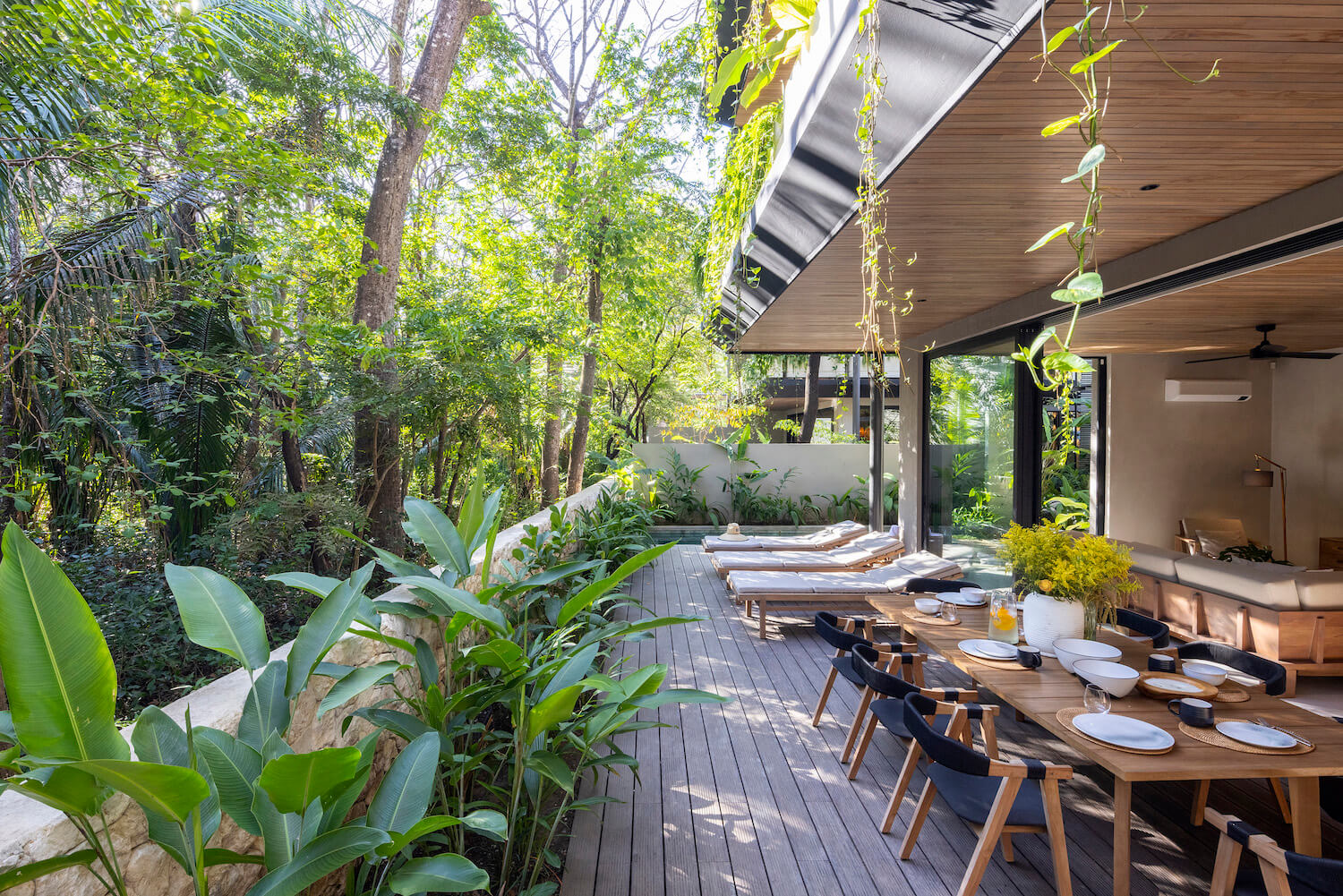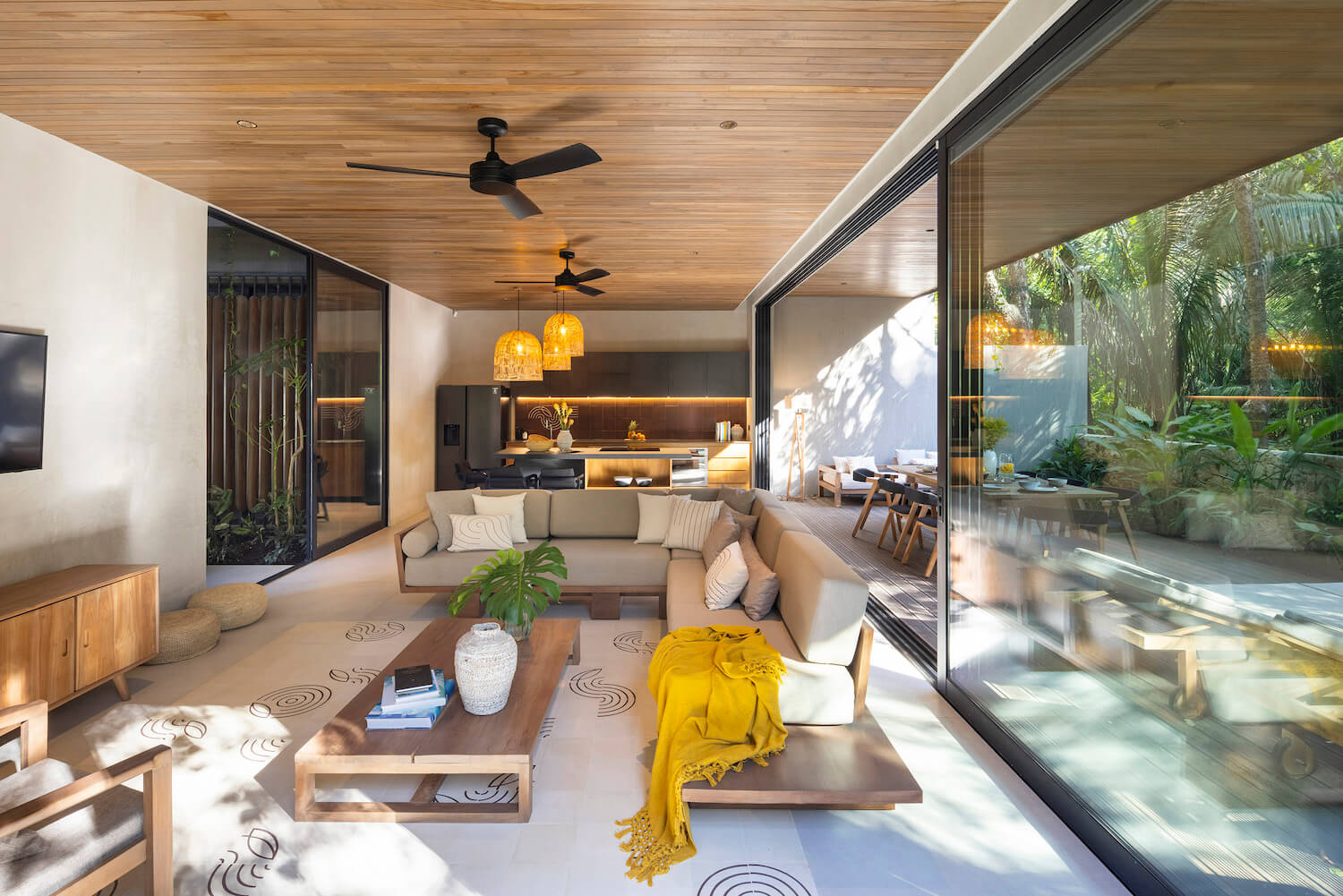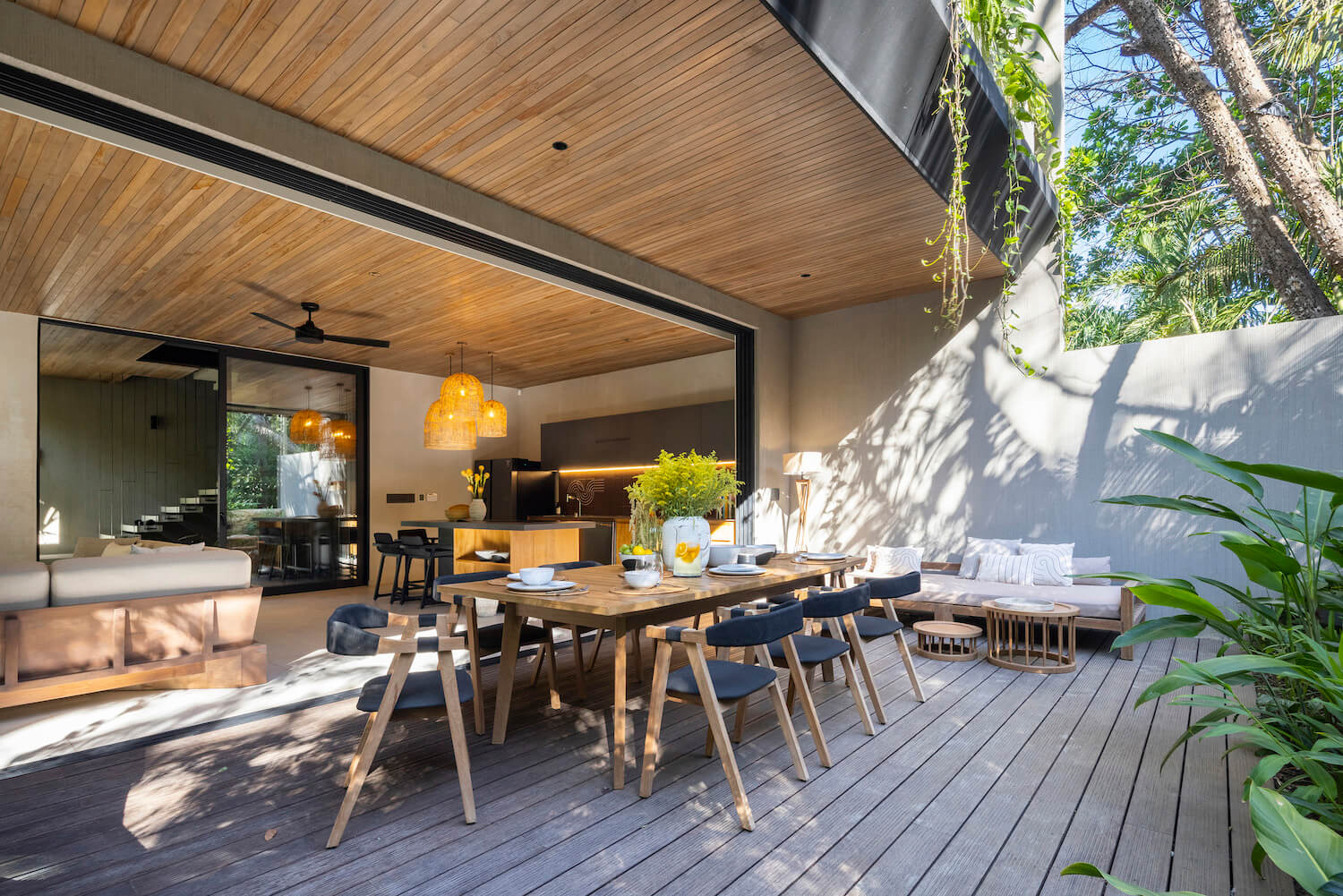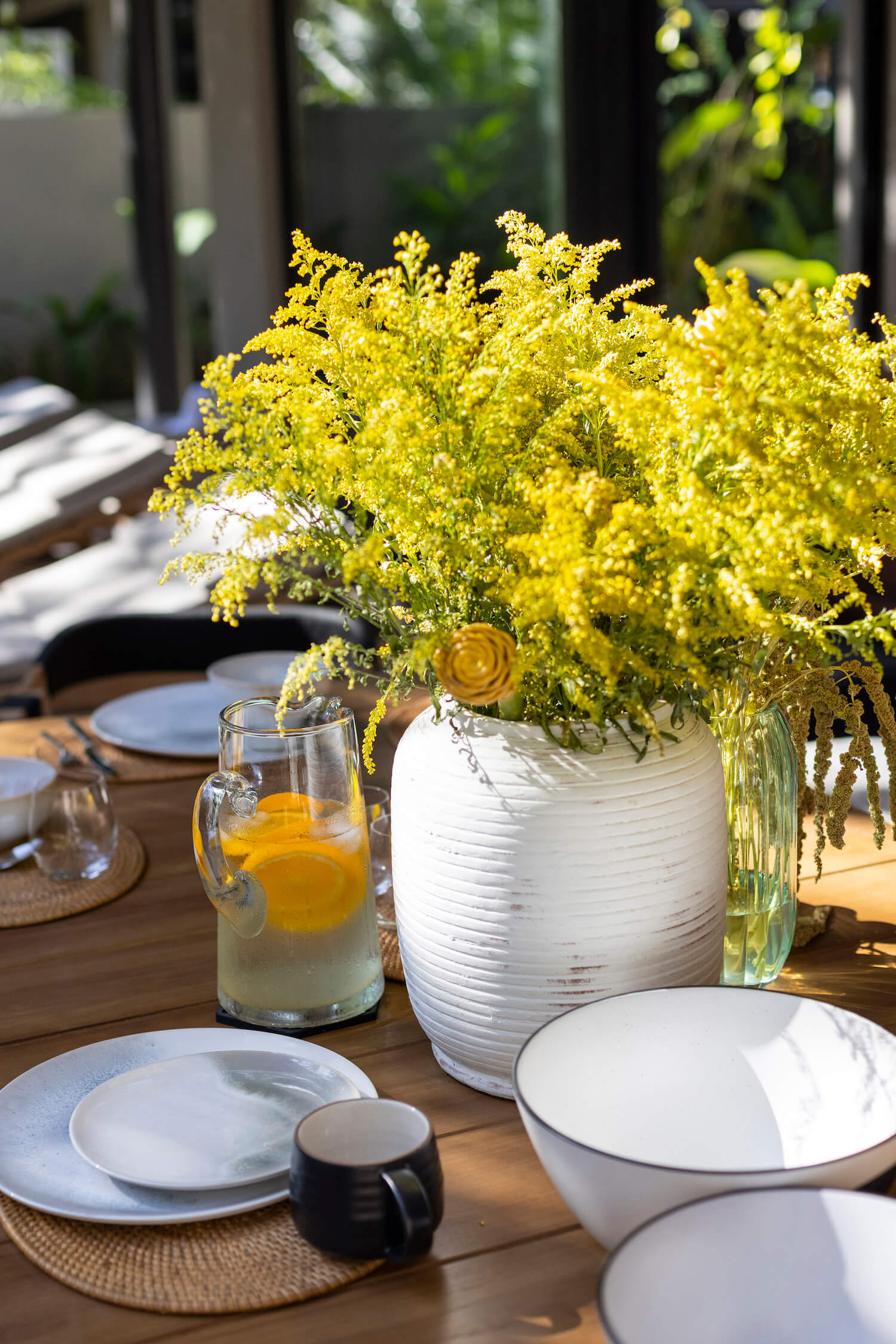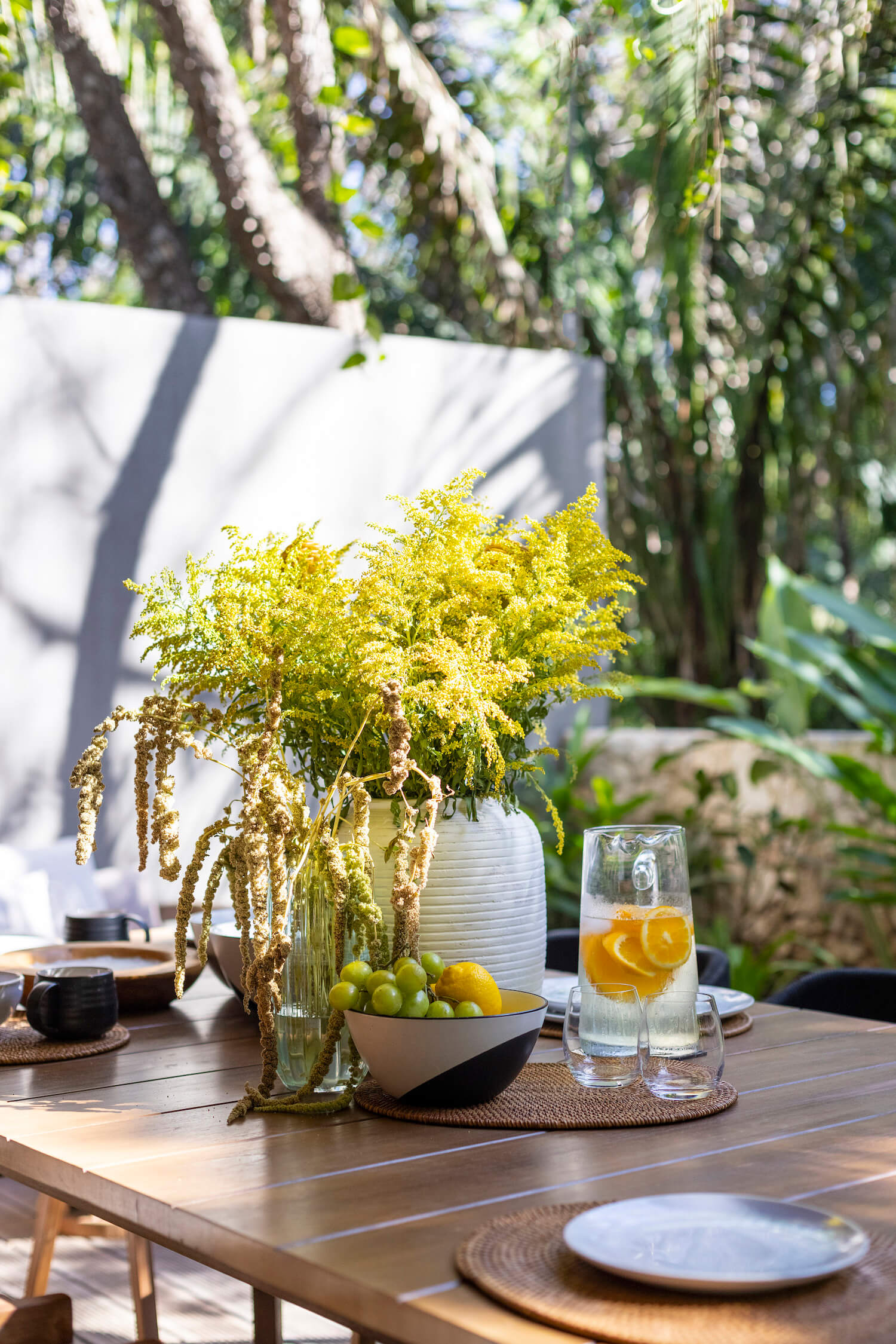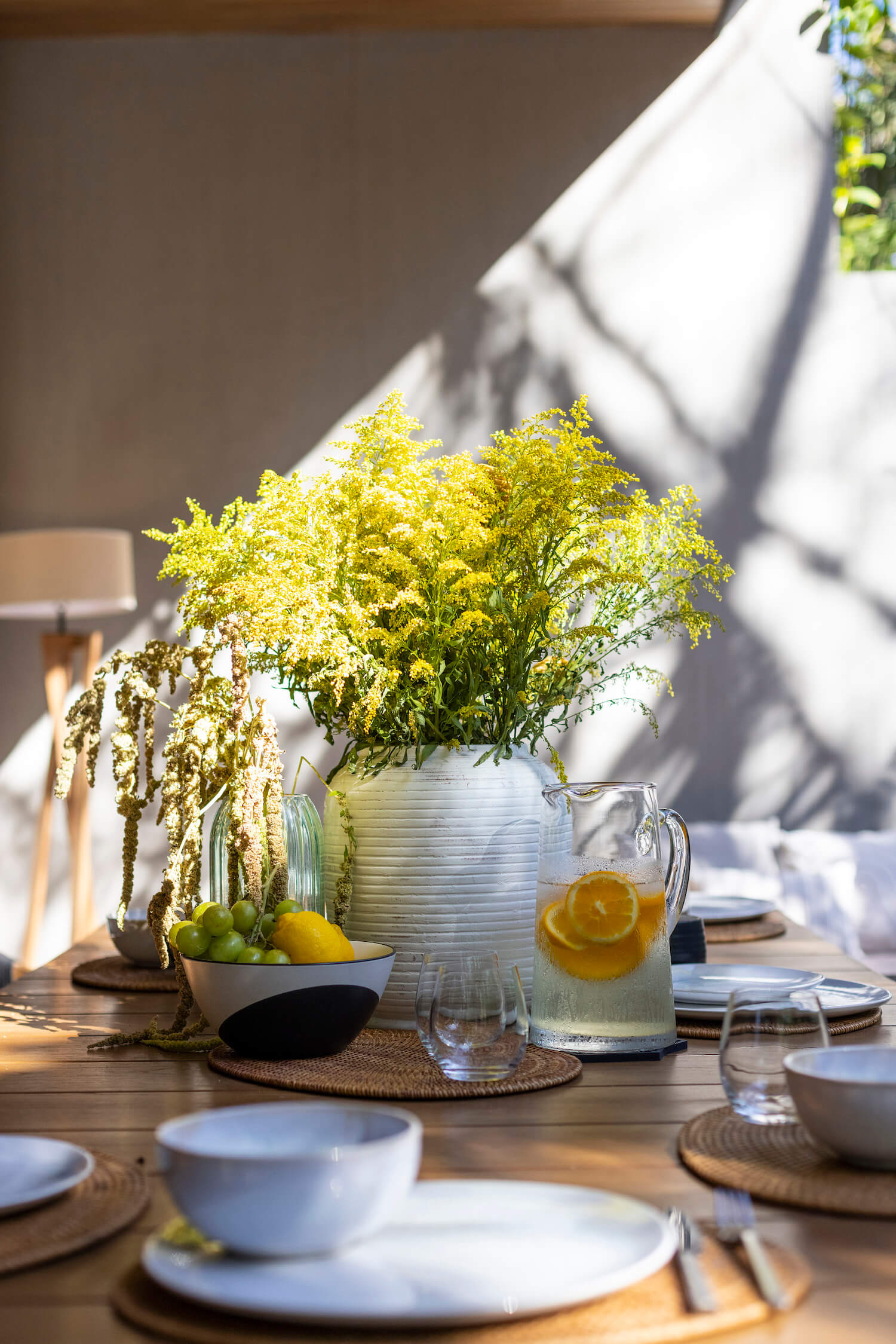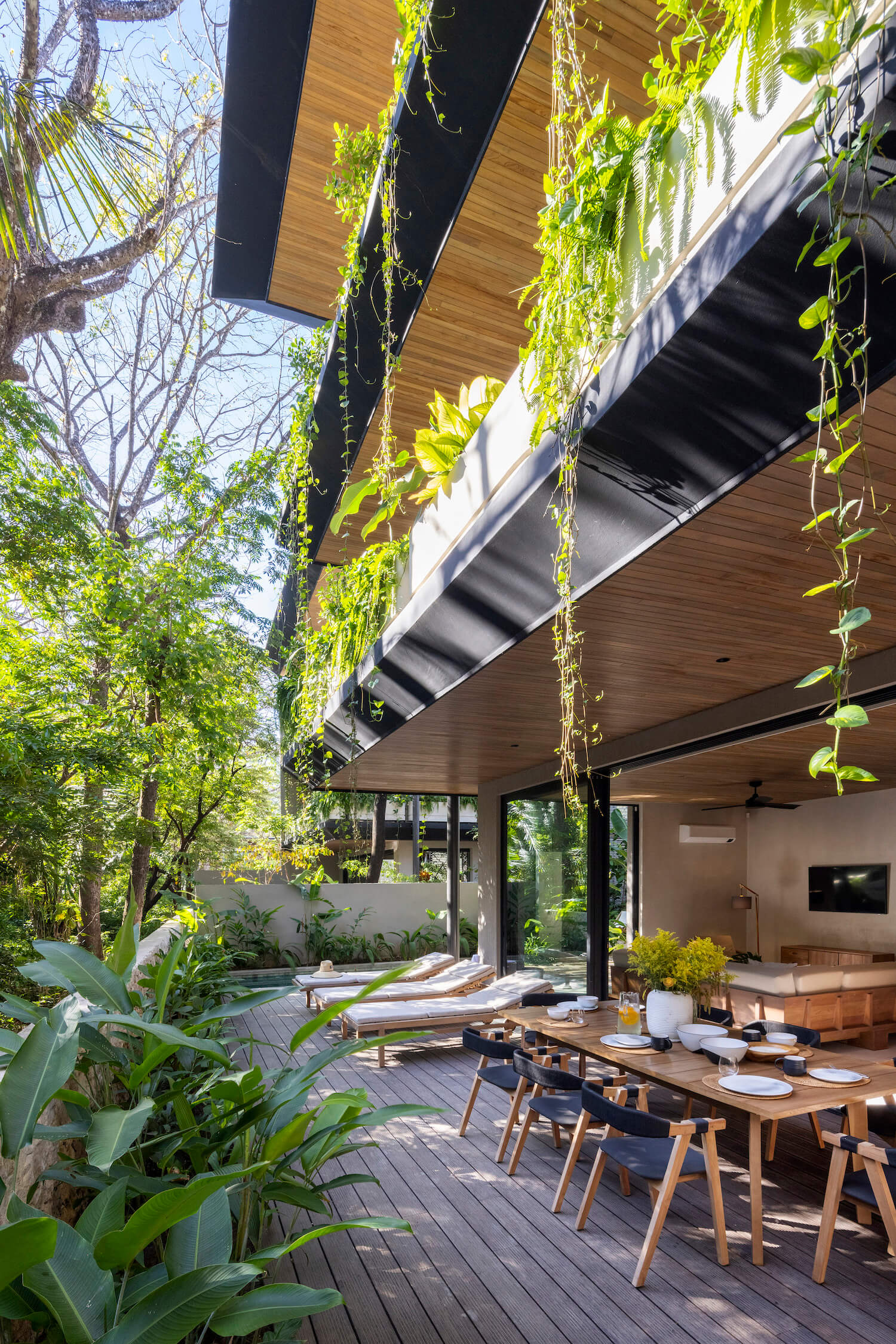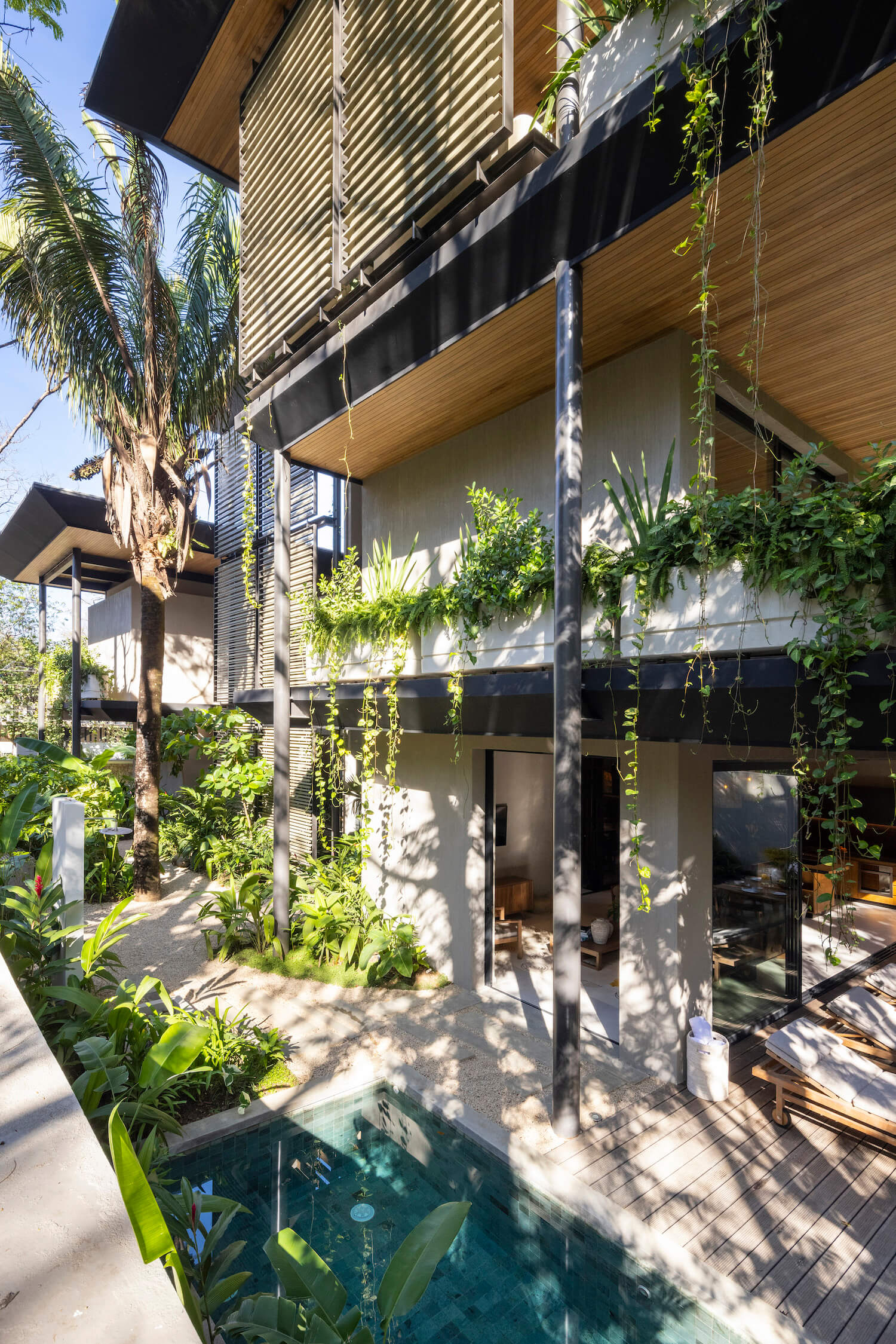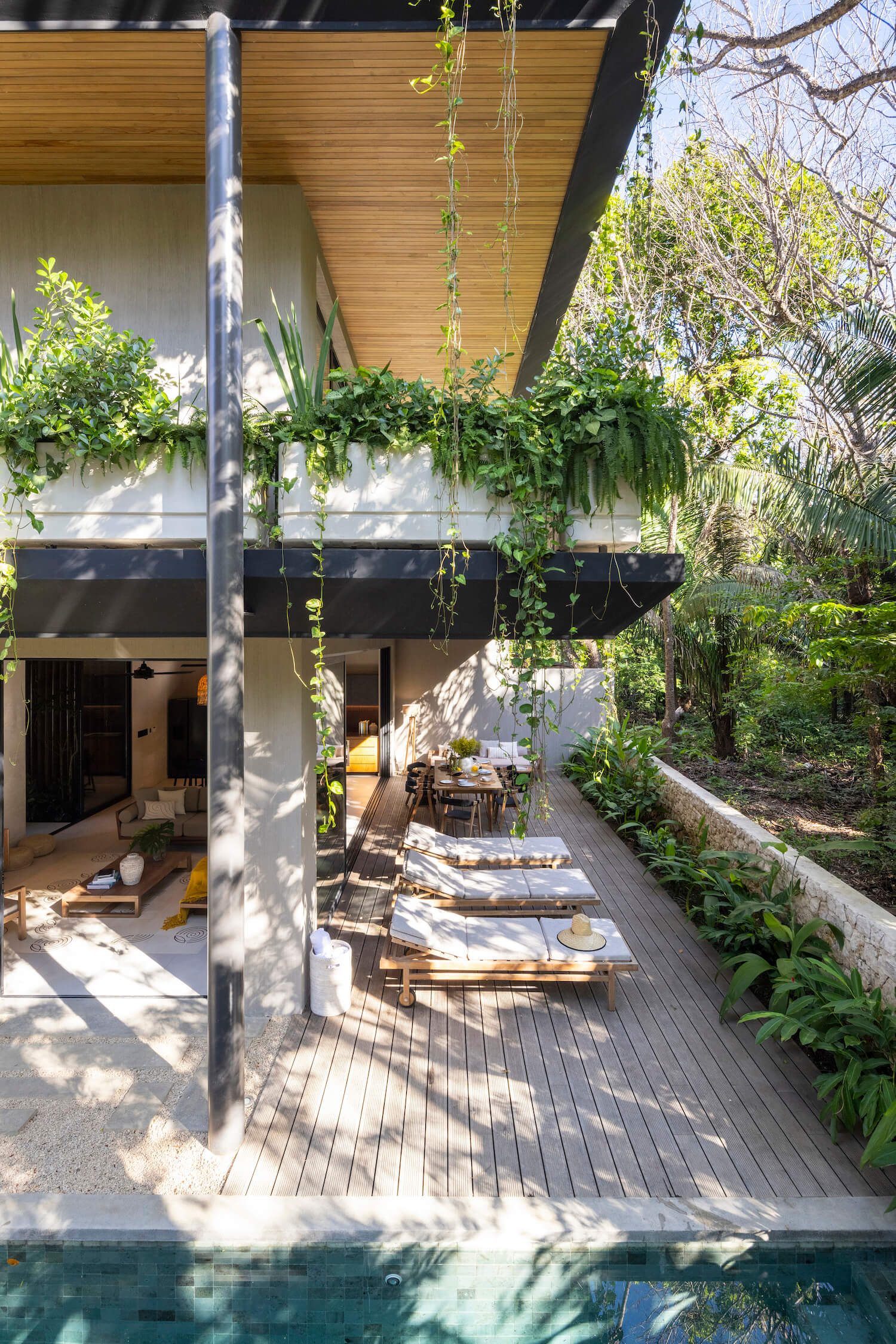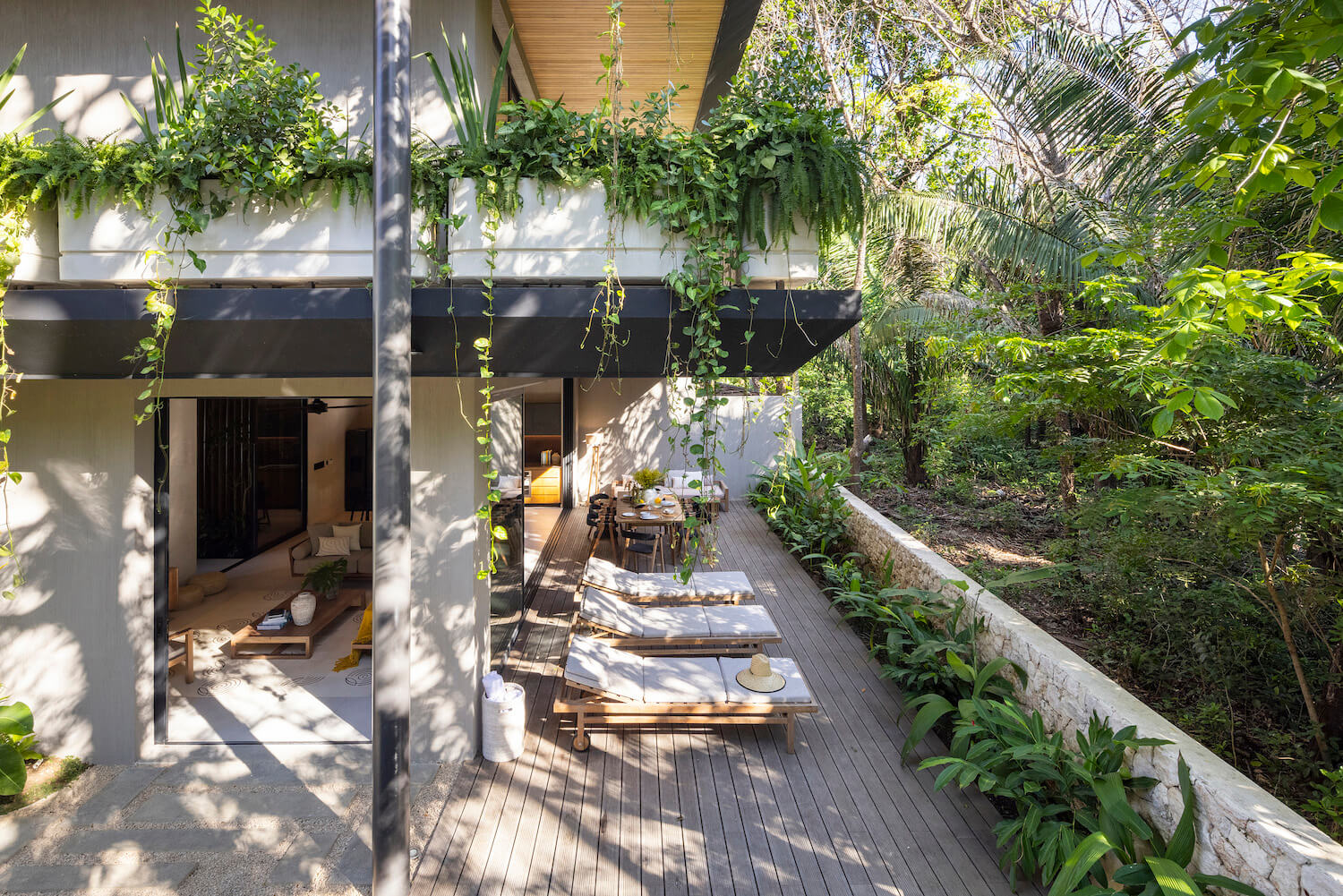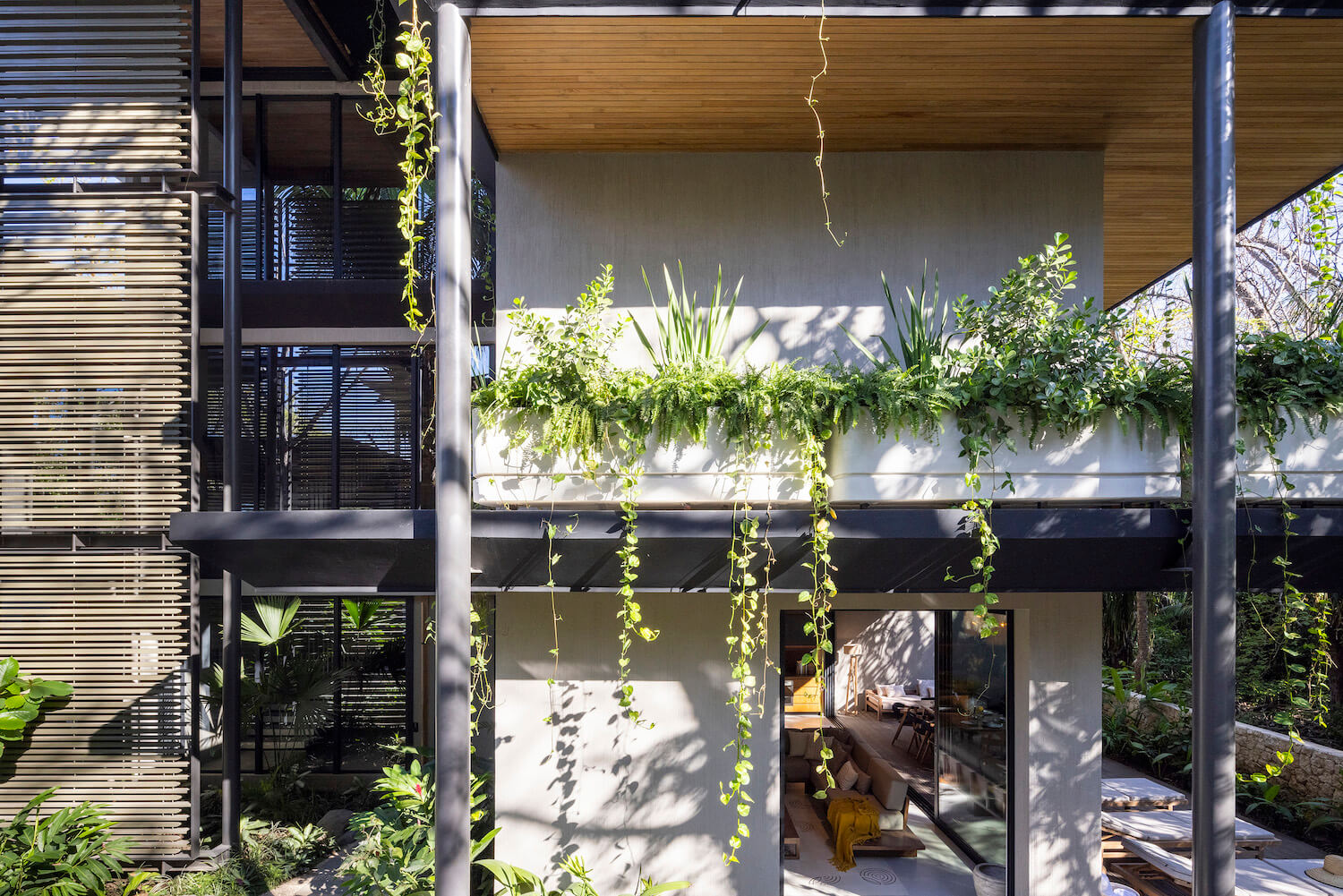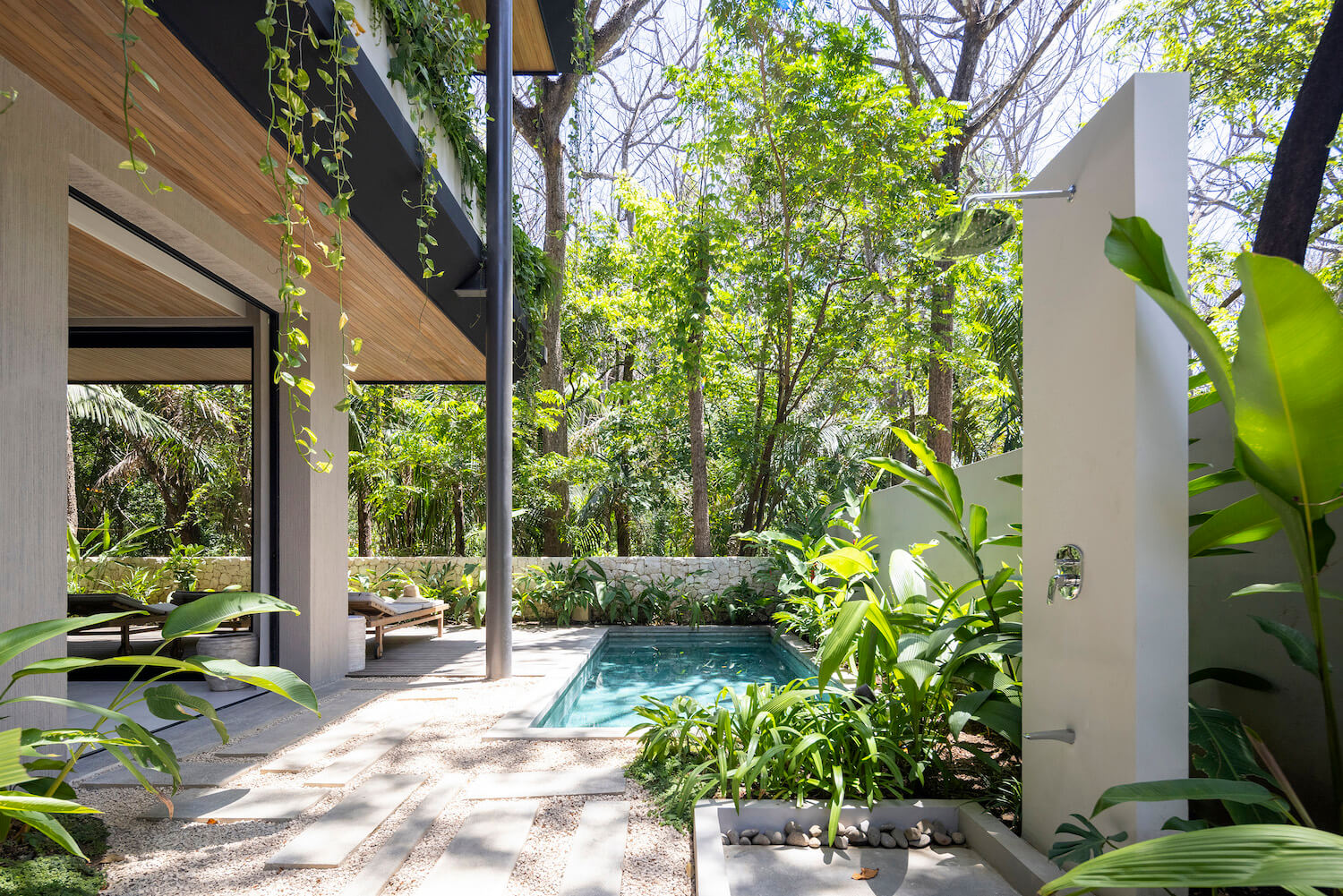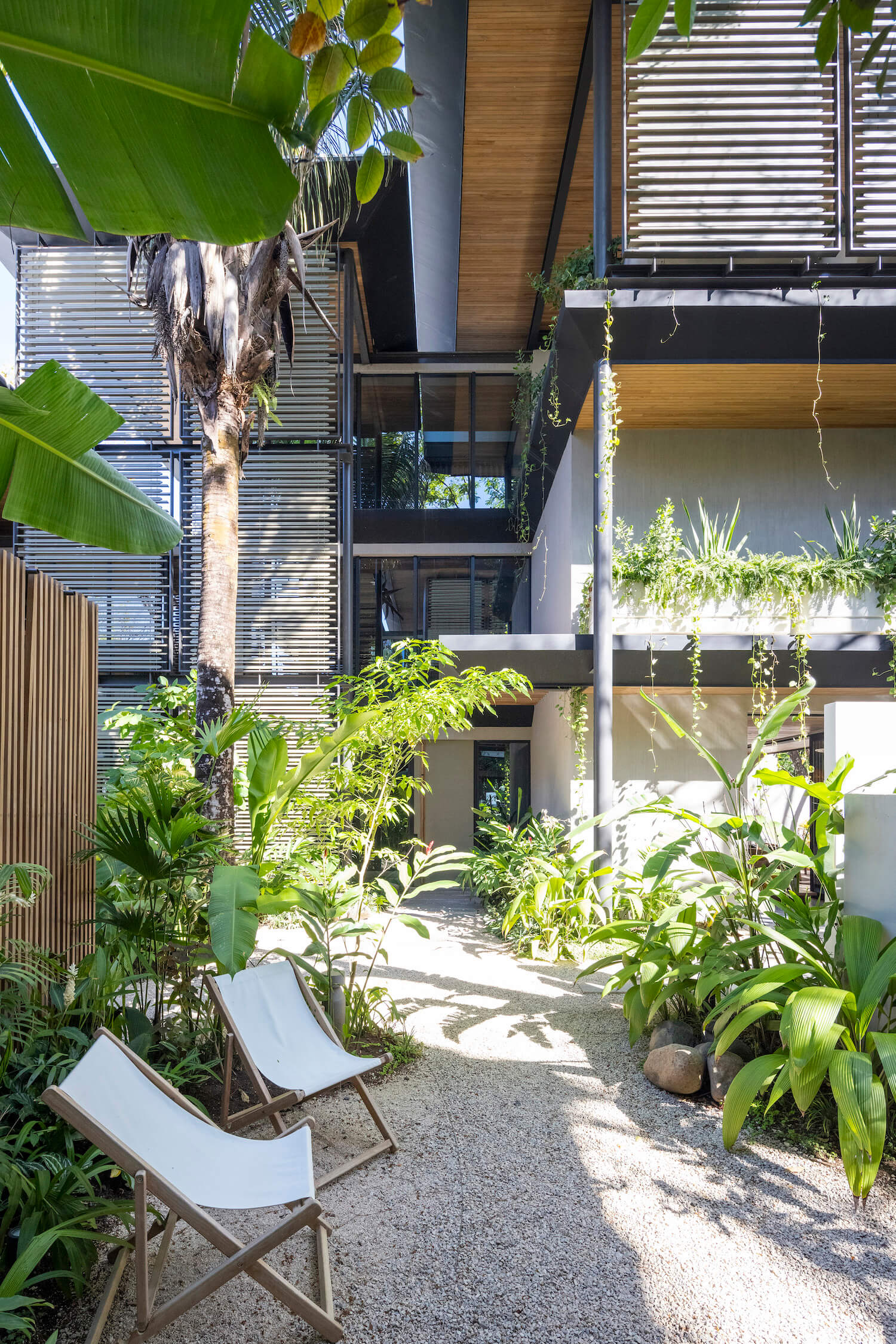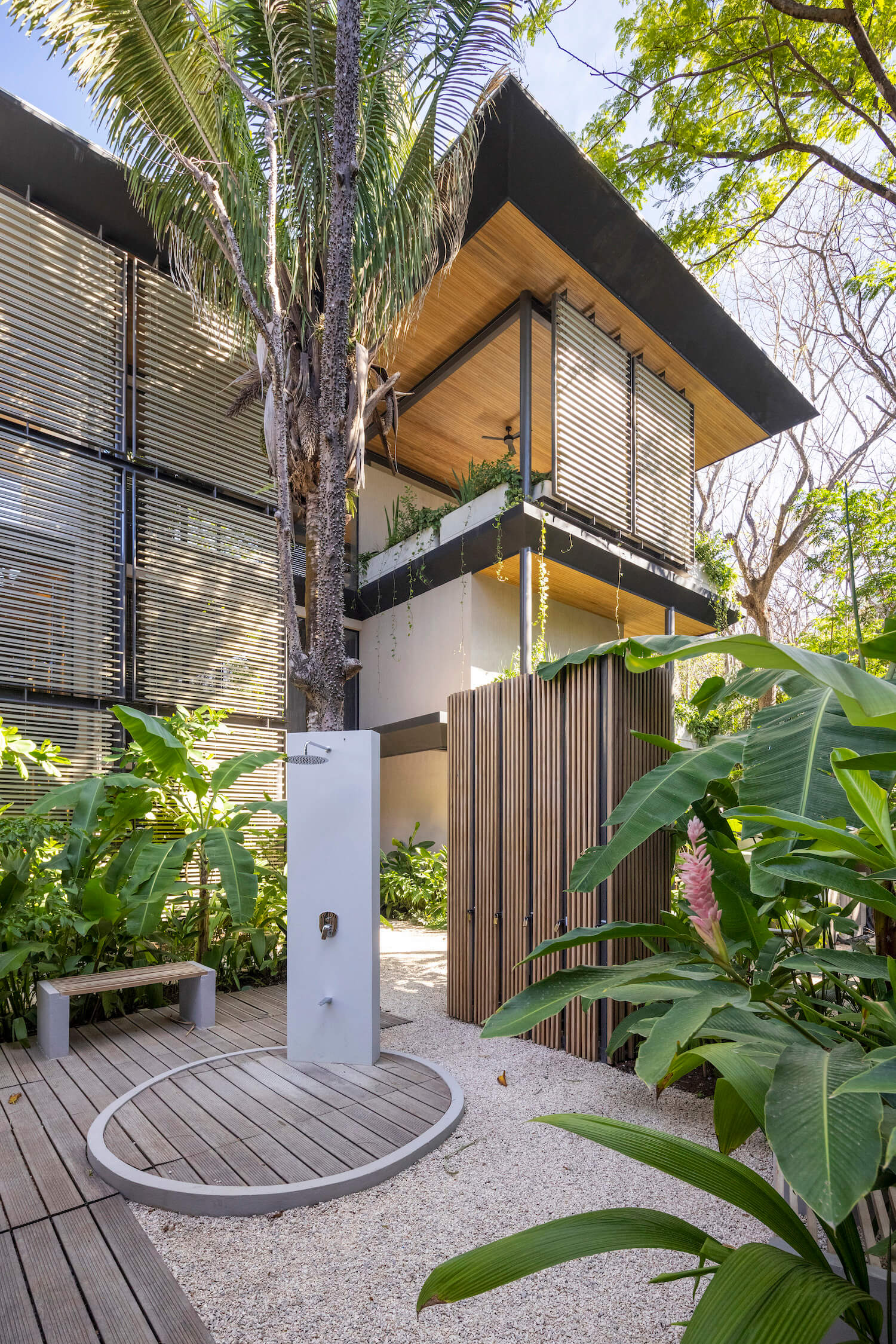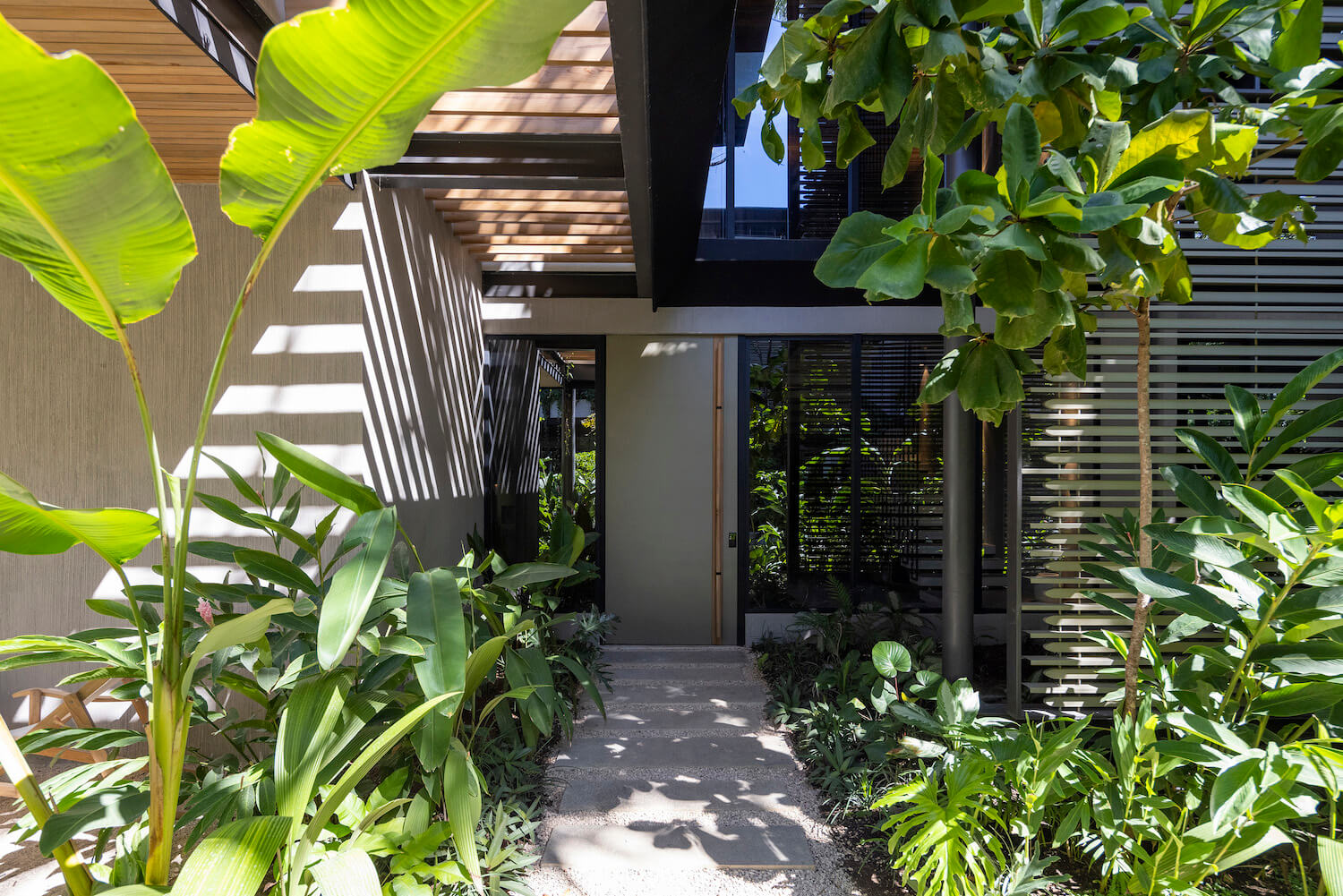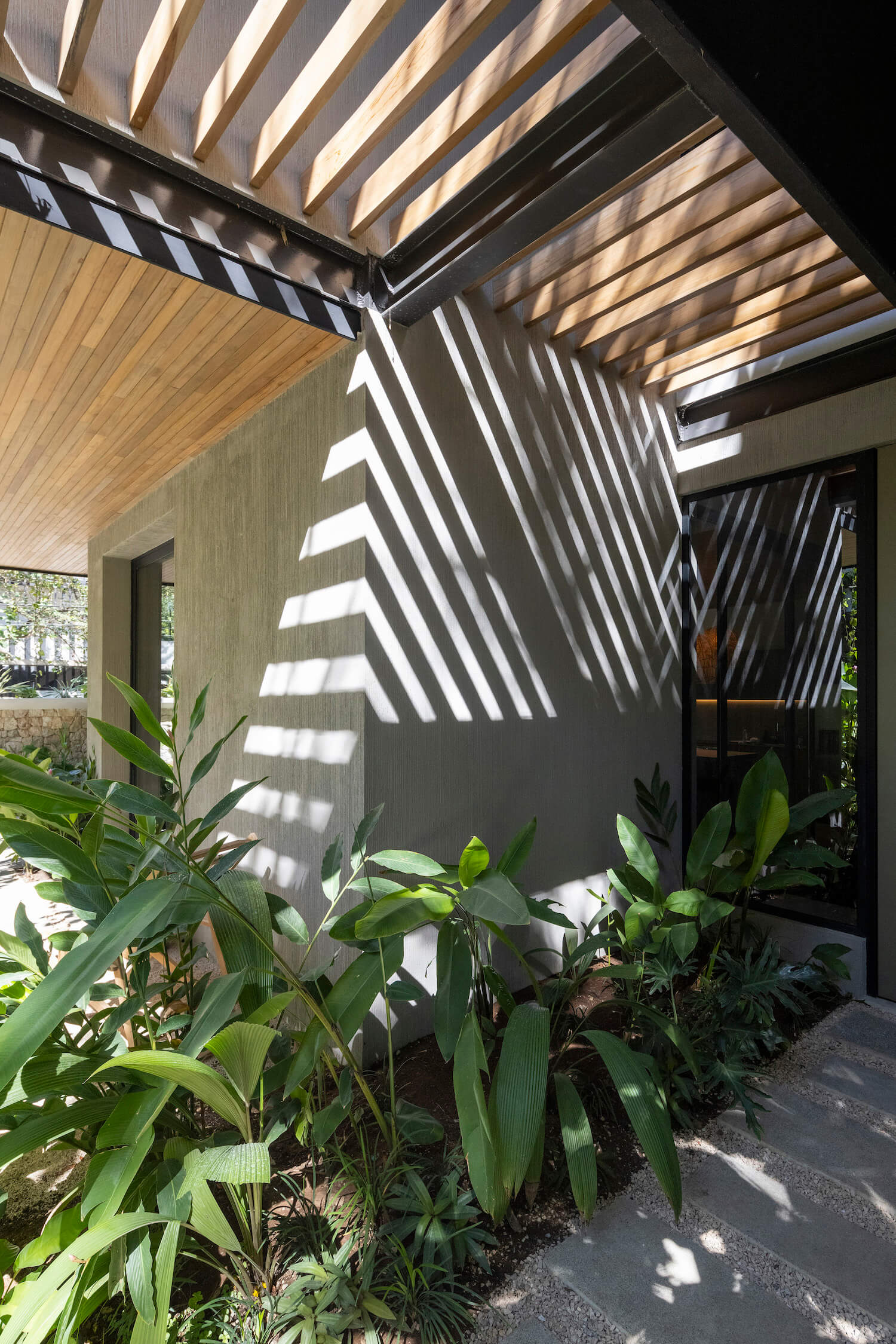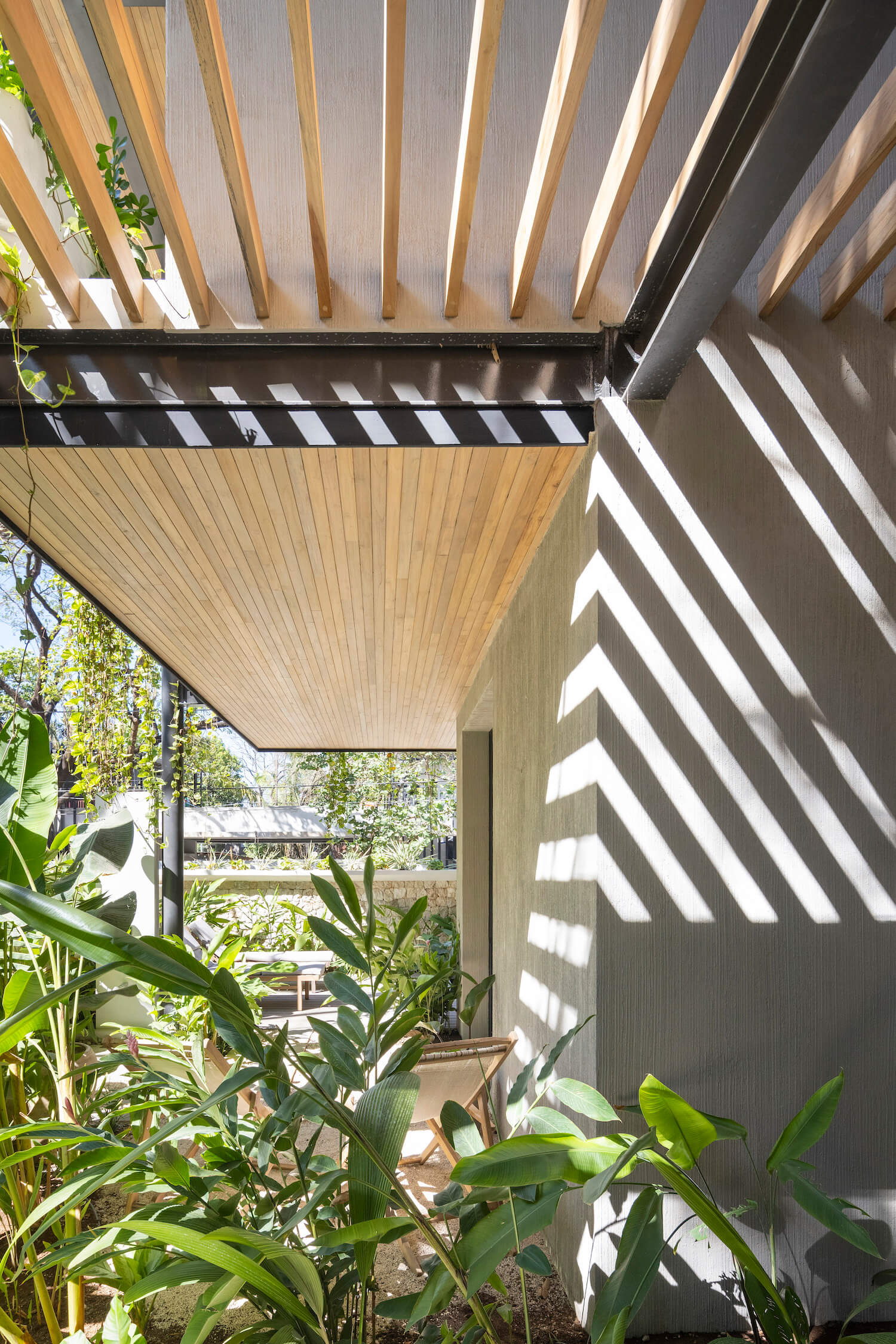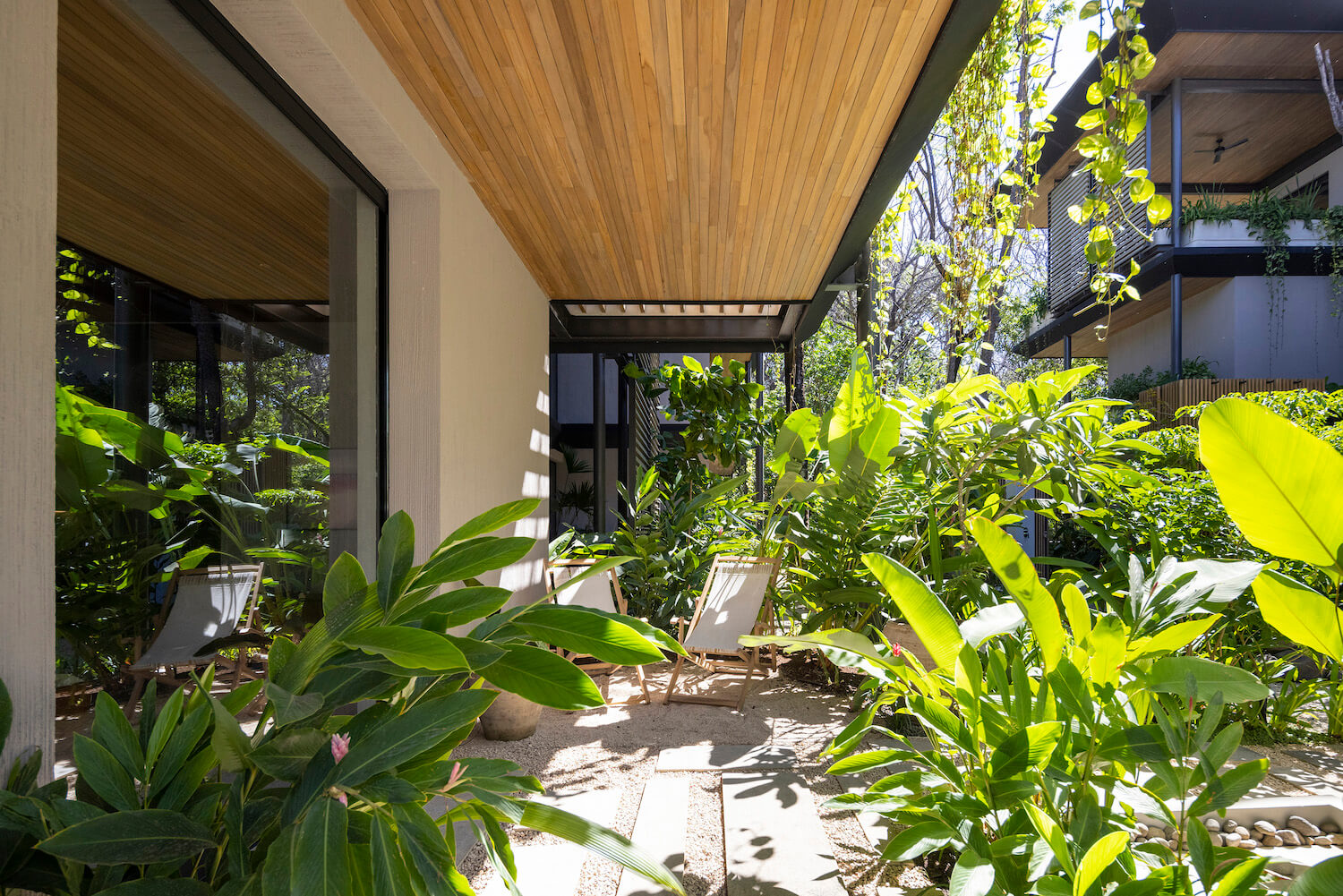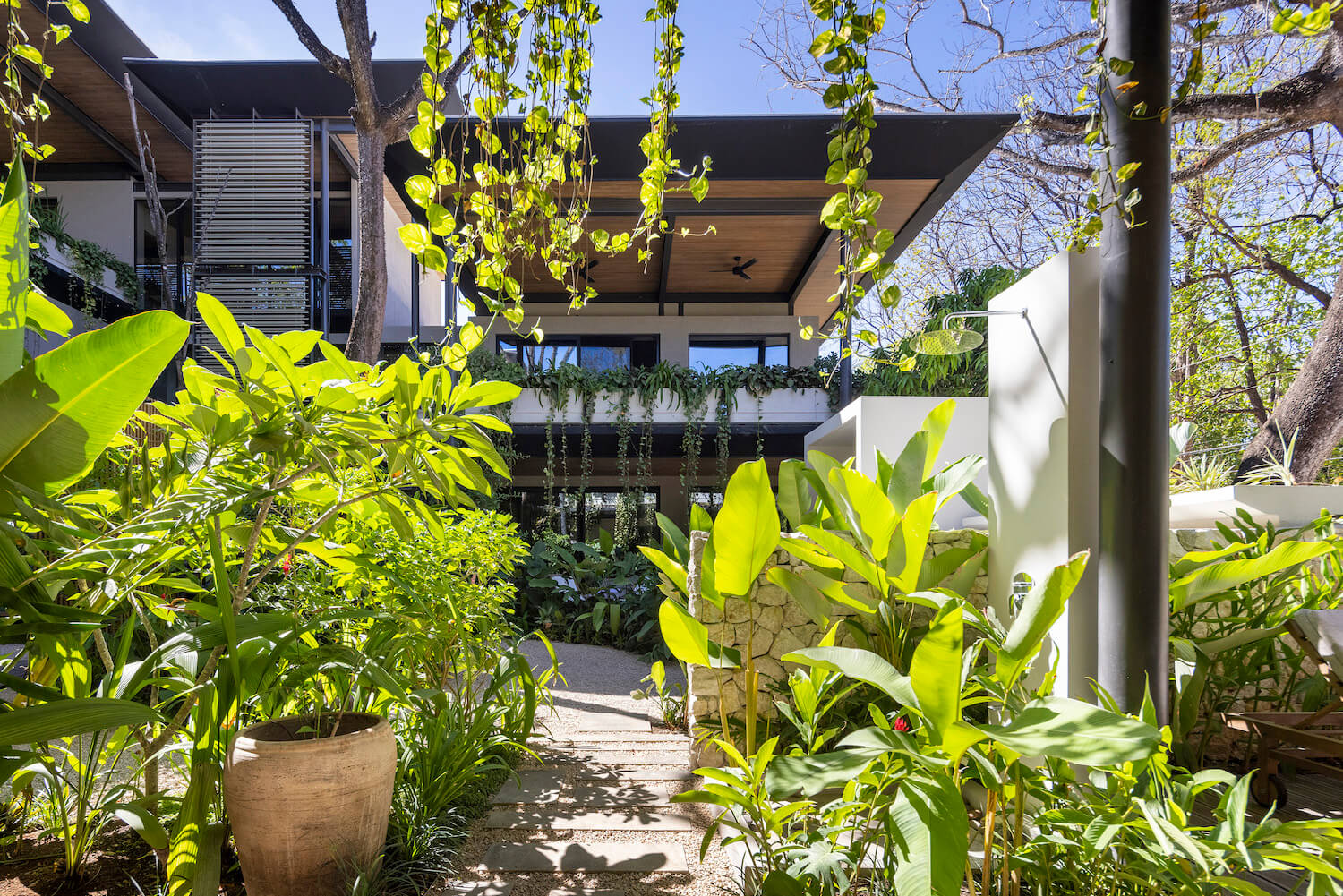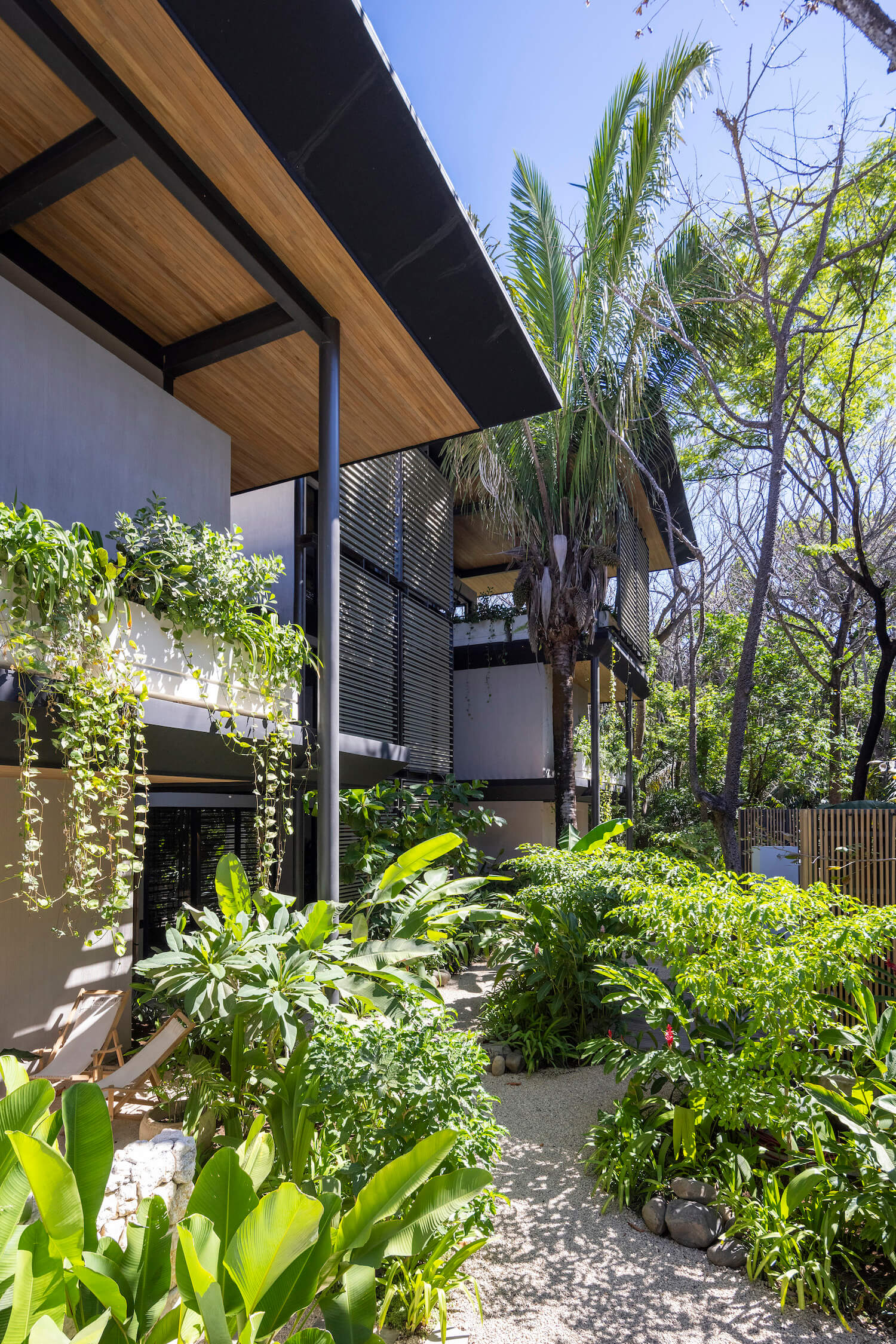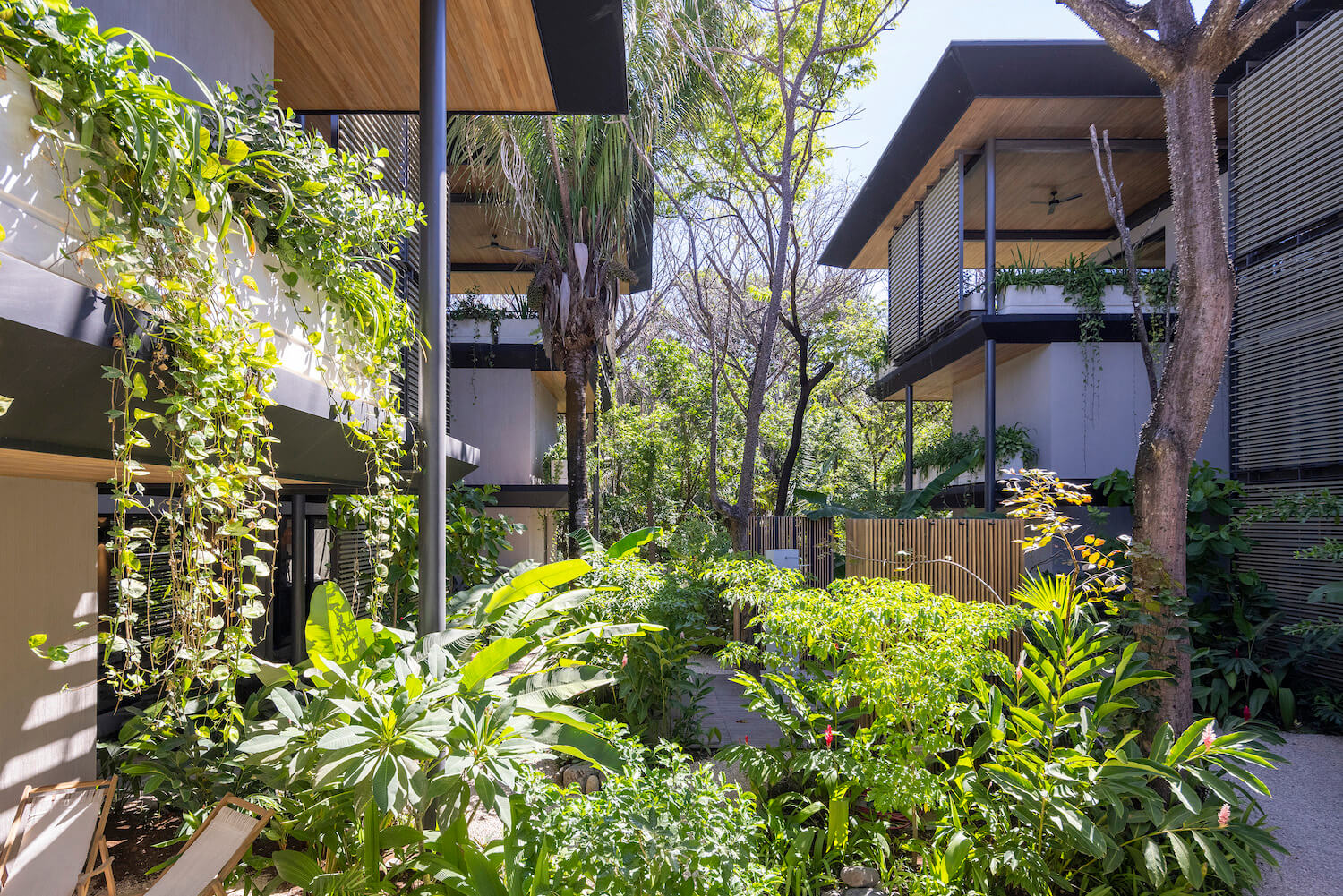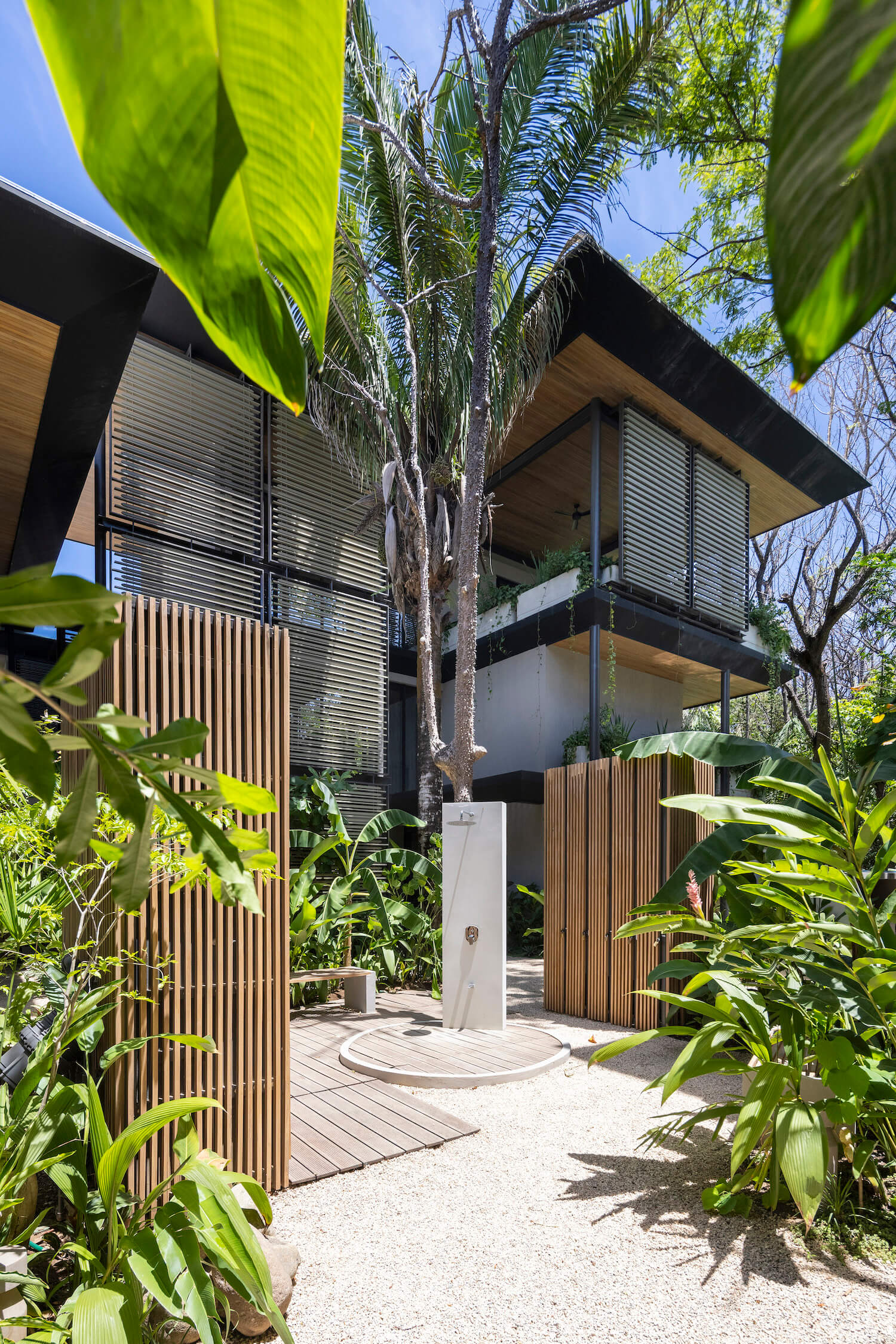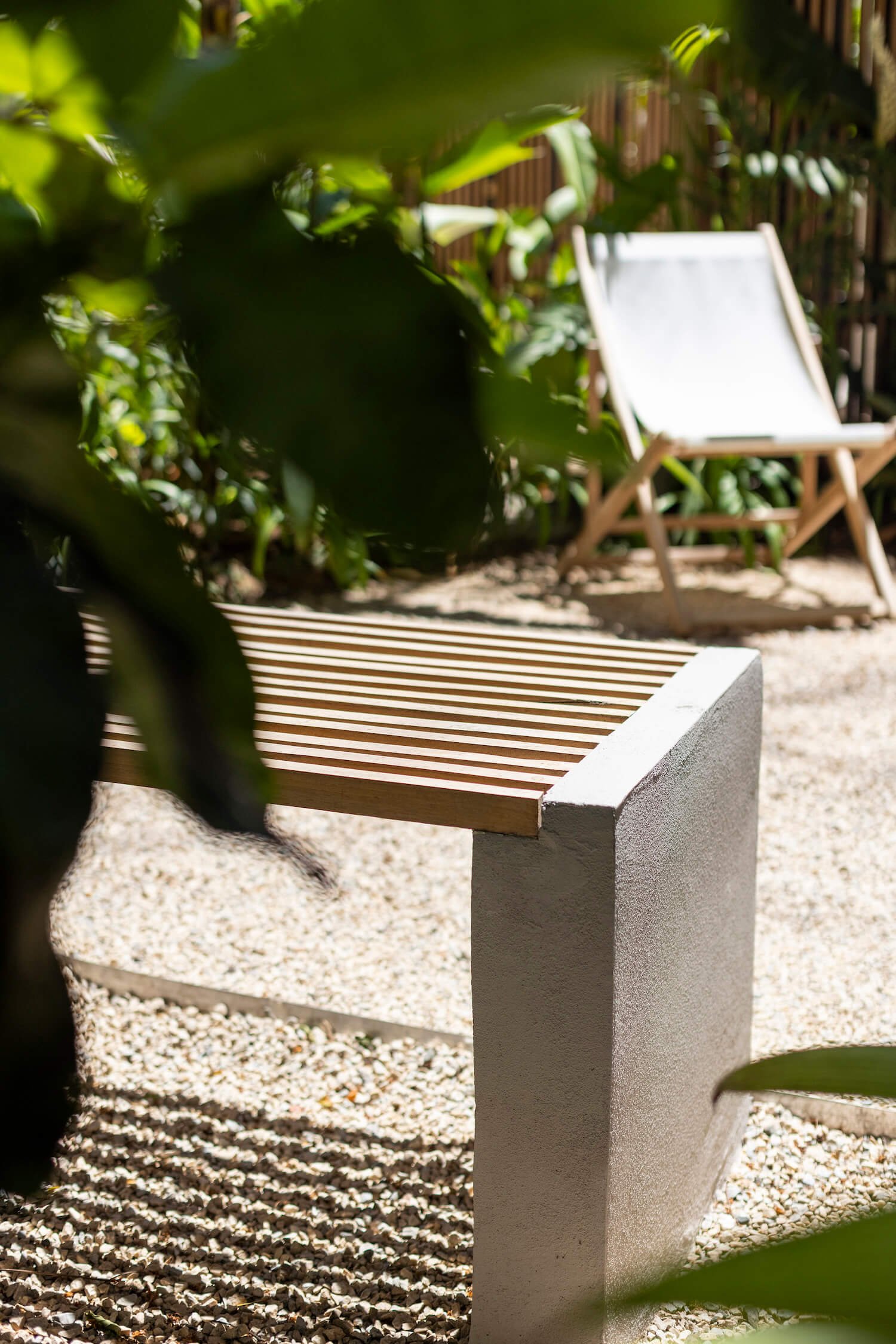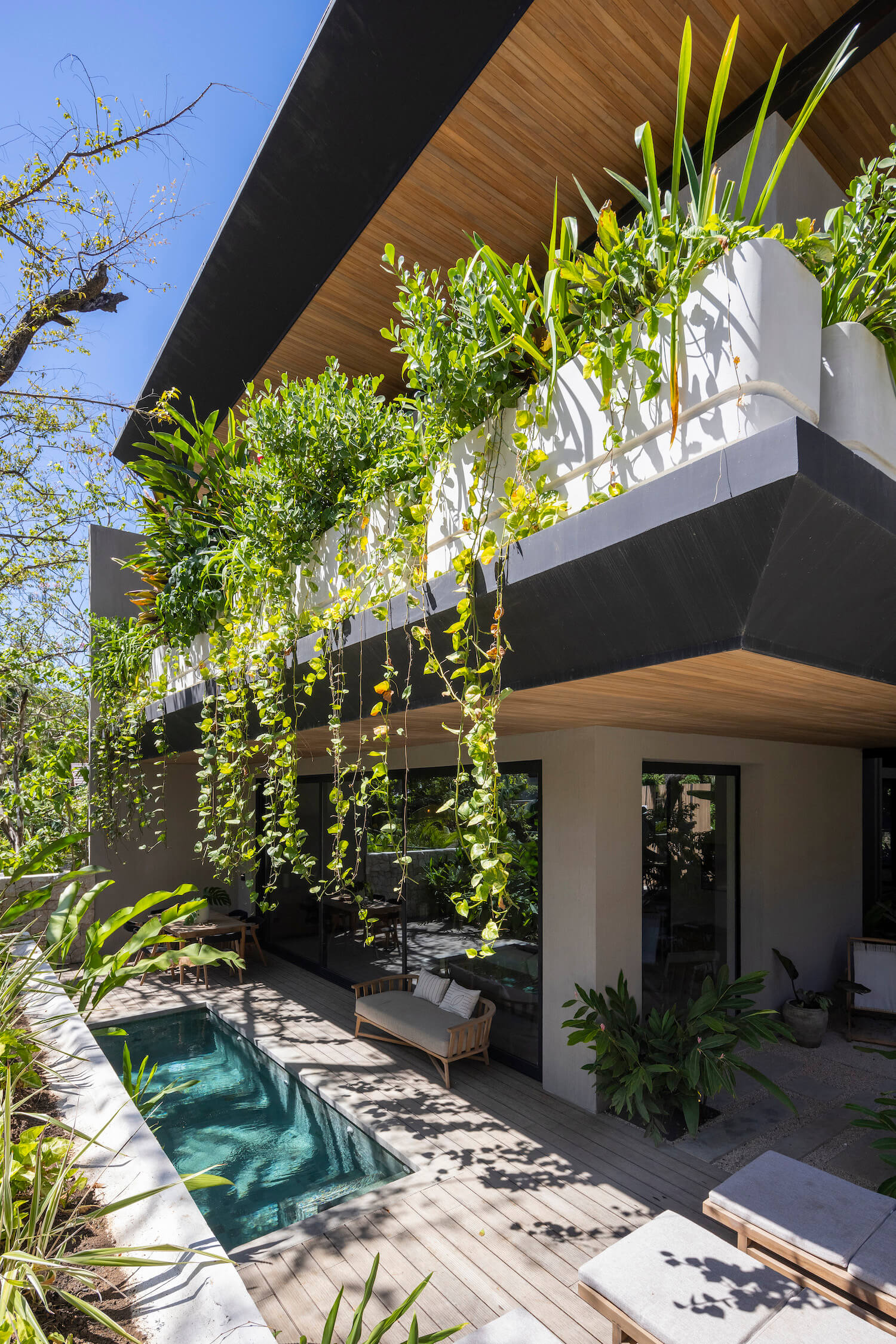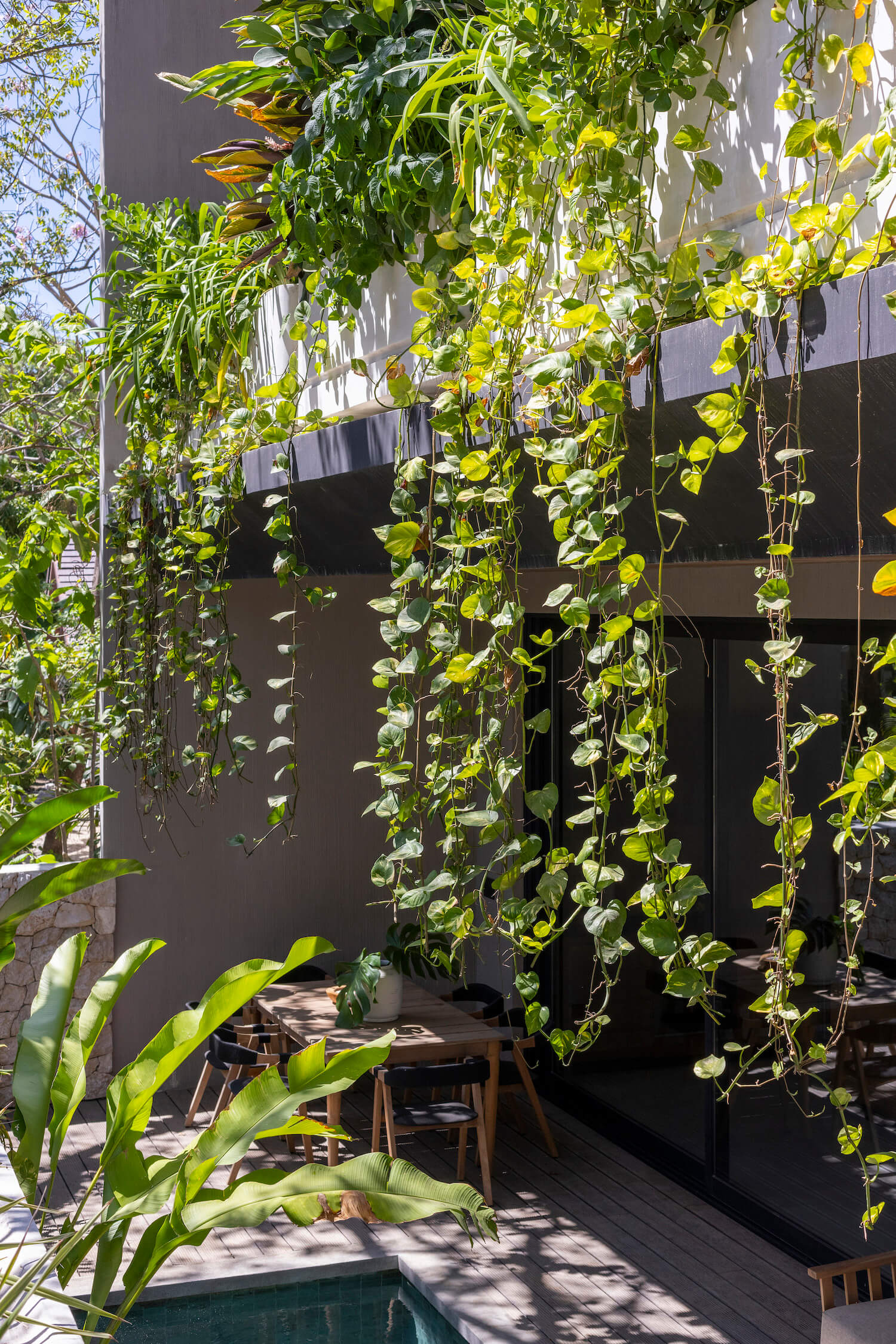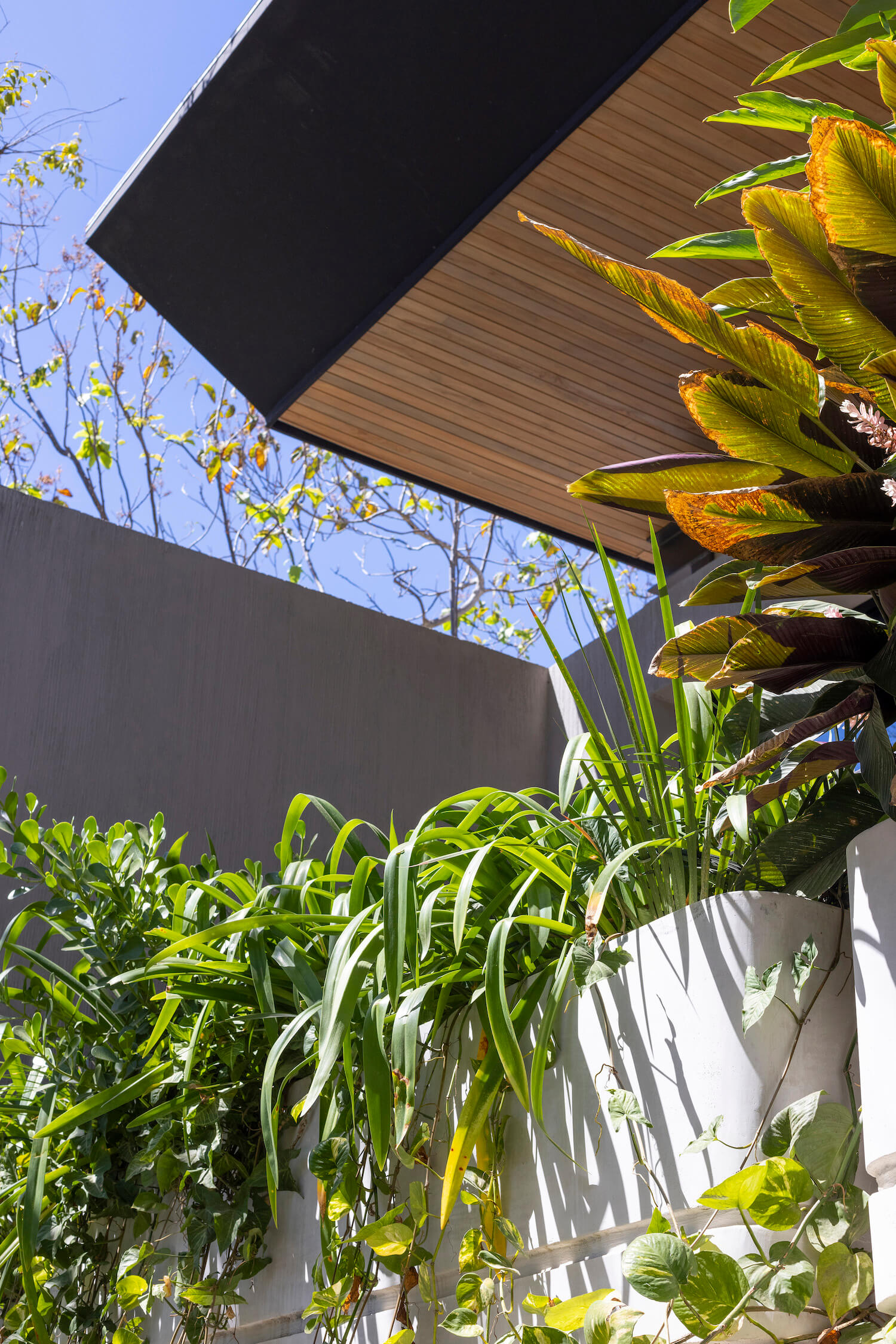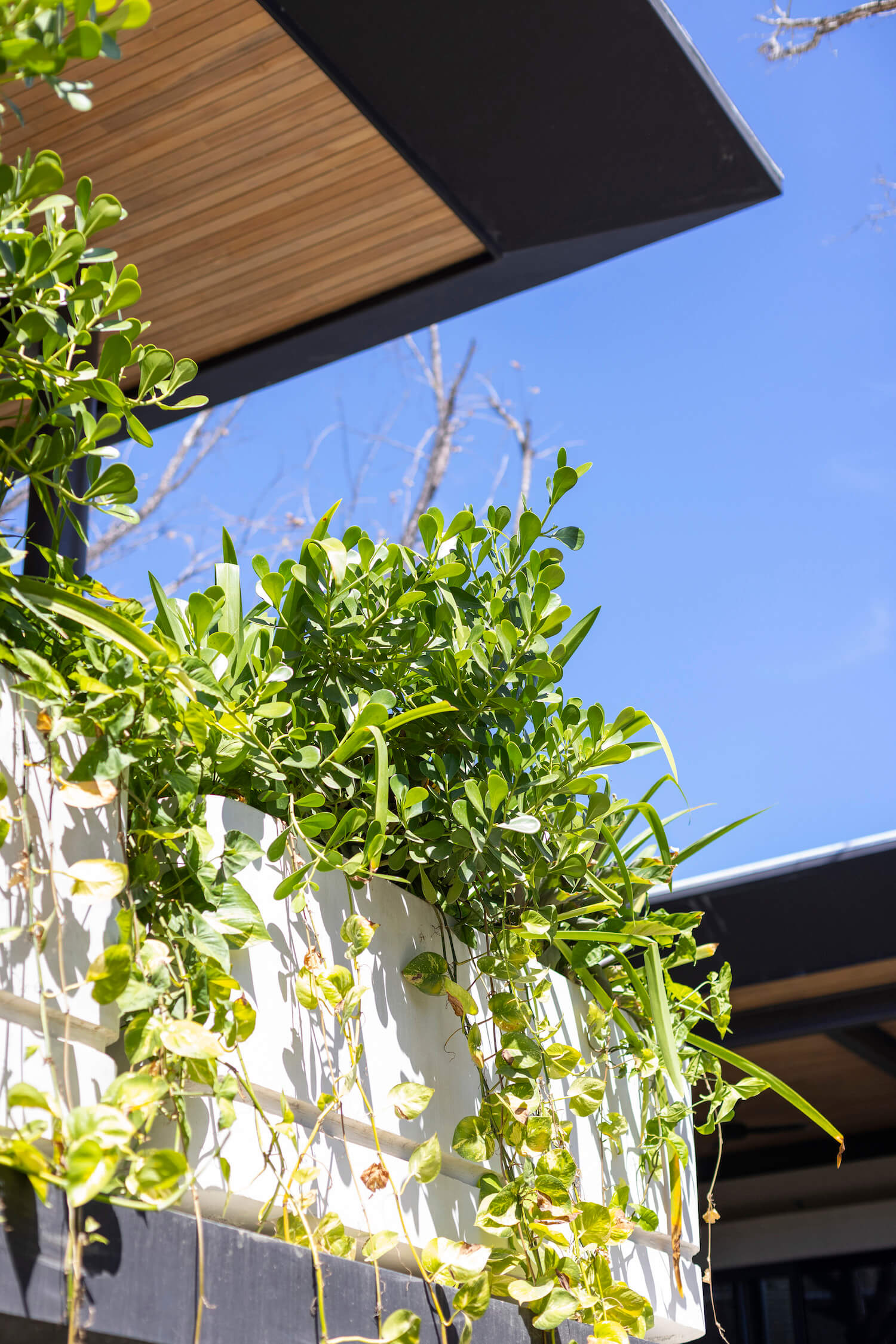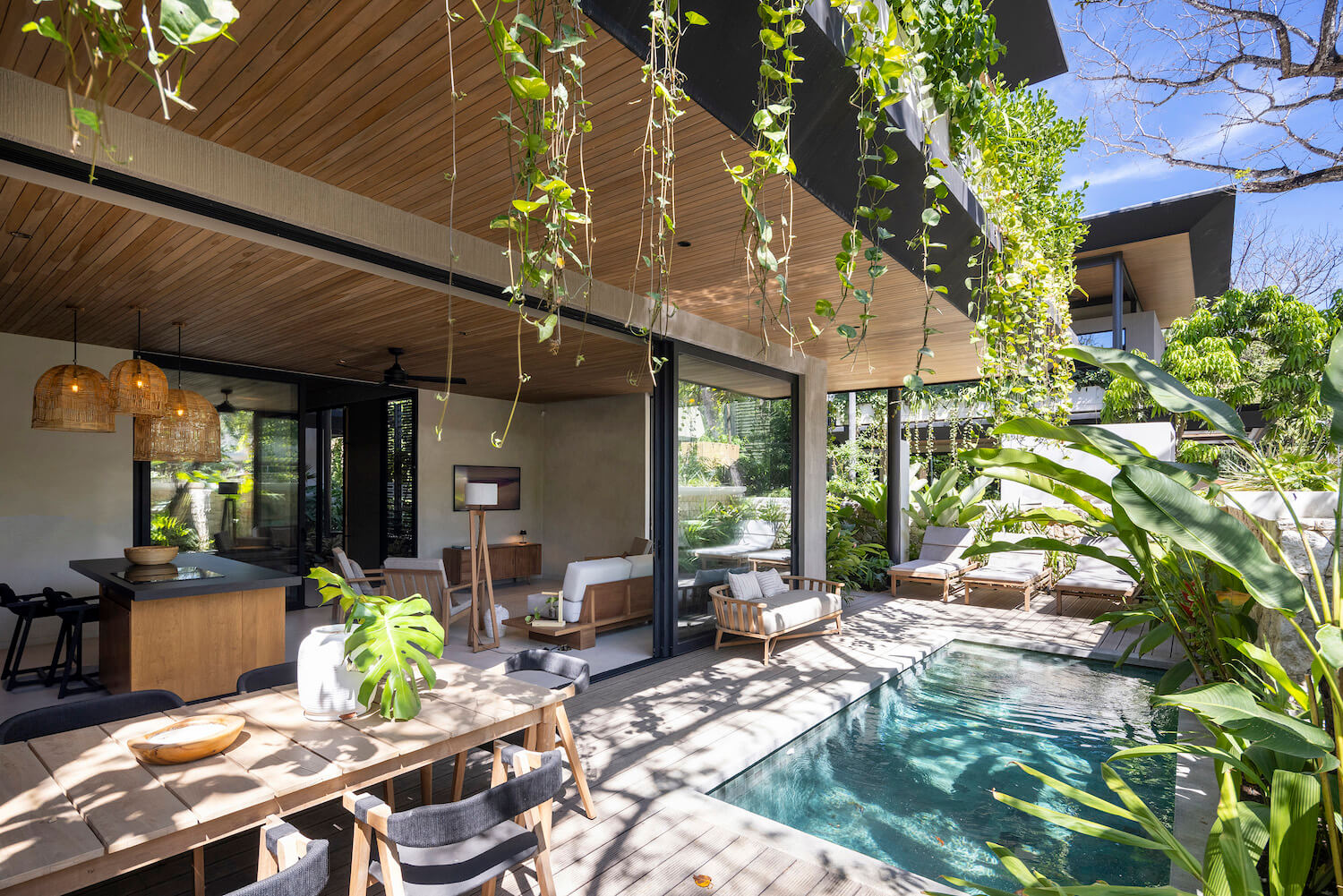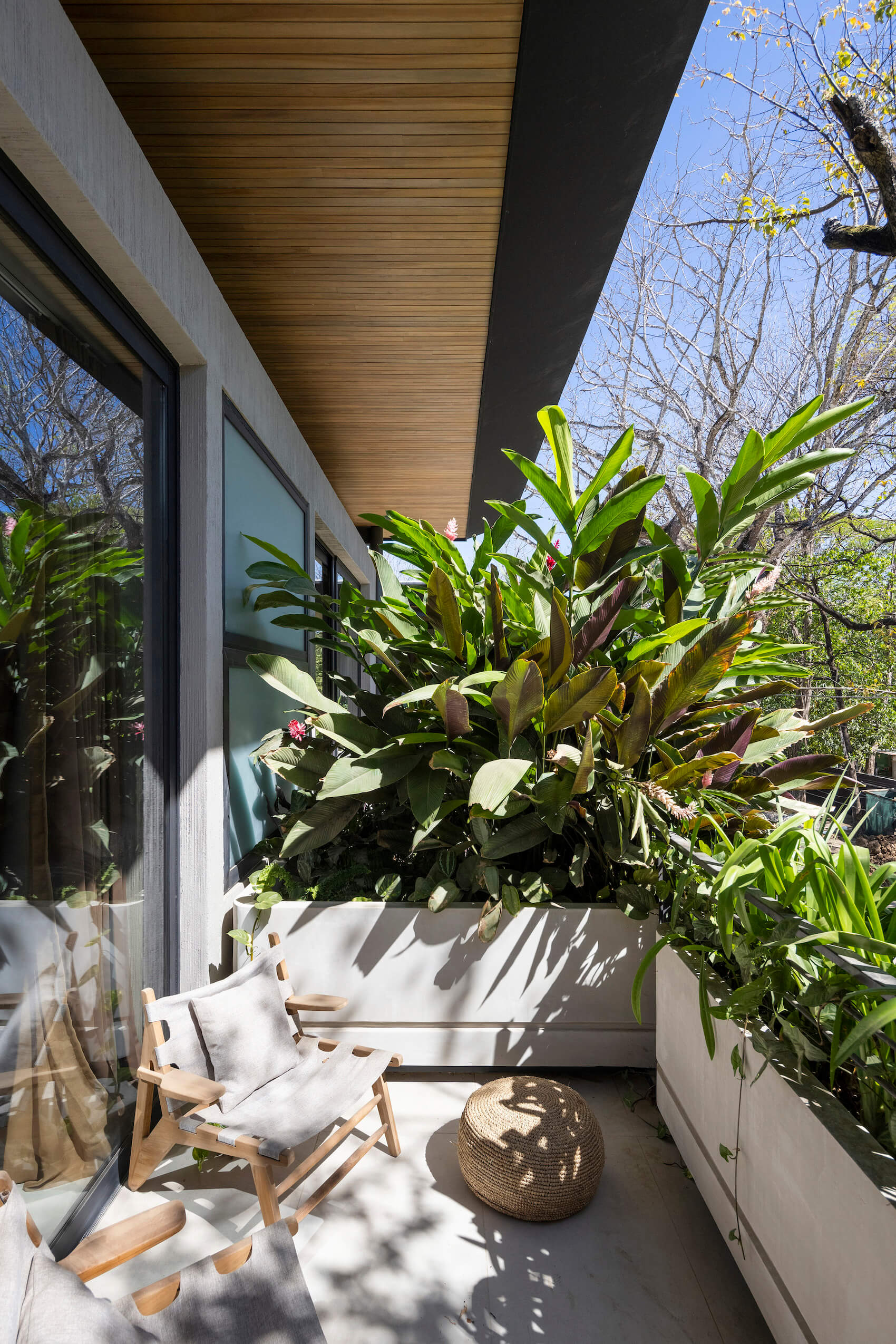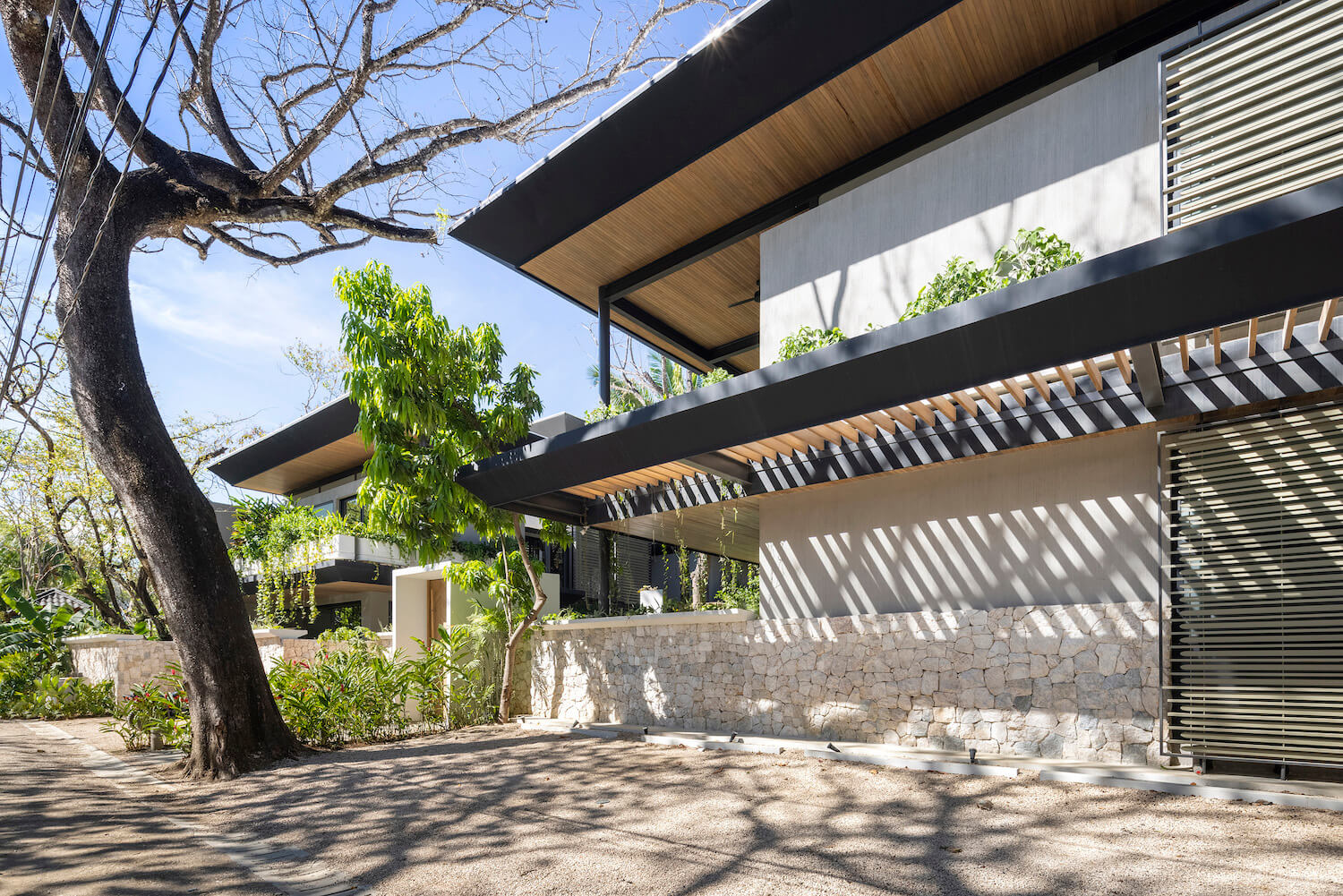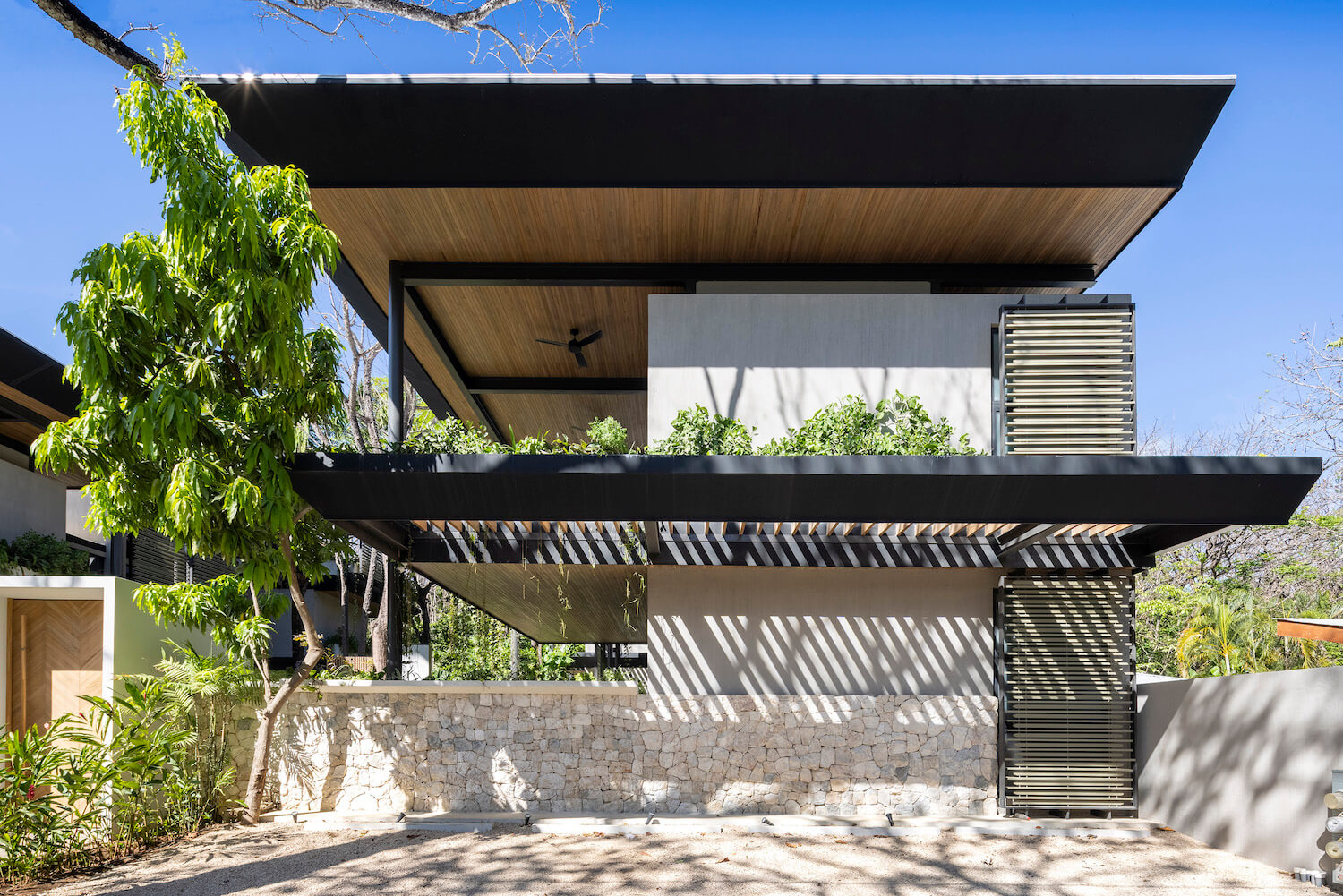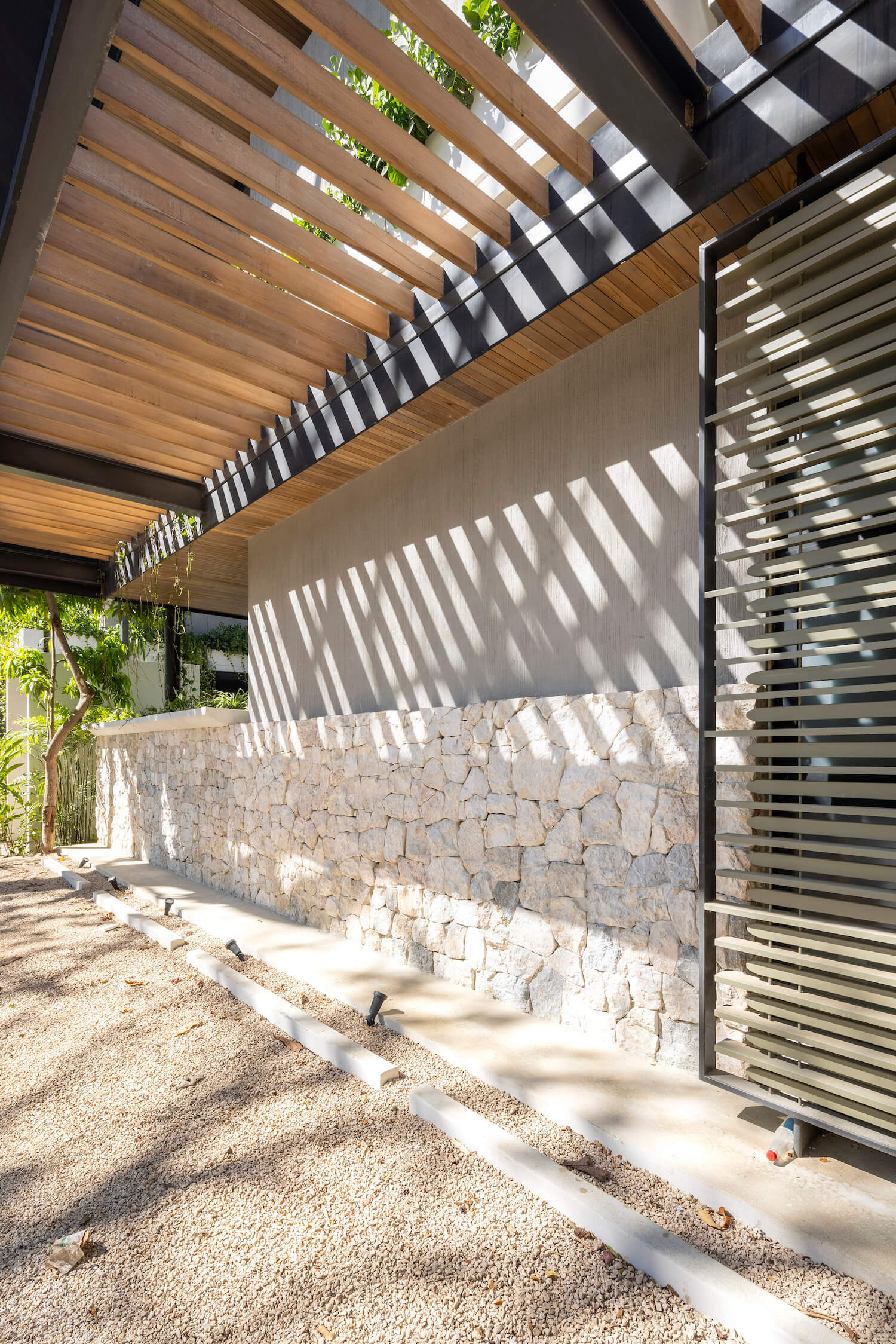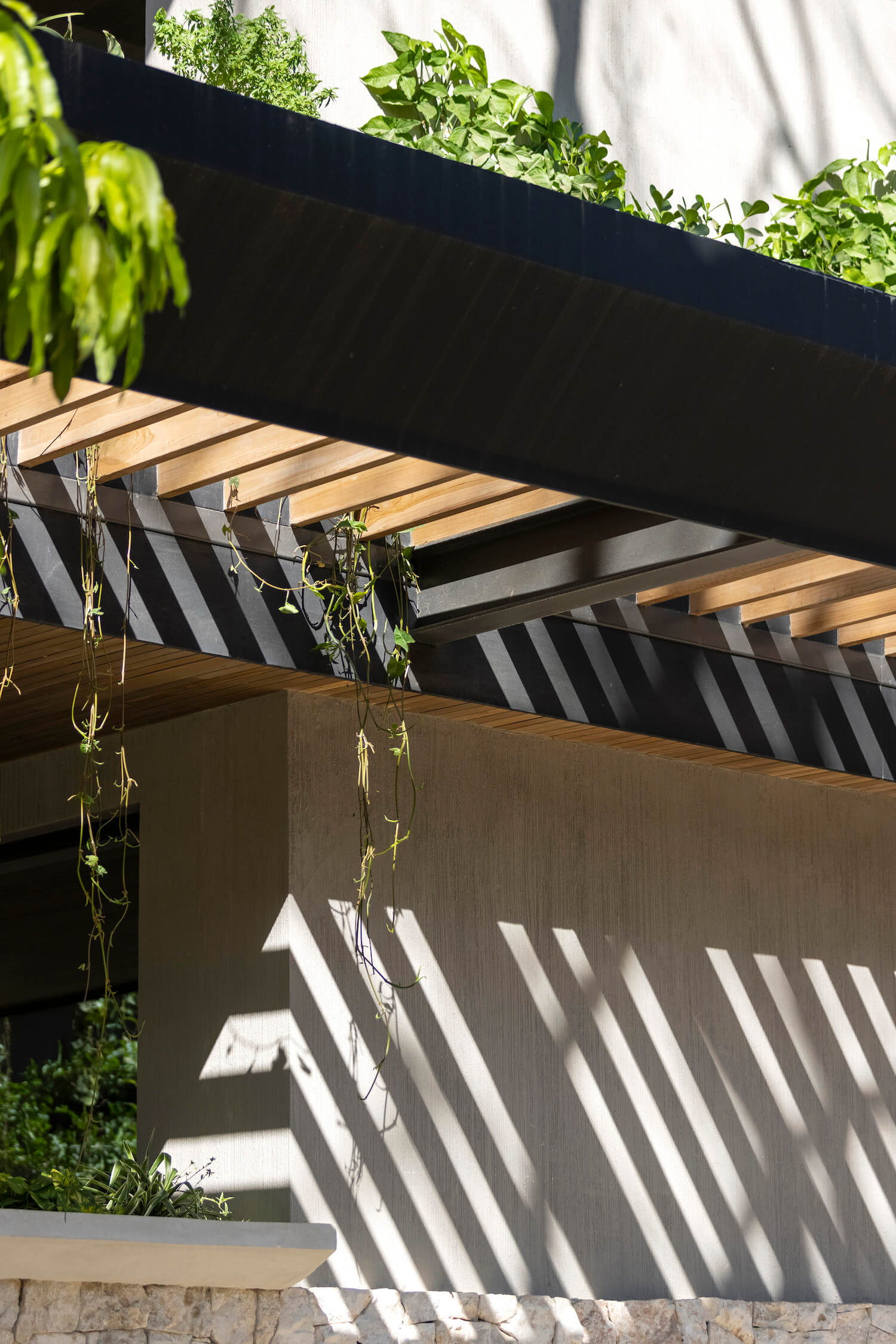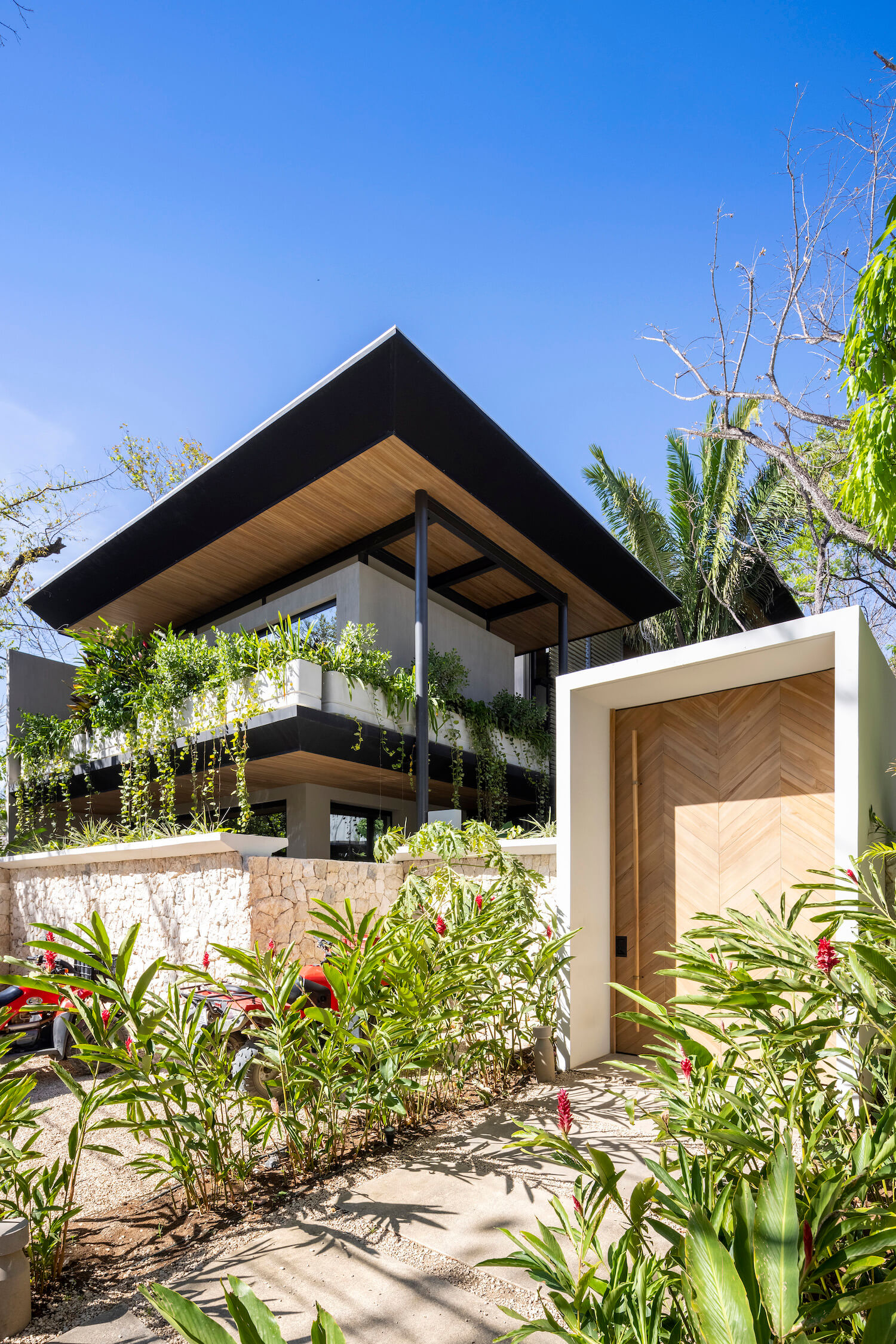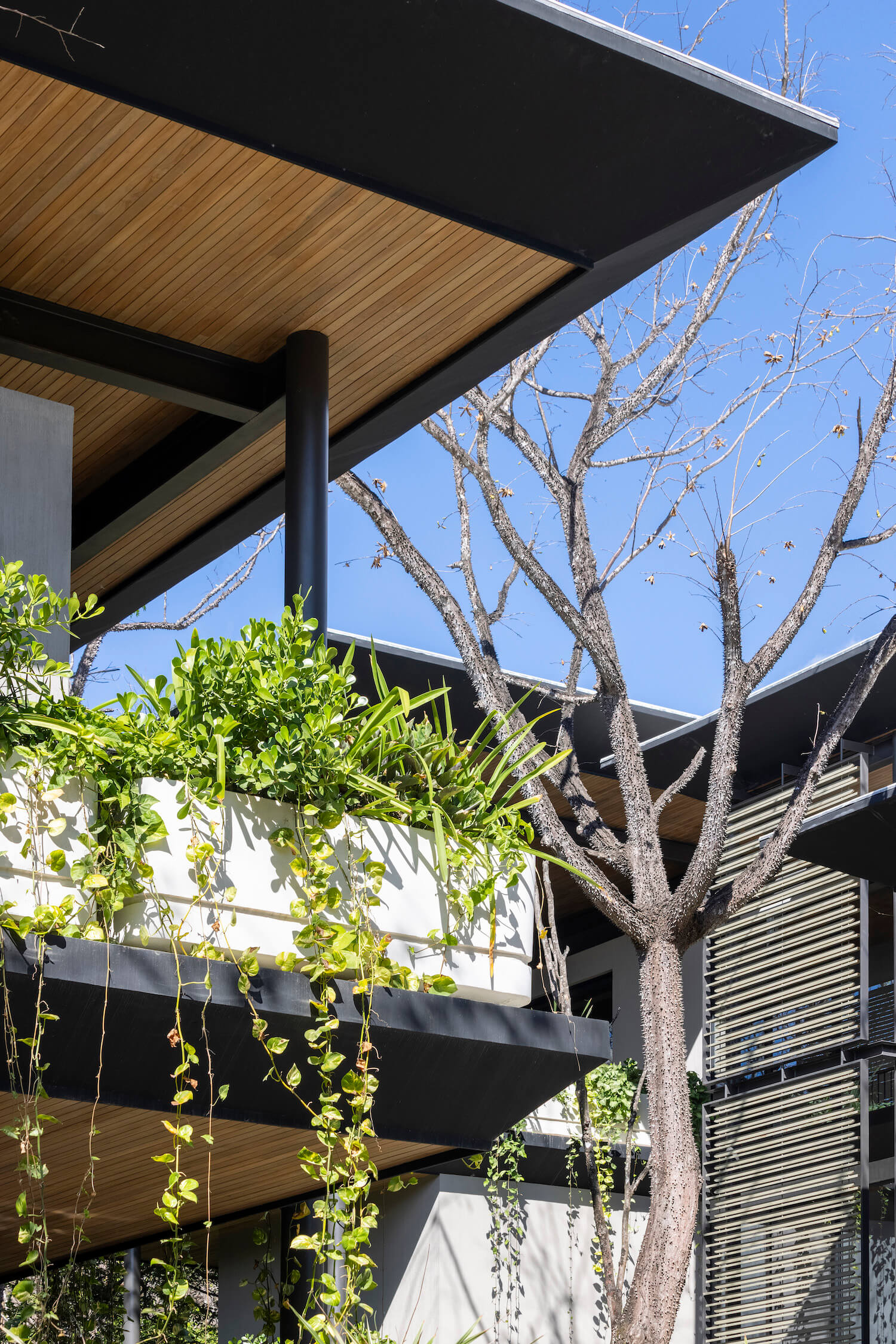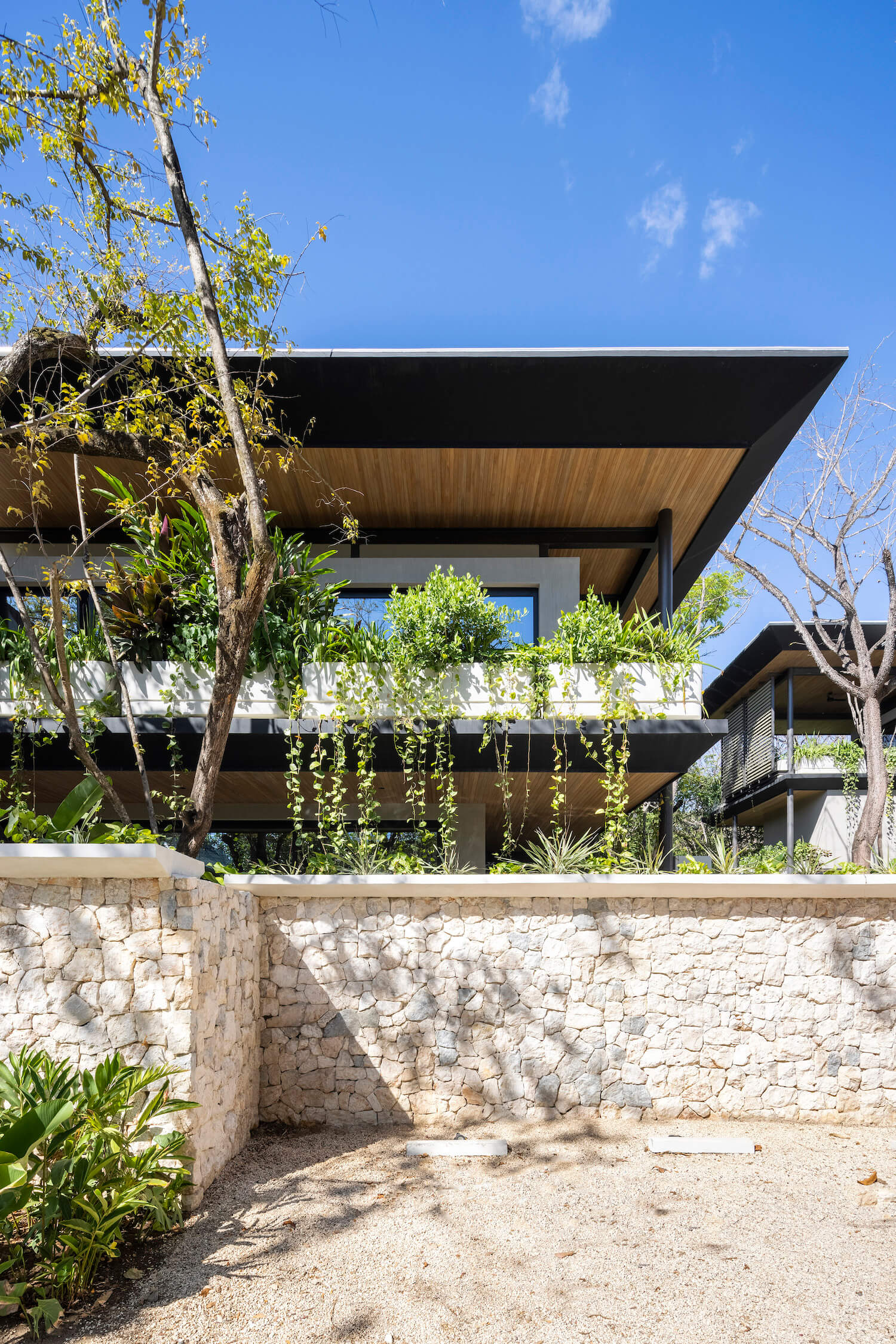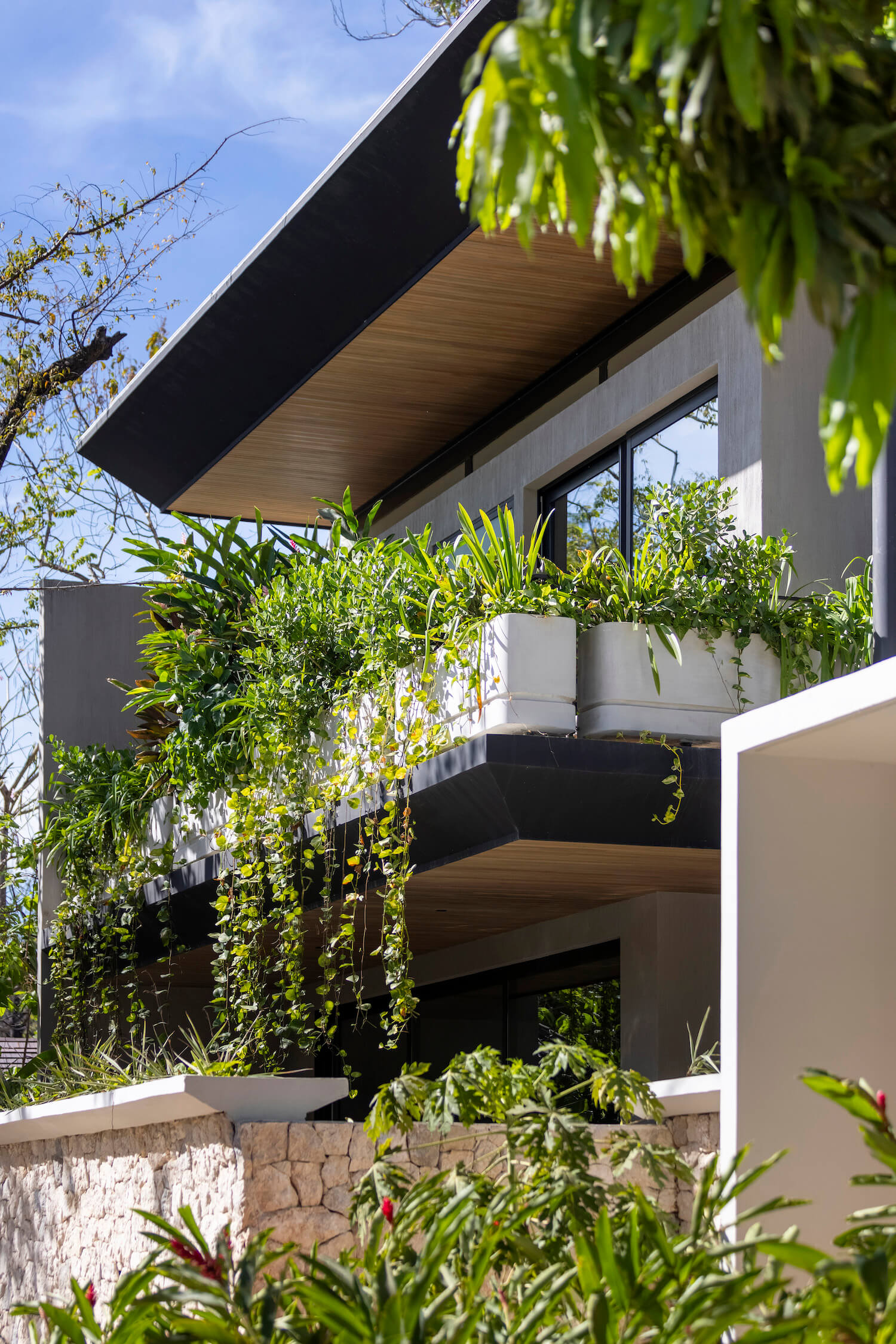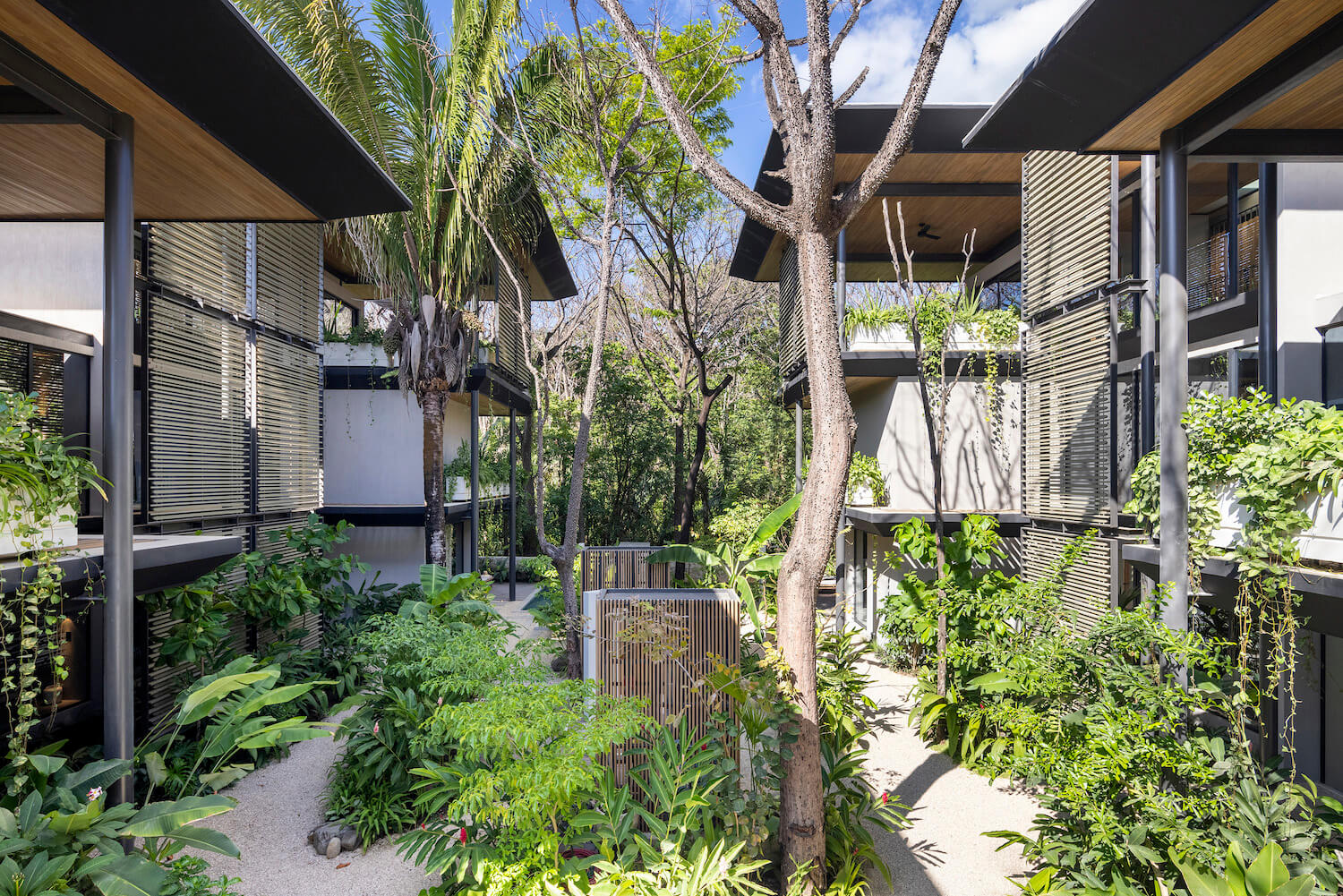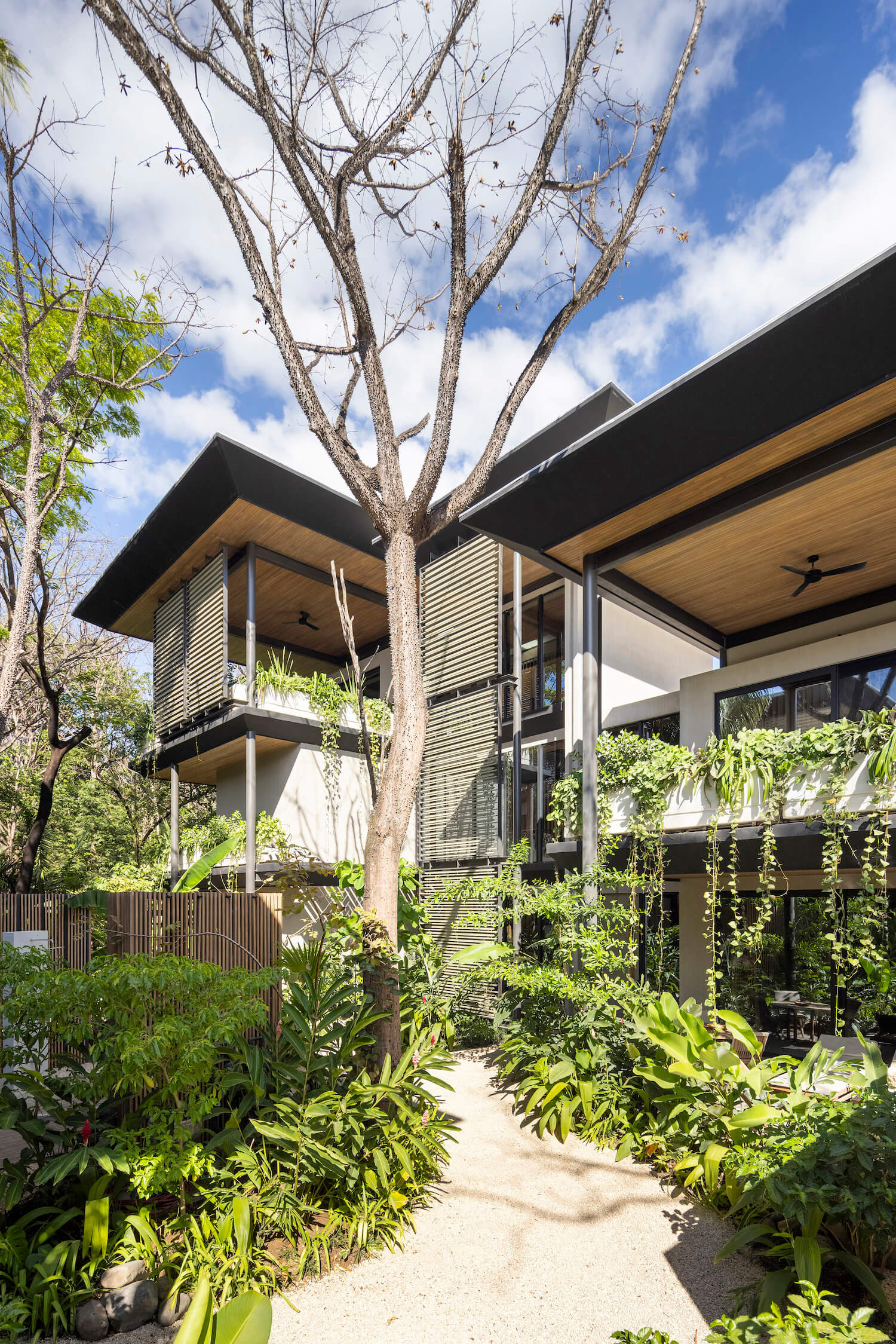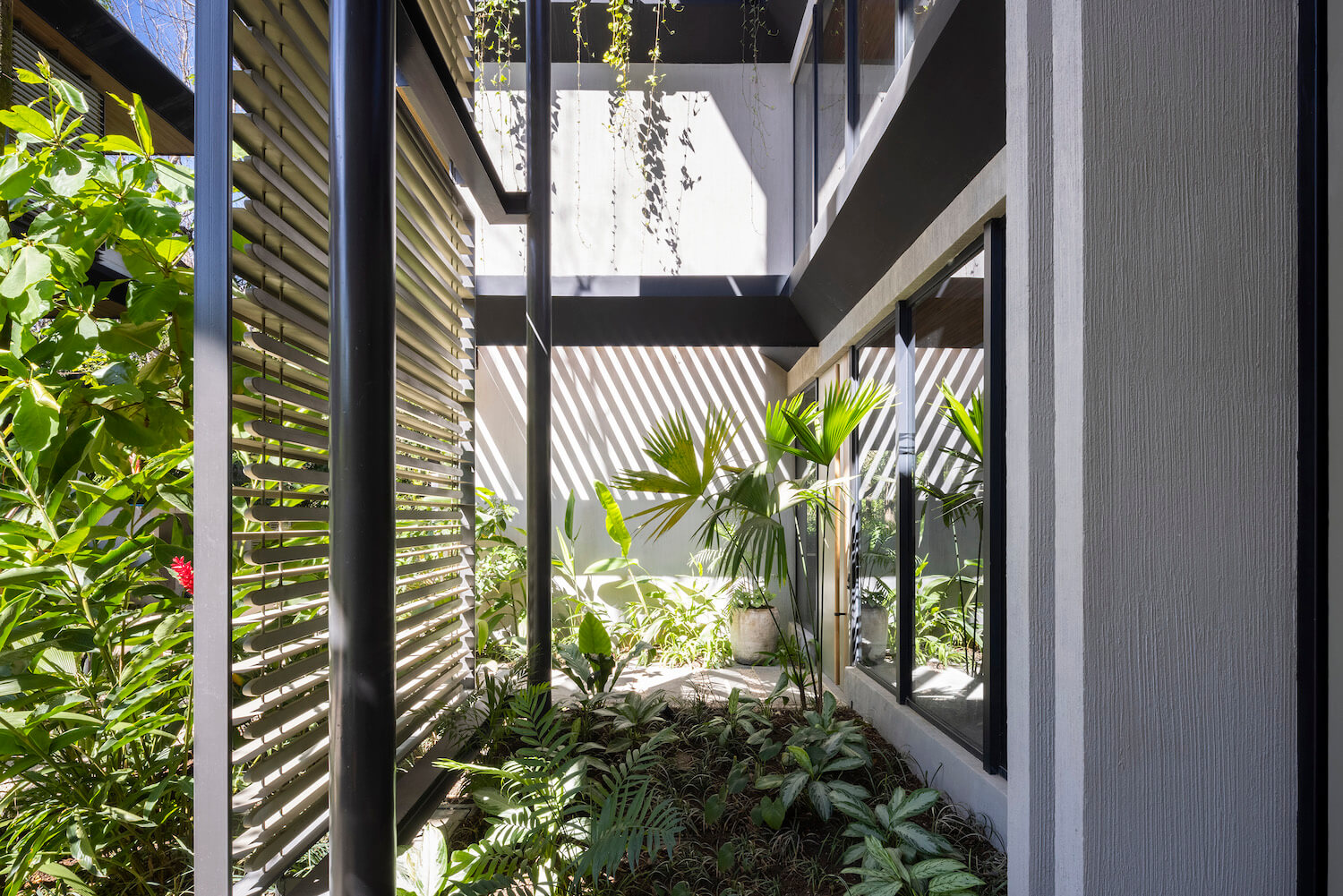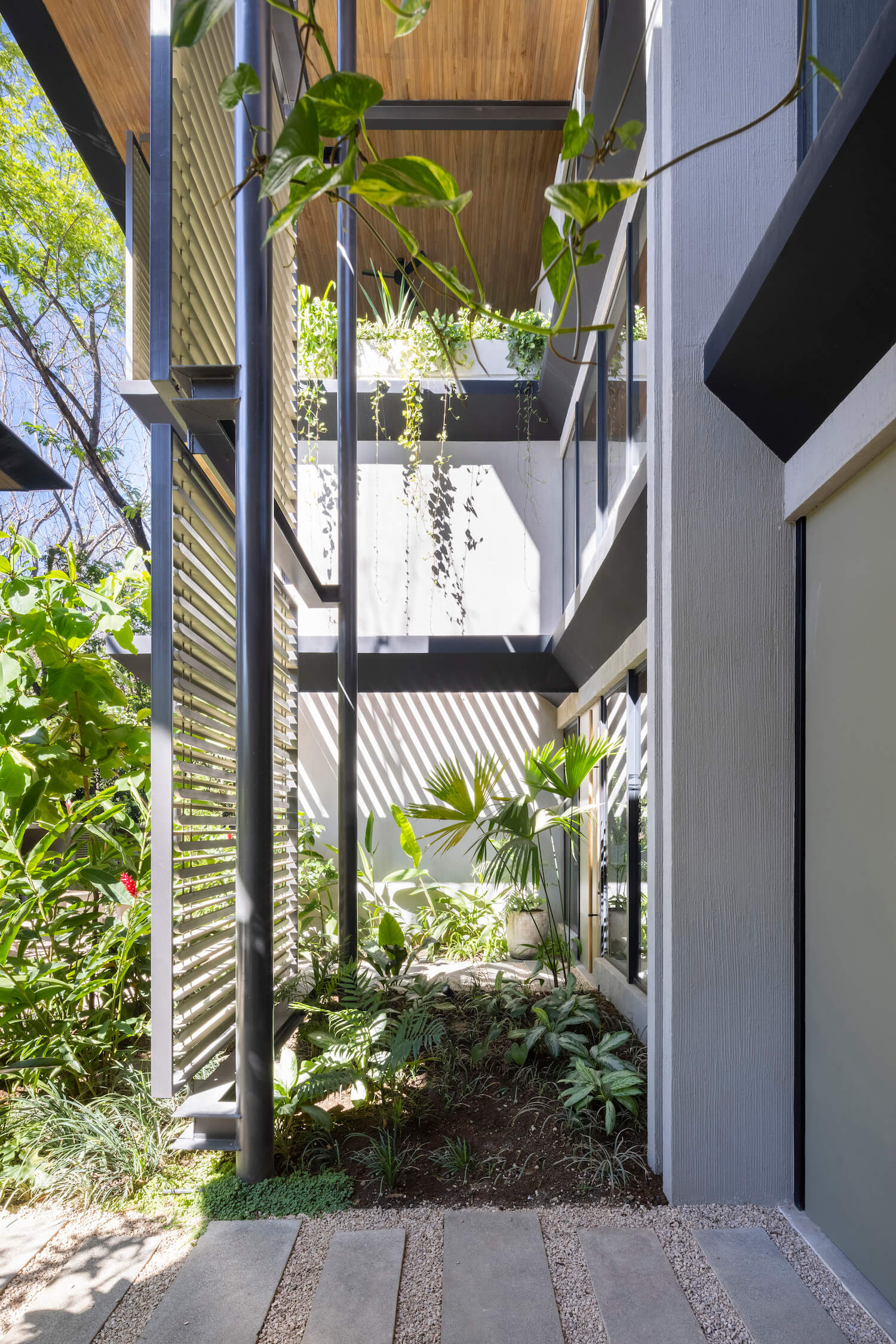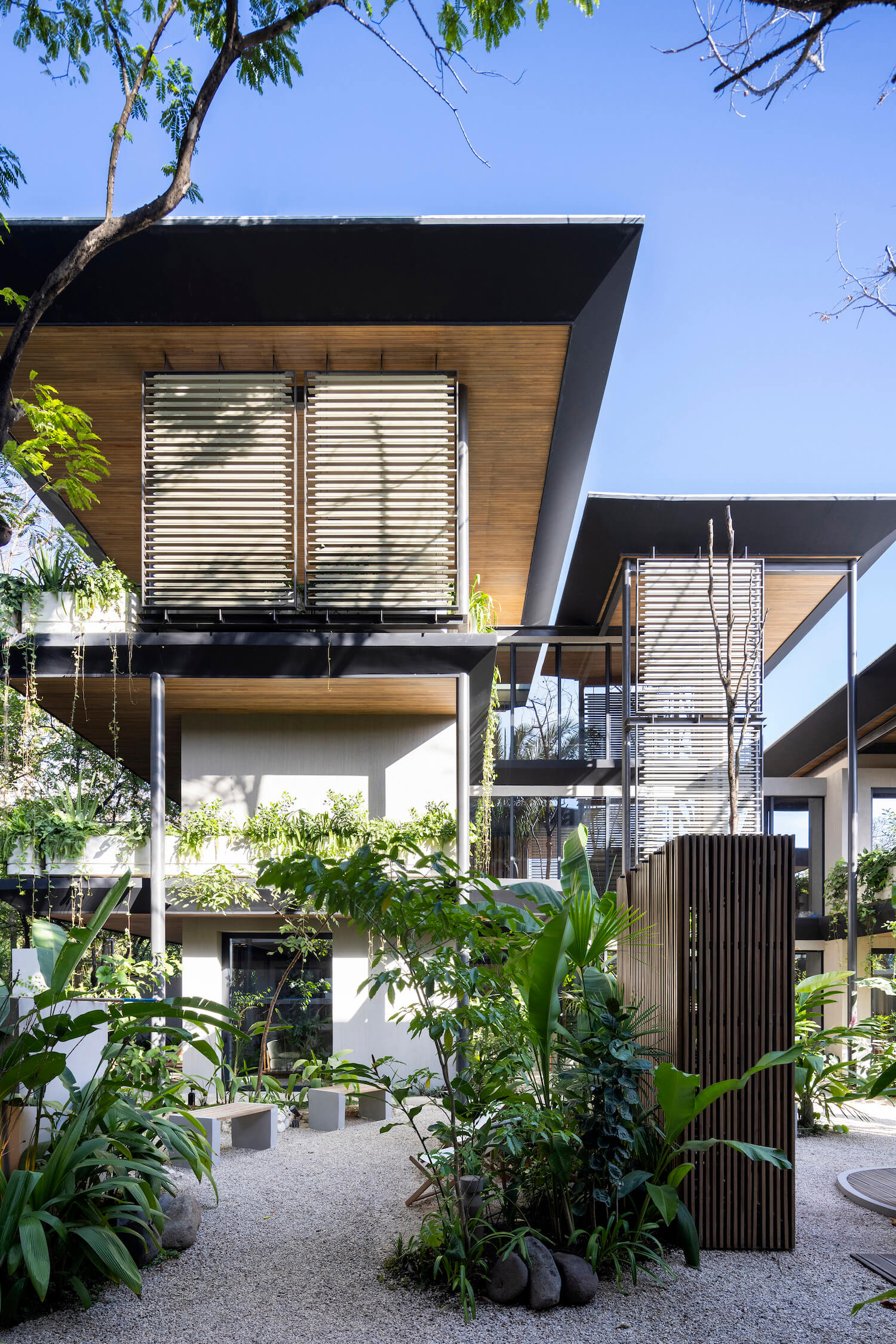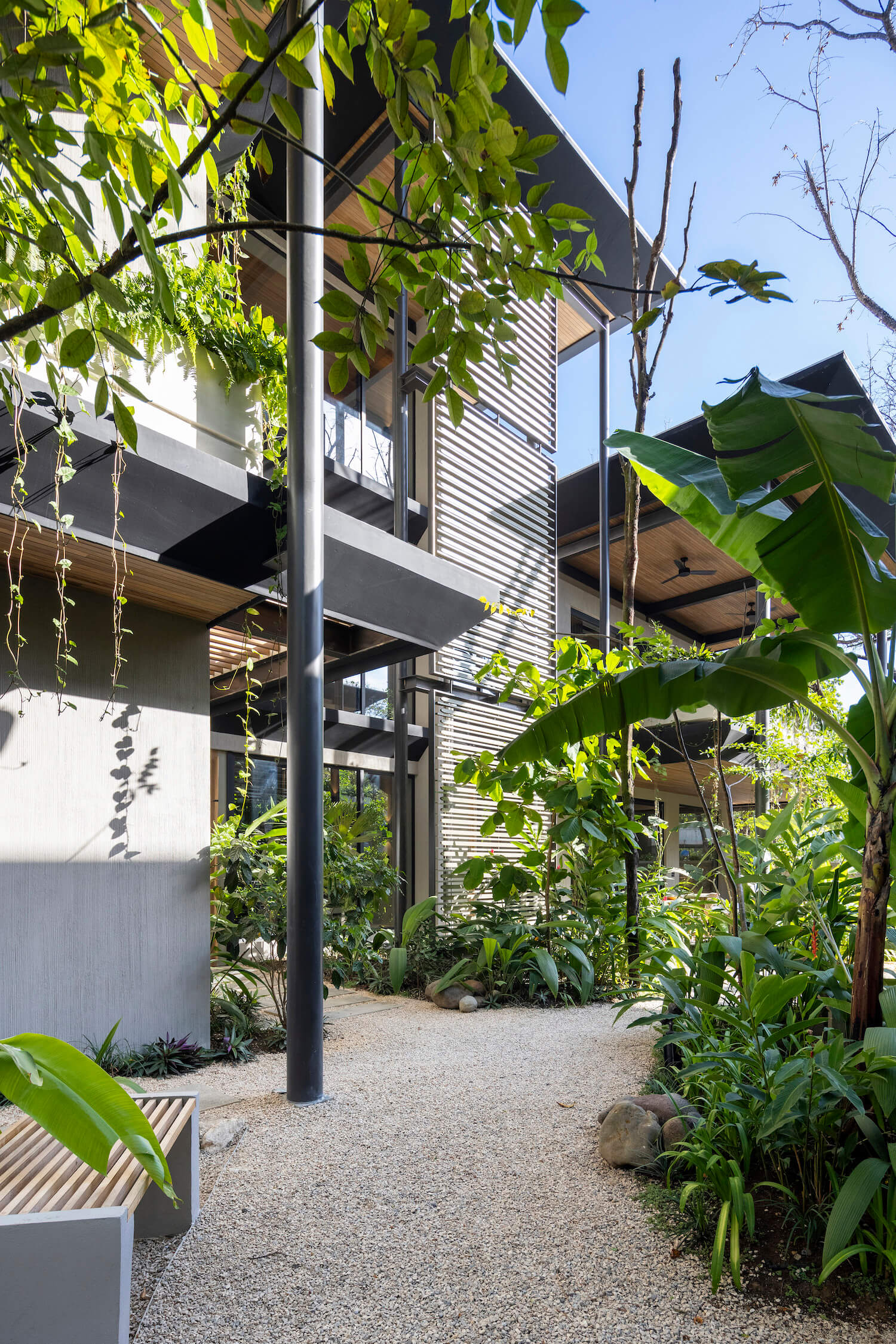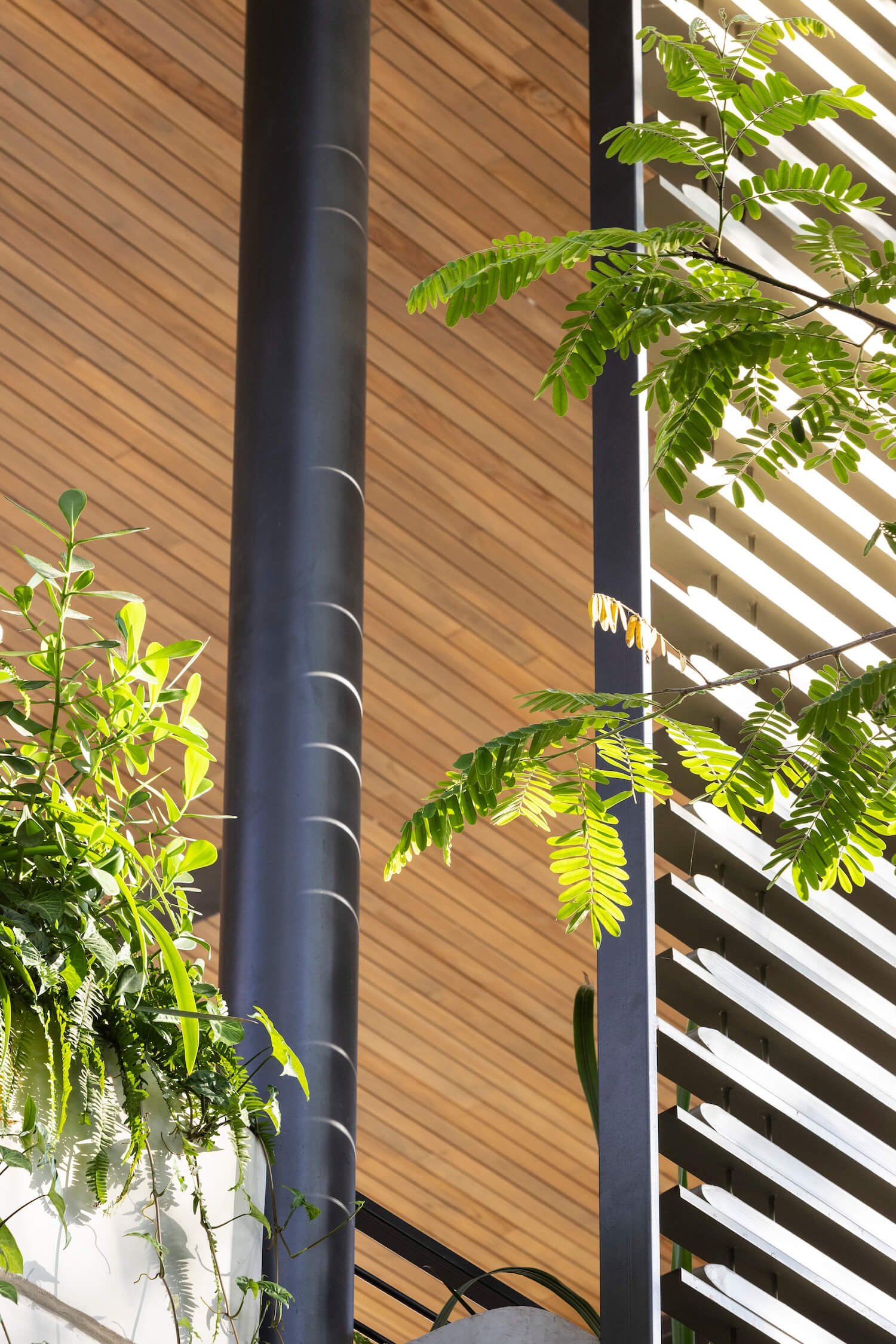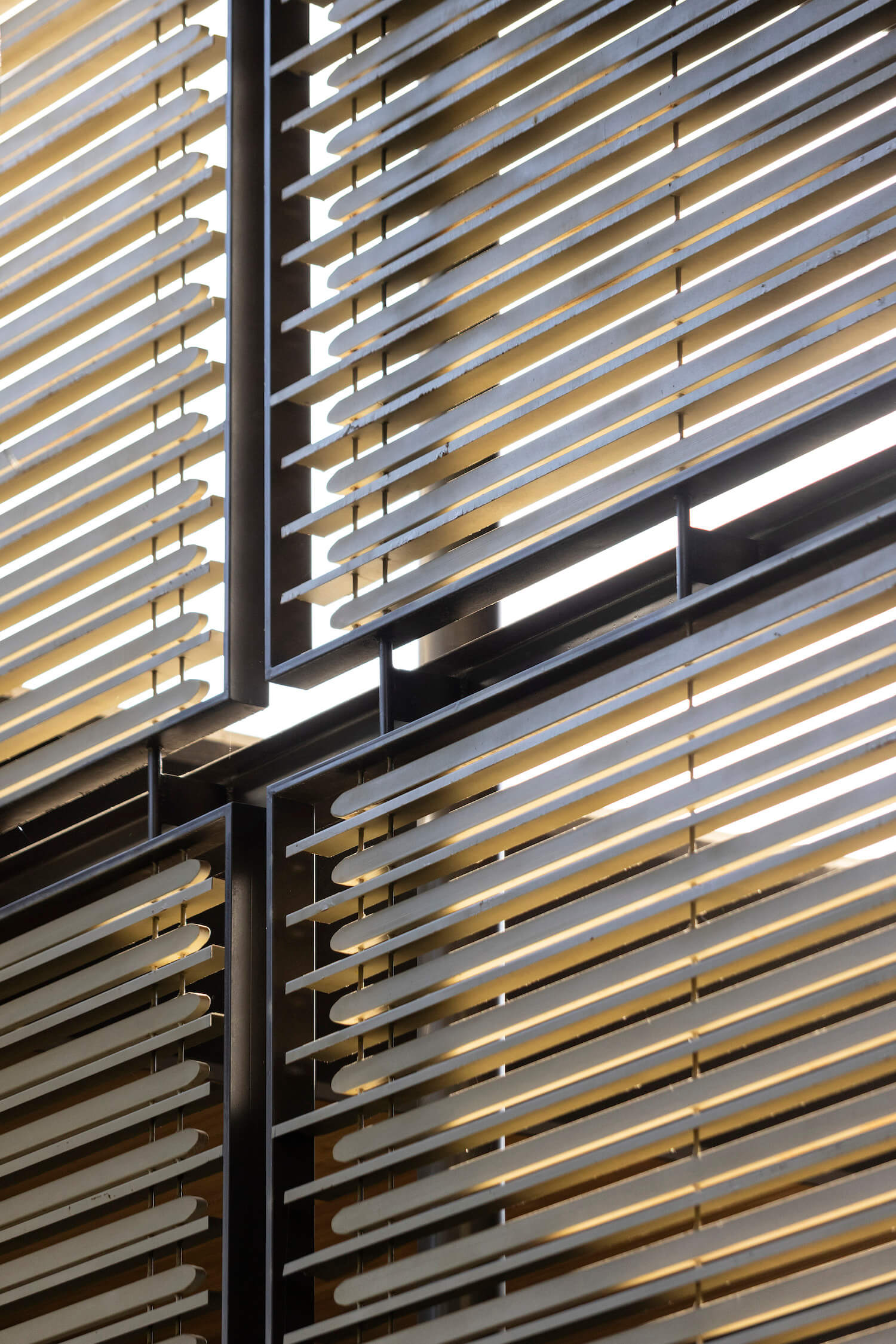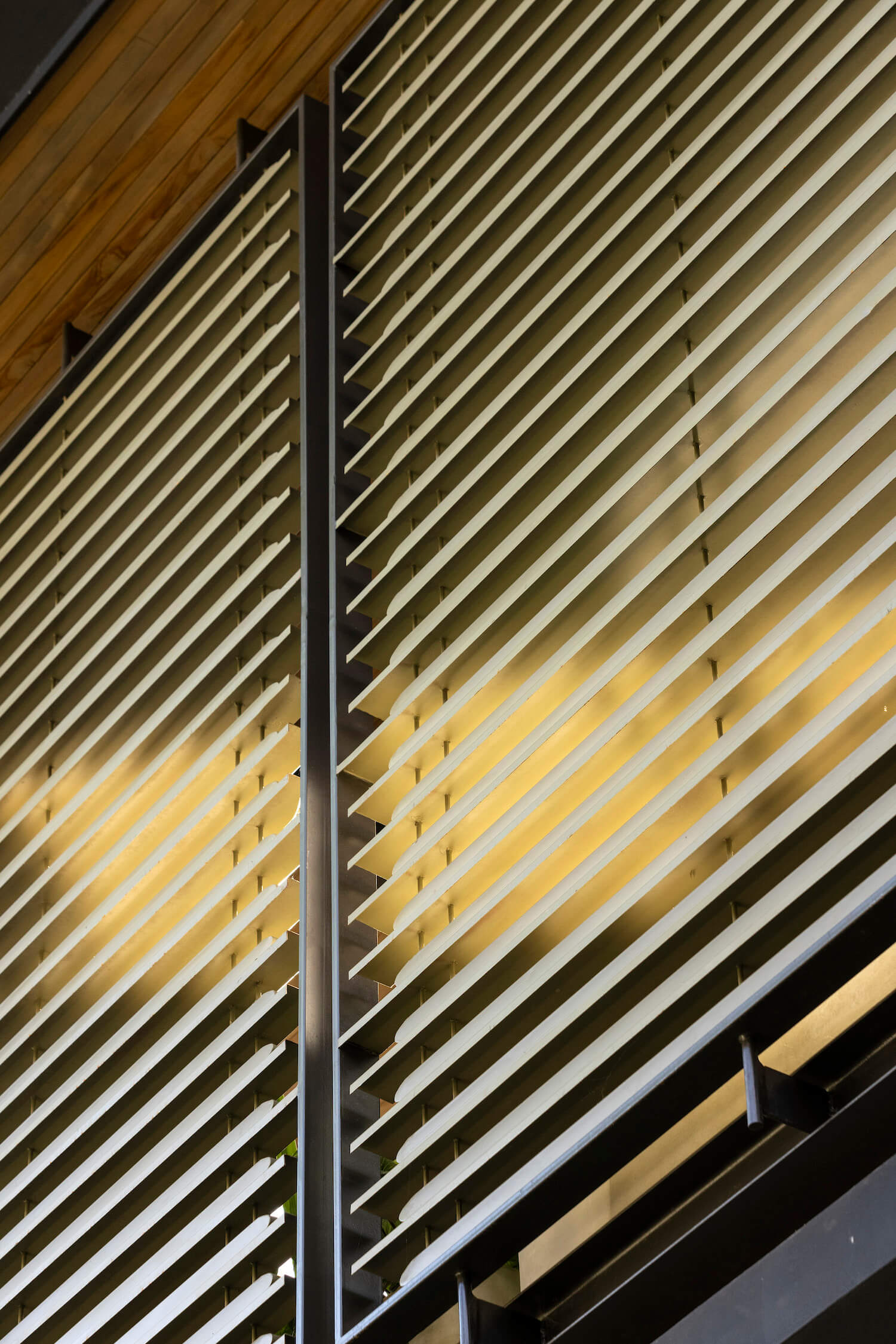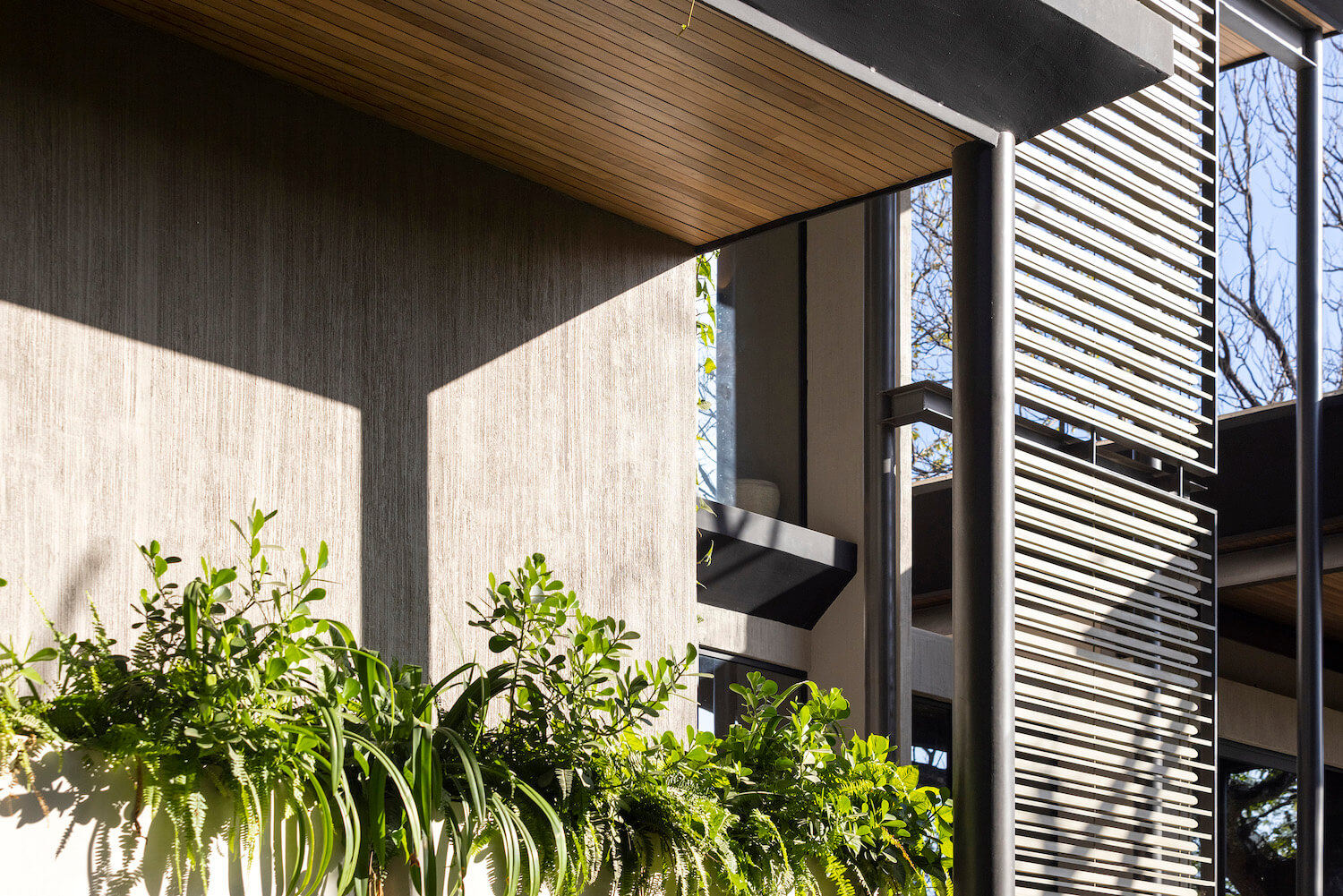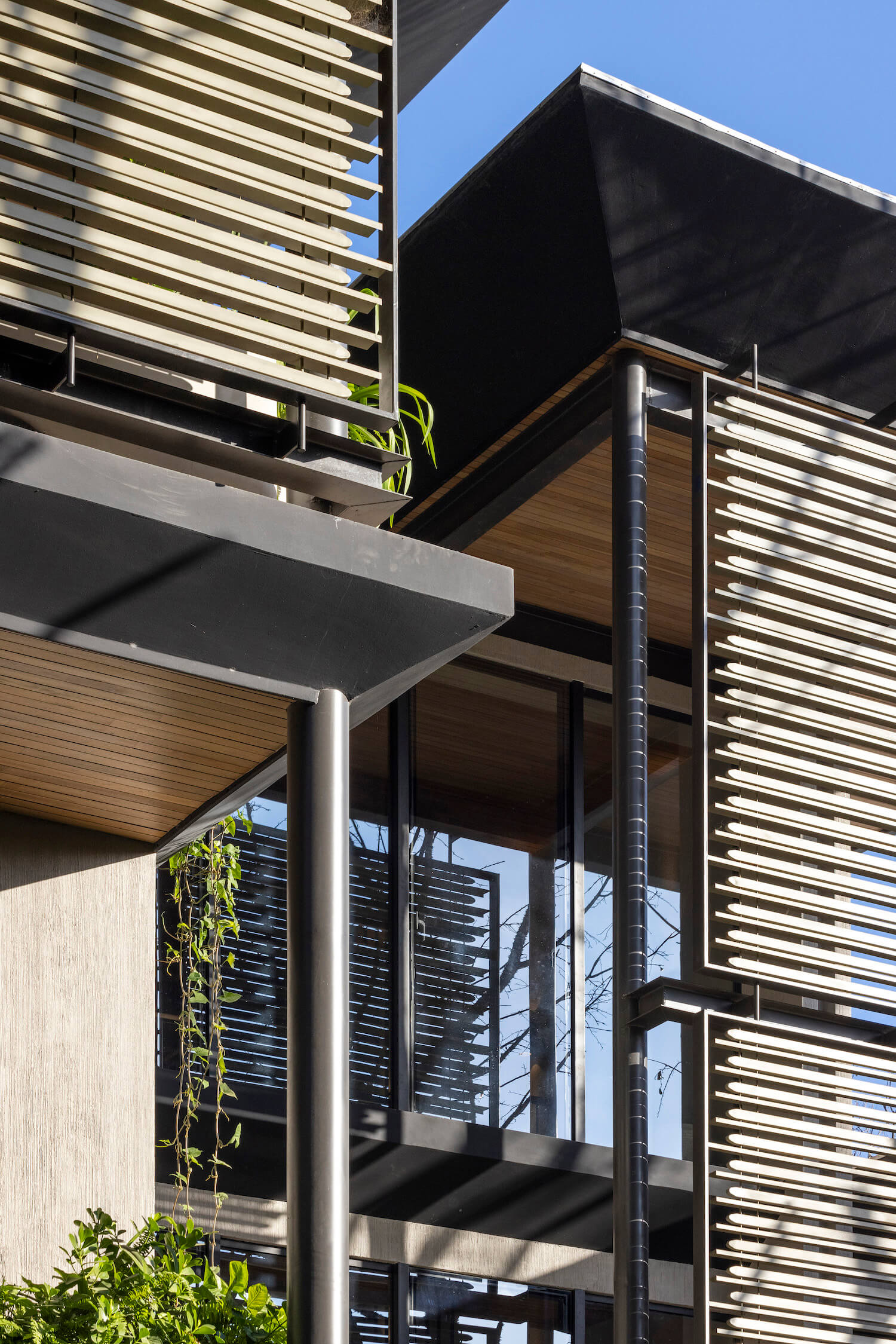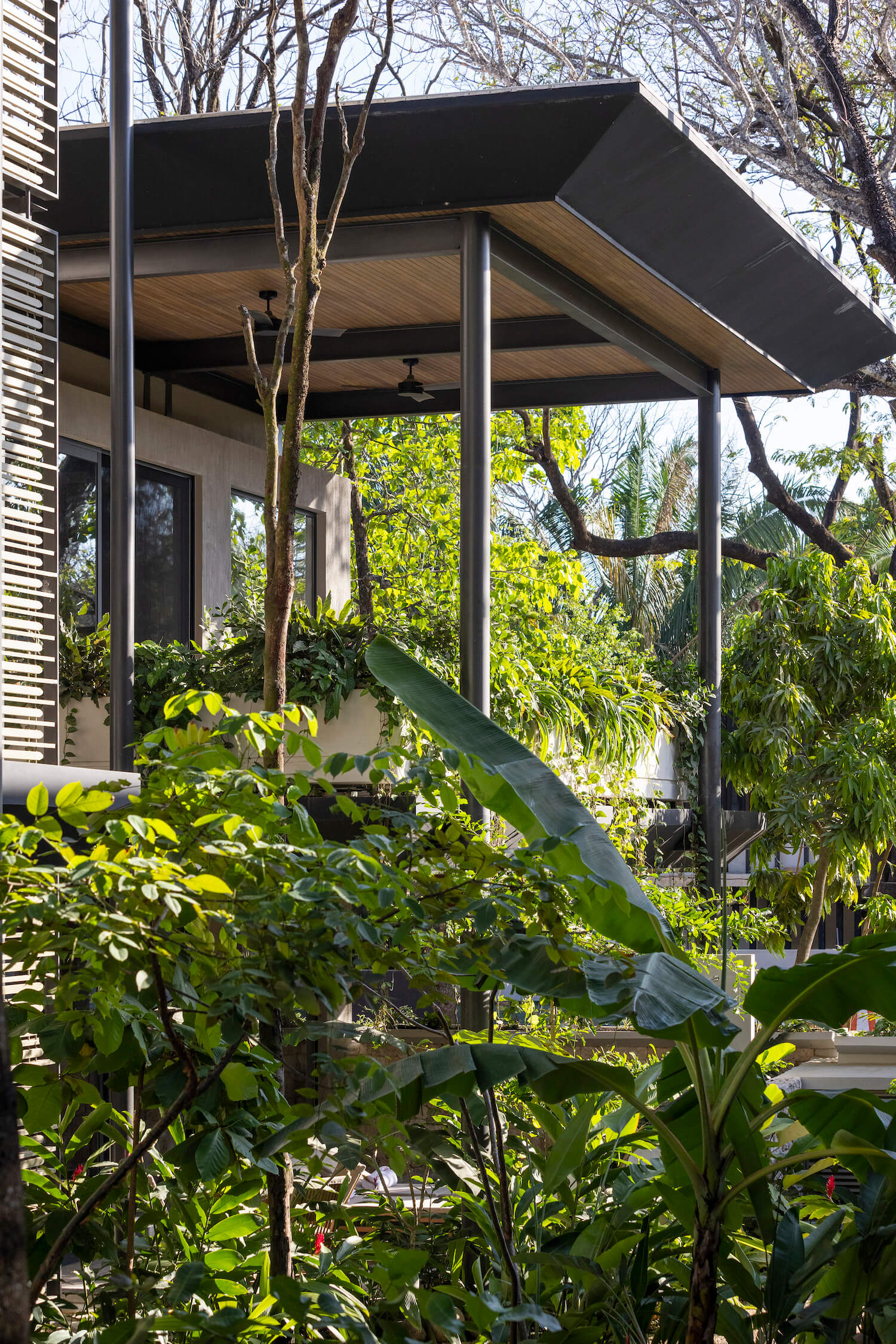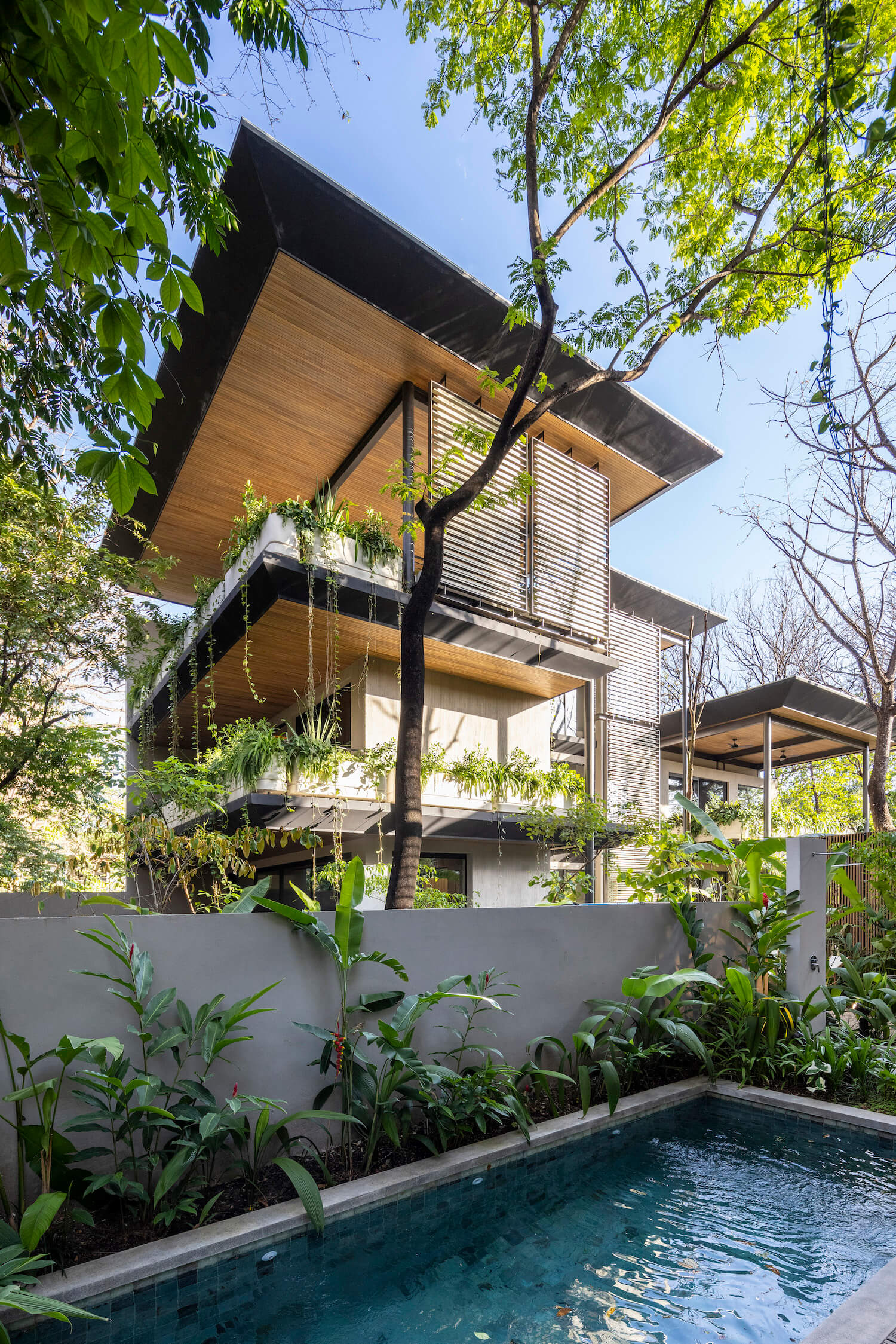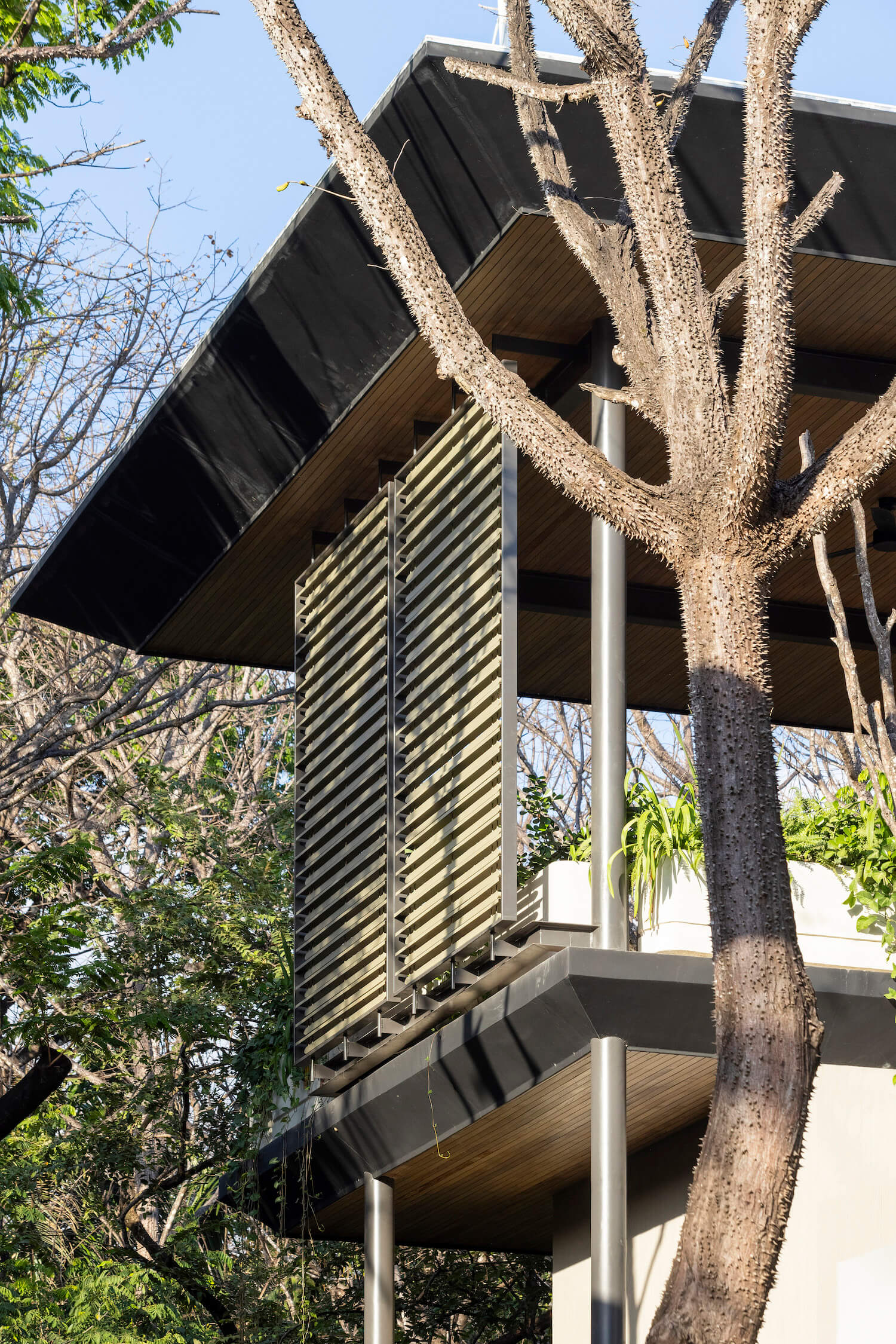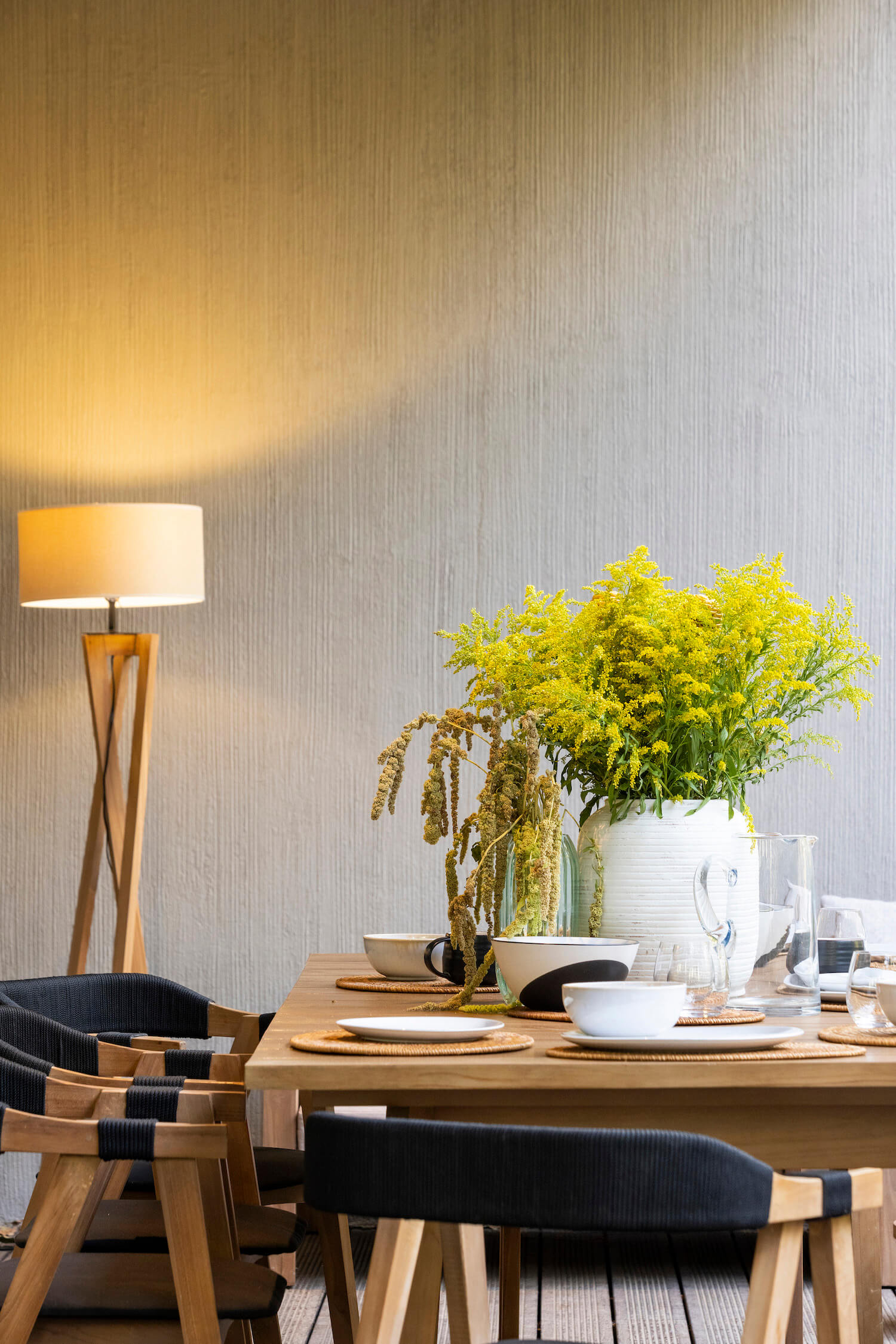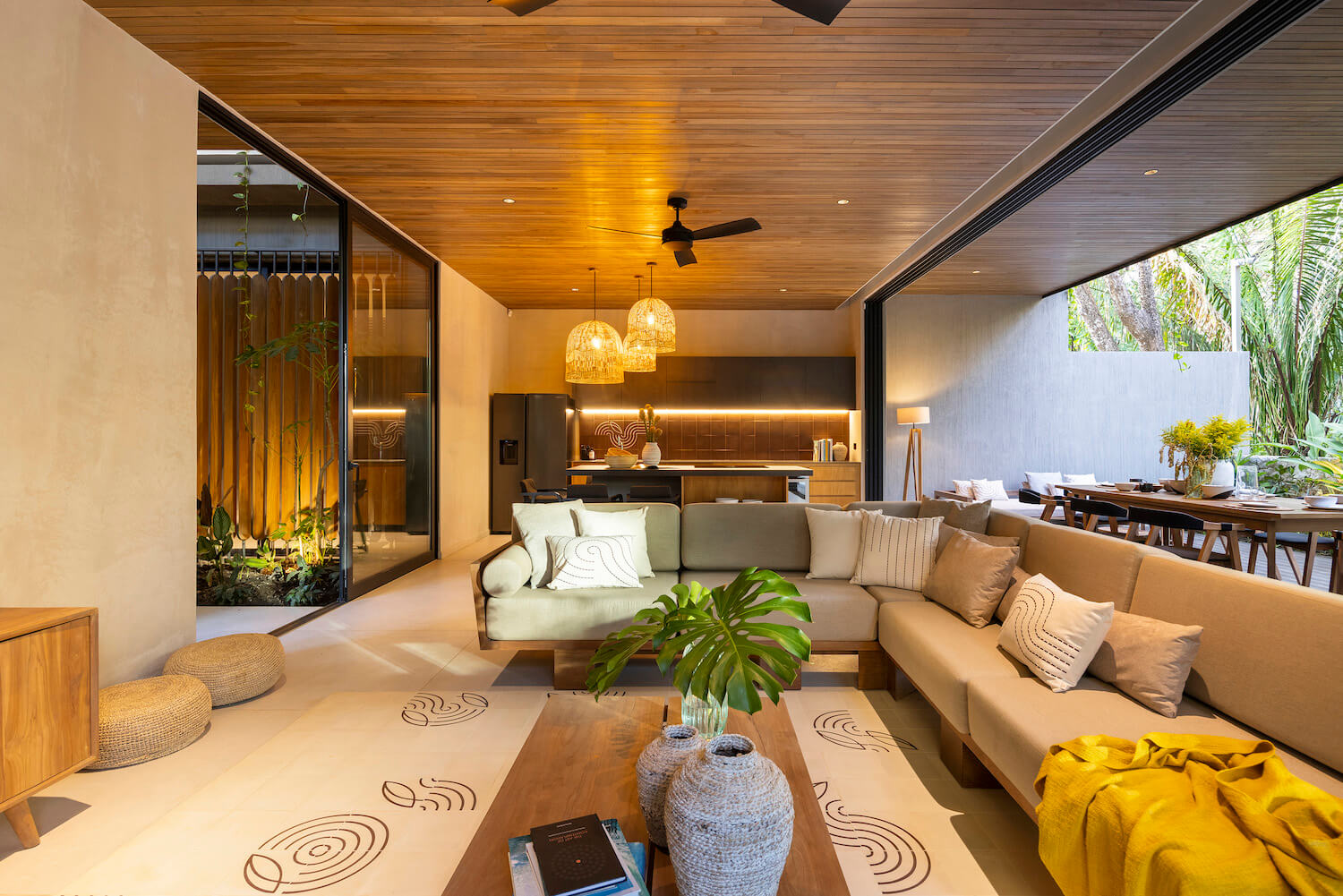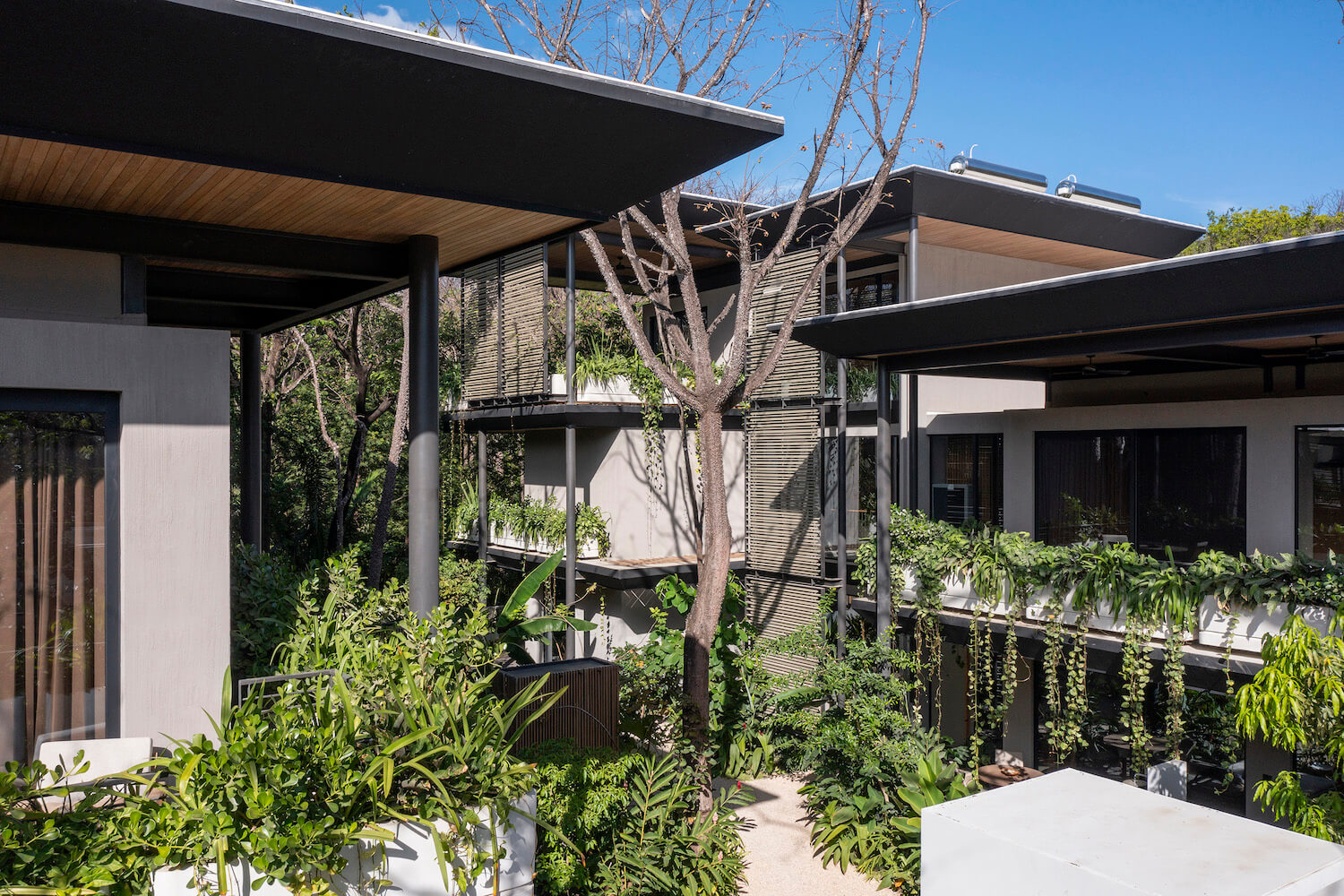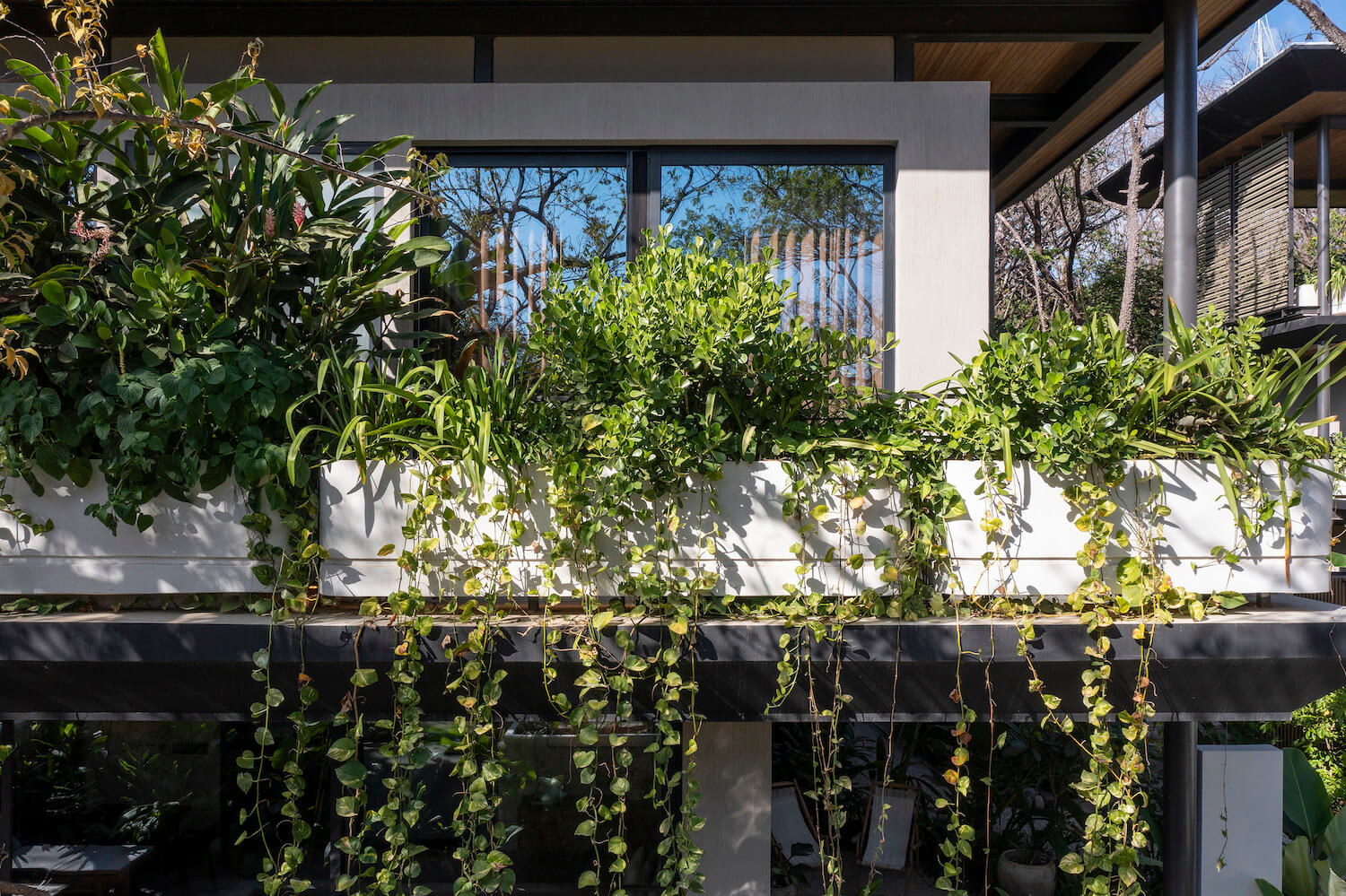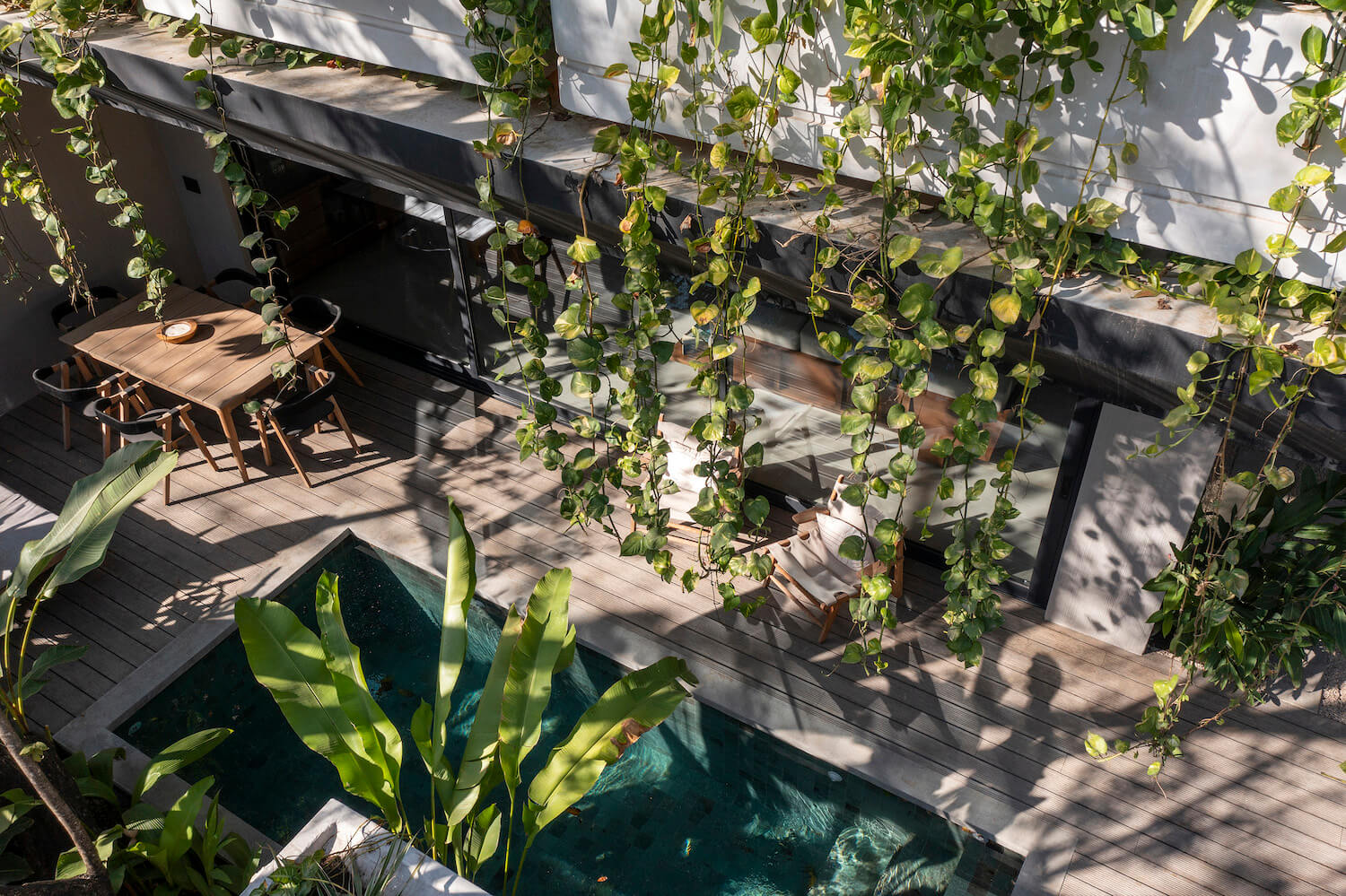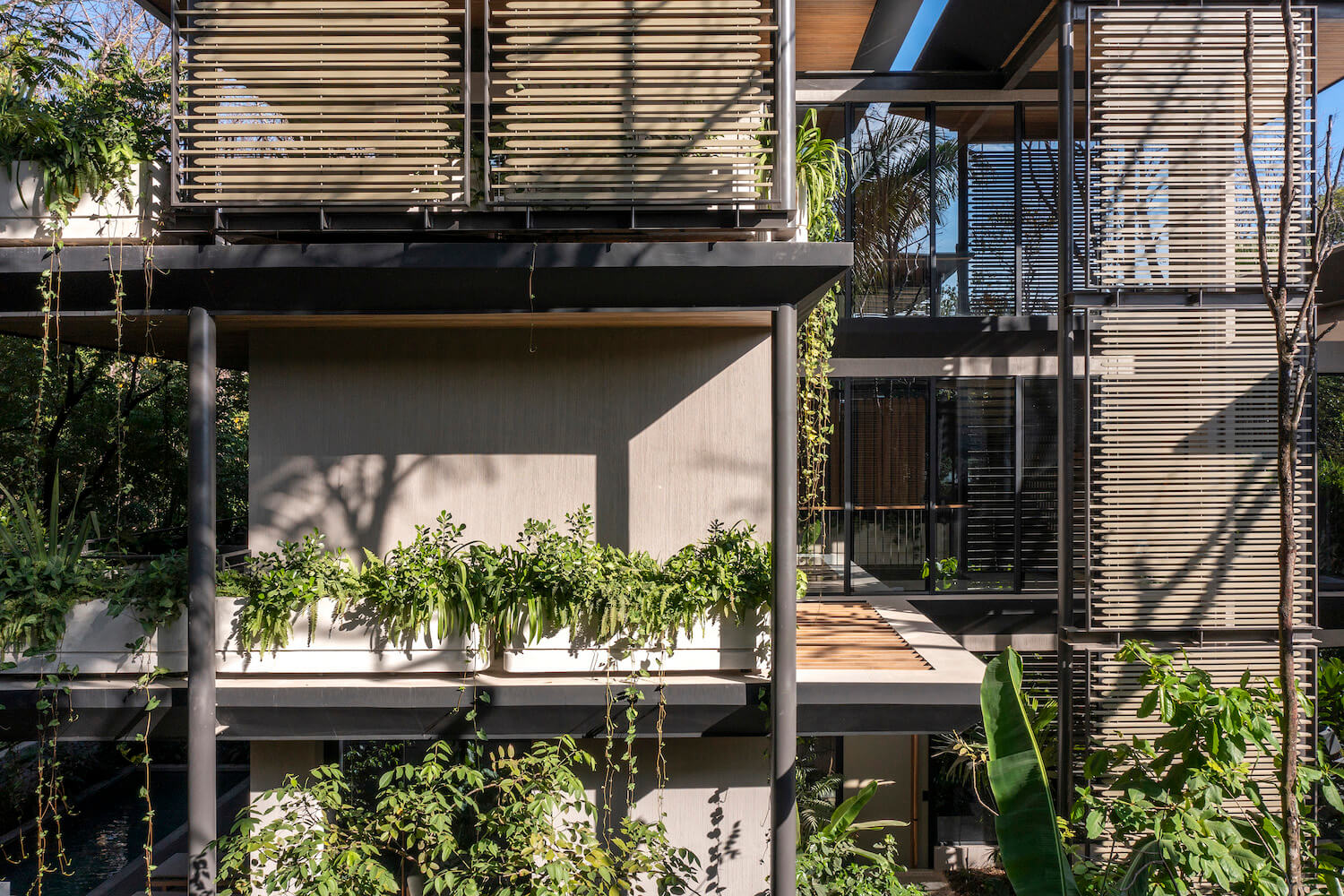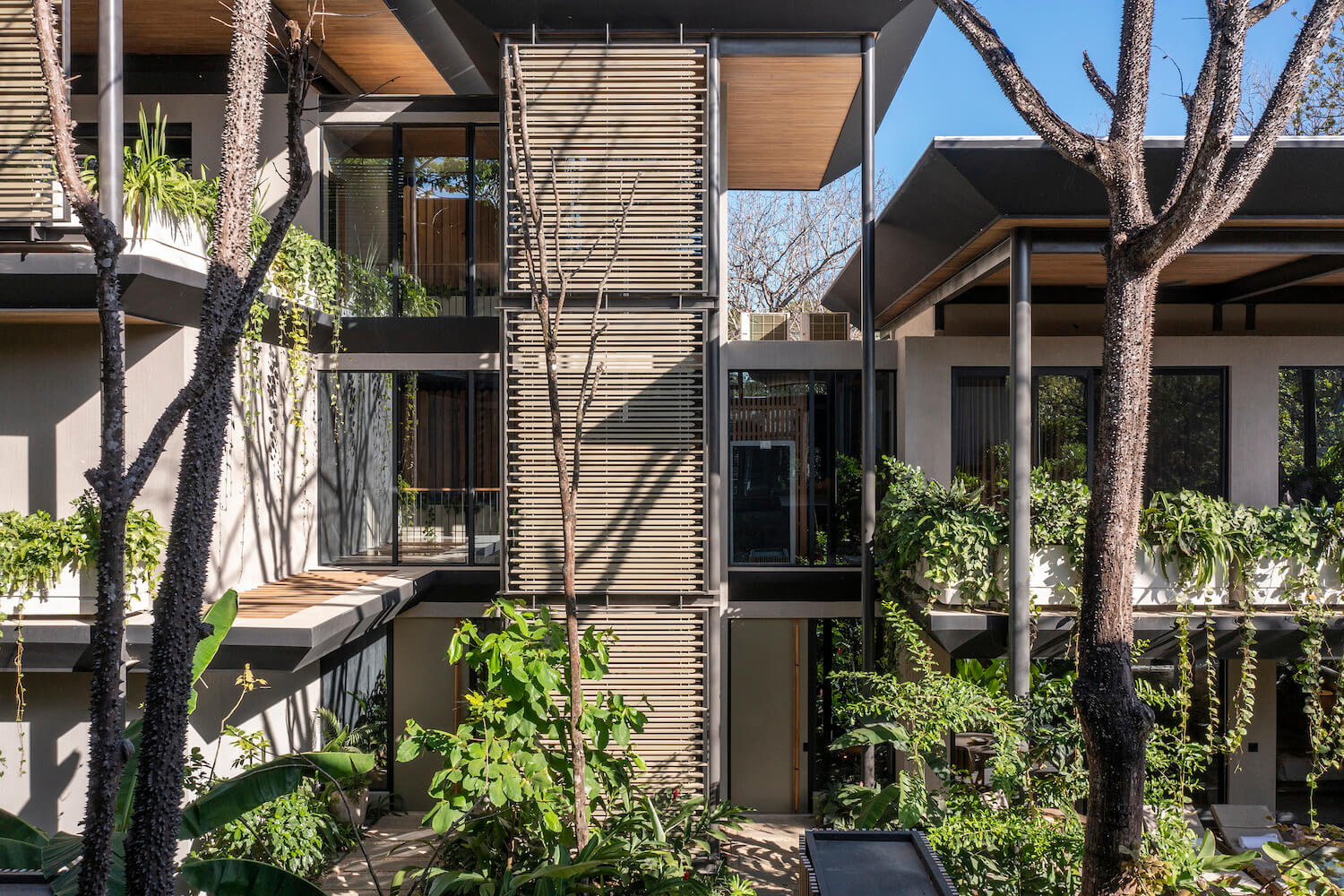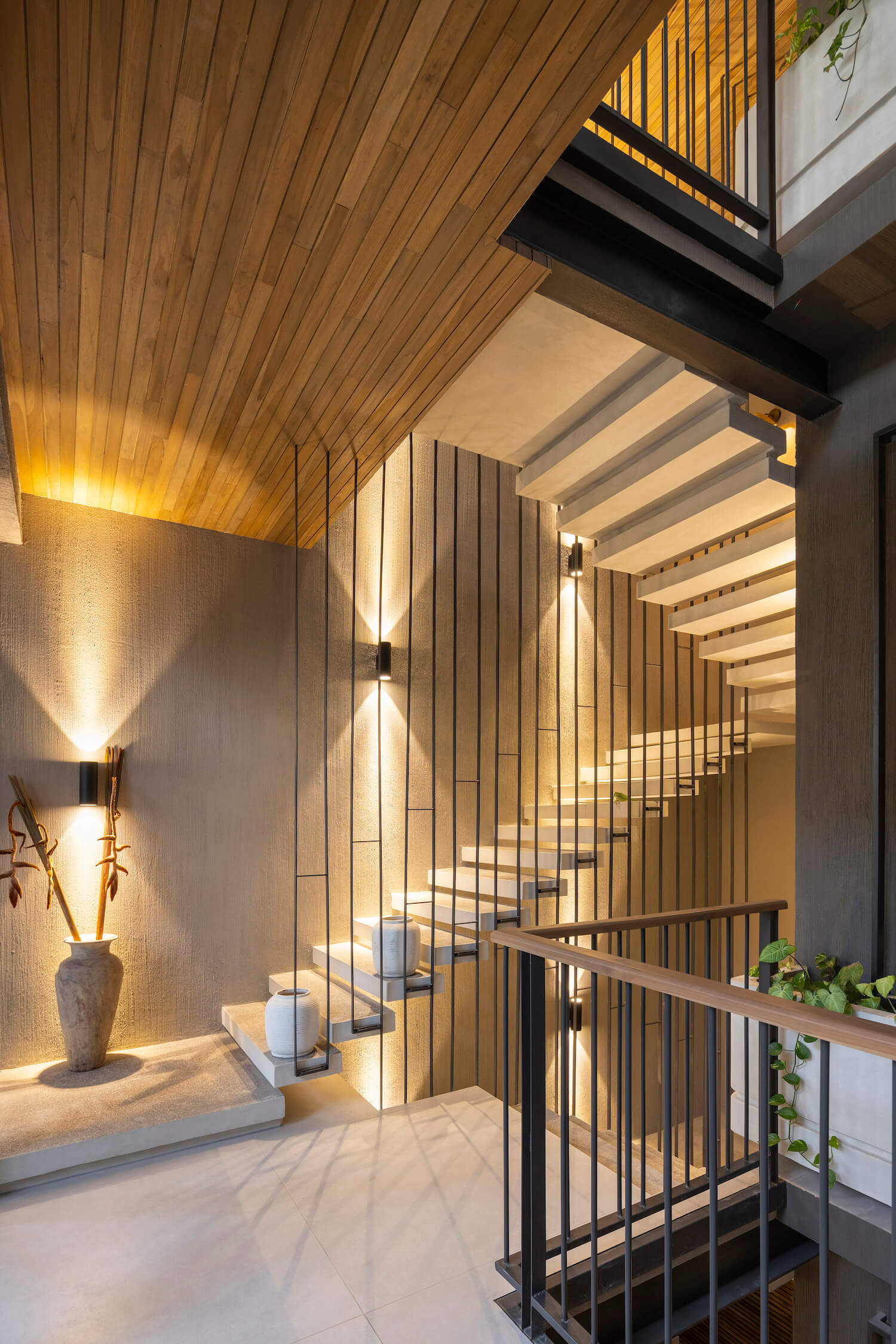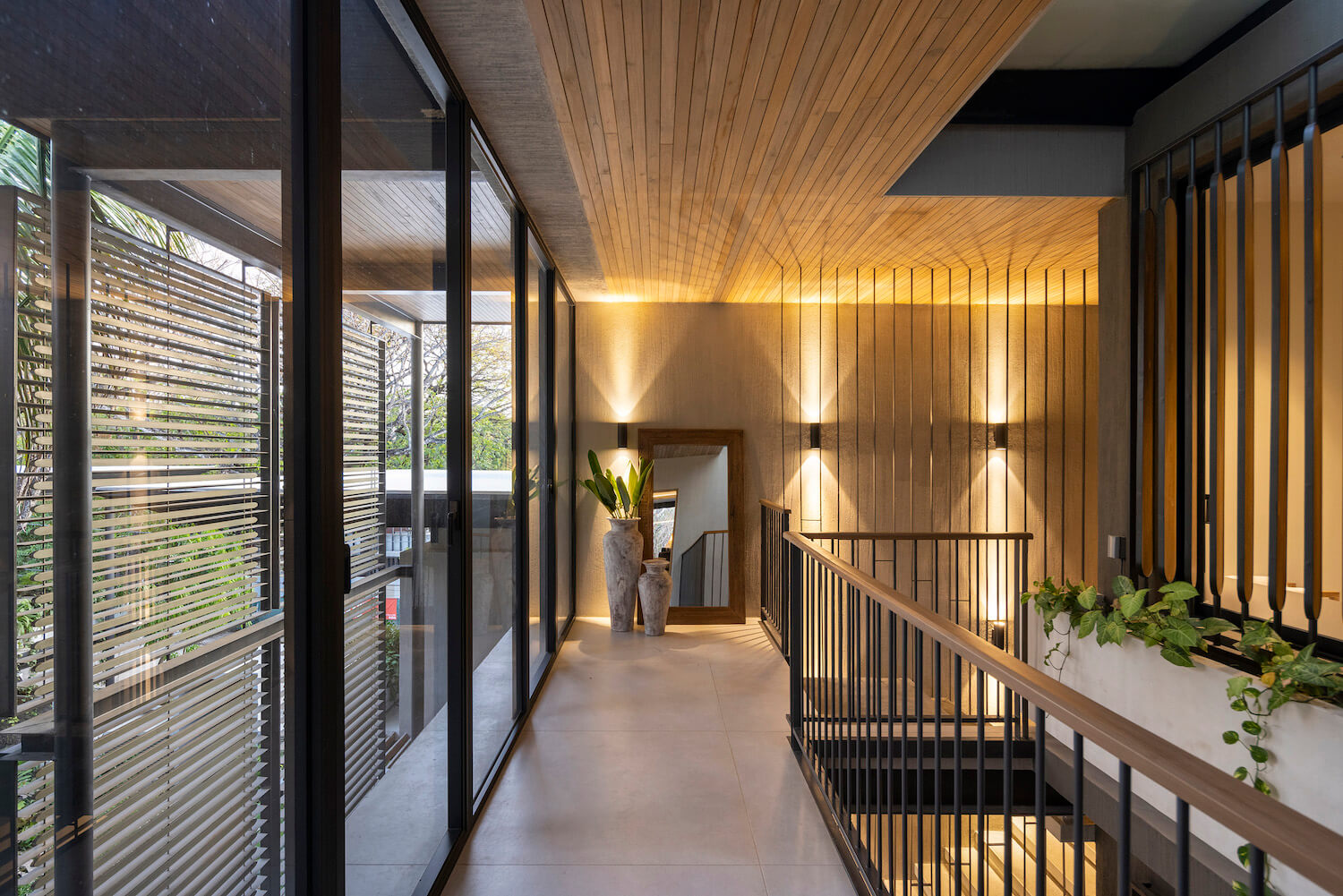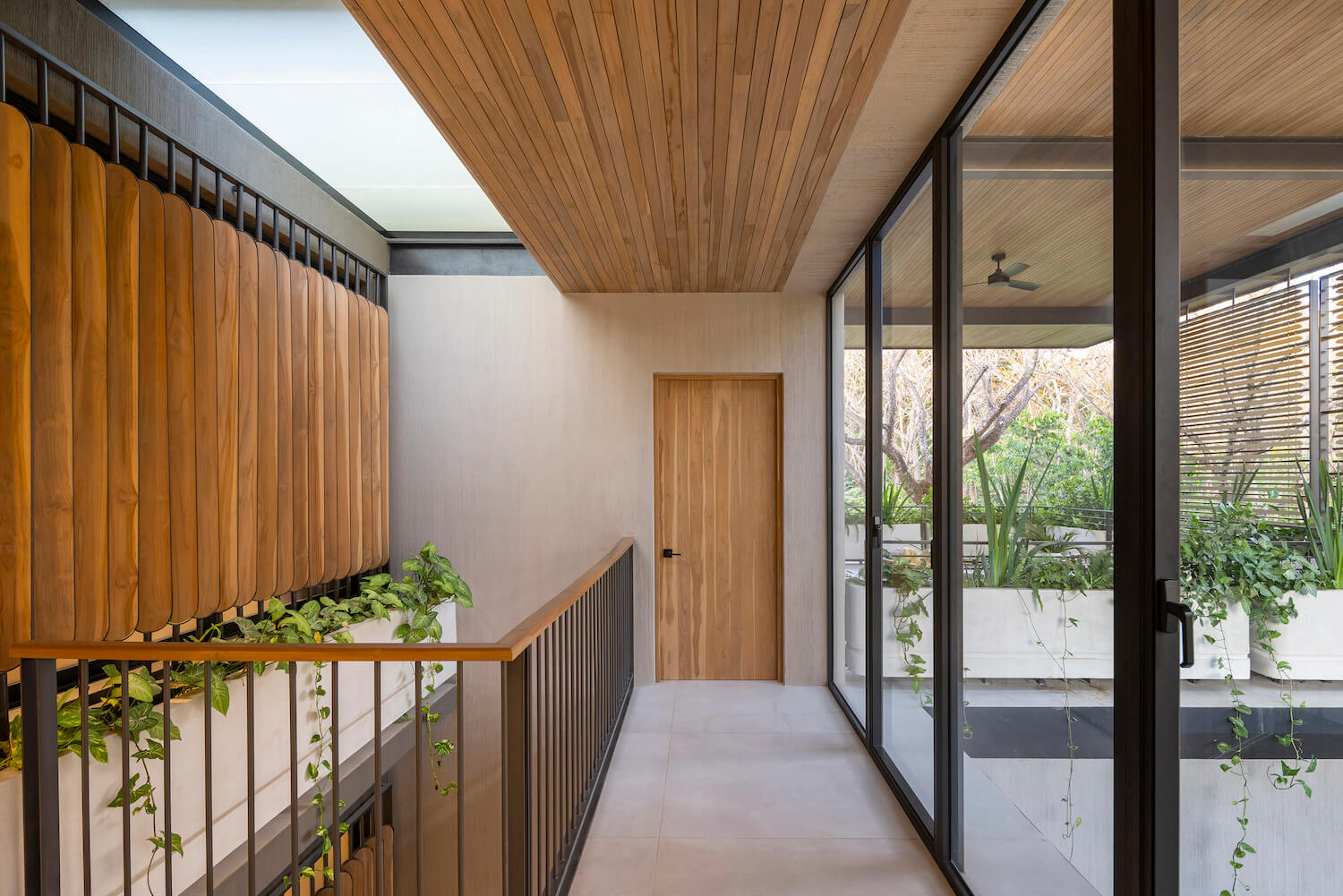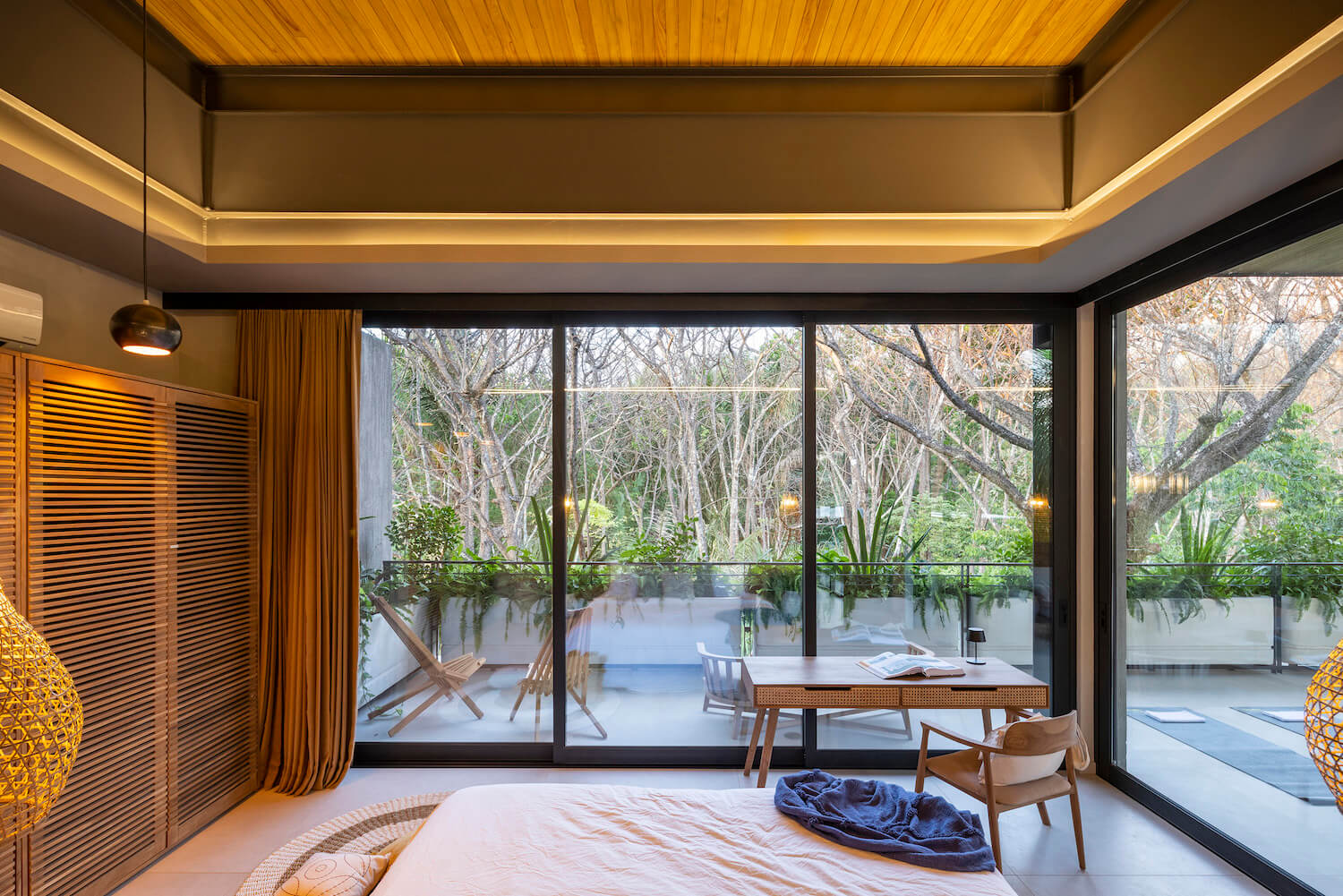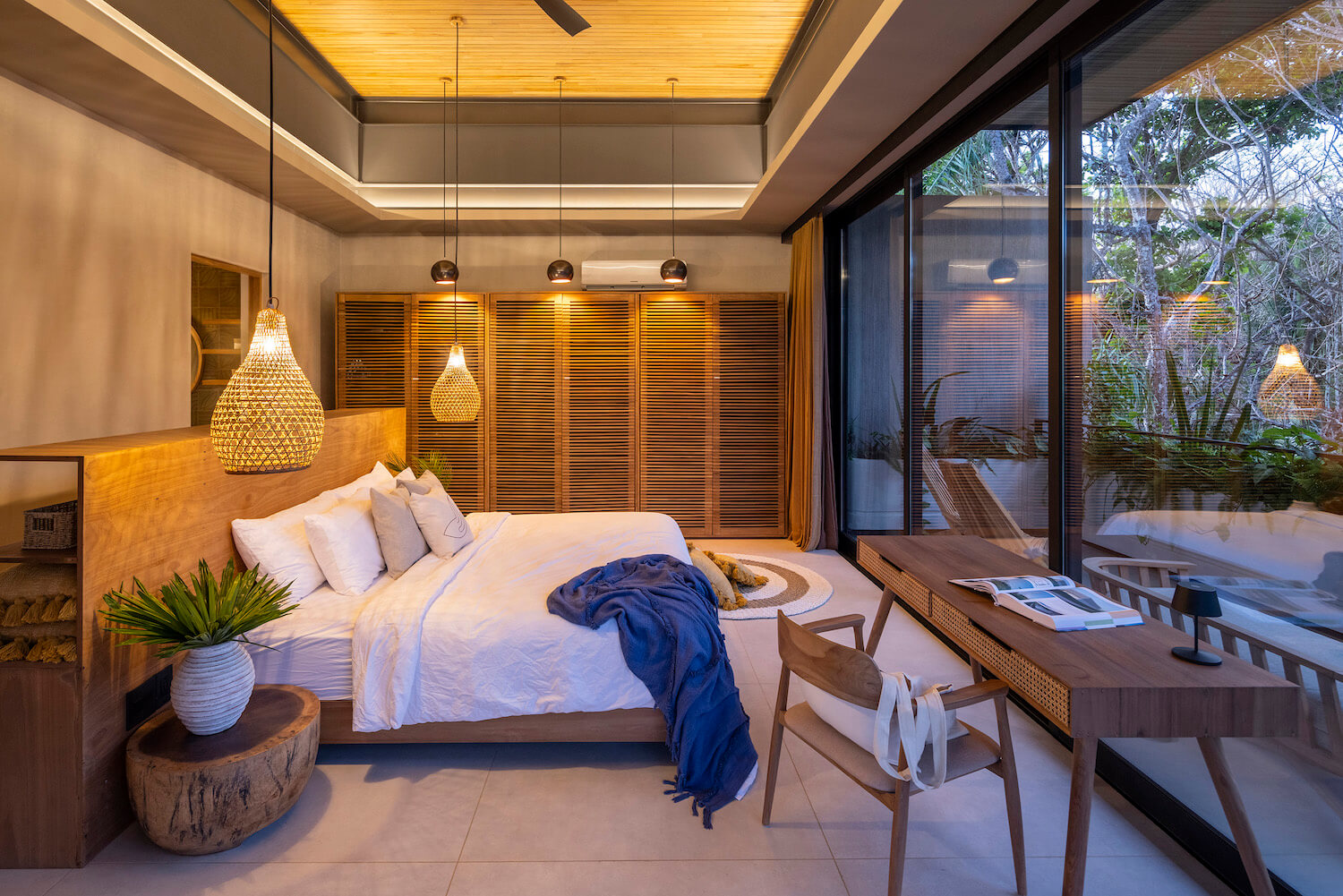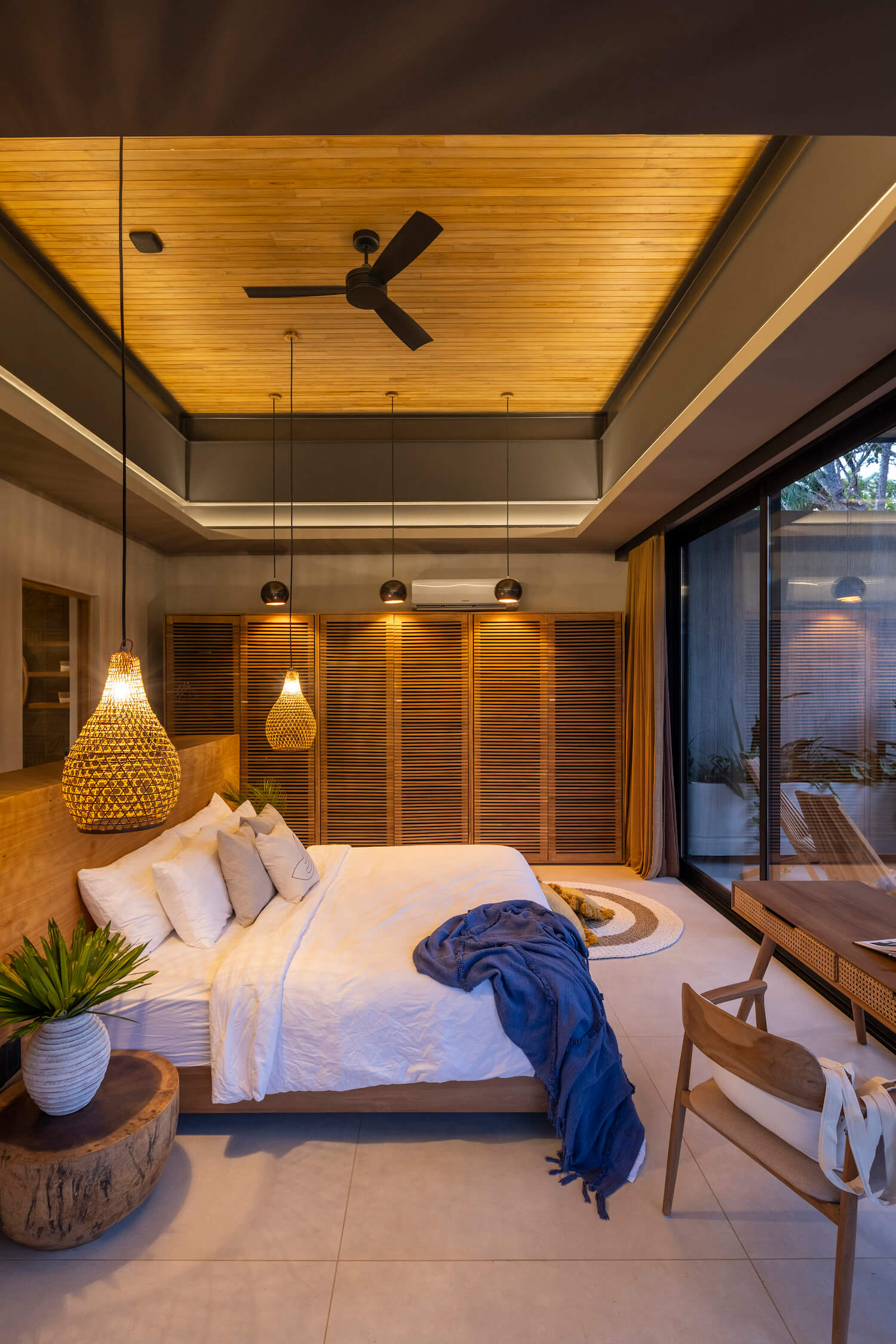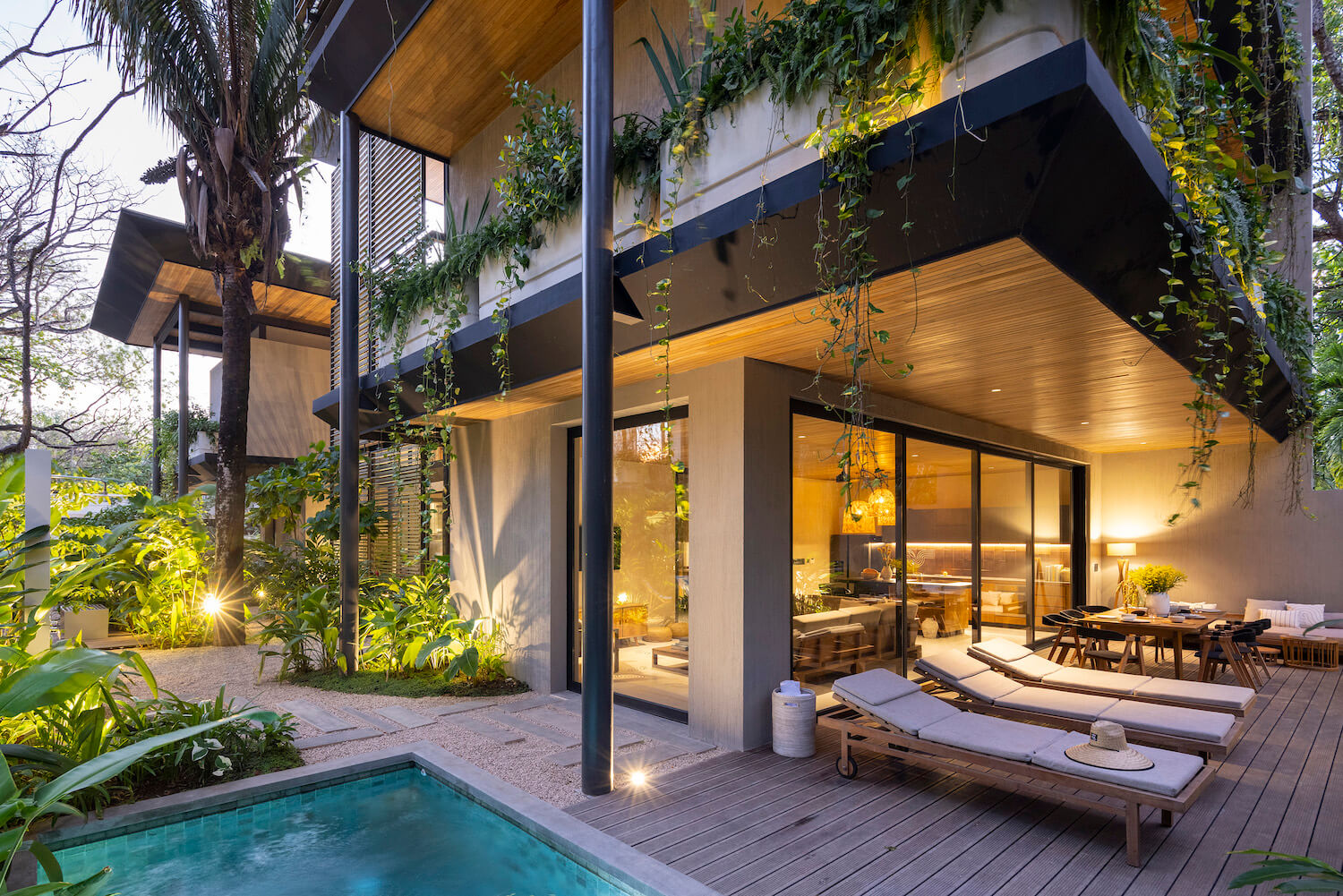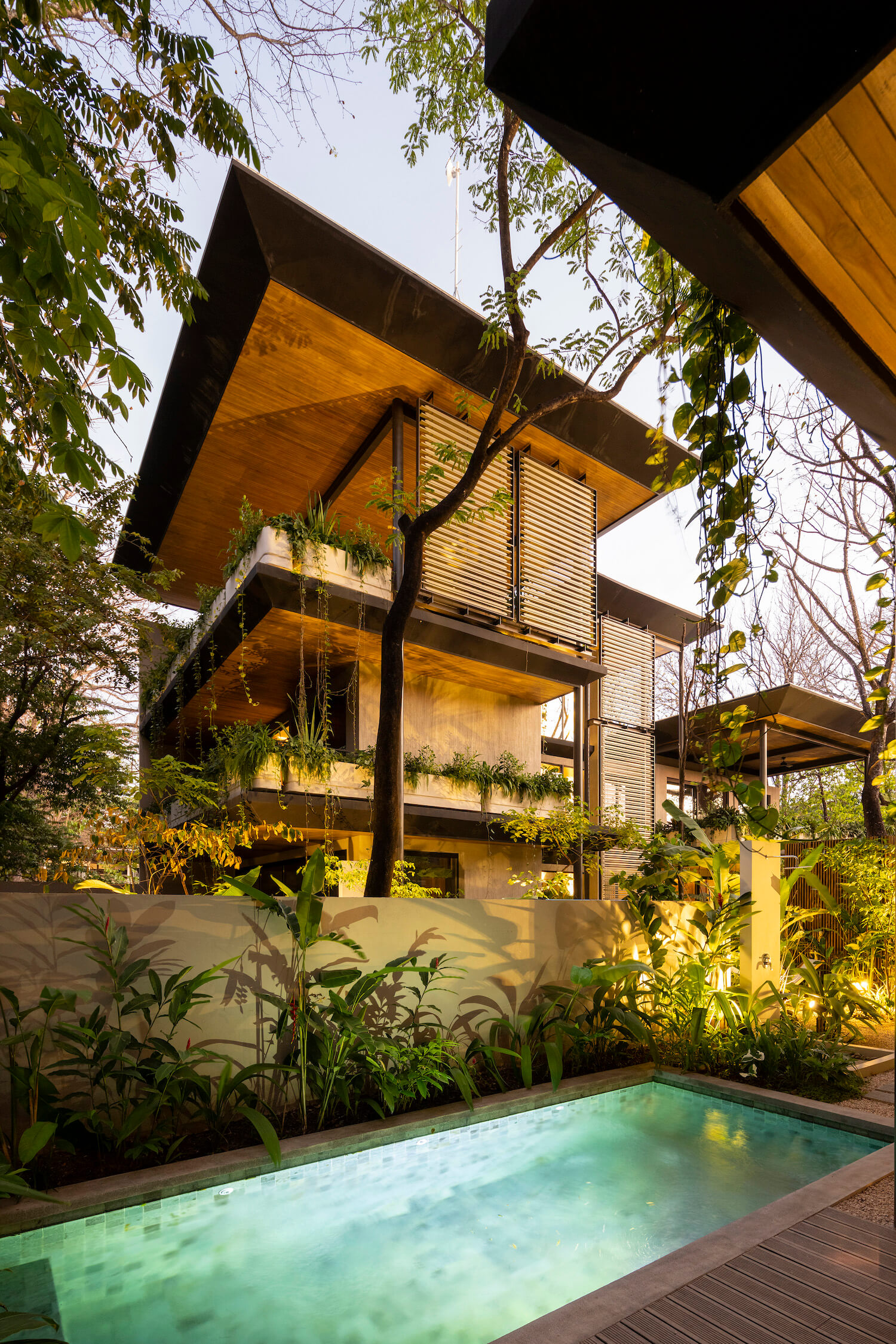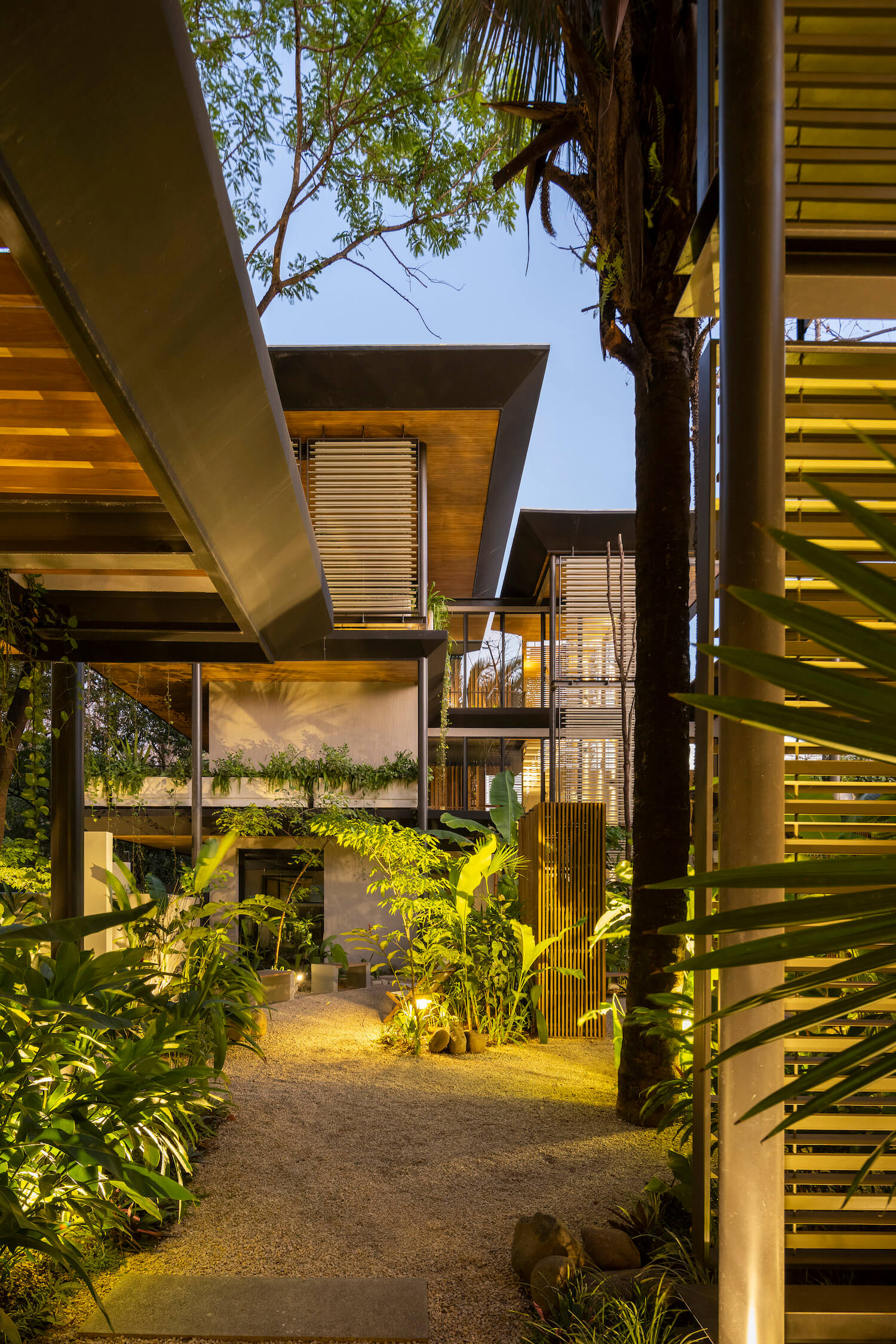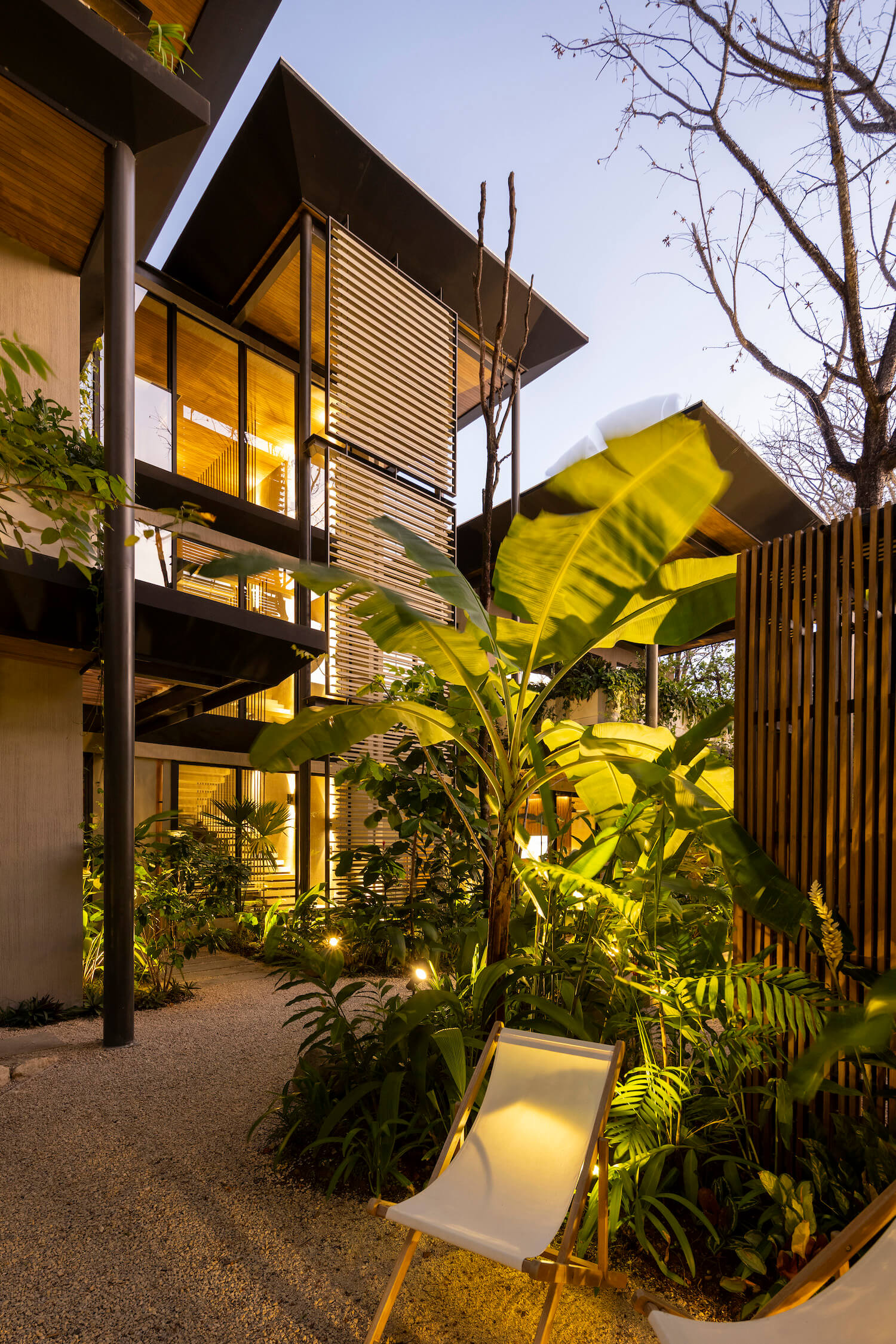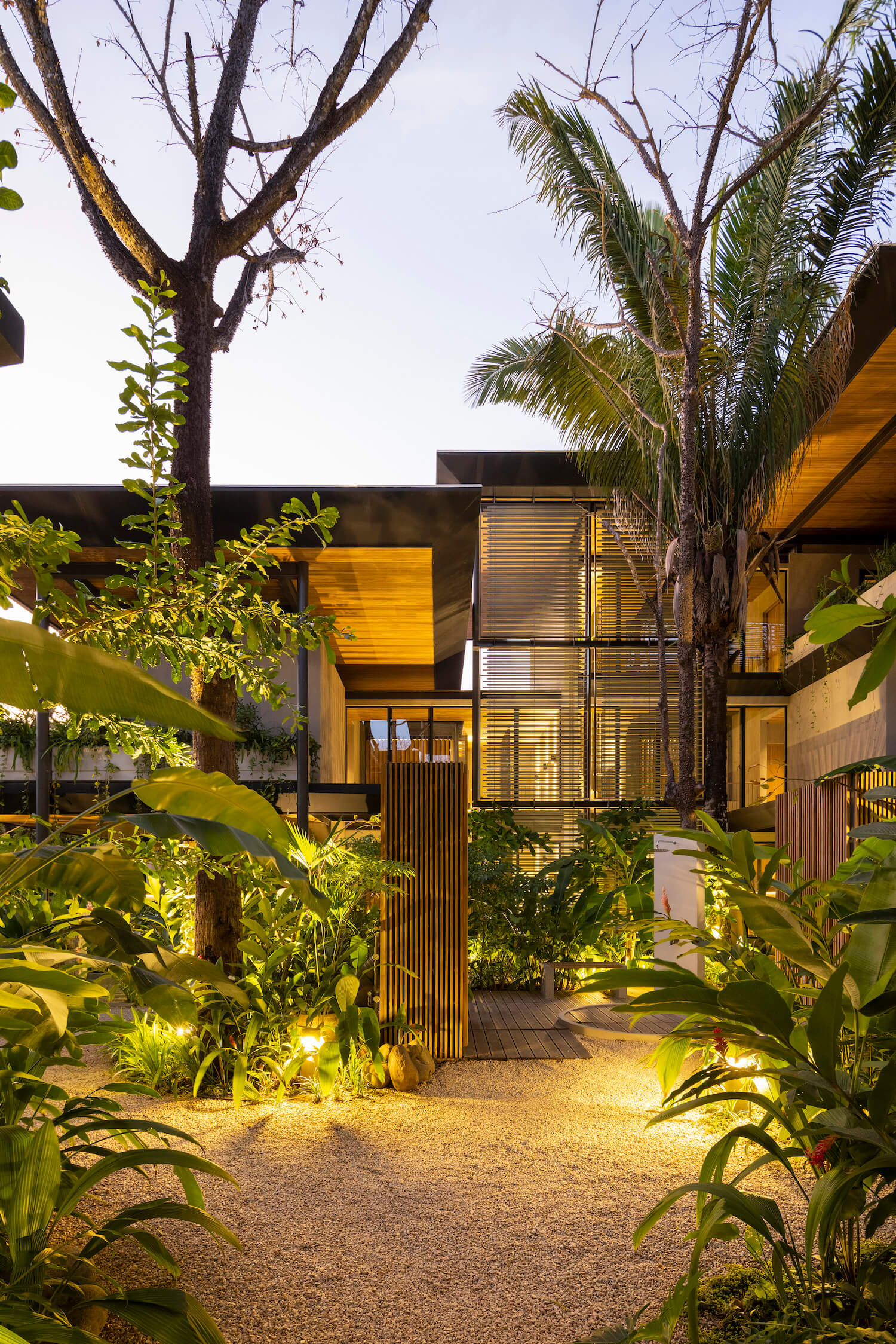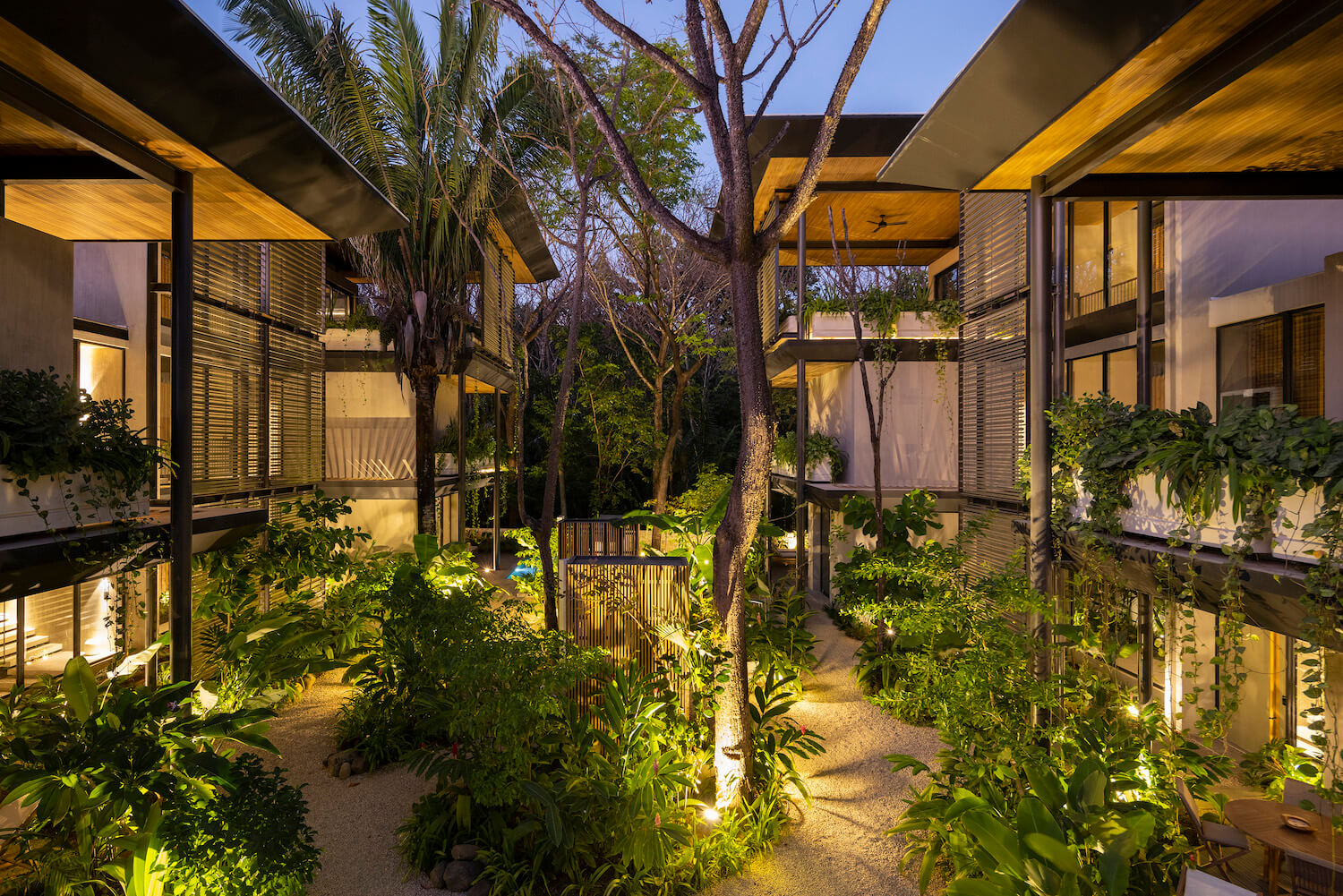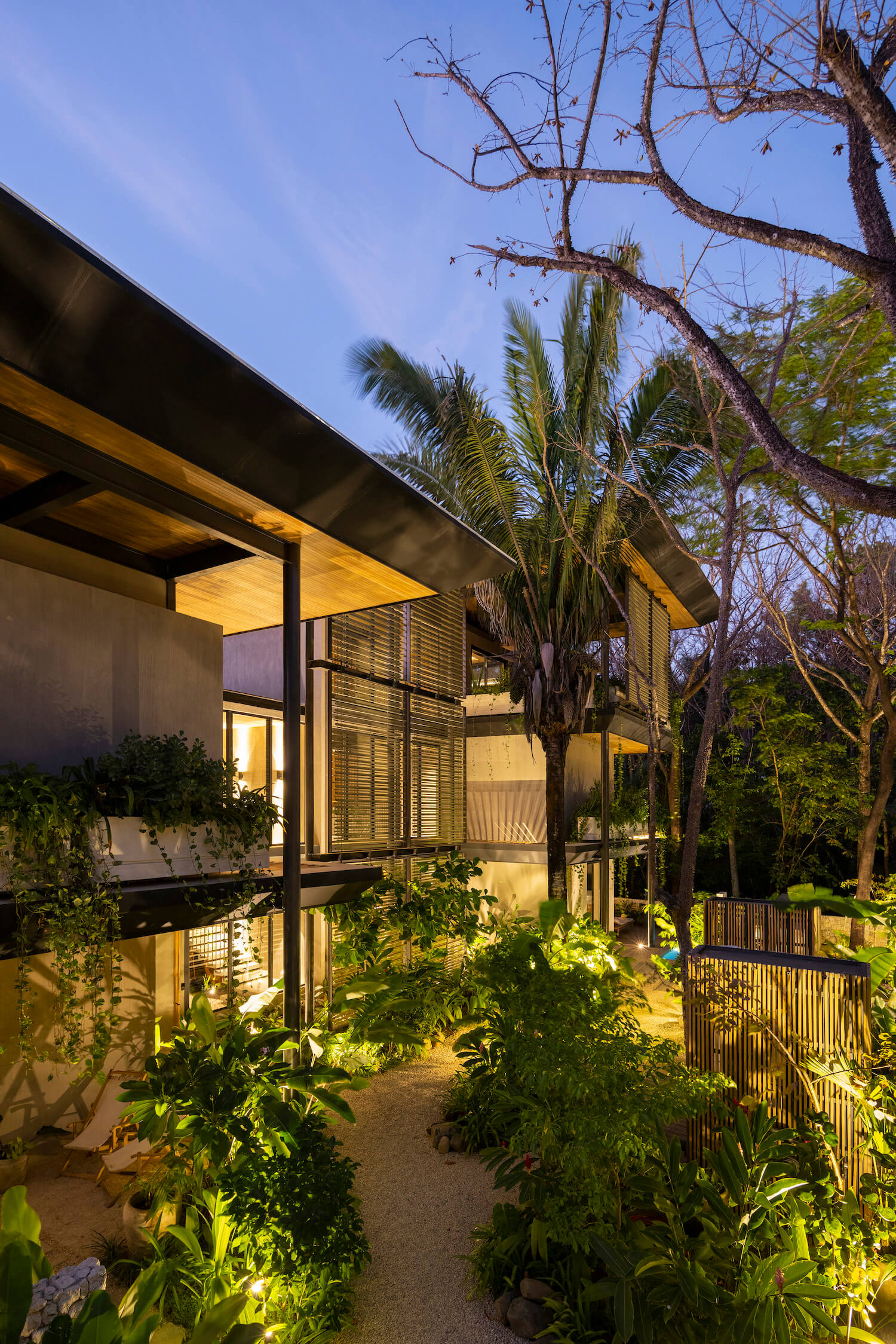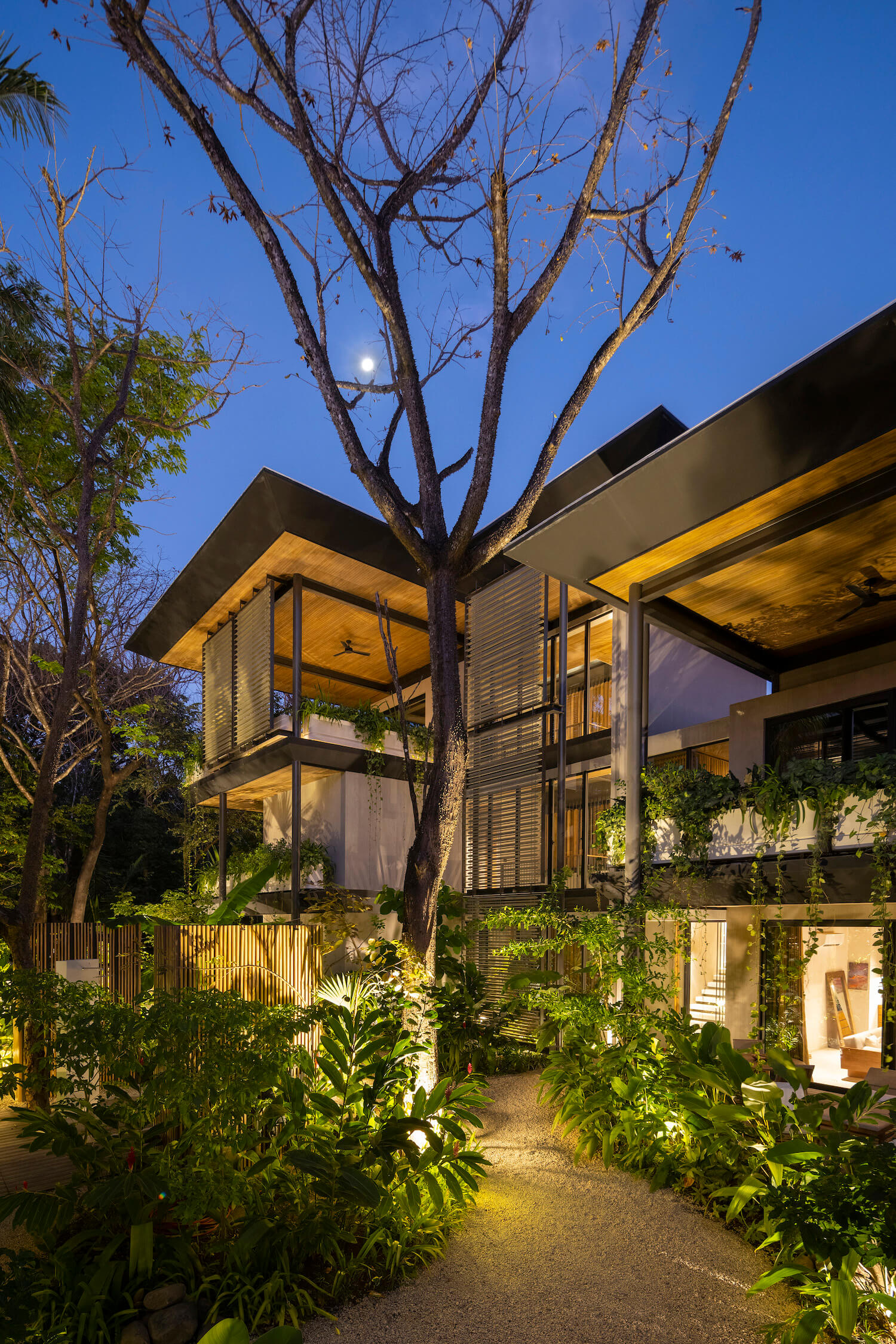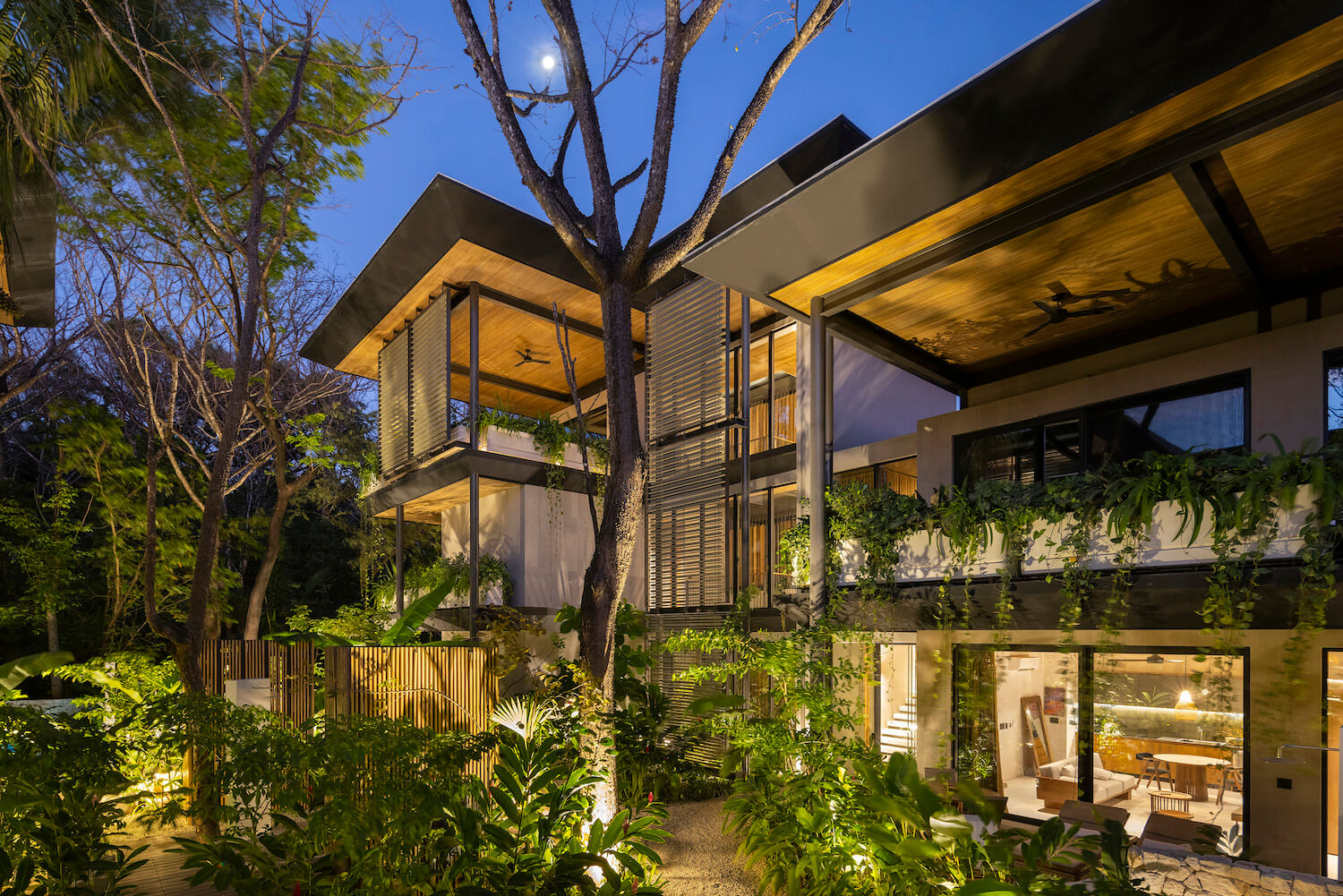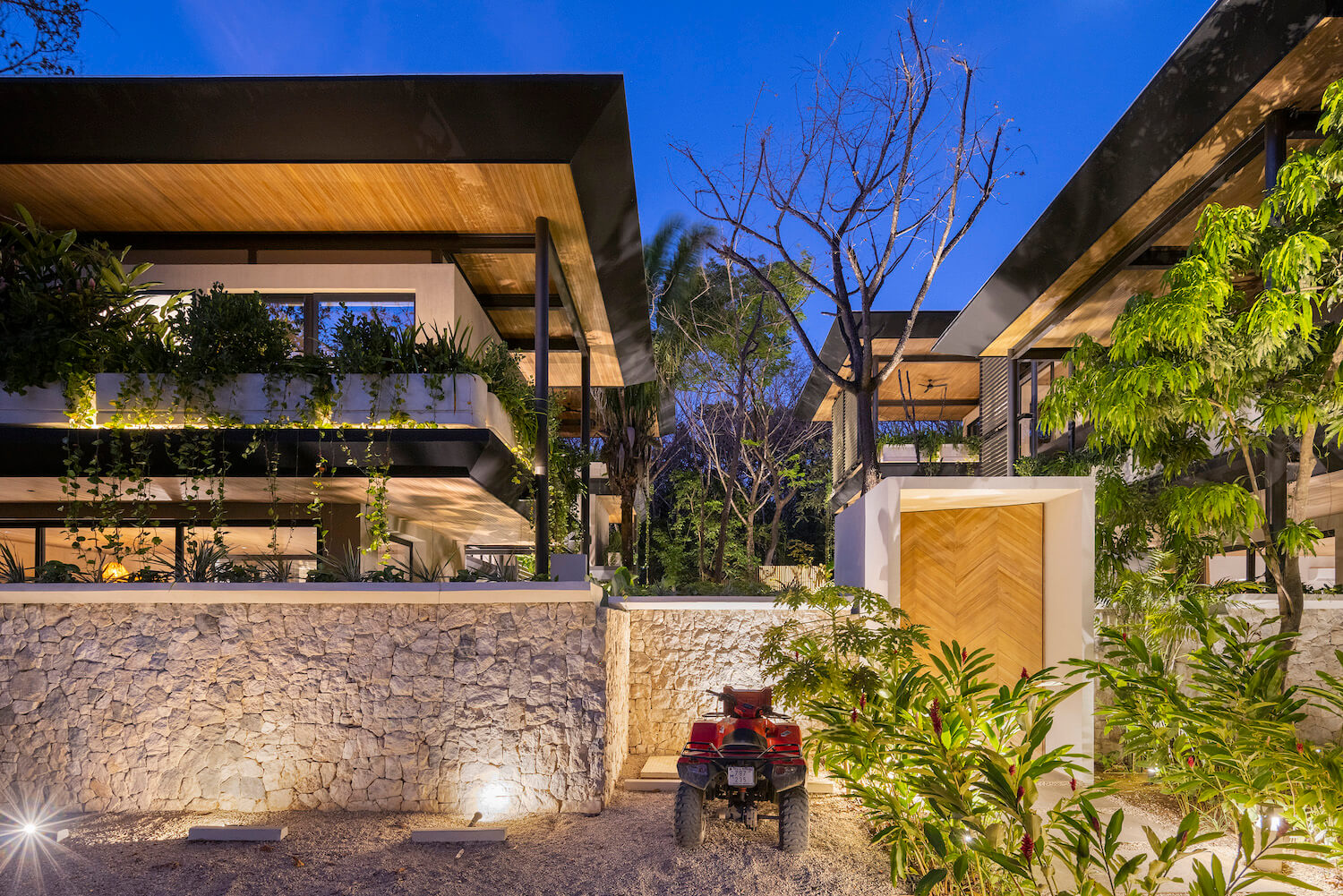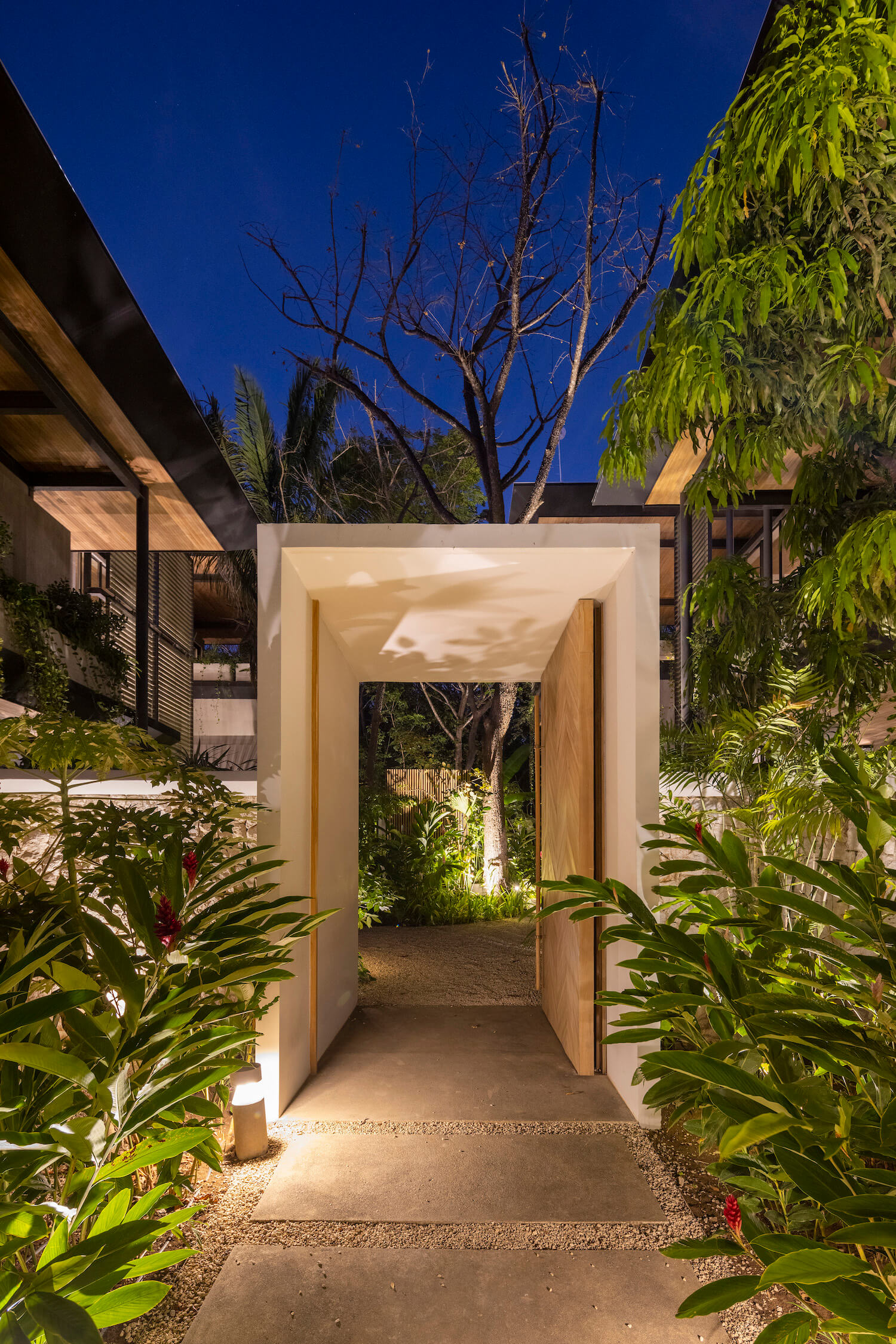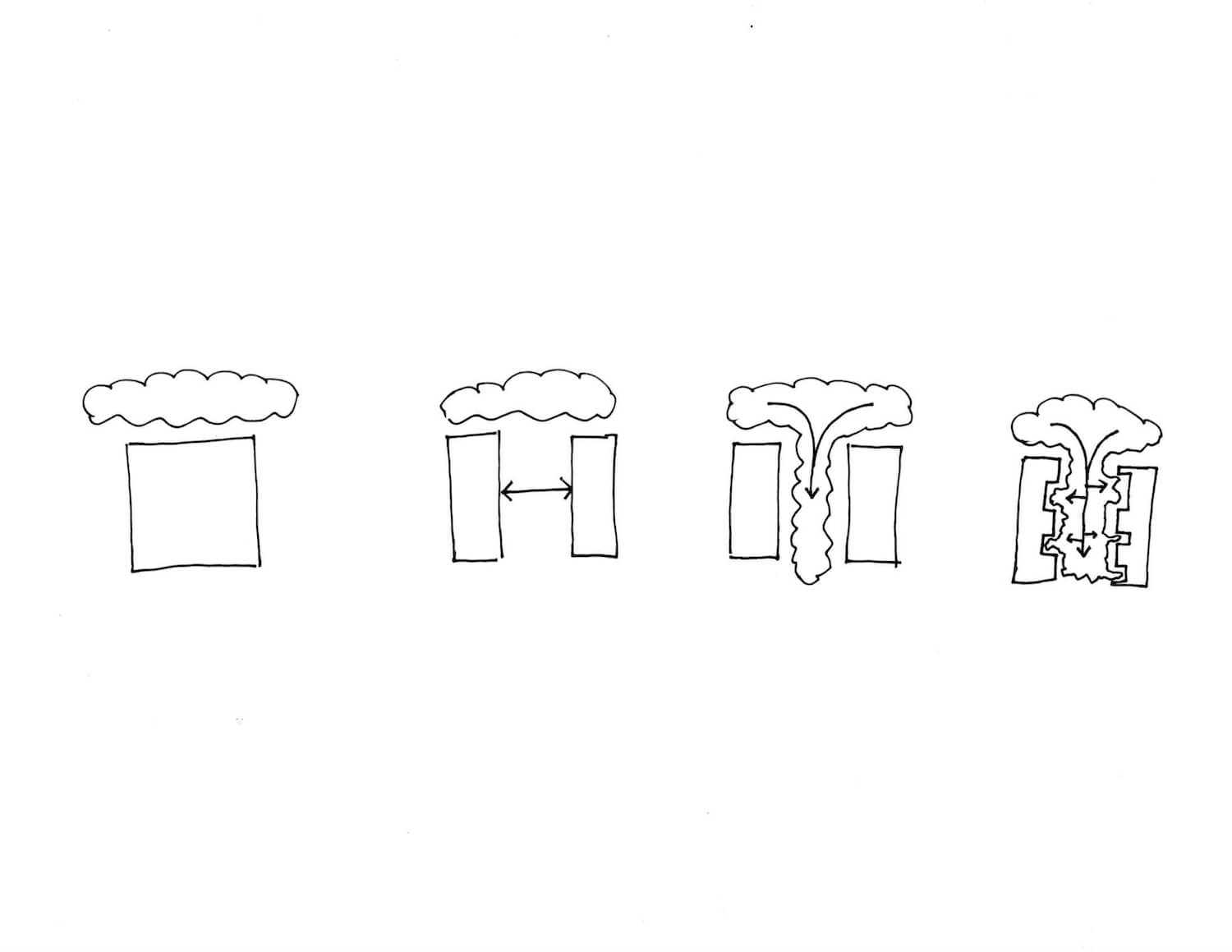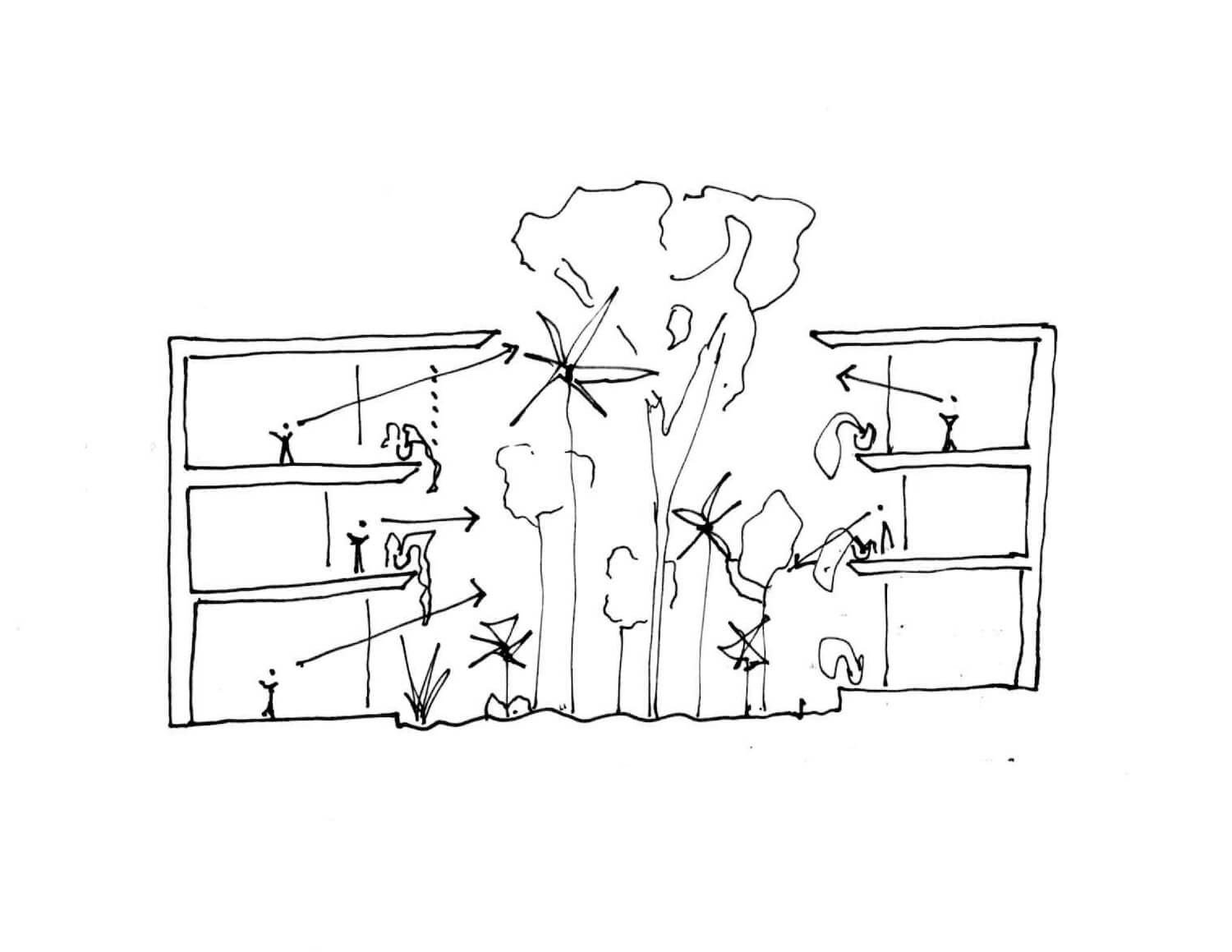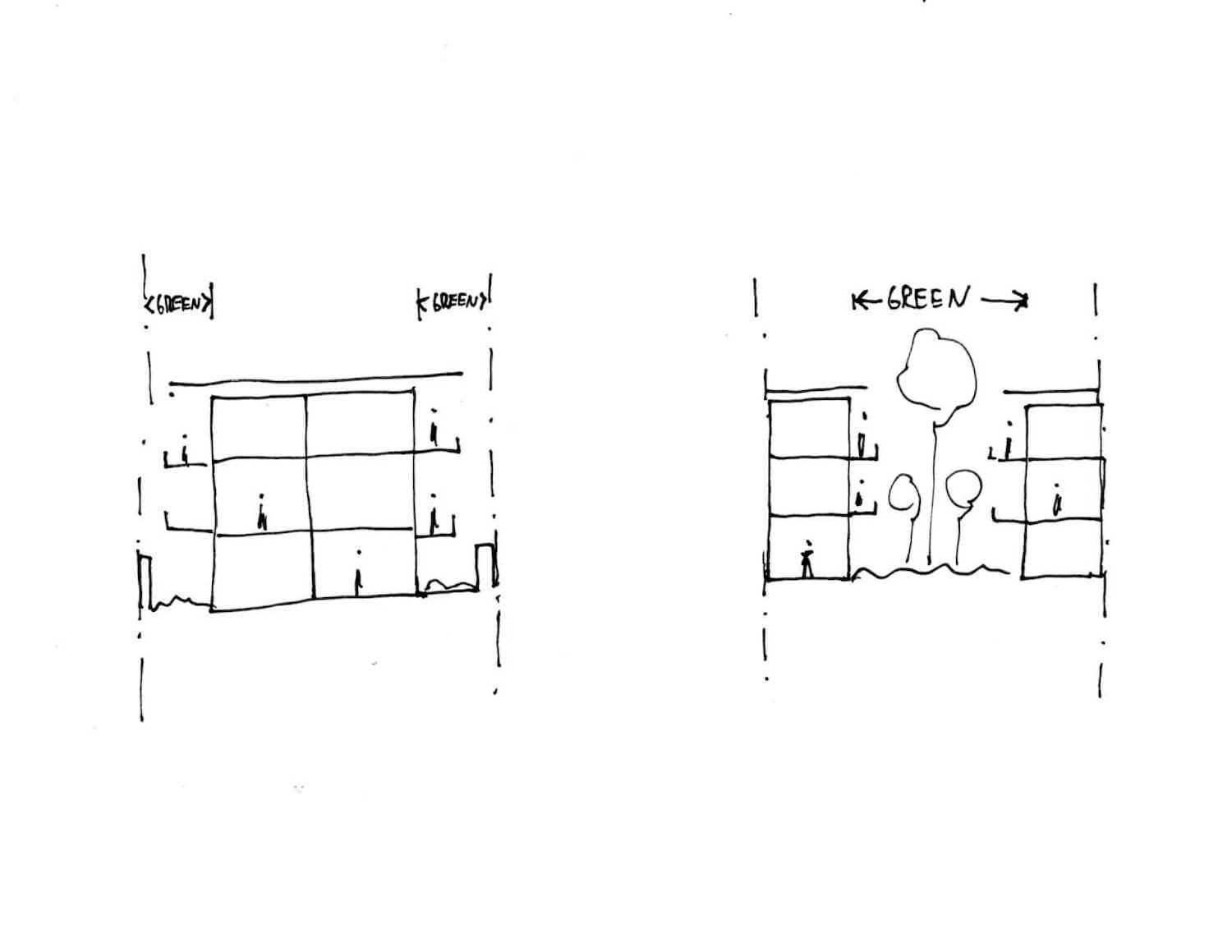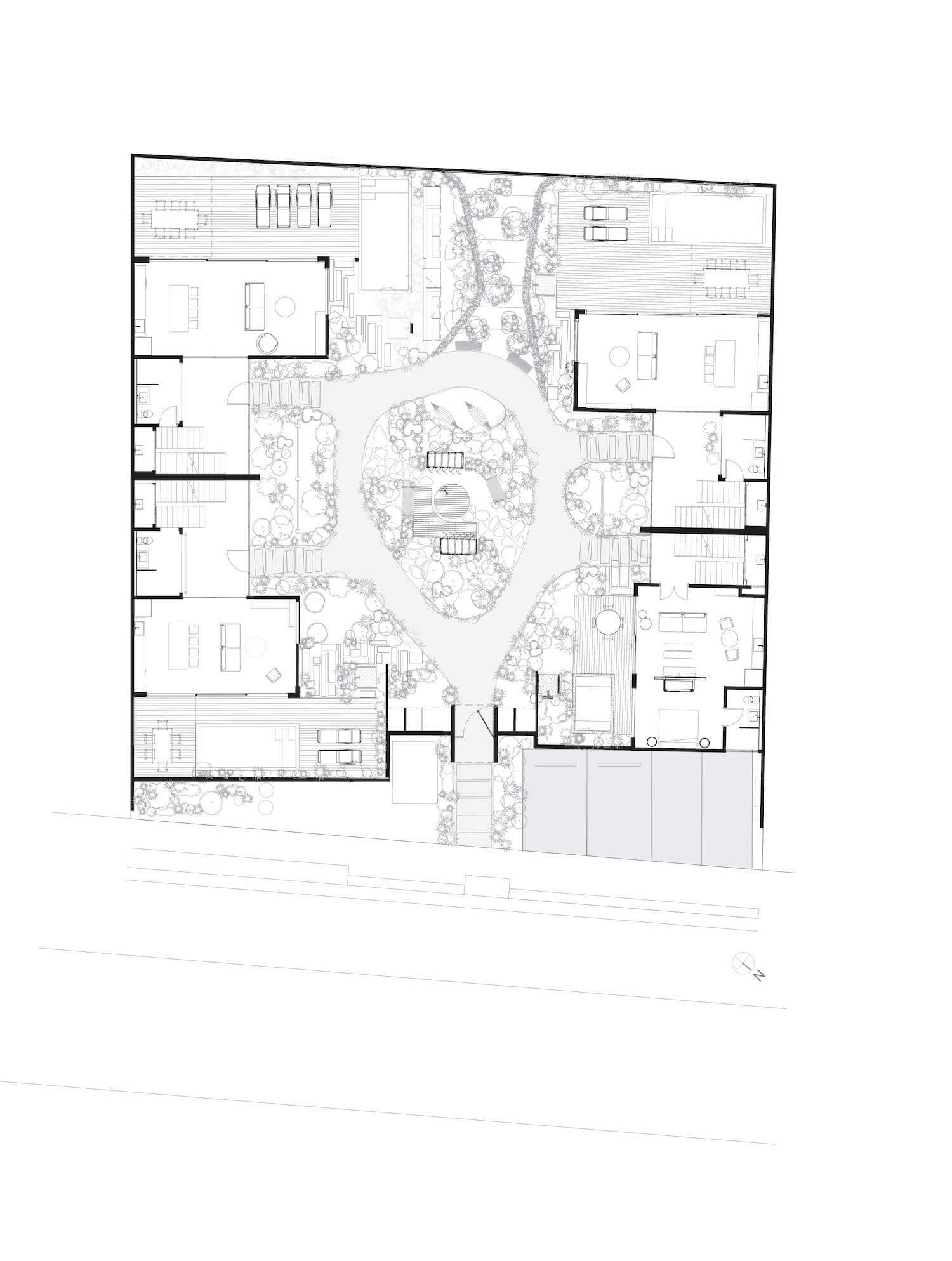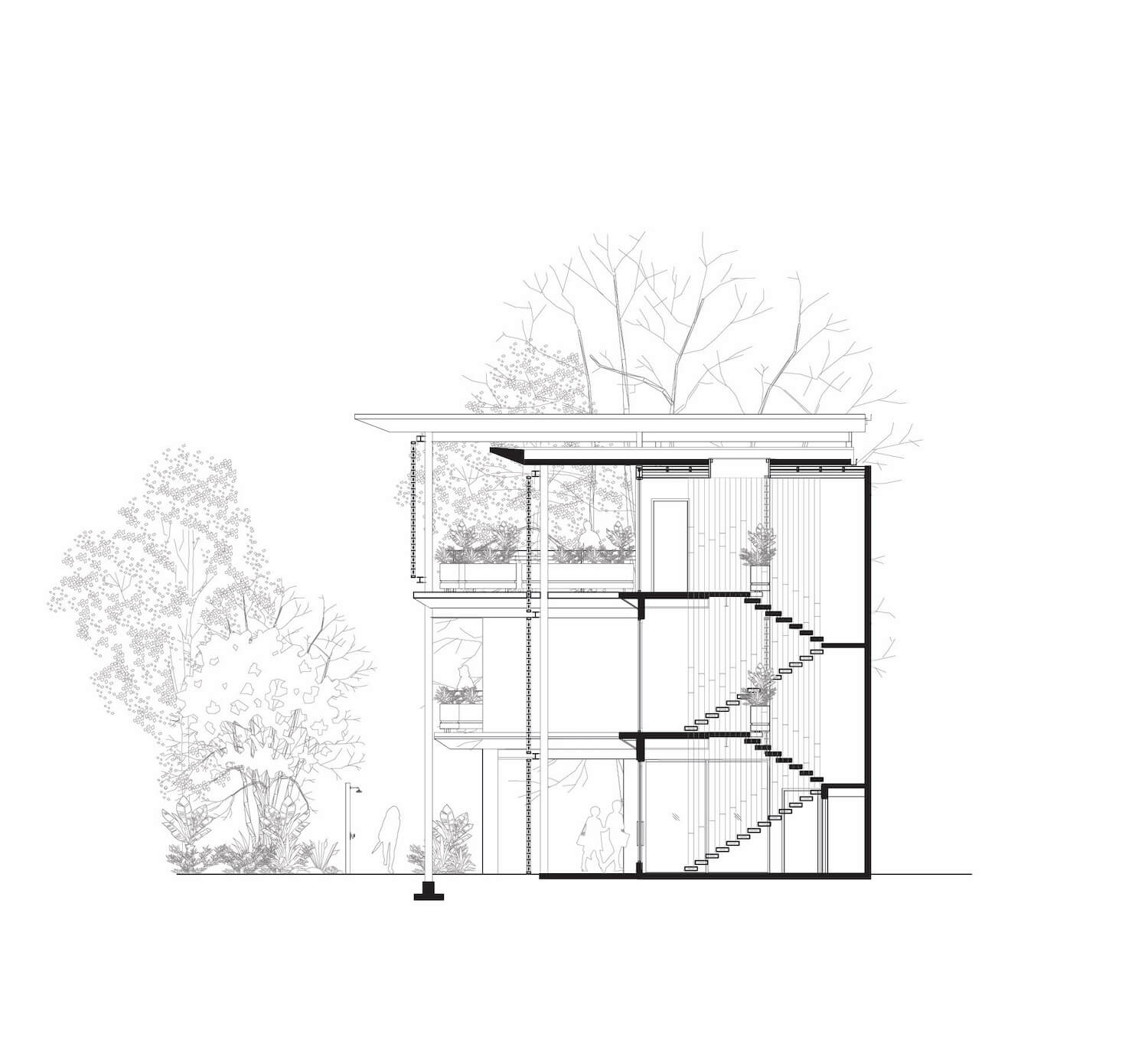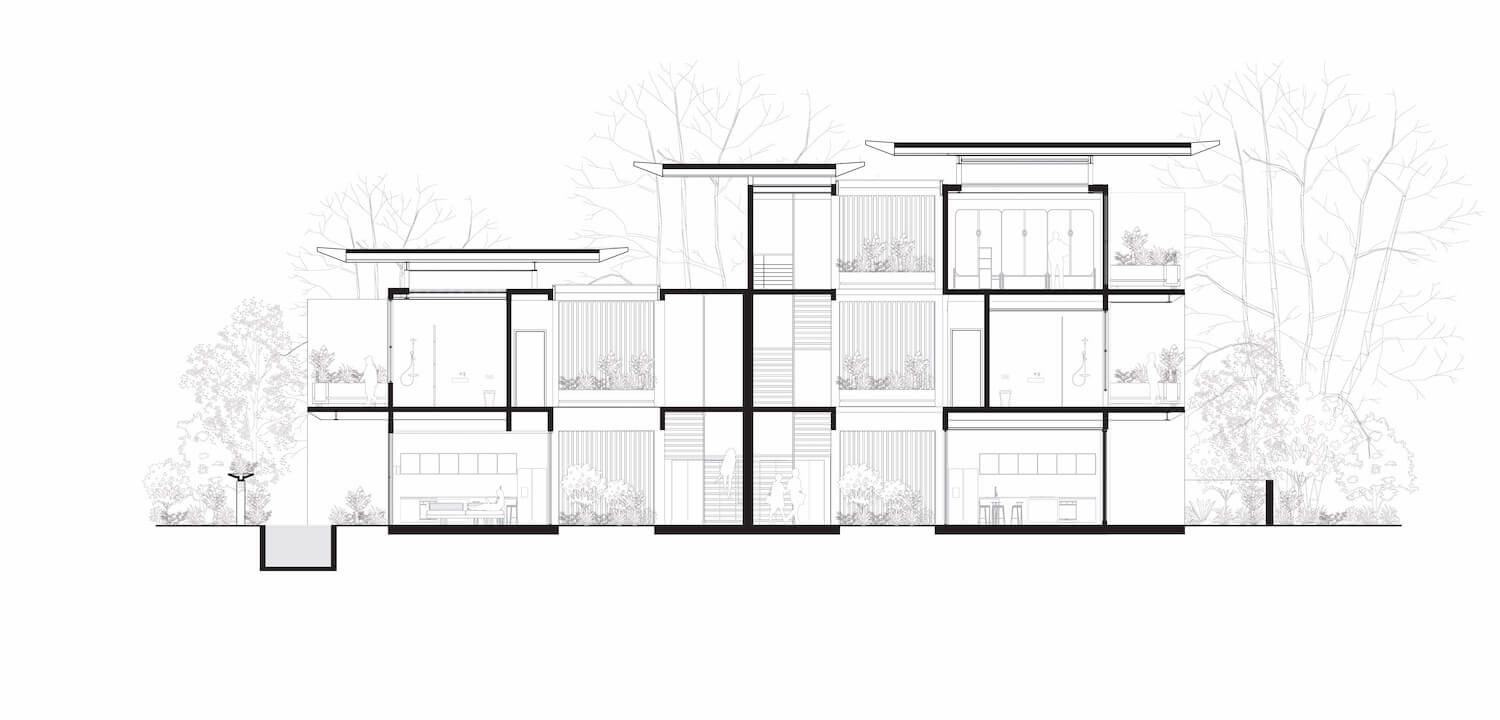 About
Benjamin G. Saxe set up his own practice in San Jose, Costa Rica in 2004, with the aim of exploring our relationship with the natural environment through architecture. Since then, Studio Saxe has grown into an award-winning international practice made up of a multidisciplinary team, creating buildings and spaces by blending technological innovation with handcrafted techniques to form truly sustainable designs. Founded on the belief that buildings must connect to their landscape – whether a tropical paradise or a concrete jungle – Studio Saxe brings a global attitude to solve local problems. Ideas and techniques from around the world can be harnessed to benefit communities, both at home and abroad. Local traditions and identities are explored and developed, ensuring a process whereby we learn from the past and build for the future.
The dedicated architects and designers at Studio Saxe uncover new design solutions for every project, treating each building as an opportunity to improve methods and approaches, responding to specific places. Working alongside clients and collaborators, the studio continually seeks new forms and functions that blur the boundaries between natural habitats and inhabited space.
---