Specht Architects: Casa Xixim is an eco-luxe grid-tied, net-neutral house that works in harmony with its surroundings.This eco-resort fronts a protected bay in Tulum, Mexico, and was designed to be fully self-sufficient, immersing guests in the rich environment that the site offers.
Casa Xixim was built with the natural surroundings in mind utilizing traditional building practices, modern architecture and permaculutre principles. The house is powered by a photovoltaic canopy that shades a large rooftop terrace. This terrace also collects rainwater that is filtered and stored for use. Other roof areas are planted with native species that provide insulation and screening. All waste is processed through a digester and artificial wetlands system.
A narrow path brings visitors through dense vegetation to a large living / dining / kitchen space that is fully open to the beach beyond. Four bedrooms, above and adjacent to this space, can also be fully opened to the exterior. The transparency of the house allows prevailing wind forces to flow through and provide cooling and protection while maximizing views of the site.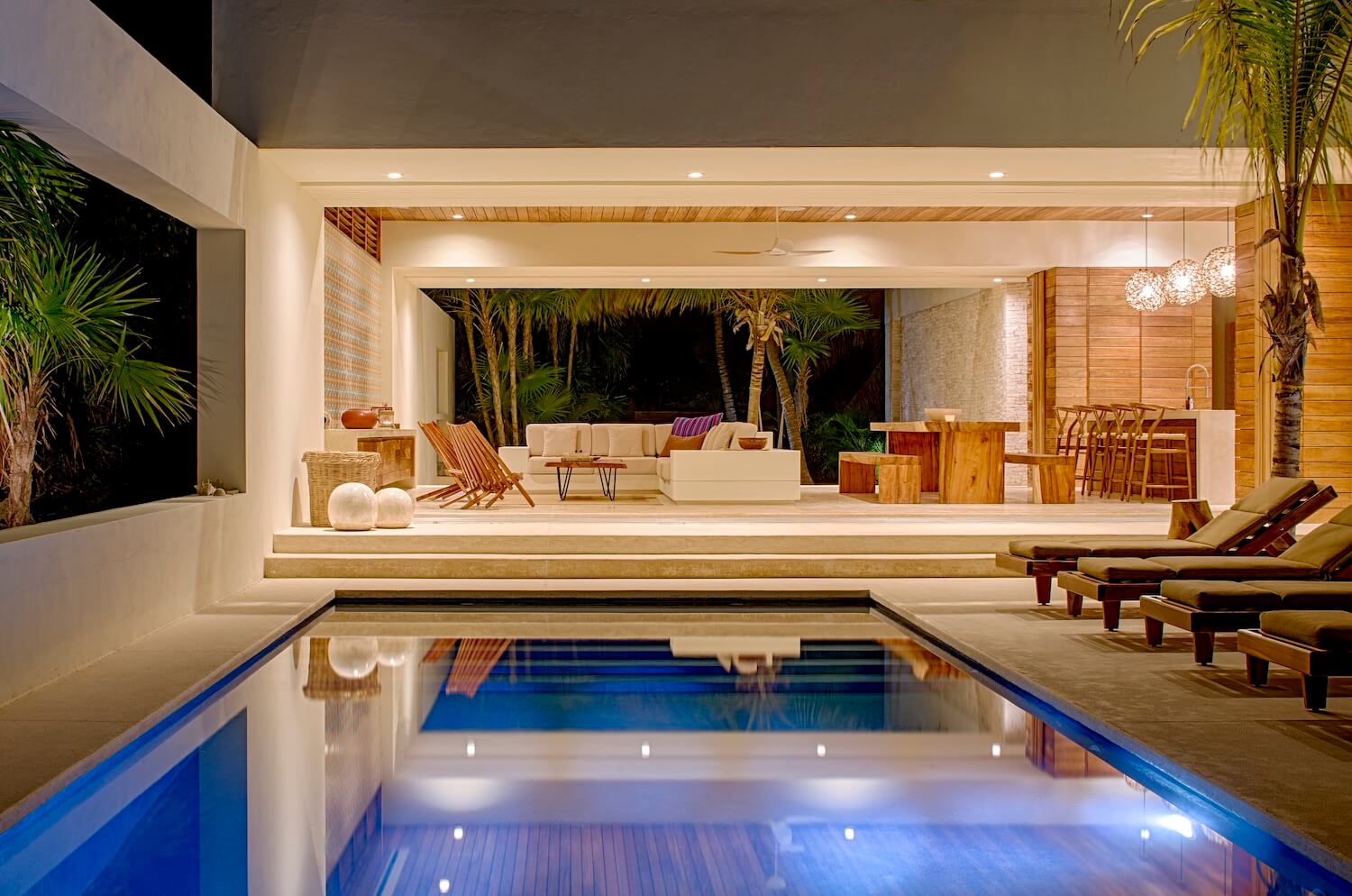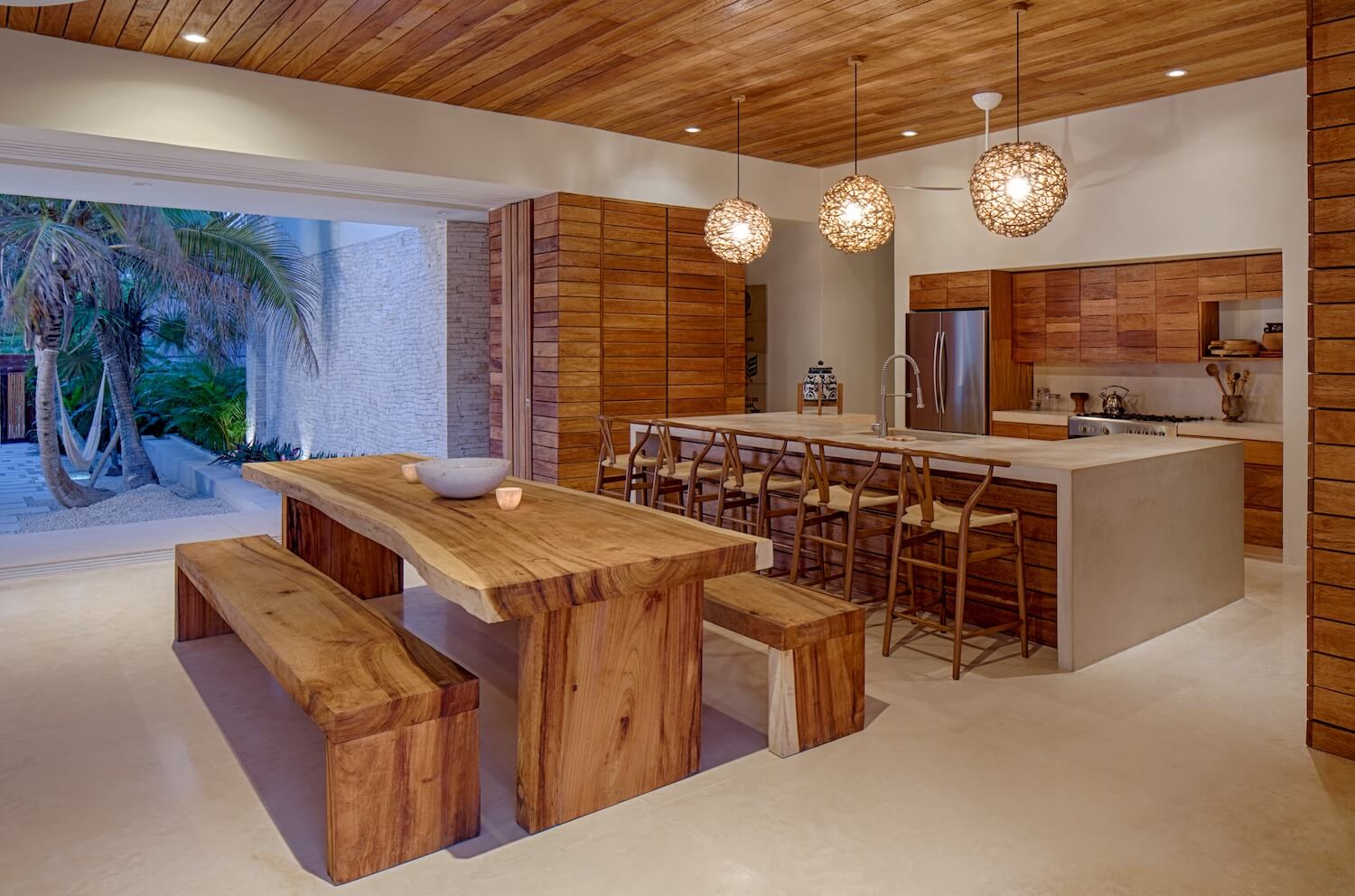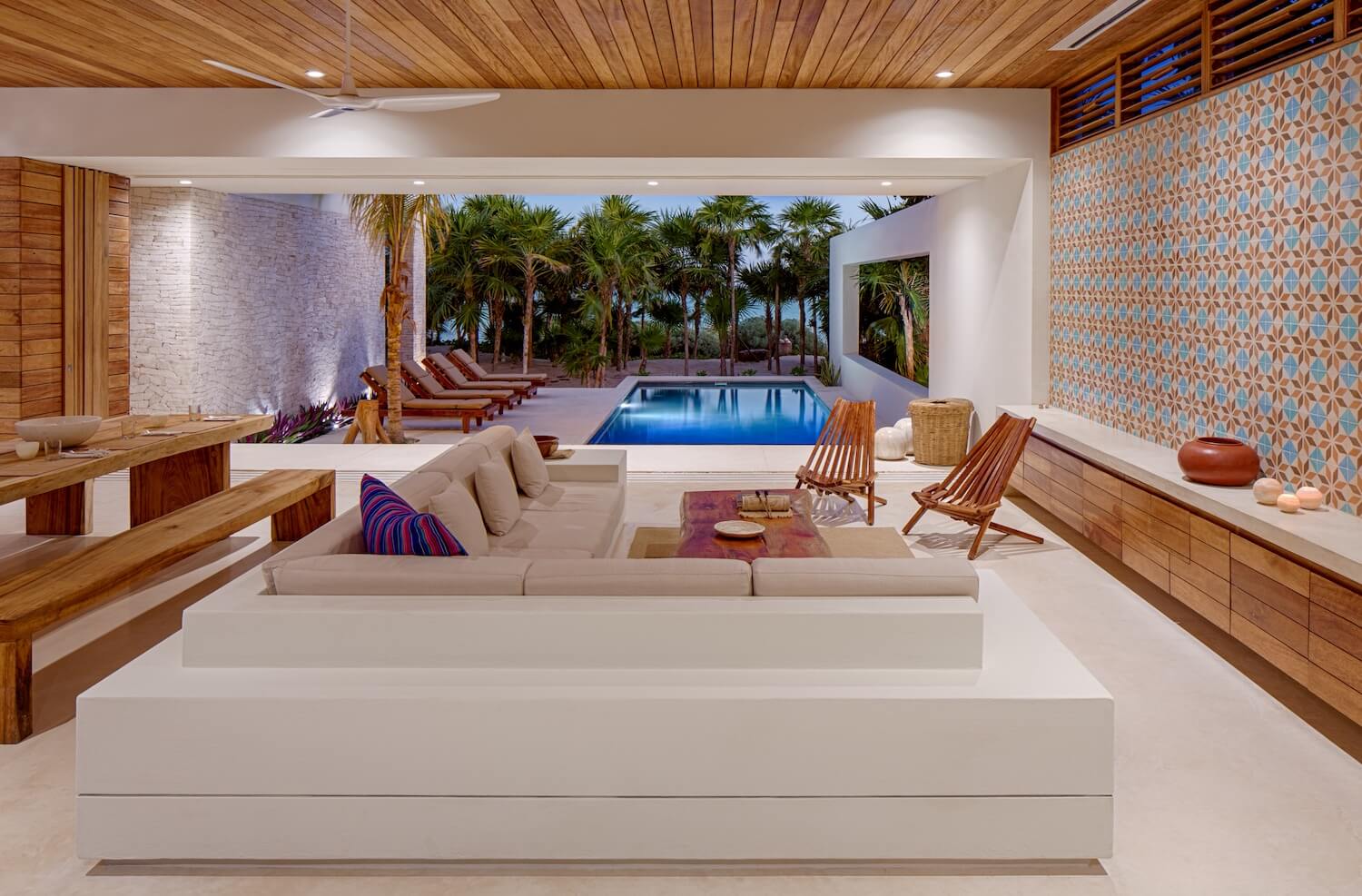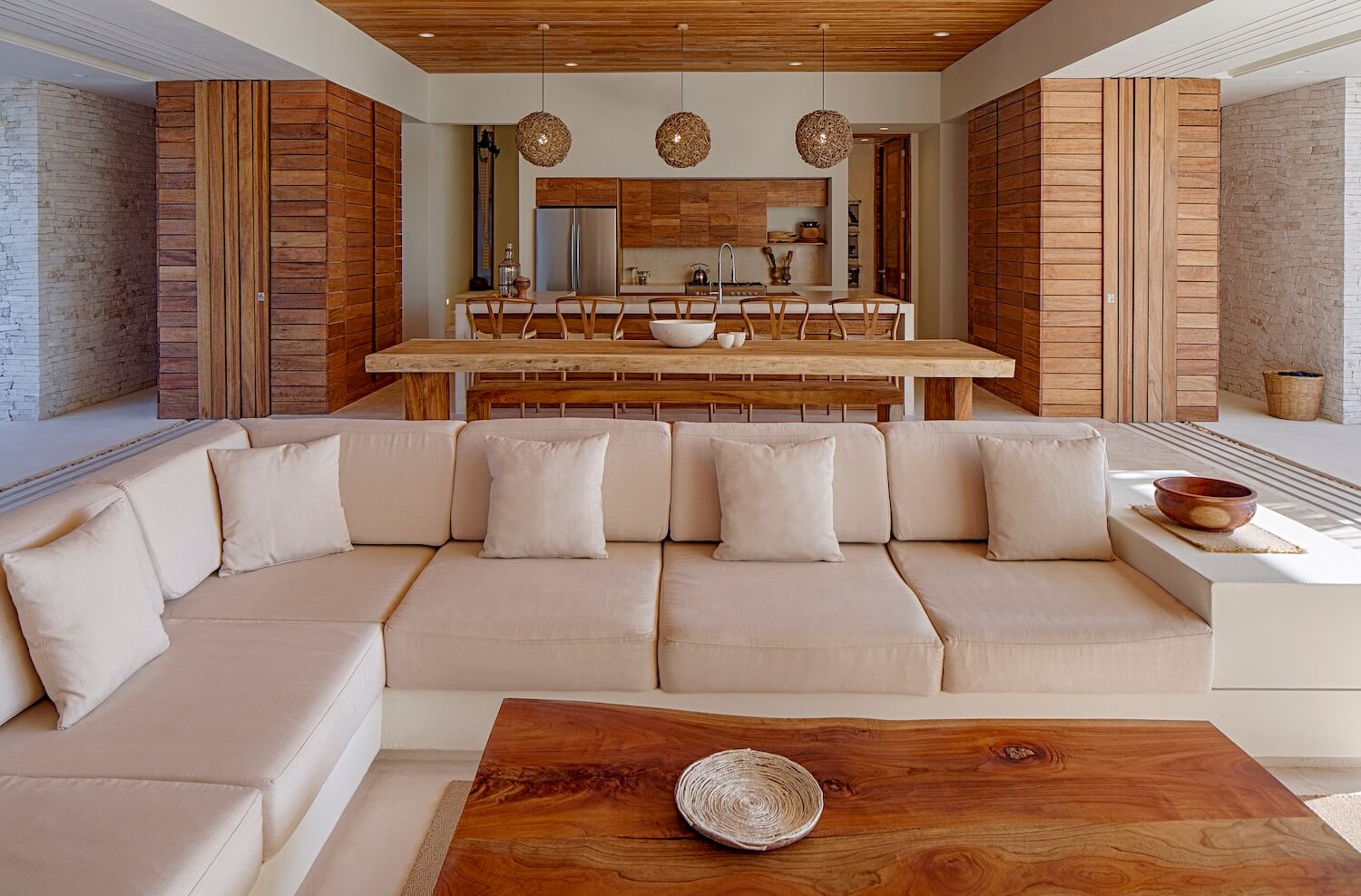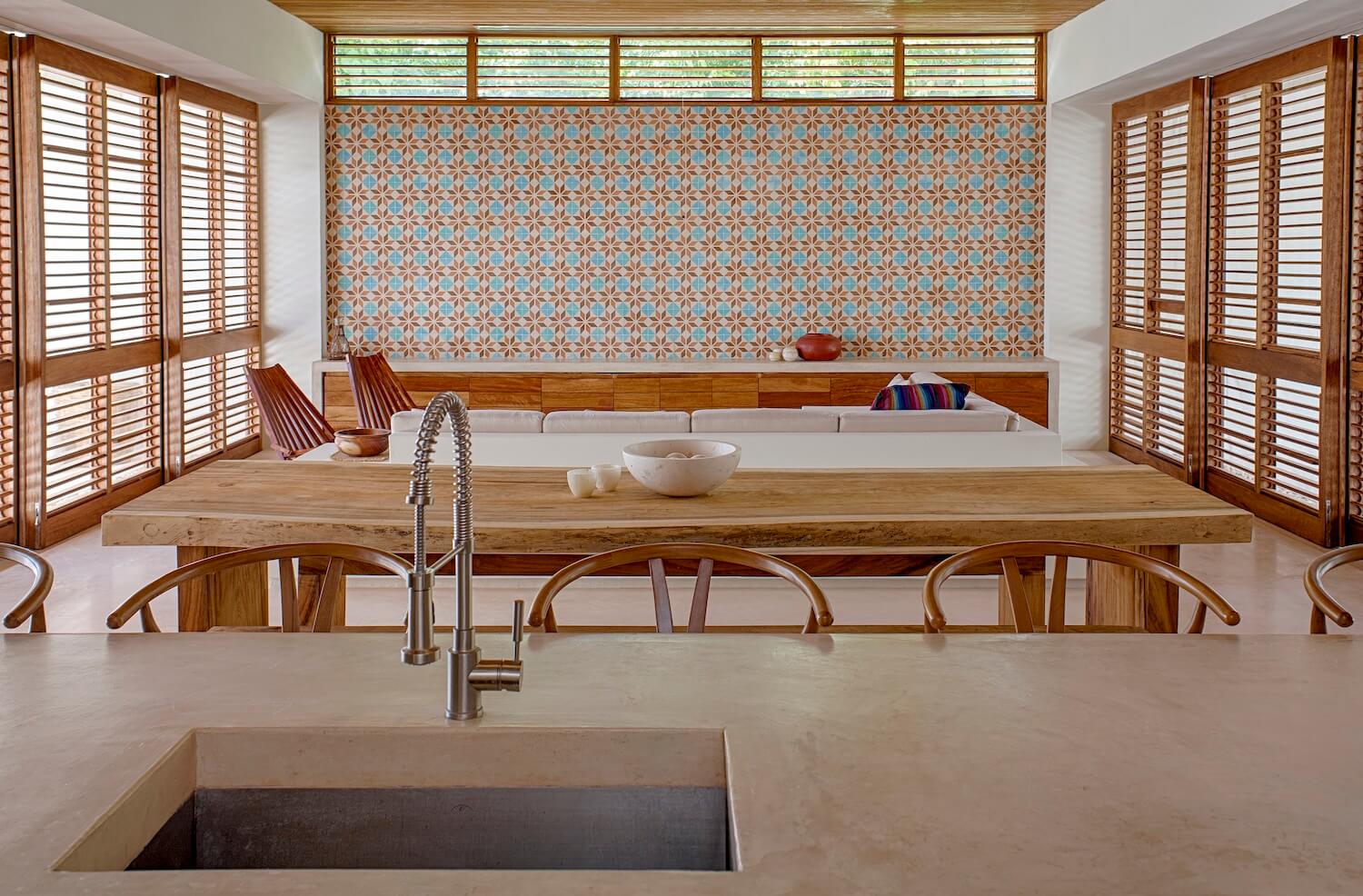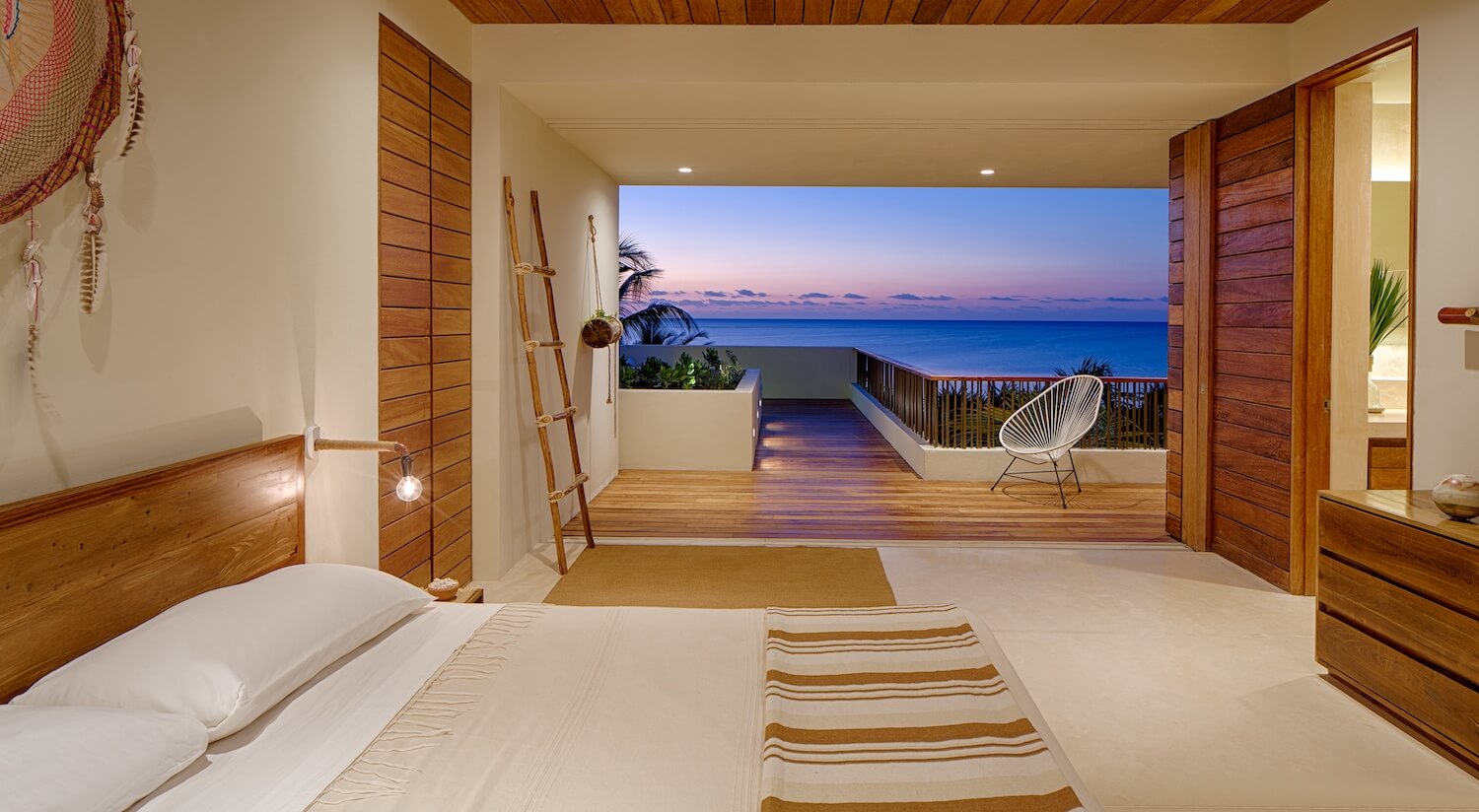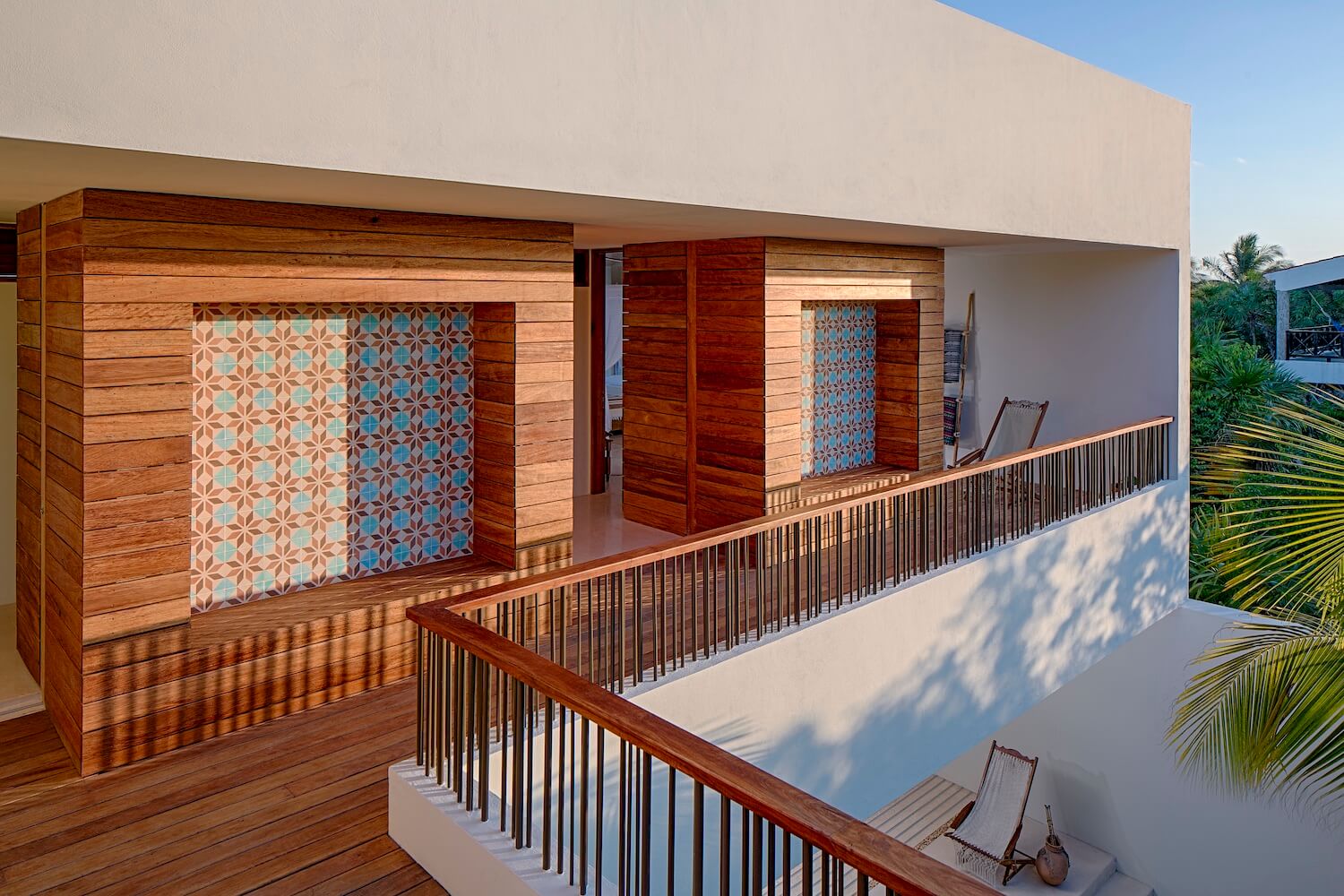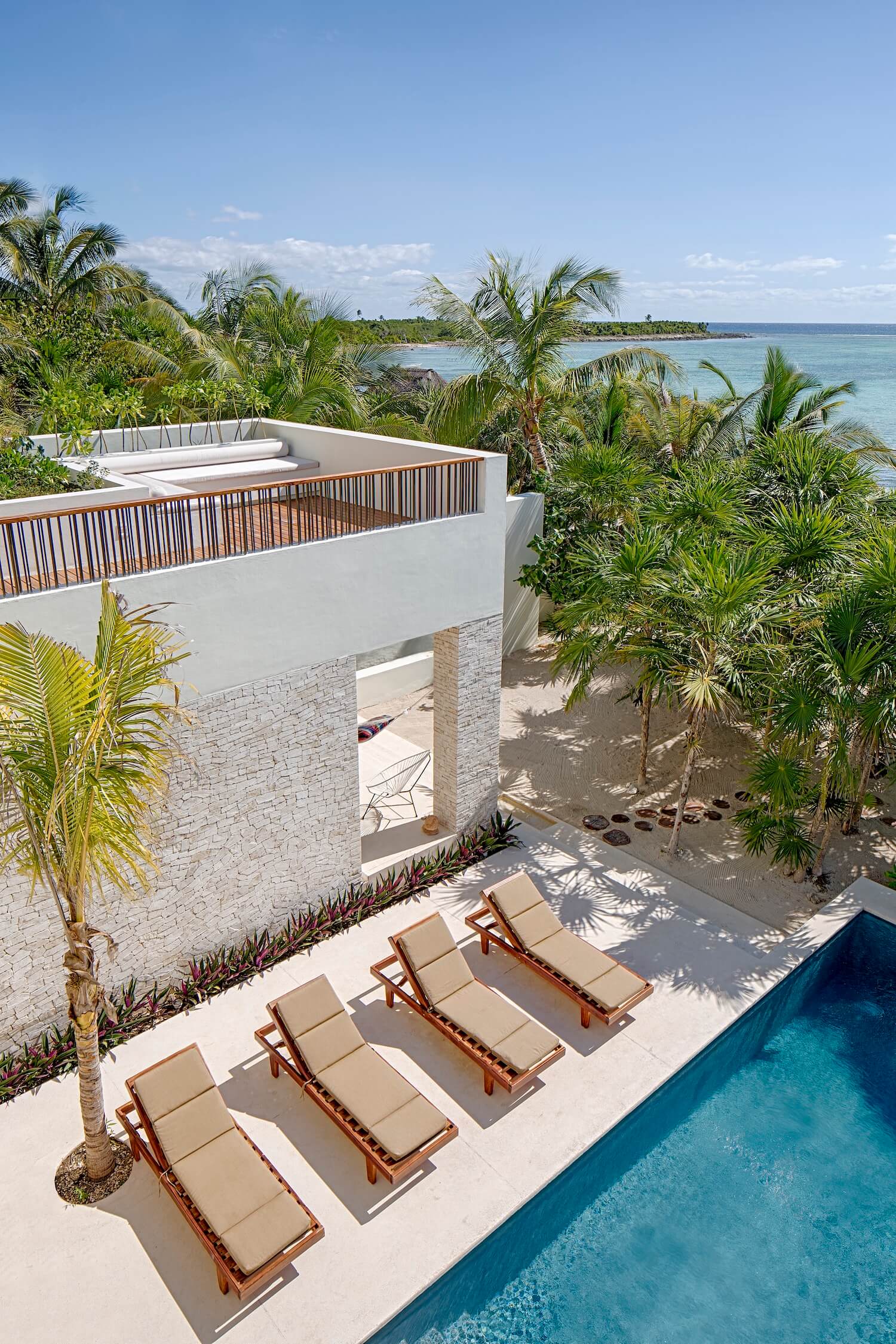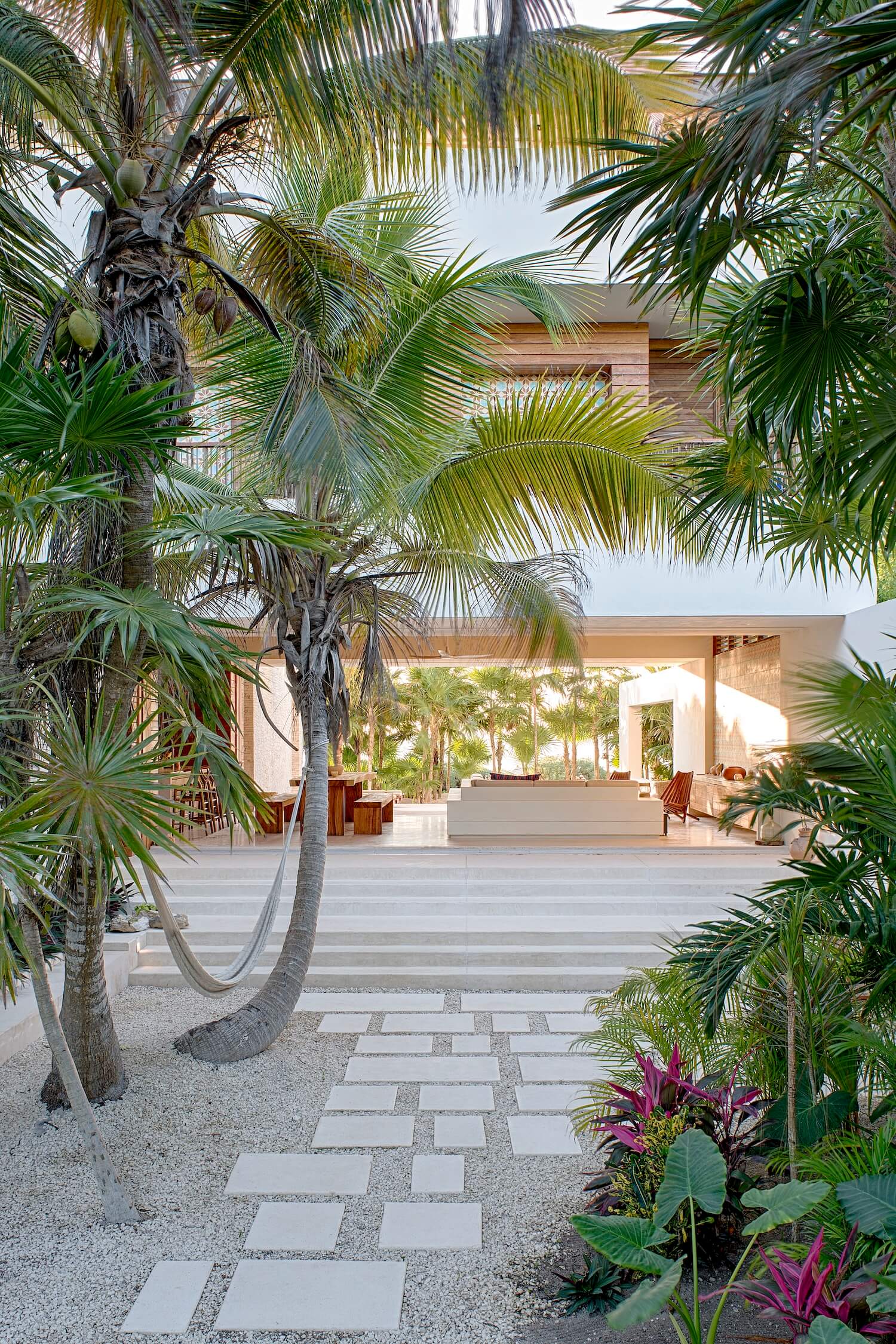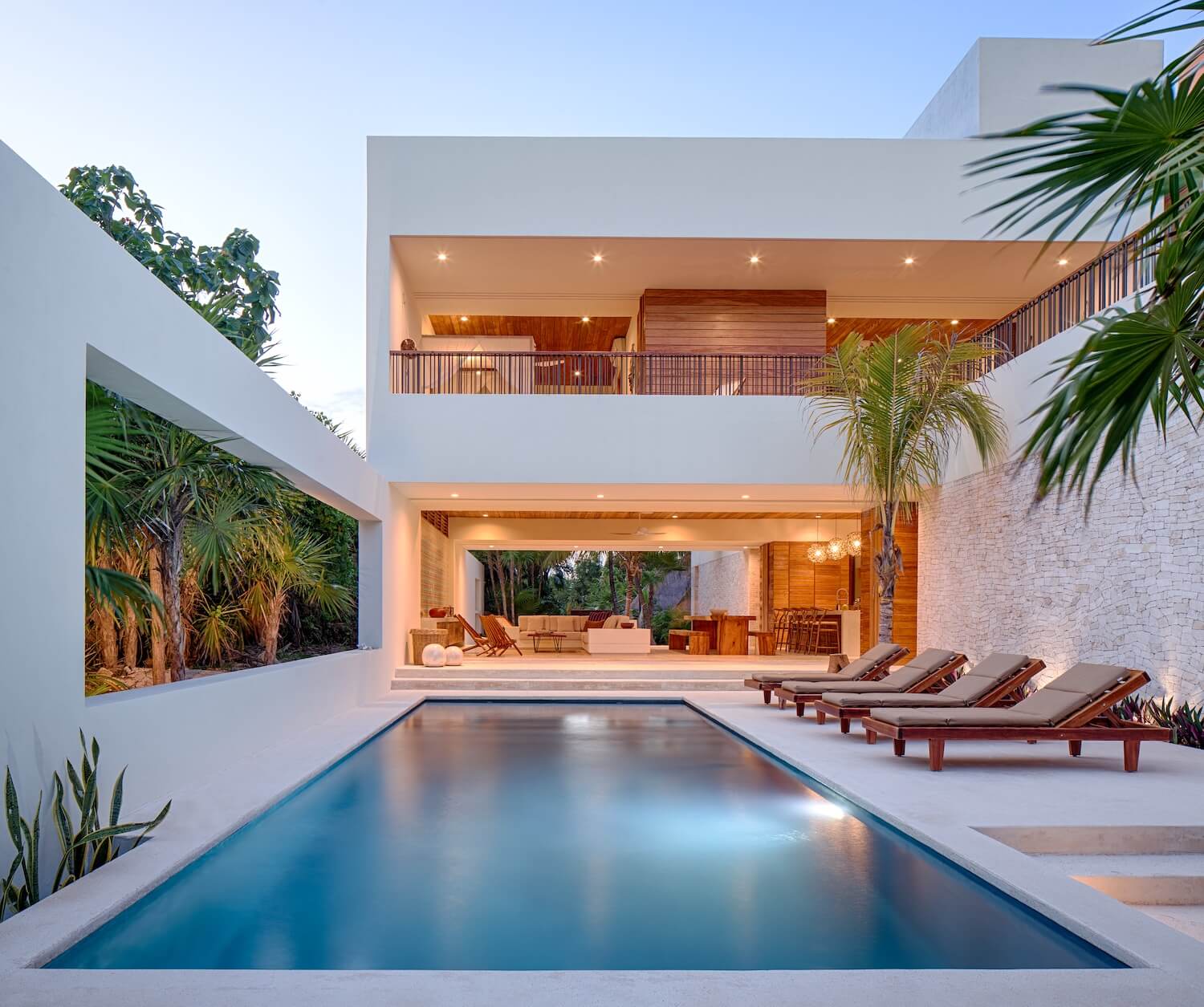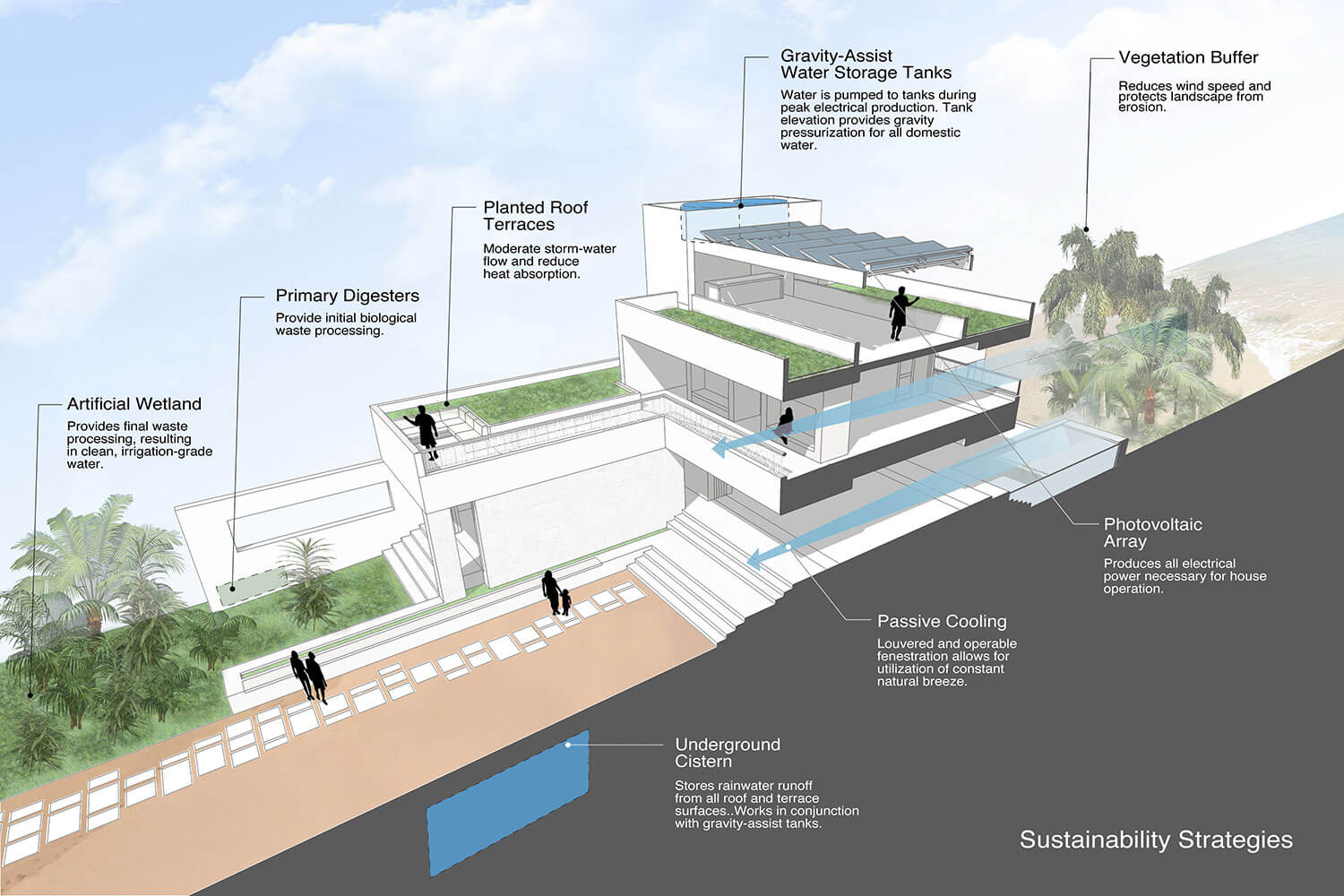 About
Specht Architects was founded on the vision of creating elegant, comfortable, and timeless buildings that are rooted in the unique environments in which they exist, and shaped by the character of the people who will inhabit them. Specht has been named as a "Top 100" architect by New York Magazine, and one of the "50 up and coming firms from around the world" by Wallpaper* magazine. Scott Specht also recently gave a TEDx talk about the future of housing in the United States.

Our projects have been featured in over 100 publications worldwide, and have received numerous awards from the American Institute of Architects, the Architectural League of New York, The Texas Society of Architects, and many others. More important than the awards, however, is the fact that we have many repeat clients who appreciate our work and enjoy working with us. We're nice people, and love what we do!
---