Najas Arquitectos: Vértigo House is a perfect example of a project which arises from physical limitations and could only be the result of its unique site and the client's willingness to invest in a parcel which was considered useless for its steep slope.
The first challenge was to find a way for the house to be resolved functionally for a young couple with two kids that needed to have the vehicle access to the main floor on a 60% sloped site while having the required spaces mostly in the first two floors and leaving the third and lowest floor to be related to the ravine with a pool overlooking the surrounding forest. Also, a small soccer field was to be located at the base of the site 12m bellow the main floor.
This required to have a considerable amount of intervention on the site's landscape to be re-enforced structurally to be able to sustain the house at the top of the slope.
Internally and at all the balconies, the architecture allows to enjoy uninterrupted views of the surrounding nature's beauty with a unique sense of privacy and lightness.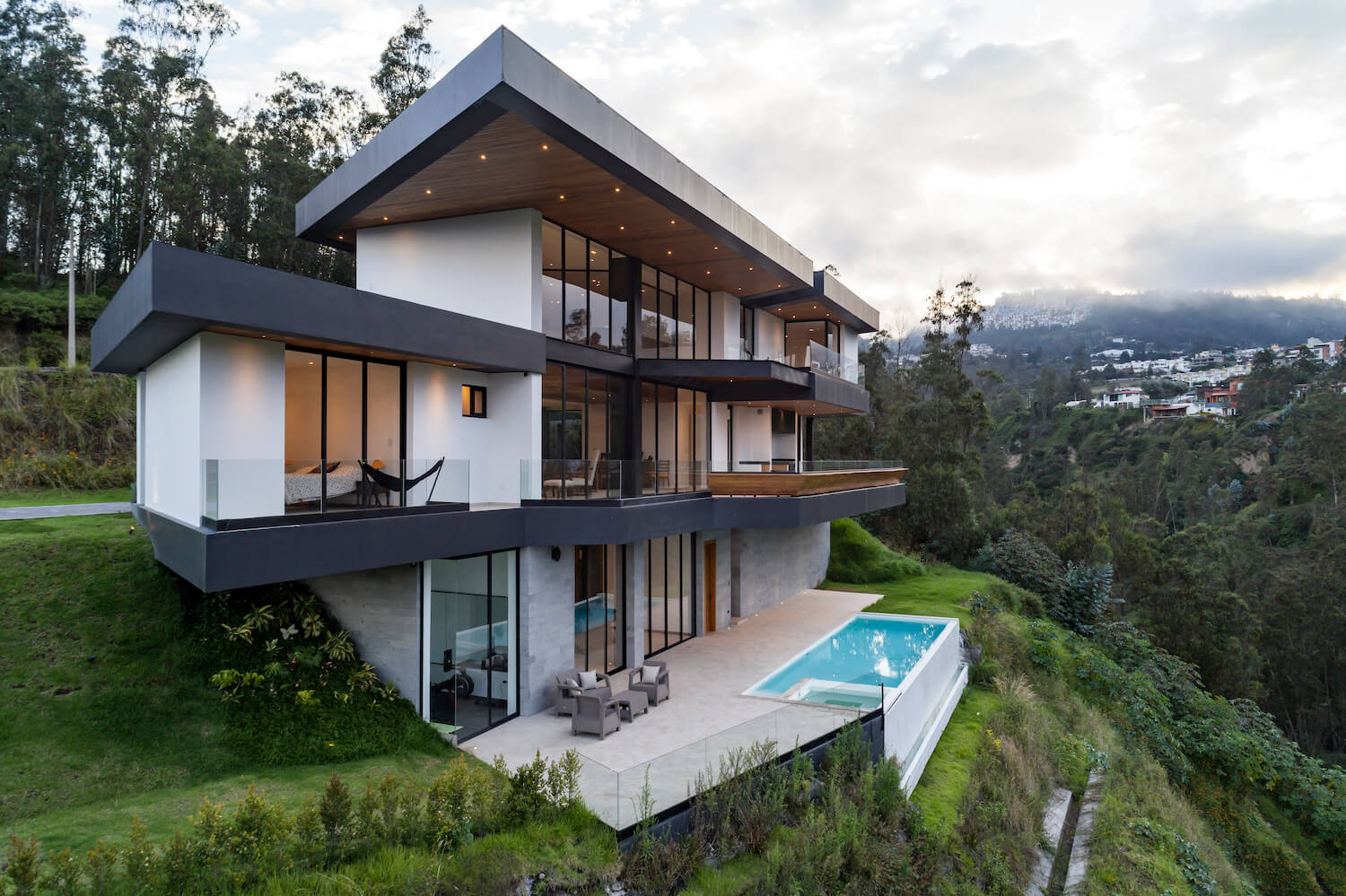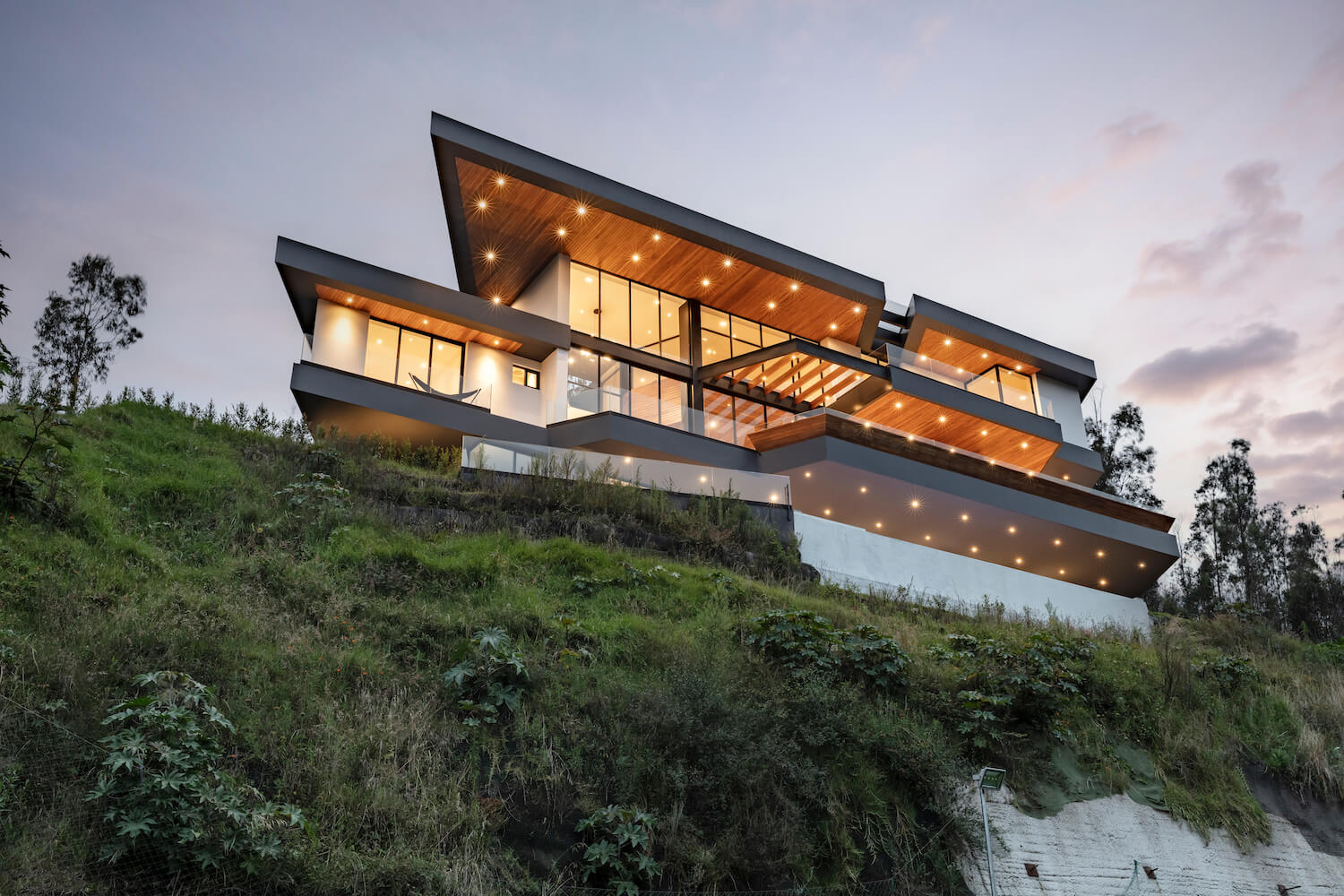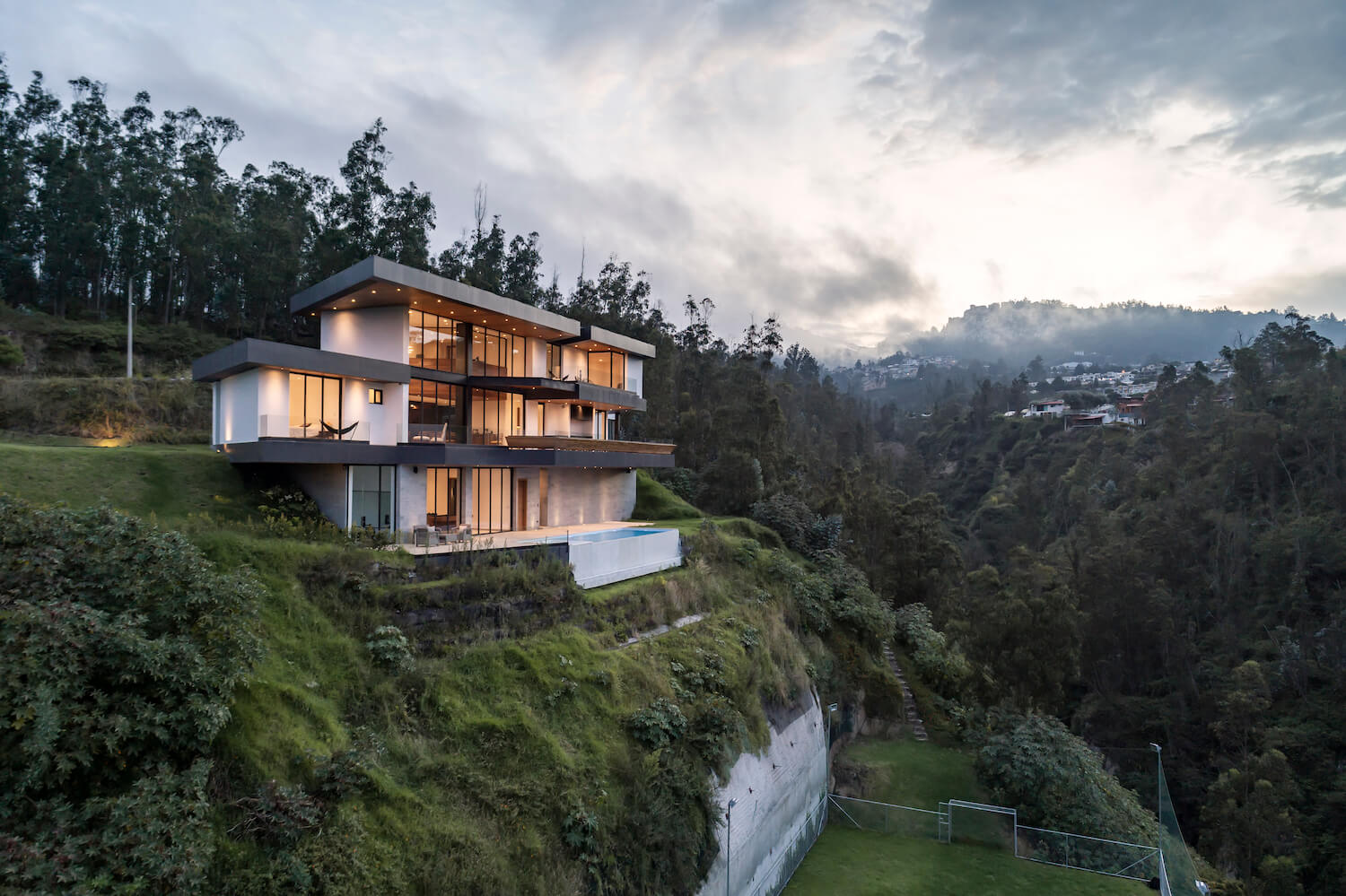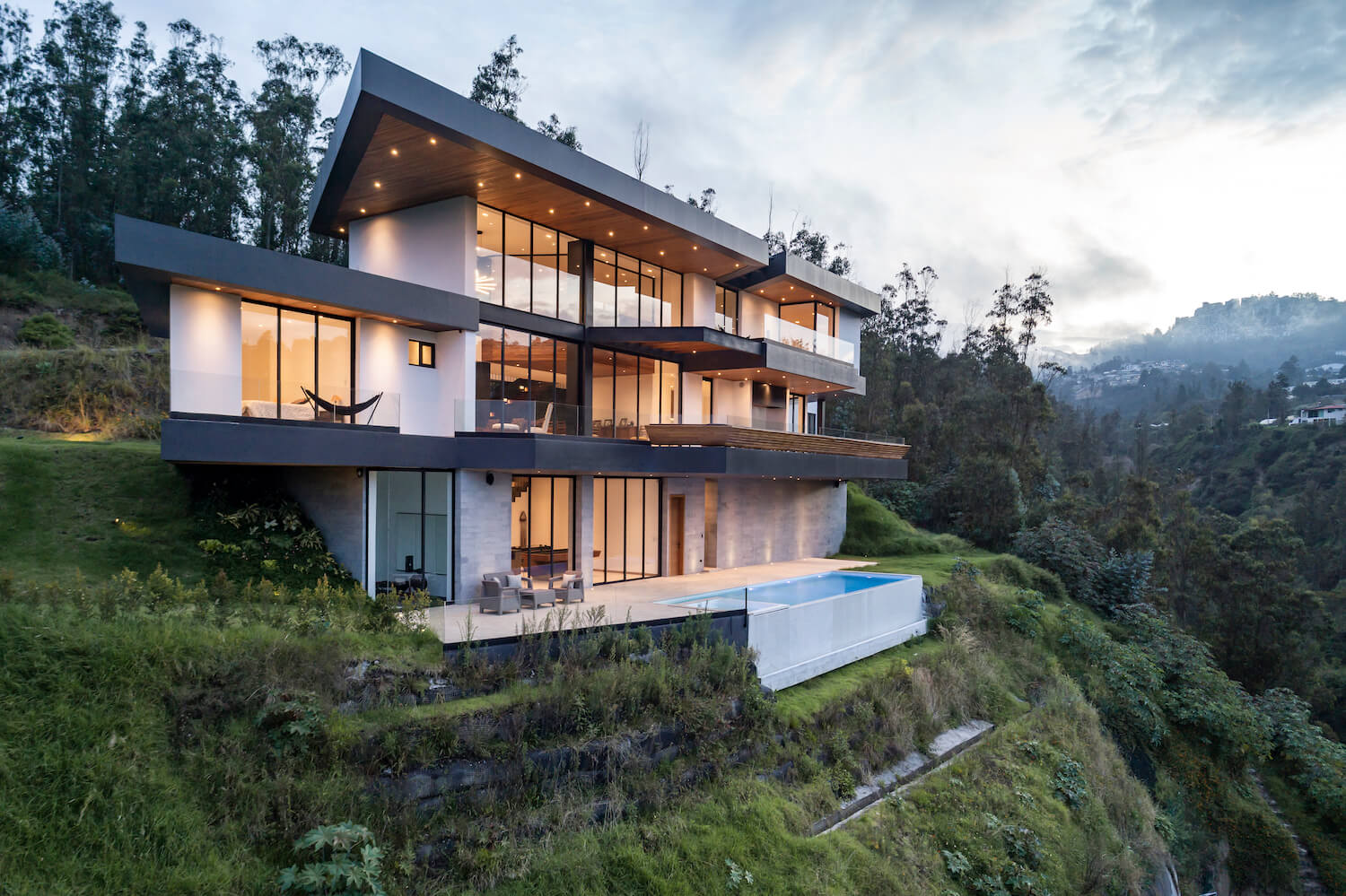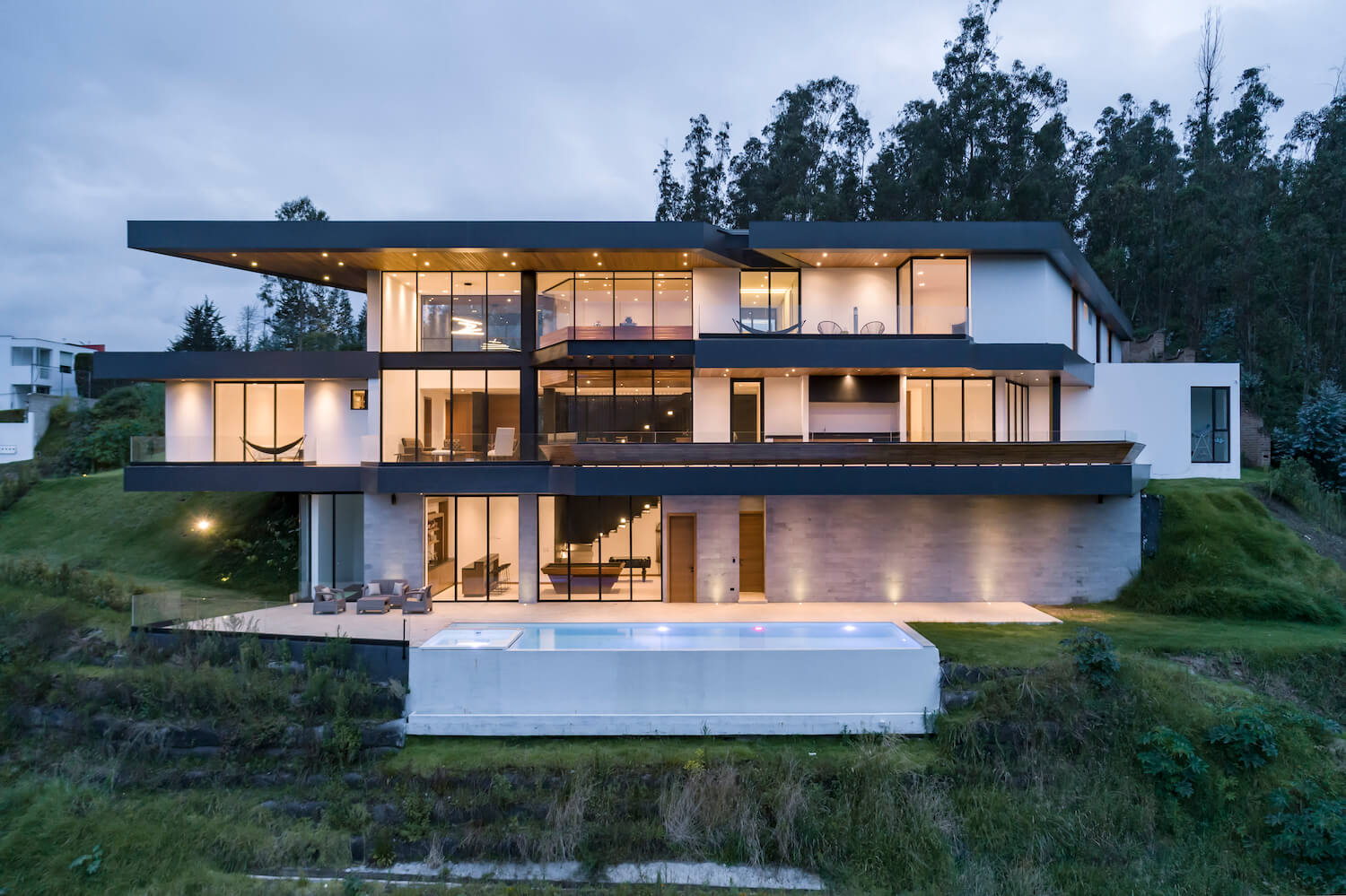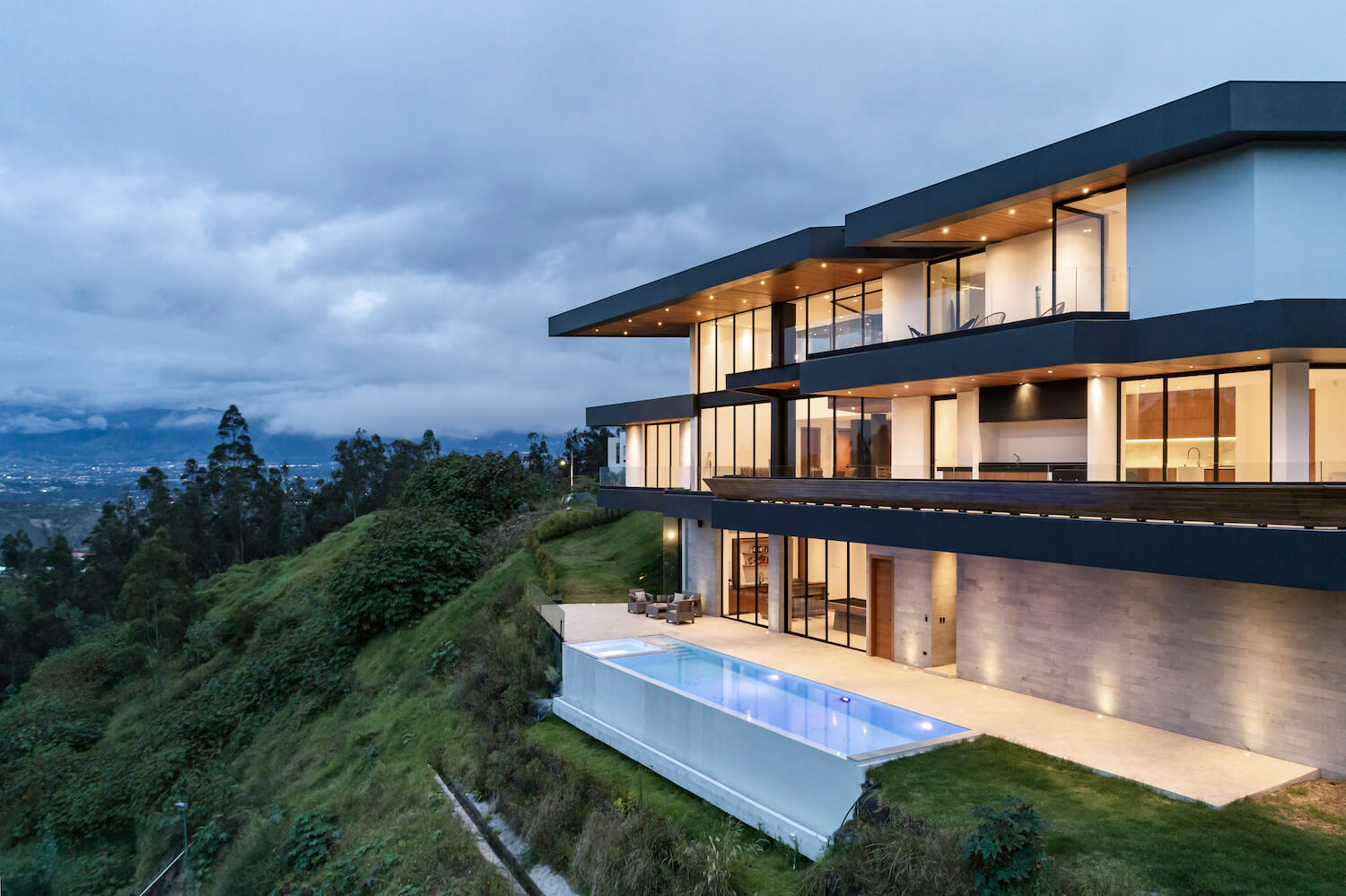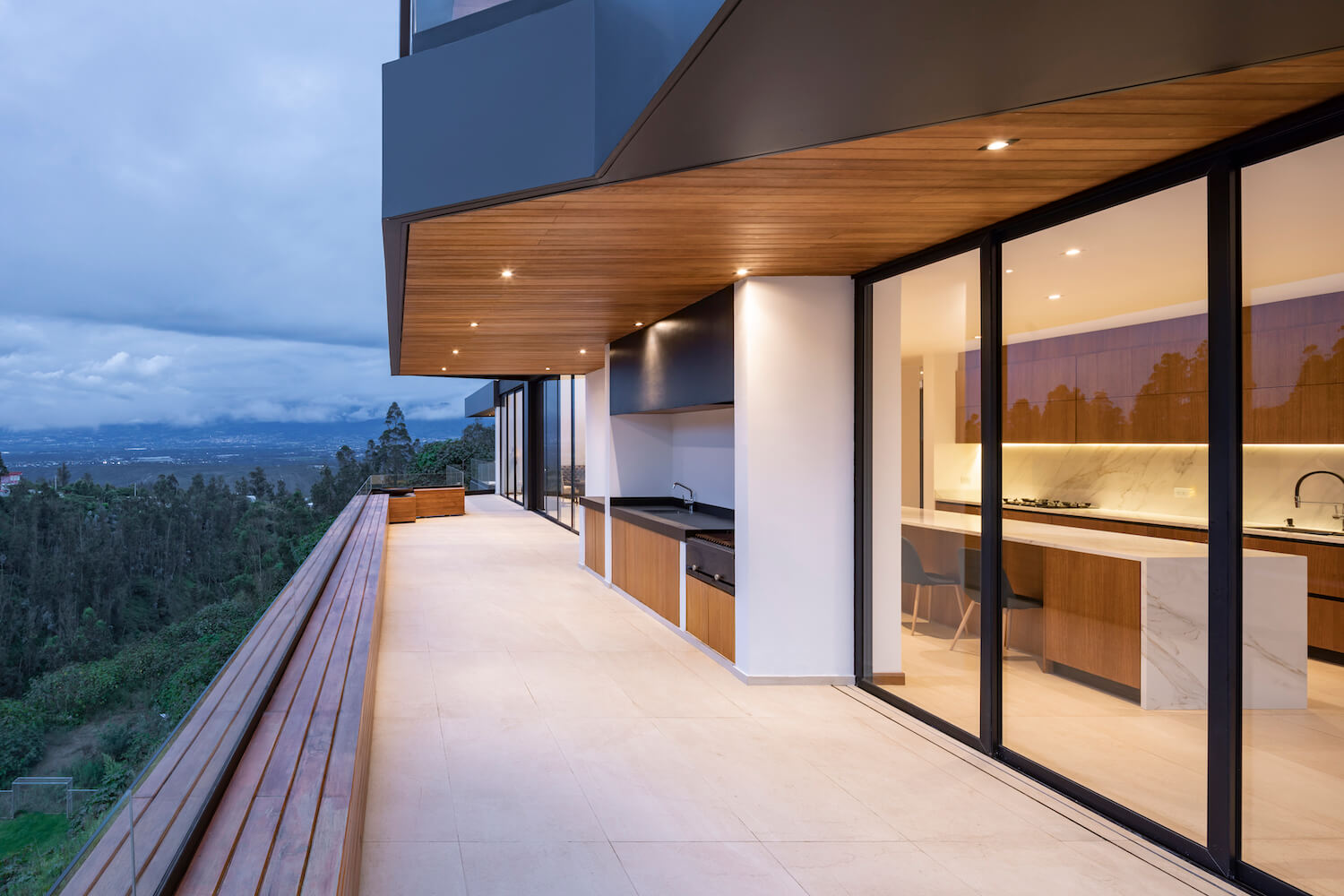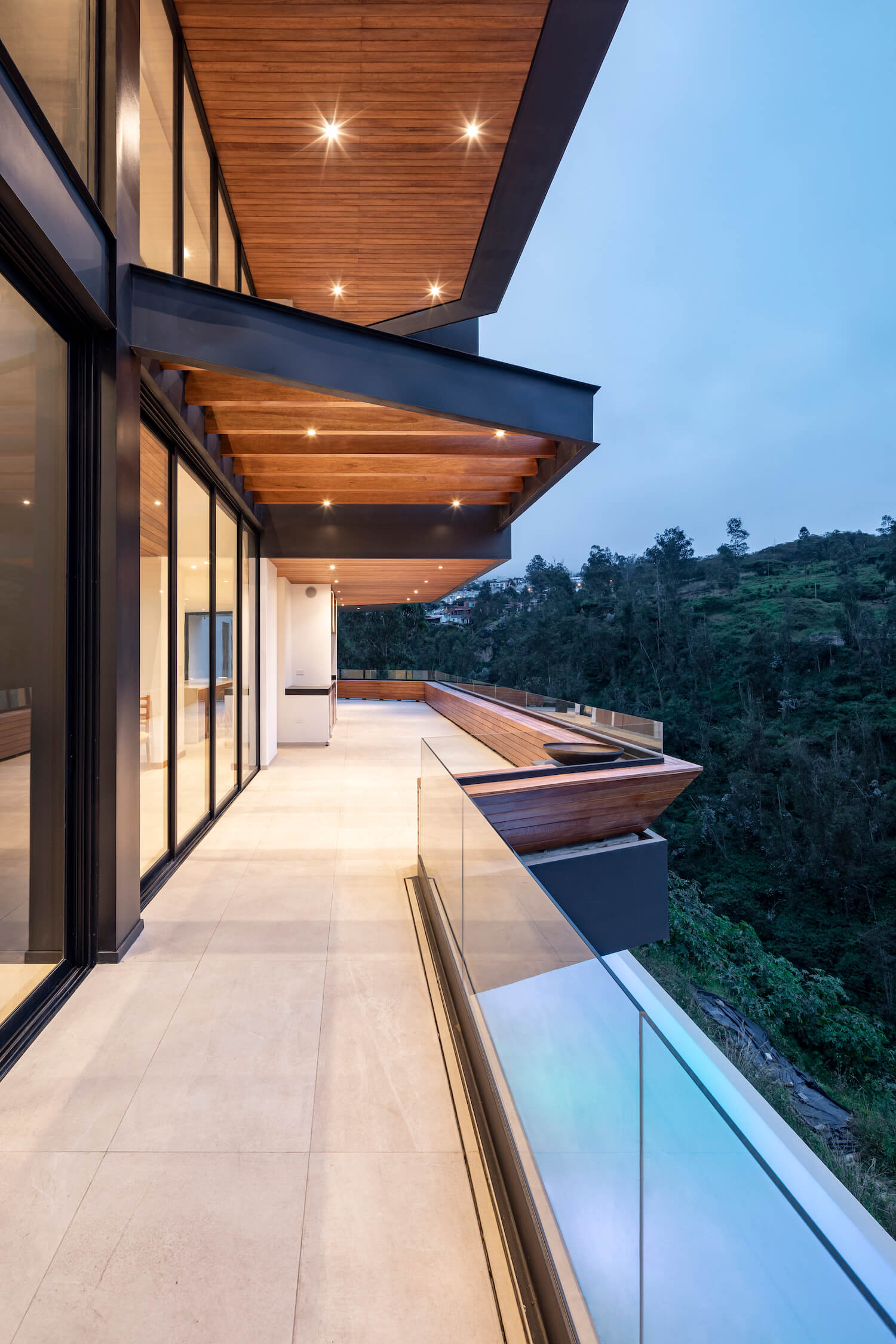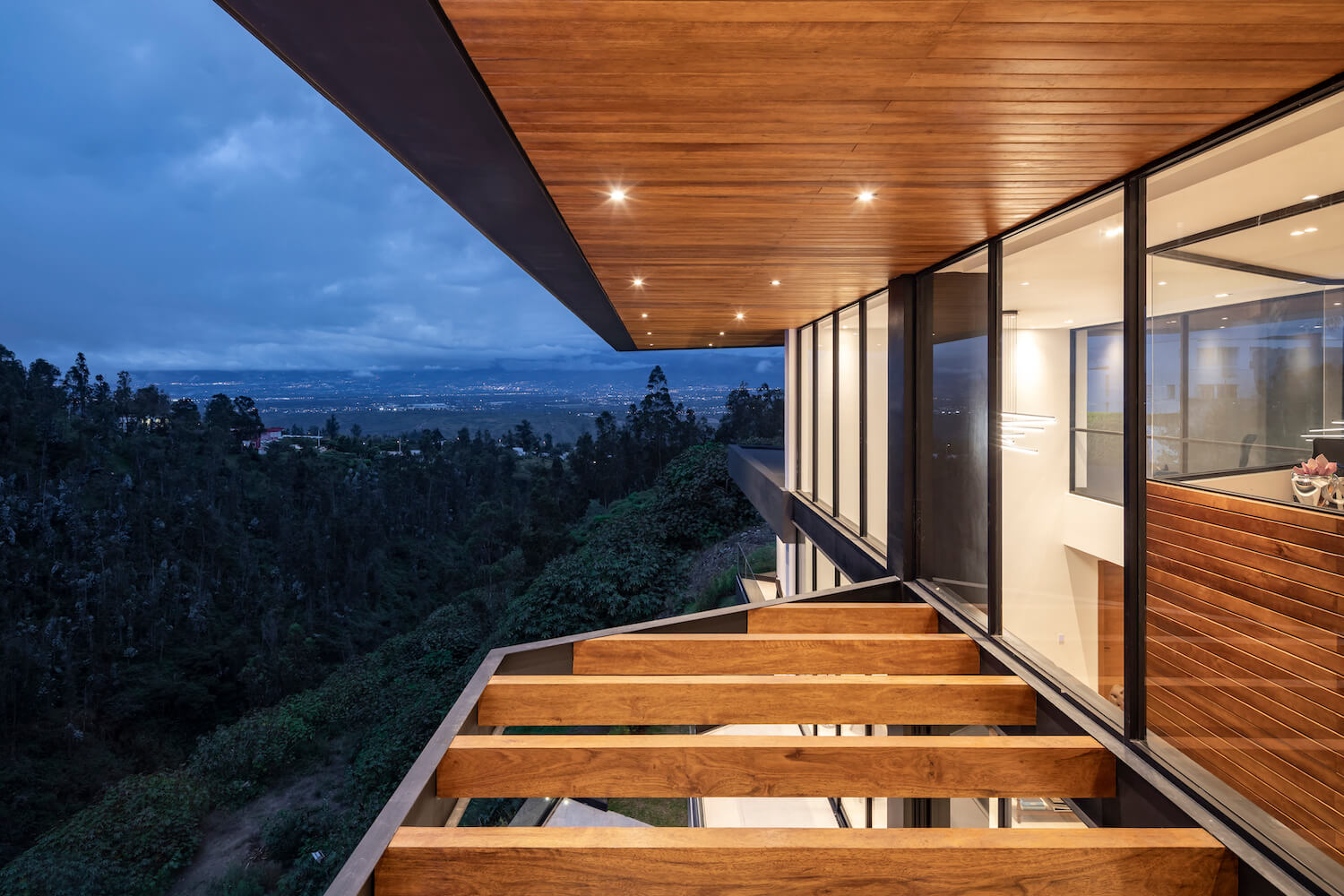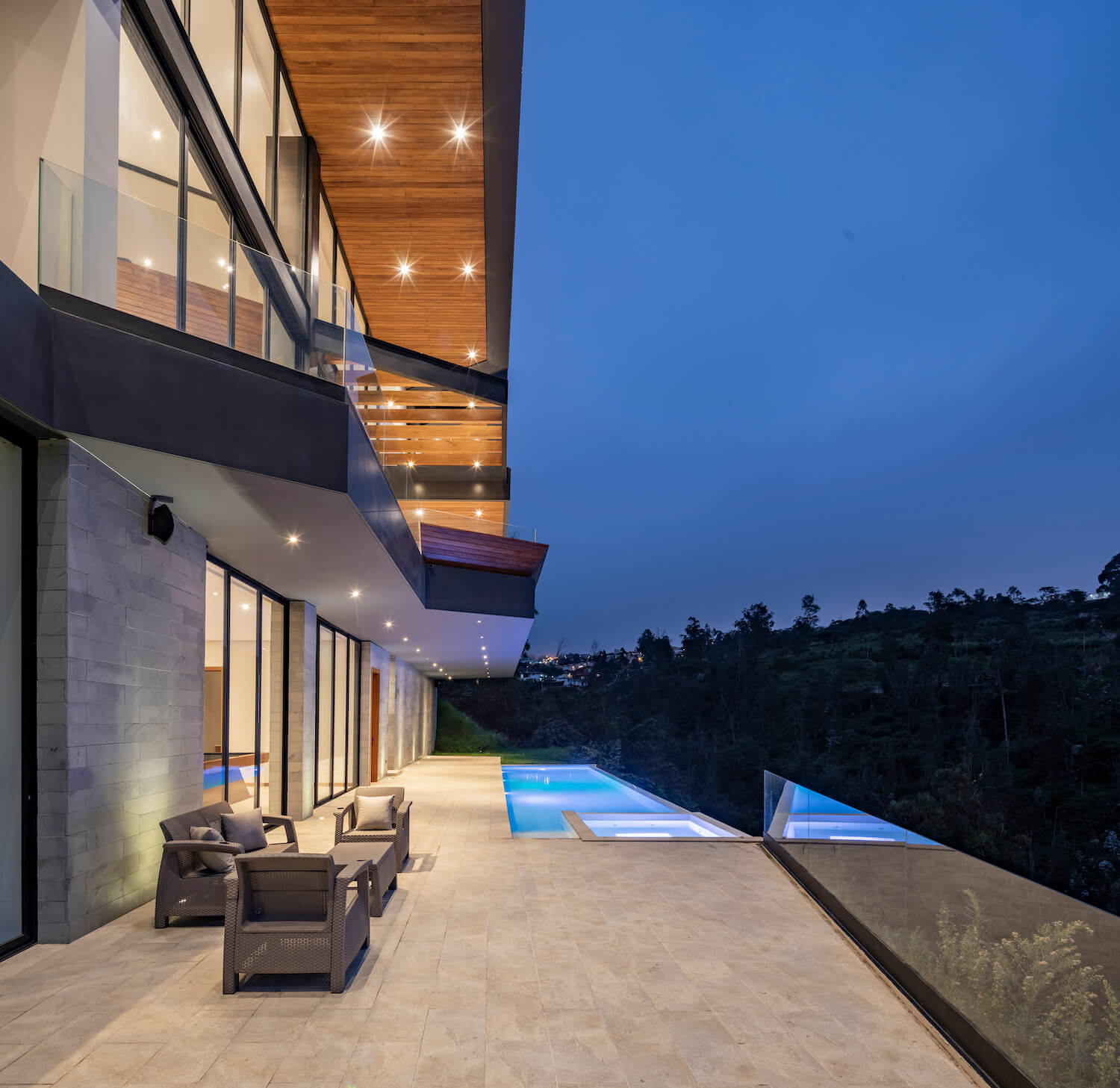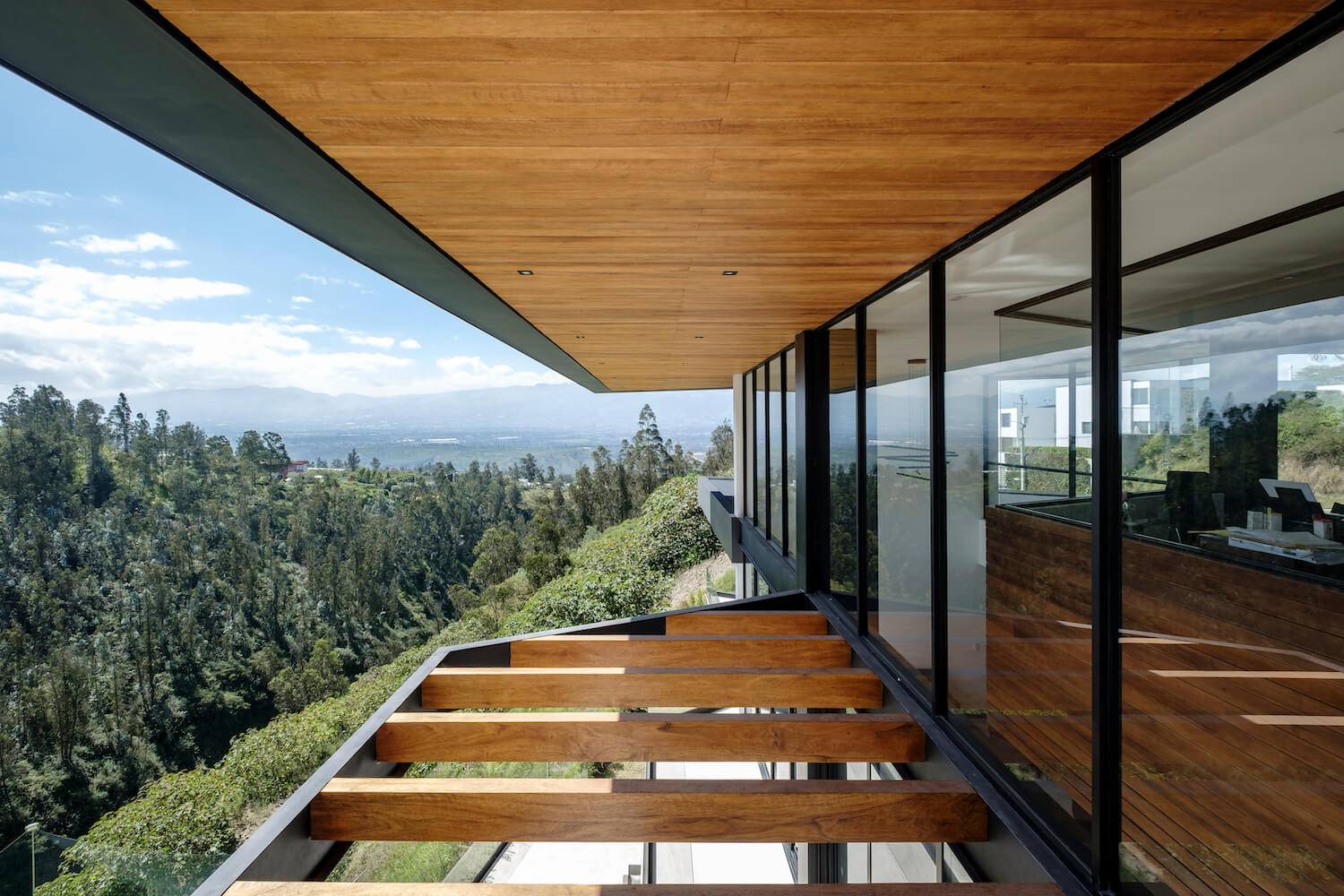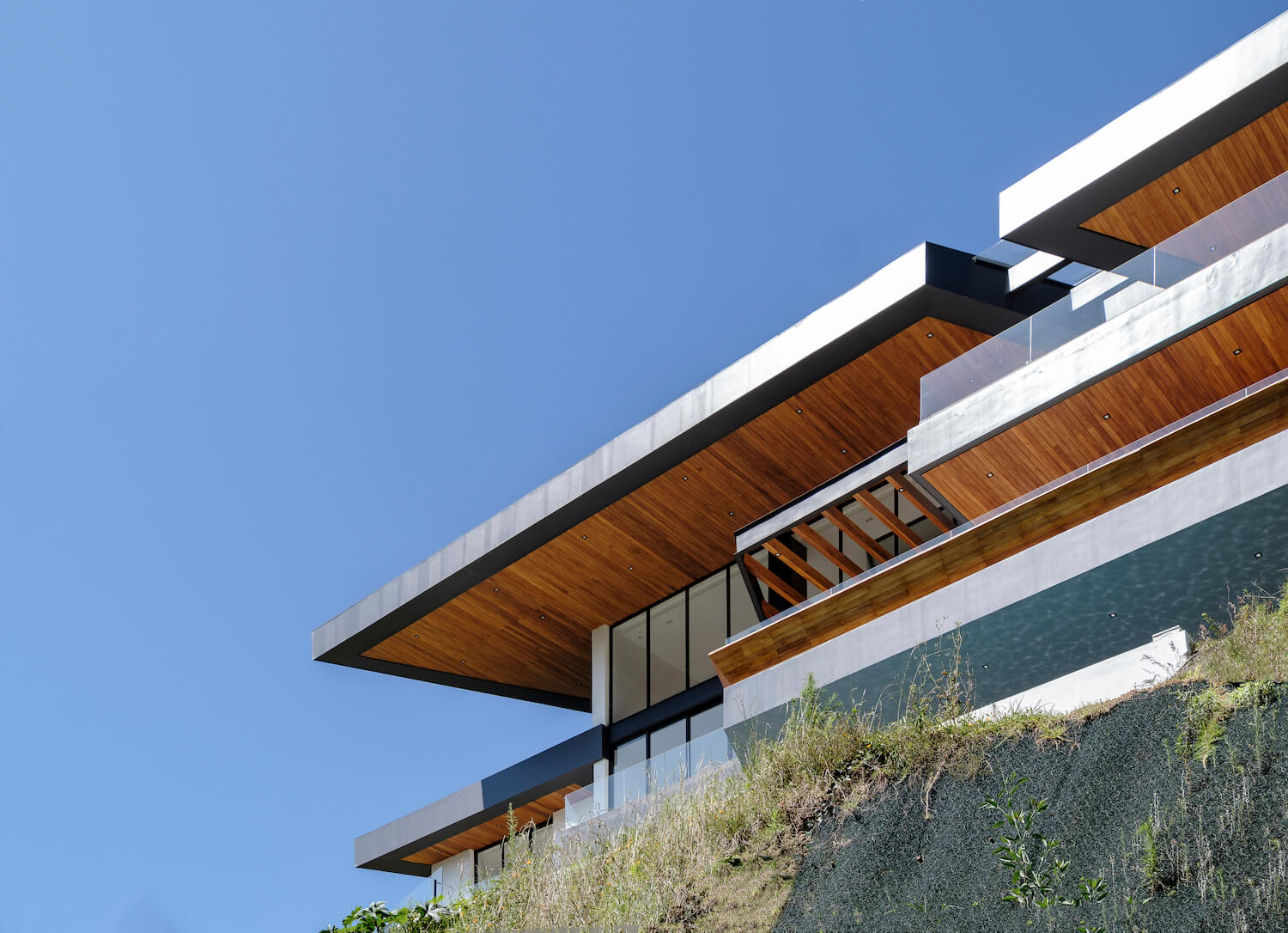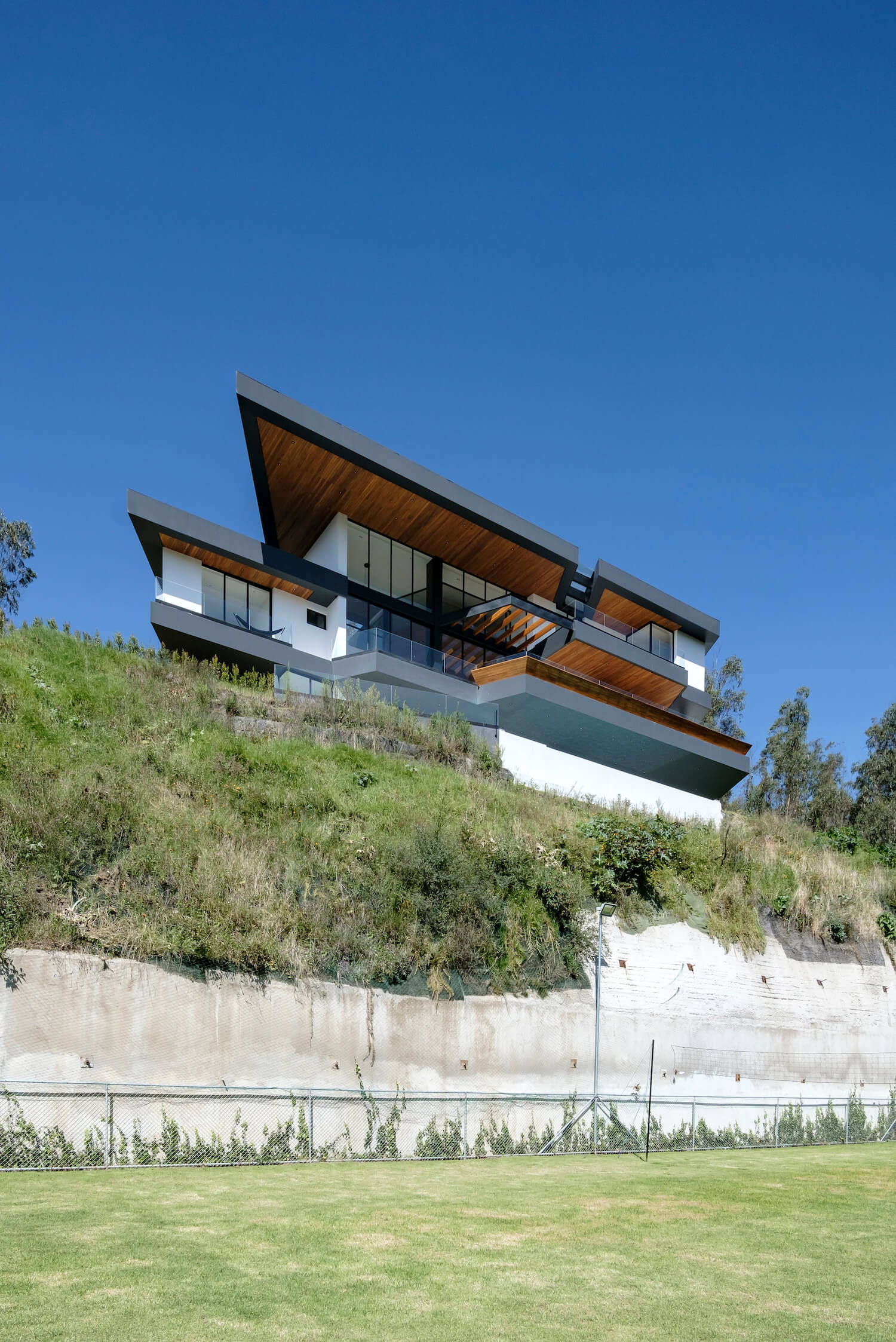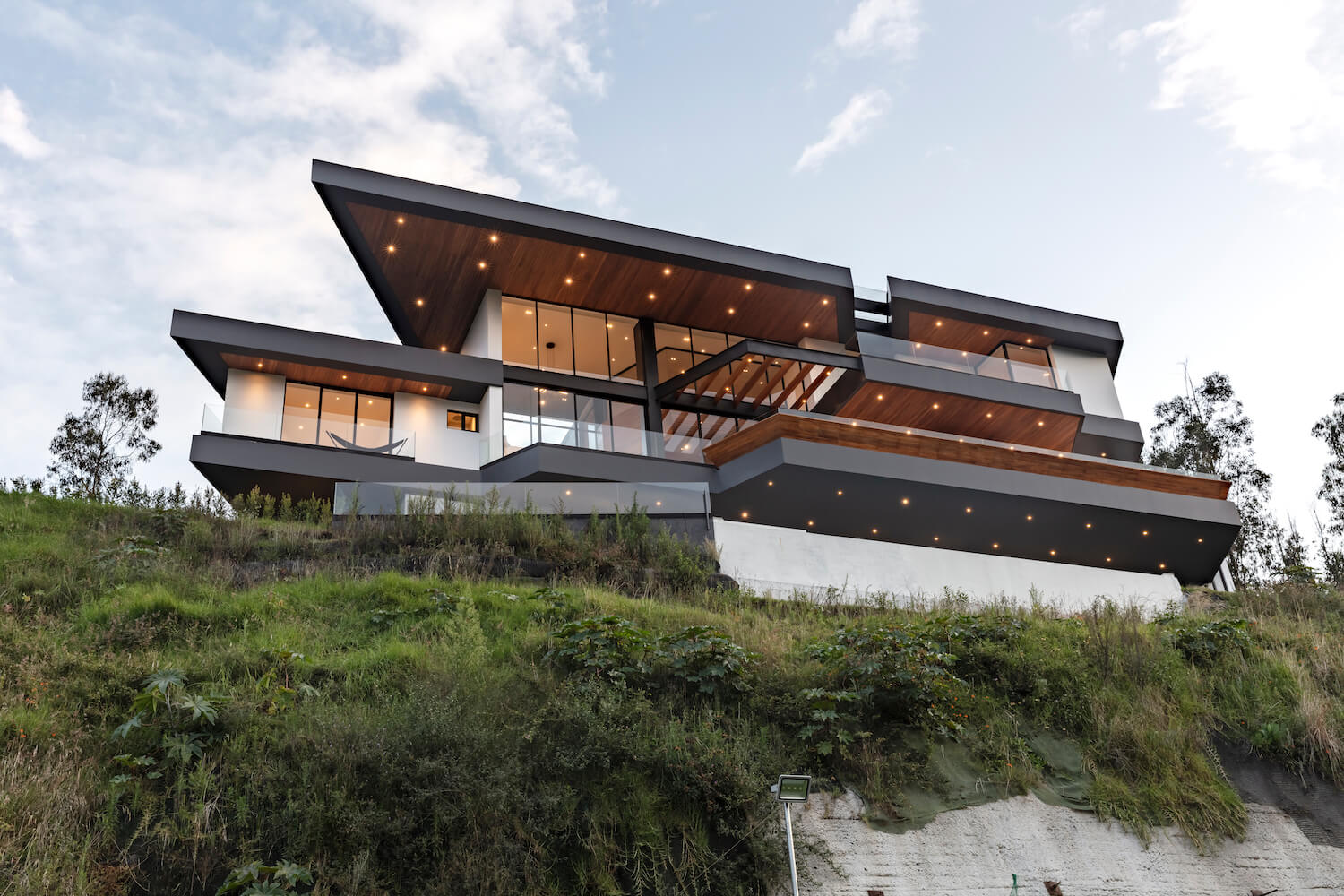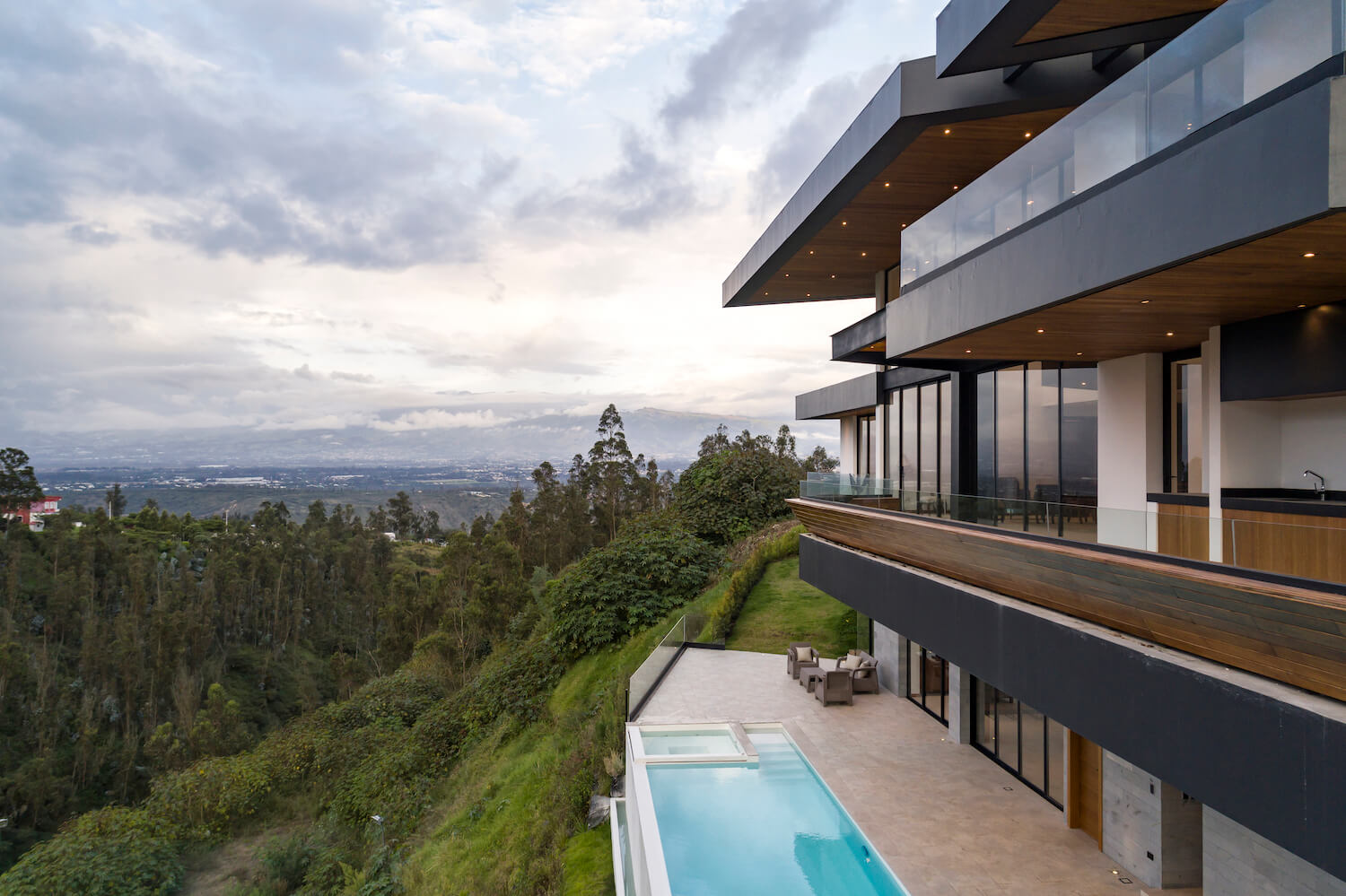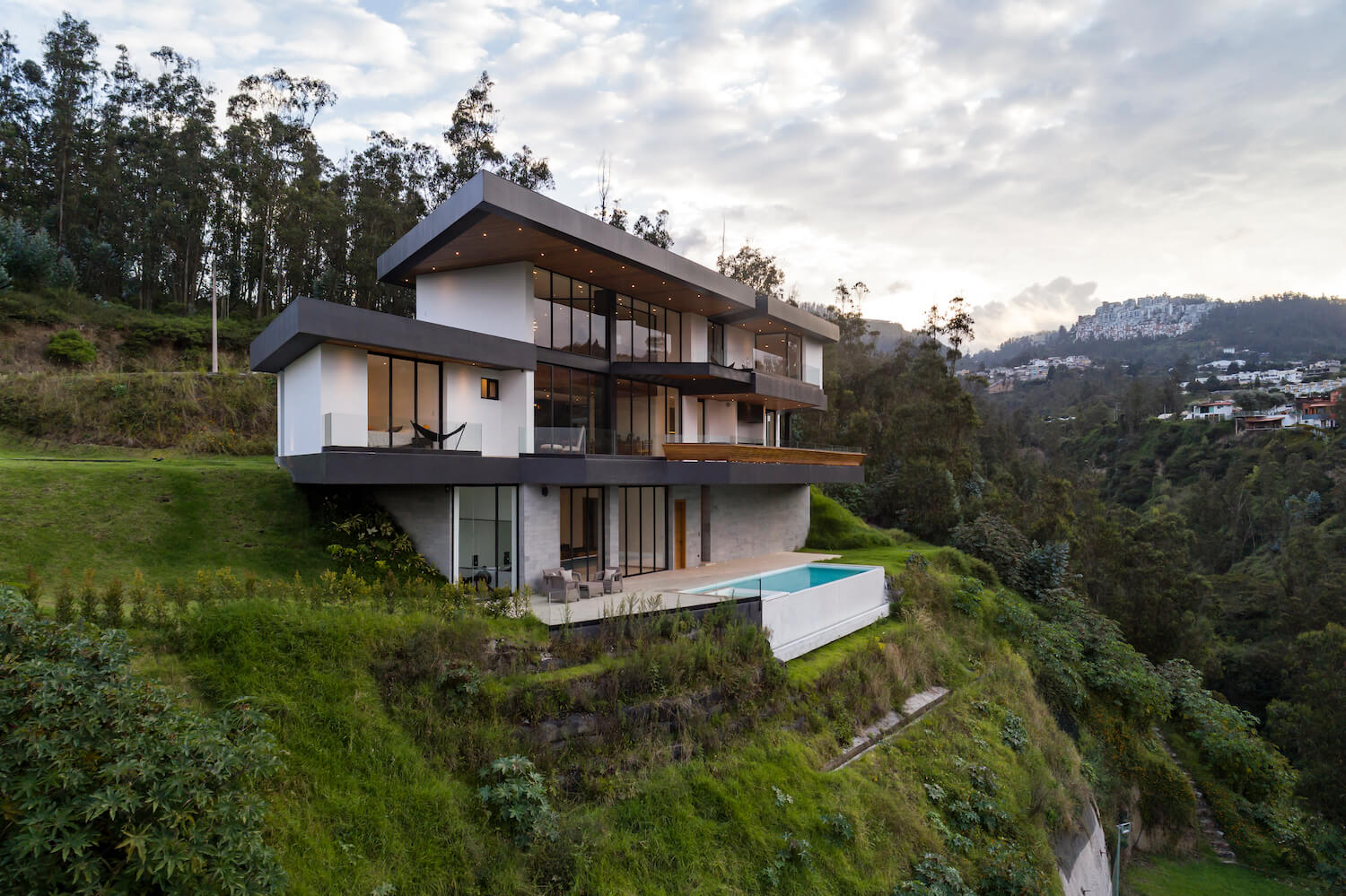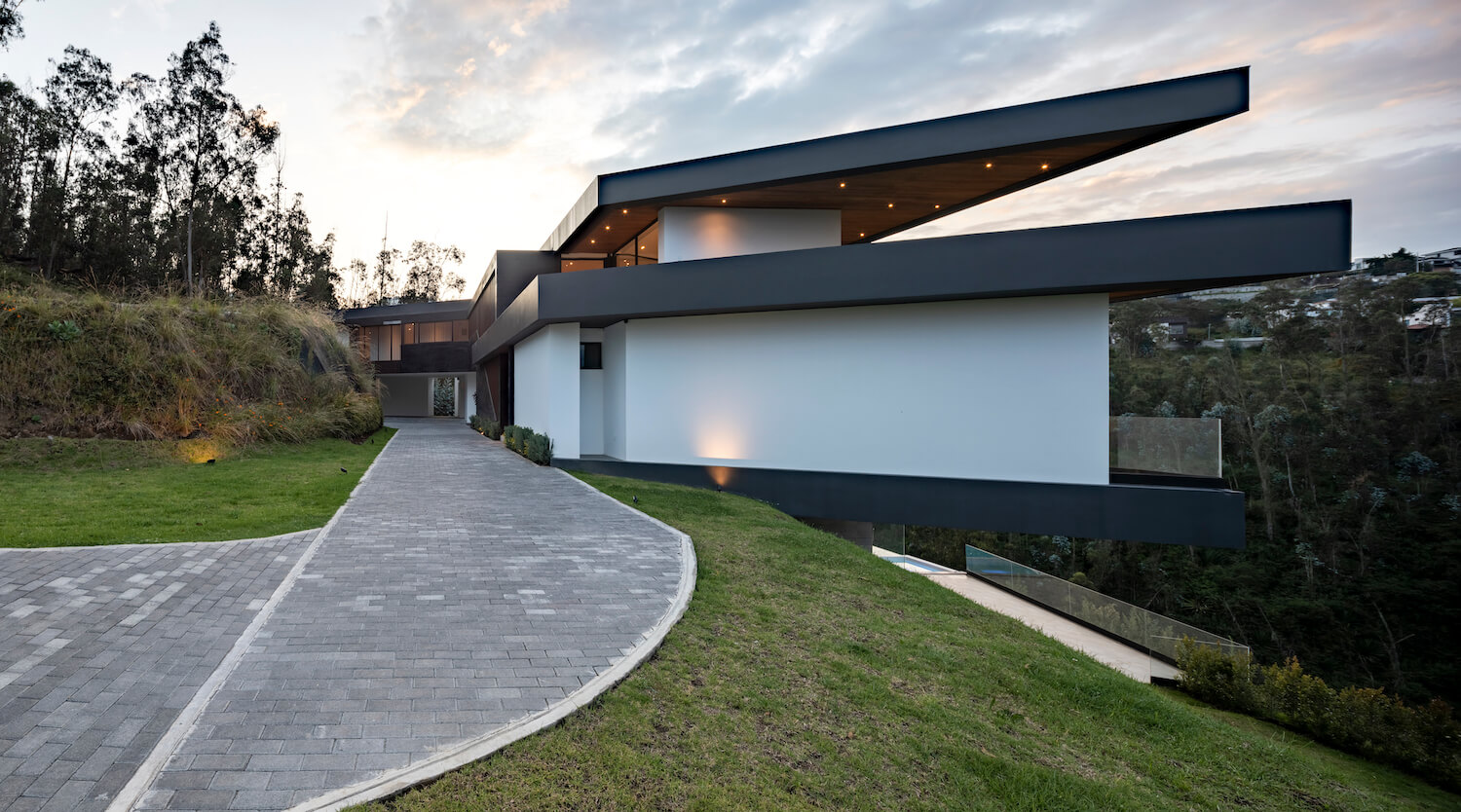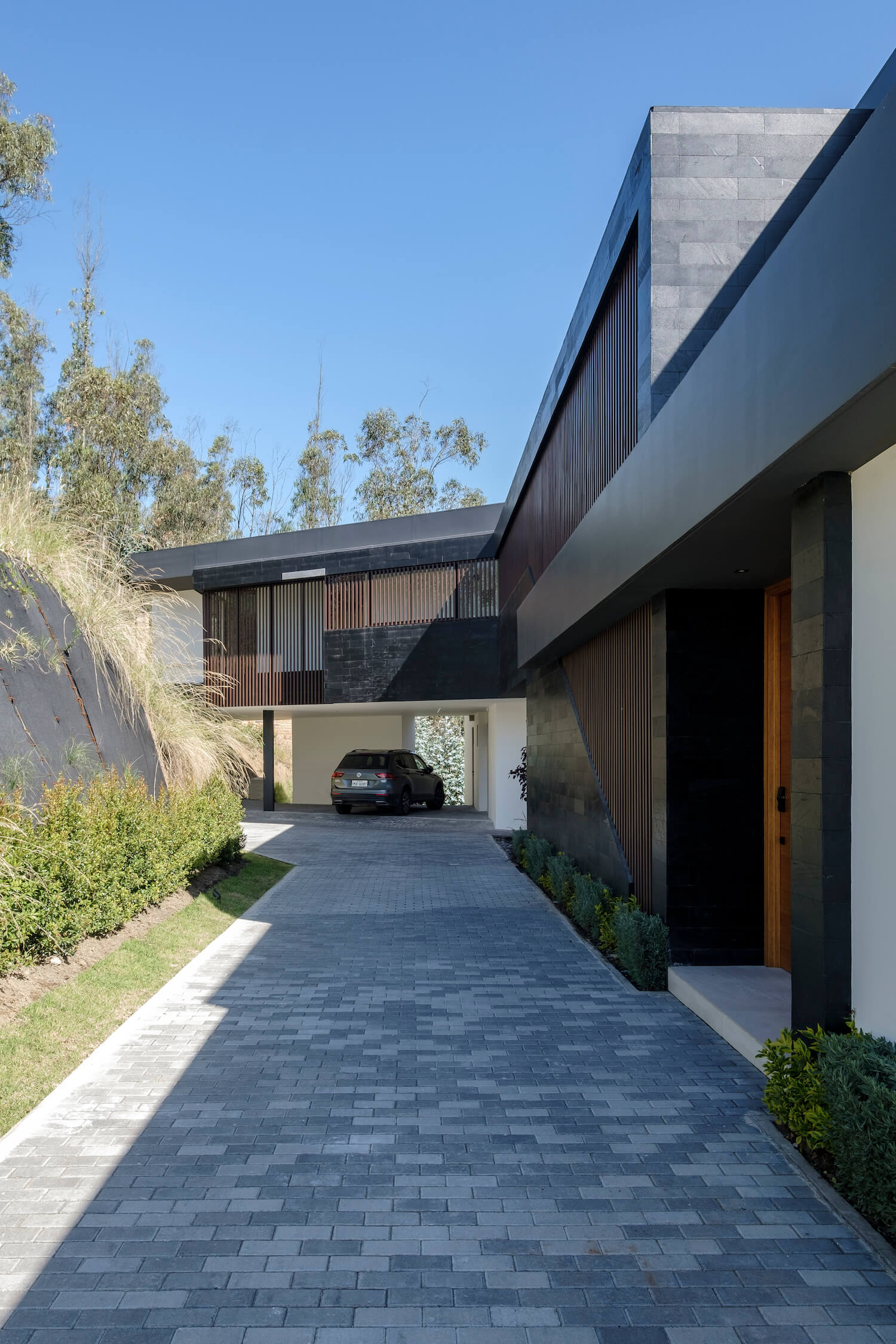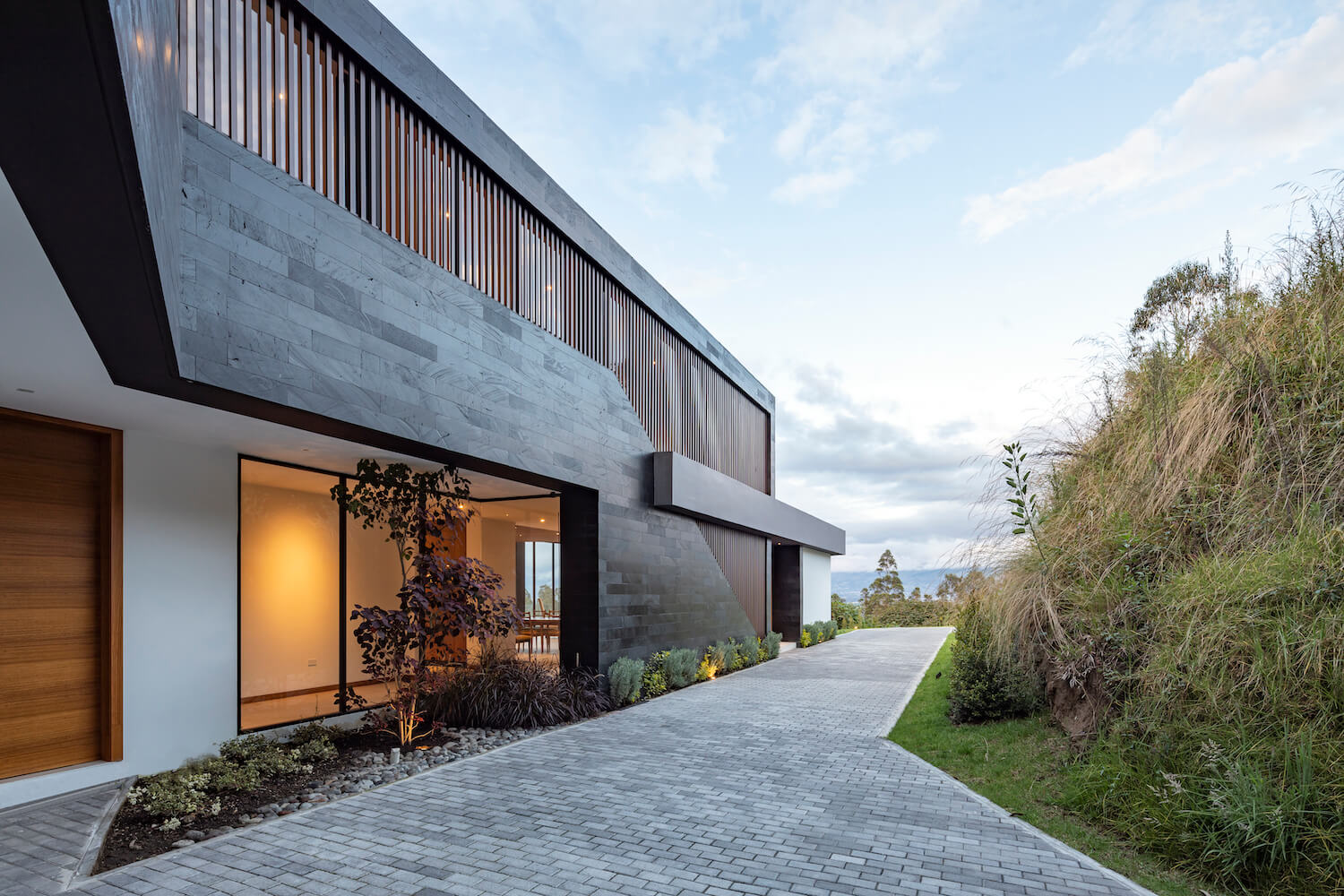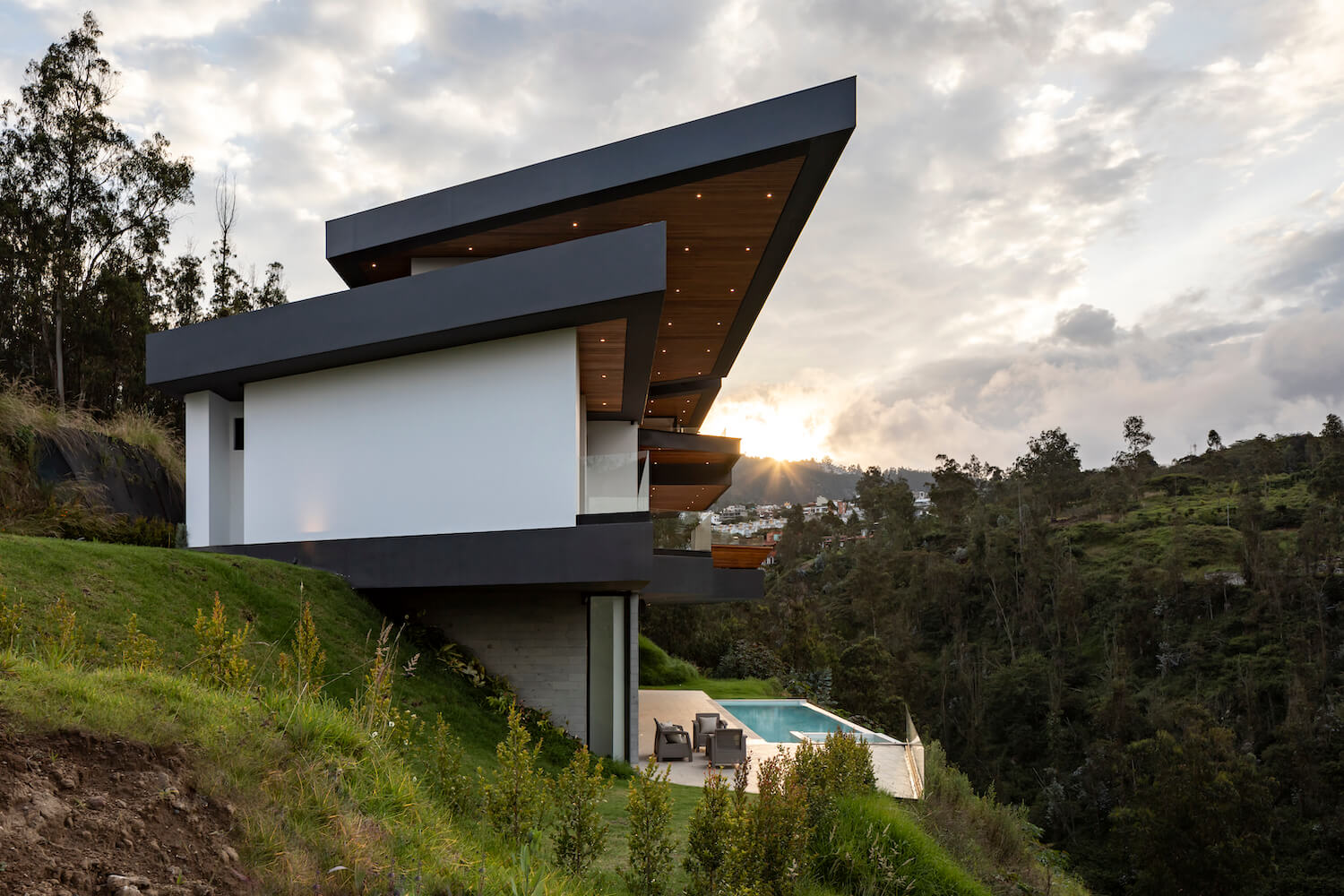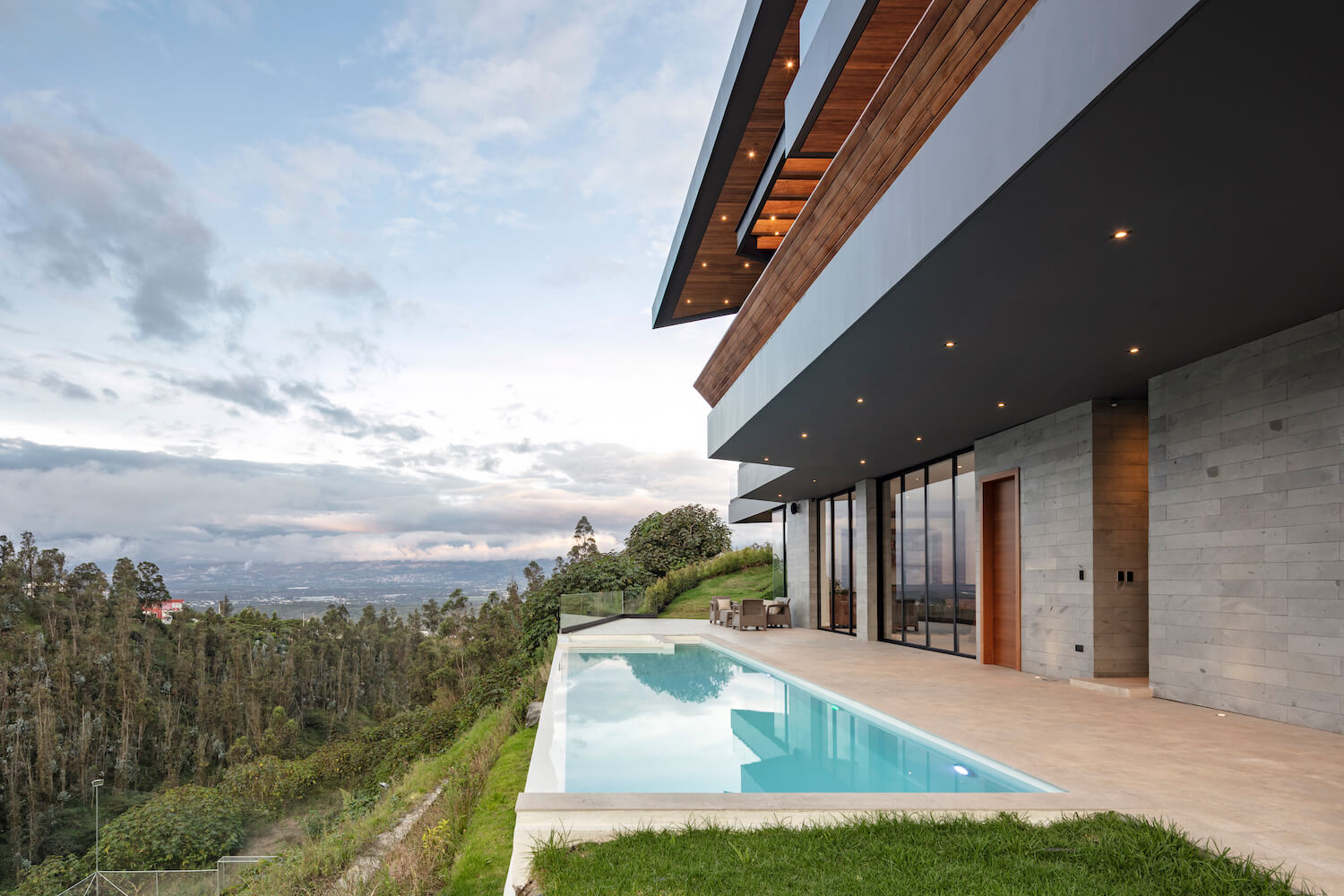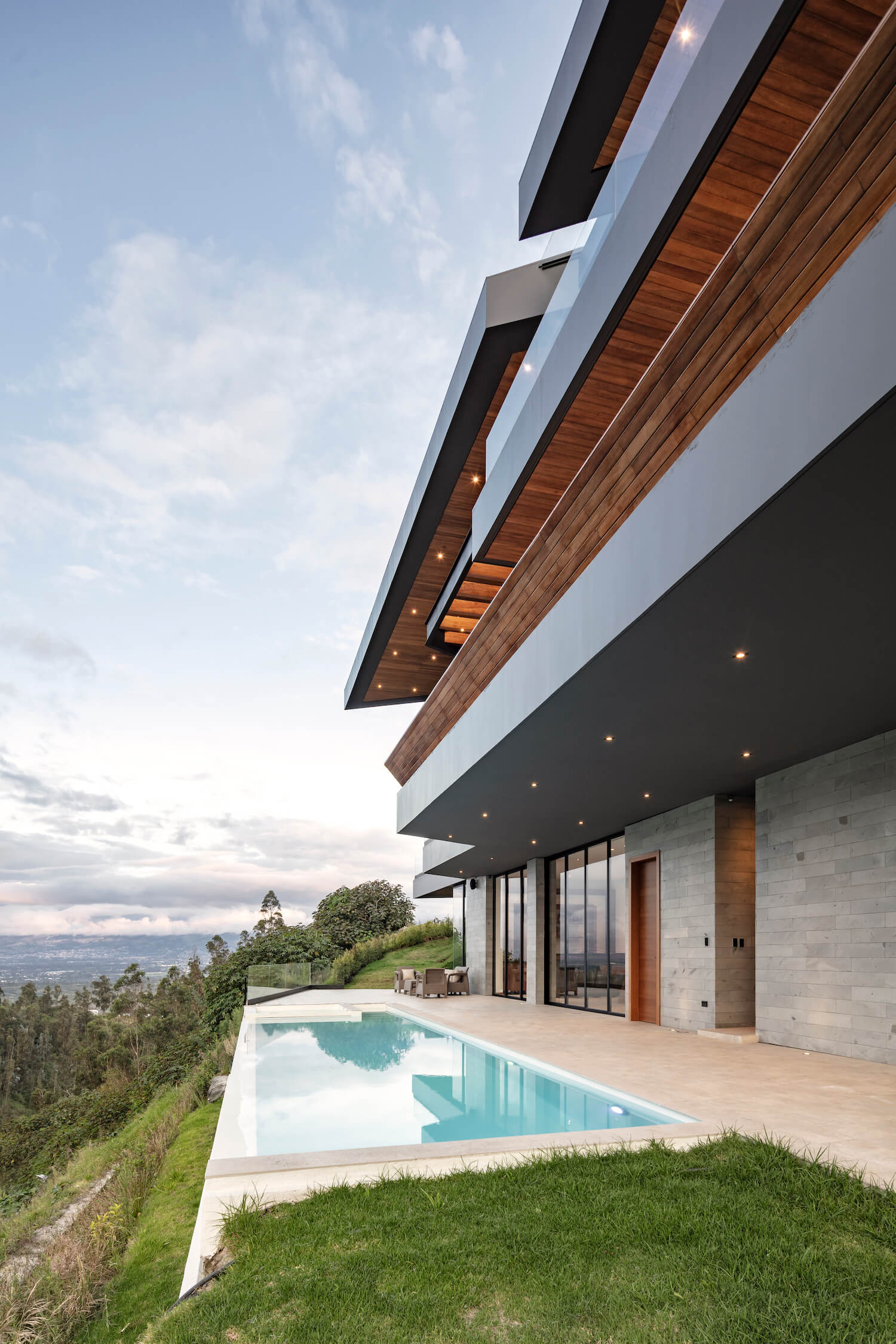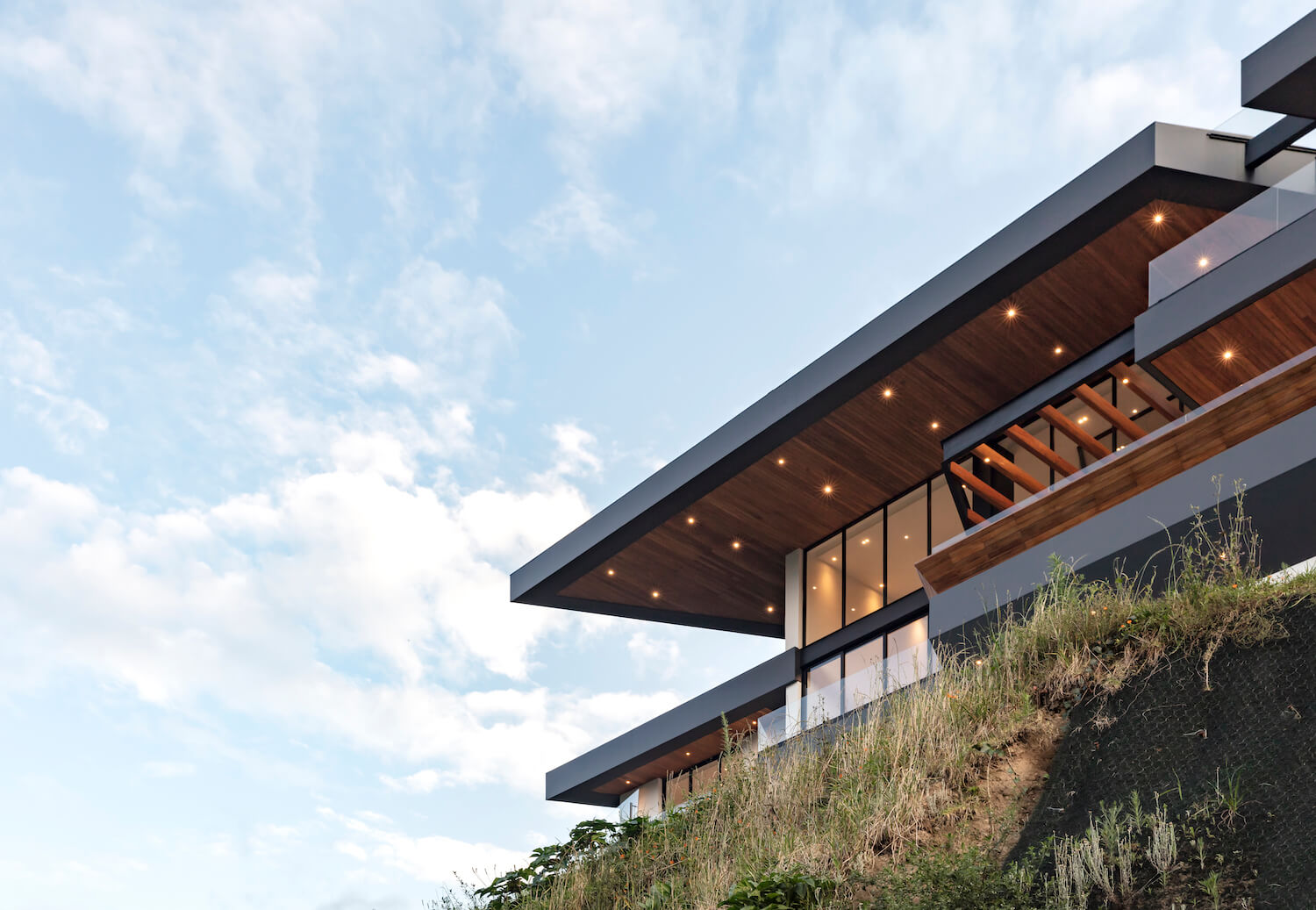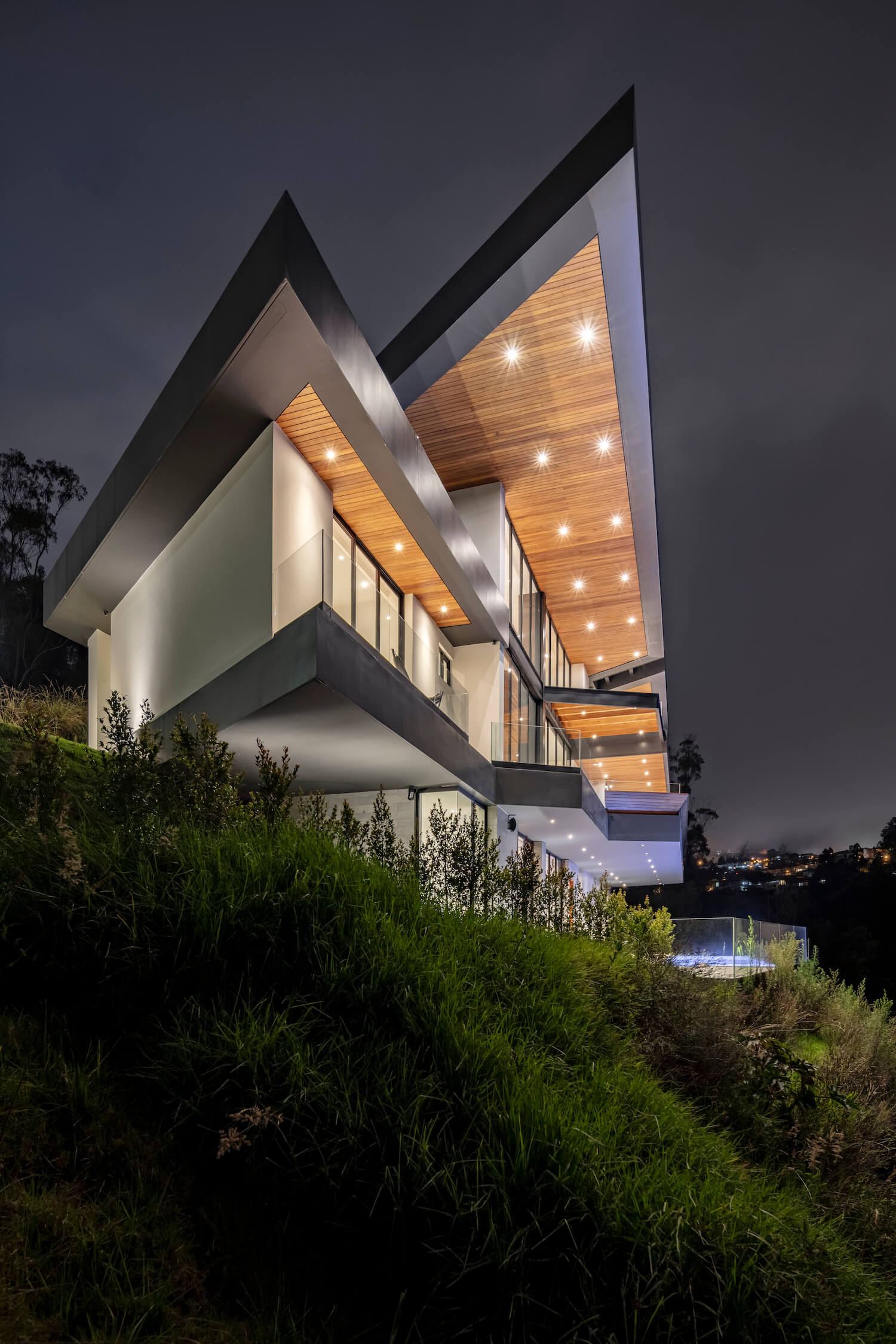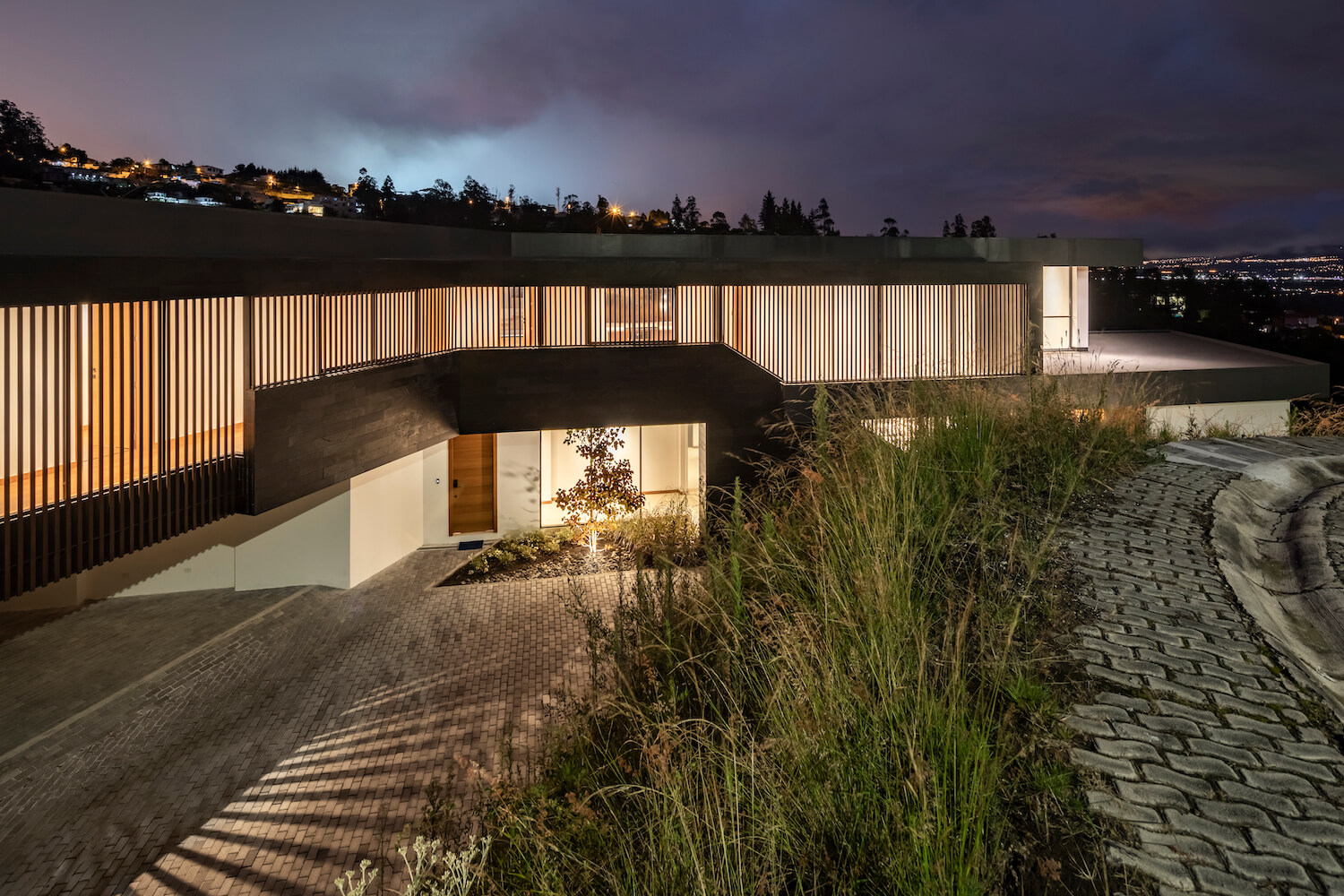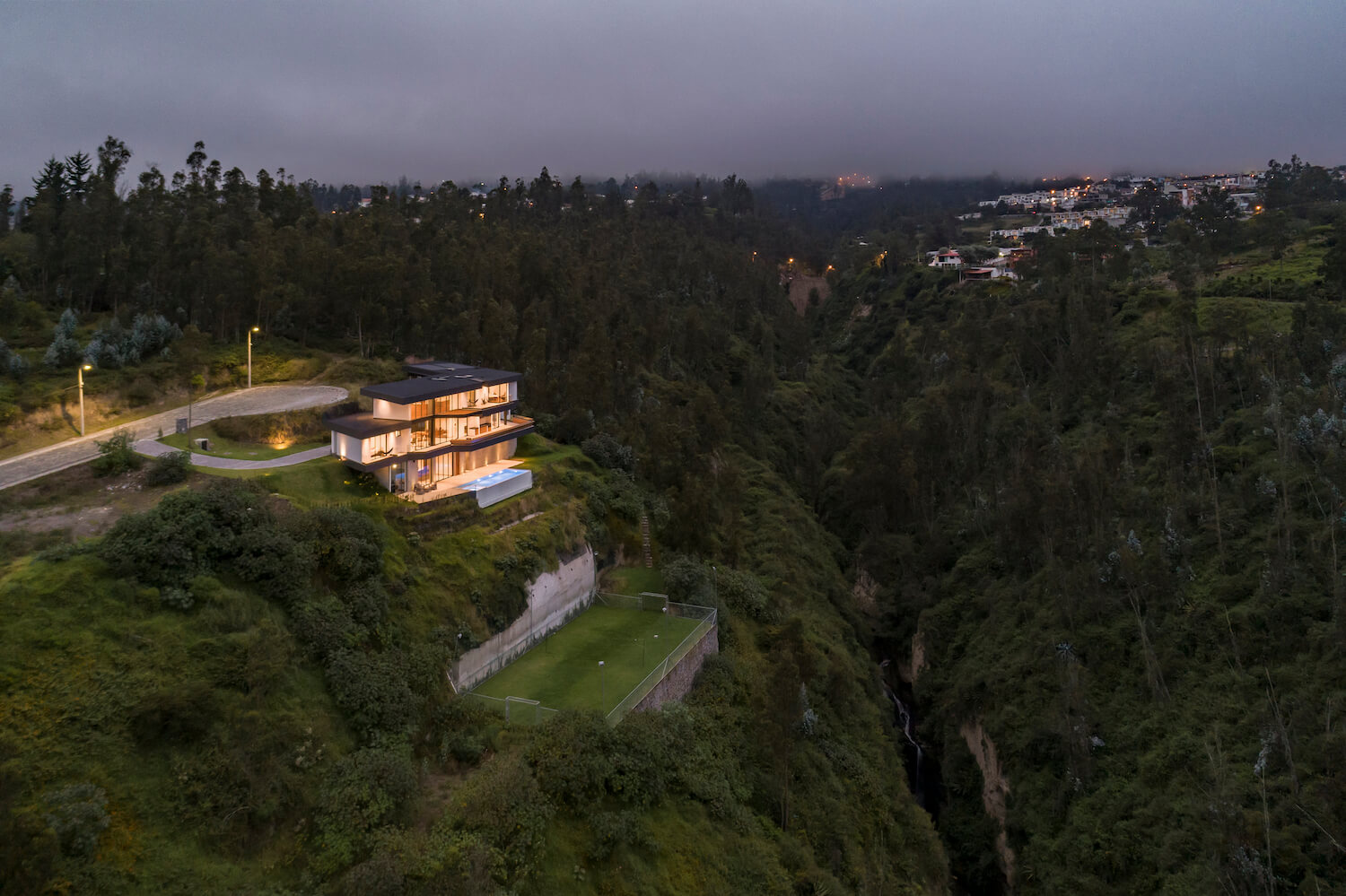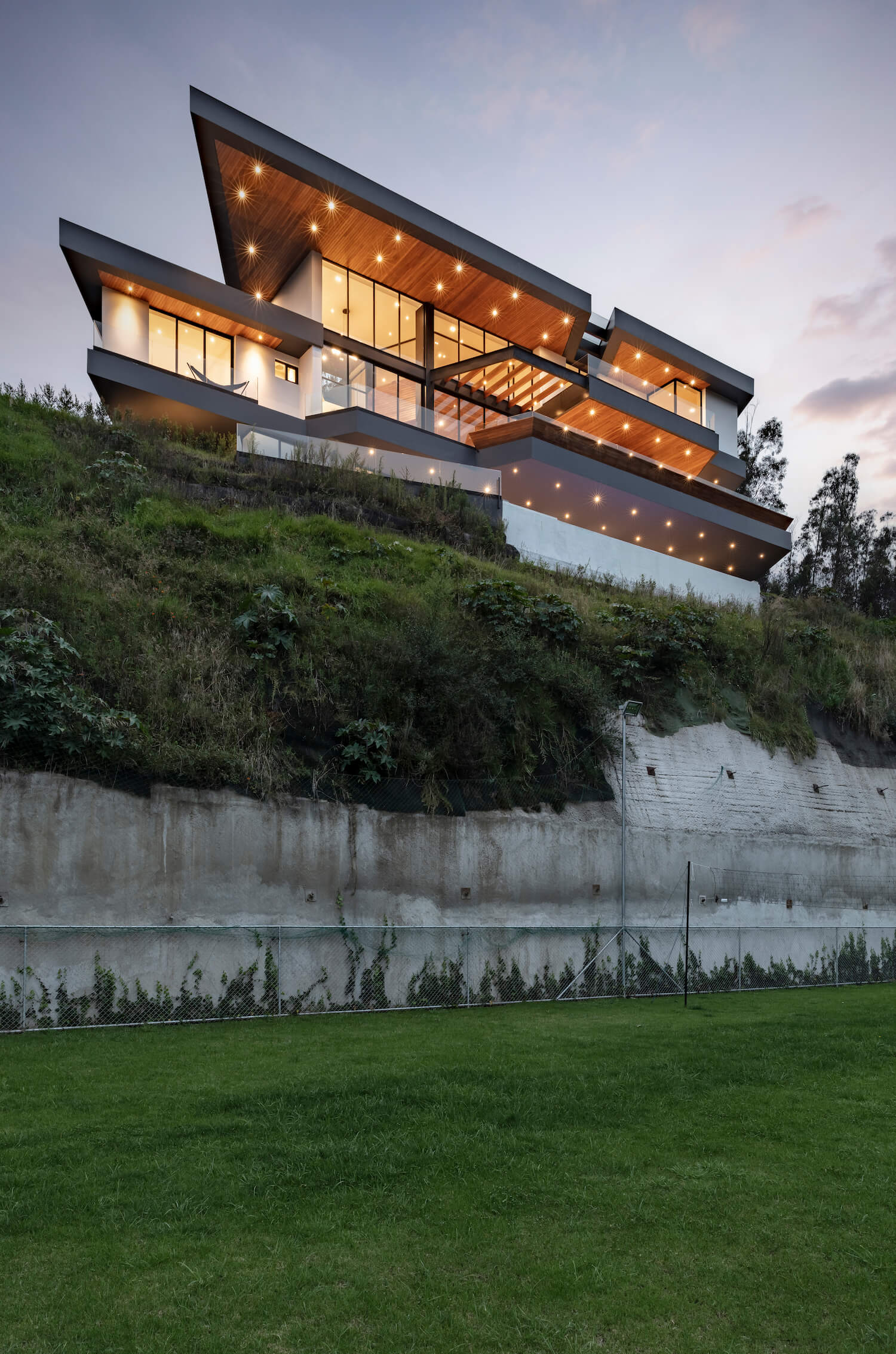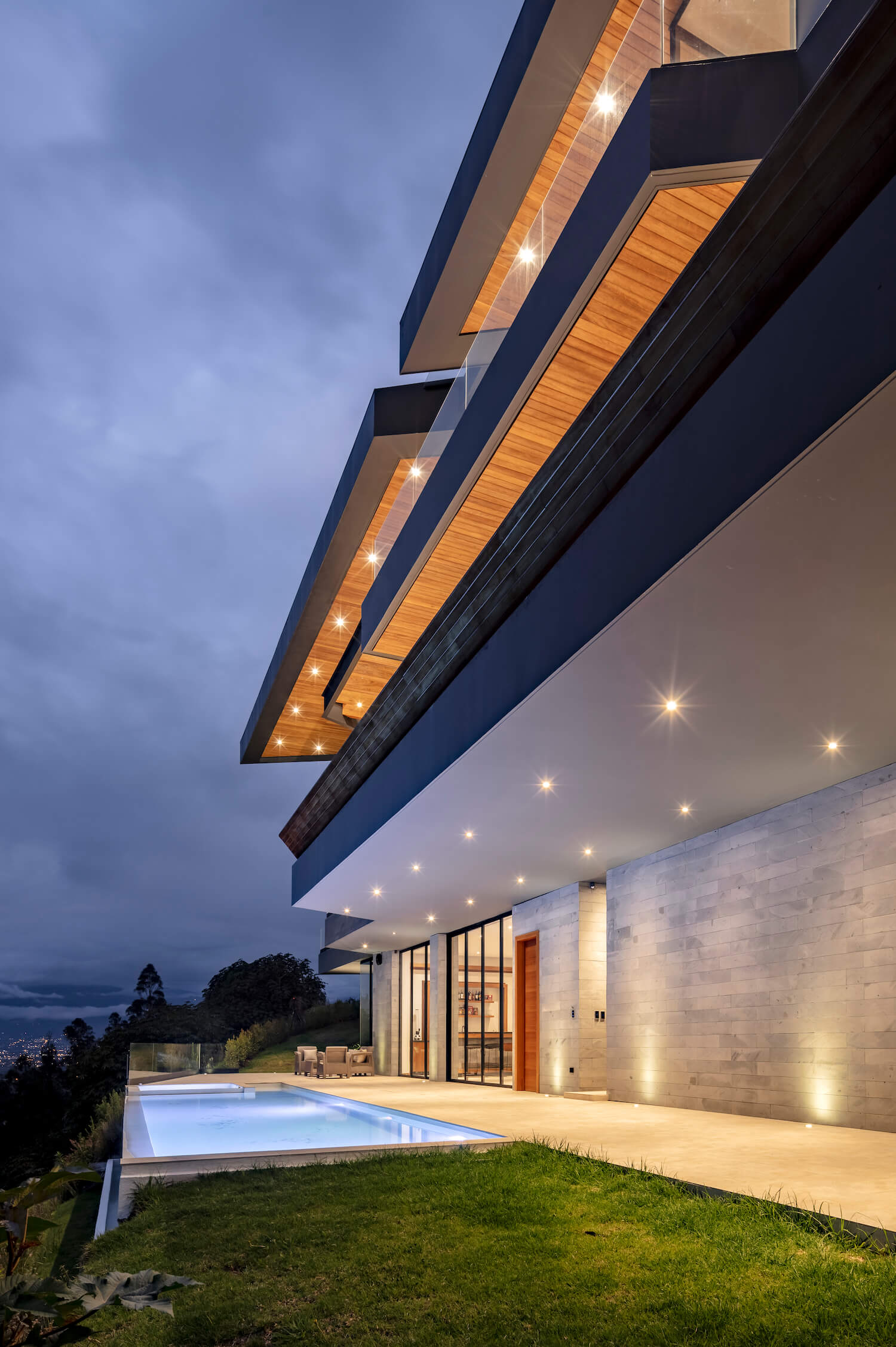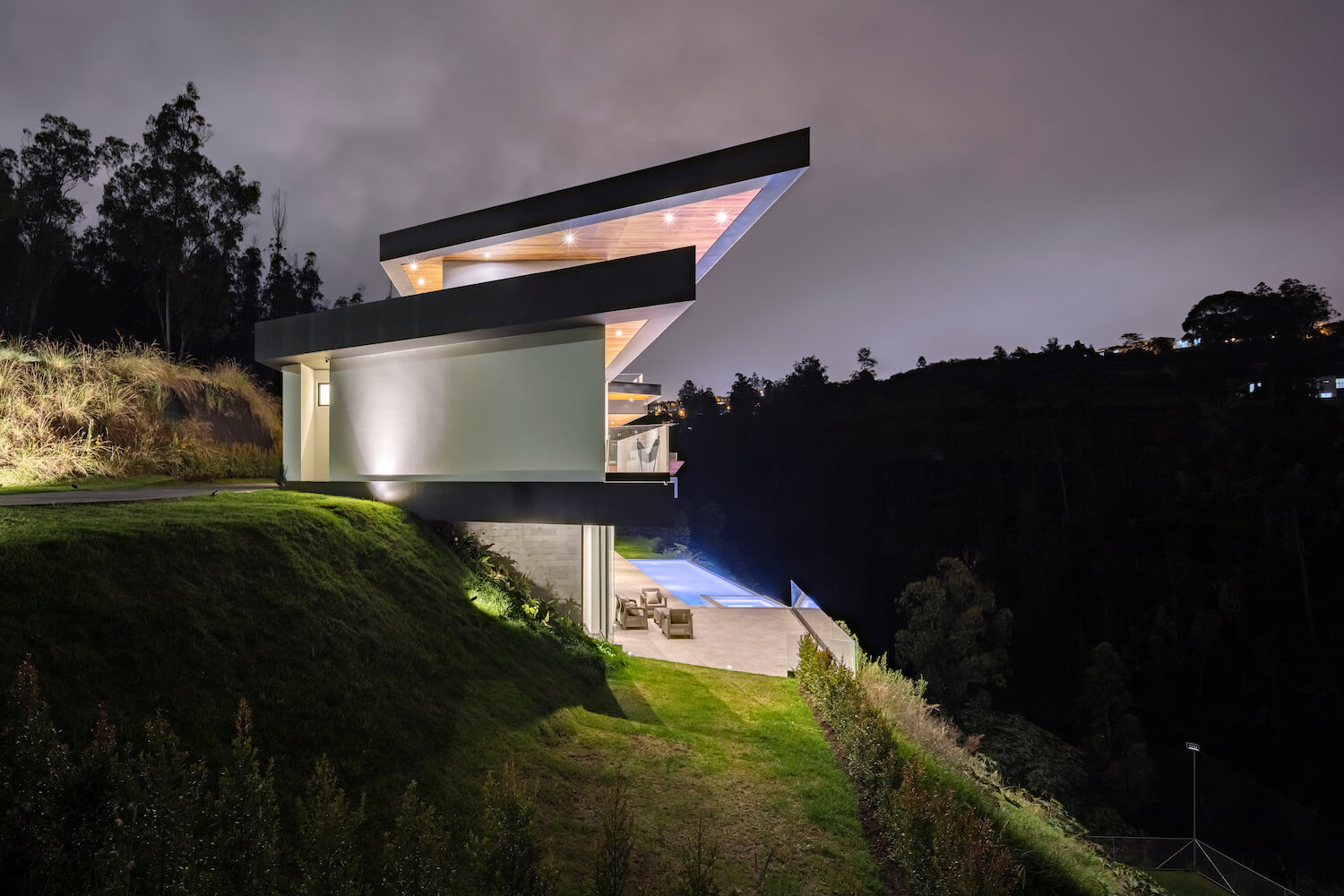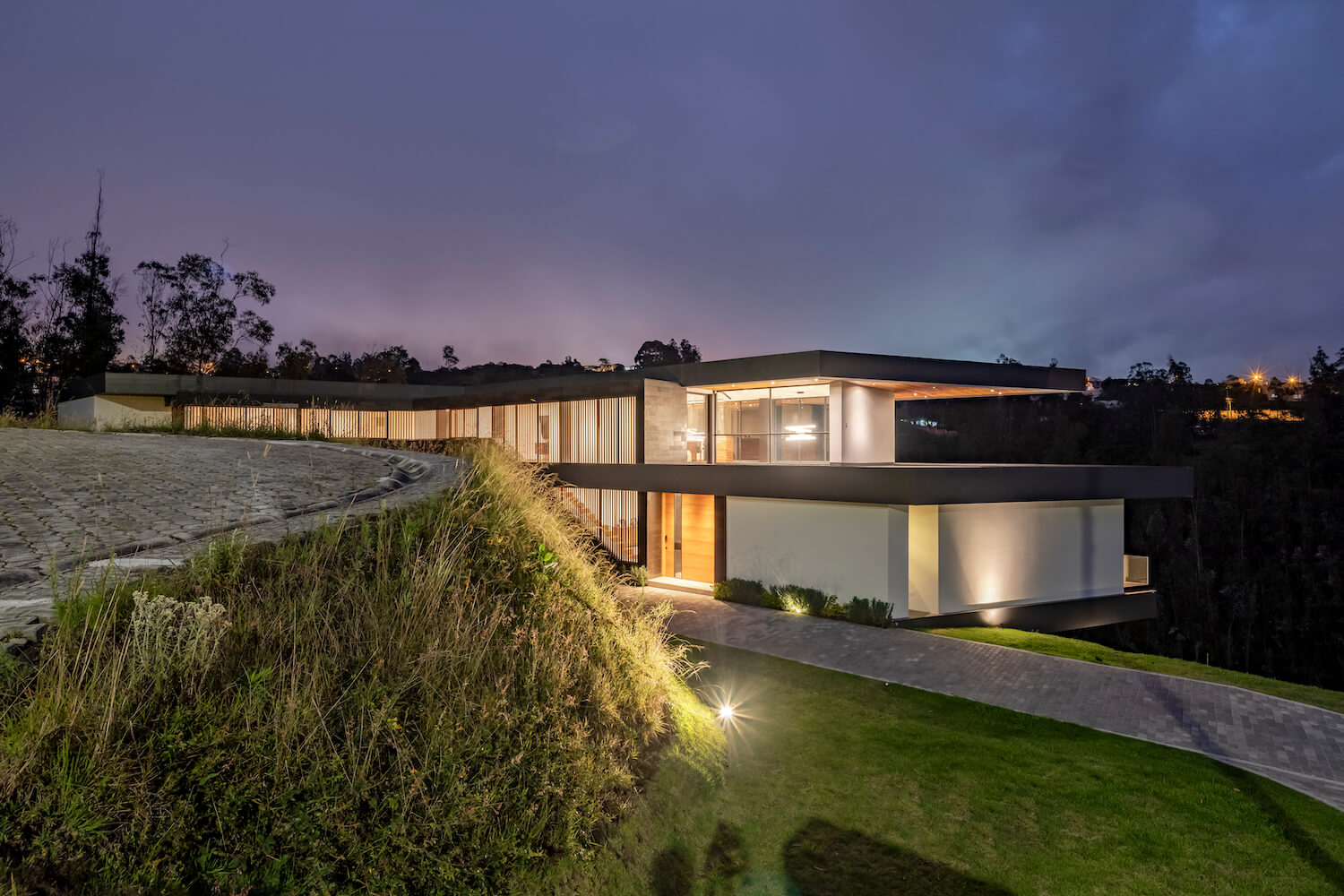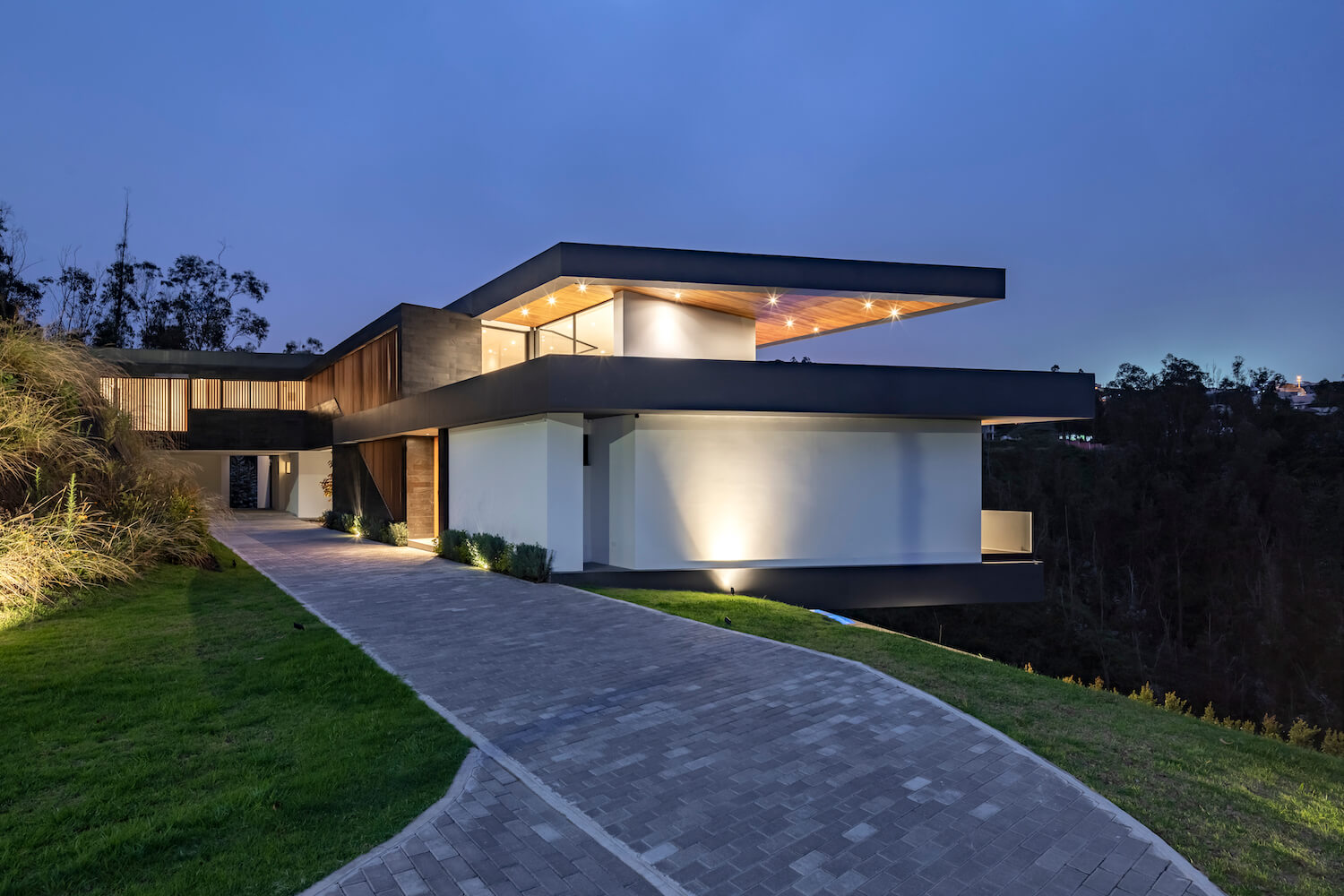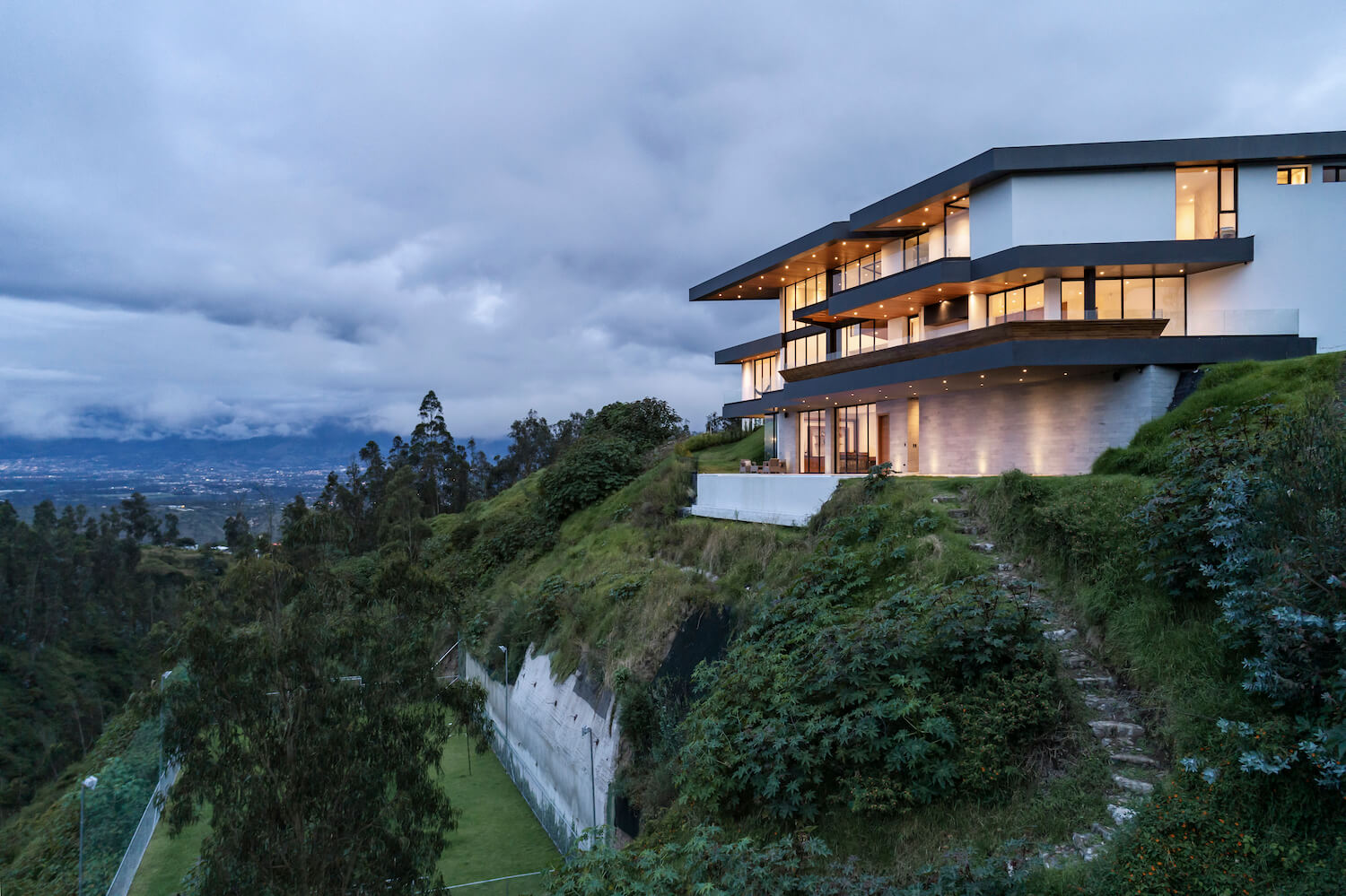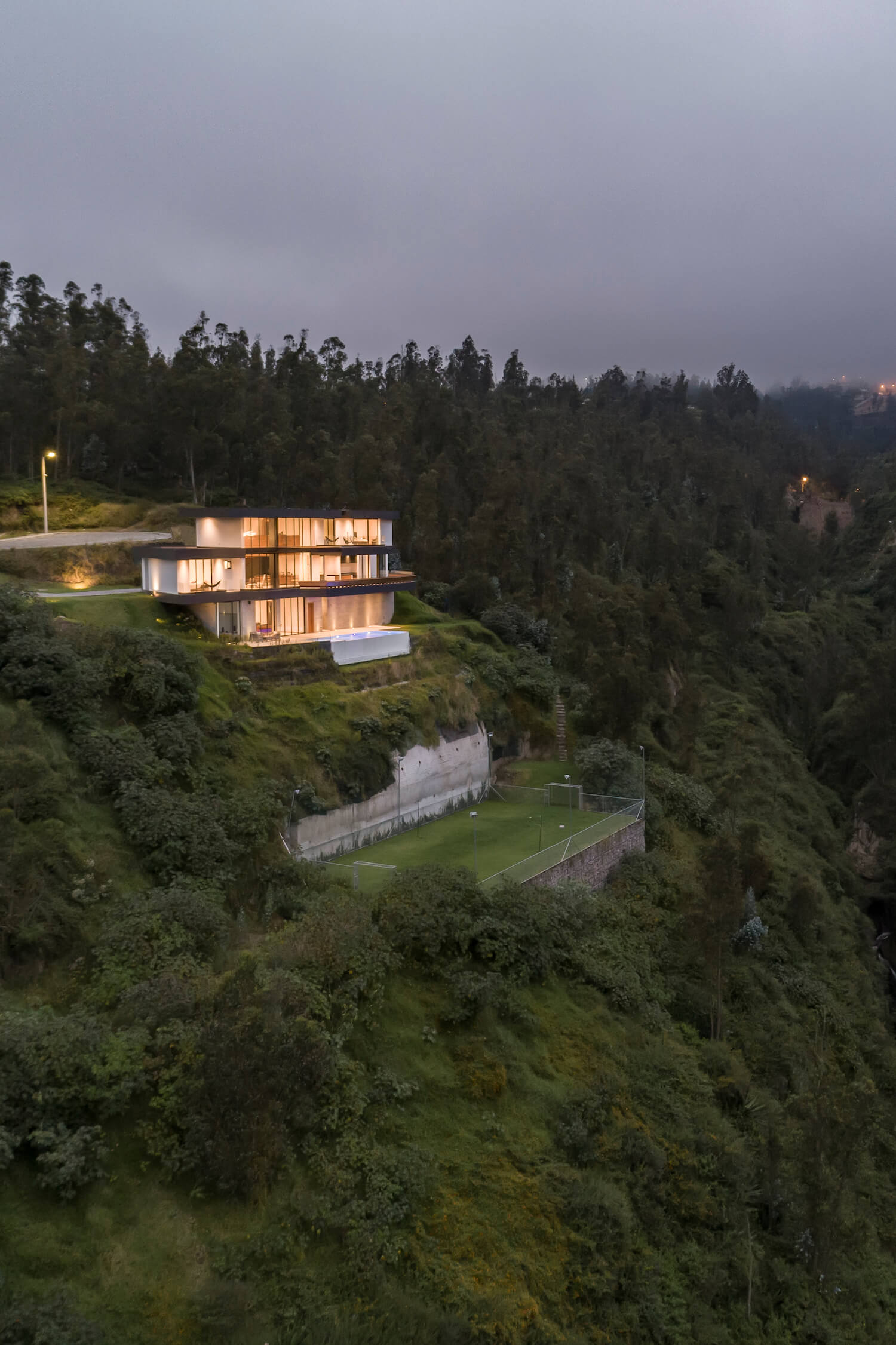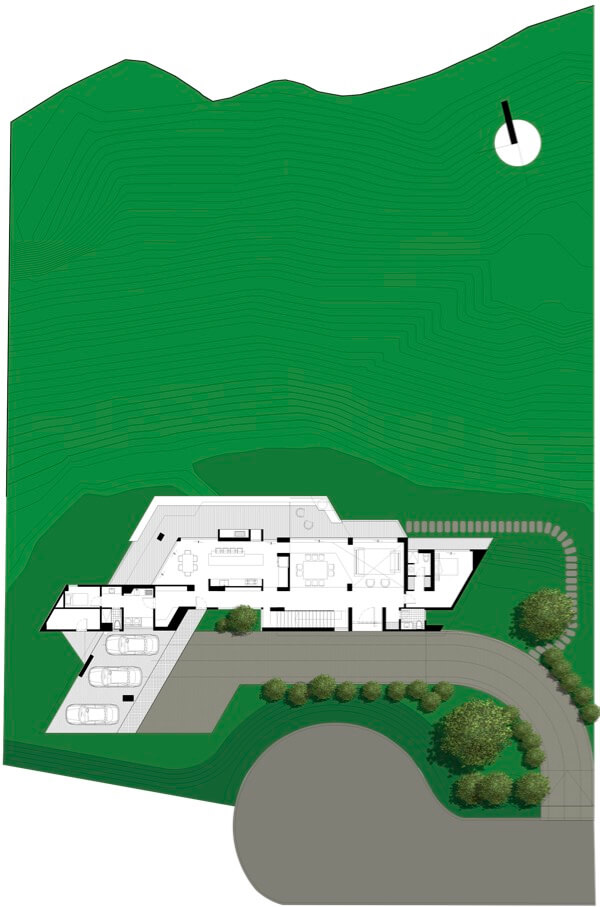 ---