Backdrop is a system of modular panels and accessories with a simple yet important purpose – to define the outdoor space where people want to be. Yet there's more to creating inviting spaces than simply physical delineation. Equally important is the human, emotional component – how these spaces make people feel, where these spaces appear in their daily lives, and the types of moments these spaces help inspire.
Backdrop is the winner of the 2022 Interior Design Magazine Best of Year, Product (Outdoor Products).
The Backdrop system was designed by KEM STUDIO for Landscape Forms.
How is the project unique?
Backdrop offers a new and uniquely versatile way to create welcoming outdoor destinations, Backdrop is ideal for campuses, streetscapes, residential communities, and retail and hospitality locations. Backdrop is another innovative product of Landscape Forms' collaboration with KEM STUDIO.
Where is Backdrop typically used?
Backdrop can be placed along daily paths, such as campuses, streetscapes, residential communities, shopping and hospitality locations, Backdrop offers a place for focus and productivity, a bite to eat, an impromptu conversation, or a personal moment to recharge.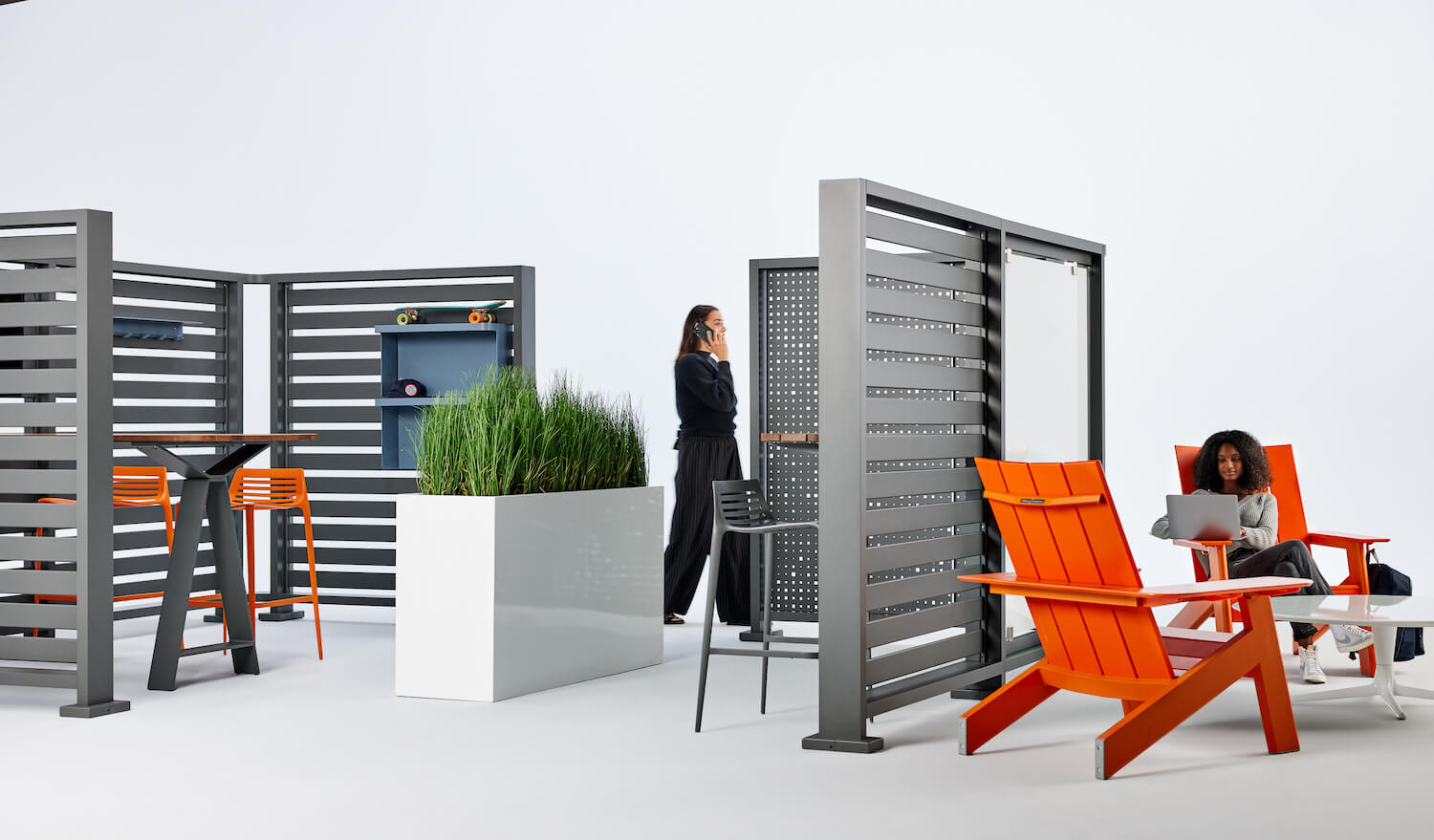 Why is this modular solution for outdoor space called Backdrop?
In the places we enjoy the most, the right physical characteristics help to create environments that elicit the feelings, memories, conversations, and connections experienced within. The space sets the mood and becomes a "backdrop" for life and living.
We call it Backdrop because the panel system itself doesn't necessarily shout for the foreground attention. But the environments it creates and the features it provides re-conceptualize outdoor spaces in really beautiful and innovative ways.
What are some of the Backdrop components available?
Backdrop offers wall-height and bar-height panels in straight or L-shaped configurations, and two additional heights for glass (small and large), which are the adaptable base units. This offers virtually endless customizability in layout, functionality, and degree of enclosure. The panels are adjoined by posts and connectors that create two-way, three-way, or four-way junctions at 90 or 120 degrees. Backdrop's integrated power garage posts offer convenient charging for mobile devices. Infill panels can be perforated, glass, planted greenscreen or louvered in vertical or horizontal orientations to enhance ambiance and visual transparency. Glass panels can be paired with the straight louvered panels to provide wind protection and privacy.
How can I purchase Backdrop?
Backdrop was designed for our client, Landscape Forms, a company with a purpose to create beautifully designed furniture and other solutions for outdoor spaces.
You can learn more and purchase on their website: https://www.landscapeforms.com/en-US/product/Pages/Backdrop.aspx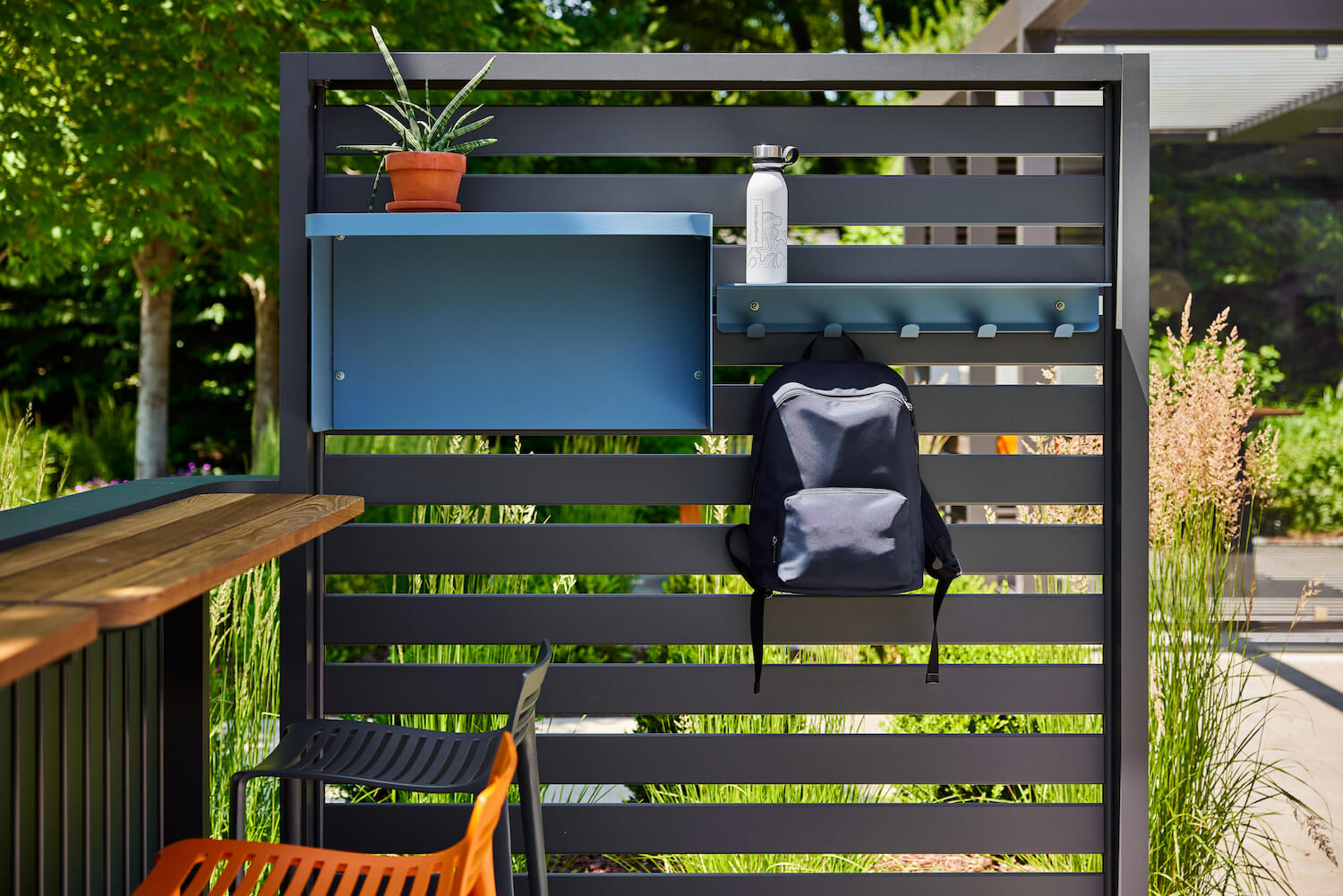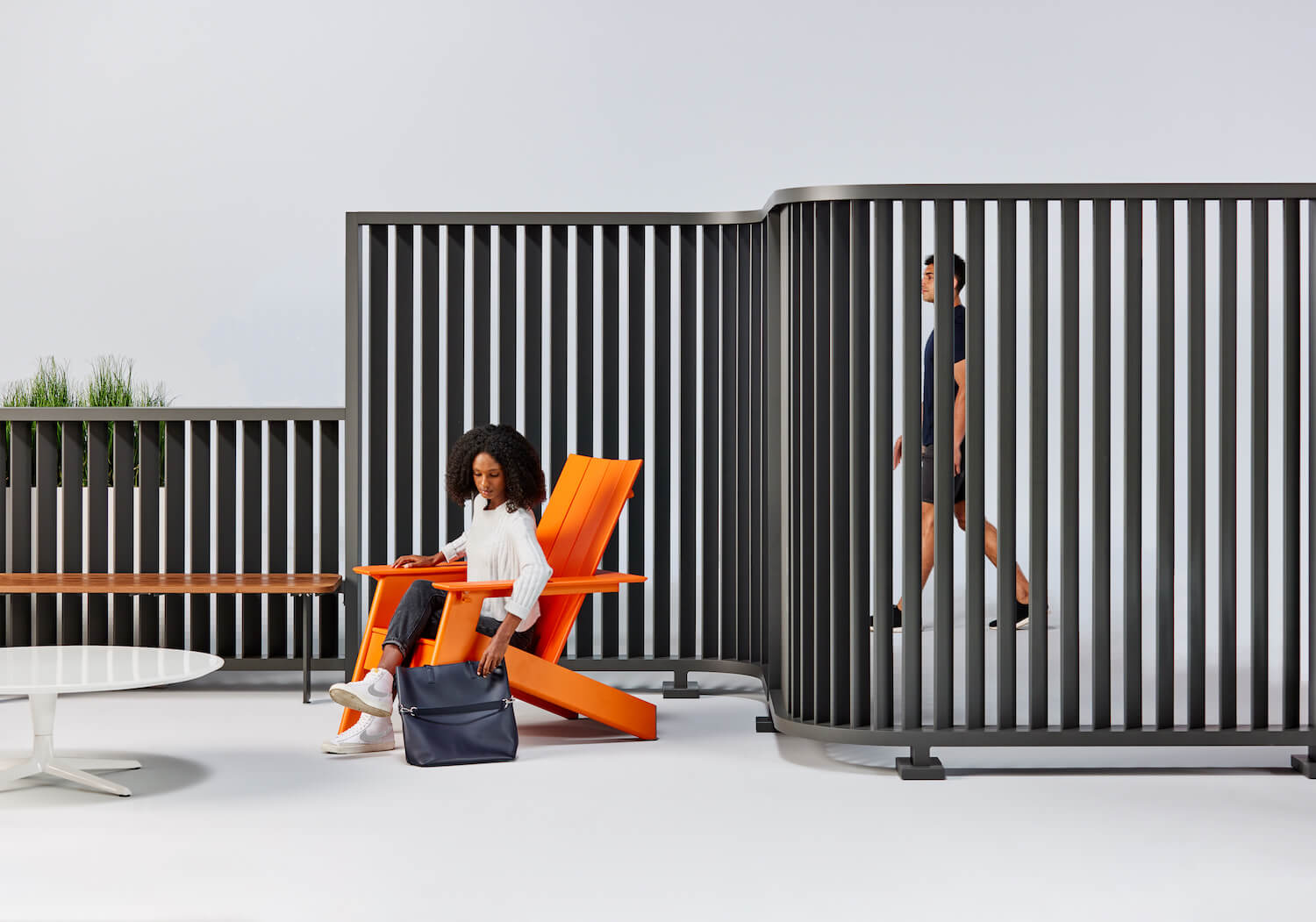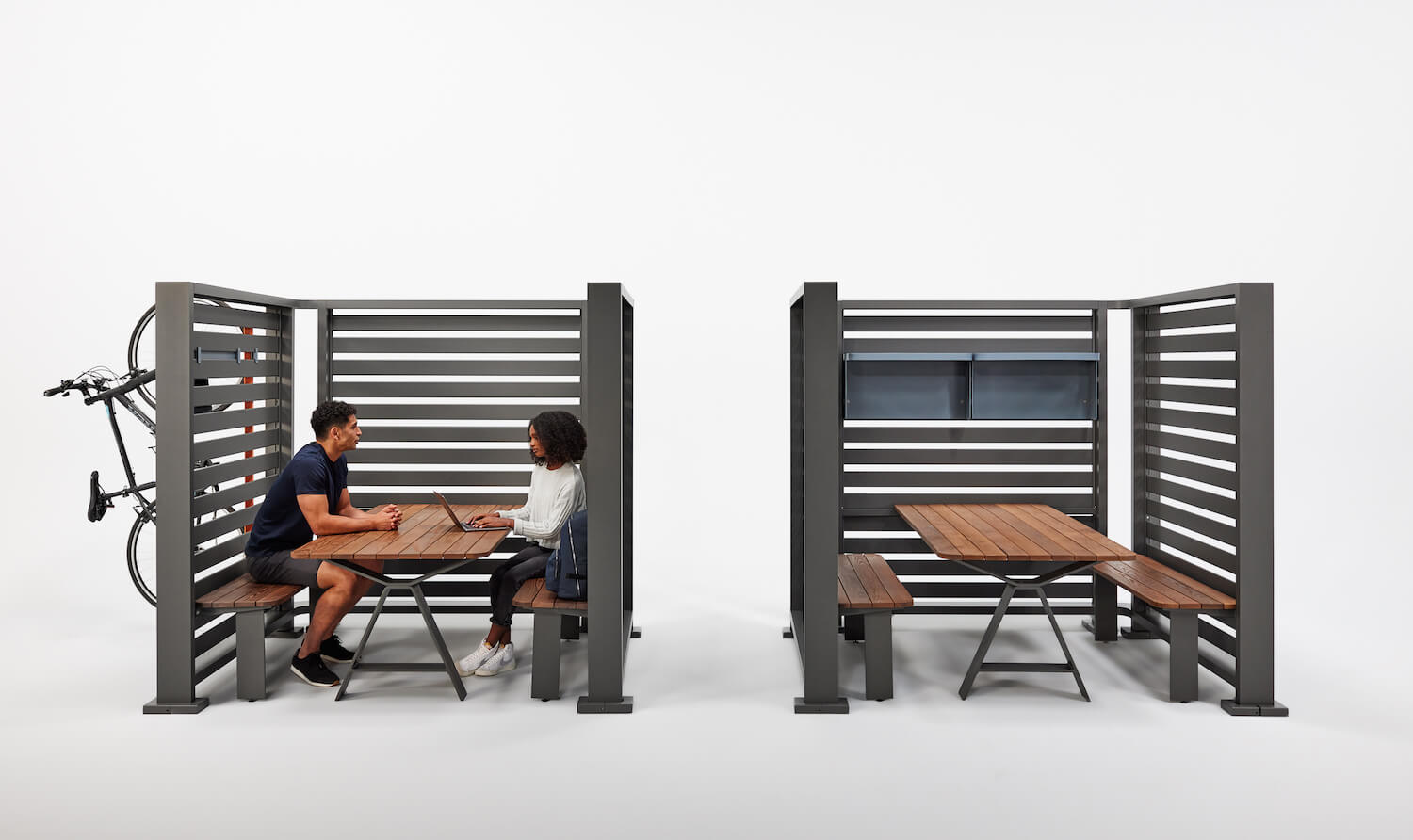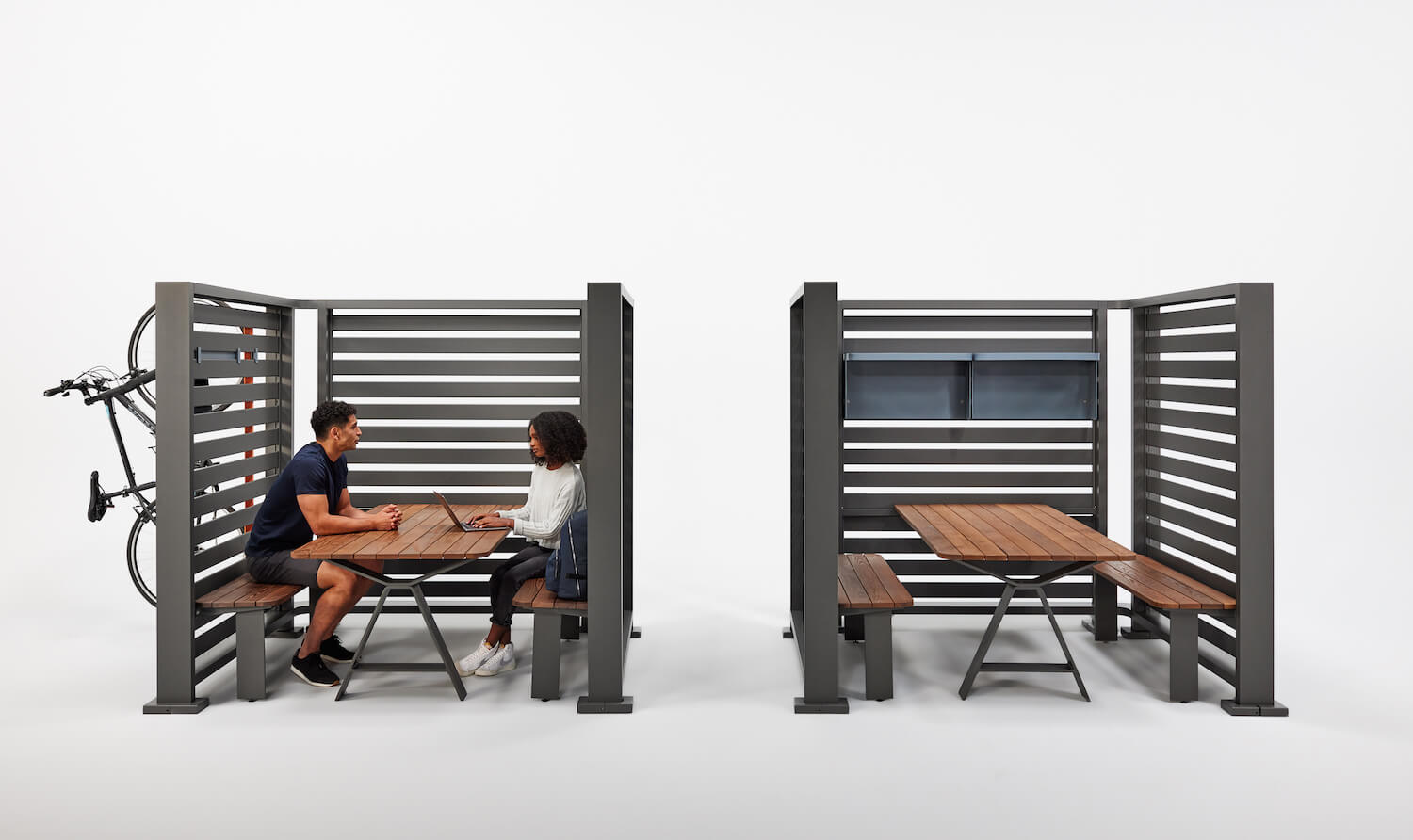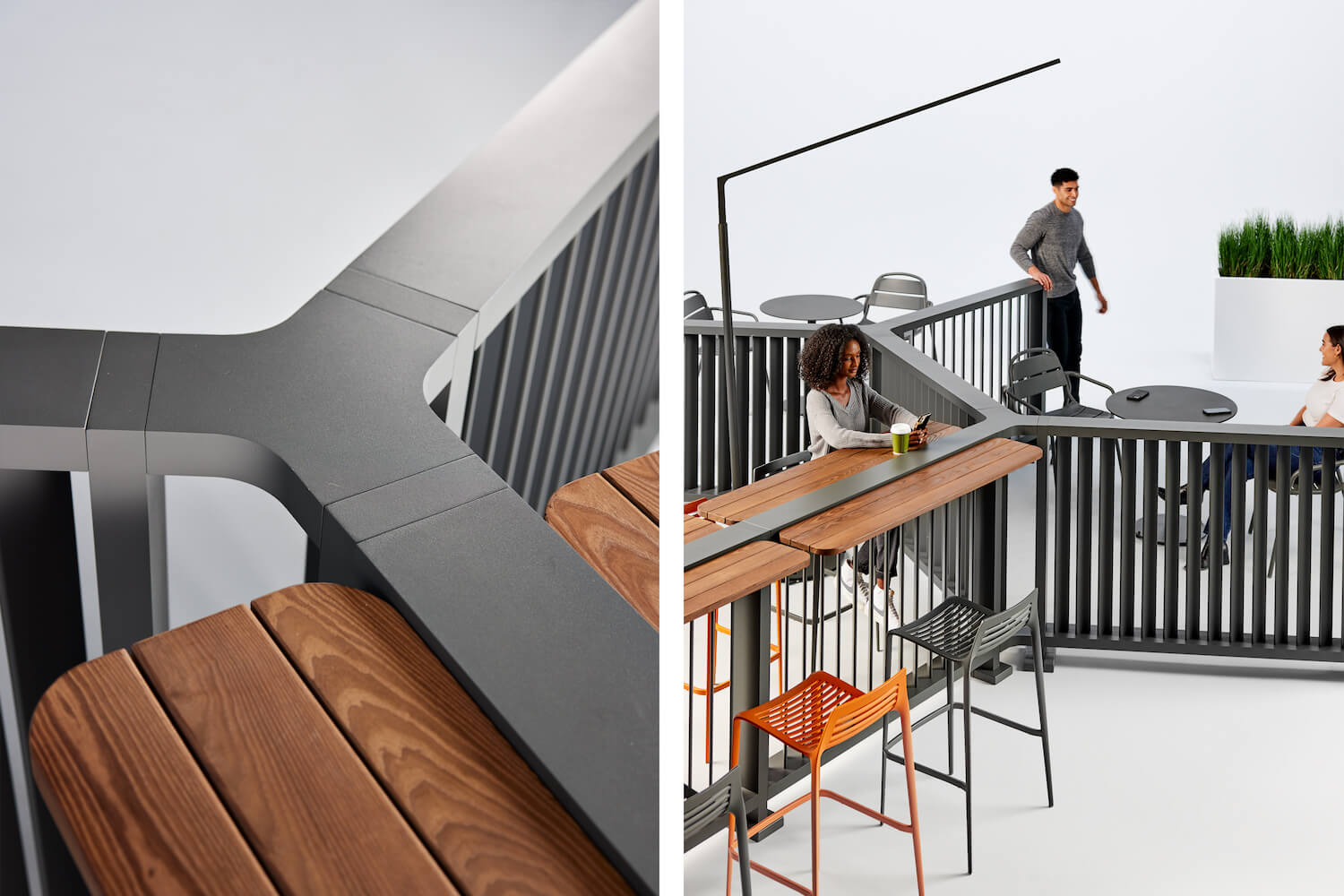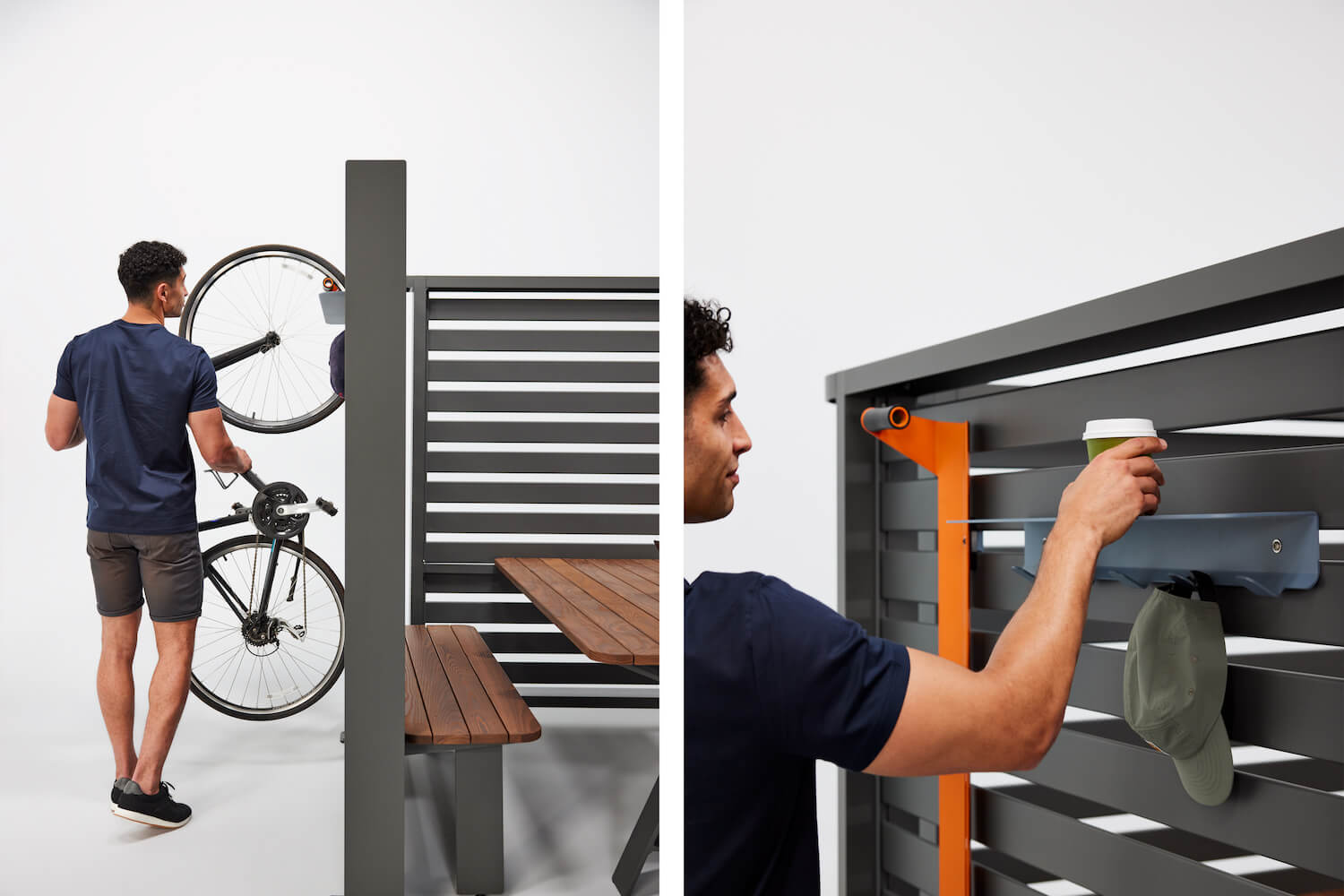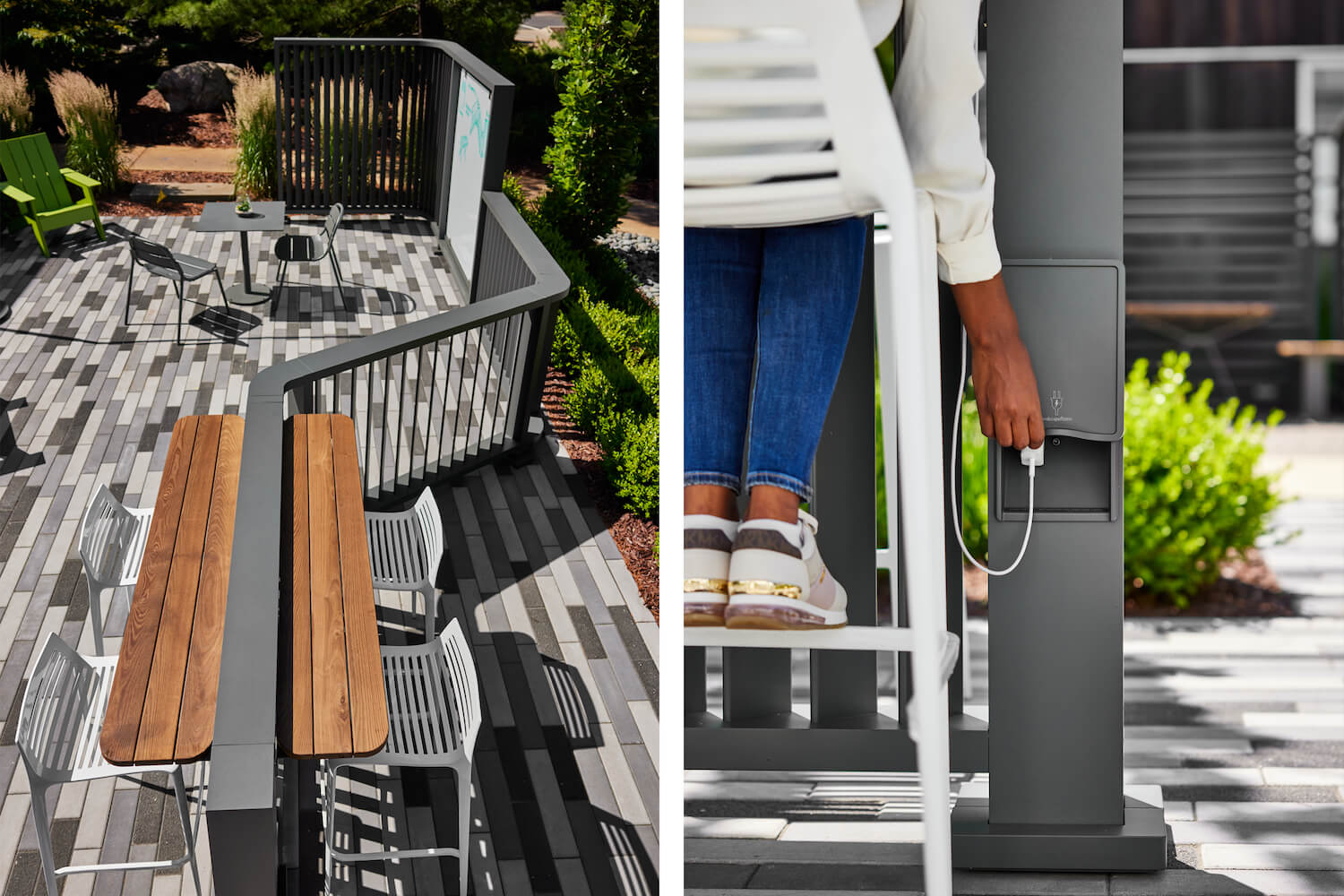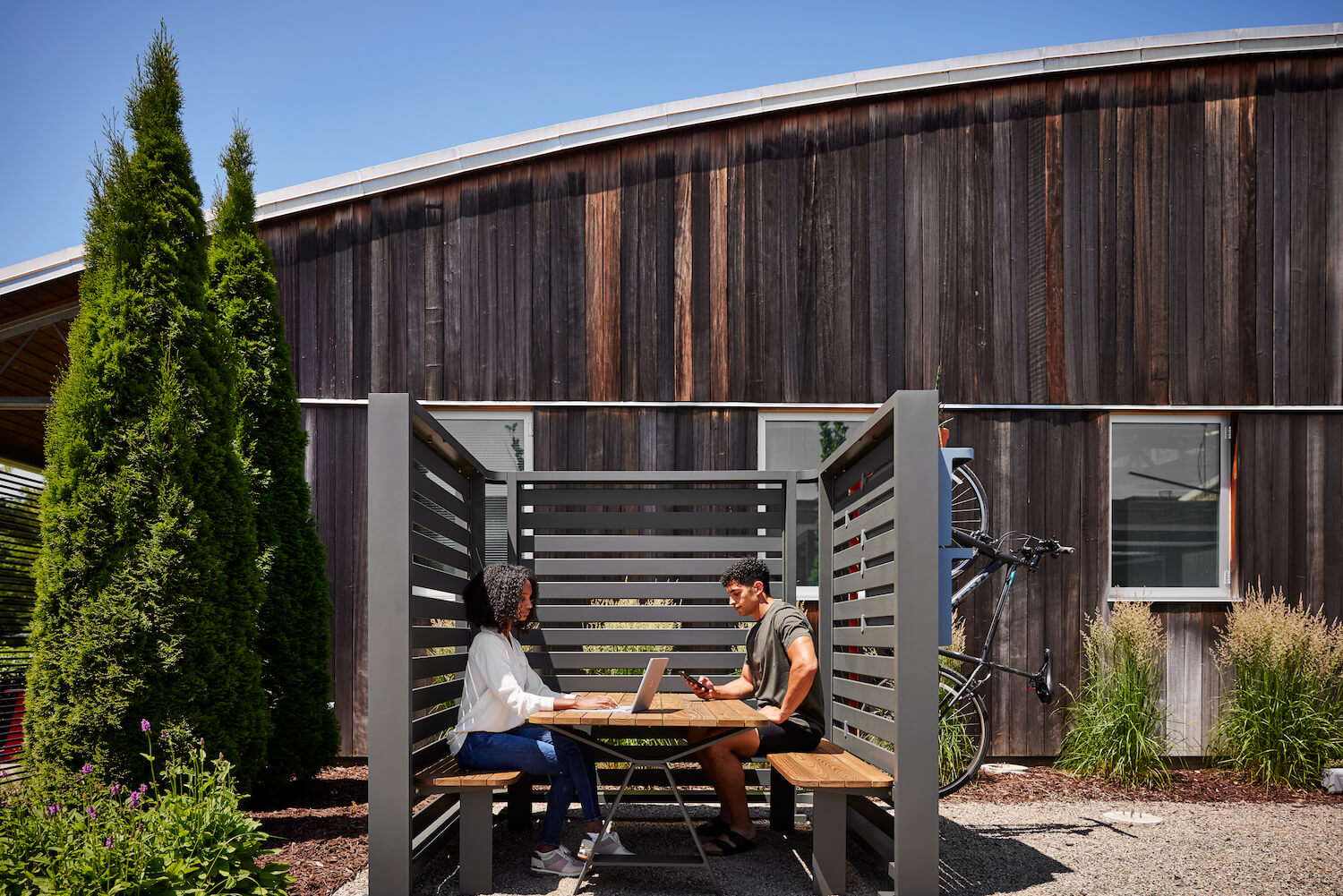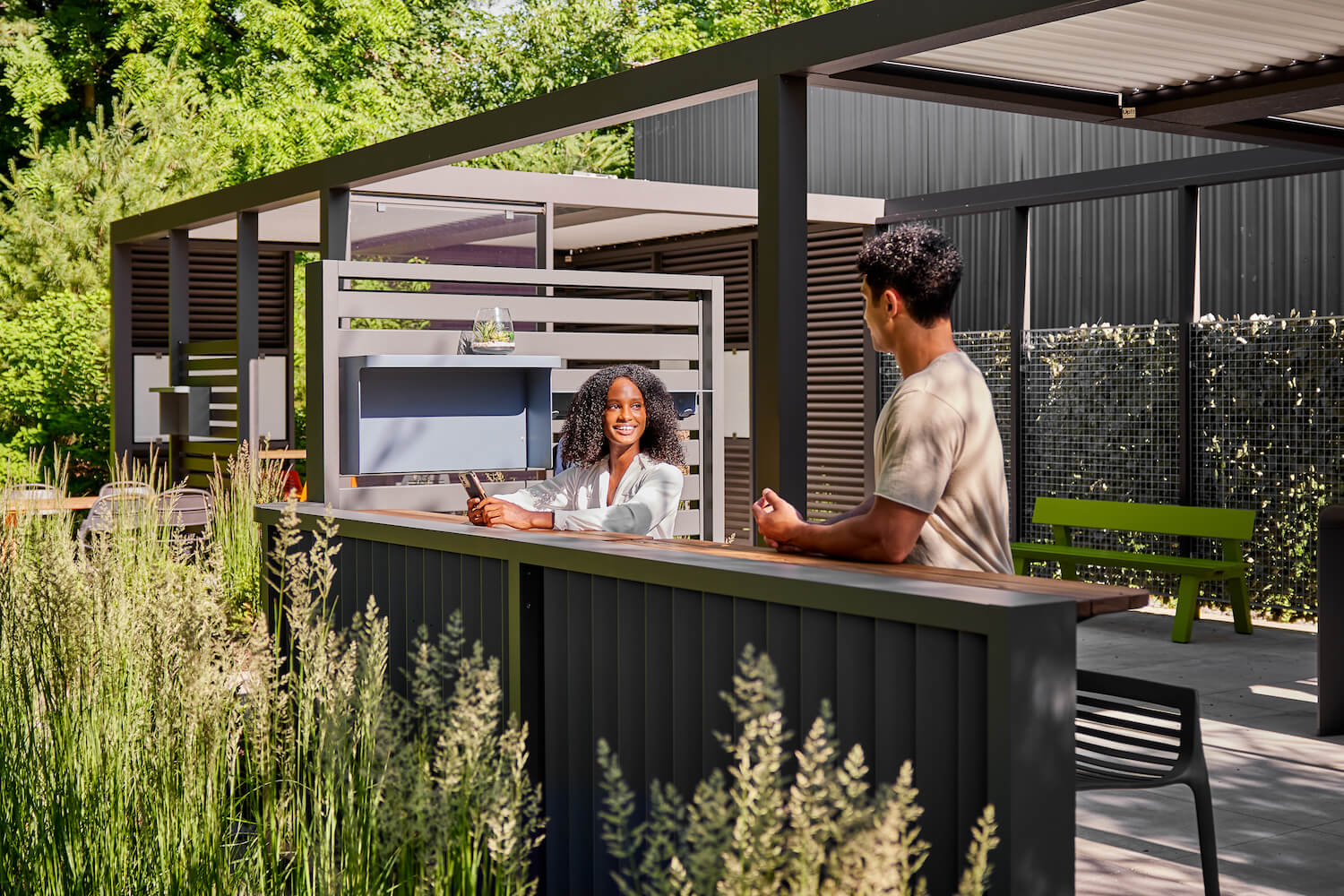 About
KEM STUDIO is an award winning design firm that fuses architecture + industrial design. This fusion is a natural extension of our underlying design philosophy – Better Design Better Living™ – making design more approachable, livable and necessary in our lives.
---