Lo Sereno, the natural sensation of feeling at home. To bring together simplicity, comfort and no-frills elegance in an environment where nature and design stimulate the senses—that's the mission of the boutique hotel Lo Sereno Casa de Playa, in Troncones, Mexico.
At just the right latitude, where the waters of the Pacific Ocean meet the mountains of the Sierra Madre del Sur, half an hour from the Zihuatanejo International Airport you'll find Lo Sereno Casa de Playa, a boutique hotel that awakens the sensory pleasure of getting reacquainted with the exuberance of the sea and tropical vegetation while enjoying personalized attention, exclusivity and privacy.
The harmonious contemporary aesthetic of this oasis balances respect for its surroundings' unique beauty and a one-of-a-kind, intimate essence, which gives guests the feeling of being in their own beach house. The architectural project, led by Jorge González Parcero, used the Mexican sculptural tradition as a reference and made the most of the richness provided by tropical woods and other local materials. The result is a structure with character, comprising 10 suites with terrace, an infinity pool with an ocean view and a covered terrace with an artisanally crafted pergola.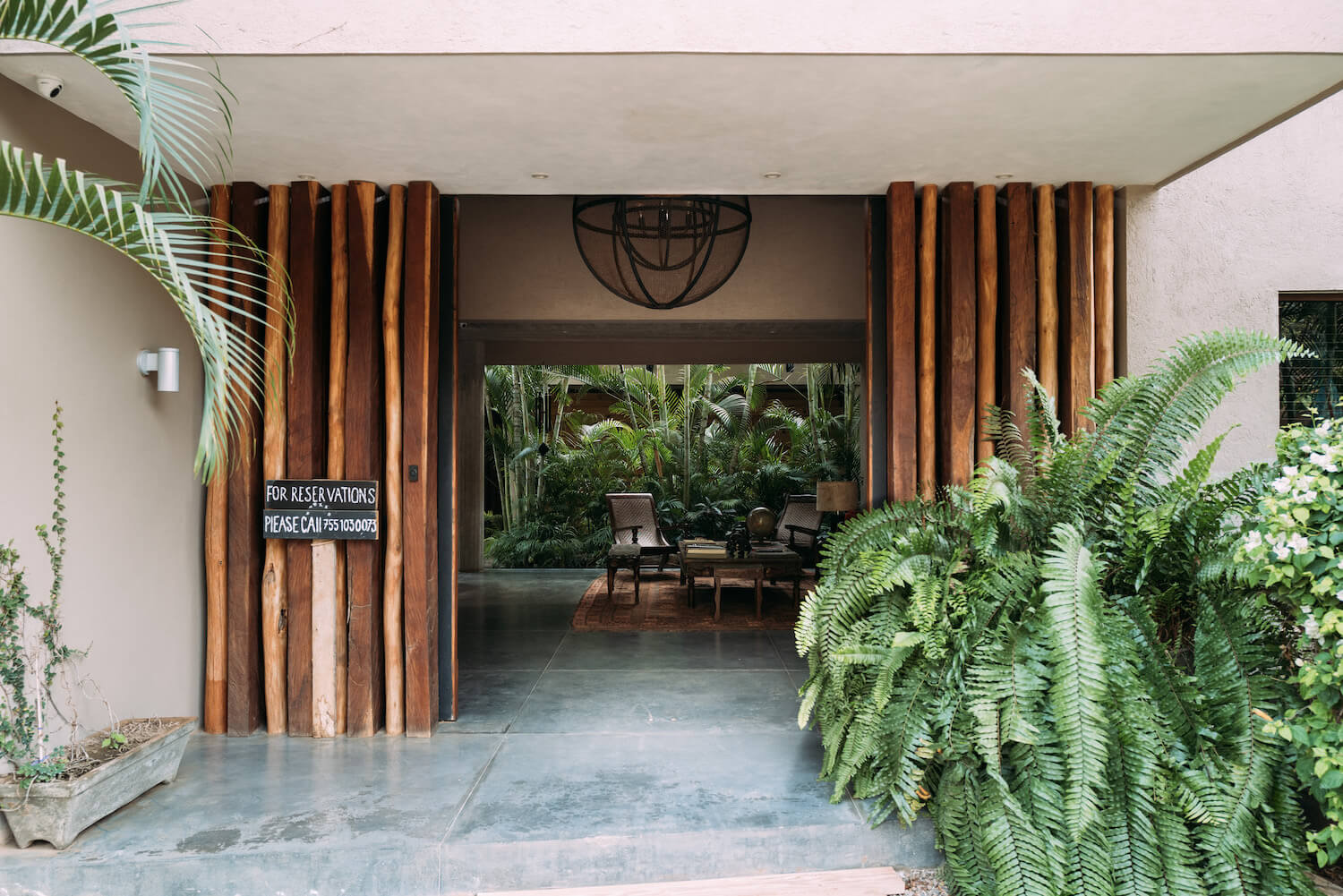 image © Kate Berry
The interior atmosphere uses furniture specially made in Guadalajara for Lo Sereno and boldly brings together textures and finishes to achieve an avant-garde, artistic look in every space, from the lobby, through the rooms and even the bathrooms, infused with minimalism through glass walls and outdoor rain shower heads. All in all, an atmosphere that fully reflects the concept of barefoot luxury.
Cuisine is also an important aspect of Lo Sereno. Its flagship offerings for gourmet pleasure-seekers are prepared using local products and fresh ingredients. Be it for breakfast, lunch or an intimate dinner, its outdoor restaurant is the perfect setting to enjoy its dishes, which can be accompanied by pairing suggestions or the bar's mixology. An excellent option is the hotel's namesake cocktail; it undoubtedly surprises the palate with a hint of vodka, citrus, a dash of basil and lemon-lime soda.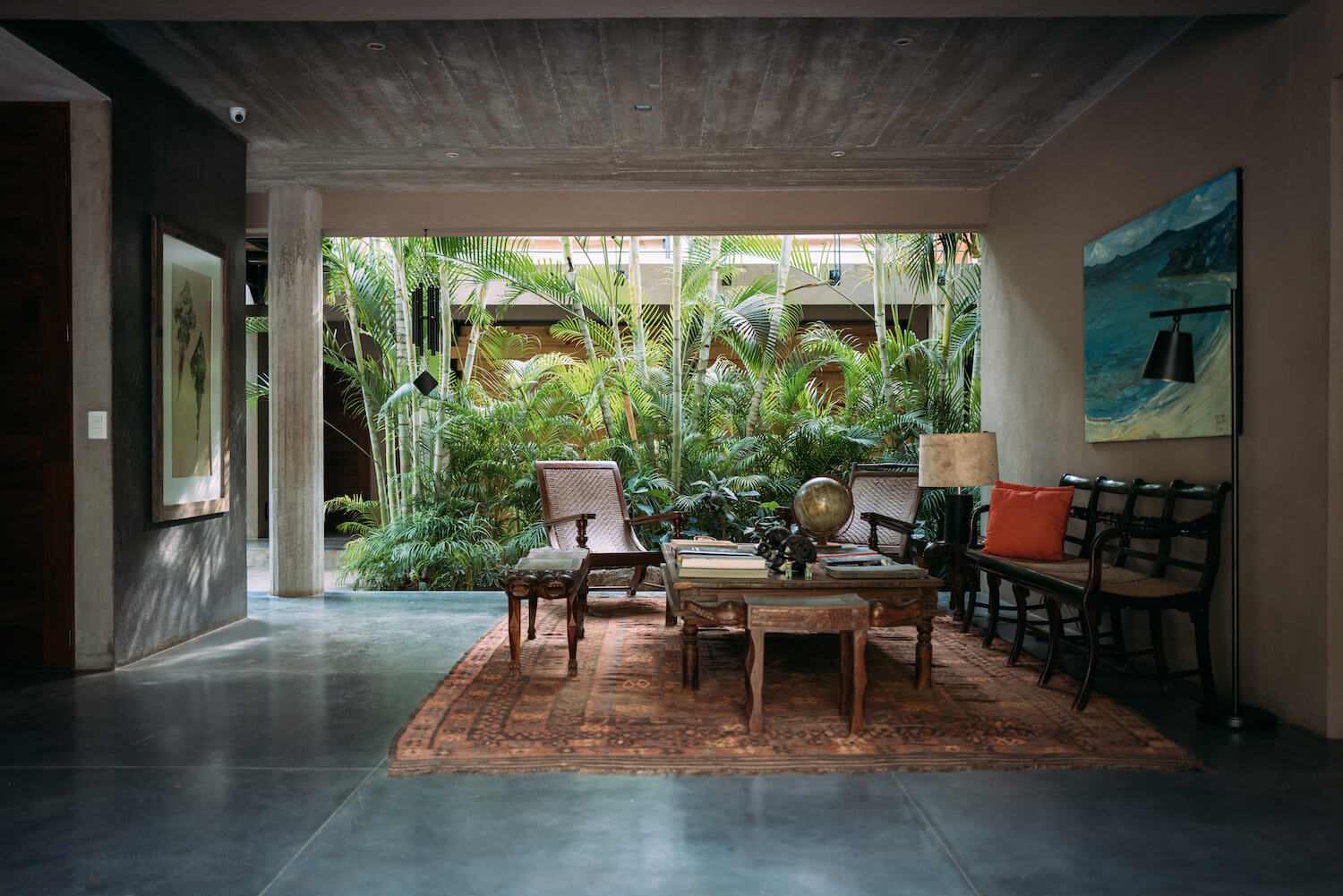 image © Kate Berry
For lovers of stress-free leisure or anyone who enjoys outdoor activities, this destination allows you to make the most of your stay with walks on the beach, meditation, and yoga, or even trying out surfing, horseback riding and other beach and water sports.
The mastermind behind Lo Sereno is Rafael Sainz Skewes, a Mexican businessman who visualized this concept 16 years ago when he rode his motorcycle to Troncones and discovered a paradise with golden beaches. Sainz Skewes's project reflects his ideal beach hotel: an inspiring setting, excellent food, and great company. All this for a highly competitive value, perfect for tourists who appreciate superior standards and custom- made service.
Sainz Skewes' vision for Lo Sereno has earned him recognition as an "original" by the exclusive Design HotelsTM brand, which backs up independent hoteliers whose concepts are characterized by a genuine passion for hospitality, cultural authenticity design, and architecture that stimulate guests' sense of wonder.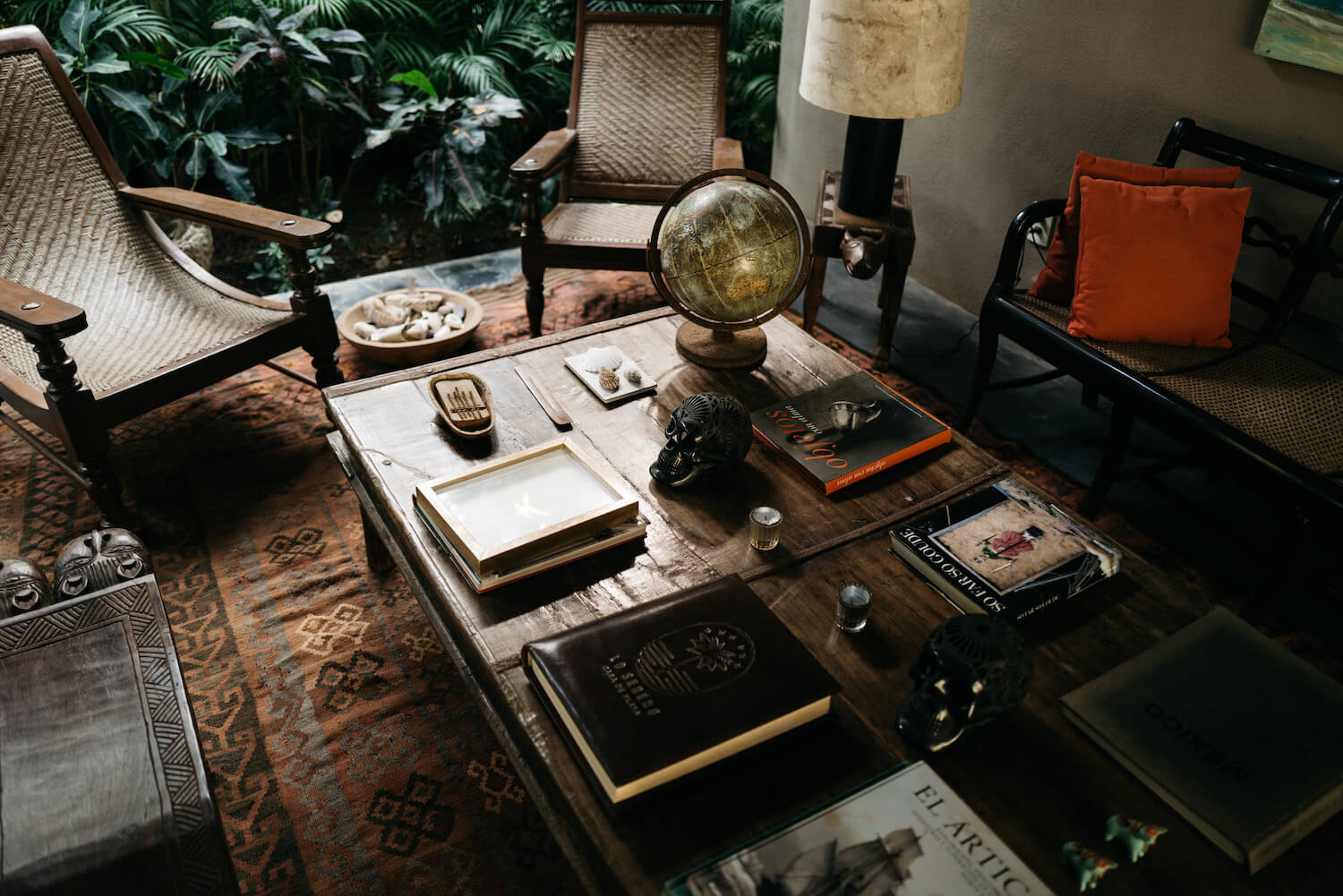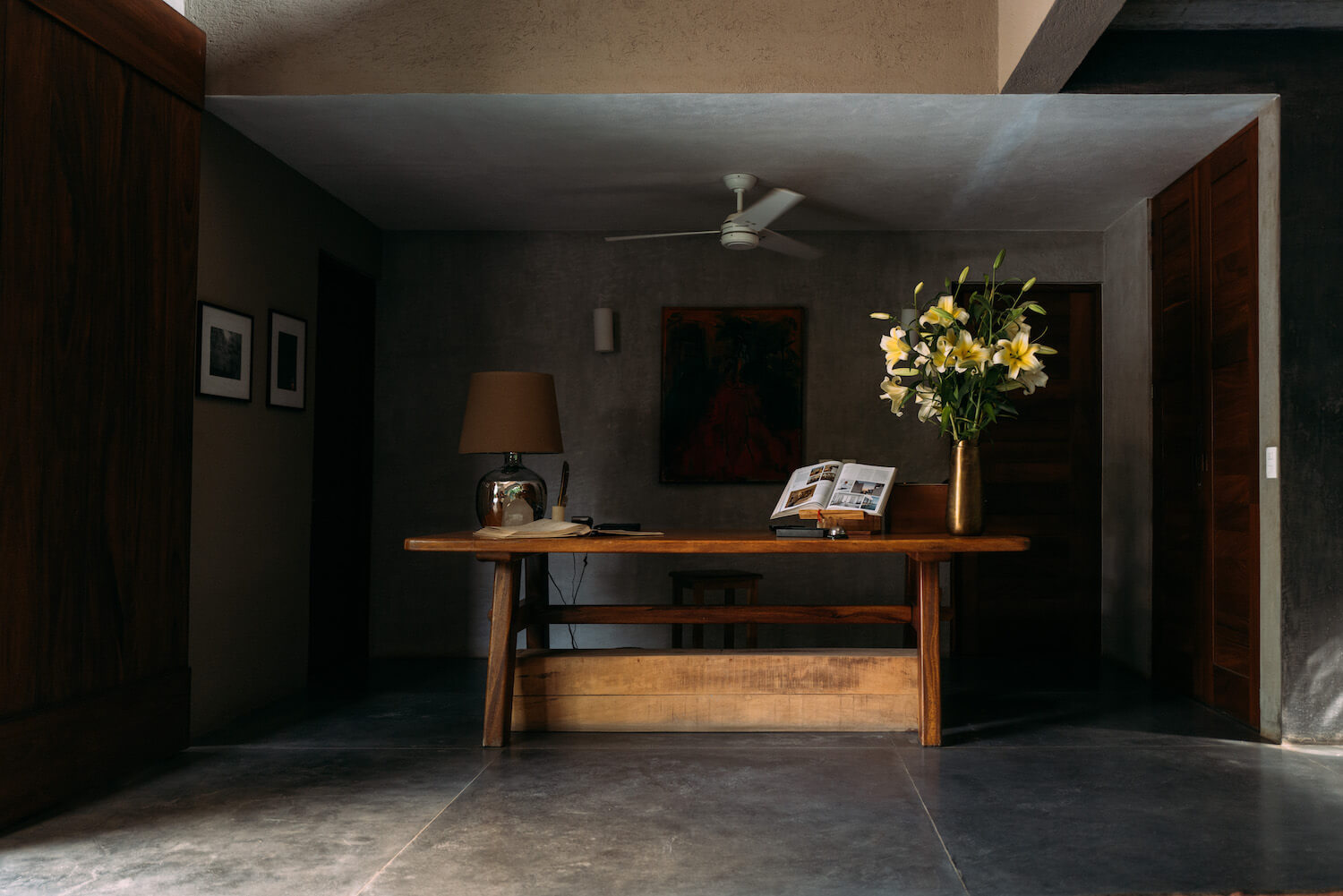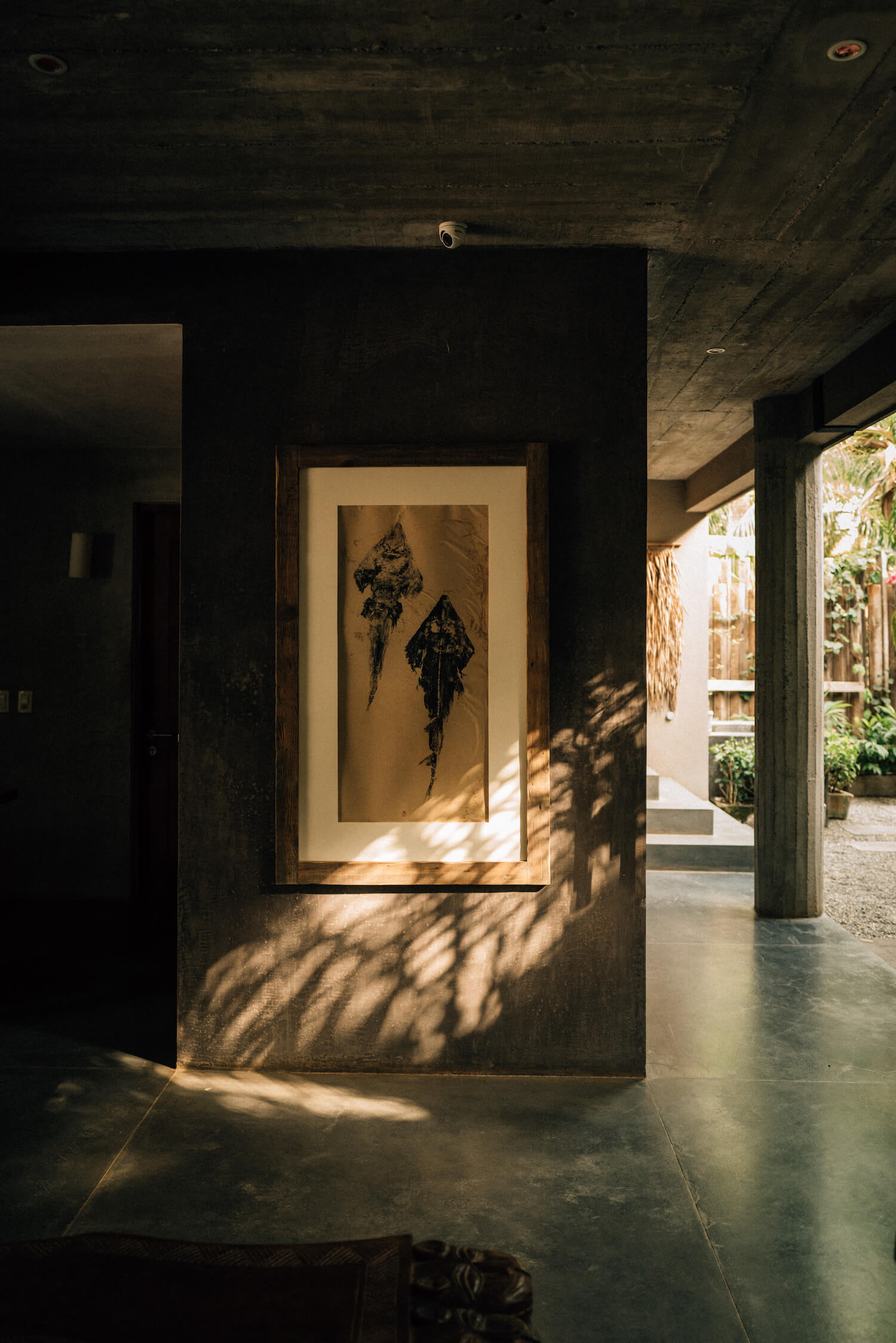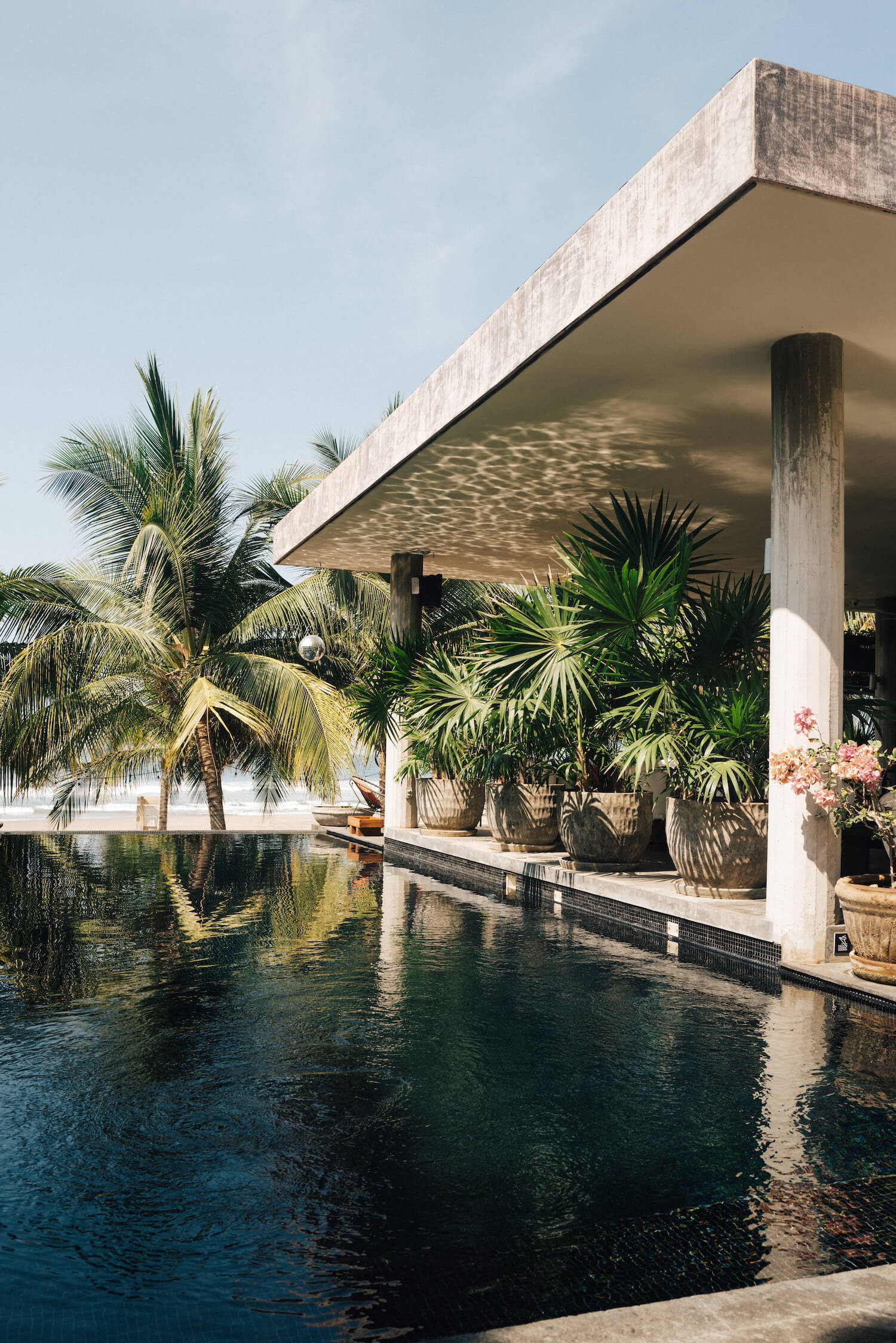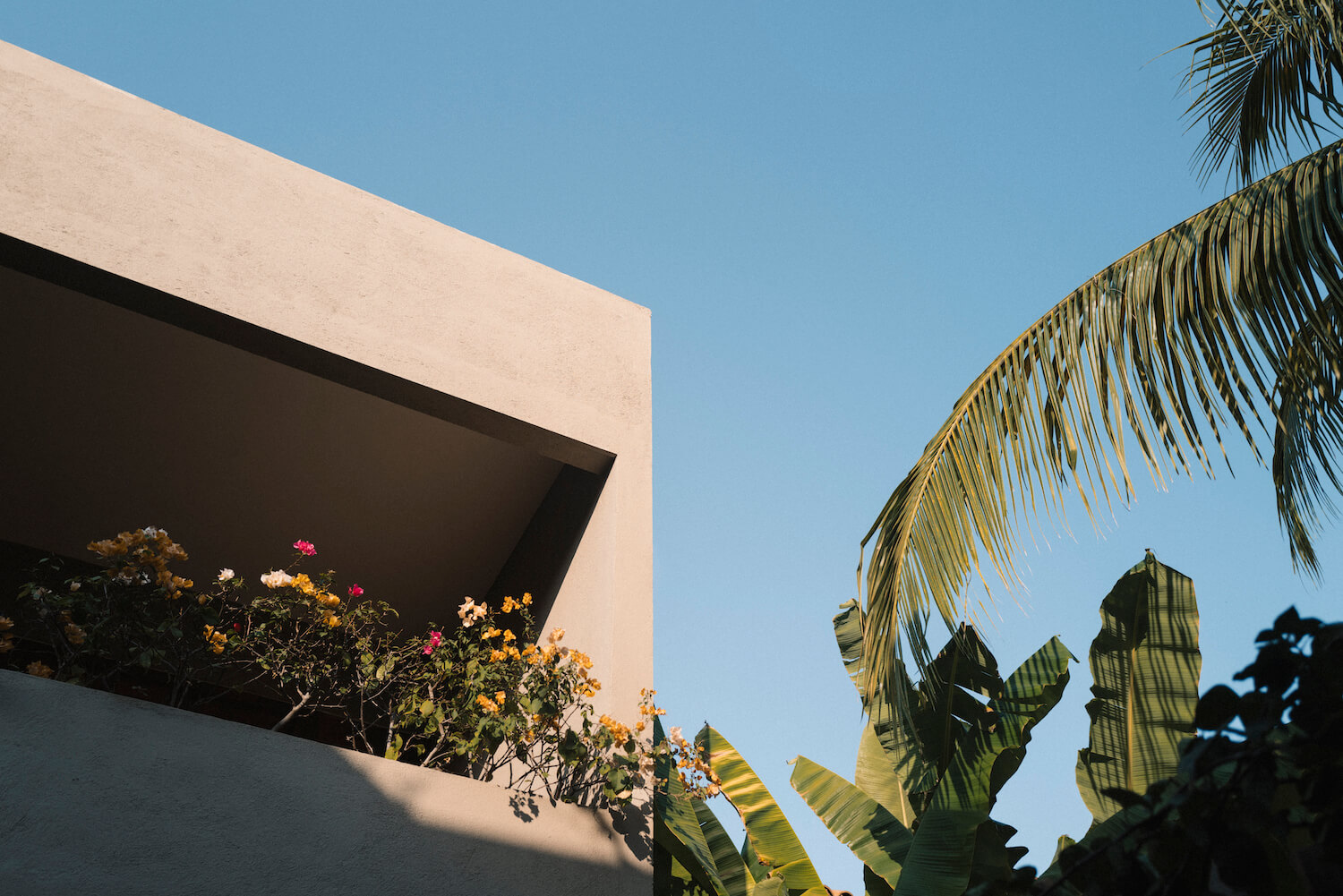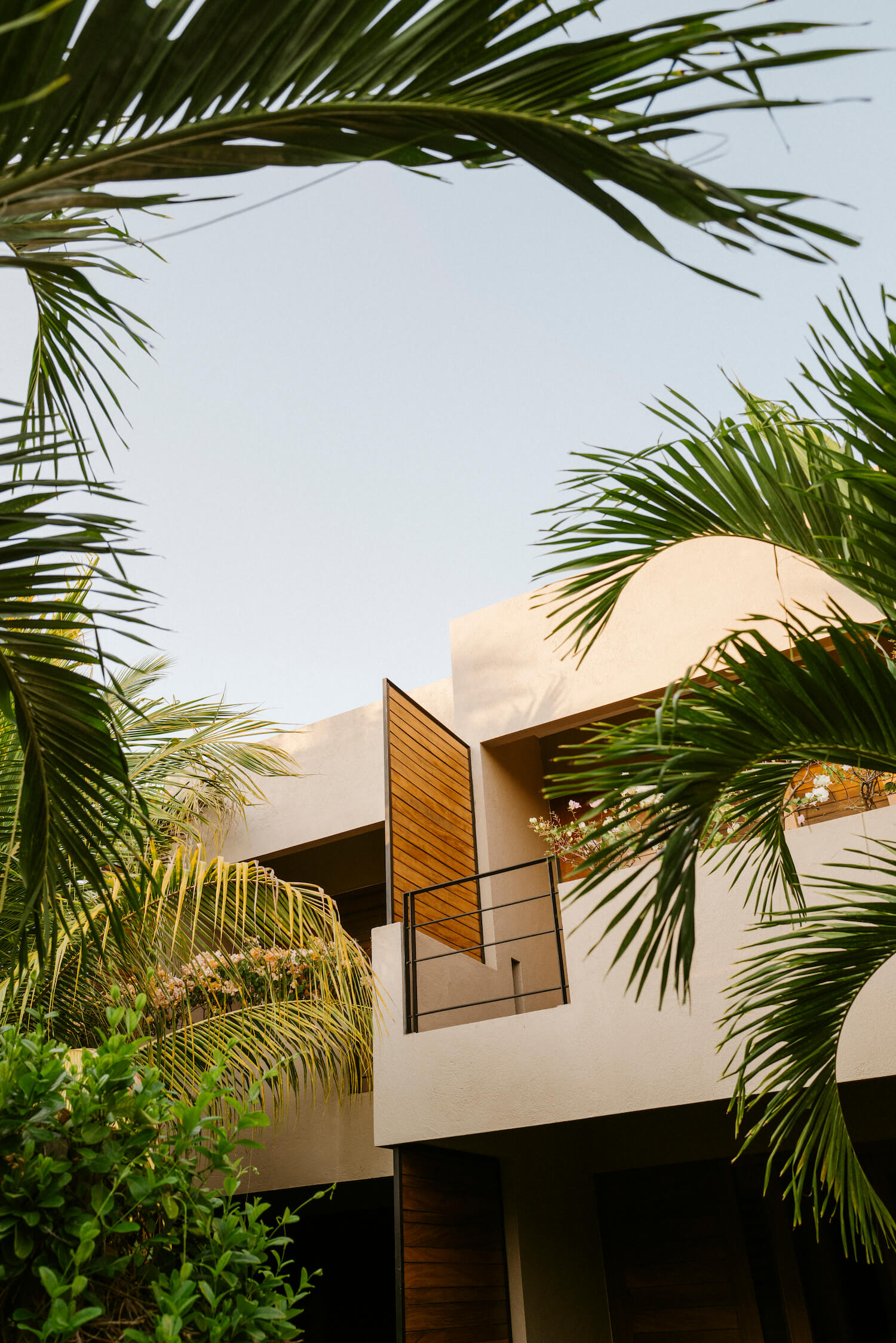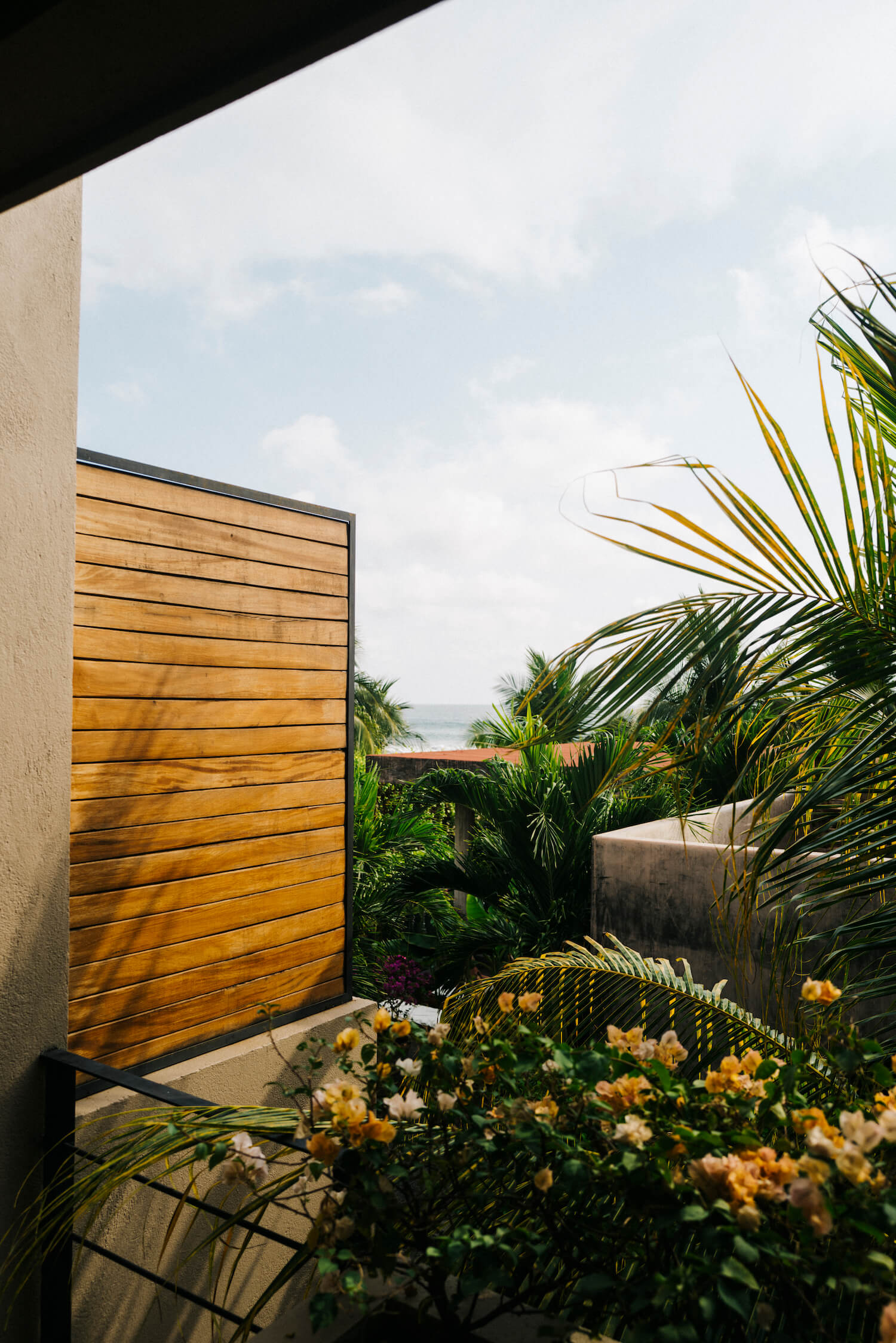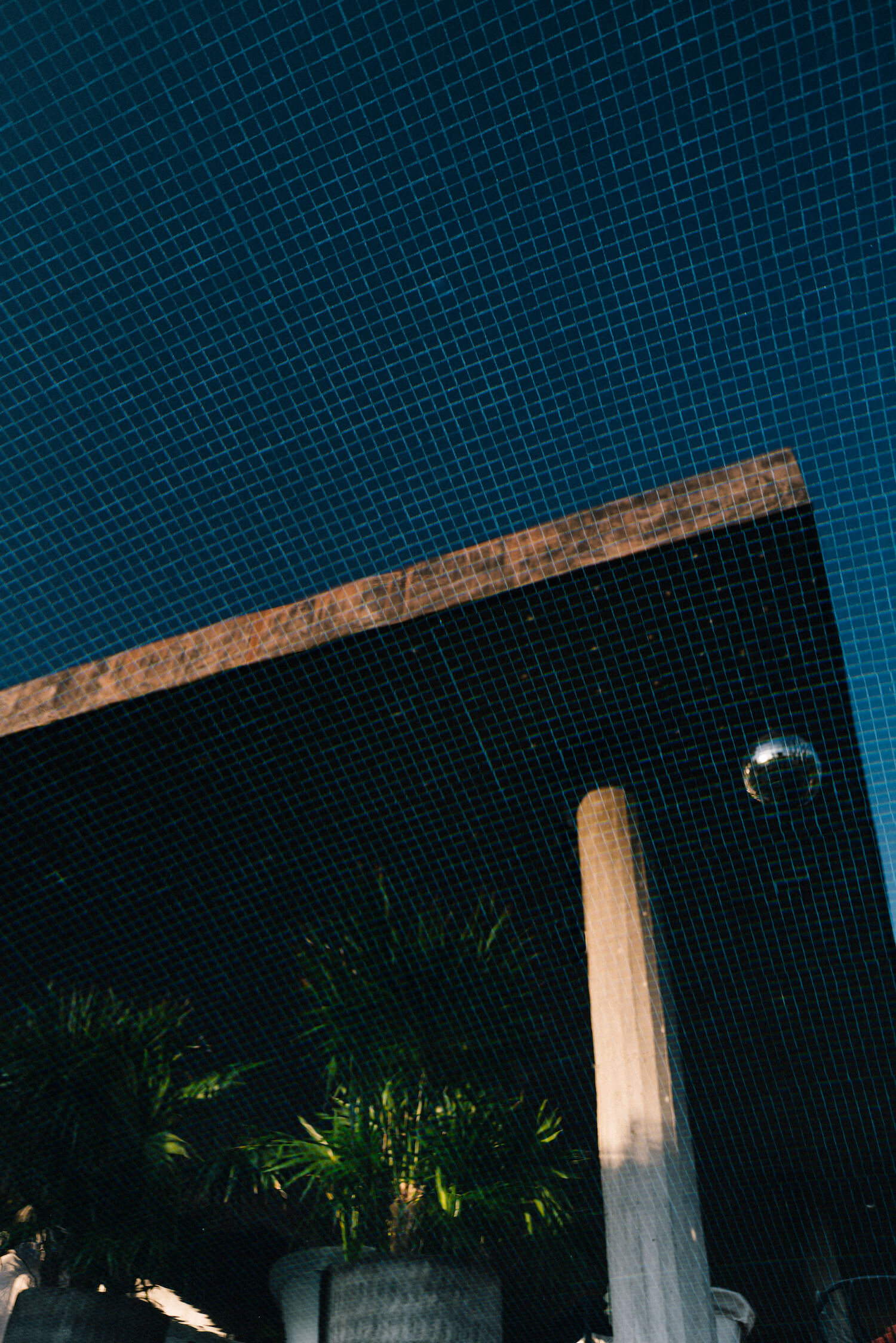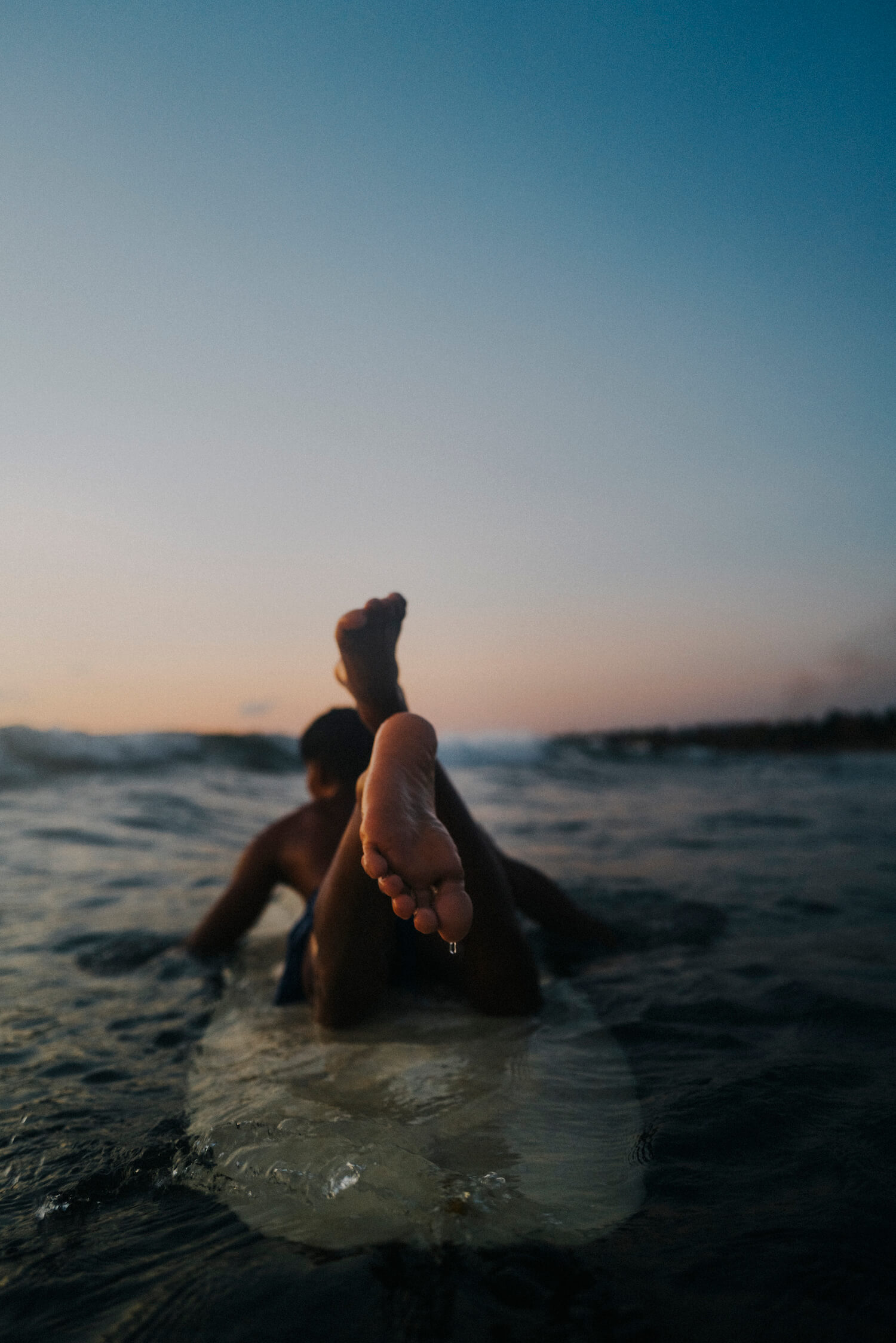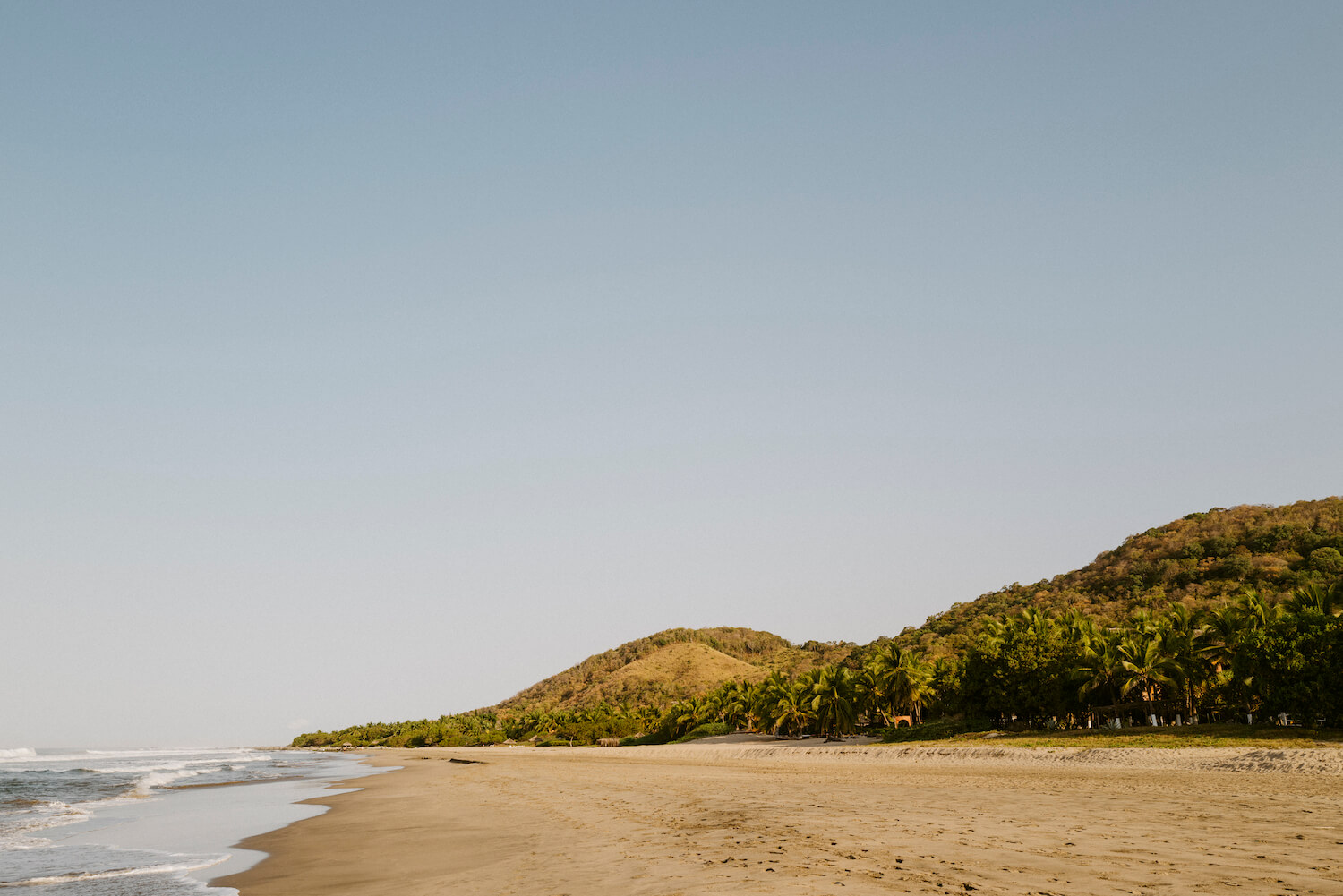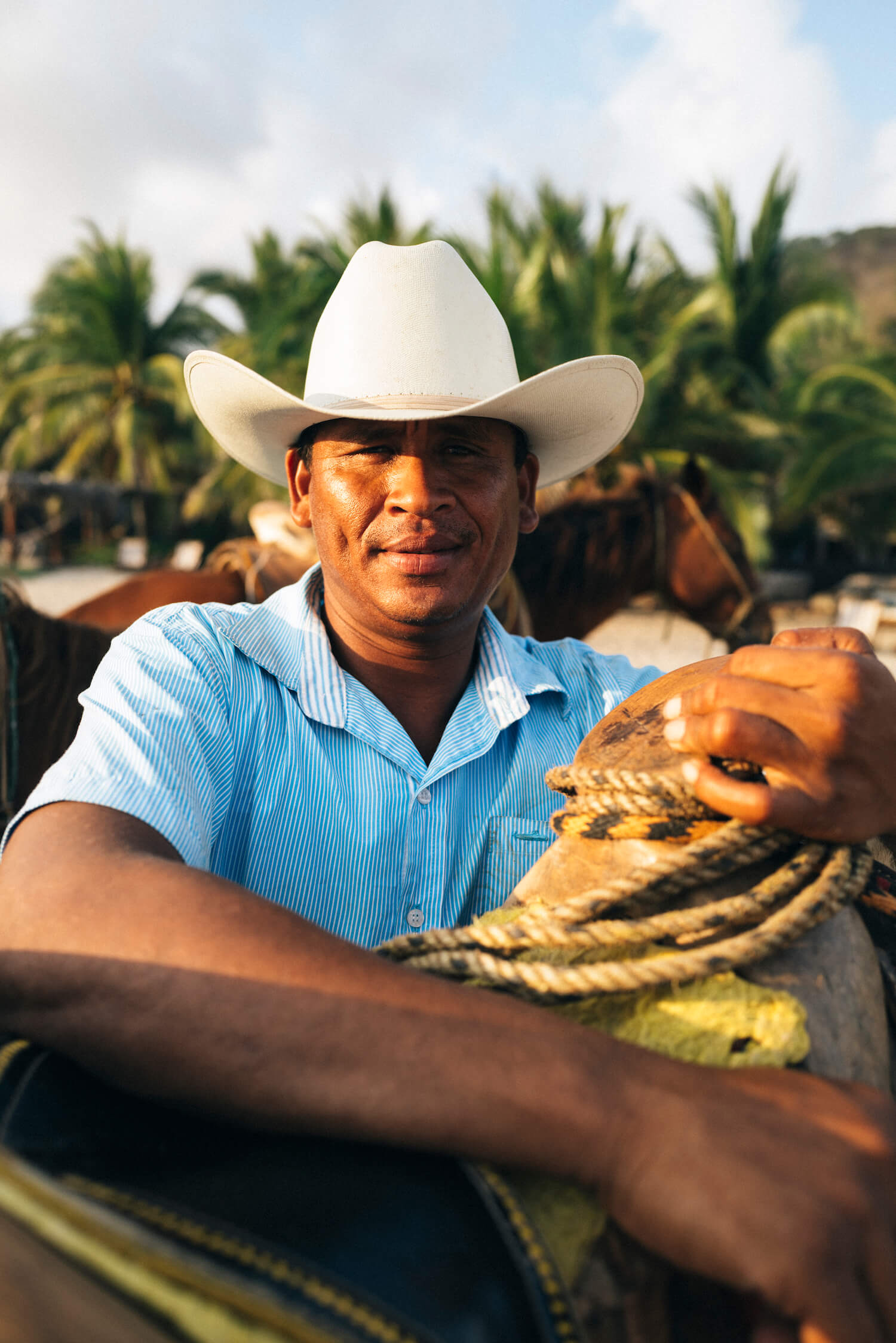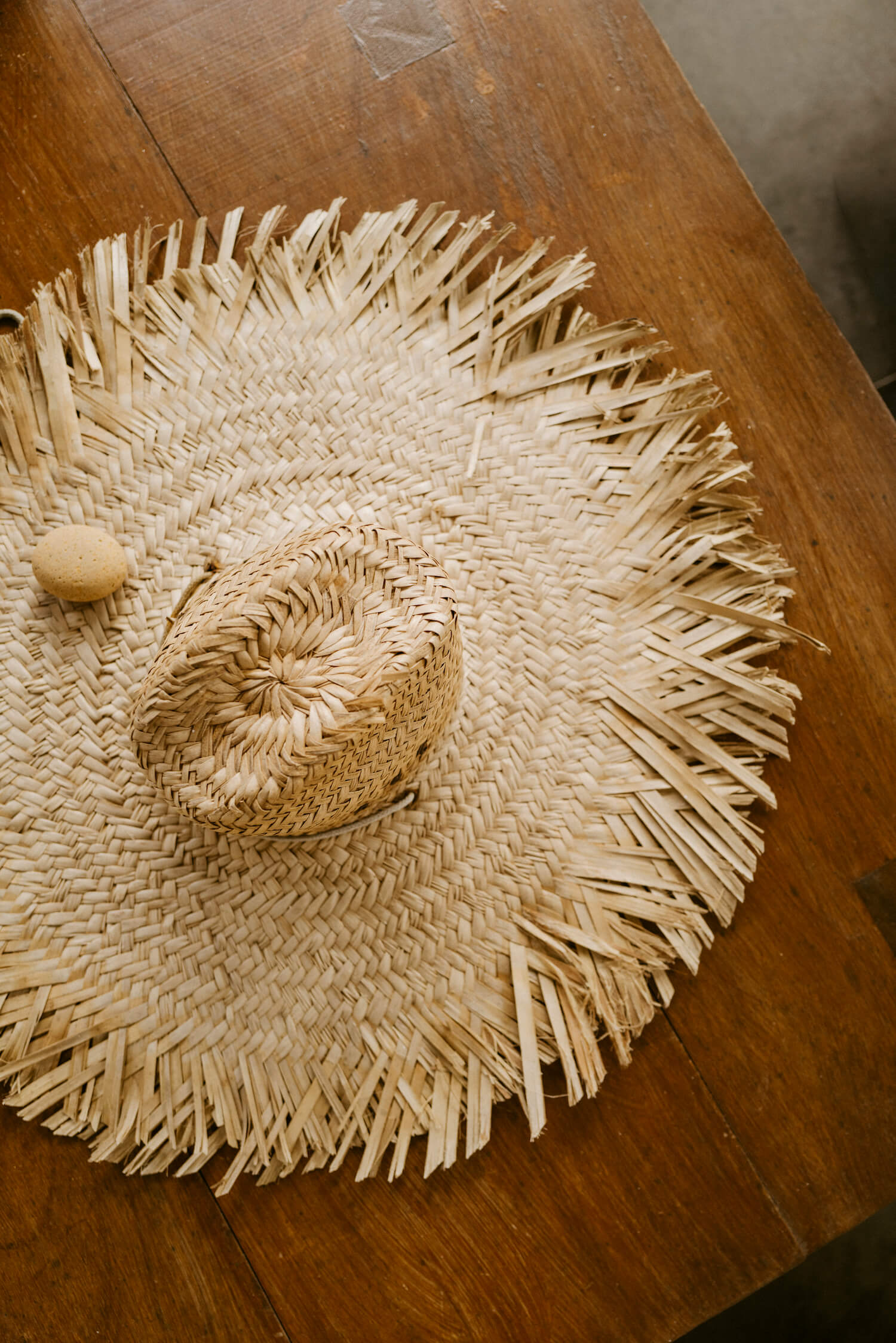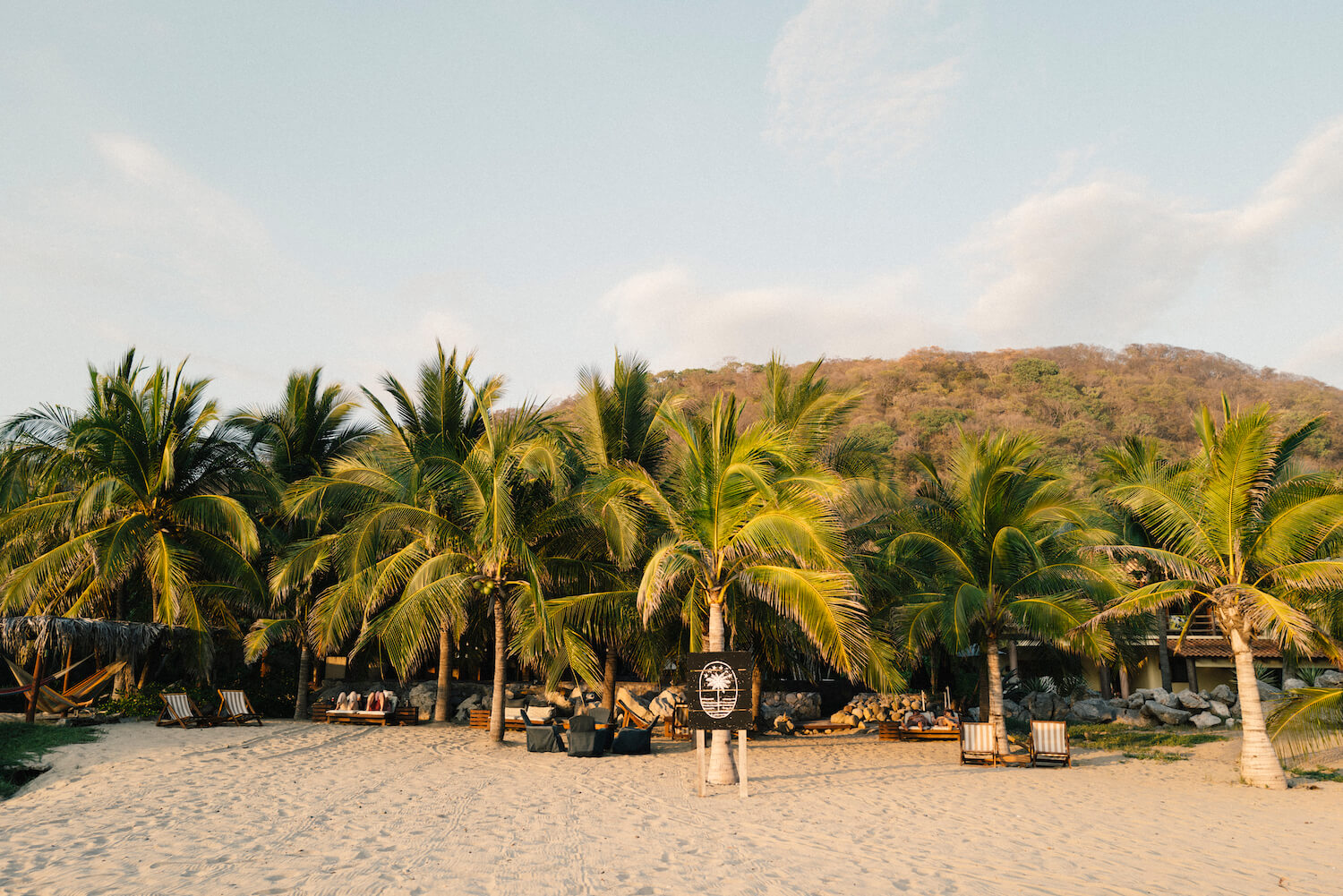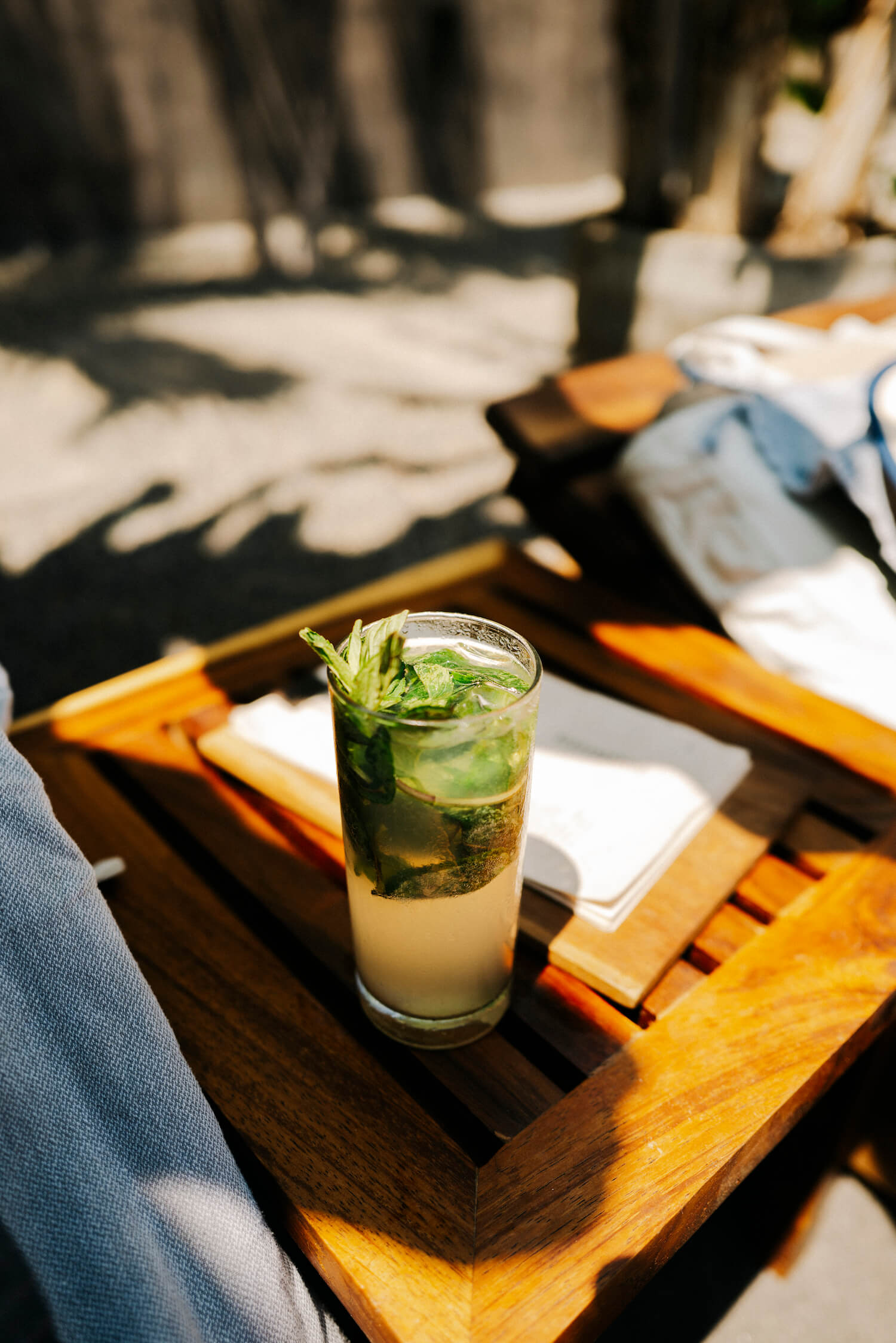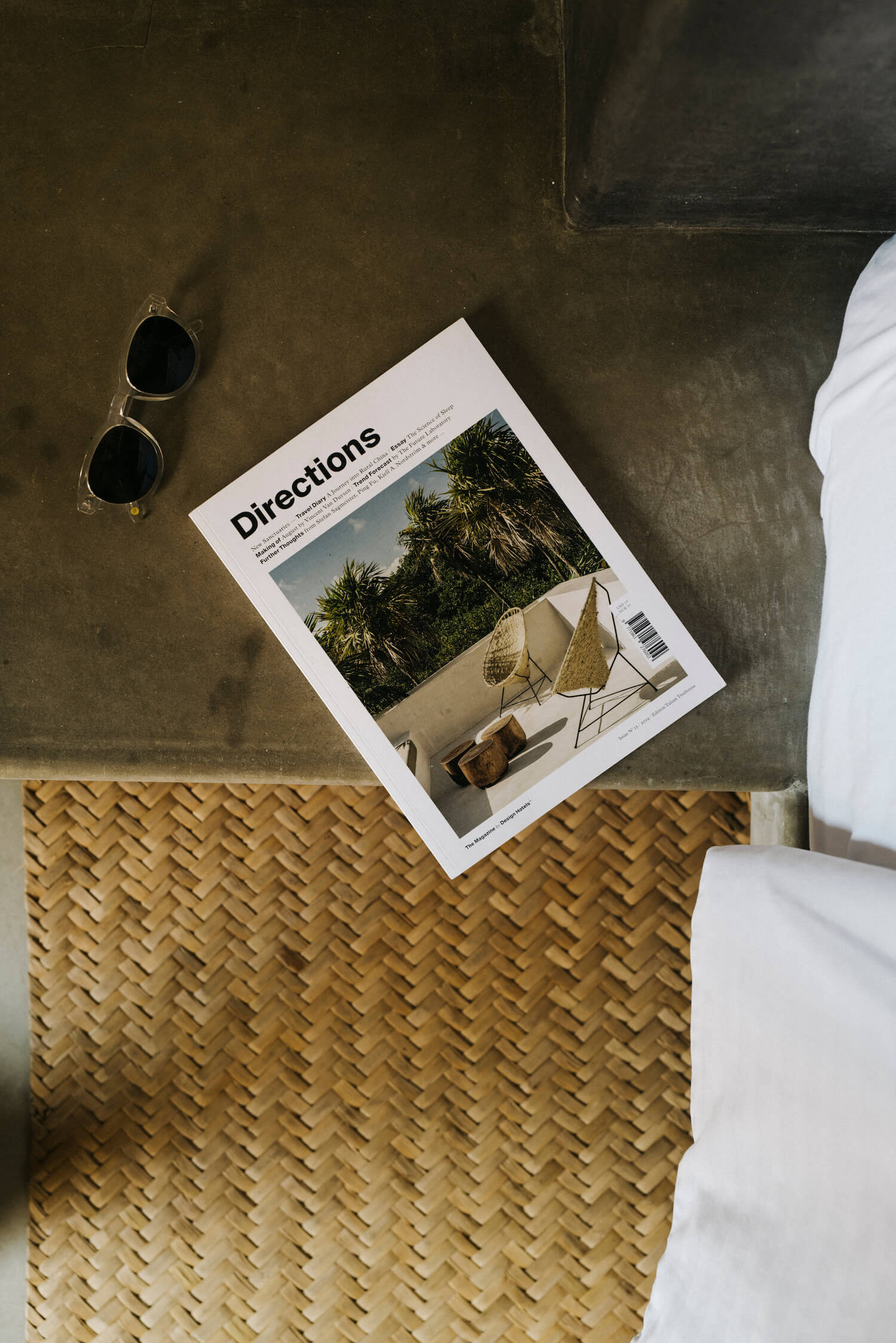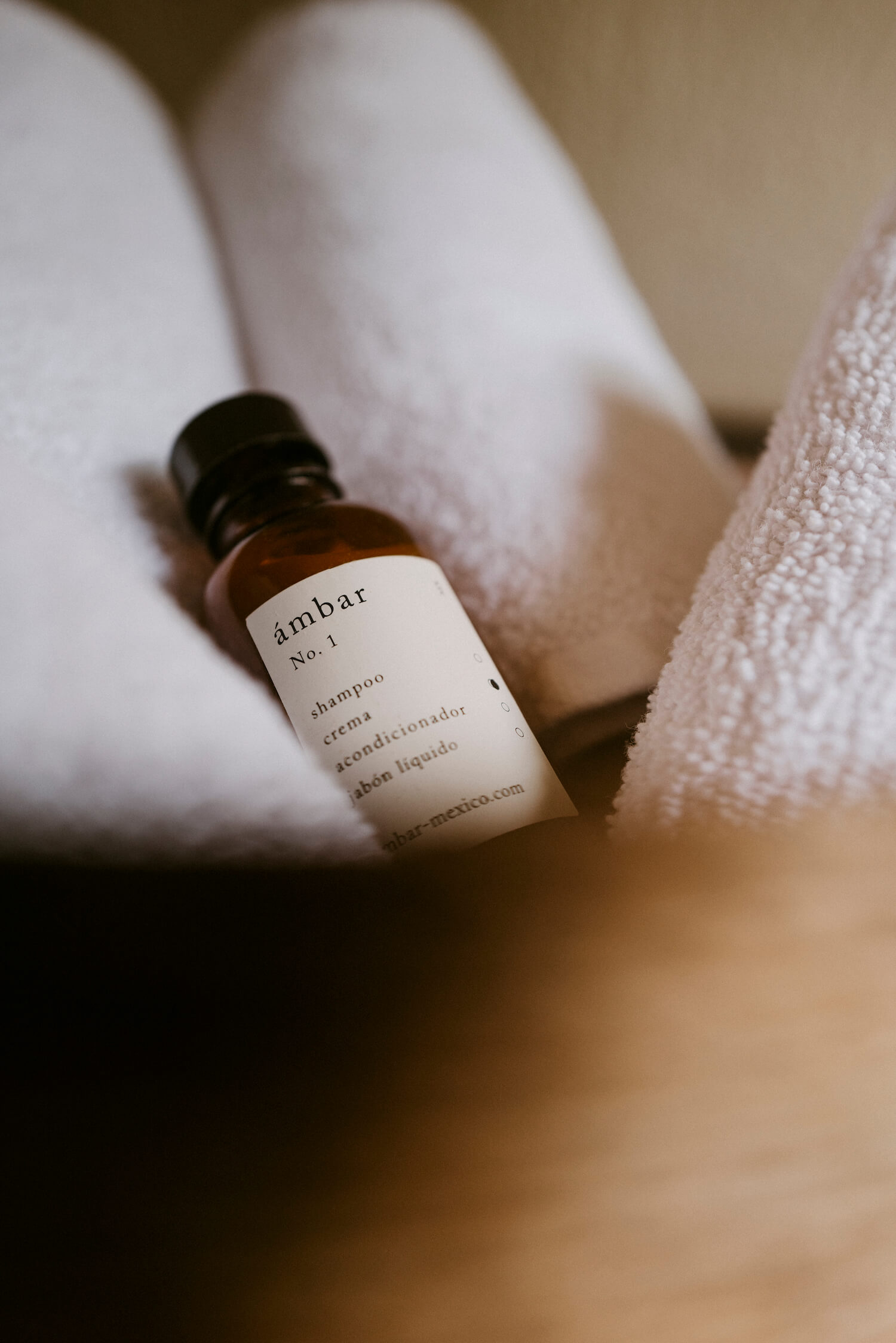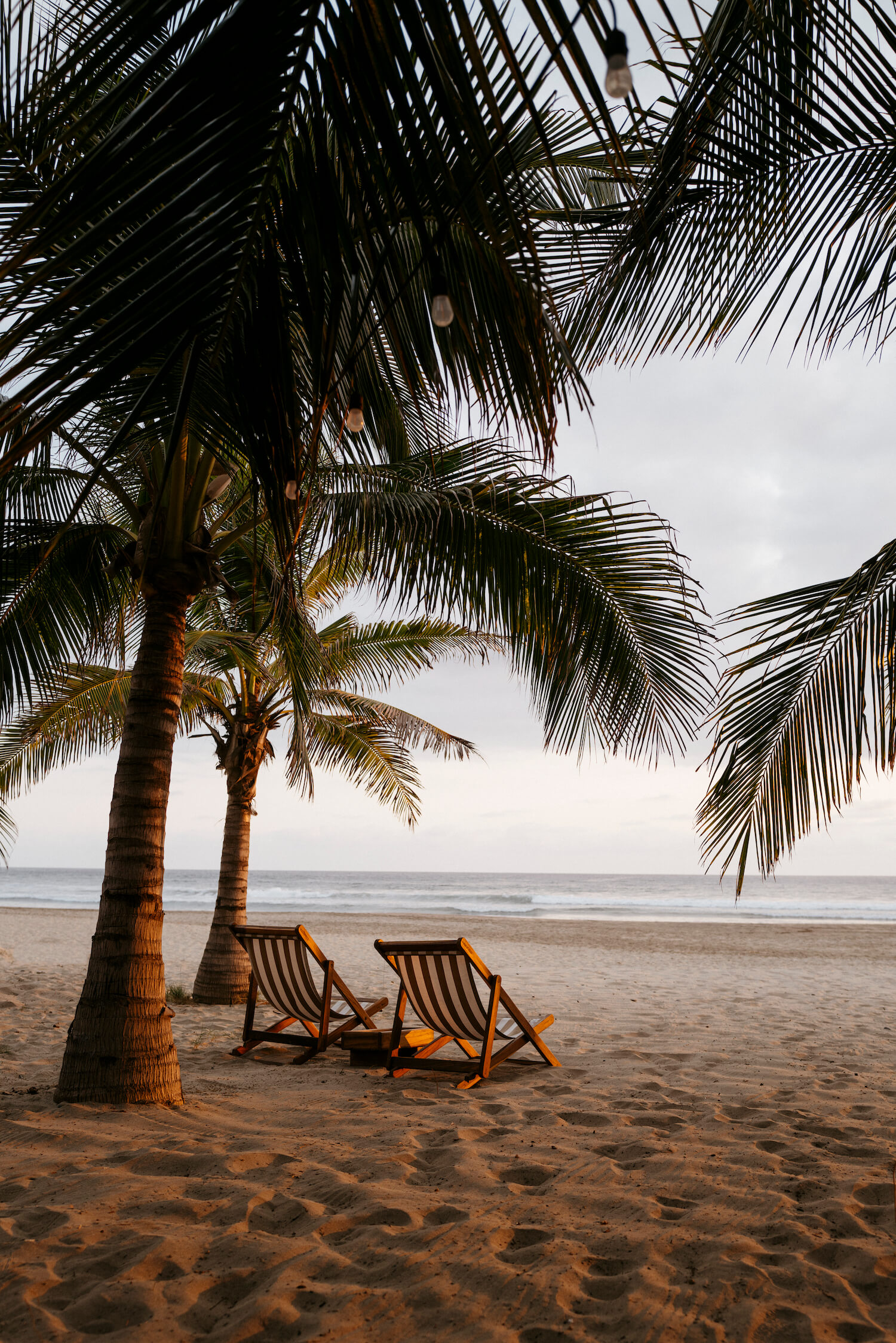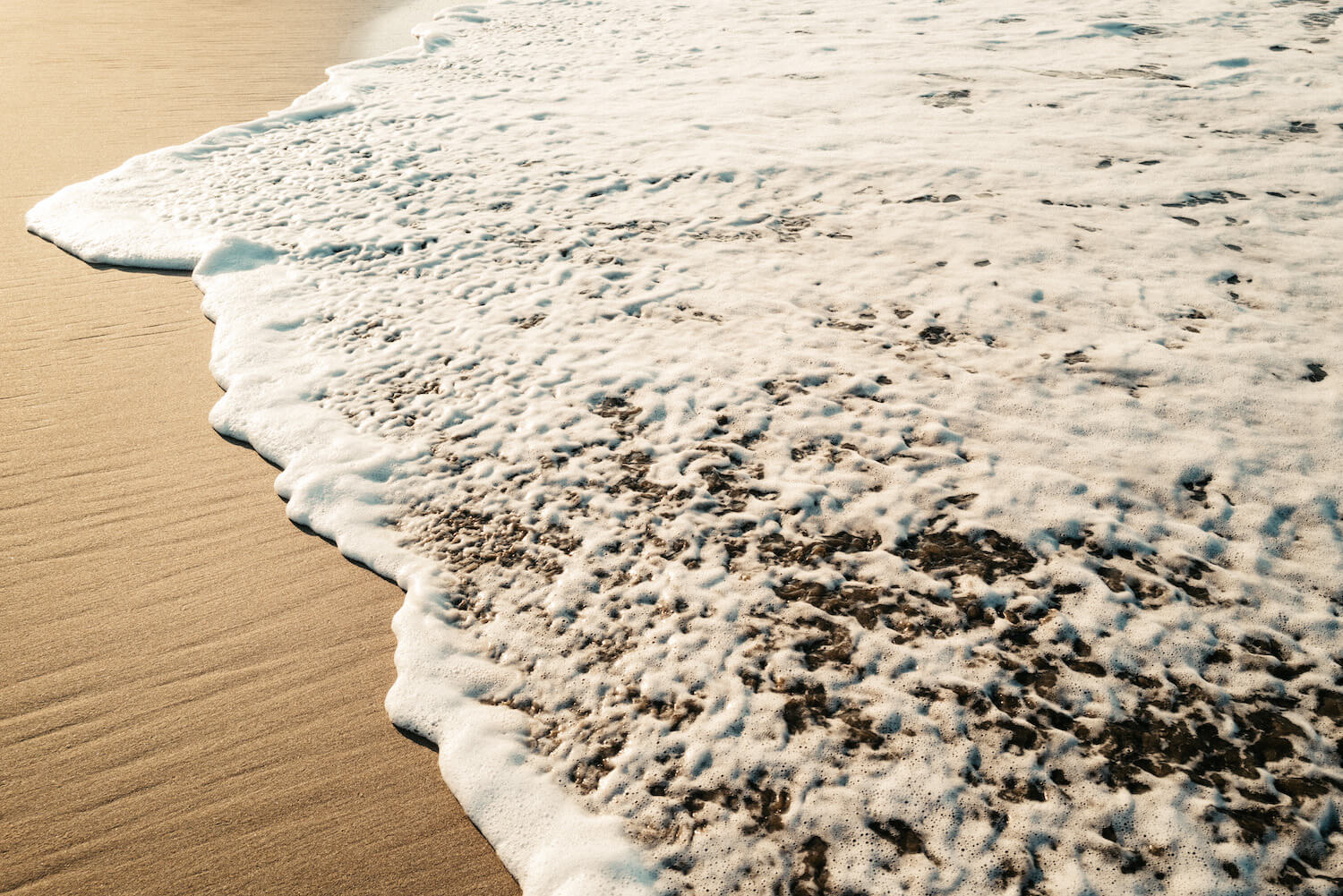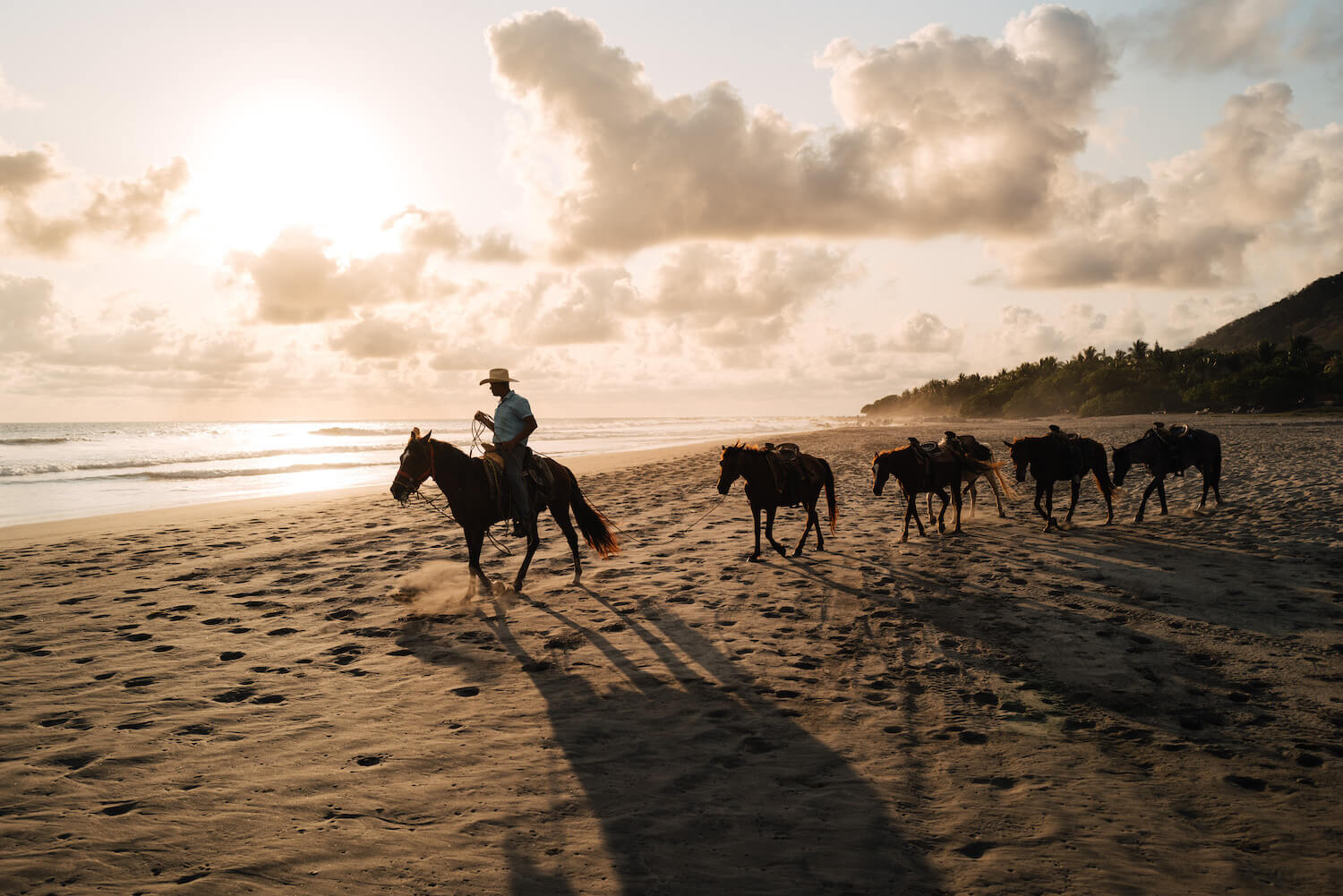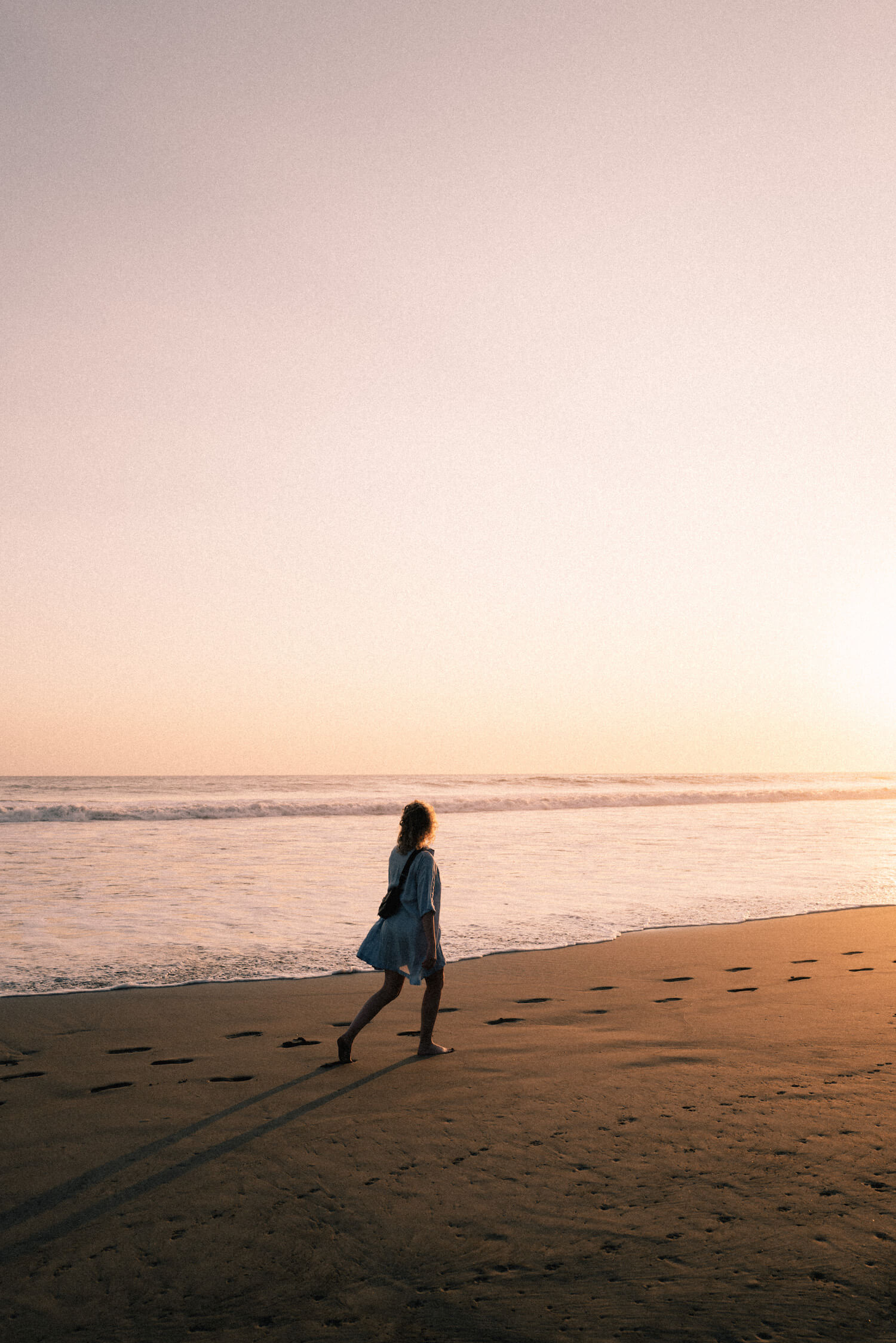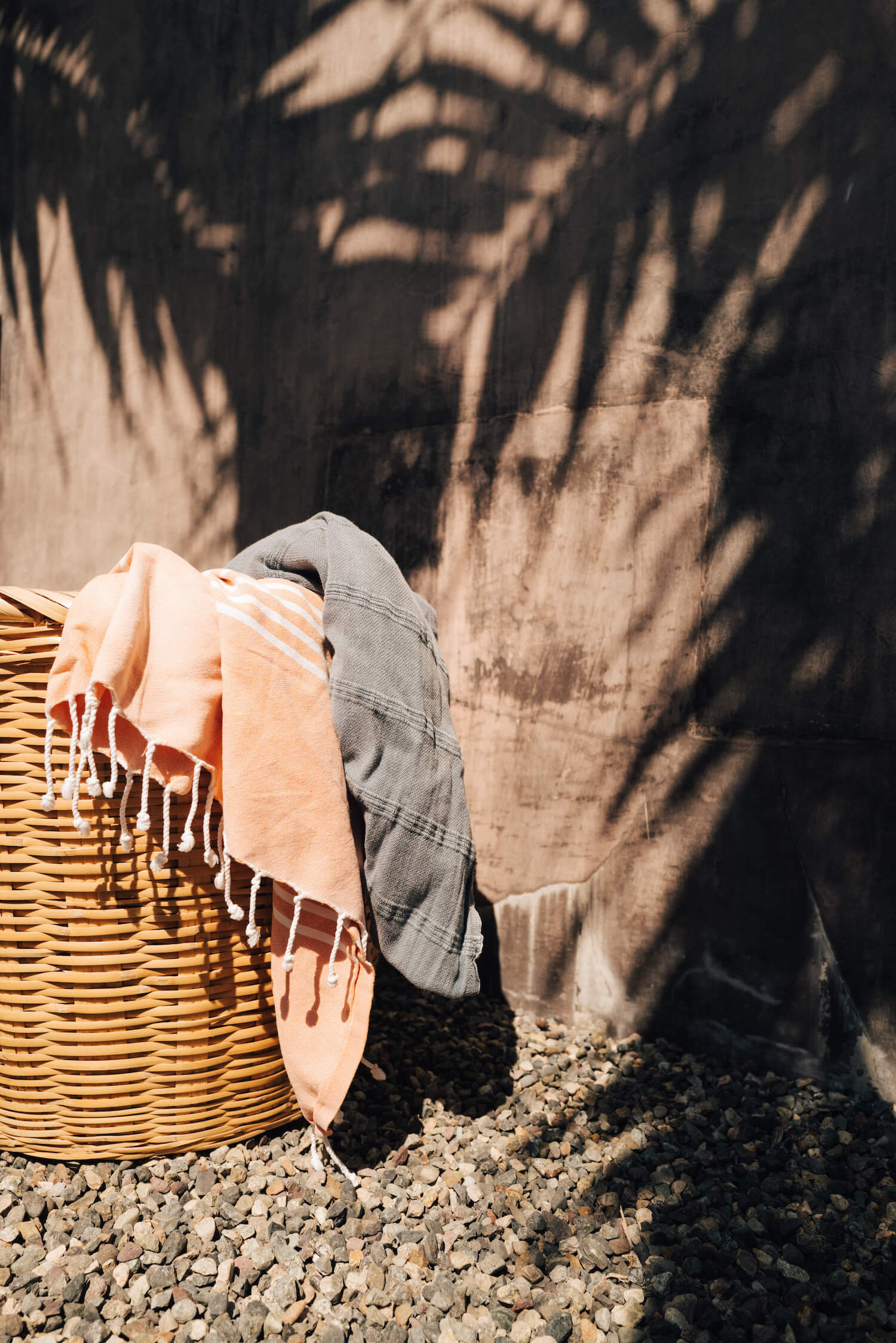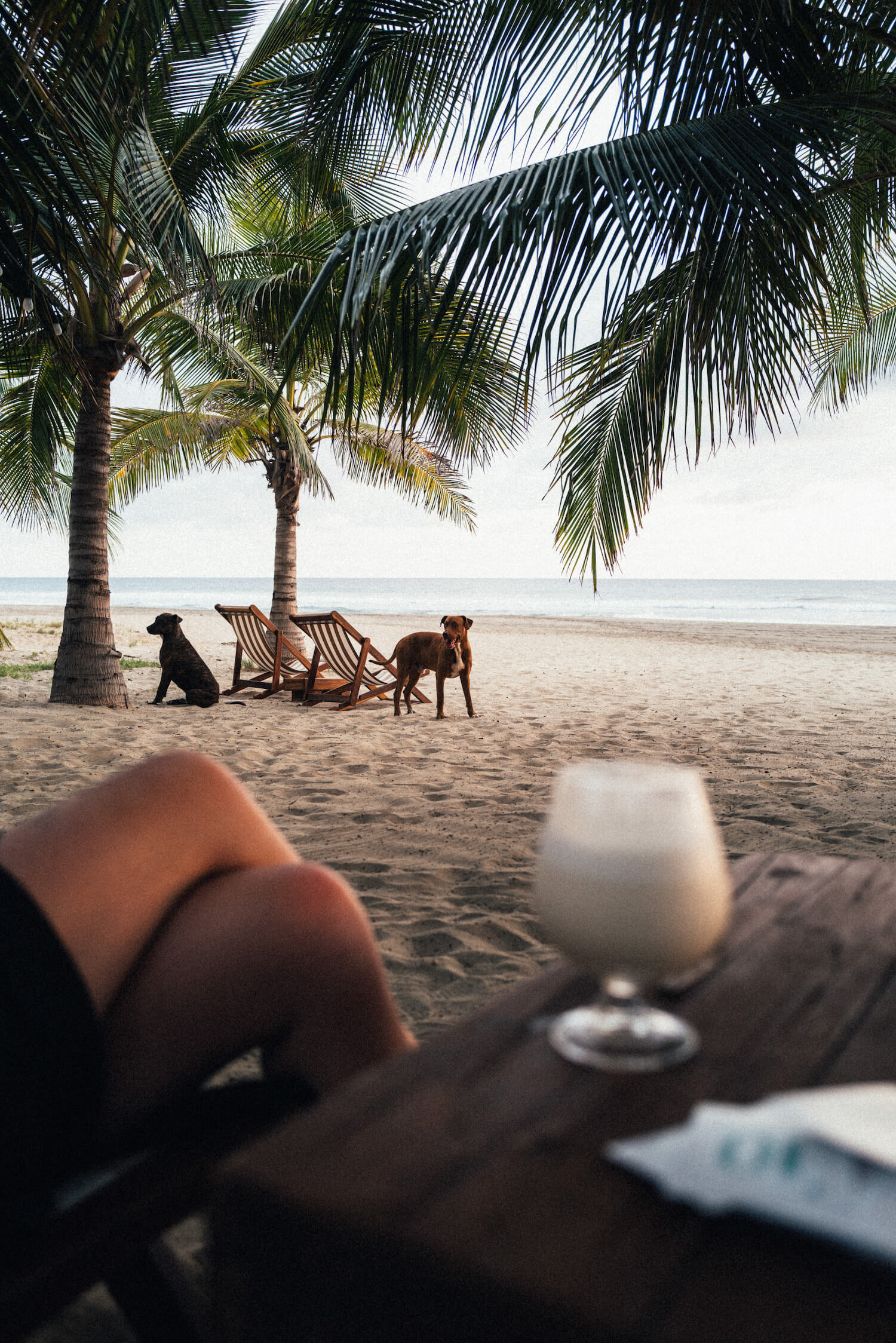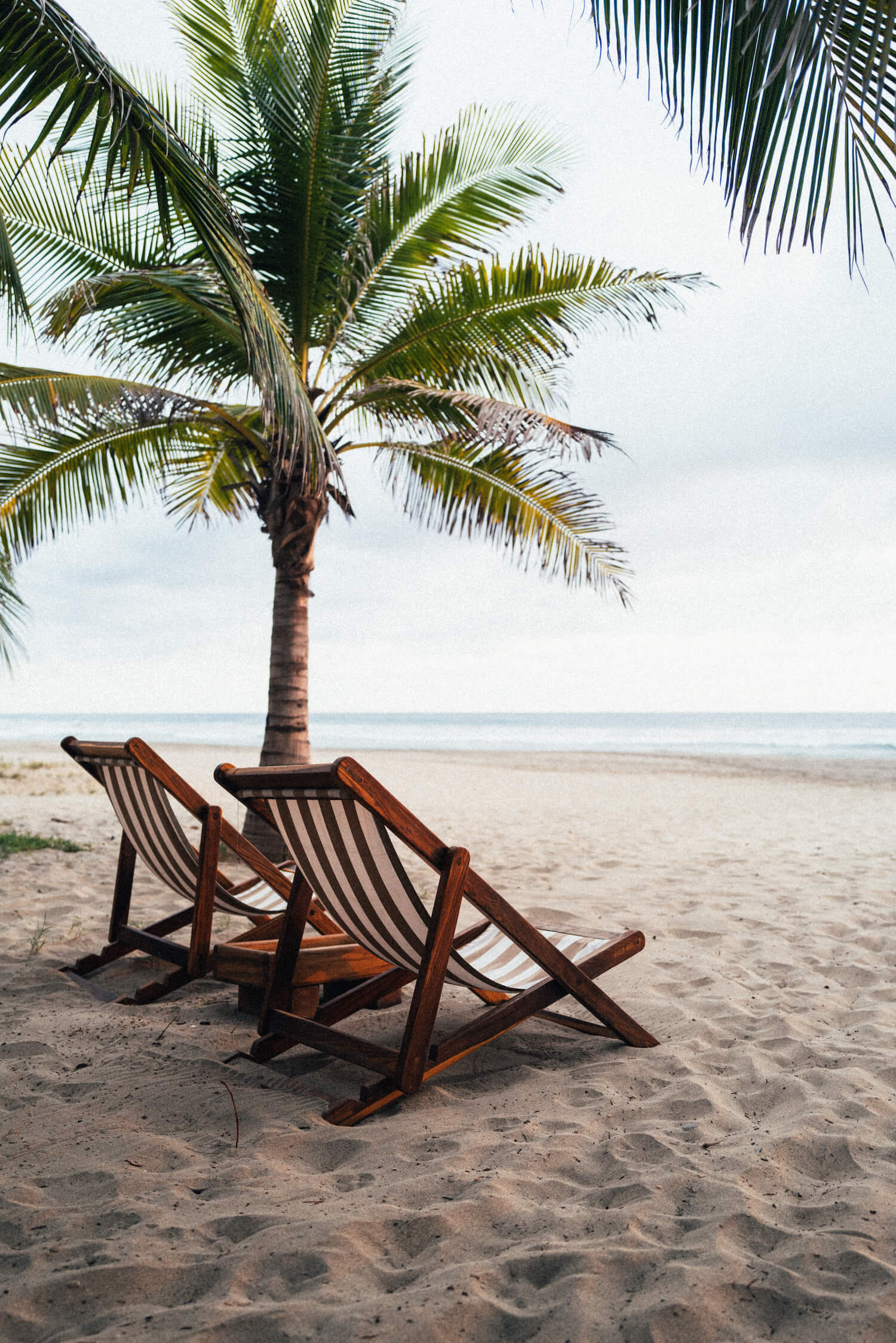 Not all beaches are created equal, nor are all boutique hotels the same. Troncones, 30 minutes from Zihuatanejo international airport,is a quiet town, nestled between the mountains and the ocean, with world class surfing and incredible pacific ocean landscape.
Lo Sereno, member of Design HotelsTM, presents a sensual and sophisticated approach to barefoot elegance. The ten-suite hotel exists in a balance of romance and adventure, including a gourmet Mexican concept kitchen, sourcing local fresh ingredients daily. The bar and dining area are open-air and encapsulated by the hotel's glittering black infinity pool. At Lo Sereno you can enjoy cocktails and beverages either at the dining area, in the lounge, or on the beach. Lo Sereno provides all the amenities a modern traveler may desire, curating brands worldwide for an all-sensory experience. One visit to Lo Sereno and you will always have a home to return to on the beach.
---