With the health and safety of customers, tenants and staff as top priority, K11 MUSEA management made the swift and decisive move to extend its temporary closure from 28 February to 5 March, reopening on 6 March after implementing a strengthened sanitisation plan this week.
On top of anti-epidemic measures in place such as regular disinfection of elevators, escalator belts, door handles, carpets and air conditioning systems as well as increased cleaning and disinfection of toilets and nurseries,
K11 MUSEA has brought in a unique team of specialists to manage the crisis: An expert crew of 11 automated sanitisation robots will be stationed at the cultural-retail destination for a minimum of 3 months during operating hours.
To make K11 MUSEA the safest place in Hong Kong, these roving robots have already been travelling all over to disinfect the cultural-retail destination. A tall task for sure, so it's no wonder we managed to catch them letting off some steam at night once all the hard work was done. Check out our video to catch these fun-loving robots drooling over freshly baked croissants, appreciating fine art, and even tearing up the dancefloor!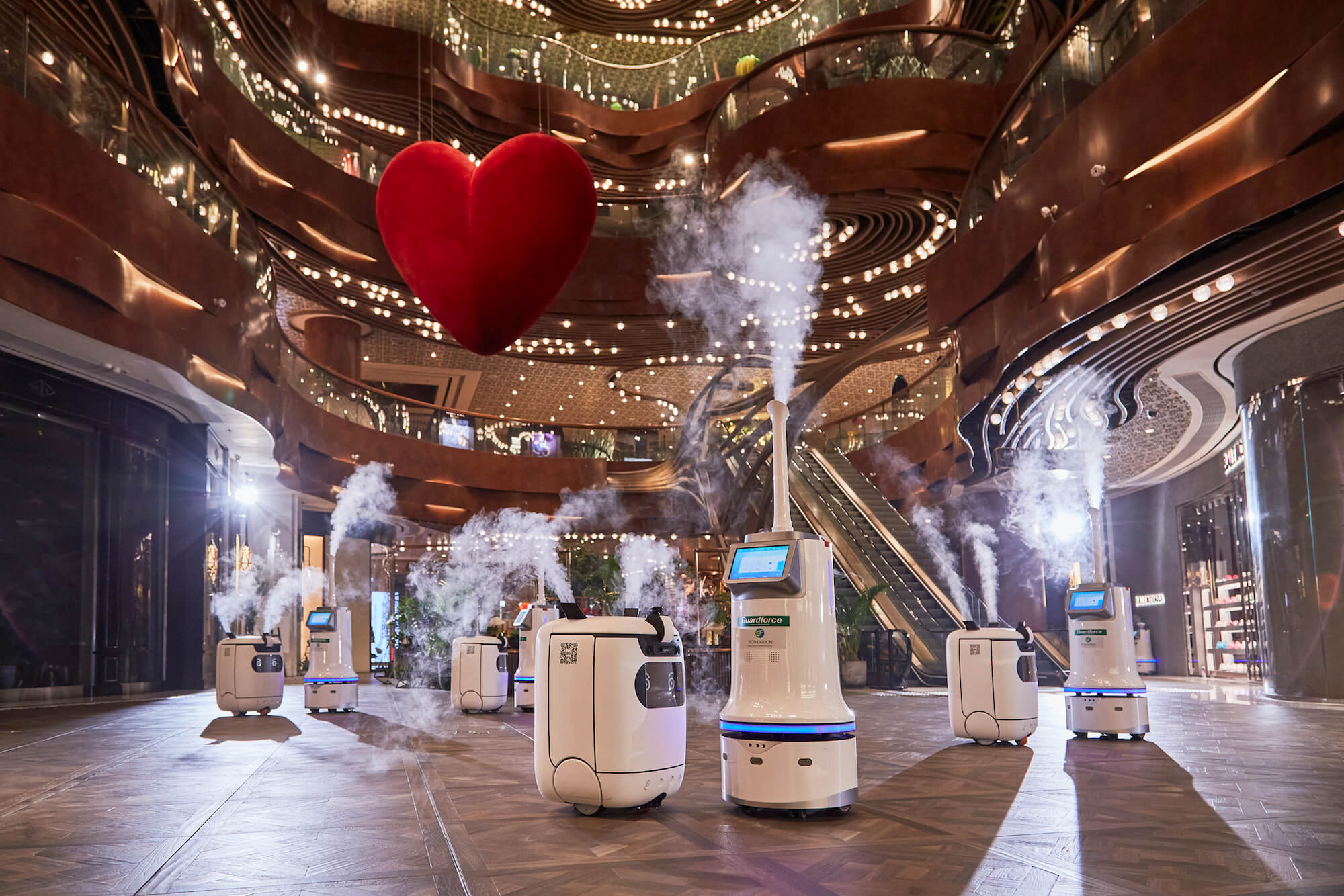 The autonomous disinfection robots, comprising models from two Hong Kong automation companies GuardForce and Rice Robotics, will be roaming the Tsim Sha Tsui retail and art landmark on pre-programmed routes every 15 minutes during operating hours. They utilise a sanitising solution that is certified to eliminate 99.99% of germs and viruses including Covid-19, but is not harmful to humans.
The 7 GuardForce robots are capable of eliminating bacteria and viruses within a 4.5-metre radius, while also providing a protective antibacterial coating that lasts for 8 hours. Kids' play areas such as Donut Playhouse and the new LEGOLAND® Discovery Centre are safely covered by the 3rd-Generation GuardForce models.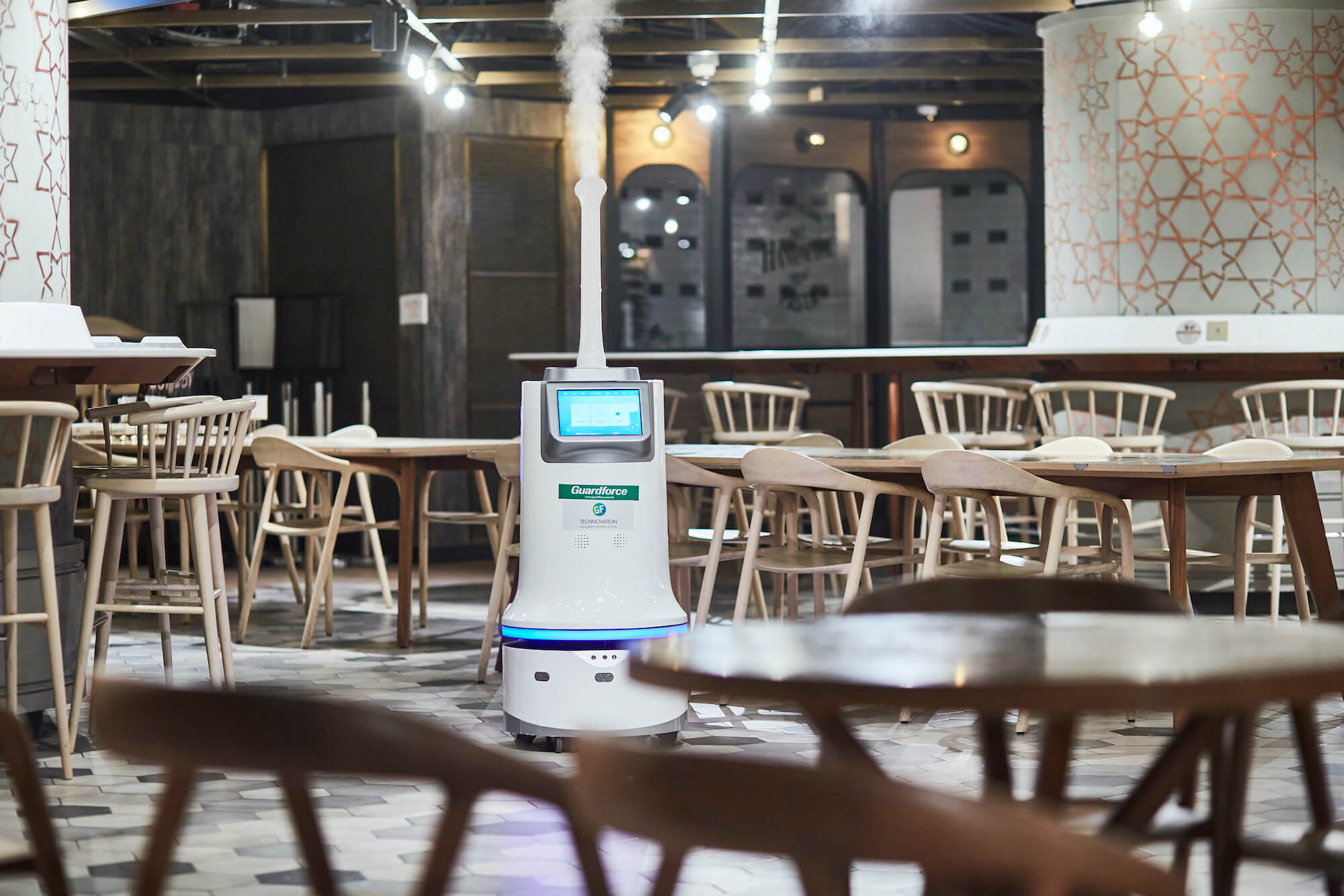 The 4 Rice Robotics models, while smaller in stature and designed with a friendlier appearance, are just as mighty. They can roam and disinfect the premises for up to 8 hours without charging, covering one single floor in as little as 15 minutes!
Both styles of robots are equipped with 3 types of sensors, including LiDAR, depth cameras and ultrasonic sensors for navigation and anti-collision.
They are able to "see" up to 20 metres and can automatically remap their route to avoid bumping into visitors and obstacles, as well as intuitively find their own charging dock for a quick rest at the end of its shift.
More robots are expected to join the fleet, as well as a dedicated team of robots that will be responsible for spraying antibacterial photocatalyst coating throughout the premises every 7 days.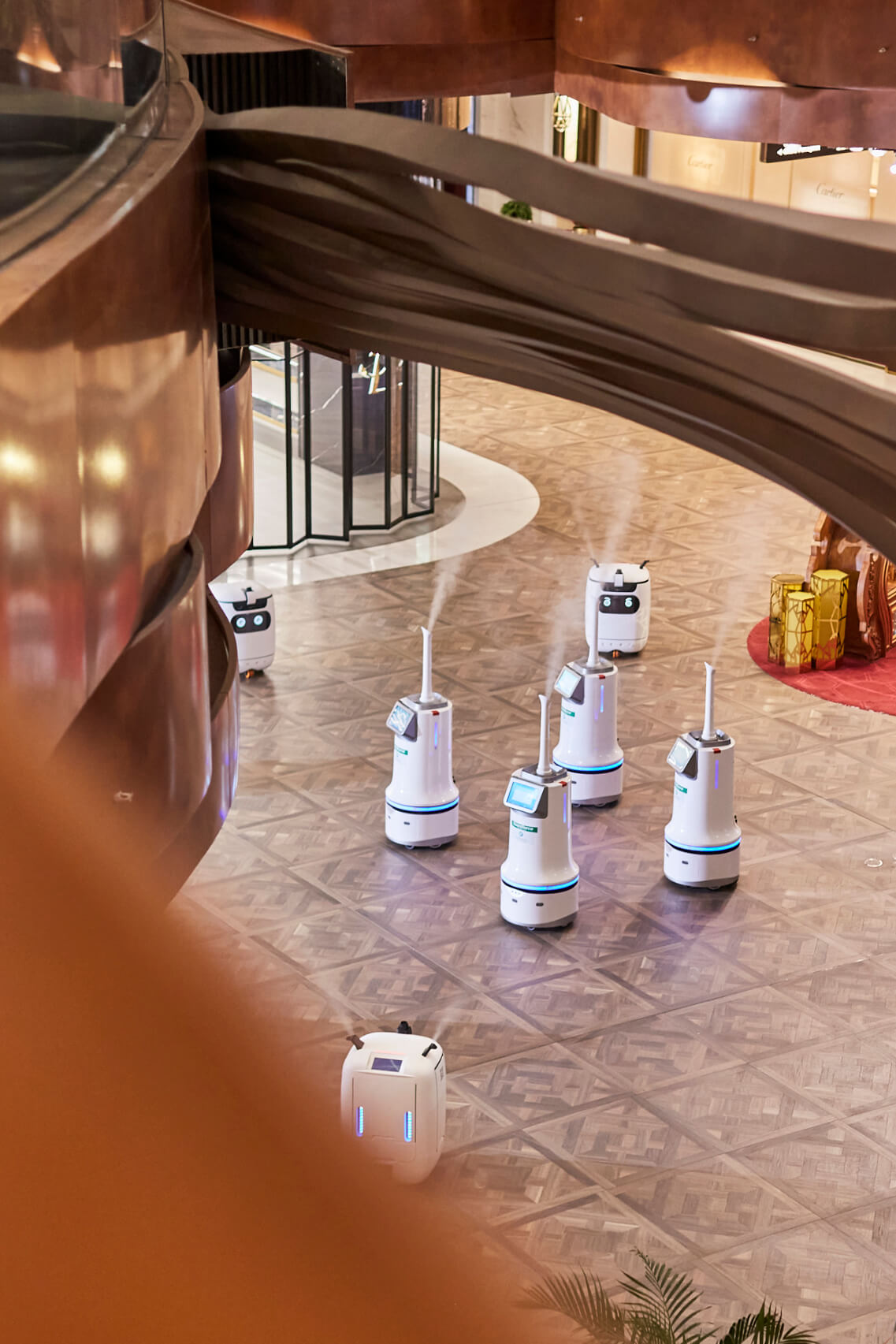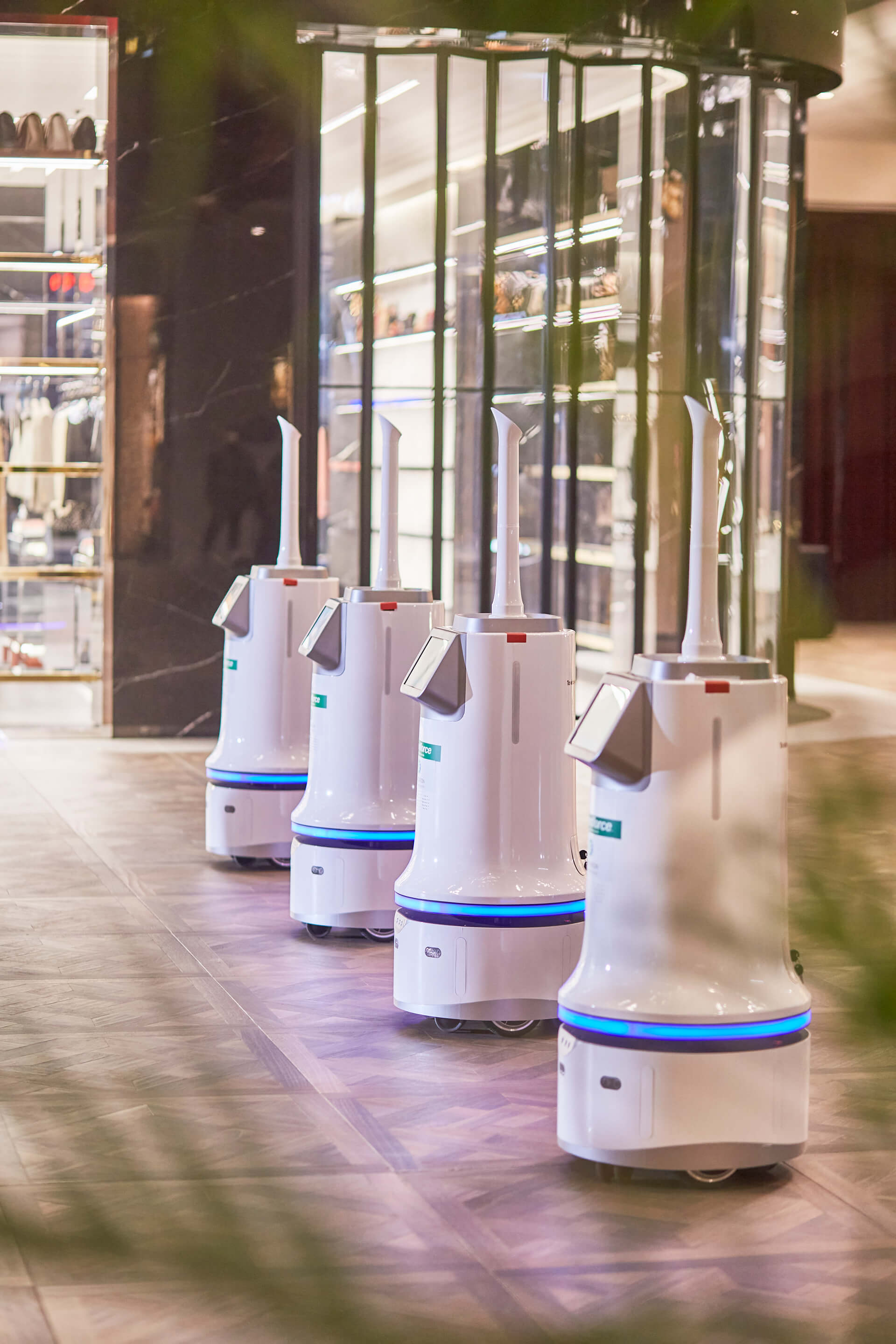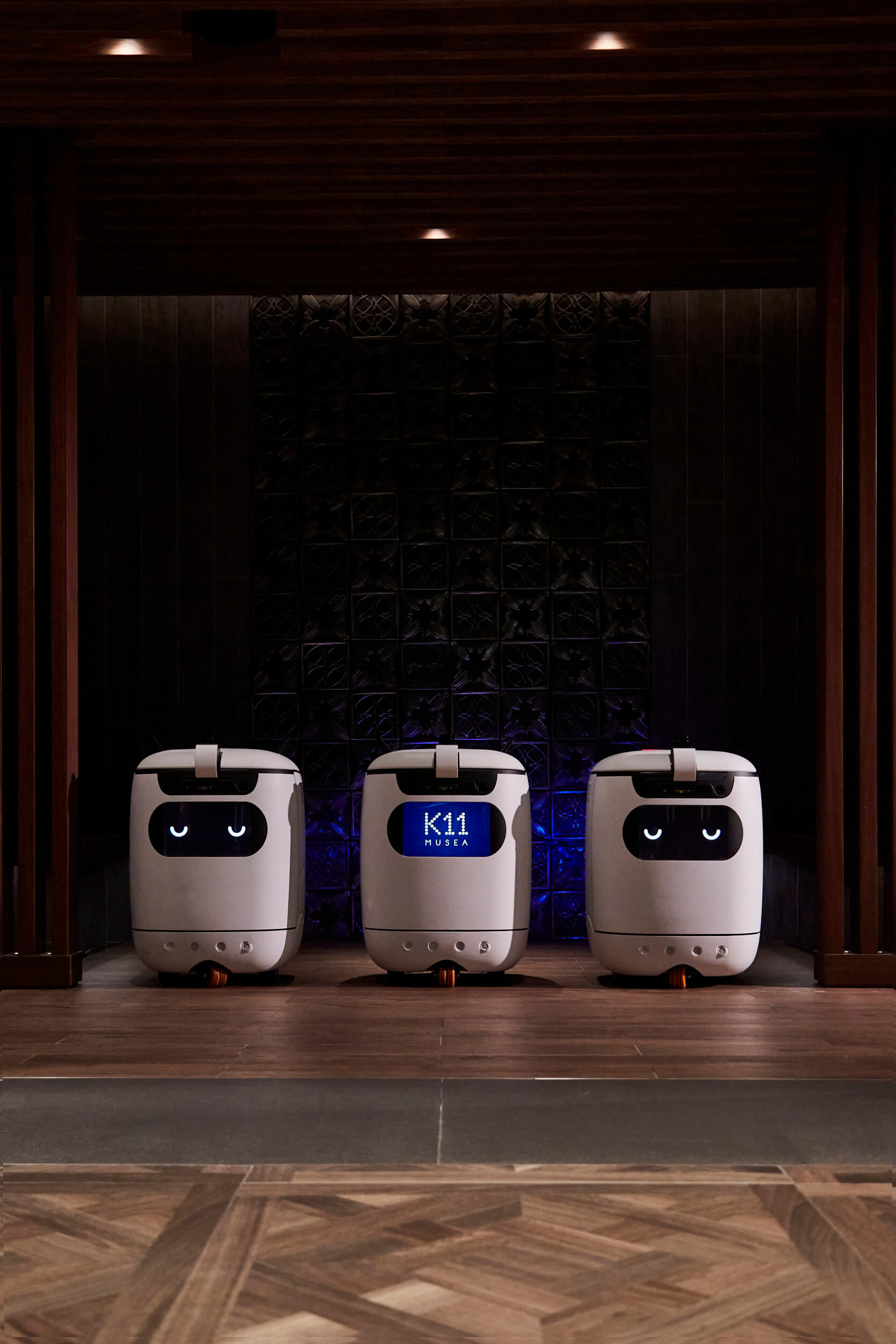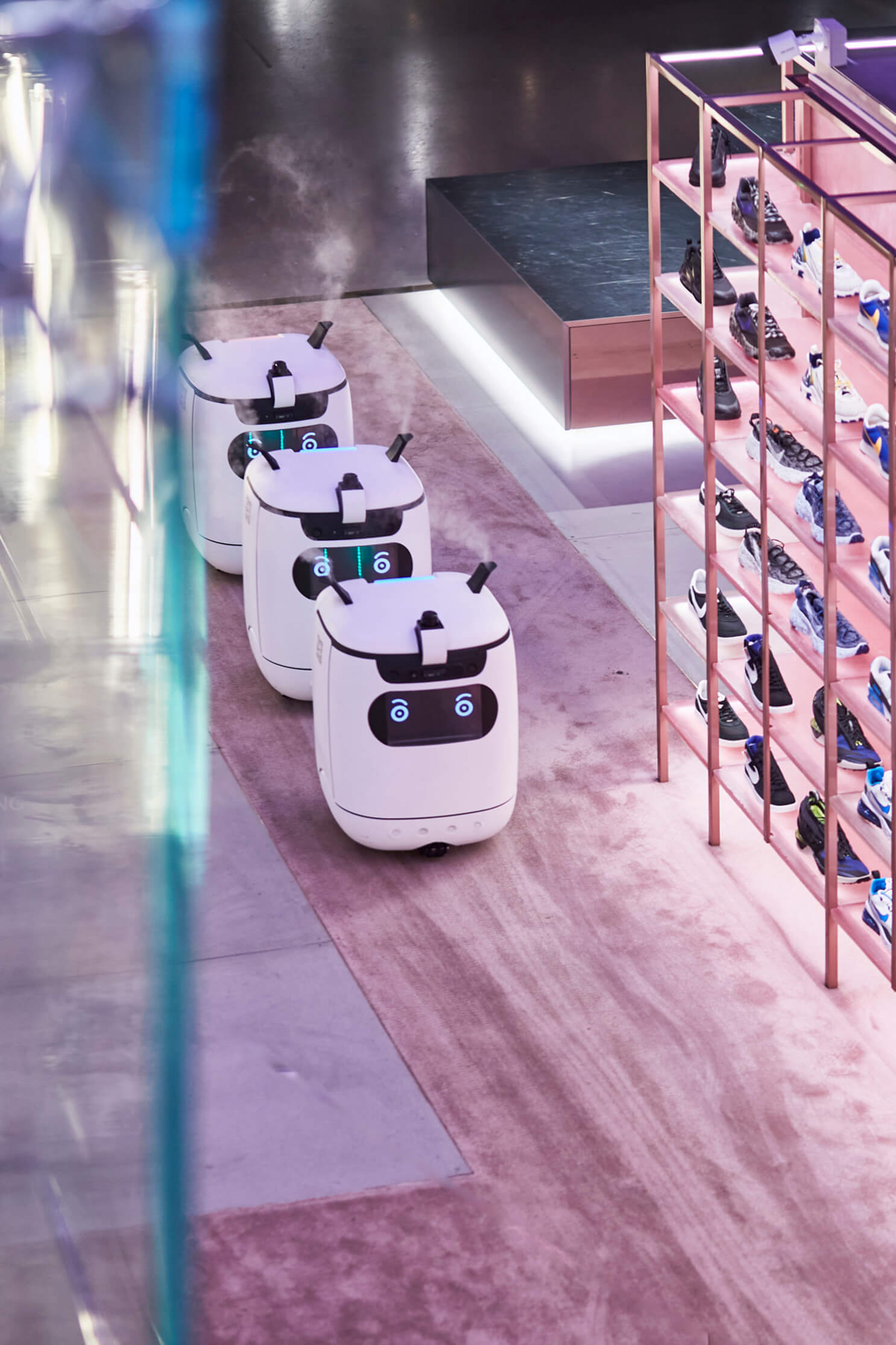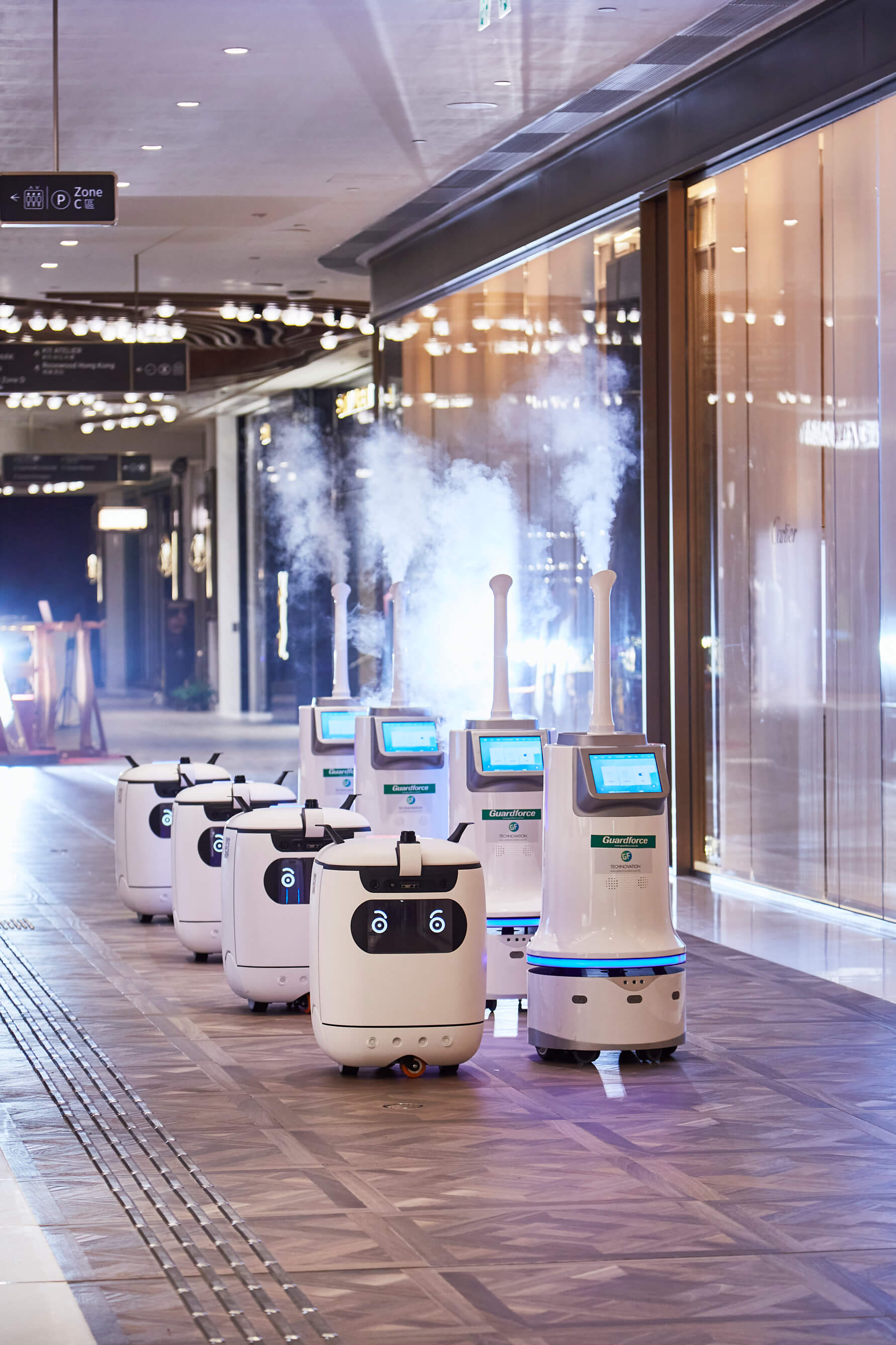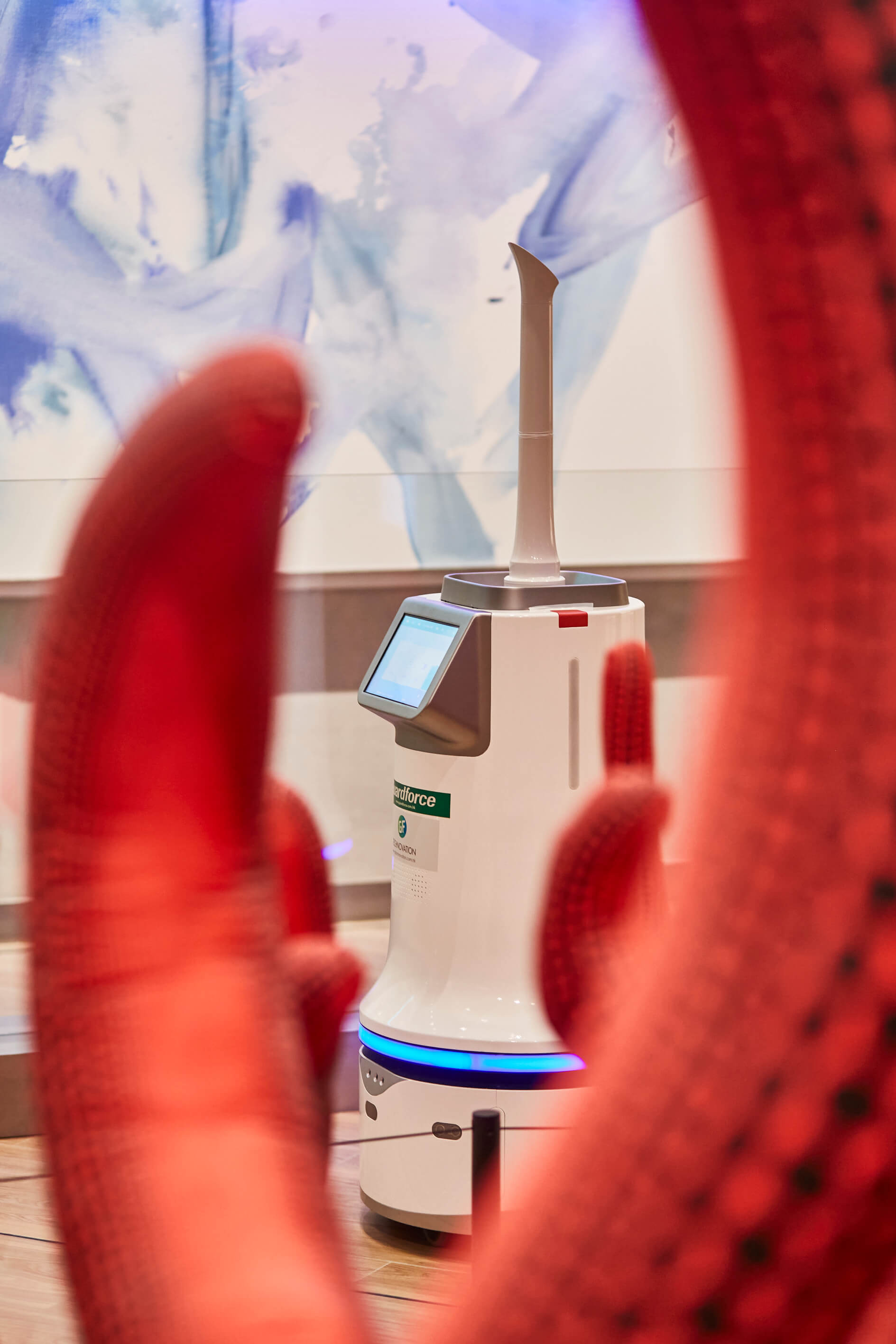 ABOUT K11 MUSEA
Hong Kong's Silicon Valley of Culture, K11 MUSEA, is the latest c ultural-retail destination in Victoria Dockside located on the harbourfront
of Tsim Sha Tsui. Inspired by 'A Muse by the Sea', K11 MUSEA is designed to enrich new consumers' daily lives through the power of creativity, culture and innovation. A destination 10 years in the making, K11 MUSEA opened its doors in August 2019 to usher in a new era of cultural retail which speaks to the growing consumer demand for immersive consumer experiences in art, culture, nature and commerce.
ABOUT K11 GROUP
K11 Group was founded in 2008 by renowned entrepreneur Adrian Cheng. The unique concept brand combines art and commerce in commercial and residential real estate, and a growing portfolio of brands across different sectors in Greater China and around the world.
A destination 10 years in the making, K11 MUSEA, K11 Group's most ambitious Cultural-Retail development, opened its doors in August 2019. ReinvigoratingHong Kong's waterfront, Cheng's vision is to make K11 MUSEA the Silicon Valley of Culture that will facilitate a broader discussion on the interconnectedness of creativity, culture and innovation.
In addition to its flagship K11 Art Malls, K11 Group also operates K11 ATELIER, a network of office buildings for the next-generation workforce; luxury residences for worldly travellers K11 ARTUS; open education platform K11 KULTURE ACADEMY; consulting and market research institution K11 Future Taskforce;
K11 Art Foundation, China's first not-for-profit to incubate Chinese artists and curators; K11 Craft & Guild Foundation, a foundation that is dedicated topreserving traditional Chinese crafts and bringing them into the future.
K11 Group is based in Hong Kong and has operations in Greater China, as well as investments in Europe and the US.
Through K11 Group, Cheng's stated aim is to enrich new consumers' daily lives through the power of creativity, culture and innovation. This work will create a new global identity for Chinese millennials as well as cultivate opportunities for communities to thrive, connect, work and shop. By FY2025, K11 Group will have gained a footprint of 38 projects (total GFA 2.824million s.q.m.) in ten cities across Greater China. K11 was honoured by Fast Company as one of the mostinnovative companies in 2019 for its disruptive retail model.
---