"wave" with anamorphic illusion is a public digital media art in Gangnam-gu, Seoul, South Korea created by d'strict for COEX K-POP Square.
It's a three-dimensional illusion of a wave washing around inside a big glass cube looking over a heavily trafficked section of Seoul. It is showing on a 90 meter wide by 20 meter tall direct view LED board.
Production Background: d' strict is a design company that creates the user-centered experience by integrating both contents and digital media technology. They have produced a lot of ART contents other than advertisements on public media LED screens of various sizes and shapes such as office lobby, shopping mall, hotel, and theme park. Property owners with outdoor public media (DOOH) usually make money through advertising, but not always showing advertising content. In many cases, various types of ART contents are used to create a good ambiance of the space where public media is installed. They plan to continuously produce IP contents that we have owned and licensed to respond to these customer demands.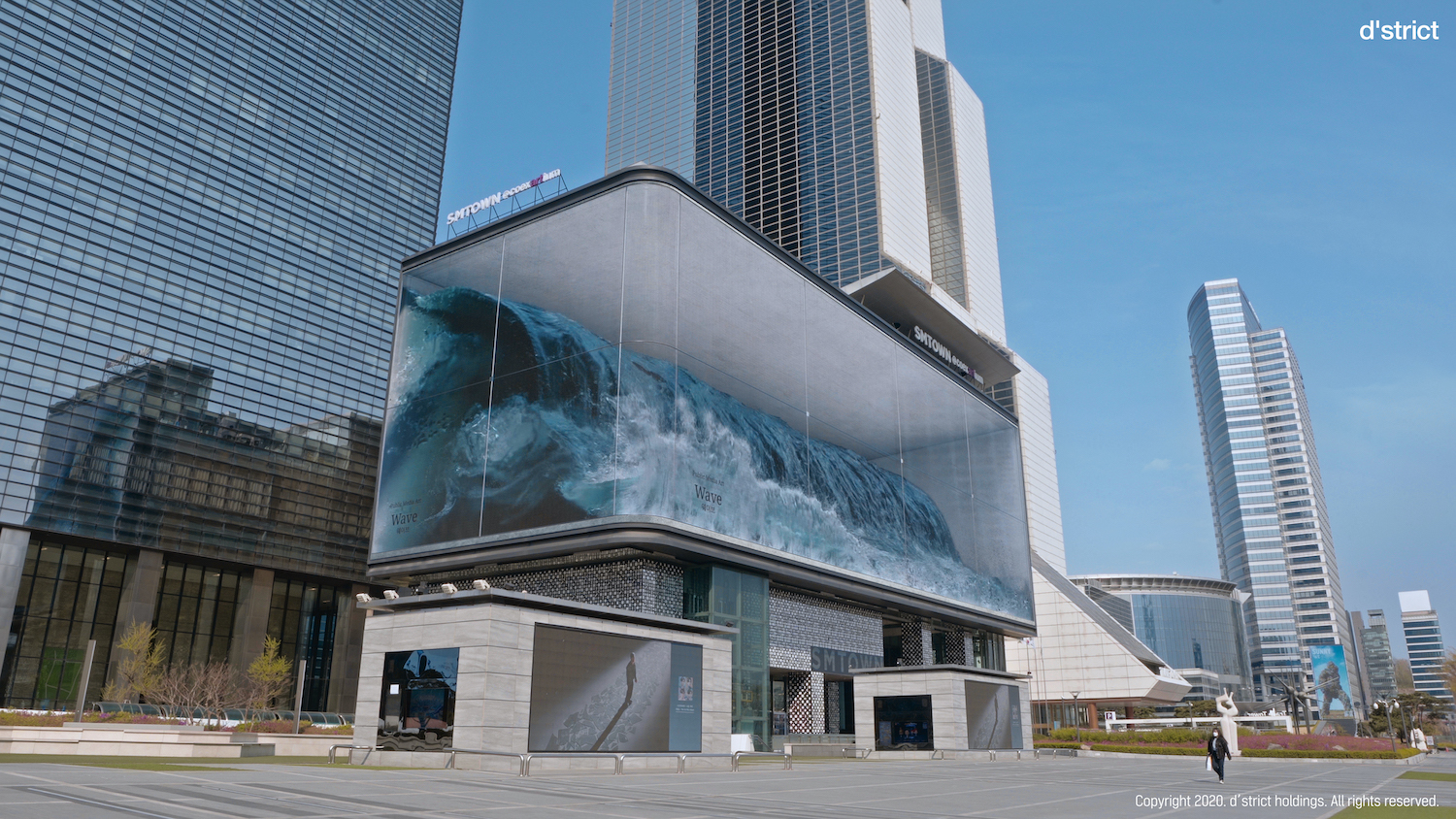 image © d'strict
And the "WAVE" content is the first IP content, and we will continue to expand our licensable content IP library to outdoor public media.
Through this, property owners who have public media LED screen expect to be able to license and utilize IP contents that d'strict expands at a reasonable price, rather than creating new ART contents applied to public media every time at a high cost.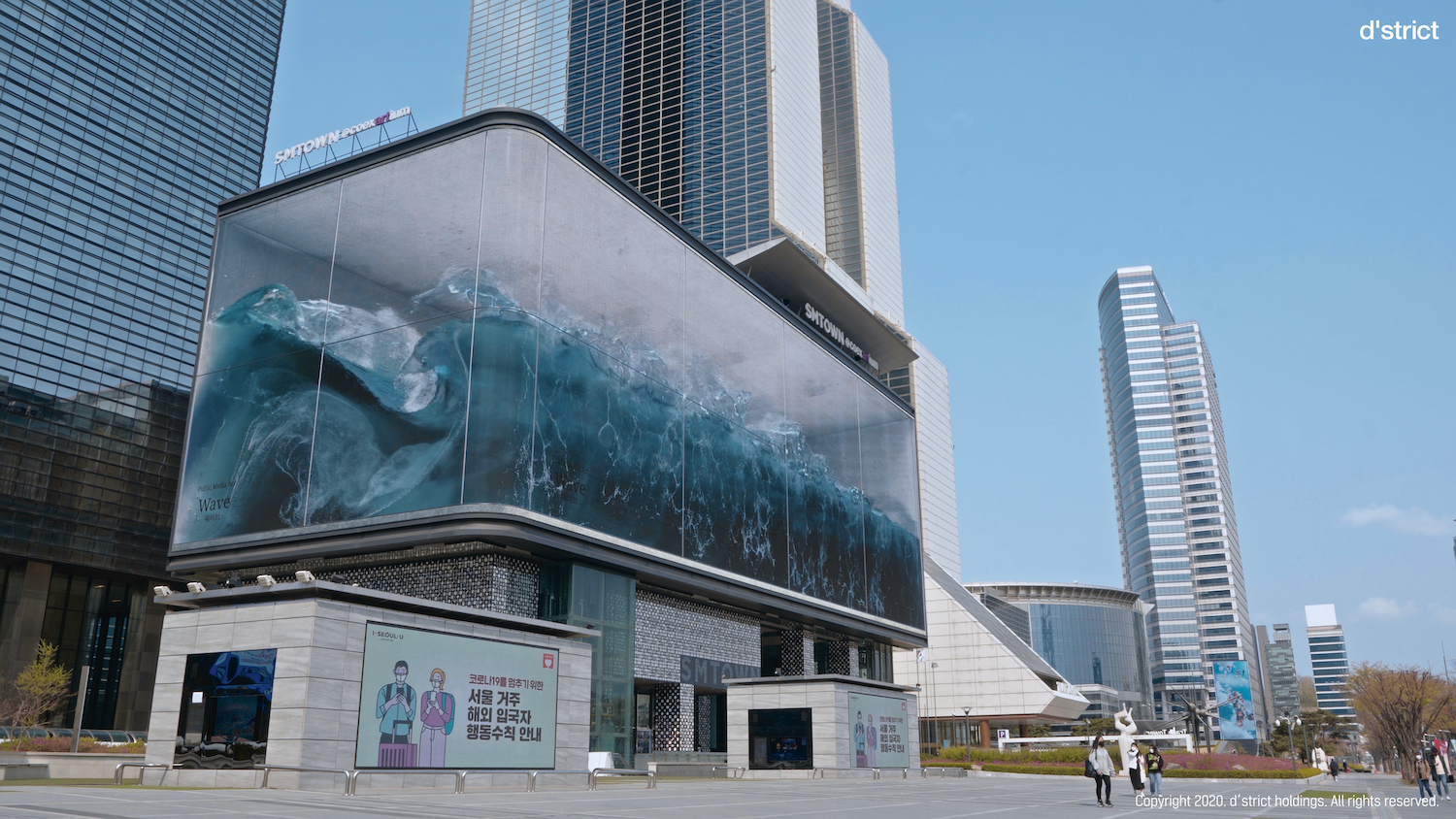 image © d'strict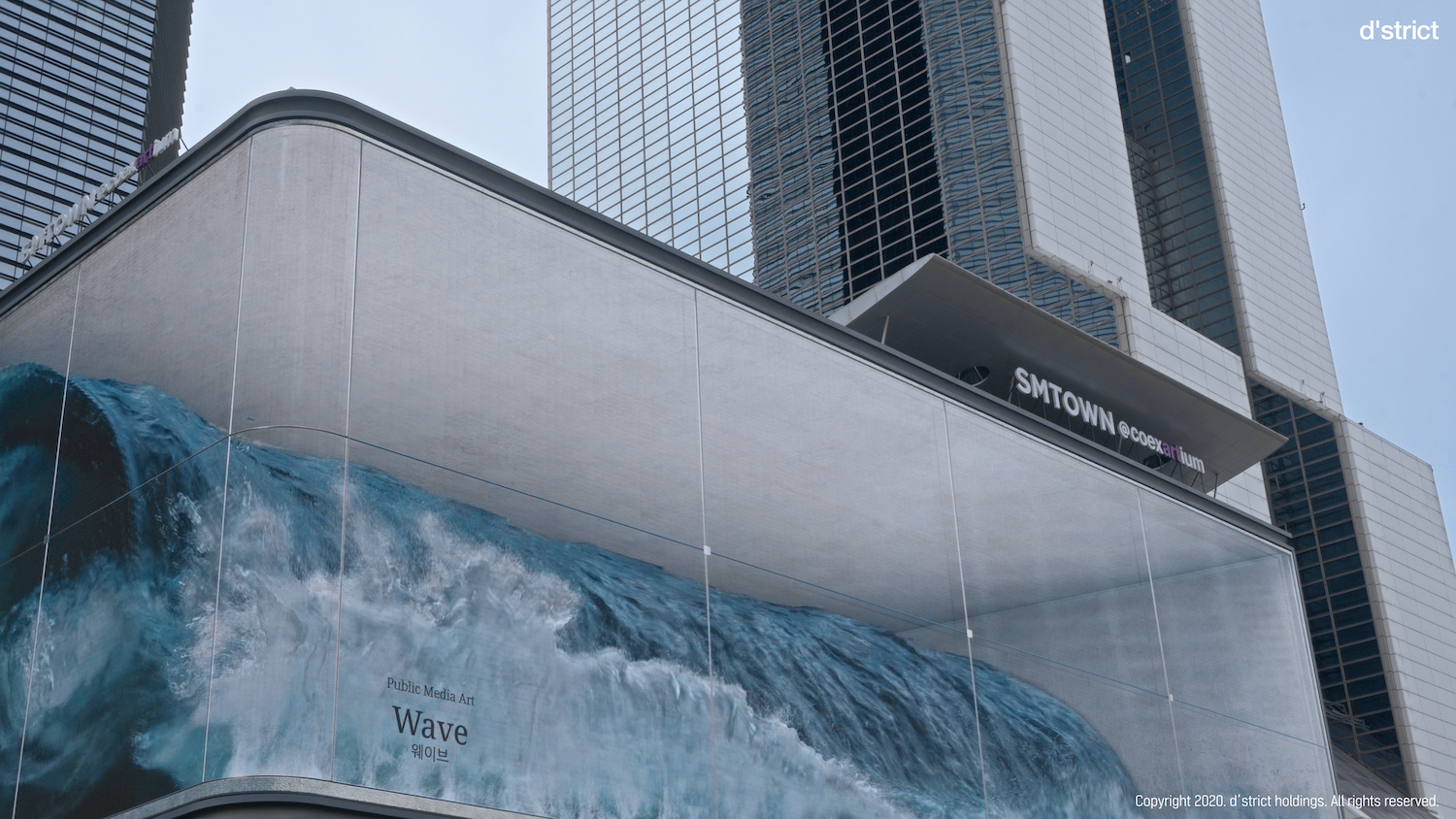 image © d'strict
Projec name: Wave
Design: d'strict
Location: DOOH (LED Screen) installed in COEX, Seoul, South Korea
Size: 80.9m (w) x 20.1m (h)
---