Maden Group: A restaurant design that highlights on the comfort and joy of life is exactly what the design of Jufka Restaurant represents. Intertwined with the use of traditional elements, the lightness of the space is an identifiable characteristic of this design.
The motif behind the design stands solely on the fullness of traditional Italian restaurants, where the eating seems to be celebrated as an activity happily shared with loved ones. This is reflected on not only the food being served but also the atmosphere created by the design of the restaurant itself. This same feeling is brought forth through the design of the Jufka Restaurant.
An important part of the interior philosophy of Italian restaurants is that the cuisine is matched by a beautiful, clean, light atmospheric interior. Inspired by elements of Italian interiors, the feeling of this designed space is created through the use of three main materials translated into interior motives that Kosovars can also relate to. The play of materials includes mosaic tiles, textured plaster, and the use of wood. The lightness of the space is determined by the light earth tones of the interior: light green for the mosaic tiles, white for the texture plastered walls and wood for the furniture.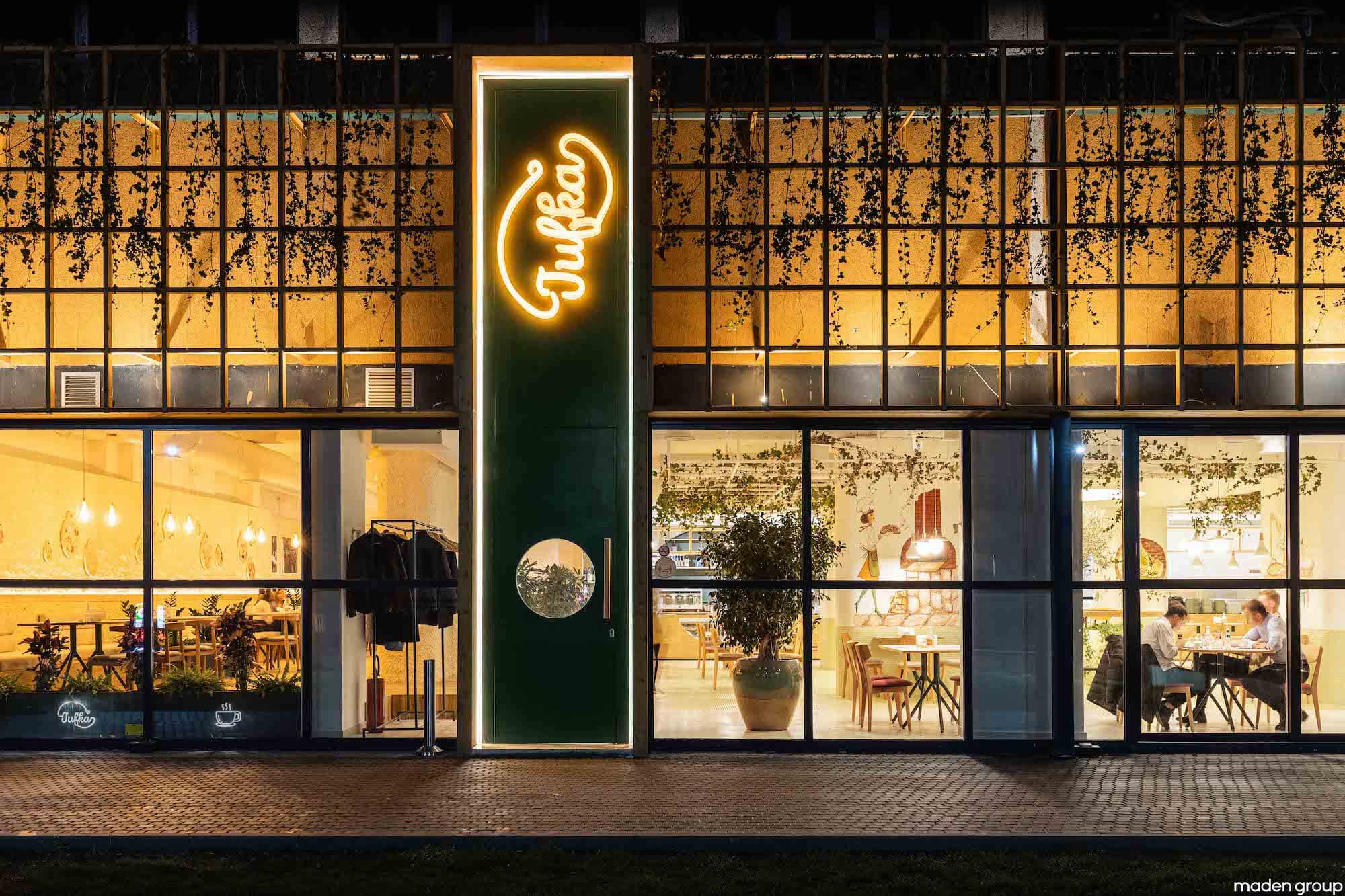 image © Leonit Ibrahimi
In addition to the materials, the space is arranged around a central round space that along with the planted tree becomes an identifying element of the restaurant as well. The kitchen is kept opened and inviting to the costumers and treated as part of the joyful experience of eating, where even the preparing of the food remains transparent, as in other traditional Italian restaurants. Everything happens openly; the guests can easily enjoy their food as they watch the process of making pizza and pasta. Another identifying element is the arch. Although largely expanded, arches are used to create divisions within the space and offer also more intimate spaces for smaller gatherings and events.
The space is further enriched with small hand drawings with Italian motifs that are drawn on the walls or wooden décor of the restaurant and with the use of hanged greenery that encompass the space. All of these elements combine harmoniously to create a continual spaciousness and clean and fresh appearance of the restaurant.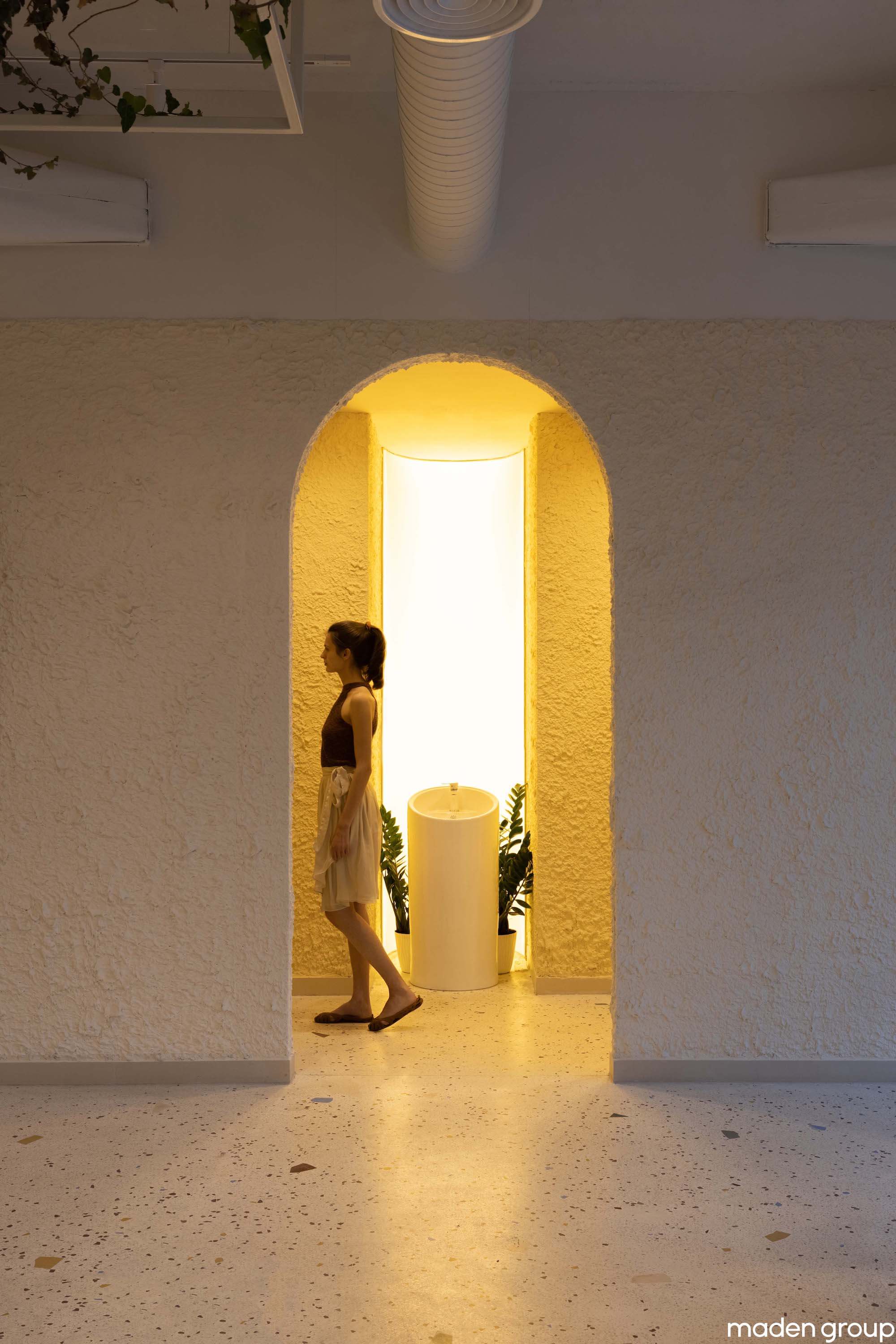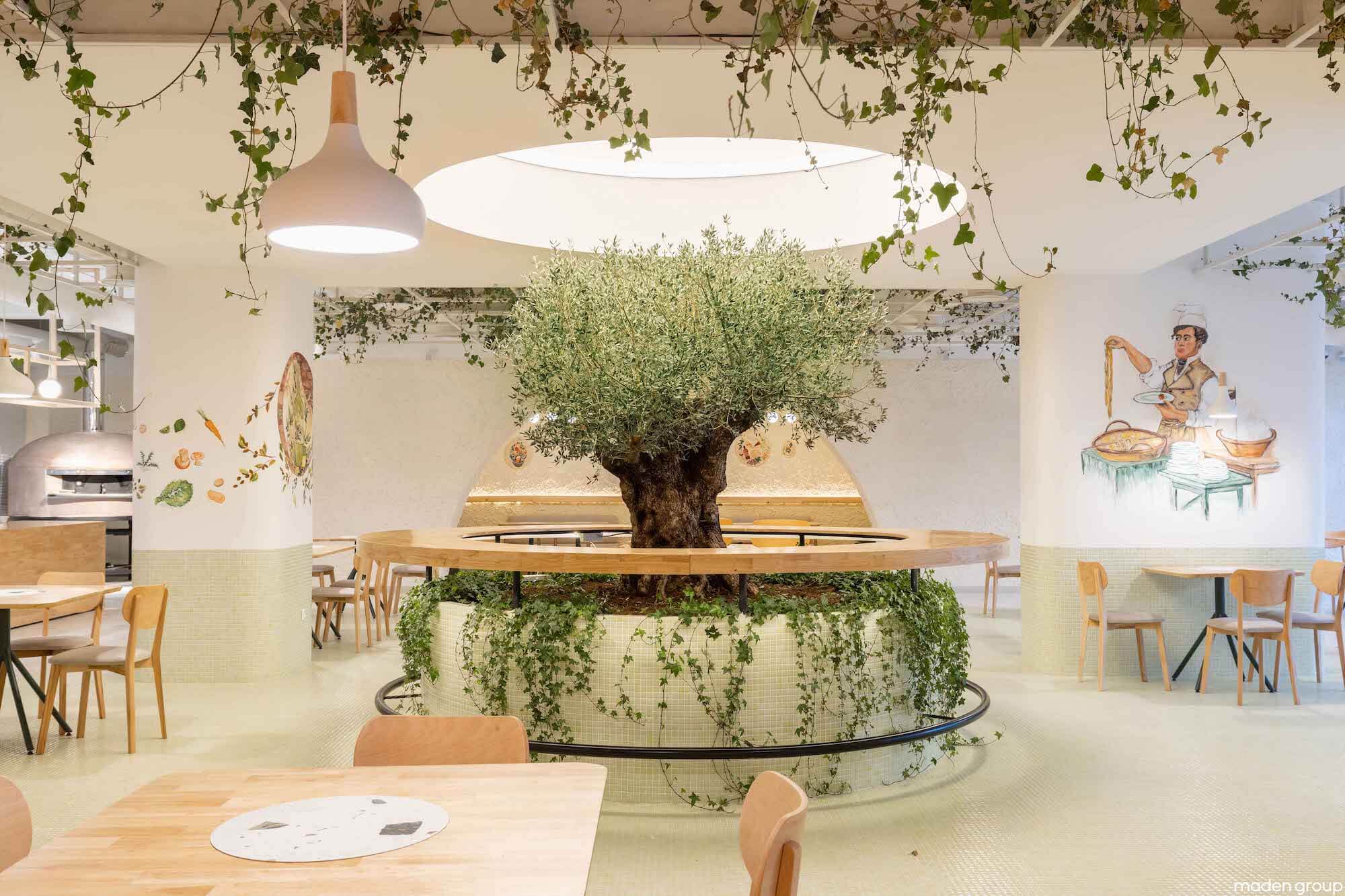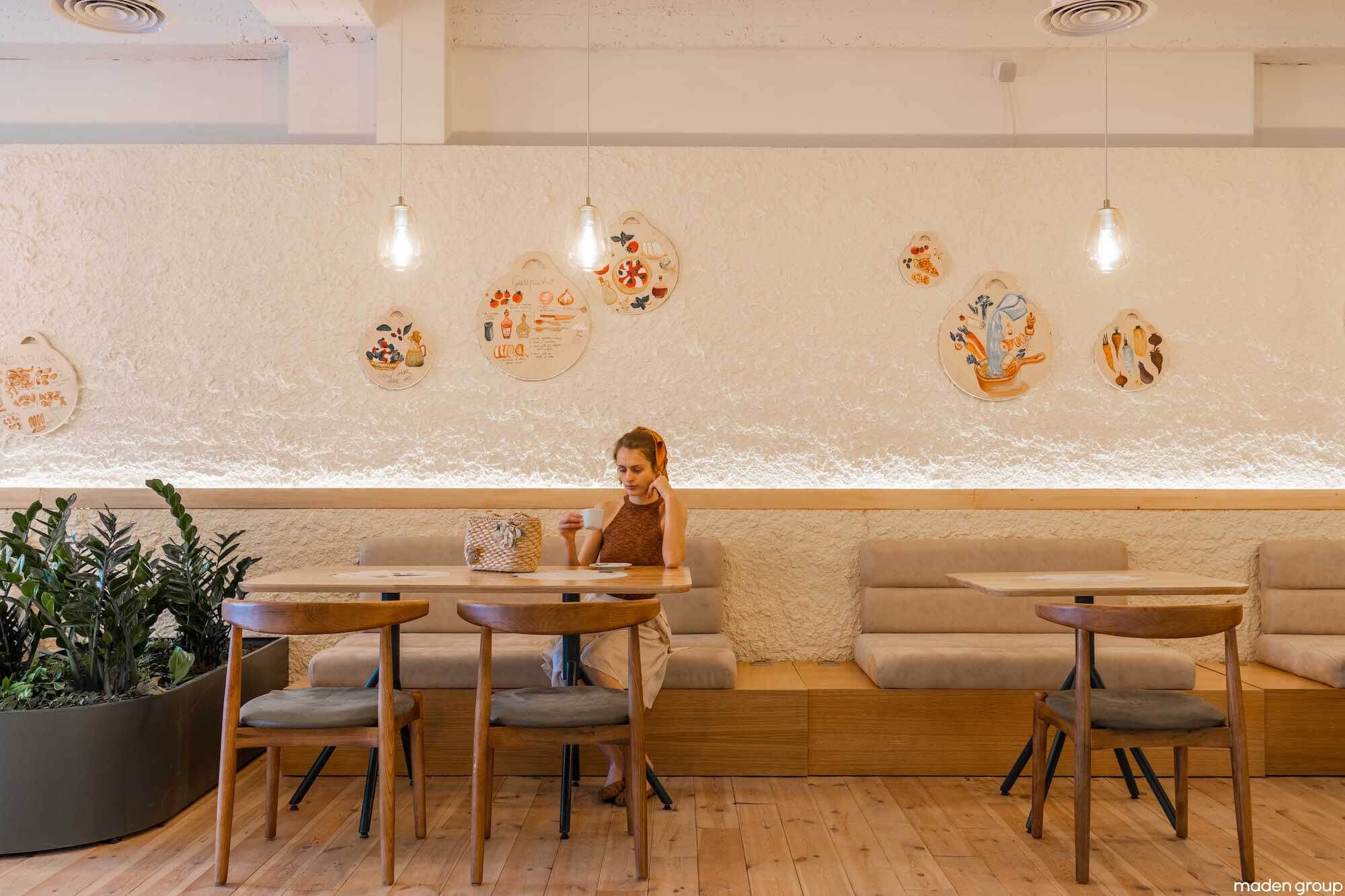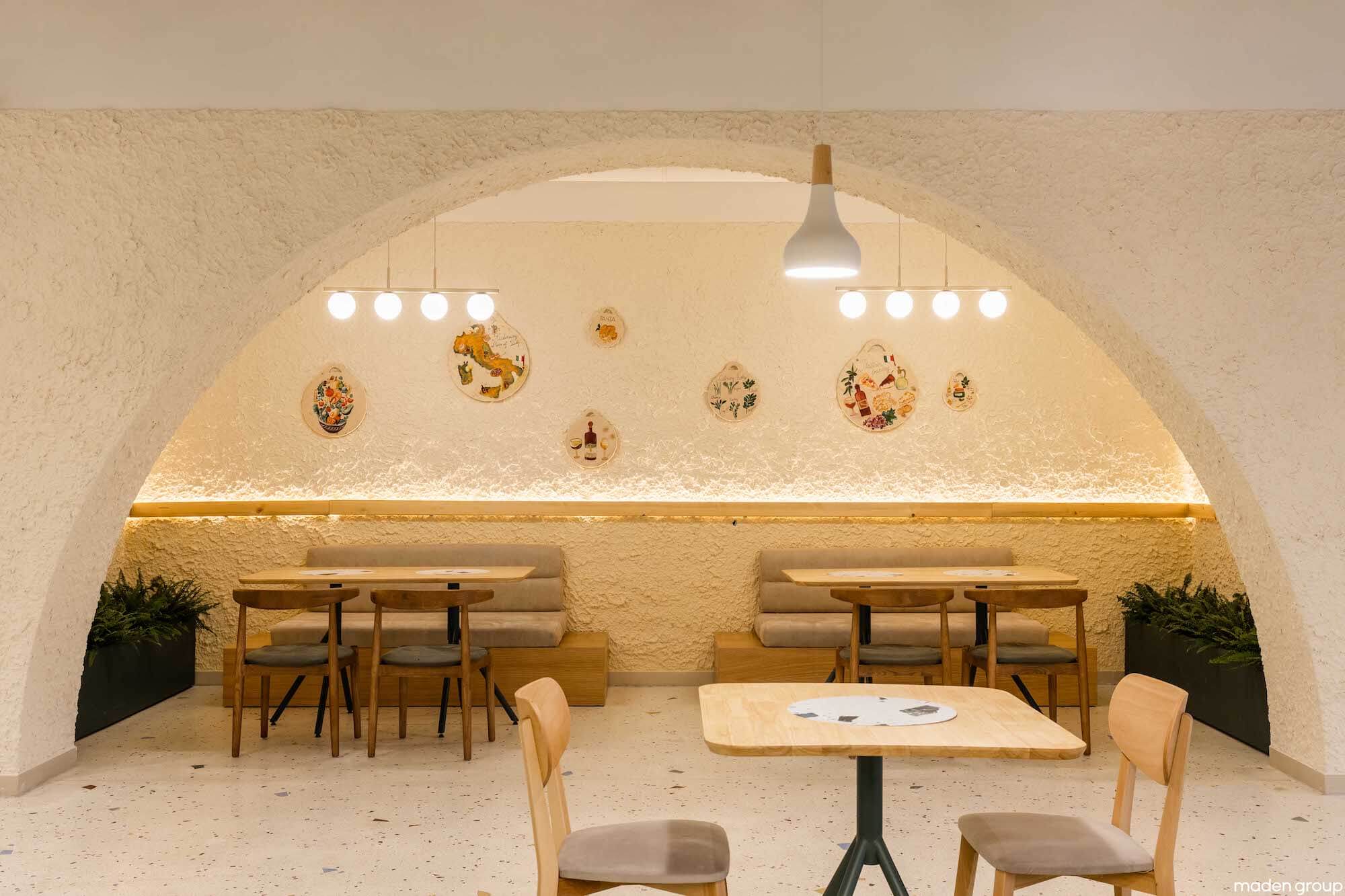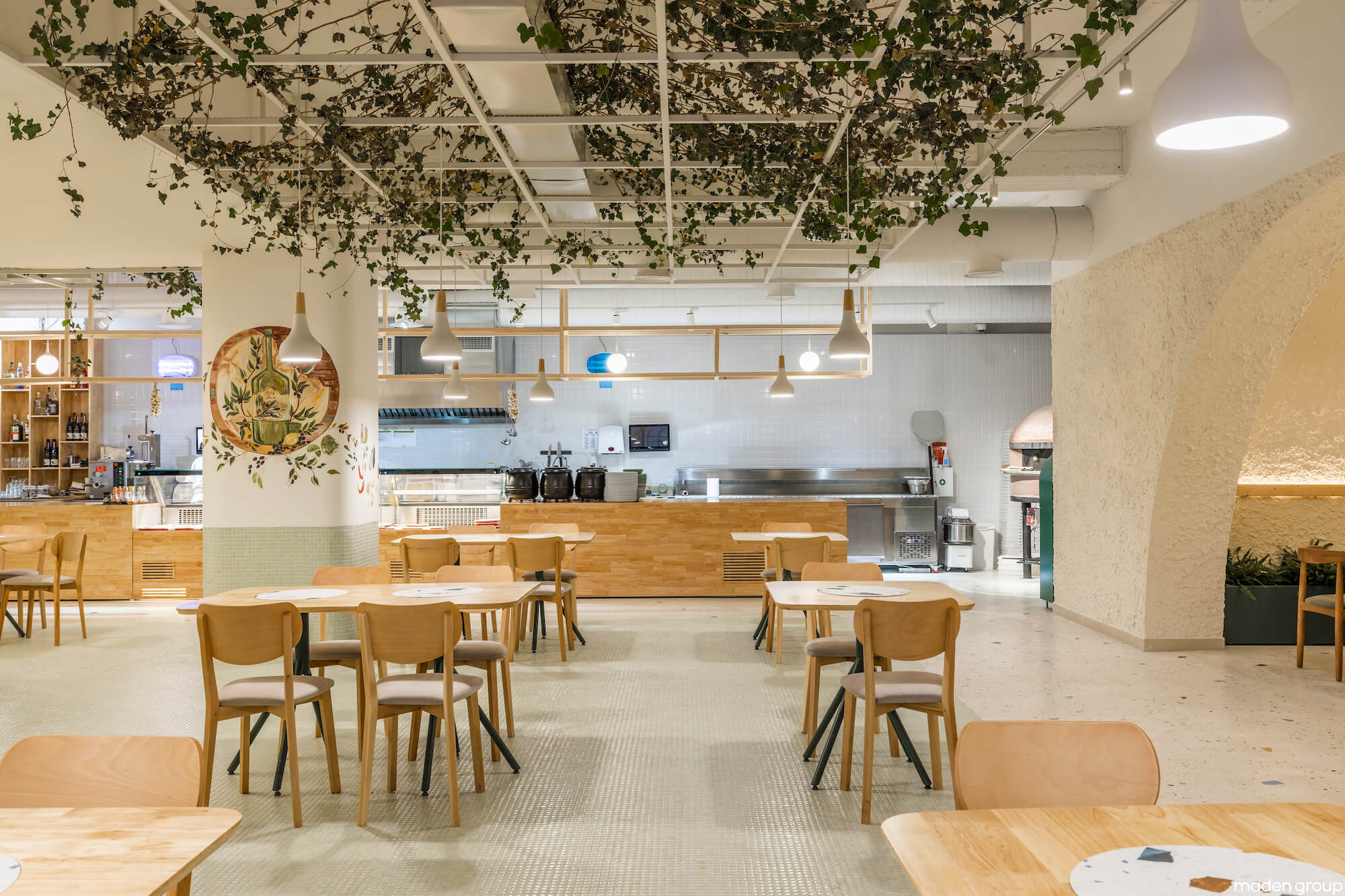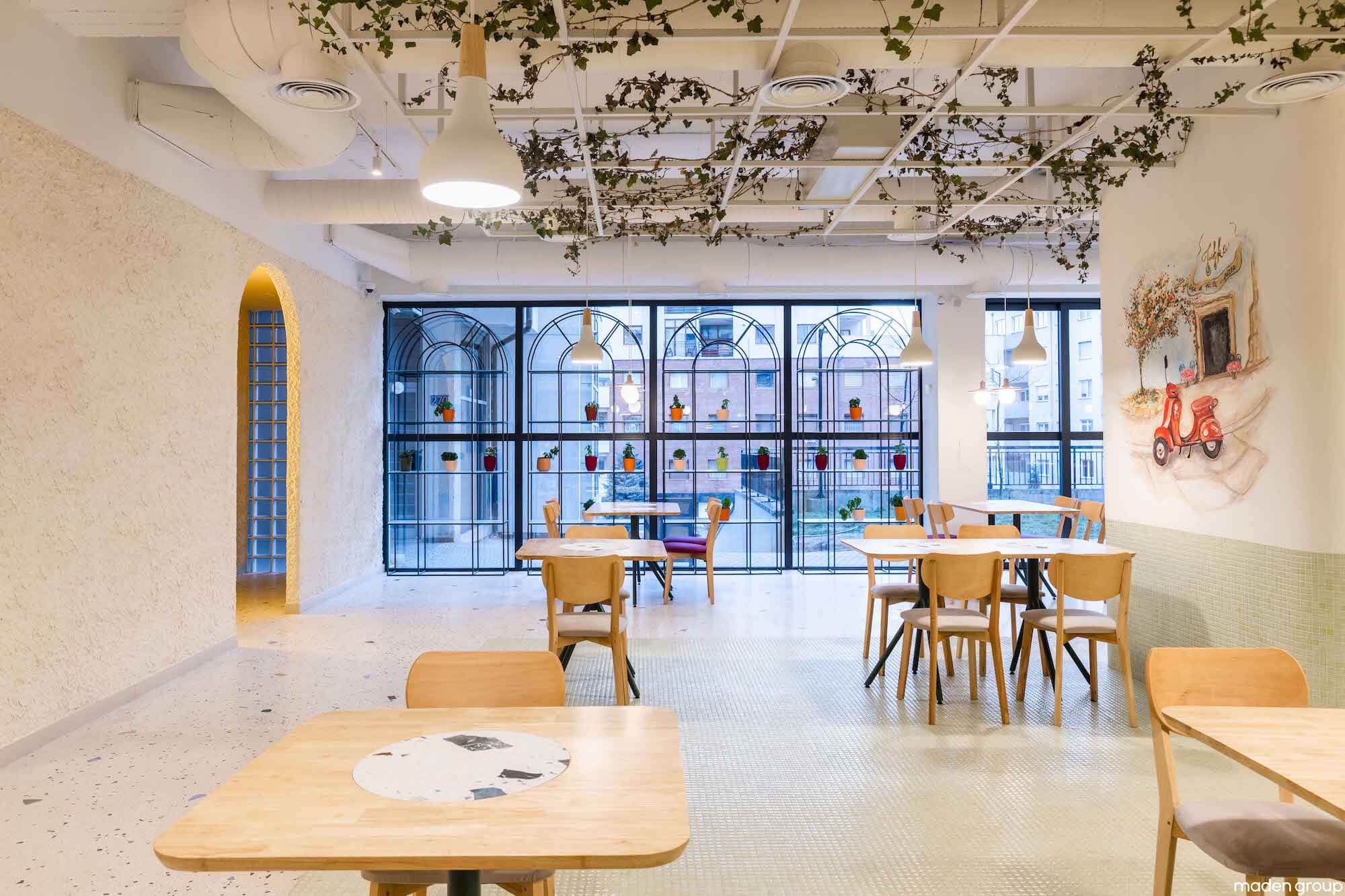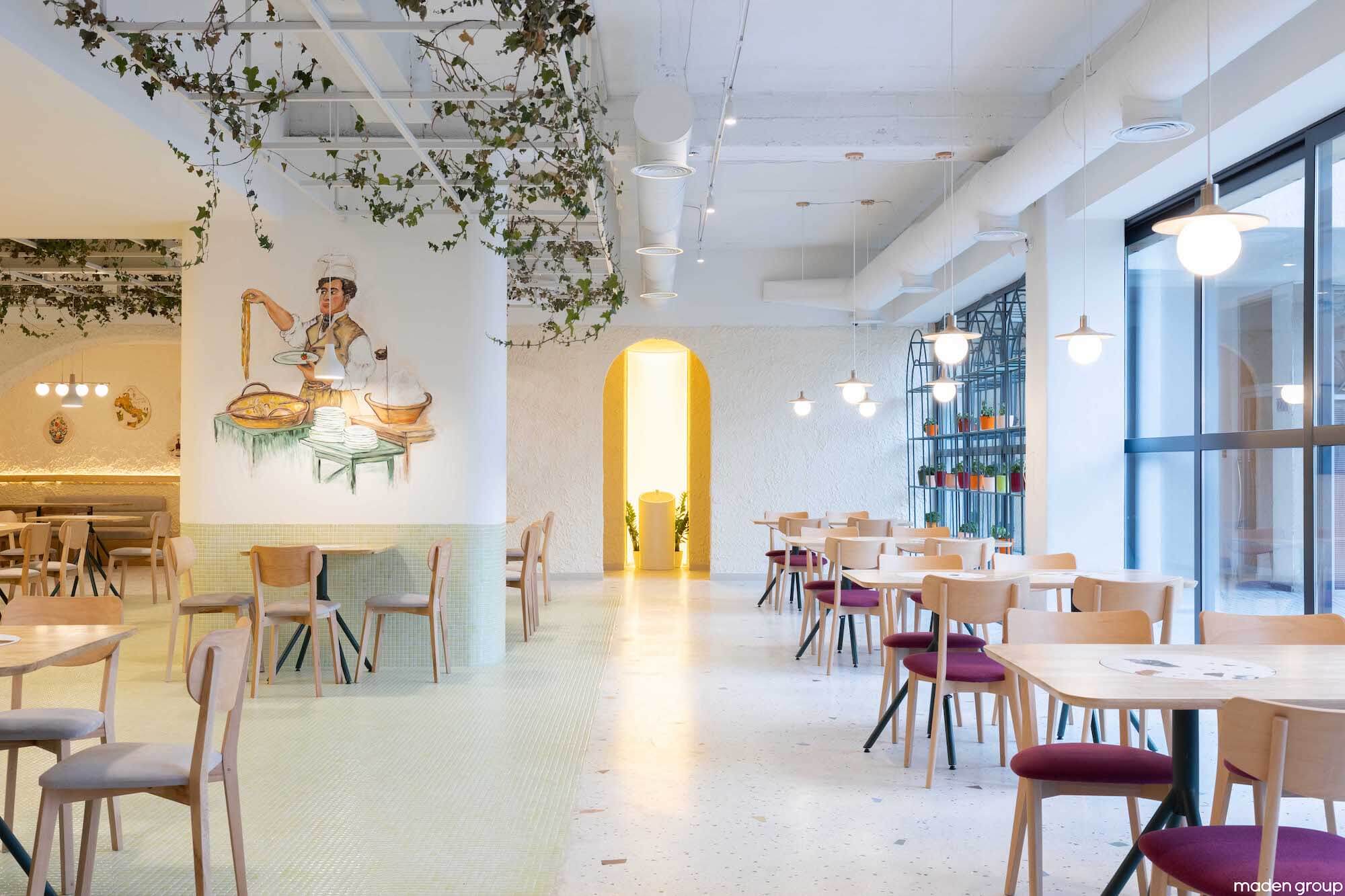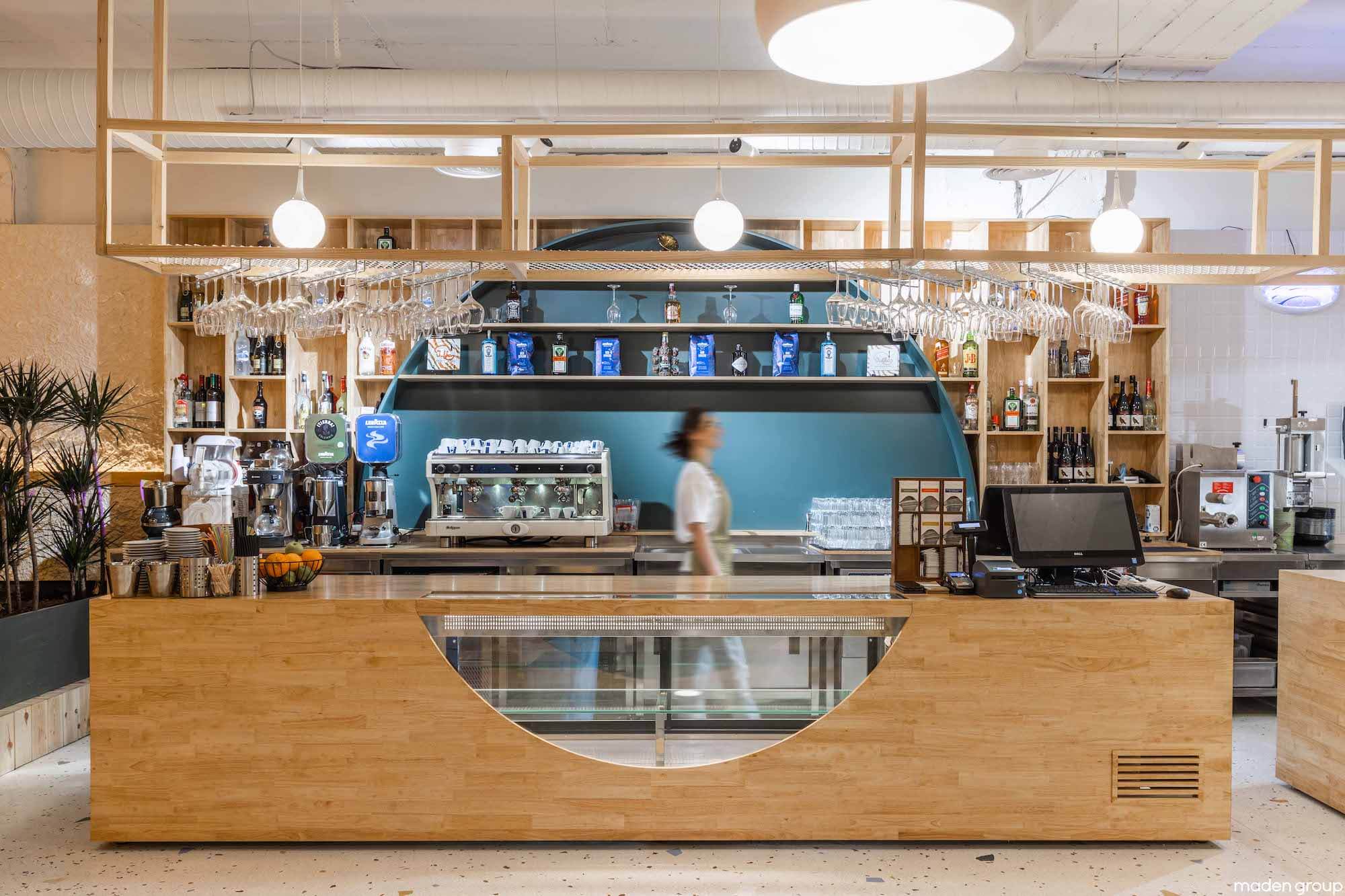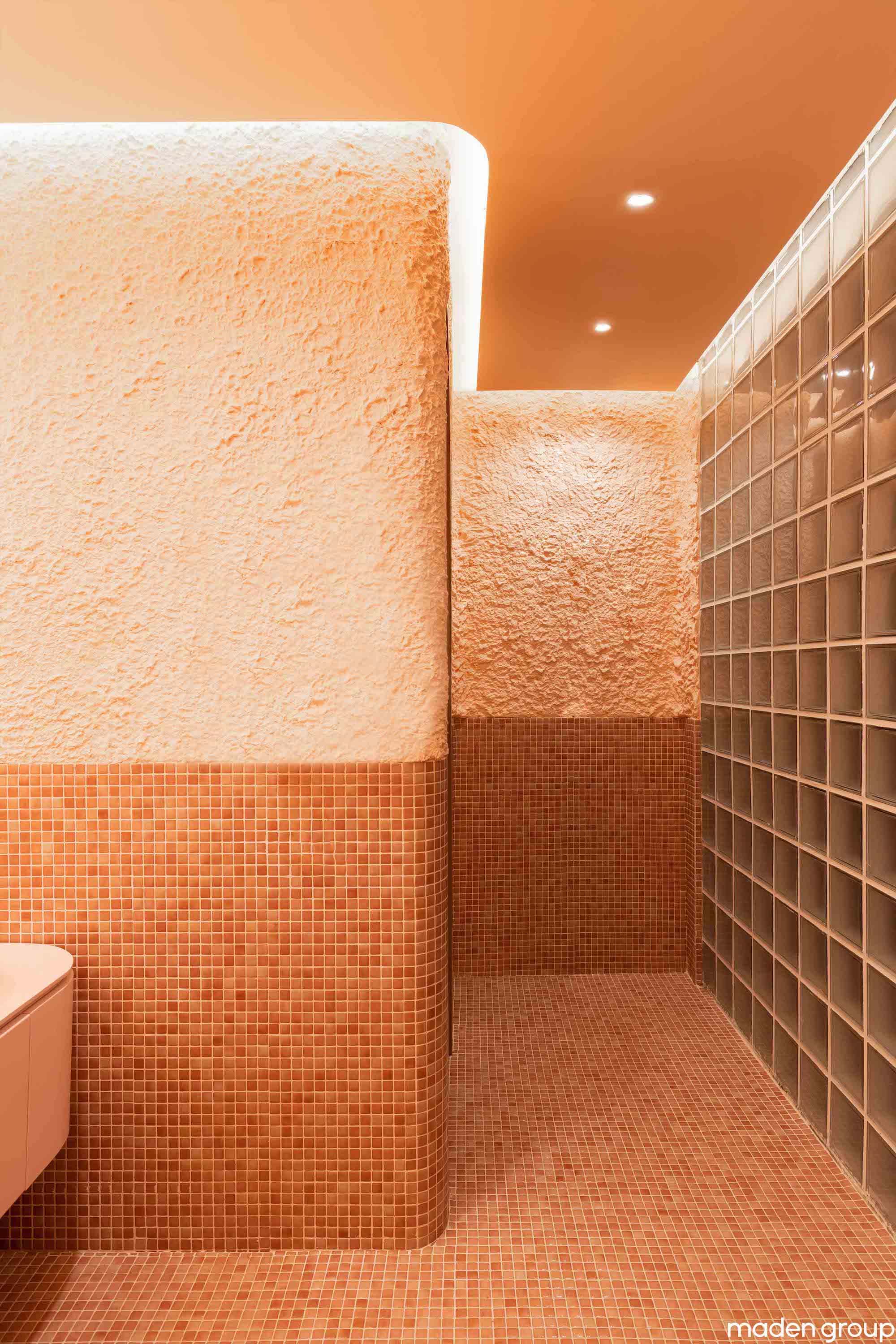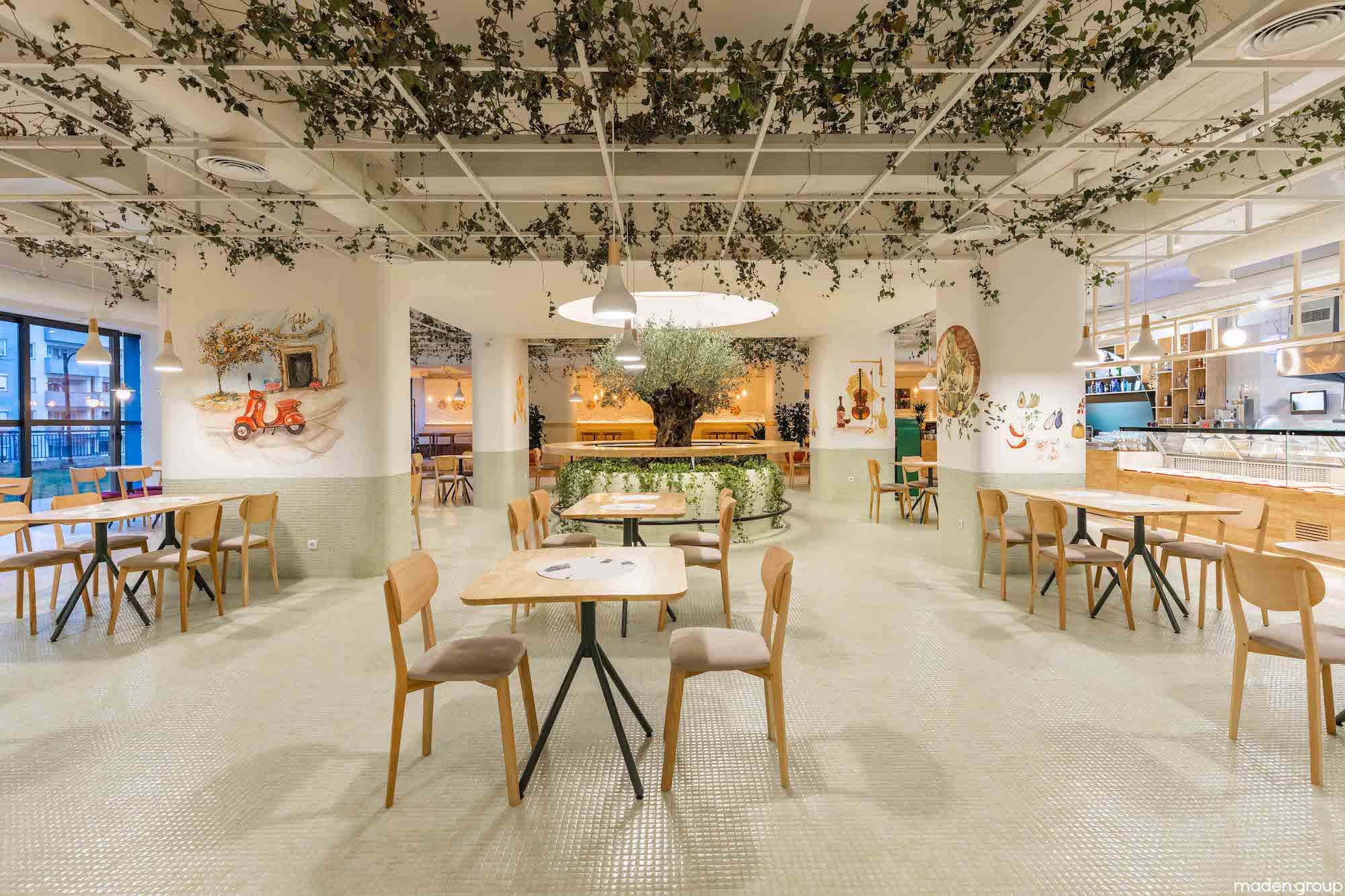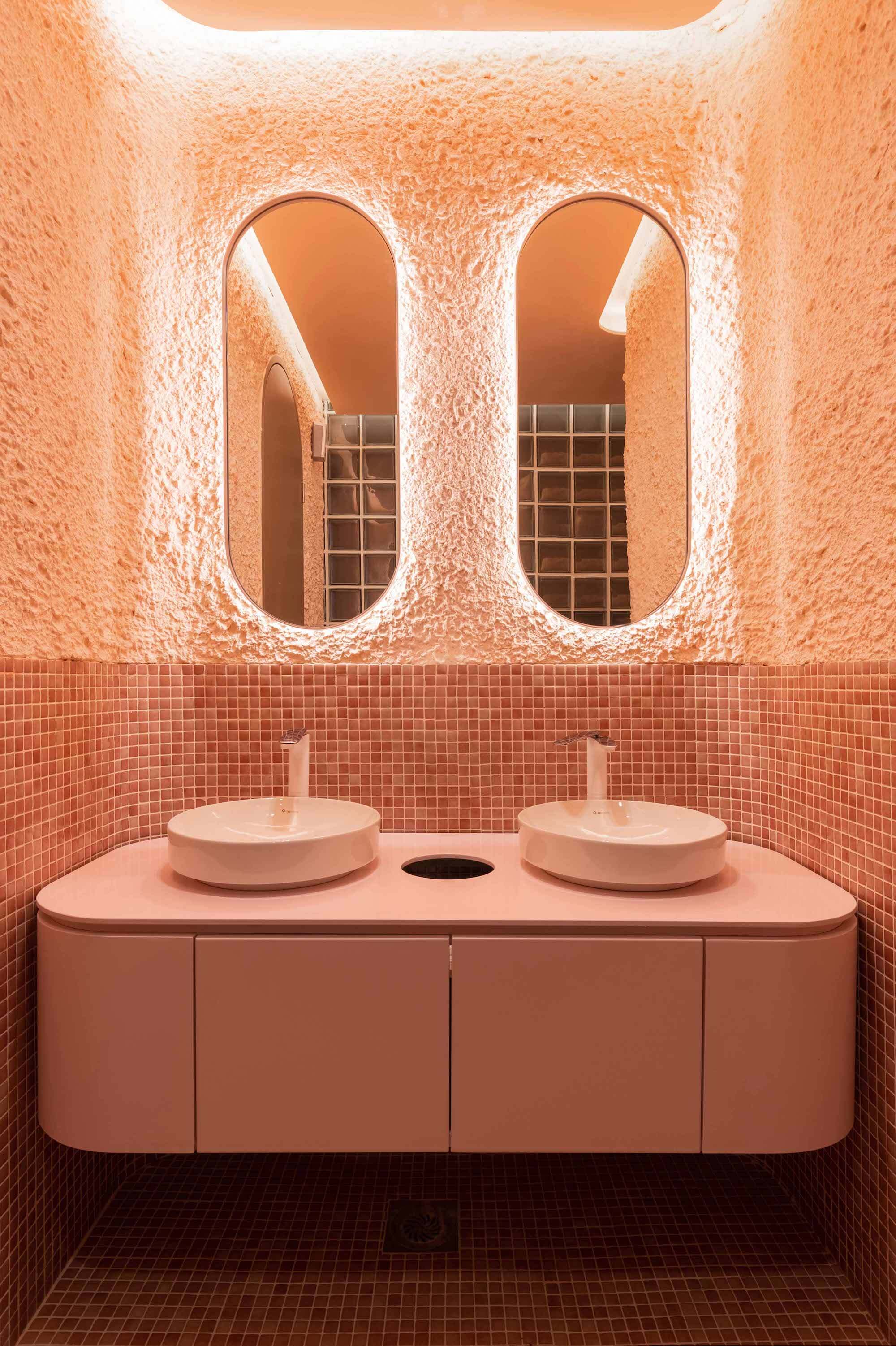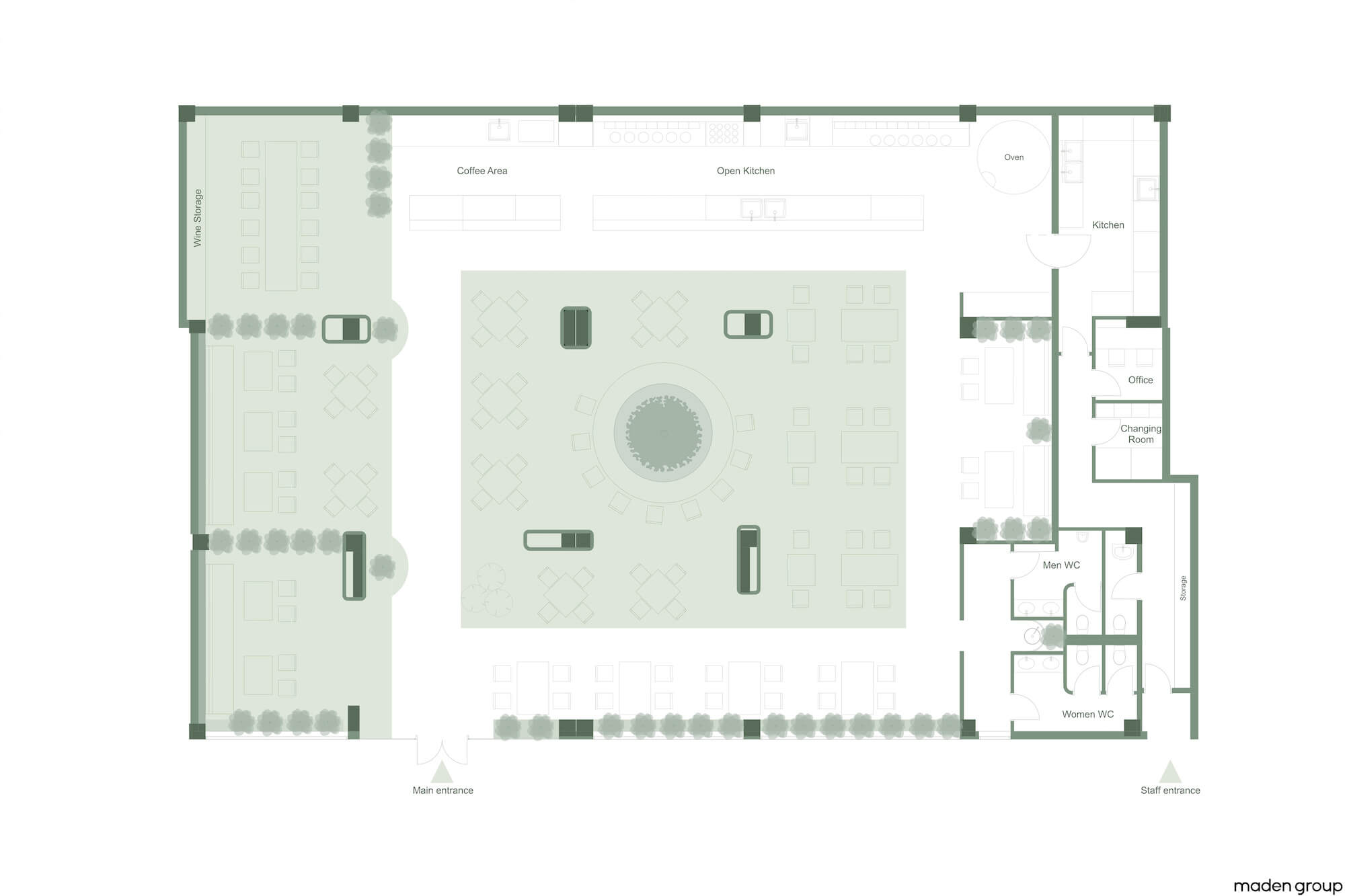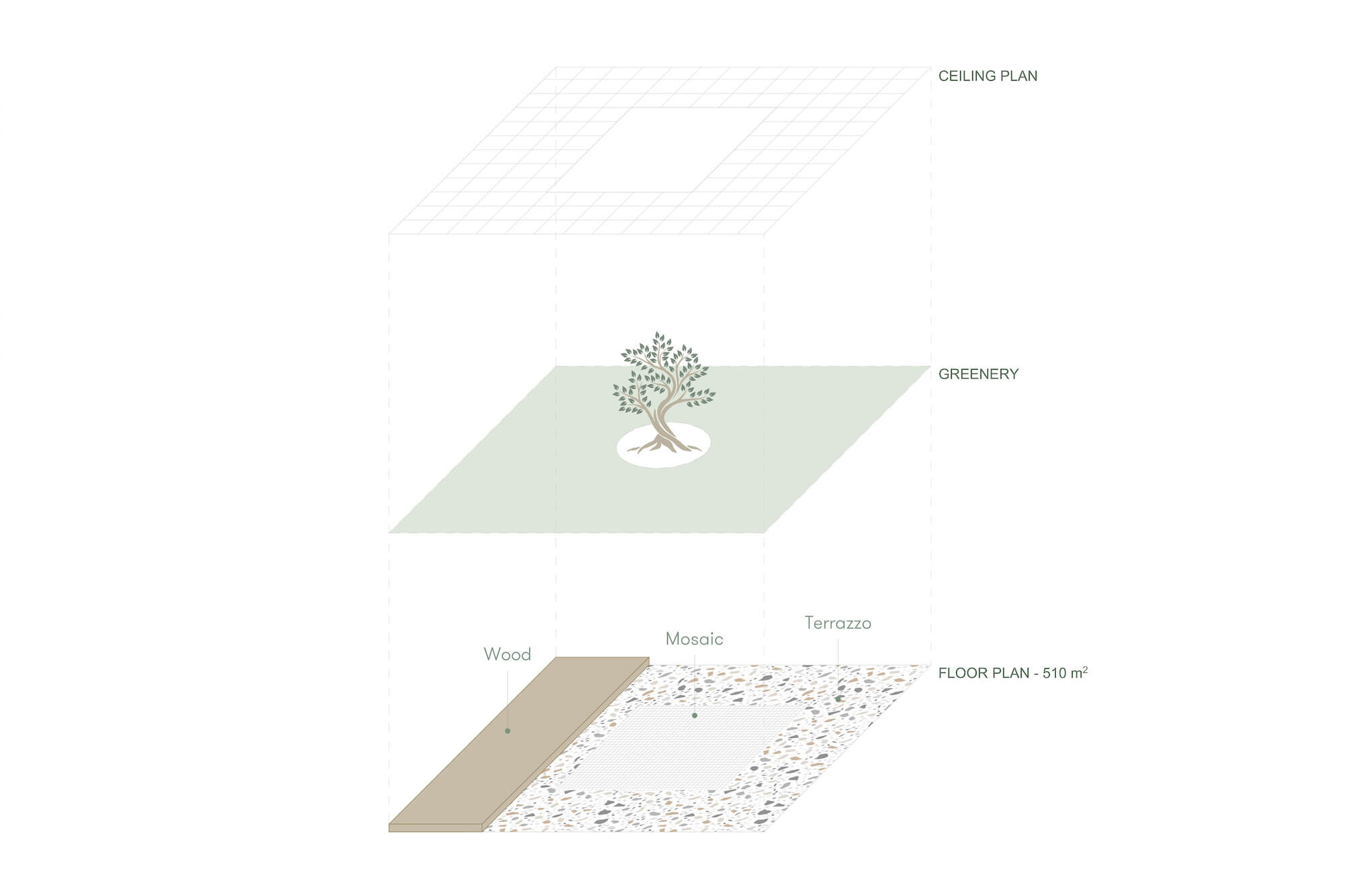 Connect with the Maden Group
---