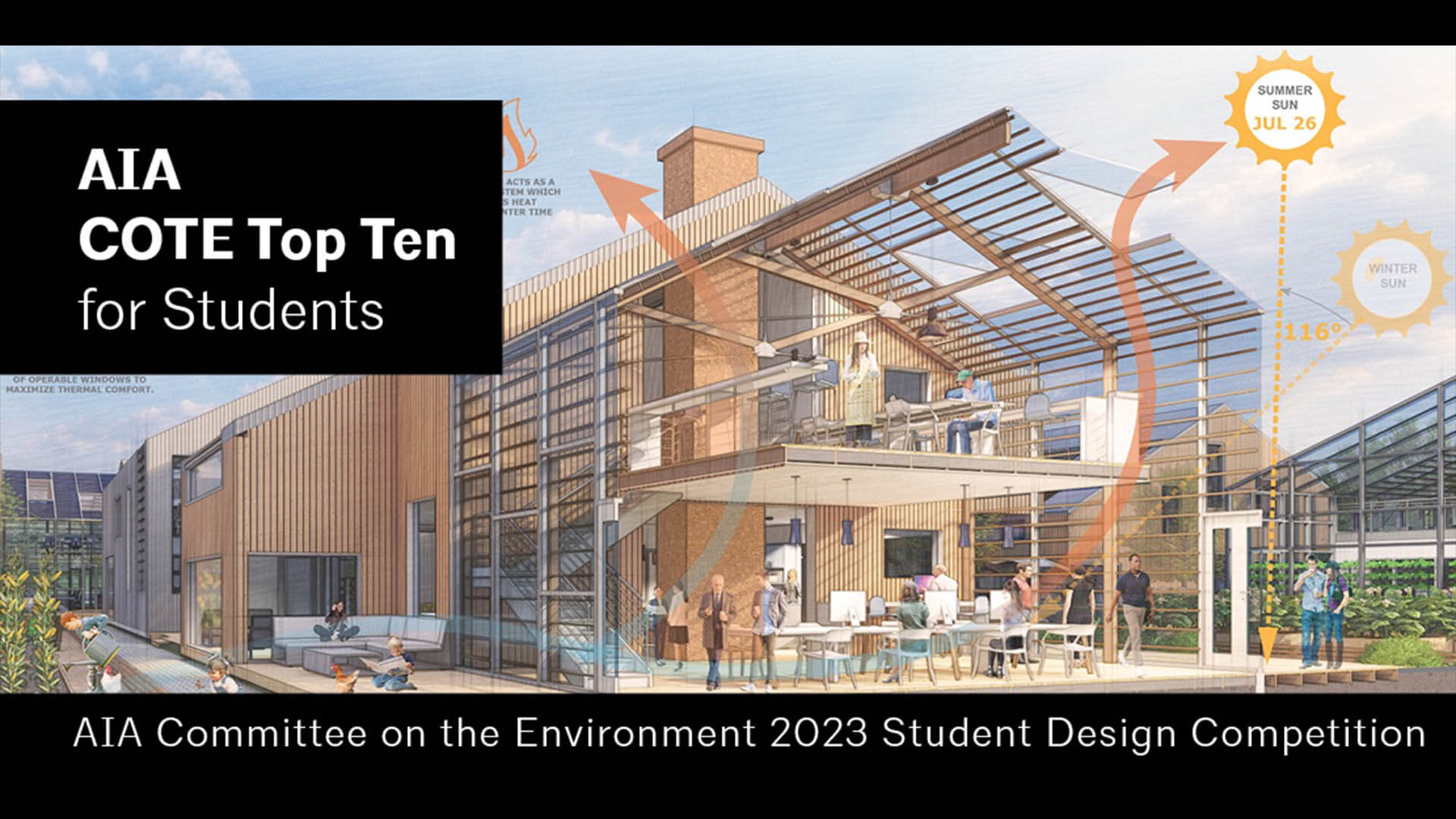 The AIA COTE® Top Ten for Students Competition is sponsored by The American Institute of Architects Committee on the Environment (AIA COTE®), in partnership with the Association of Collegiate Schools of Architecture (ACSA).
Organizer
The Association of Collegiate Schools of Architecture (ACSA)
Eligibility
An ACSA member school, faculty sponsor is required to enroll students by completing an online registration form prior to submission by April 5, 2023. The competition is open to students from all ACSA Full and Candidate Member Schools, as well as ACSA Affiliate Members Schools including international member schools. Students are required to work under the direction of a faculty sponsor. Submissions will be accepted for individual as well as team projects. Teams must be limited to a maximum of three students. Students are invited to submit their studio projects. Entries must be buildings, but can be of any program, at any scale, in any location. Projects can be a remodel or adaptive re-use. Work should have been completed in a design studio or related class within the 2022-2023 calendar year. Projects completed in the Spring 2022 are eligible to submit, due to the competition calendar shift.
Register
by April 5, 2023 via https://www.acsa-arch.org/competitions/2023-cote- competition/rules/