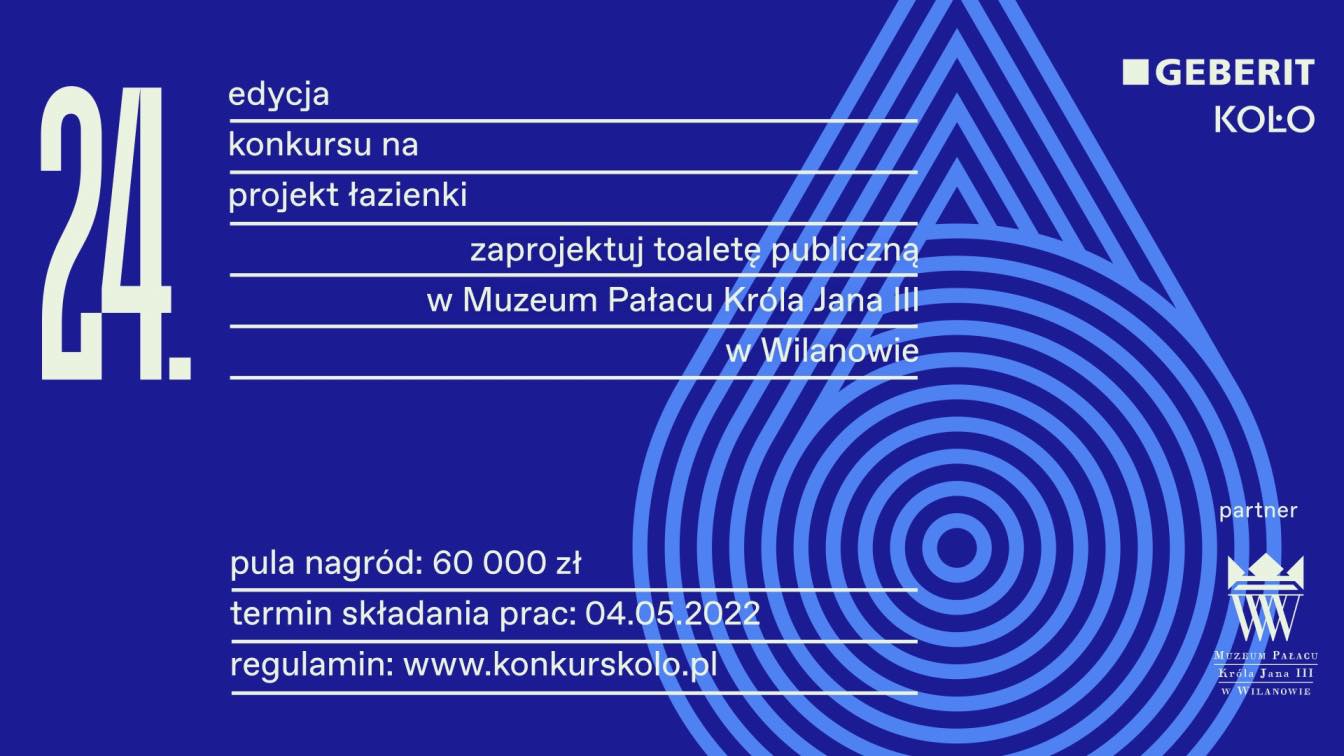 In KOŁO contest, students of architecture and young architects can take part. Their competition task is creating of conception of functional pavilion, located next to Orangery of Palace in Wilanów, including the historical context of the place (residence and royal gardens).
Organizer
Geberit sp. z o.o., ul. Postępu 1, 02-676 Warsaw
Category
The conceptual design of the facility with public toilet function
Eligibility
This is an open contest, and any adult natural persons with full legal capacity and place of residence in Poland, in another Member State of the European Union, or in Ukraine or Belarus shall be eligible to participate, provided that their submitted works will not be related to their business activity and will not be produced as part of their business. Employees, associates, and representatives of the Organizer and the Partner, individuals involved in the organization of the Contest, as well as their close family members shall not be eligible for the Contest. The close family member shall be understood as: the spouse, ascendants, descendants, siblings, relatives in the same line or degree, adoptive persons and their spouses, as well as cohabitants. The Organizer reserves the right to request written statements from the Contest Participants to confirm that the aforesaid conditions have been met.
Register
www.konkurskolo.pl