Indigenous-focused student housing a boost for Coast Mountain College. Indigenized, decolonized approach aims to empower students with a safe, inclusive space.
Coast Mountain College students in Terrace, northwest British Columbia, have completed their first full academic year living in Wii Gyemsiga Siwilaawksat Student Building. Designed to empower Indigenous students to flourish in post-secondary education, the college expects the accommodation to be at 100% capacity by September.
Approximately 48% of the student population at Coast Mountain College is Indigenous. The campus sits on the traditional territory of the Tsimshian Kitsumkalum people, serving six different Nations - Haida, Haisla, Nisga'a, Wet'suwet'en, Gitxsan, Tsimshian, and 21 distinct First Nation communities.
Wii Gyemsiga Siwilaawksat translates from local First Nations language Sm'algyax into English as, "where learners are content and comfortable". The original project brief was developed by the College using a decolonized, indigenized approach to engage and understand the needs of its communities.
Indigenization is the process of acknowledging, learning and incorporating Indigenous worldviews into existing structures – western world view remains dominant.
Decolonization is the process of deconstructing colonial structures and rebuilding them to include both western and Indigenous worldviews.
Design was completed by architects and designers at hcma, led by Principal-in-Charge Karen Marler and Project Architect Aiden Callison. hcma facilitated a process that offered opportunities for Indigenous design, art, culture, language and ceremony experts to inform the design. IDL Projects was the design build contractor on the project.
Indigenous design principles were embedded throughout the building that represent the Northwest Coast region and the First Nations communities the College serves. This includes the name, furniture, interiors, high energy-efficient building, co-created signage and wayfinding and artwork created by students and faculty. The three-storey building replaced 40-year-old-student housing that was no longer fit for purpose, following CAD $18.7 million investment from the British Columbia provincial government.
The building is made up of modular student housing units grouped around a purpose-built central atrium. Inside, it houses a large cultural space, 108 student beds, two hotel suites, an elder suite, six shared kitchens, two collaboration areas, a computer lab, an Esports room, a maker space, and bike storage.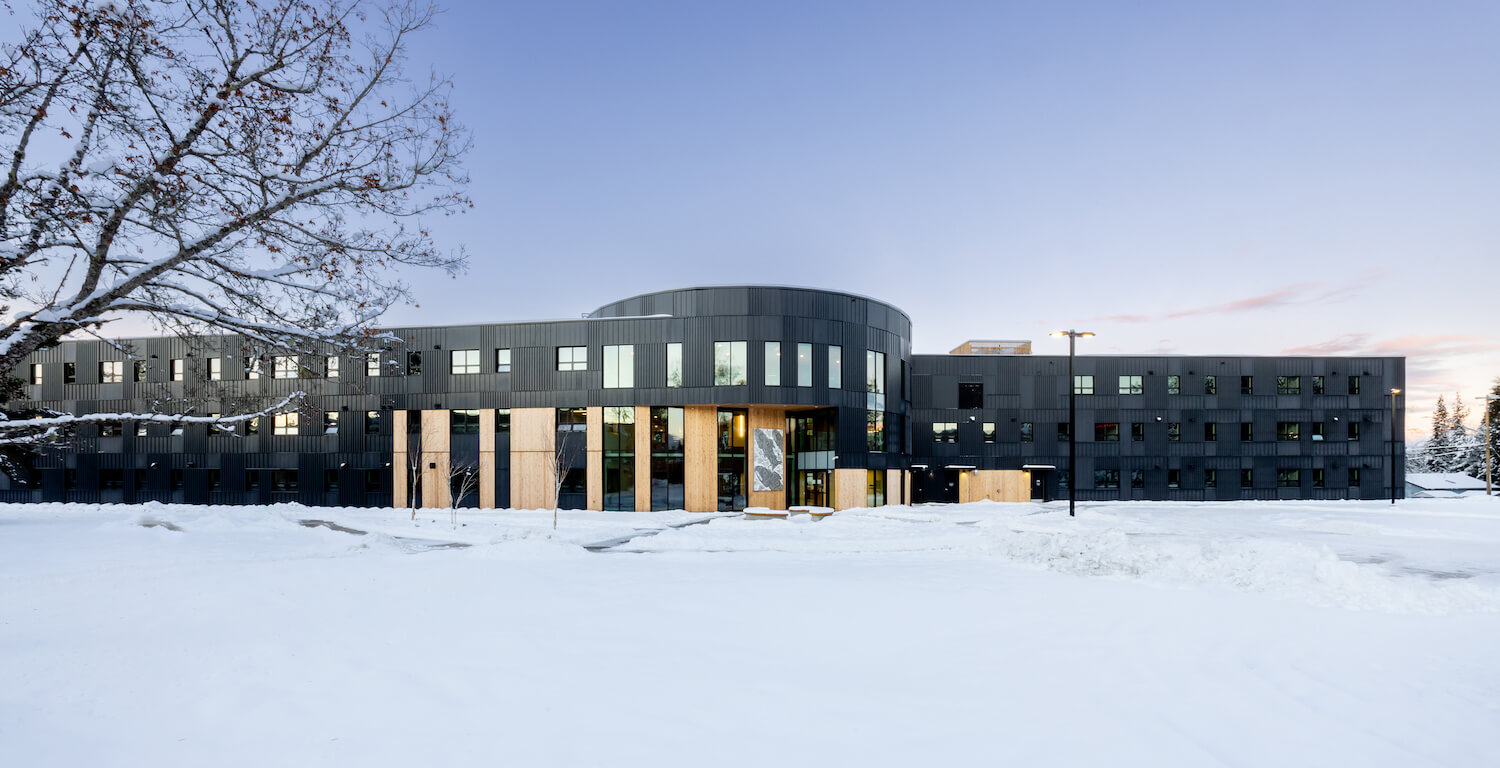 Inspired by sacred cedar
The old growth cedar tree is a symbol of the northwest coast. Used for shelter, clothing, transportation, ceremony, and spiritual beliefs, it's been integral to local First Nations' culture for thousands of years. It felt appropriate for this sacred material to inform the building's expression.
For the exterior cladding, Tsimshian weaving patterns seamlessly unite the building's two student housing wings, while mimicking the expression of cedar bark. Inside, a cedar-clad central lobby space — akin to a hollow cedar tree, or heartwood — hosts gatherings and ceremony.
Each of its three levels are connected by house posts, while a glulam pin-wheel structure—inspired by traditional Northwest Coast Indigenous architecture—honours each Nation the college serves, symbolizing connection, strength, and unity.
Integrating Indigenous art
Students attend Coast Mountain College from a vast cross section of communities. To help them feel represented, over 70 different art installations were designed by Indigenous artists and are integrated throughout the building.
Master carvers and Coast Mountain College instructors, Stan Bevan and Ken McNeil, led the procurement process, collaborating with students and alumni of the Freda Diesing School of Northwest Coast Art.
The central celebration space hosts eight, six-foot tall cedar house posts, each telling unique stories of the First Nations communities the school serves, while each student housing floor has a theme that represents their distinct cultures expressed through artwork and carved cedar panels.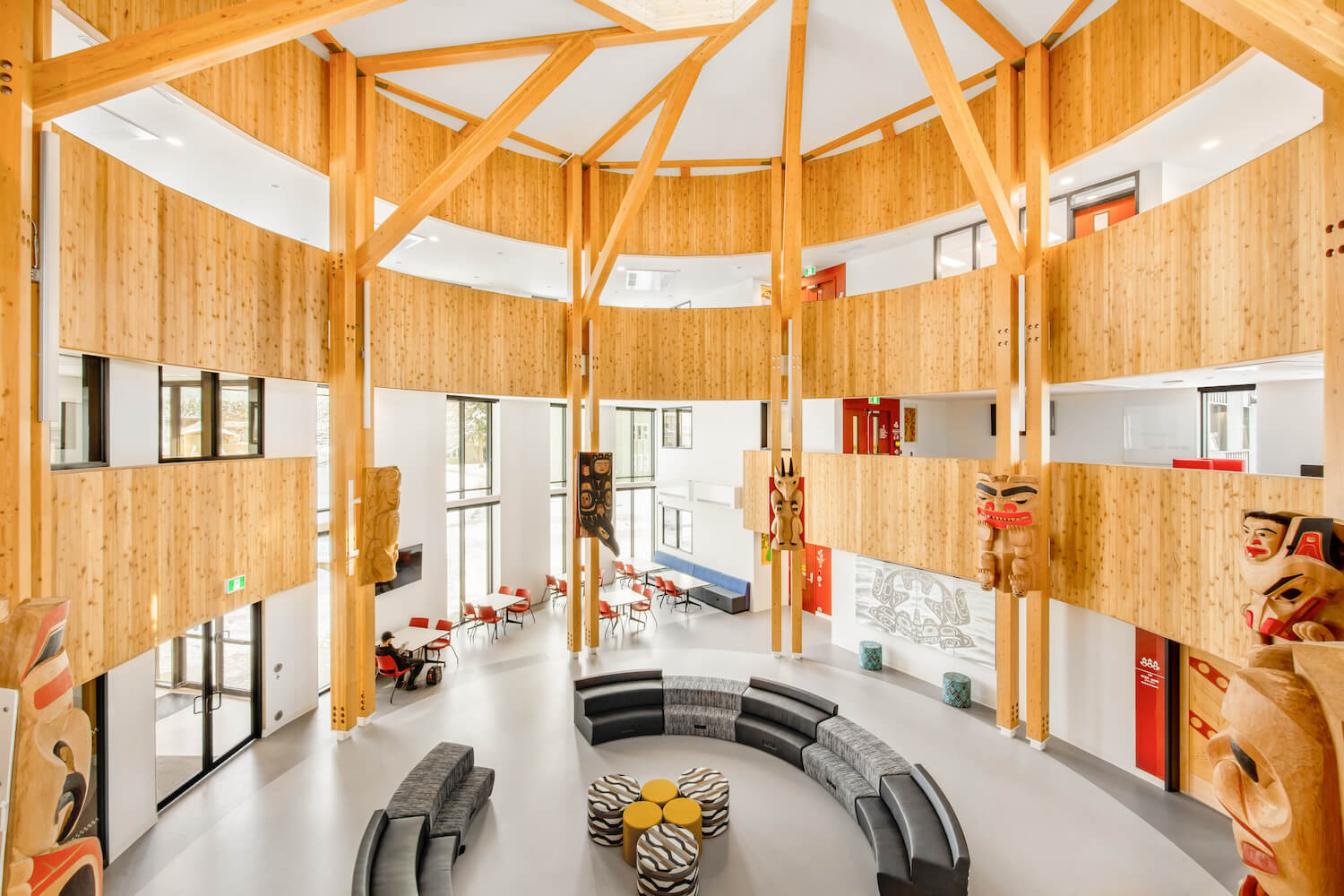 A safe space for spiritual practice
To further support the students, Coast Mountain College's First Nation Council identified key cultural spaces to integrate throughout the building. An Elders suite and two suites for visiting families provide accommodation and facilitate the traditional practice of Elders and family supporting students through their education. A cultural room offers a safe space for knowledge sharing and cultural practice, with a carved door and appropriate ventilation for smudging. Elsewhere, a maker space allows students to integrate art and craft into their day-to-day lives.
Strengthening language through co-created signage
To revitalize and strengthen Sm'algyax—the local First Nations language where the building resides—two Tsimshian territory holders and Kitsumkalum Elders translated signage into Sm'algyax. As some spaces use colonial terms with no direct translation in Sm'algyax, the territory holders had the right to determine translations that were culturally appropriate, recognizing the rich nuances between languages that can make direct translation difficult or impossible. Tsm'syen/Nisga'a fine arts student Shawna Kiesman collaborated with hcma's communication designers to transform signage iconography into custom formline design.
Energy efficiency and seamless construction
Wii Gyemsiga Siwilaawksat's housing integrates 36 prefabricated modules. Each one was built off-site to enable faster delivery times. The central structure was site-built, allowing for a unique cultural expression and creating a seamless transition between the modular construction.
The building has met British Columbia Energy Step Code 4, achieving the high energy-efficiency standard through increased insulation, careful attention to detailing, minimizing heat loss, increased level of air-tightness, and triple pane glazing.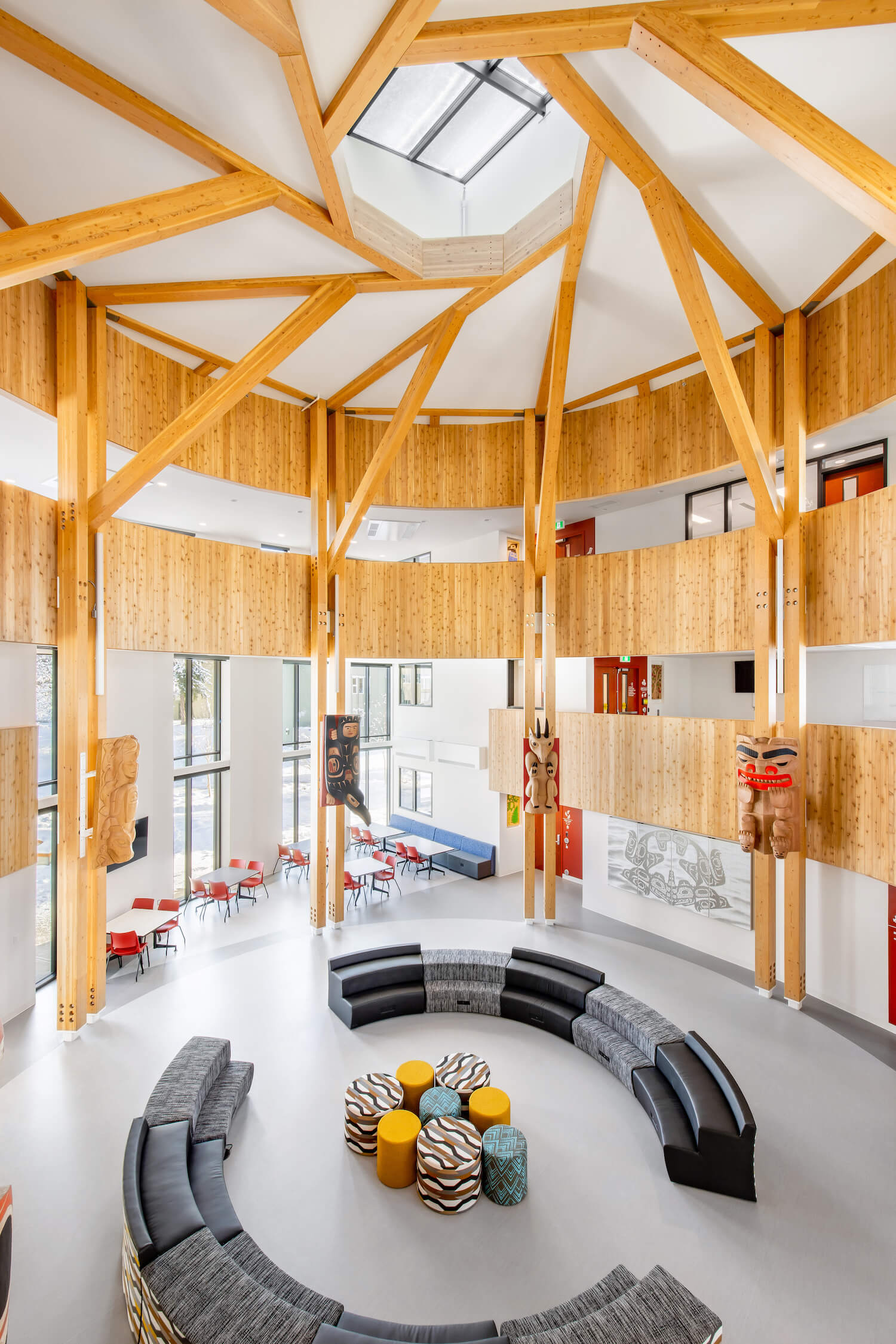 "We designed Wii Gyemsiga Siwilaawksat to be a safe and inclusive space for everyone, encouraging cultural expression and human connection between students and their families, who come from a vast cross-section of communities. Collaborating with local artists and designers has added a rich layer of storytelling to the space that roots the student housing in its community."
–– Karen Marler, Principal-in-Charge, hcma
"At hcma, we believe in working with communities to create positive, measurable change. Indigenization and decolonization creates informed and mutually respectful citizens. It means better outcomes for everyone by delivering Indigenous ways of learning and culturally appropriate support, while also fostering cross-cultural learning for the broader student body."
–– Aiden Callison, Associate and Indigenous Architect, hcma
"We want people to know that there is a place for them here at Coast Mountain College. By using a collaborative approach with the local communities and hcma, we have created a welcoming space for students who want to have a college experience while remaining close to their Indigenous culture and families."
–– Bridie O'Brien, Executive Director of Indigenization, Coast Mountain College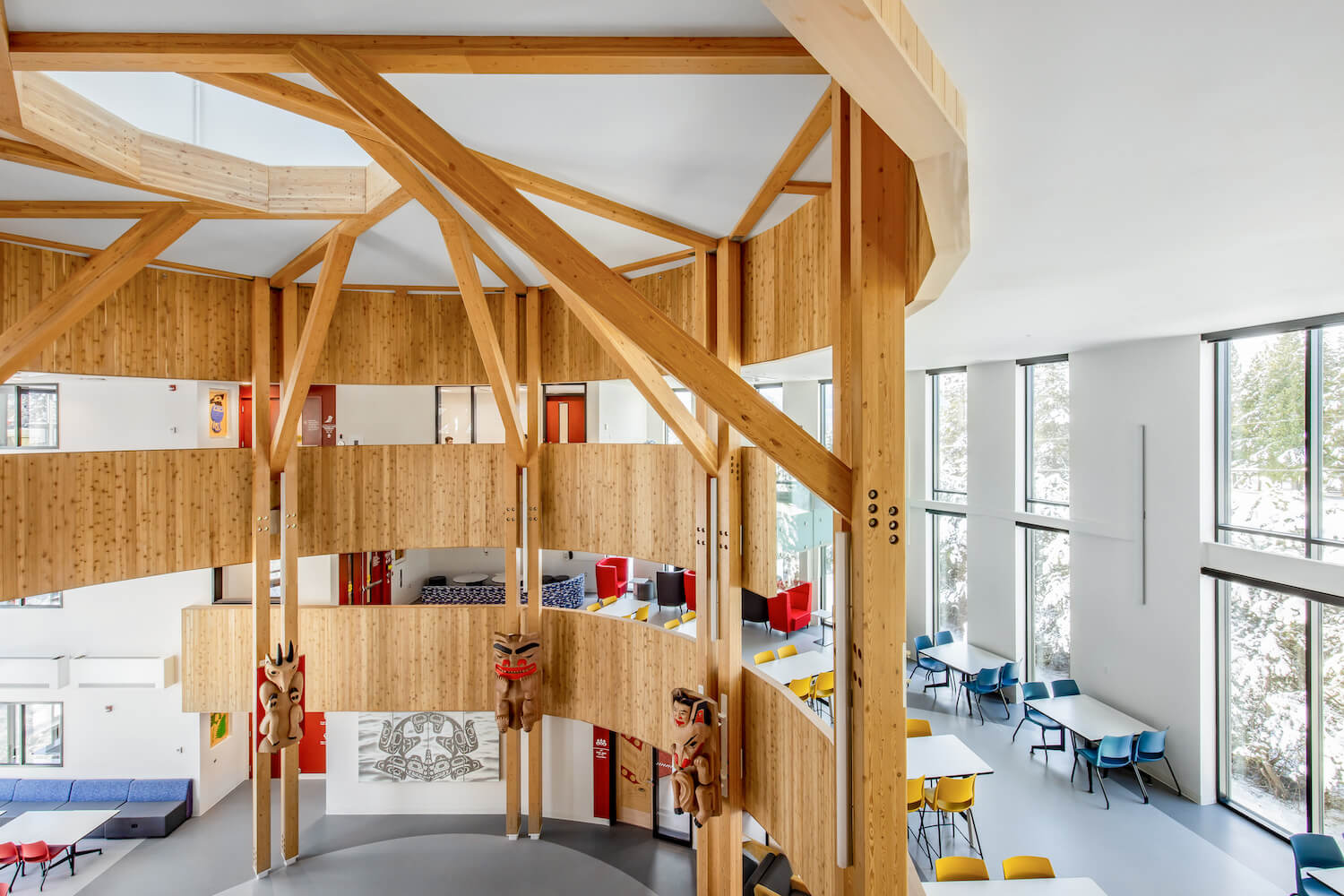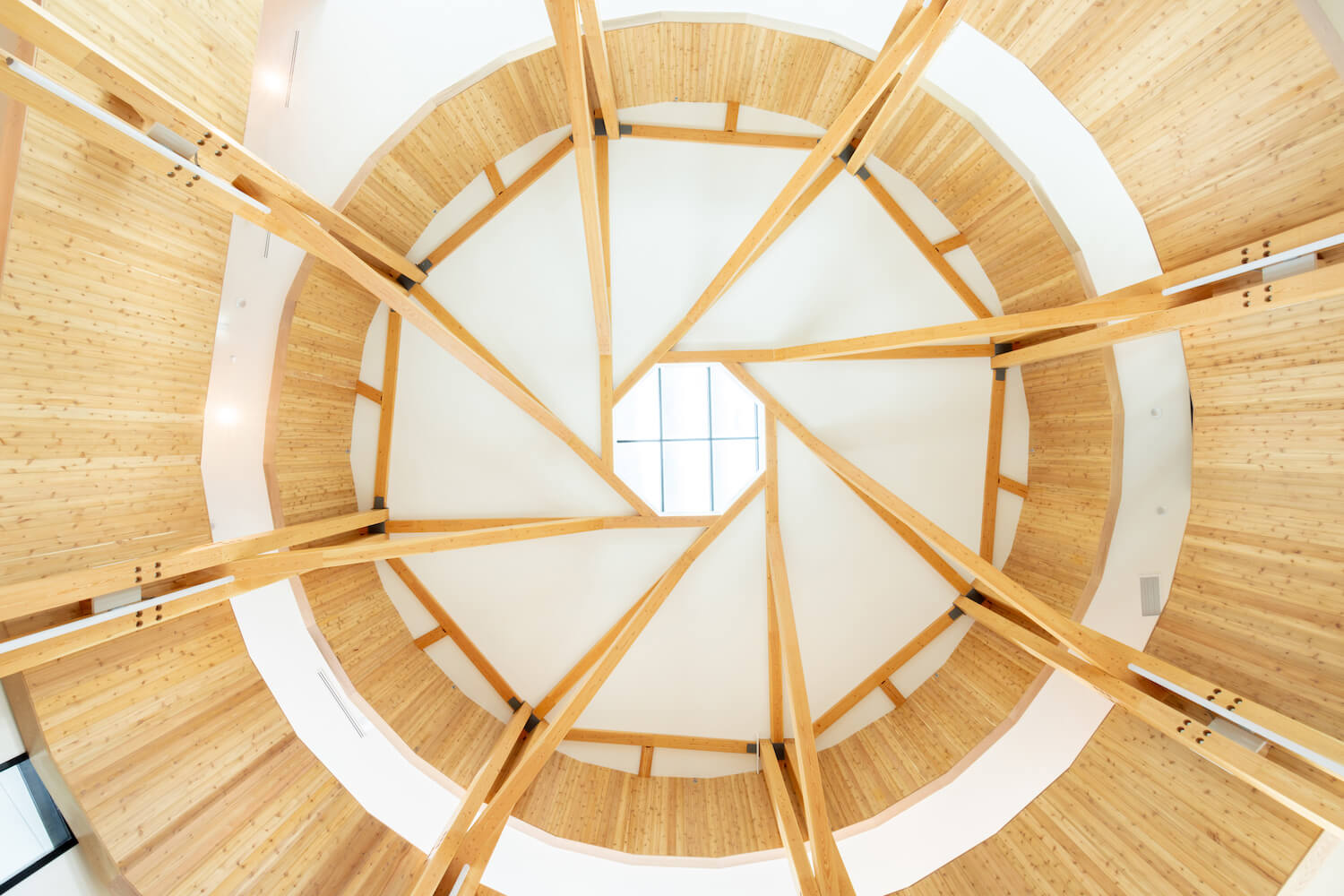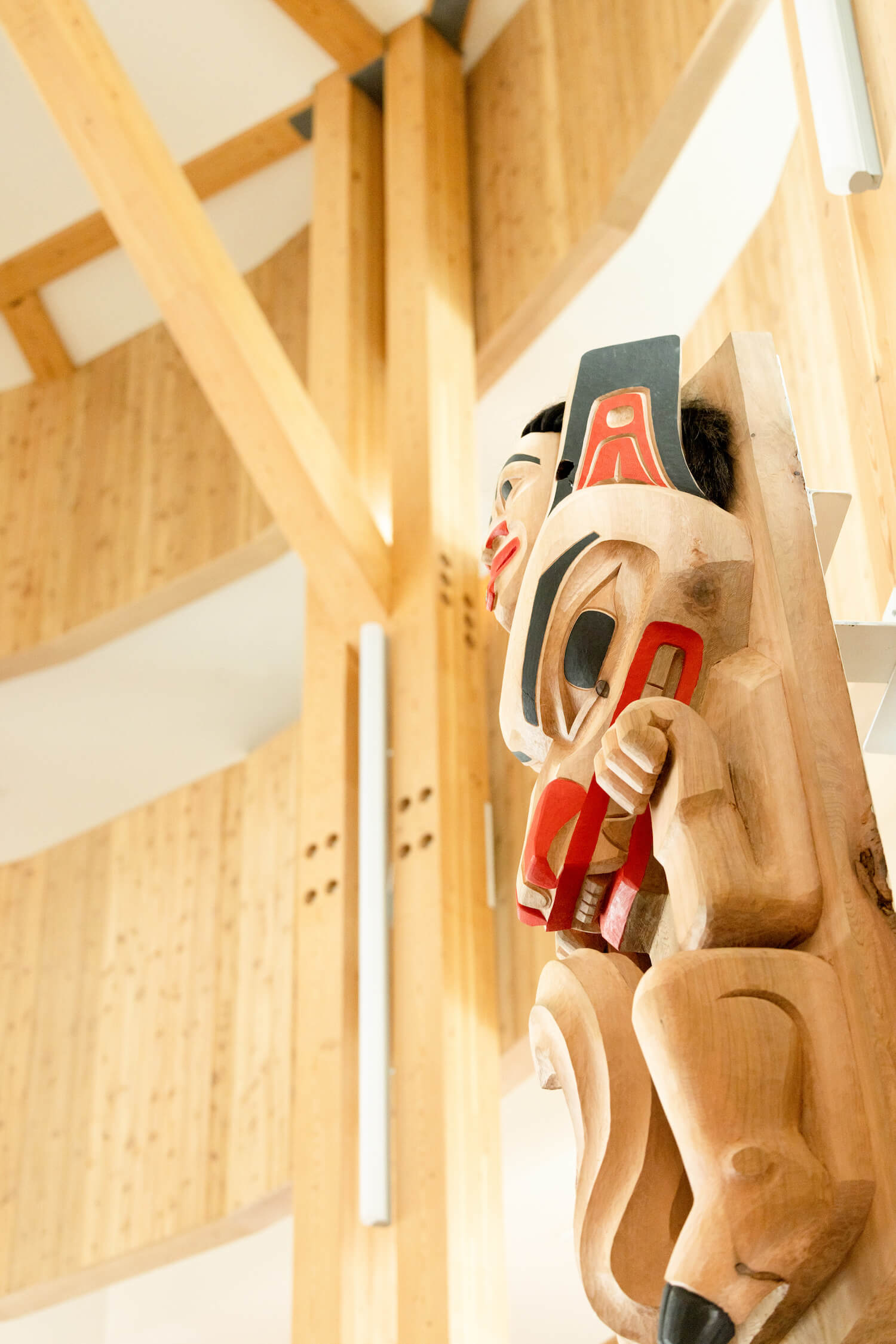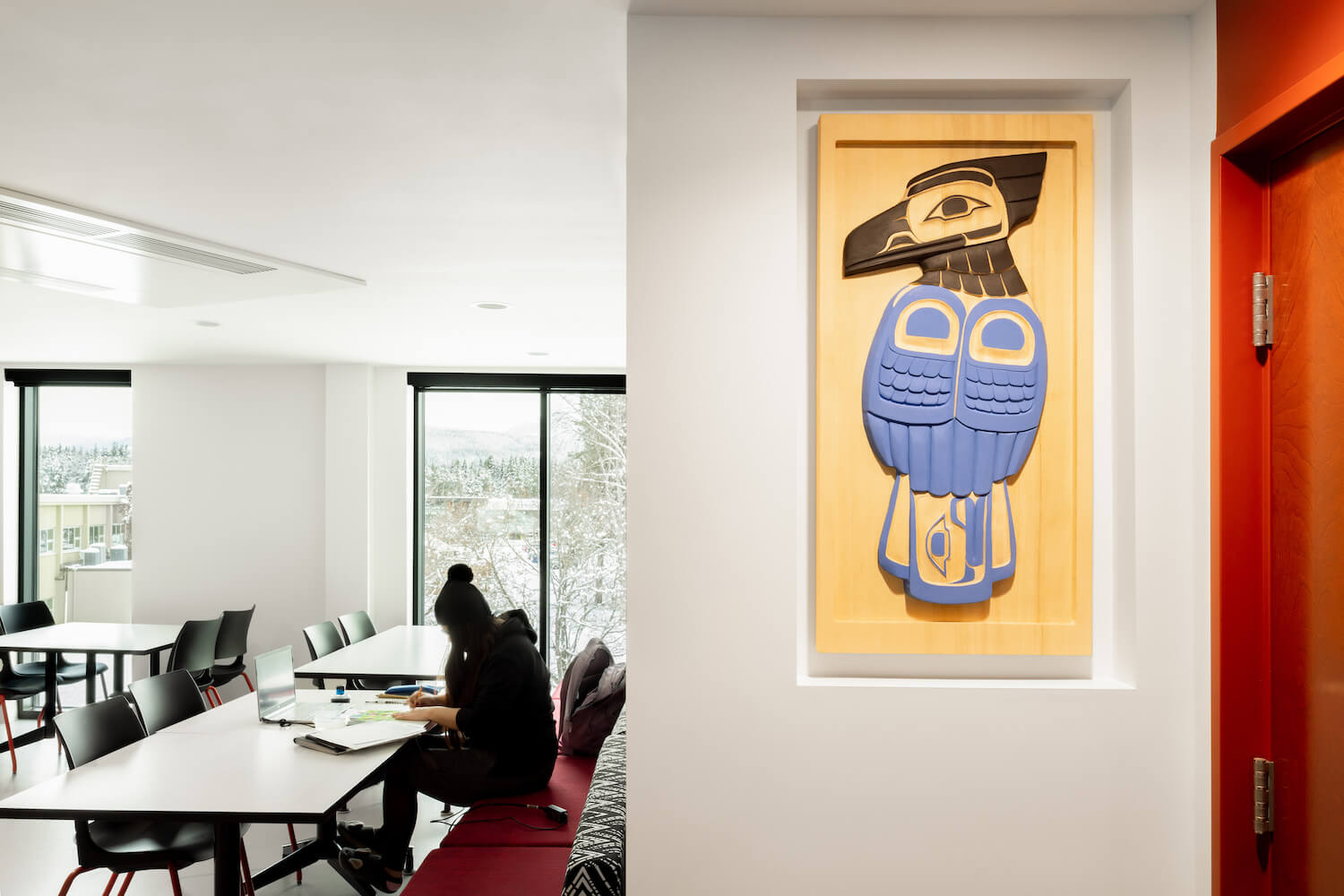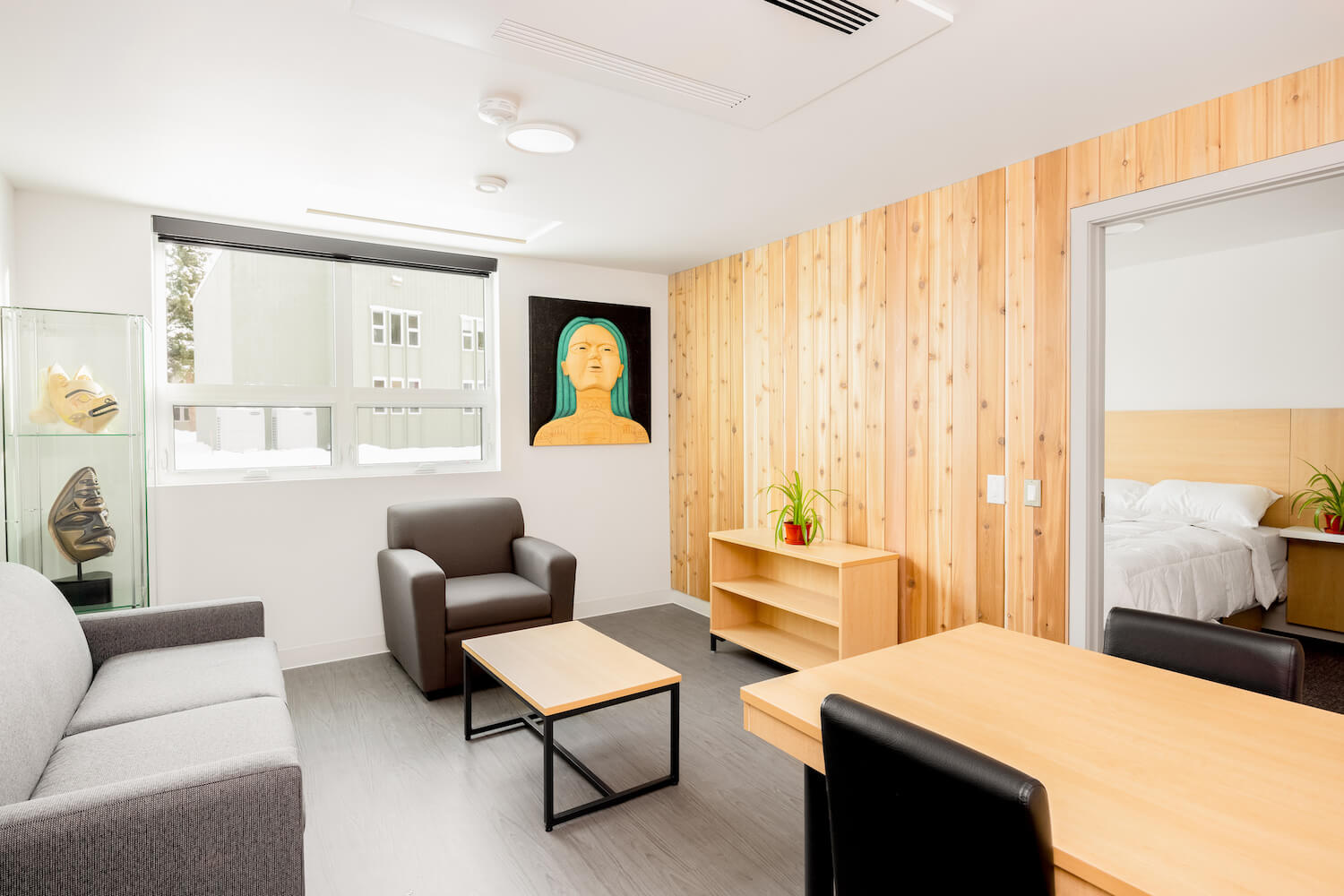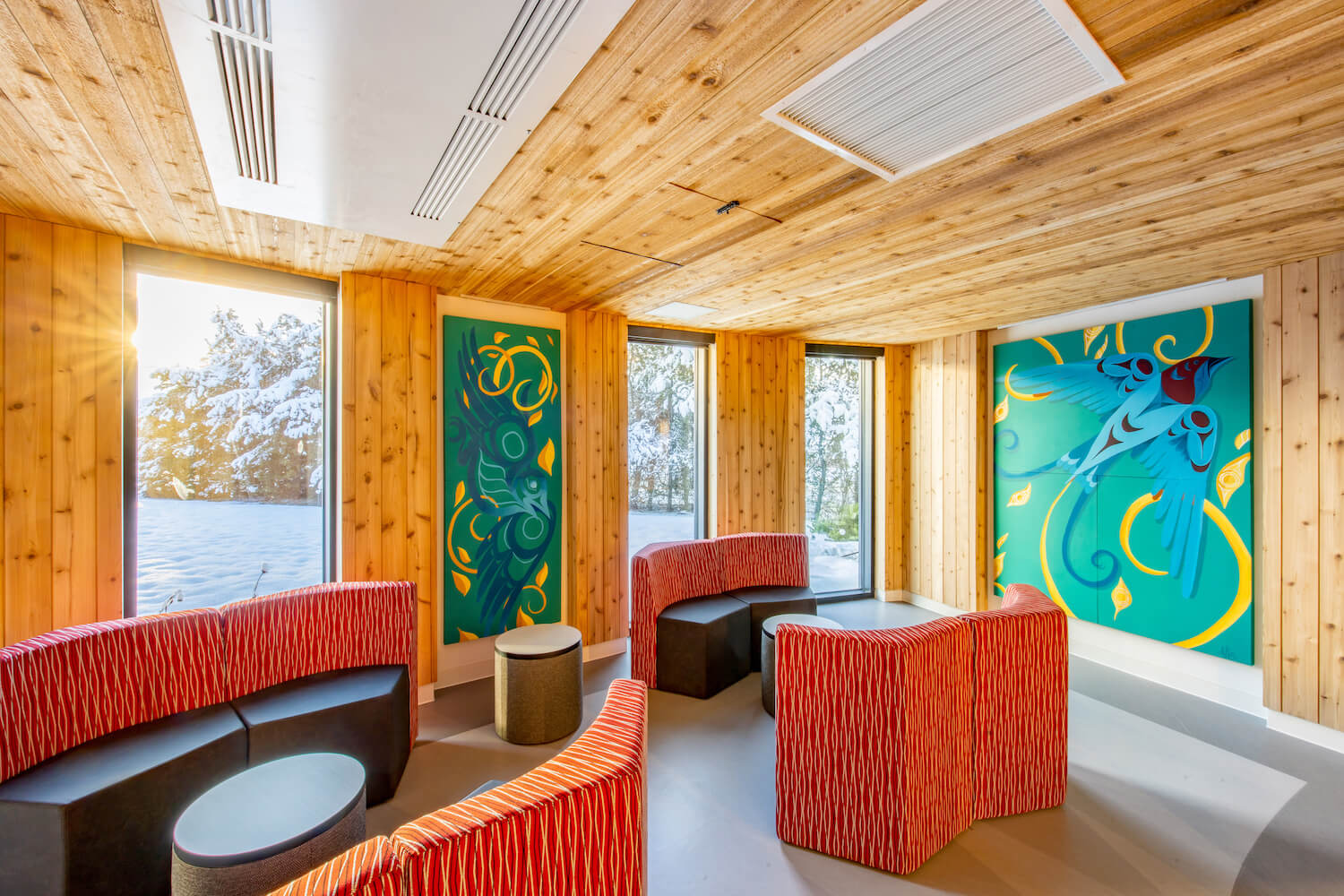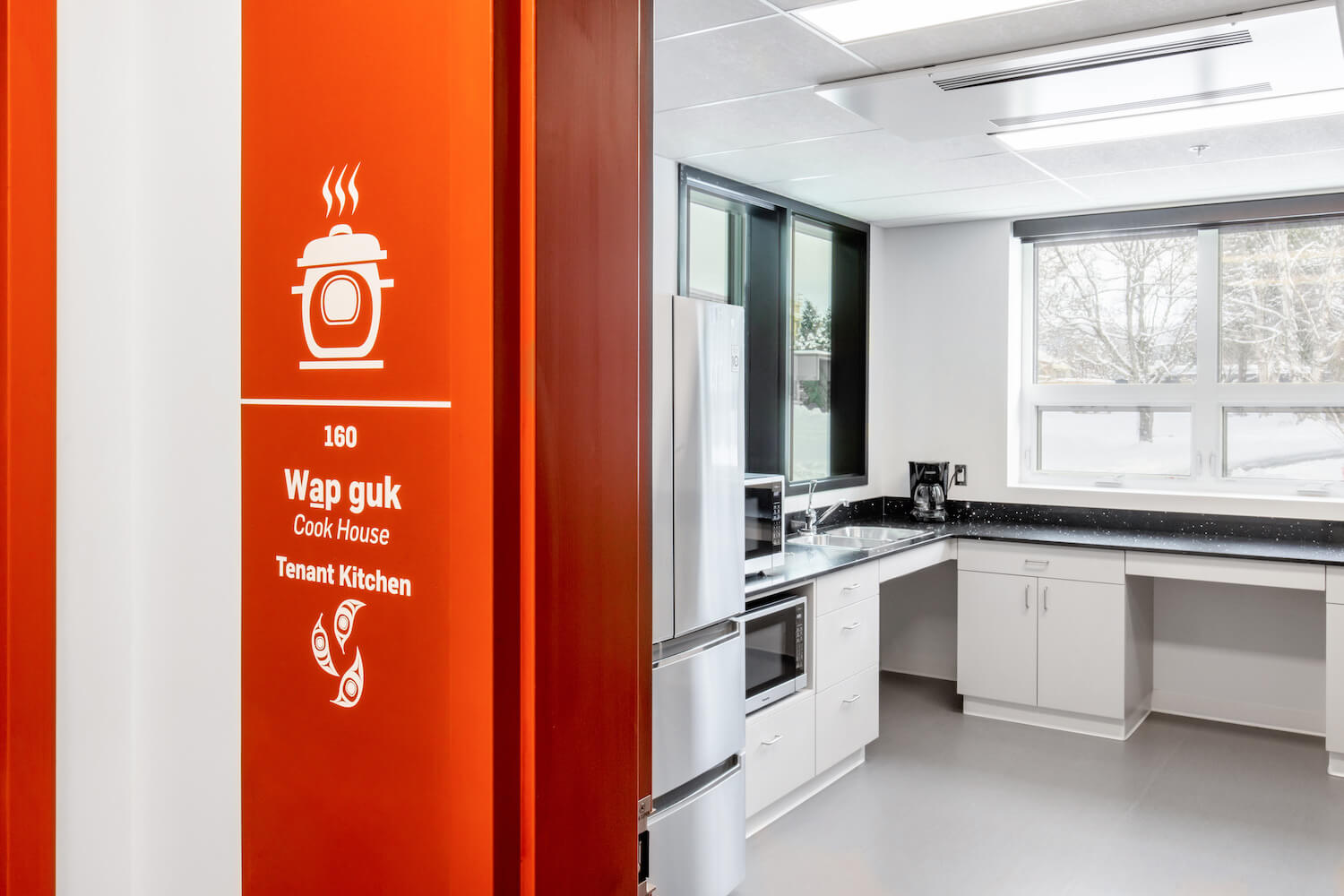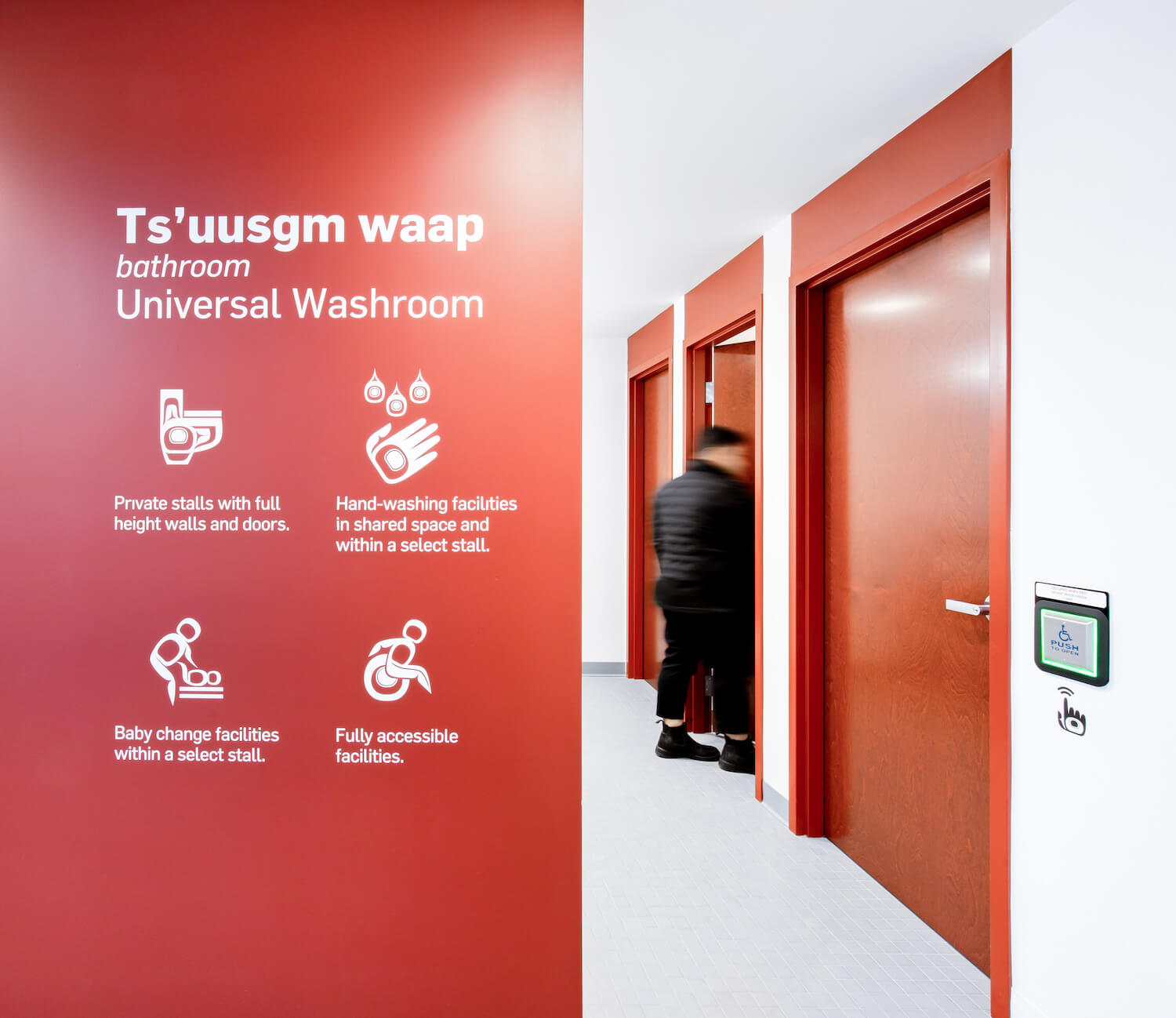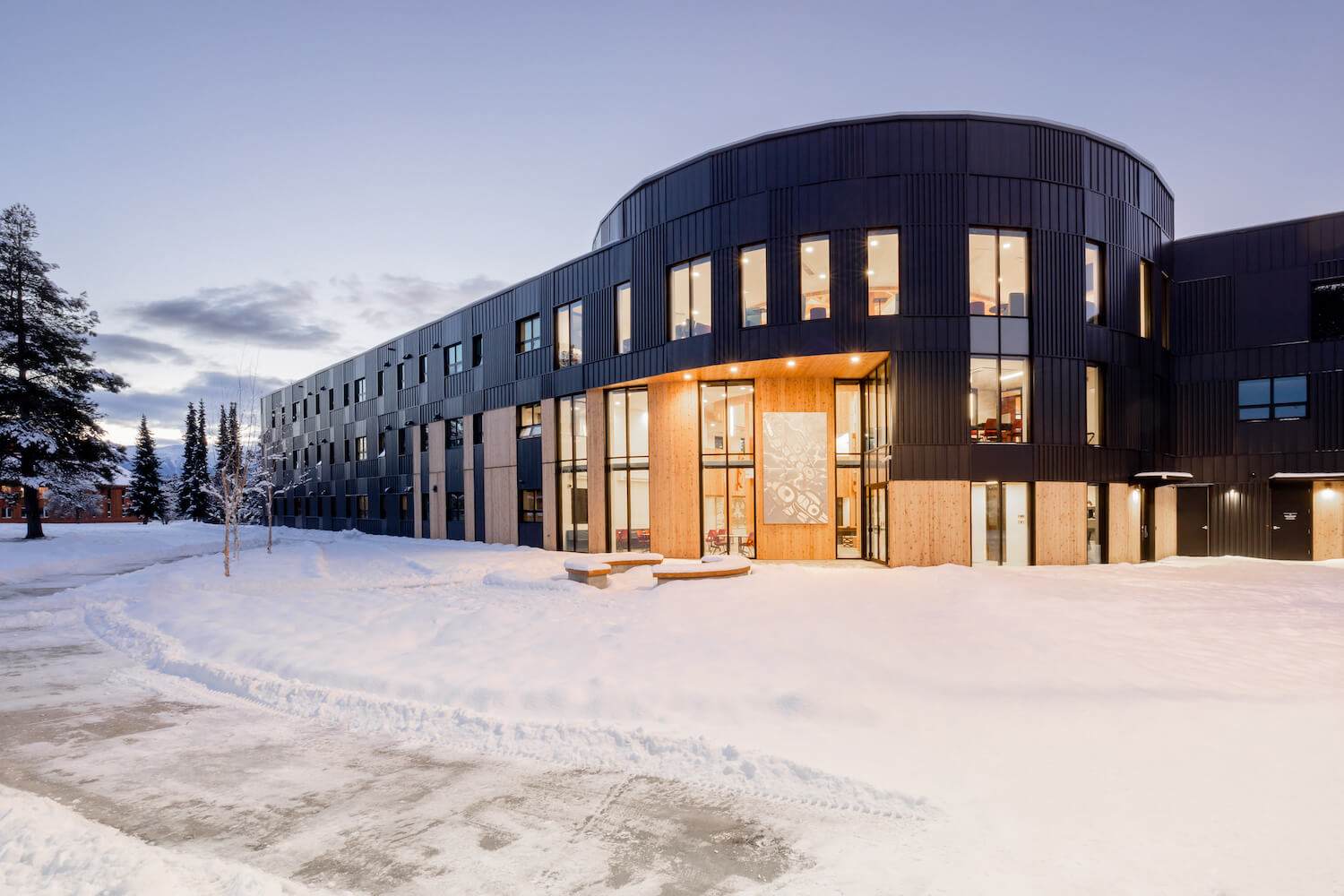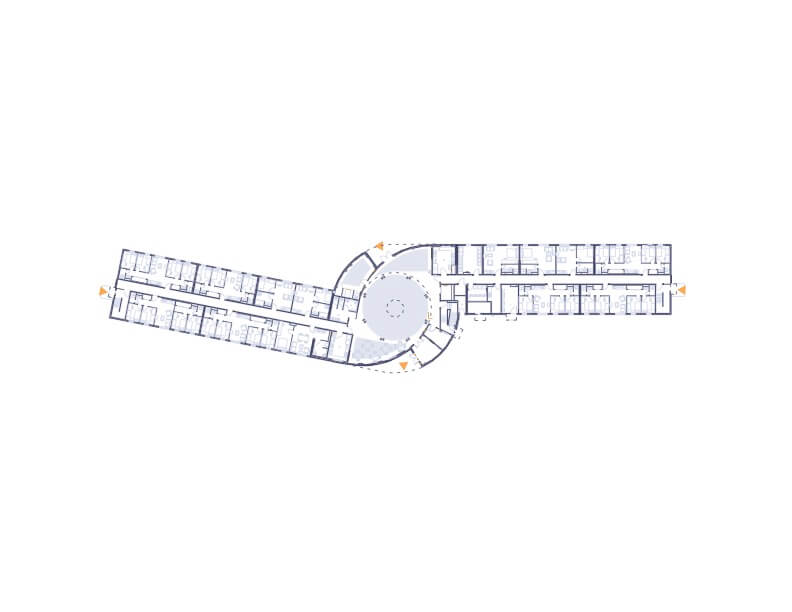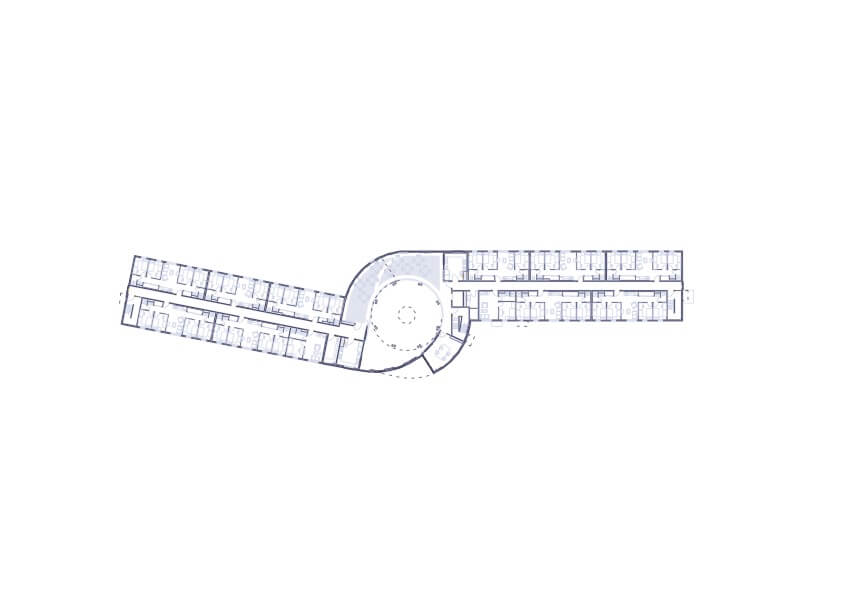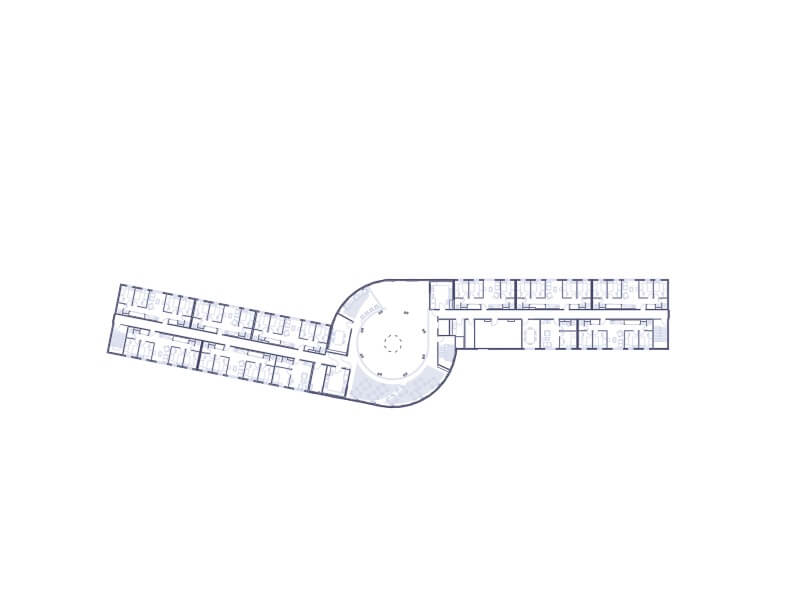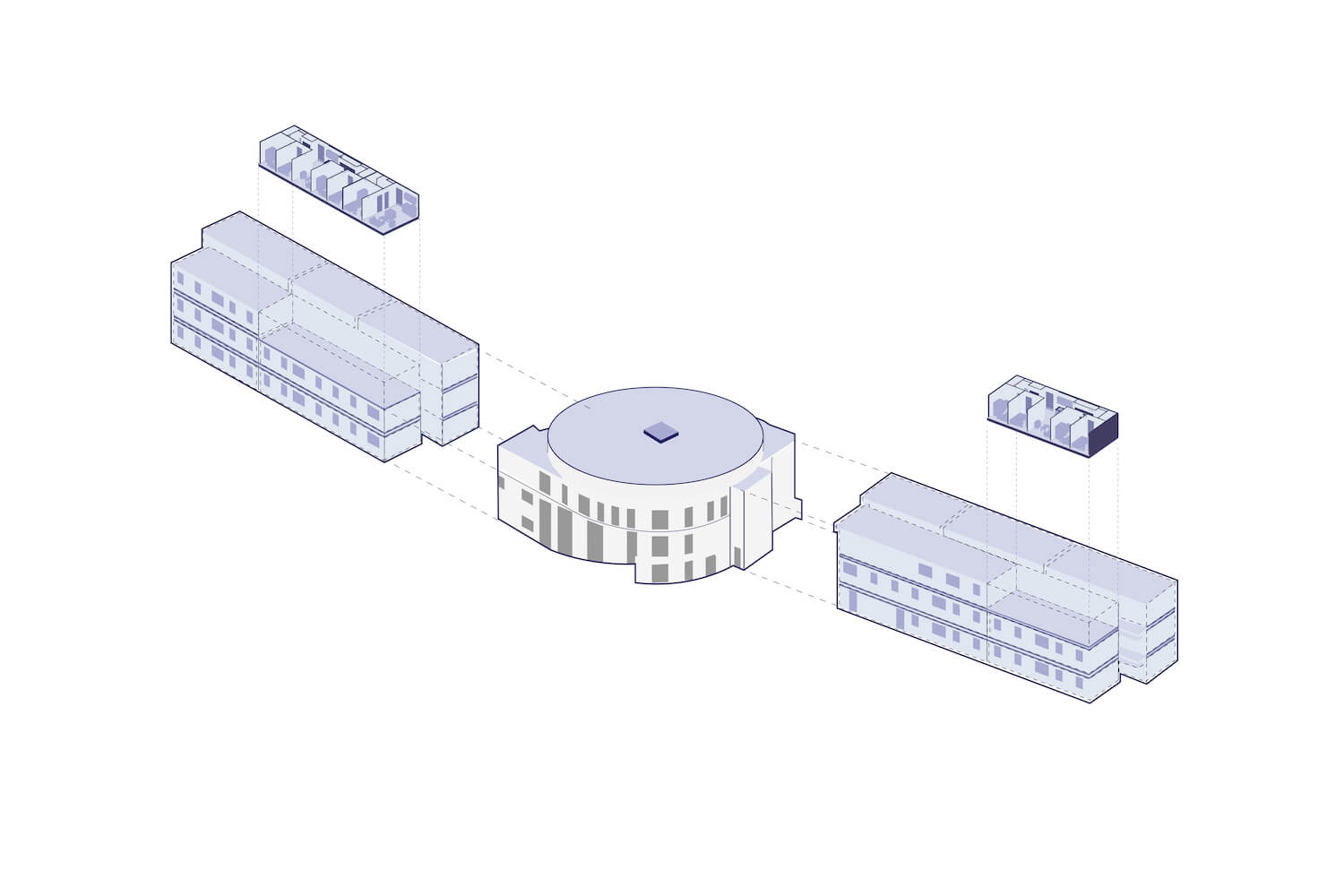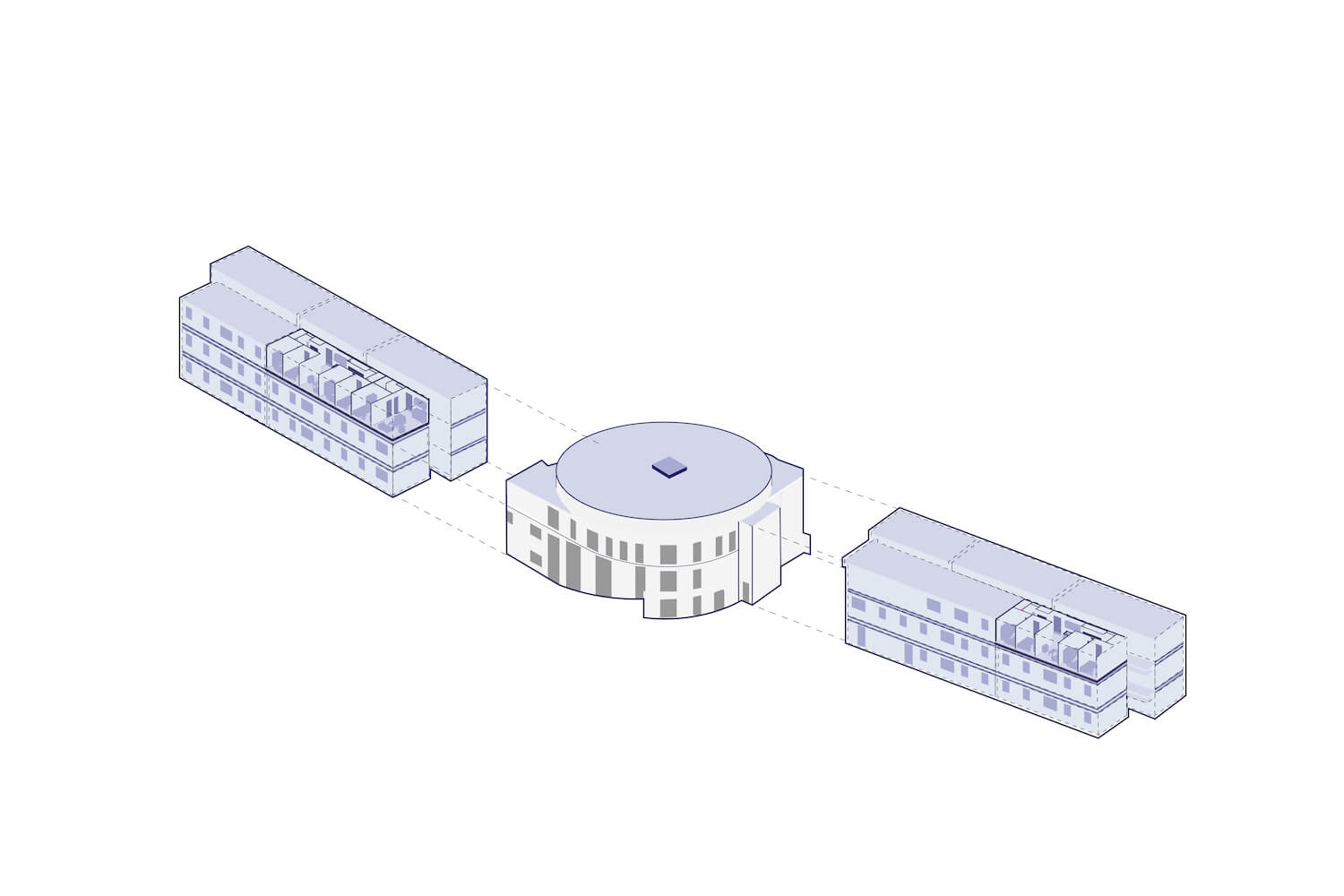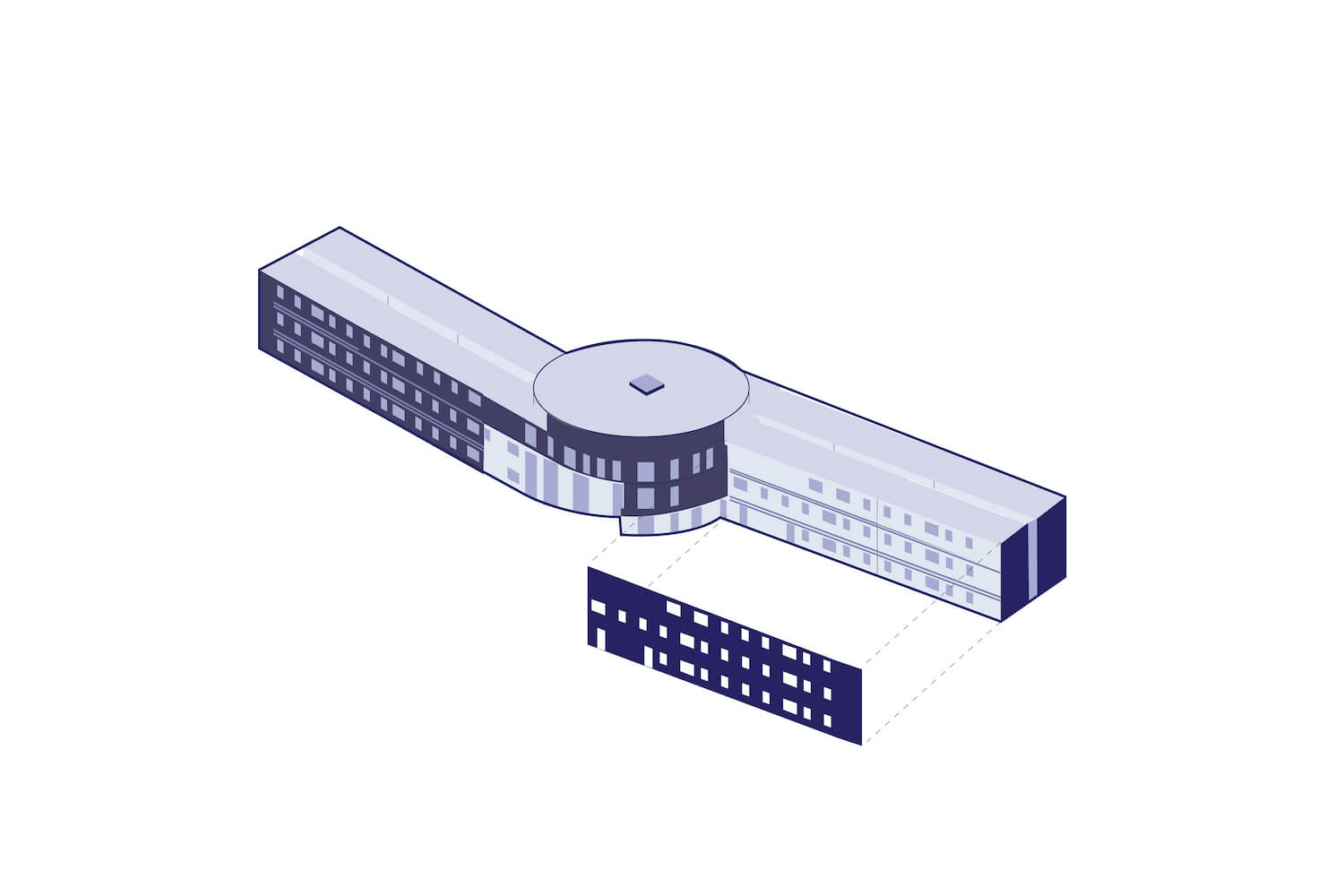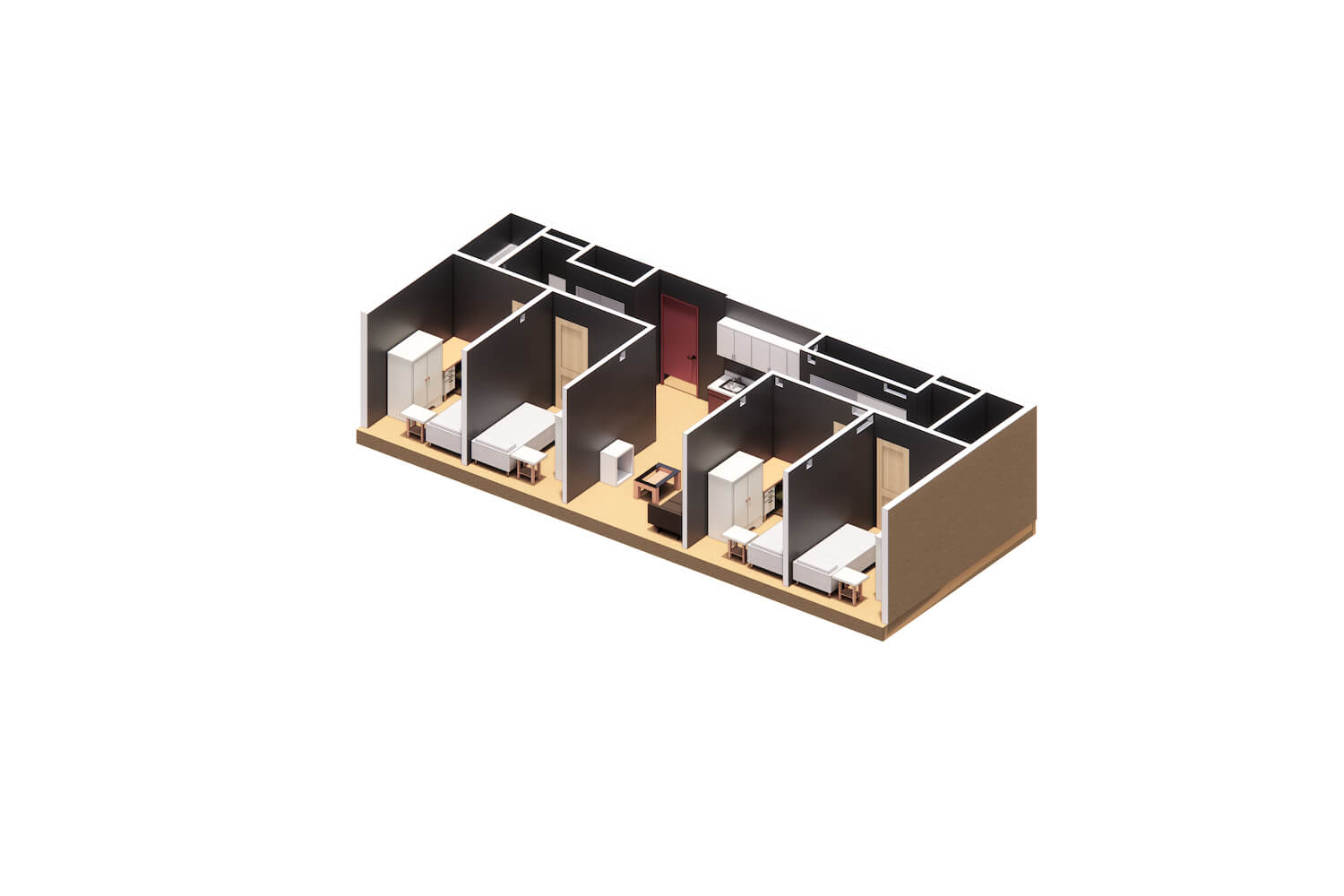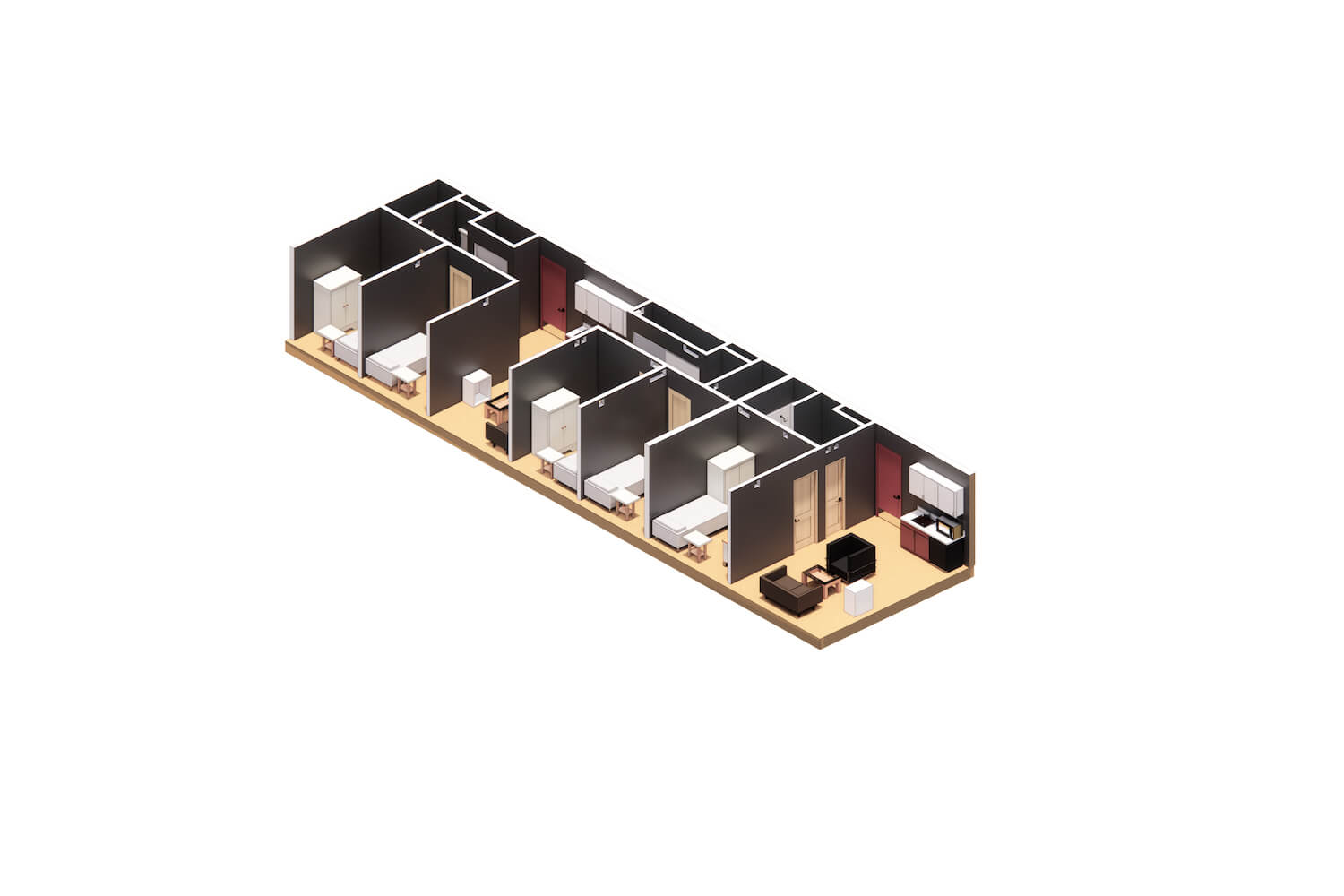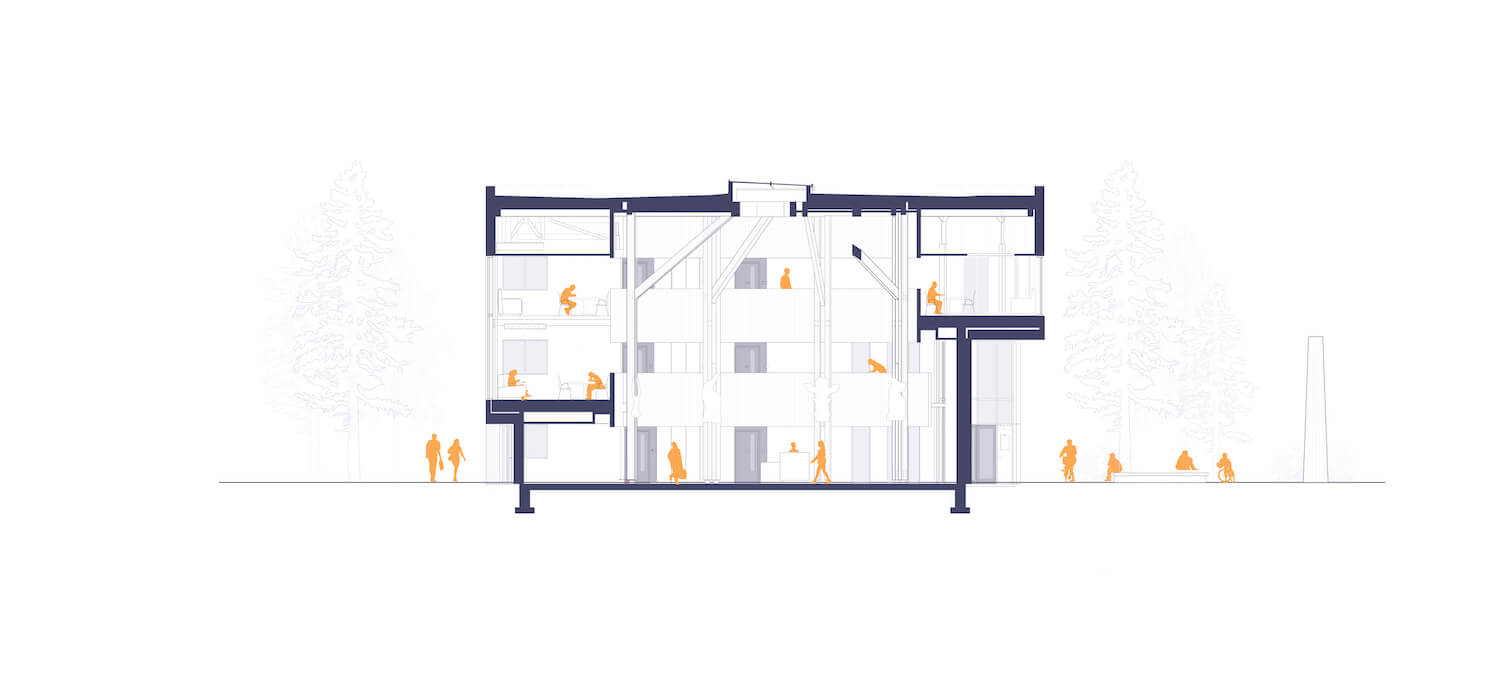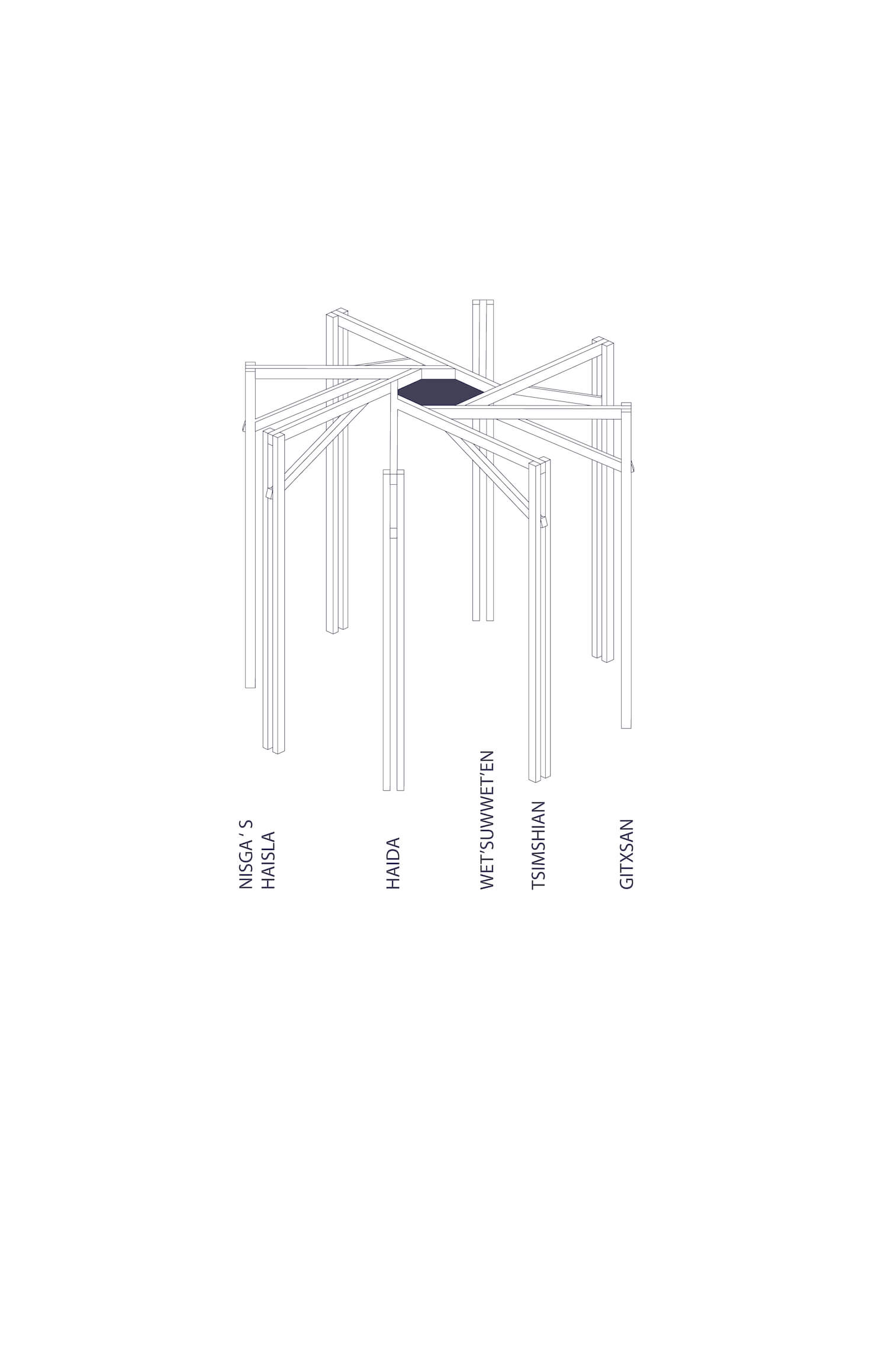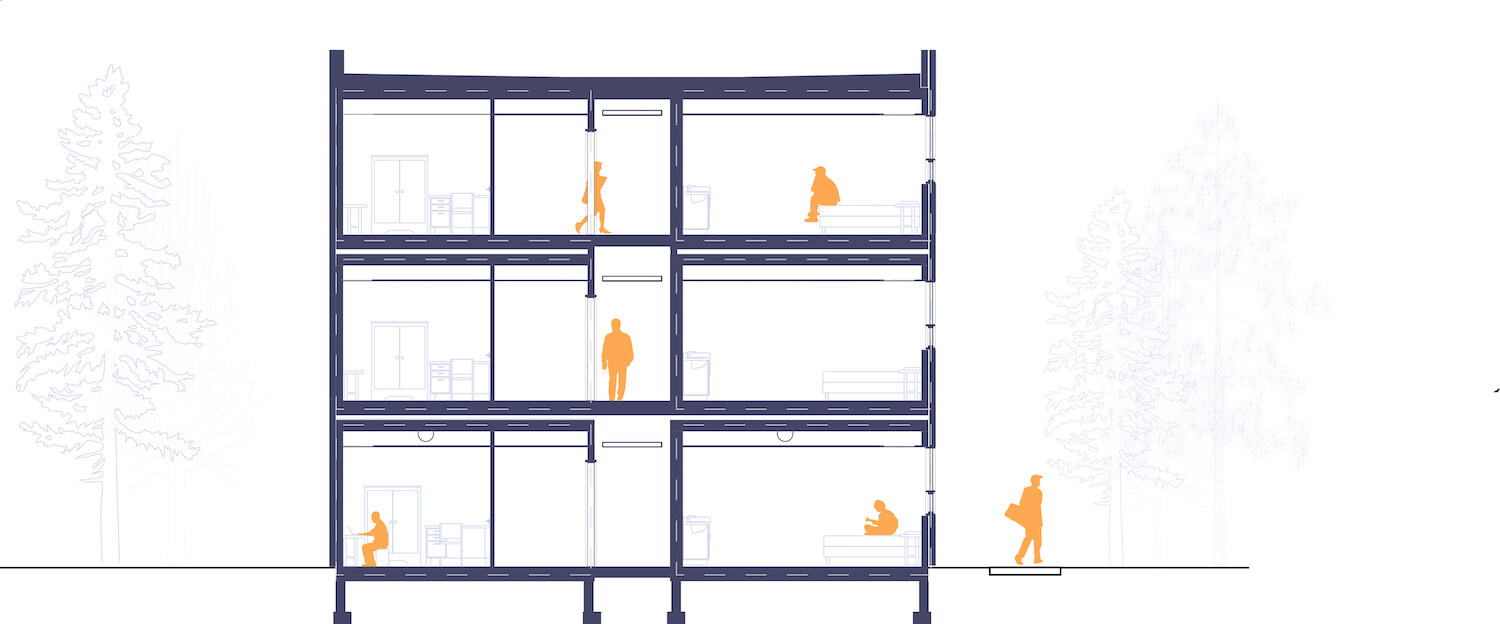 About Coast Mountain College
Coast Mountain College, previously Northwest Community College (NWCC), is an accredited post-secondary institution that serves the rich and diverse communities and learners of BC's beautiful northwest region.
Established in 1975 in Terrace, BC, Coast Mountain College has five regional campuses serving 34 communities, 21 of which are First Nations communities. The College provides students with innovative programs that lead to sustainable careers for people in the north. Our campuses are located in Hazelton, Haida Gwaii, Smithers, Prince Rupert and Terrace.
CMTN offers college access programs; small class sizes; health and human services programs; online programs; university credit programs, trades foundation and apprenticeship programs. Coast Mountain College also offers innovative and flexible mobile training, reaching communities beyond its campuses.
Coast Mountain College aims to be the college of choice for experiential, place-based learning allowing students to learn both in the classroom and in the spectacular outdoor spaces that are so unique to this part of Canada.
About hcma
hcma designs buildings, brands, and shared experiences that connect people. We believe these connections can help solve the complex challenges we face. We advocate for inclusive, accessible design that embraces everyone and minimizes environmental impact. We're multi-skilled, but driven by a shared purpose: to maximize positive impact. We achieve it by learning from others. By challenging ourselves. And by applying relentless curiosity to create the lasting change we all want to see in the world.
---