Anastasia Mirzoyan Bureau: This is the apartment for a young man, located in an old house built in 1874, in the historic district of Kyiv. The owner leads an active social life, admires the ideas of Bauhaus school, connects with artists and painters. We wanted to make an unique apartment, with its individual features and character. It was to reflect the preferences and ideas of the owner's way of life. The character of the apartment is well reflected by the words of the customer: "I'm a citizen of the world and do not want to take root in one place, my life should fit in one backpack, because I can go at any time. I don't need a lot of things. "
The apartment is divided into two spaces — in one of them we've got a sleeping and common area, and in the other - a small area of ​​kitchen and personal care. In both rooms there are accent objects - red glass cubes that combine two spaces.
Wet spots of the kitchen and bathroom areas are hidden in the kitchen structure, which L-shaped envelops the entire space. Coloristically, it is in a neutral tone, as are the walls, highlighting a marble green island and a white stone bath. All the necessary appliances are built-in and hidden in the kitchen set and island. Private, sleeping area separated from the common by the bookshelf. It serves as a storage area, as well as a translucent partition.
There is a large wooden table in the center of the common area. It also serves as a place to host friends, to work with a laptop, as well as to eat. We wanted to show the historical context in the decoration, so we left some of the enclosing structures open, showing the historical brickwork.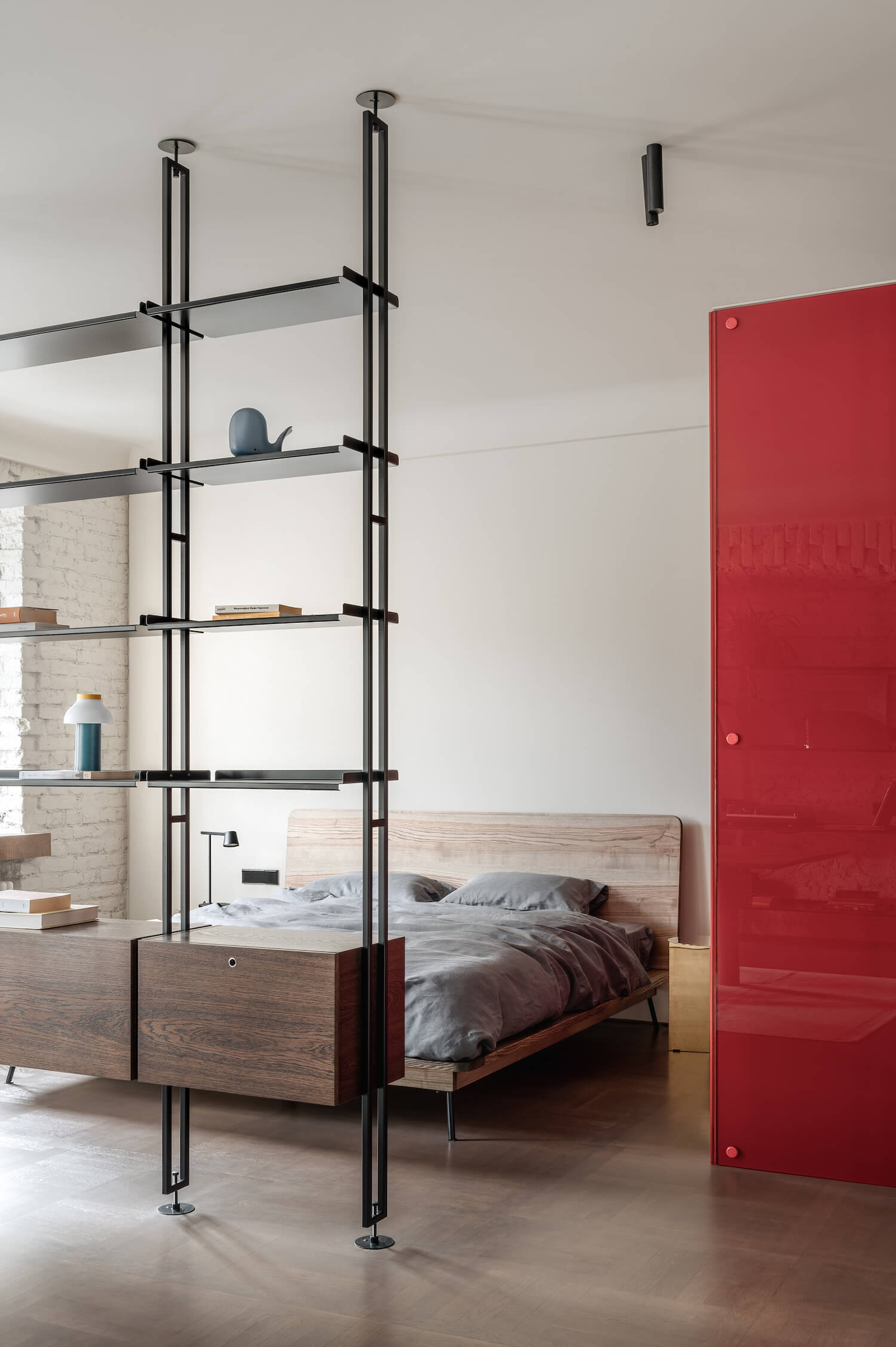 In the implementation, we actively cooperated with local manufacturers, interior and lighting items are mostly Scandinavian brands such as Hay, Muuto, & Traditions, Linie Design and more. This project is based on a combination of pure linear solutions and contrasts of shapes and textures. Much attention is paid to the choice of materials and textures - smooth, shiny surfaces of stone and glass balanced by warm surfaces of wood and brick.
It was very important for us to create beautiful technical units in the interior - the moments of connection of surfaces, the transition from one material to another, the connection of volumes to the wall / floor / ceiling. This apartment reminds us that housing is a very individual thing. All people are very different and everyone has their own understanding of personal life and comfort borders.
Especially modern housing, it has to meet the modern needs of its residents, and be with its individual character, reflecting the needs of a particular person. Grogol Apartment is a place where you don't spend a lot of time, because you are busy all day in the city; it's a place where you can have a party, a space where you can shoot for a local clothing brand or shoot podcasts, and so on. This is a place where you can just stay working alone or with a team, and it's still your home.
The concept of modern housing should be broader than the formula of sleep-food-selfcare, it can go beyond the private and meet more social needs. Especially now, when society has met with a global pandemic and has a deficit in public spaces. There is a desire to add variability and diversity to your everyday life.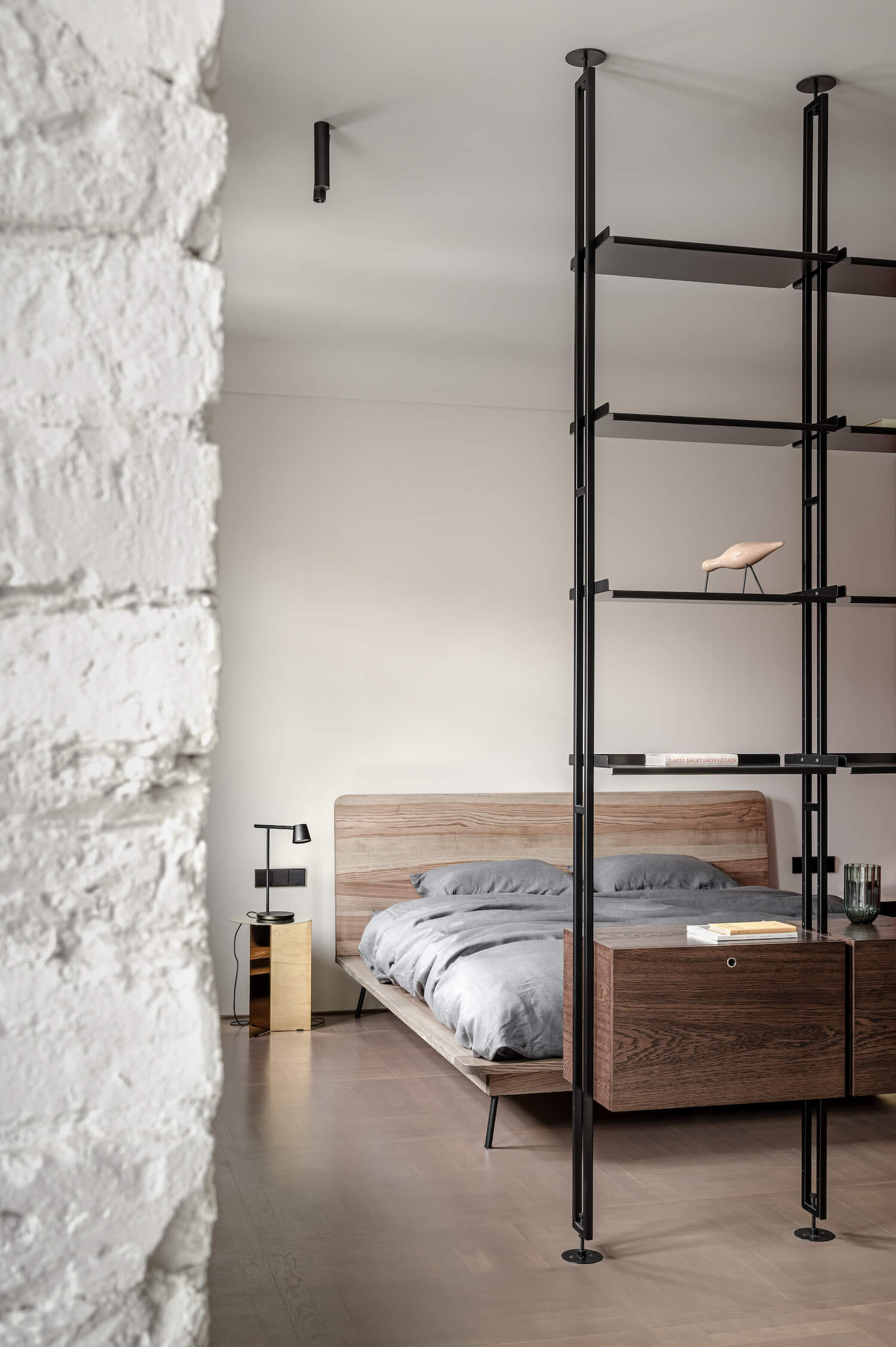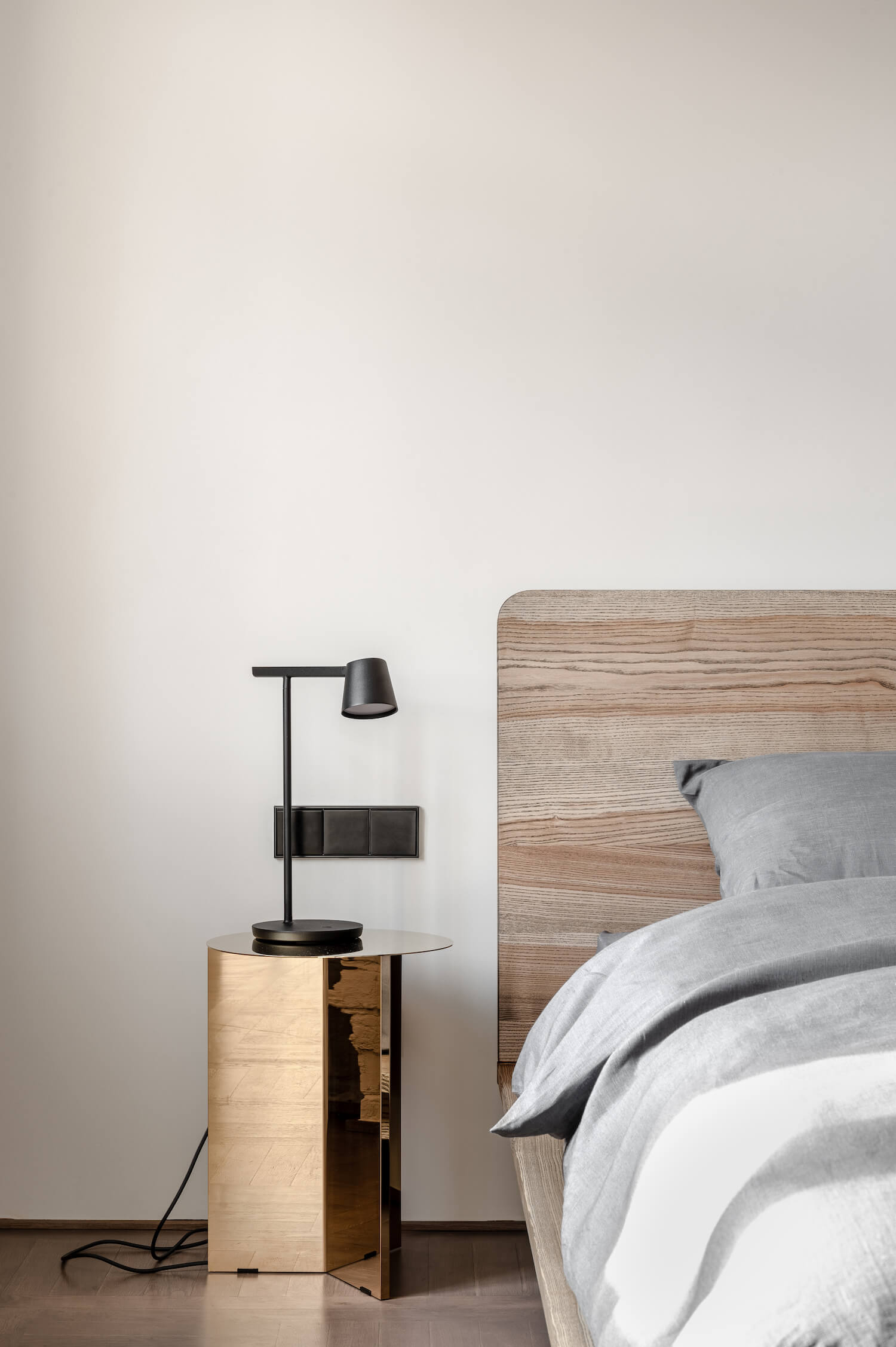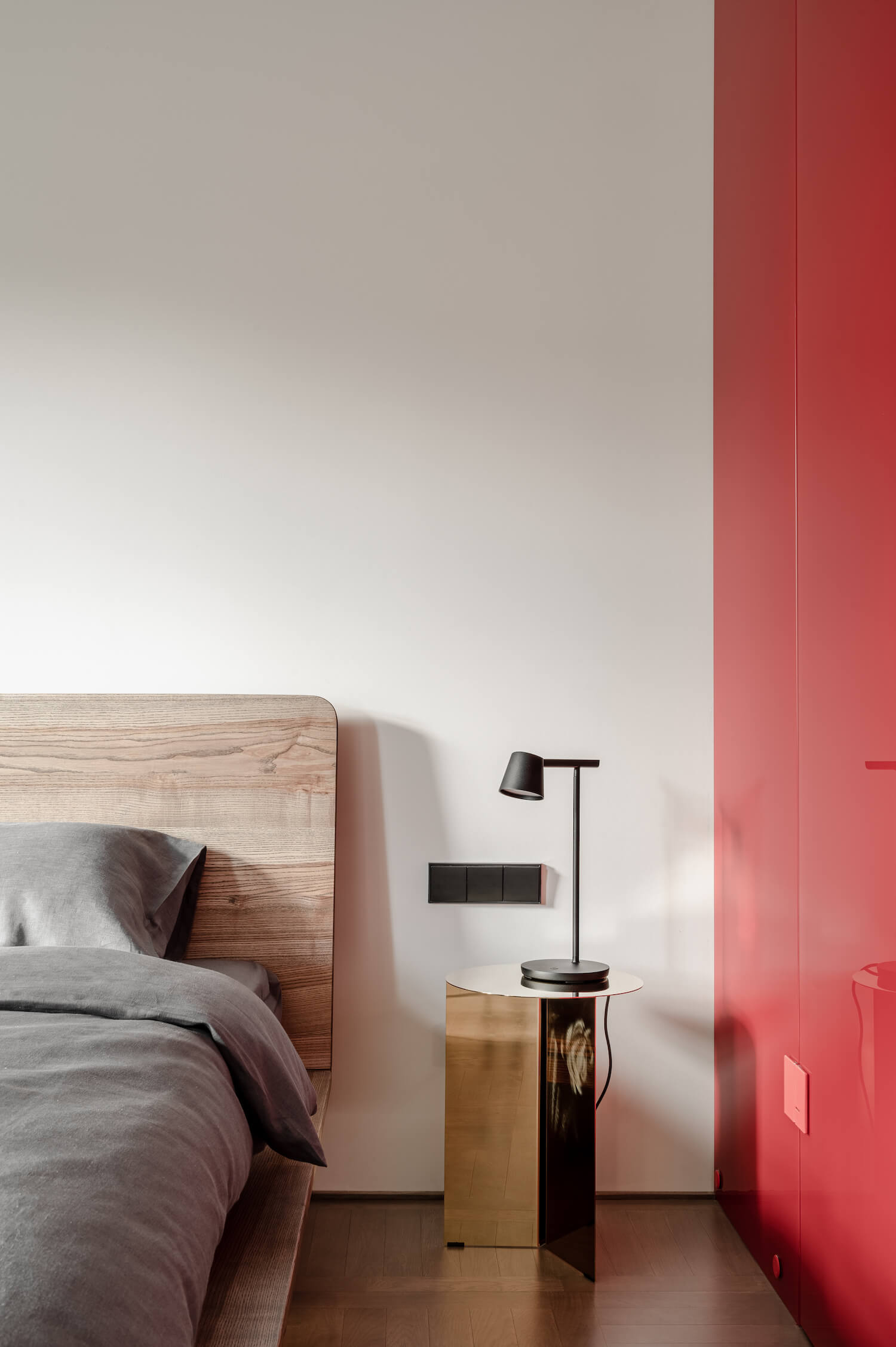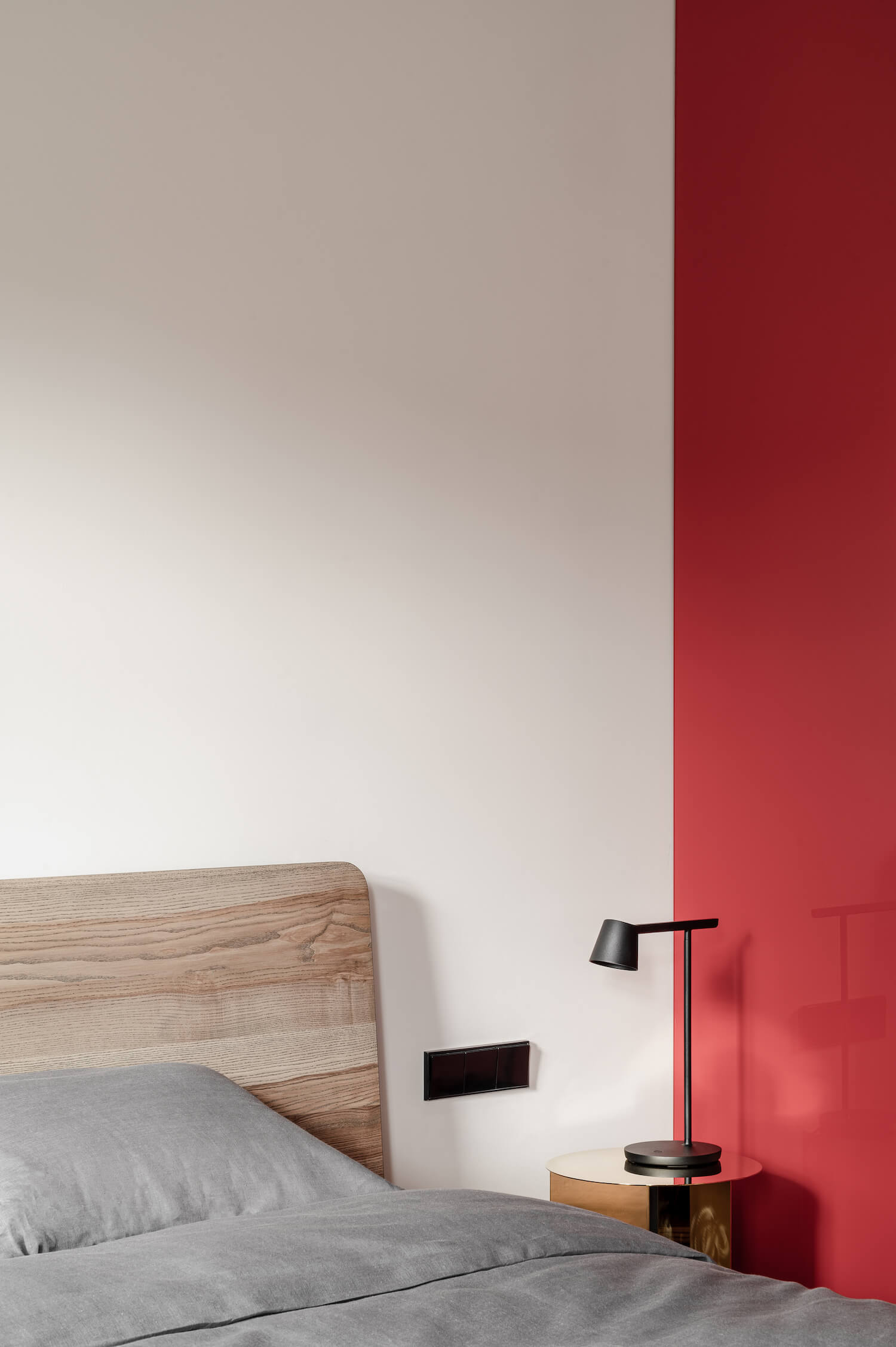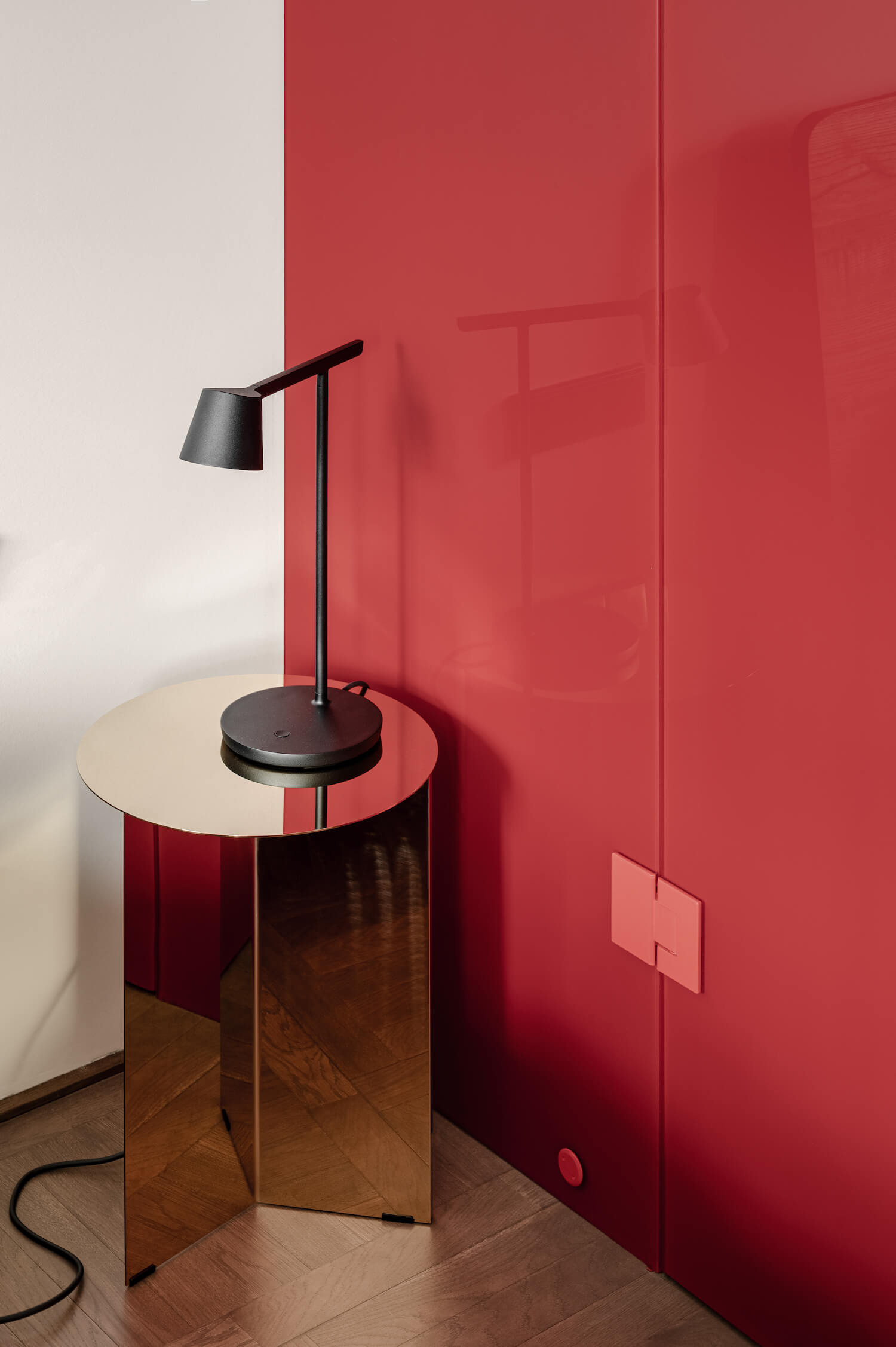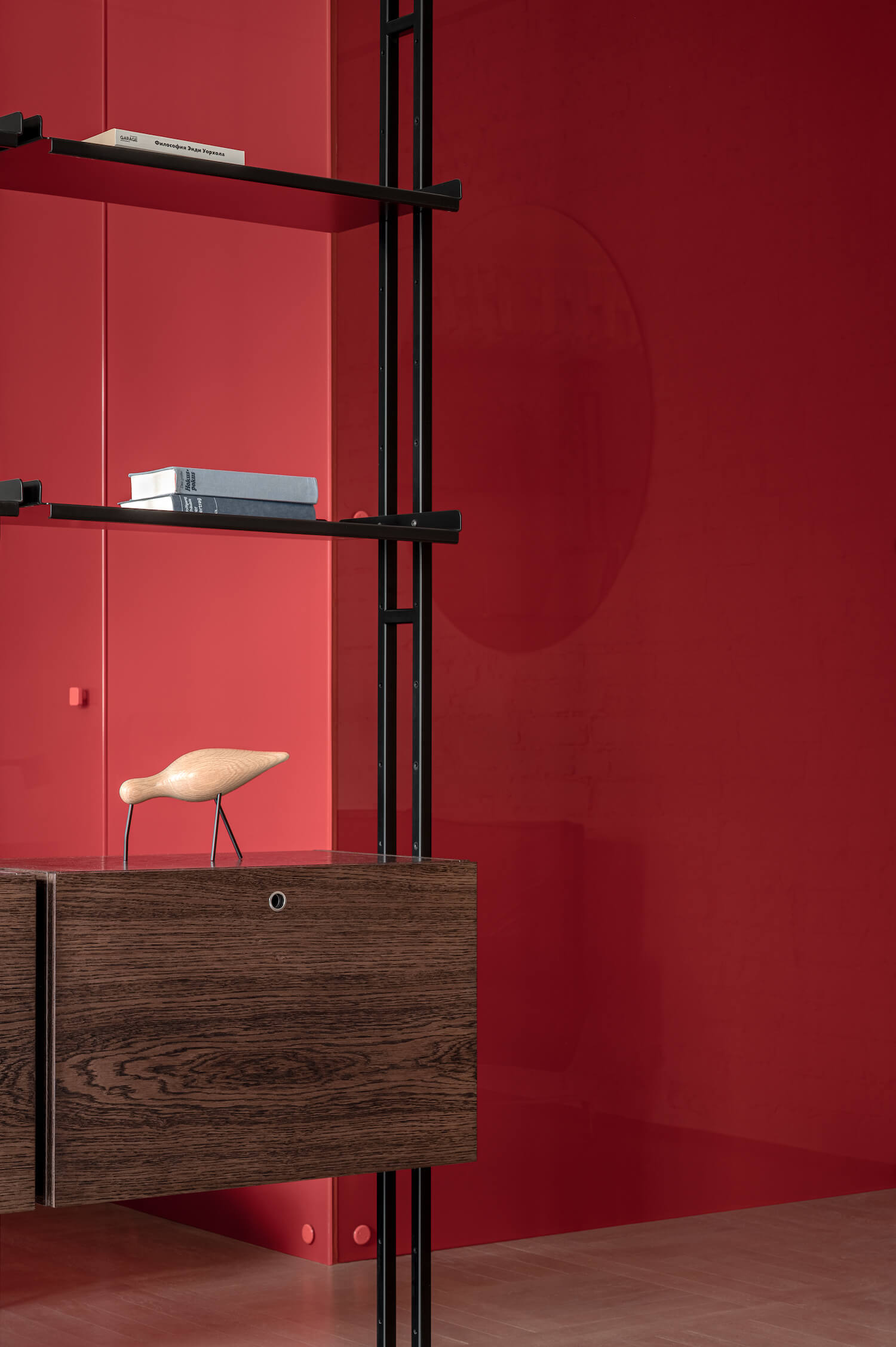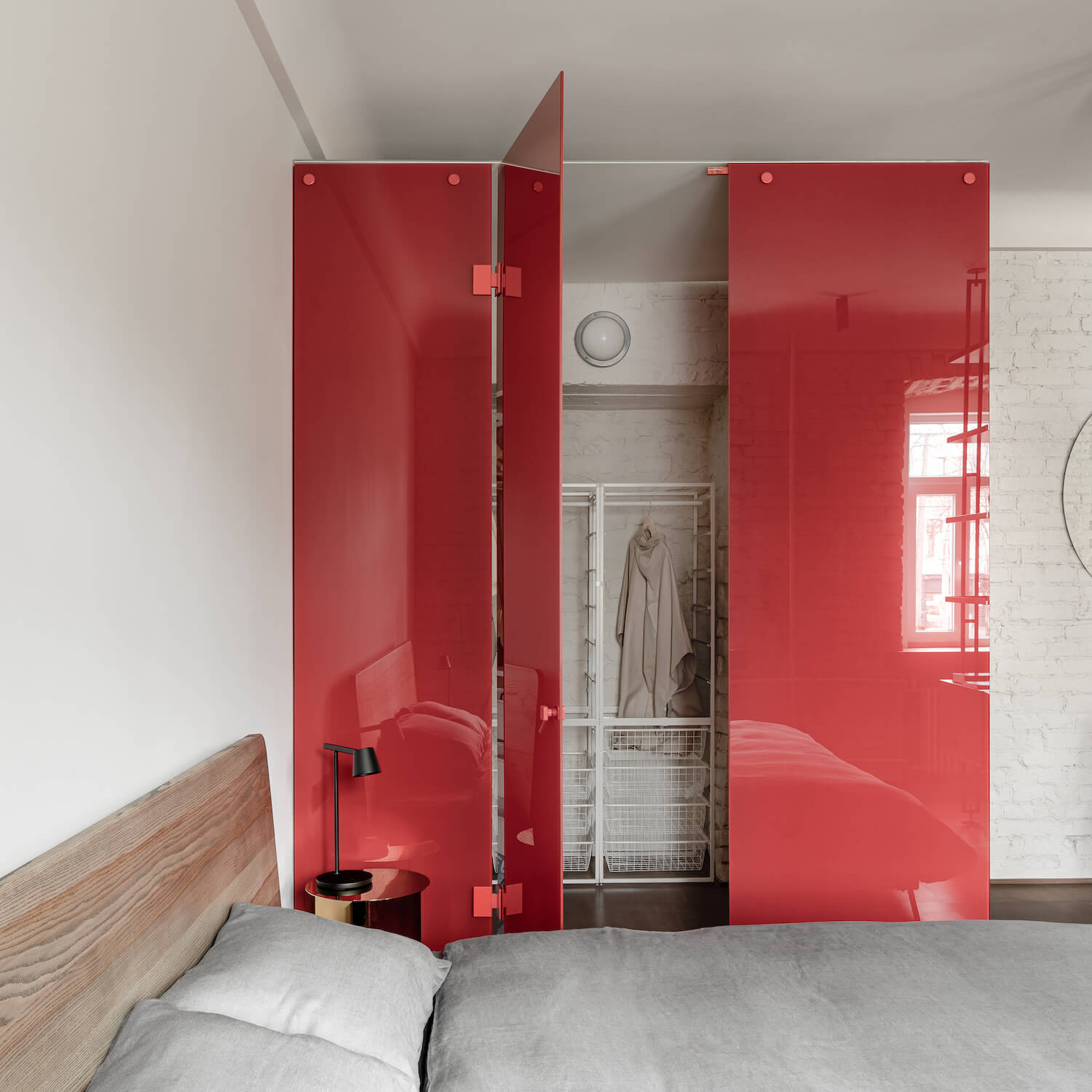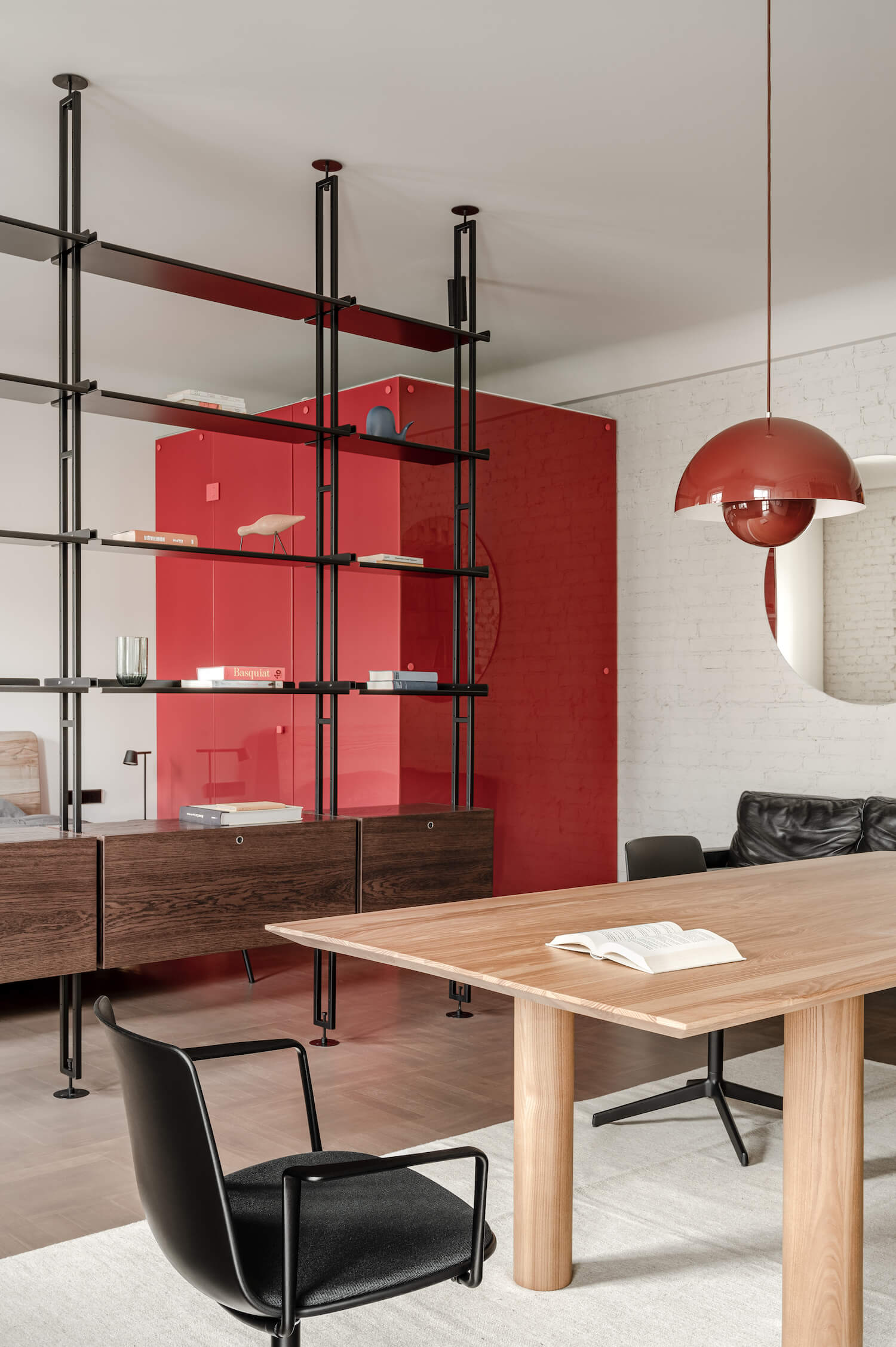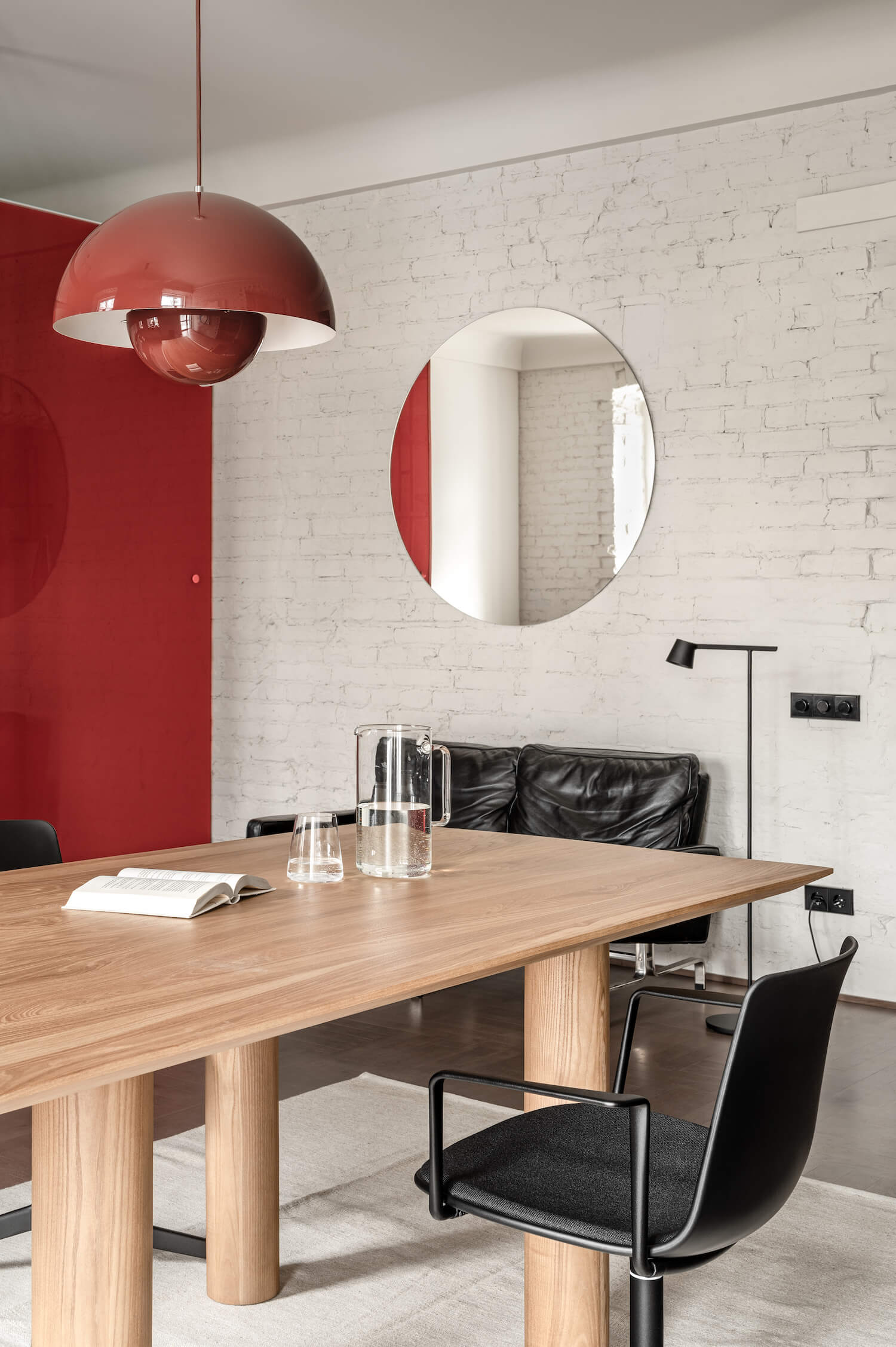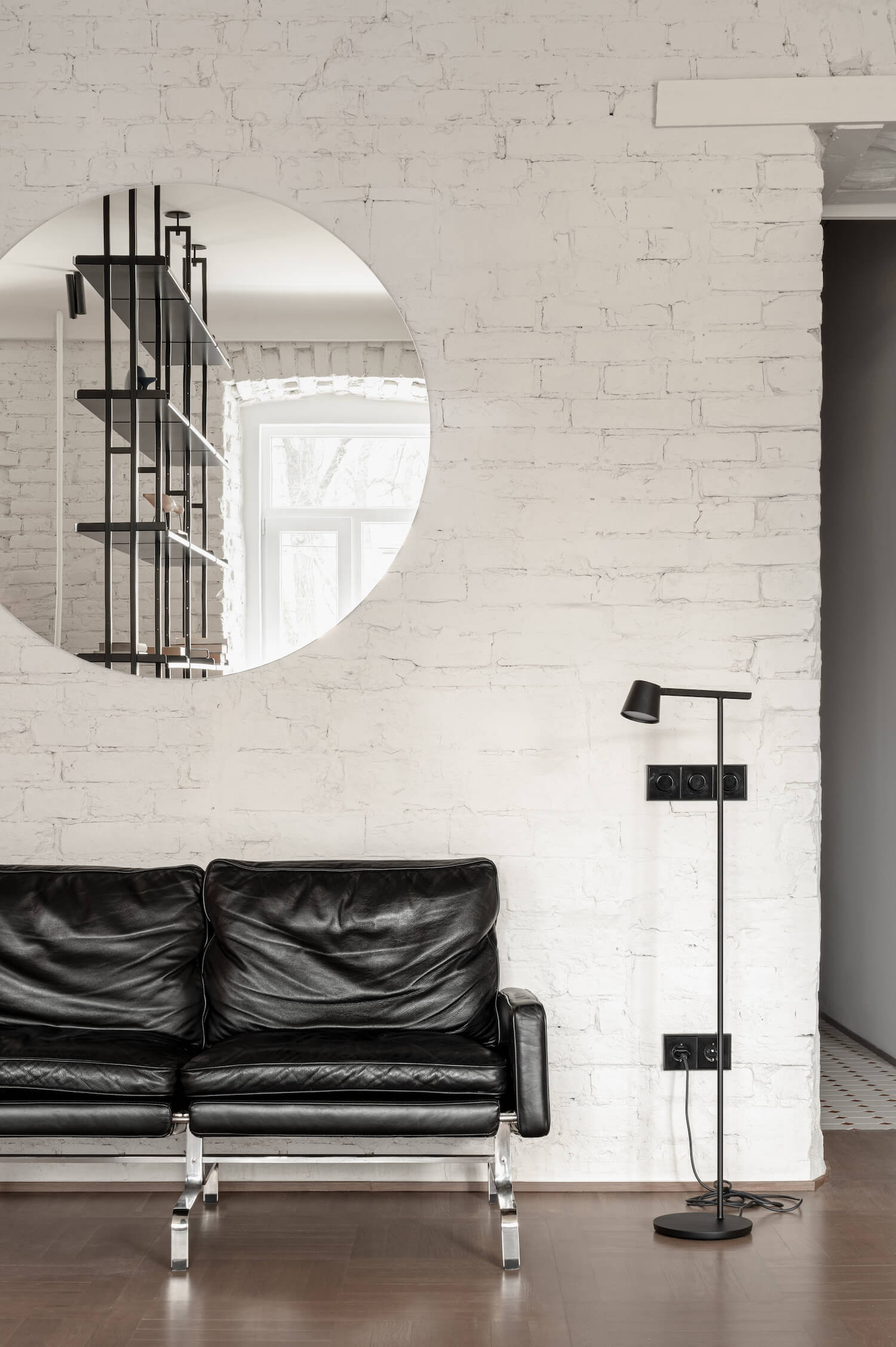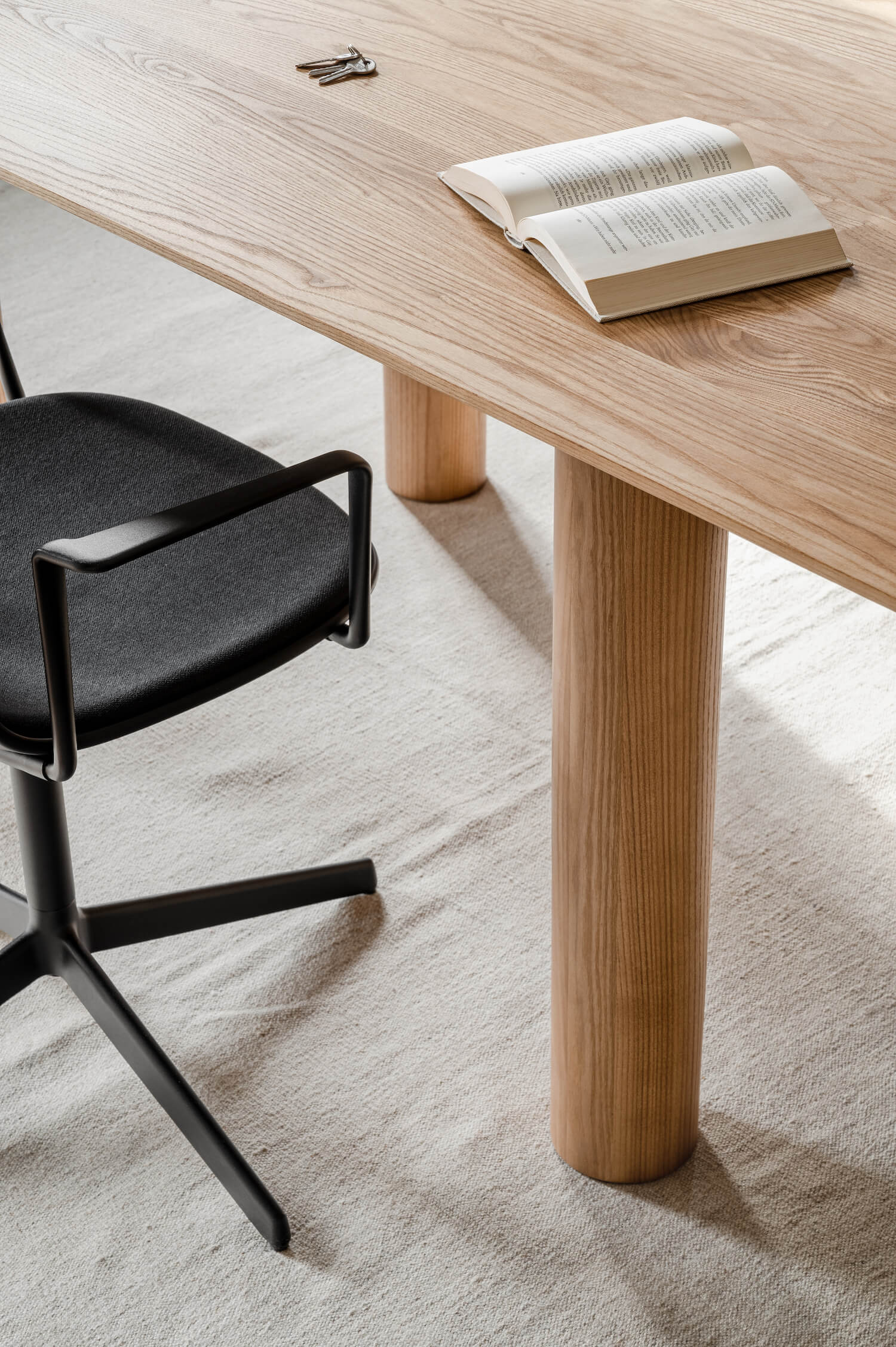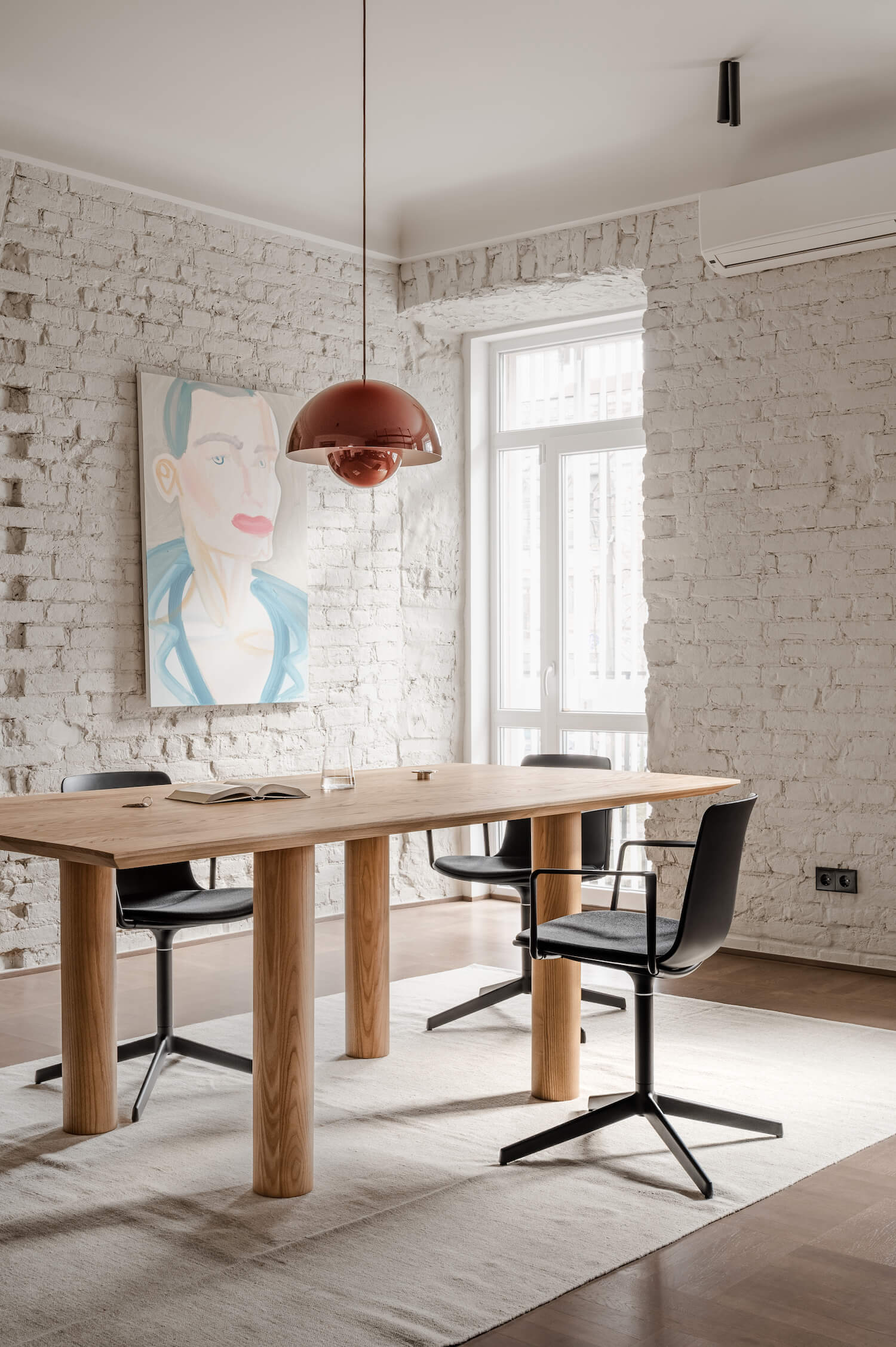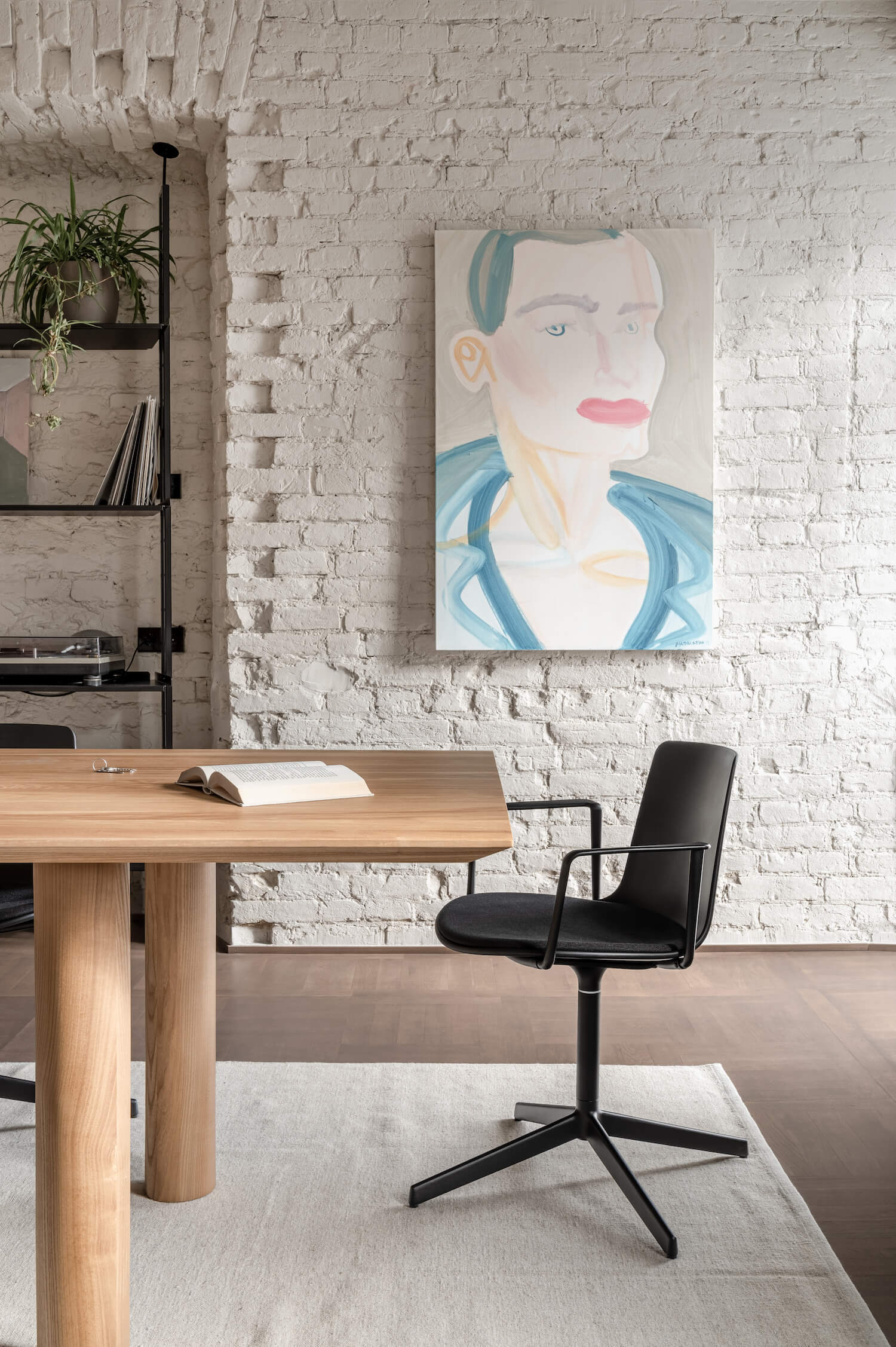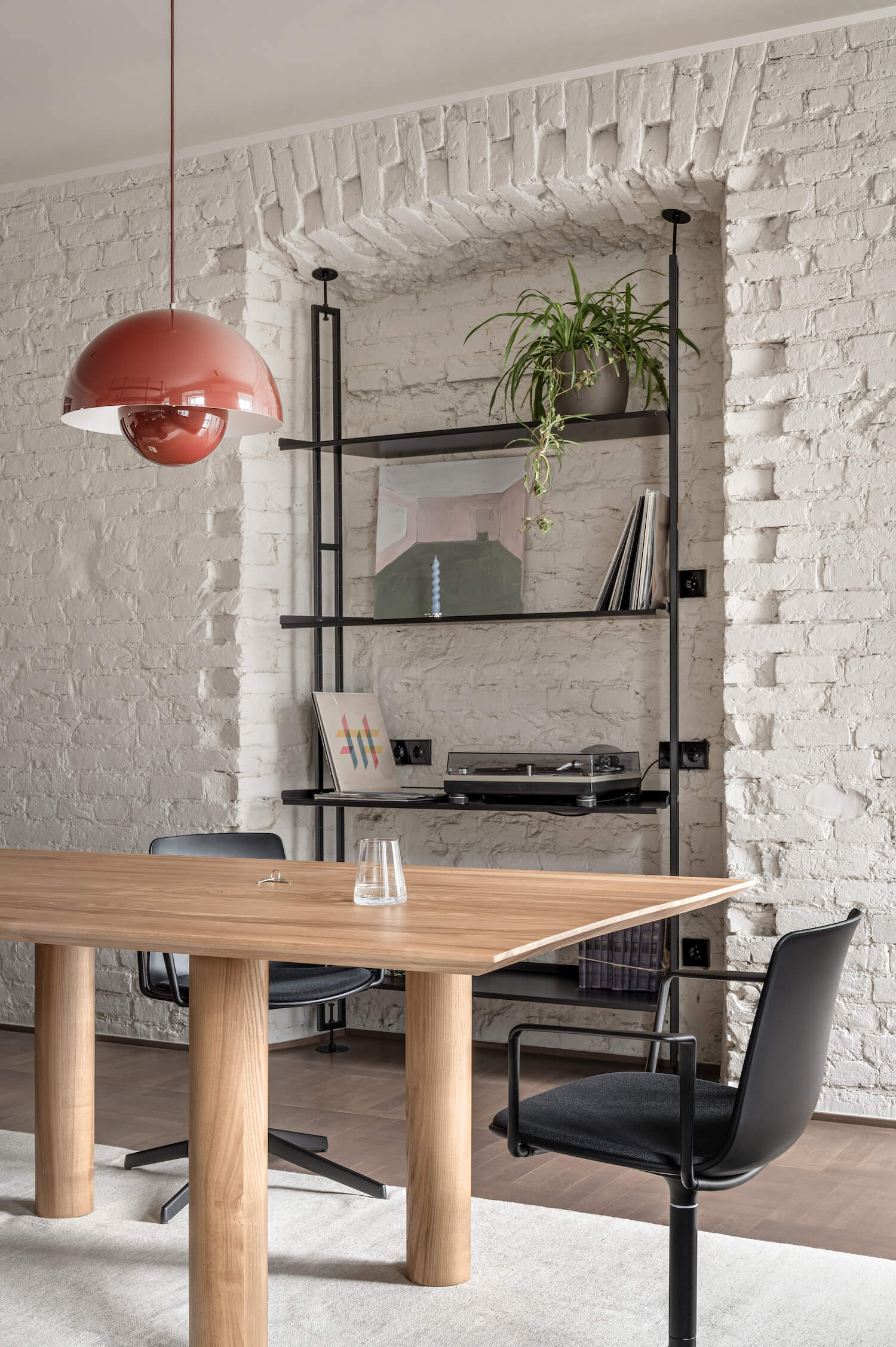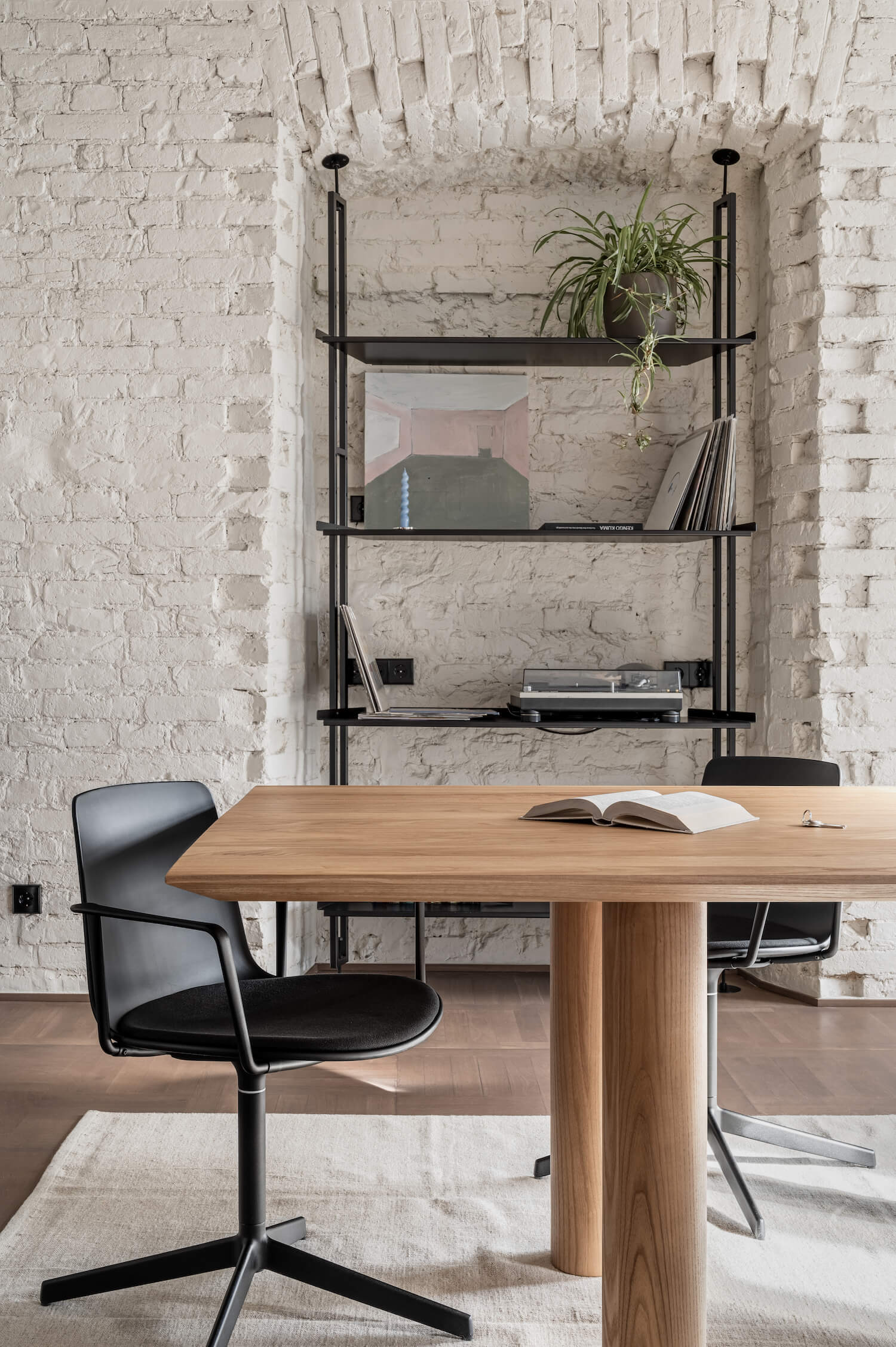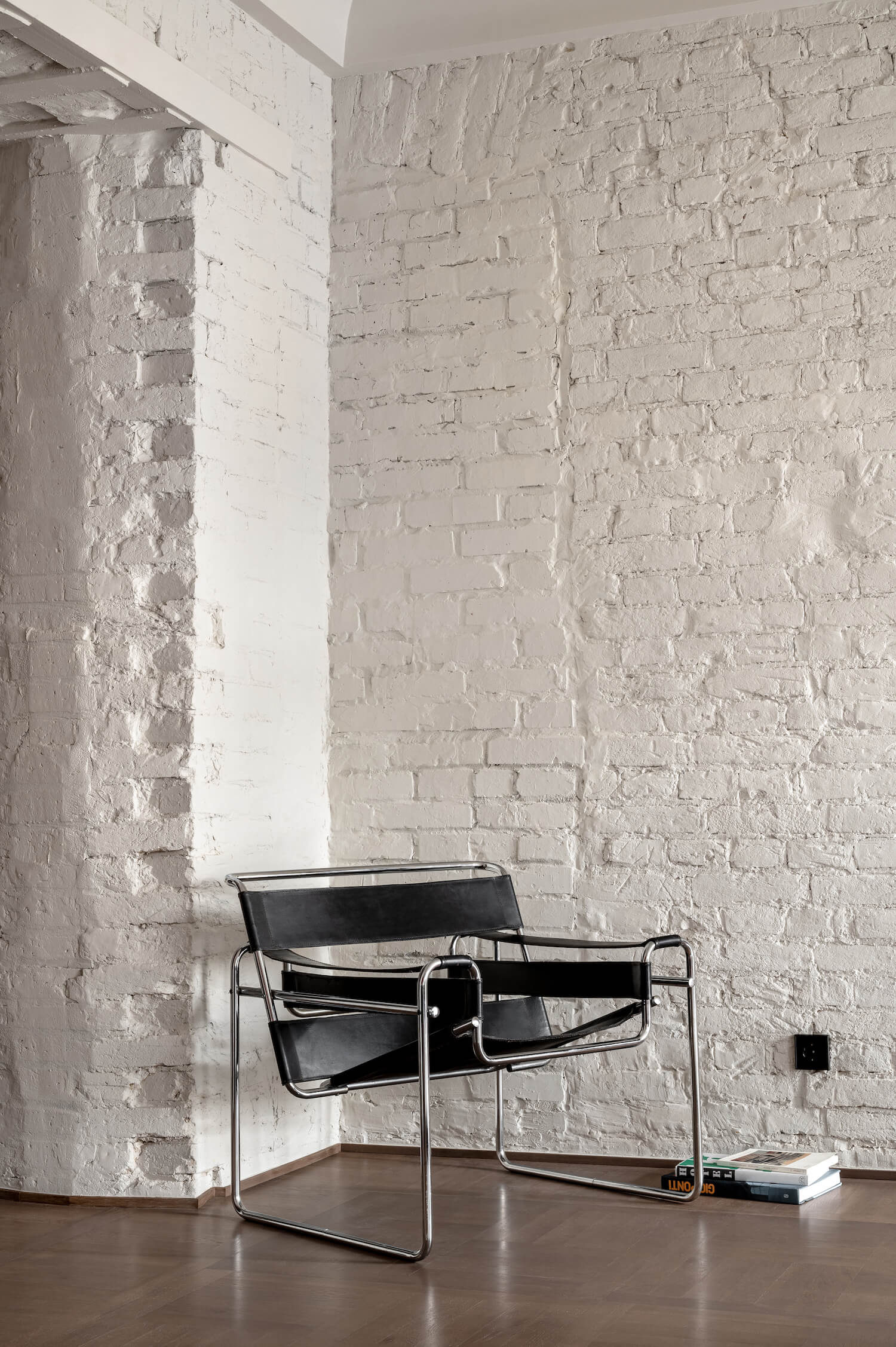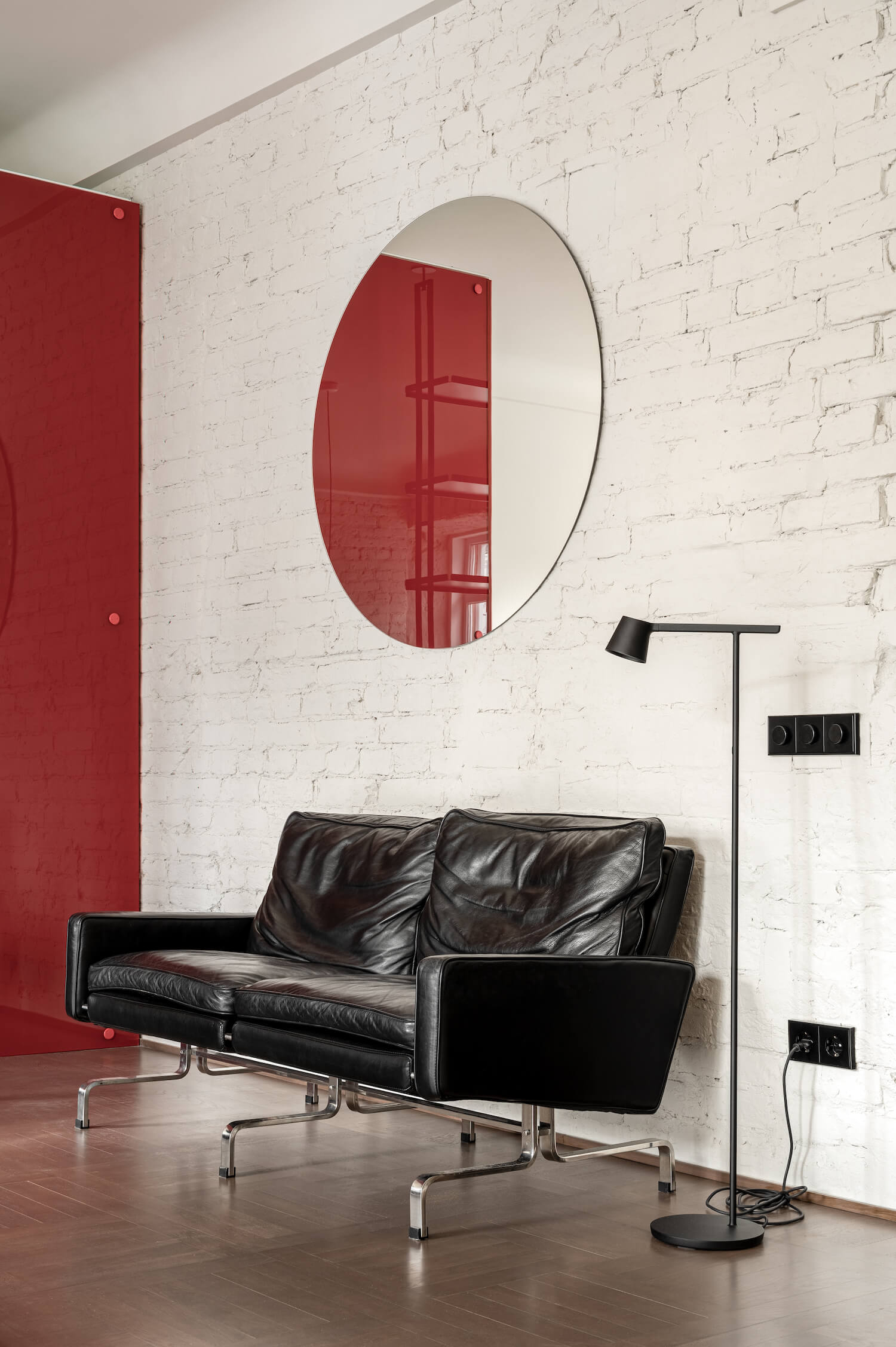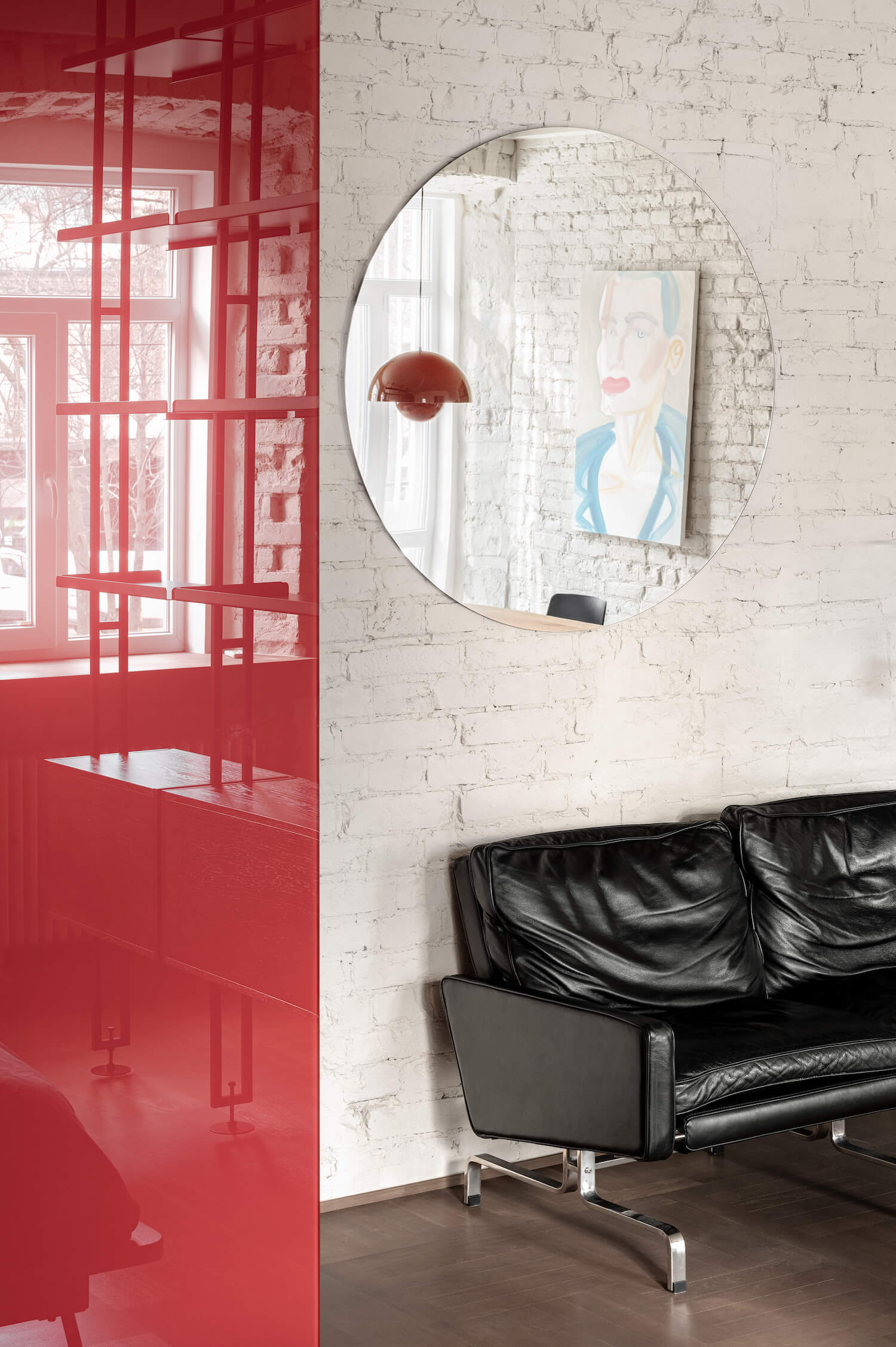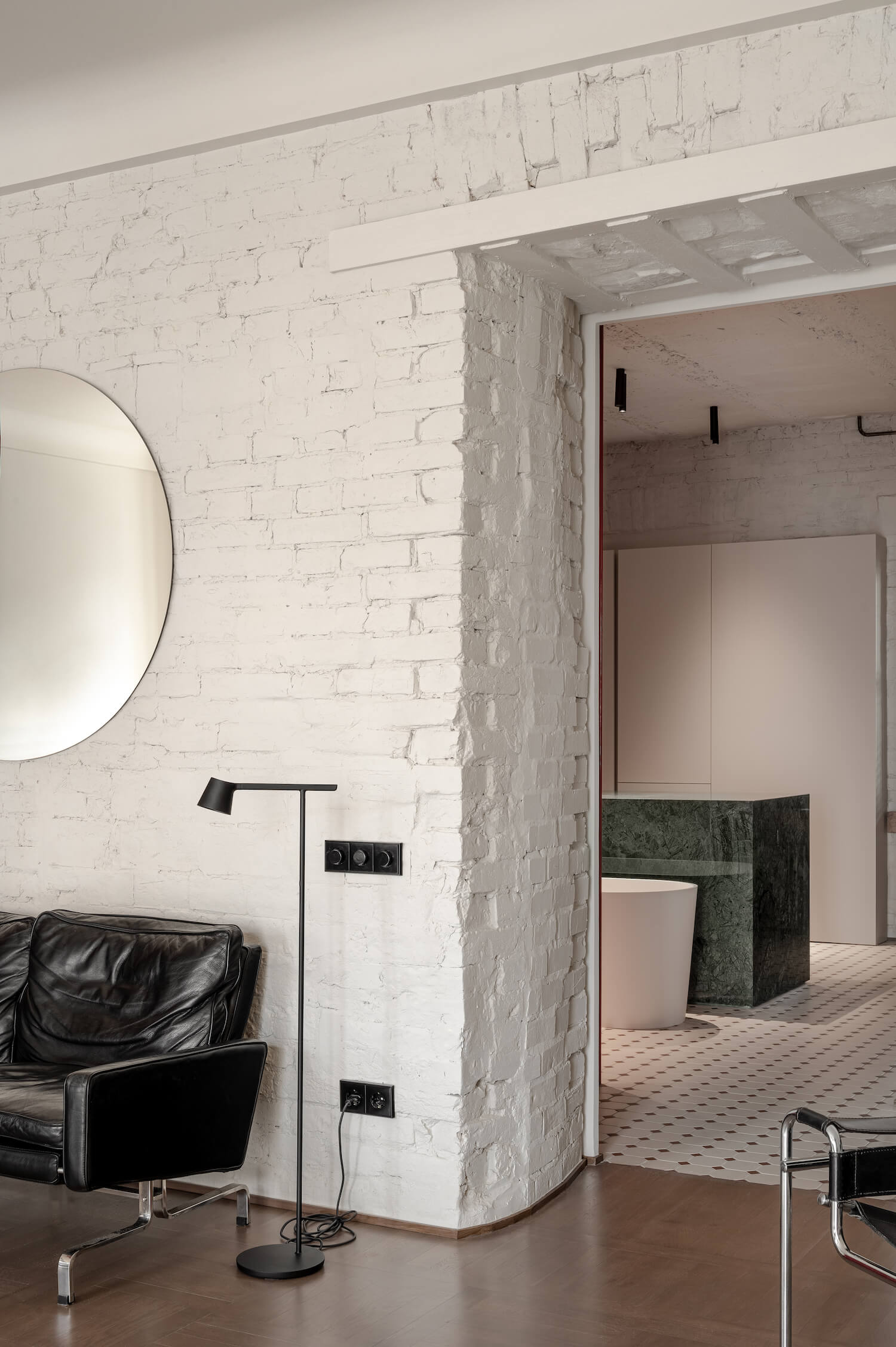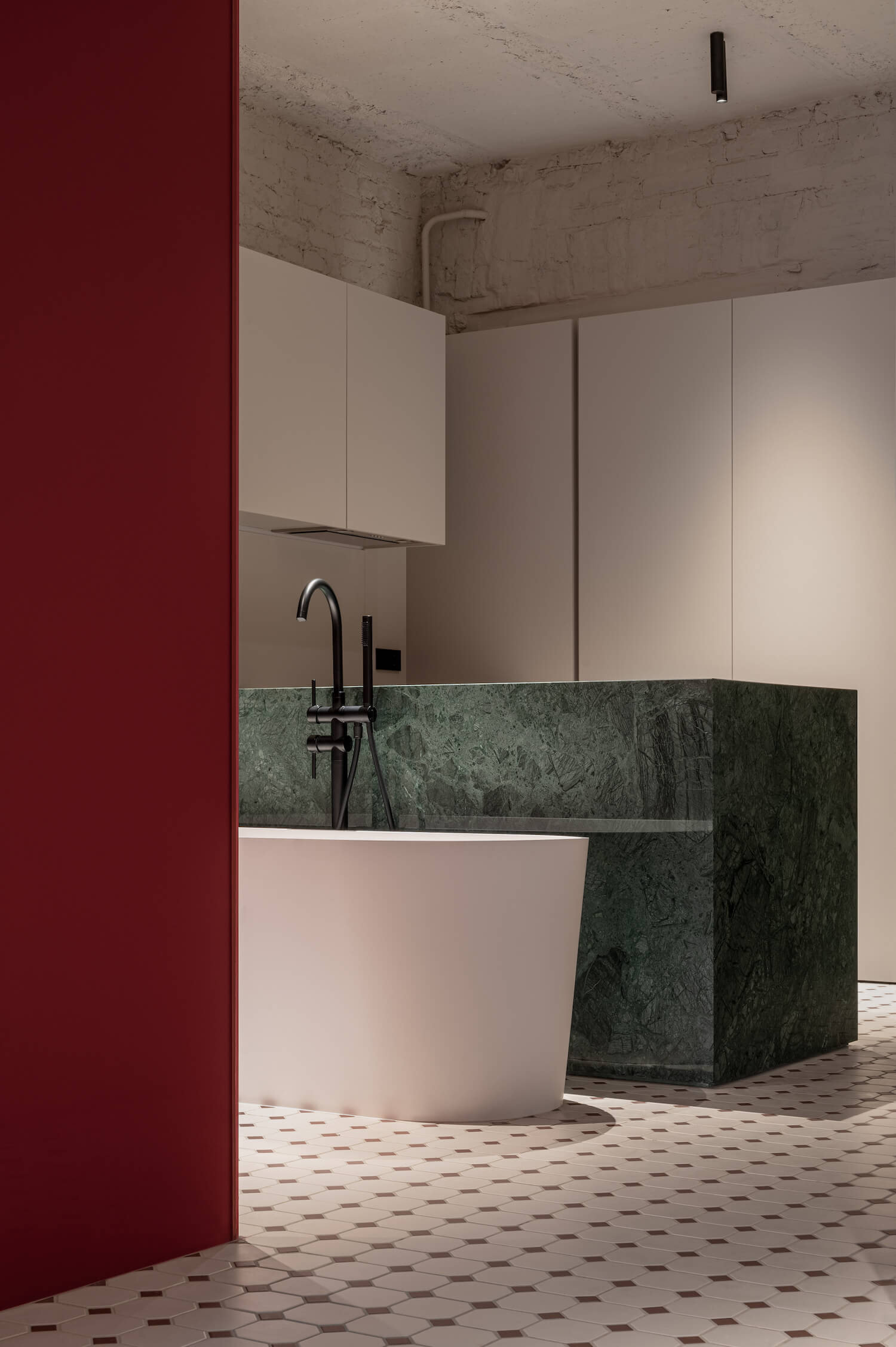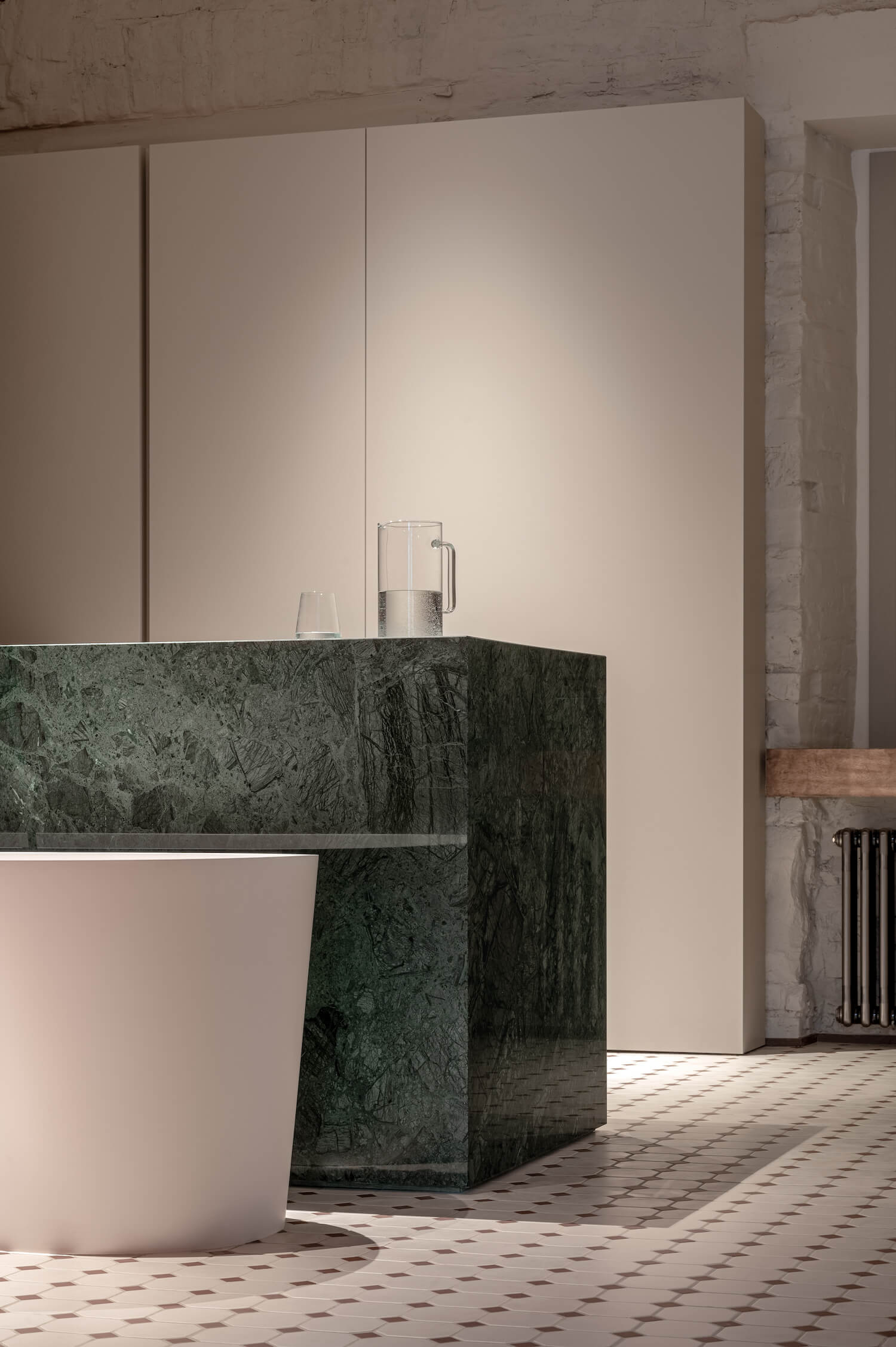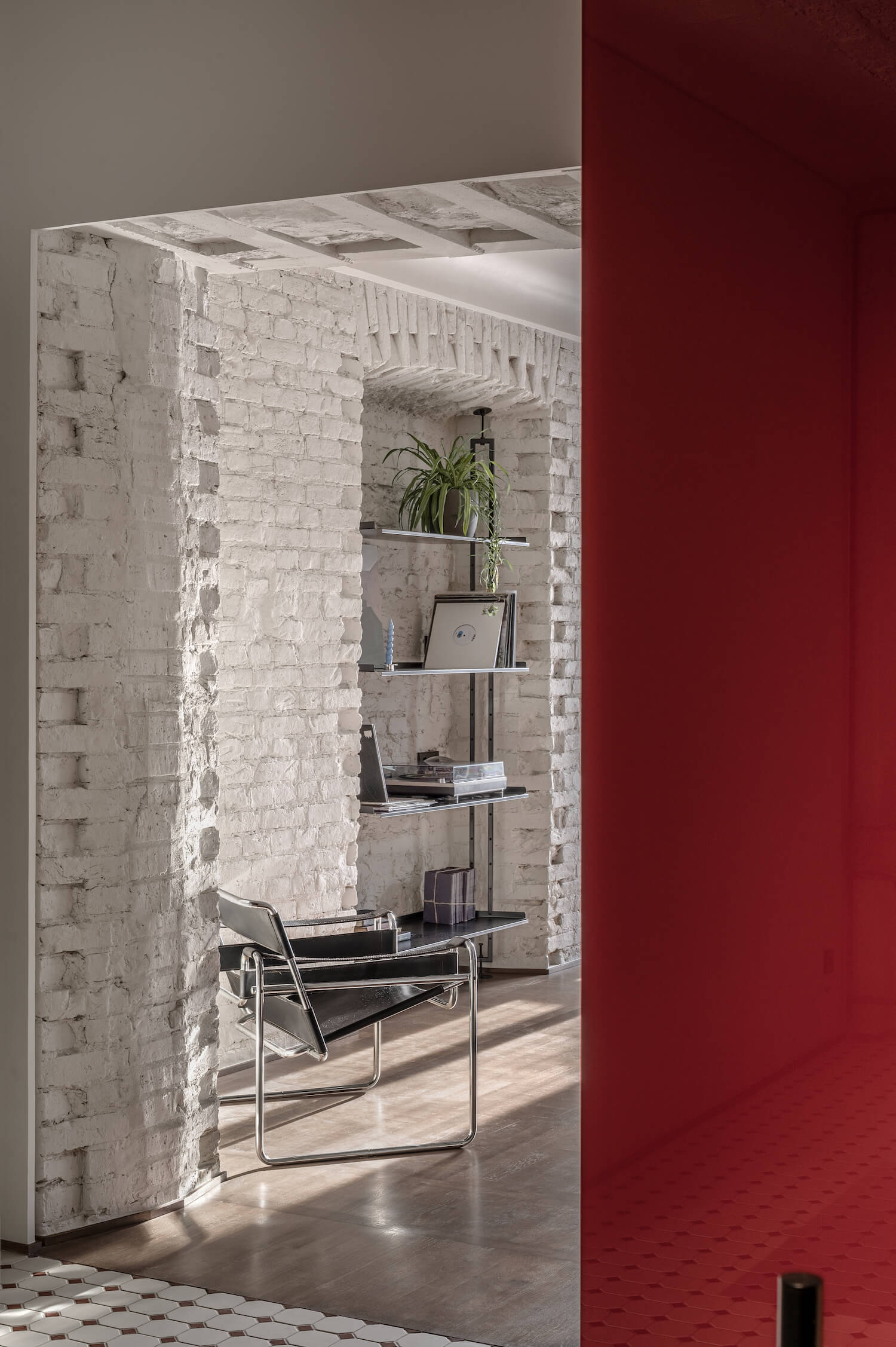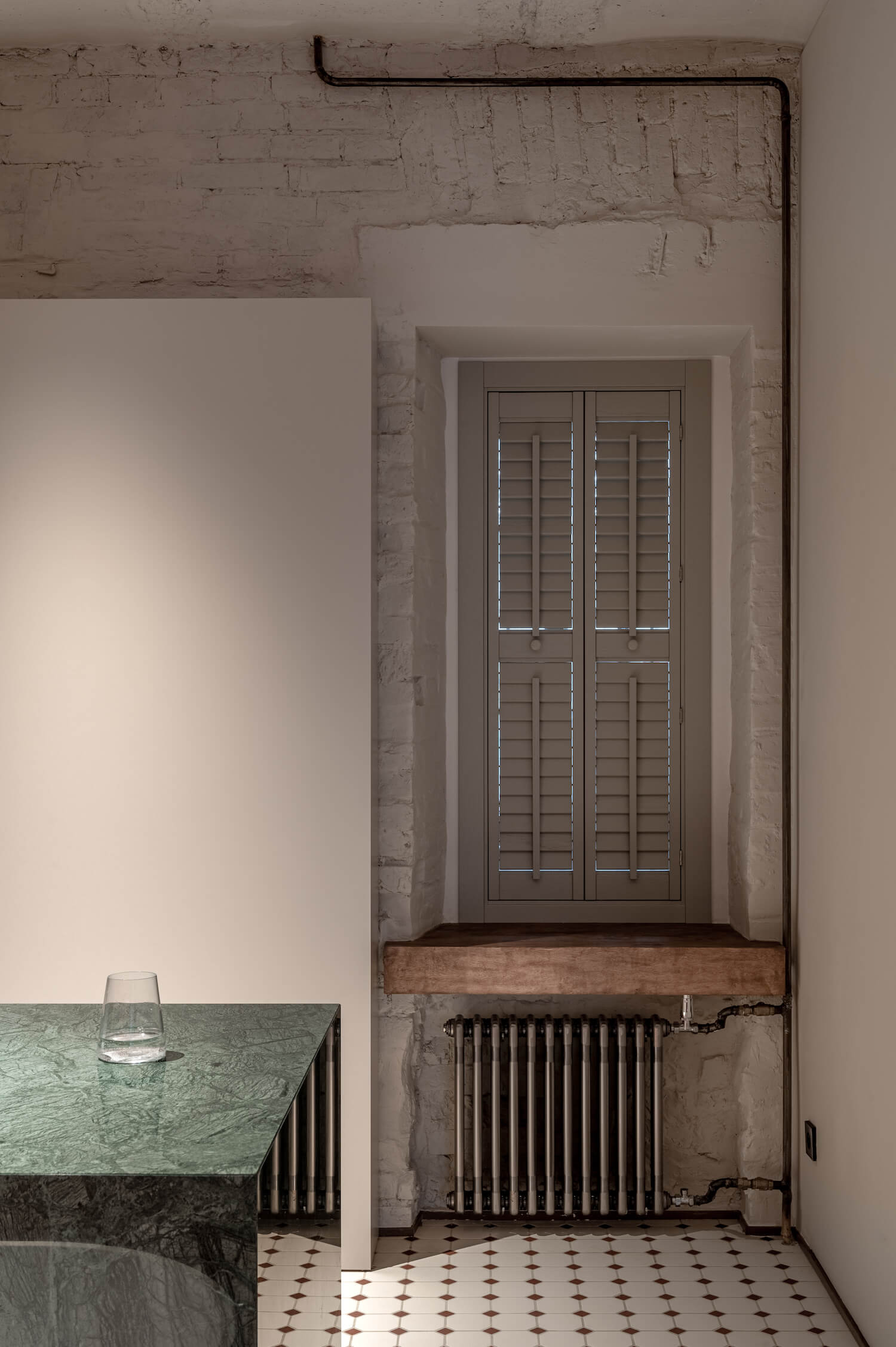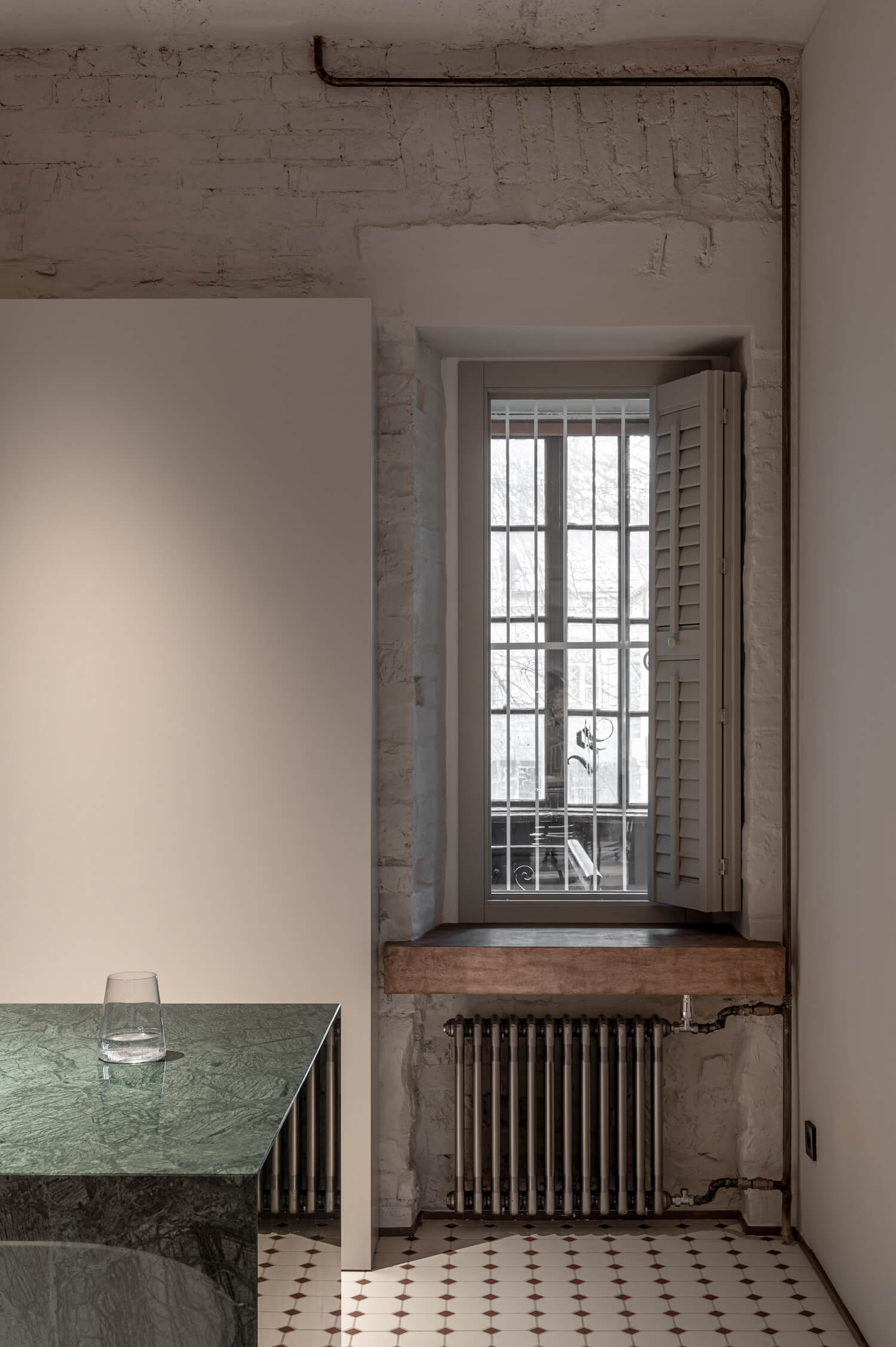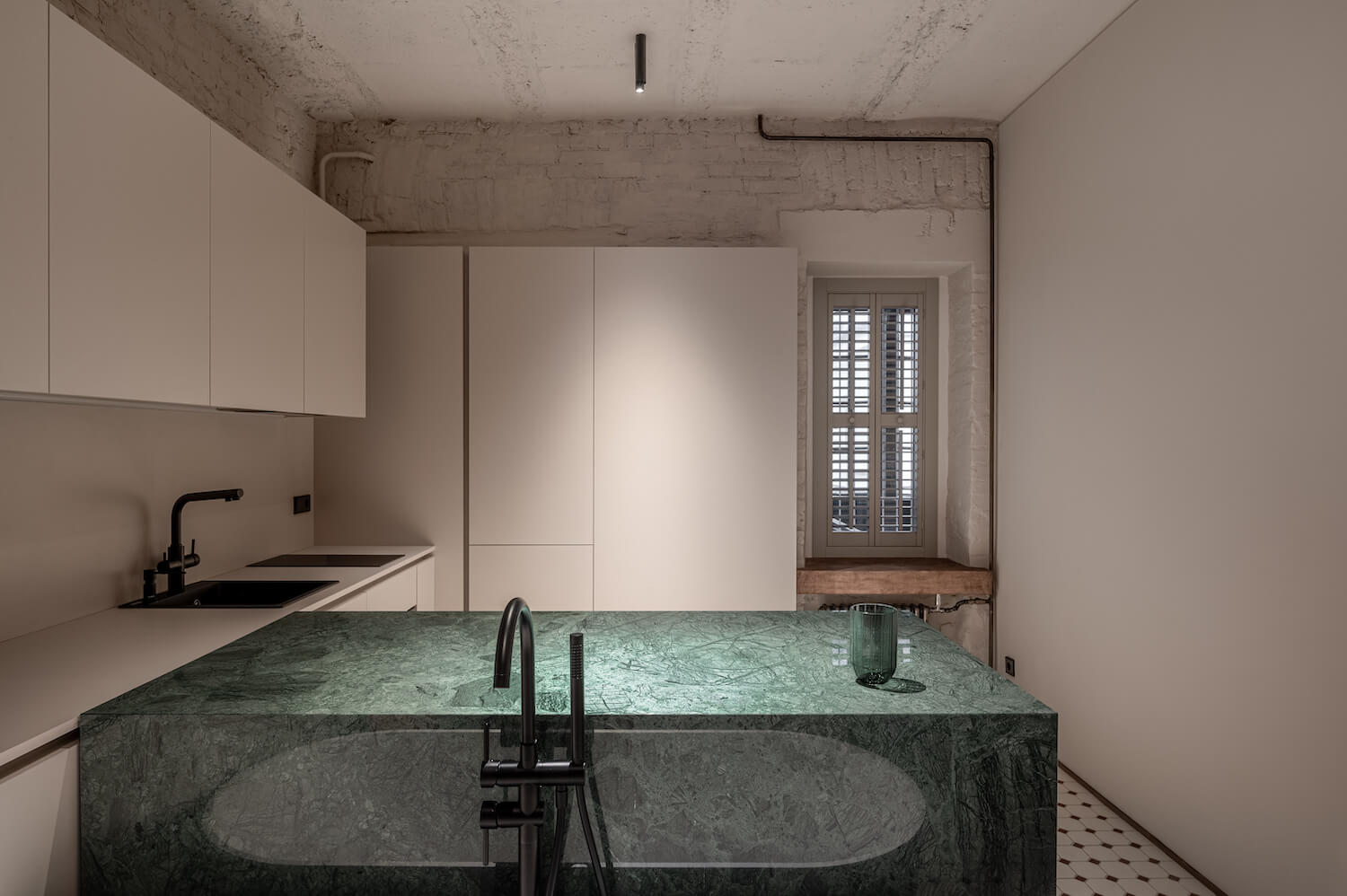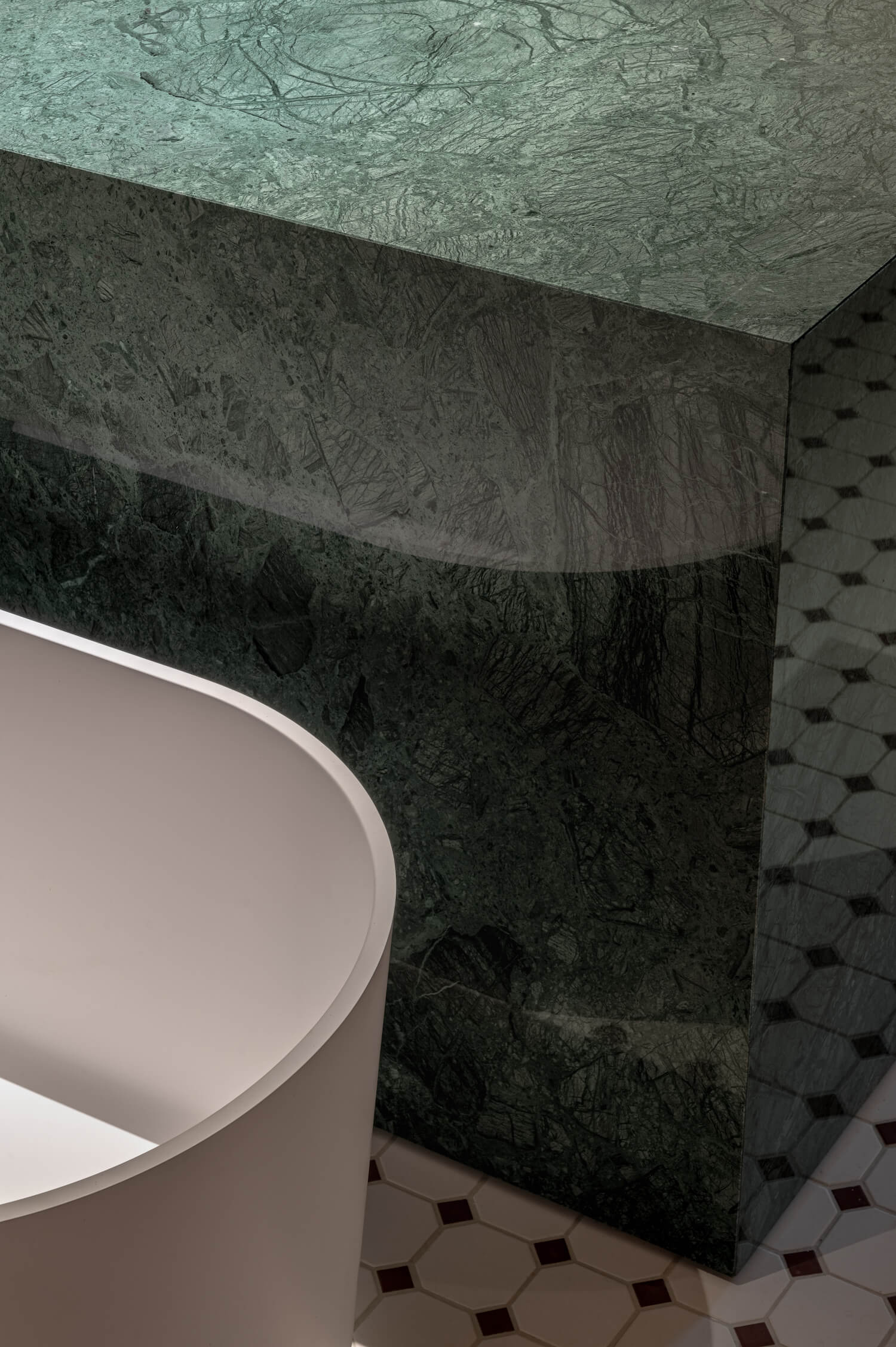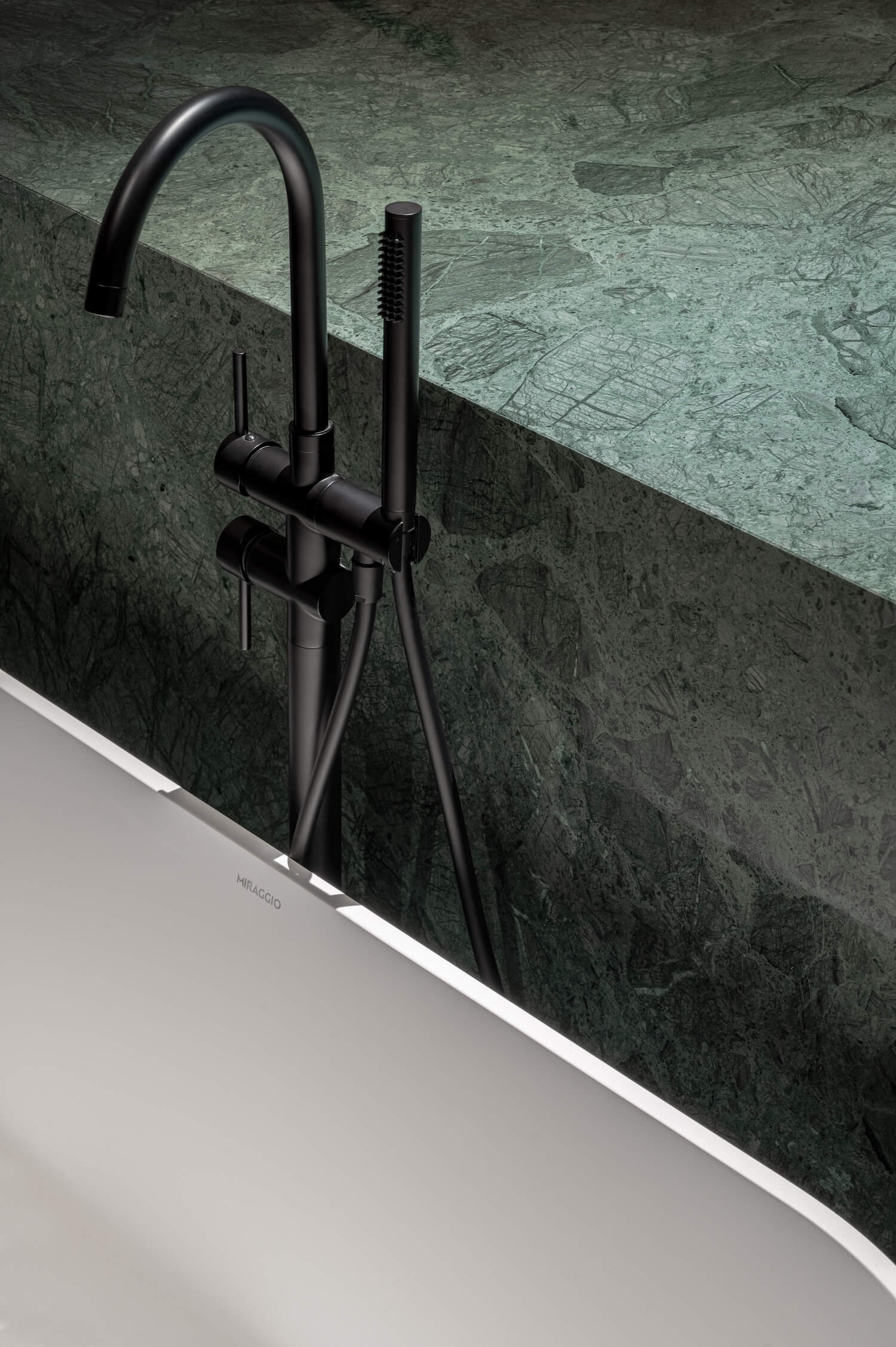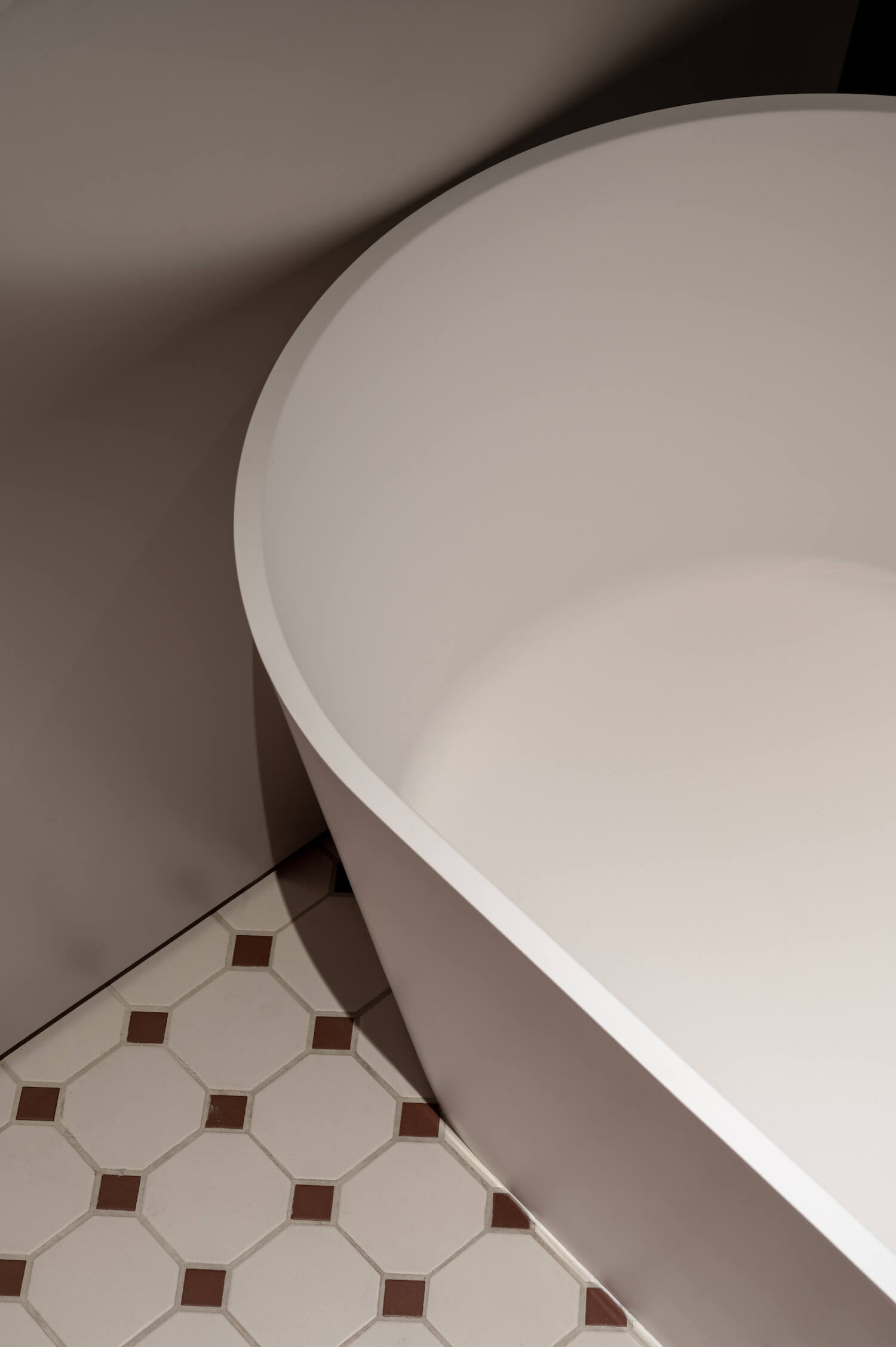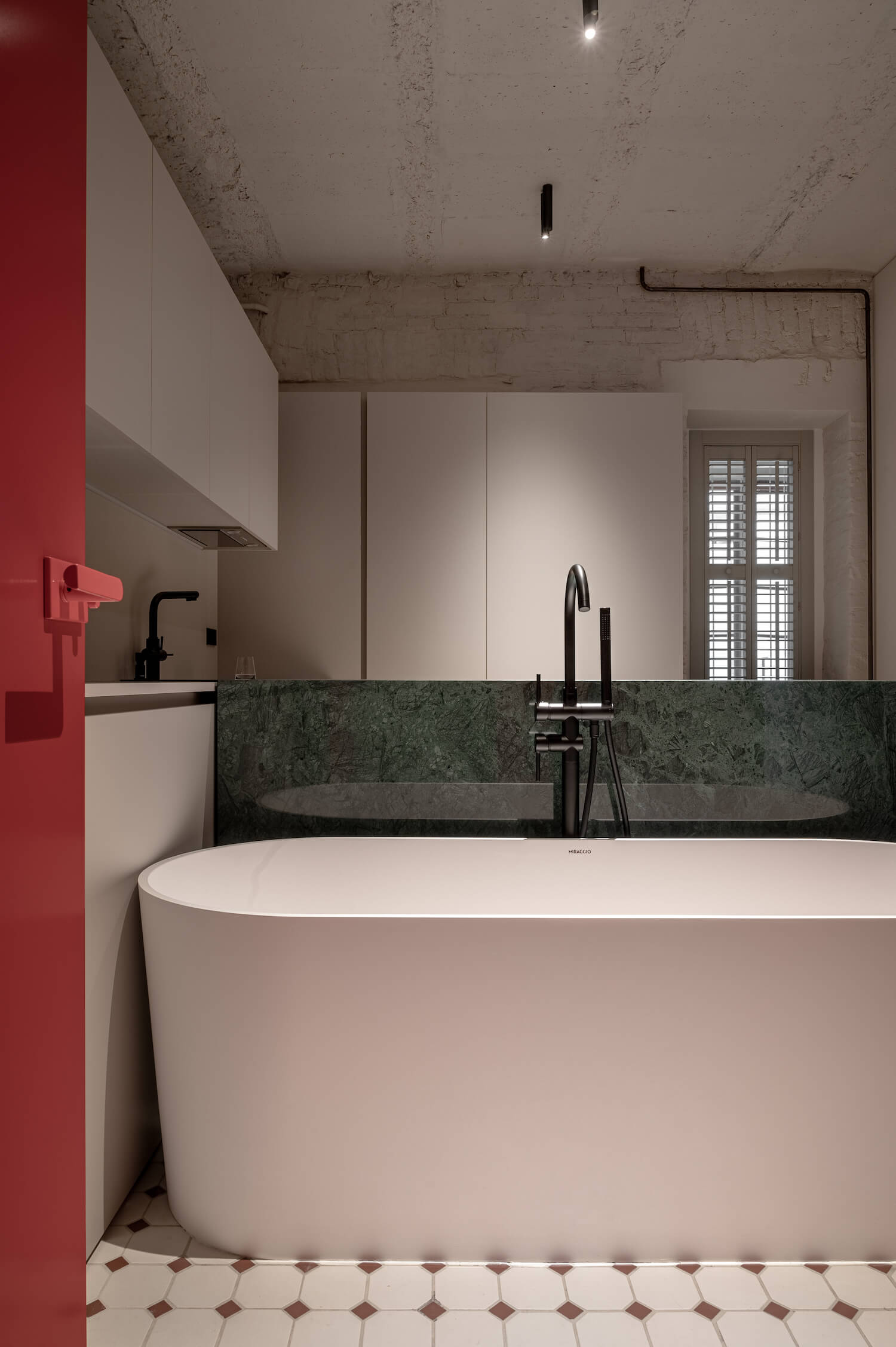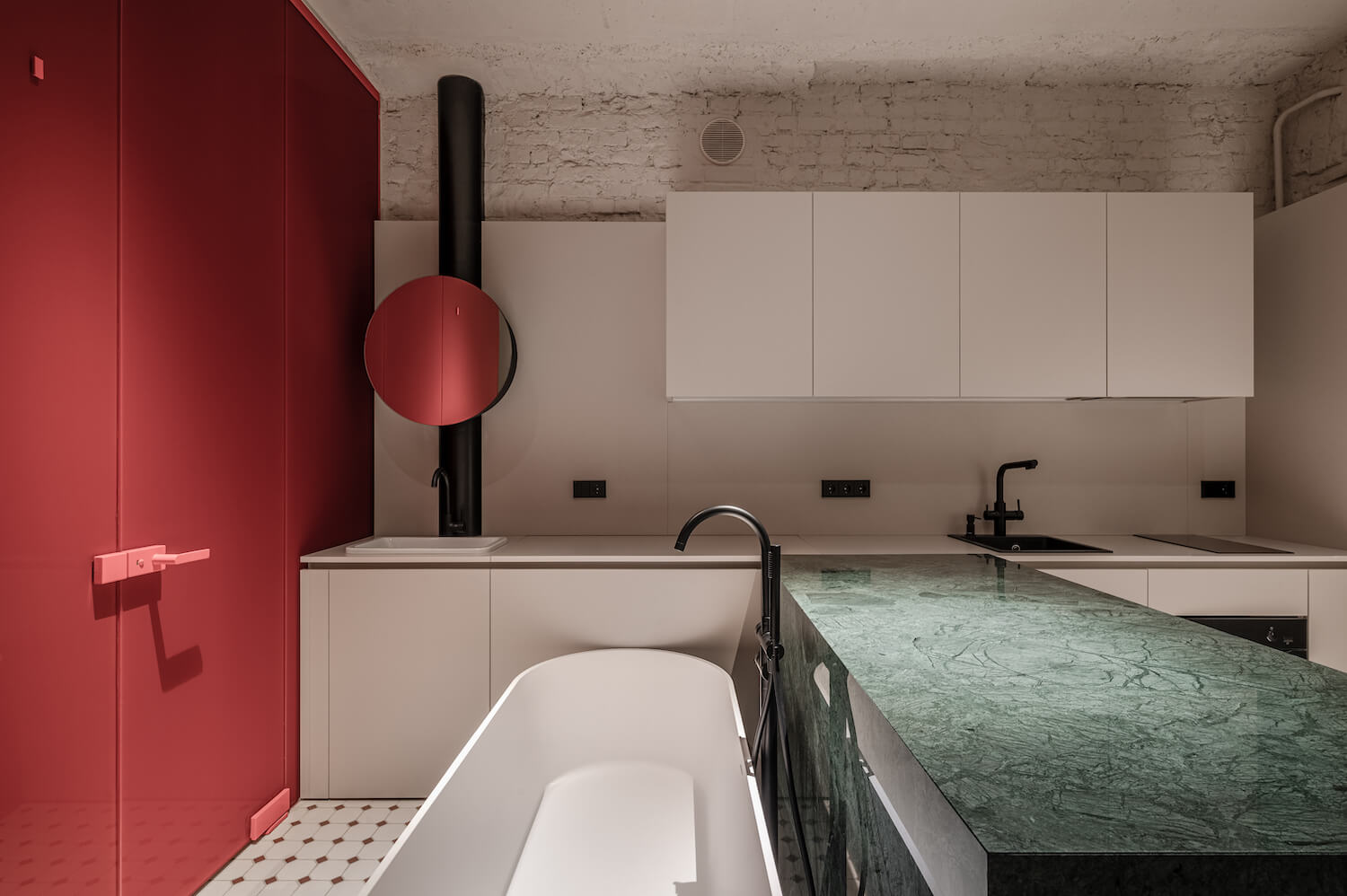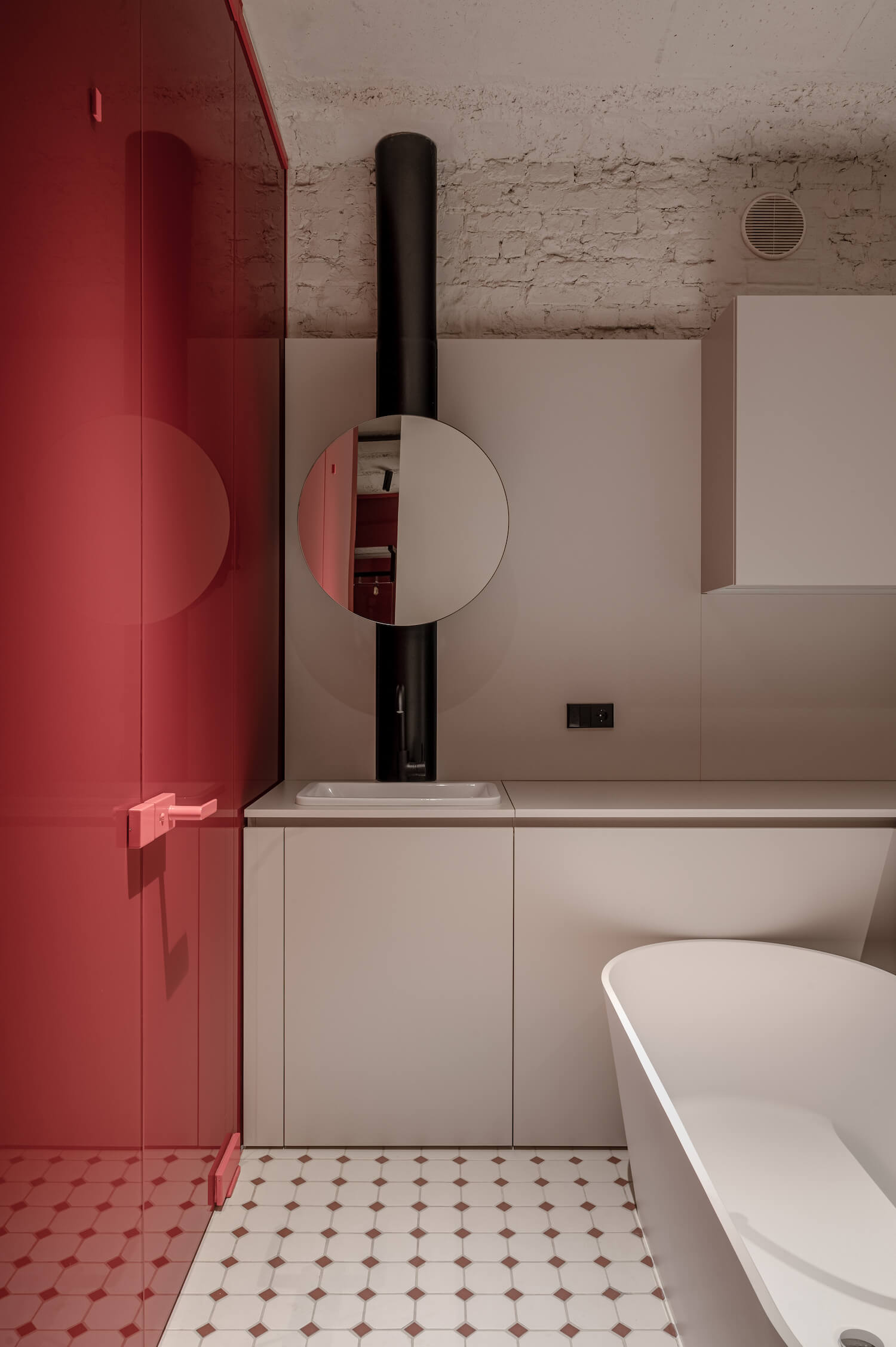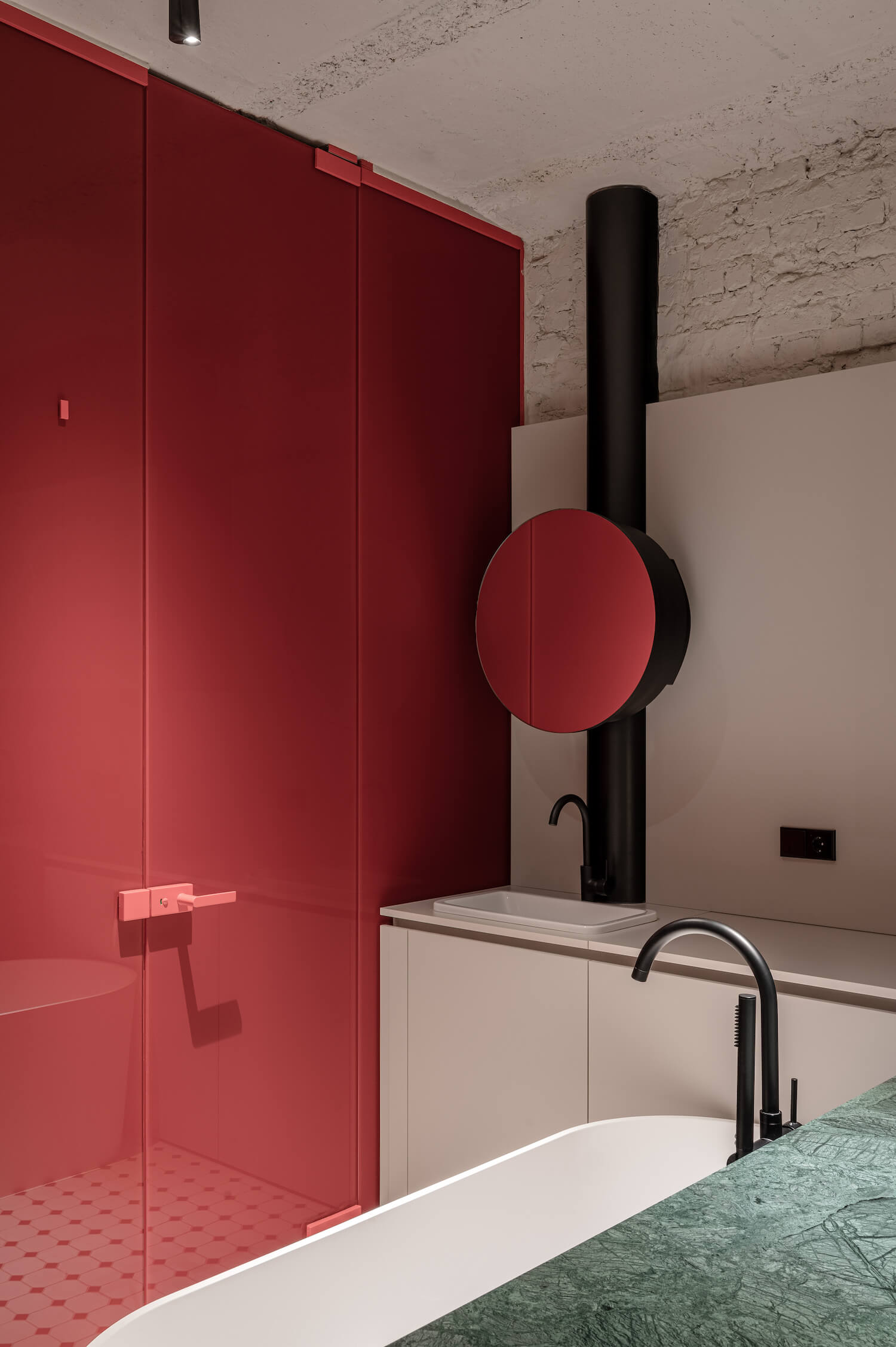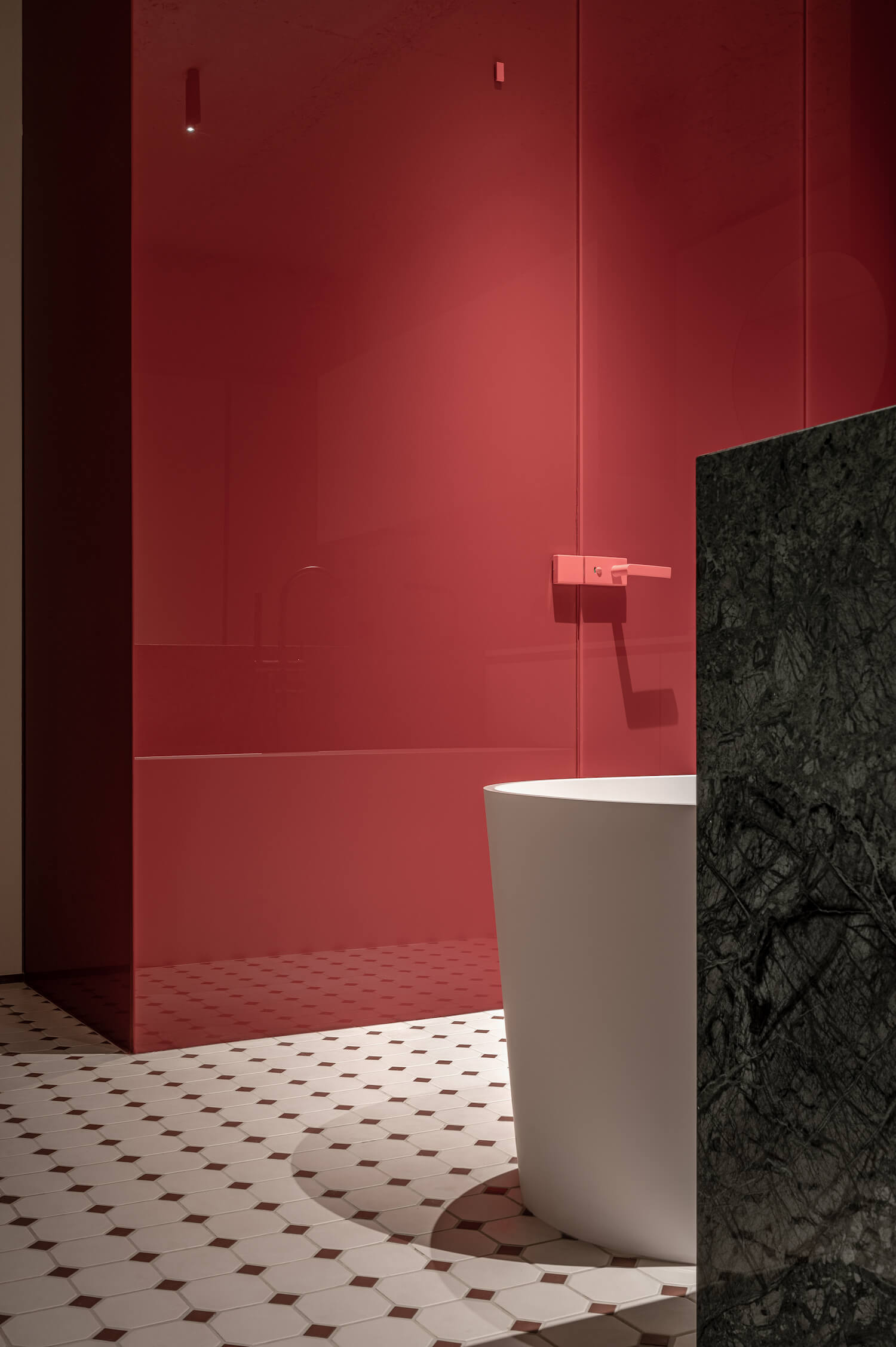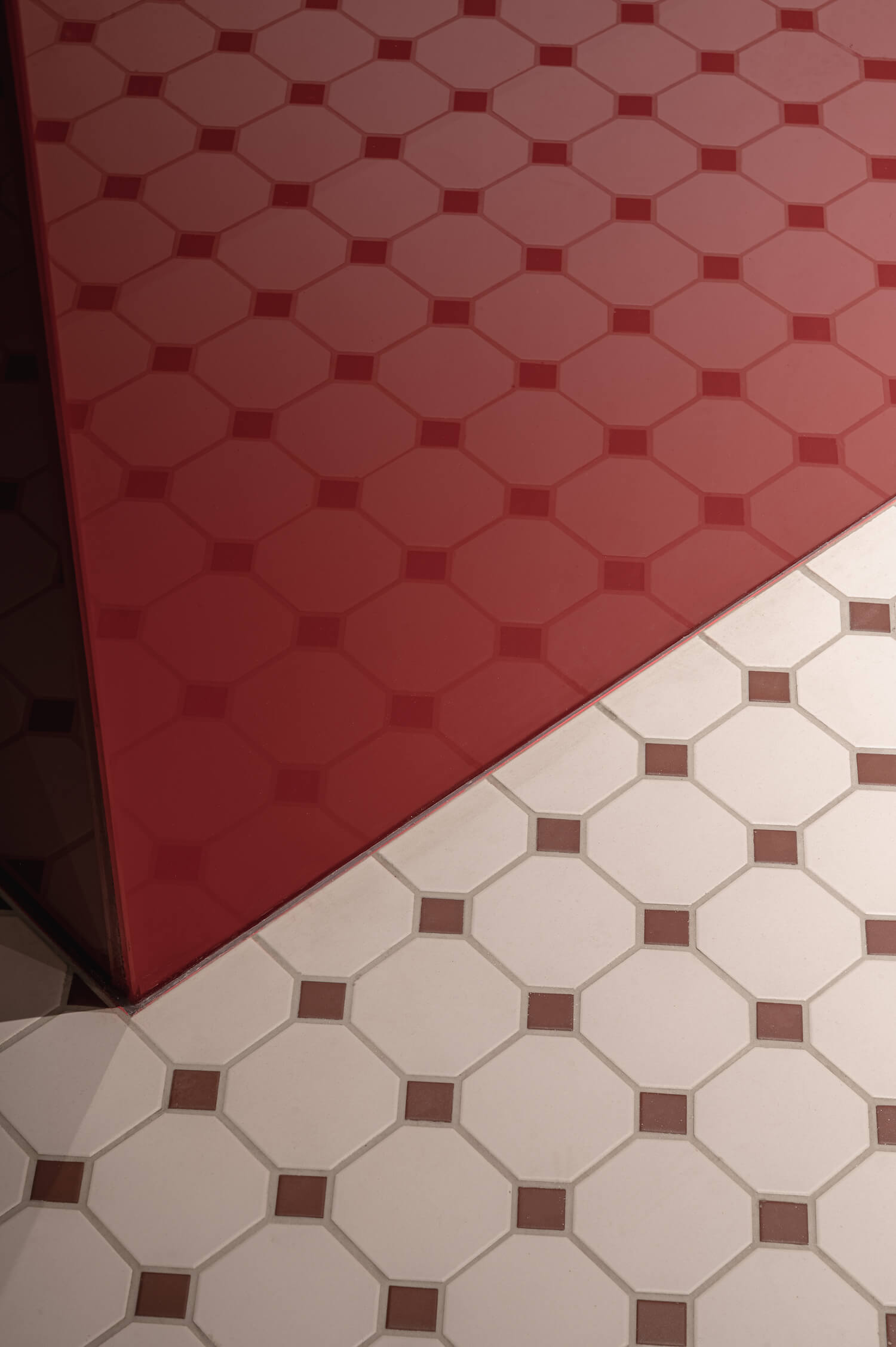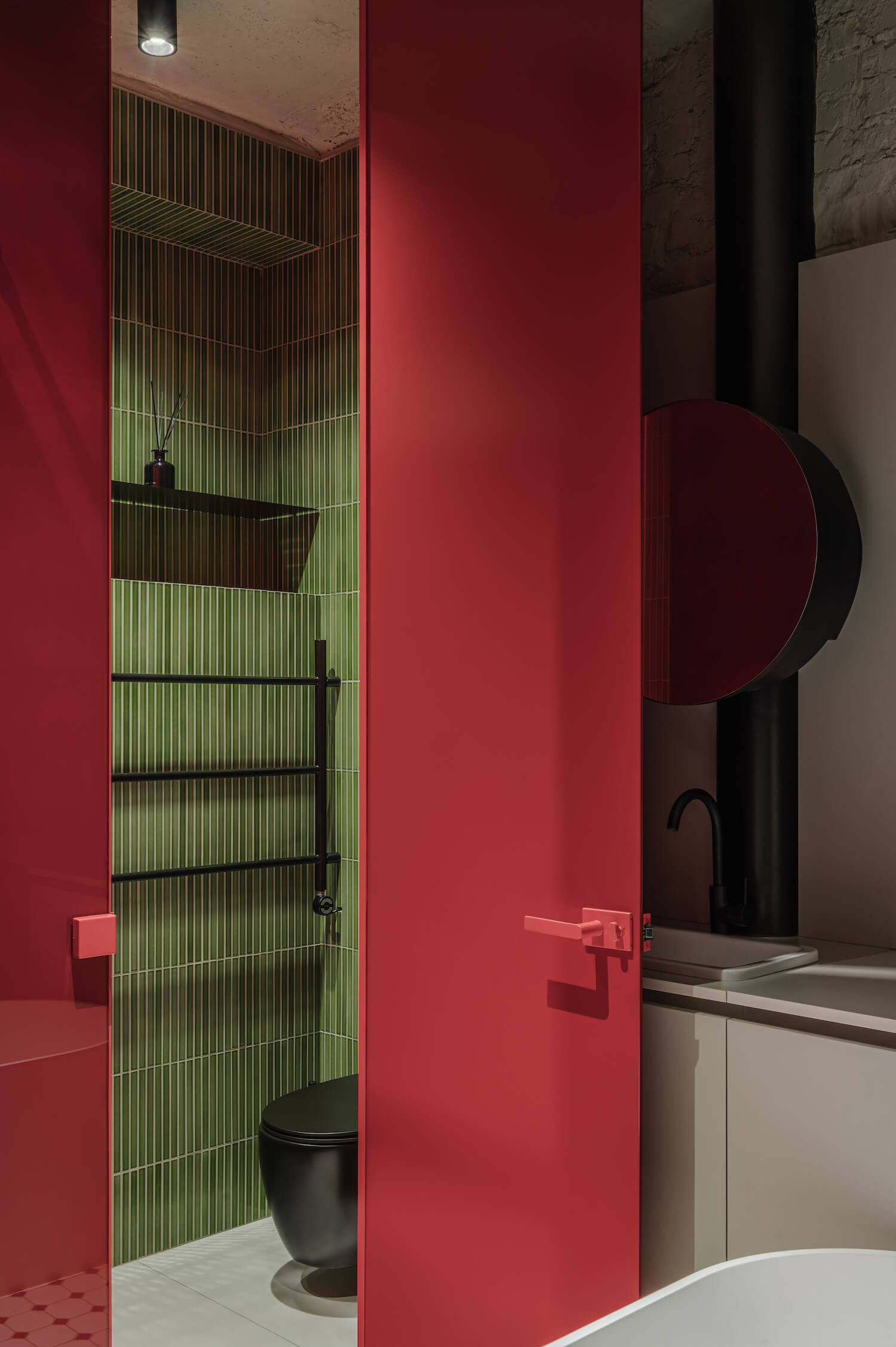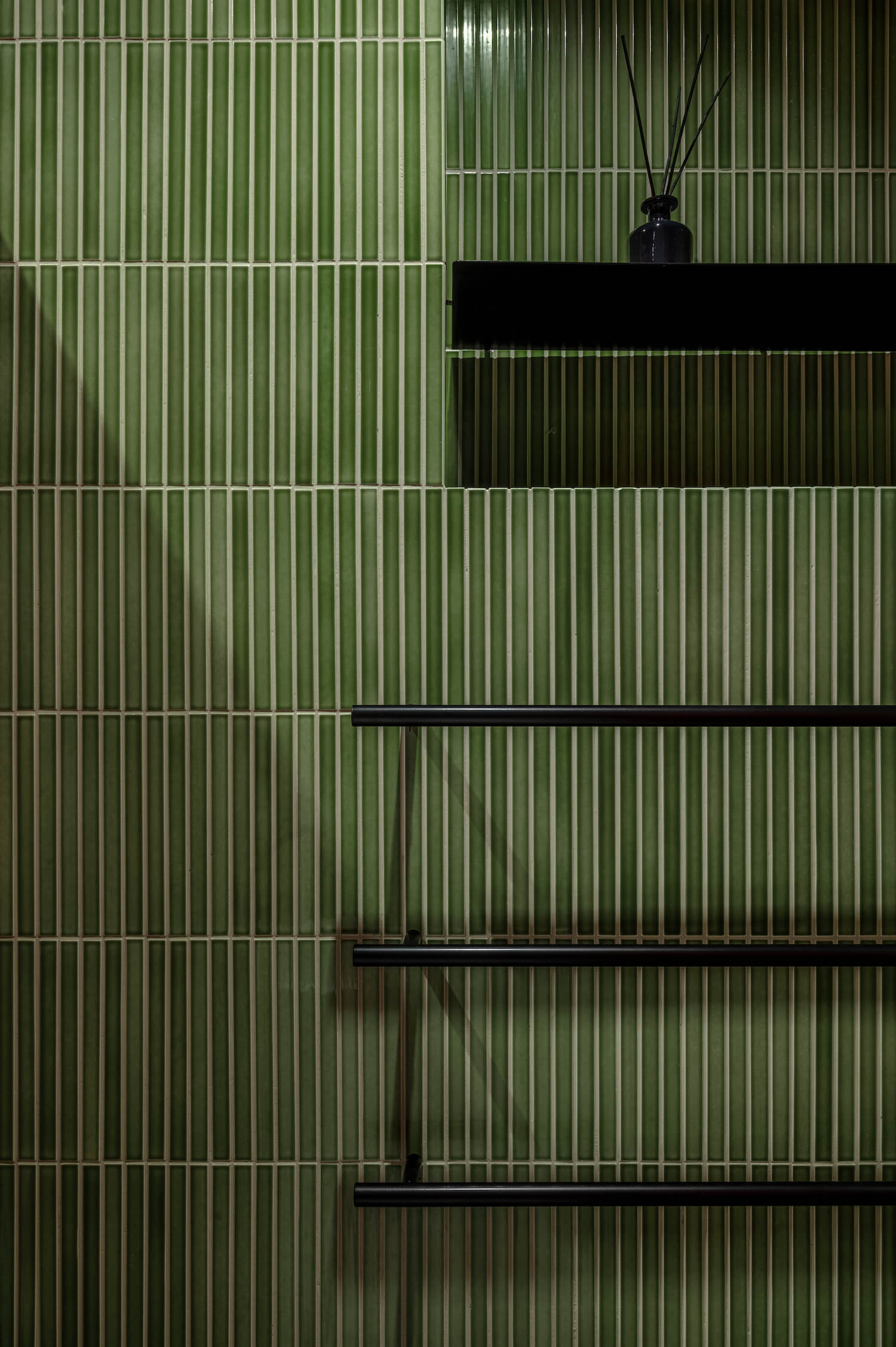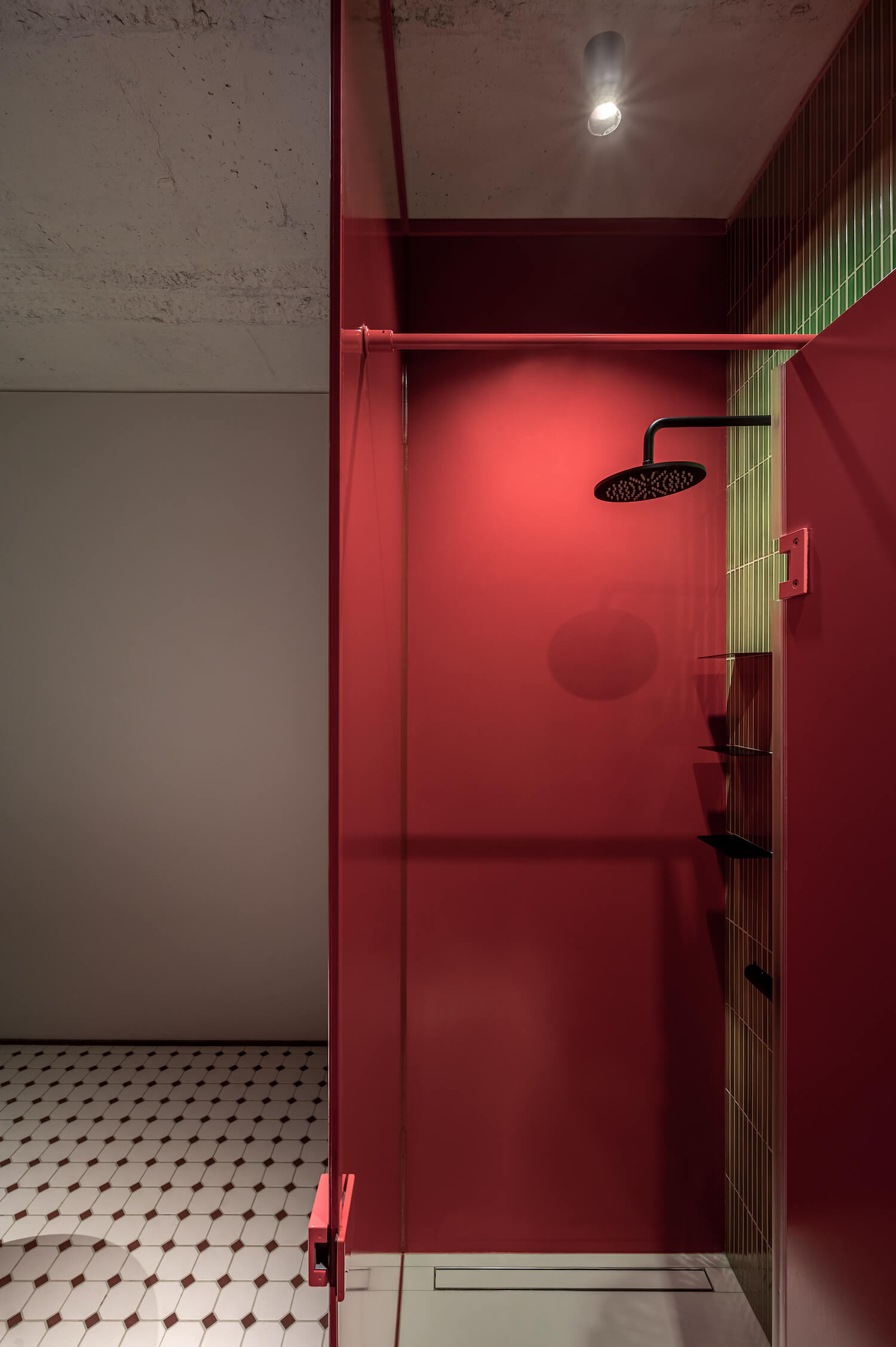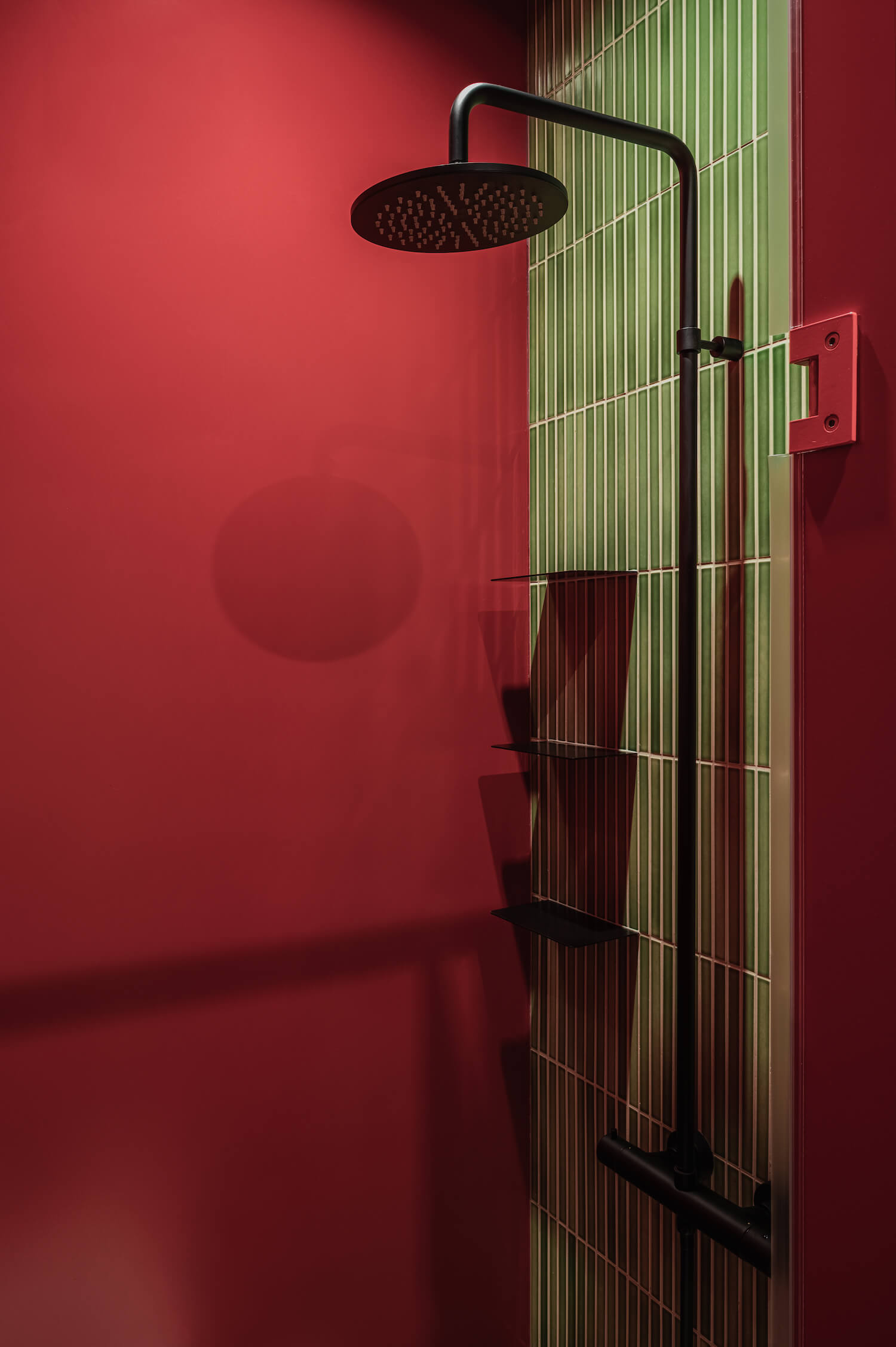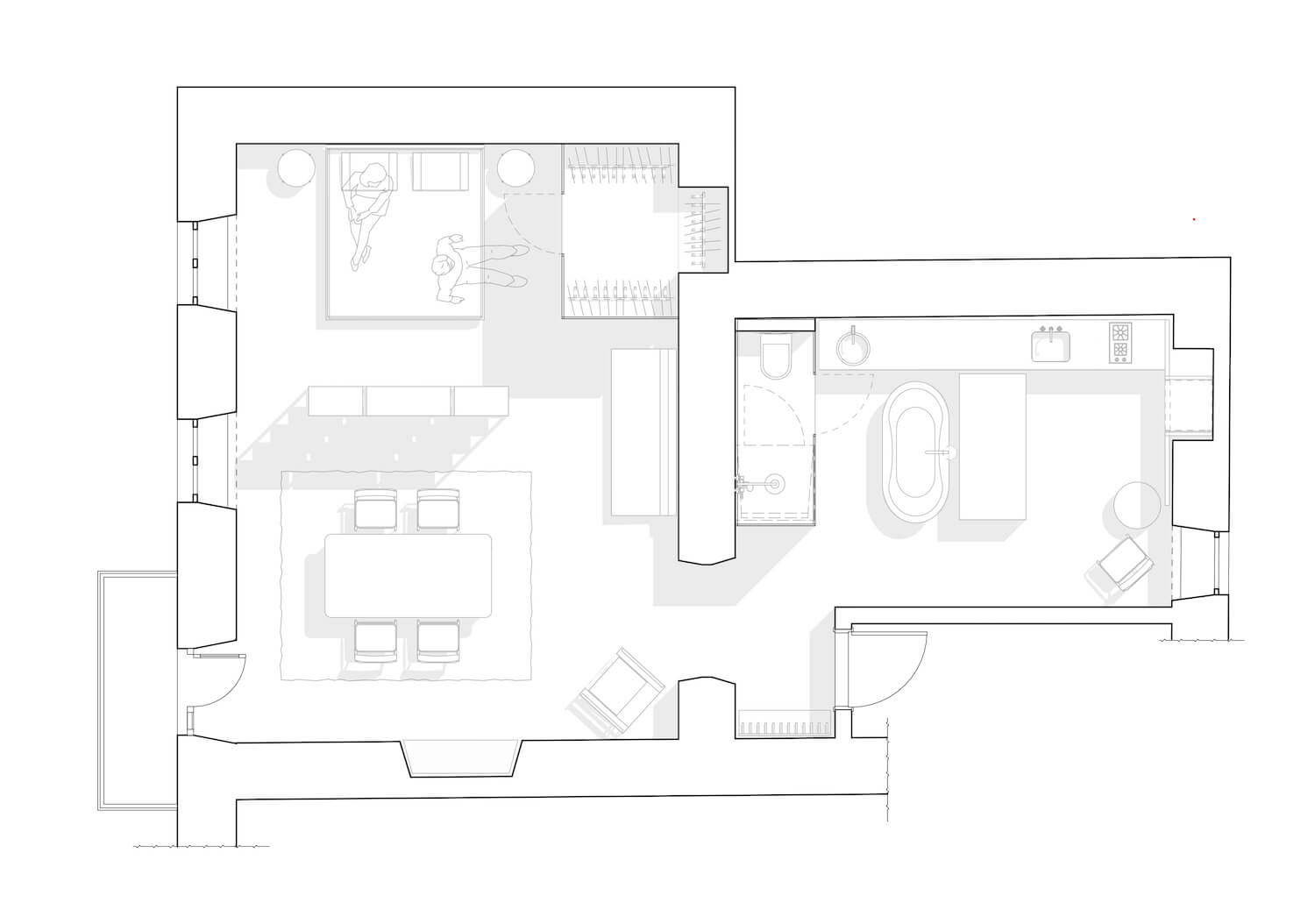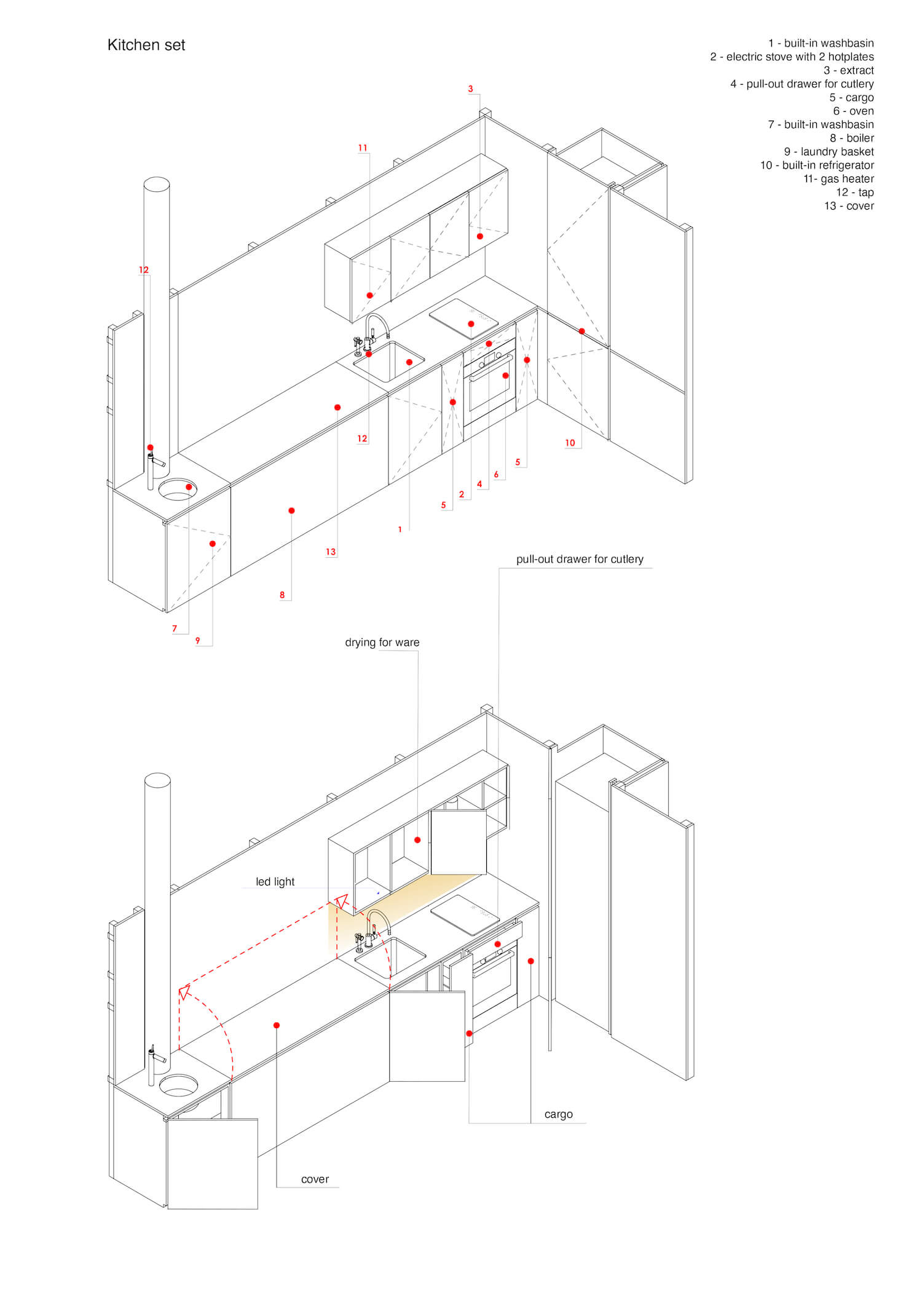 ---