The Portuguese architecture firm BALA atelier has recently completed Almirante Reis Apartment, rehabilitation of an attic in a building dated 1906, in Lisbon, Portugal.
Architect's statement: By intervening on a roof space, more specifically in the attic of a building dating from 1906, in the 21st century, a dialogue is established between the different times and ways of living, but also between the respective construction methods that should coexist harmoniously.
Thus, in the genesis of the rehabilitation intervention of this 90 sqm apartment, in addition to reverse the weak pre- existing living conditions, the preservation of the historical legacy of this constructive typology was also pursued, conserving the elements considered to be relevant to the characteristics of that time period.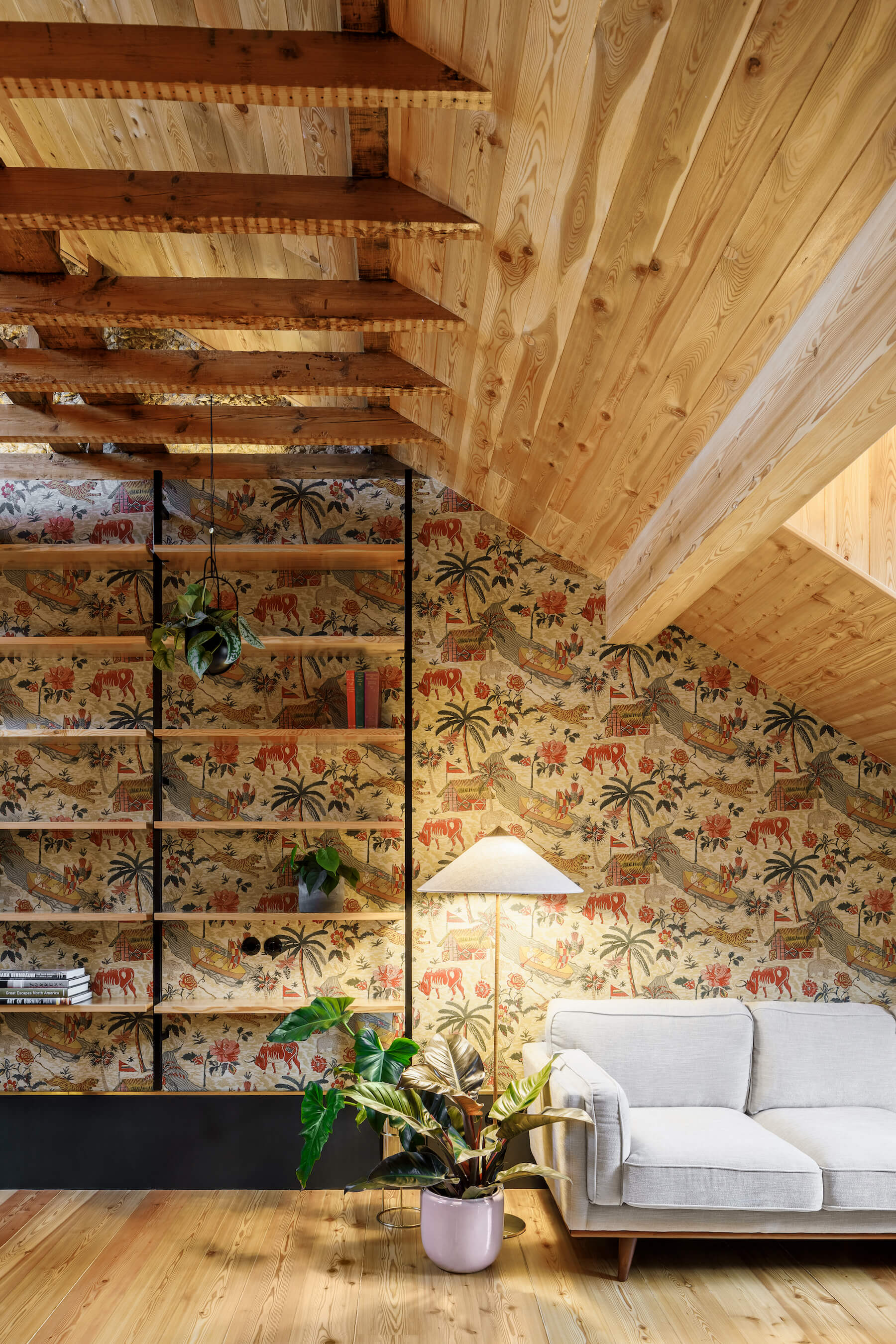 image © Ivo Tavares Studio
Examples of this are the stonework, the irregular stone masonry wall, the wooden beams and pillars of the roof, which are revealed and become a memory of the original construction system. A rigorous approach is established with a special focus on detail, choosing the pine wood as the primary material, valuing the harmony and compatibility between this material and the others selected.
The apartment was initially very partitioned and with low ceilings. Its spatial transformation arised immediately and intuitively, and involved transforming into a more open plan with higher ceilings taking advantage of the preexisting attic.
Opening the central area, a new functional organization is established, with greater visual relations between the different spaces. Its volumetric was increased, the depth of the apartment was enhanced in its visual relation of the east/west axes, and the natural lighting and ventilation increased. The new configuration of the space allows a dynamic and flexible experience of the house.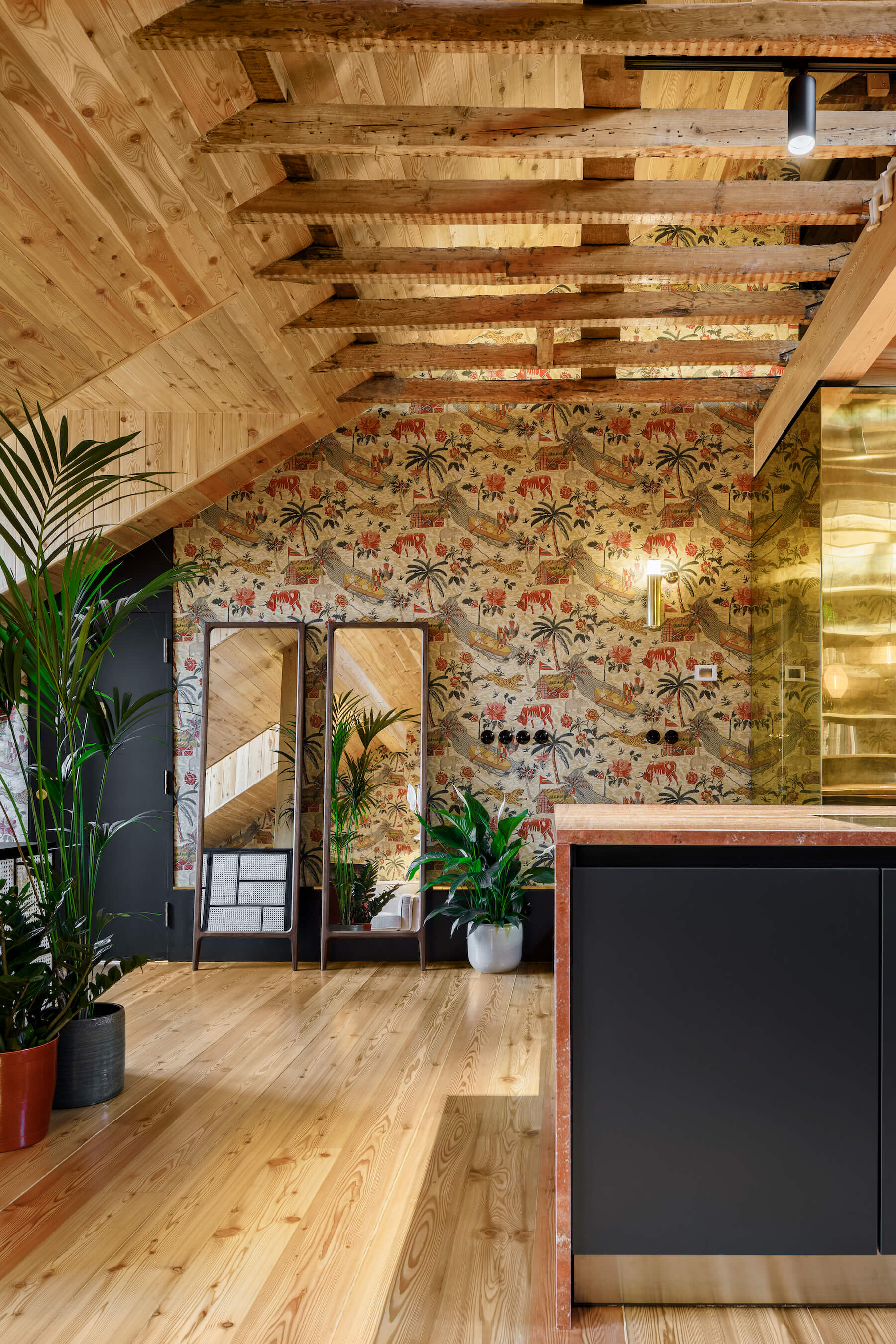 image © Ivo Tavares Studio
The closed kitchen space is abandoned and a large kitchen countertop and dining room are defined in the central space with a greater ceiling height.
The relocation of the bathroom to the interior of the apartment makes it possible to free all the windows to the central space. This bathroom becomes the only interior space of the house, in which a light tunnel with skylight is introduced. This new interior and central volume stand out from the attic as it is covered in polished brass, reflecting the spaces around it.
The informal bedroom space relates to the others in the house and can be opened or closed through a scenic element - a golden velvet and silk curtain - that runs along the extension of the brass wall.
The wallpaper introduces a rich chromatic palette, which spreads to the ceramic tiles of the old chimney and bathroom walls and to the kitchen countertop stone.
Furniture, lamps, rugs and the plants were carefully selected as an extension of the architectural project narrative.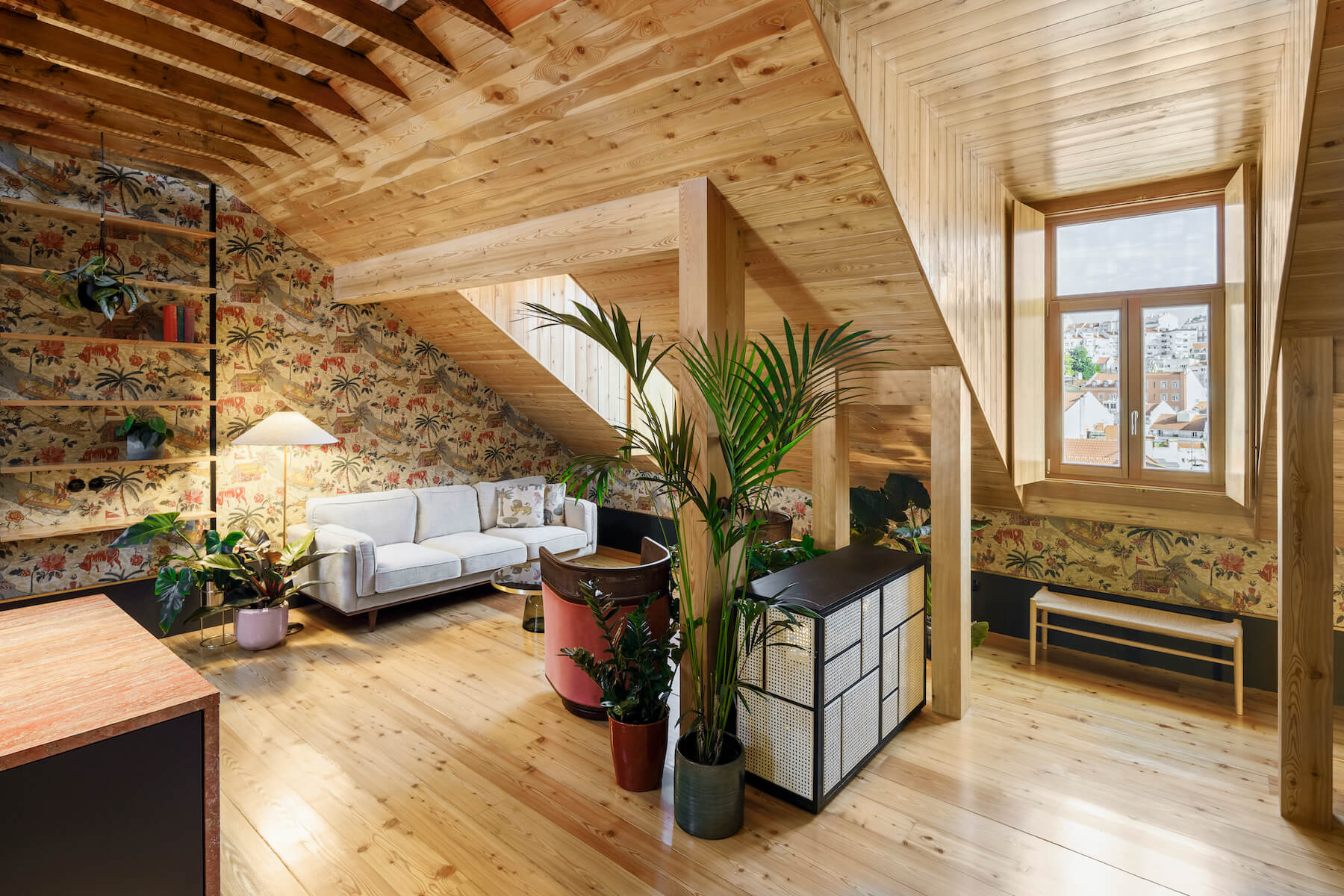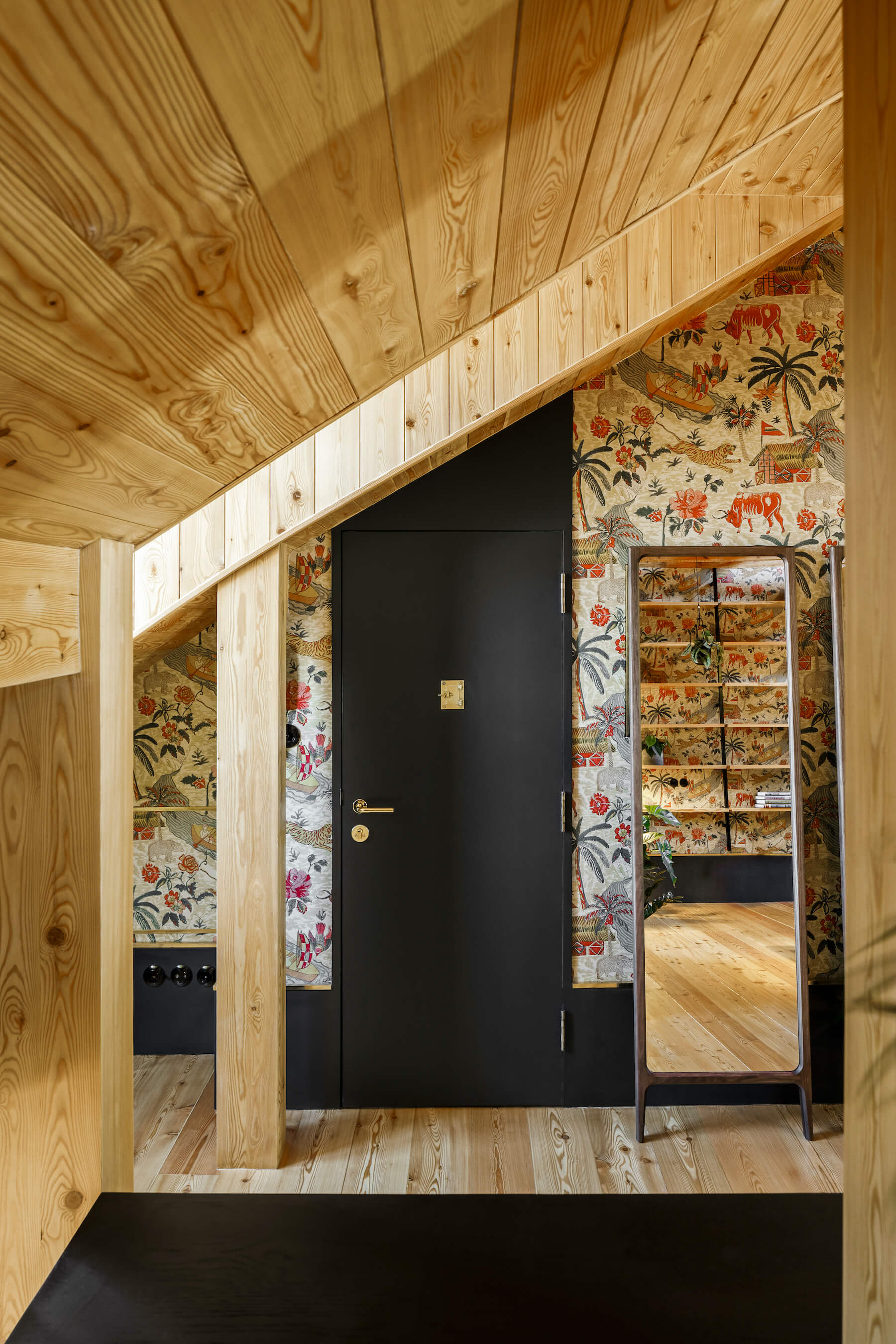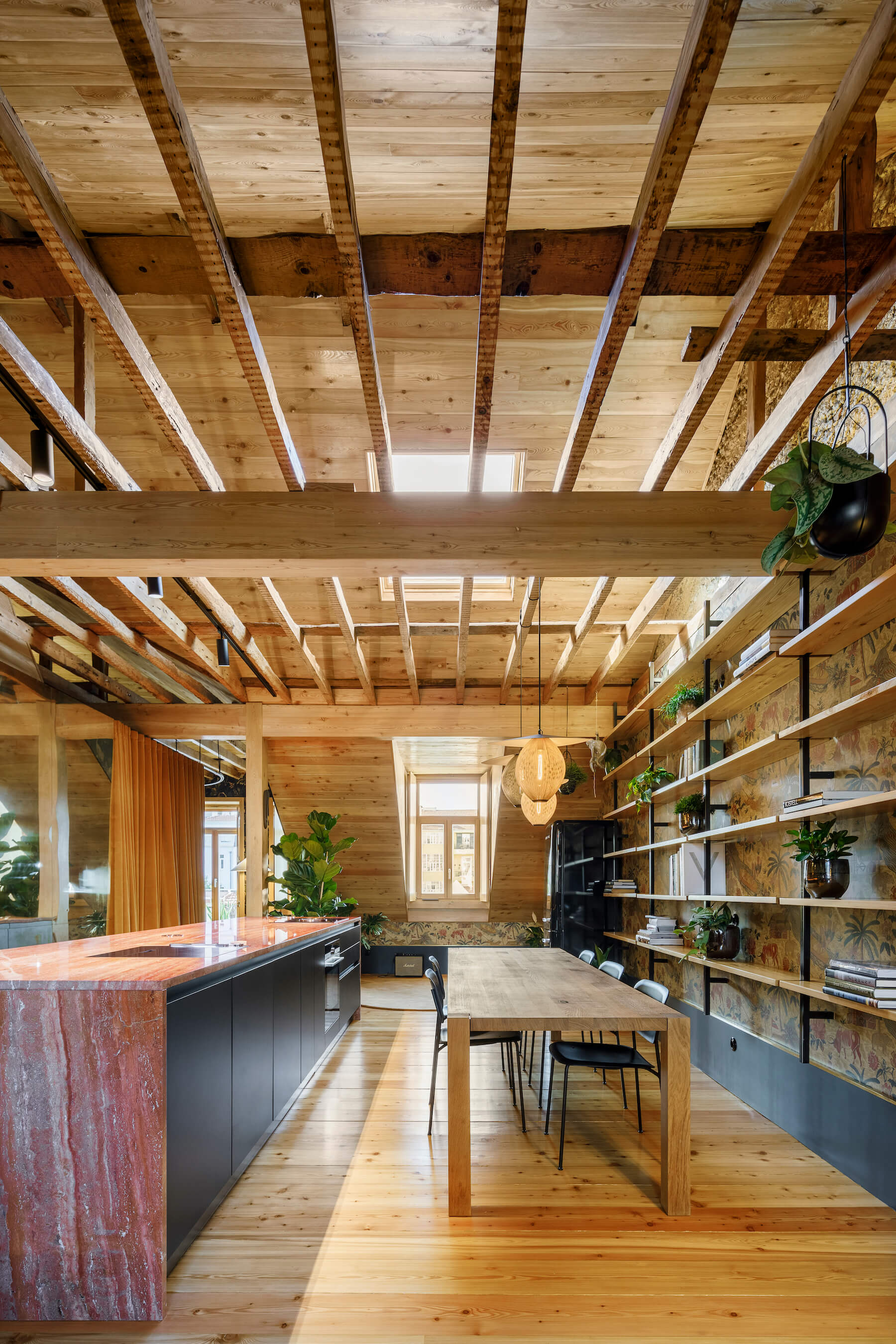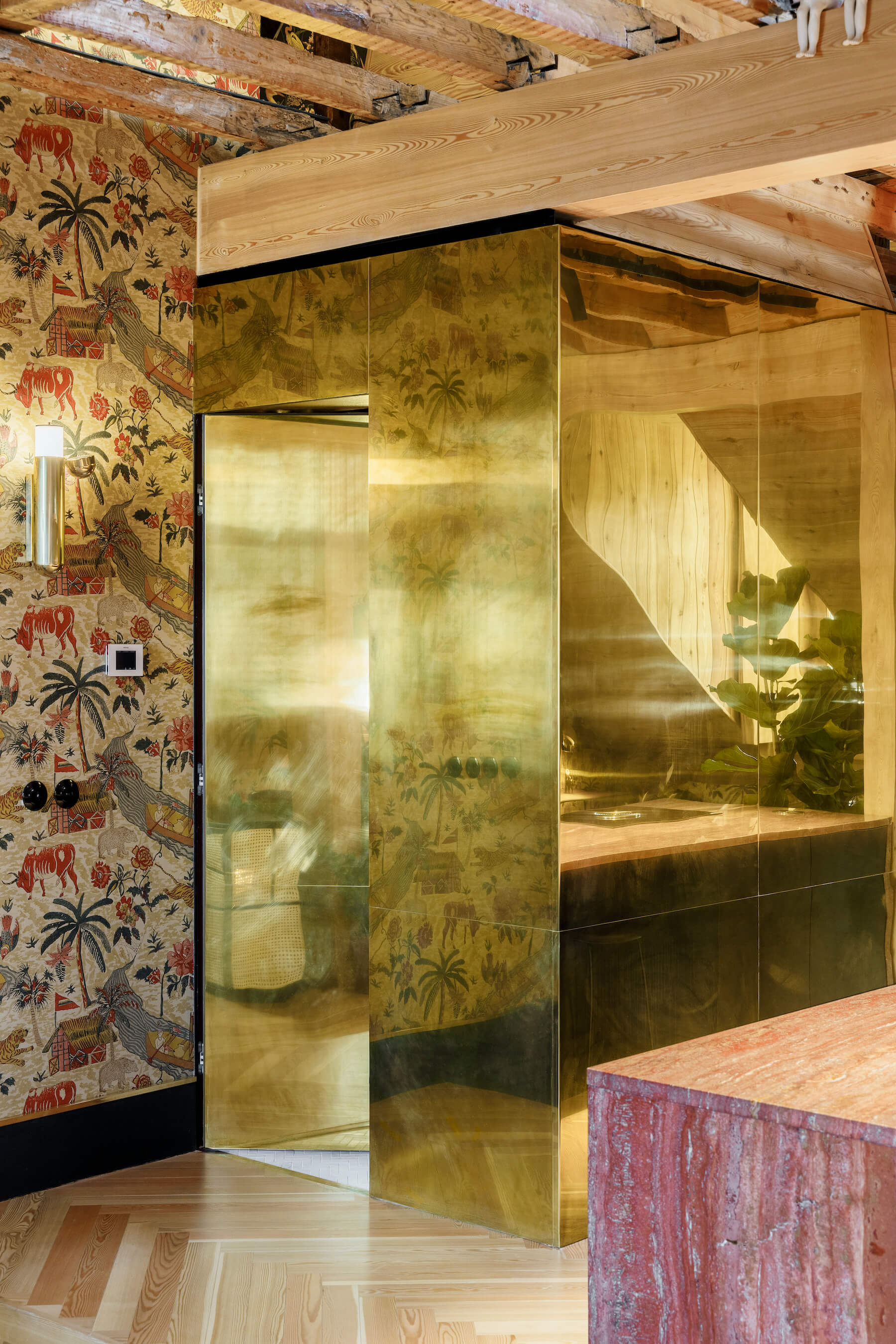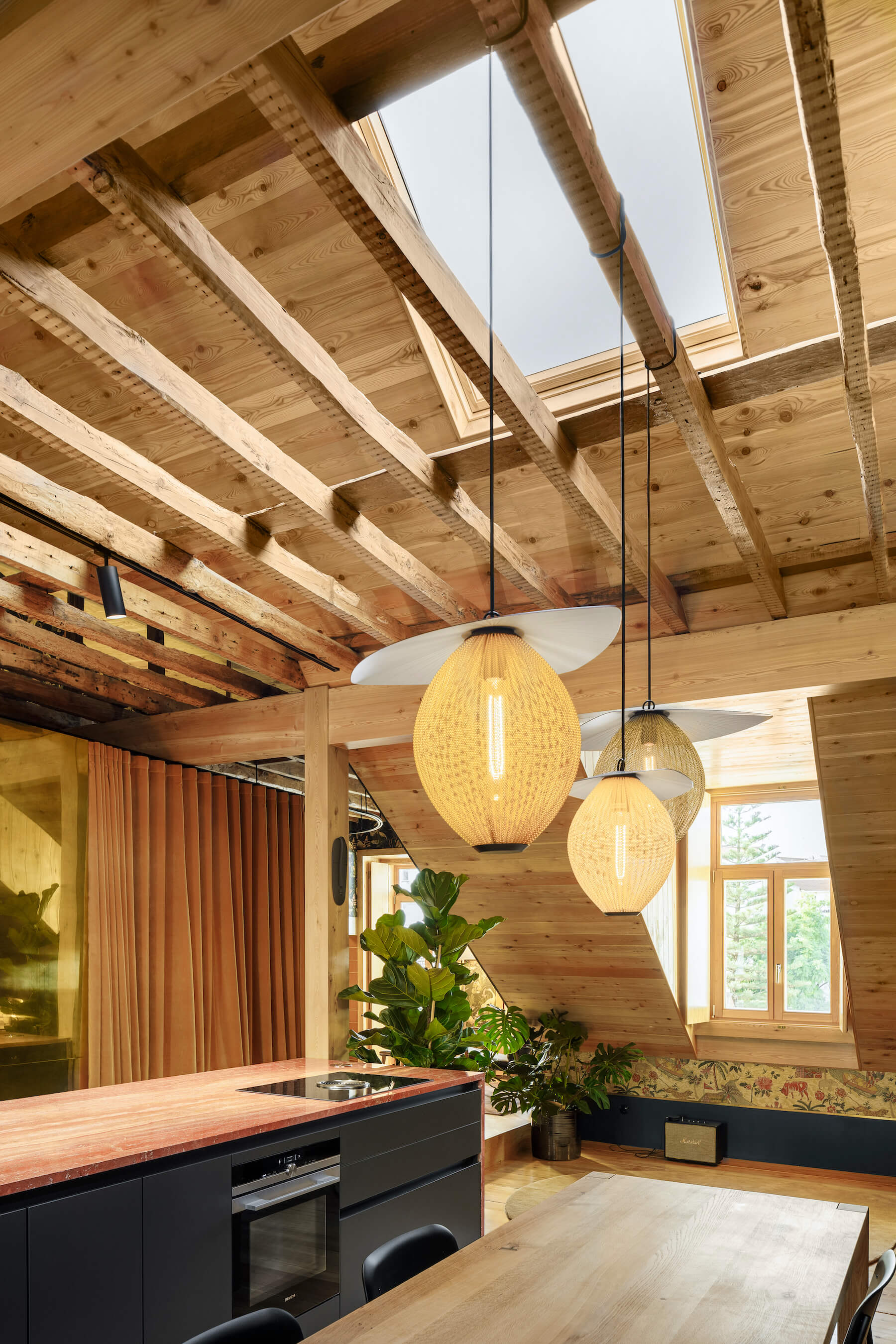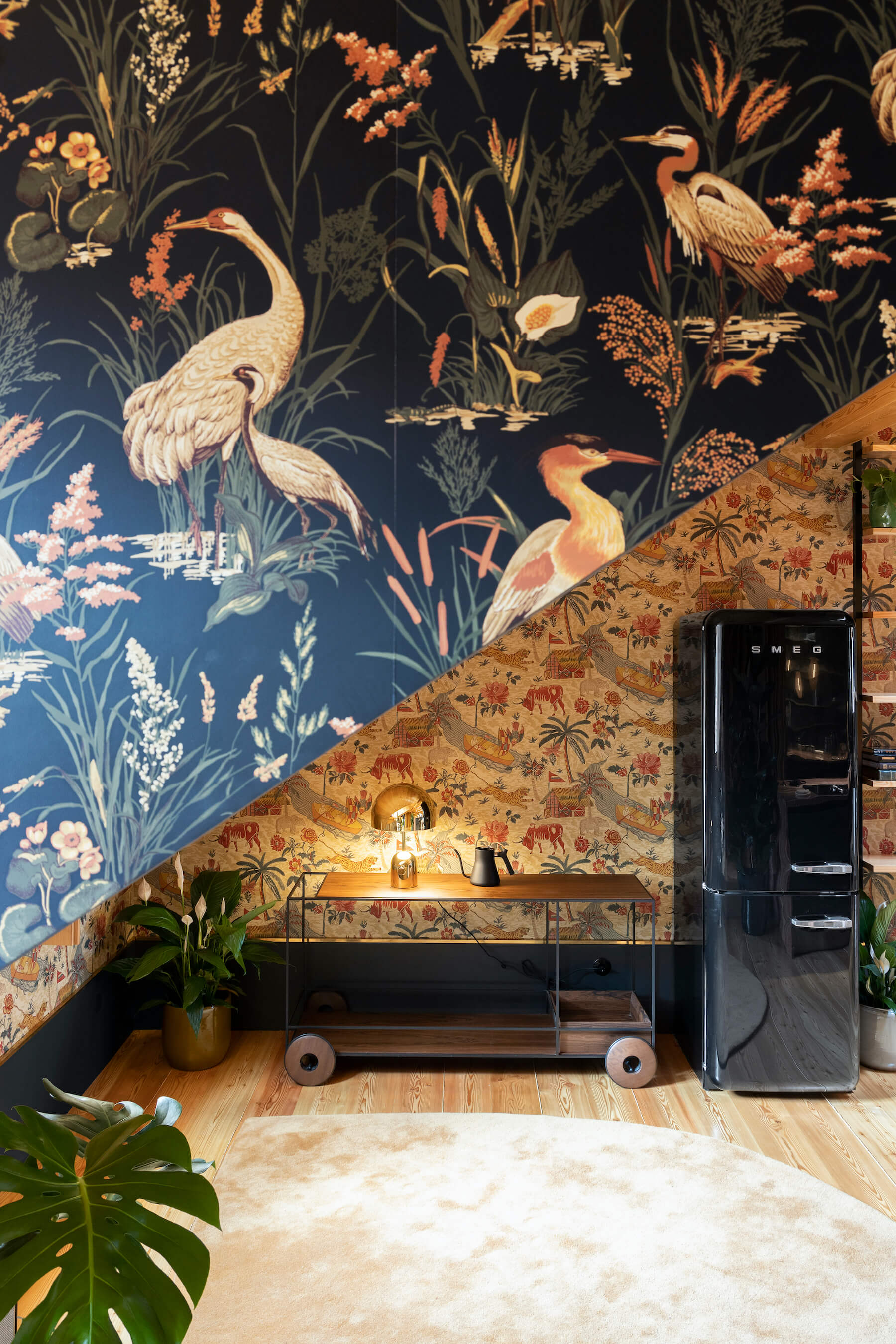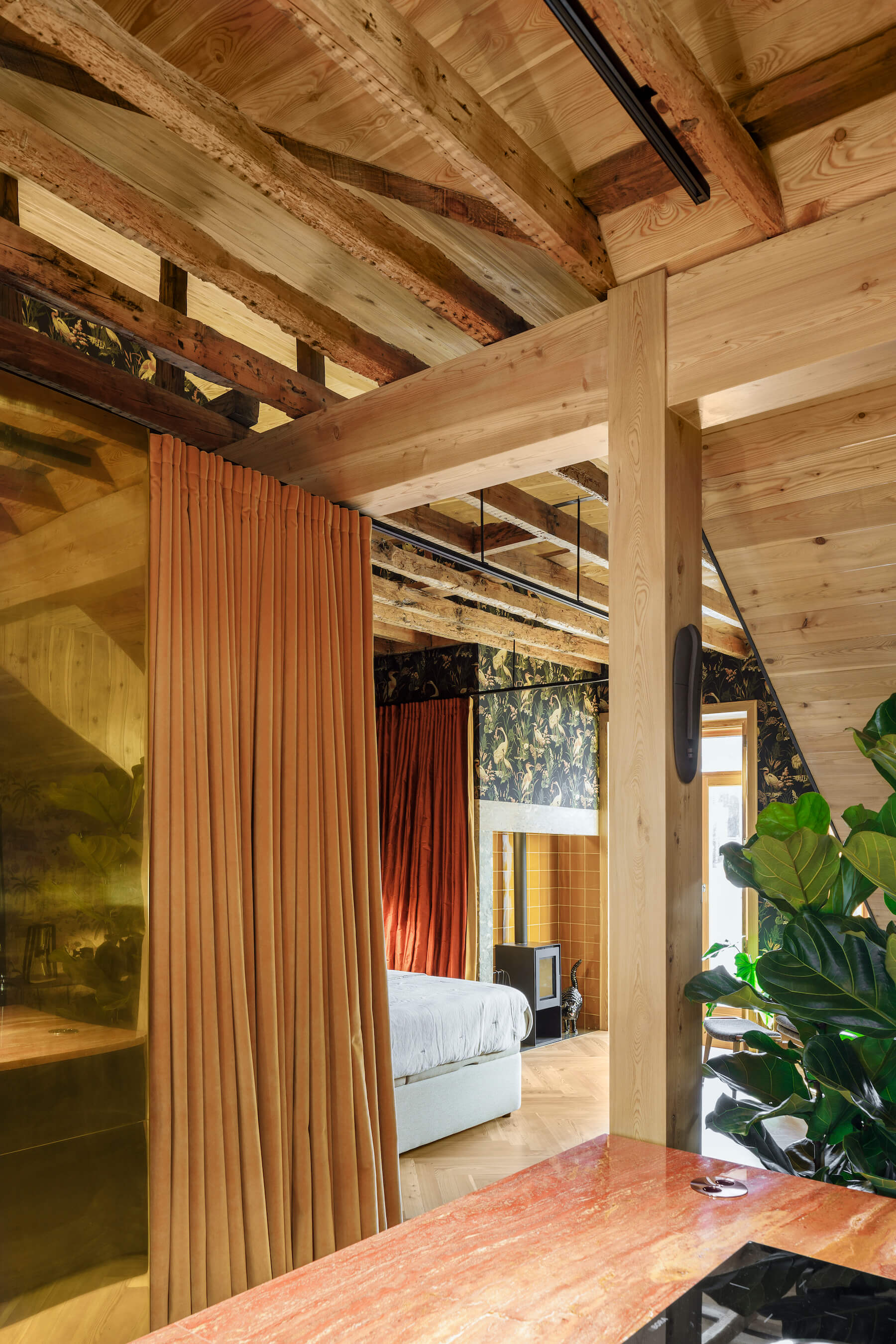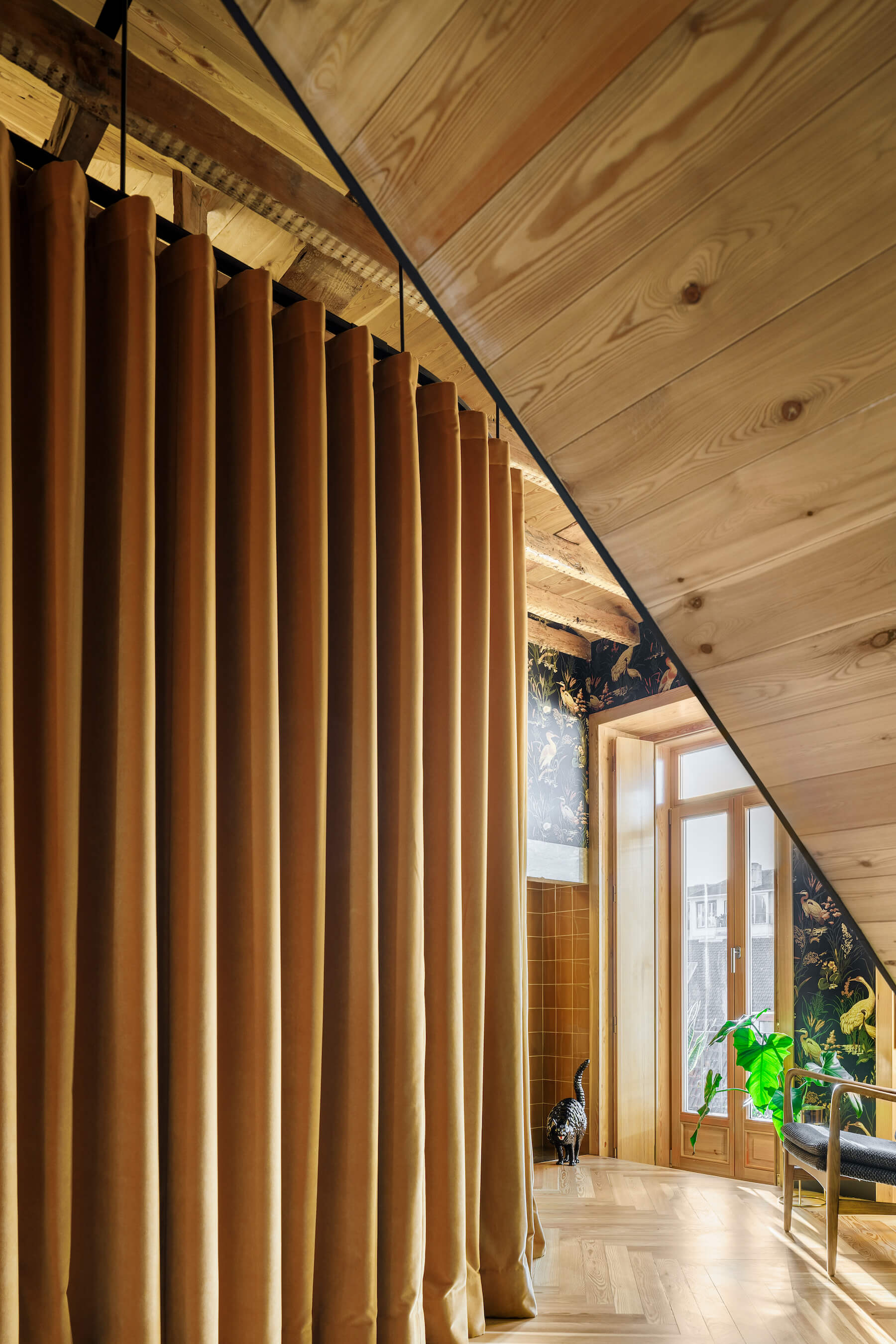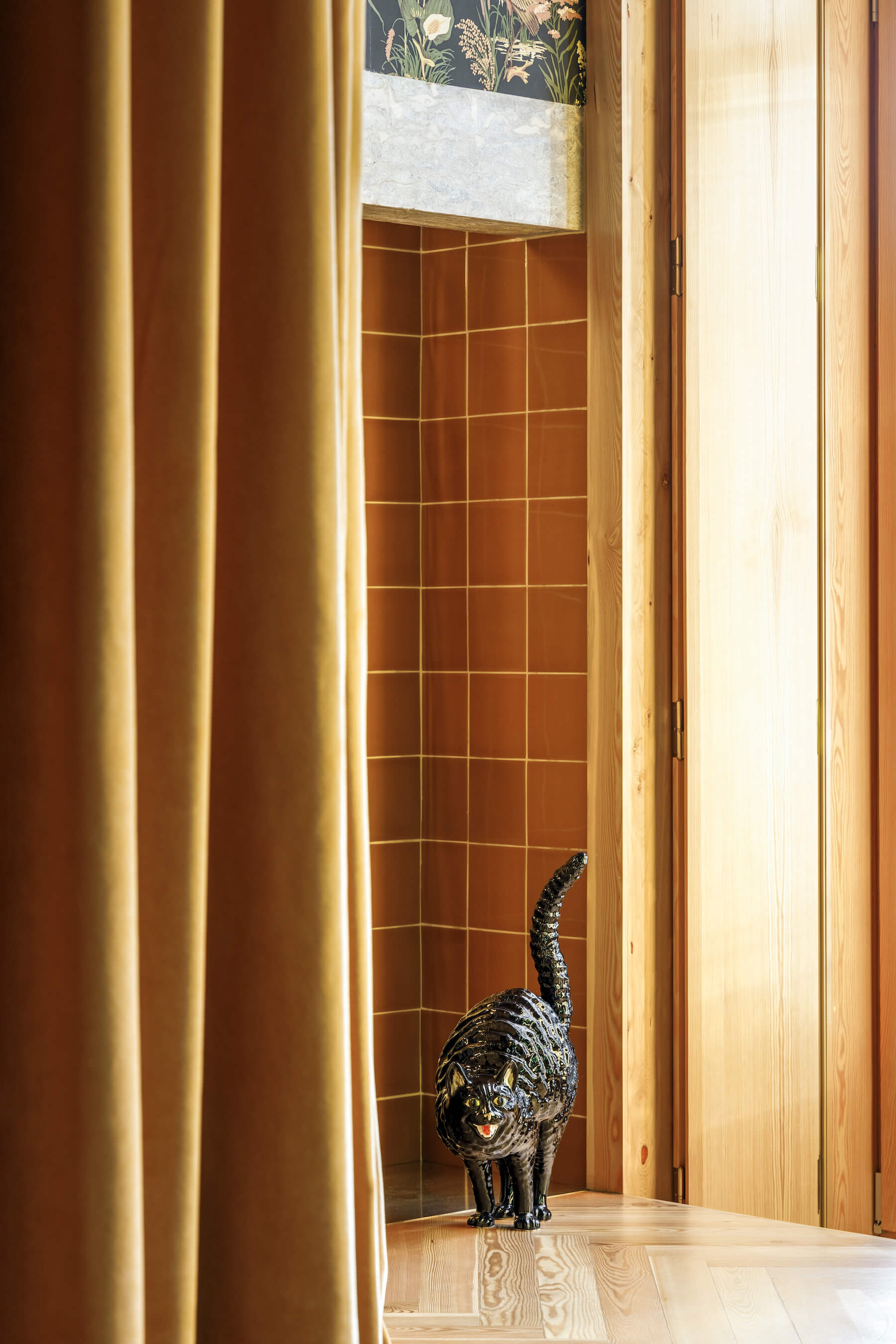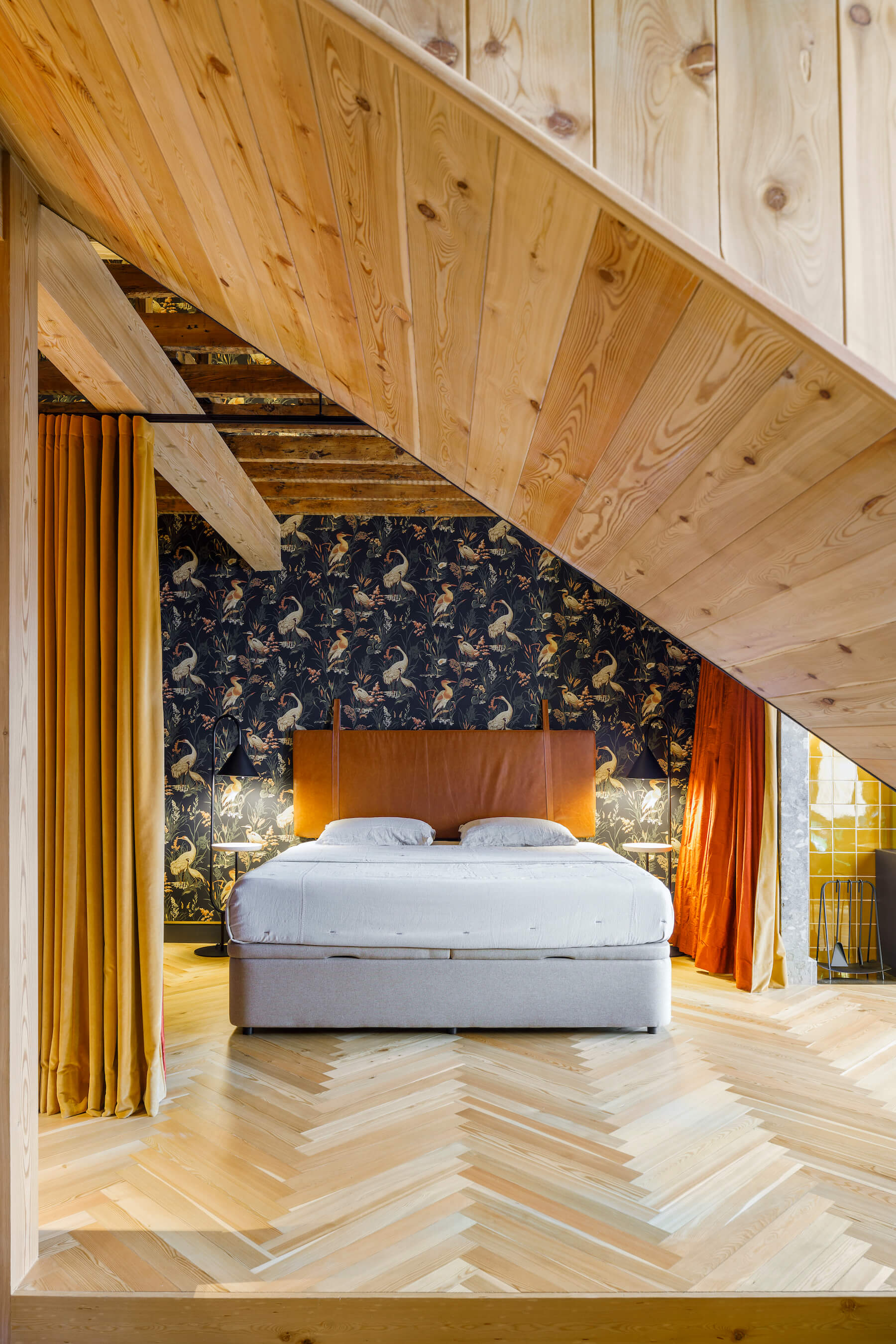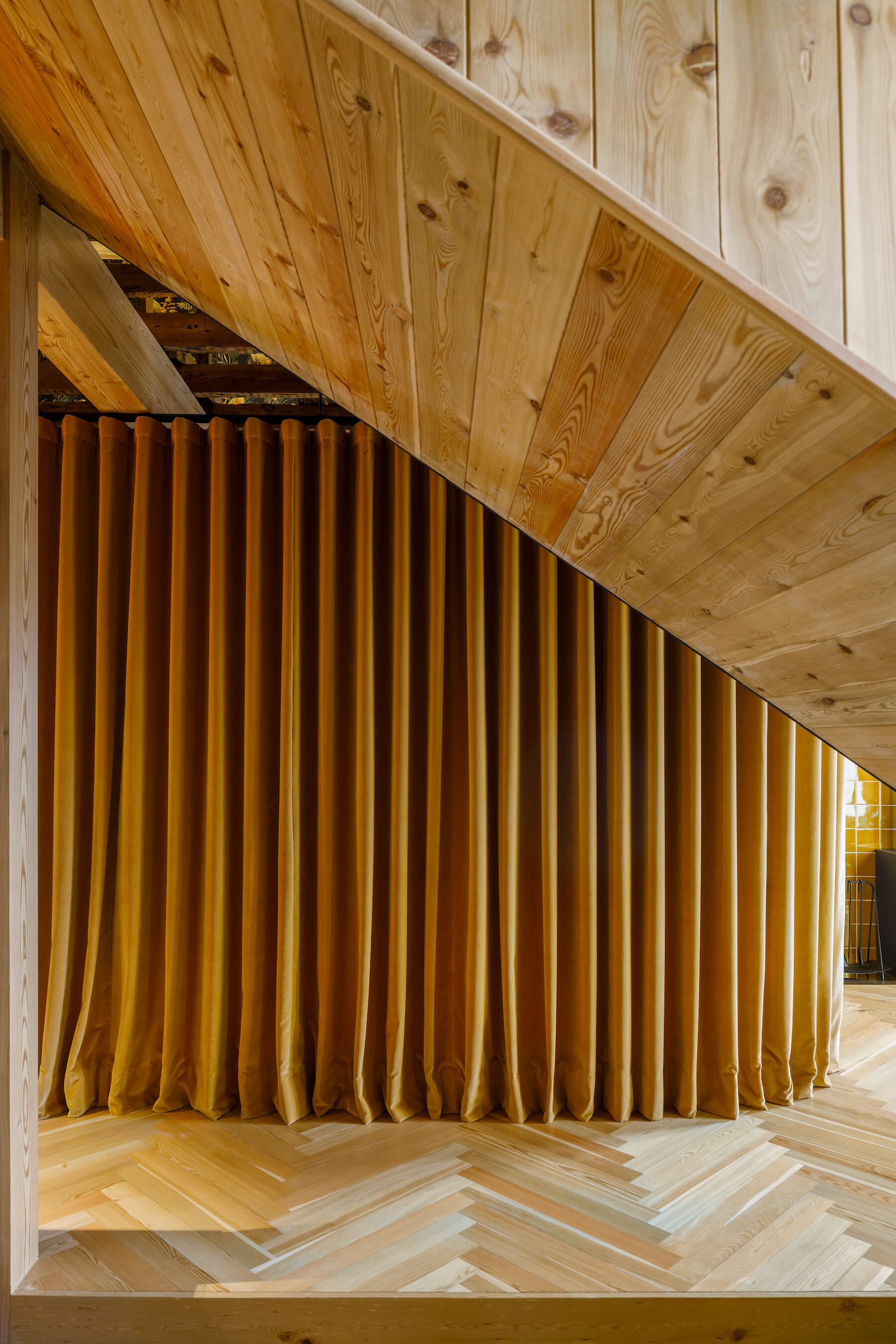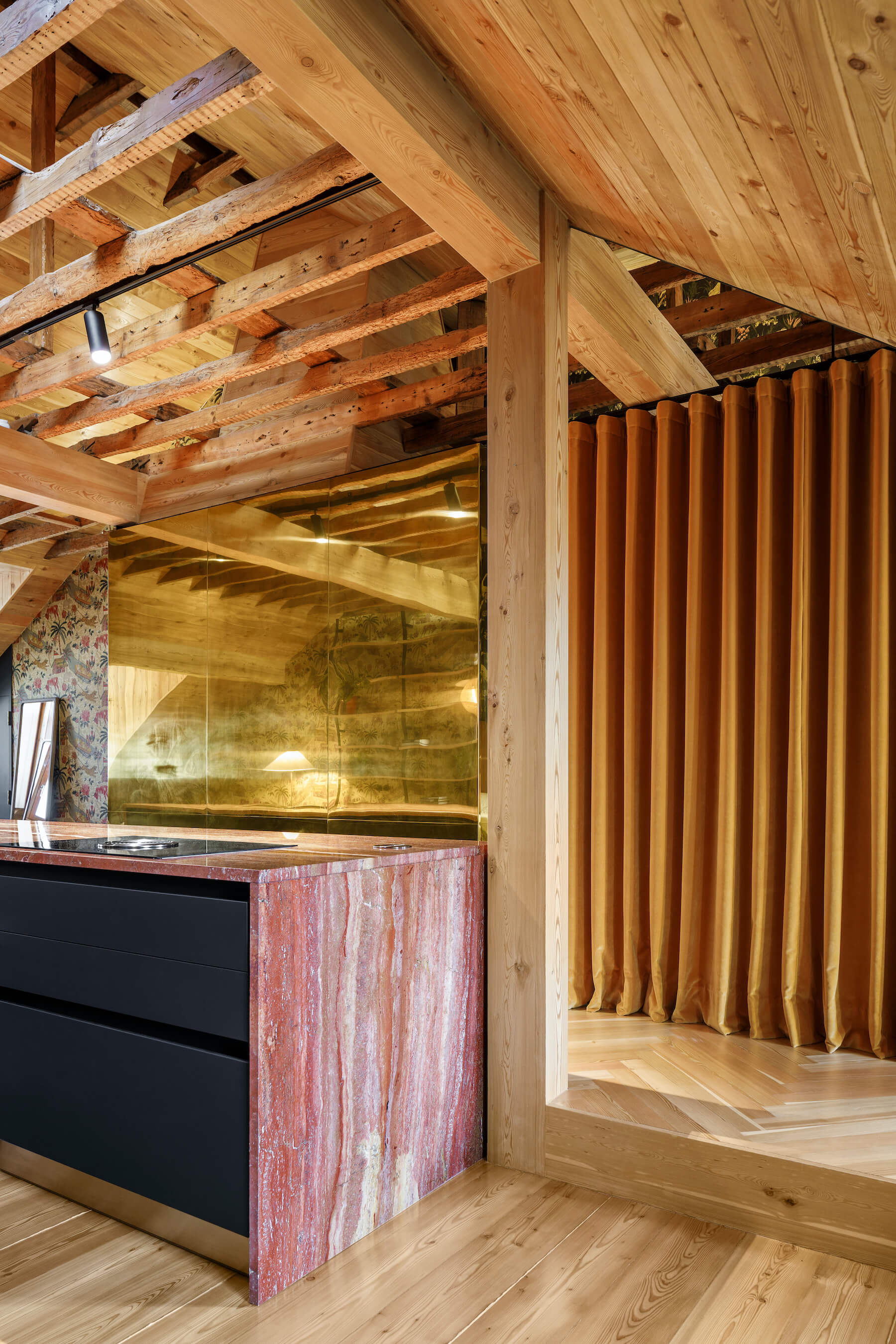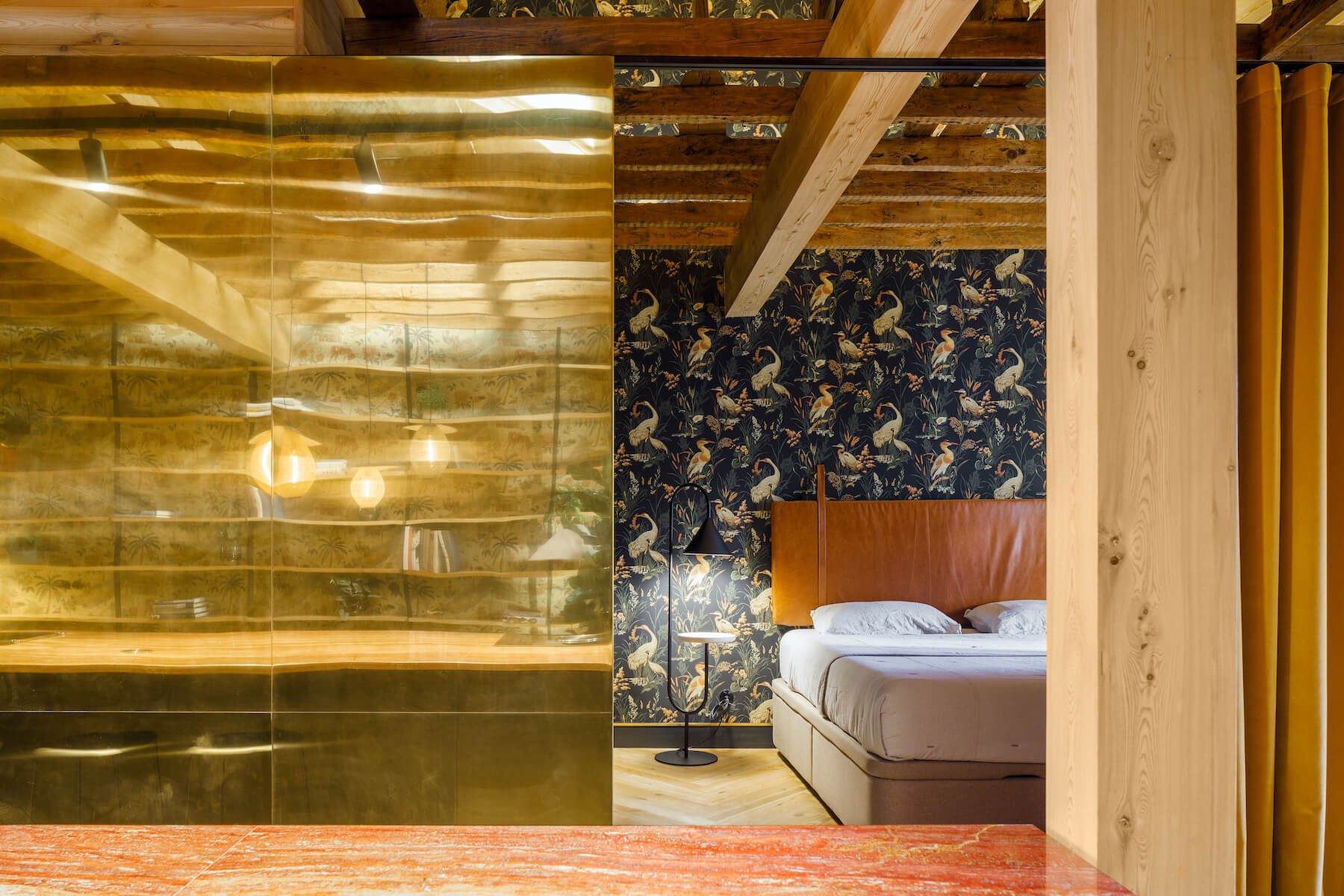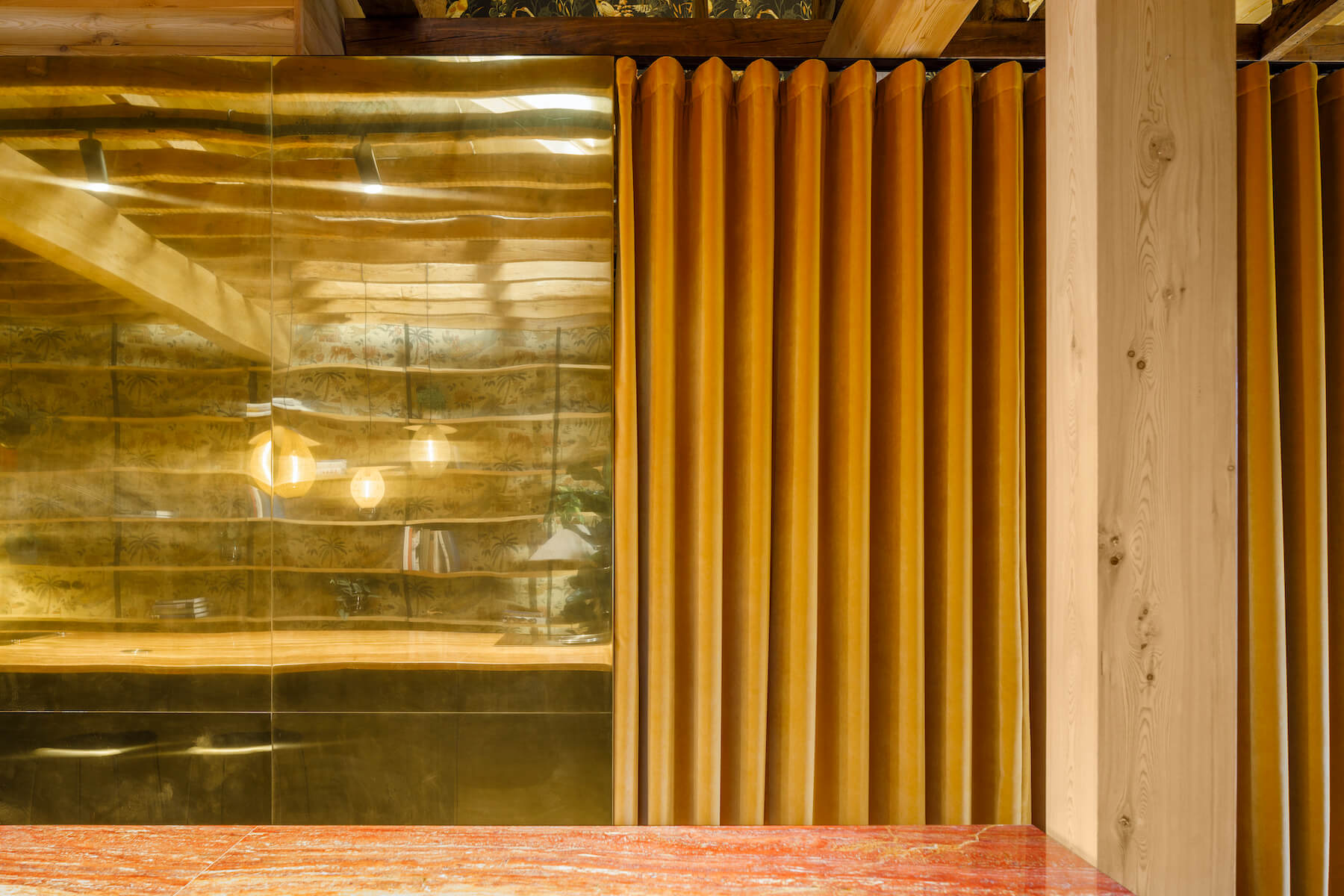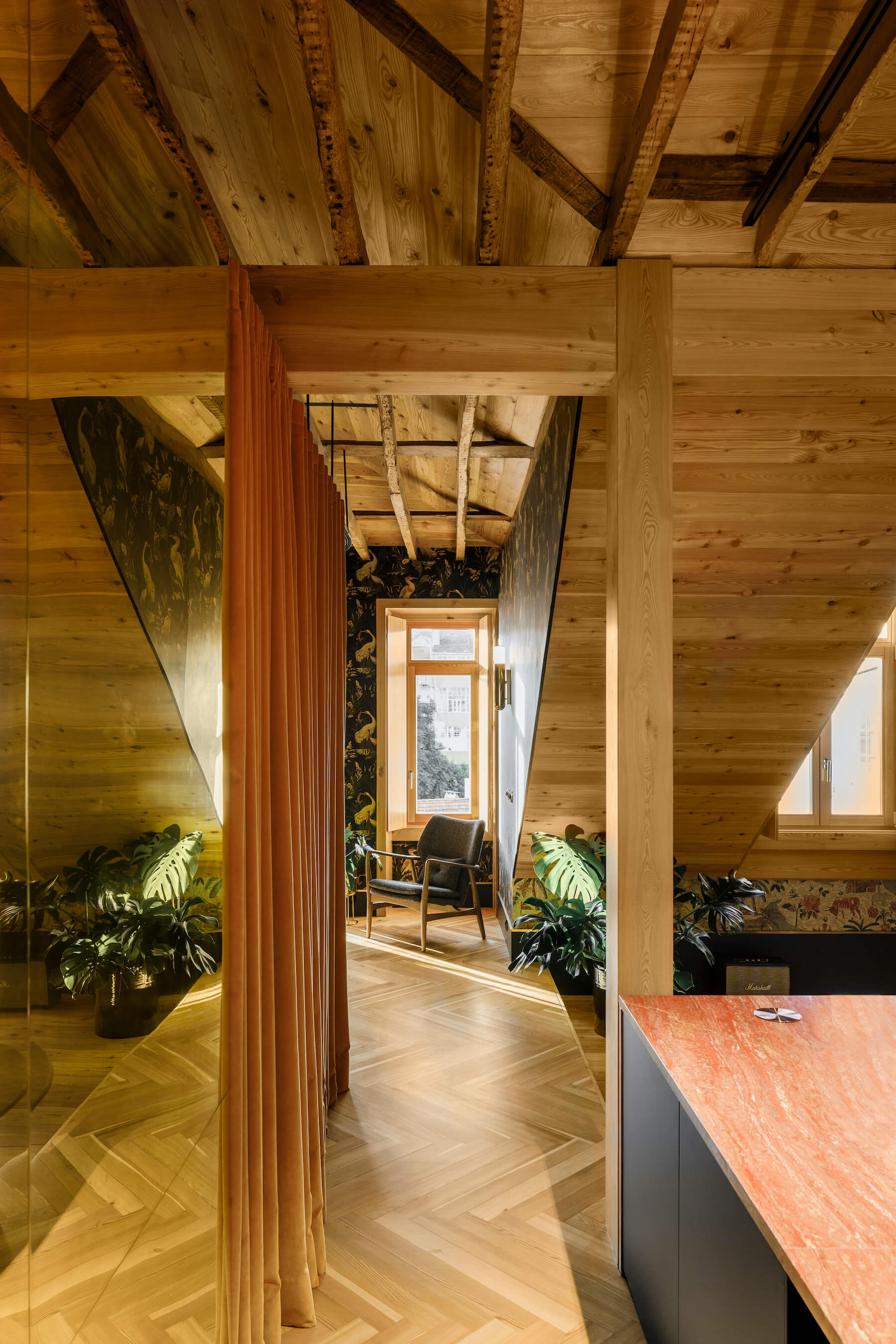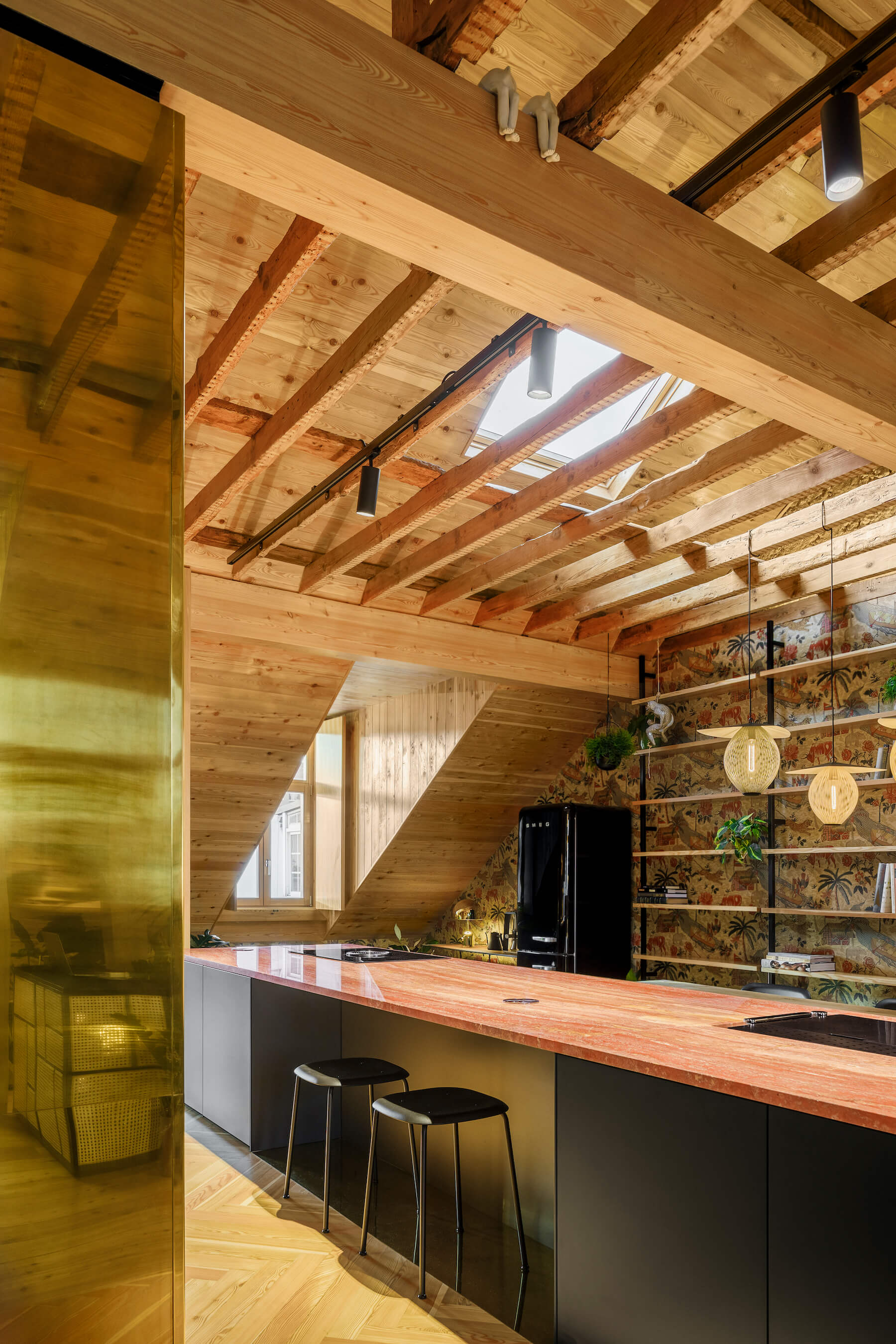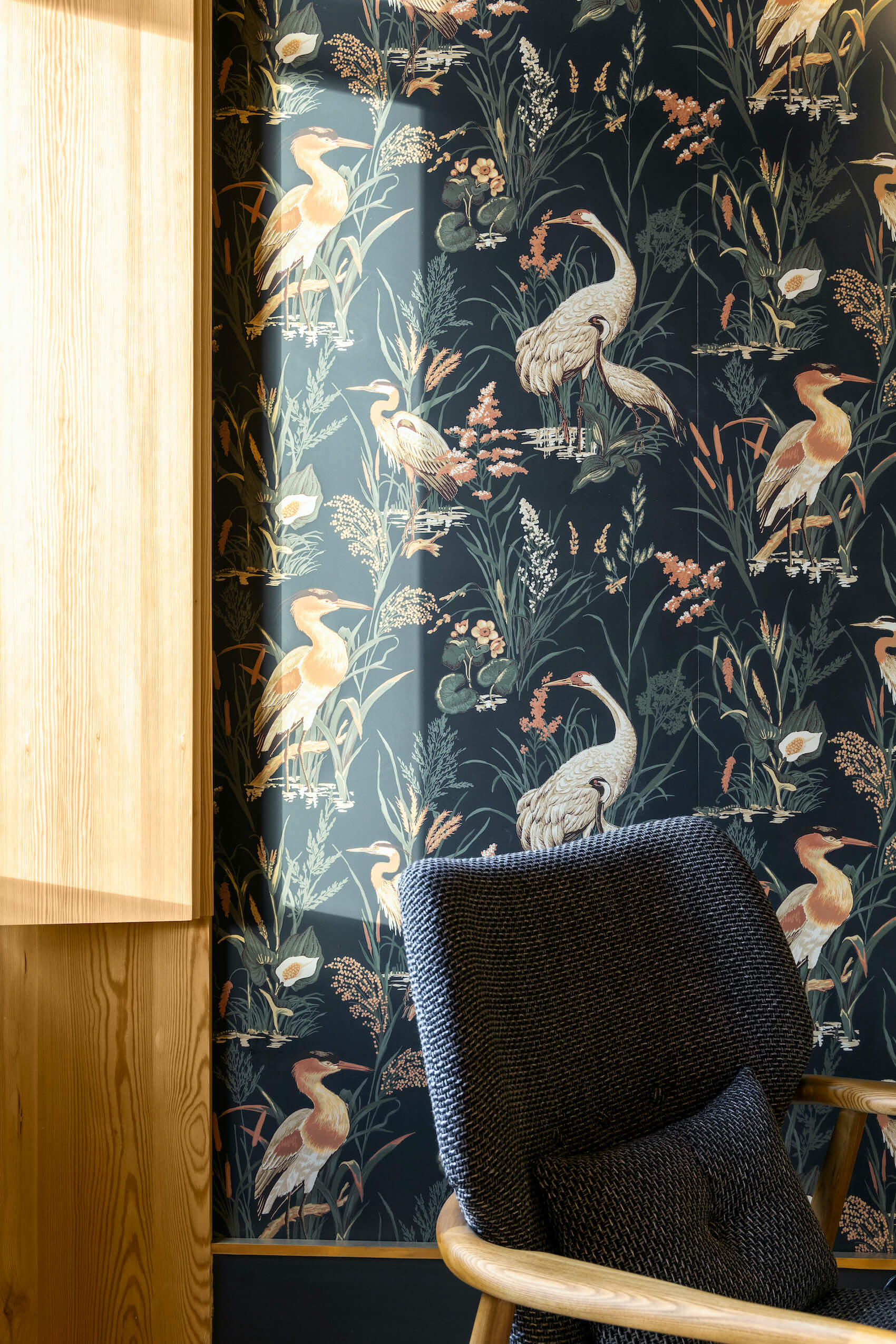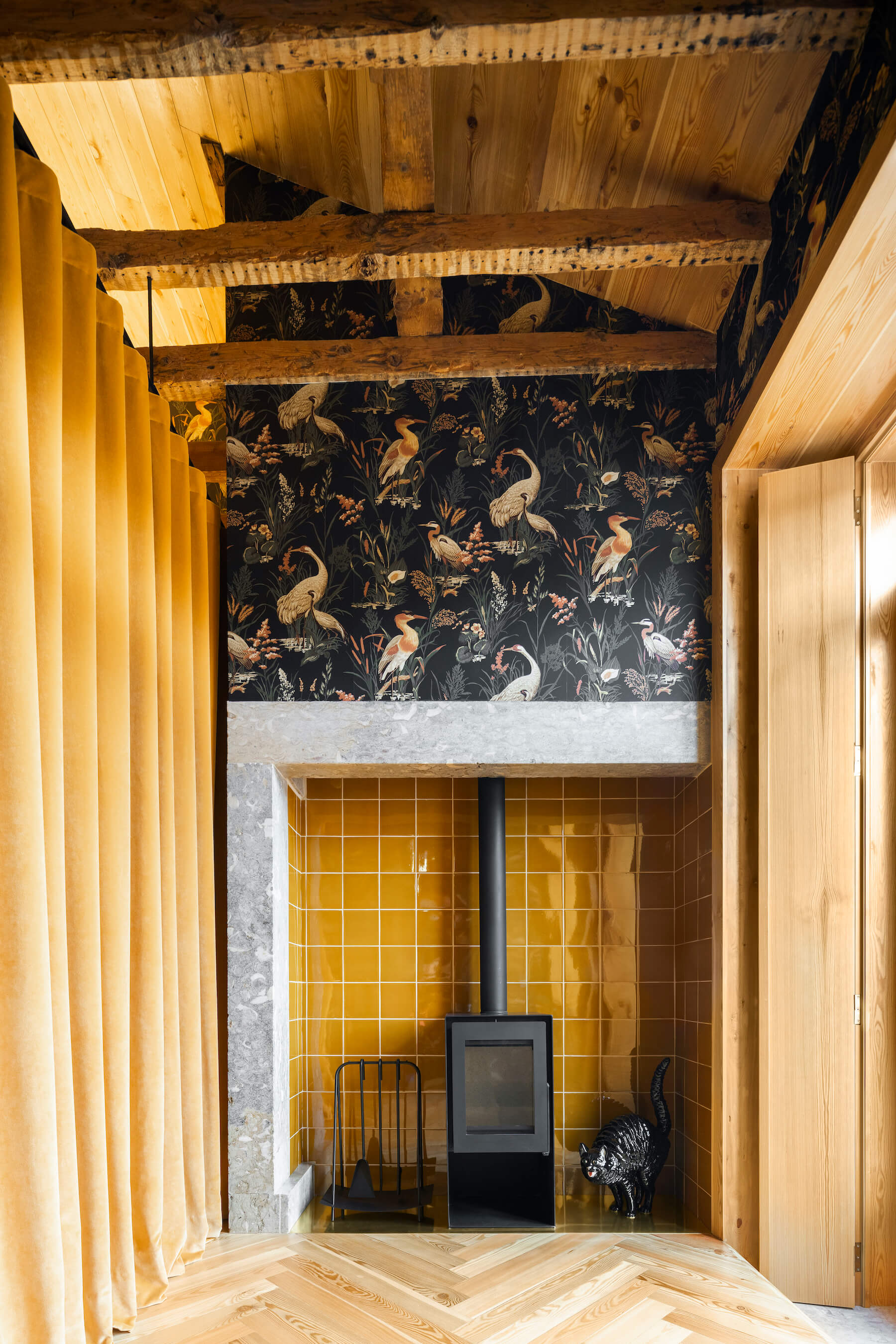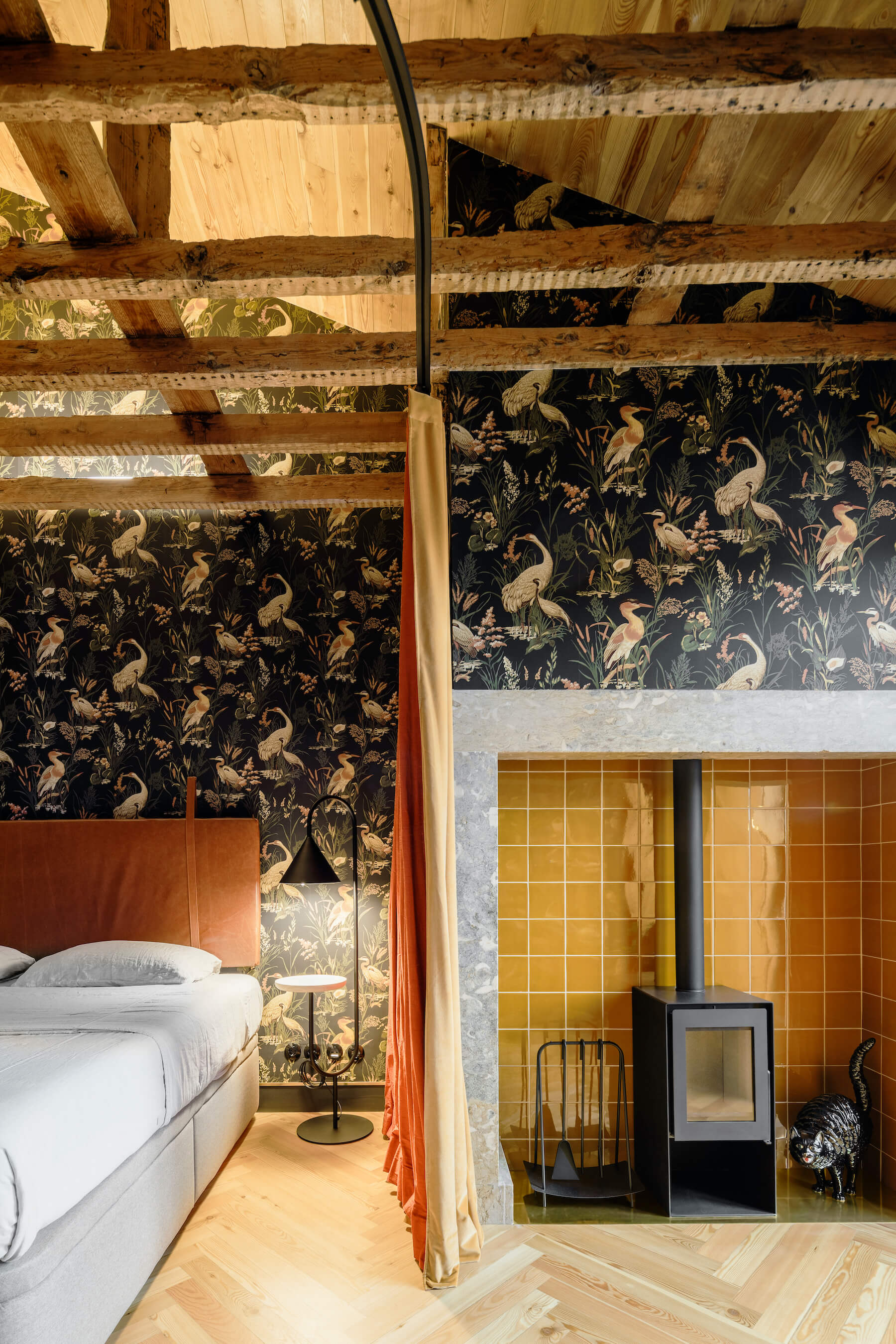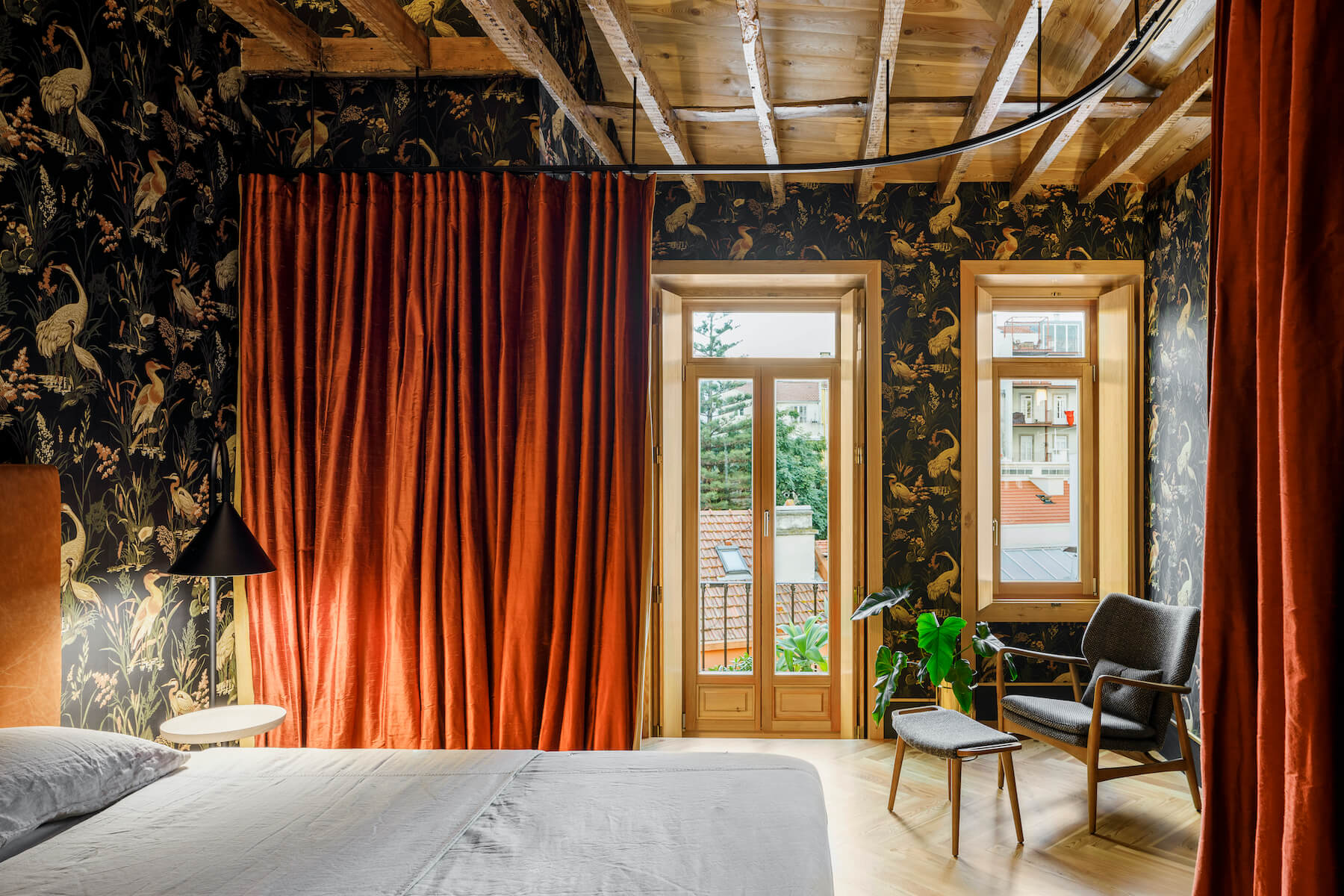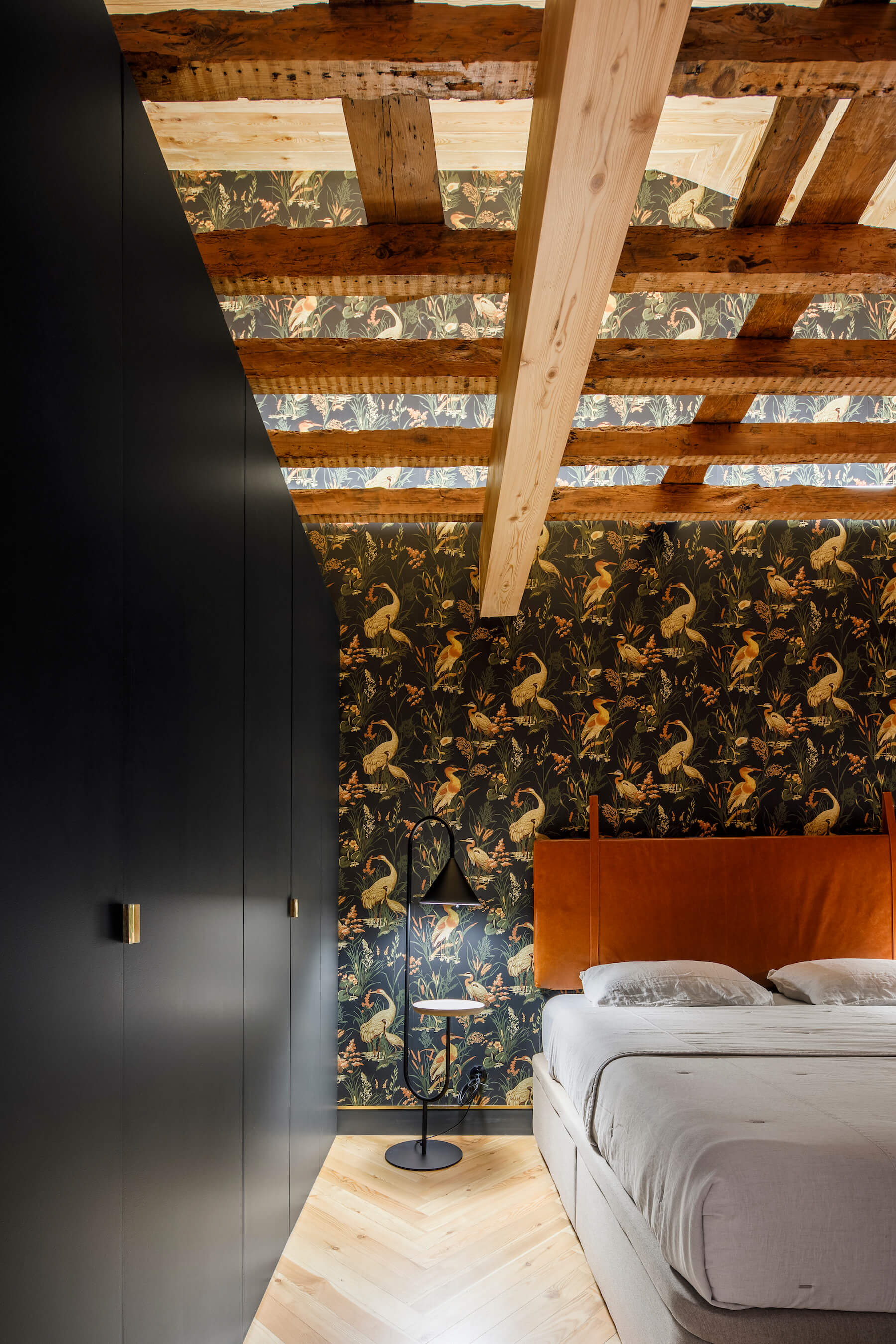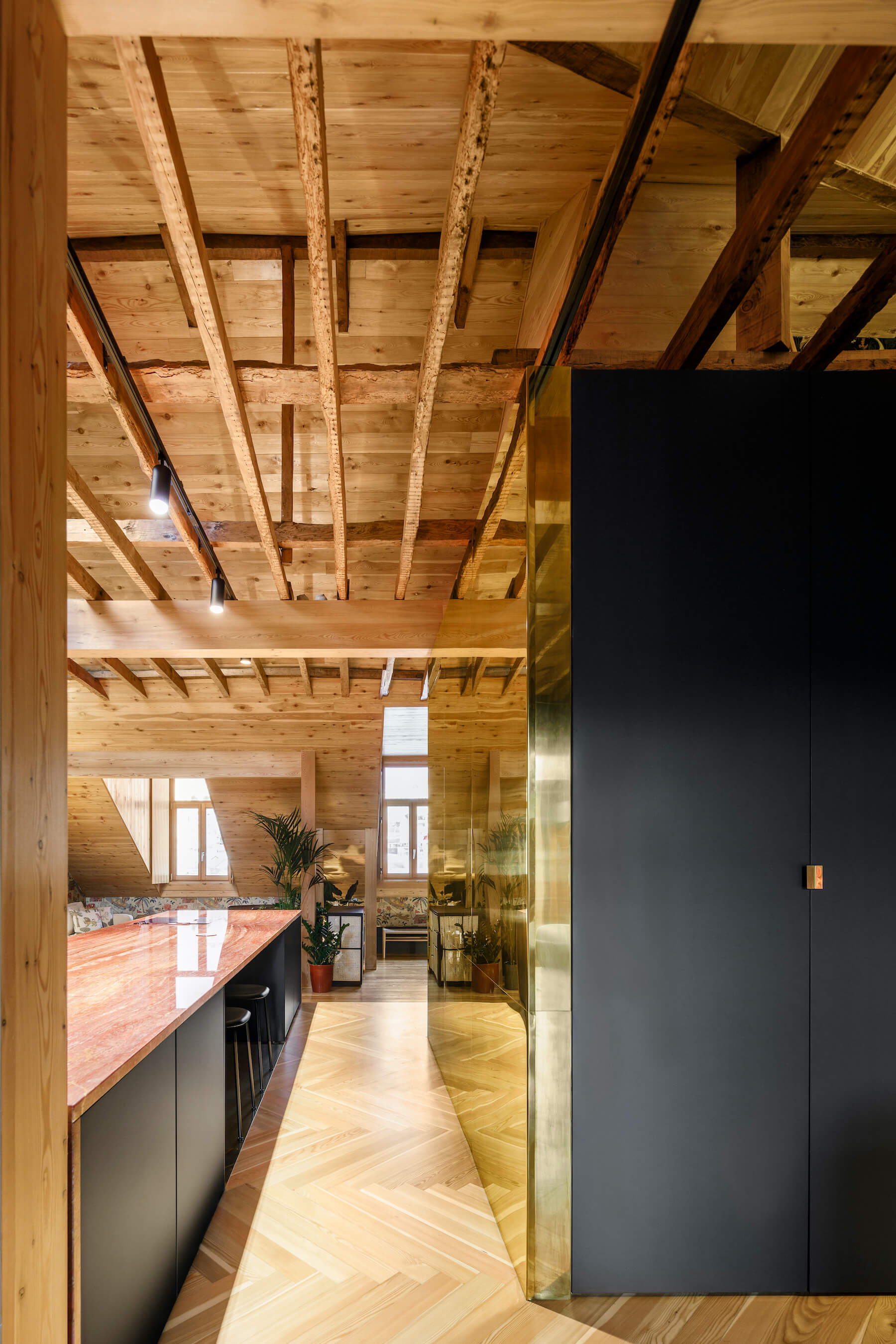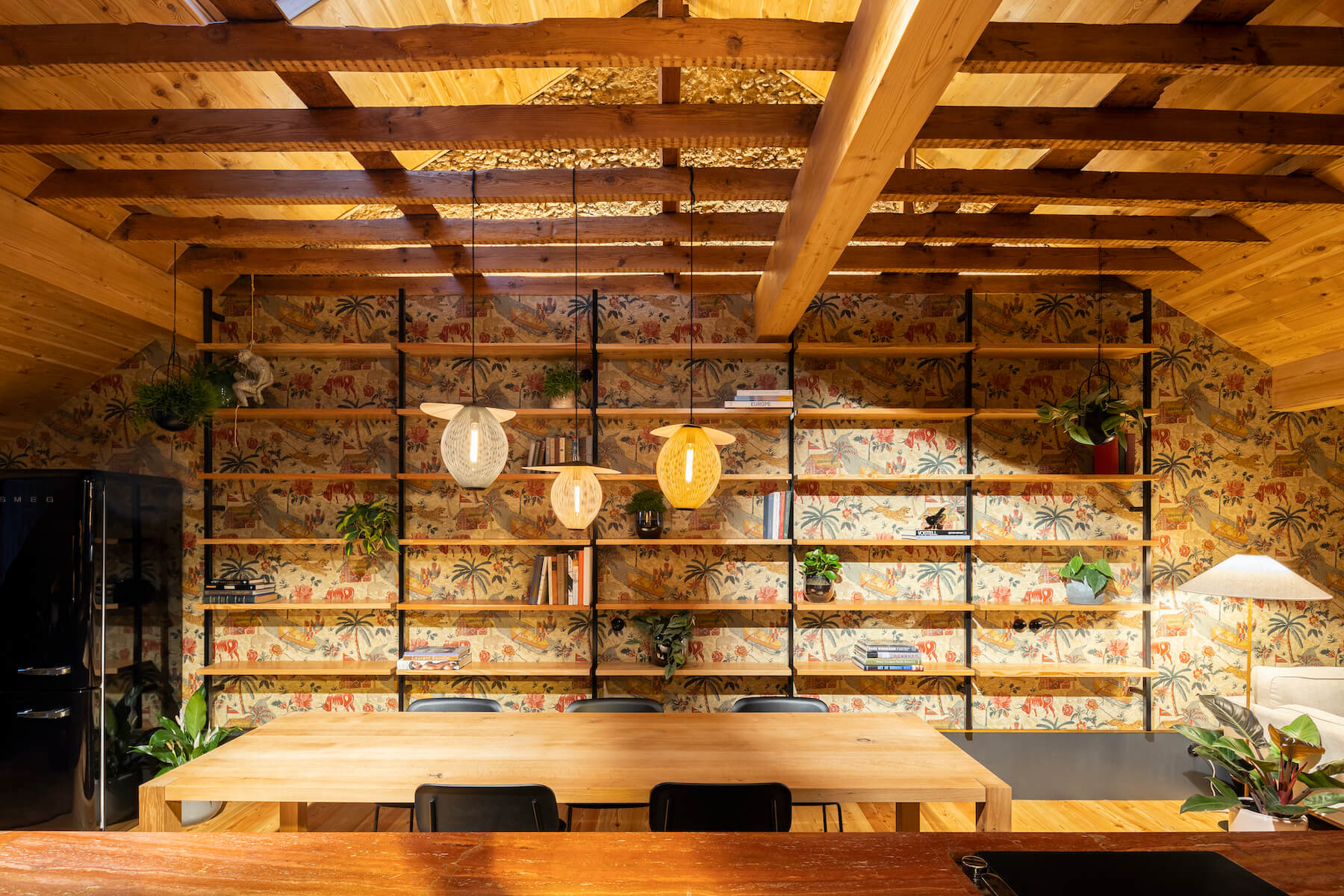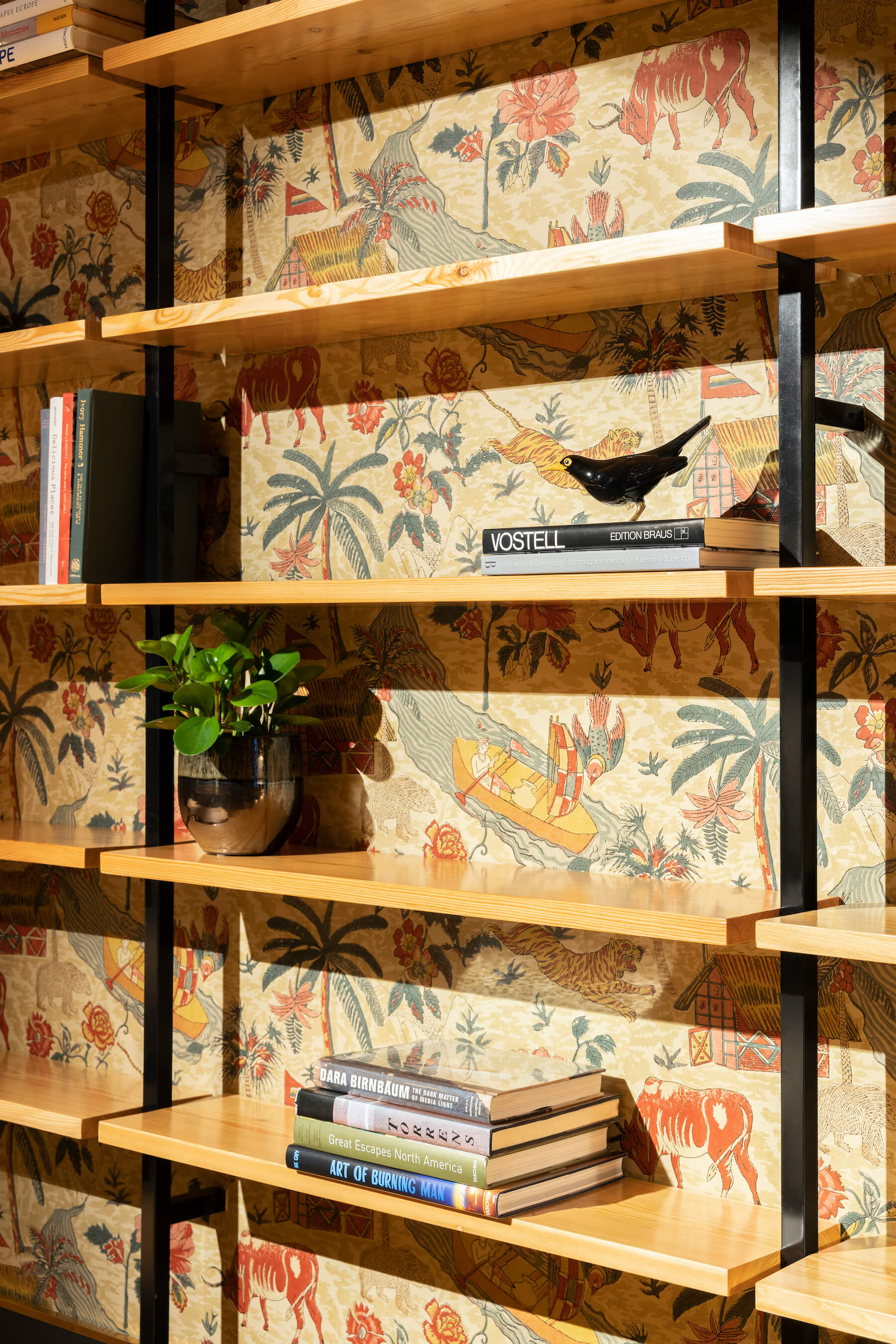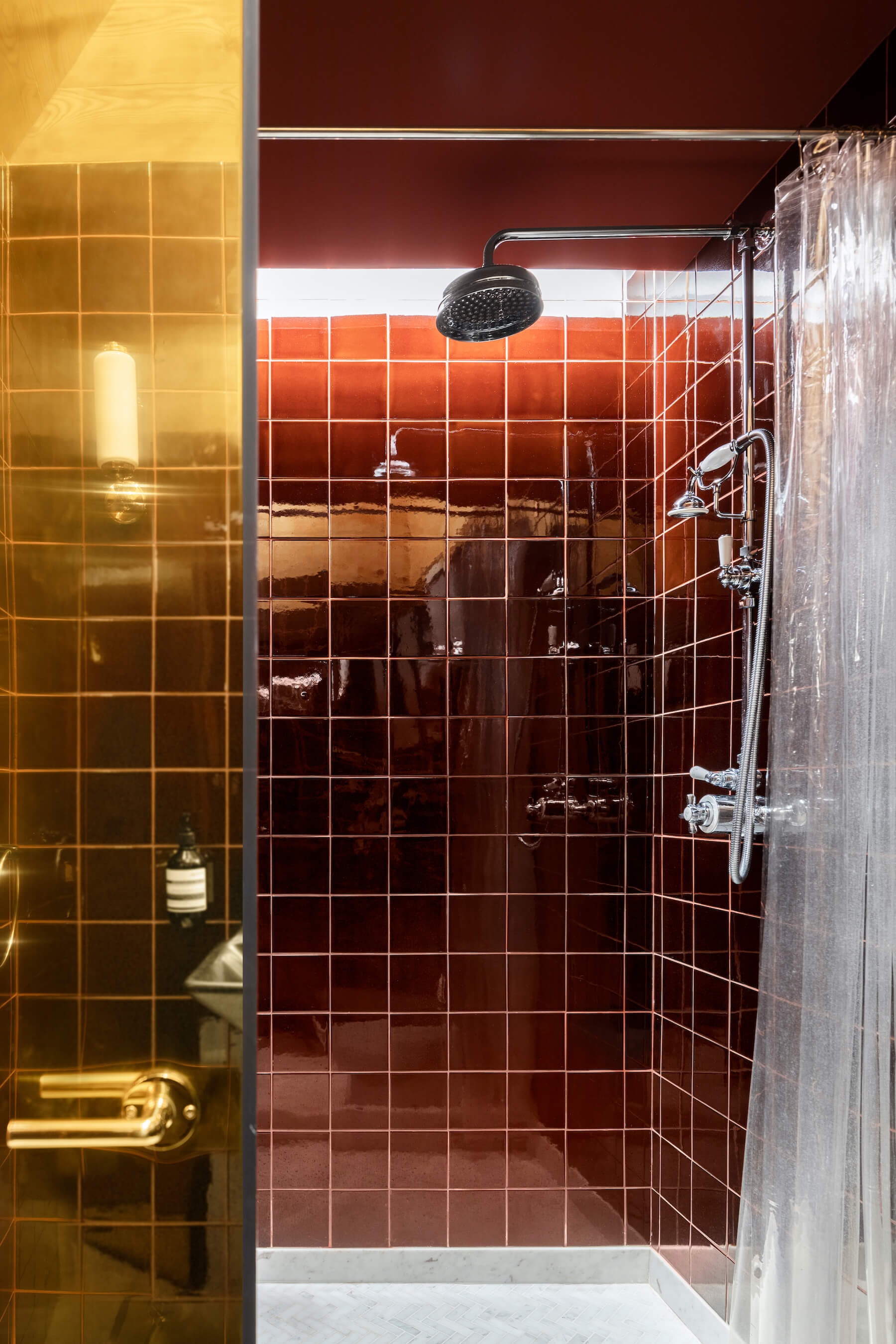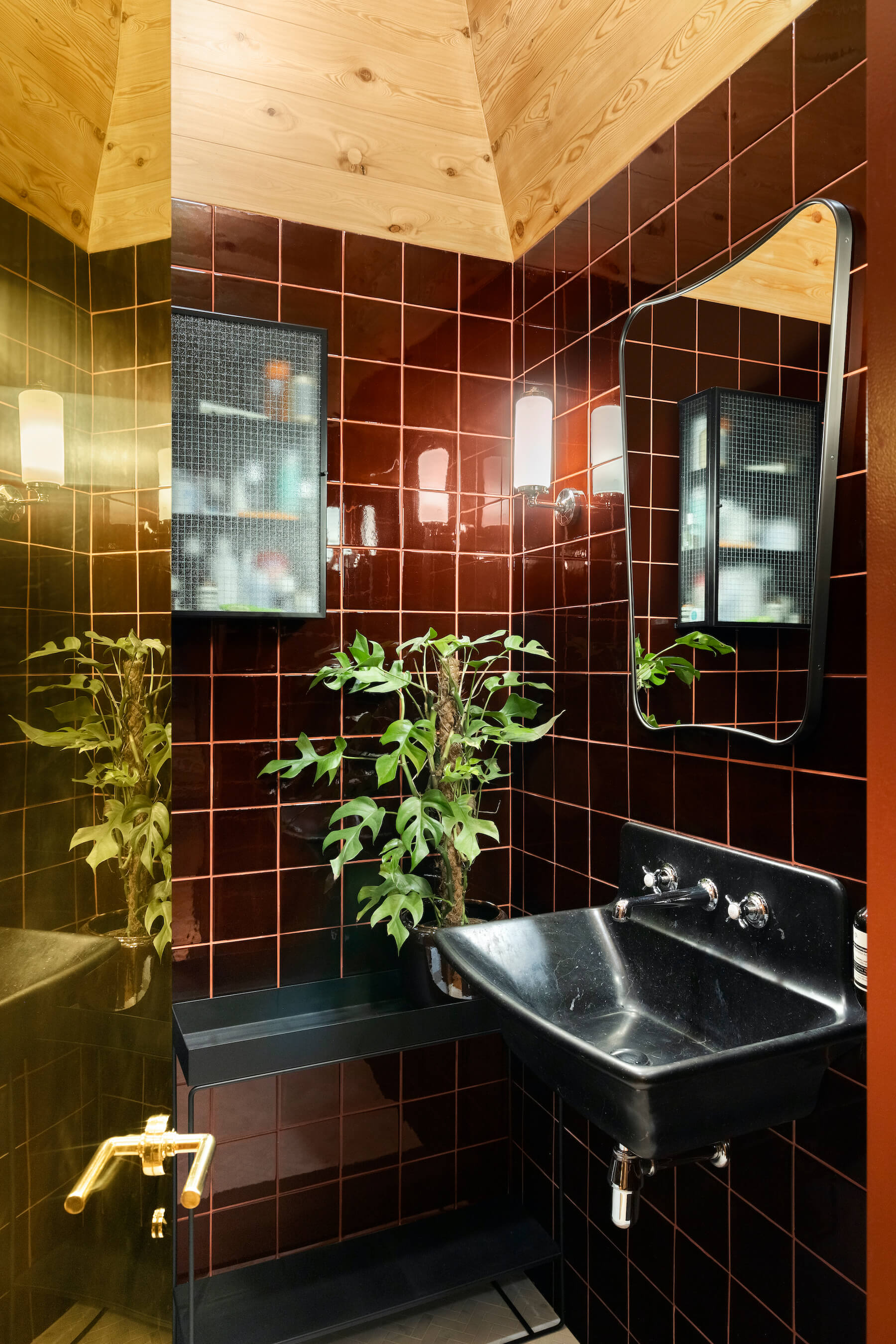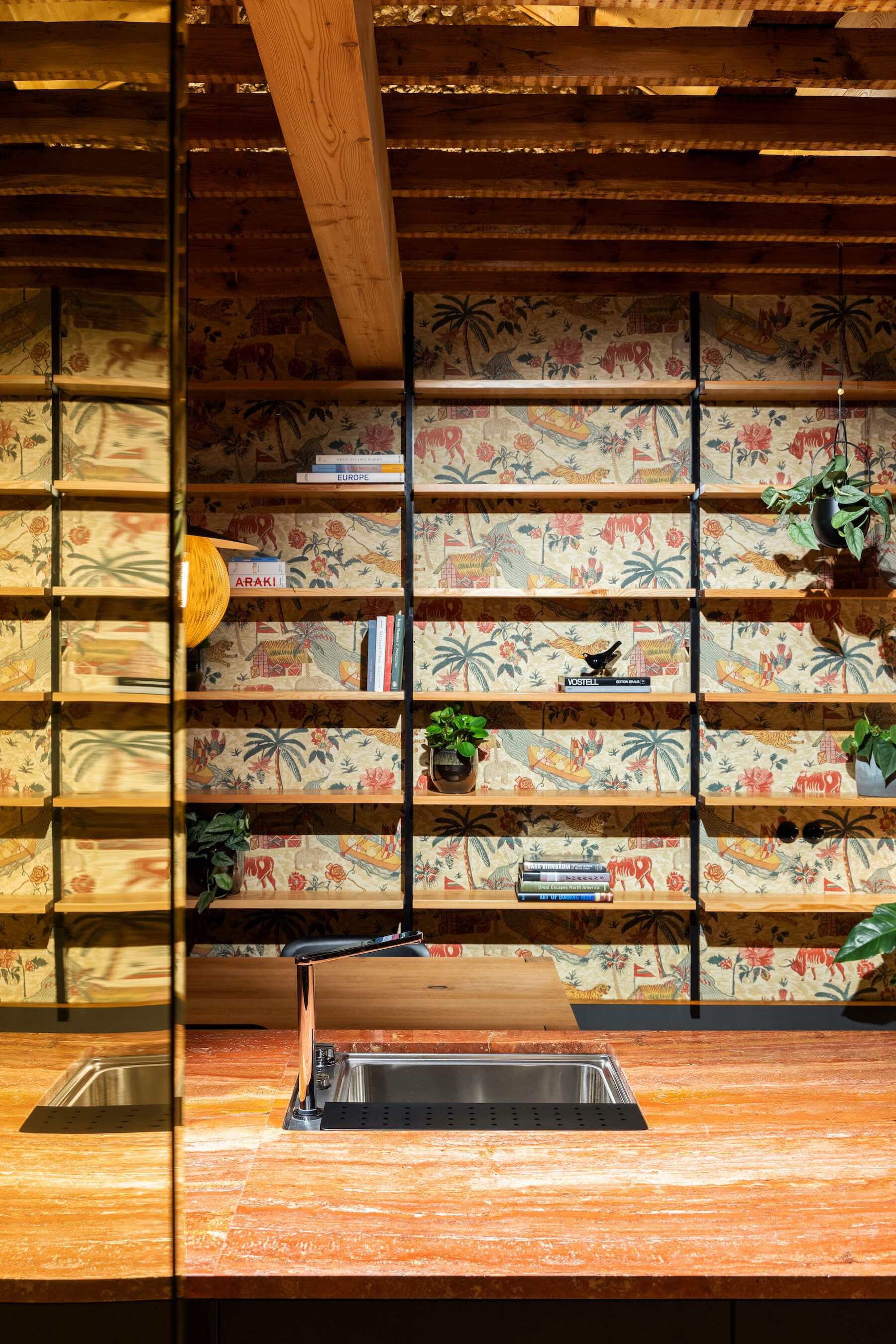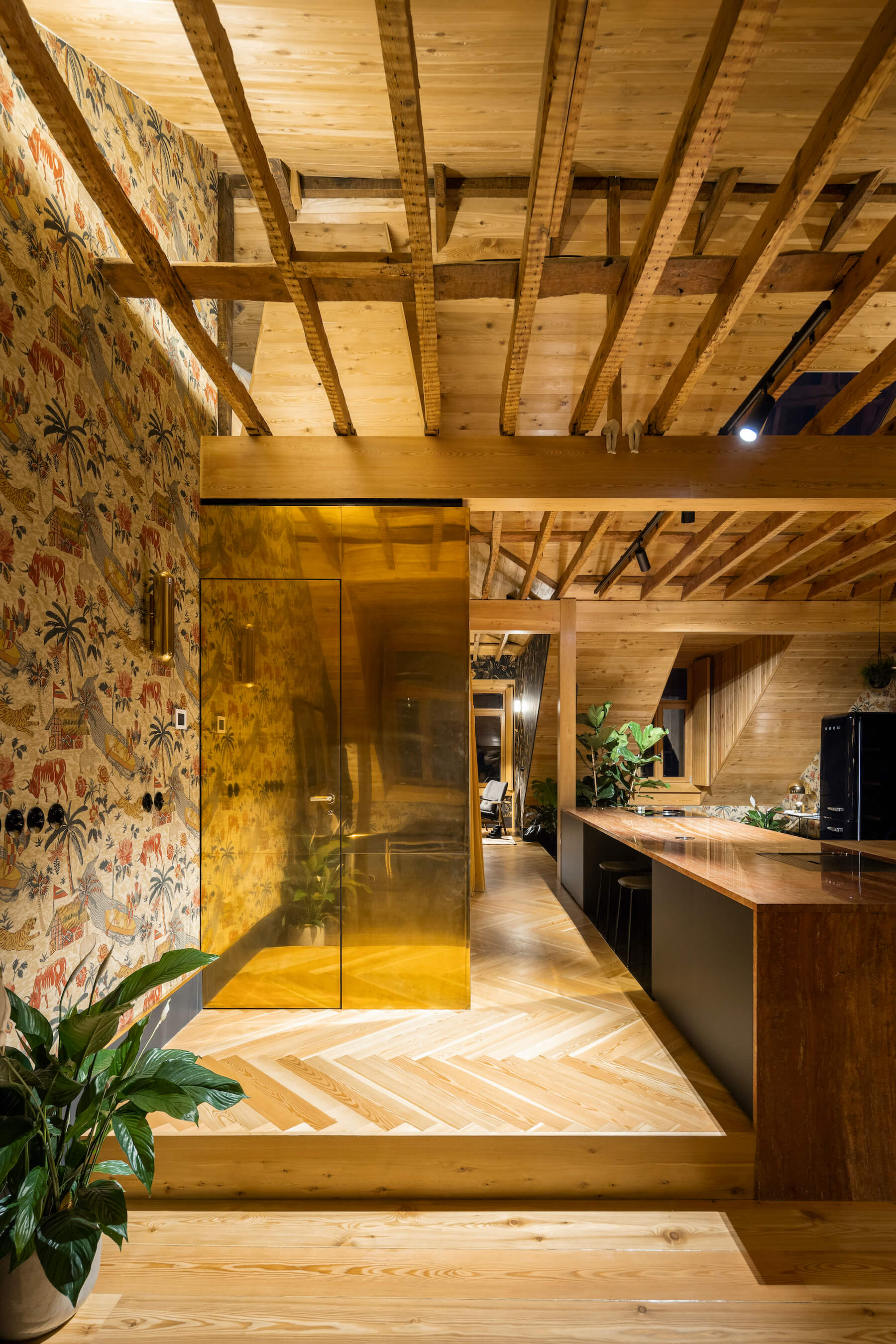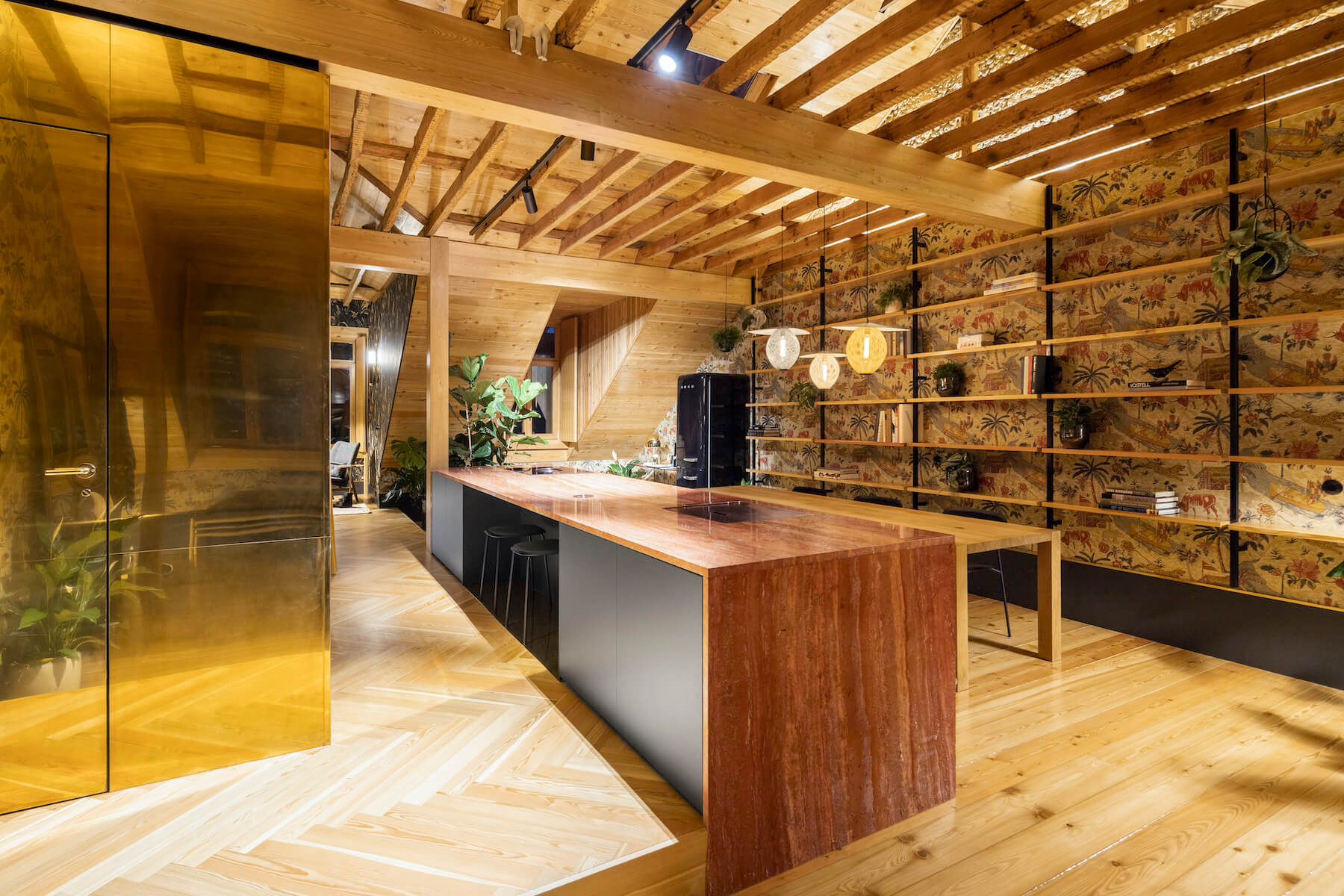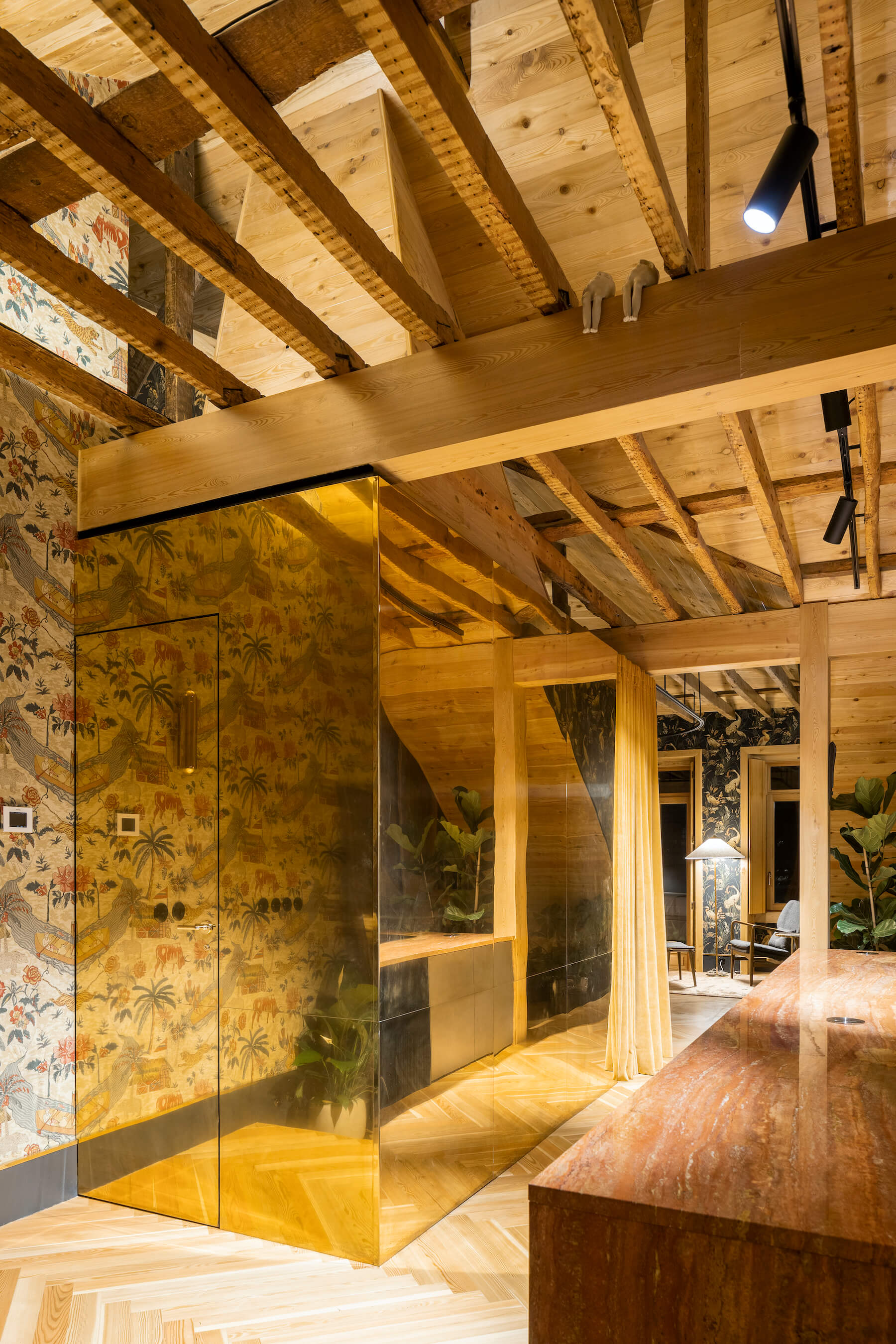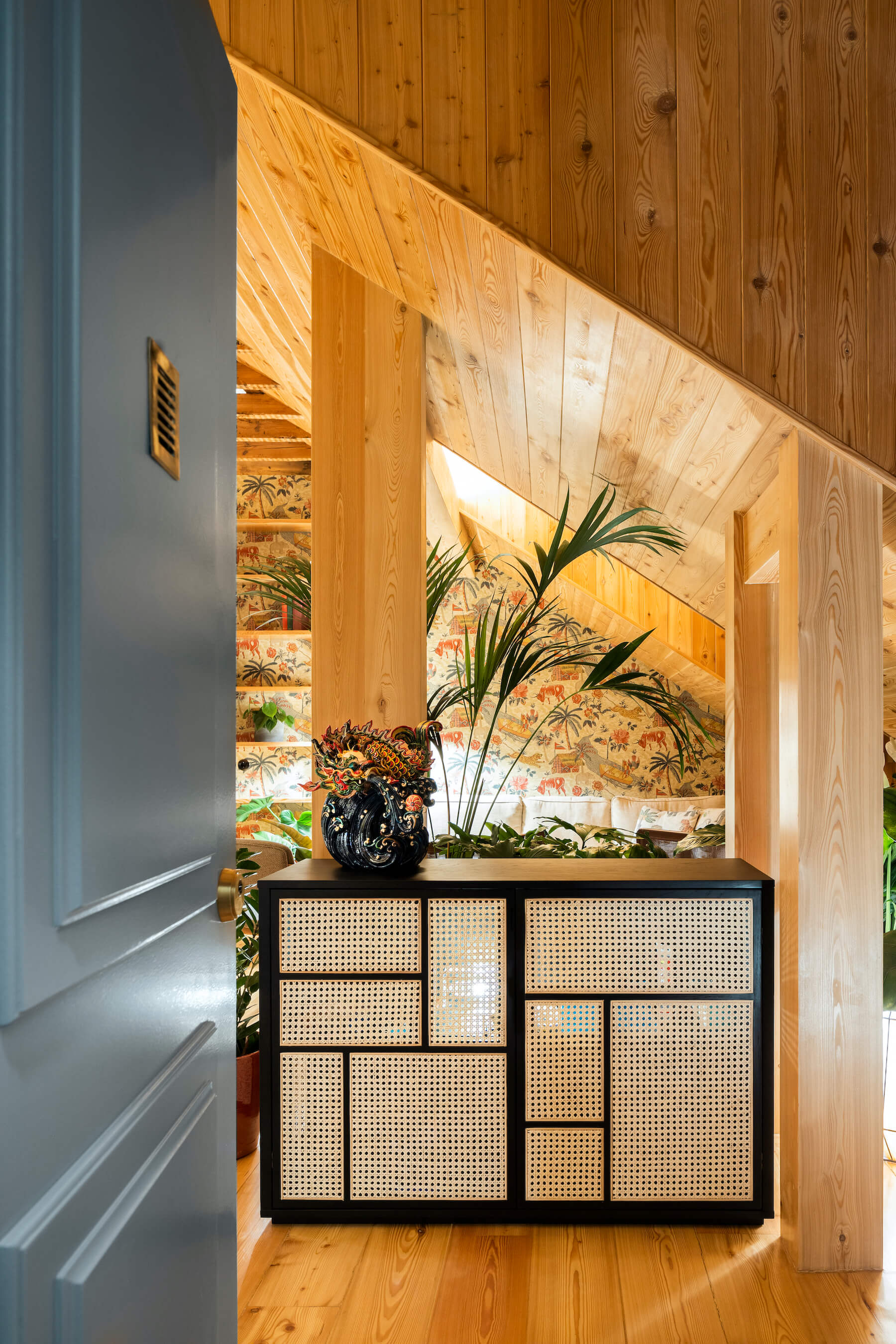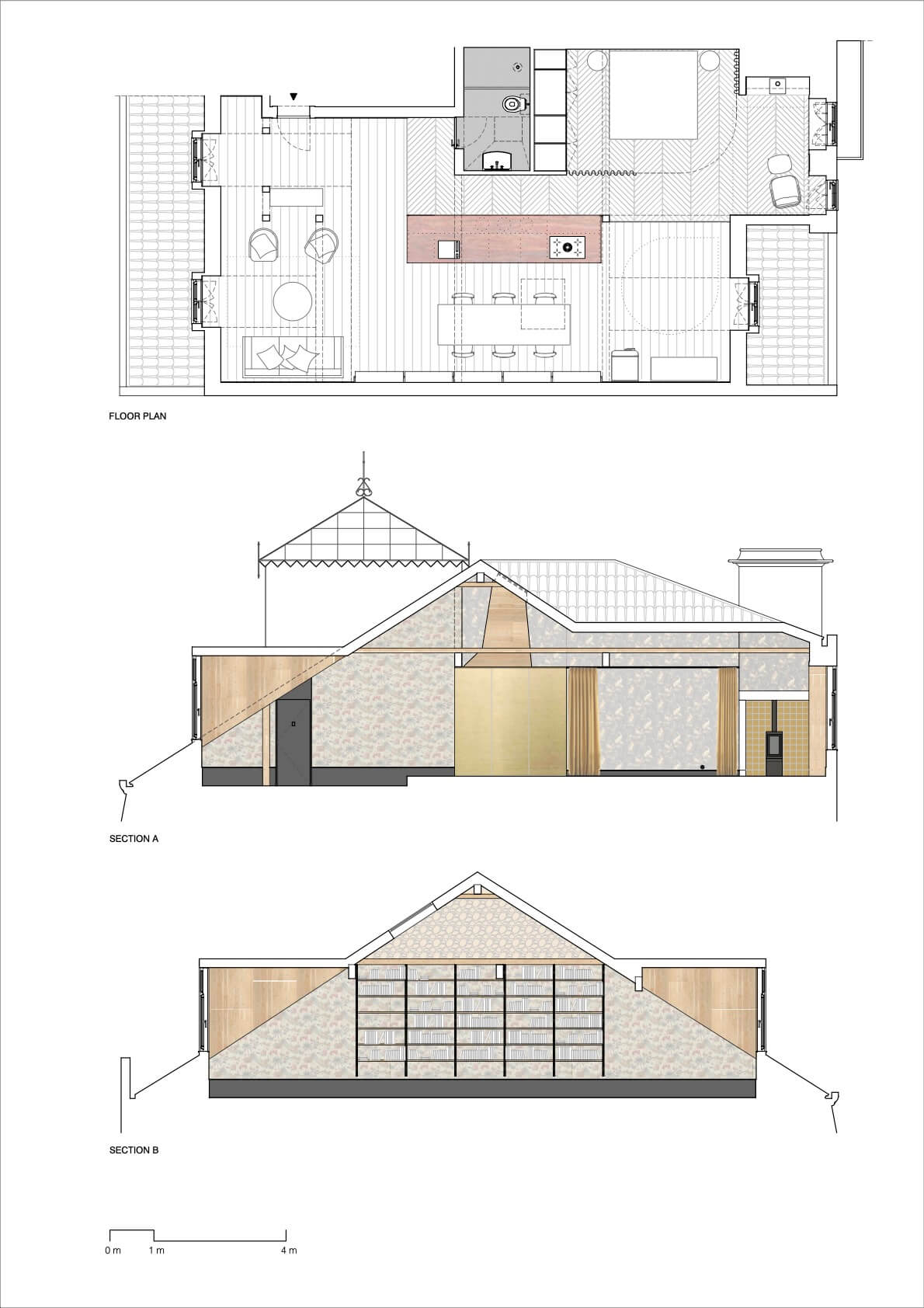 Connect with the BALA atelier
Manufacturers/Brands
Lighting: Flos, GUBI, DCW, Miniforms, HAY, Tom Dixon, Lefroy Brooks, Marset, Manufactum, Areti
Furniture: Zanat, Porada, Sollos, E15, Artek, ClassiCon, Fermliving, Design House of Stockholm
Rugs: AYTM, Linie Design
Wall Paper: Thibaut
Tiles: Viúva Lamego
Curtains: Atelier Fátima Neto Switches: Berker/Hager
Kitchen: Bulthaup, BORA, Smeg Others: GSI, Olivari, SAL concept store
Plant Styling: Superbotânica
---