Studio ST Architects: This midcentury modern-inspired Riverside Drive Apartment is a combined 2,500-square-foot apartment. It is designed as a home for a family of five that would continue to accommodate the children as they grow older. The apartment renovation transformed the space by relocating the entrance and creating a generous foyer adjacent to the new enlarged kitchen. The former entry area was converted into a family room den, which became the favorite space for the family to hang out, play video games and watch TV. Black steel bi-fold doors with fluted glass offer subtle privacy and allow natural light from the living room windows to filter into the room. New floor-to-ceiling pocket doors separate the large living room and dining room area from the two bedroom wings, allowing both connection and privacy. The ceilings were raised, and the circulation was simplified throughout the New York apartment.
Elegant, simple and midcentury-inspired finishes, such as new white oak flooring, are used throughout the apartment. The custom millwork and the Cesar NYC Kitchen cabinets are a similar mix of walnut wood accents against painted millwork, bringing warmth to the space. The stone vanity tops are Arabescato Corchia, and the kitchen floor is Stone Source's Arena Matrix porcelain tiles. Porcelanosa's Paradise Arrow herringbone mosaic tiles are used for the bathroom floors. In the dining room, a rustic wood table and caned dining chairs command presence beneath the antique brass AERIN chandelier from Visual Comfort.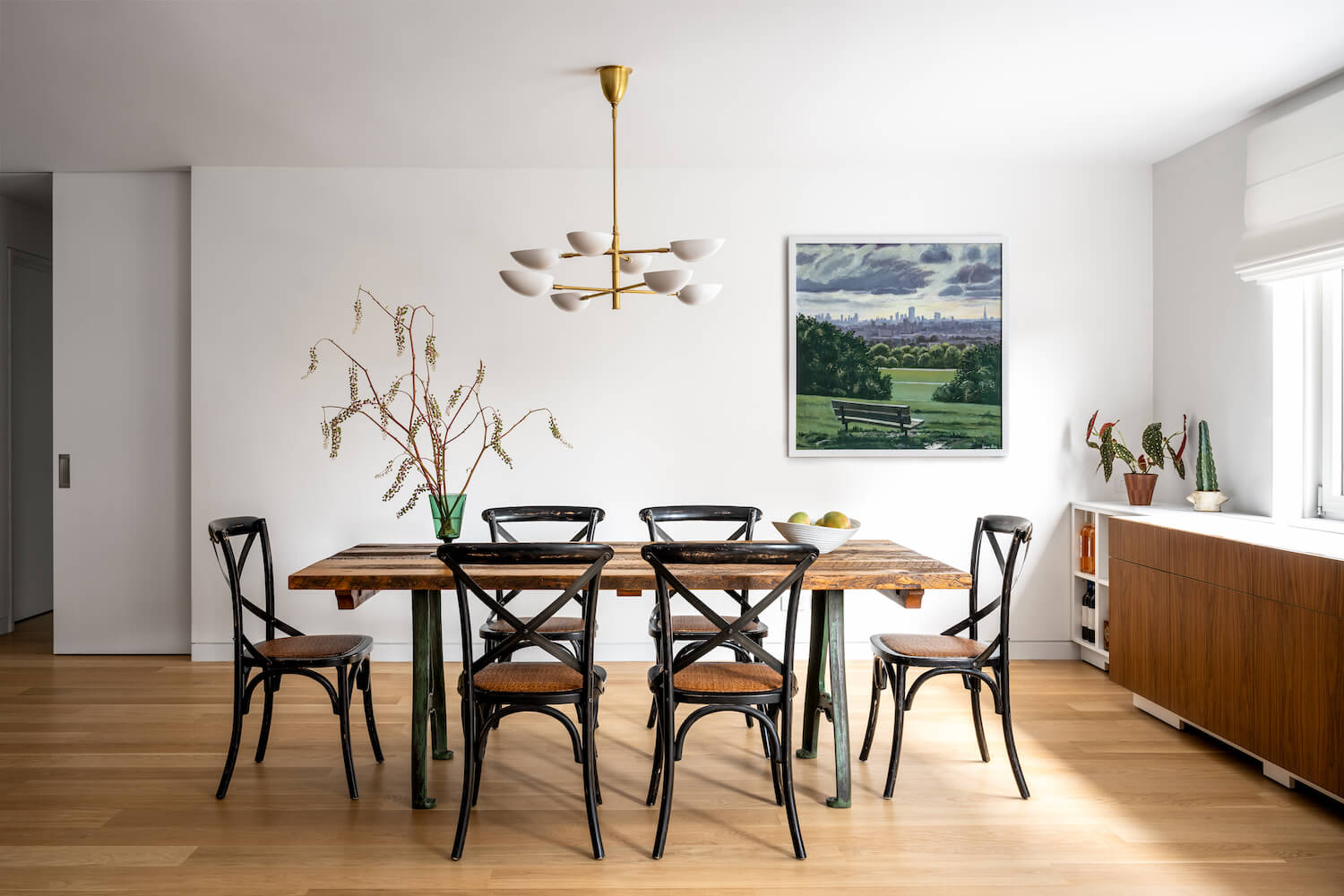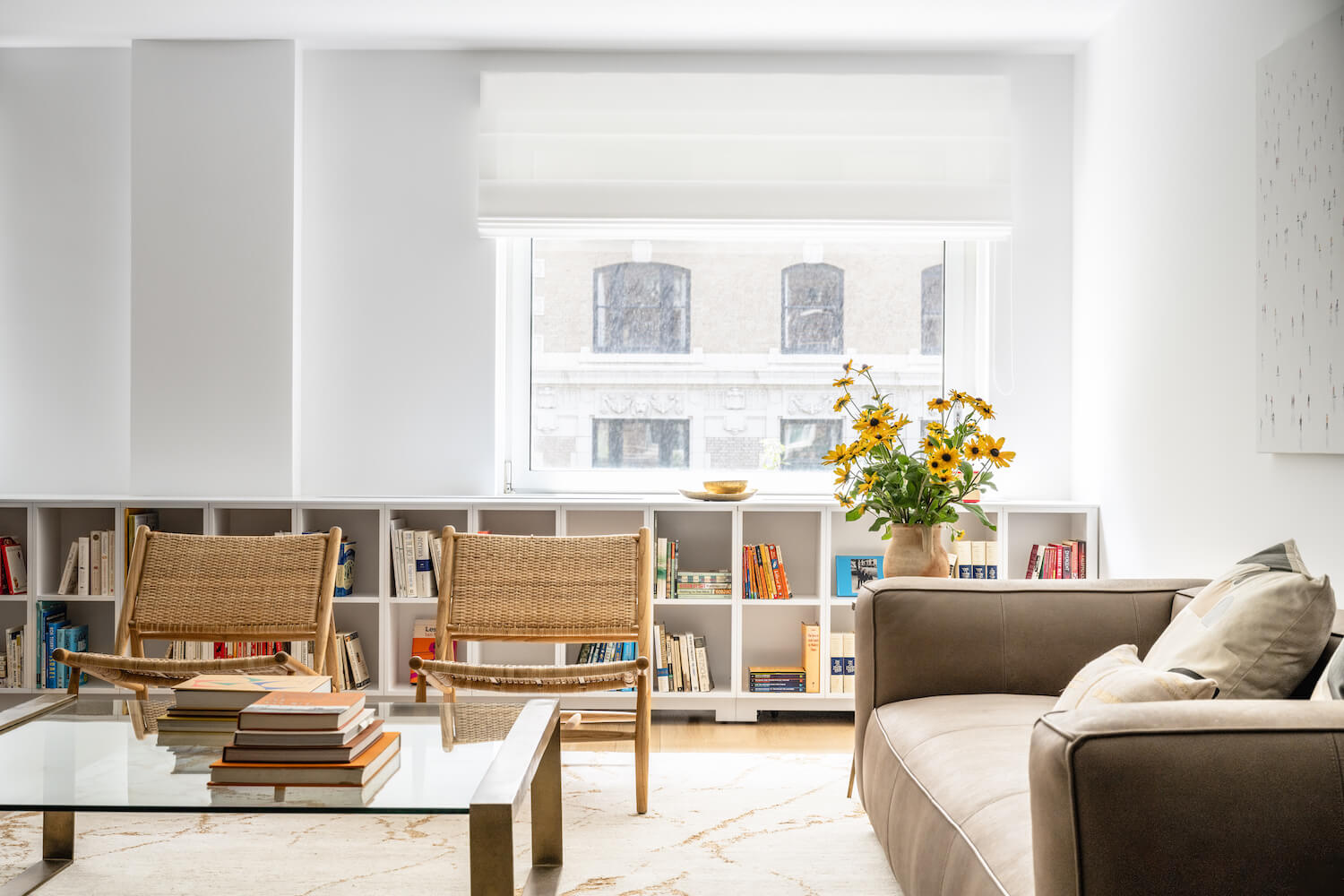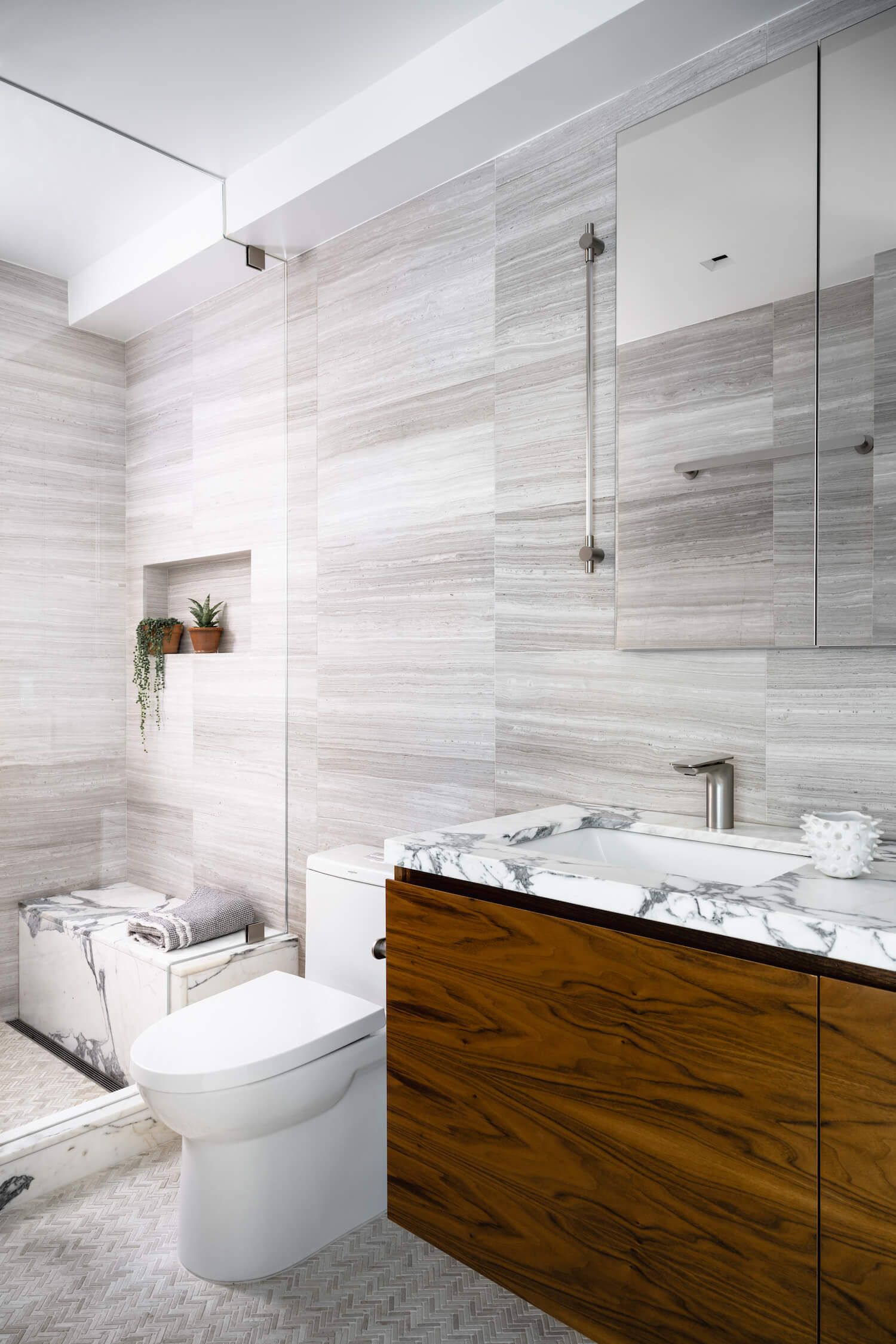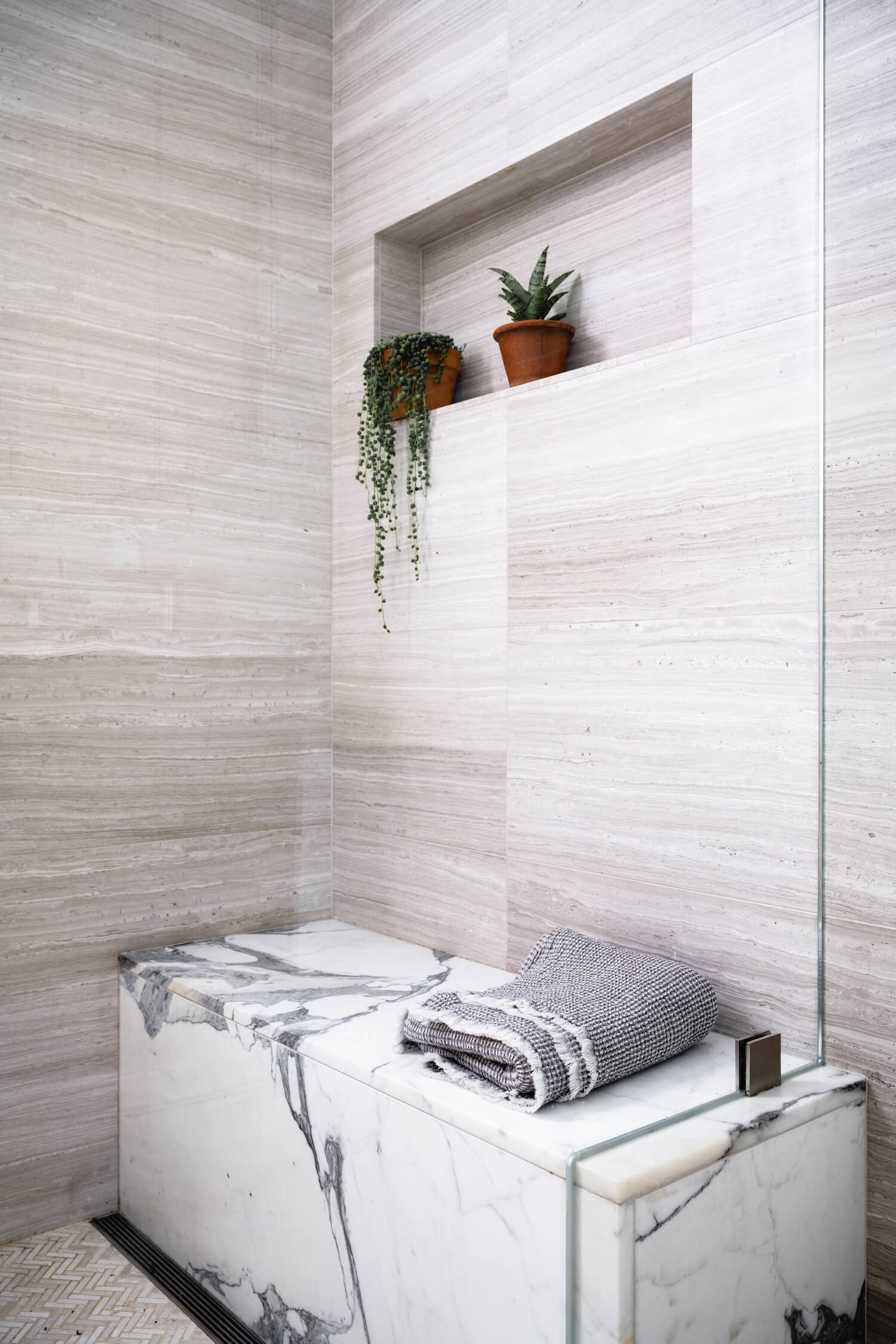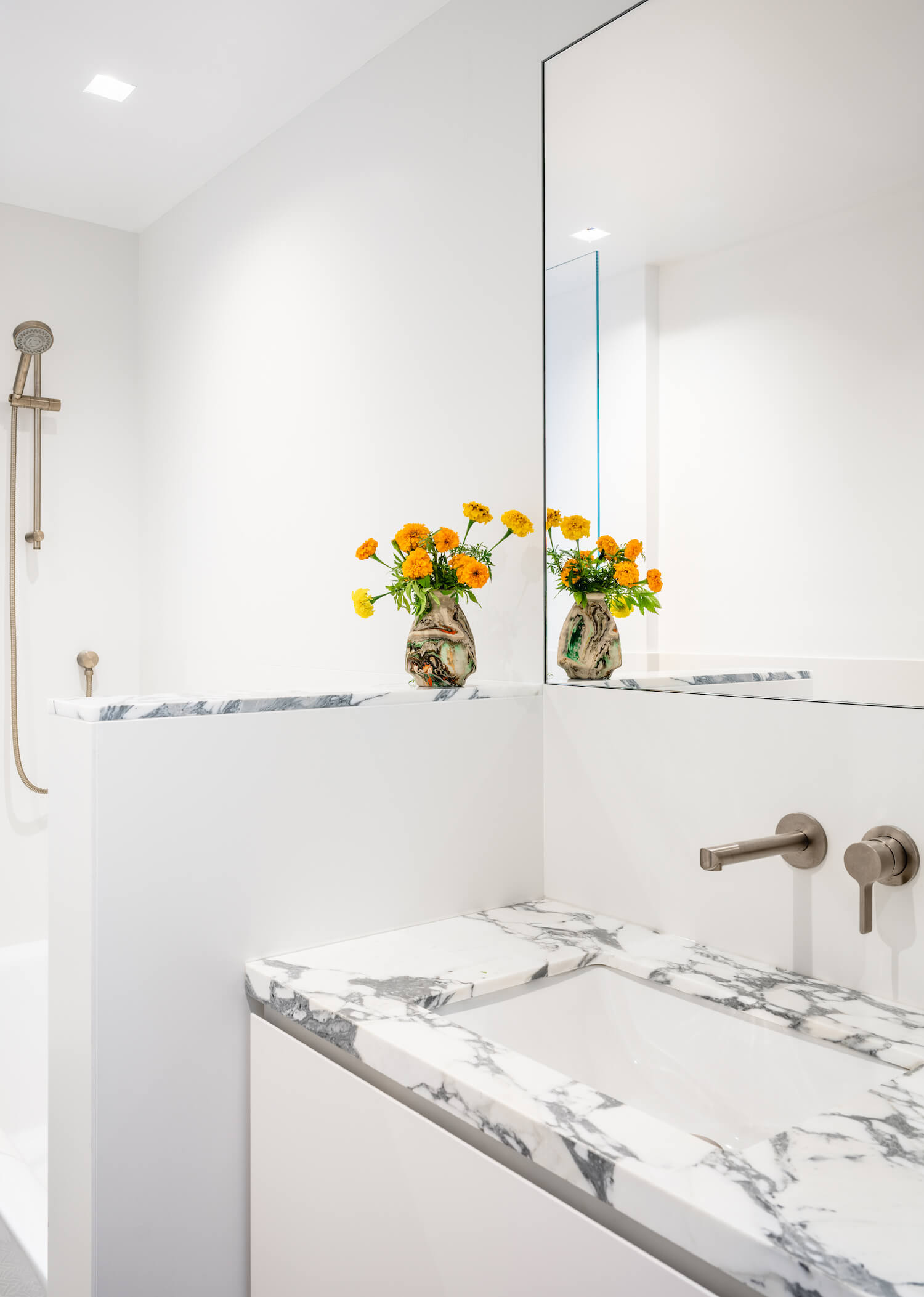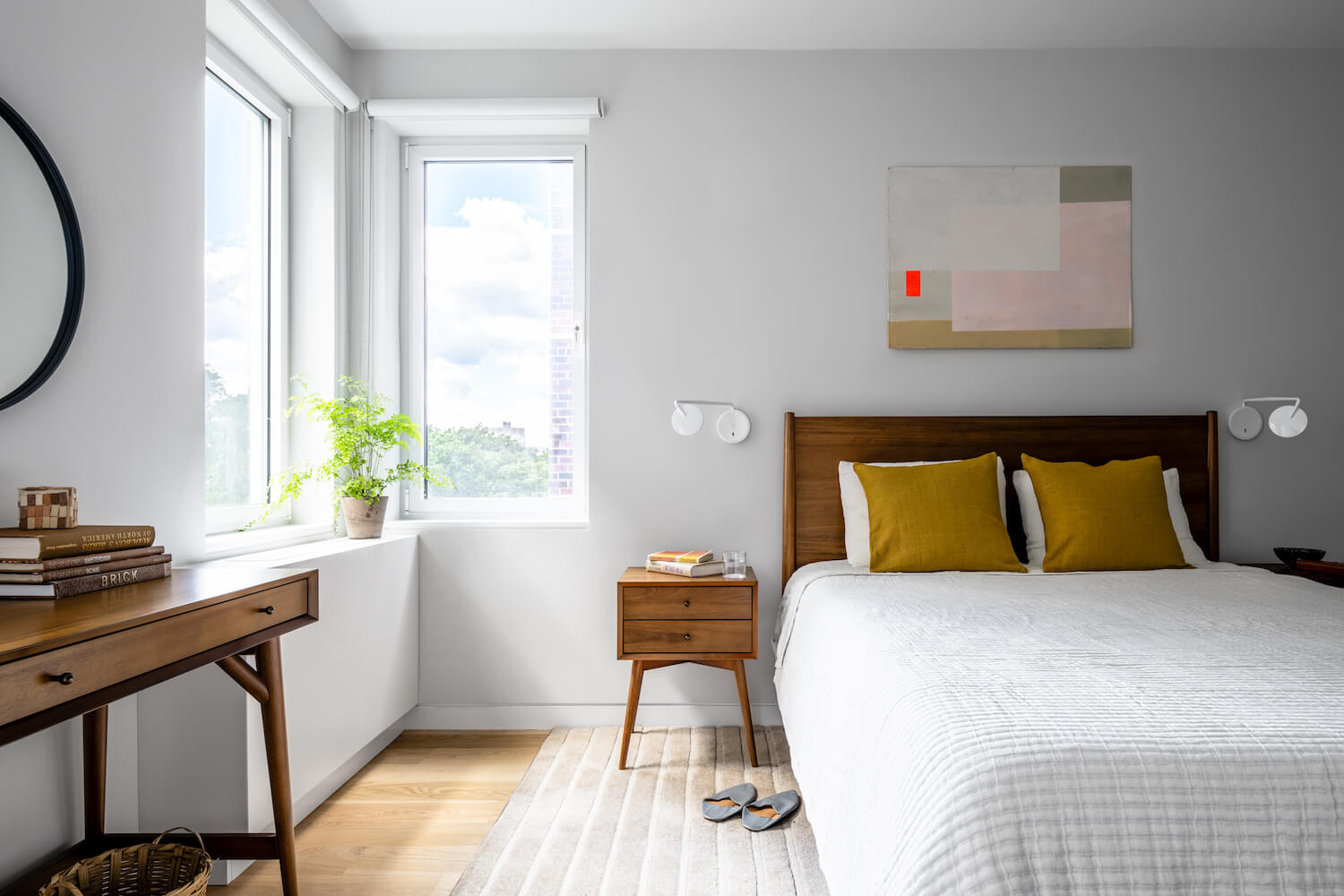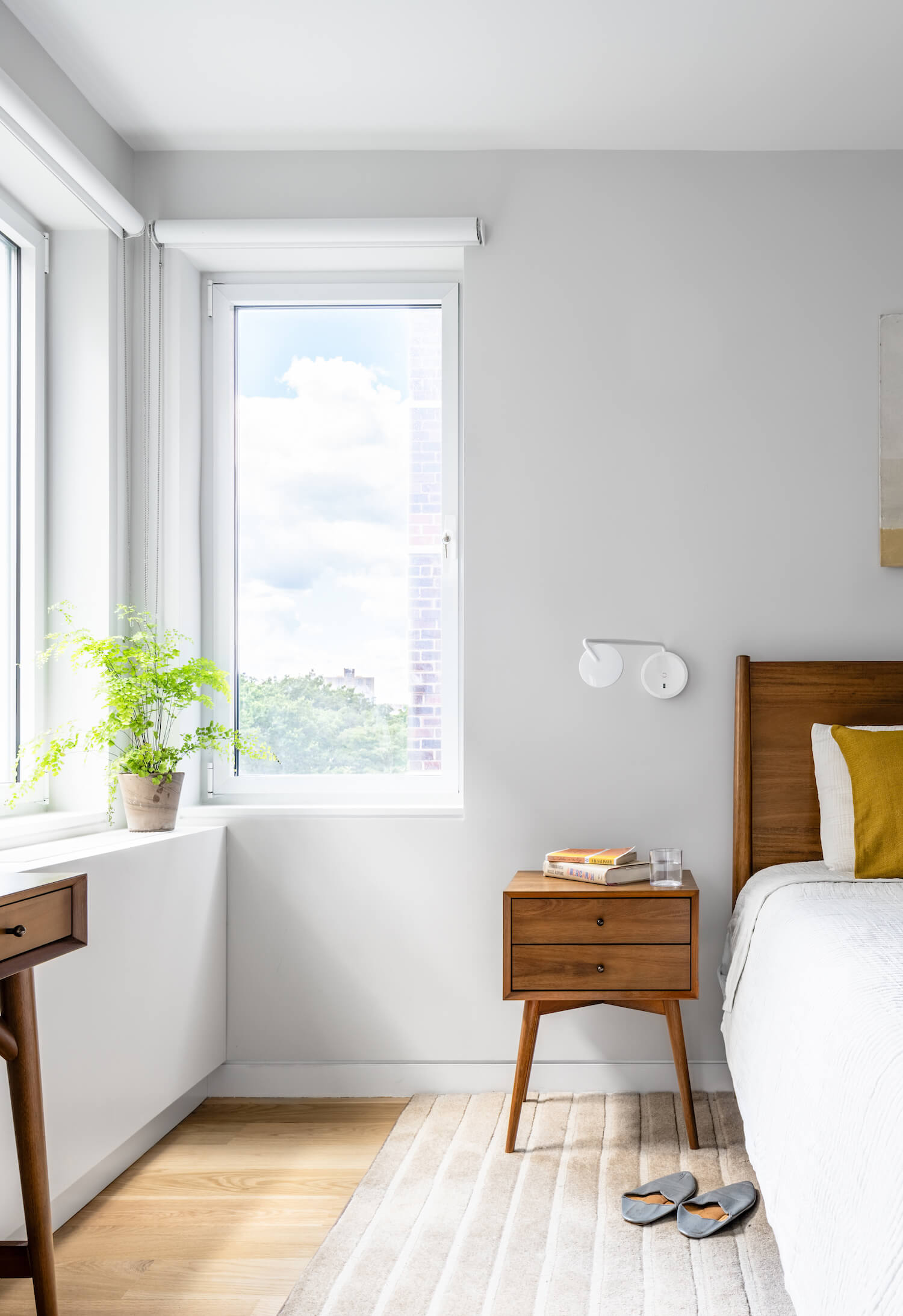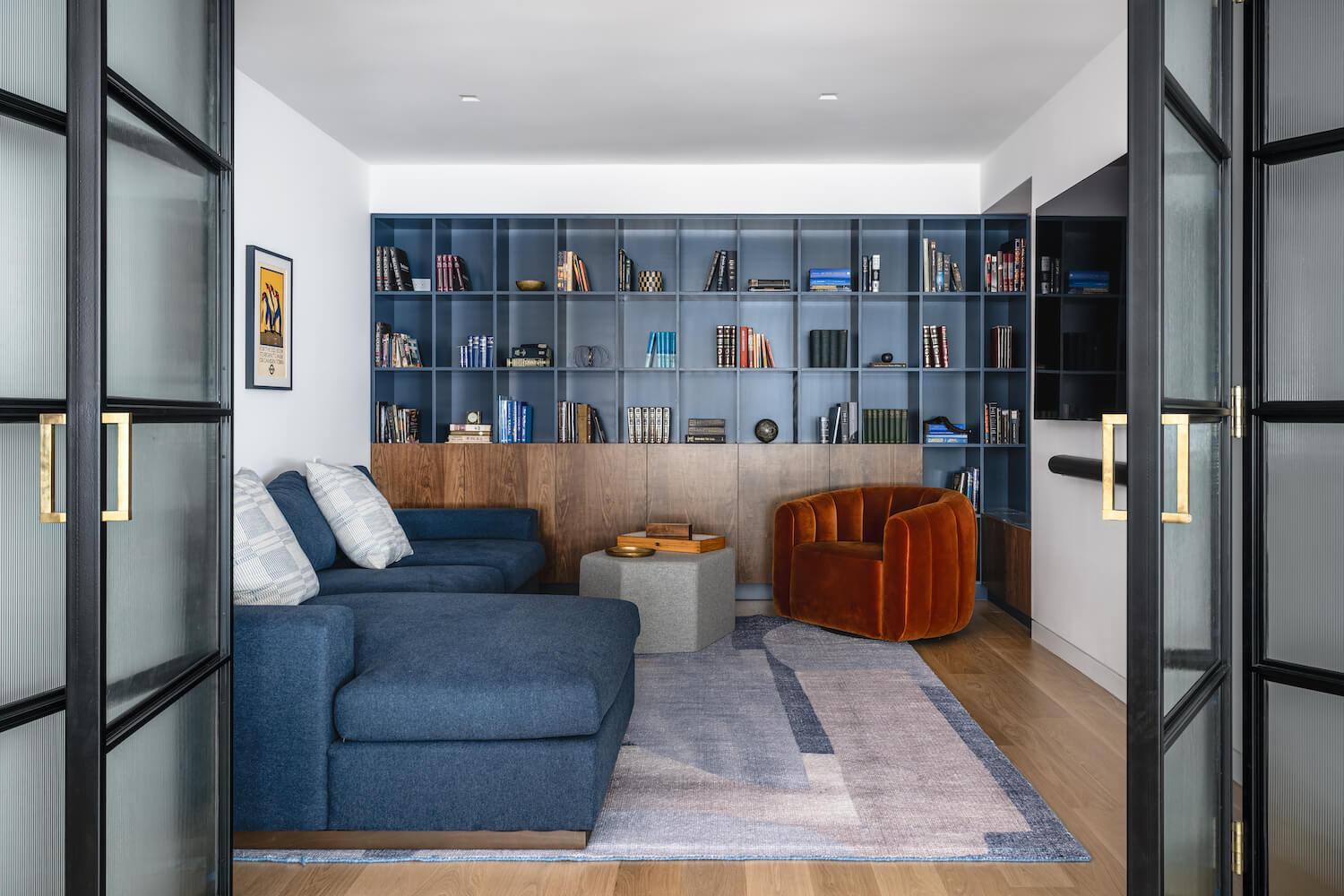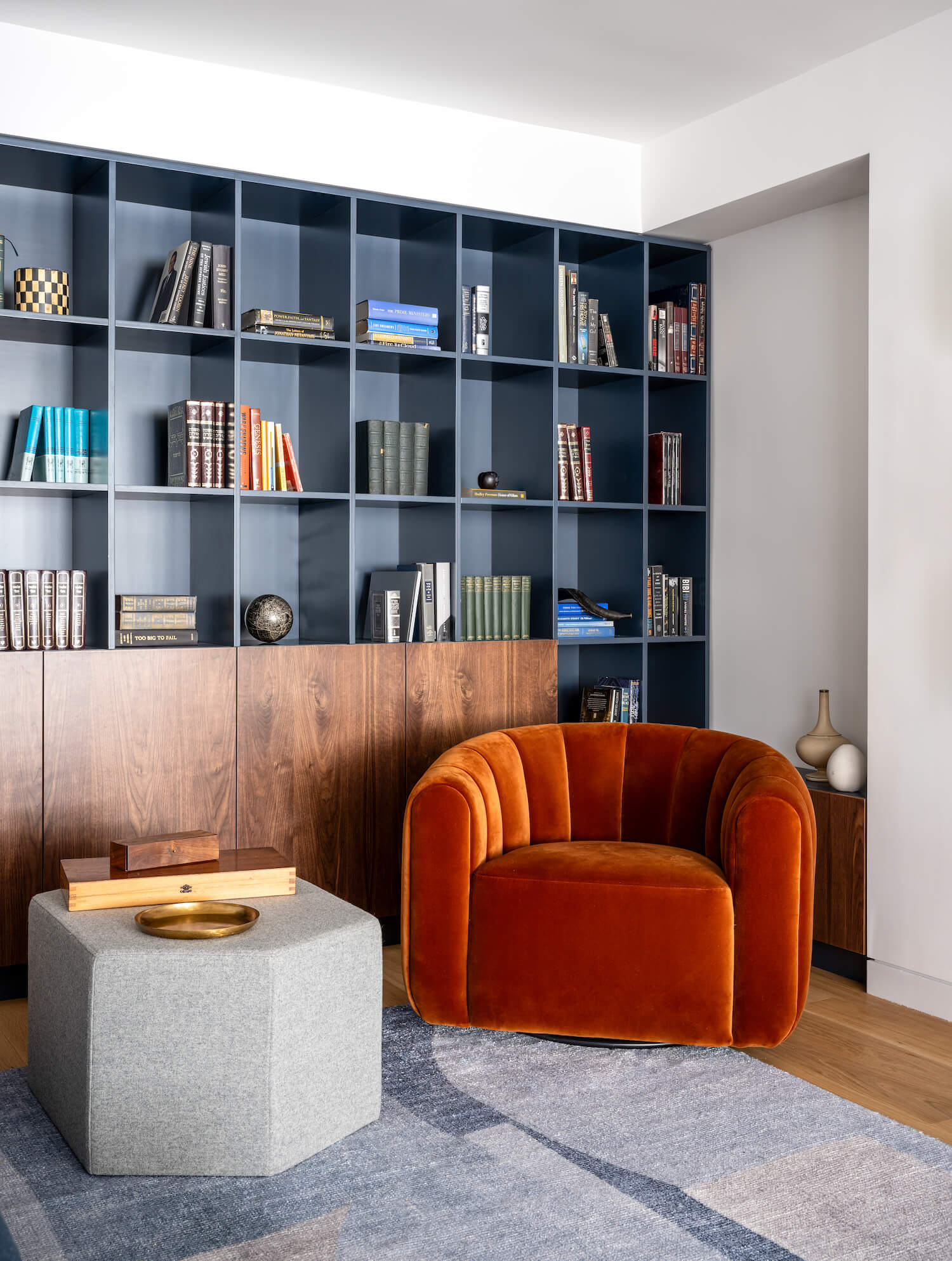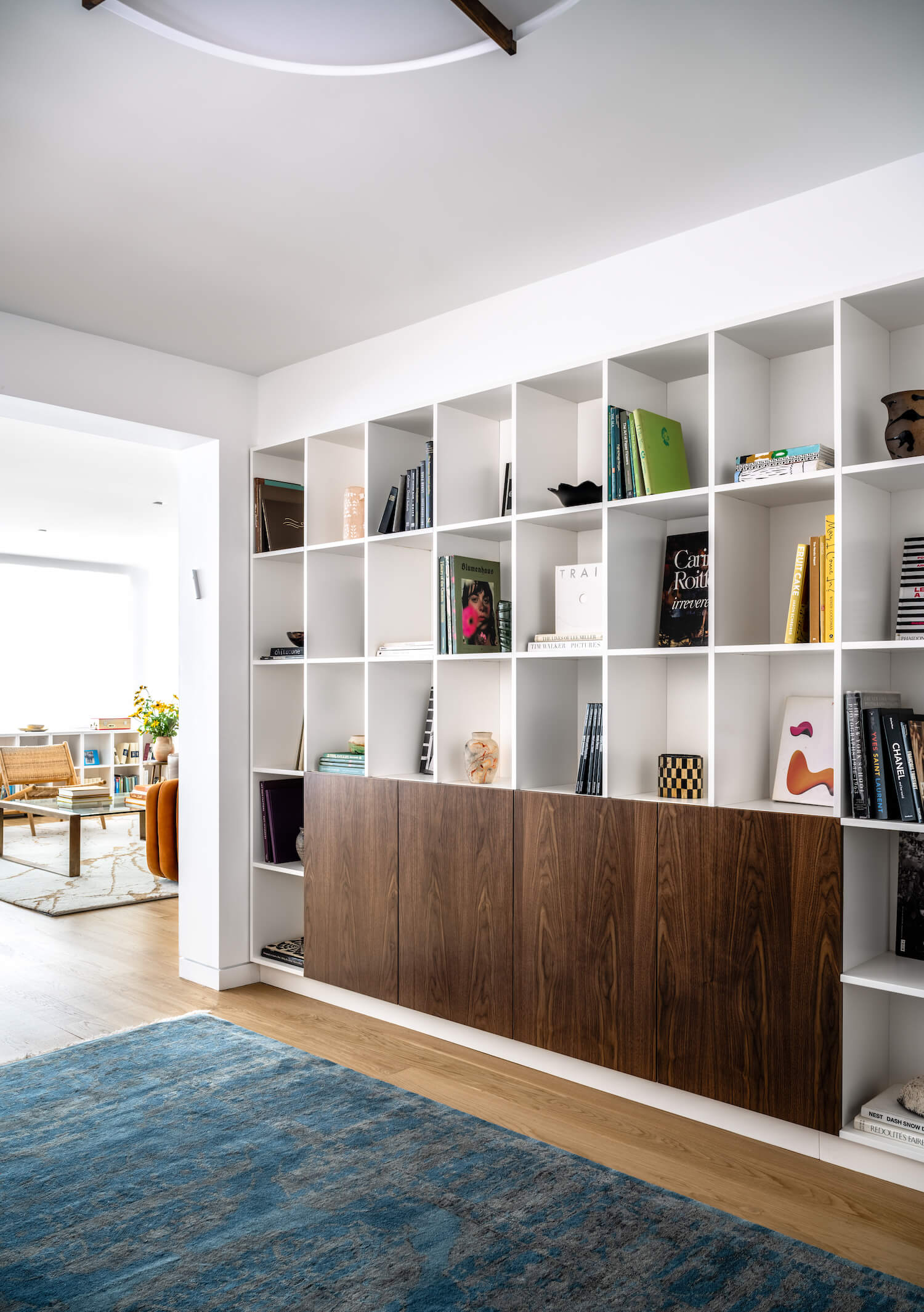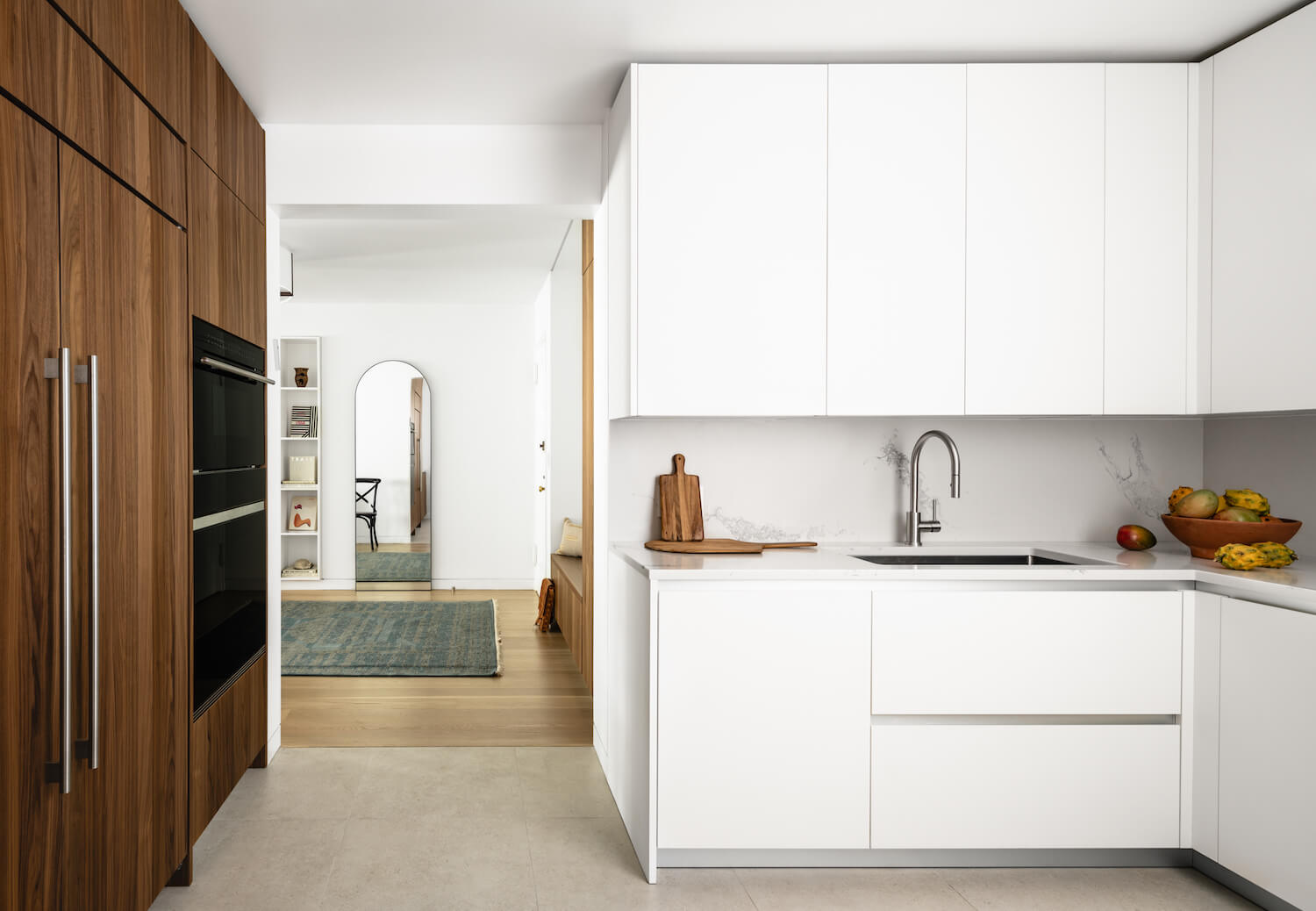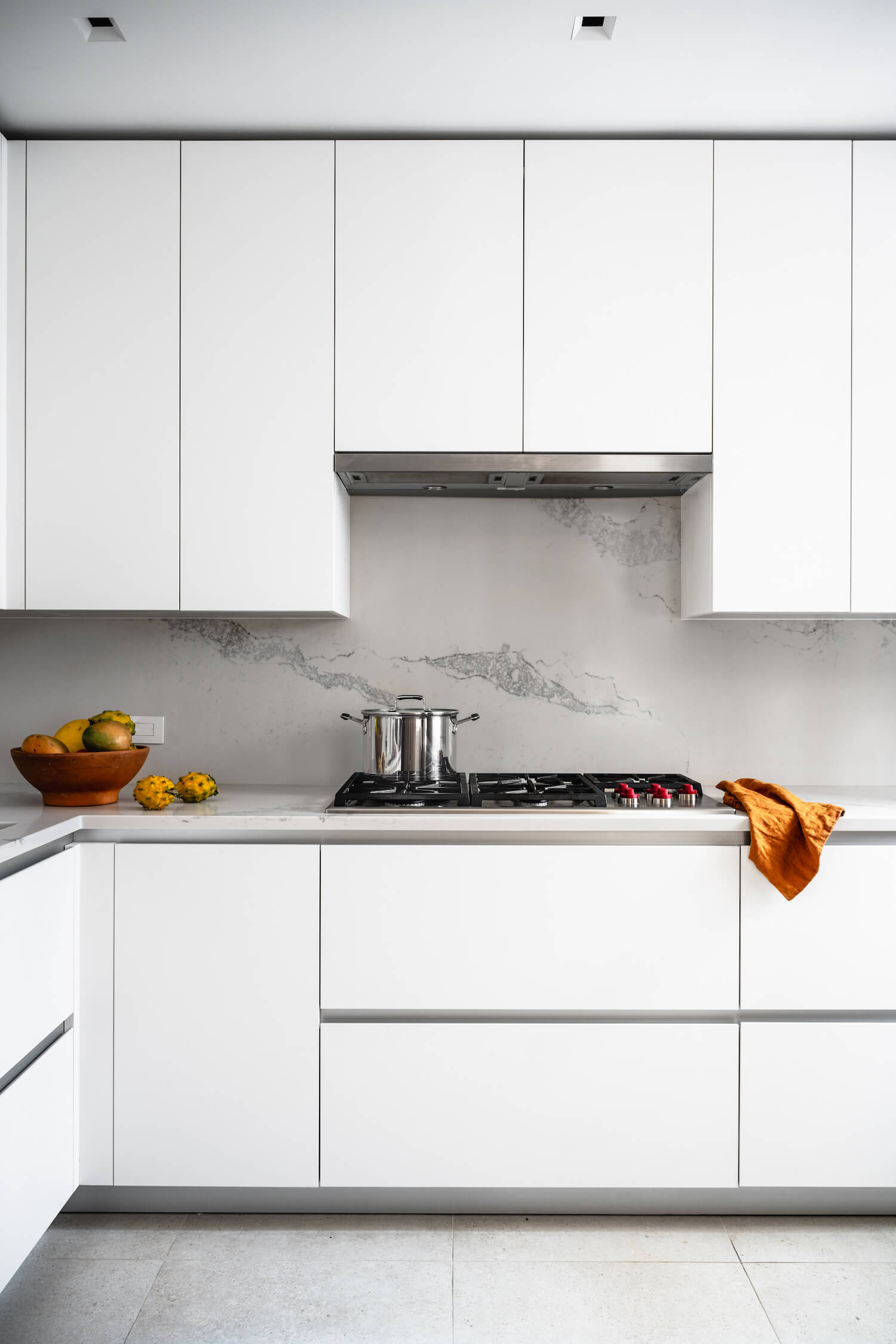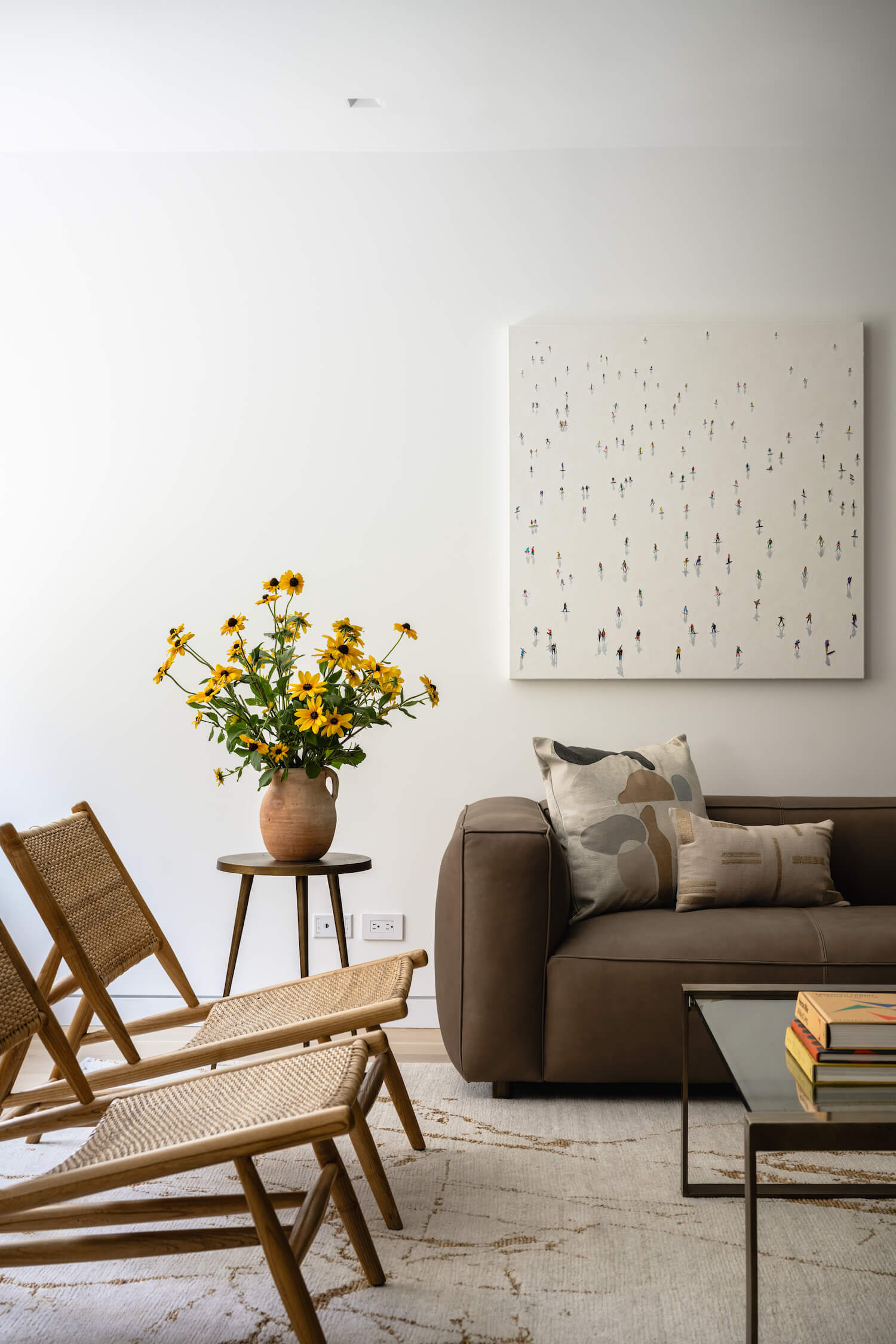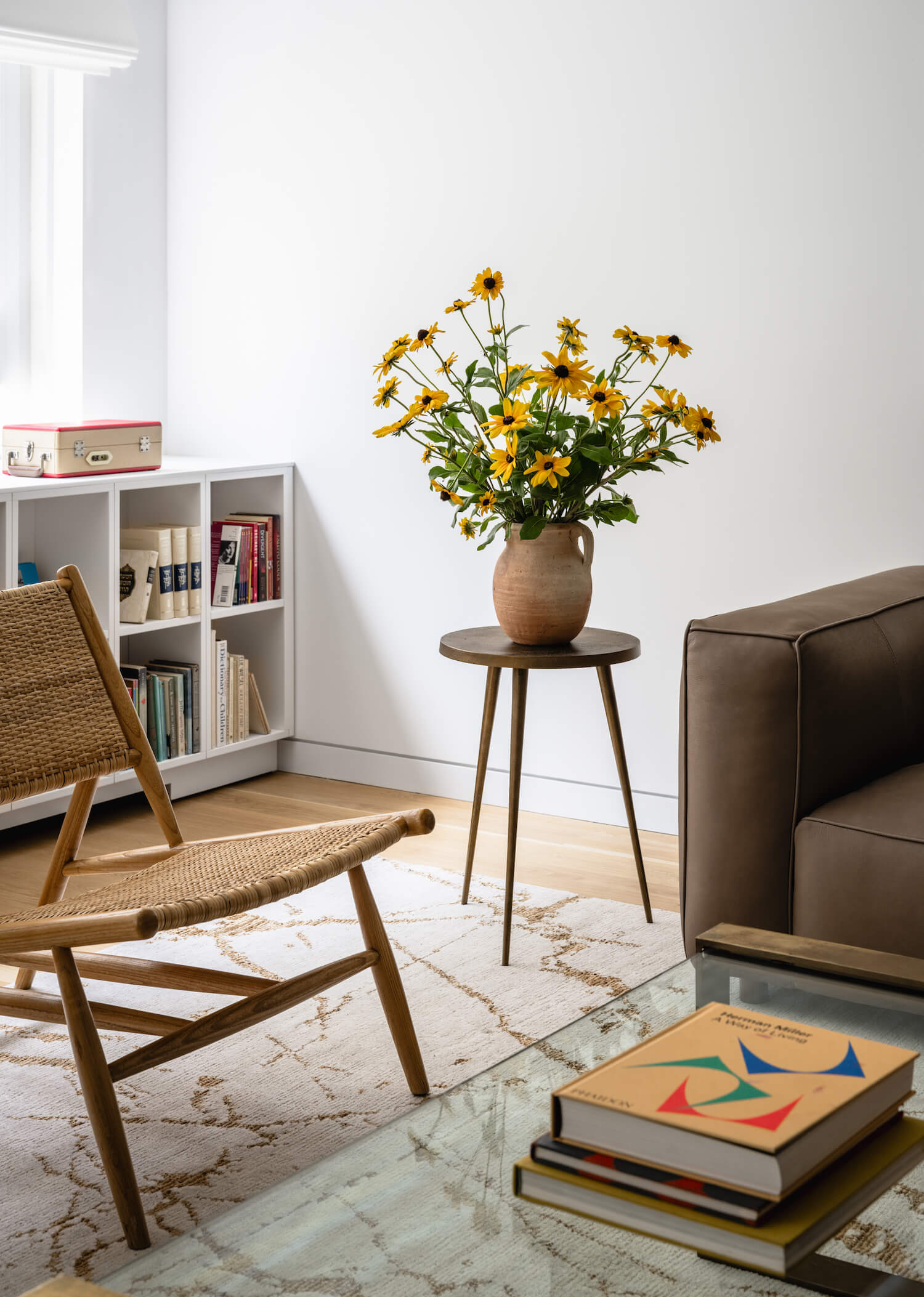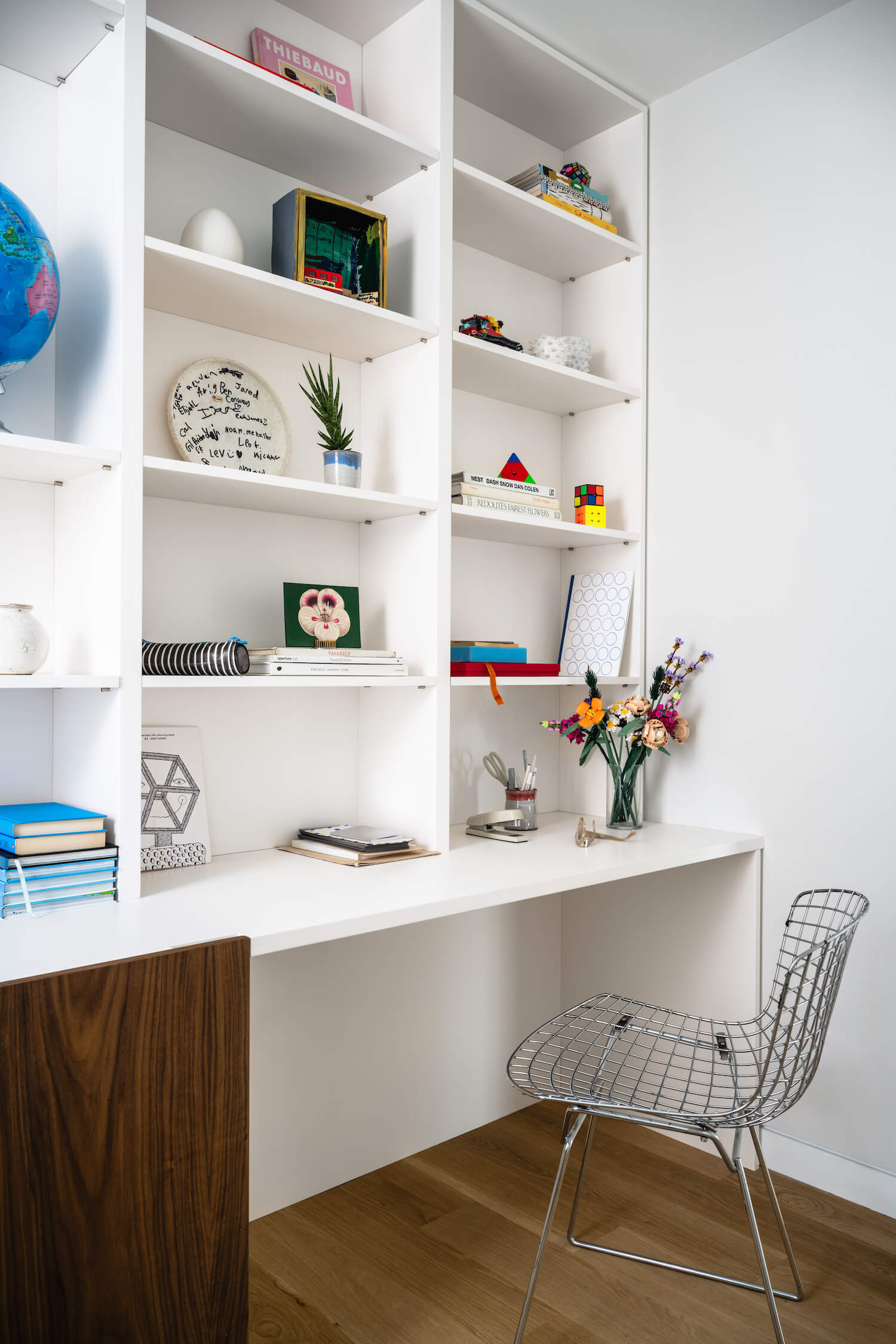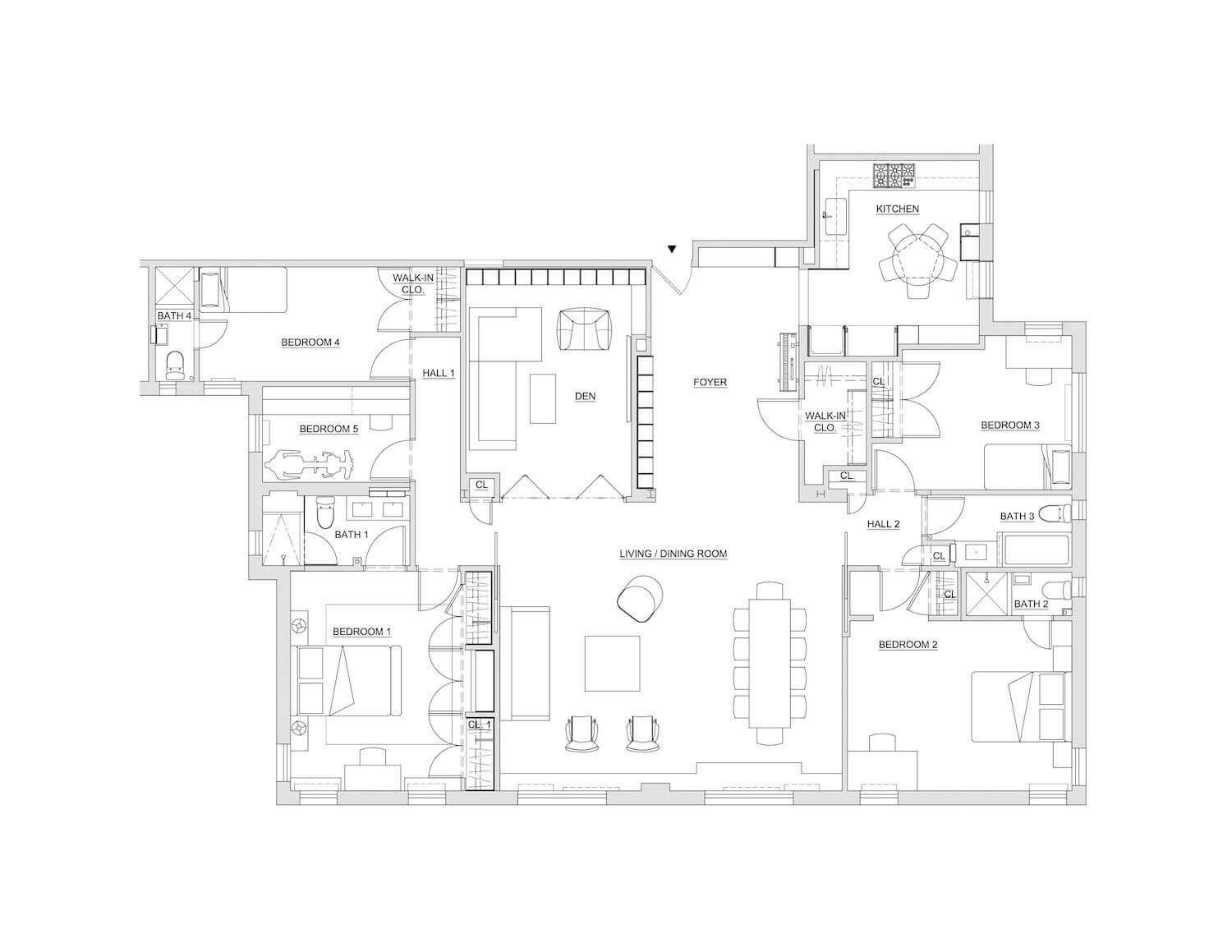 Studio ST Architects is a full-service, woman-owned architectural firm located in Manhattan. Studio ST Architects recently completed a number of synagogues, including Ansche Chesed in New York City and Skokie Valley Agudath Jacob in Skokie, Illinois. The firm is also renovating multiple residential projects throughout New York City. They have renovated community centers, art galleries, schools and restaurants. The firm has also completed many residential projects, ranging from high-end to affordable apartments, multifamily buildings and duplex combinations within co-ops, condos and single-family homes.
Esther Sperber Principal
Esther founded Studio ST Architects in 2003 after working at Pei Partnership Architects for more than five years, during which she had the privilege of working closely with Mr. I. M. Pei.
Studio ST Architects specializes in residential and synagogue renovations. They recently completed a luxury duplex apartment renovation and an $8 million renovation of Ansche Chesed Synagogue, both in the Upper West Side of Manhattan.
Sperber writes and lectures on architecture and psychoanalysis, two fields of praxis that strive to reduce human distress and widen the range of human experiences. Her work has appeared in The New York Times, Lilith Magazine, The Huffington Post, among others. Born and raised in Jerusalem, Israel she studied architecture at the Technion in Haifa and Columbia University.
Designing Community Spaces – Constructed Futures Podcast, 2023
SynaCondo – Canopy Forum, 'Religion, Property Law, and the Crisis of Houses of Worship' Conference, 2023
Building the Future: Ep. 540 – Building the Future Podcast, 2023
Five Things You Need to Create a Highly Successful Career as an Architect – Authority Magazine Interview, 2023
The Pain of the Pandemic and the Beauty of Praying Outside – The Jewish Week, 2021
Securing Religious Space – Yale Paprika Interview with Esther Sperber, 2019
Faith in Design – Harvard GSD Conference Video, 2019
After the Tree of Life Attack – Bloomberg News Interview with Esther Sperber, 2018 The Paradox Of Communal Prayer – The Jewish Week, 2015
Synagogue Design – Lecture at Yeshiva University, 2015
---