LINES: The Royal Park residential complex is distinguished by its location and incredible view characteristics of the center of St. Petersburg. We wanted to emphasize these views without complicating the interior with color accents.
This spacious apartment is designed for a young couple. Their main request is to create a minimalistic, functional interior with the preservation of the maximum amount of air. We have created a layout based on simplifying forms and adding functionality to the space. As a result, the apartment has clear direct volumes, in which we have preserved maximum space and light.
The concept of the apartment is based on the contrast of volume and color. As the main design techniques, we used contrasting color blocks, which were supplemented with natural materials of wood and stone. At the request of the client, the bedroom area turned out to be warmer in contrast to the main volume of the apartment.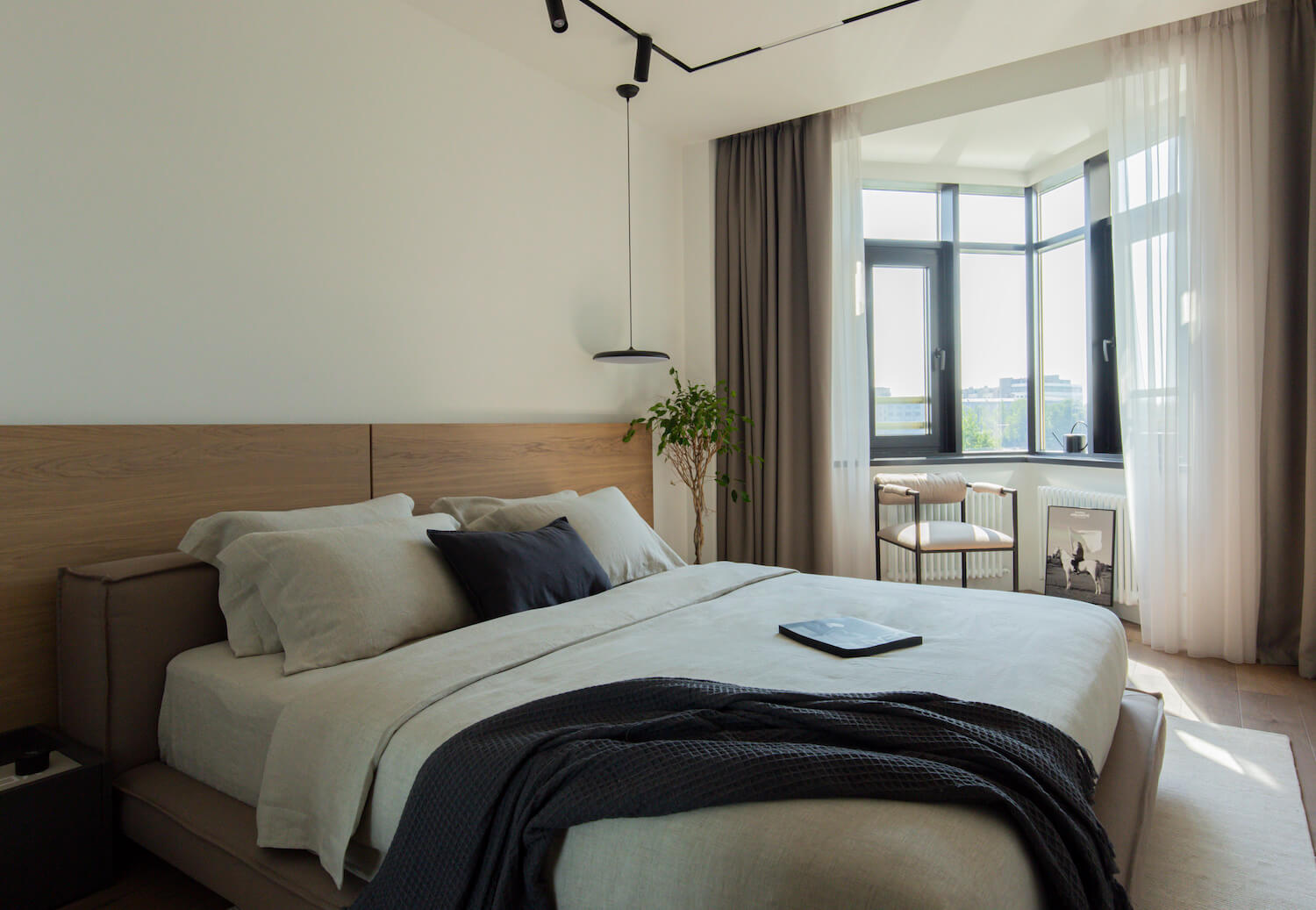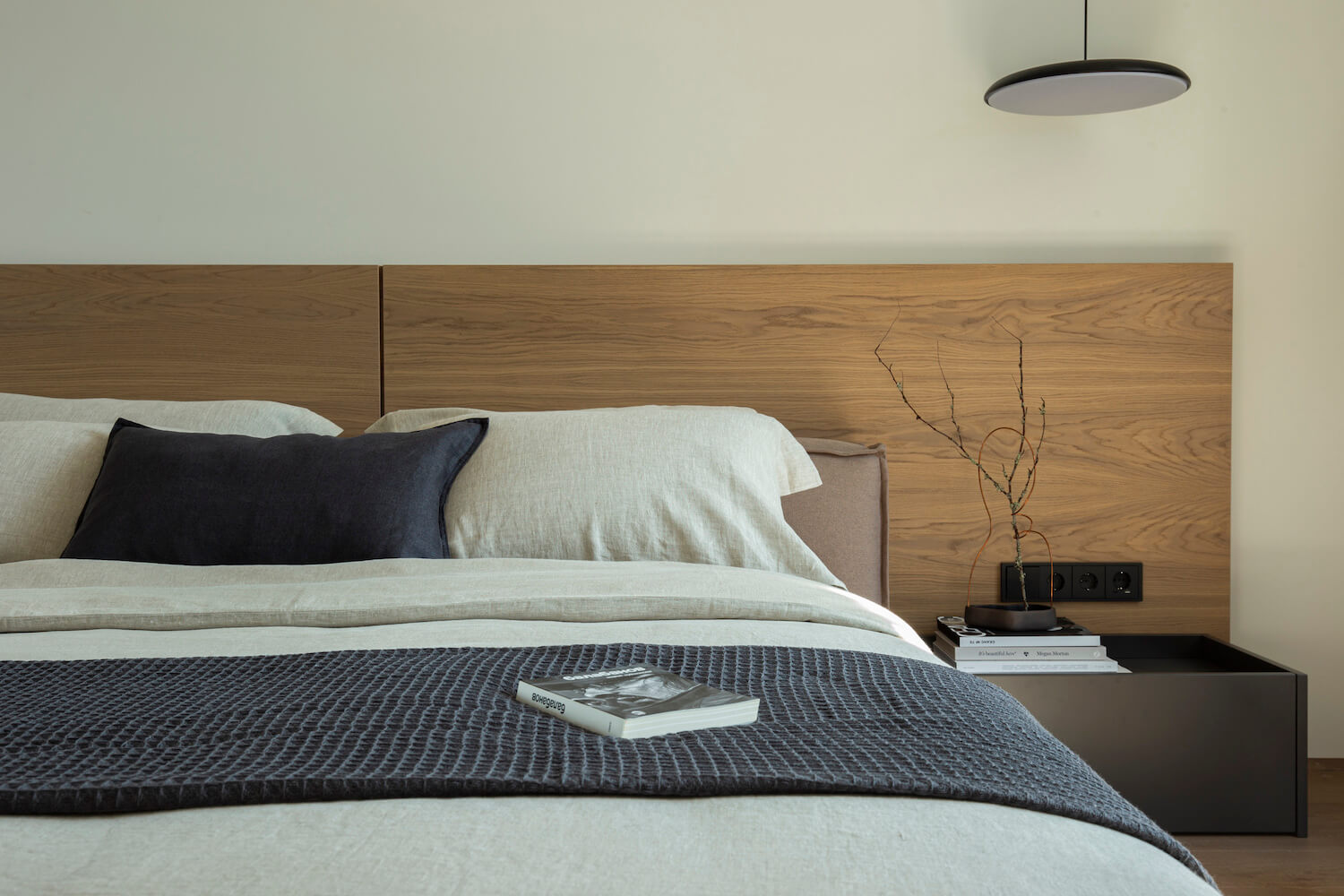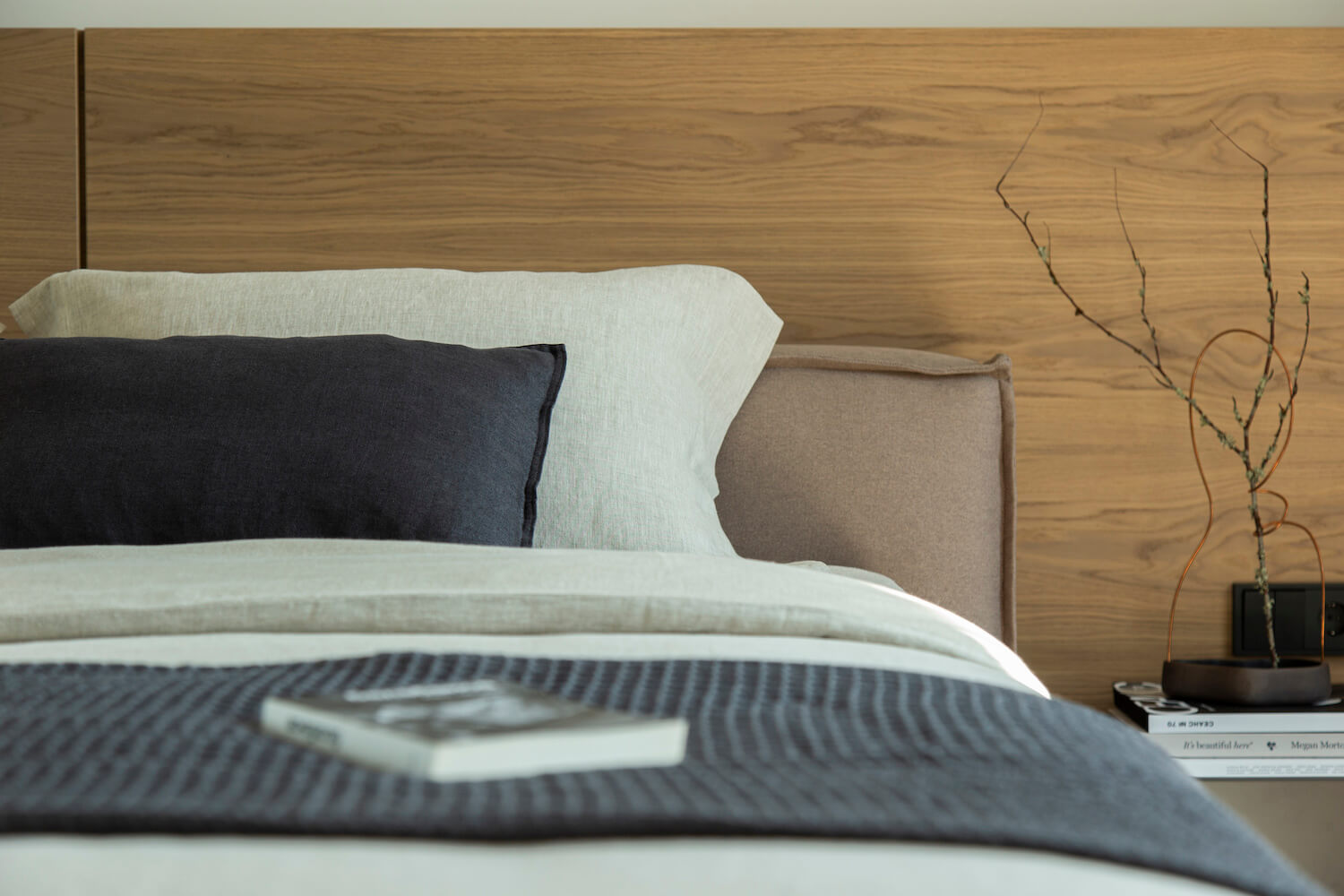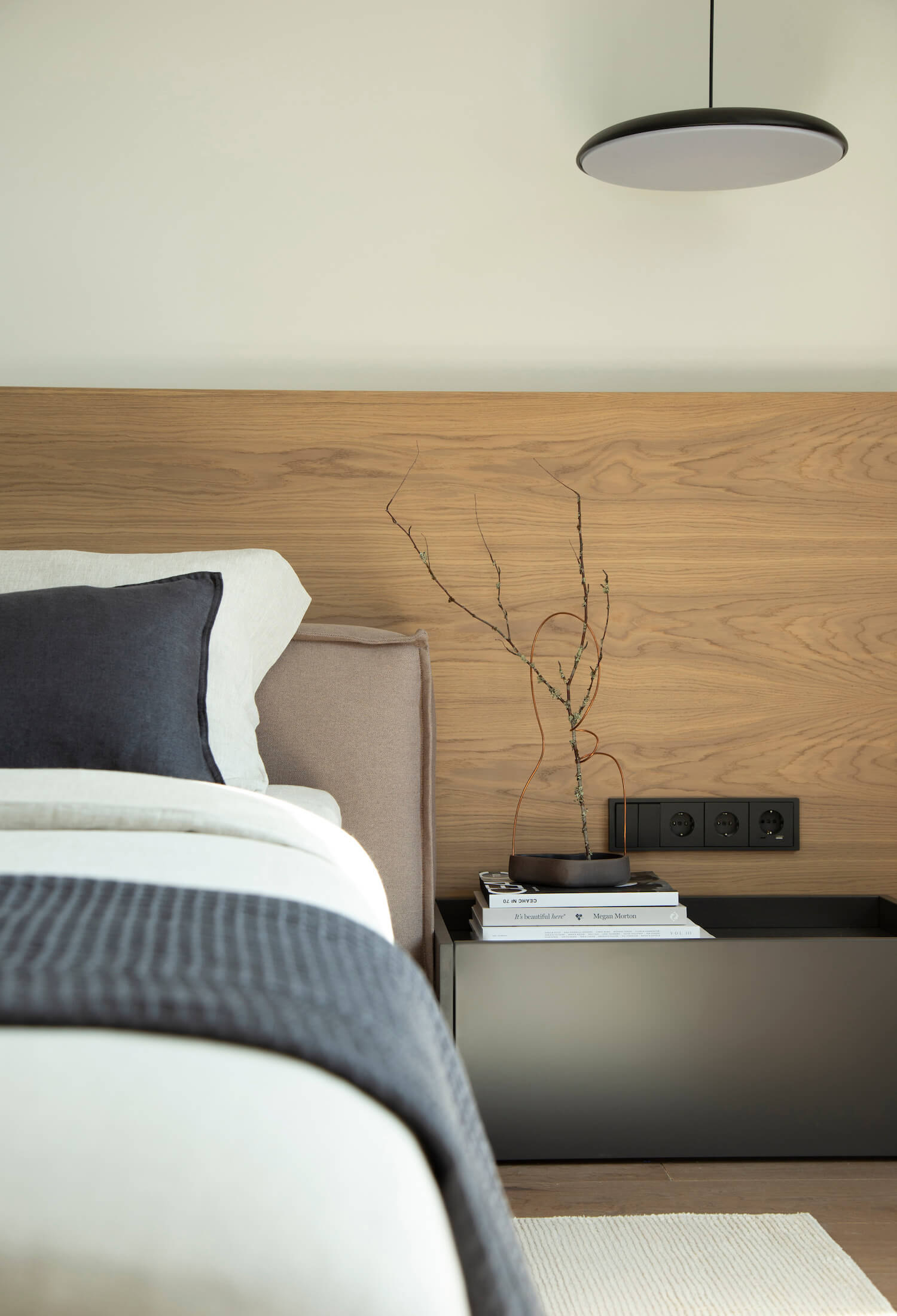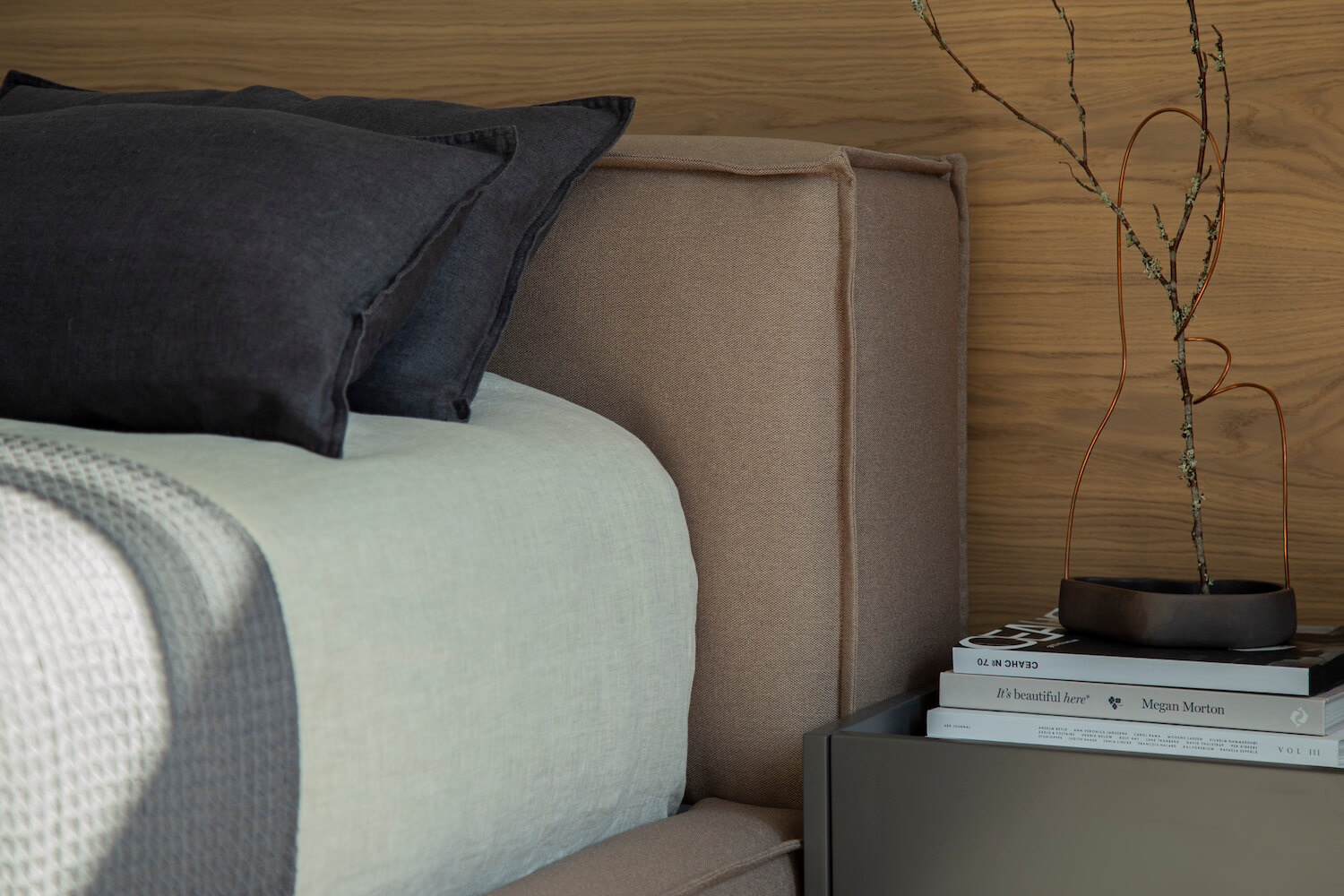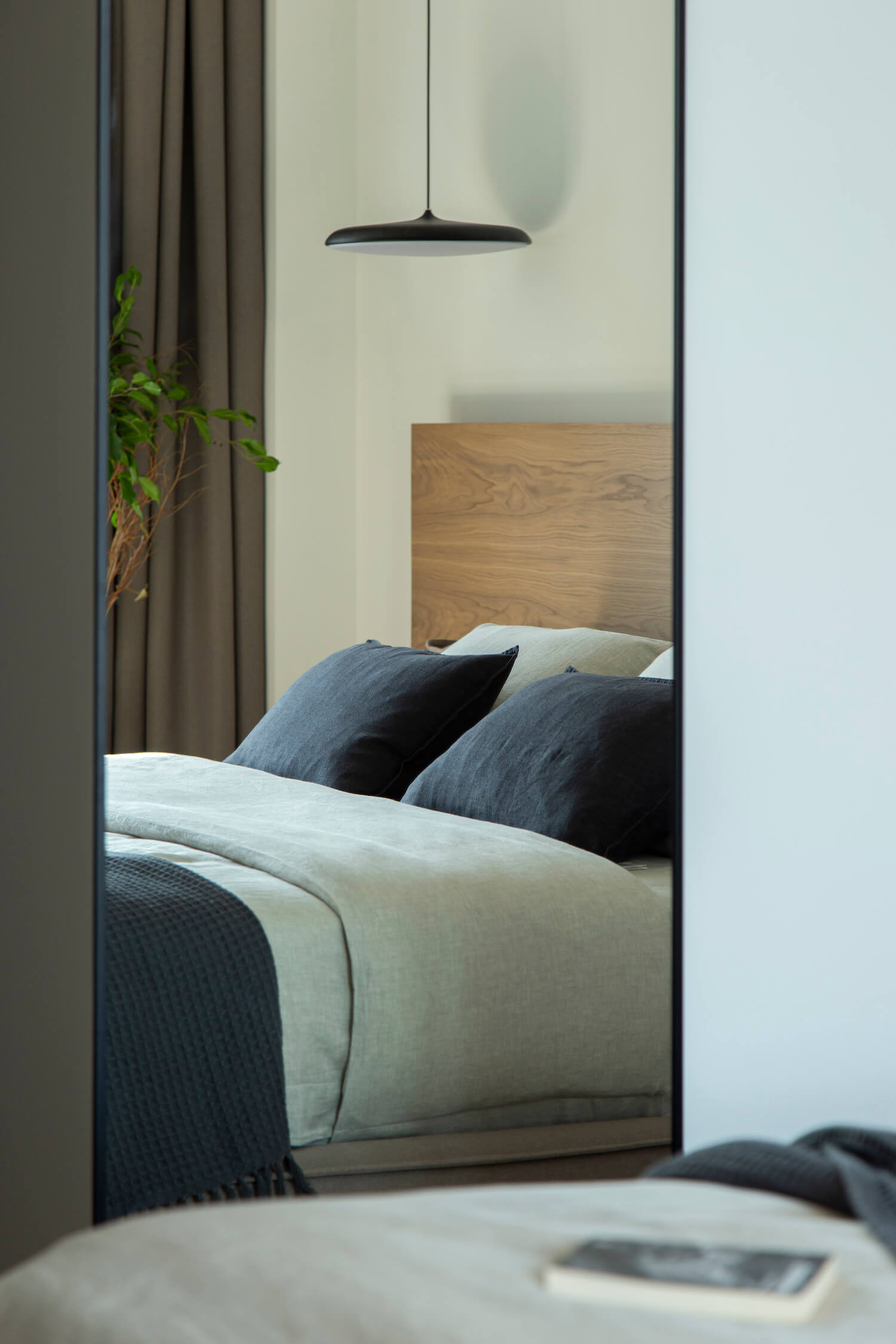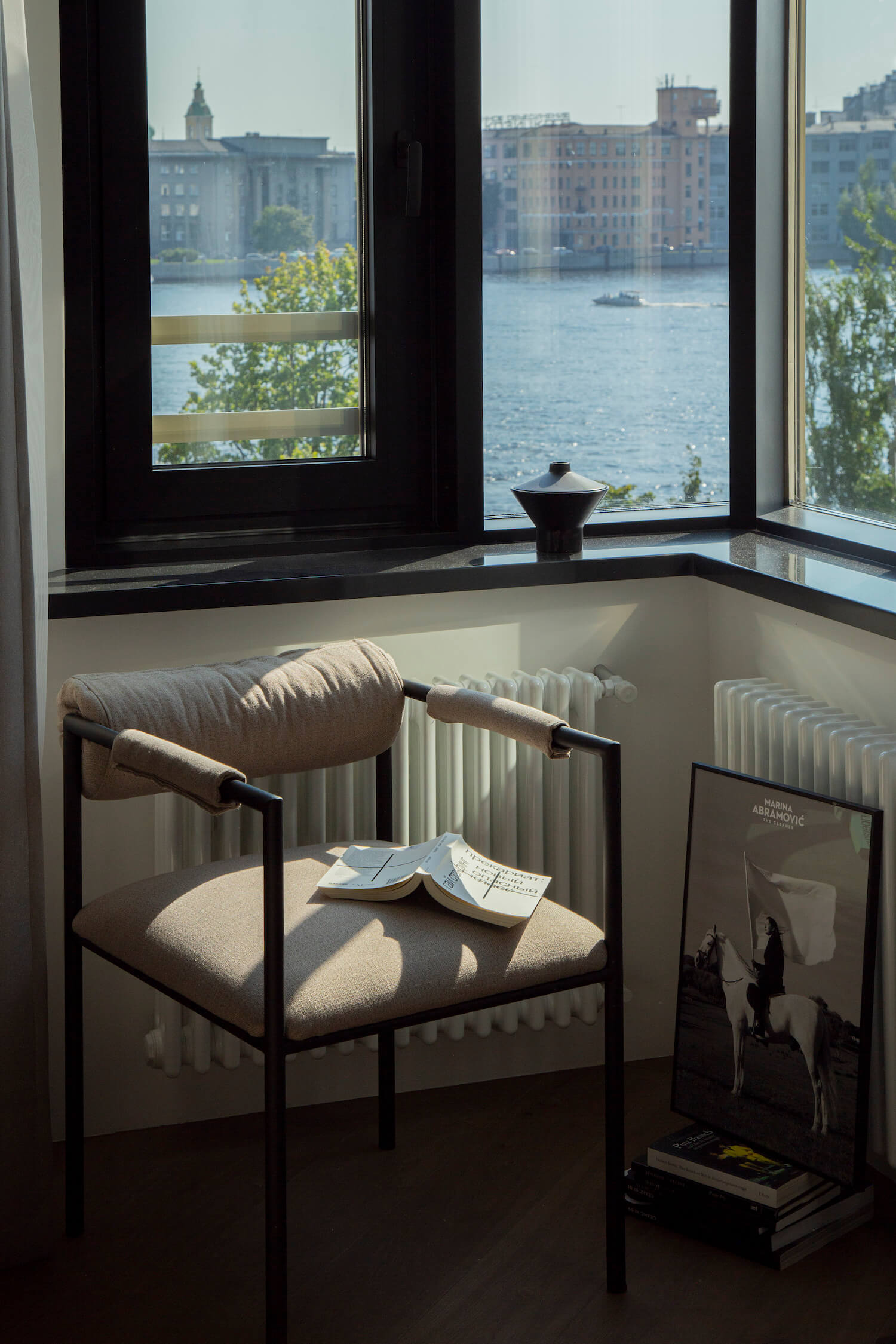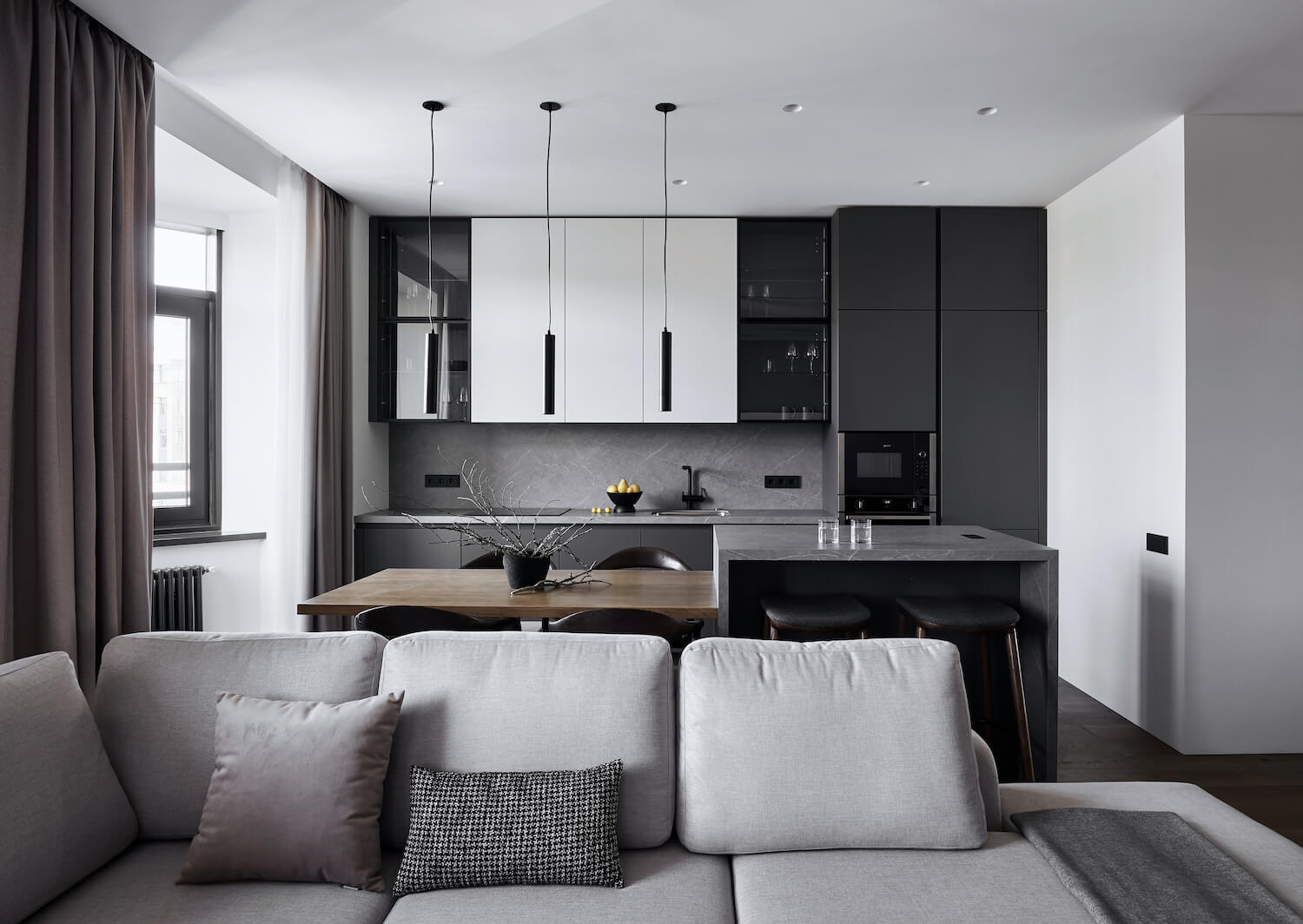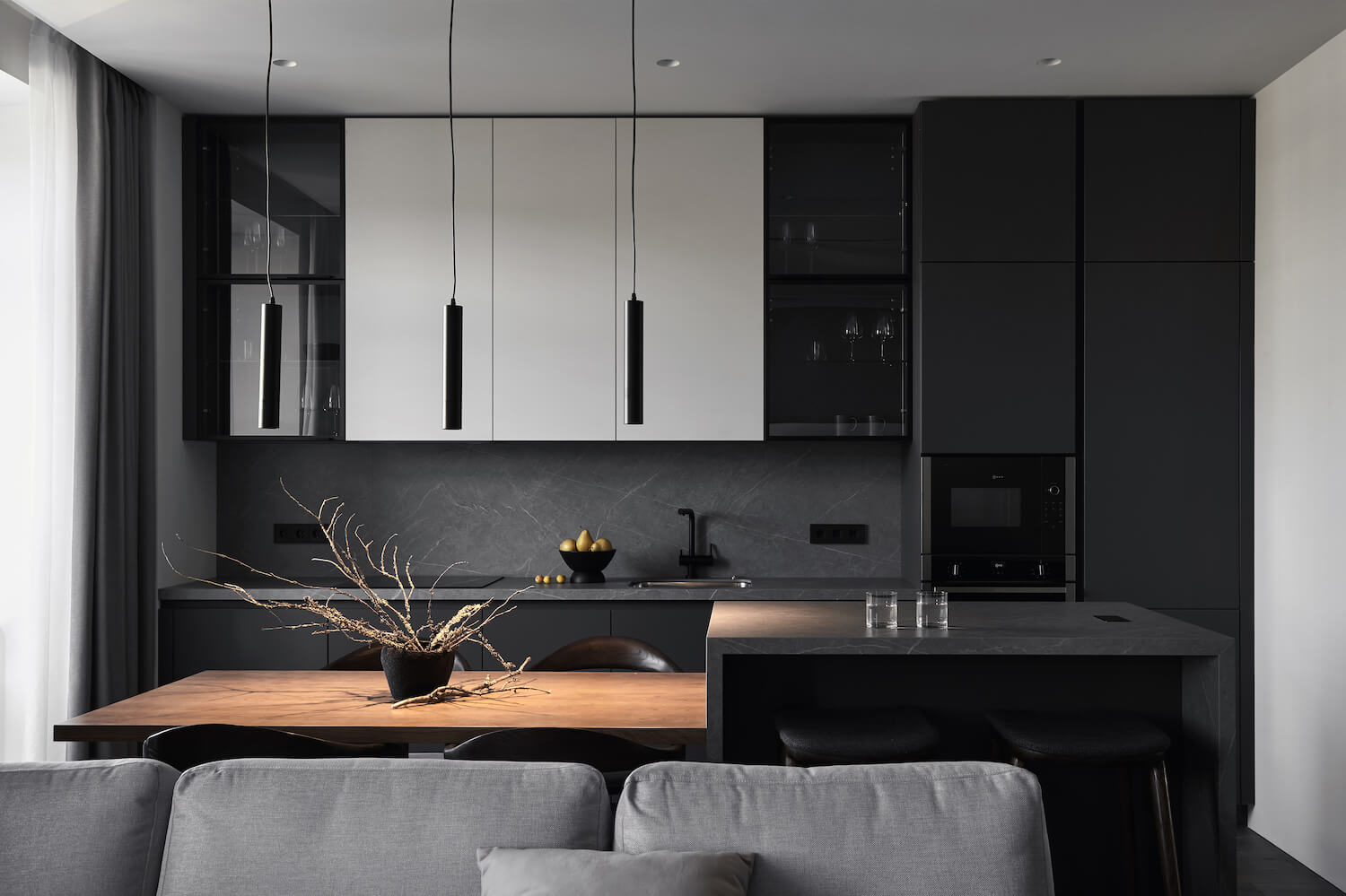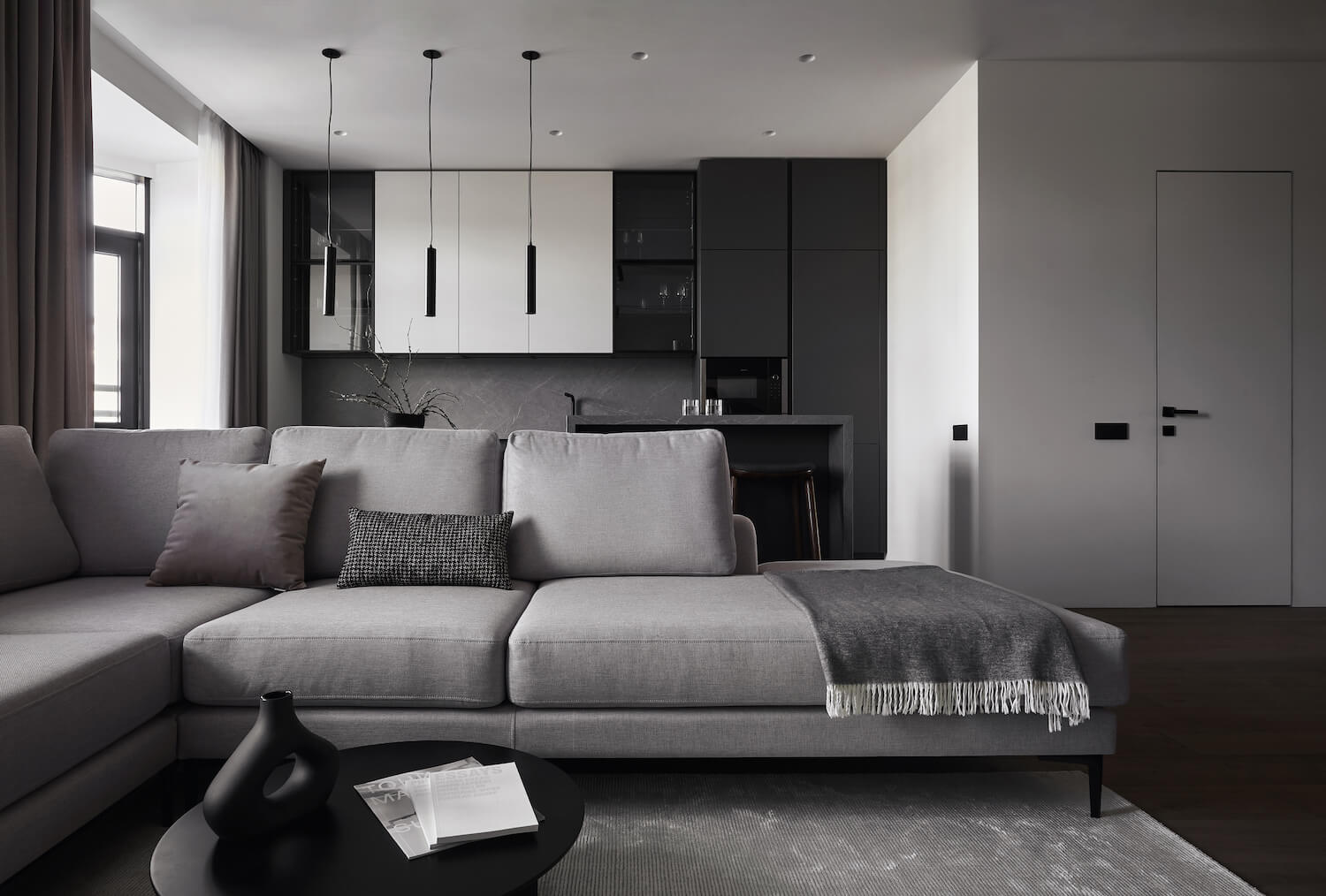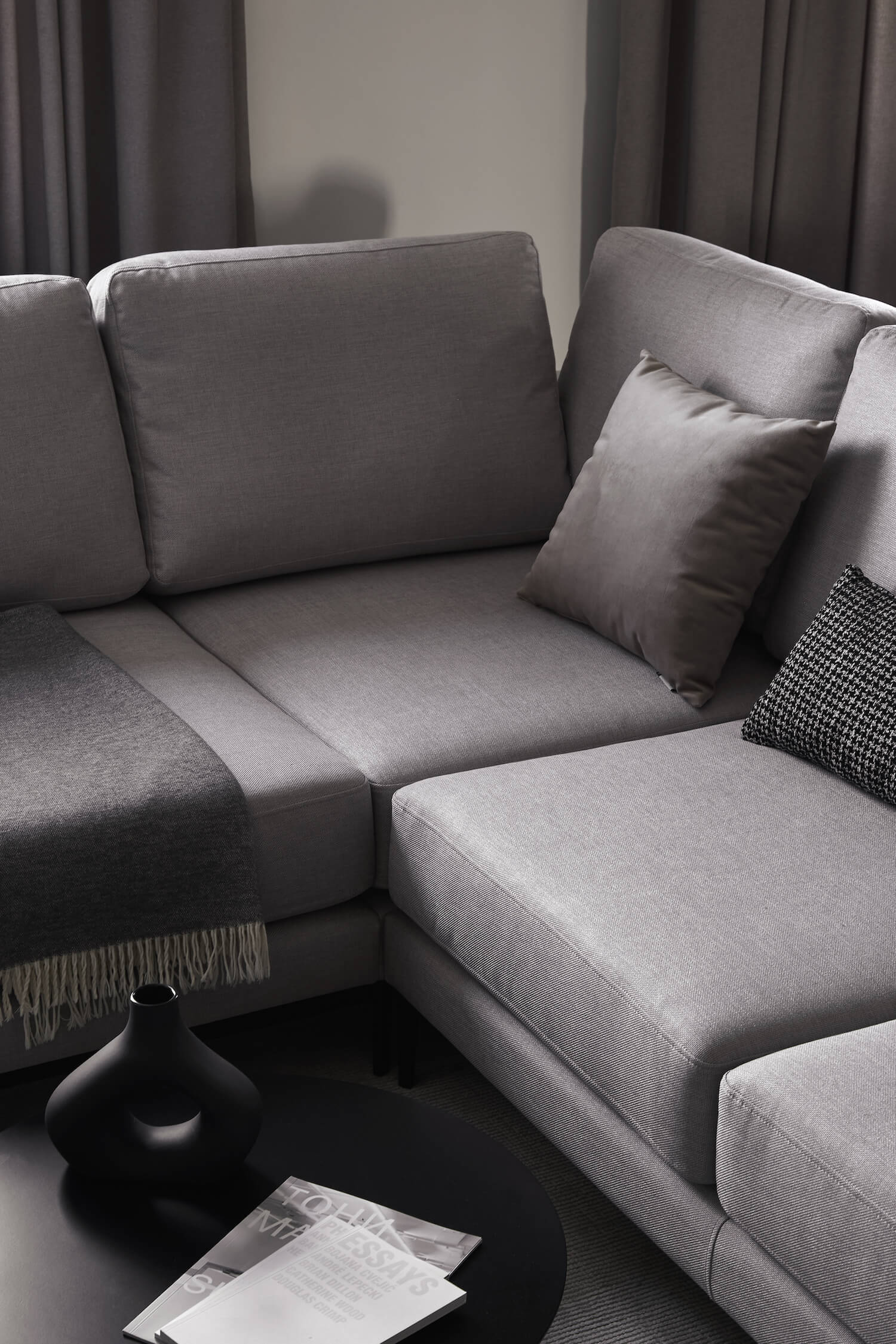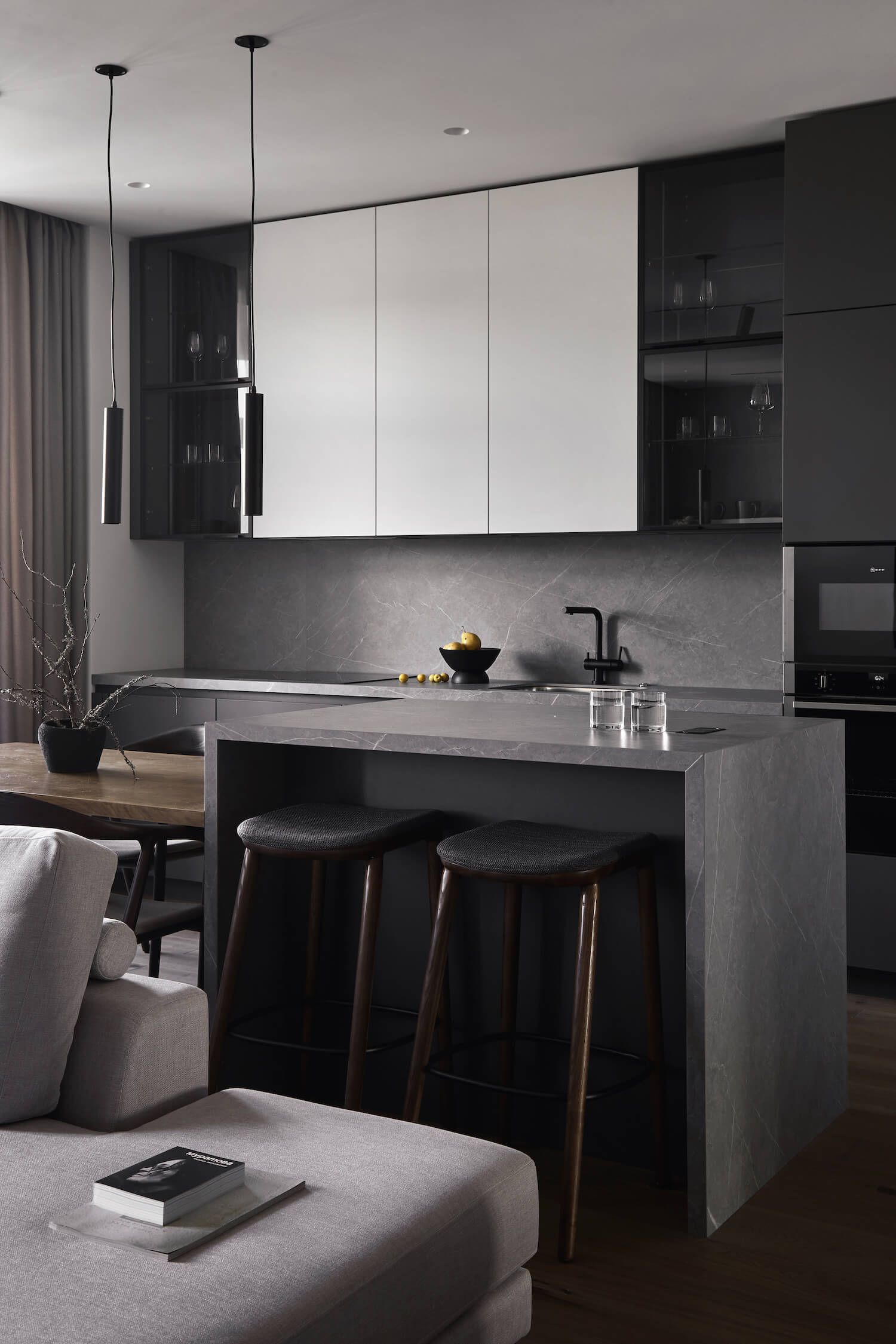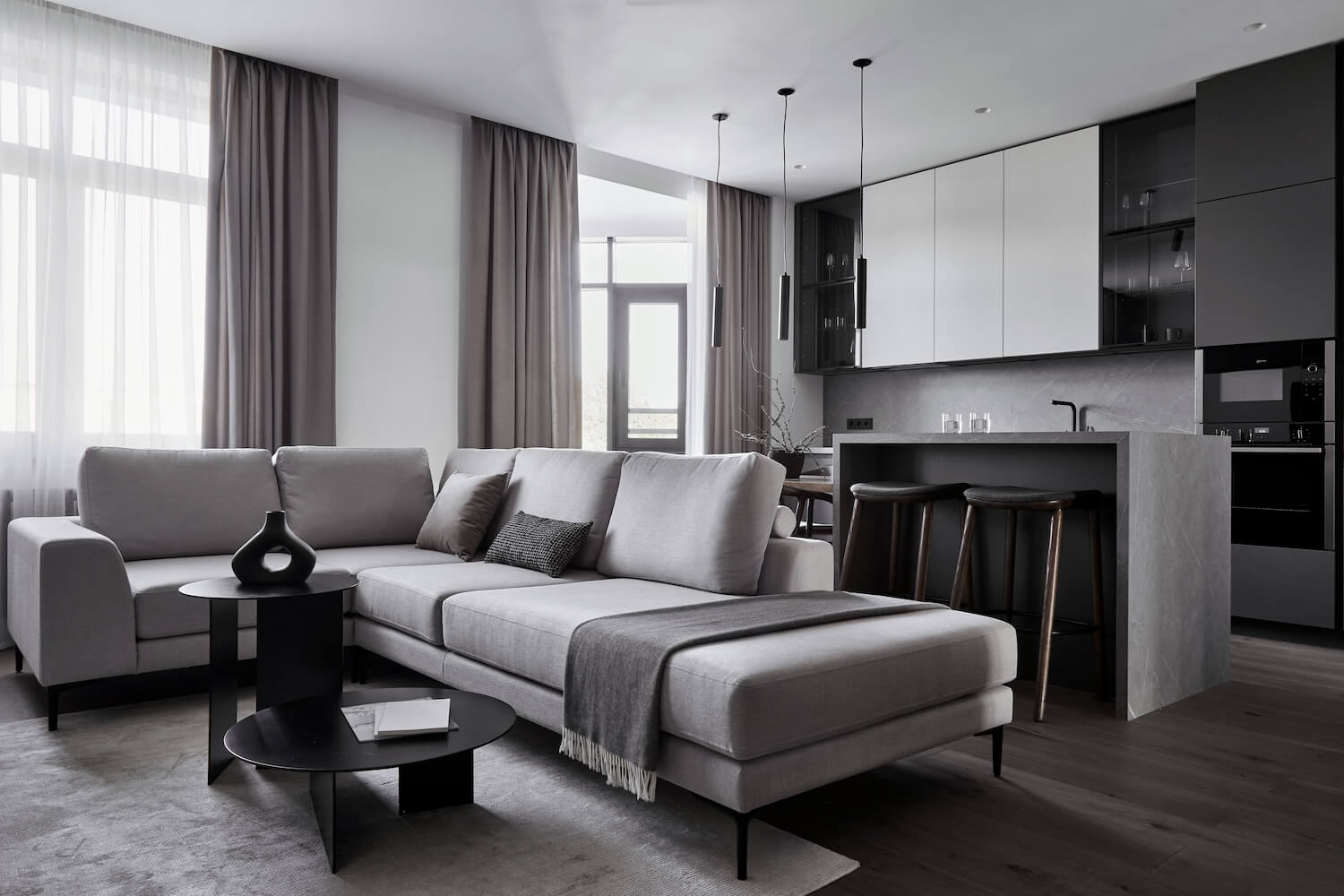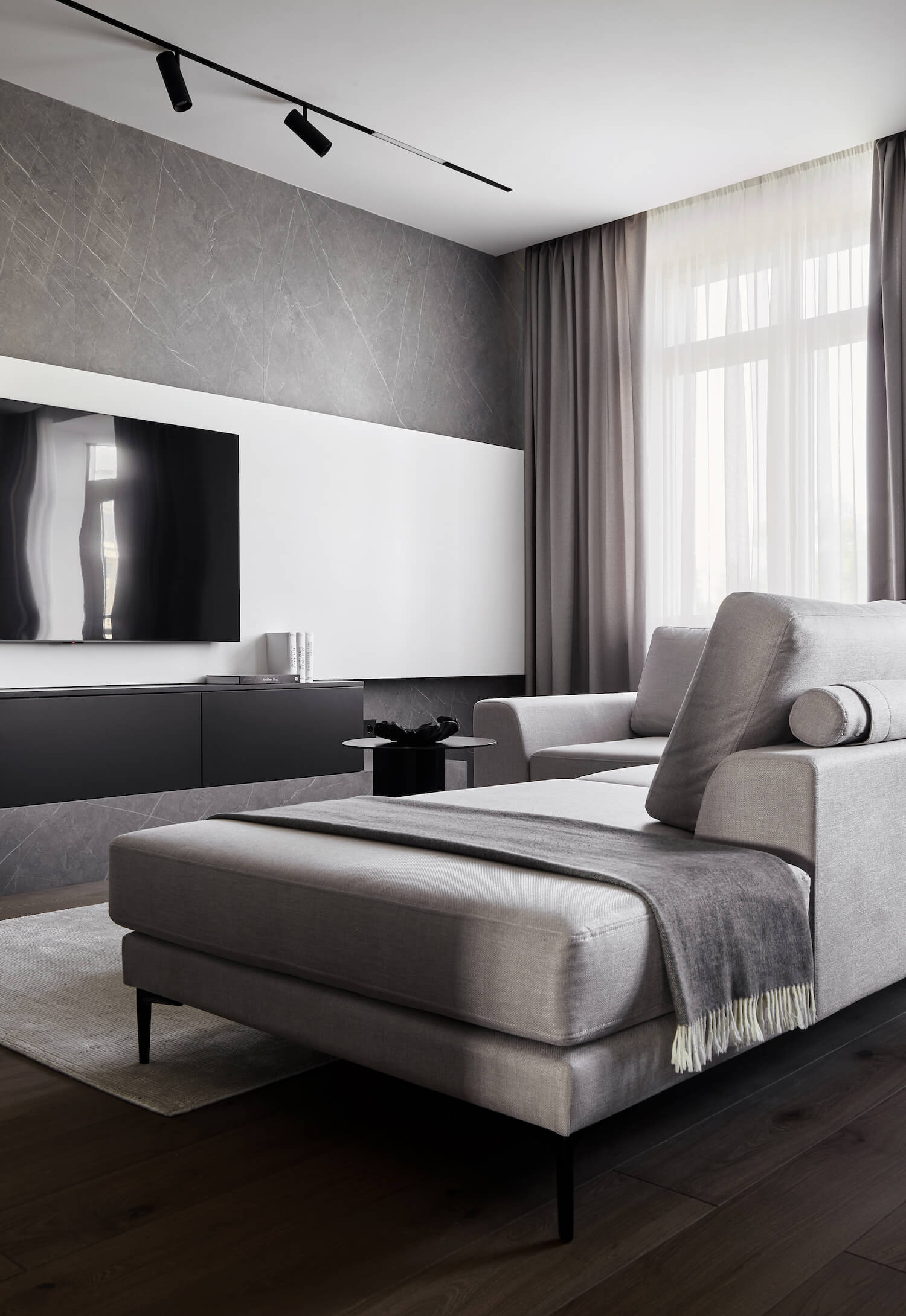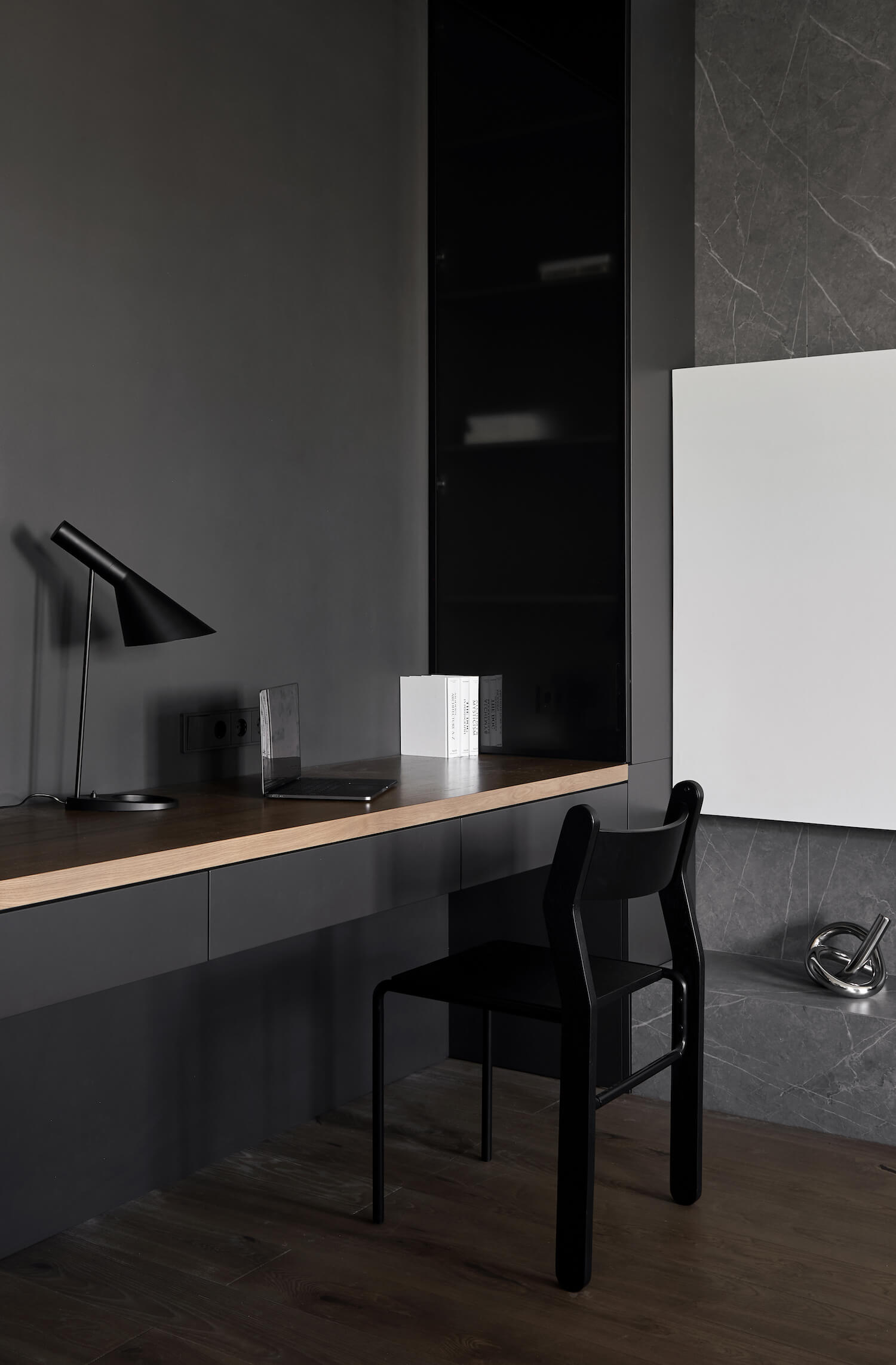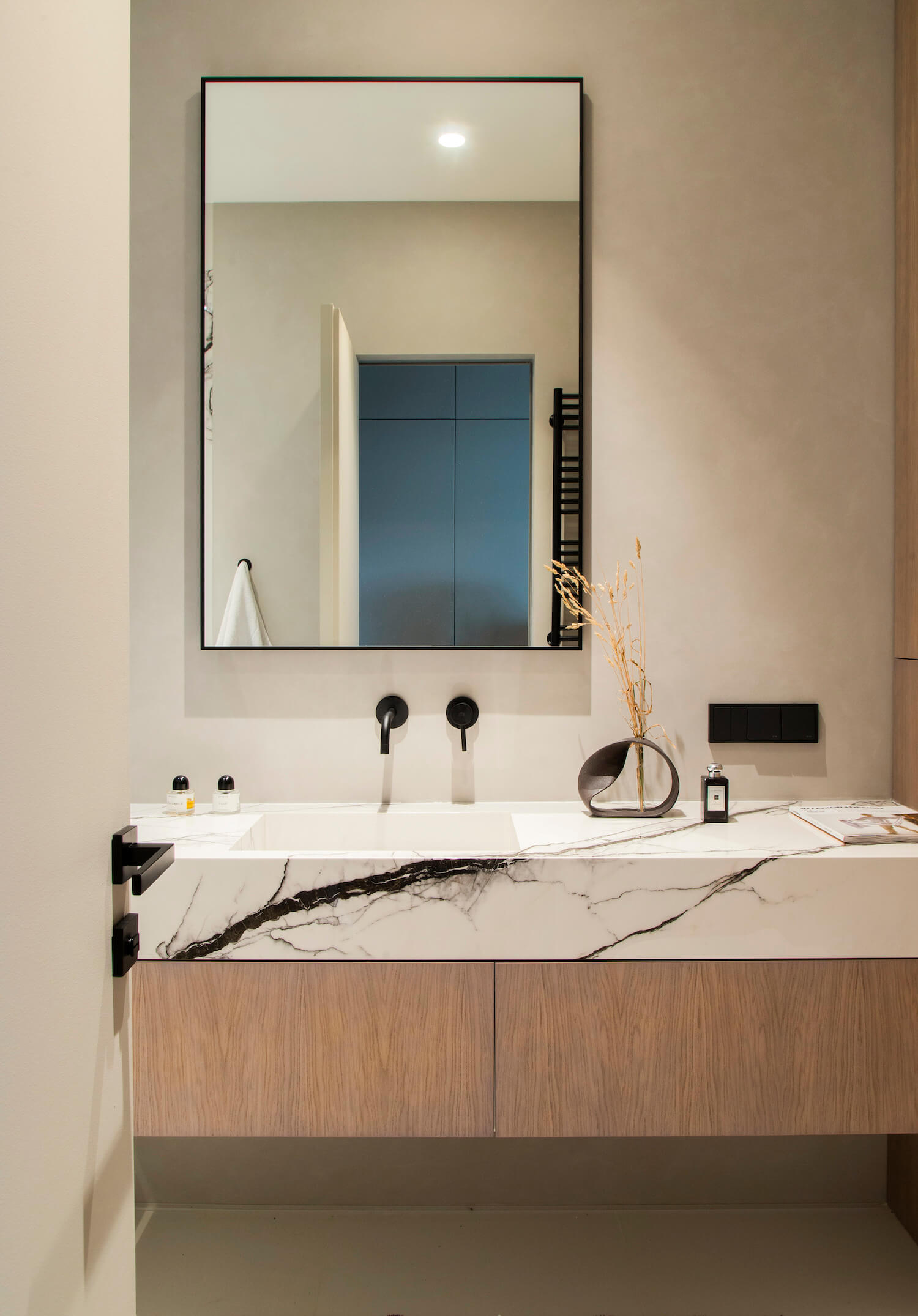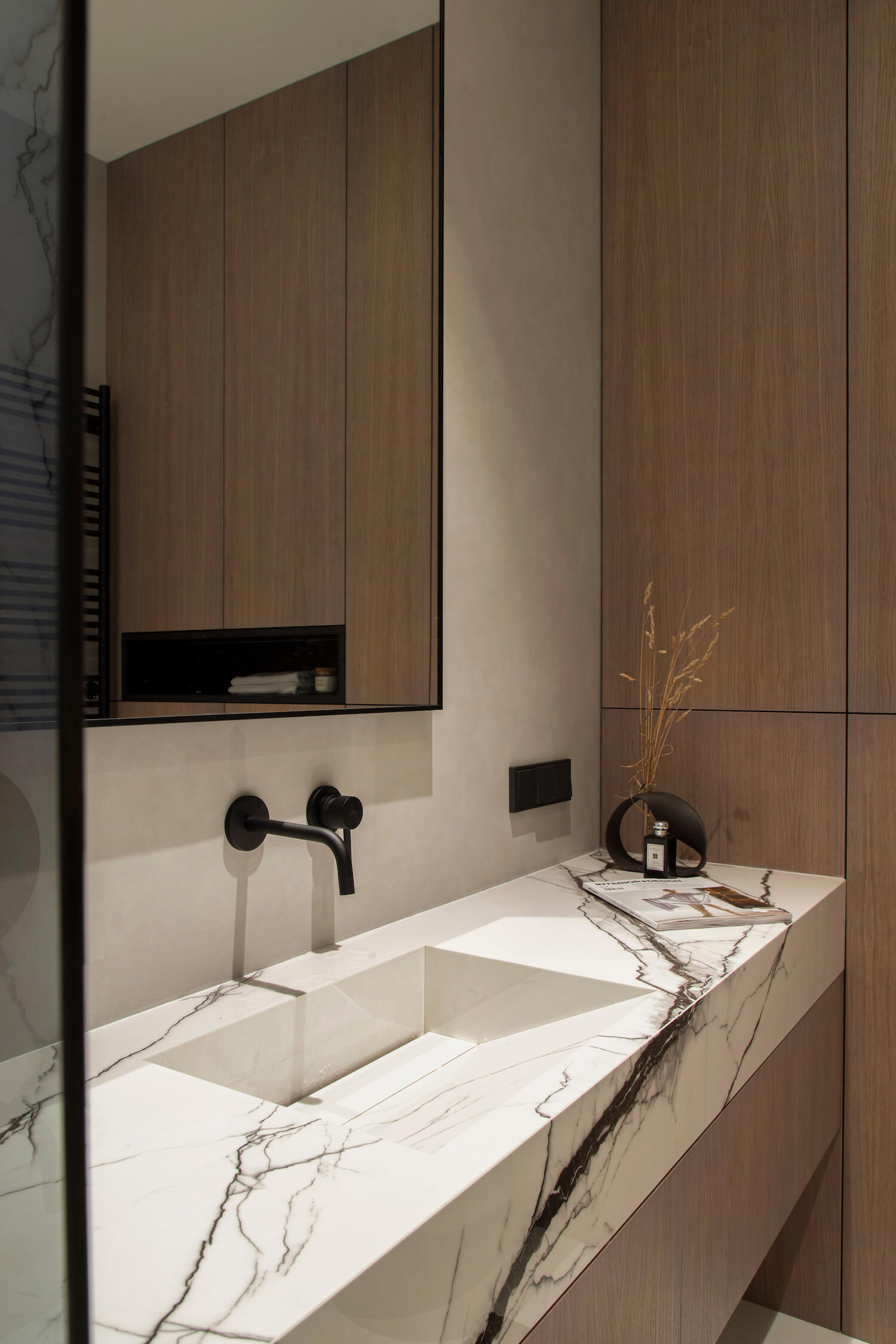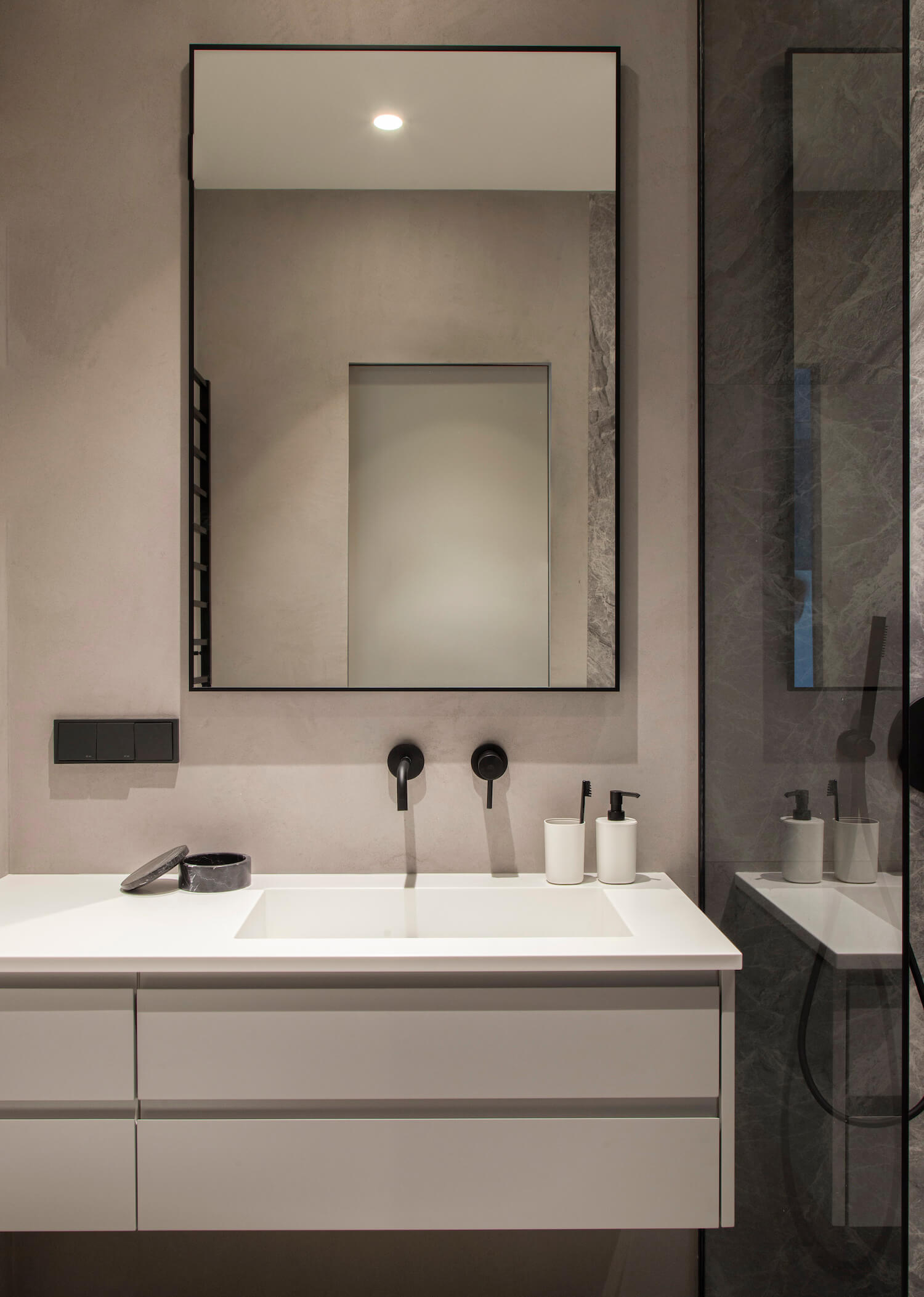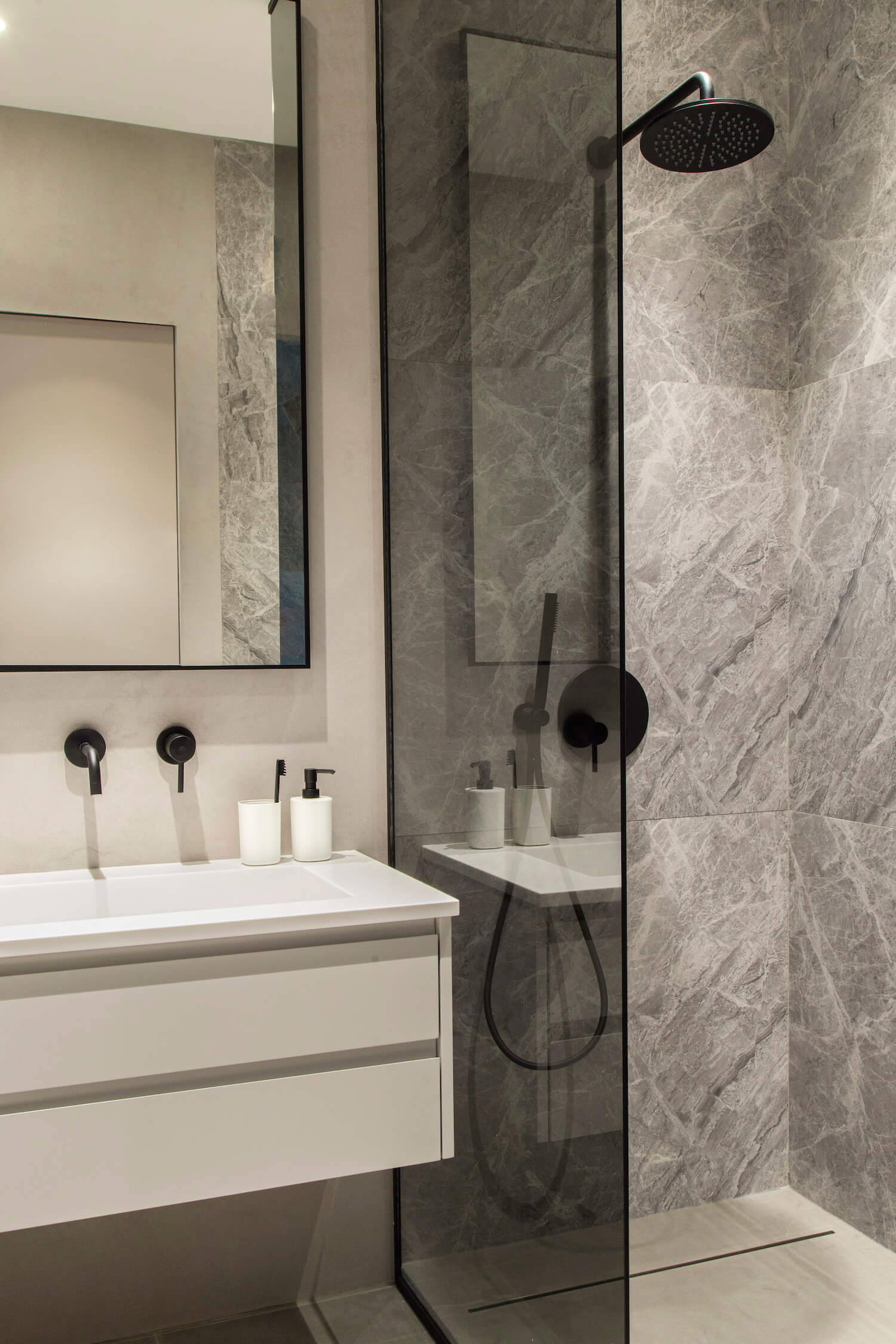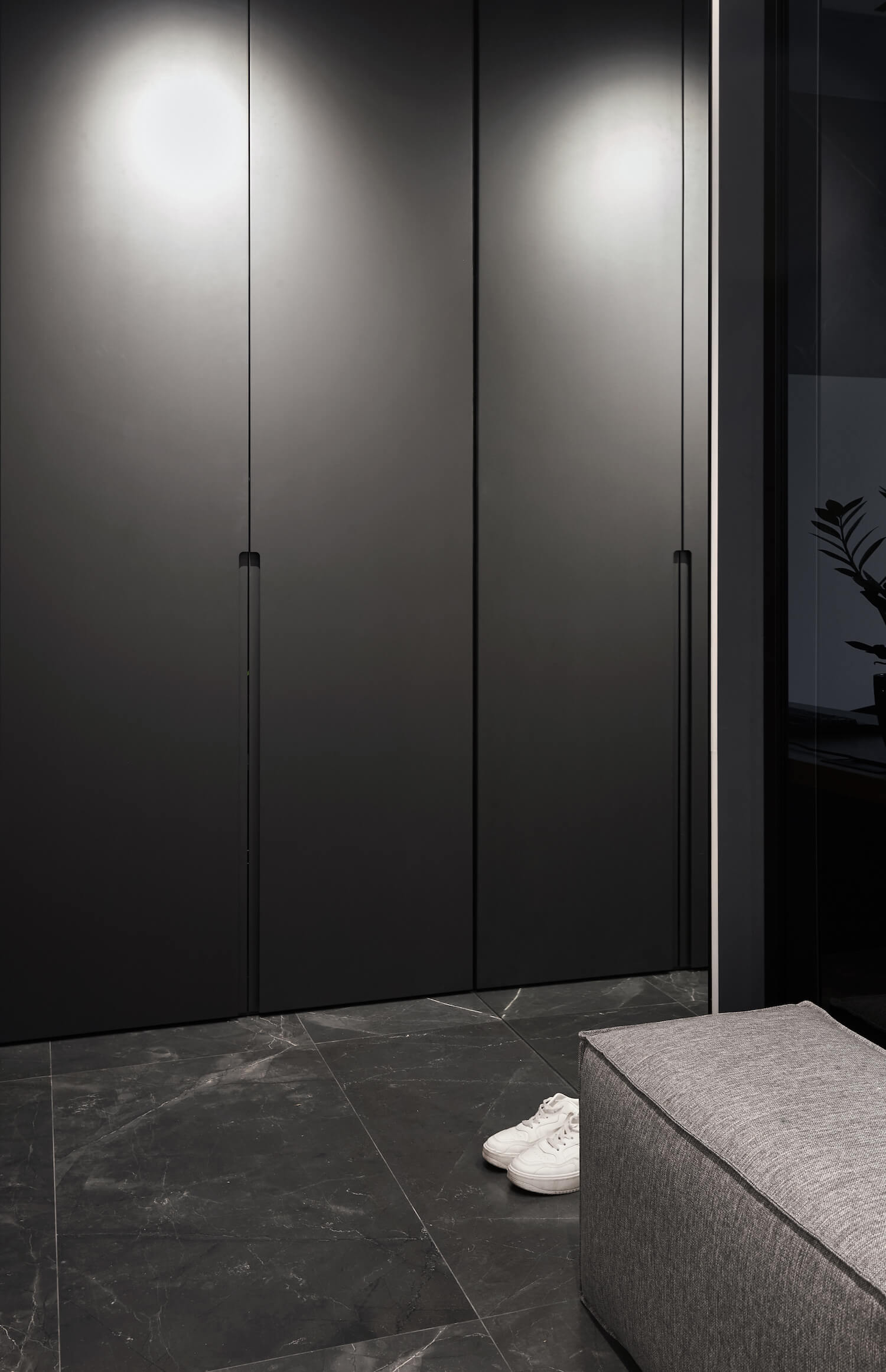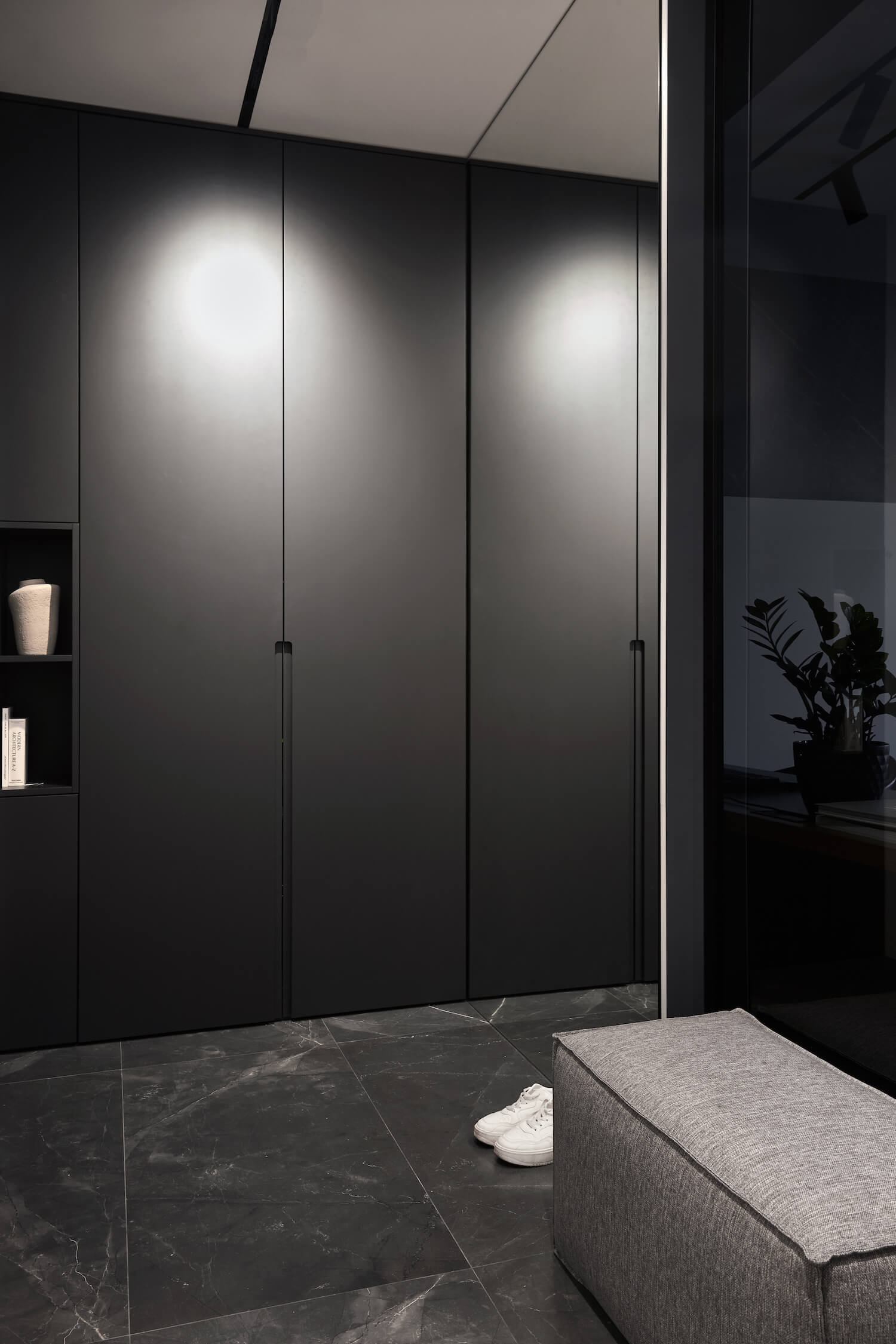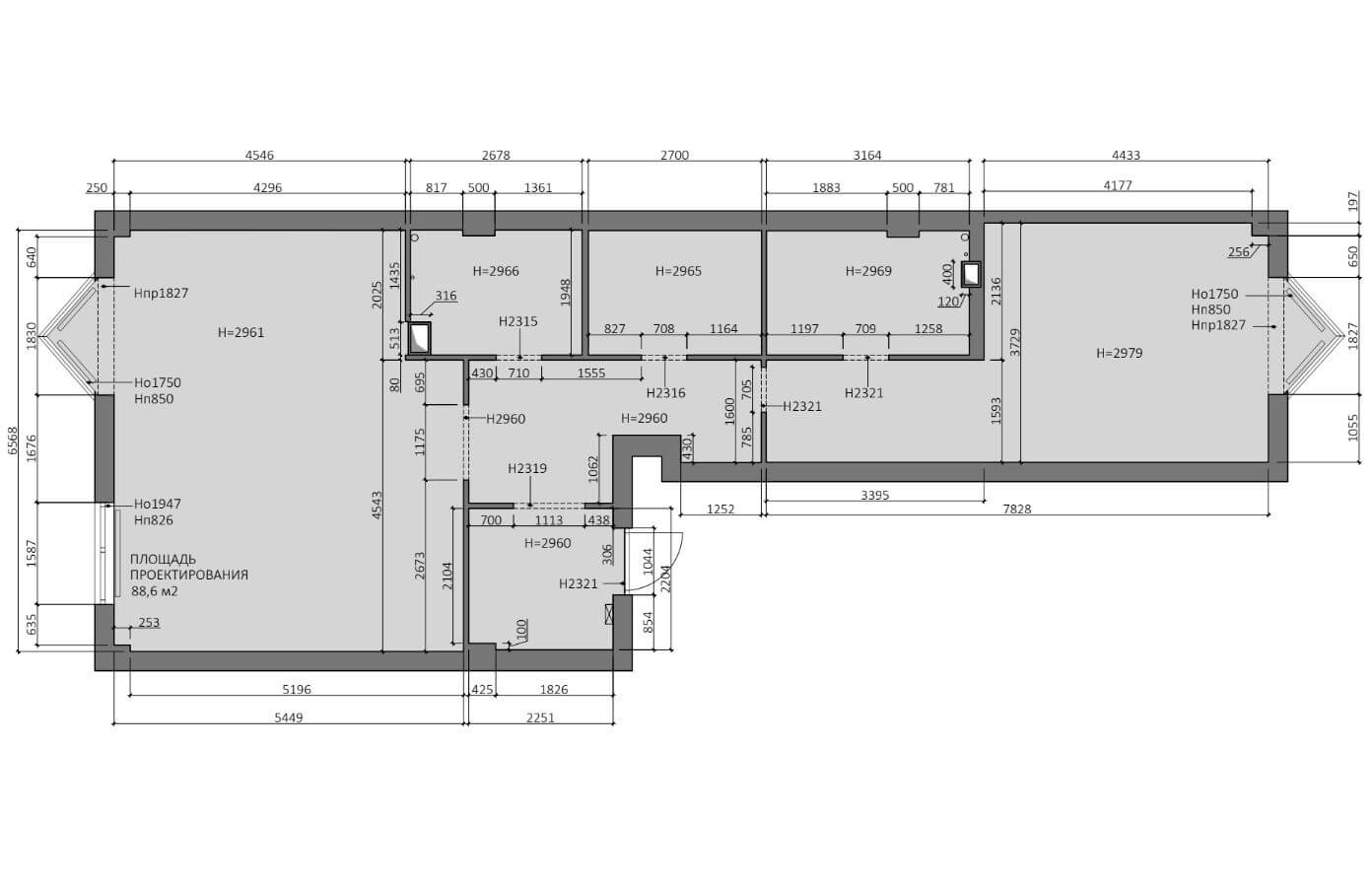 ---