HCRA Design: Song Nhue Tiny Apartment is a house for rent located on a small alley in Ha Dong District, Hanoi. This place used to be a small village by the river. Urbanization has rapidly changed the village. As the capital city of Vietnam, Hanoi is home to a large number of big universities. As a result, there has been a huge demand for the accommodation of university students.
Understanding this need, there have been many houses built for rent. However, due to the lack of investment in design as well as limited space, the rooms for rent here are often cramped, dark and stifling.
The owner of this house who also works in the construction area, requests to us a house with low cost and space optimization for leasing purposes. On the other hand, it should also be a unique design, show the owner's taste and be an appealing building for renters. With an average of 20-25m2, each room has its bedroom, living room, kitchen, toilet and balcony.
Located in the center of the capital city, Song Nhue Apartment lies on modest land with its three sides facing to the roads. The North-western direction is a community yard with trees, the other two sides are on the alley of the residence.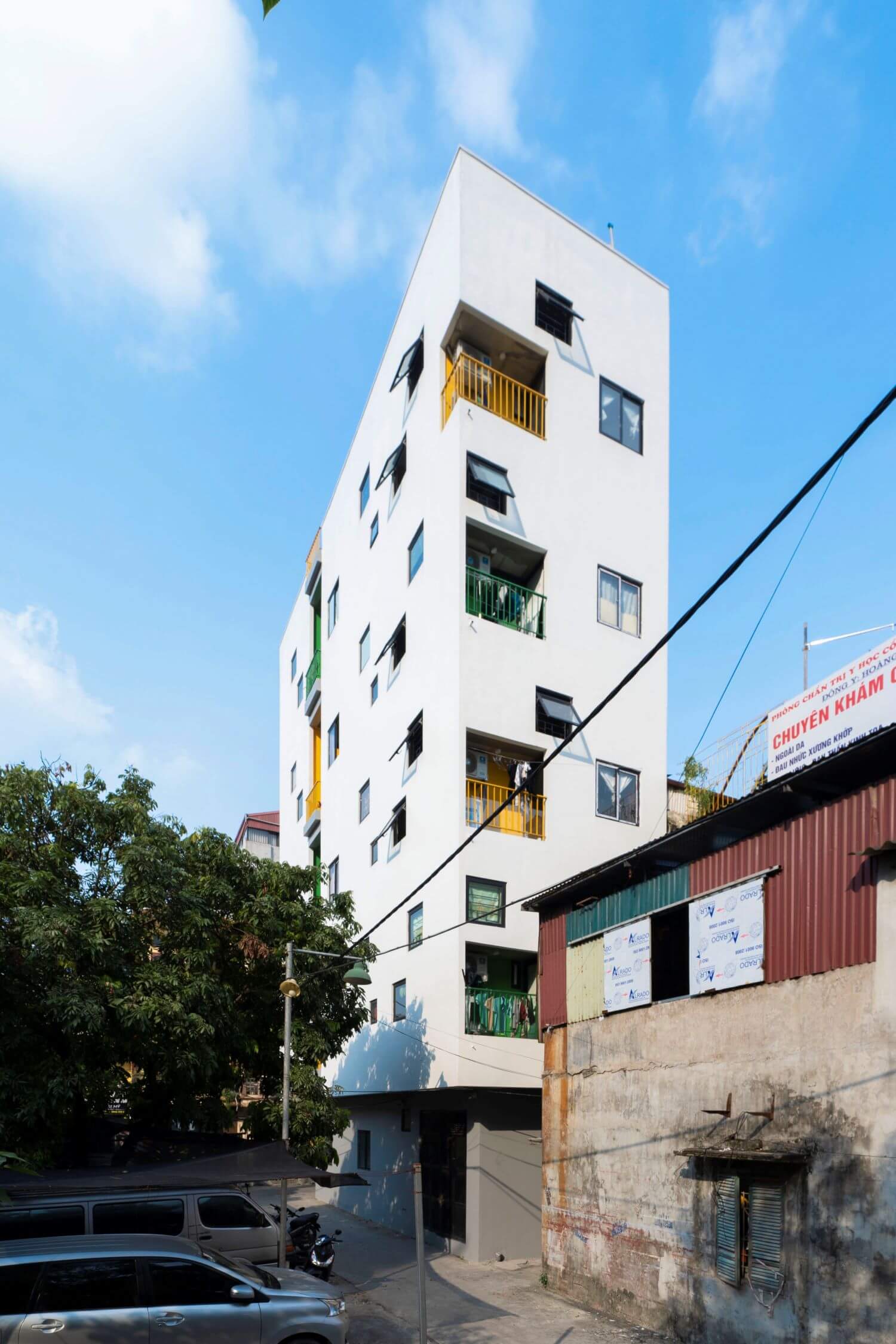 The building consists of 5 stories. The first one is a garage and room for business renting. The upper floors are rental apartments that were constructed over to the front to increase the space. Stairs, elevators and corridors are the core means to commute within this house.
With the area square of 77m2 on each floor, and to make the most of this space, there are three rooms built with their own mezzanine floors, and stairs. Each room can have its windows opening to the community yard with green trees.
Each room includes basic functioning spaces with the dining room and kitchen shared with the living room, toilet and balcony, and the mezzanine floor is for bedroom. Facing the roads on three sides also helps each room of the building to be fulfilled with natural sunlight. The rooms are designed in many different ways, so students could arrange the interiors that suit their preferences and needs.
Built with the modern and minimal concept, the 1st floor was painted in grey to highlight its higher floors colored in white. This makes it look like a white "floating box".
The windows are designed in different sizes and arranged unleveled making the house lively. Loggias and their railings are colorful that is suitable to the styles of young and dynamic renters – the targeted customers that the house owner focuses on.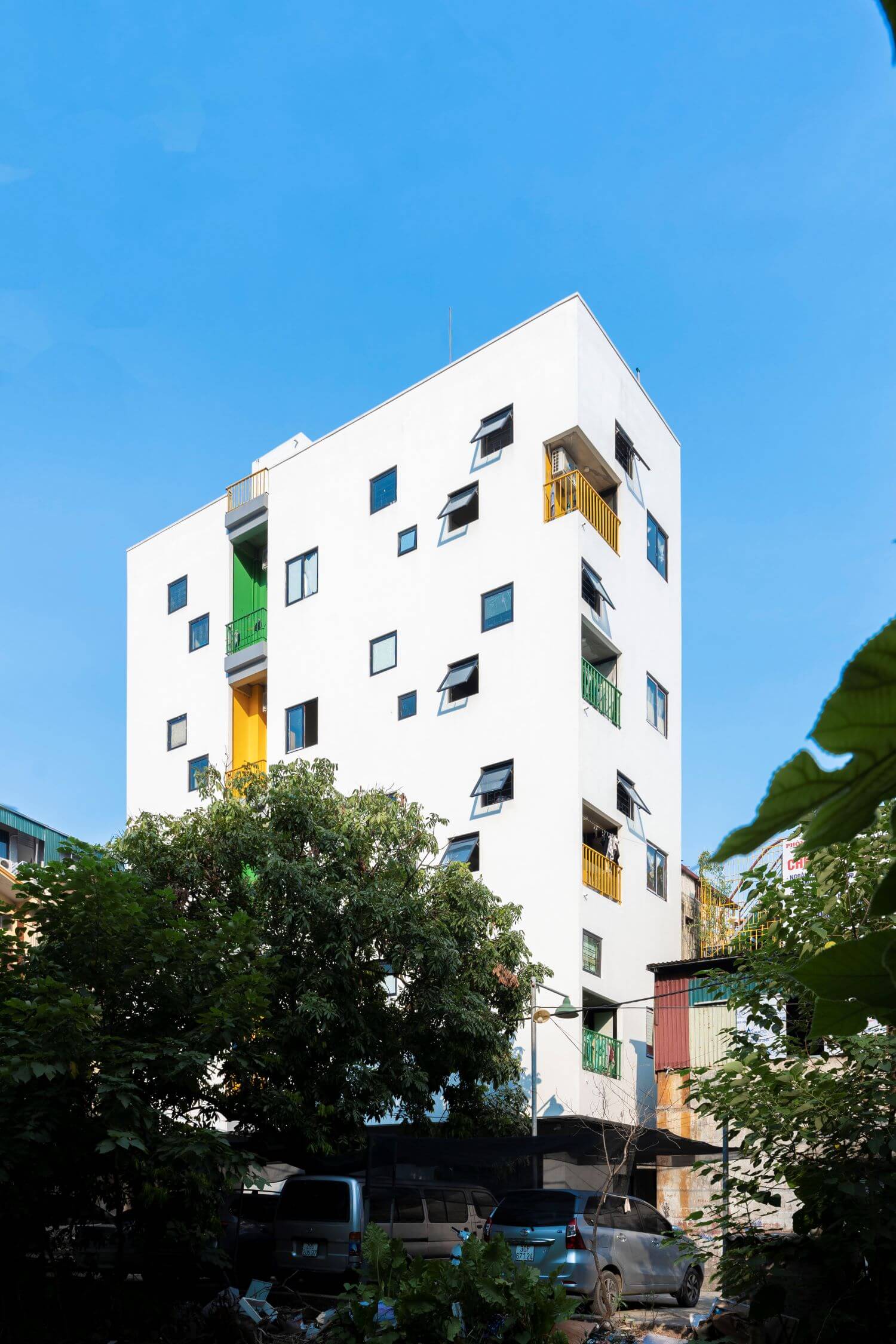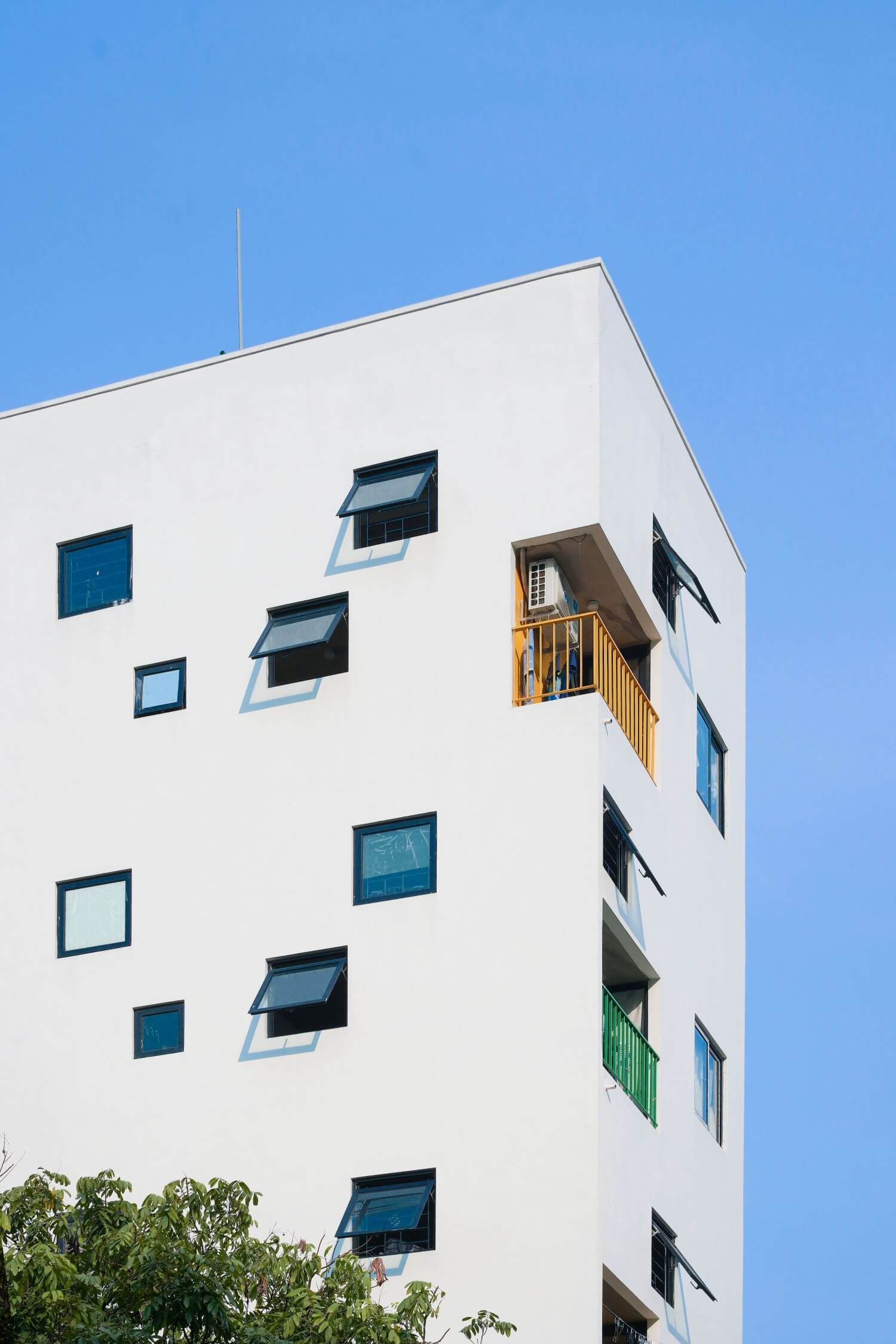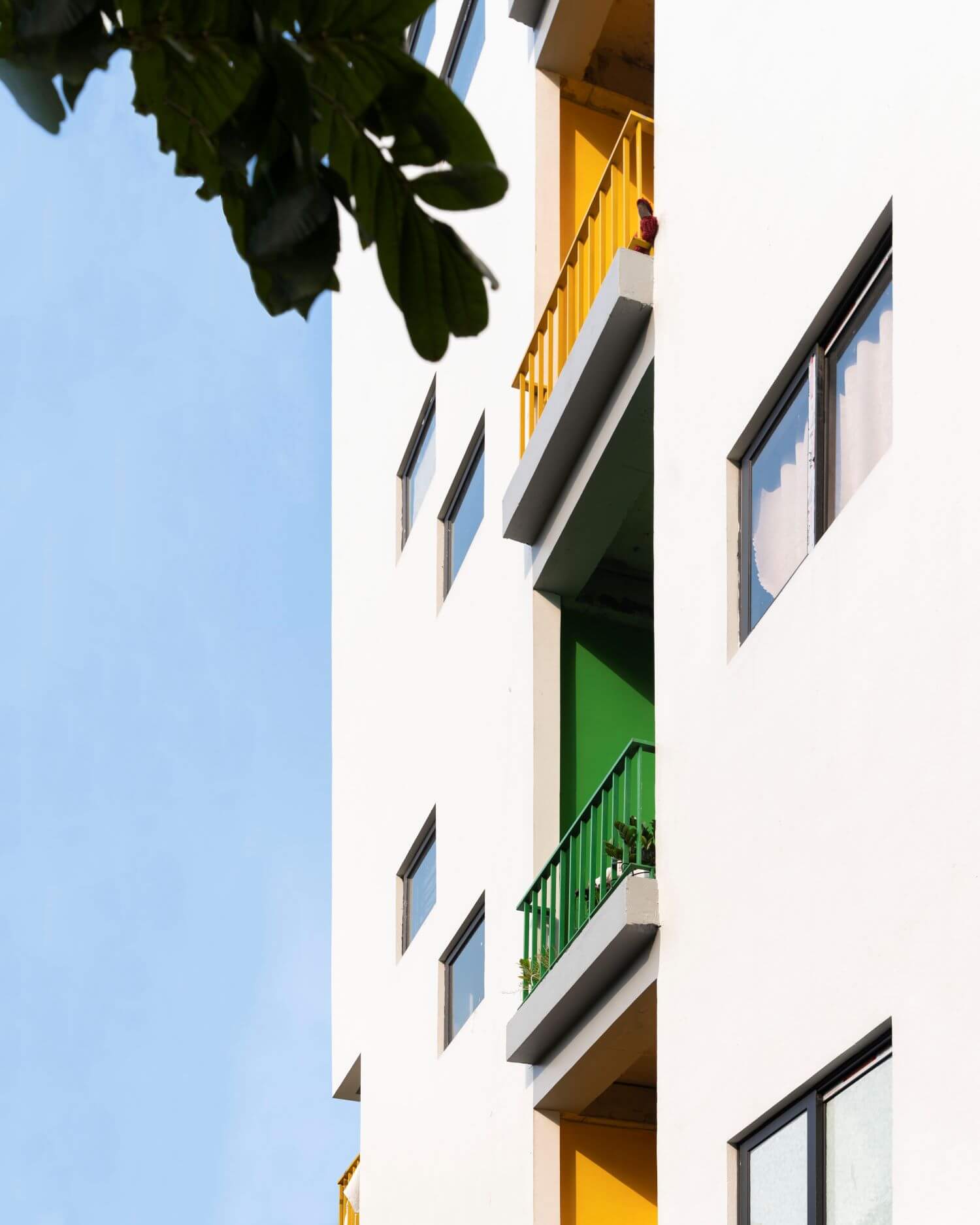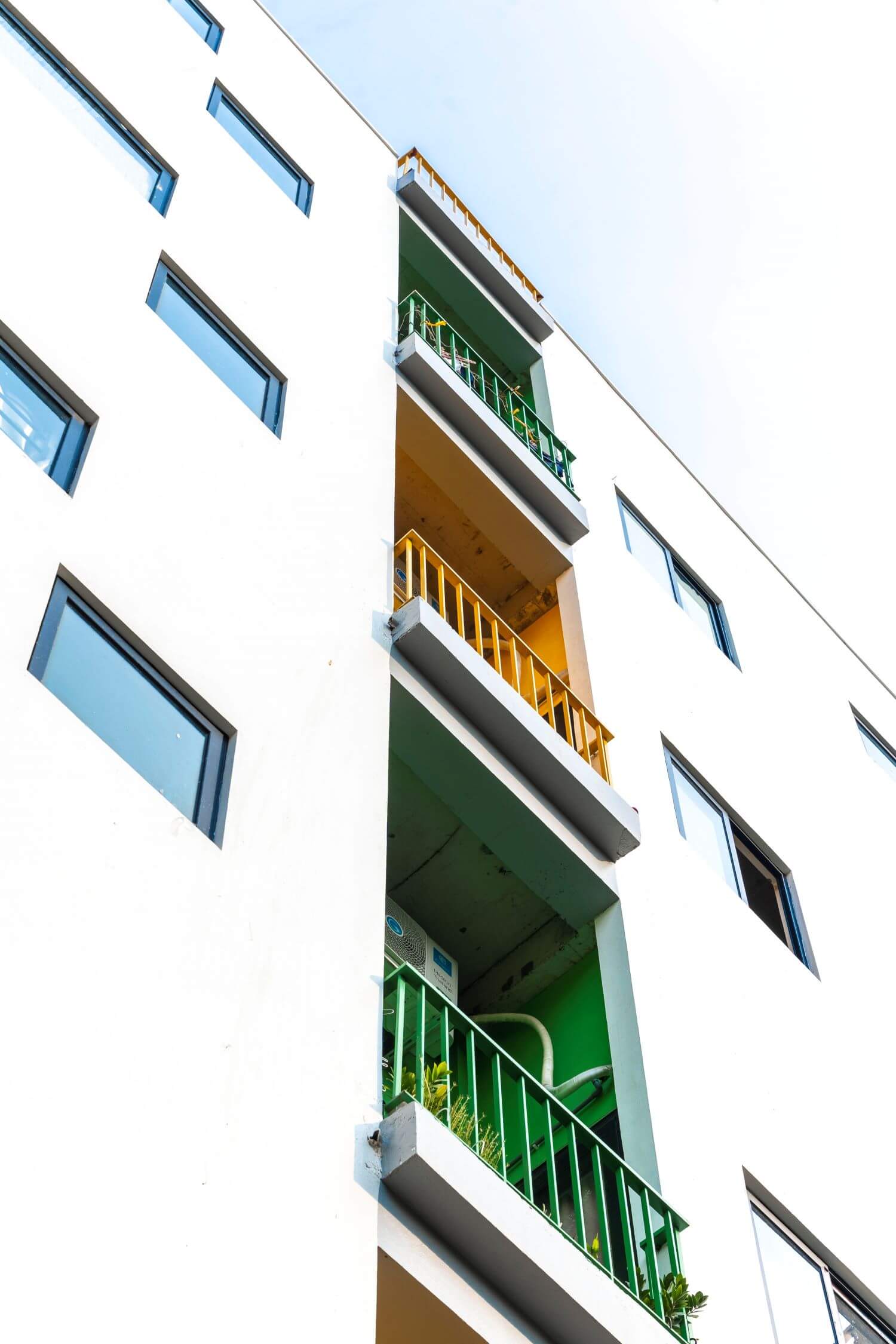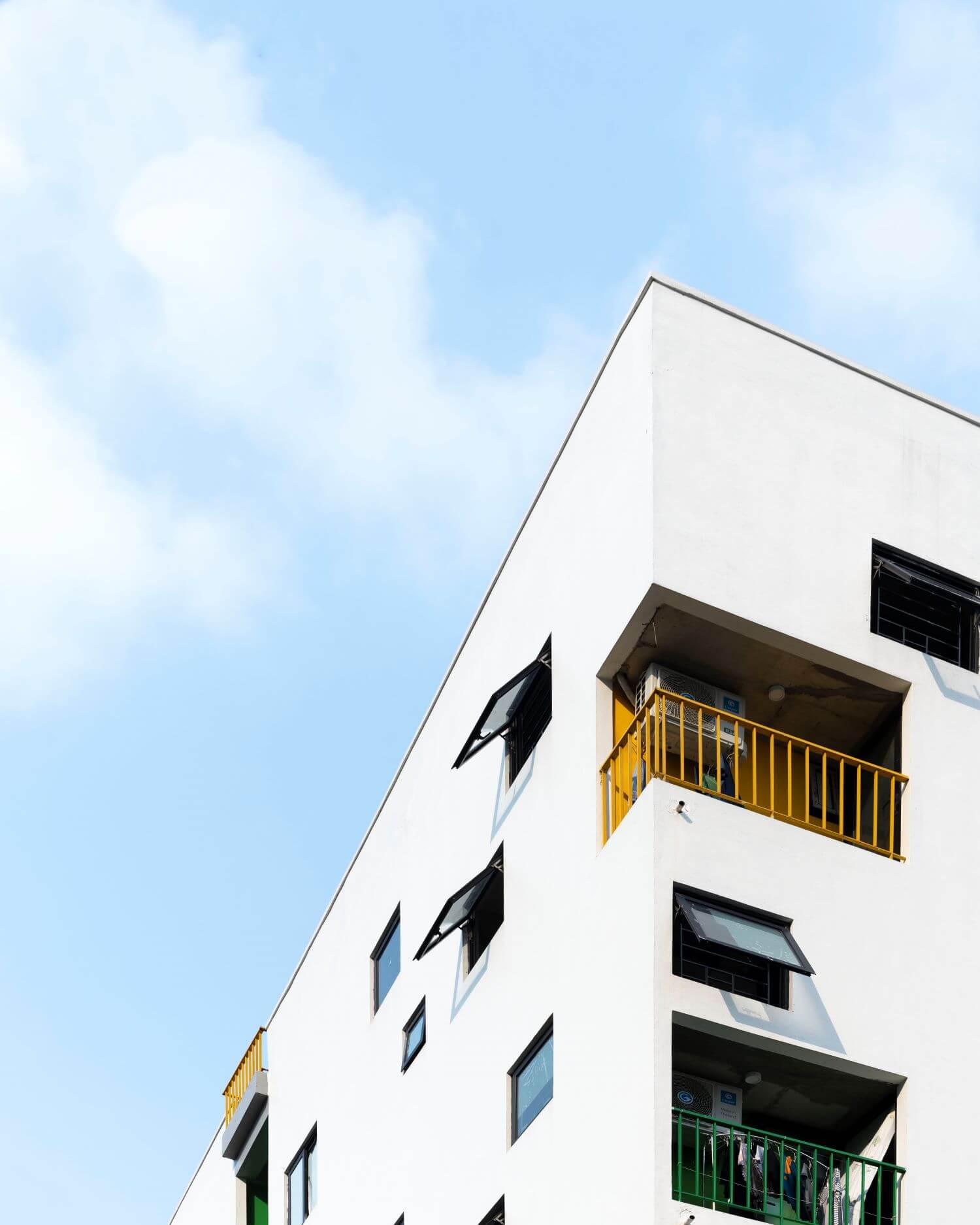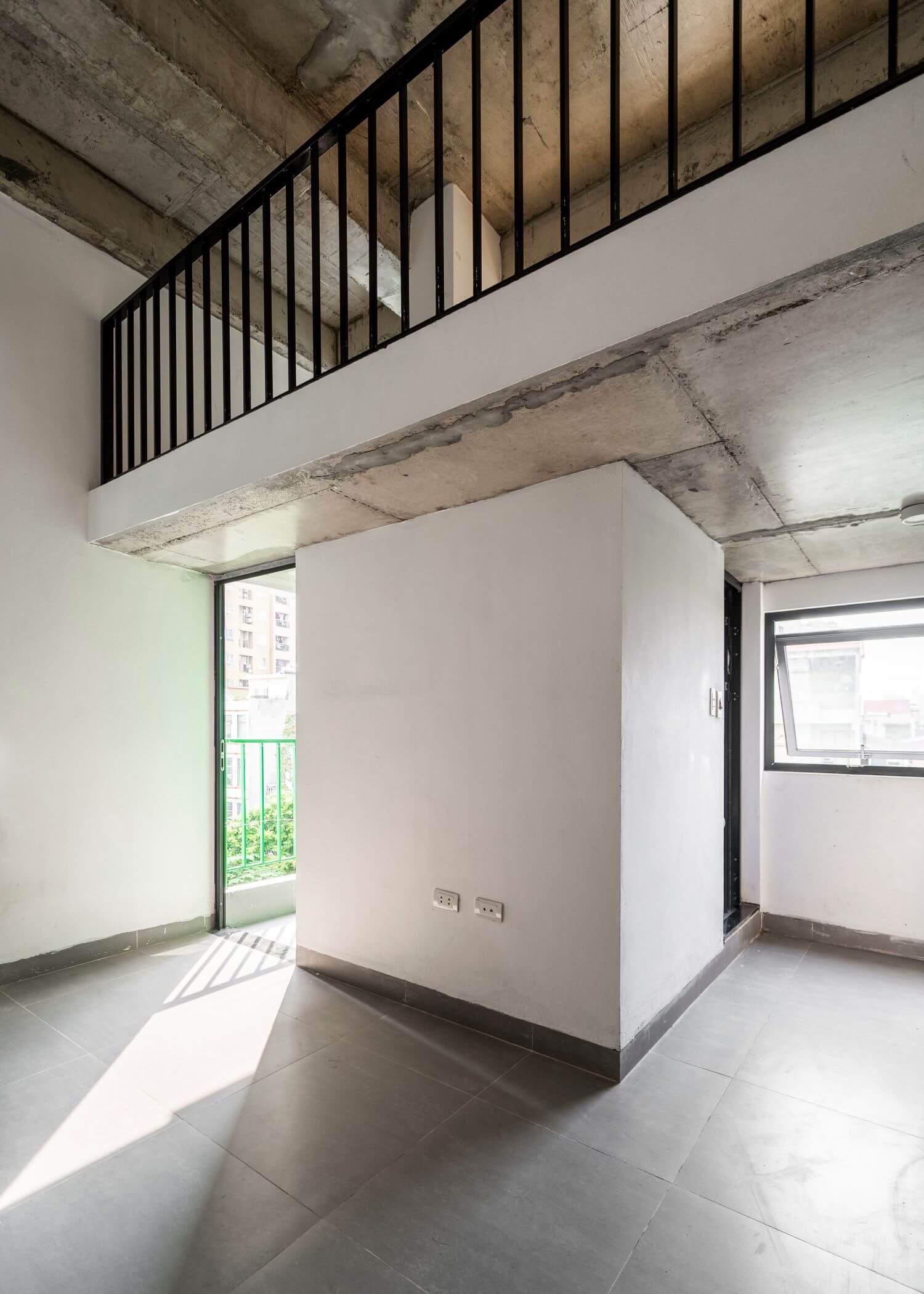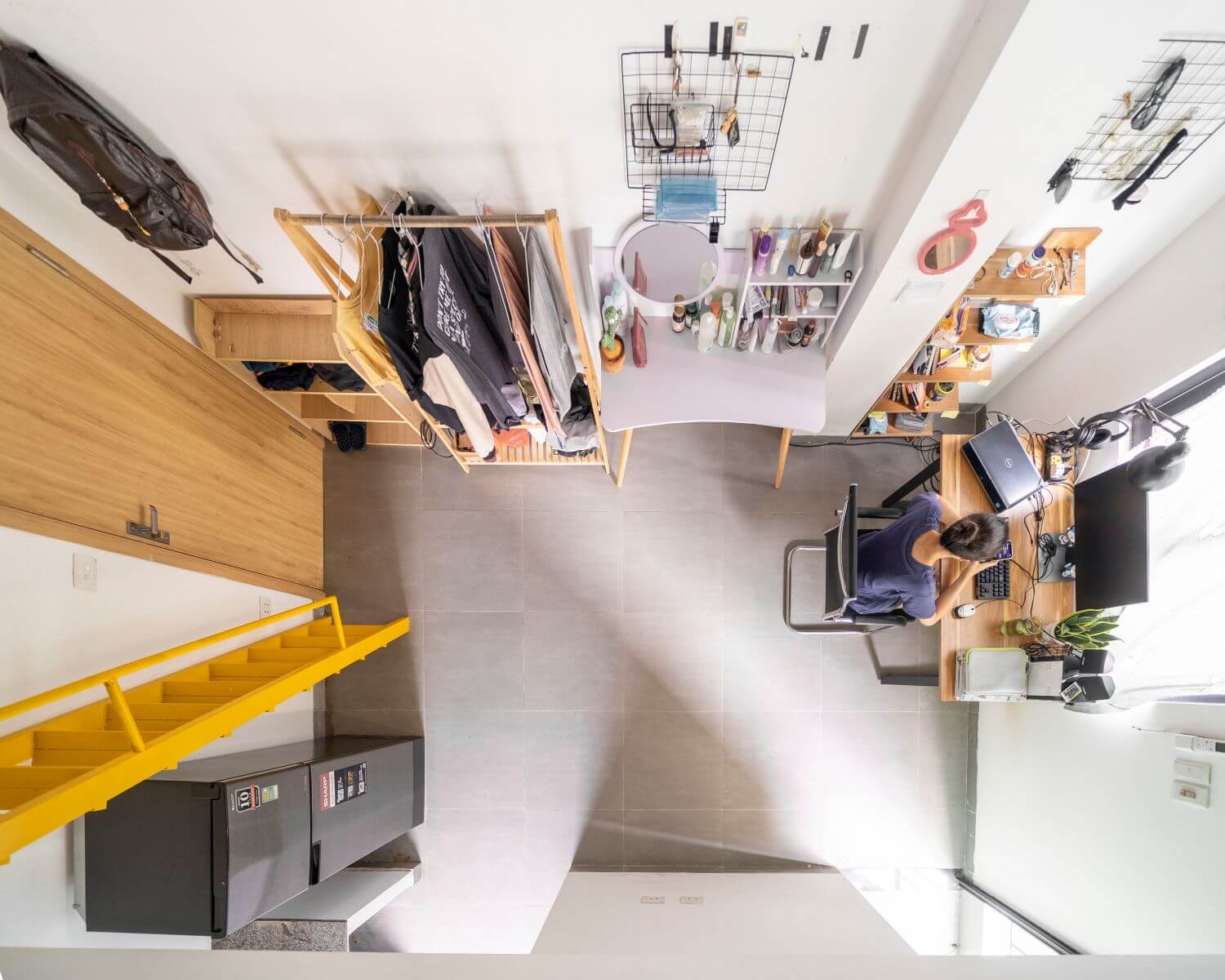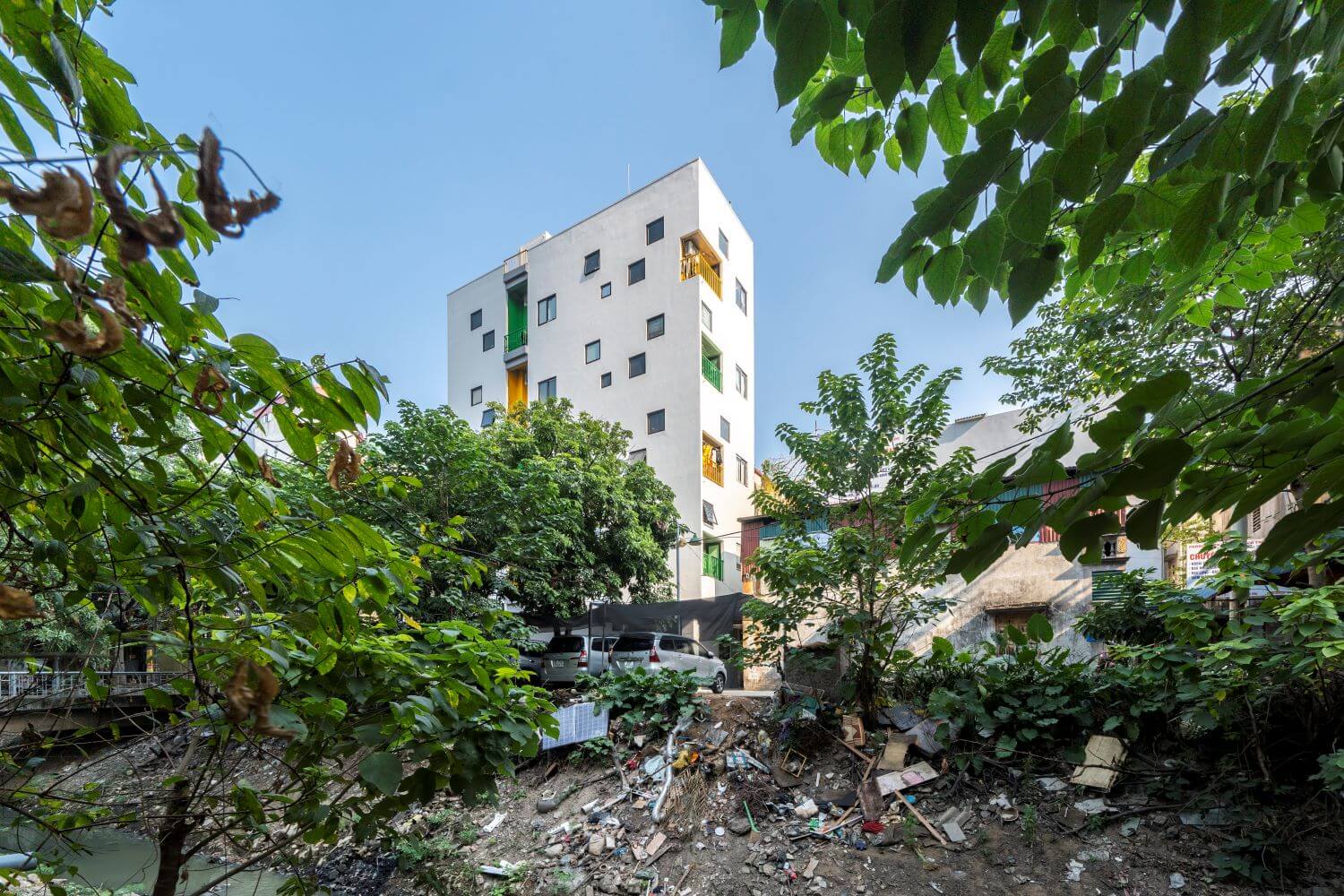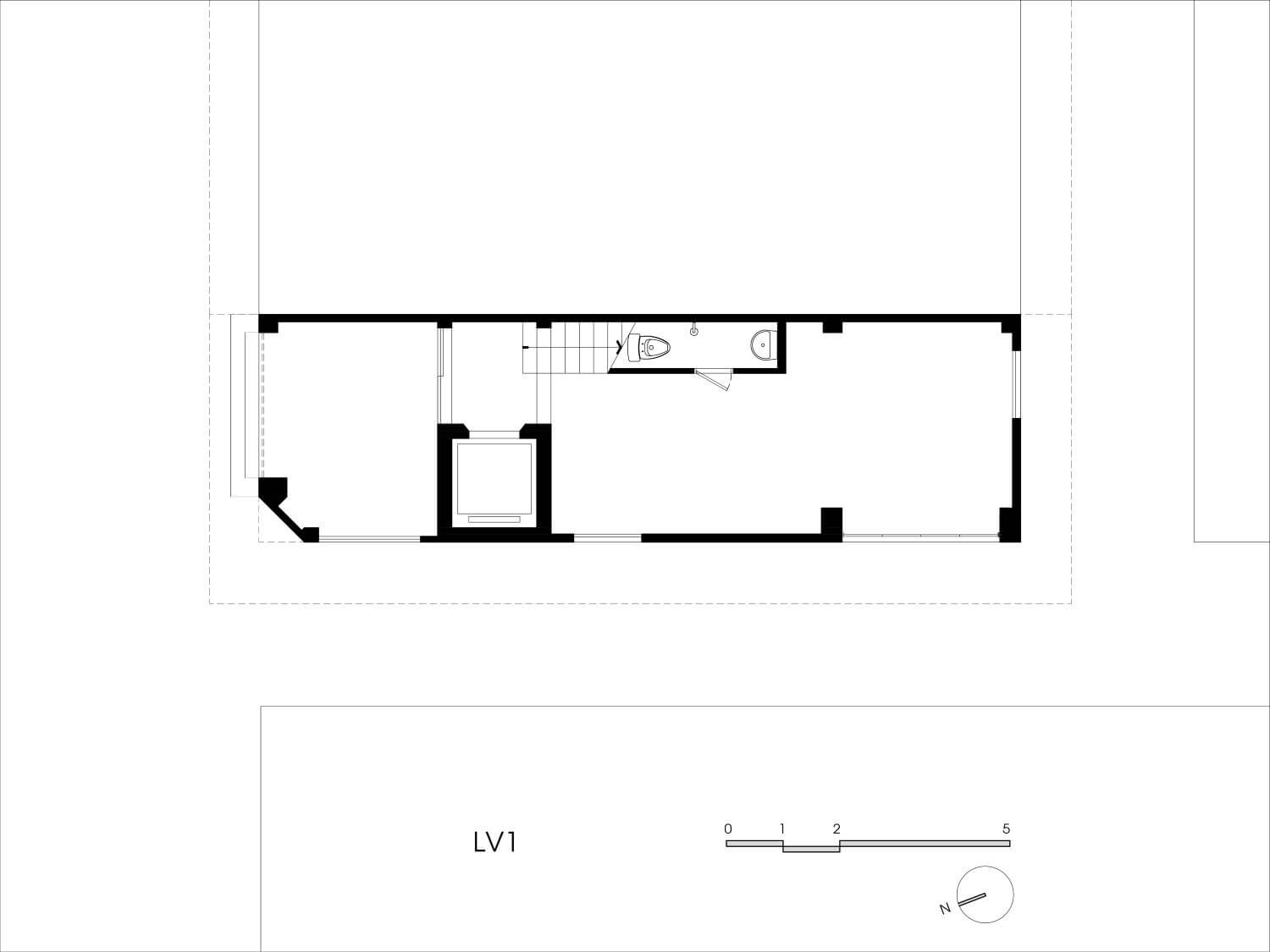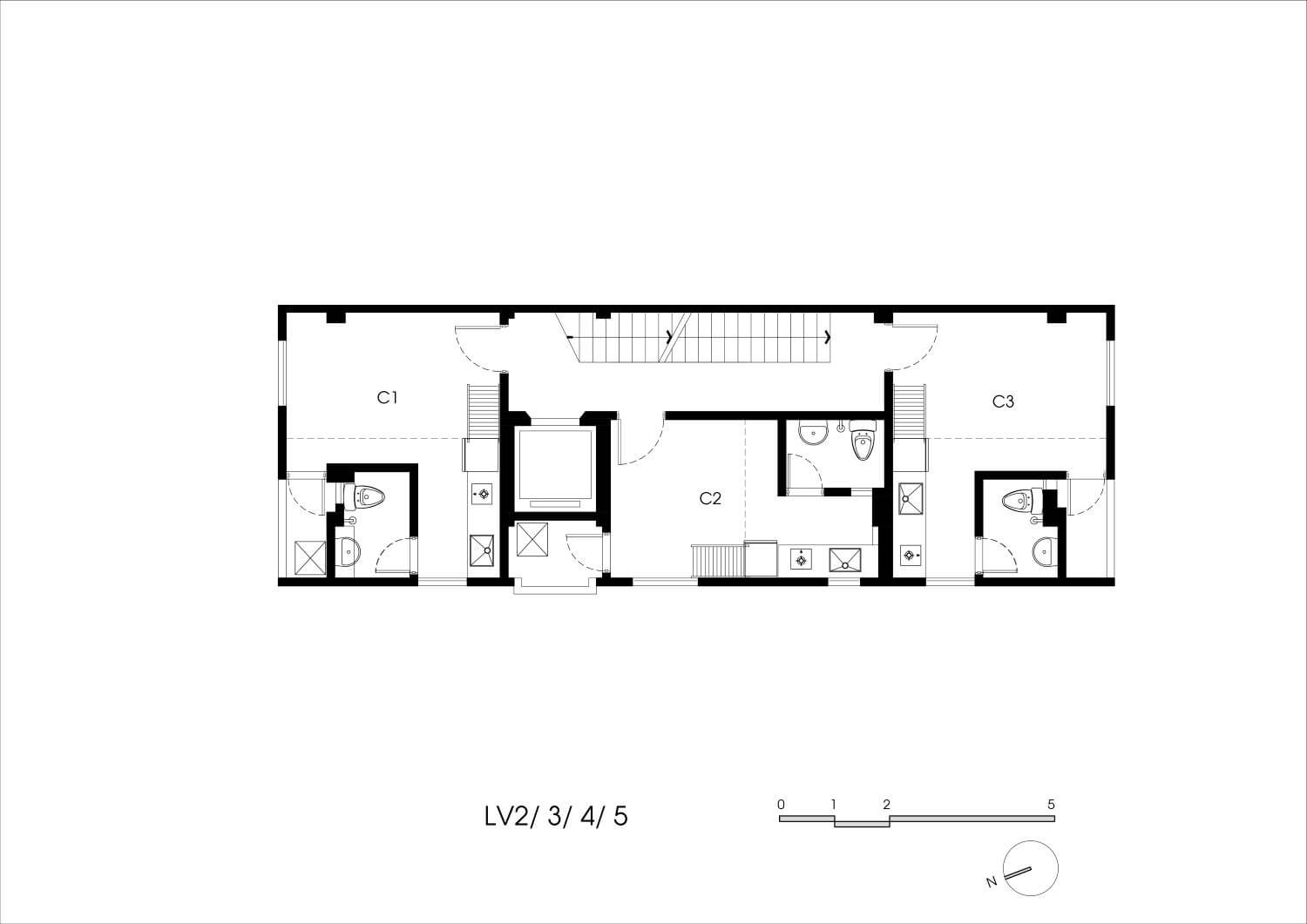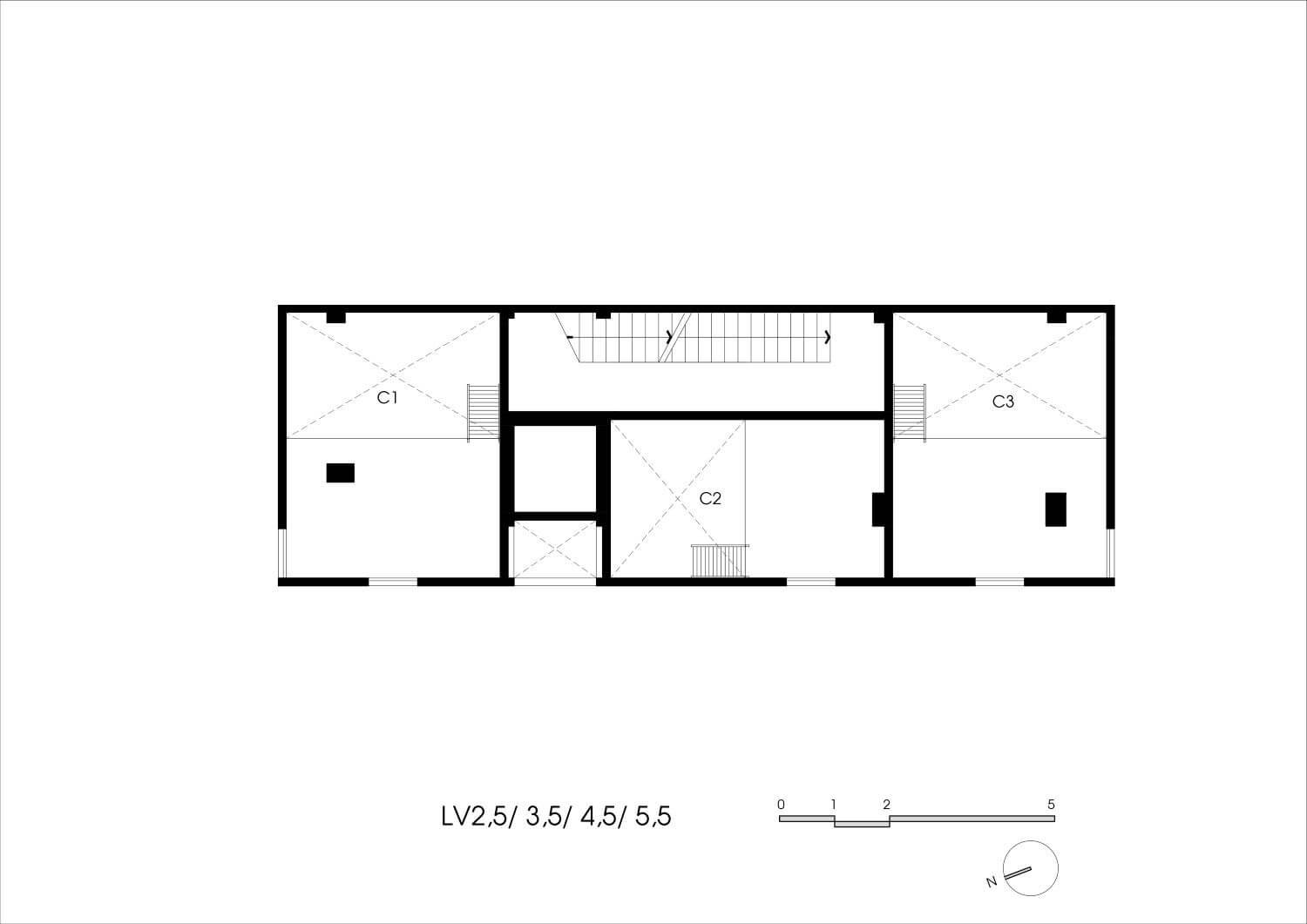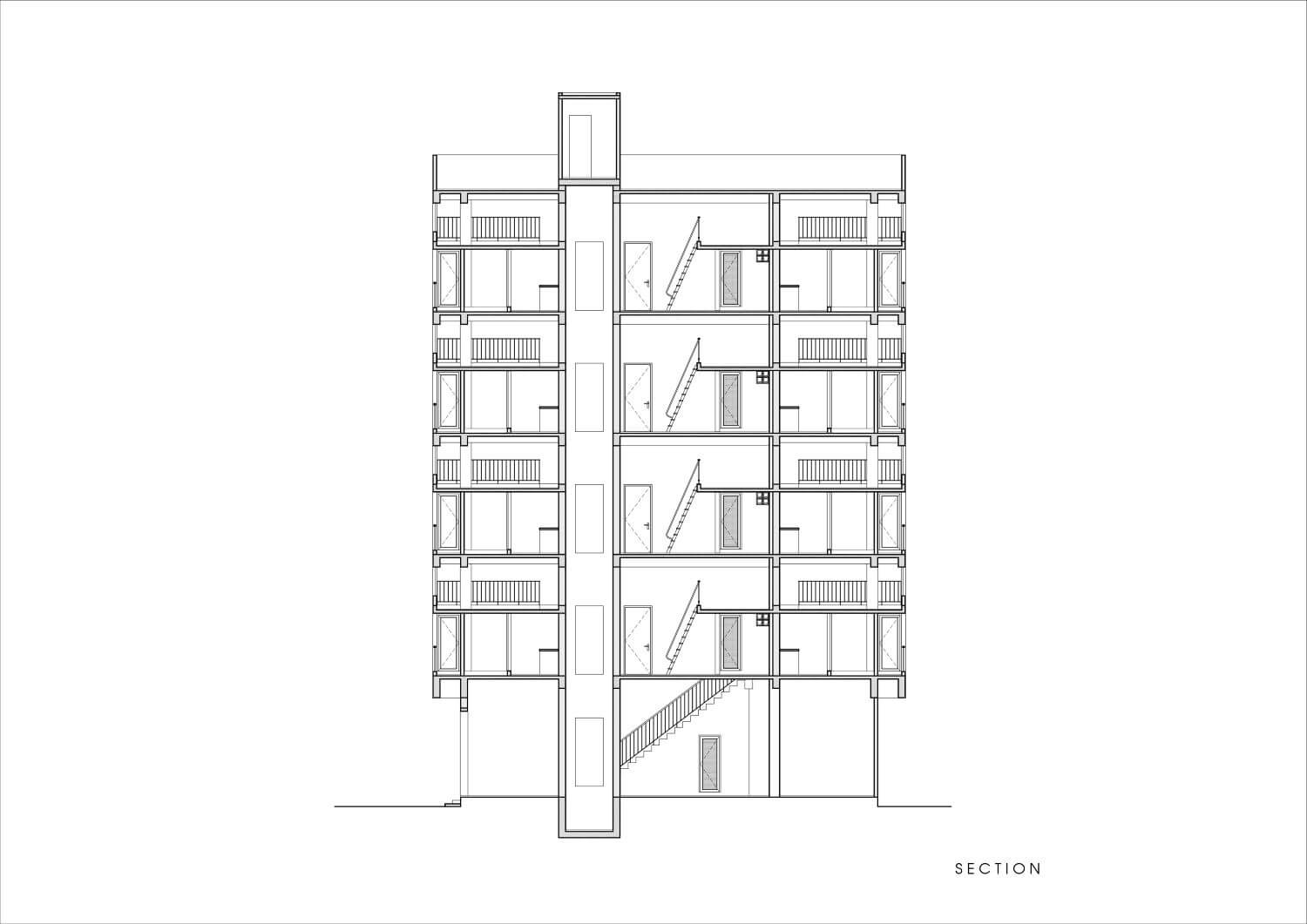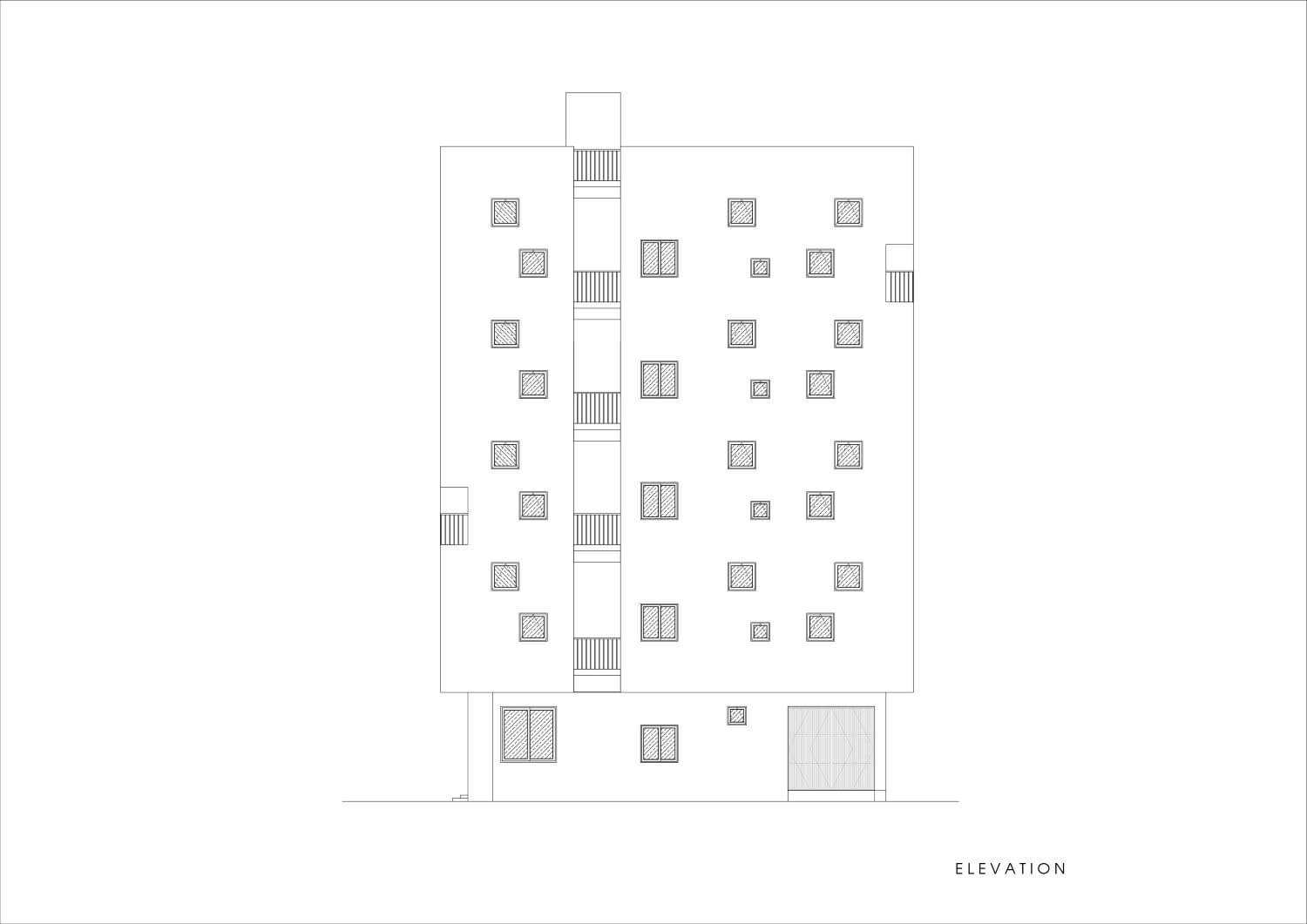 ---